A Market Research Engine report predicts that the 3D visualization industry will reach $5 billion by 2025. That's a jump of 450% from $0.91 billion in 2016. What's behind this trend is the growing demand for 3D technology in the AEC sector. Since 3D visualization offers low-cost solutions to the most complex problems, it is a favorite amongst AEC professionals.
For architects, specifically, 3D technology has proven to be a game-changer. It's a great way to assess the viability of their proposals. They can create a photorealistic view of the projects to remove any flaws and upscale/downsize the designs. But that's not all. Using virtual and augmented reality, they can invite clients to have a truly immersive experience.
In this article, we discuss four innovations in 3D visualization that are changing the face of modern architecture. Check them out to see if your firm is up to date with the latest trends in the industry. These will help you to gain a strategic advantage over your rivals and win more clients.
1. Virtual Reality
3D visualization took a leap with VR. Even though it's been around for a while, its full potential for architecture remains largely latent. VR helps architects transport clients to a 3D model of their proposed design. This immersion lets the clients "feel" the project from within, thus providing them with a crystal clear view of the scale and depth of the venture.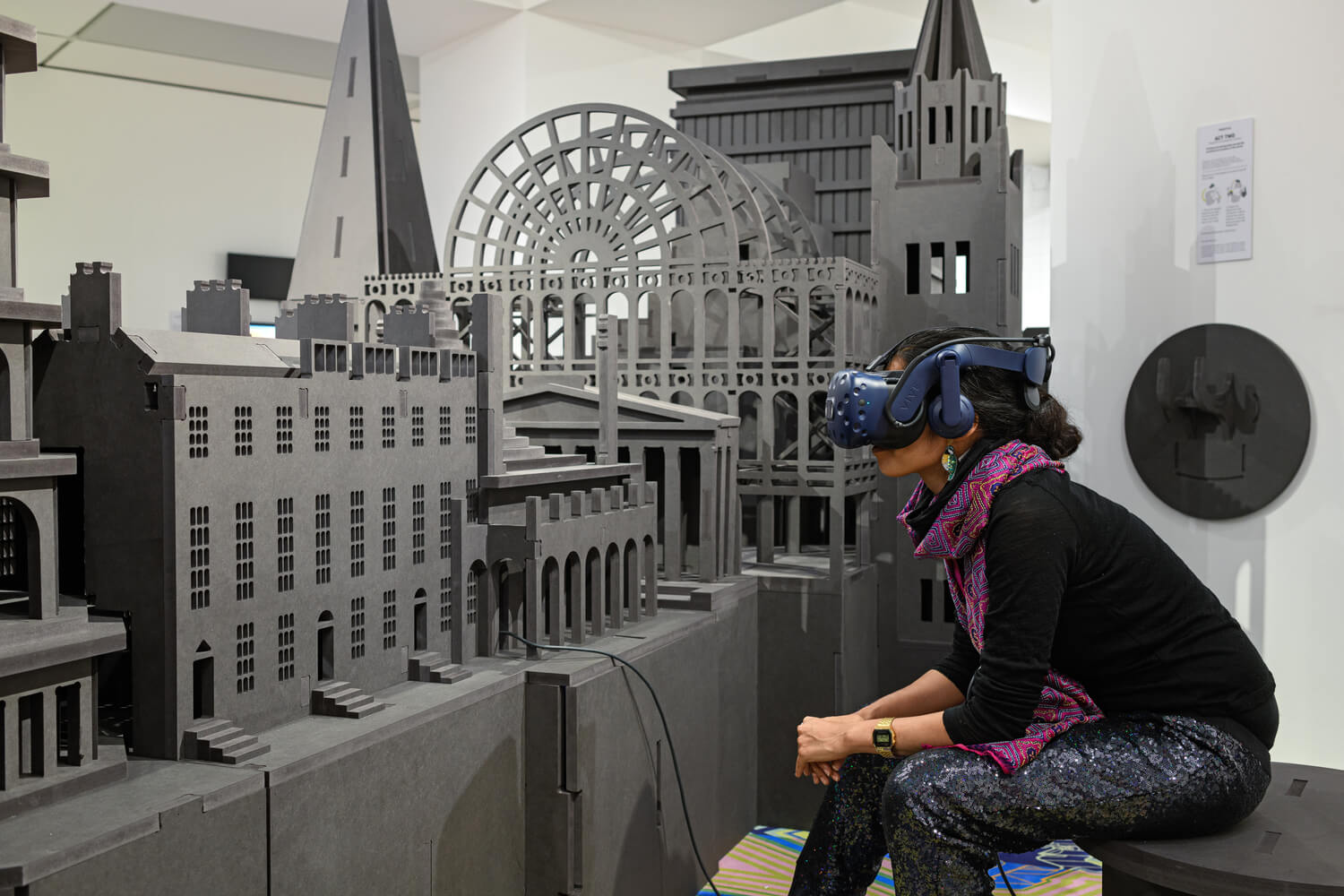 Freestyle by Space Popular at RIBA Architceture Gallery @ Francis Ware
The benefit of VR, therefore, is two-fold. While architects can use it to convey design intent, it allows clients to better understand the spatial connections. Both of which aren't possible with traditional 2D renders, scaled models, and animations. The HMDs that are rapidly changing the ground for collaboration between stakeholders include Oculus Rift, HTC Vive, and Google Cardboard.
One firm that is leveraging VR is Ennead Architects in New York. It not only helps its clients visualize space but also data in 3D. In its VR presentations for Shanghai Planetarium, it used multi-colored blocks to represent the areas that'd be exposed to the sun. In the below image, the red blocks stand for them.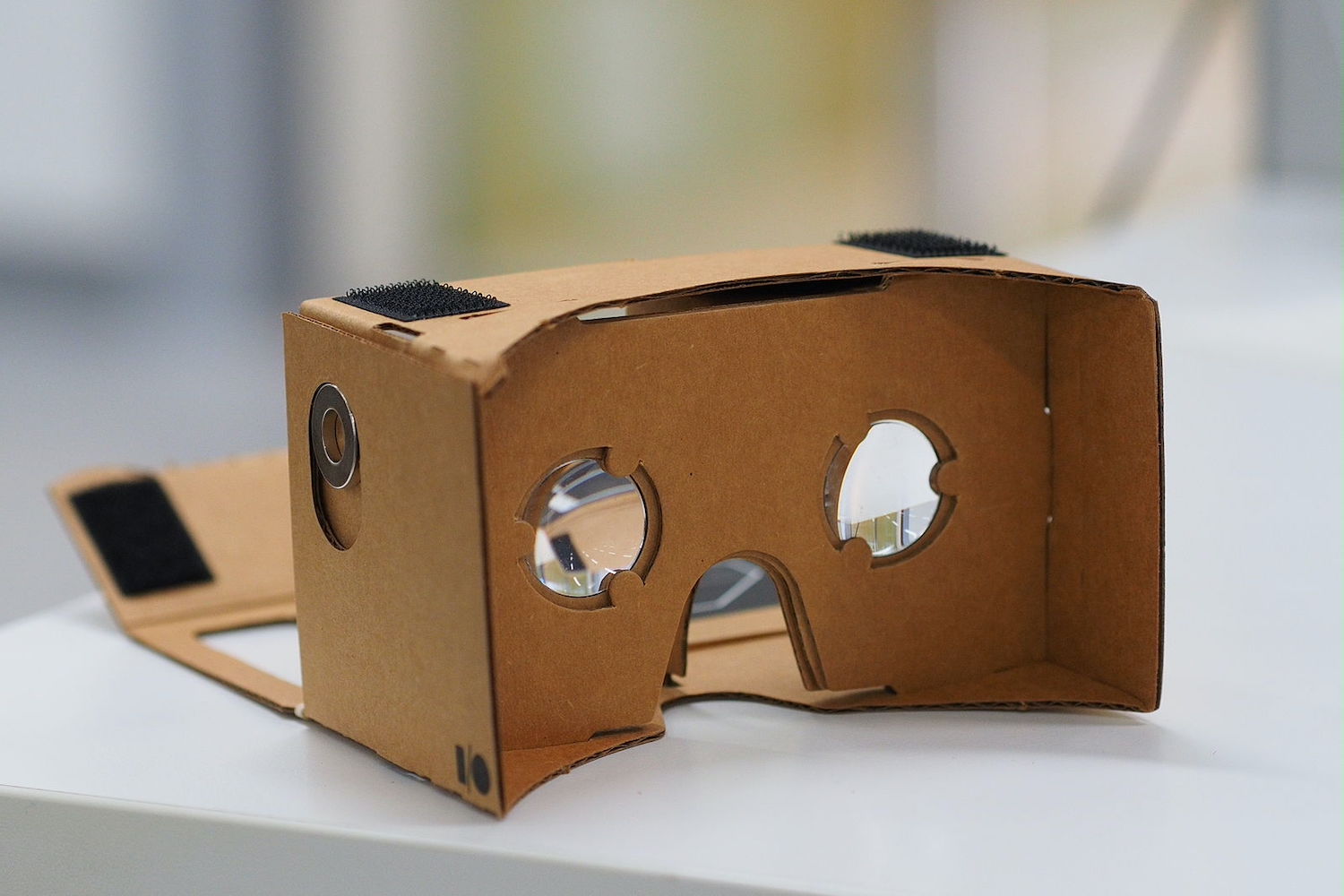 Assembled Google Cardboard VR mount
2. Real-Time Rendering
This technique is widely used in the video game industry. But it took a new turn with its foray into architecture. Real-time rendering allows architects to visualize their architecture planning data starting from the CAD. The 'live changes' instantly show a photorealistic 3D model on a parallel window, thus enabling them to test the planning data at every stage.
Like a video game, architects can walk through the photorealistic model and experience it in virtual reality. Enscape is the industry leader with real-time rendering tools that gel with most CAD systems, including Revit, SketchUp, and Rhino. While Enscape's old versions were already popular, its latest update introduced BIM display mode and orthographic views.
The BIM mode helps architects to easily fetch available data from the rendering and display it on the screen during design review meetings. On the other hand, the orthographic function allows them to create floor and cross-section views of the project models. Together, the two features boost the natural workflow of architects and enhance the design process.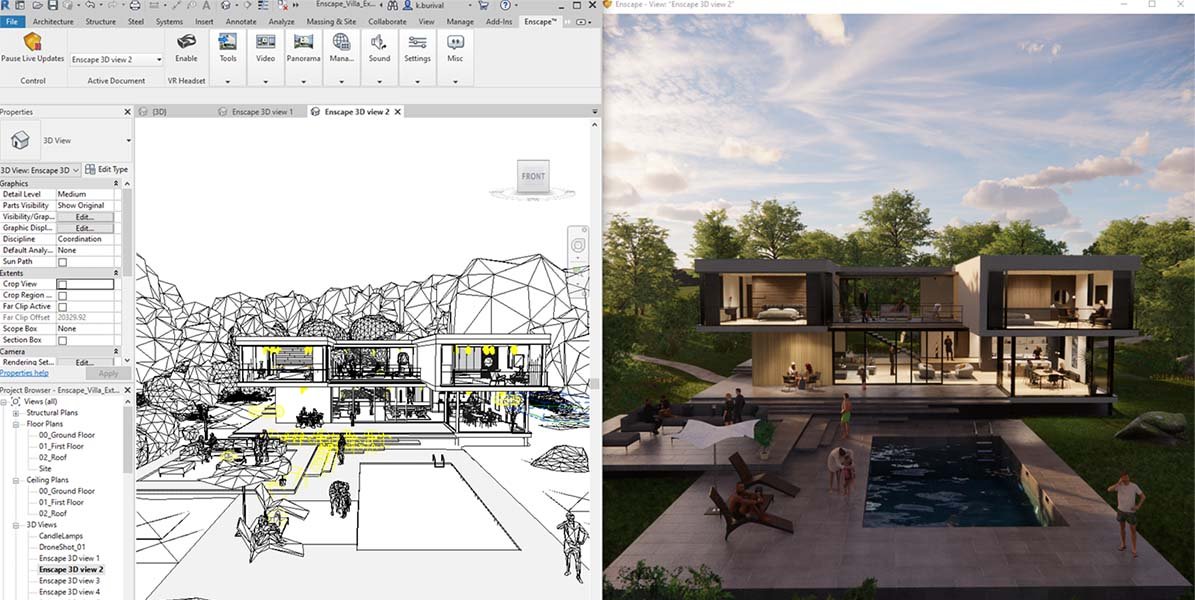 image © Enscape
3. 3D Printing
The inverse of virtual reality rendering, 3D printing allows designers to convert their ideas into a product and test it for proof of concept. Further, it enables them to build structures that fabricate quickly, thus saving time on repeated prototyping. 3D printing helps them bypass minimum model sizing and print items that can be edited as per project needs.
It is one innovation that is witnessing rapid growth due to its benefits for sustainable construction, affordable housing, and shelters in disaster-hit regions. The US-based construction technology company Mighty Buildings is deploying the innovation to print a unit within 24 hours. That's a clear signal for the technology's ability to solve the urban housing crisis.
3D printing is helpful for commercial projects too. Ehrlich Yanai Rhee Chaney Architects are partnering with Mighty Buildings to design and print single-family homes and accessory dwelling units using Enscape's visualization technology. These are custom apartments that can be fitted with fixtures like wall pack lights to see their interaction with the environs.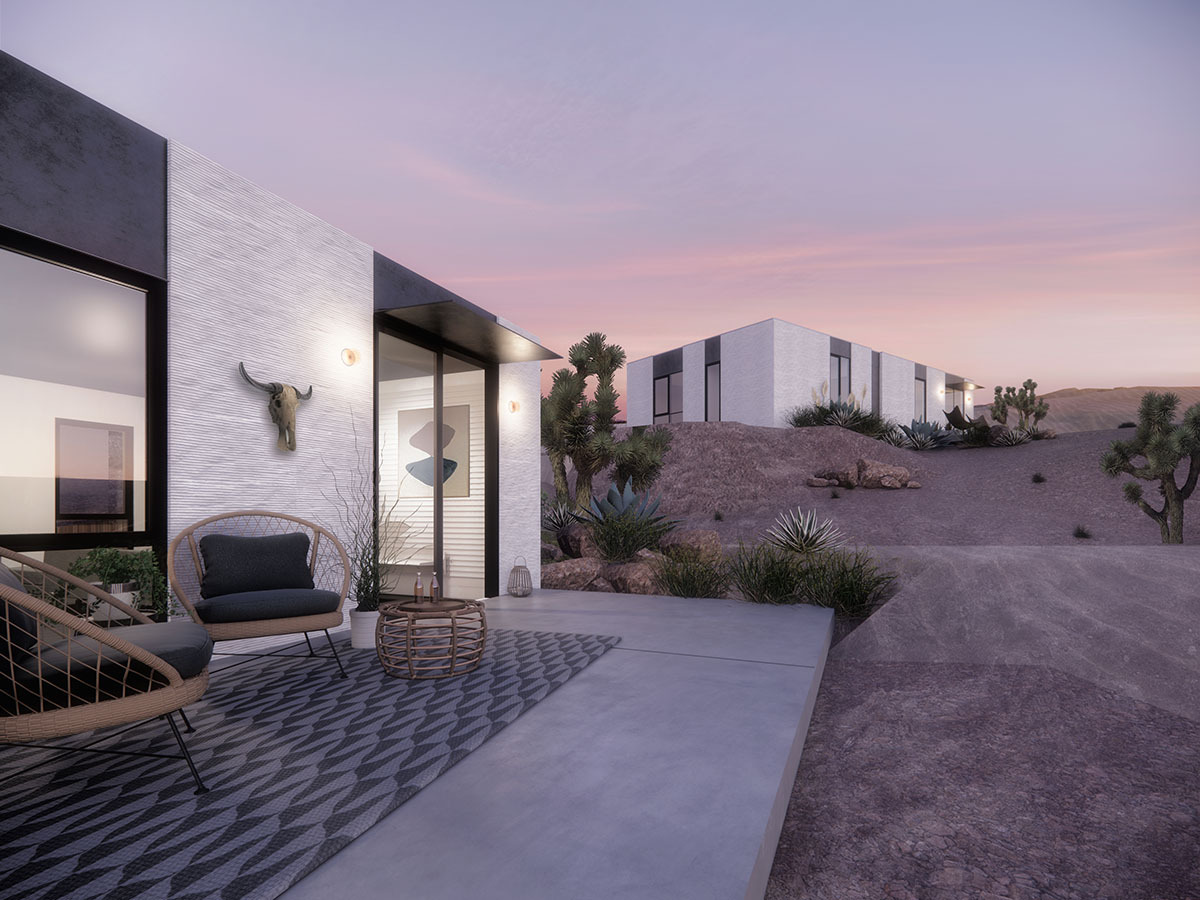 image © EYRC and Mighty House
4. 3D Modeling
3D modeling automates time-consuming tasks like sketching designs for residential interiors and retail spaces. Architects need to simply feed the details into modeling software to create accurate 3D models. Post that, a rendering program will help them add building materials and light simulations to their designs.
Thus, the technology enables them to give a precise mental model of their architectural vision to clients. Further, architects can edit these 3D models to include any unforeseen change in the future, thereby preventing hefty losses during the construction process.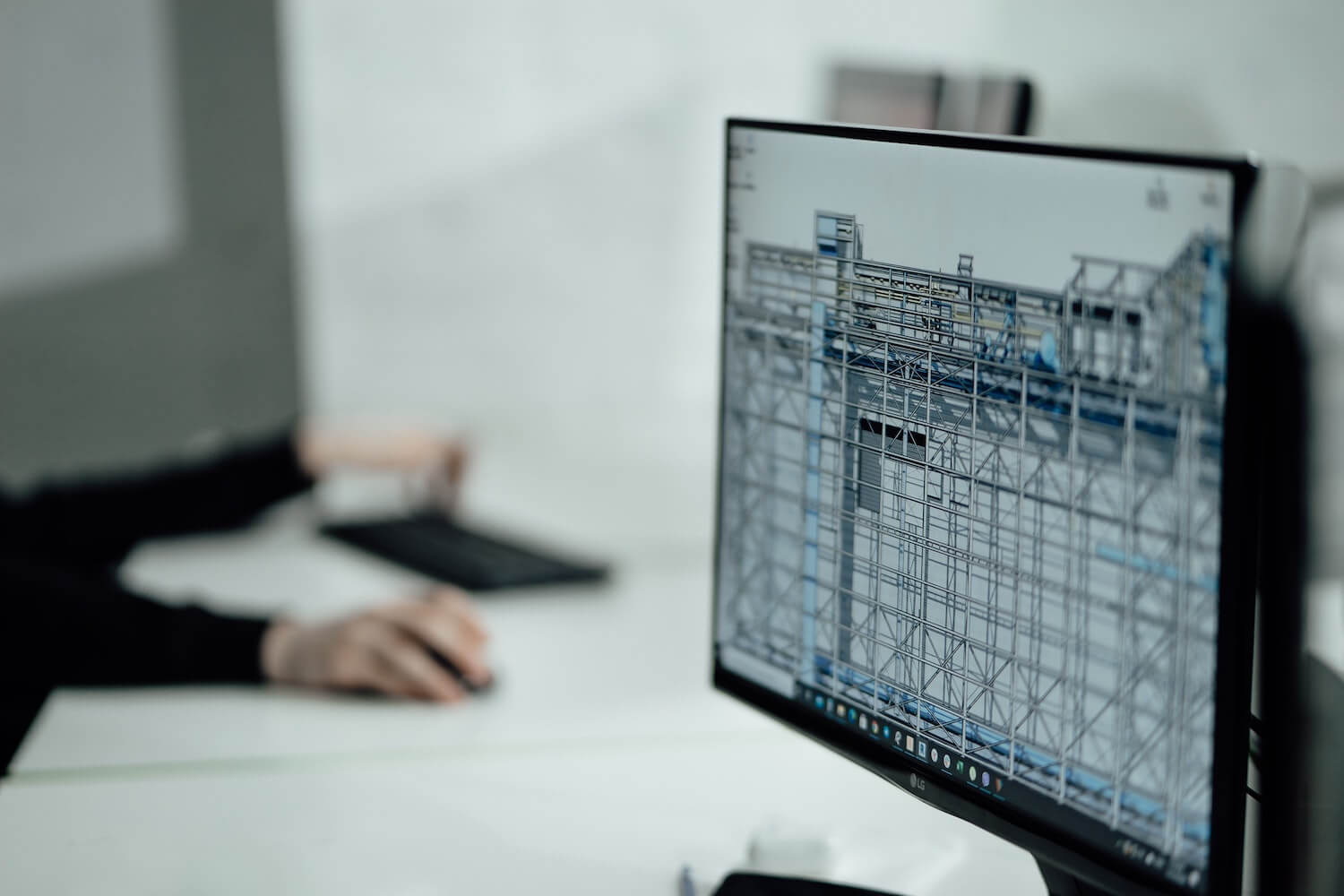 image © Evgeniy Surzhan
AutoCAD, Maya, and Grasshopper are great modeling software to generate 3D models. Architects can pair them with popular rendering plugins like Enscape to add shadows and reflections to make designs realistic. While every firm has its own design tools, it's advisable they use software that is compatible with Adobe products.
Conclusion
The latest innovations in 3D visualization are redefining modern architecture. Technologies like real-time rendering, 3D modeling, and printing create precise prototypes that architects can amend during subsequent iterations. By deploying these tech tools, they can streamline the design process and work smartly. Hence, make sure you include them in your practice to build impressive models that win clients!
Author-
Karen Lopez is a freelance content writer at marketing digest. With her keen interest in home decor and remodeling, she loves contributing insightful articles about the latest renovation trends in residential and commercial spaces. In her free time, she enjoys listening to Jazz music and watching Netflix. Connect with her on LinkedIn.
---