GAO Architects' long-held vision to create an interior connecting different forms of artistic compositions came true when designing the London22 bar interior. Together with the communication designer Radovan Jenko, who designed three conceptually differing wallpapers, they created a unique artistic composition that is minimalist, yet arouses curiosity, warmth and wit with its themes and humorous calligraphic texts as well as illustrations. The unique collaboration of the communication designer and the interior design studio resulted in a bar design that is suitable for various types of gatherings – pleasurable coffee or wine dates – and entices the visitors who take pleasure in the Arts.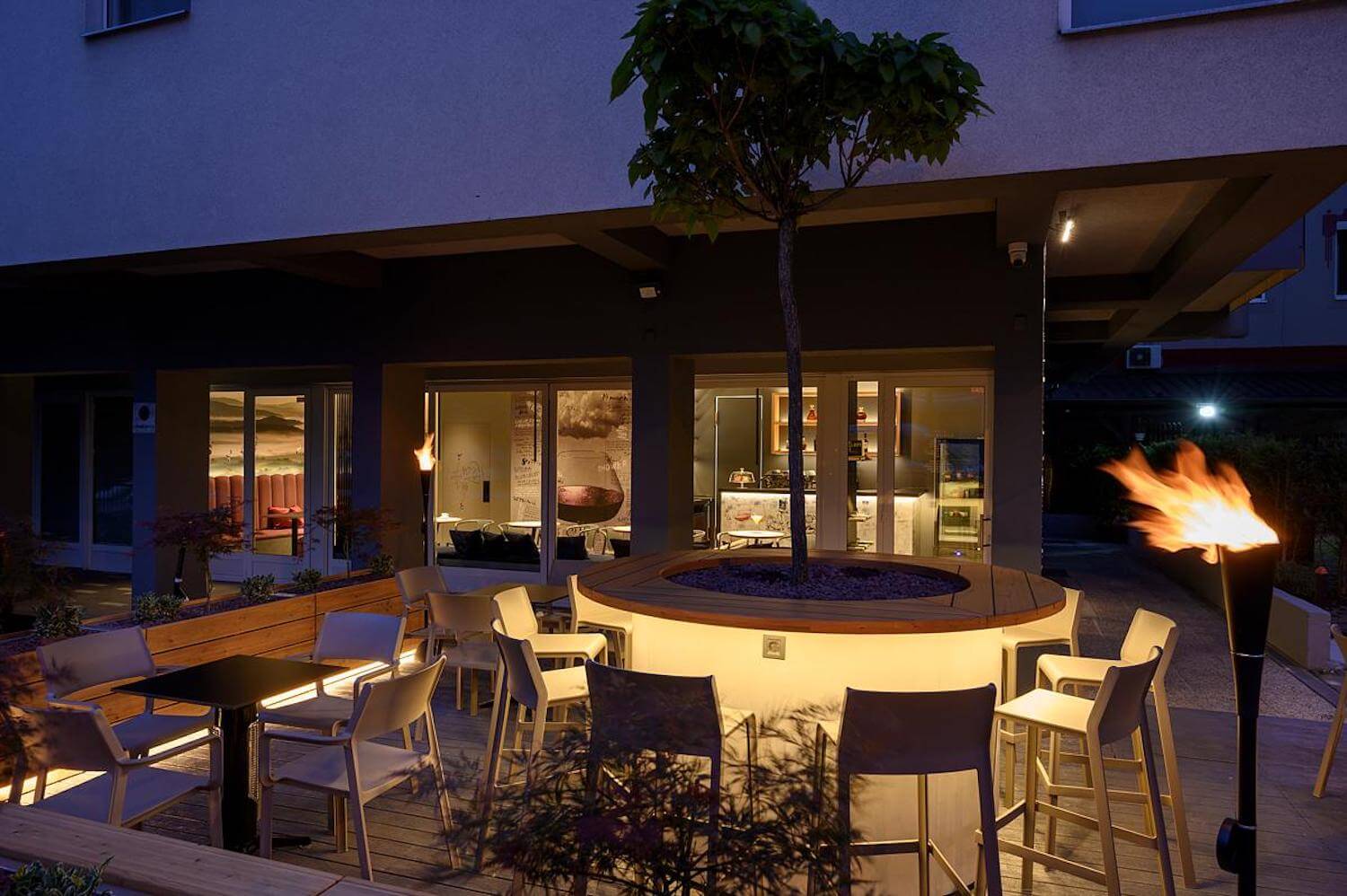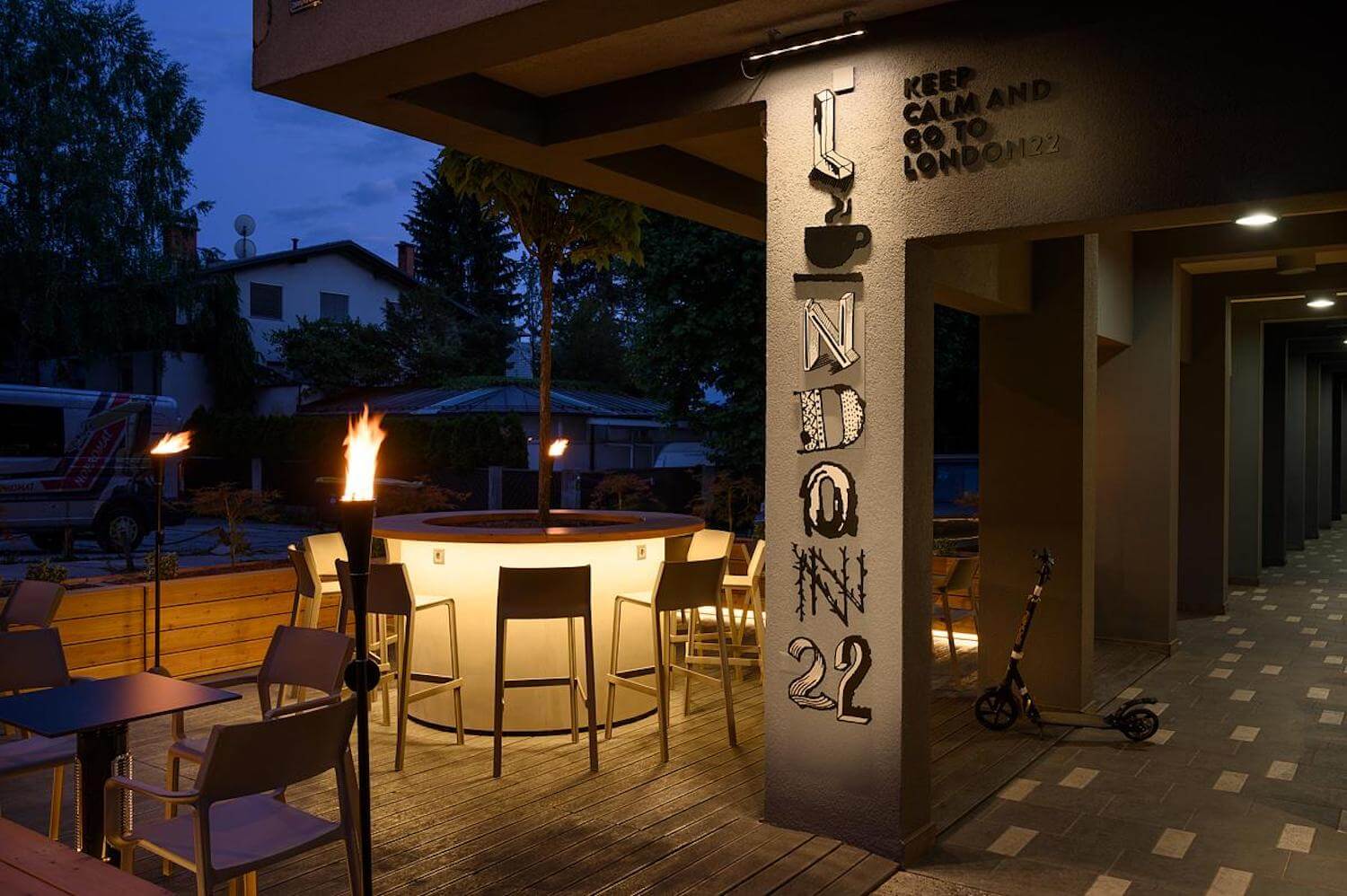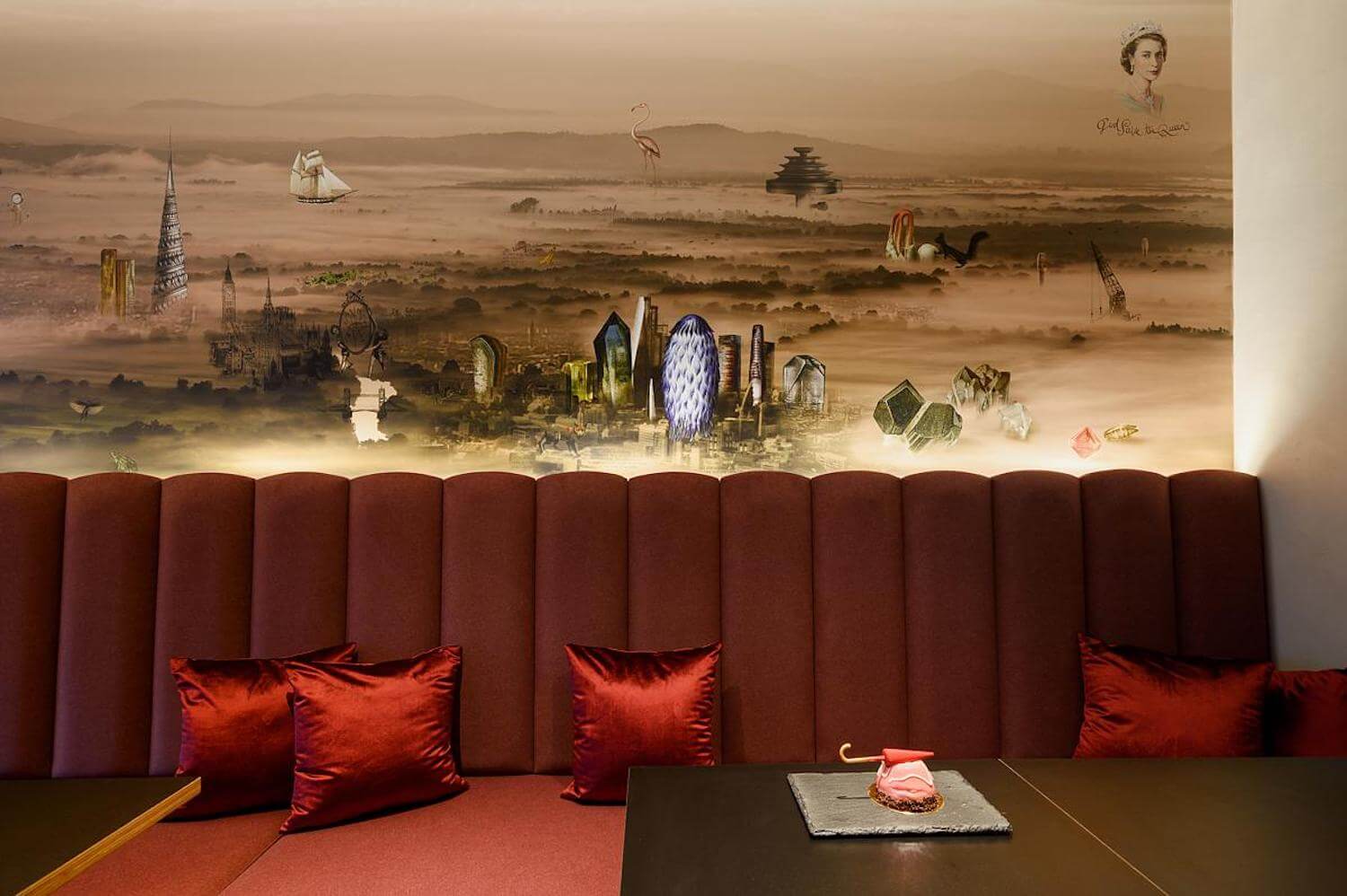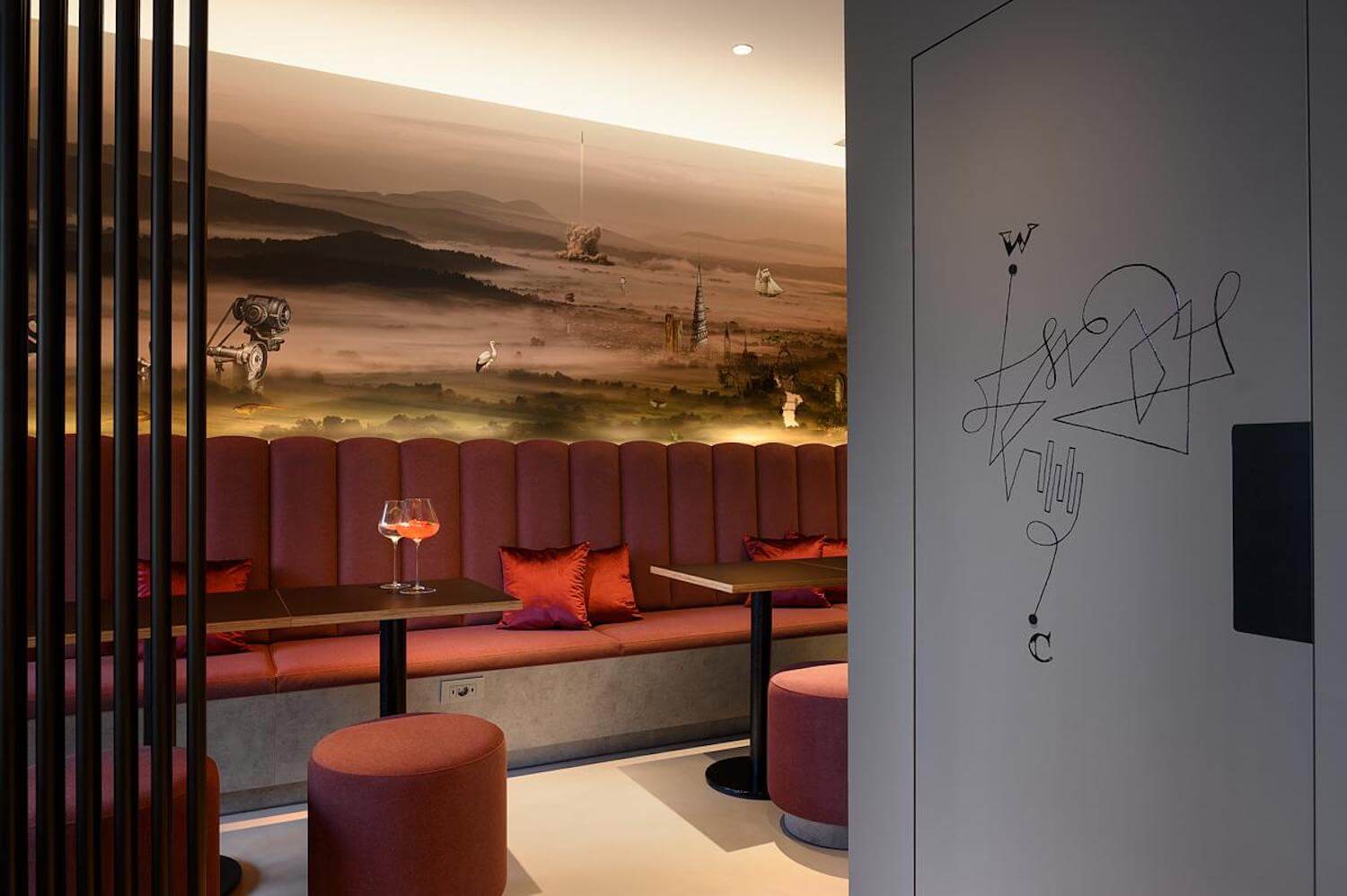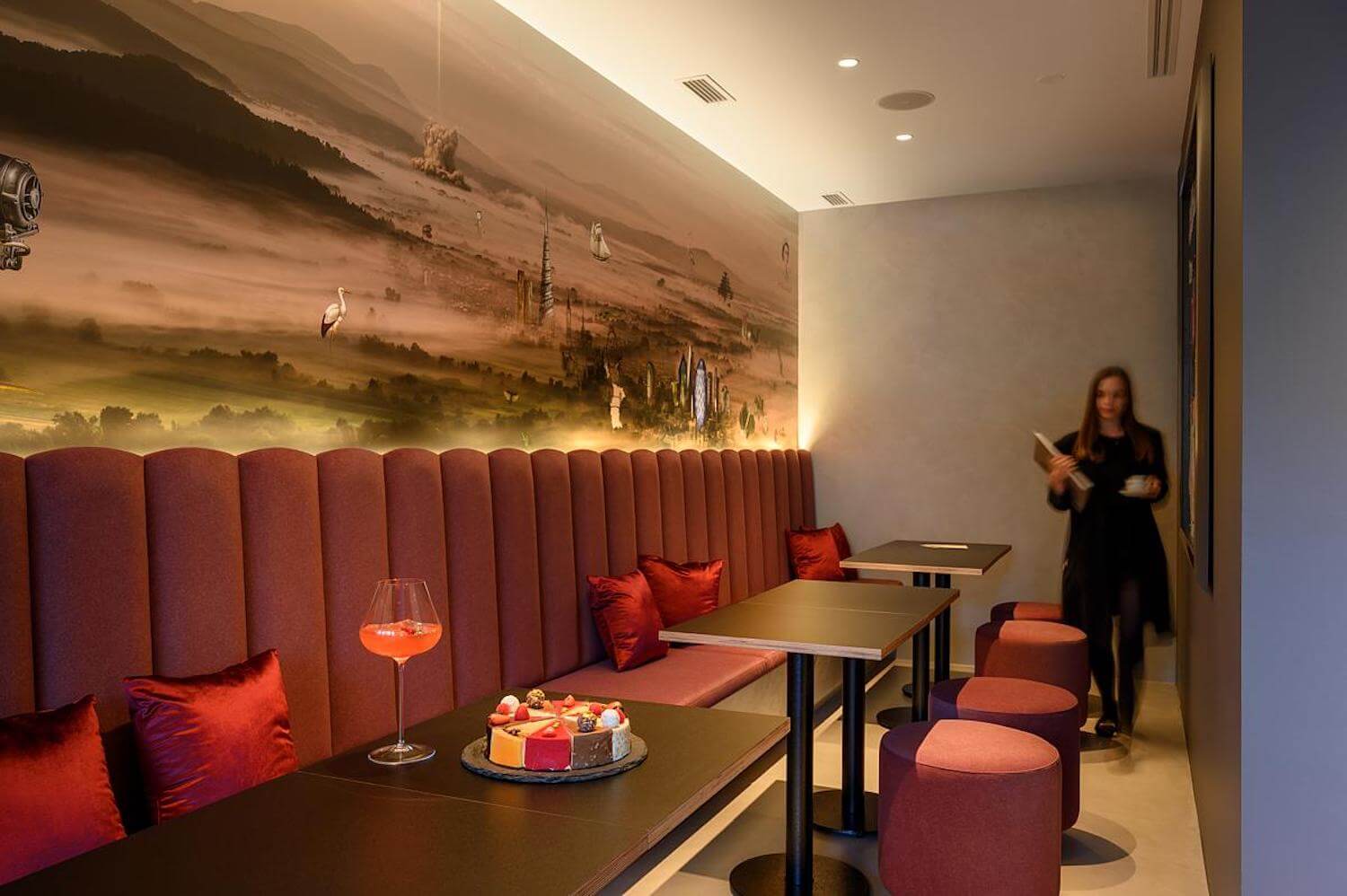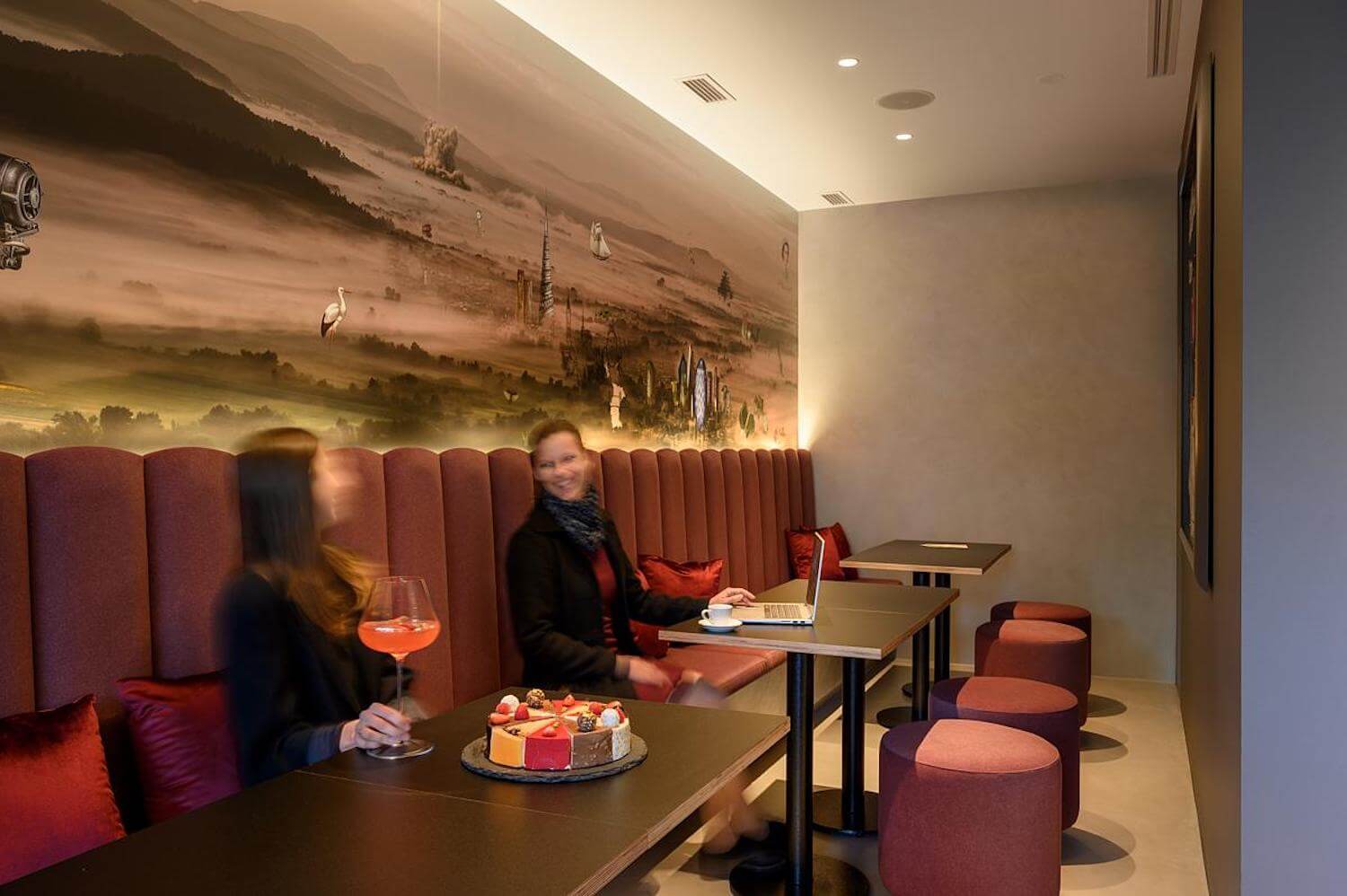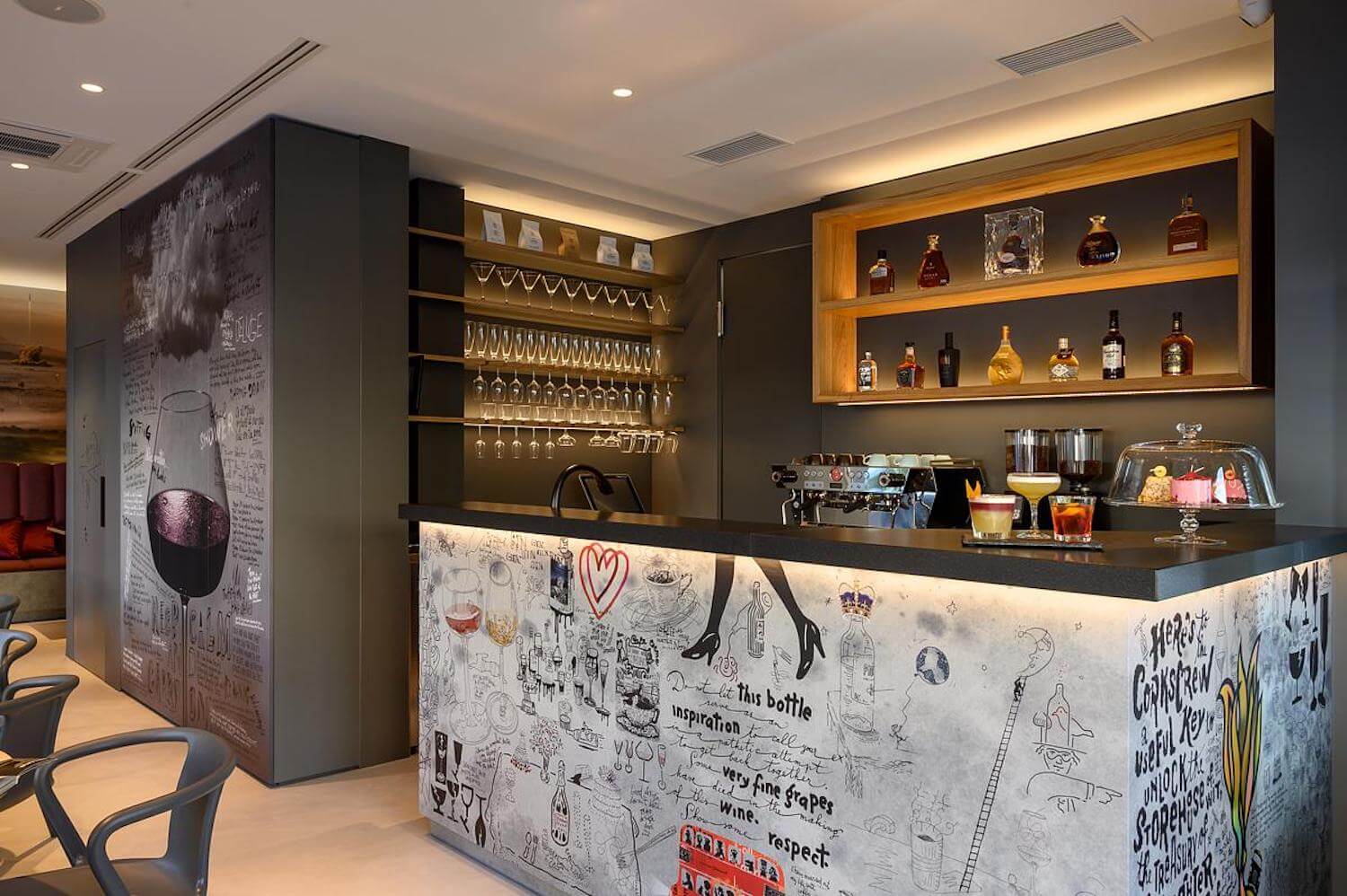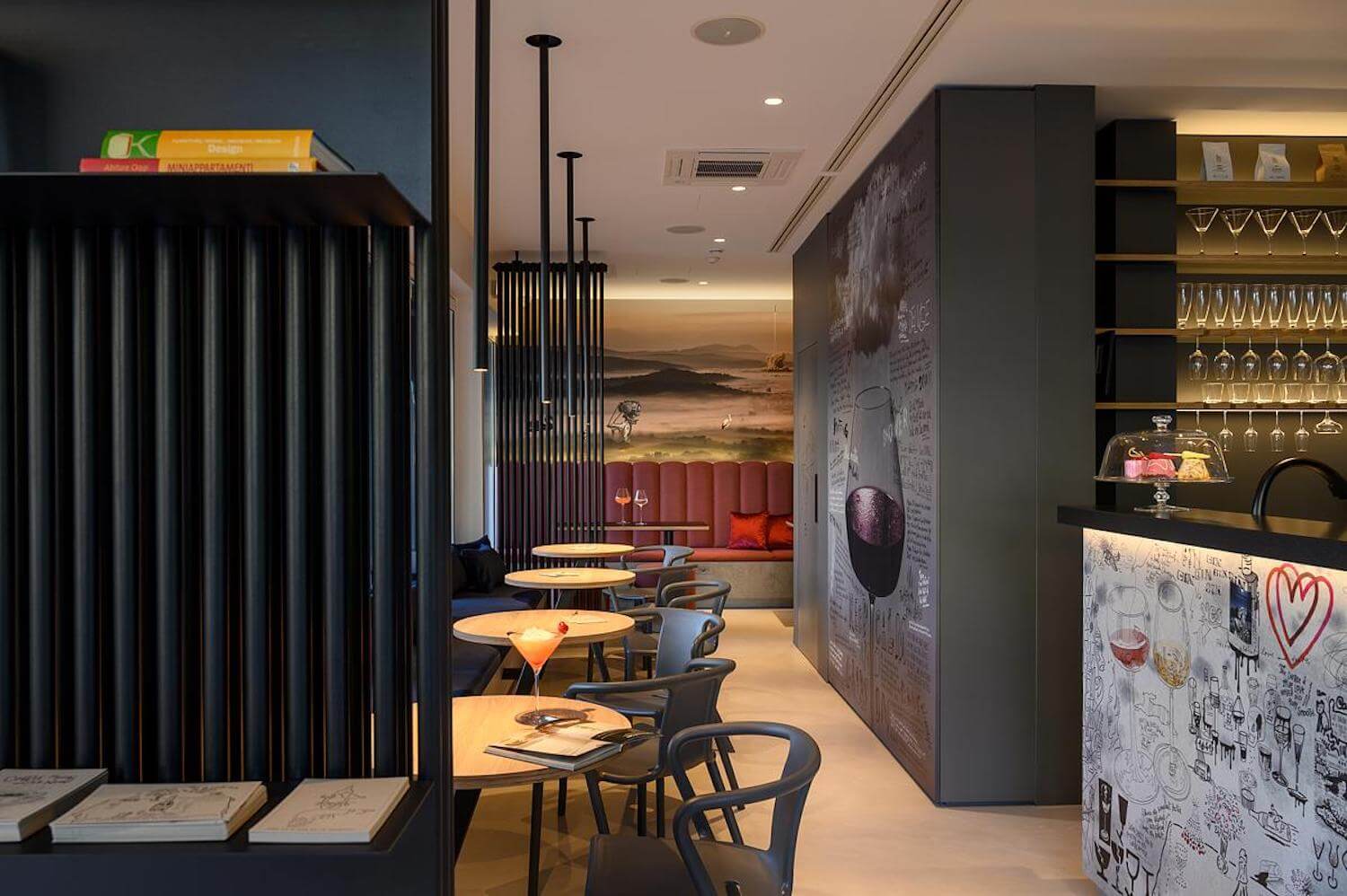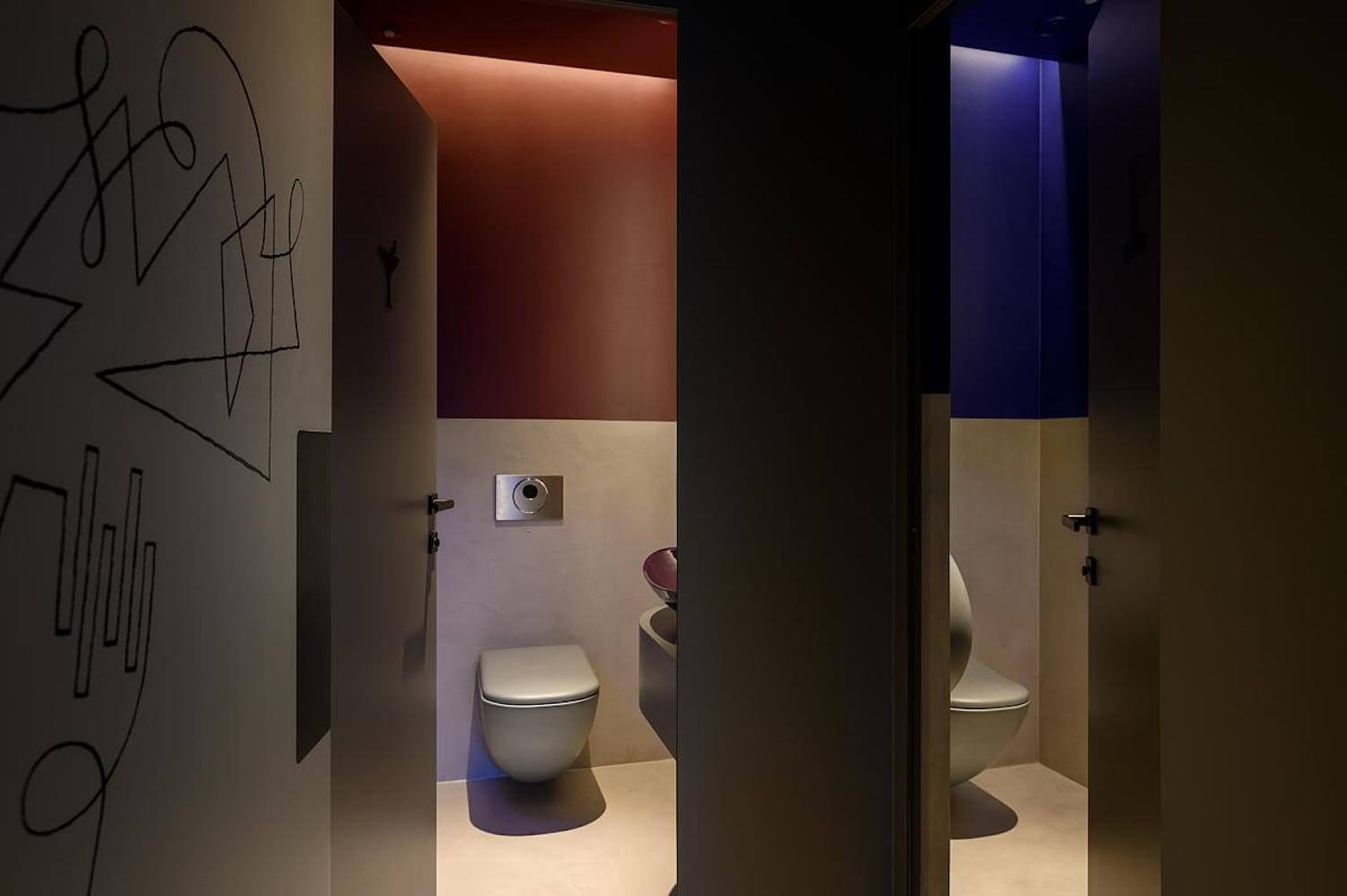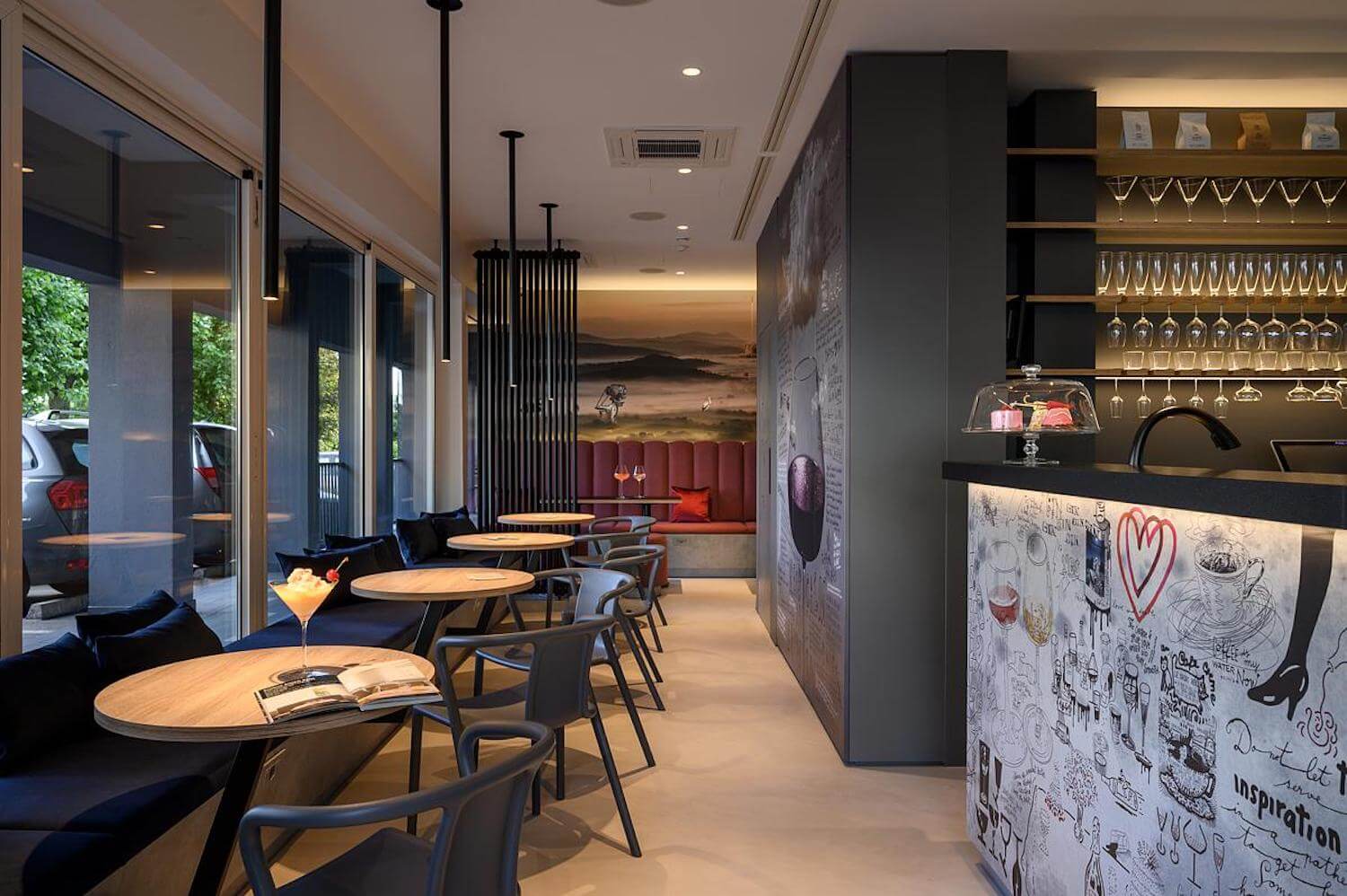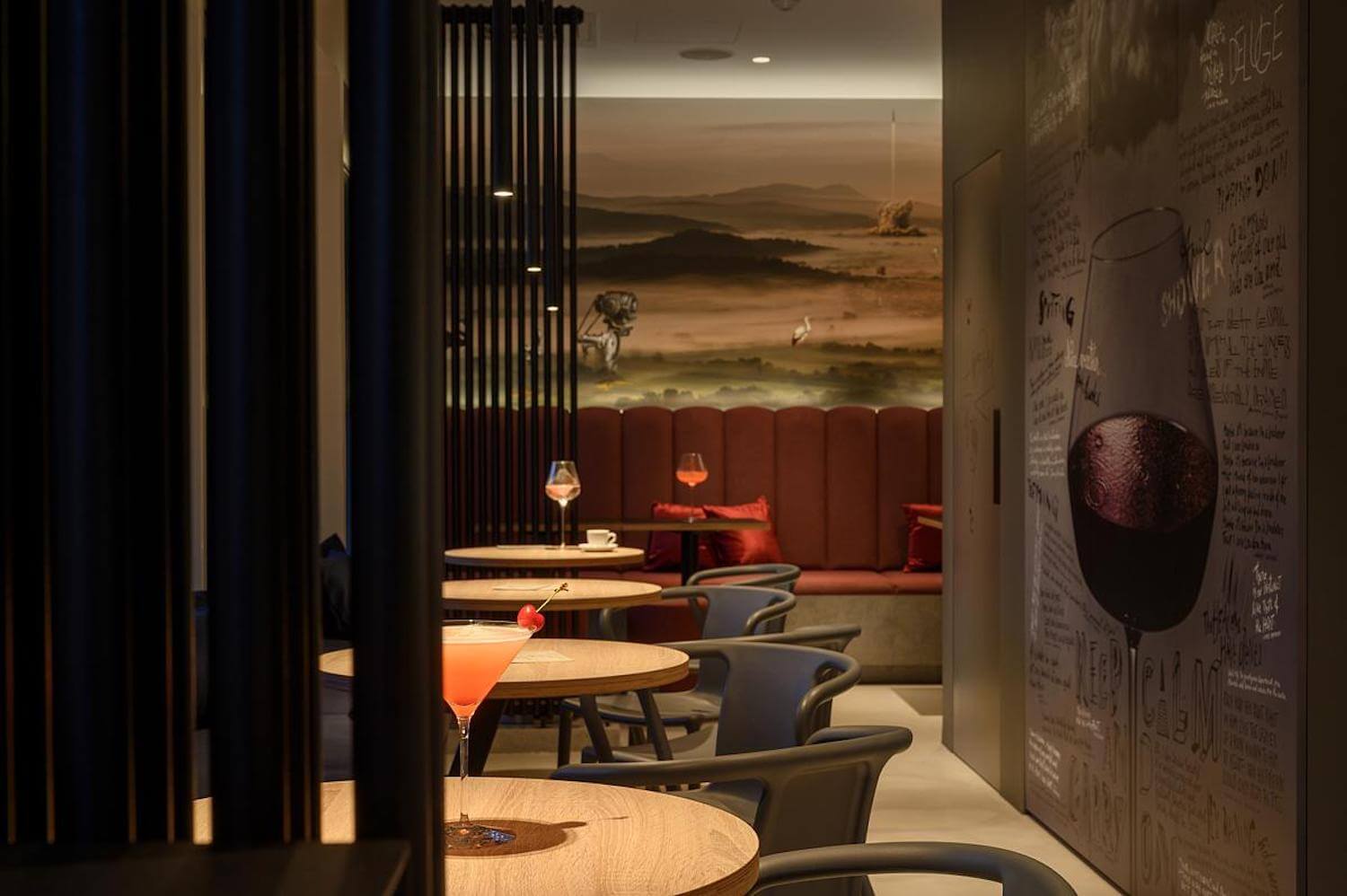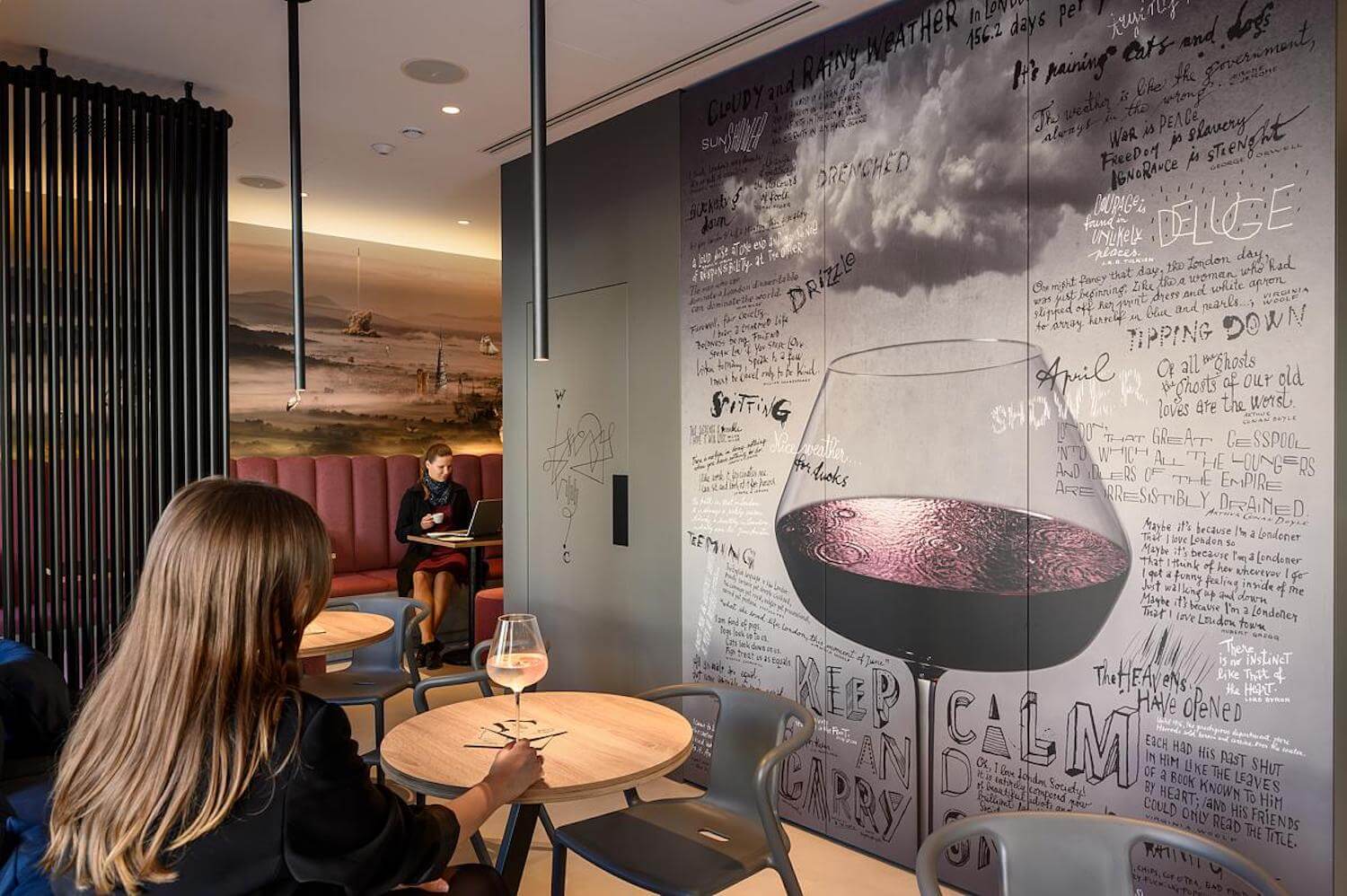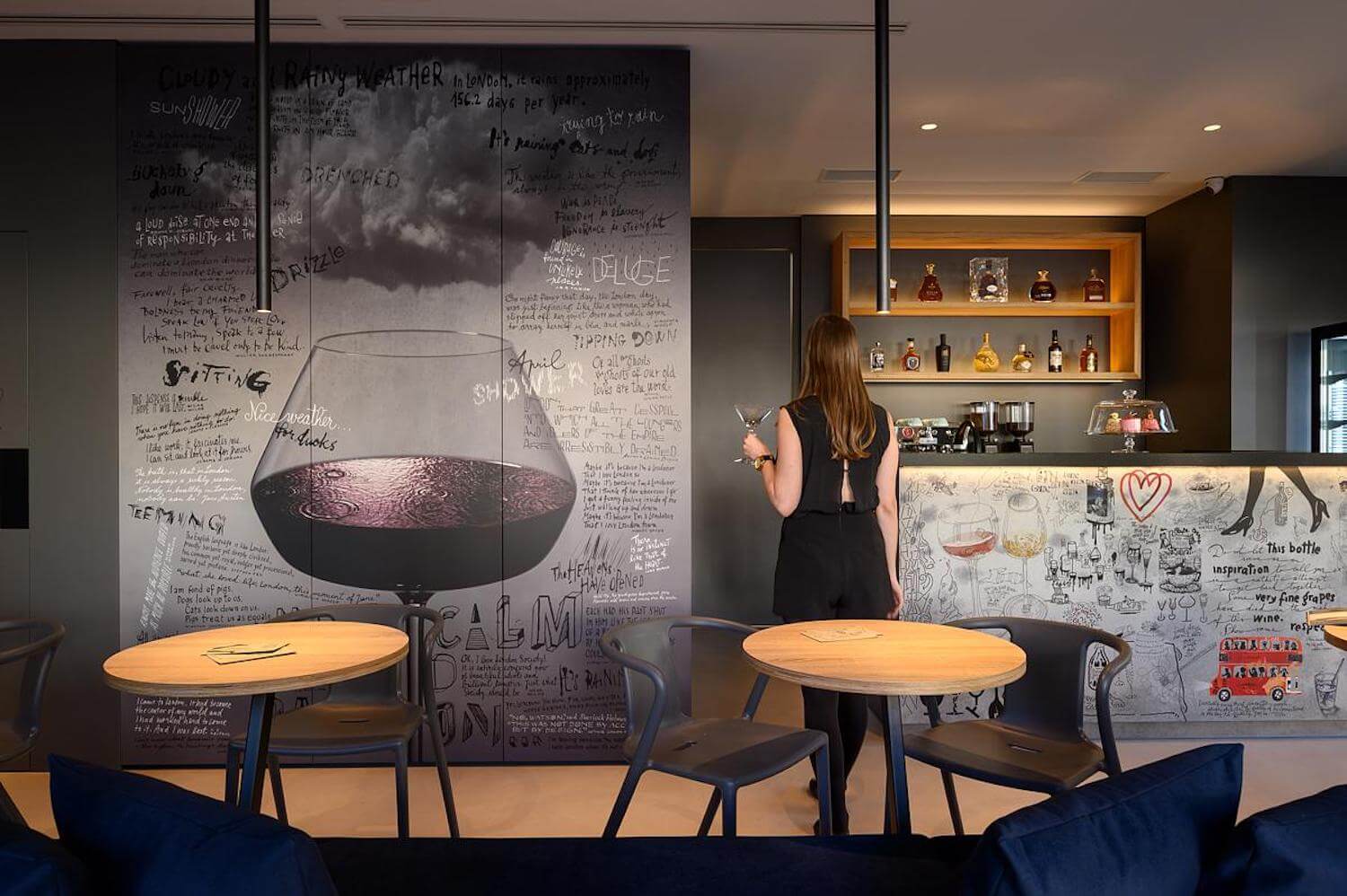 About
The internationally acclaimed architectural firm GAO Architects was founded in Ljubljana in 1999 by Petra Zakrajšek, who even today continues to serve as its CEO and leading architect.
Our mission is to create a unique story about space, to breathe character into that space, and to find the red thread that transforms an apartment into a warm shelter, a business space into a company's individual identity, or a ballroom into a second home.
One of our defining features is our openness to different ways of life and perceptions of the function and aesthetics of spaces. Each project offers us unique challenges that – as we combine the client's wishes with our professional knowledge and expertise – always paves the way for the creation of light, furniture, colours, textures, materials and the indispensable visual image of the spaces. The implementation of each project is based on sincerity, trust and a deepened relationship with the client.
---