Mojo Design Studio: The project "GanBei", meaning cheers in Chinese, transformed a partitionless room for rent into a timeless after dark lounge. Located in the cradle of cutting-edge technologies of Taiwan, this vintage bar serves hi-tech engineers and yetties as a grand escape from reality, crossing through space and time with whiskey and wine.
The design concept roots deep in the Chinese historical period drama. There's an old Chinese saying that alcohol heals best among all medicines. Through the transcreation of a traditional Chinese medicine shop into something fashionable, a modern time travel fantasy was built for the night goer. The image of bartender serving drinks to guests in front of the decorated cabinet is superimposed on the scenario of old pharmacist taking care of patients.
To create the historical atmosphere with precise details, the design team thoroughly examined the Qing dynasty and the modern Chinese history for insights. All the cabinet hardware (handles, locks) are vintage from genuine antiques. The selection of accessories also reflects an intentional sense of conflict between eastern/western, vintage/modern, and inhibited/exhibited.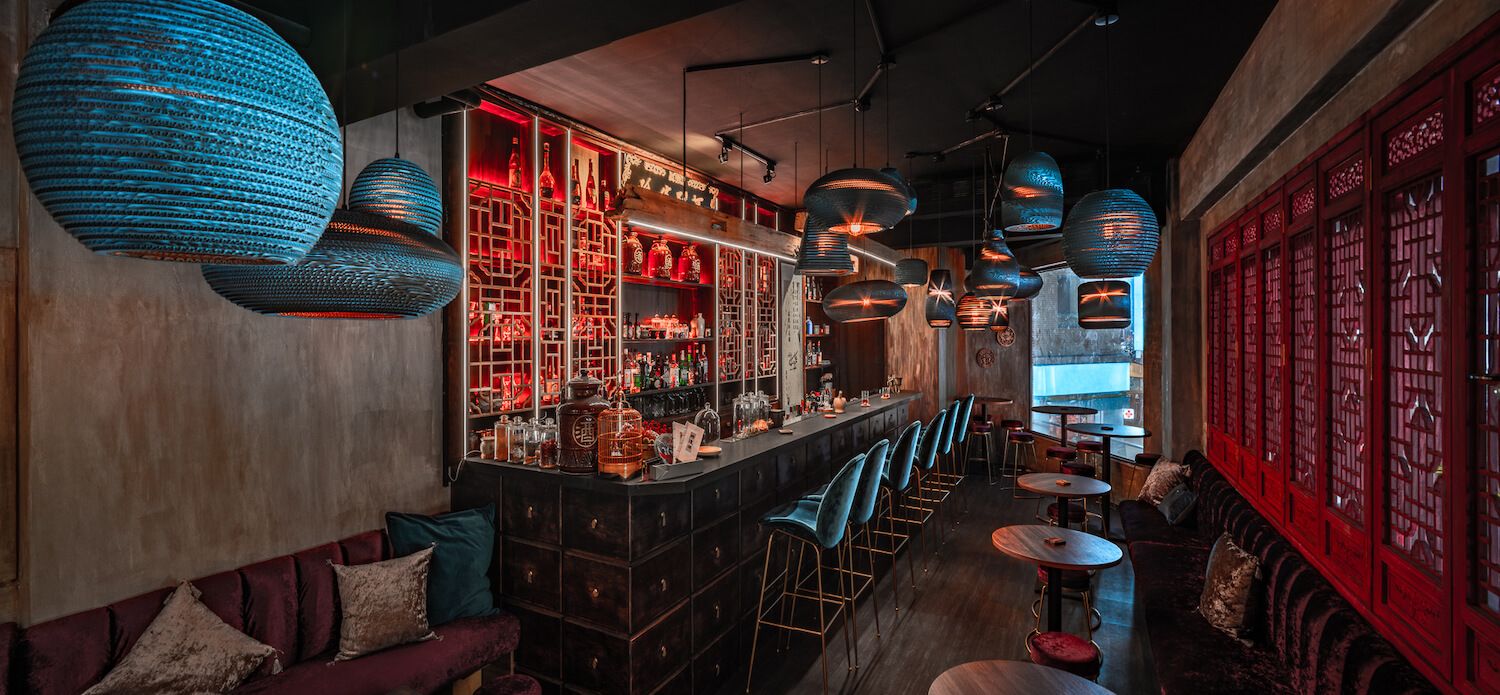 Since there was no pipe system on site, drainage was the biggest challenge of this project. Floating floor was applied for the drainage to lay in, hence the counter is 18cm higher than the rest of the lounge. Customized seats and interior color toning were then implemented just to reduce the sense of difference from height, leaving a pleasant, stress-relief space with essential functionality equipped.
The production aims at constructing a high contrast, high saturation outer space atmosphere. With ultra-black cement paint applied to the ceiling and stone-patterned PVC flooring, pine blue and violet dyed velvet seats and oval-shaped paper lamps pop out like nebulas floating in the universe. The LED-inserted ceiling lighting upon the bar is made from the main beam of a Taiwanese traditional house, adding texture of time to the cosmos.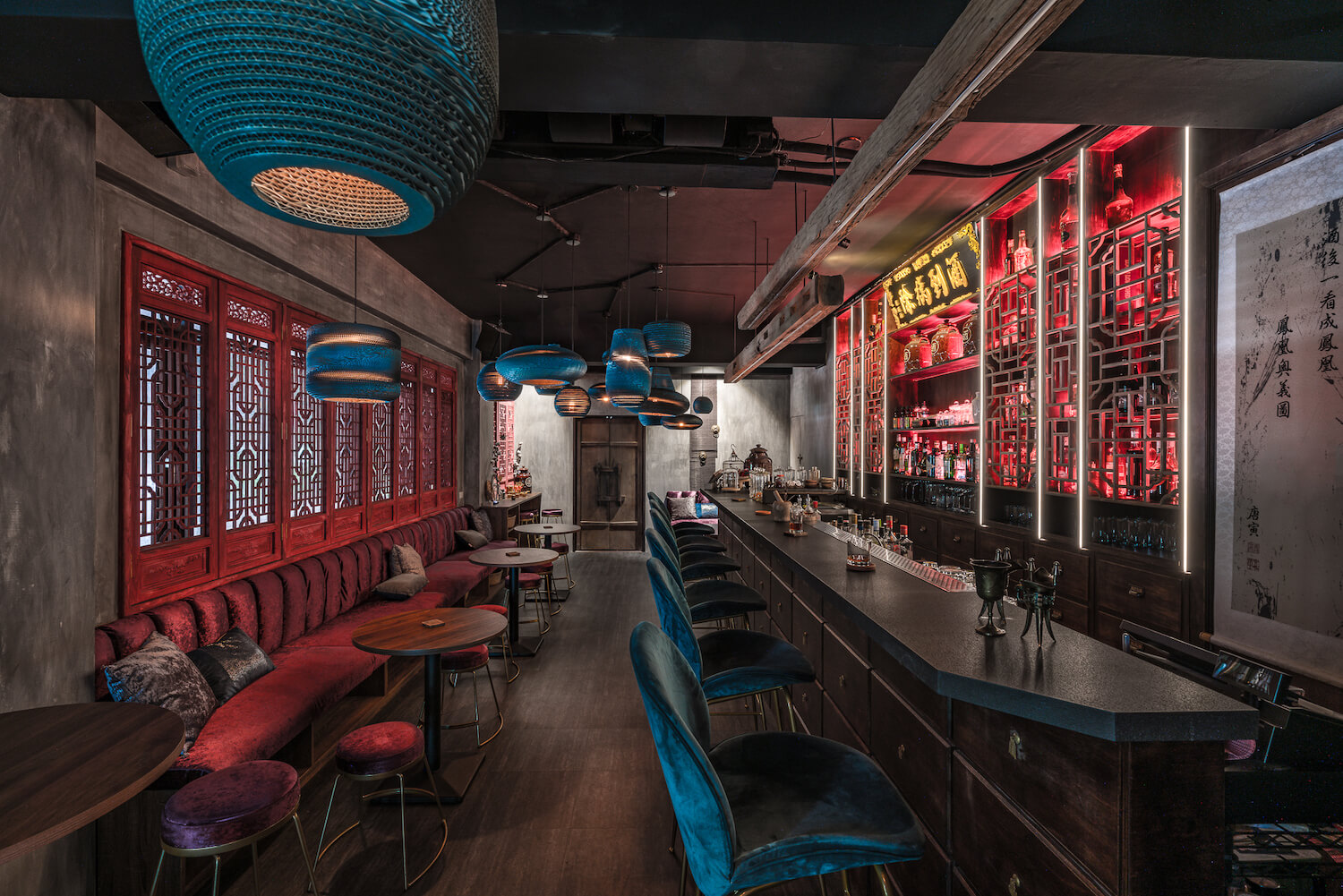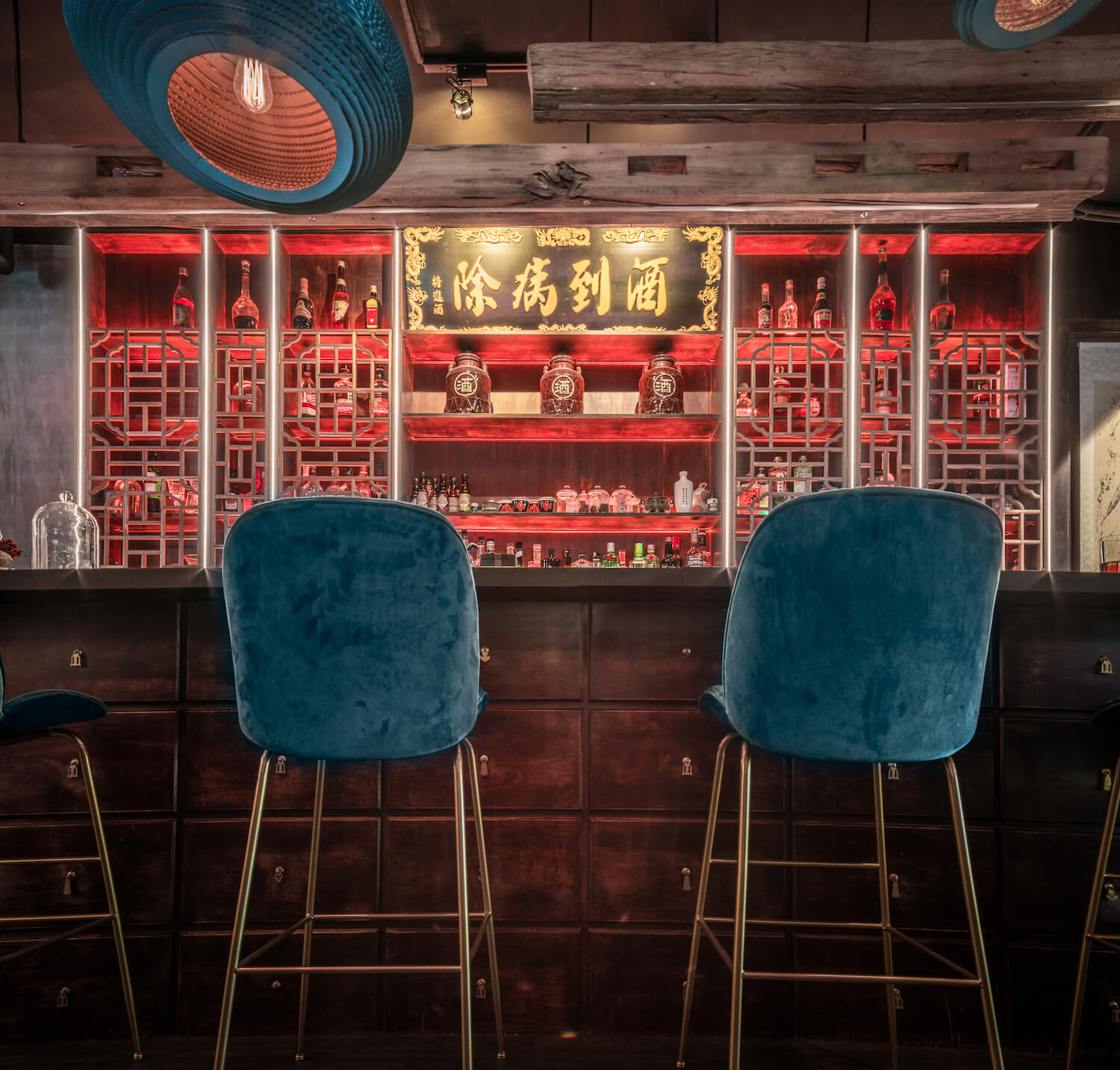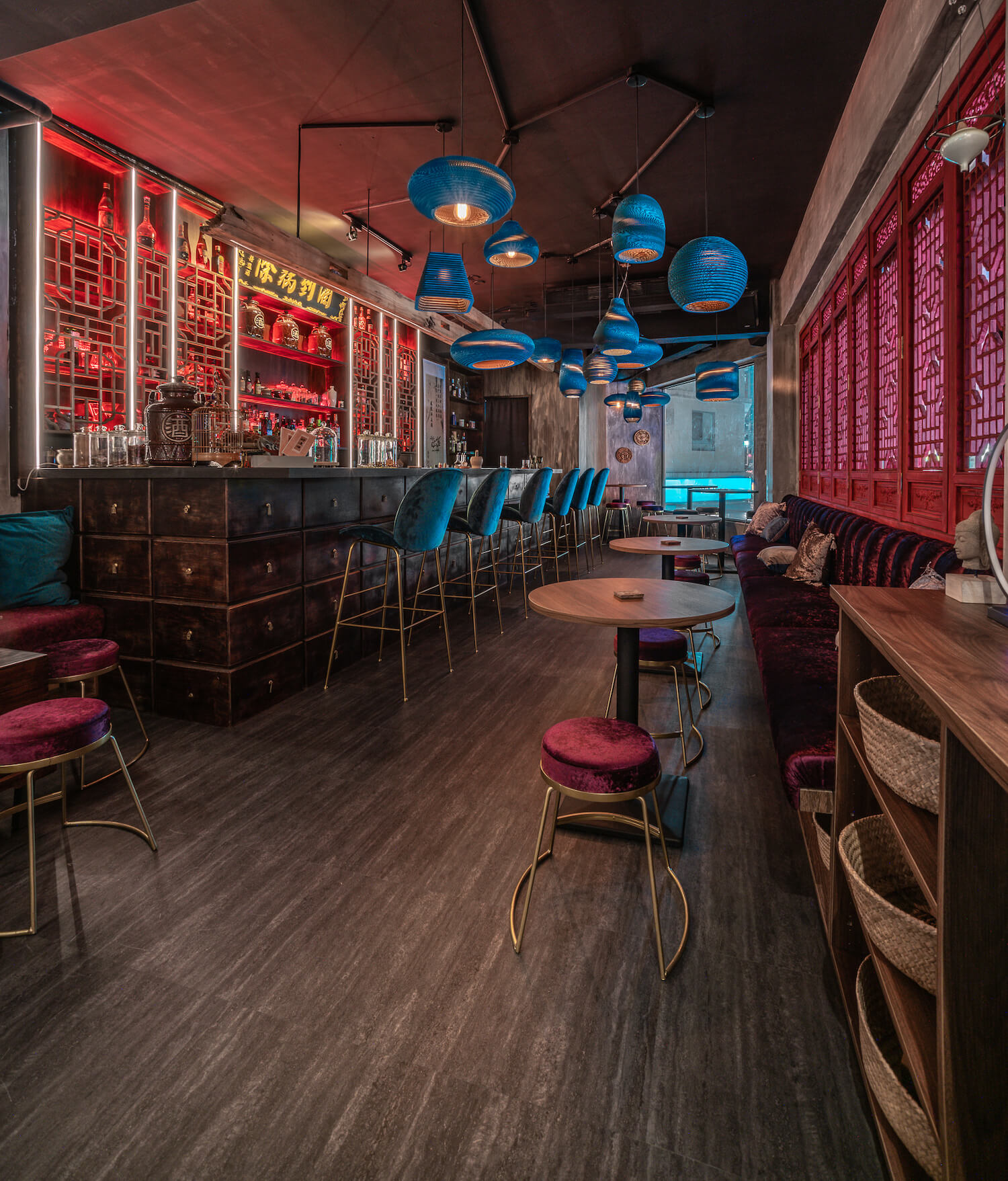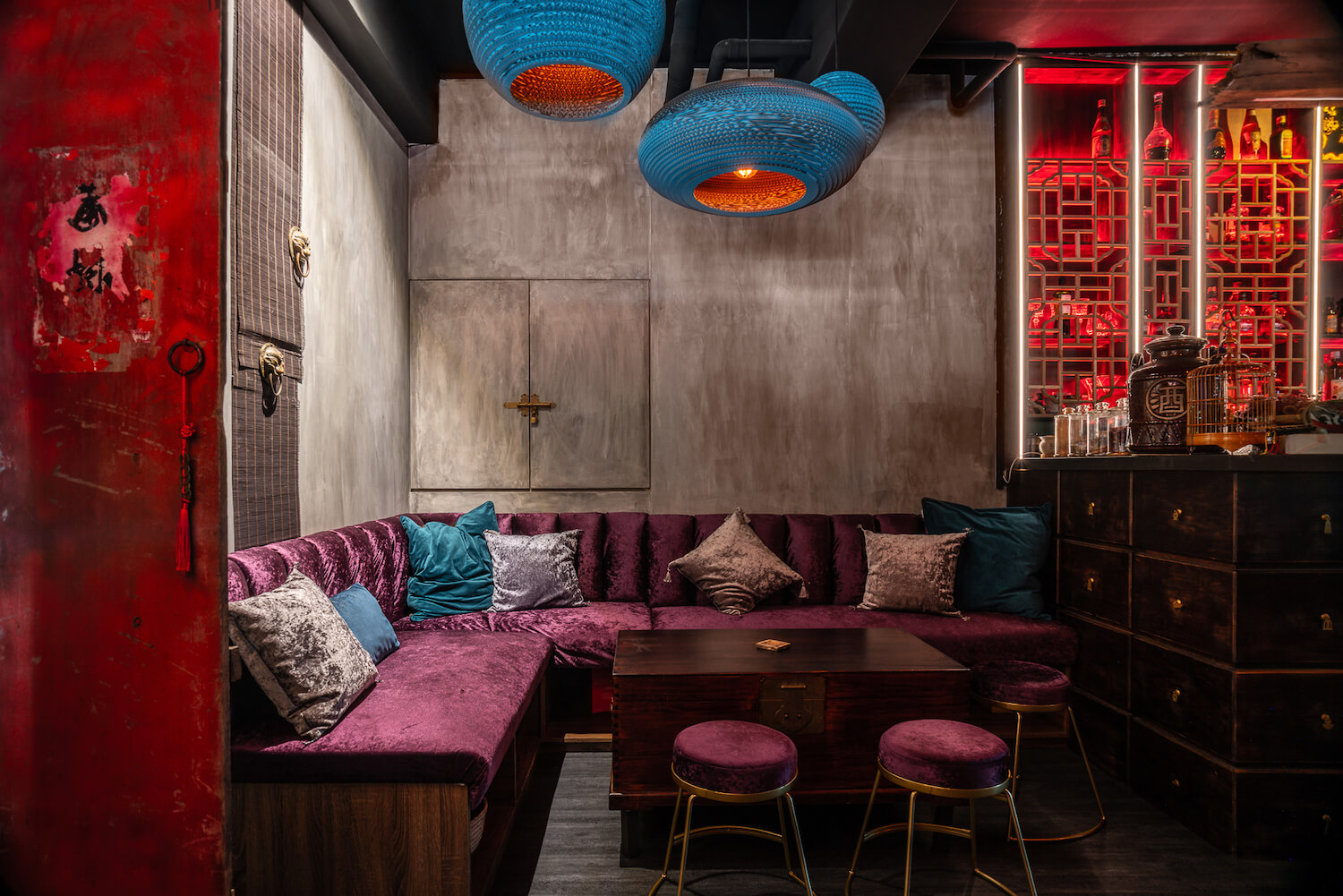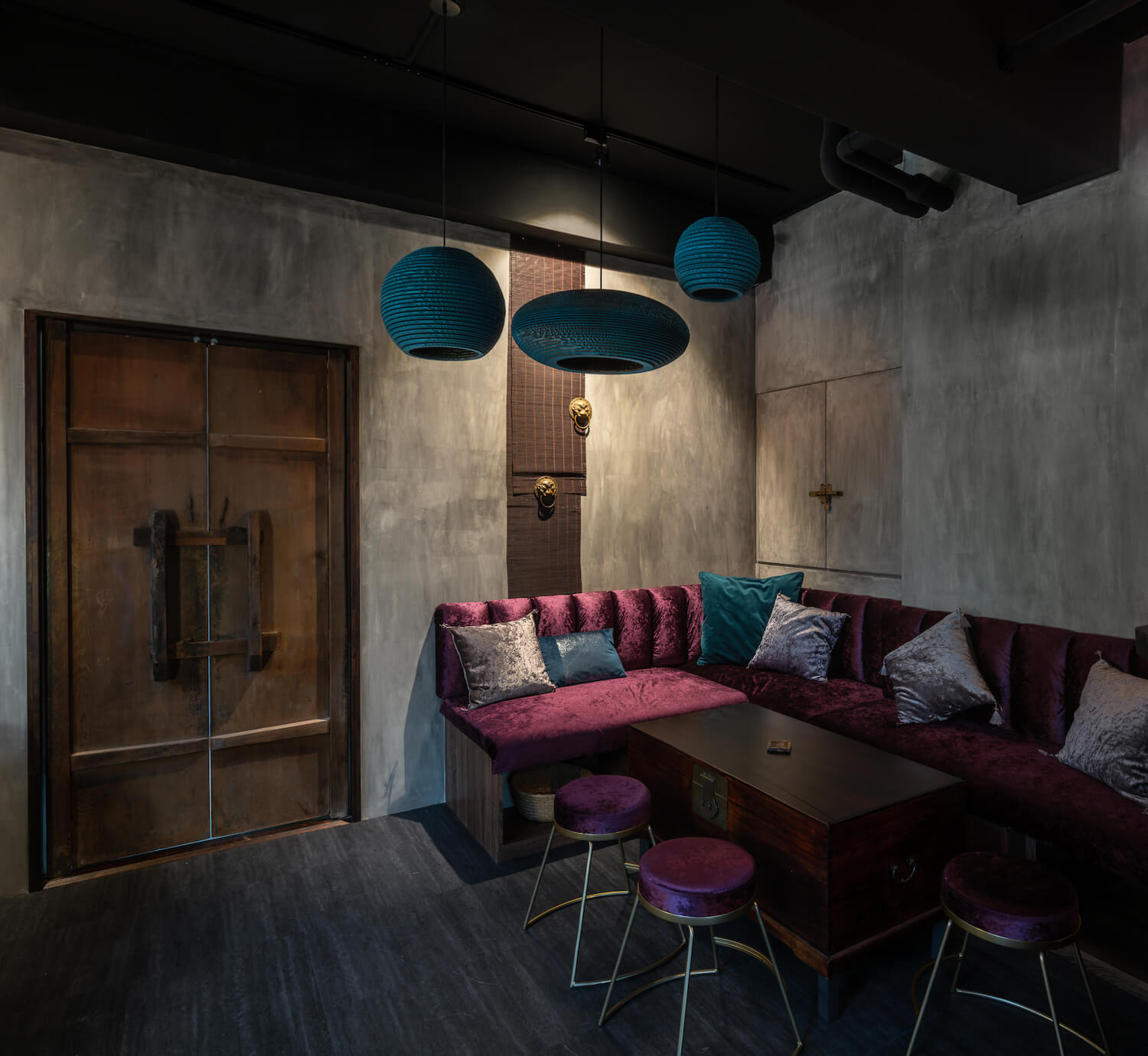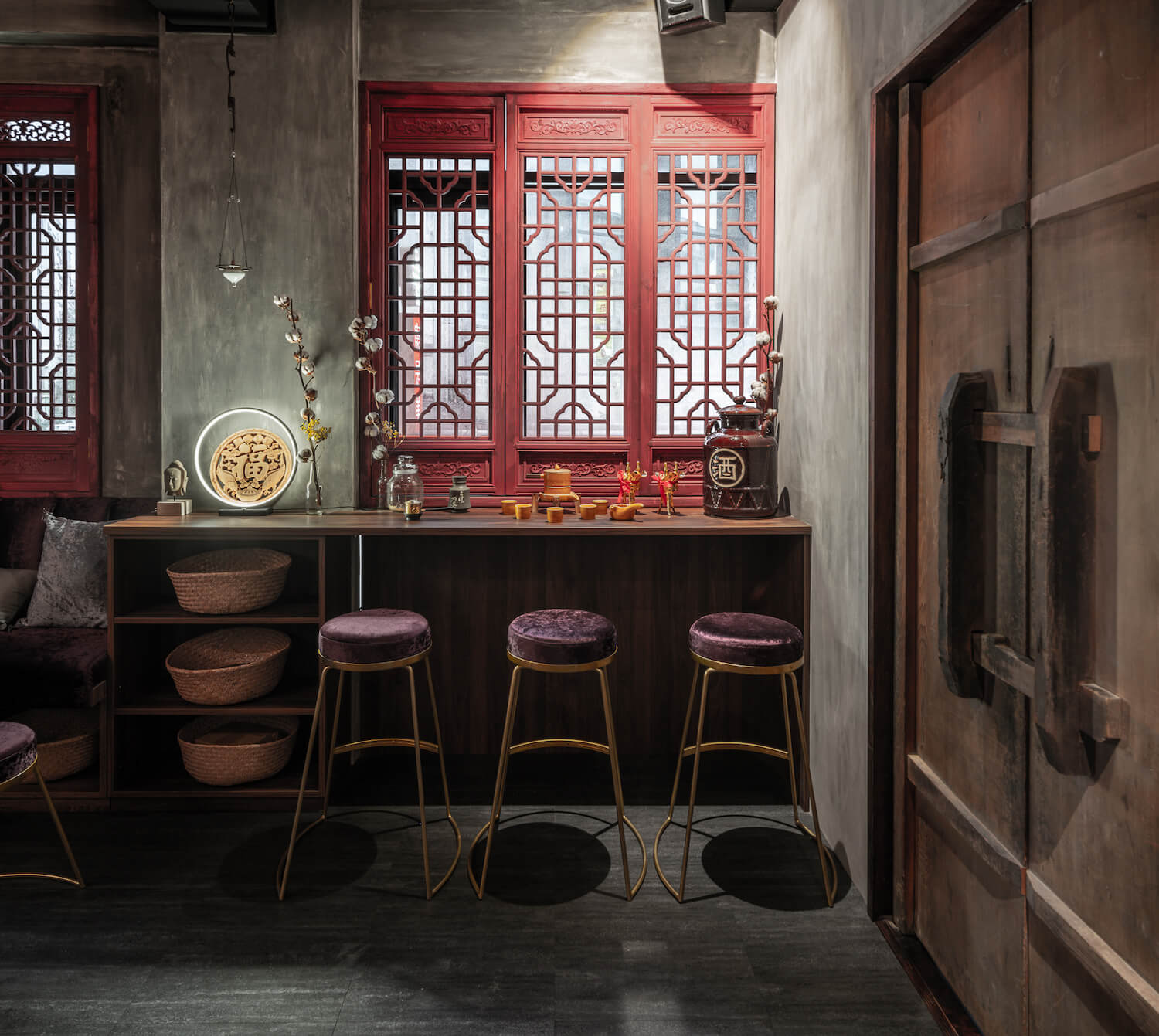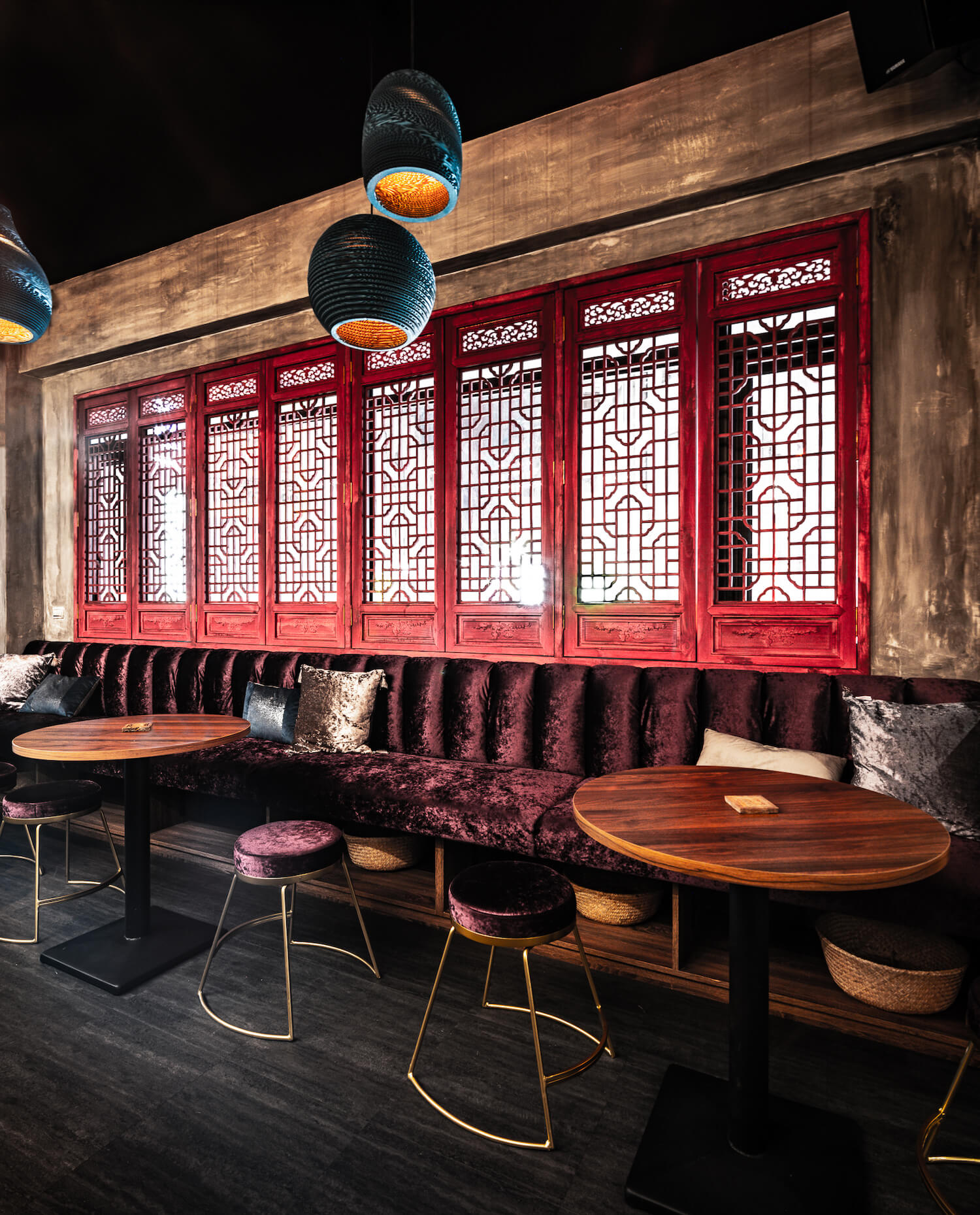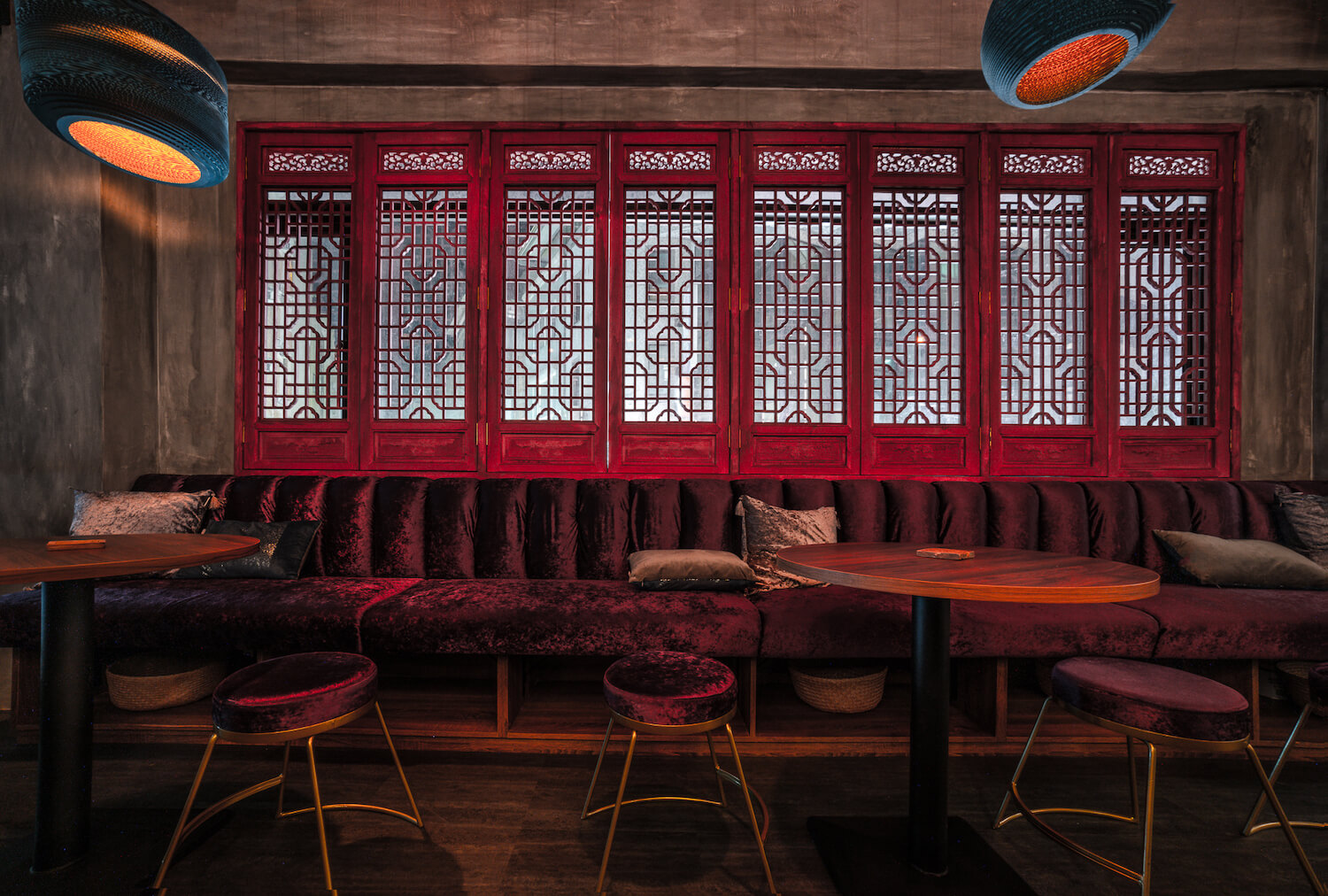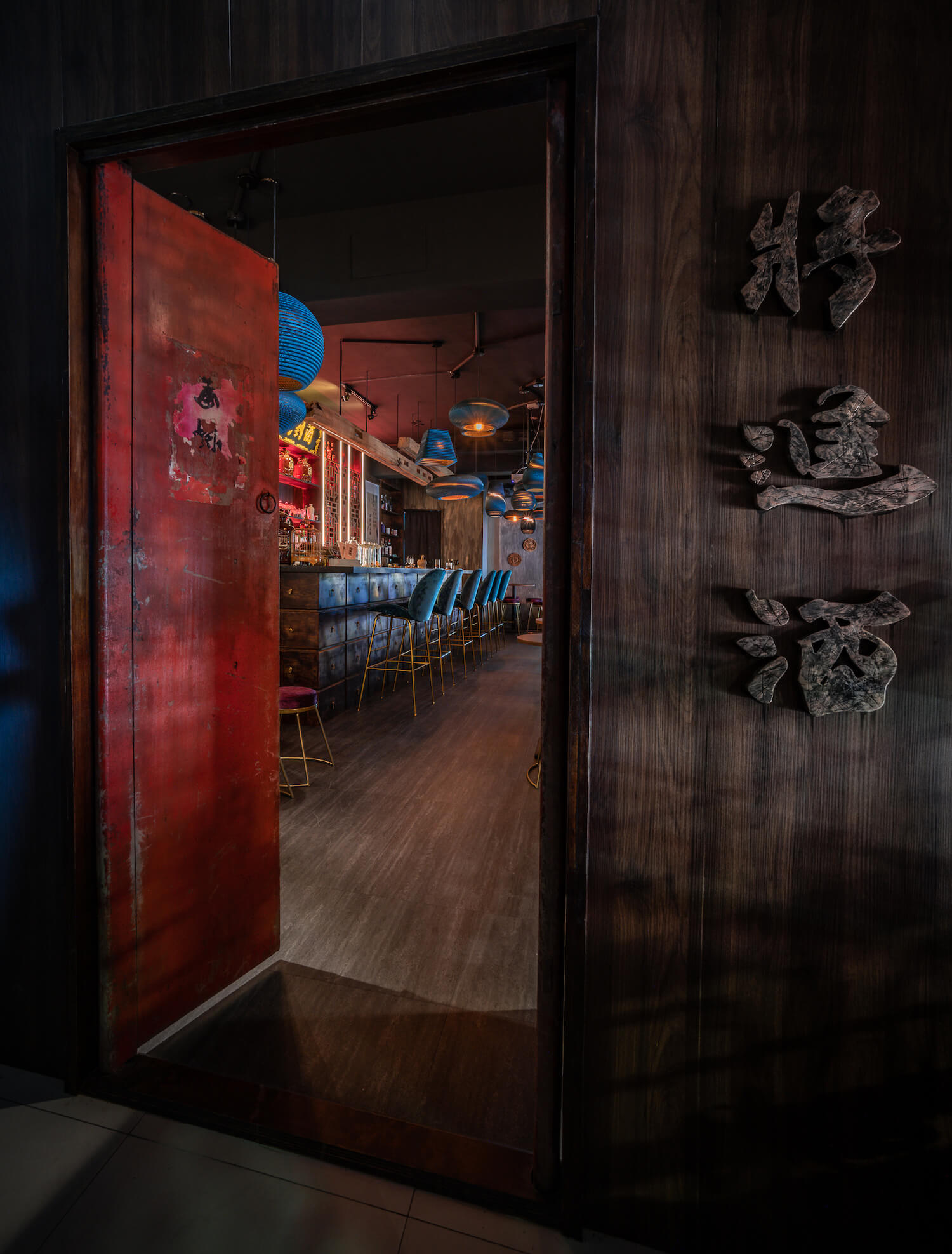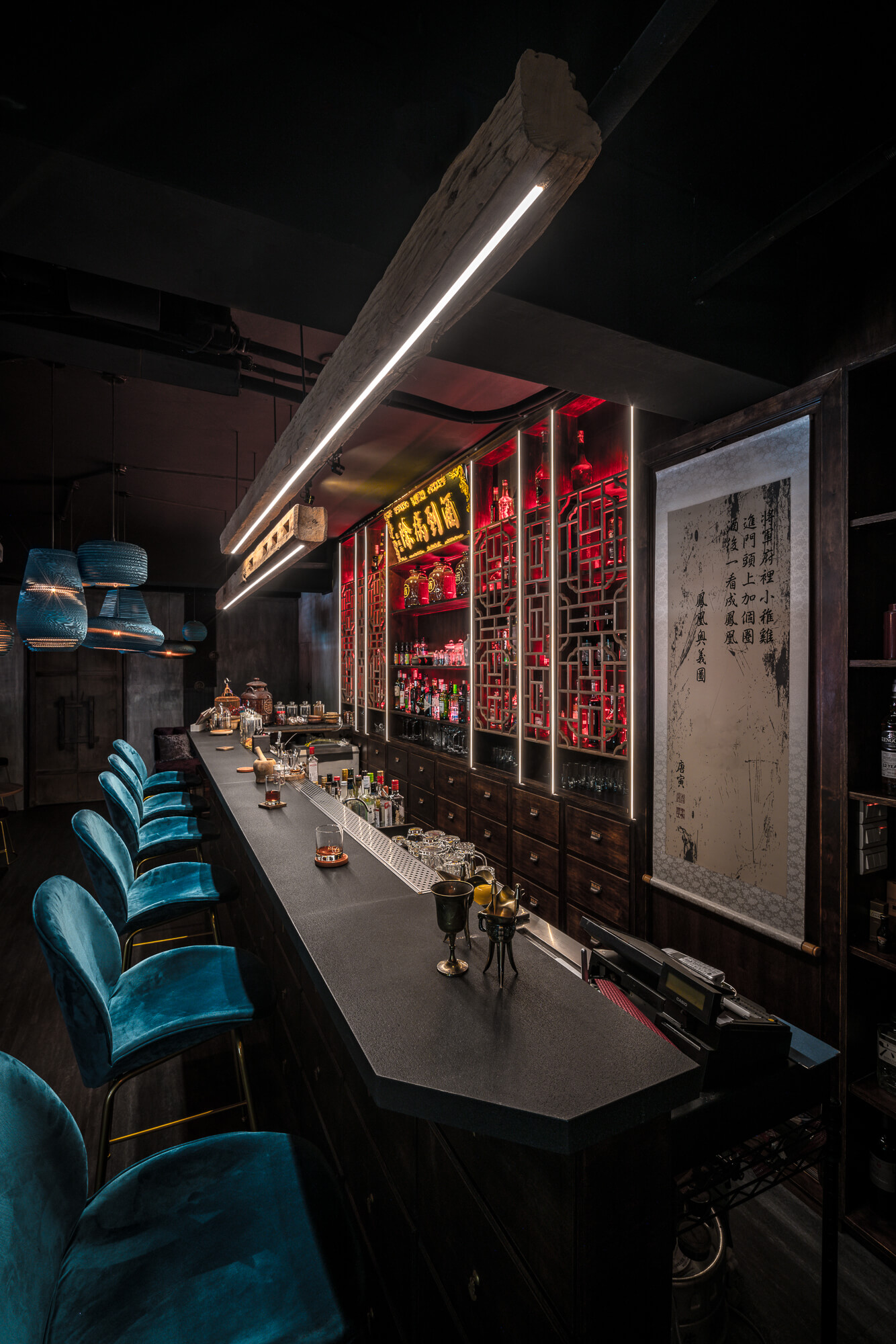 ---