Desret house is a hypothetical design proposal by Vancouver-based designer Amey Kandalgaonkar, situated in Wadi Rum, Jordan.
Designer's statement:
Through architectural intervention in form of a residence, the project aims to highlight coexisting dualities of corporeal landscape- perceived permanence and its fragility under the effects of natural forces.
Architectural drawing- Metamorphic landscapes- encapsulates the context issues, architectural solution and acts as a vehicle of thought process behind the proposal of desert house. The drawing styles is inspired from works of architect Lebbeus woods and concept artist Sparth.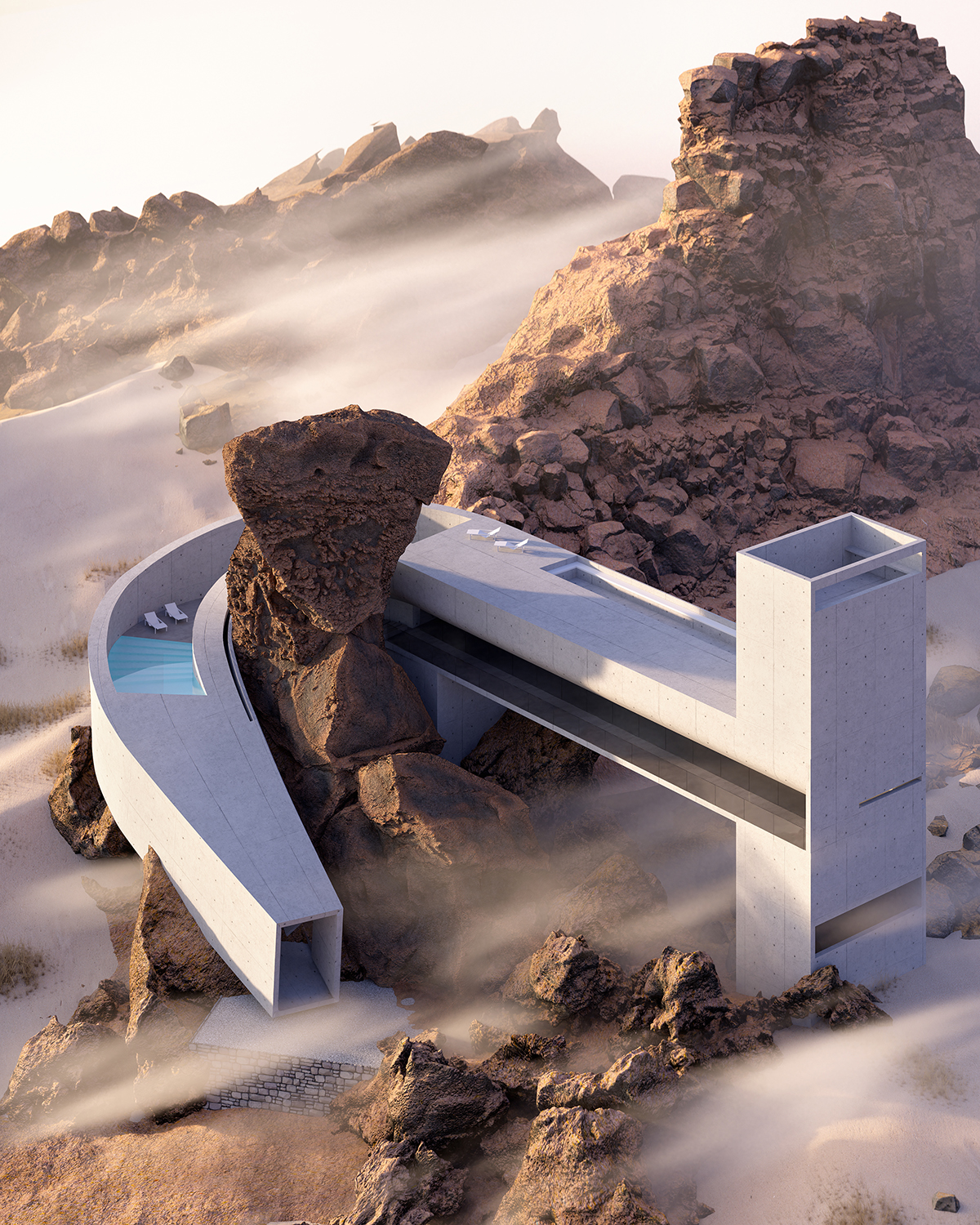 image © Amey Kandalgaonkar | @ameyzing_architect on Instagram
Architectural intervention reflects this theme of duality in its proposed form- vertical stem of the house acts as a counterpoint to vertical rock formation. Both are of same height but one is a rough, natural rock formation carved over hundreds of thousands of years by wind erosion and other is a slick, manmade, alien concrete box landed in extreme landscape.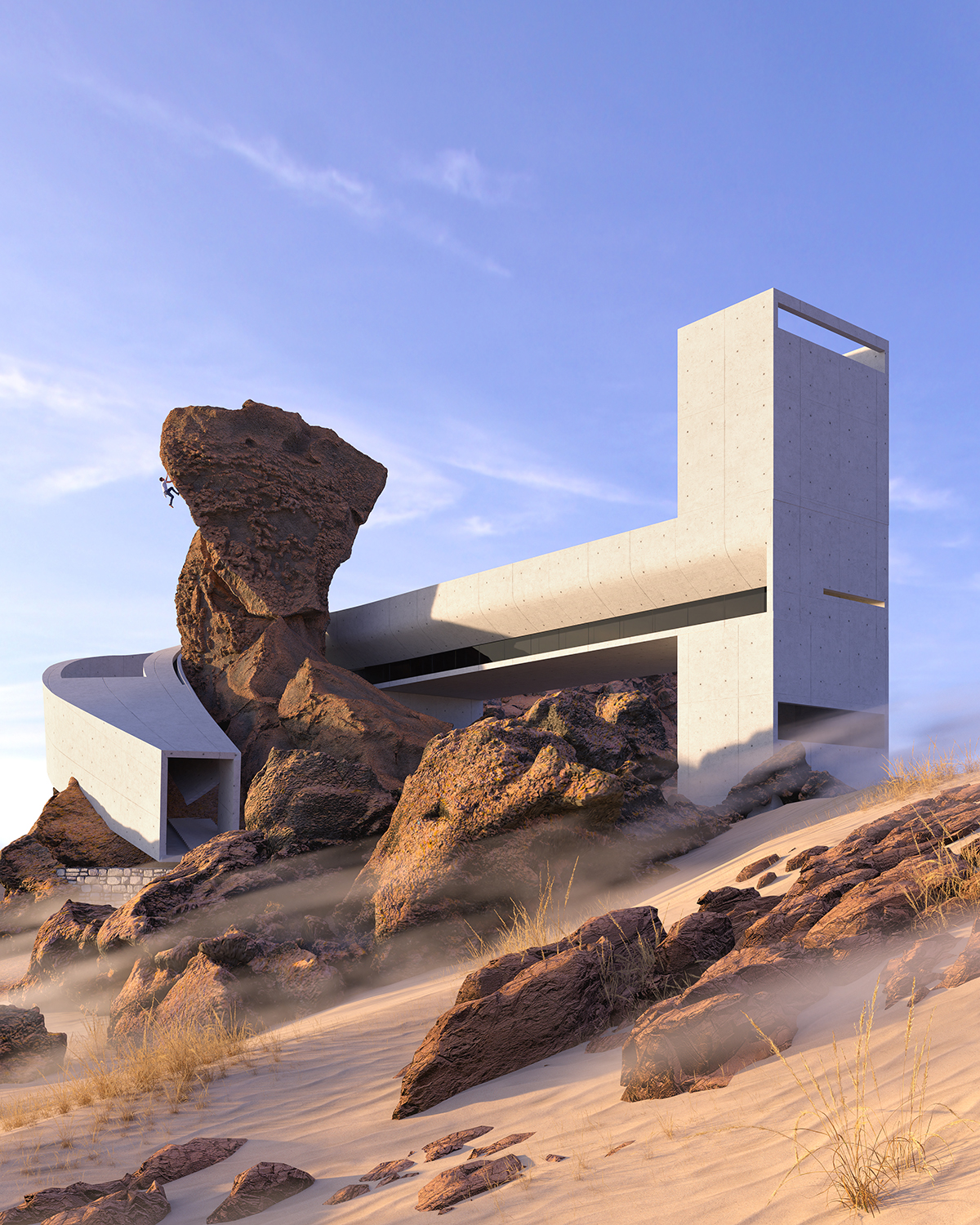 image © Amey Kandalgaonkar | @ameyzing_architect on Instagram
The winding arm around the rock formation extends to bridge the gap between the two opposing entities and this bridge section also carries habitation spaces of the house. The bending section of the arm is positioned in such a way that it shields vulnerable part of rock exposed to wind erosion and it carries main entrance stairs to the house. The fenestrations are kept at minimum in form of horizontal slits- owing to sand storms and further highlighting monolithic nature of object and contrast to surroundings. Open roof terrace acts as a gathering space during less harsh evening hours and for star gazing at night.
image © Amey Kandalgaonkar | @ameyzing_architect on Instagram
The house, even while appearing contrasting and out of place concrete object in desert context, tries to minimize its footprint and aids in protecting immediate surroundings.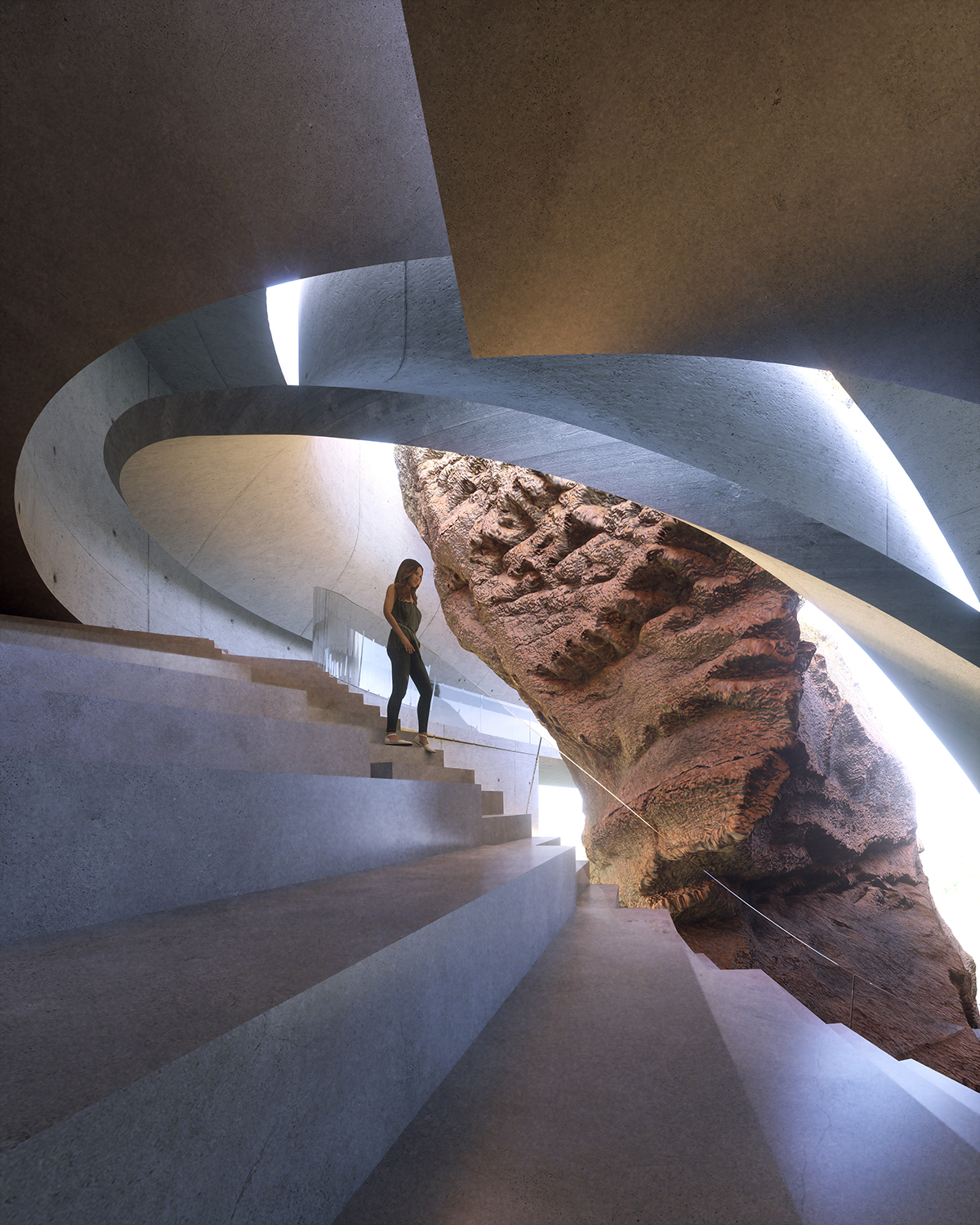 image © Amey Kandalgaonkar | @ameyzing_architect on Instagram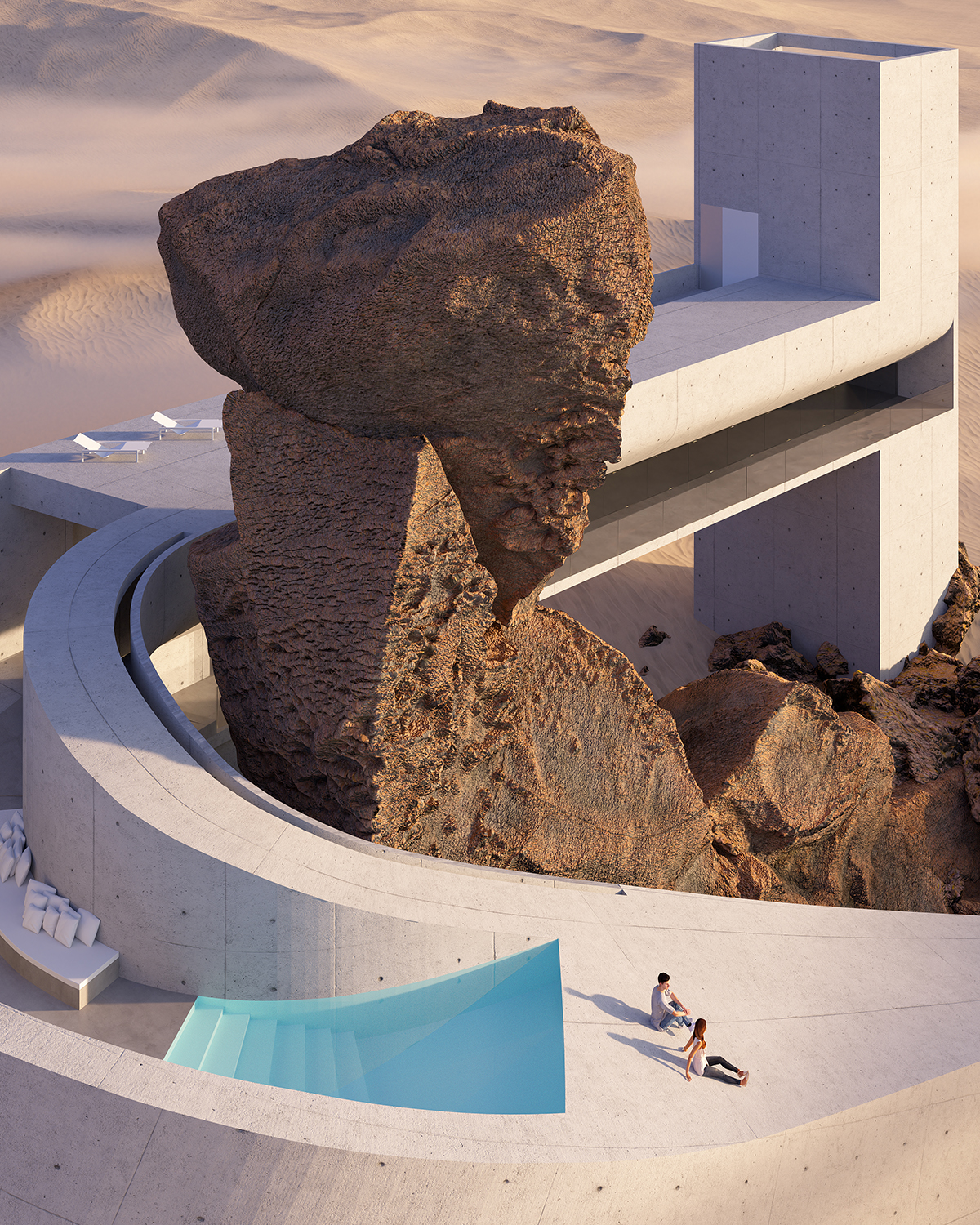 image © Amey Kandalgaonkar | @ameyzing_architect on Instagram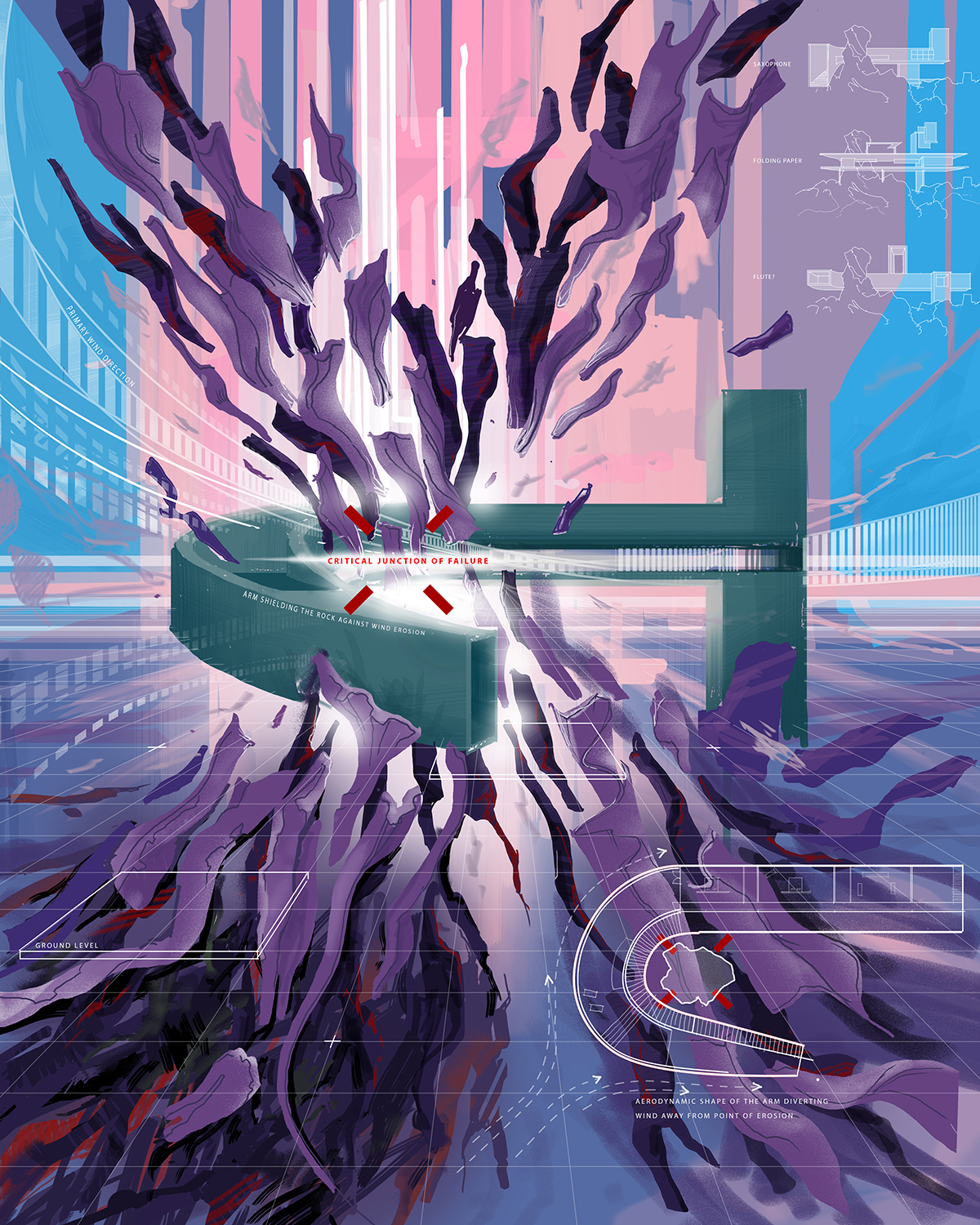 image © Amey Kandalgaonkar | @ameyzing_architect on Instagram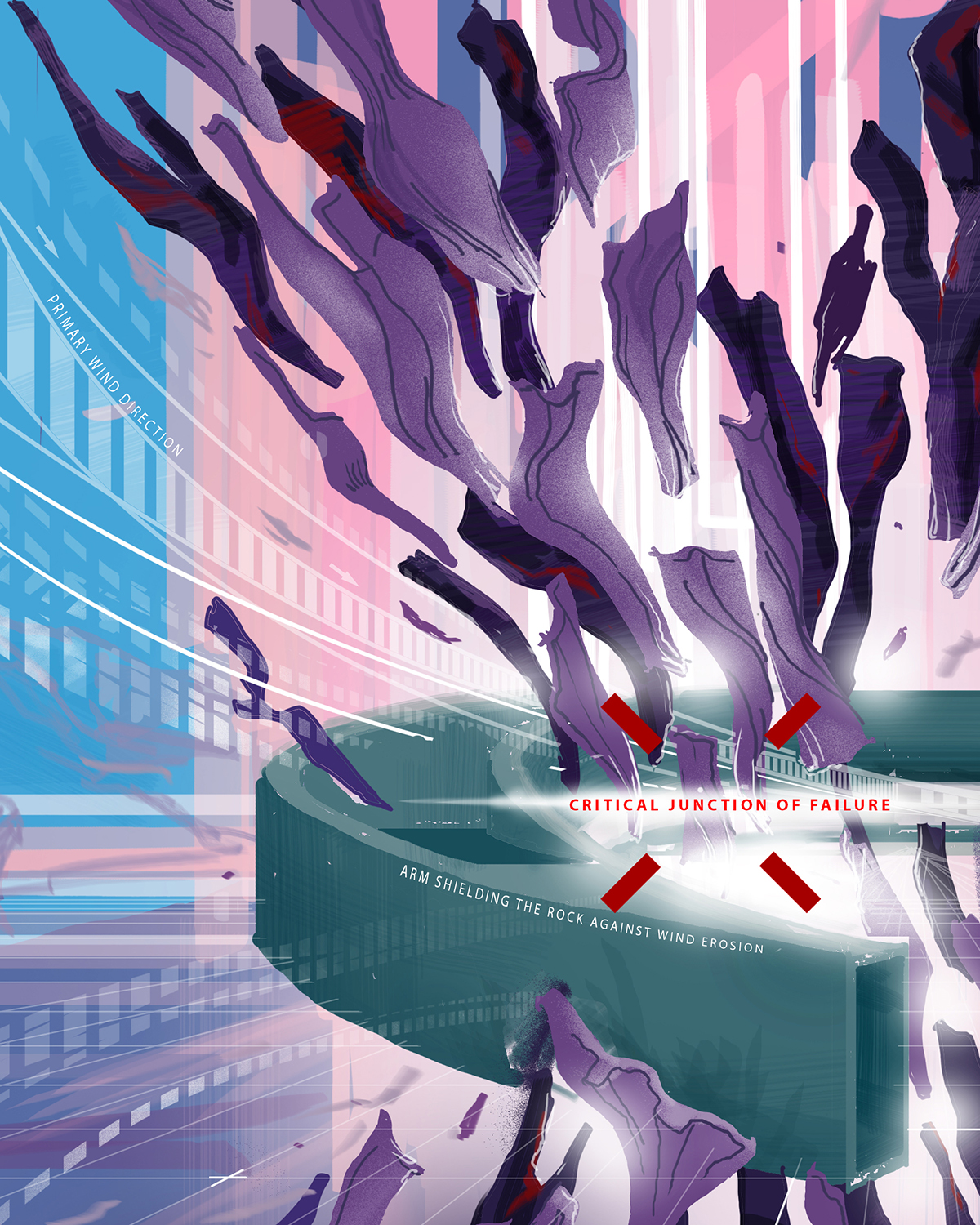 image © Amey Kandalgaonkar | @ameyzing_architect on Instagram
image © Amey Kandalgaonkar | @ameyzing_architect on Instagram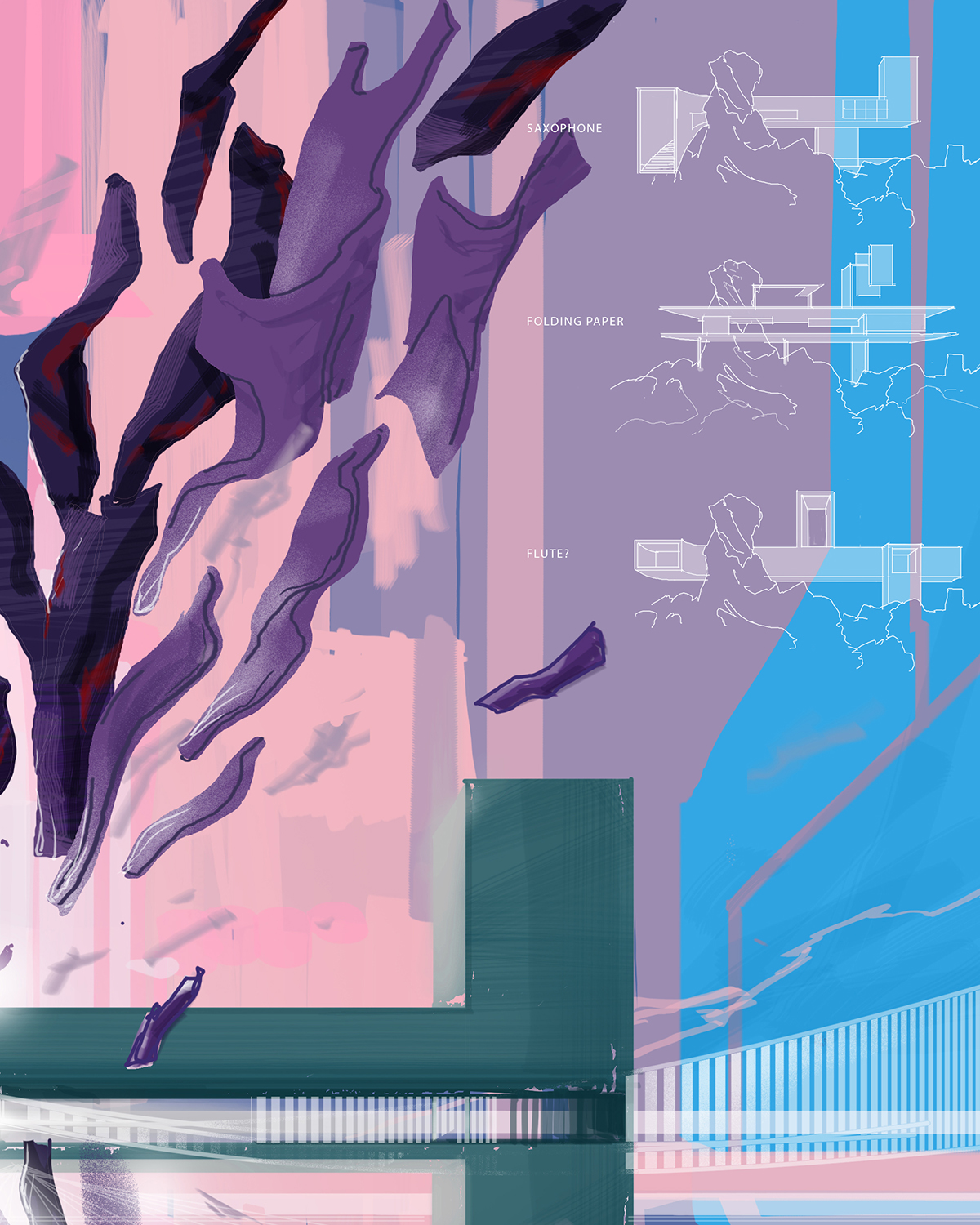 image © Amey Kandalgaonkar | @ameyzing_architect on Instagram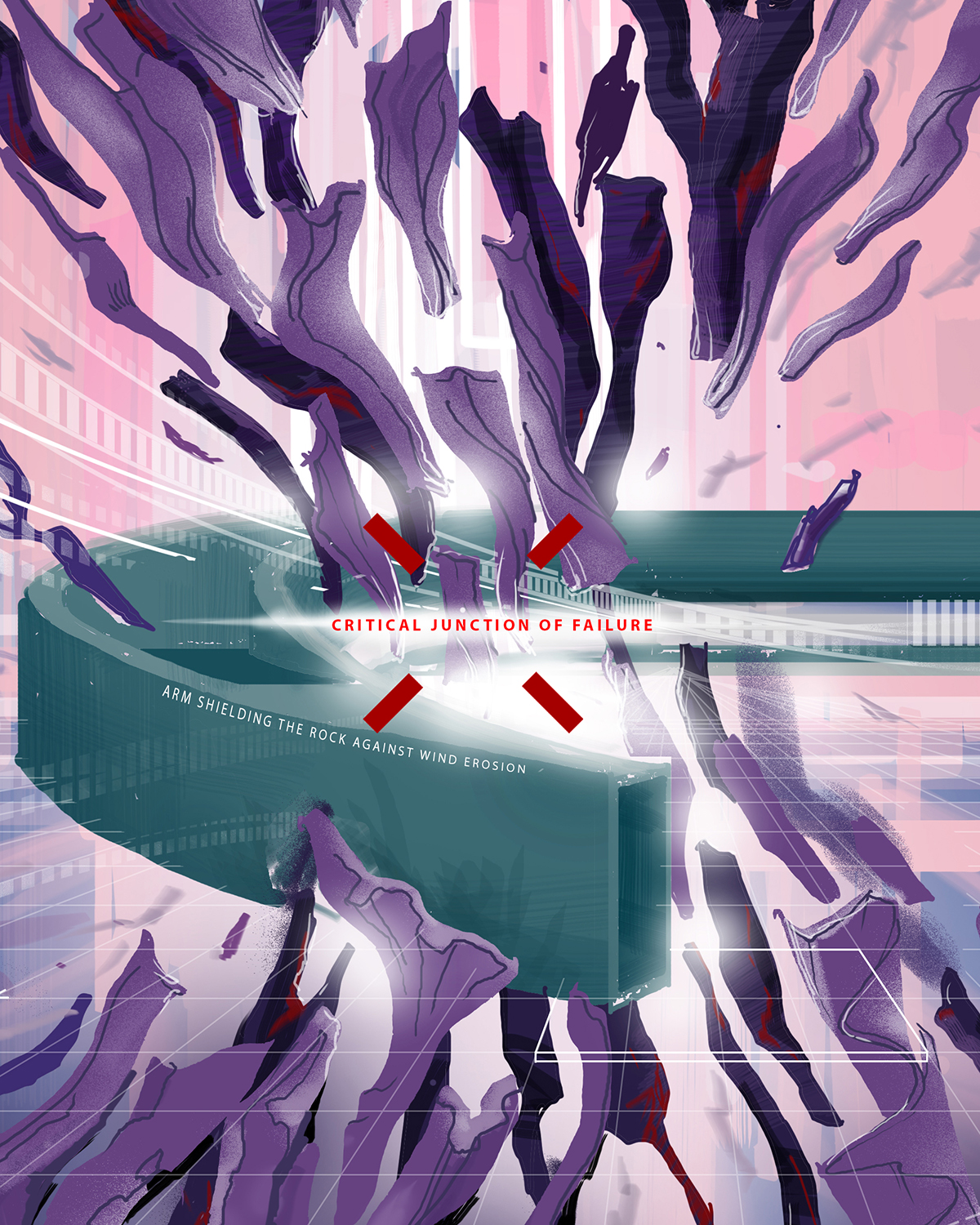 image © Amey Kandalgaonkar | @ameyzing_architect on Instagram
Designer: Kandal Design
Built area: 800 m²
Project name: Desert house
Principal designer: Amey Kandalgaonkar | @ameyzing_architect
Design year: May 2020
Site area: 5400 m²
Visualization: Amey Kandalgaonkar
Status: Concept design
---