Estudio Galera Arquitectura: Tucan House is set on a corner lot in the city of Cariló, a seaside town situated 400 km from Buenos Aires. Due to the vegetation present in the area -large lamberts and elliotis pines - and the distance to the beach and downtown, the place resembles an urbanized forest.The residence was originally commissioned in 2015 as a summer house but for different reasons, the work did not start until 2020. At this time the program was modified due to changes in the lives of its inhabitants: blended families, children and adolescents who could be simultaneously sharing the same spaces with friends of both, youngsters and adults in a place that was no longer thought as a 'summer house'.
The design centred around two overlapping concrete boxes. The composition of volumes closes to the corner, hierarchizing the centre of the site. The dune with its natural vegetation rises to the front generating a microclimate as resulting from the natural closure of the land –the felling of trees on the perimeter necessary for the construction was minimized-and the setting up of the house.Separated several centimetres from the street level, the ground floor hosts the social areas in a space of 13.00 mts x 5.00 mts with no divisions. The living-dining room and the kitchen melt with theoutside by sliding fullheight glass doors. The perception of unity is further reinforced by the continuity of floors and slabs. This ventilated semi-covered area with no side enclosureprovides protection from the sun and becomes the place where life unfolds in summer. On this level and towards the centre of the block, there is a pavilion designed as a playroom, bedroom or studio depending on the changing habits of use.
A transversal volume on the upper floor nests the bedrooms in a sequence of rooms that close to the southeast and open as a viewpoint to the northeast.A concrete sleeve connects the different floors and stands out as a particular element in the spatial composition merging the two main boxes, while maintaining the transparency that allows a front/back relationship.The choice of materials was reduced to aluminium, glass and concrete. The concrete was molded with 1" x 4" pine boards in formworks that allowed deployments such as the one in the access and the connection with the upper floor and the horizontal window in the public area of the ground floor.Simple materials and dedicated workmanship make inhabitants and visitors re-signify ordinary situations such as going up, coming in, going out or simply being.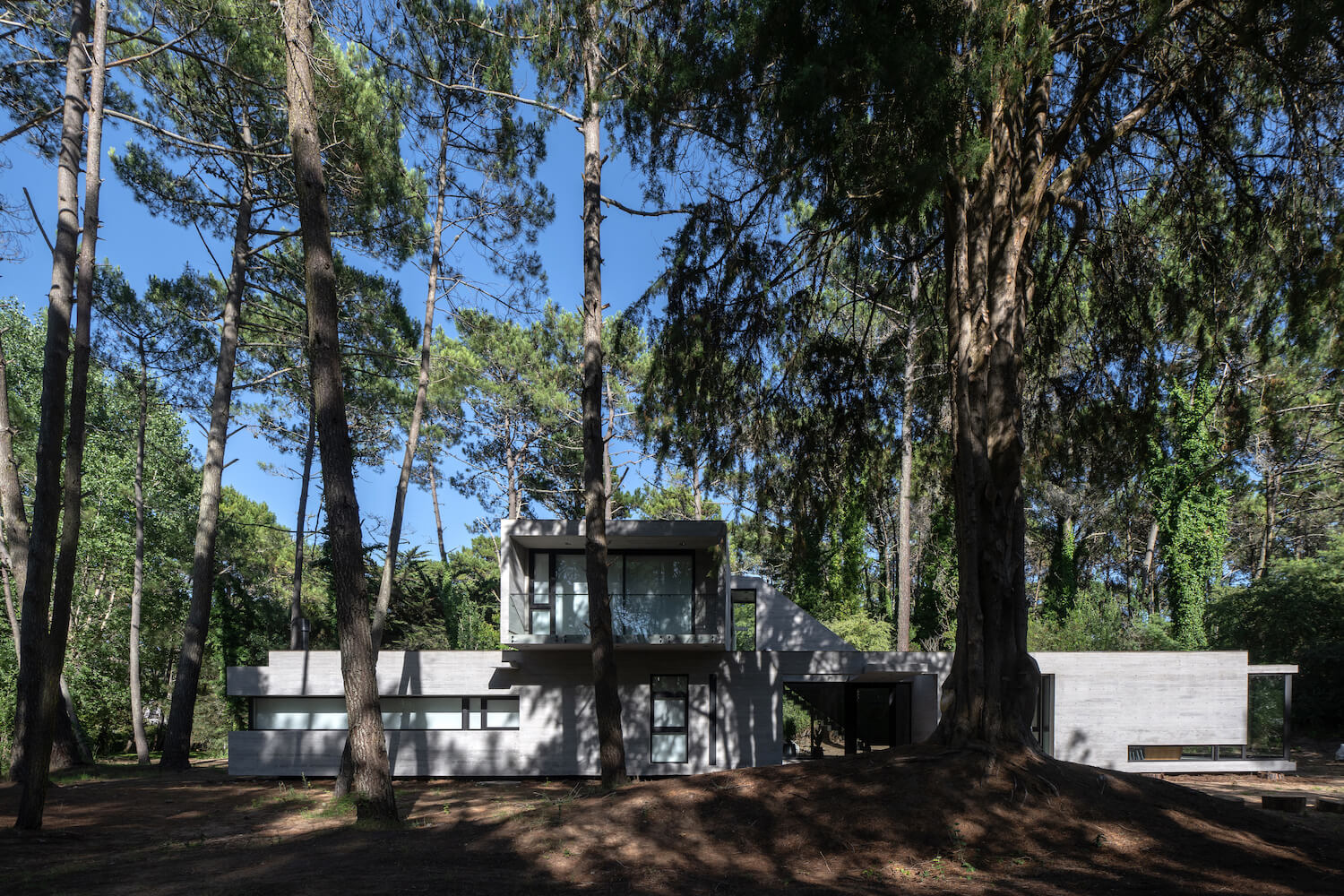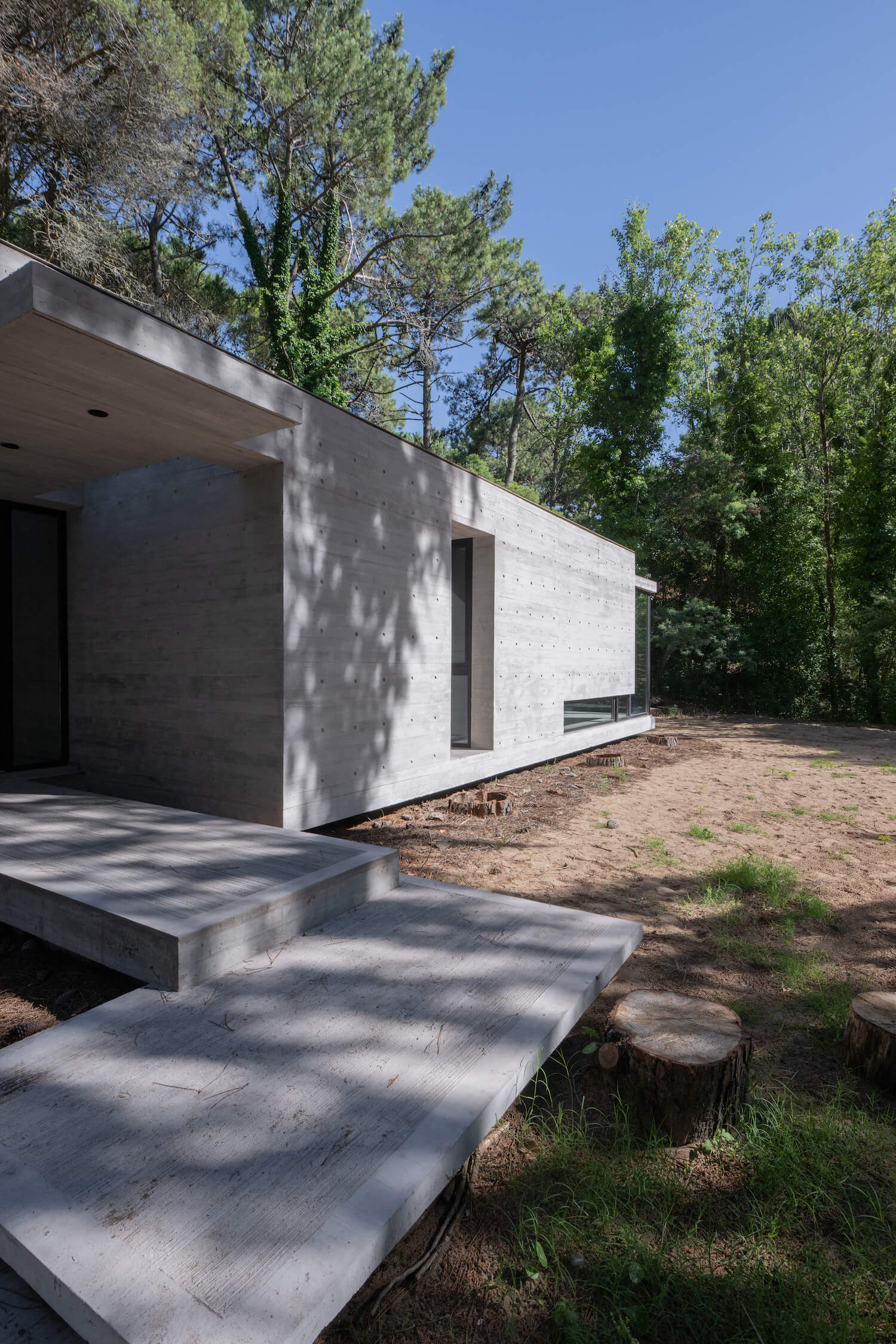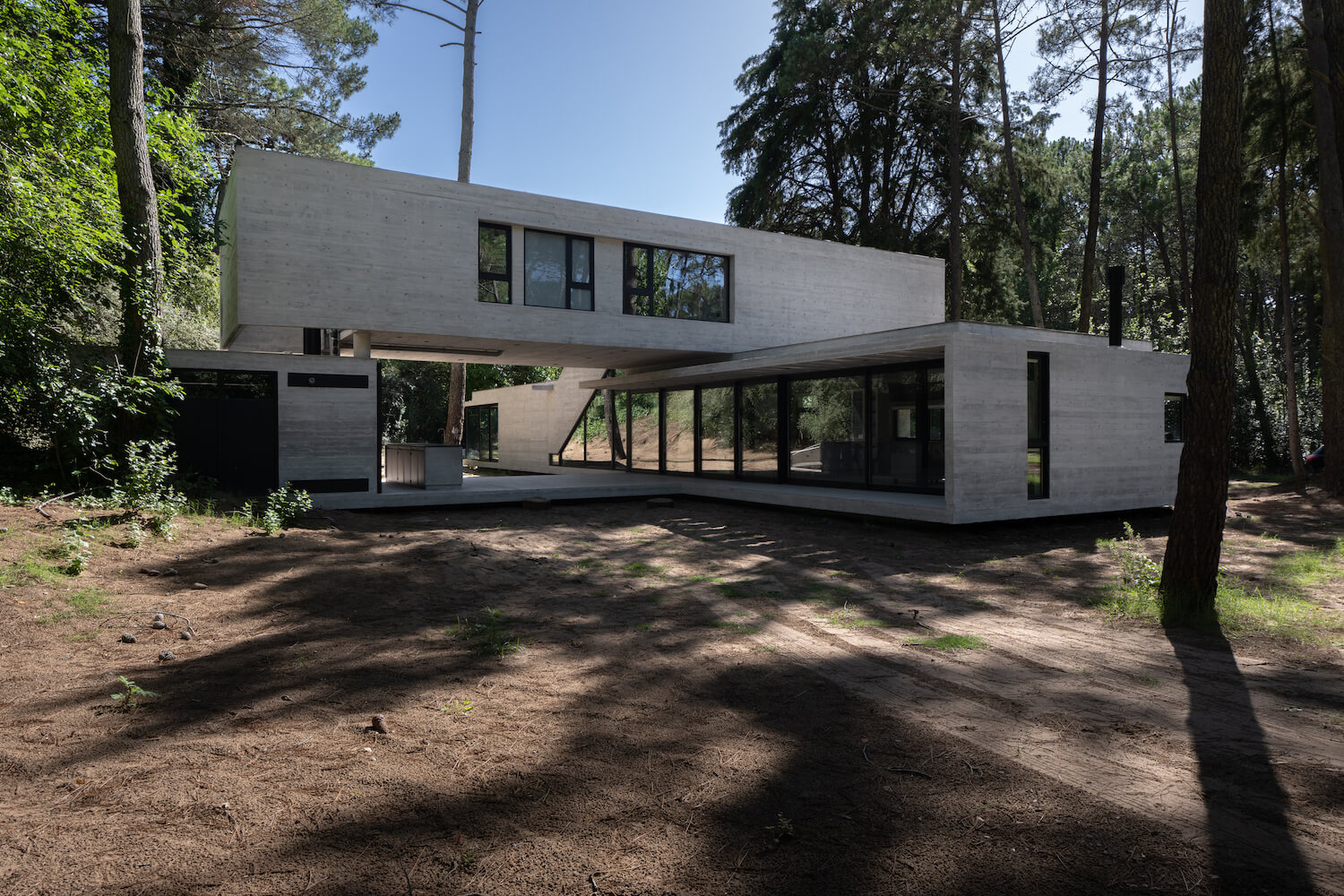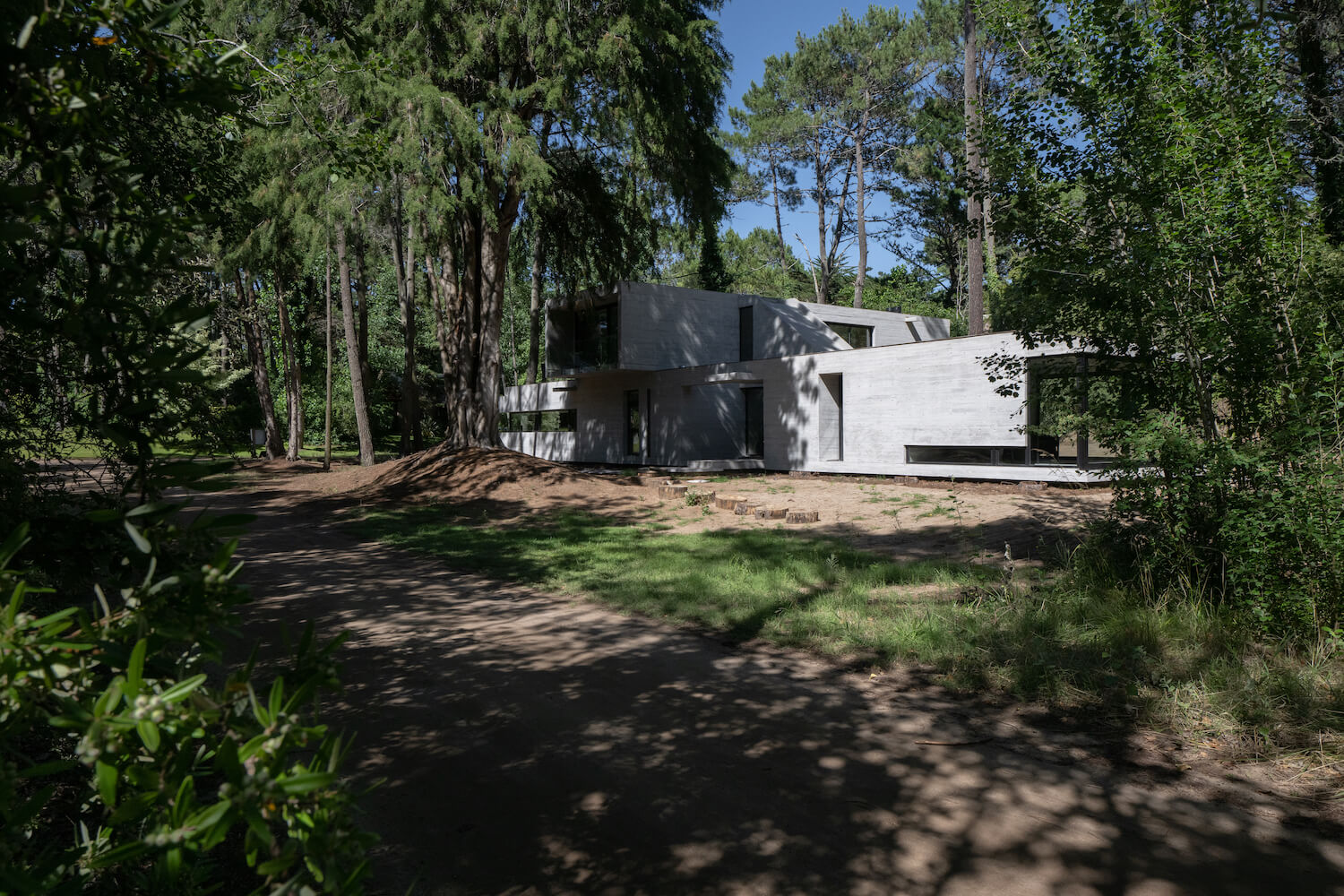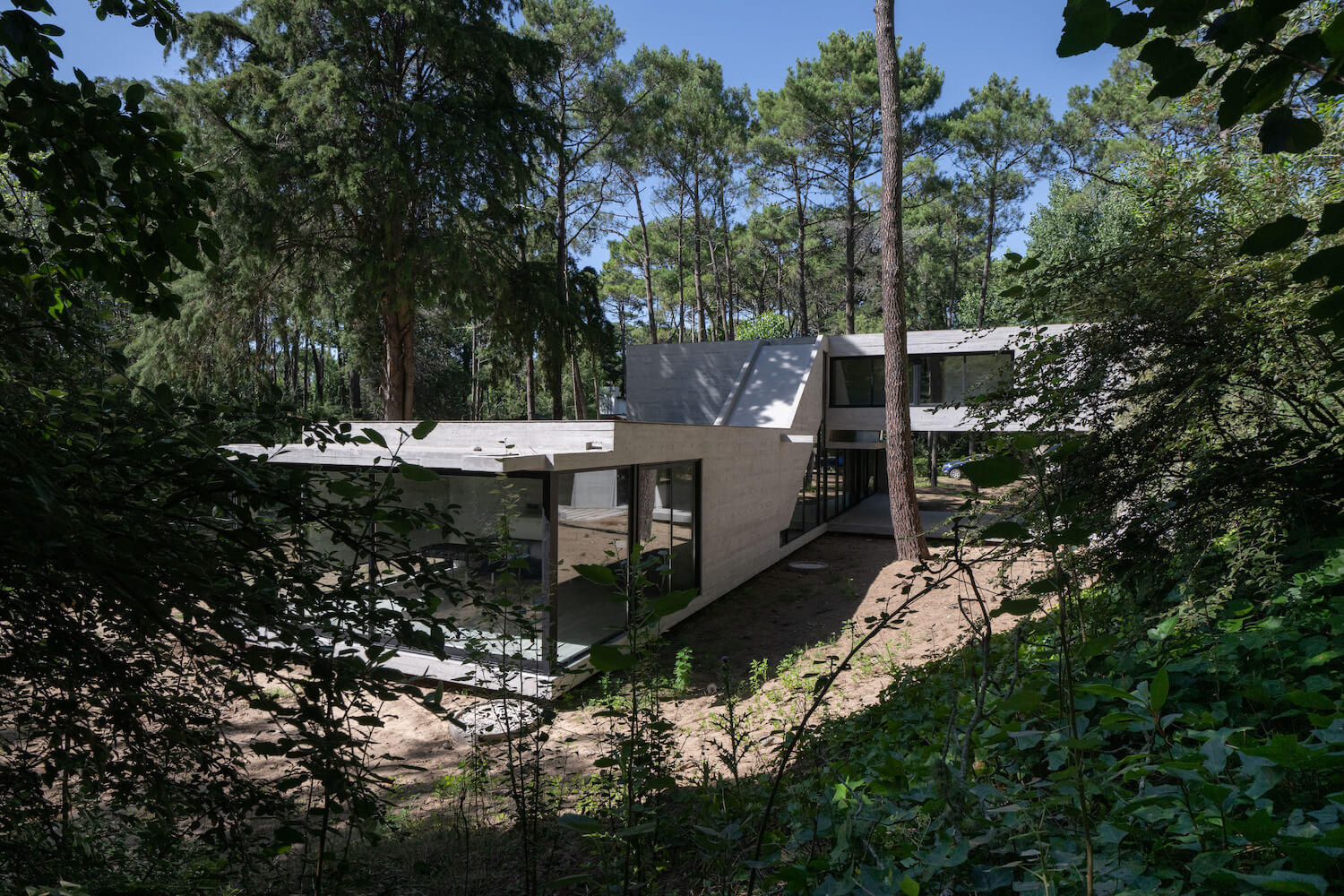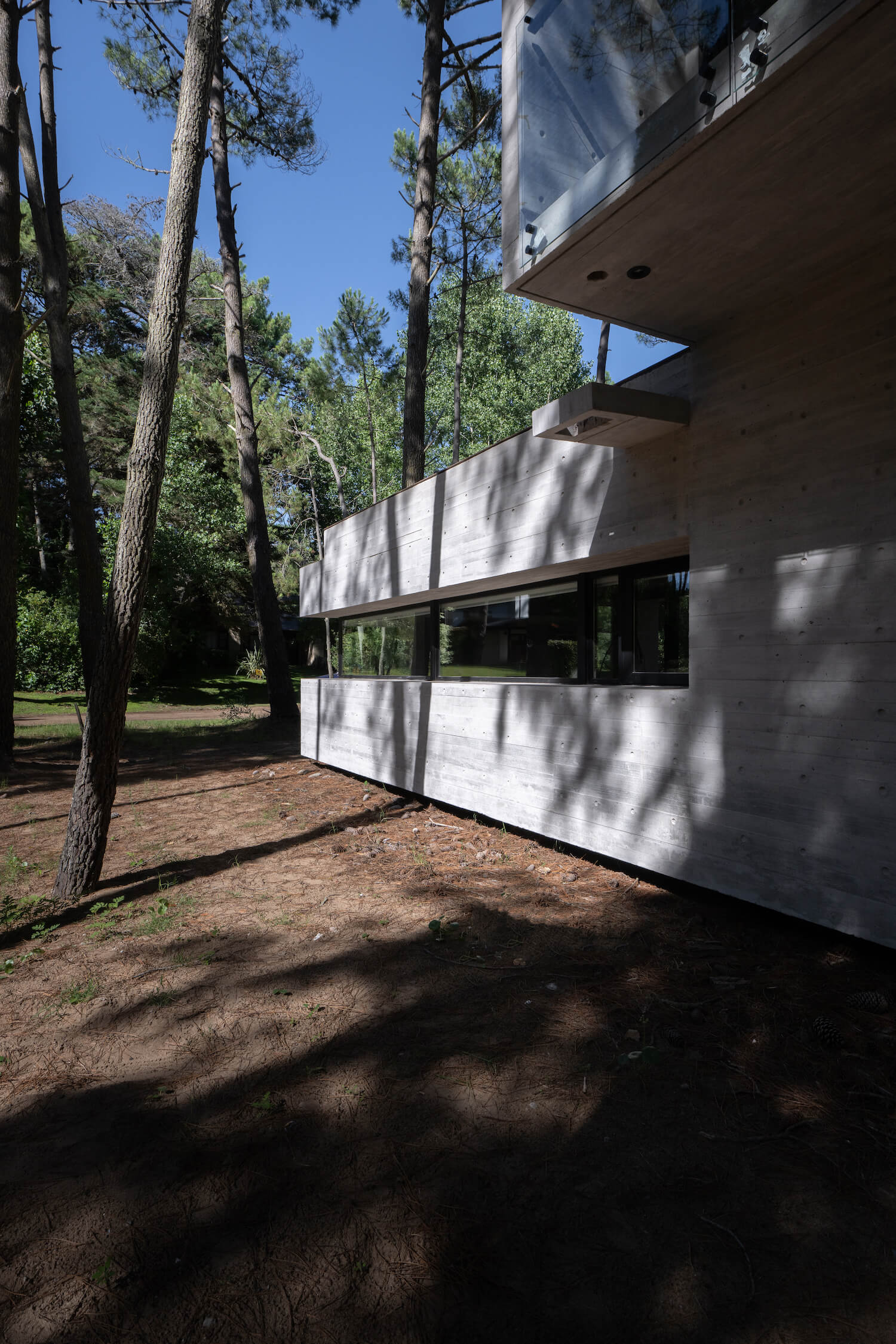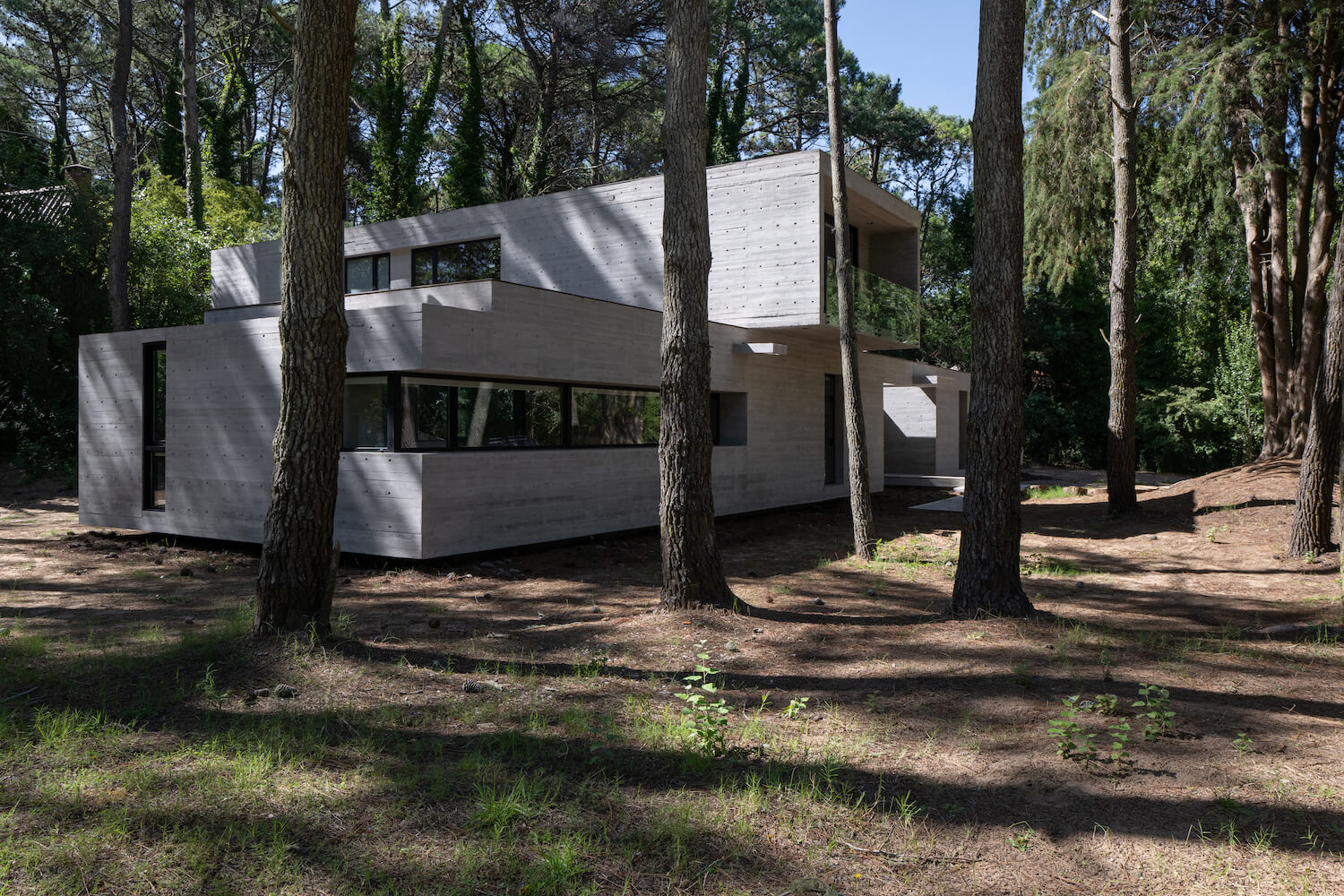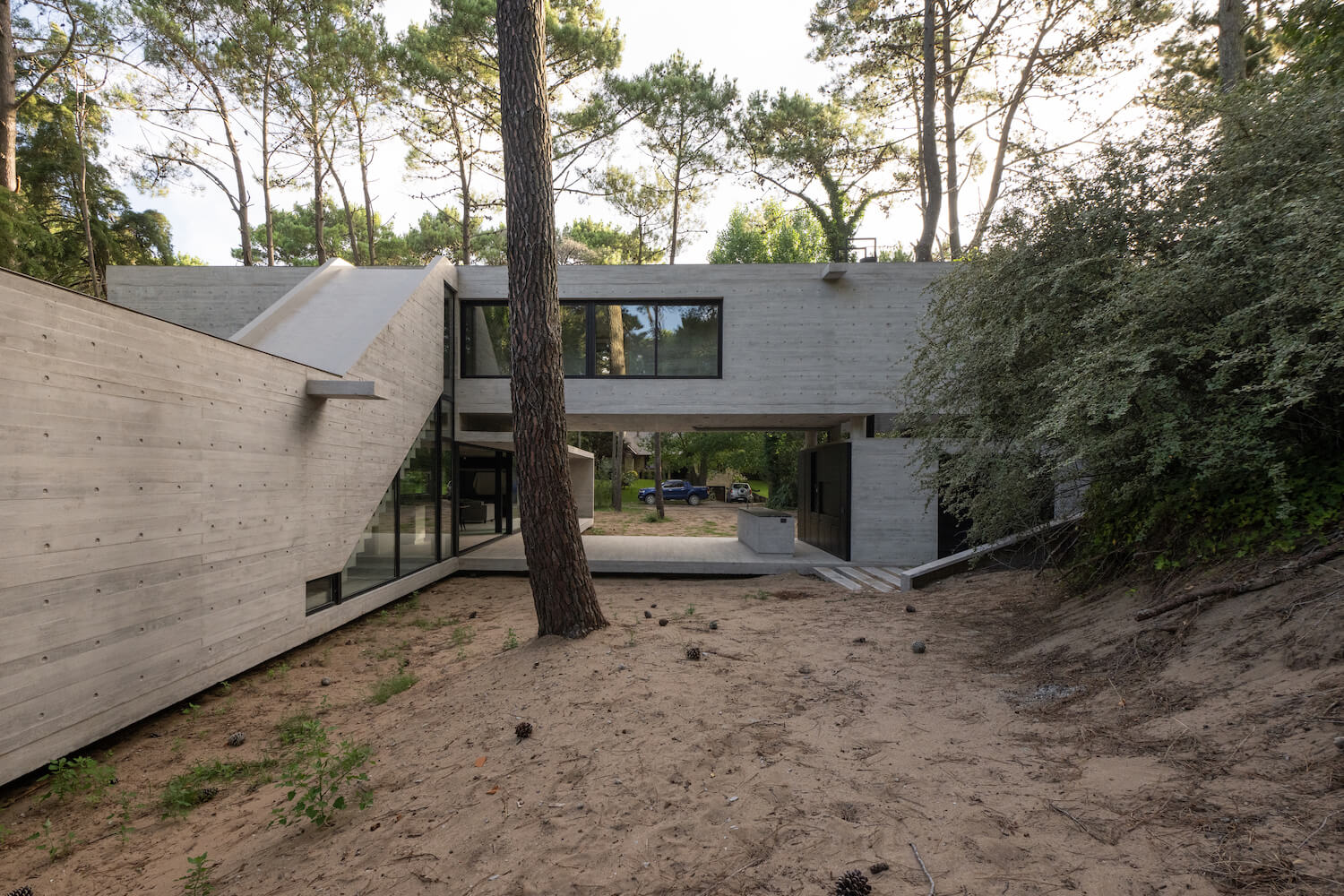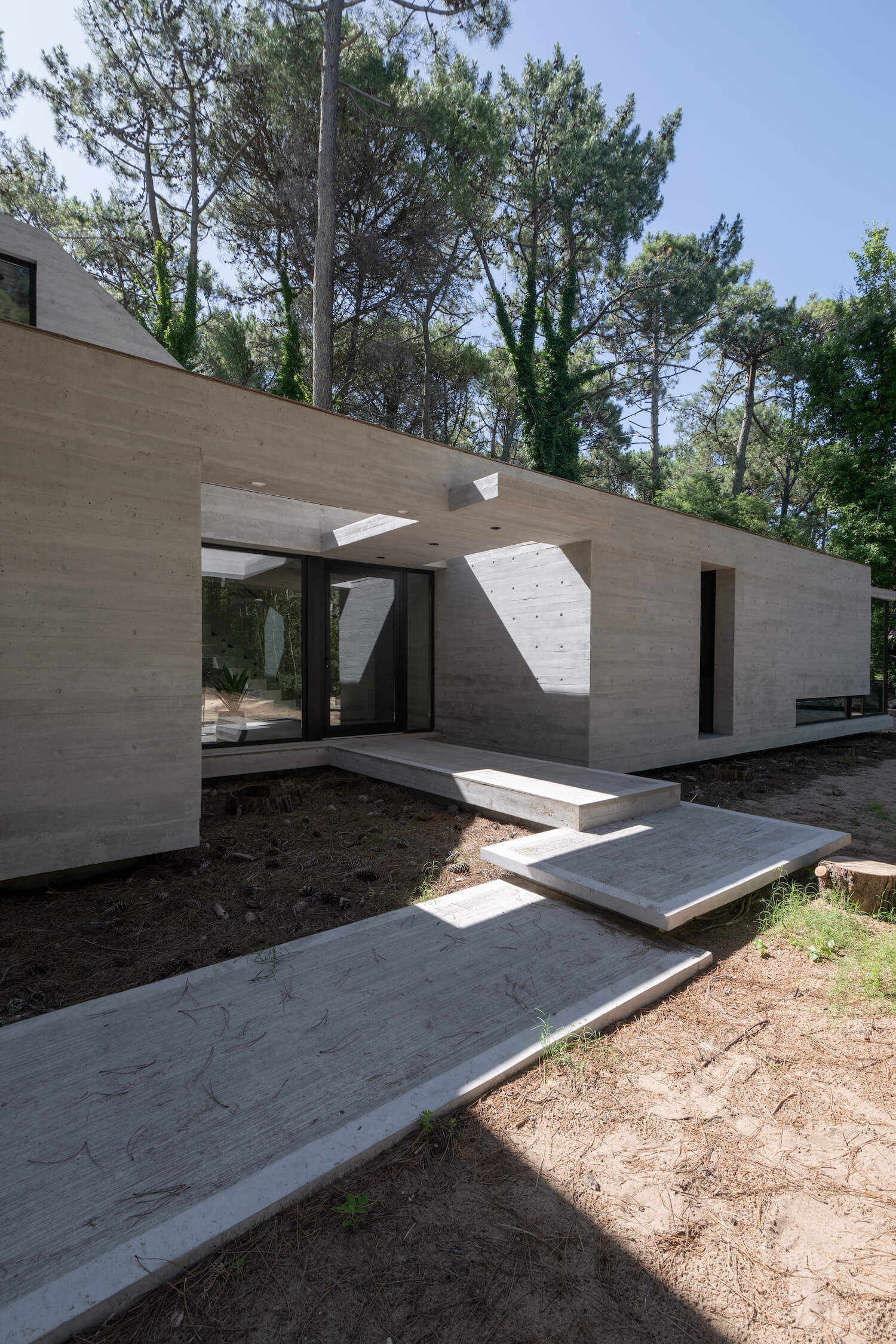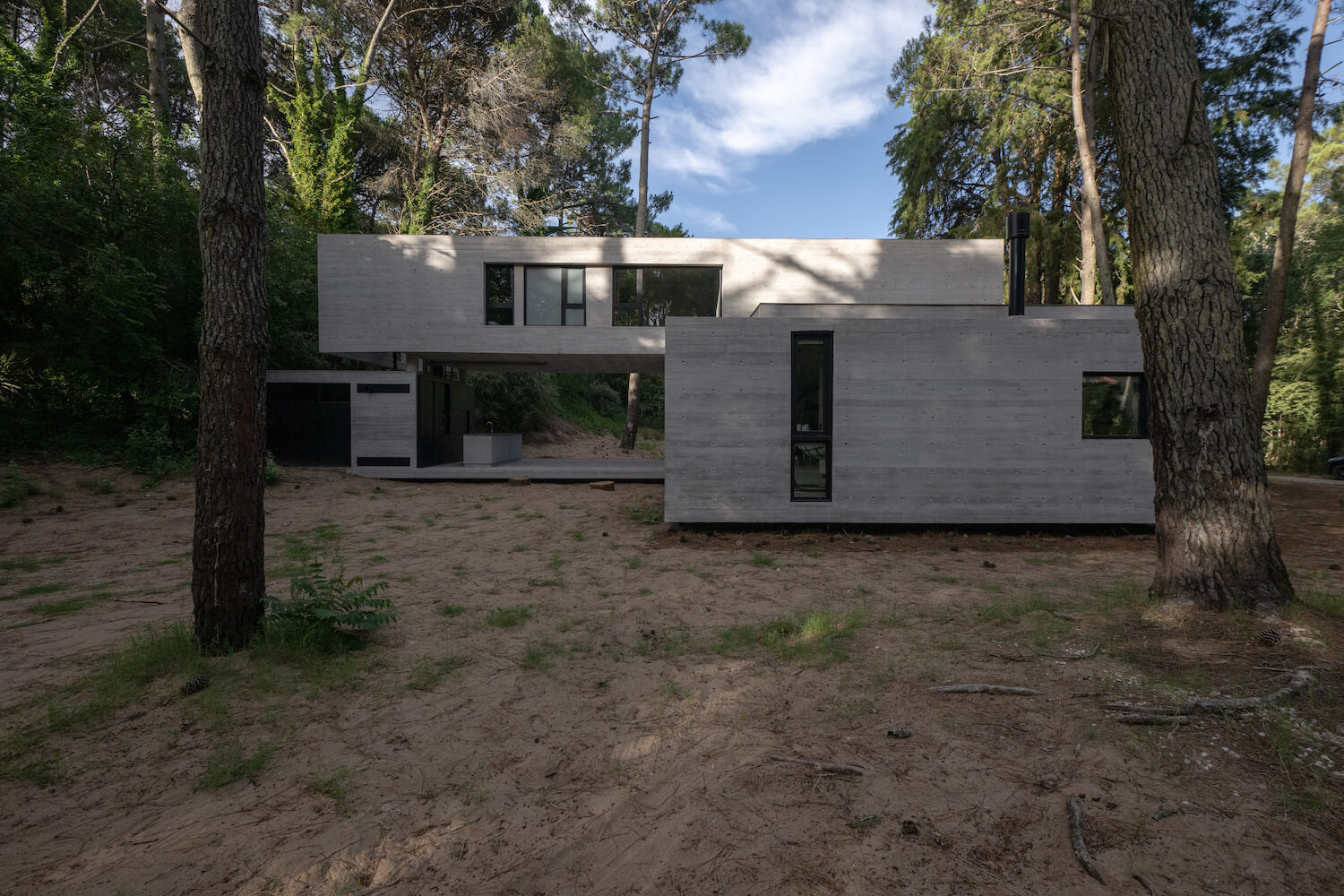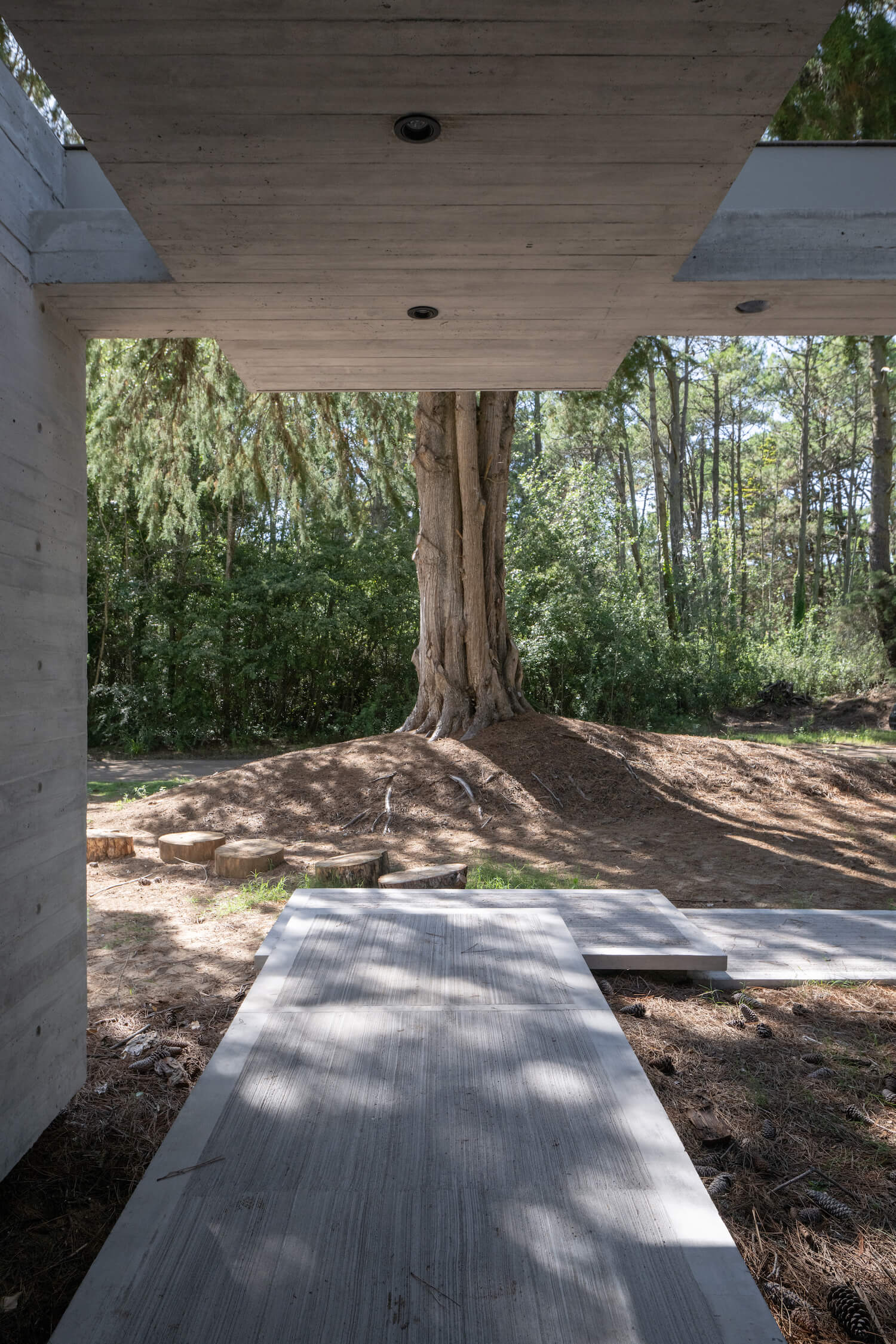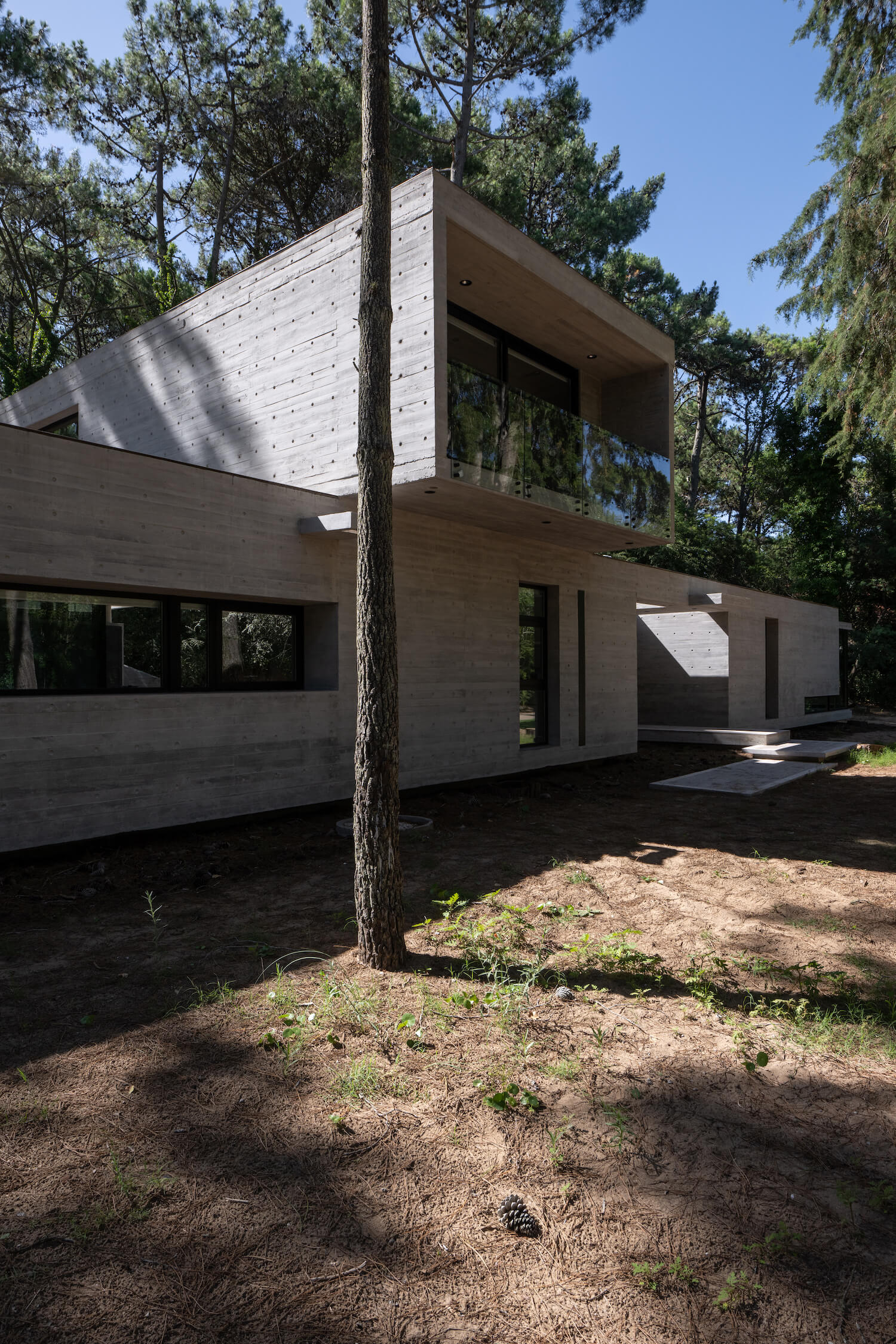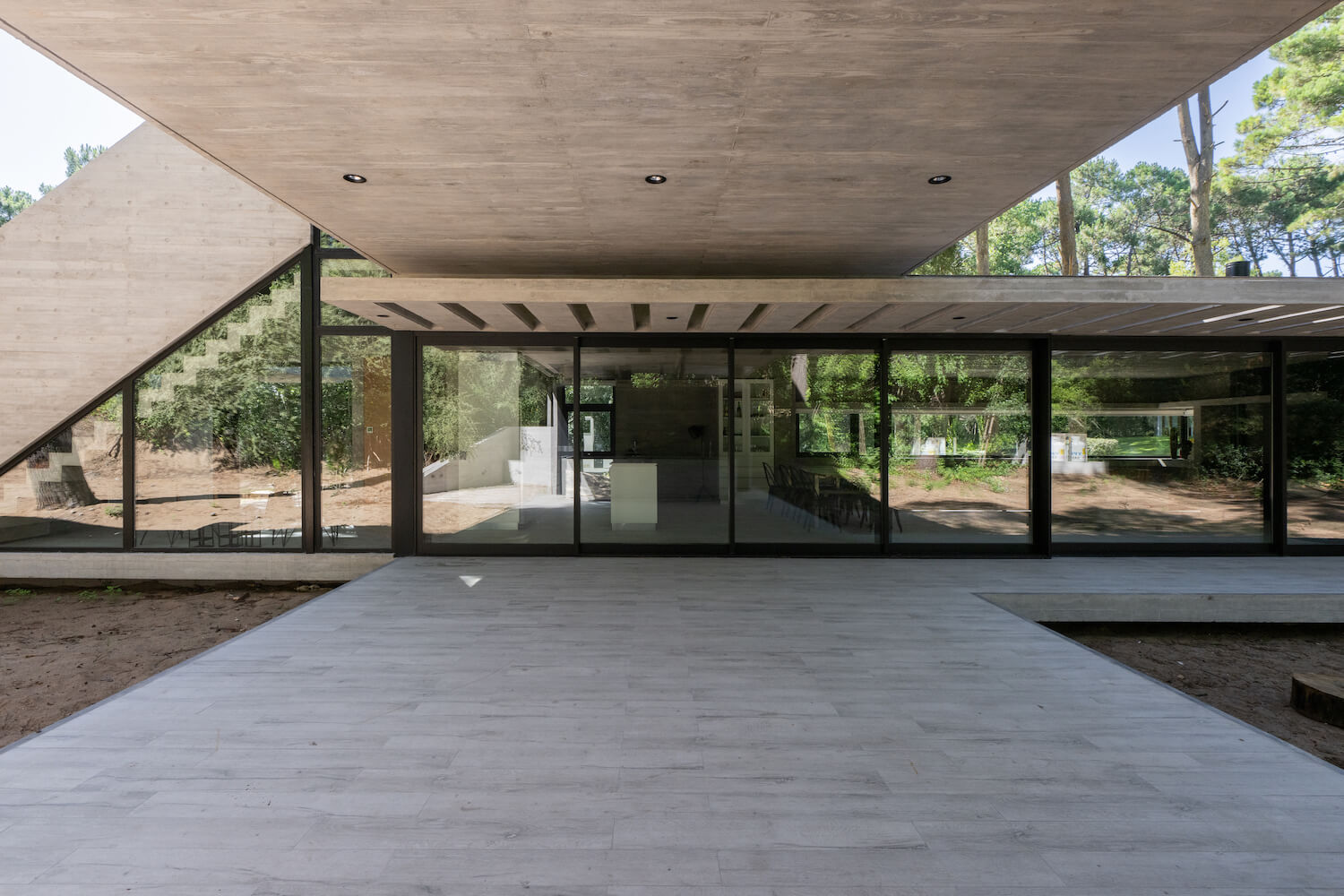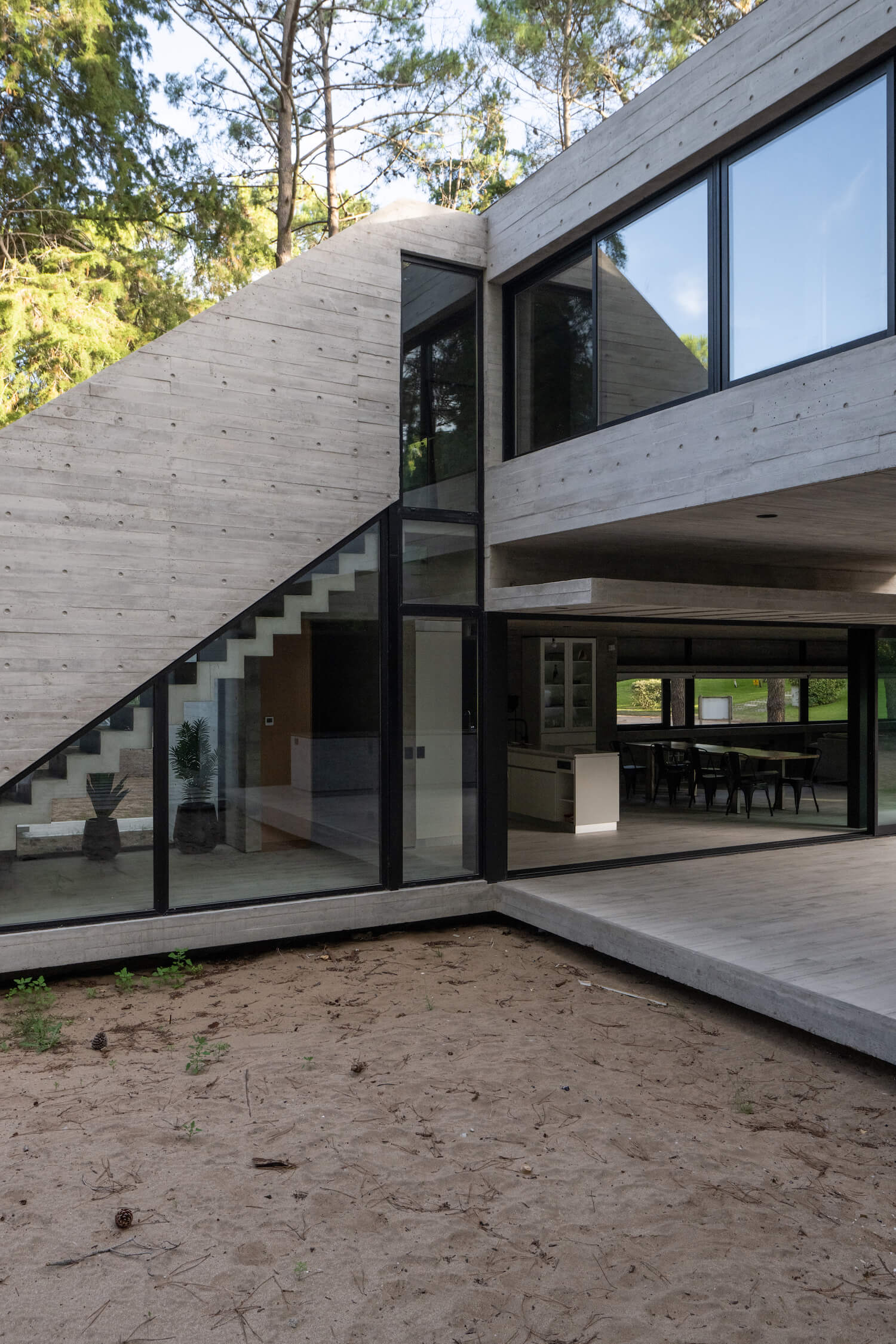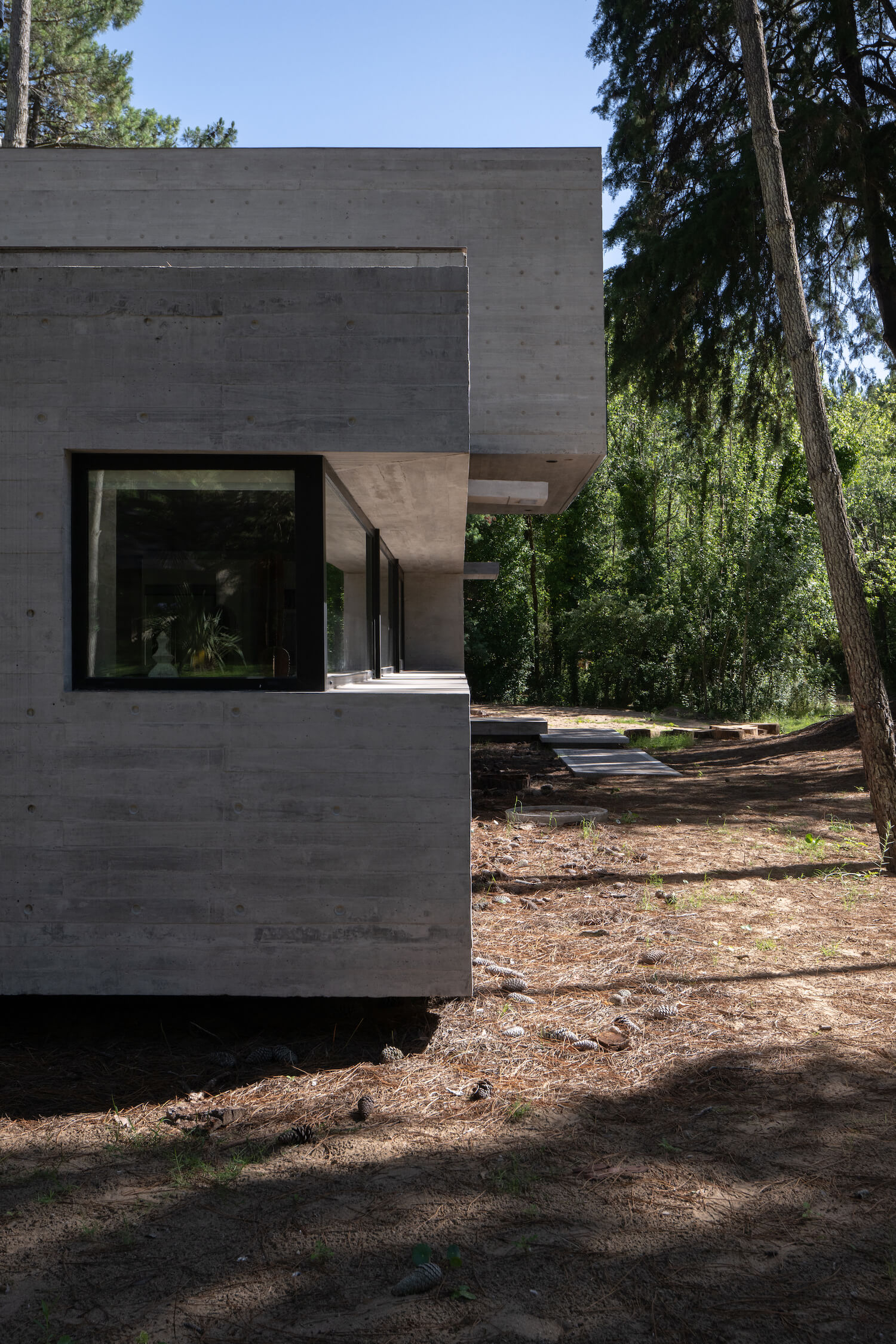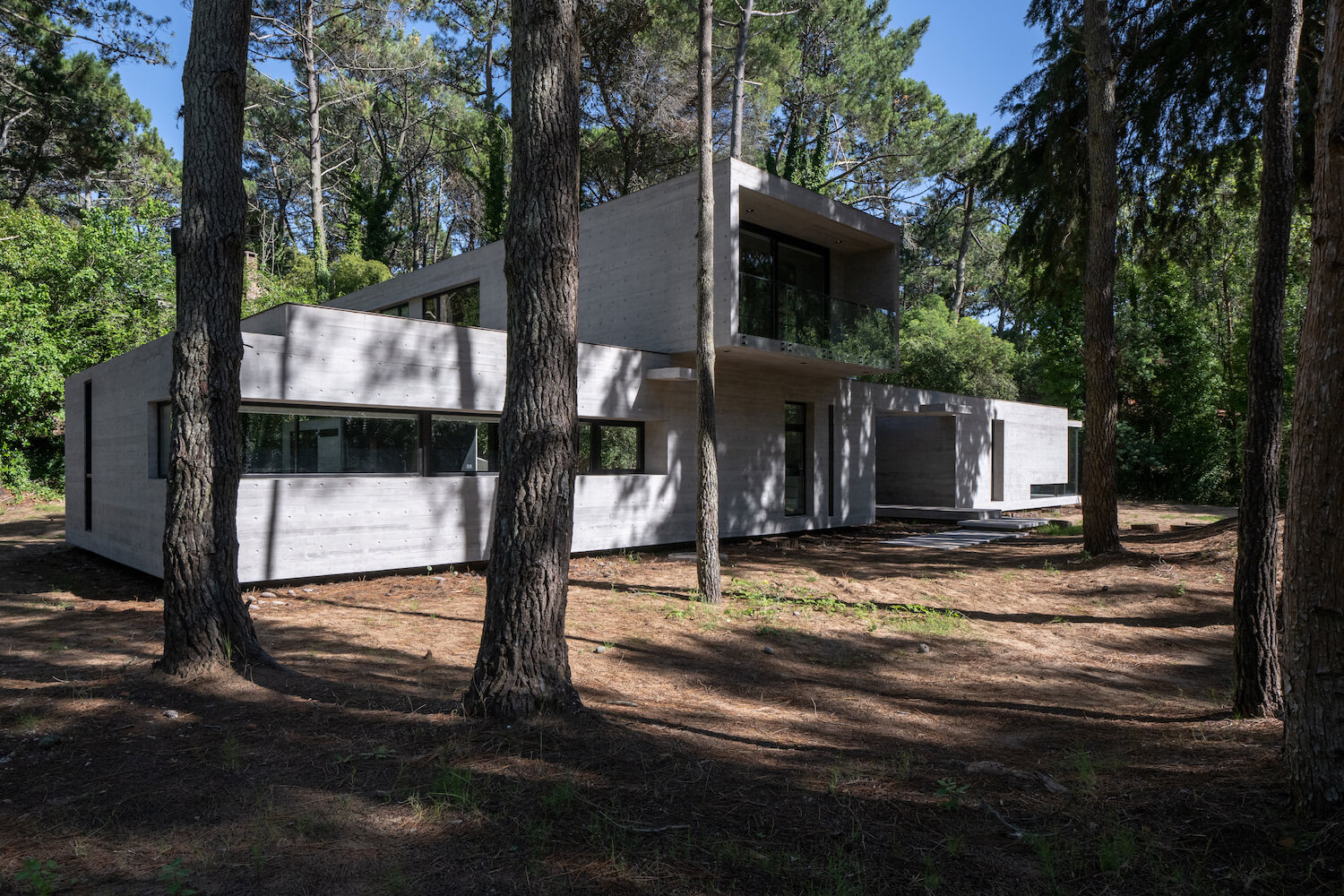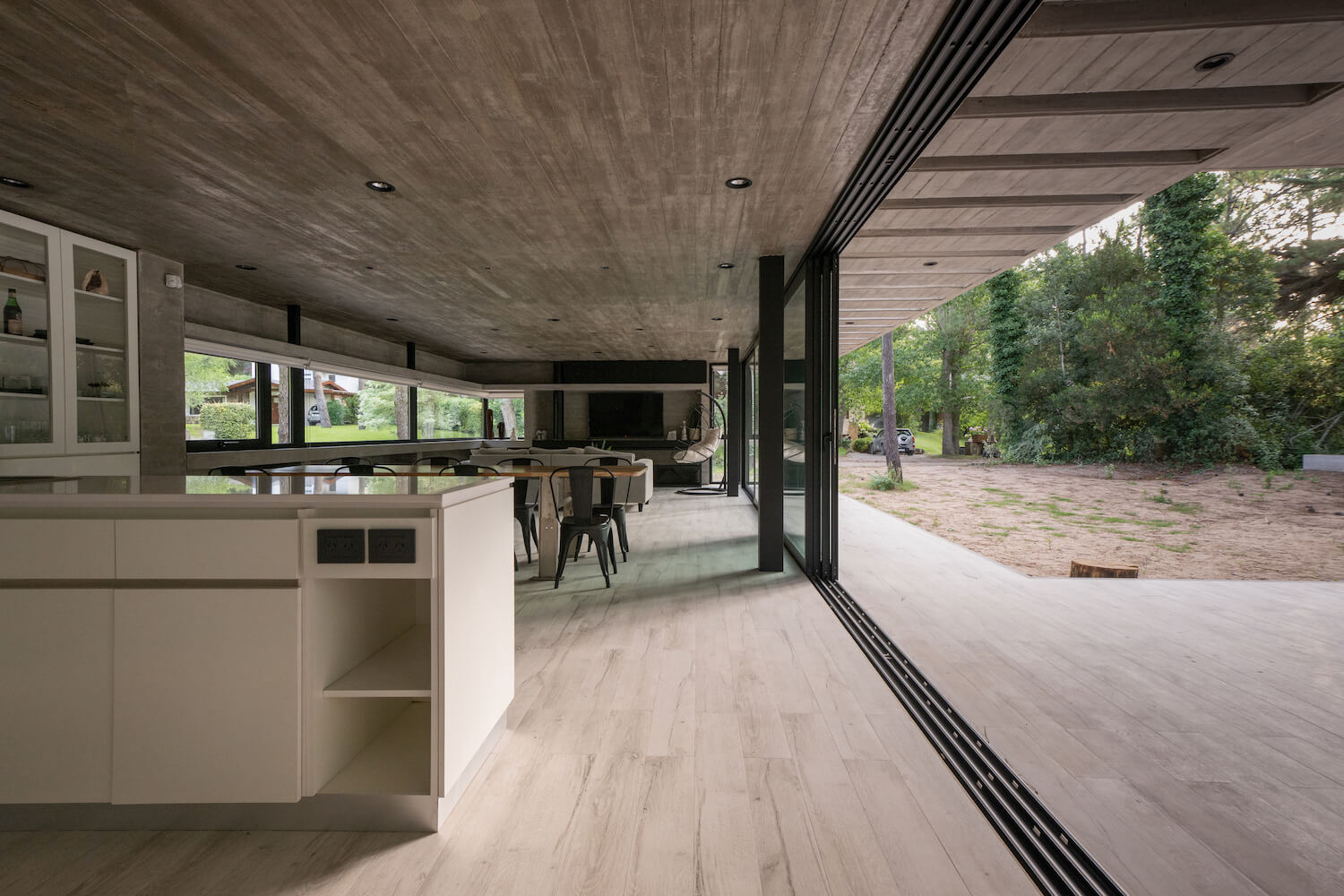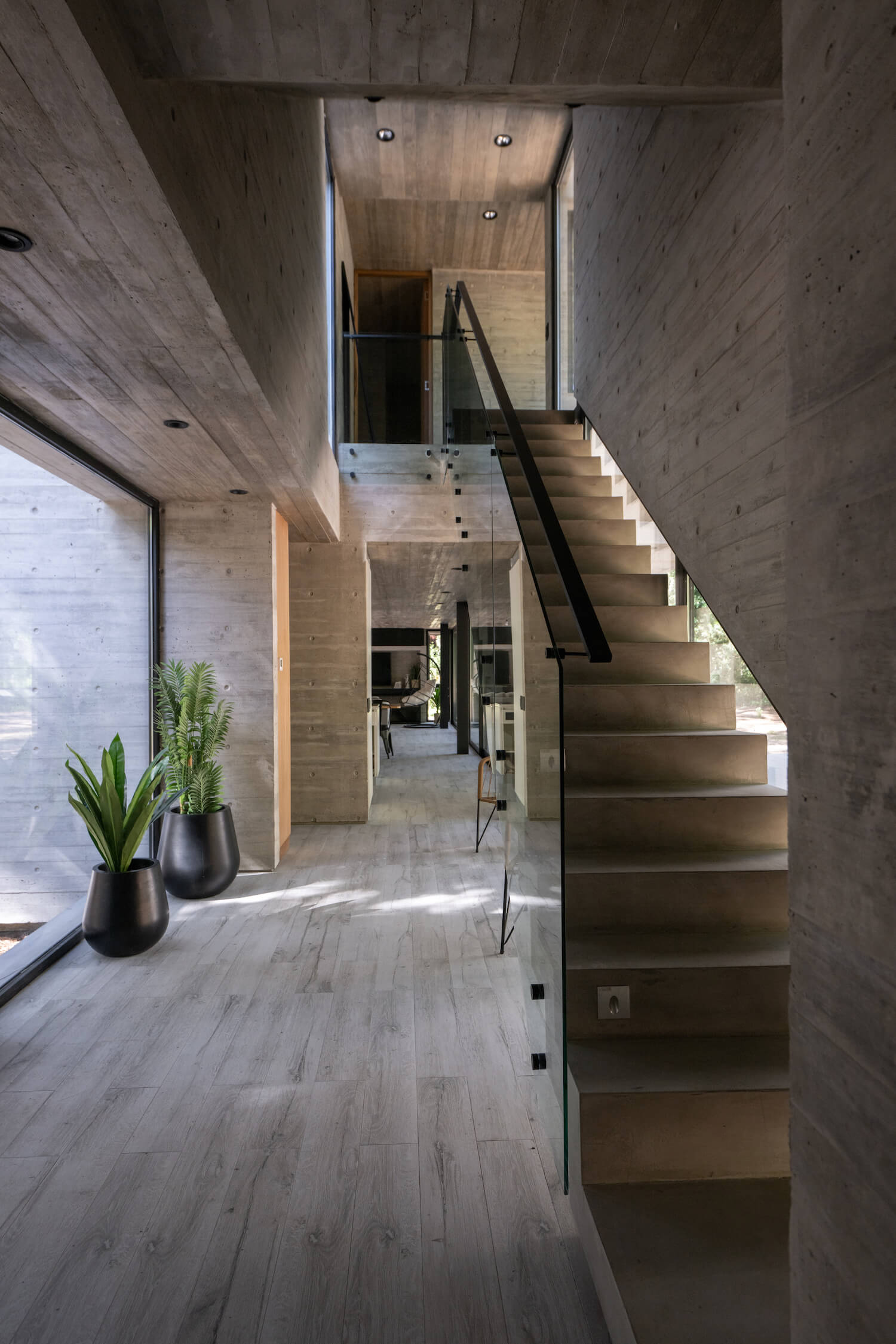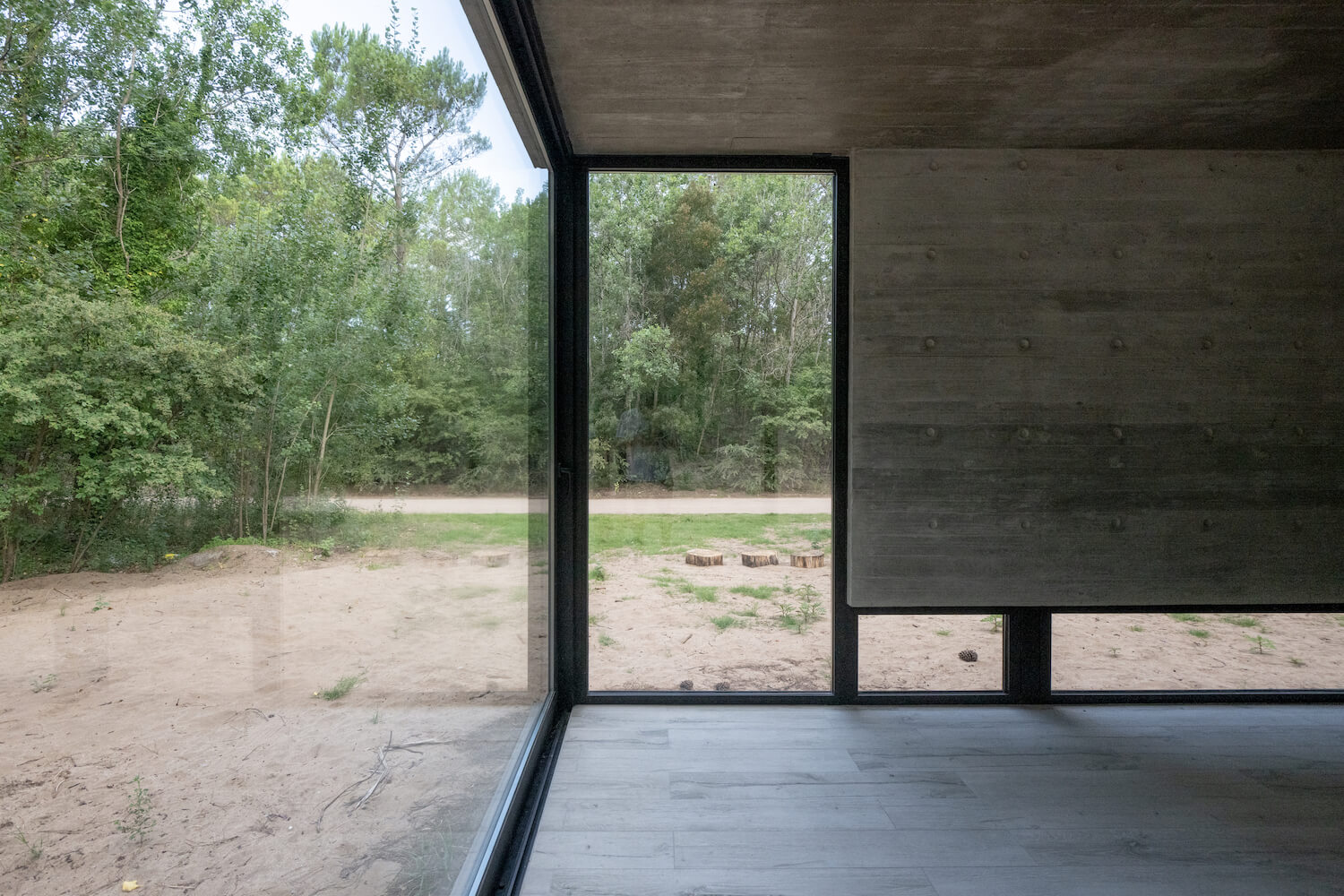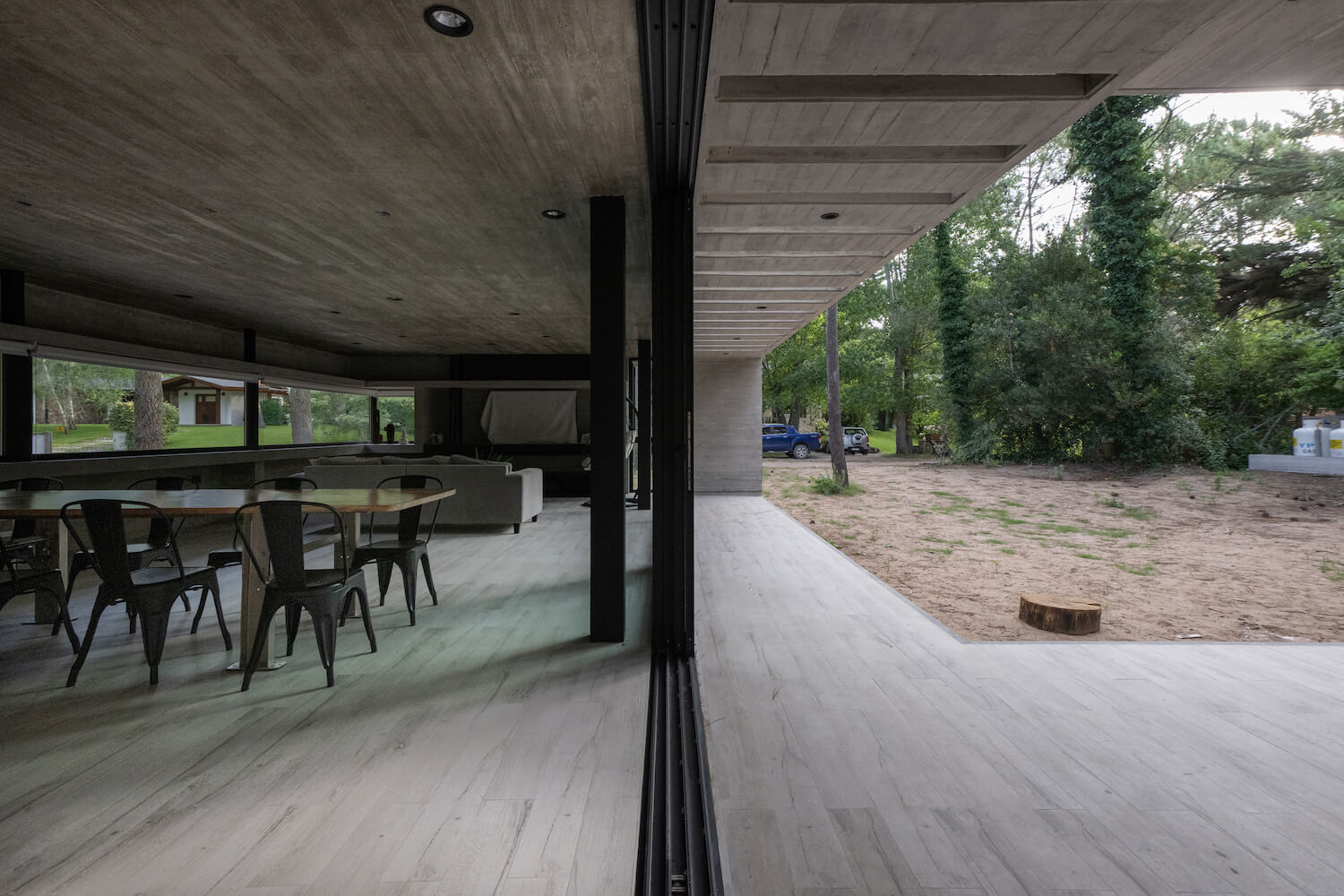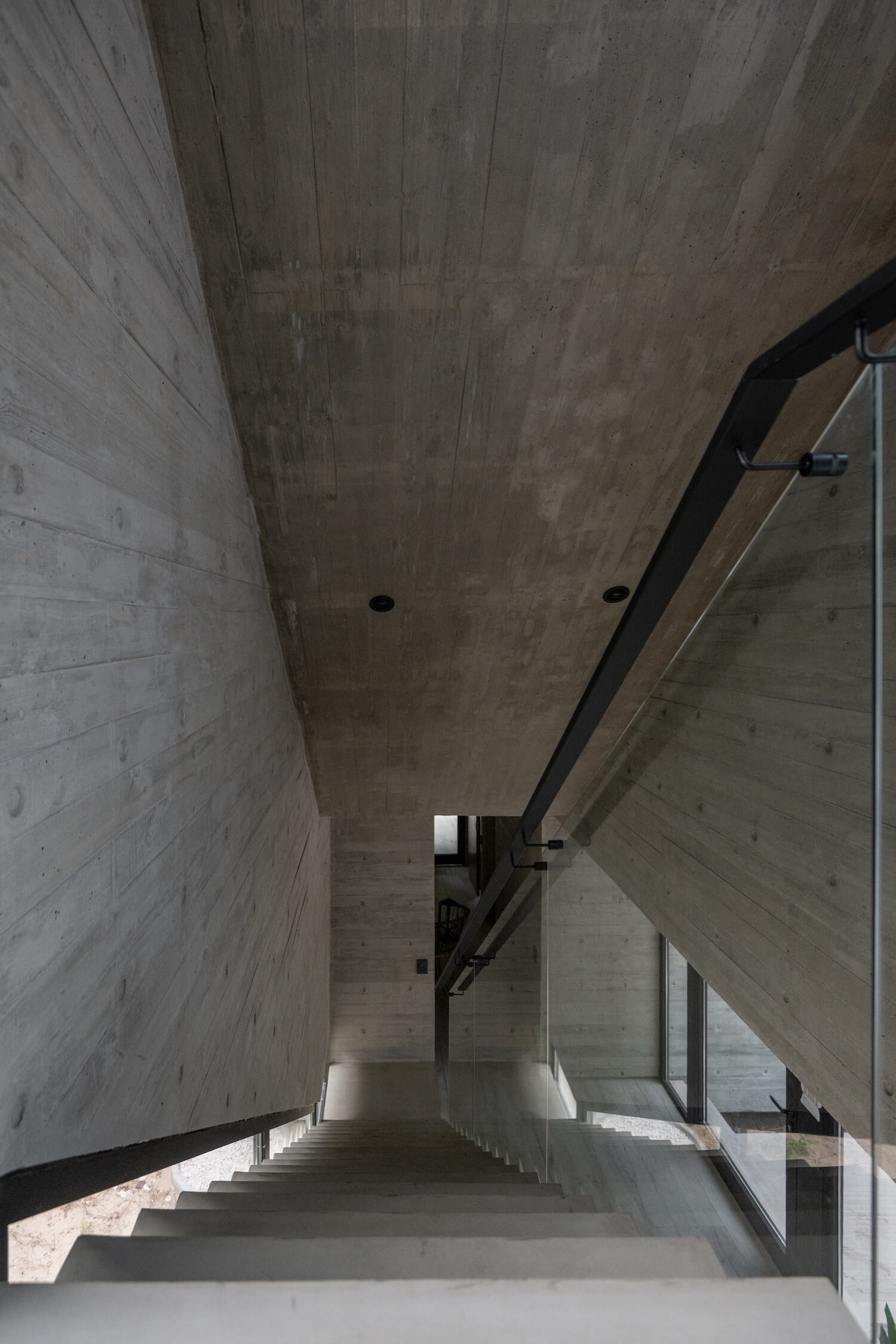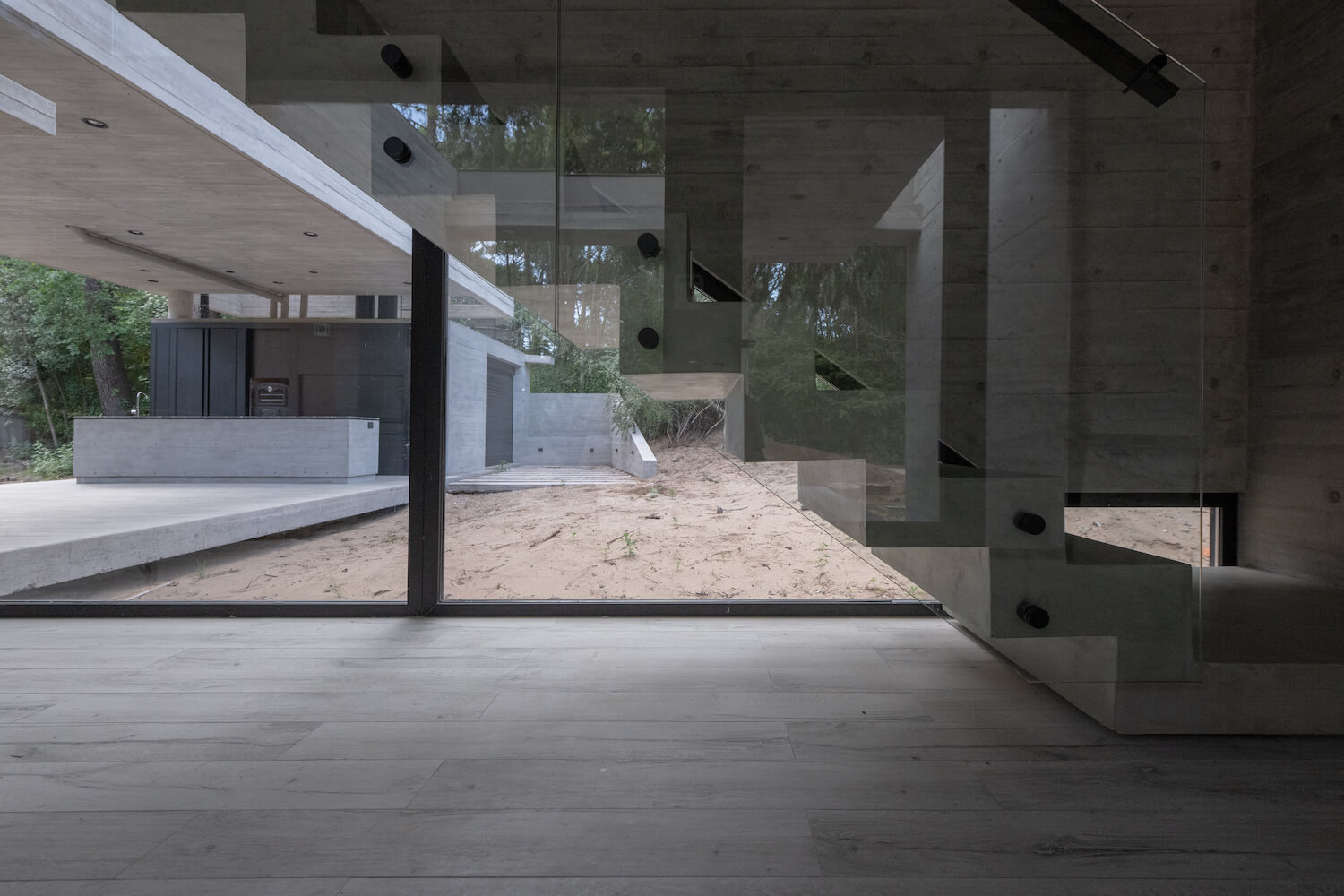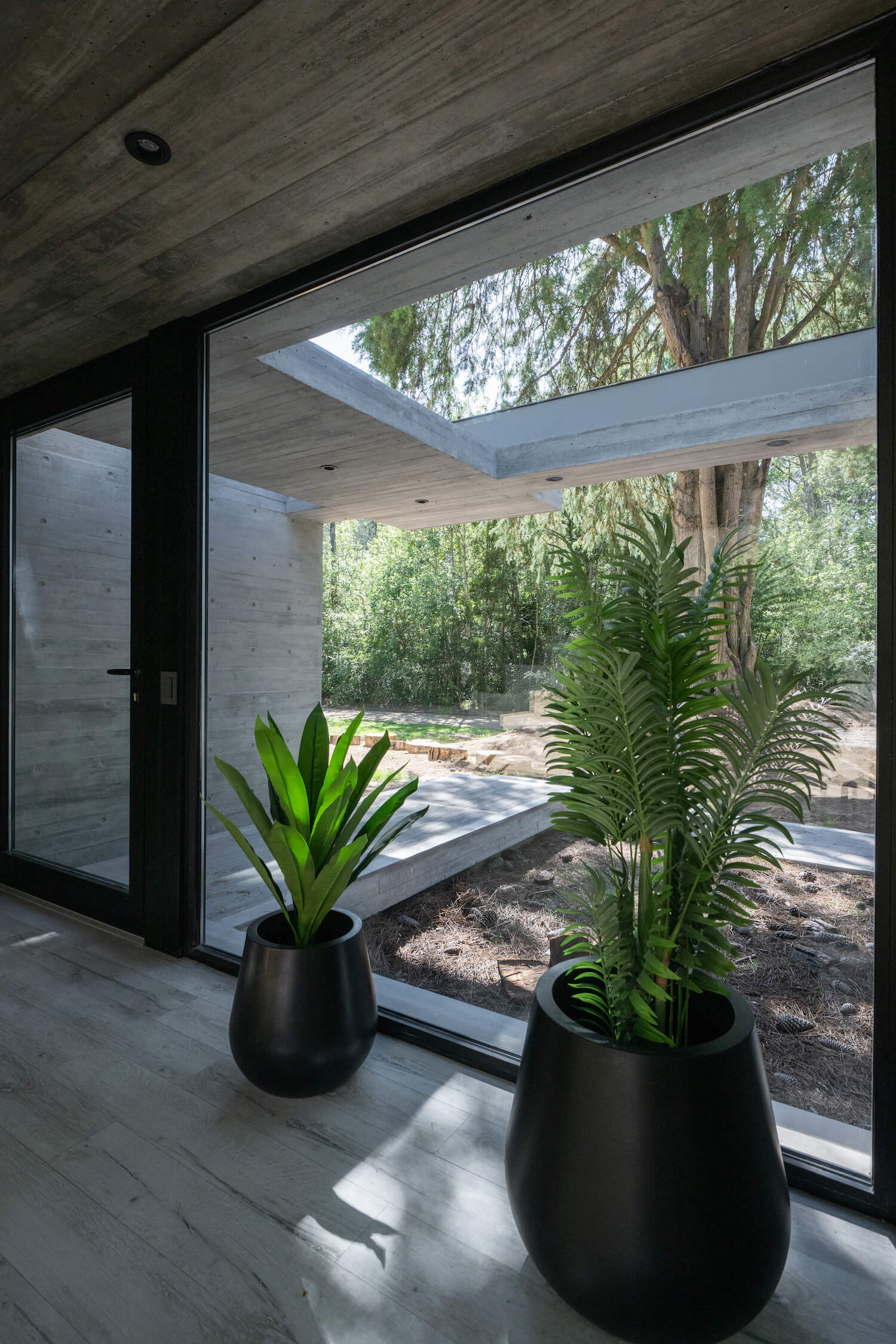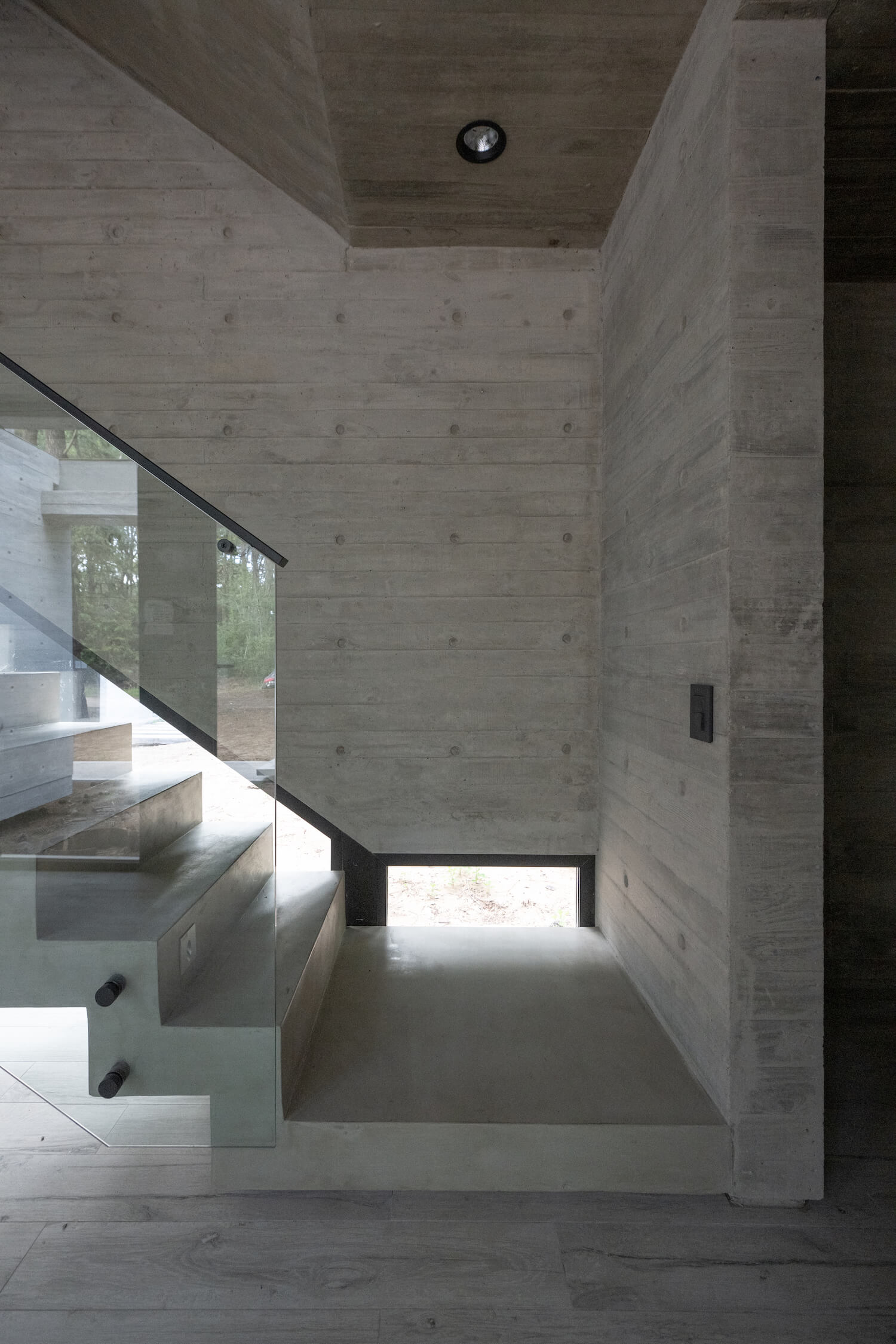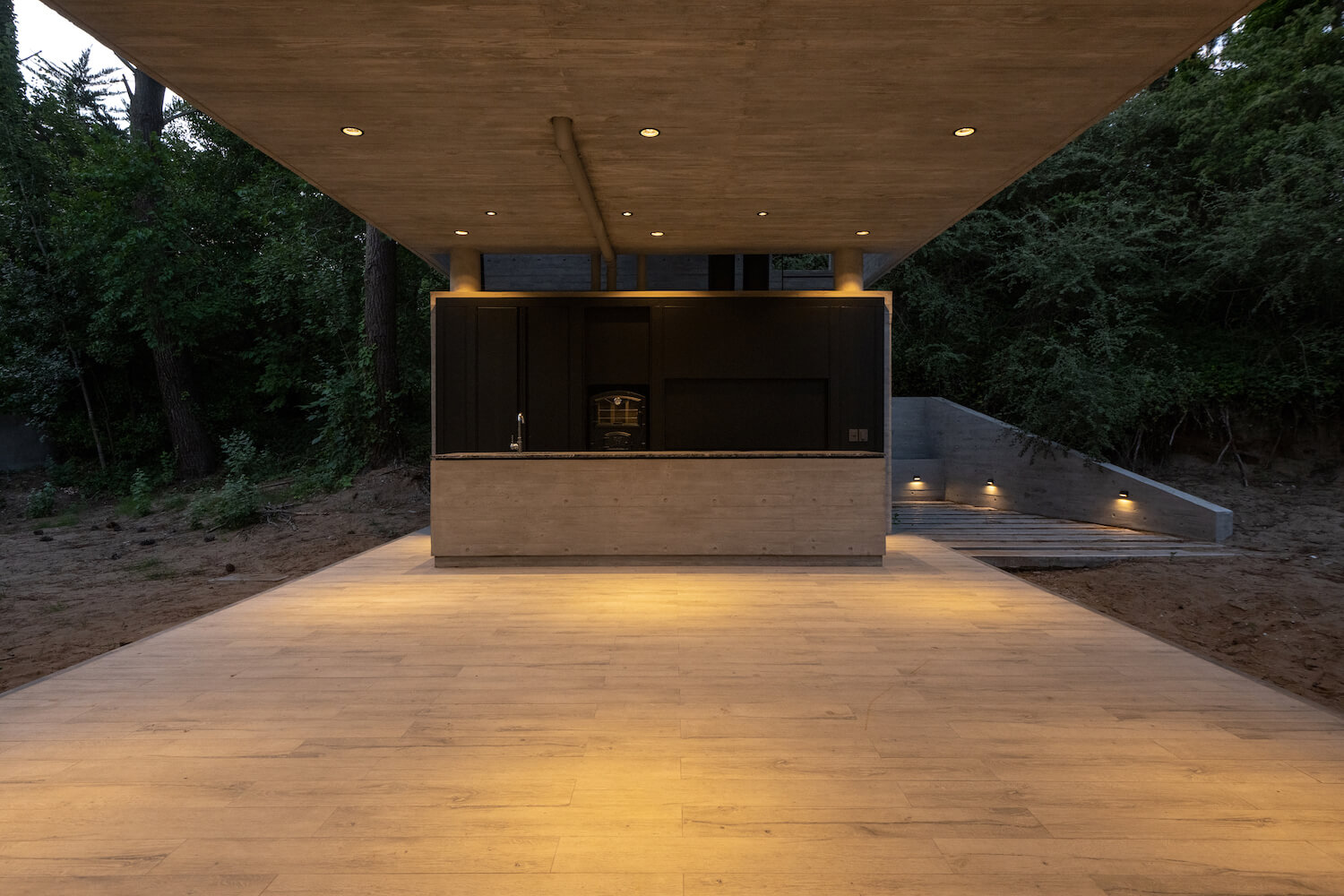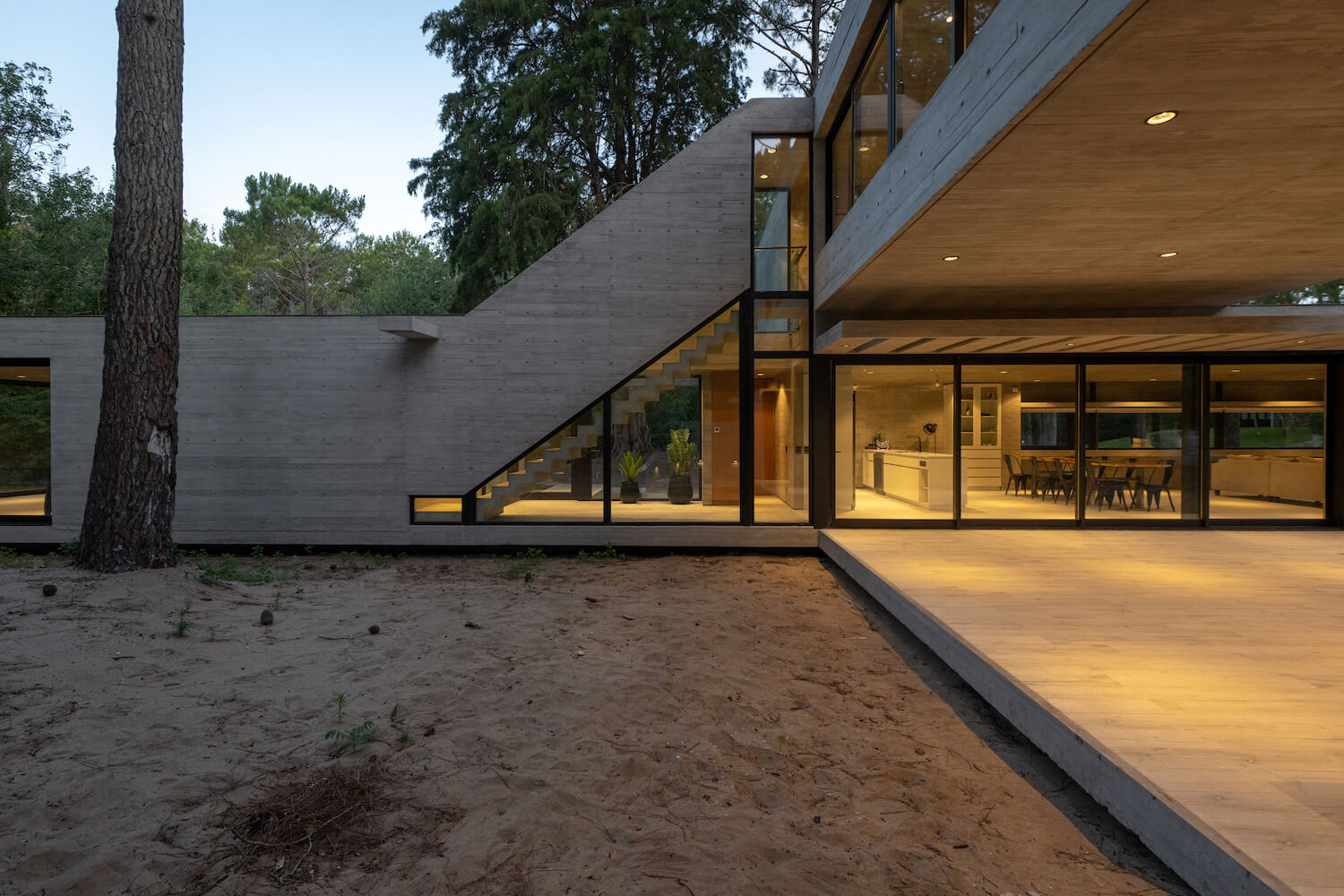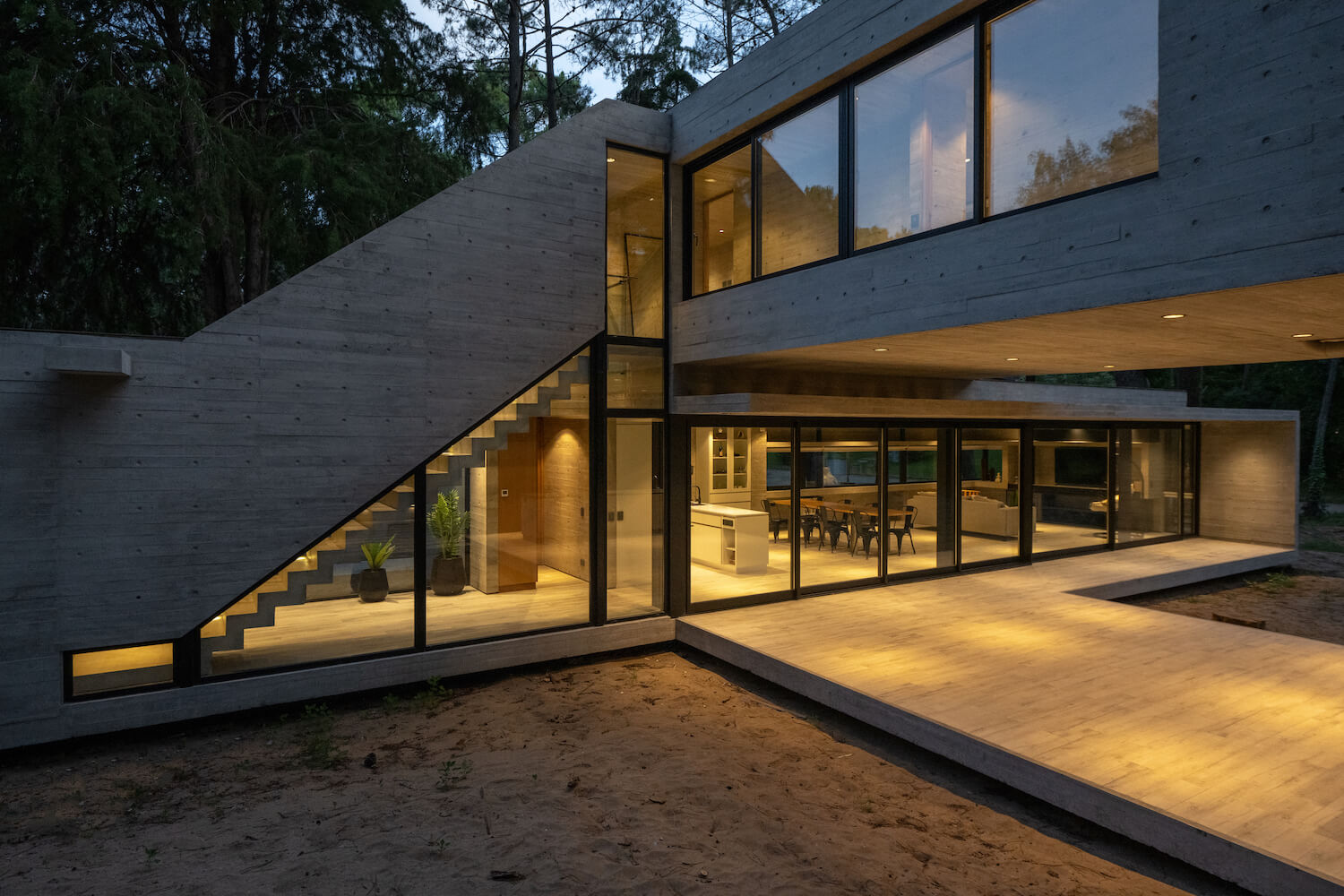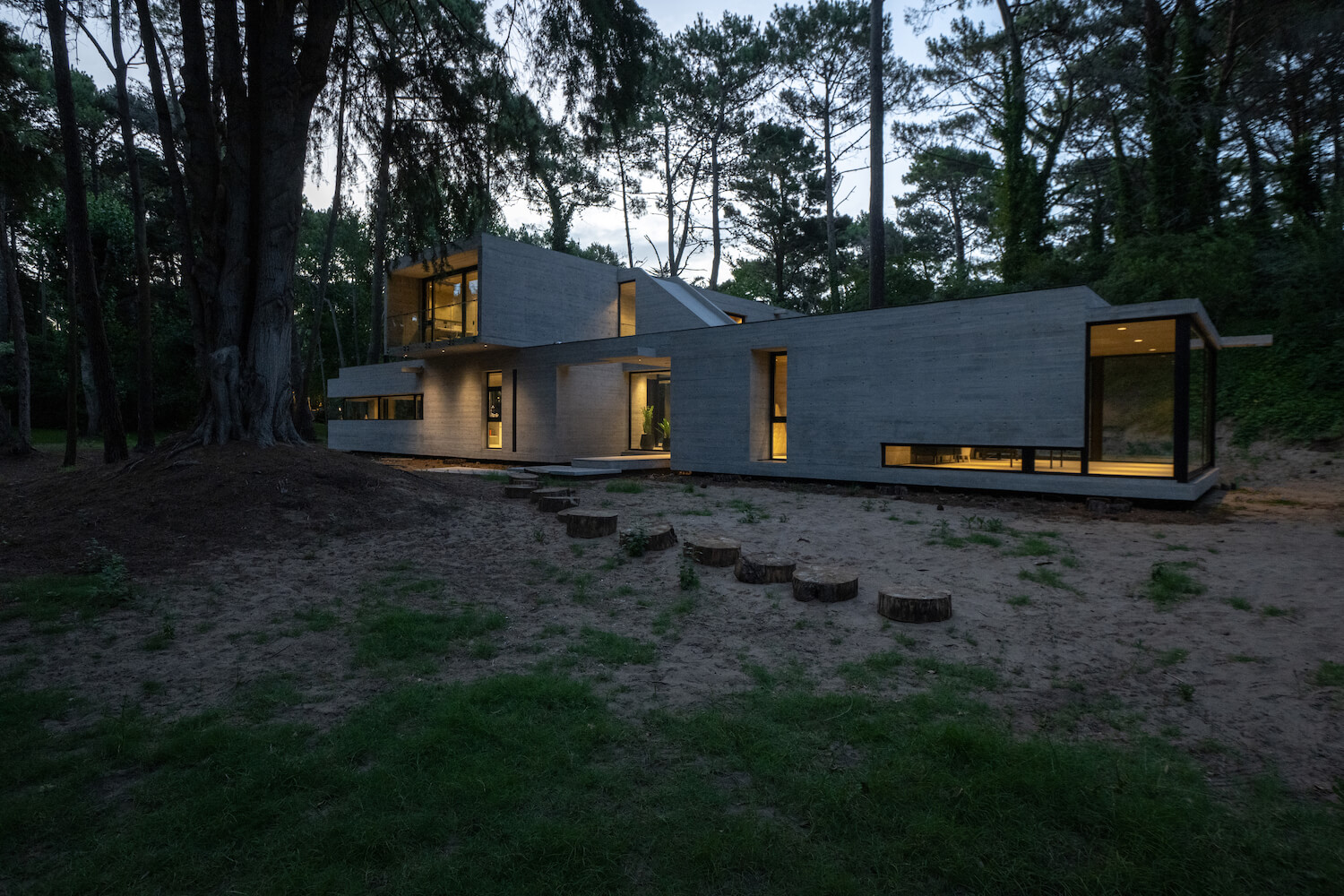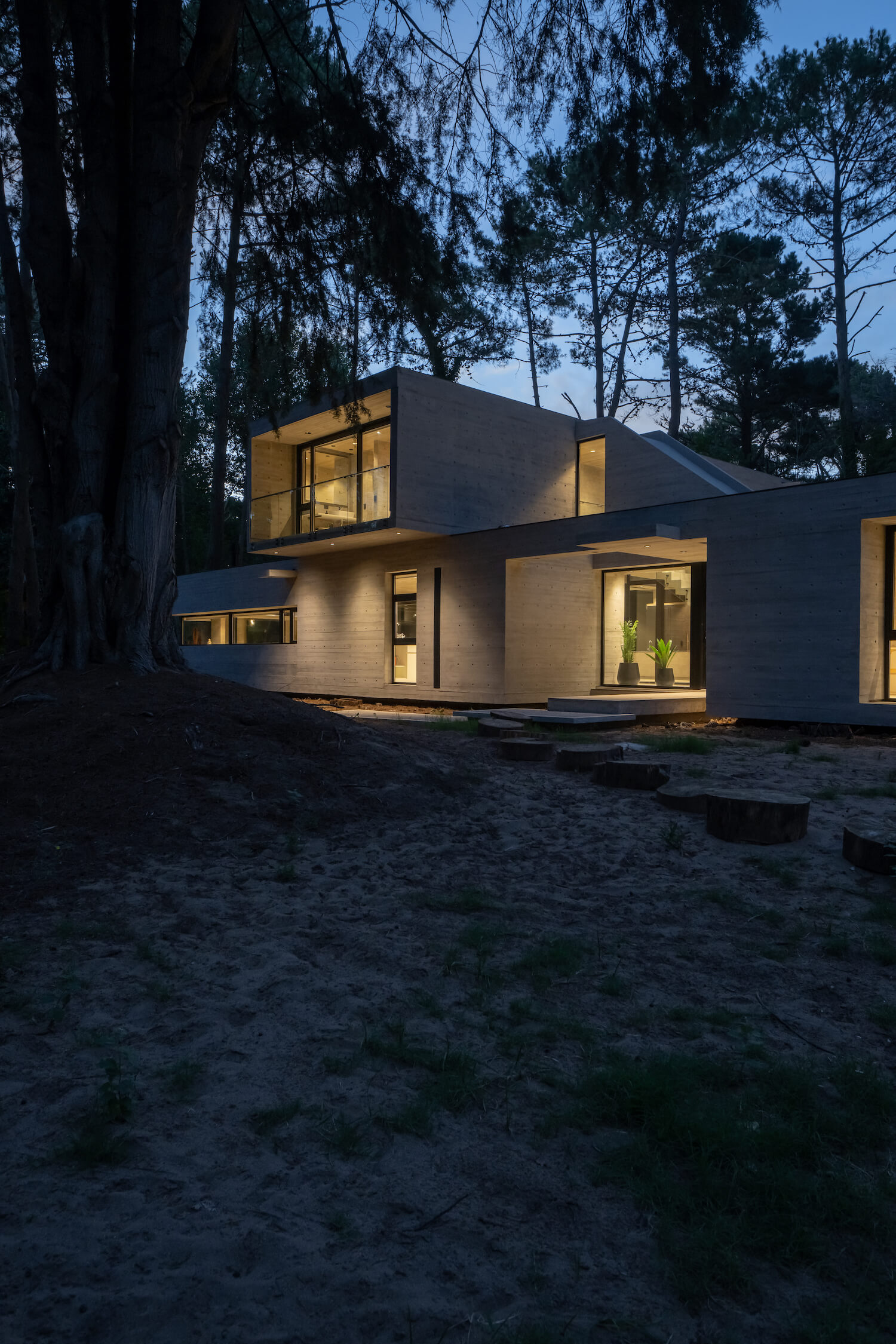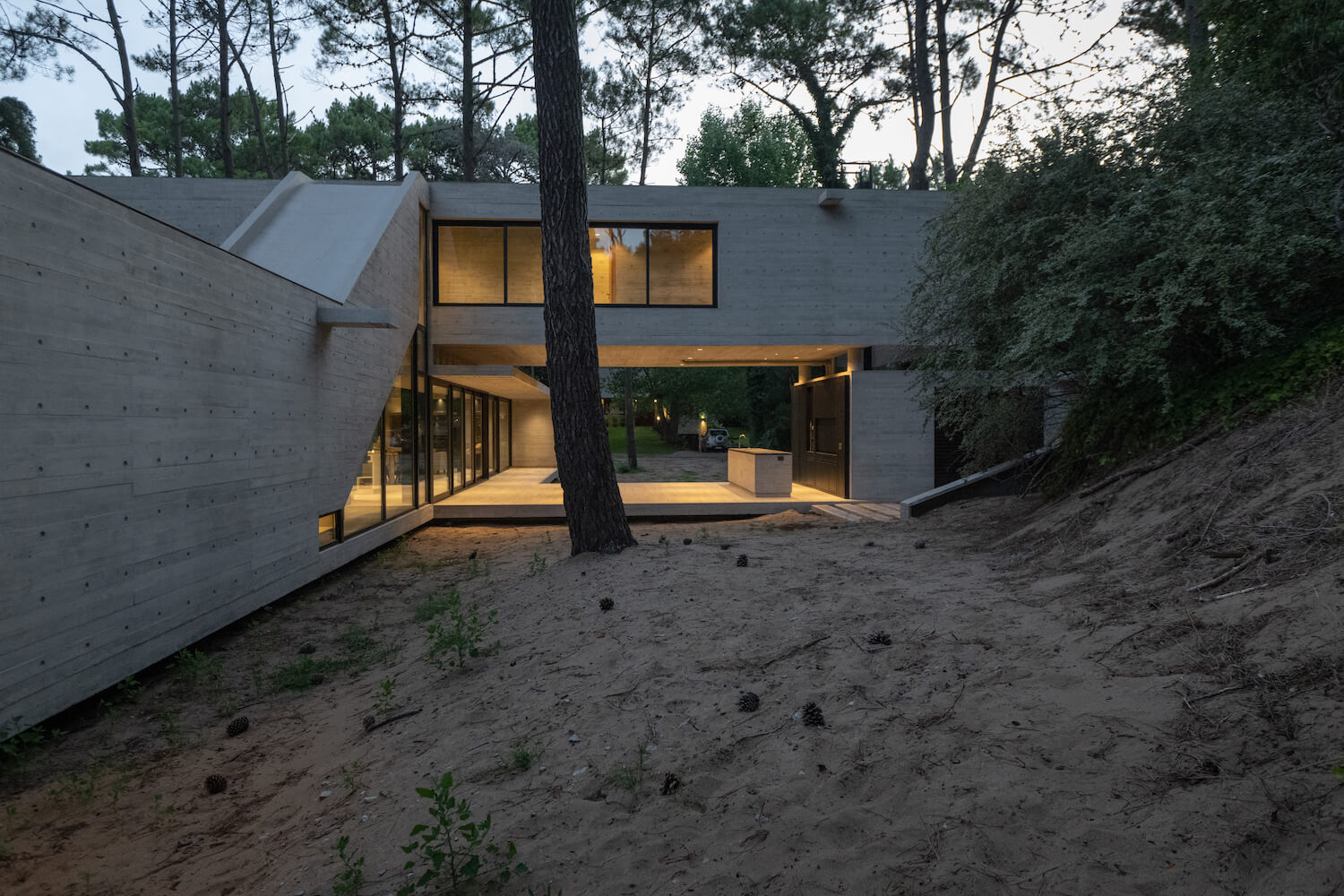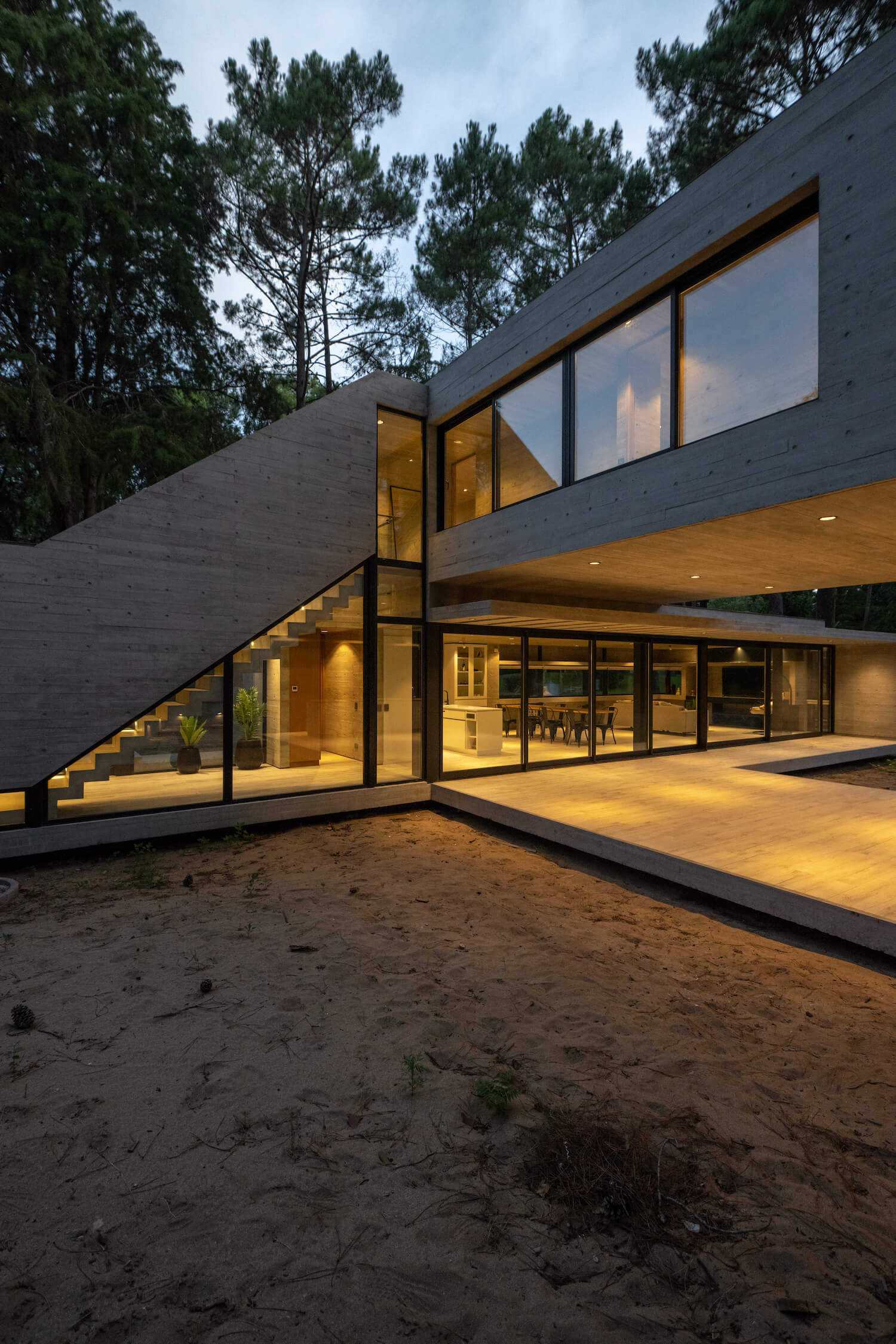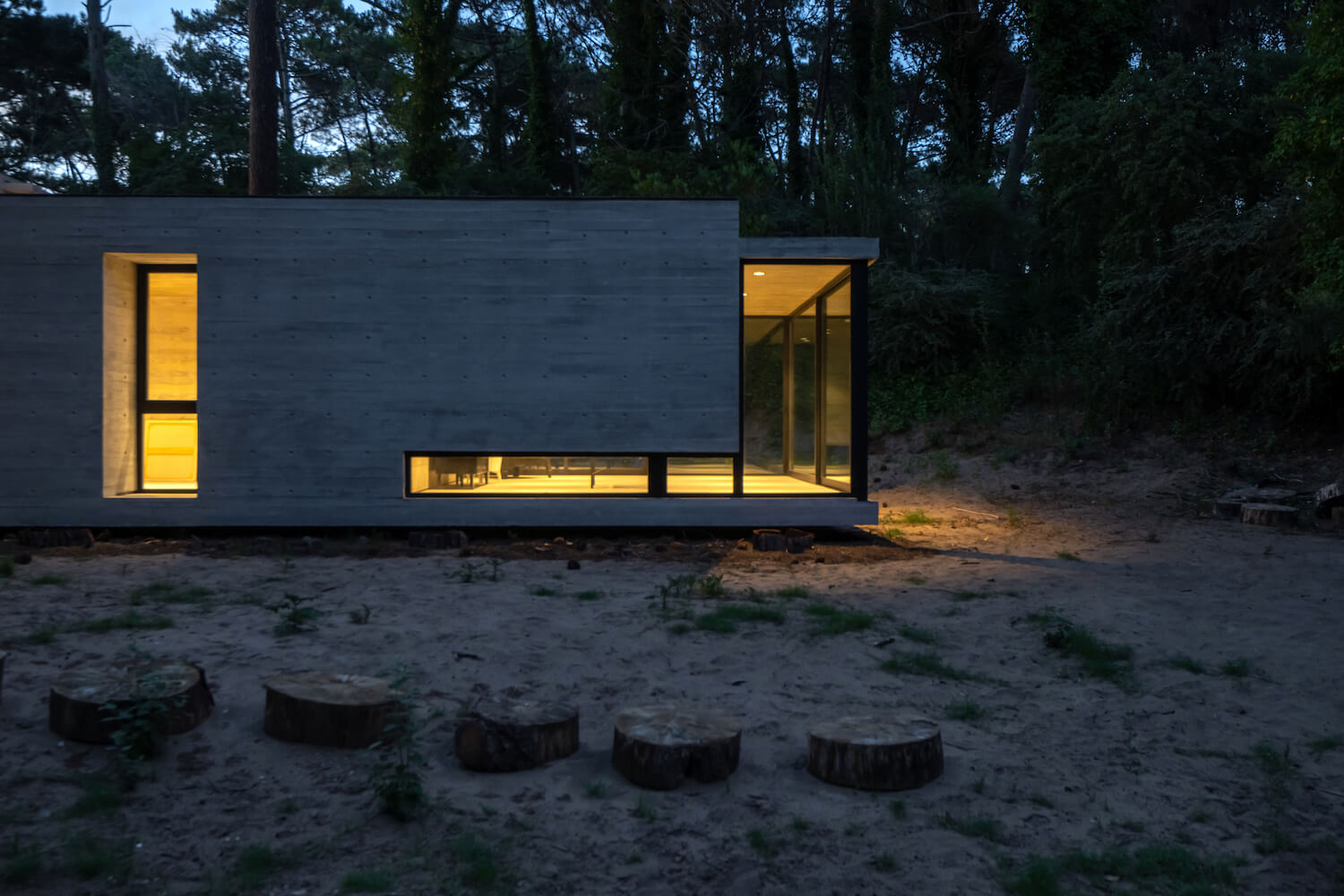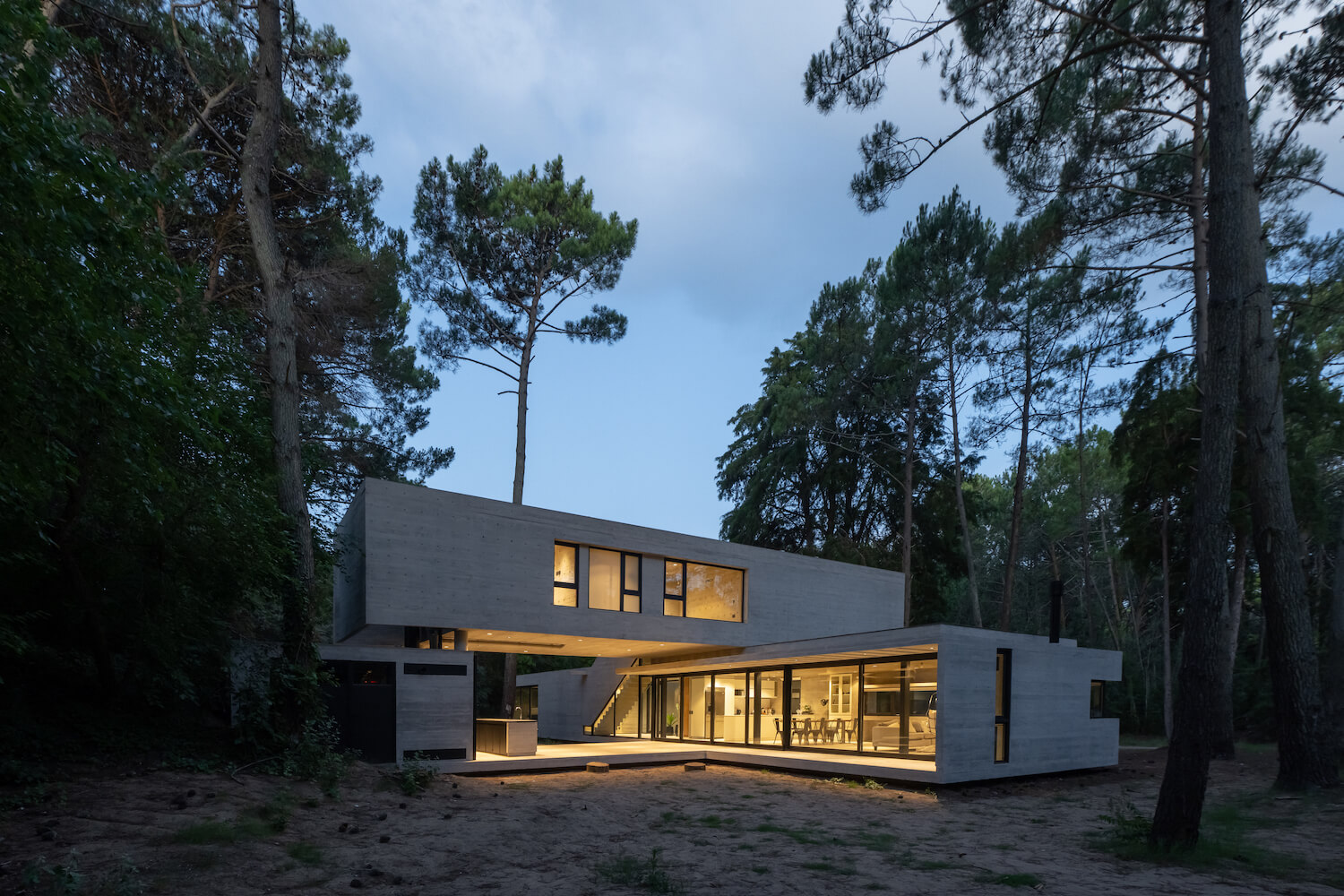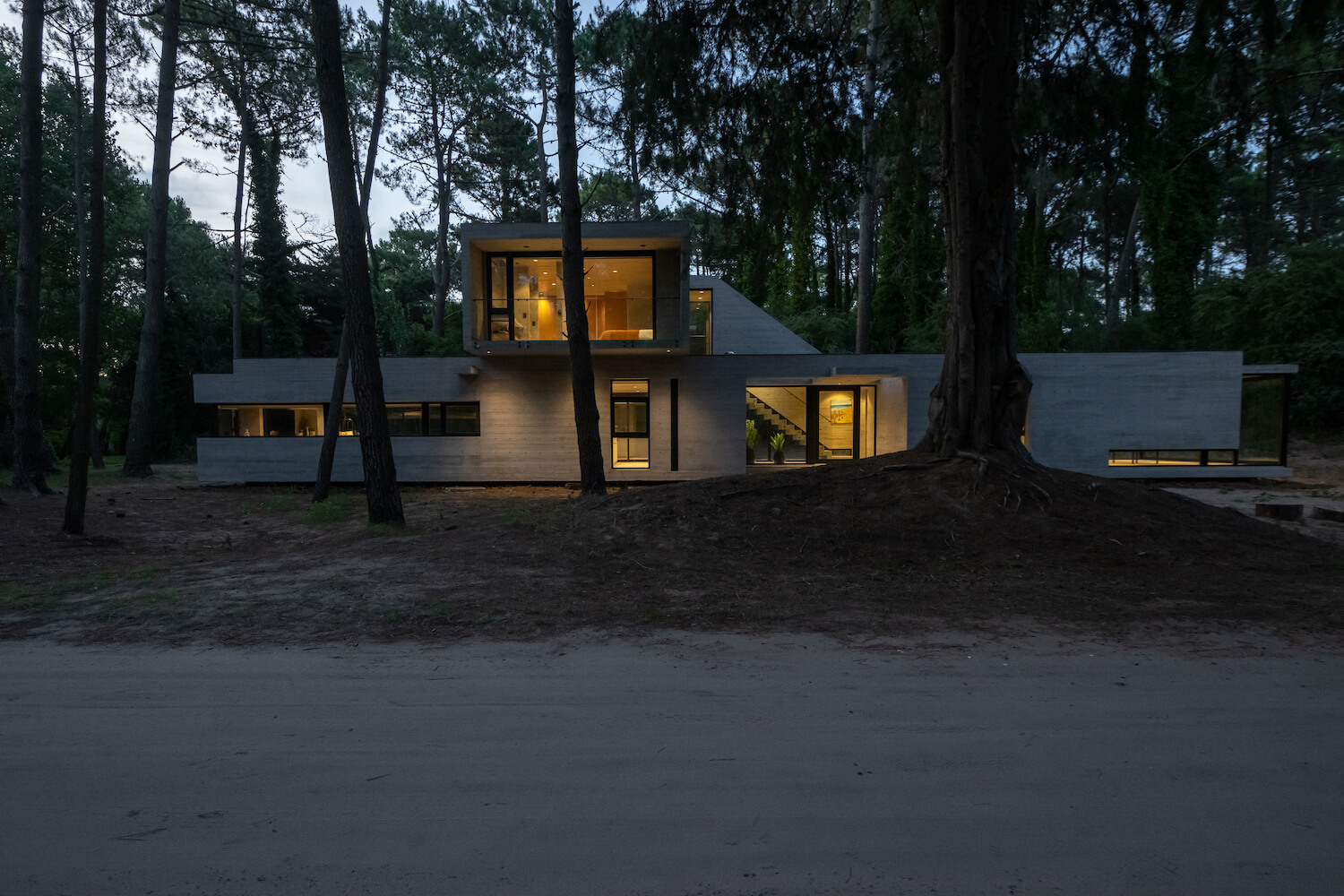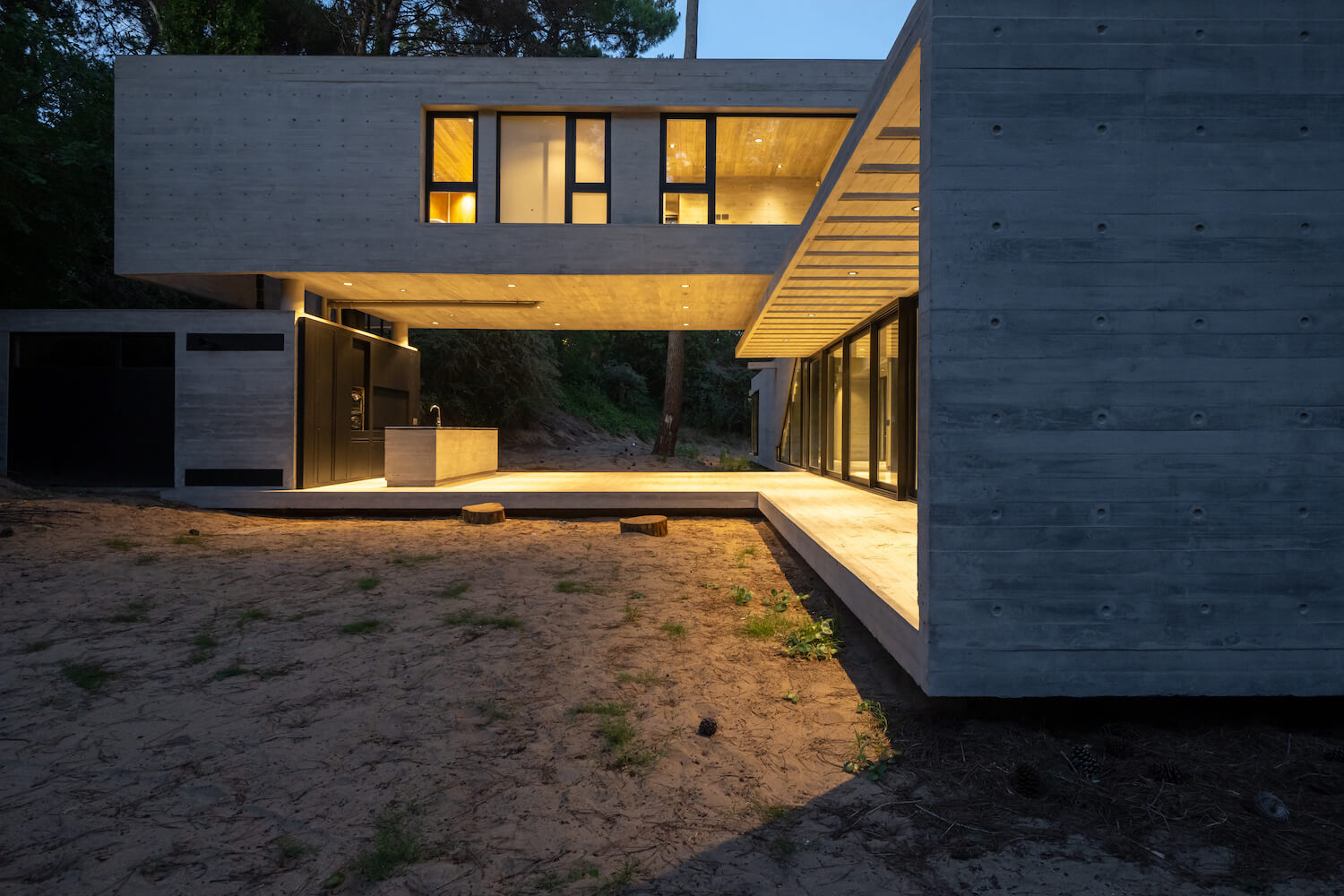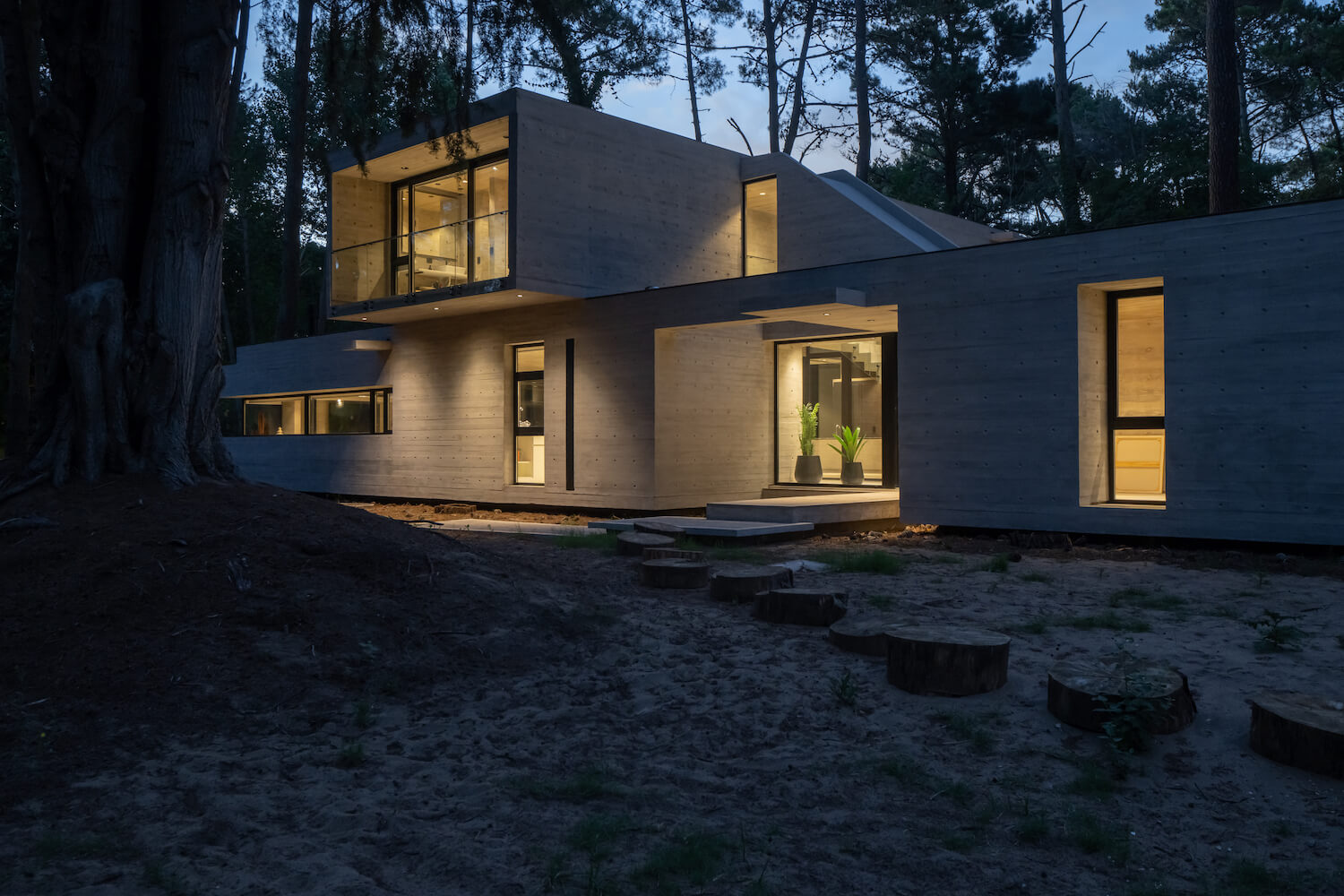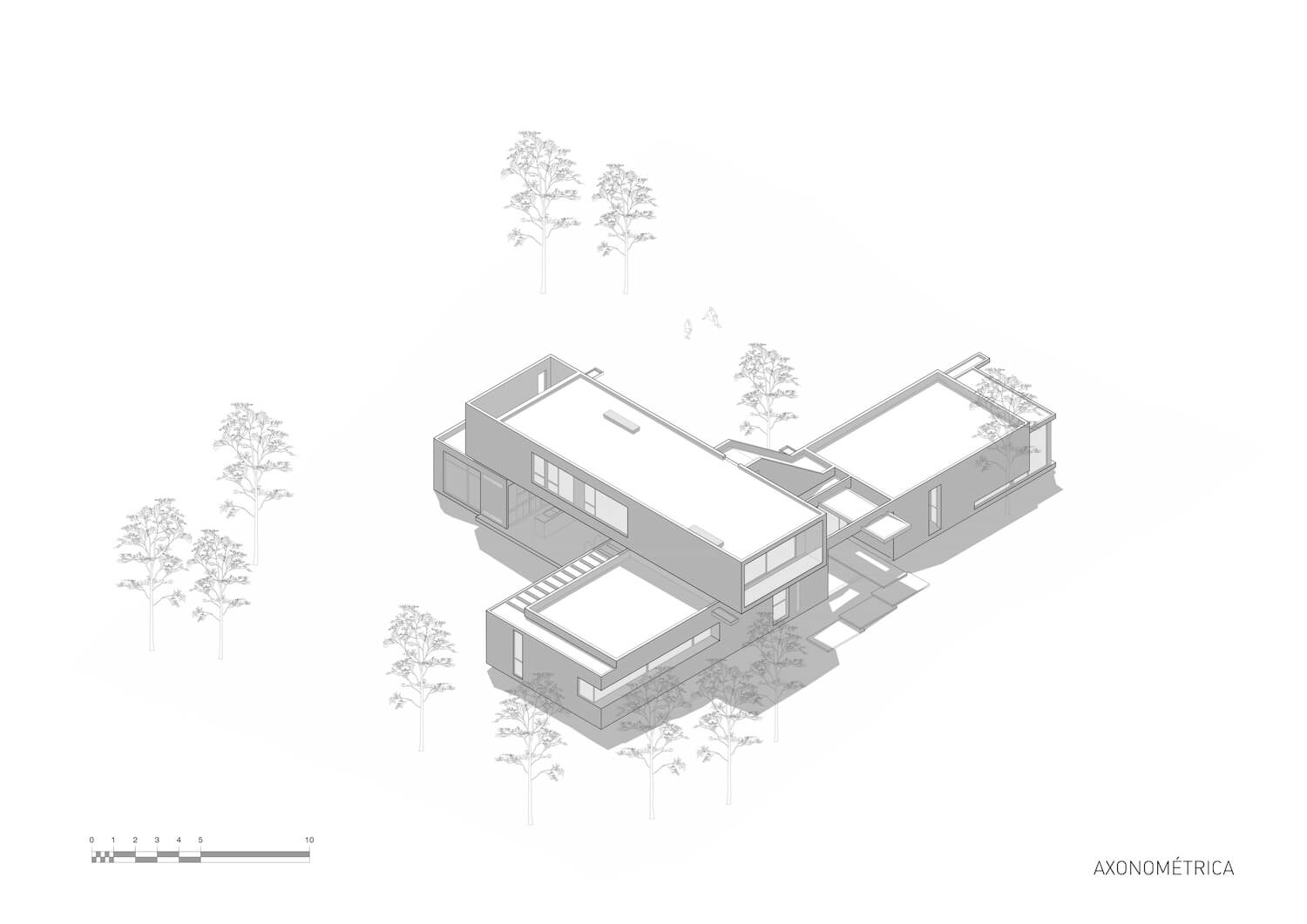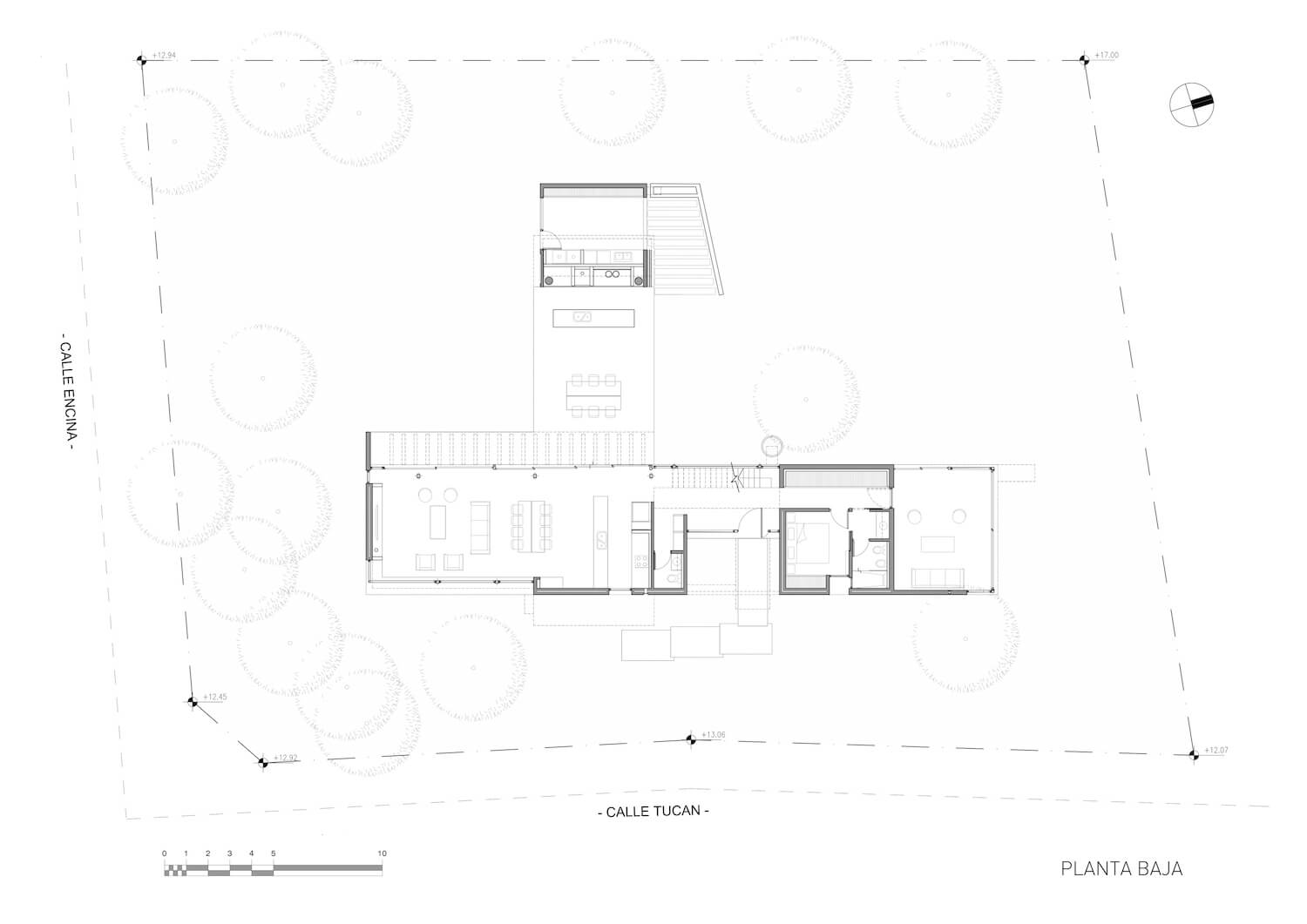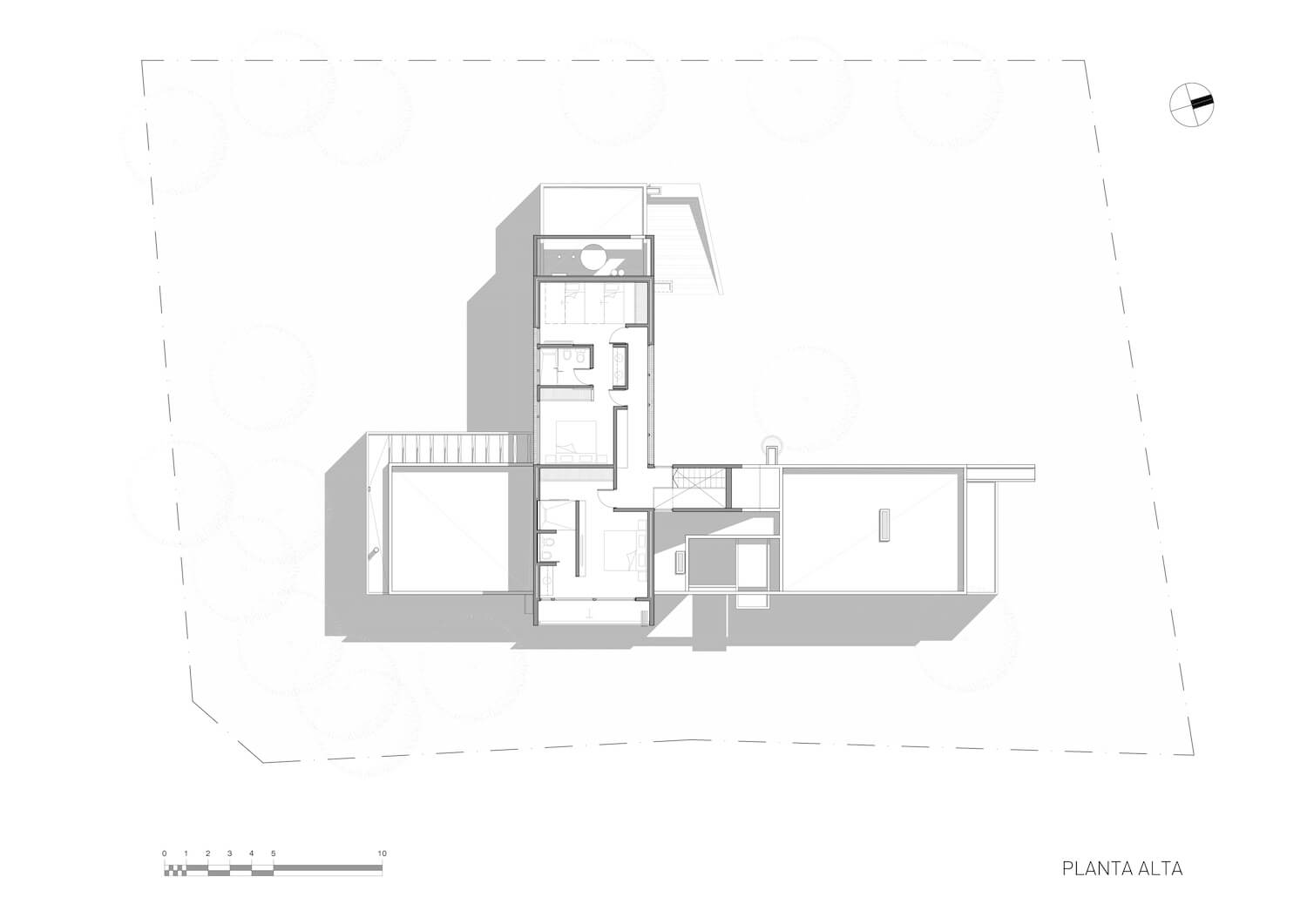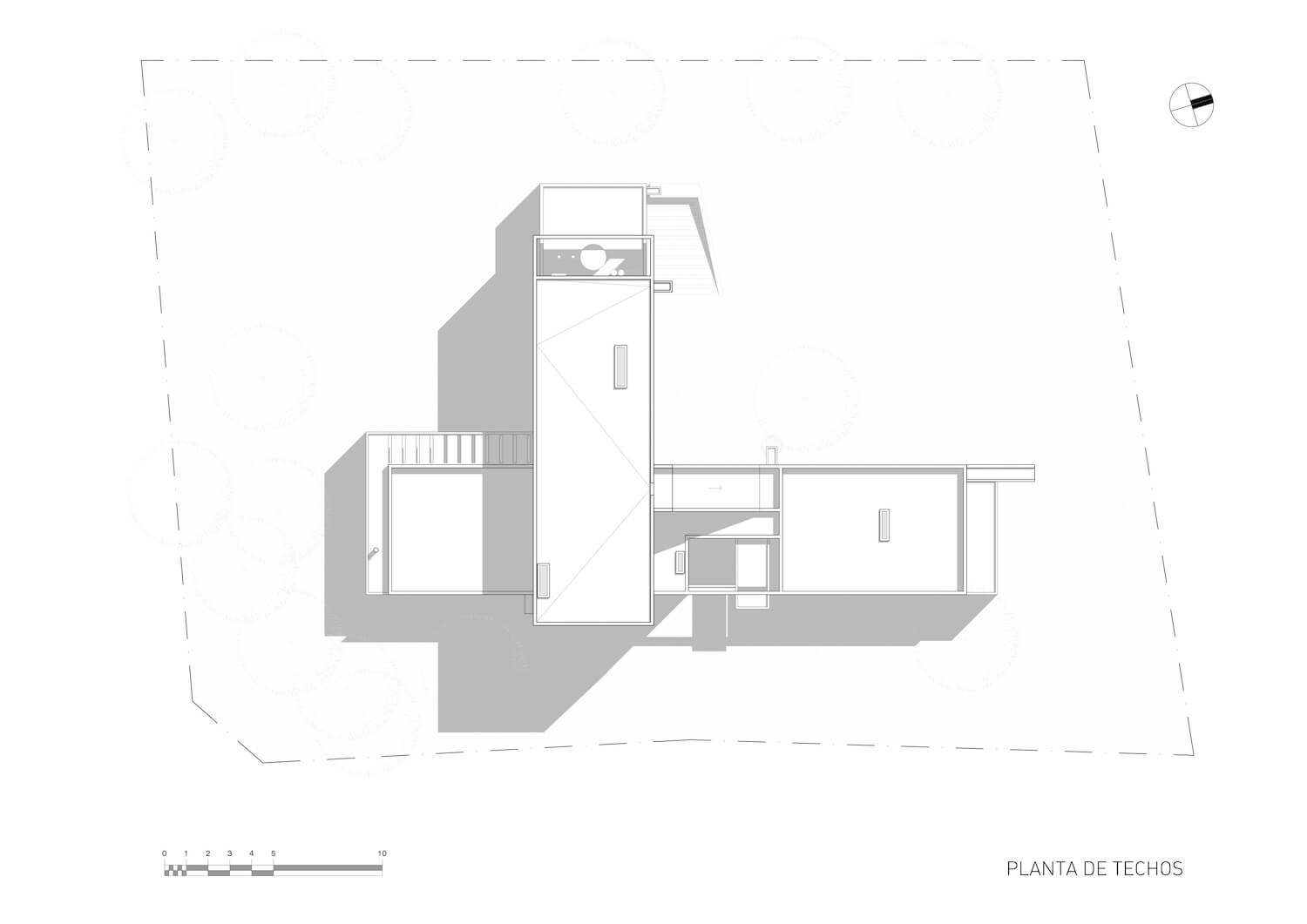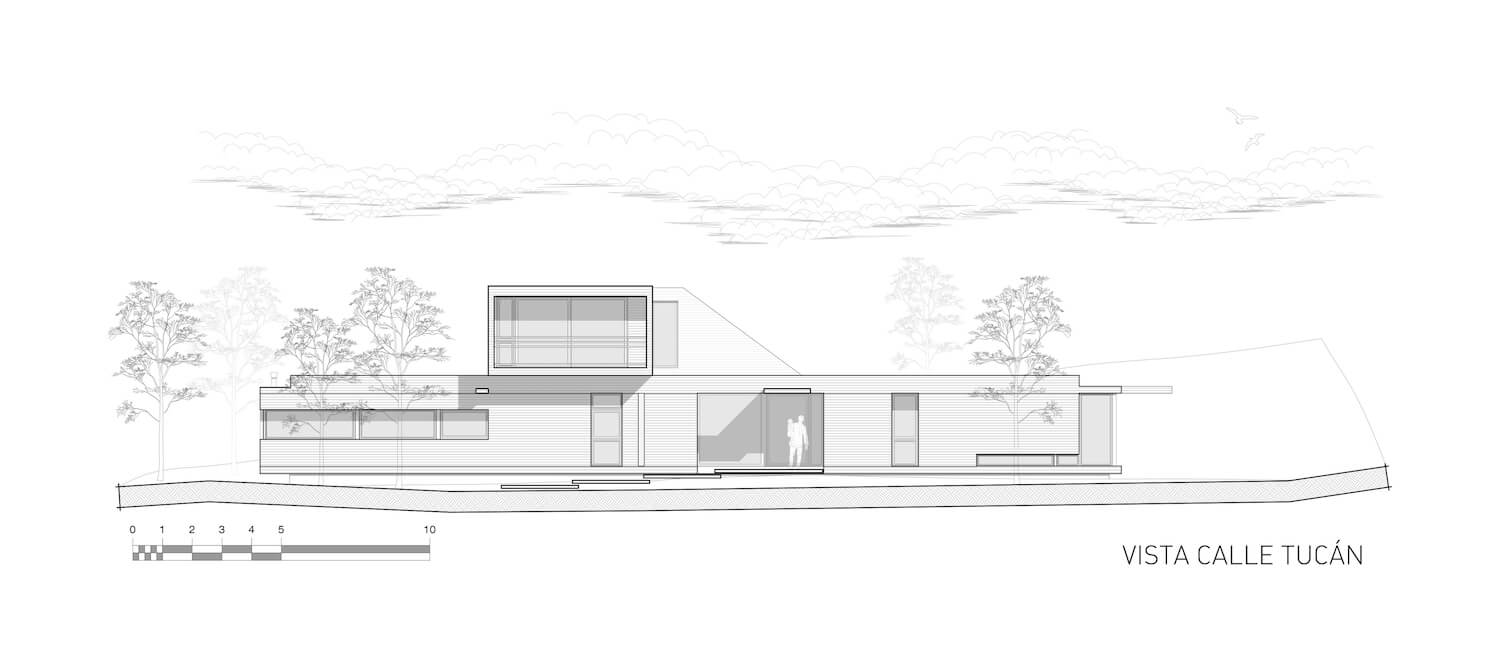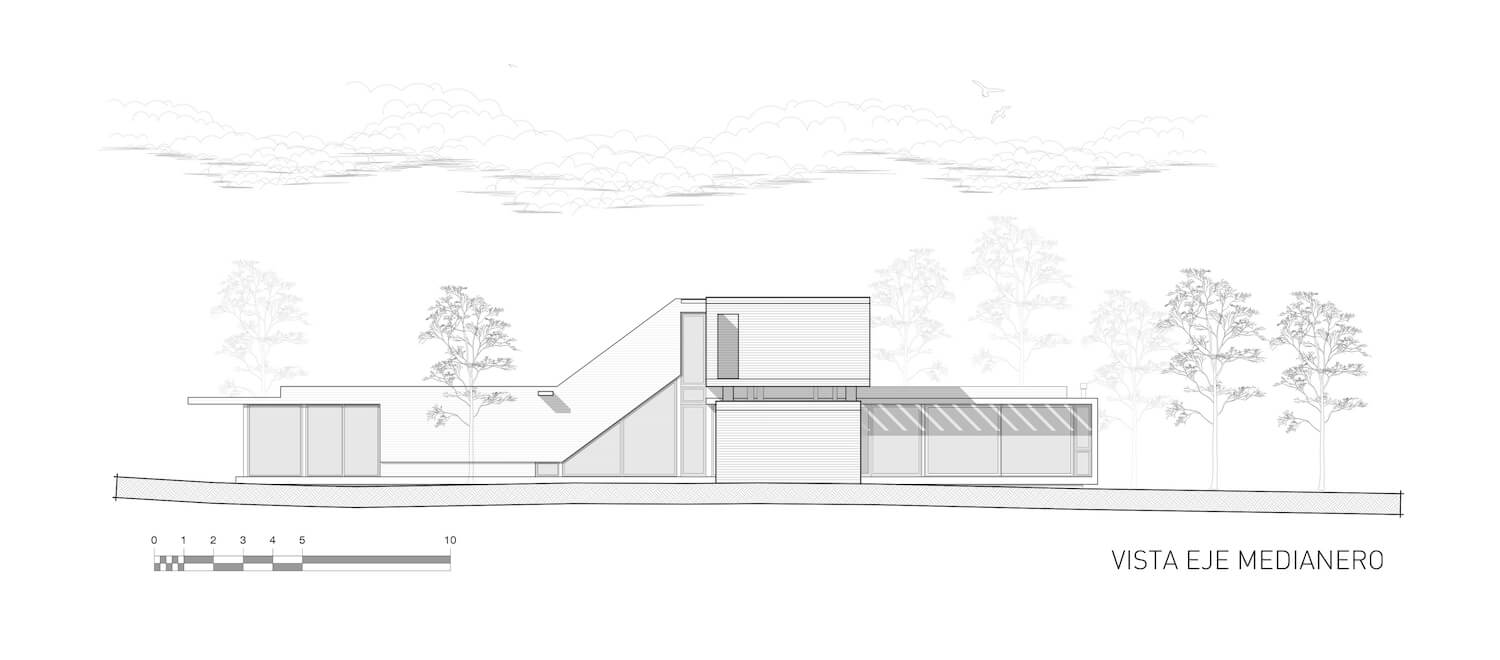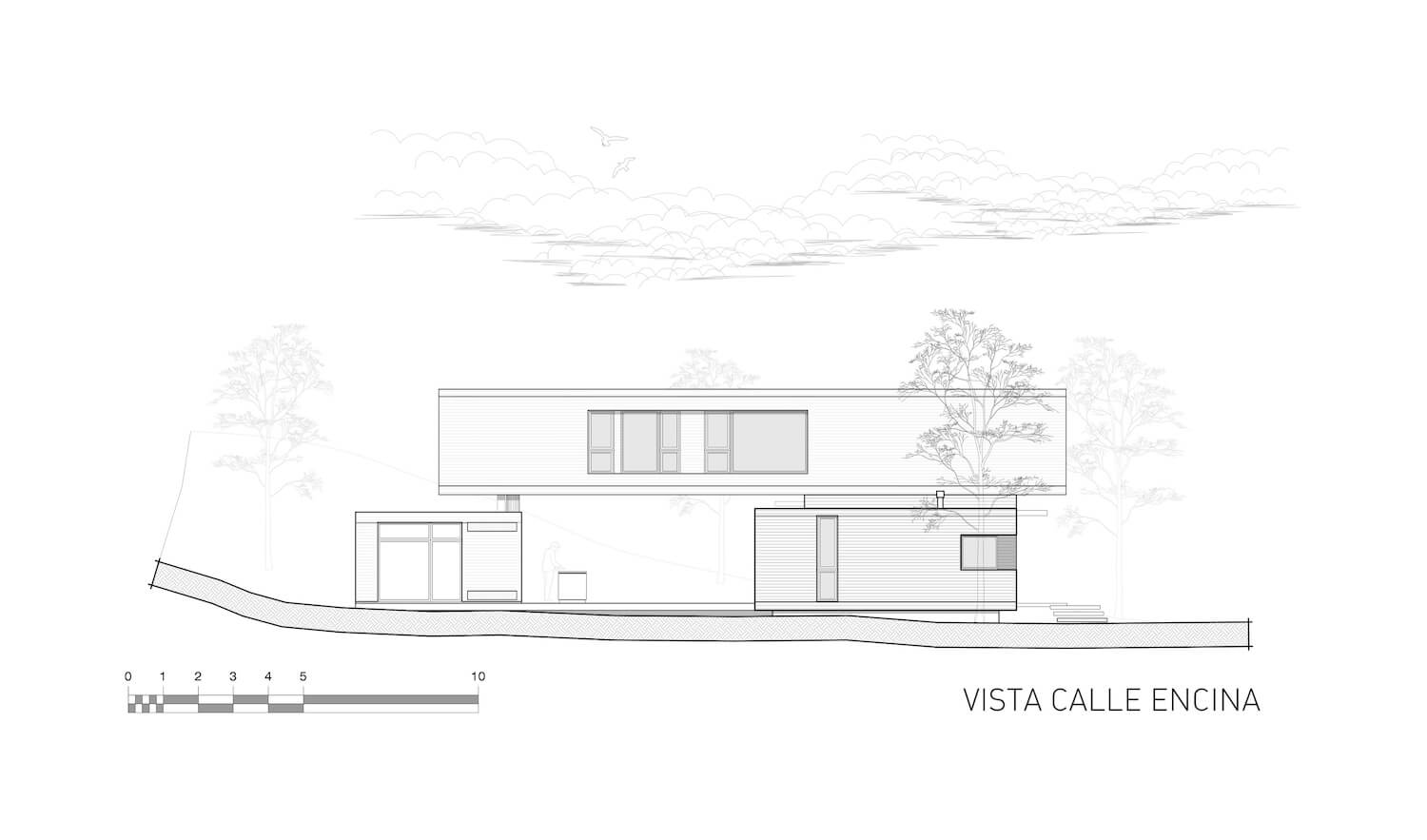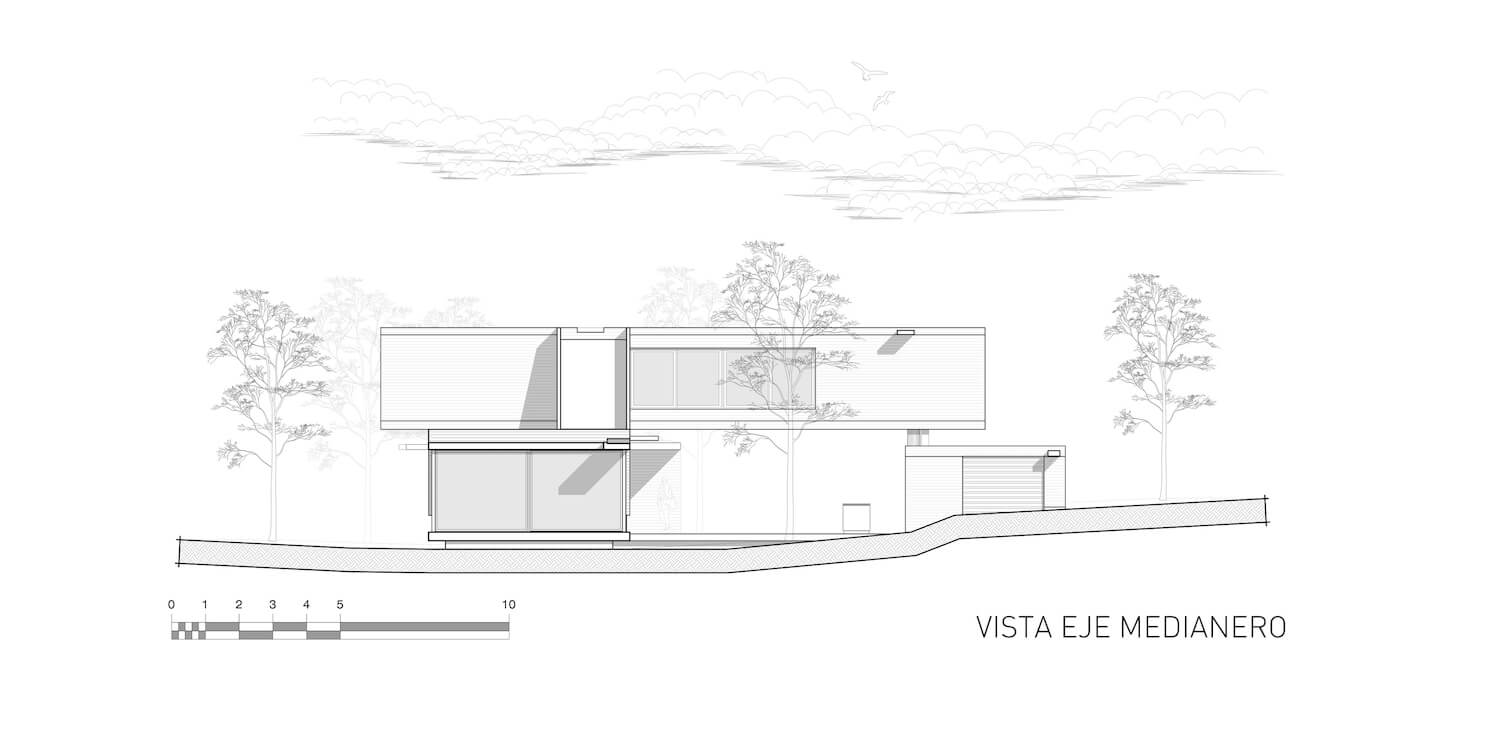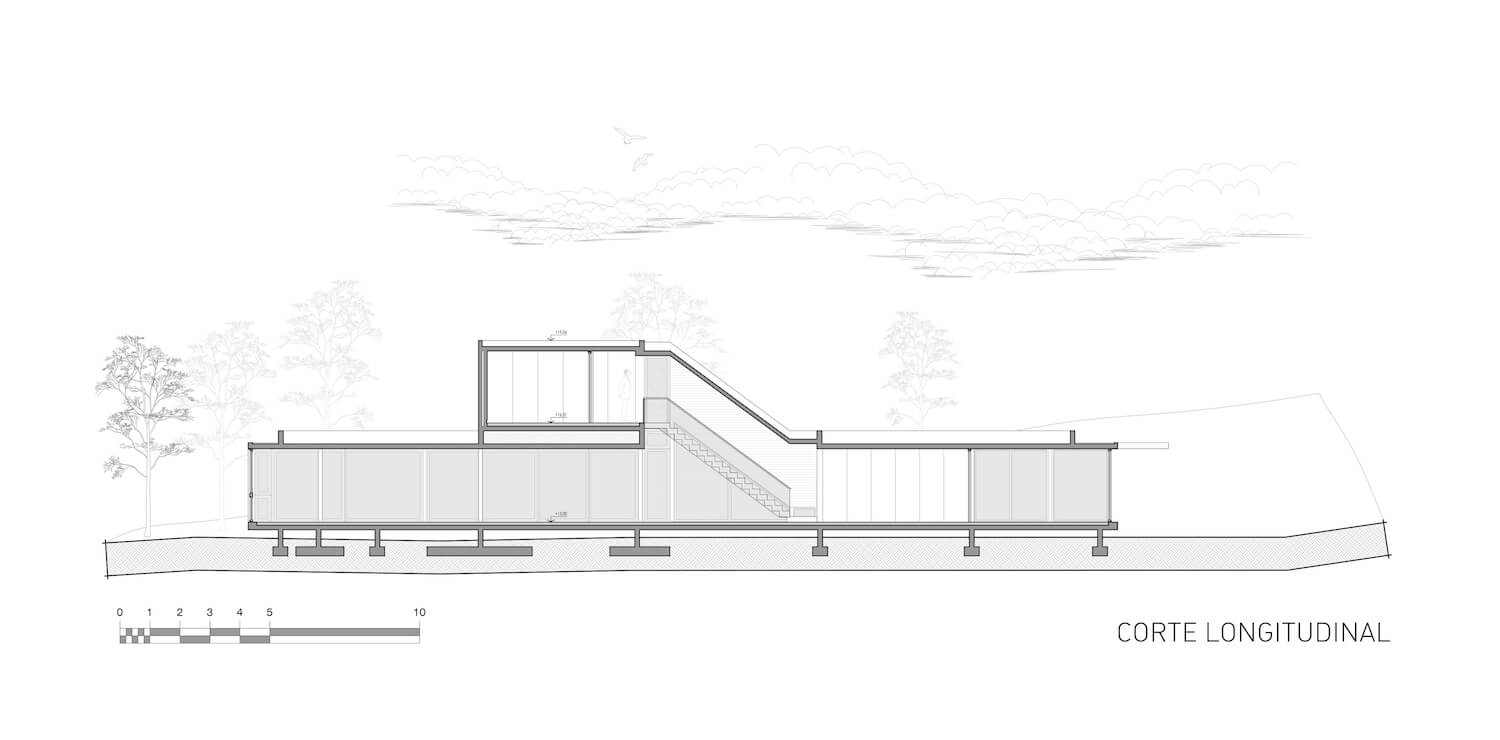 ---