The Singapore-based architecture studio Aamer Architects has designed ''Seductive Simplicity'' a four storey family home that located in Singapore.
Architect's statement: Designed to fit snugly into a tight bungalow plot in the East of Singapore, the project stands out for its austere simplicity and unpretentious timelessness.
Due to flood level planning controls, the first storey has been raised a full floor above the 'basement' entrance making the basement perfect for communal and leisure activities like entertainment, gym and spa.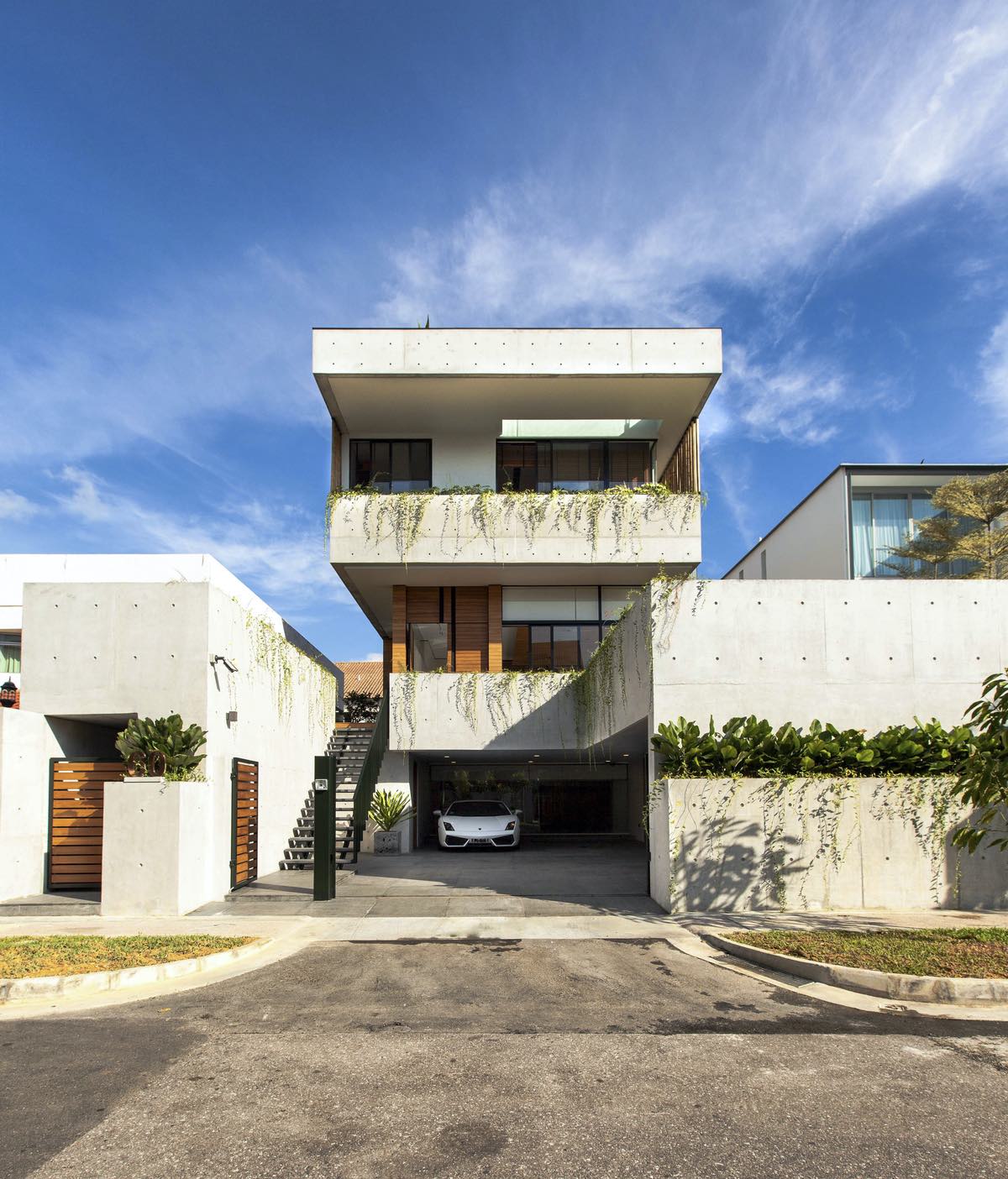 image © Sanjay Kewlani
Plenty of natural light and ventilation penetrate the whole house through courtyards and skylights. The main materials are off-form concrete, tropical hardwood, and bamboo. The combination of raw concrete and bamboo that forms long dramatic architectural lines also serves the functions of security, privacy and sunshade while the hardwood walls and ceilings in the basement make for good acoustics.
The raw materials may gather moss and the external bamboo will fade over time however this will give the house indeed character similar to the Japanese concept of 'wabi-sabi' or "the beauty of imperfections".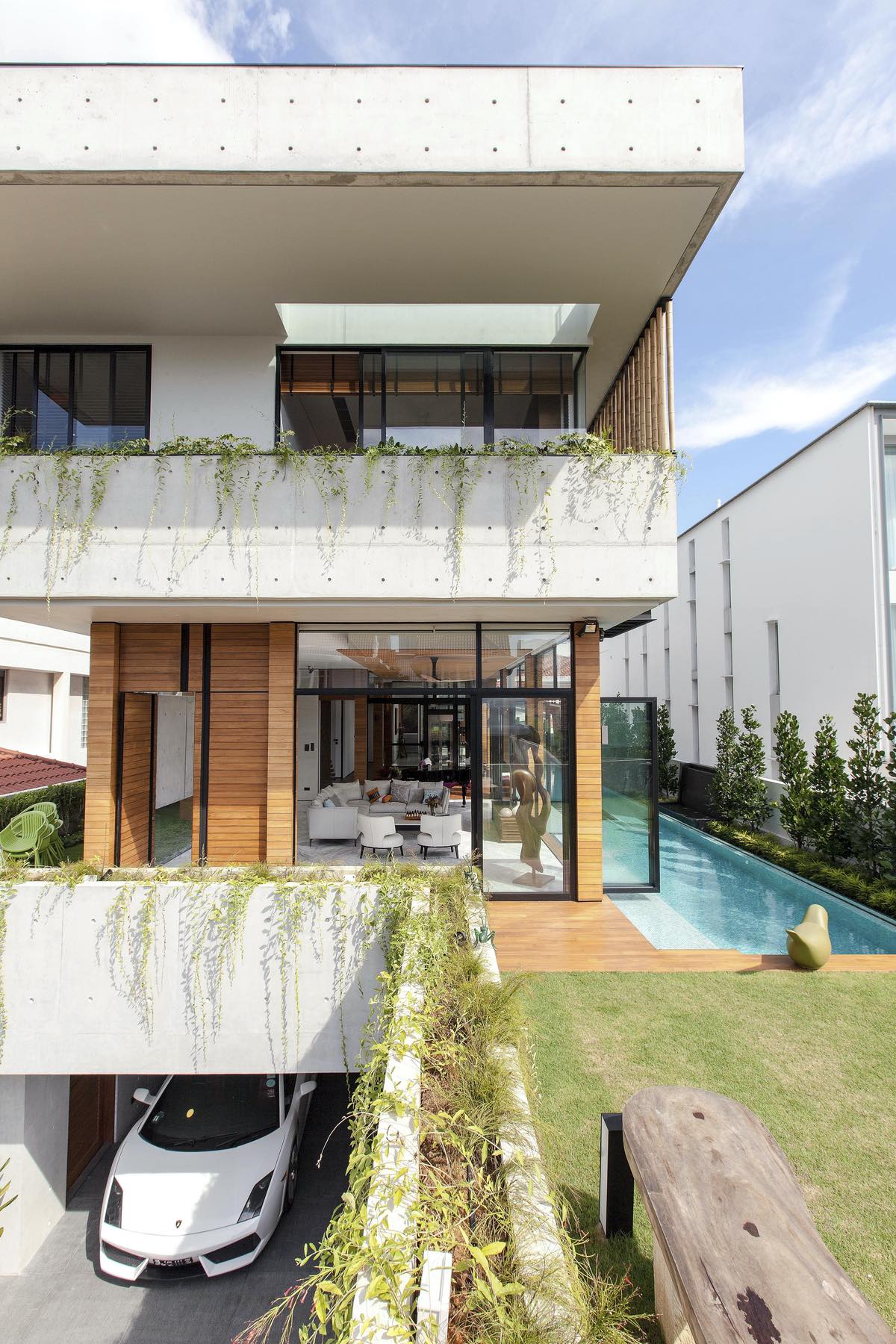 image © Sanjay Kewlani
What was the brief?
At the time, a small family of Mom, Dad and one son in his early thirties, who was soon to be married and their brief was for two master suites with additional smaller bedrooms for guest and future grandchildren.
The father has a company specialising in swimming pools, hence the pool was to be a special feature of the house. They wished for a large entertainment area with spa/gym facilities. Other than that they gave a free reign on the design and aesthetics.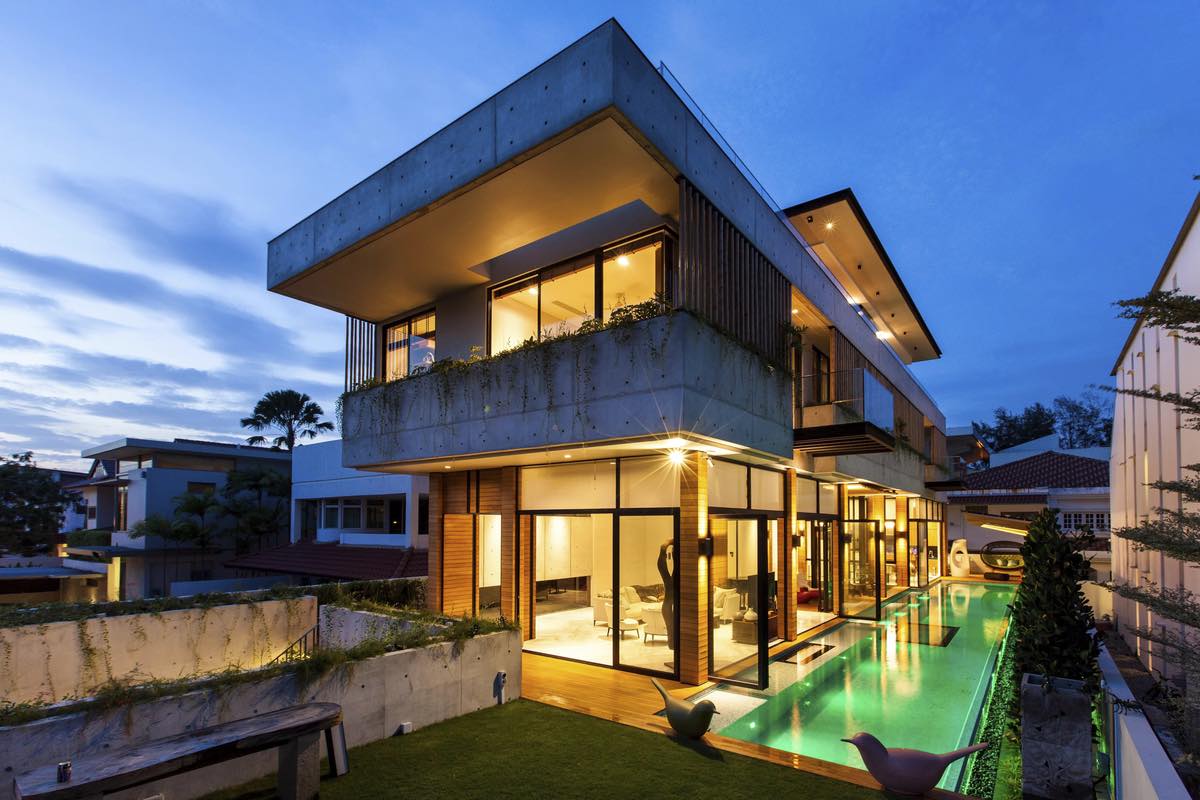 image © Sanjay Kewlani
What were the key challenges?
The immediate physical context of the site is that of suburban Singapore which is rather dense with barely 4m apart between houses. Hence, issues of privacy and security have to be resolved while attempting to design a house that still has ample connections to the outdoors, good flow of natural ventilation and even some good distant views.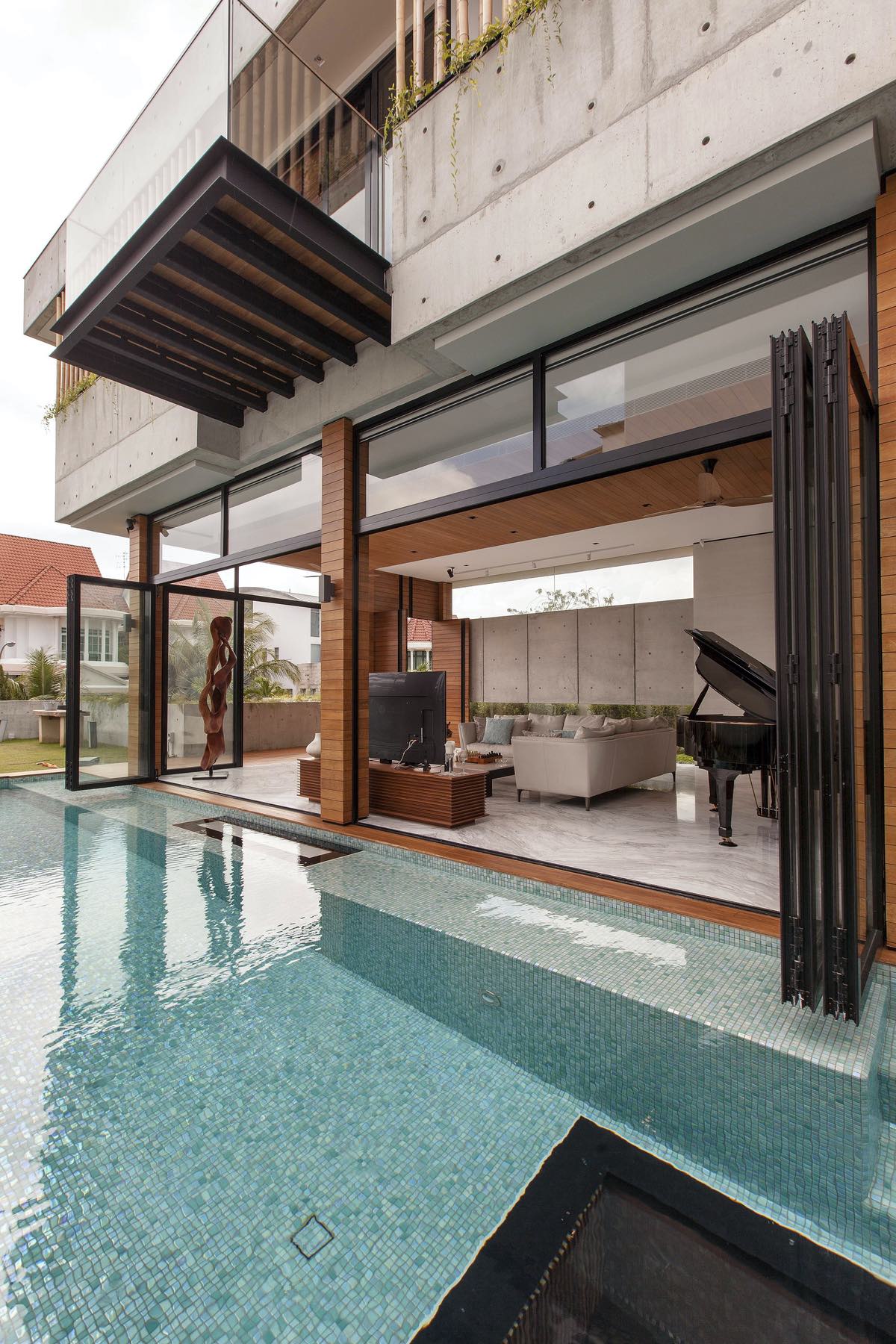 image © Sanjay Kewlani
What are the sustainability features?
An internal central courtyard brings light and ventilation all the way to the basement. Vertical bamboo screens along the sides serve as privacy and sun screen. Planters and green roofs helps to cool the house while also providing privacy from close neighbours. Vertical and horizontal connections/circulation is centred on the courtyard which also separates the various bedrooms of the house at second storey.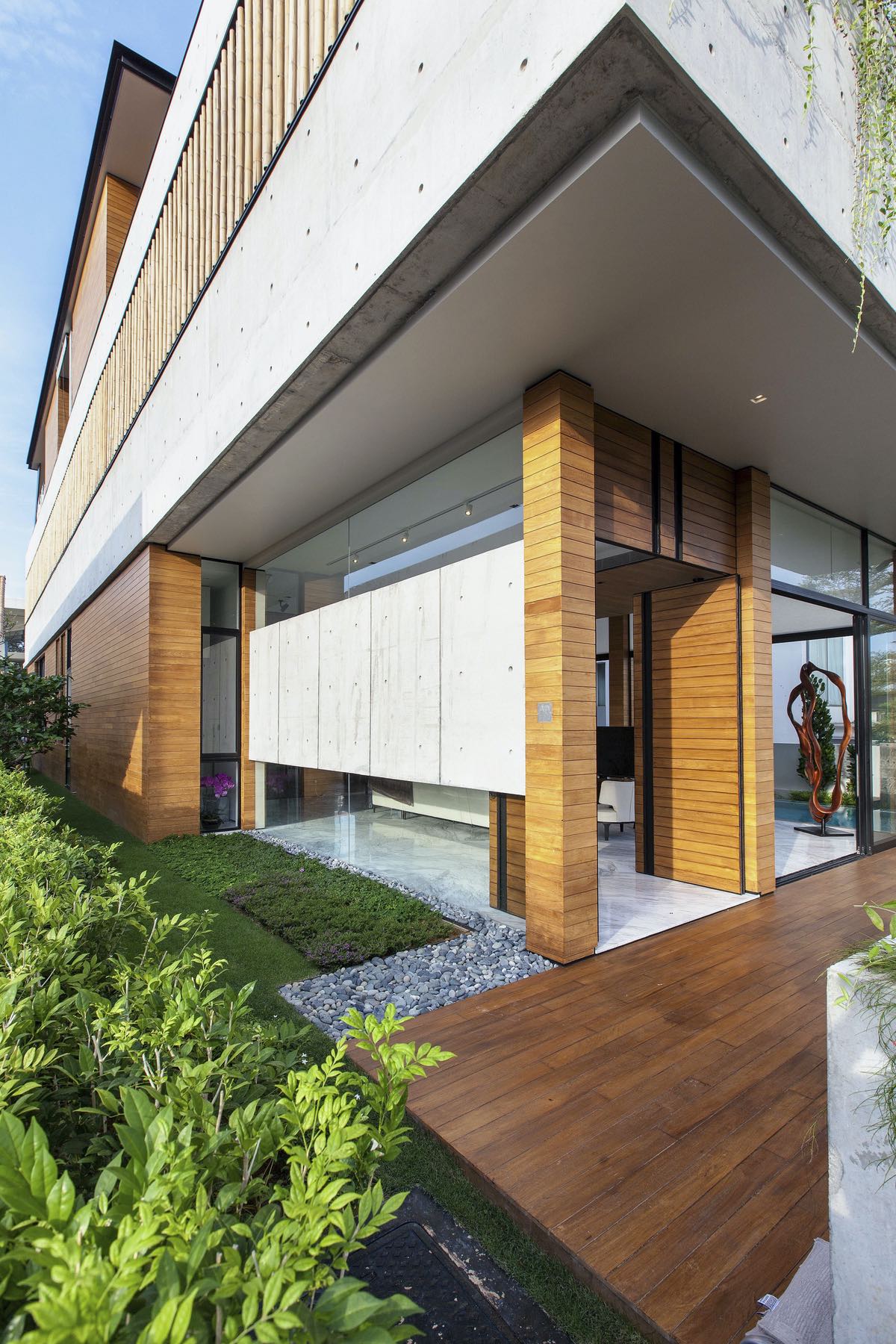 image © Sanjay Kewlani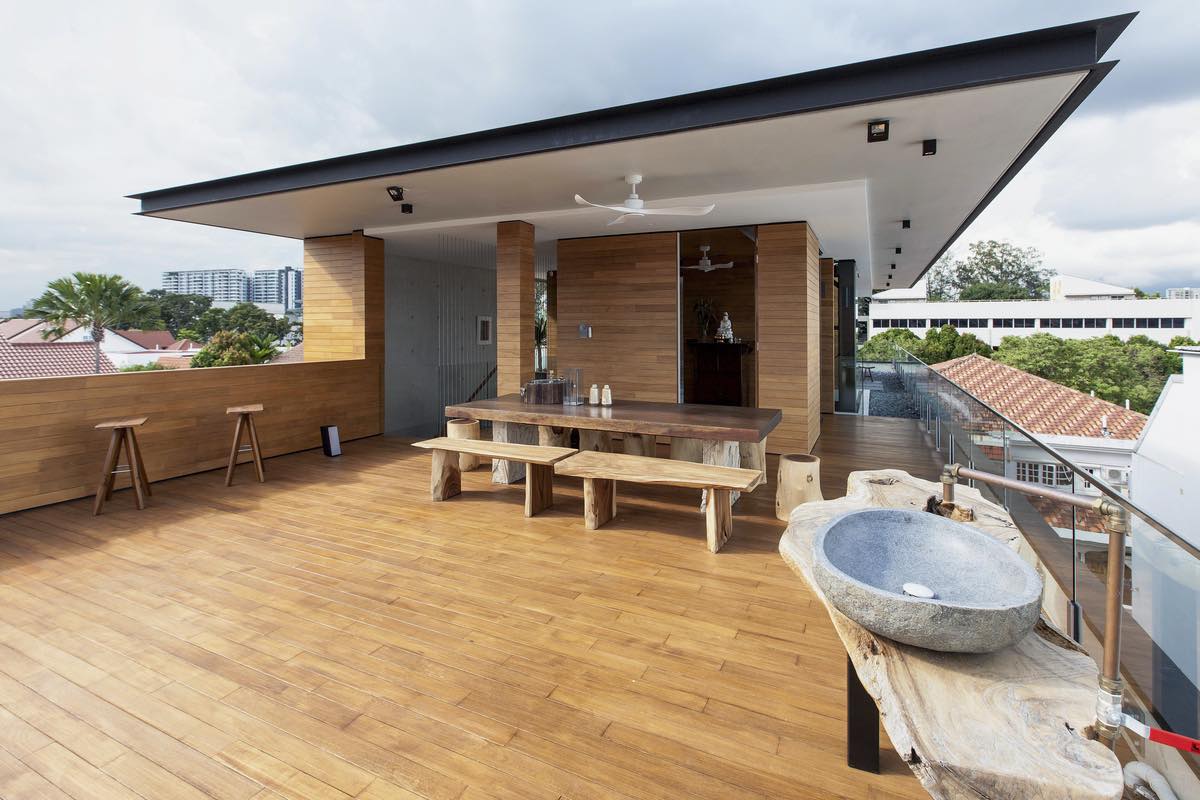 image © Sanjay Kewlani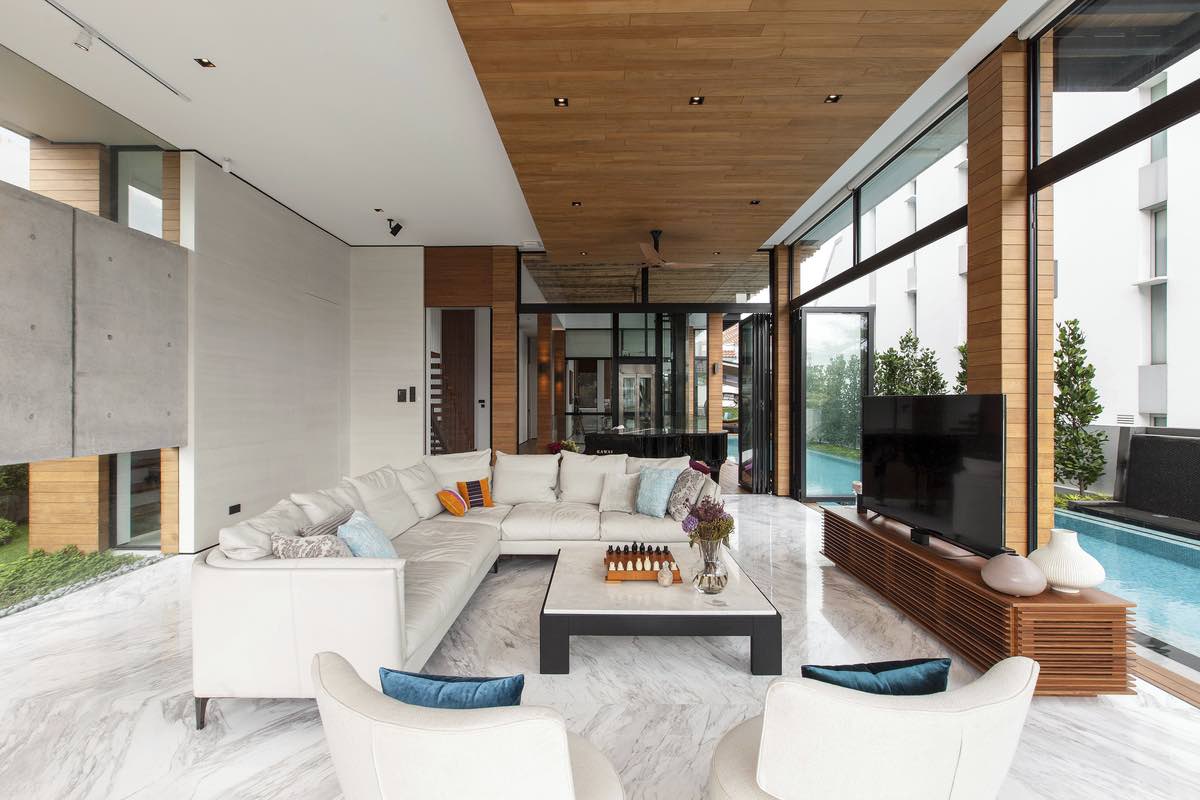 image © Sanjay Kewlani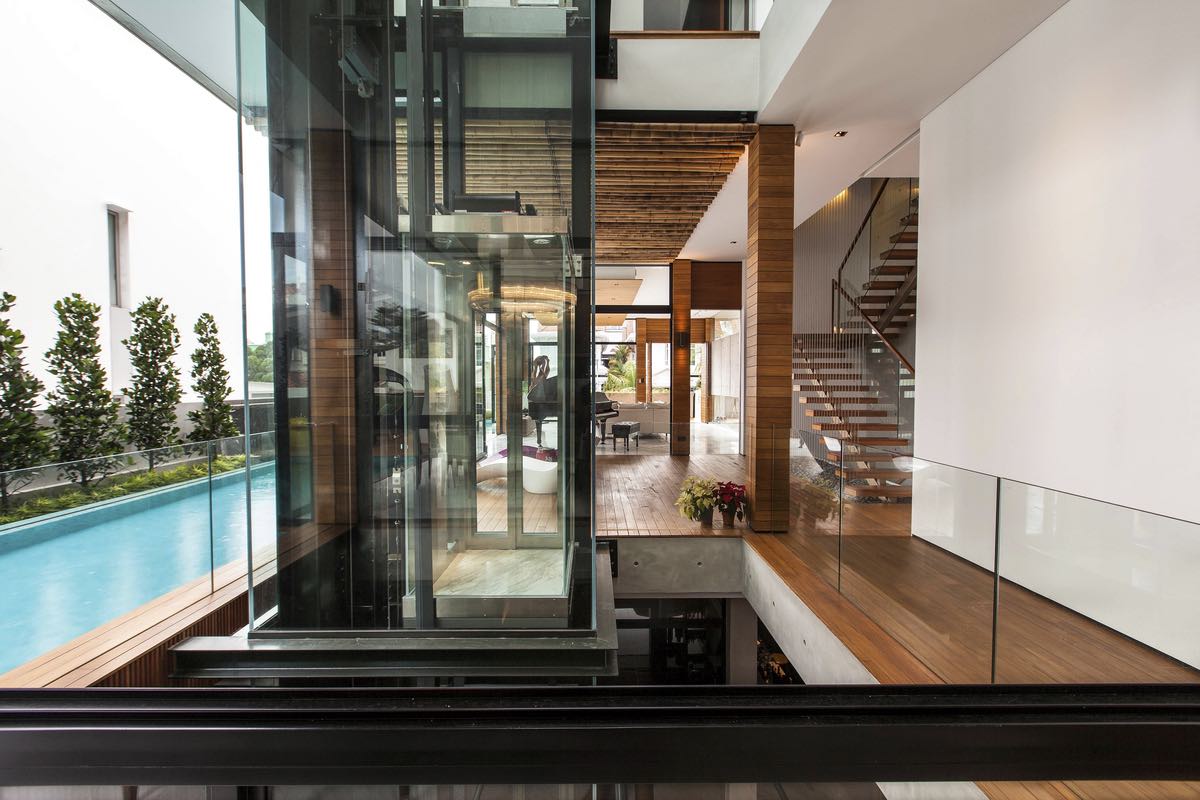 image © Sanjay Kewlani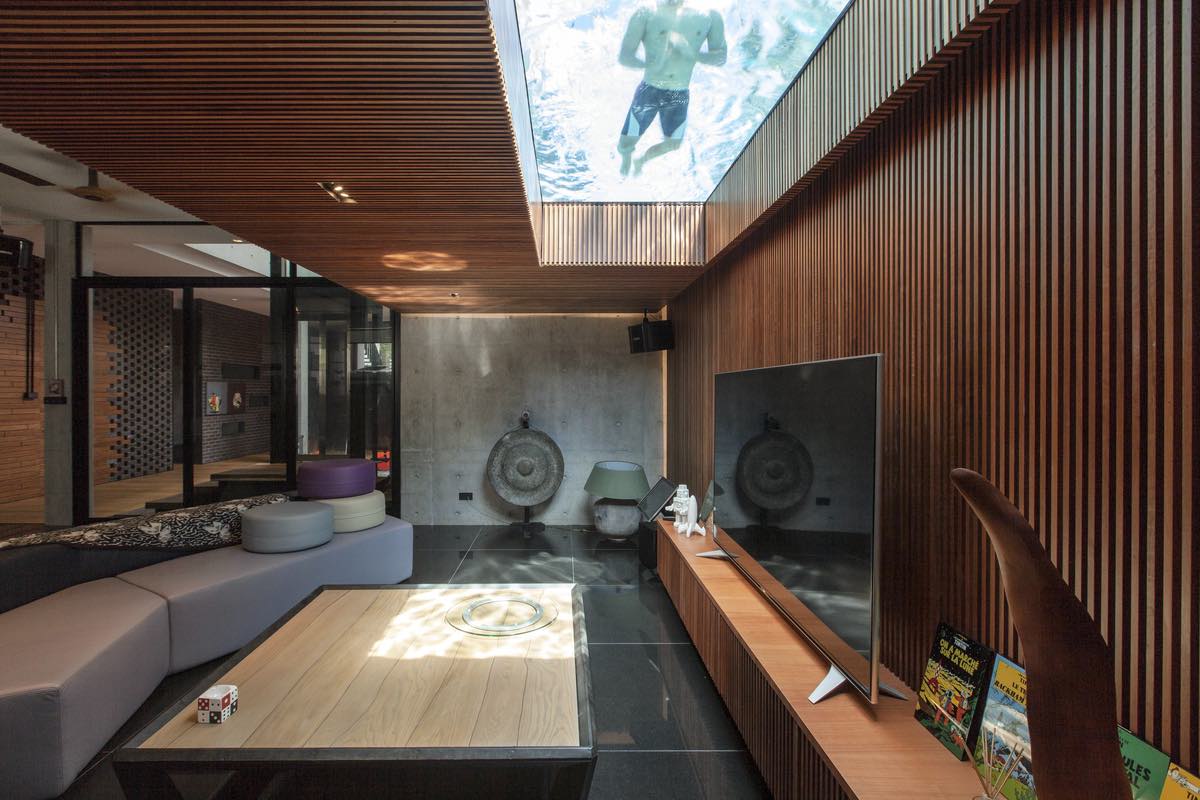 image © Sanjay Kewlani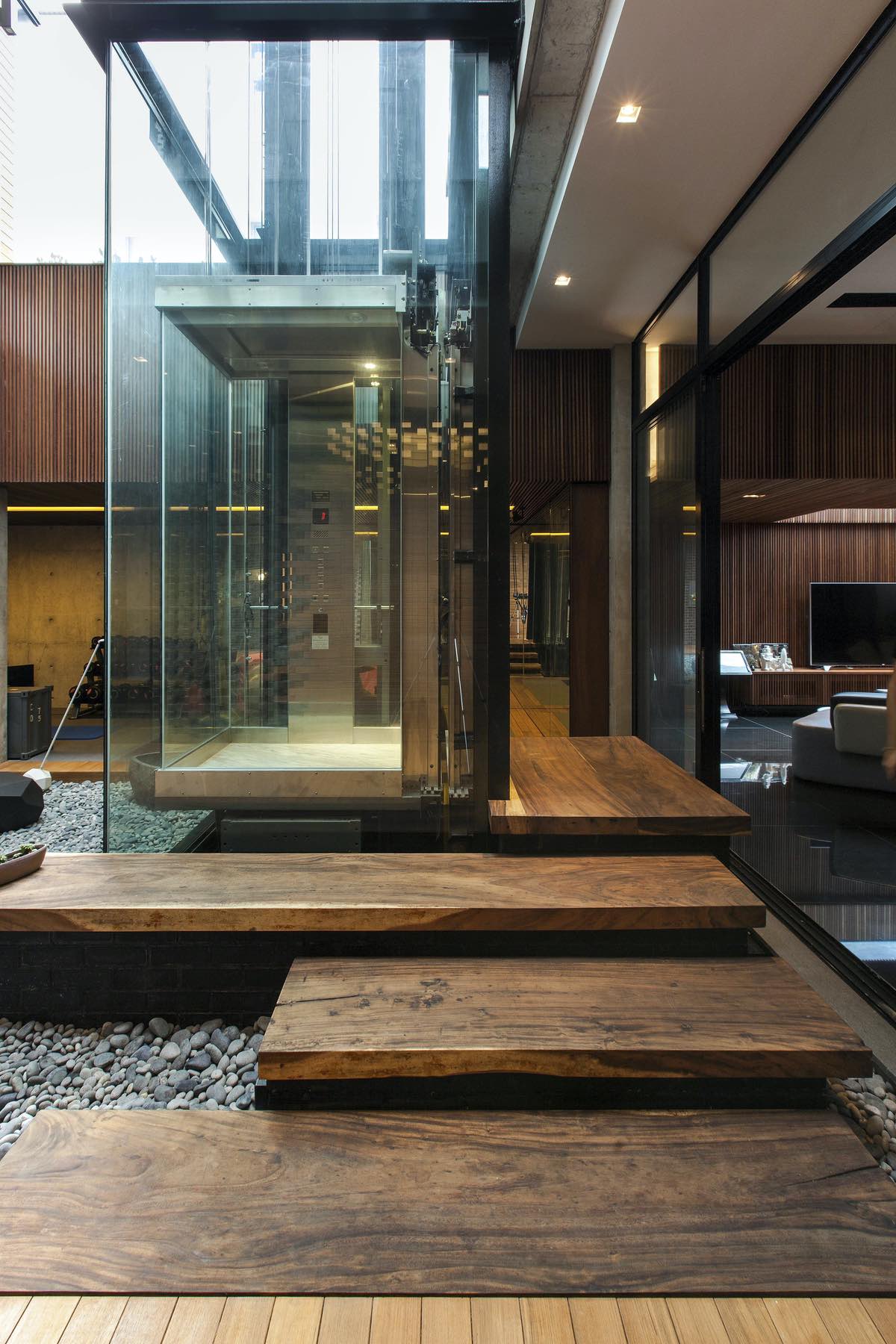 image © Sanjay Kewlani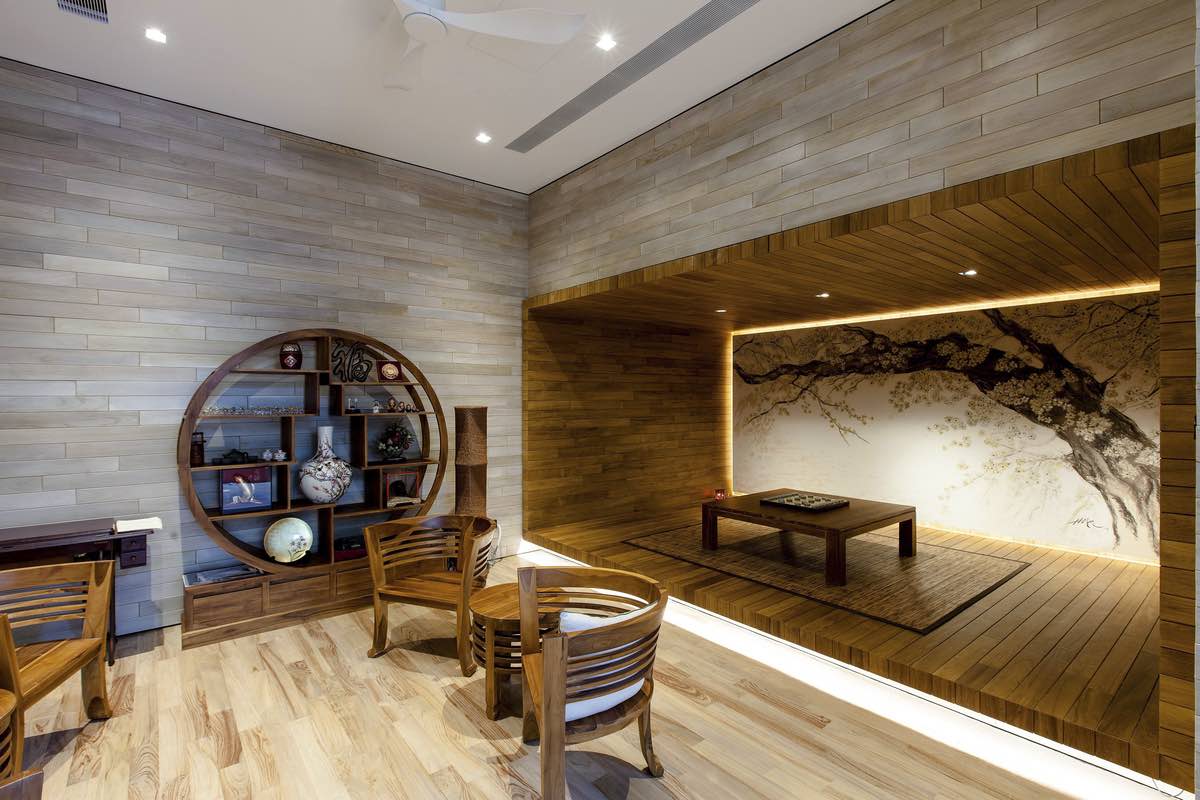 image © Sanjay Kewlani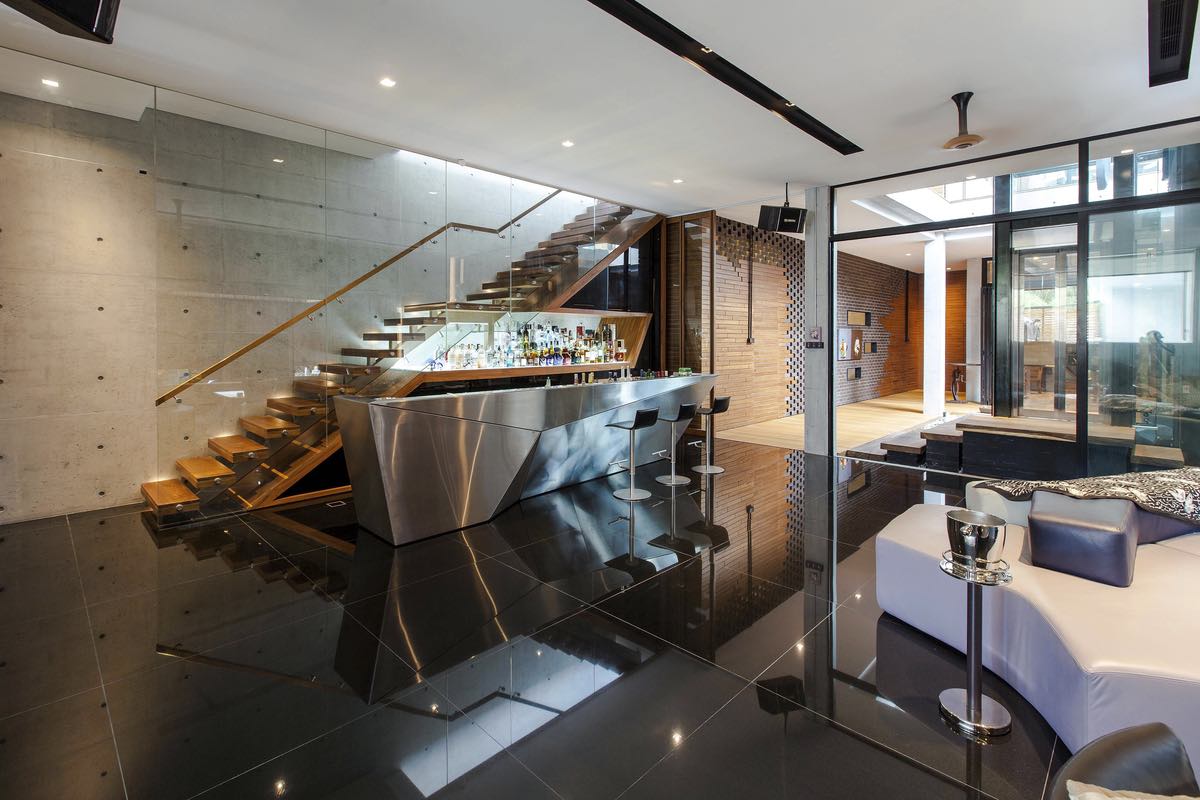 image © Sanjay Kewlani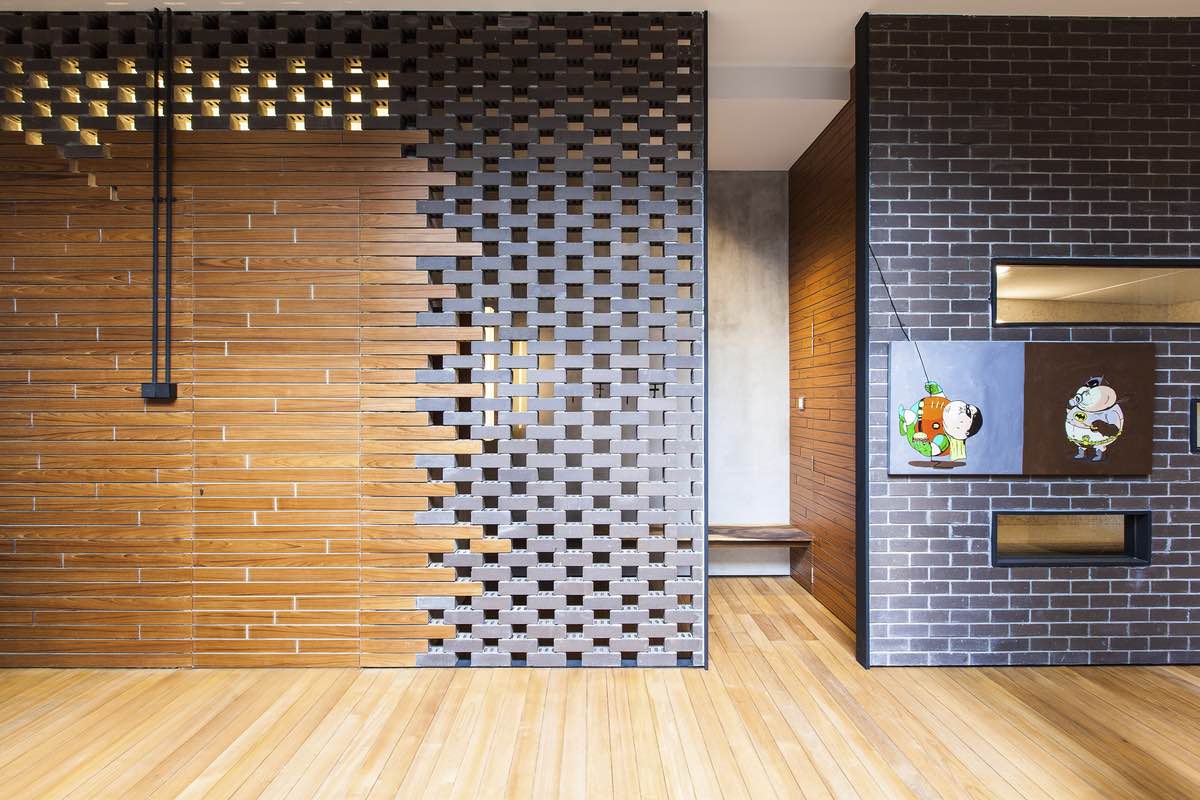 image © Sanjay Kewlani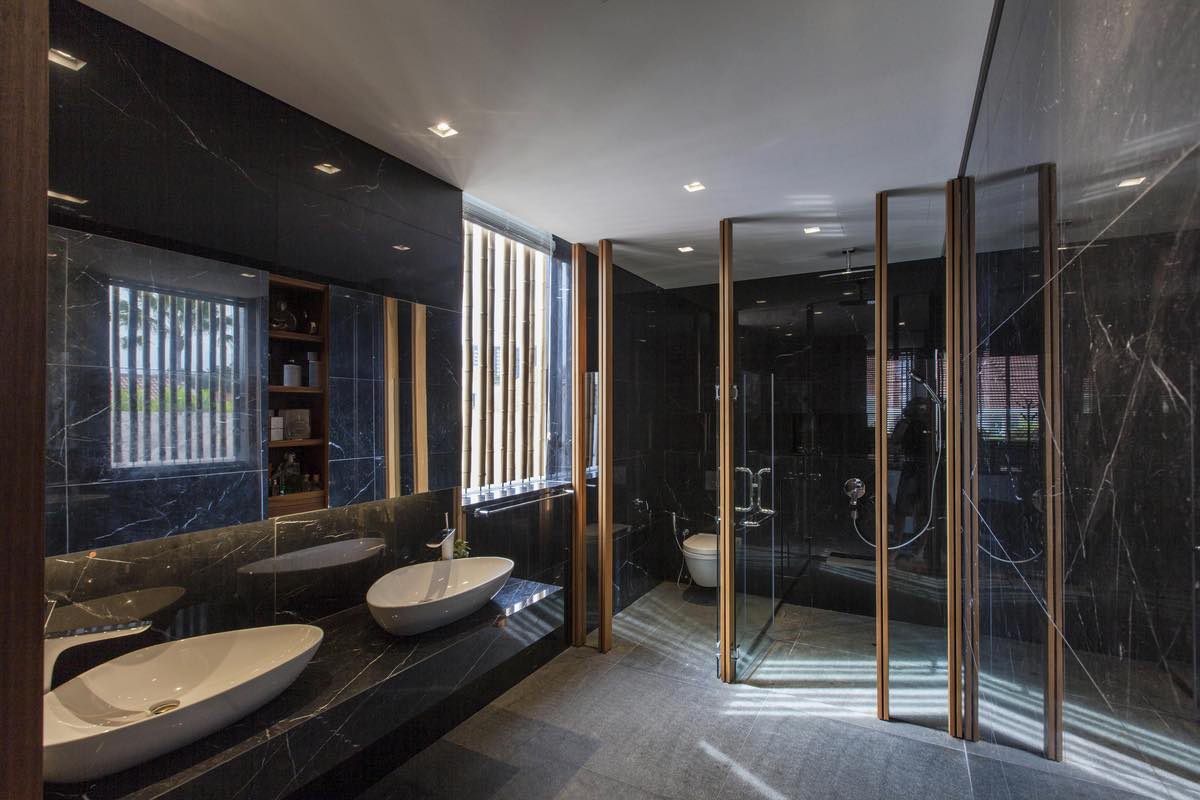 image © Sanjay Kewlani
image © Sanjay Kewlani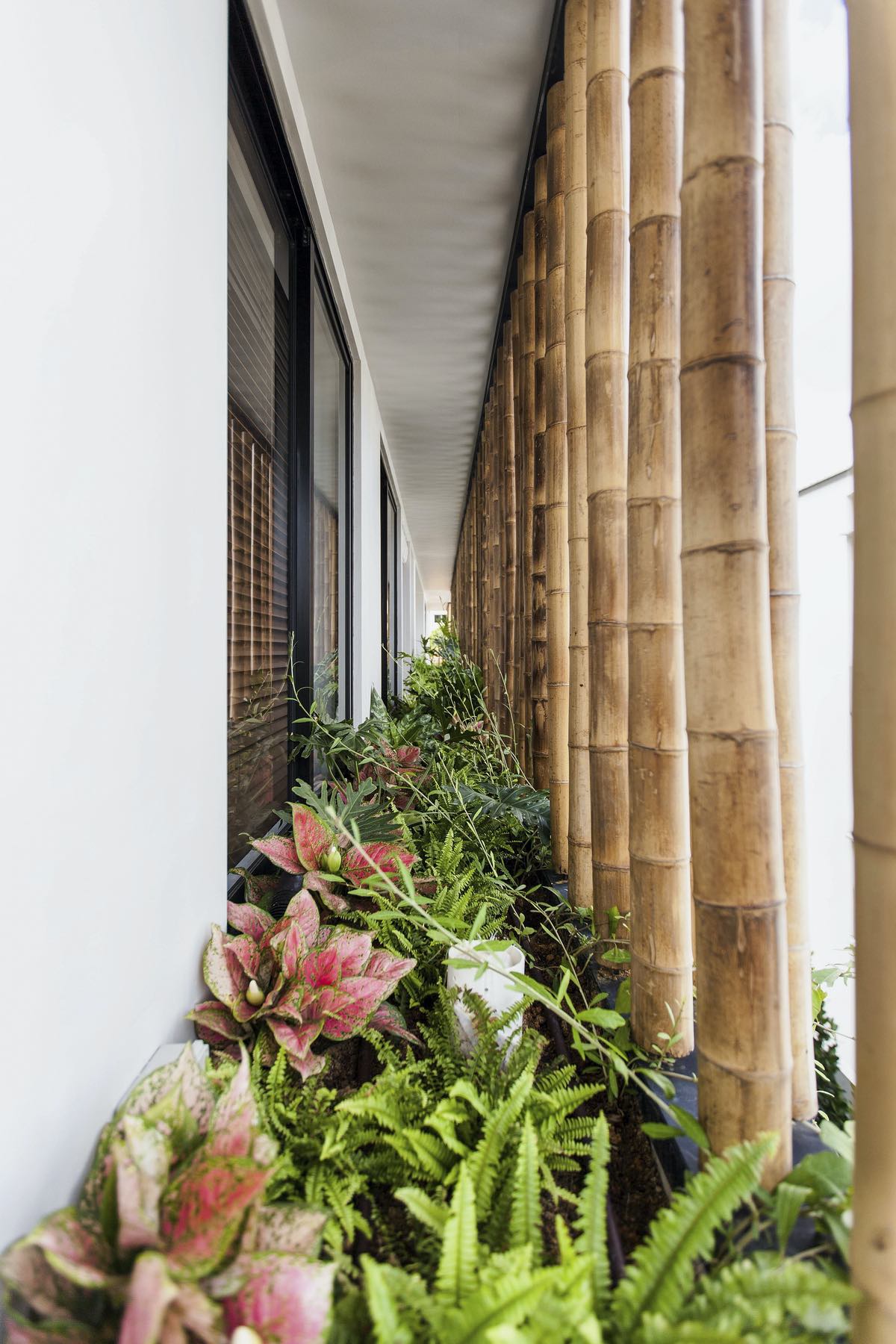 image © Sanjay Kewlani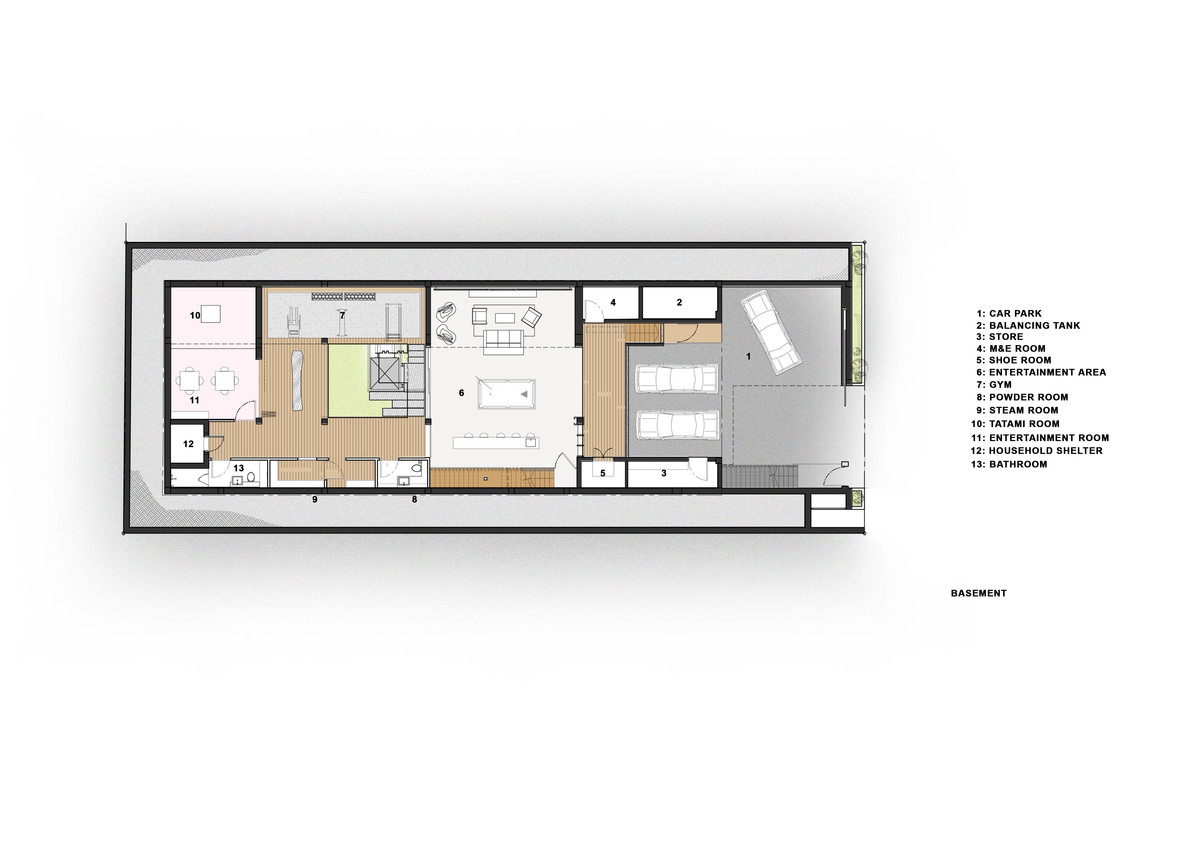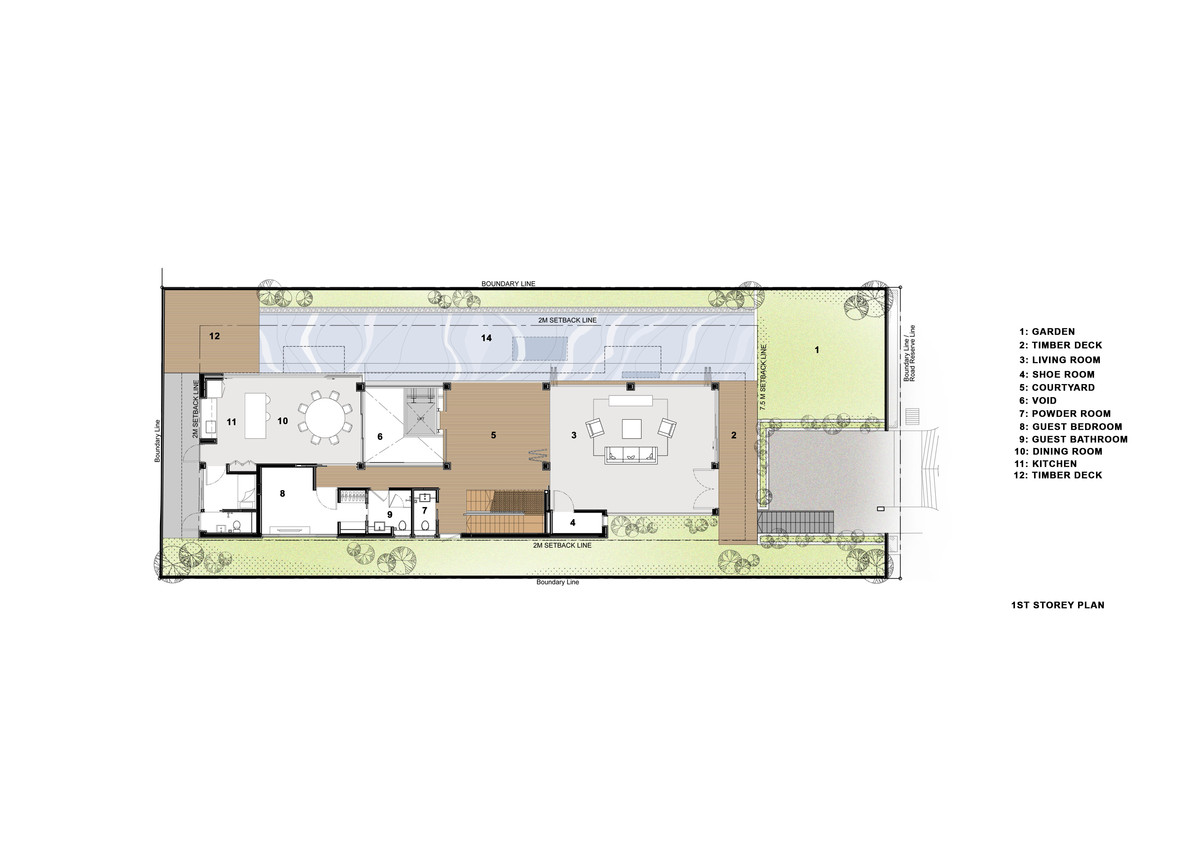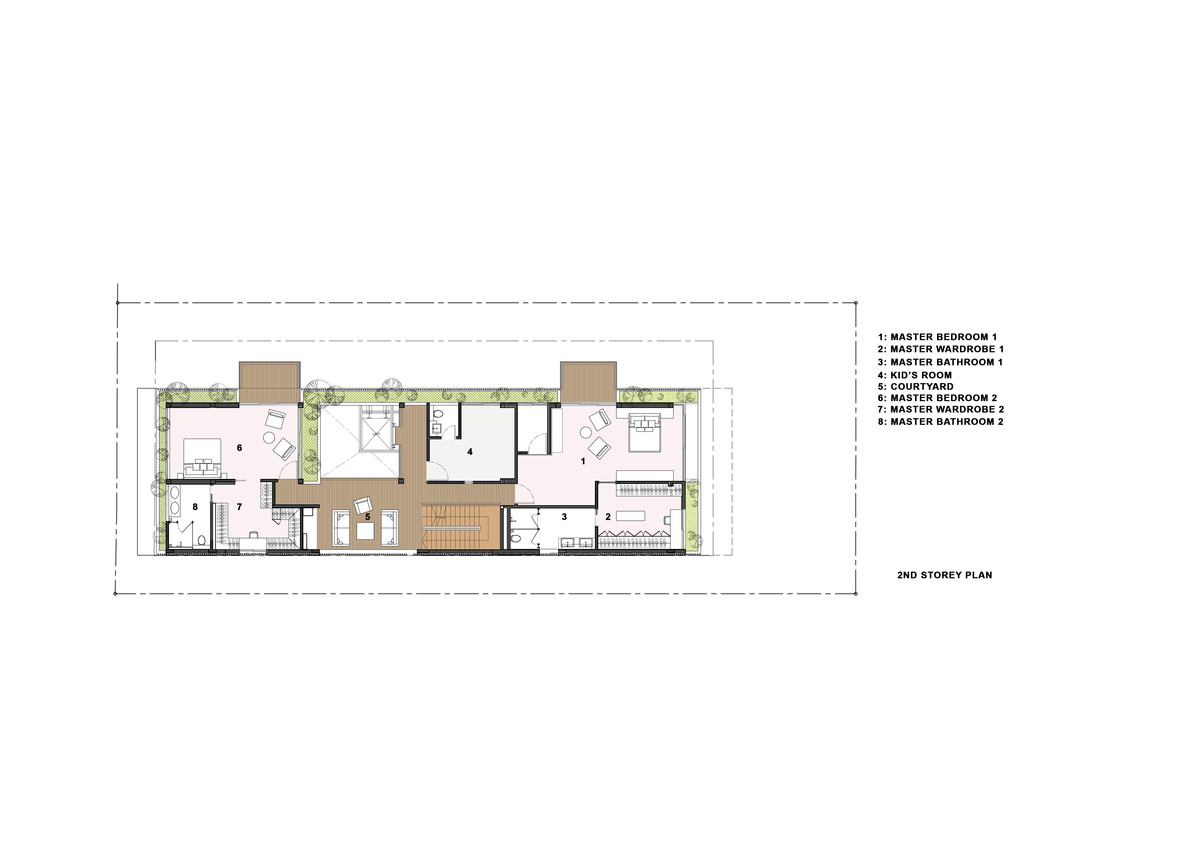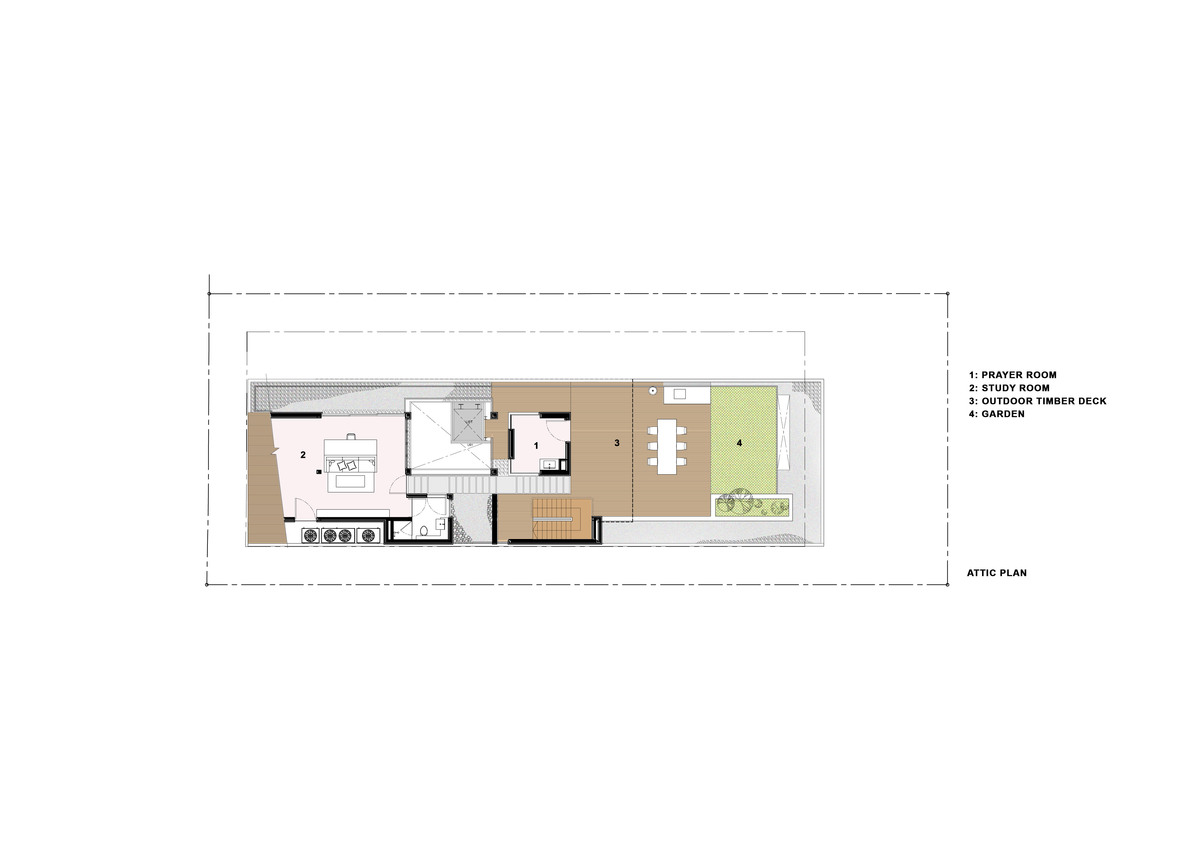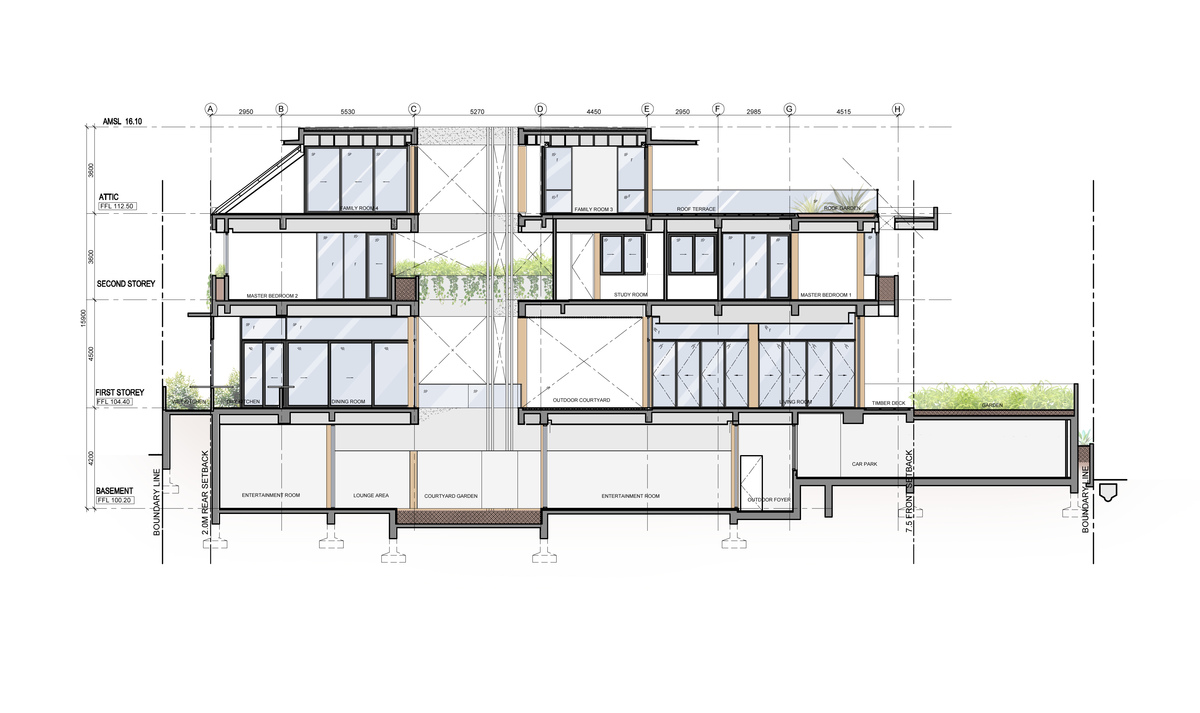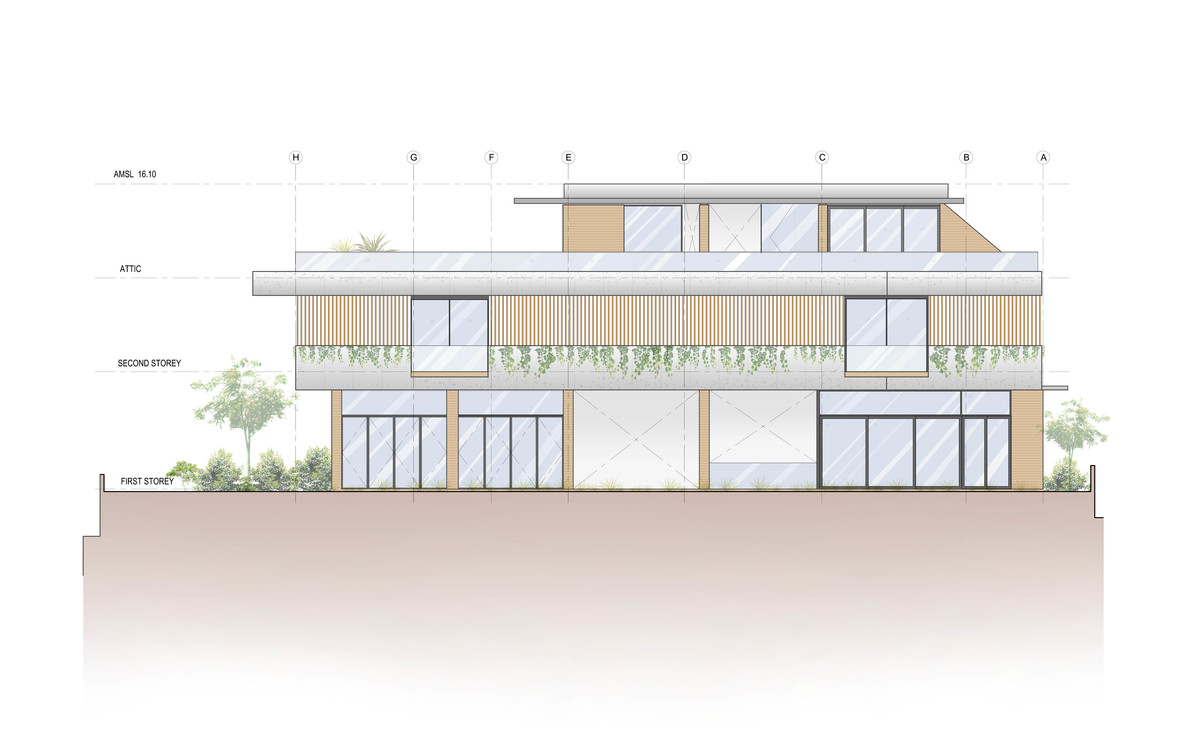 Project name: Seductive Simplicity
Architecture firm: Aamer Architects
Location: Singapore, Singapore
Year: 2015
Project size: 594 m²
Site size: 810 m²
Photography: Sanjay Kewlani
---