The Santiago-based architectural firm +arquitectos has designed "Mirador House" a single family house that located in Las Condes, Santiago, Chile.
Project description by the architects:
Located in the base of the Andes mountains, the project it's placed at the top of a hill with north orientation looking towards the valley of the Manquehue Hill.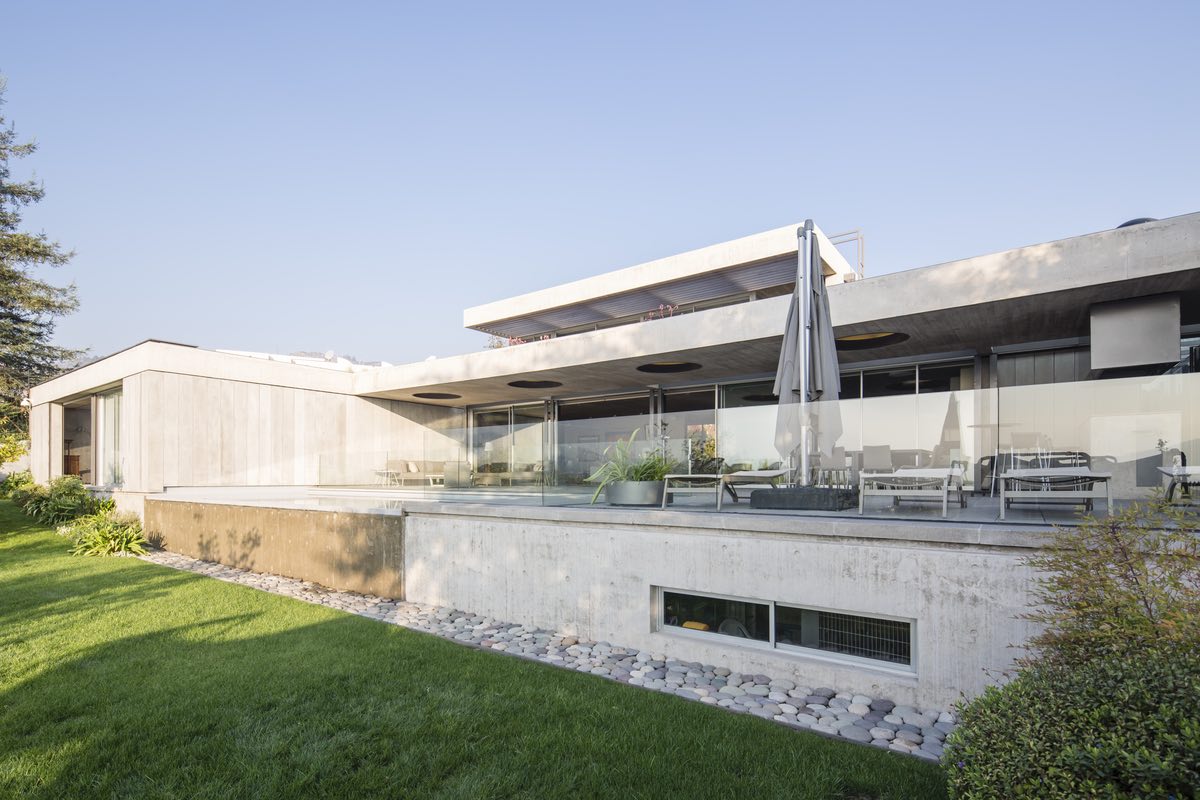 image © Aryeh Kornfeld
The single-family house, consists of a ground level with spaces opened to far views, a first level with a multipurpose room surrounded by a green roof and a basement level that houses cellars and machine rooms. Placed in the middle of the site, the house divides the lot completely, leaving in the south area, a hard-front access patio and services, and towards to the north area, the terraces, swimming pool and gardens.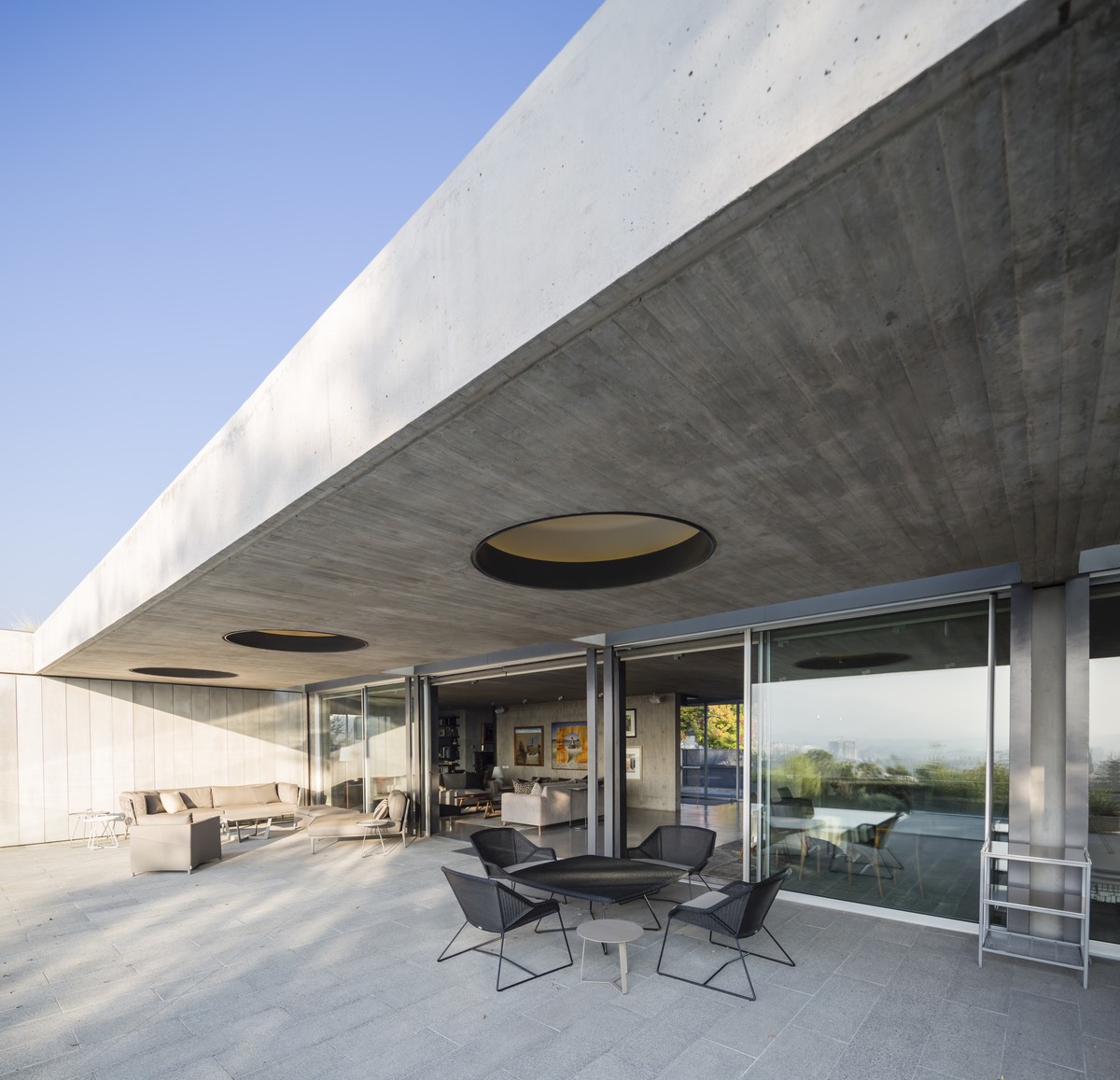 image © Aryeh Kornfeld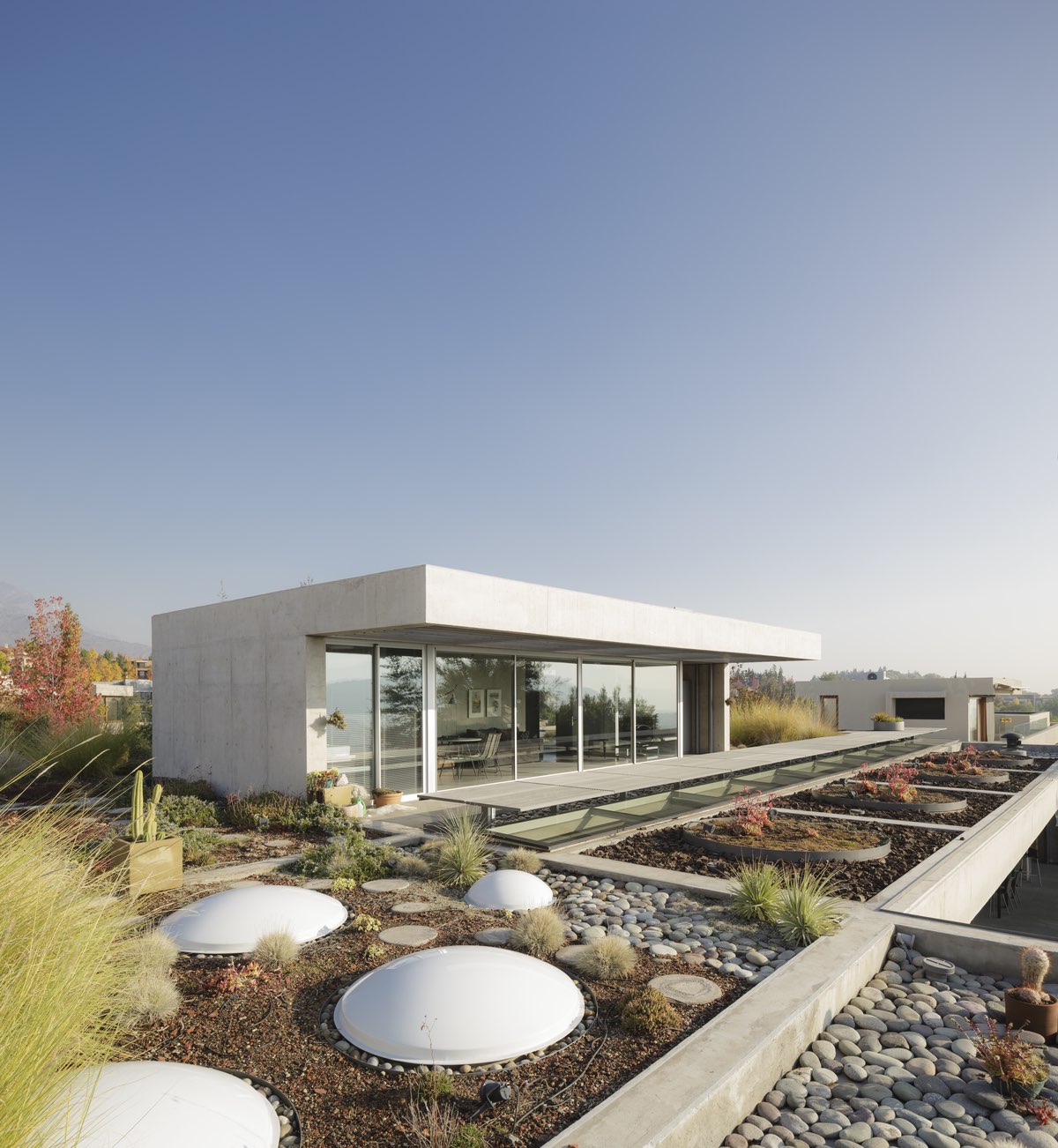 image © Aryeh Kornfeld
The structure is raw concrete, and to improve the insulation, was coated by a ventilated façade of a precast concrete panels (The same was used in pavements), maintaining the monochromatic character of the project.
image © Aryeh Kornfeld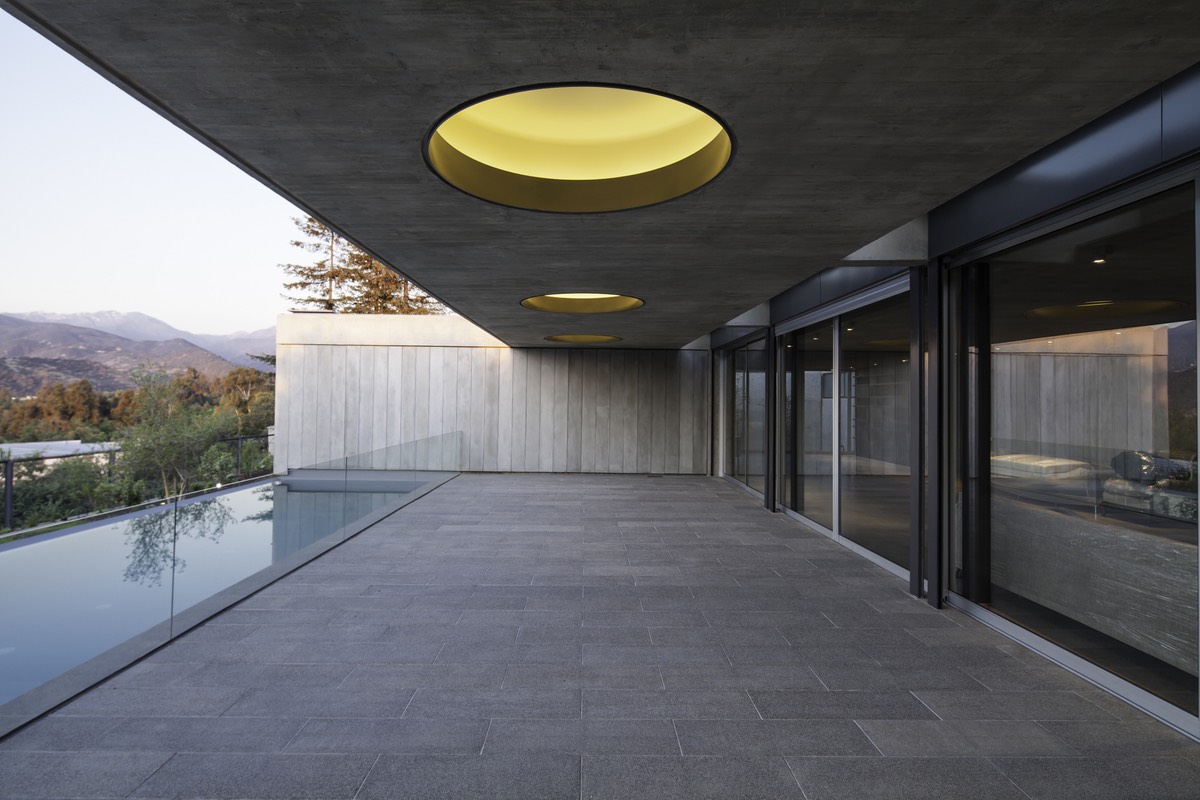 image © Aryeh Kornfeld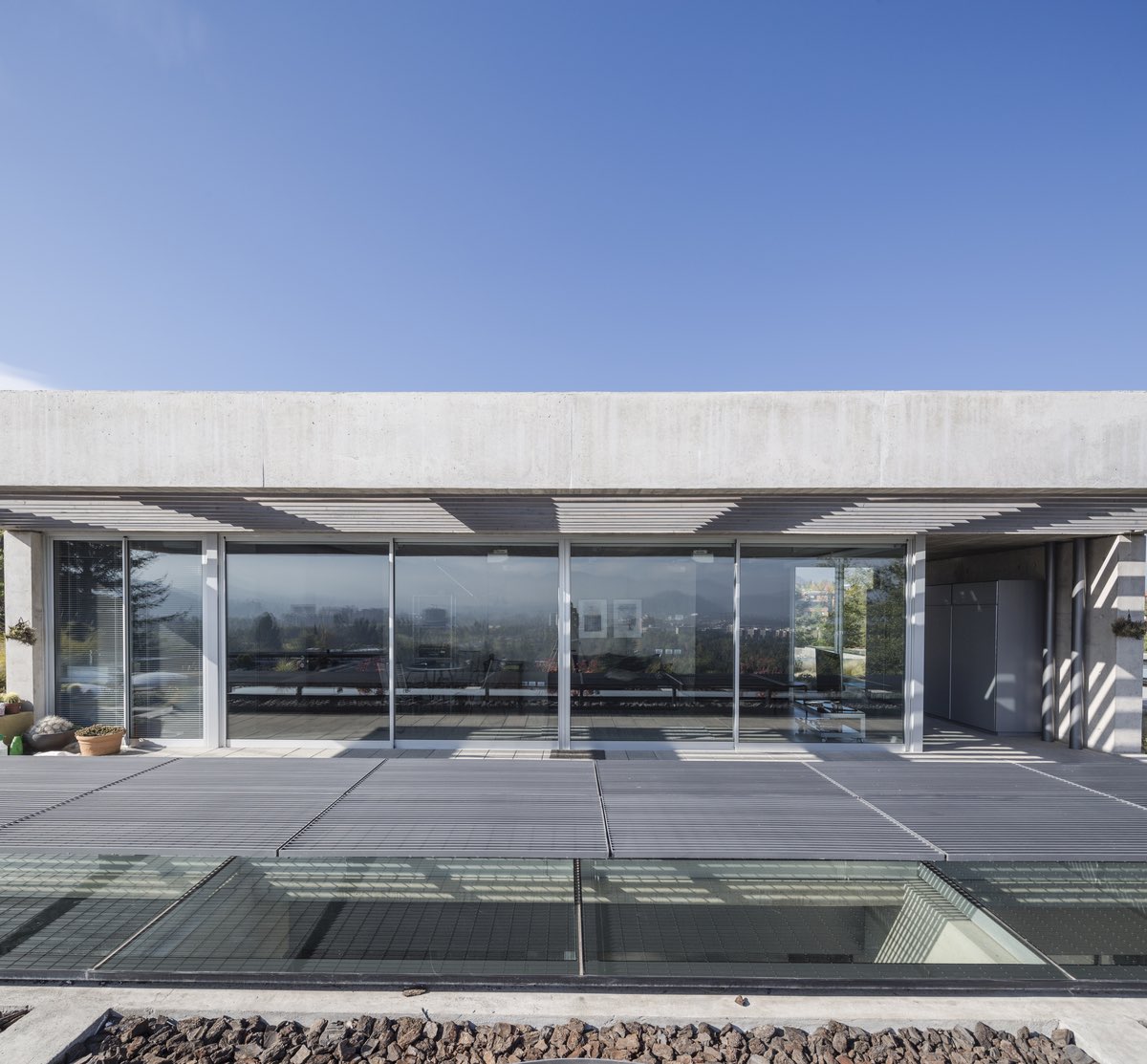 image © Aryeh Kornfeld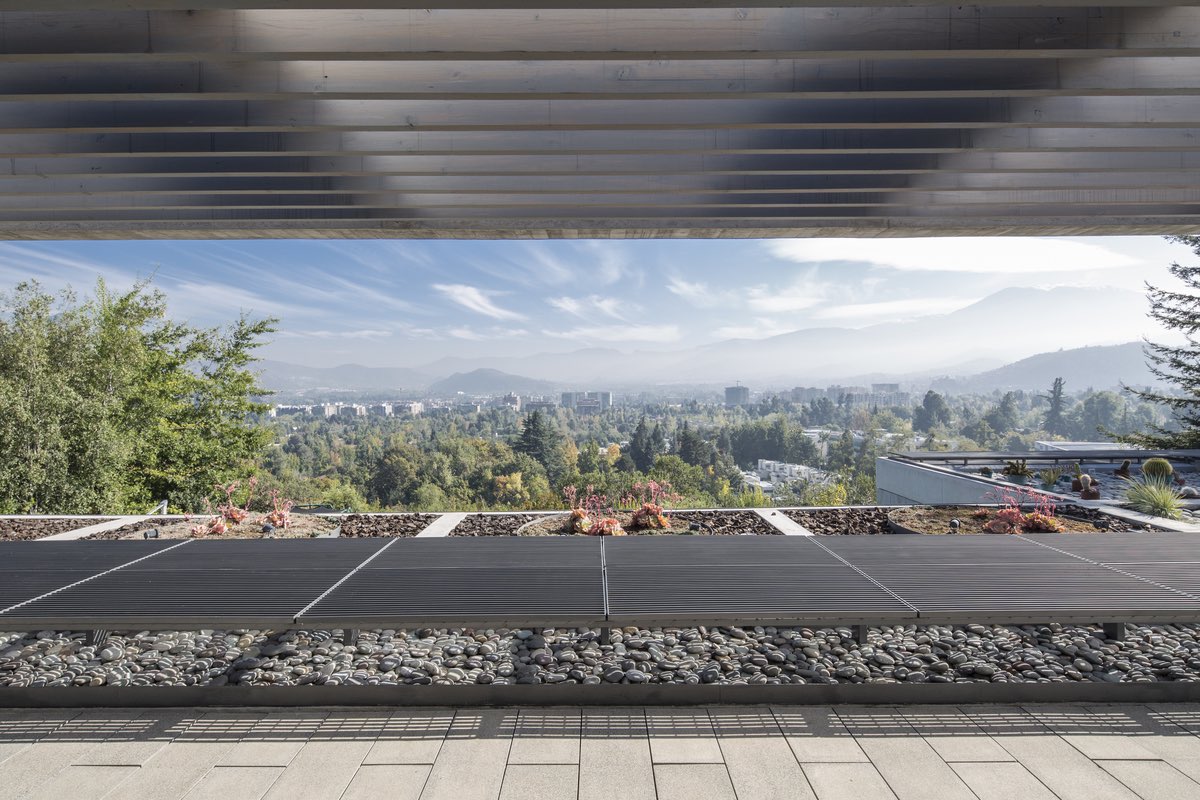 image © Aryeh Kornfeld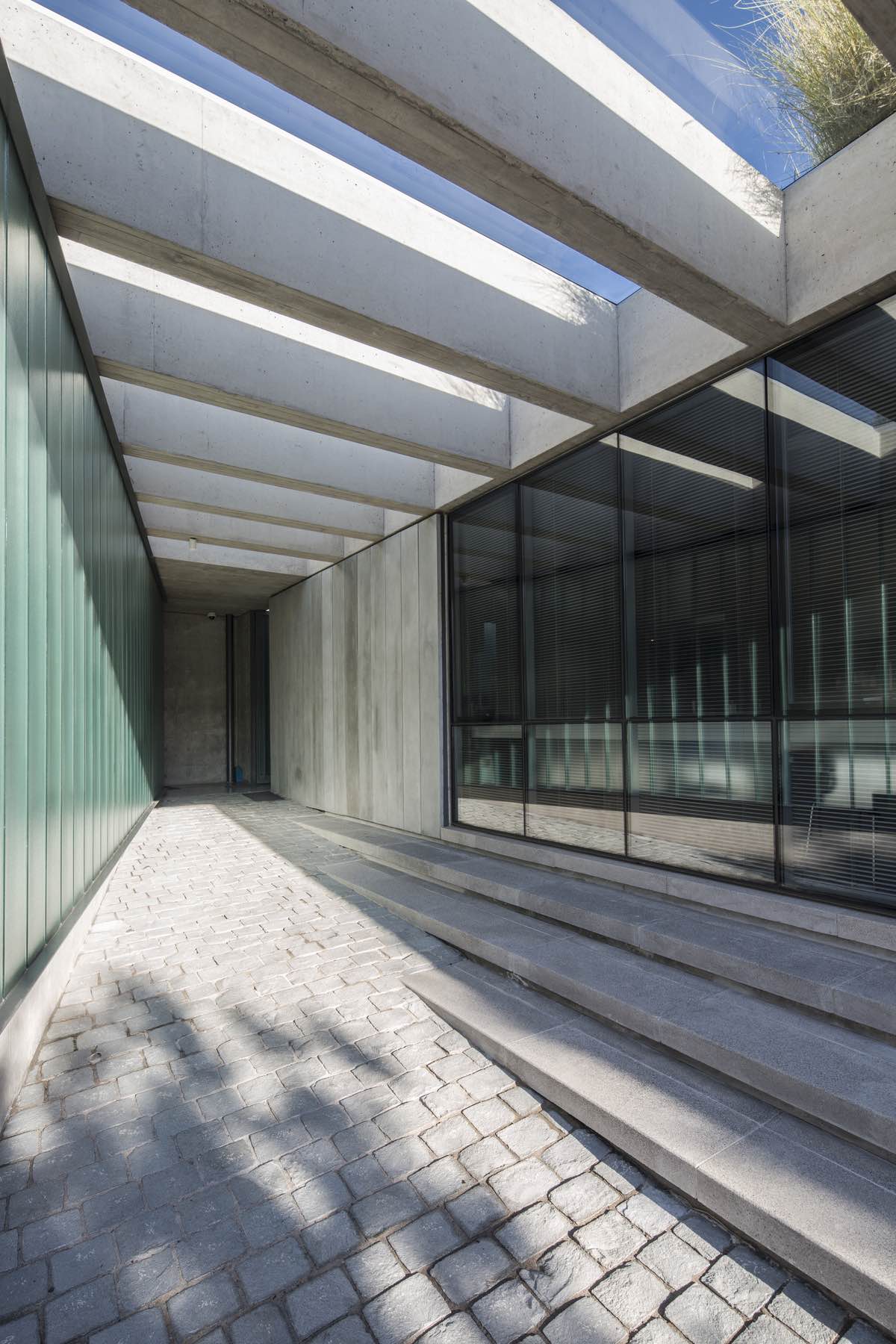 image © Aryeh Kornfeld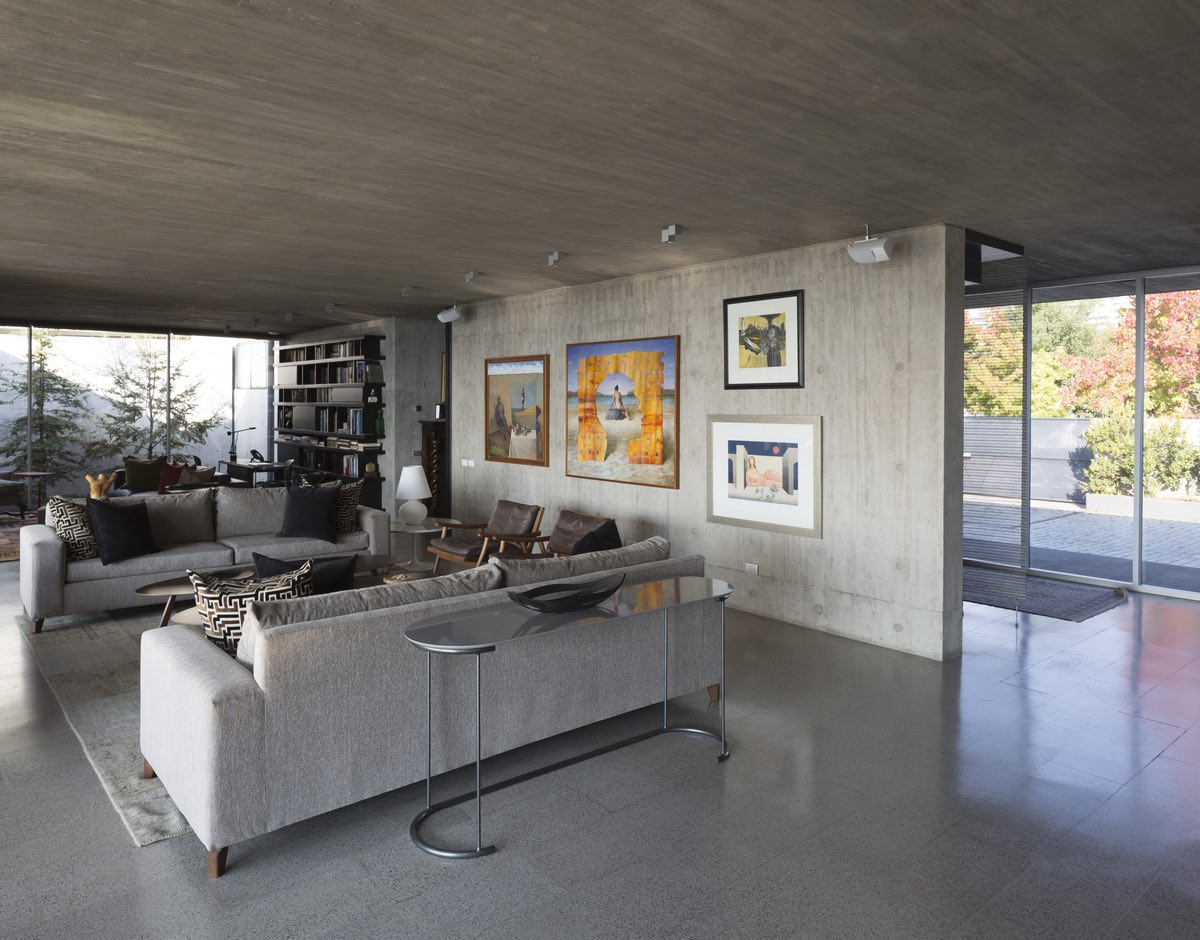 image © Aryeh Kornfeld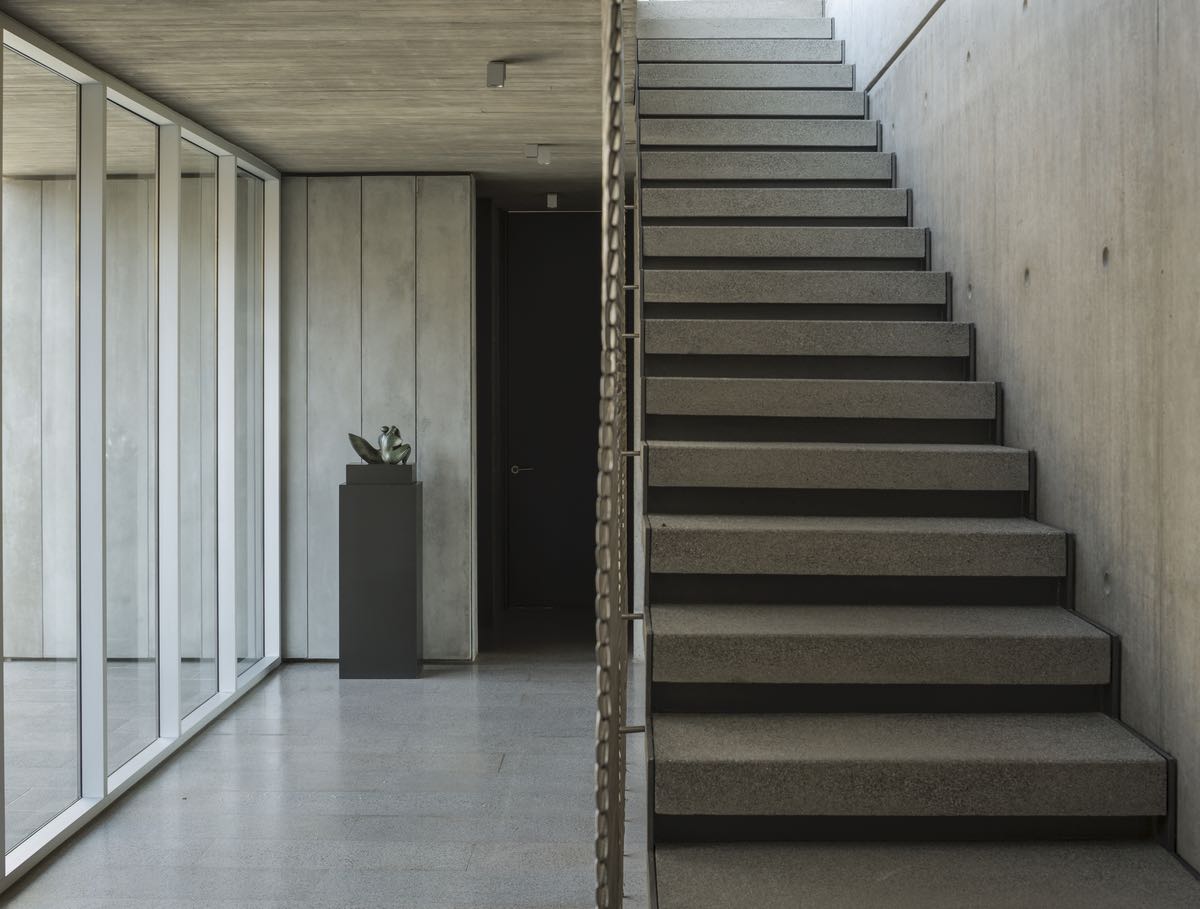 image © Aryeh Kornfeld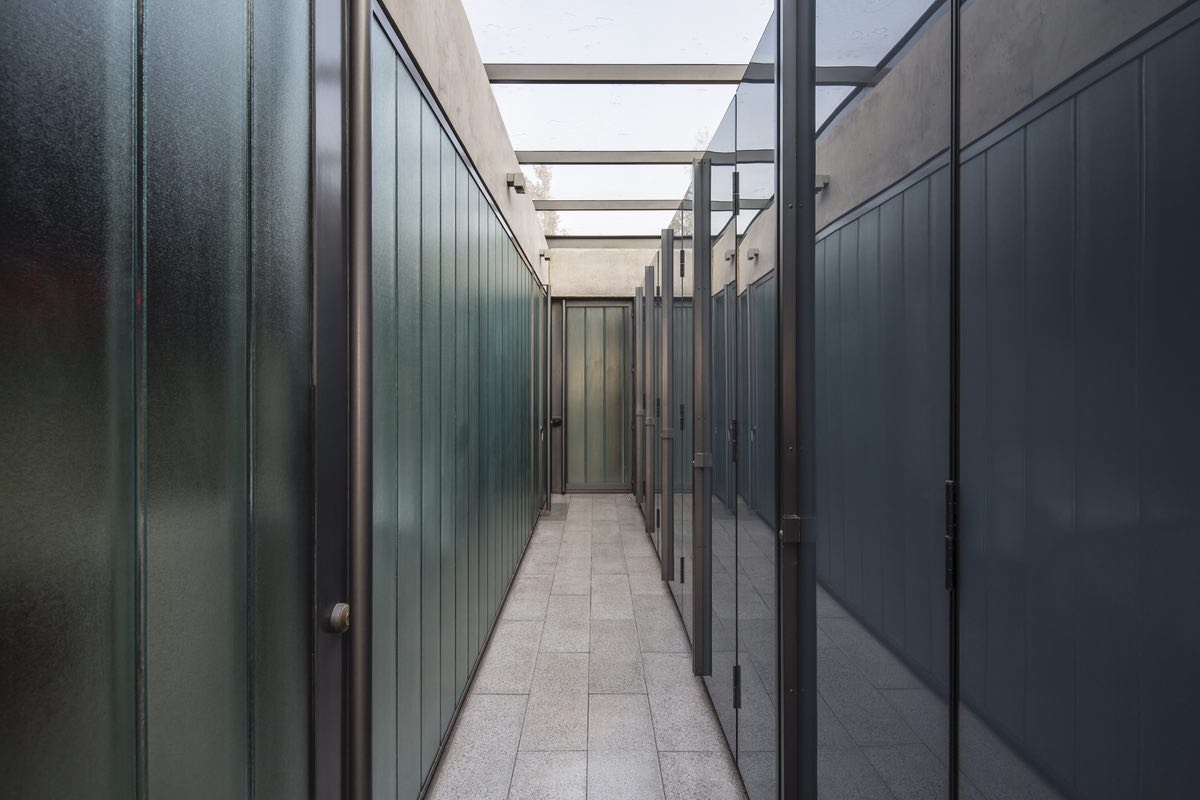 image © Aryeh Kornfeld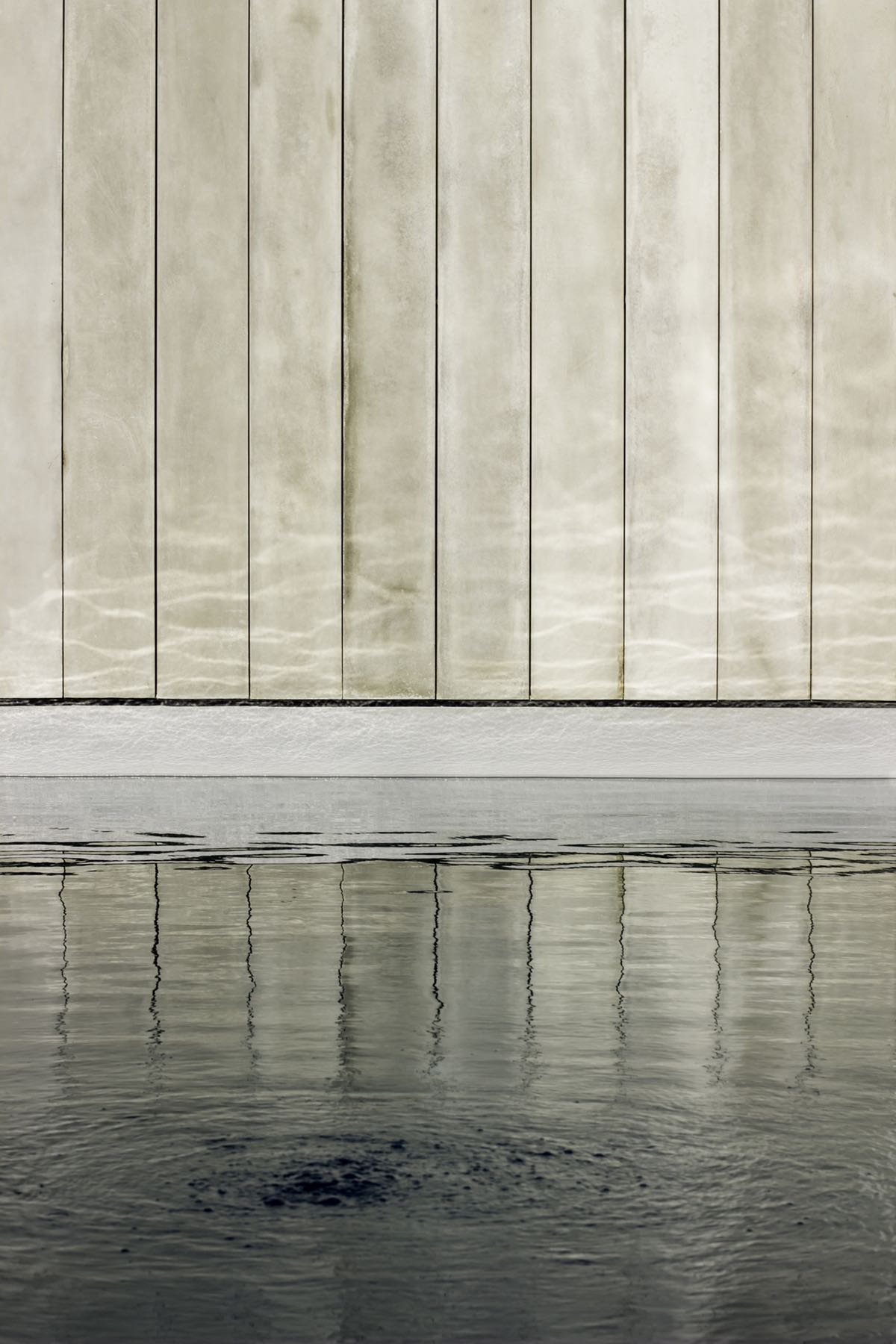 image © Aryeh Kornfeld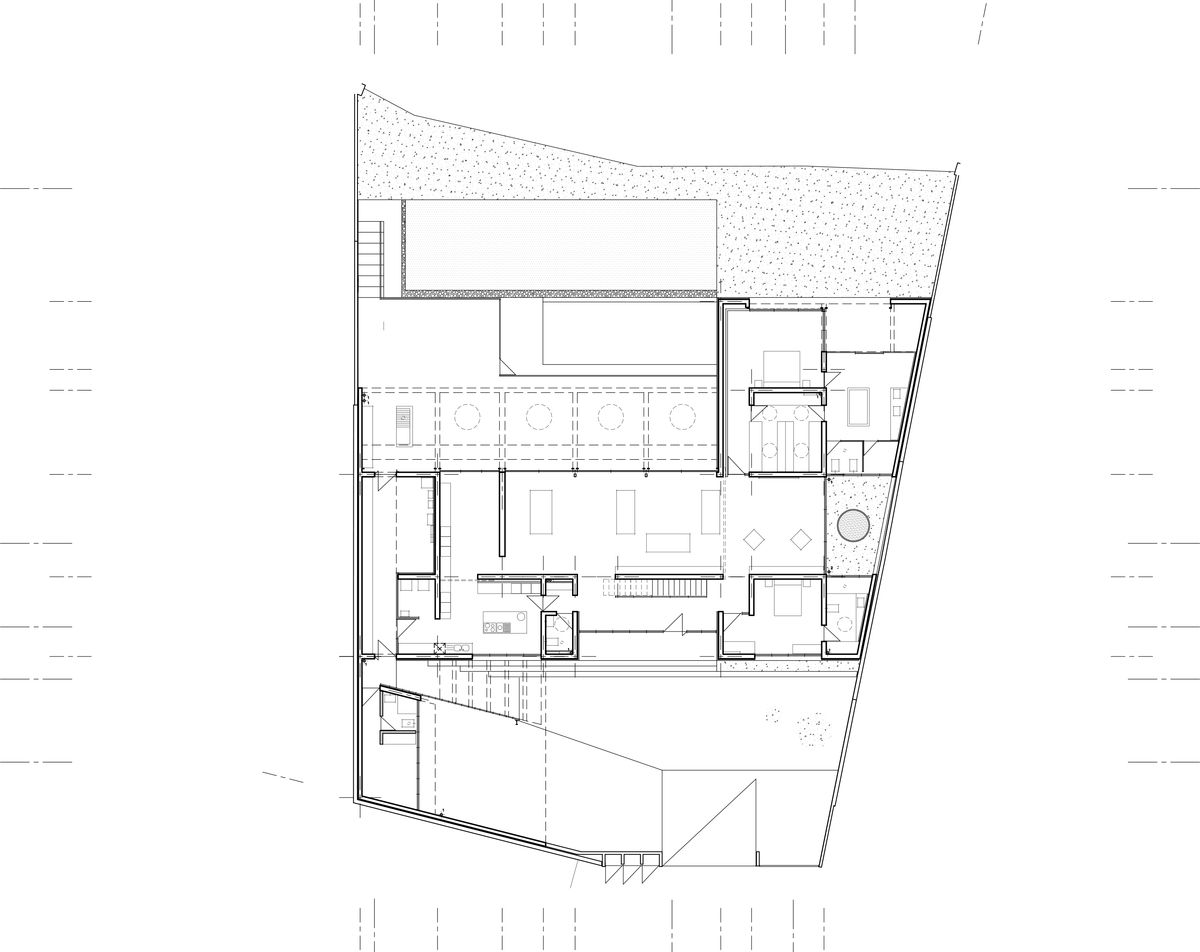 Ground Floor Plan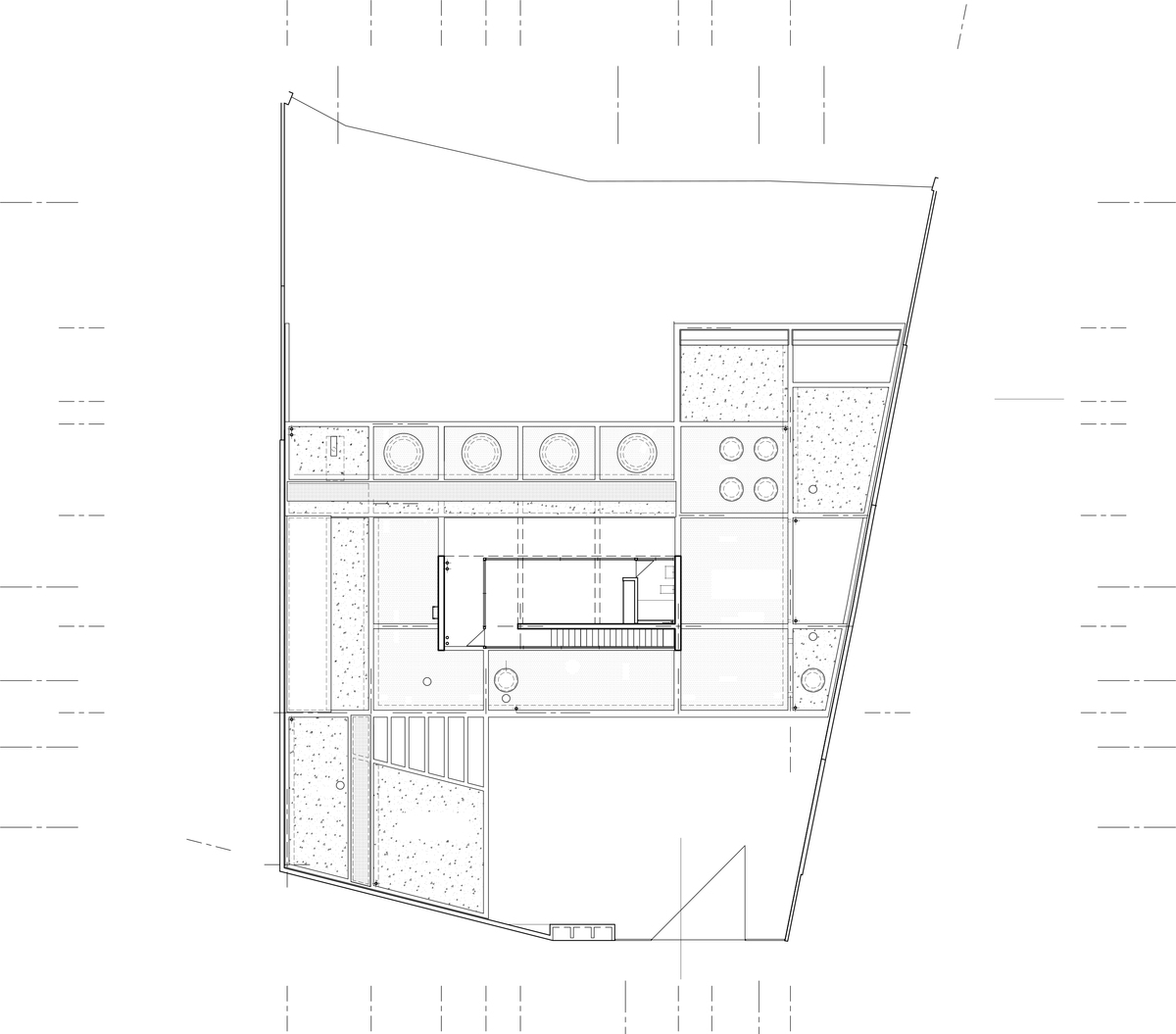 First Floor Plan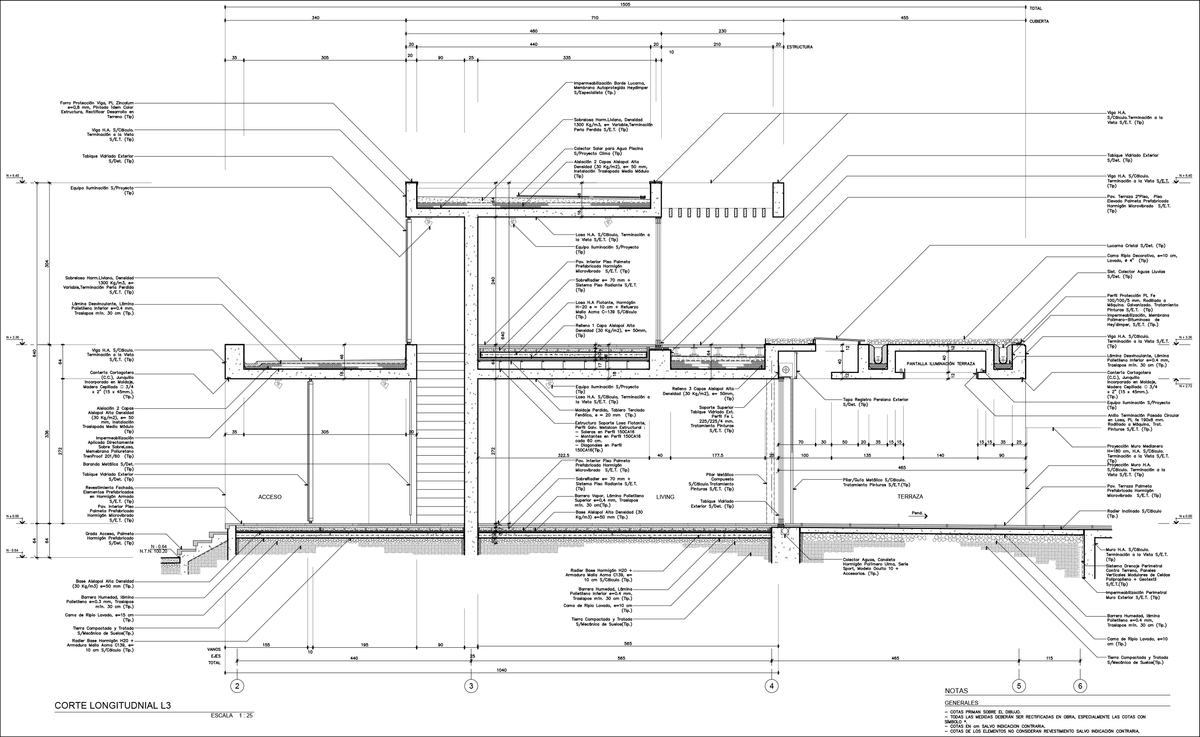 Construction detail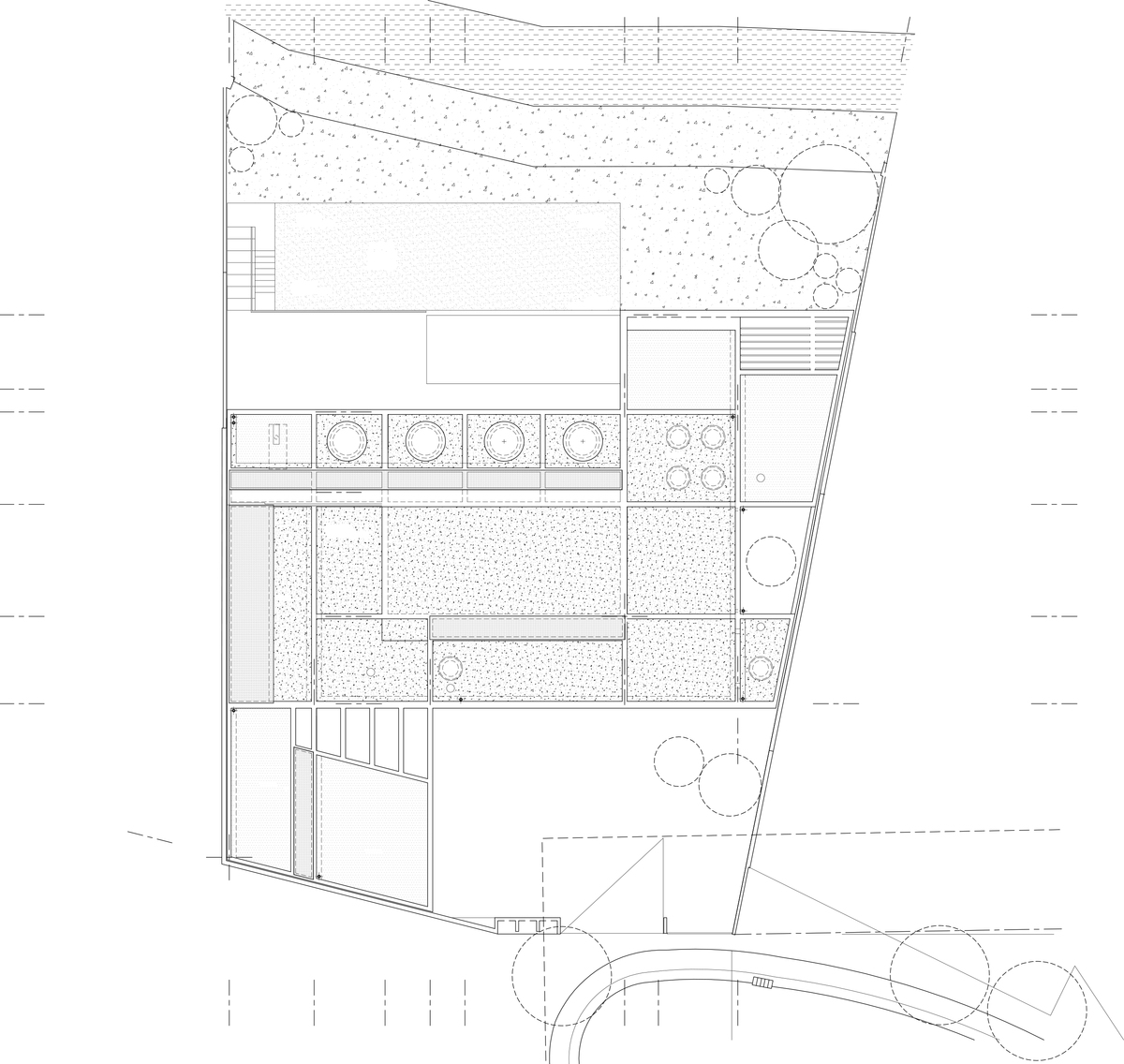 Site Plan

North Elevation

South Elevation
---
Architect: +arquitectos
Location: Las Condes, Santiago, Chile
Area: 550 m²
Year: 2013
Construction: Daniel Alemparte
Photographer: Aryeh Kornfeld
---