The Sinuous House by ANTIREALITY takes its name from the curvy and circular shape of the building. This conceptual two-story house is designed as a weekend retreat for city workers, located within the natural coastal landscapes. Its white and abstract structure is situated on the top of the rocky enclave providing a panoramic view of the surrounding context. The Sinuous House consists of three curvy volumes bending in multiple directions.
All of the separate white segments are overlapping in order to integrate the vertical circulation within the shape of the building. Vertical white volume, growing out of the building, is created as an observation terrace allowing one to enjoy the view of the wider context. The second floor rooftop contains a long swimming pool giving a wonderful view of the surrounding coast.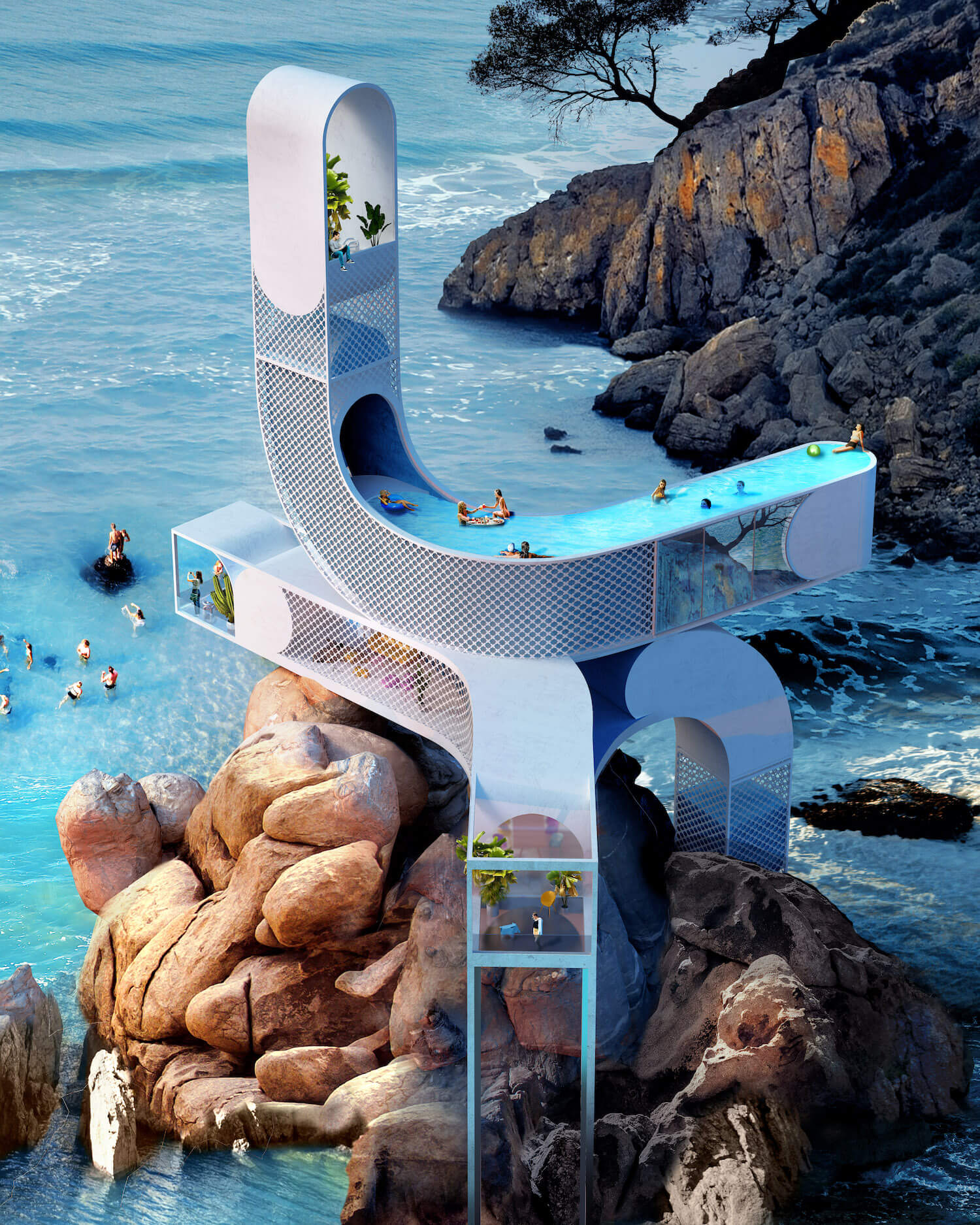 The Sinuous House, with a total area of approximately 344 m², is a residential object divided into three segments with additional terraces, a roof pool, and a viewing tower. The house plan contains essential functional zones distributed among two floors: living area (first floor: living room, dining room, and kitchen), bedrooms and bedrooms (located both on the first and second floor), mini library (second floor), vertical circulation, rooftop swimming pool, and viewing terraces.
The building's main facade has a unified design, a double skin formed by white perforated aluminum panels partially covering almost fully glazed walls. This solution allows to introduce more light in to the villa simultaneously protecting inside from overheat. The interior of the building is finished in painted white wood panels partially revealing the metal structure of the house.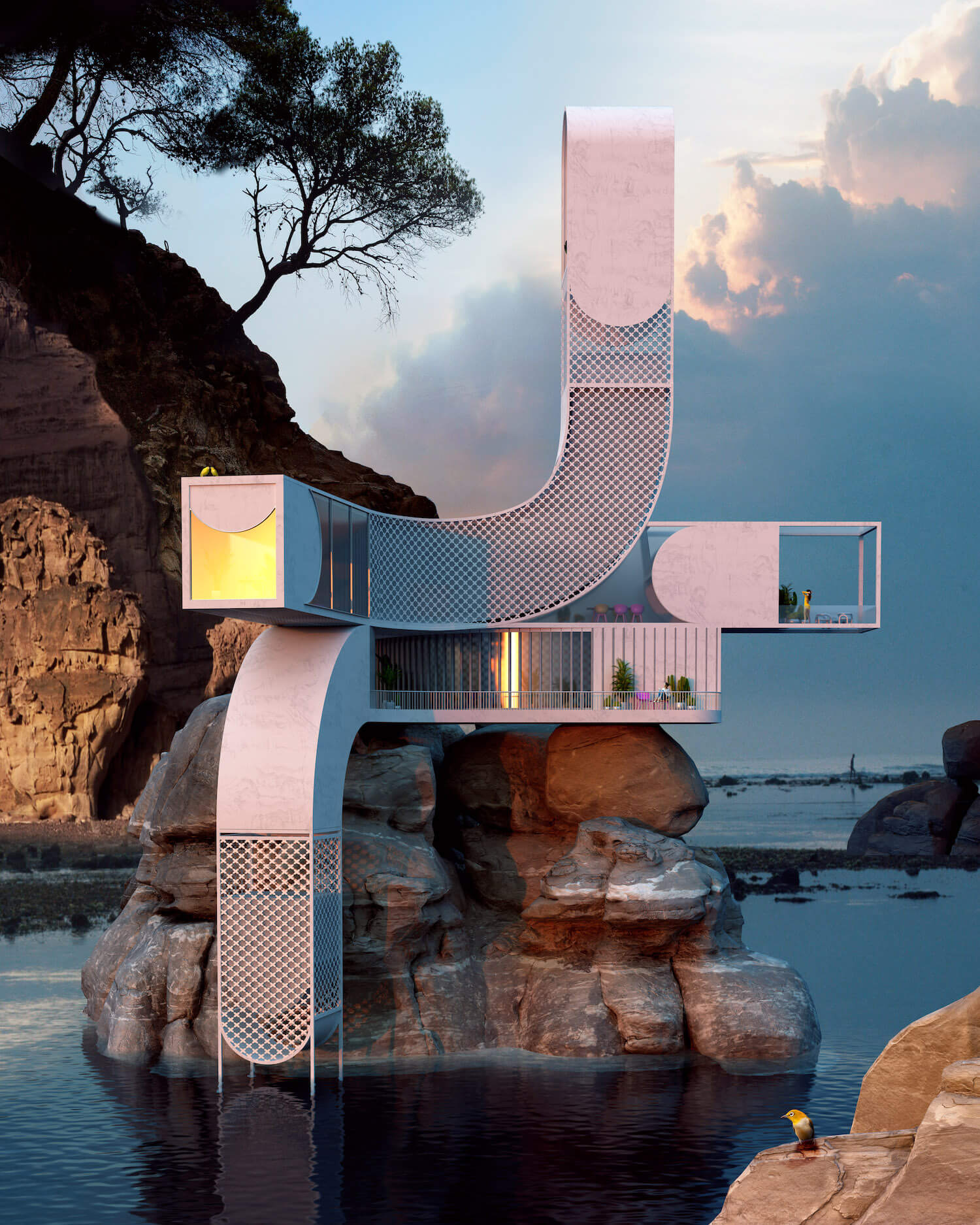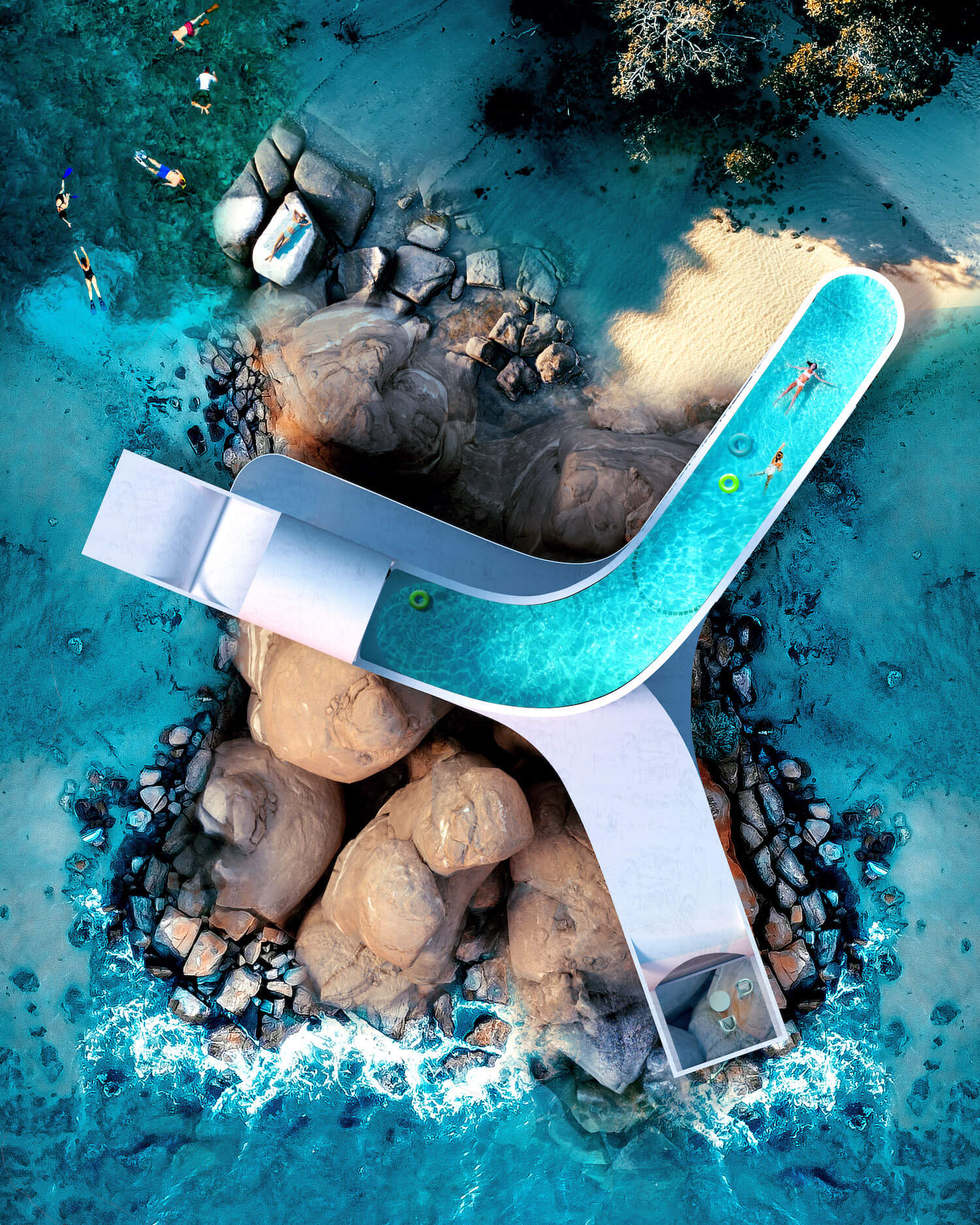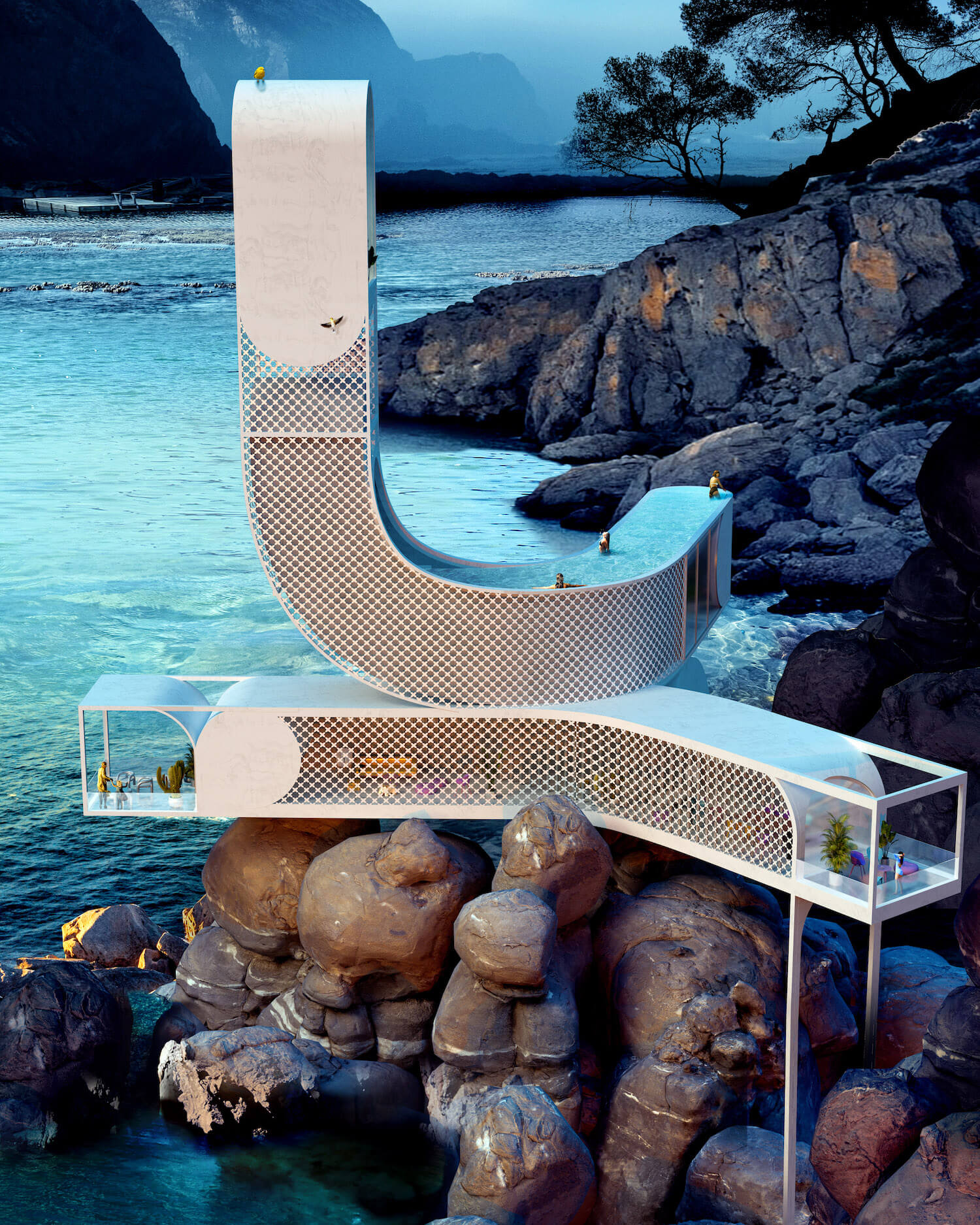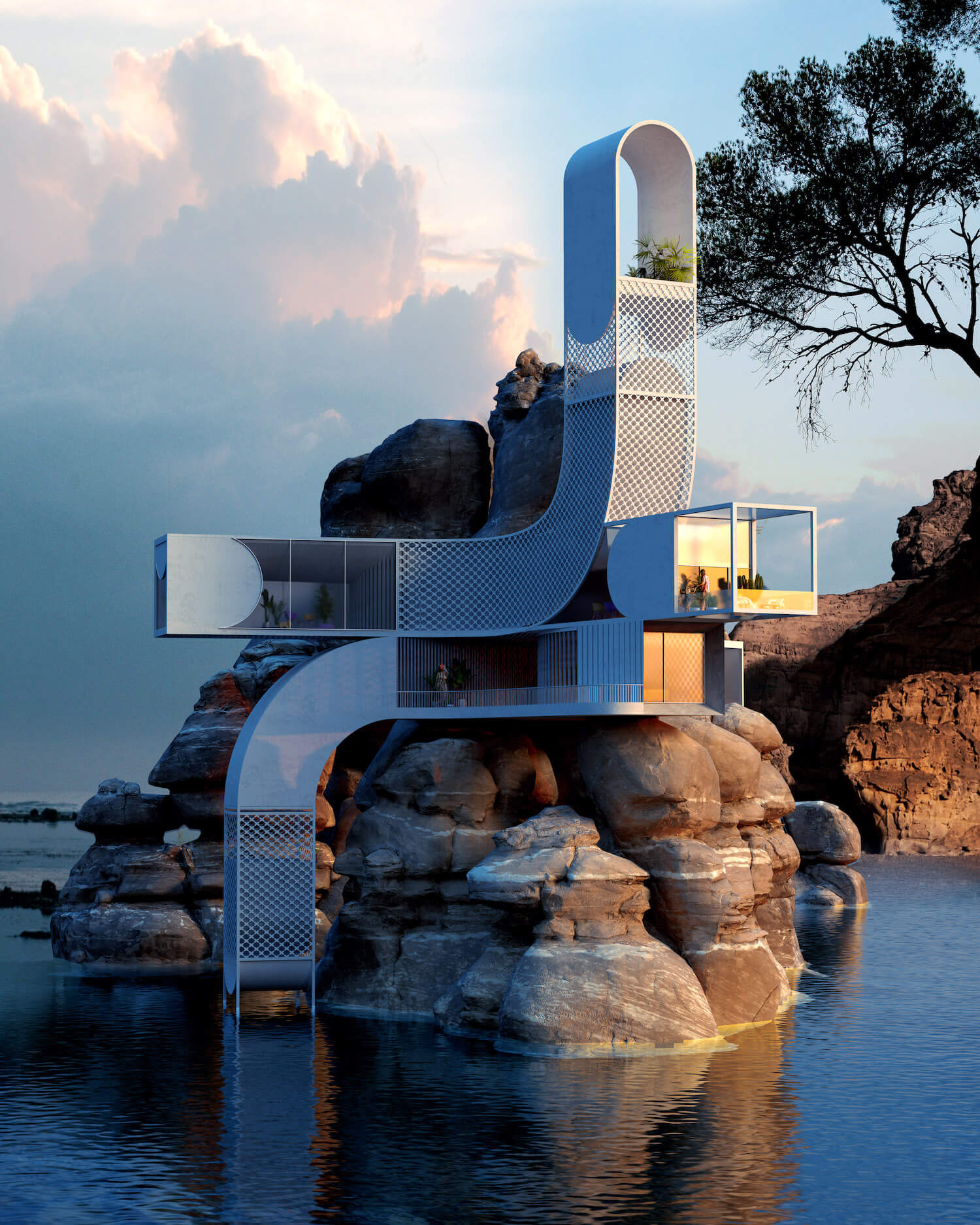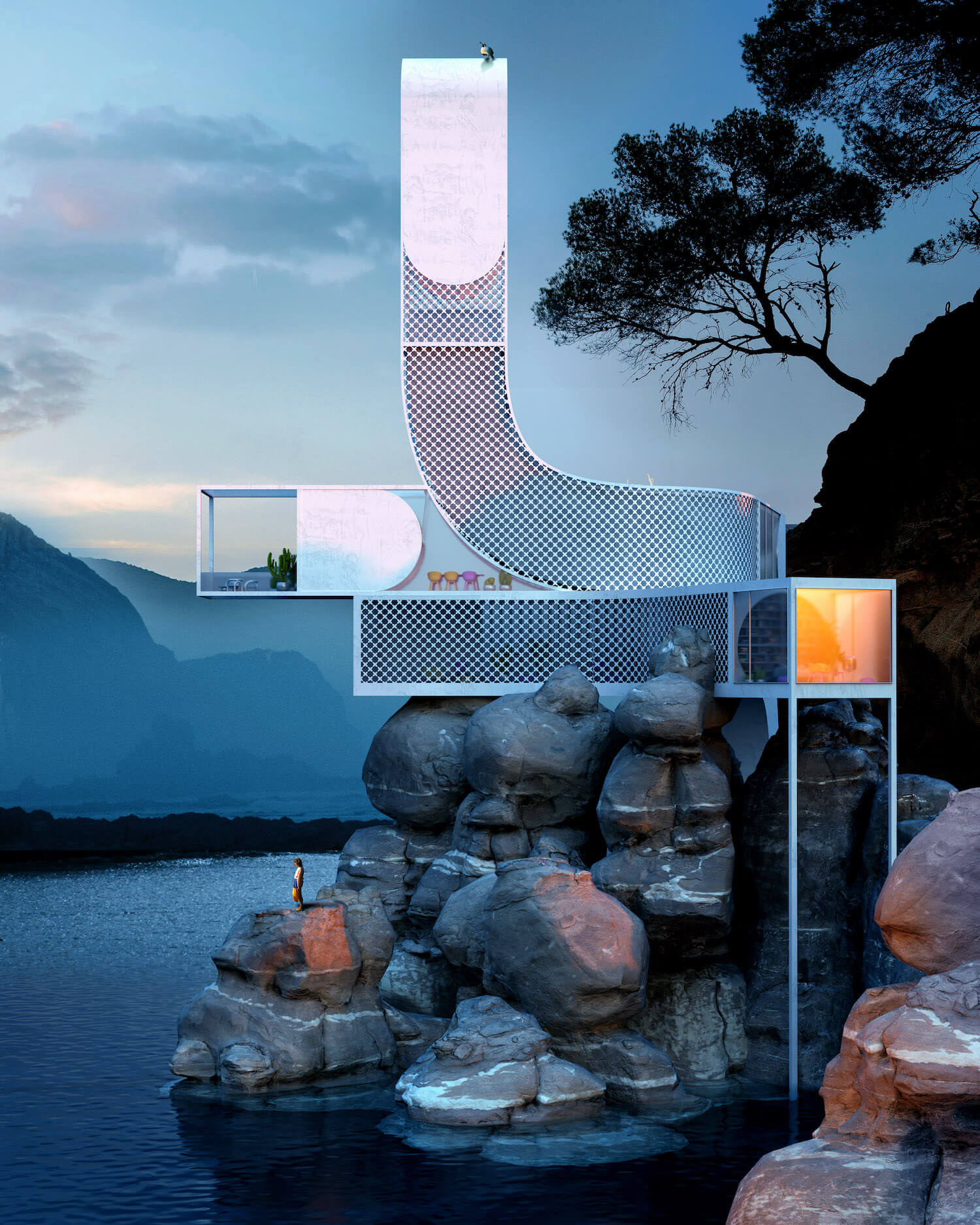 ---