Jenifer Haider Chowdhury: In this series, I tried to create some interior space ideas for winter weather. I tried to create a cozy vibe by using some very special winter-warming fashion features in the design.
So the first thing that comes to our mind when thinking about the winter season or frosty weather is a warm attire like a furry jacket, a woolen sweater, a blanket, or a thick cloak that makes us feel warm and comfortable. So my idea was that the interior could have some interesting features on its facade and ceiling like big furry balls or wrapped blankets or woven wool etc.
I choose the black and white combination because these colors give a bold impression and the warm tone makes the whole environment super cozy.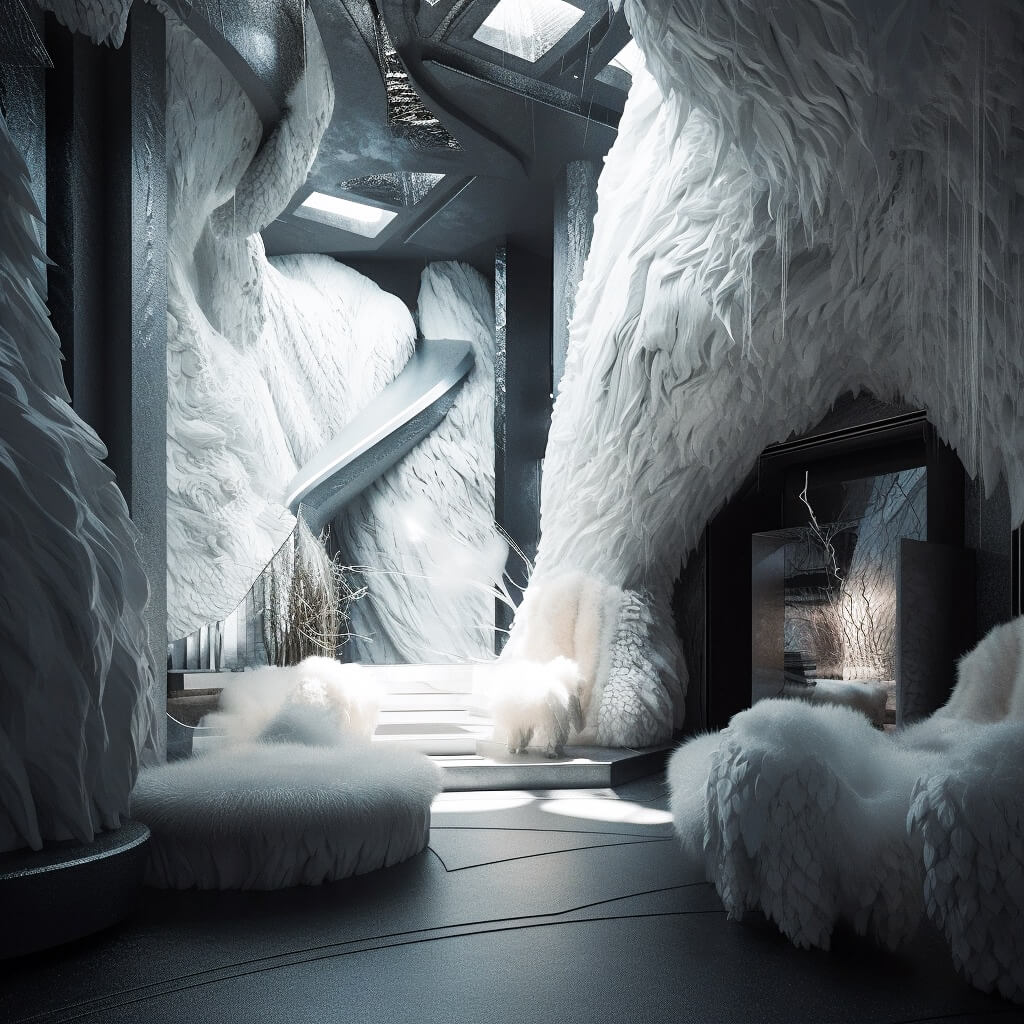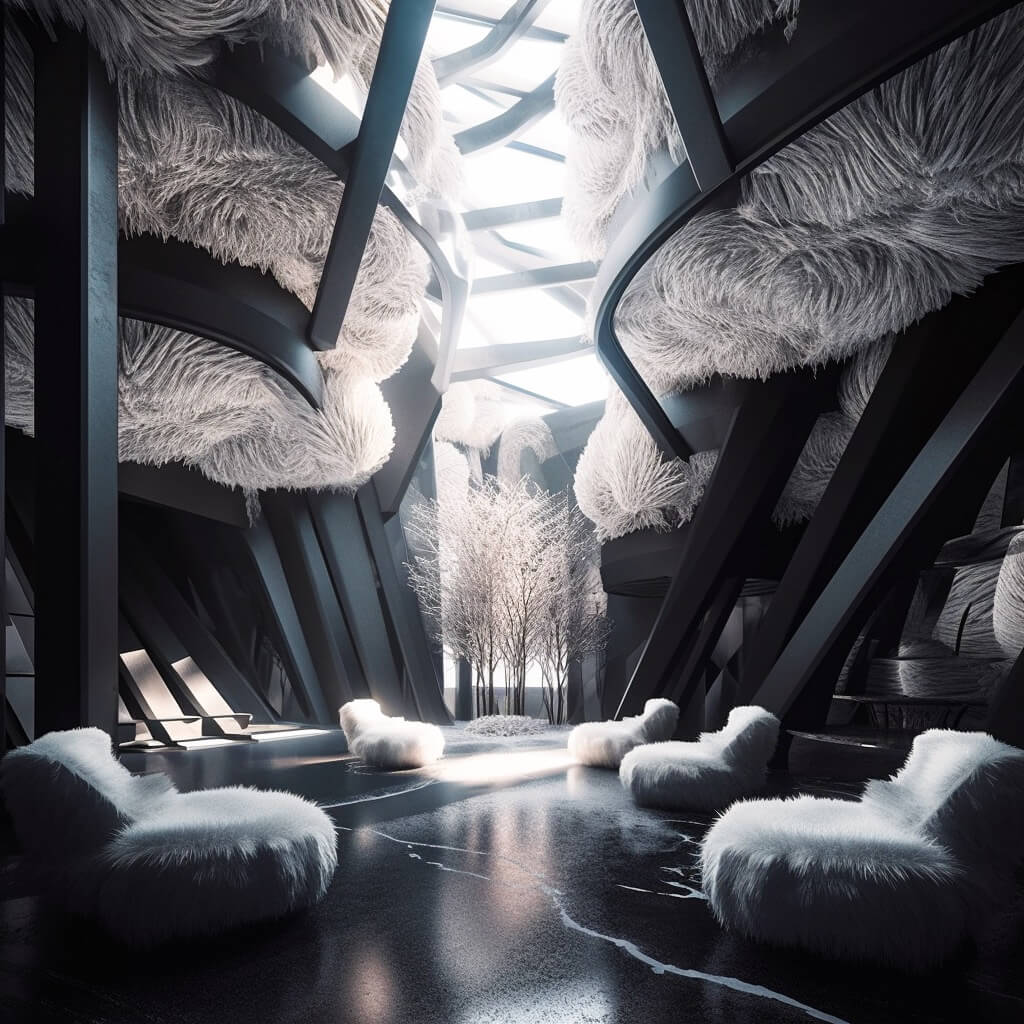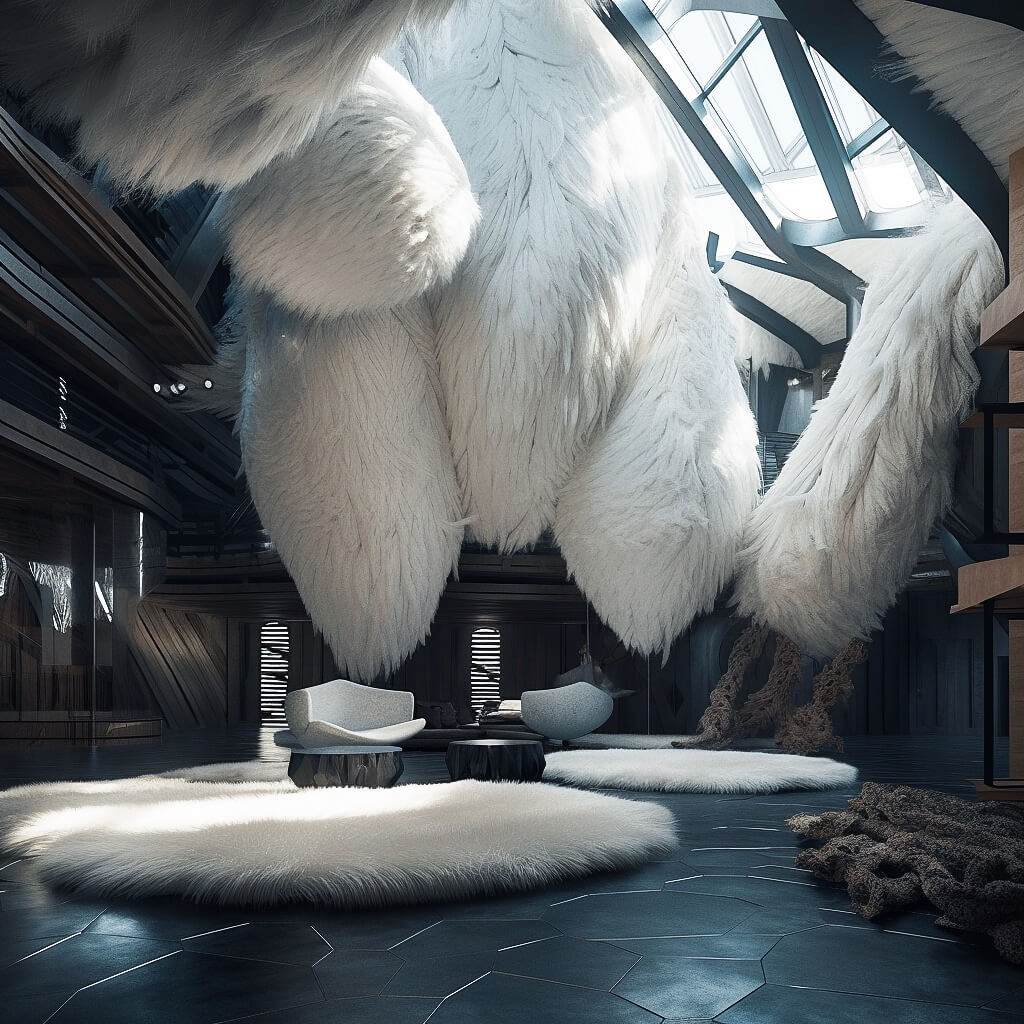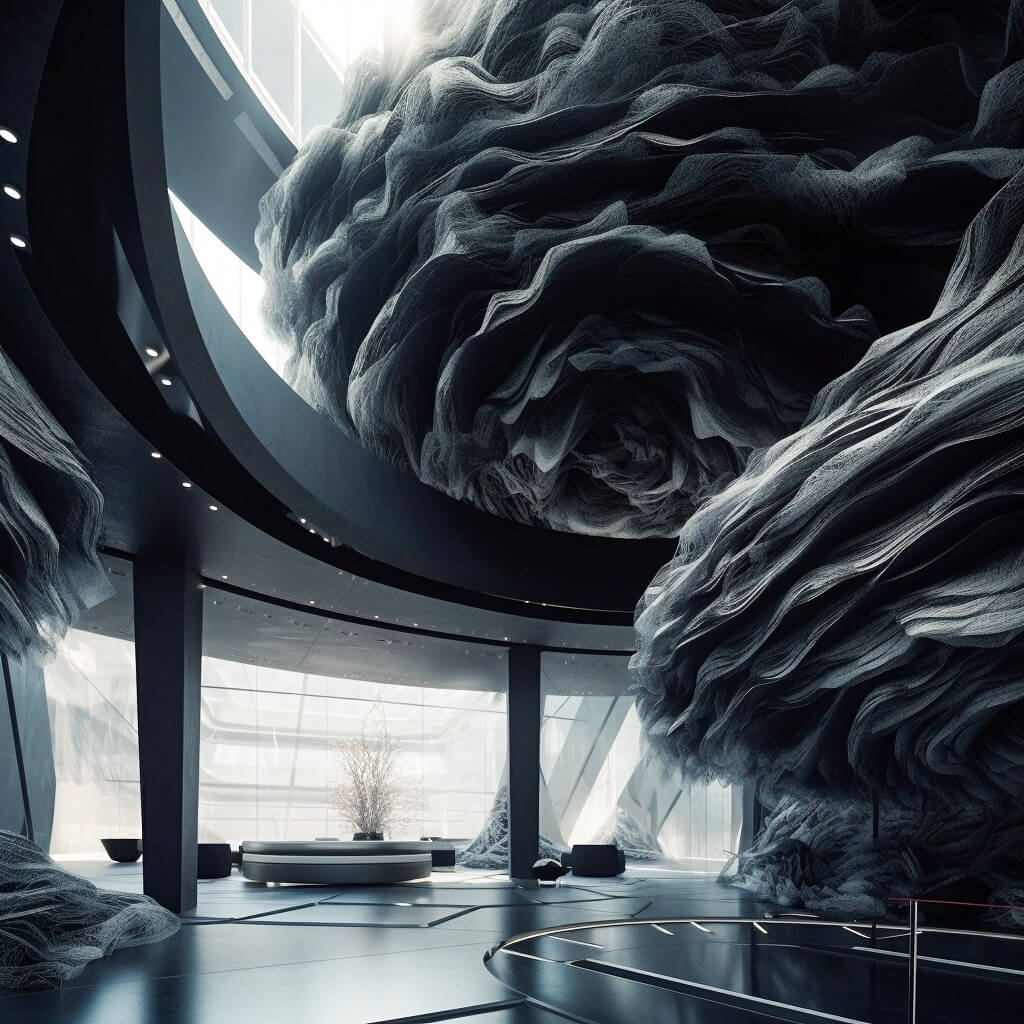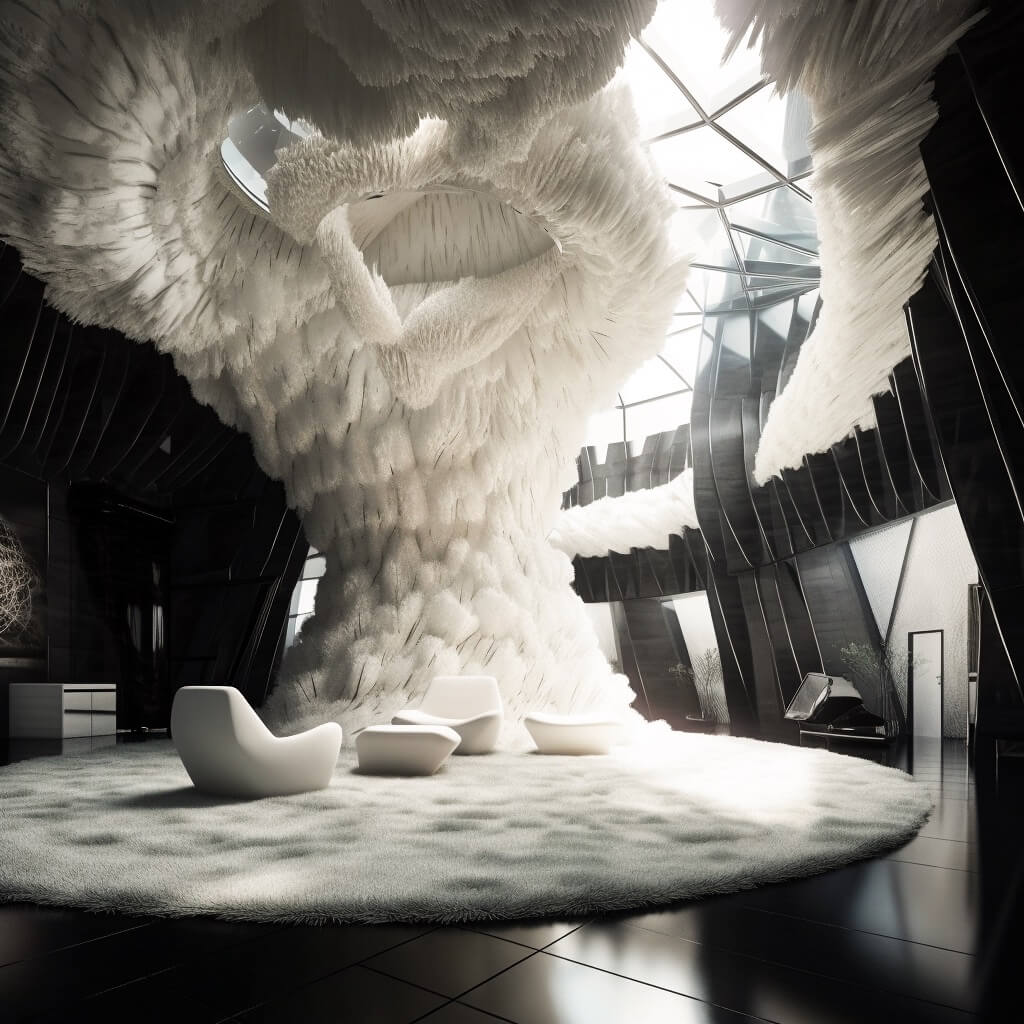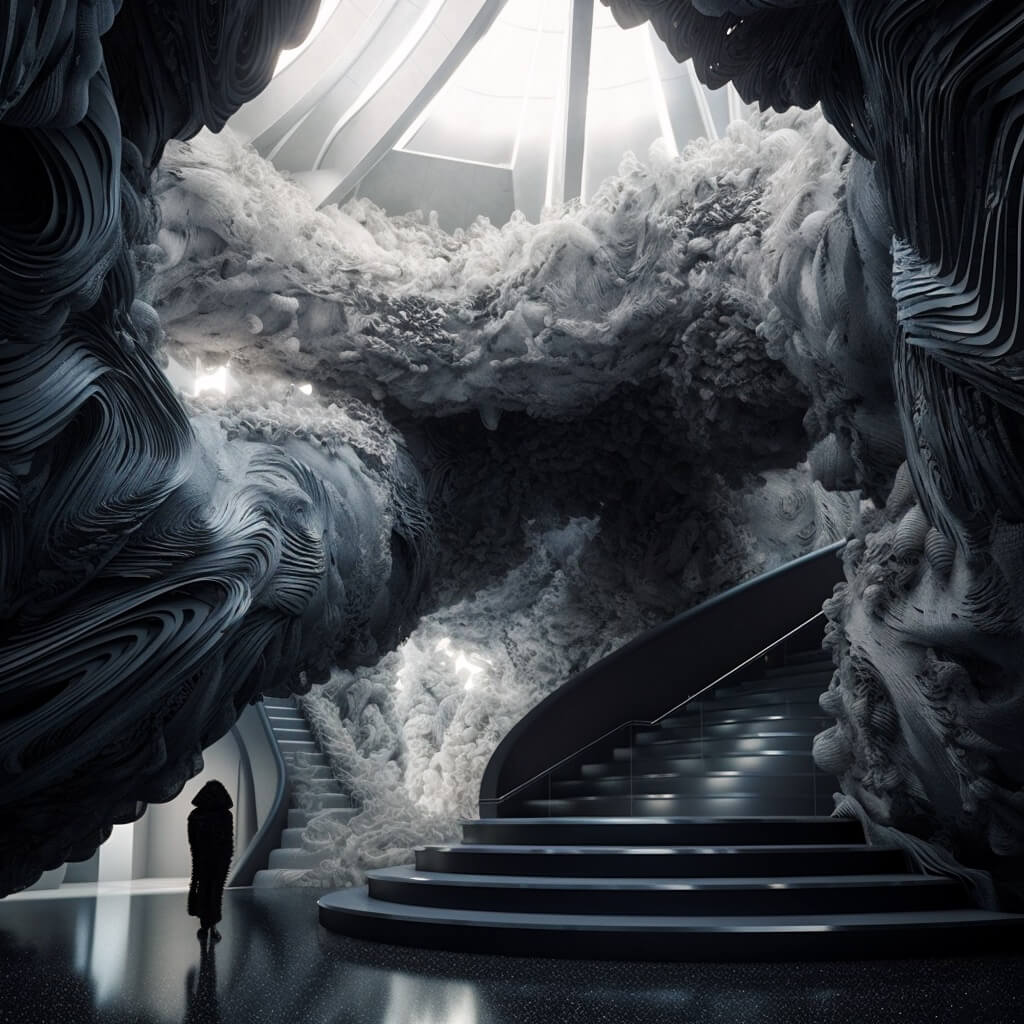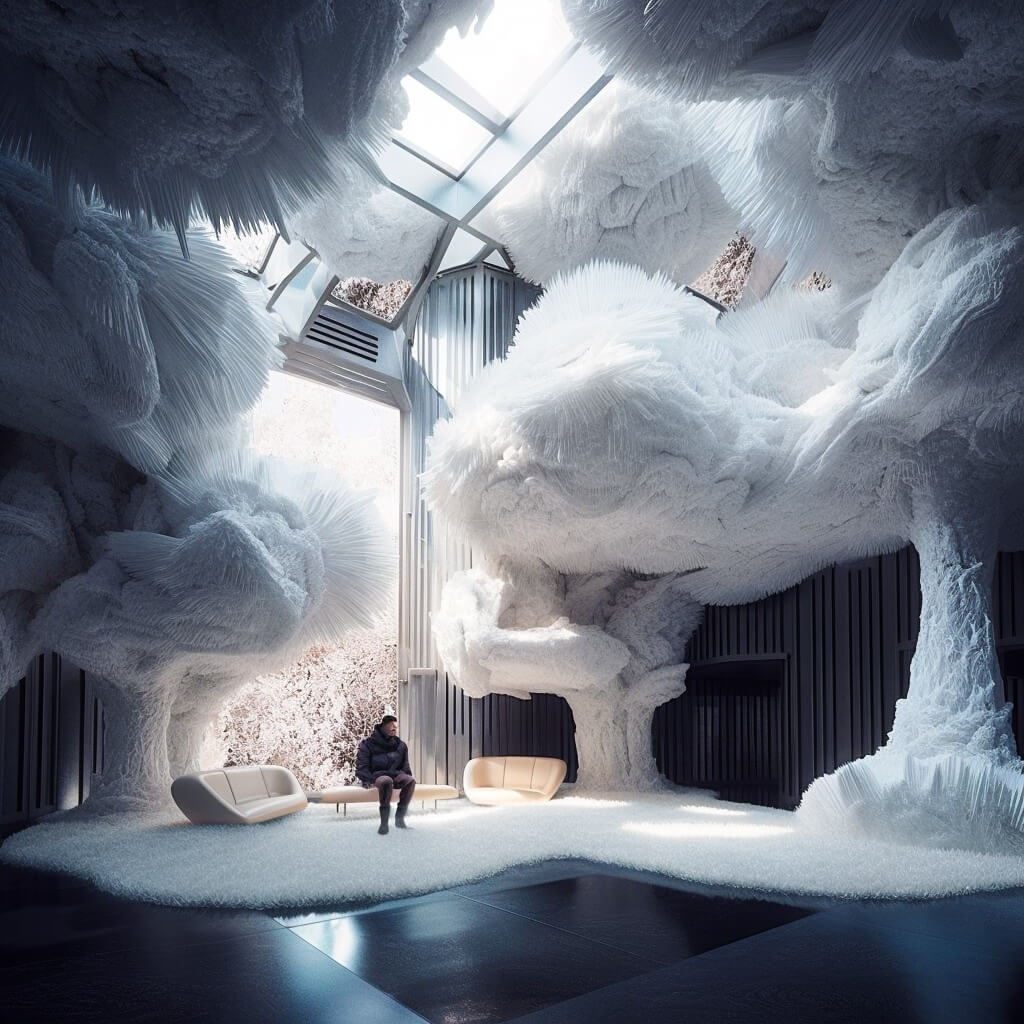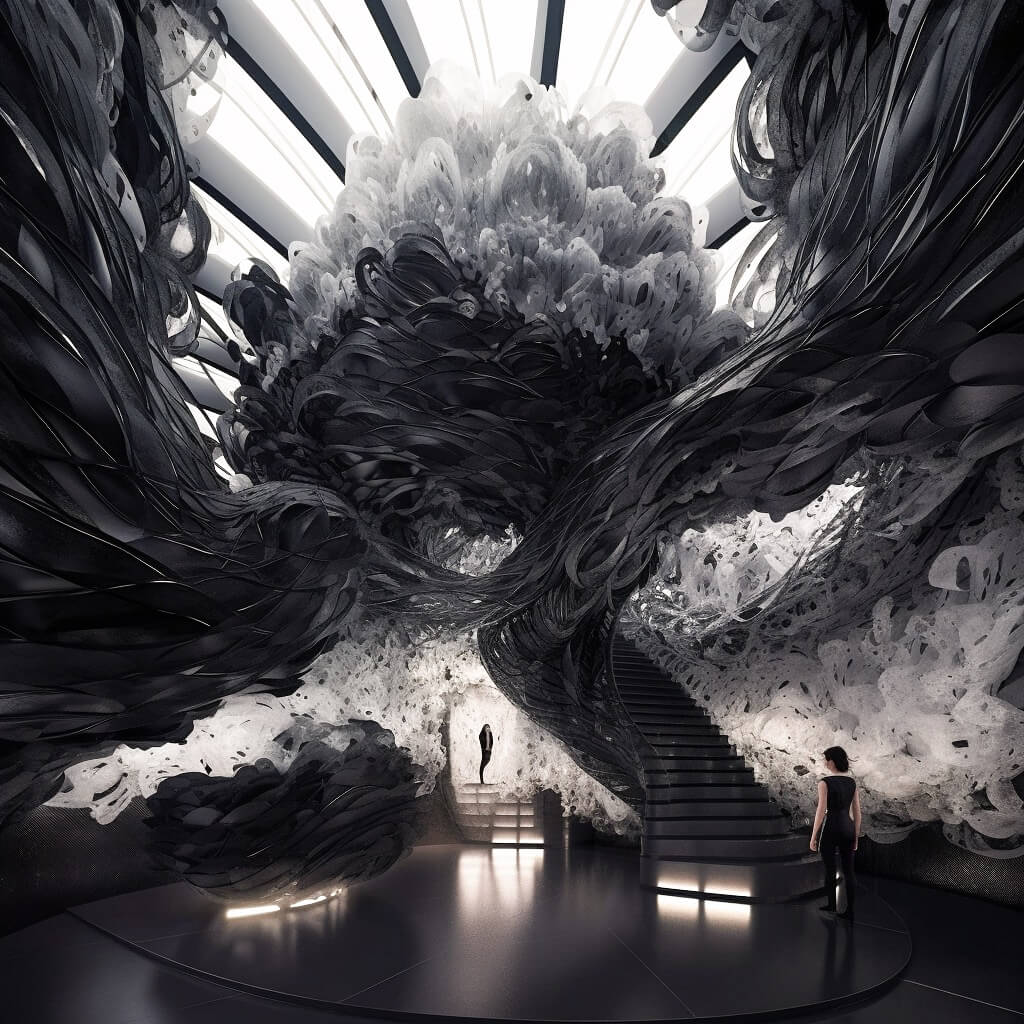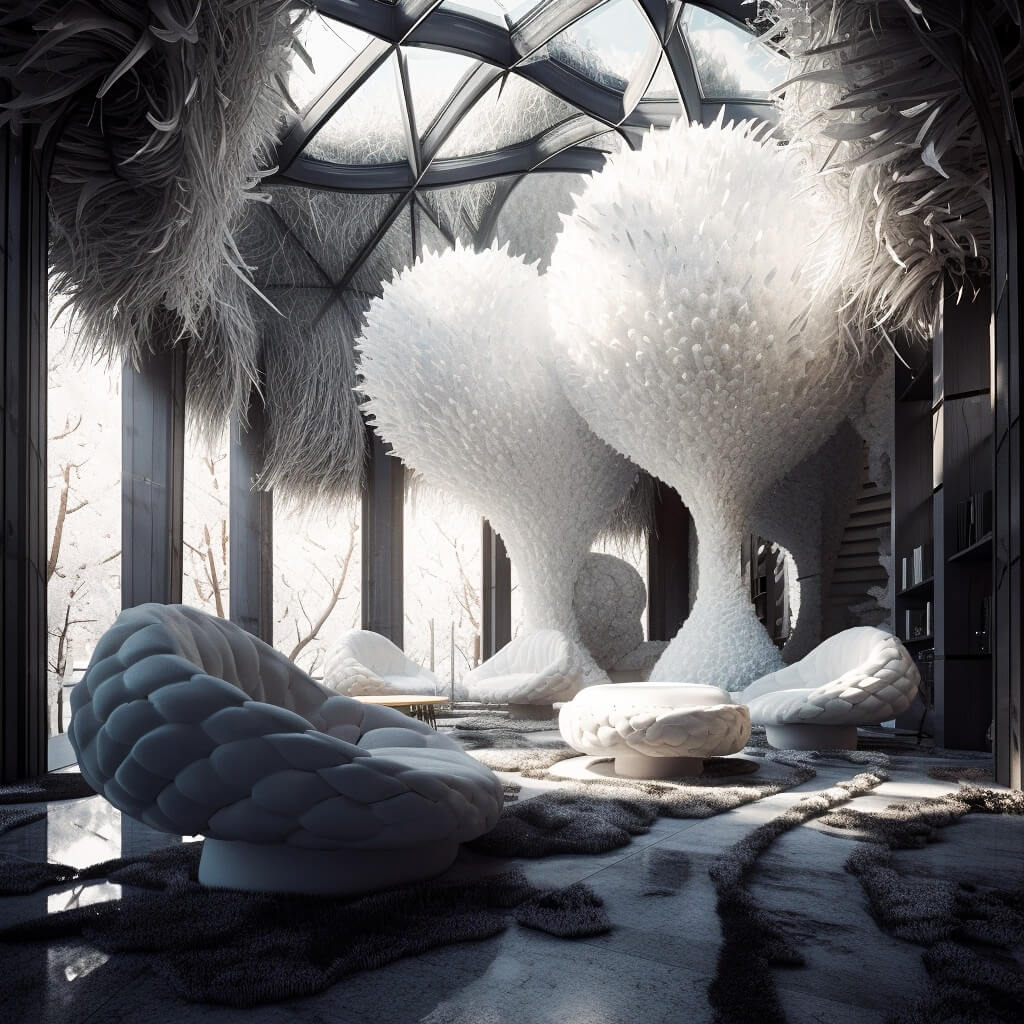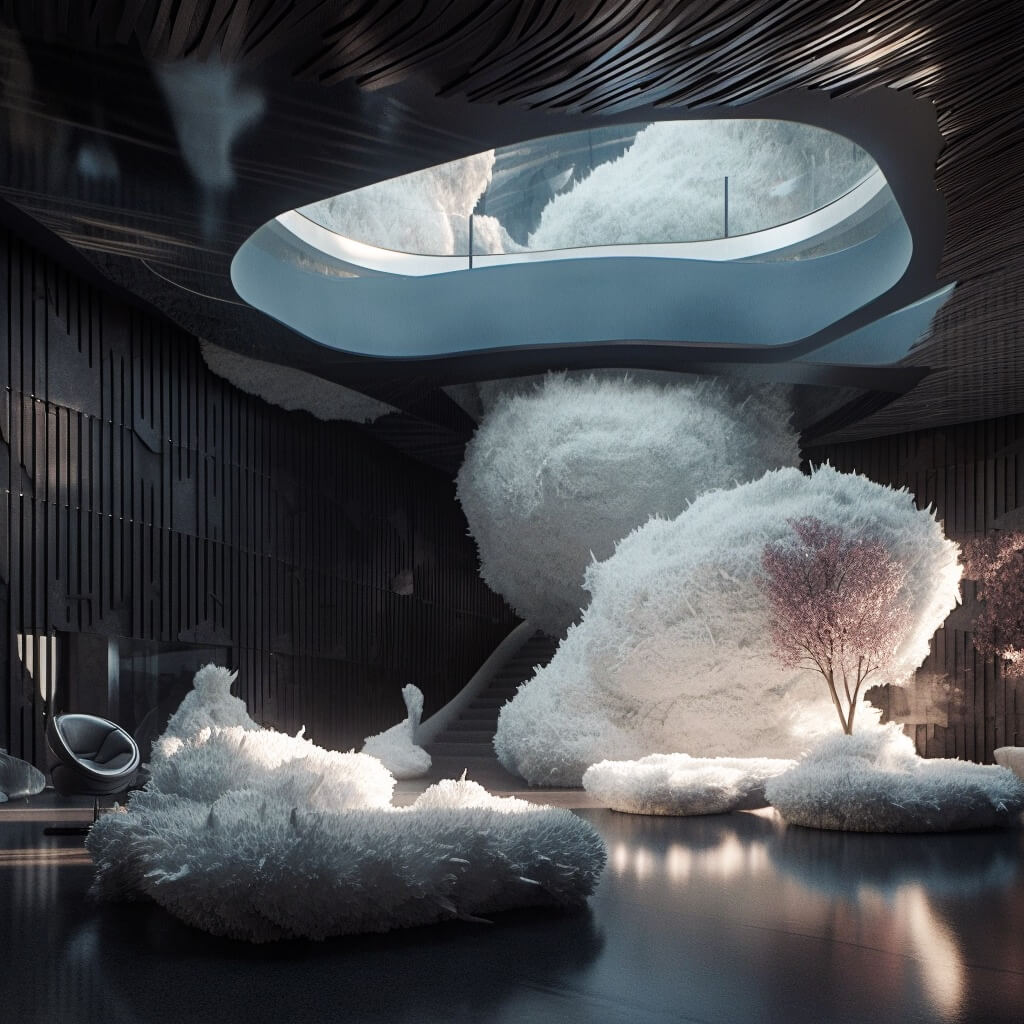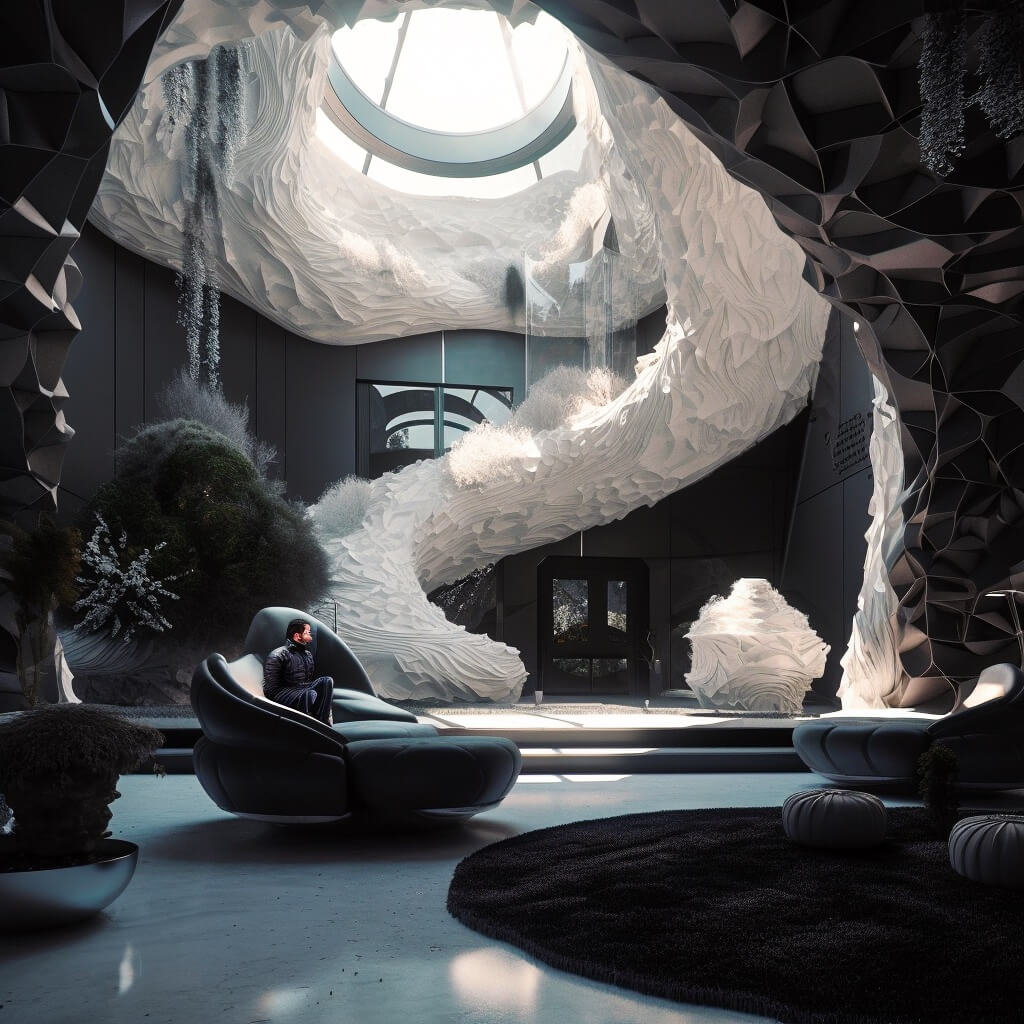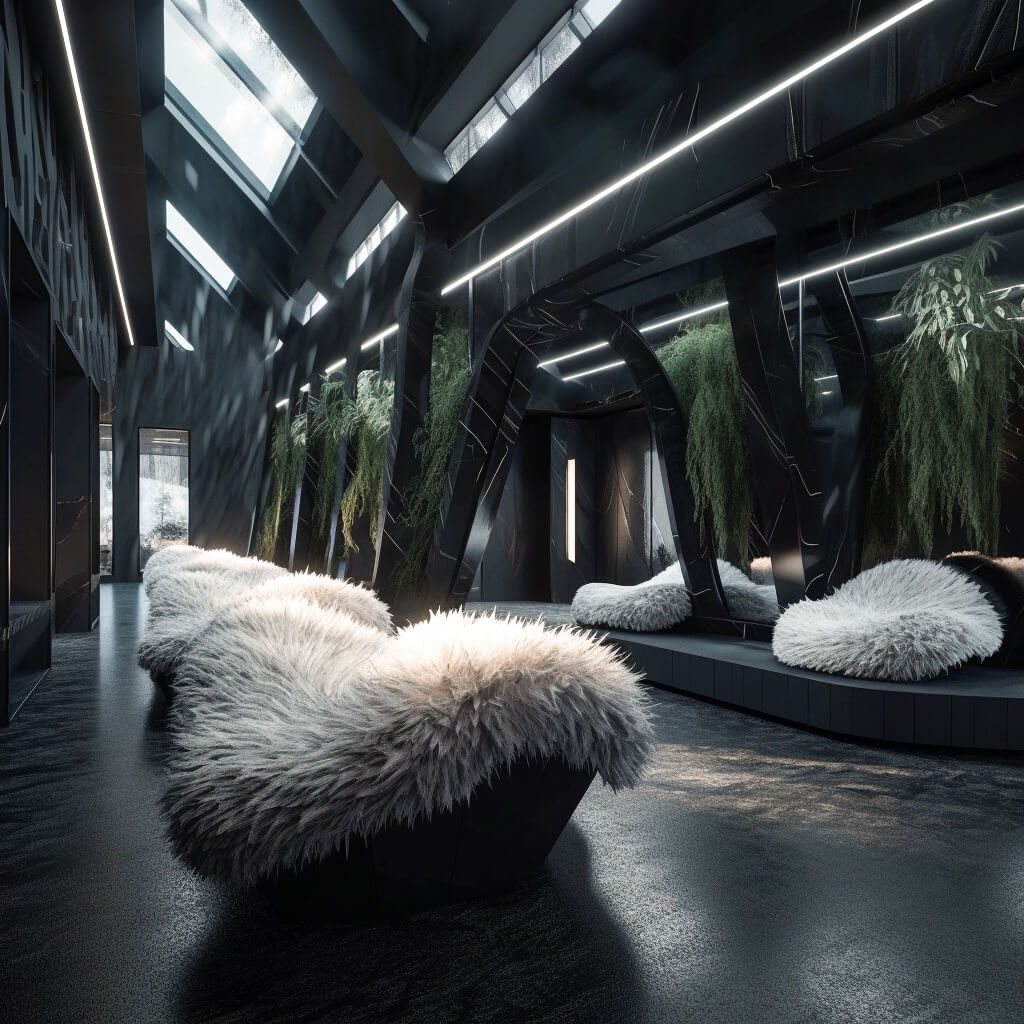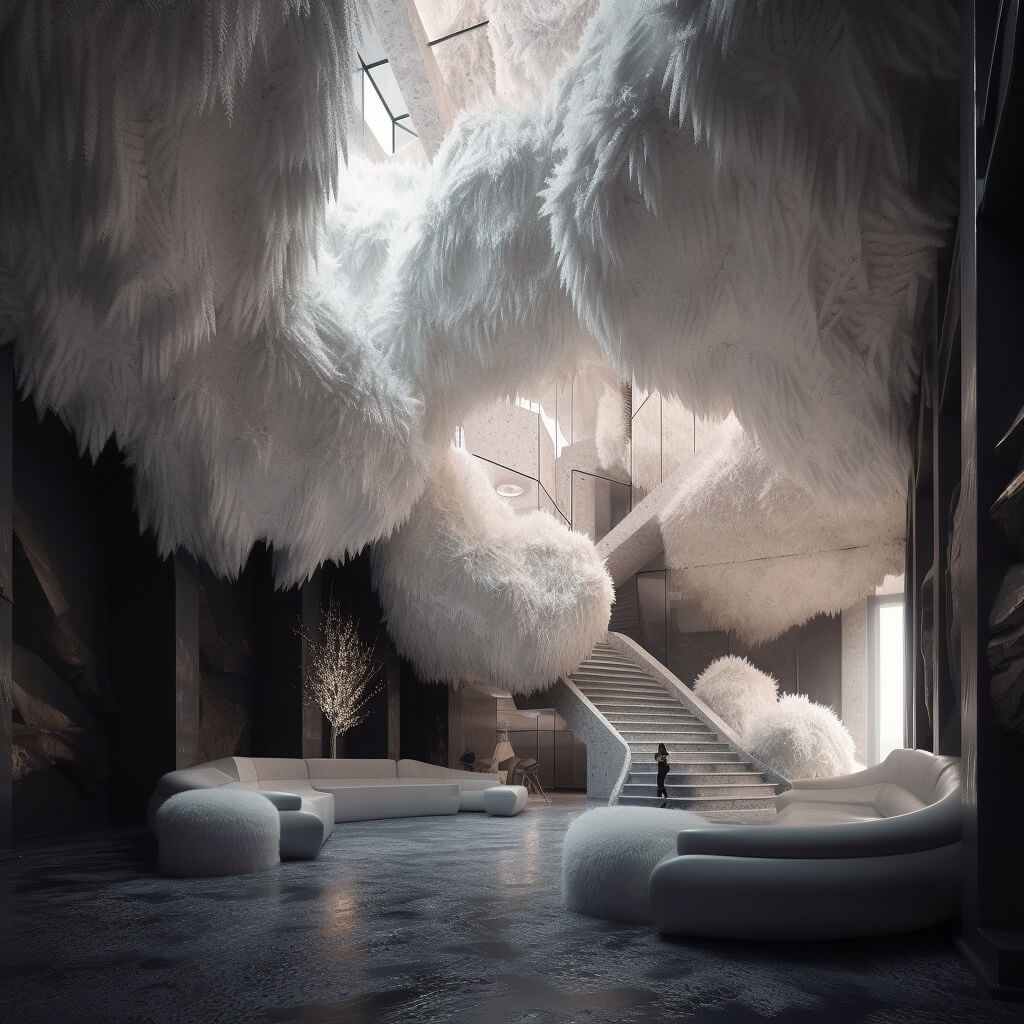 ---