Story of pixels on a white wave. At the entrance to the small city of Brixen lies the headquarters of the Durst Group AG. Surrounded by green, wooded slopes, the spectacular new construction forms a gateway to the town and constitutes a reflection of the company.
The constant company expansion required an extension of the existing building by South Tyrolean architectural pioneer Othmar Barth. The goal was to maintain the integrity of the original building and form, a new building that would harmonize with the existing structure. The design was inspired by Barth's original drawings, which envisioned a tower to the South. Through an organic architecture, this idea was translated into a contemporary language and thus completes the existing building. As an anchor point the sculptural tower strives towards the sky making the company headquarters into a landmark visible from afar.
As a white, protective wing, the façade covers the building and smoothly transitions from verticality to horizontality. At the front, 850 pixel-shaped windows symbolise the company's status as a leading manufacturer of high-performance printing systems. Individual LED lighting on the pixels sets the scene for the building at night and turns it into a holistic work of art.
At the ground floor the entrance area which connects directly to the existing building. The offices are located on the upper floors. Here, the new building maintains a deliberate respectful distance to Barth's building creating a place of relaxation for the staff with a roof garden. Large glass fronts allow natural light to flood through the building and provide views of the surrounding Dolomites. The sculptural and organic design language of the exterior architecture is continued in the interior architecture and furniture design, making the project a harmonious ensemble.
With this project, monovolume architecture + design has set new standards in corporate architecture and at the same time created a new identity-forming home for the Durst Group and its staff.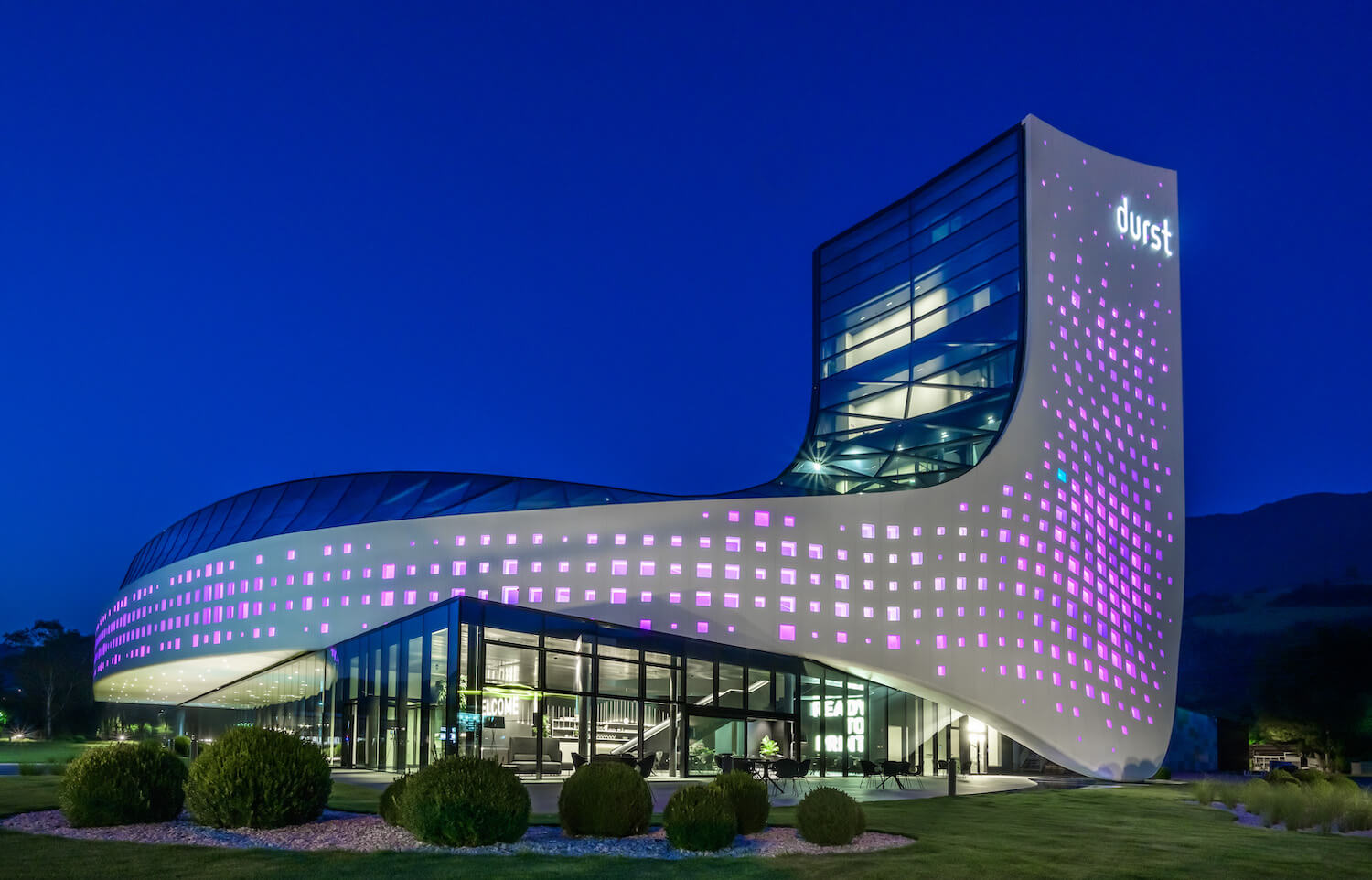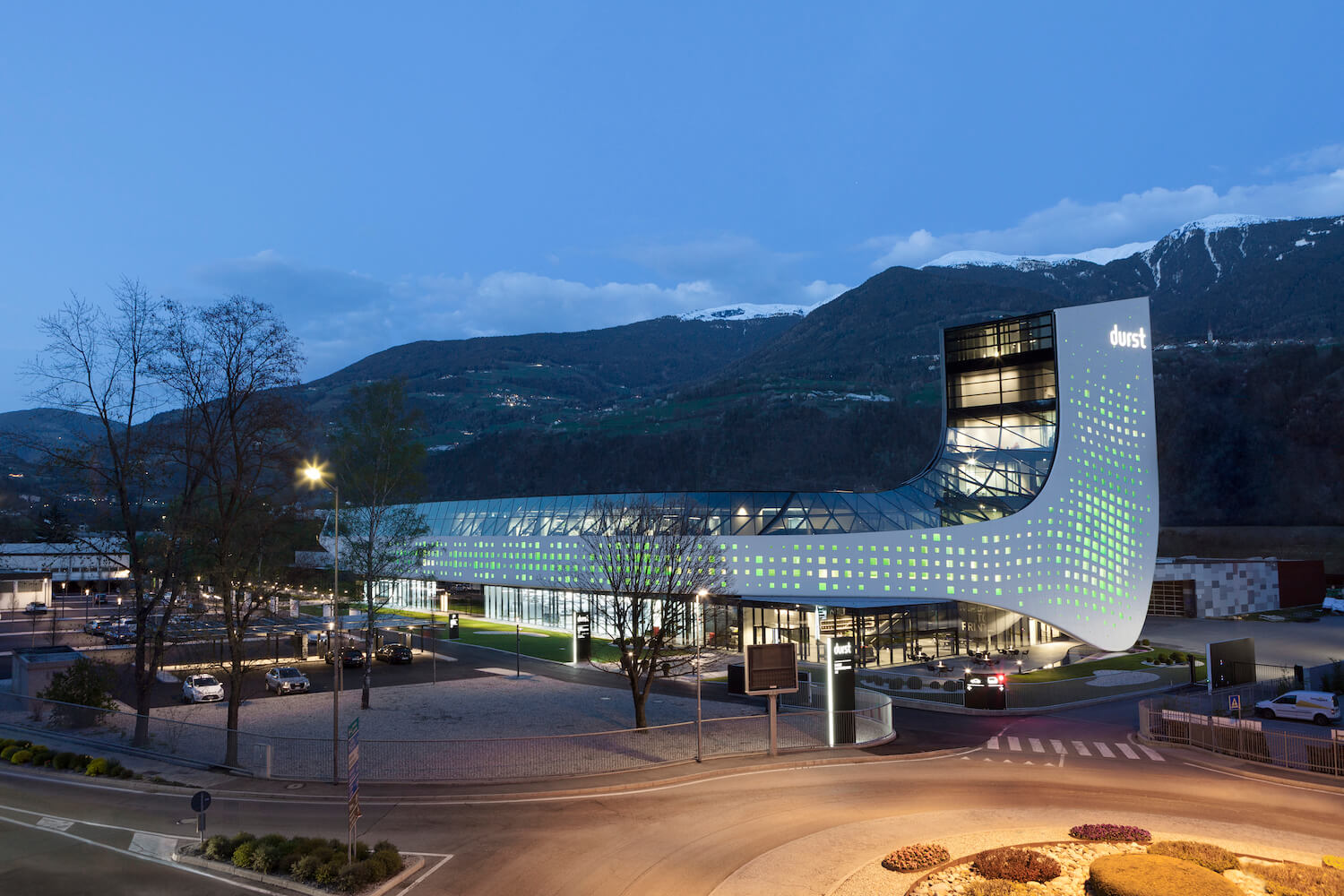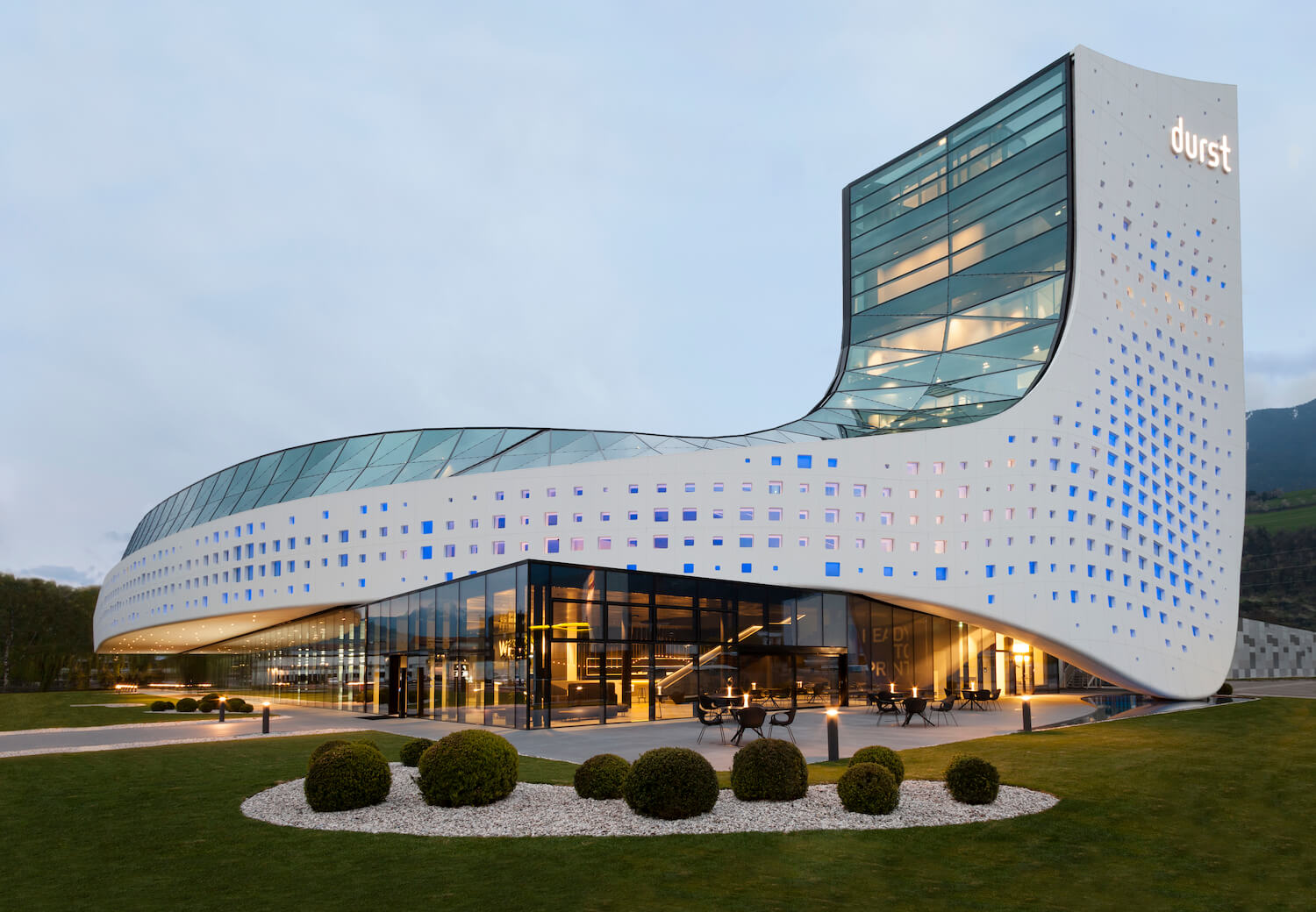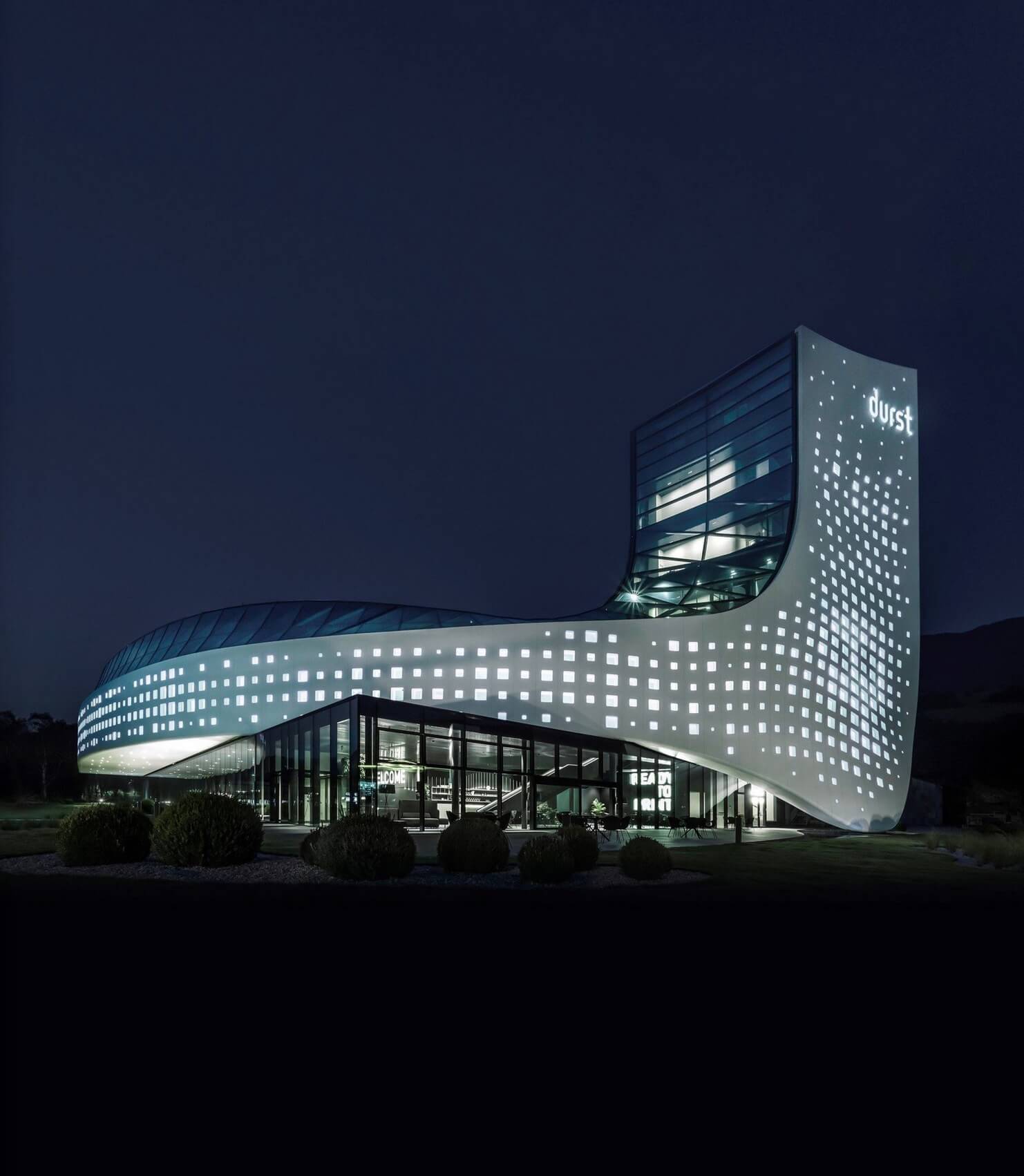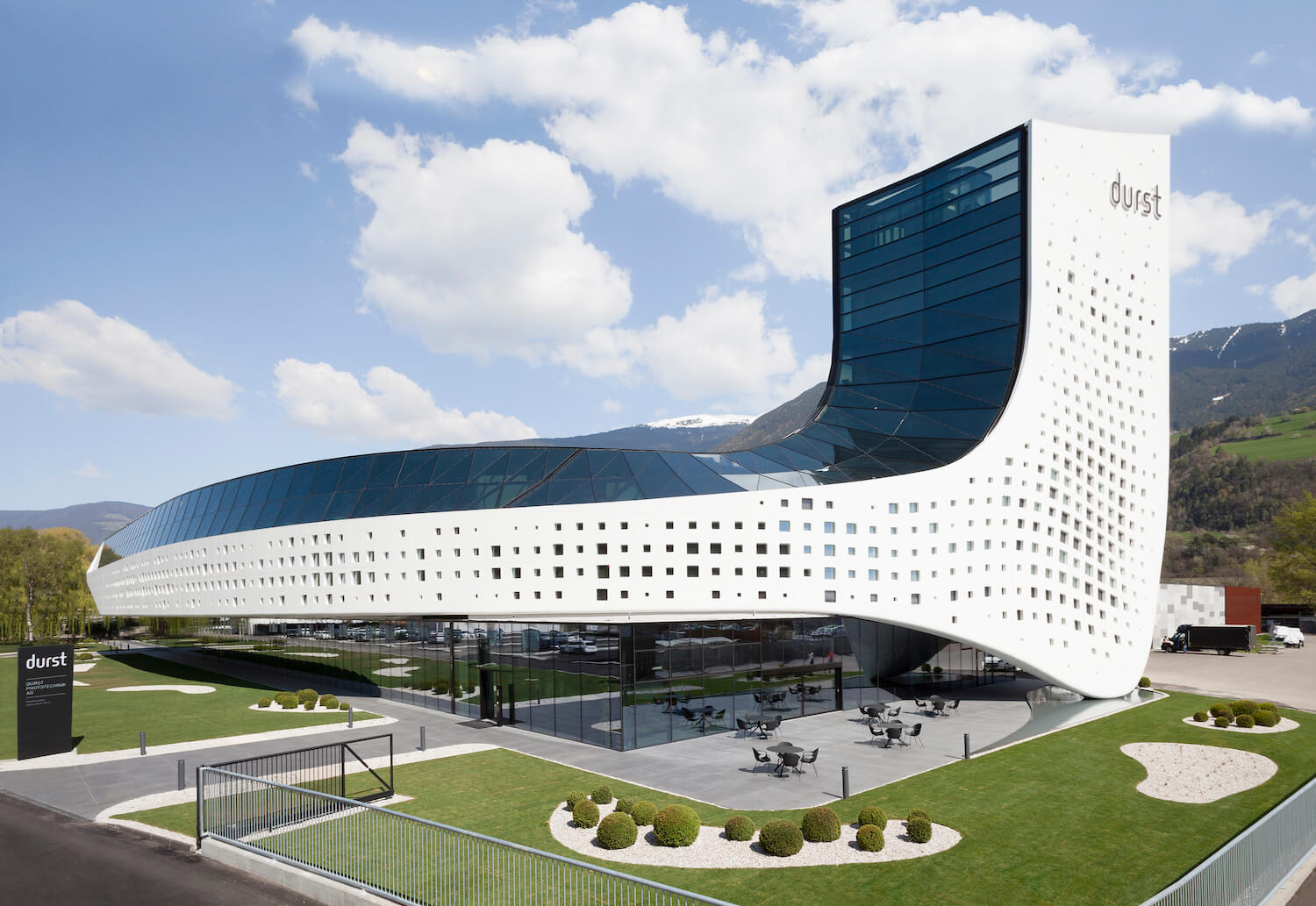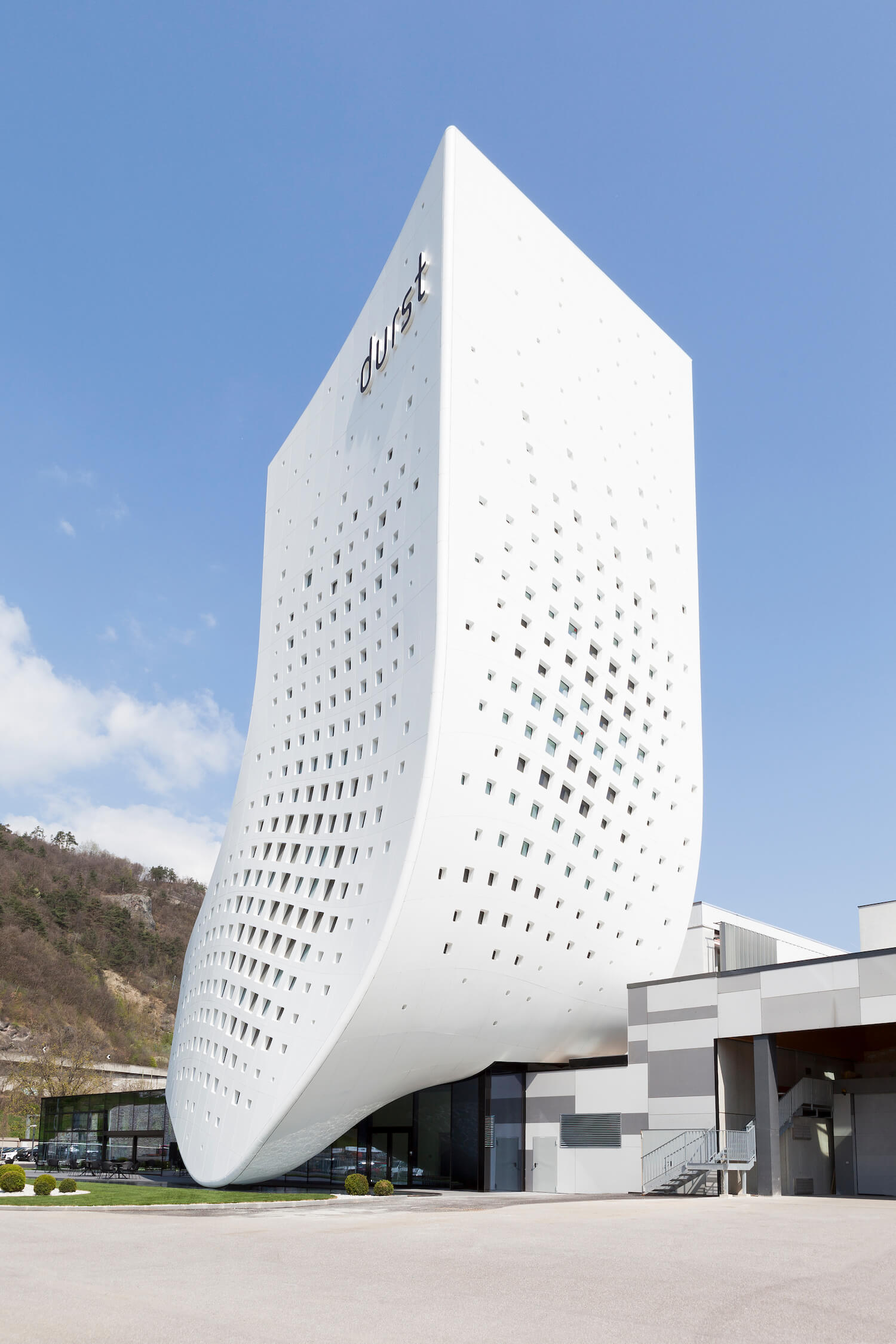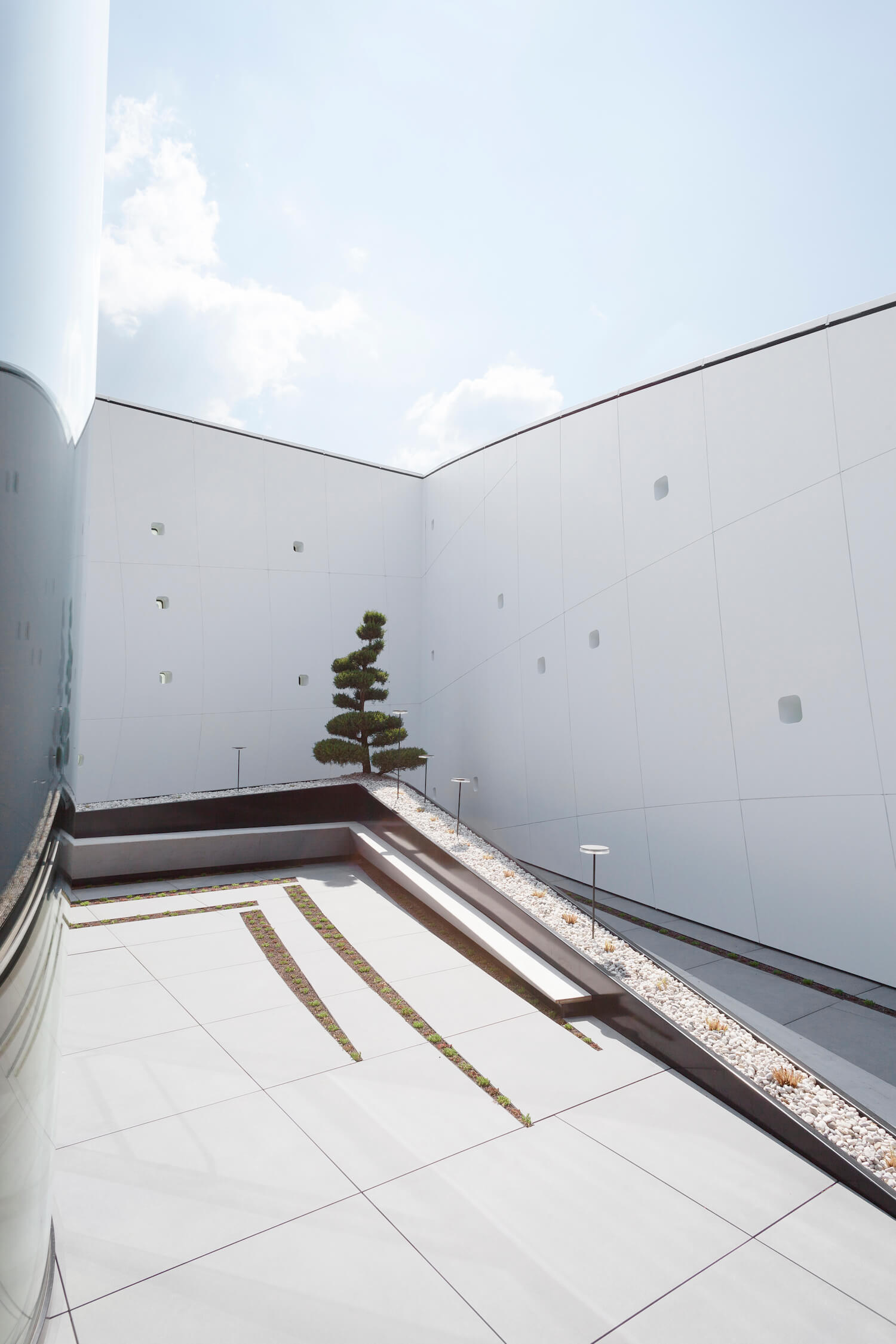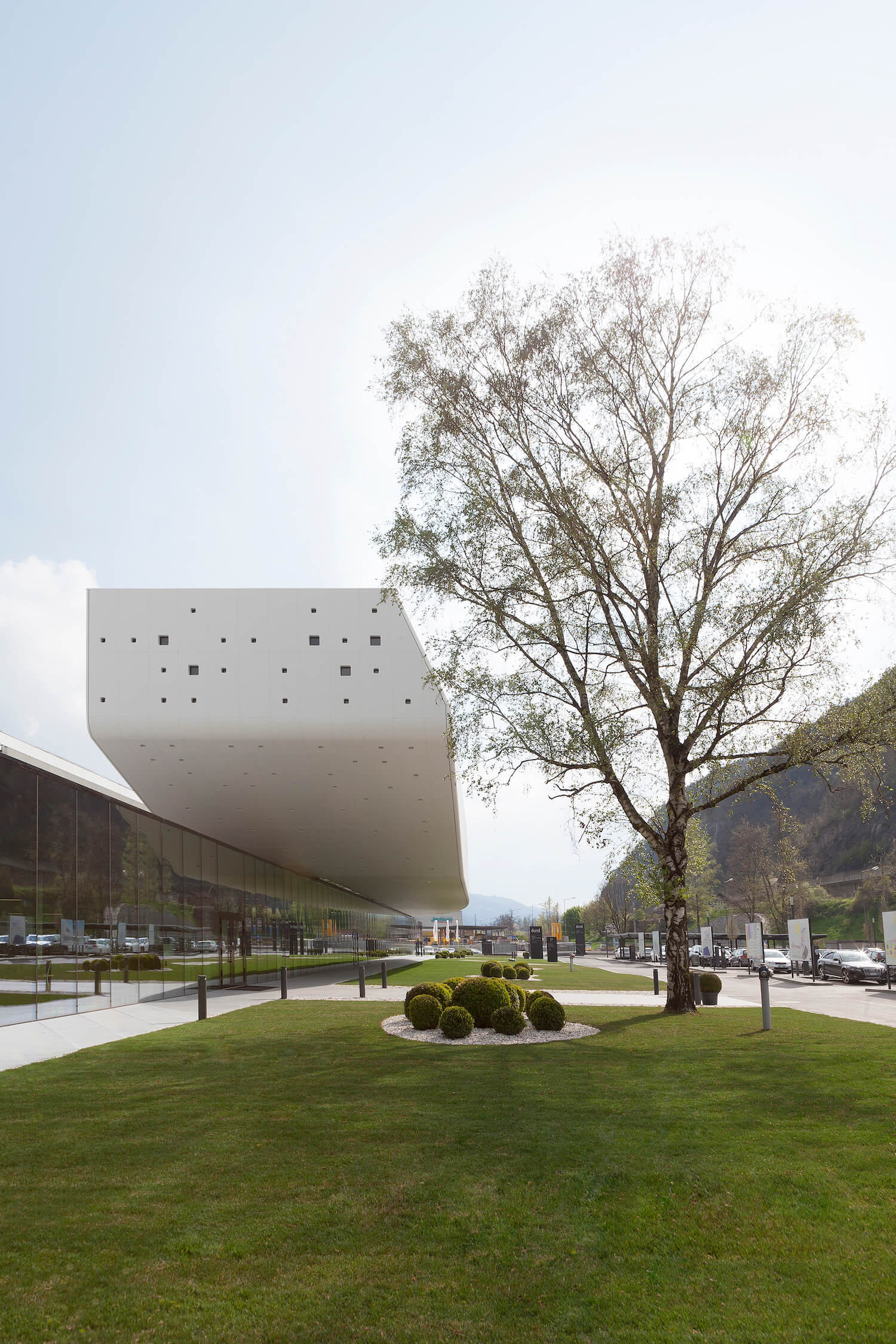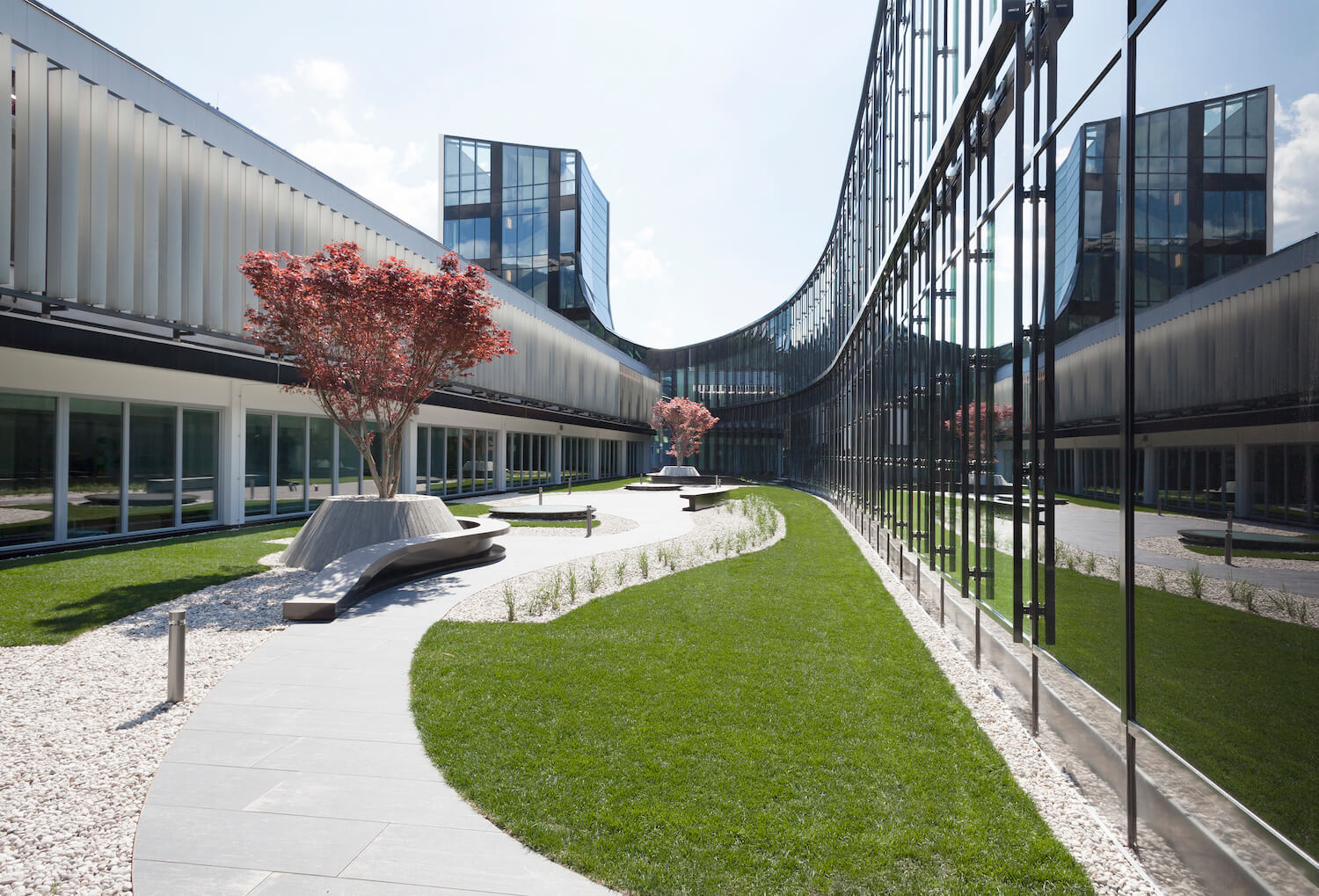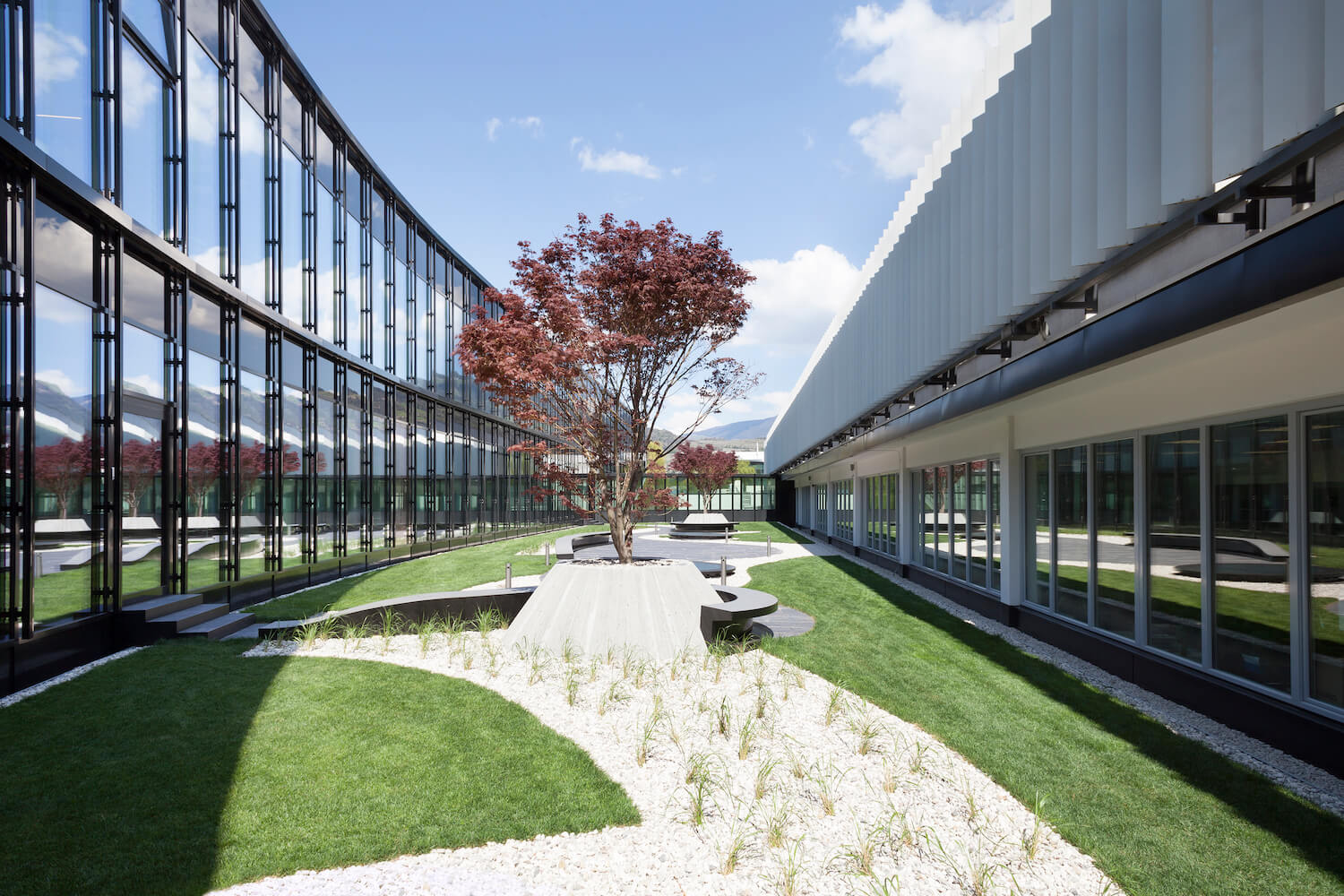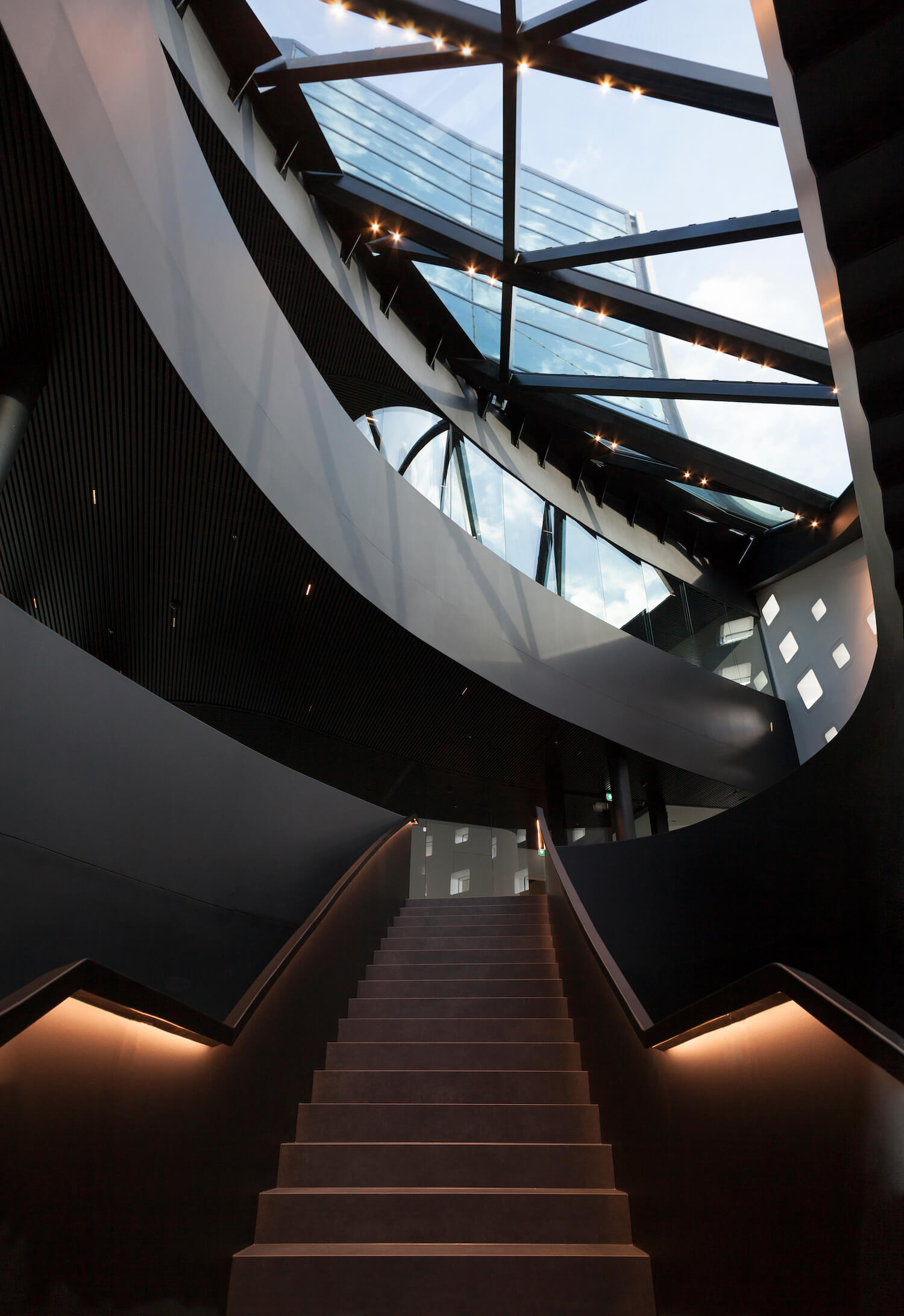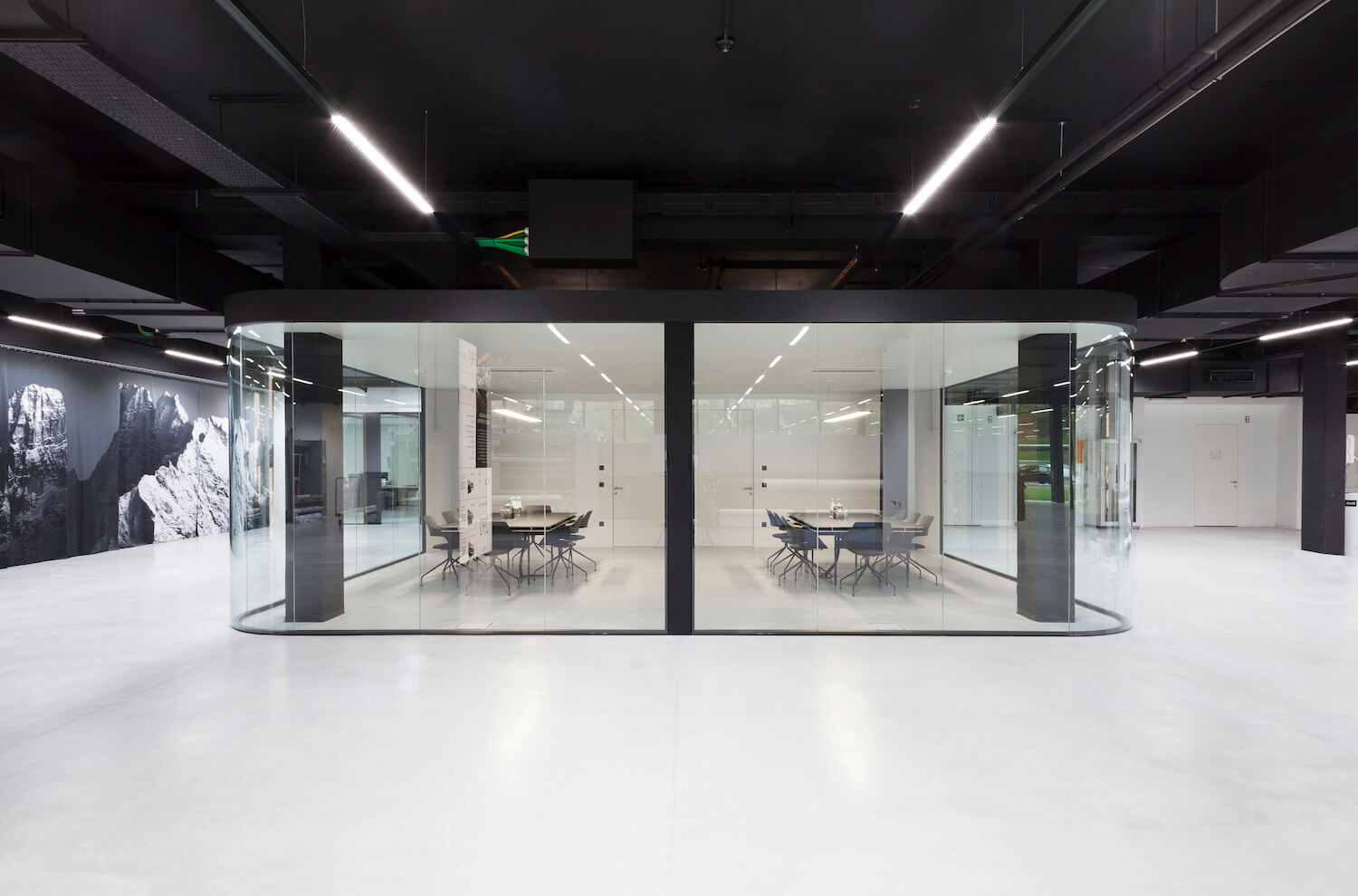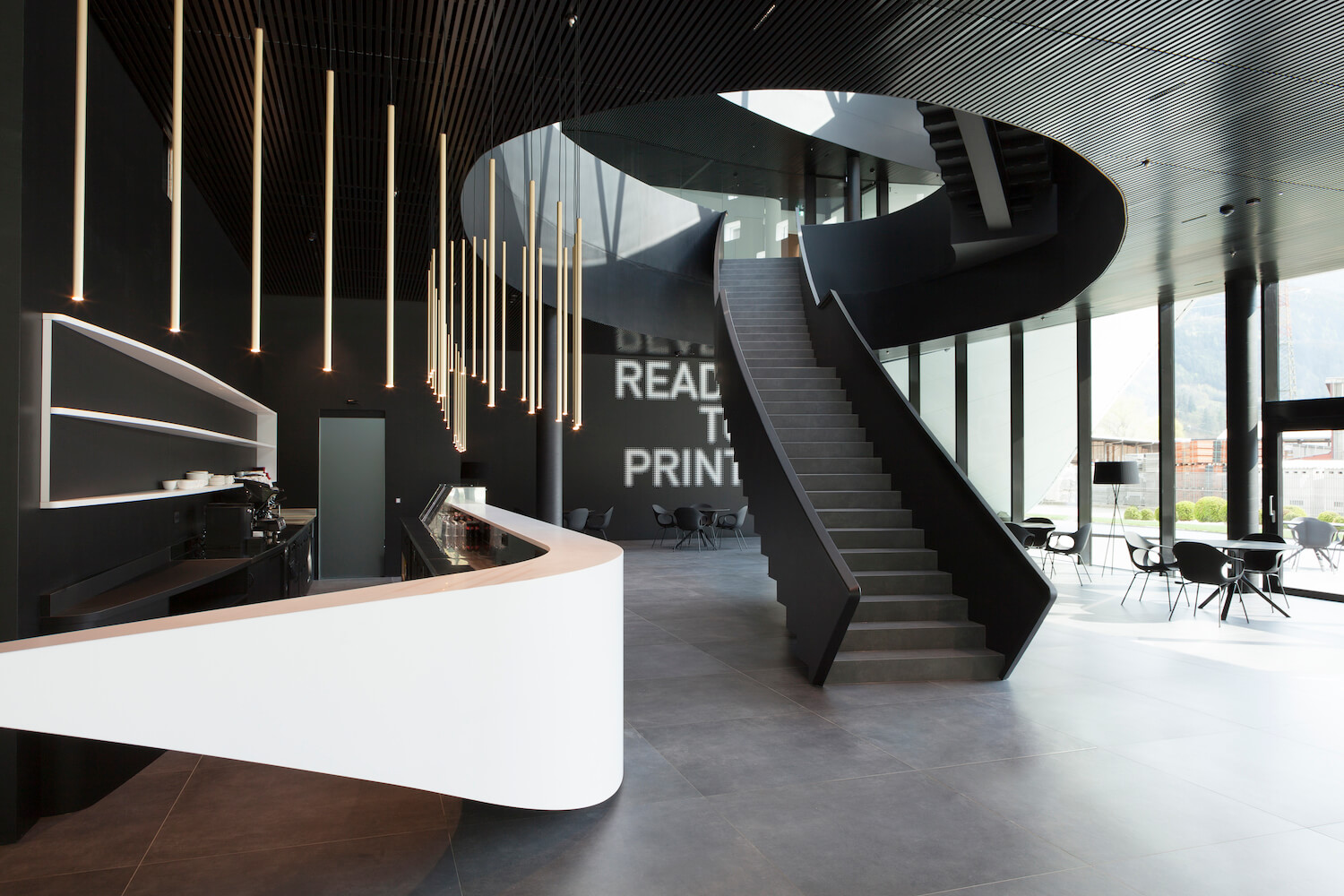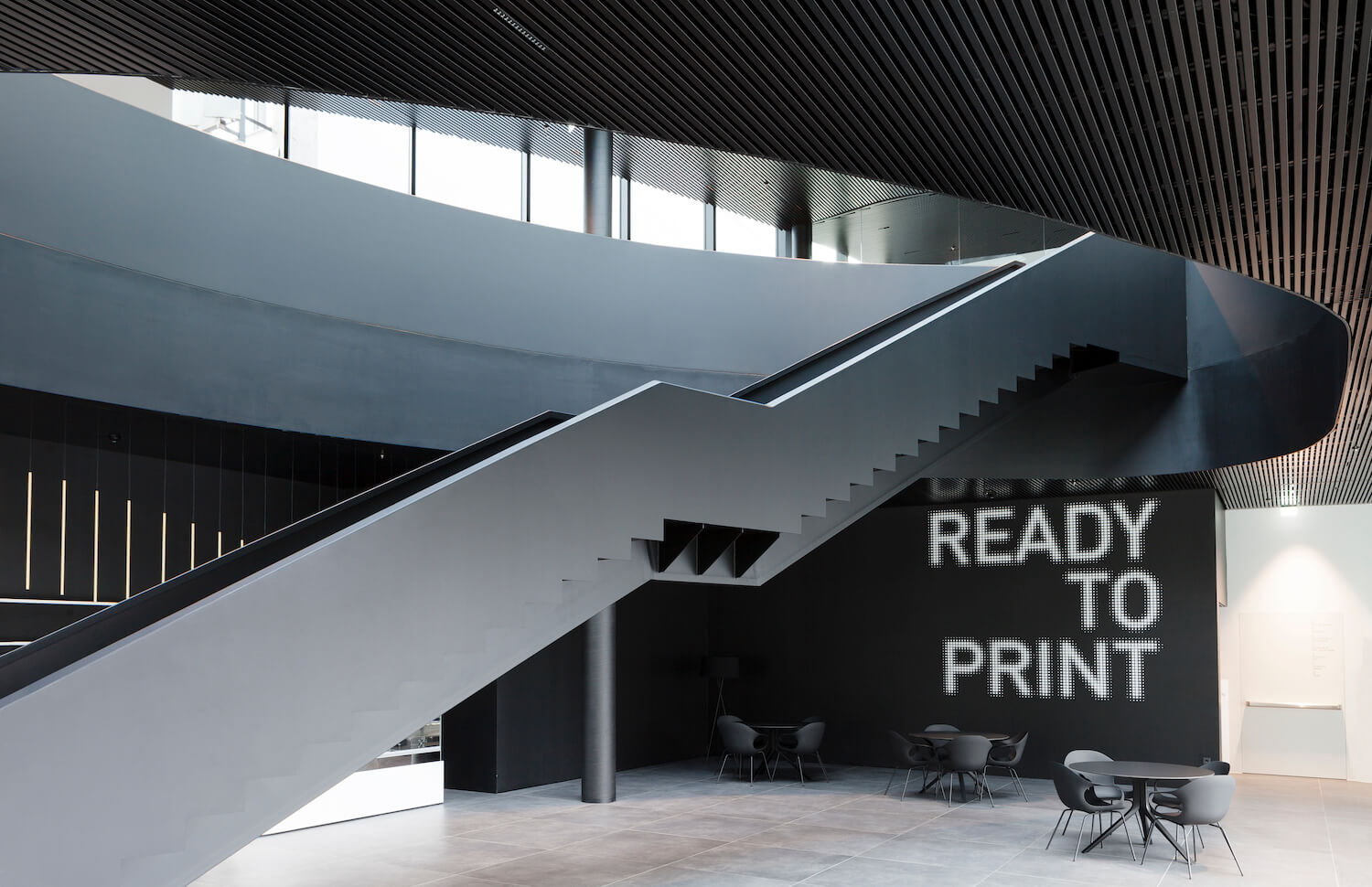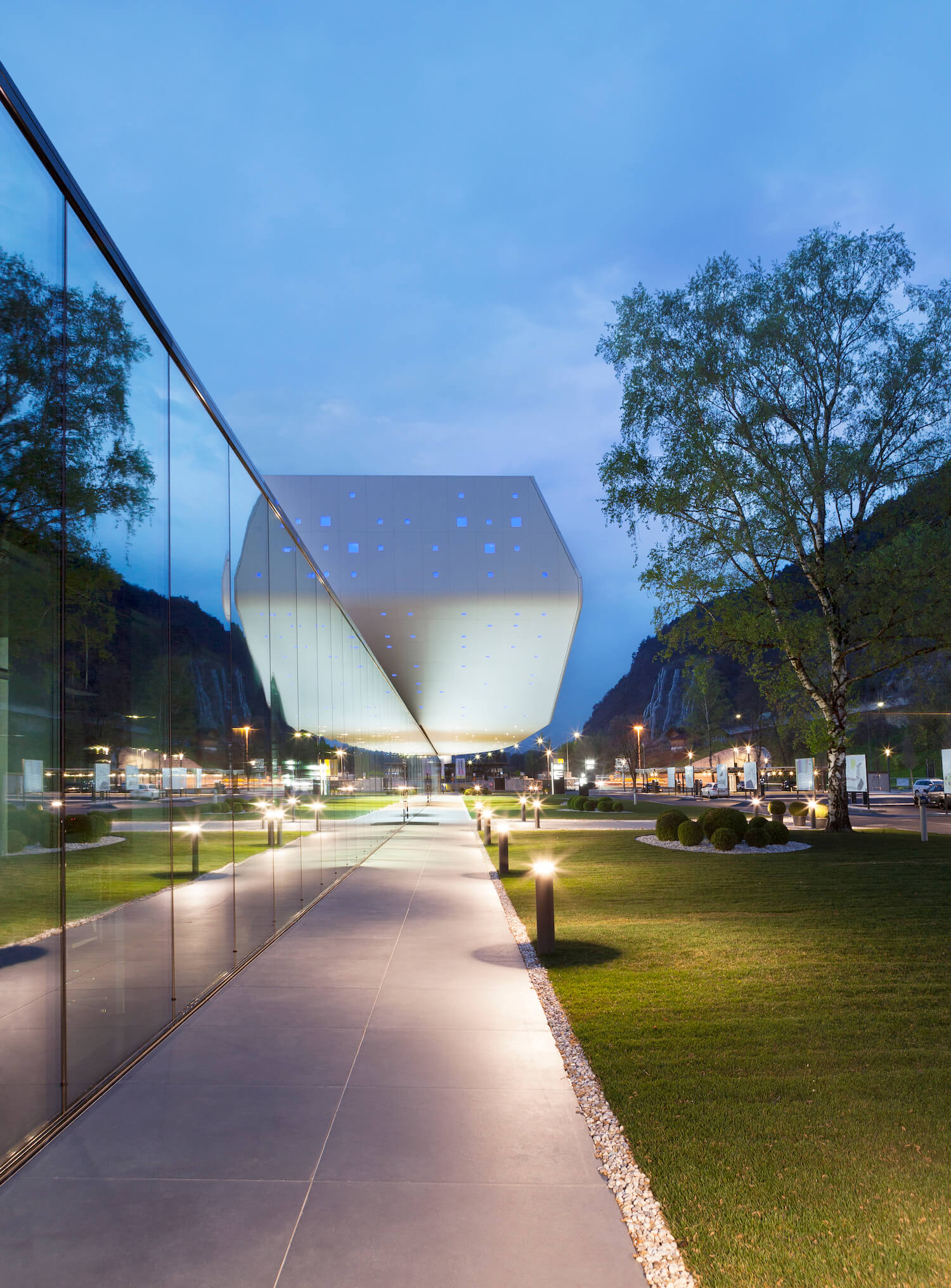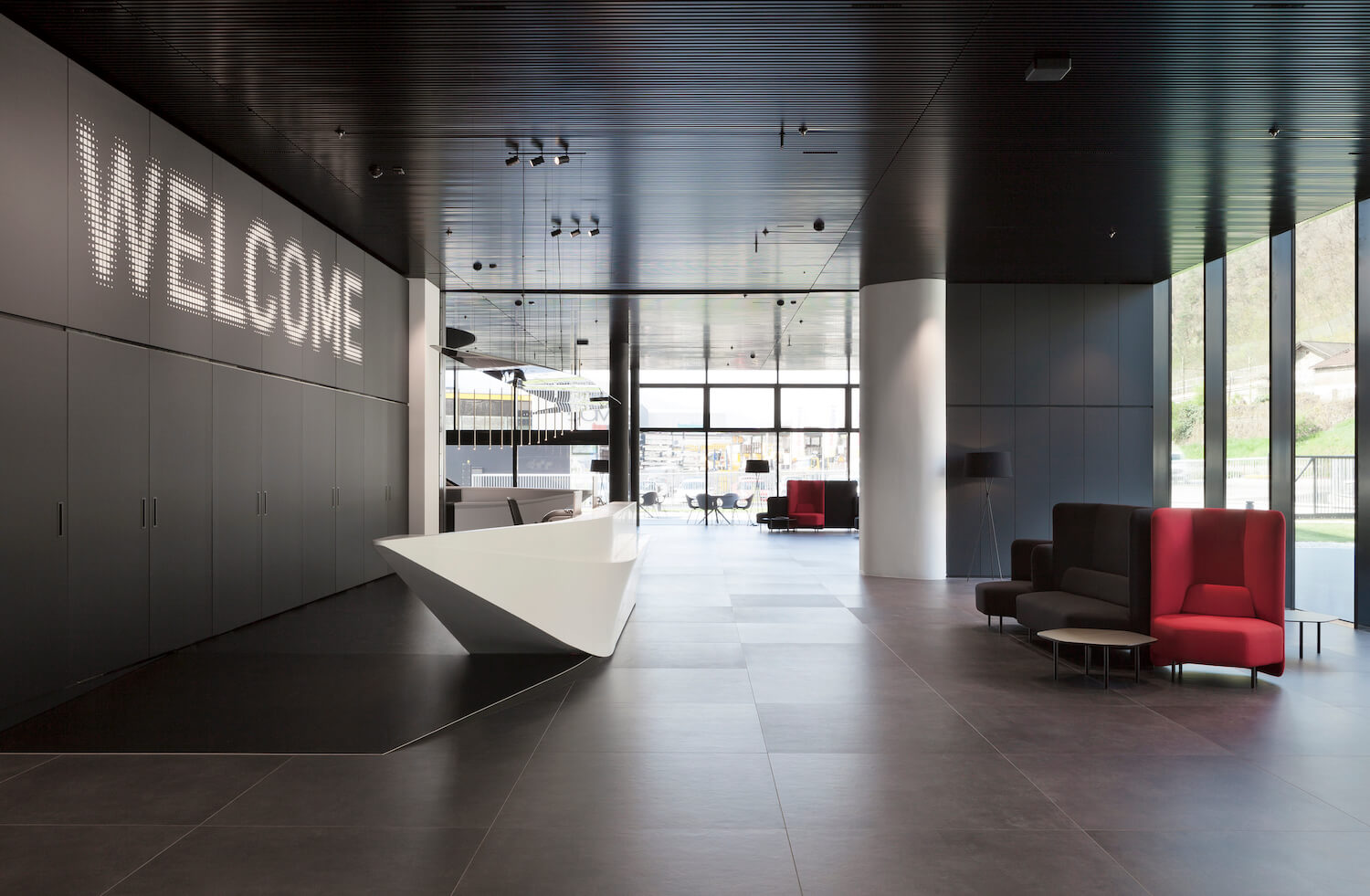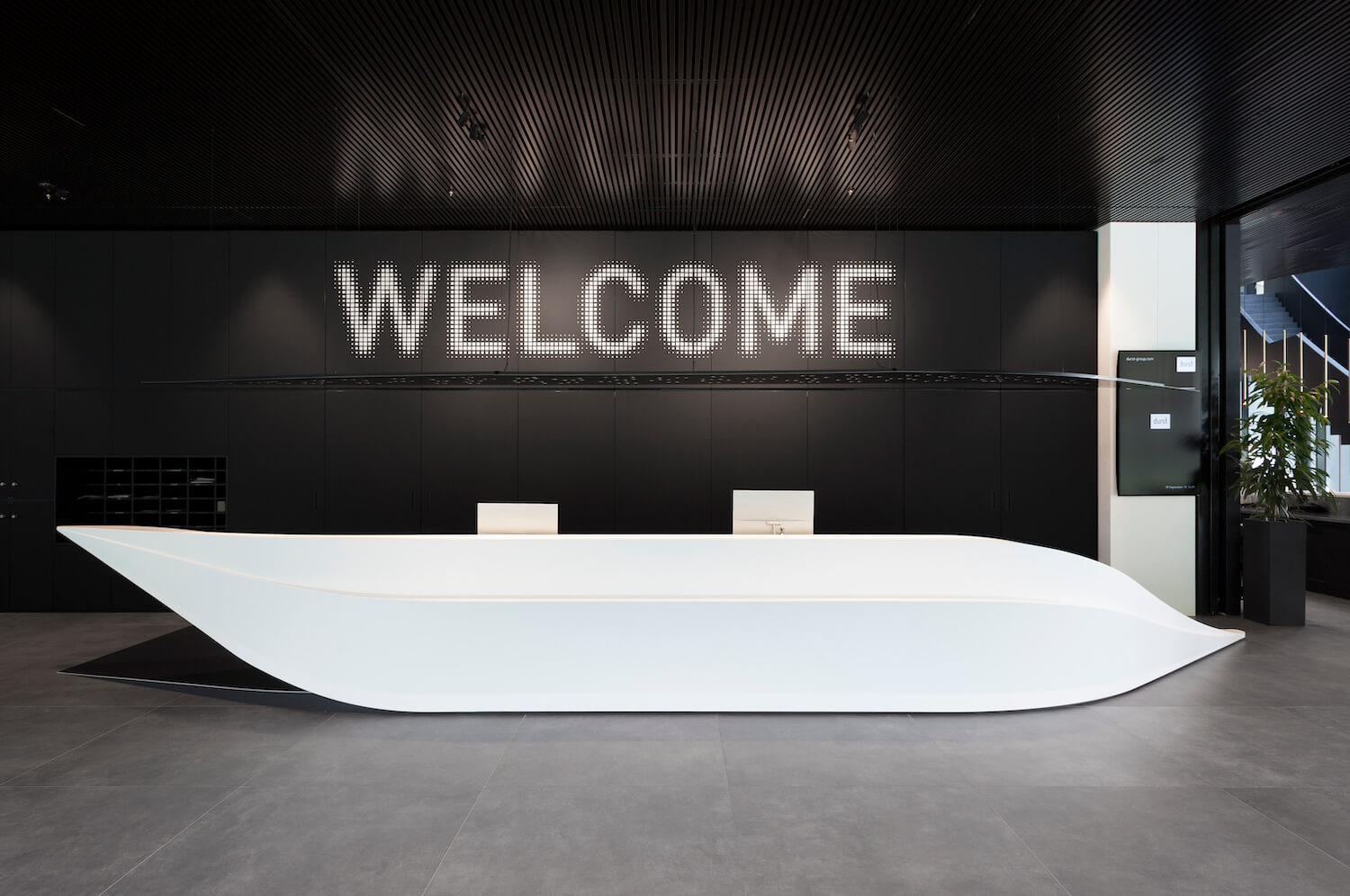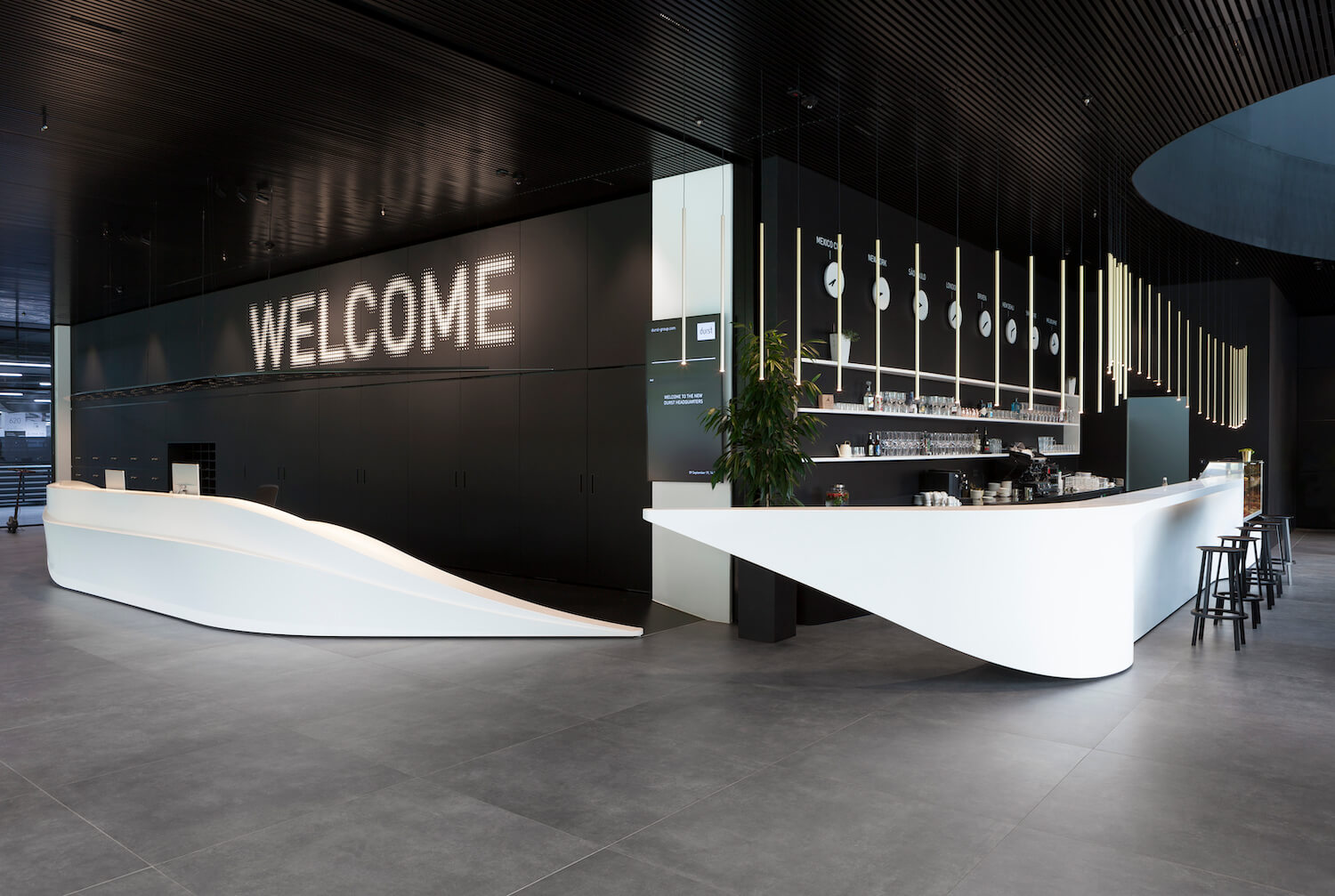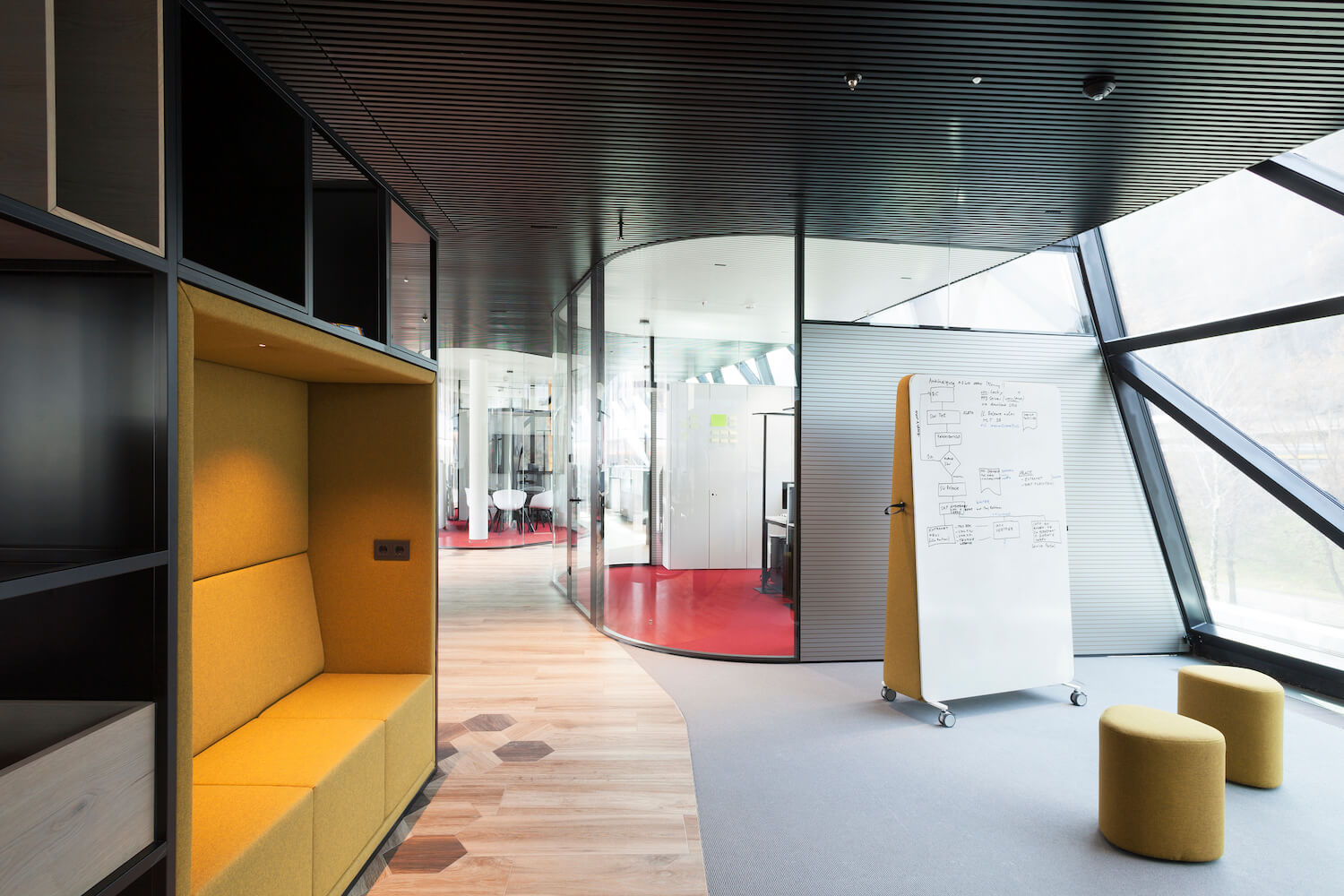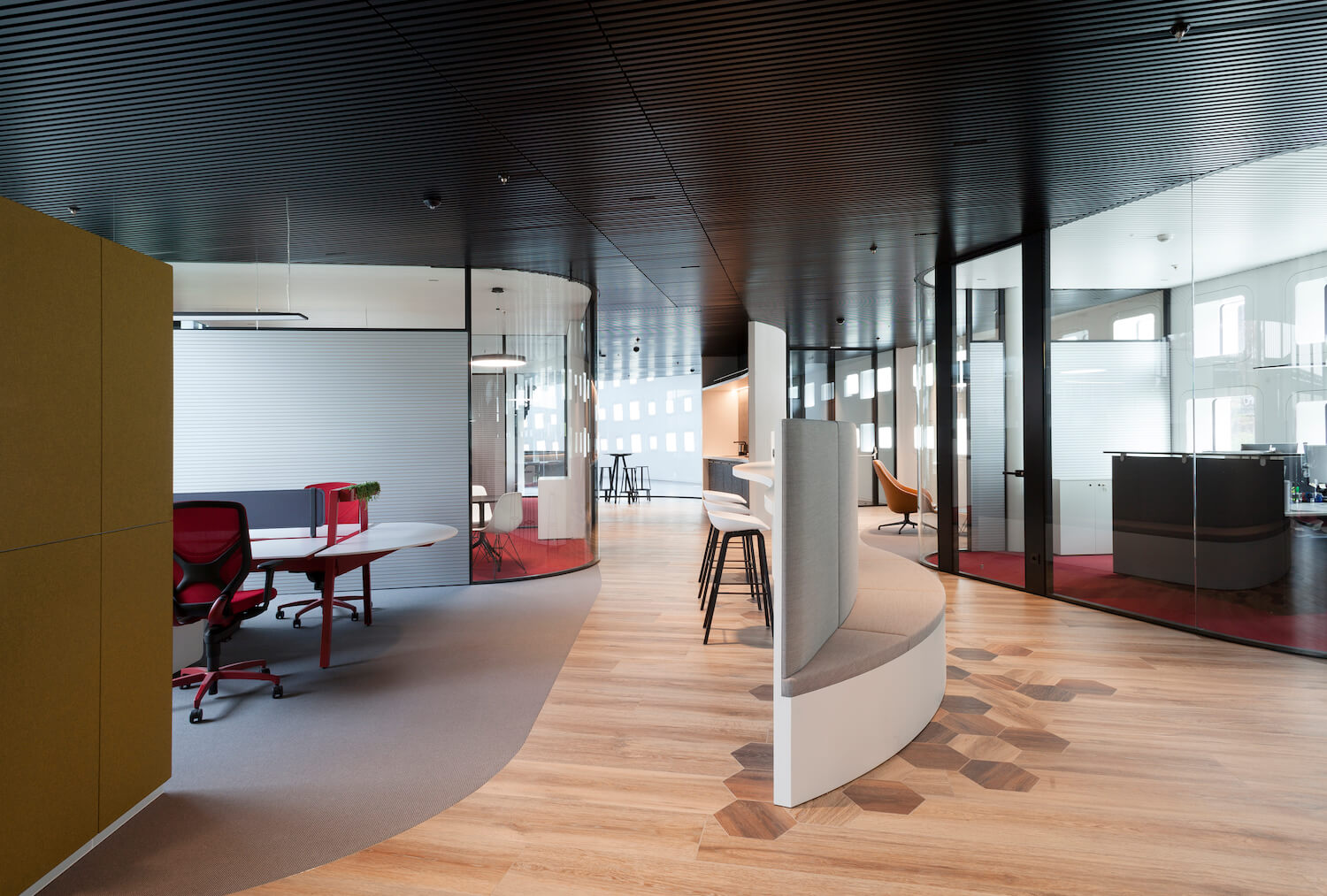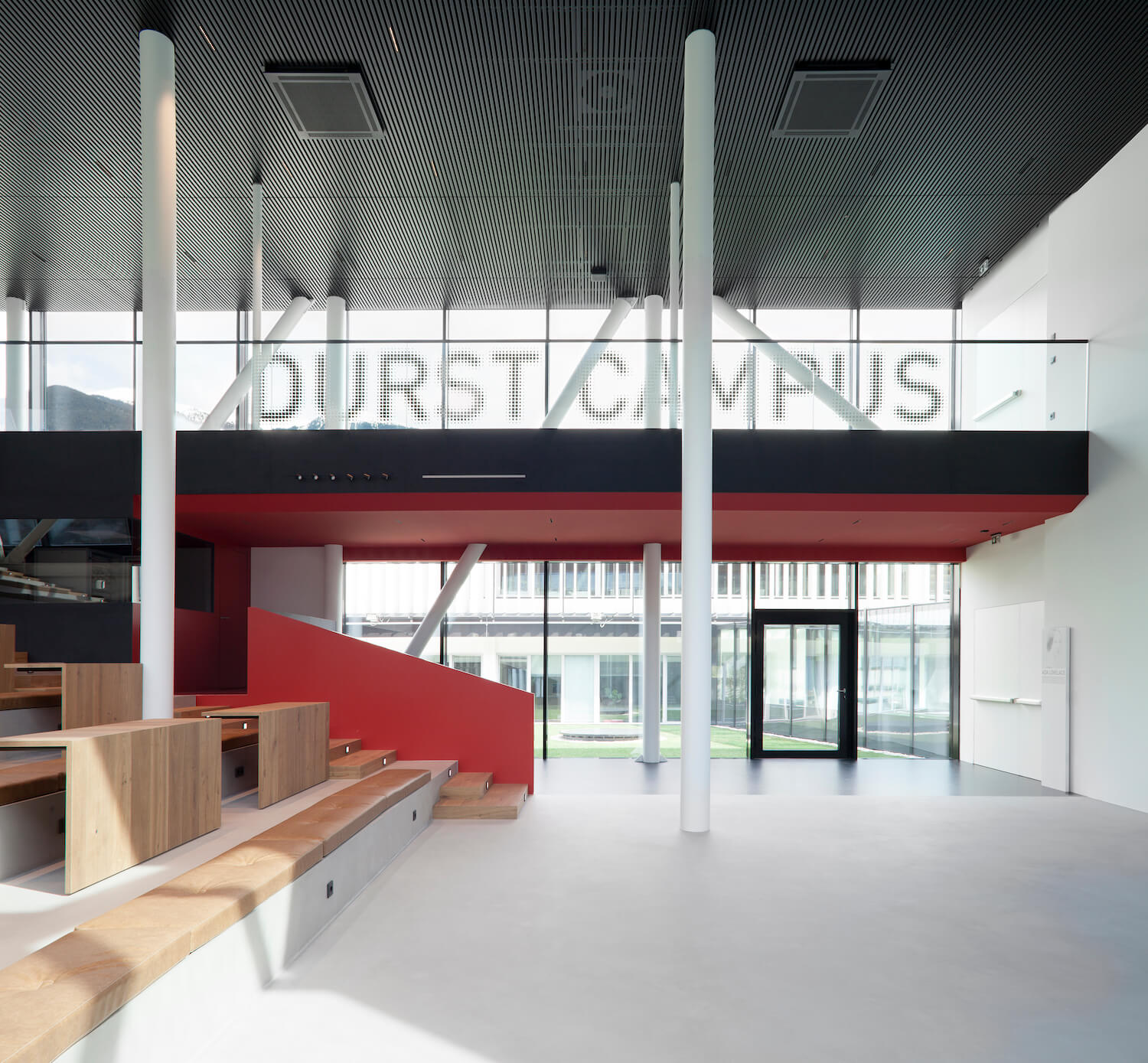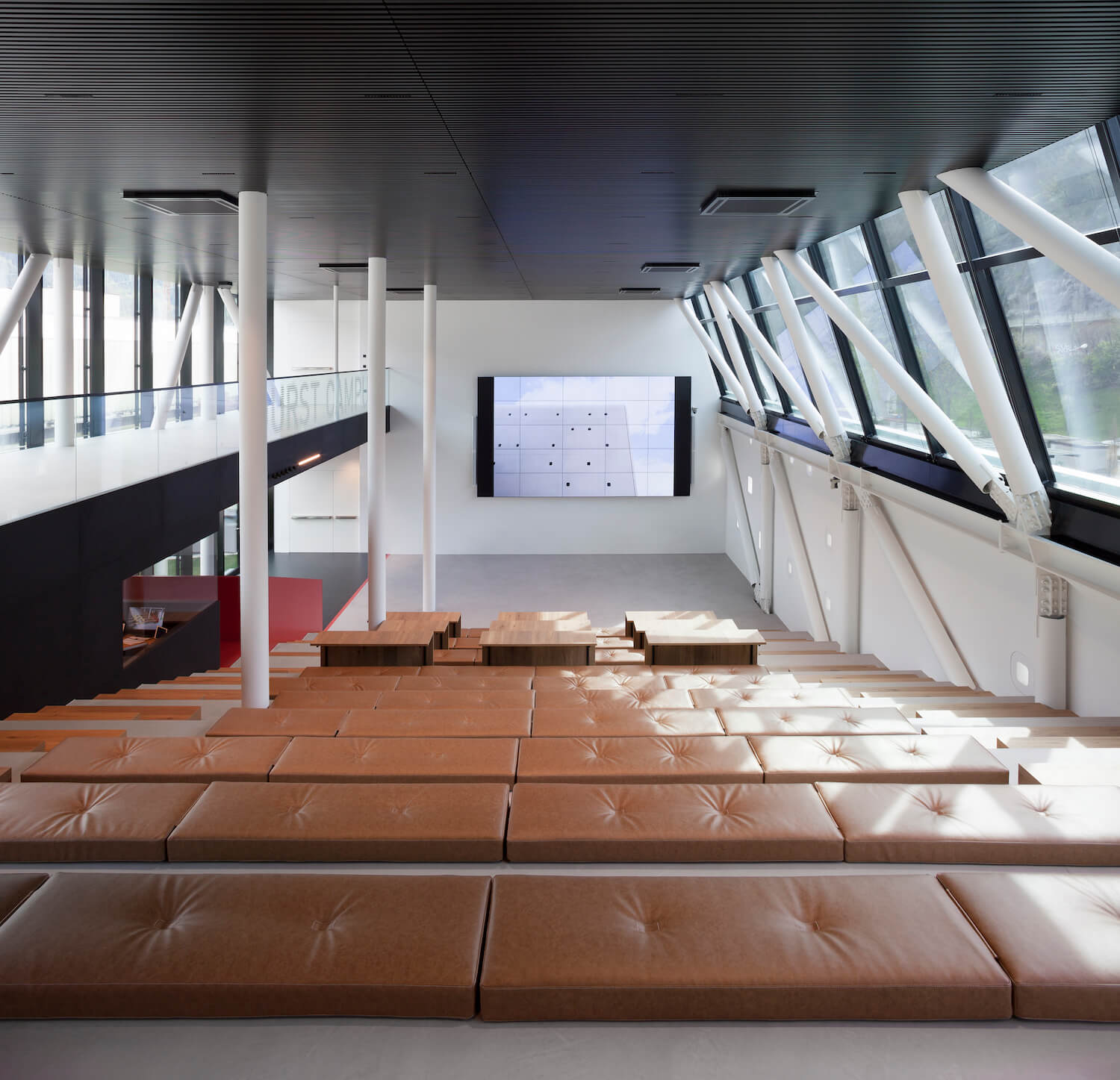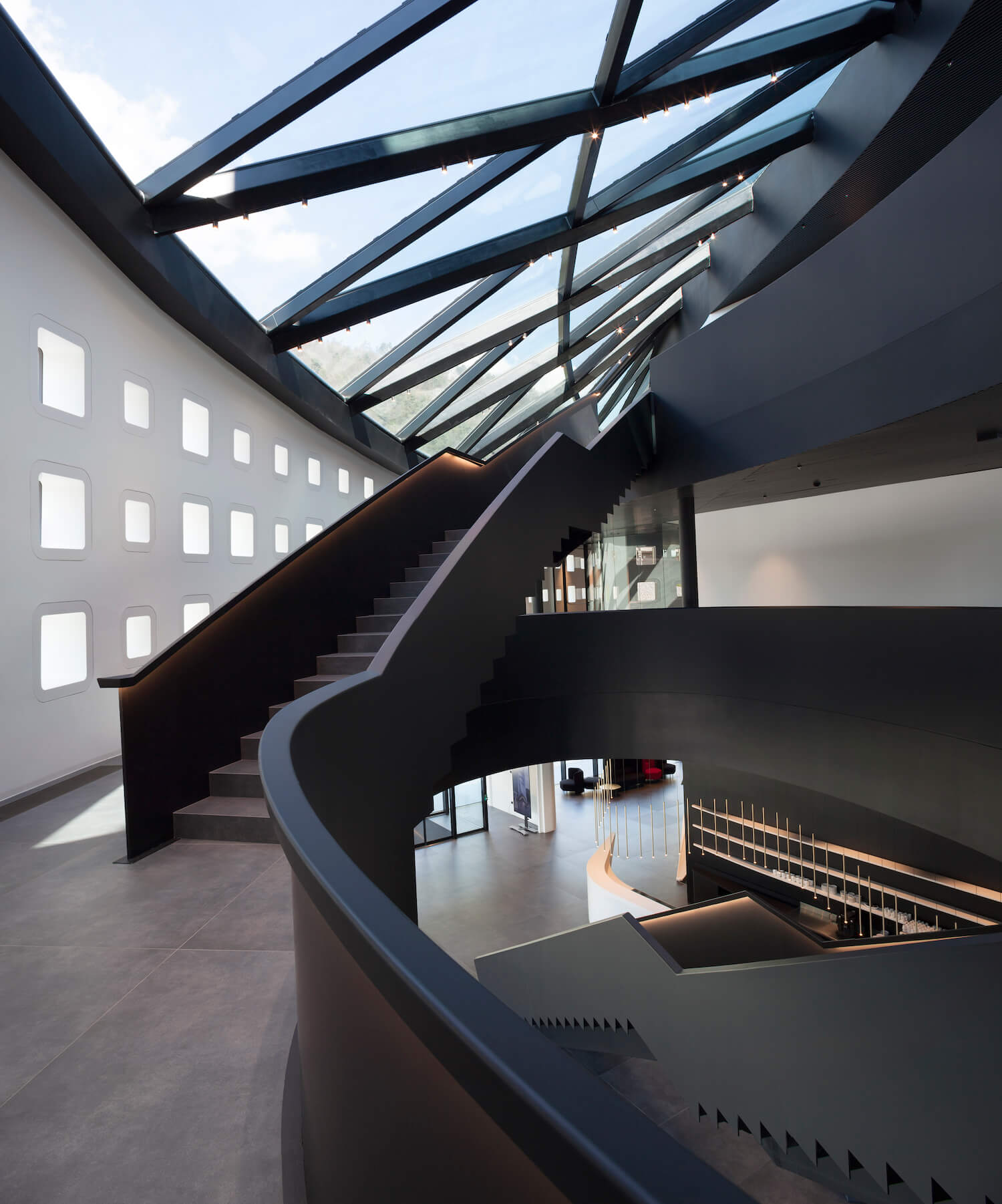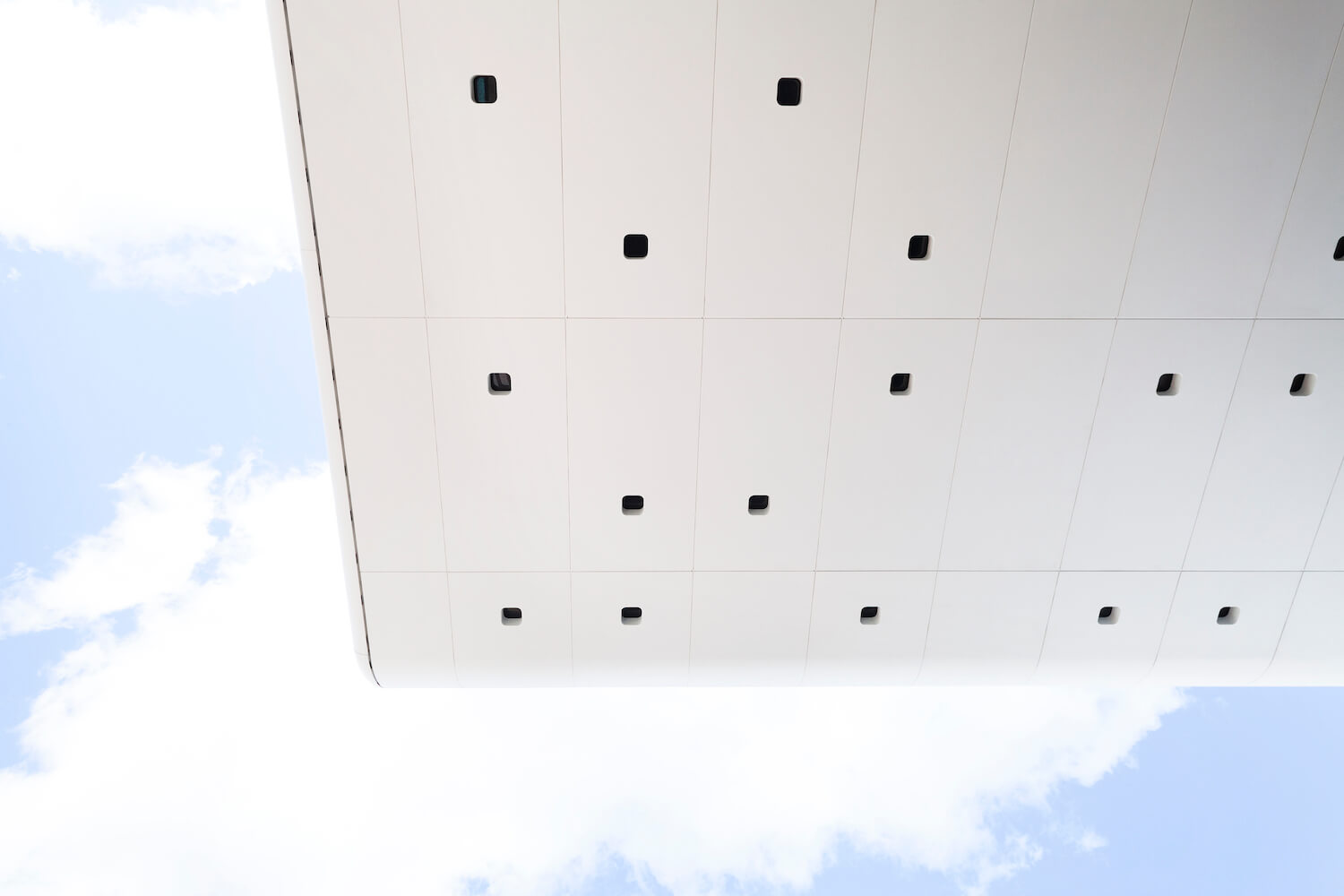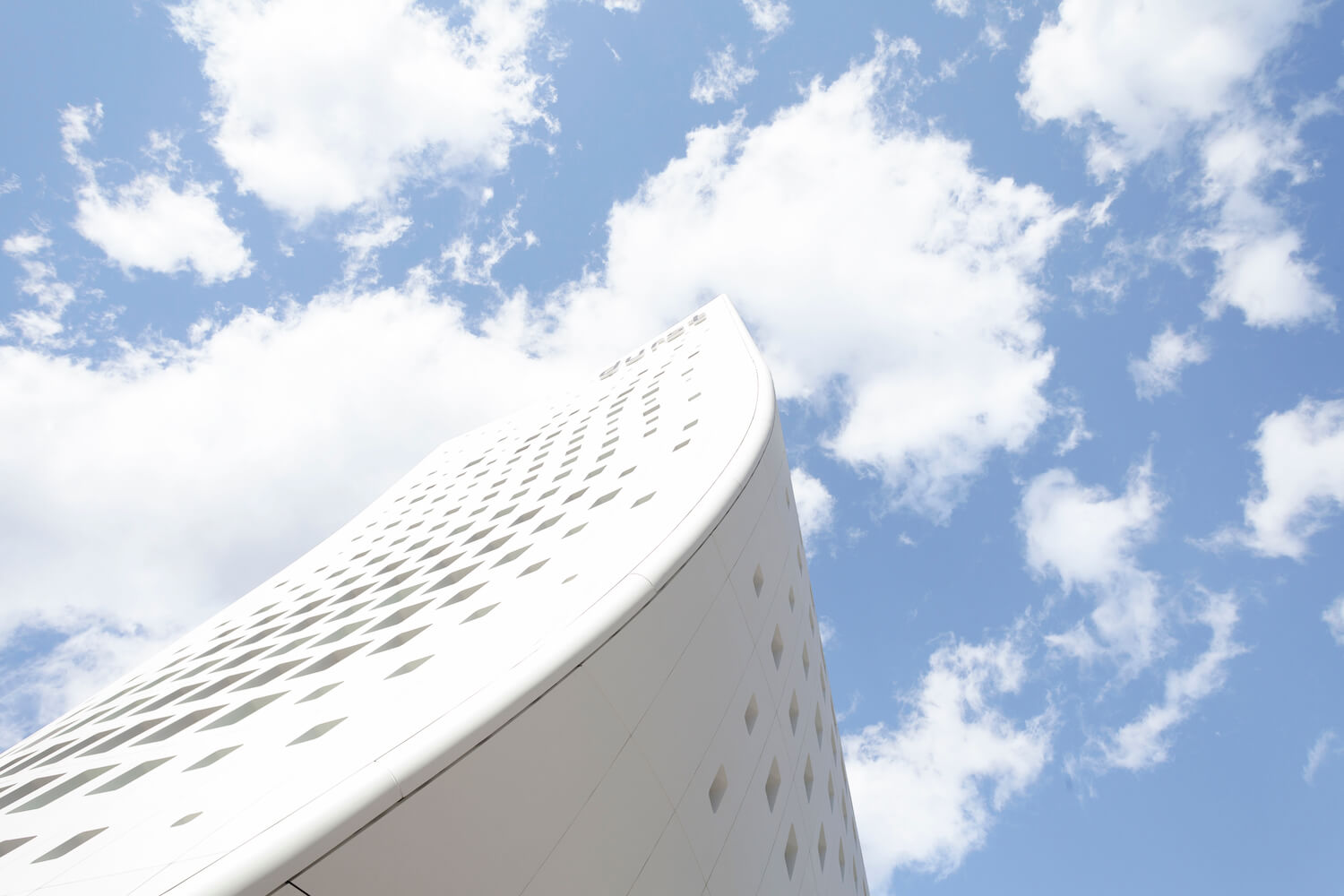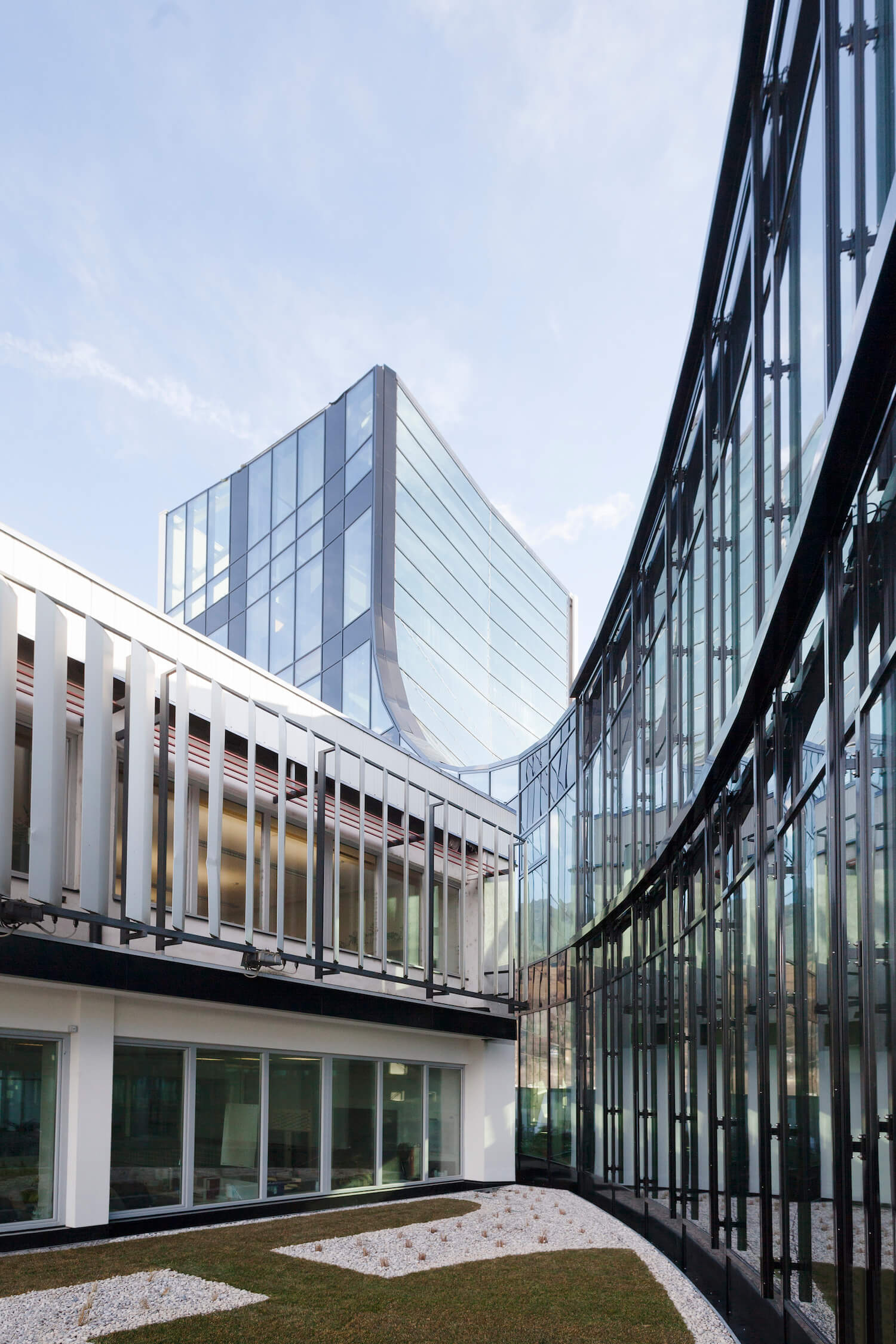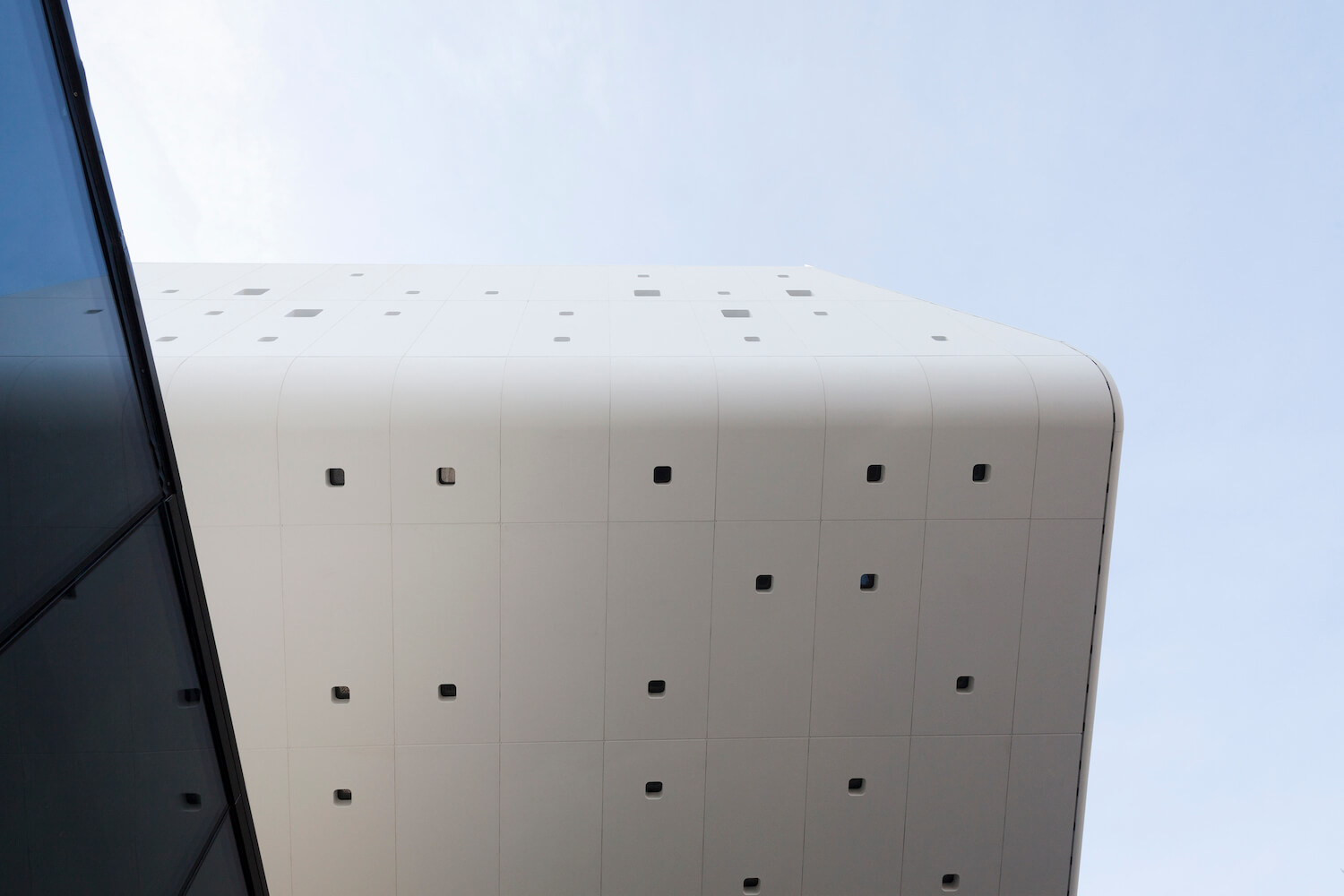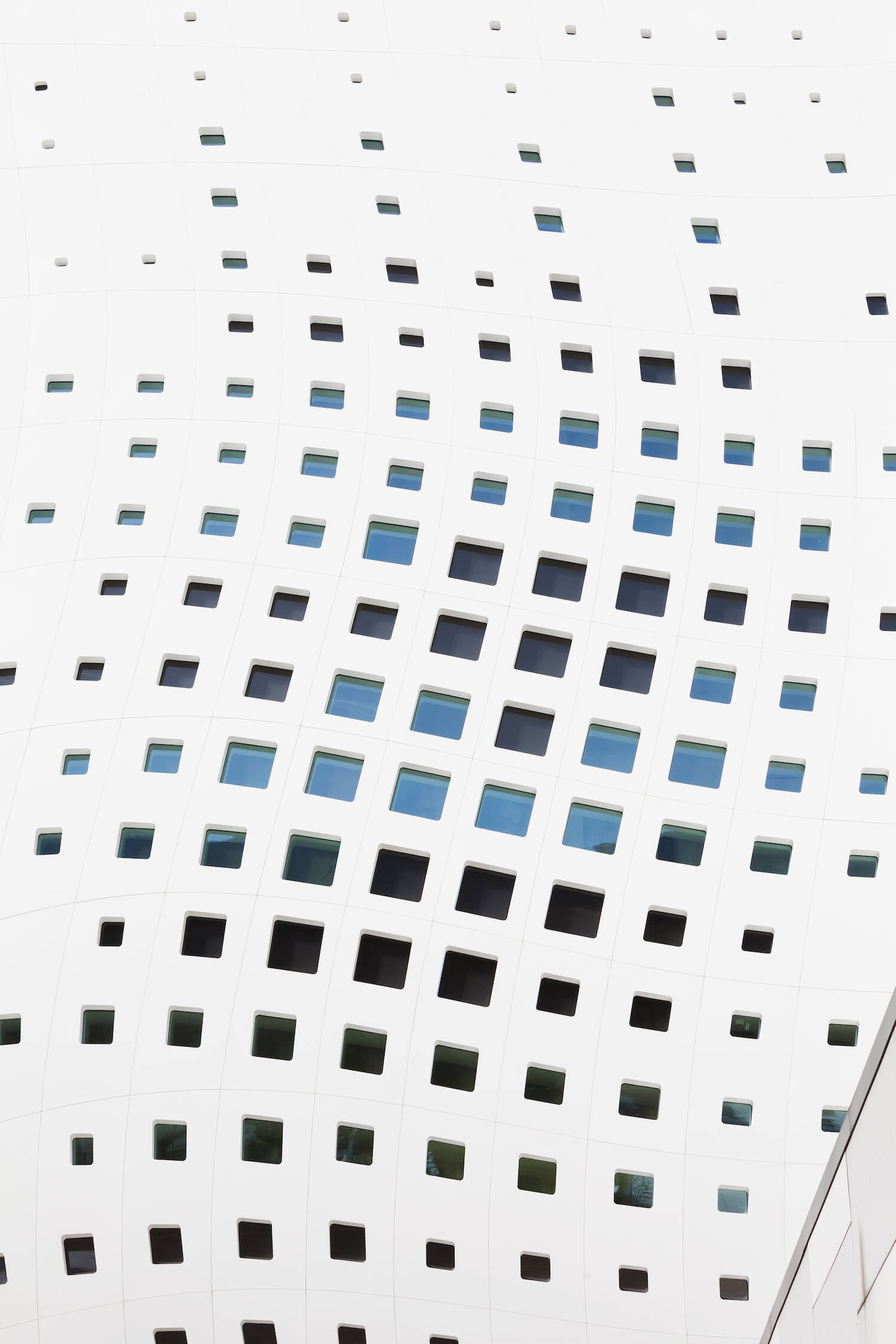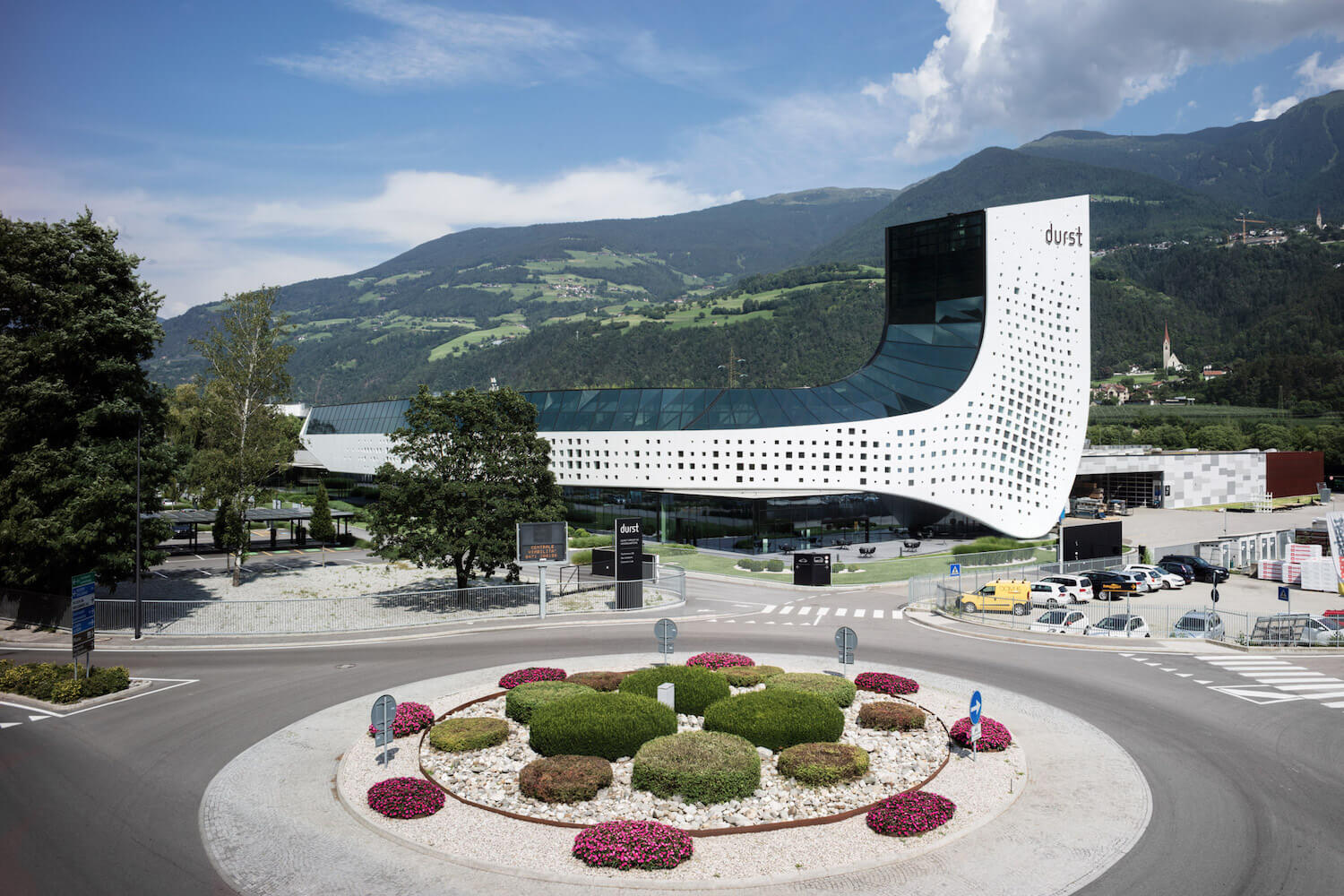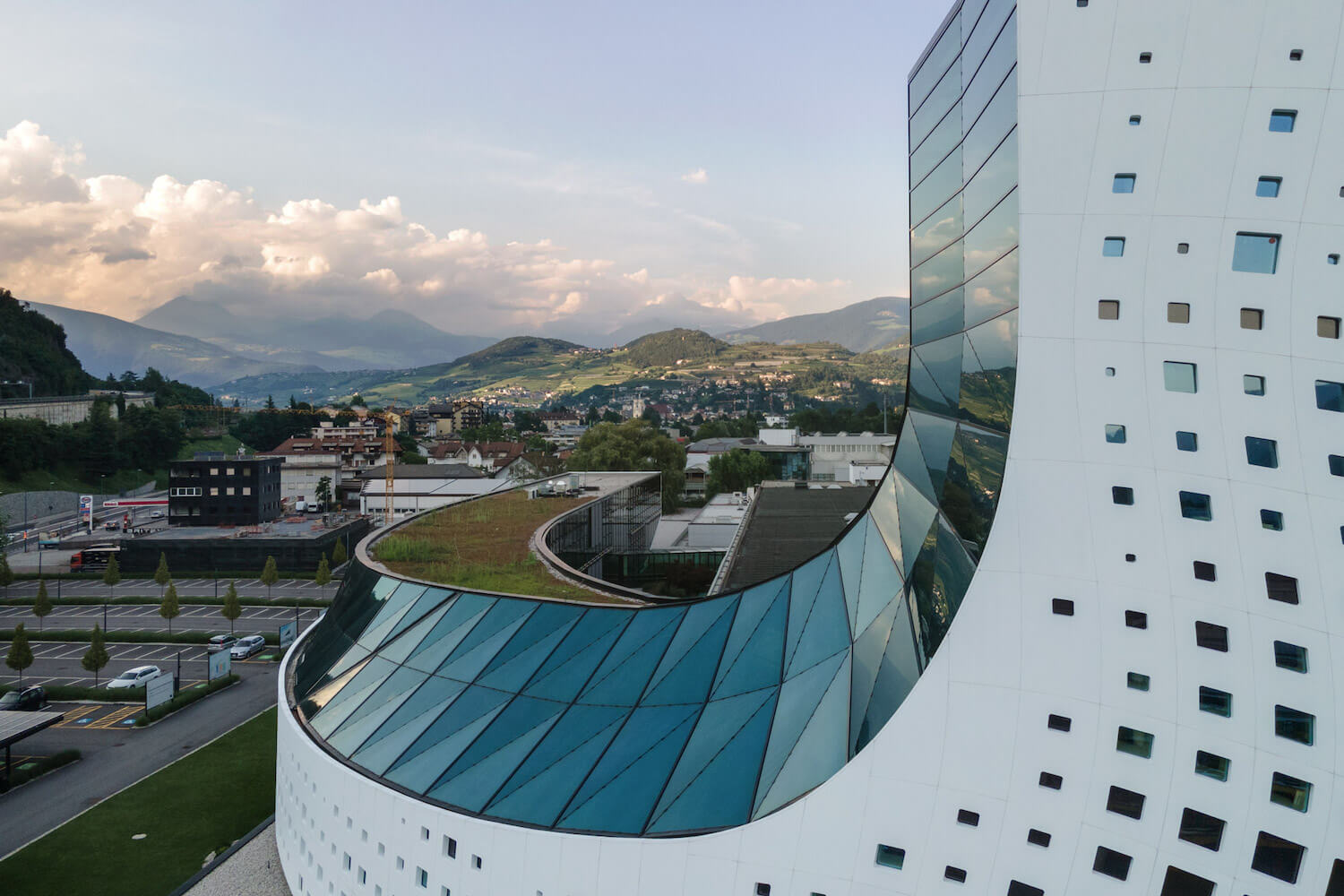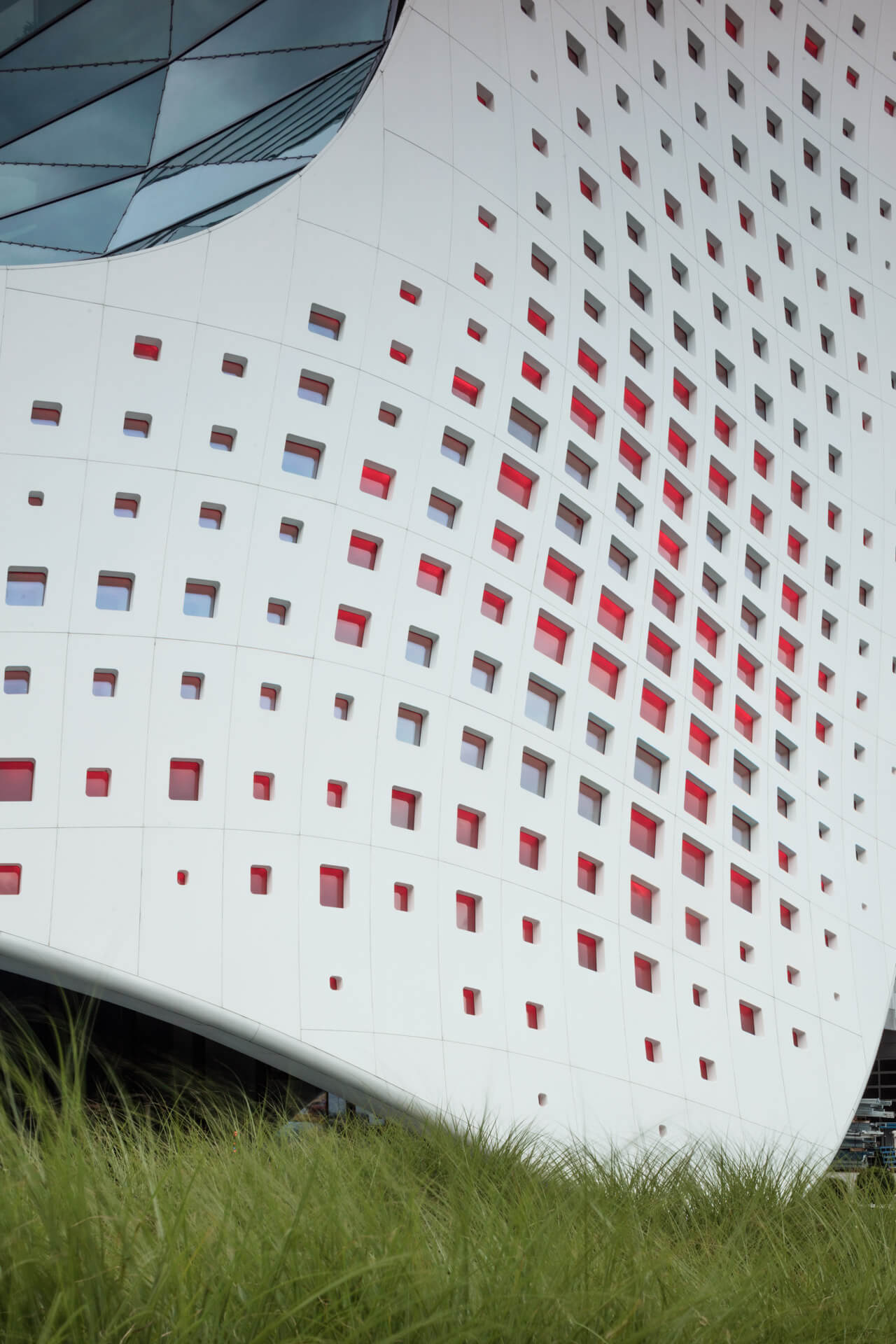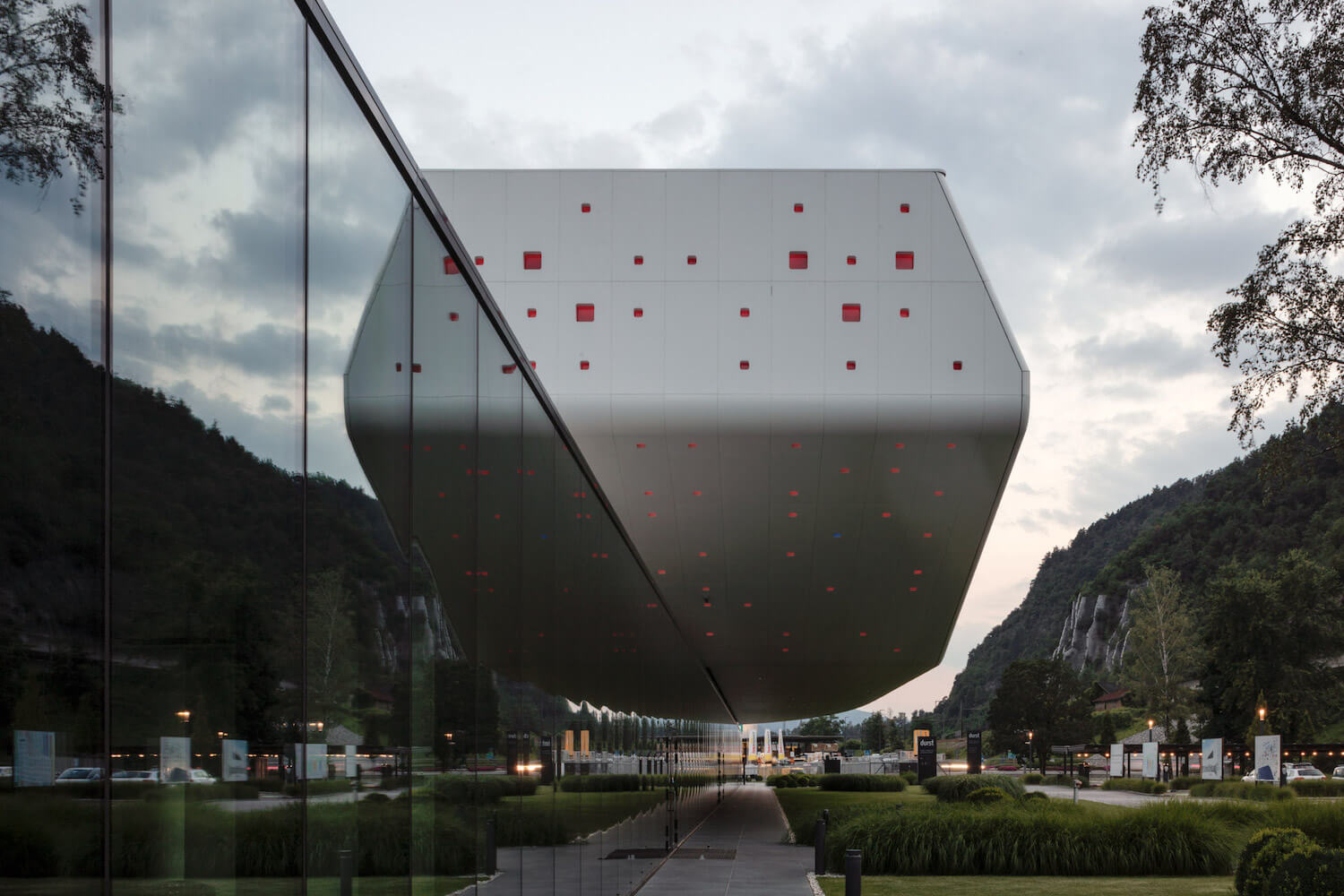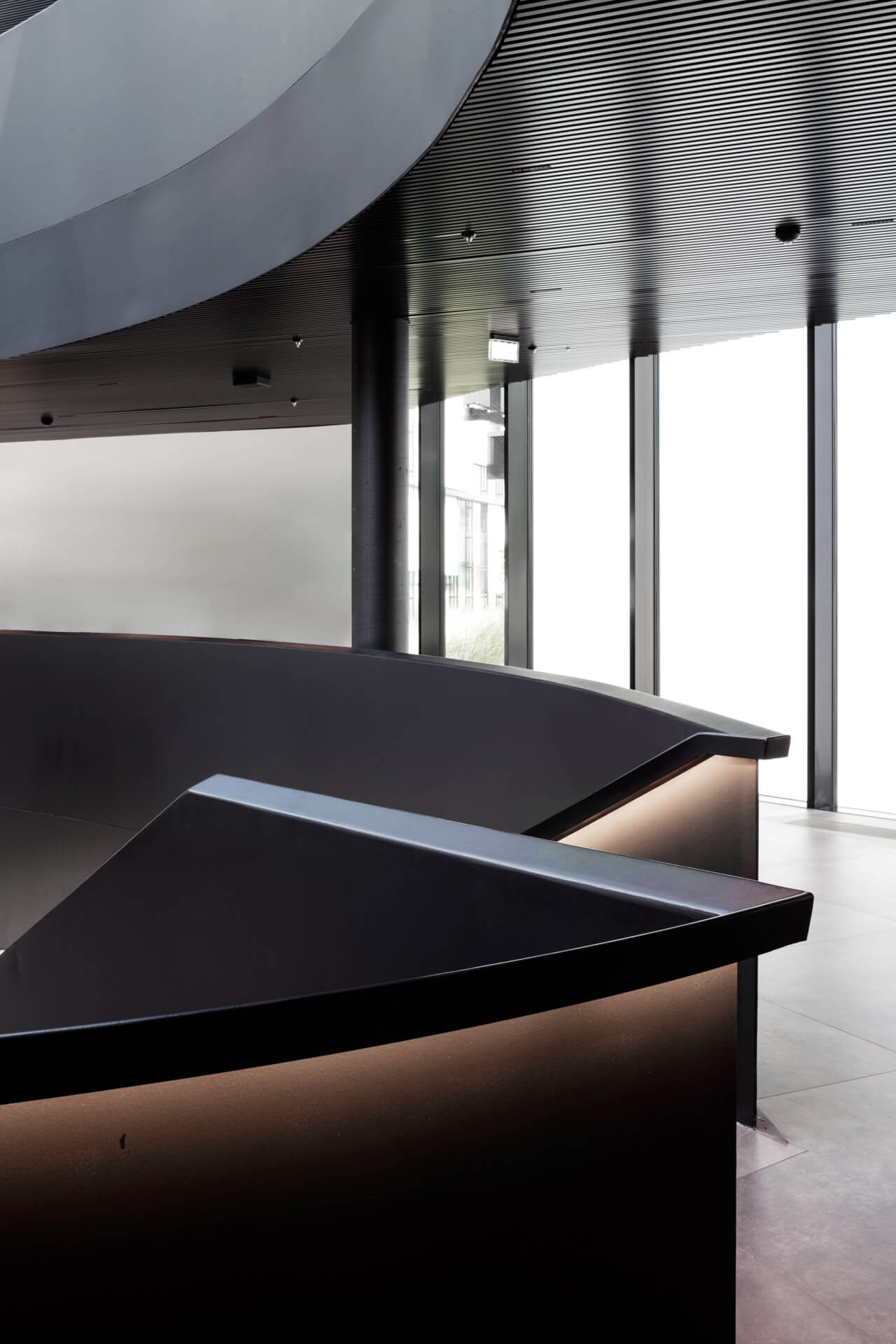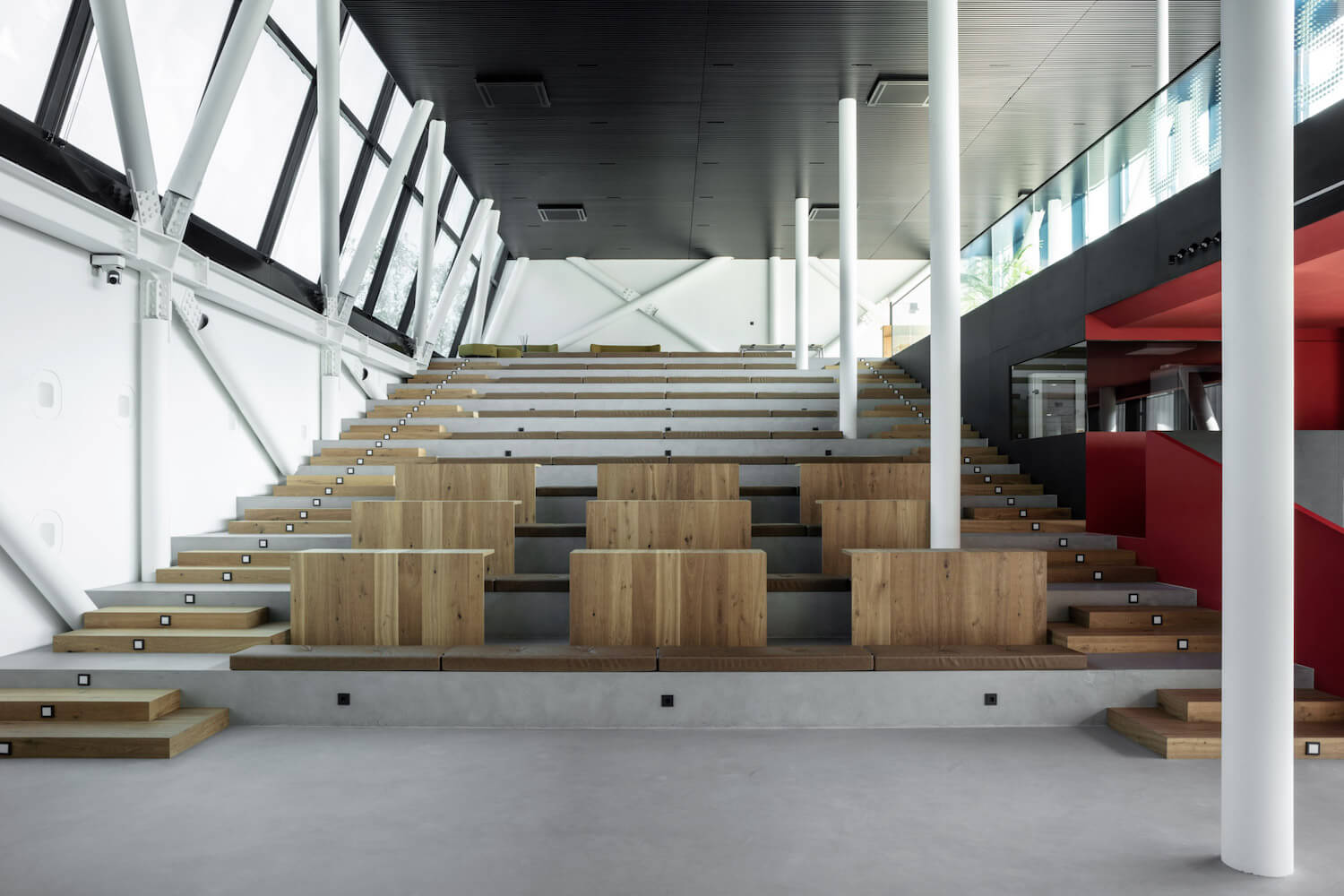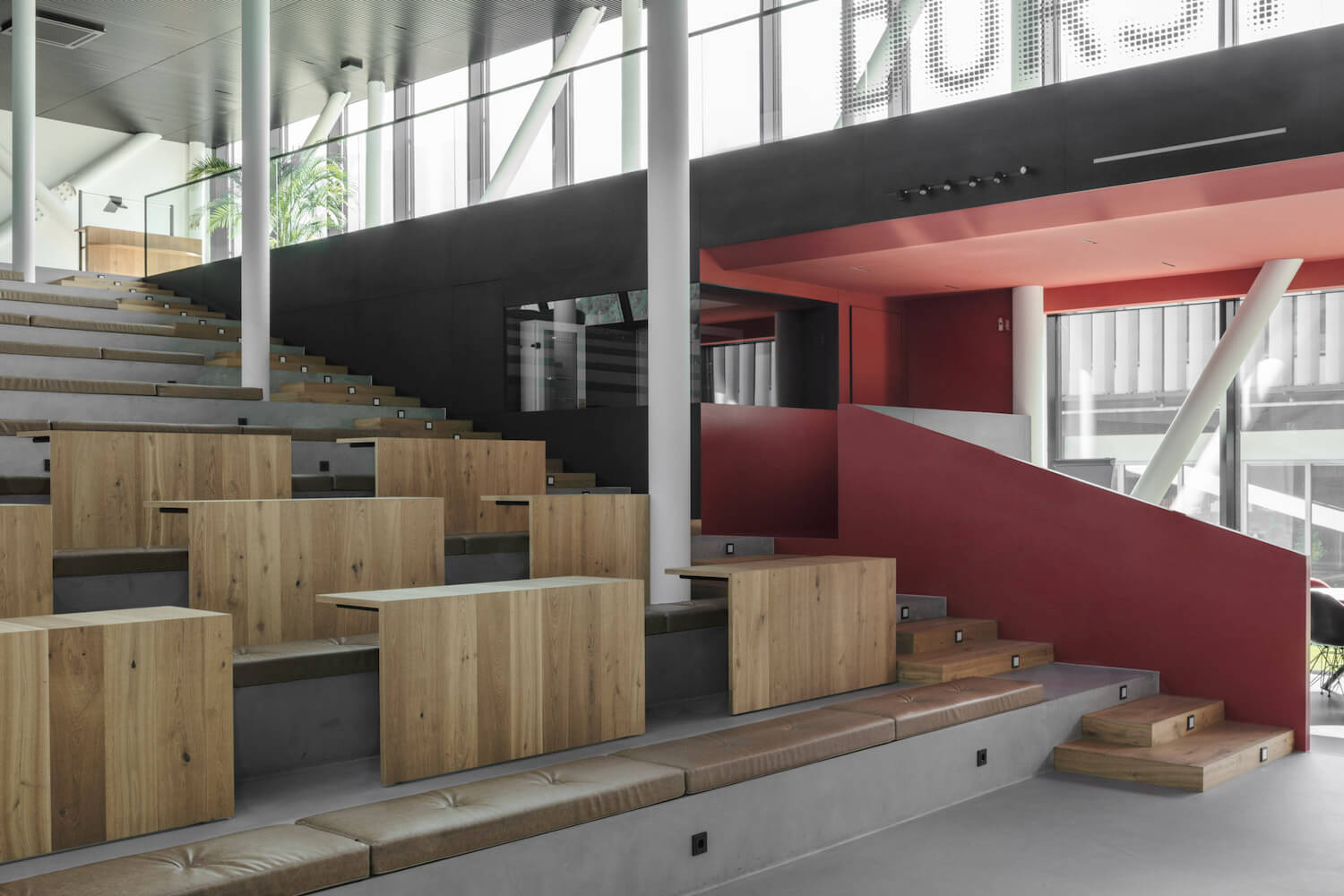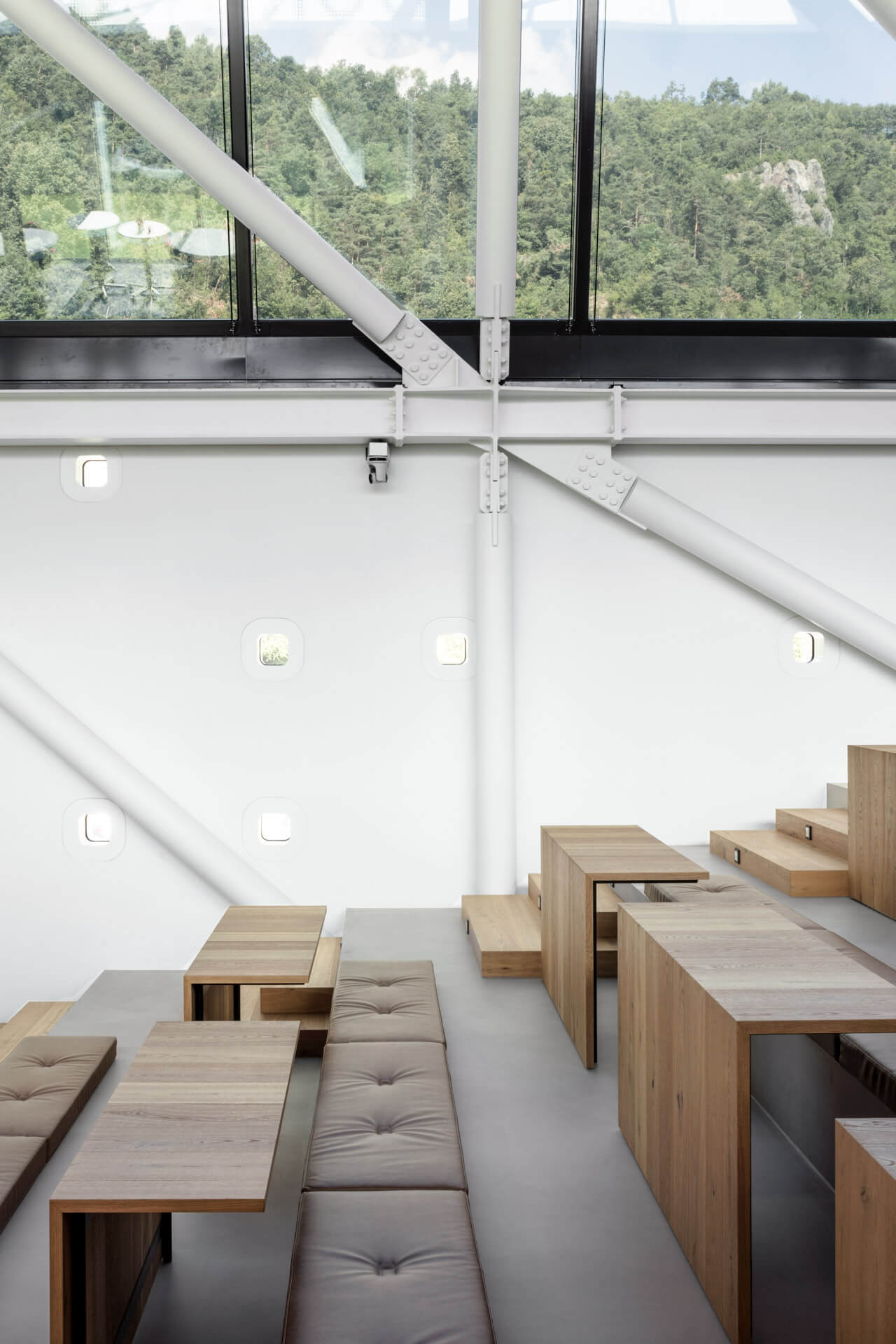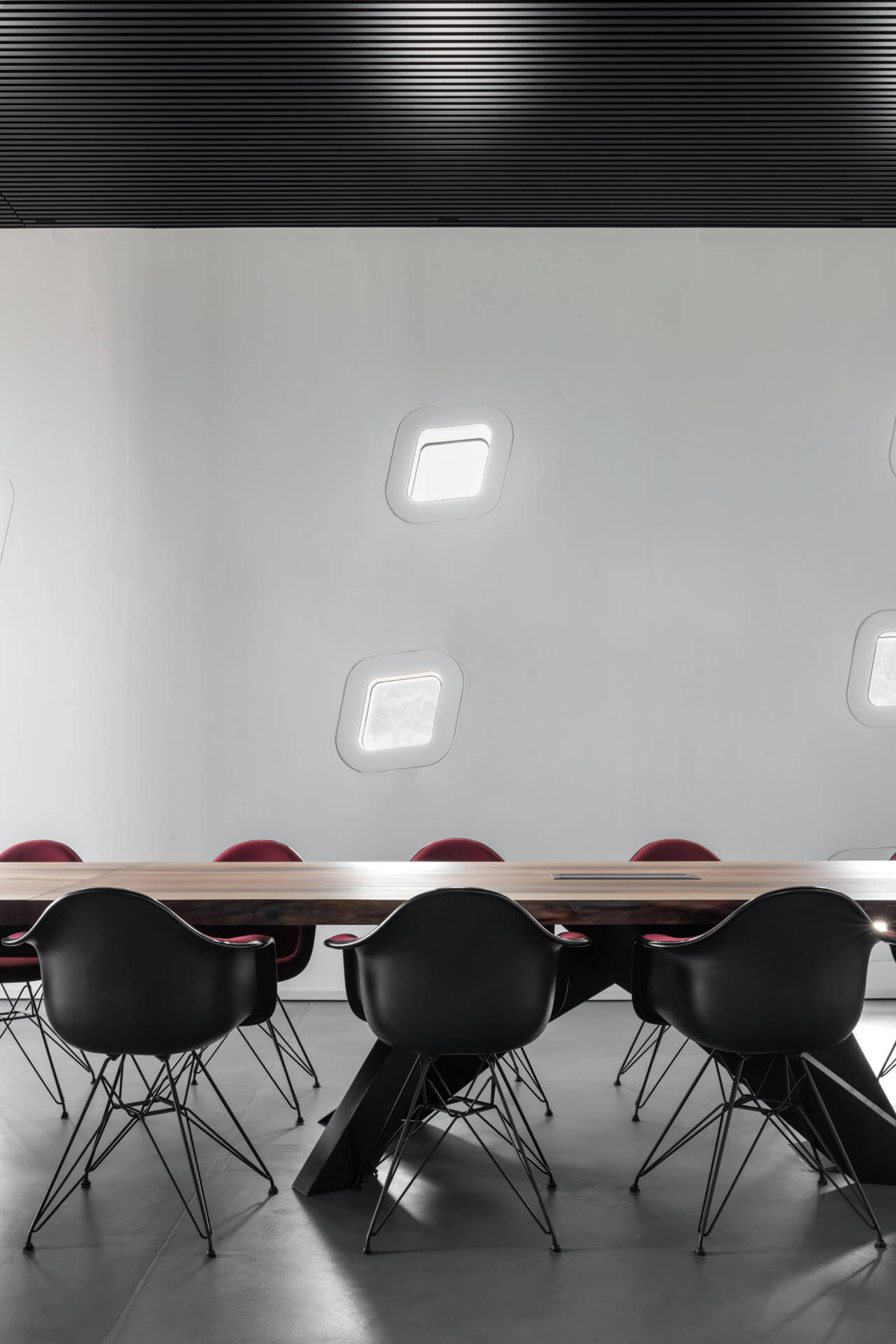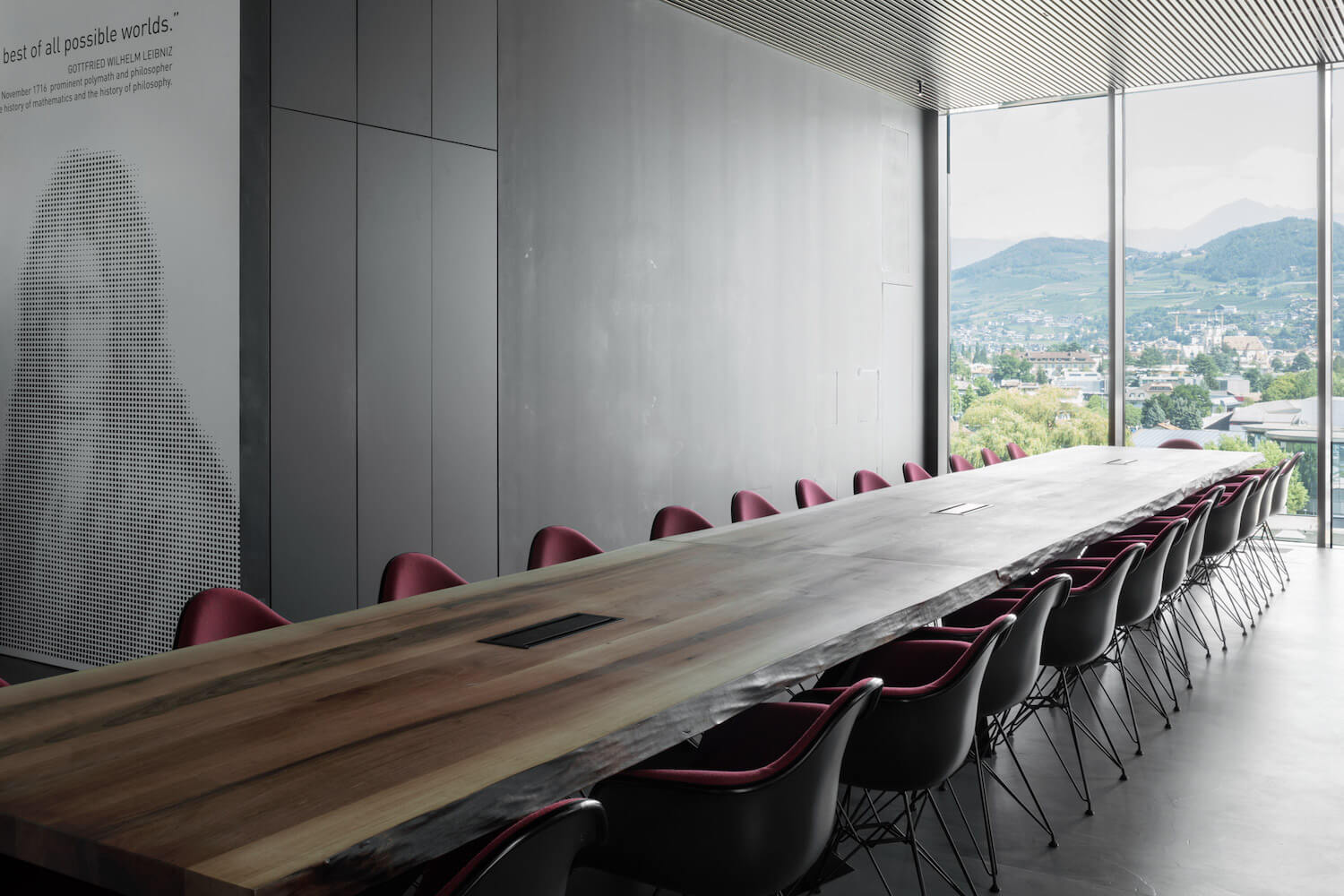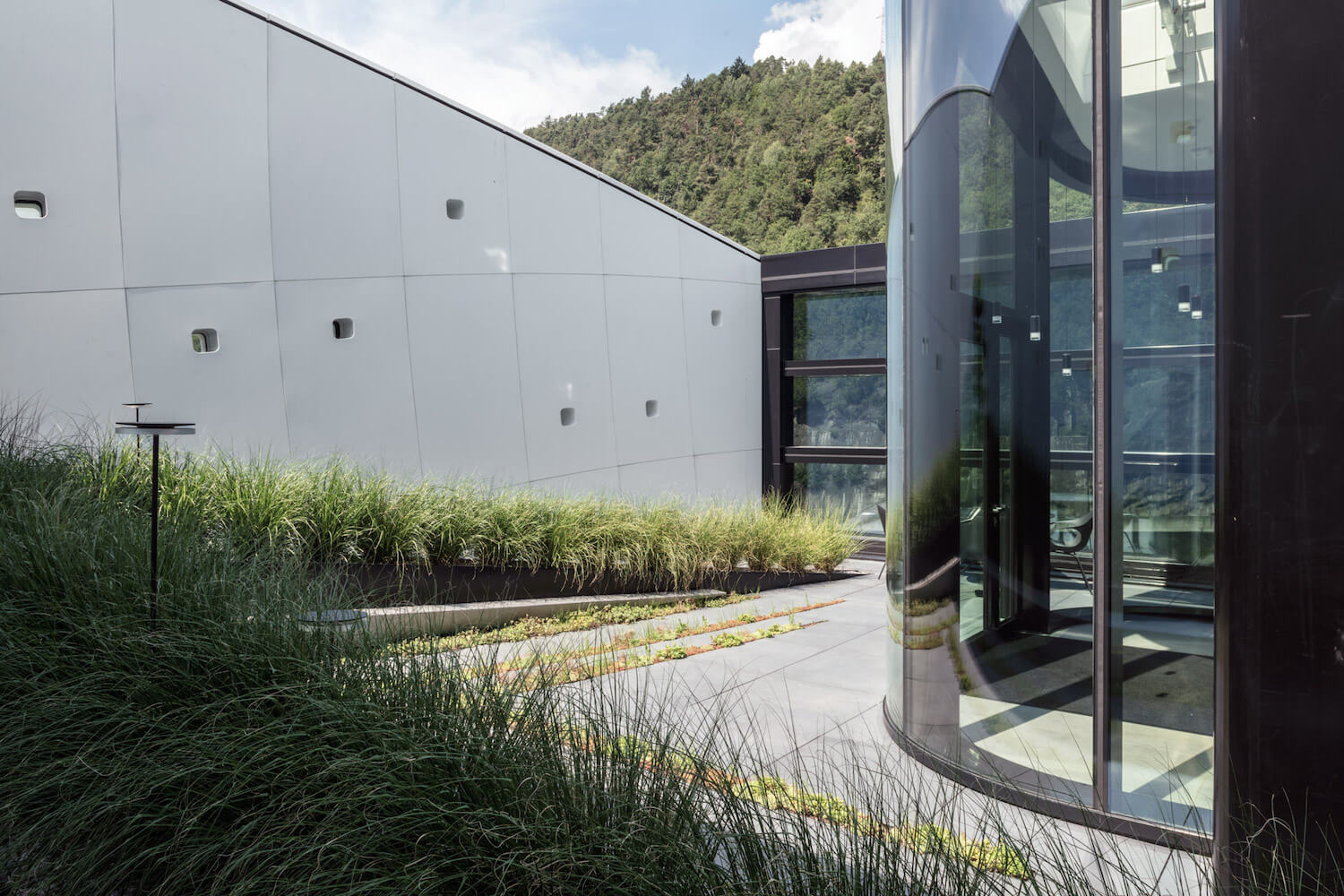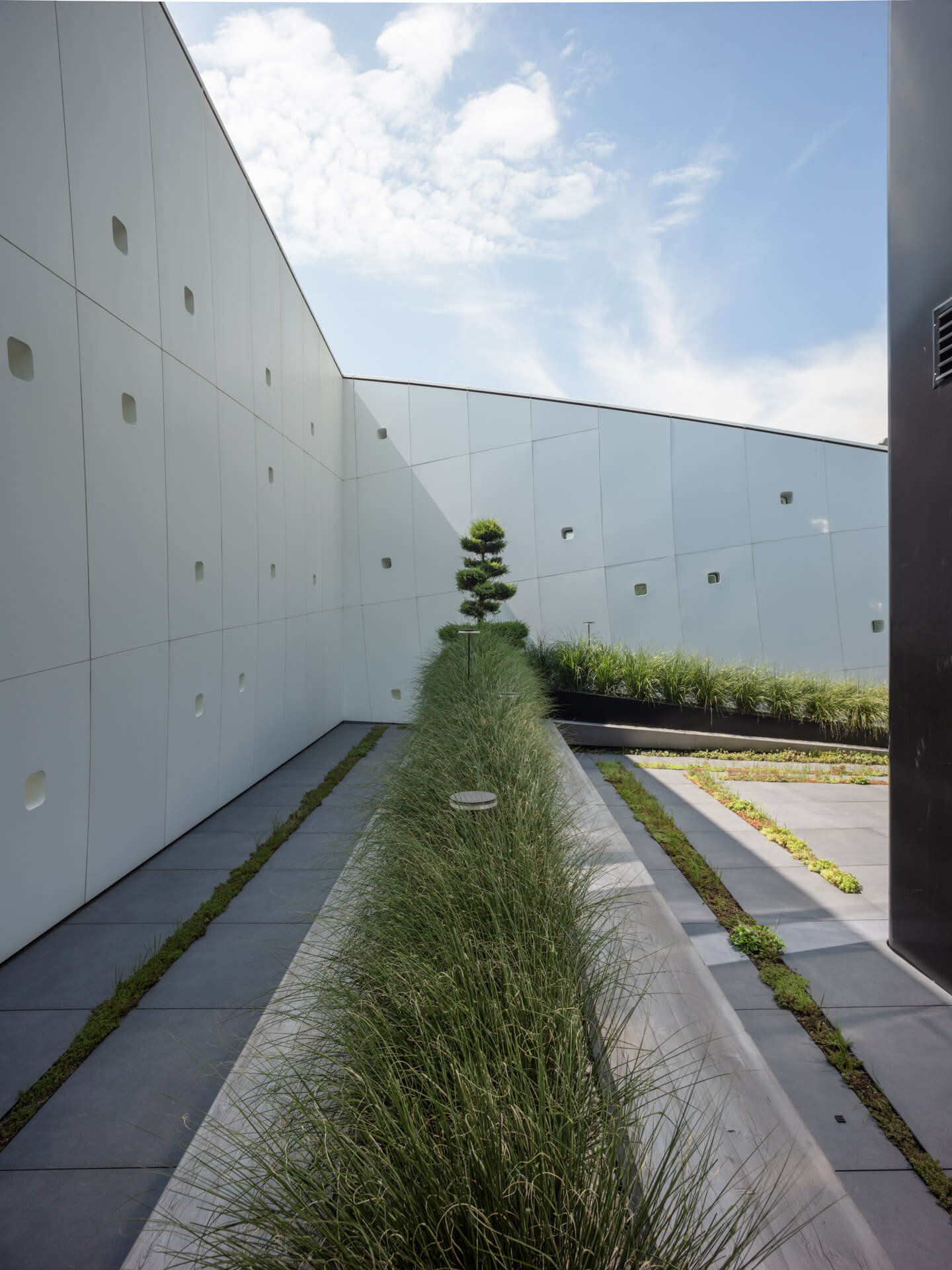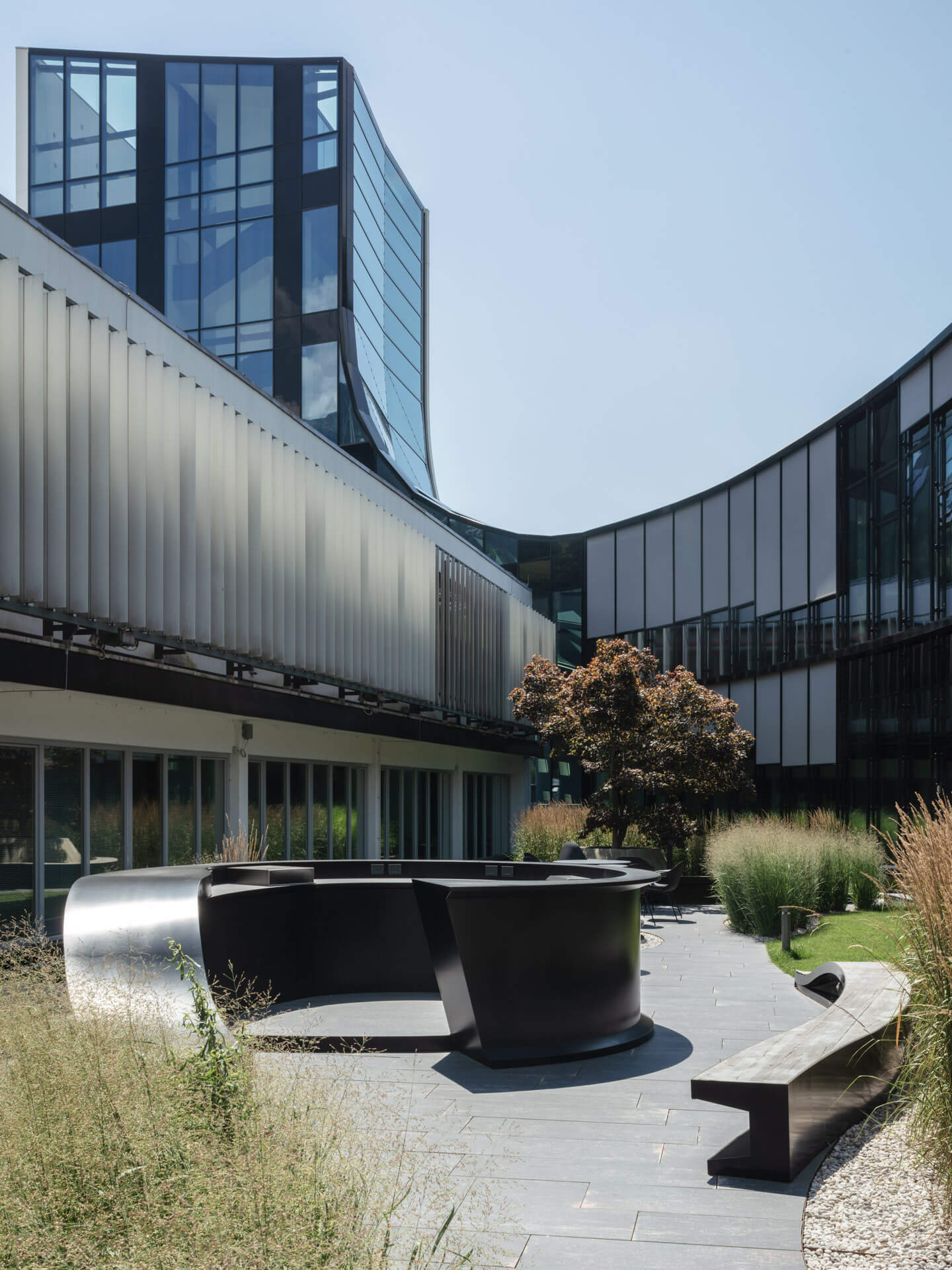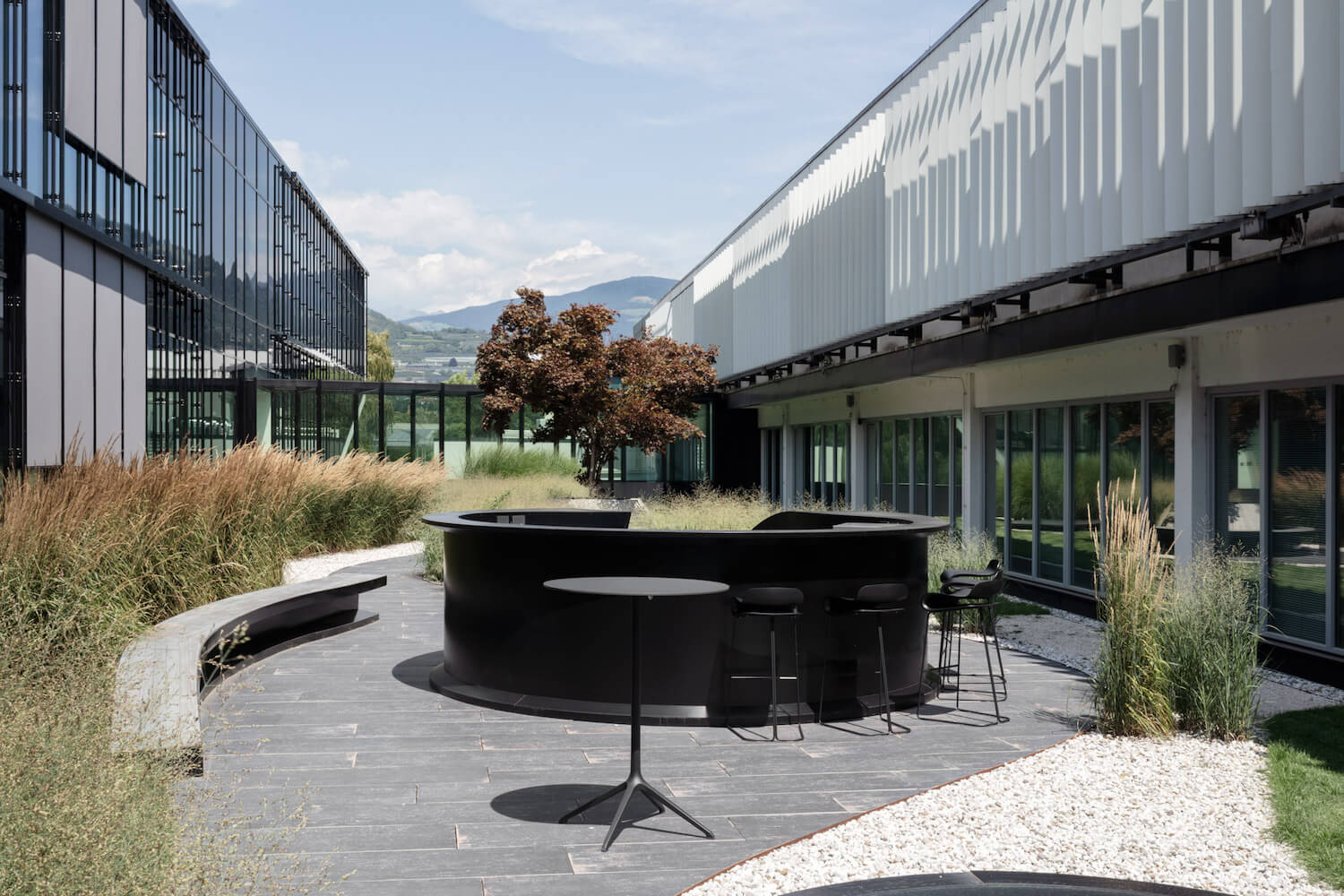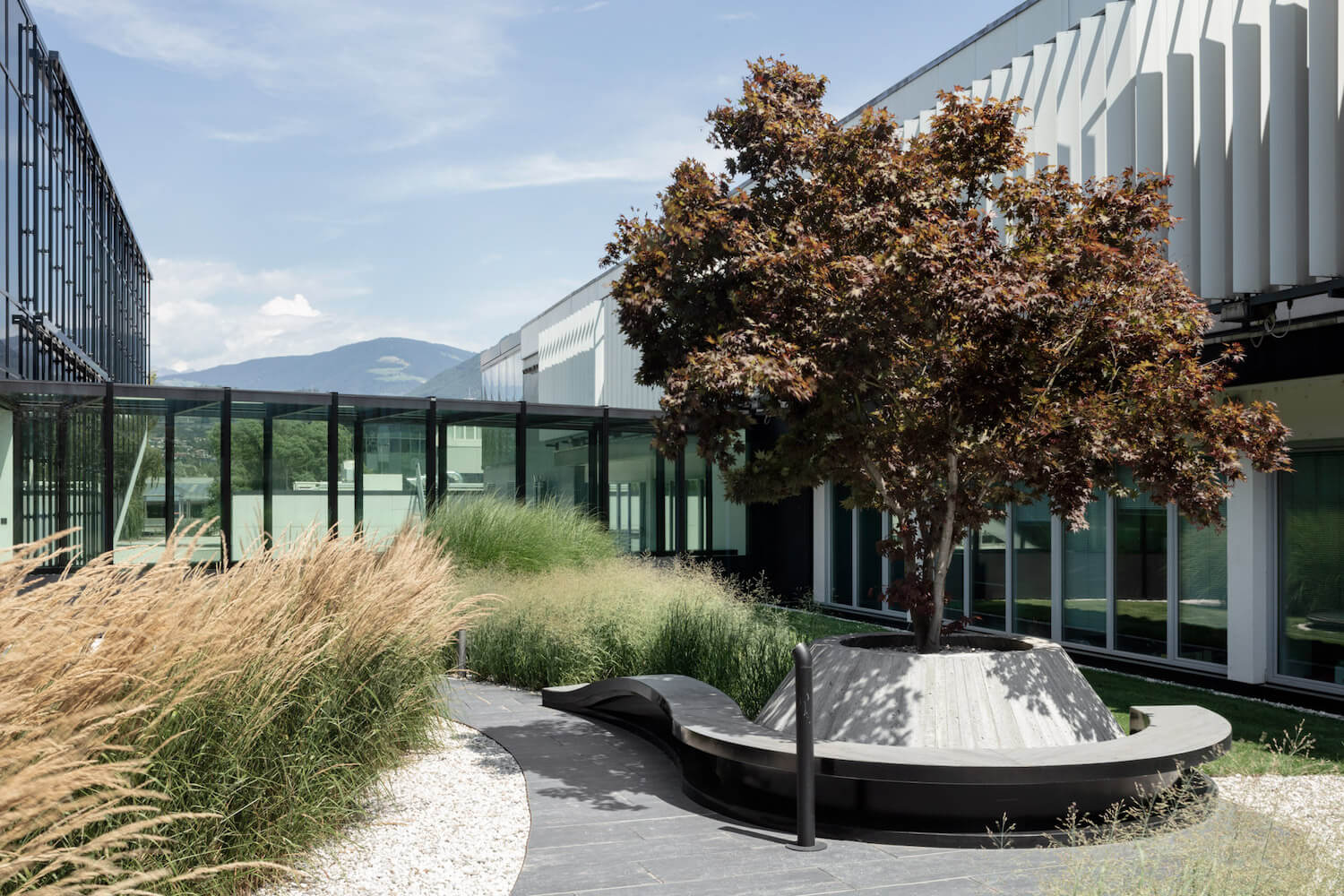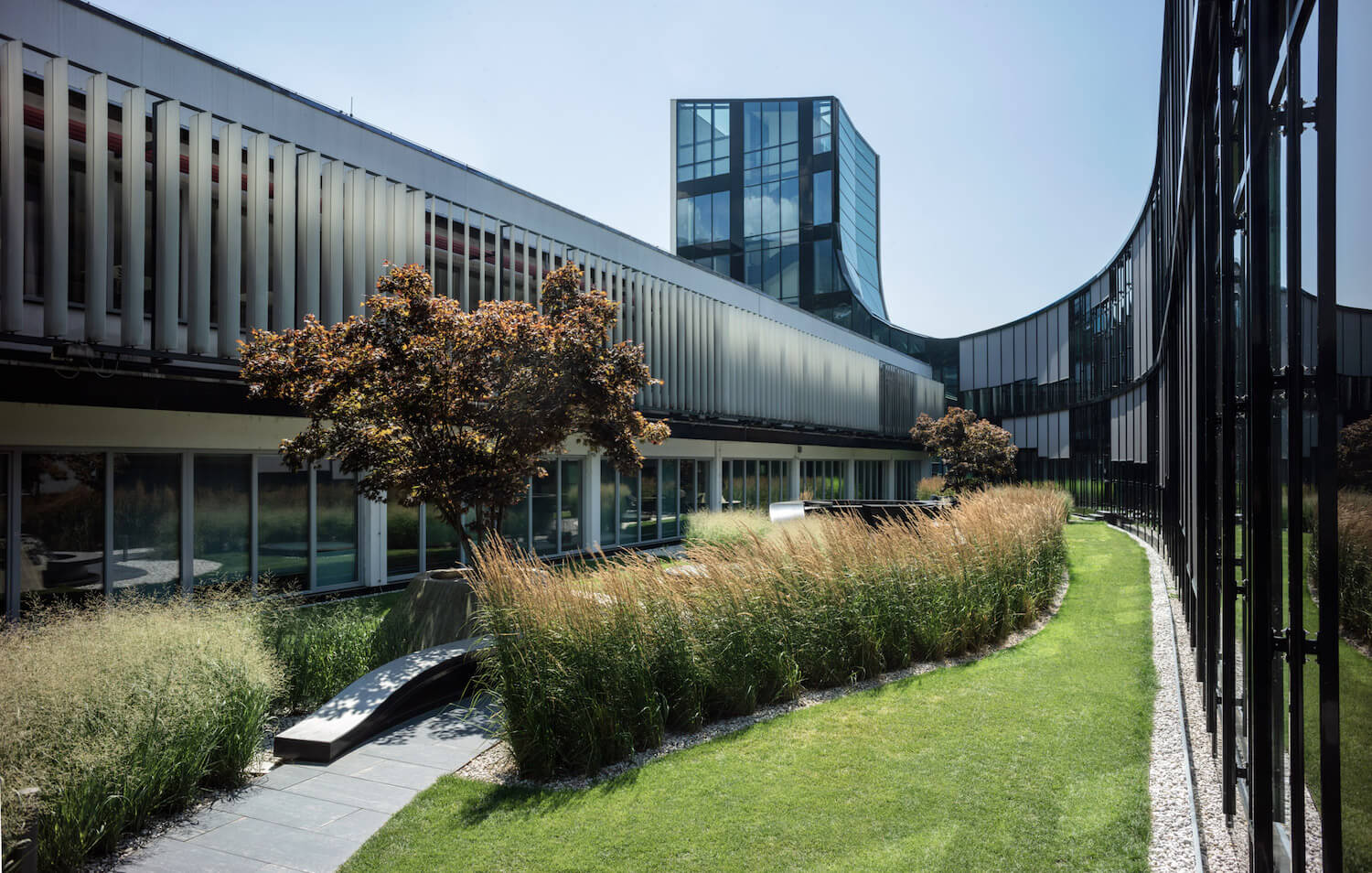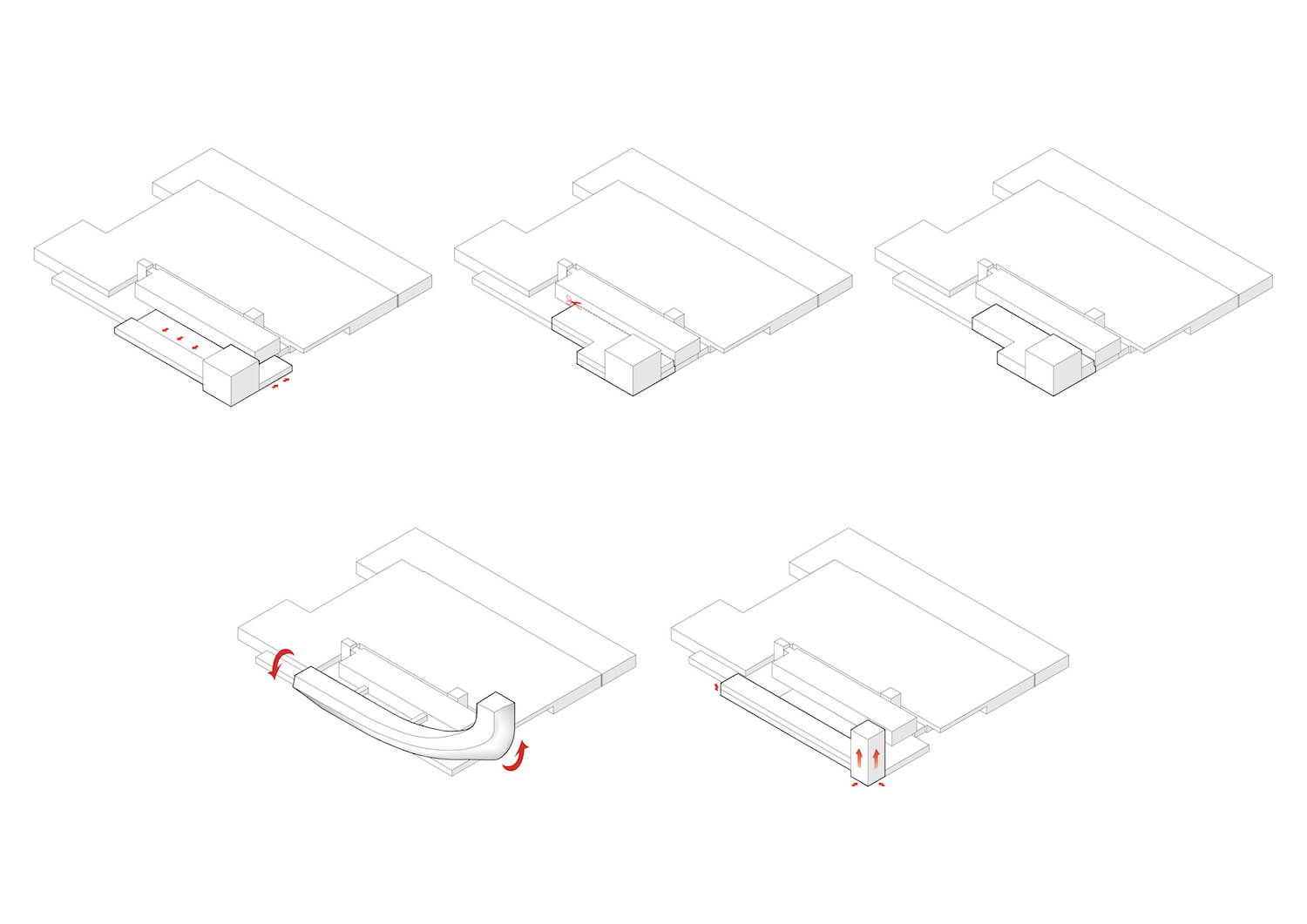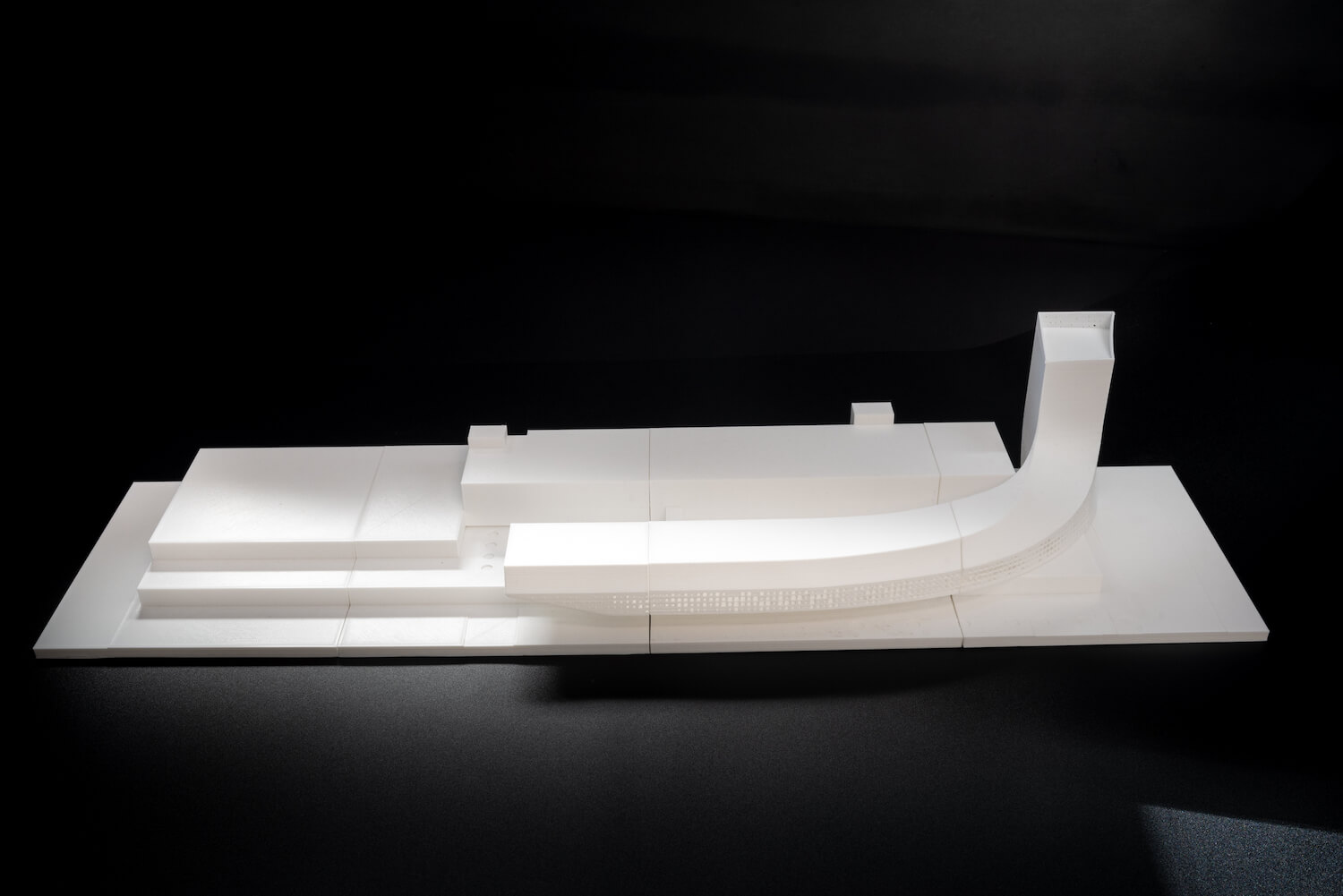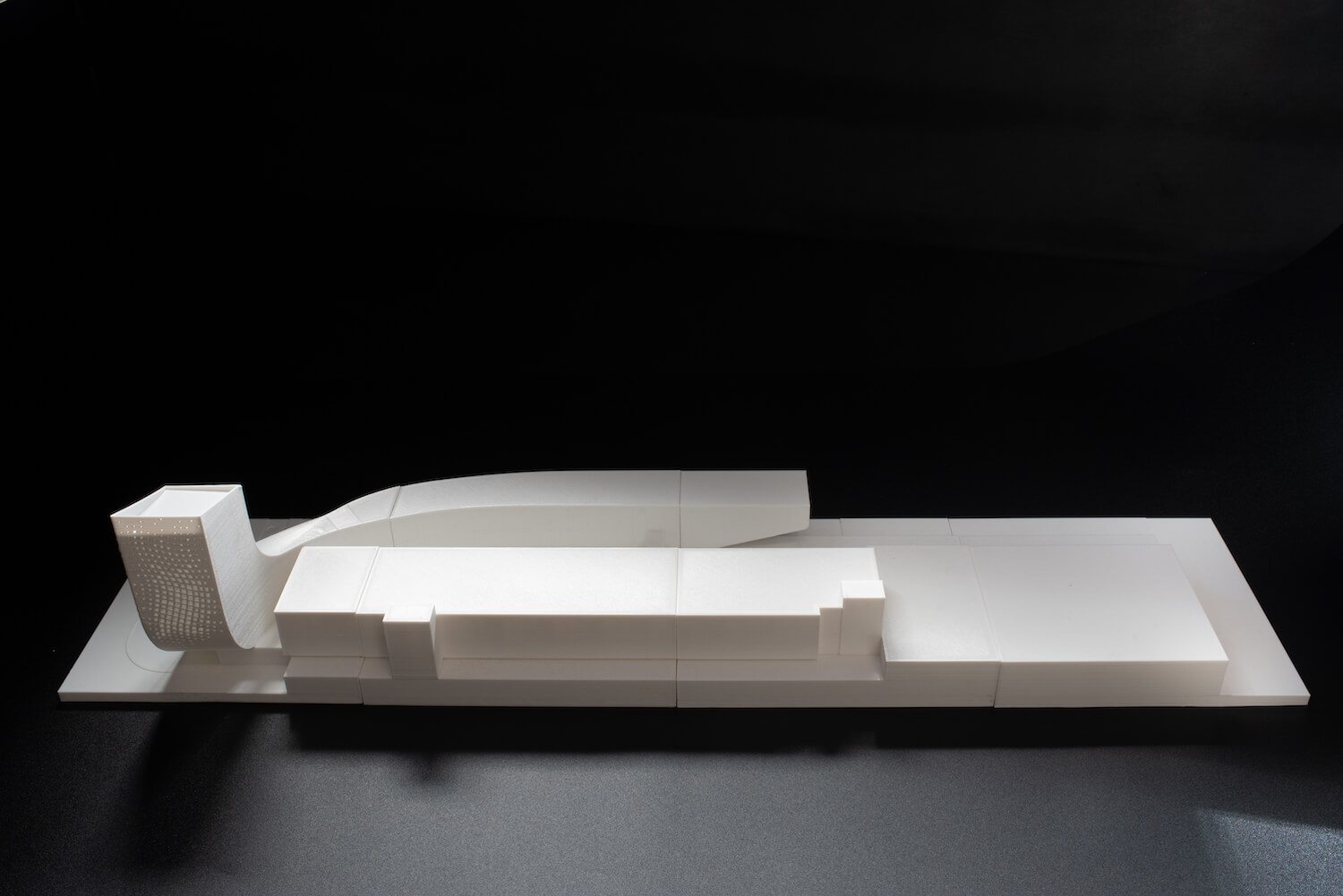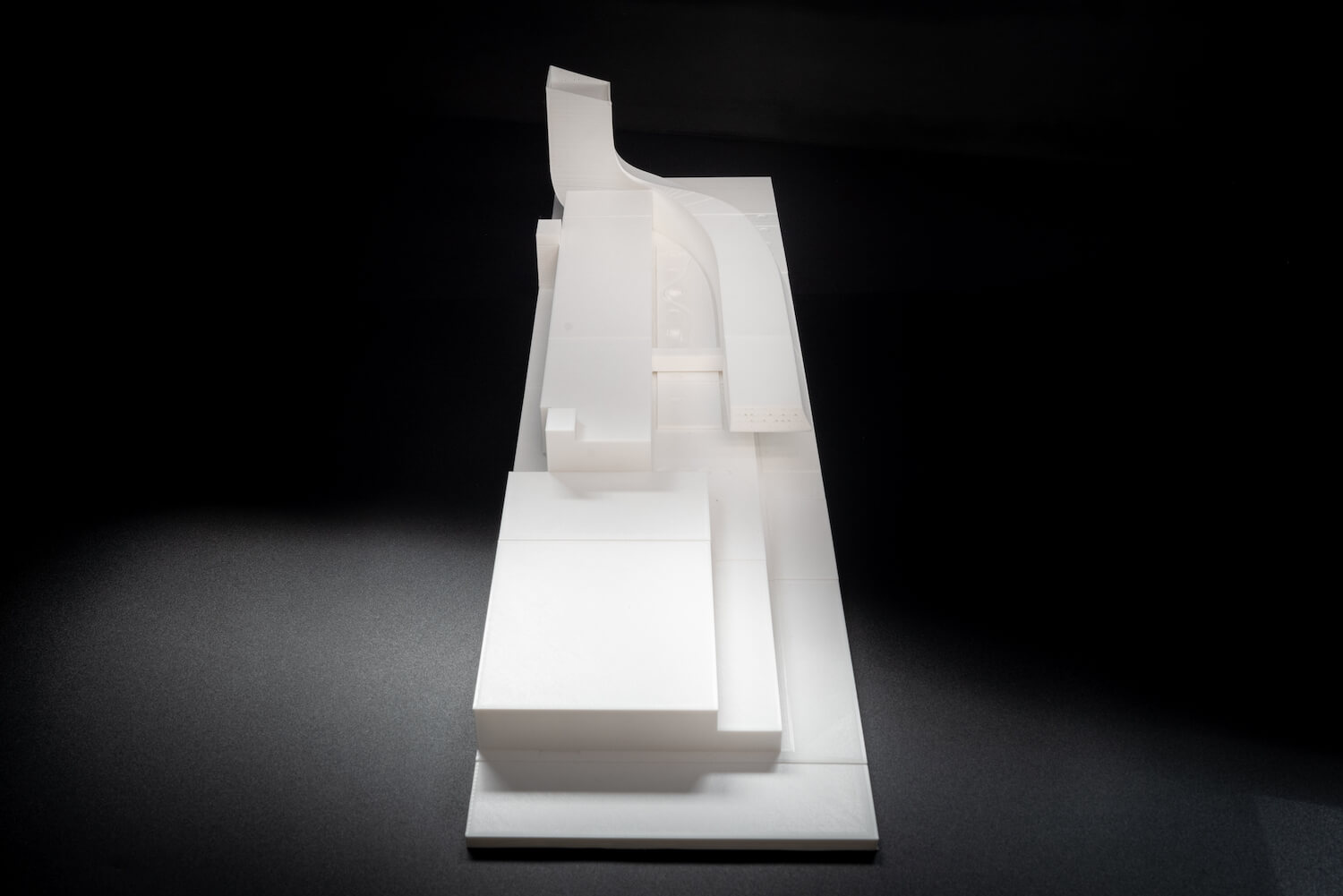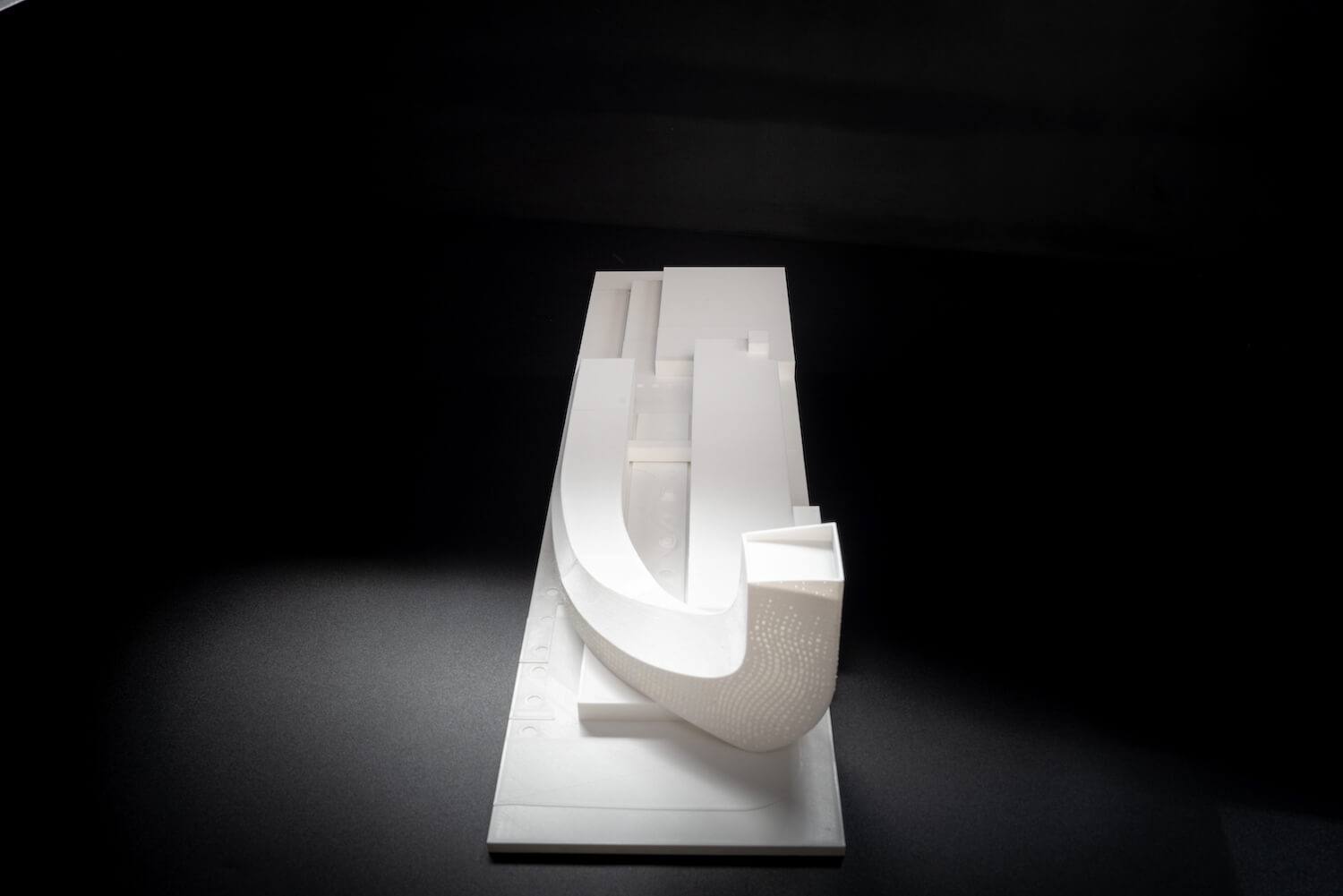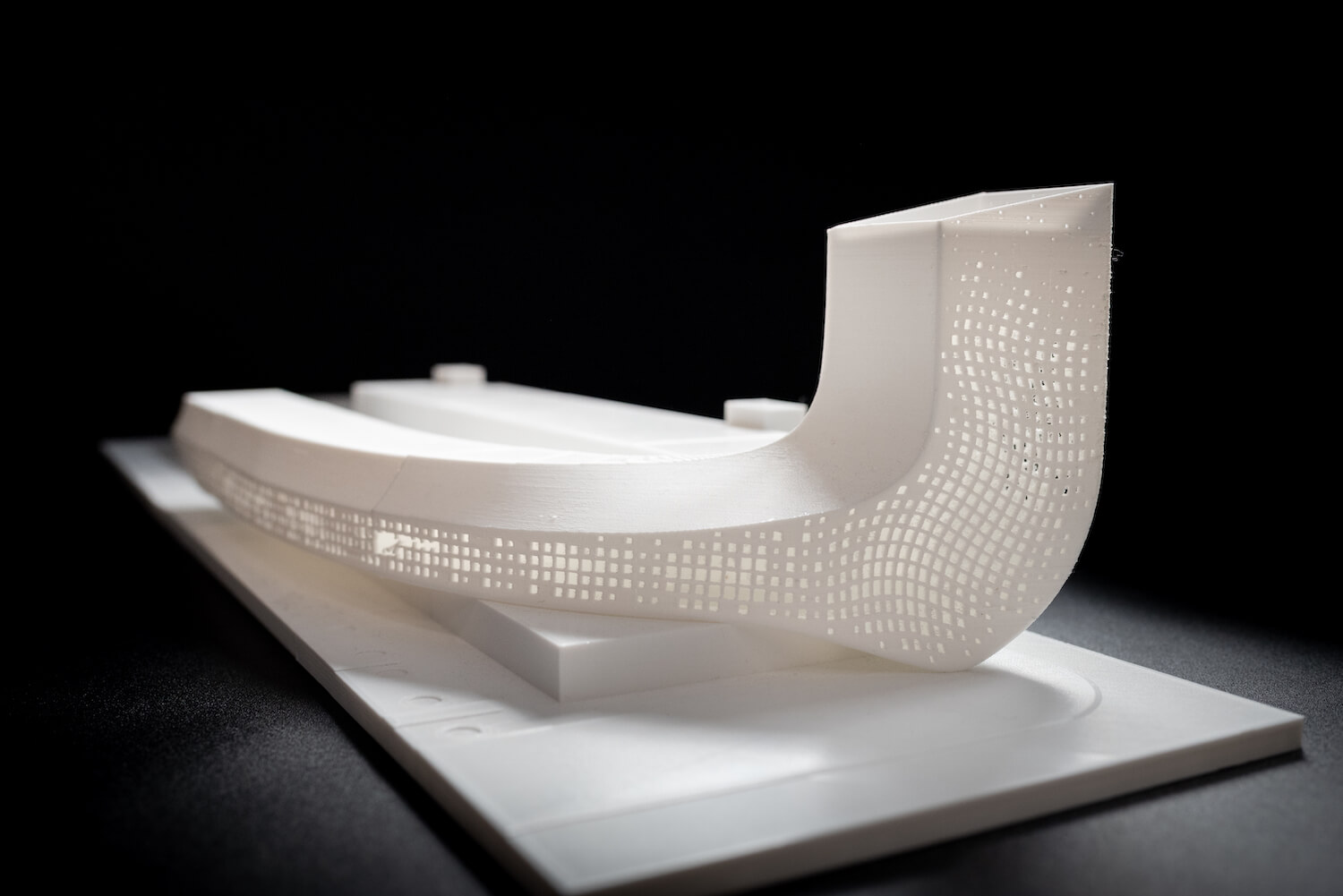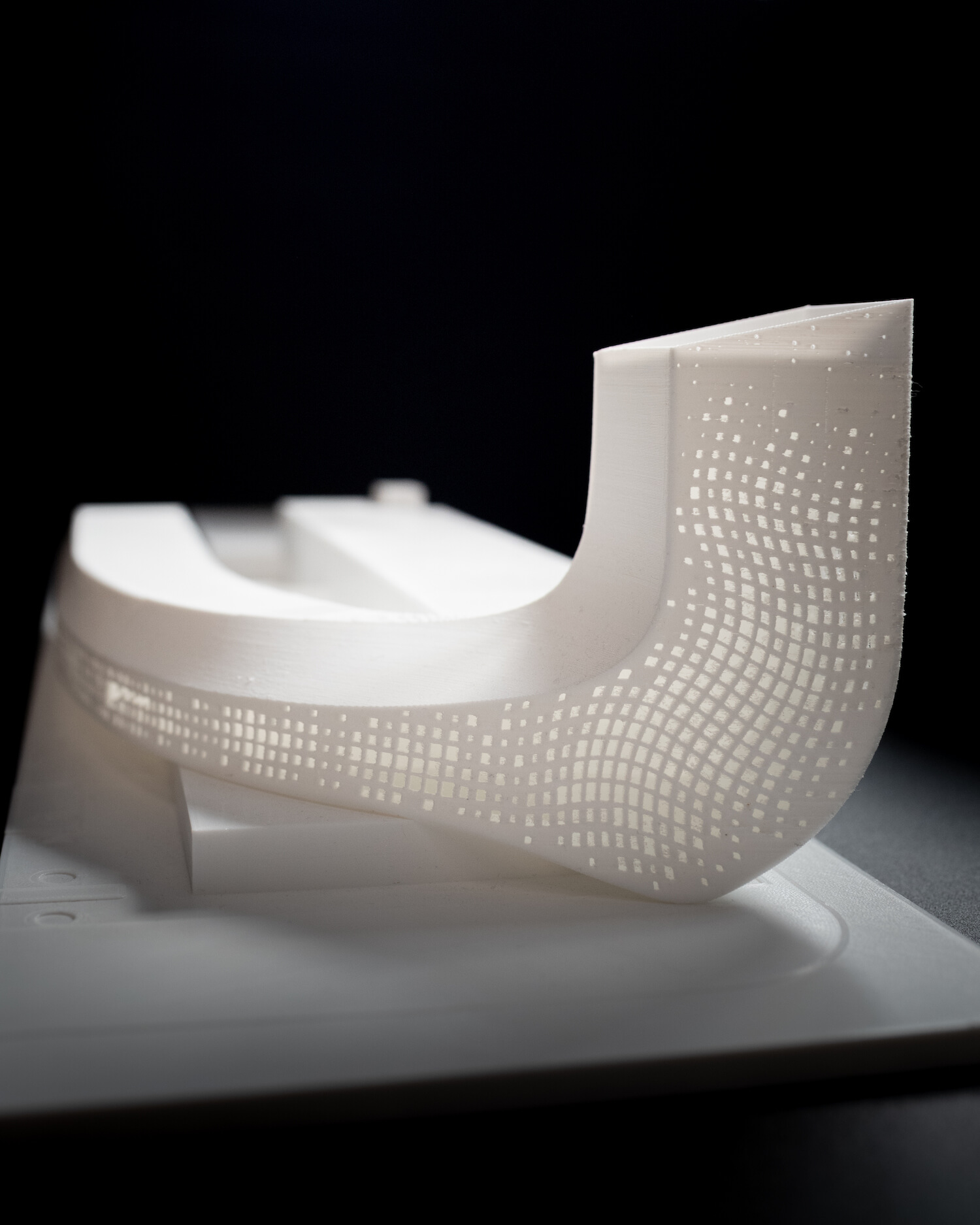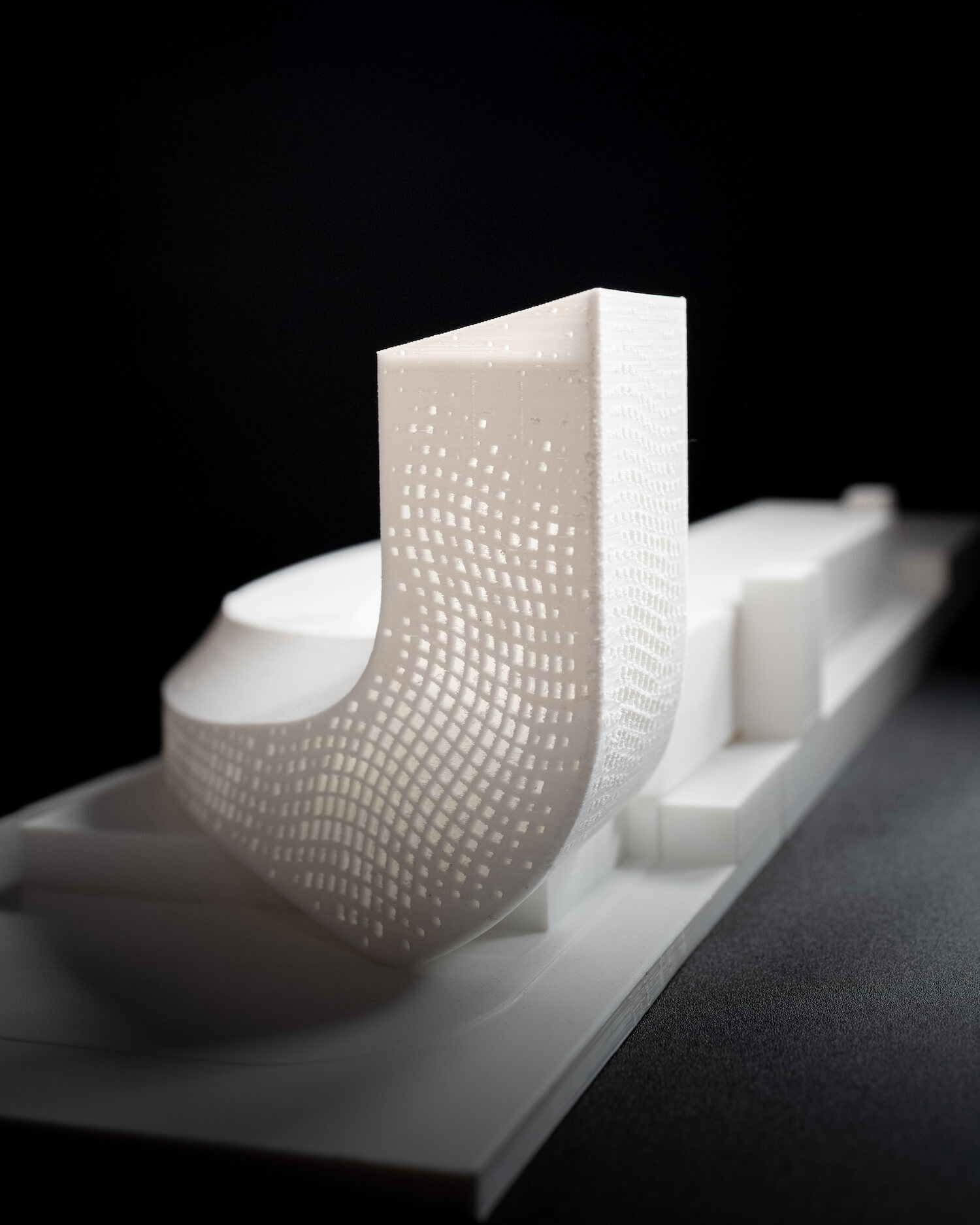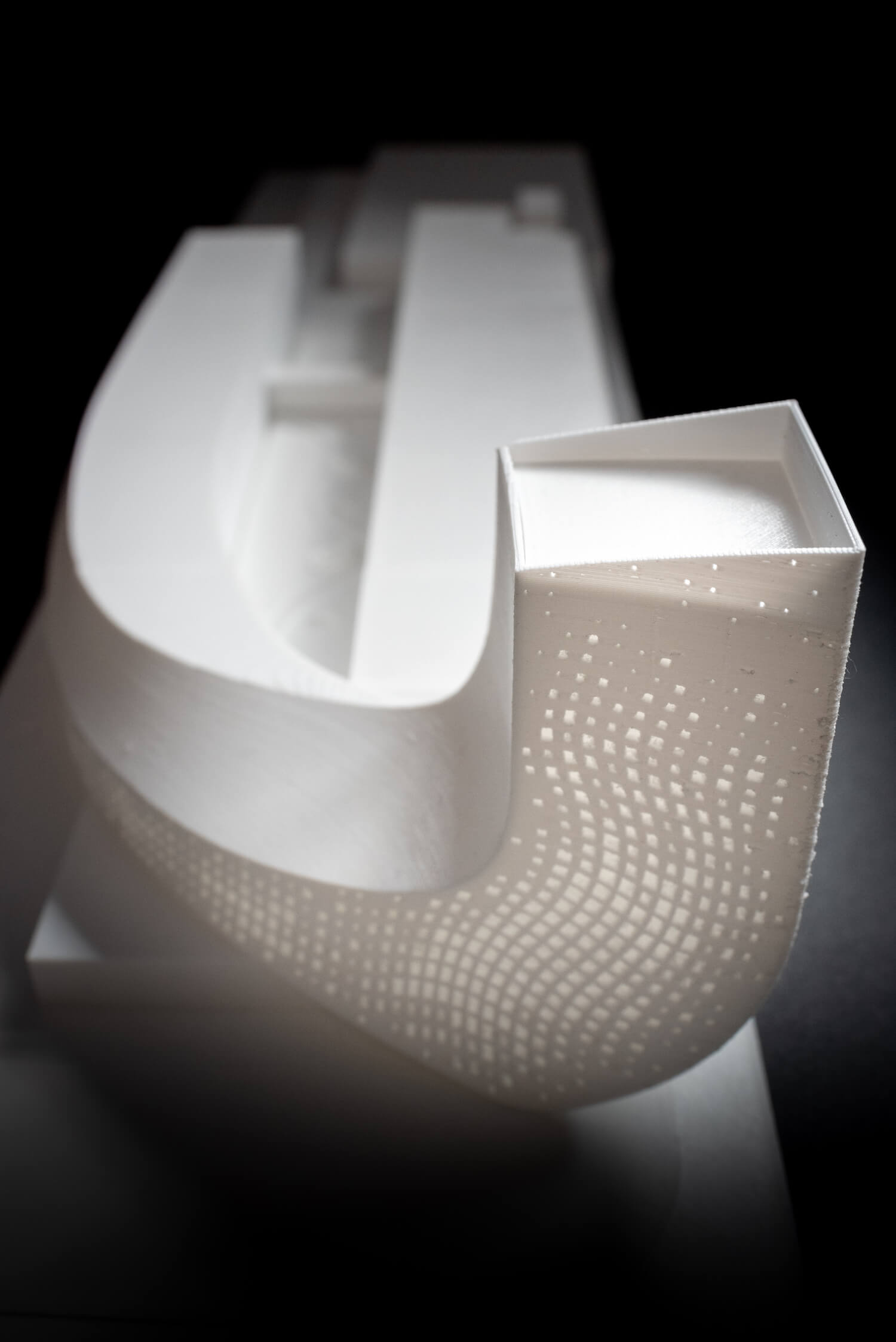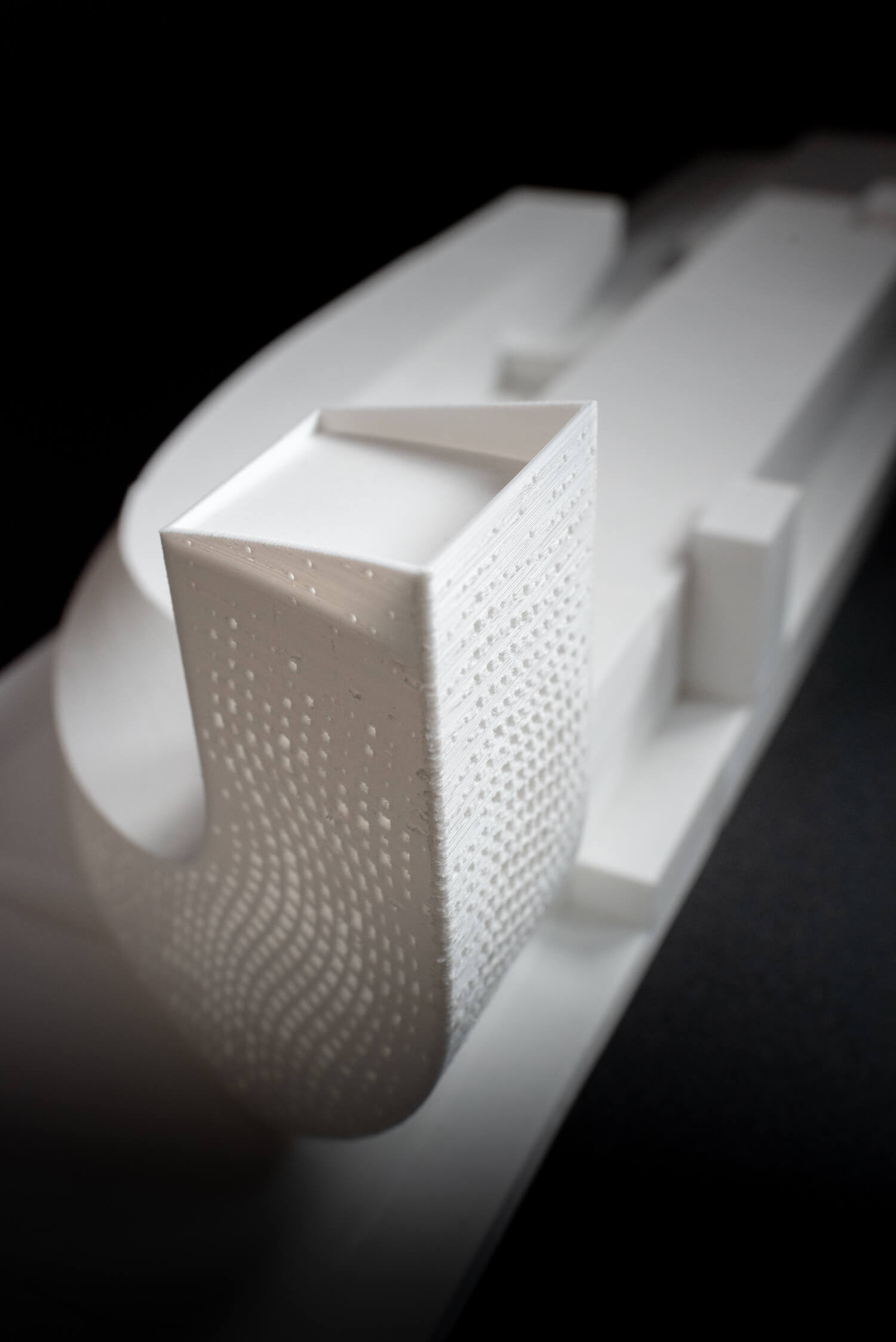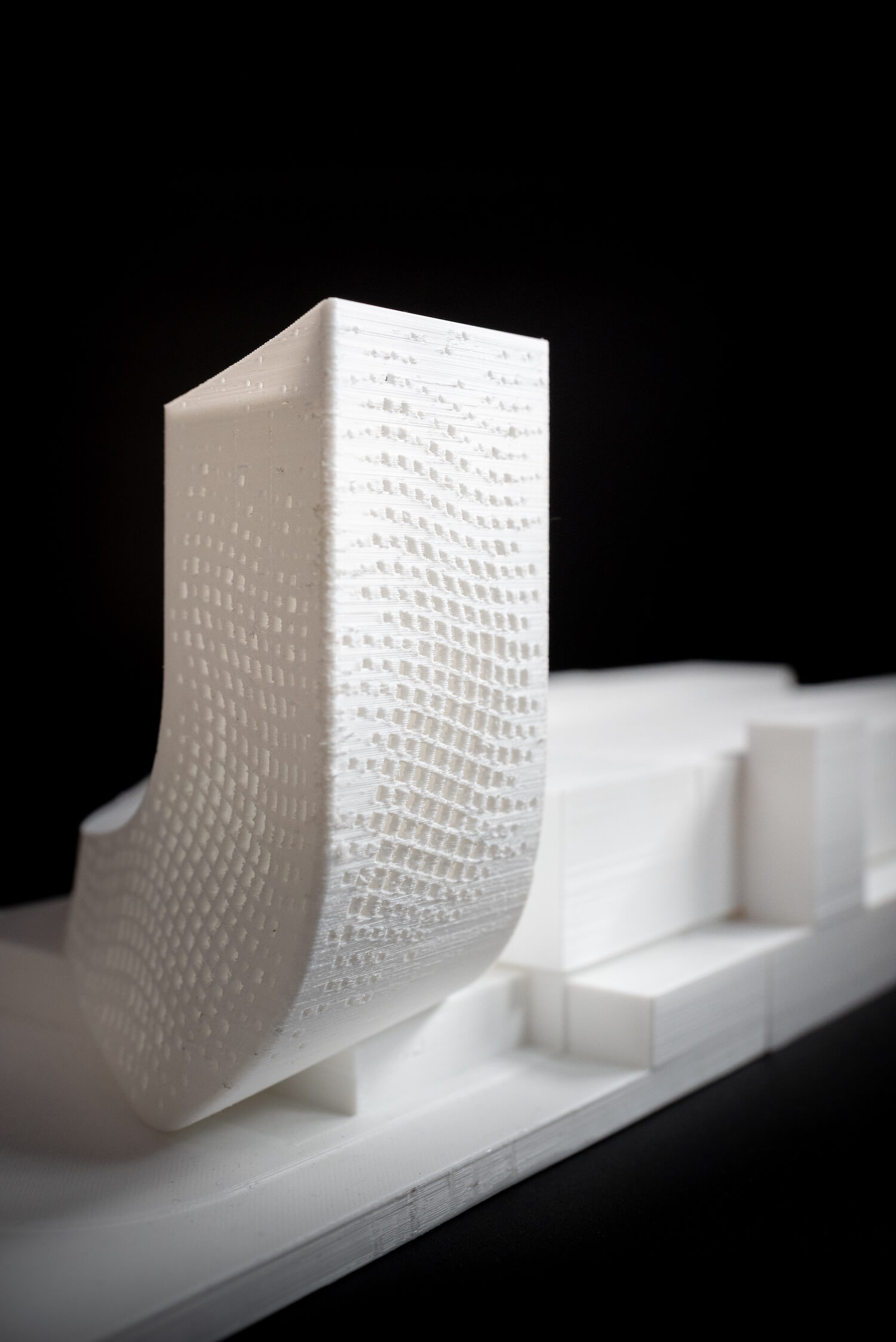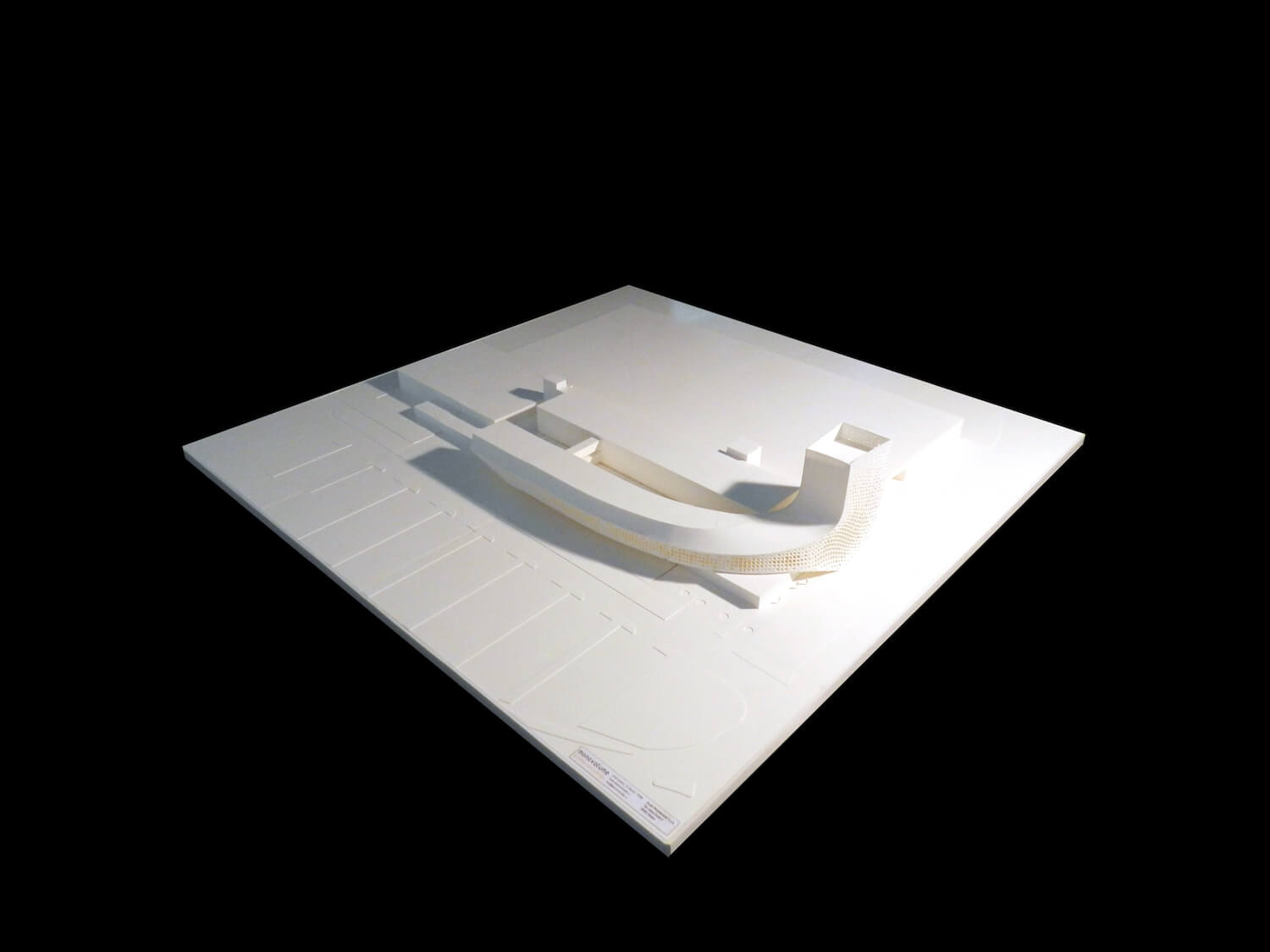 ---