Skylab Architecture: This project is an adaptive-reuse and transformation of a 15,800-square-foot, four story concrete parking garage into a commercial and residential complex. The organization of the building showcases the craft of making. The 13,800-square-foot Flavor Paper Headquarters includes production spaces (custom wallpaper is designed and hand-produced on the main floor), with a showroom and offices on the second floor. The top two floors are residences for the families of two employees and a penthouse for the company's founder. A 3,000-square-foot roof deck is accessible to both employees and residents.
A series of views are staged within the space to play with notions of observing and of being observed. Windows providing glimpses of the activity inside further this idea. Three rooftop pyramidal skylights provide ample daylight into the building during work hours, while becoming opportunities for dramatic mood lighting at night. The front entrance is highlighted by a kaleidoscopic gesture formed by a cantilevered mirror reflecting a pair of 50-foot-long printing tables, allowing the print production studio to have the effect of activating the street.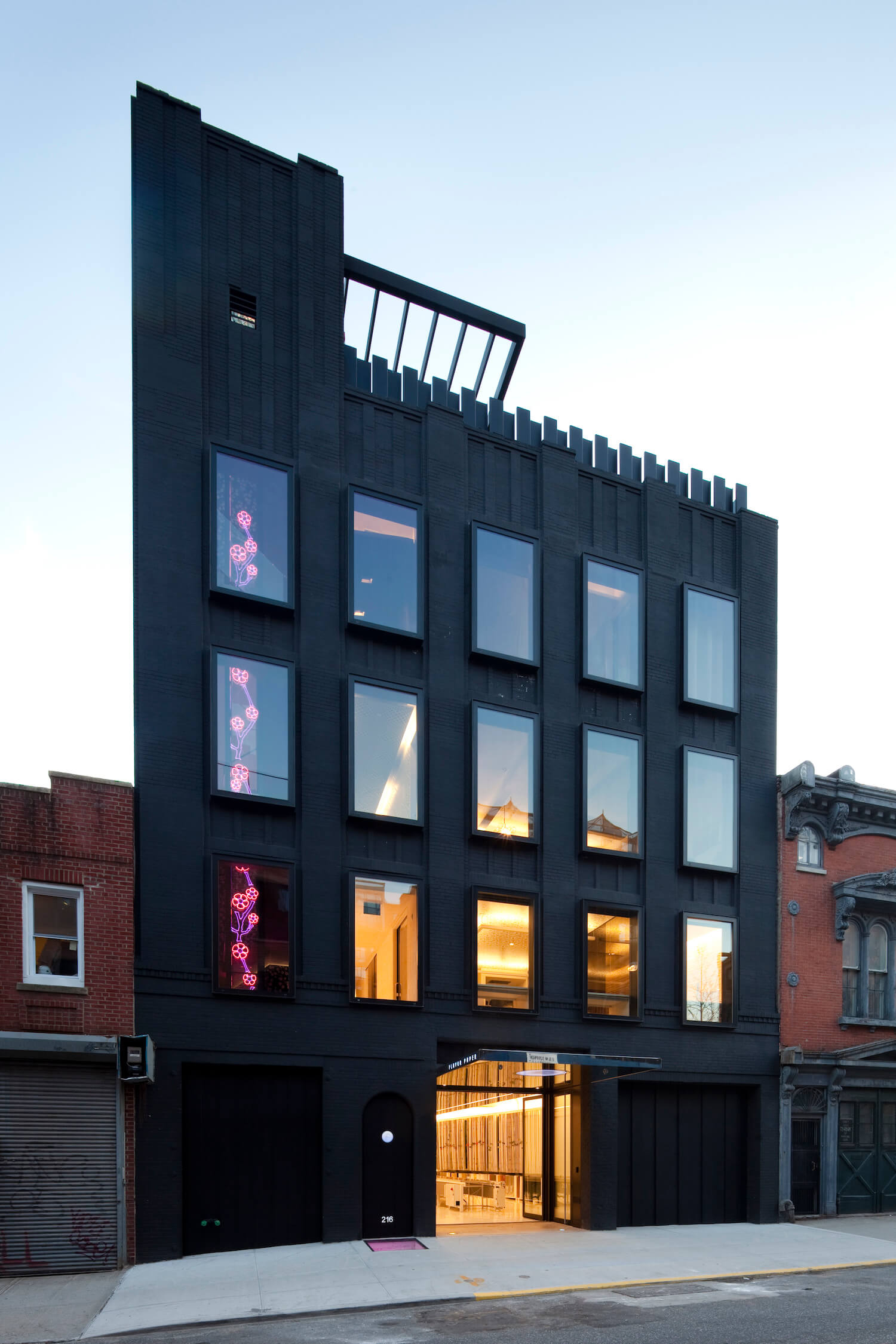 The building functions as an exploratory lab into the uses of wallpaper. A close collaboration between the architect and Flavor Paper resulted in three-dimensional representations of wallpaper patterning into the spaces themselves. A 'Bubbly' wallpaper on the second floor is met with a cycloid abstraction of curvilinear seating, wall and ceiling. A sakura neon vine in the stairwell responds to floral wallpaper, joining the four floors into a single stem rising up to the roof deck. Neutral-toned wall and ceiling panels create the backdrop for a series of five cutout light bands that slice the open space with intervals of horizontal streams of light. The bands not only bring light into the space but also reveal the existing building structure.
In call and response fashion, wallpaper and textures meet. In the residences, a chevron upholstered wall in the guest bedroom is pared with herringbone steel tile in the bathroom. A wallpapered ceiling in the primary bedroom lyrically responds to a fabric wall and shag carpet floor. Reflective wallpaper joins two separate wall textures in the exercise room: one of glass, the other of original brick.
The design of the penthouse carries the influences of Flavor Paper's founding city, New Orleans. A brass instrument wall ornament hangs on a crocodile patterned wall. Central to the living area is a music booth and extensive music collection of the owner, a former DJ.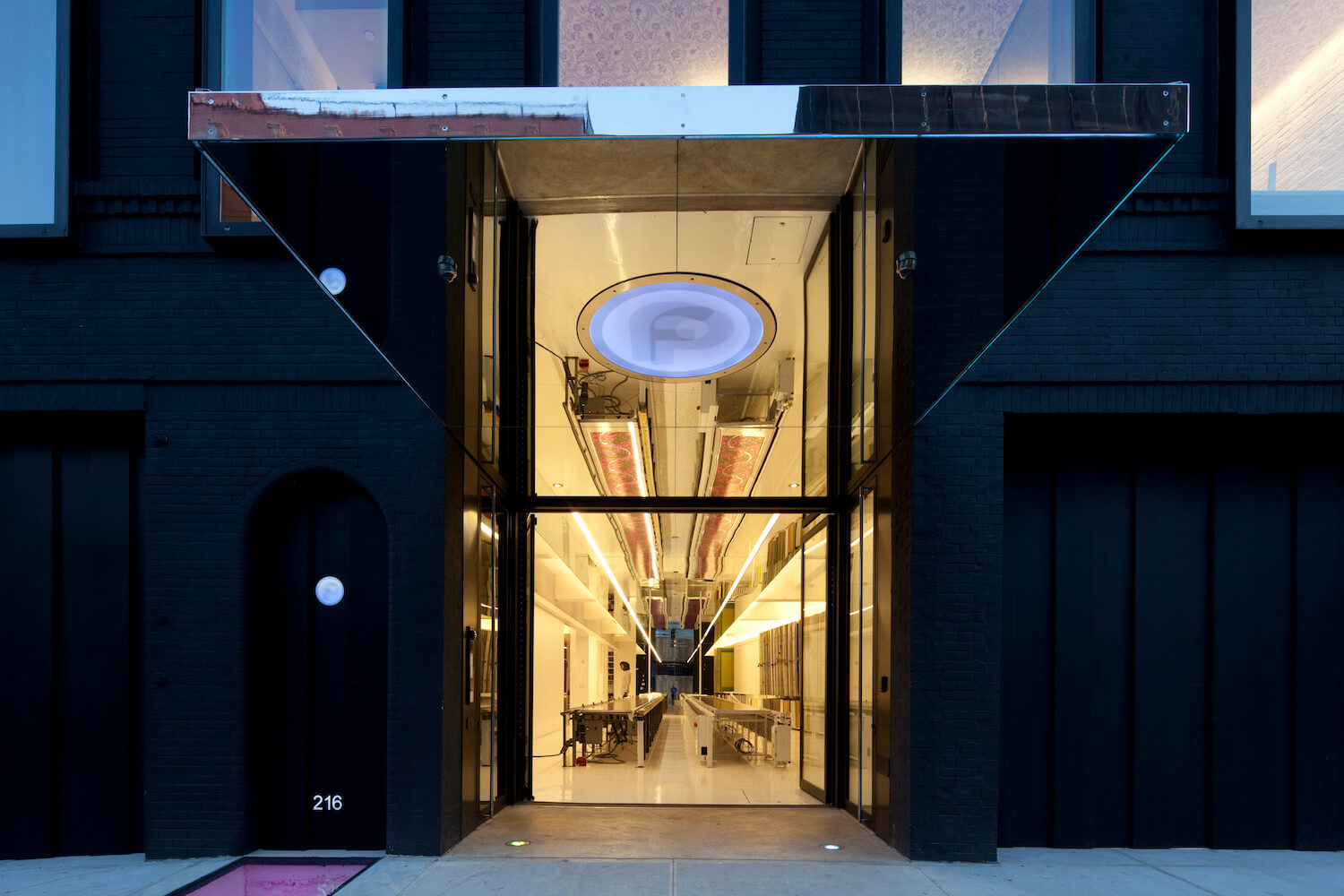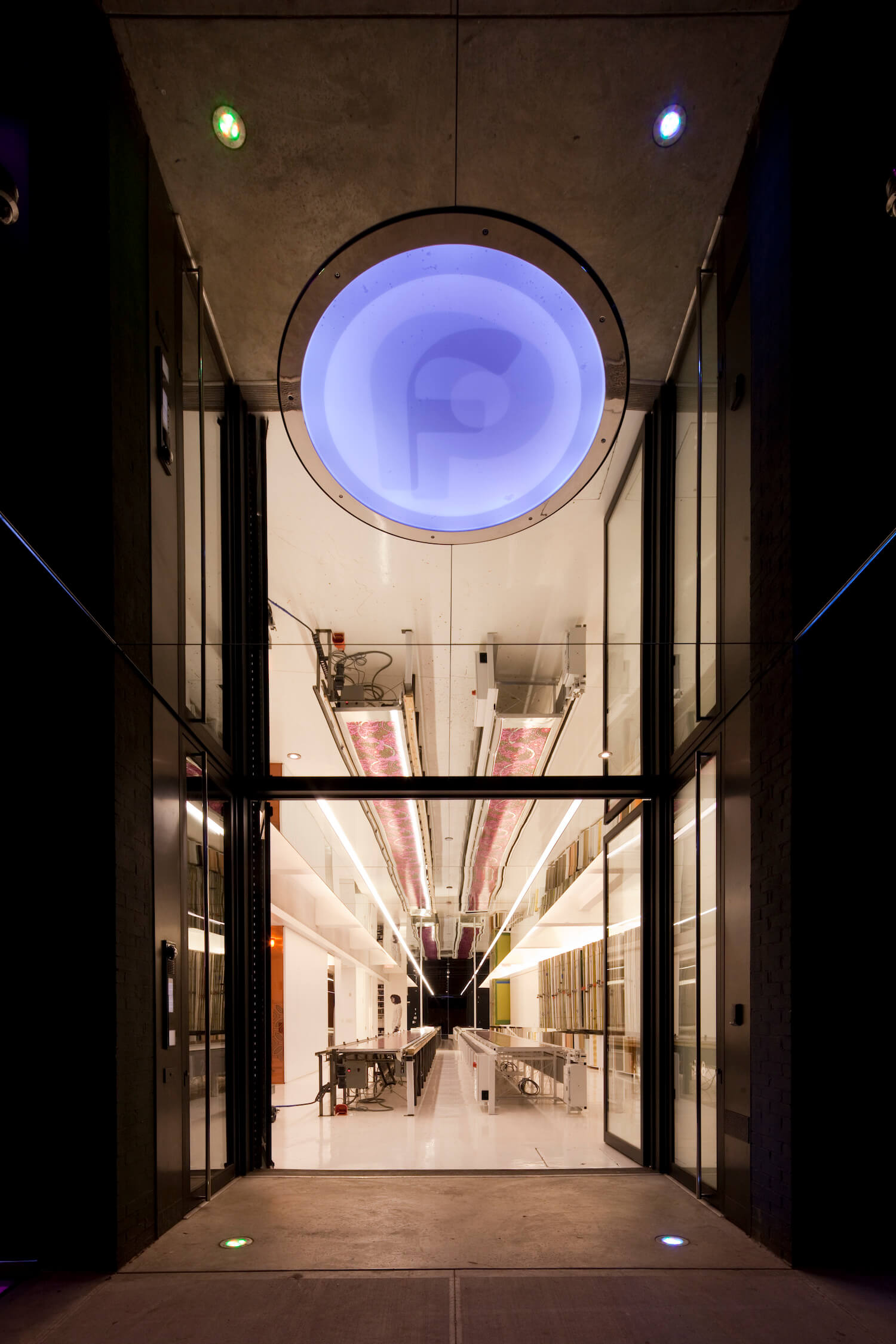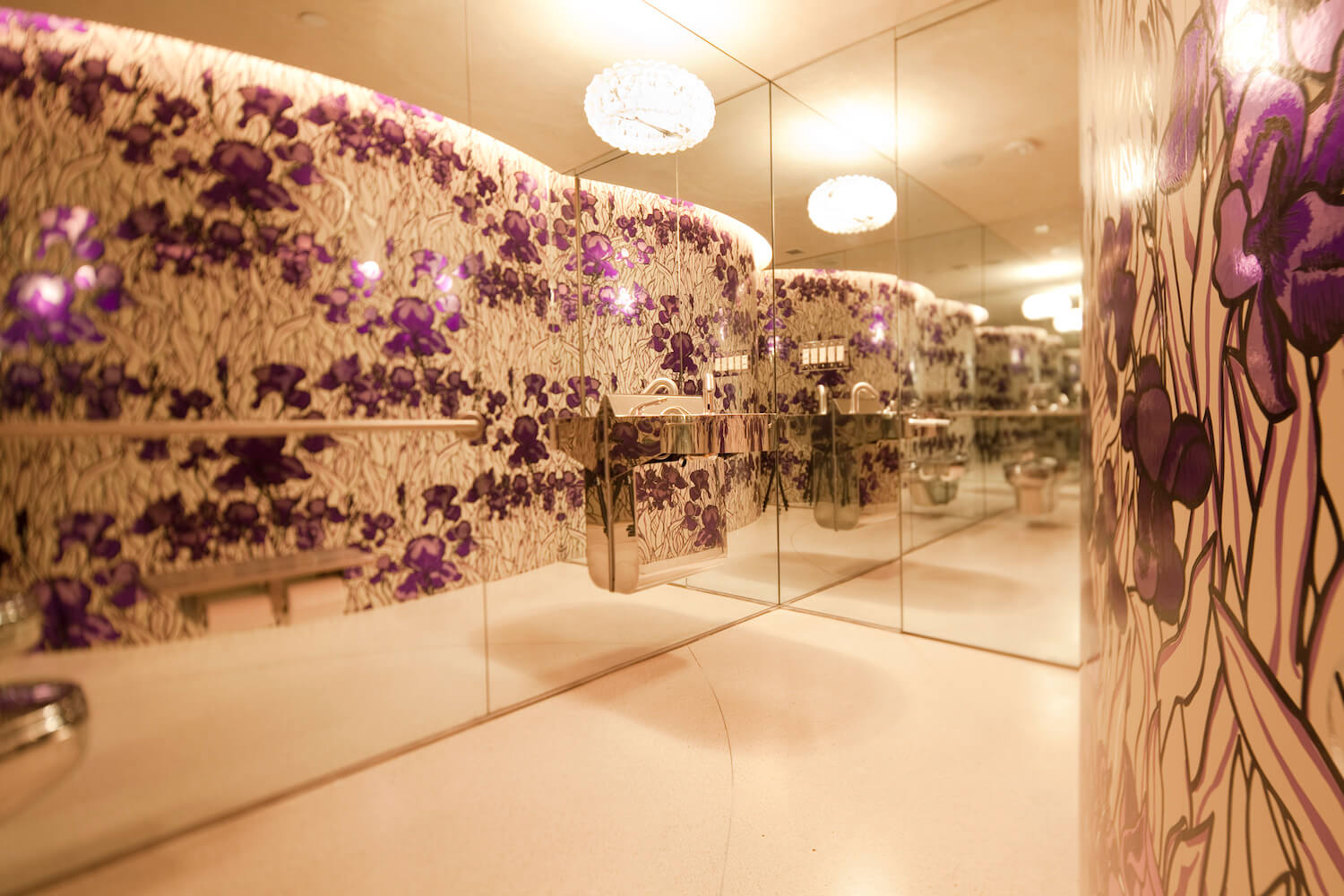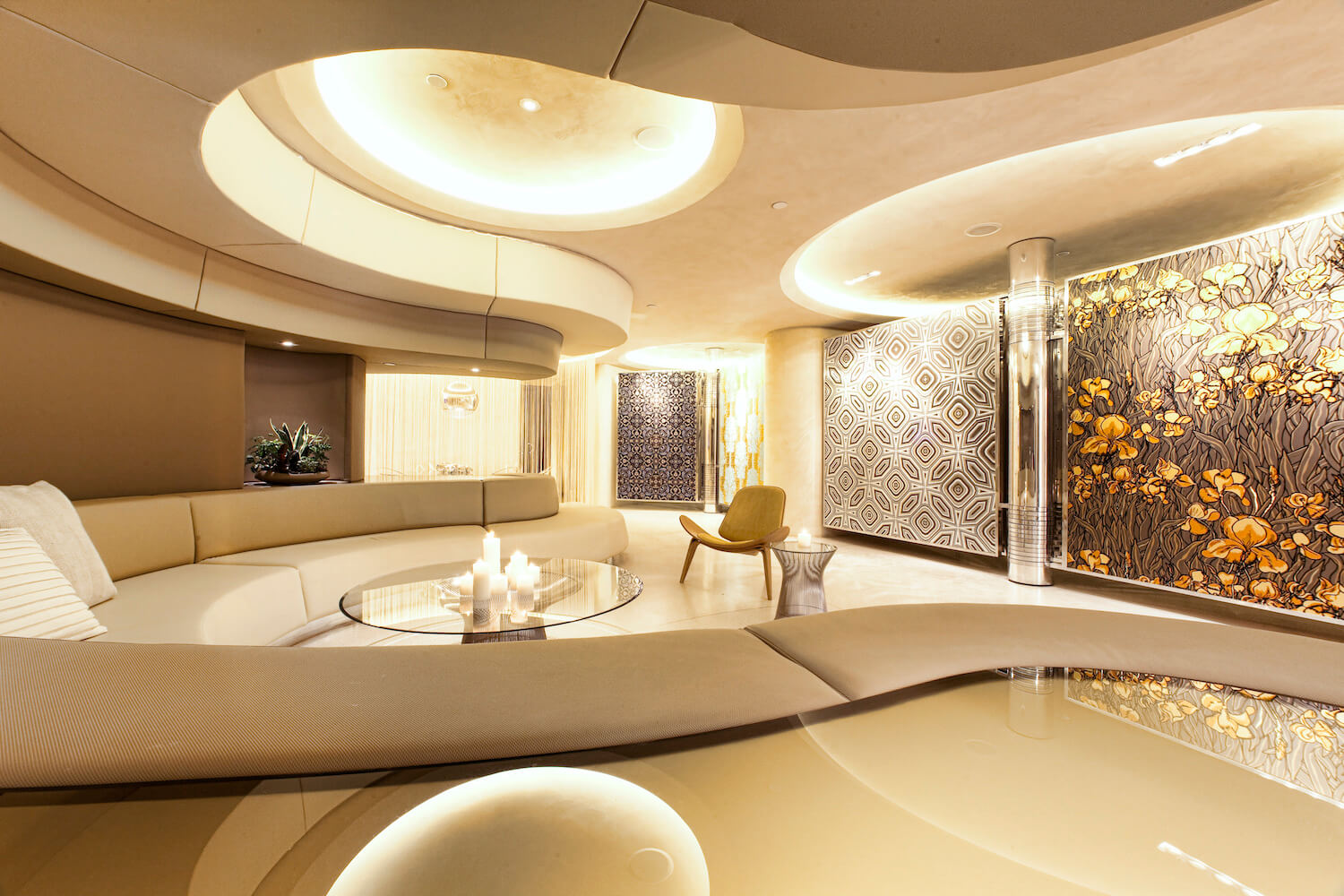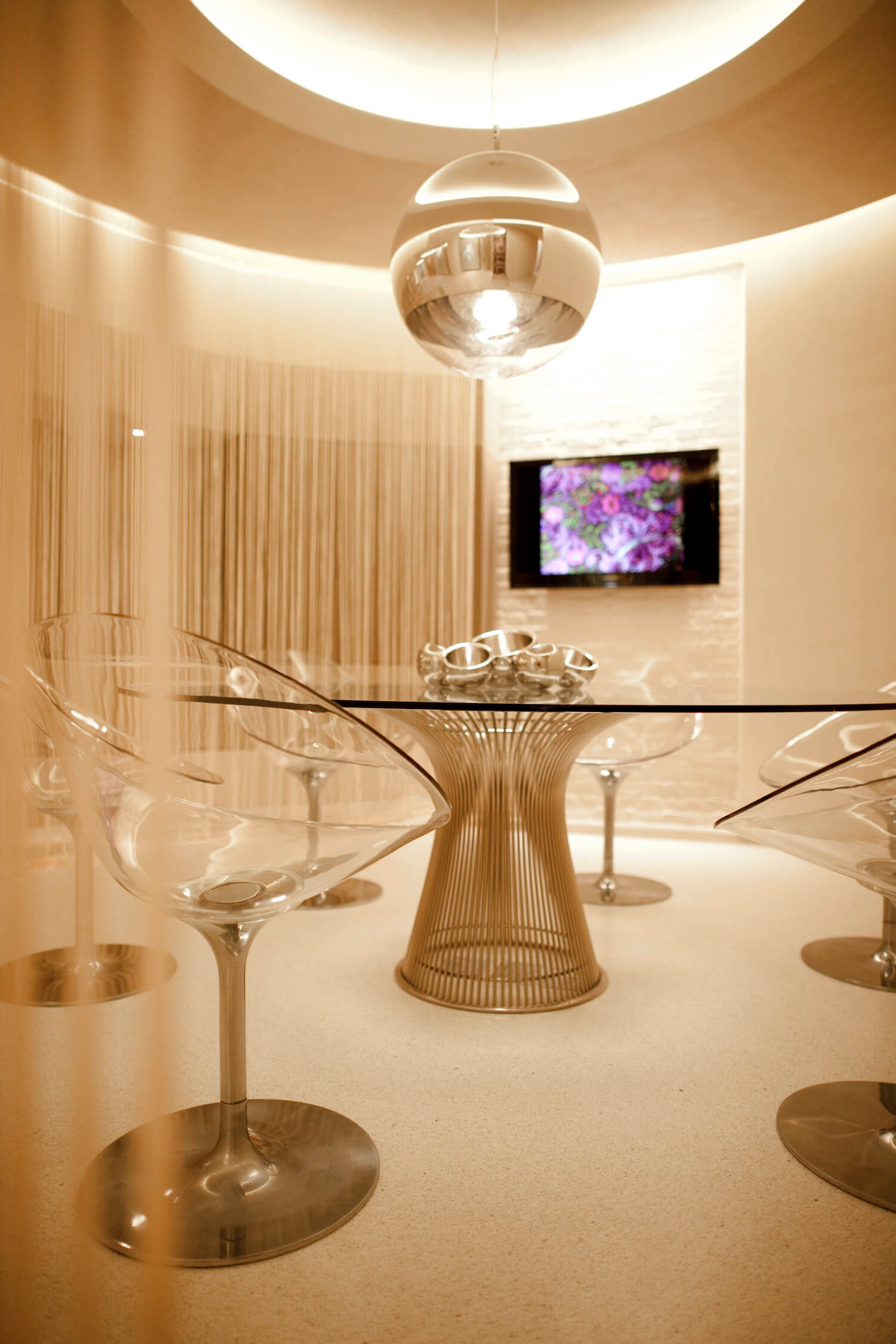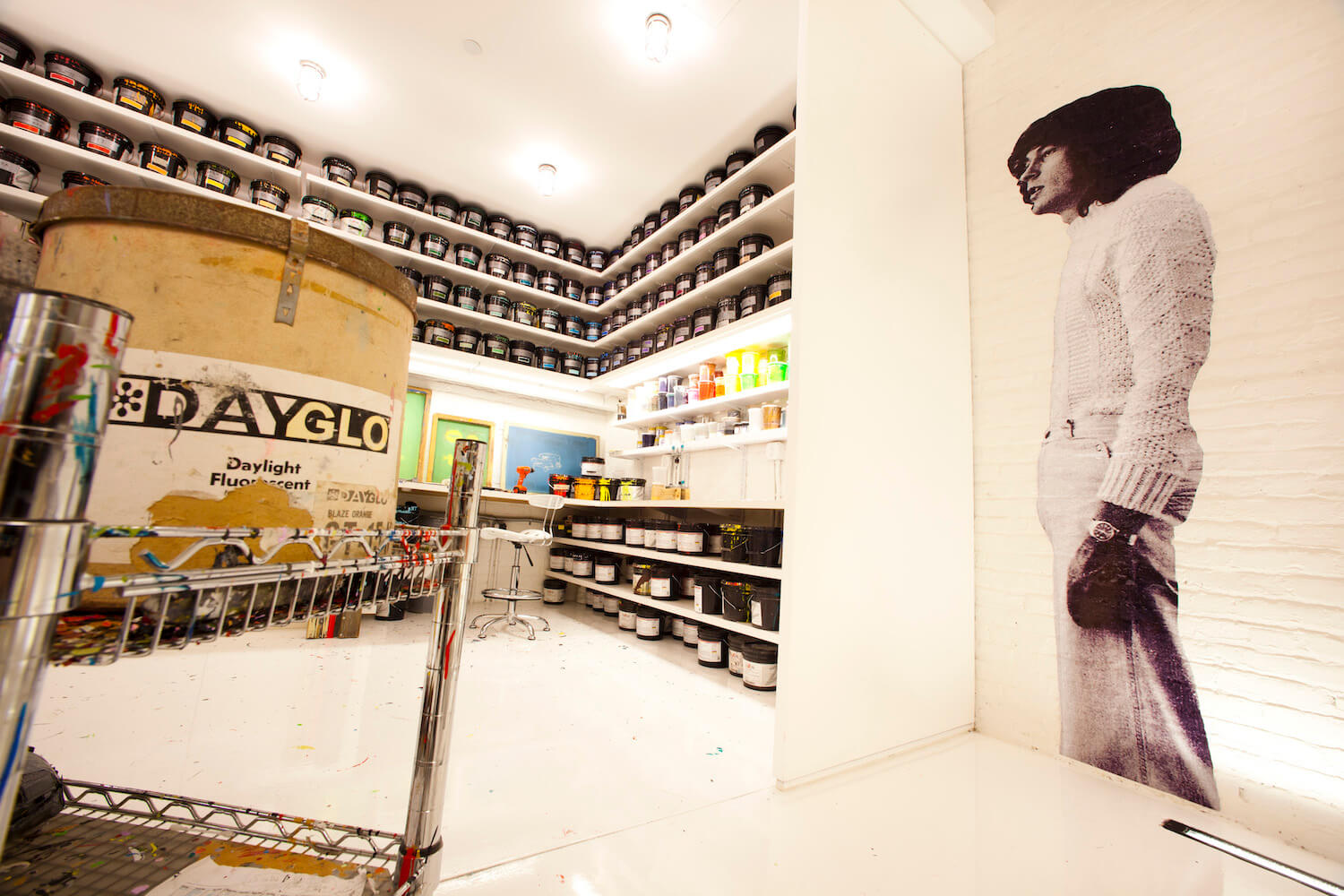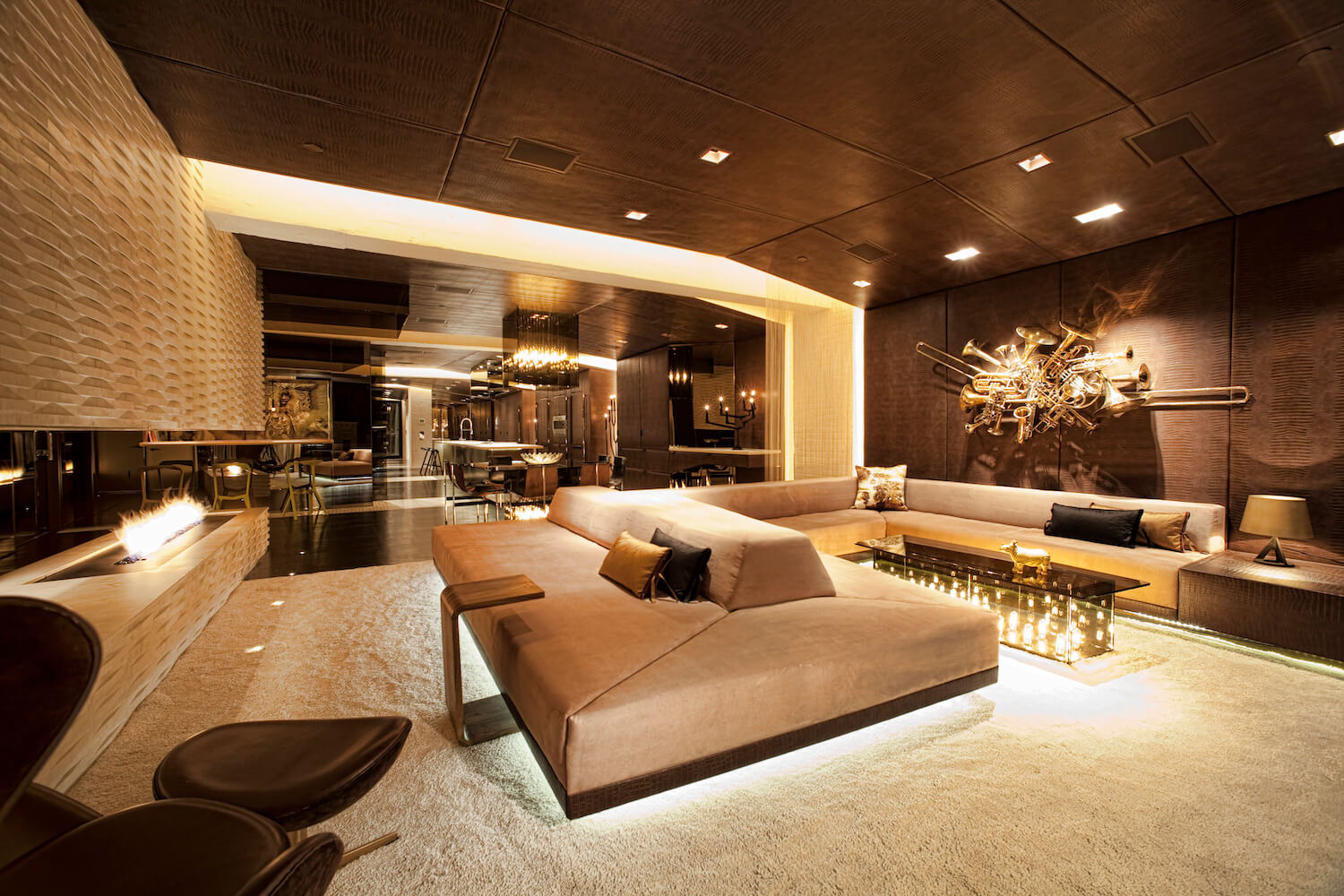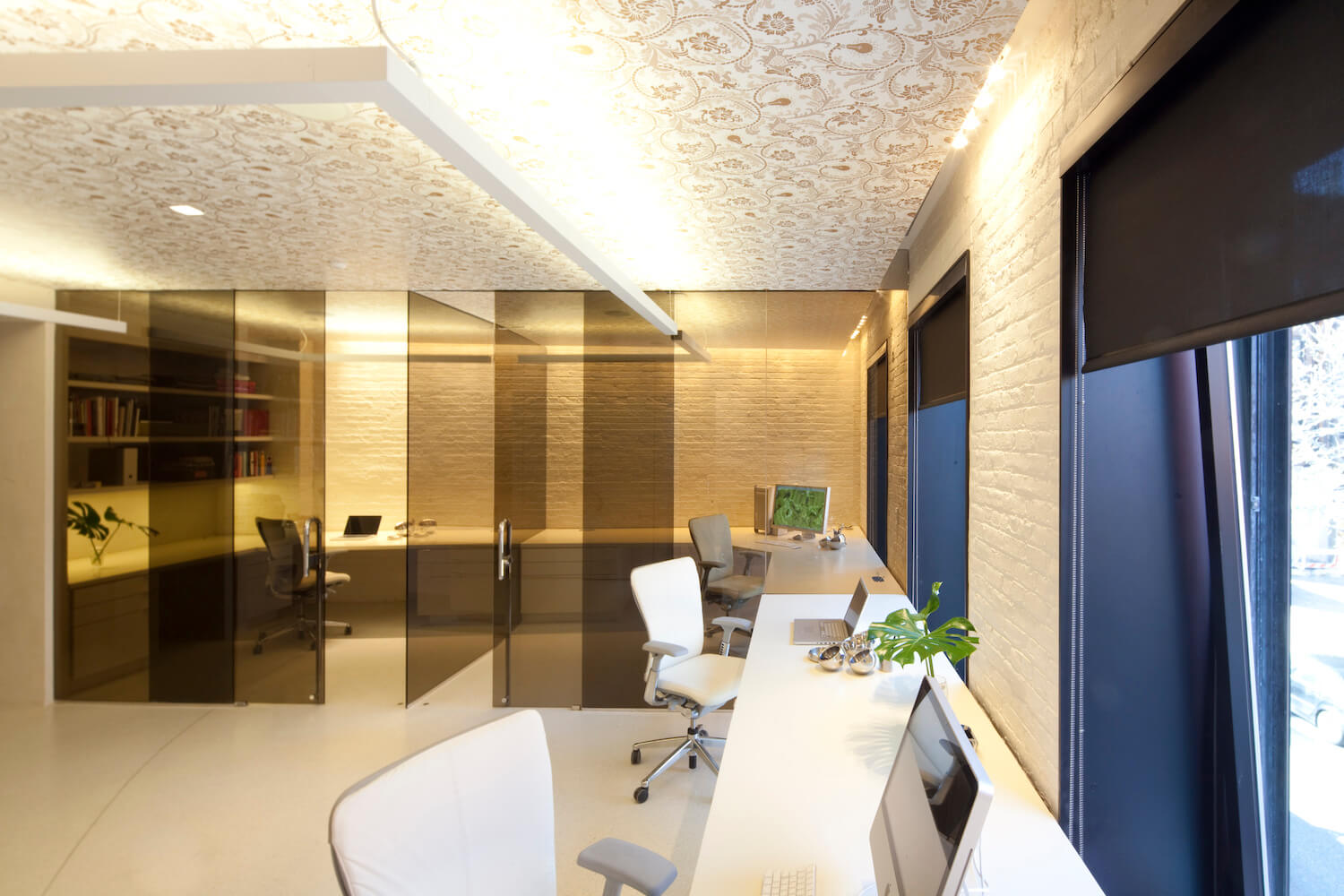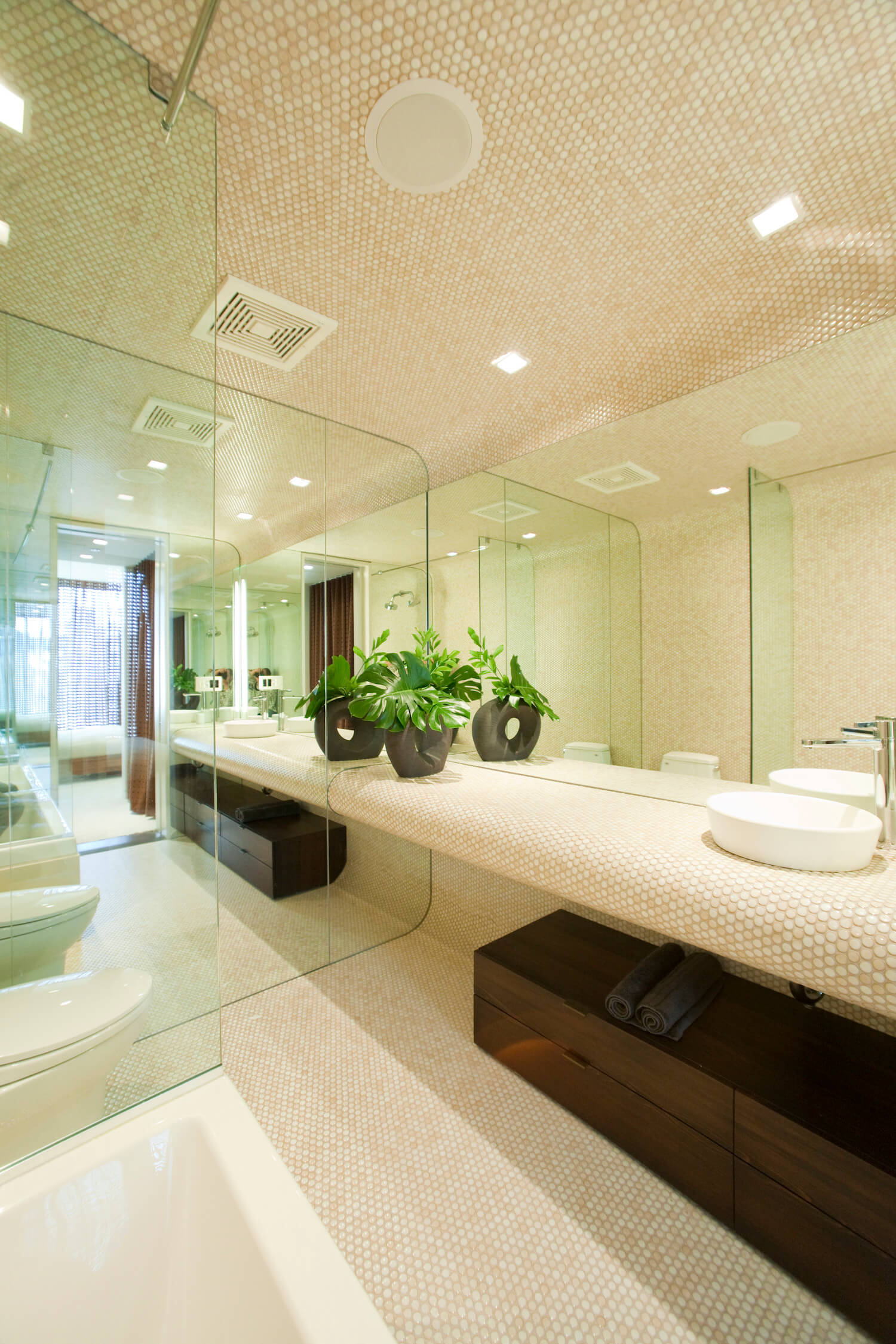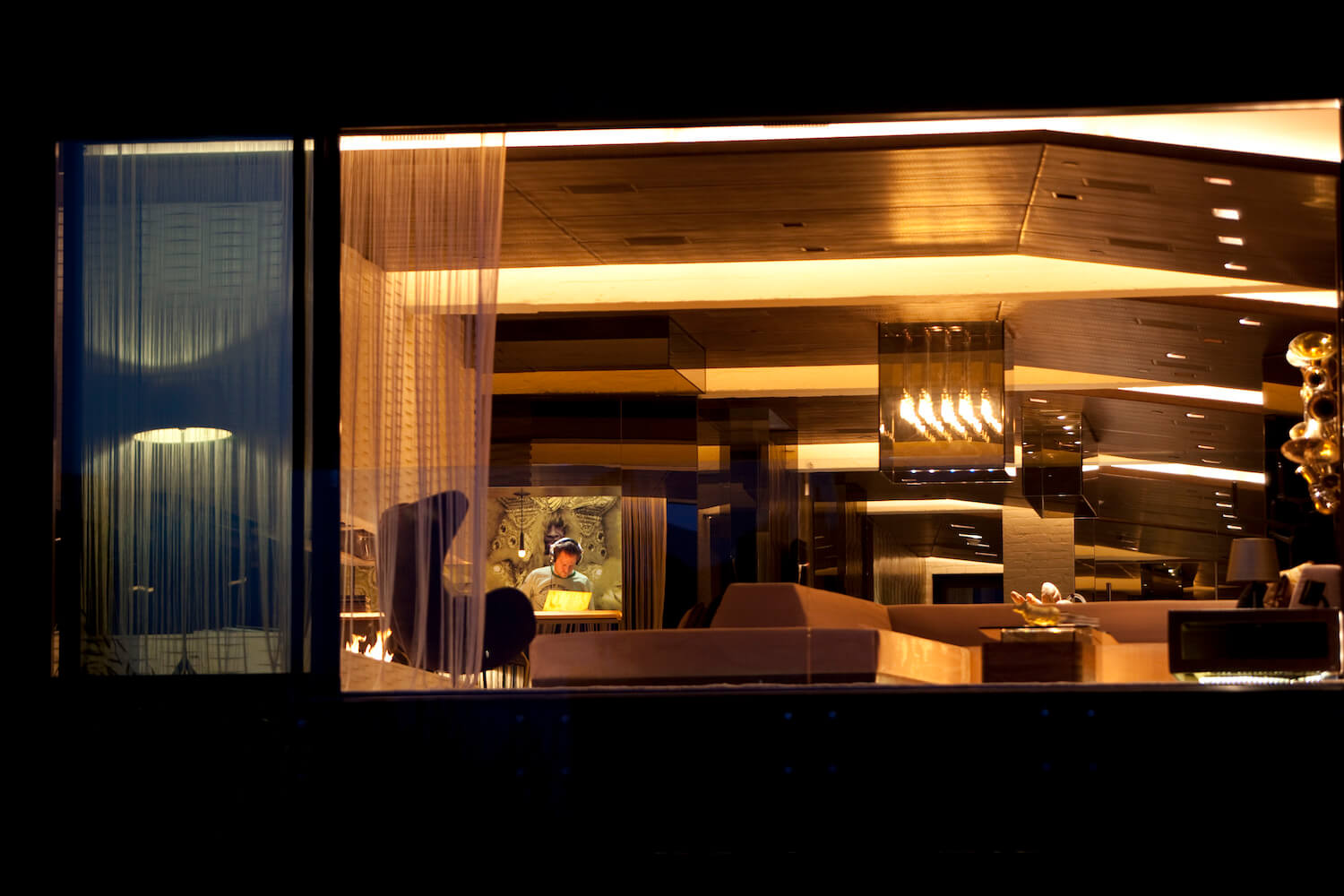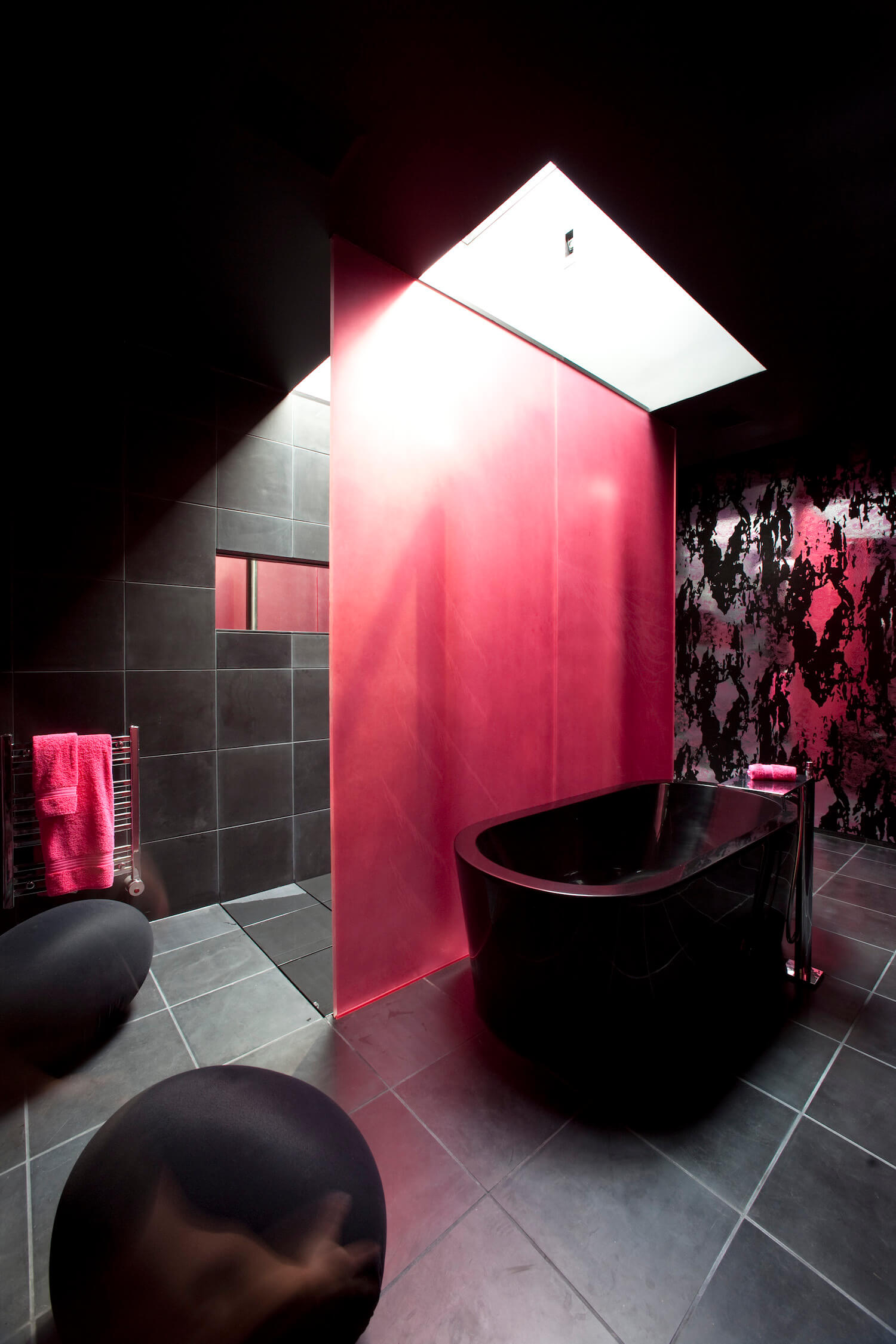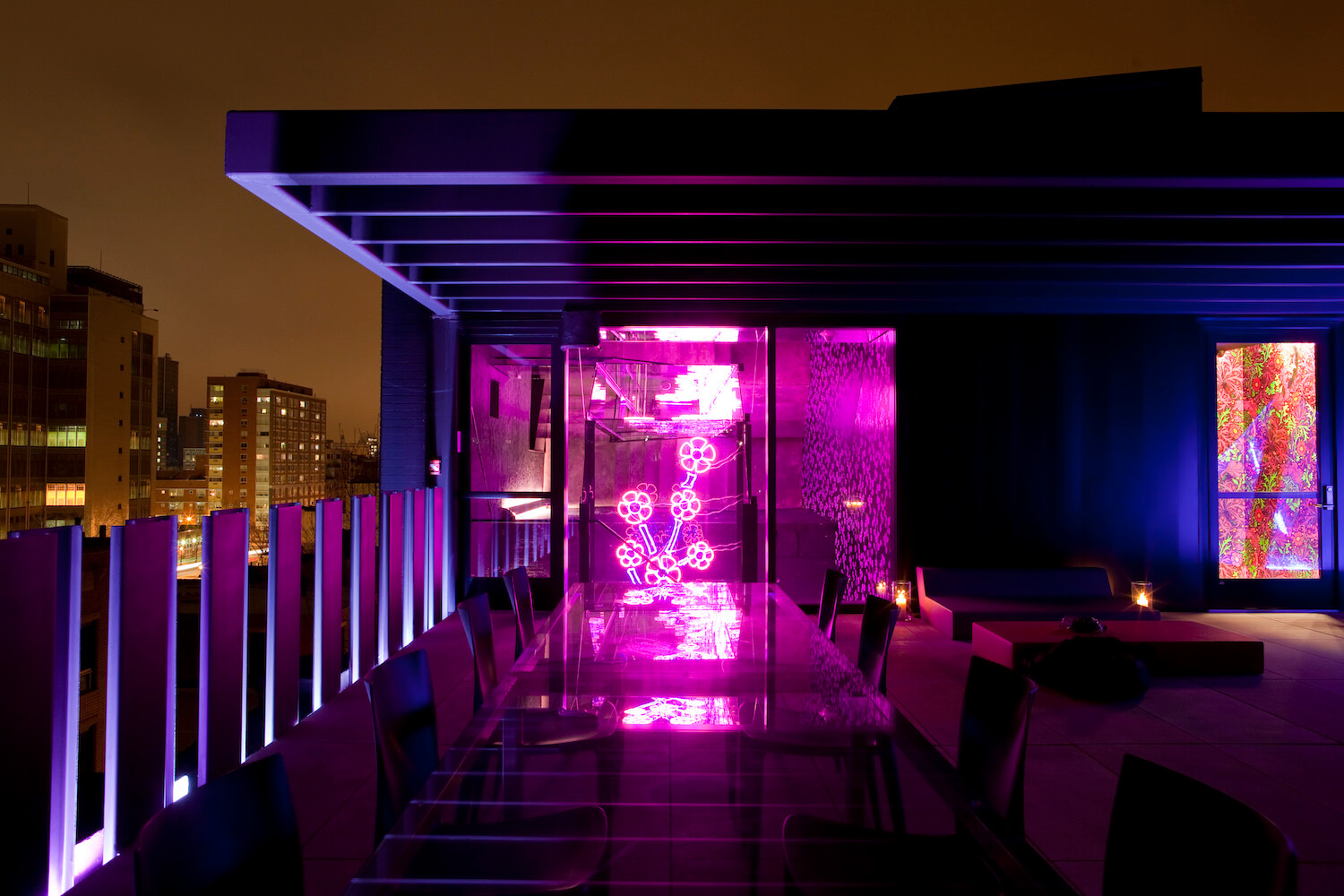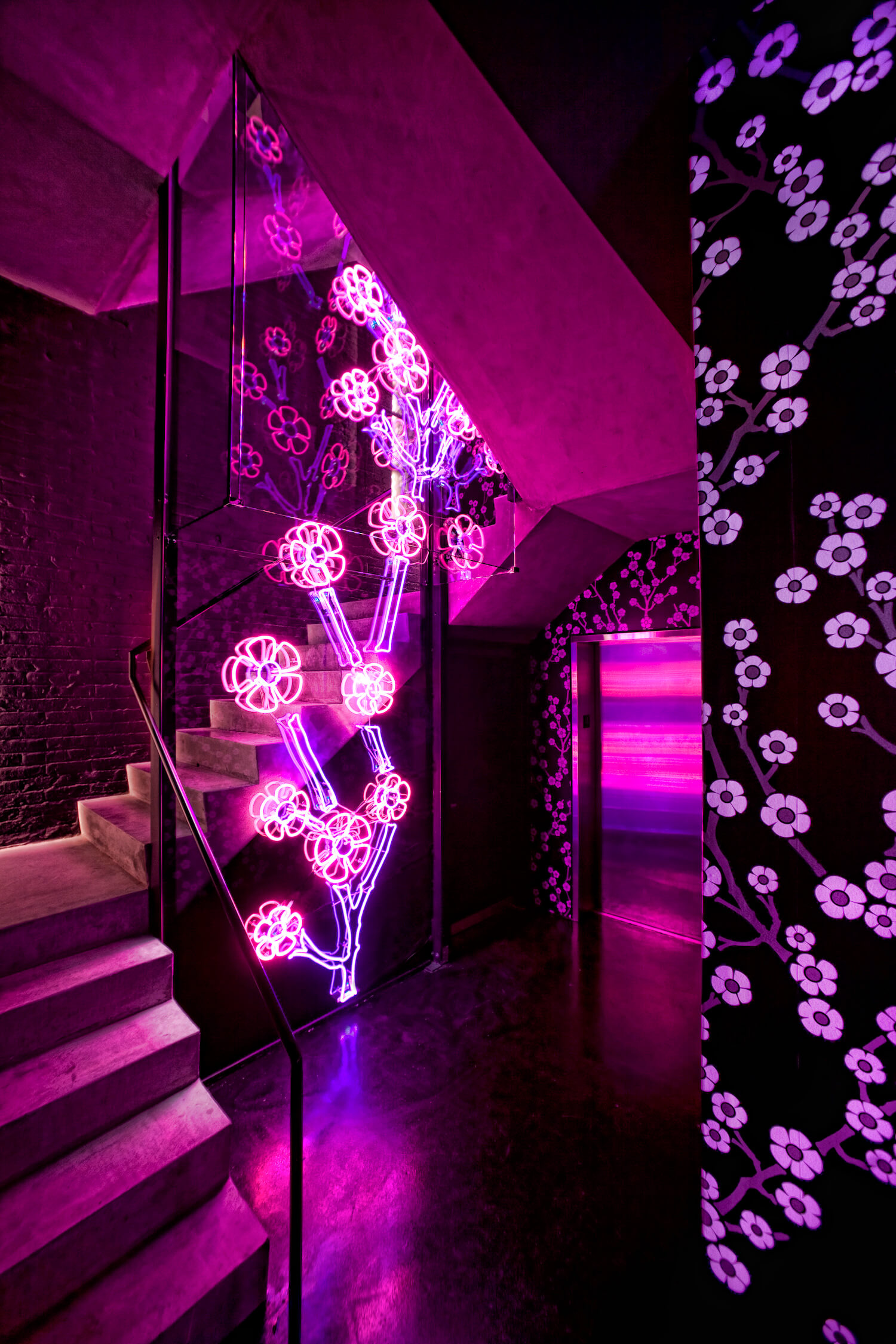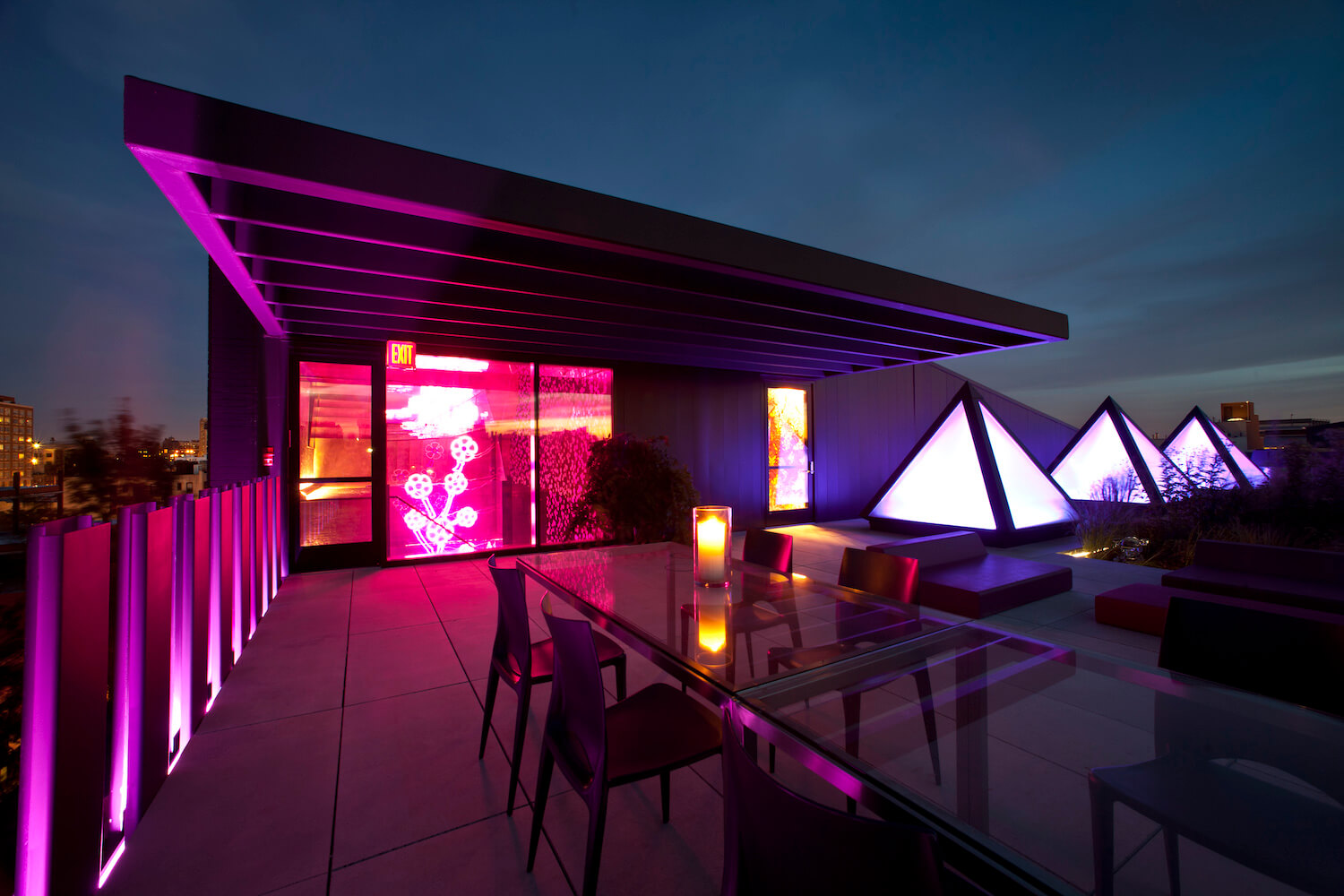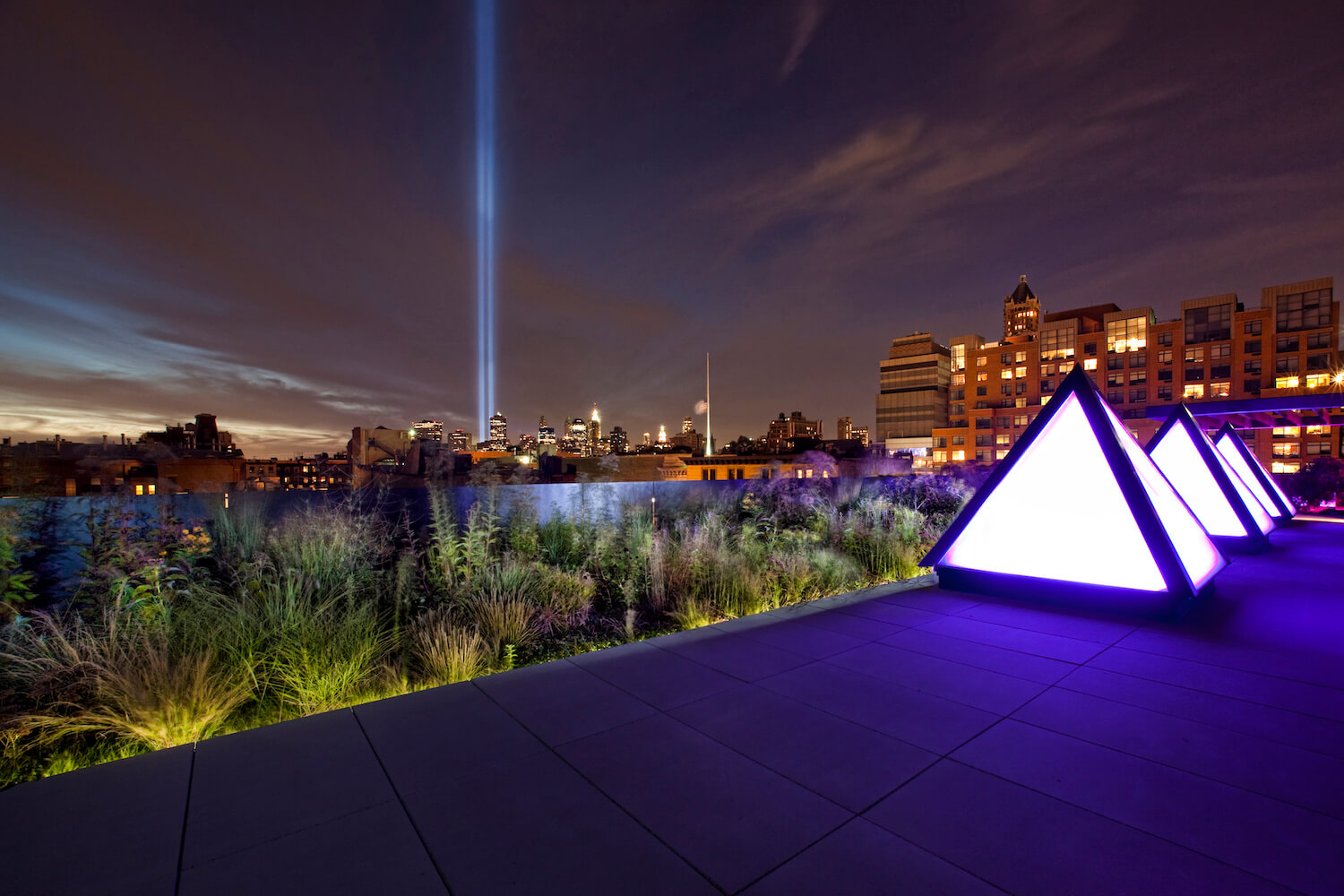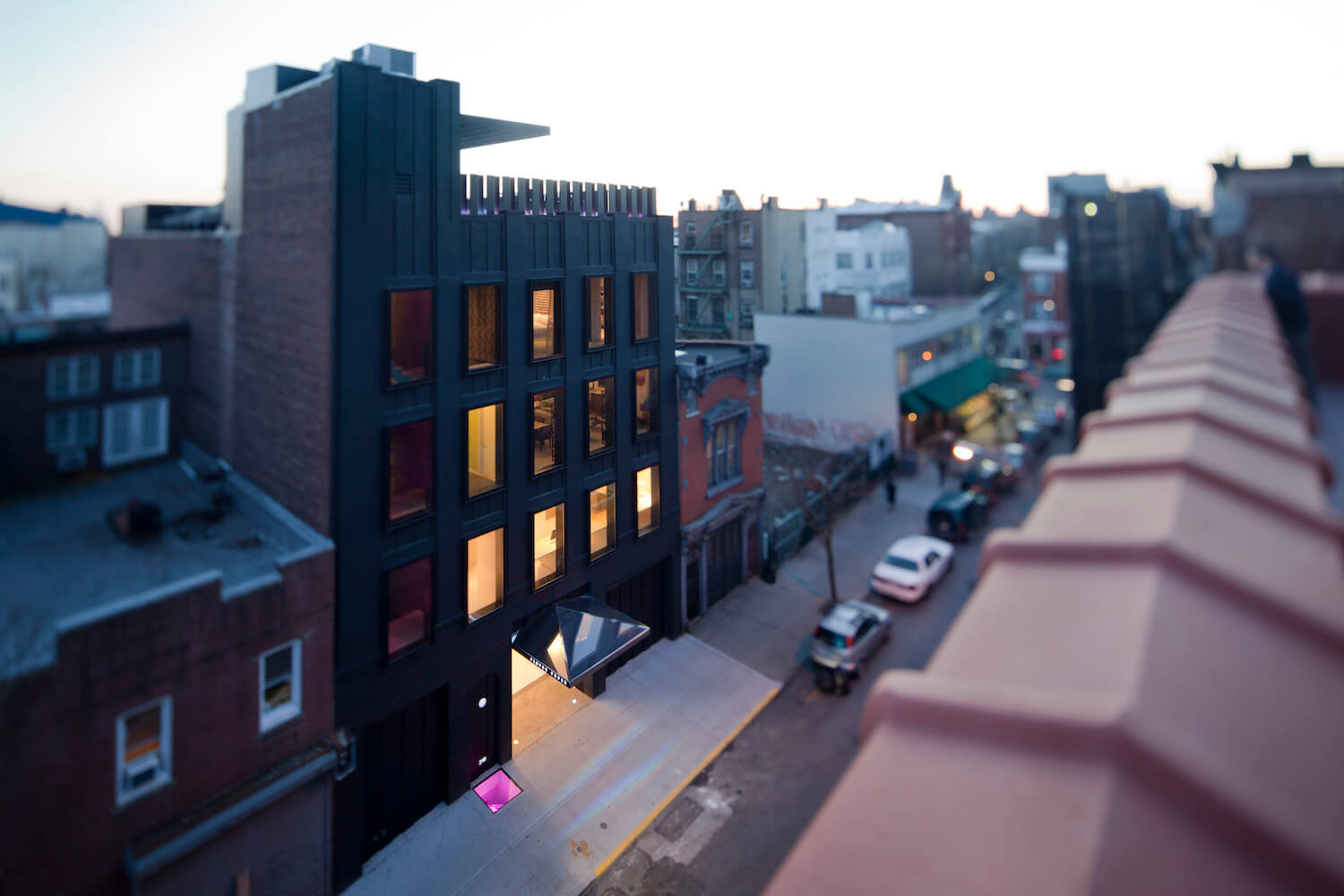 ---