The Athens based architectural studio Omniview has designed "My Cocoon" Greece's first boutique hostel that located at Mykonos island in Greece.
Architect's statement: What happens when you blend the function of a Japanese capsule hotel with the traditional Cycladic aesthetic? My Cocoon, Greece's first boutique hostel!
The clients, who are themselves Hosteling aficionados, positively surprised us by requesting this ground breaking typology at a premium location within the City of Mykonos .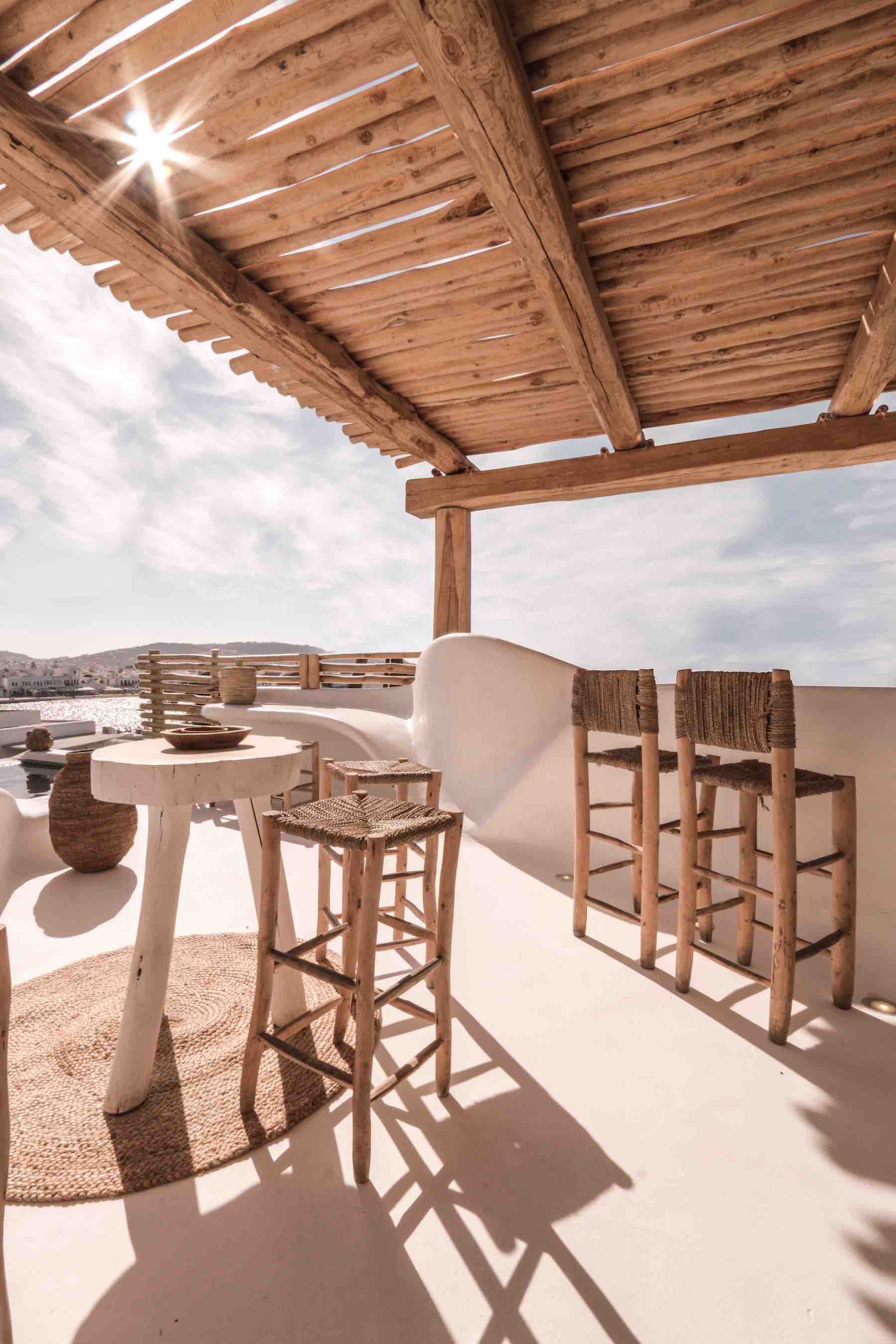 image © Dimitris Tsigos
We responded to the challenge by studying very carefully various hostel typologies from around the world, trying to establish a good understanding of this model of inhabitation both geometrically and culturally.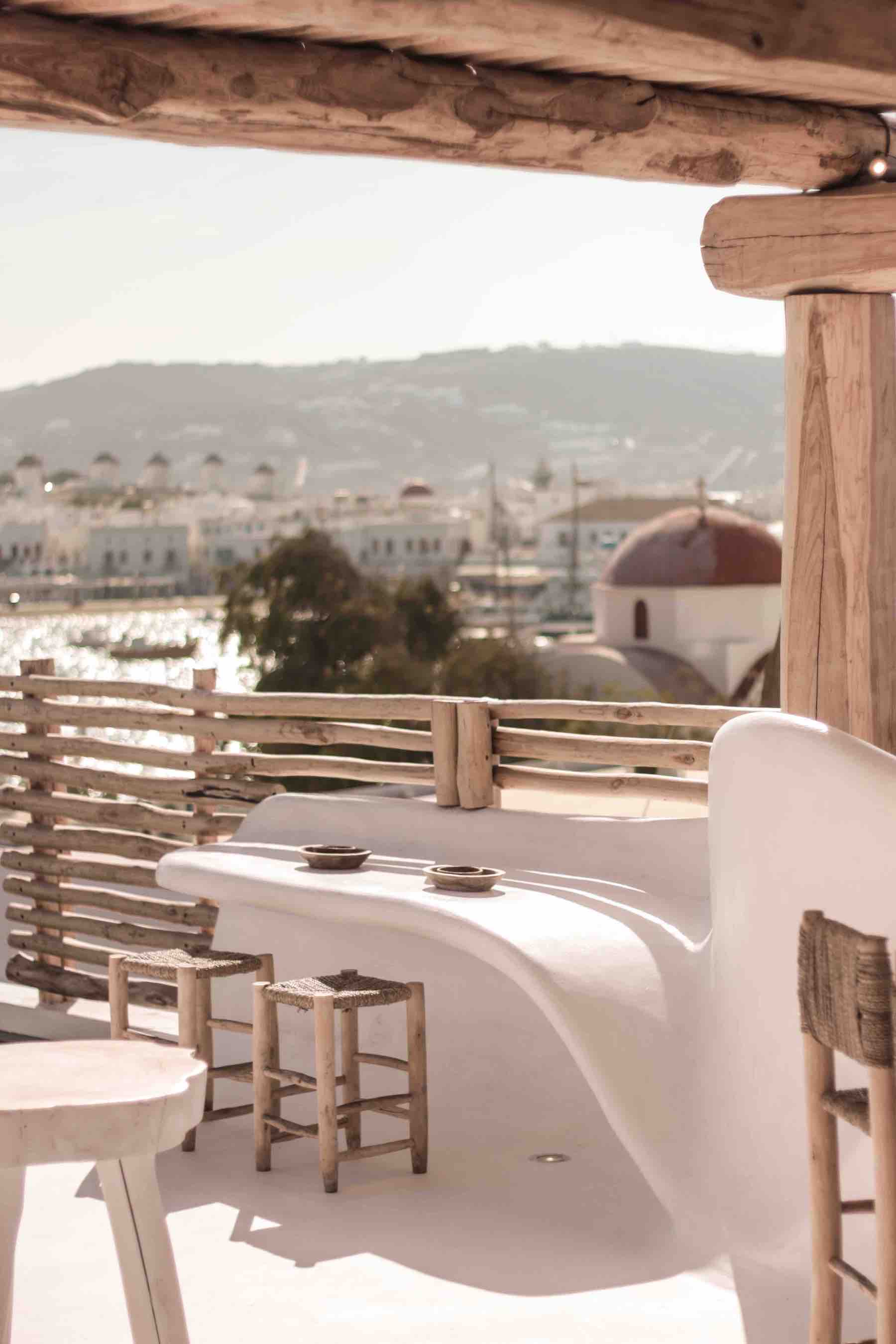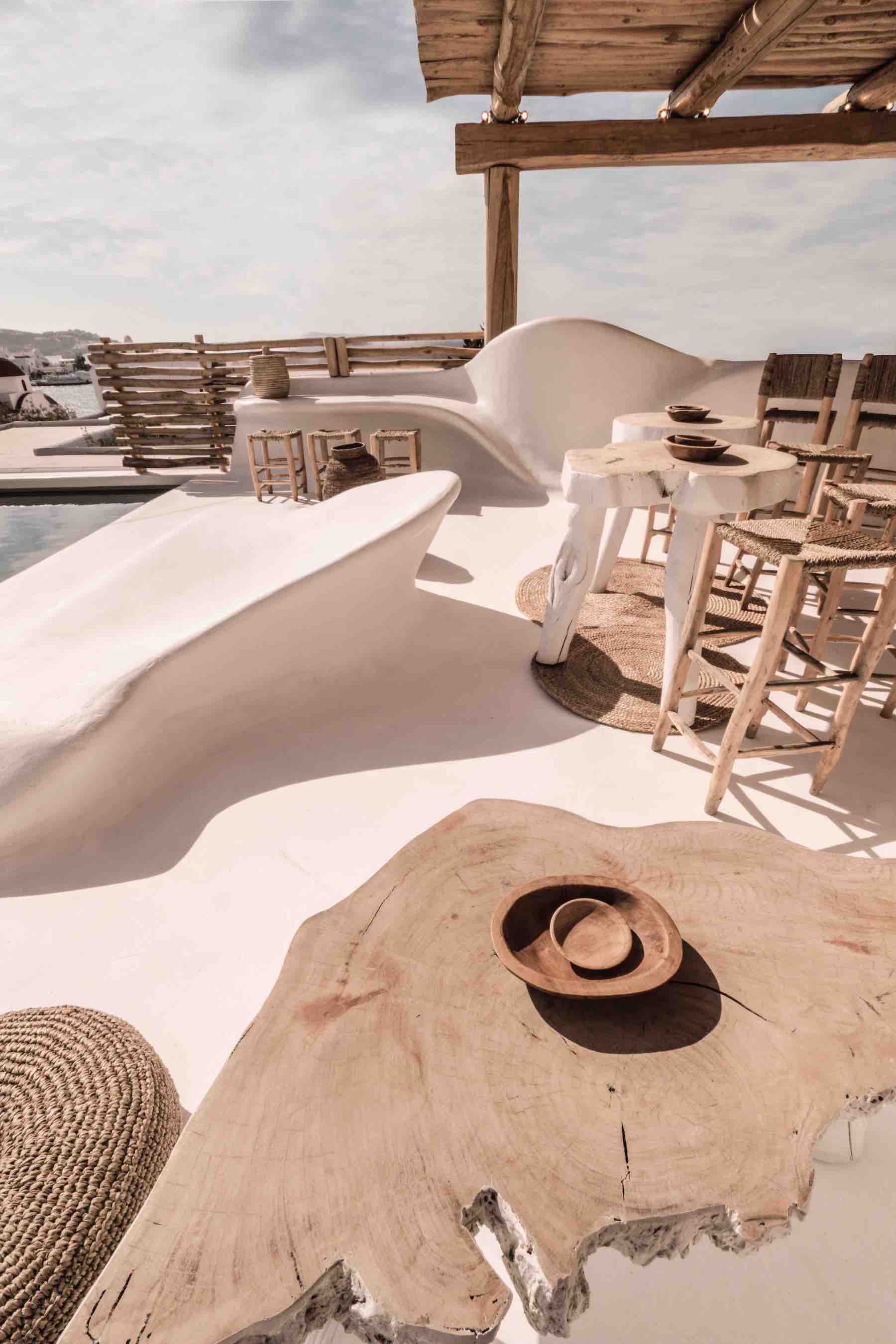 image © Dimitris Tsigos
Our strategy was to aim for an intermediate typology between the capsule model, where the space is divided by walls, and the more traditional open plan model where personal space is loosely suggested by classic bunk beds. Our goal was to find the perfect balance between space fragmentation (hence privatization) and an overall feeling of openness.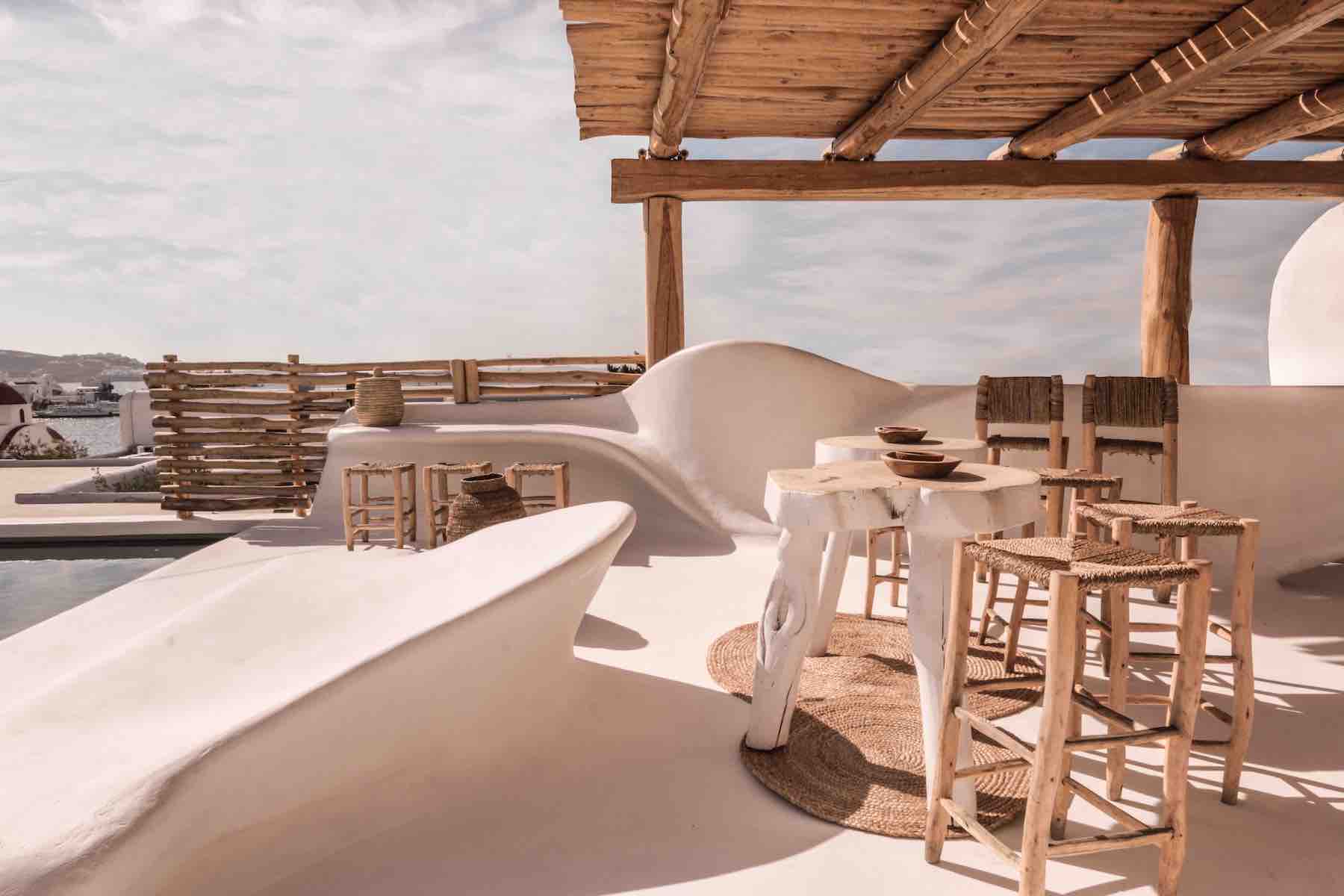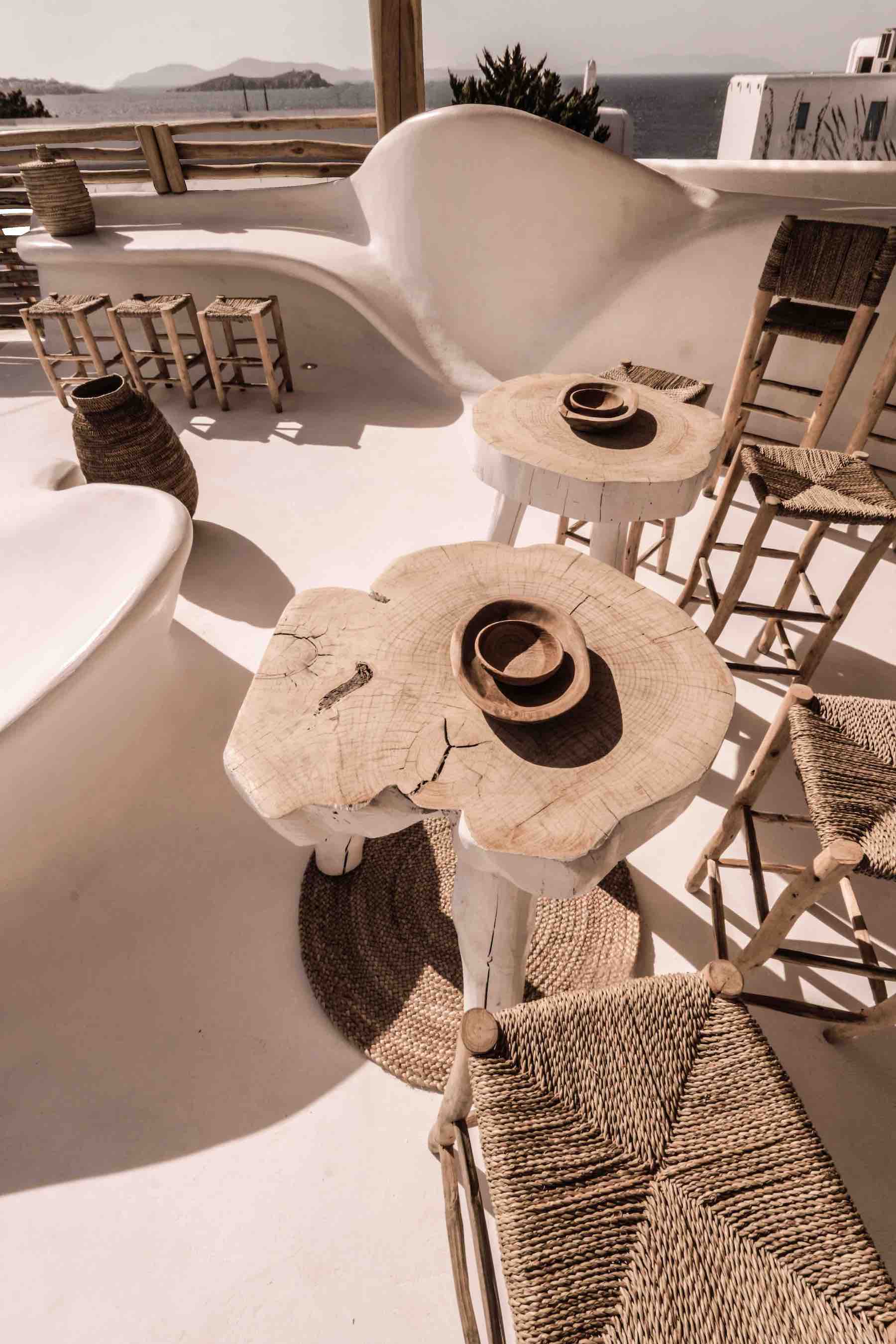 image © Dimitris Tsigos
We were keen on not seeing beds as furniture, but as in integrated typology that morphs out of the building's shell. We also wanted the construction typology to have a traditional Cycladic look, but at the same time retain a feeling of lightness.
To achieve this, a completely novice construction technique was developed, where the structural ability of a steel core spaceframe and the aesthetic merit of traditional screed cement were combined!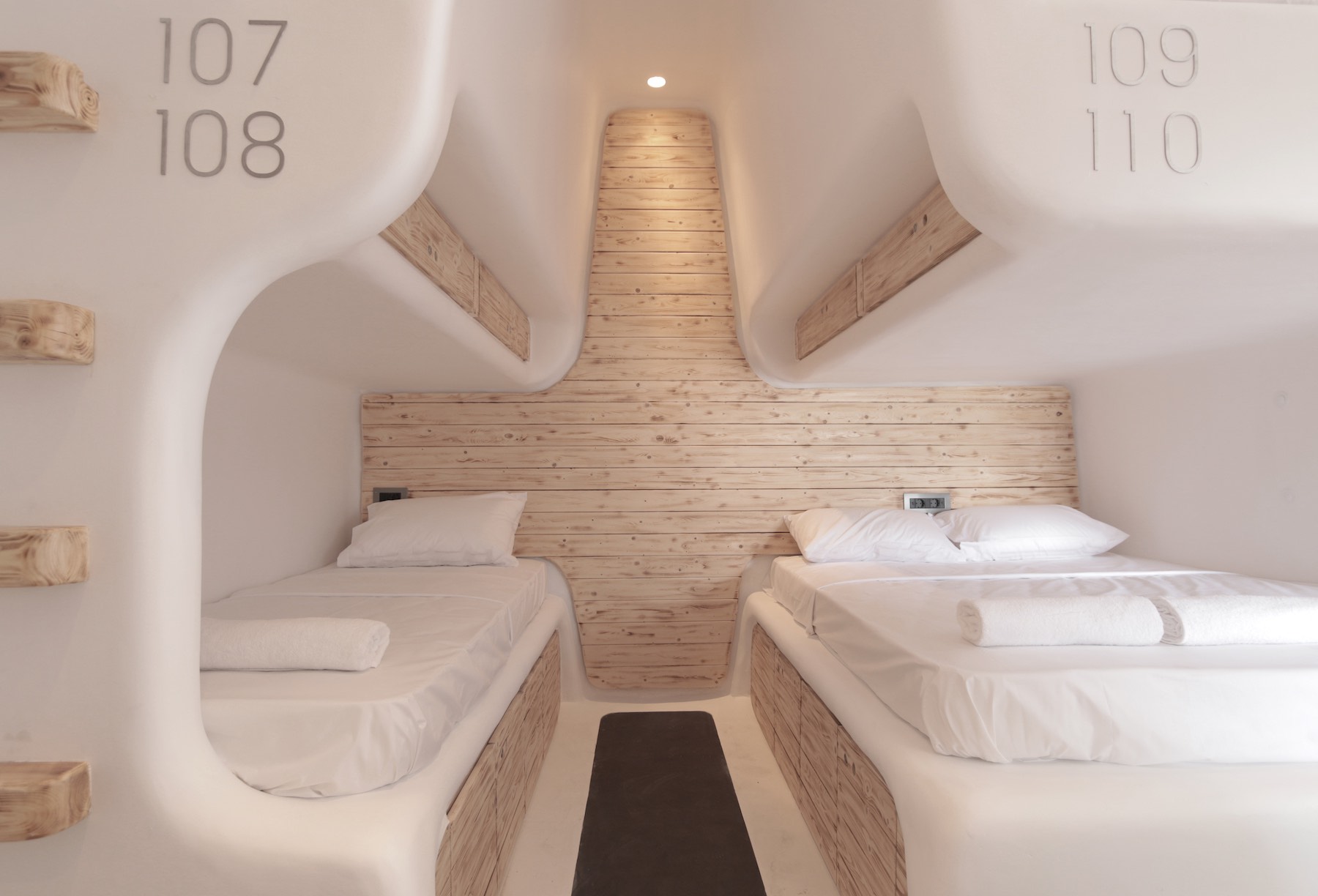 image © Dimitris Tsigos
We feel that the result is a welcoming space, where privacy and the inherent social aspect of hosteling are nicely balanced, and a very modern function has been appropriately introduced in the Cycladic environment.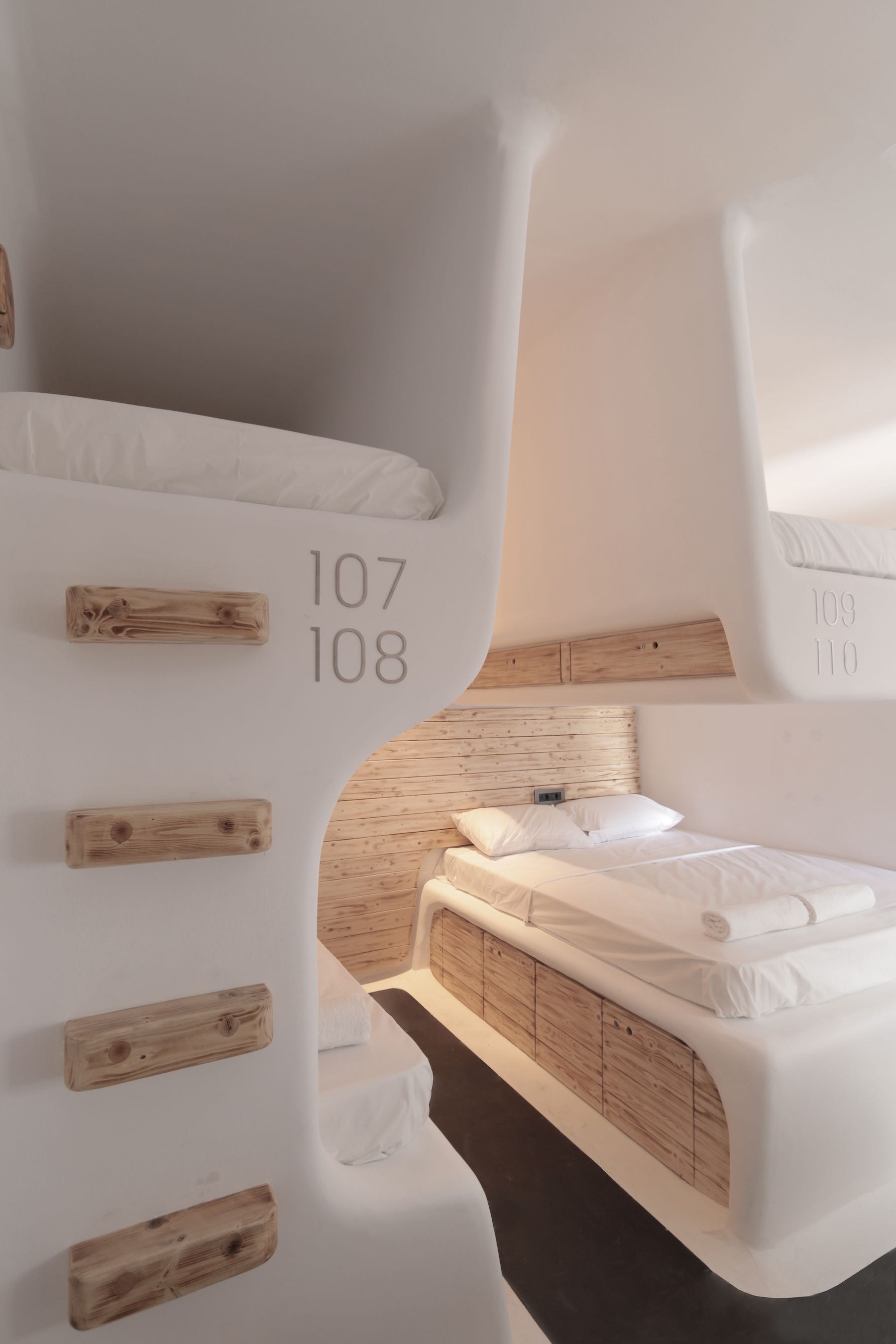 image © Dimitris Tsigos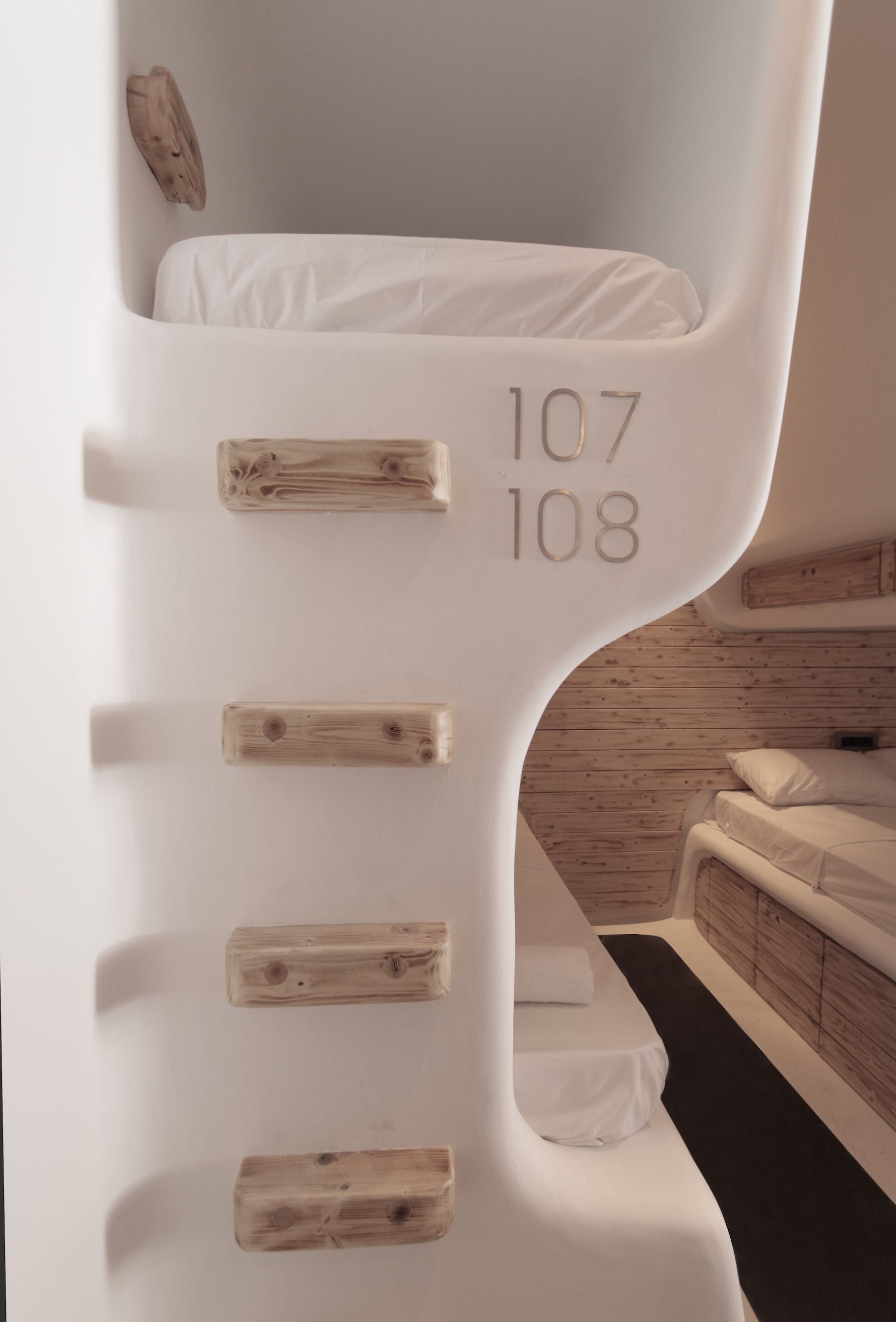 image © Dimitris Tsigos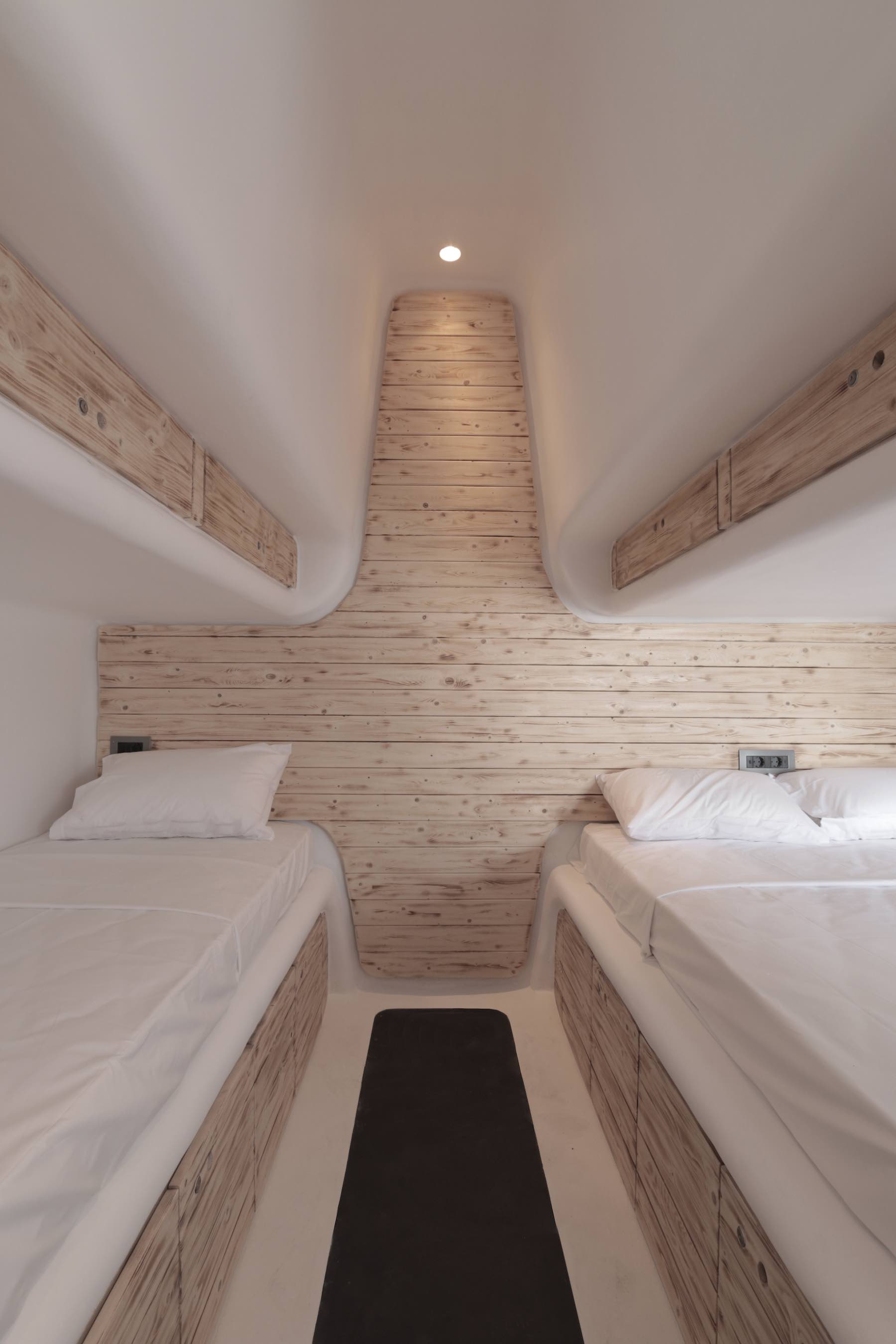 image © Dimitris Tsigos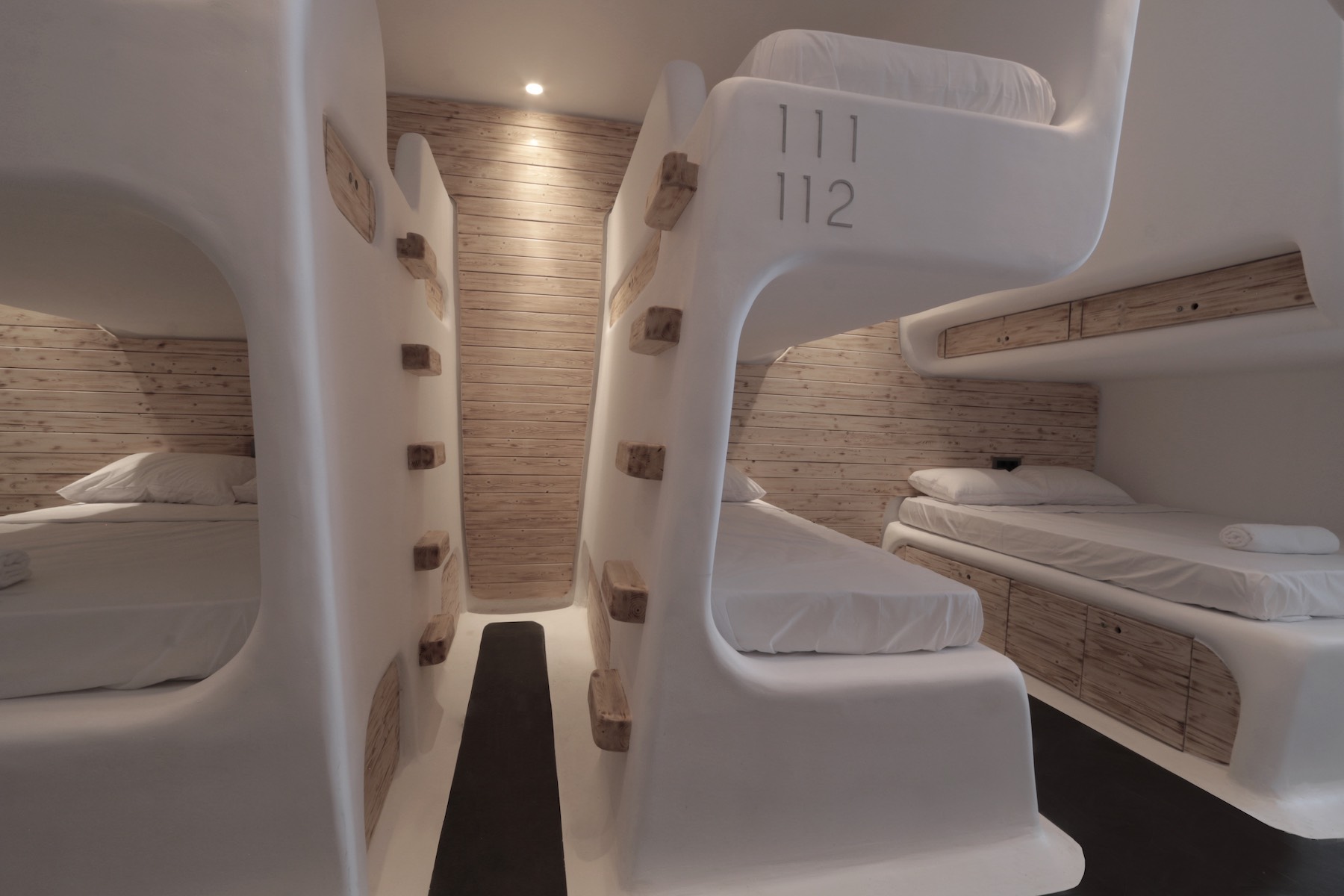 image © Dimitris Tsigos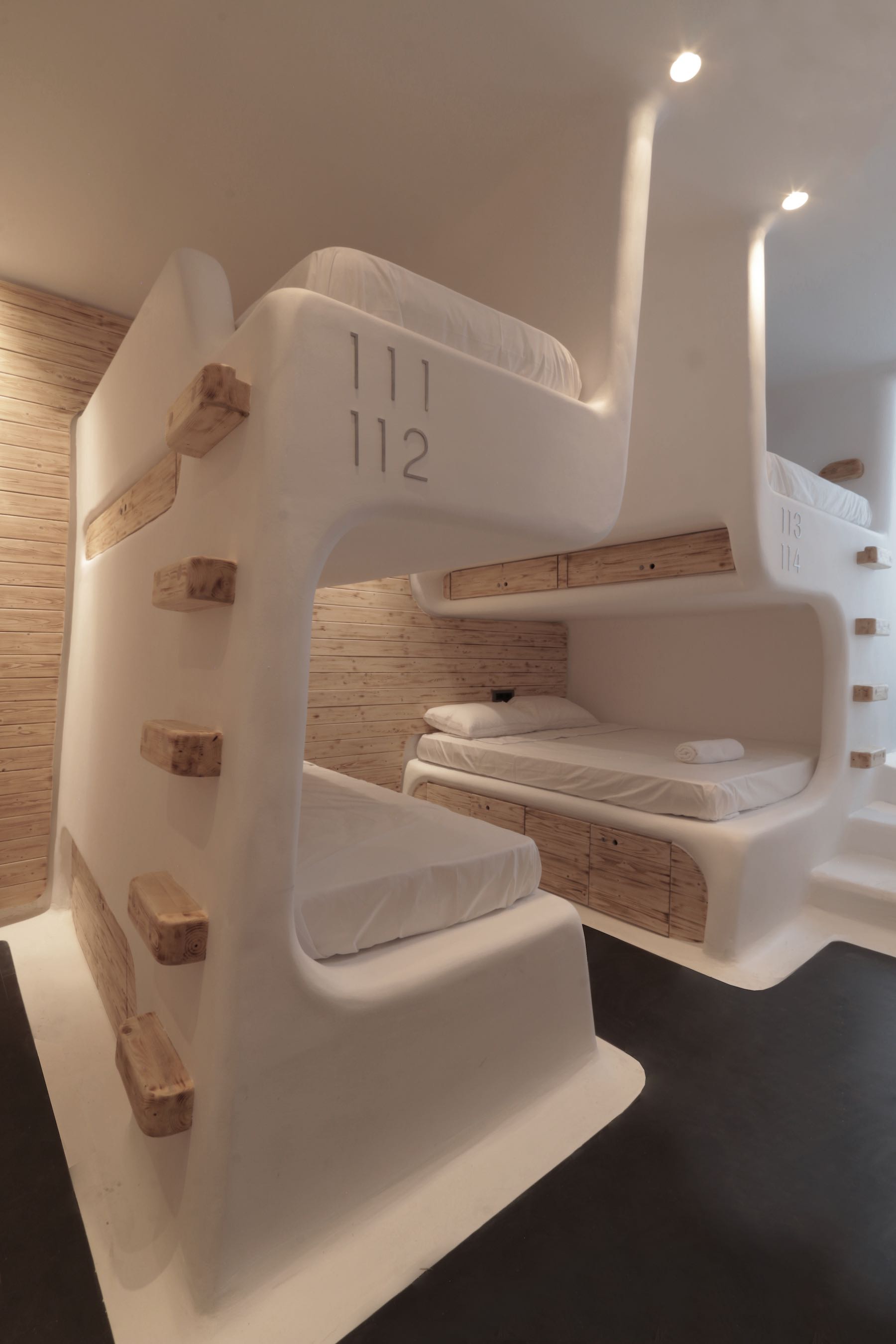 image © Dimitris Tsigos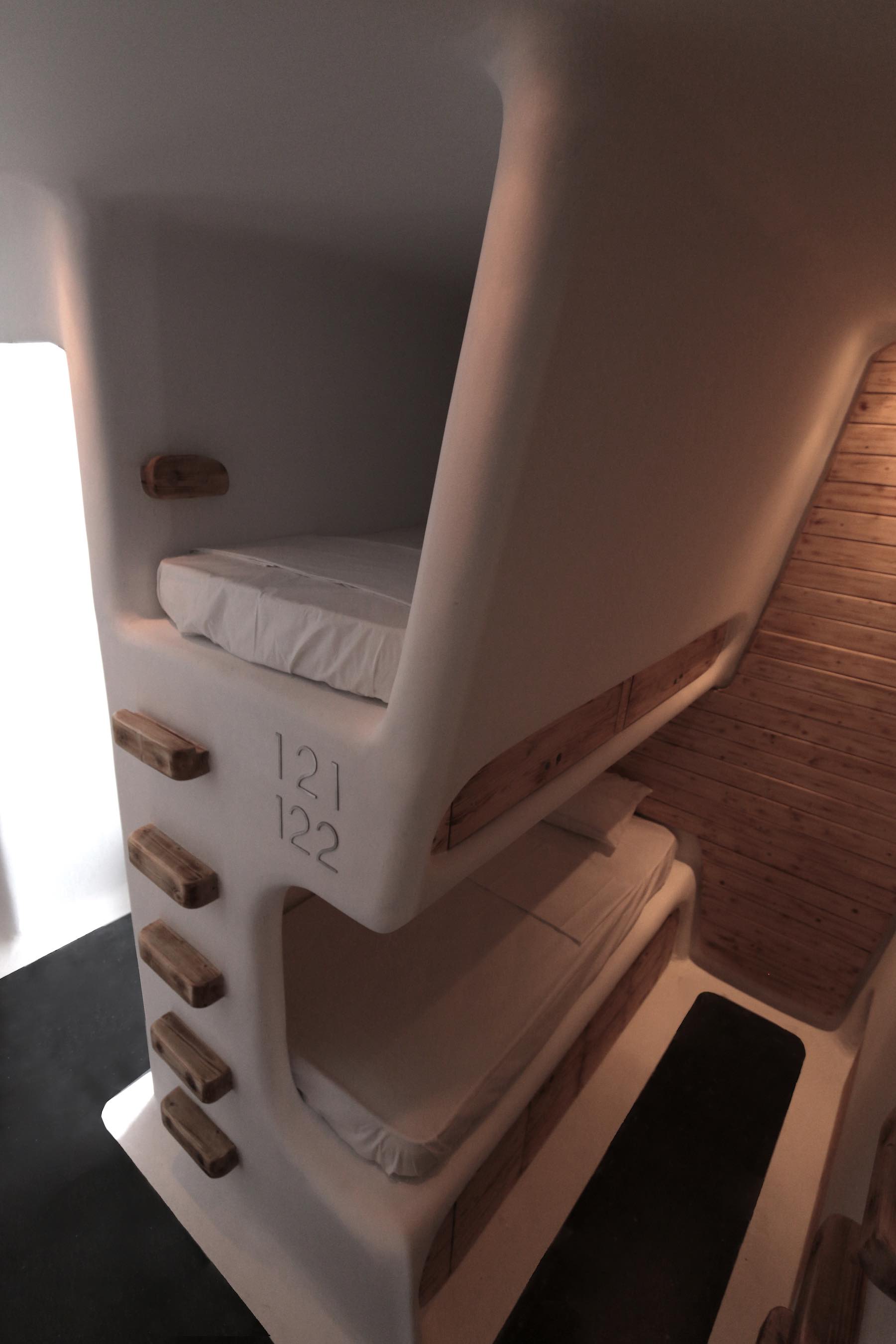 image © Dimitris Tsigos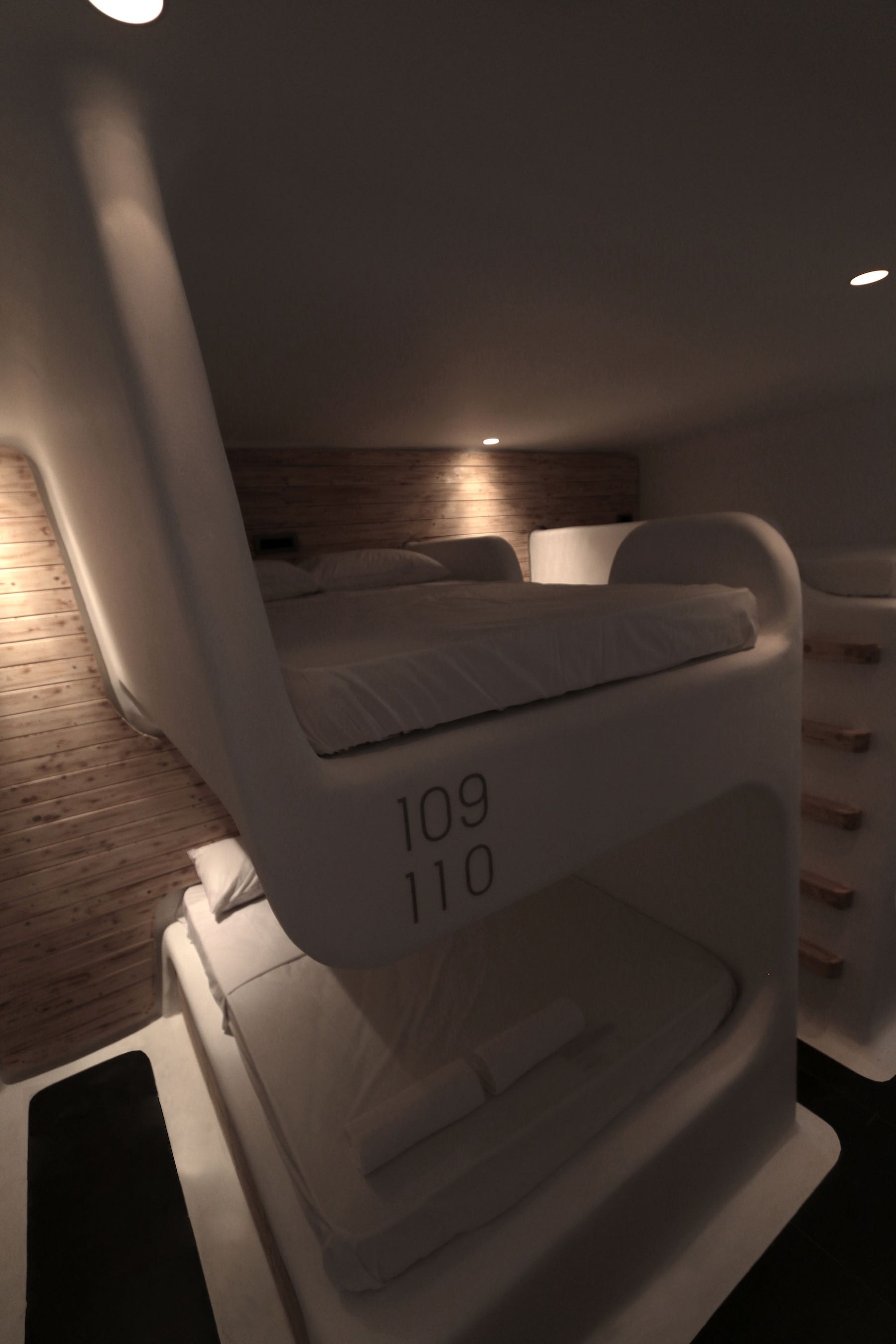 image © Dimitris Tsigos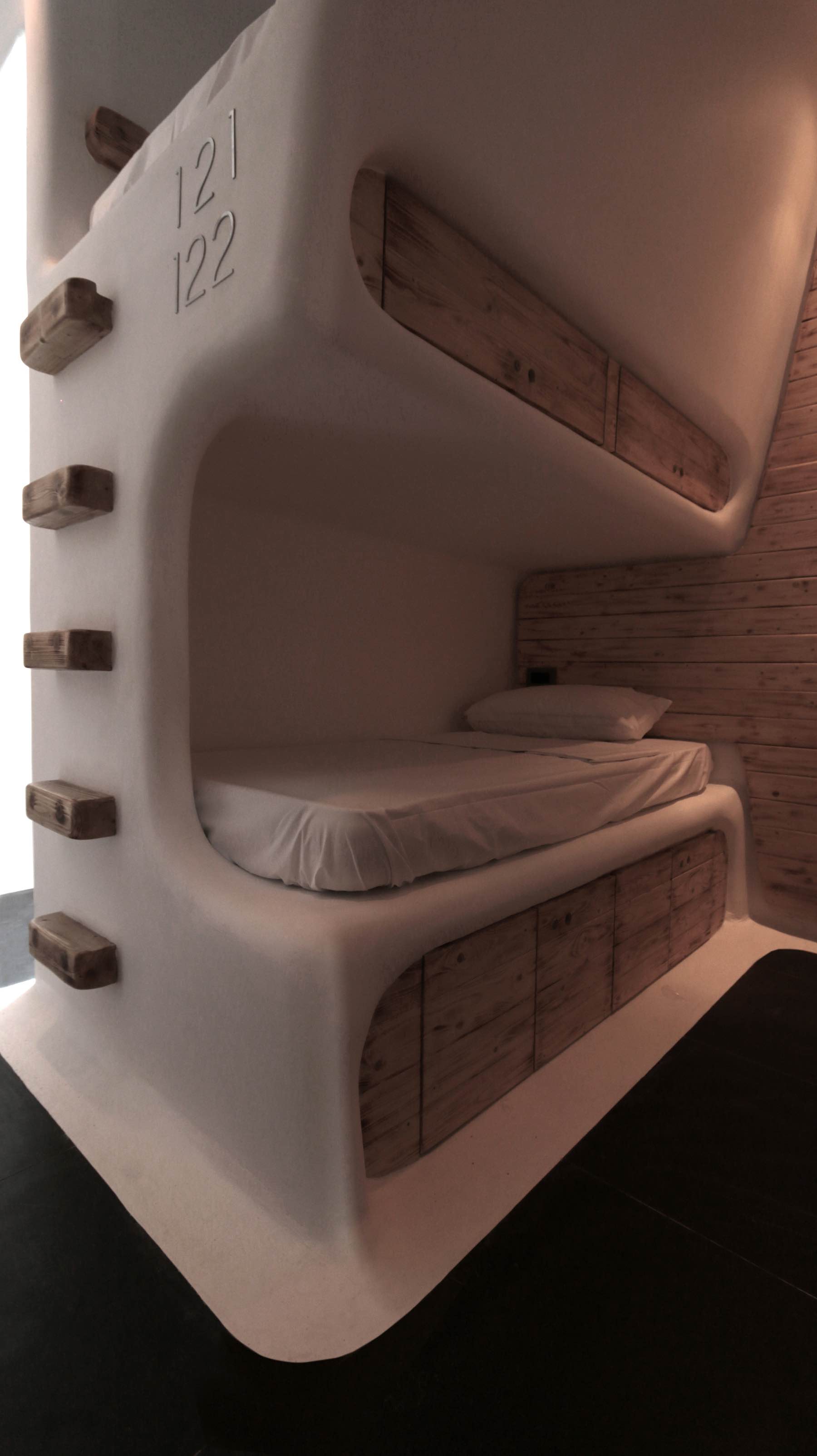 image © Dimitris Tsigos
---
Architect: Omniview, Dimitris Tsigos
Designers: Christina Tsakiri, Danai Diou, Marina Karamali
Location: Mykonos island, Greece
Photographer: Dimitris Tsigos
---