WATG: Situated on the southernmost tip of the Baja Peninsula, Nobu Hotel Los Cabos opened in March 2019 with 200 guest rooms and suites, indoor and outdoor meeting and events spaces, spa, retail, infinity pools, private cabanas and a variety of bars and dining. Nobu Los Cabos, the culinary soul of the brand, is nestled close to the ocean's shore, creating an immersive atmosphere with glass interiors that form a connection to the Pacific and salt air.
The architecture fuses indigenous Mexico with a contemporary interpretation of Japanese design, utilizing clean lines to create a fresh, open, minimalistic feeling. Upon arrival, guests walk through a serene Japanese-inspired courtyard before experiencing a dramatic stone-framed ocean view that creates a portal to the Pacific. To strike a balance of laid back luxury, sophisticated materials that are simple yet dramatic were used throughout –including polished granite, warm local Cabo stone, lime stone and contrasting woods. Placement of the hotel structure focuses fully on the ocean, views of the migrating whales, and Pacific sunsets. Throughout the hotel, the clean lines, light color palette and natural materials enhance the splendor of the austere desert beauty.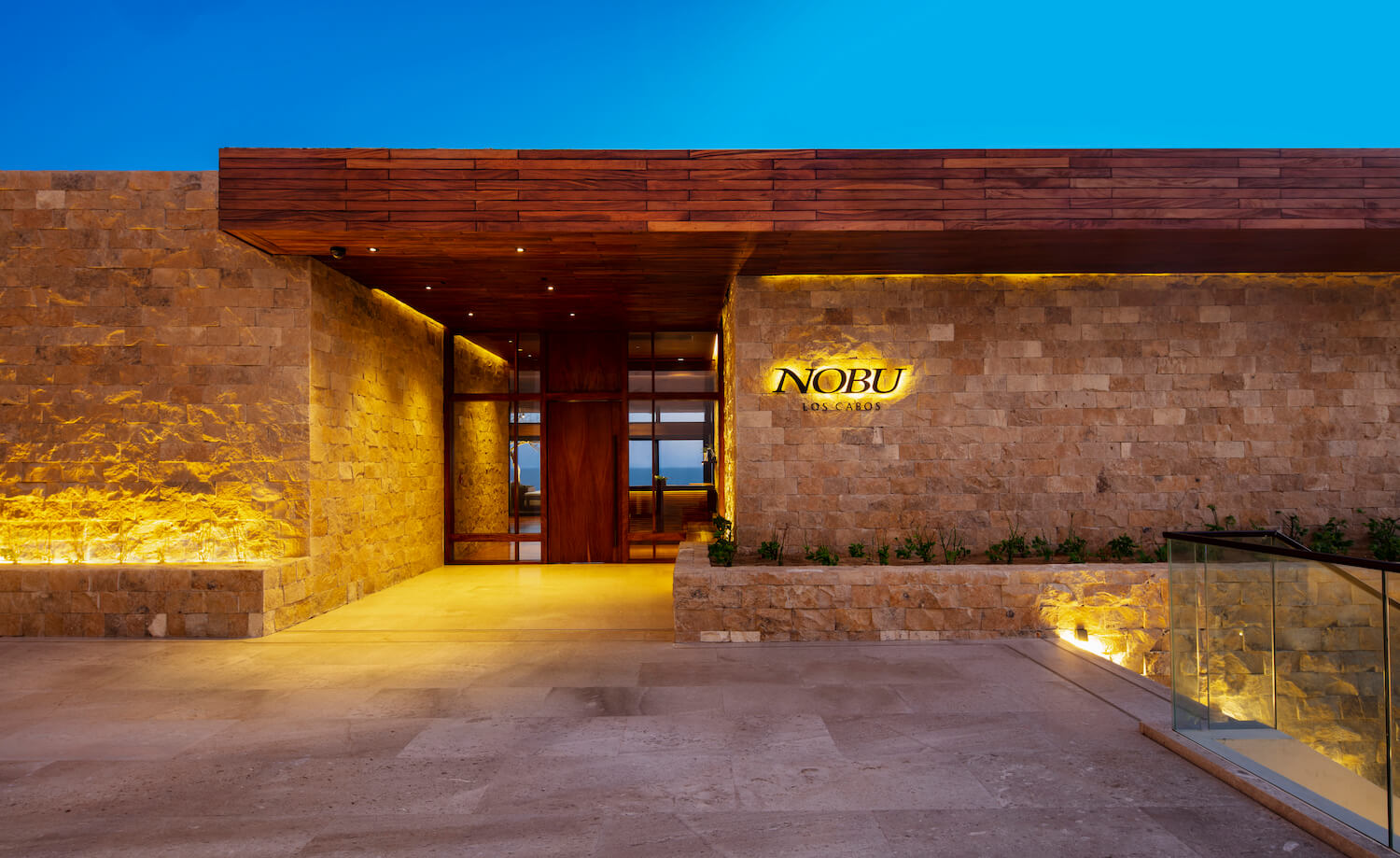 The landscape architecture has been designed to echo the desert environment of Cabo San Lucas and blend with a contemporary interpretation of Japanese gardens and cultural symbolism. The overall result is a tranquil, zen experience that features indigenous species, such as Palo Blanco, Elephant Tree, Cardon and Agave, that will thrive in this semi-arid environment. Upon arrival, guests will experience a serene journey through a Japanese garden embellished with local Cabo stone, rock and plant arrangements.
This garden passage leads visitors through a delicately-elevated rock pathway, symbolizing a mountain journey. The pathway gradually grows into a perfect triangle that moves through gates of fire before they ultimately reach the waters of the final courtyard and a stone-framed view of the Pacific. Infinity pools, private swim-up cabanas, floating daybeds and secluded swimming areas have all been designed to celebrate the tranquility of the desert beauty. The landscape architecture throughout the hotel subtly strikes a balance between fire and water elements–bringing Yin and Yang in harmony.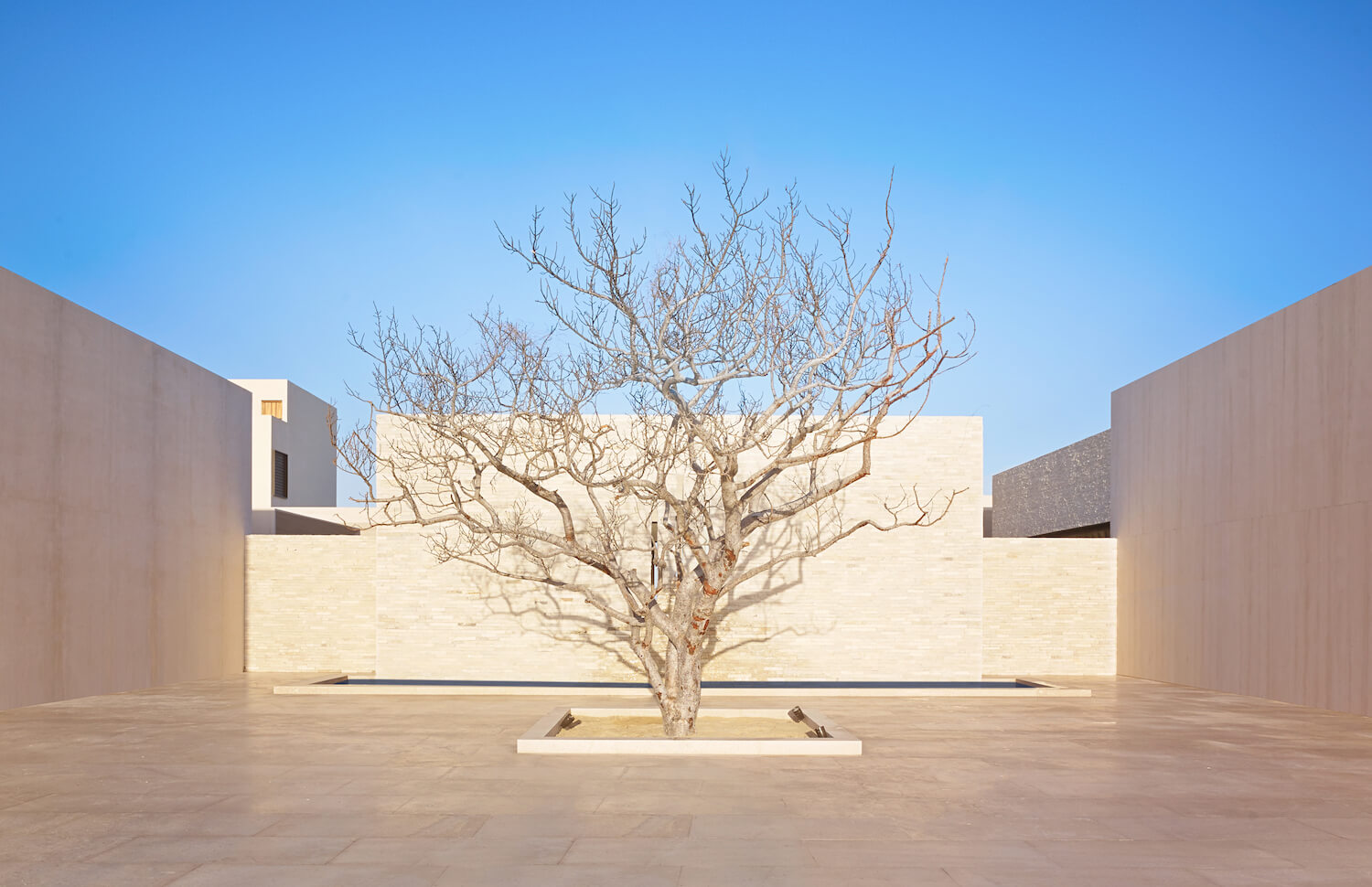 The fusion of contemporary Japanese minimalism with locally sourced Mexican materials inspired the design of the guestrooms and public areas throughout the property. Clean lines and wood joinery techniques inherent to Japanese design are revealed within the custom furniture pieces, teak soaking tubs, Shoji inspired closet doors, trellis features and other wood work throughout the hotel. Each space embodies the heart of Cabo's laid-back style through the use of color, geometric art pieces and rough textures; while the architecture lends itself to indoor outdoor beach living.
The materials are simple yet rich, providing a luxurious and sensual ambiance to the hotel interior. The spaces become both stimulating and tranquil; embracing the lively Mexican culture and Japanese serenity.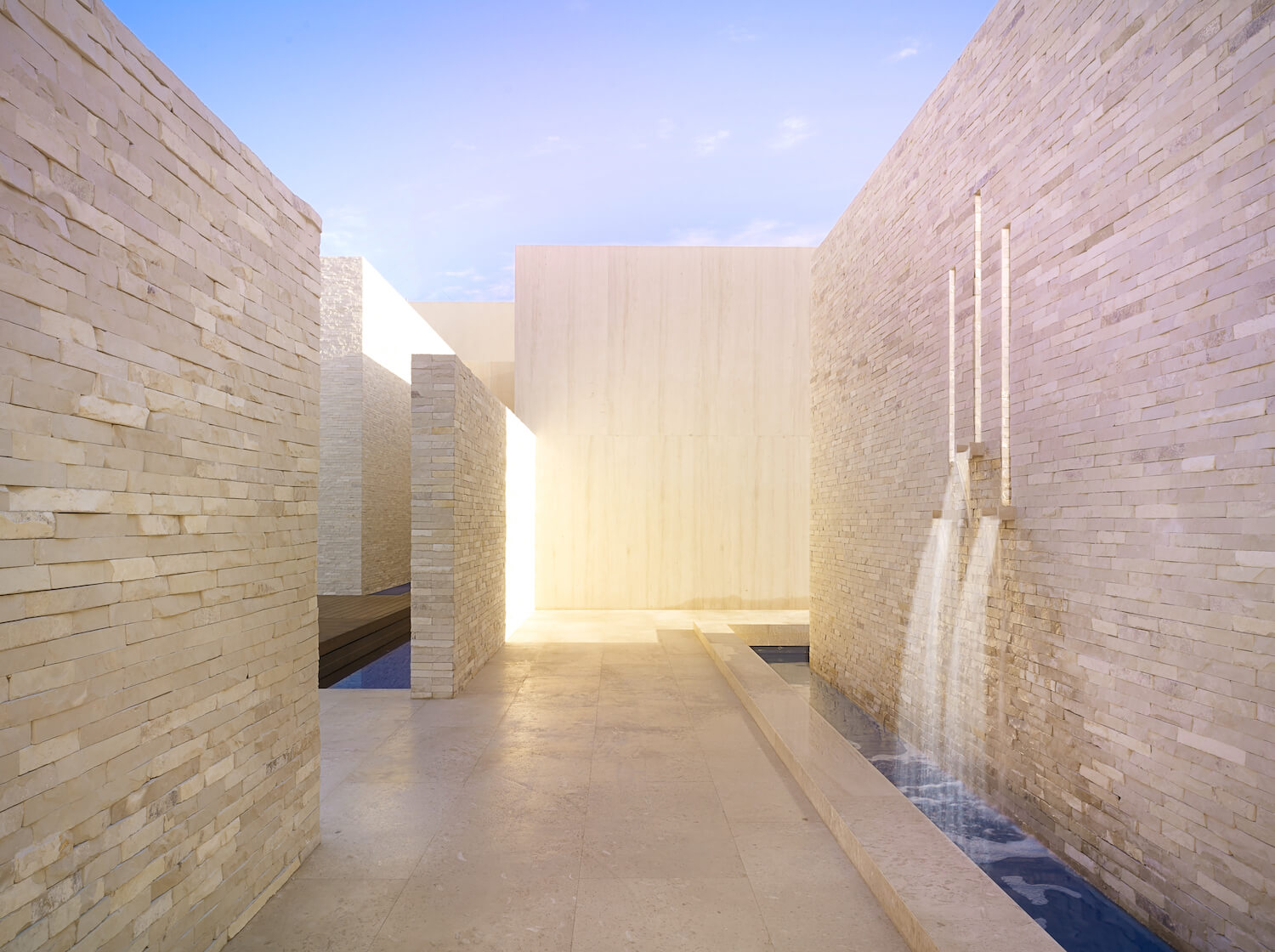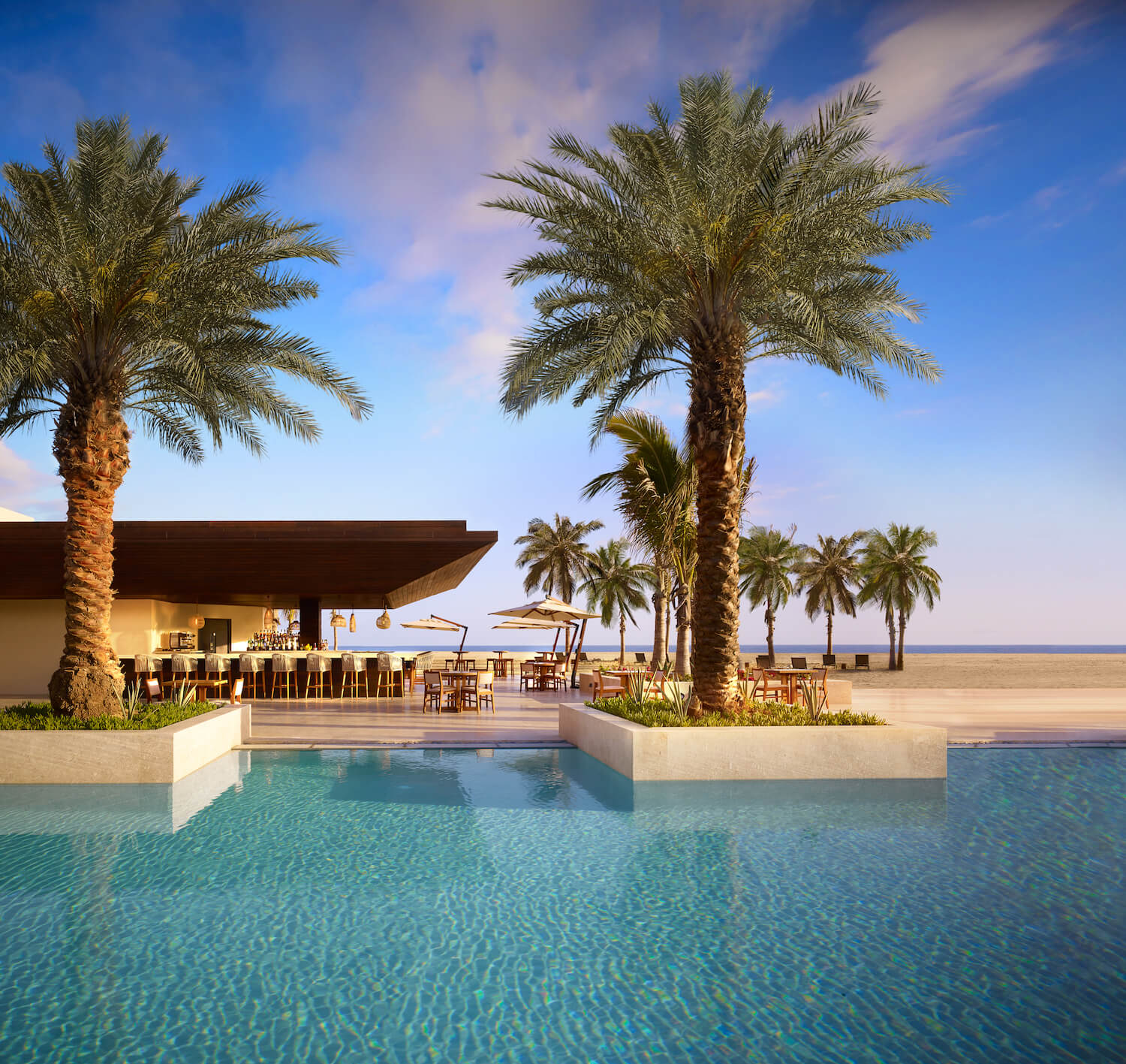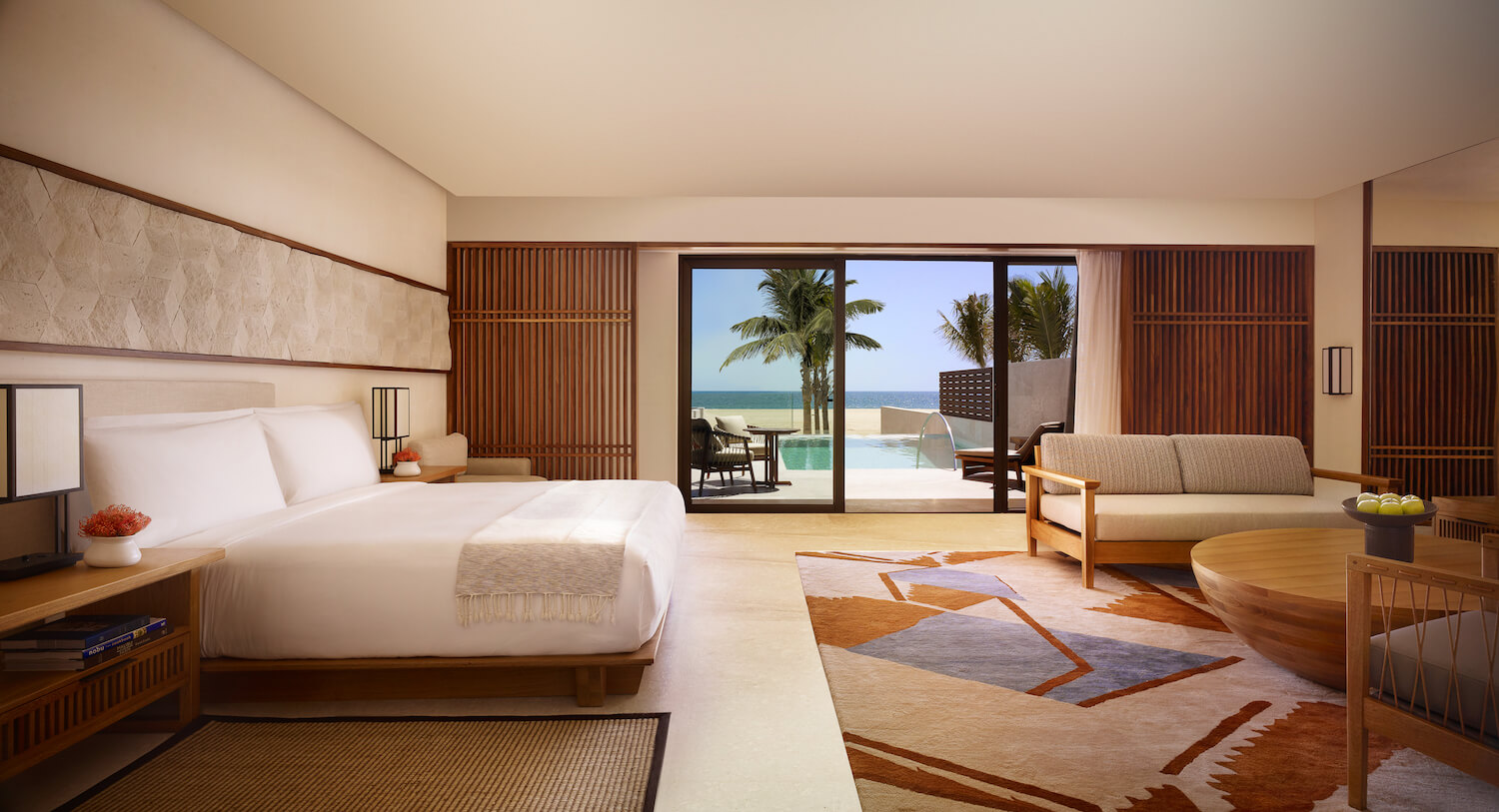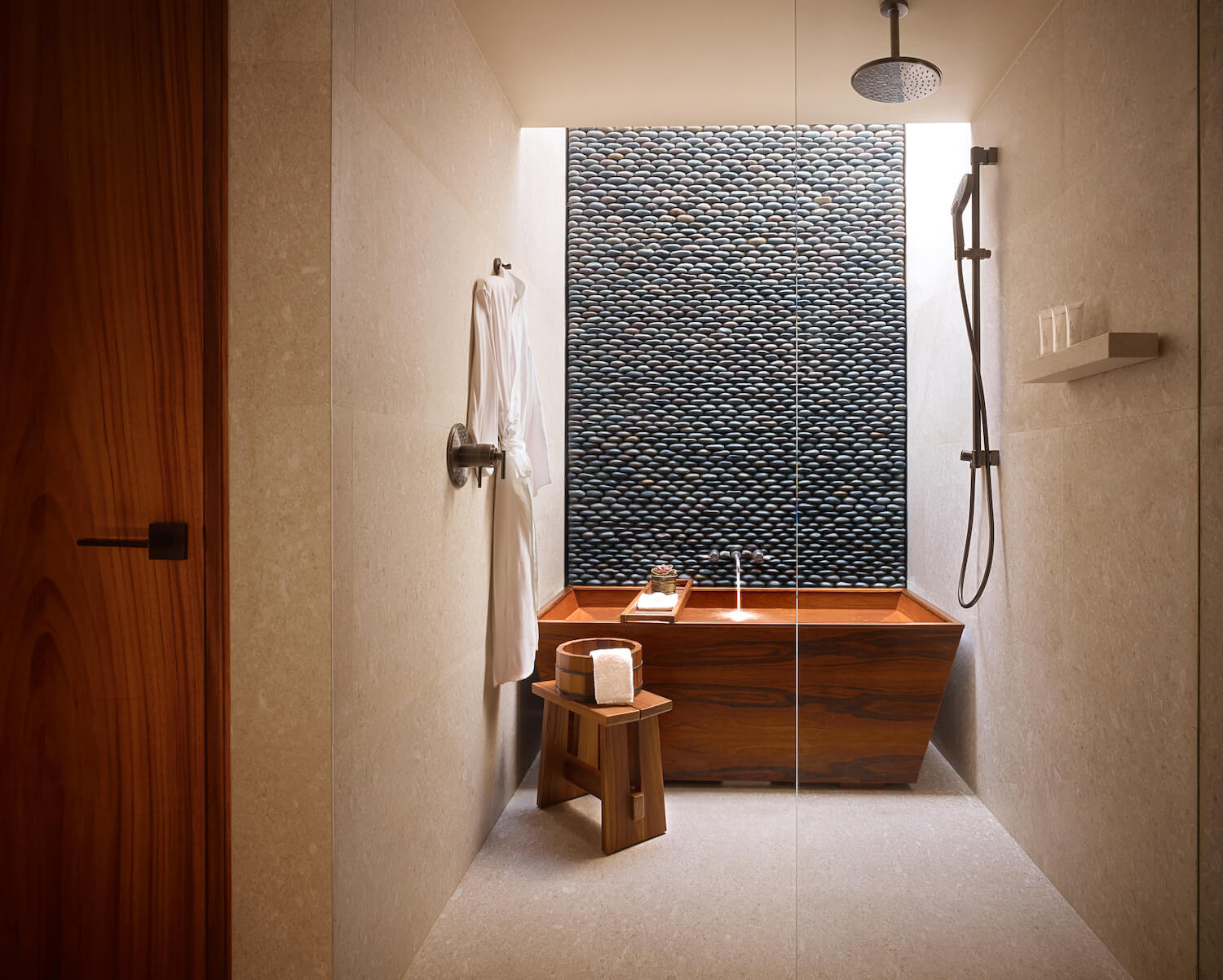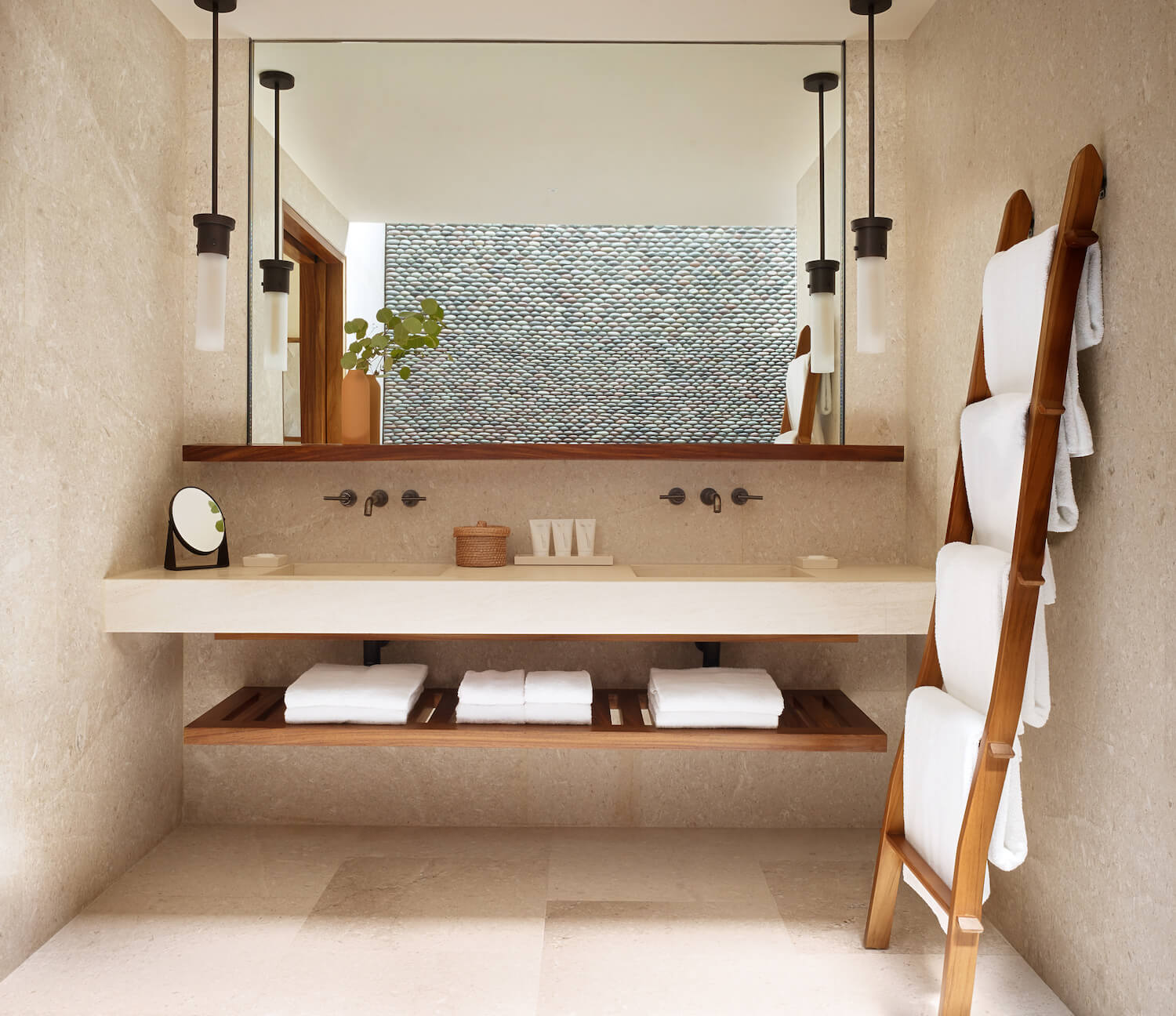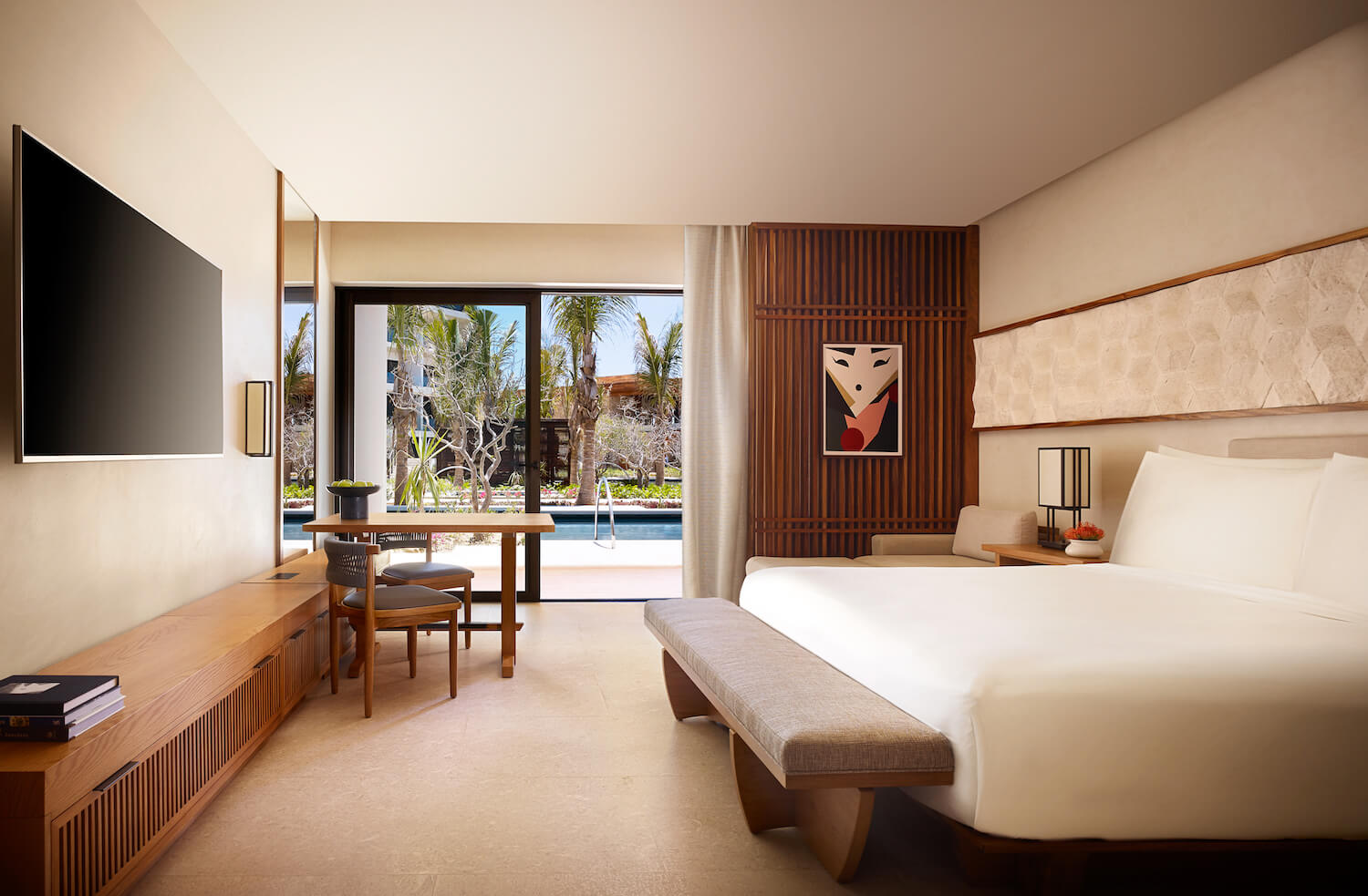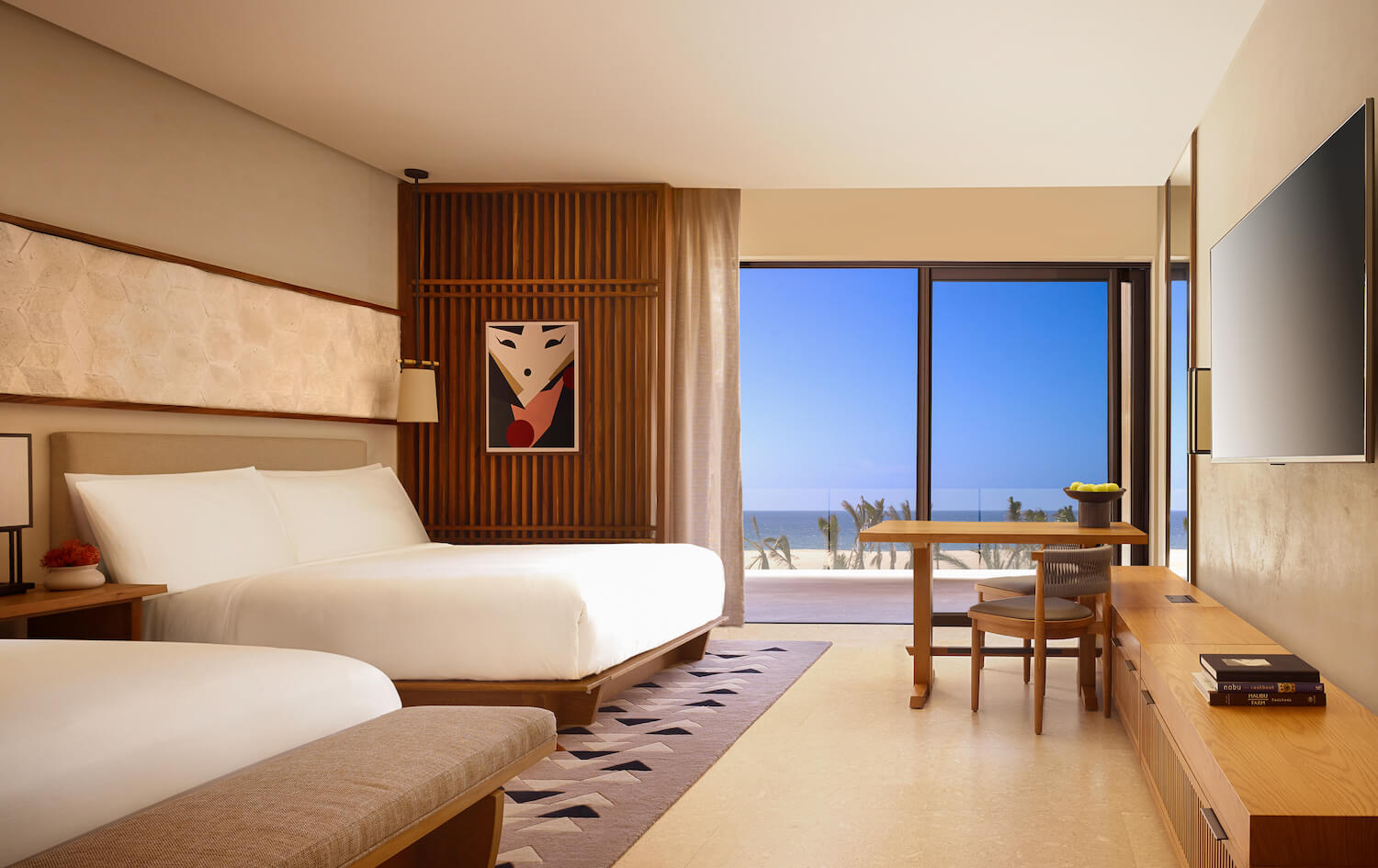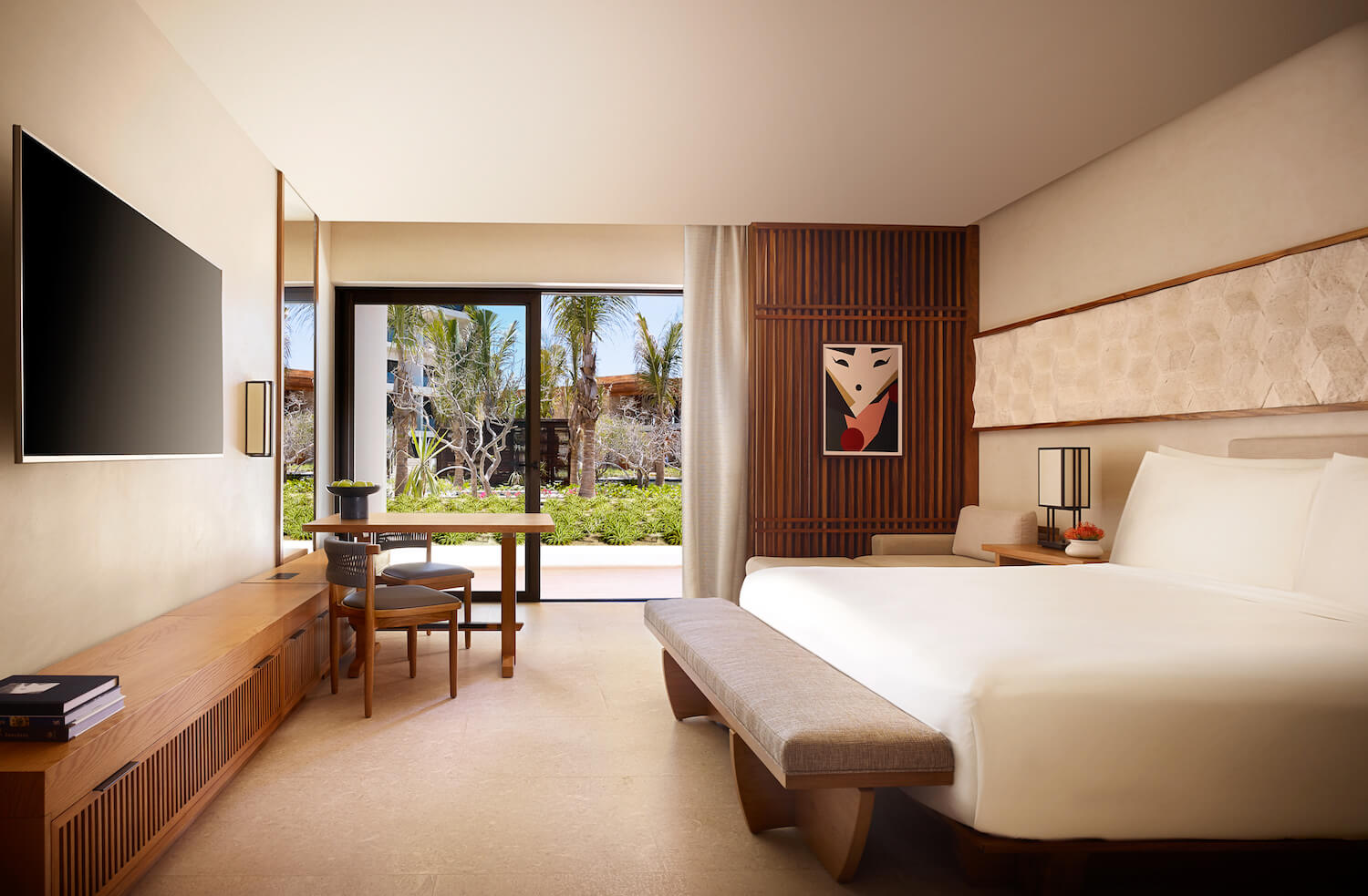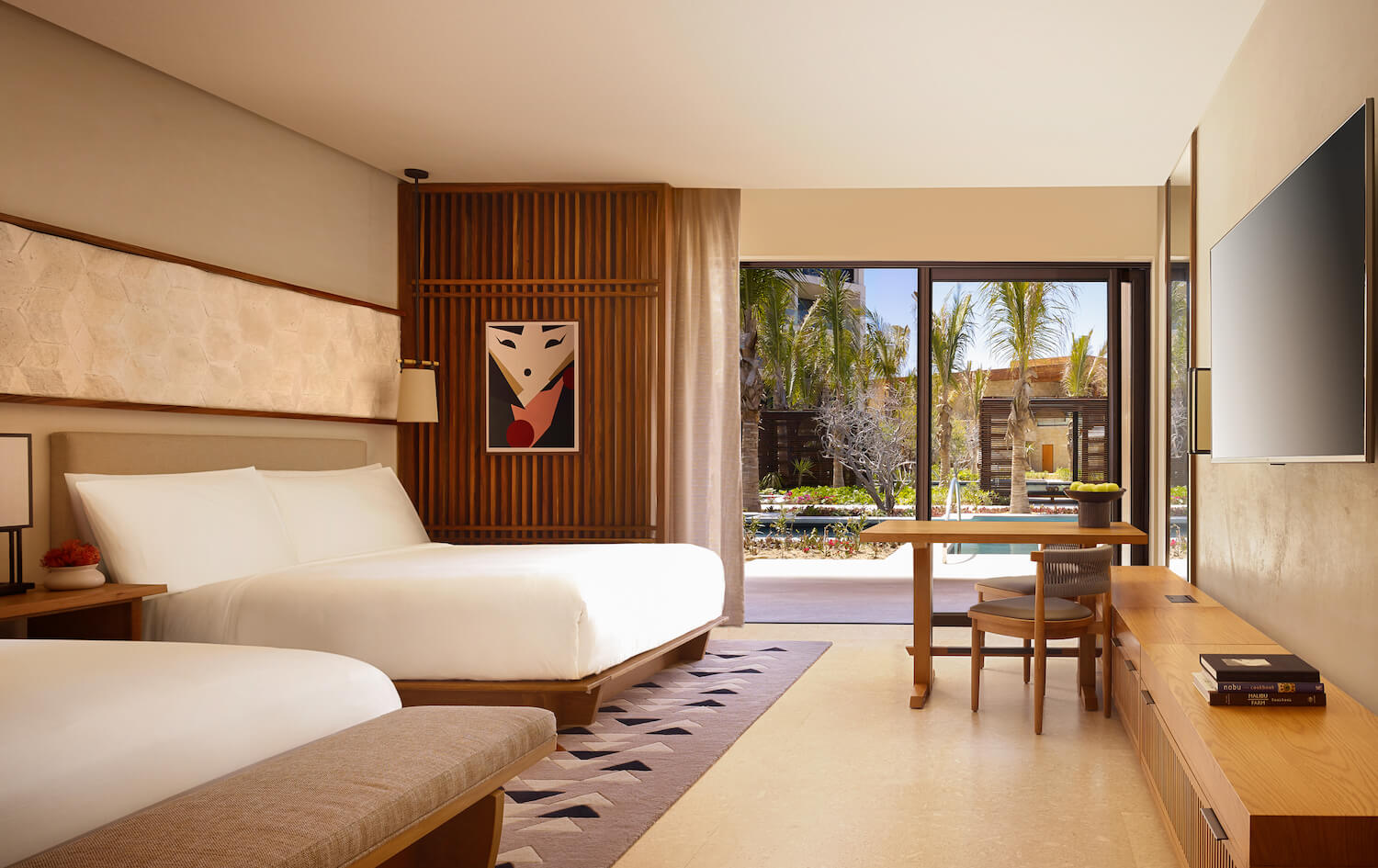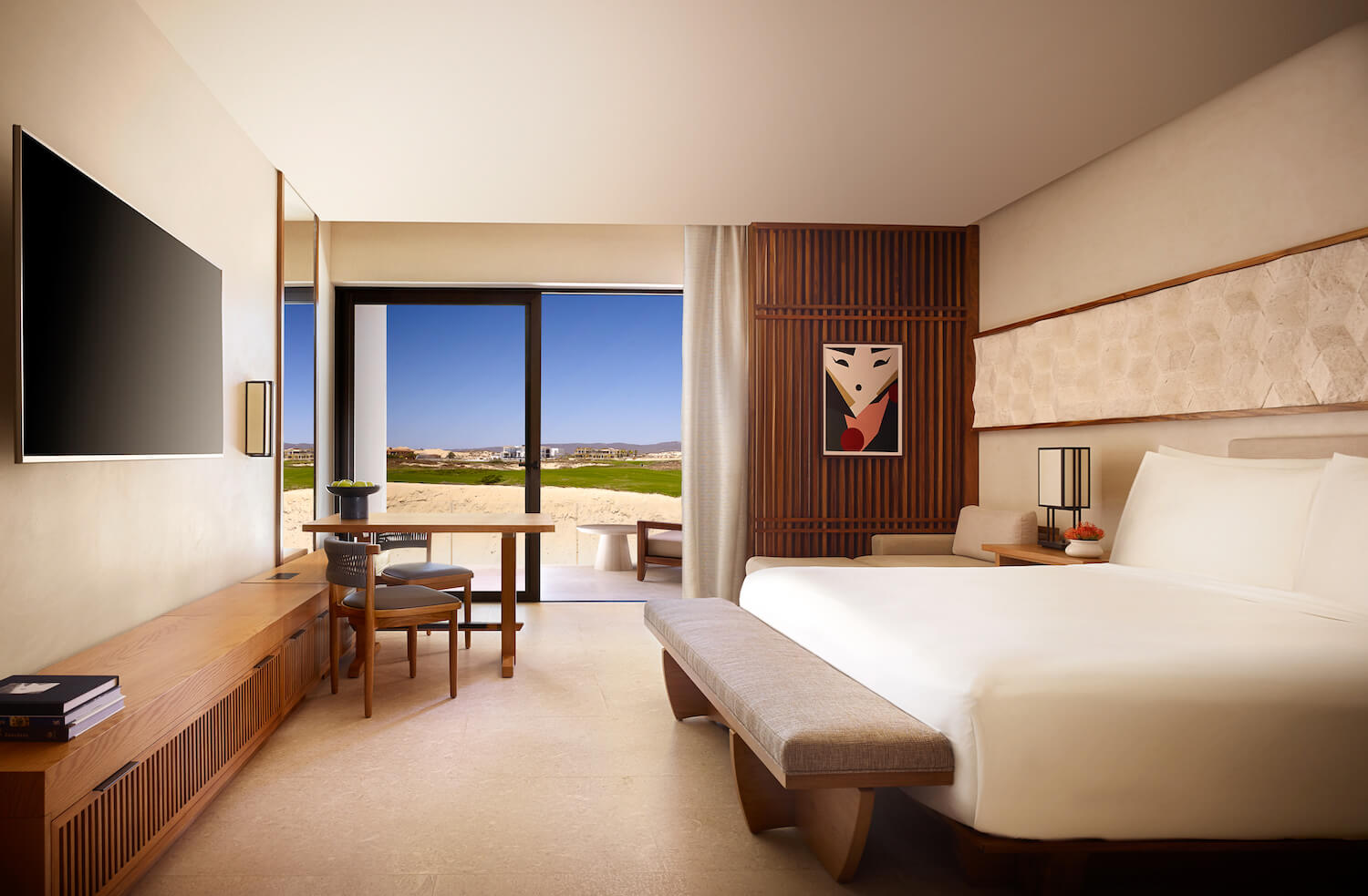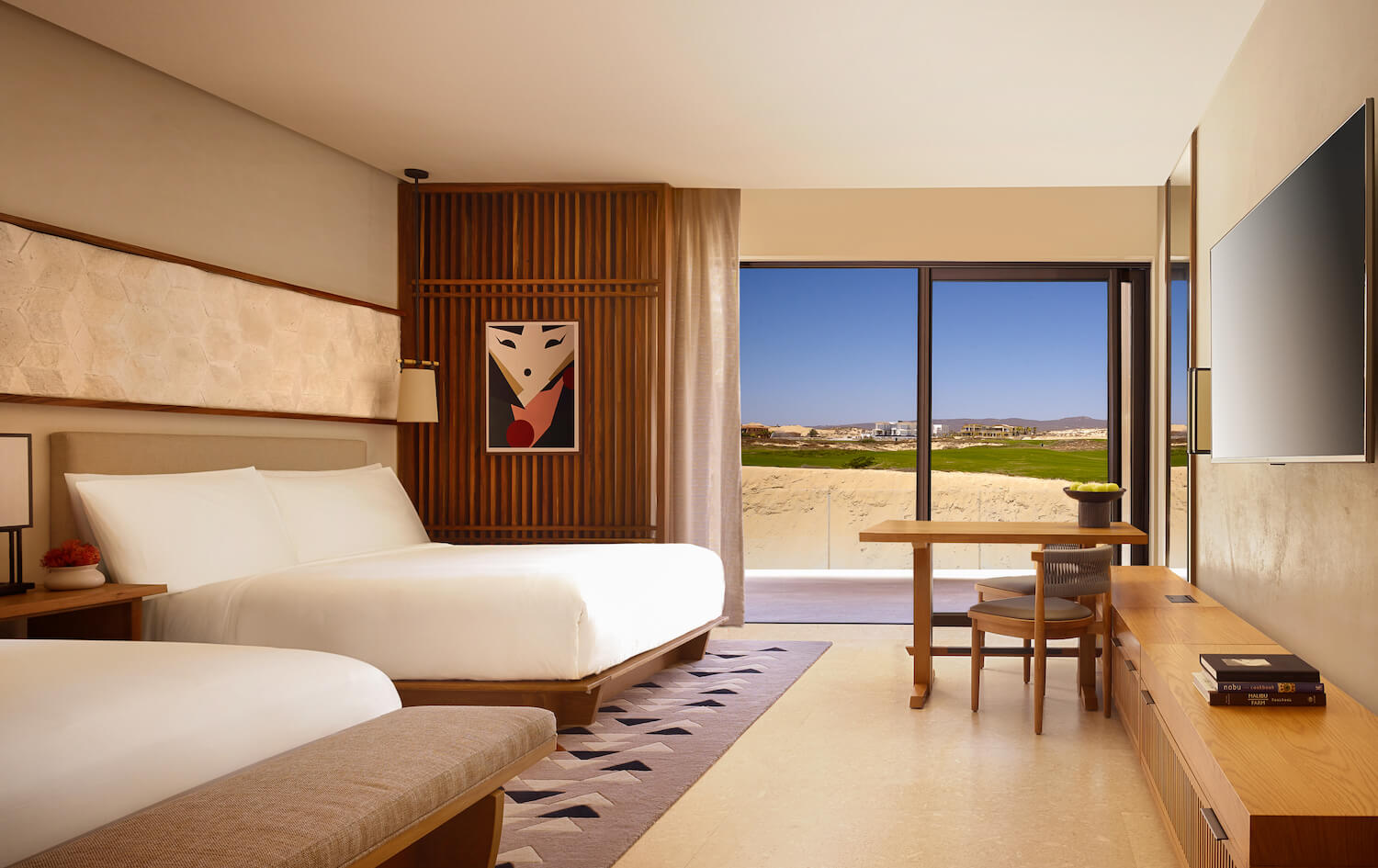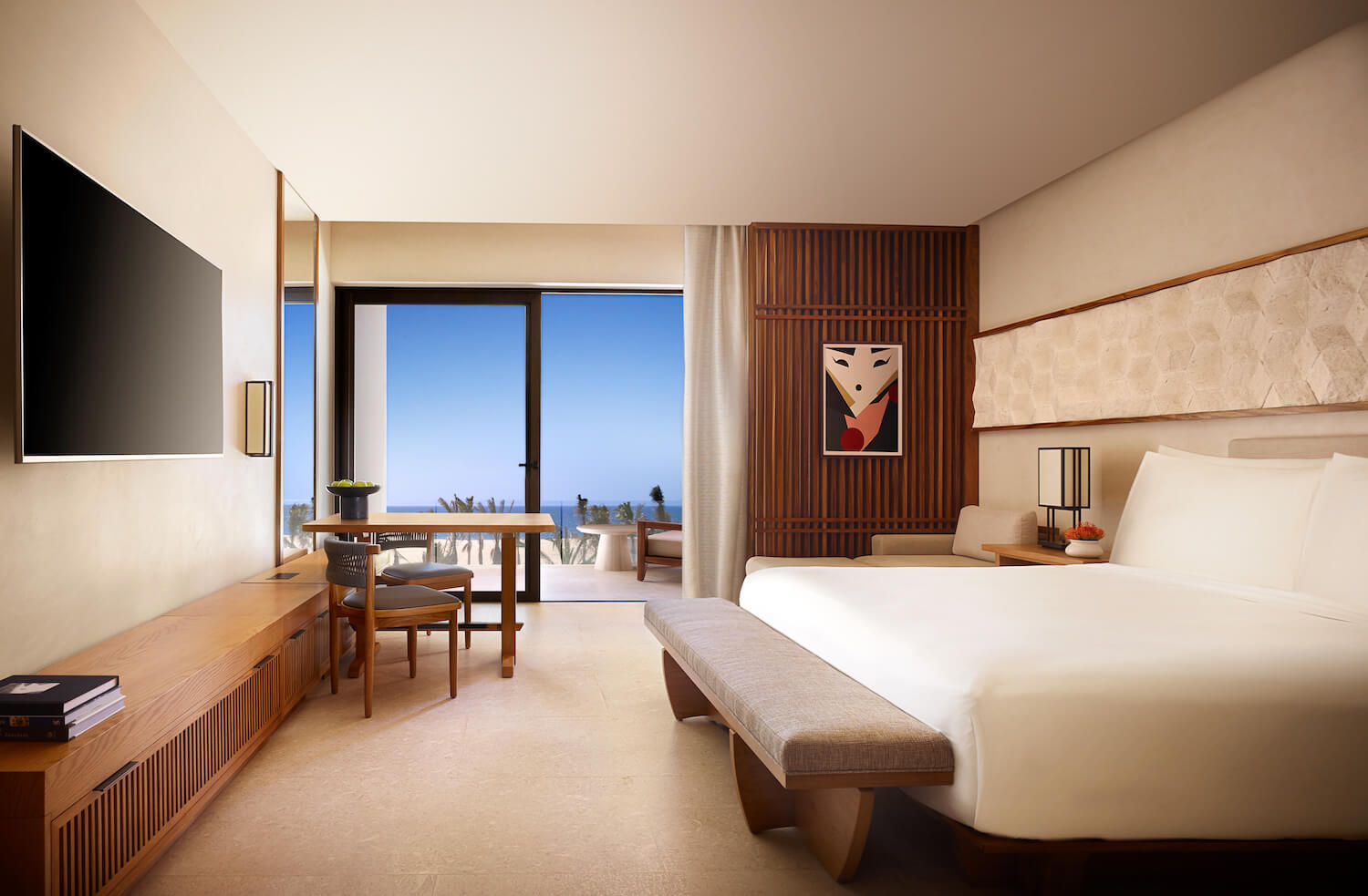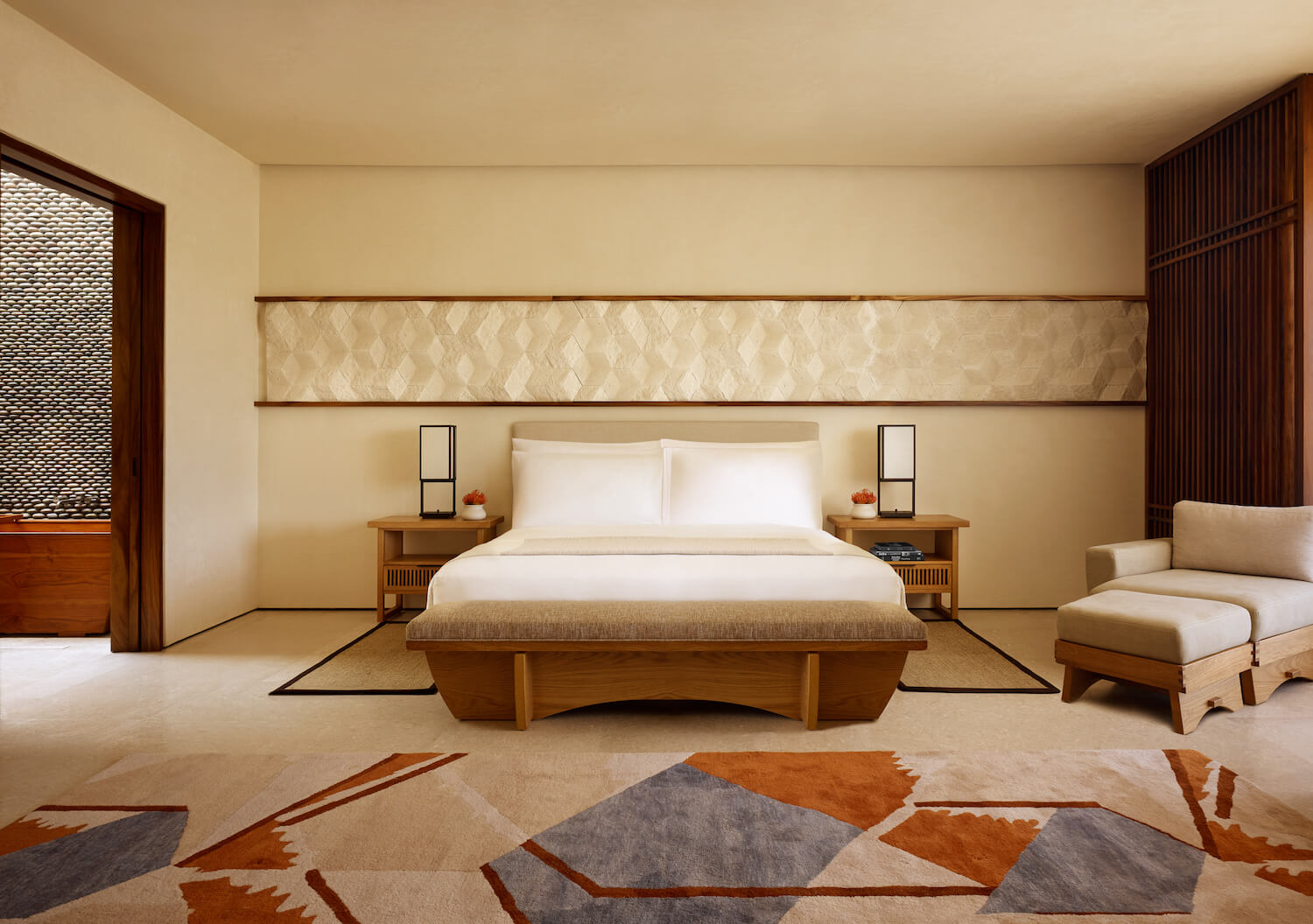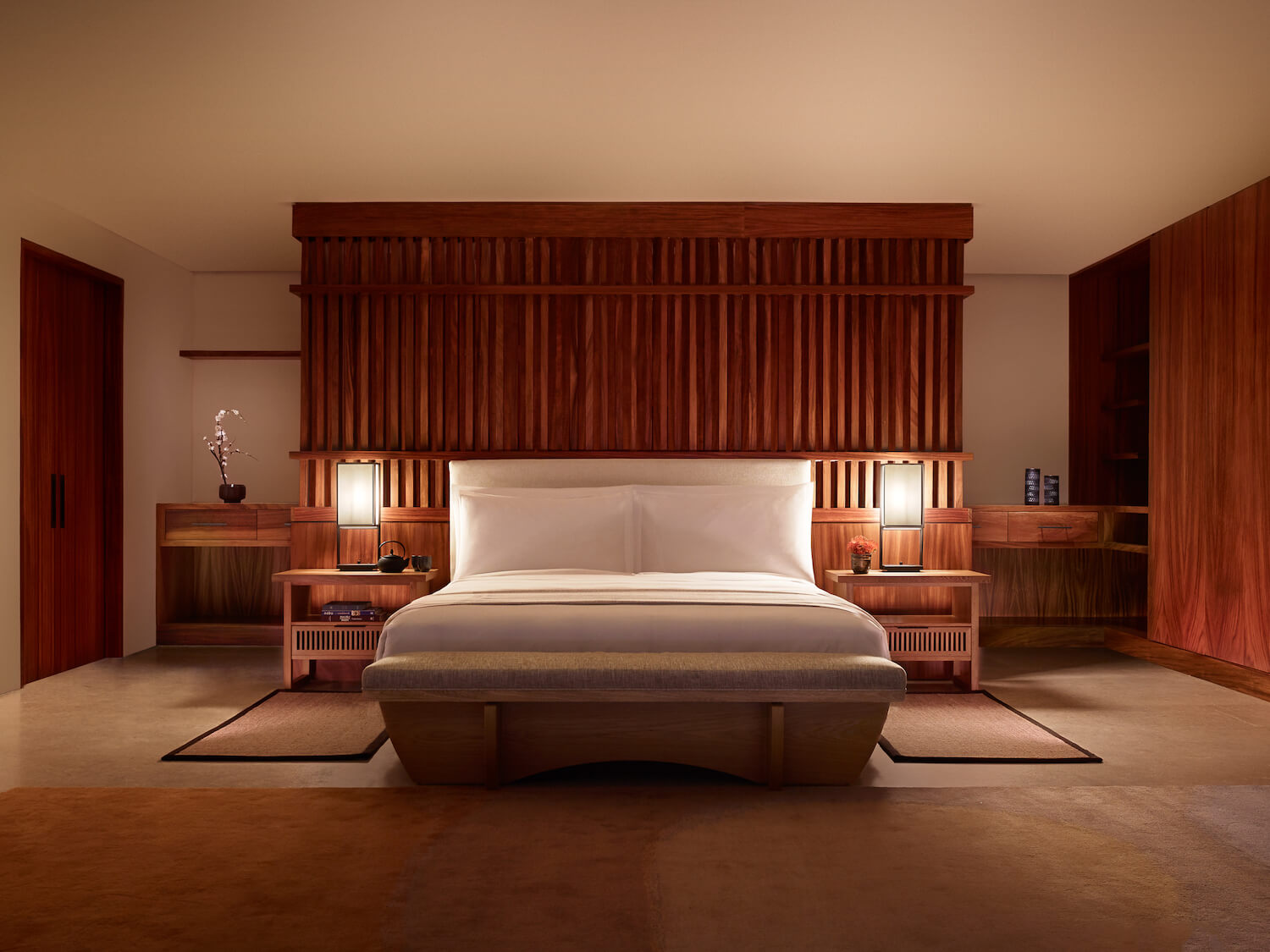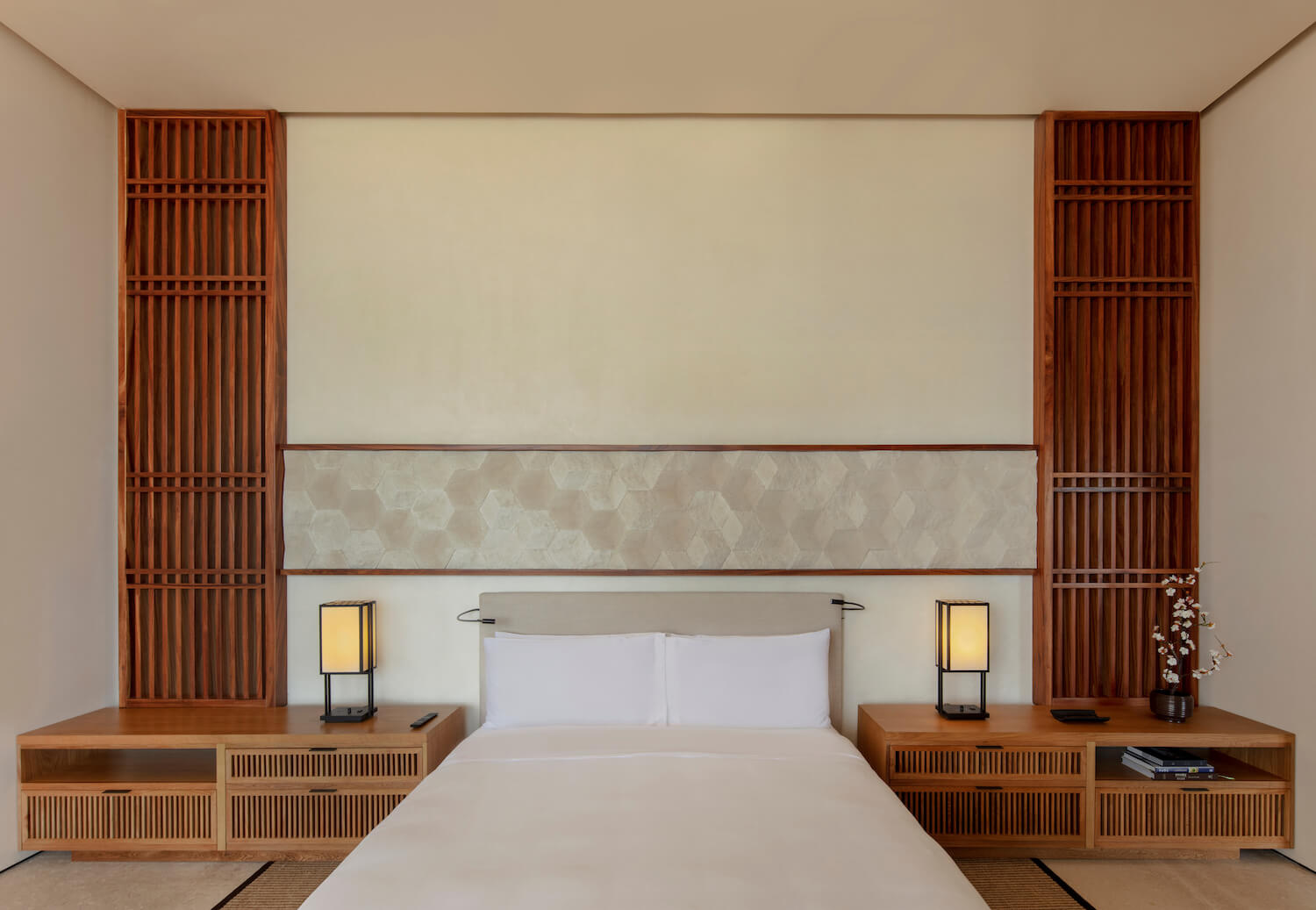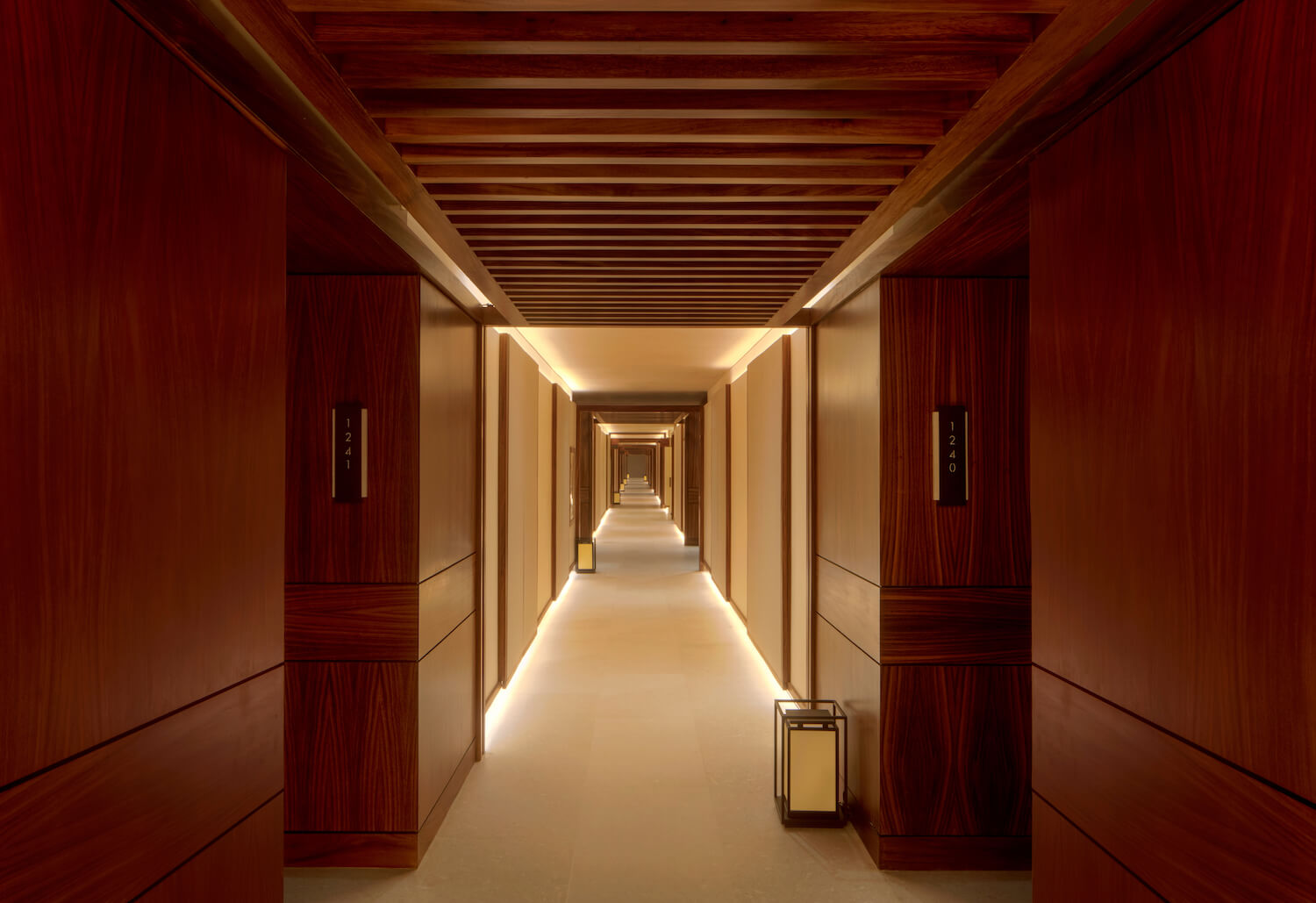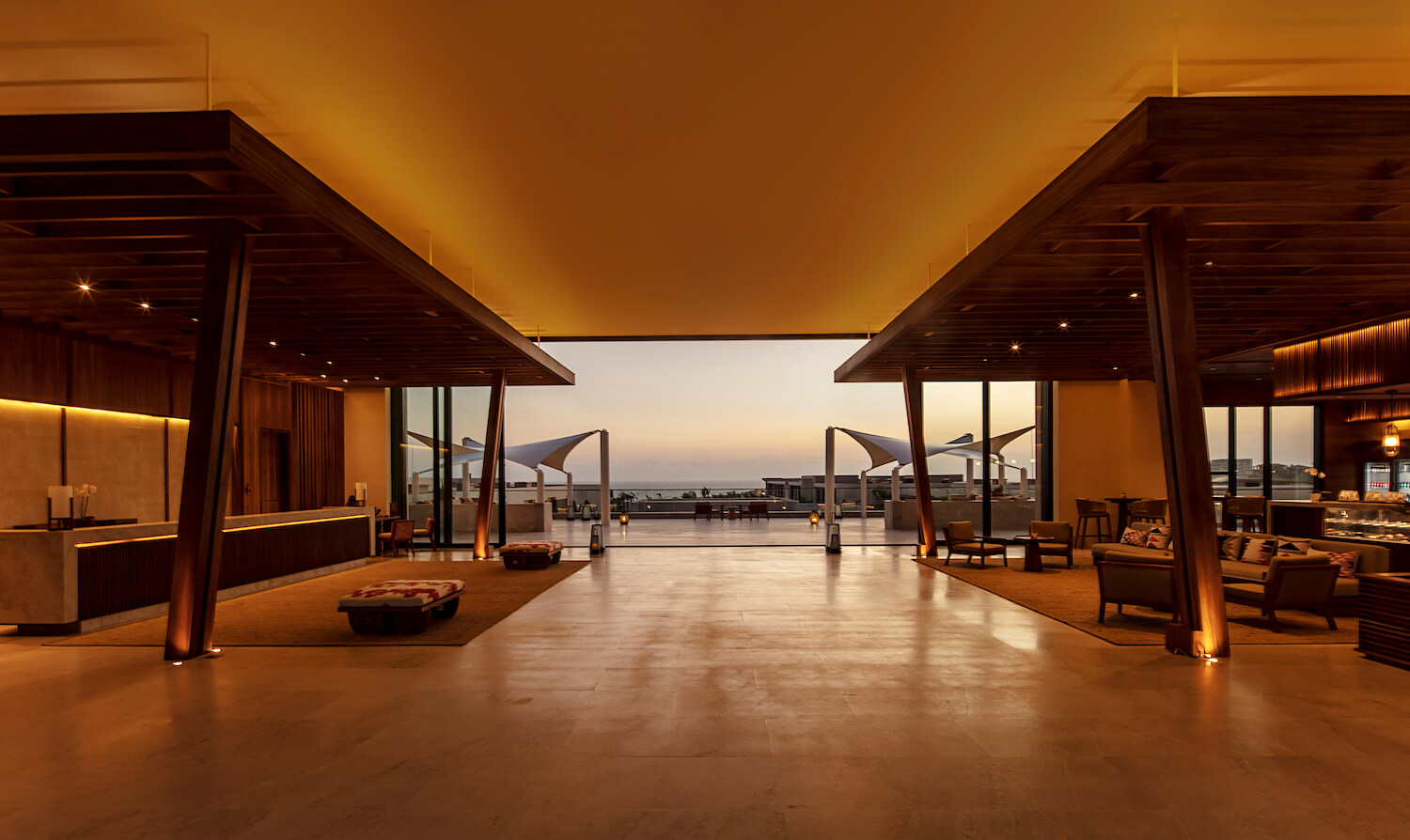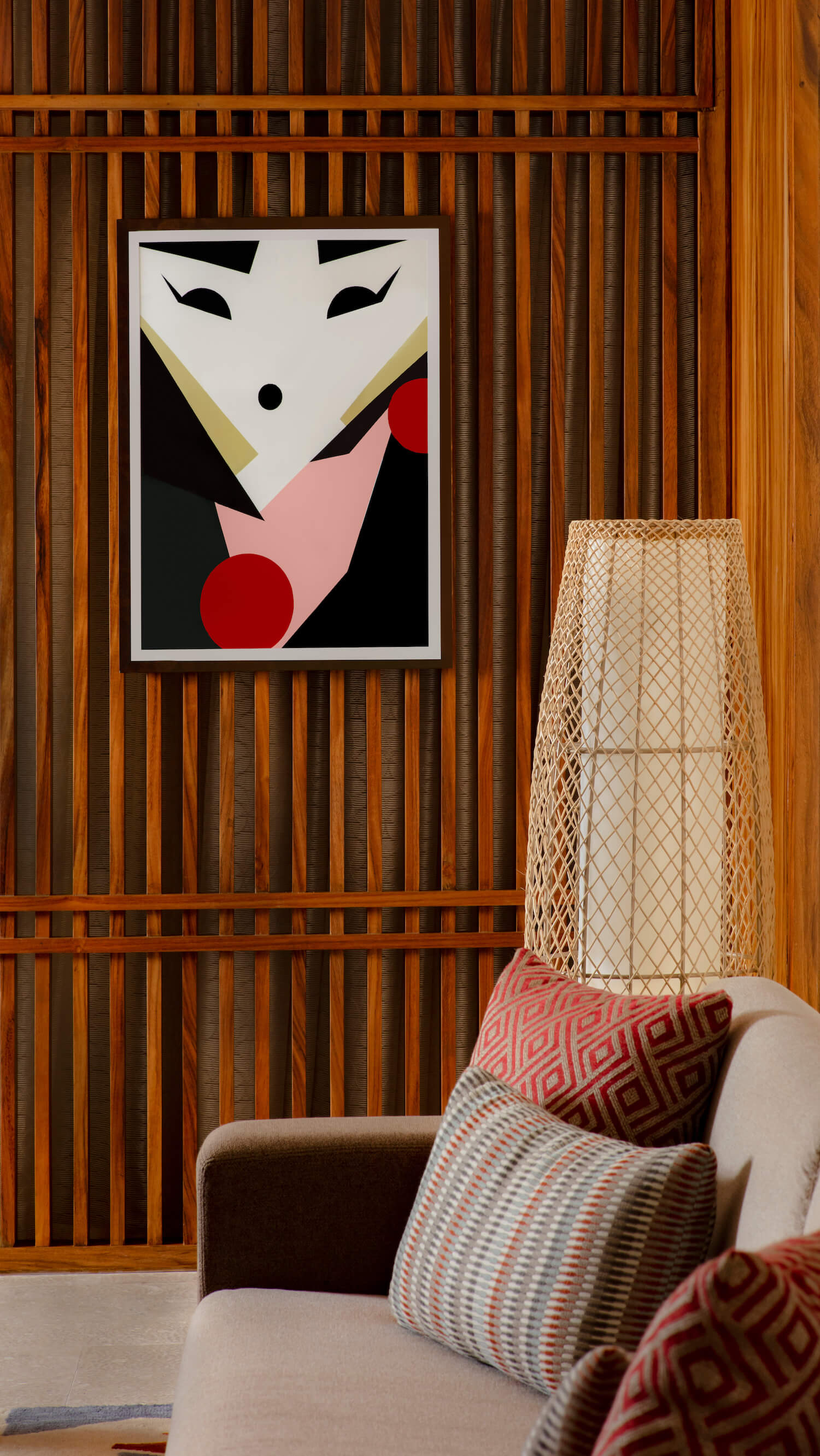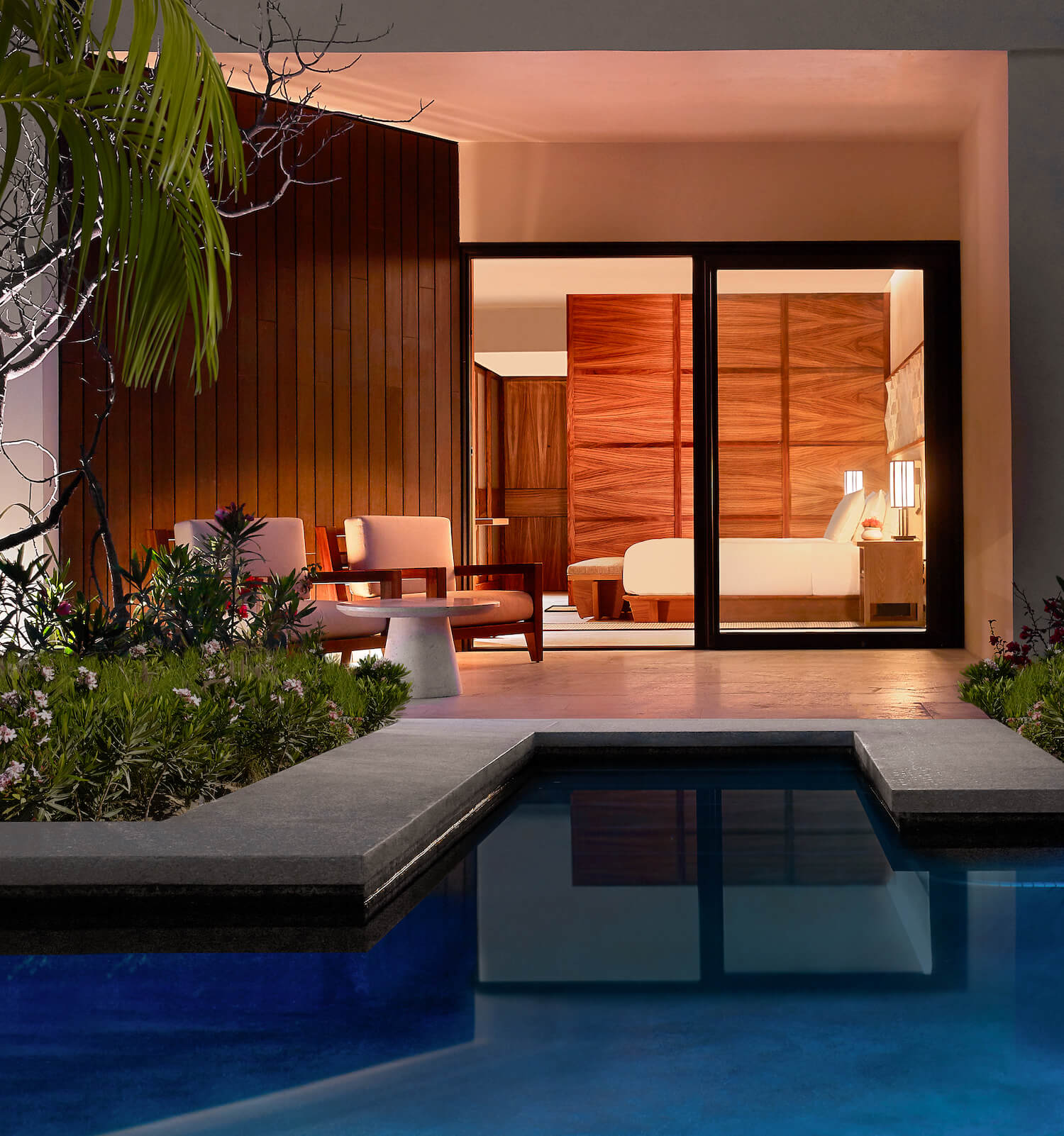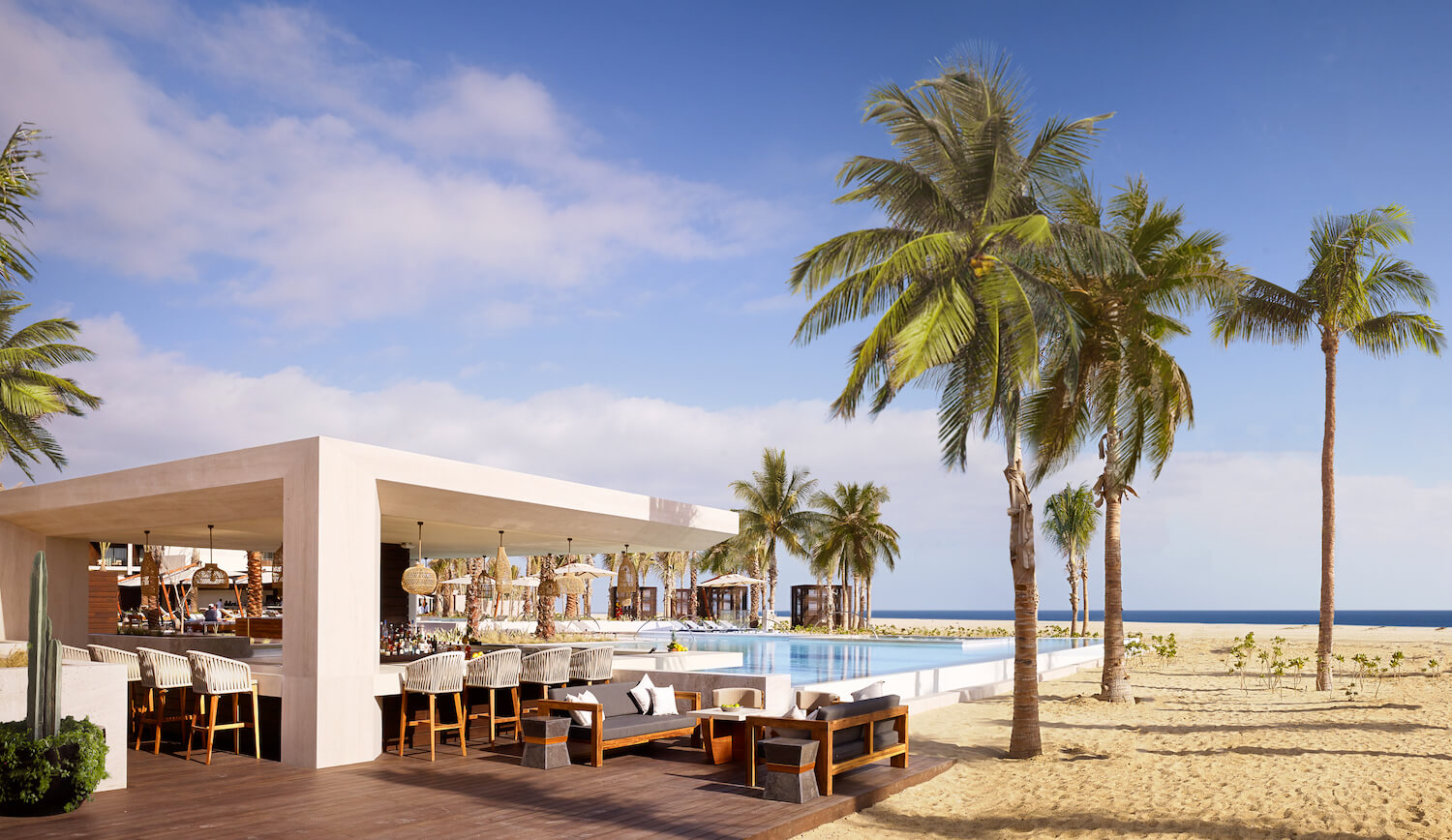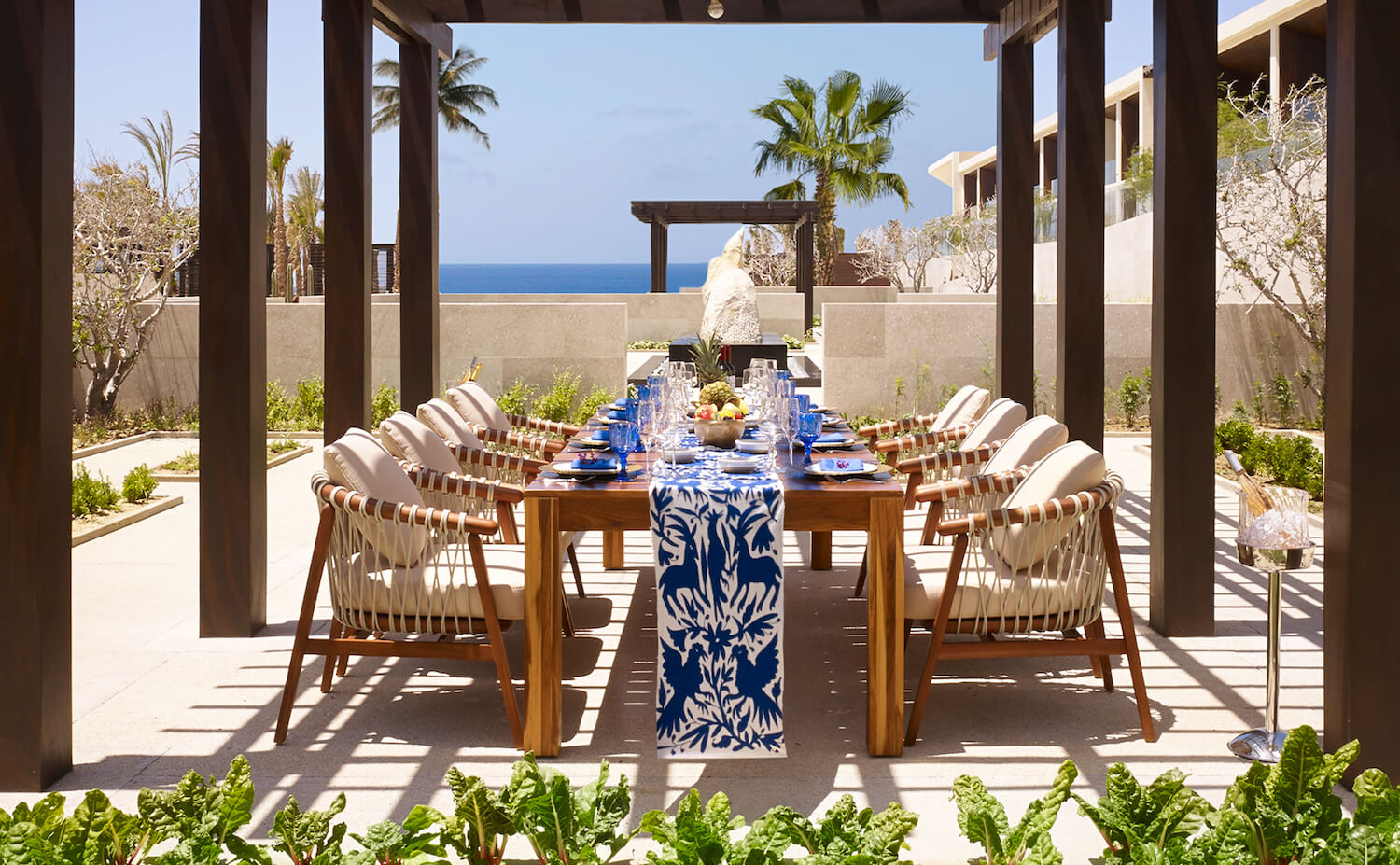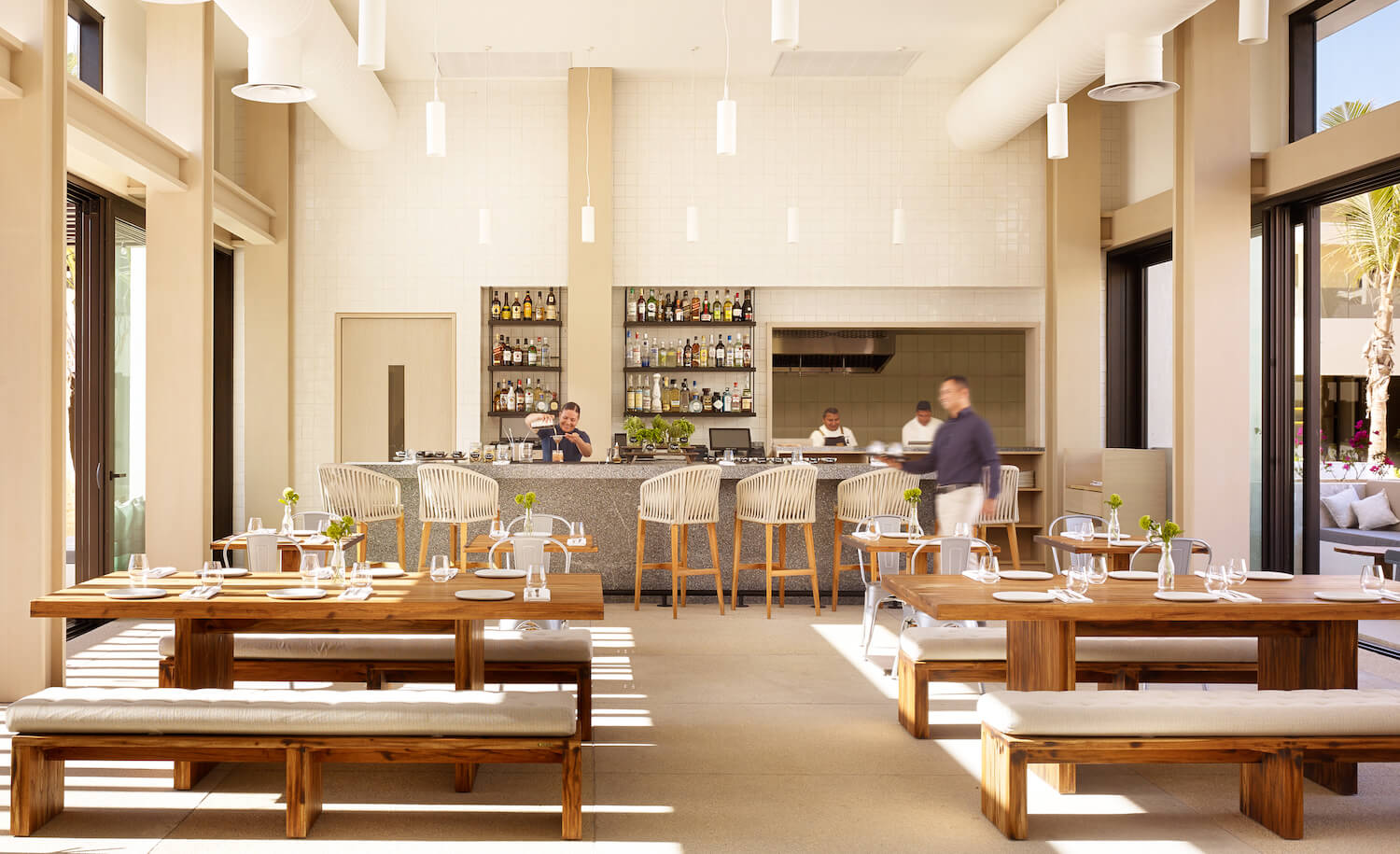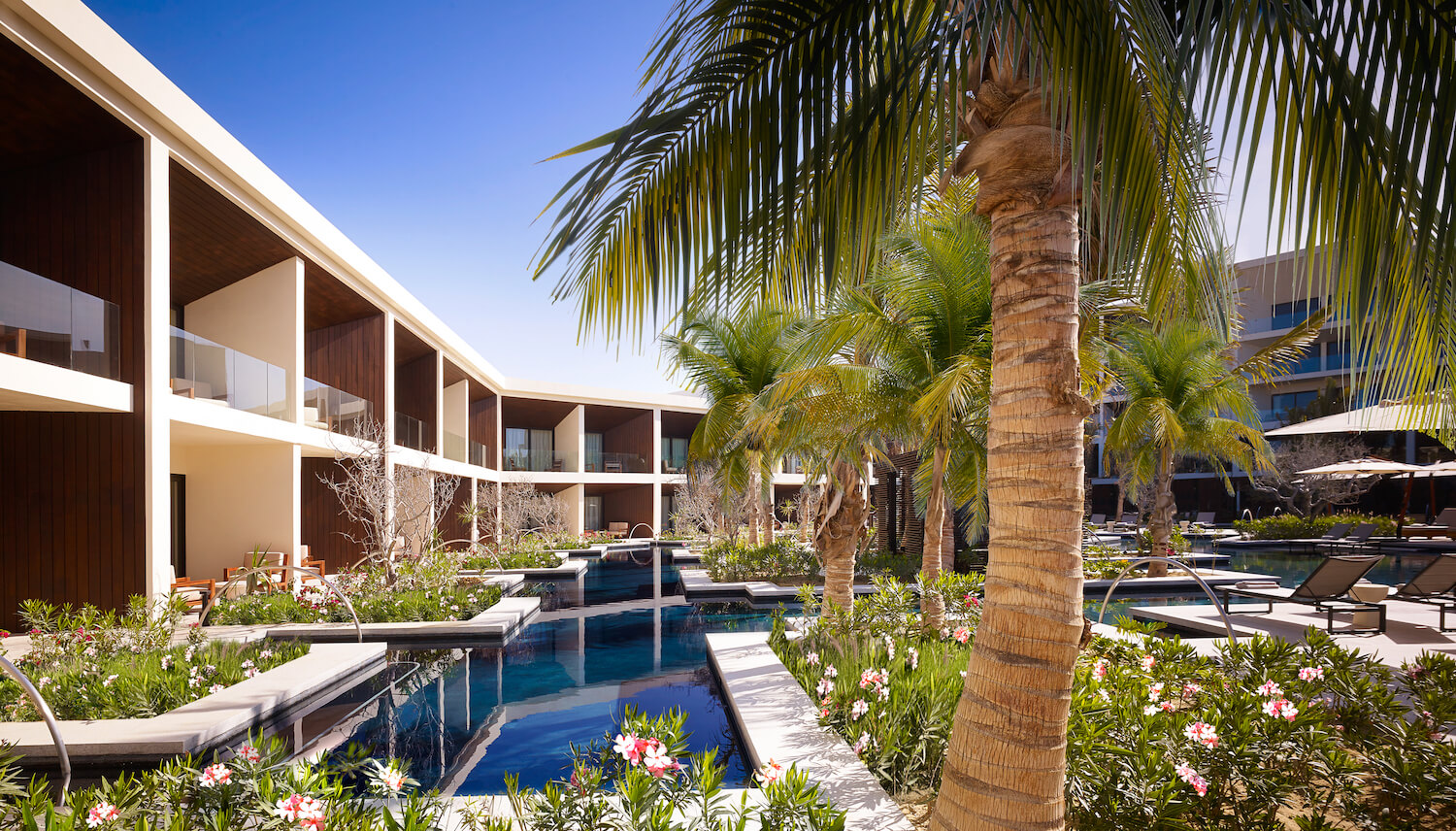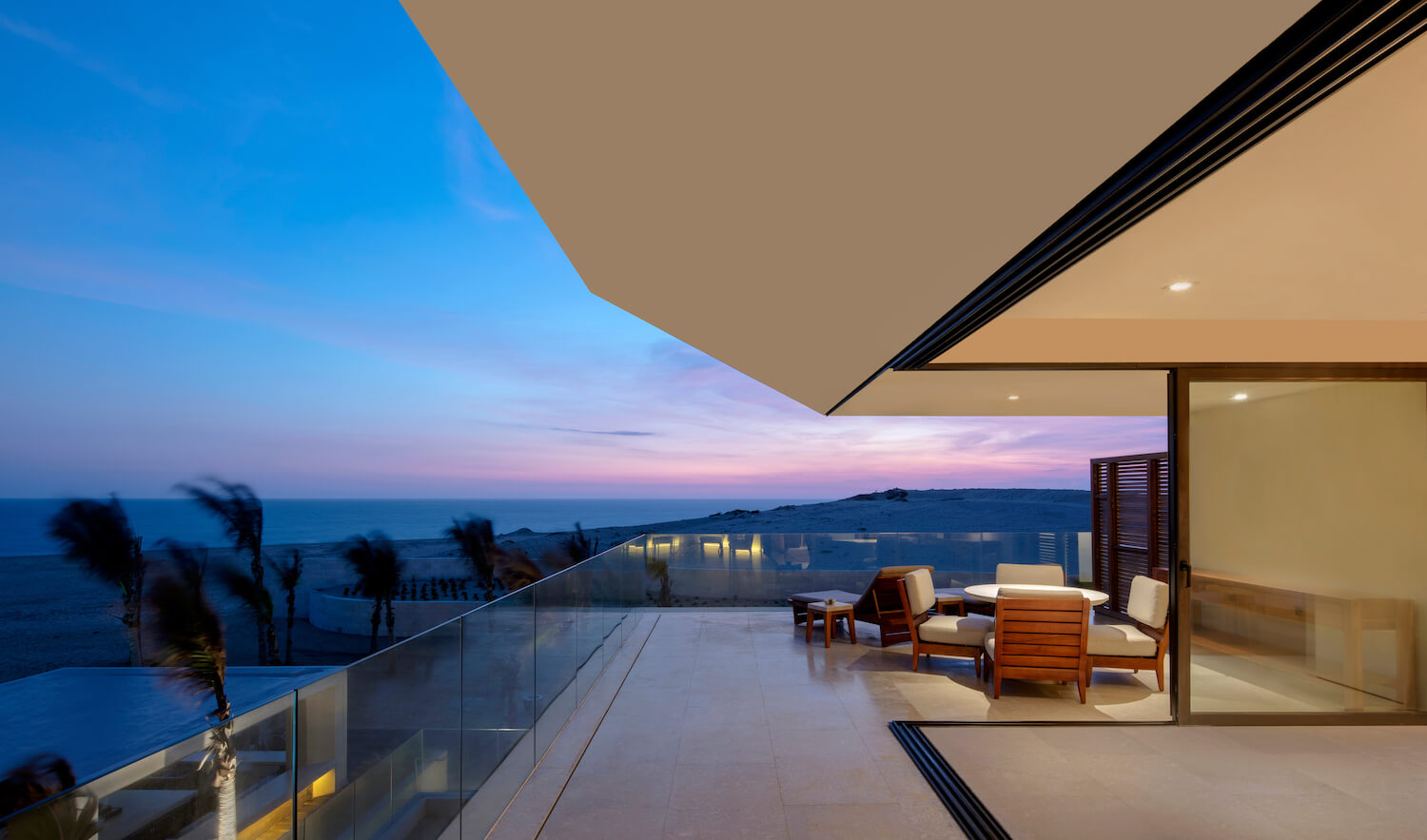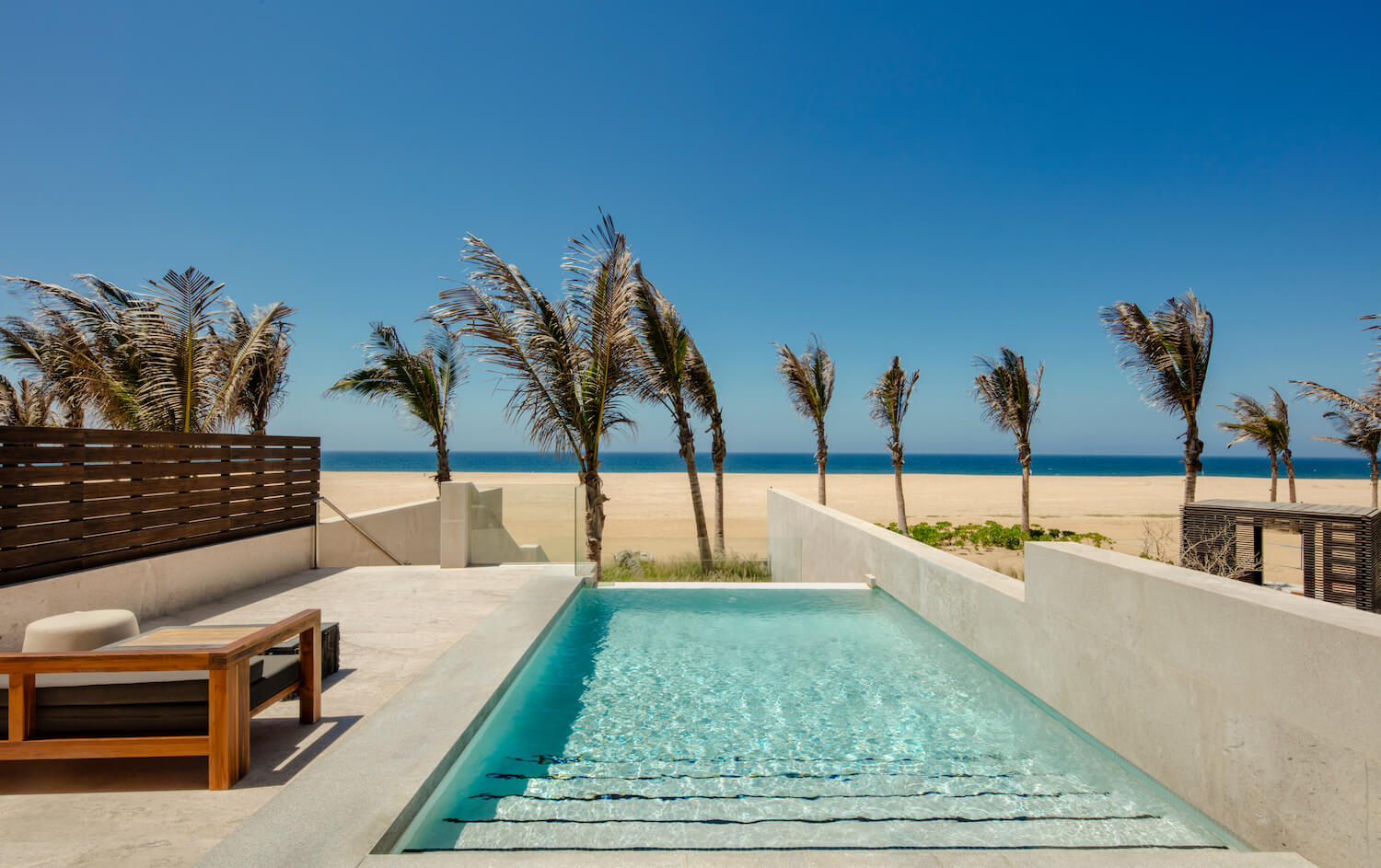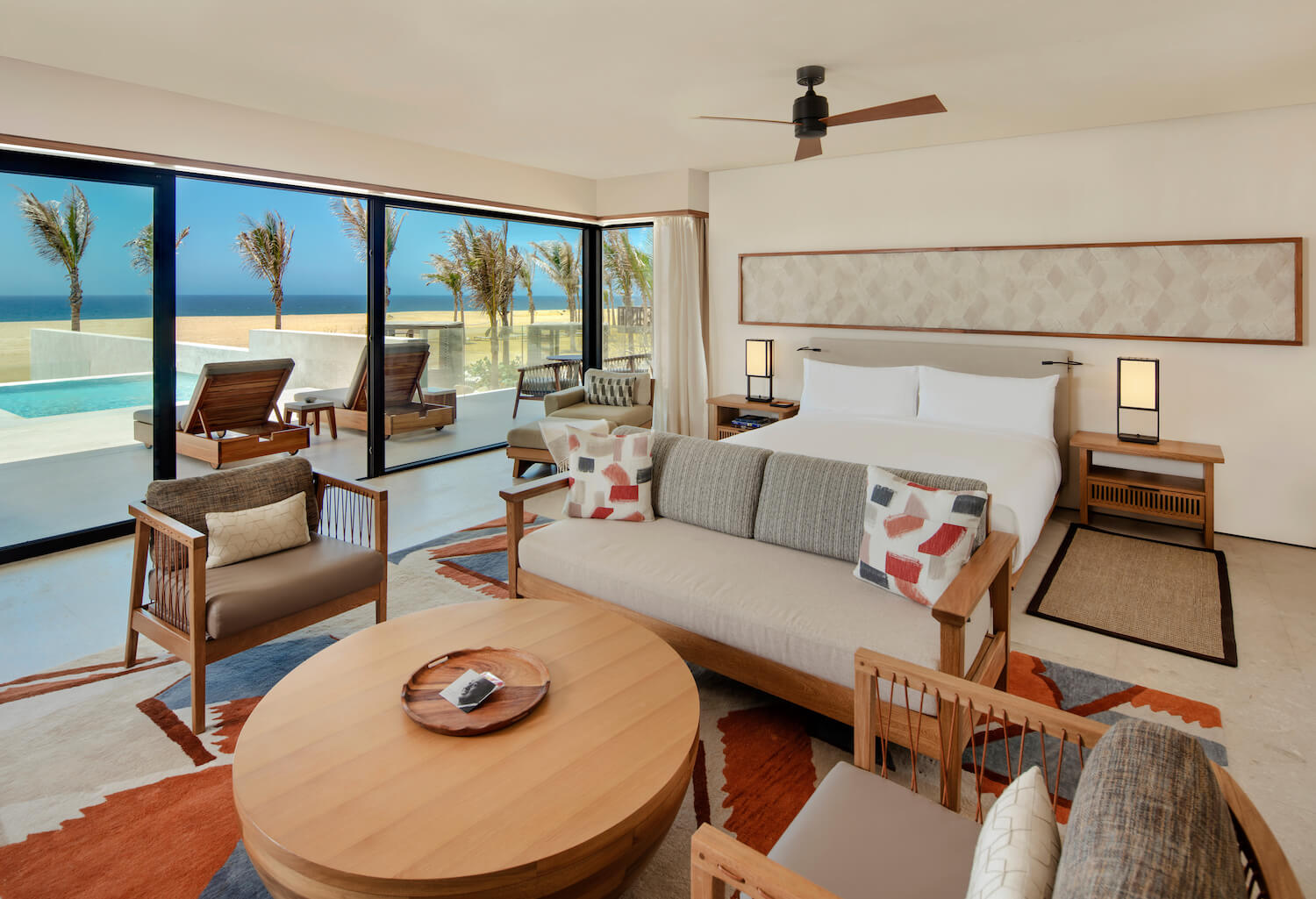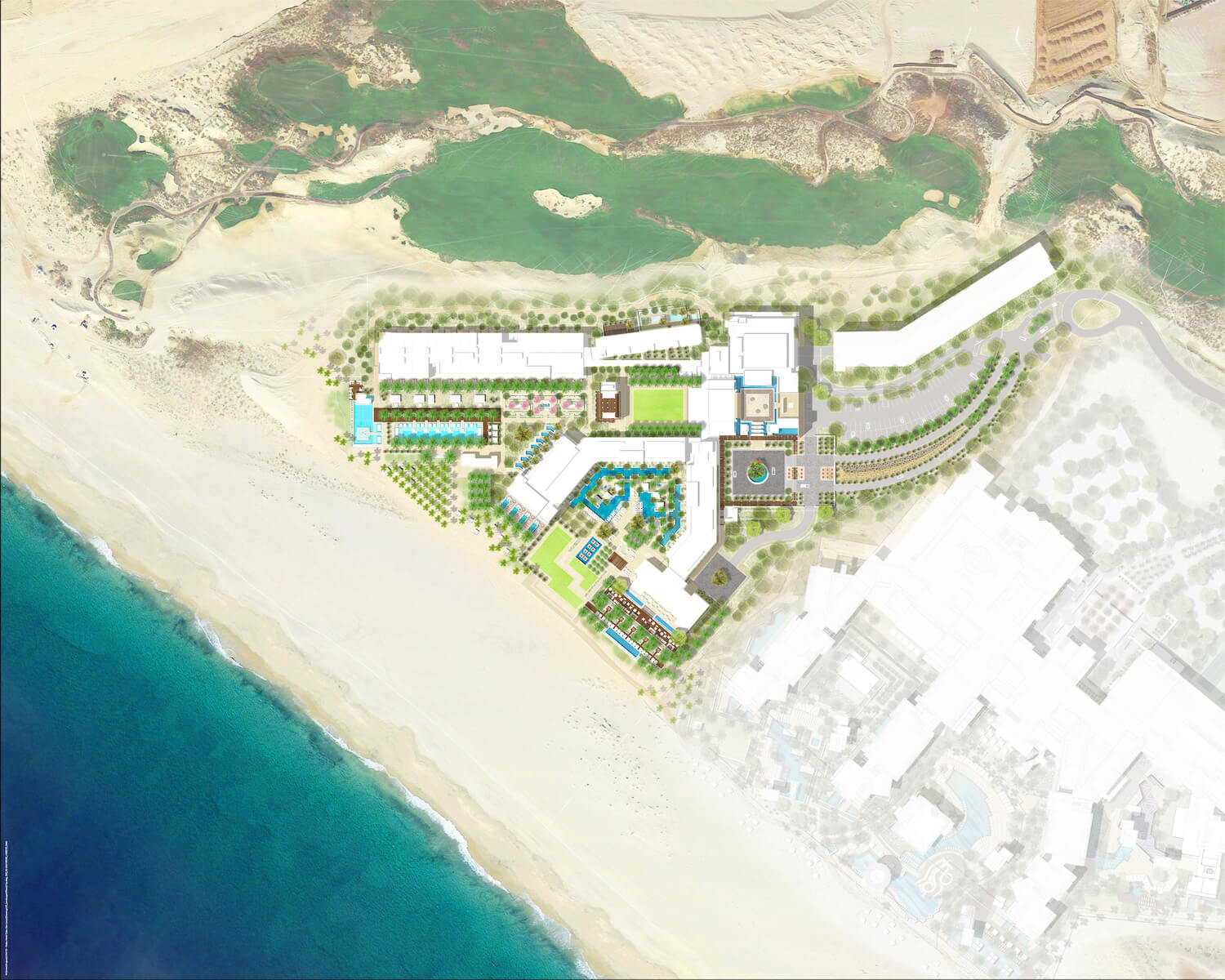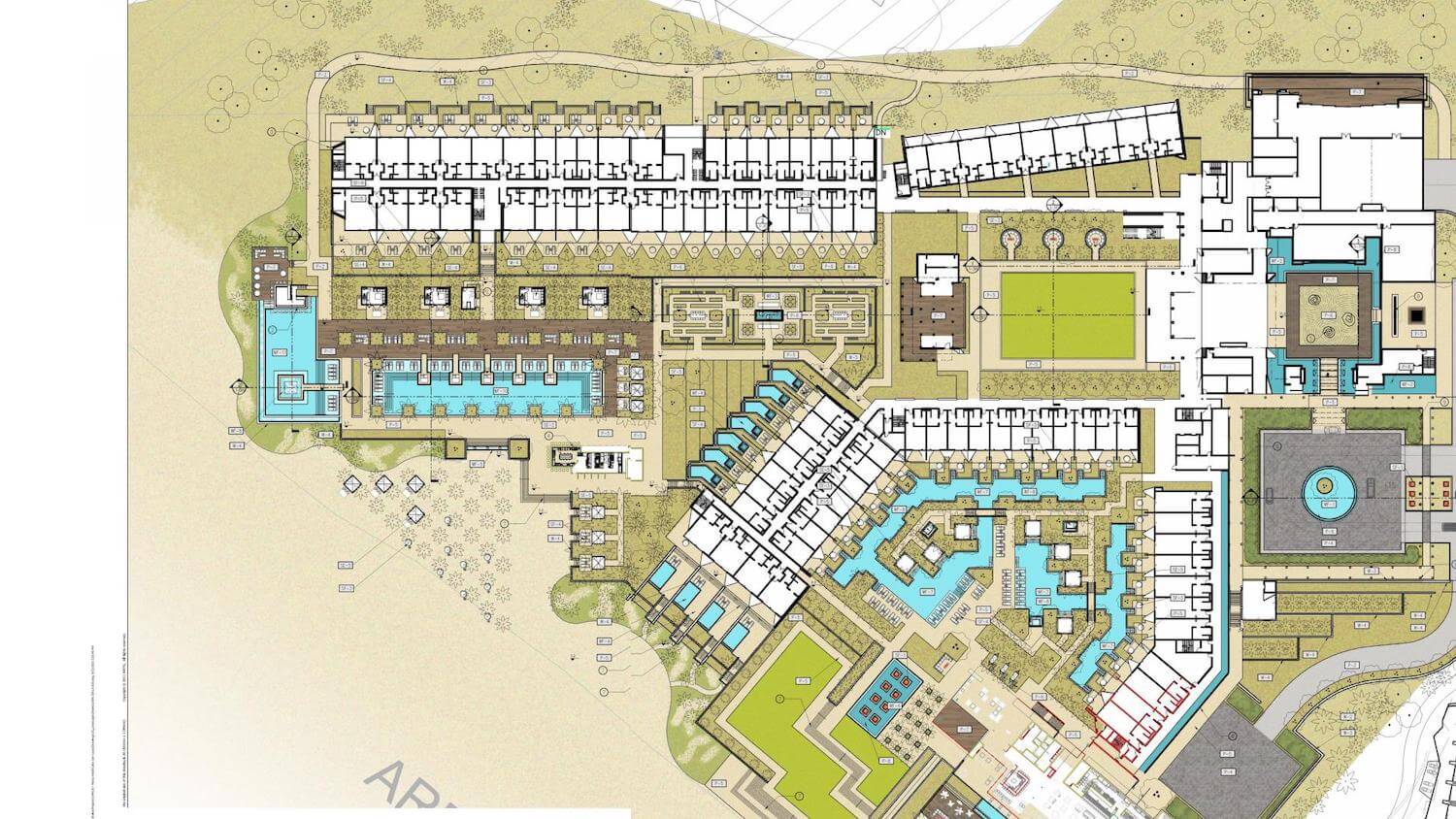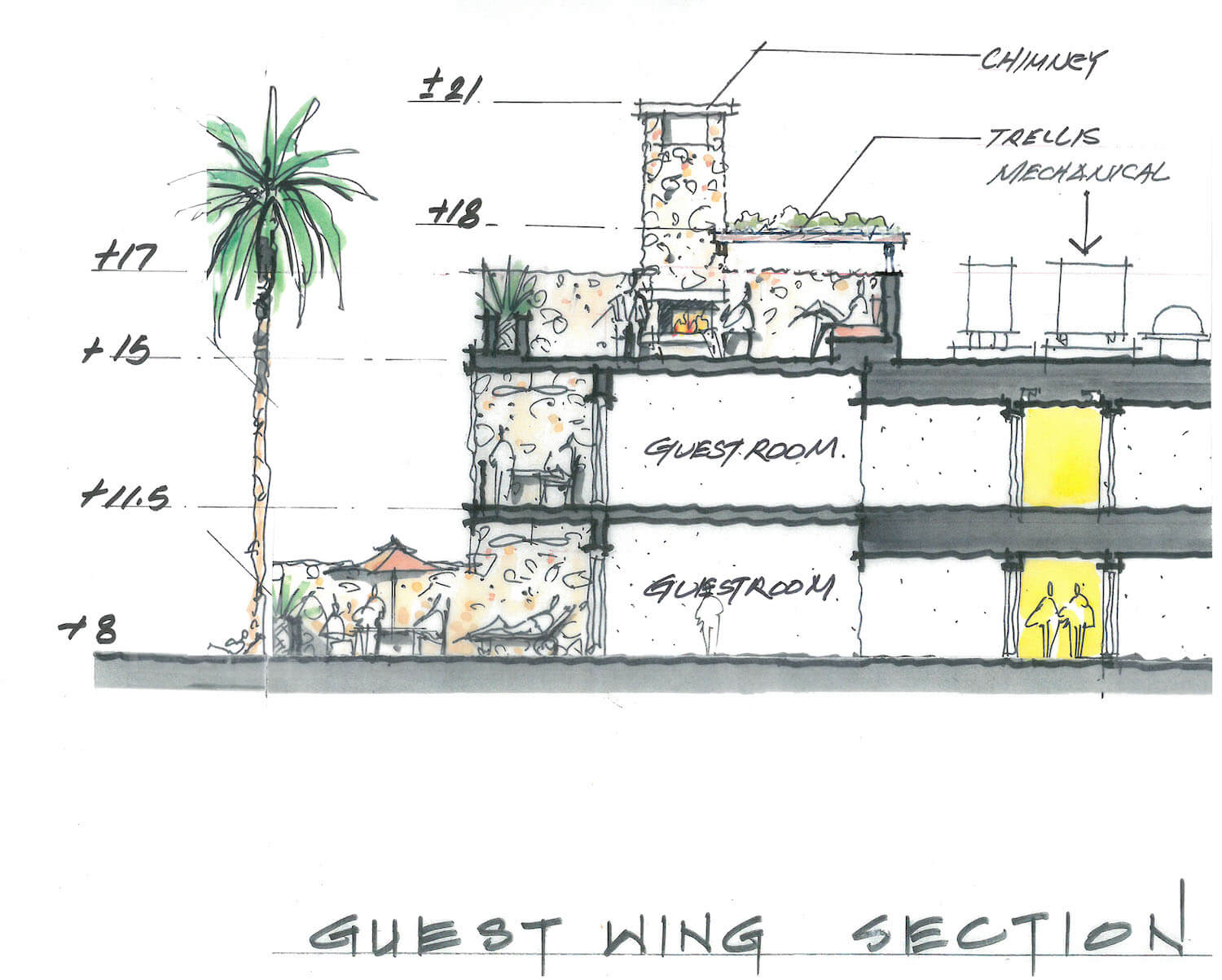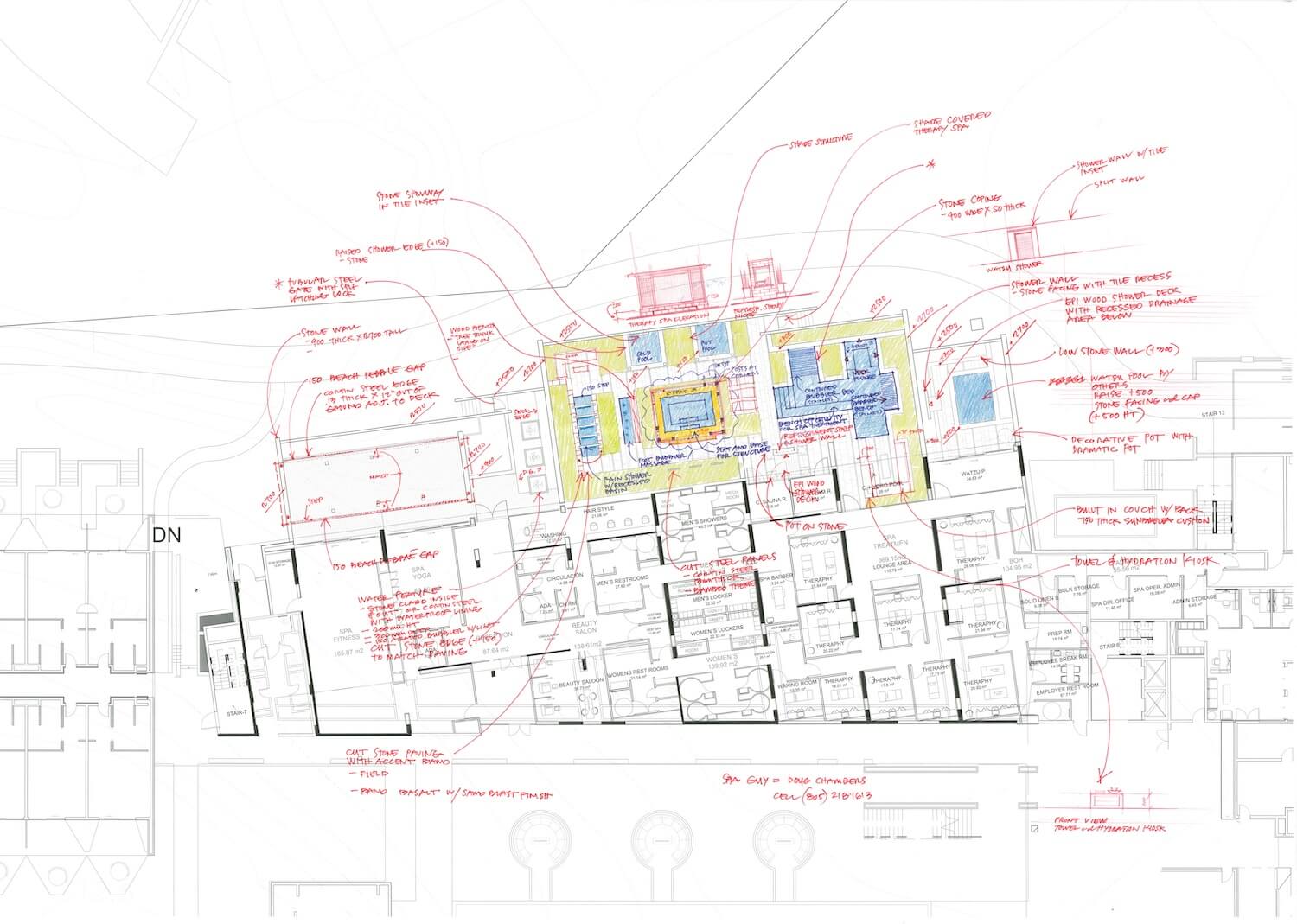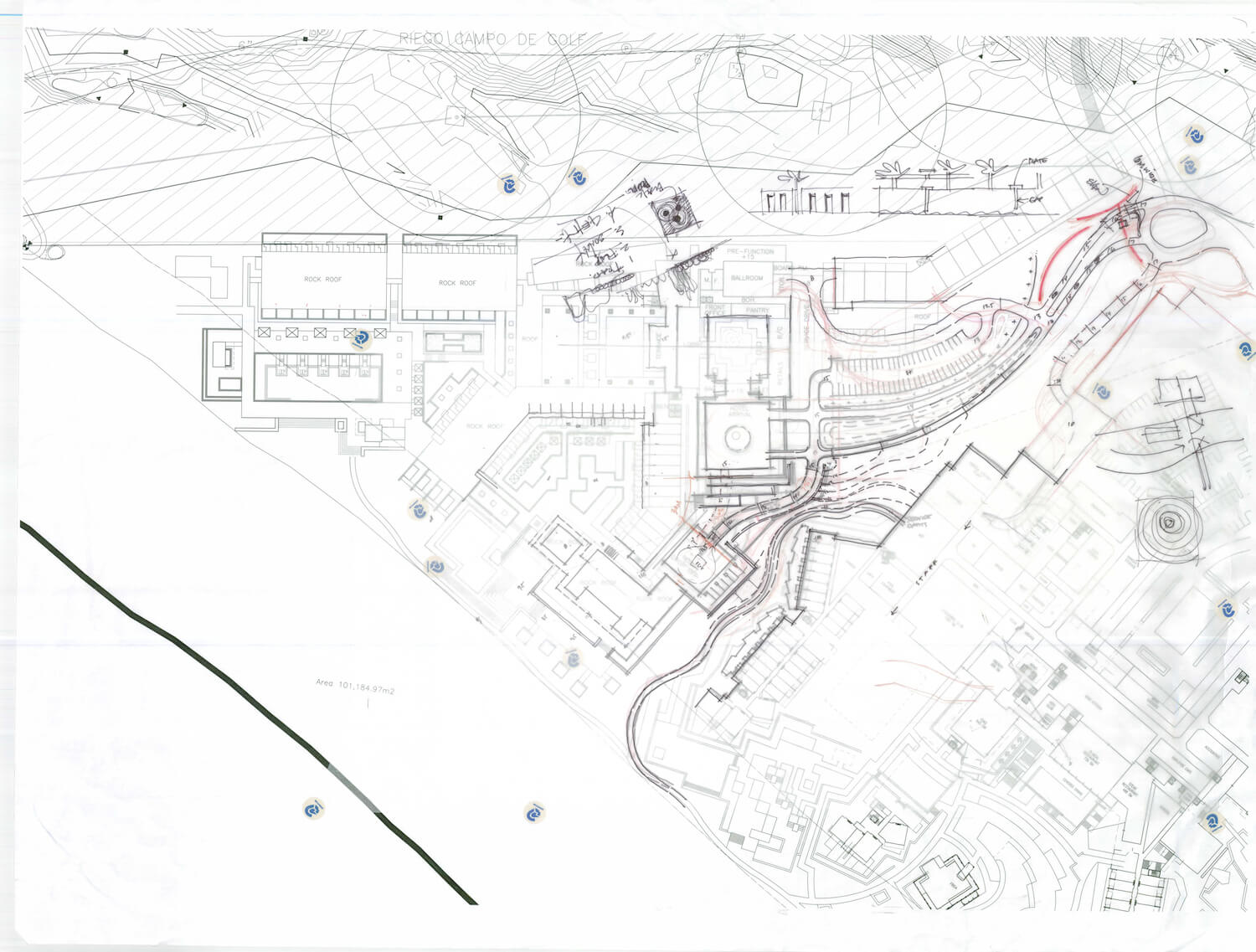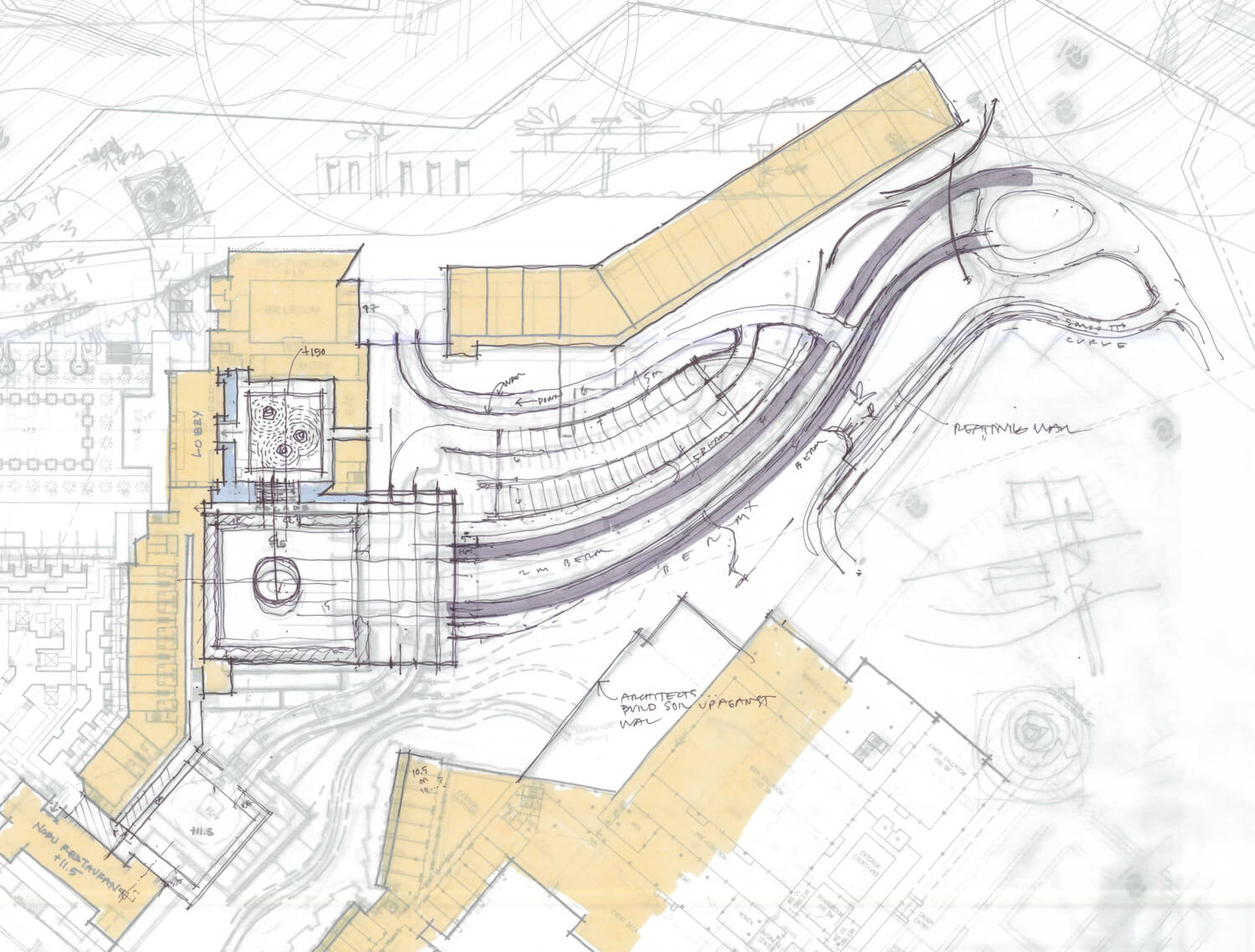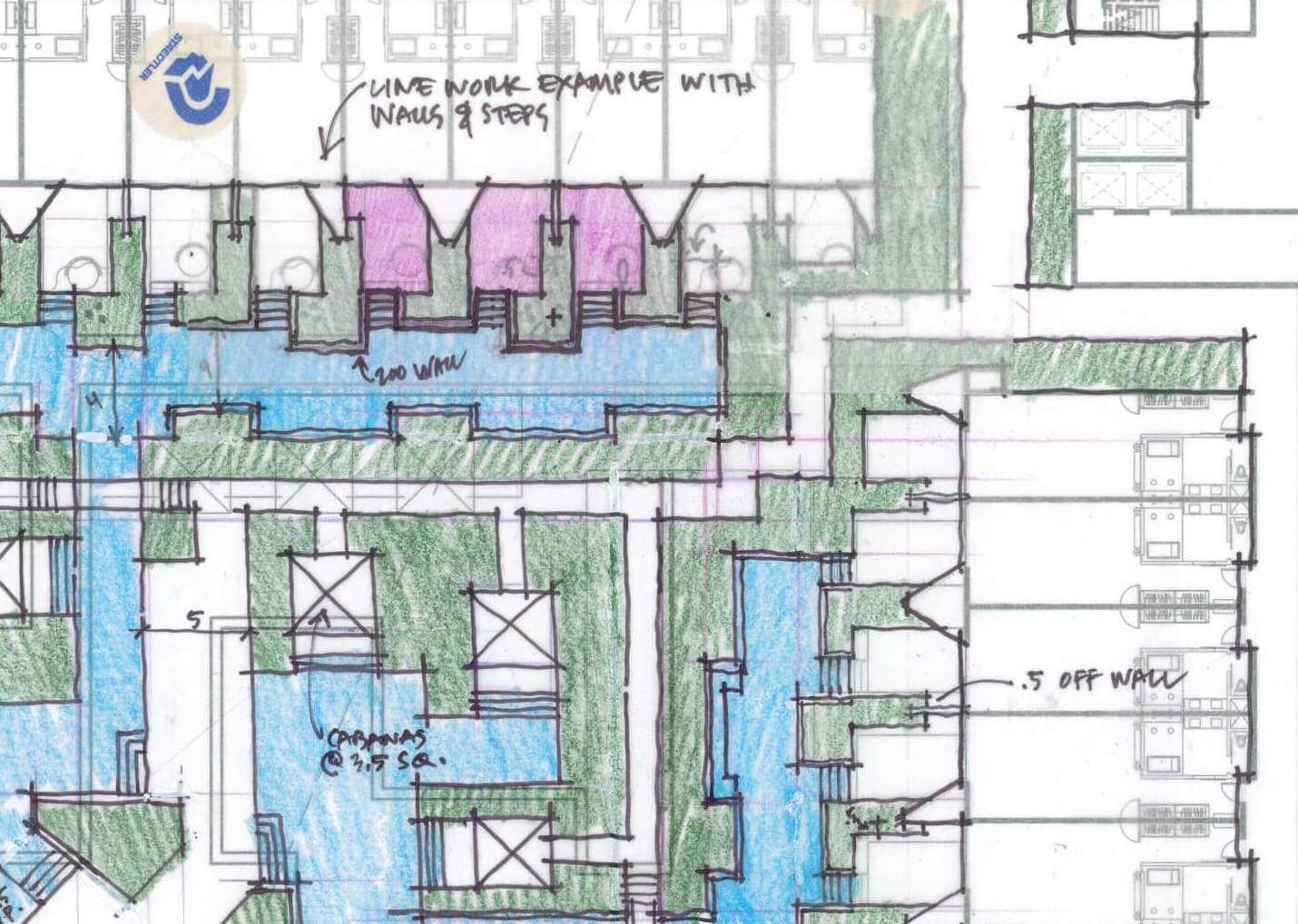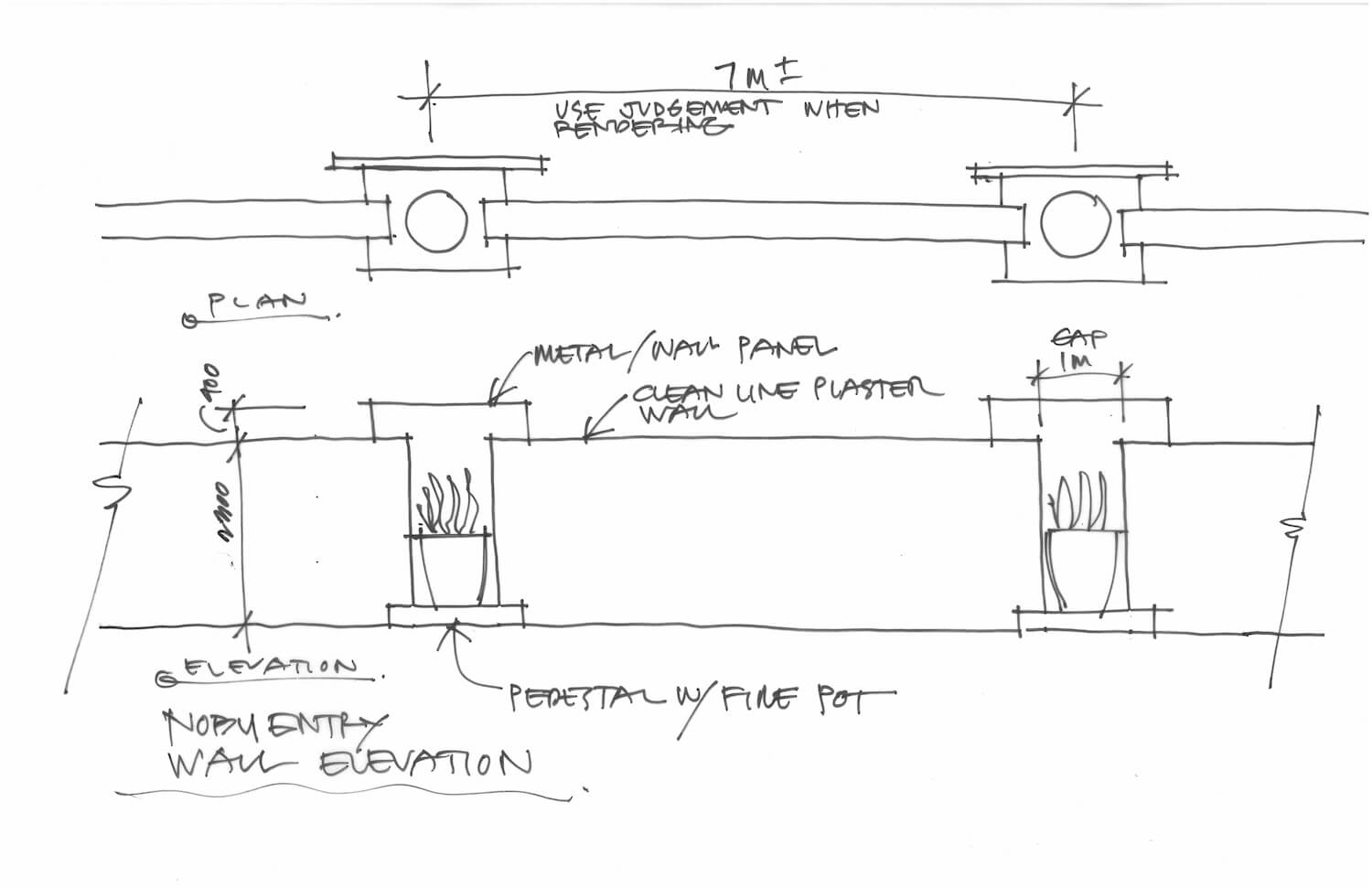 ---