asap/adam sokol architecture practice: The site of the Emperor Hotel, Qianmen was once occupied by a public bath and so the spirit of bathing and mystery lives on in the new hotel. The design is organized not by spaces and circulation but by emotions and dreams; not by materials and details but by illusions and memories. From the l'Occitane Spa below ground to Beijing's largest hotel roof bar above, the Emperor will offer visitors and residents alike a new public space and a new experience of the historic city.
The design is infused throughout with water; from the pool cantilevered above the rooftop, it flows out and rains down, cascading through the hotel in a series of interior channels; dripping down threads from which hang floating plants; drizzling in a 15m interior rainfall and eventually plummeting down to an underground waterfall in the heart of a hidden spa. The water features offers new ways to experience Beijing: twice a day, guests are greeted in the reception with an interior rainfall, undoubtedly the world's only raining hotel, but more importantly a rare moment of rain in a city otherwise on the edge of the desert. Likewise on the roof, in one of the few rooftop pools in Beijing, guests can not only swim above the roofs of the historic Qianmen district, with the ancient city gate looking in the background, but can actually view the gate underwater through the pool's glass edges. The spa offers the impression of a space deep below Beijing, connected to this ancient city's distant past, but yet with sunlight filtering down from above.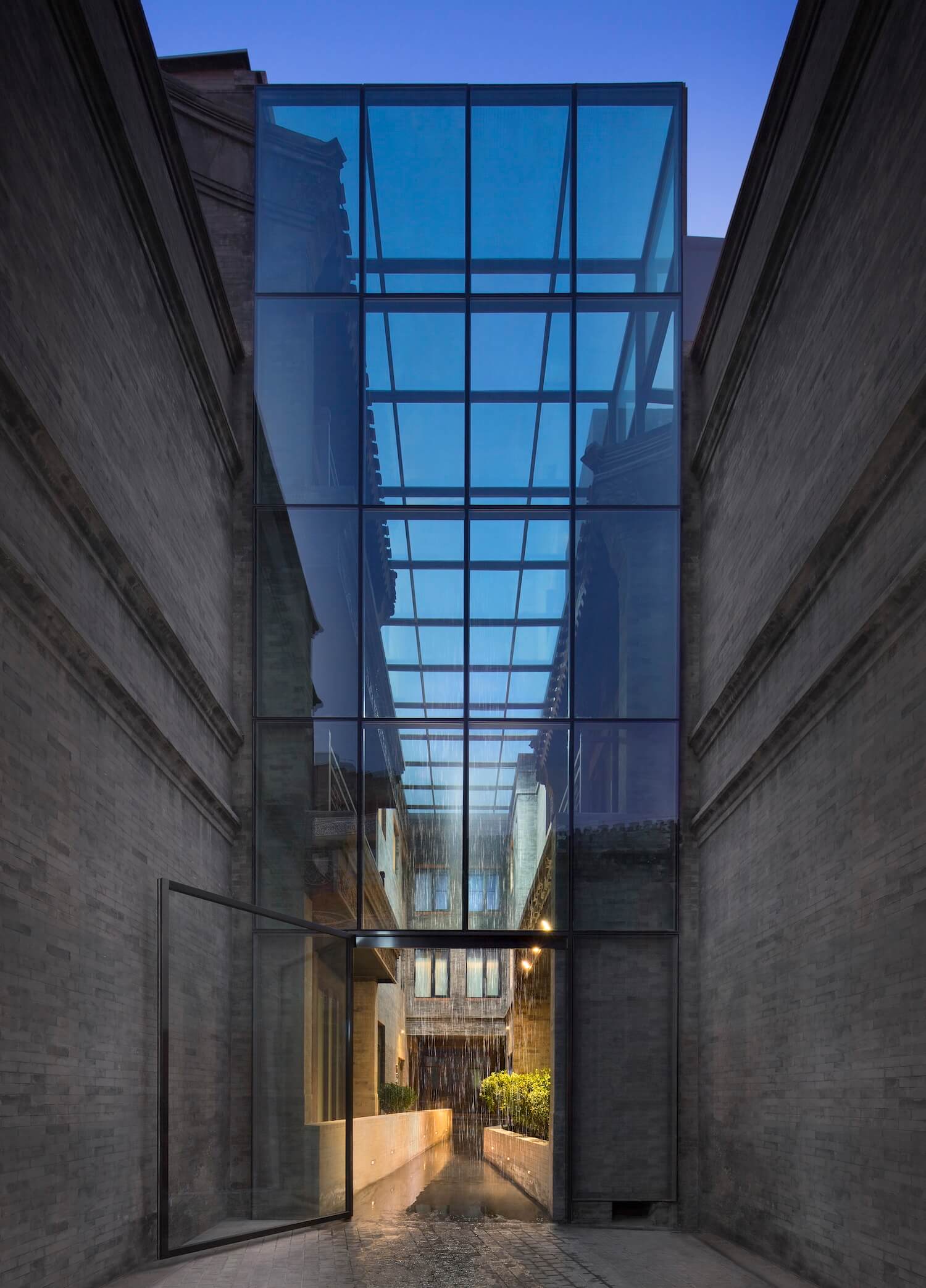 Guest rooms are designed to provide visitors with a peaceful respite from the energy of Beijing. Each room is uniquely designed with the goal of providing guests with a distinctive, unique and memorable experience. Rooms are organized around four emotions: serenity, desire, floating and mystery. Each room offers a very simple space where guests can be alone with their thoughts or their companions in total peace, at a remove not only from the city but from the world in general. The four room types offer striking contrasts, from the all-white serenity to the mystery room, panelled with rough-hewn timber sawn from trees on site.
Beijing is a city of contradictions, an ancient capital forced to adapt as a modern city; a place in contact with natural forces of the earth and yet in conflict with them as well. These contradictions are ultimately the genesis of the design for this hotel, as a place which is at once local and foreign, dry and wet, domestic and otherworldly.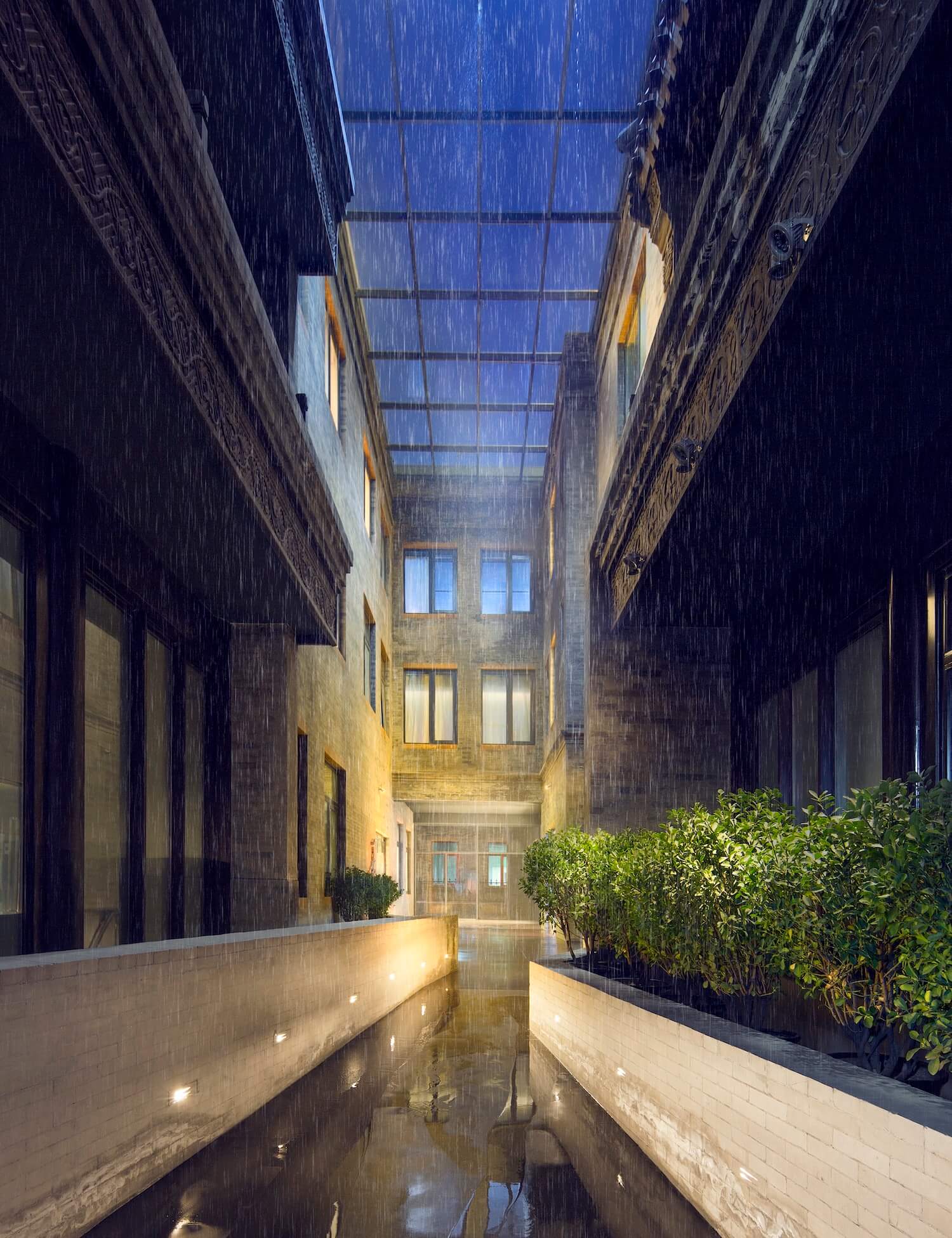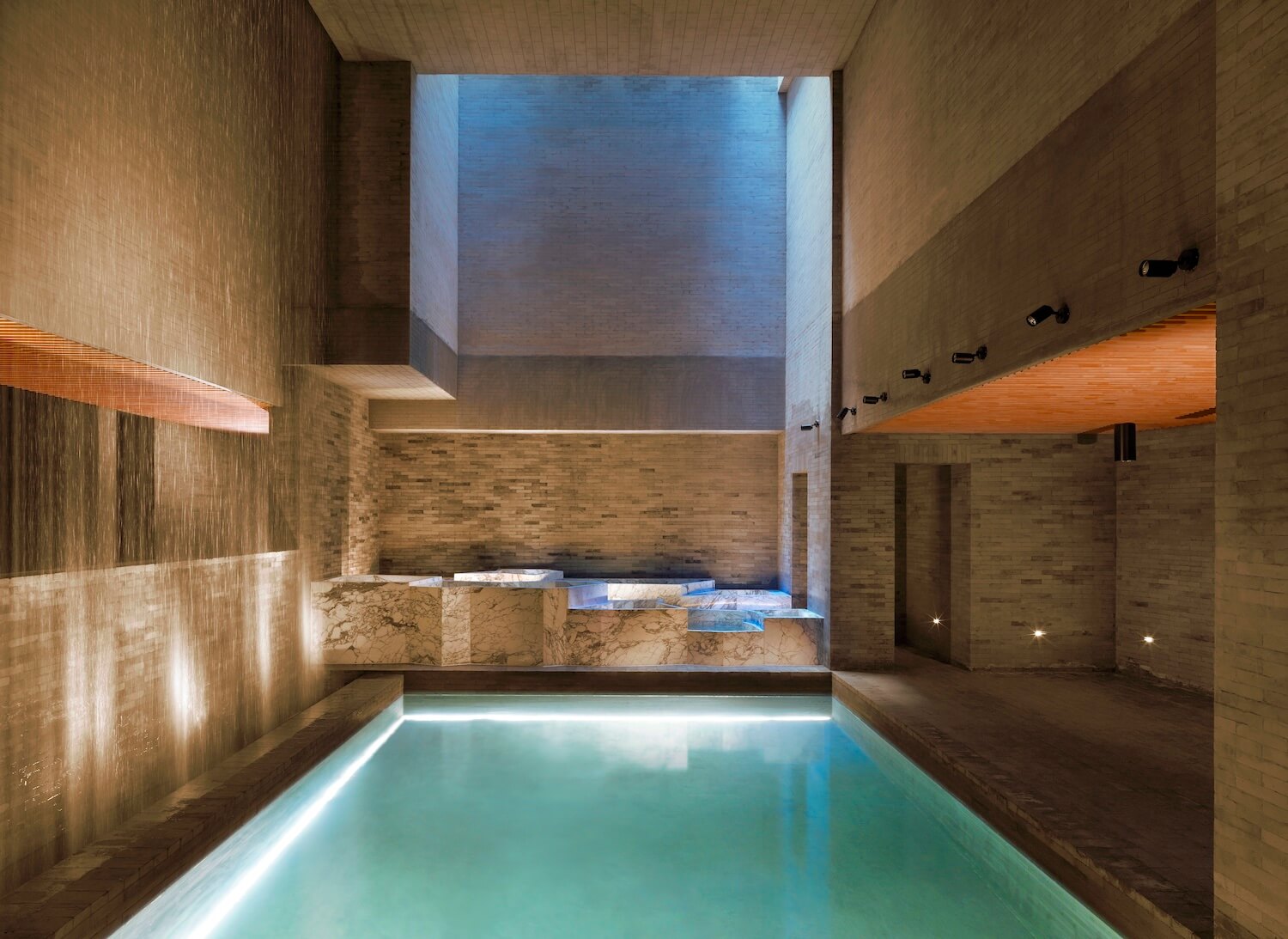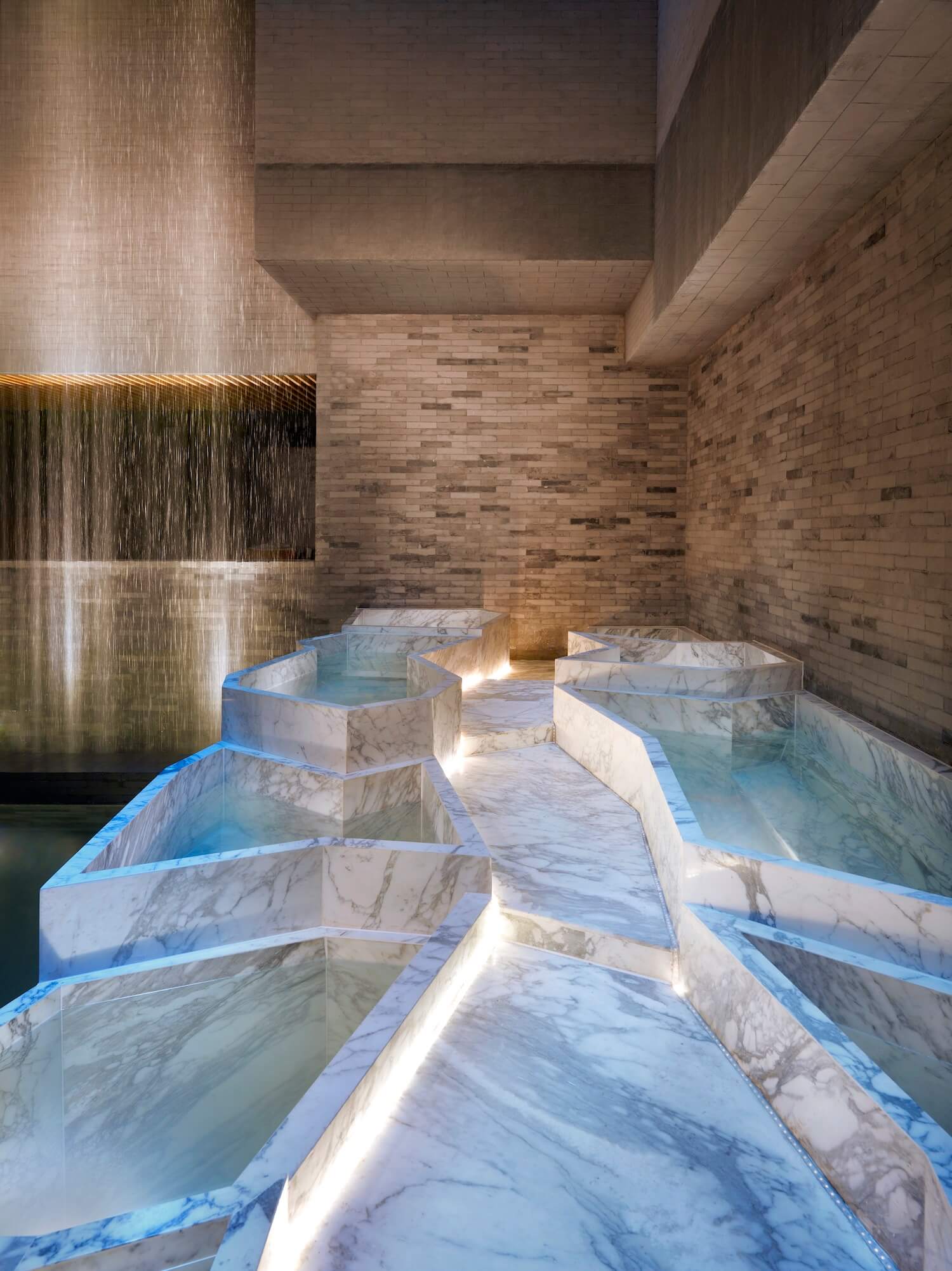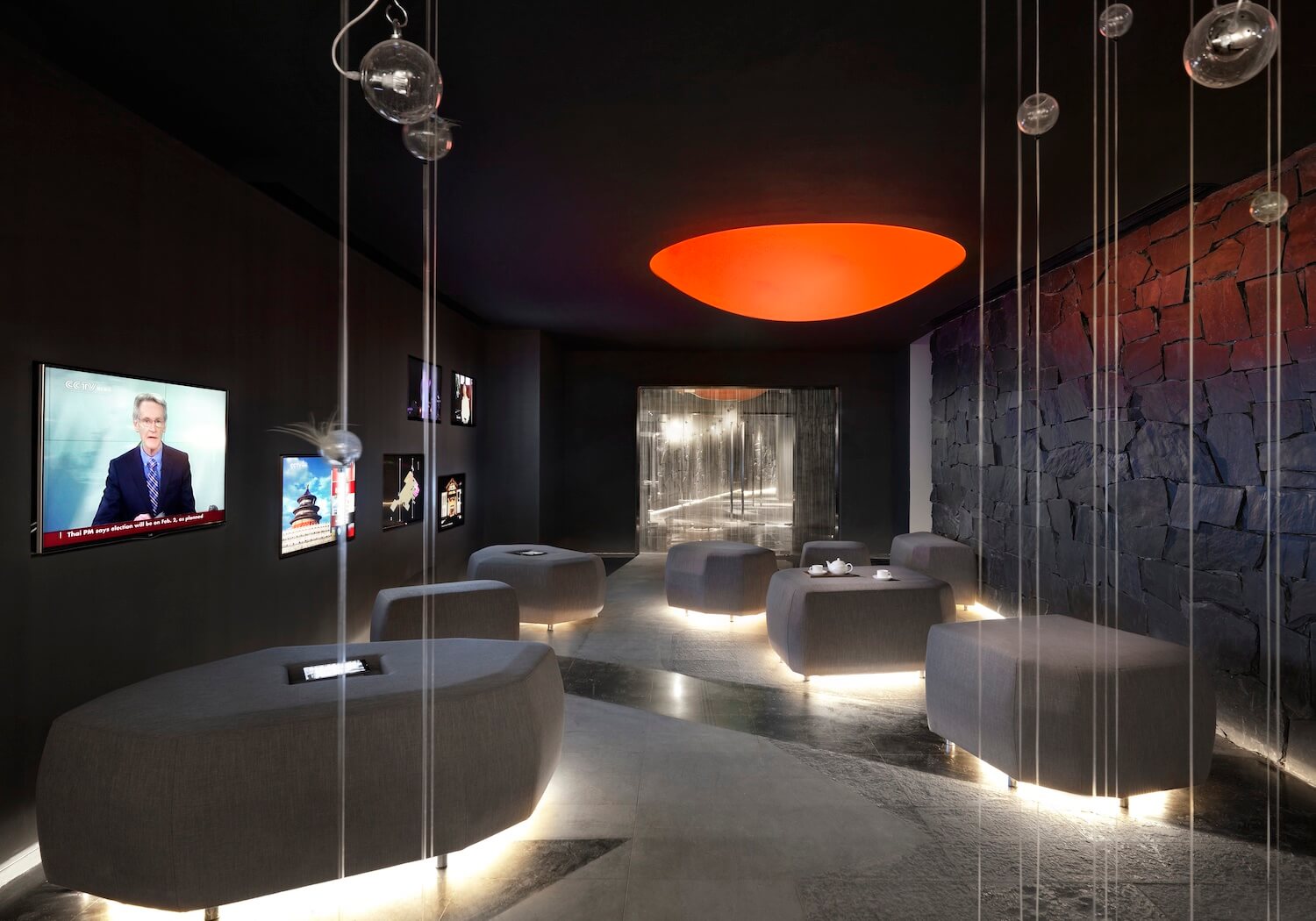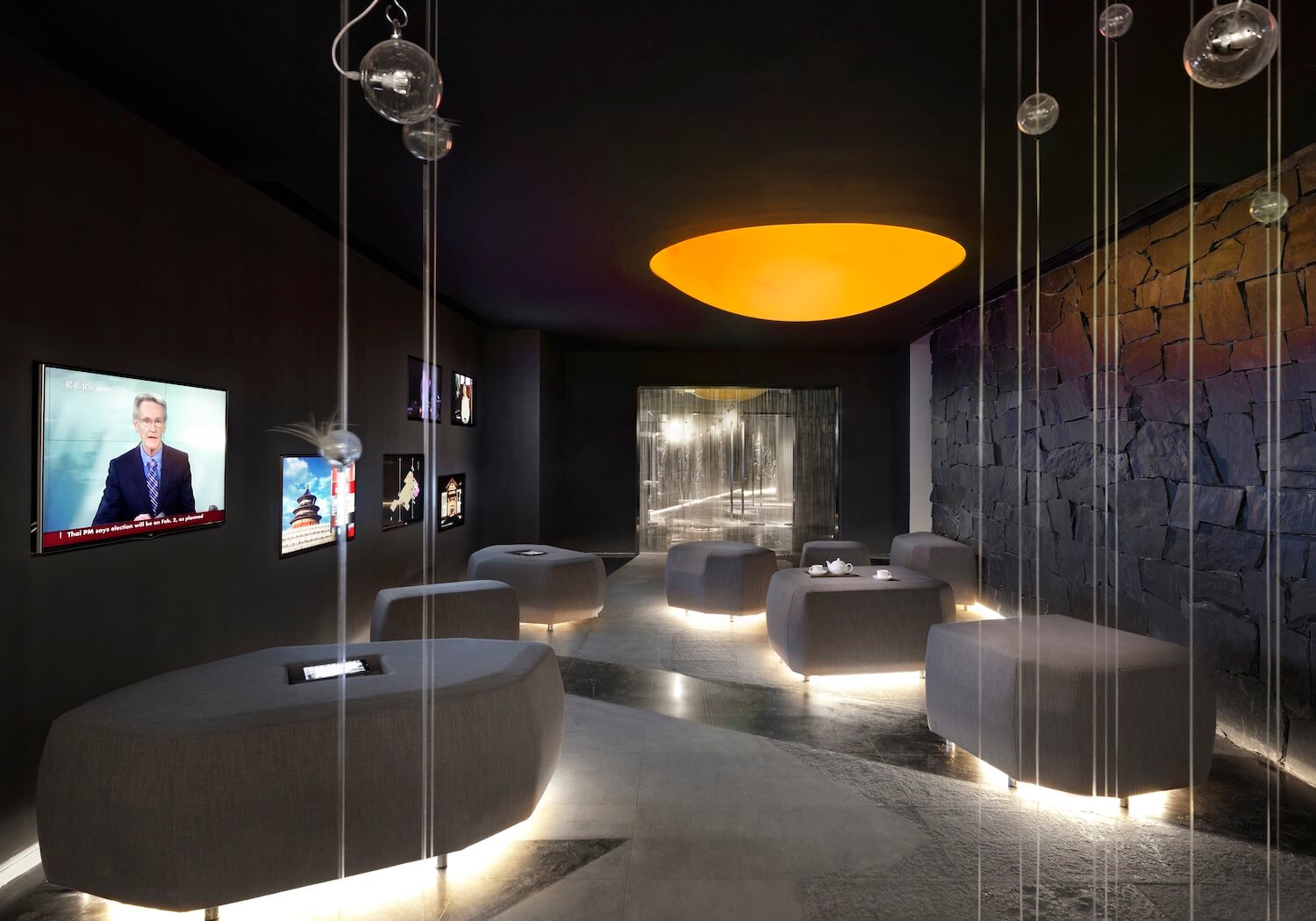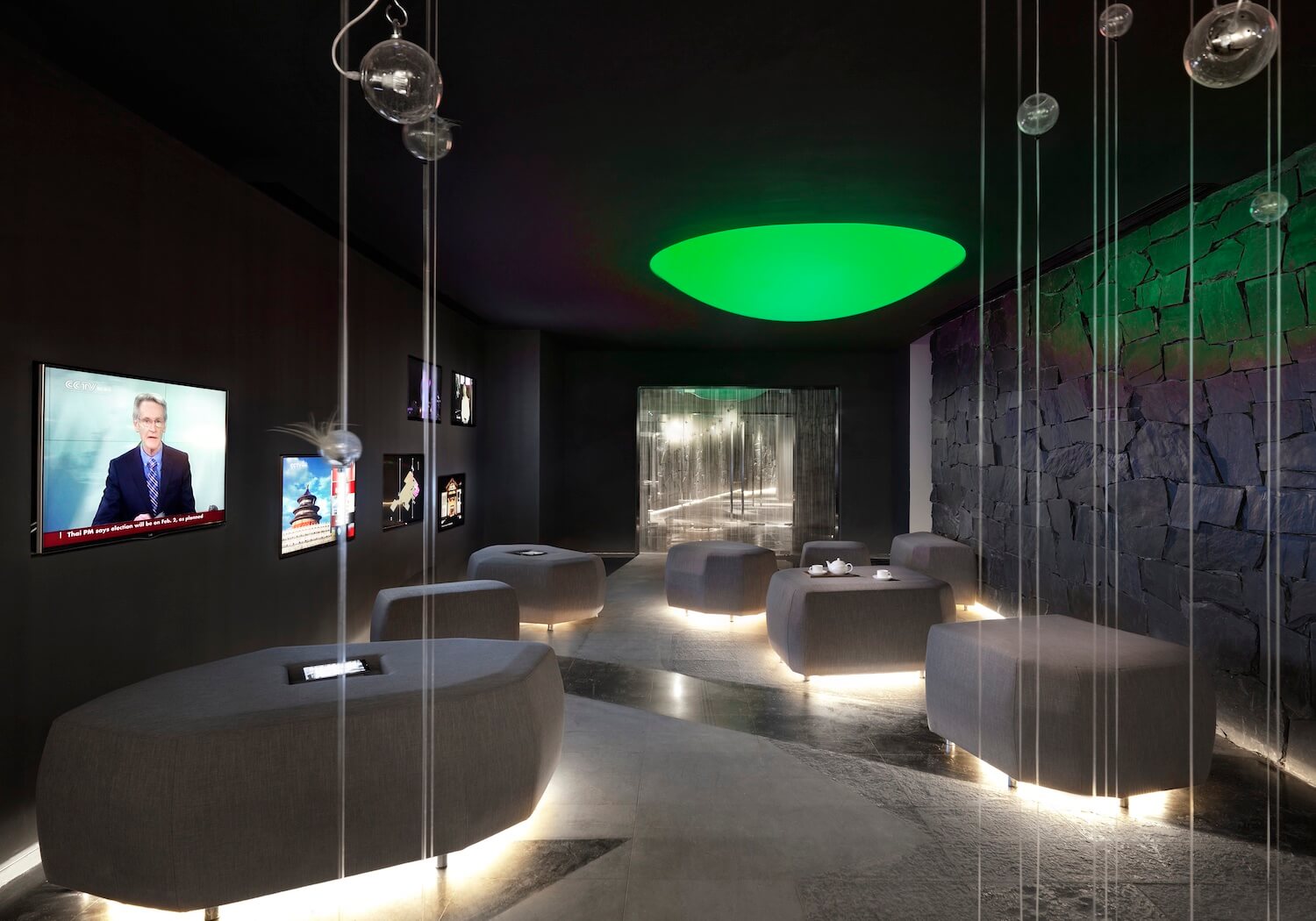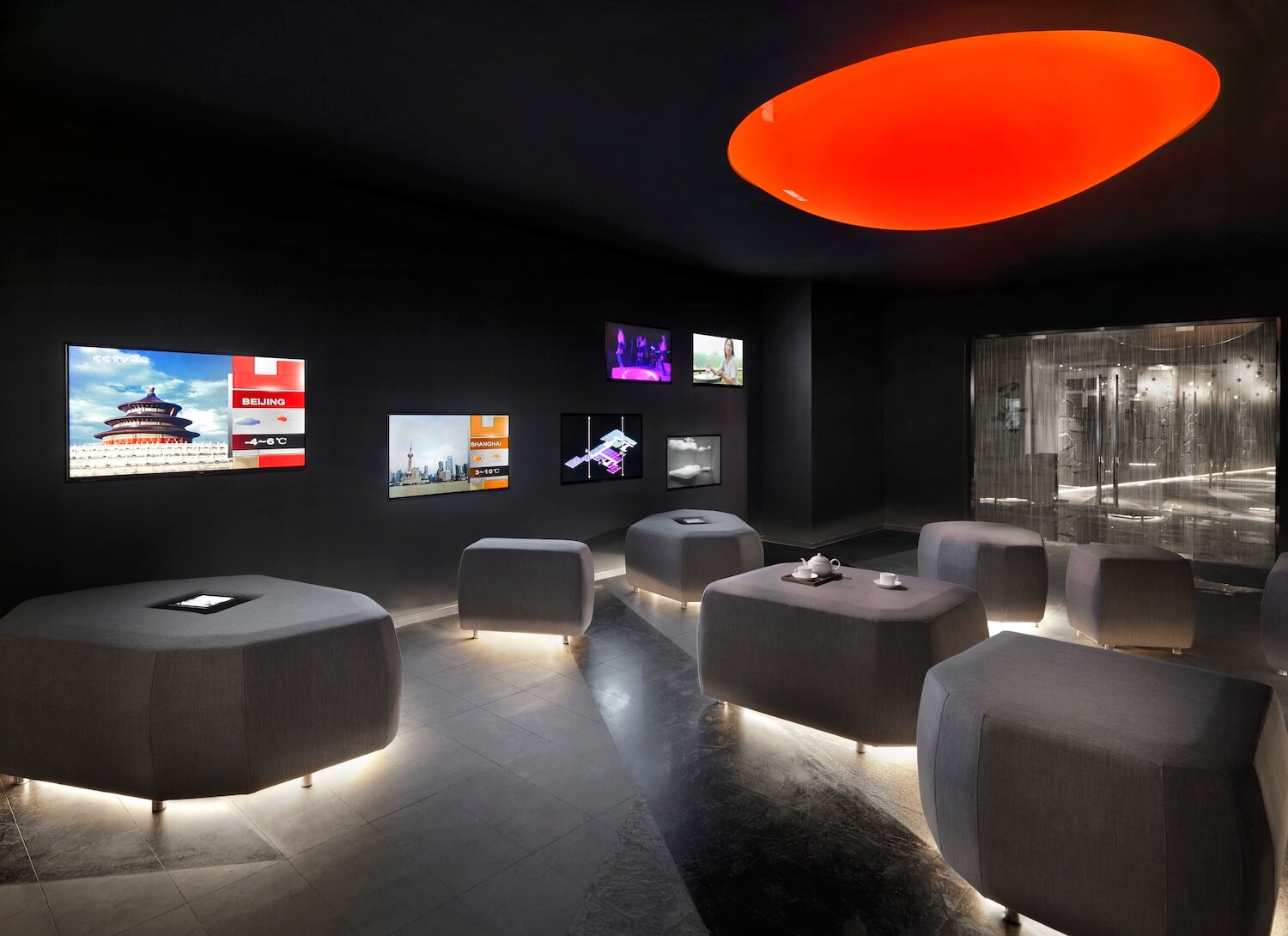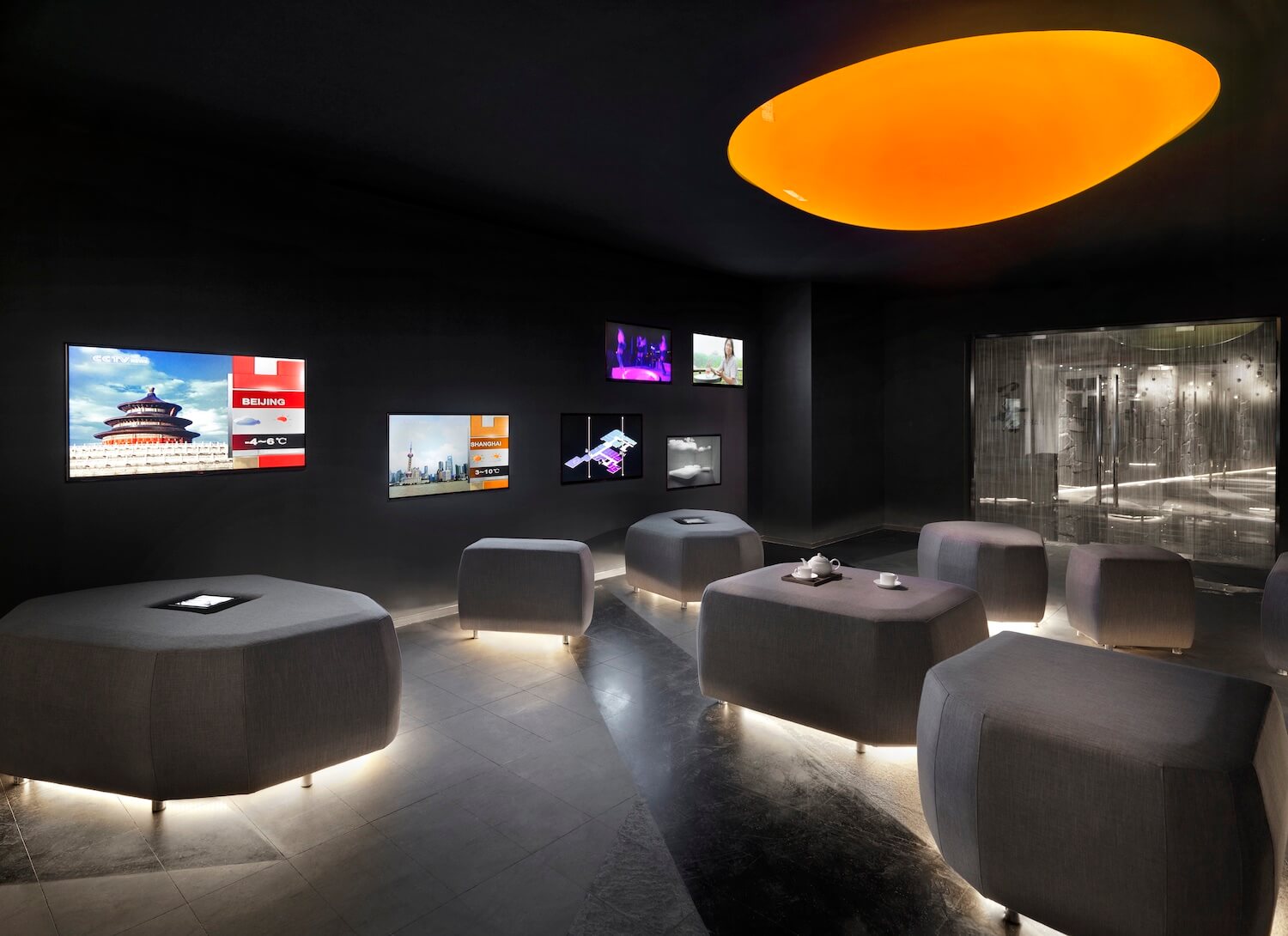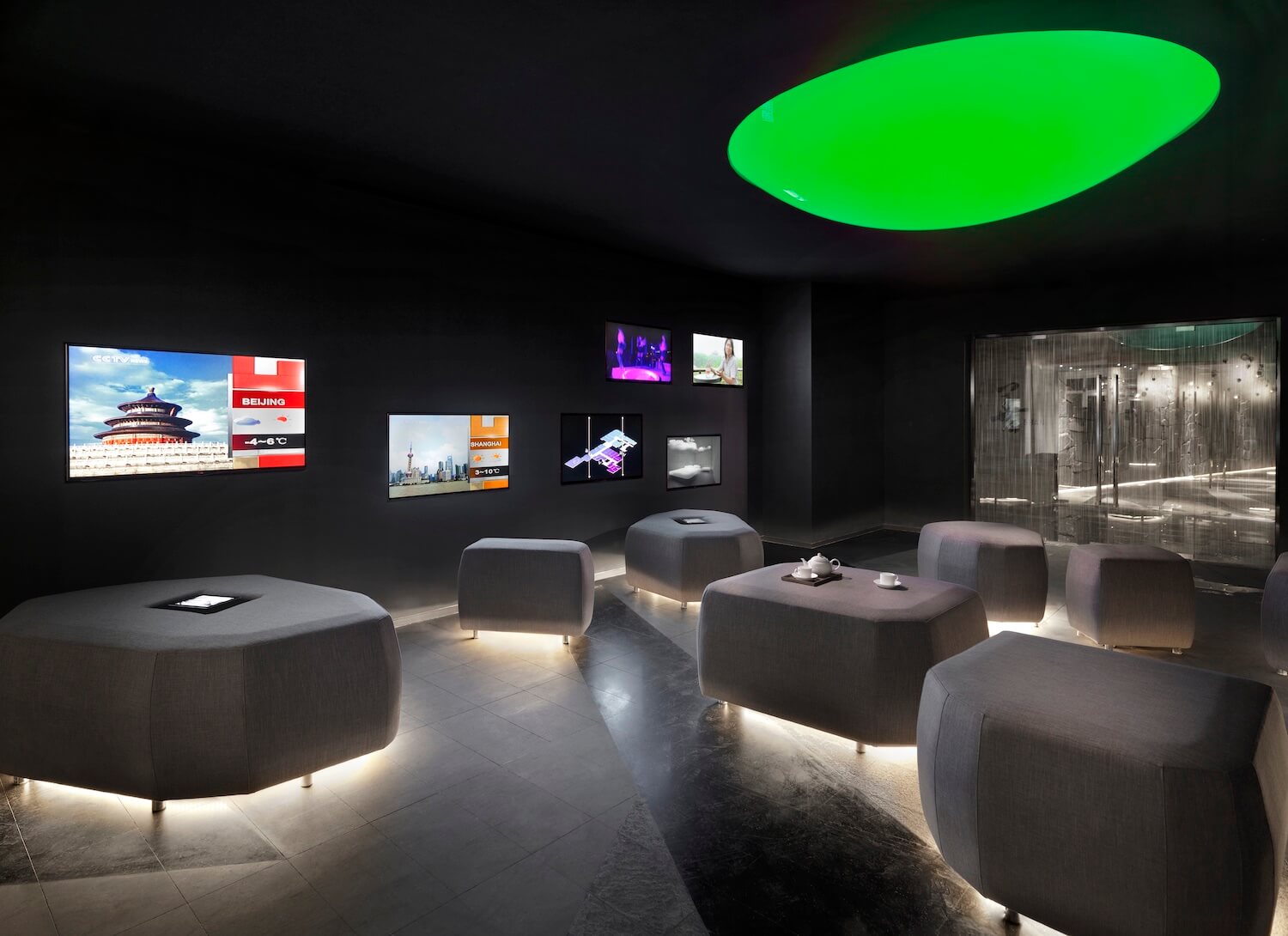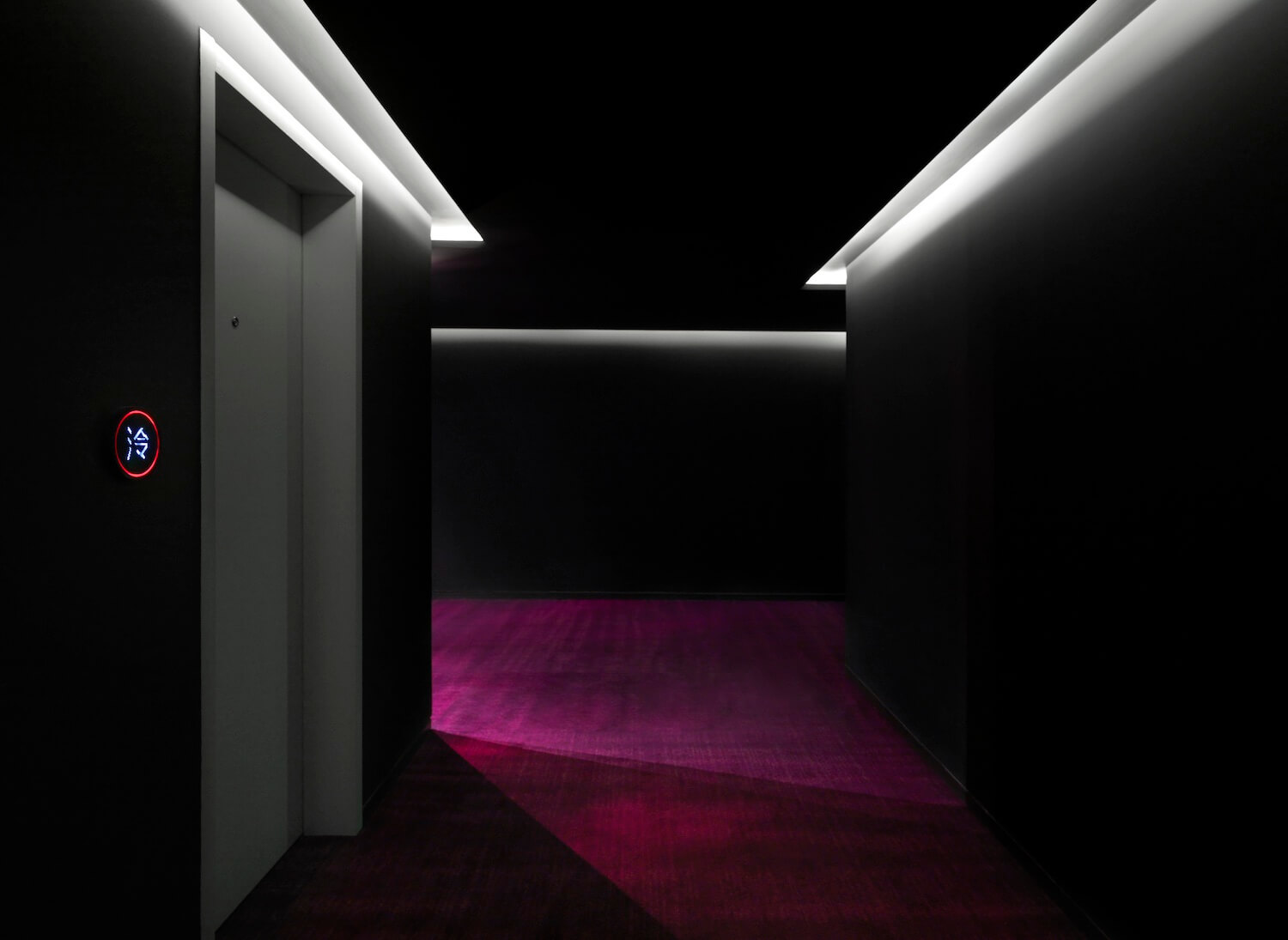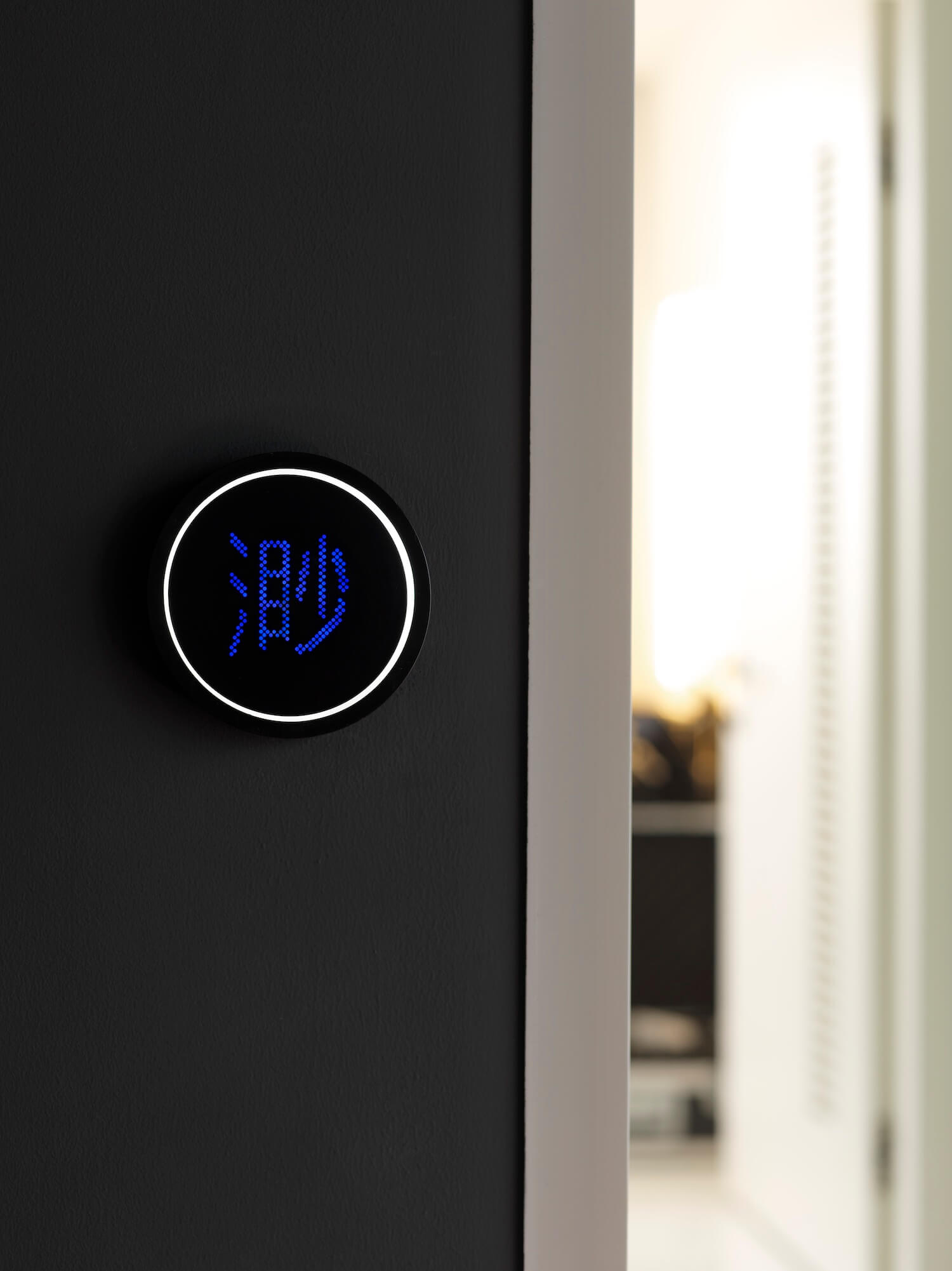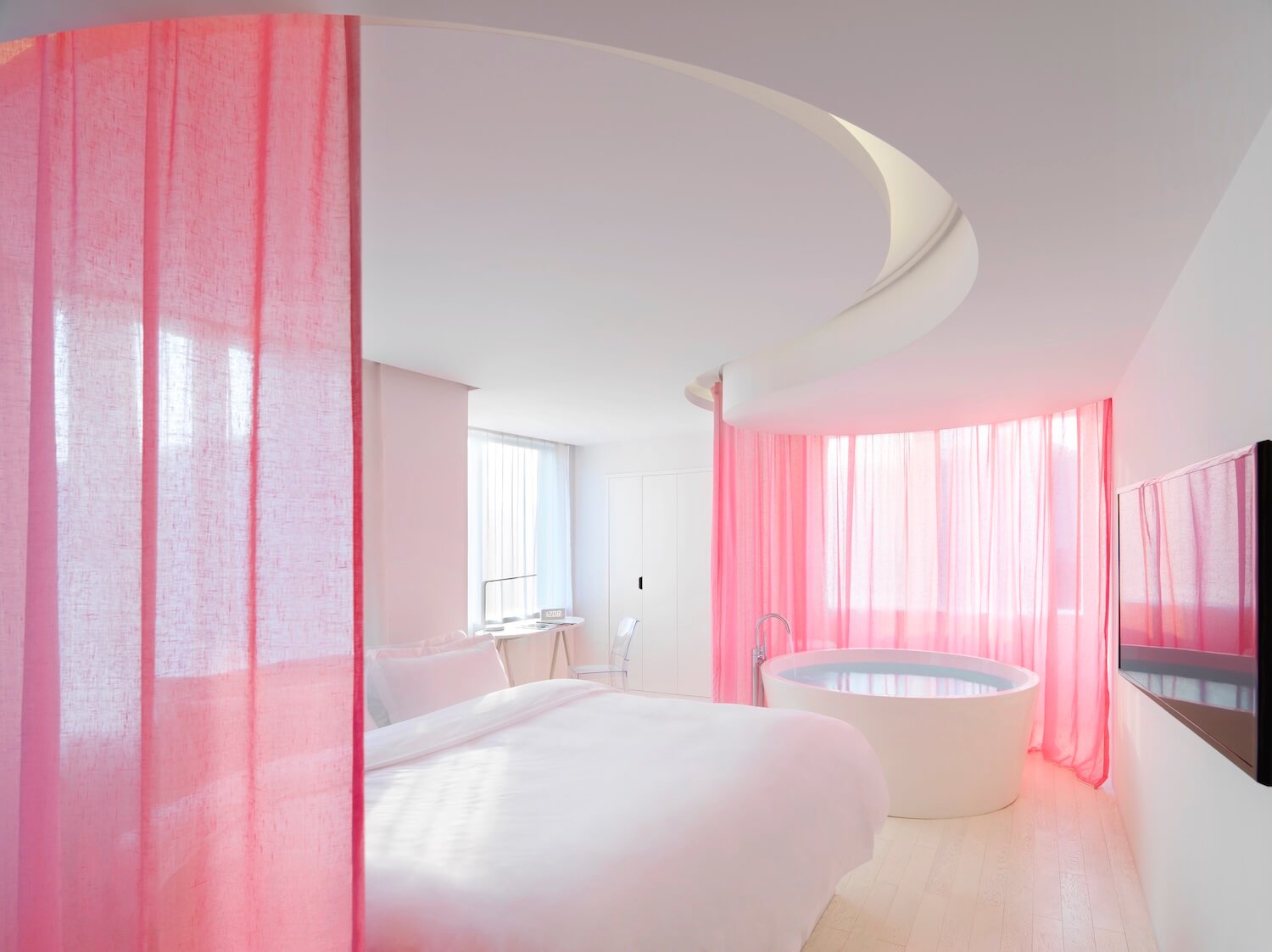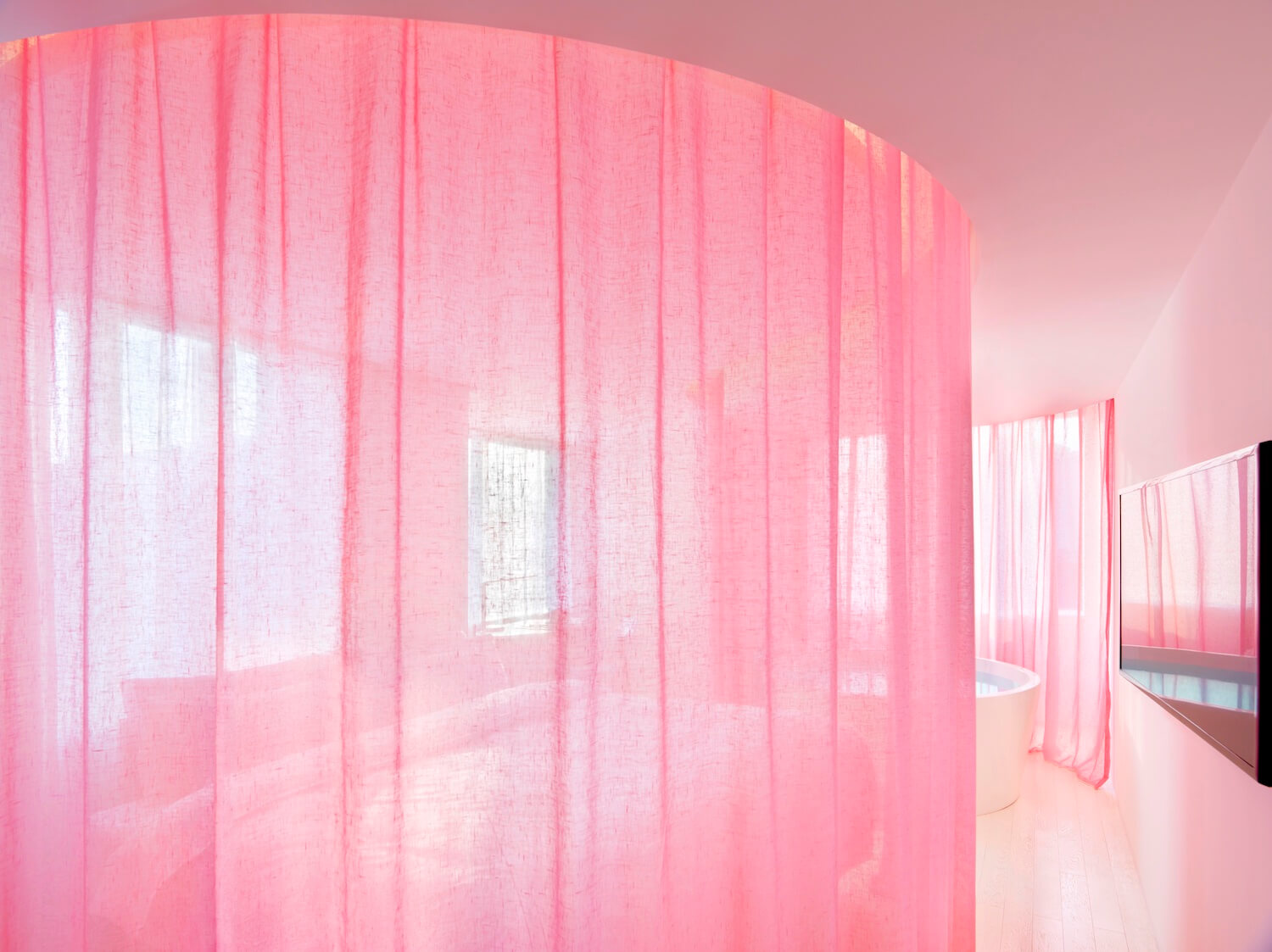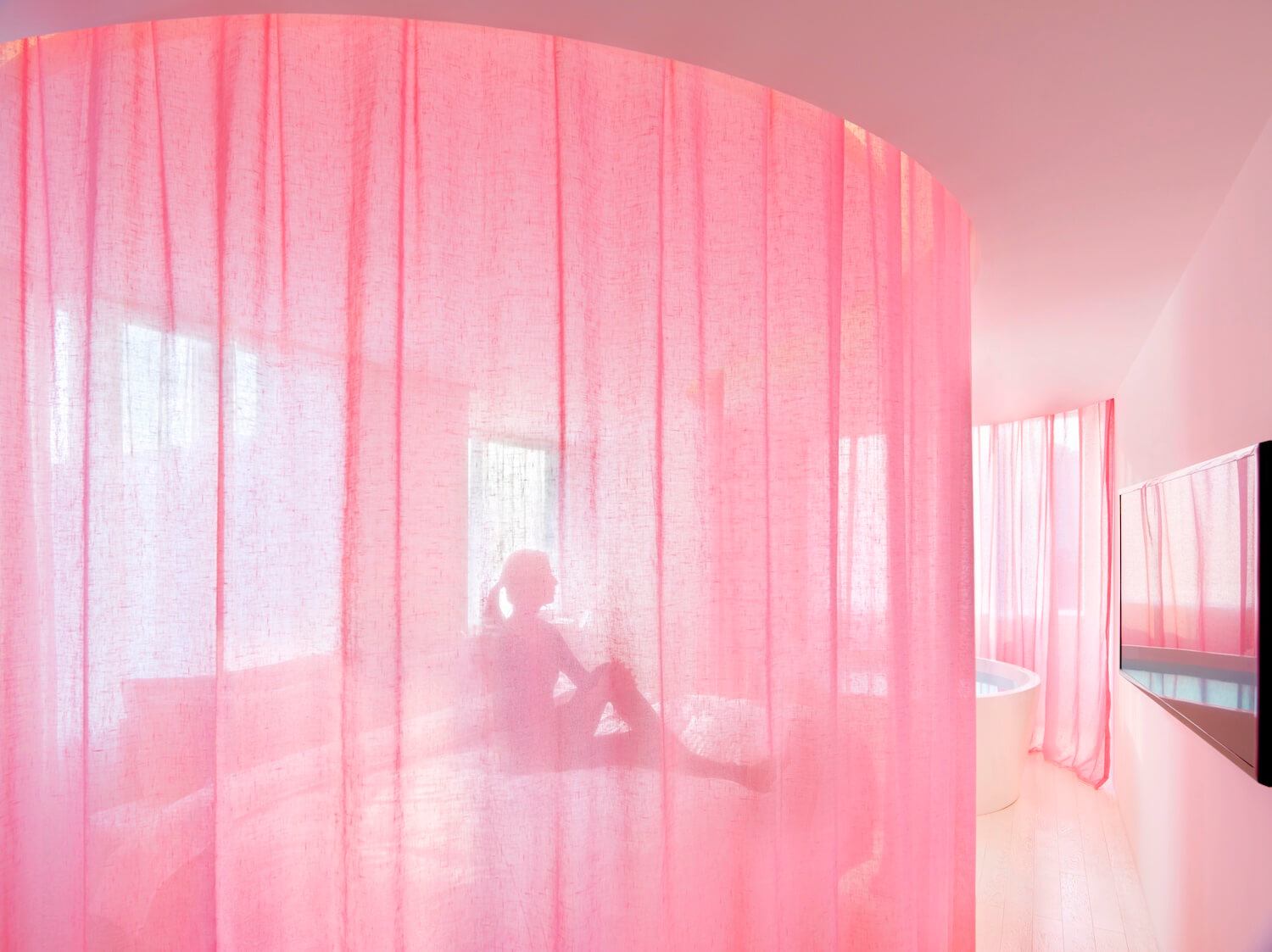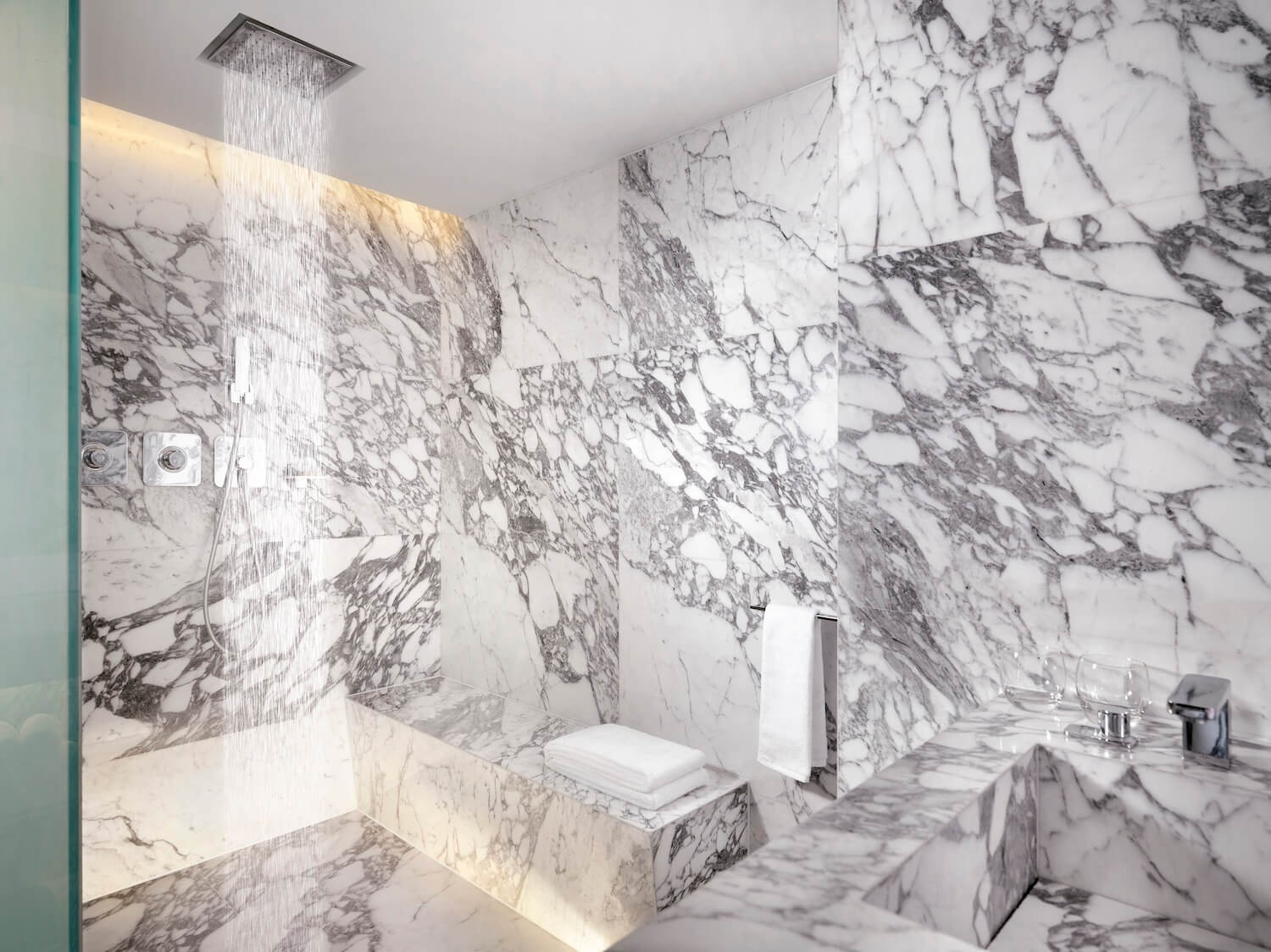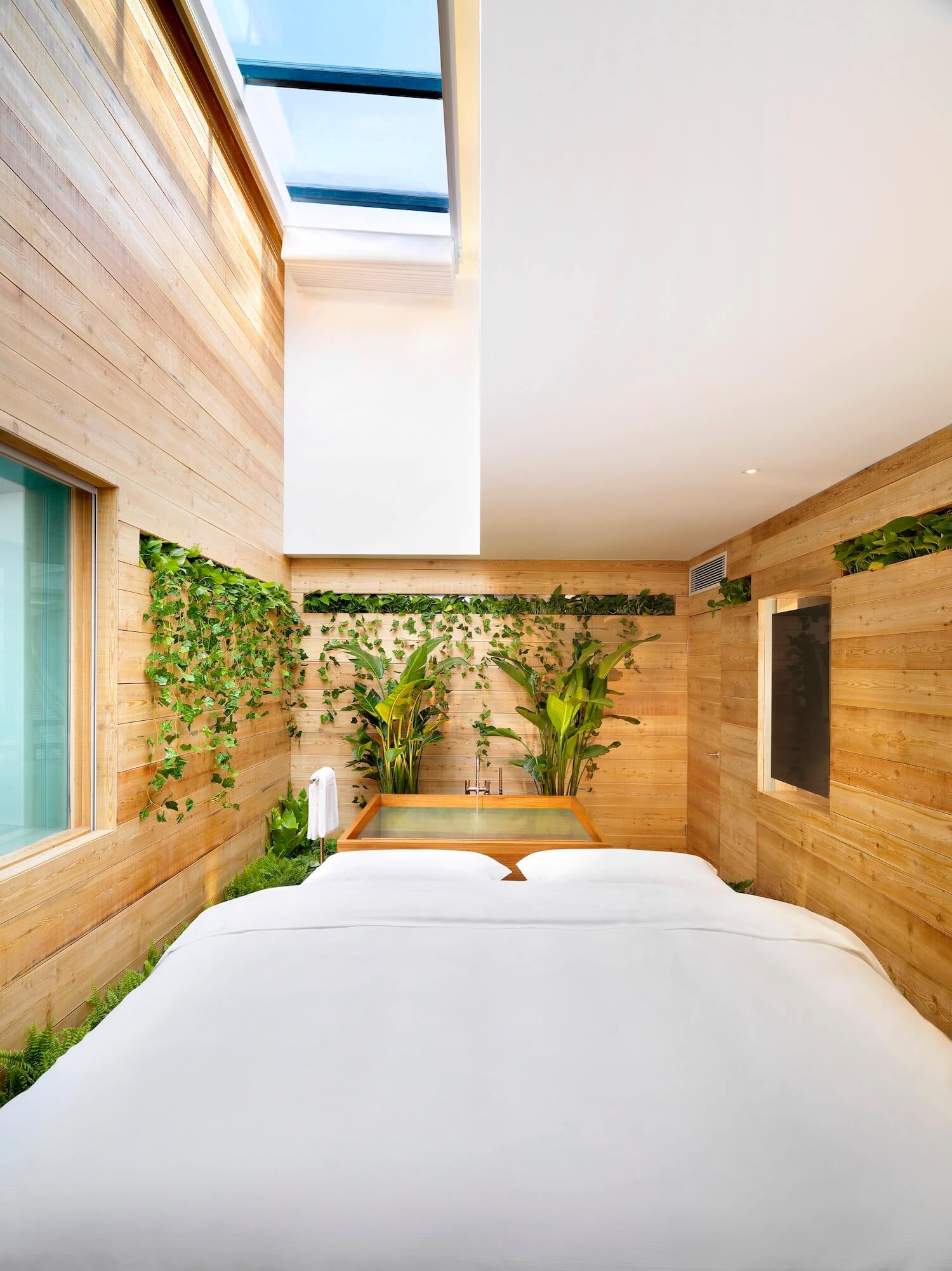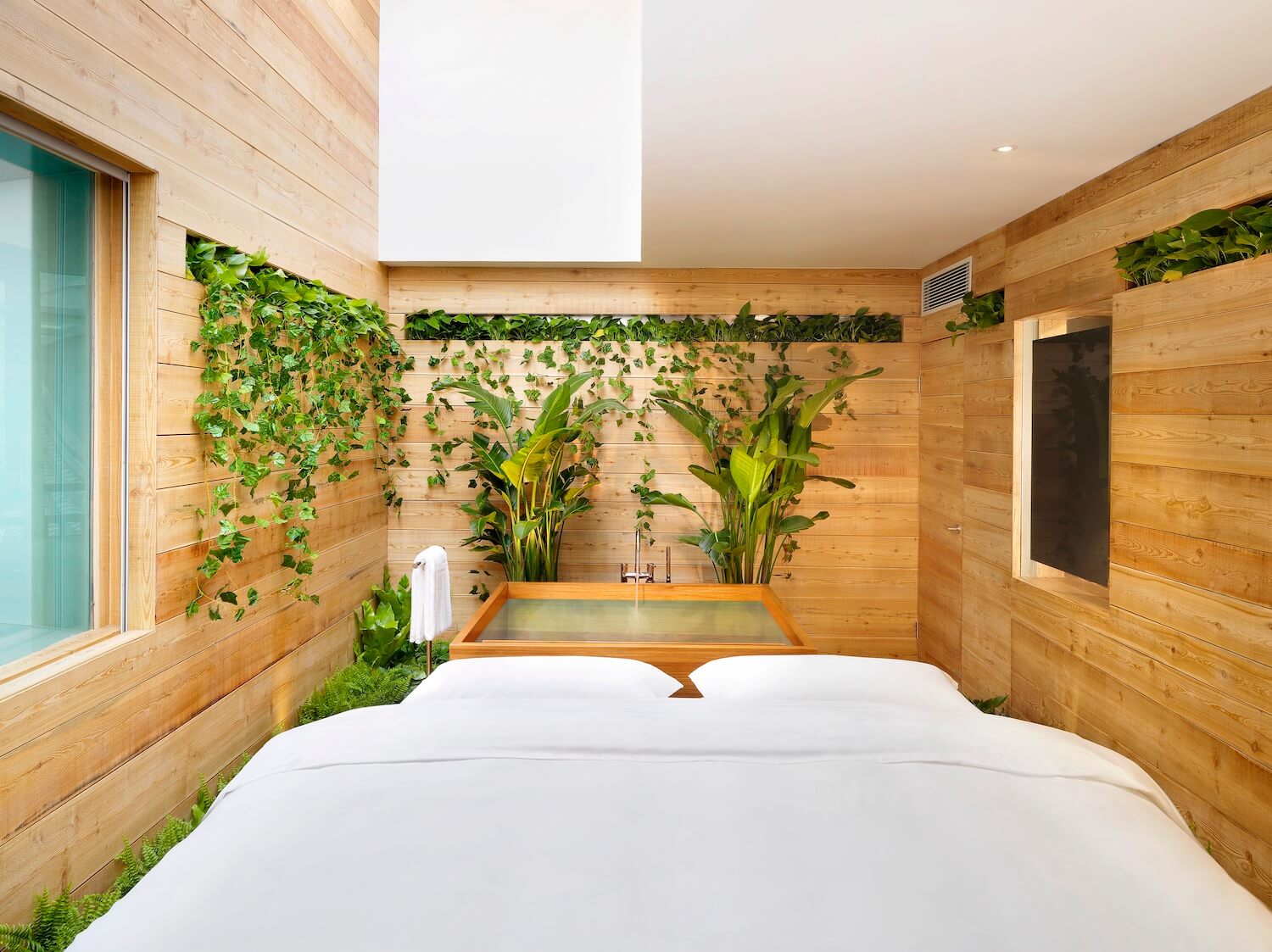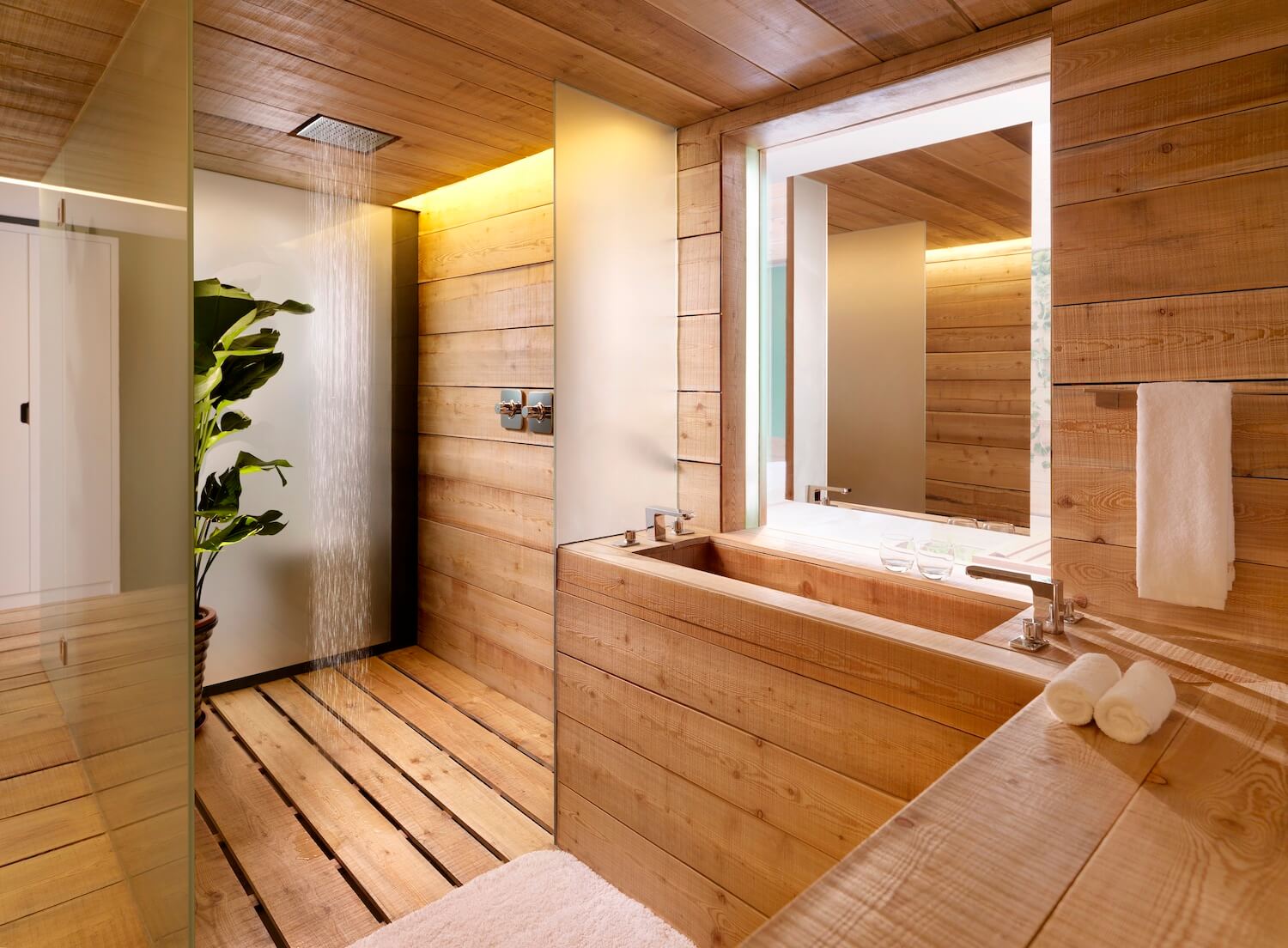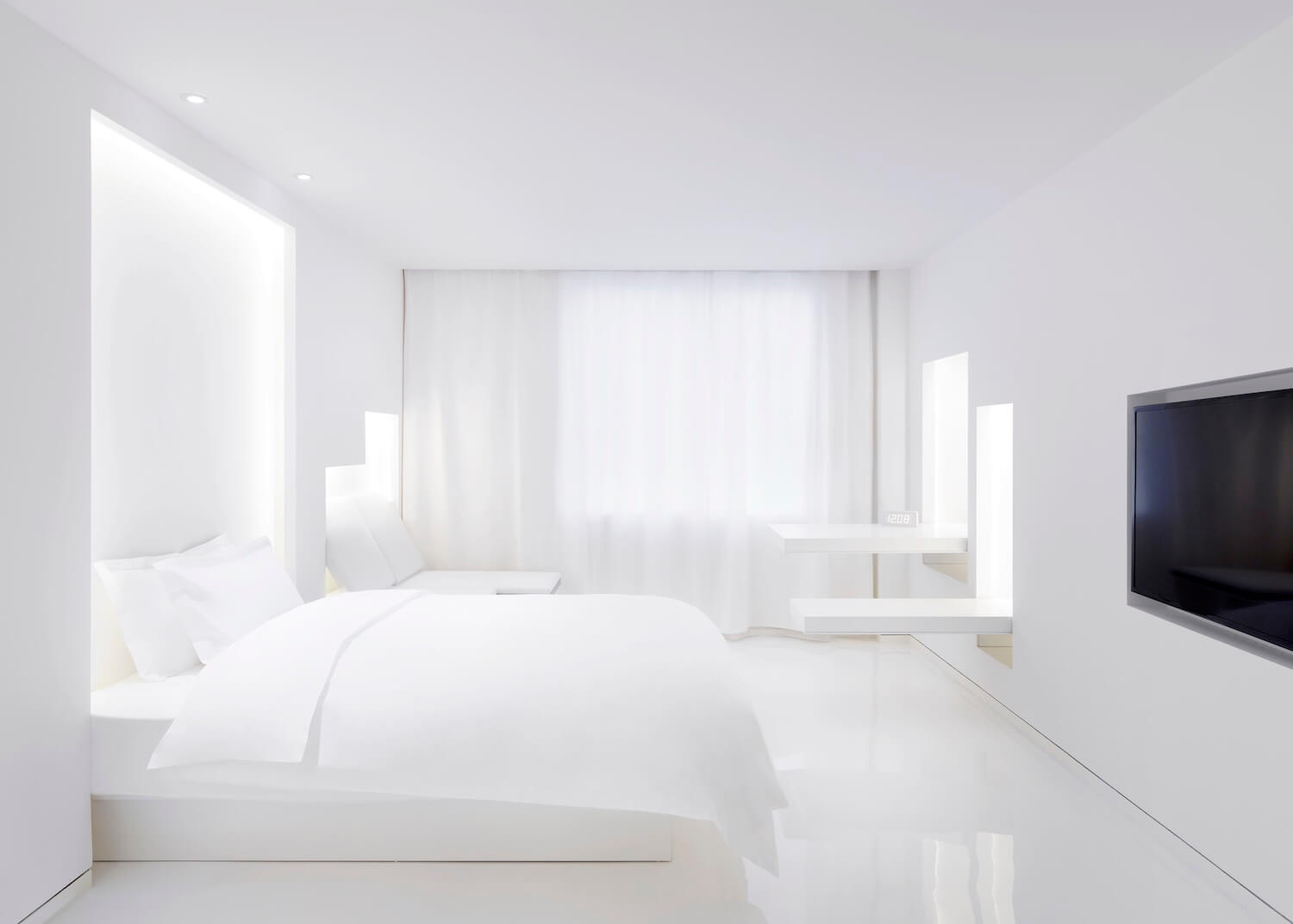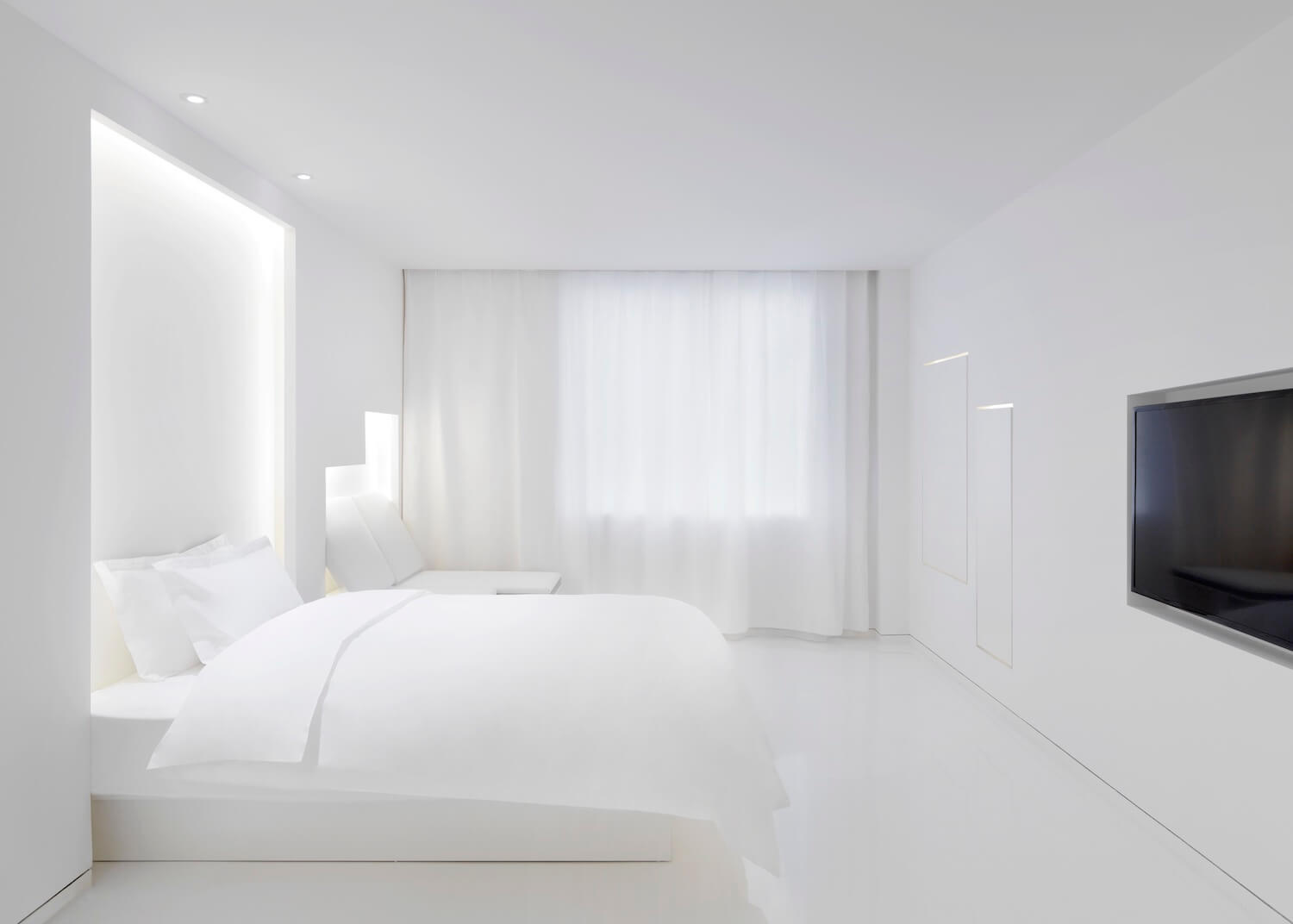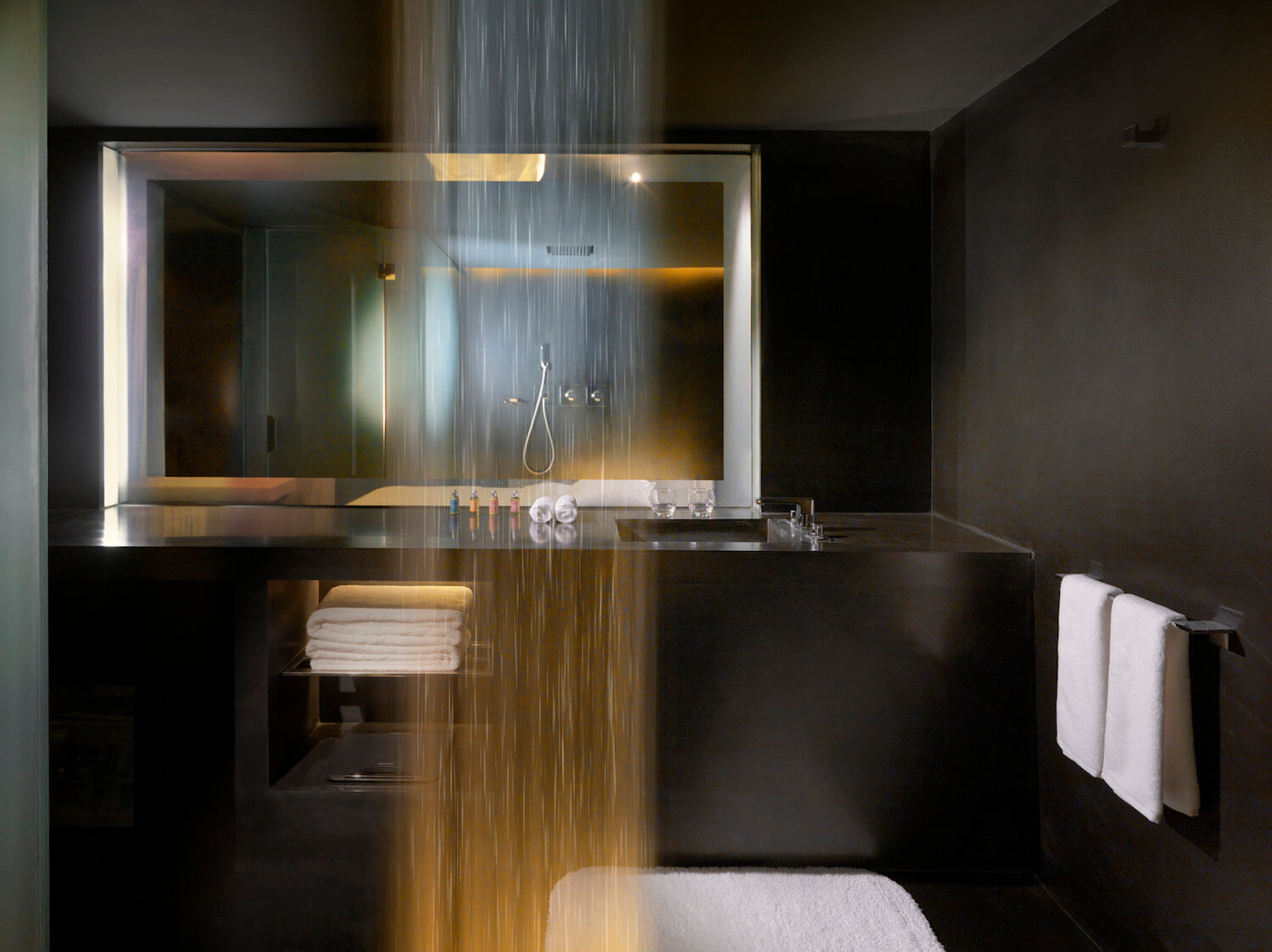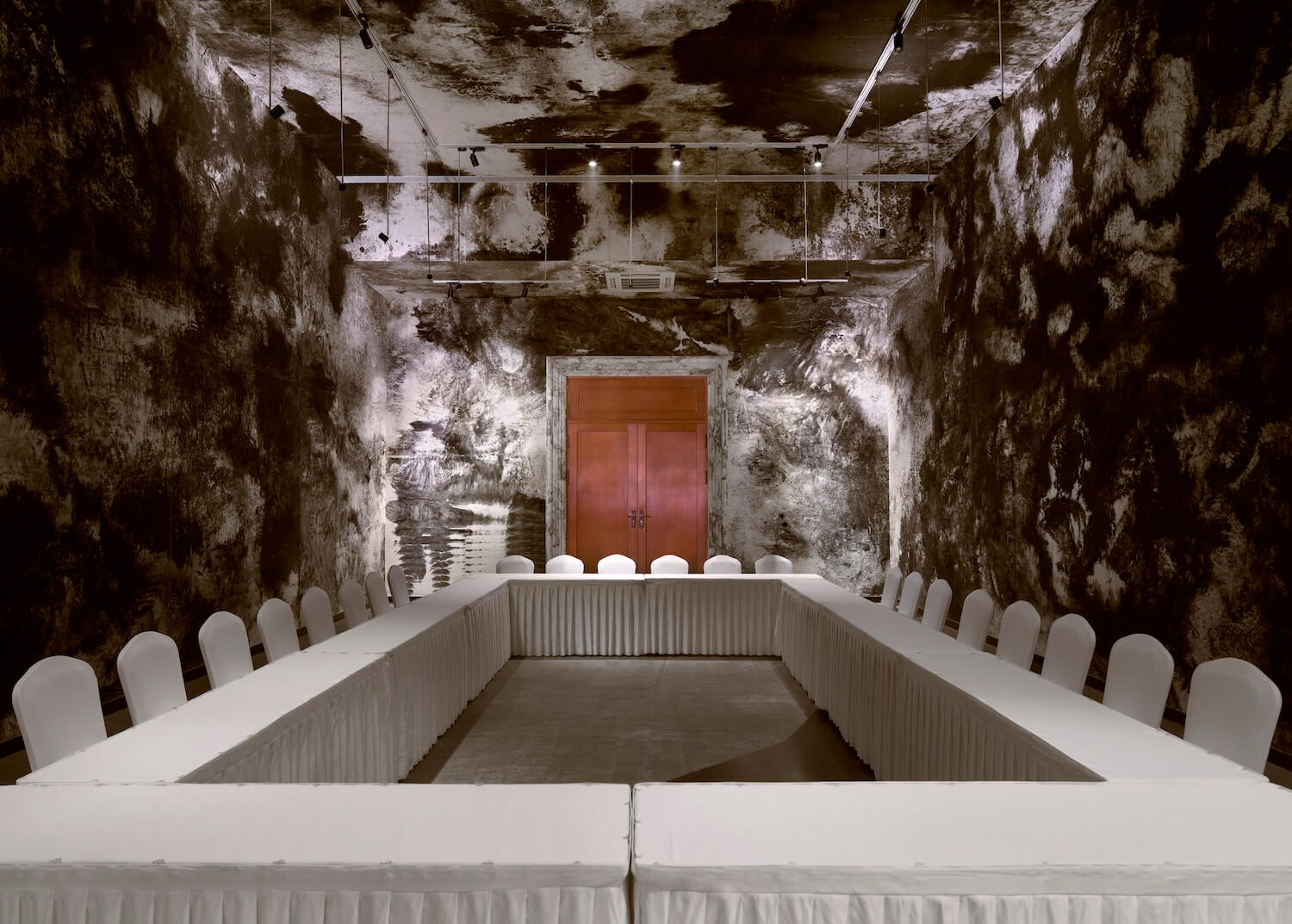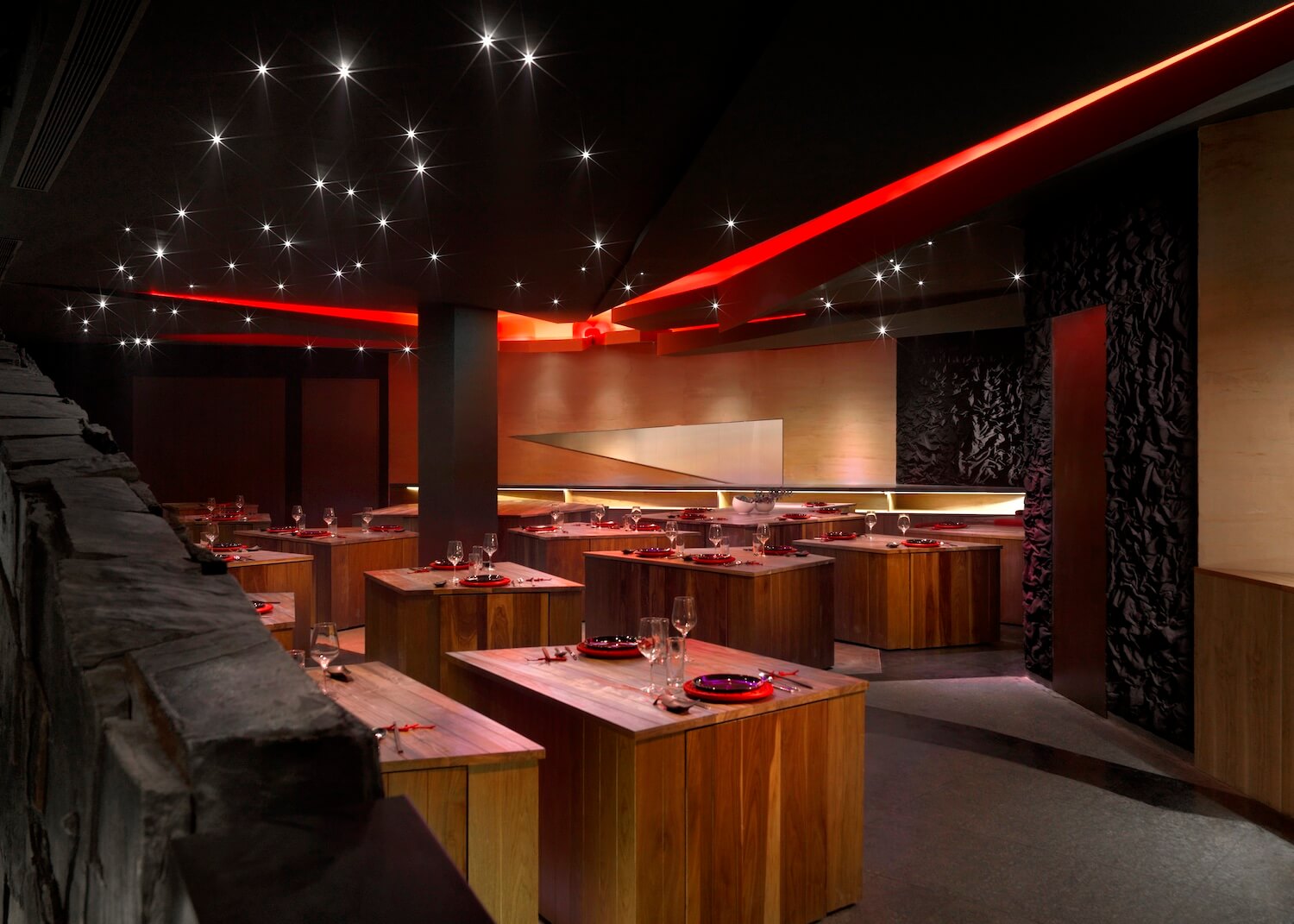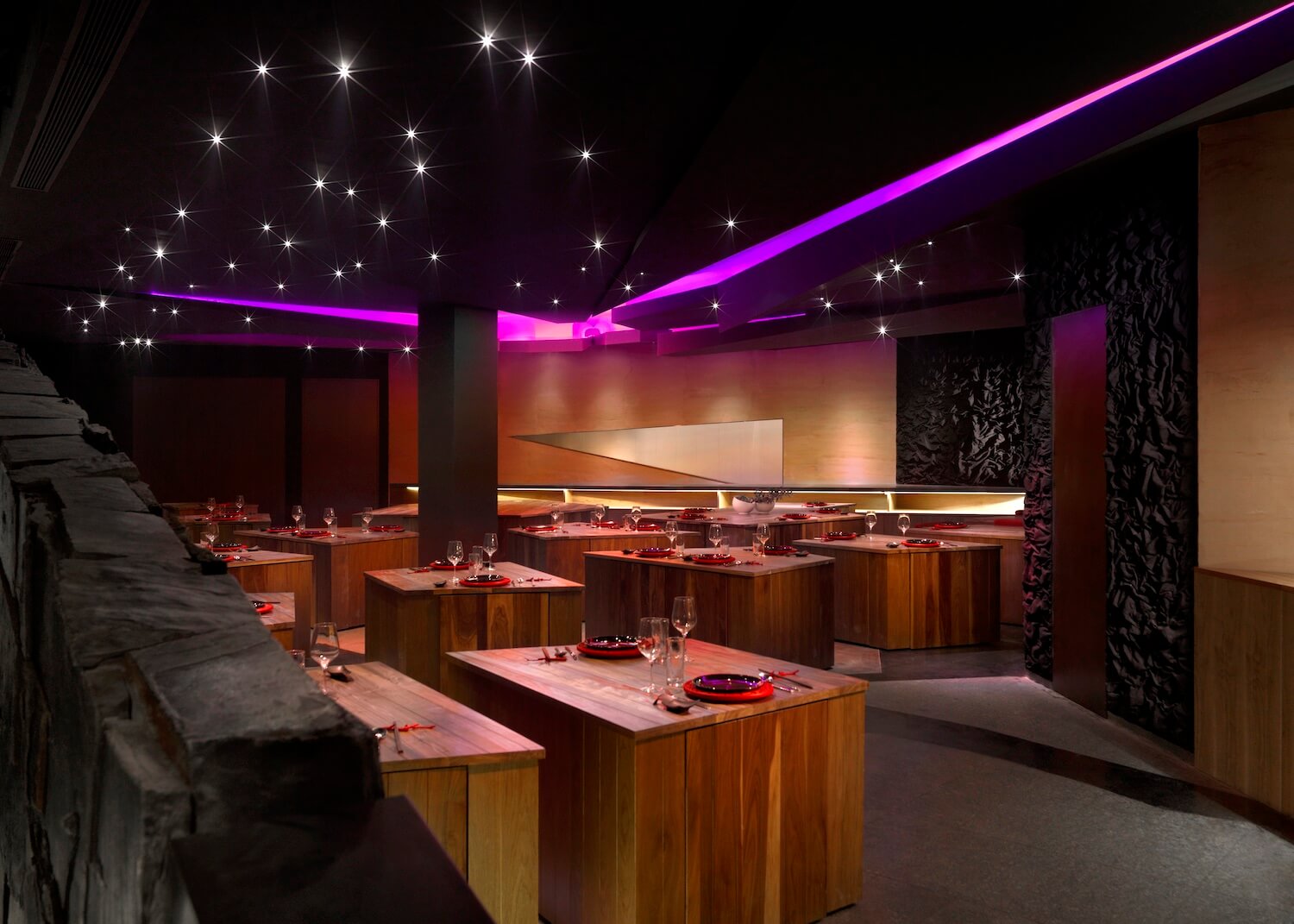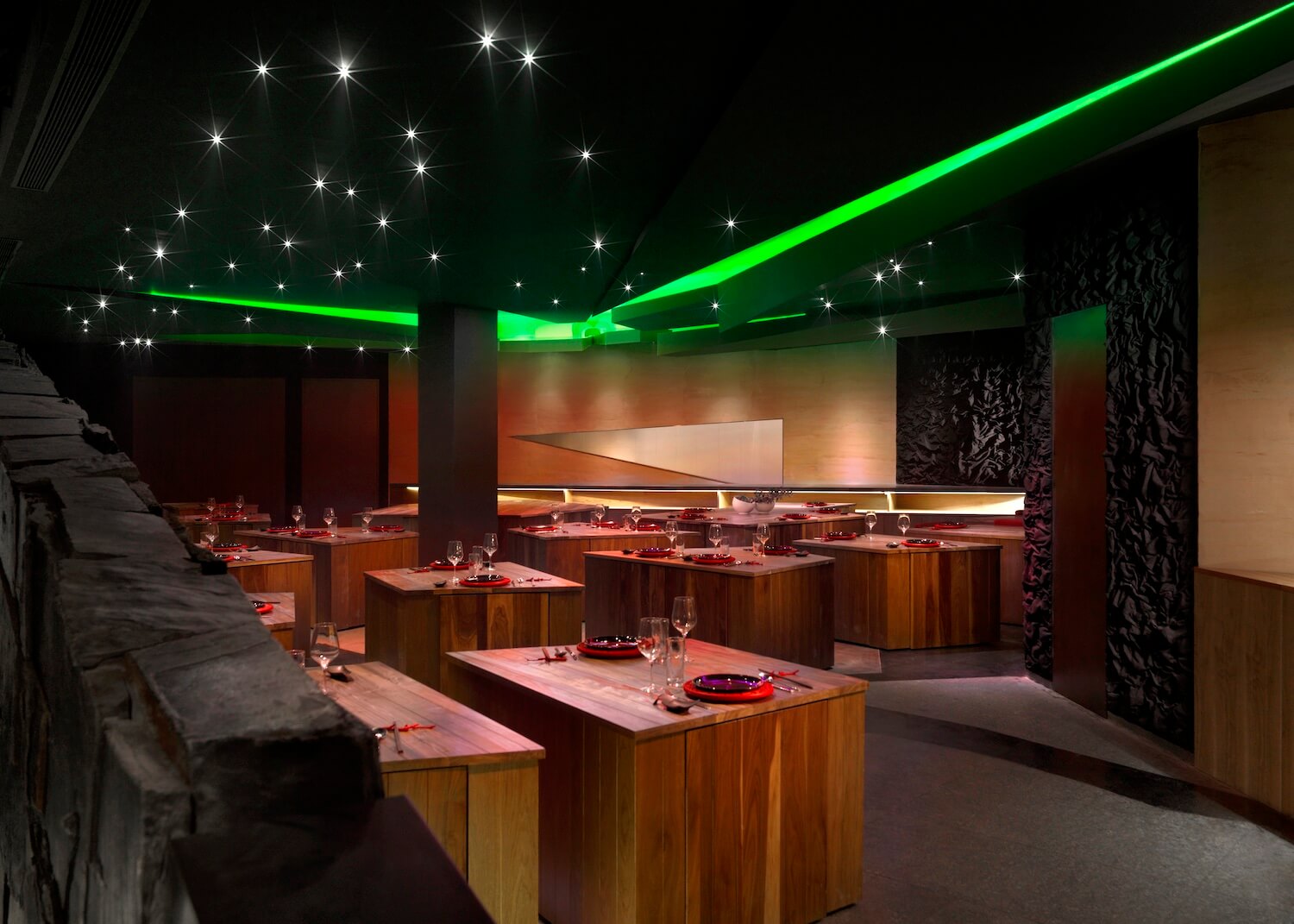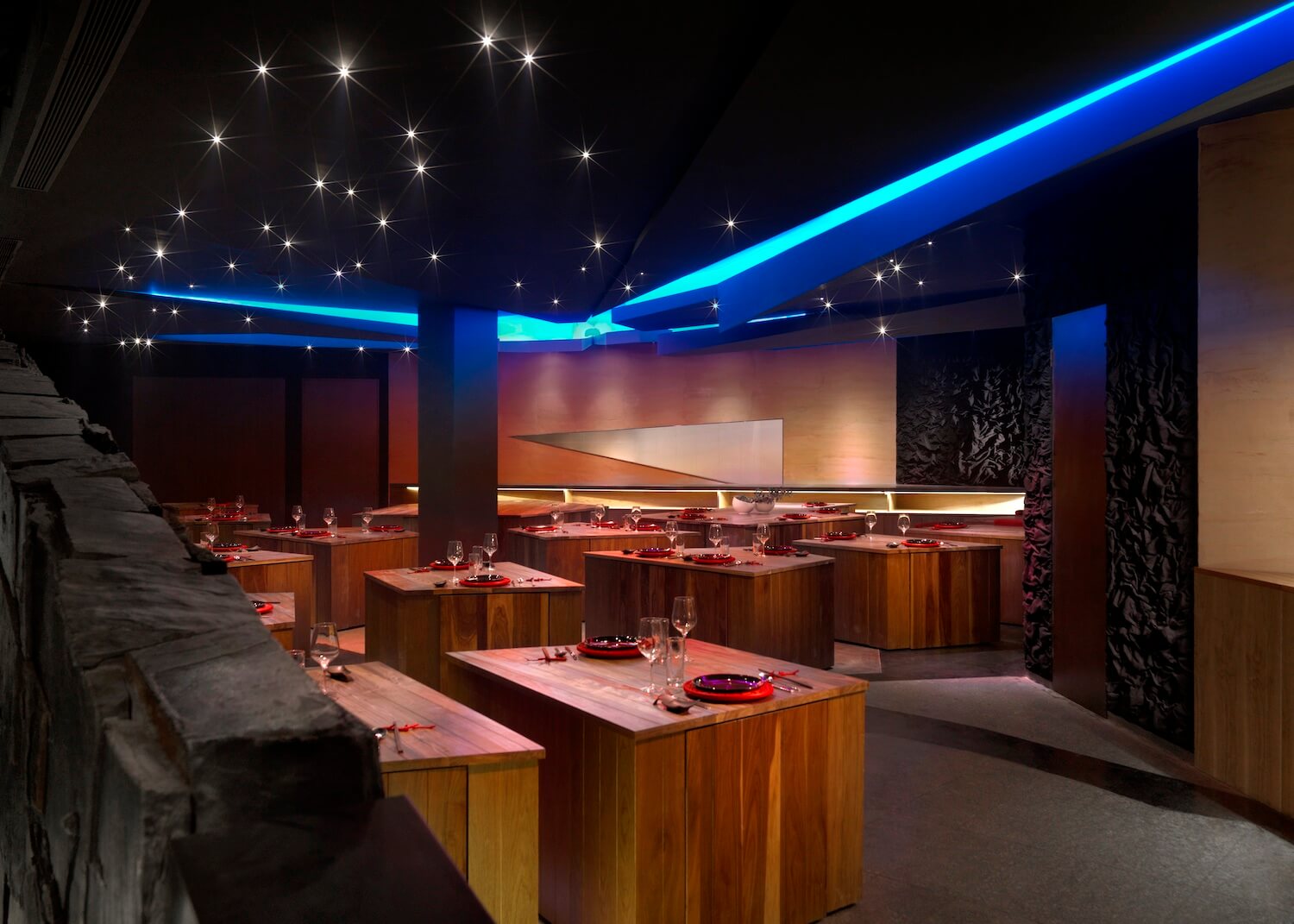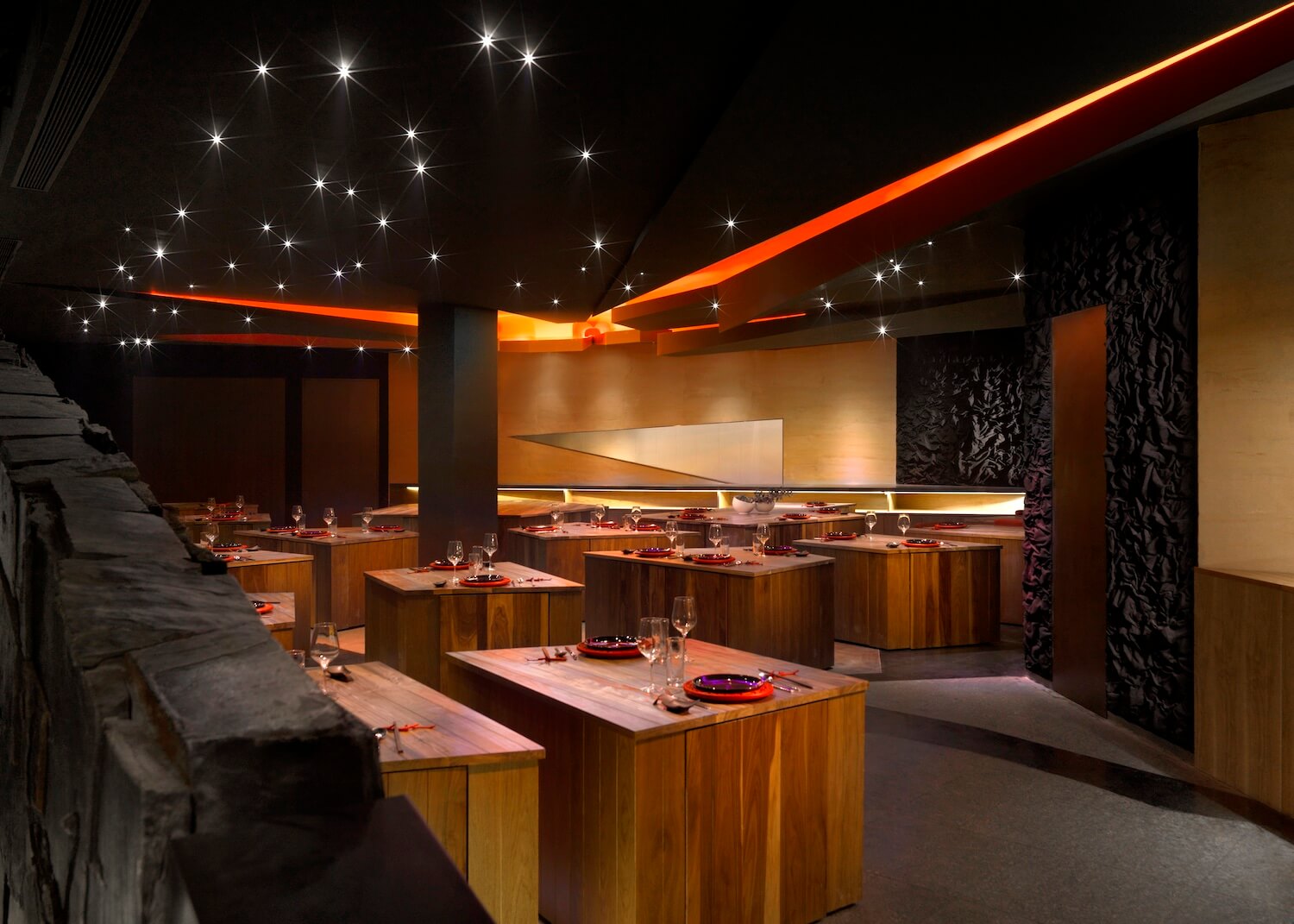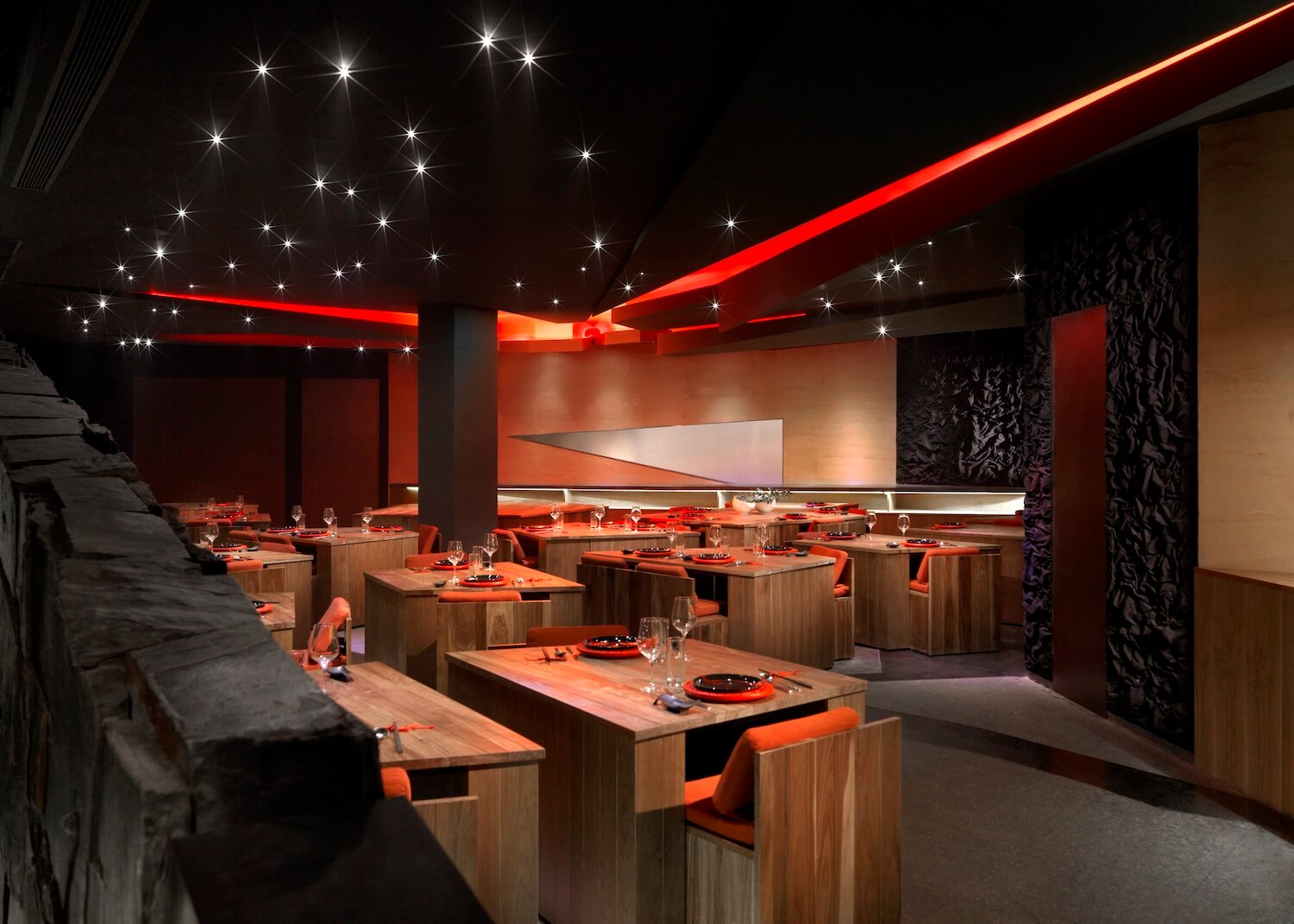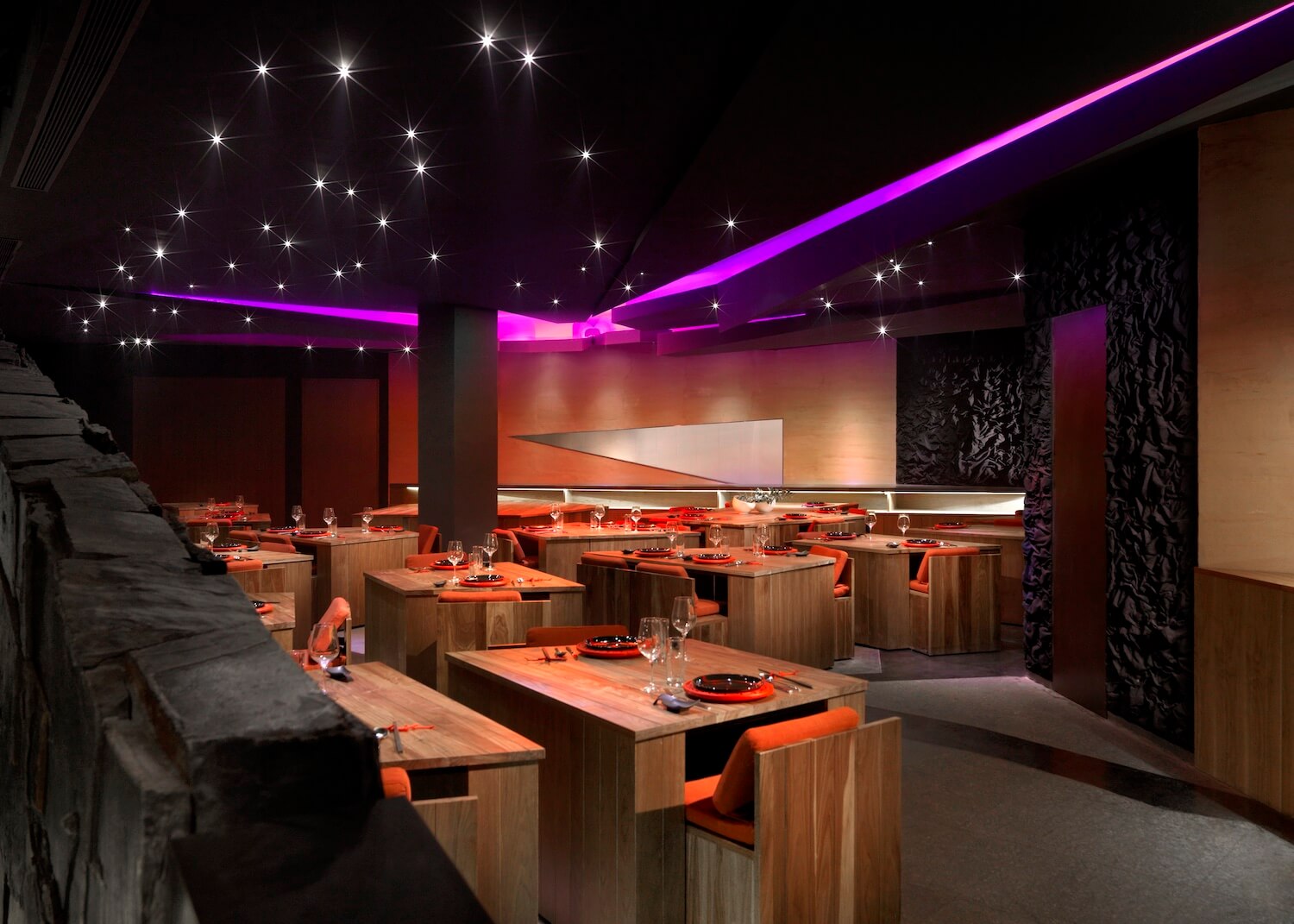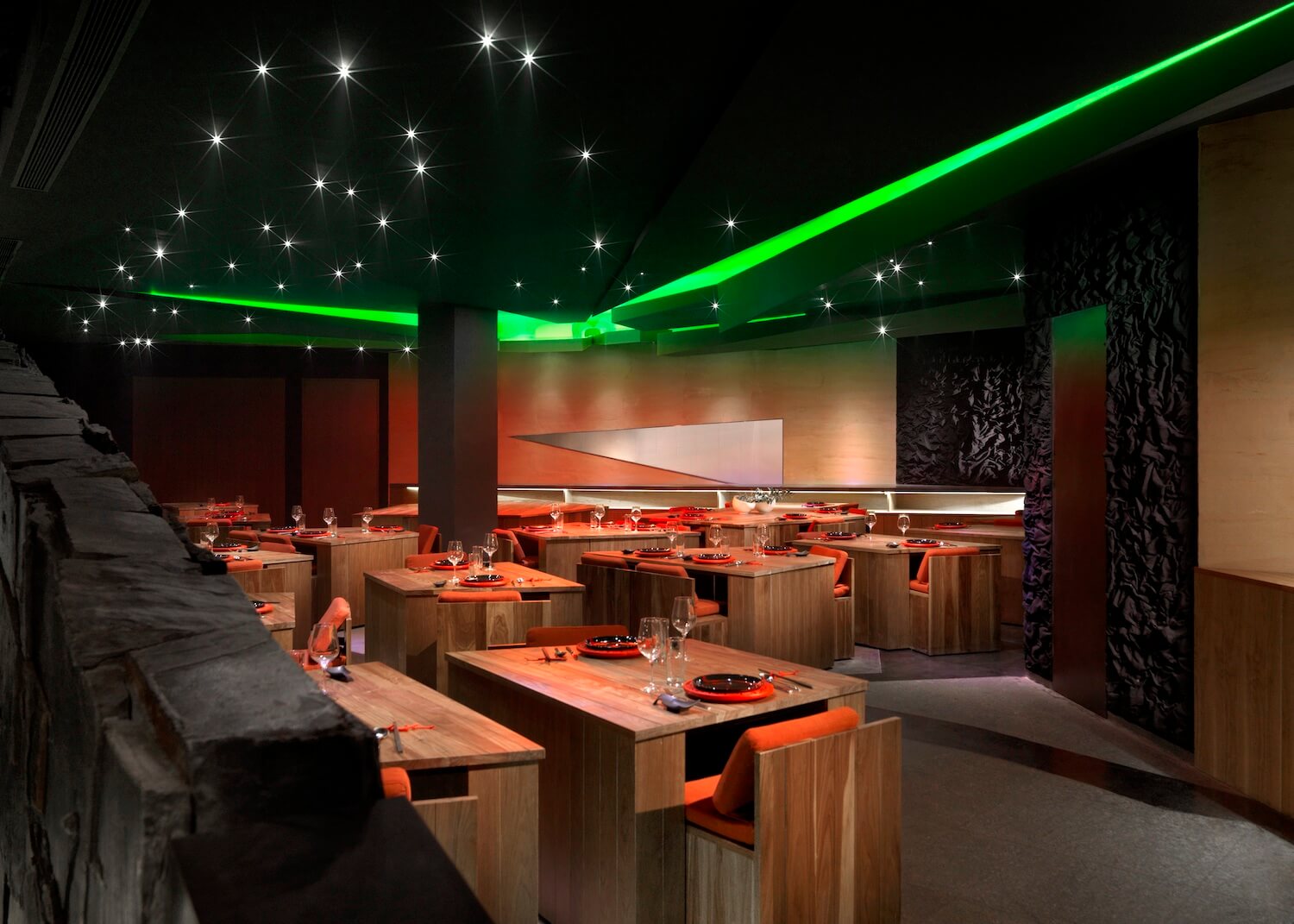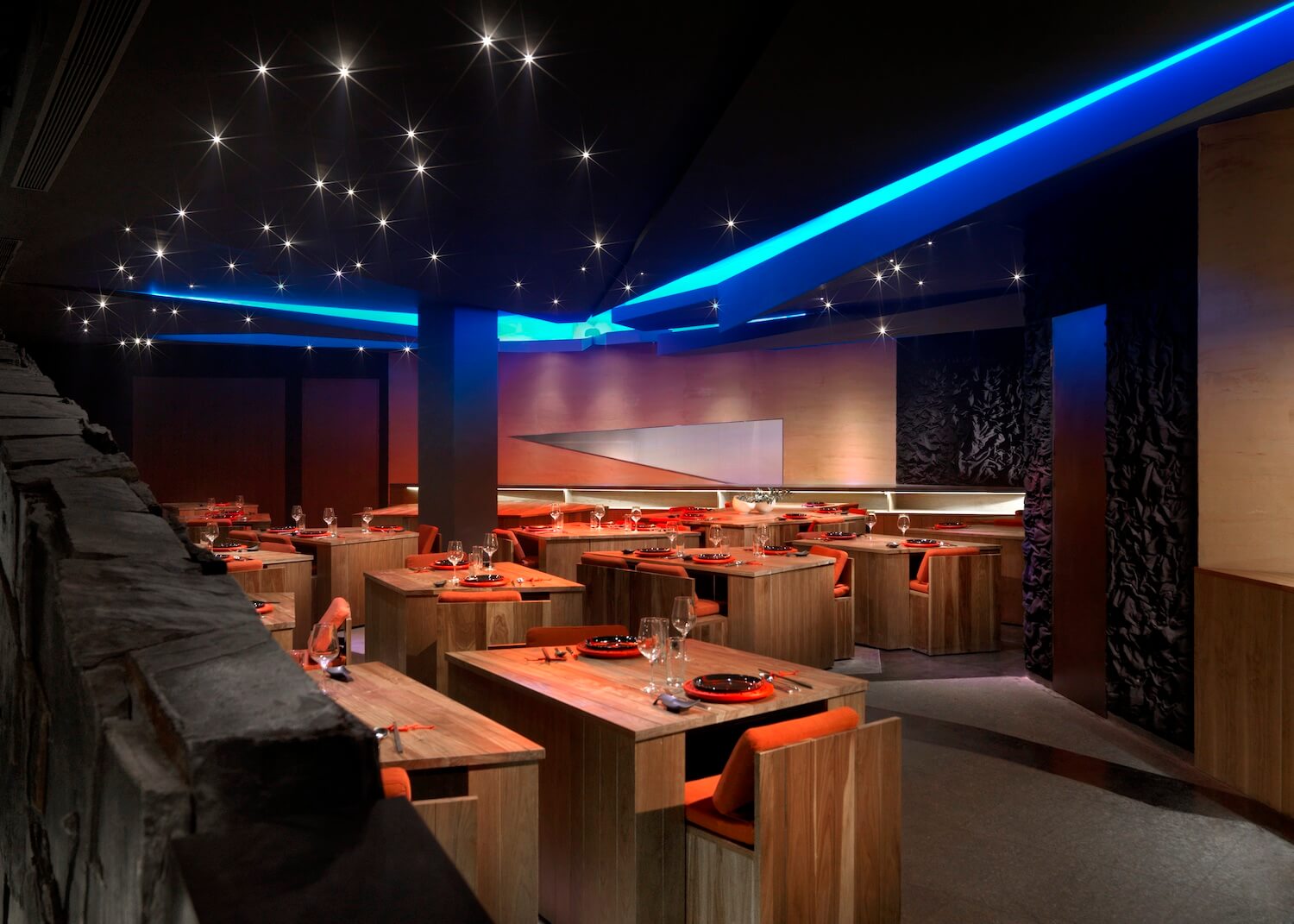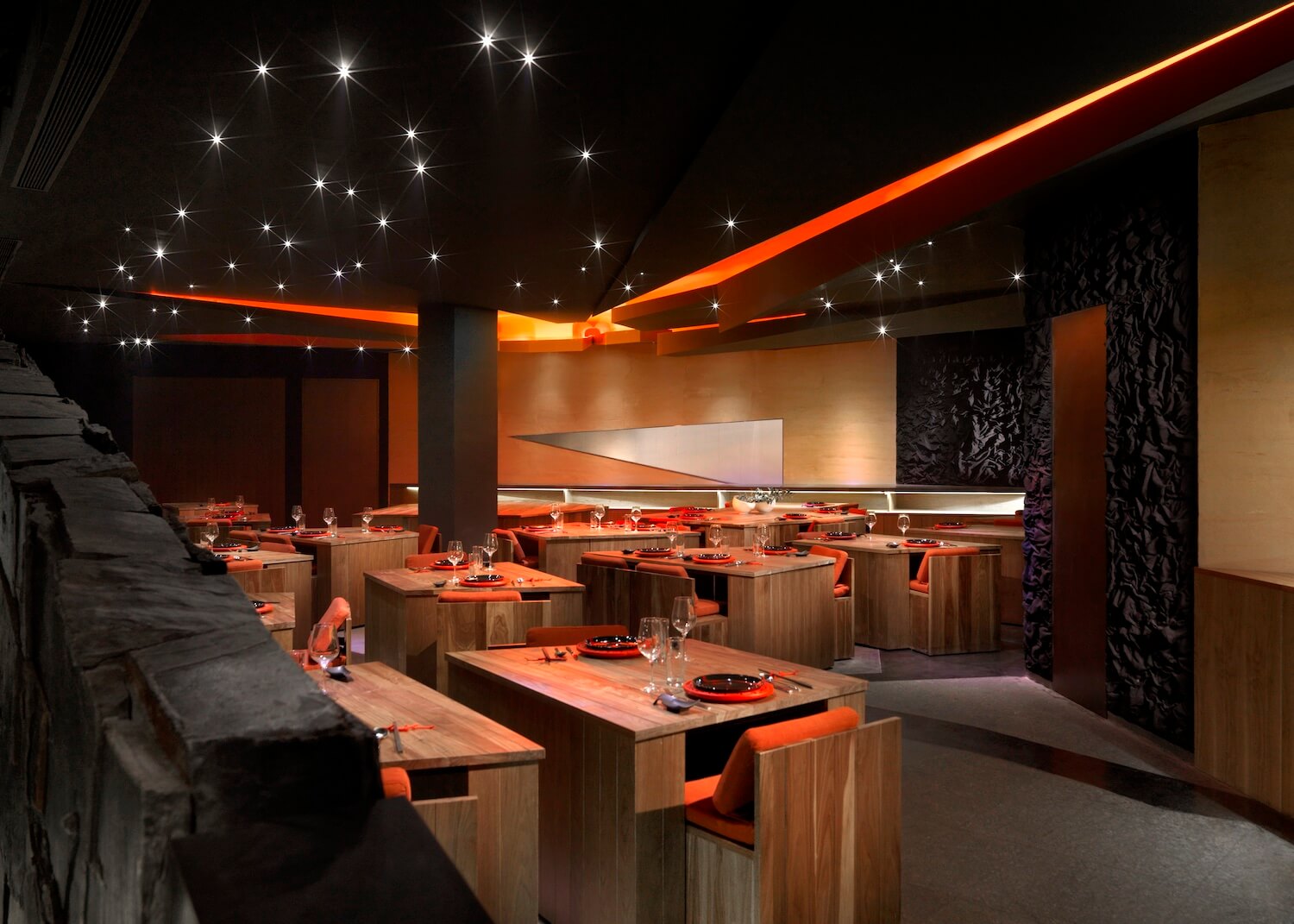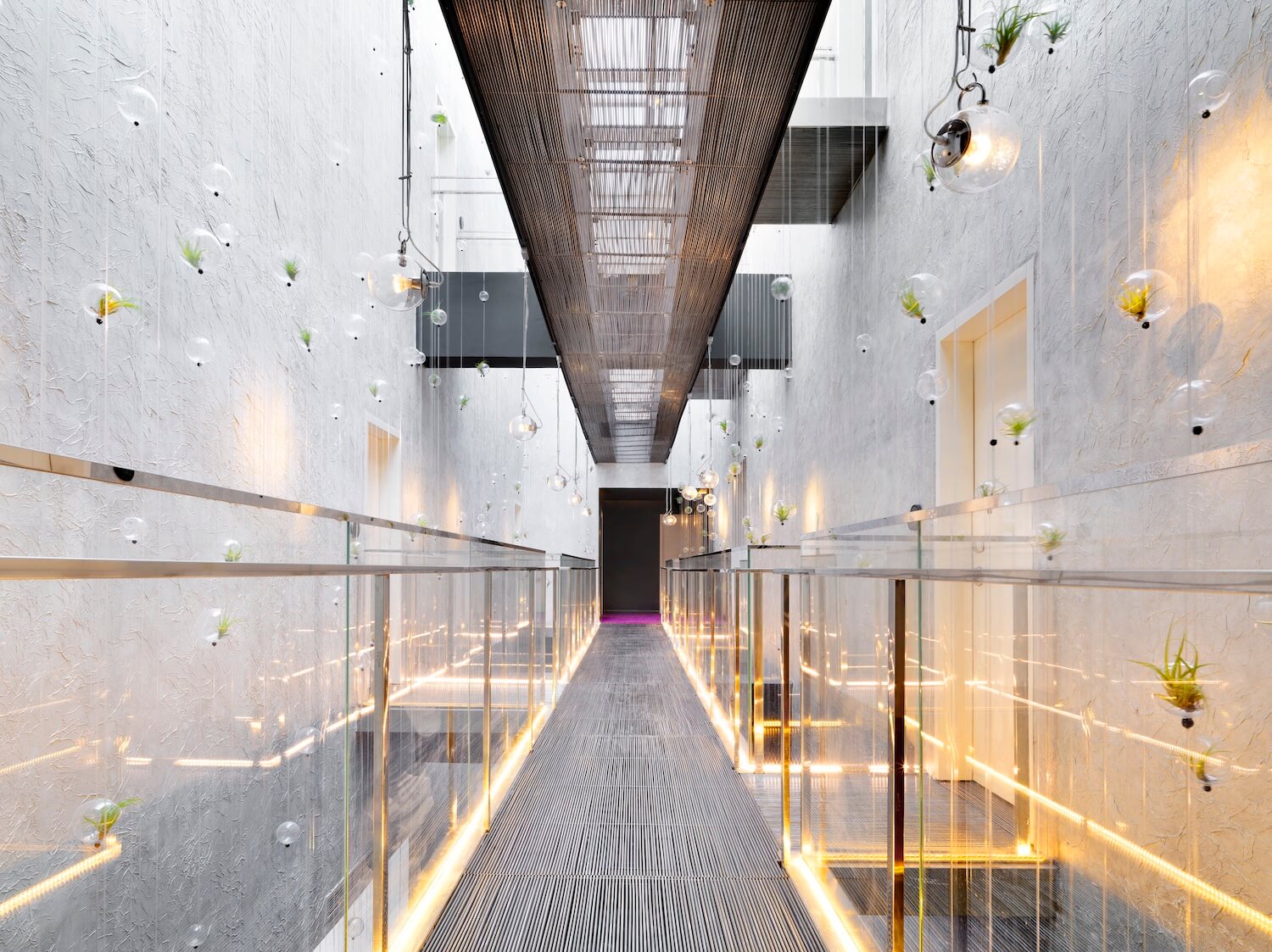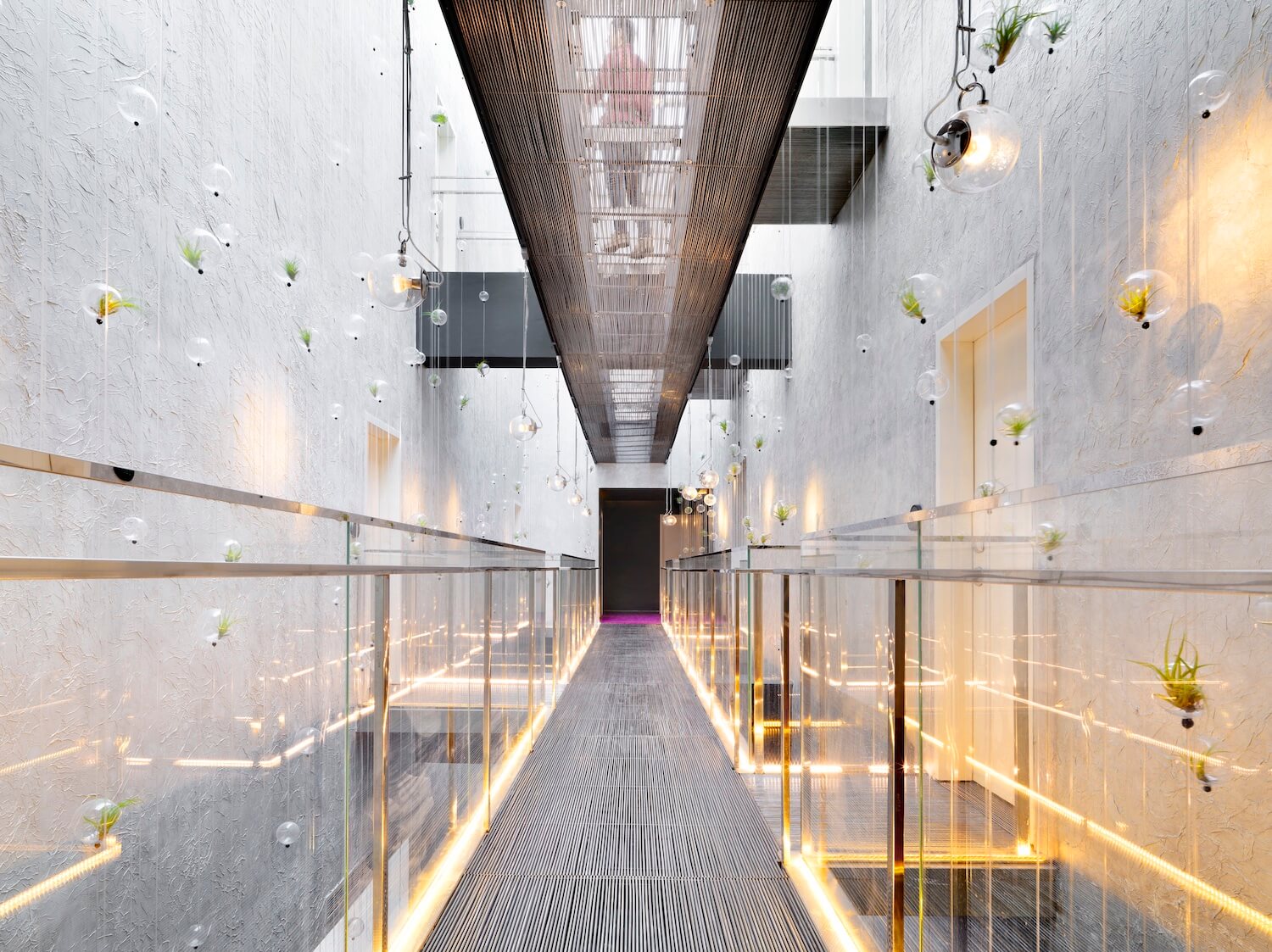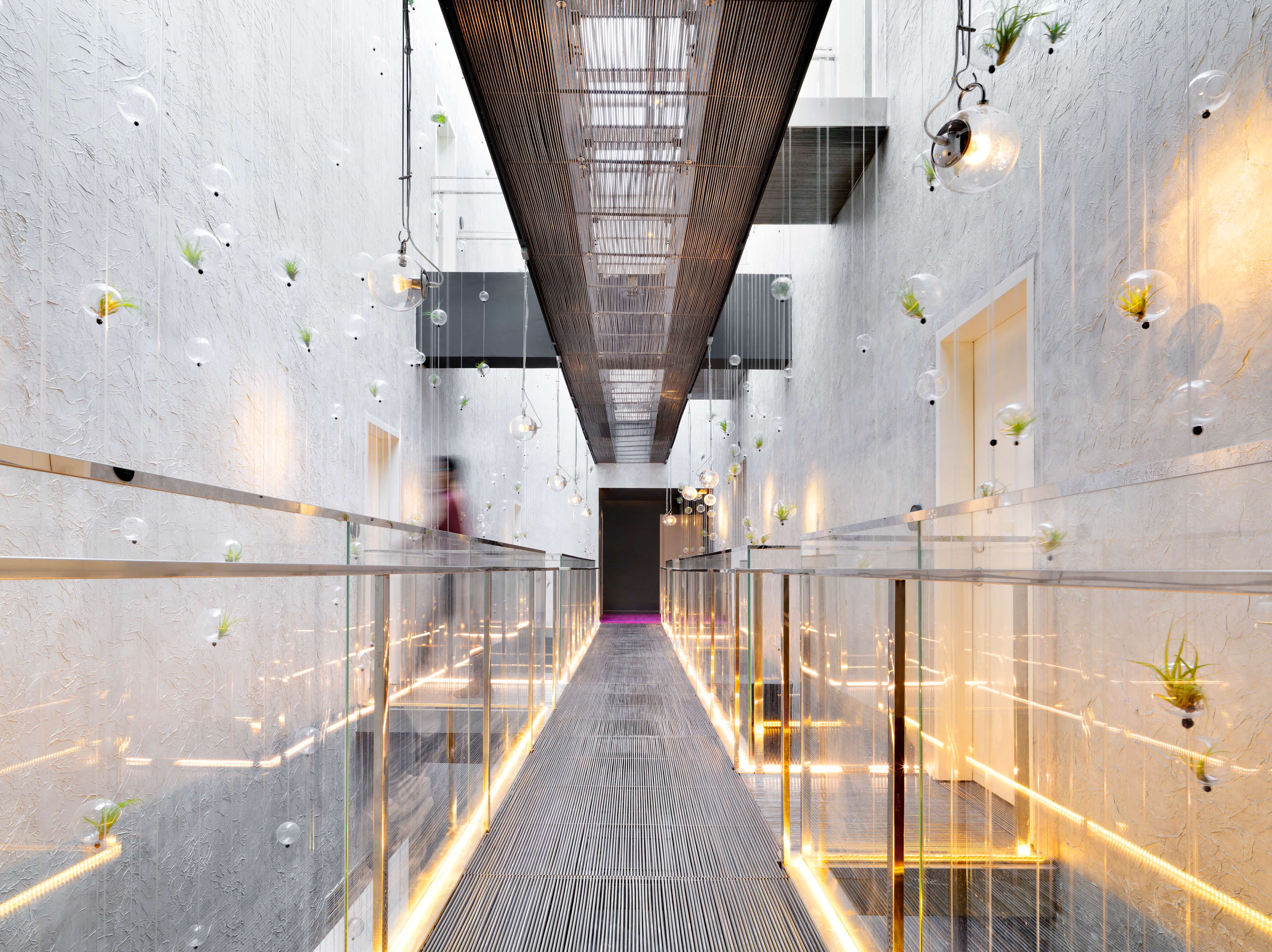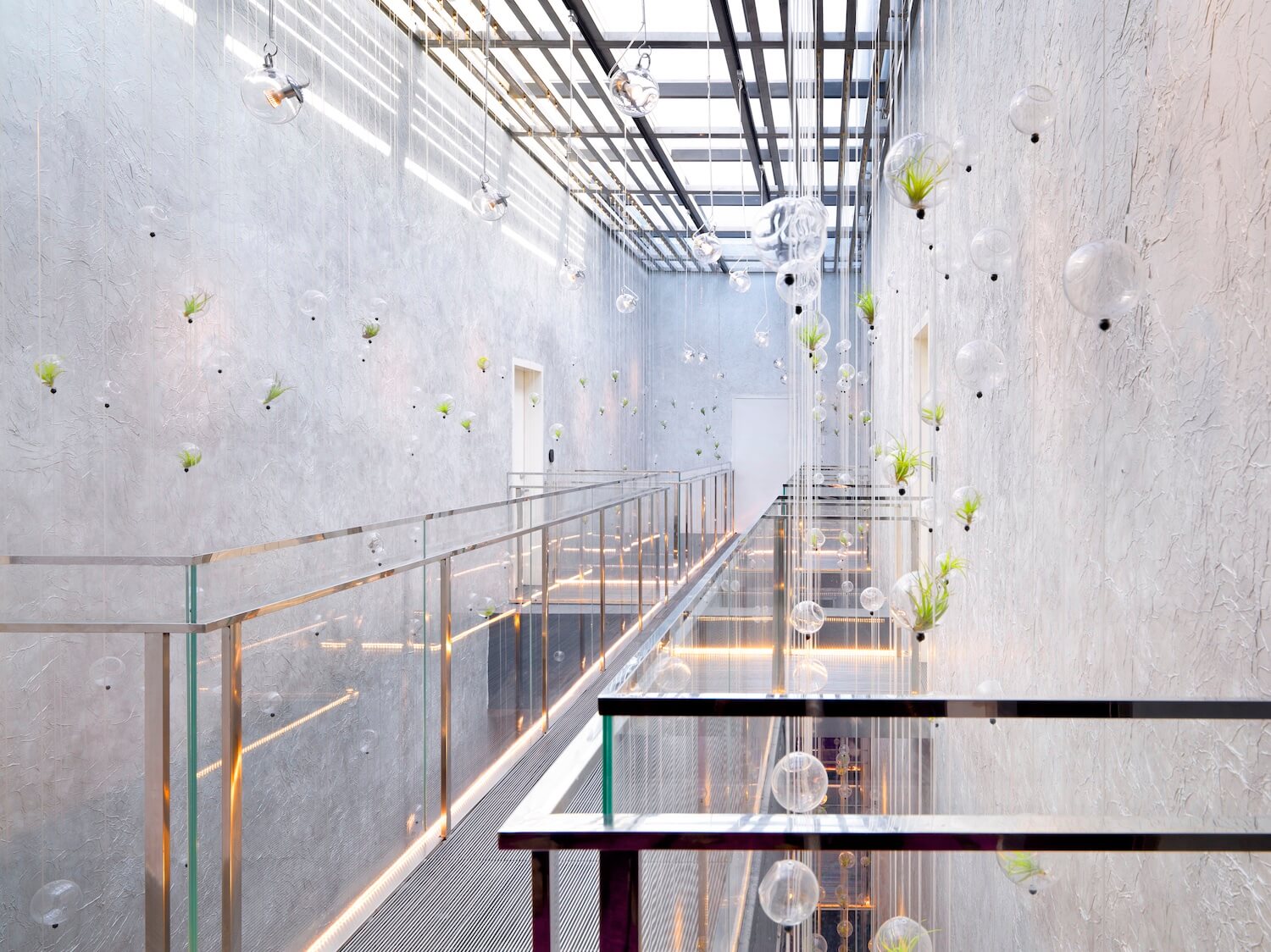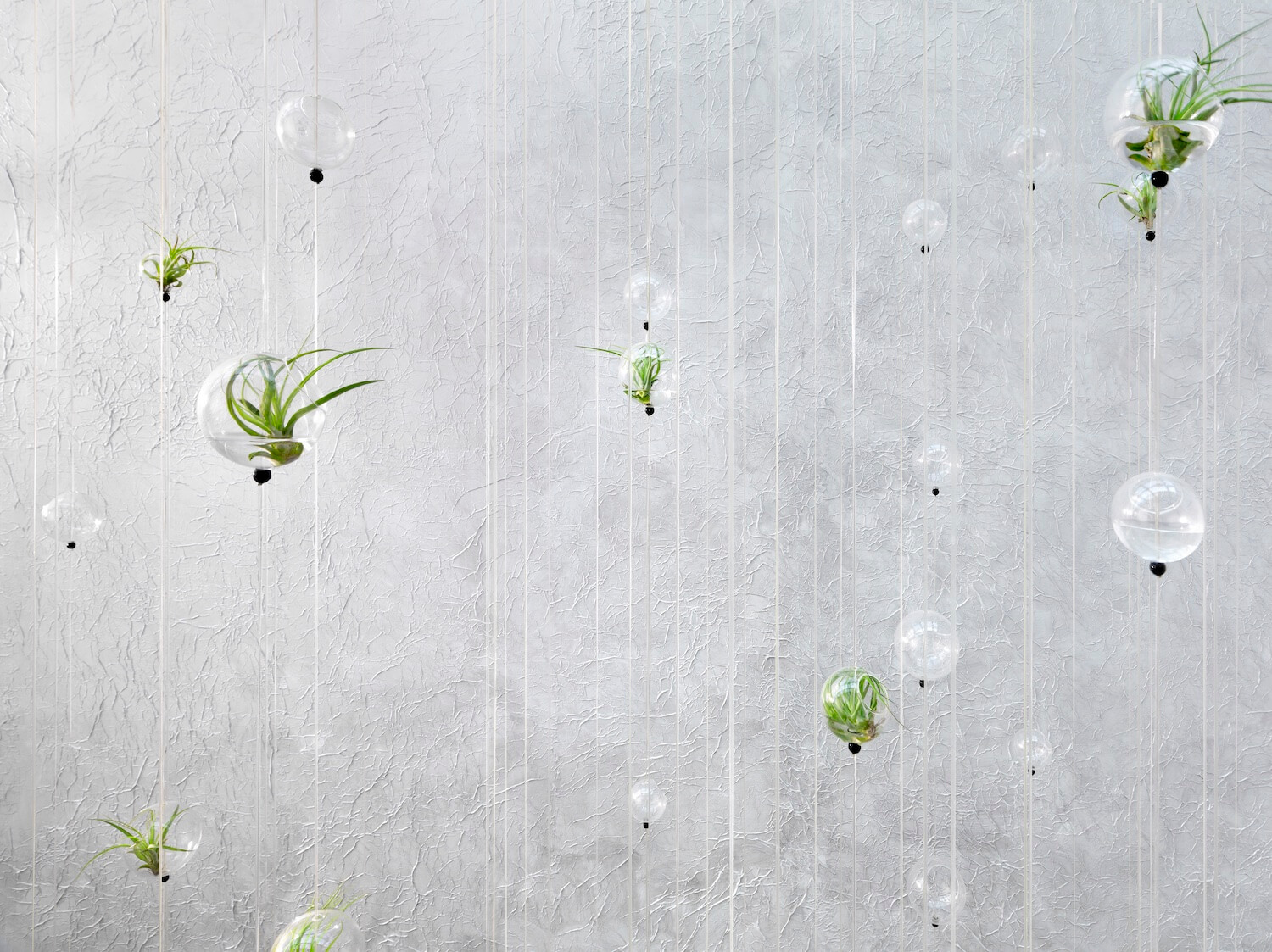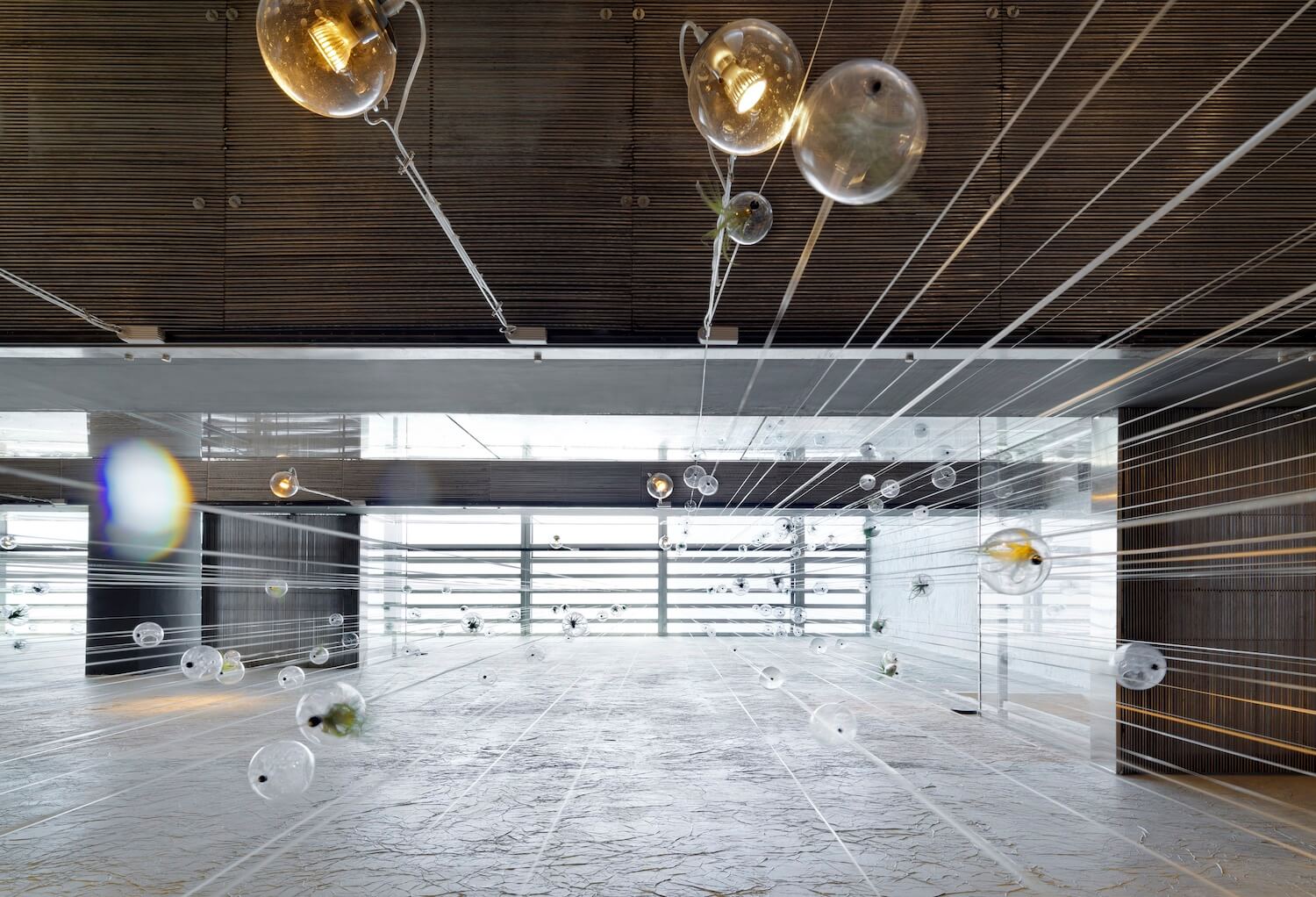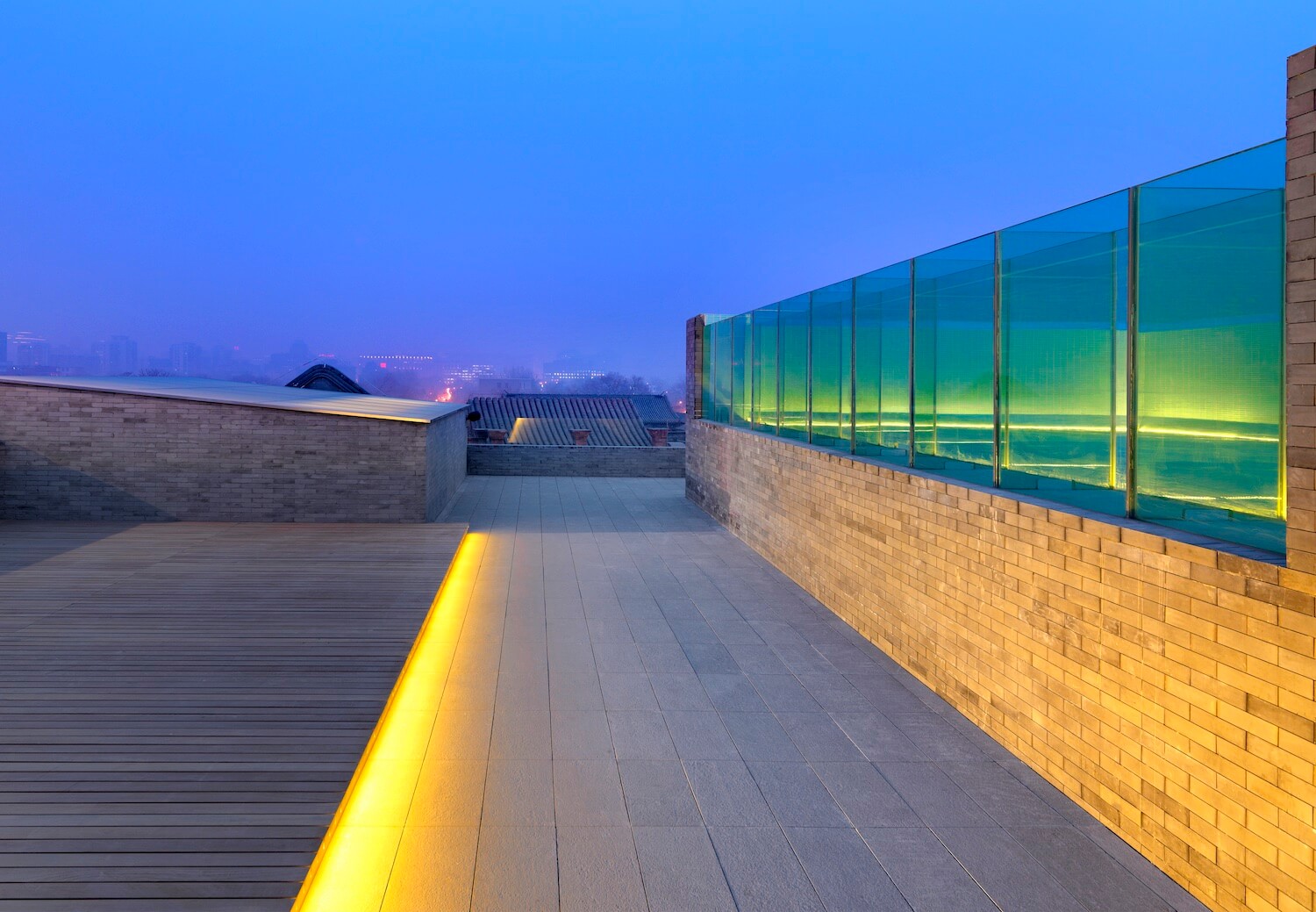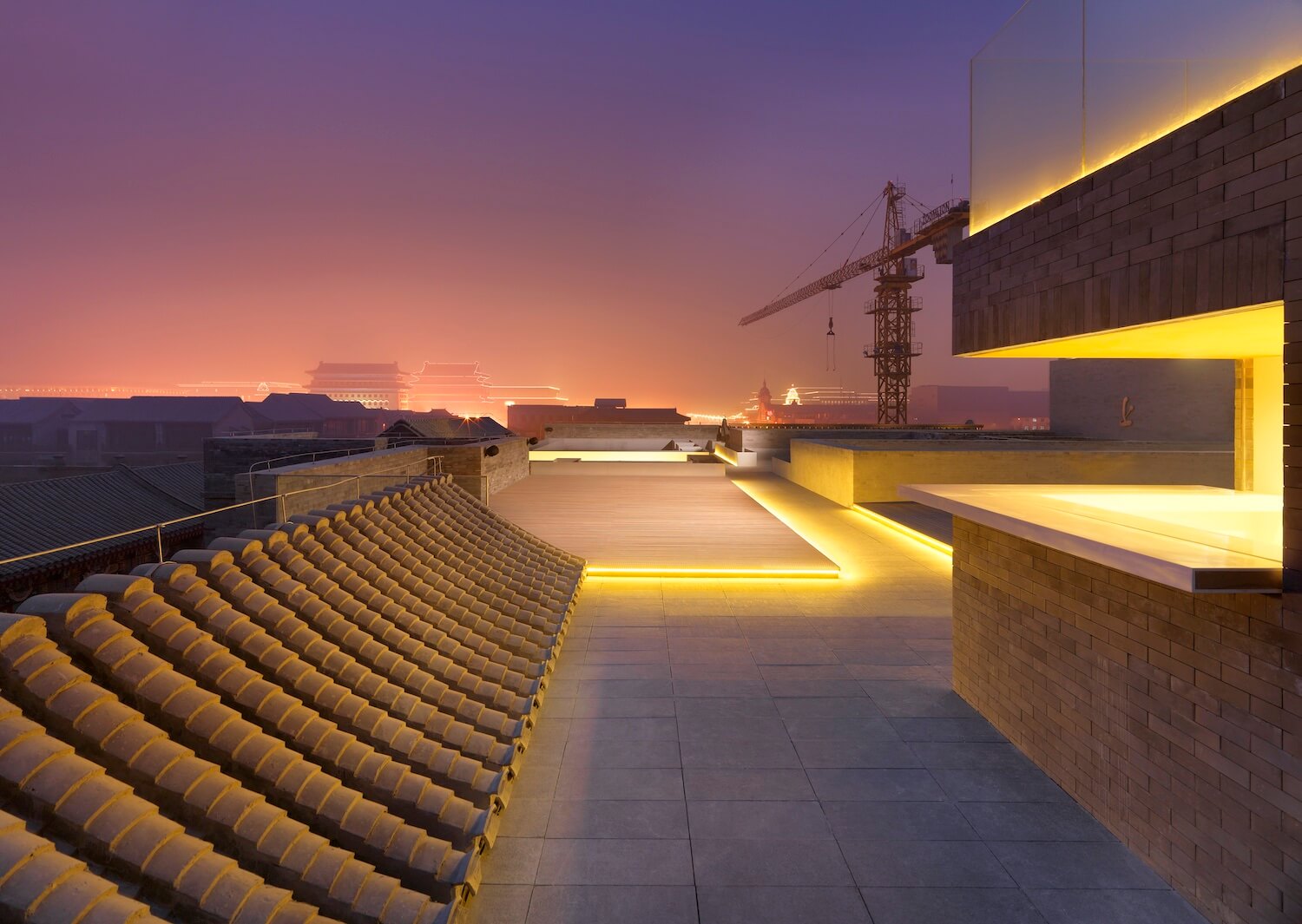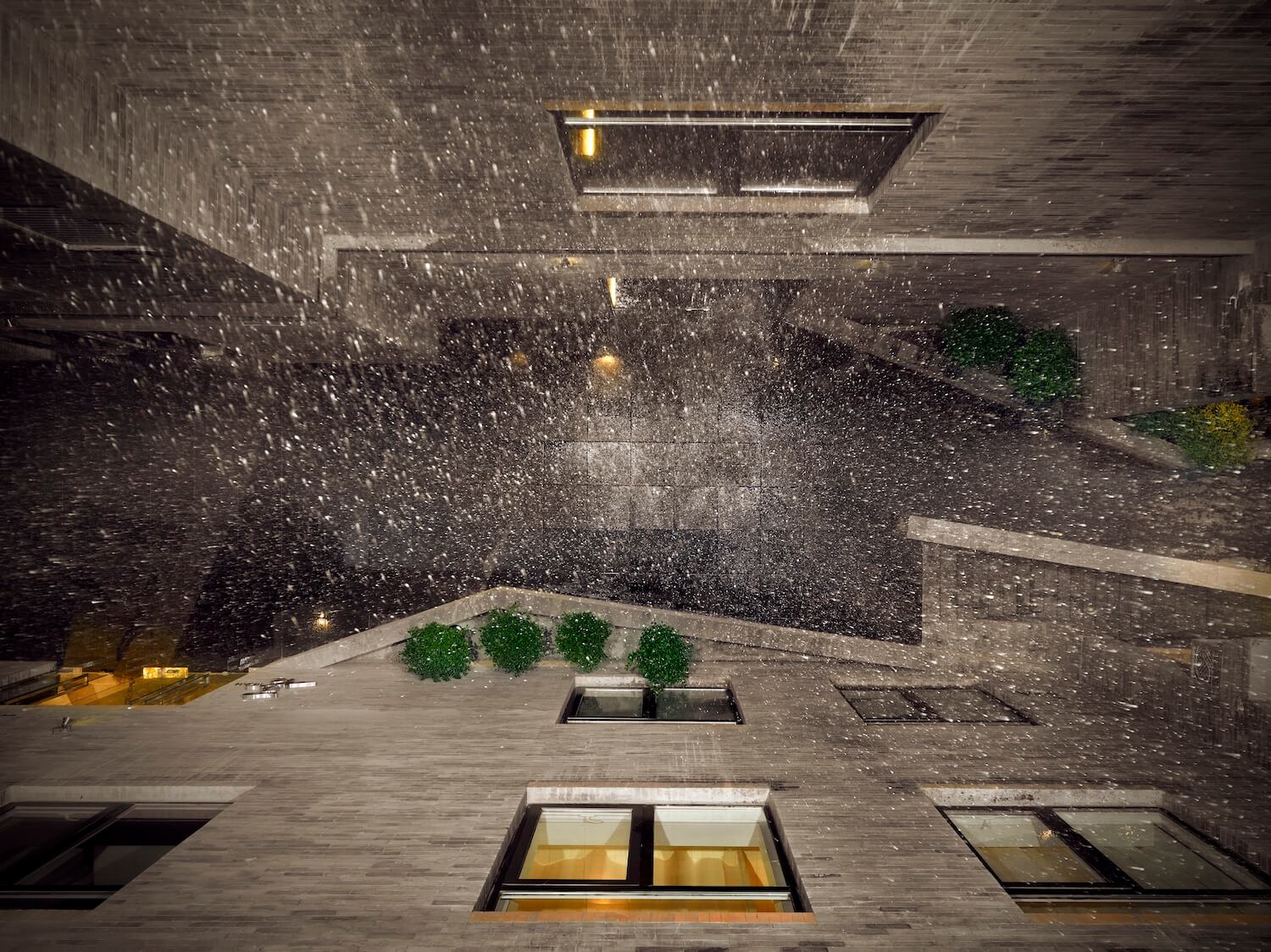 ---