Introduction to the project:
Ace Associates: The brief was to design a residential space for a family of five member. Client is an business men and passionate about photography of wildlife animals. The brief was to design spaces giving adequate privacy along with openness to the built and considering context while designing the house. The site of 5614sq.ft. is located in Anand, Gujarat with west facing entry in a gated community.
The walkthrough
The vithalesh has ideal amount of frontage is left placing the built at back offering pleasant landscape with Royal Palms in front. The entry passage leads to floating staircase with exposed lily pond which opens up to a metal covered hanging canopy adjoining to a beautiful semi-covered sitting overlooking lush green landscape. The front elevation is openable made in metal giving an impression of ranges of mountains and emitting beautiful light through voids in metal screening at night.
The house gives tranquil vibes in general areas, the entry visually opens to a central pond . The living room is carved in wooden ceiling with ivory sofa overlooking Royal Palms with soothing greenery. The feature mirror walls amplifies the space, reflecting the puja room and dinning in respective space. The puja has a Gordy backdrop with teal furniture. The dinning and kitchen are connected and following an elegant theme, the feature wall in dinning creates an illusion of endlessness. The guest floor bedroom on ground floor is having tan colour palette with beautifully designed bed with bamboo backrest. The central water body with double height opening with metal fenestration in contours is just pleasing, along with hanging lights and a metal sculpture sitting in centre consisting a metal staircase above it leading first floor.
The first floor consist of four spaces in west direction overlooking garden downstairs is master bedroom, the room gives ligneous spirit with stunning frames by client along with attached washroom and toilet. The passage has multiple pictures captured by client. The east side has mothers room of client is very aesthetic with subtle colour scheme and antique bed with dressing and washroom. Opposite to which there is children's bedroom playful designed and minty shades with unique artworks on walls. The bar kum home theatre is the heart of client, the feature wall has lot of different billboards and interesting wall murals with red sofa and unique centre table.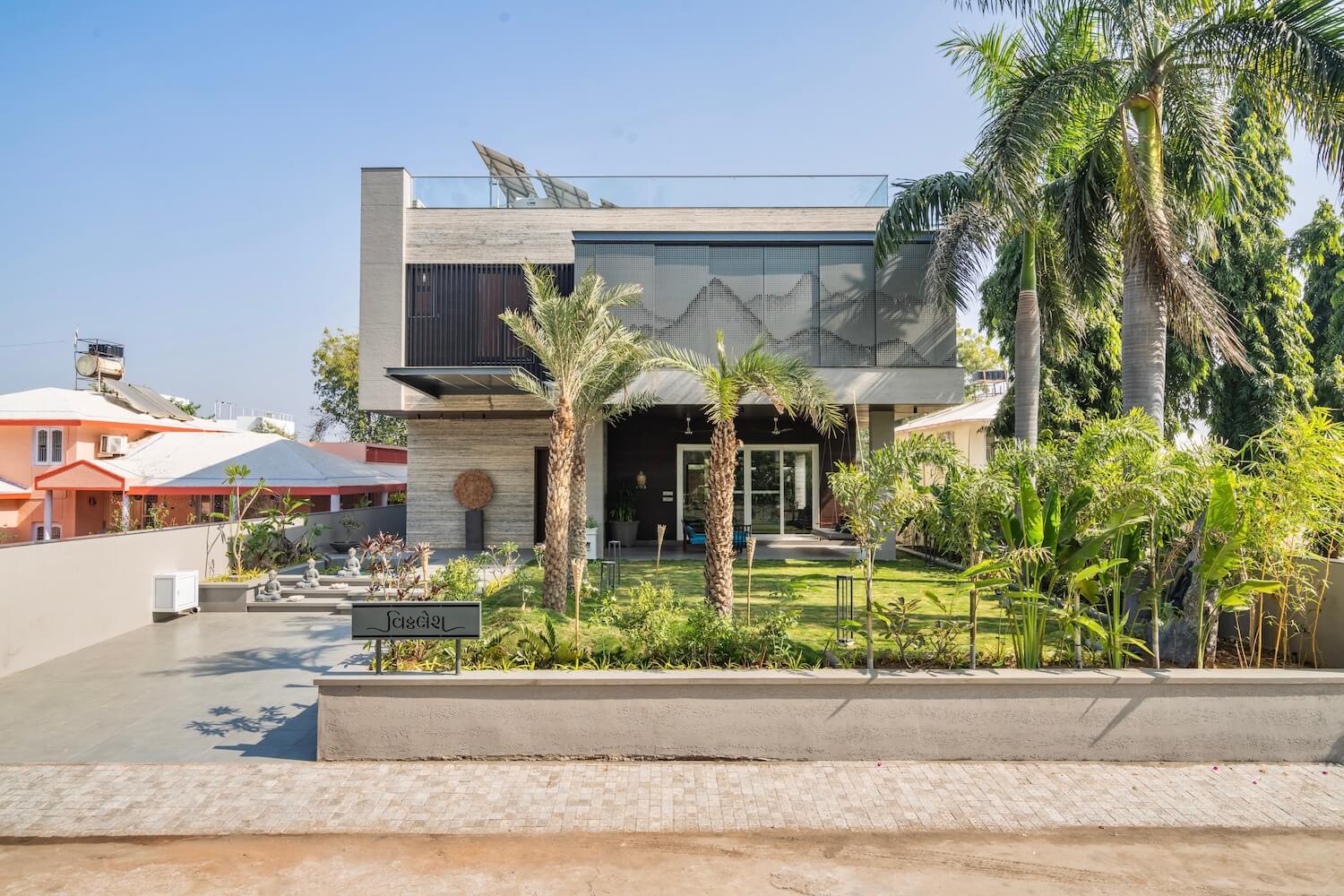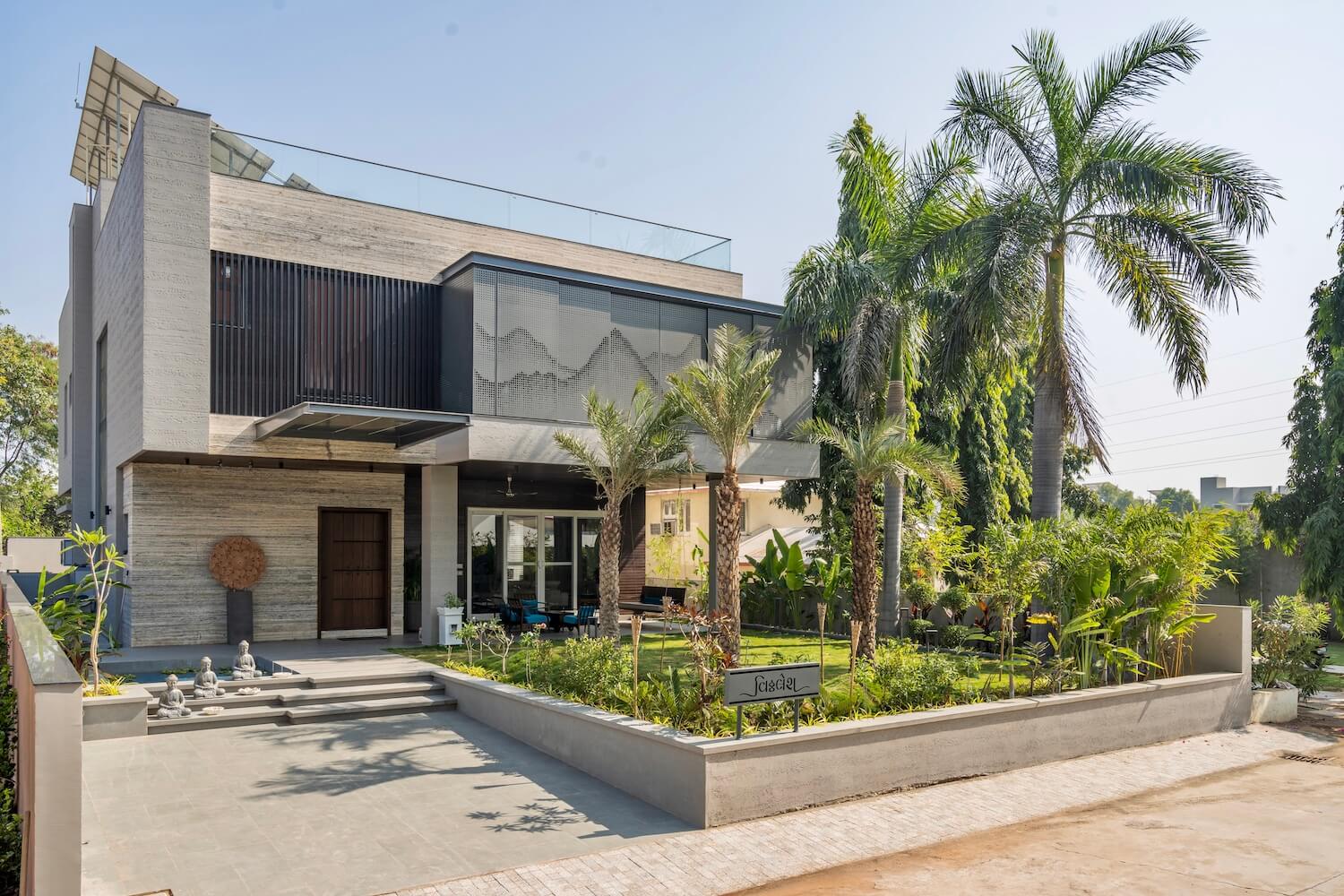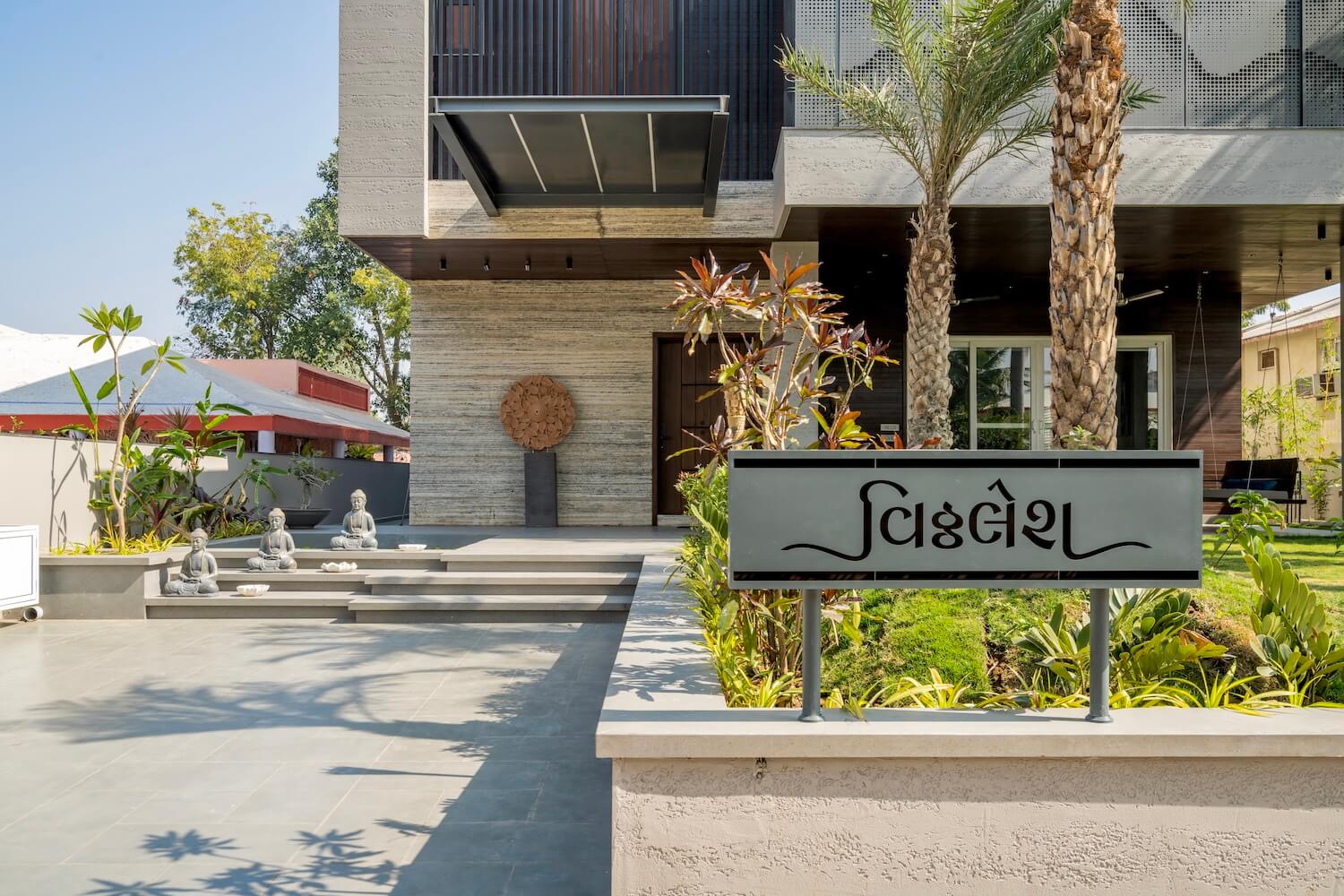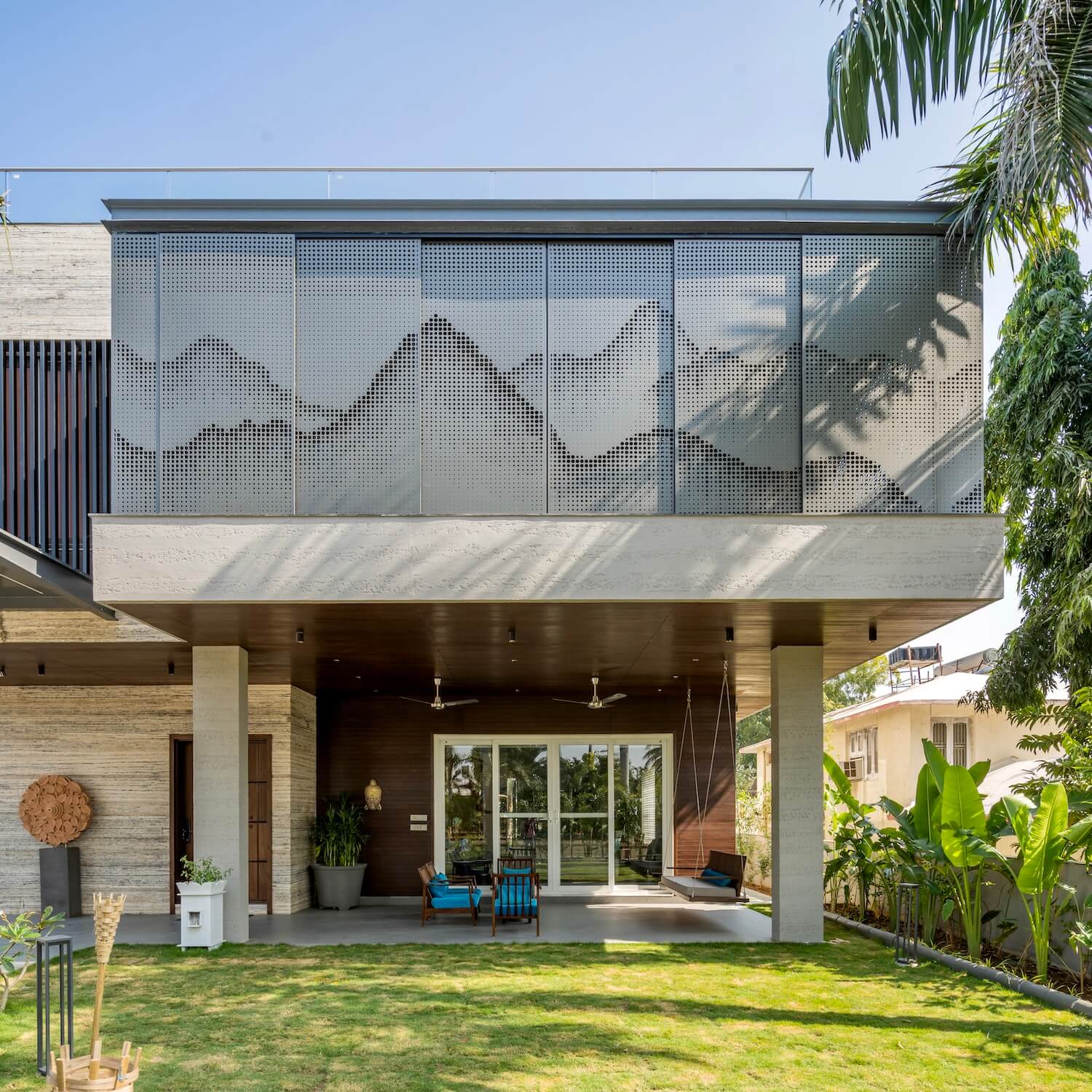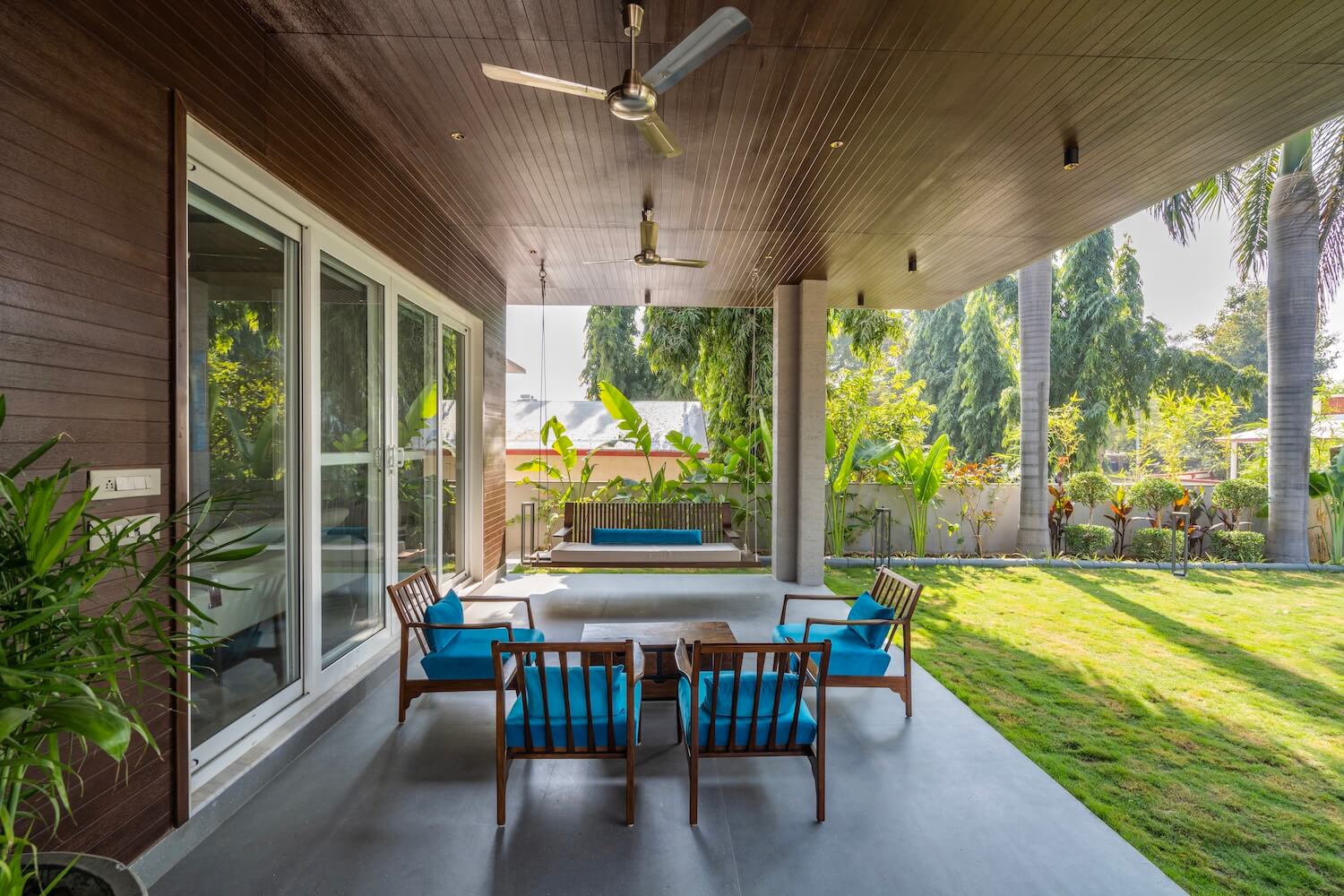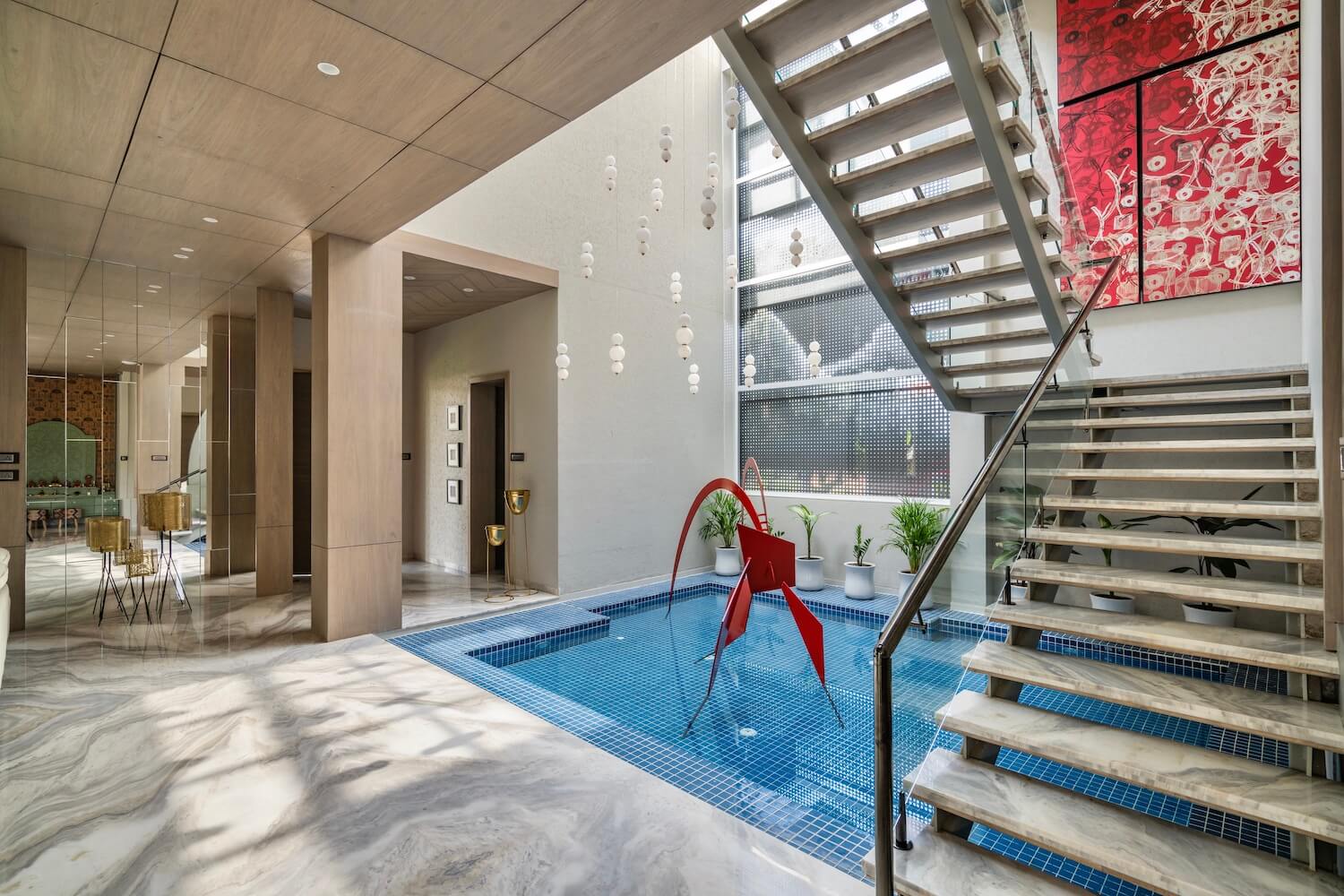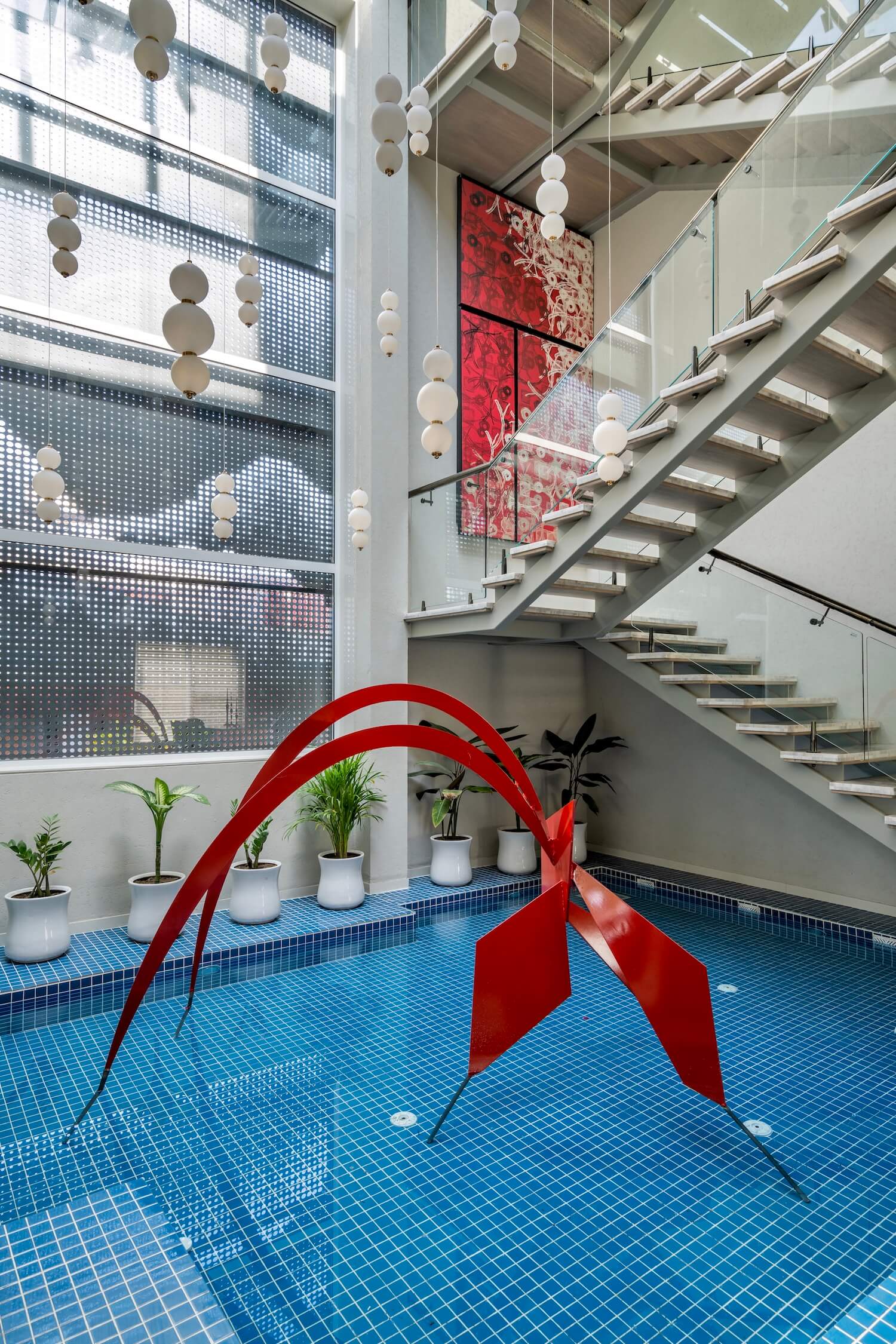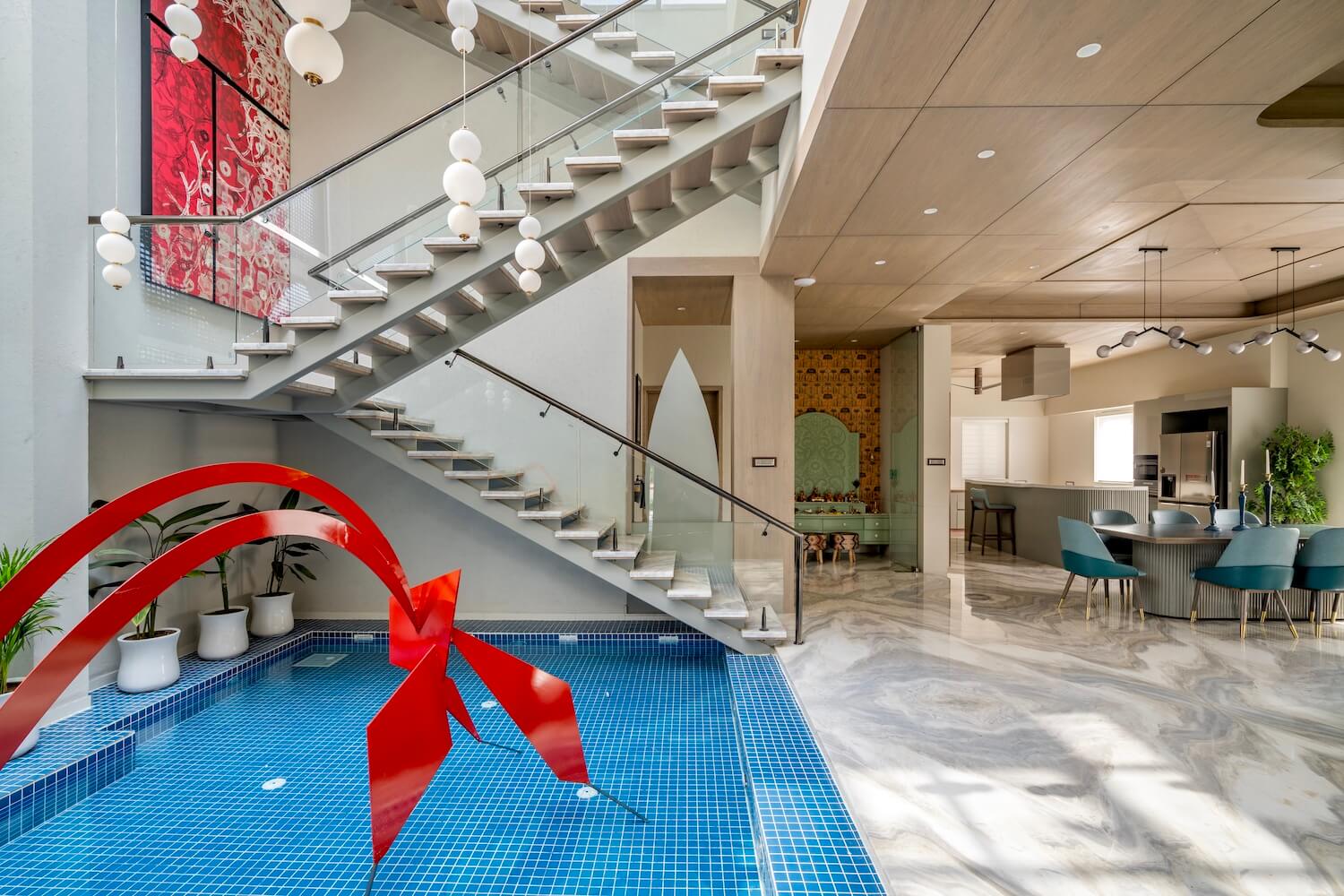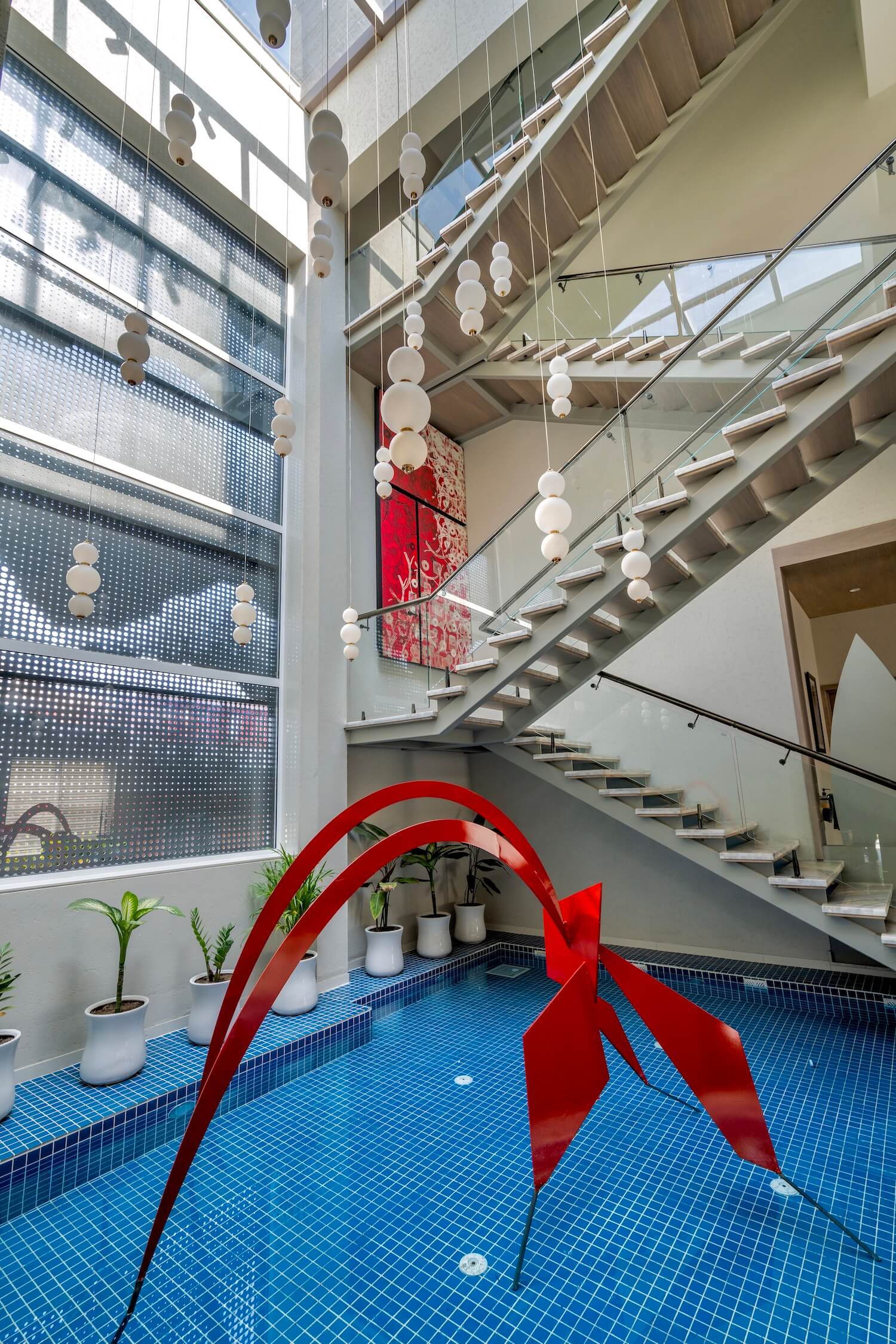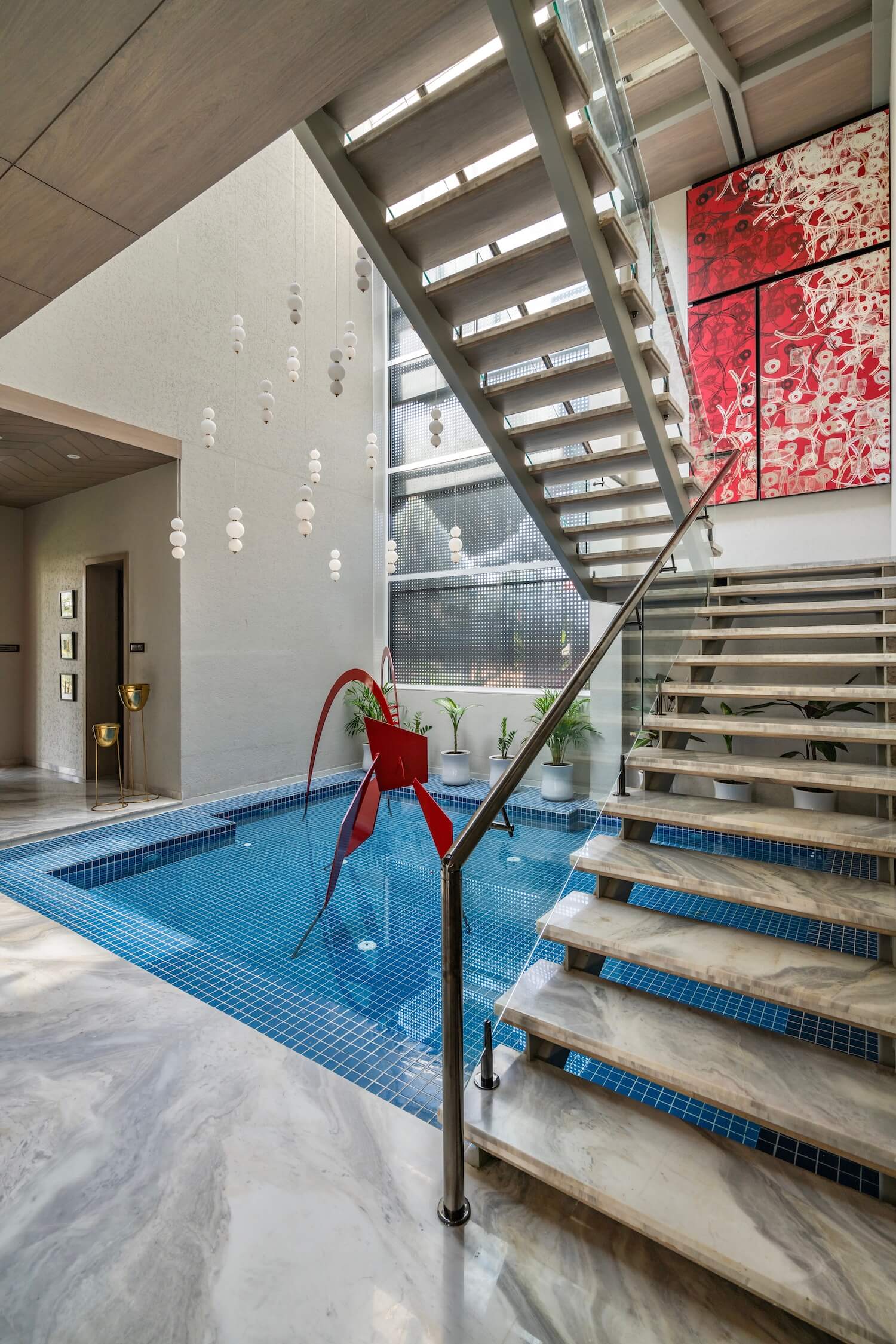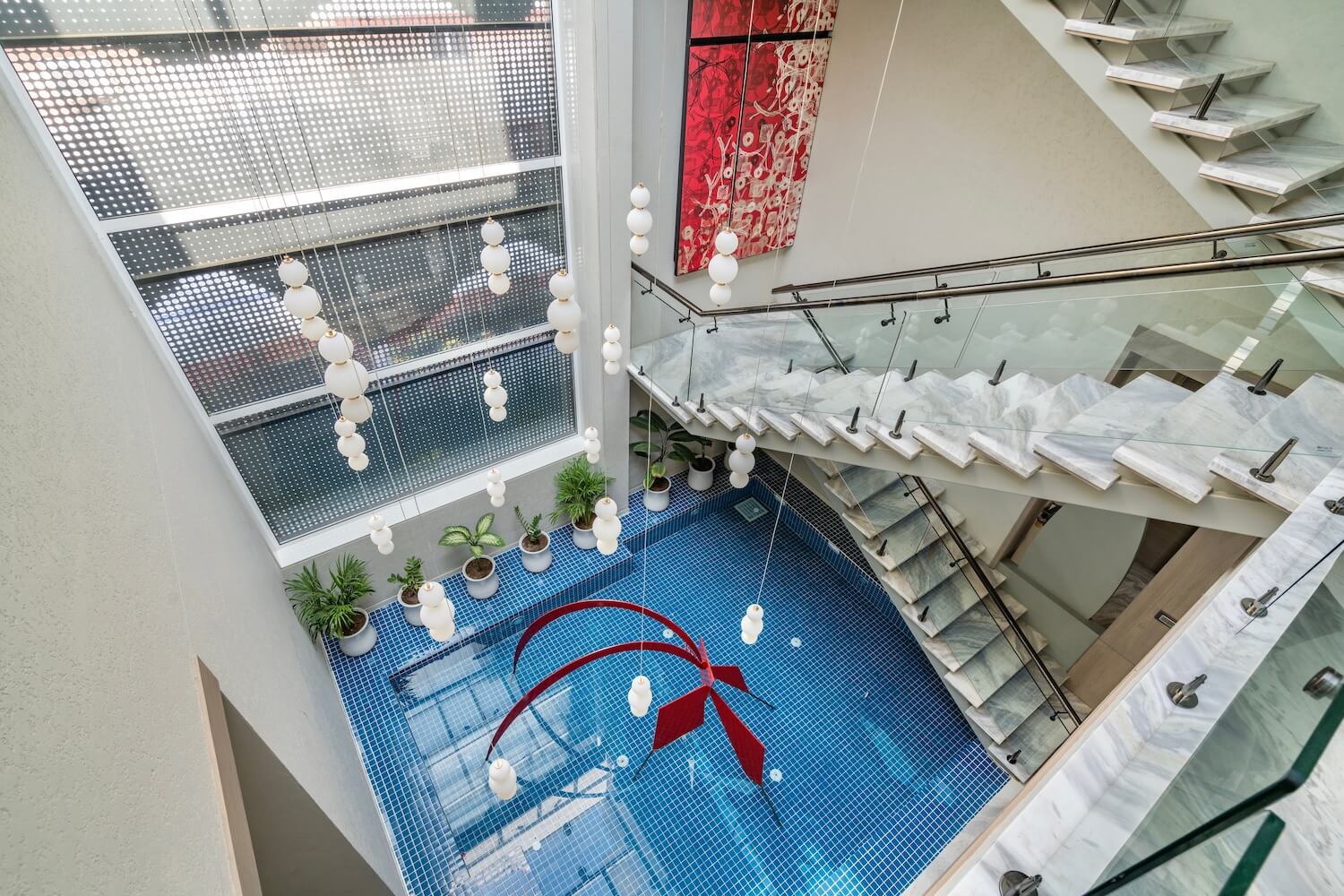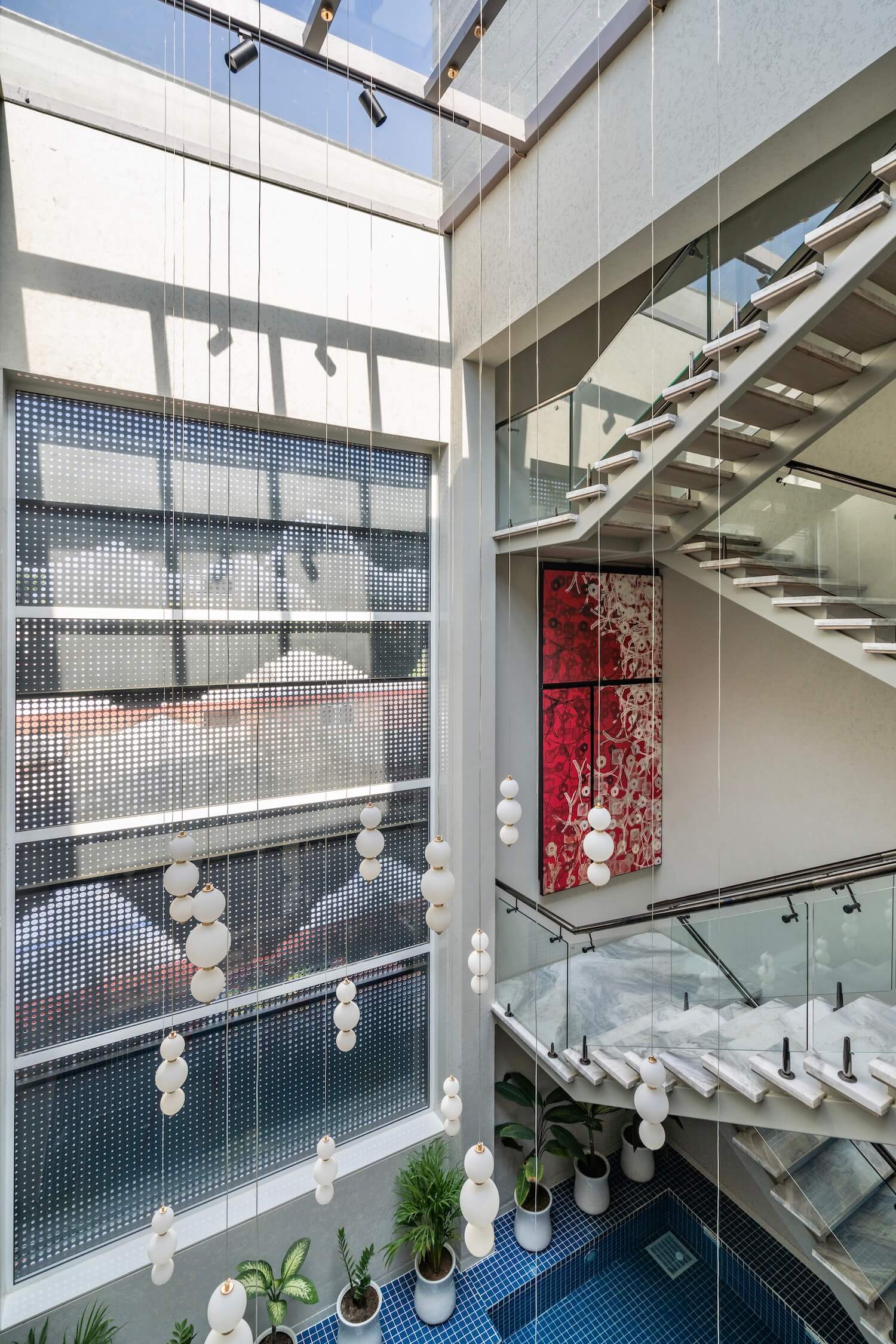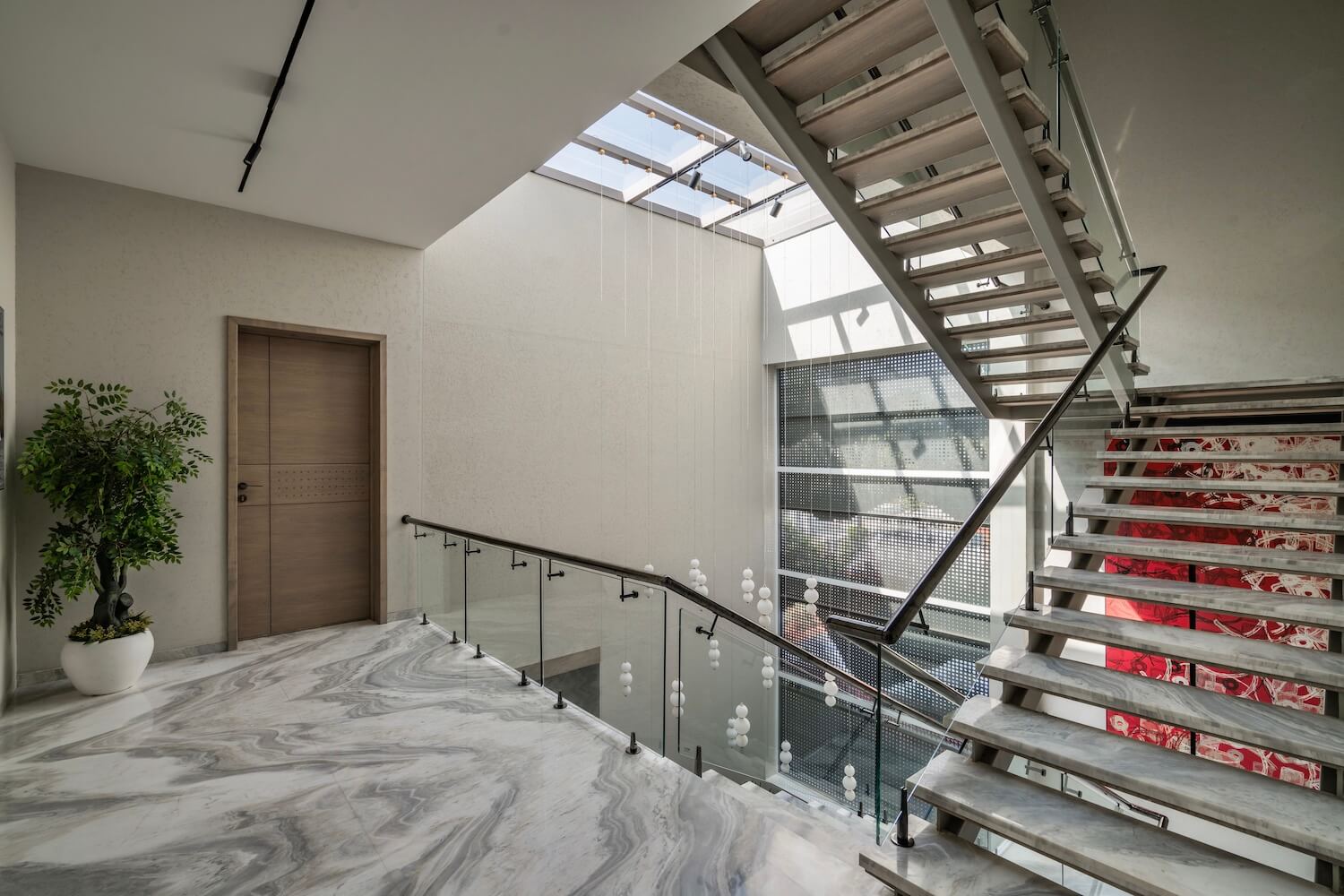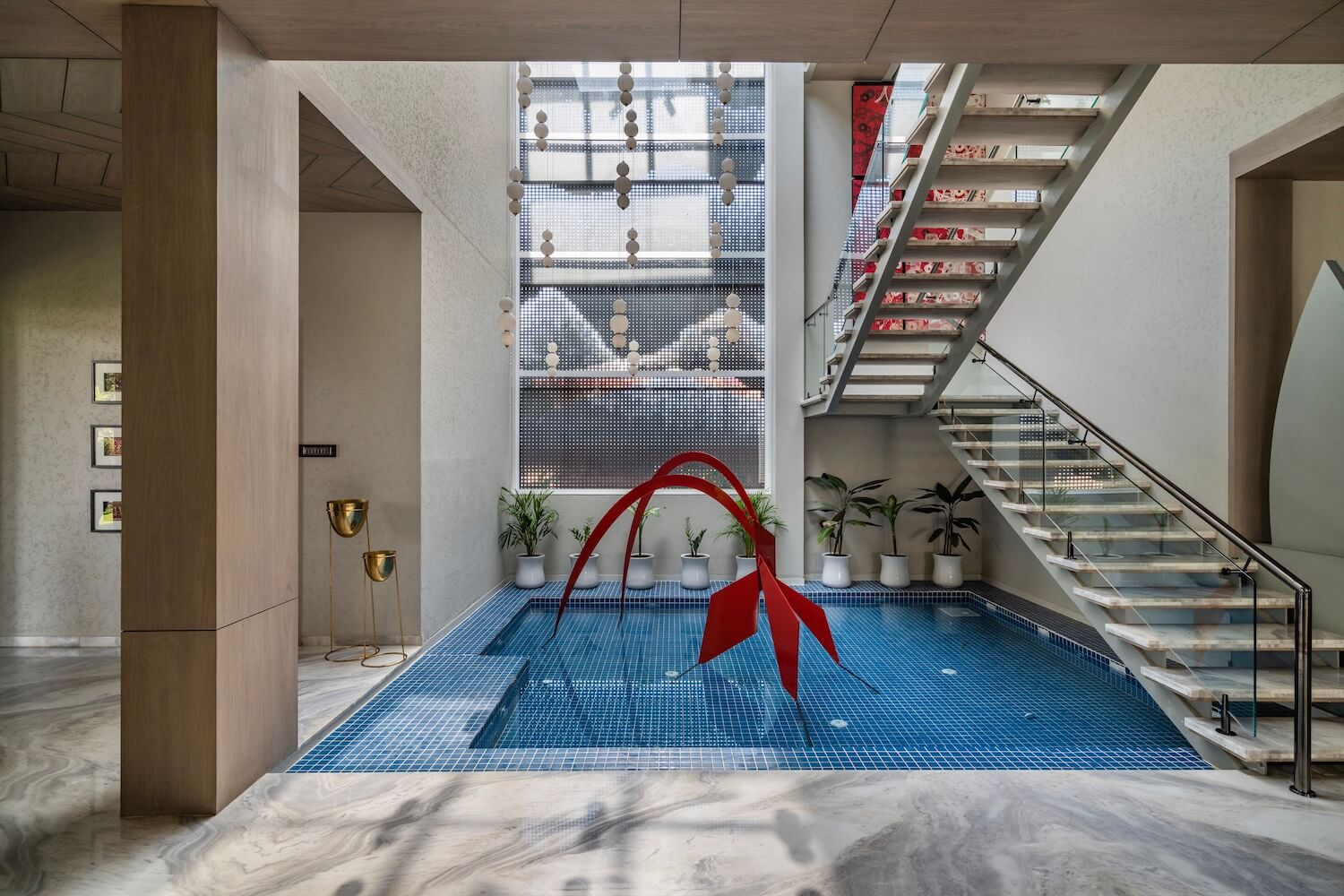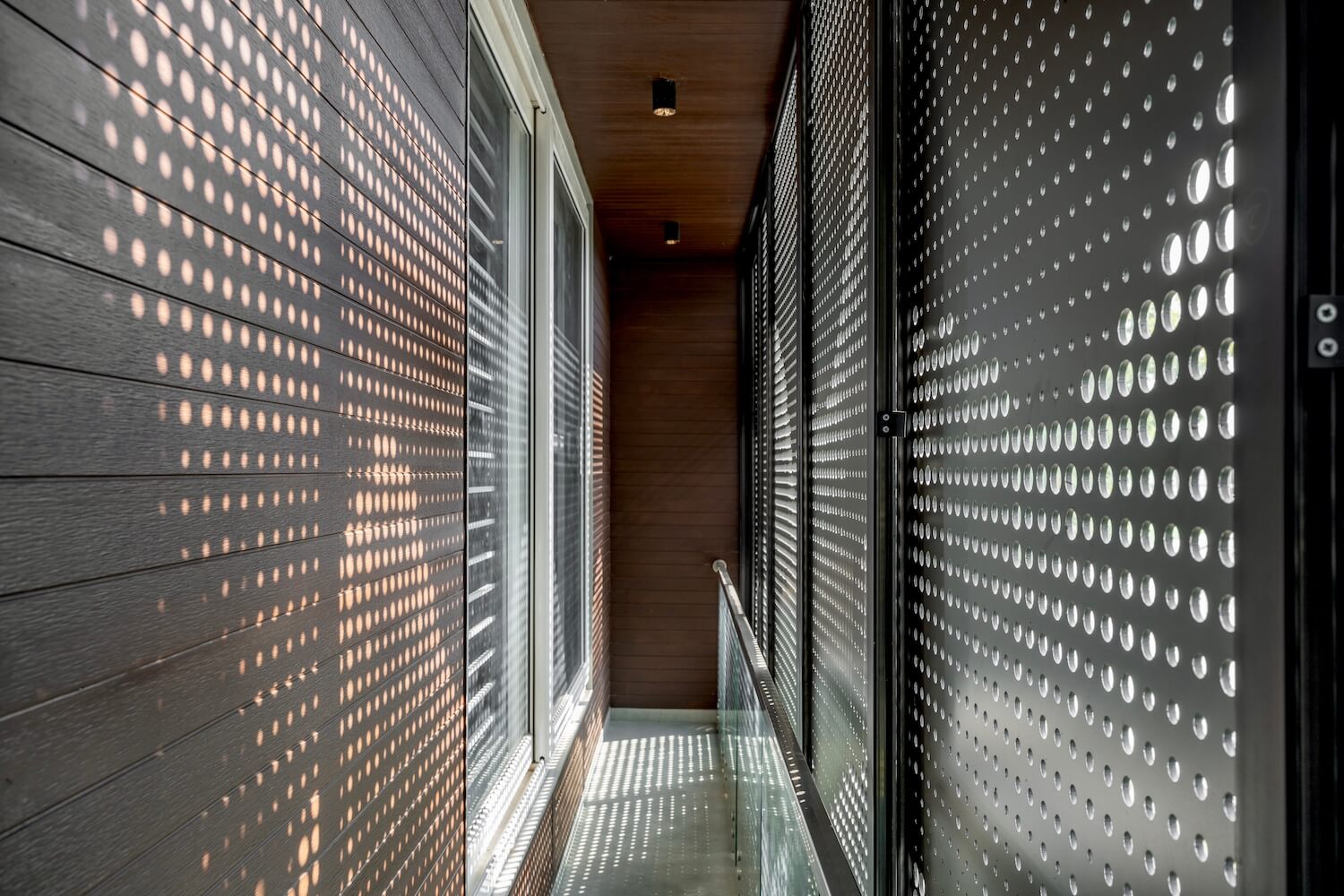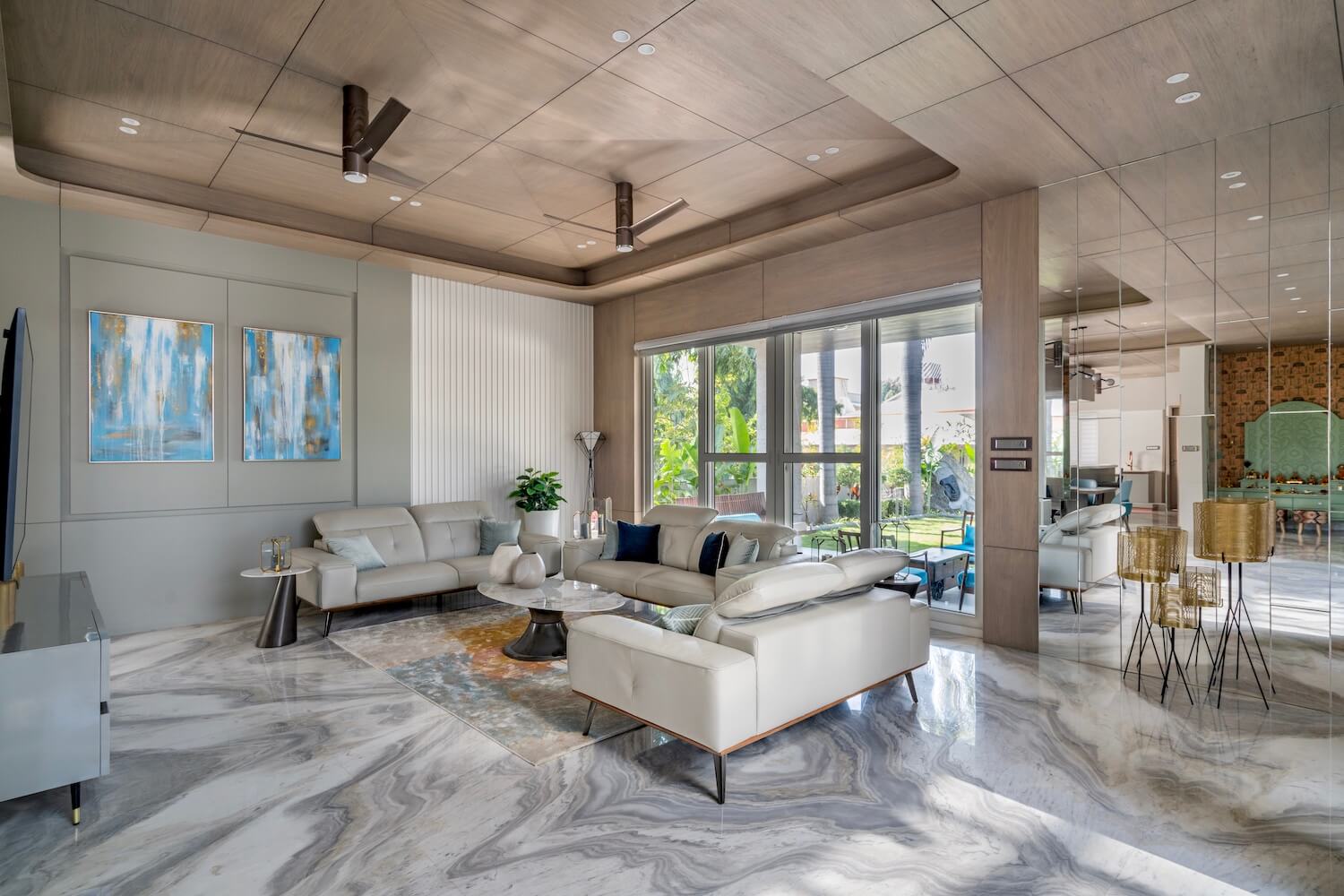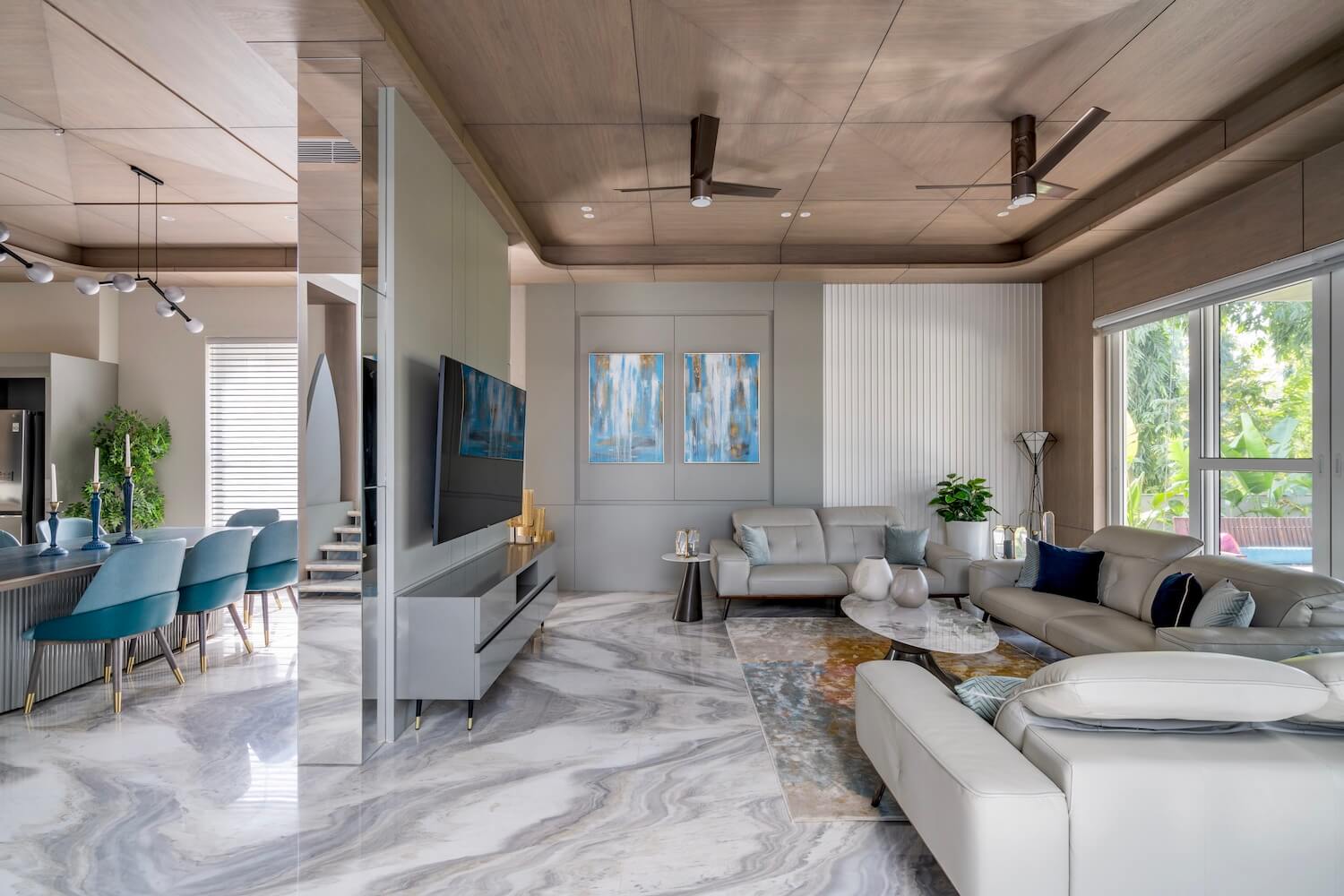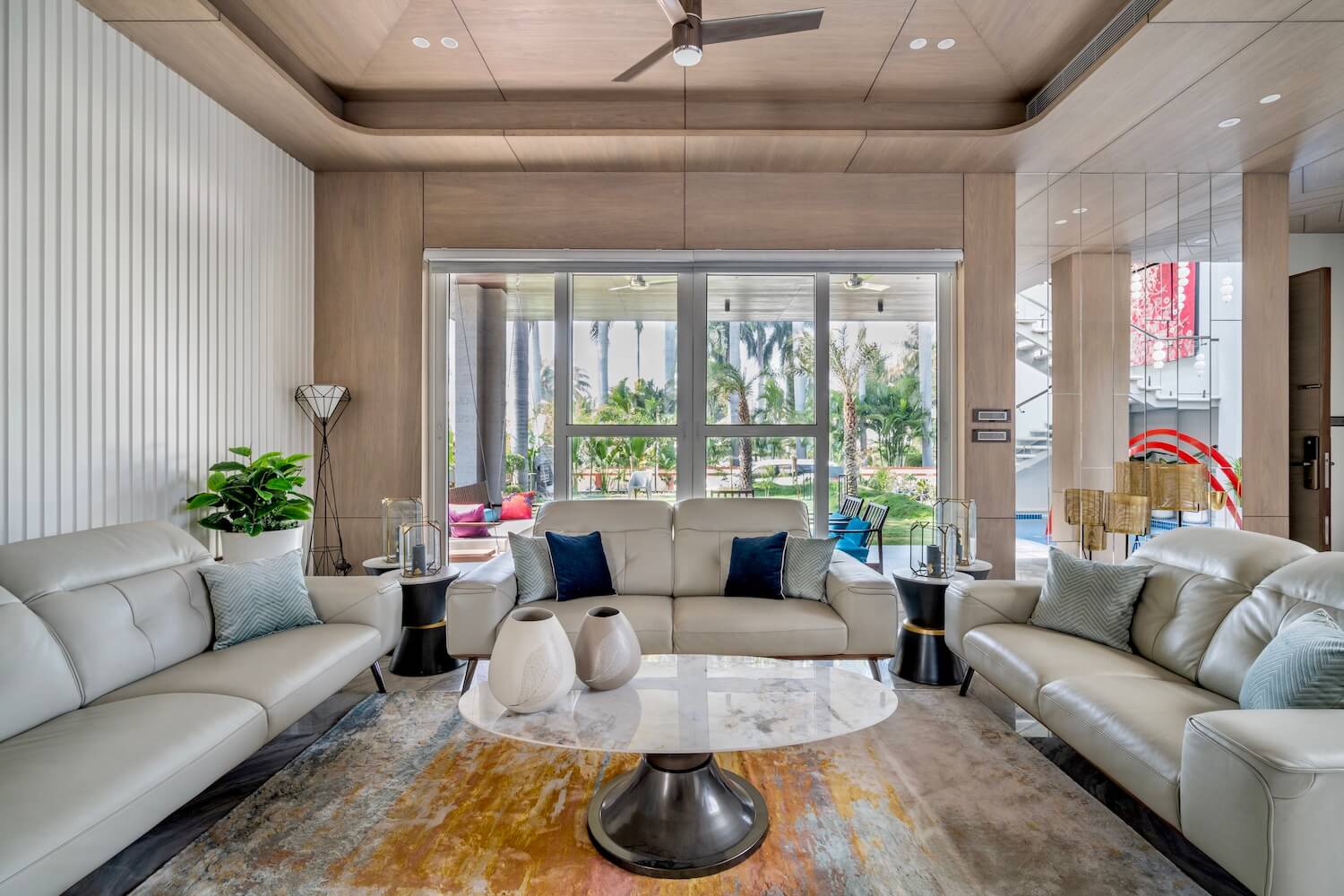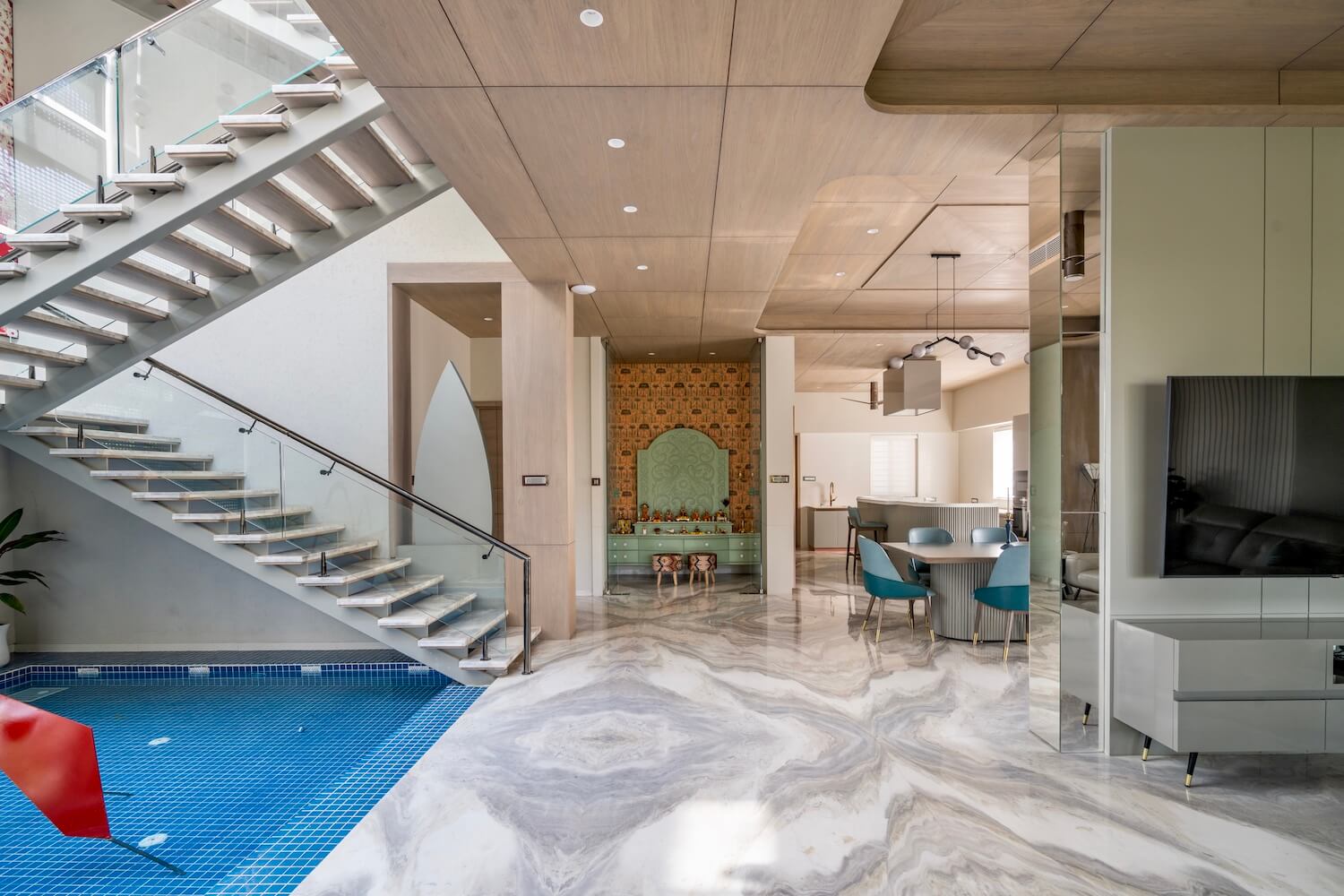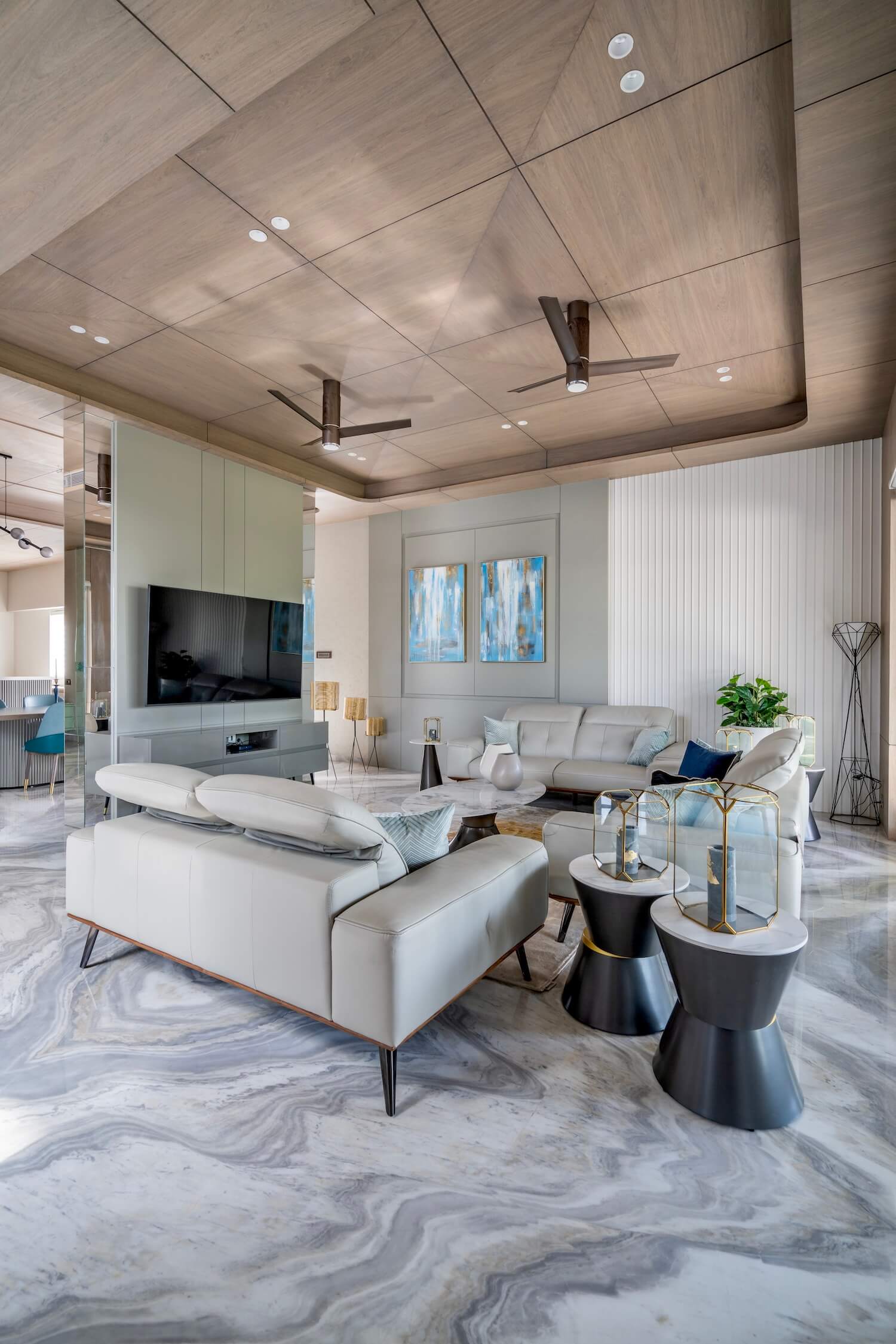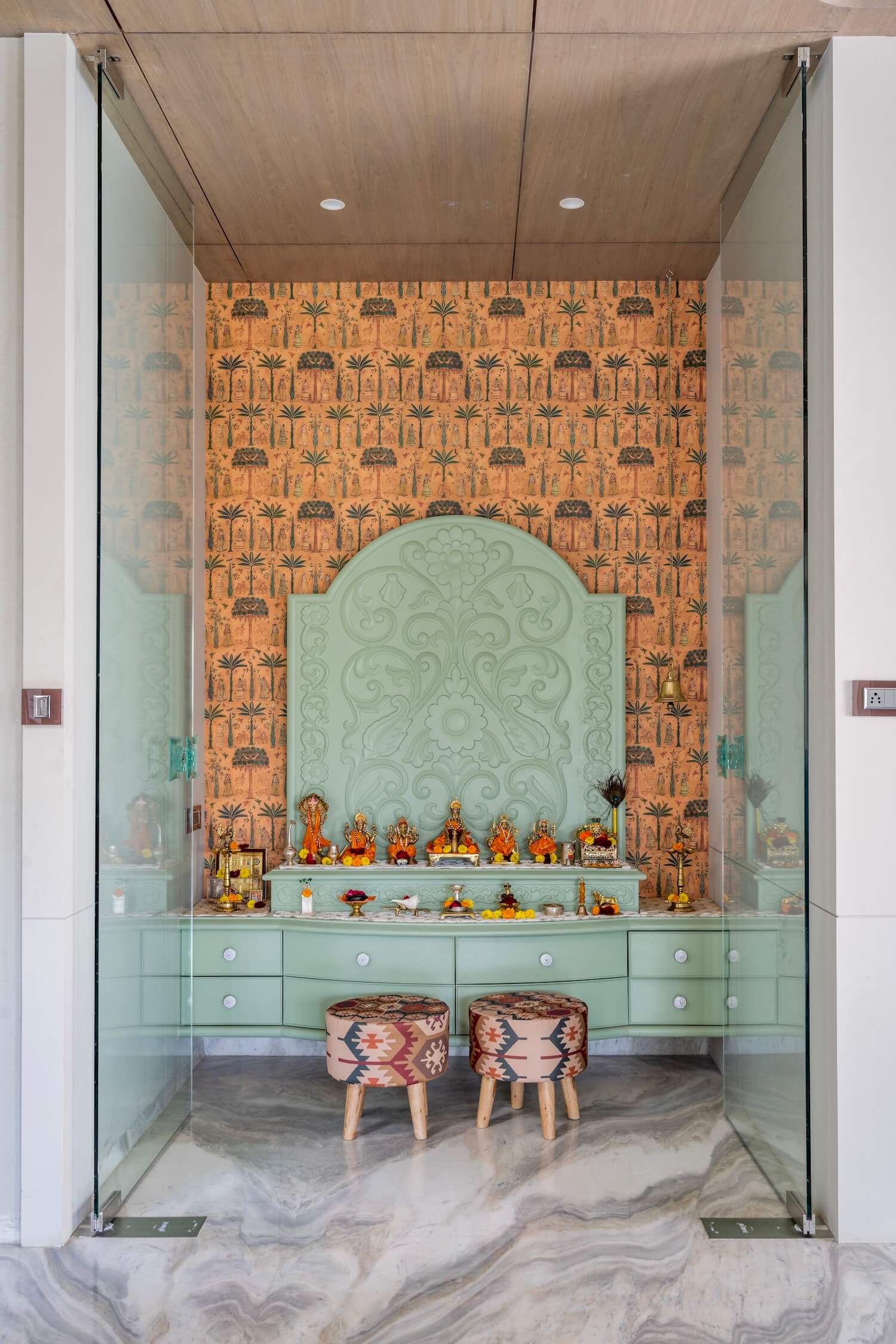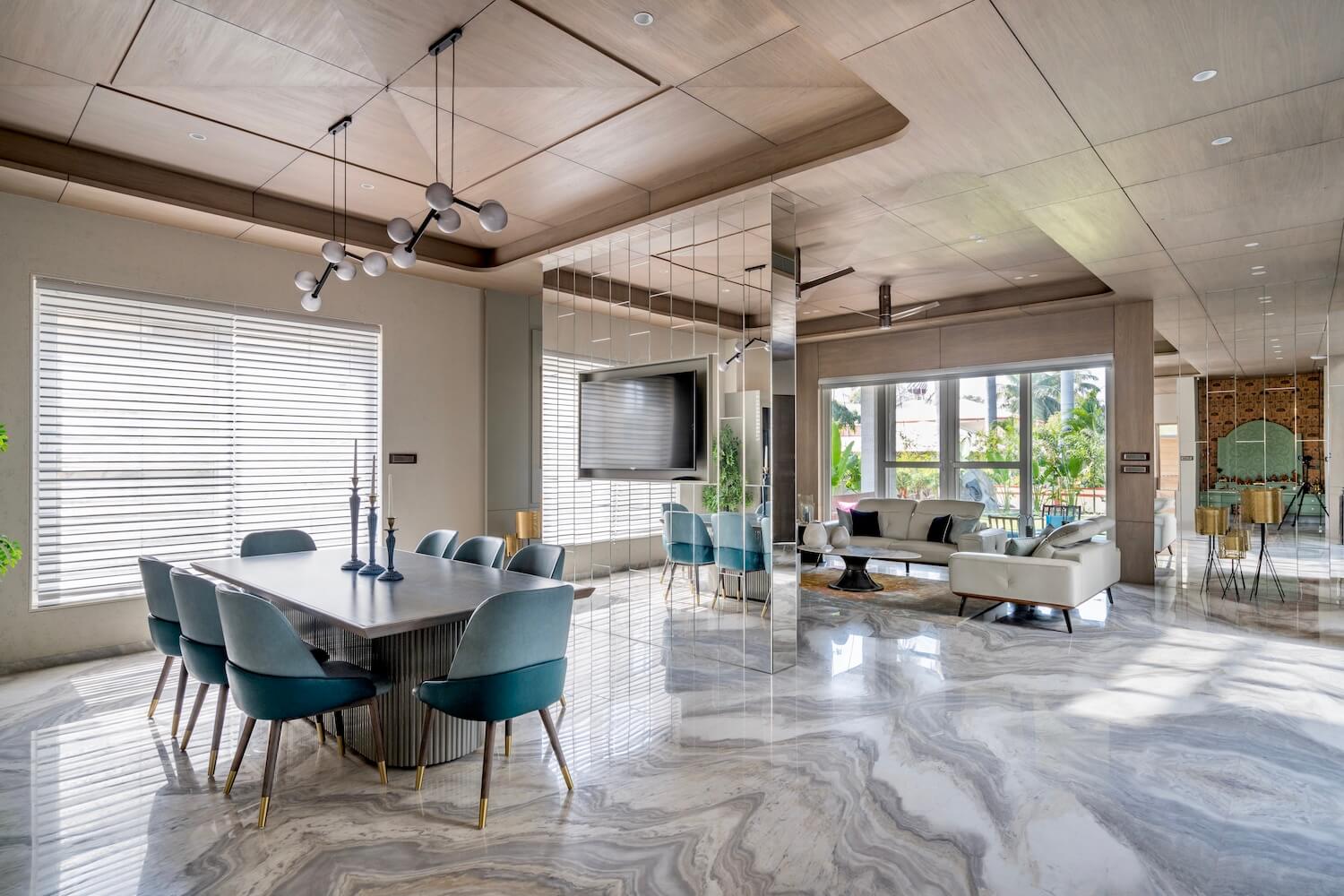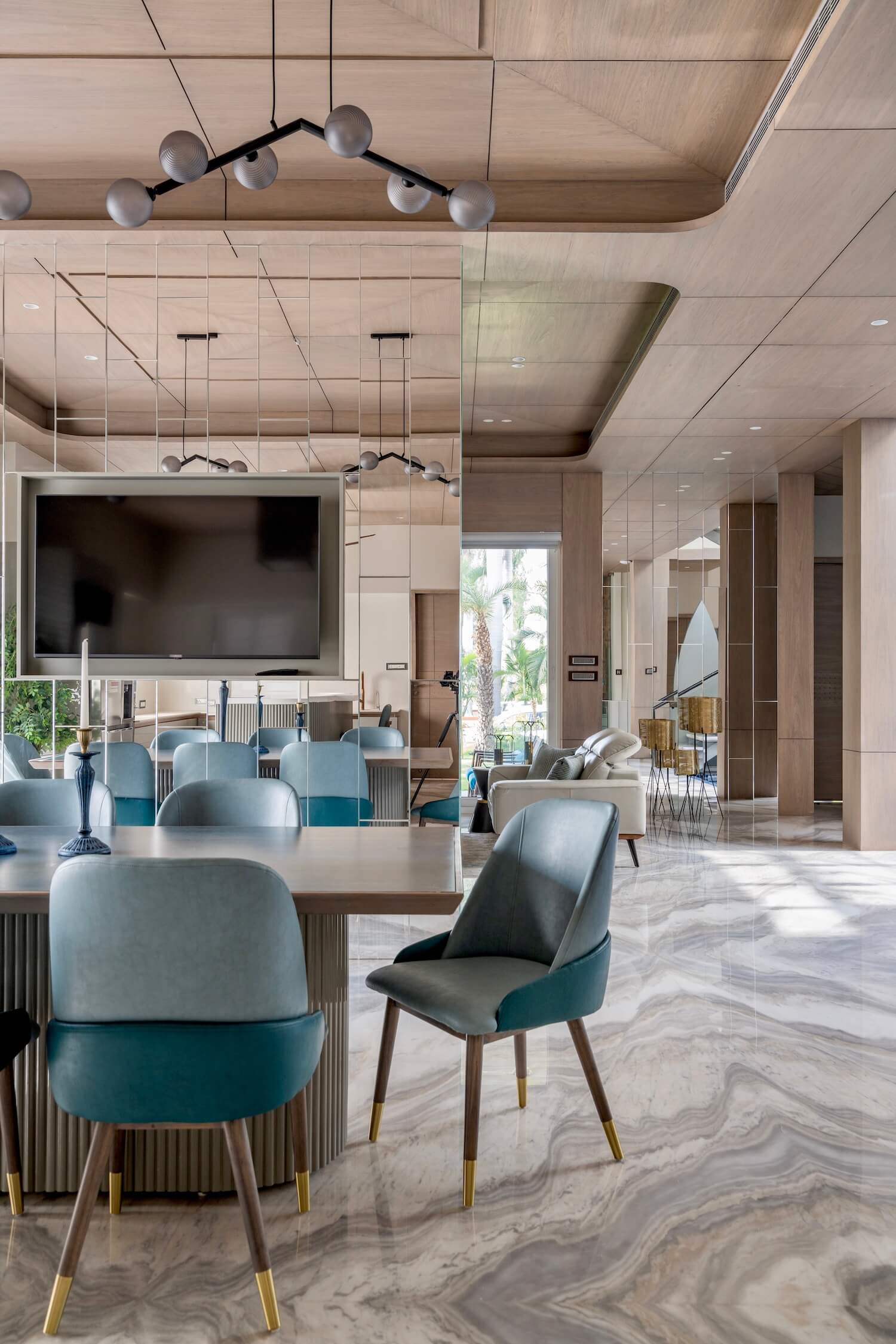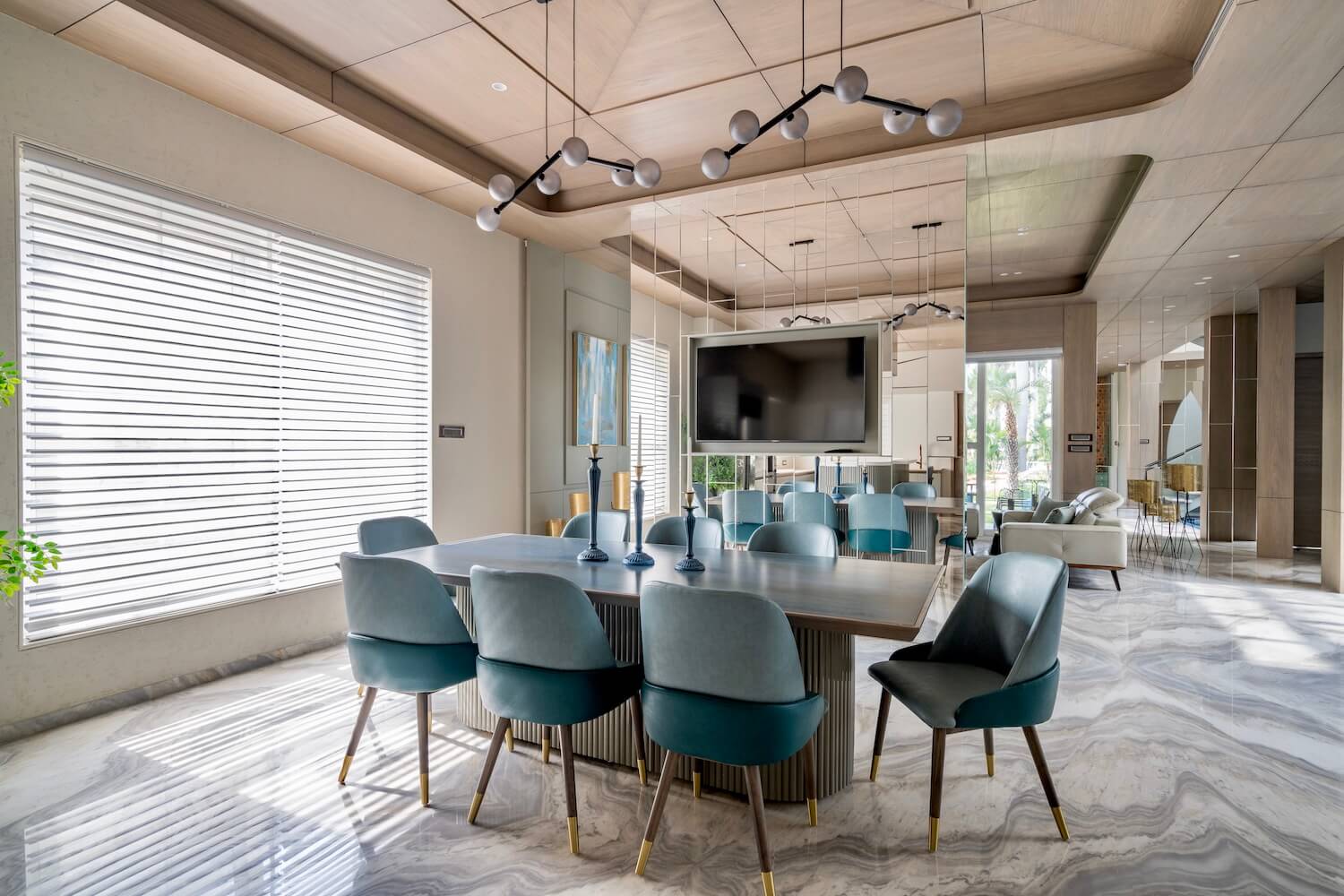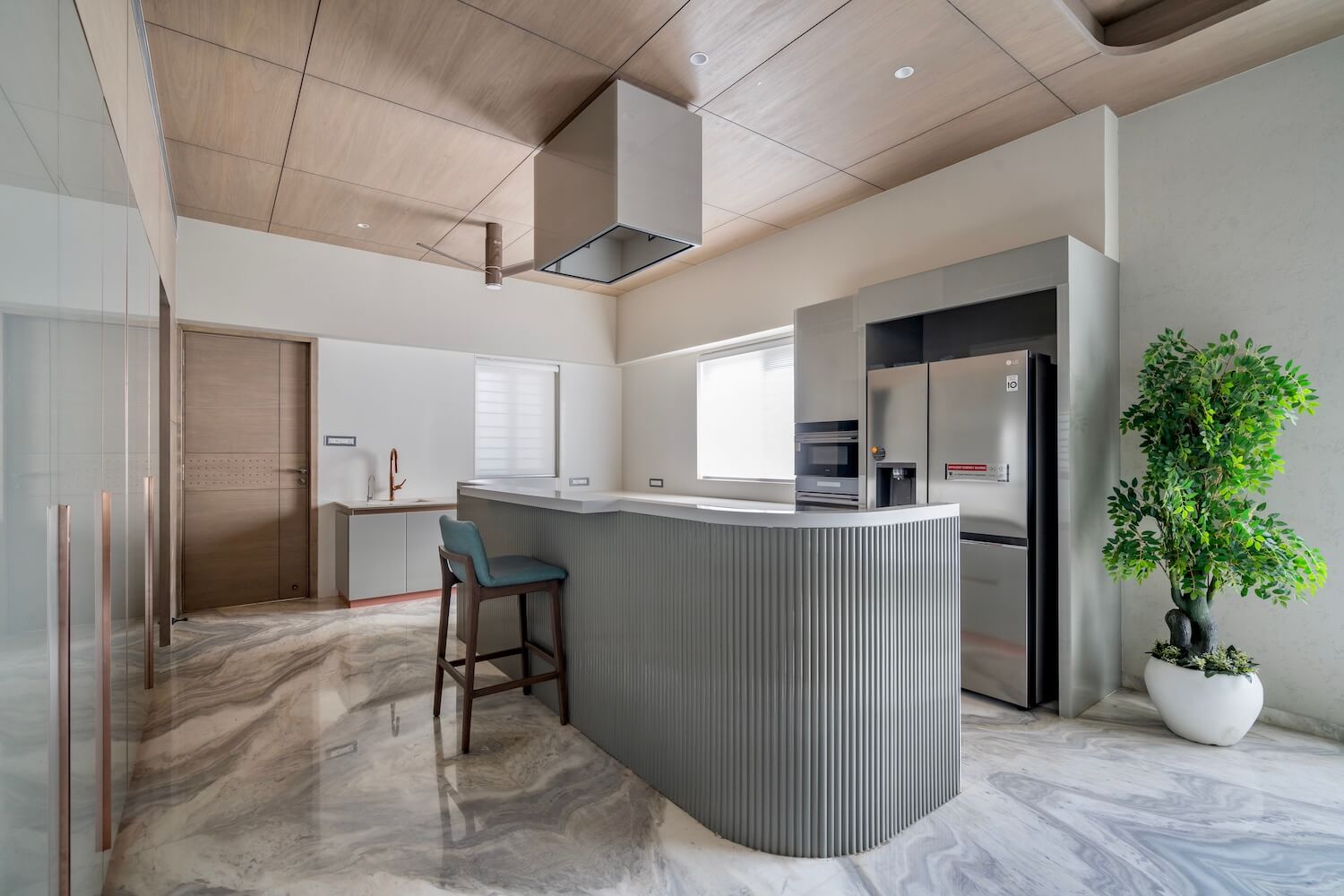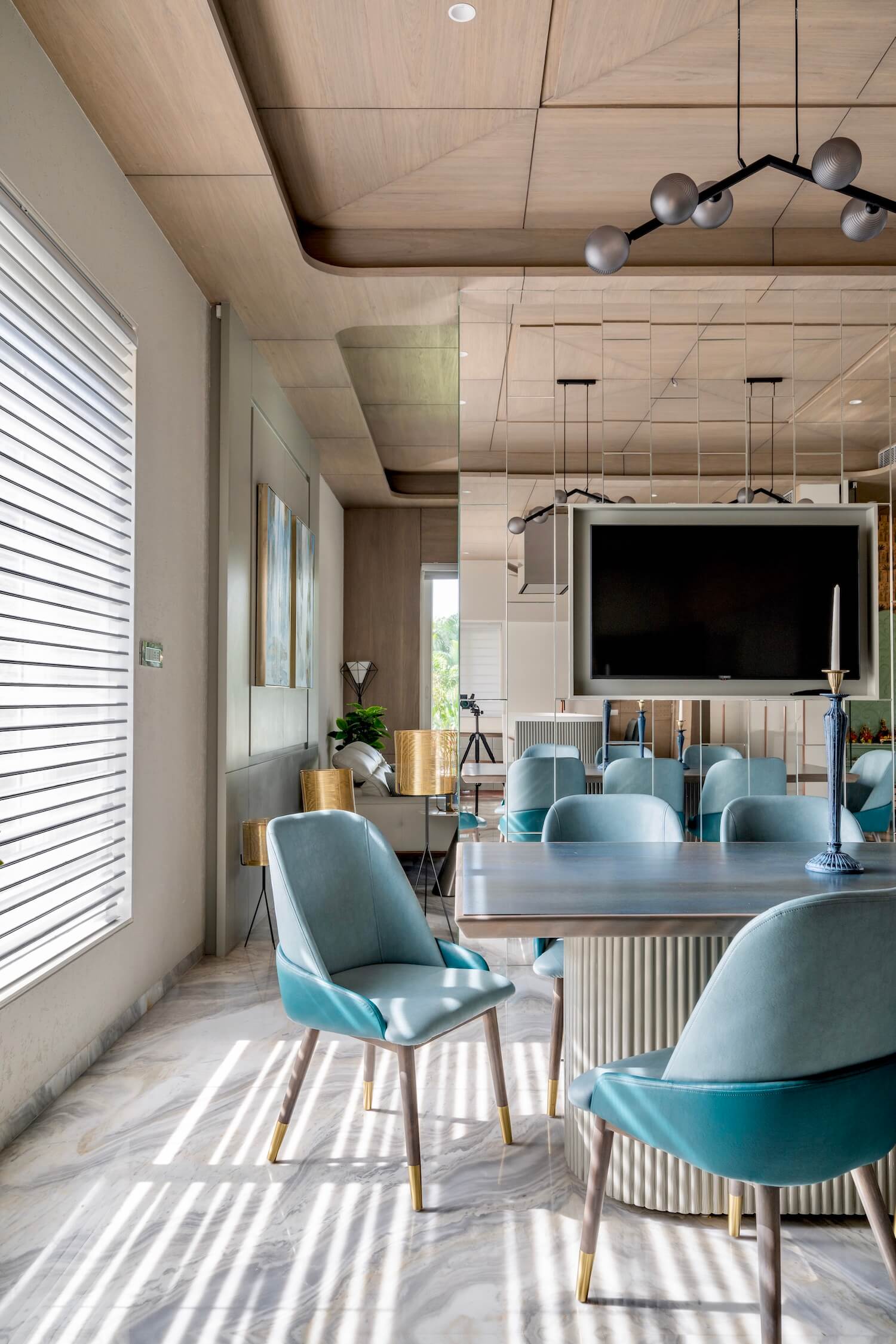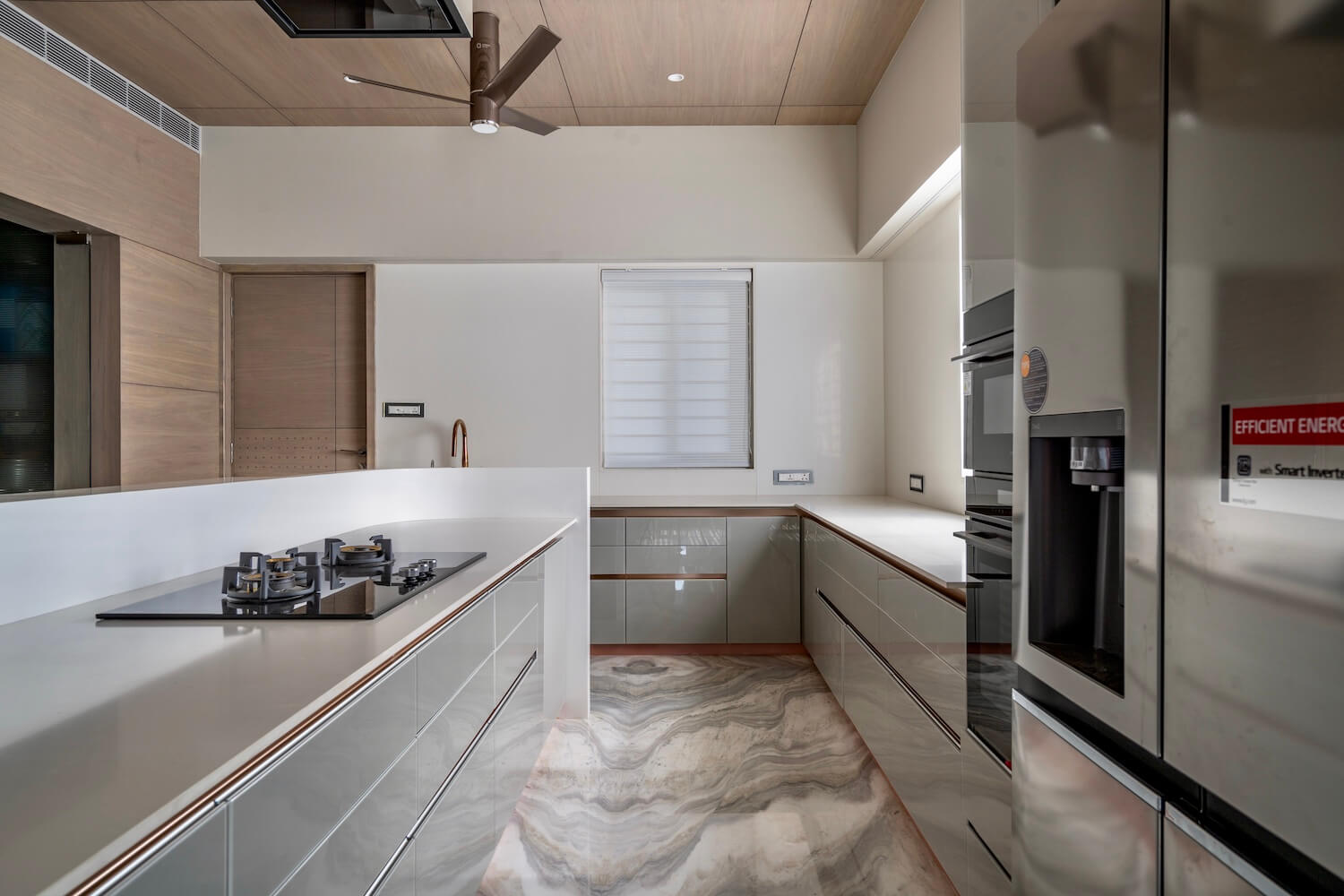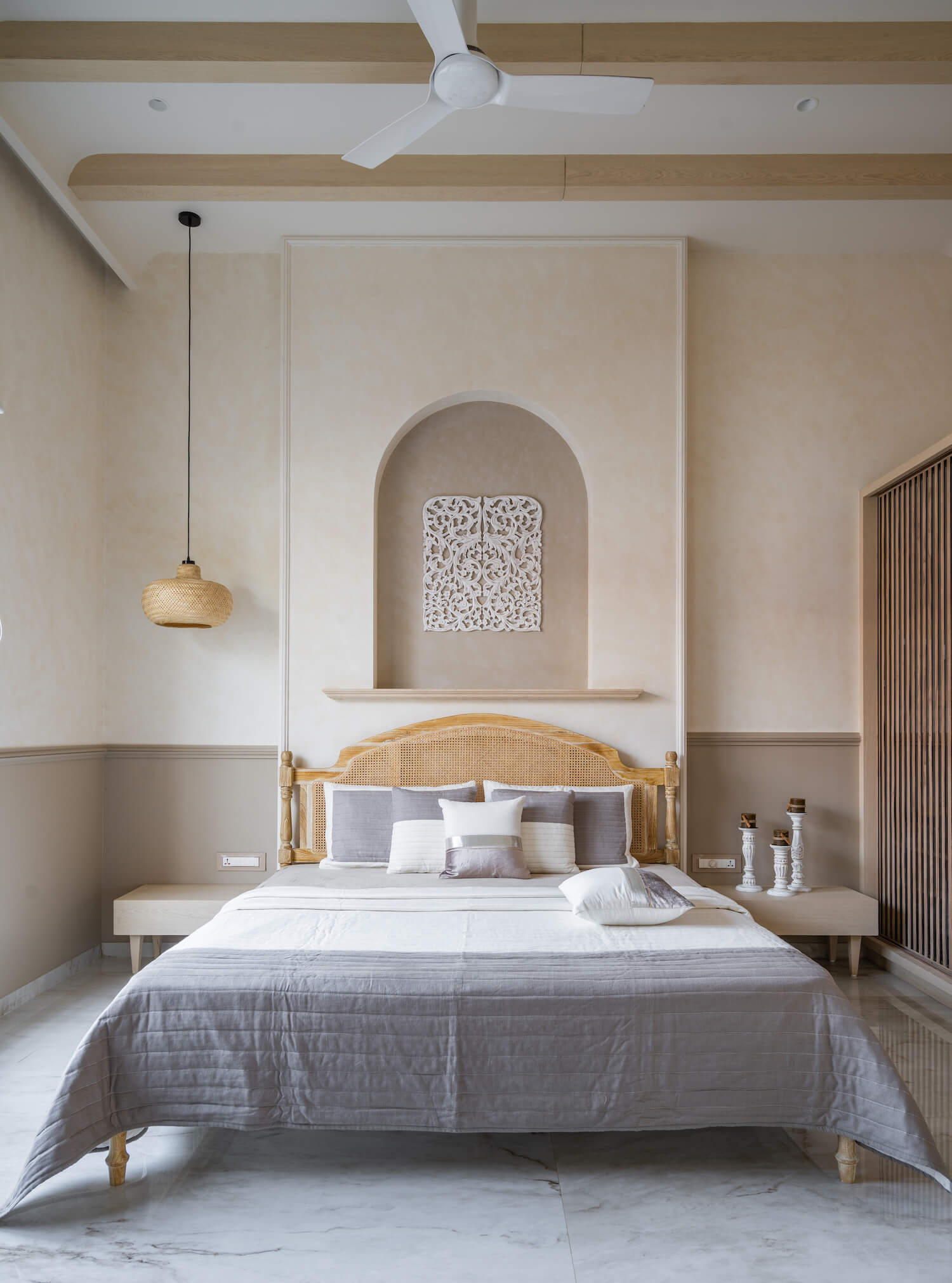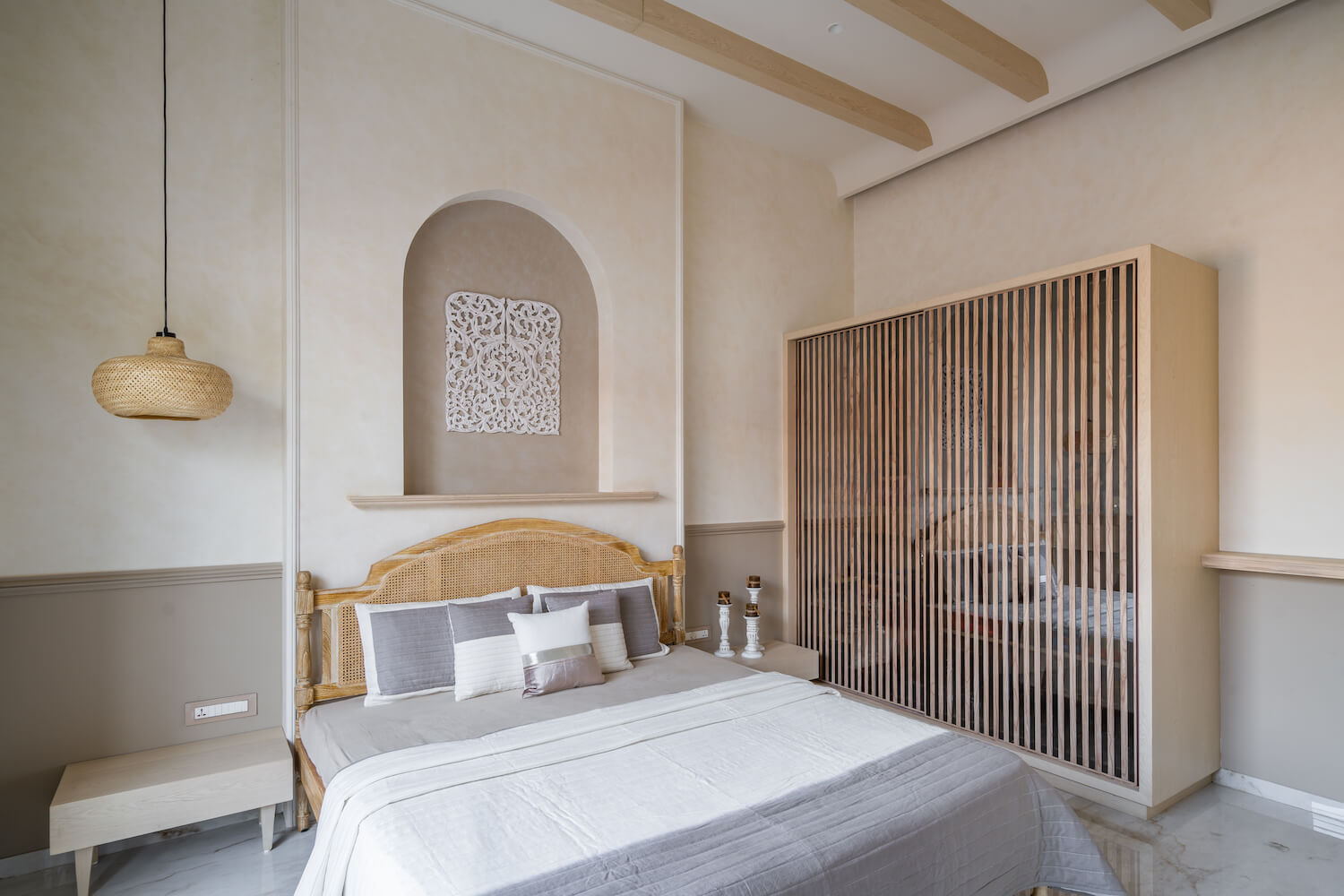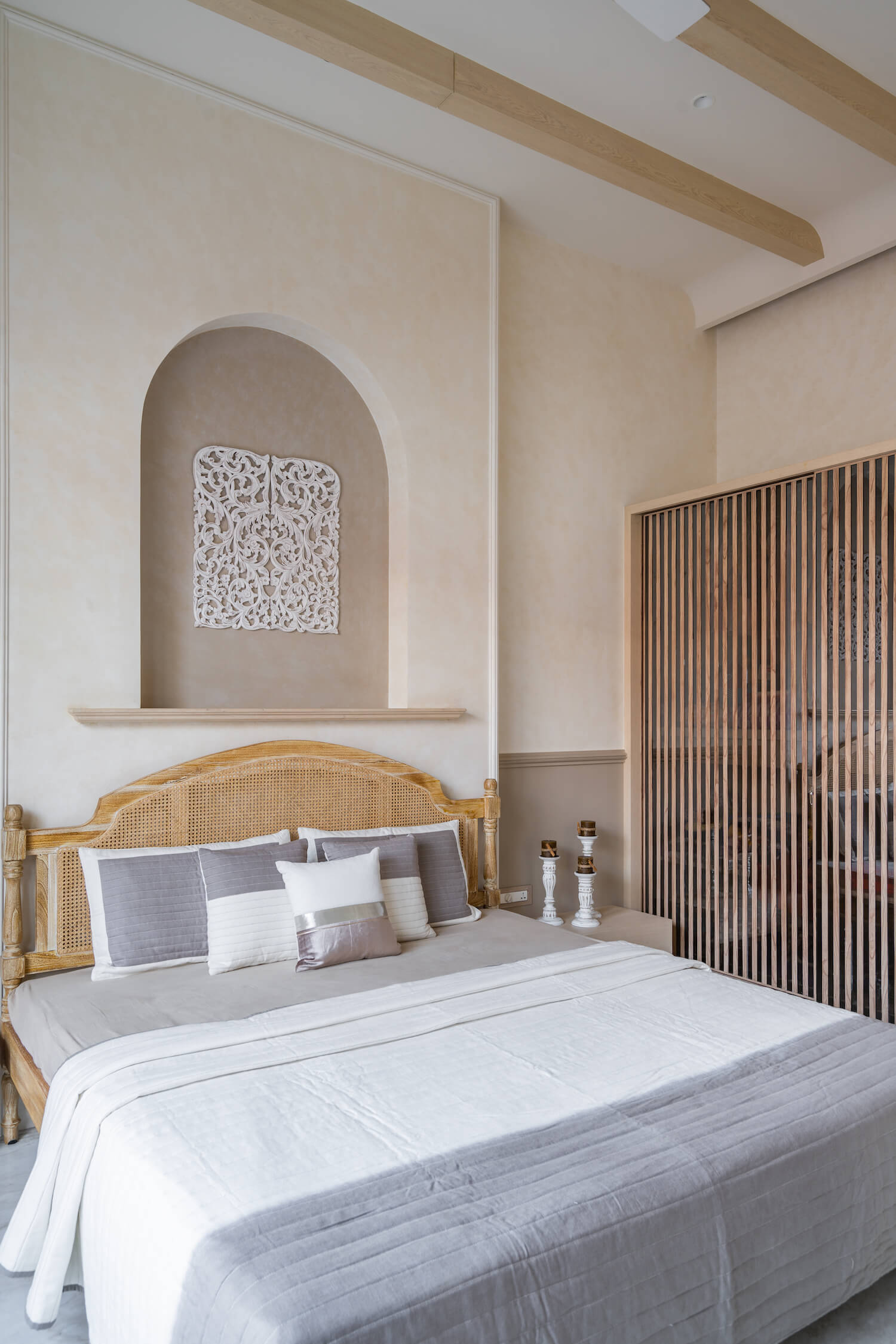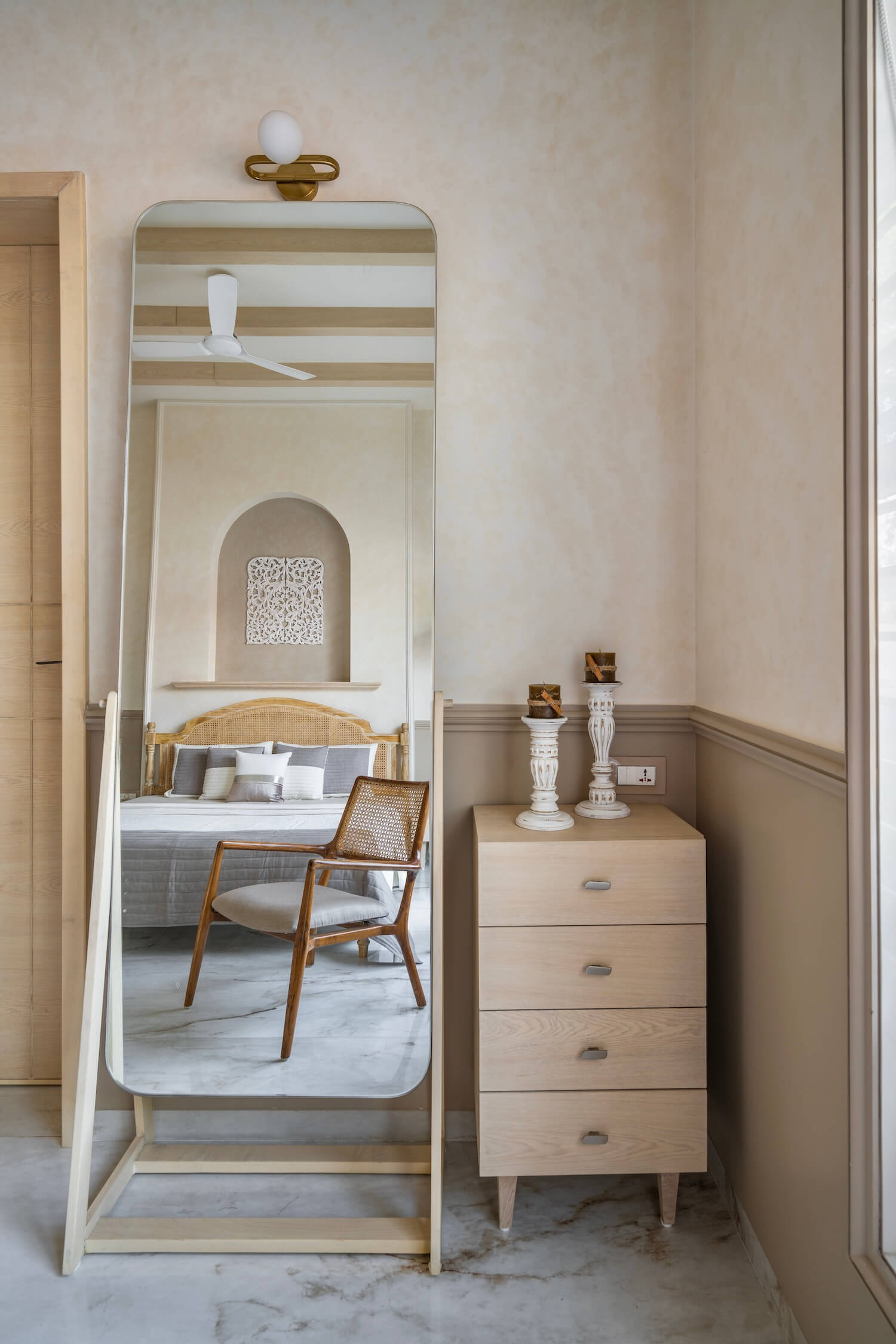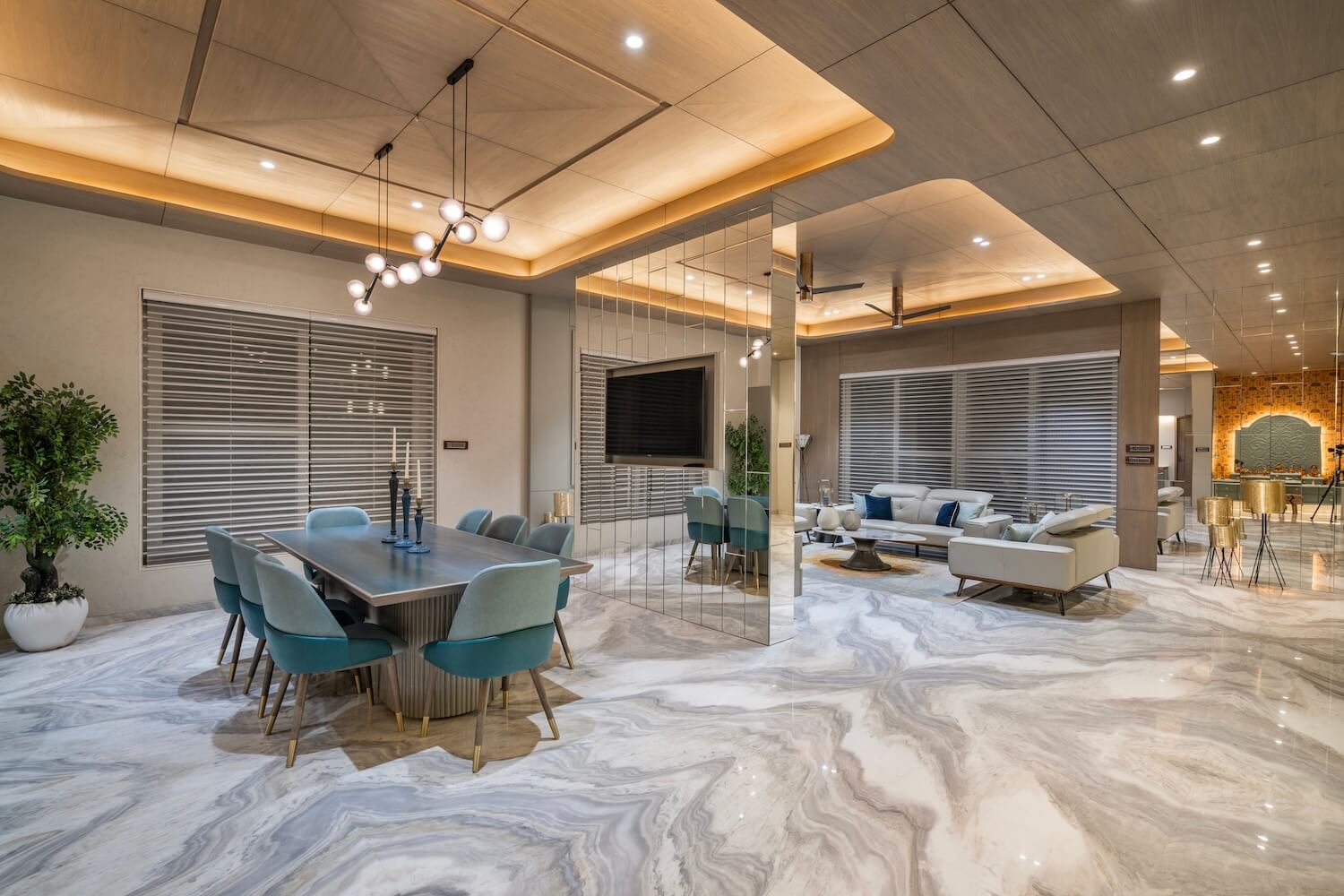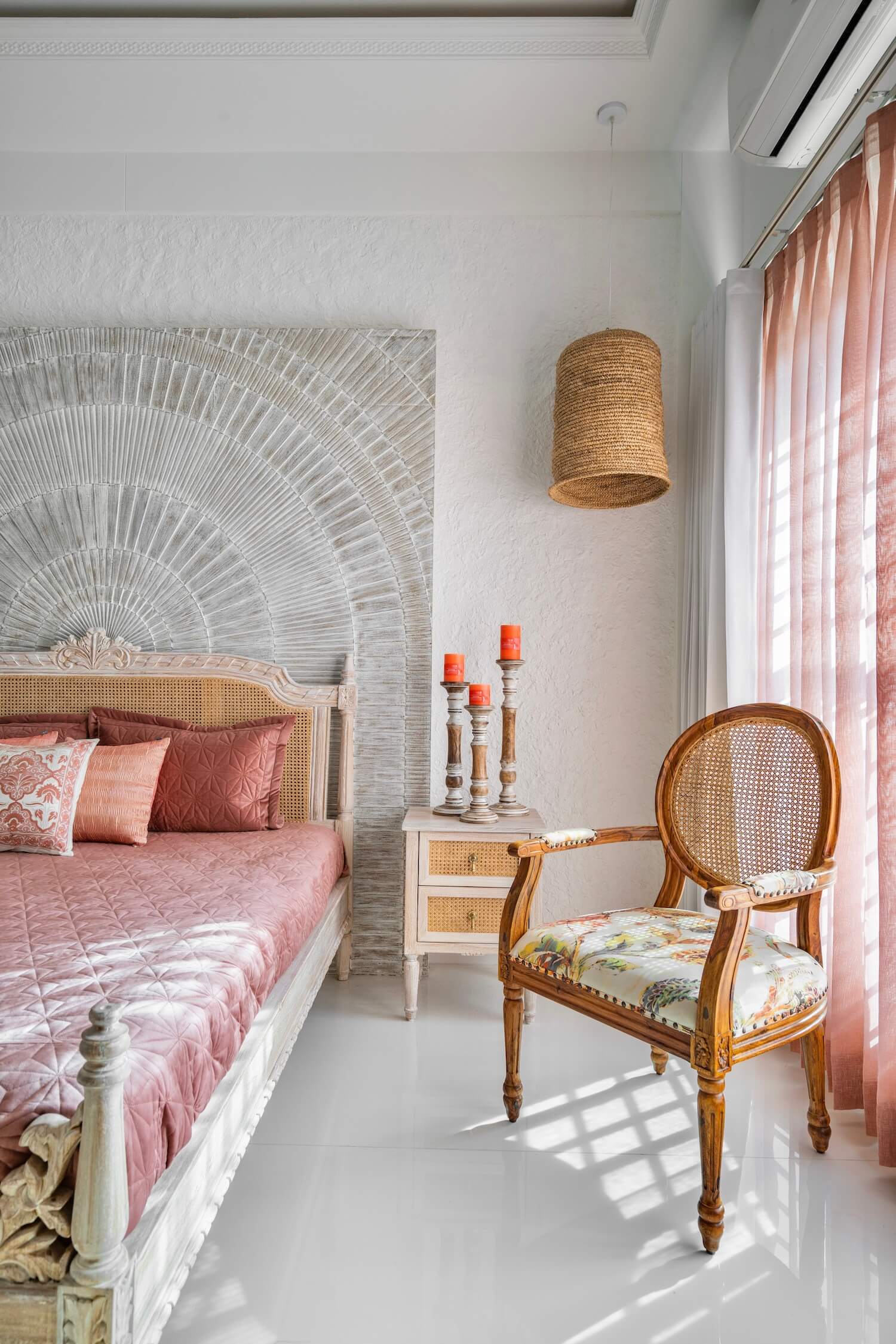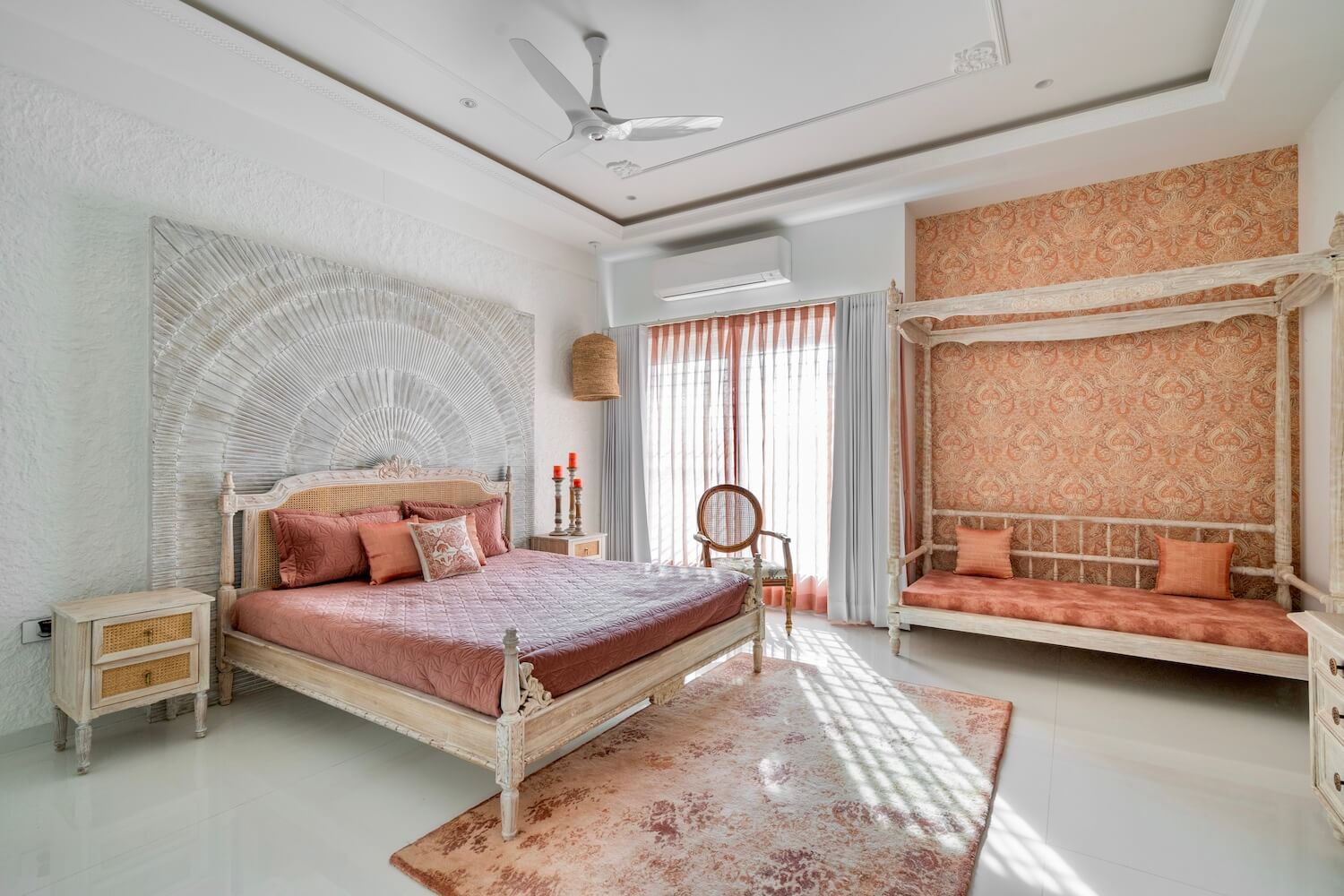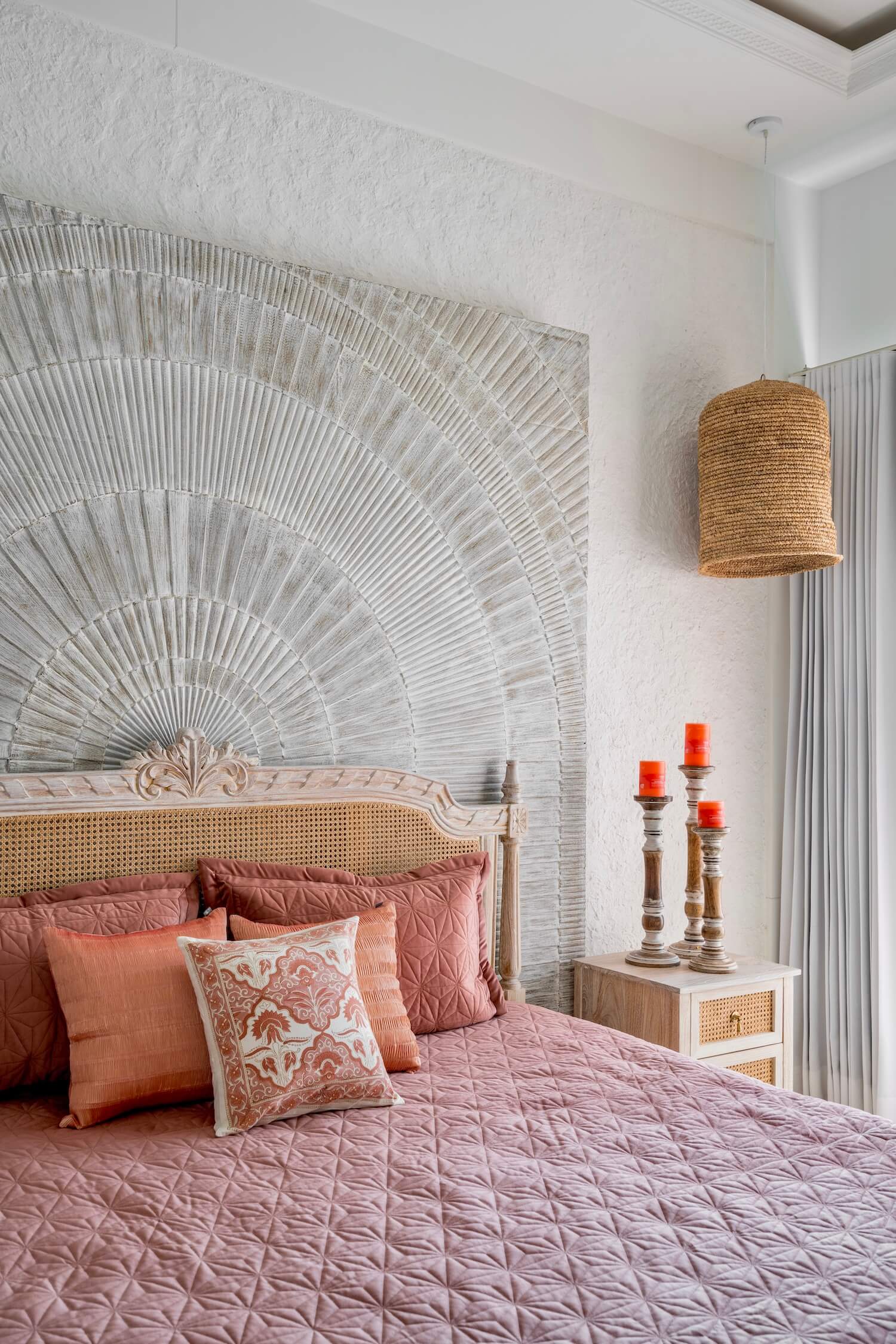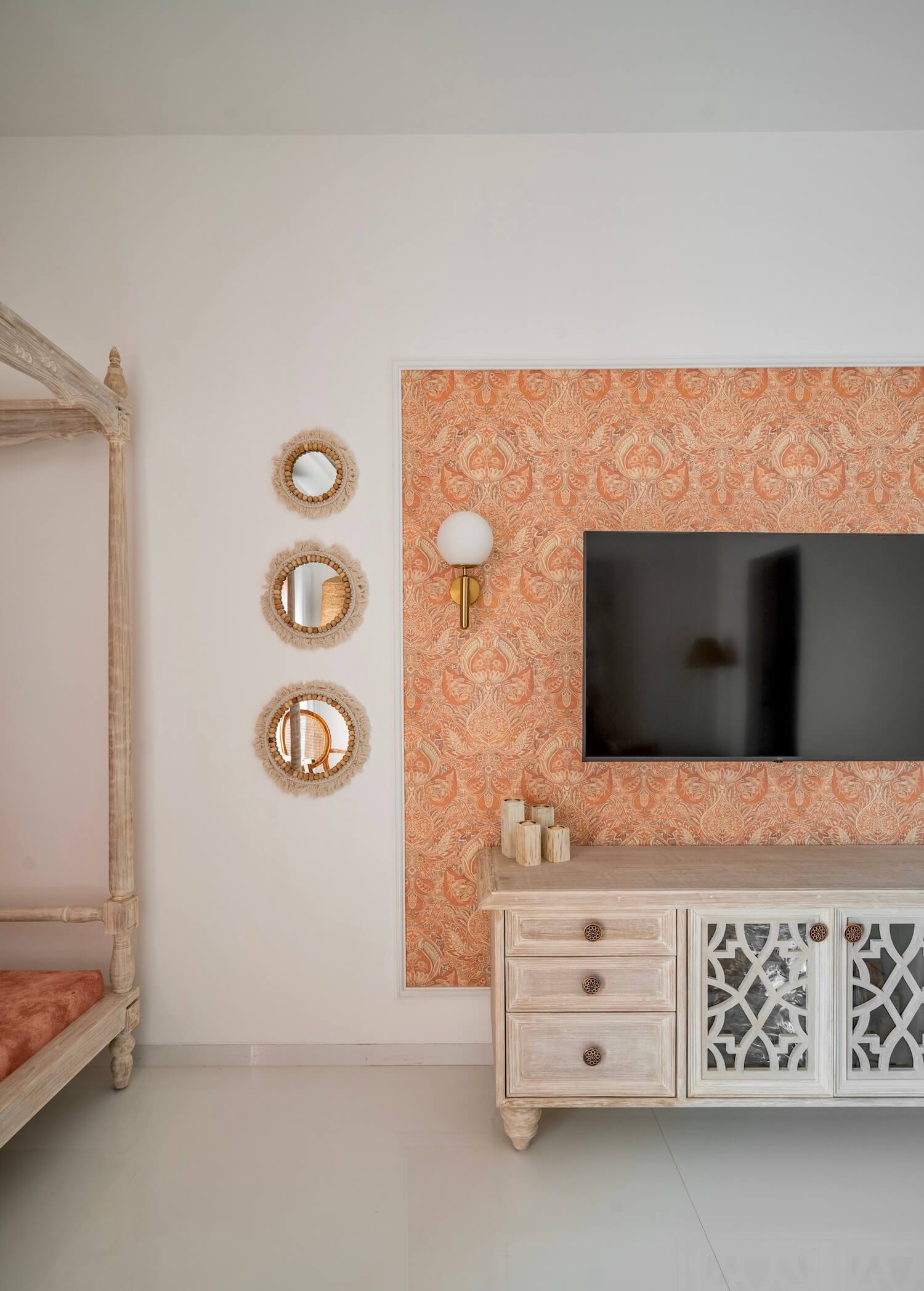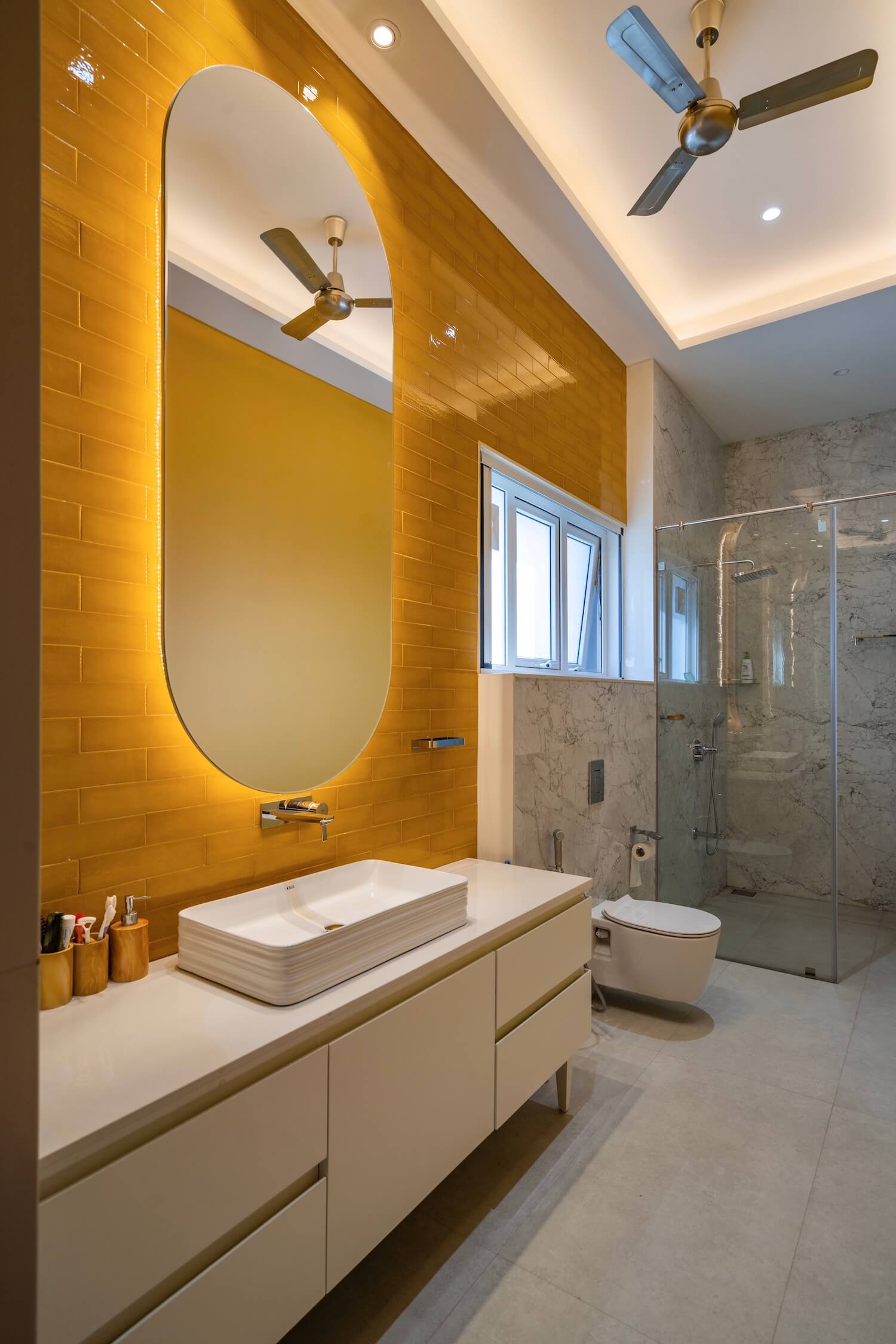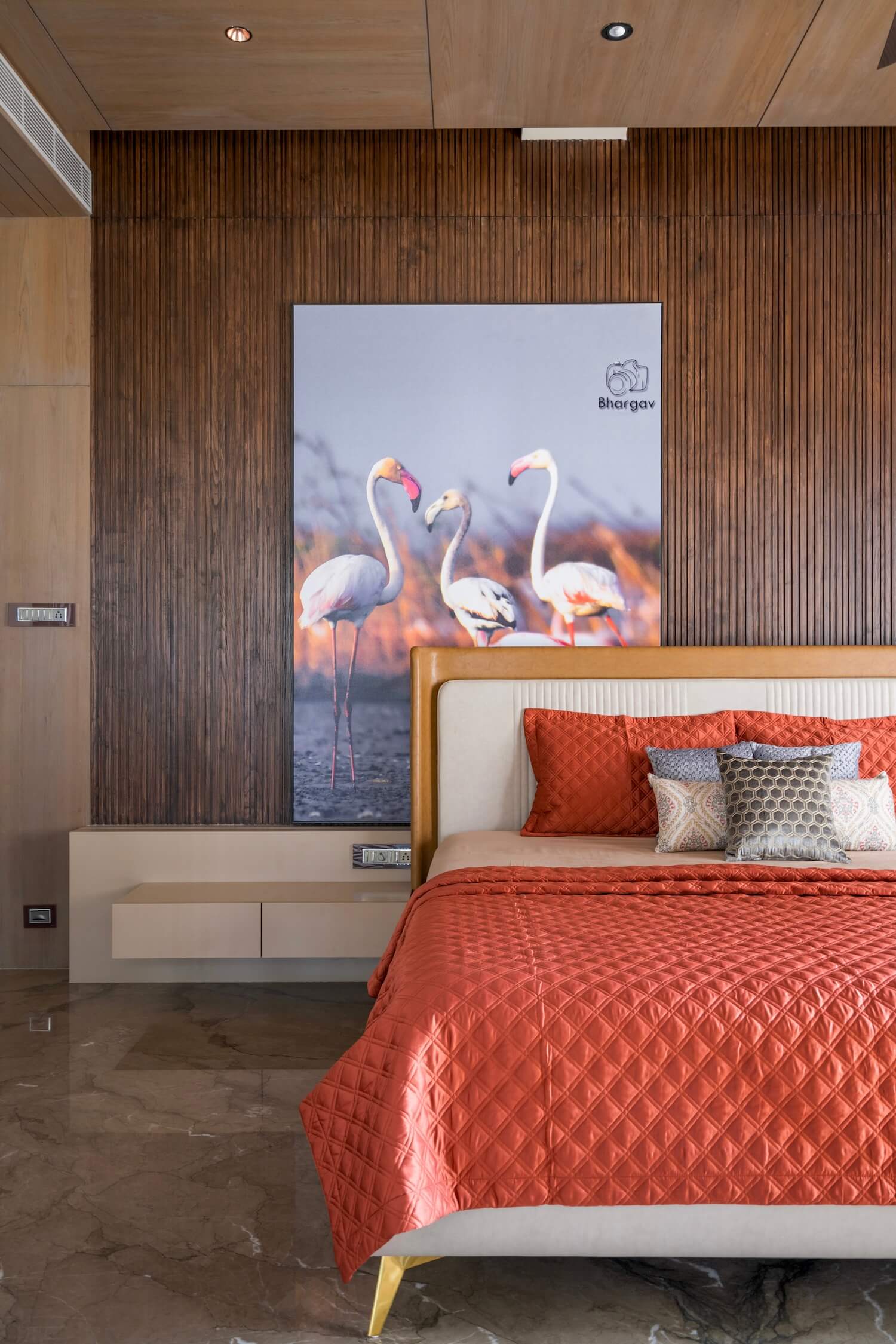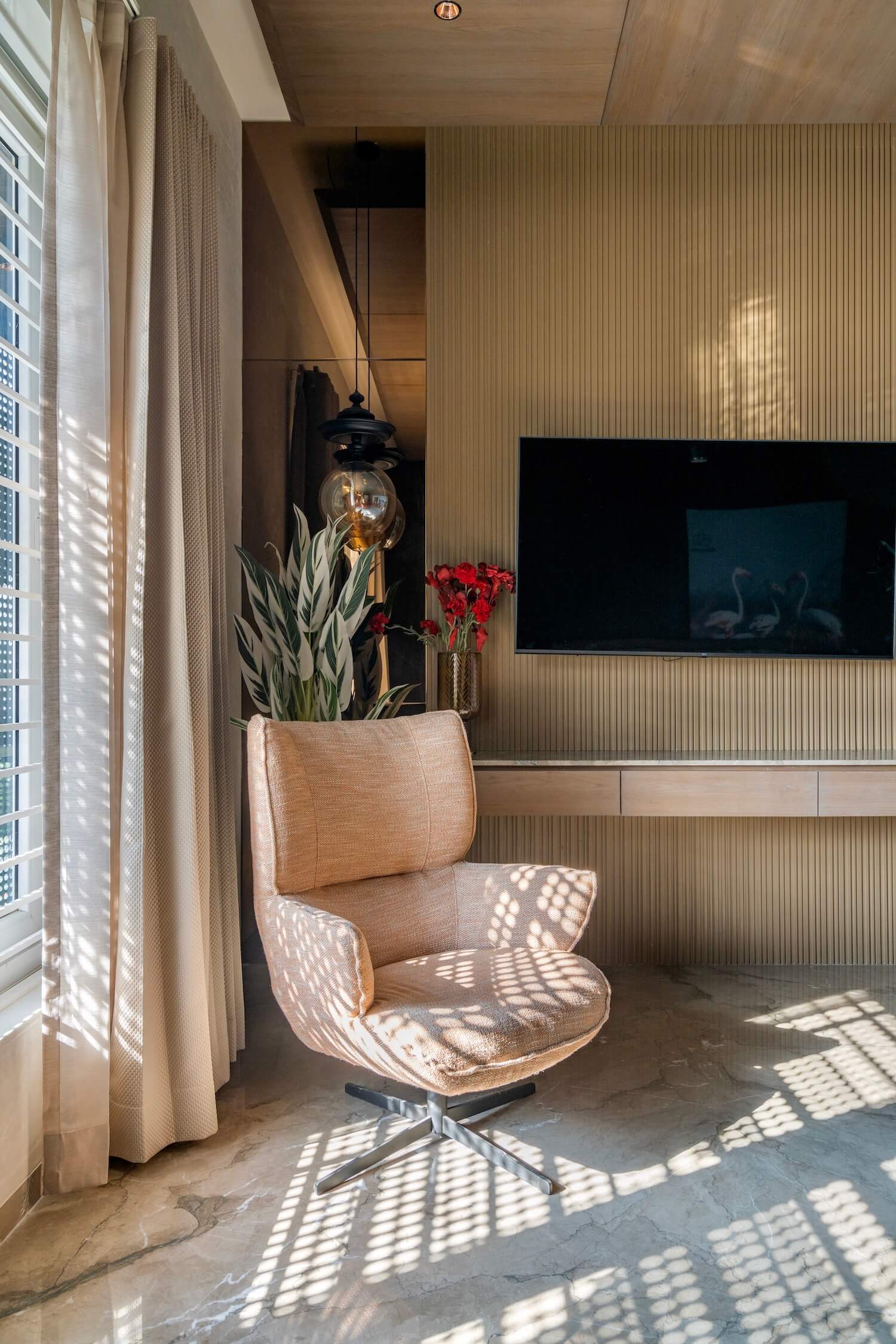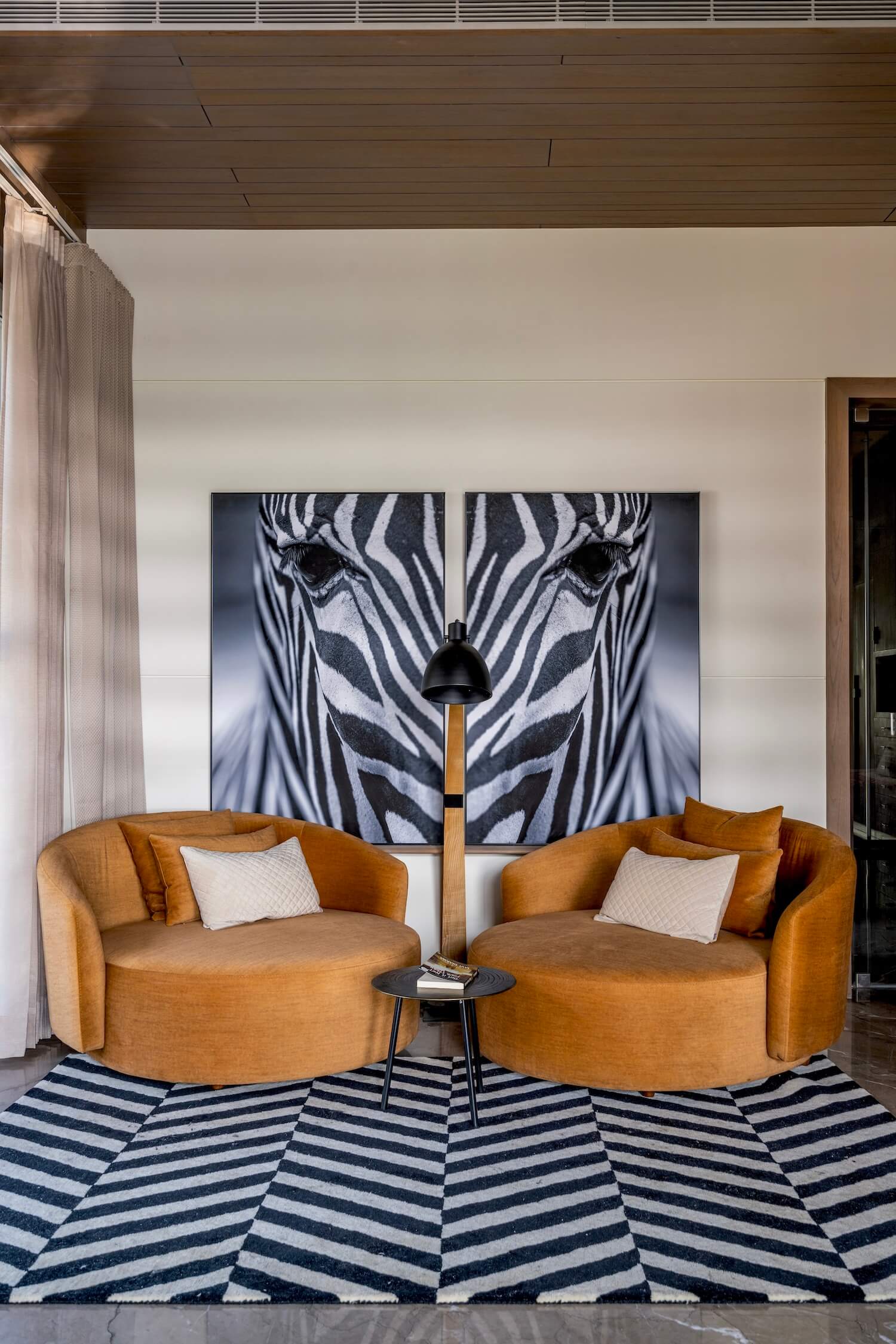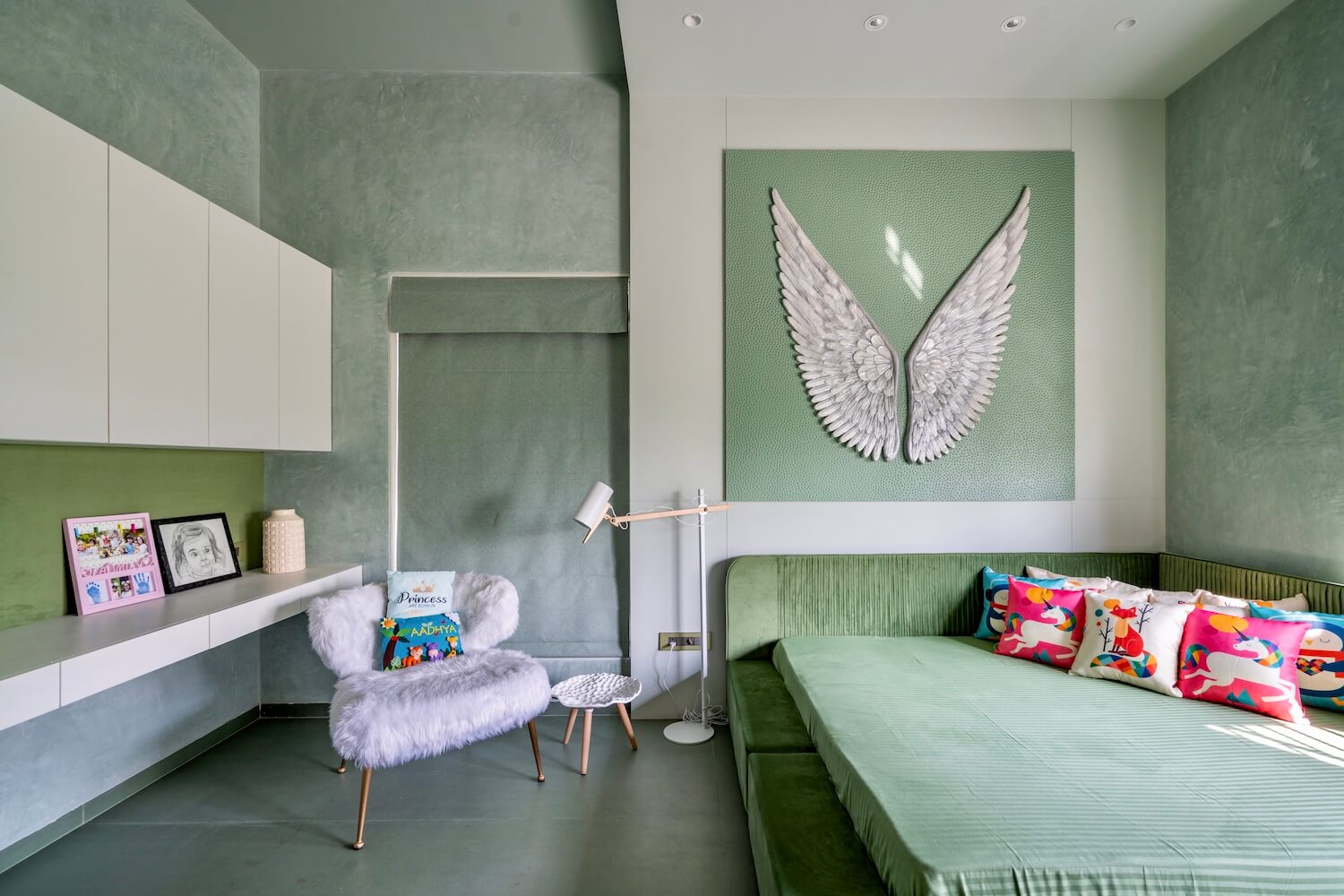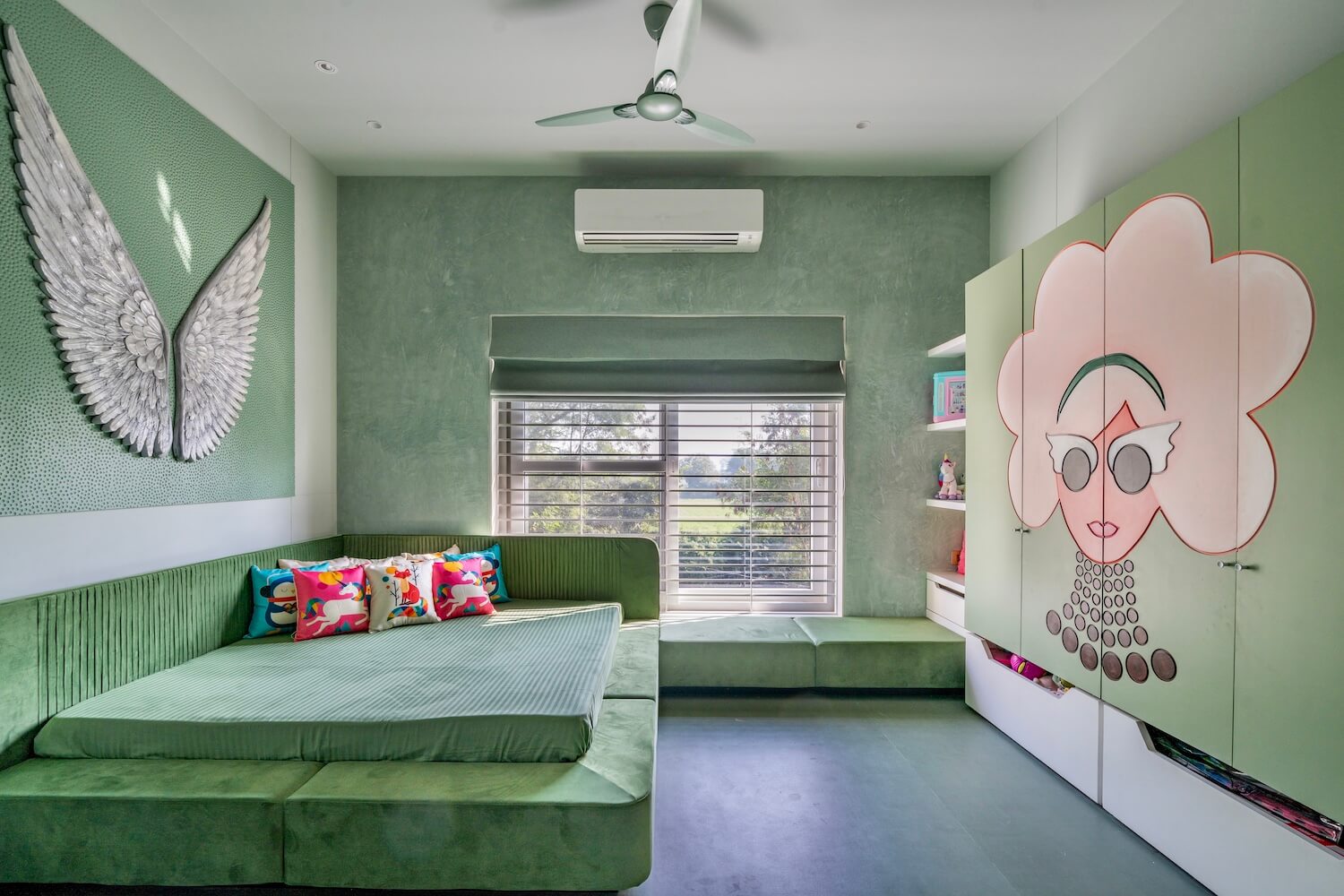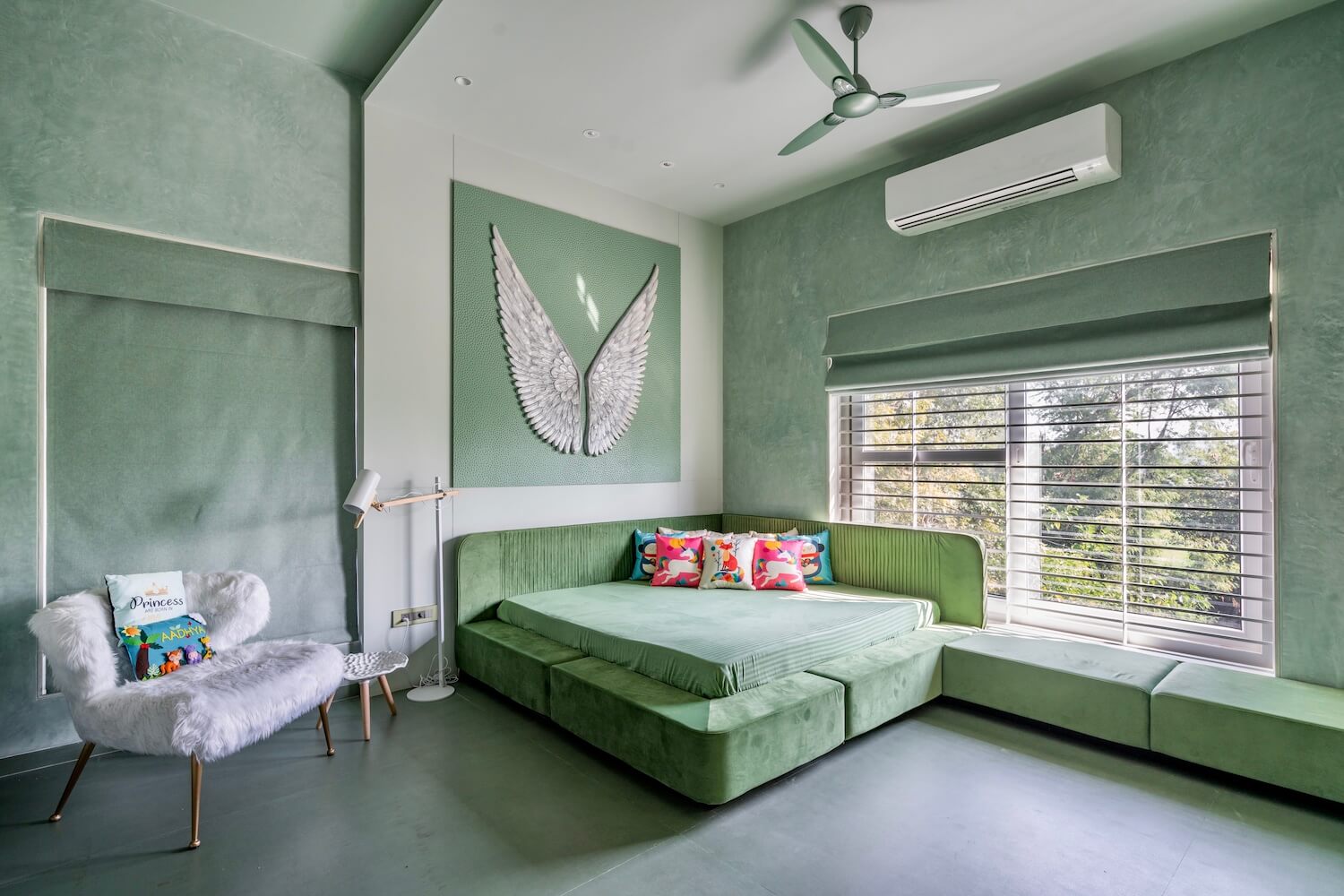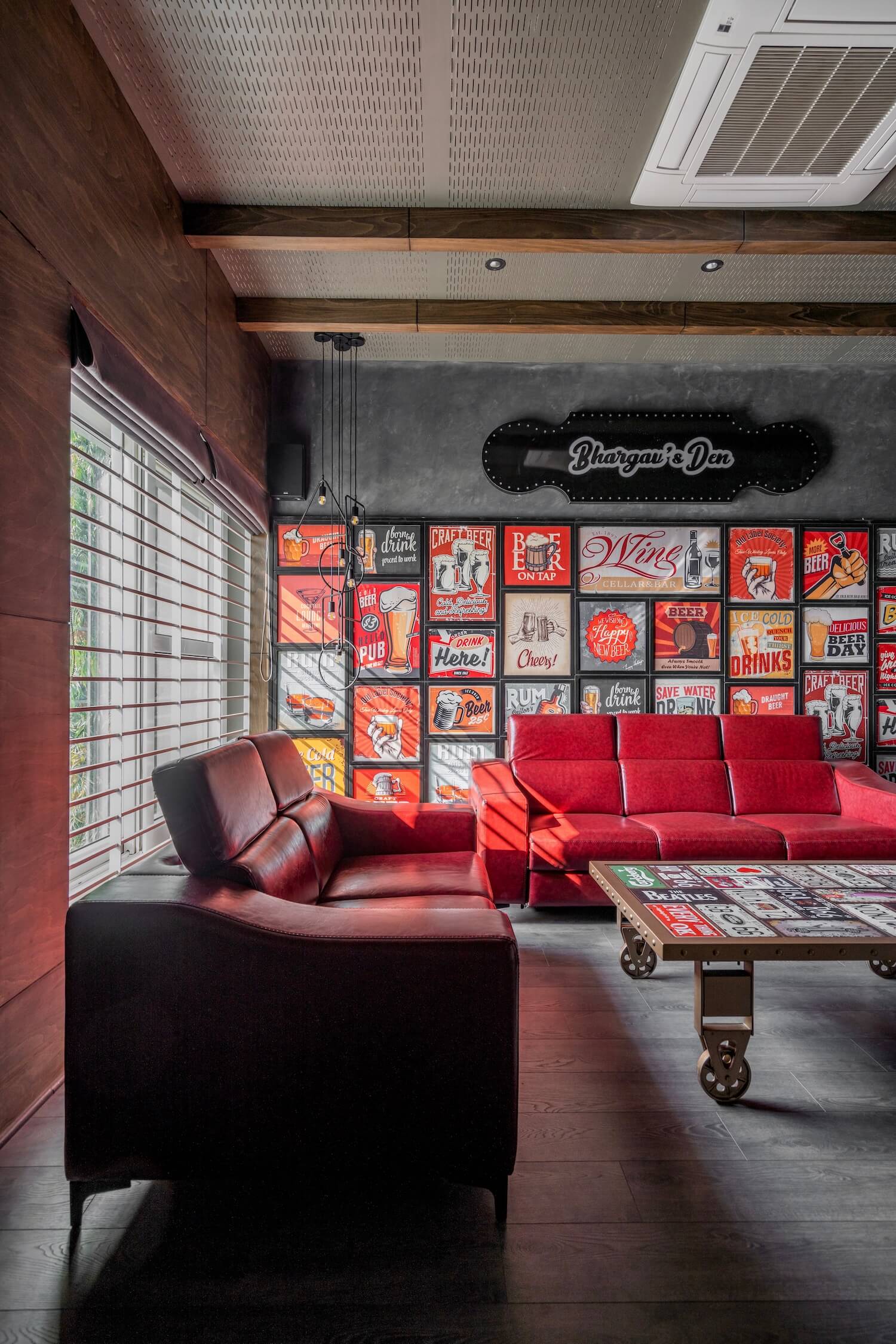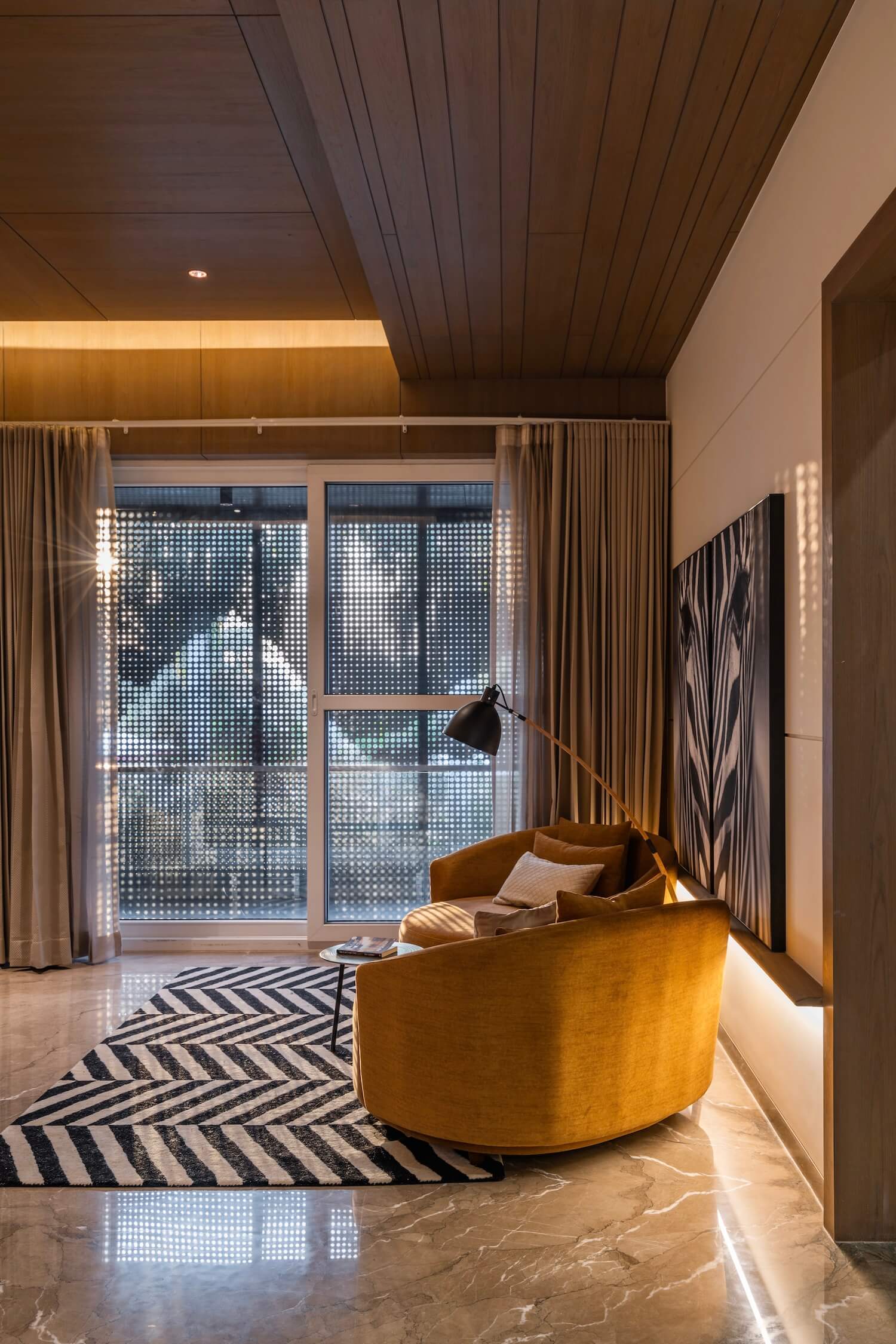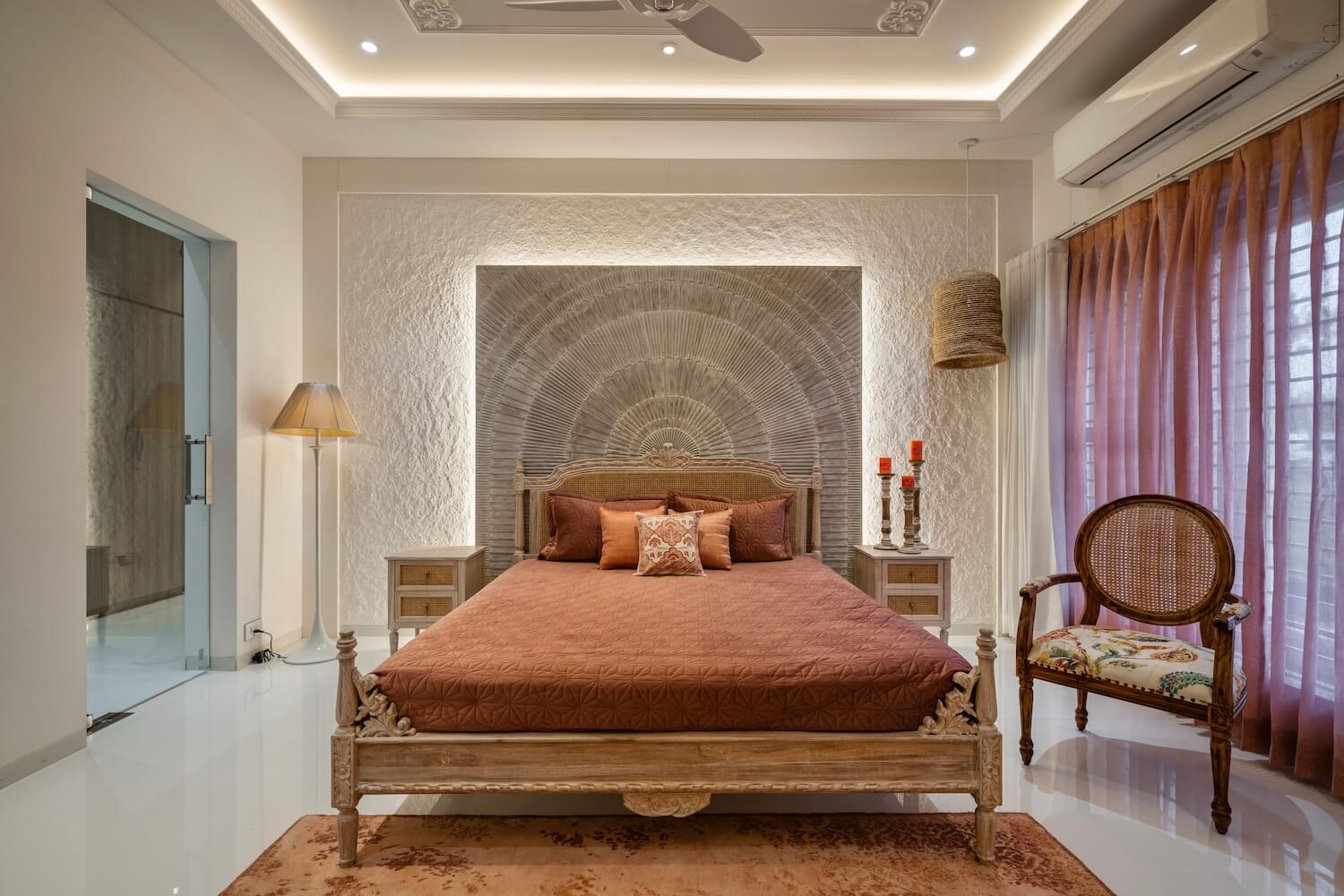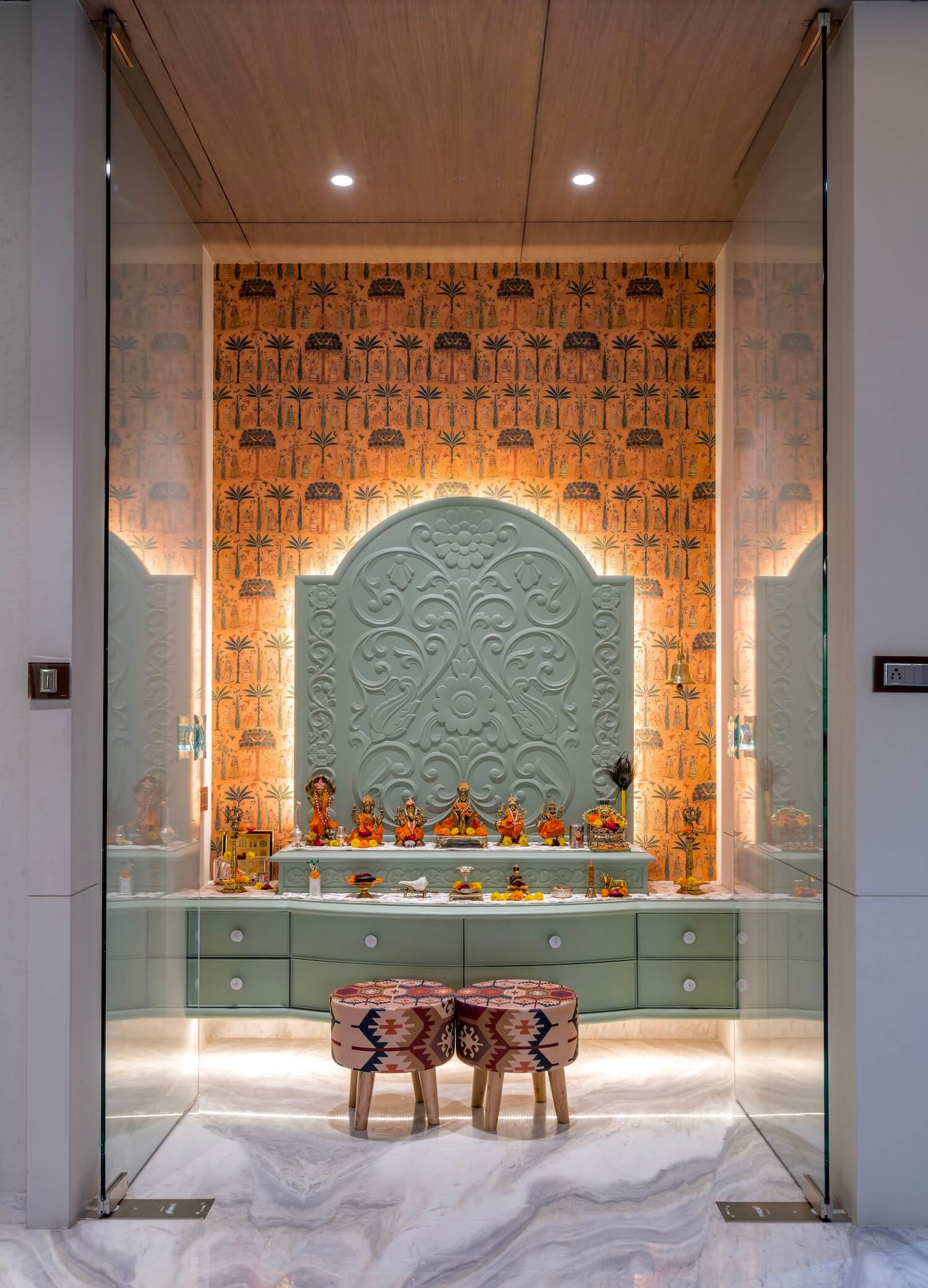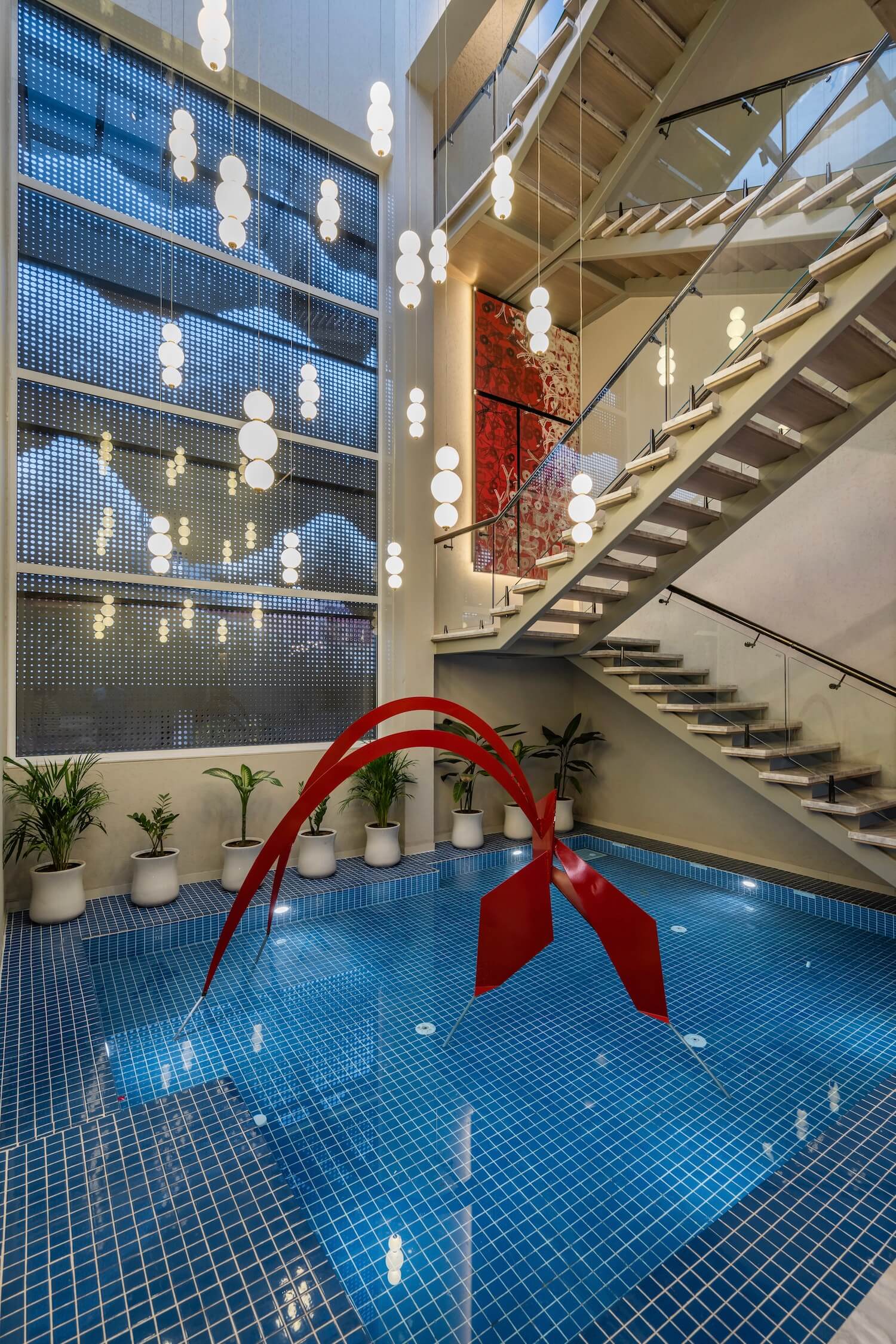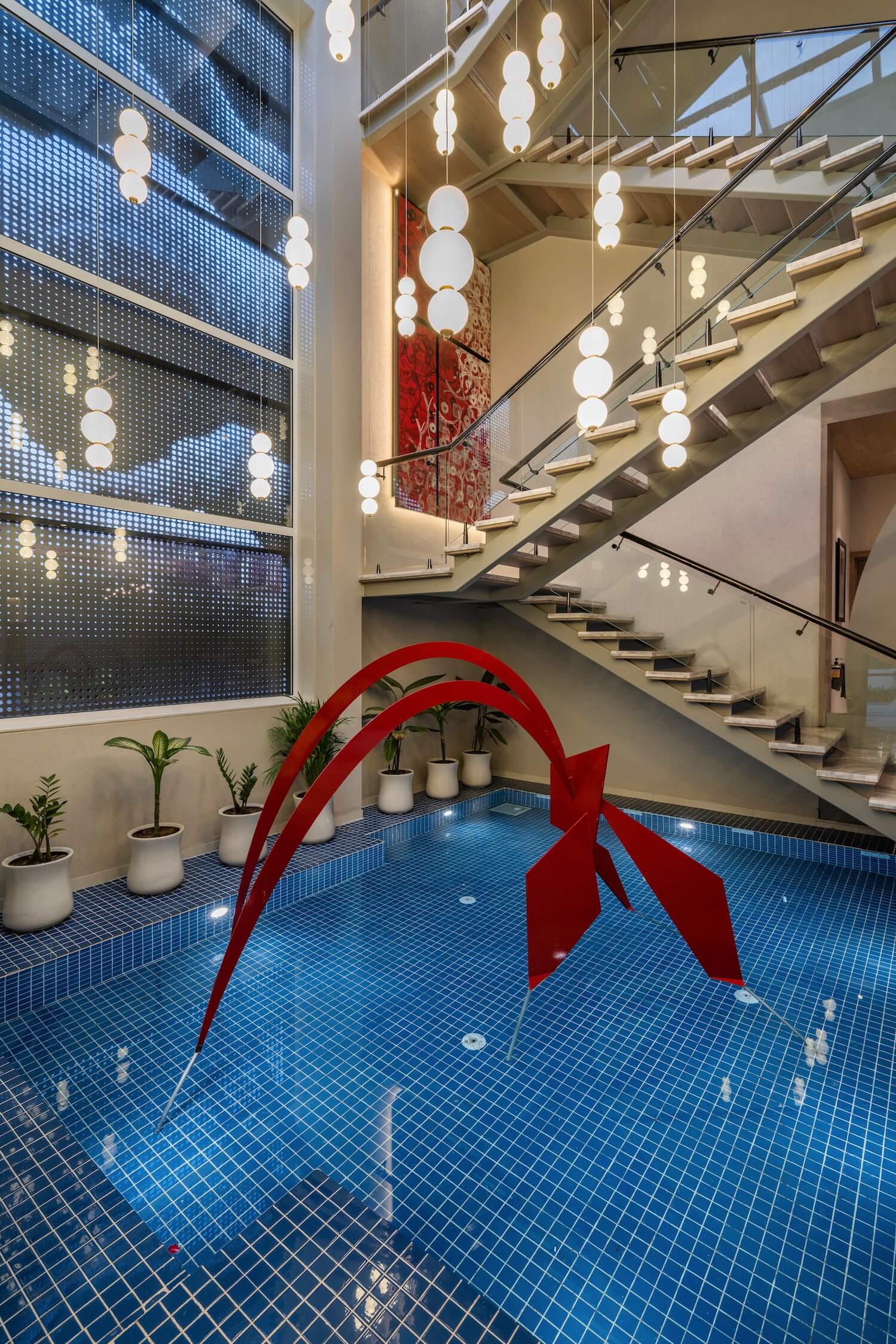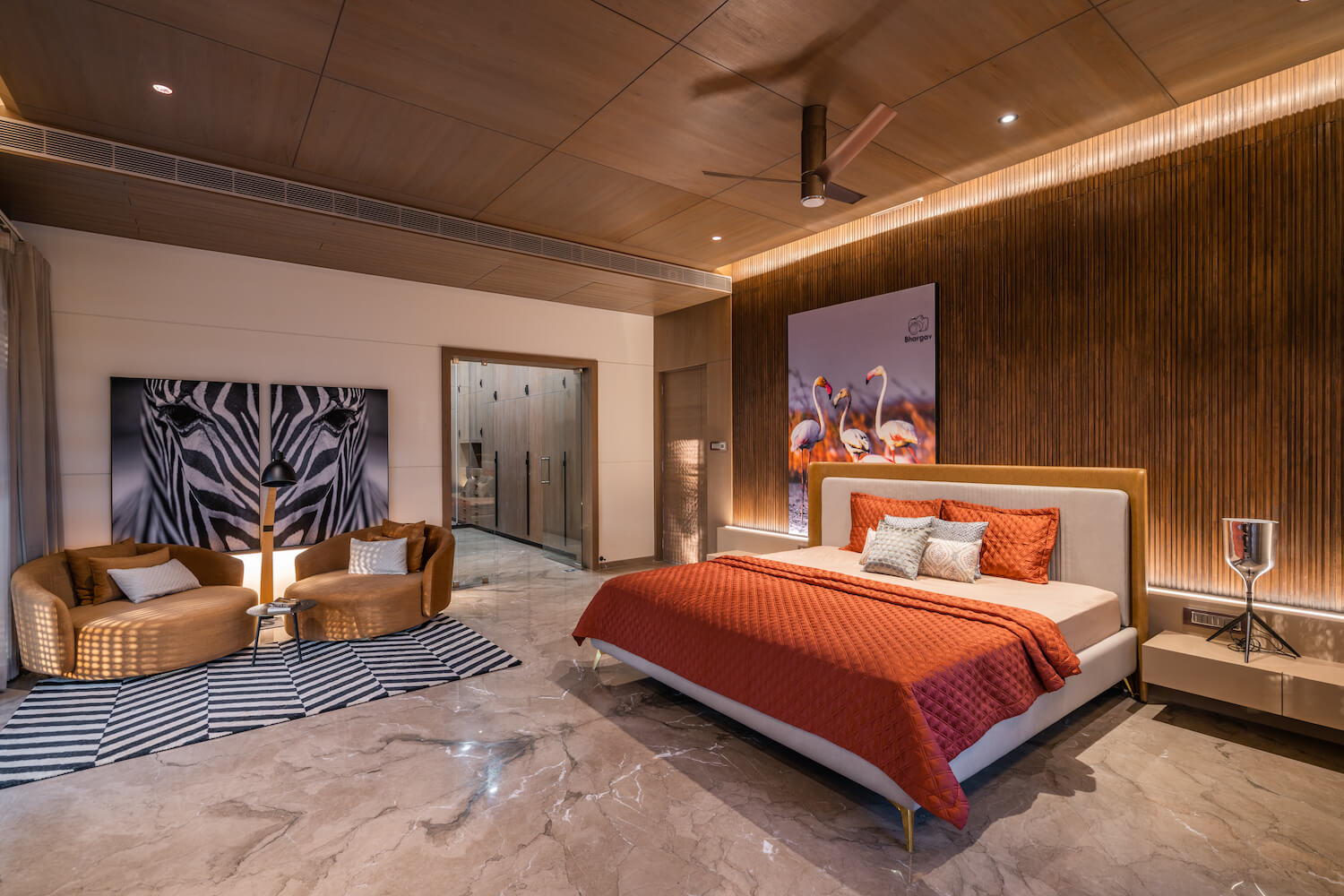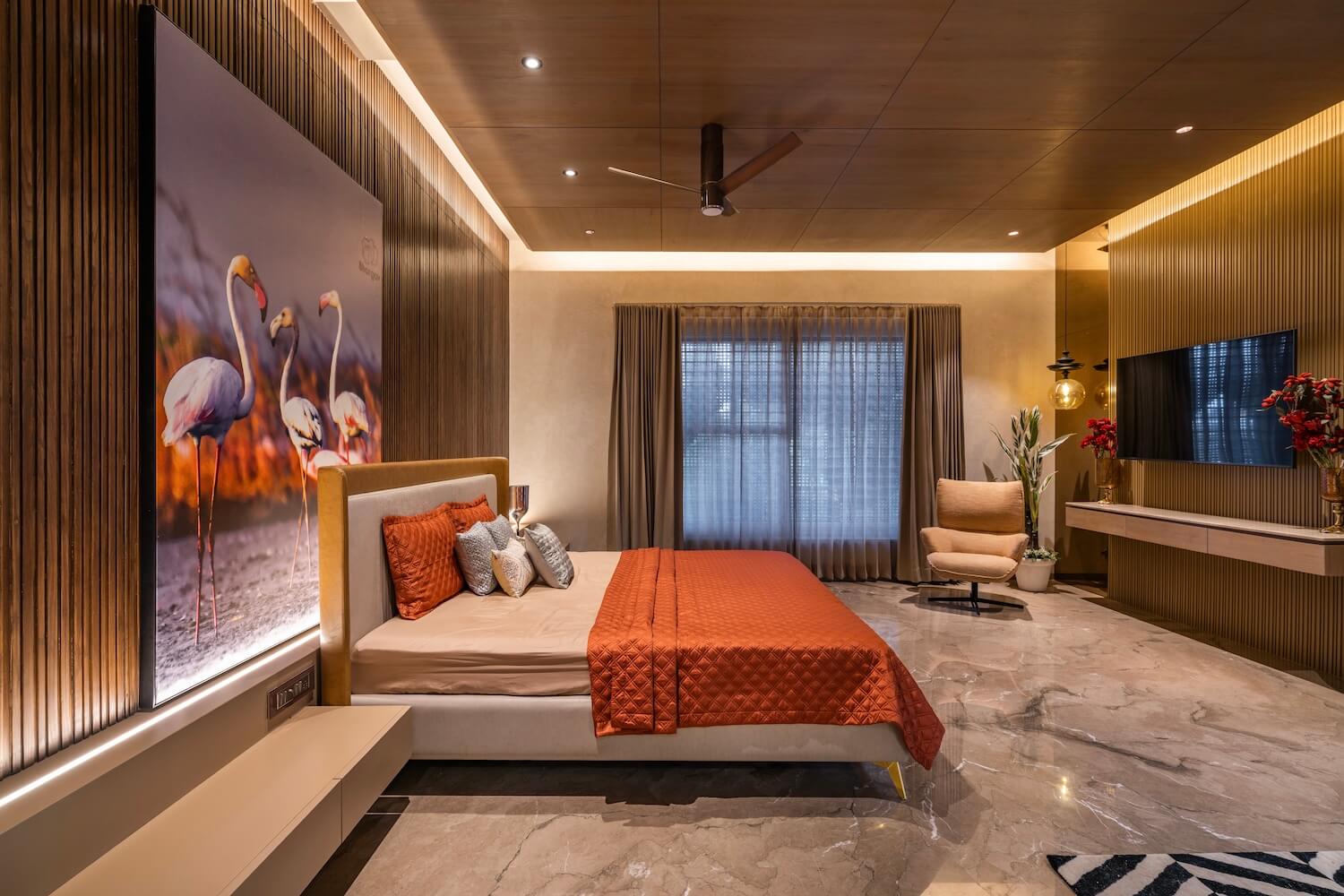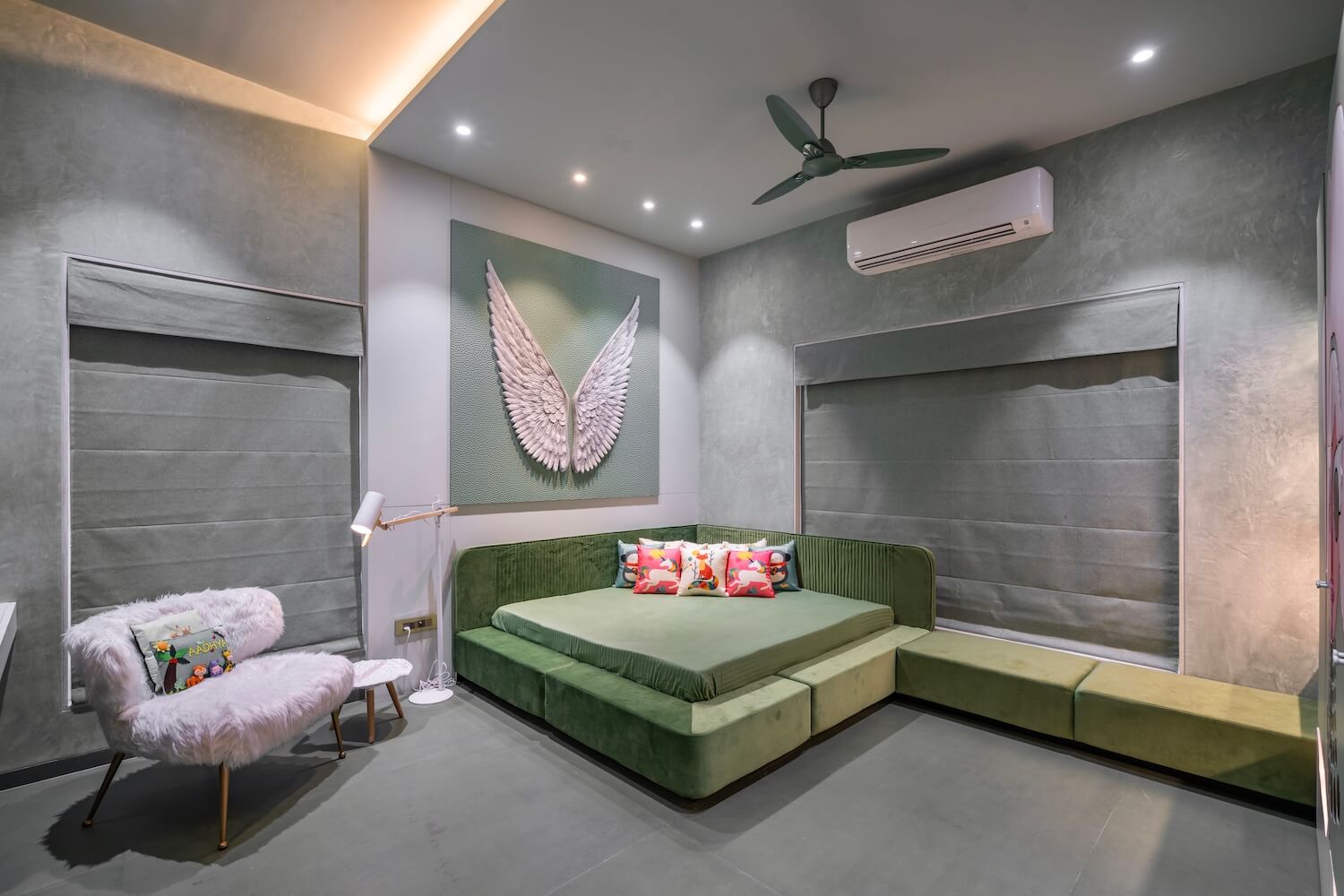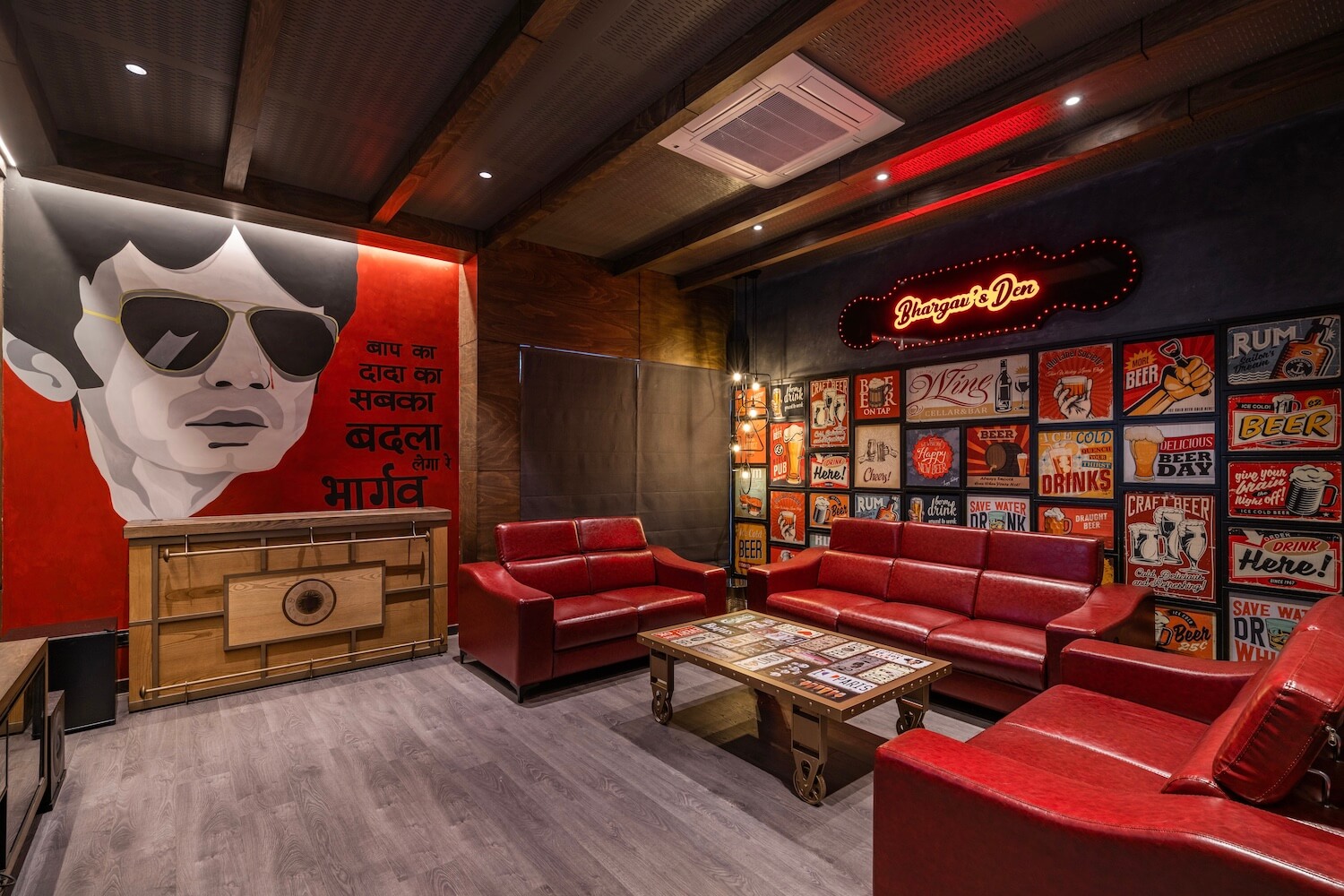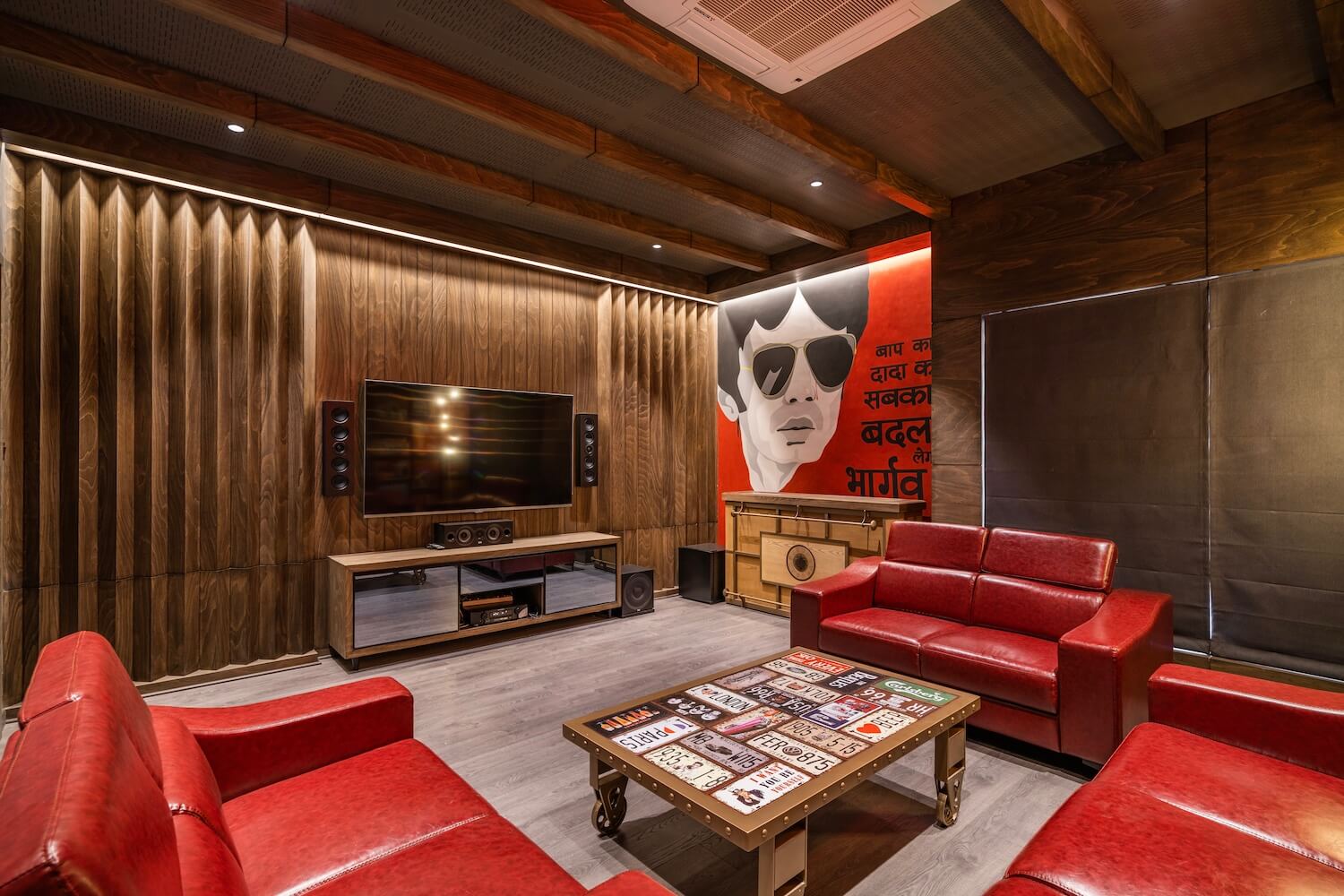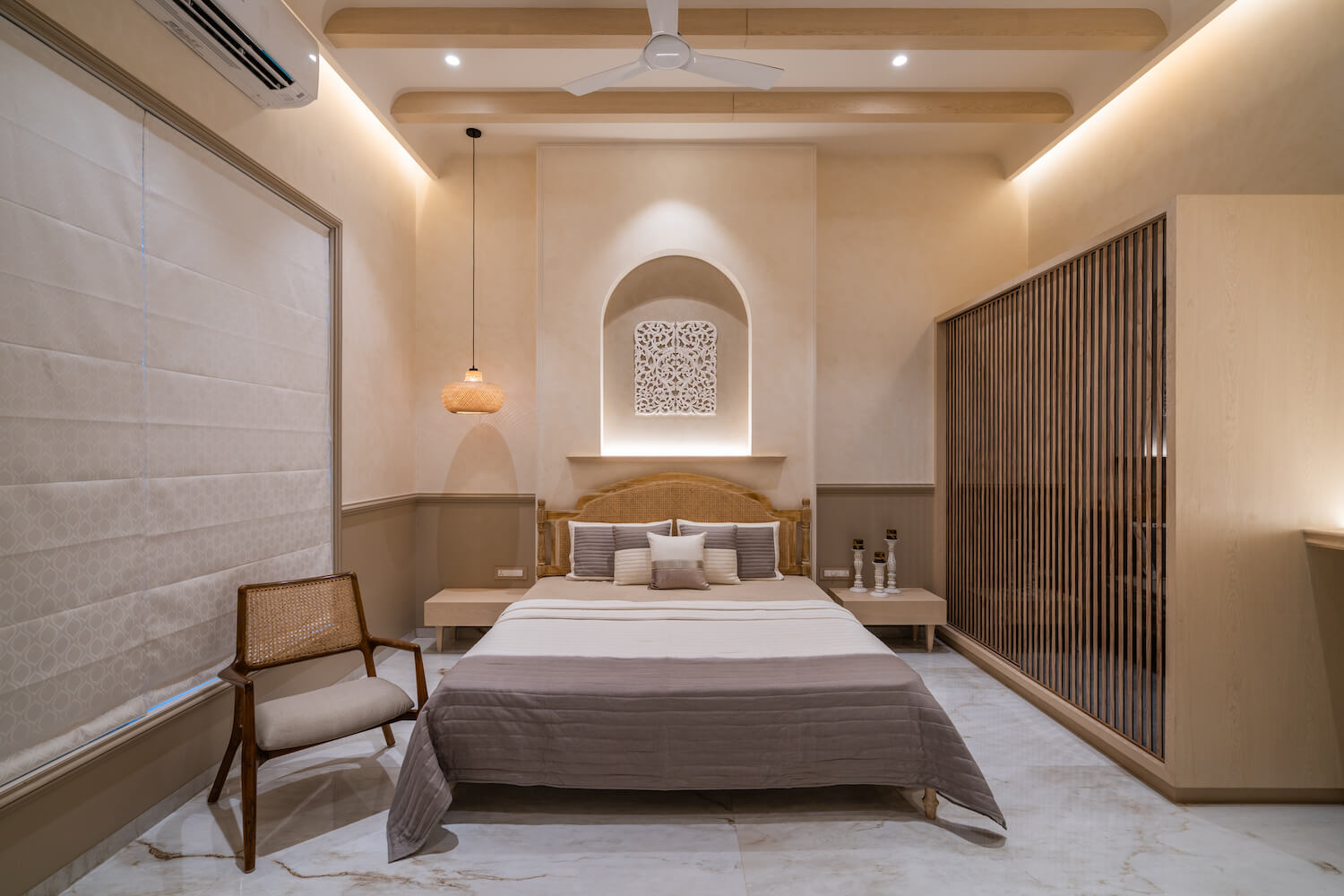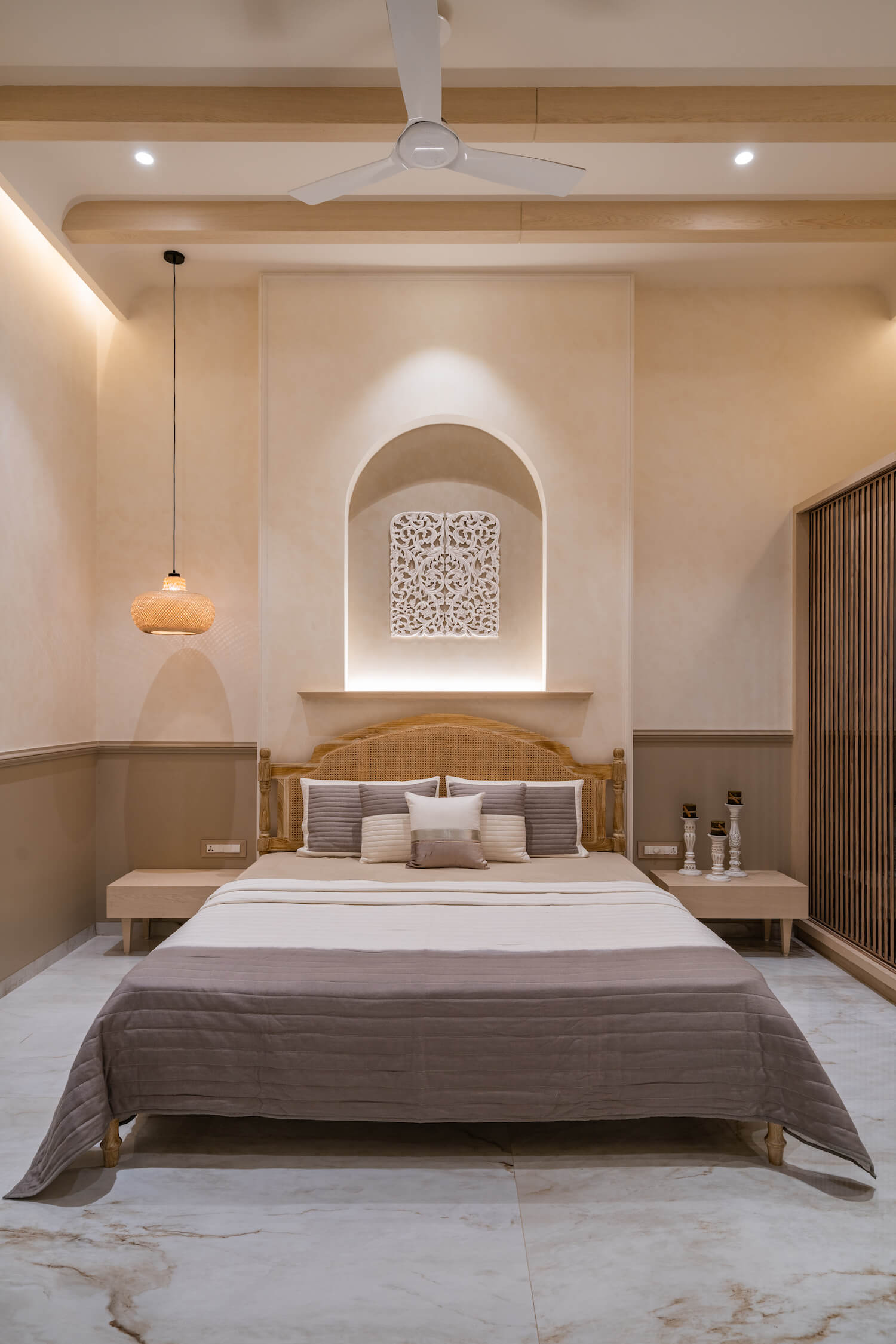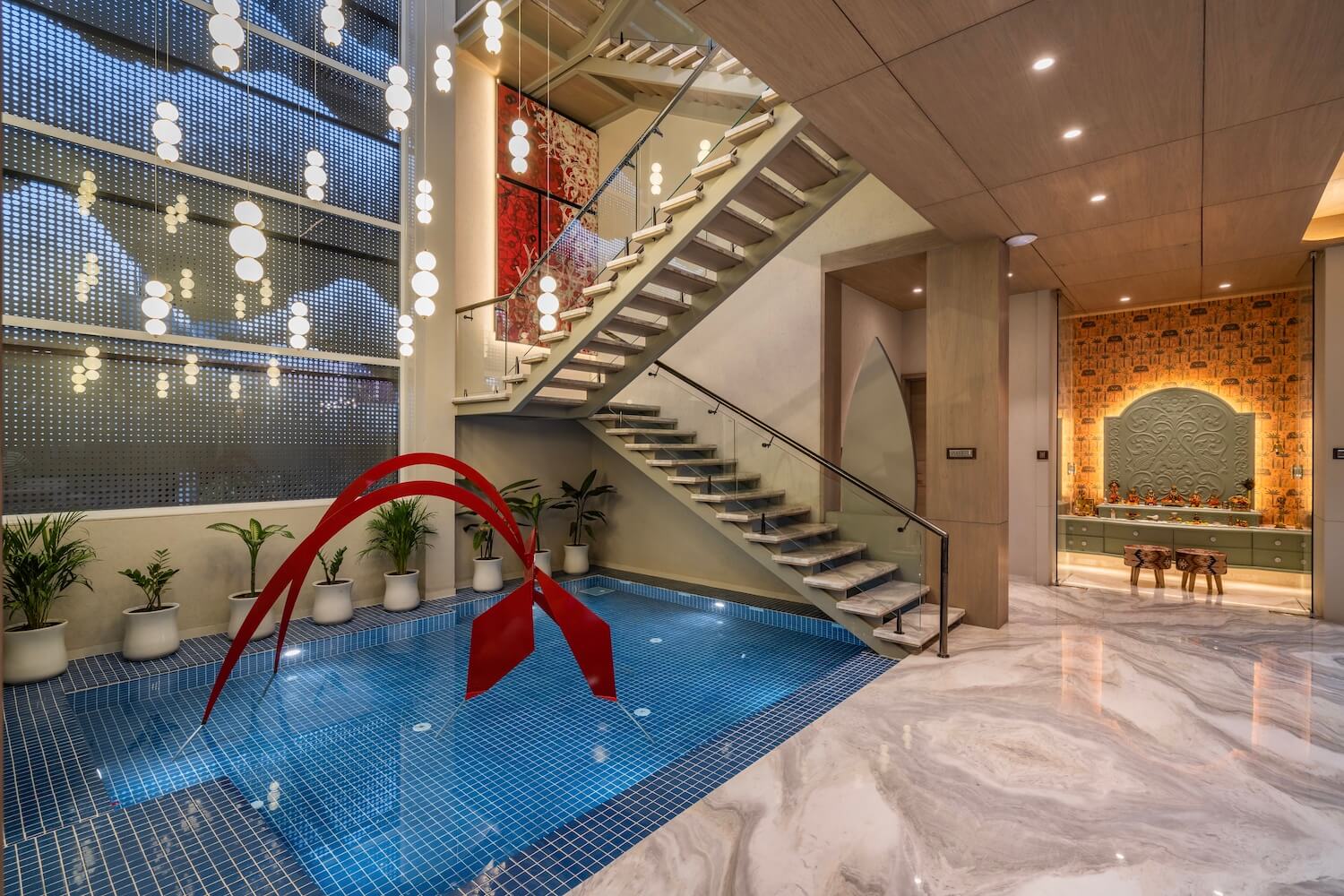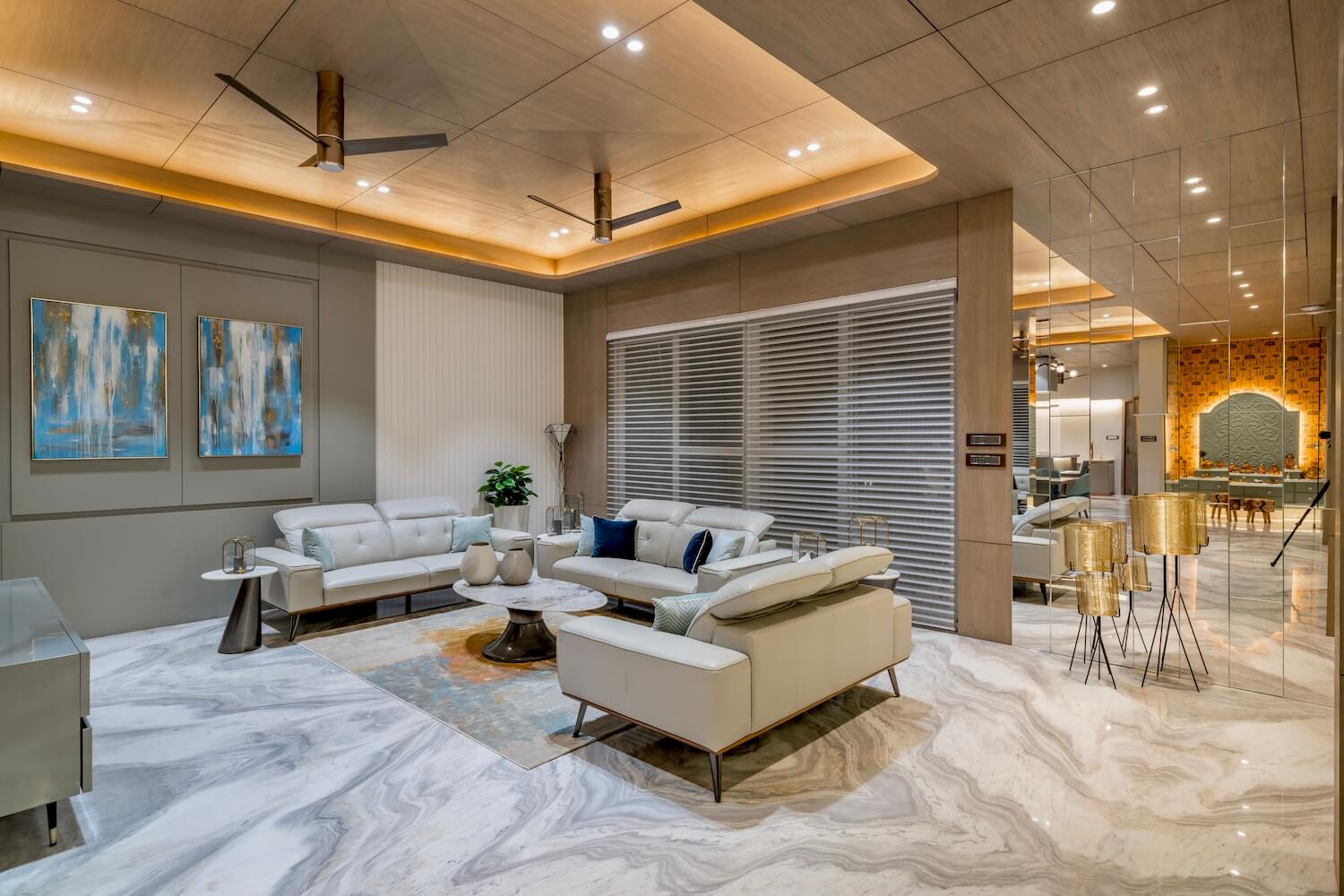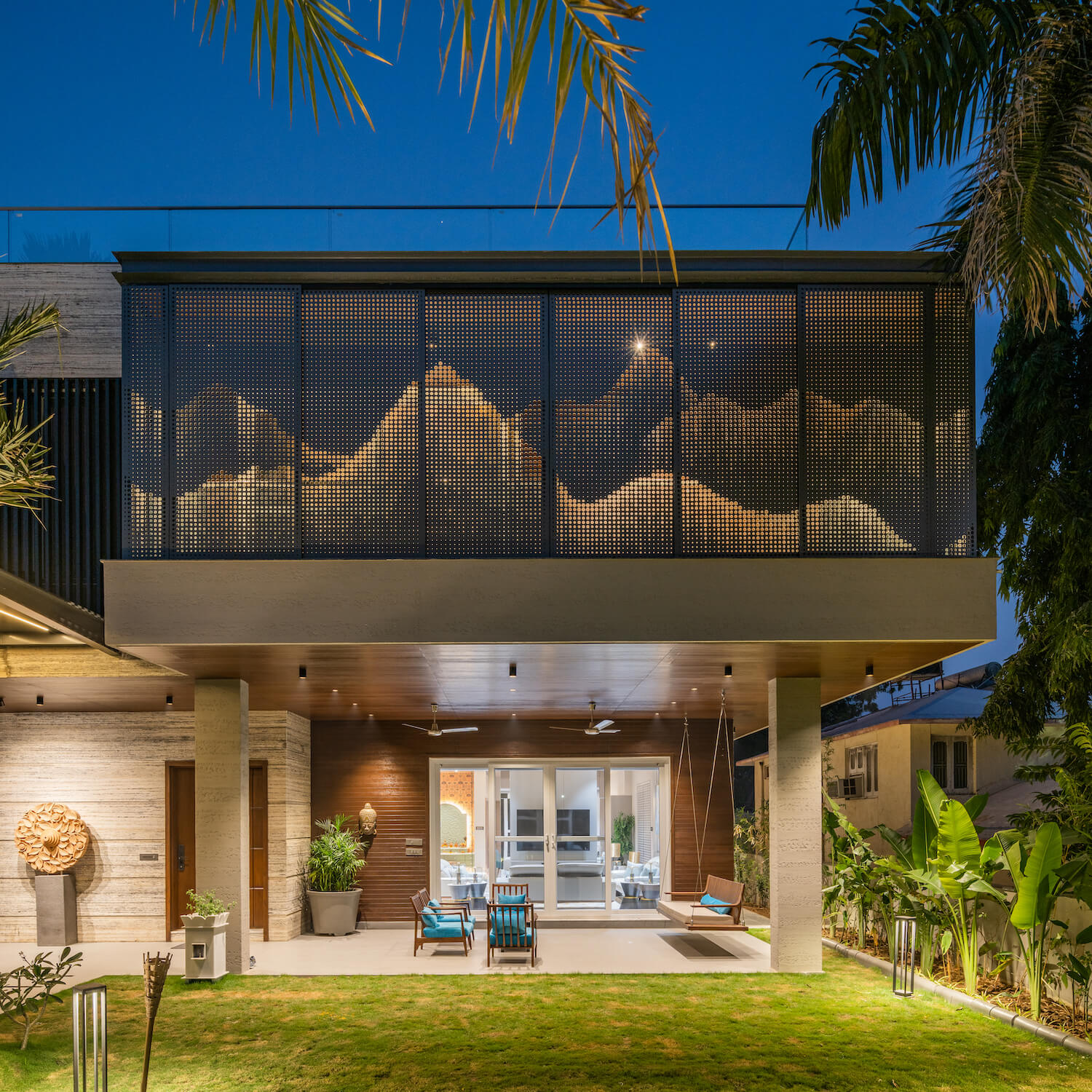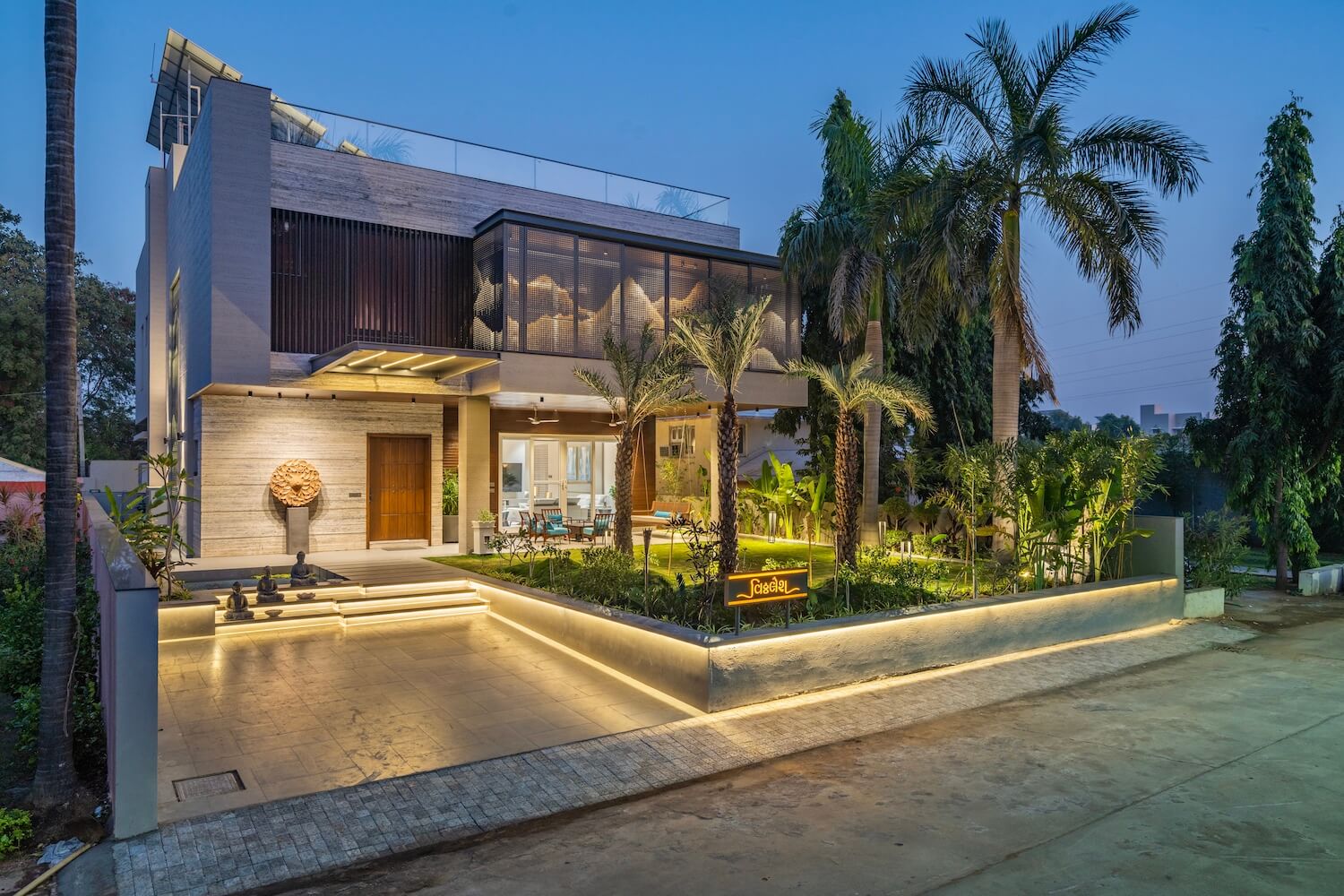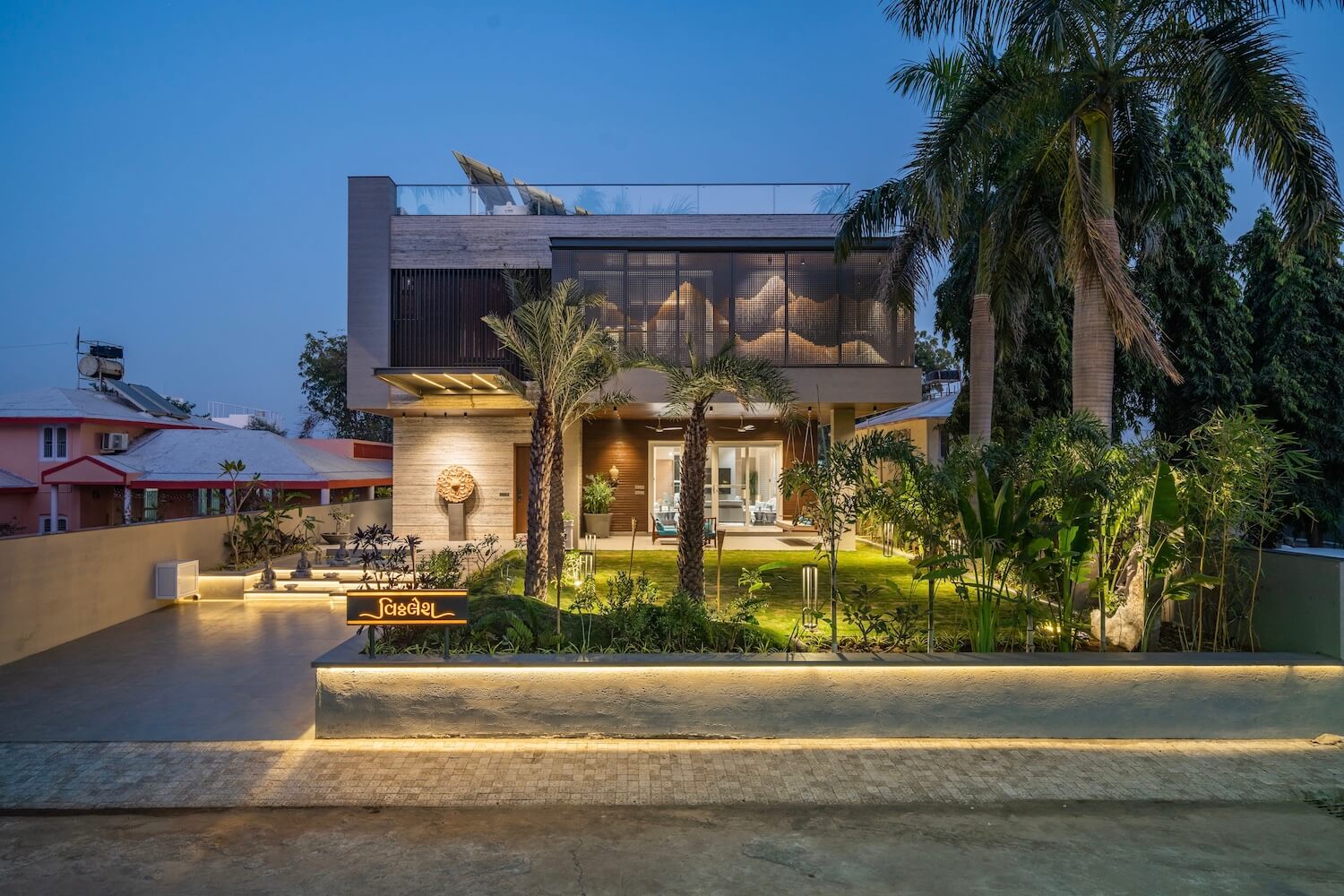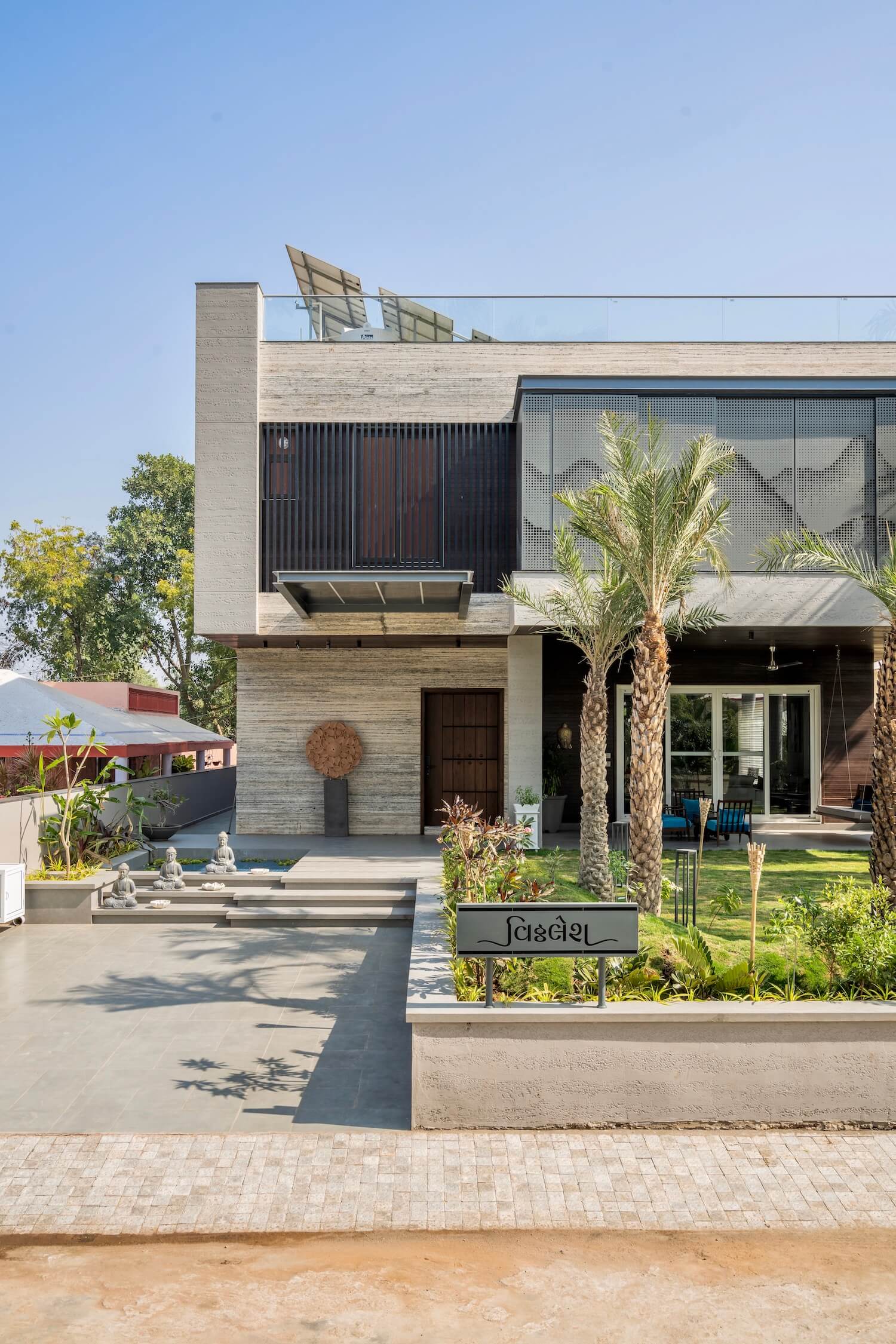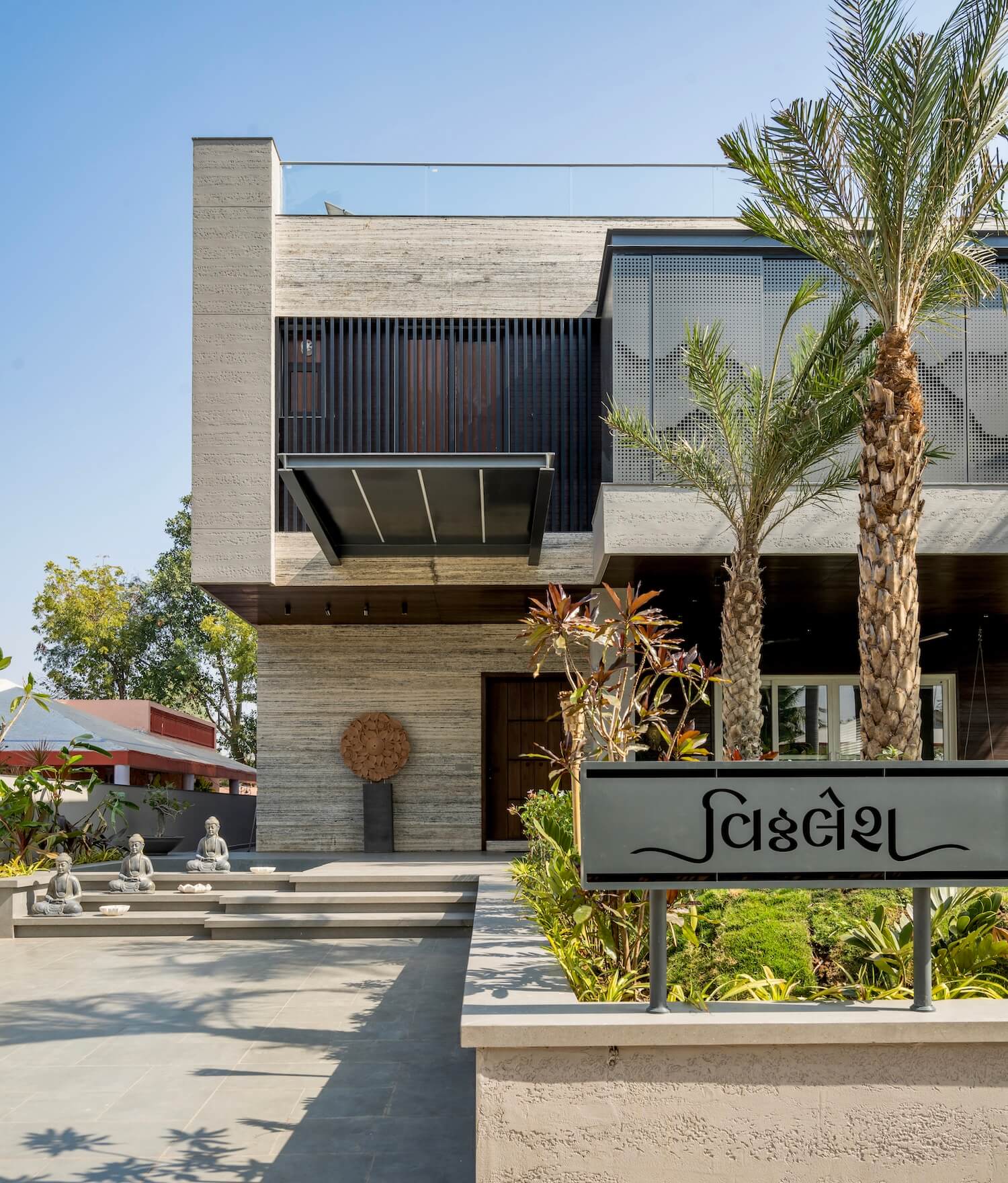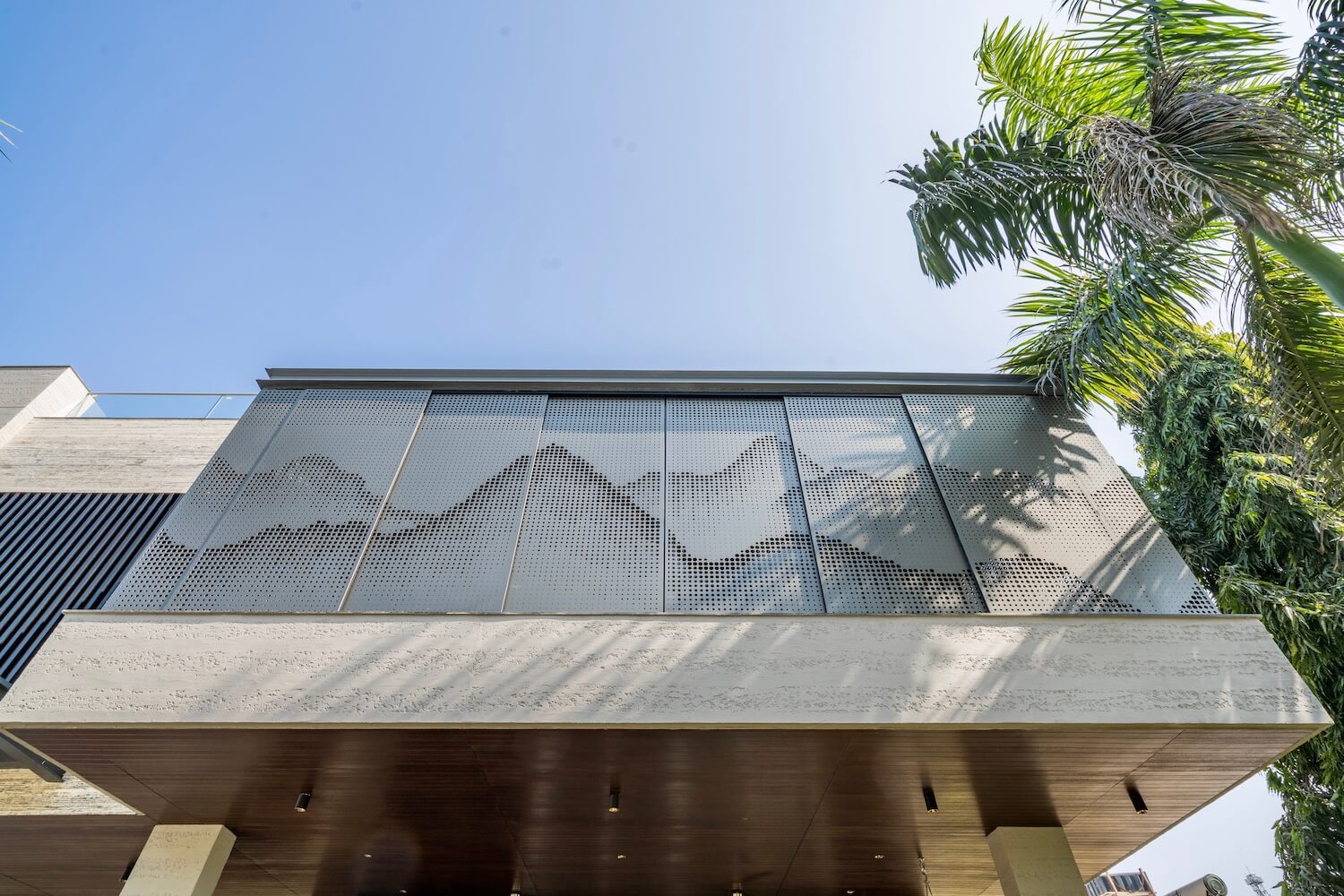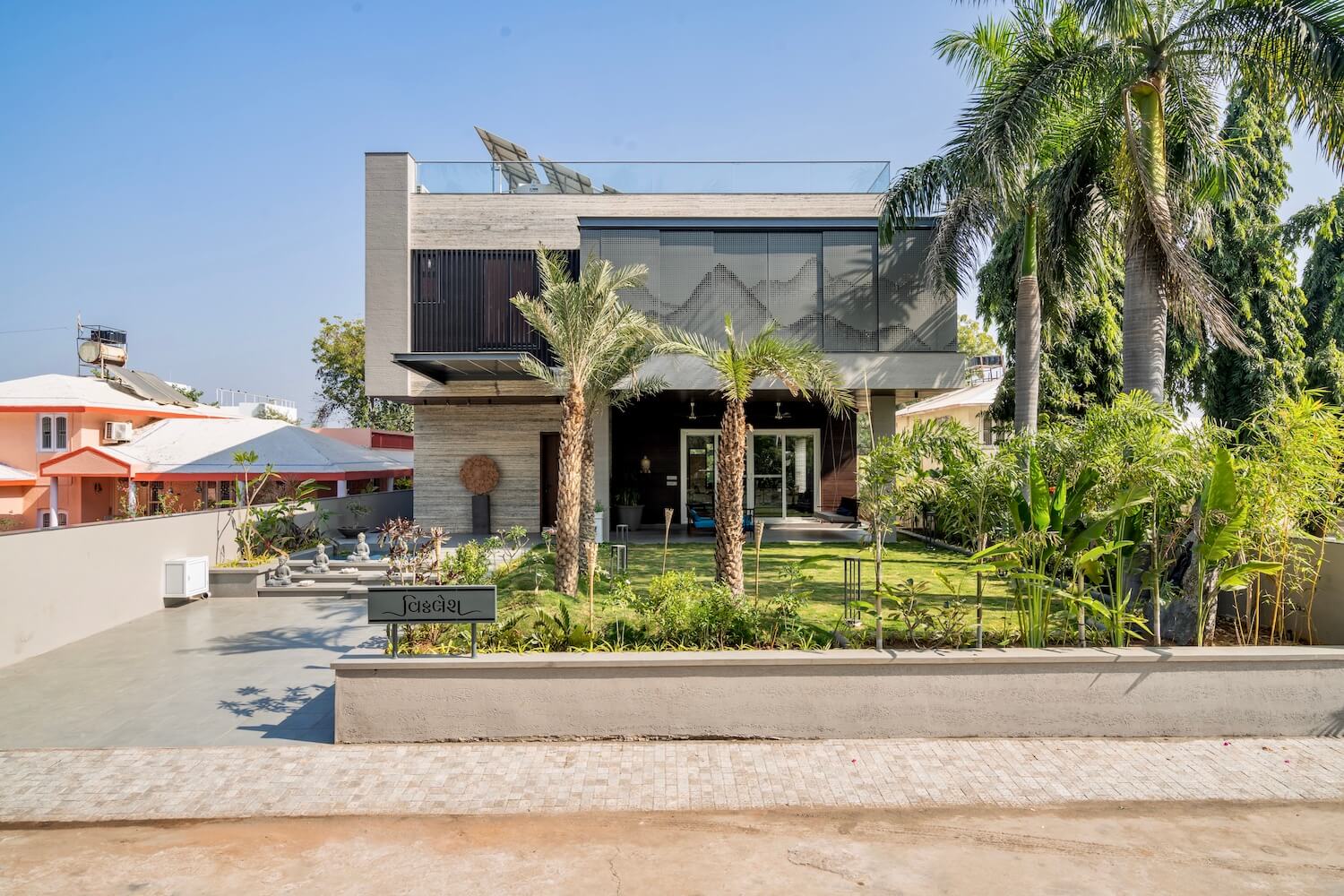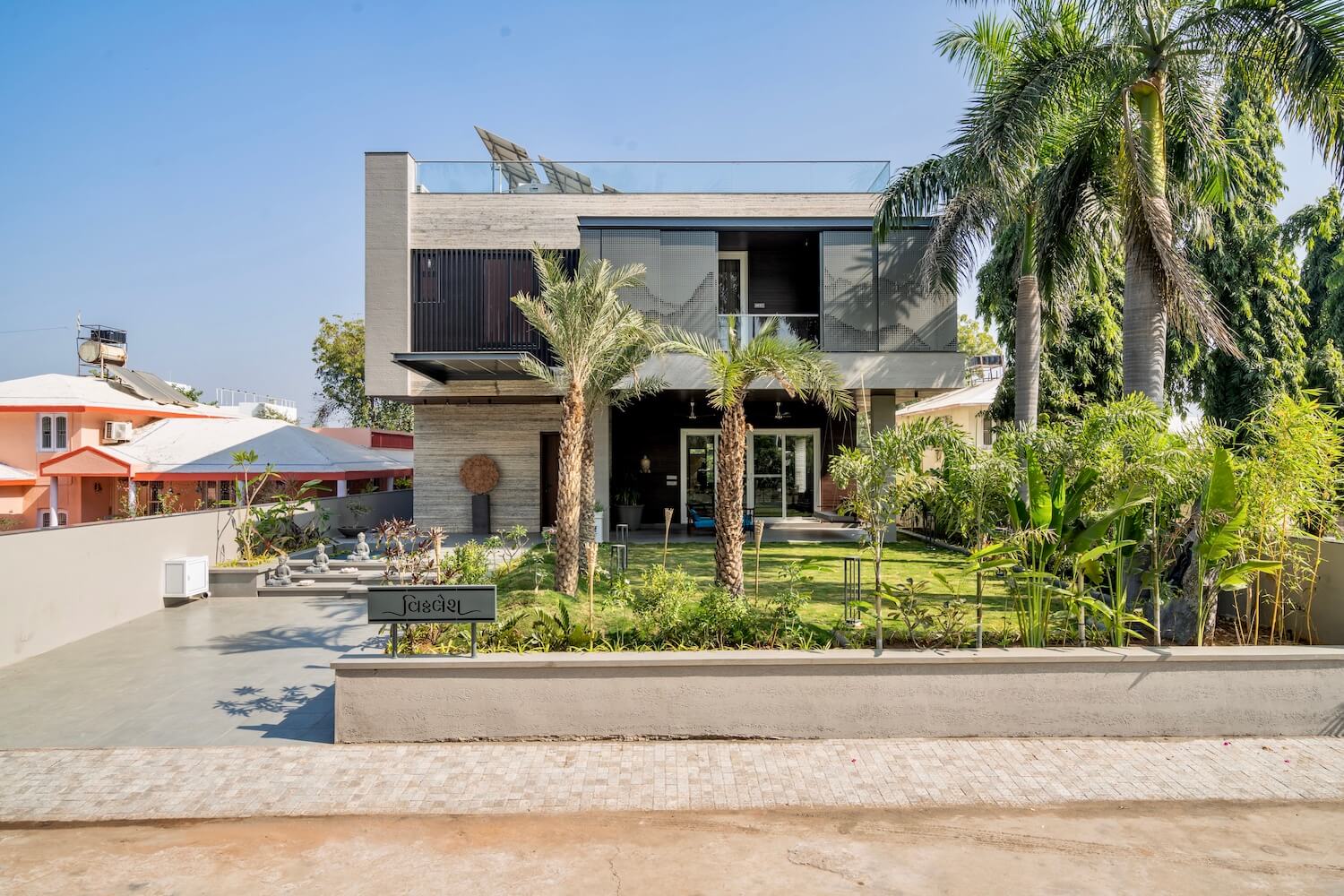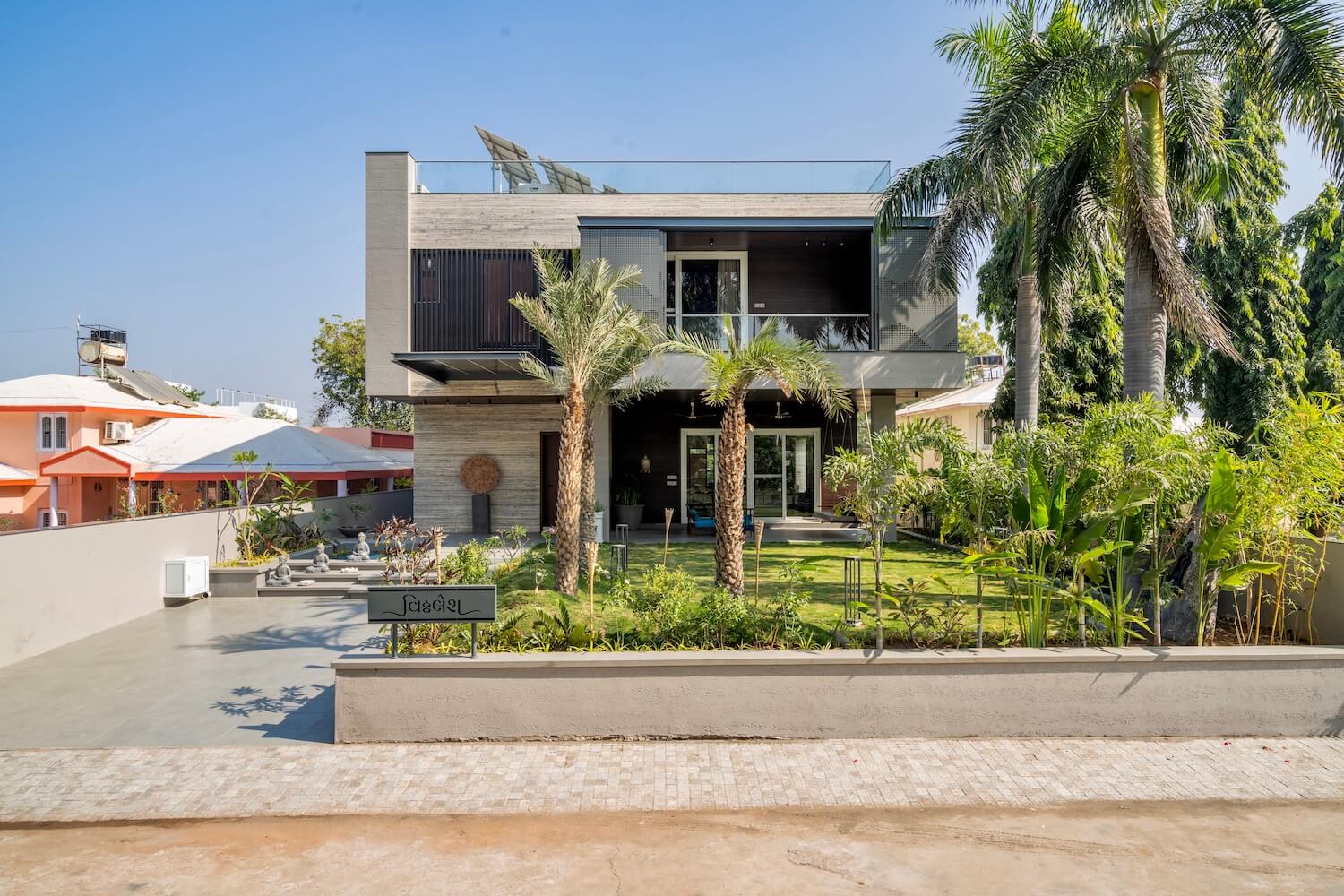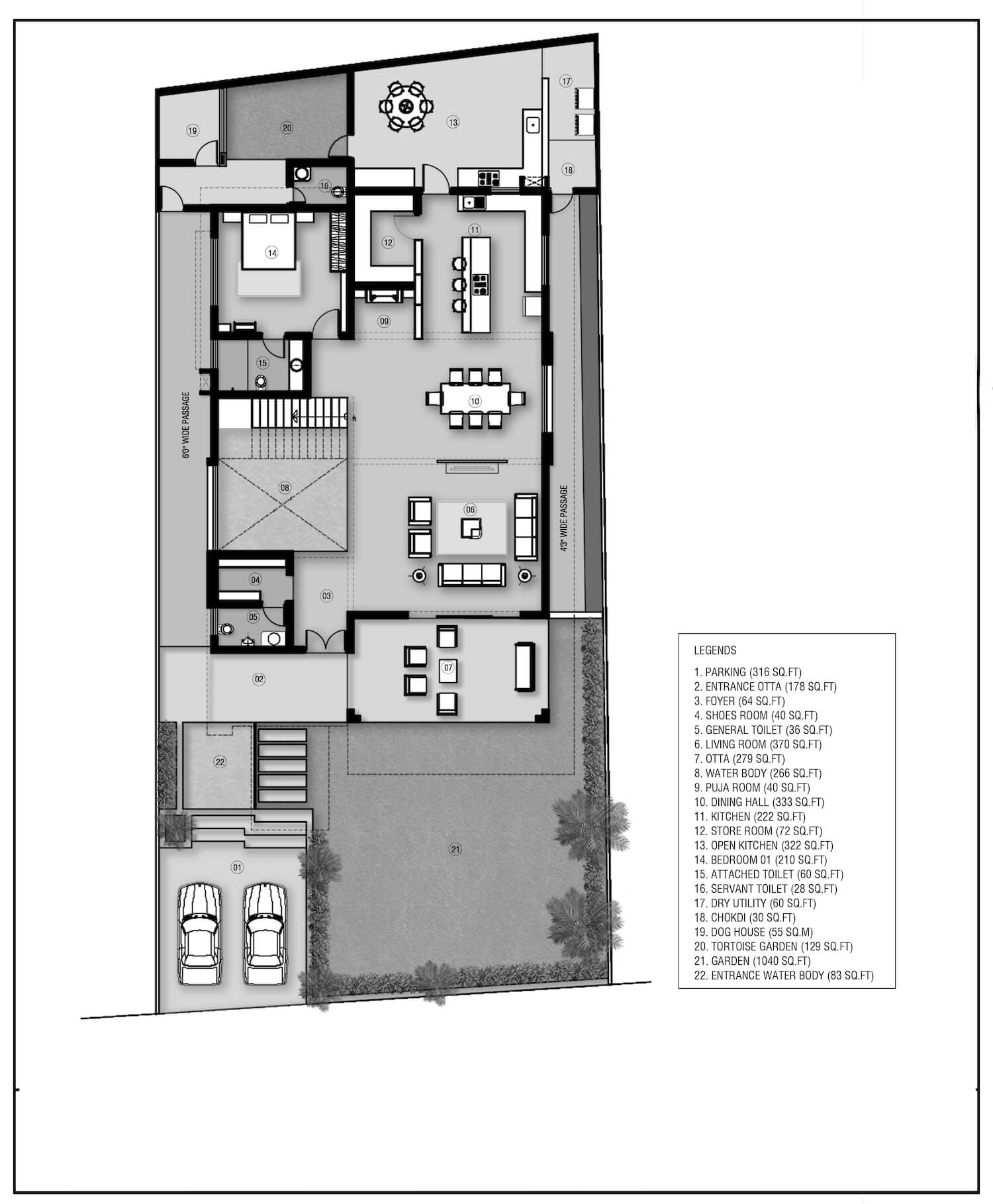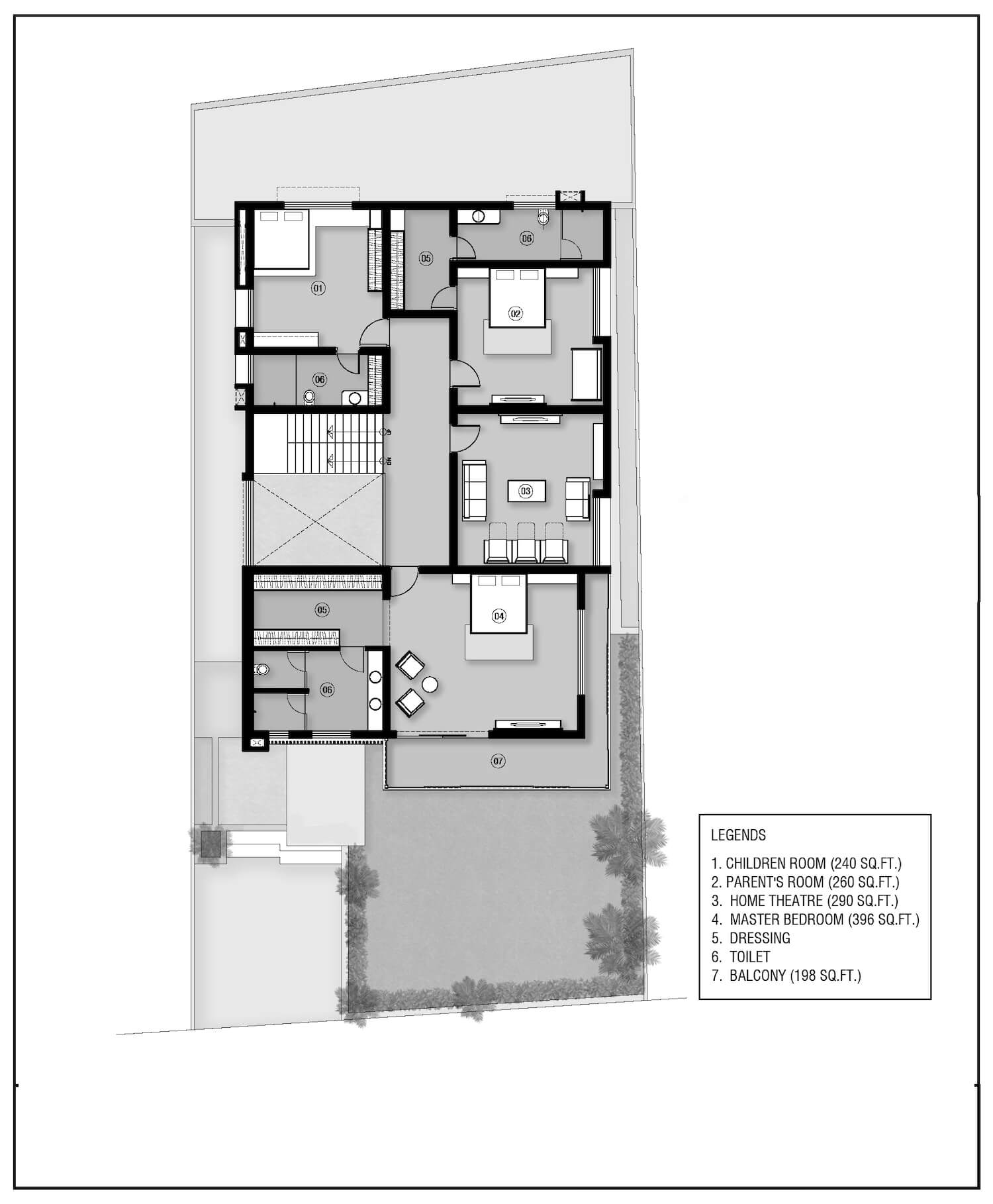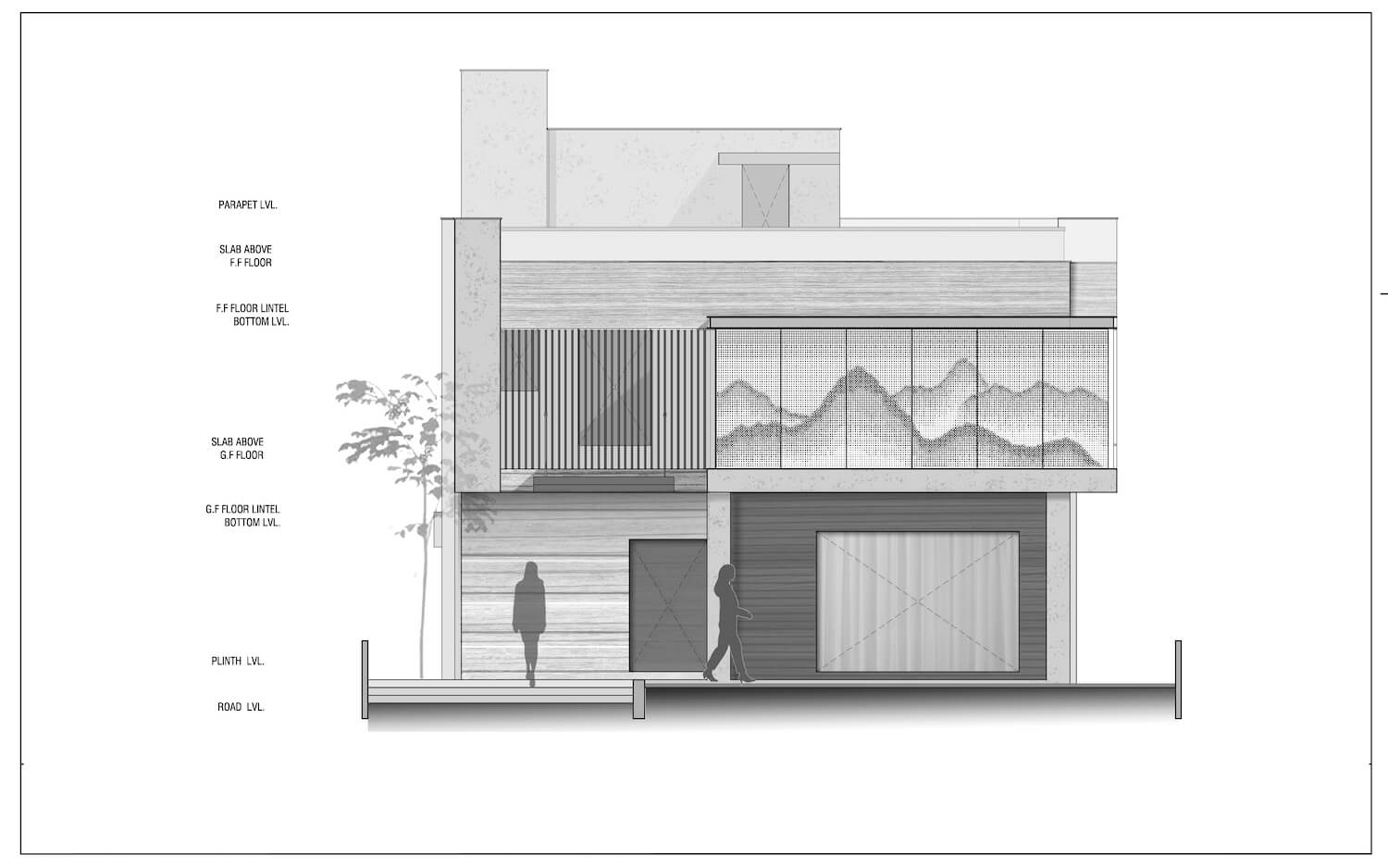 ---