SNS Design Studio: The farmhouse spread over 70,000 square feet is located on the outskirts of Ahmedabad, Gujarat. The whole plot was a green heaven with thick plantation which enveloped built forms which are placed in planned pockets across the plot. Concept behind the design was to create architecture which would provided for a great functional blending between the built mass and the landscaped areas, and simultaneously would give us an opportunity to create a visual contrast between the two.
As we had a very powerful landscaping around the buildings, we had to create humble but powerful architecture. The design of all the units were kept minimal and cubic, with a monochromatic outer terracotta look. Although the form of all units were simple the colour itself made it stand out amidst lush green surroundings and blue sky.
The transition paths between built form and green were done with kotastone which goes along with the surroundings. We wanted to extend the sense of comfort, creativity and luxury for this spacious farmhouse. The interiors were kept minimal and subtle to give that open feeling and use of warm colours were emphasised for one to feel at home.
The main building block includes 1 spacious living room with a smaller dining space overlooking the kitchen and 3 bedrooms spread over two floors along with the terrace. Right in front of the main building is the dining space with glass walls on all sides to enjoy the greens outside. The second building block comprises of a large built area which creats a multi purpose space for home theatre, games and a mini pantry. All these built forms a connected via curved pathways which creates a dramatic feeling as we move.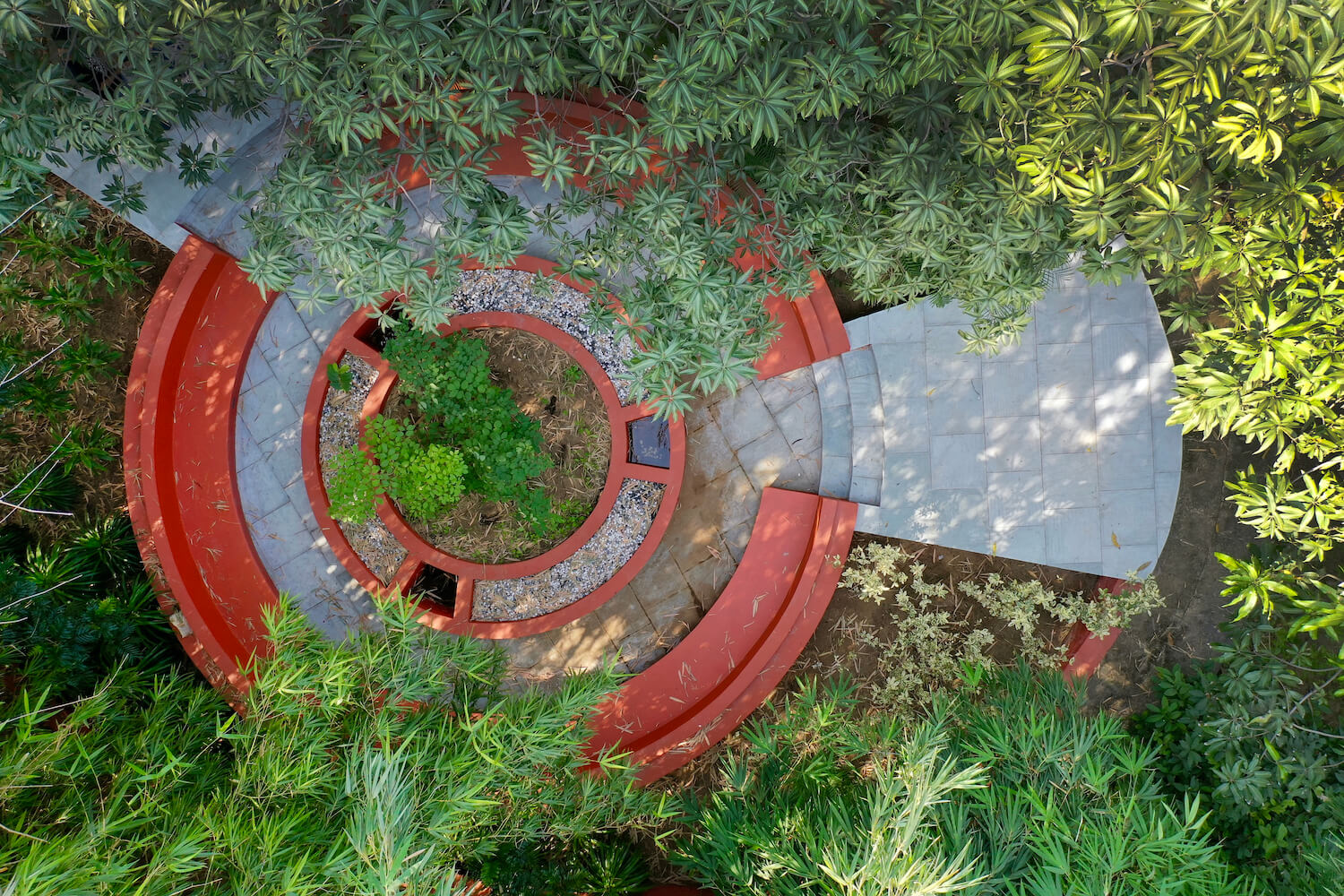 image © Inclined Studio
There are dense plantation on both sides of the pathways making the connection between different units very interesting and adds an element of surprise. As one moves along the path slowly the building is unveiled.
Originaly when the client thought of developing this plot as their weekend home/farmhouse, the area was predominantly covered with green bamboo plants. All of these plants were retained during the development stage and hence the name - "BAMBOOZ FARM".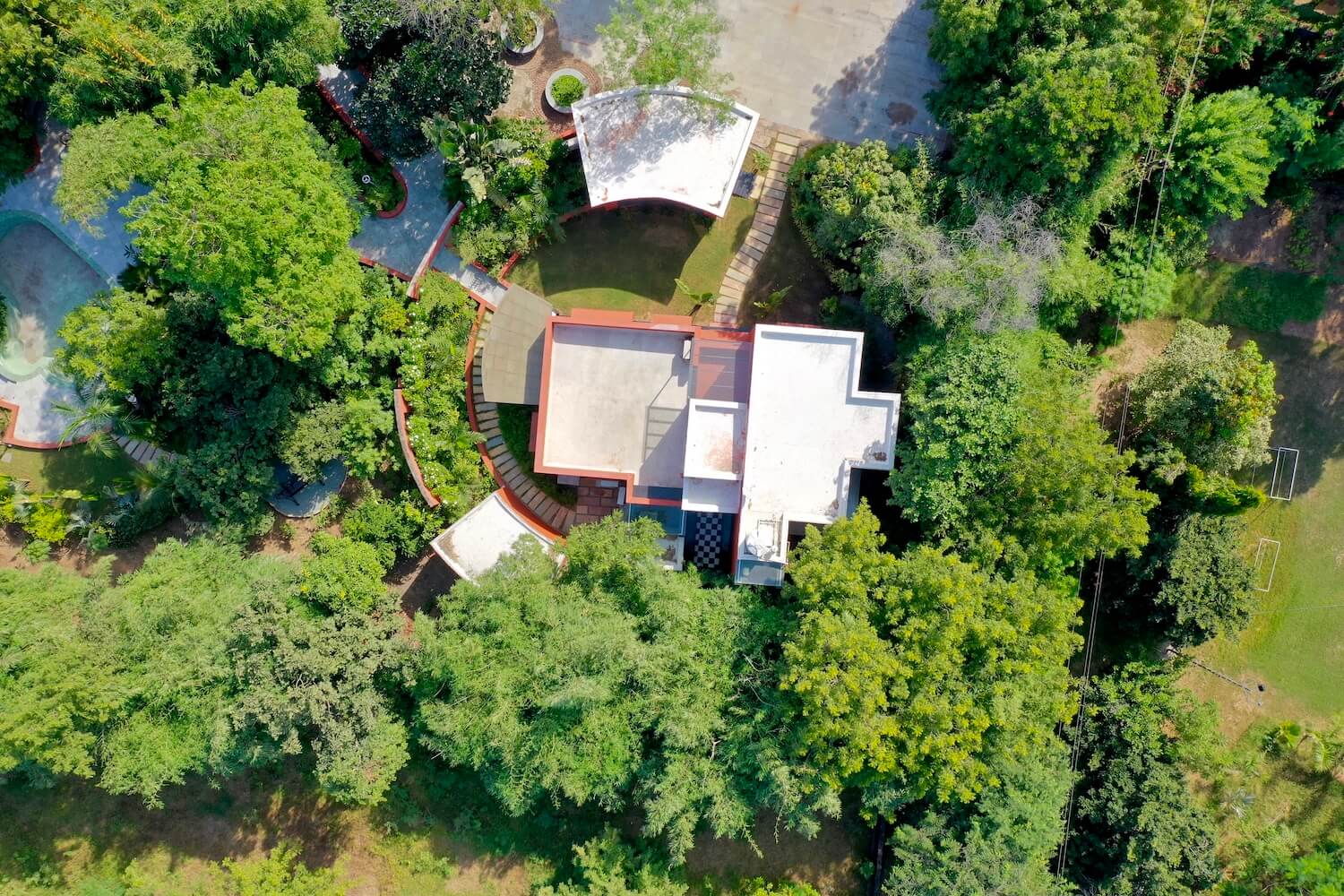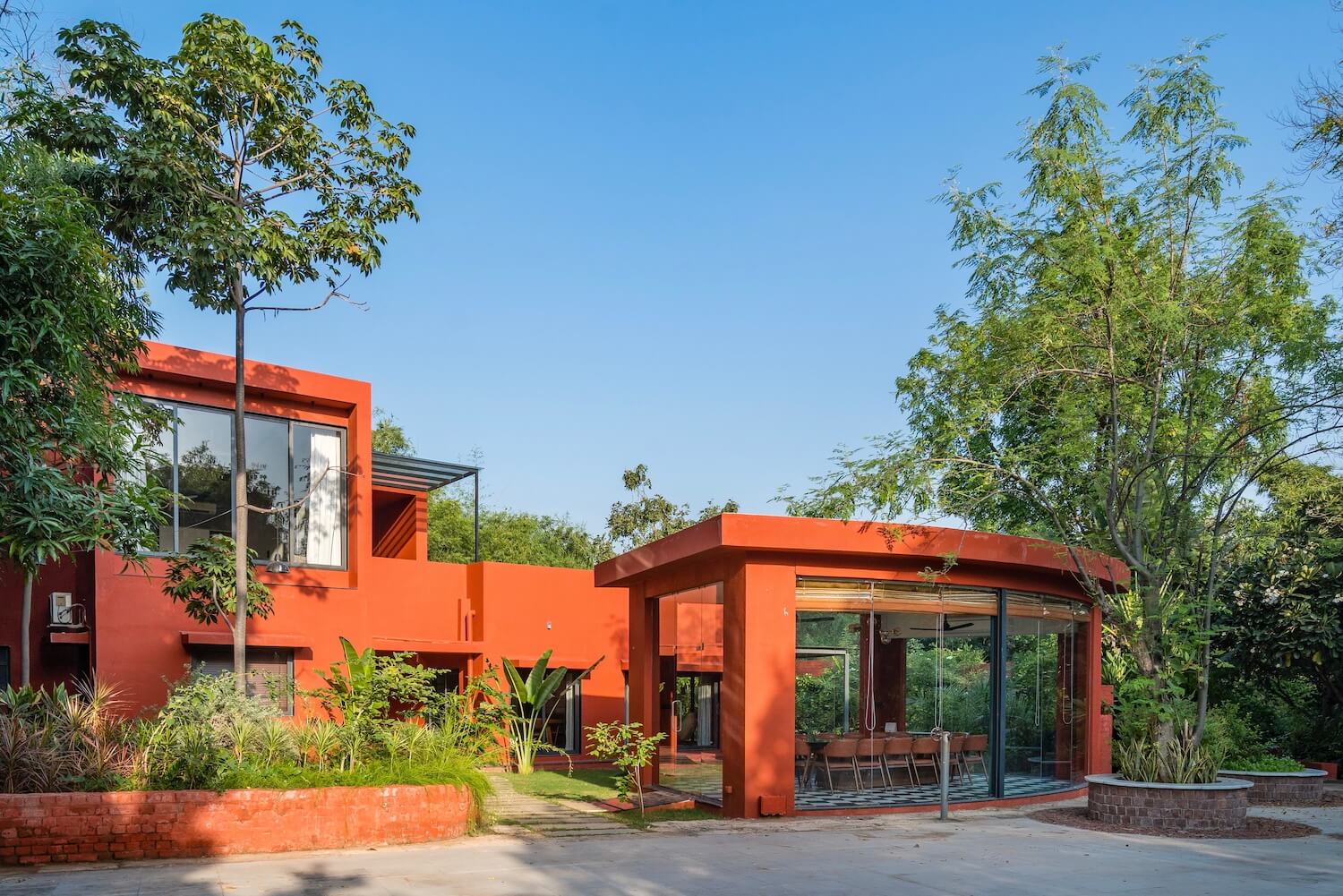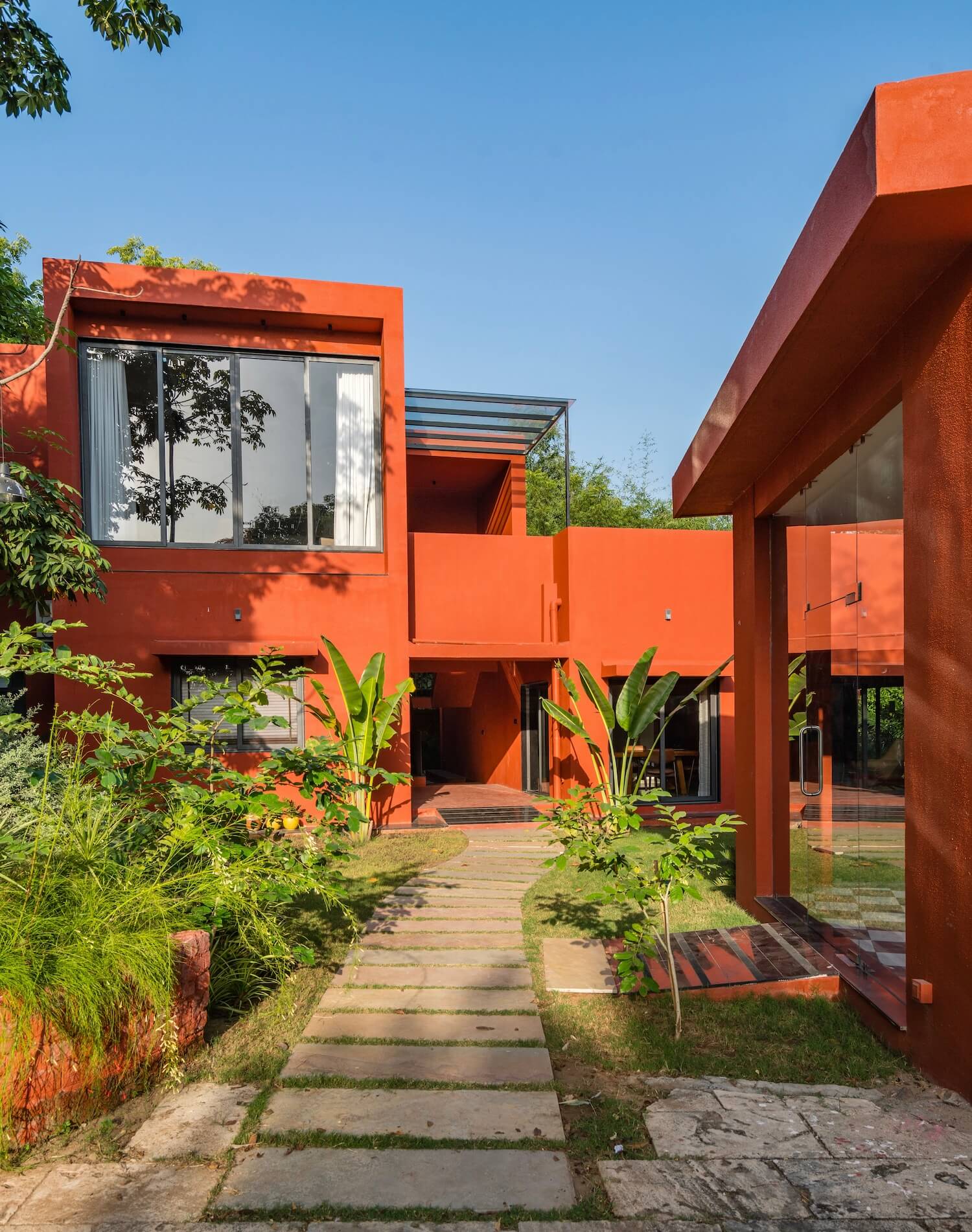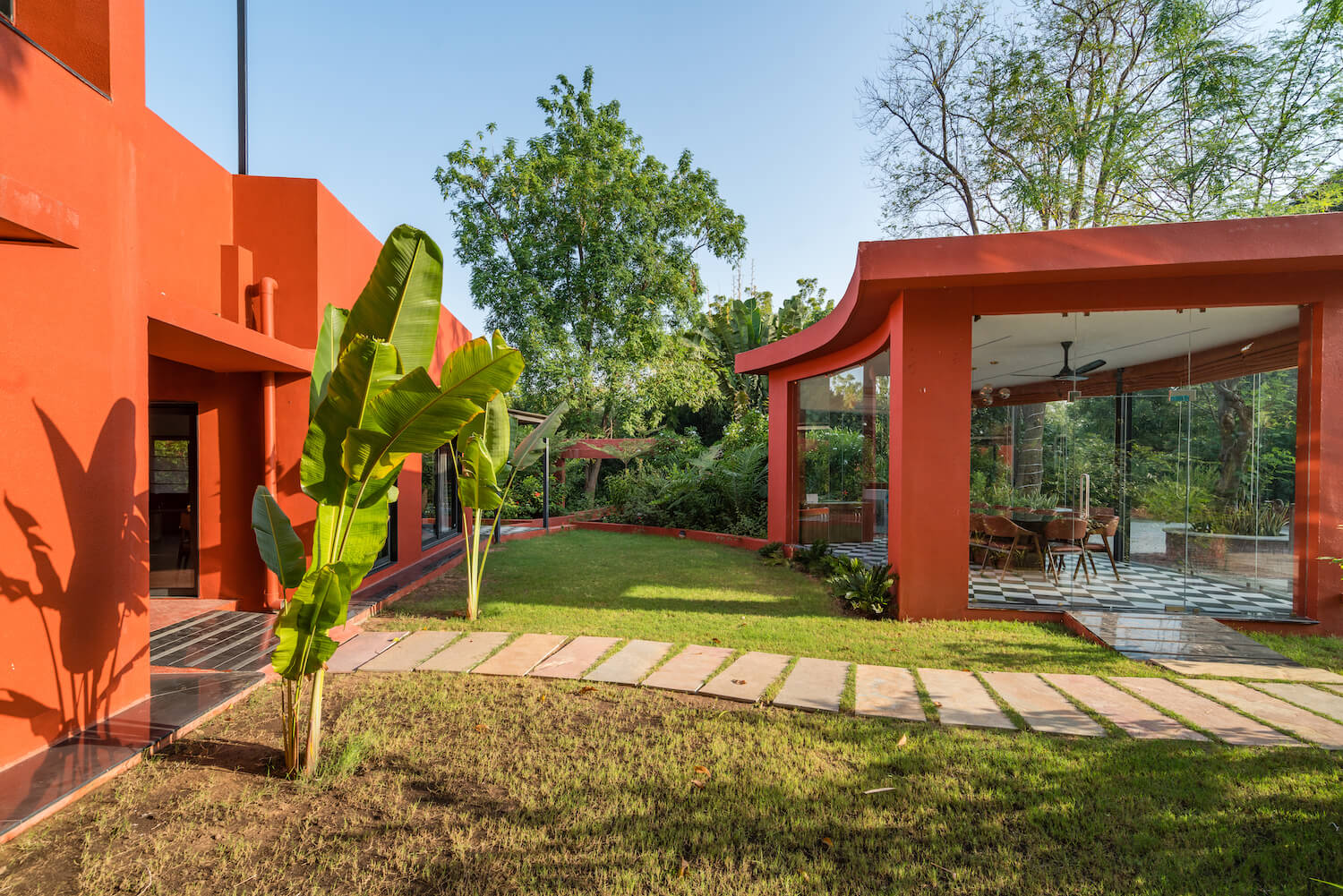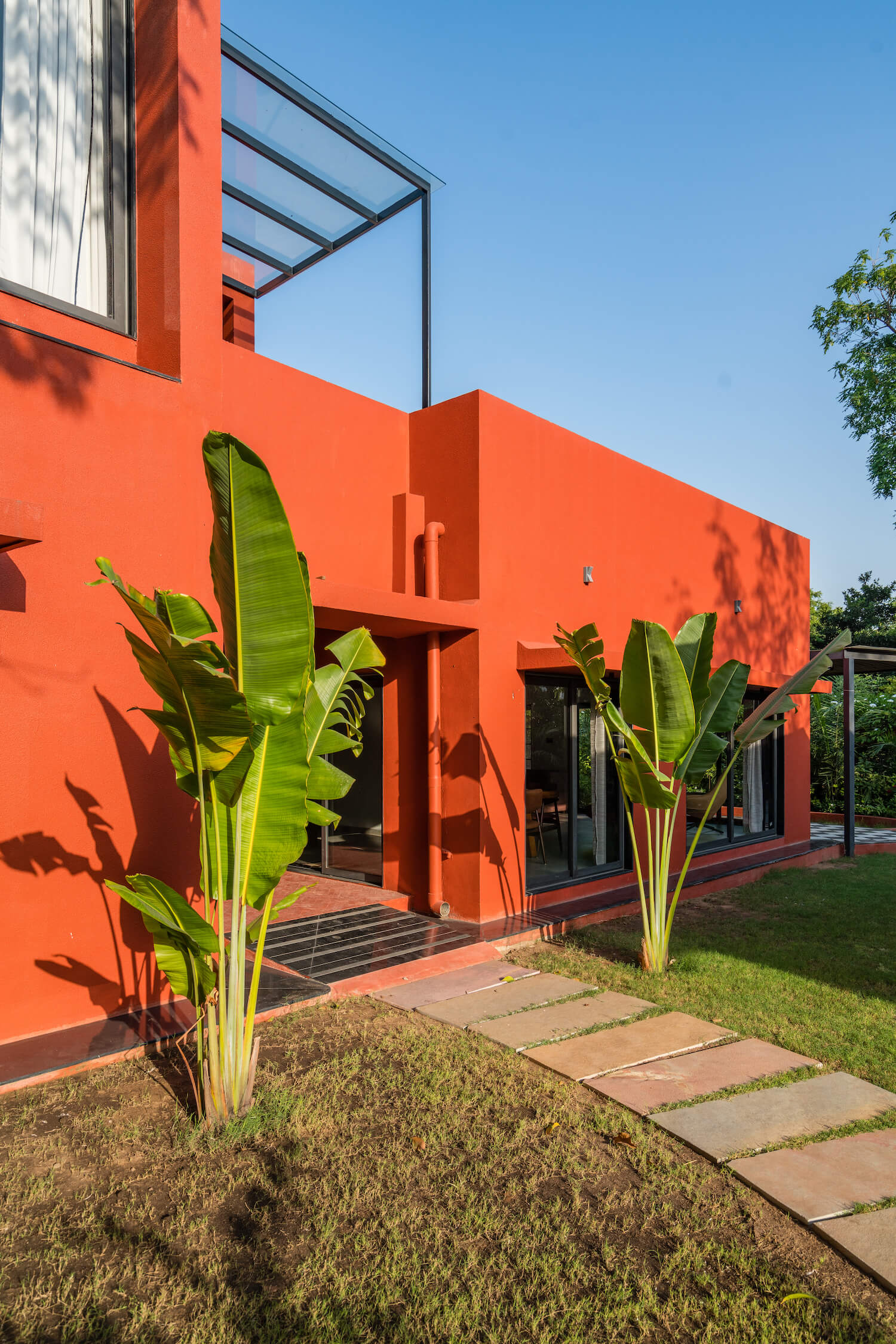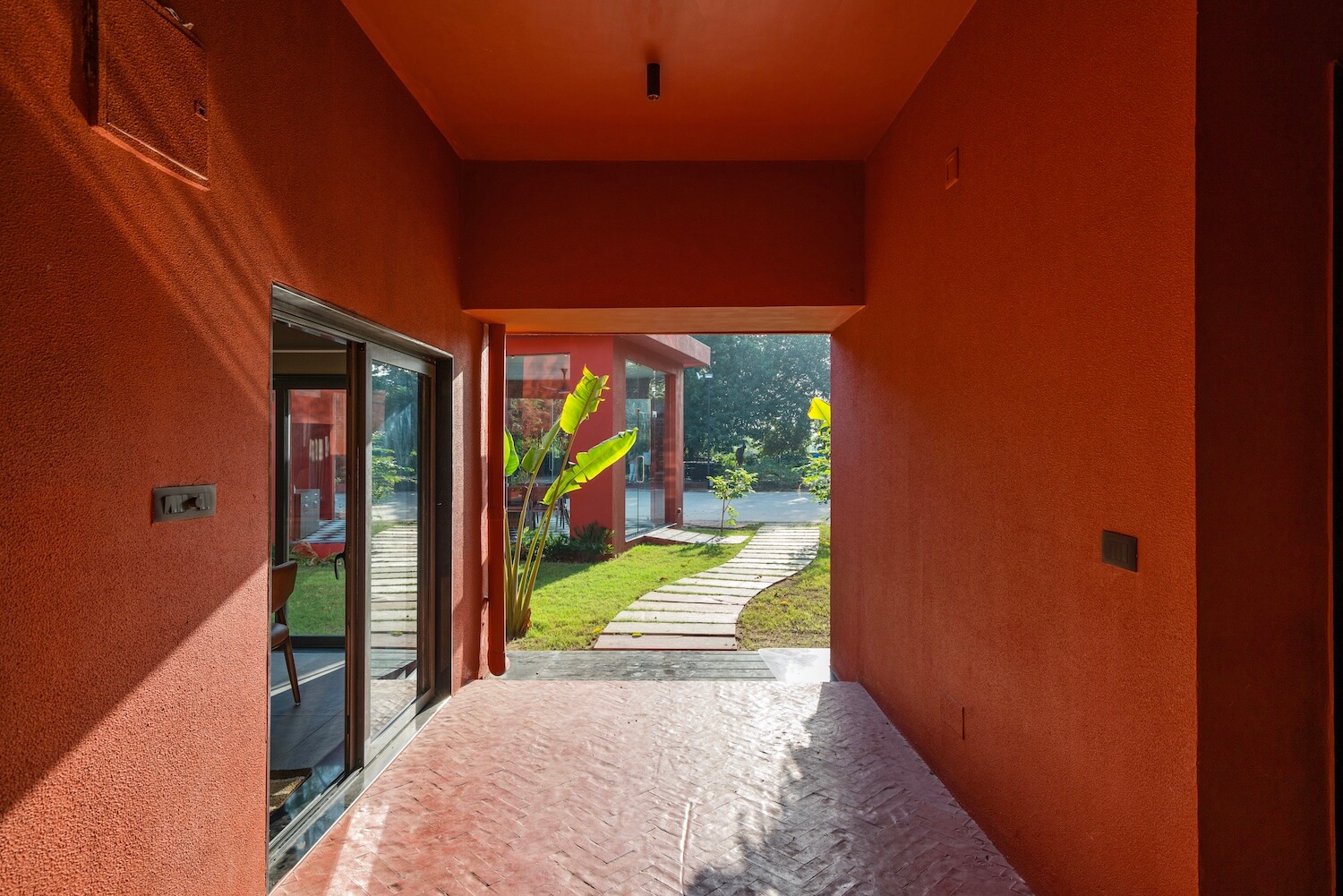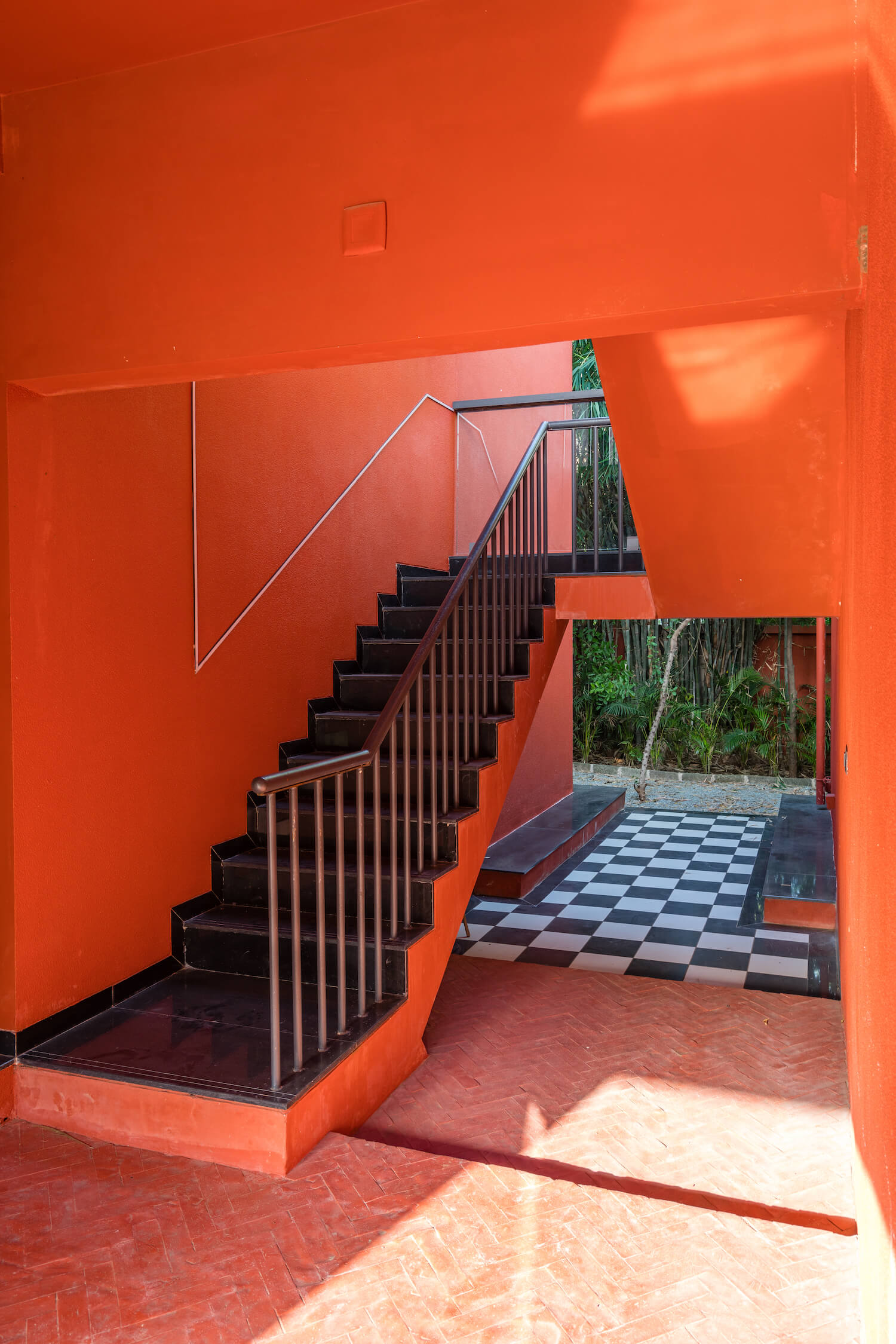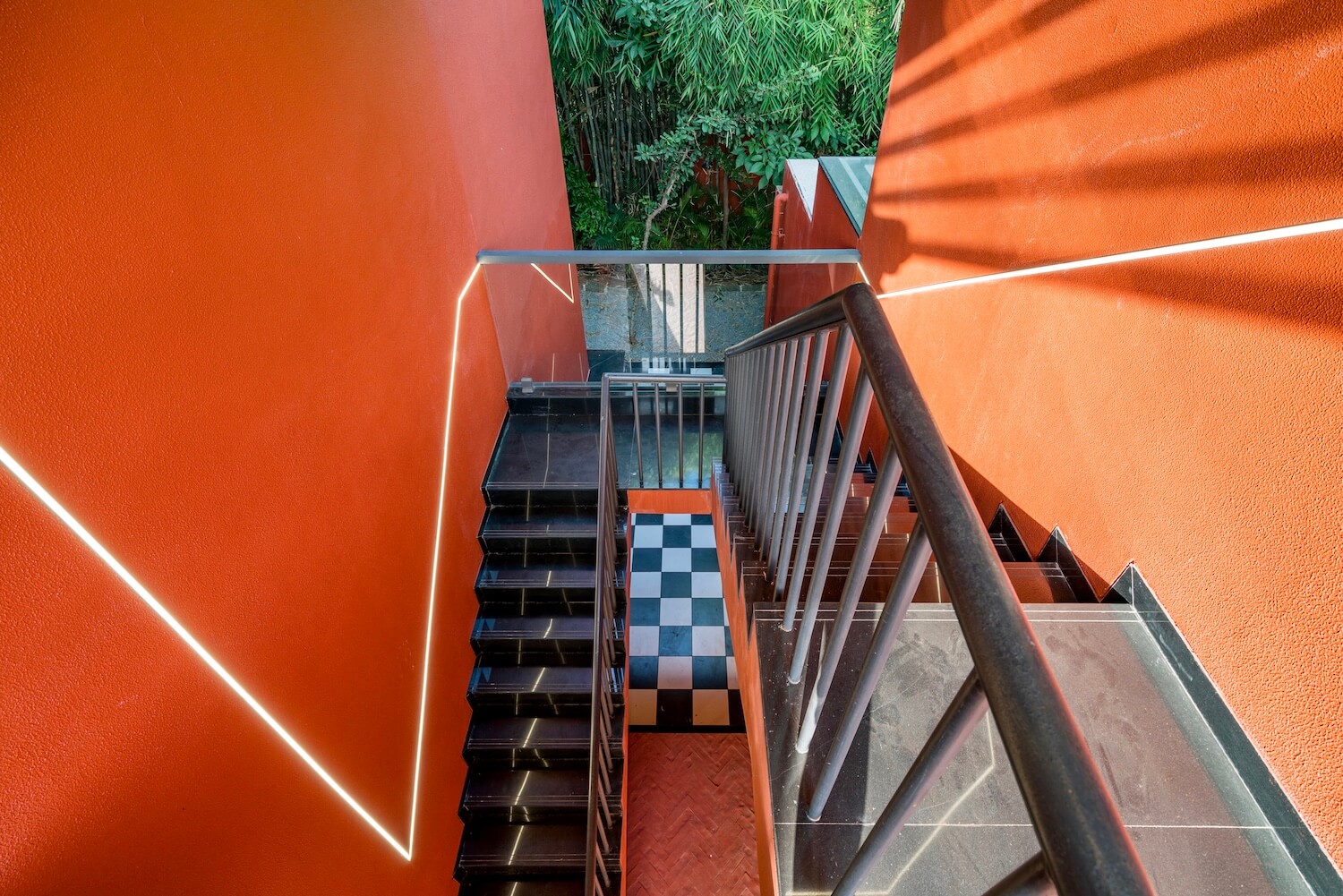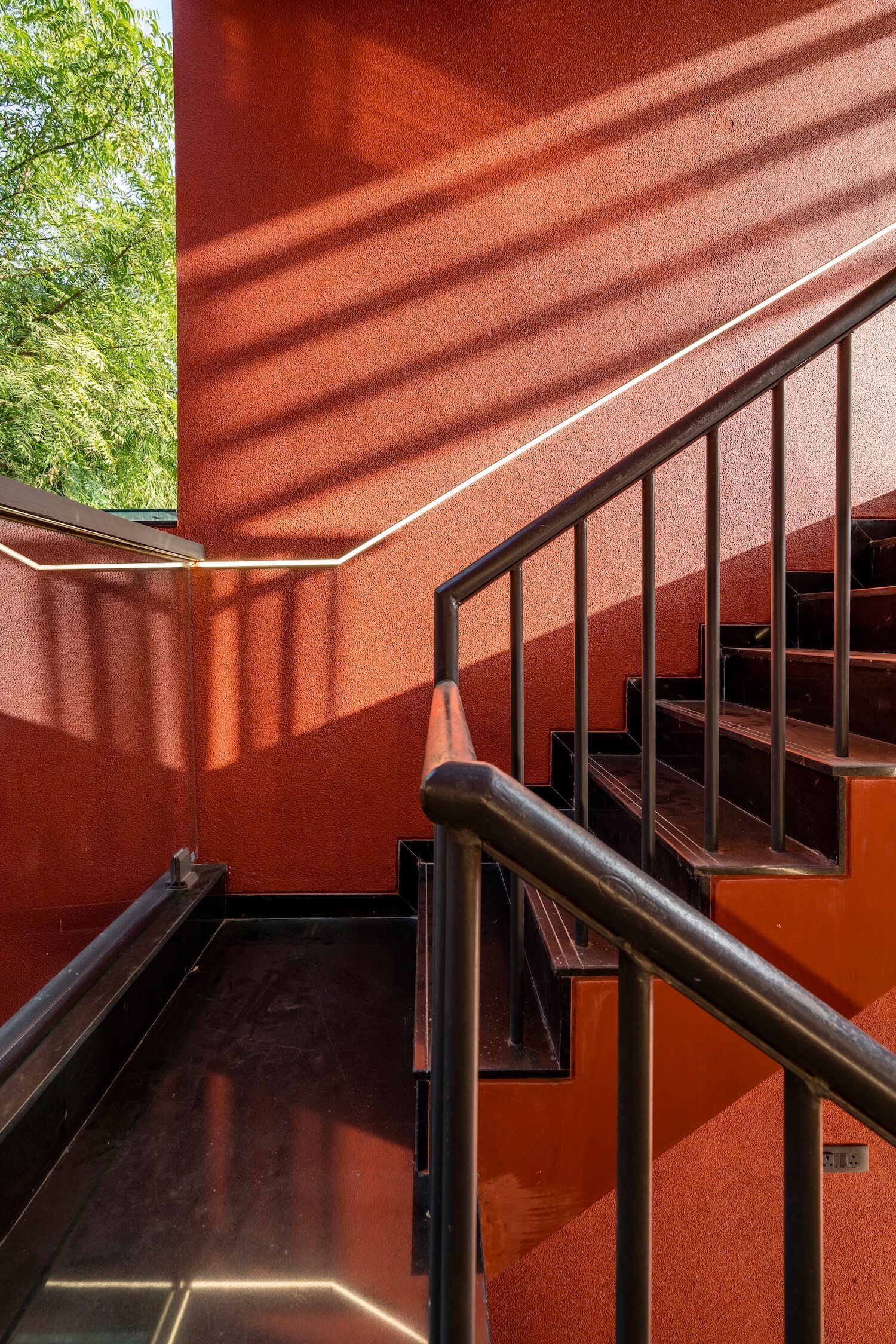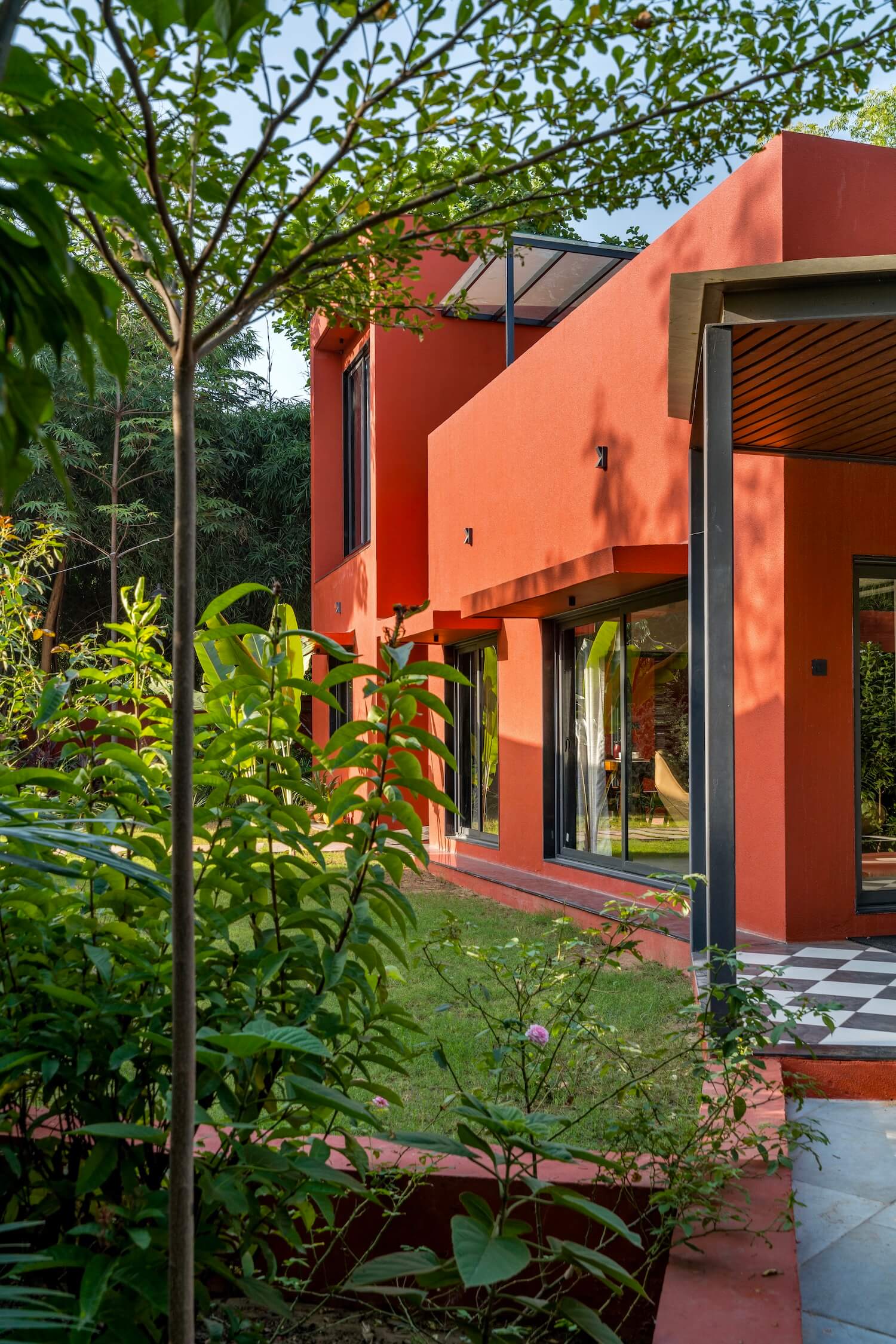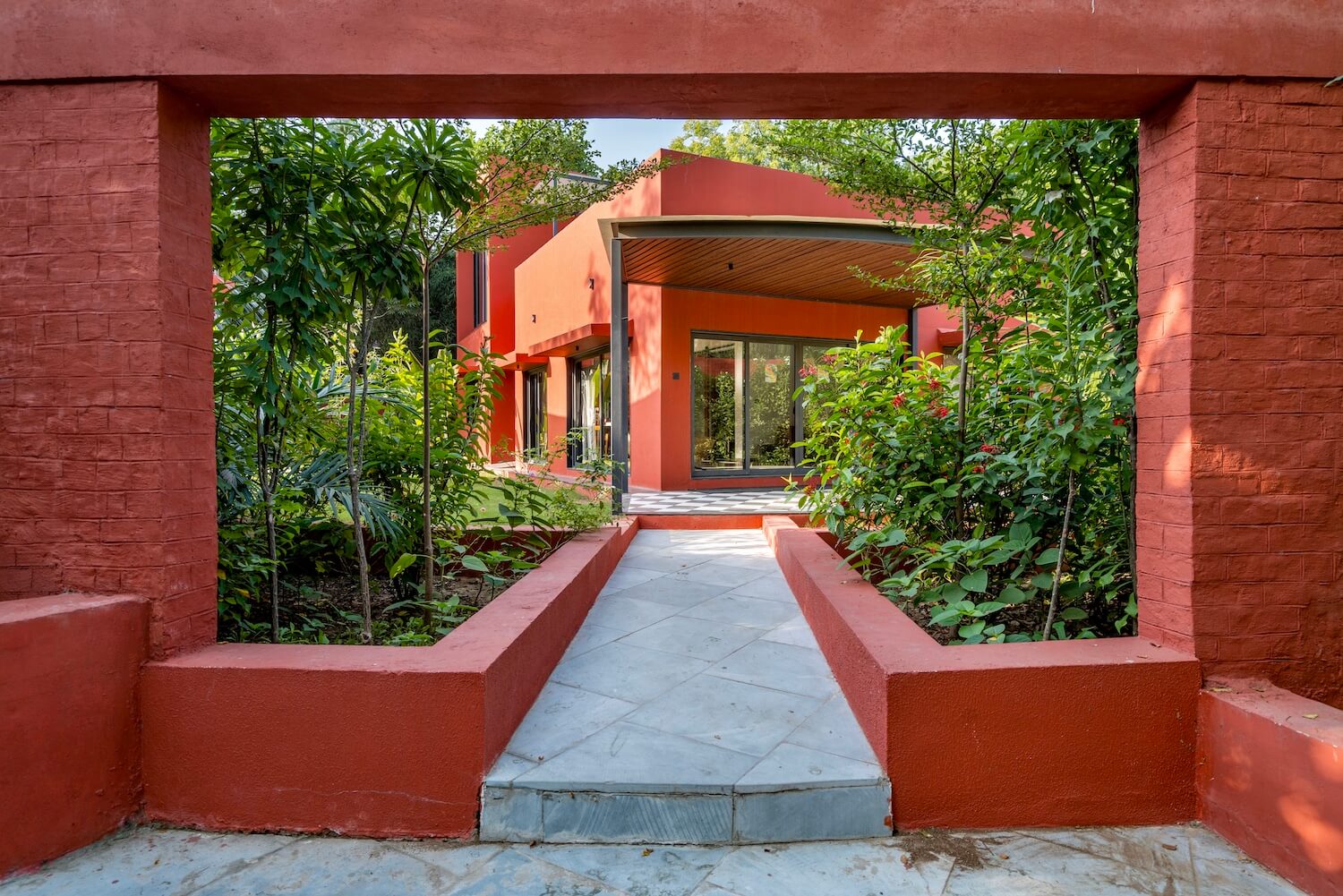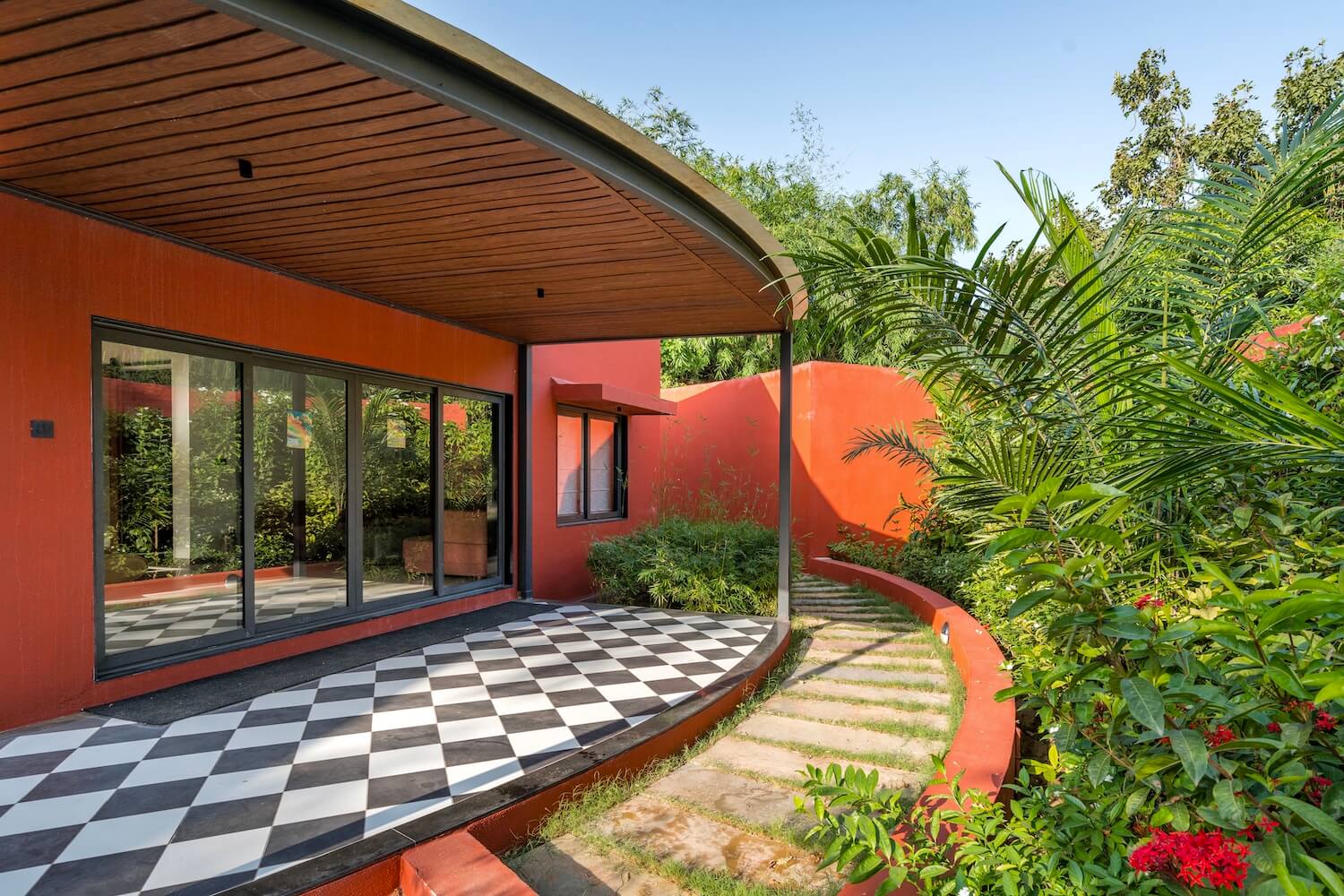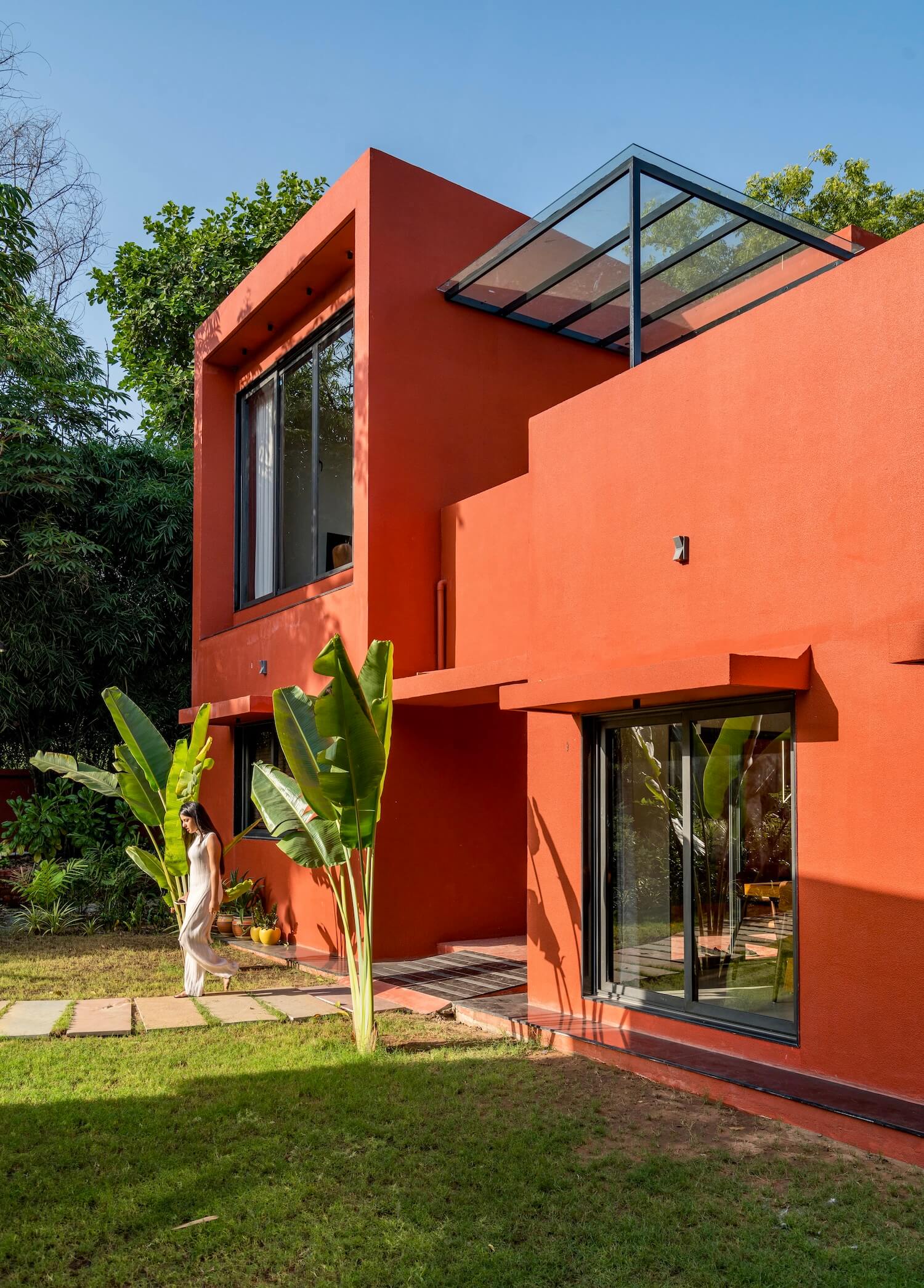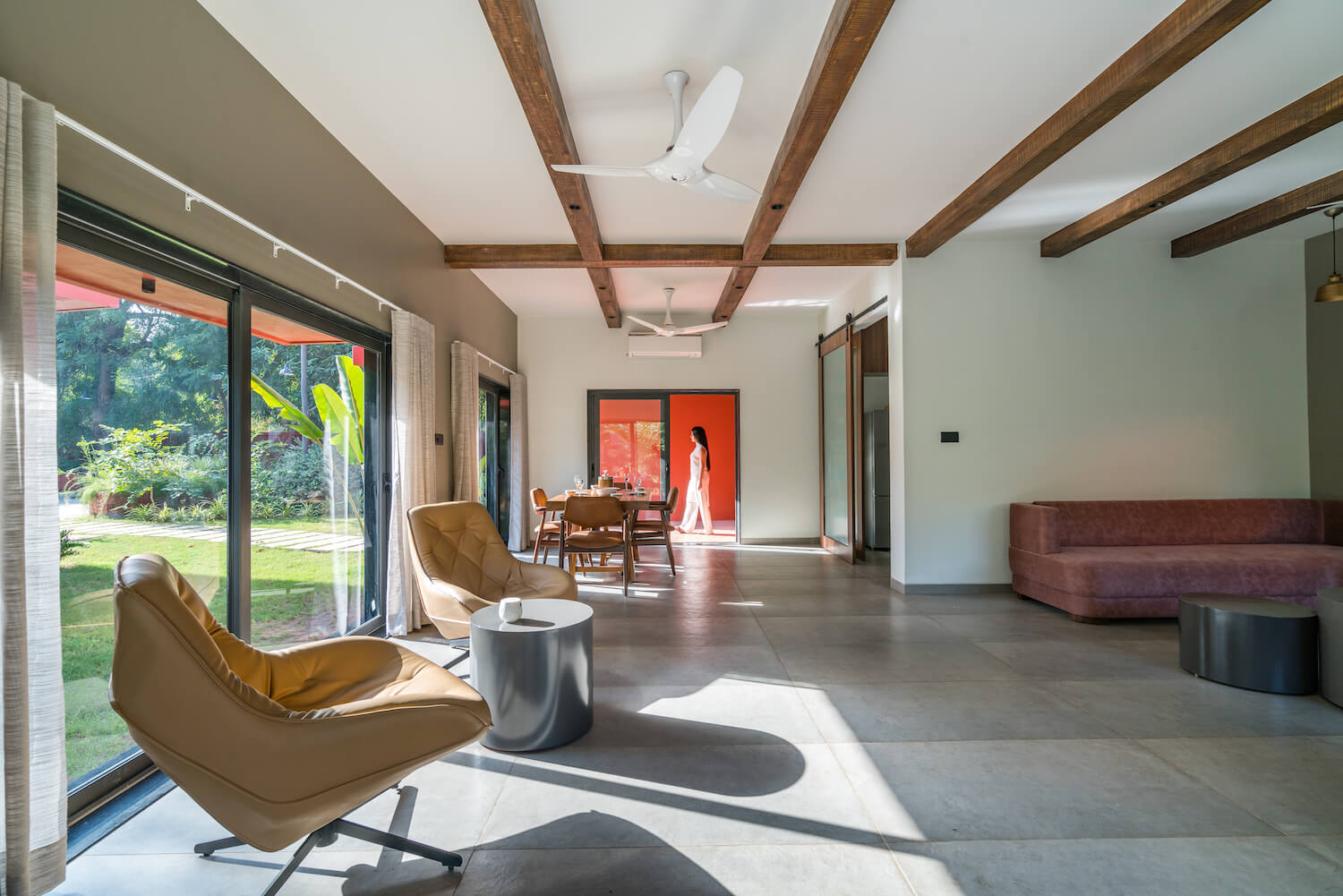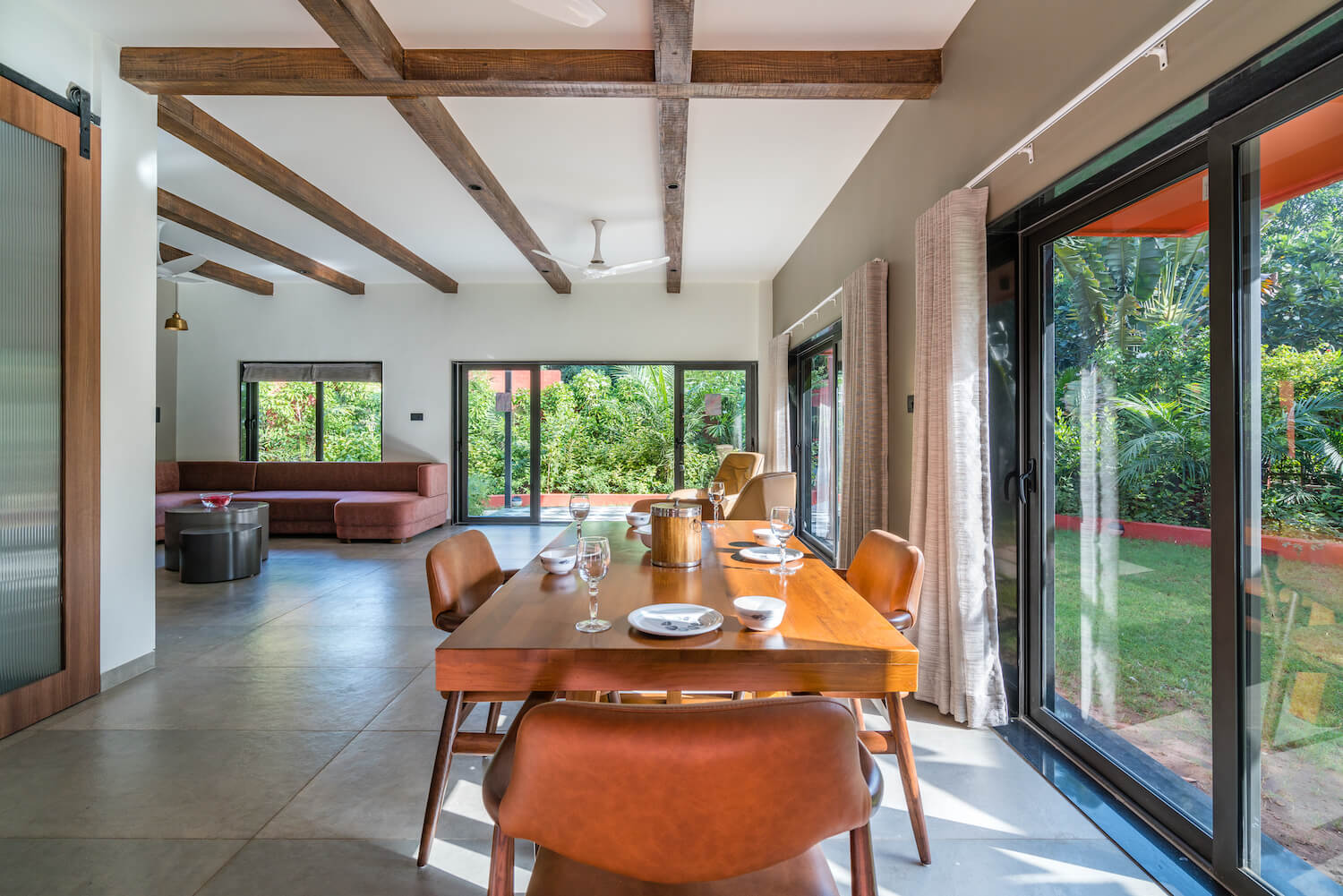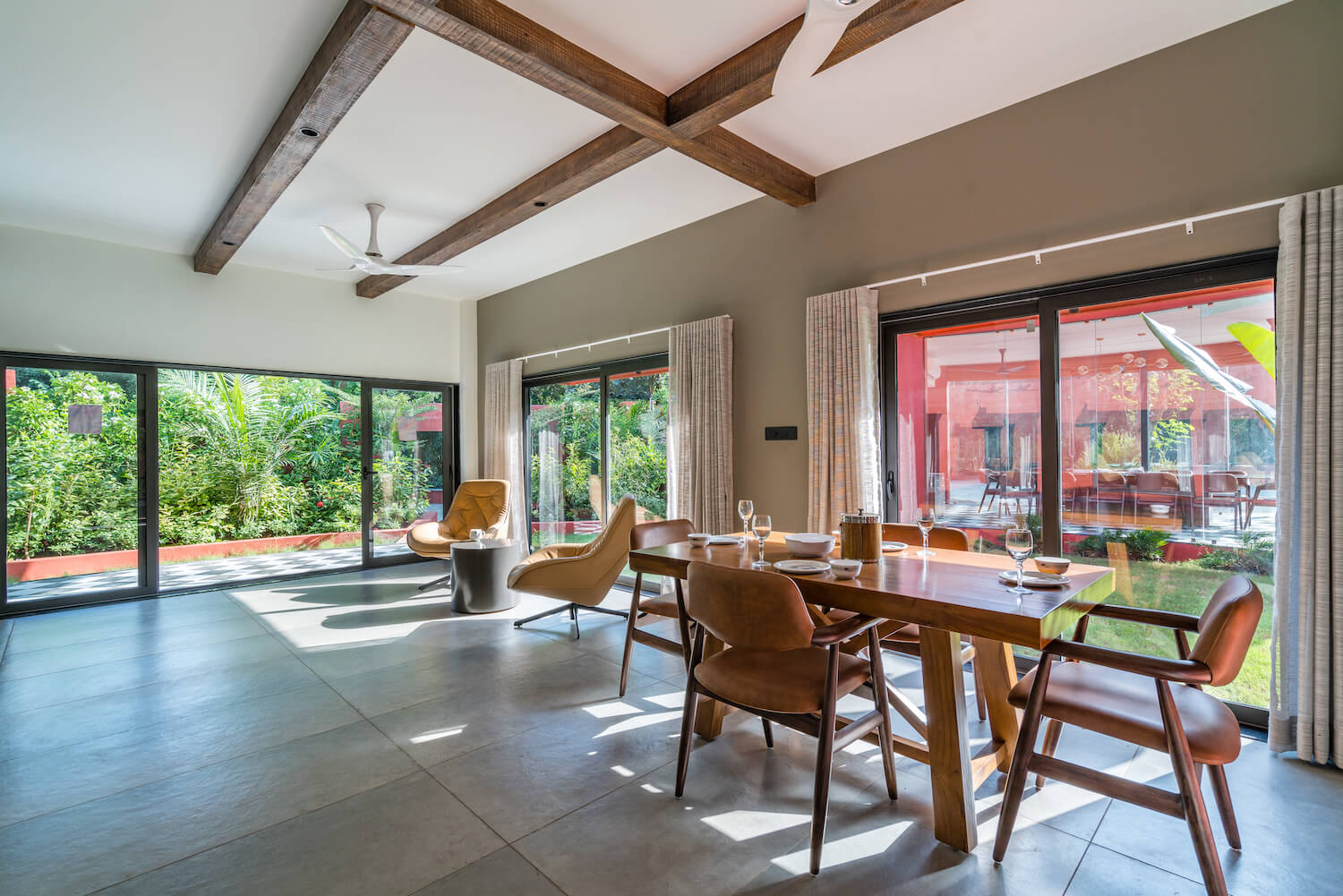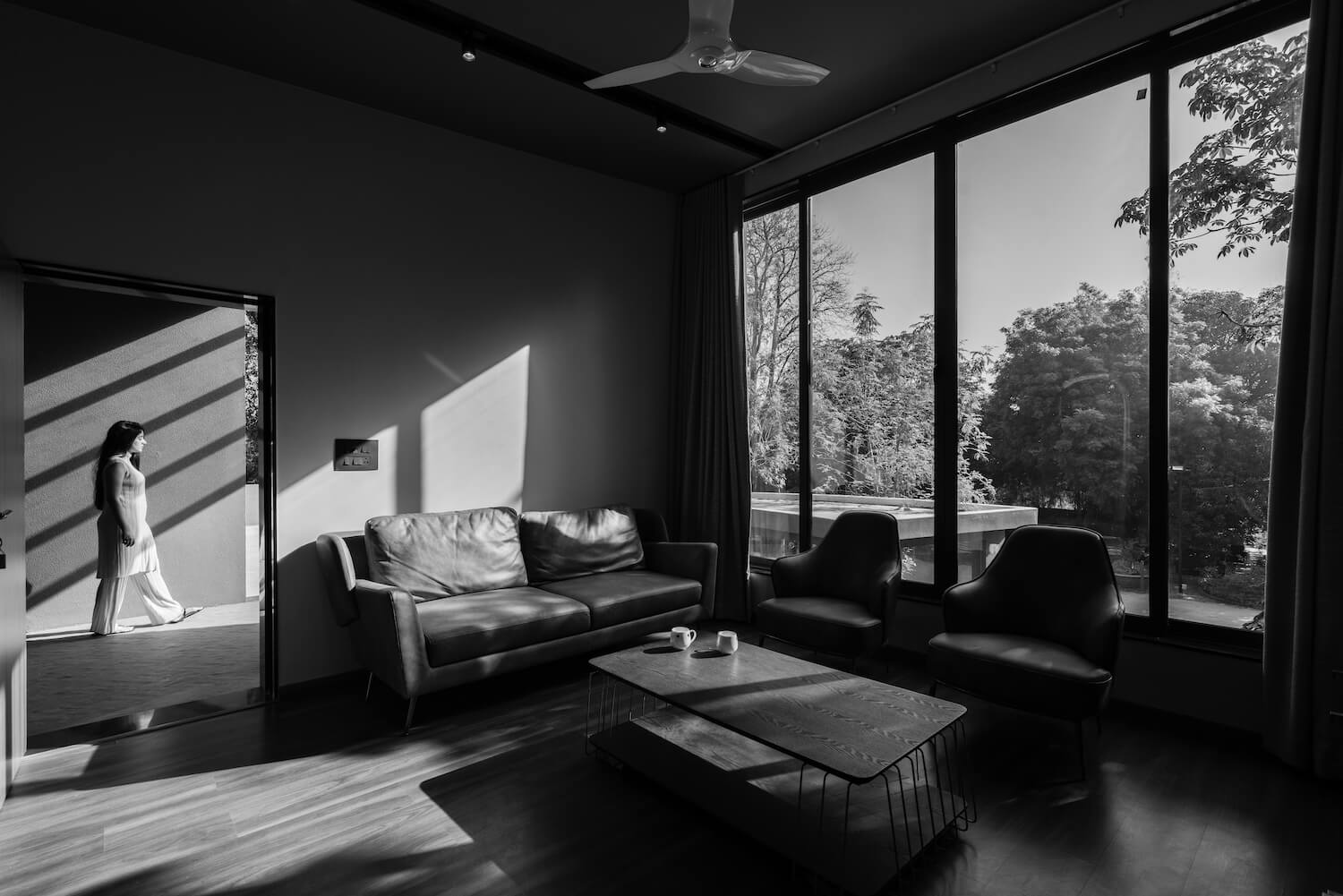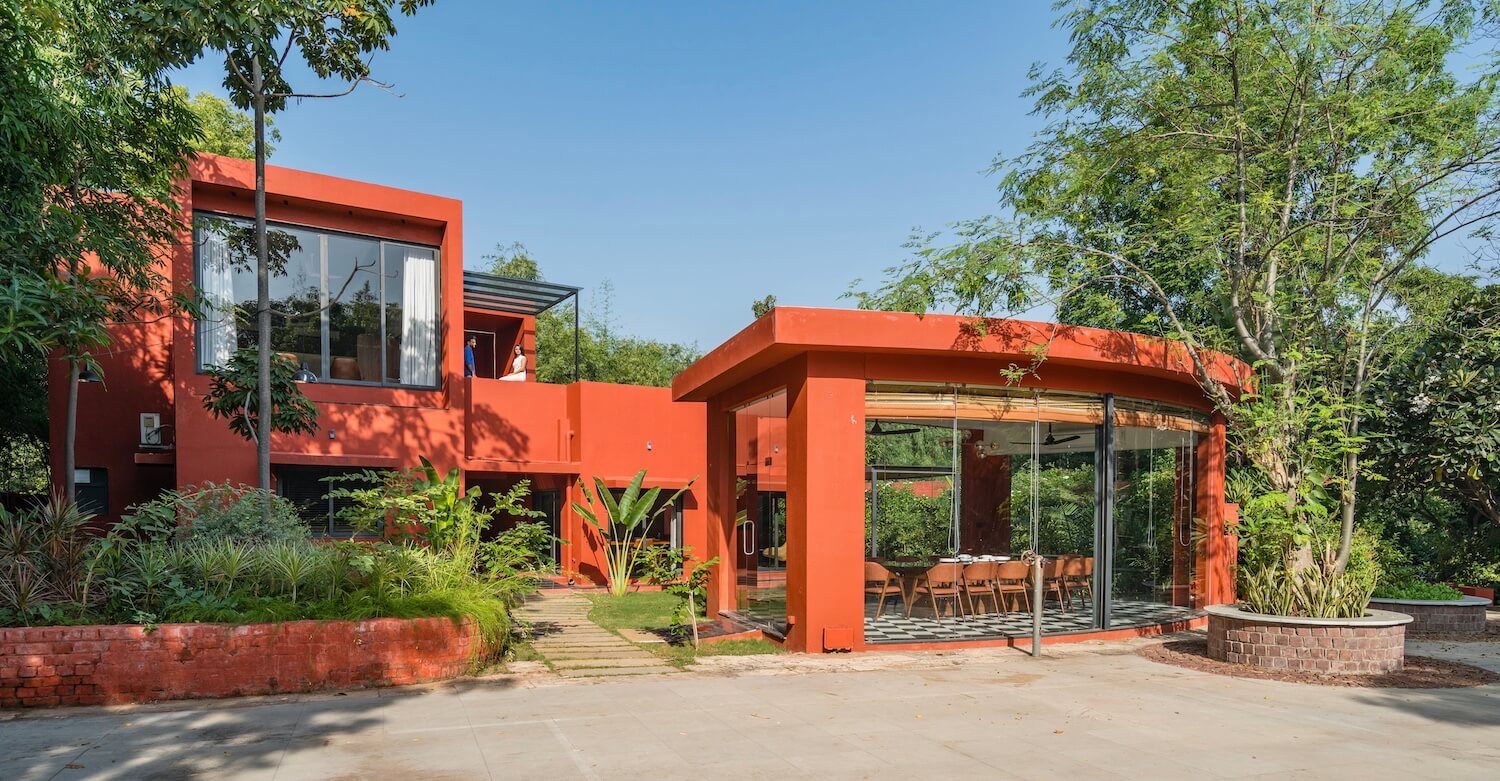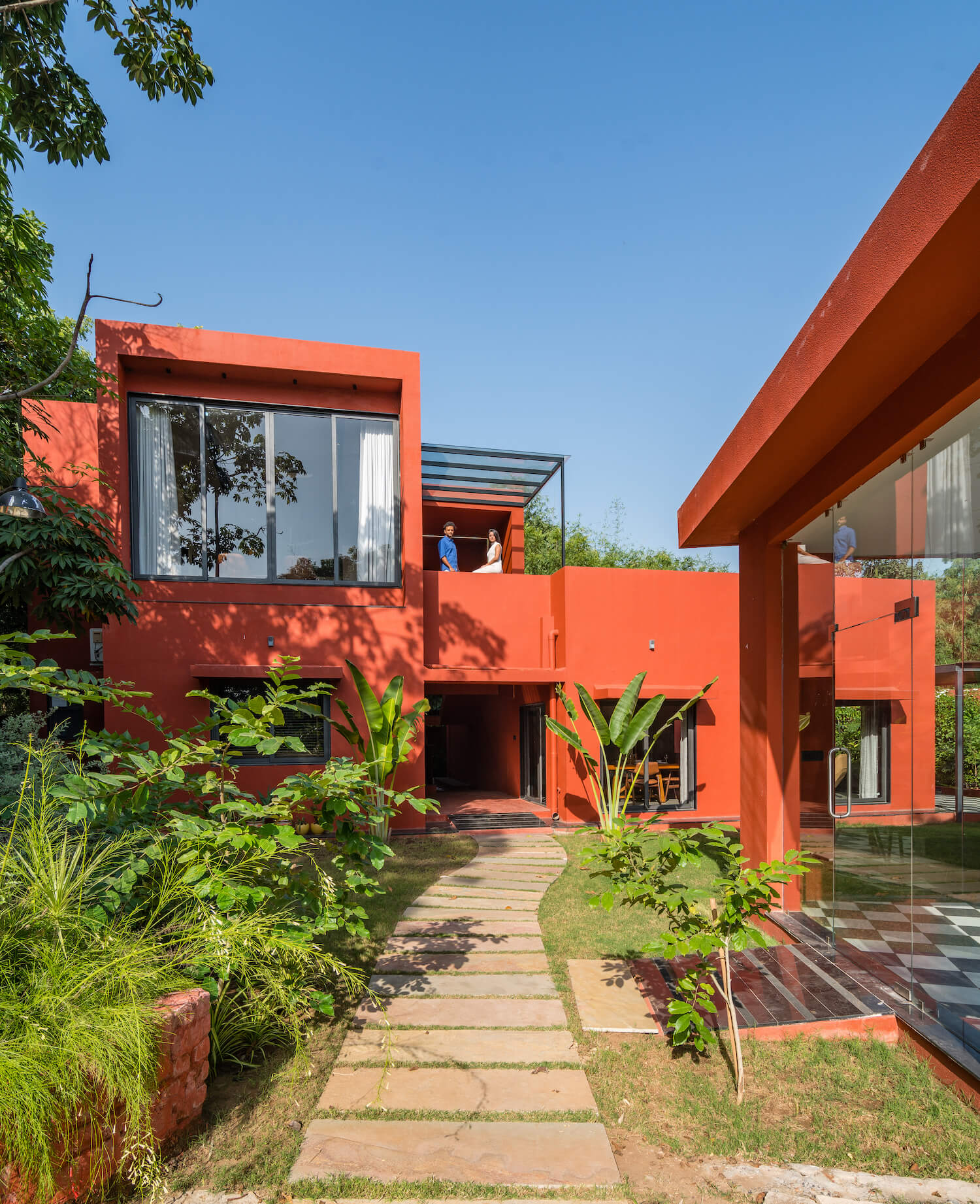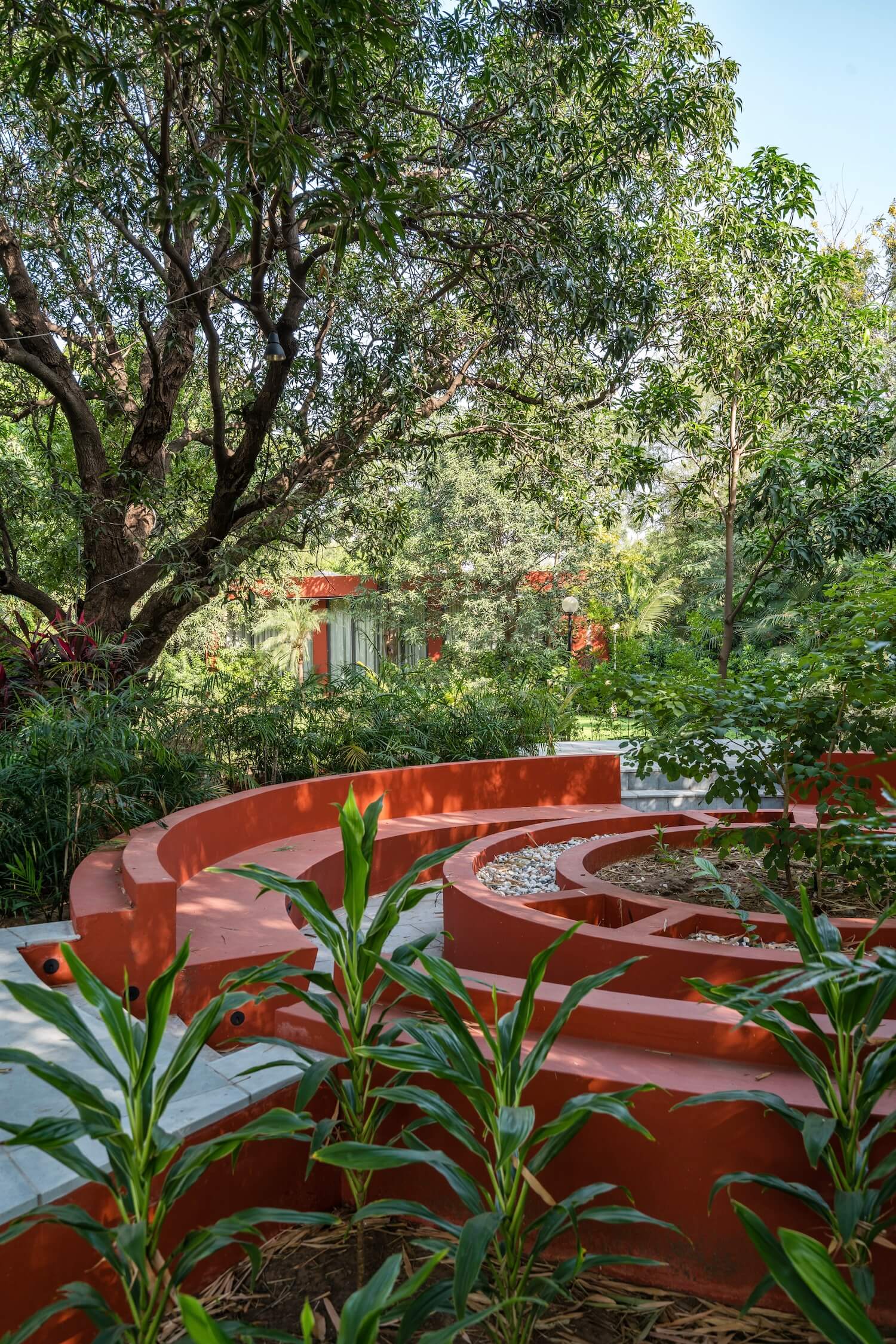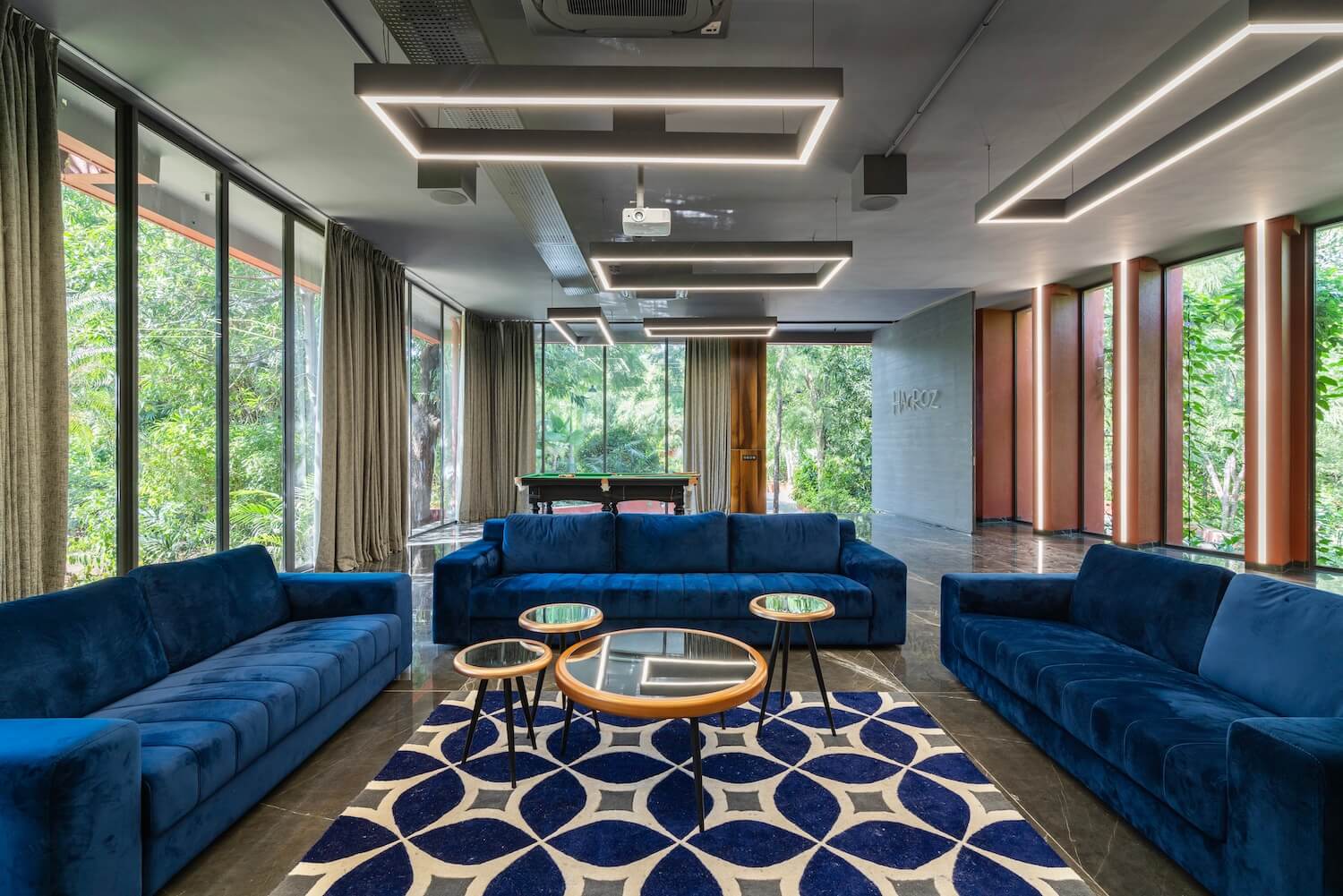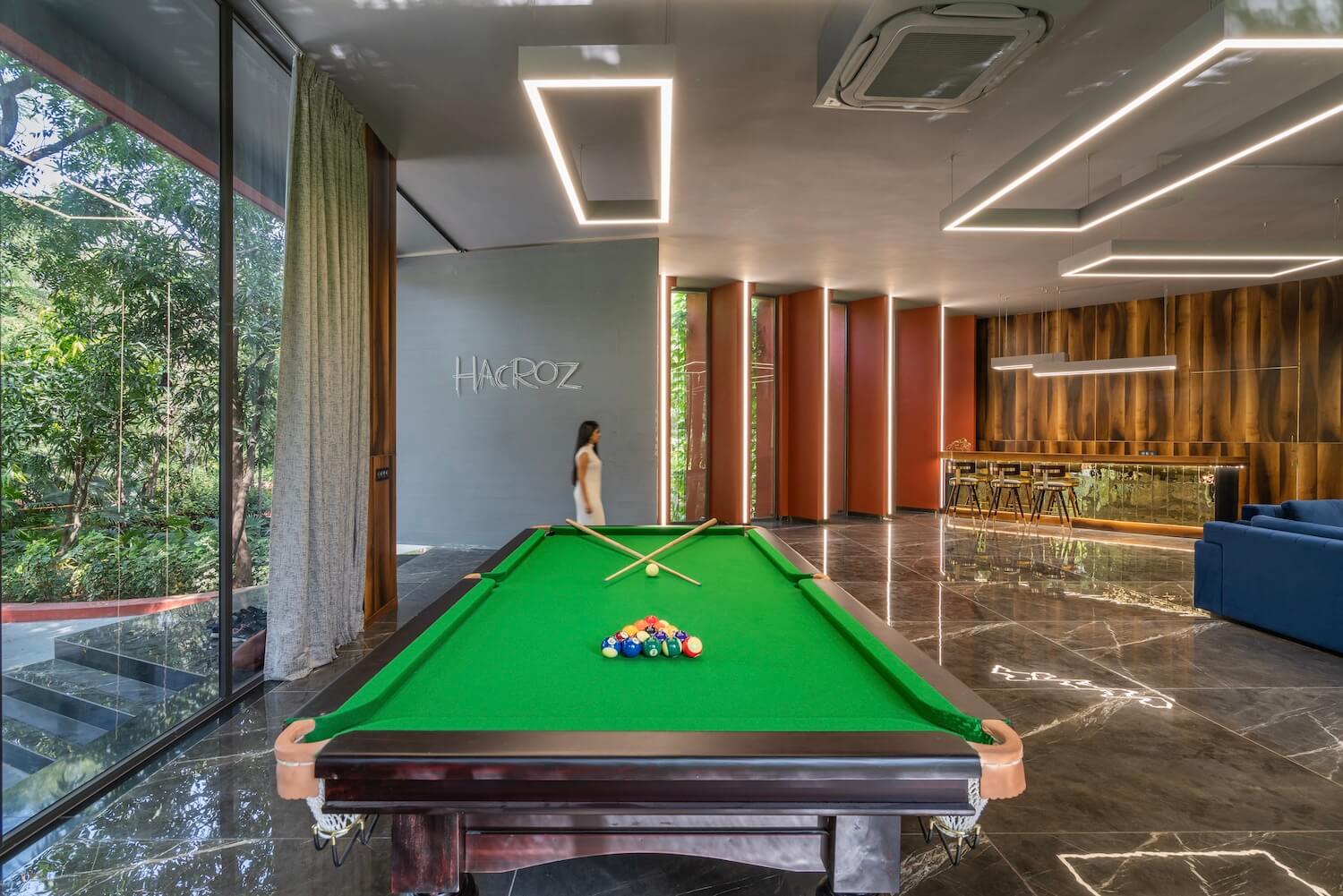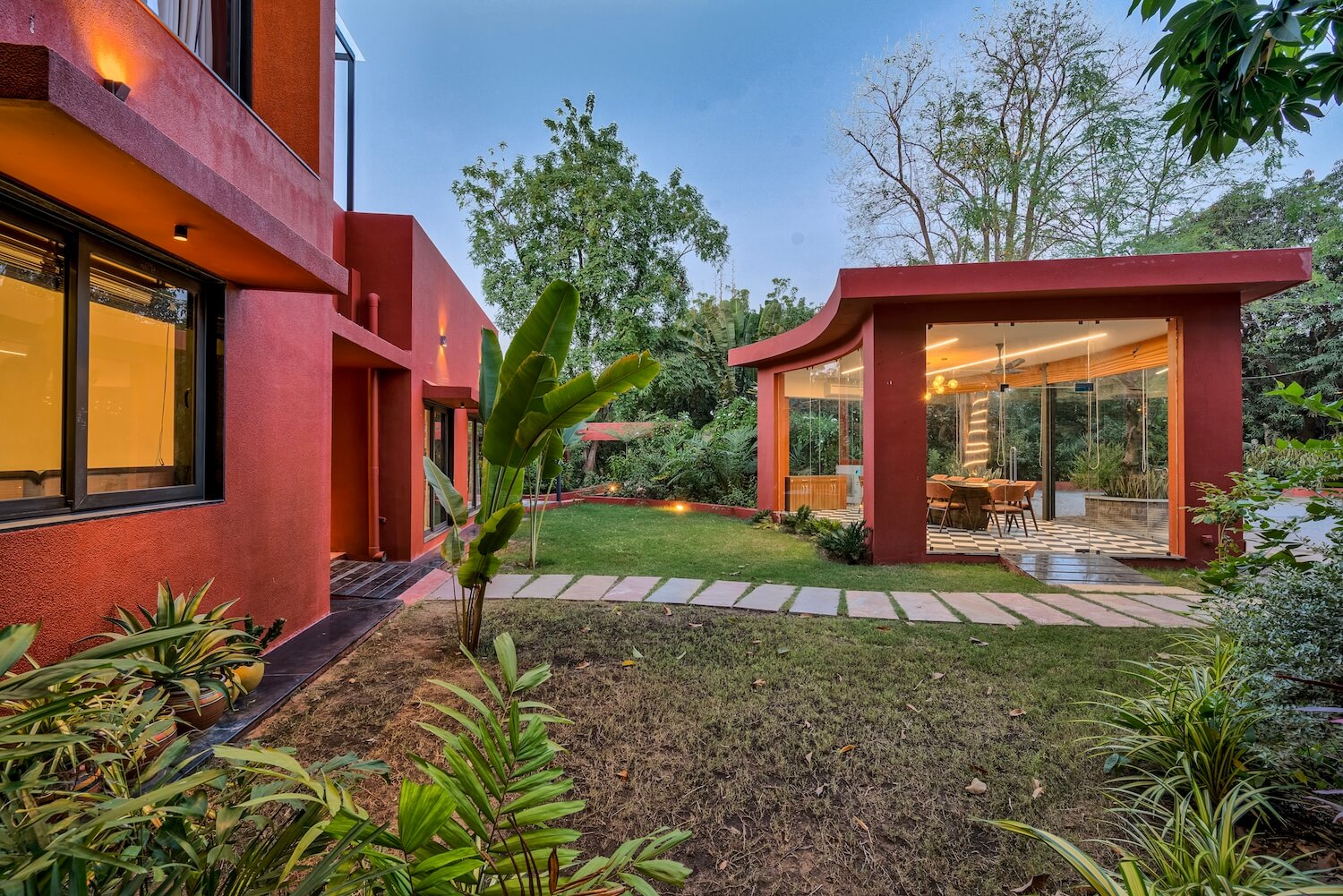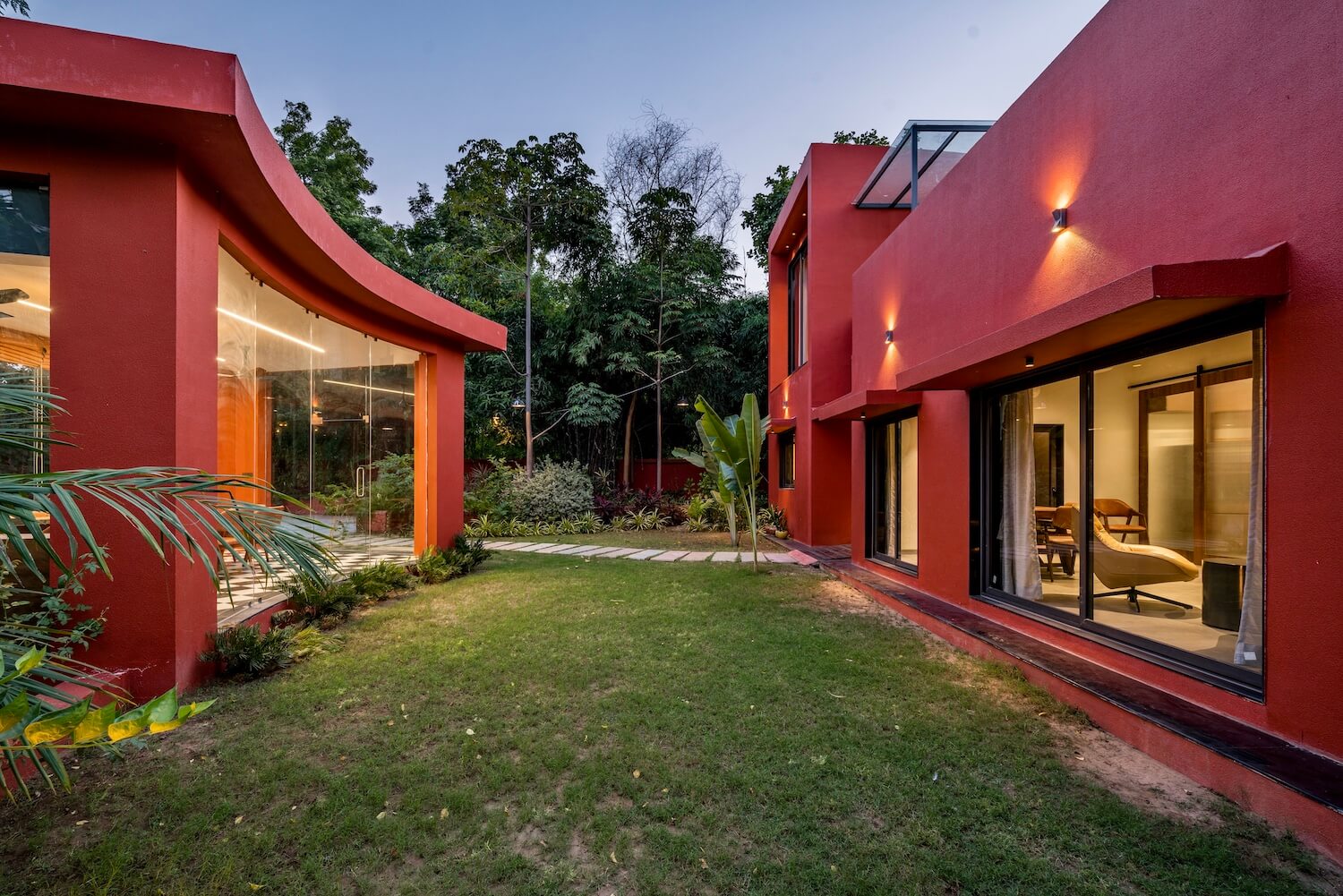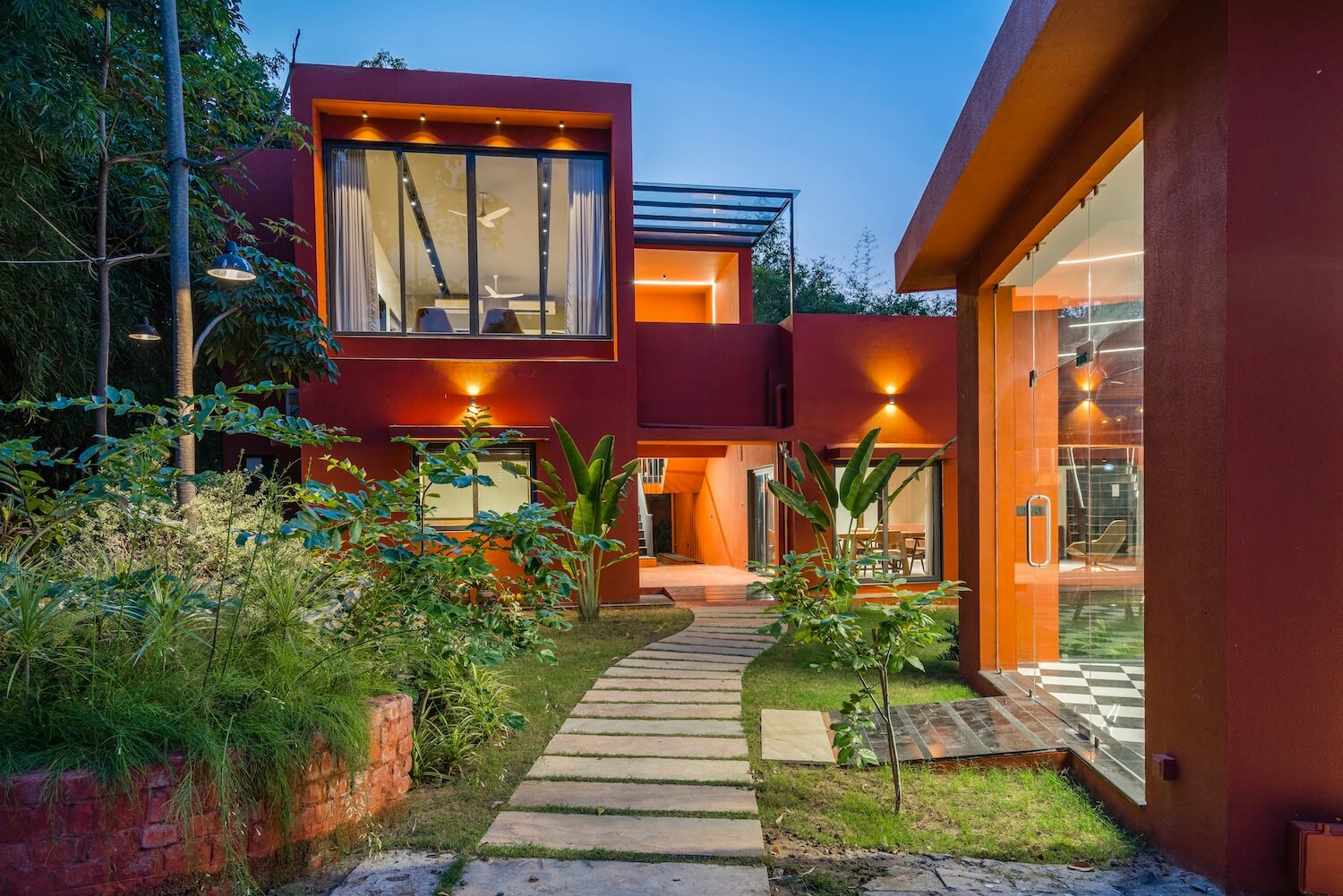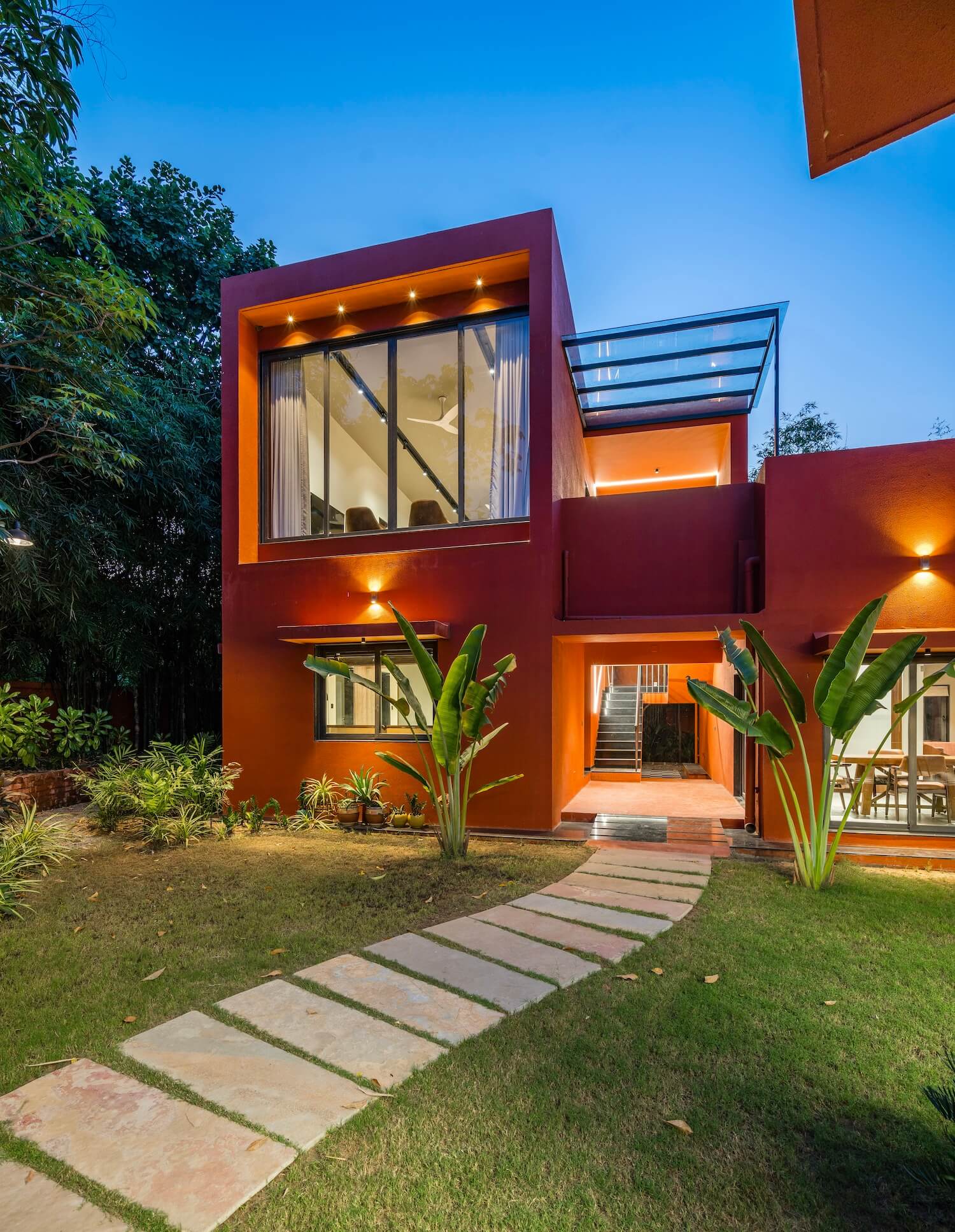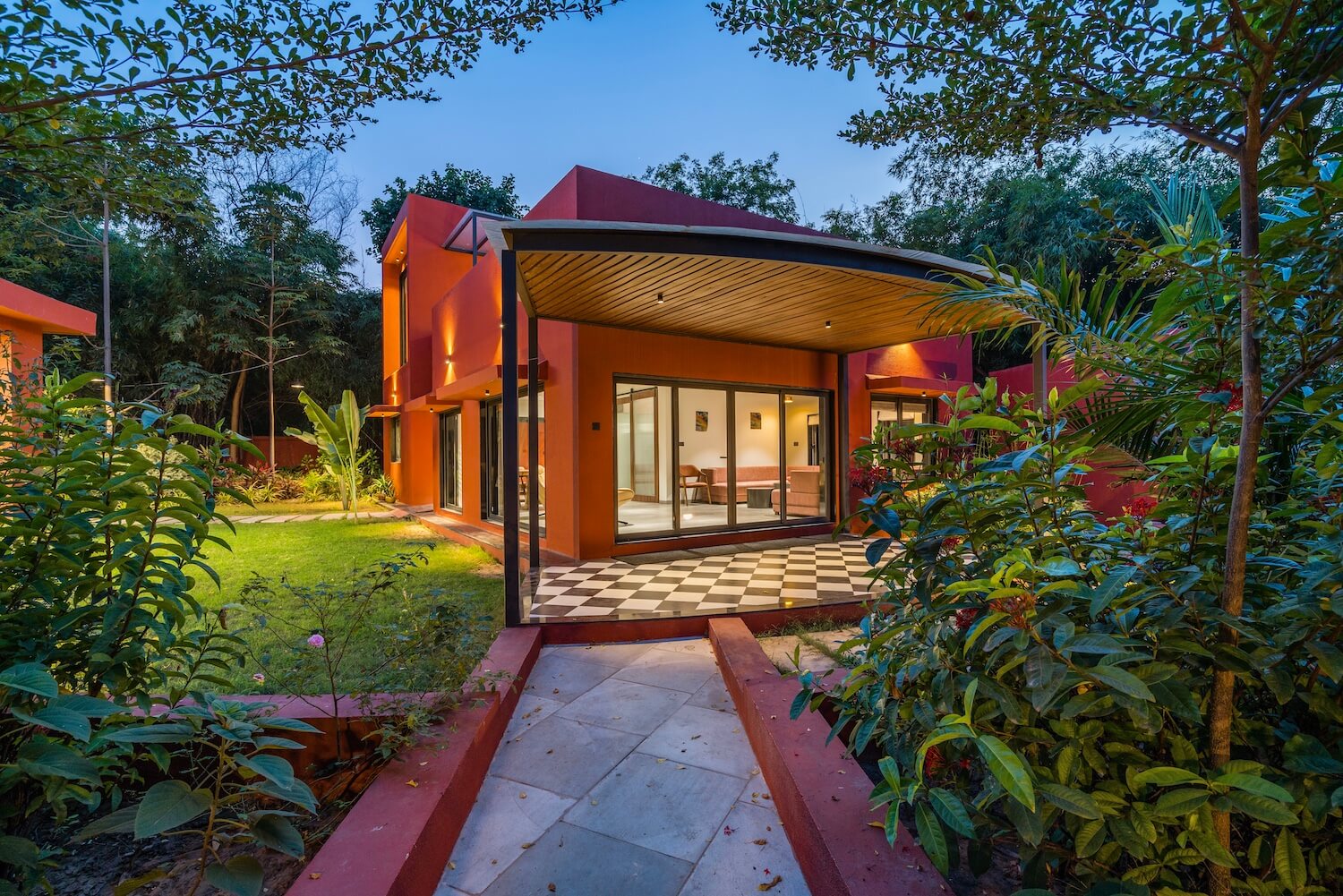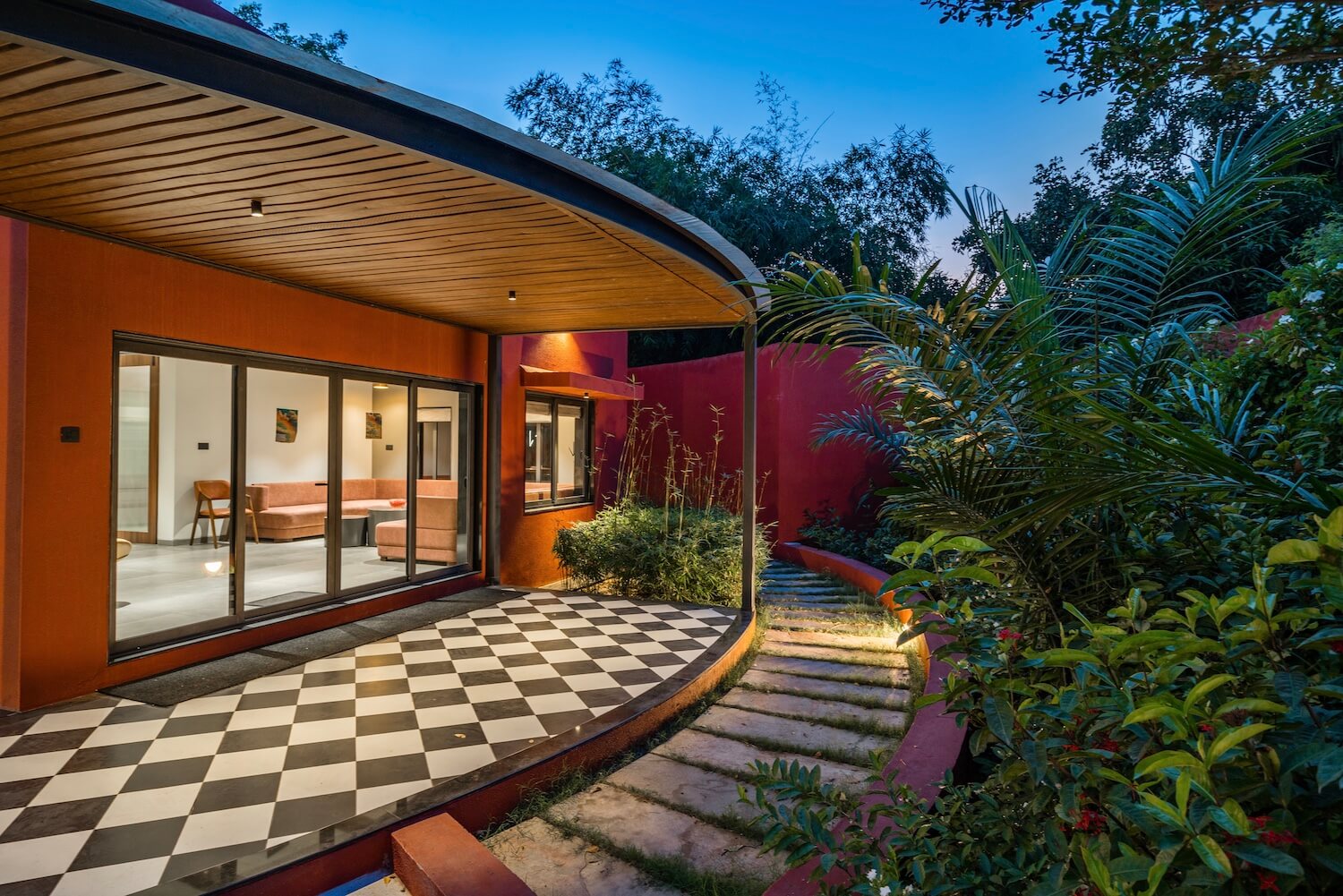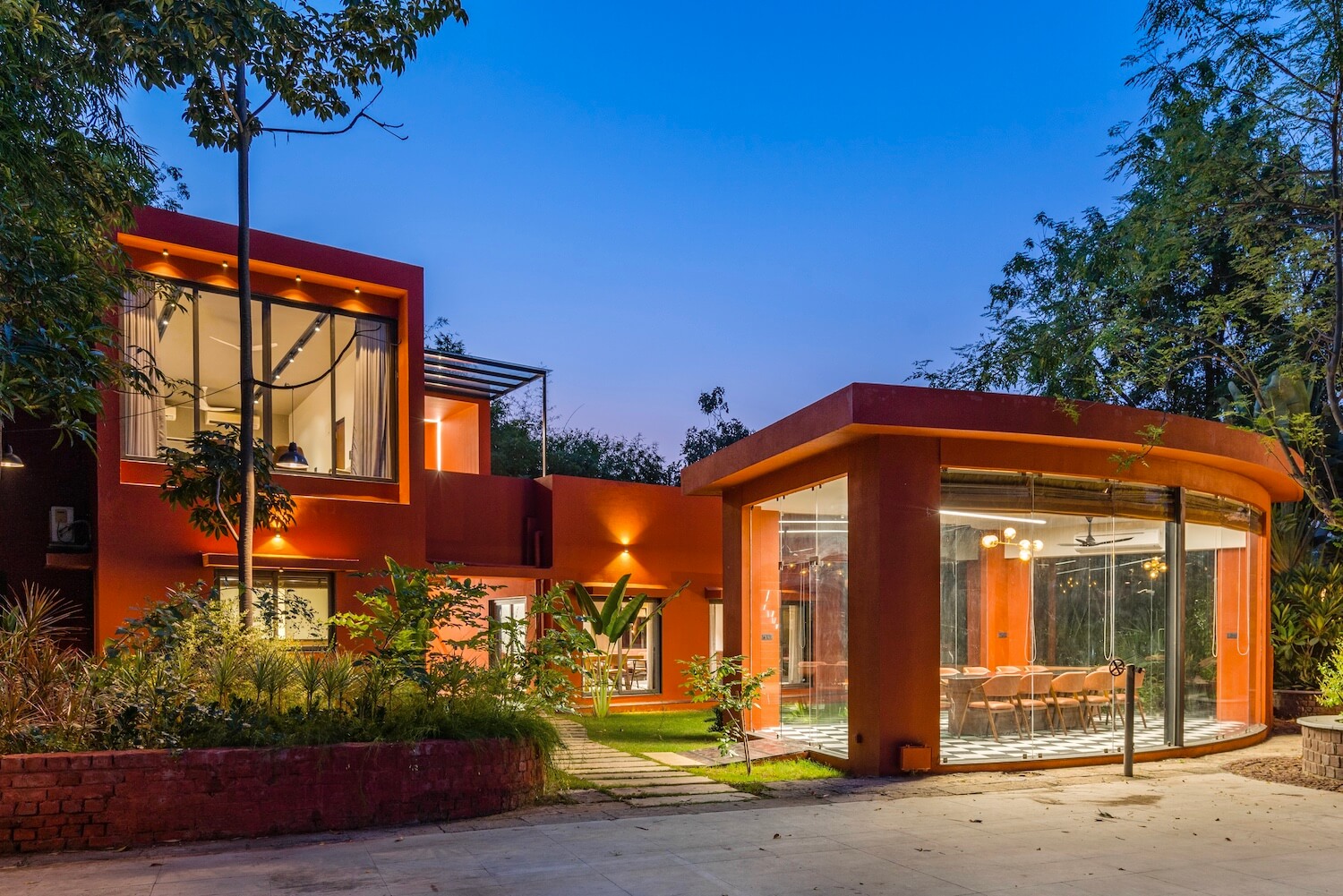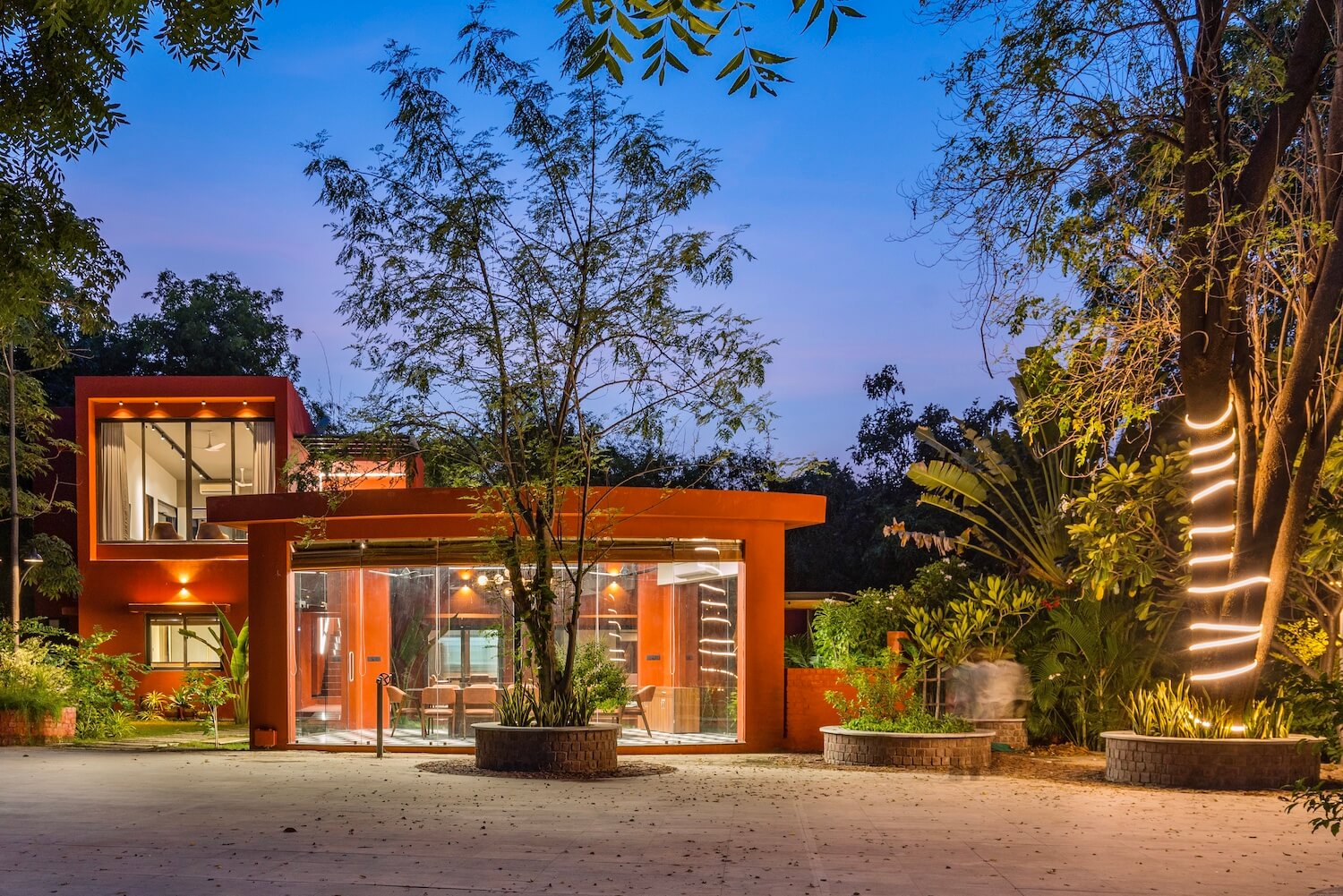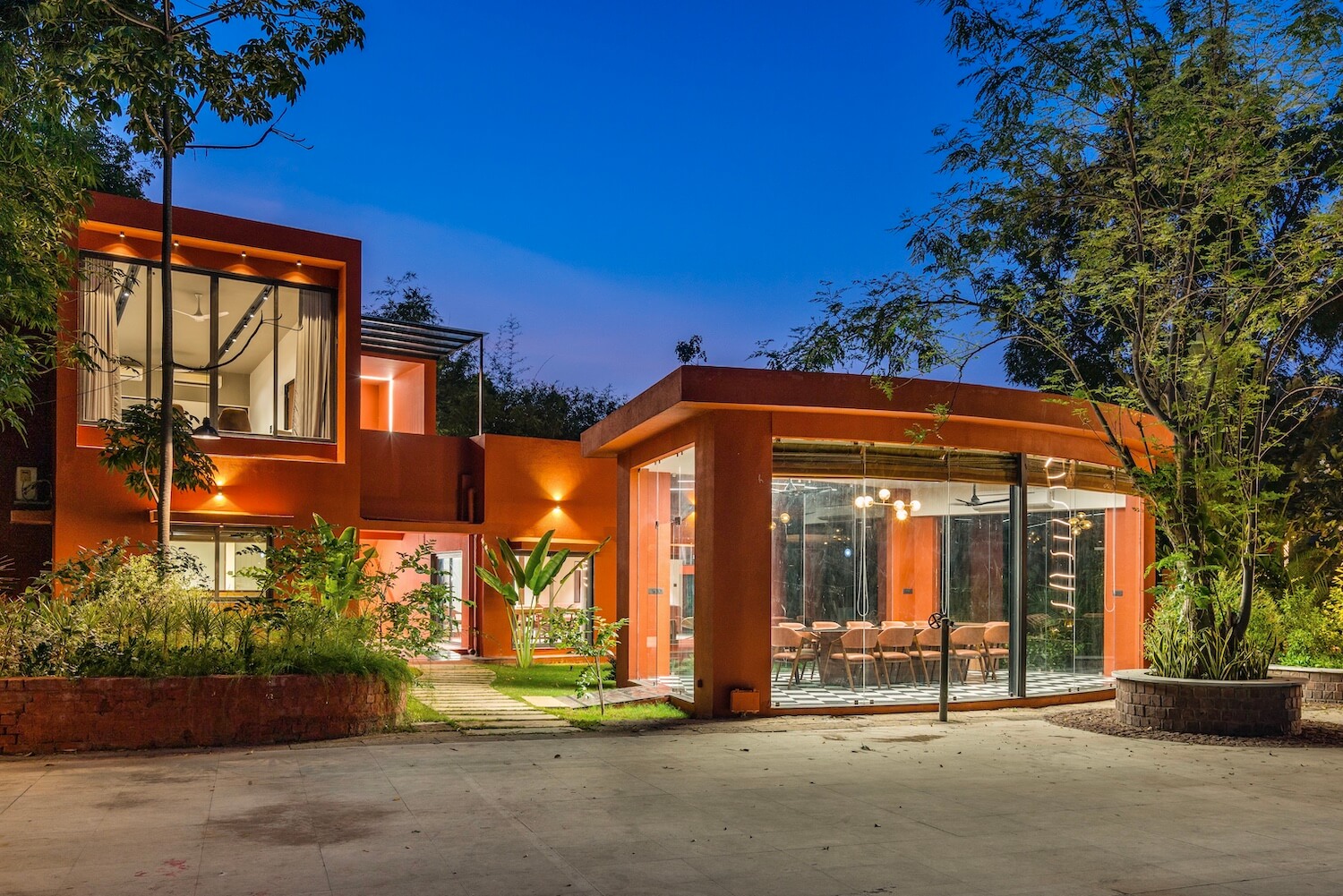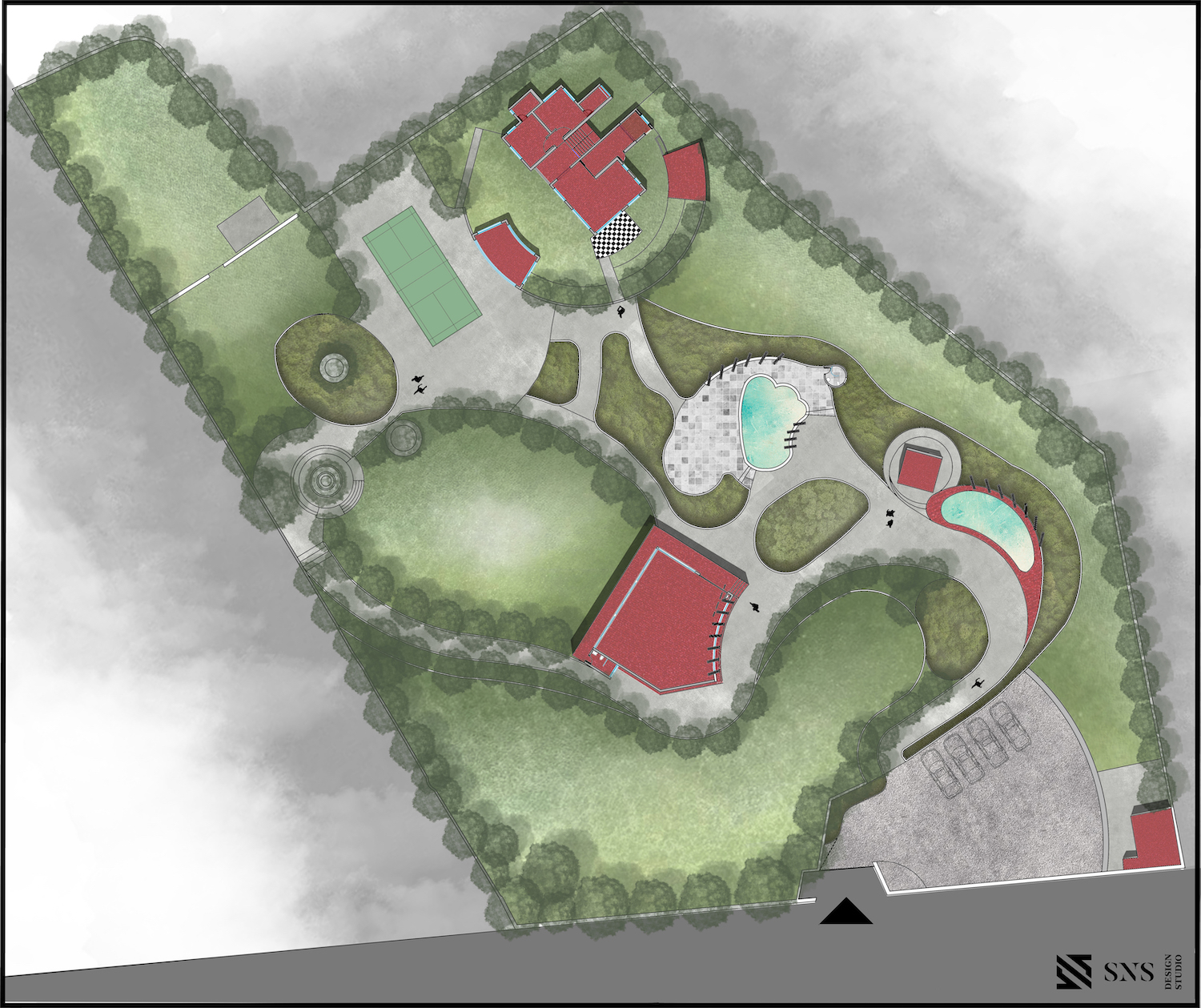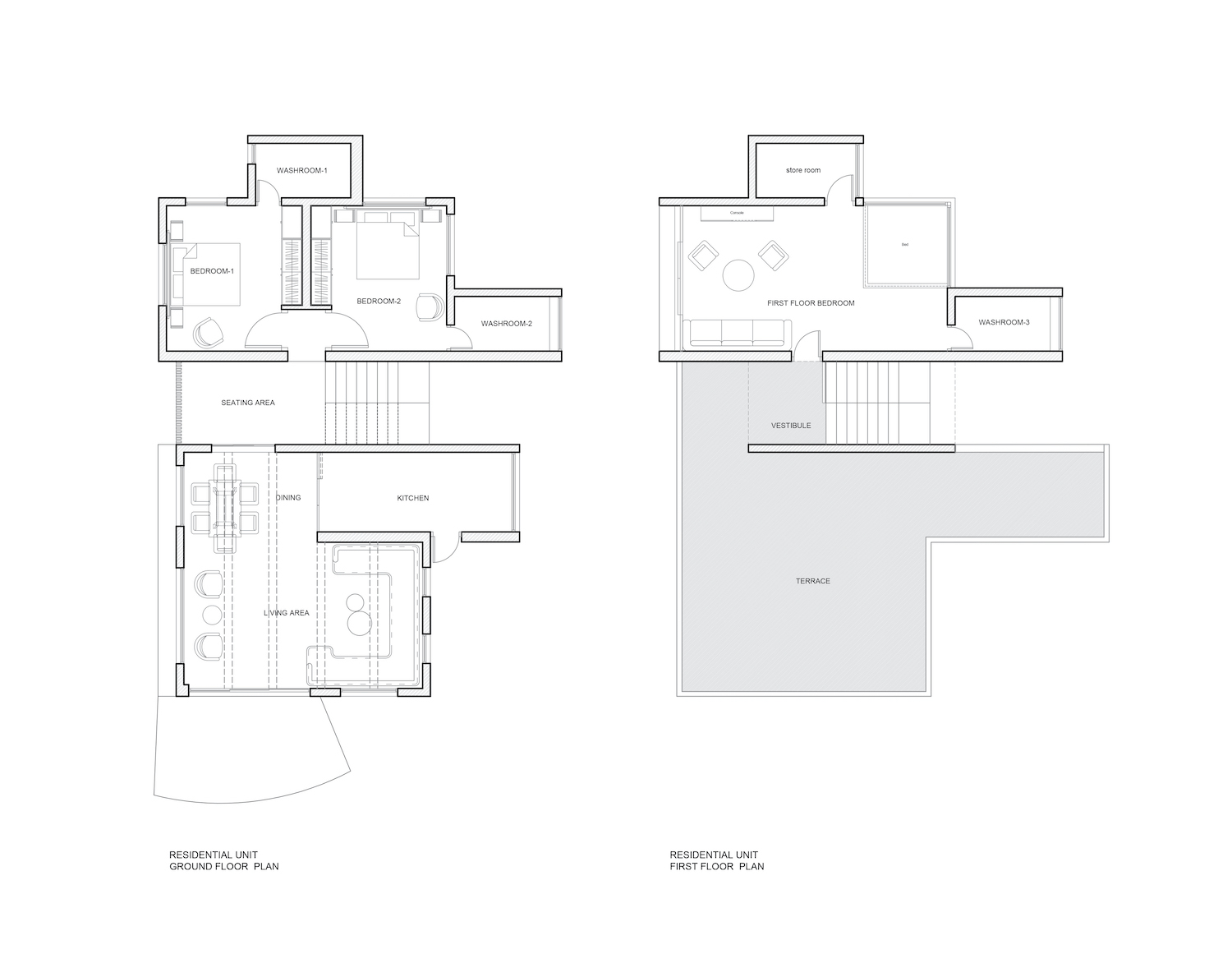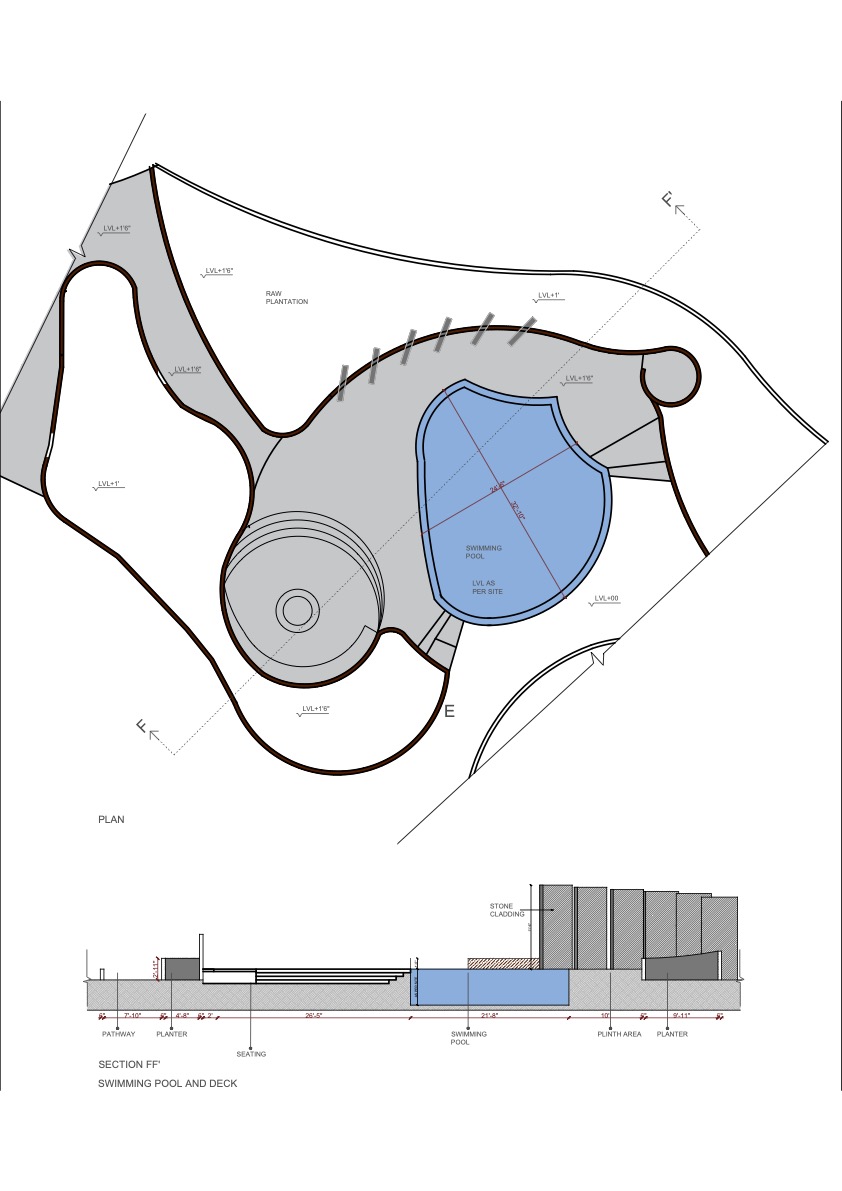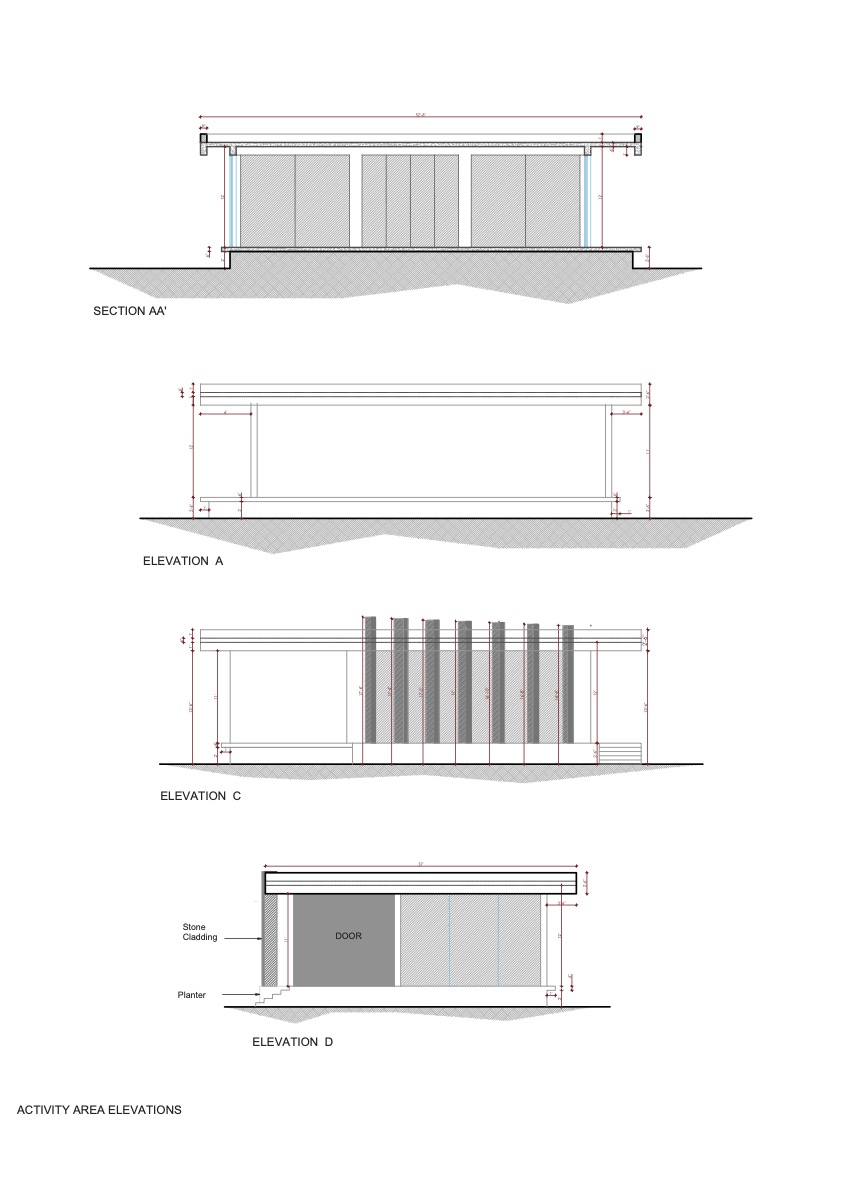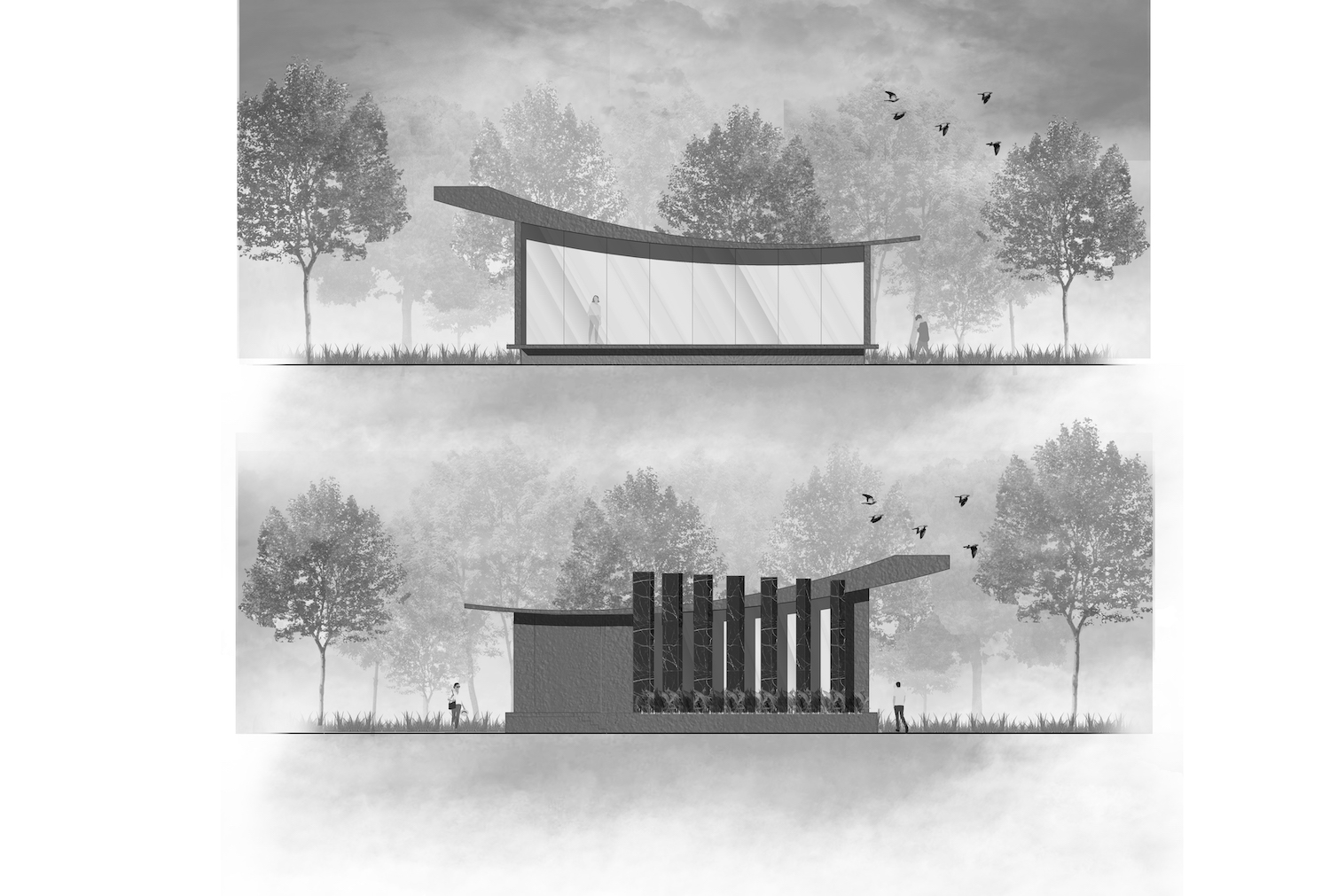 ---