The Carpina-based architecture firm NEBR Arquitetura led by Edson Muniz have recently completed ''Casa Carpina'' a single-family home located in city of Carpina in the state of Pernambuco, Brazil.
Architect's statement: In the skies of the inland municipality of Carpina, there is always a flock passing by, there is always a bird singing. In this very unique setting, the design of the country house emerges in its primary condition - enjoying the surrounding atmosphere through architecture without excess. The generatrix of the architectural party comes from the longitudinal cut of the sloping geography and appropriates the natural profile of the site in the middle of the Zona da Mata Pernambucana.
The pragmatic design process comprises the premises imposed on its dichotomy - balancing economic and constructive reasons. In summary, the conventional construction system in reinforced concrete, omnipresent in the territory, validates the unfolding and tracing of an identity architecture within the possibilities. Therefore, the technical accuracy of the designers at the construction site orchestrates the conscious apparatus in the materialization of this dialectic.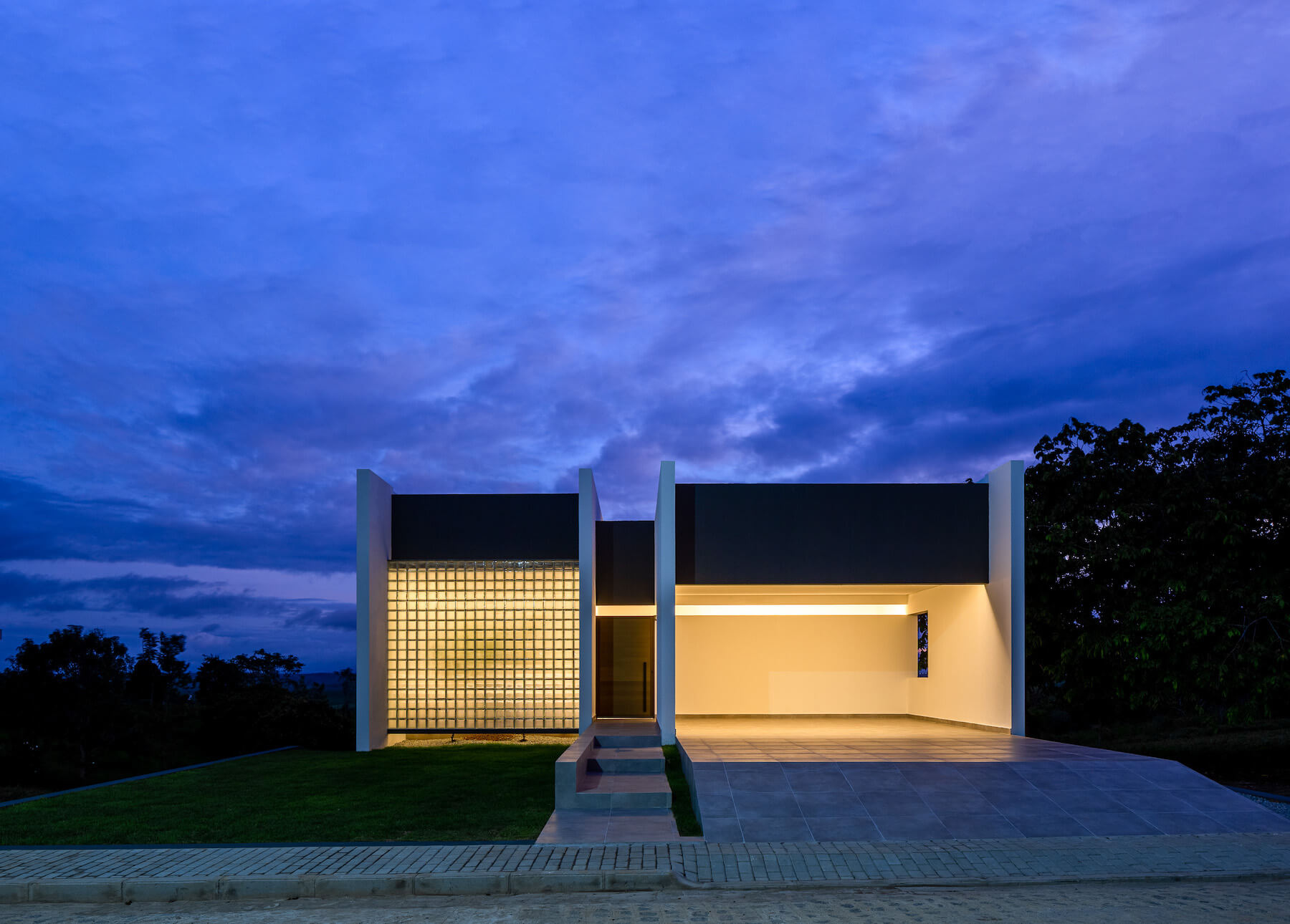 image © Manuel Sá
The regulatory layout of the plants assumes a modular division, by ordering and accommodating a dense programmatic scope for a residence of 240 m² of built area, distributed over two floors. On the other hand, despite the compact conformation of the domestic program, the geometric resolution of the building void succeeds in qualifying the ambience of the occupied spaces, in an attempt to legitimize dialogues with the enjoyment of the uninterrupted rural landscape surrounding the habitat.
From the articulation of volumetrically disparate orthogonal solids, the plastic expression of rigorous design aims to accentuate the geometric rigor with a certain fragmentation by subverting formal protagonisms. The straight, hard, inflexible line created by man sometimes comprises continuous strokes, sometimes discontinuous, emerging when advancing and retracting the calligraphy with non-coplanar edges.
image © Manuel Sá
In its materiality, the project takes advantage of the tangible synergy in the profusion of the glass blocks in attenuating the natural light through a plural optics. This experience combines a sensitive poetic narrative by virtue of the shadow, between the metric coexistence of the blocks before the slender embroidery of nature placed there.
Another element gives rise to a notable role in its heart, an unexpected glass walkway paradoxically hovers over the landscape and witnesses the finite by gravitating the natural interfaces and building the perennial meaning of space. Existence precedes its essence, this value perpetuates the soul of the house - the elegance of the emptiness built up against the sublime nature.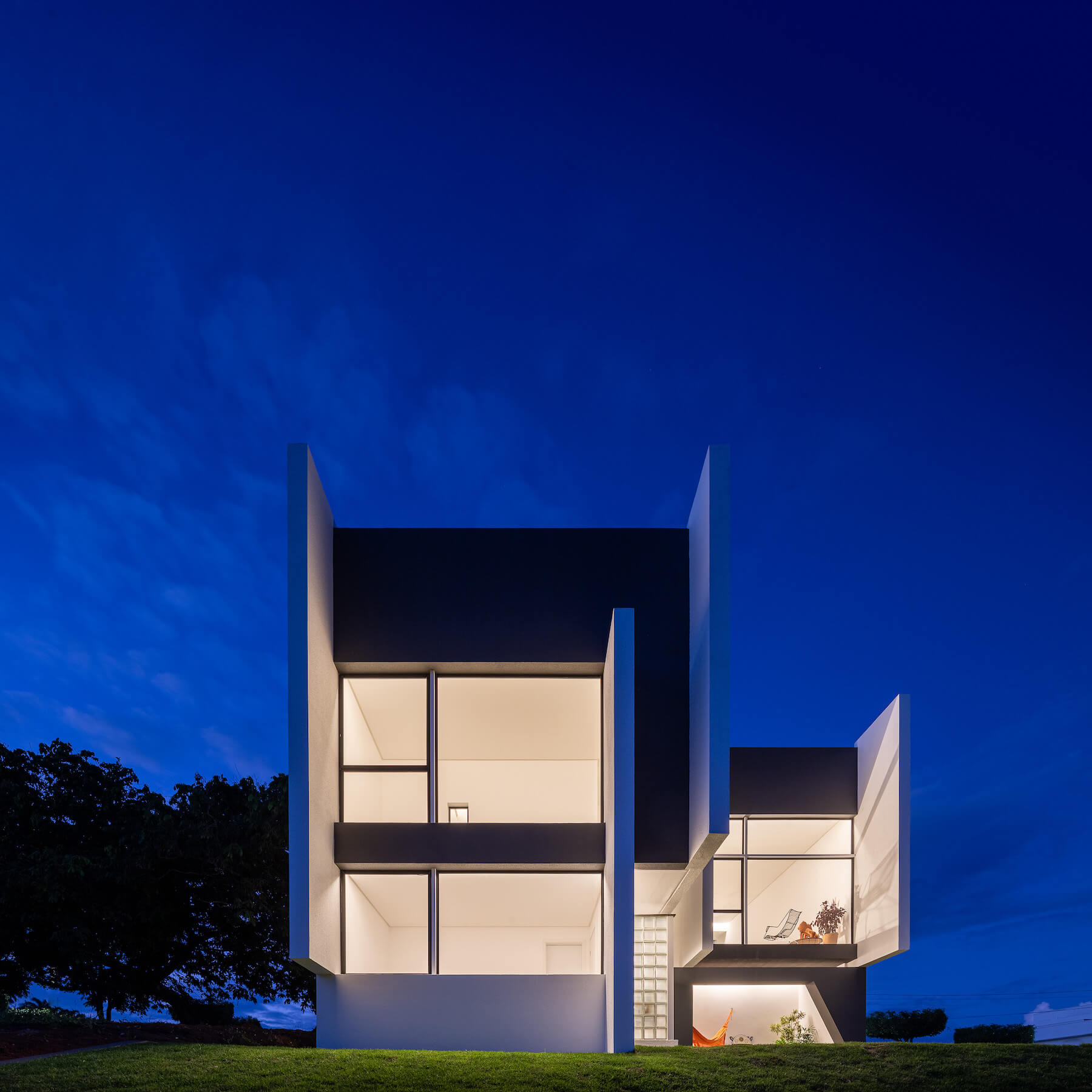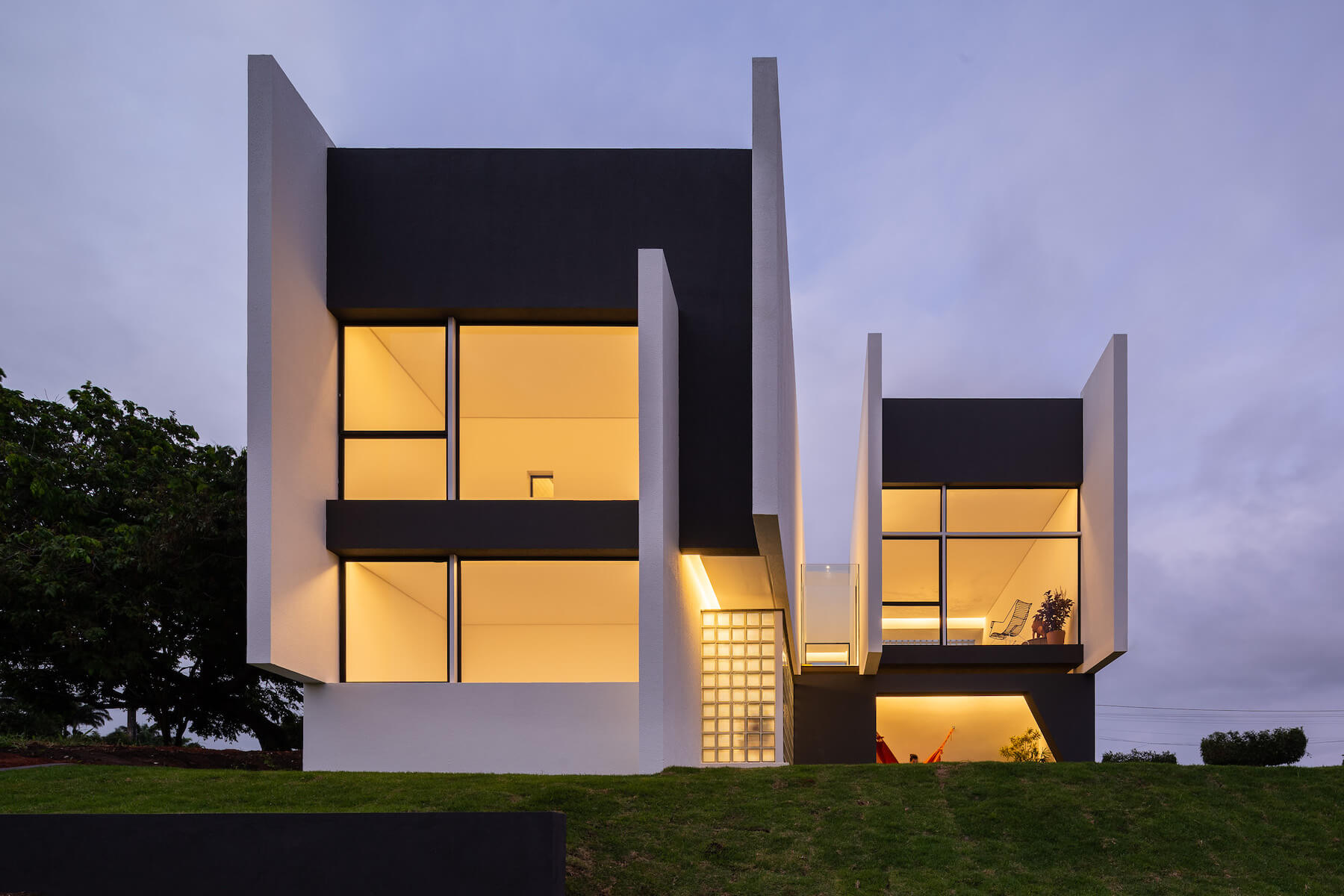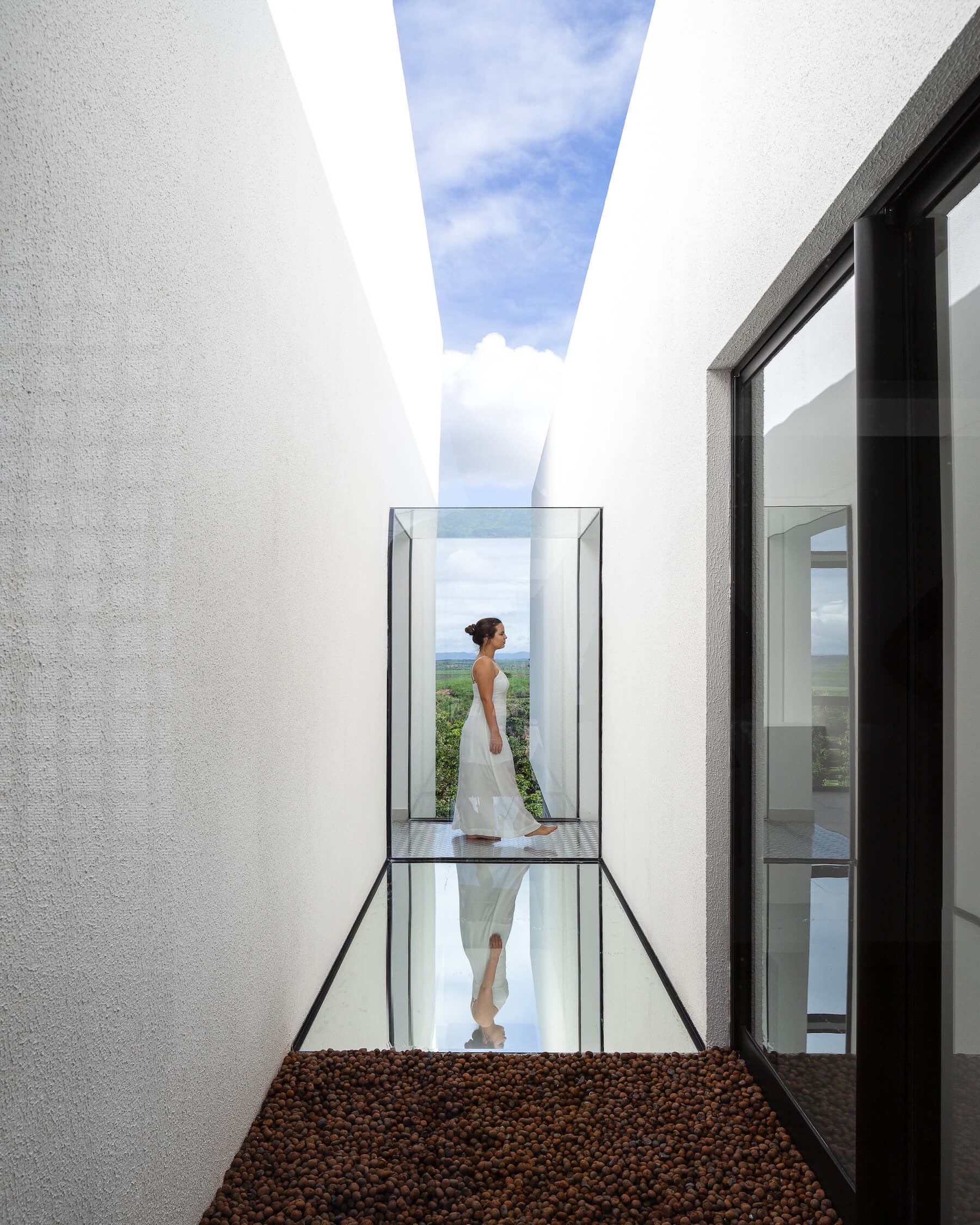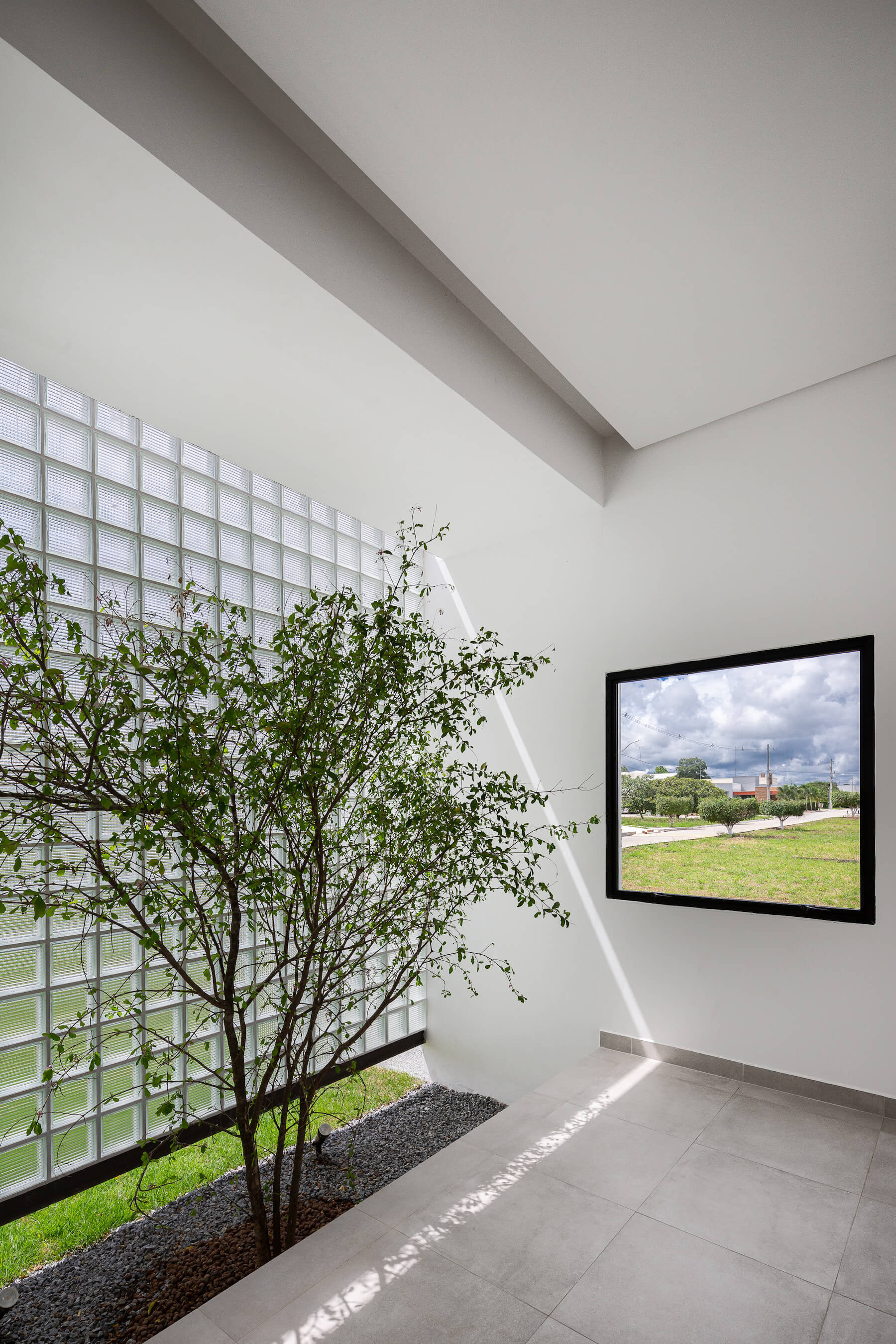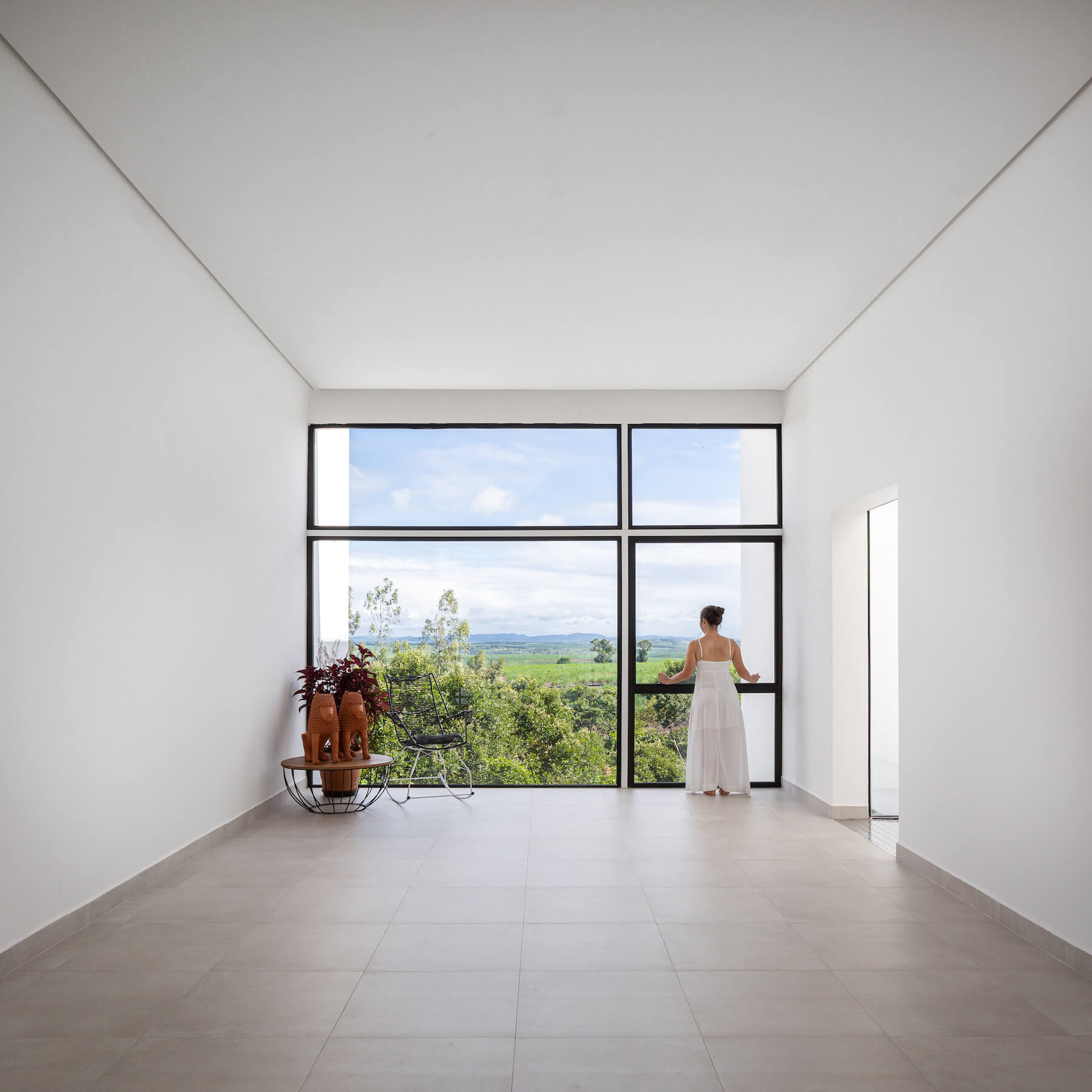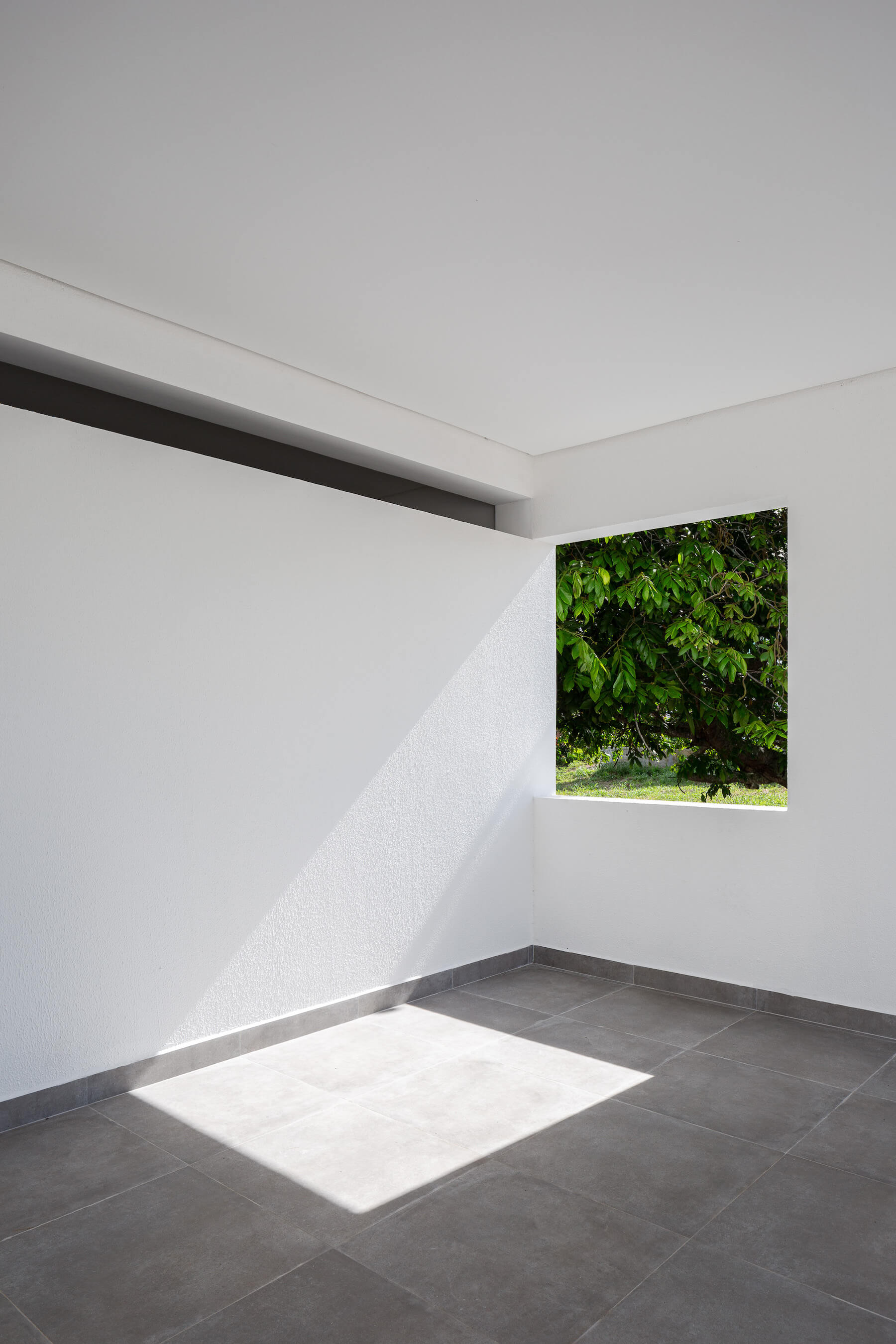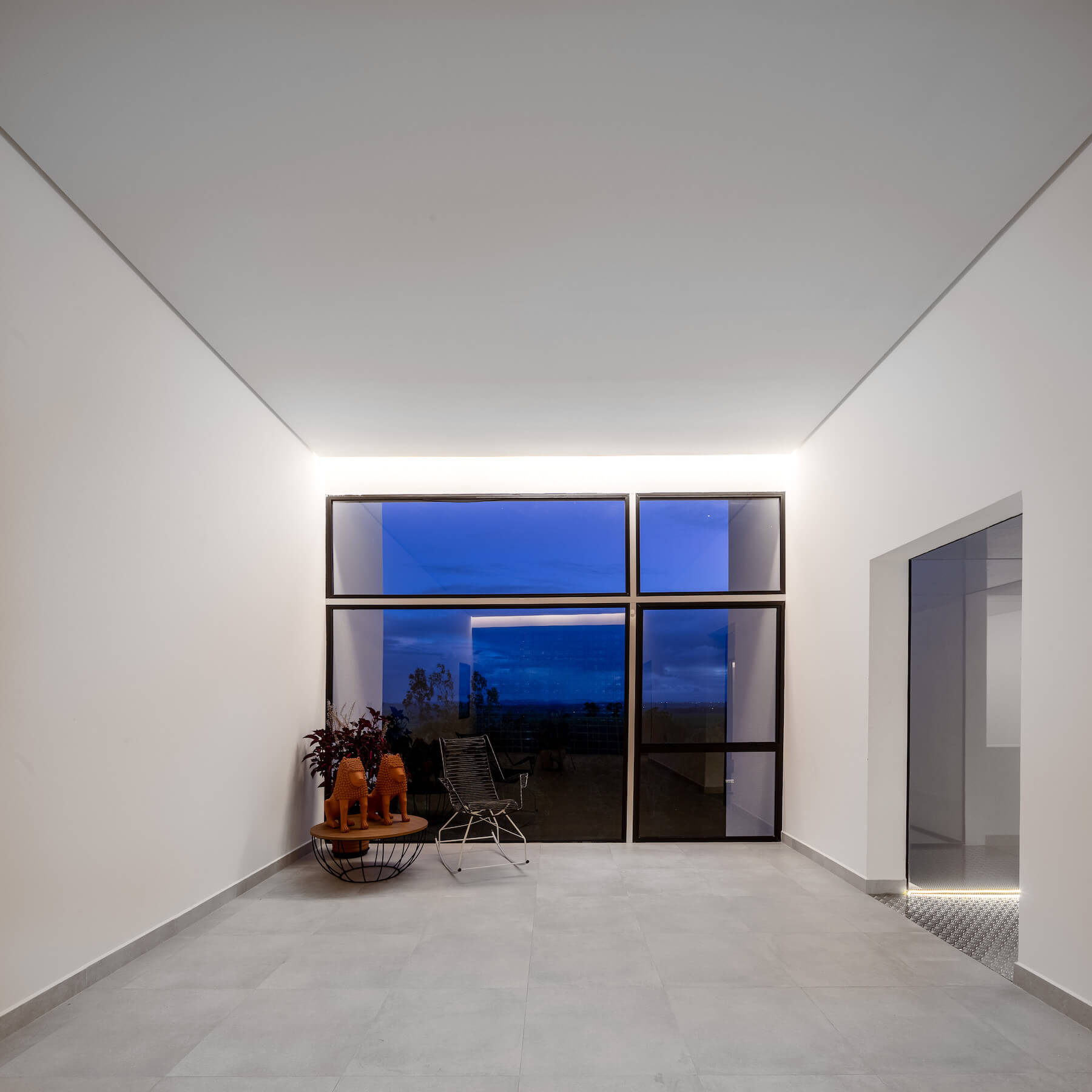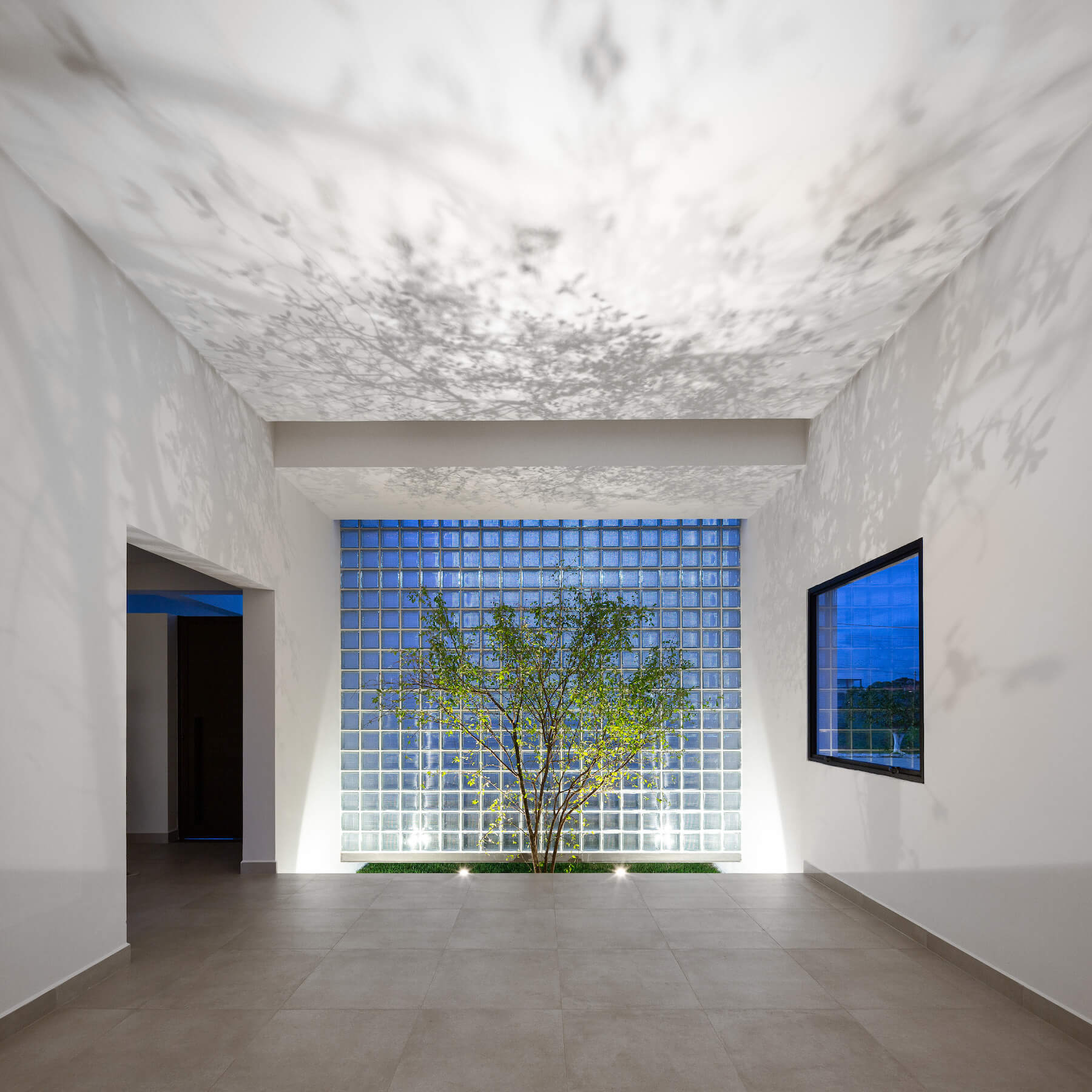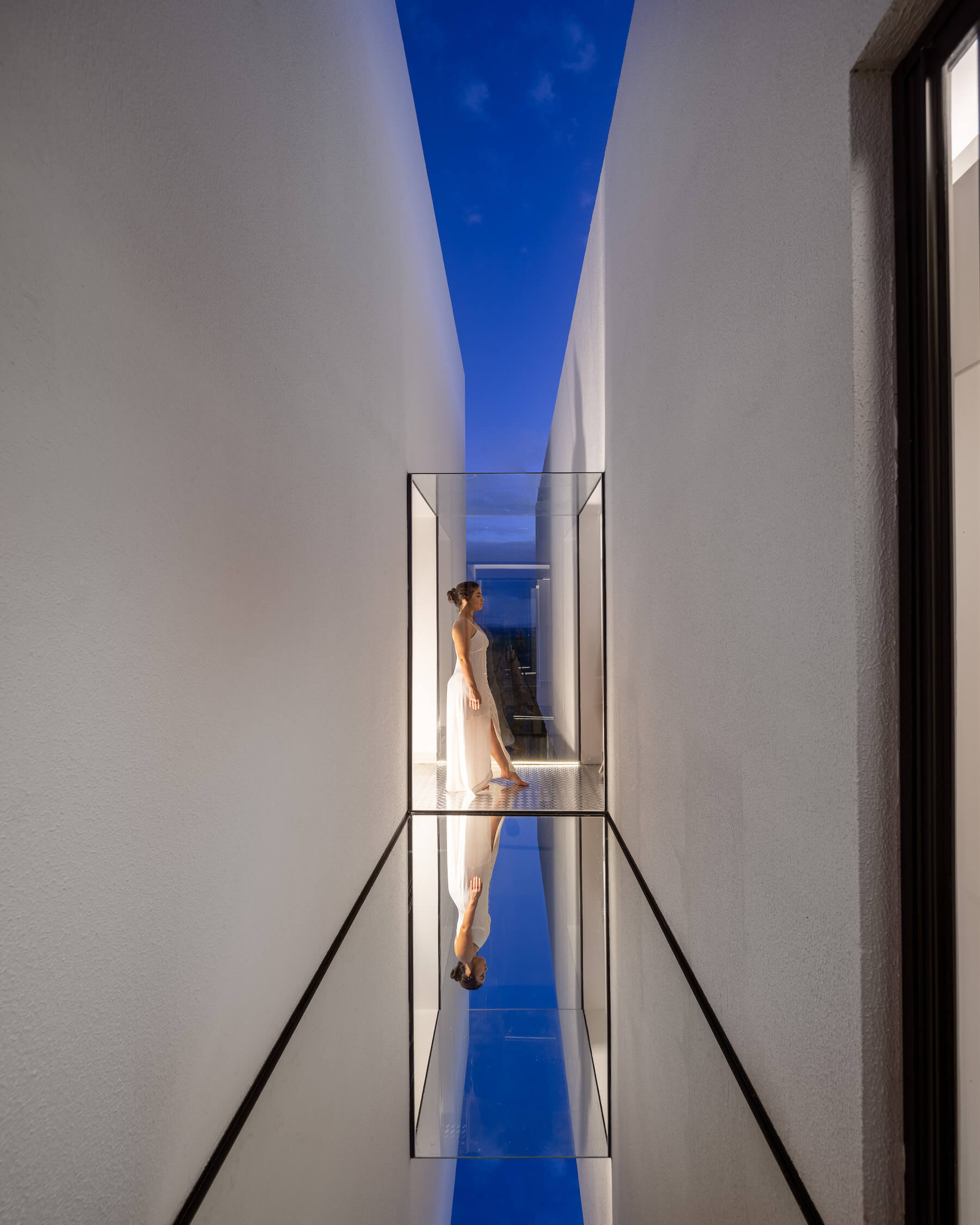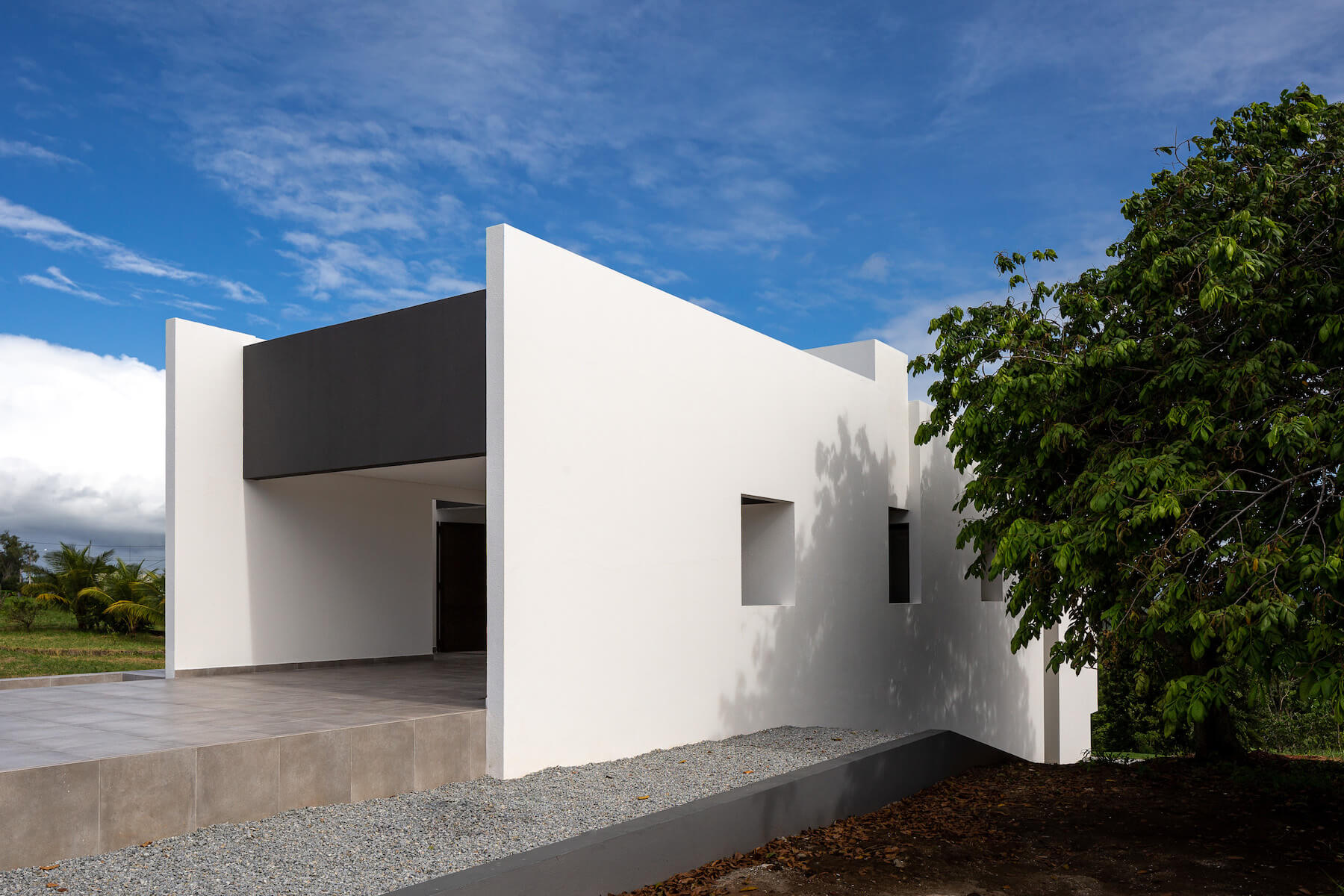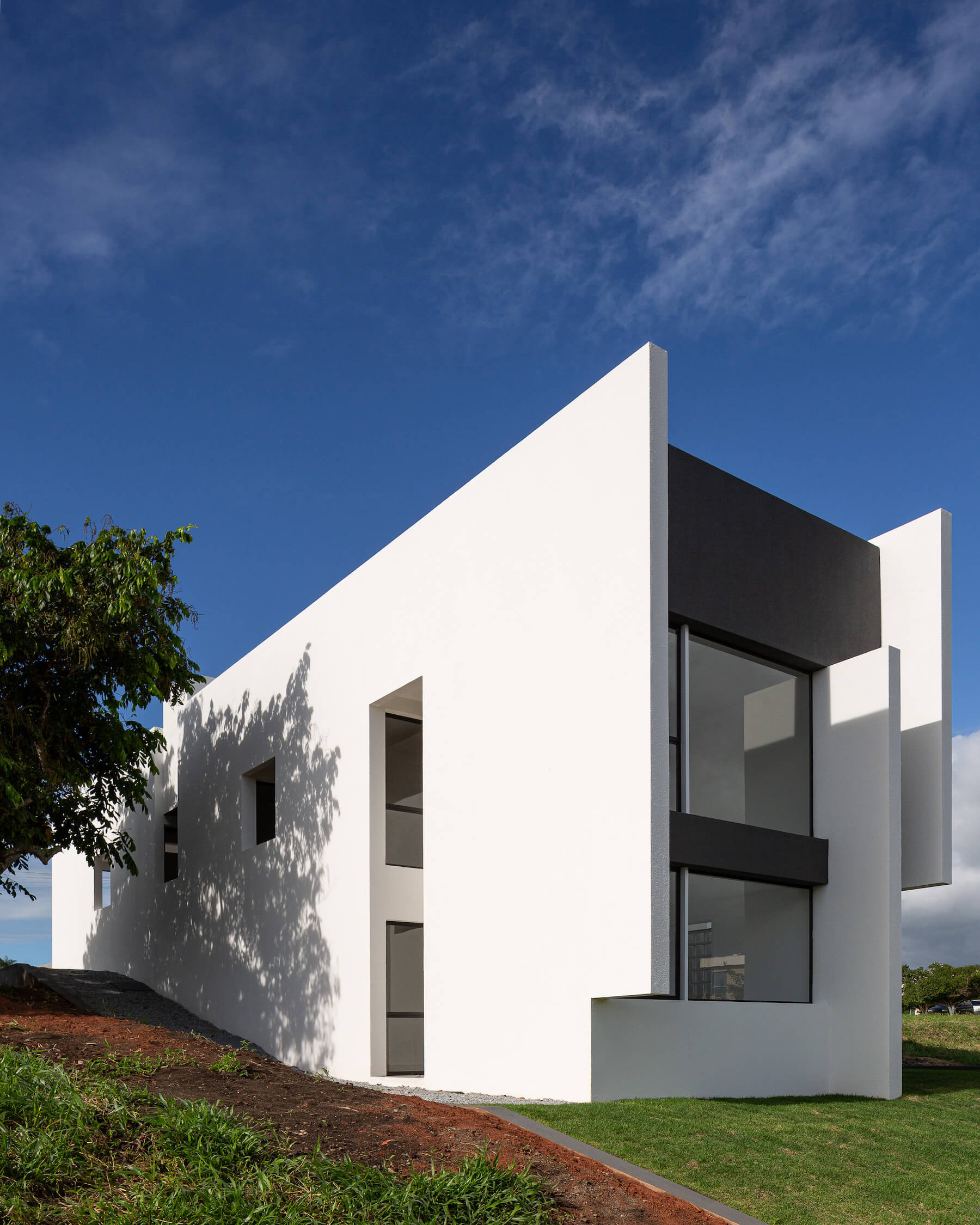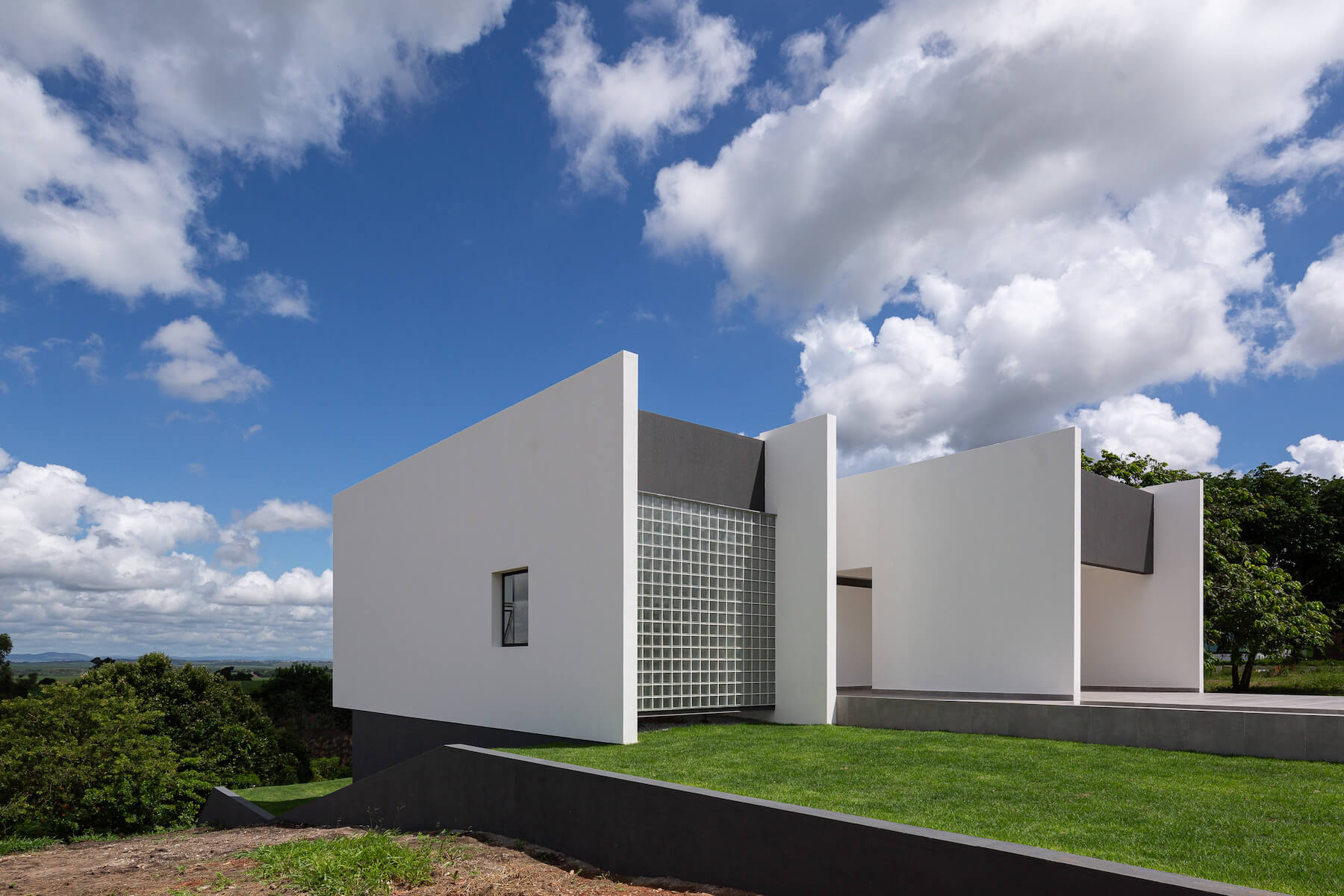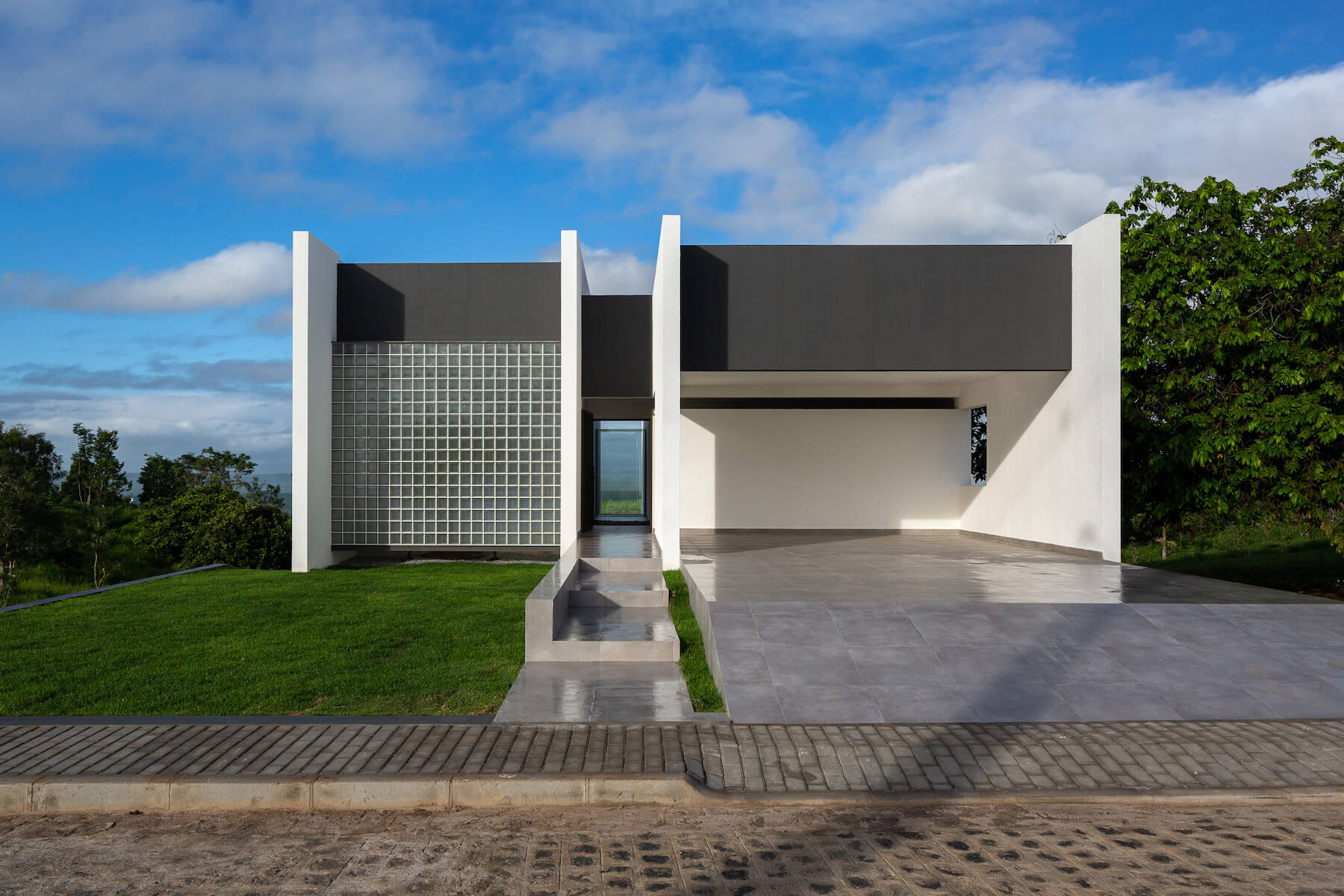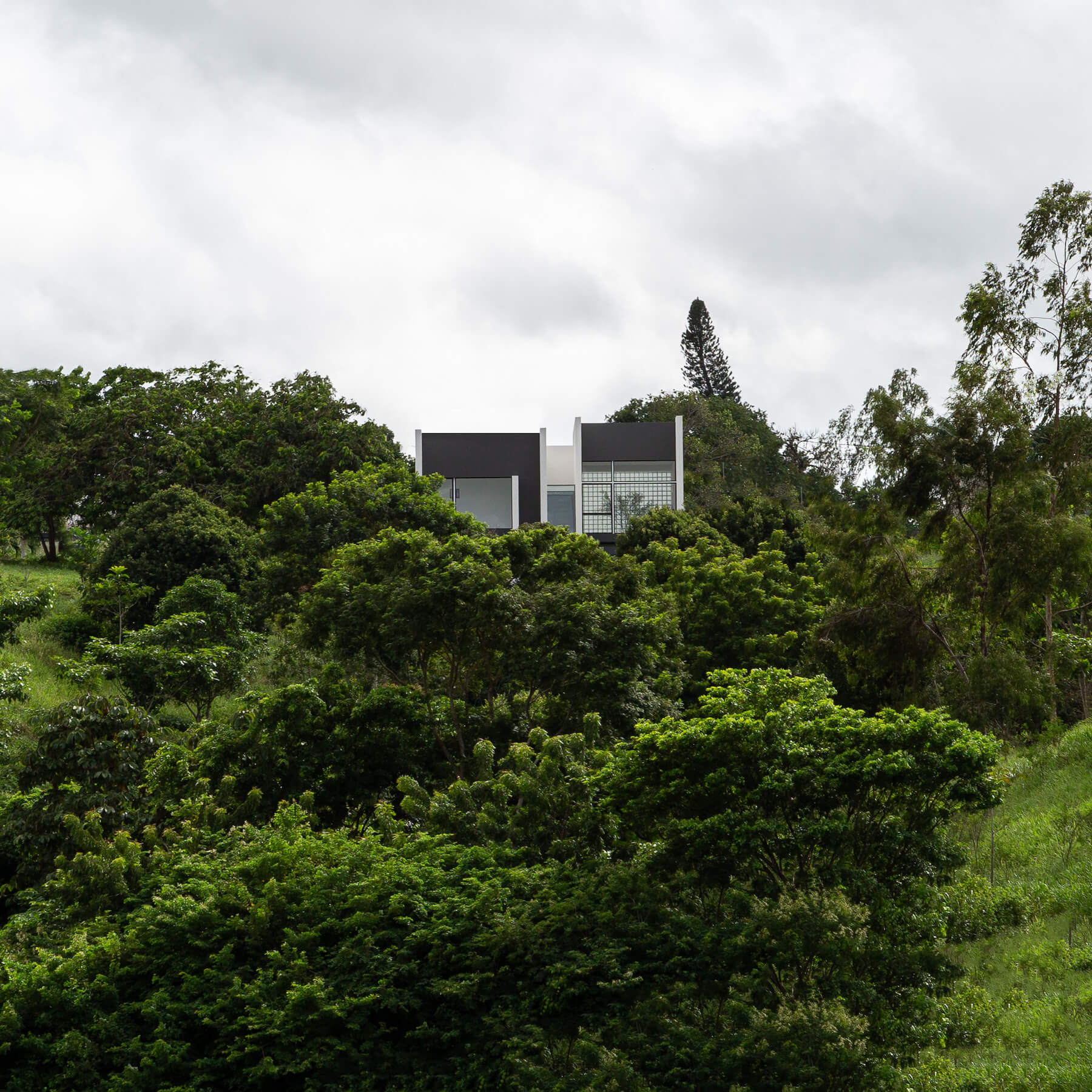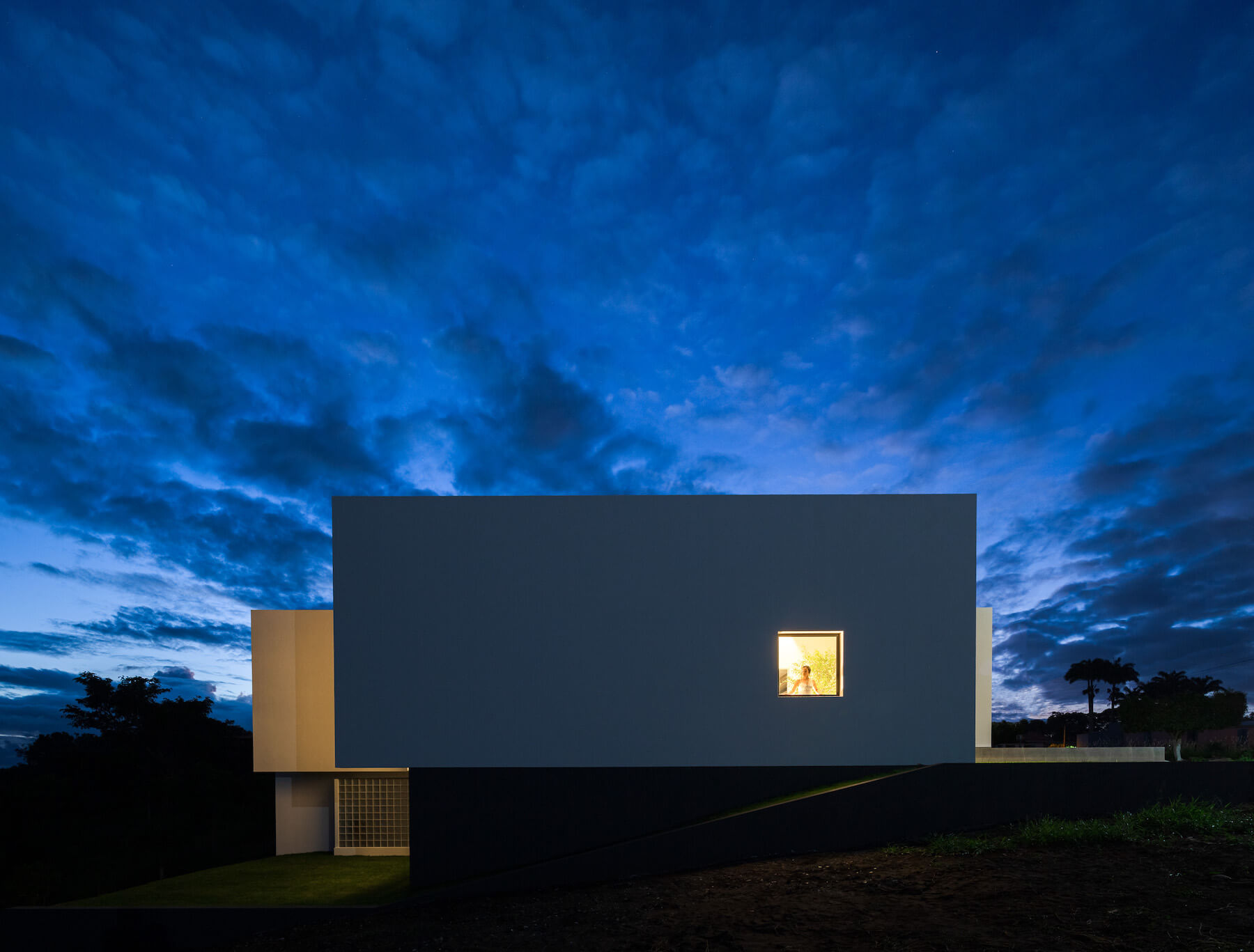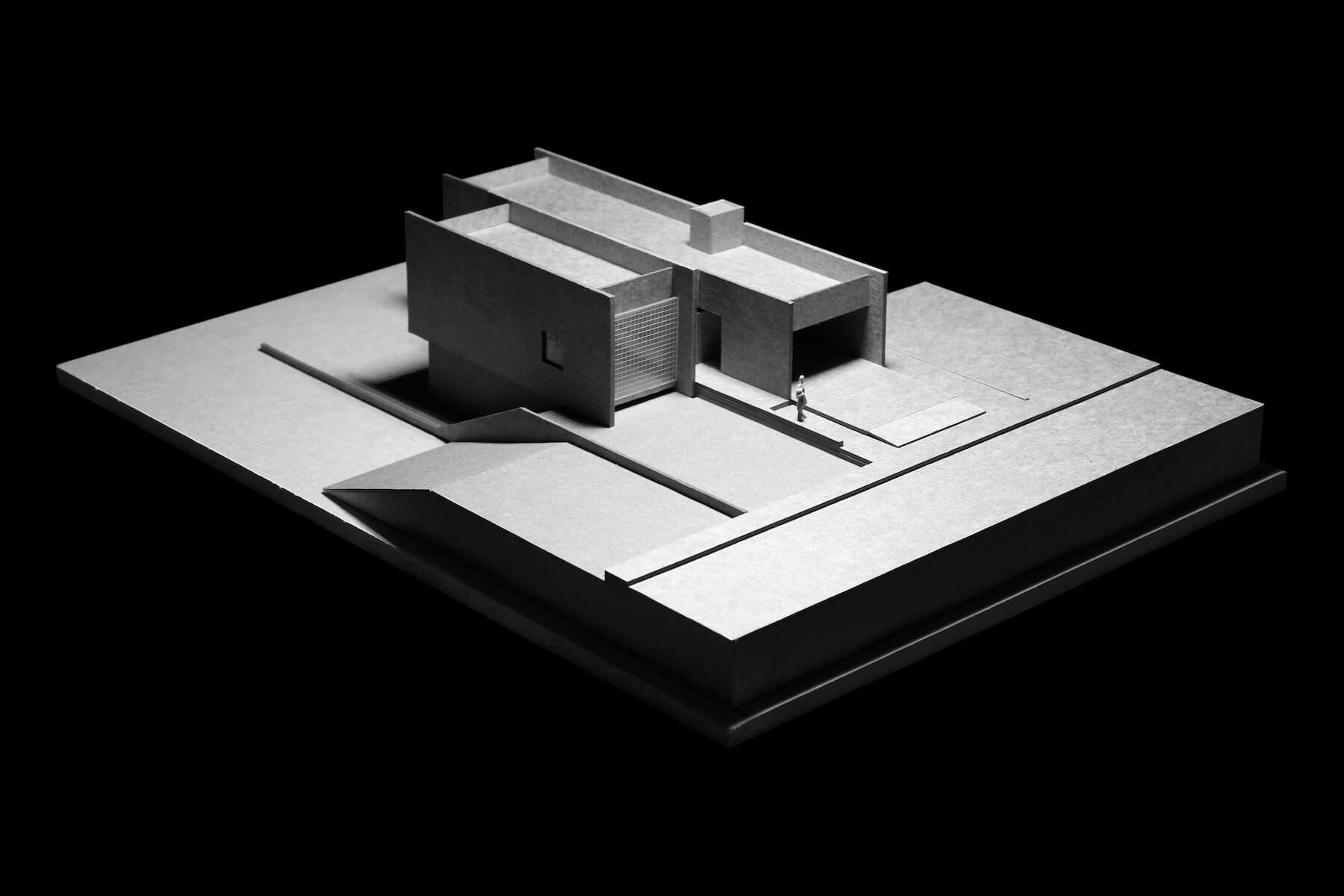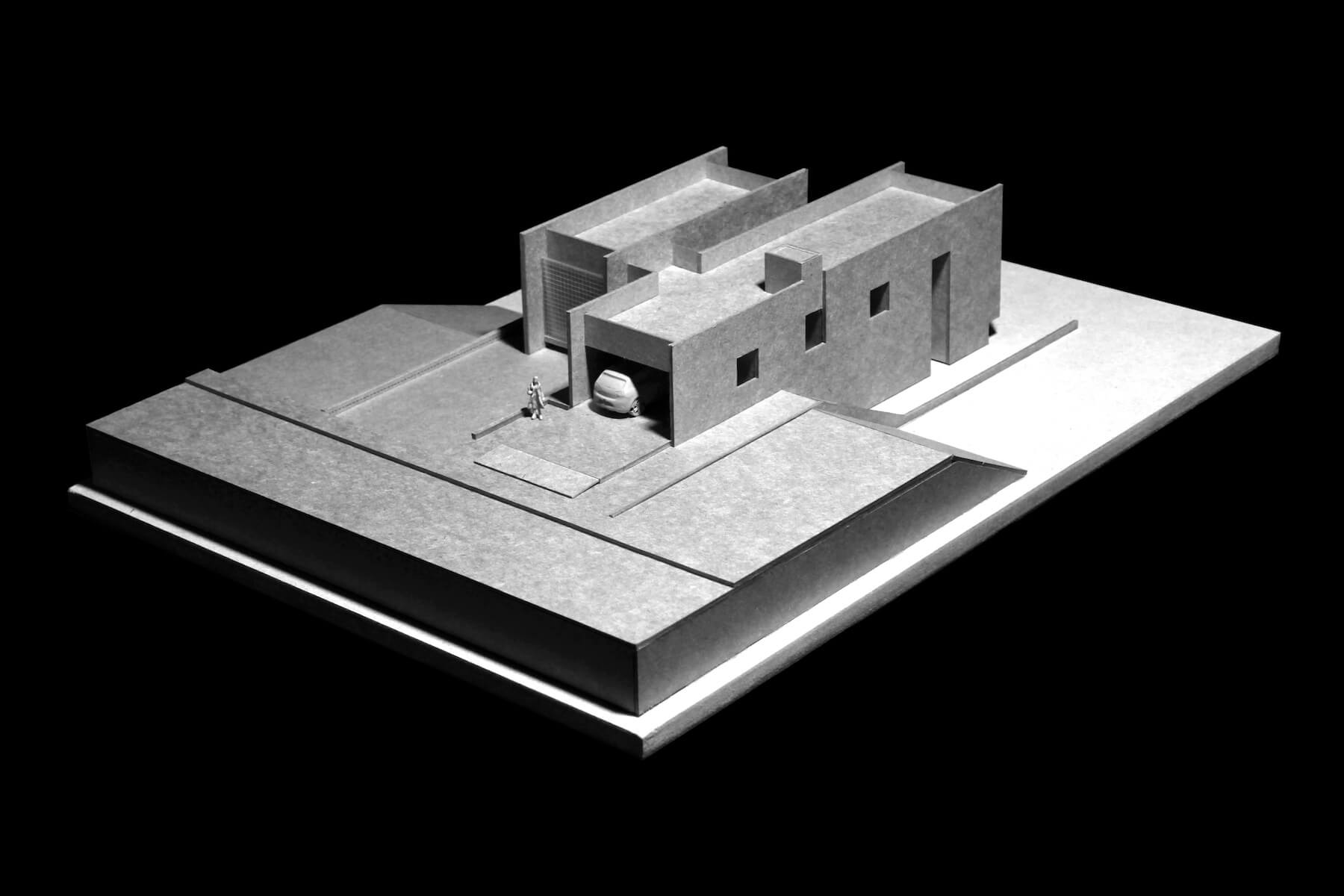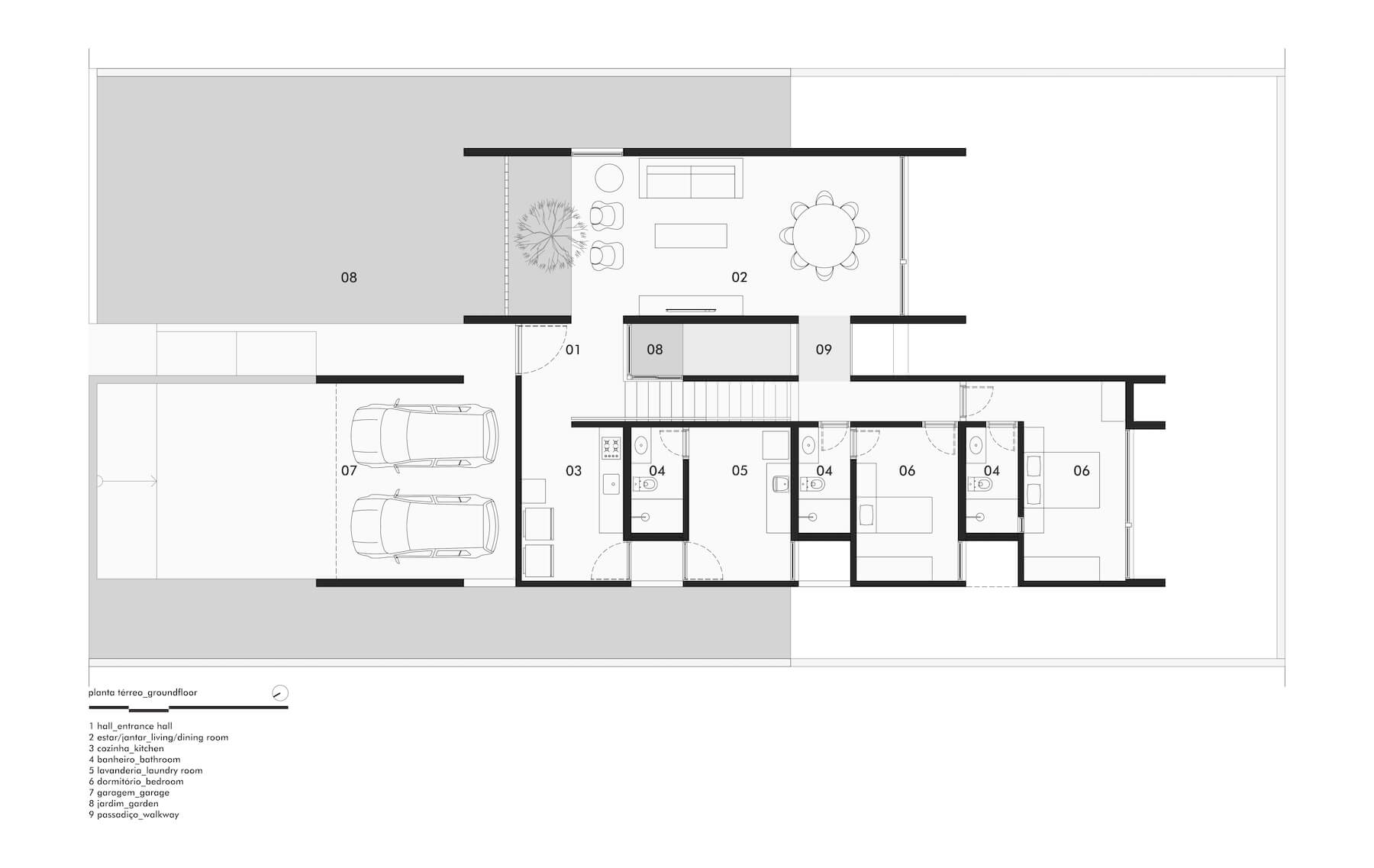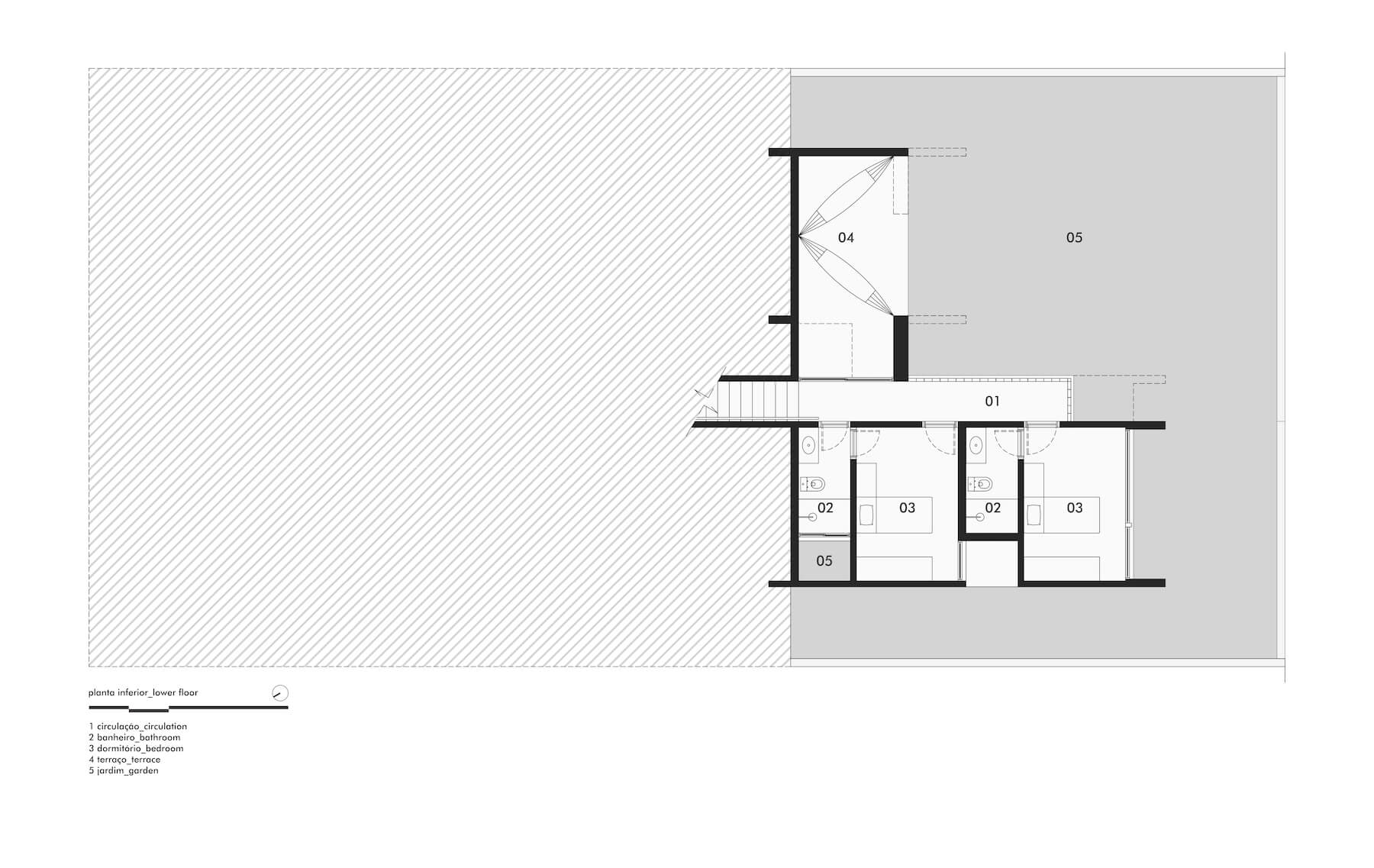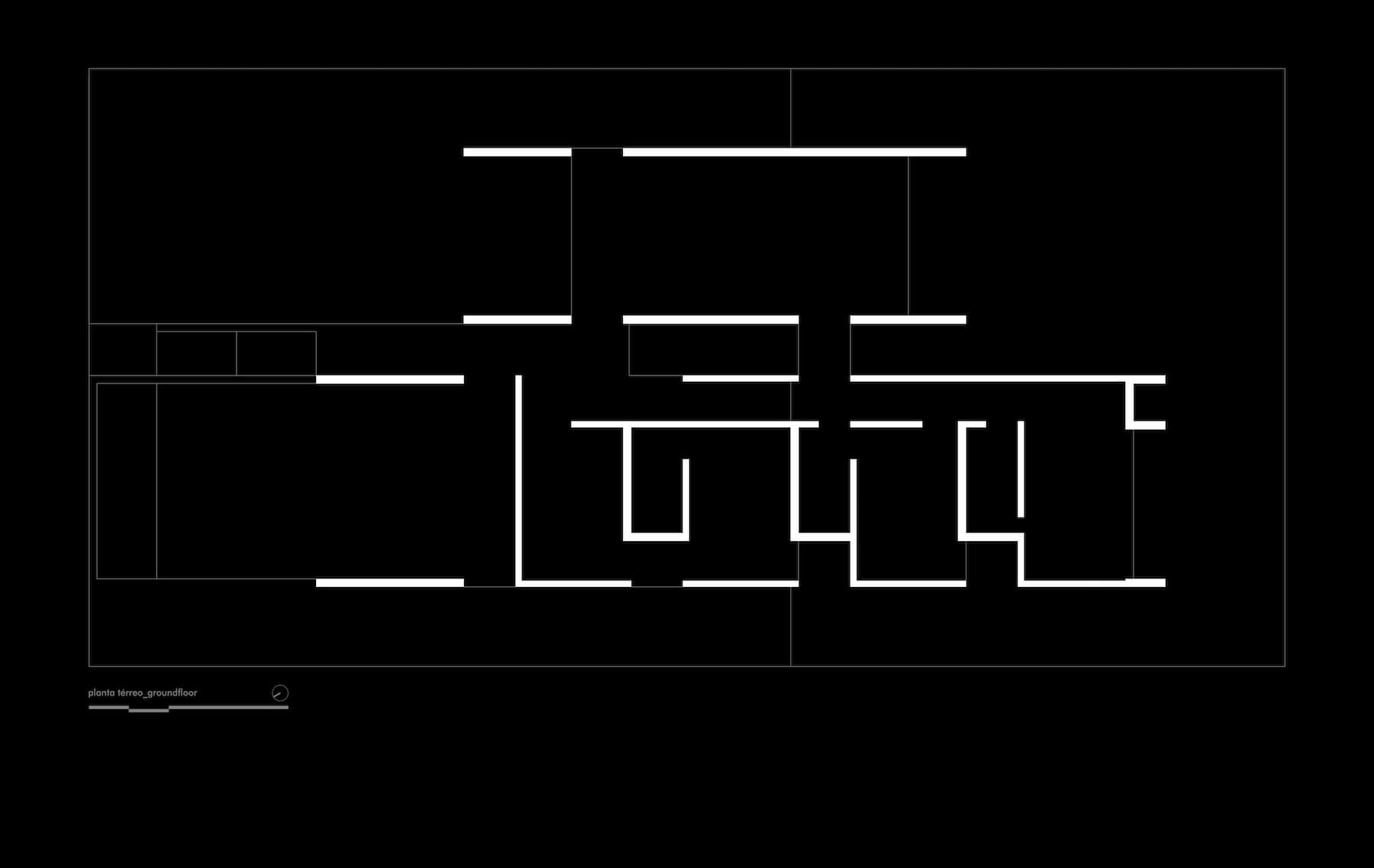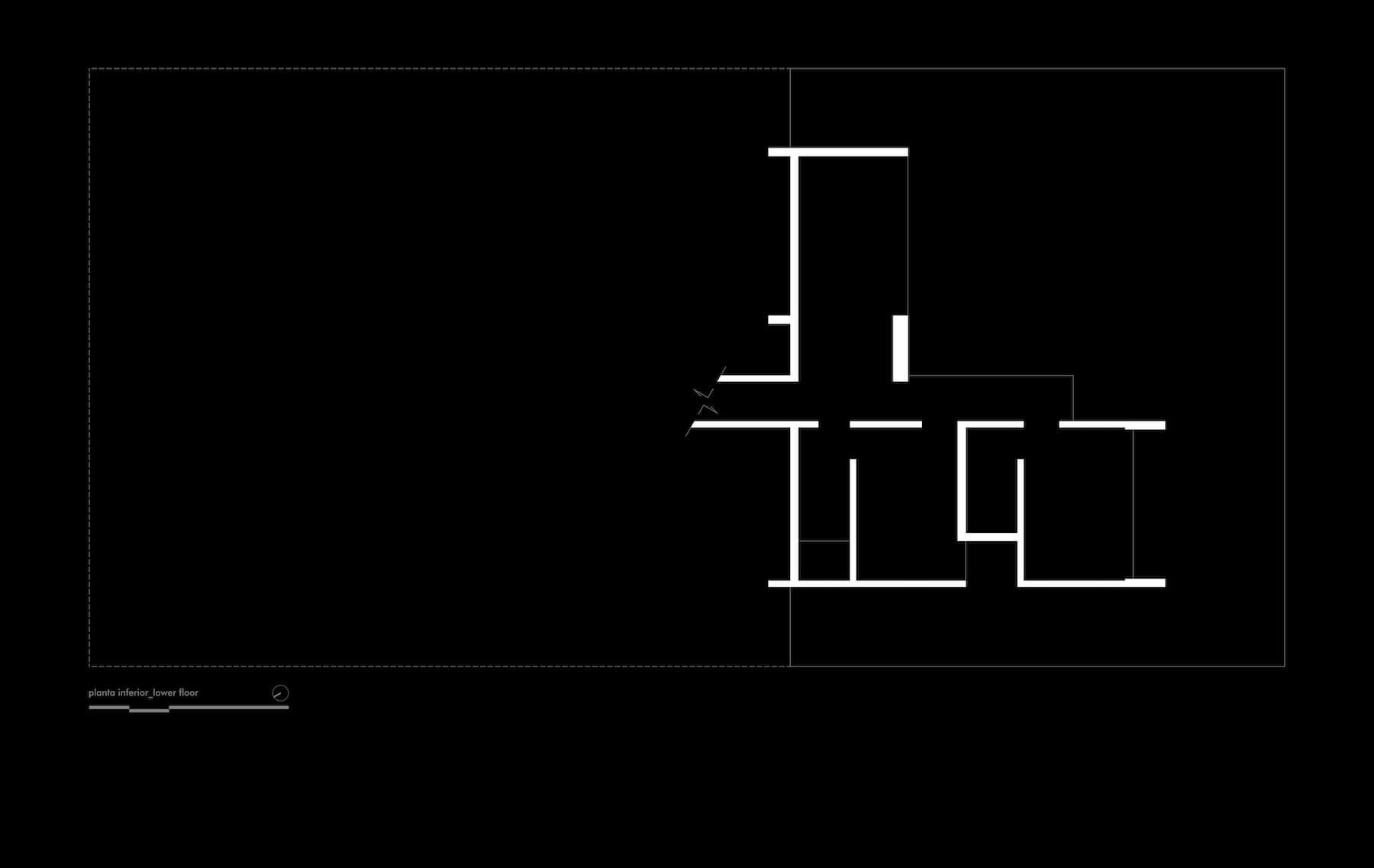 NEBR is an architectural firm based in the city of Carpina, located in the Zona da Mata Pernambucana, in the Northeast region of Brazil. They believe that architecture is a built work, so they seek to design an architecture of the possible, the straight and the built silence.
---