Studio P - Architecture & Interiors: Carrington Residence is a contemporary new single dwelling, designed to have an extensive lifespan. Situated within a leafy suburb on a battle-axe block the site is set back from the street, creating a private space for the inhabitants. A modern & spacious design with exposed industrial materiality, polished concrete floors, black brick & cast concrete walls create a stylish backdrop for the home. The durable materials allow longevity to the clients, with a neutral colour palette creating a balance to the surrounding landscape.
The main living spaces wrap around an open courtyard situated at the entry to the residence, allowing natural light to flow into the interior. A single cloud tree in the centre creating an overarching calmness to the project. The house was designed to comfortably host the family & their relatives, vast open plan living & strong connections to exterior entertaining areas, with spaces embedded throughout for more intimate moments.
What was the brief?
To essentially convert the client's ( a former architecture student) 2 dimensional plan into architecture. The home was to cater to the lives of 2 generations - that of the parents and their life, privacy etc - but also to allow space for their 2 sons ( young adults) to be able to continue living in the parental home, yet have access to their own privacy and space.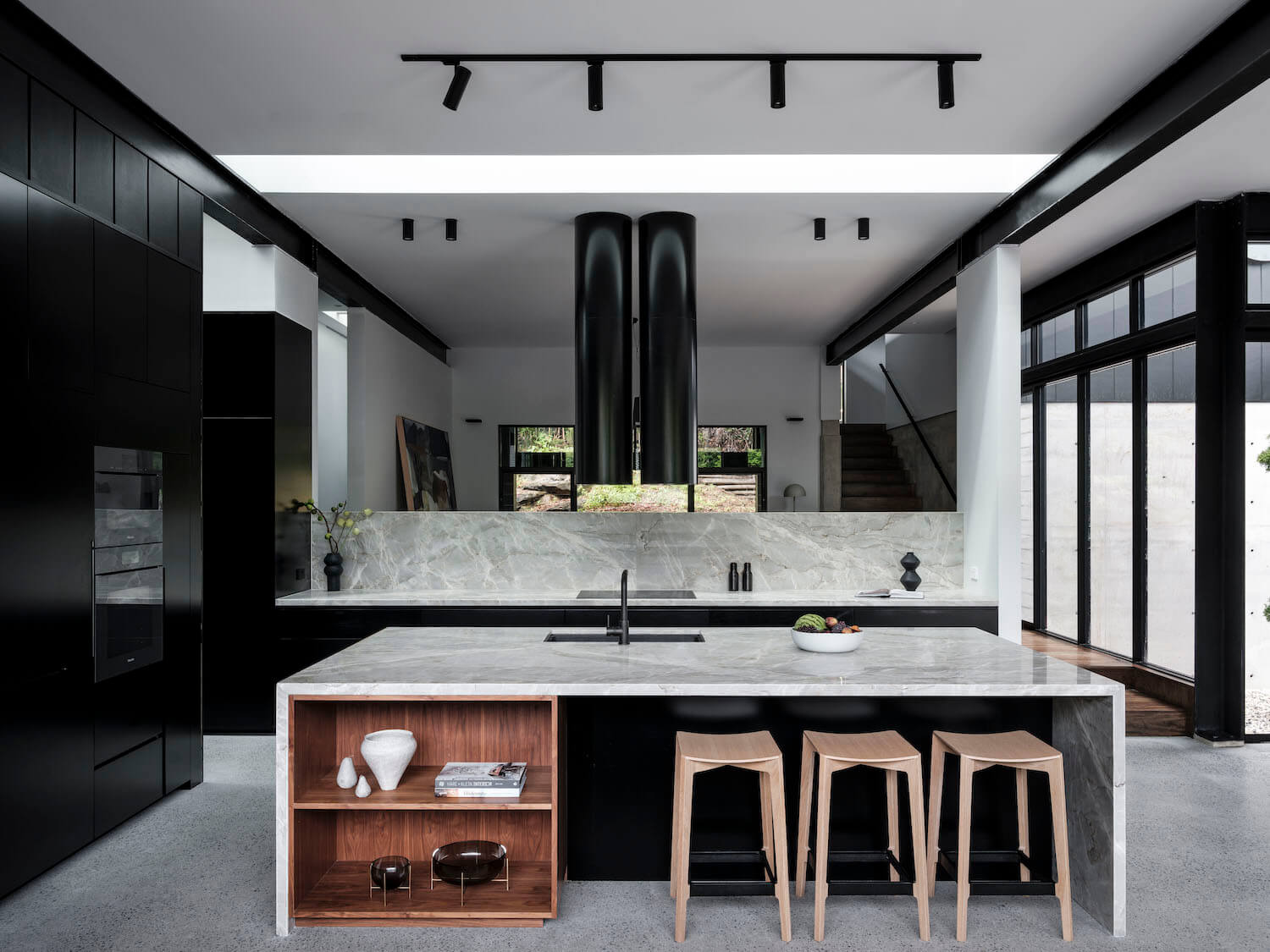 What were the key challenges?
The scale of the home in plan was in one way great as spatial planning was not tight or difficult, however, the opulent scale also posed a challenge for the spaces within to be intimate, homely and welcoming rather than lifeless and simply grand. With so much built form - how were we to keep the house connected to the landscape and nature?
What were the solutions?
Each room was designed to be unique and with its own personality- so each bedroom has its own features rather than a cookie cut of other bedrooms. There was a great amount of time spent on material selection, and joinery detailing to bring back the small and detailed scale within the massi of scale. Darker palette allowed us to create spaces that were large yet cosy, sultry and moody.
The structural aspects of the house were also celebrated and used as finish rather than hidden or secondary to the design which also added to the rawness vs refinement of the project.
The framing of nature through courtyards, skylights, port holes that frame the nature or windows placed so that they frame and turn the rock outcrops into art for the home allowed us to not lose connection to nature in such a large man made intervention.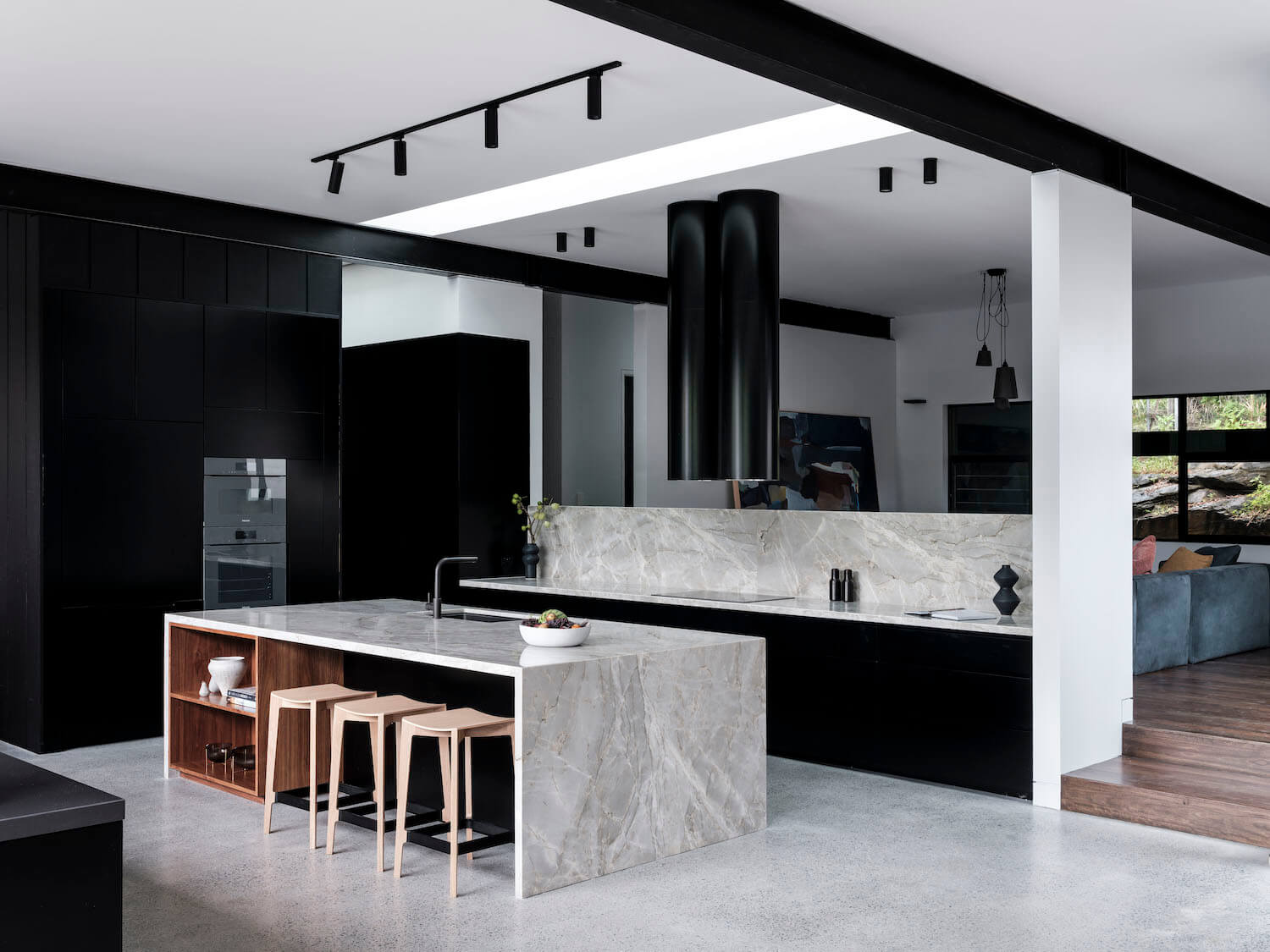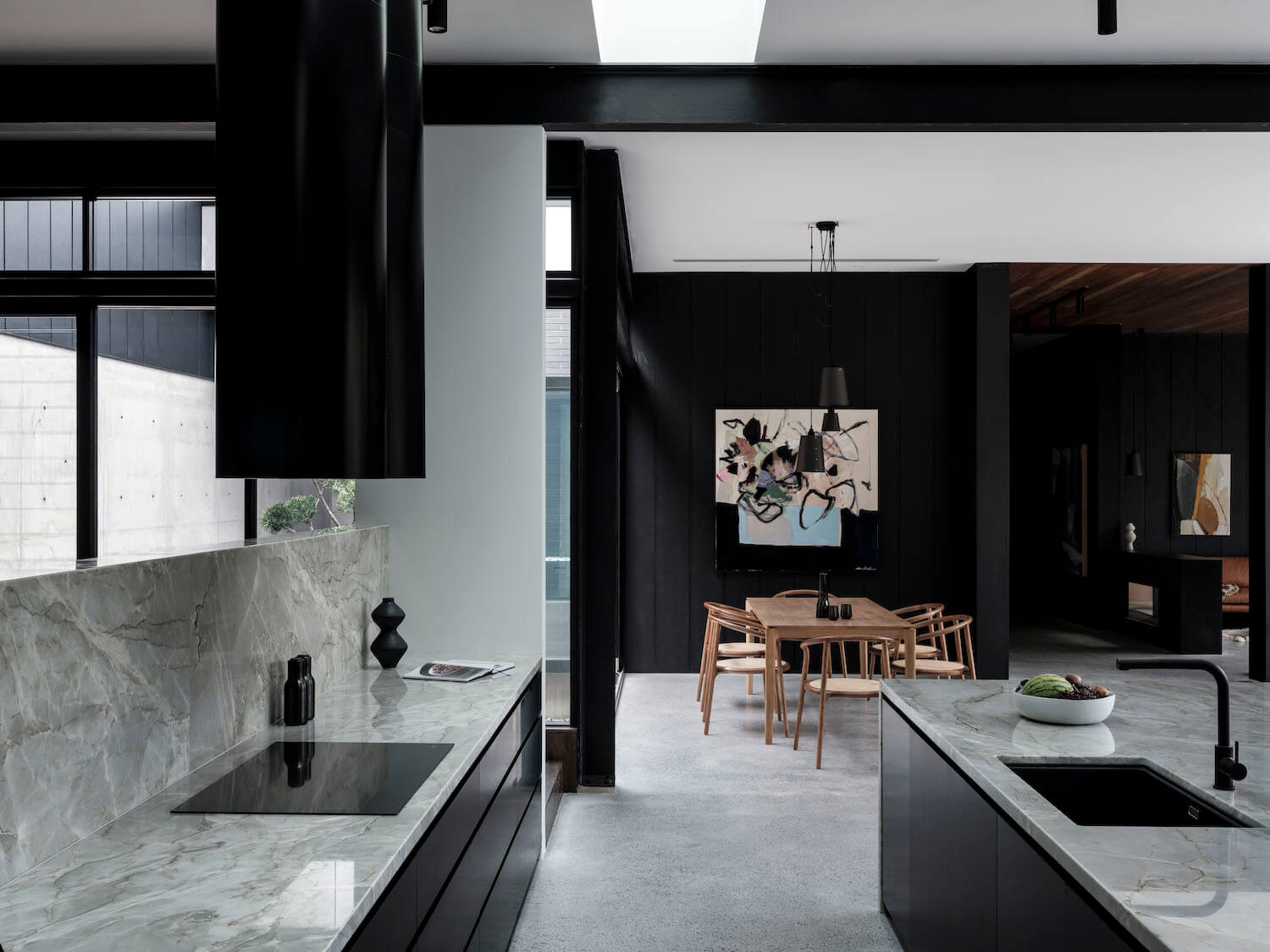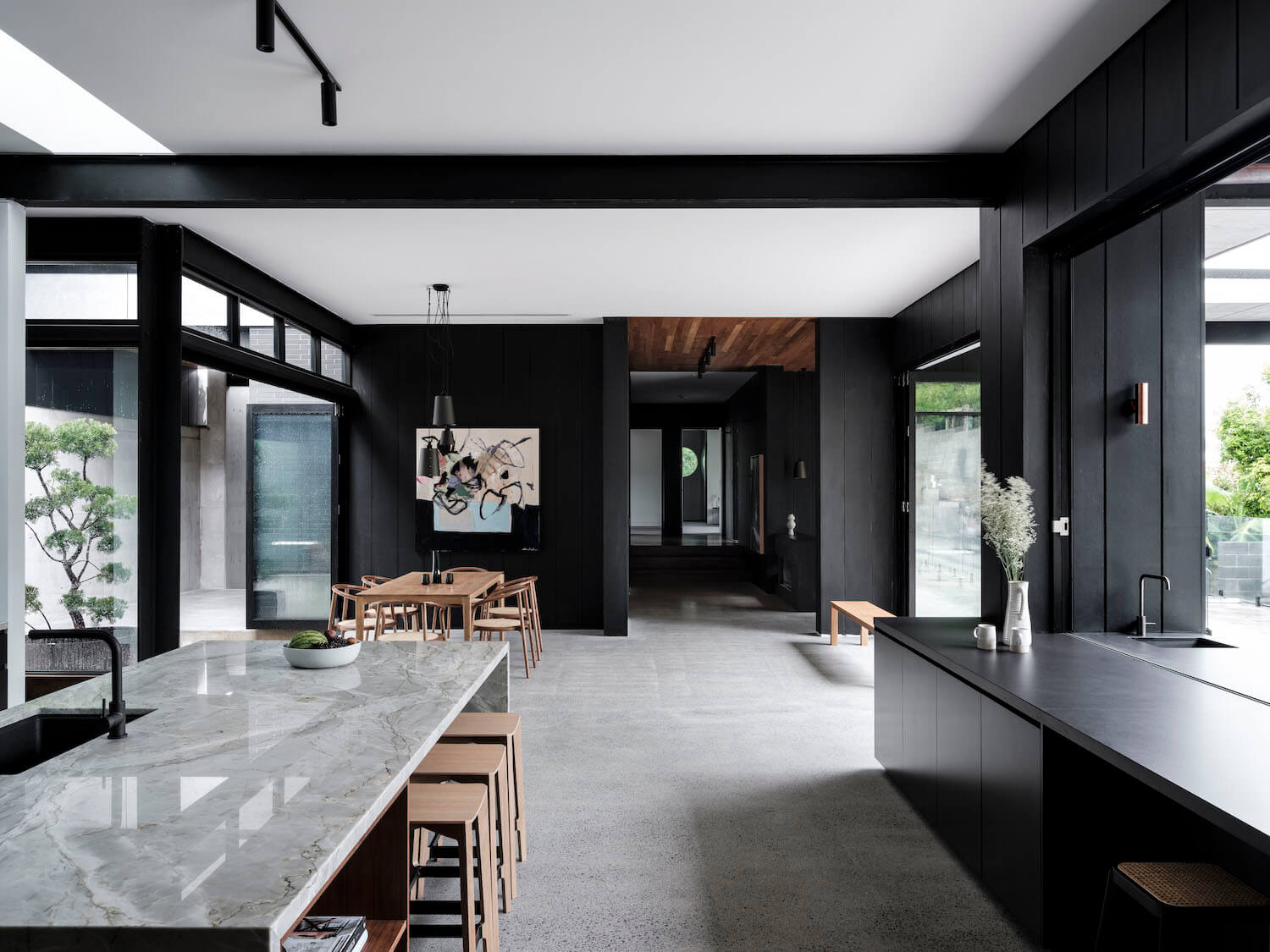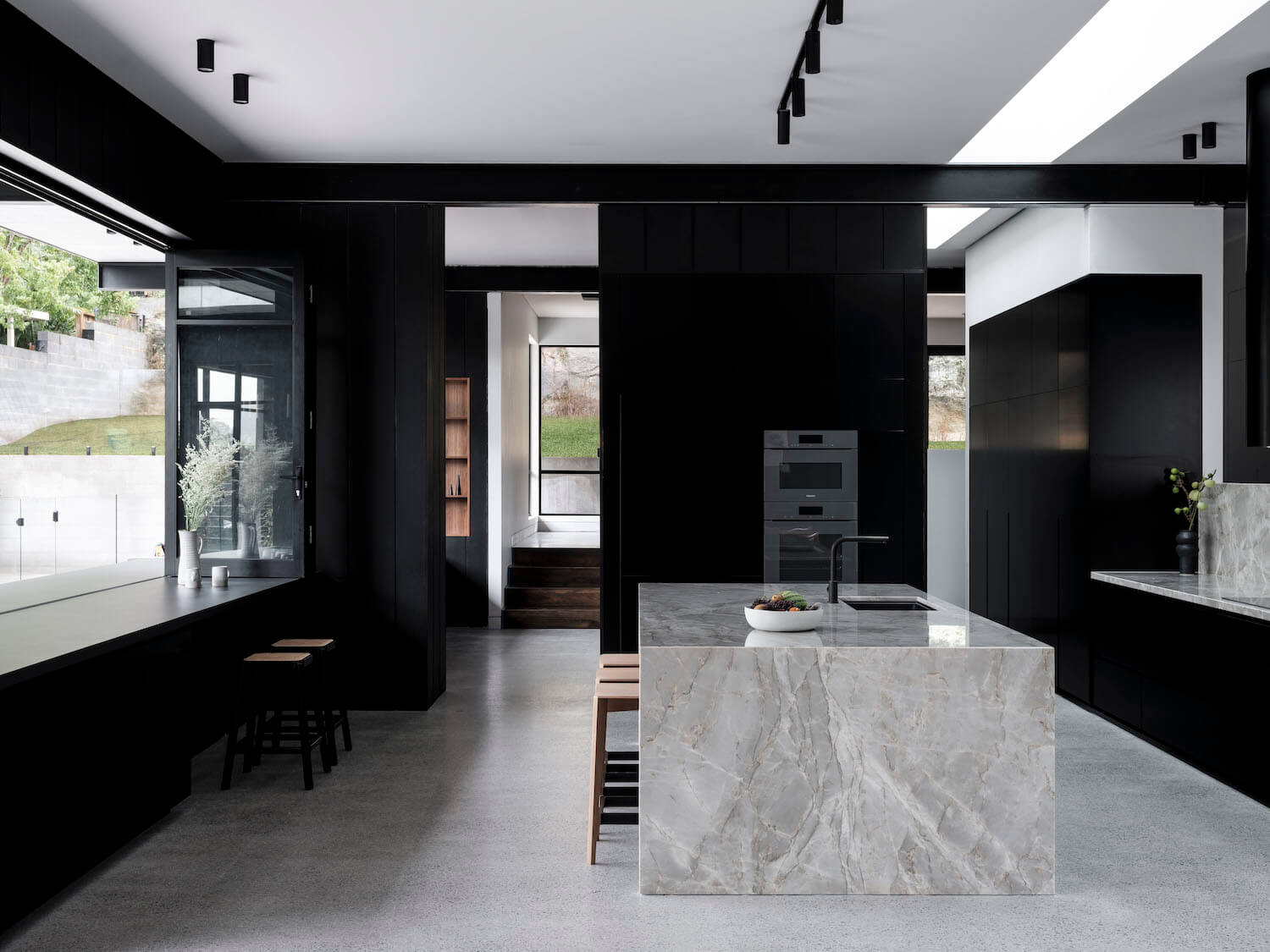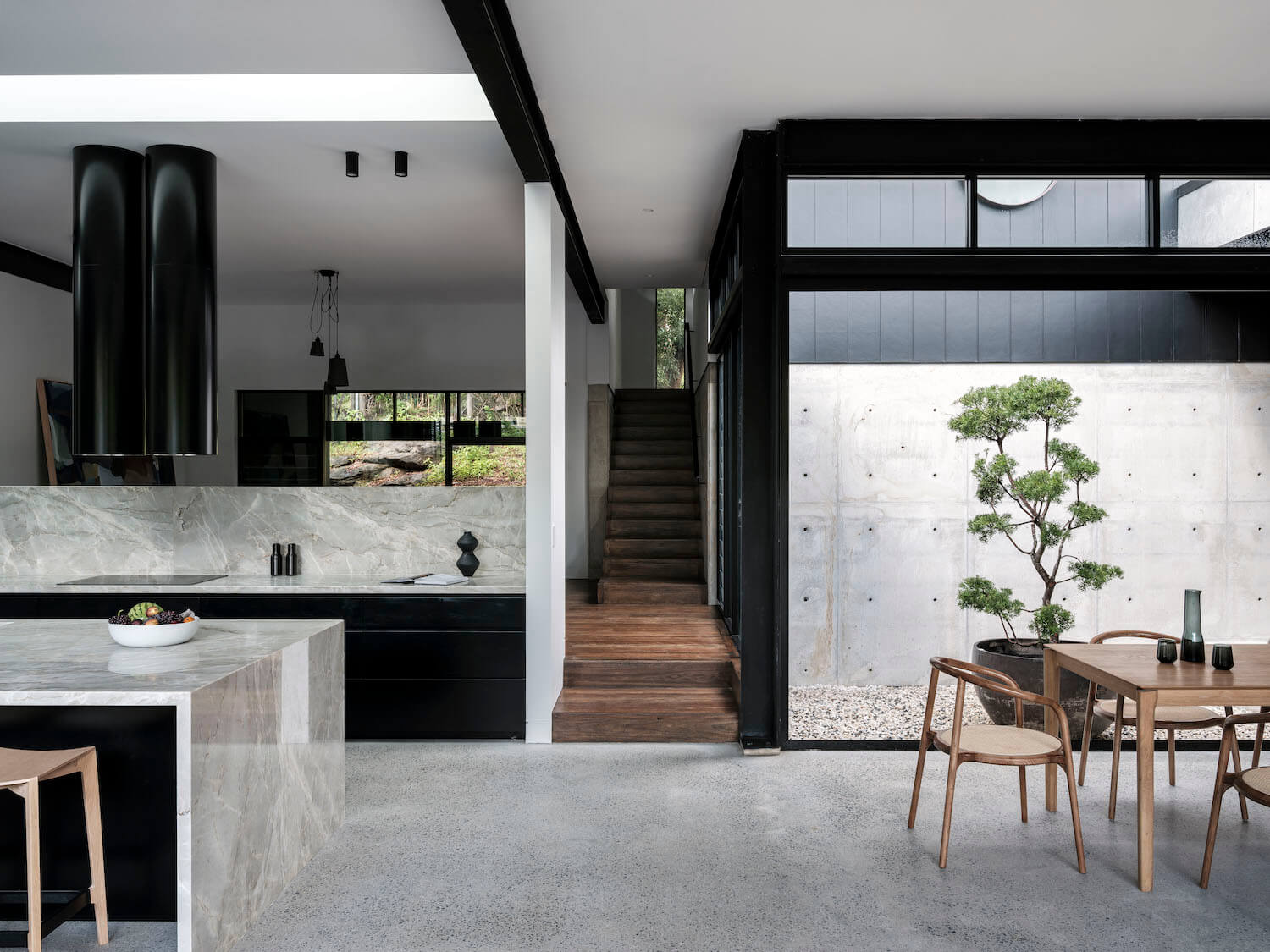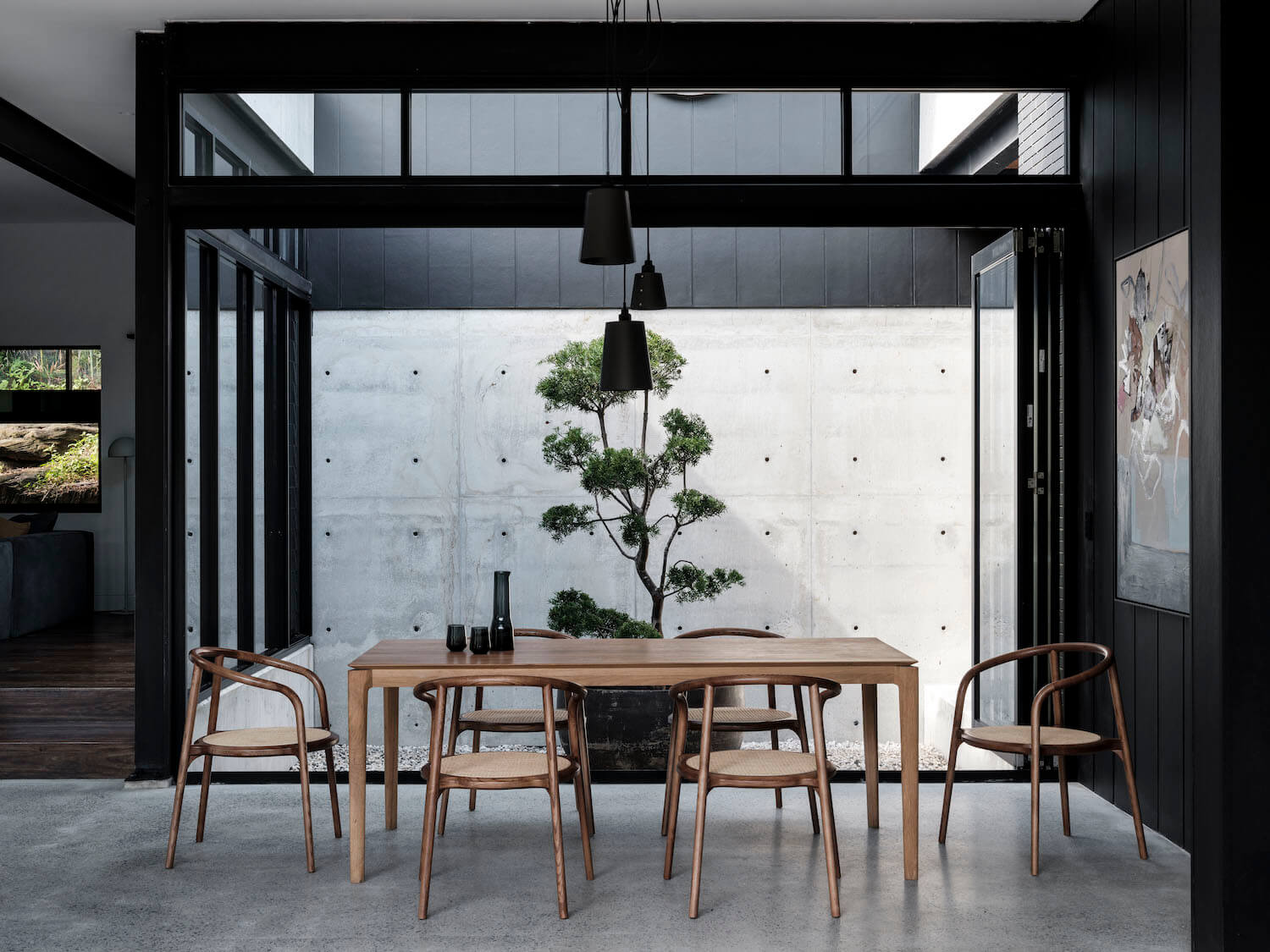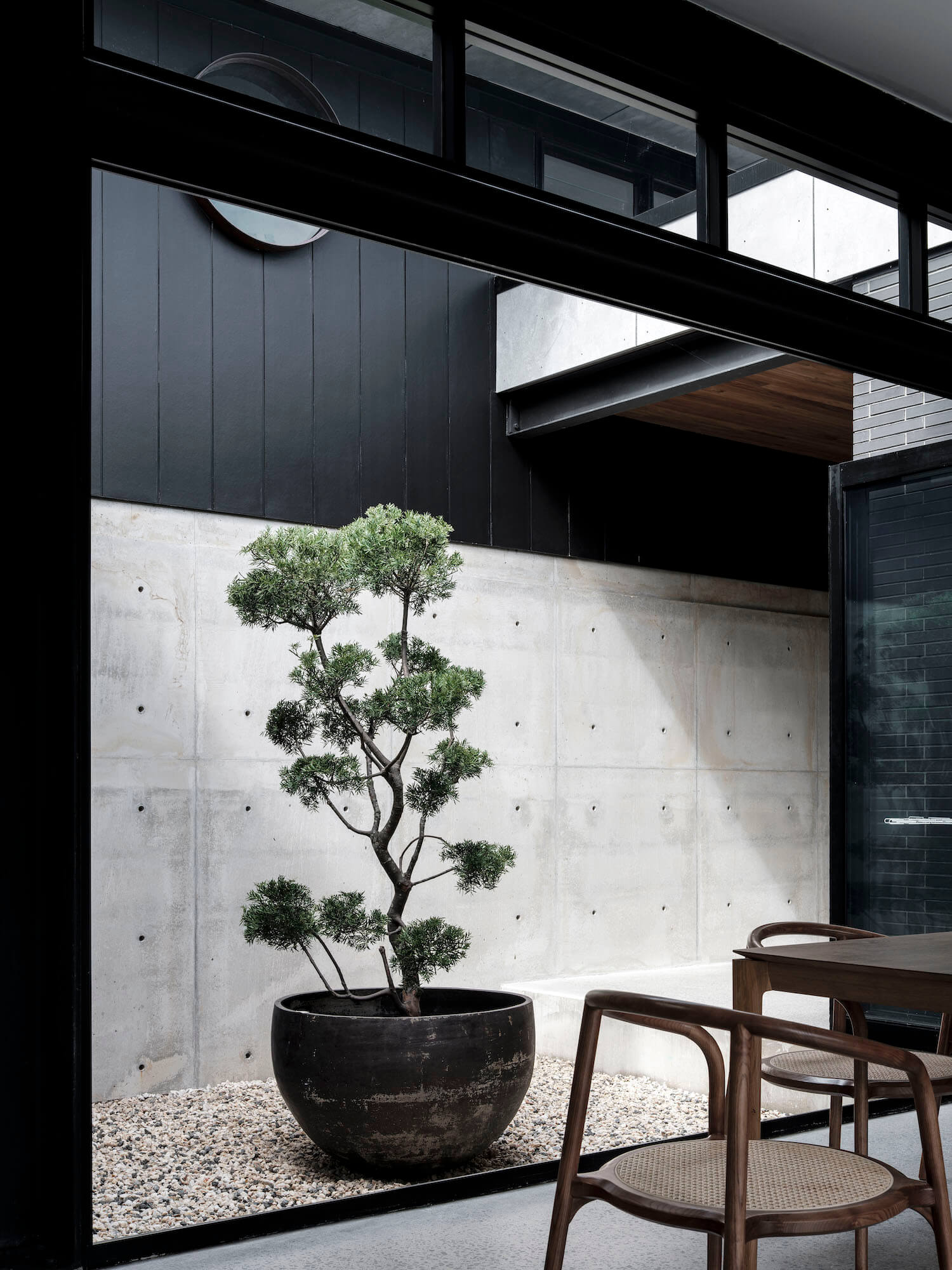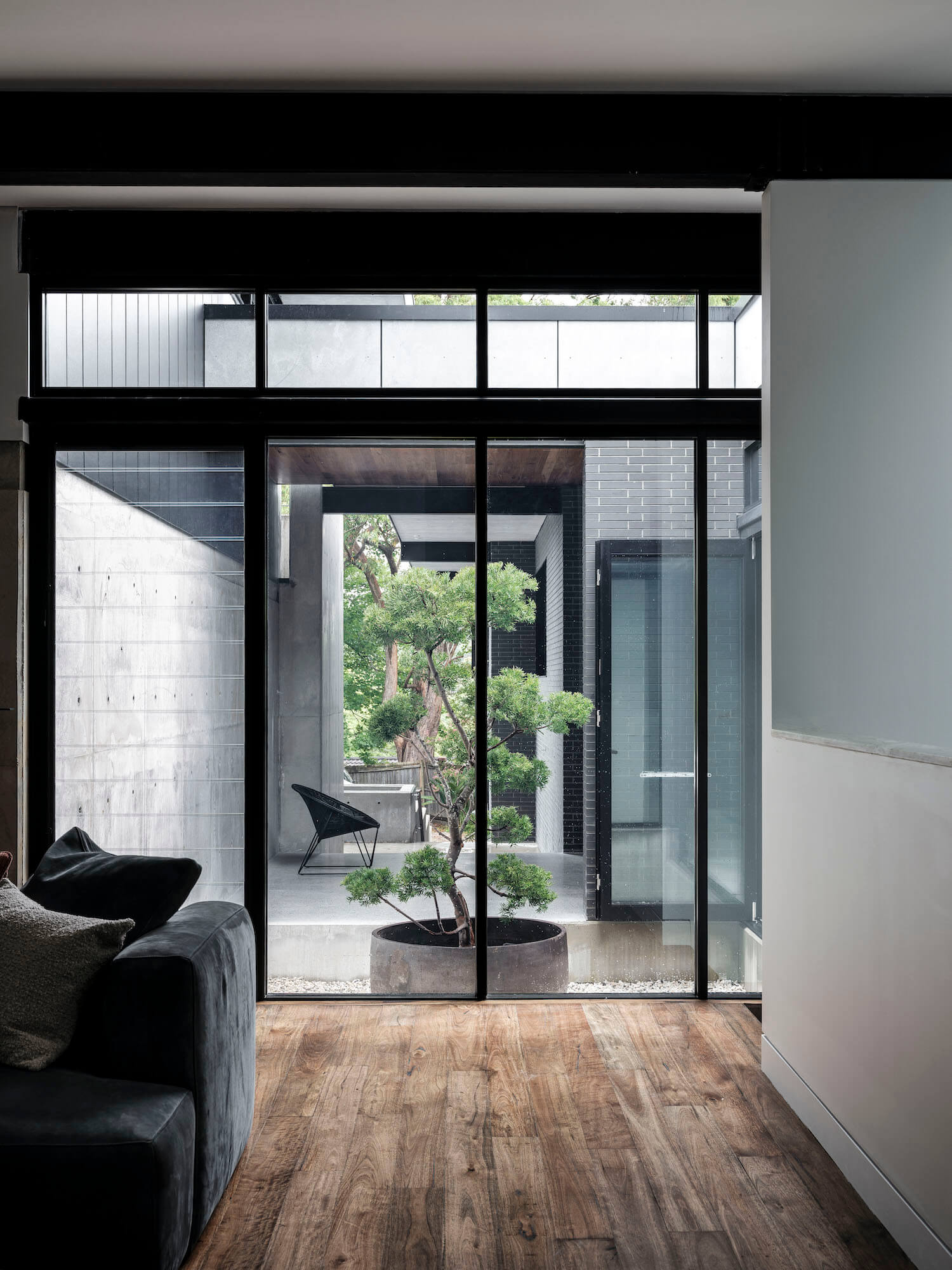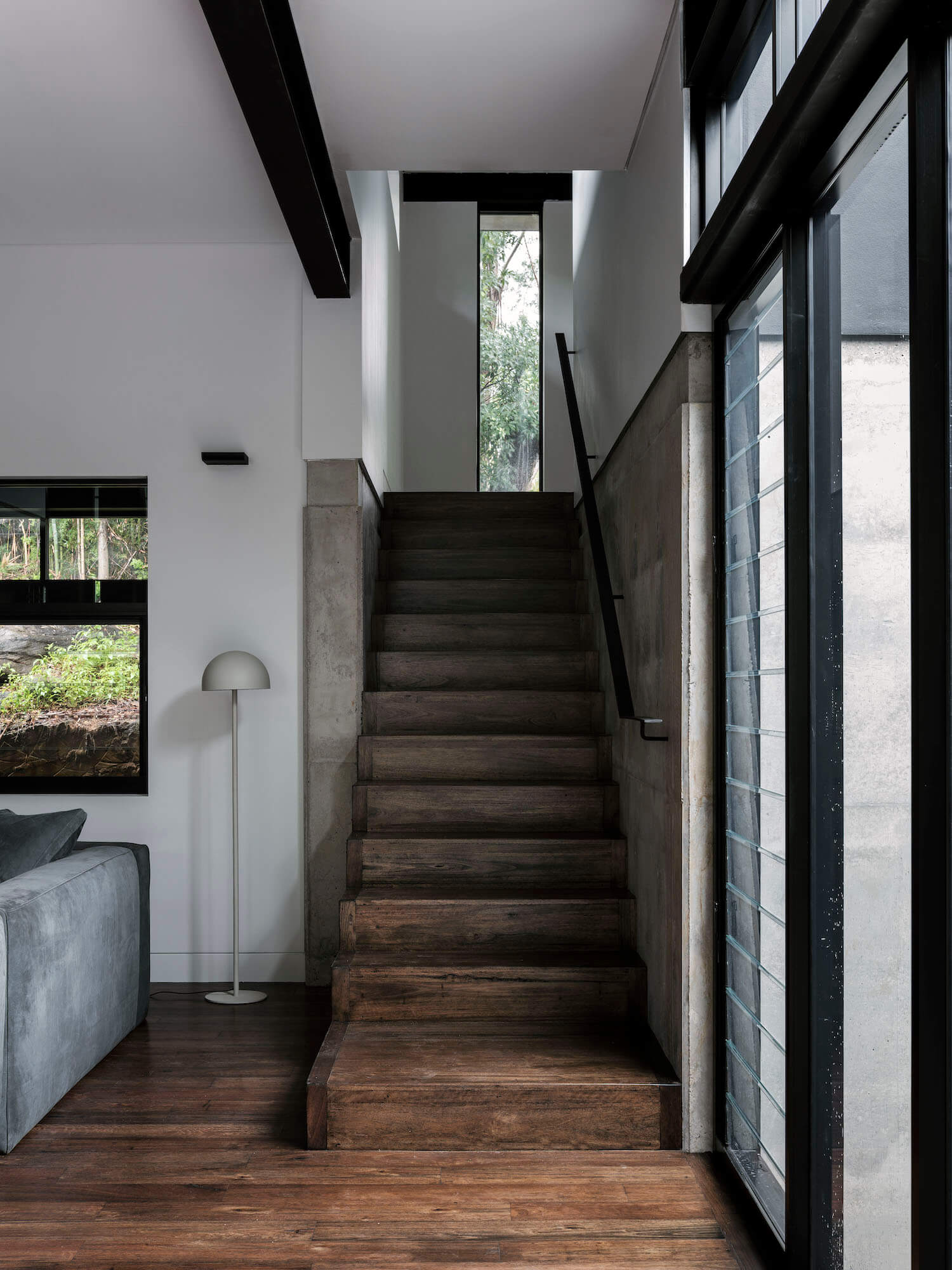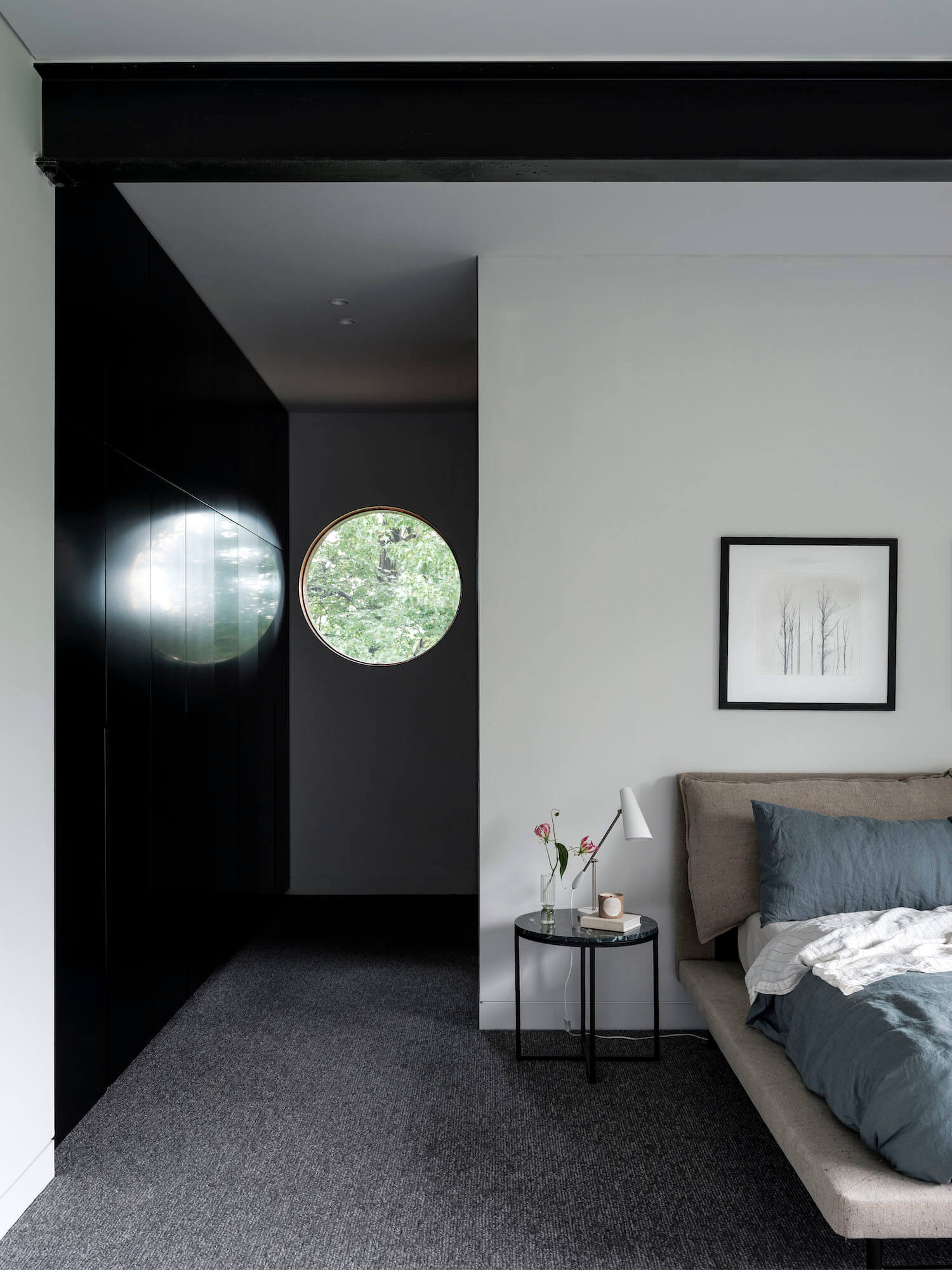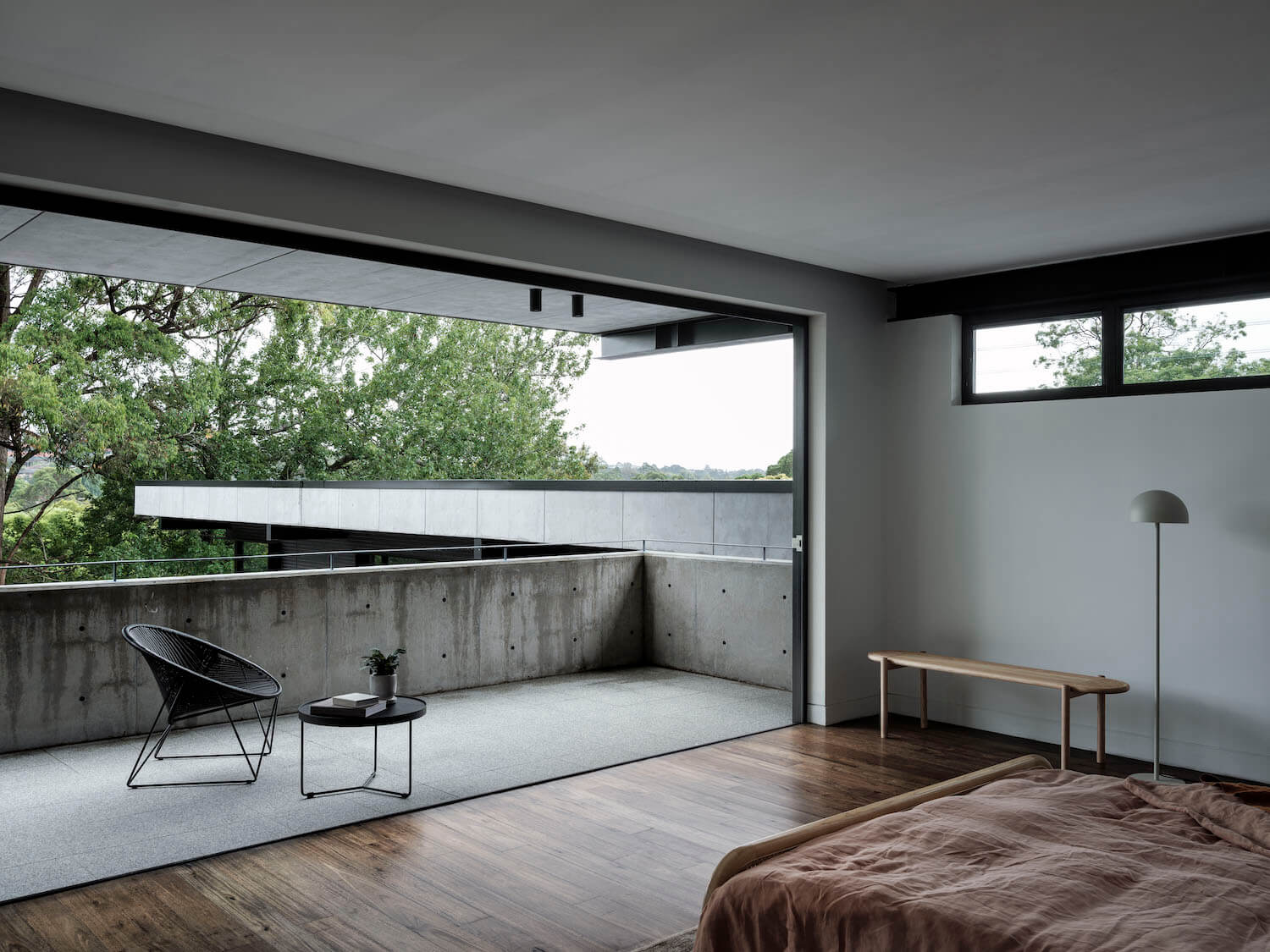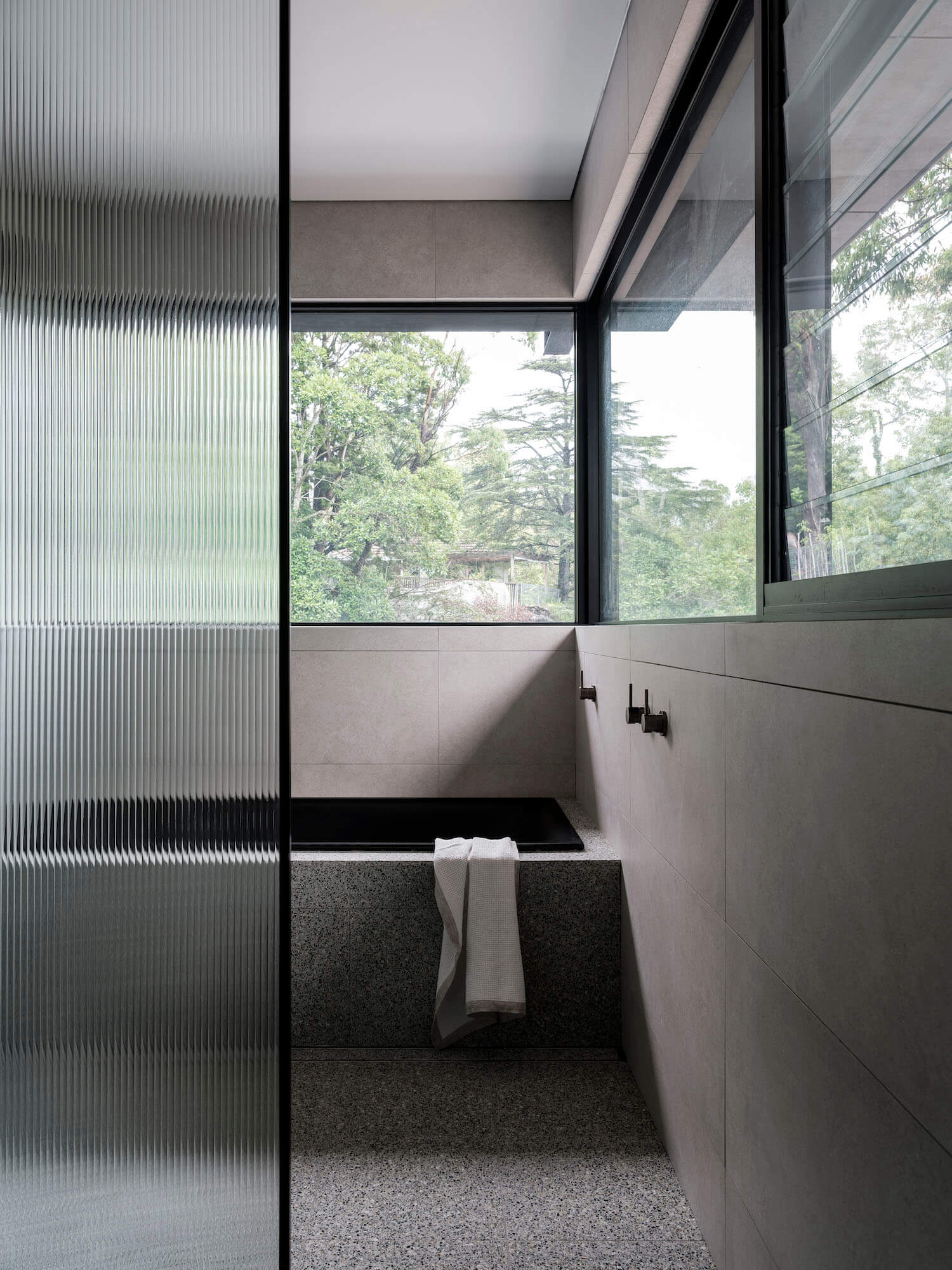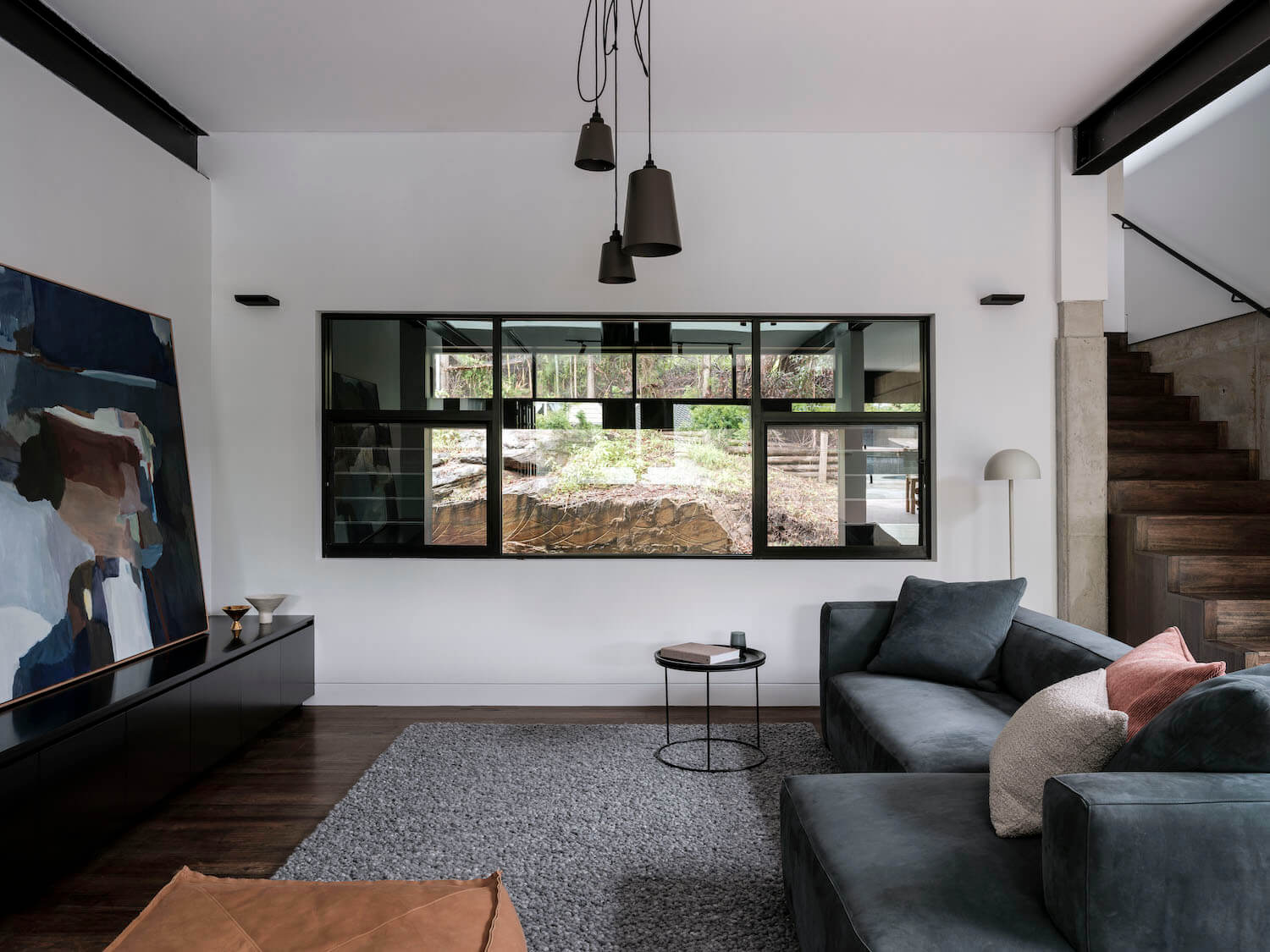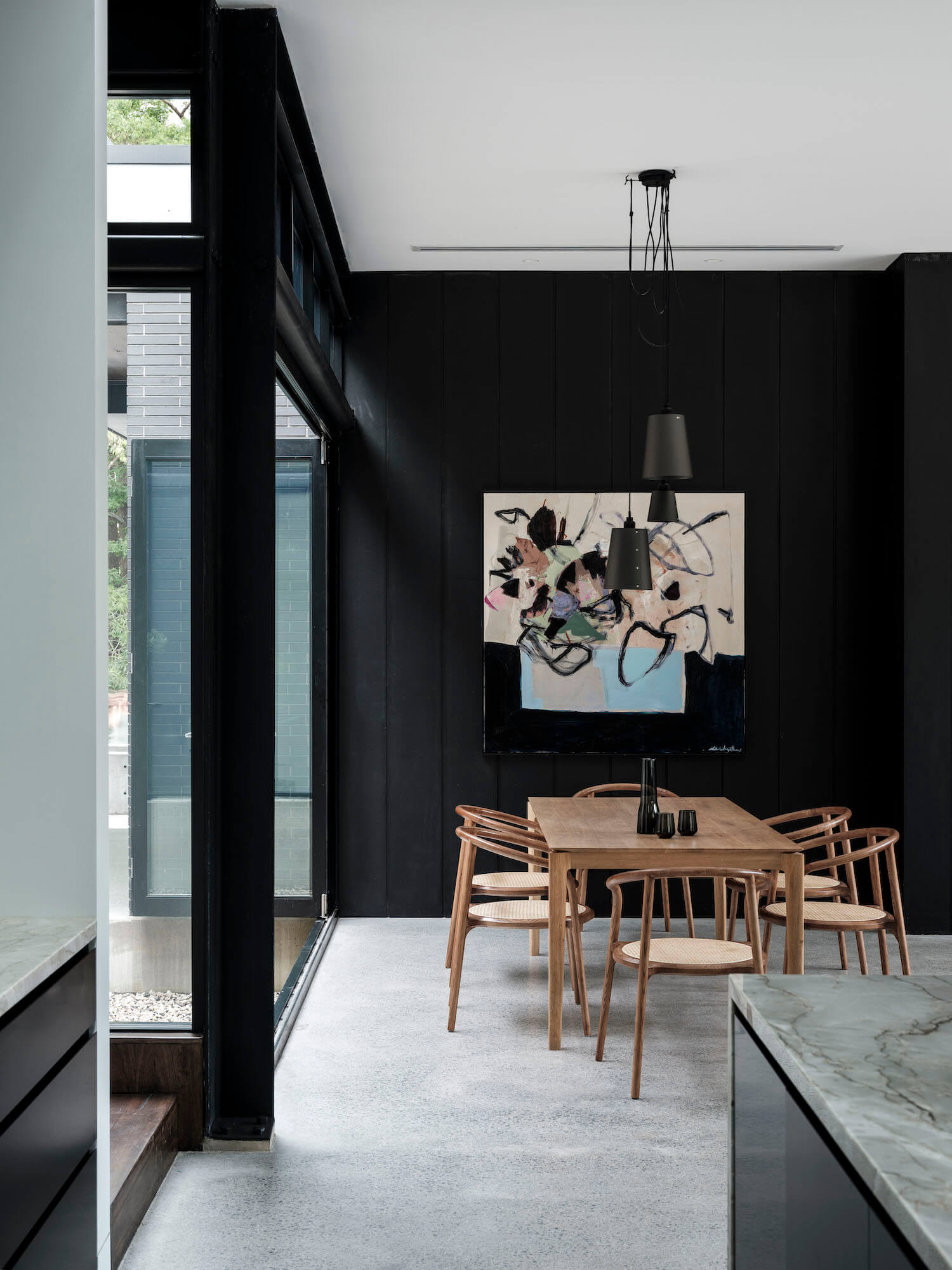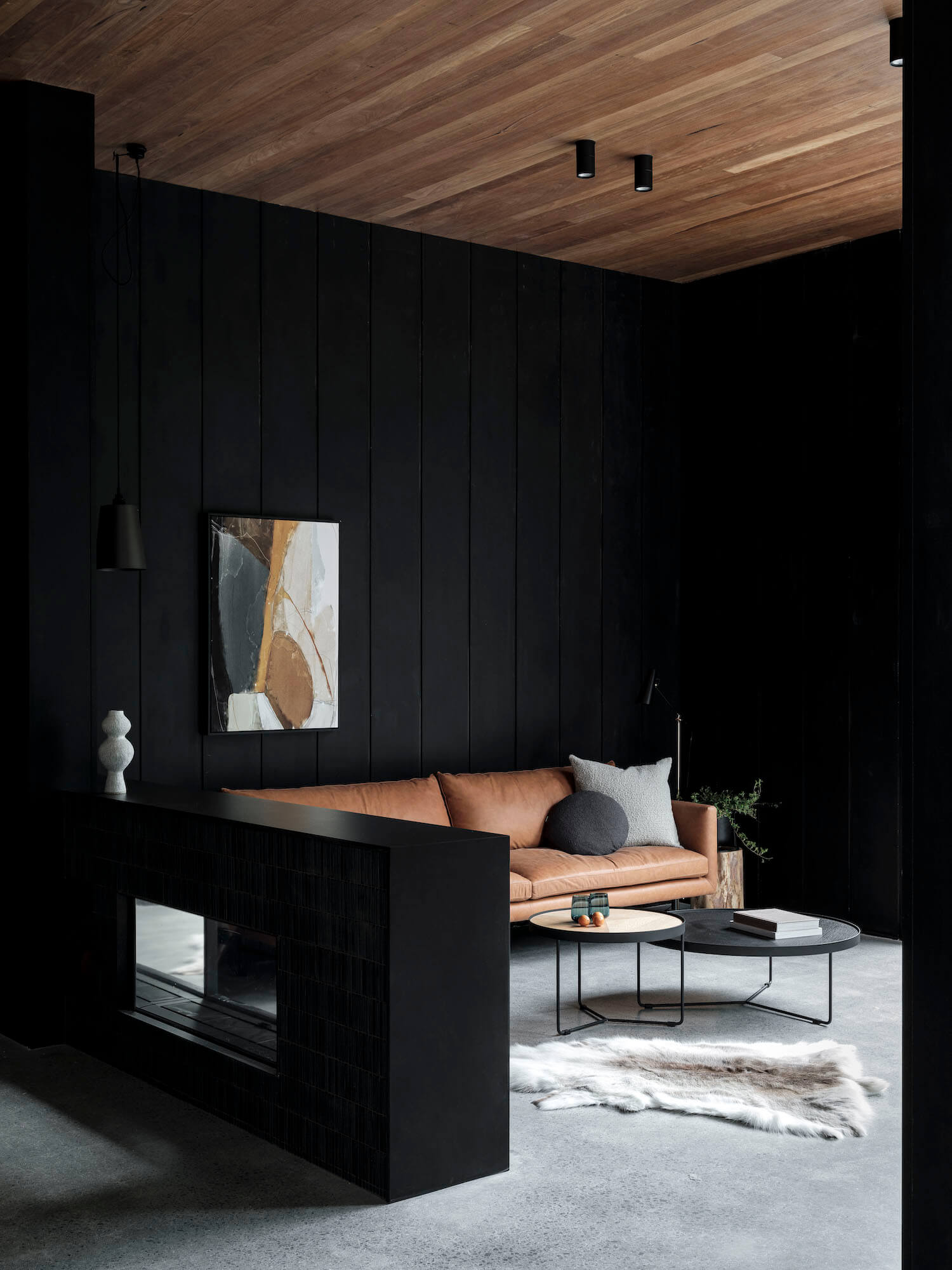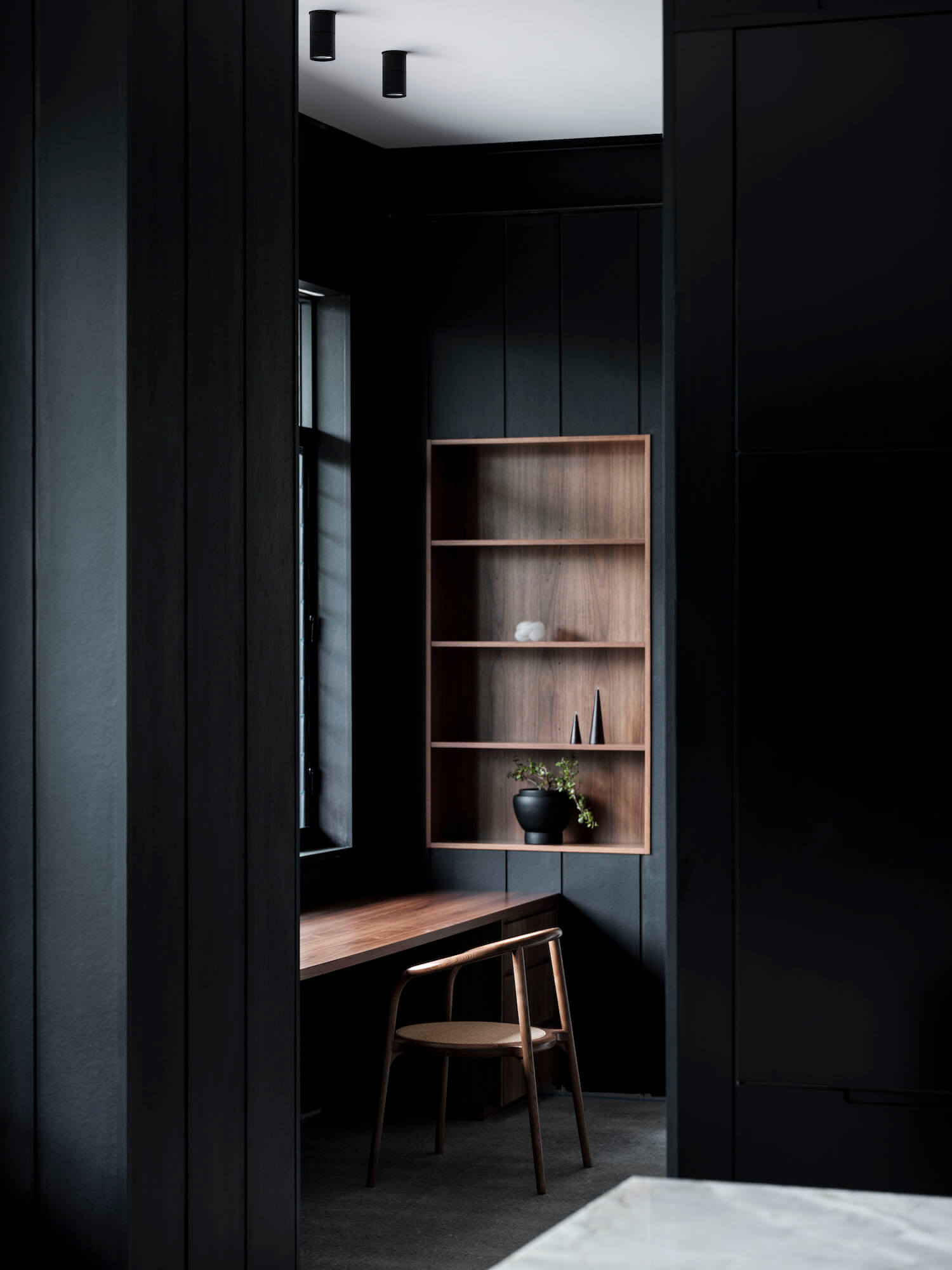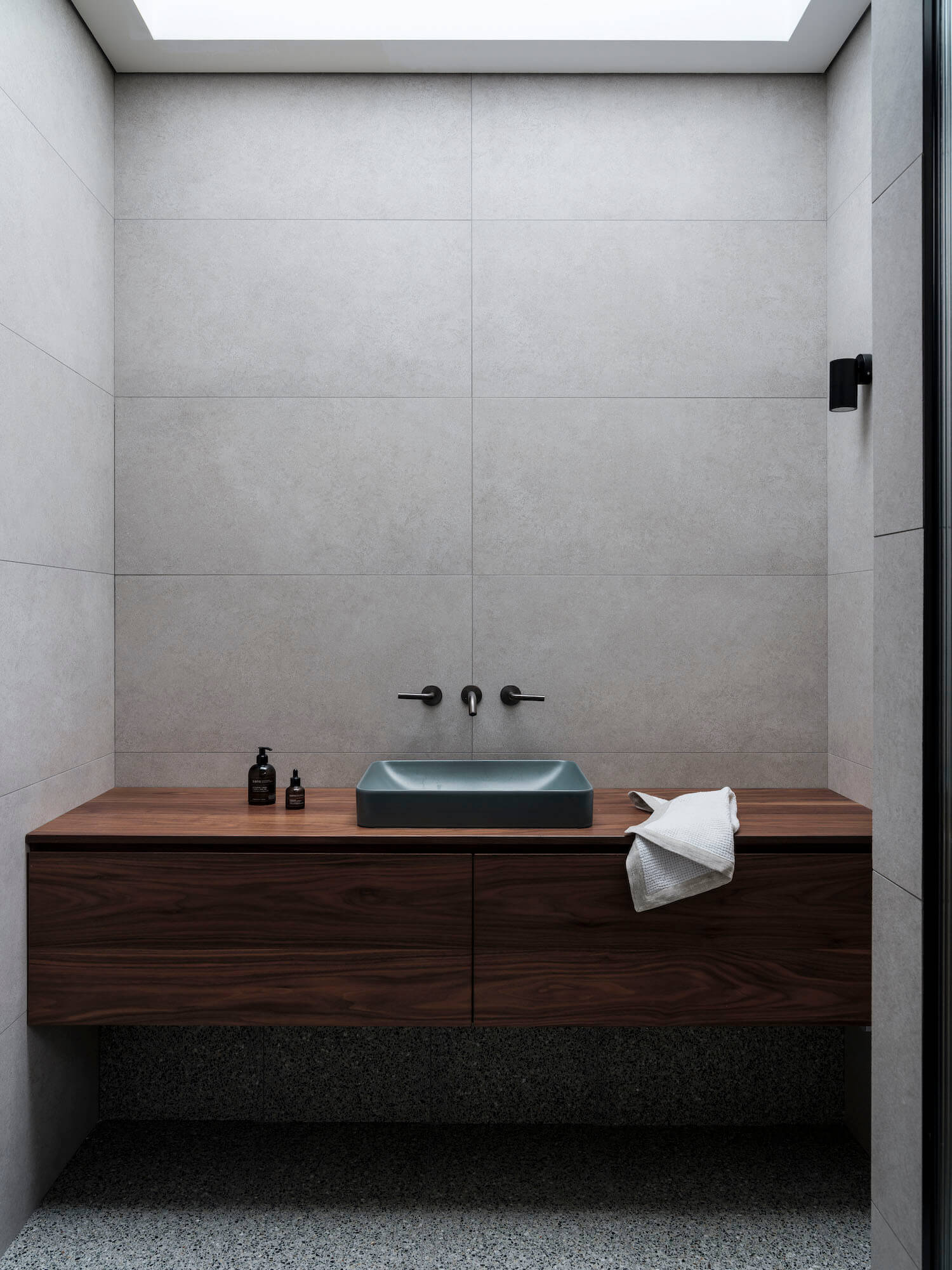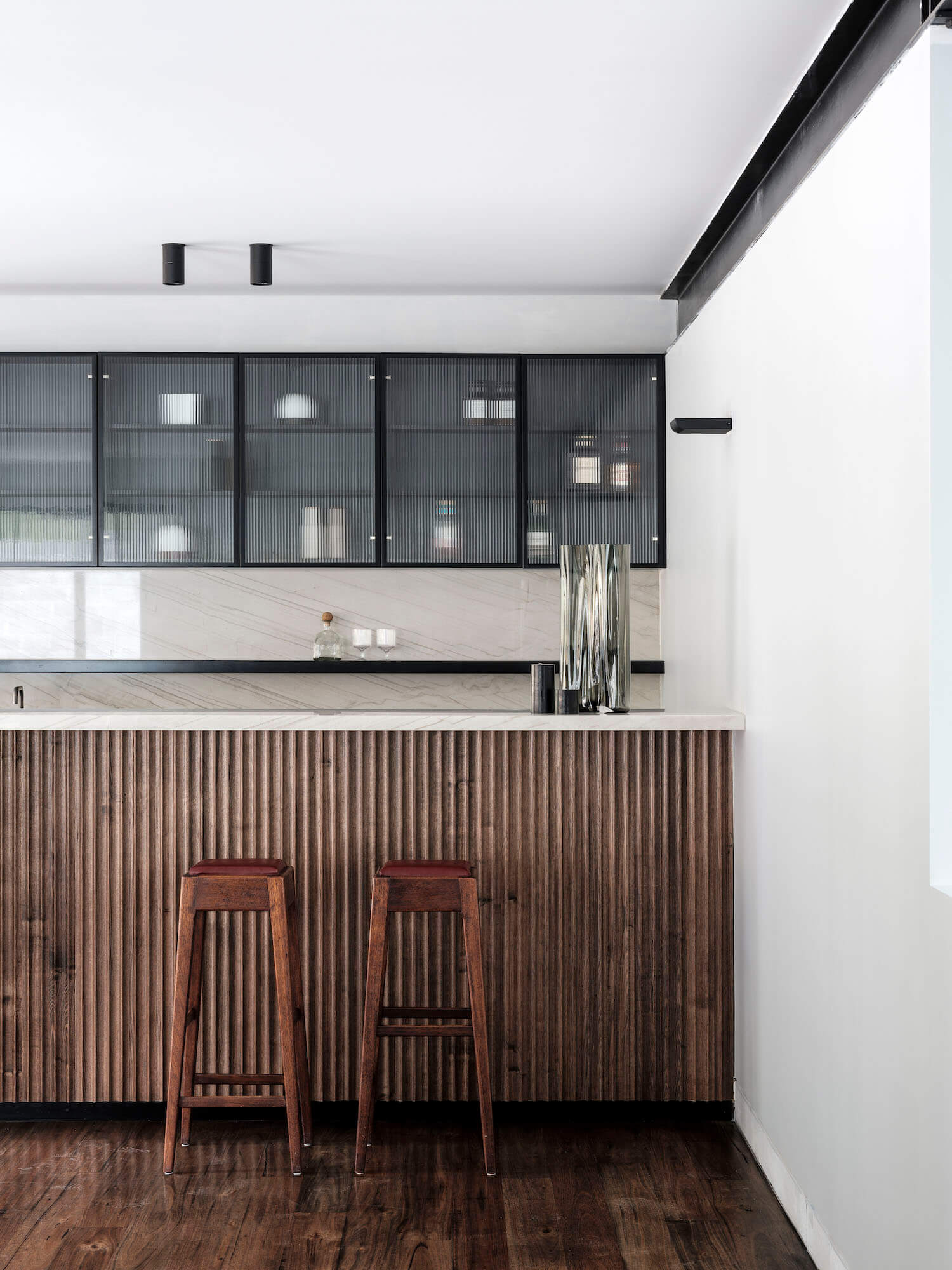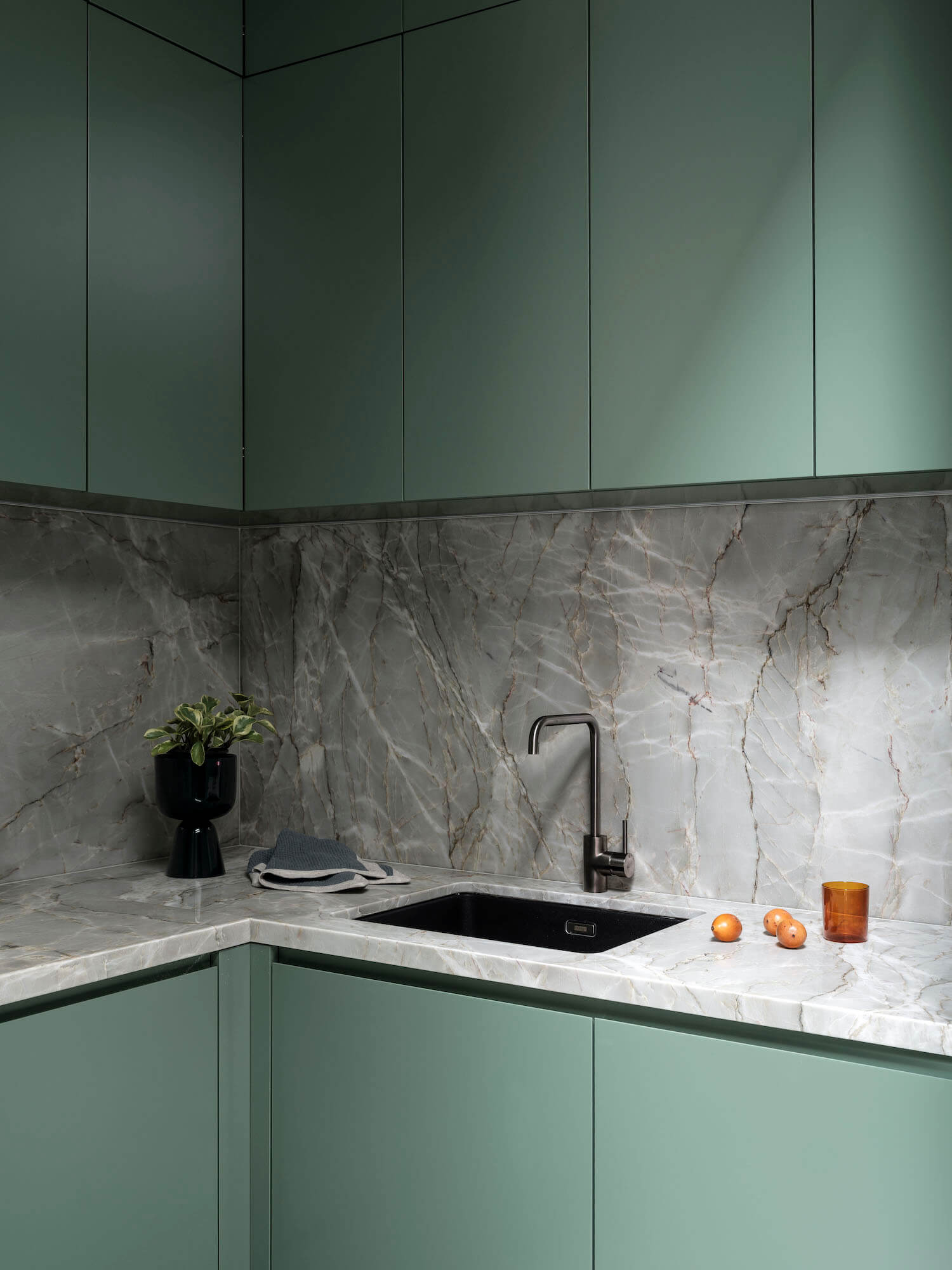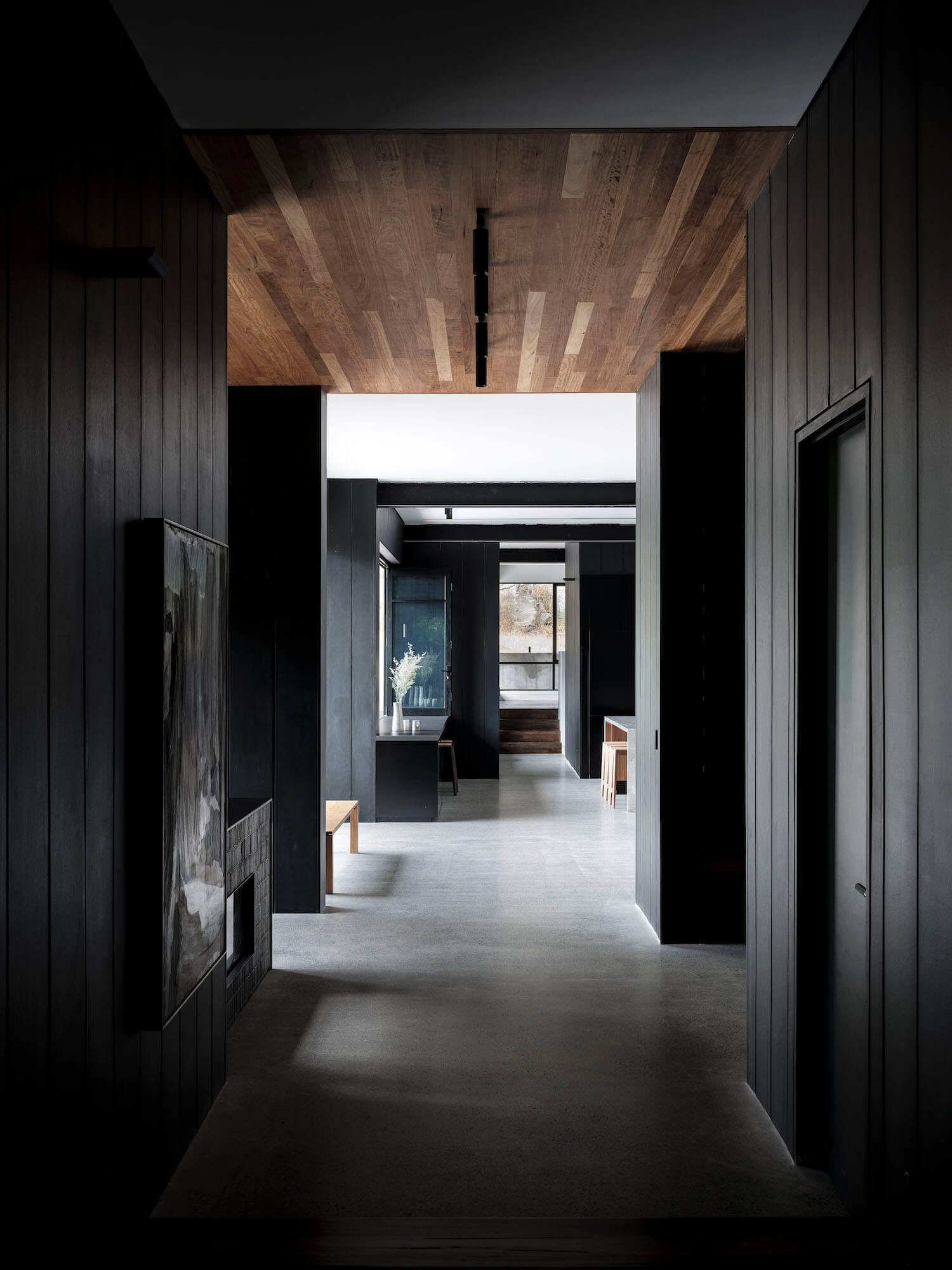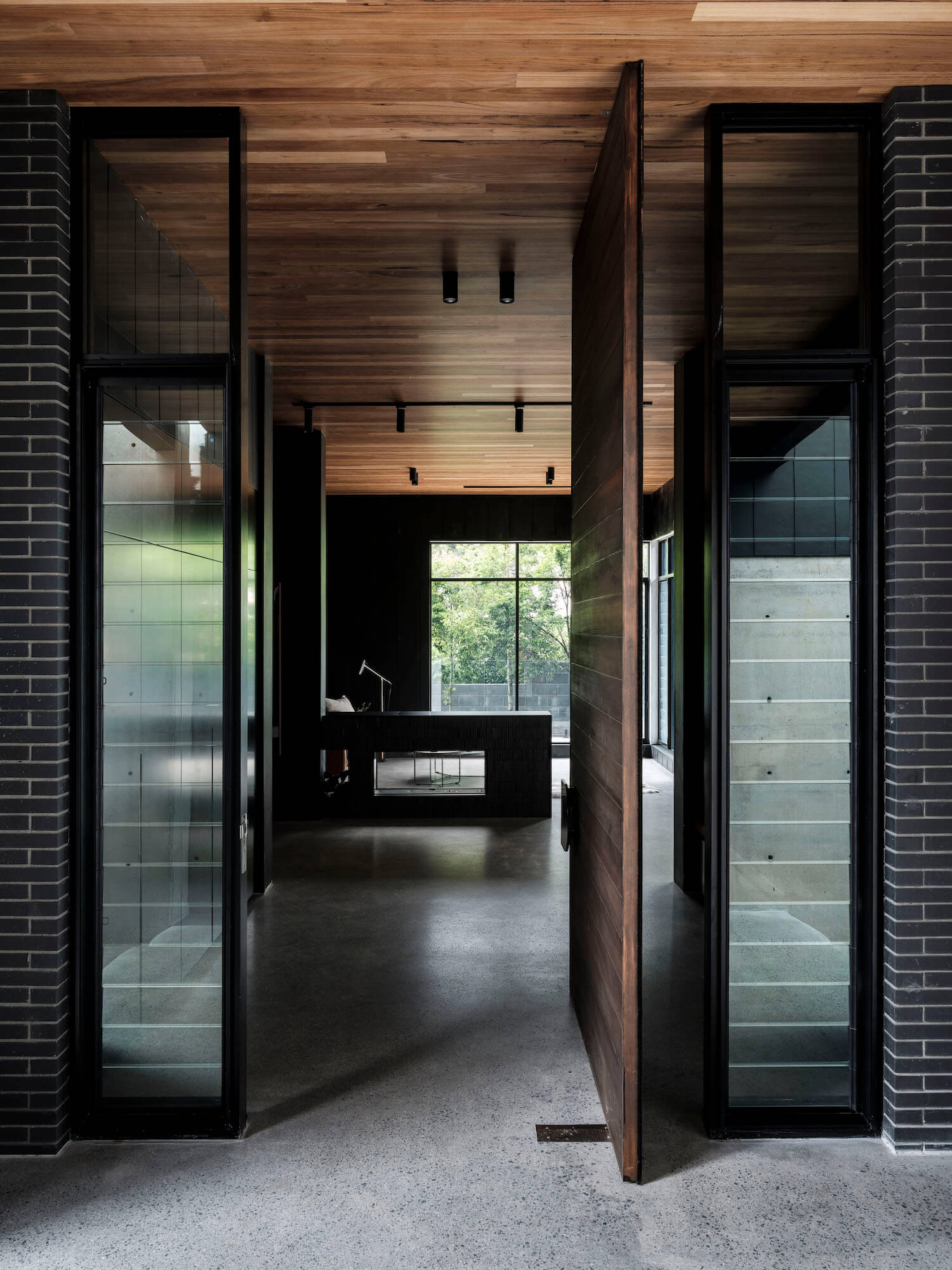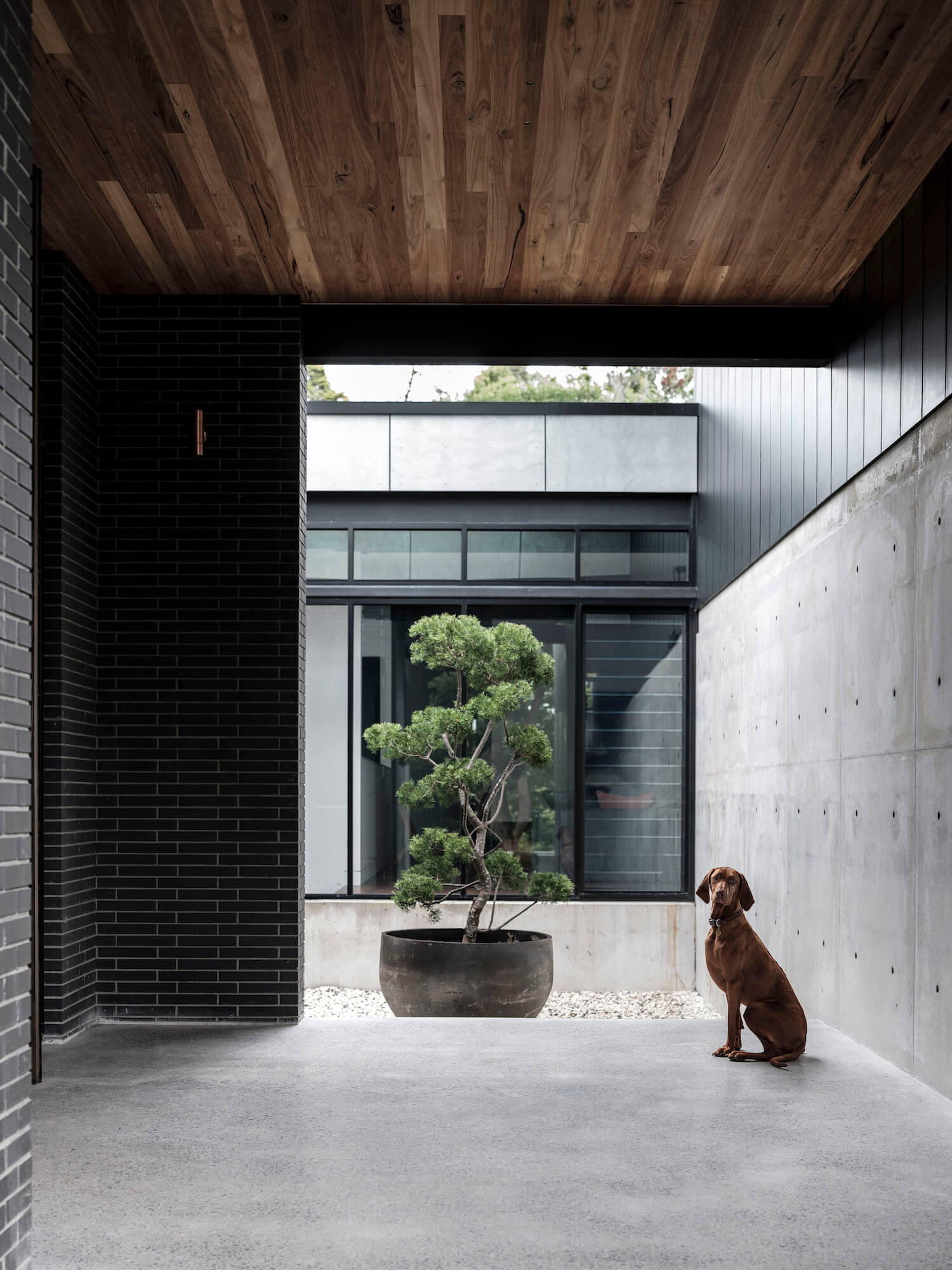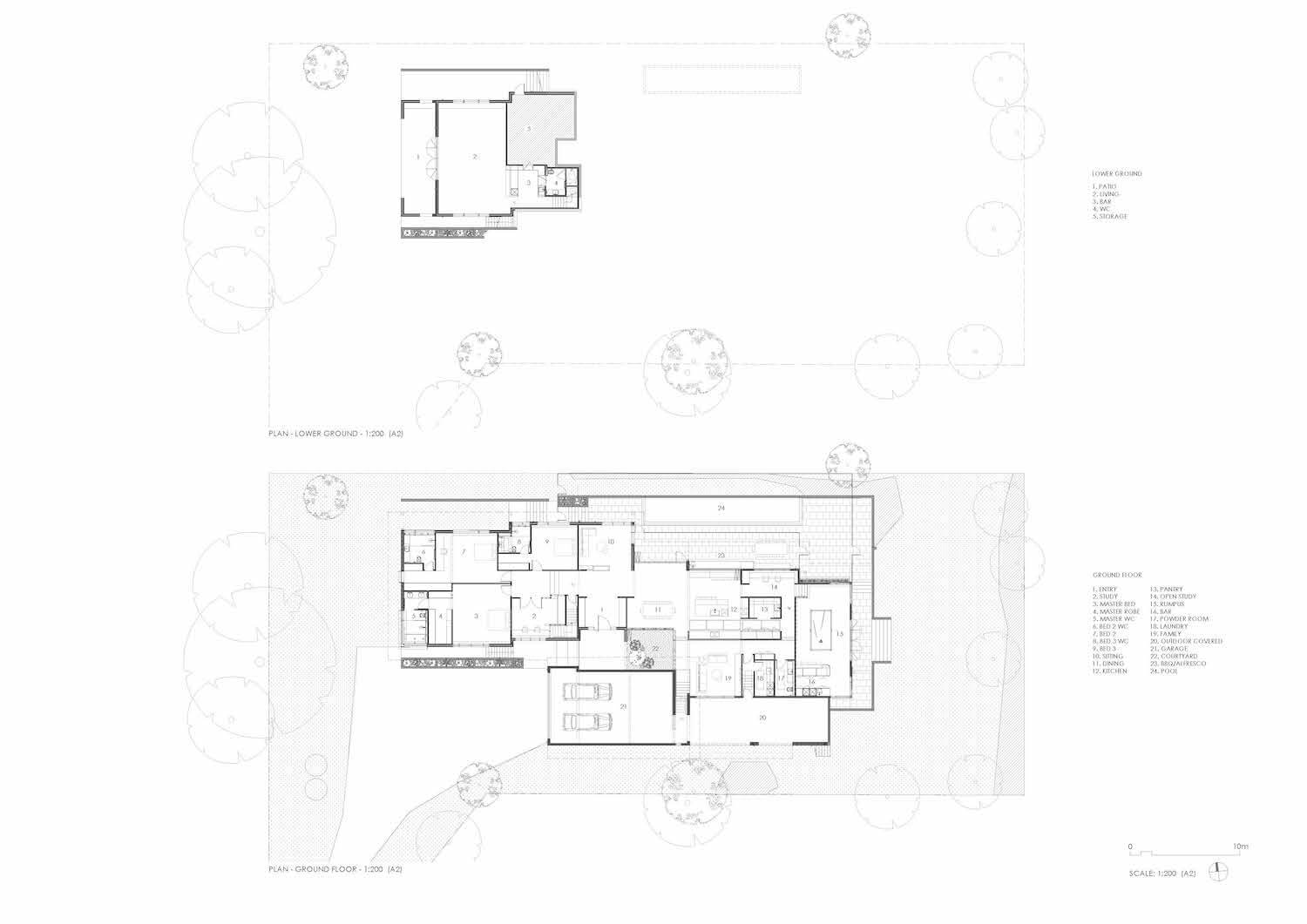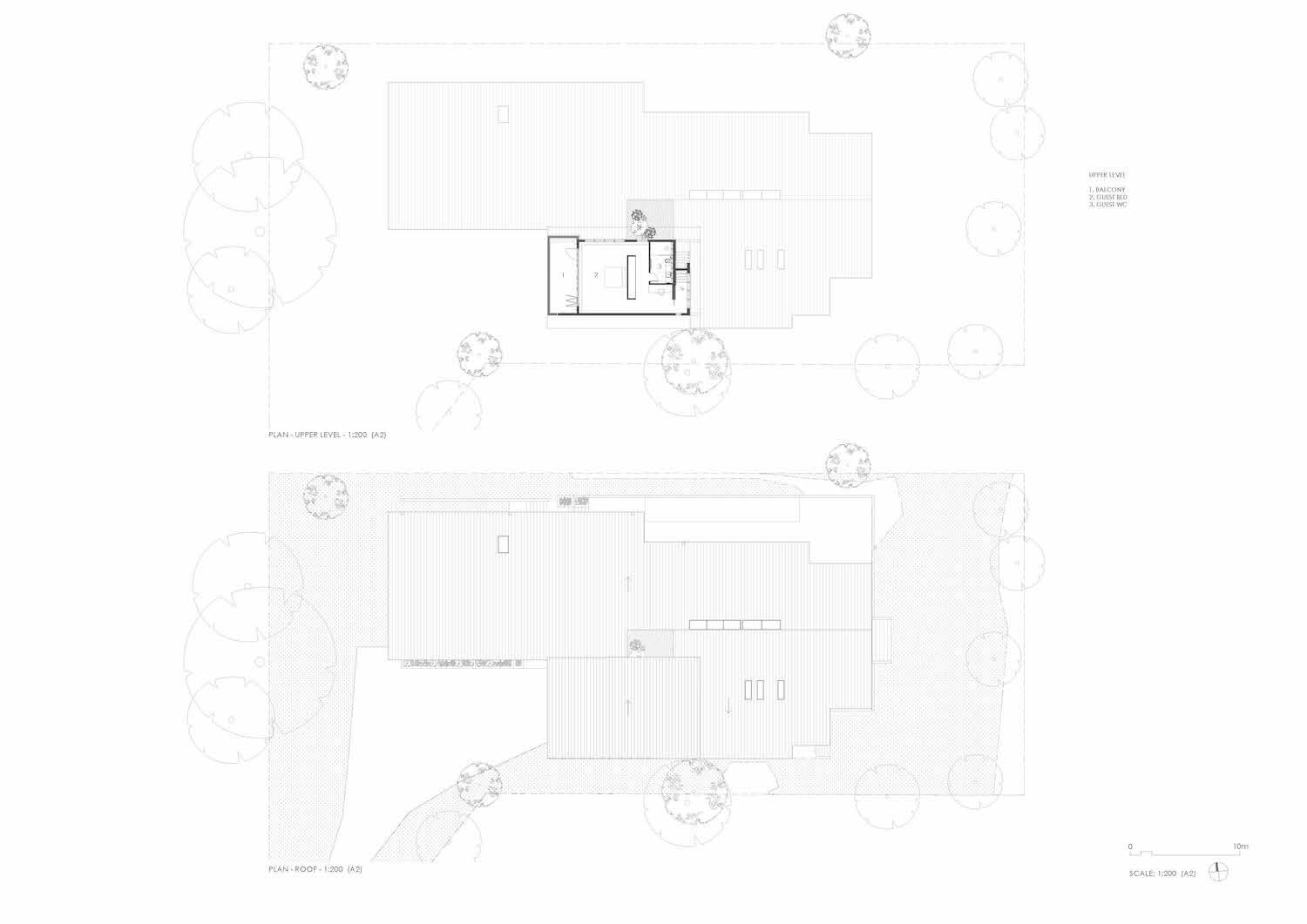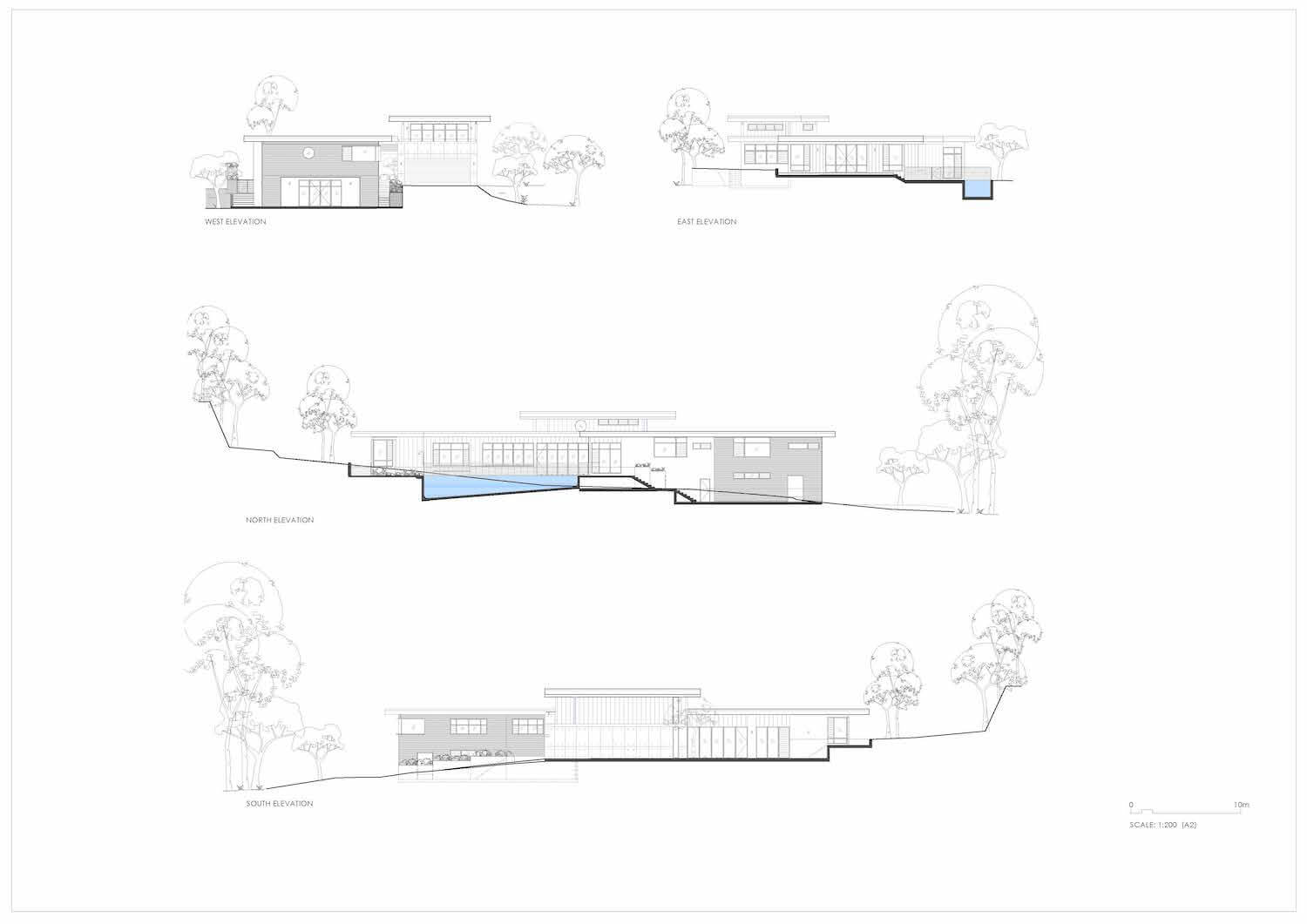 ---