House + House Architects: In a quiet Mexican neighborhood where sounds of children playing and stark shadows of brilliant sunlight delineate a rich culture, this small one bedroom home is located above a garage and art studio. With natural light flooding in on three sides, the sun's movement overlays interior spaces that respond to the owner's lifestyle. Bi-folding glass doors open the living areas to morning light, shafts of sunlight from three skylights washing the walls throughout the day. The modulation of color and light is magnified in the multi-tonal qualities of the hand made tiles, the polished concrete and the hammered copper.
Sustainability was a guiding force in this home of concrete and brick, constructed entirely by hand, without power tools, by local craftsmen with local materials. Though the fireplace can heat the entire space, the thermal mass of the sun-warmed concrete floor radiates warmth long after sunset. Trellises and window shades control the summer sun, windows and skylights provide natural ventilation, the gas water heater is on-demand, lights are LED, and the roof is planted green. Rainwater collected in an underground cistern is used for irrigation and purified for drinking.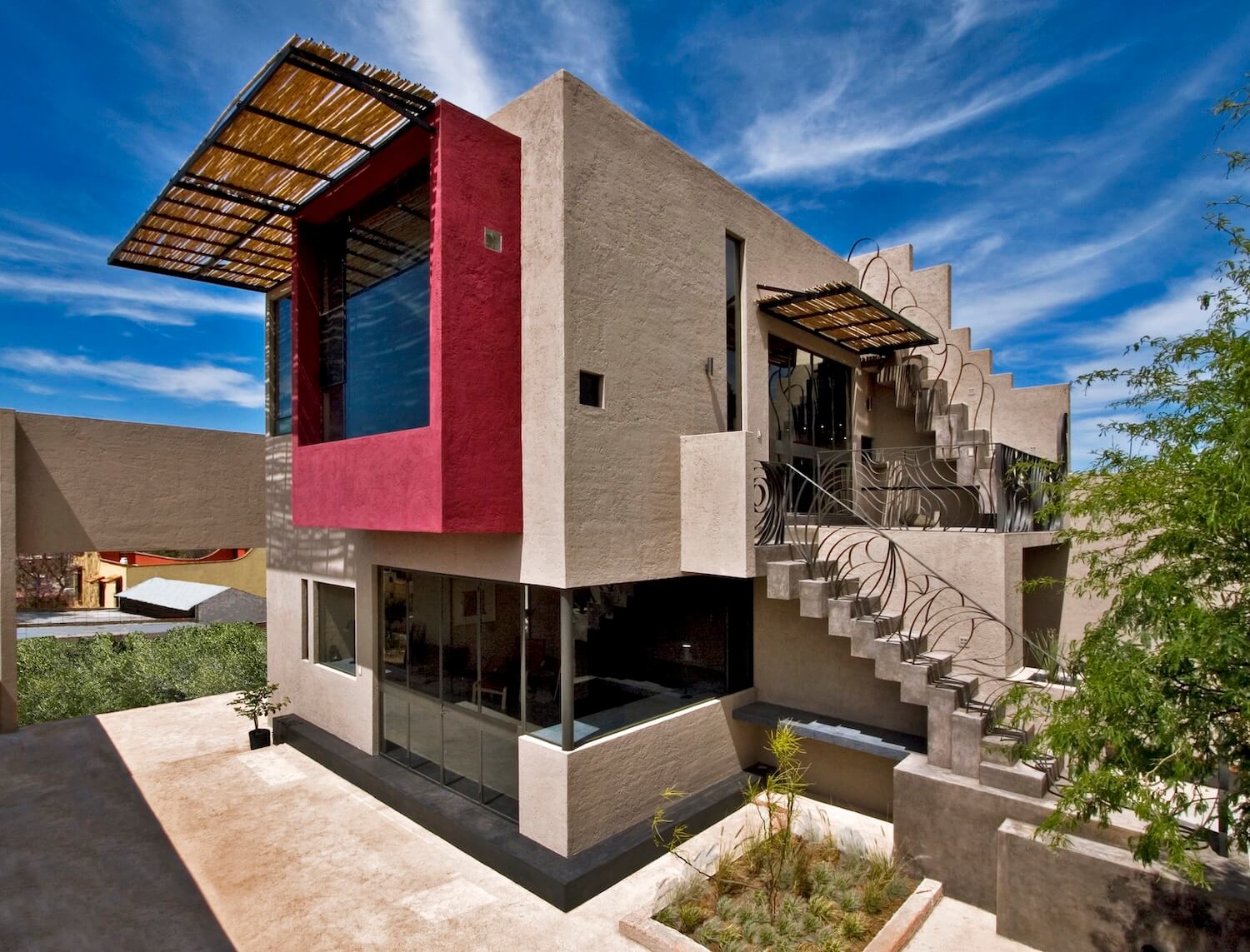 image © Steven & Cathi House
Spaces are subtly articulated by cabinets and wall fragments. The floor plan is simple but the spaces unfold in unexpected complexity. The large window in the living room extrudes from the face of the building to provide a long, built in desk area. The bedroom is open, yet private, deep bookcases serving both bedroom and living room, with niches for art and a television that pivots around to serve both rooms. A three sided fireplace floats above the polished concrete floor, its flames dancing among layers of broken black glass, a perforated, hand-hammered copper screen above reflecting sparkles of light and fire onto the walls. Steel doors and windows handcrafted by the blacksmith are hand perforated and naturally rusted at the entry and garage doors. Three-dimensional railings flutter in a constant dance with their shadows.
A wall of frosted glass between the kitchen and bathroom bathes the shower in soft morning light. Polished charcoal gray concrete on long counters with integrally formed sinks are imbued with a tactile complexity from hand troweling, a texture that continues onto the multi-tonal concrete floor. Cabinets of vertical grain mahogany stained in wine, ebony and forest green complement the broken tile mural wrapping the shower, folding into niches and windows.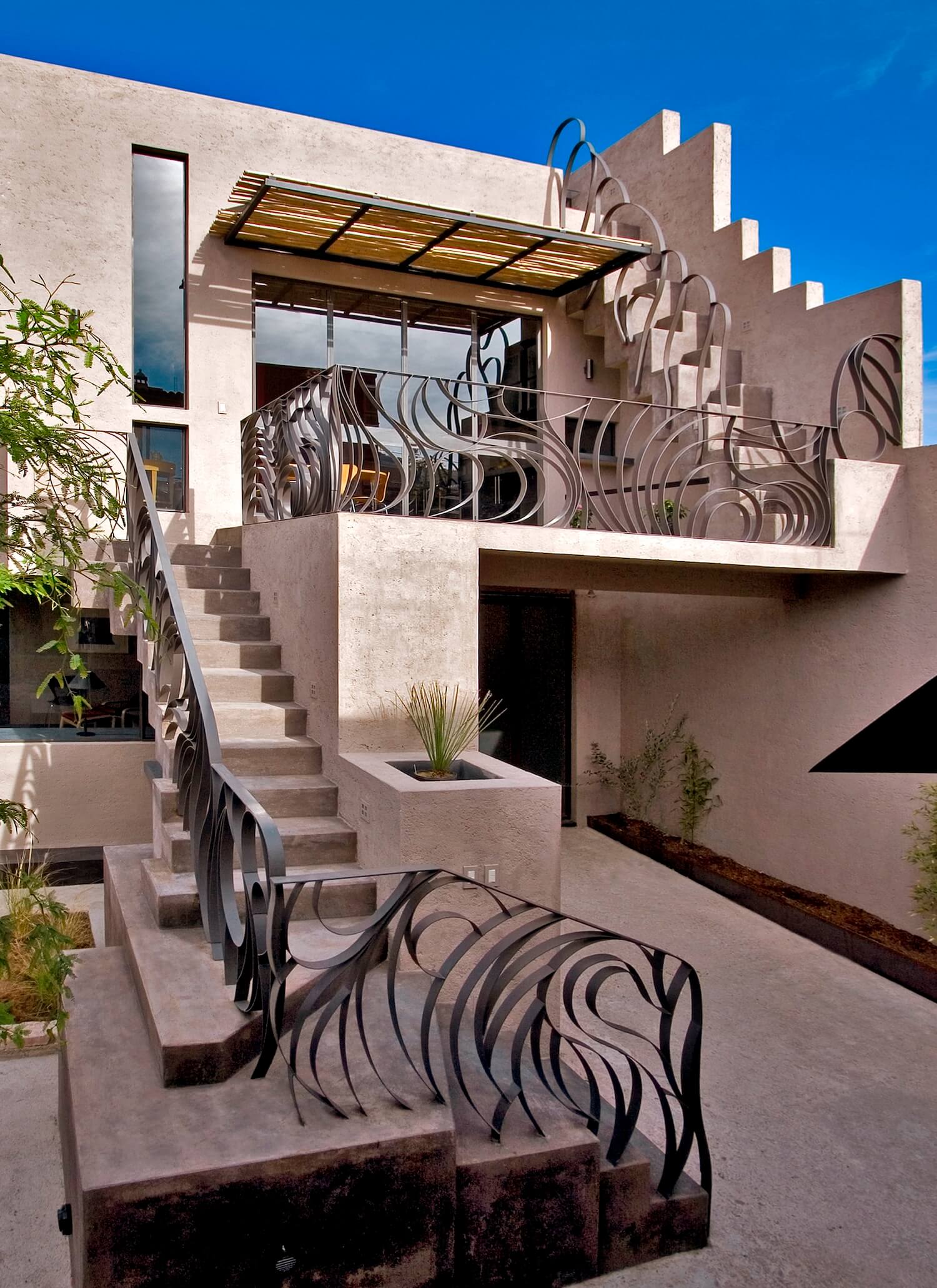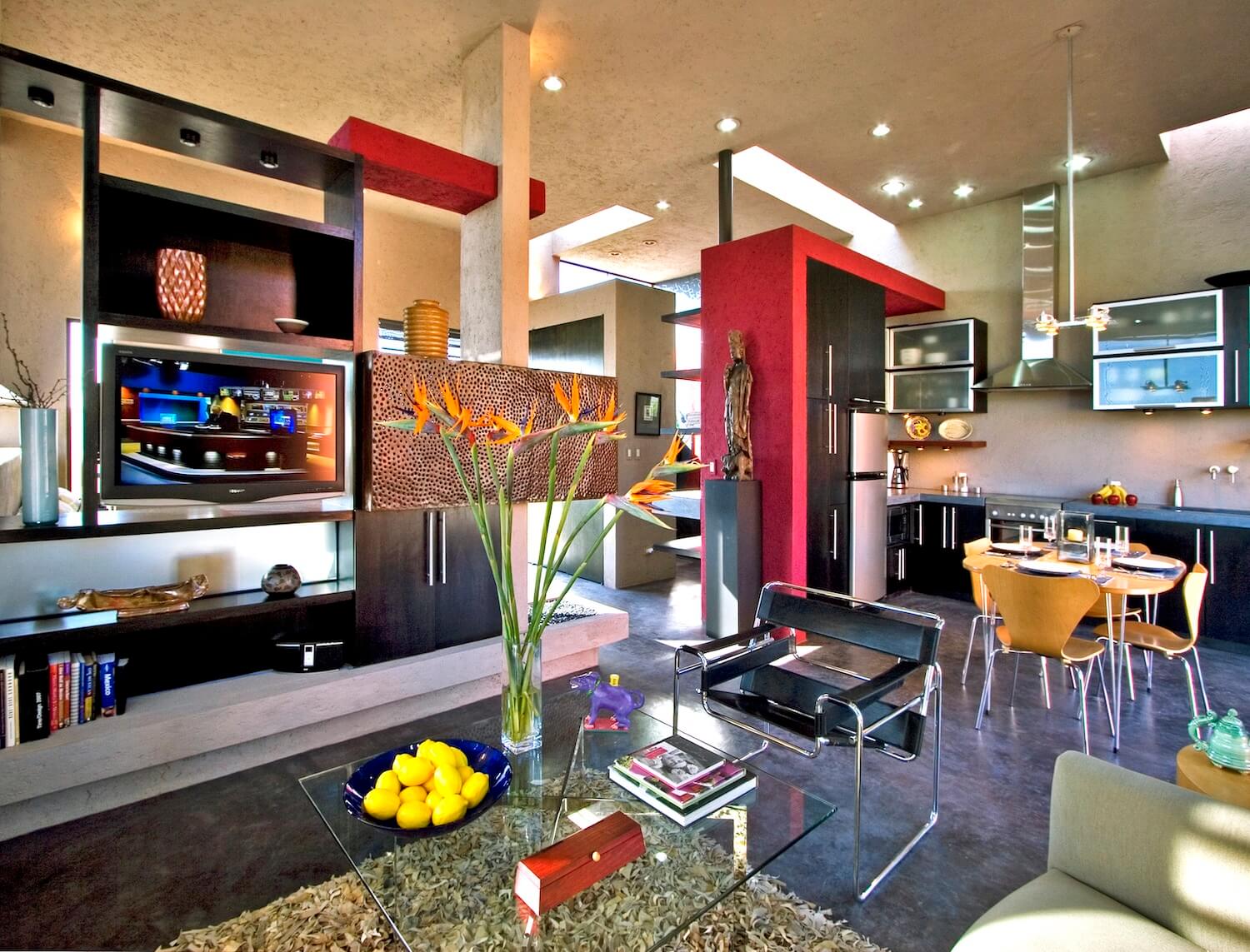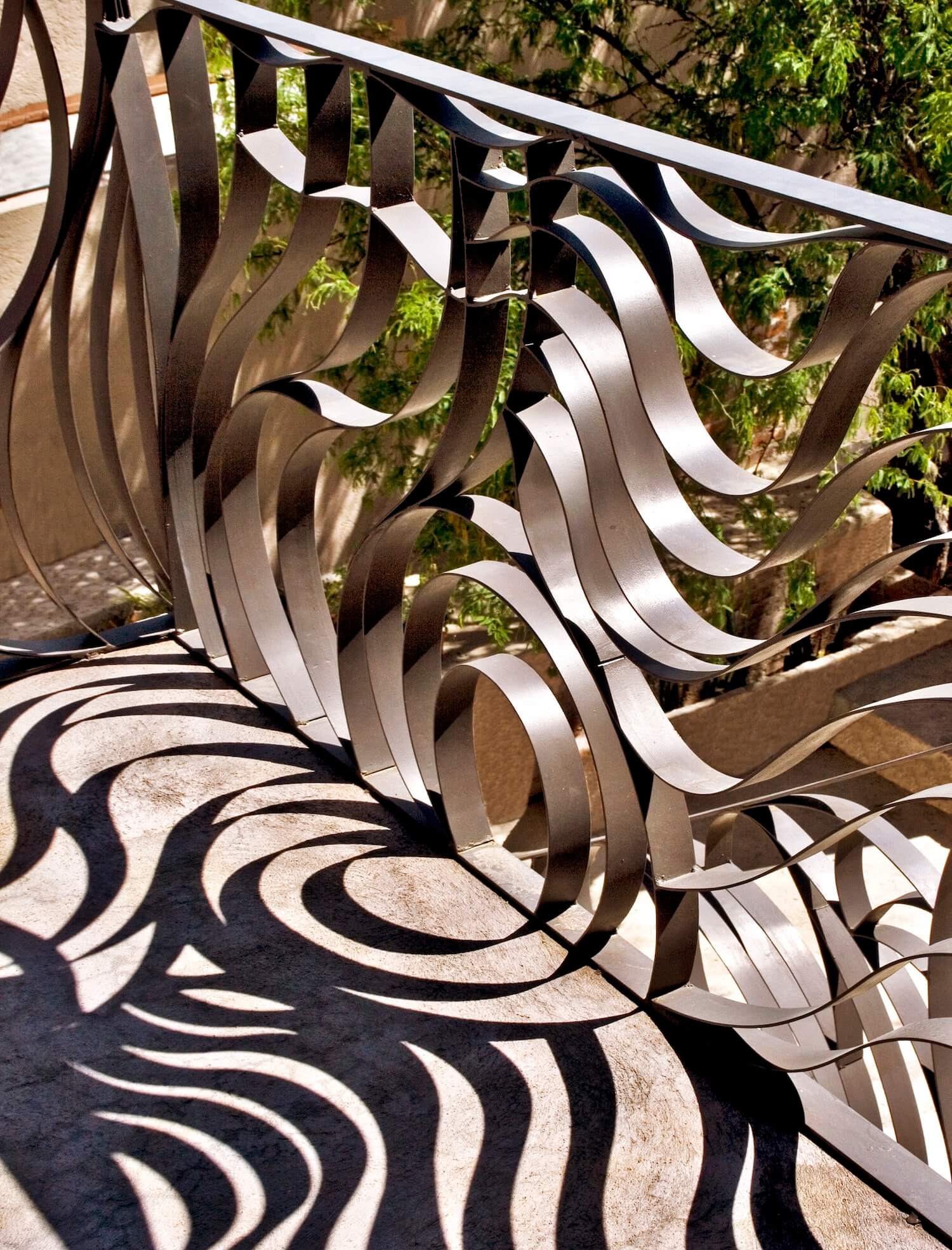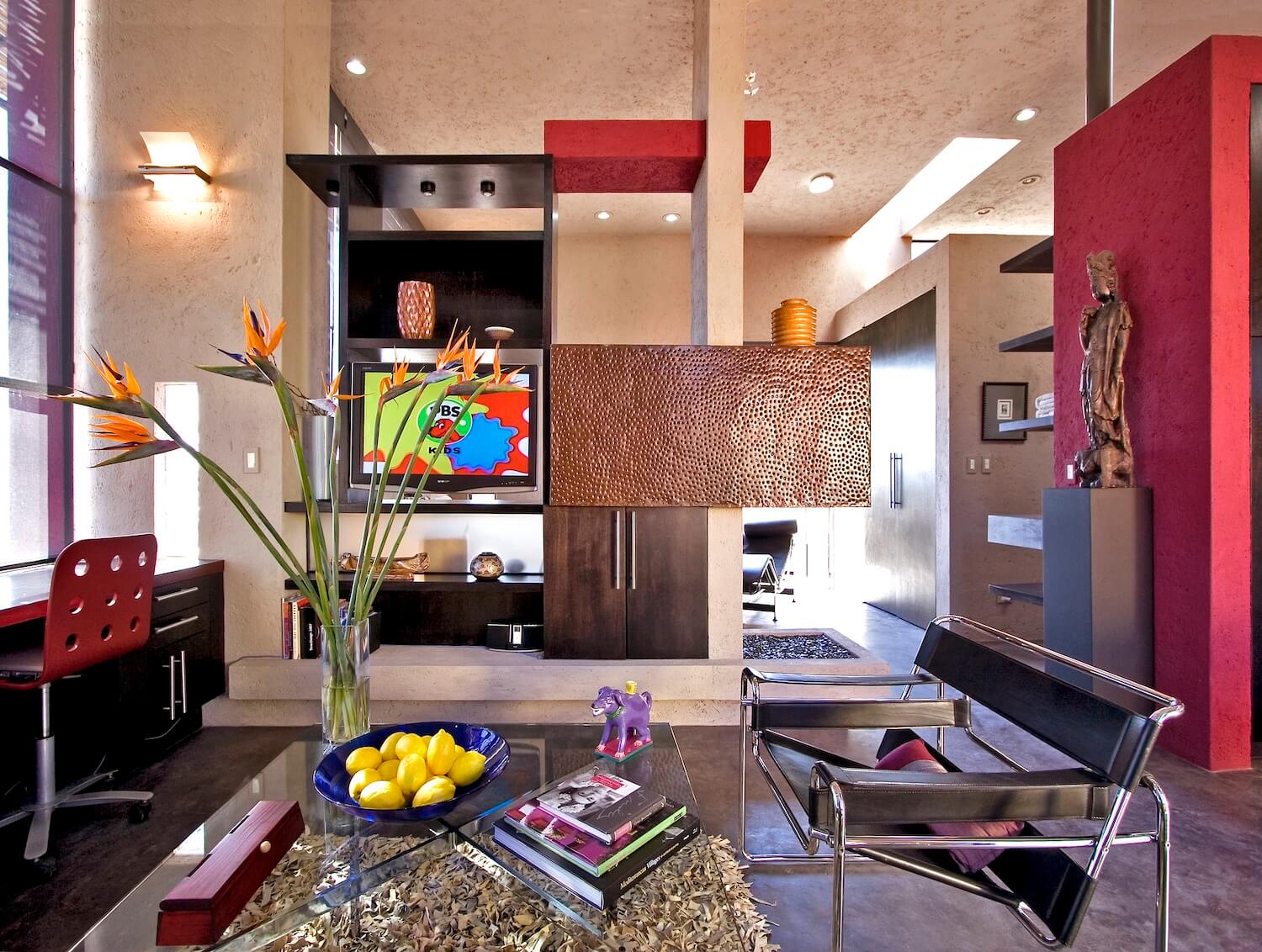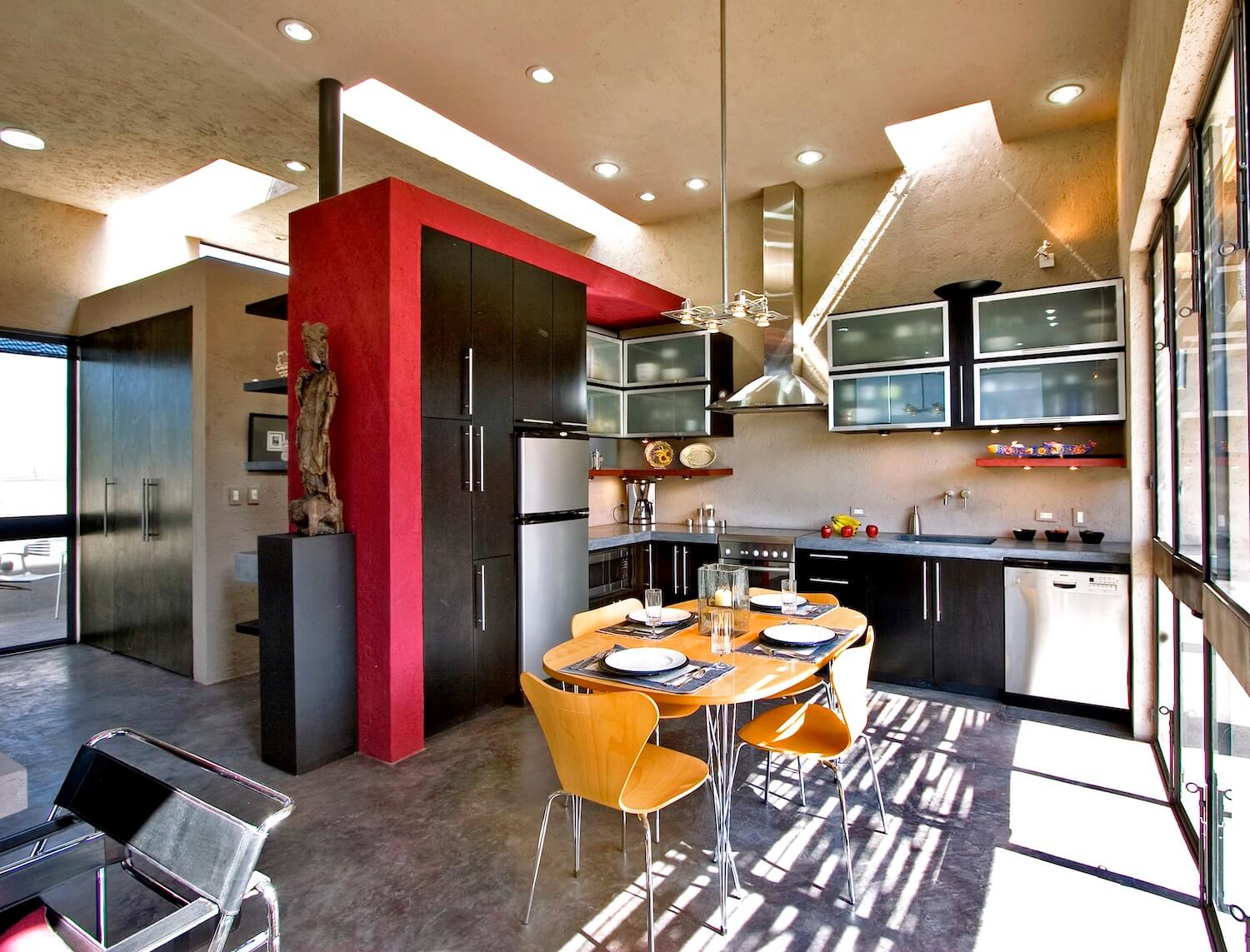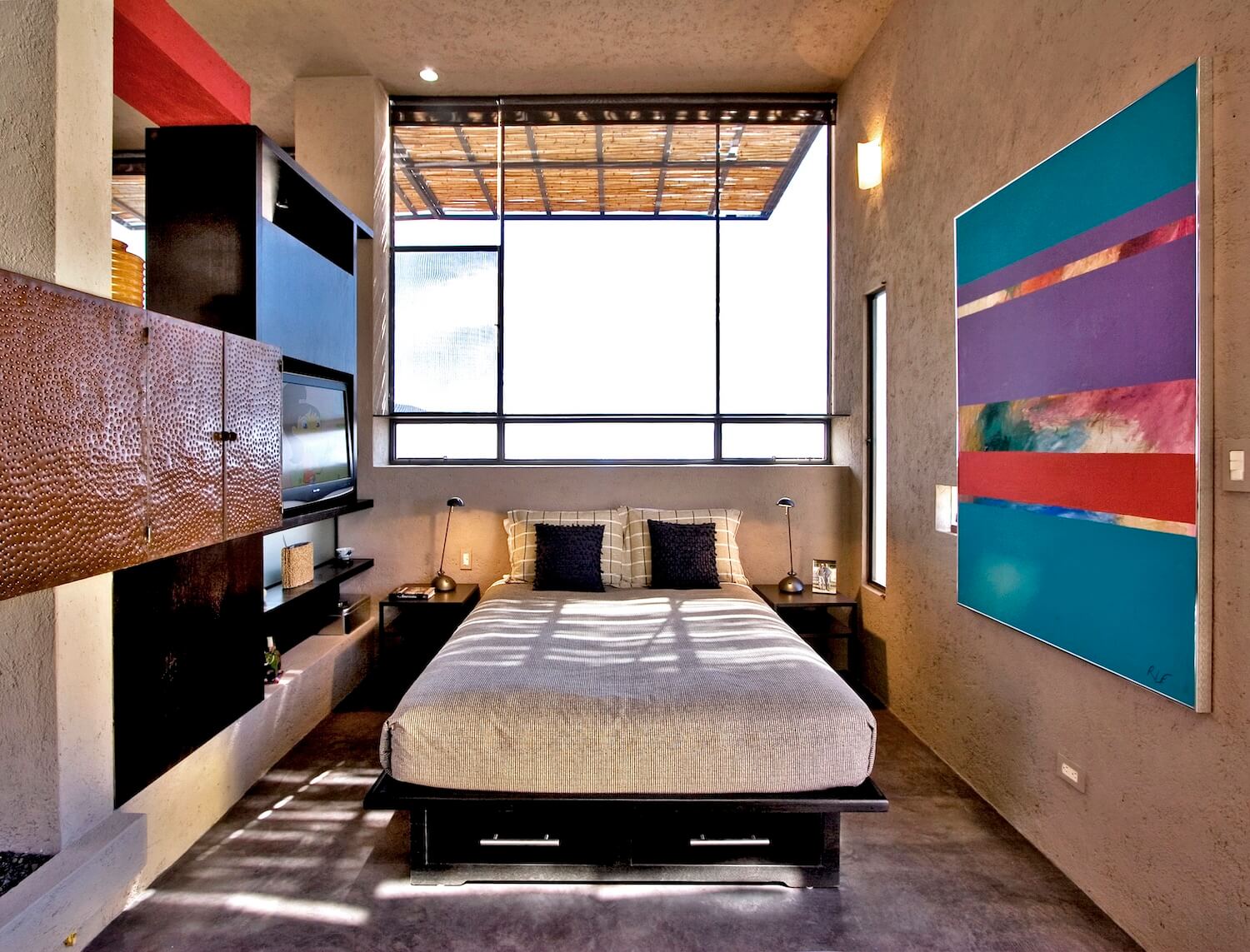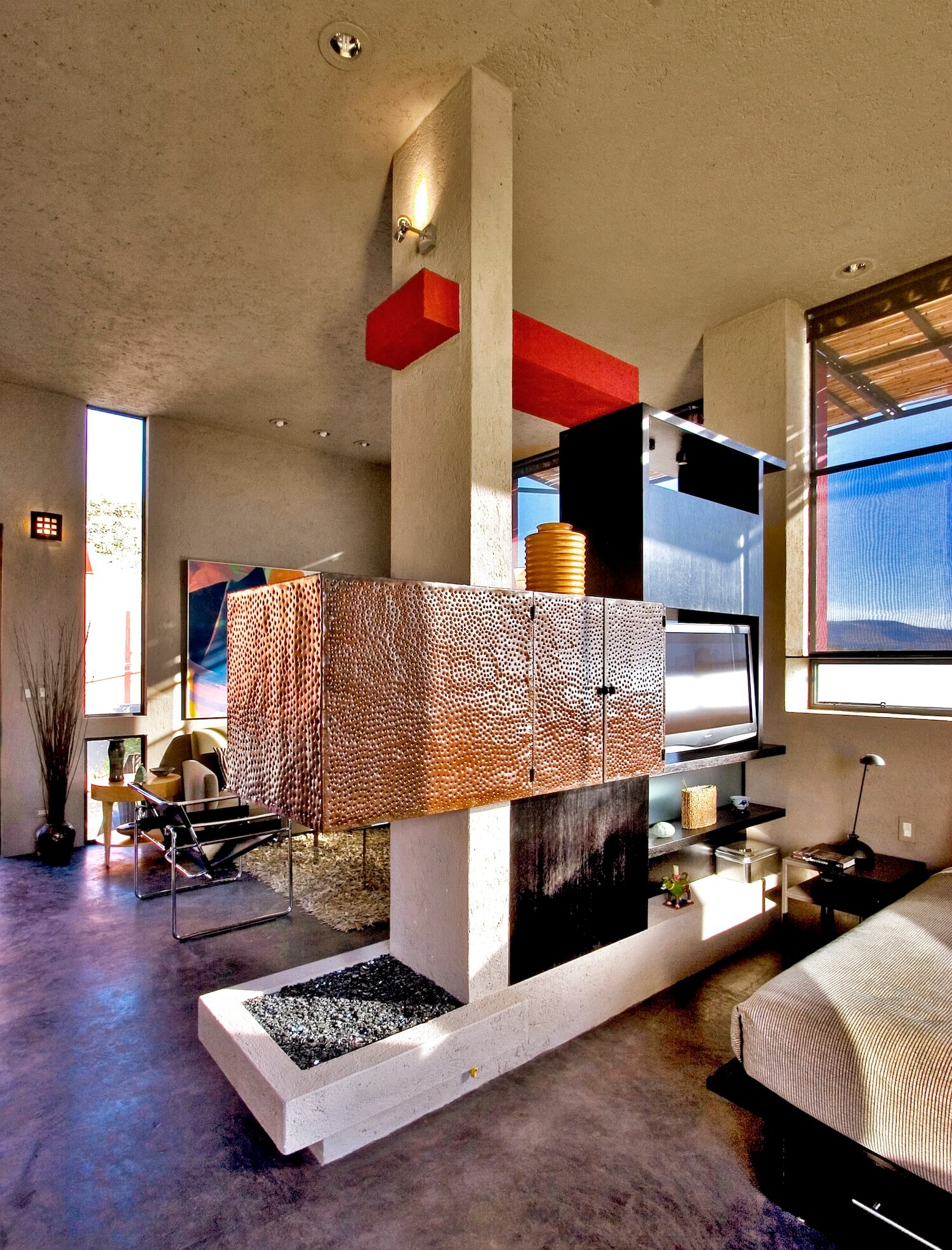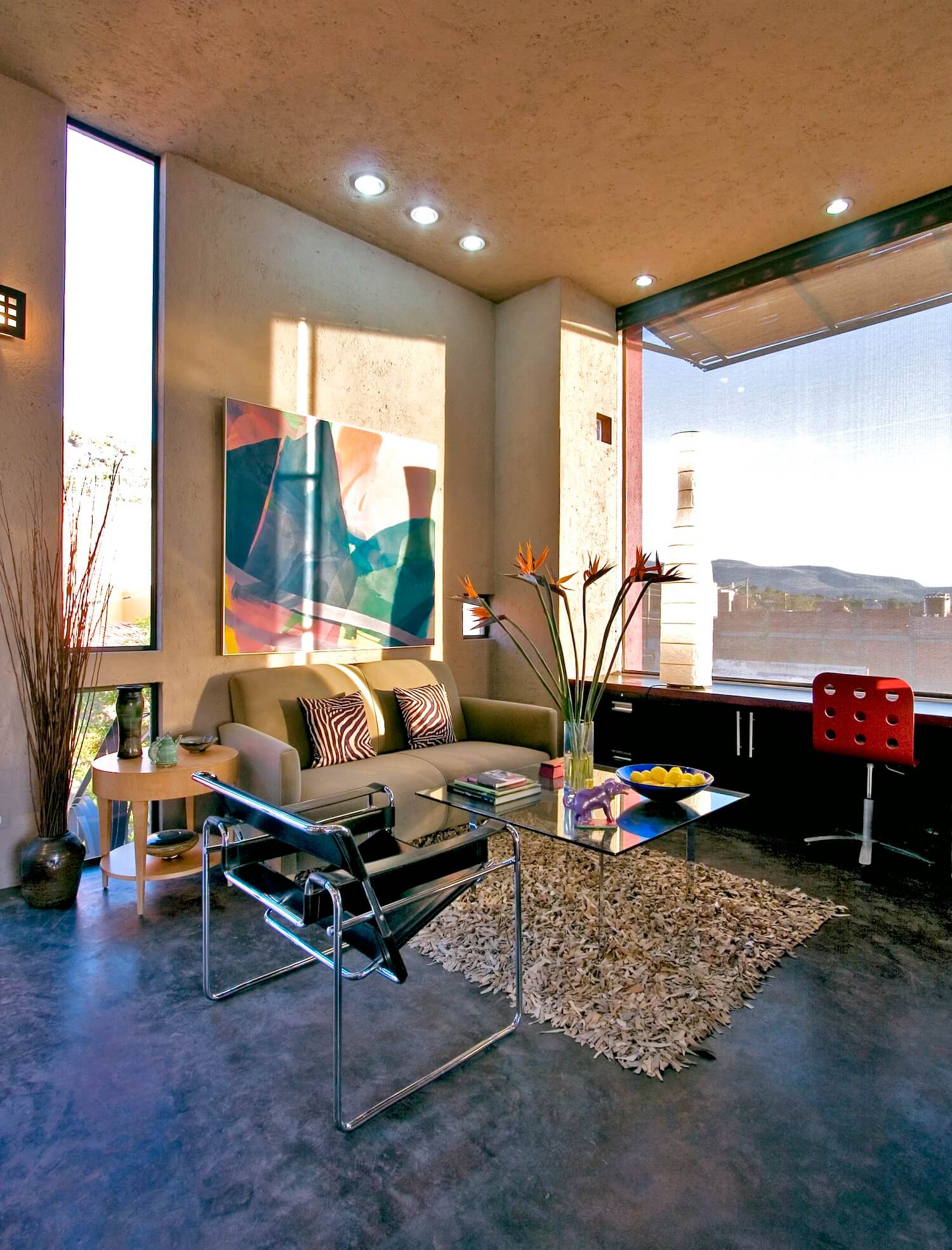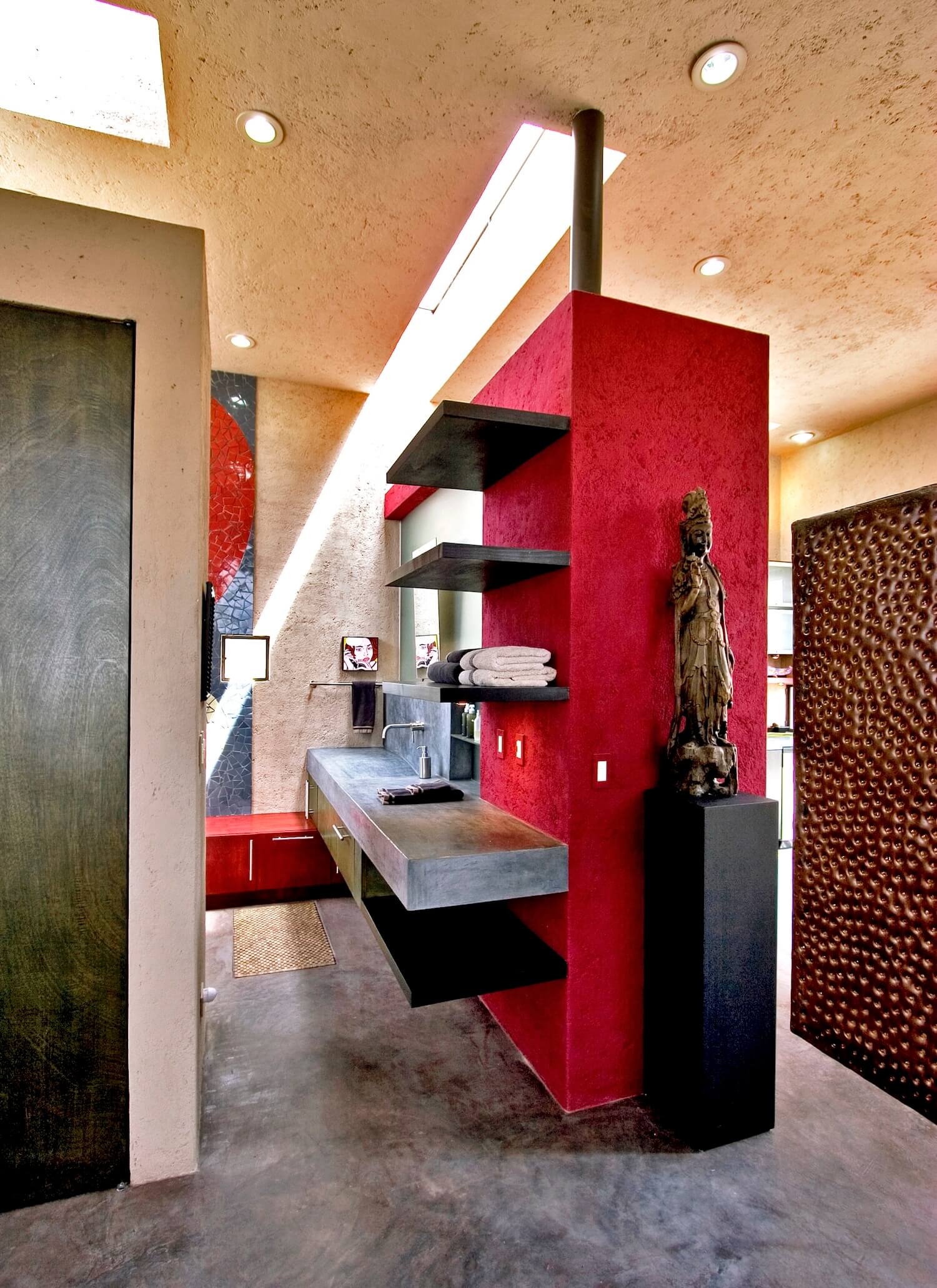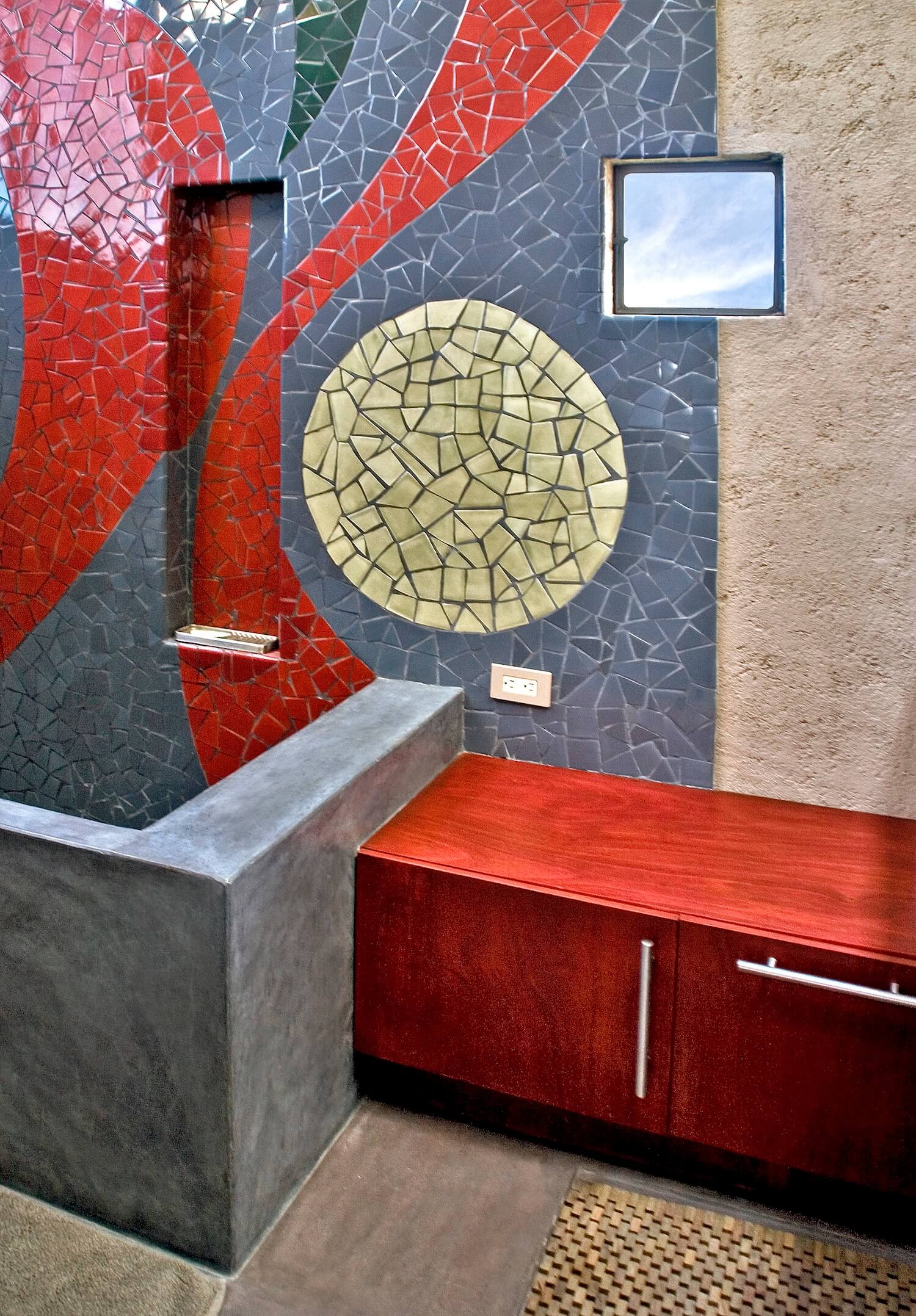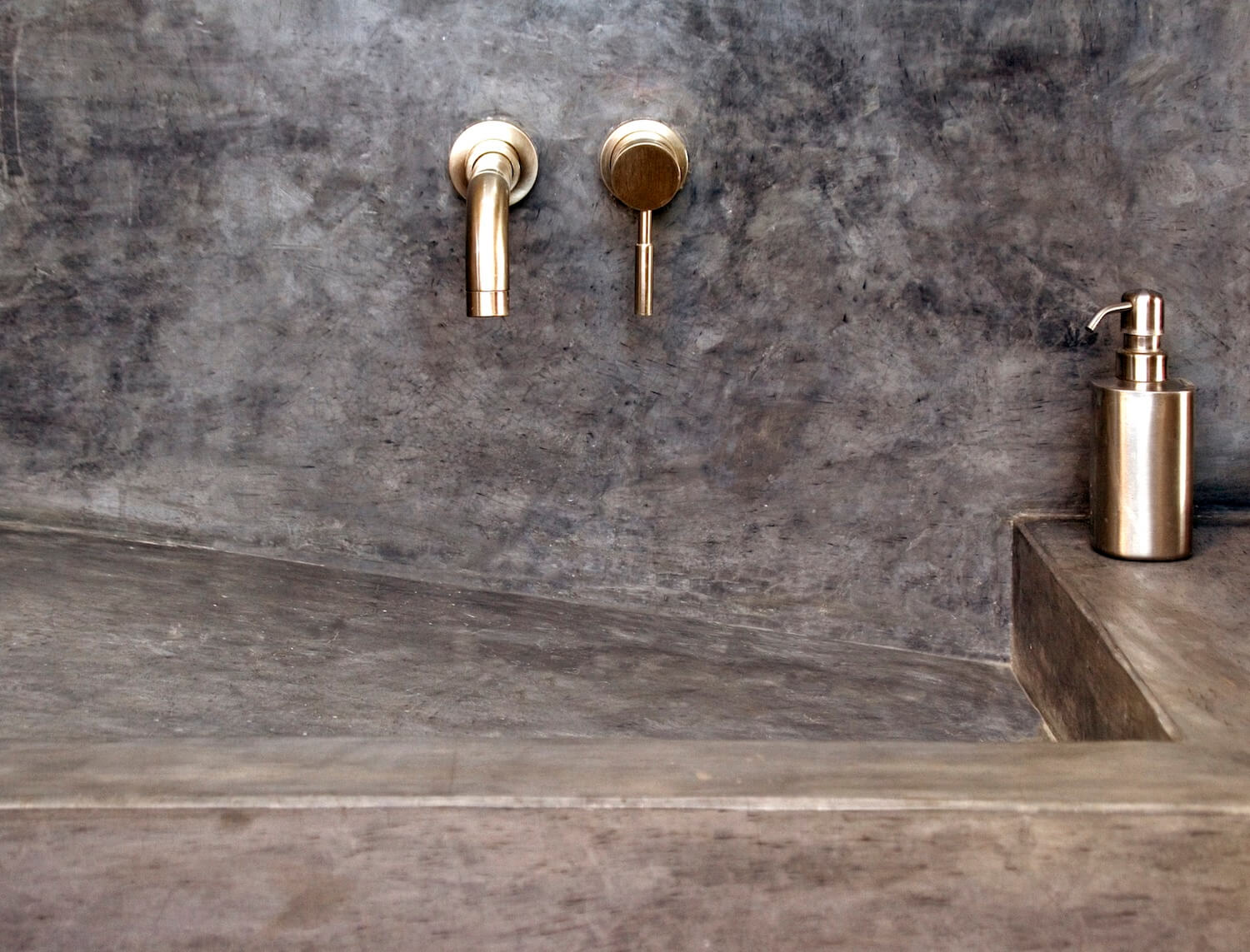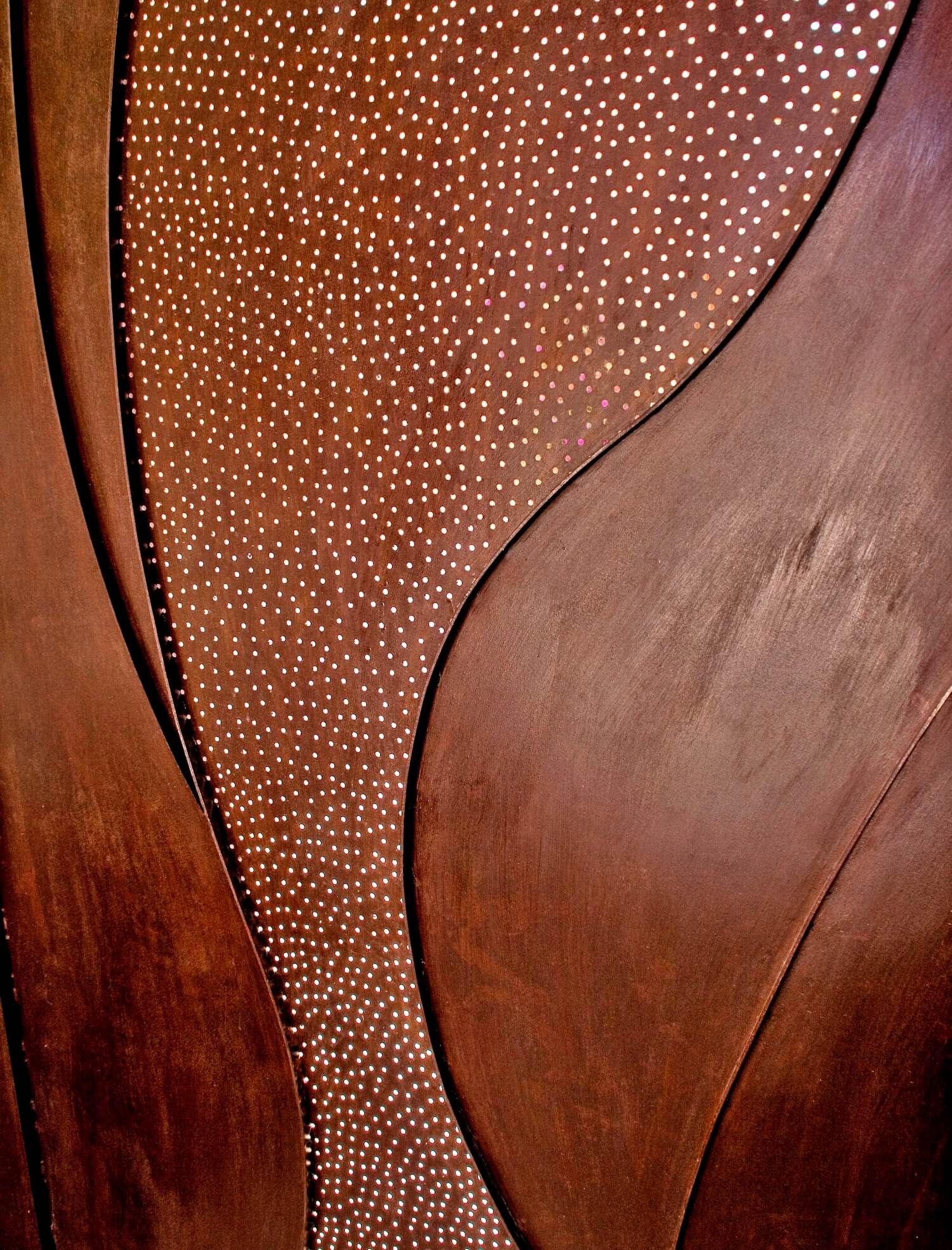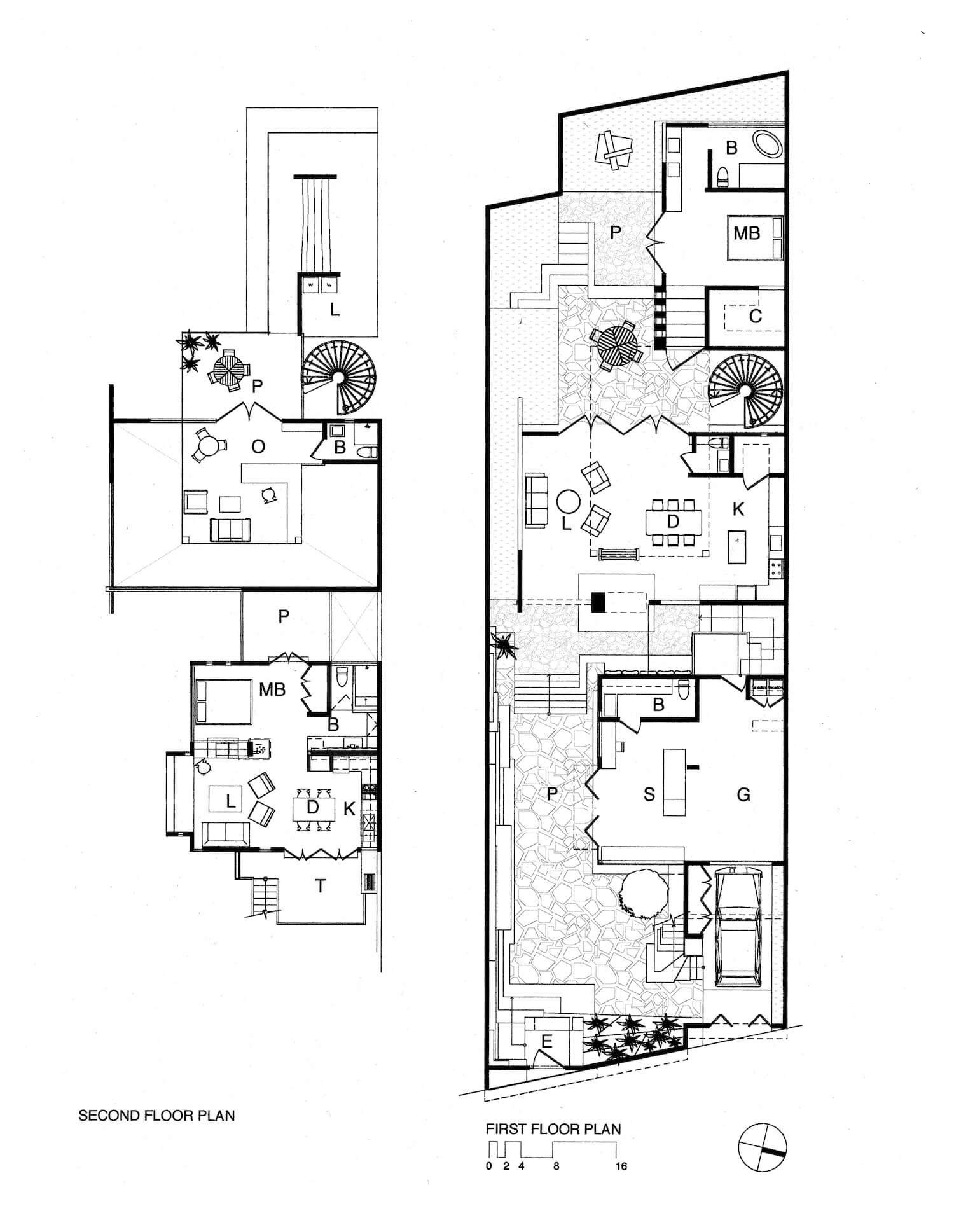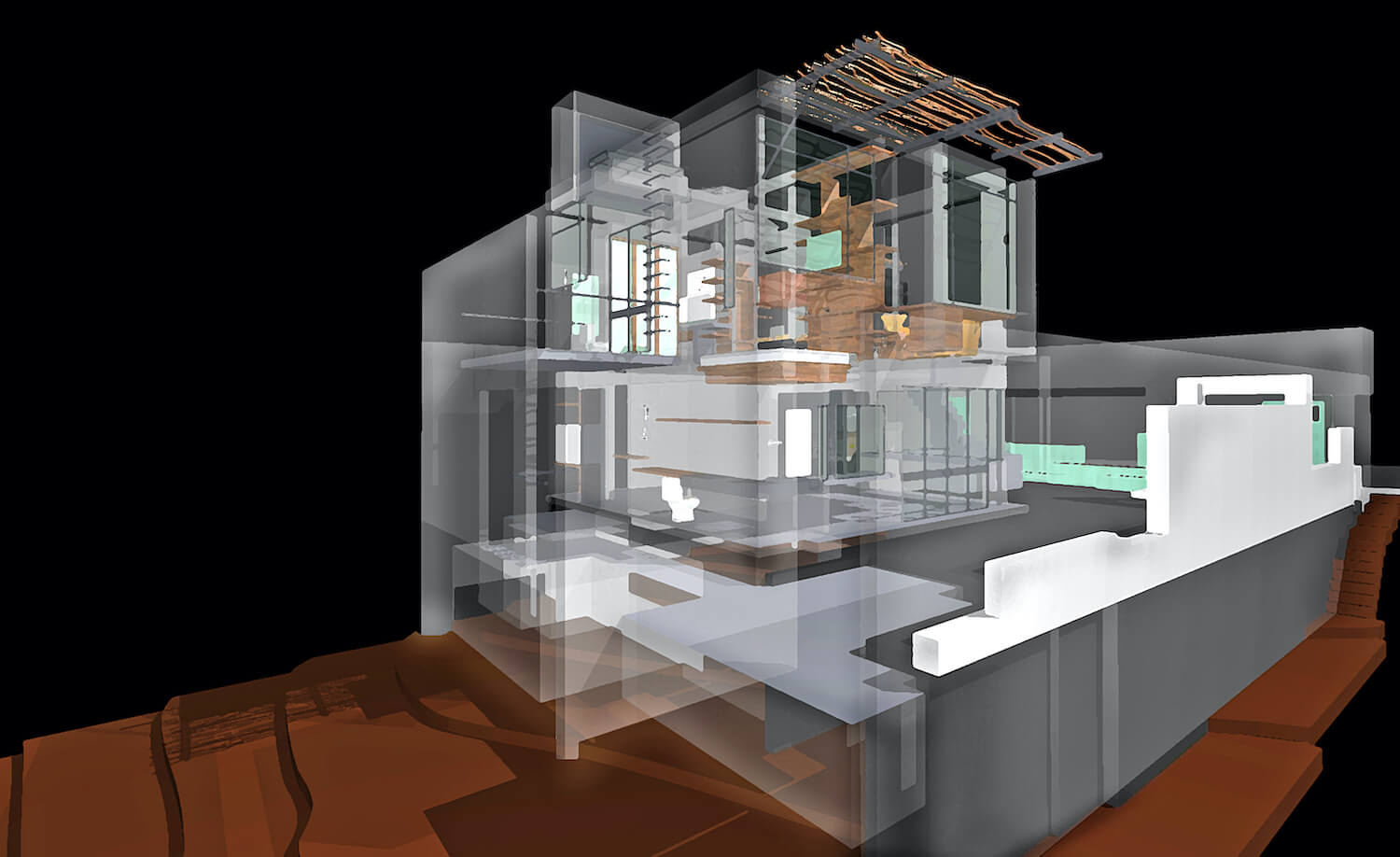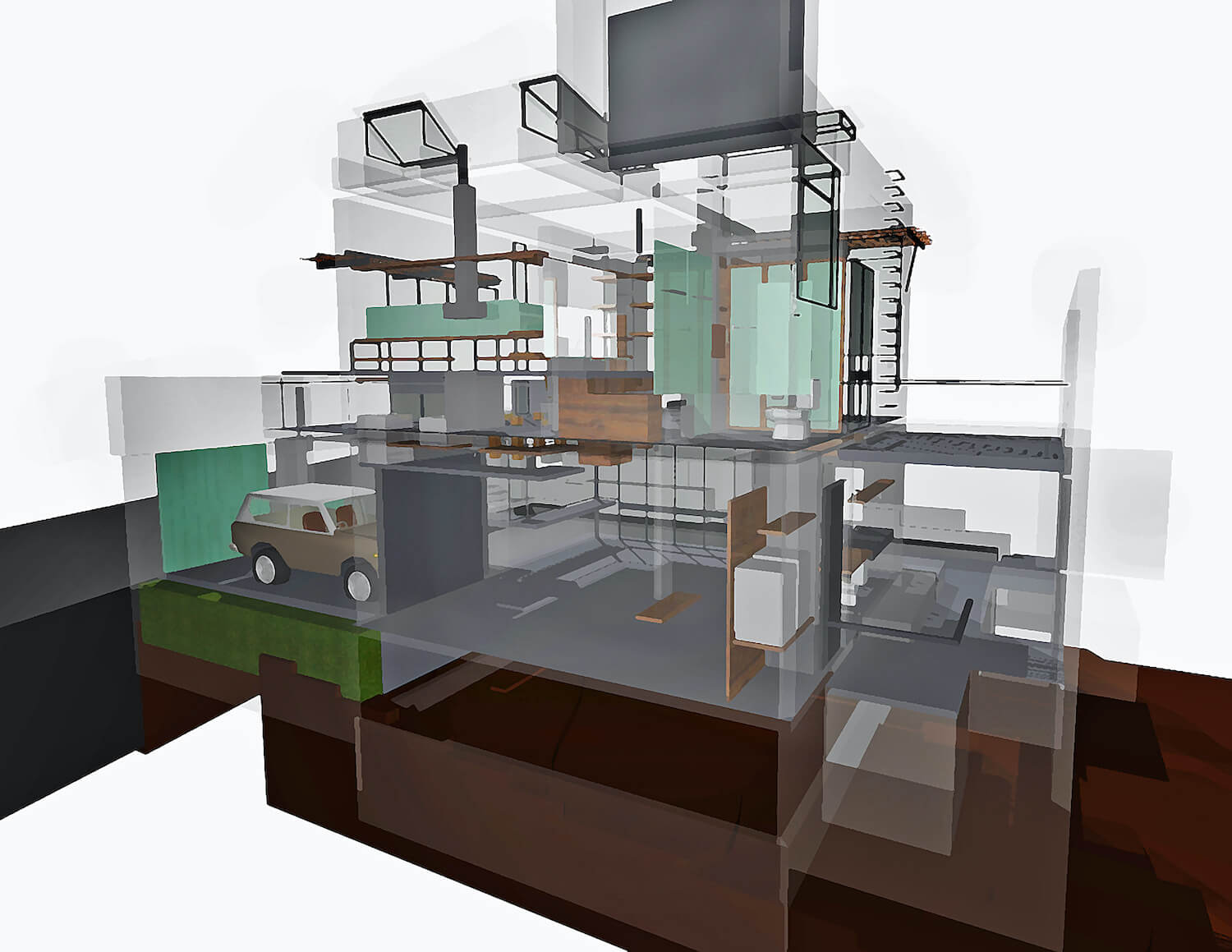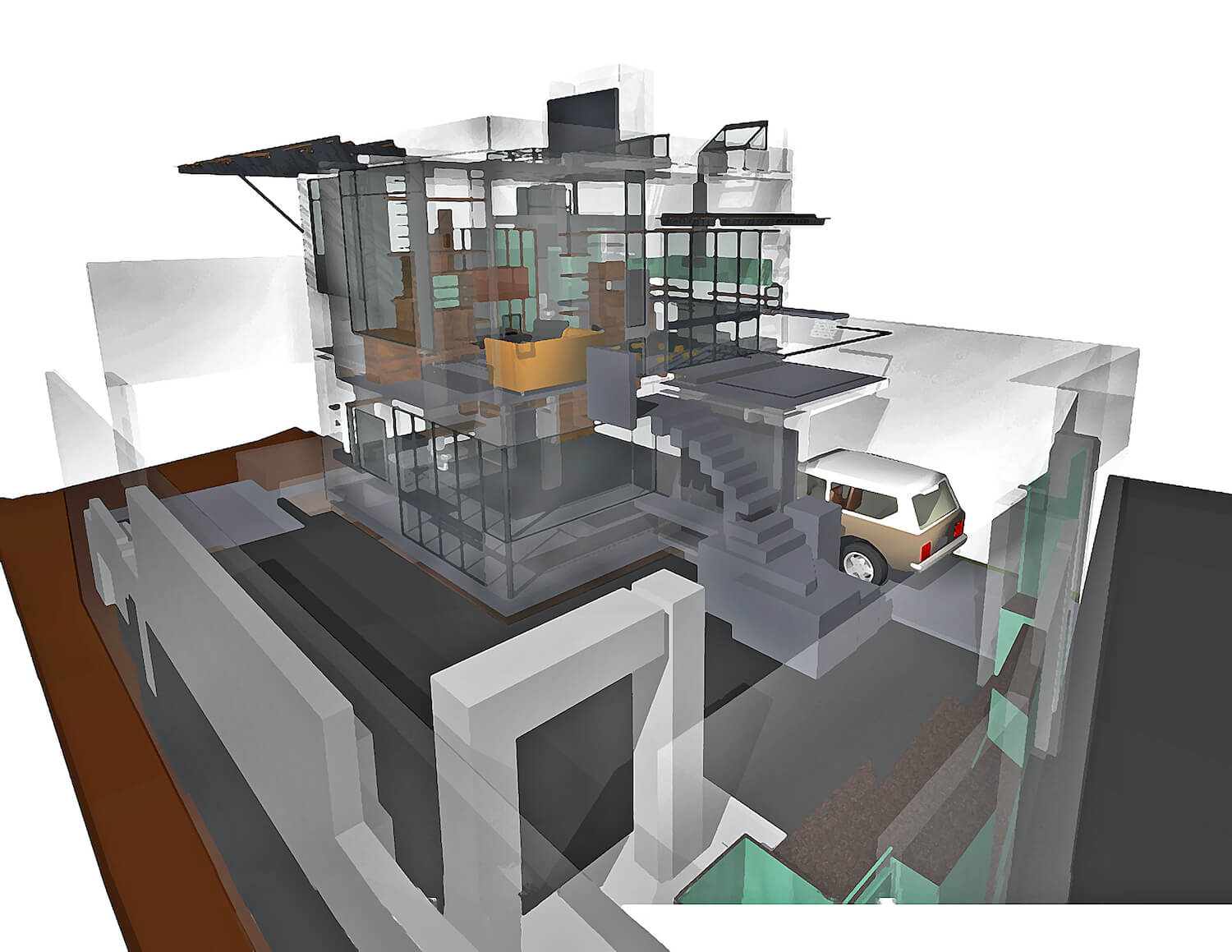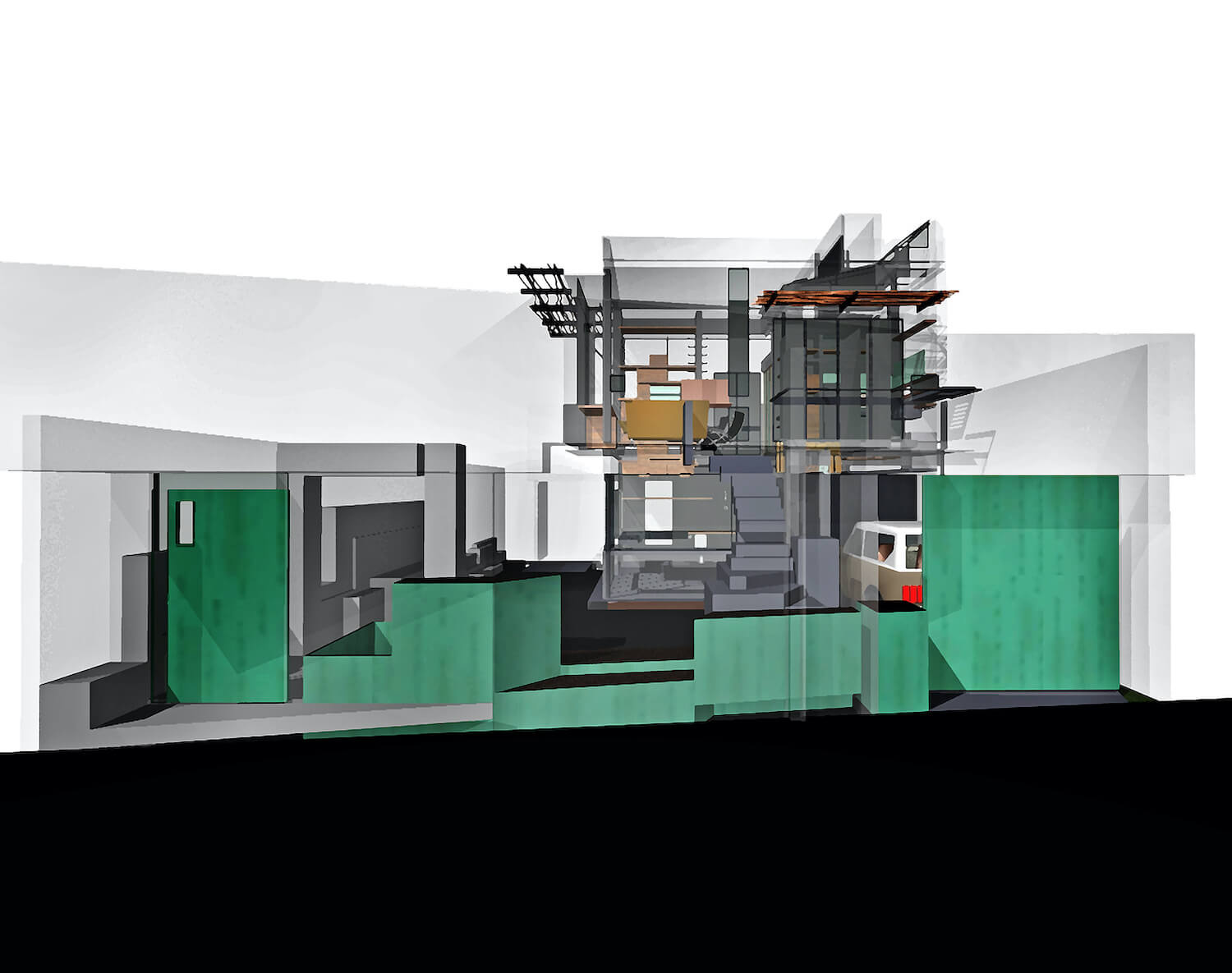 Connect with the House + House Architects
---