A soft yet distinctive and characterizing intervention. Renovated without changing the interior layout, Casa Sazu has been rethought in its details and physiognomy, under the banner of a minimalist and contemporary taste, essential yet sophisticated.
The floor, made of architectural concrete, was imagined on the basis of the existing one, in keeping with the desire to give continuity to the change; plasterboard and relining were created ad hoc to incorporate the kitchen and the bedroom wardrobe, both made to measure.
ZDA | Zupelli Design Architettura took care of the supply, as well as that of the commercial furniture, from the bed to the chairs, from the sofa to the original lighting characterised by a LED headboard (indirect light) on which spotlights were then placed to illuminate the kitchen, giving the room the right atmosphere, amplified also by the choice of colours, light and neutral: white for all the fixed parts - fixtures, doors, walls, wooden ceiling - and tones between sand and wood for the floor and furniture.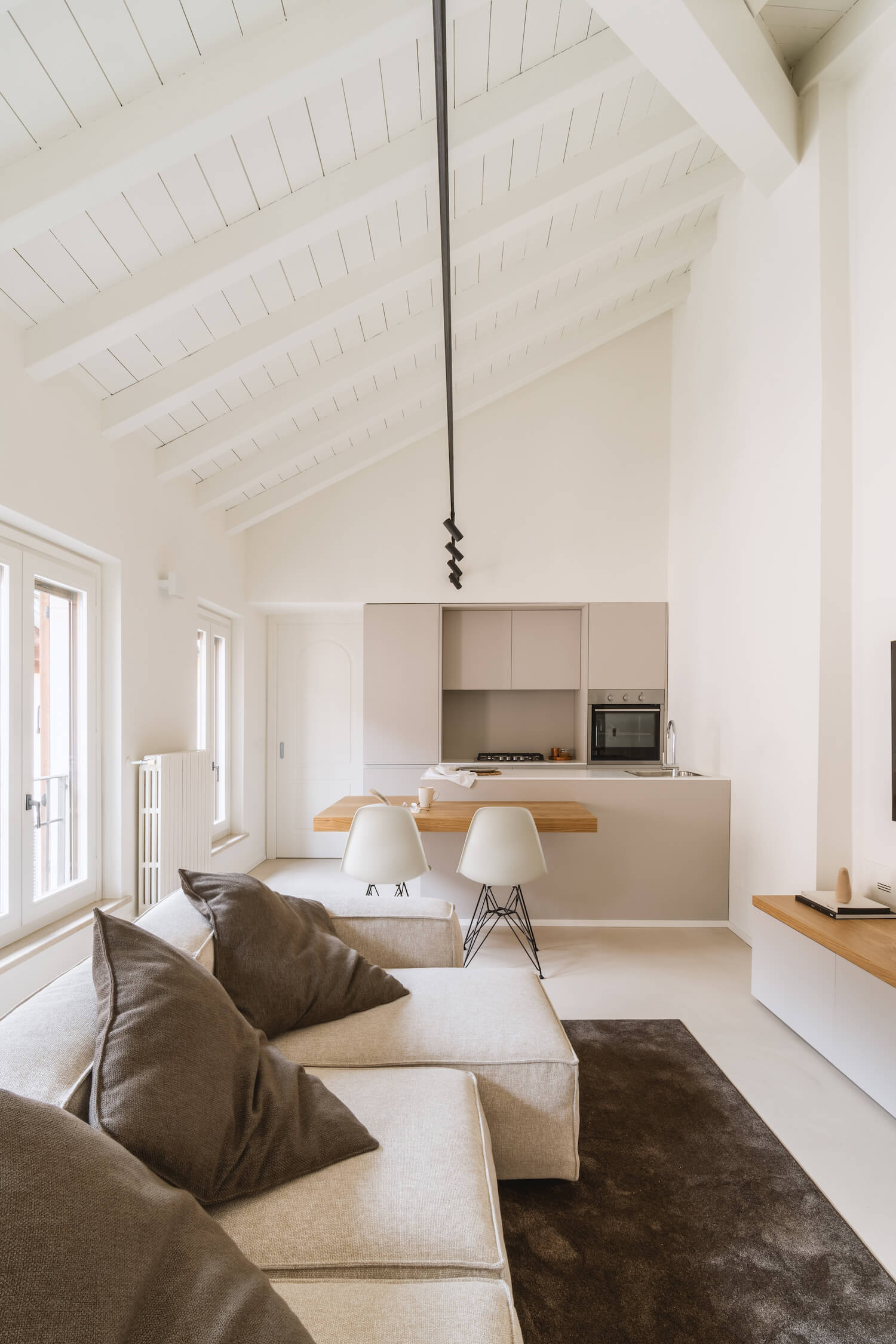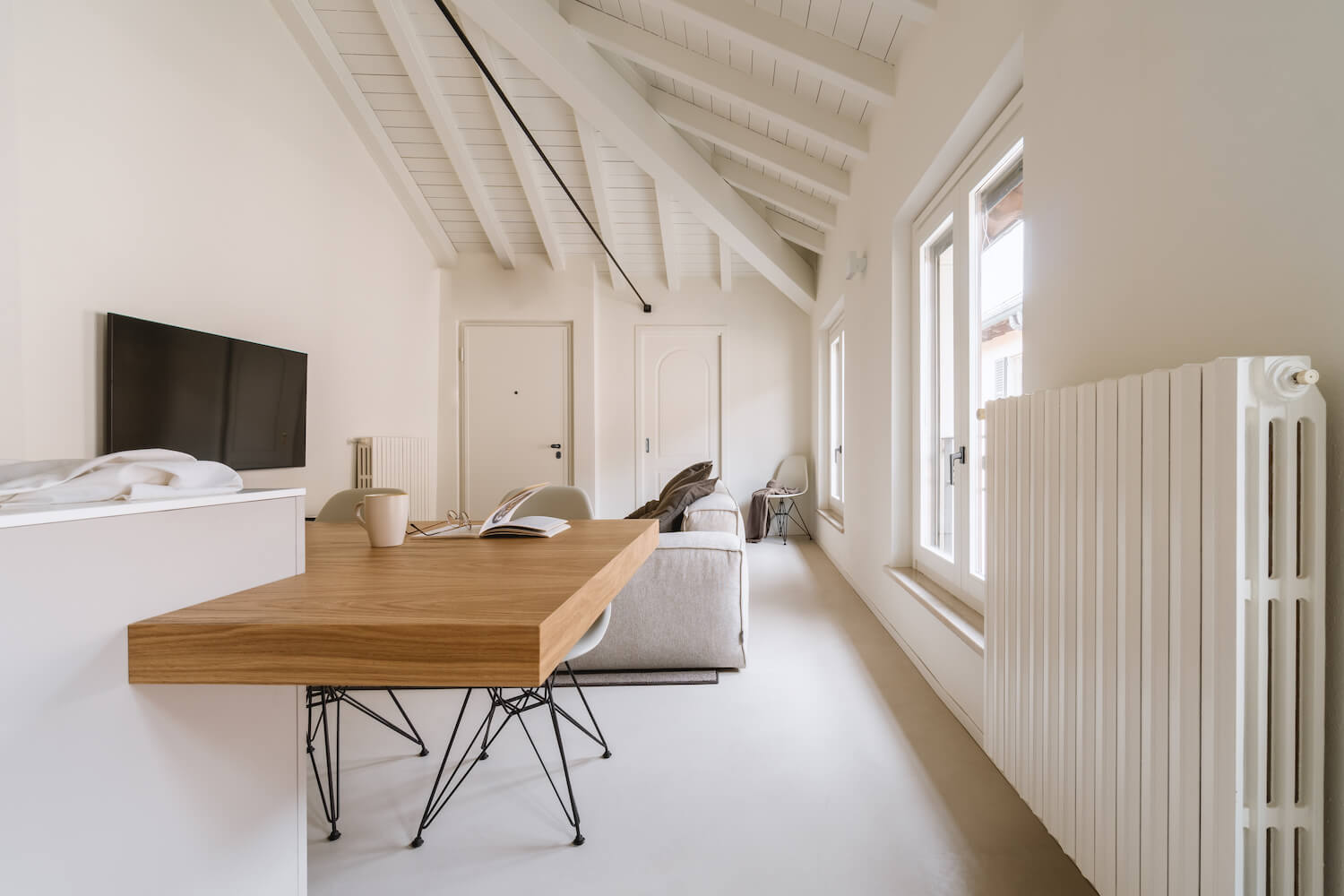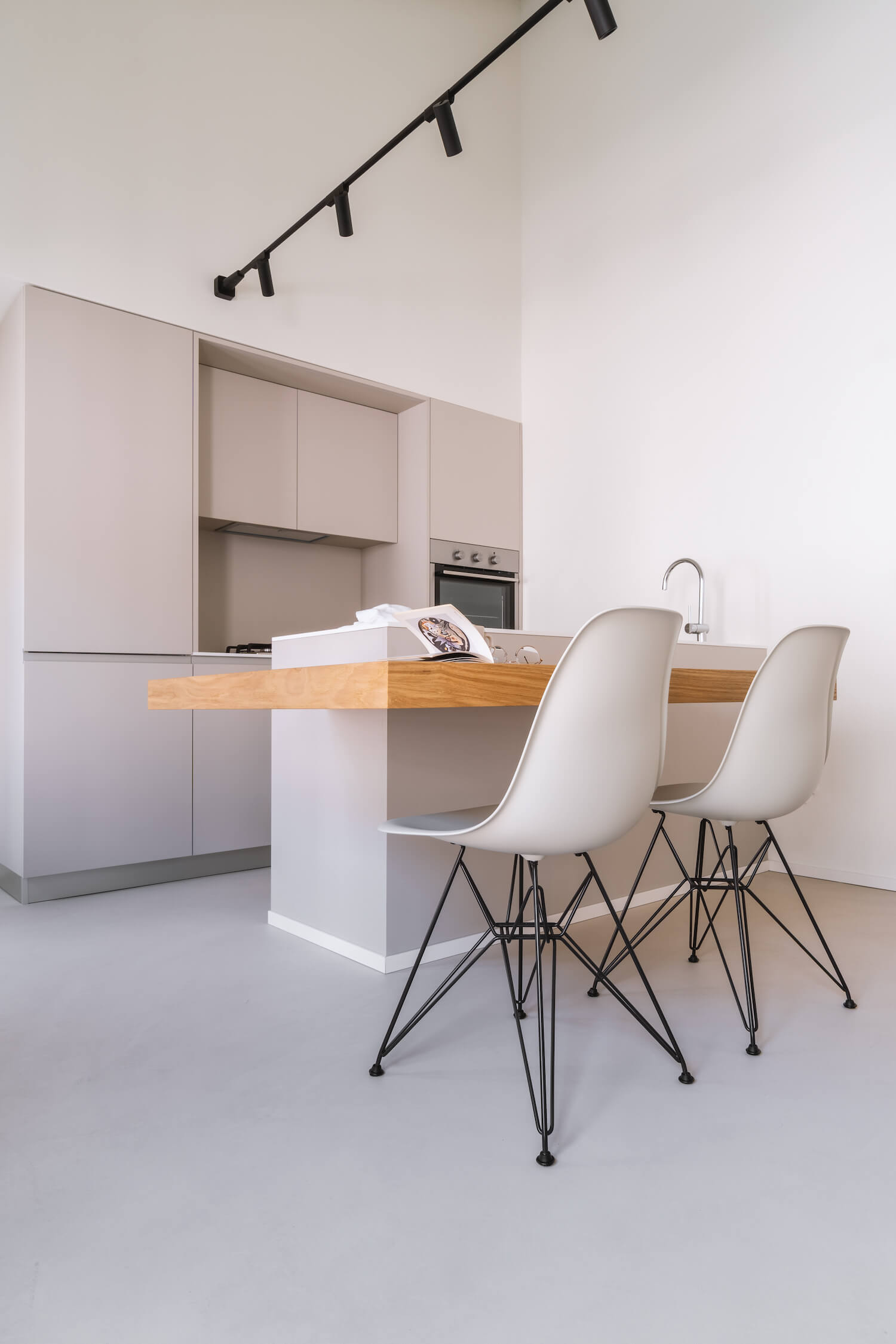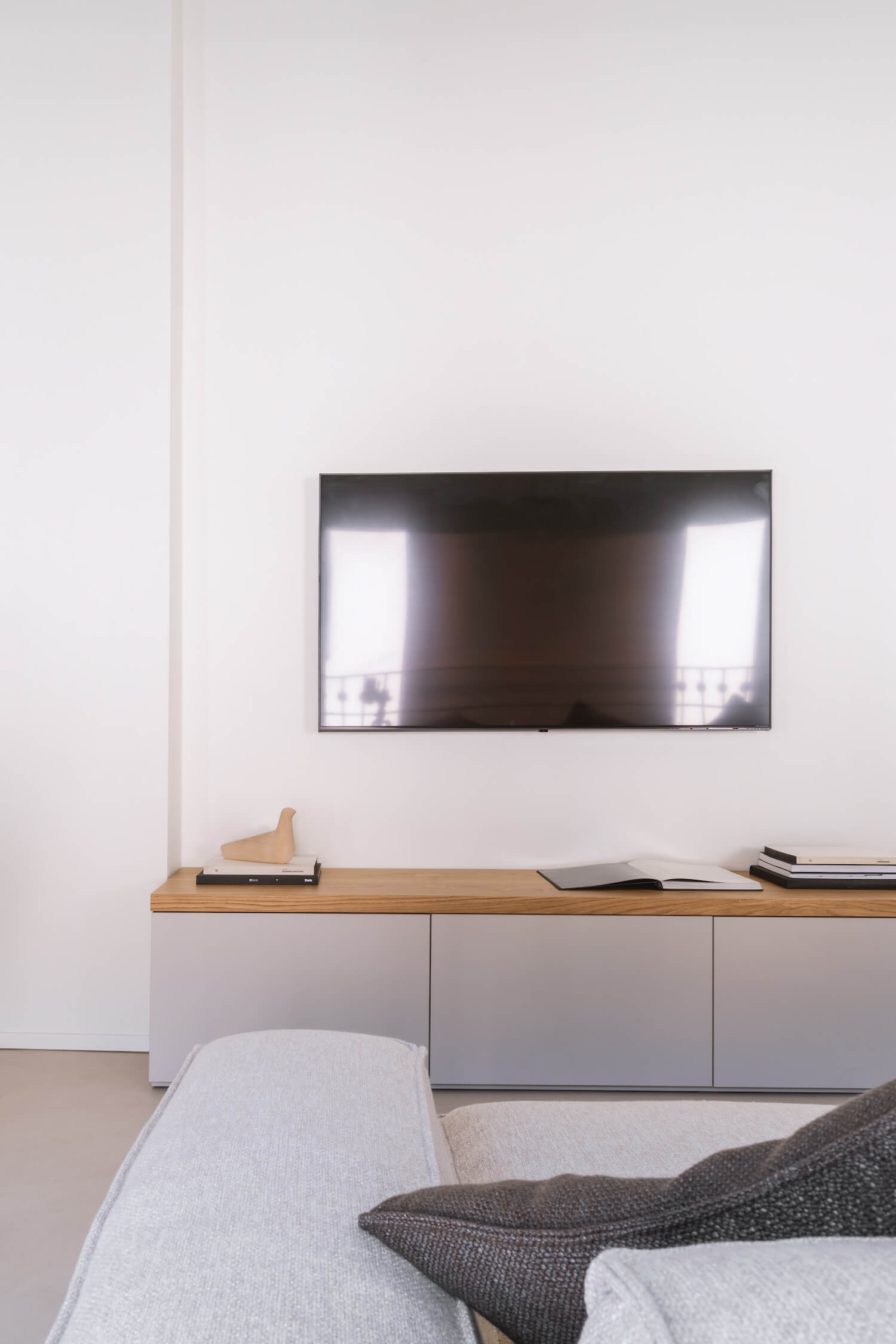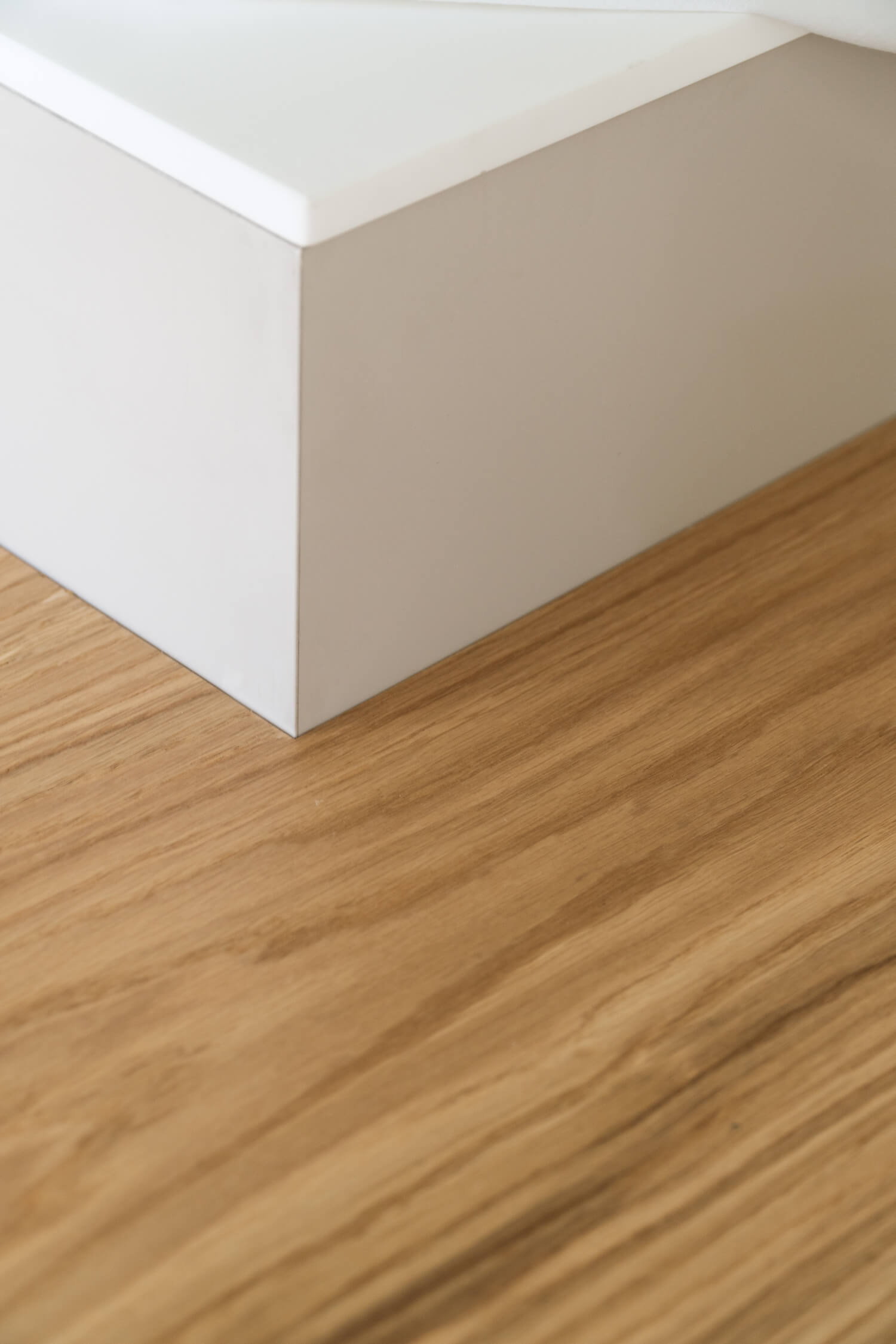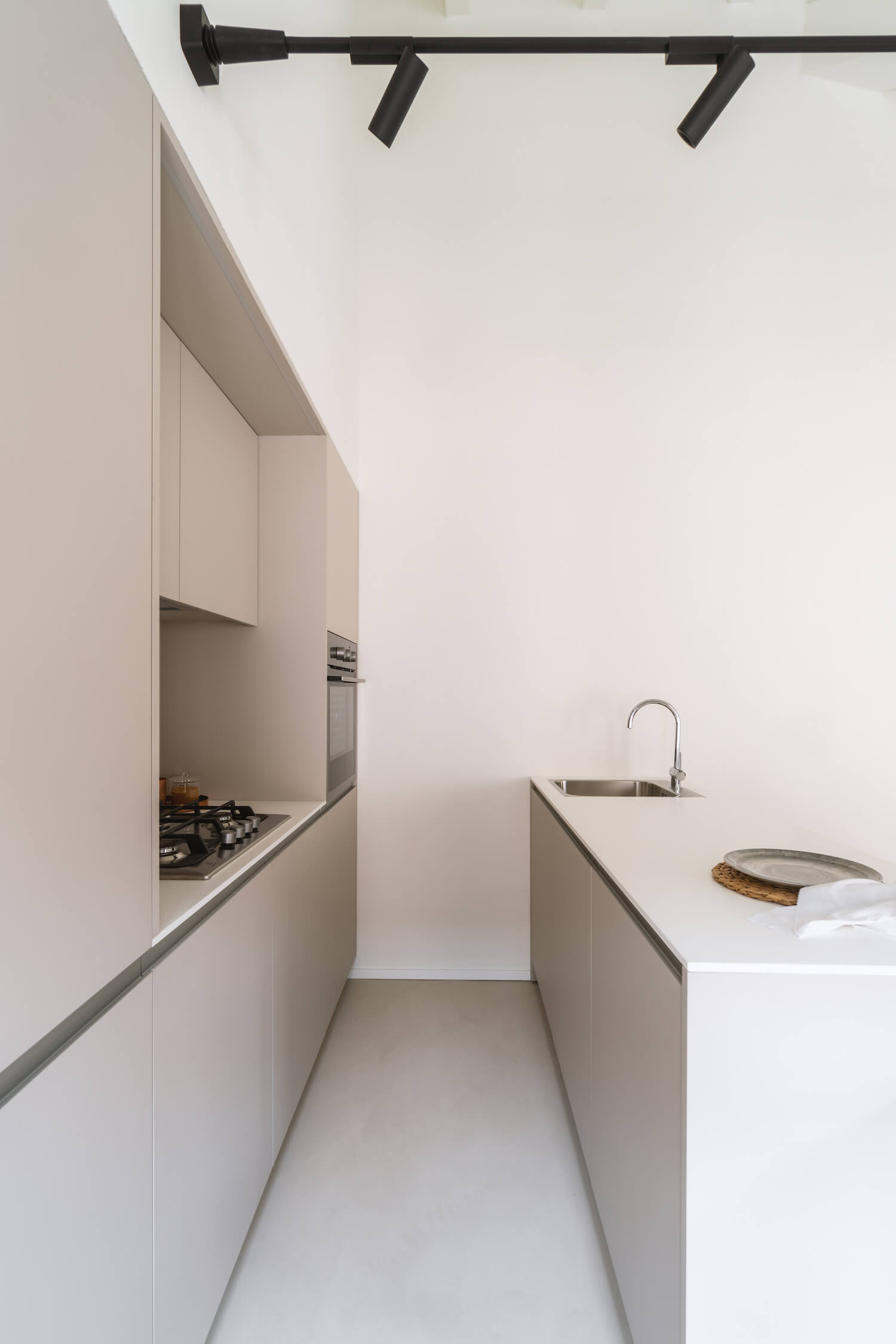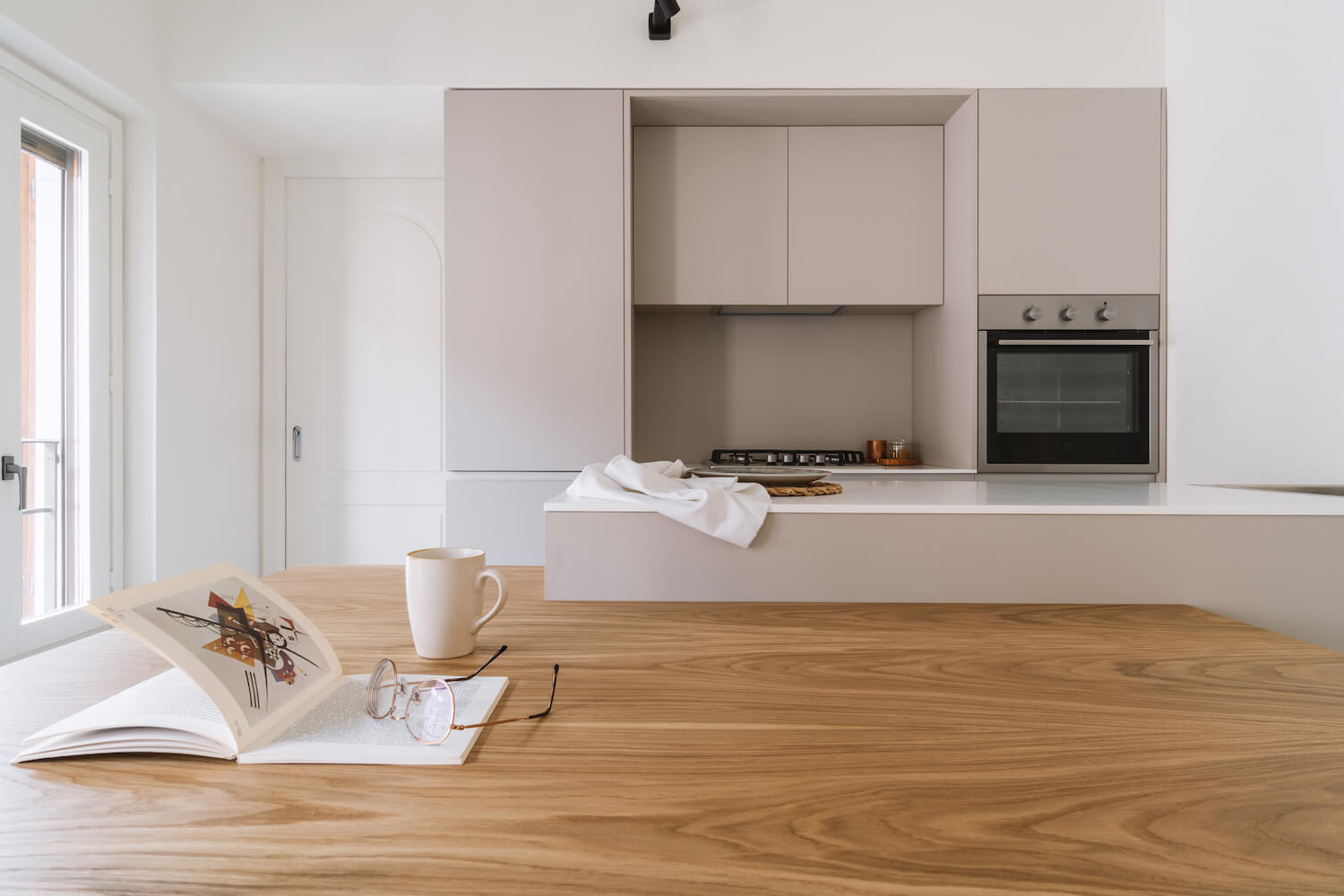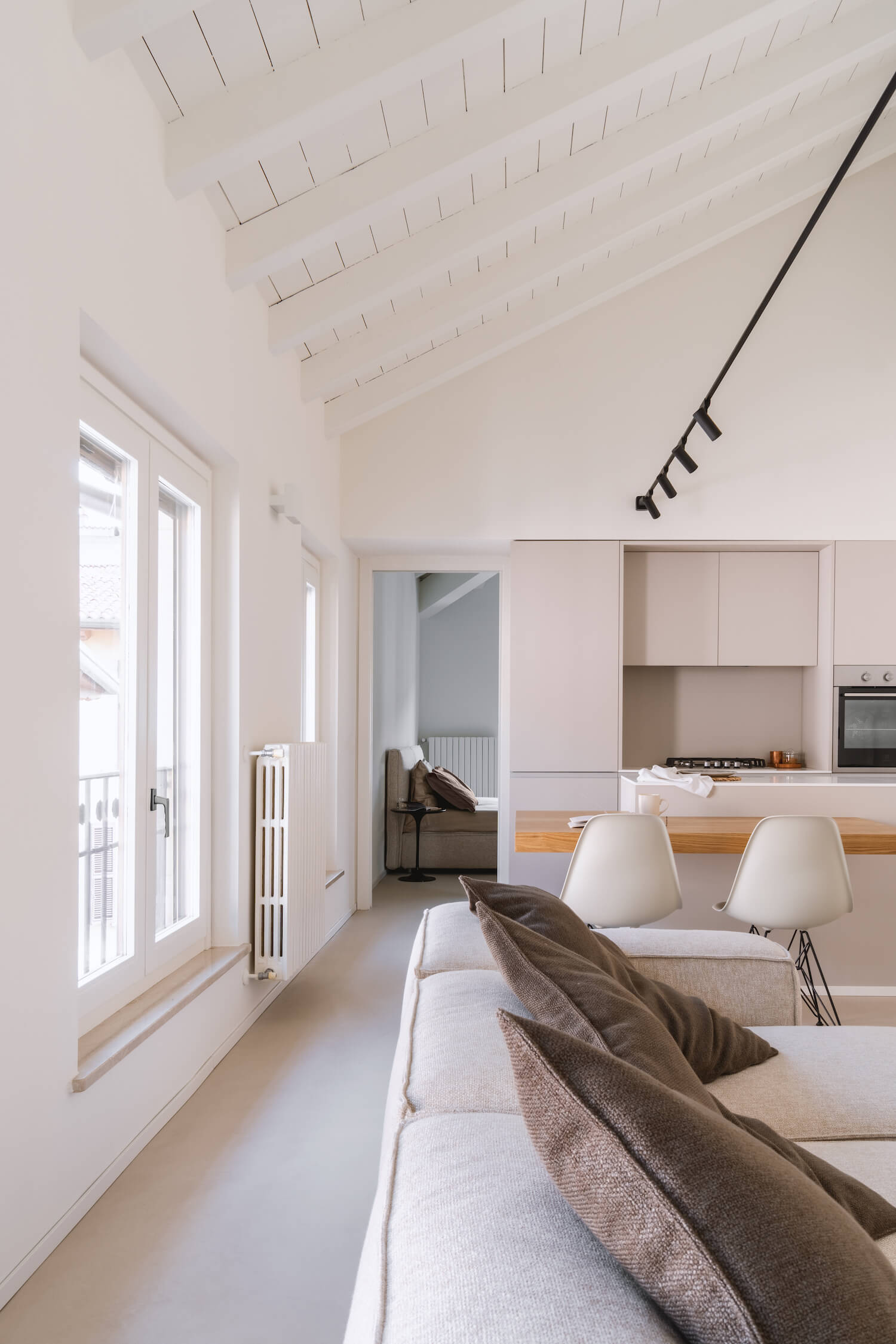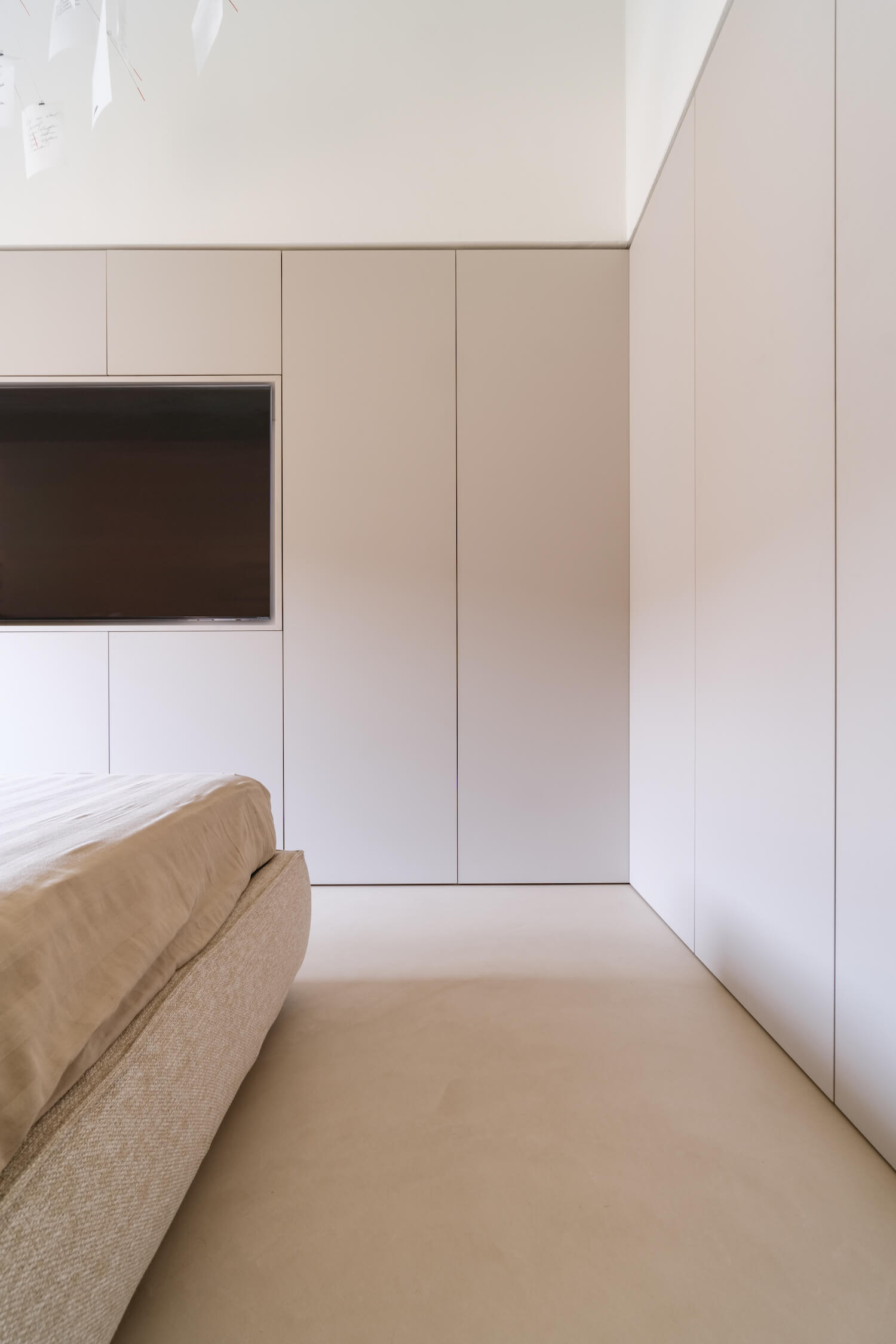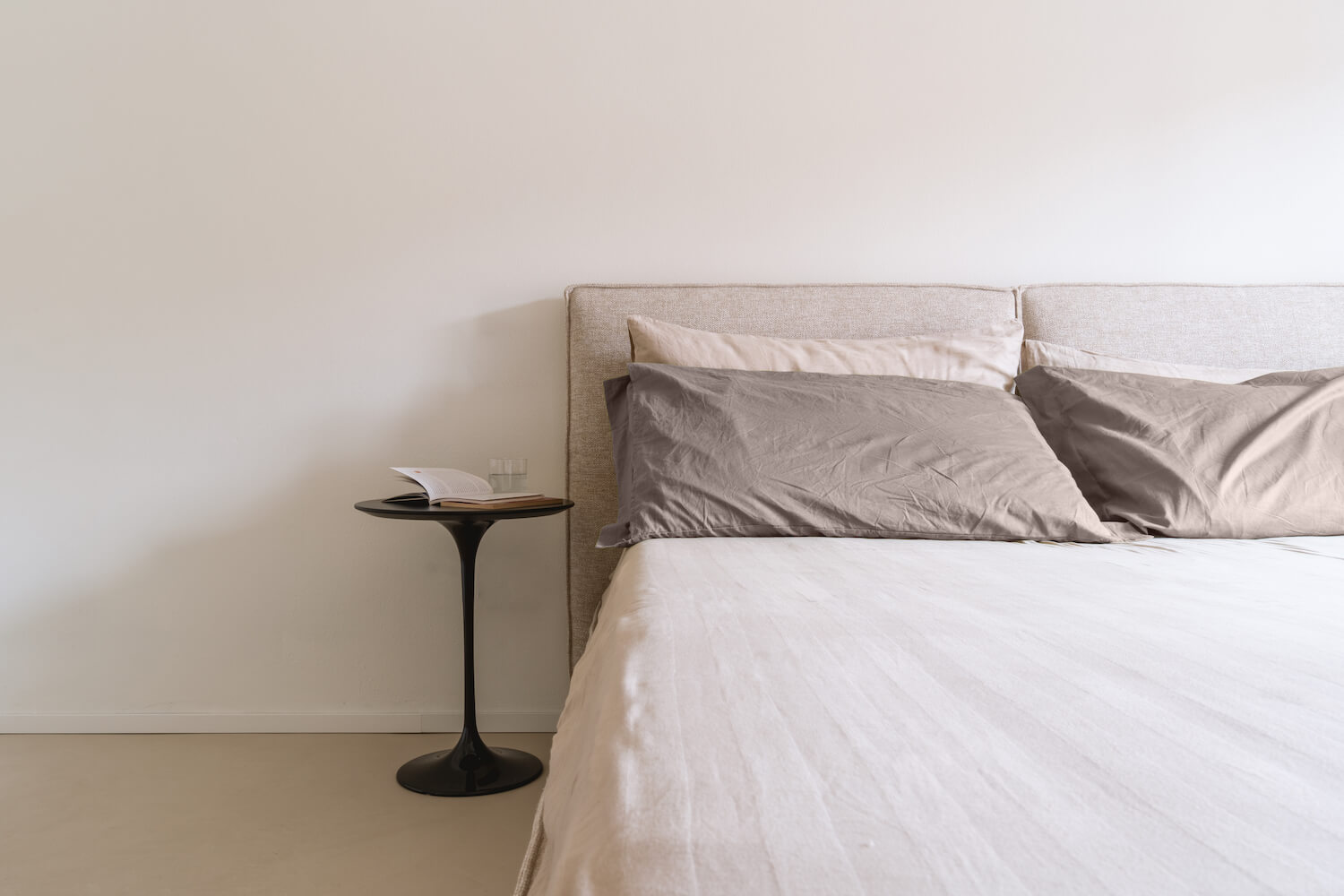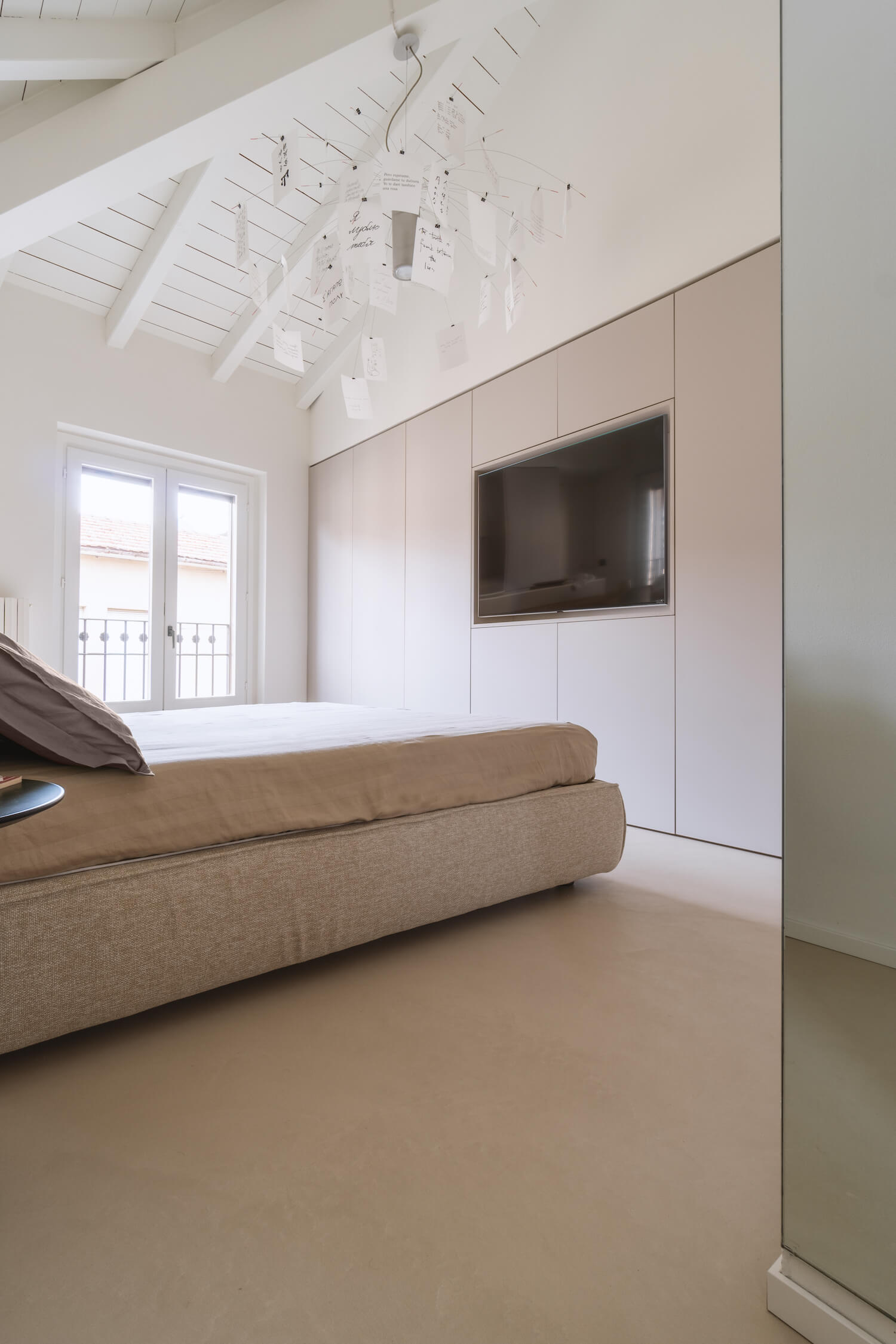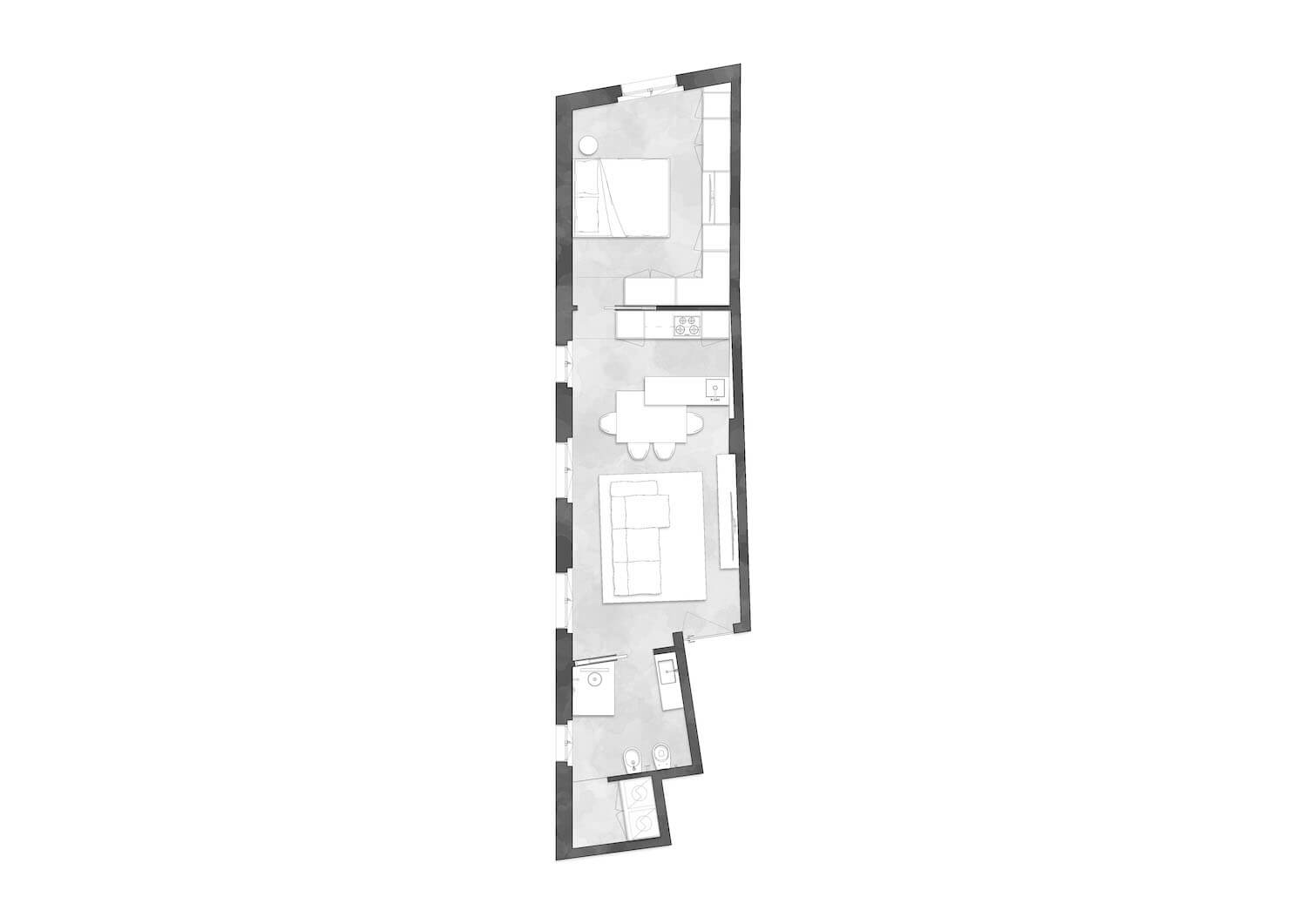 ---