The Mérida-based architectural firm Quesnel Arqs has designed ''Casa Chaká'' a single-family home that located in Mérida the vibrant capital of the Mexican state of Yucatán.
Architect's statement: The Project is located in the north of the city of Merida, in the Yucatan Peninsula, Mexico. The project is located within one of the main urban areas which has seen very high growth over the years. The project is located on an irregularly shaped terrain, which is conceived as an urban oasis. It is a space for pause and integration of nature. The architectural program is developed in three volumes, on two levels, with a central courtyard that articulates and integrates the outdoors through large openings, thus privileging the entry of natural light and ventilation throughout public and private areas of the project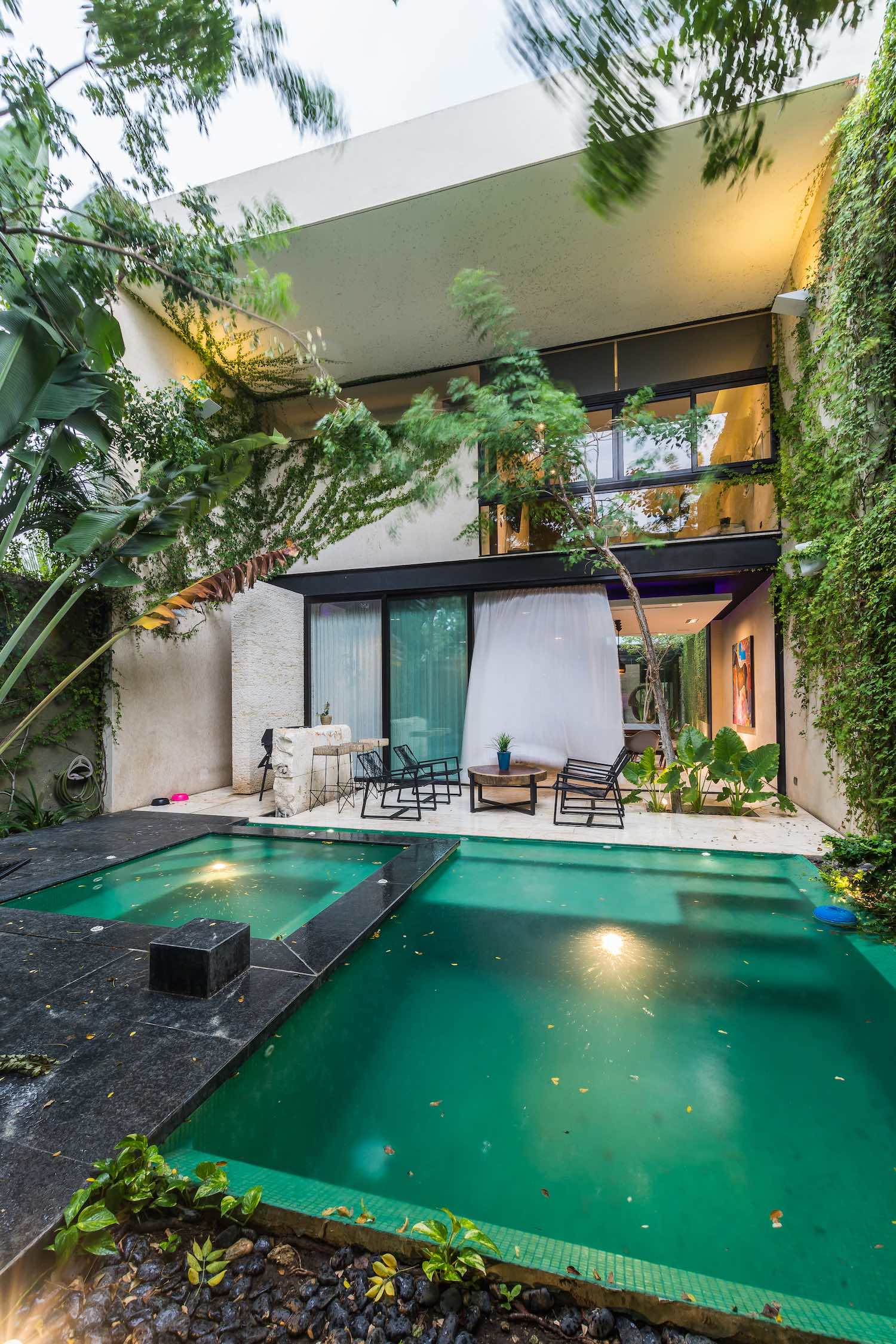 image © Manolo Solis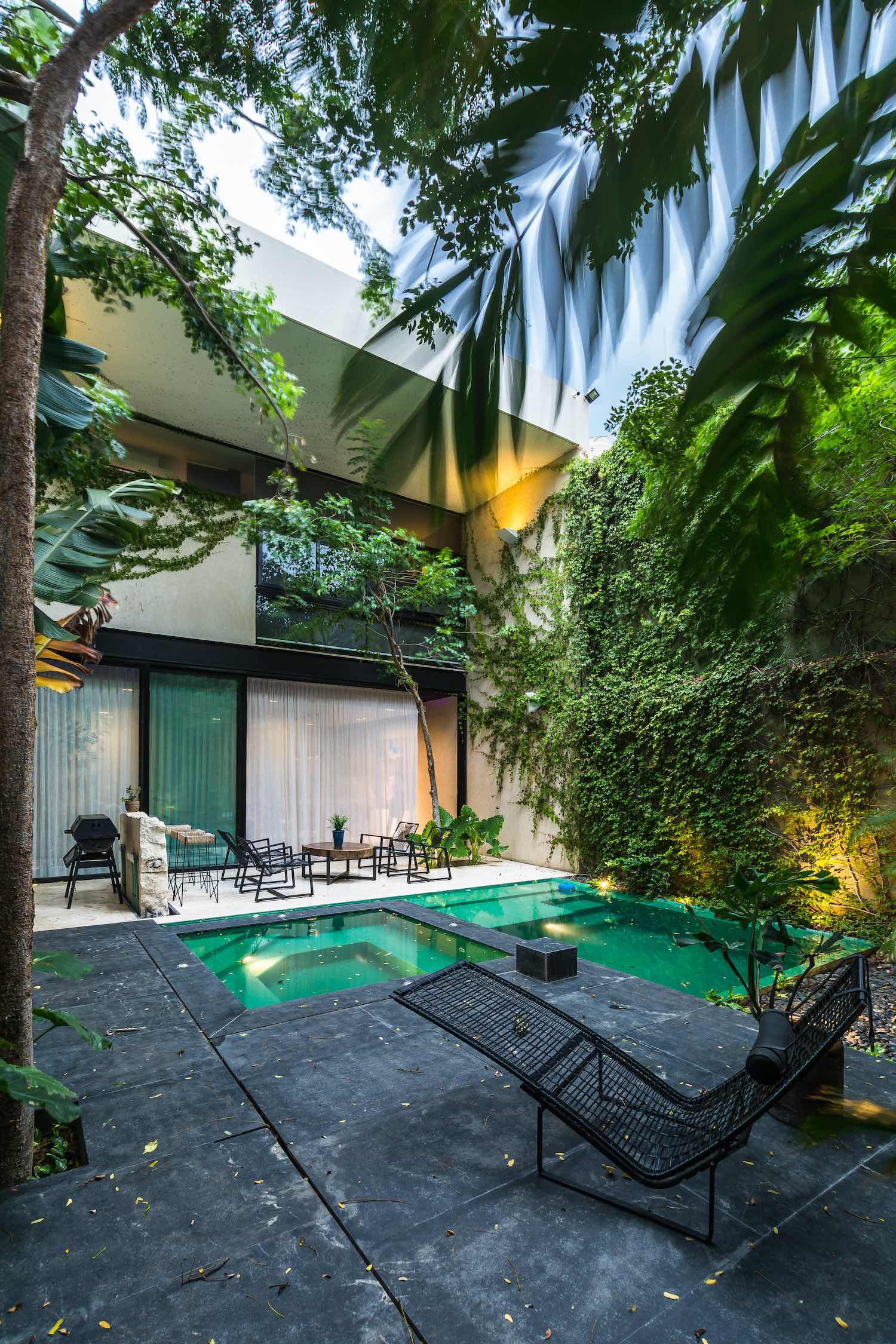 image © Manolo Solis
The central courtyard becomes the heart of the composition resulting in a changing space and putting the user in direct contact with the outside. This can be seen from the moment one enters the house, having as a first sensation of a double-height, open space which visually finishes the whole project.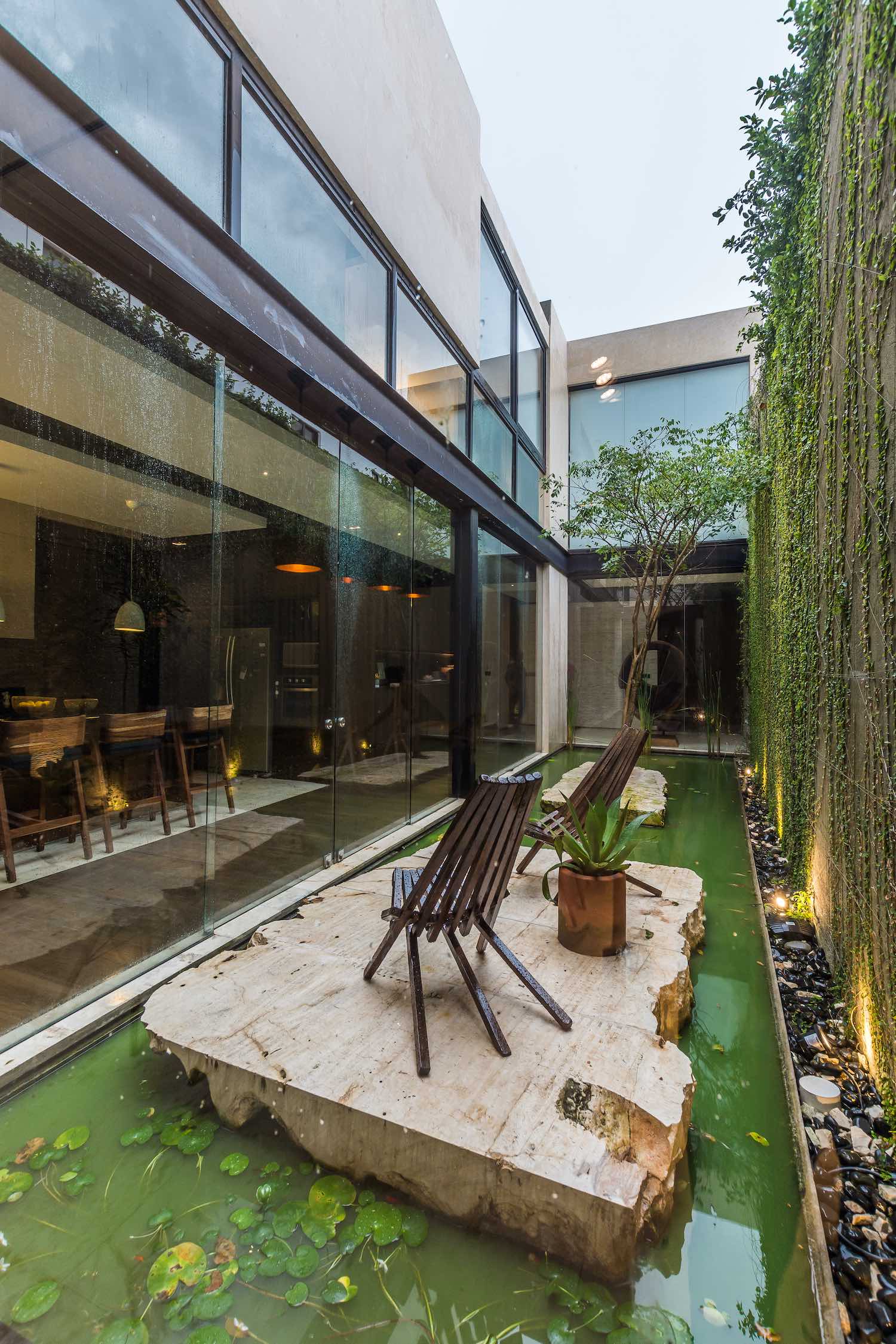 image © Manolo Solis
The public area is distributed on the first level and is articulated by a general circulation that crosses the entire project. The entire project, having as a frame the central courtyard, weaves itself to expand to make space for the kitchen, then finishes in the living room. The living room, in turn, is integrated with the terrace at a double height. The upper part of the project is the most private area, with general circulation that connects two rooms, it manages to integrate the central courtyard while having more restricted visuals to moderate and regulate light. This generates a more pleasant environment to relax and enjoy private space.

Ground Floor Plan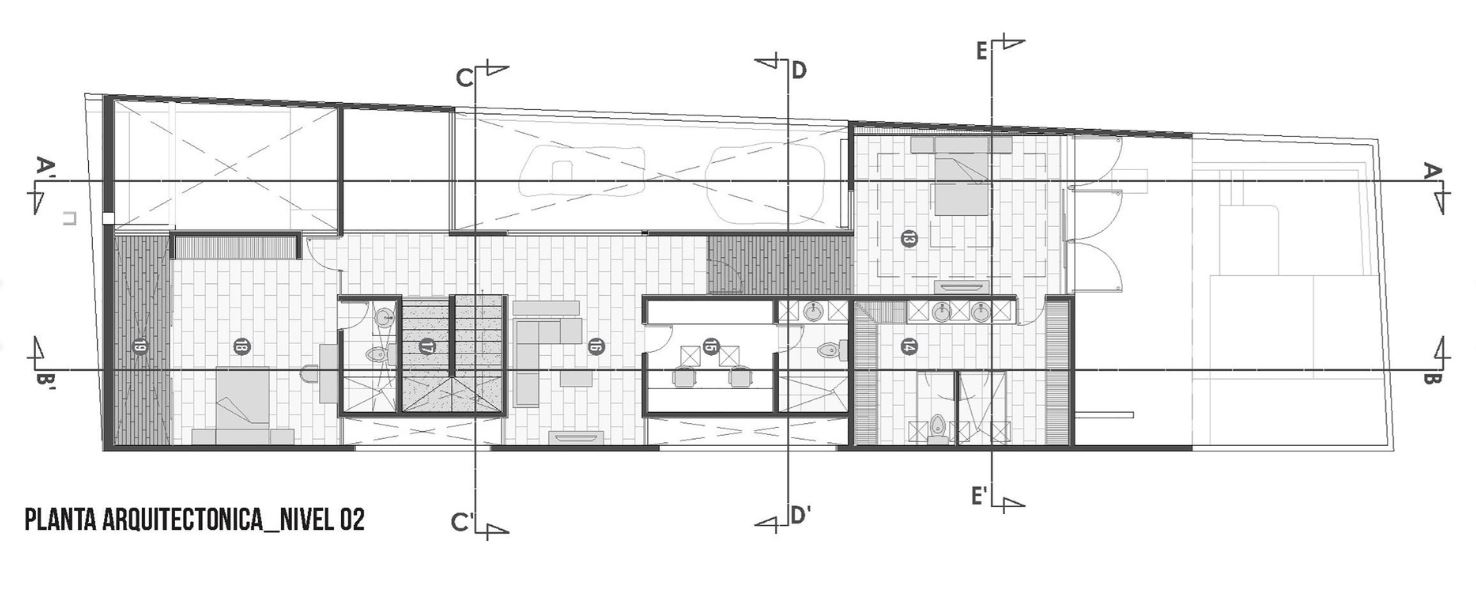 First Floor Plan
Within the fine finishes of the project, we can see the perfect integration of local Mayan culture. The project uses the resin of a regional tree called "chukum" to create fine stucco, which once applied emphasizes the endemic character of the house and eliminates the maintenance of it. The Mayan cream stone in the floors reinforces the rustic atmosphere; the dark tones of the wood throughout the project and within the furniture creates a unique feeling of integration with the exterior.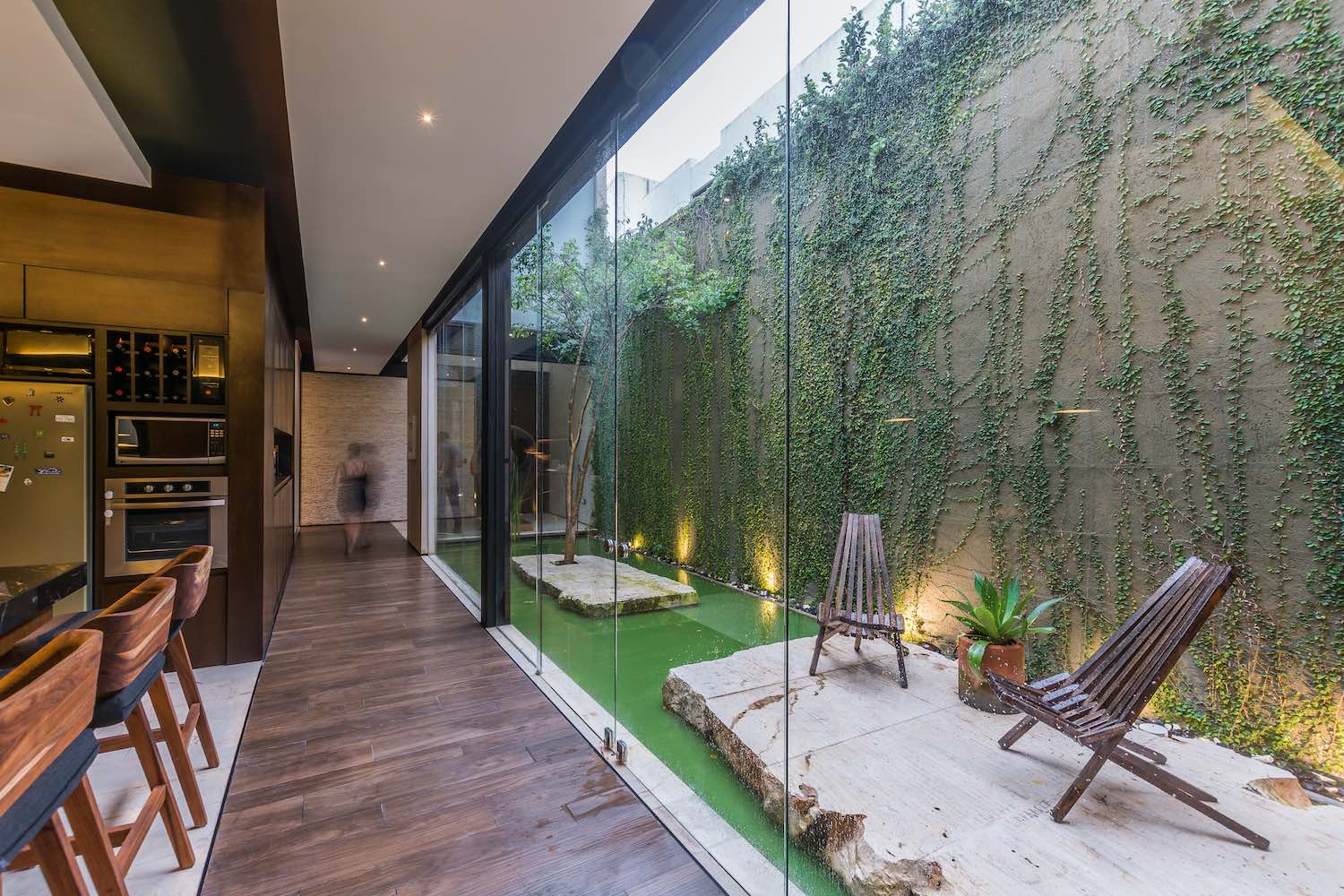 image © Manolo Solis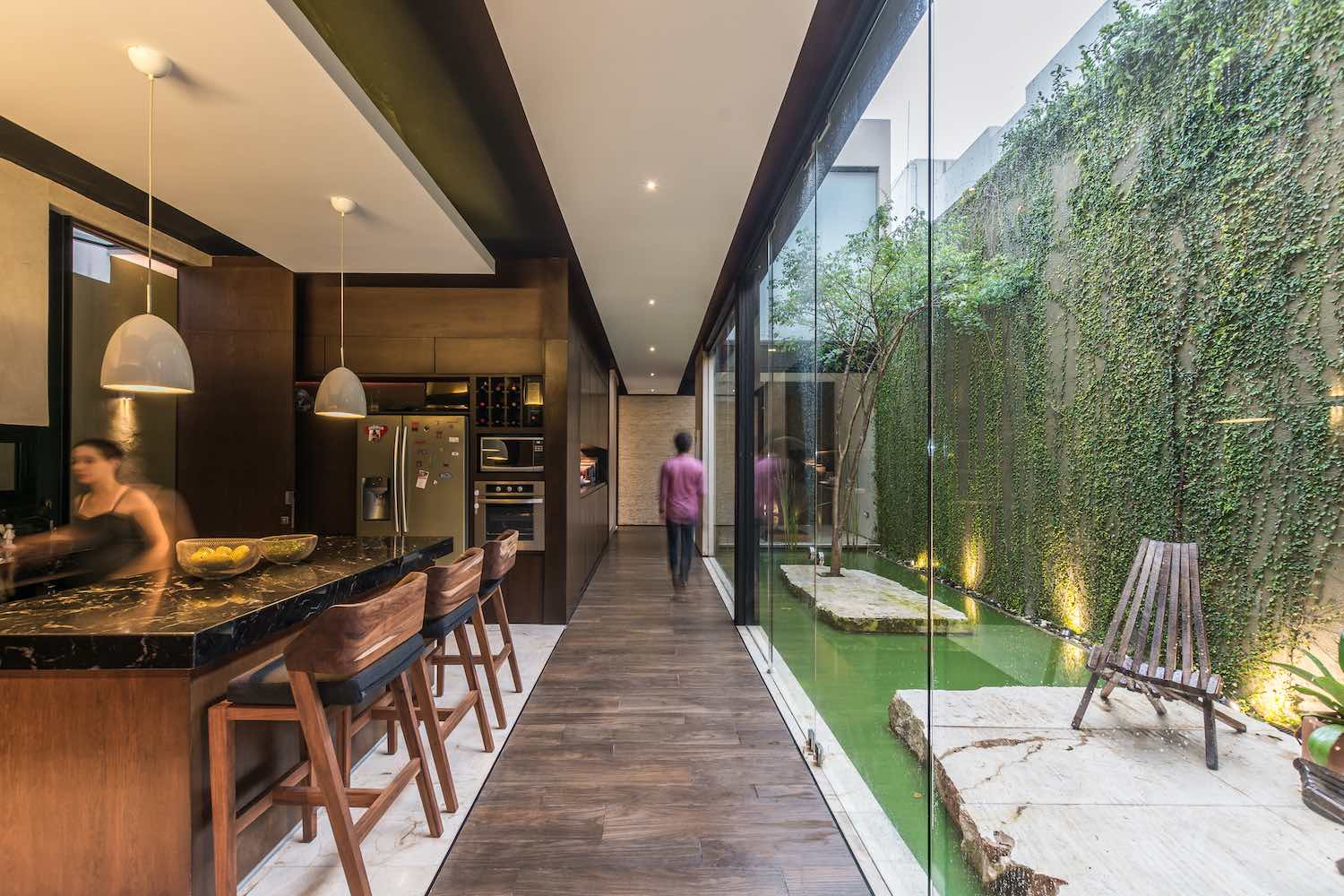 image © Manolo Solis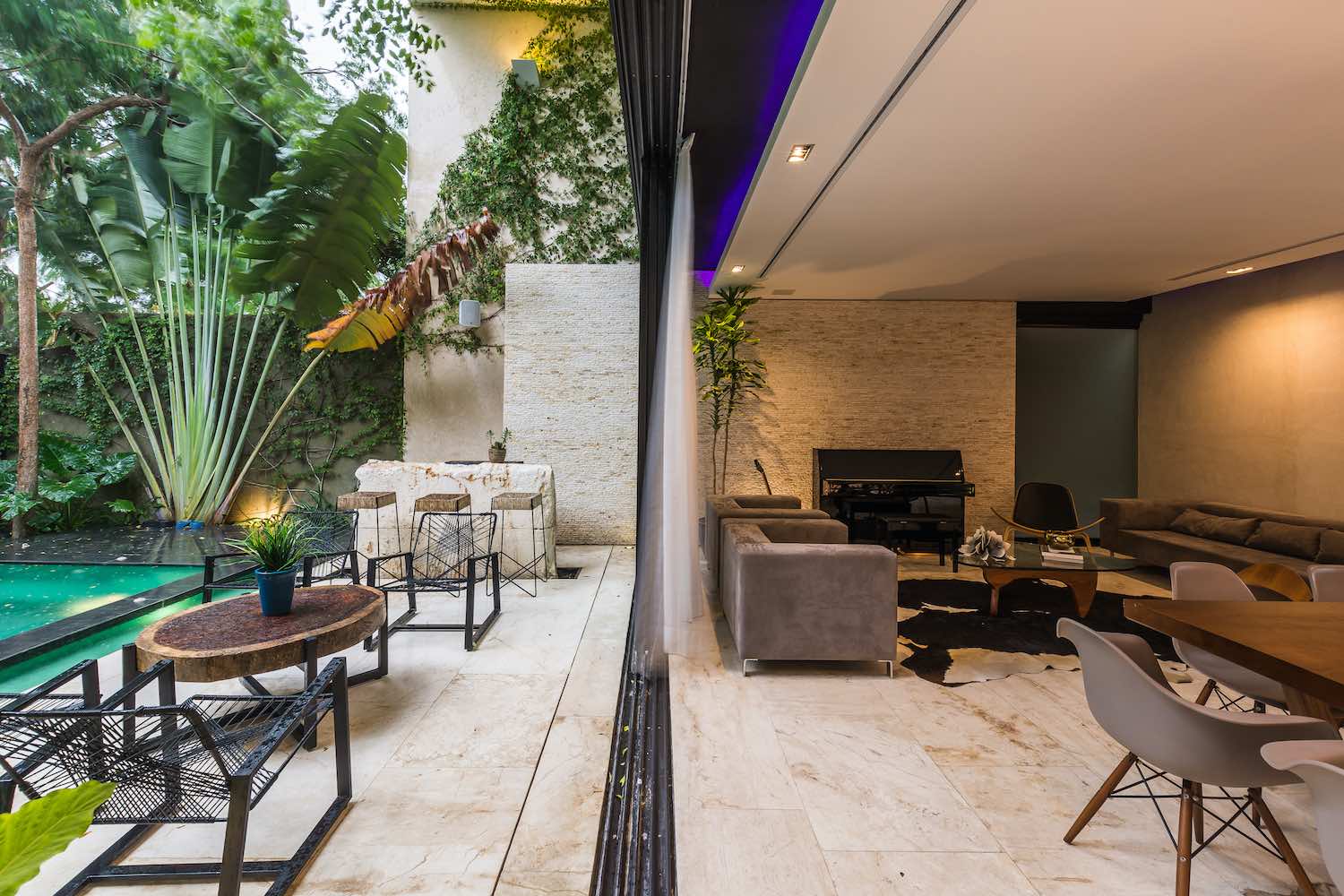 image © Manolo Solis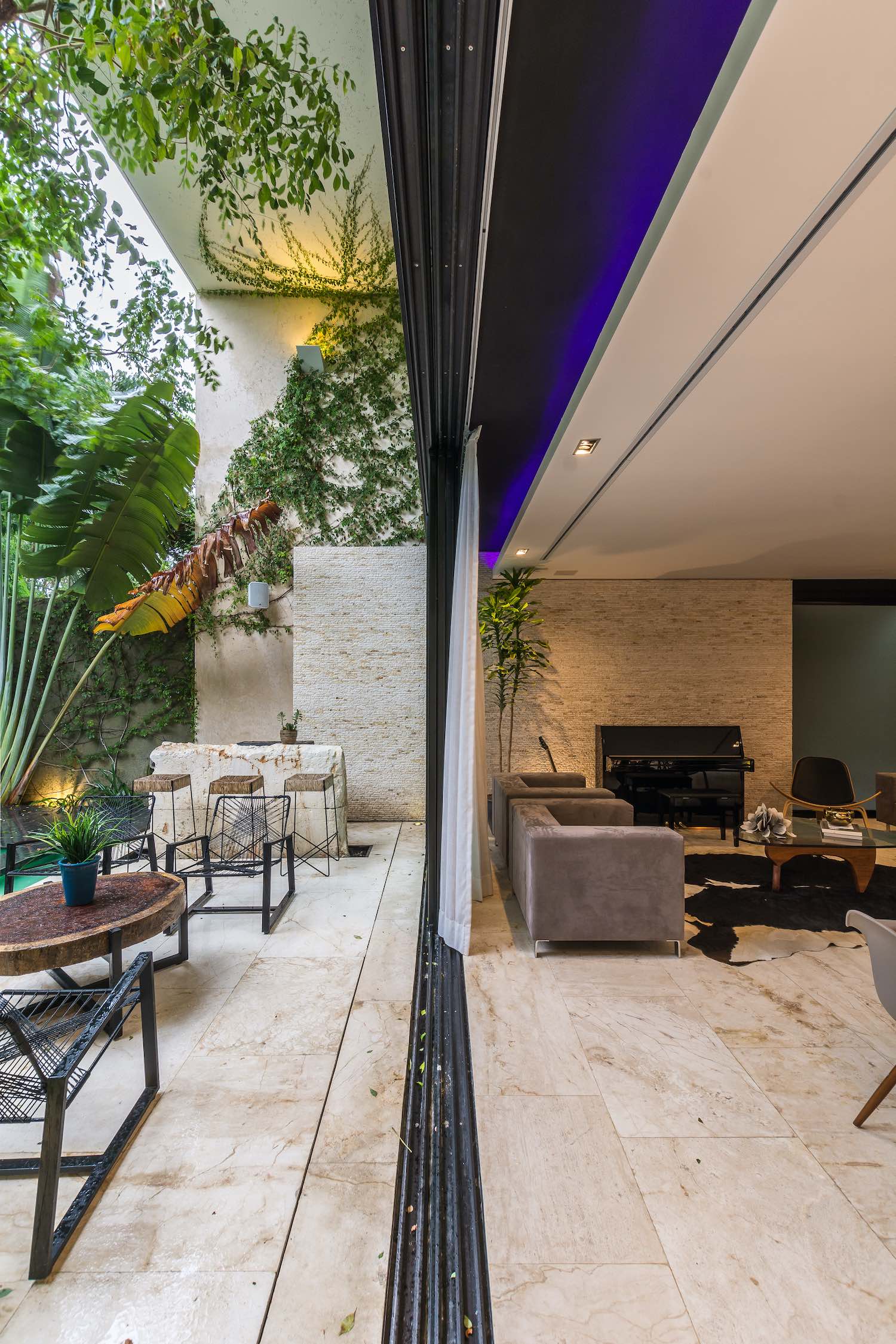 image © Manolo Solis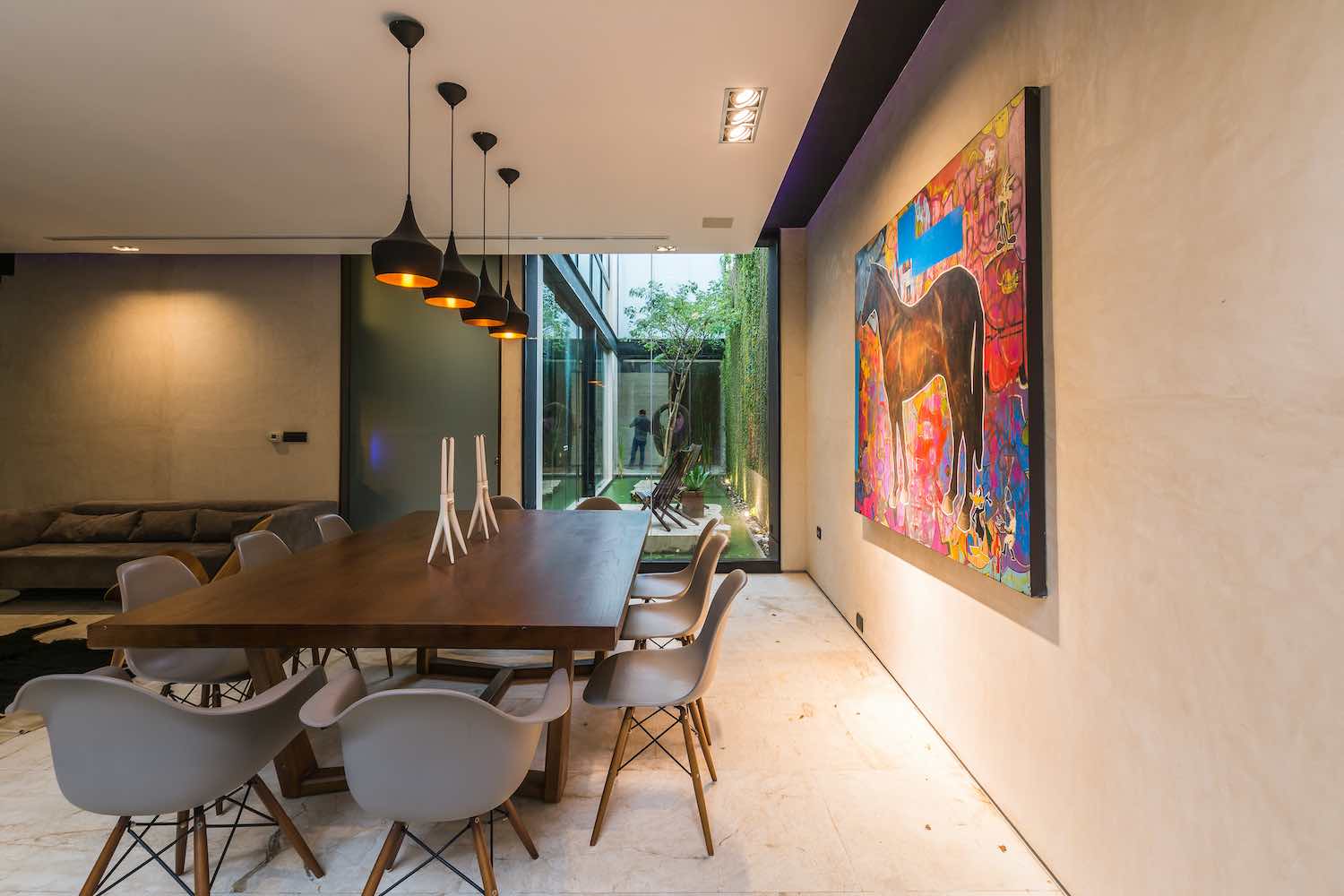 image © Manolo Solis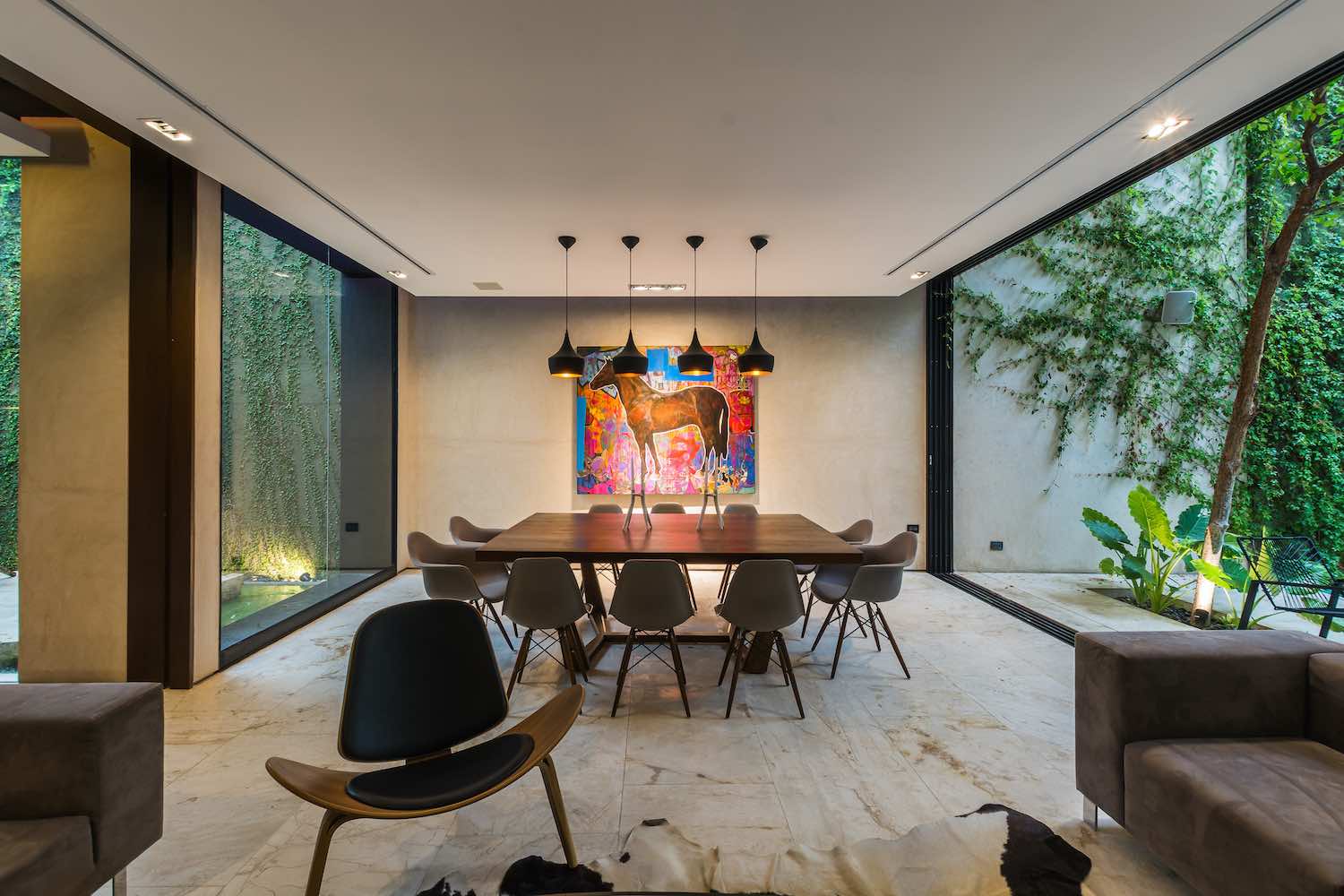 image © Manolo Solis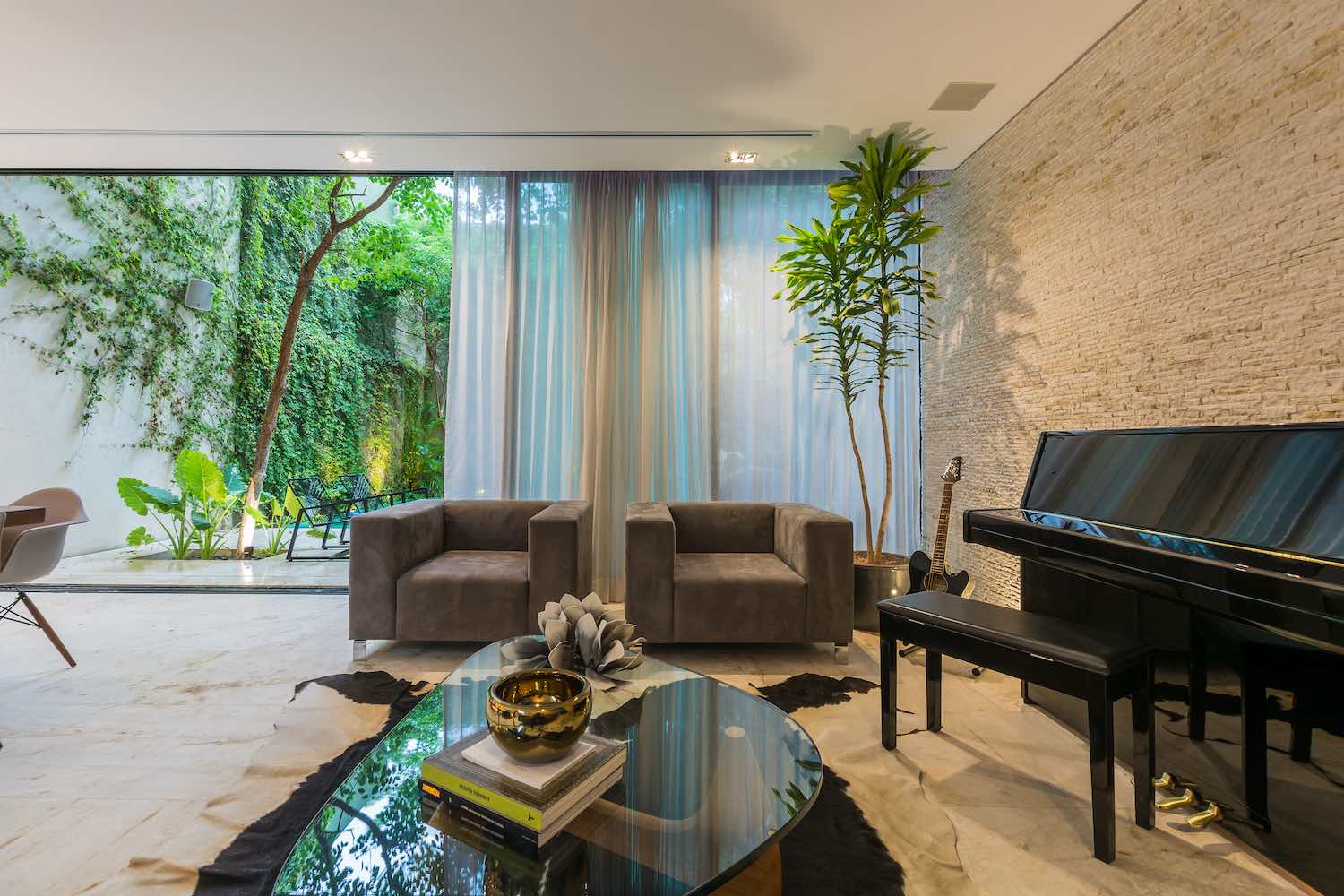 image © Manolo Solis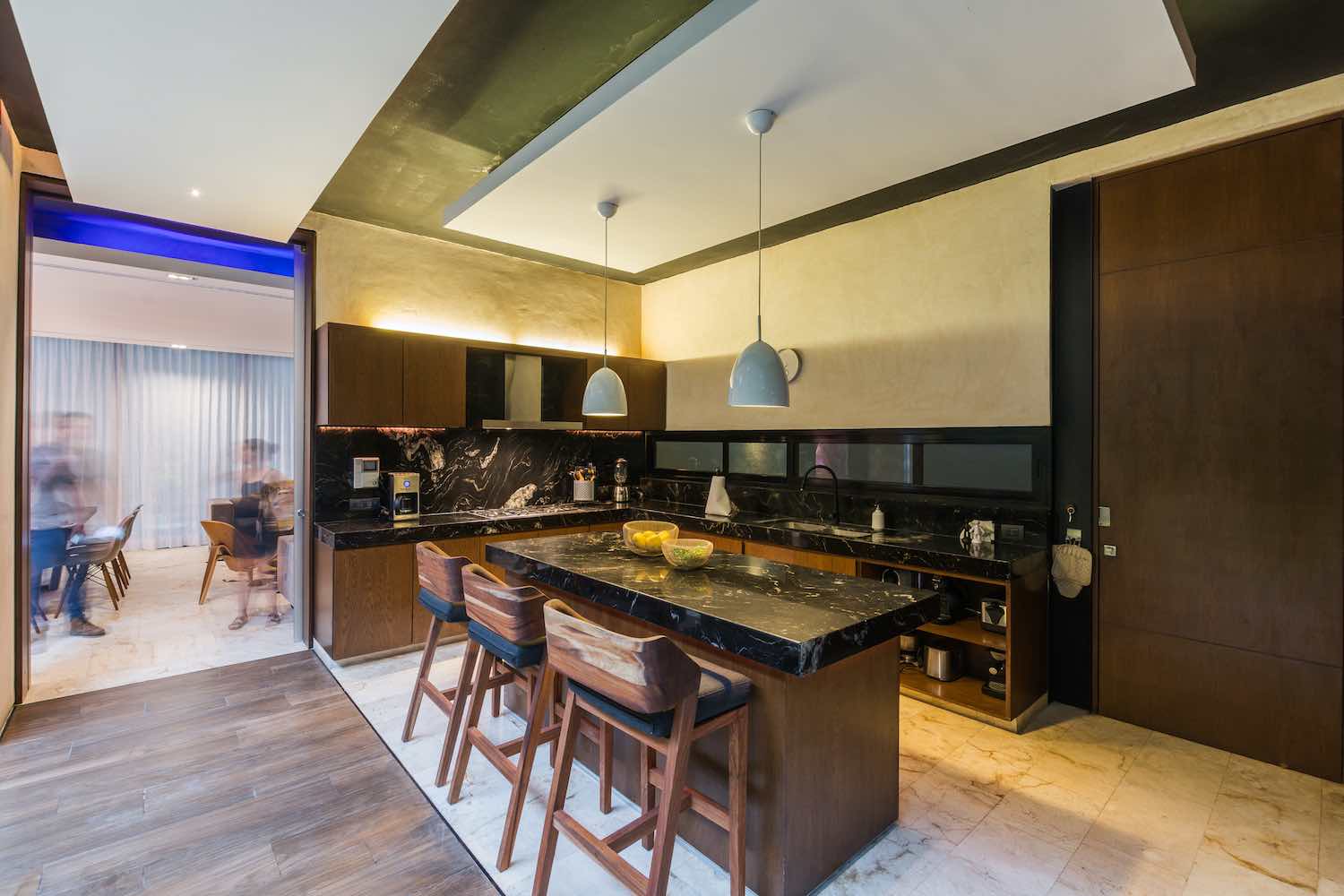 image © Manolo Solis
image © Manolo Solis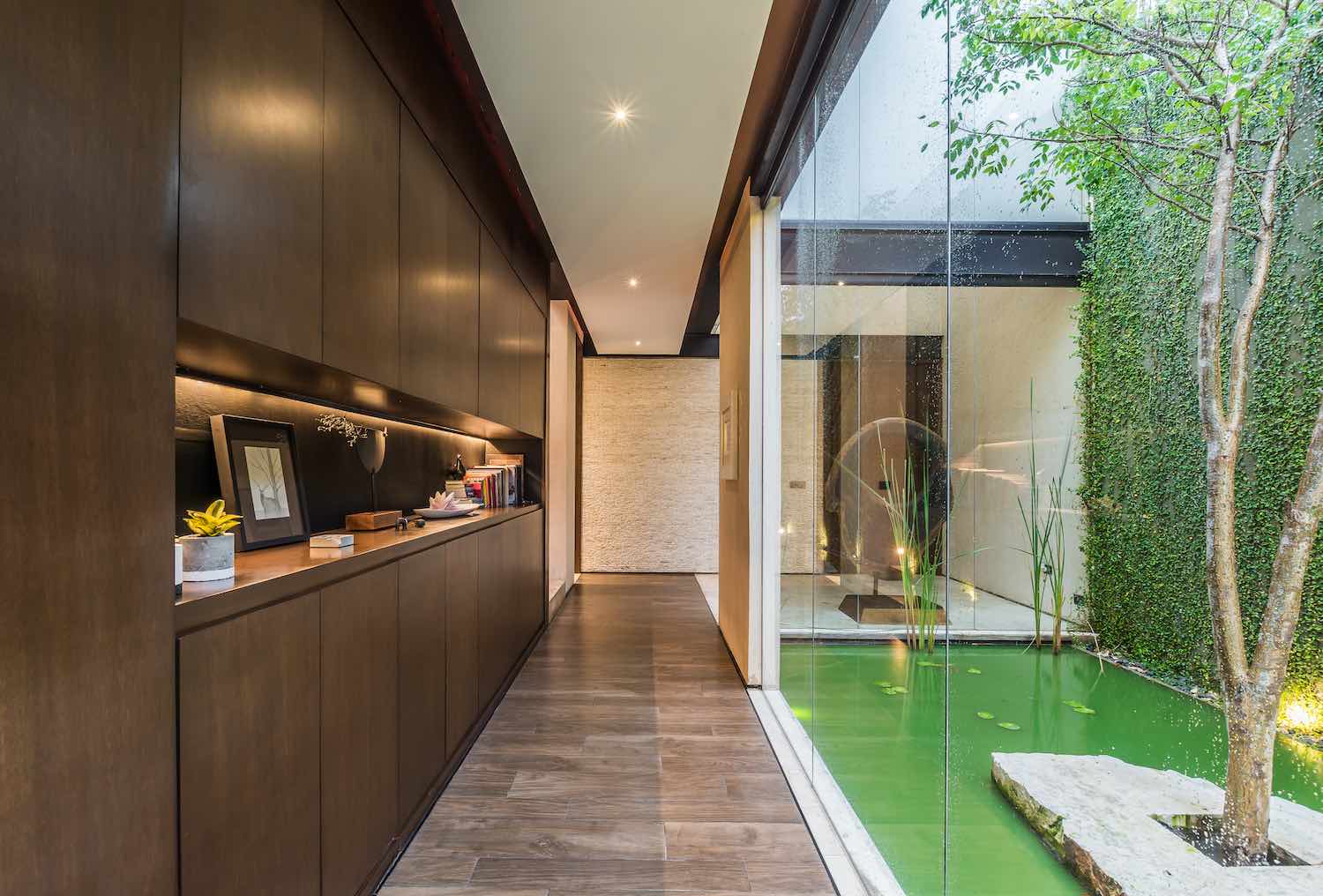 image © Manolo Solis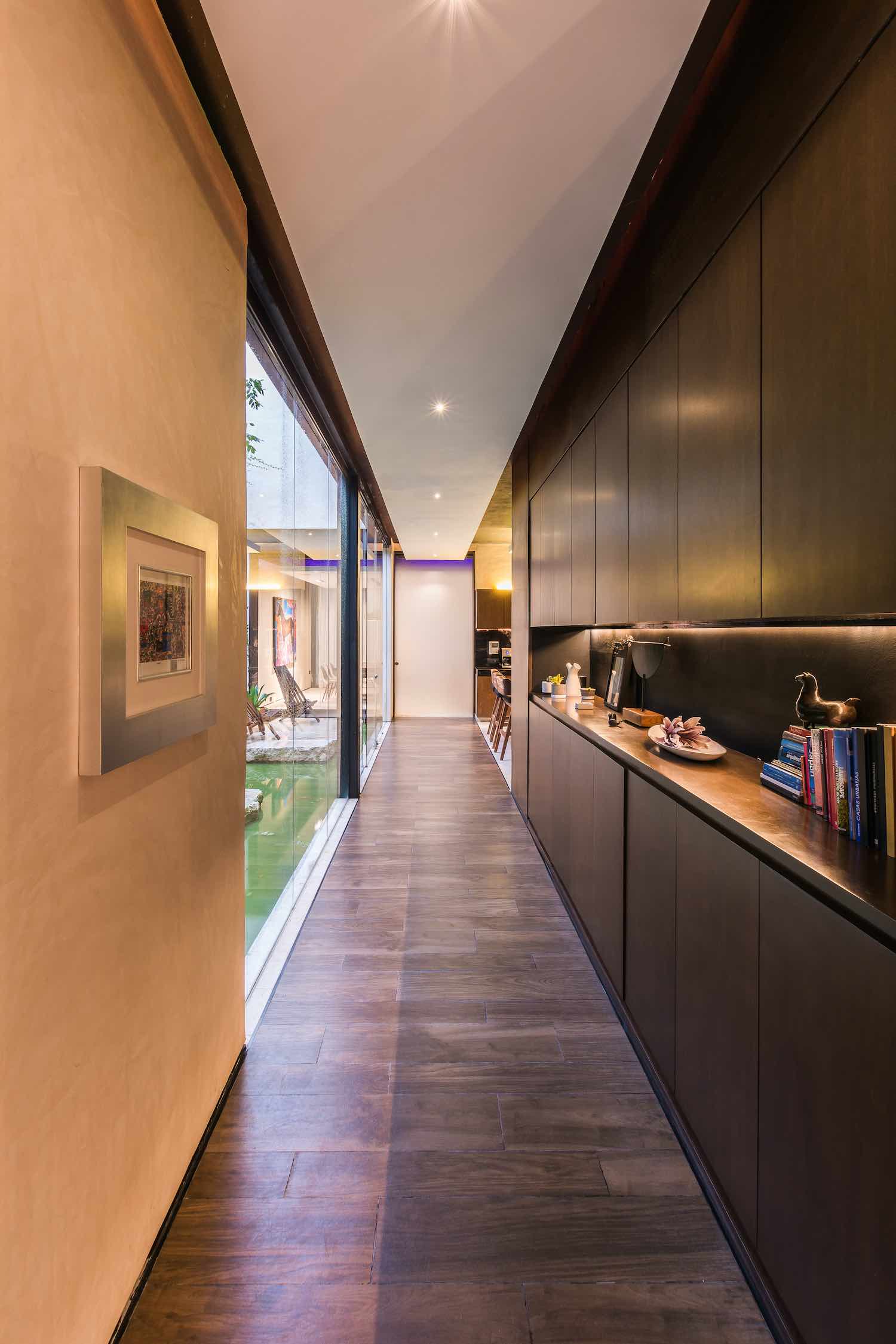 image © Manolo Solis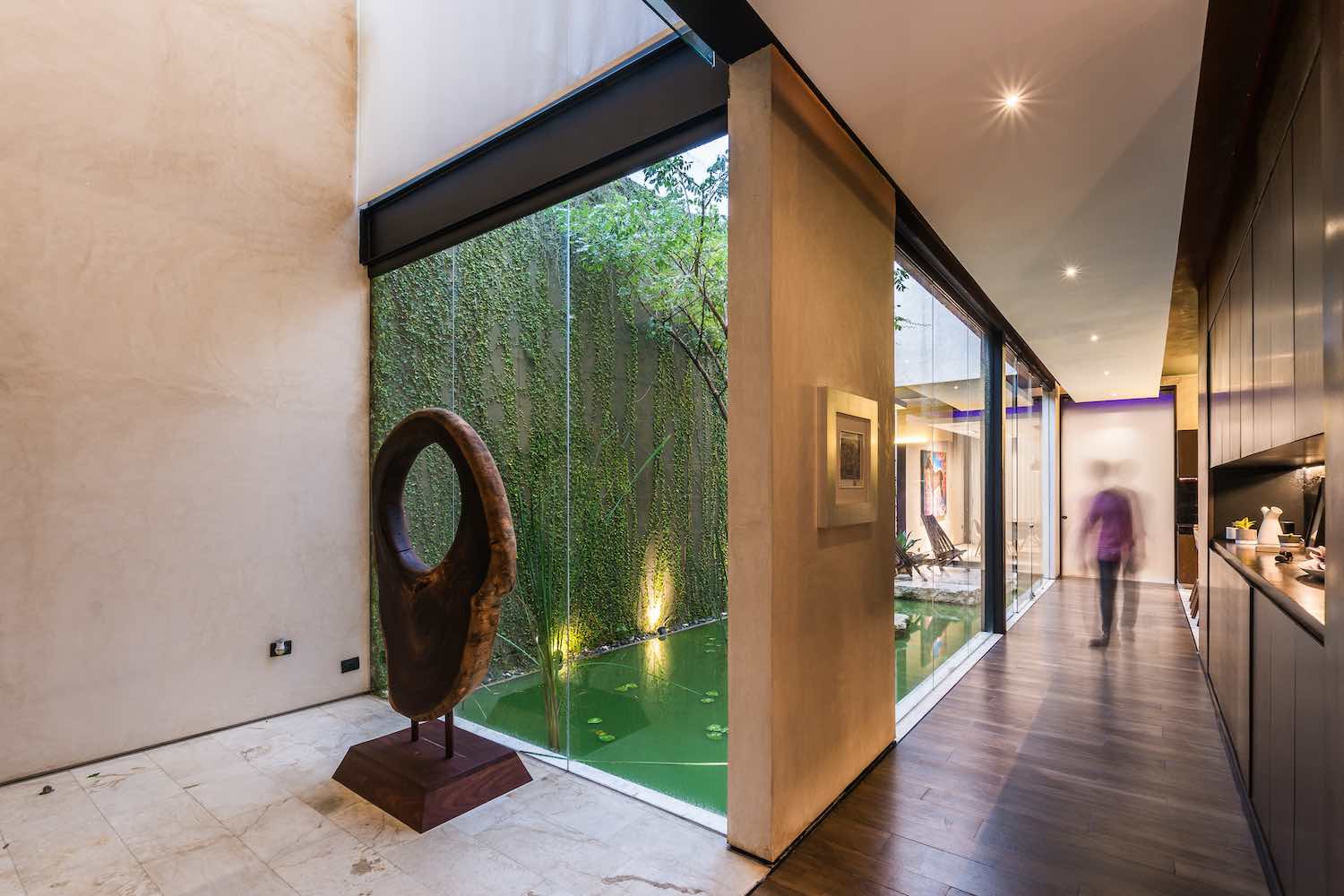 image © Manolo Solis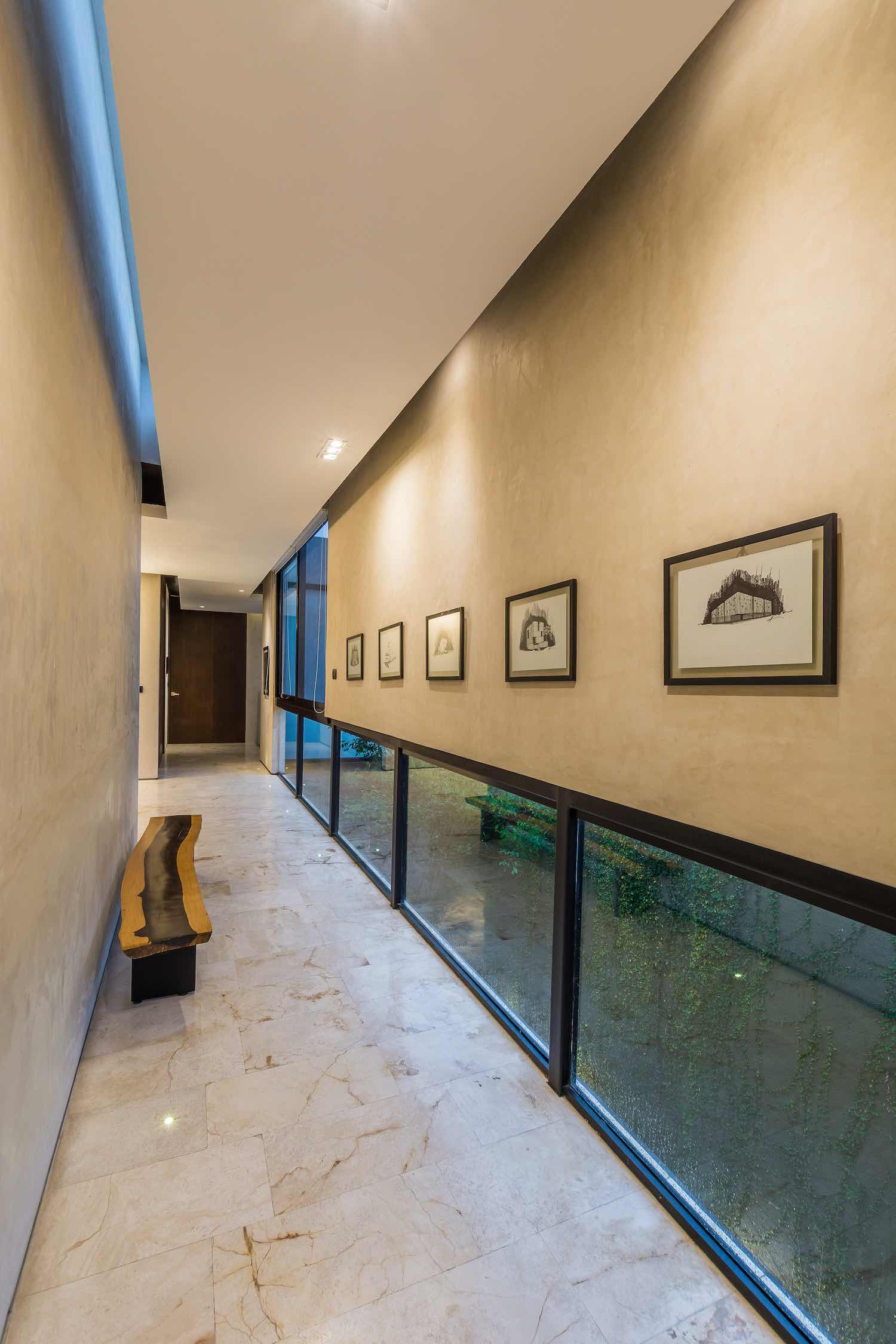 image © Manolo Solis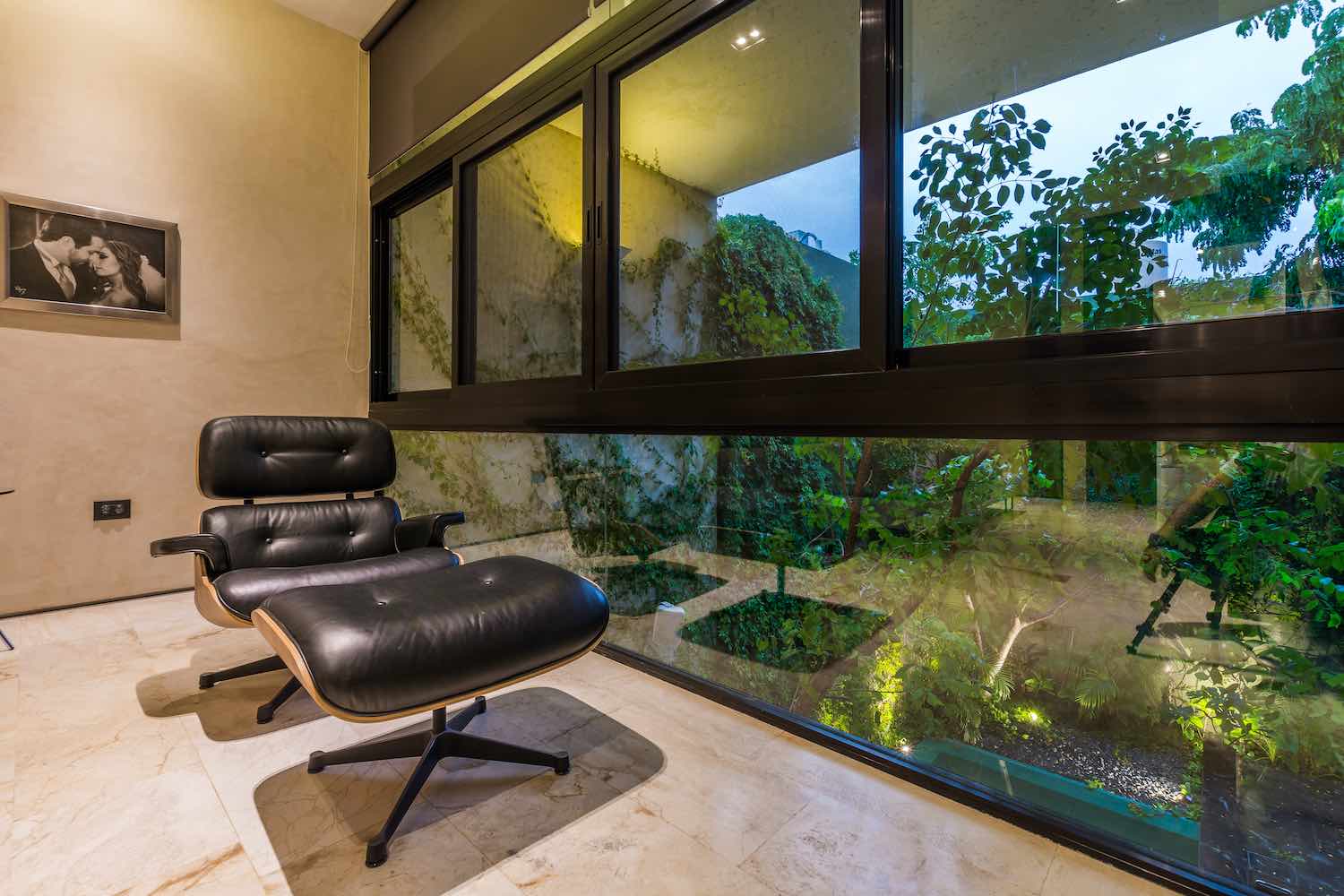 image © Manolo Solis
image © Manolo Solis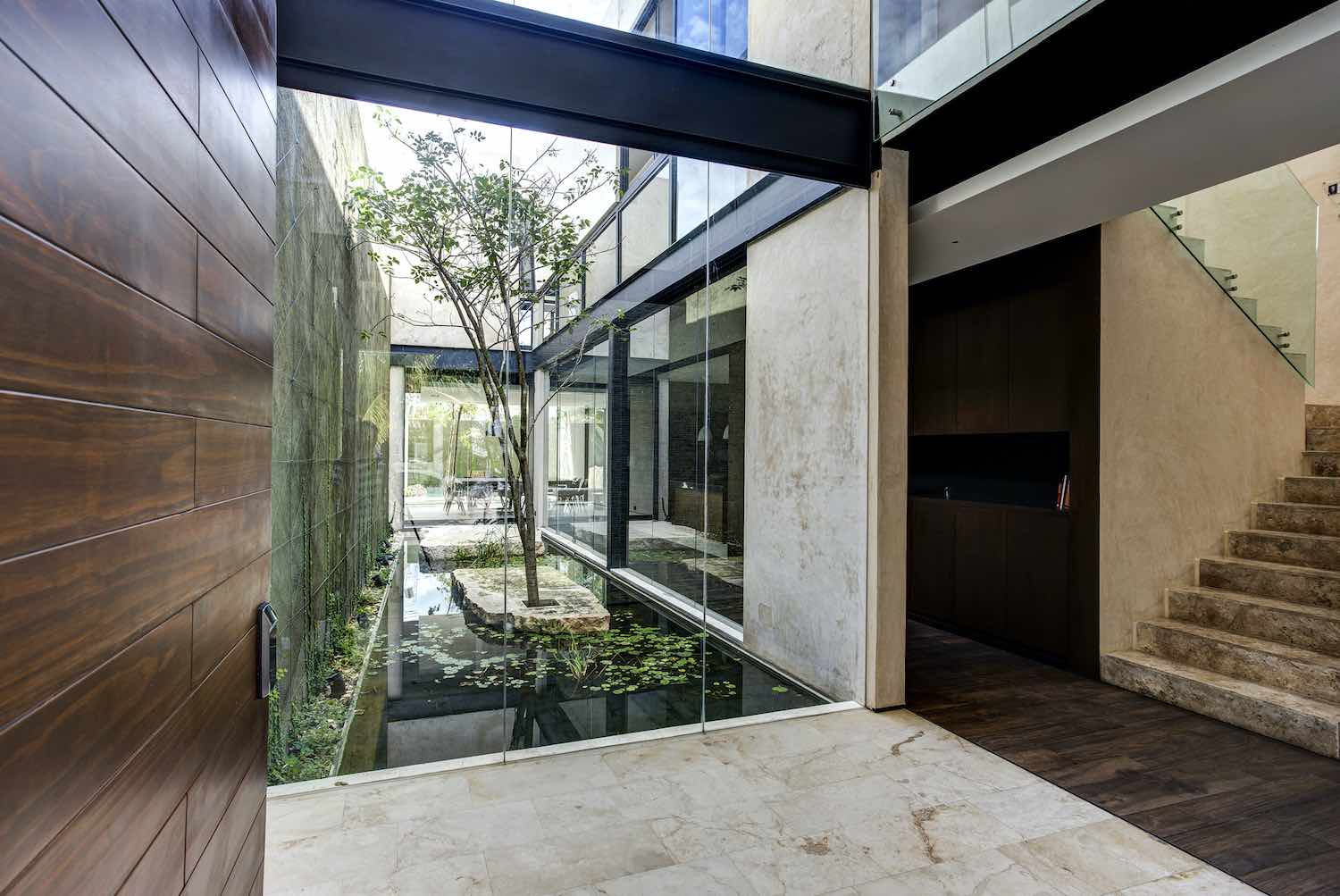 image © Manolo Solis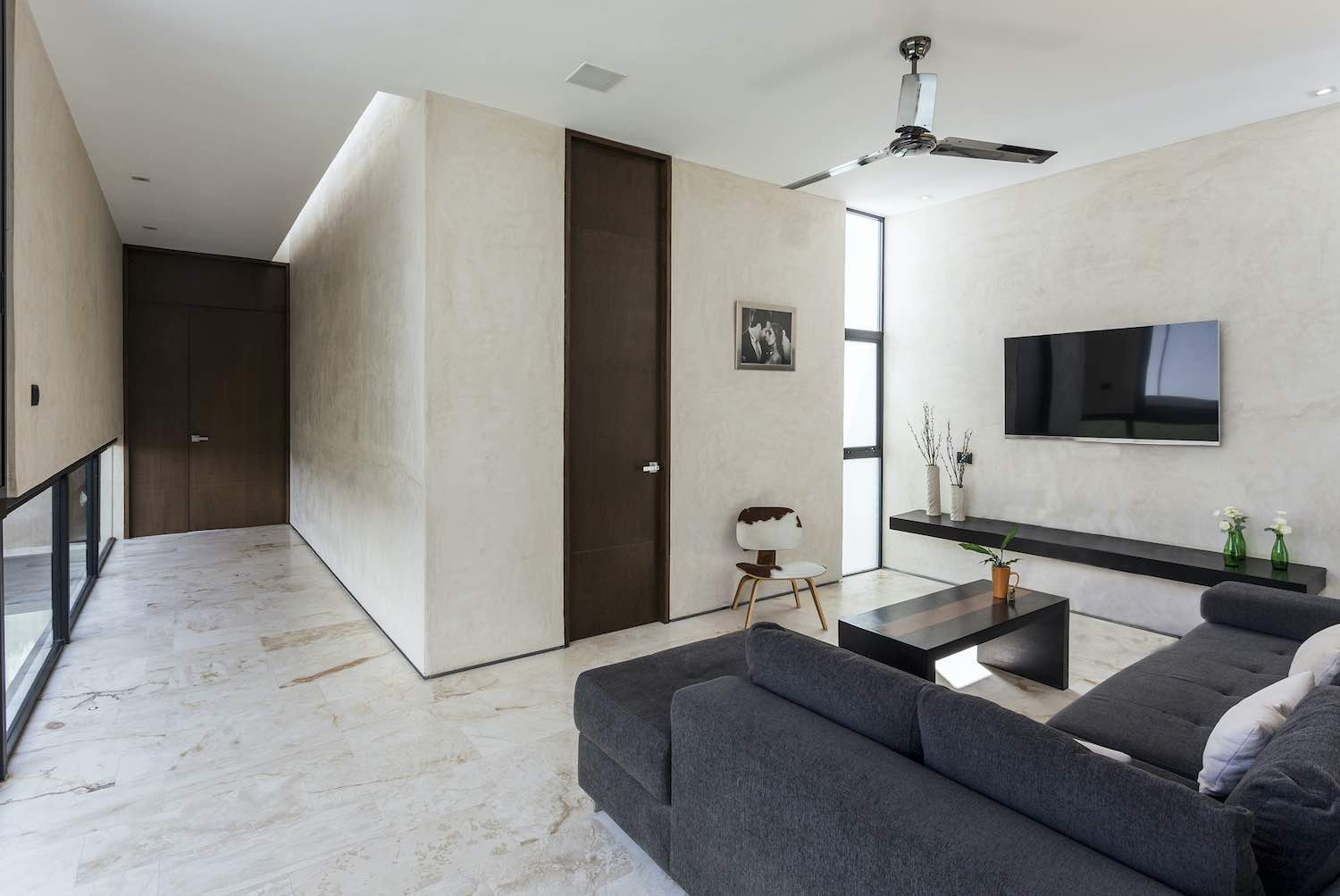 image © Manolo Solis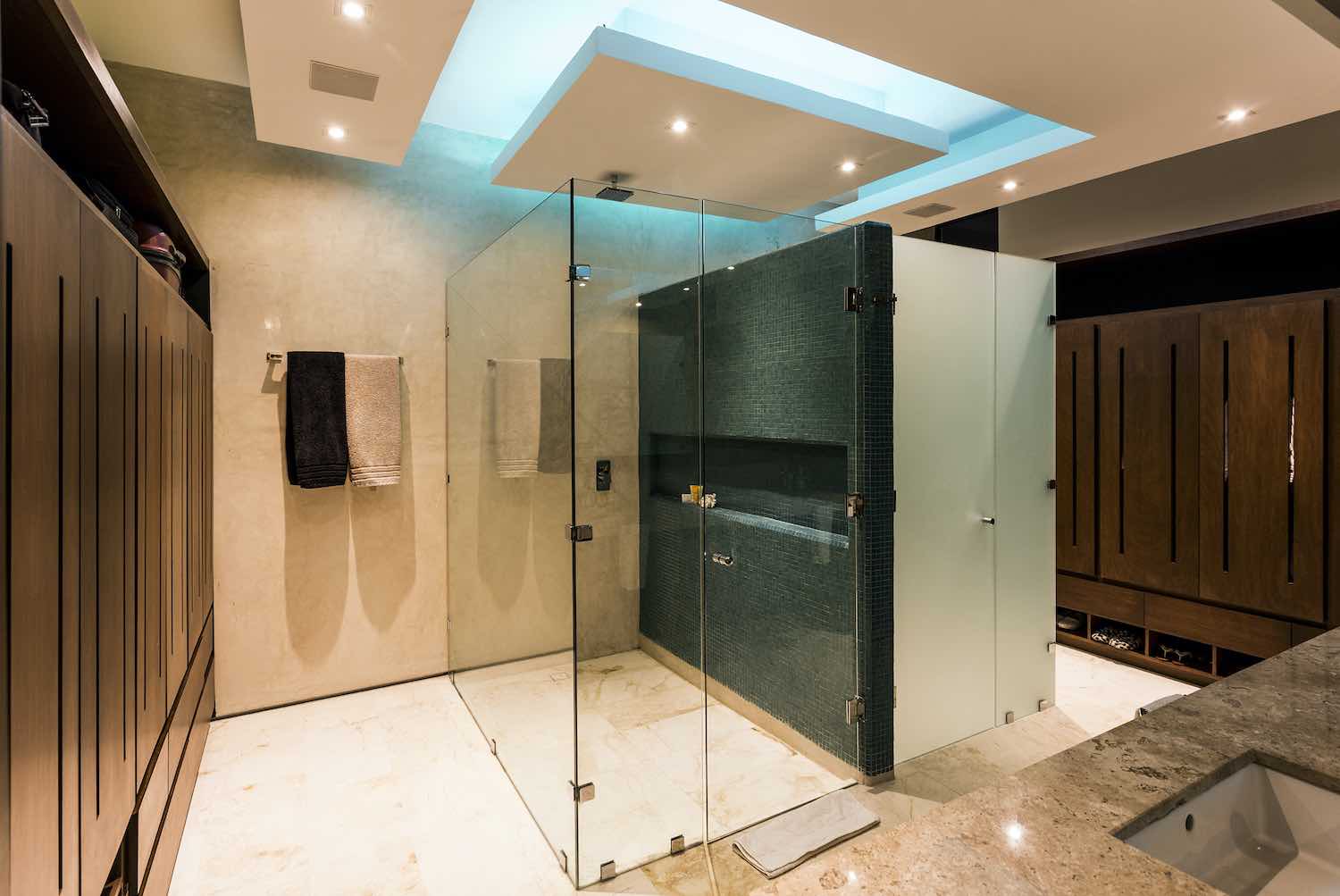 image © Manolo Solis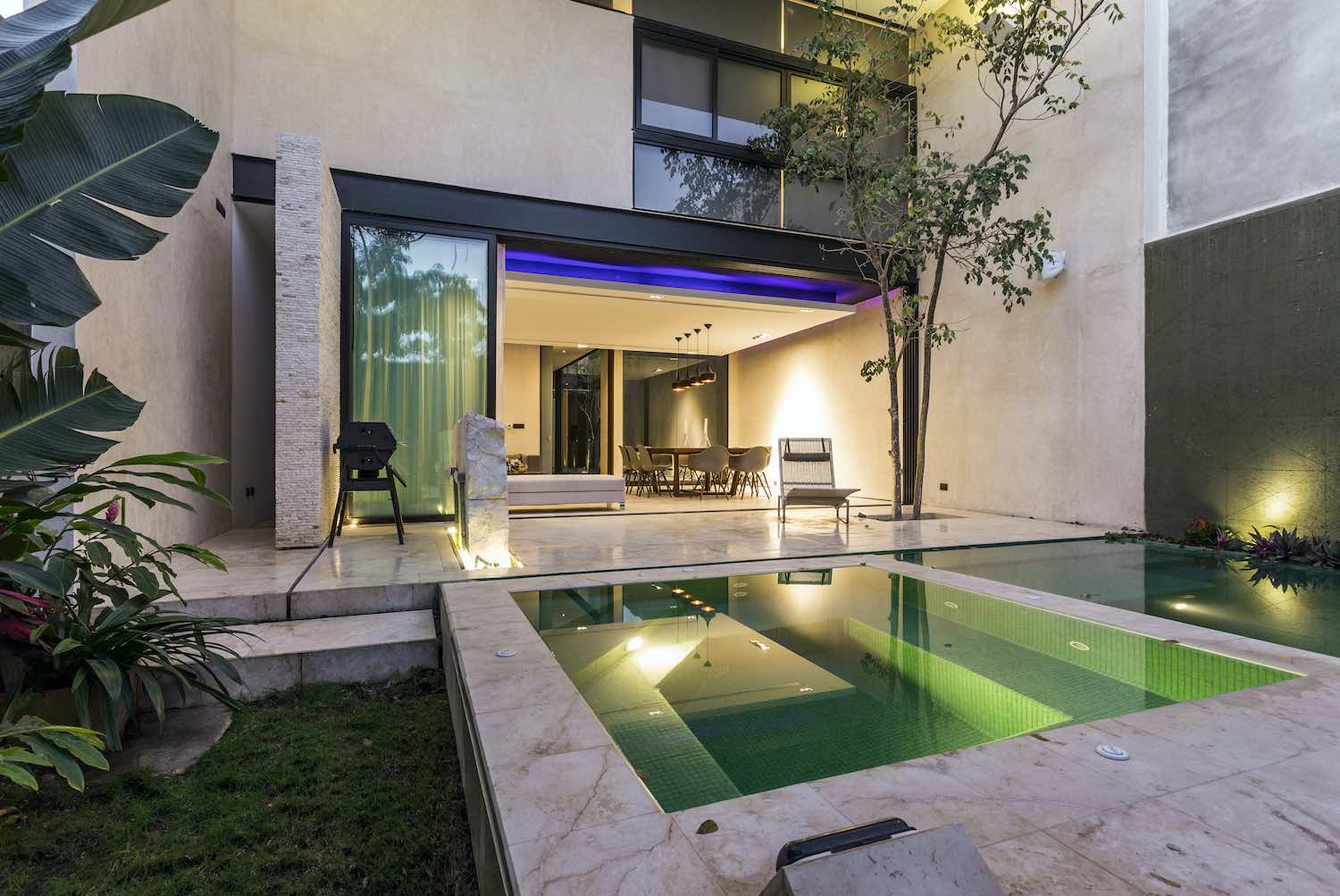 image © Manolo Solis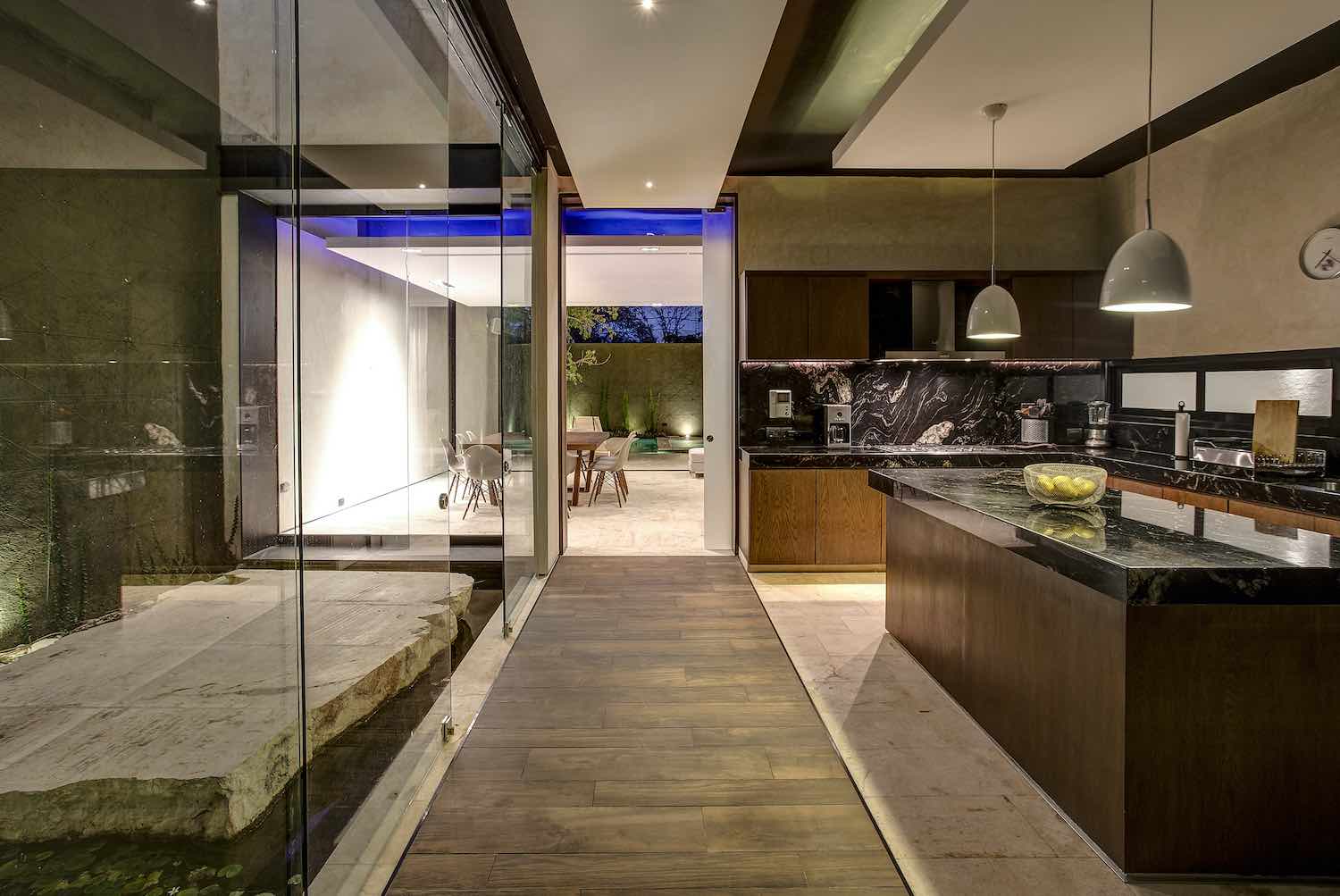 image © Manolo Solis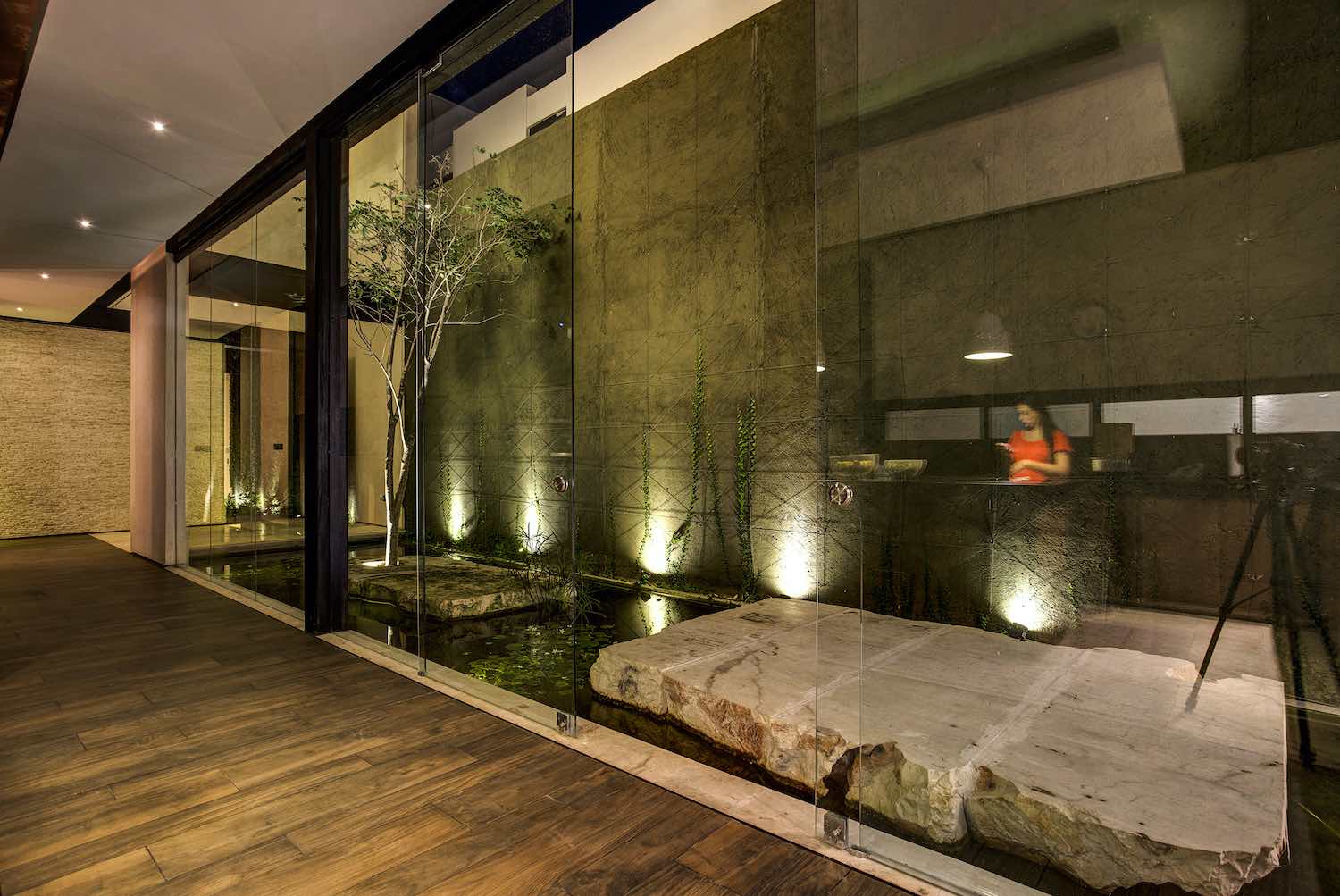 image © Manolo Solis
image © Manolo Solis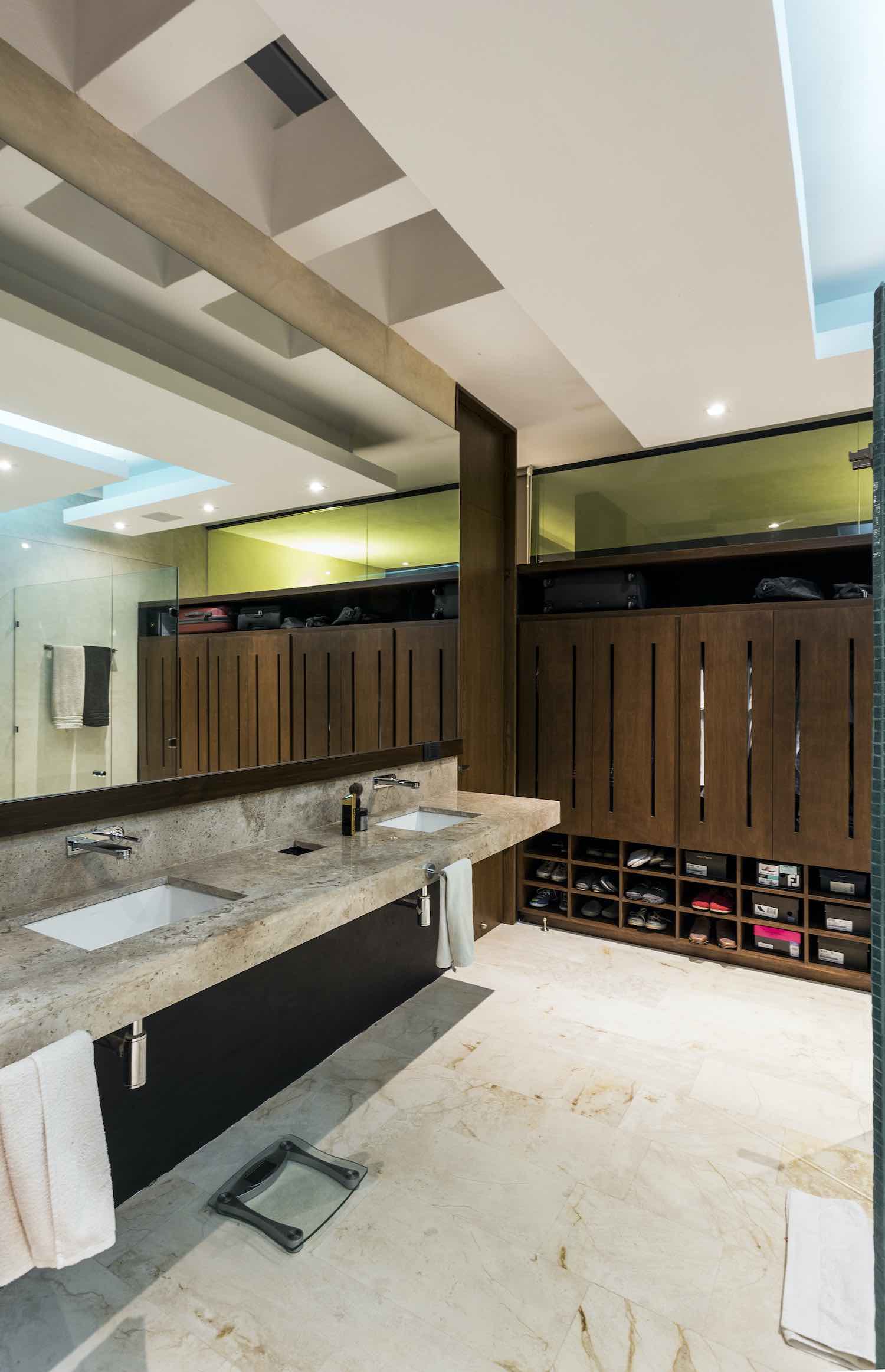 image © Manolo Solis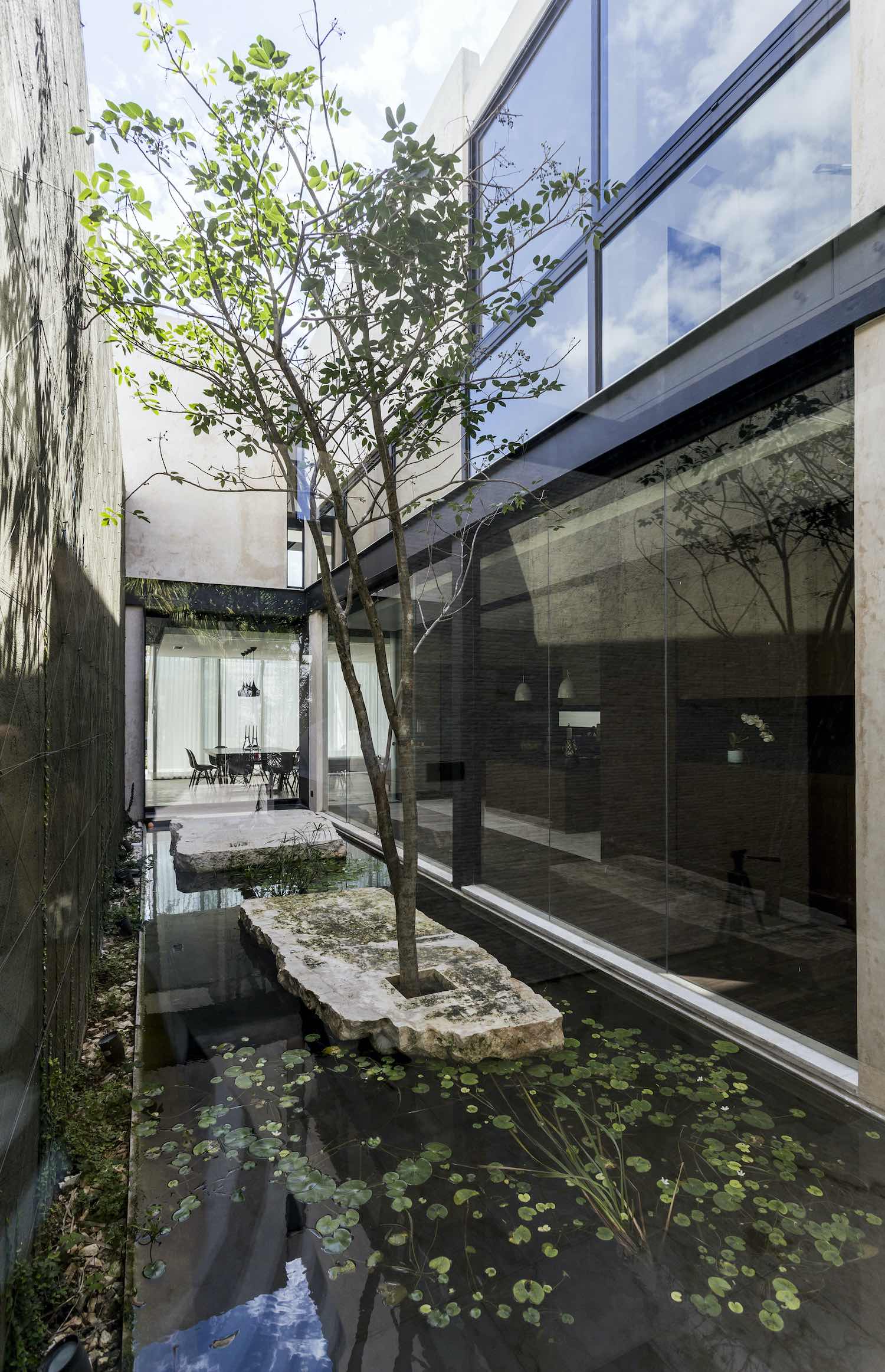 image © Manolo Solis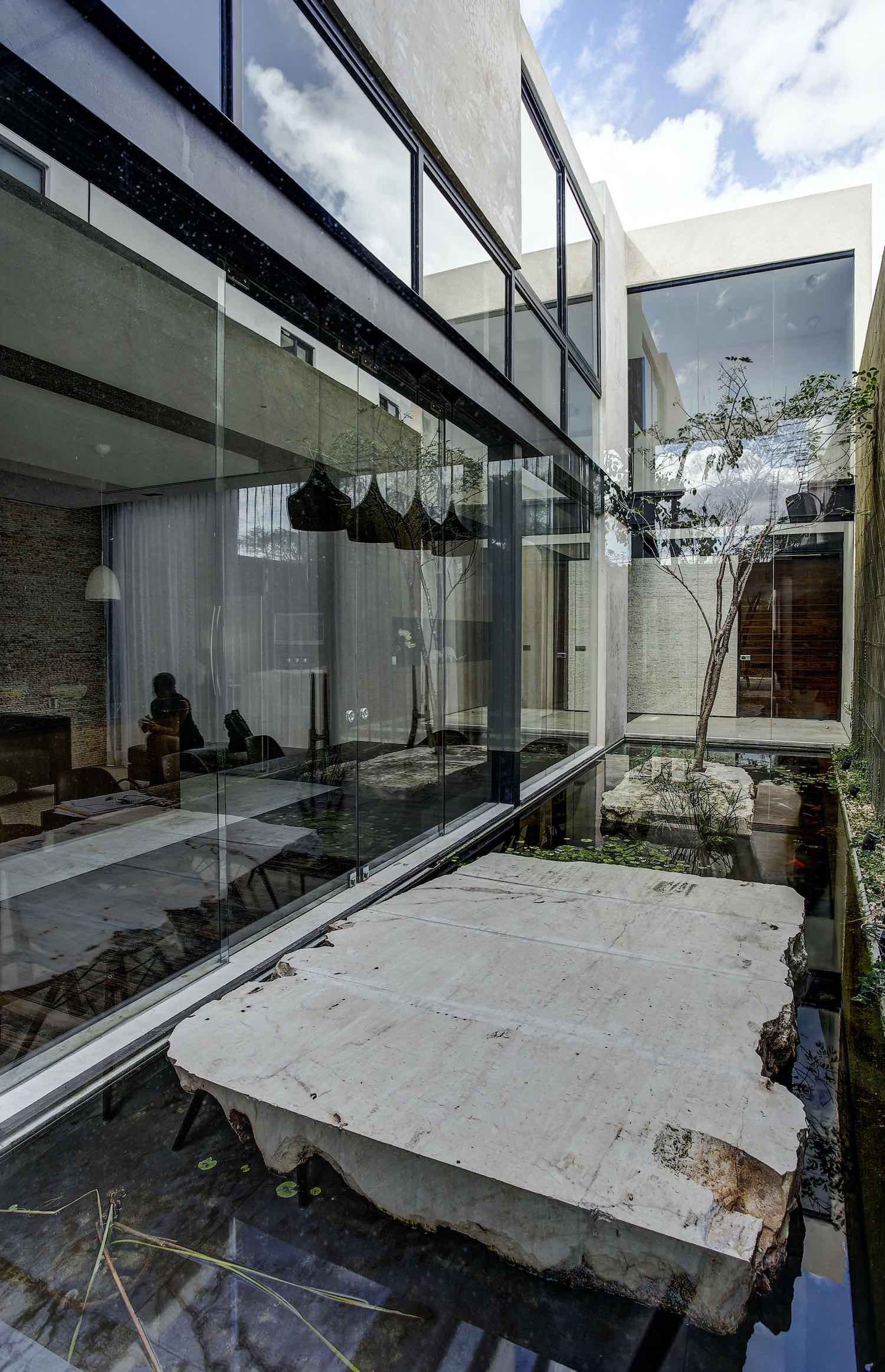 image © Manolo Solis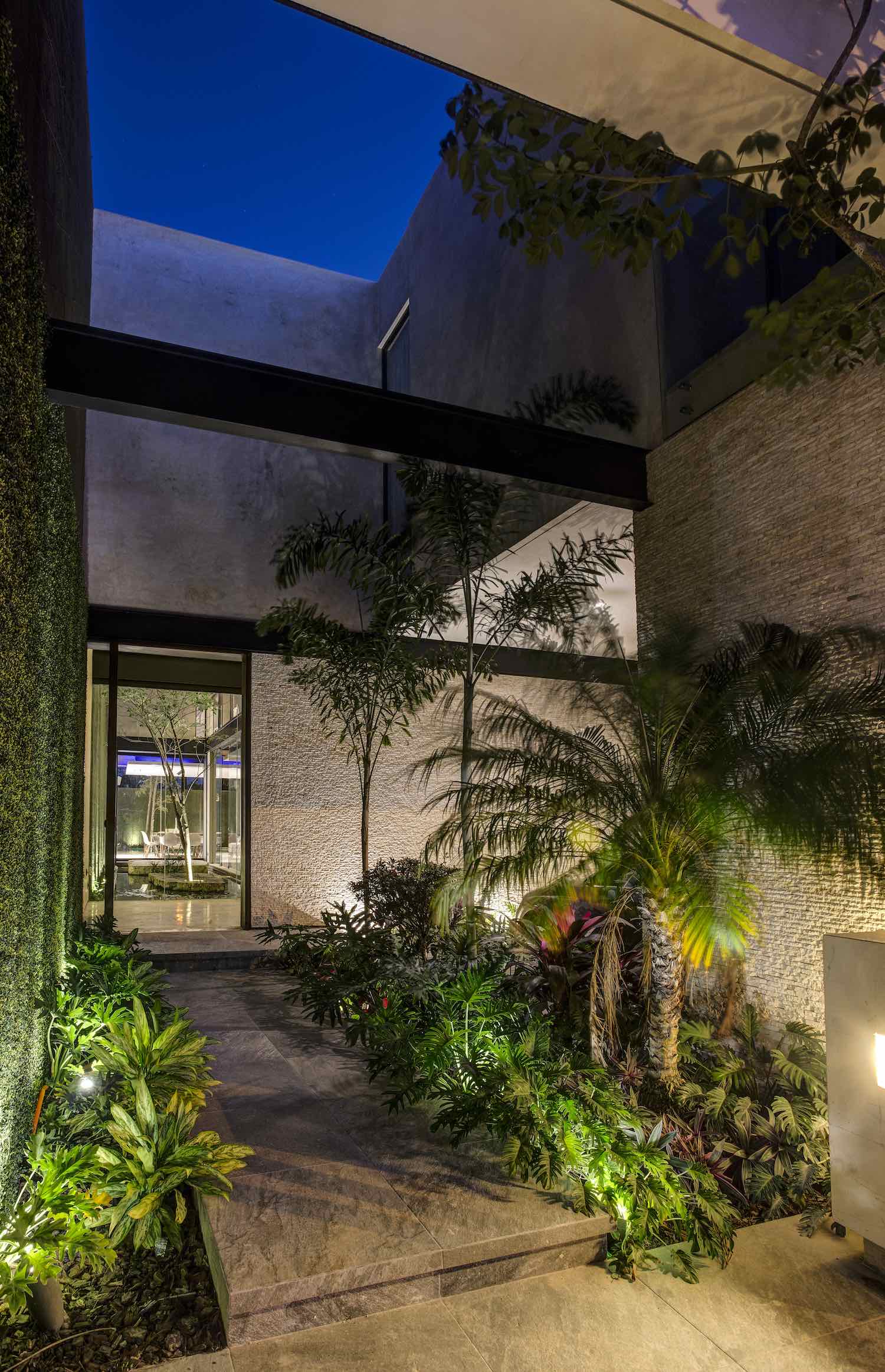 image © Manolo Solis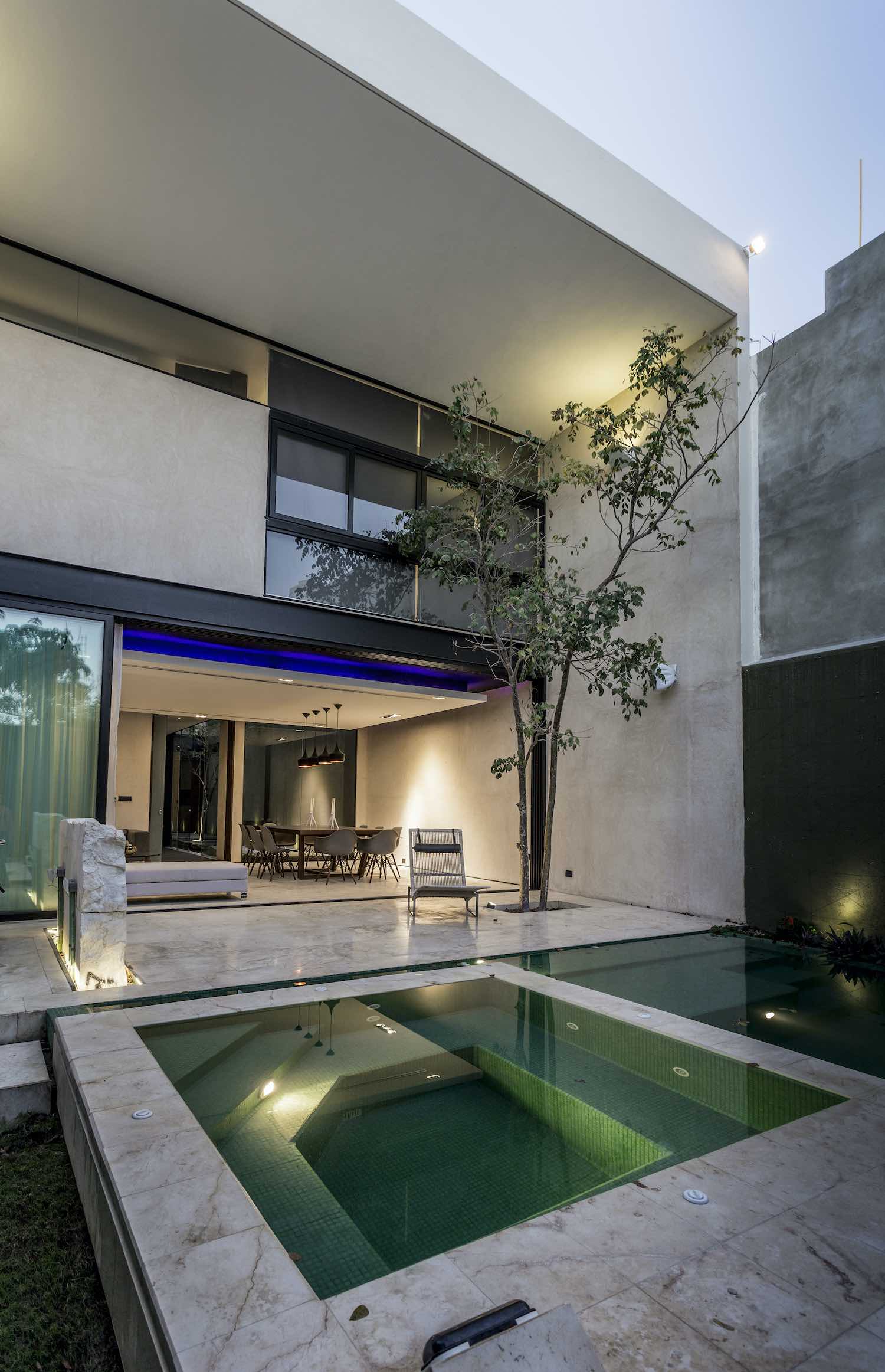 image © Manolo Solis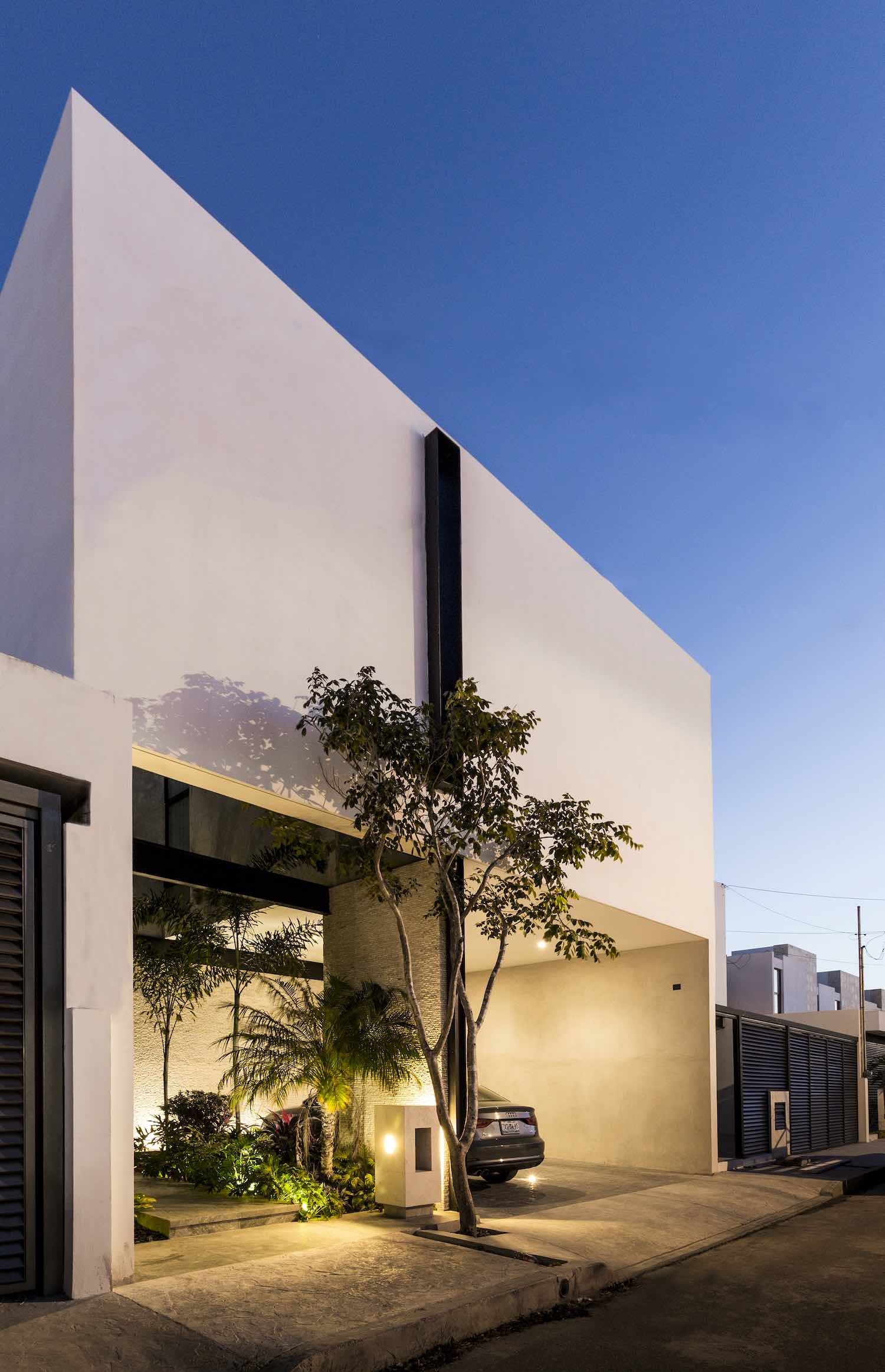 image © Manolo Solis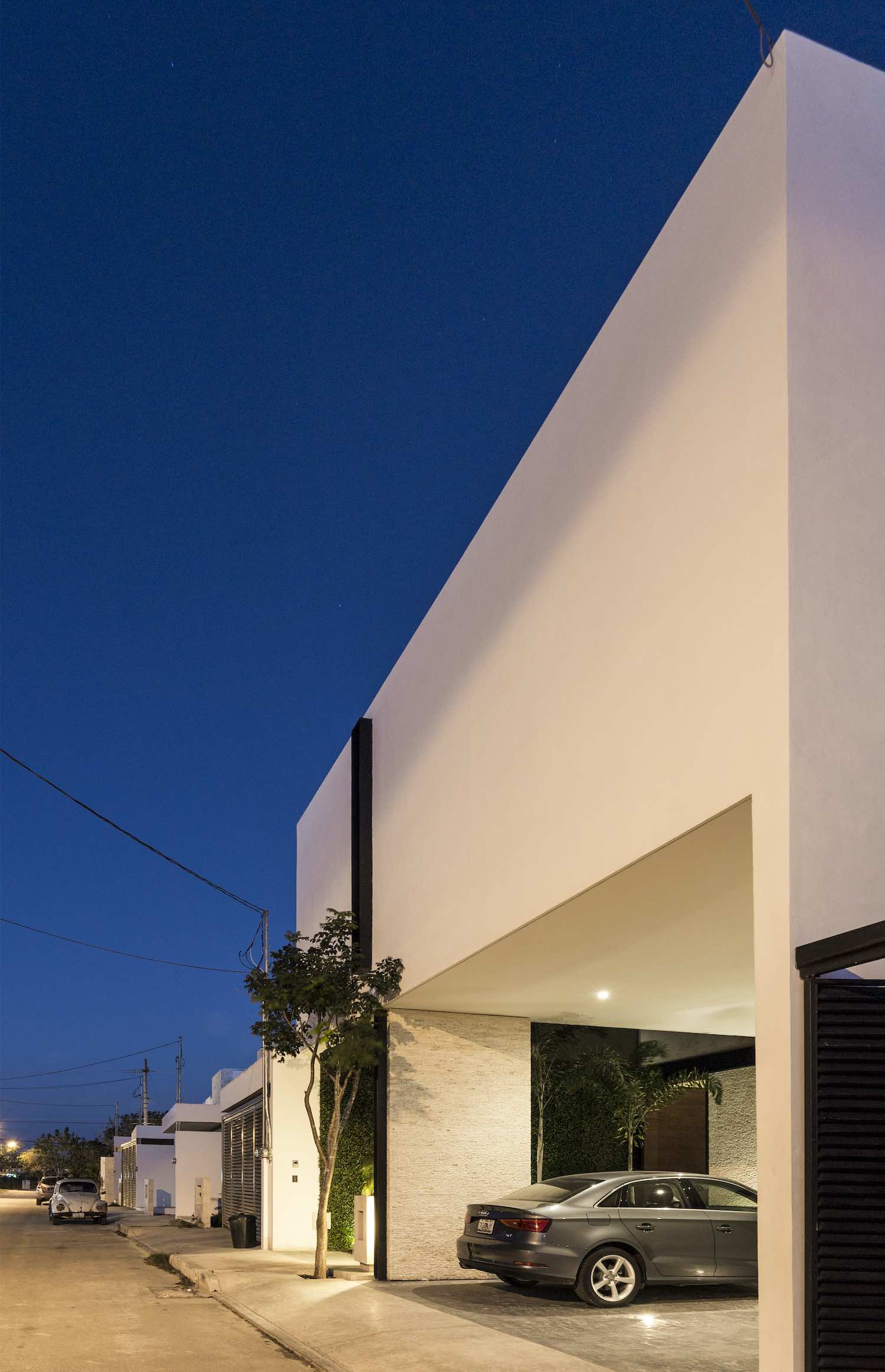 image © Manolo Solis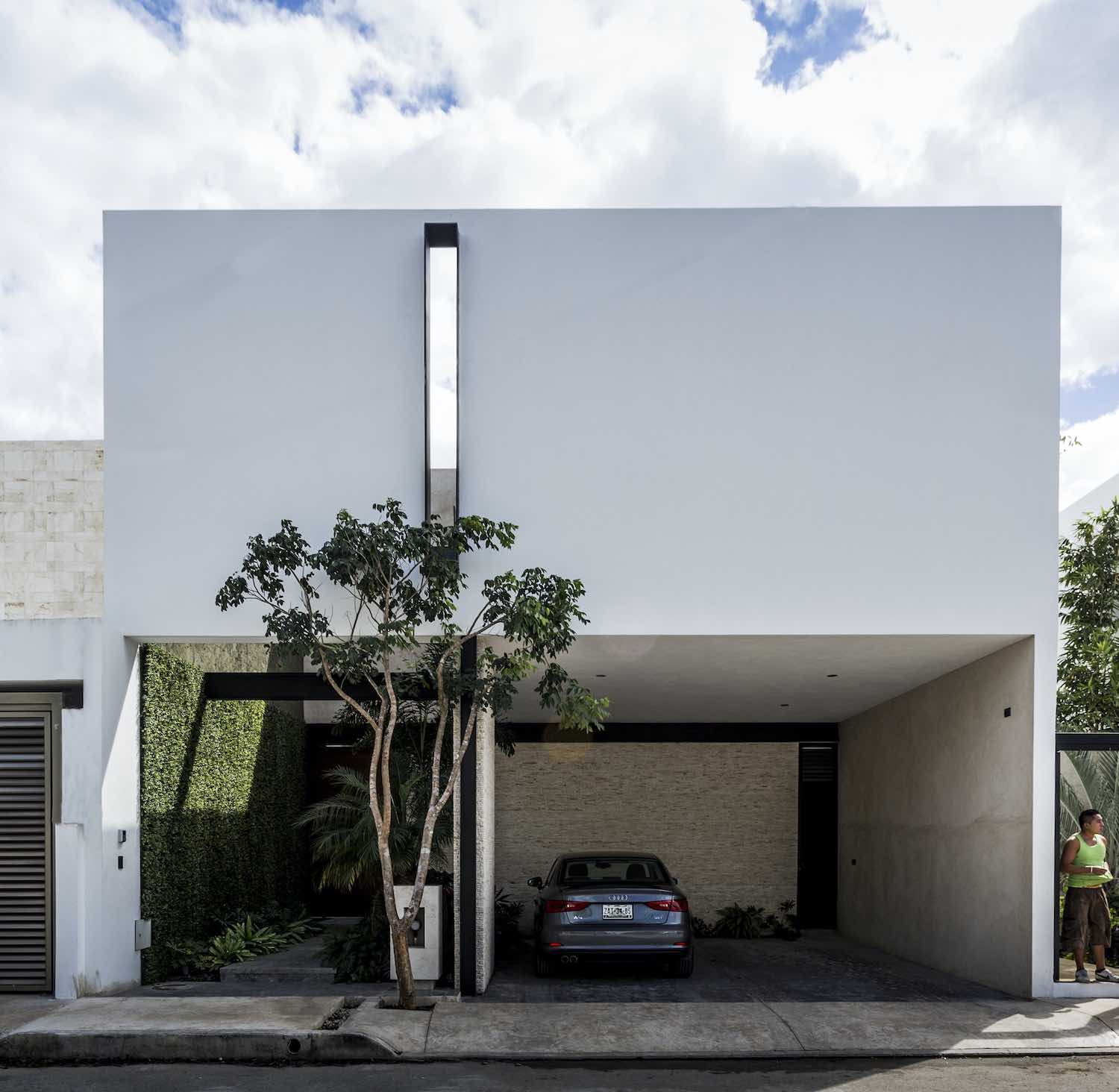 image © Manolo Solis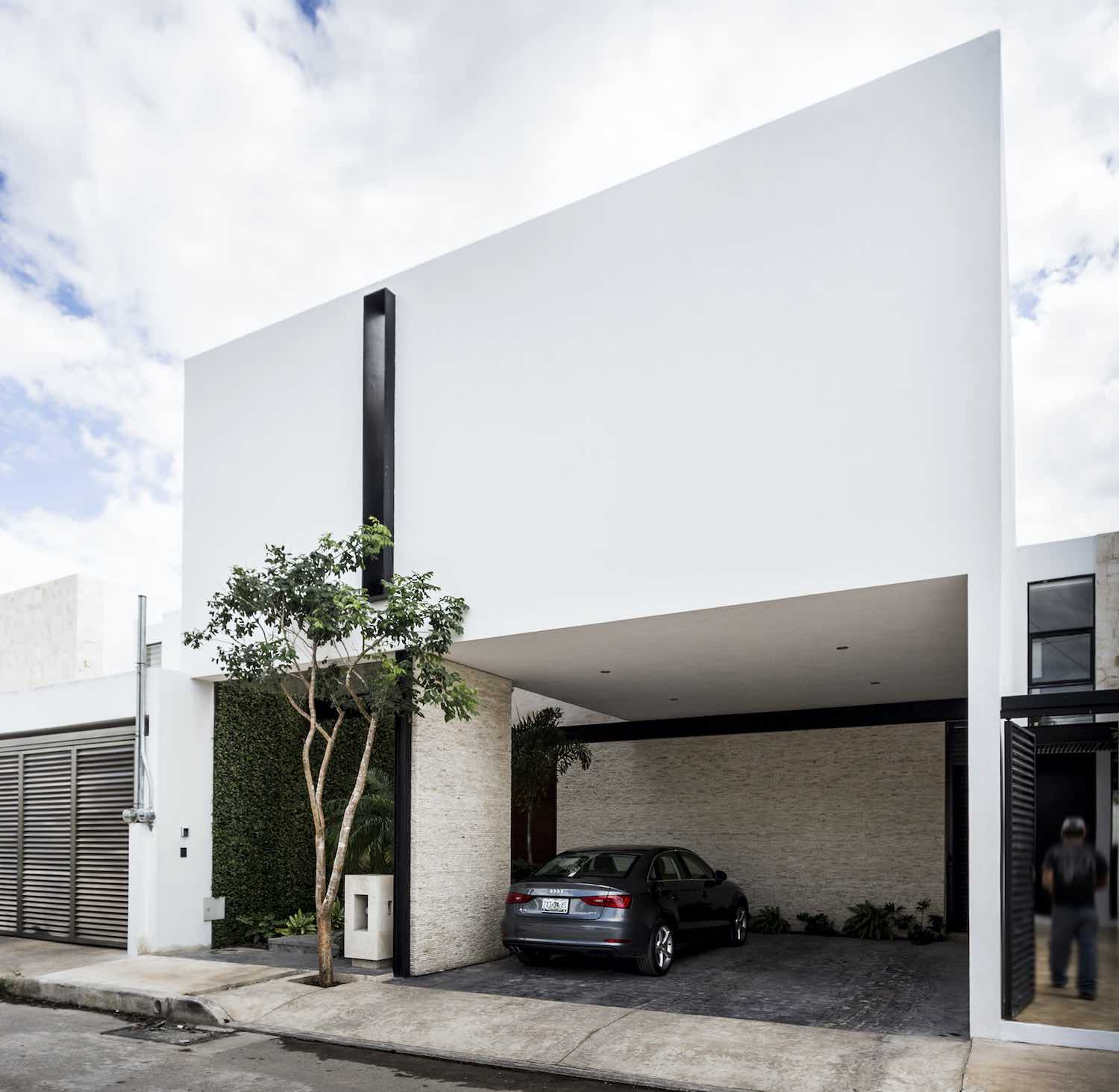 image © Manolo Solis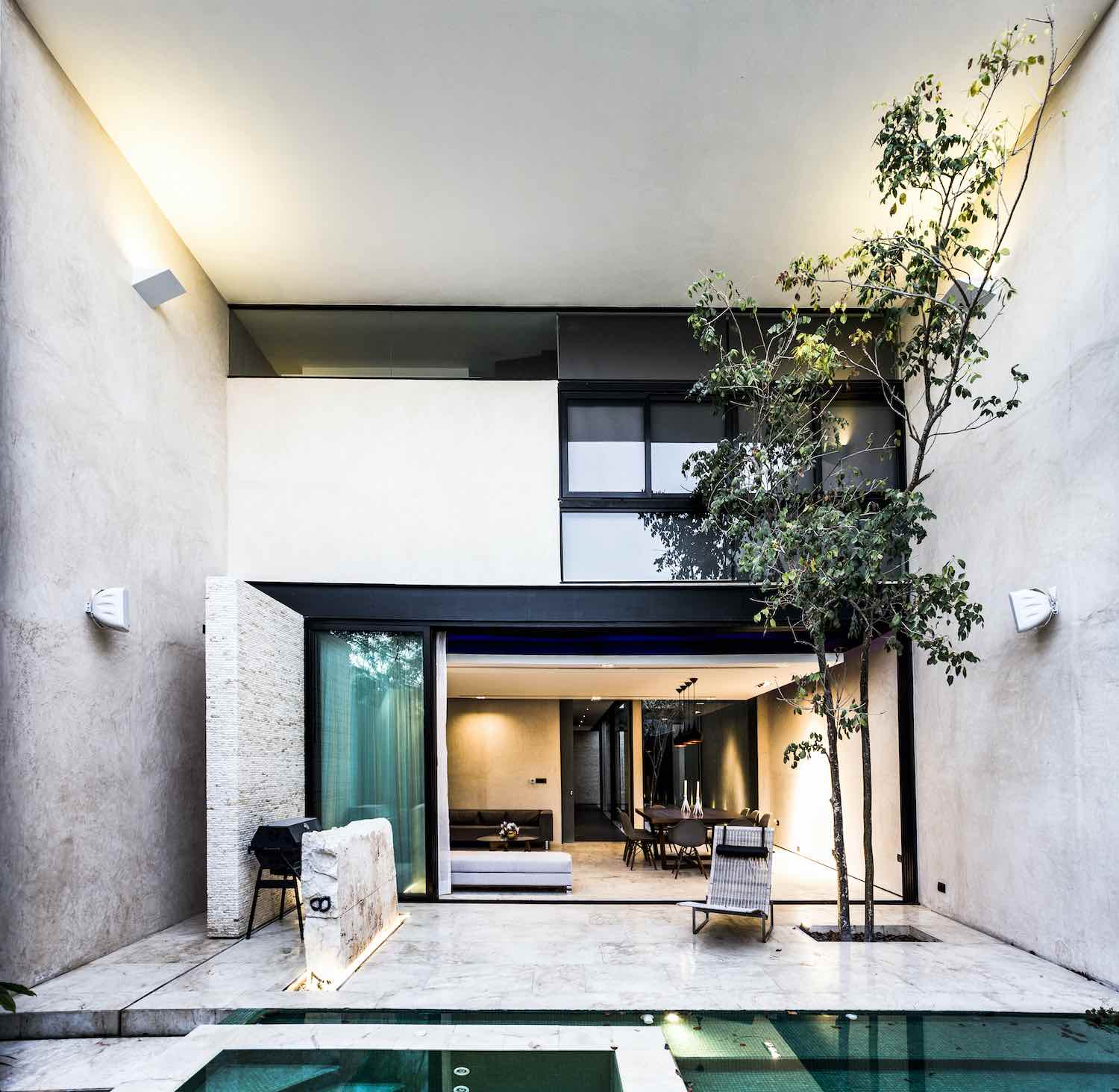 image © Manolo Solis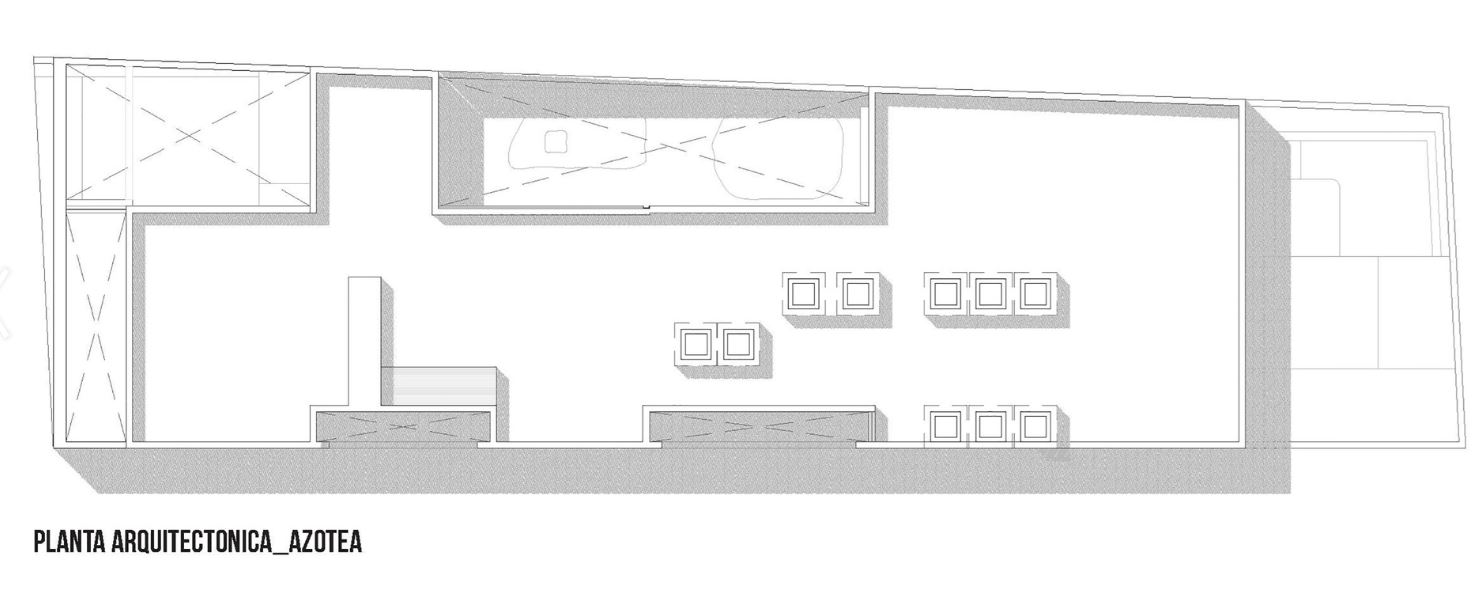 Rooftop Plan
Section A & B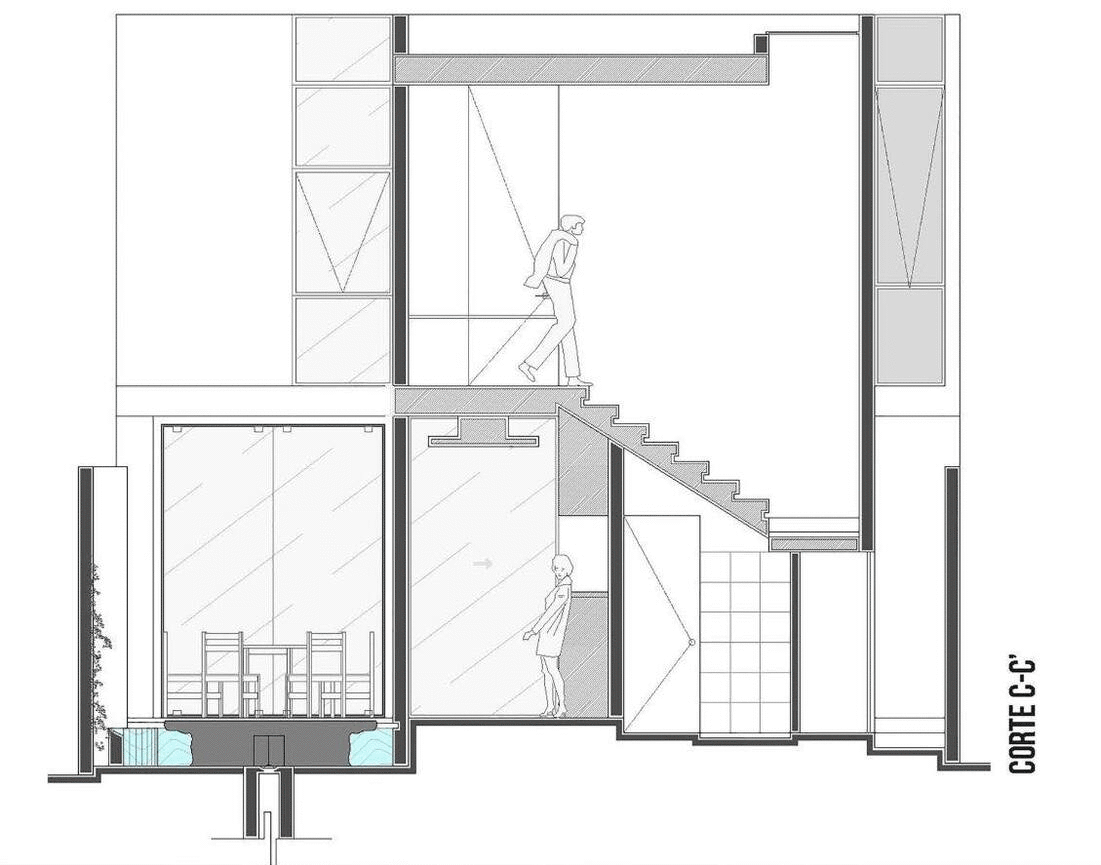 Section C, D, E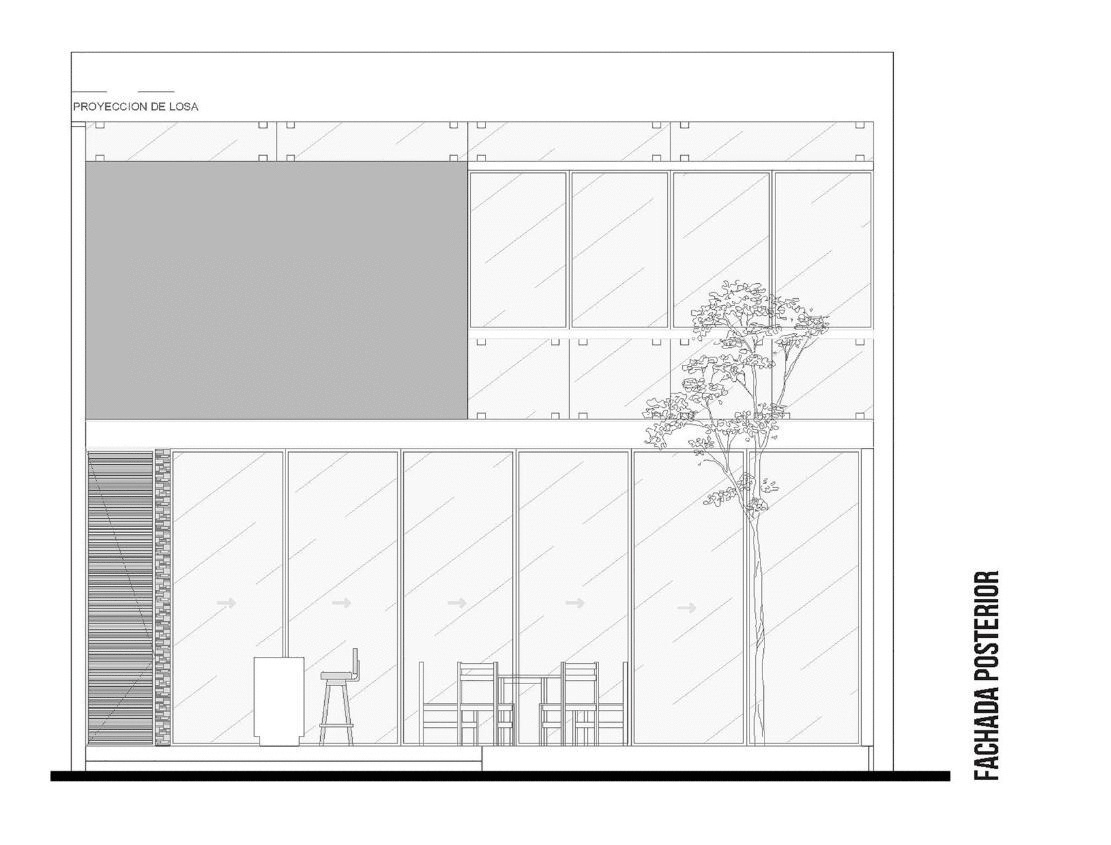 Sections
Project name: Casa Chaká
Architecture firm: Quesnel Arqs
Design: Carlos E. Quesnel Moguel
Collaborators: Alejandro Gurrutia, Roberto Martín Avilés, Guillermo Puerto Cámara, Michael W. Hernández Martínez, Lucia Von Haucke Medina
Location: Mérida, Yucatán, Mexico
Year: 2014
Area: 332.95 m²
Photography: Manolo Solis
Builder: Proesur
---