DDESS Oficina de Arquitectura: The house is located on a hill with distant and spectacular views of a mountain landscape and the native forest, both in the front and back, which establishes a privileged dialogue with the natural environment.
The topography of the land, which is very uneven, has been decisive in the implantation of the house in two well-defined and separate blocks, achieving visual and optimal orientation for both. The location of the house at the top of the land offers a panoramic view of the patio and pool in the back. In the lower area, there is the barbecue area, the heated pool, the wine cellar and other spaces, thus achieving excellent views and functional independence between the two areas.
The house has been designed to meet the program and premises of the client, who has actively participated in the design process. Although it is the permanent residence of the owners, it has also been conceived as a welcoming space to receive their family and friends. The house design follows a rationalist and compact style, with well-defined spaces and circulations. The large openings allow a harmonious integration with the landscape and encourage natural climate control through cross ventilation.
The double-height areas stand out, such as the entrance porch, the hall and the living room, as well as the rear porch, which give the house a notable scale and hierarchy. Access to the house is through a porch and a double-height hall that leads to a large integrated living, dining and kitchen space, all visually linked to the porch and the surrounding landscape.
In the center of the house there is a beautiful patio garden with a pool, and a staircase connects this space with the barbecue area and the covered pool located at the bottom of the land.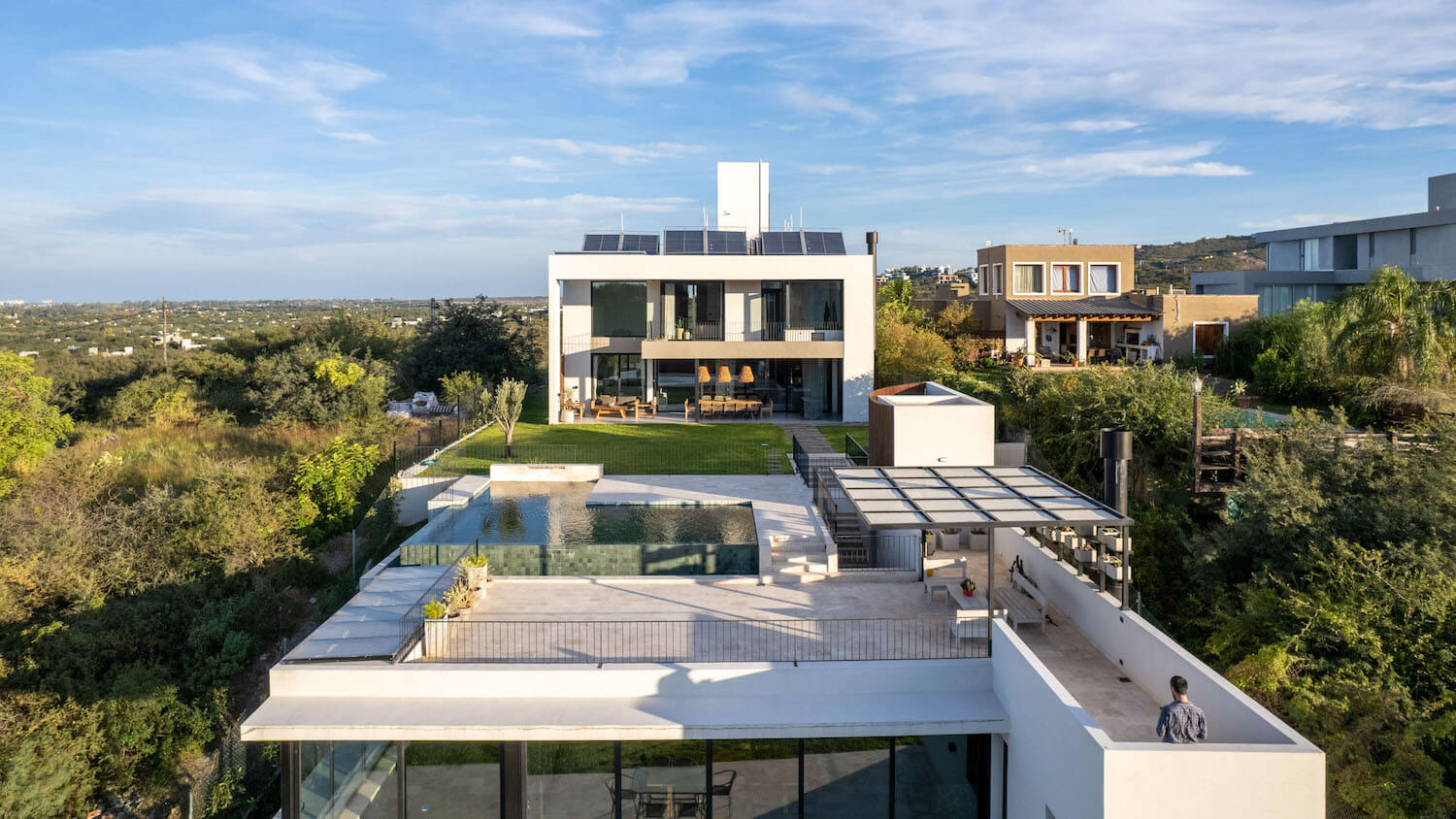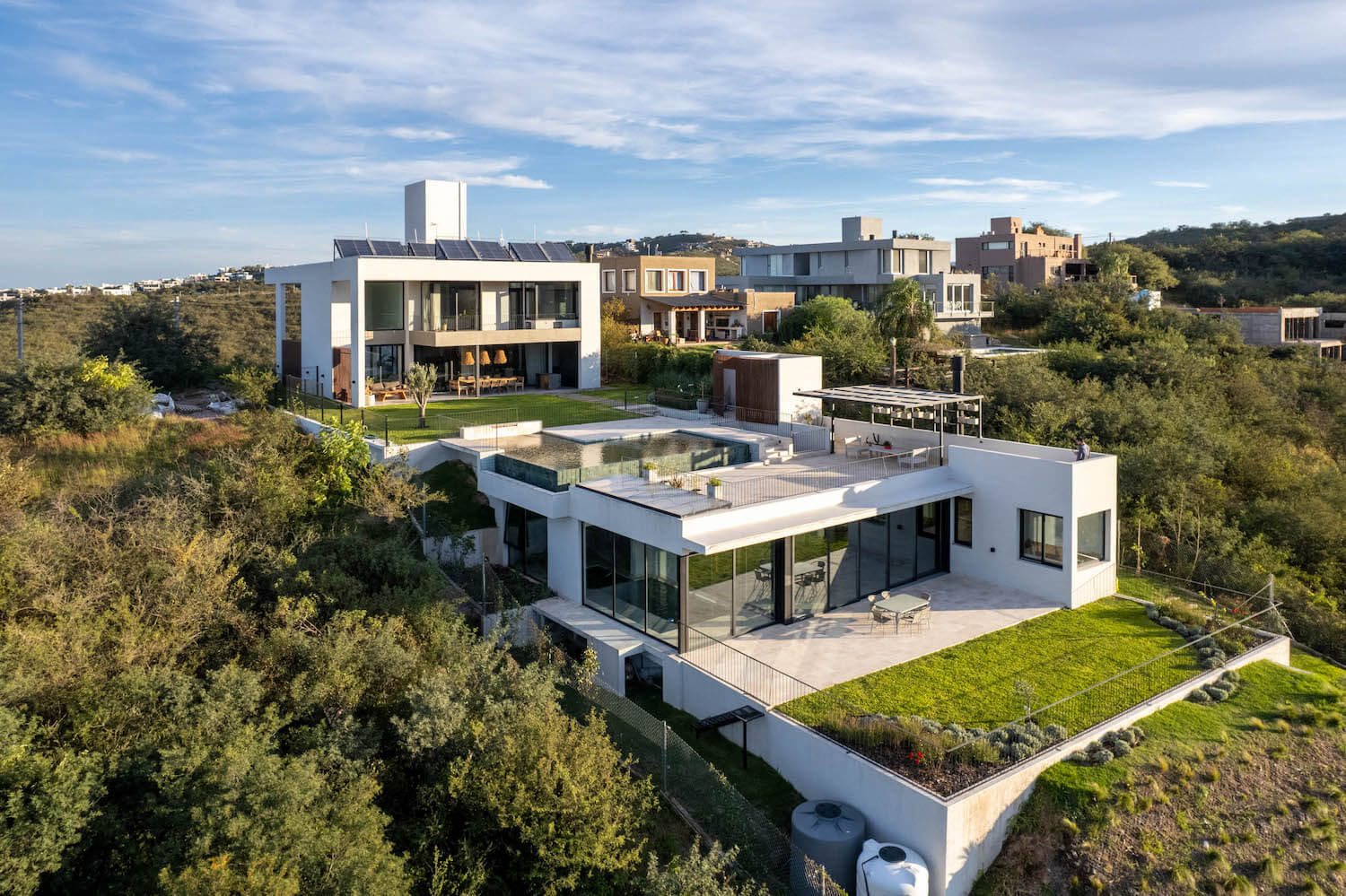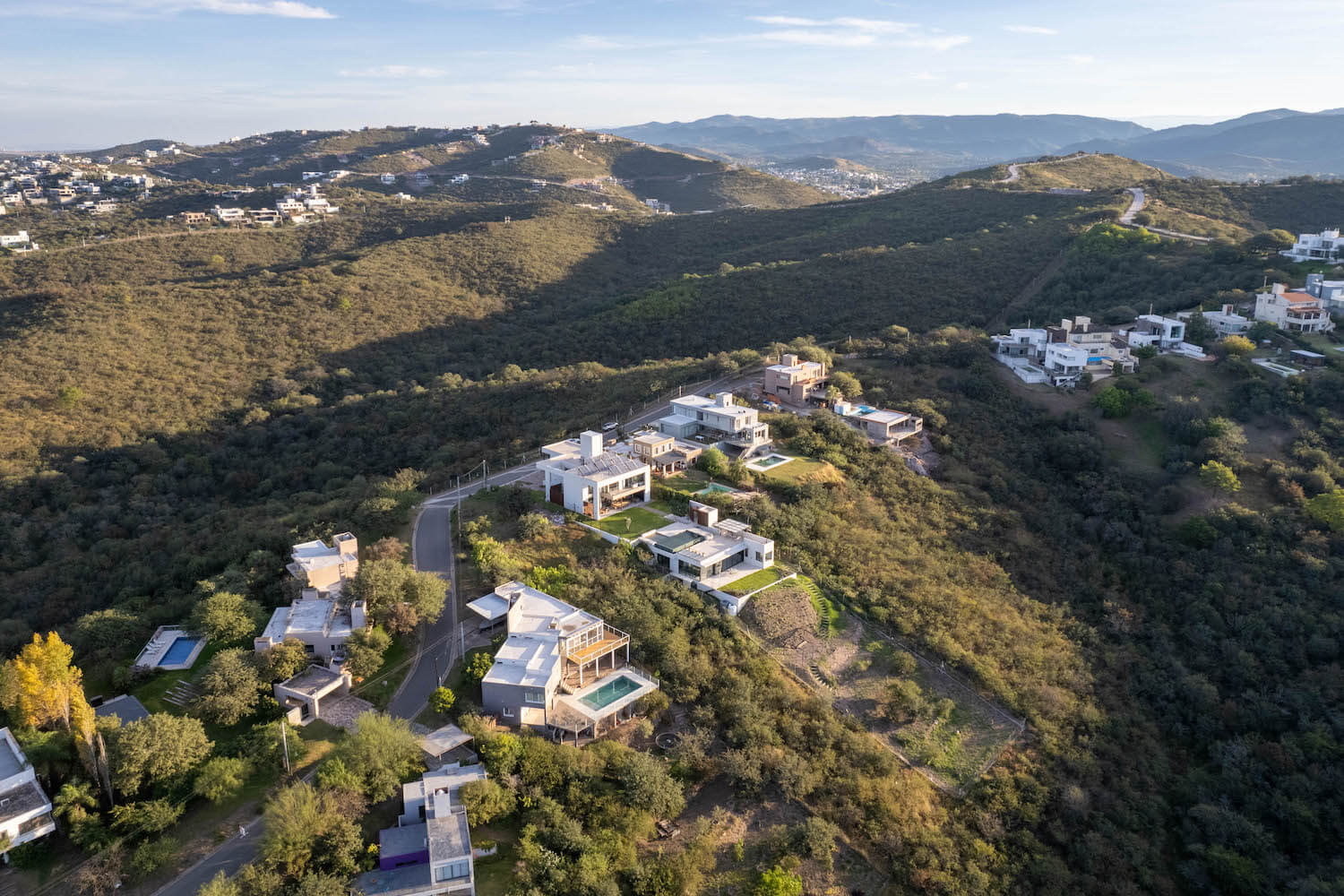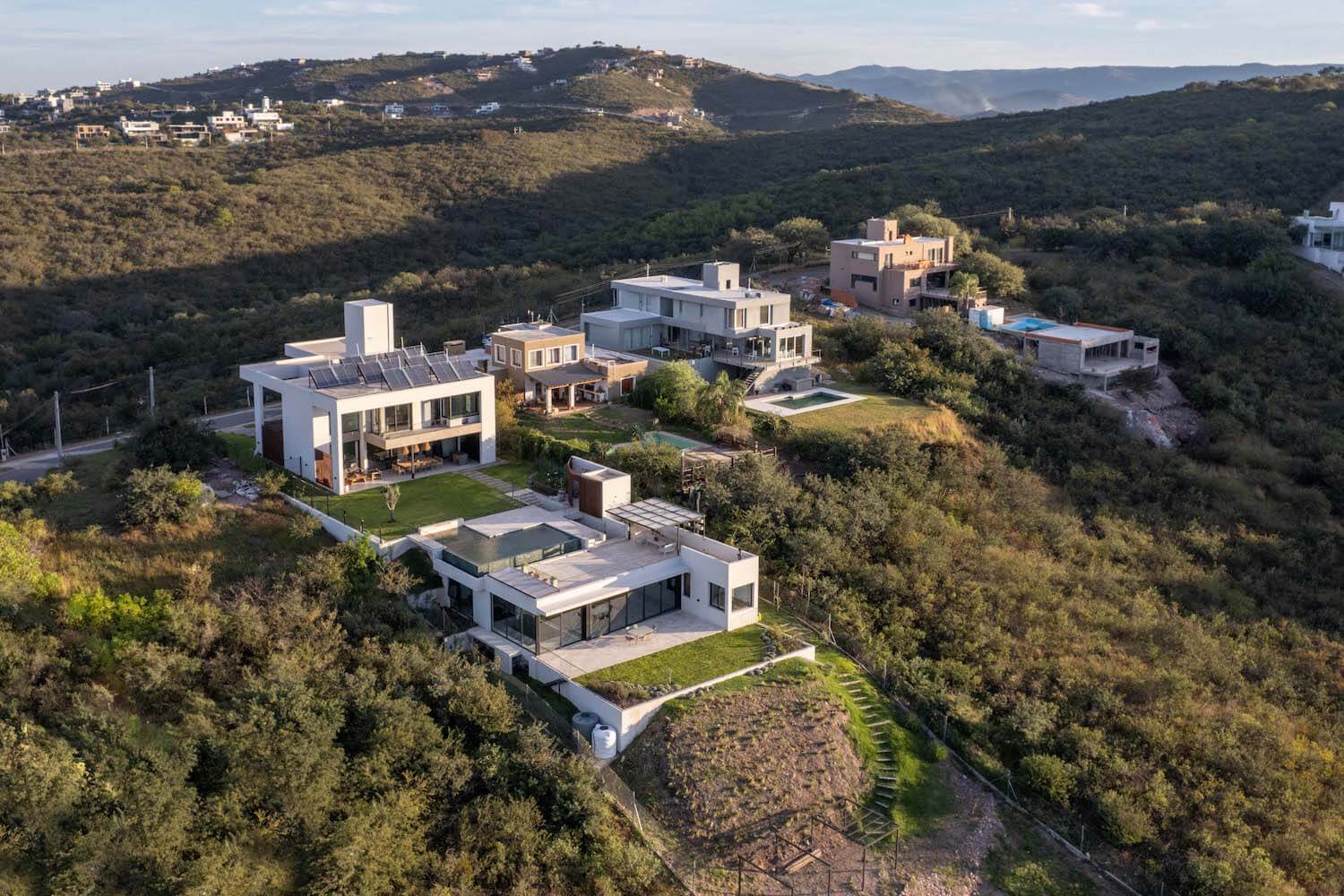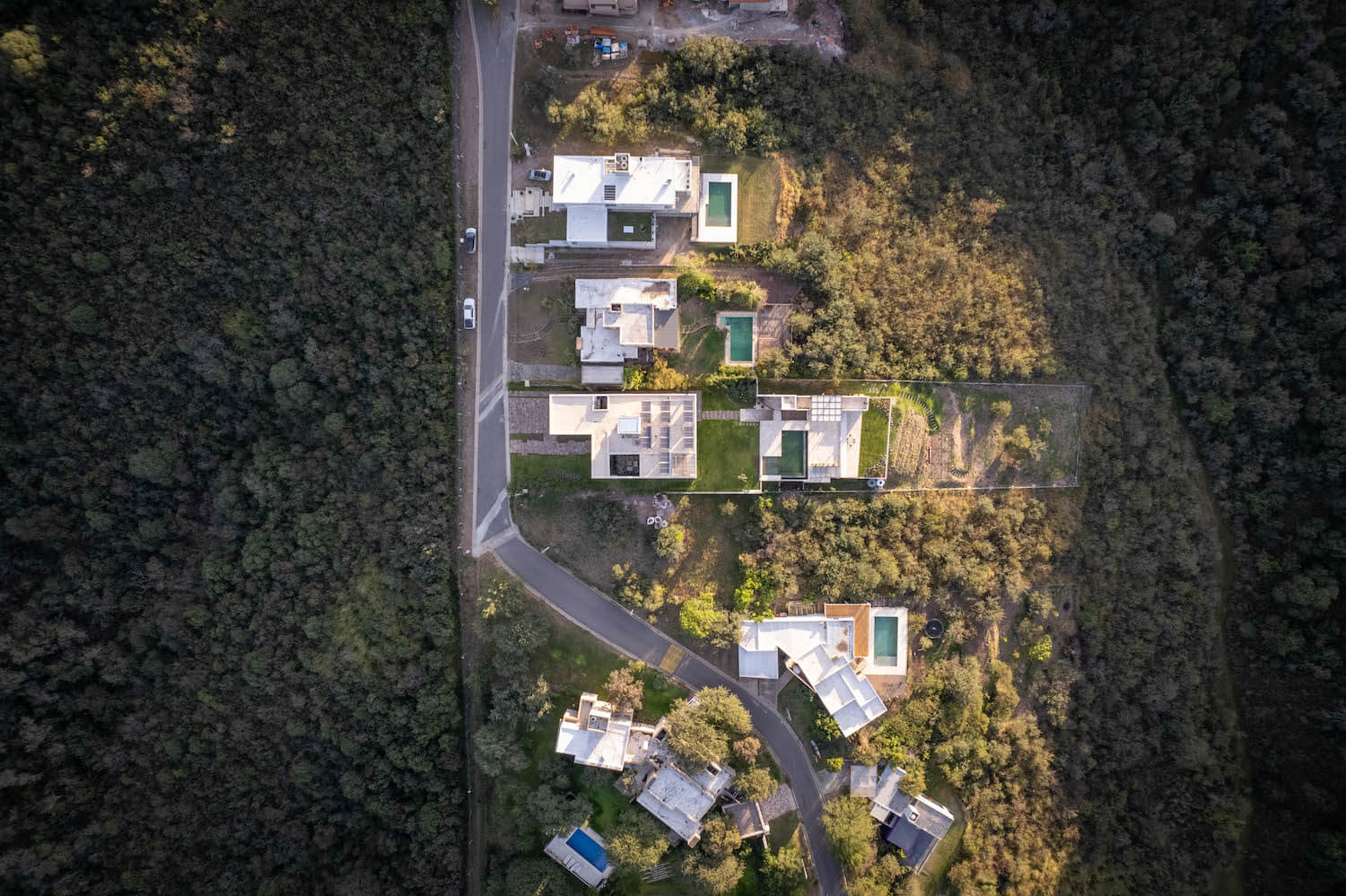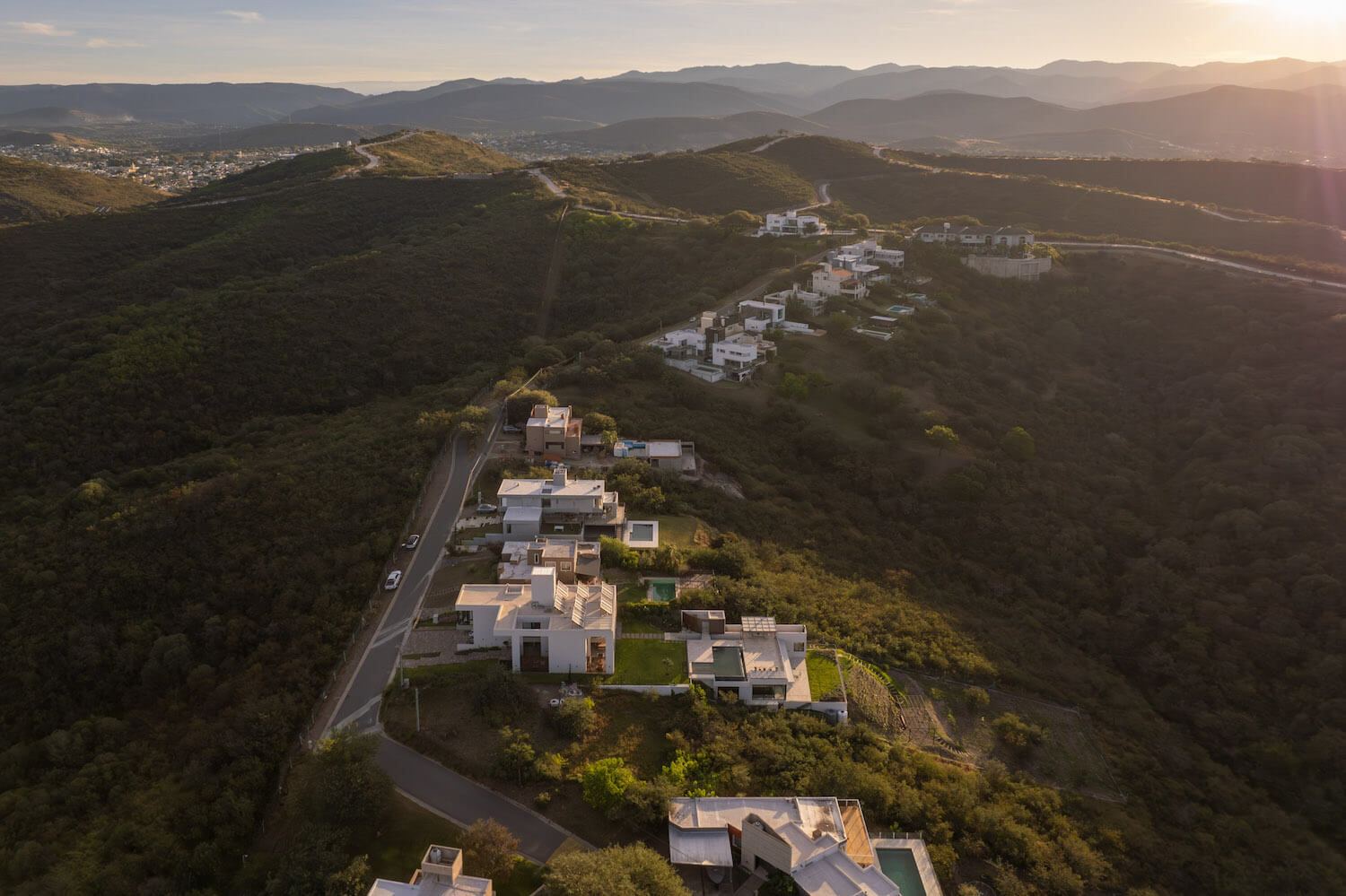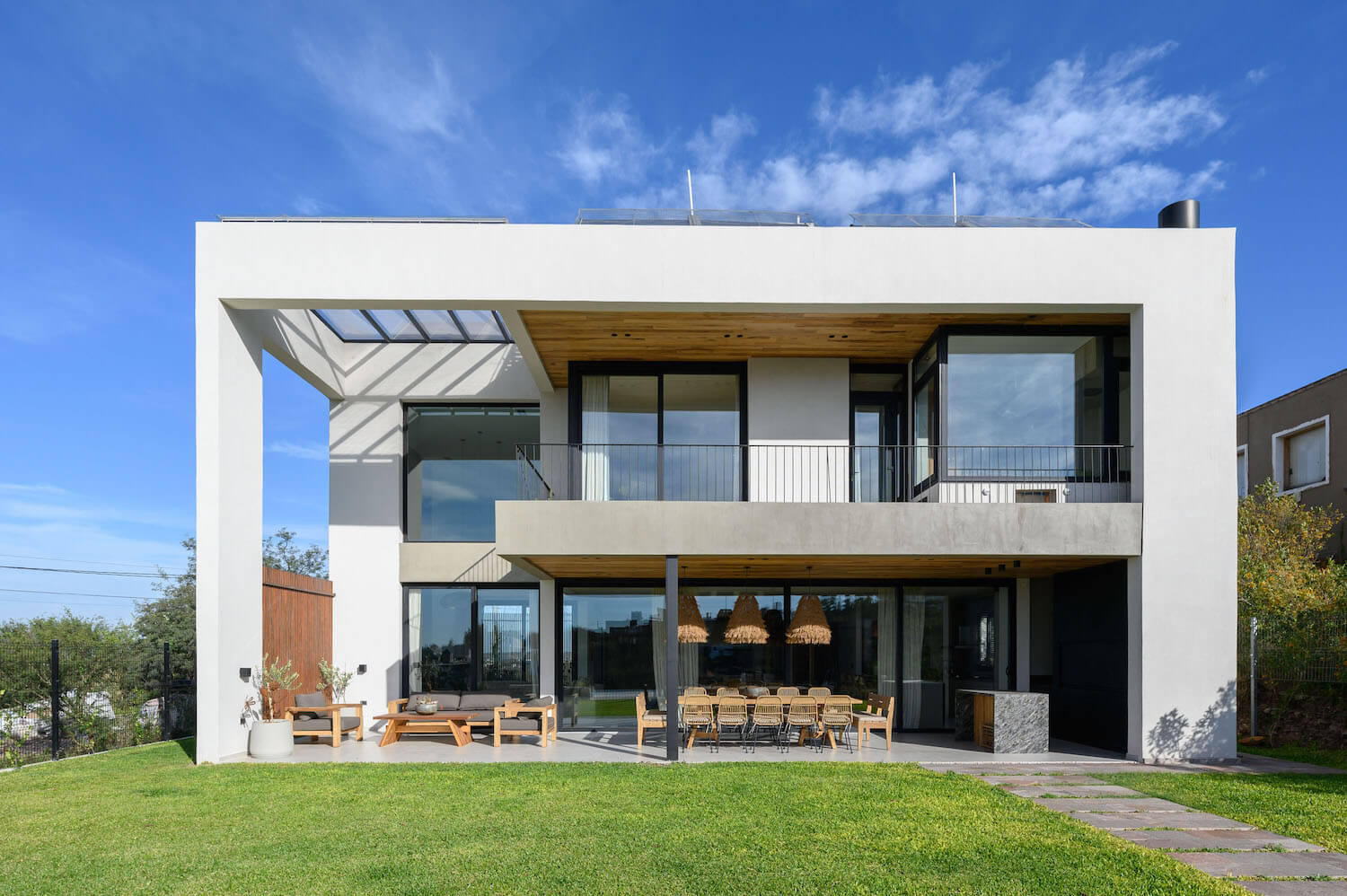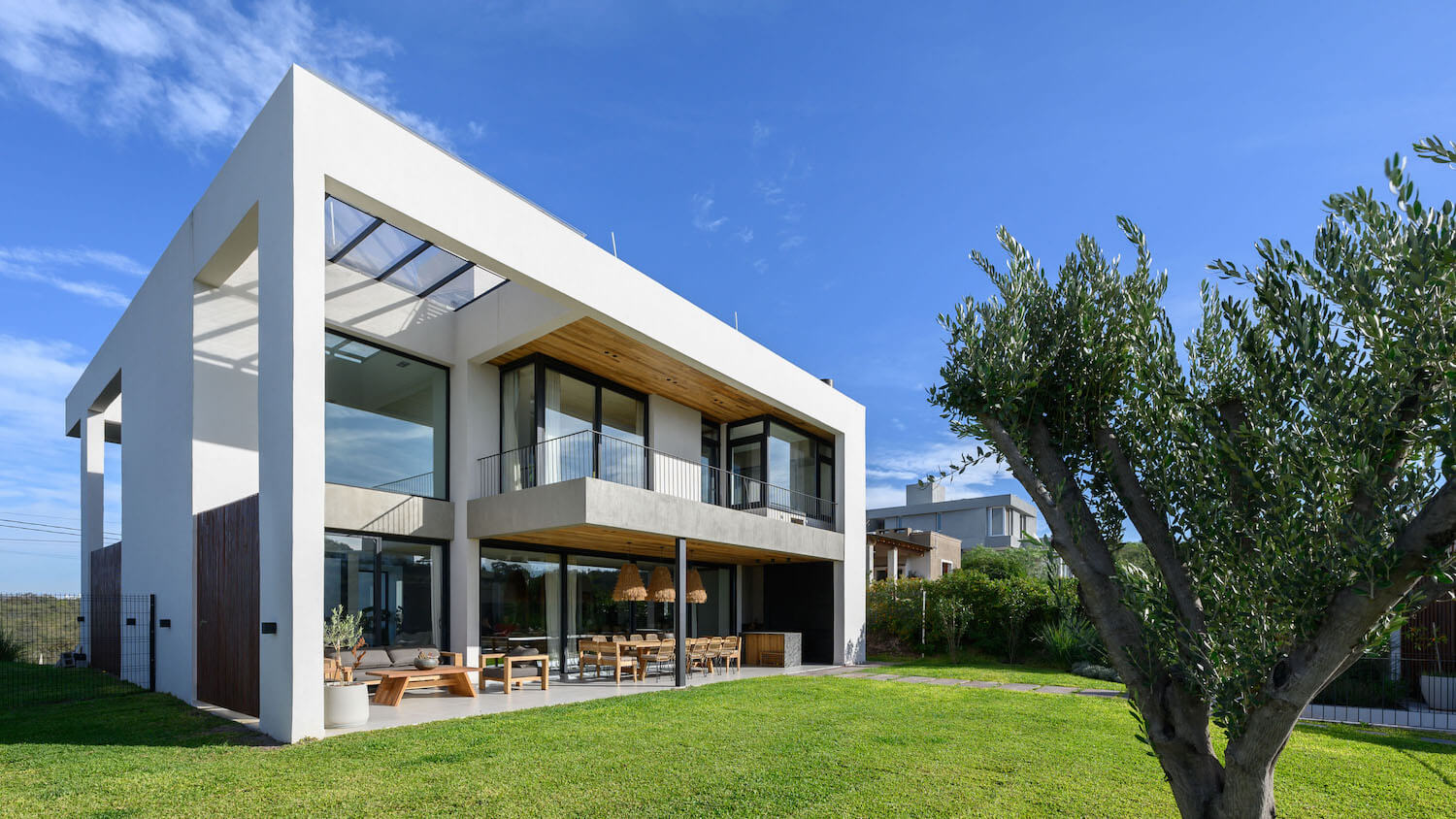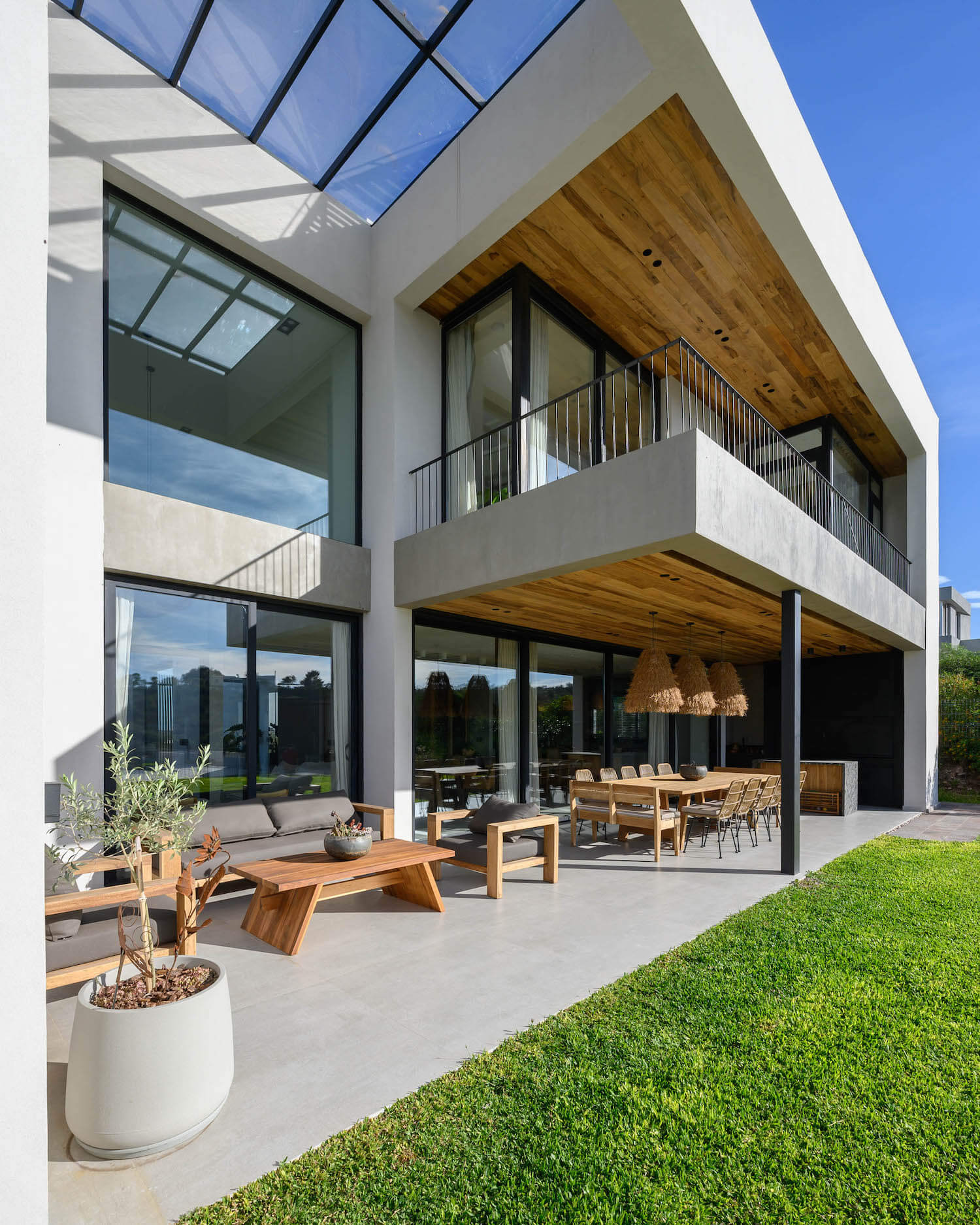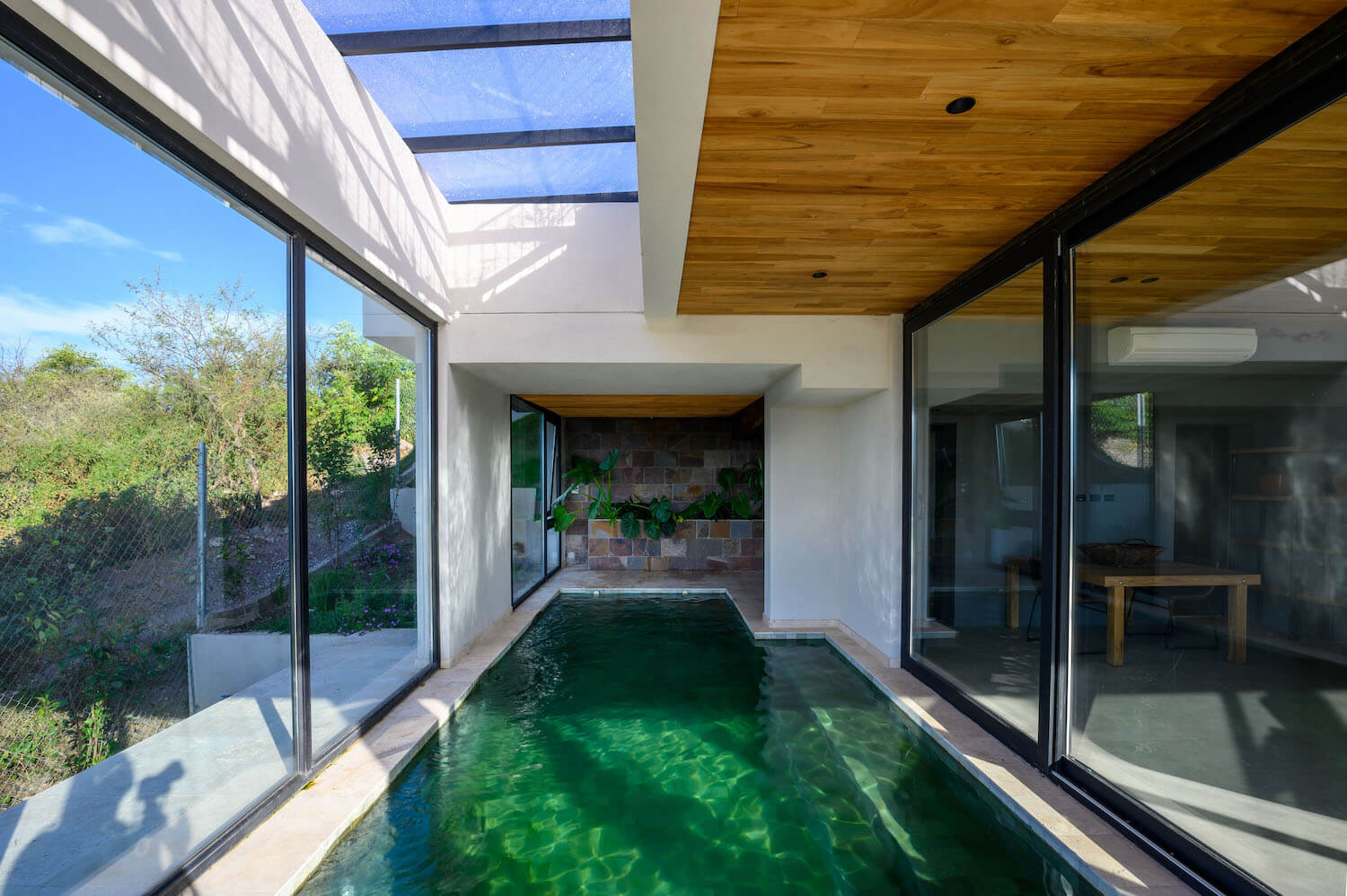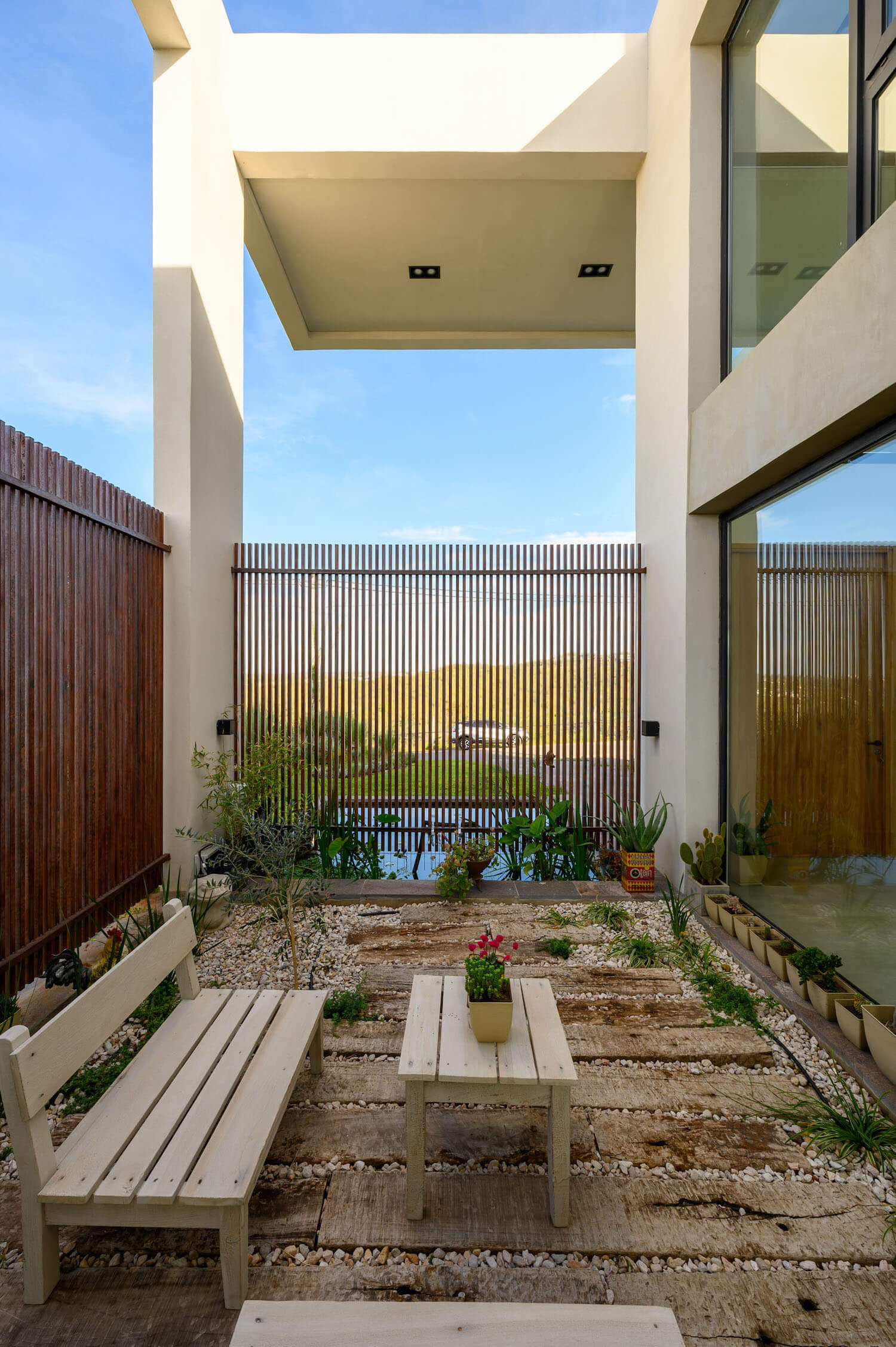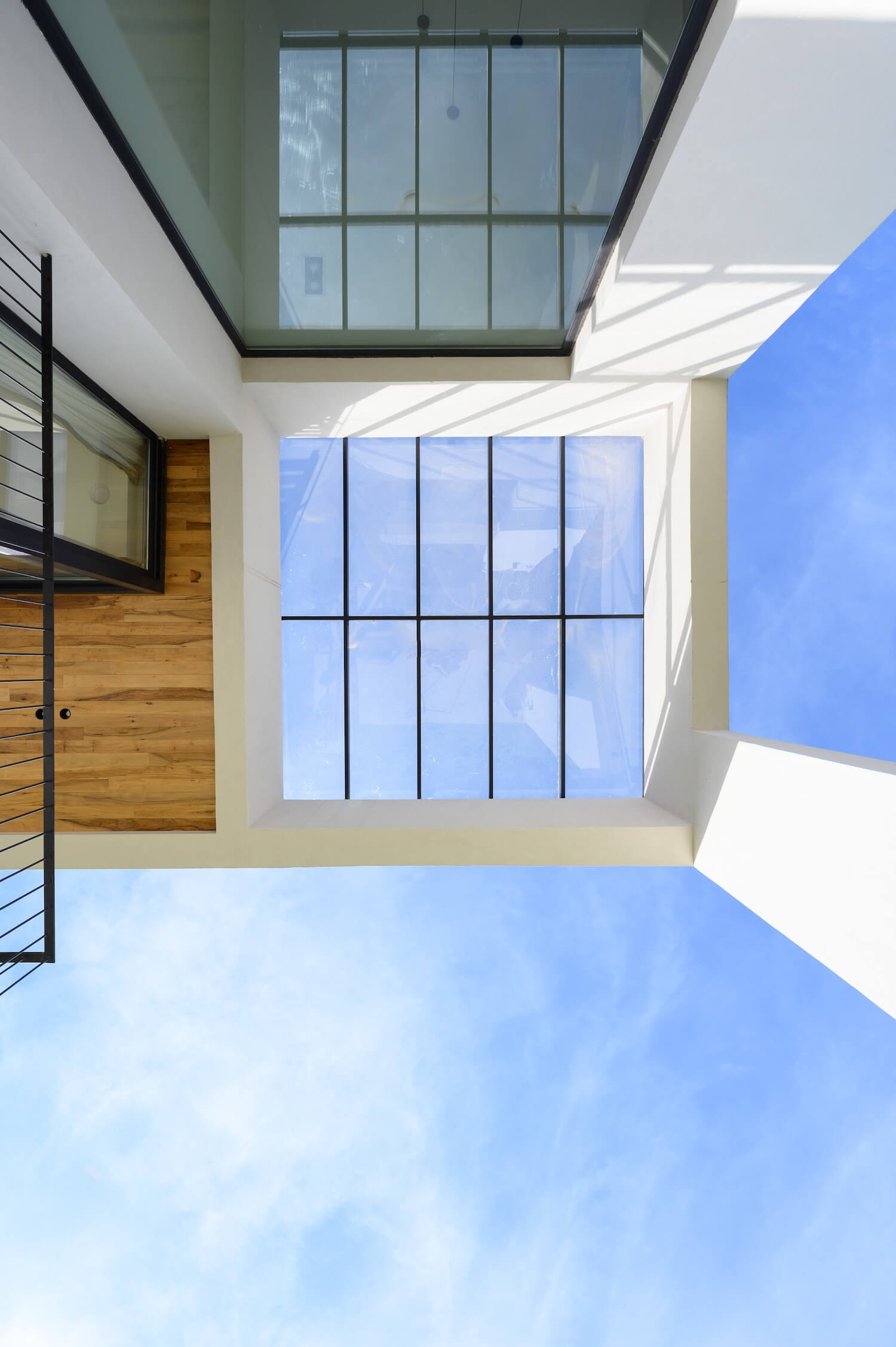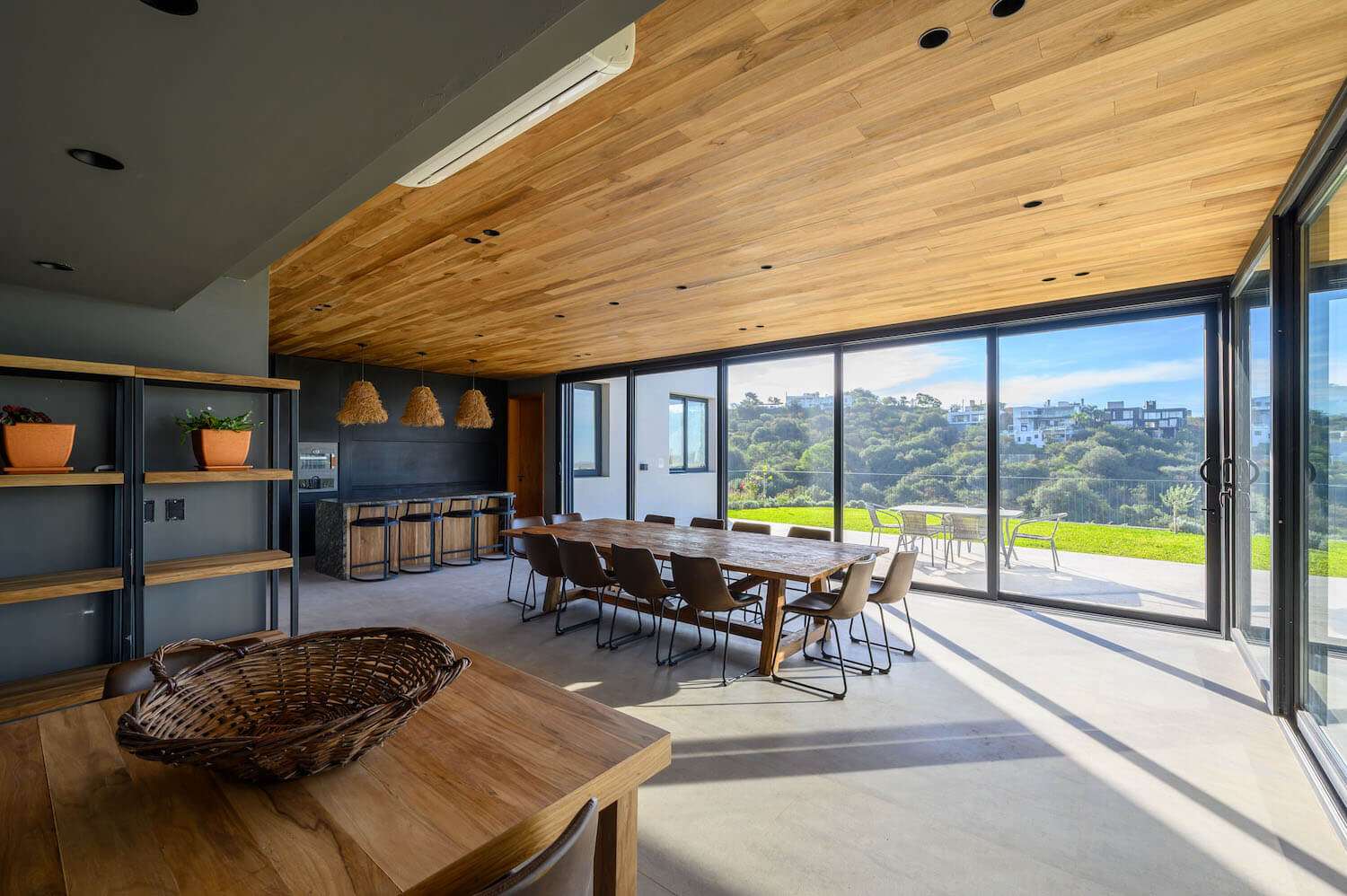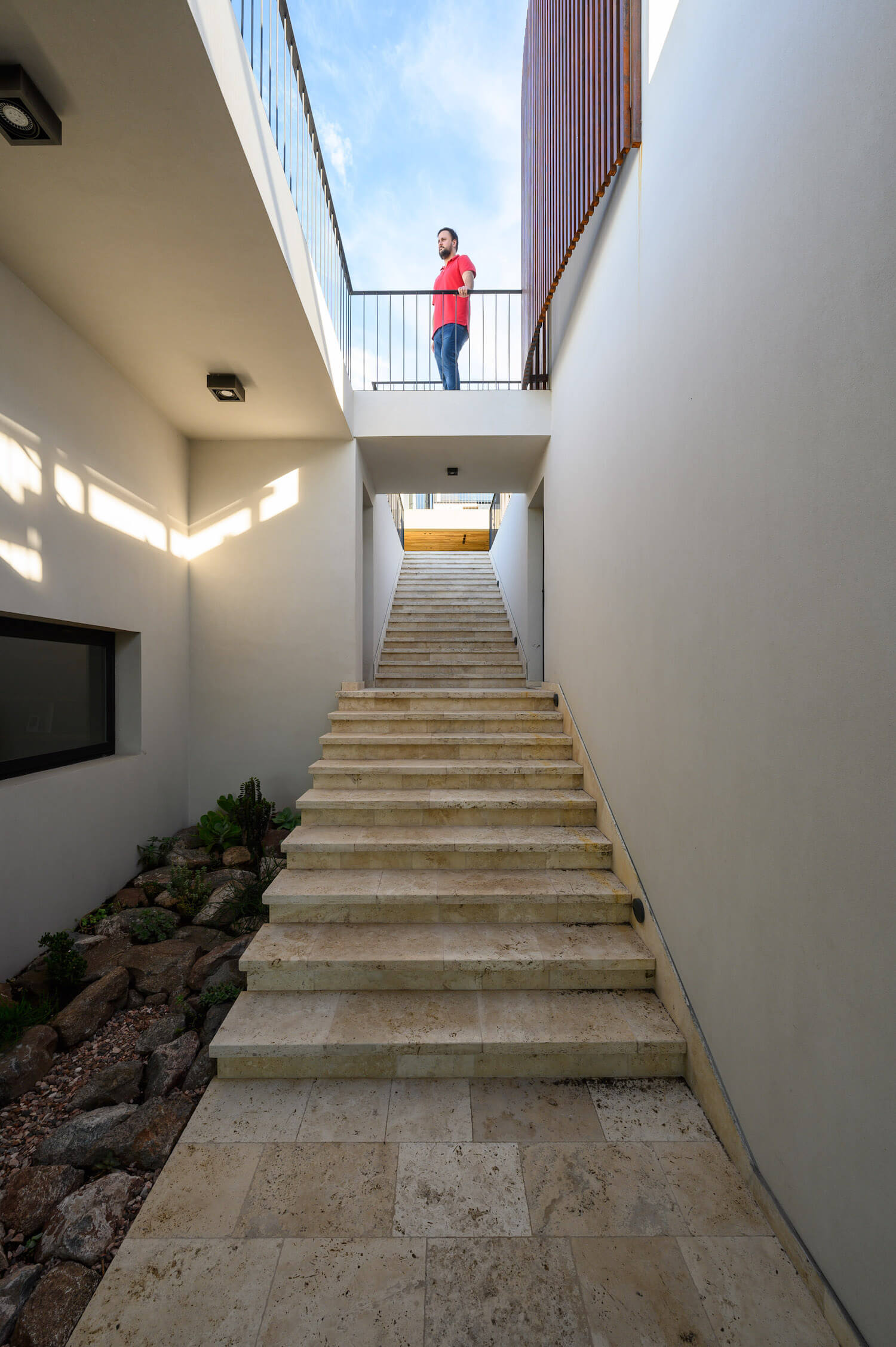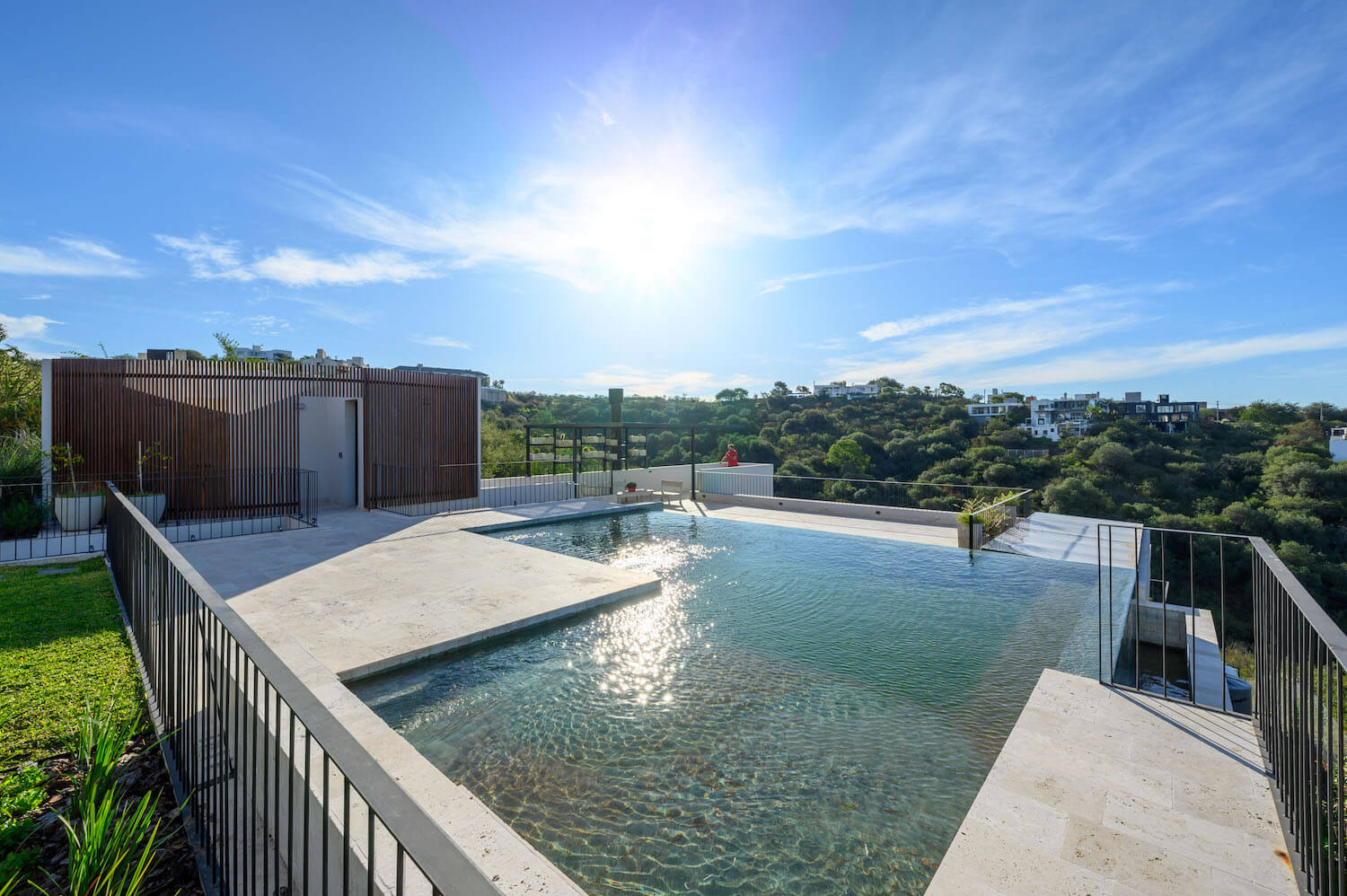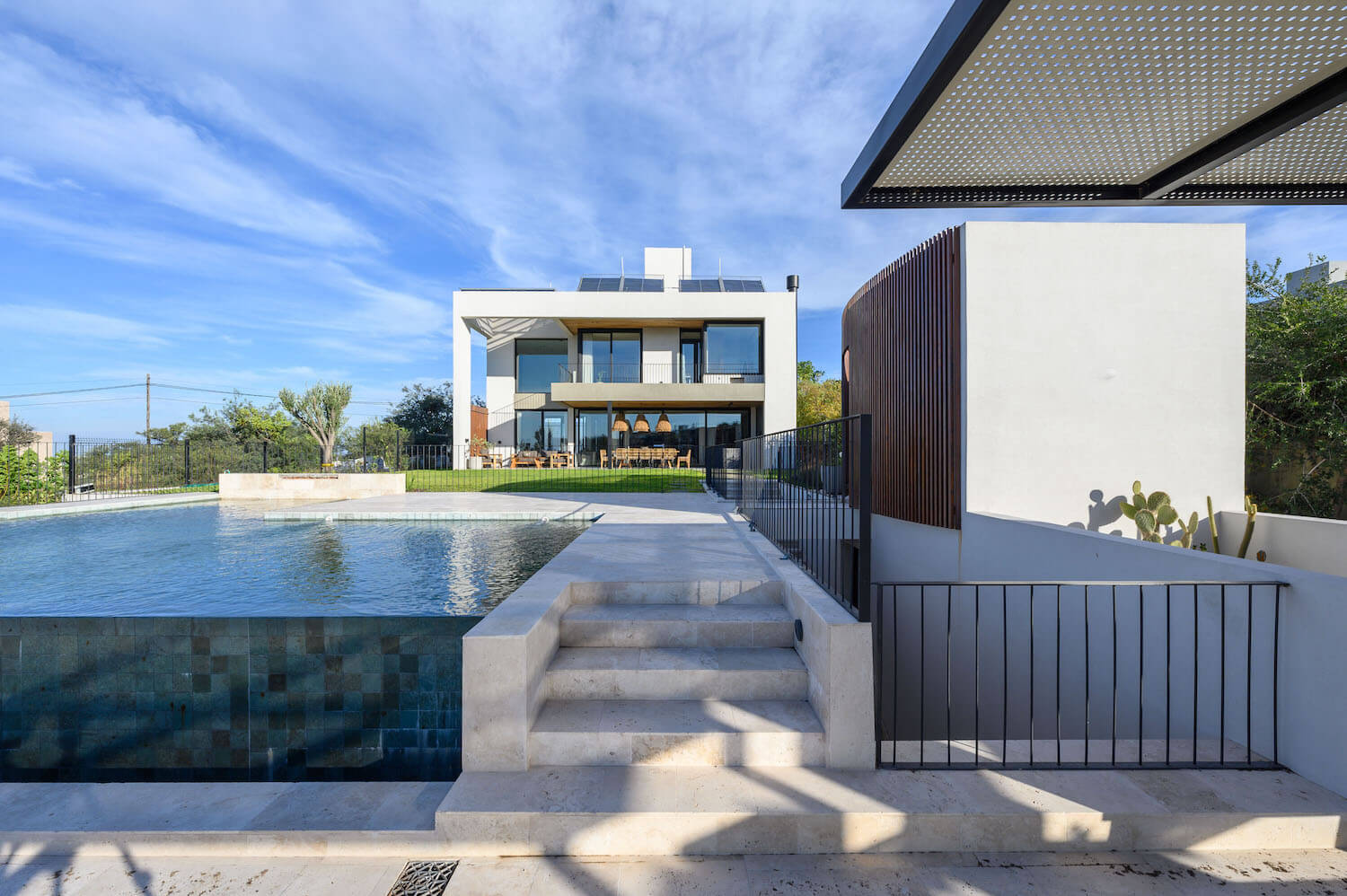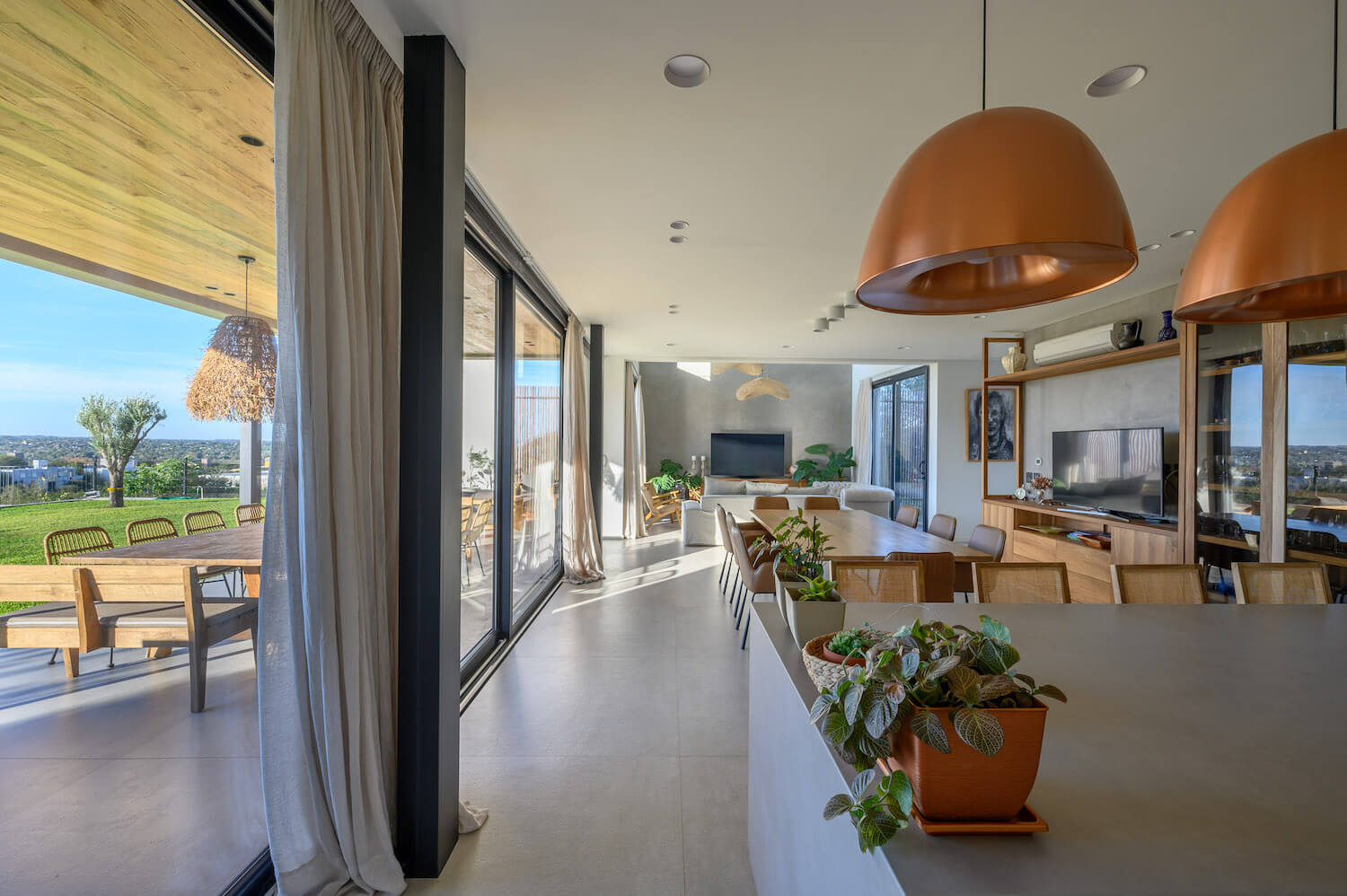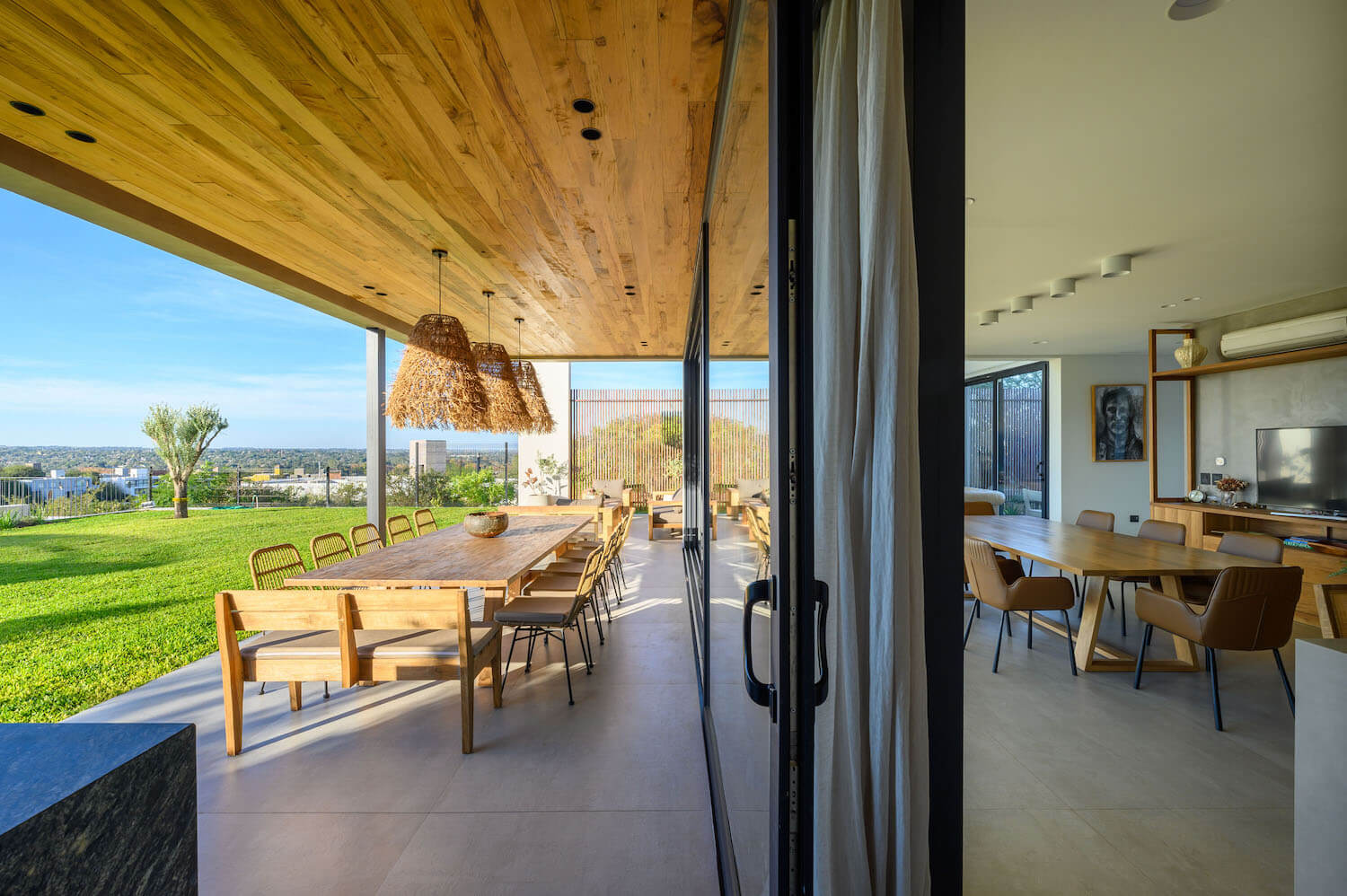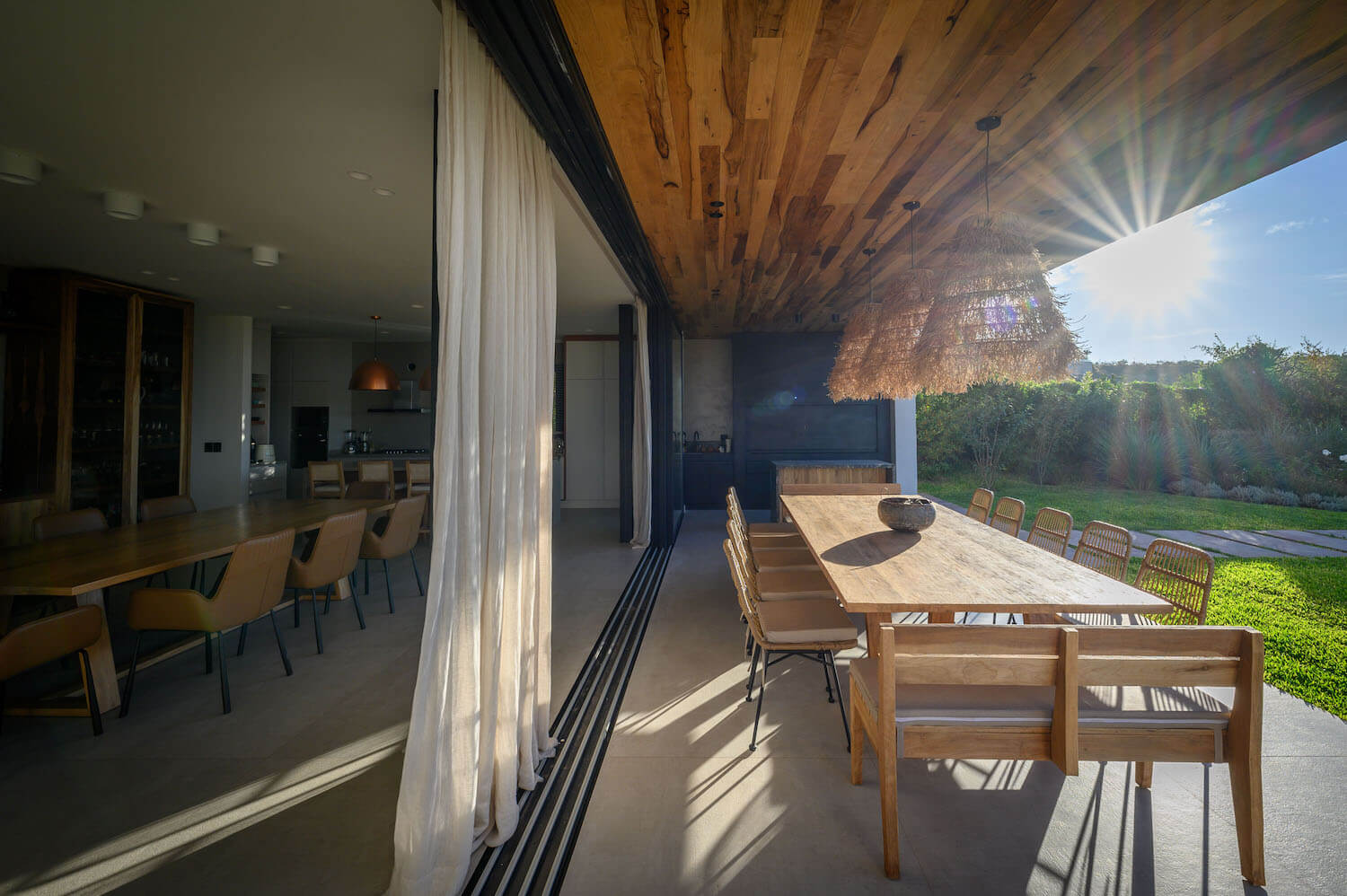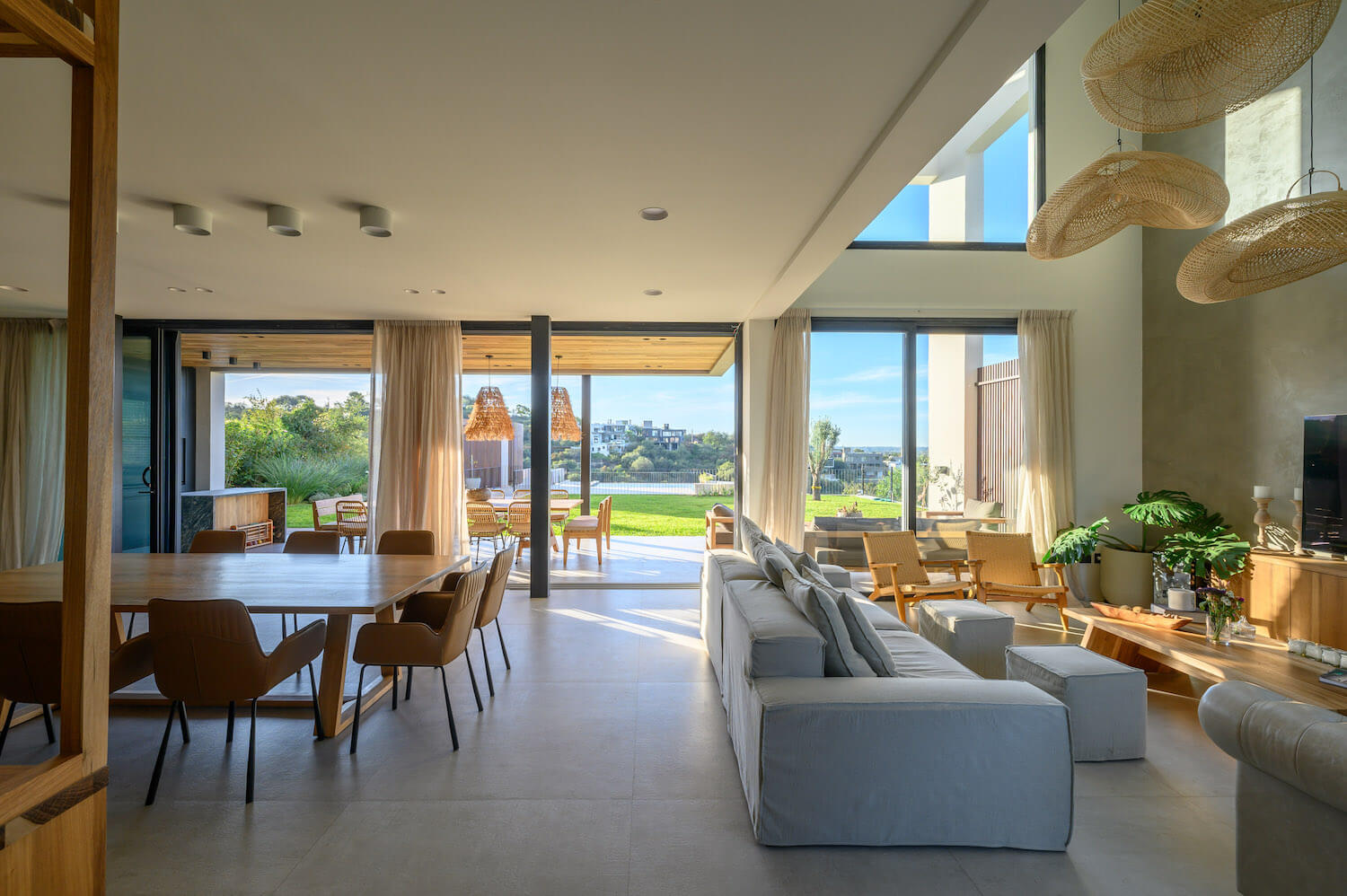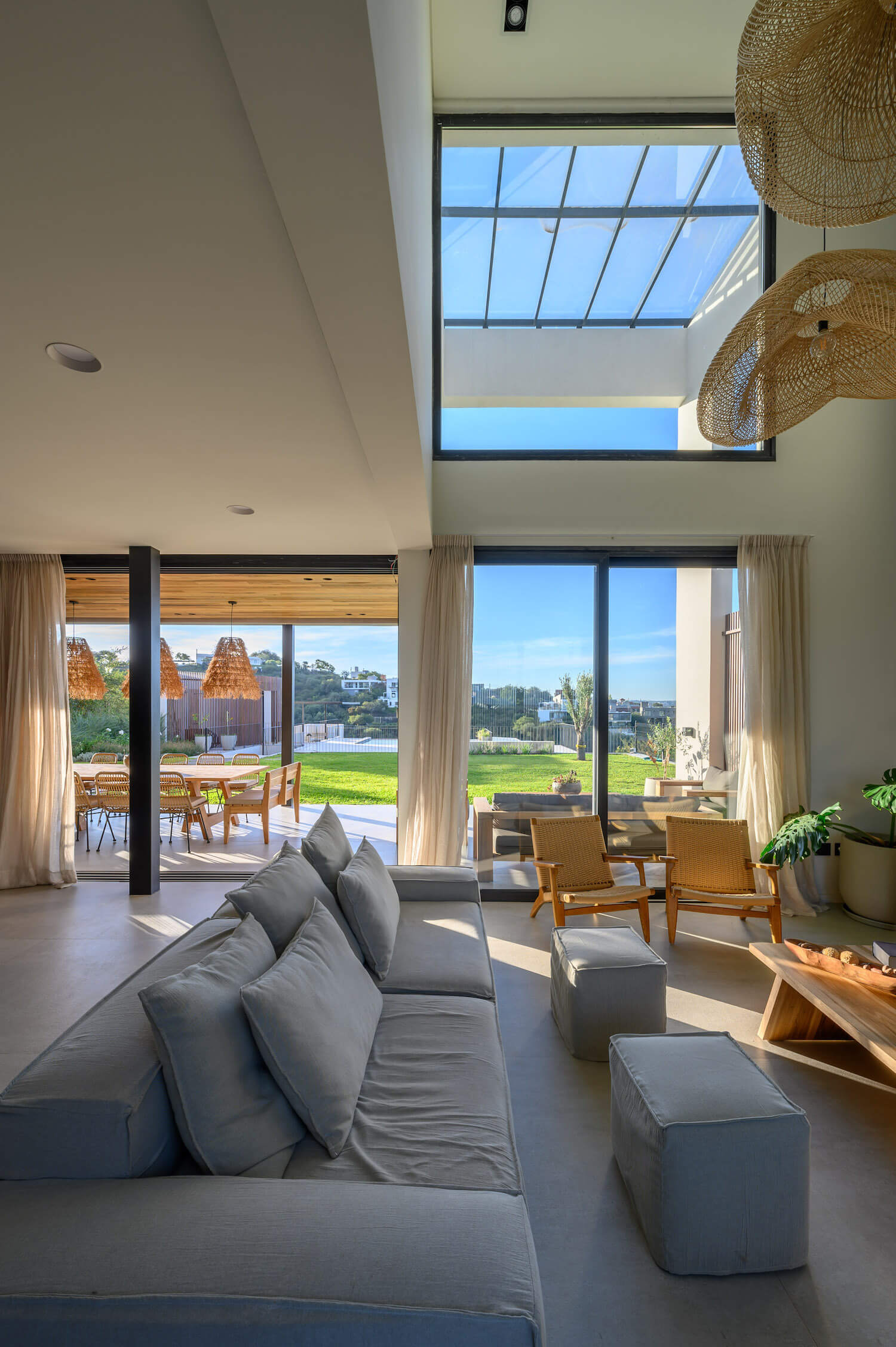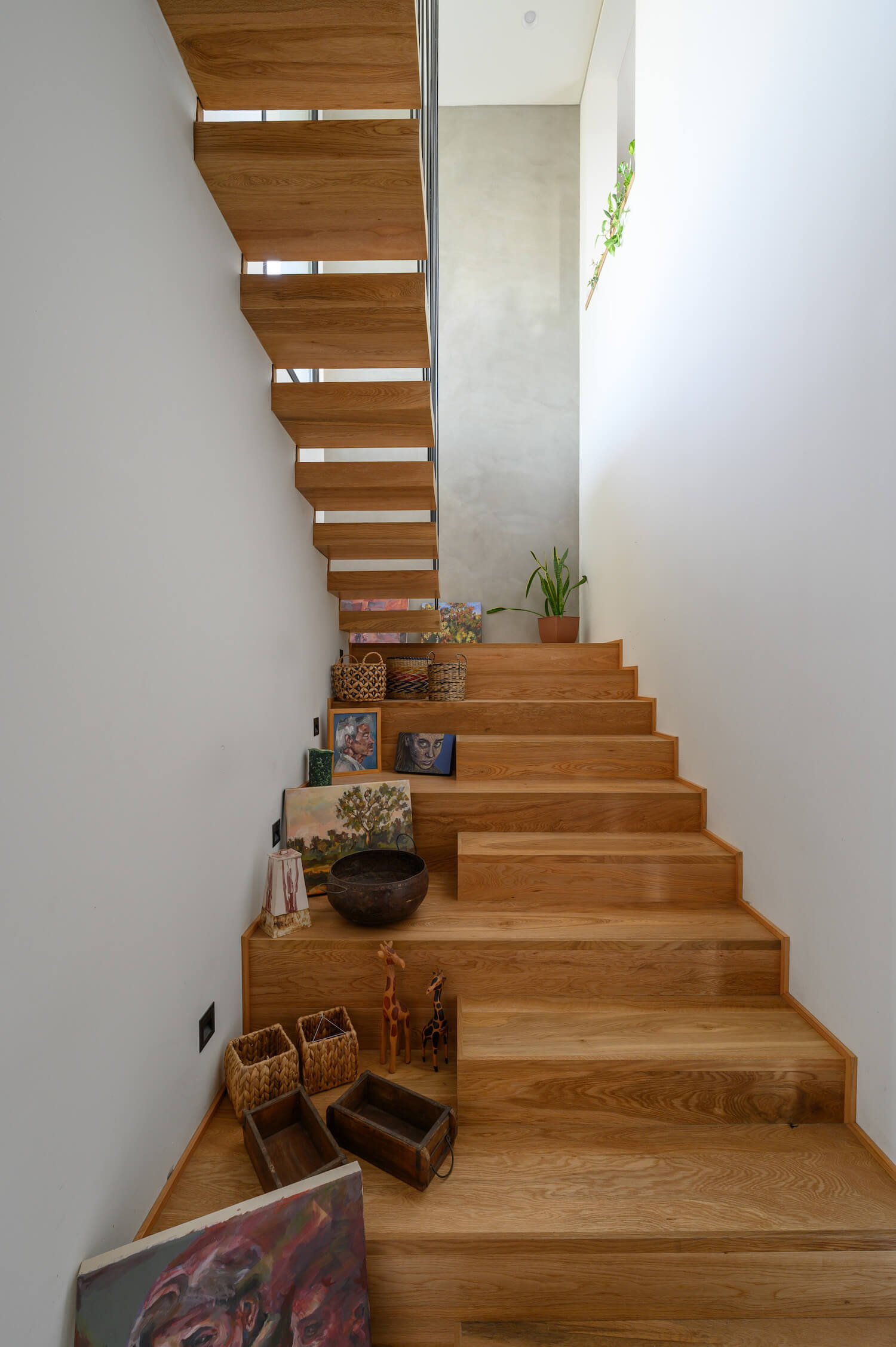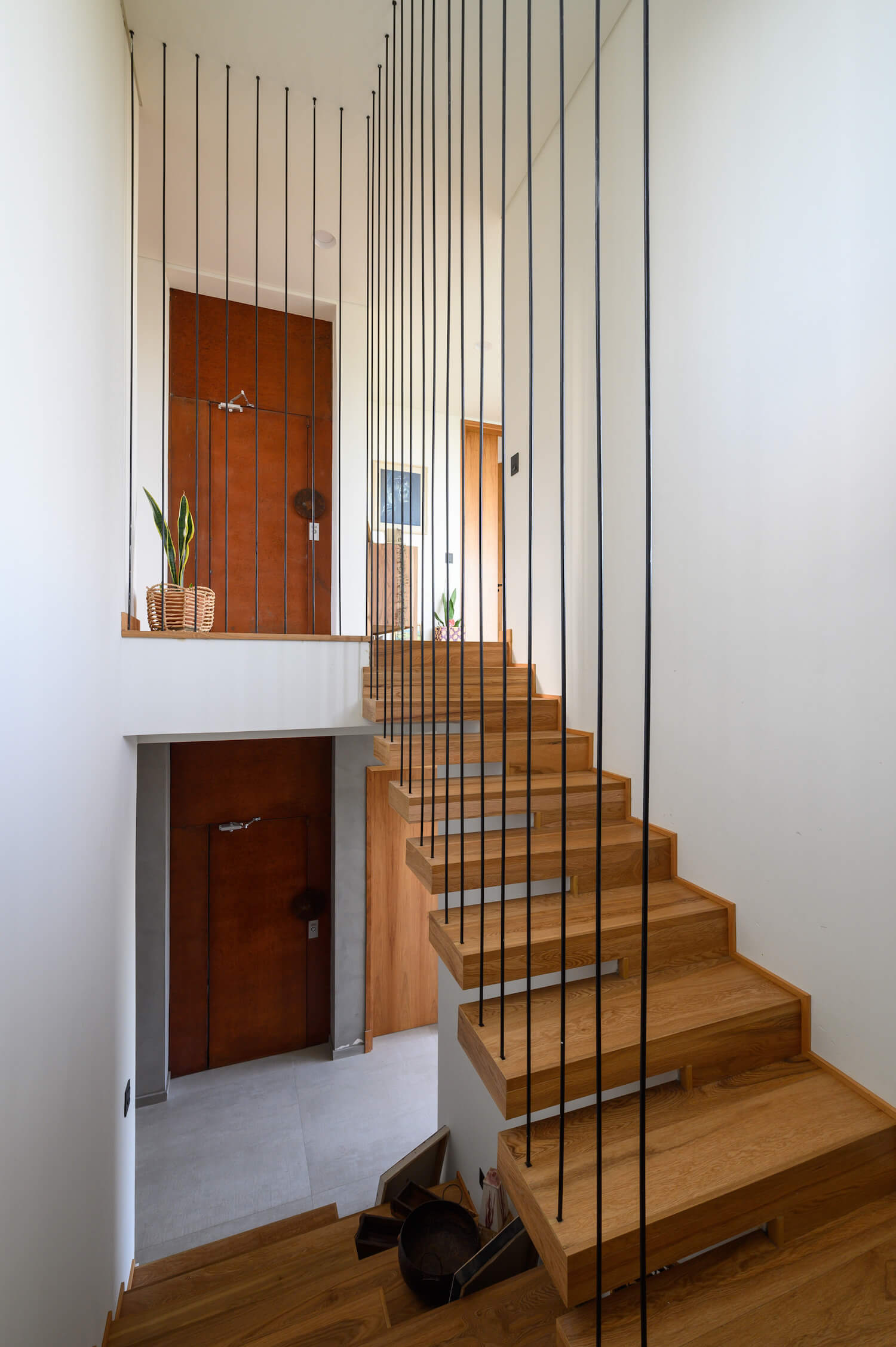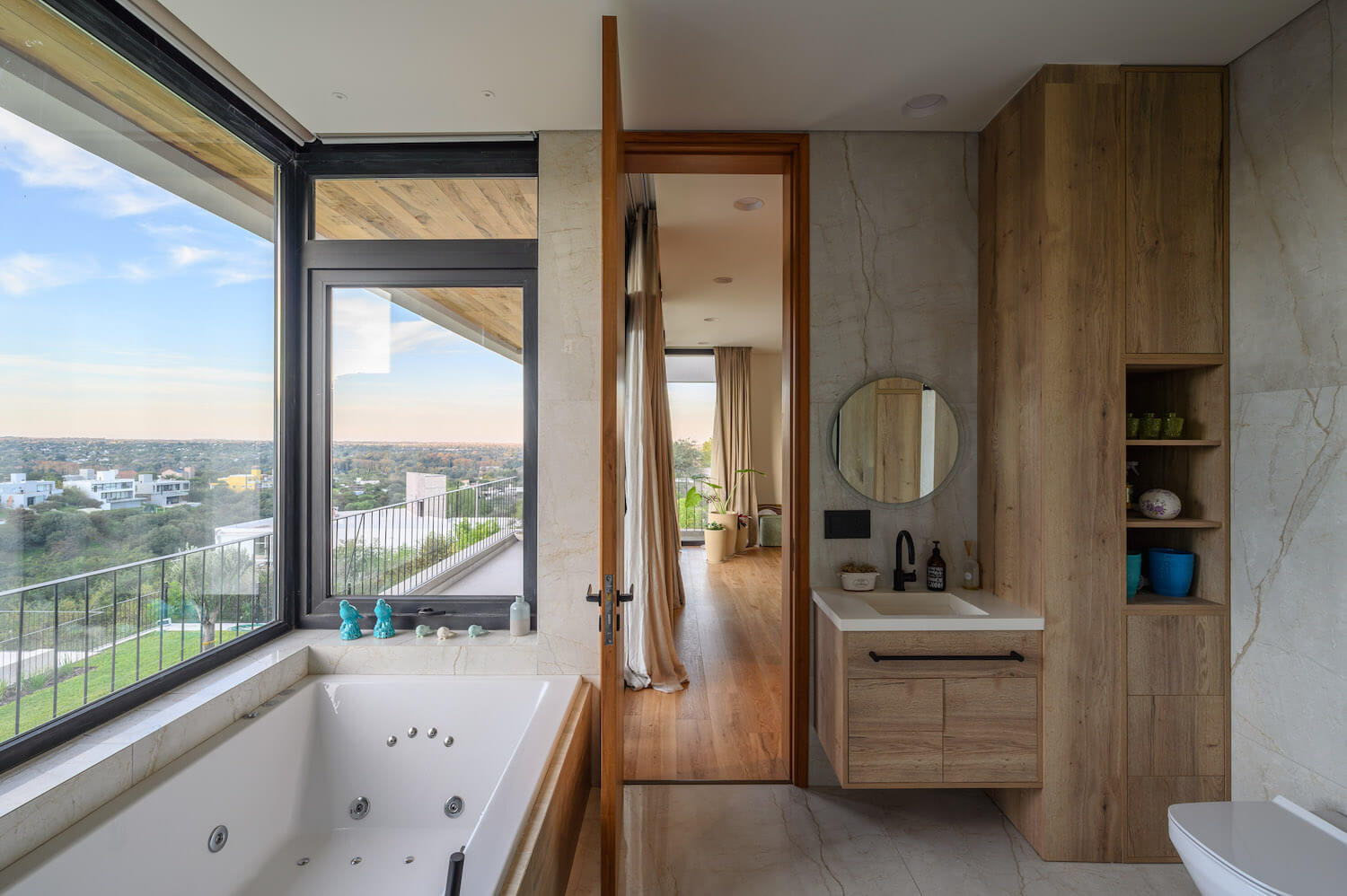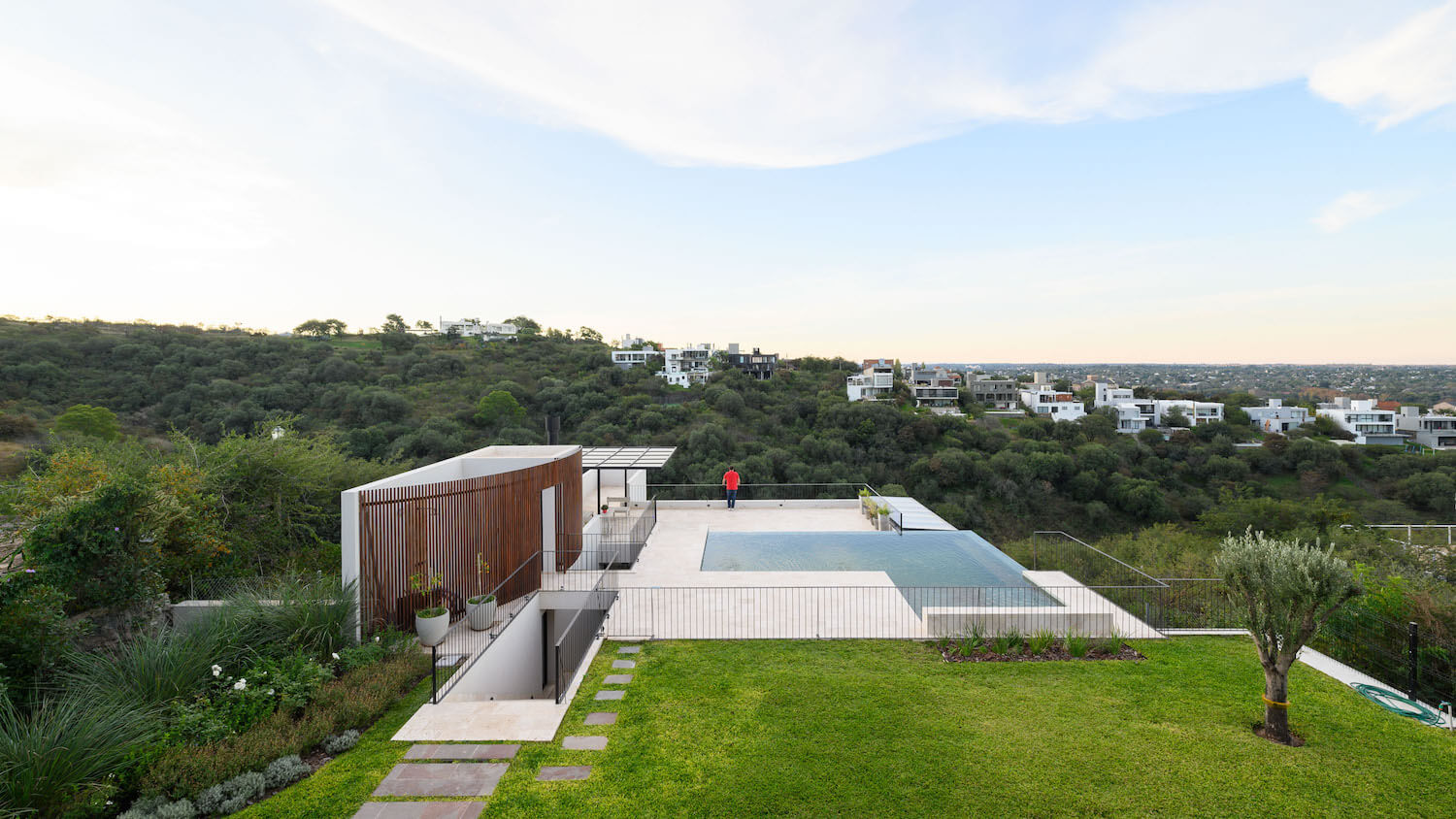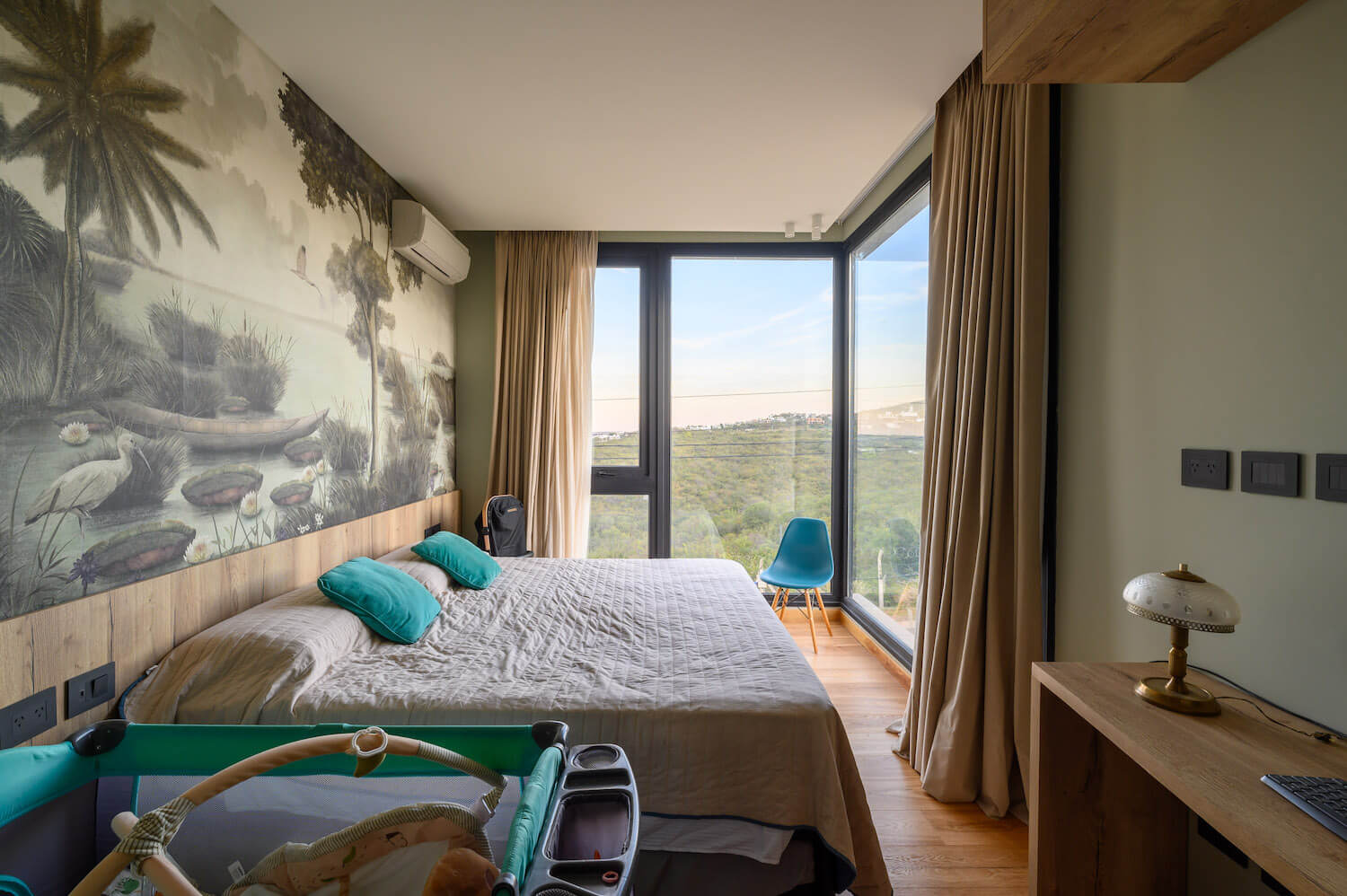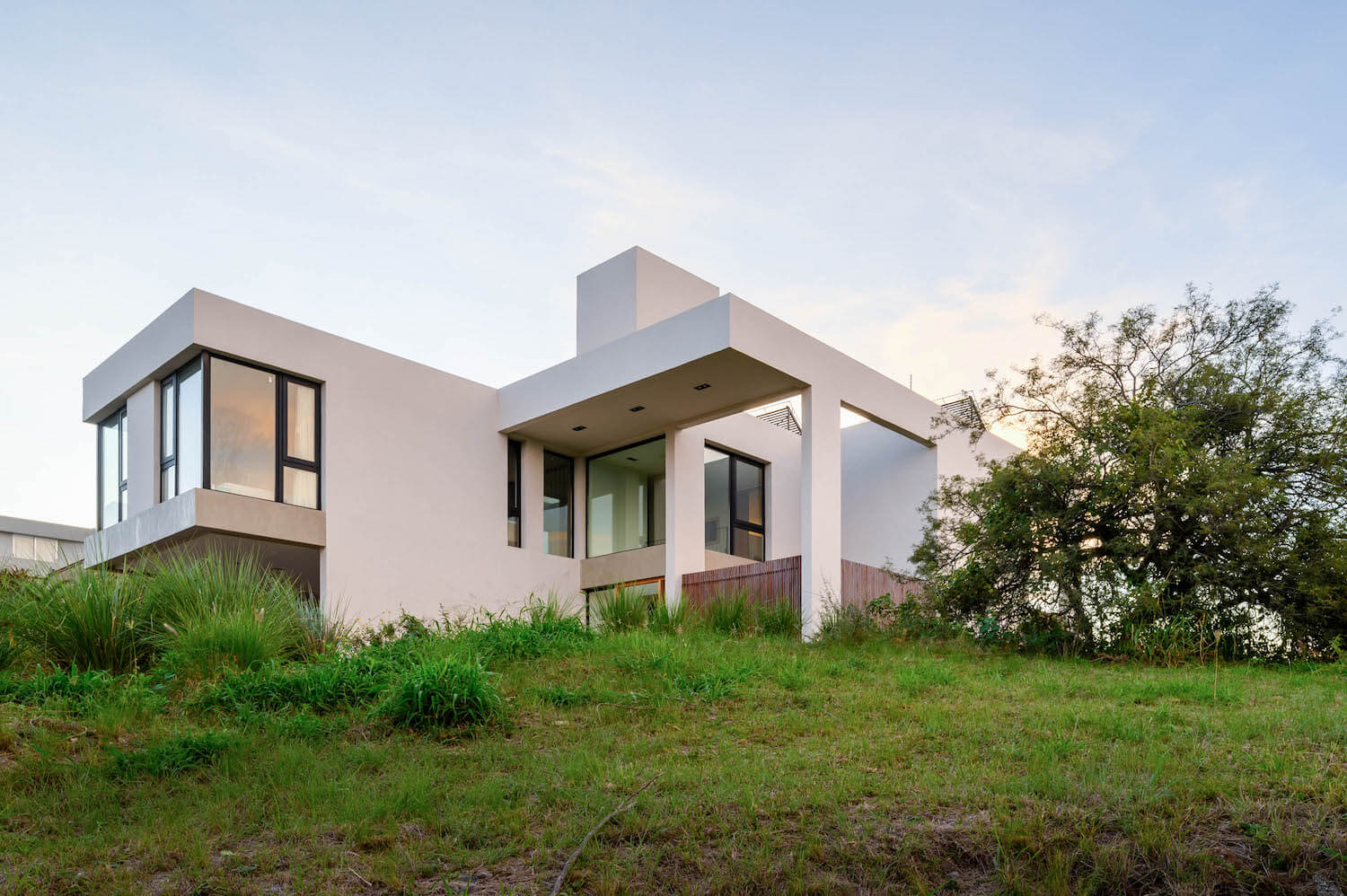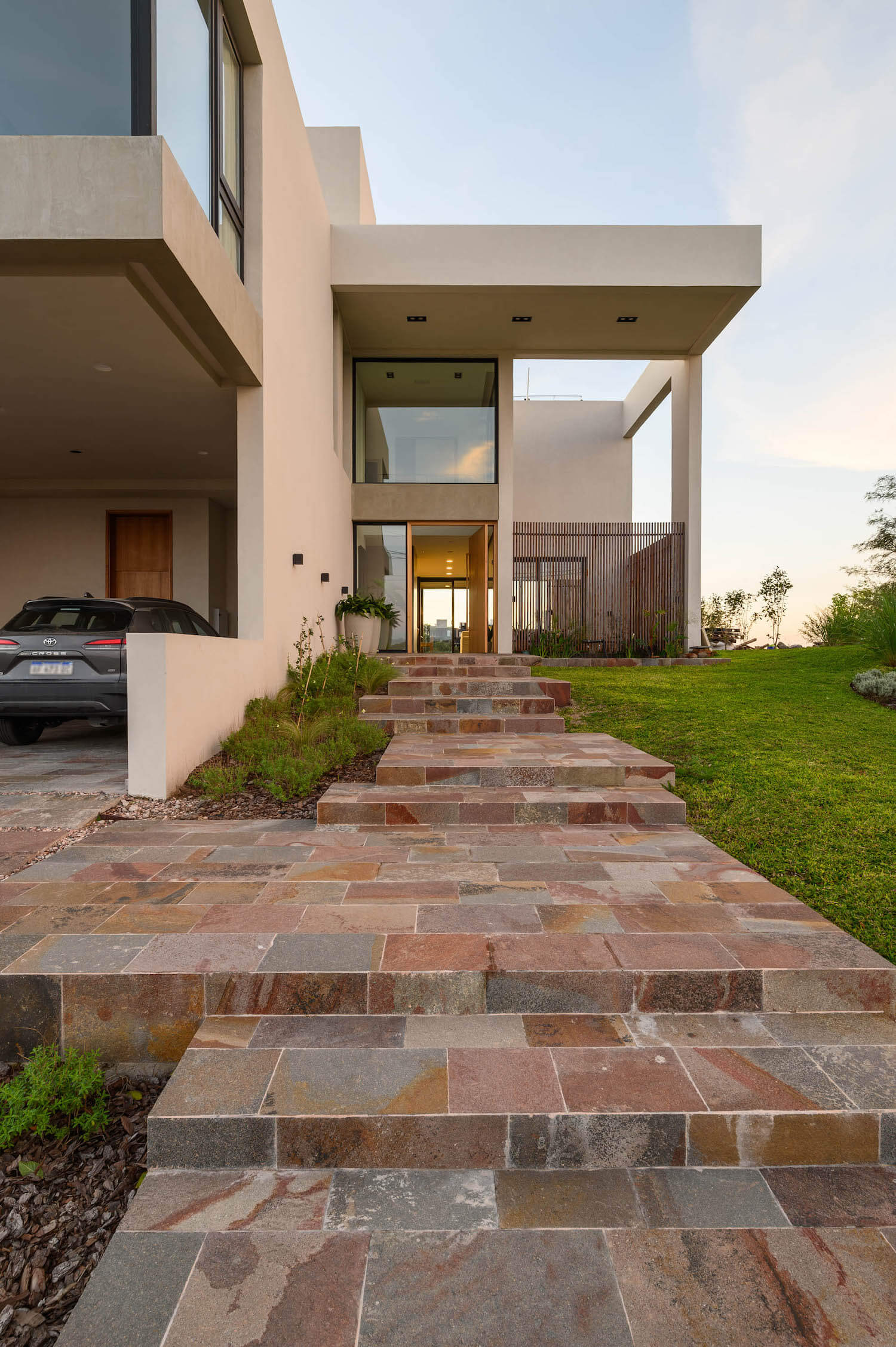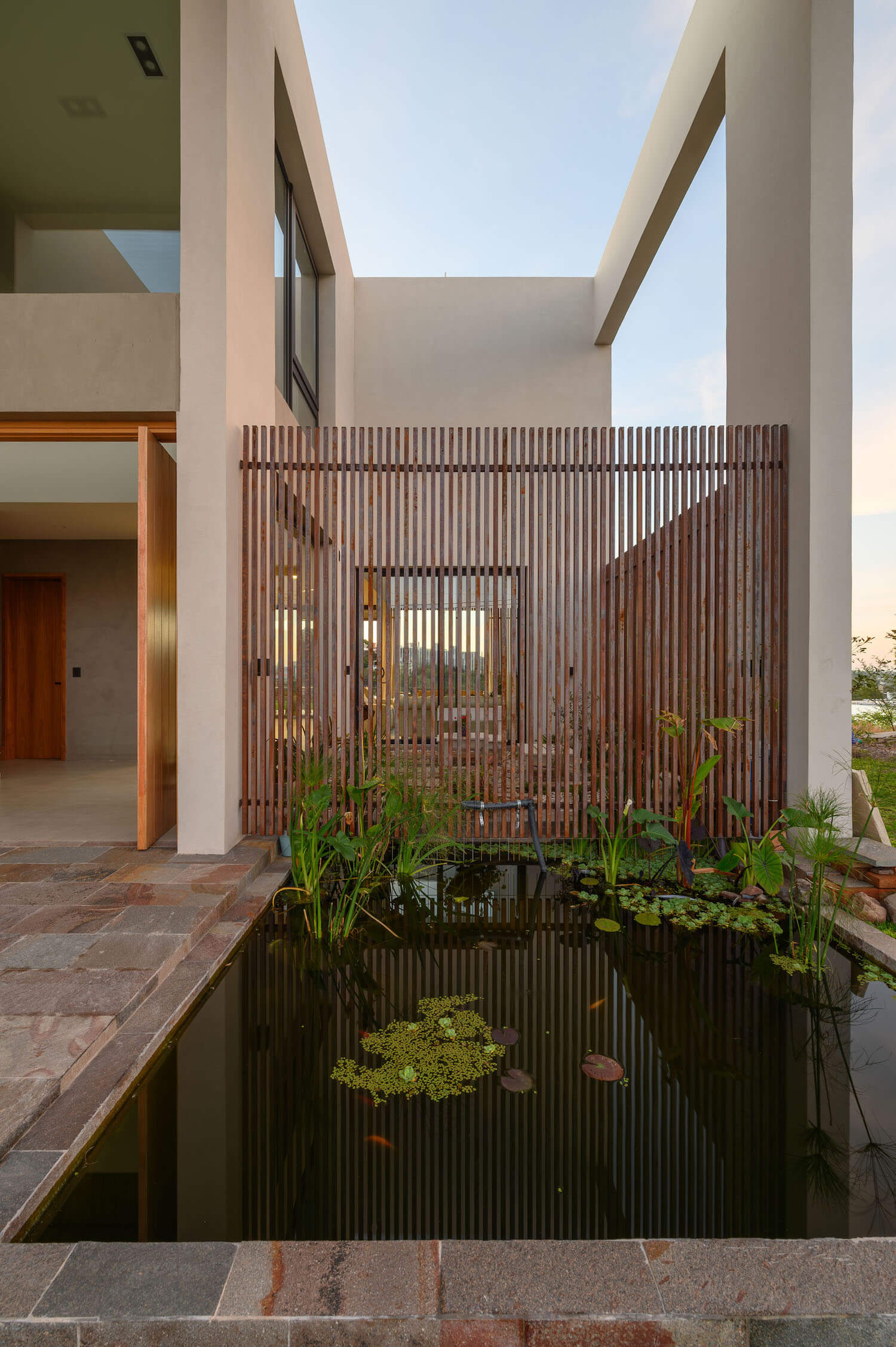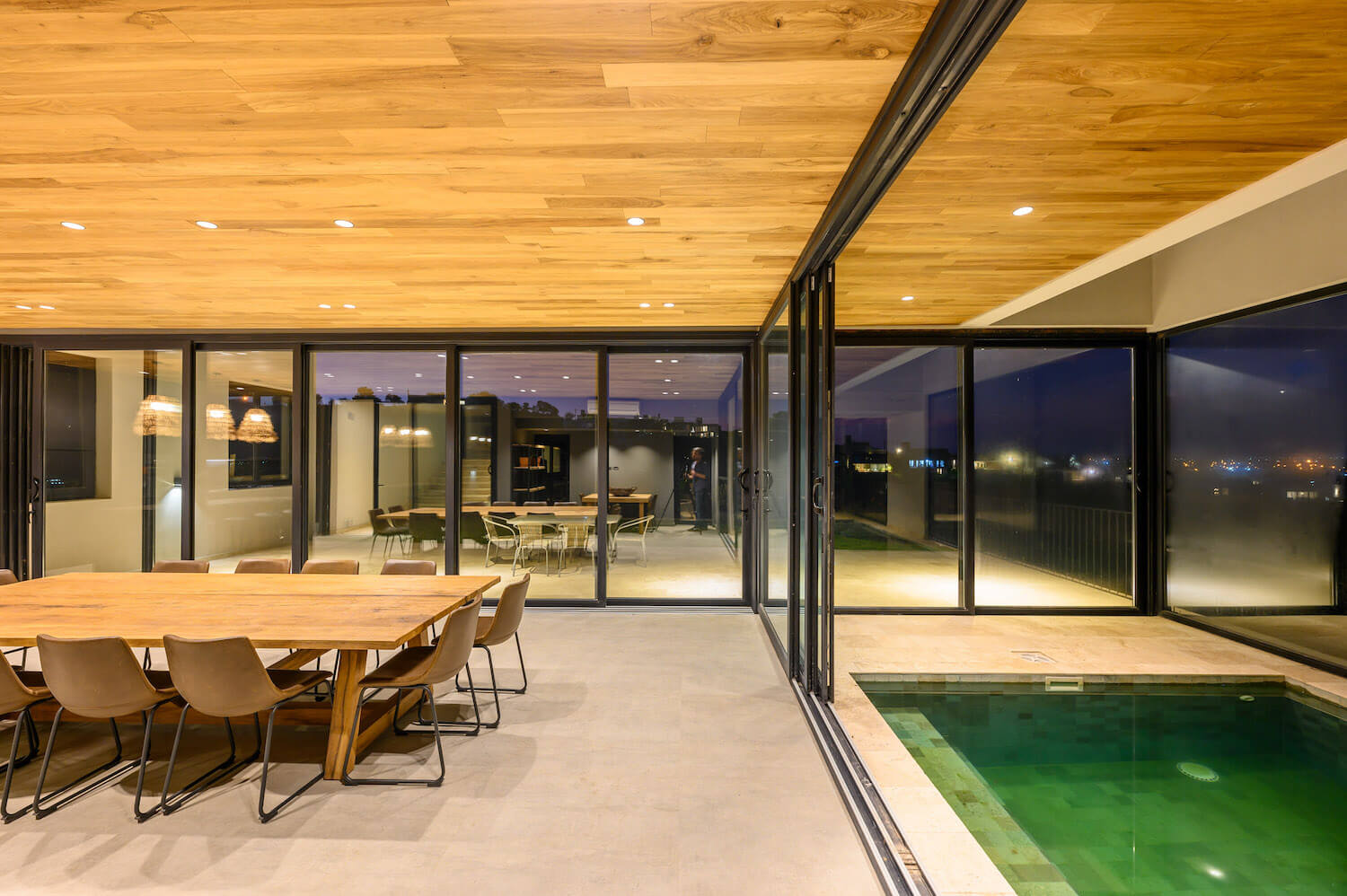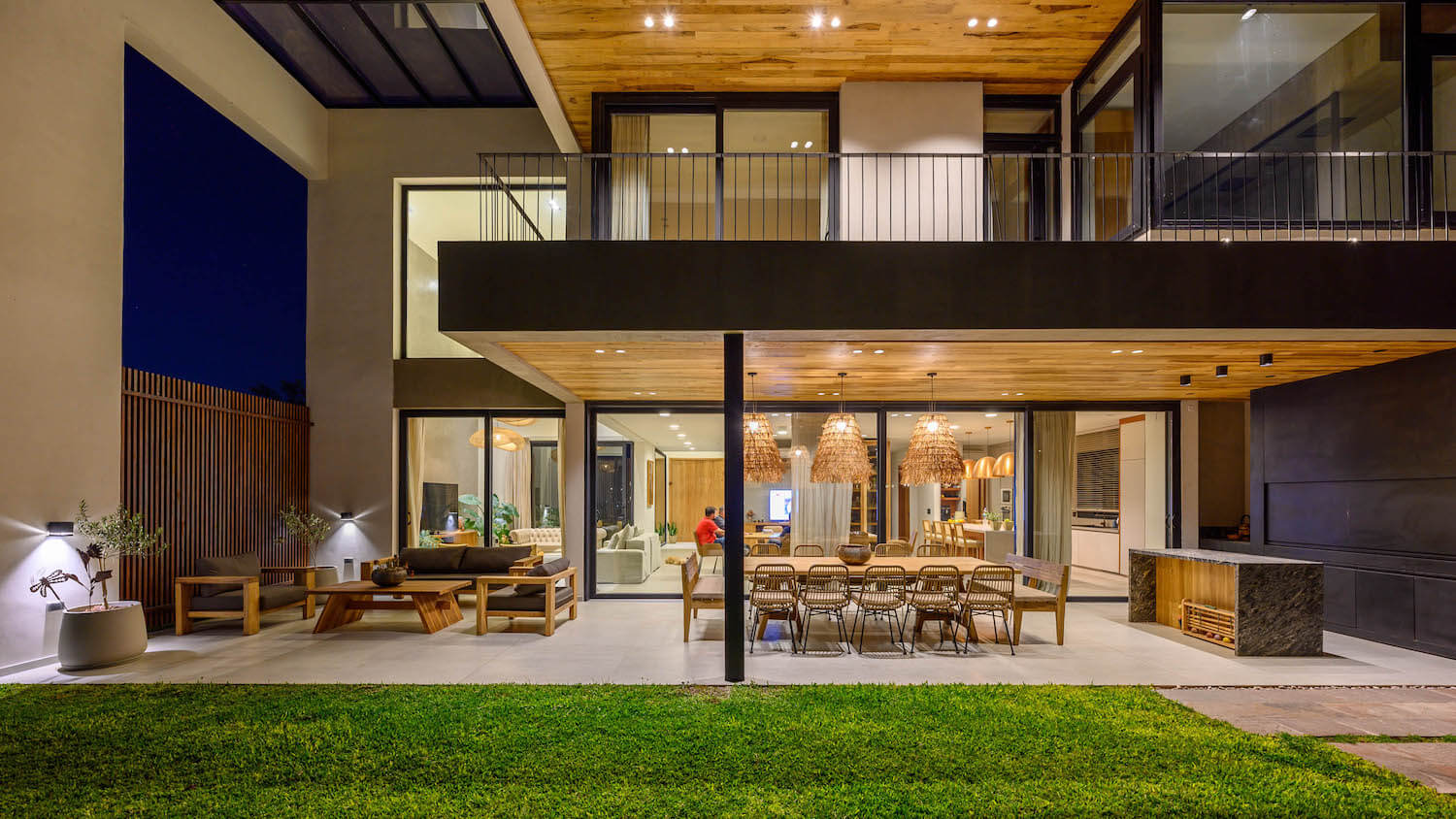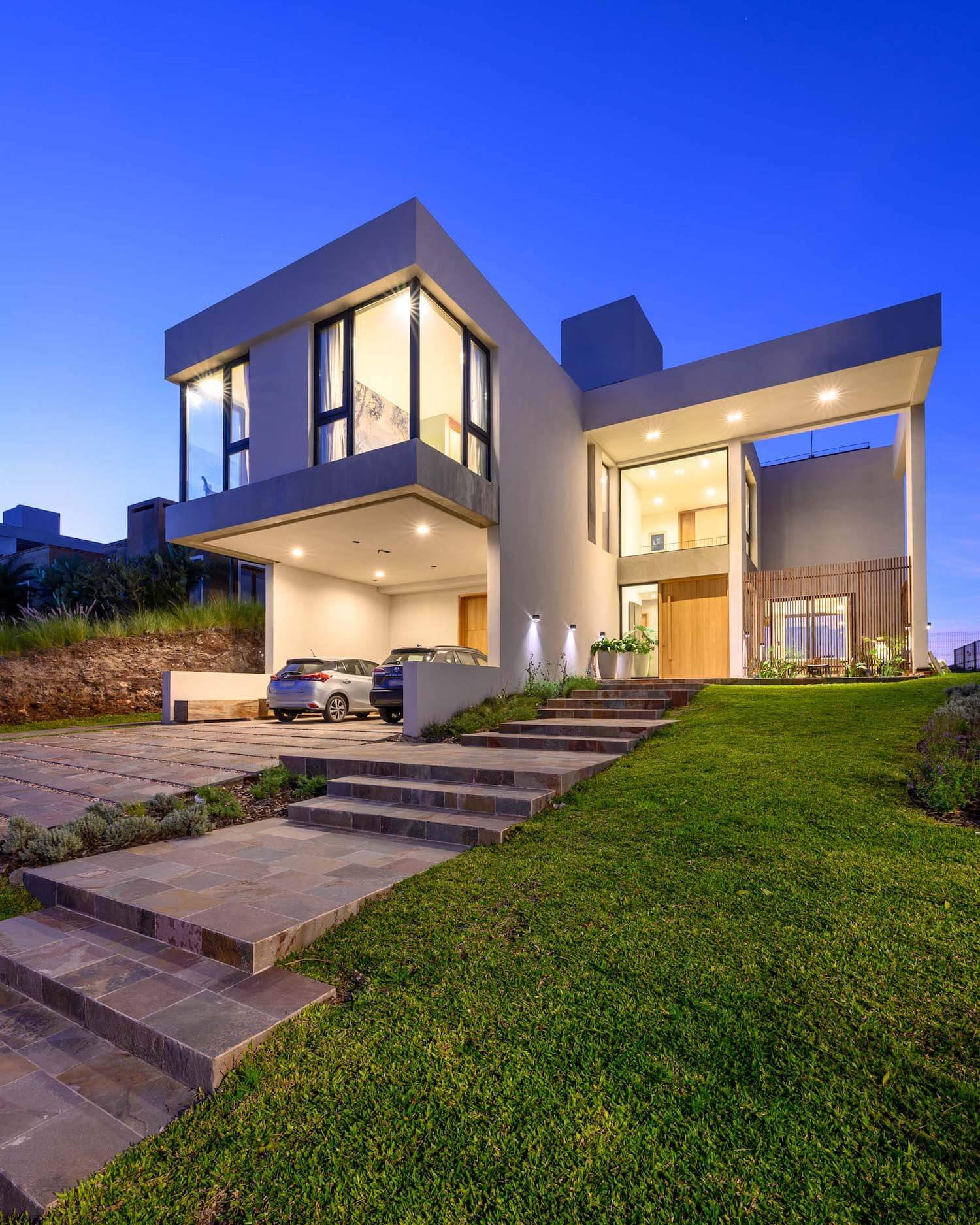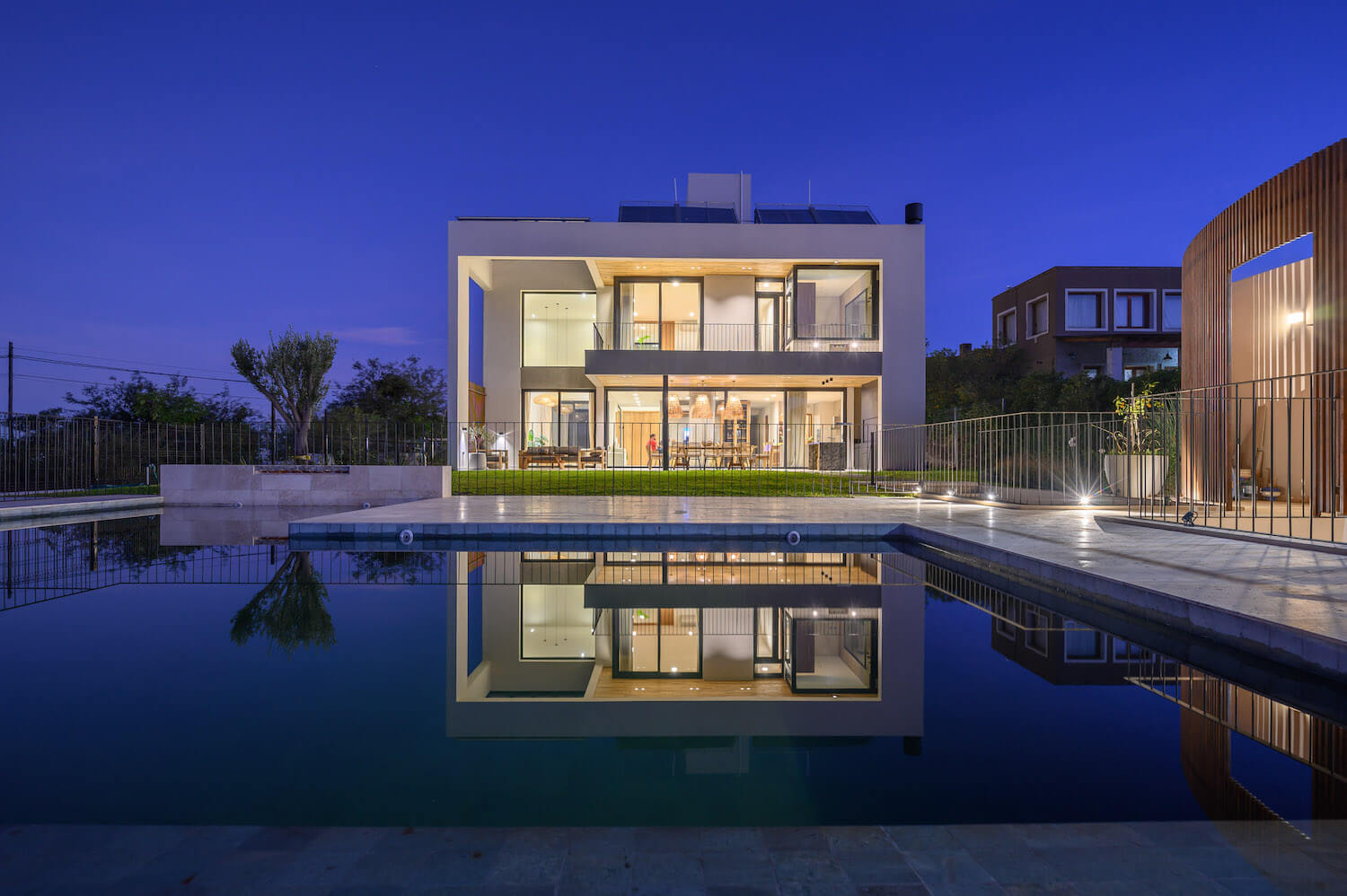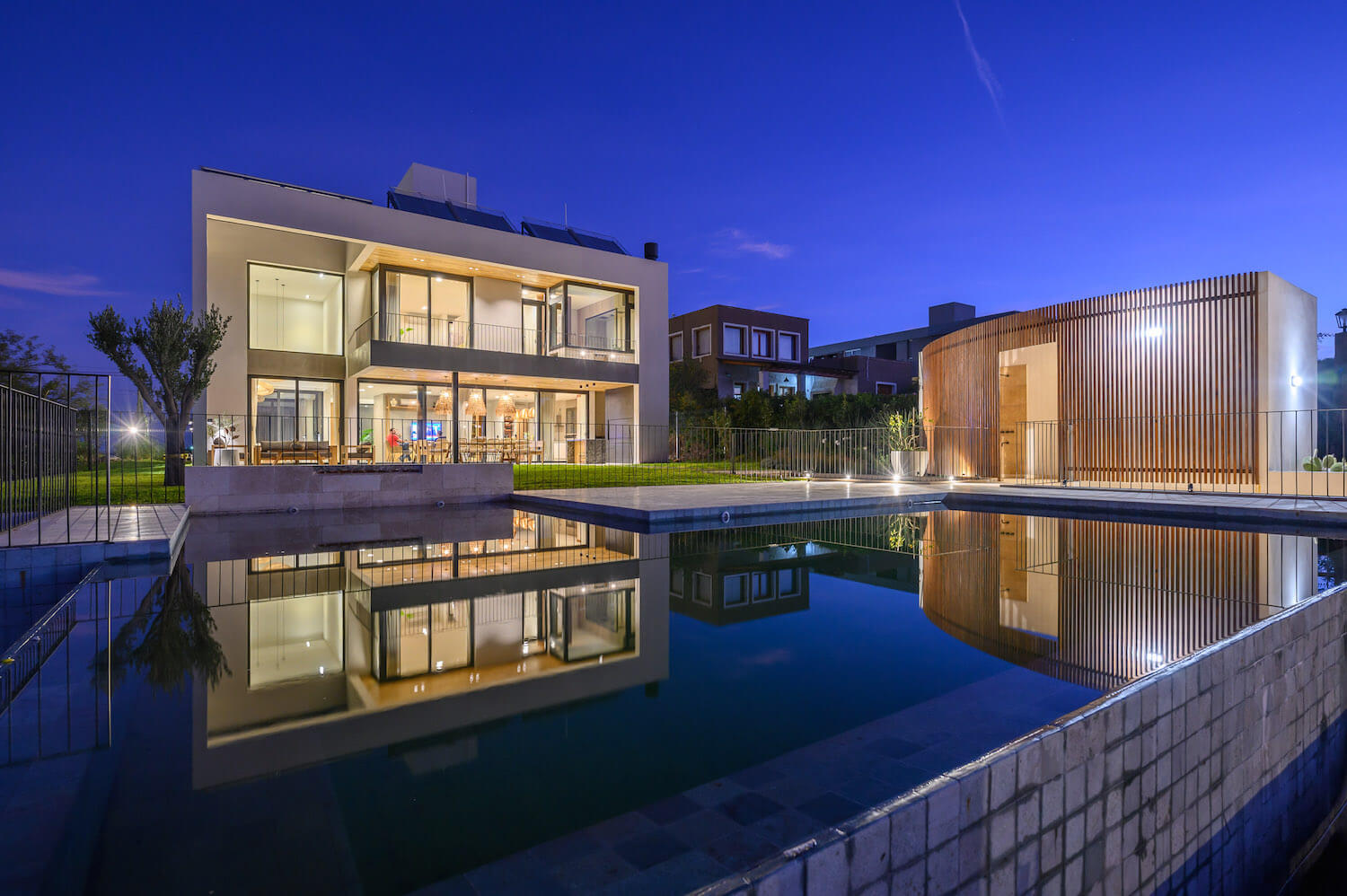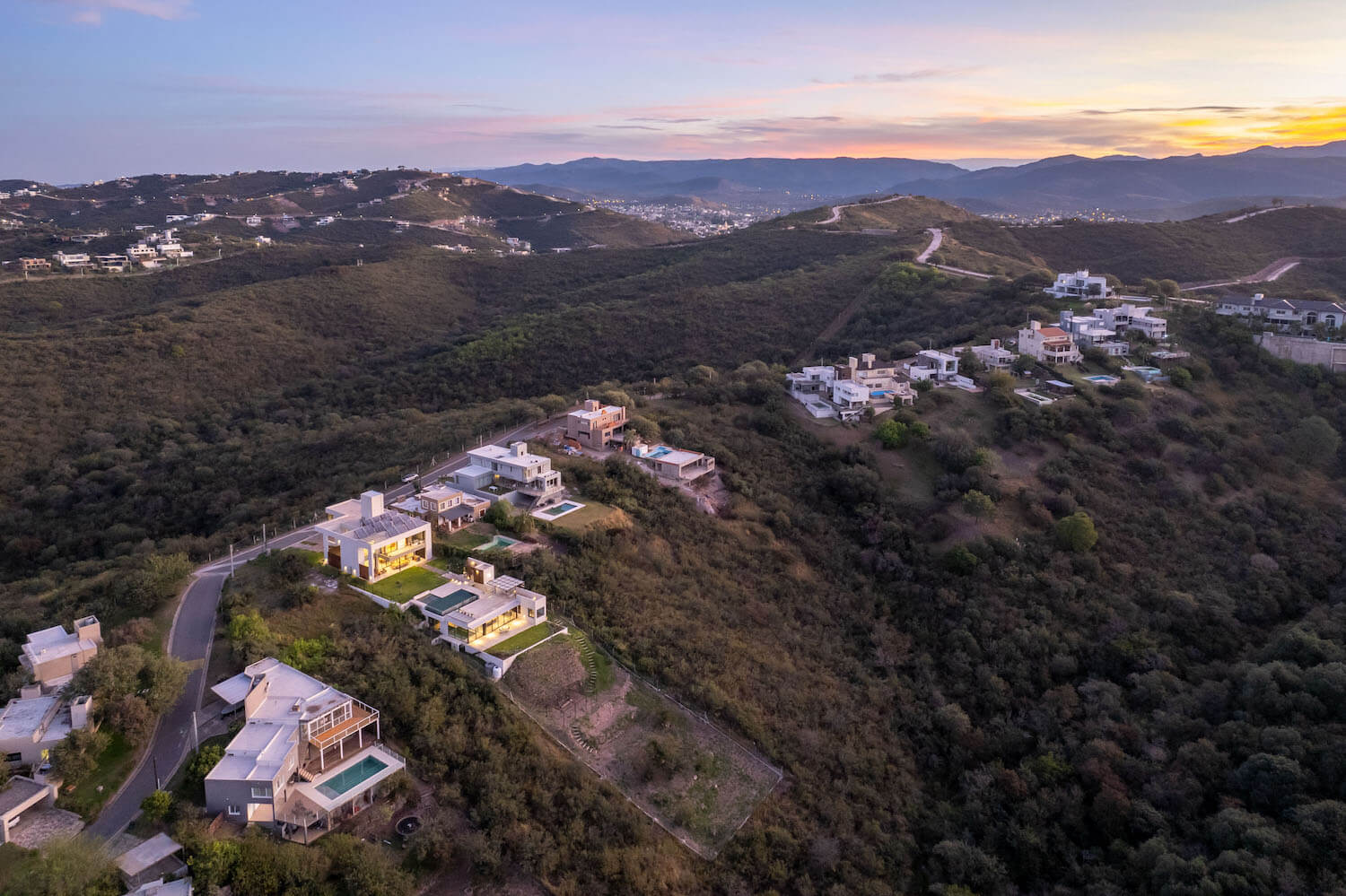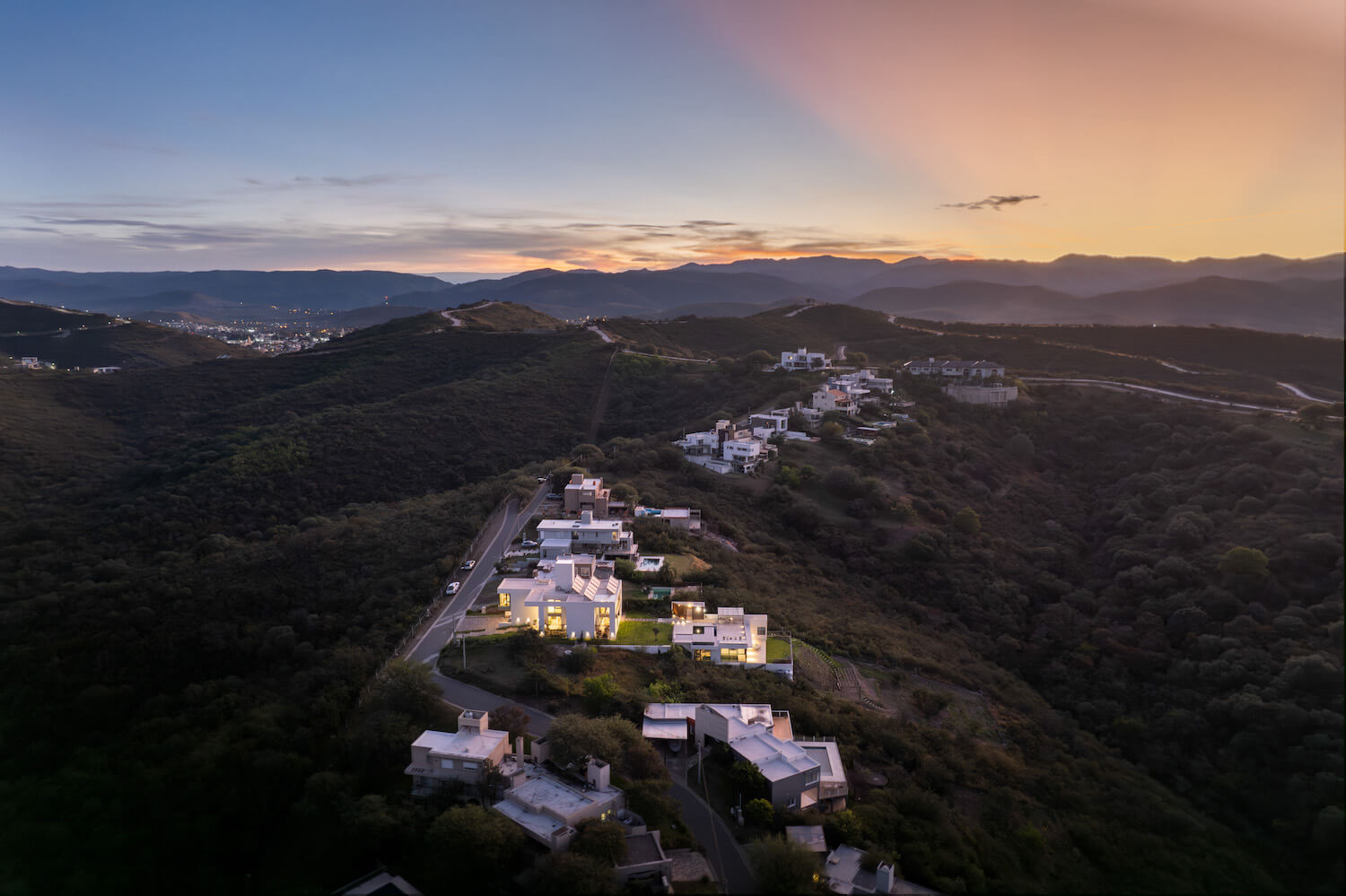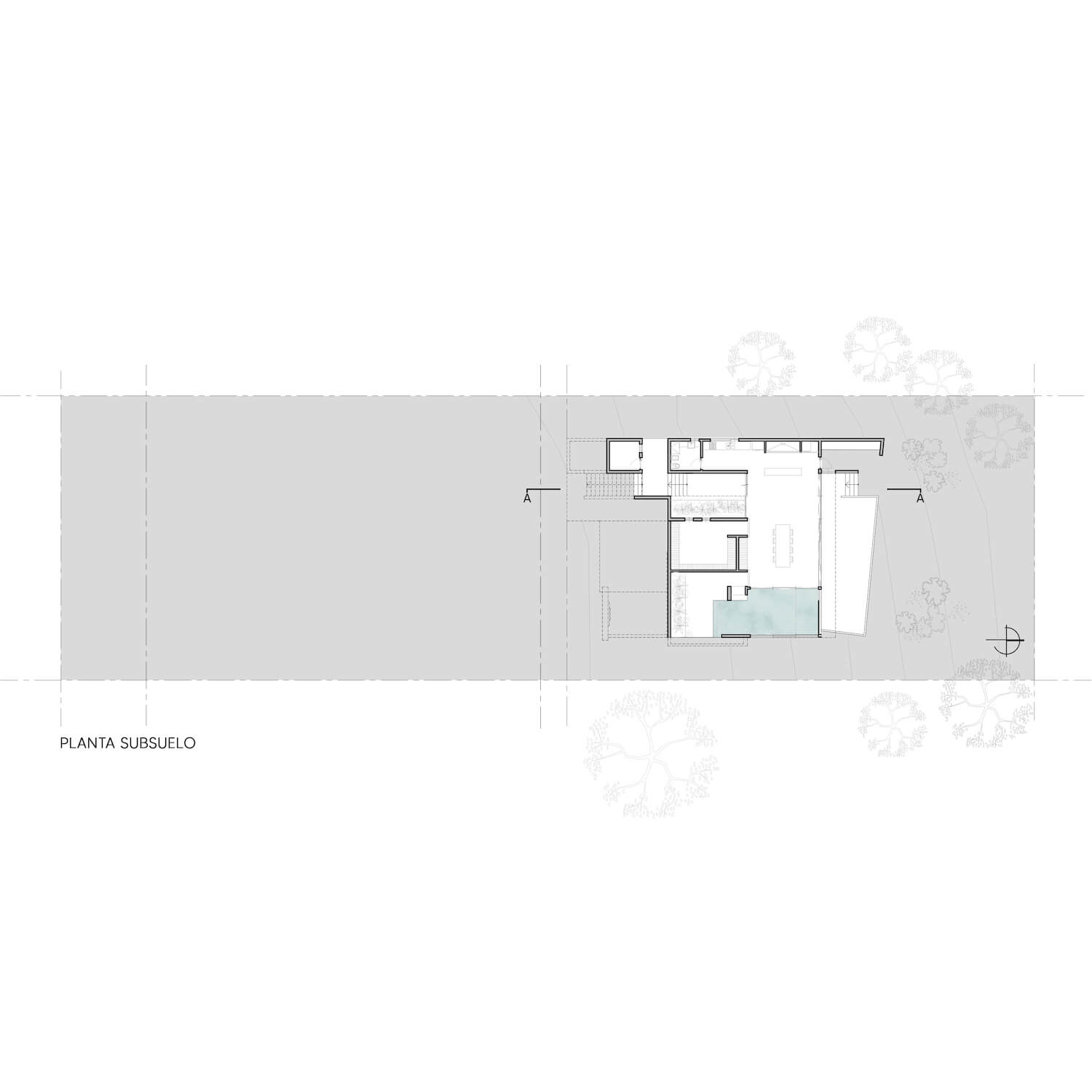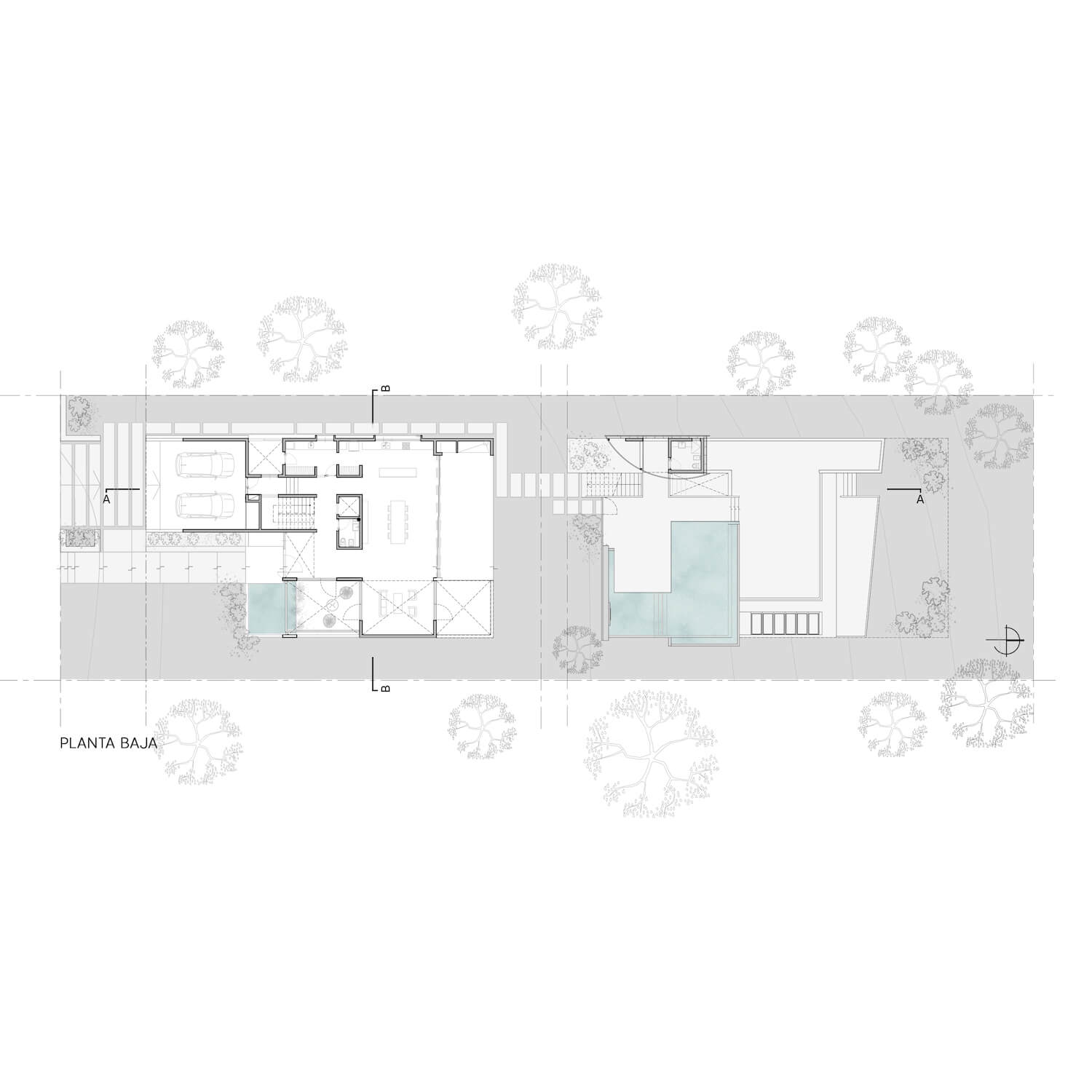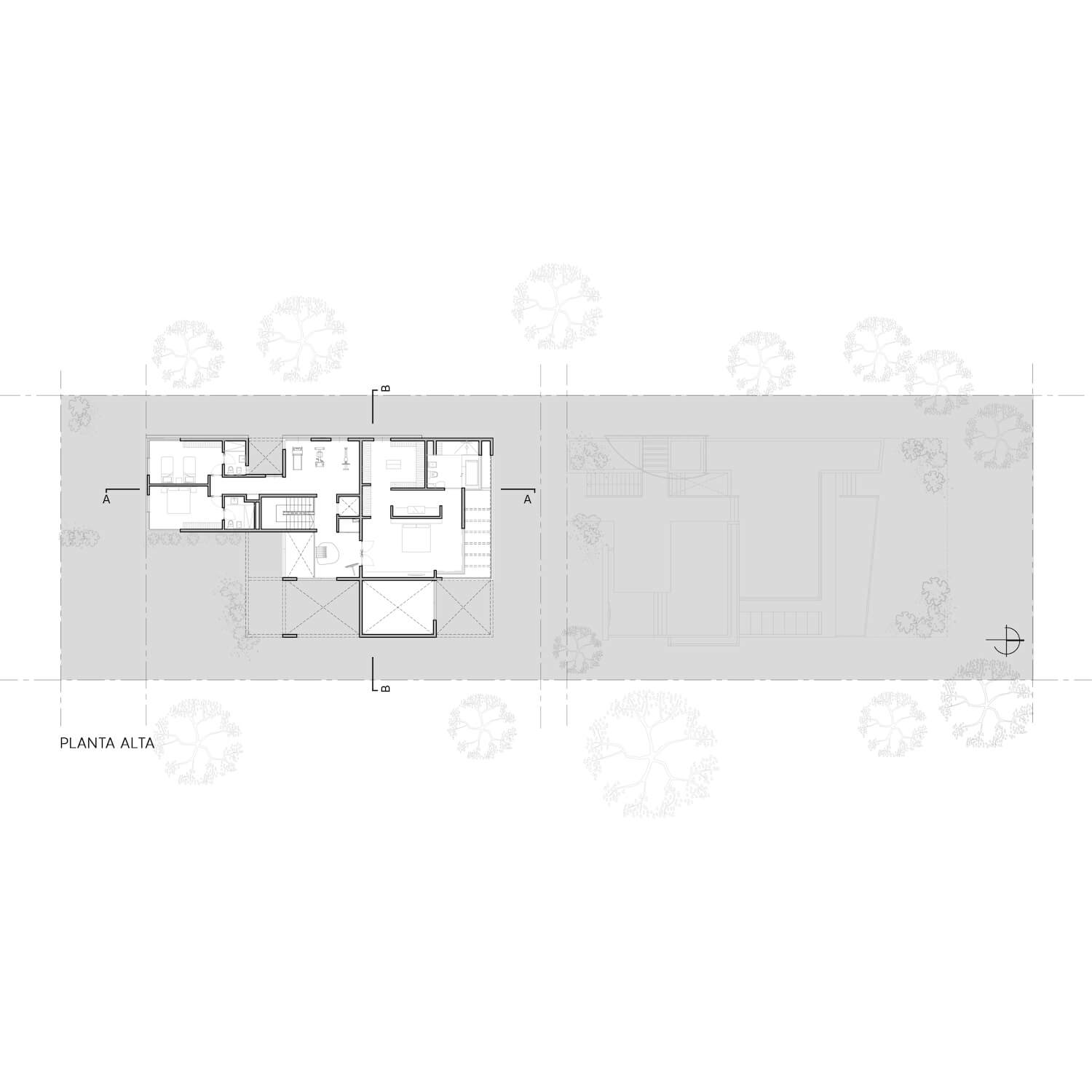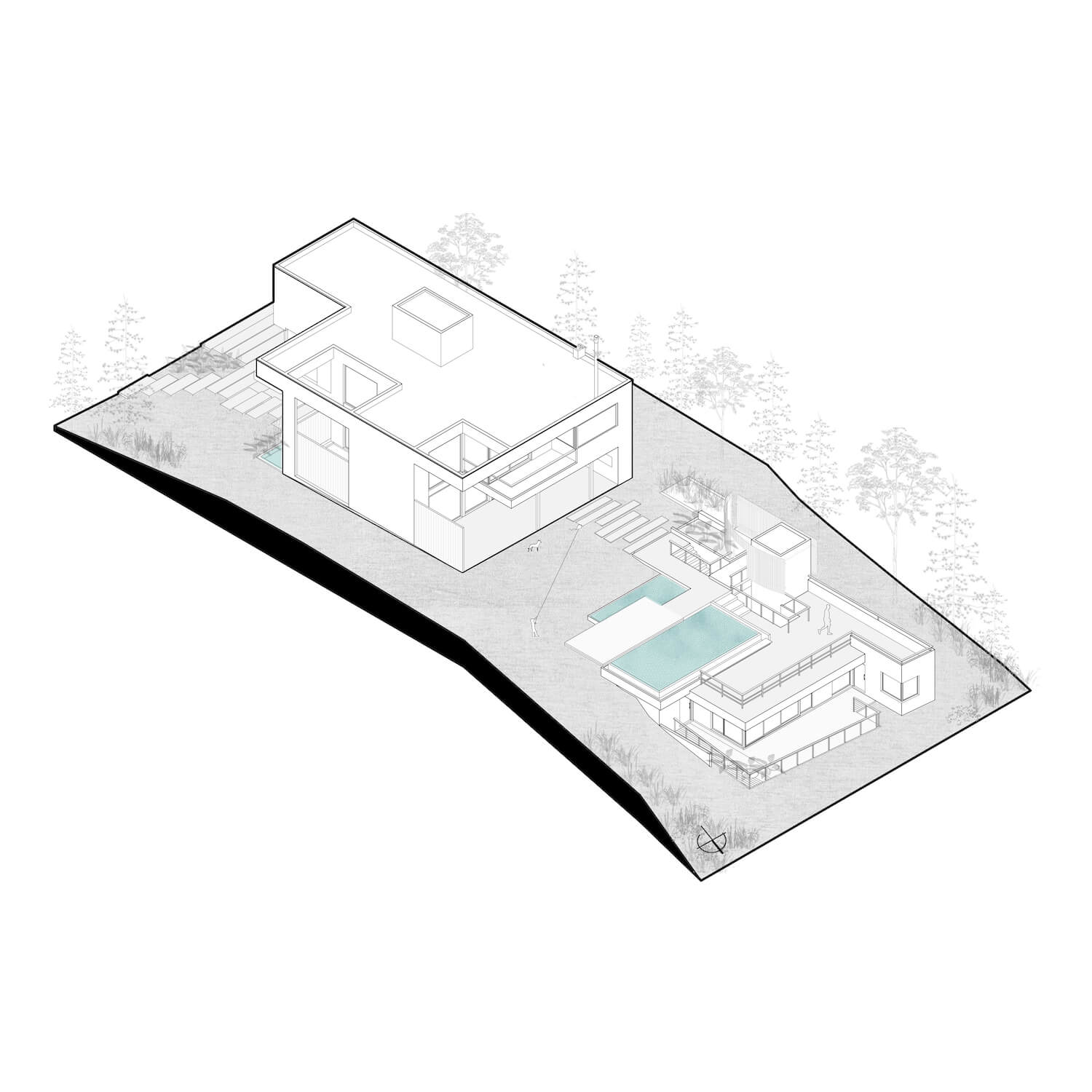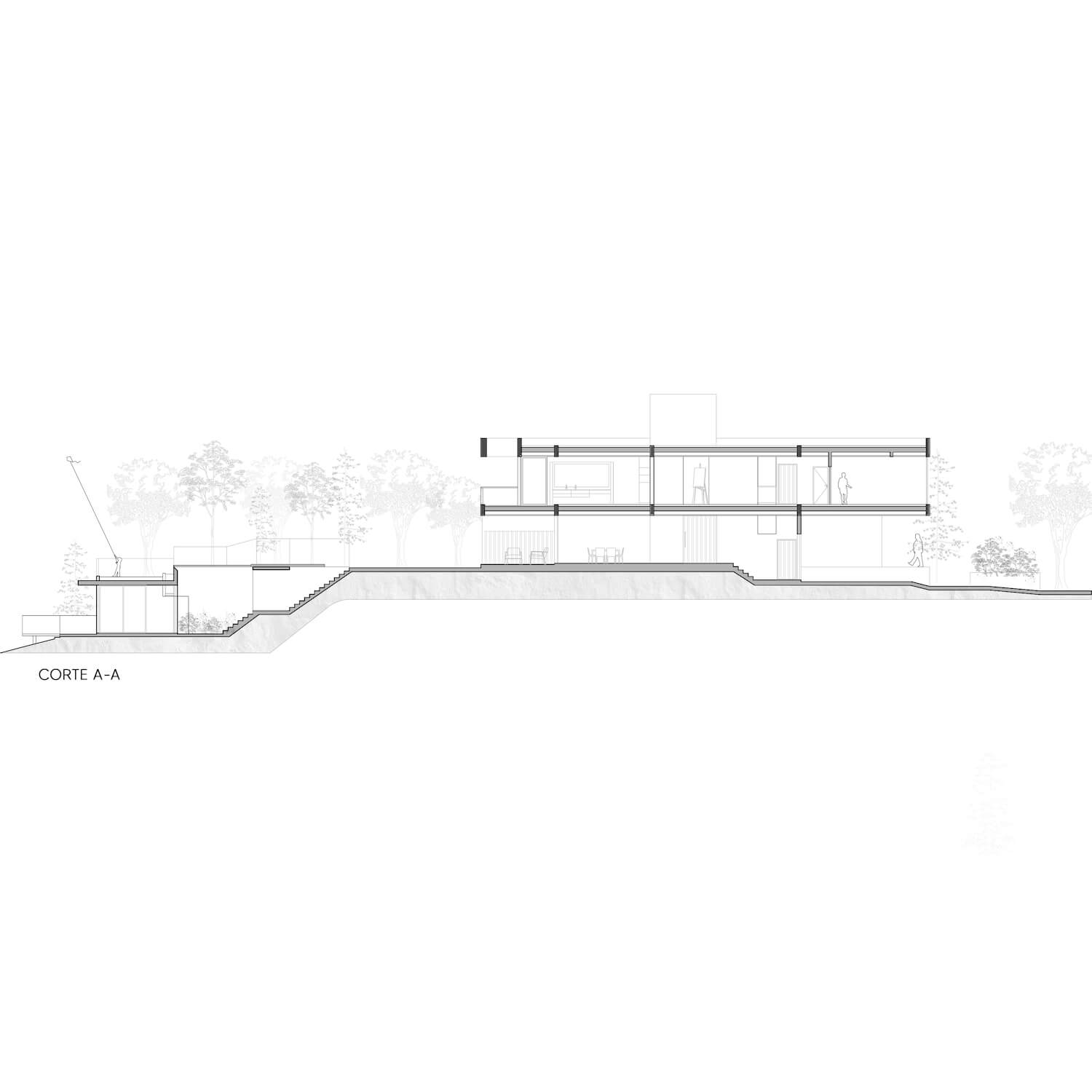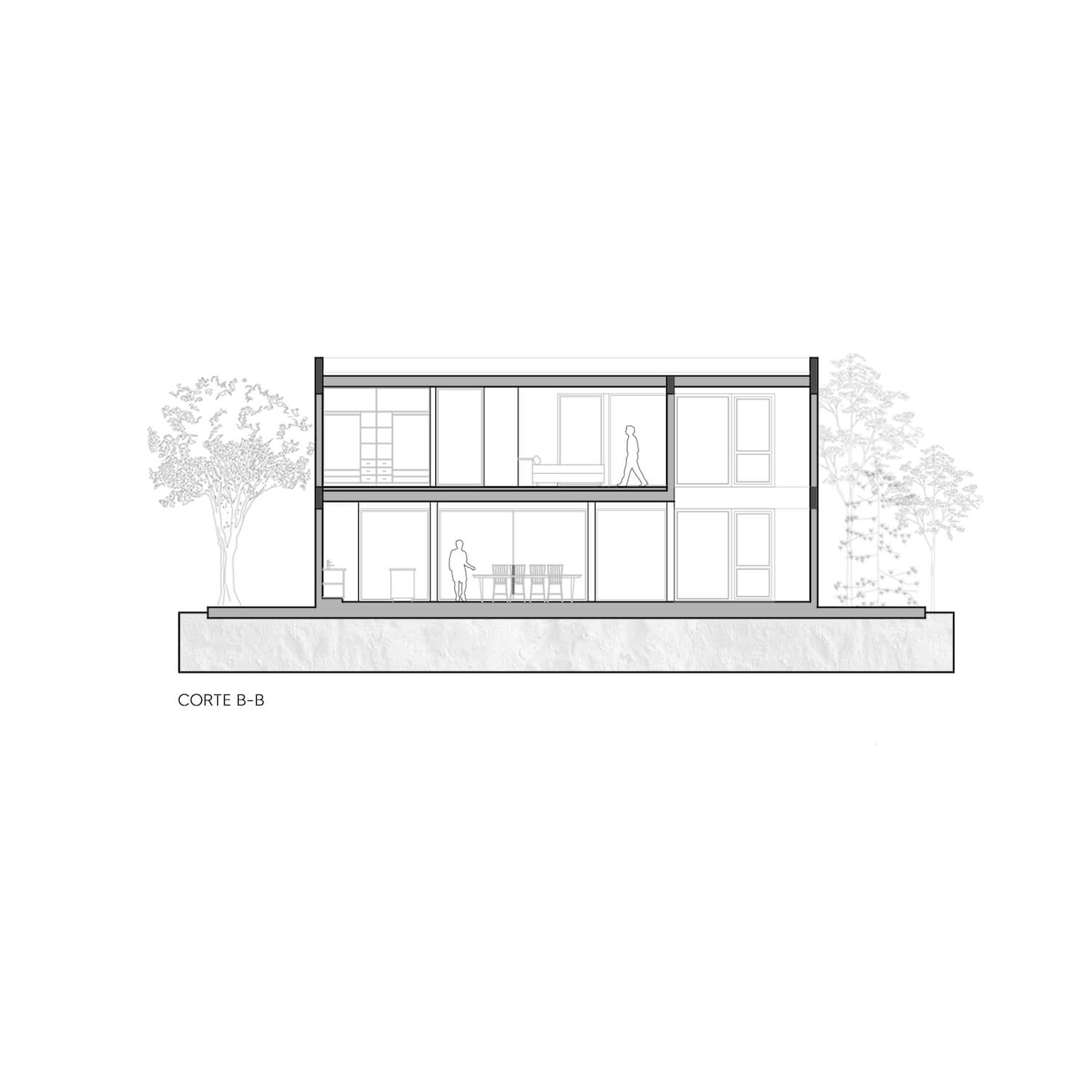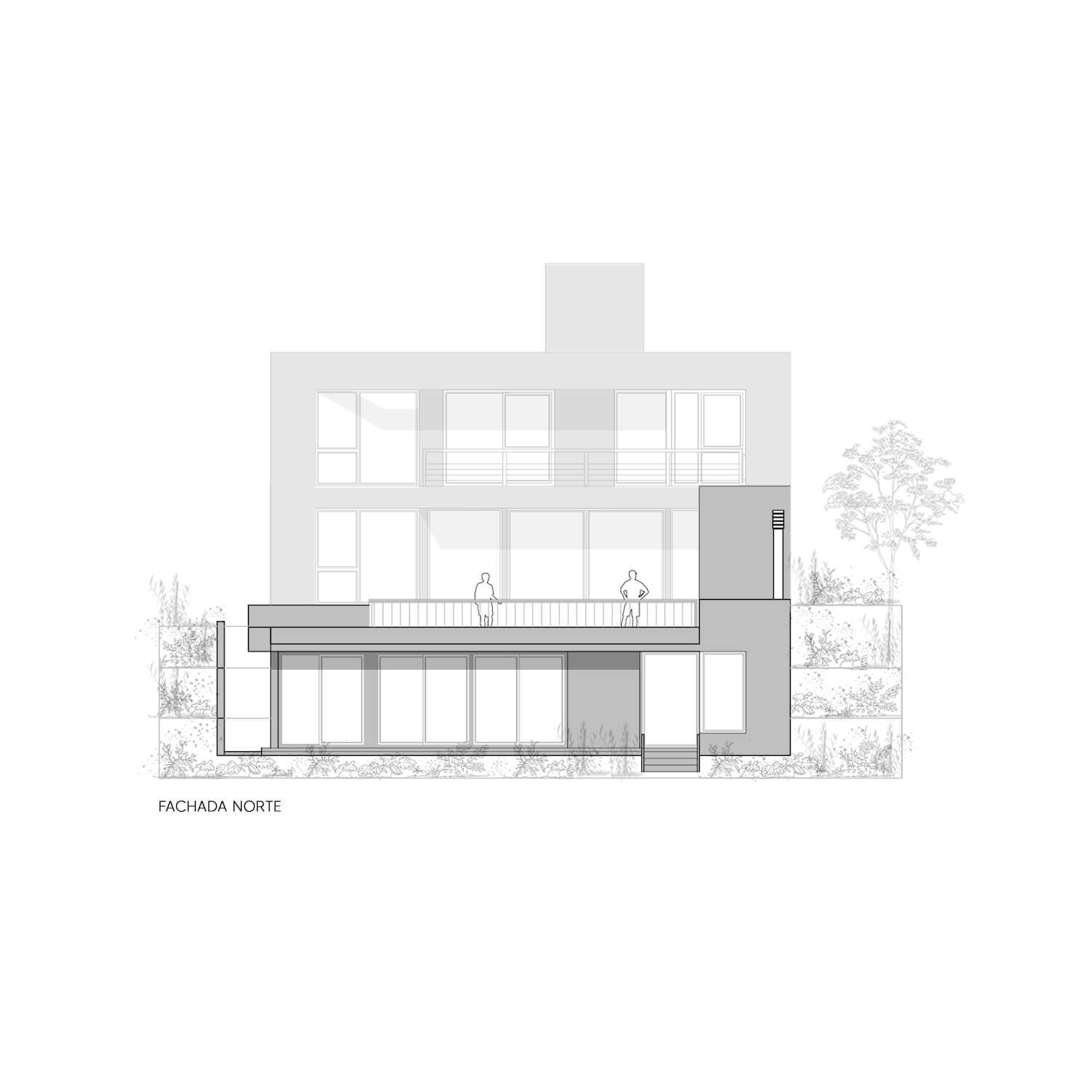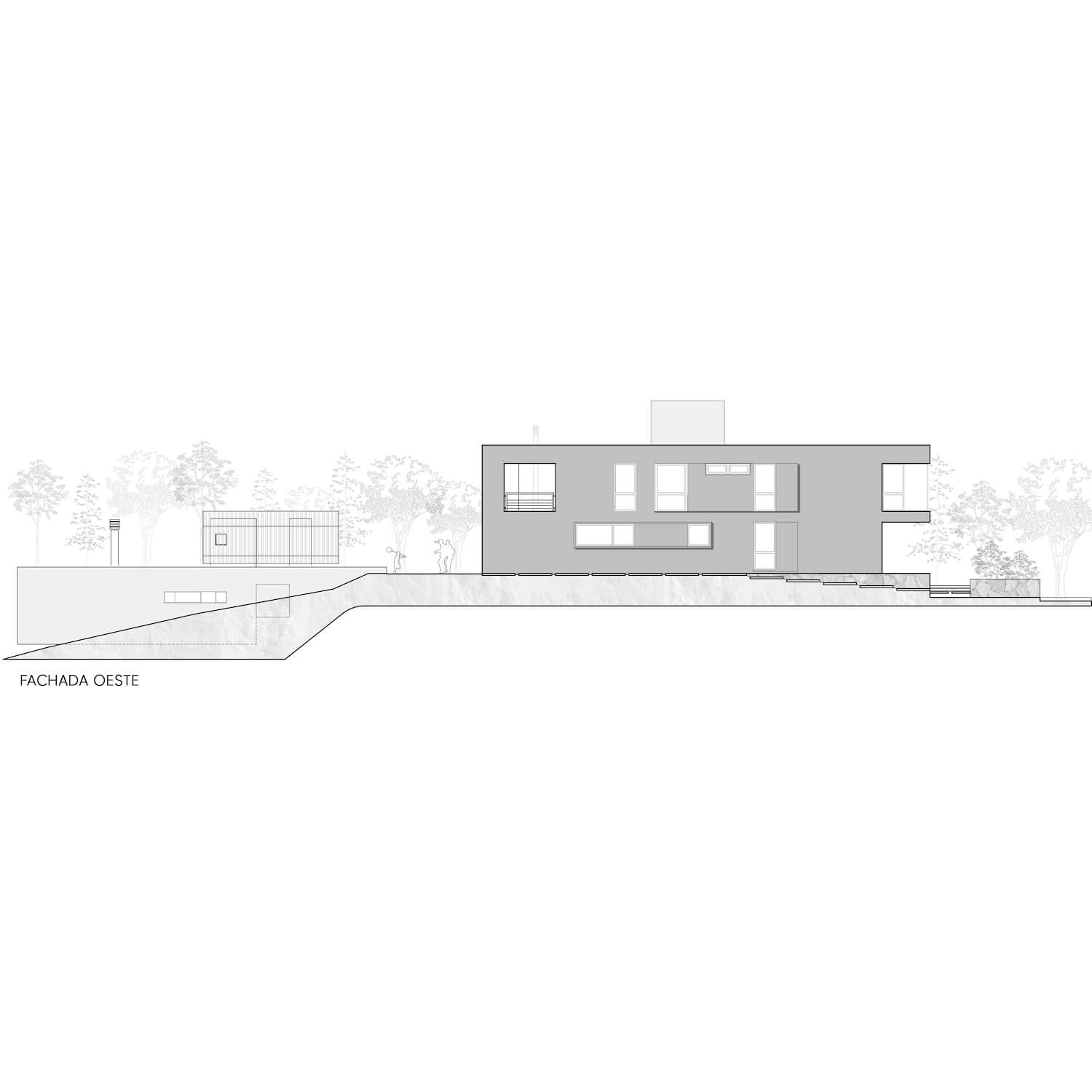 ---