The architecture studio BattersbyHowat Architects led by David Battersby and Heather Howa has designed ''Edgemont Residence'' a single-family home that is located in North Vancouver, British Columbia, Canada.
Project description by architect:
Edgemont Residence is situated on a cul-de-sac in North Vancouver, on a sliver of land that once housed a private swimming pool for a house on an adjacent lot. The site's ecology consists of a granite bedrock ravine, with boulders, a creek, Douglas fir trees, and ferns. The sculptural dwelling stretches and recedes into the sloping topography integrating architecture and site, acting as an instrument through which to enjoy carefully designed daily experiences.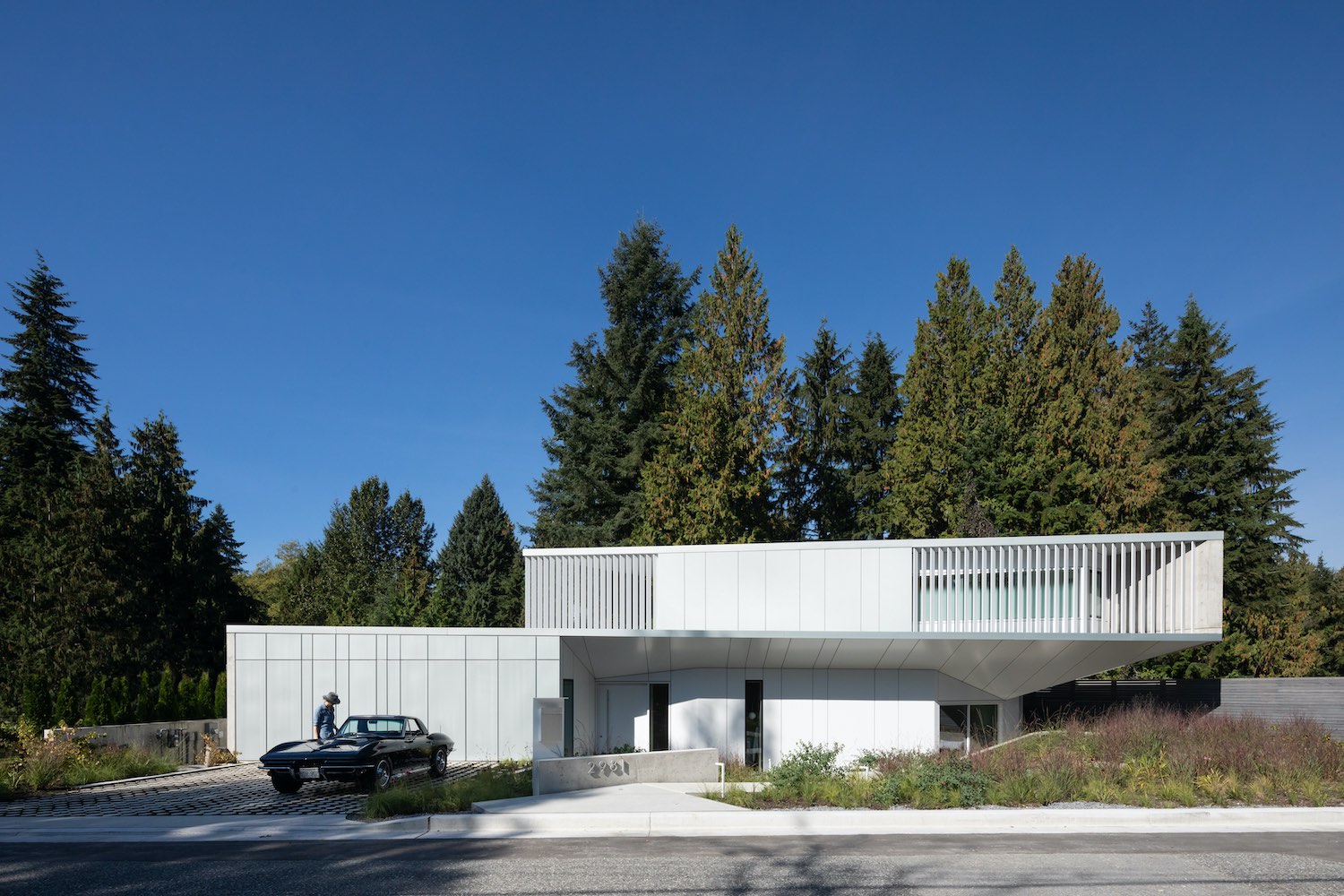 image © Ema Peter Photography
This is a home for a client who loves innovative architecture and the privacy and character of the site. A meandering path through a meadow of native flowers and grasses prompts visitors to slow down as they approach the abstract street-facing facade. White metal Alucobond panels and poured concrete provide a robust response to the North Shore rainforest climate, ensuring durability and ease of maintenance, a minimal backdrop to the landscaping, and a light respite to the dark forest context.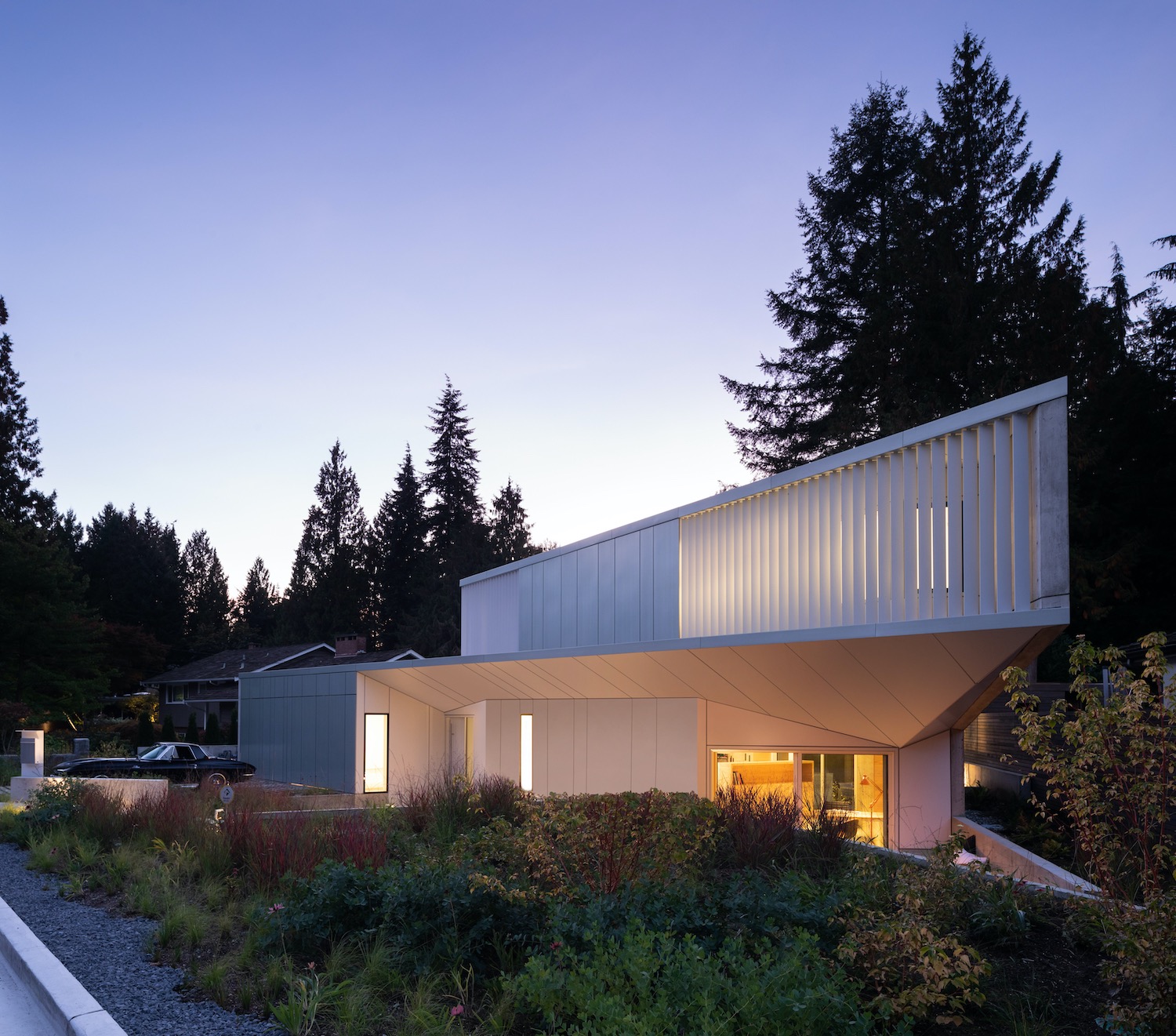 image © Ema Peter Photography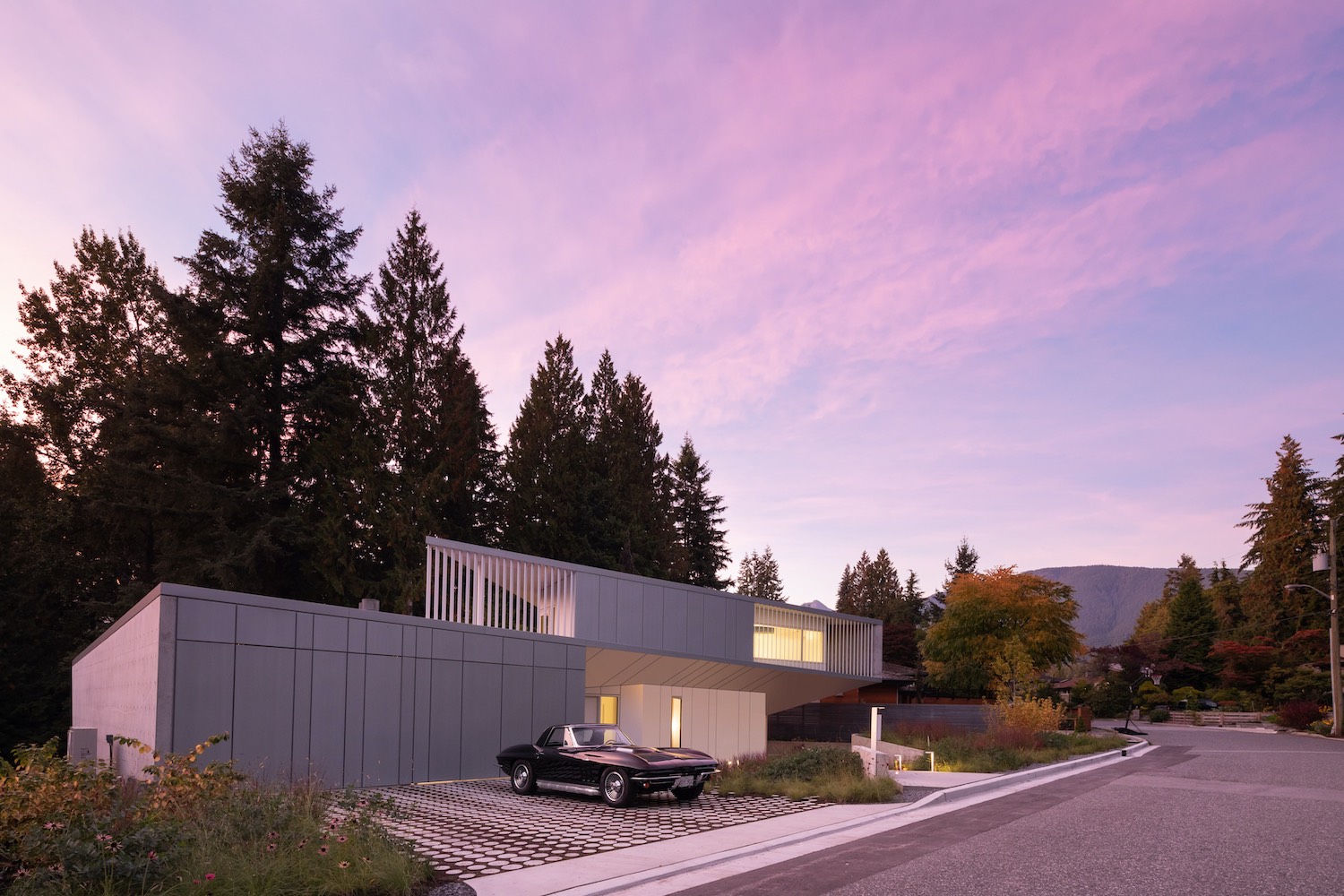 image © Ema Peter Photography
Inside, each level of the home responds differently to the site and views, connecting to four outdoor "rooms". The office opens to a sunken "fire bowl" area hidden from the street, the dining room connects to an outdoor dining terrace in the rear yard with barbeque, the master bedroom has a private deck on the upper level hidden behind vertical louvres, and the lower floor flex room opens fully to a covered terrace off the ravine.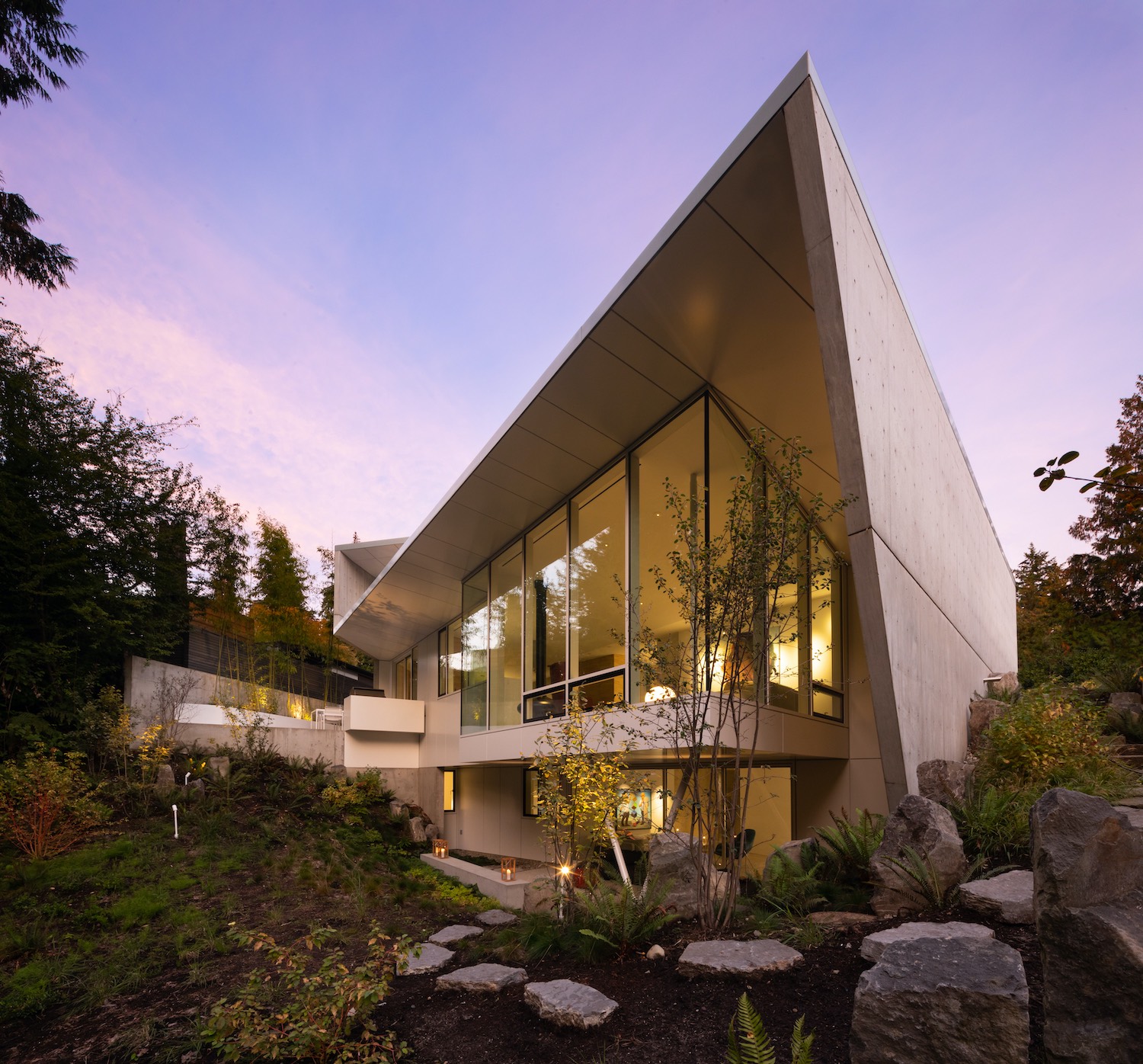 image © Ema Peter Photography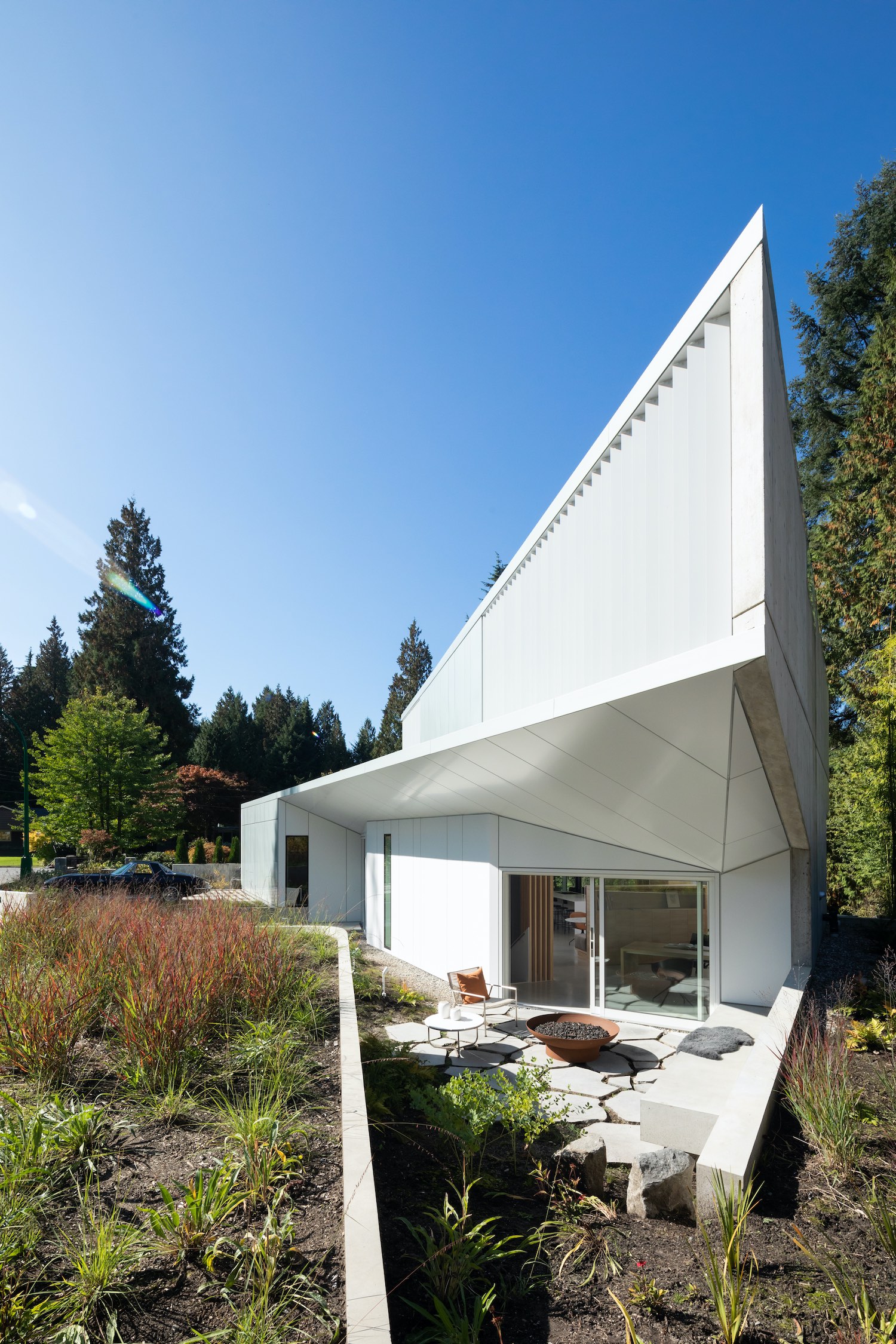 image © Ema Peter Photography
Throughout, the familiar twists into the unexpected, perceptions shift and there's a witty interplay between volume and void, and between interior and exterior details – helping to heighten even commonplace domestic experiences. The central stair is offset to create a canyon that delights, draws light downwards, and also spatially connects all three levels of the home. White walls and ceilings pinch and fold to visually divide and modulate the spaces. The pink tile in the powder room echoes the colour of the wildflowers, and its organic form harkens back to the sweeping exterior retaining walls and ramps.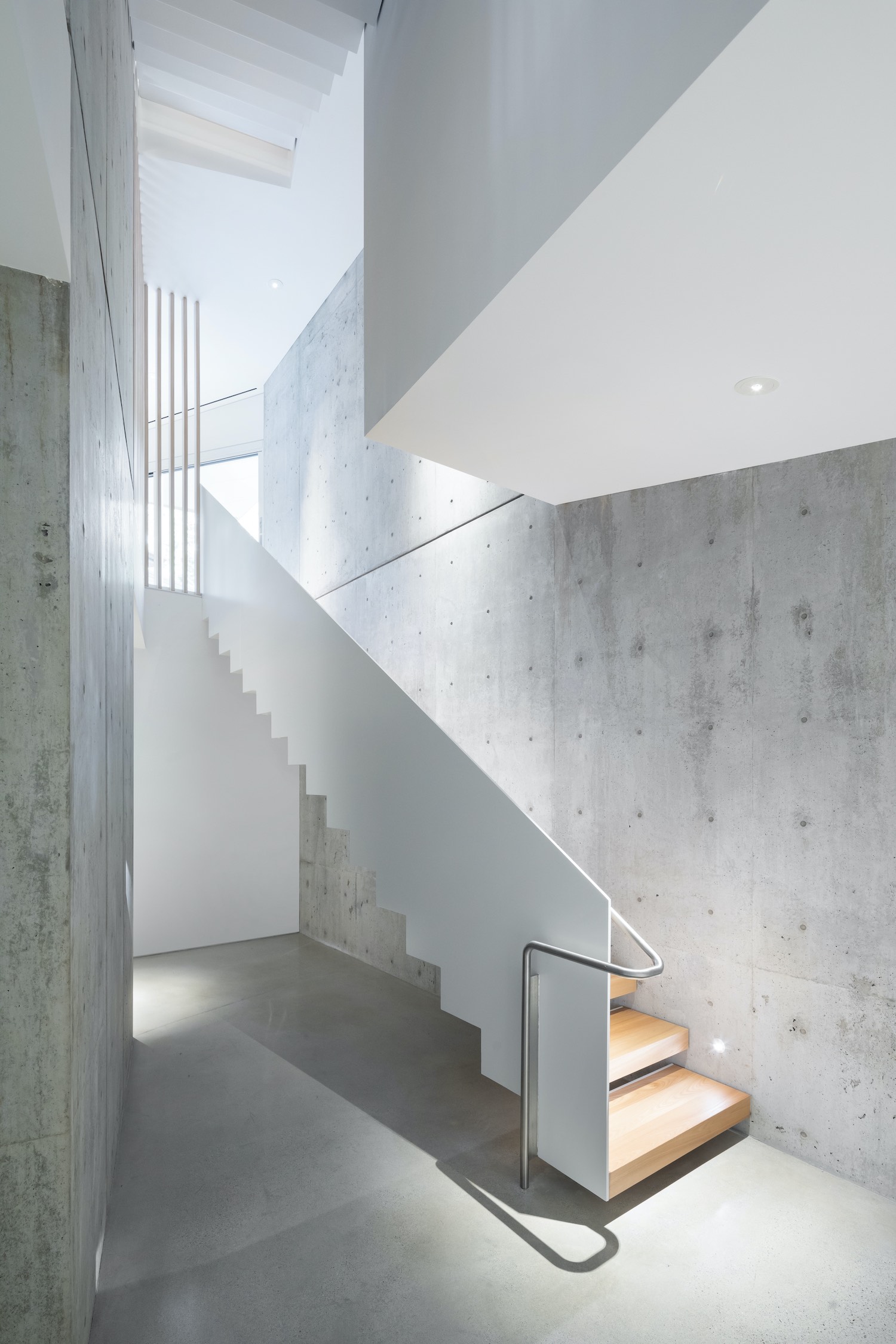 image © Ema Peter Photography
The Built Green House achieves a Gold standard but goes well beyond aesthetics, embedding sustainability into an innovative architectural expression that will stand for years to come. Sloped roofs facilitate water runoff. The permeable driveway pavers, a patented design developed by the office, elegantly ensure continuity of the natural water cycle and are indicative of the consistent level of sustainability and craft. Various edges of the walls and roof forms alternate from pure horizontal or vertical datums to become sloped, so that water is collected, private views are protected, and the design responses register against each other inherently but quietly. An inversed truss bounces light inside the house, while also hiding the mechanical runs inside. Throughout, the interior millwork and wall panels are rendered in North American Elm. Its random flitch veneer pattern enables easy replacement if required, instead of an entire run as per typical veneer patterns. Every aspect of Edgemont Residence is thoughtfully articulated, offering its inhabitants an ethereal place of habitation.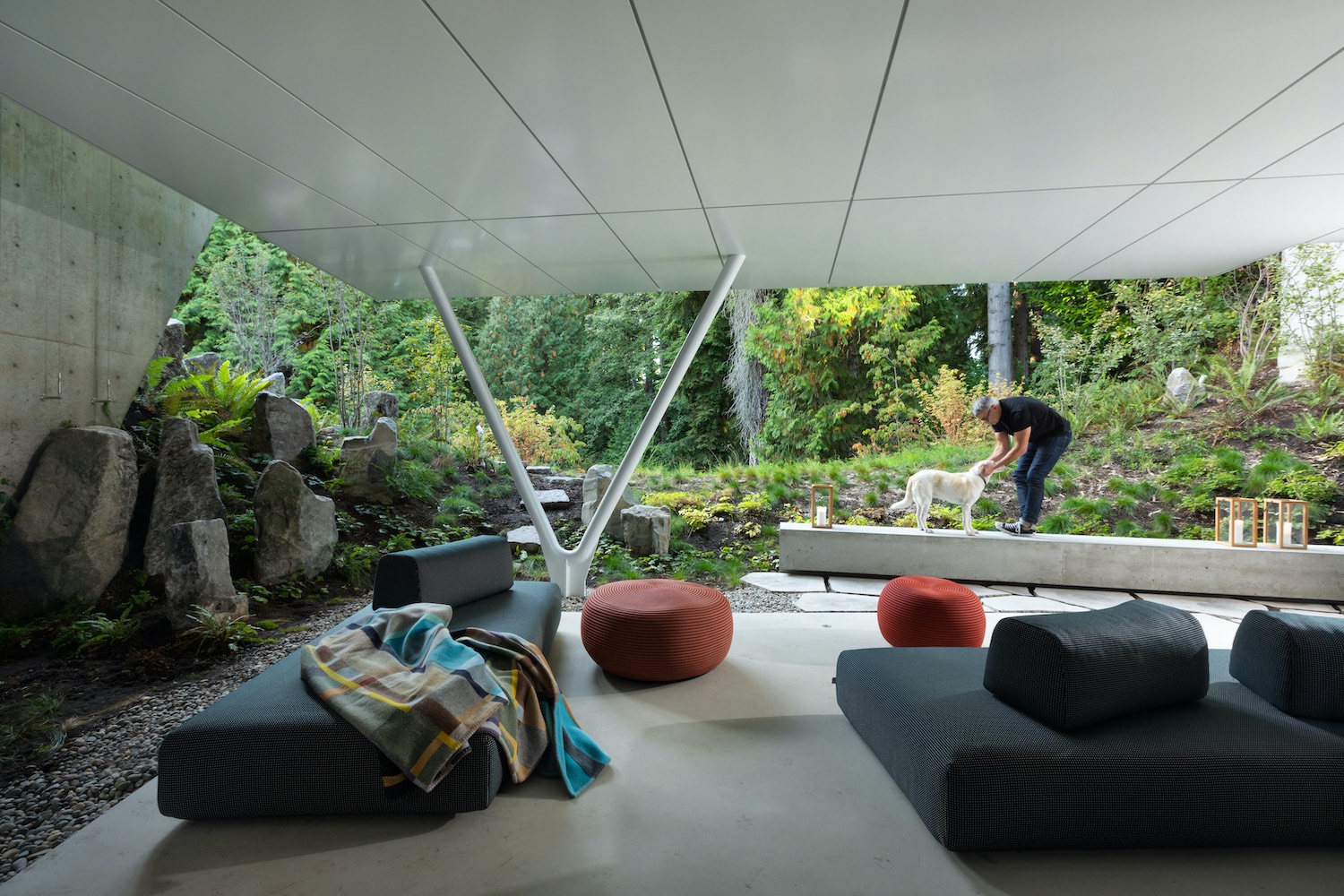 image © Ema Peter Photography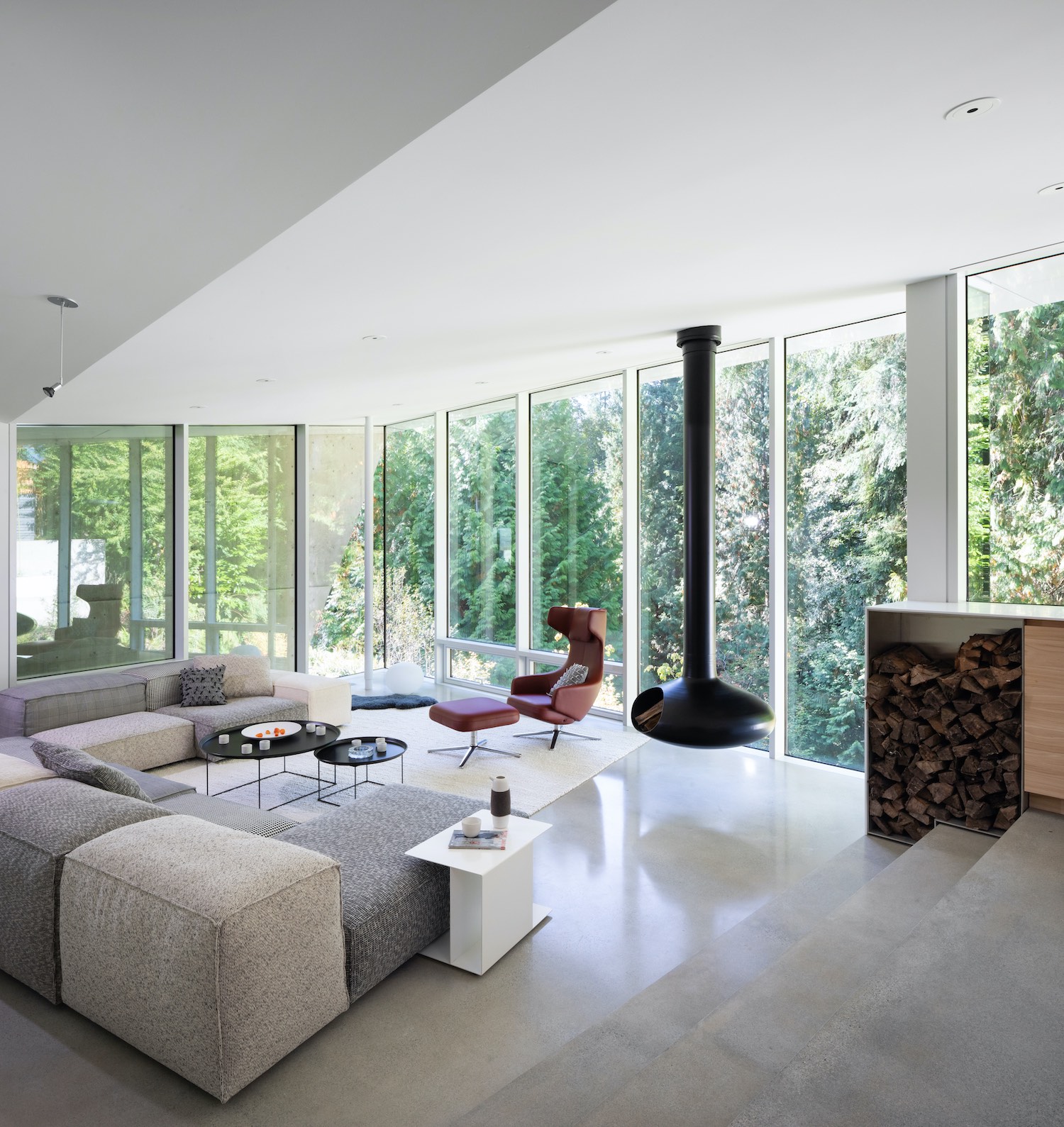 image © Ema Peter Photography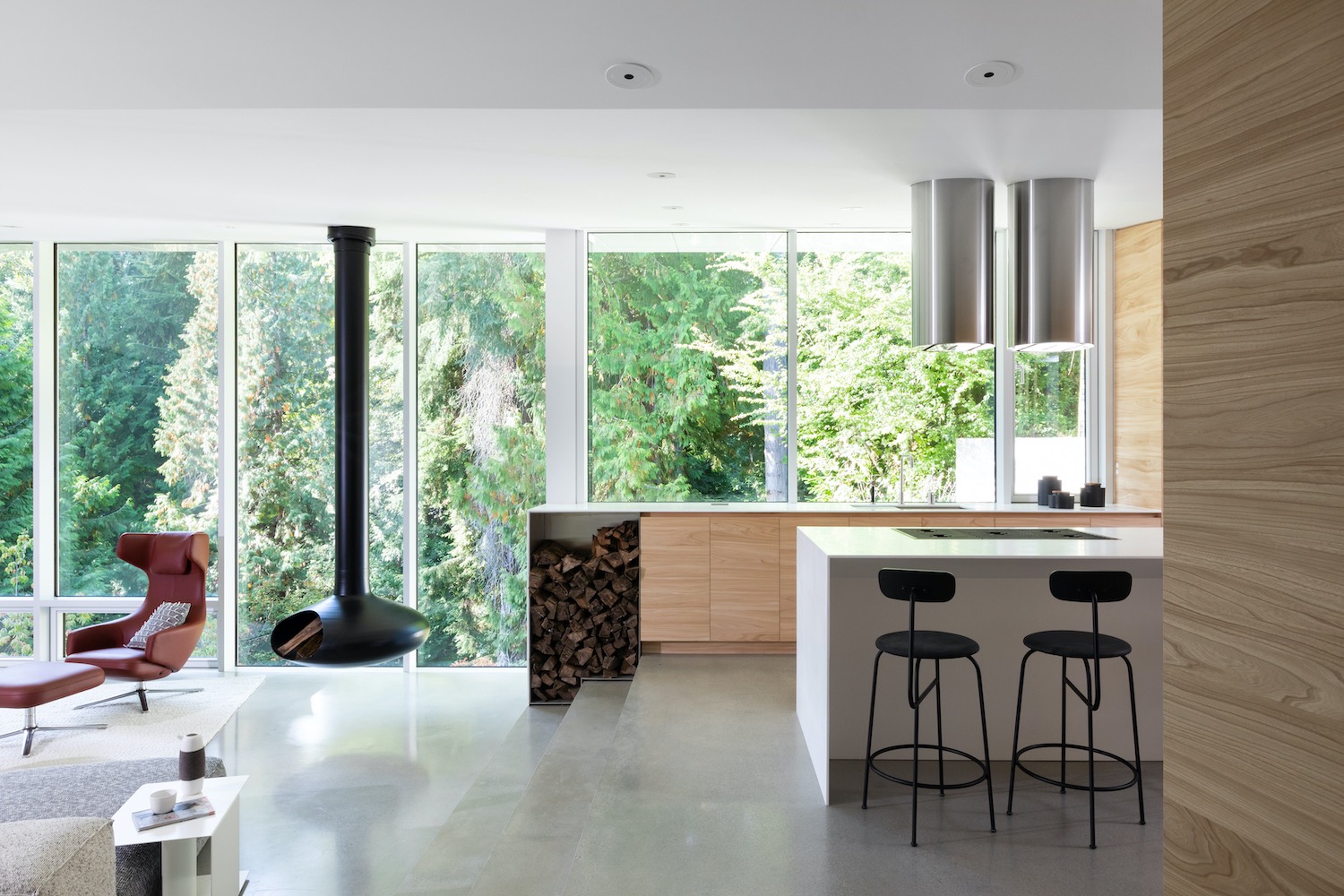 image © Ema Peter Photography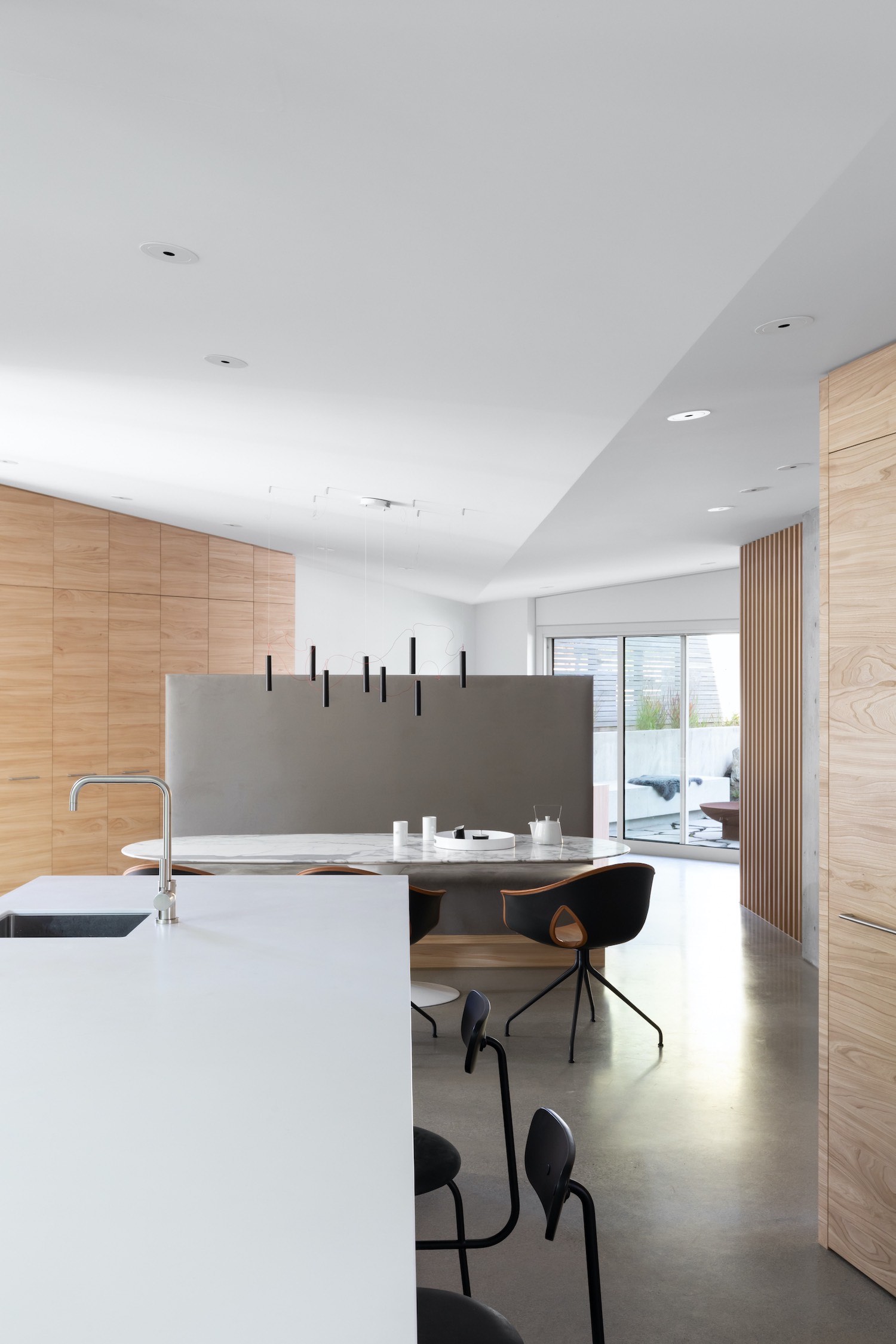 image © Ema Peter Photography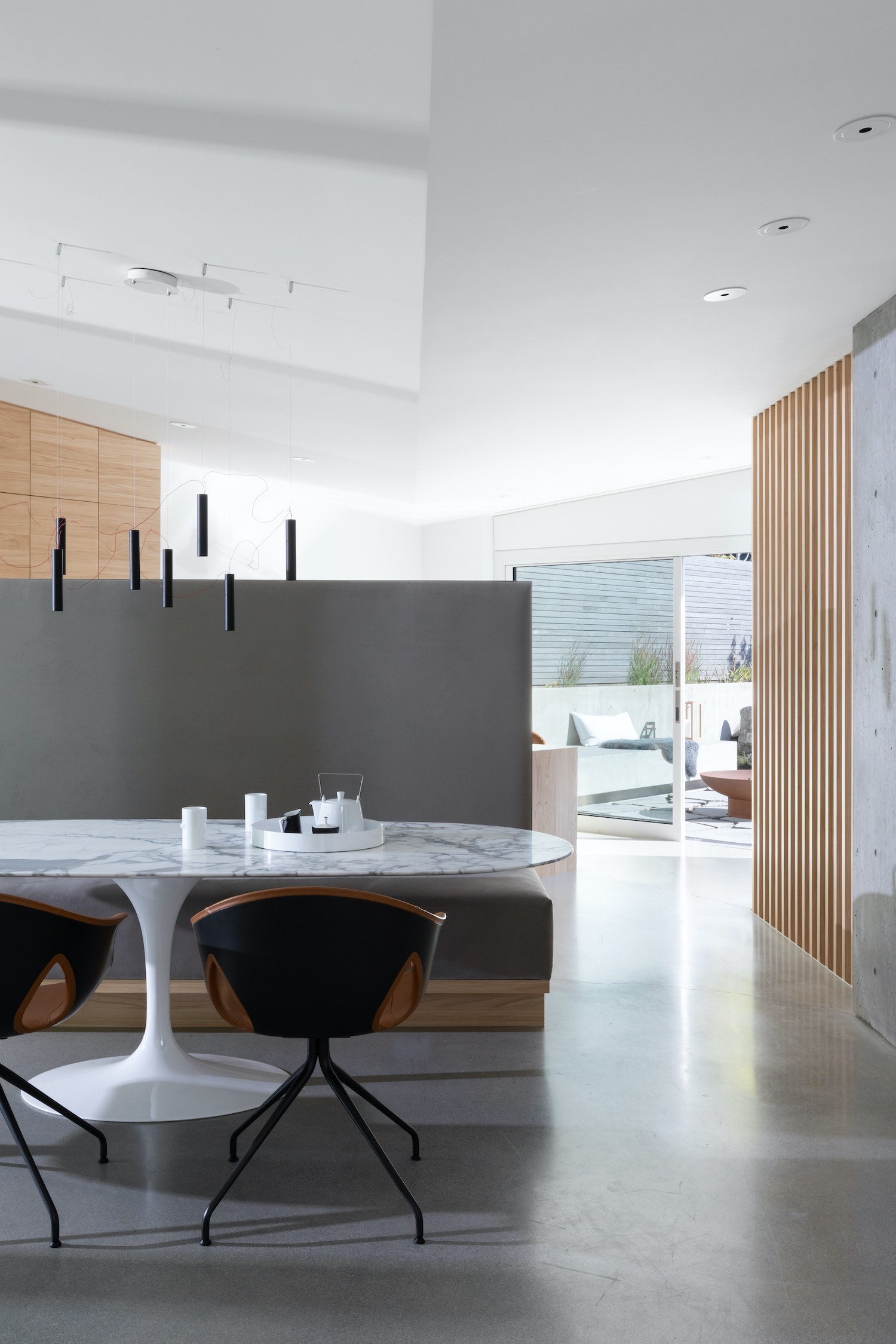 image © Ema Peter Photography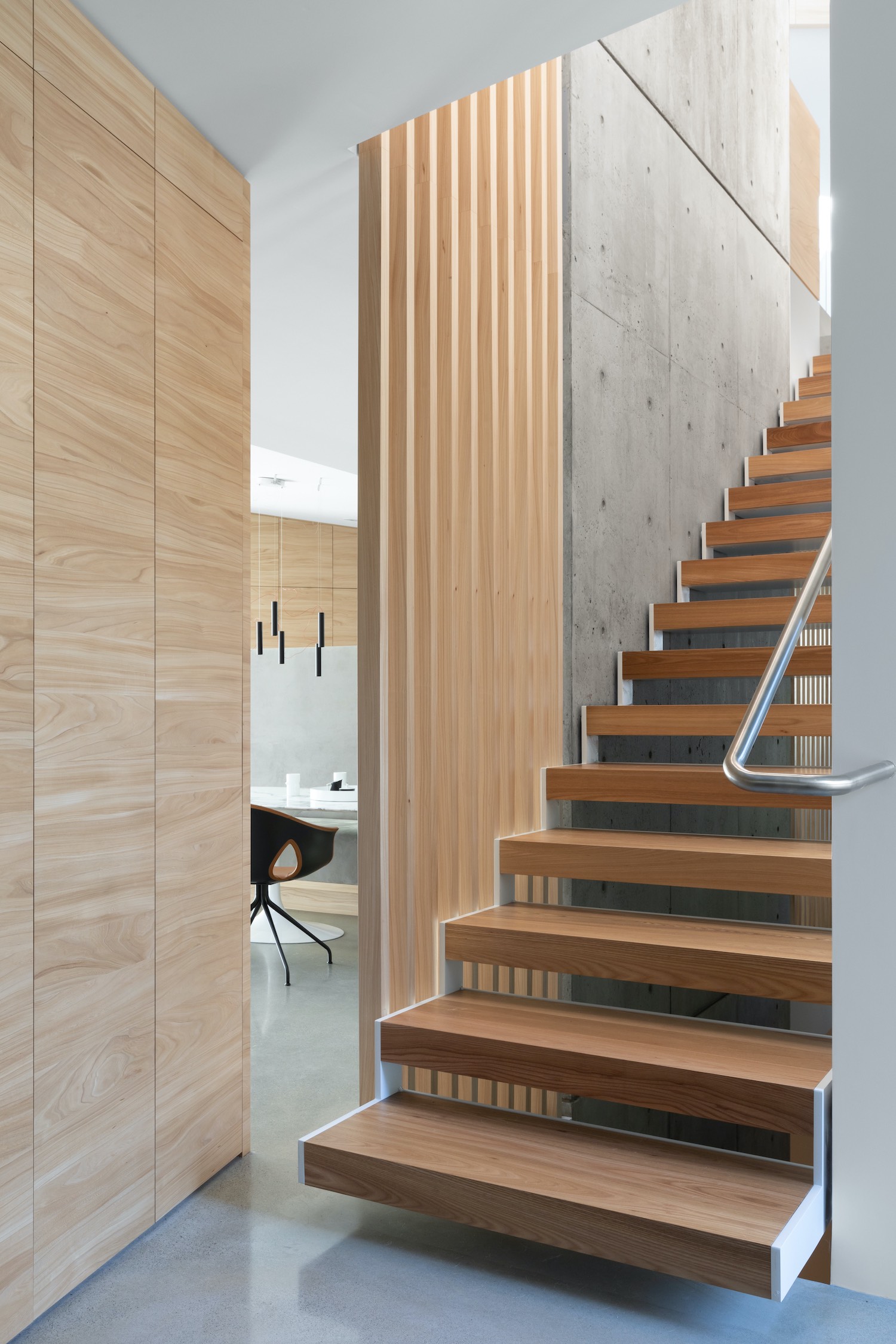 image © Ema Peter Photography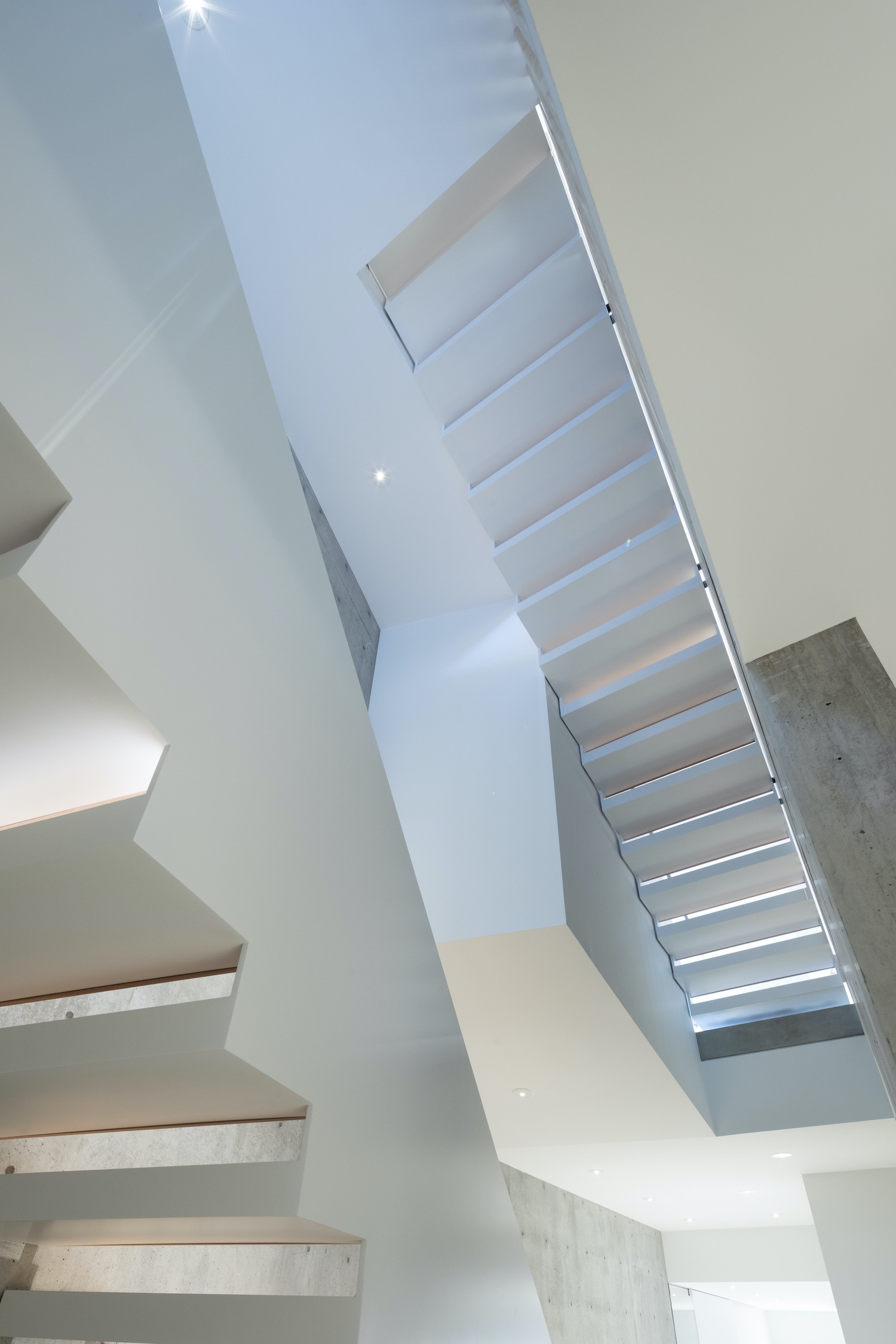 image © Ema Peter Photography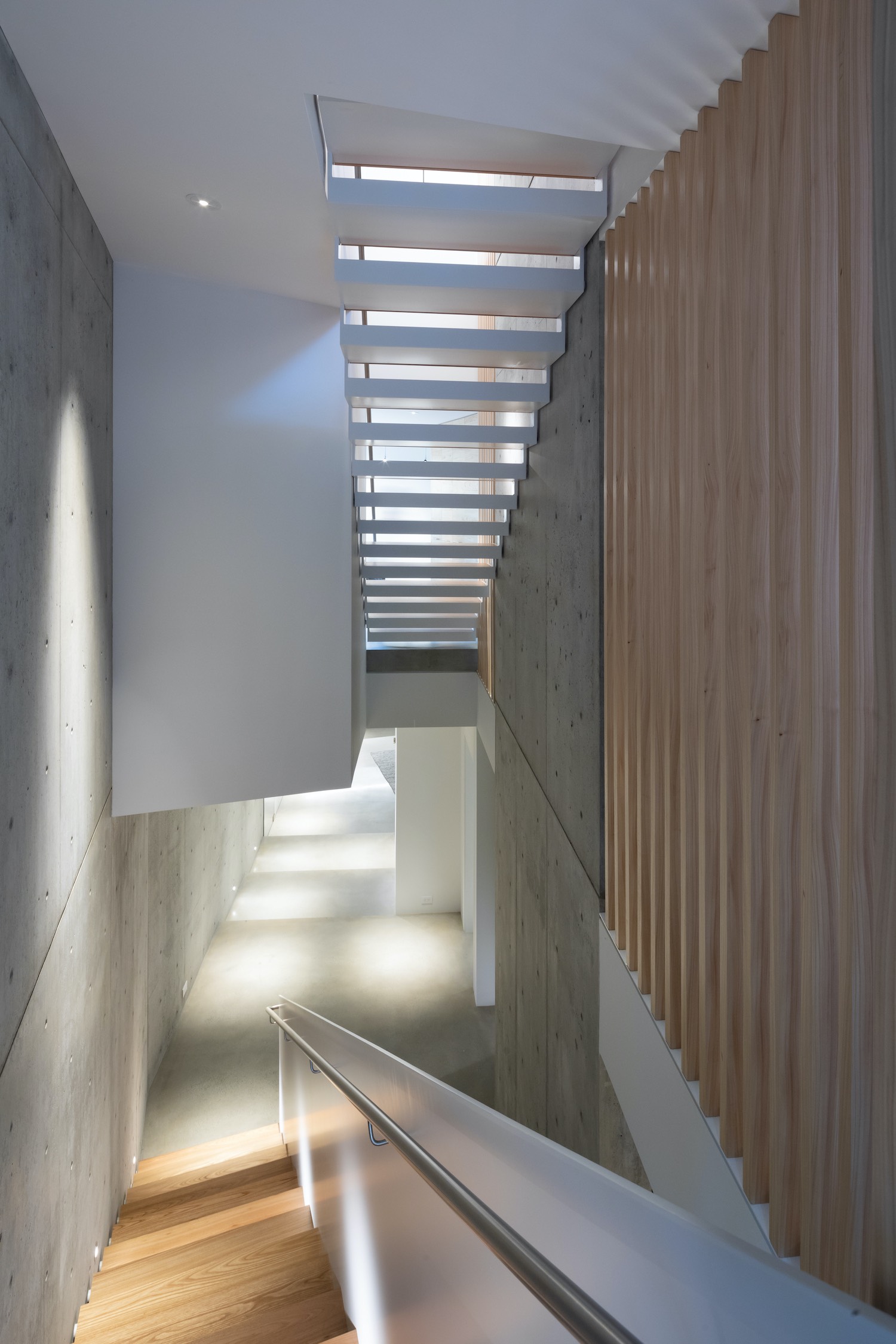 image © Ema Peter Photography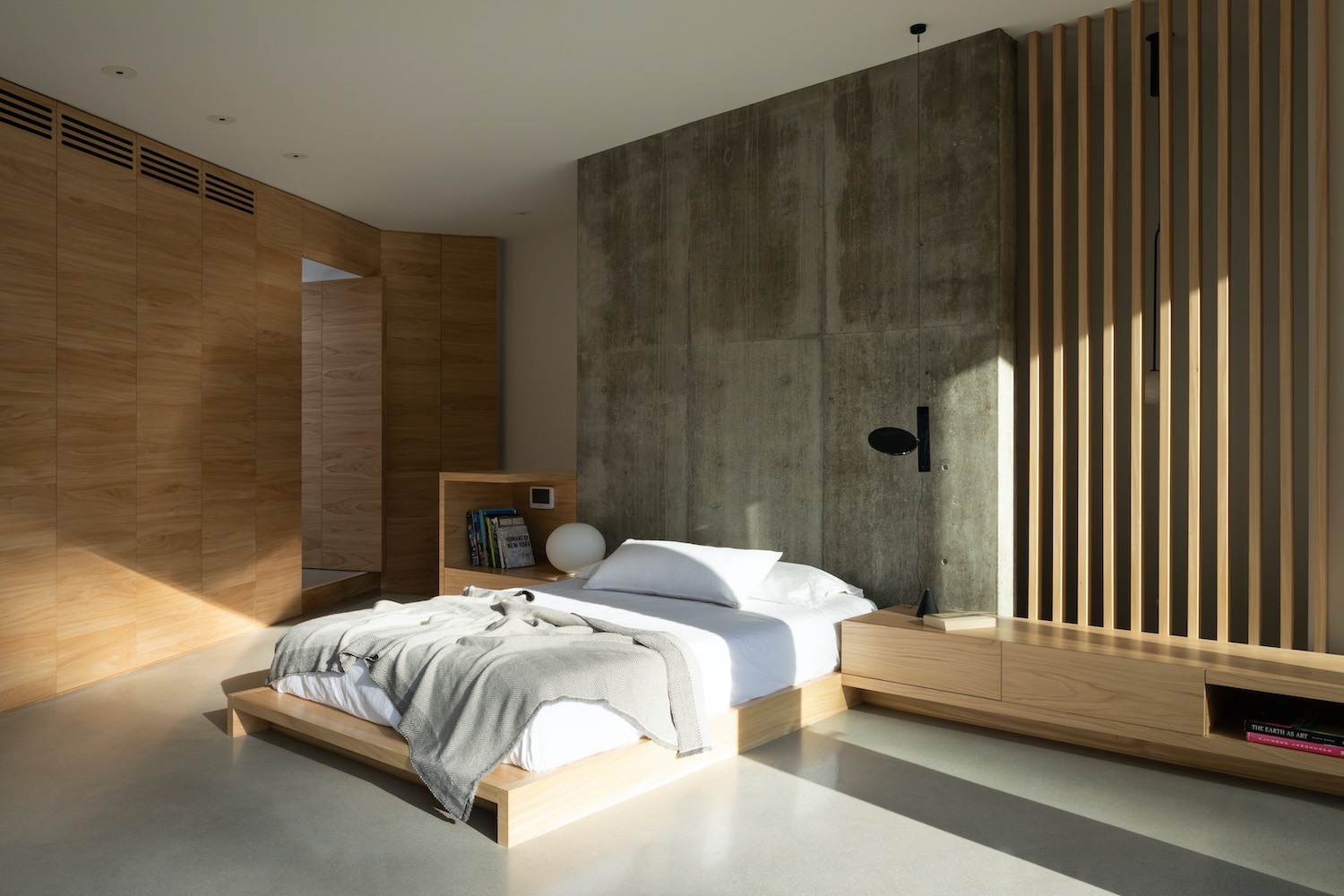 image © Ema Peter Photography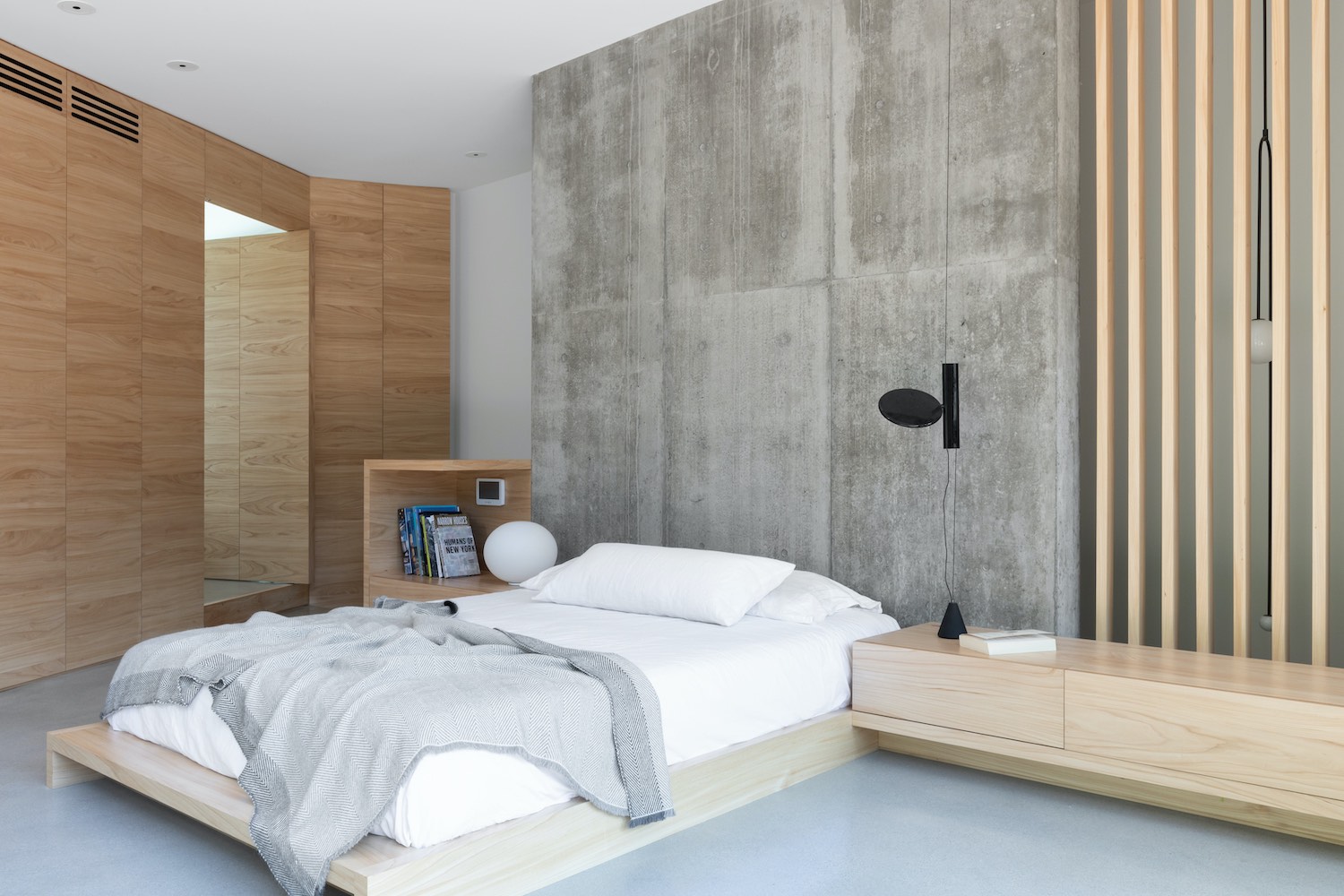 image © Ema Peter Photography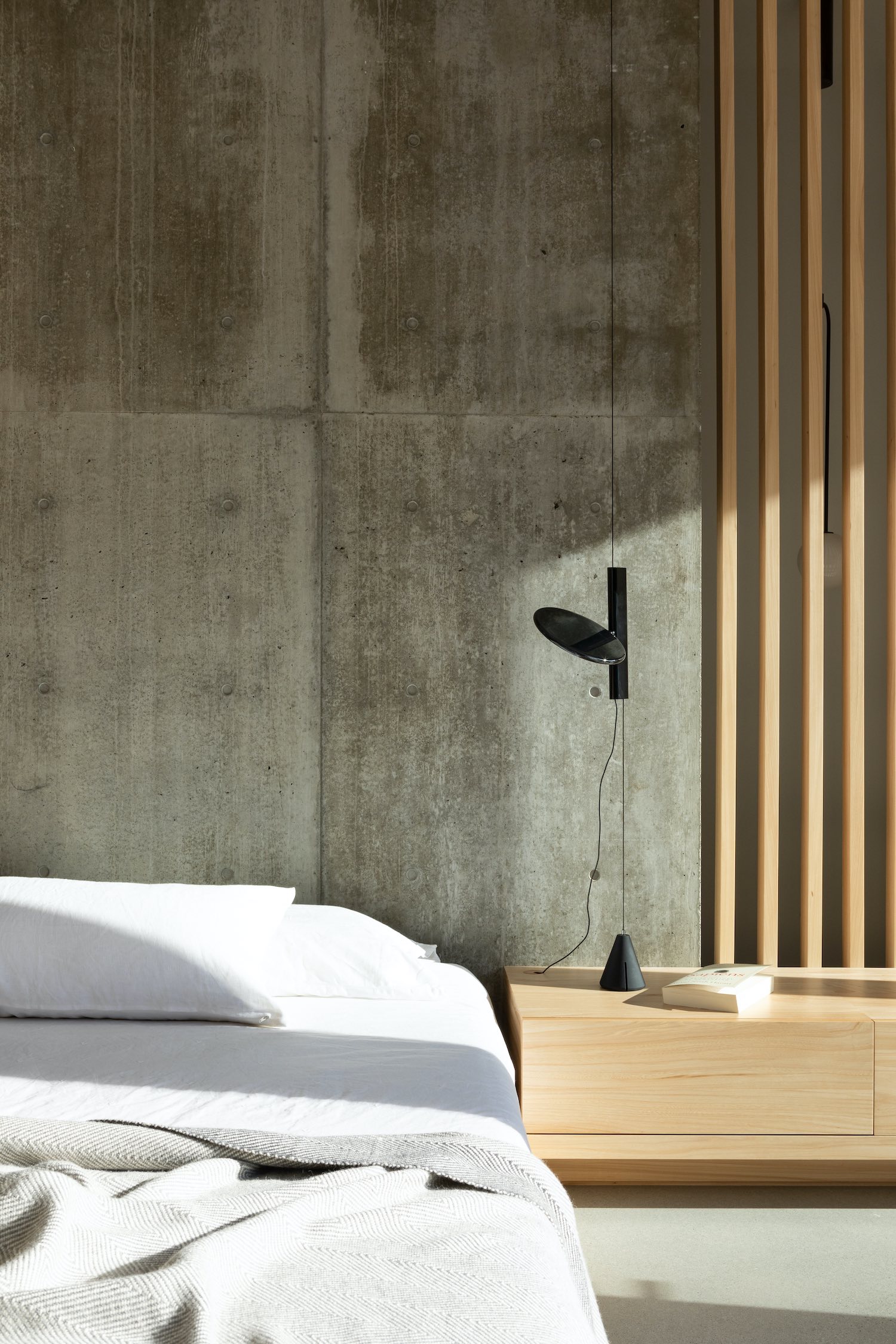 image © Ema Peter Photography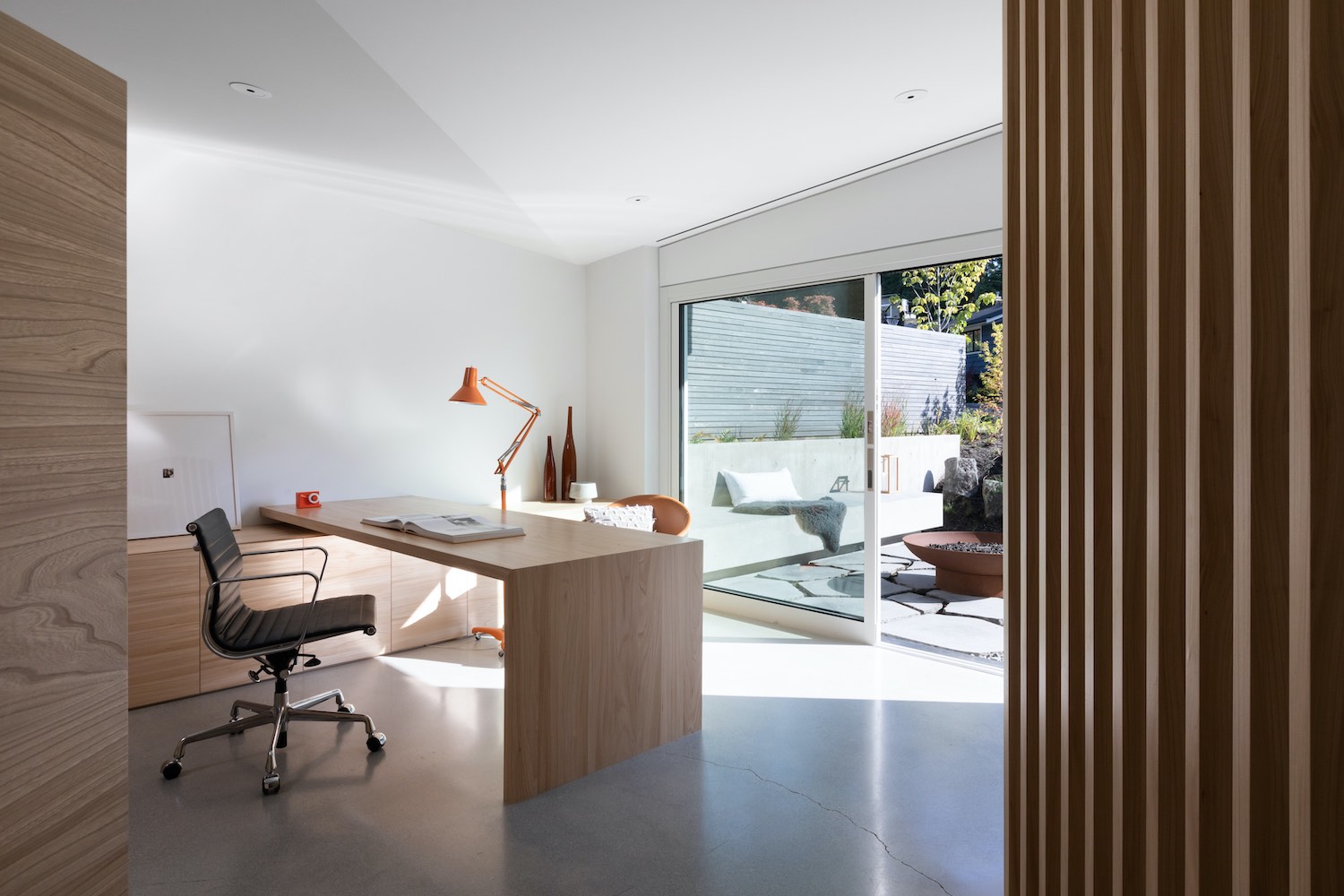 image © Ema Peter Photography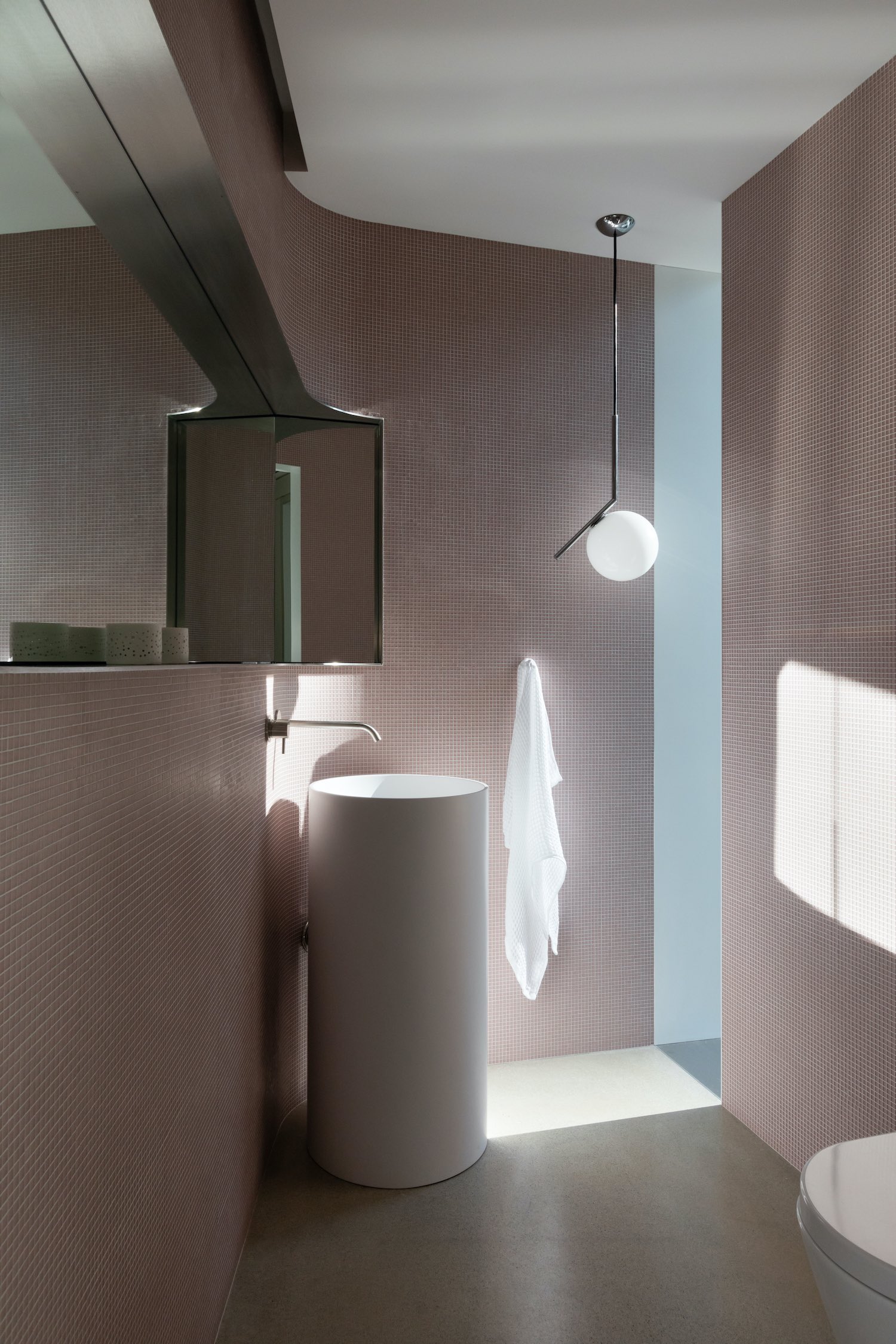 image © Ema Peter Photography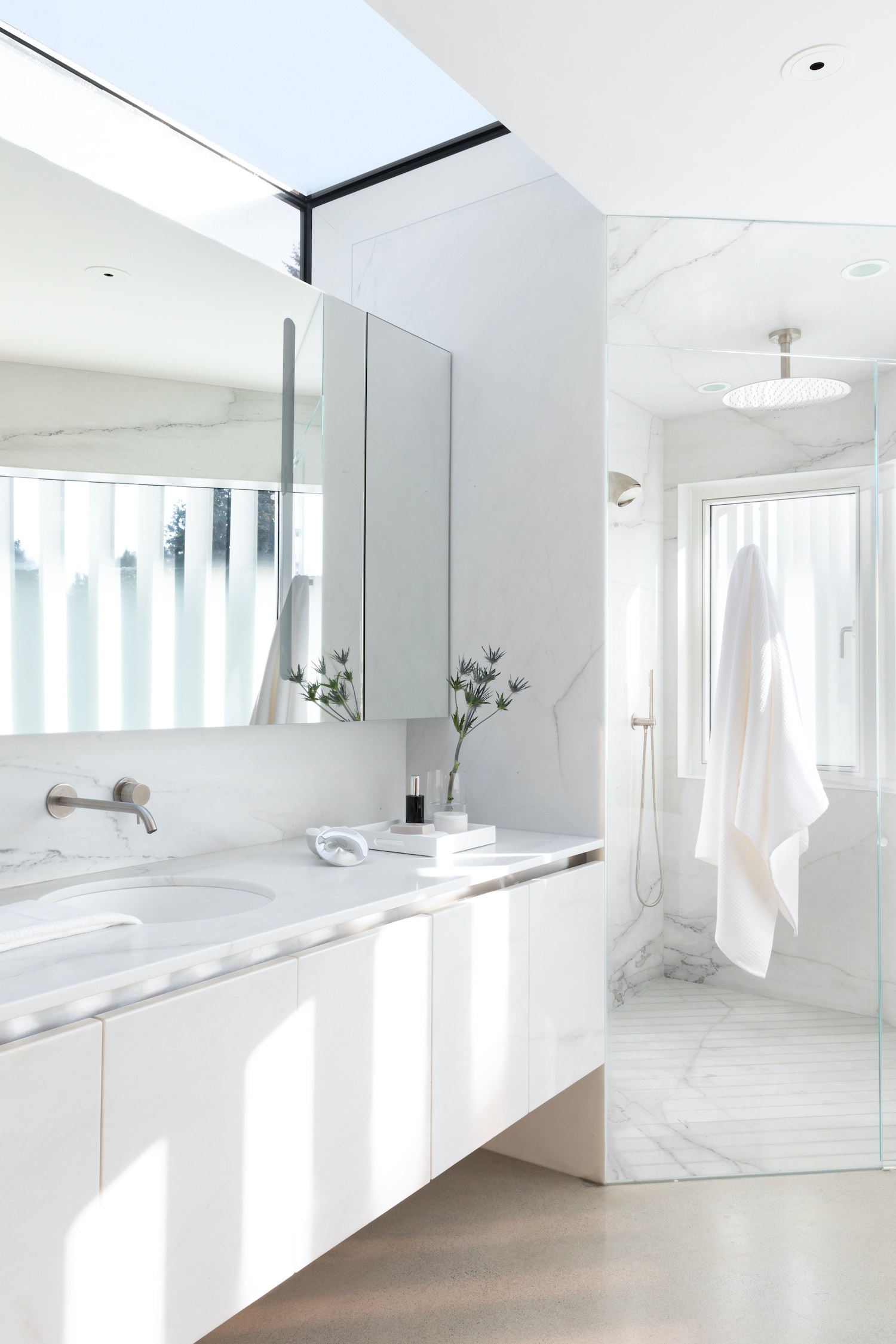 image © Ema Peter Photography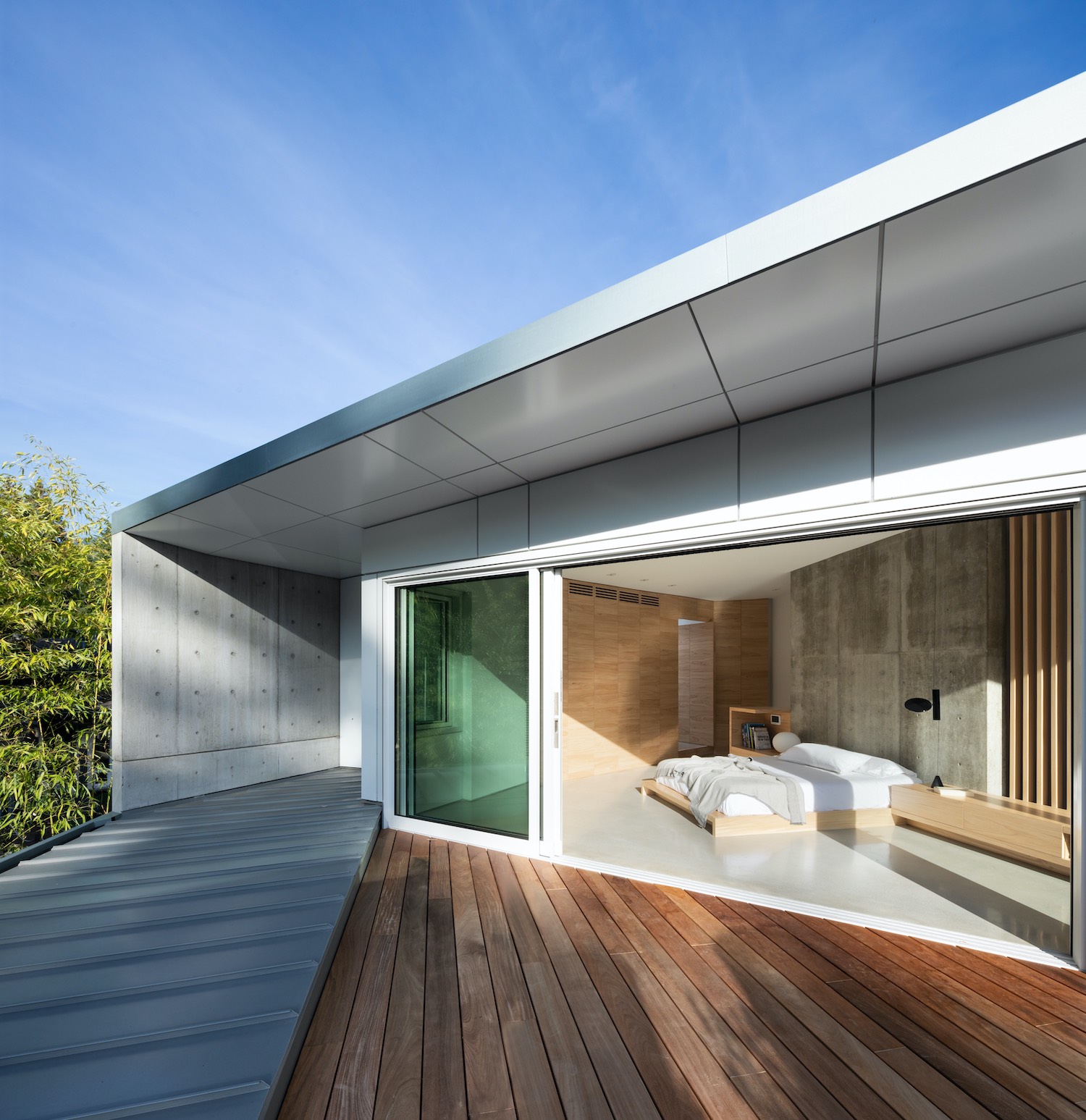 image © Ema Peter Photography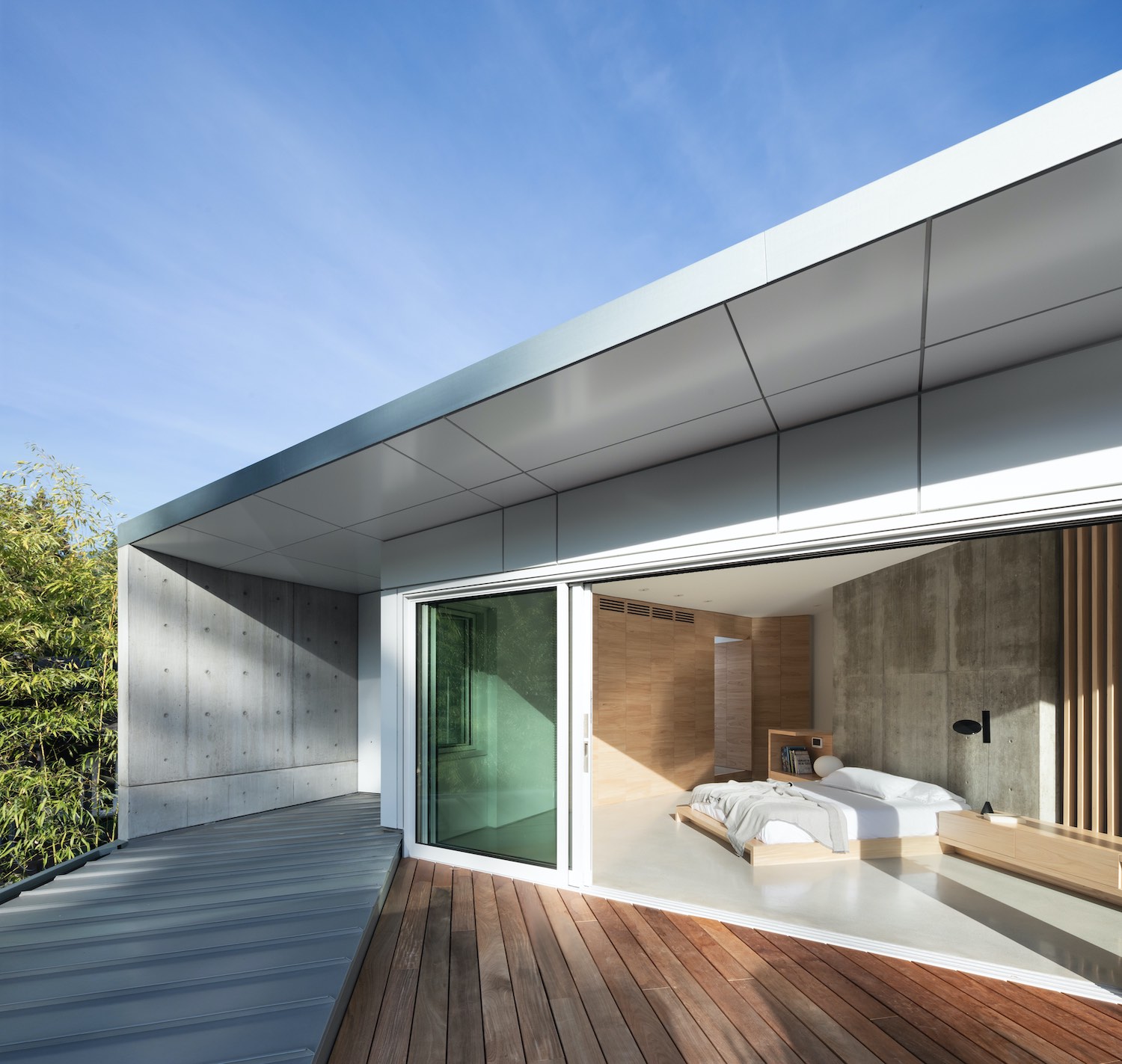 image © Ema Peter Photography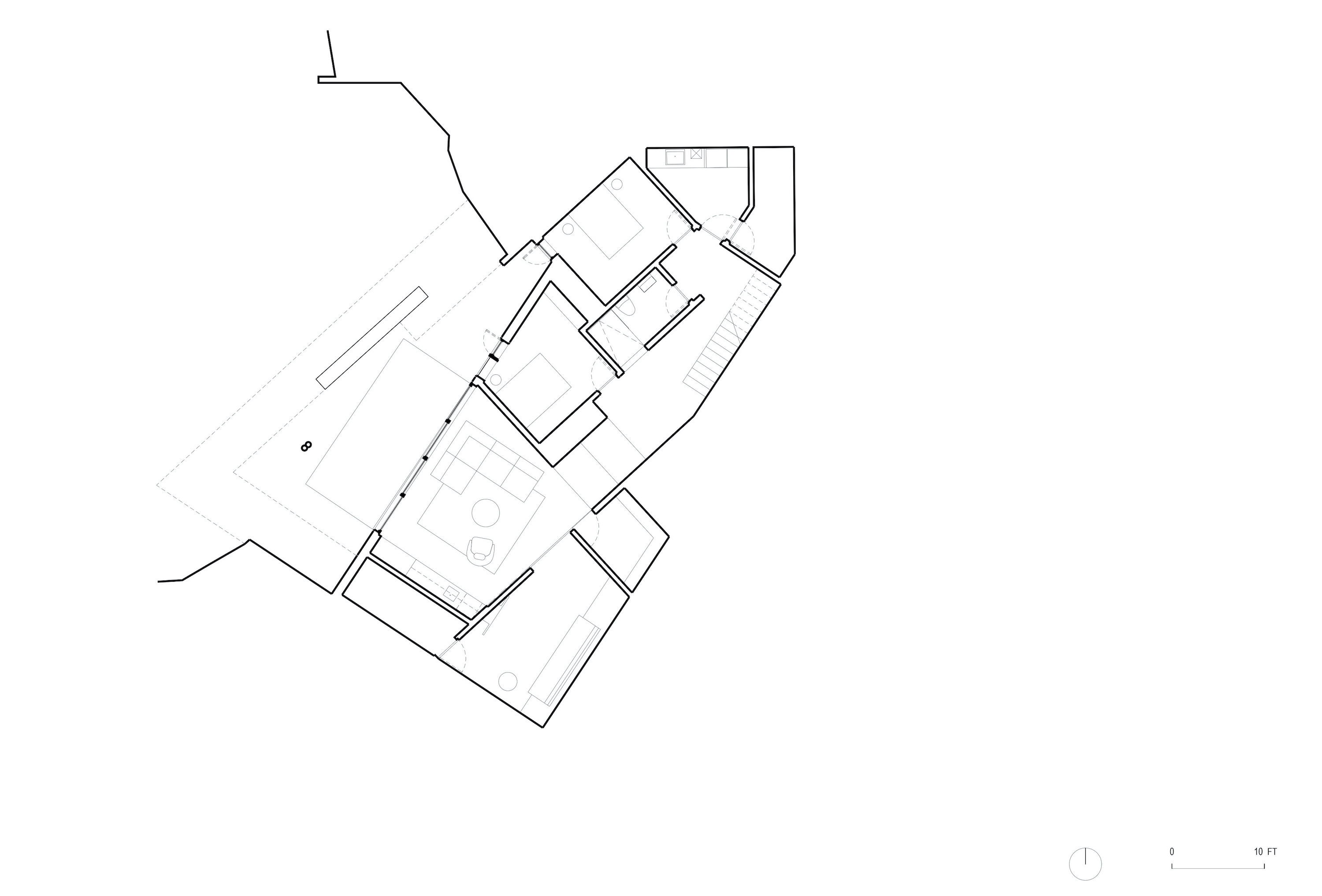 Lower Floor Plan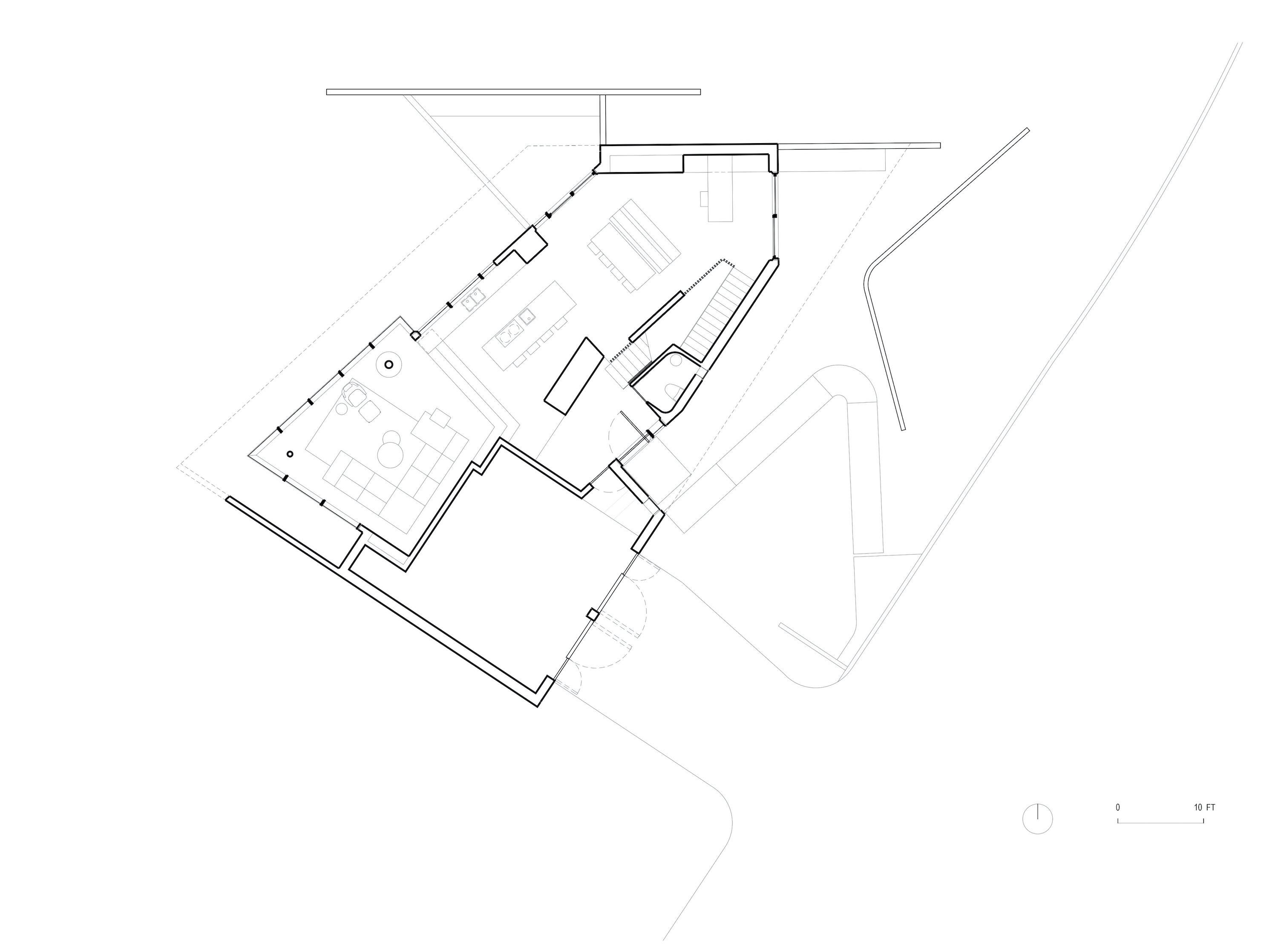 Main Floor Plan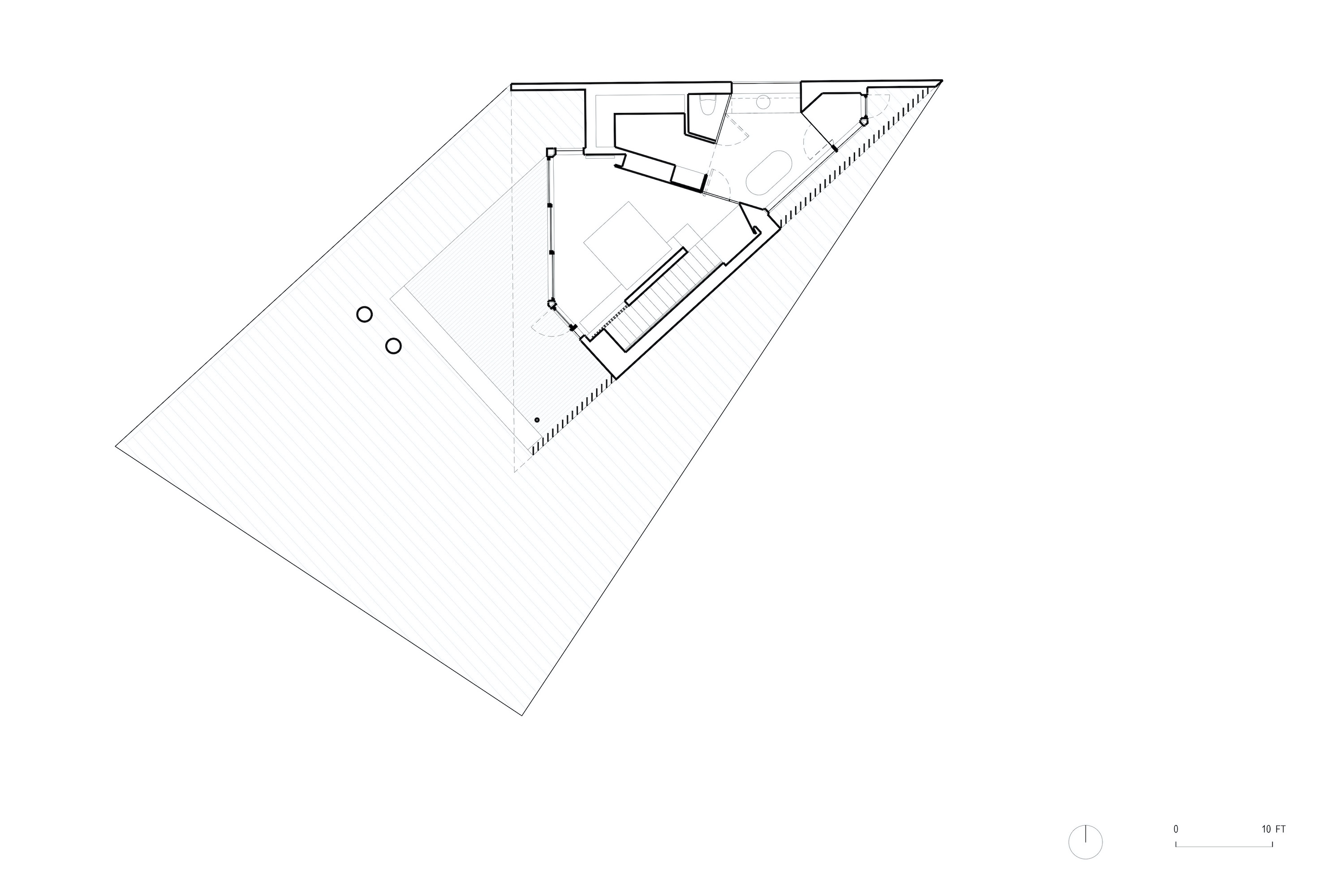 Upper Floor Plan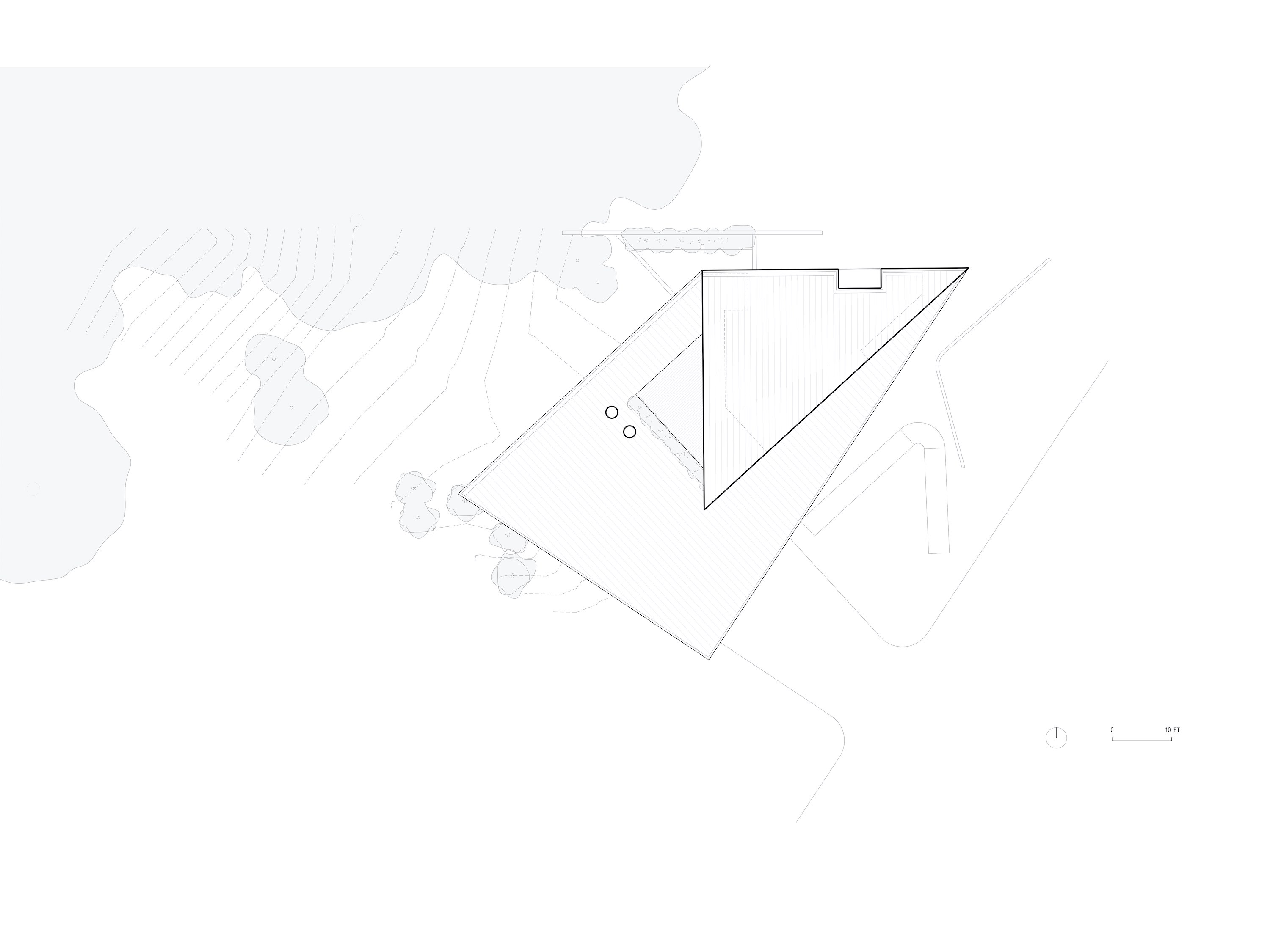 Site Plan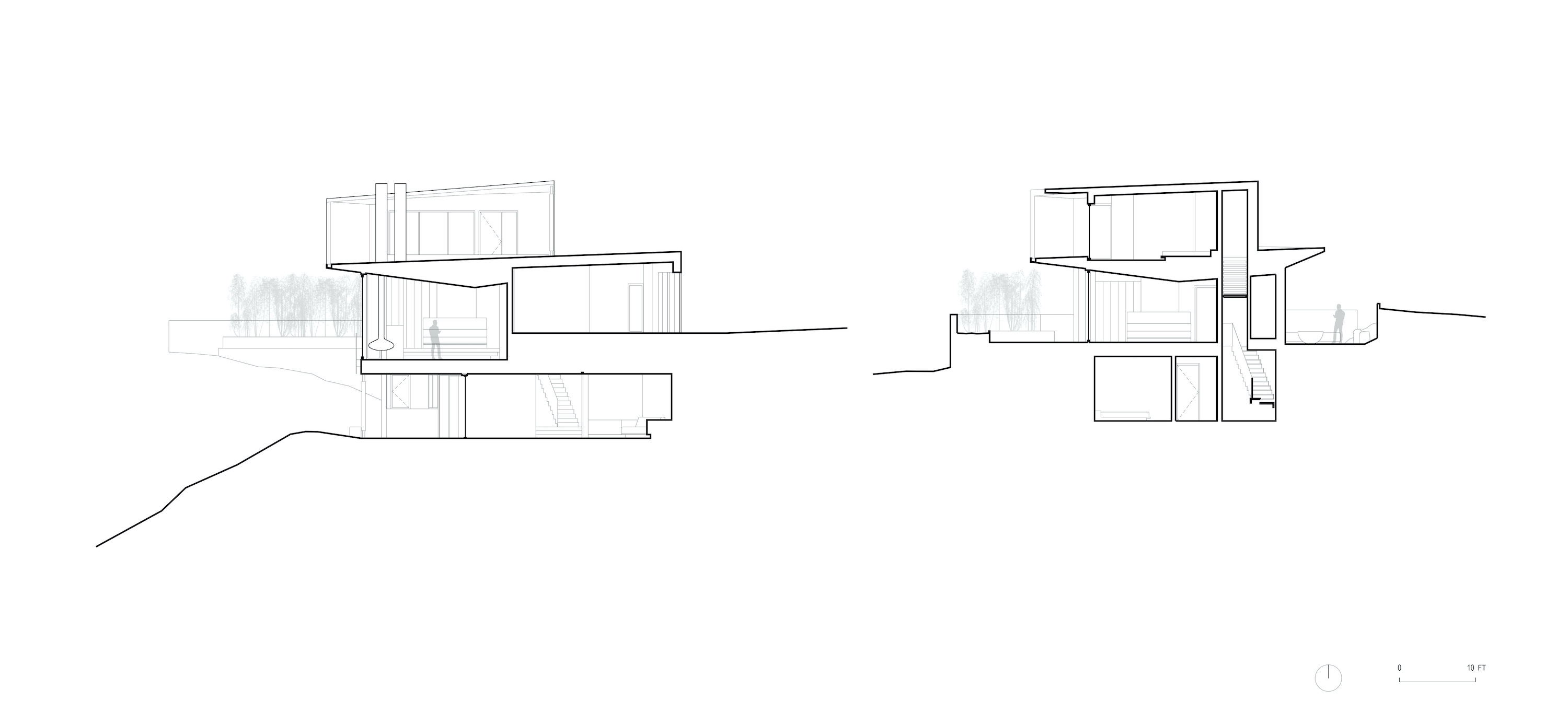 Sections
Project name: Edgemont Residence
Architecture firm: BattersbyHowat Architects
Principal Architects: David Battersby, Heather Howat
Interior Design: BattersbyHowat Architects
Landscape Design: BattersbyHowat Architects
Location: North Vancouver, British Columbia, Canada
Project Size: 4,200 ft²
Completion year: 2018
Photography: Ema Peter Photography
---