Cuaik CDS: The residential project named Sotogrande, was a refurbishment project and interior design intervention of a mid-century Spanish villa to preserve its modern spirit. Sotogrande is a residential development in southern Spain. Originally conceived as a gated community, located in San Roque, a little municipality 25 km east of Gibraltar overlooking the Mediterranean, in Cadiz, Andalucía.
The scope of work was a complete refurbishment of a villa, built in the late seventies. When we first visited the existing building, we came across with an all-white modern home. The original layout comprised the main structure which held the public program including living and dining room, kitchen; four suites, a guest room and a game room. This structure was separated from the pool house, pool and deck by a gardened slope.
Minor modifications were made to the core and shell of the project. In the main structure we added a gym and two massage cabins.
We wanted to keep the house's original spirit altogether with the white canvas concept. To liven up the spaces we introduced colored touches found in the artwork, furniture, and accessories. This feature endowed the project with a fresh feeling without setting aside the elegance of the original project. The art selection was a collaboration between the design team, the client and an expert art consultant. We selected many accessories made with local materials, such as clay potted greenery and reused wooden furniture pieces.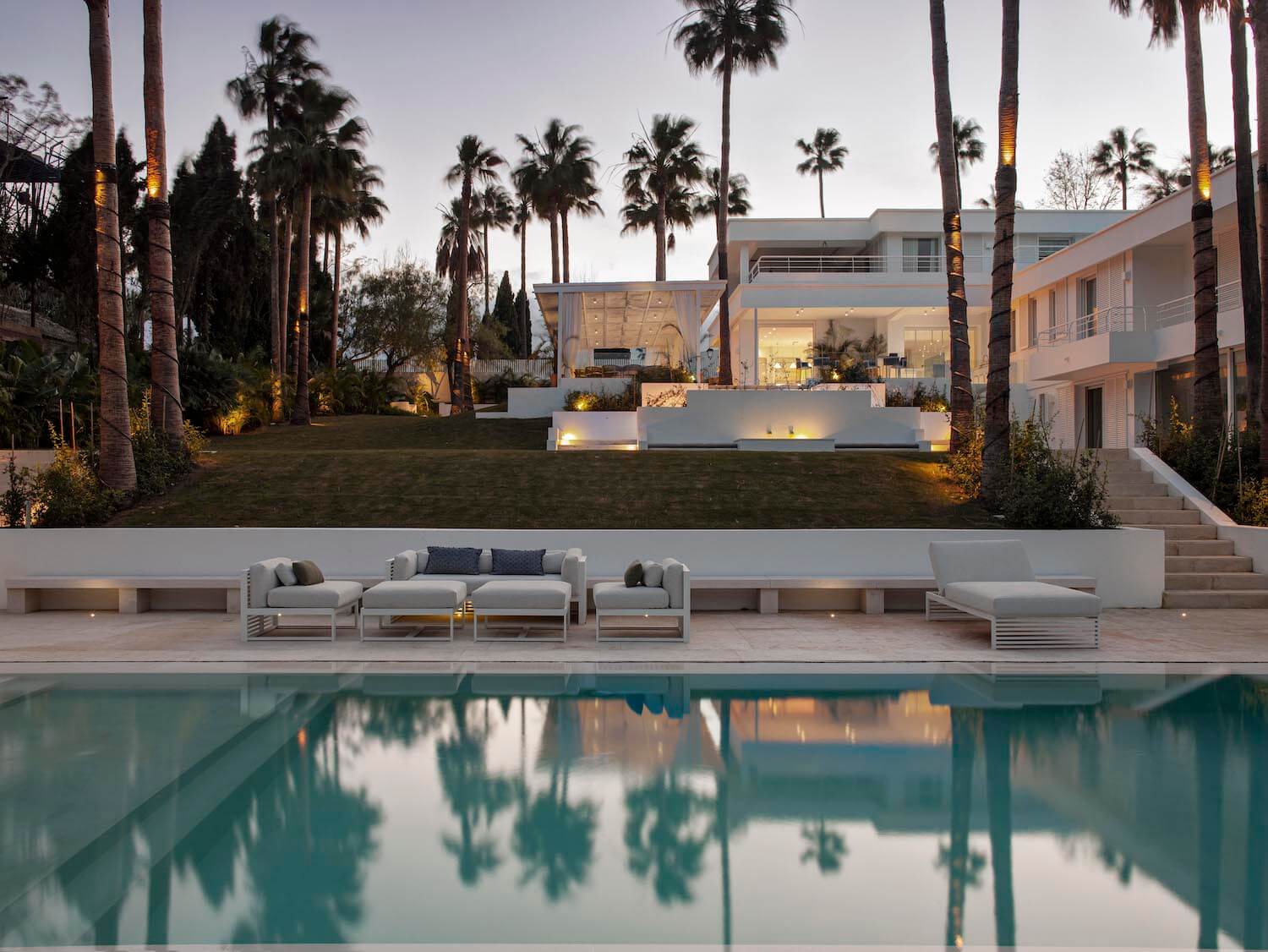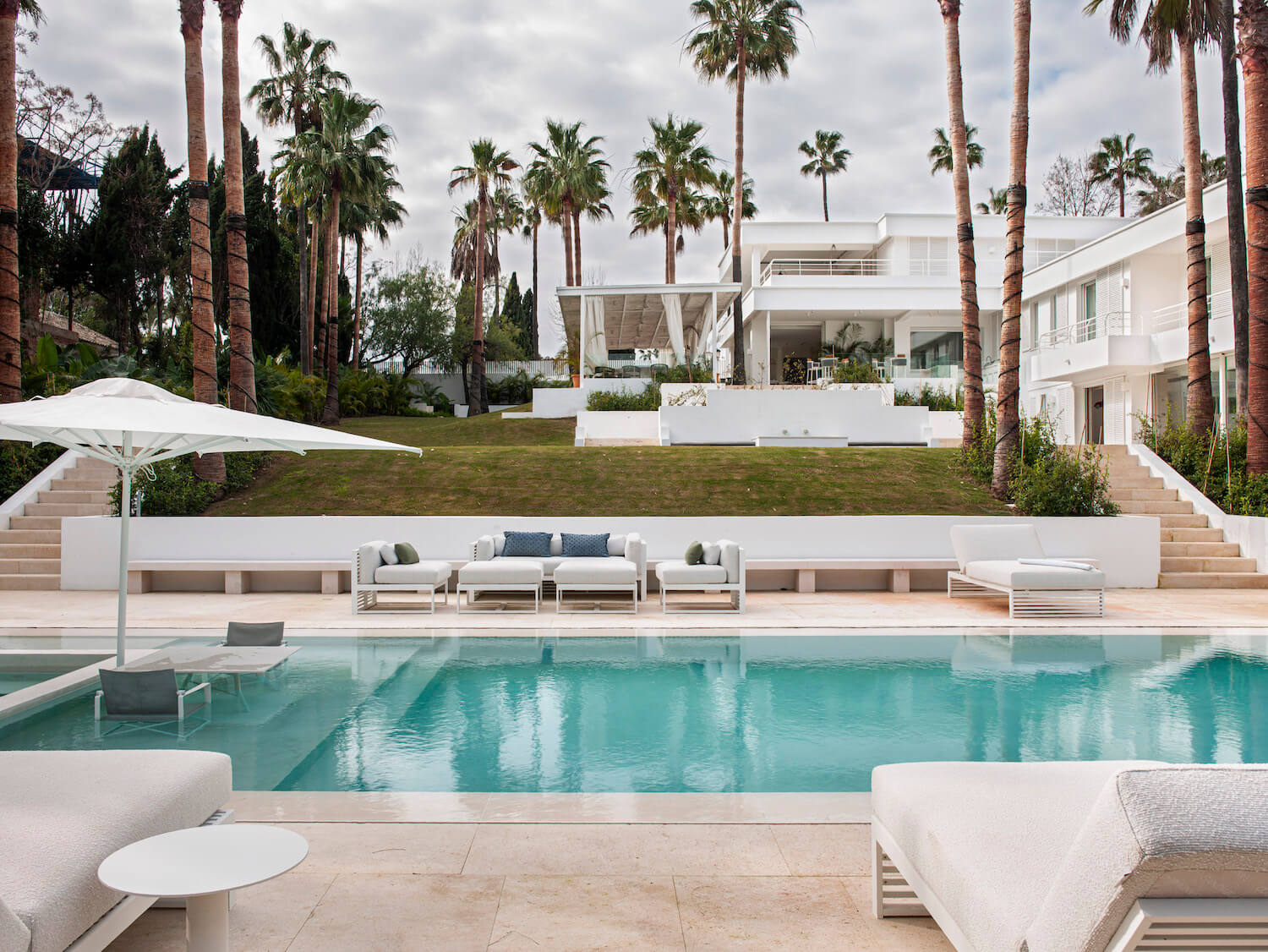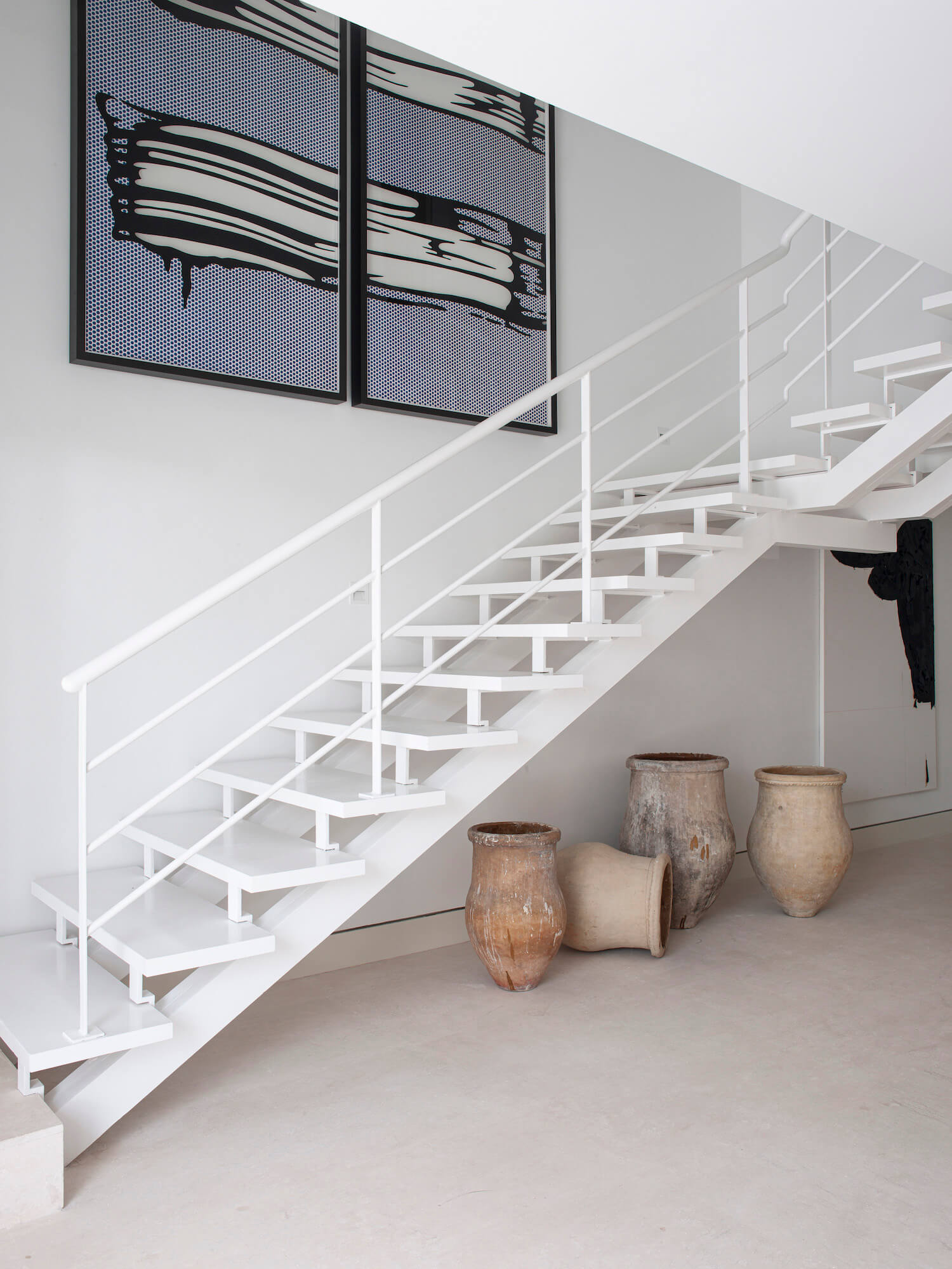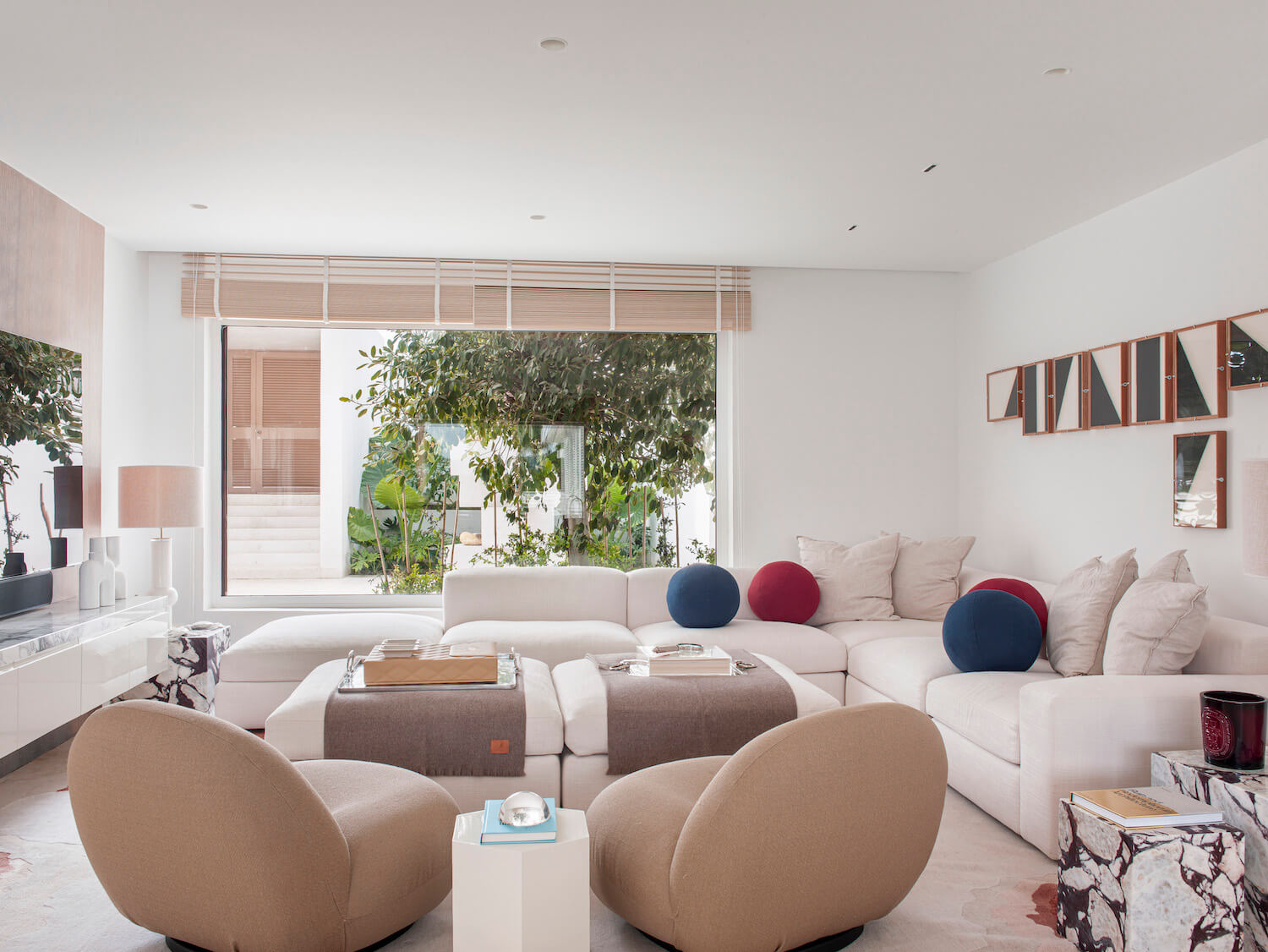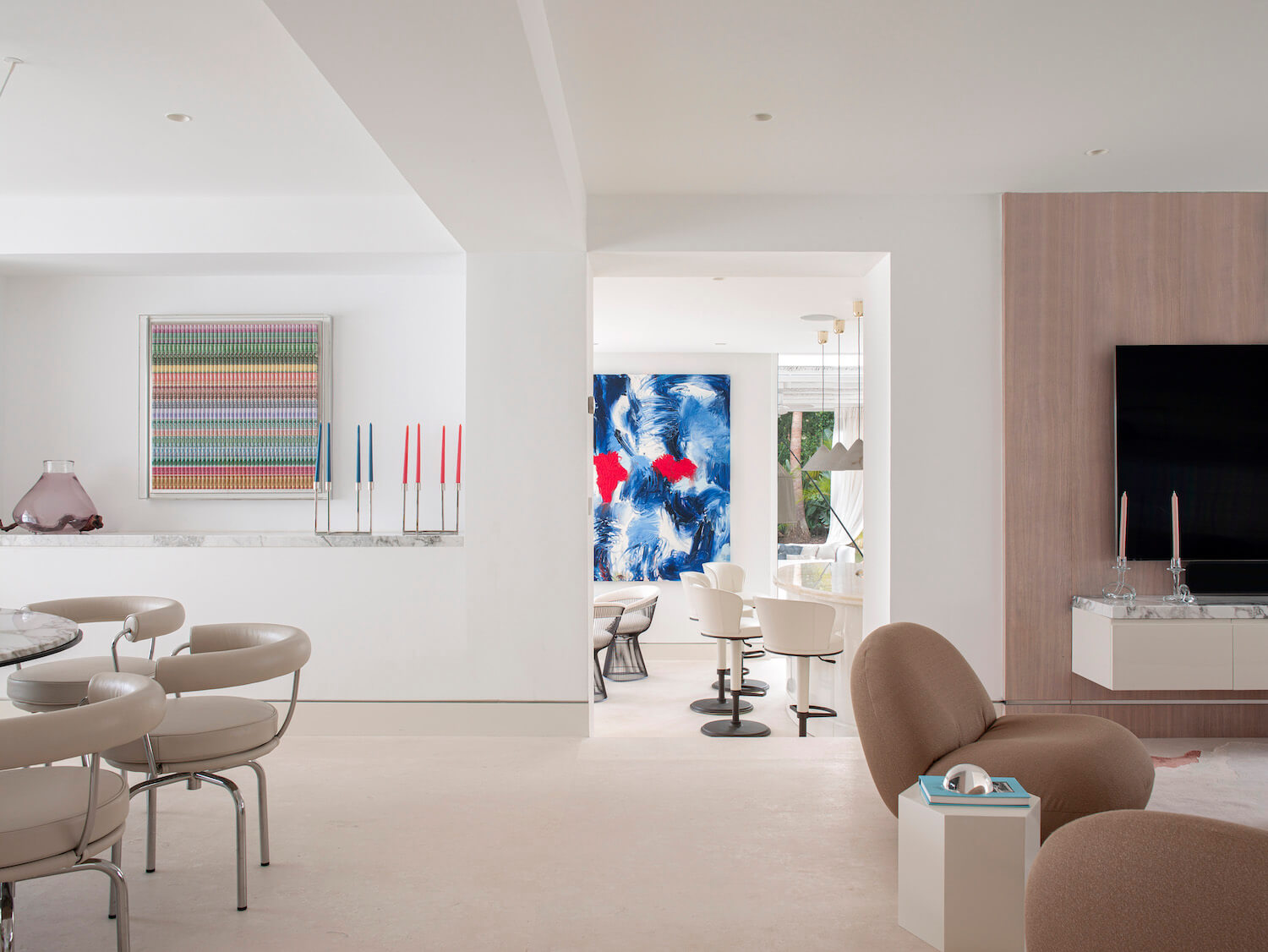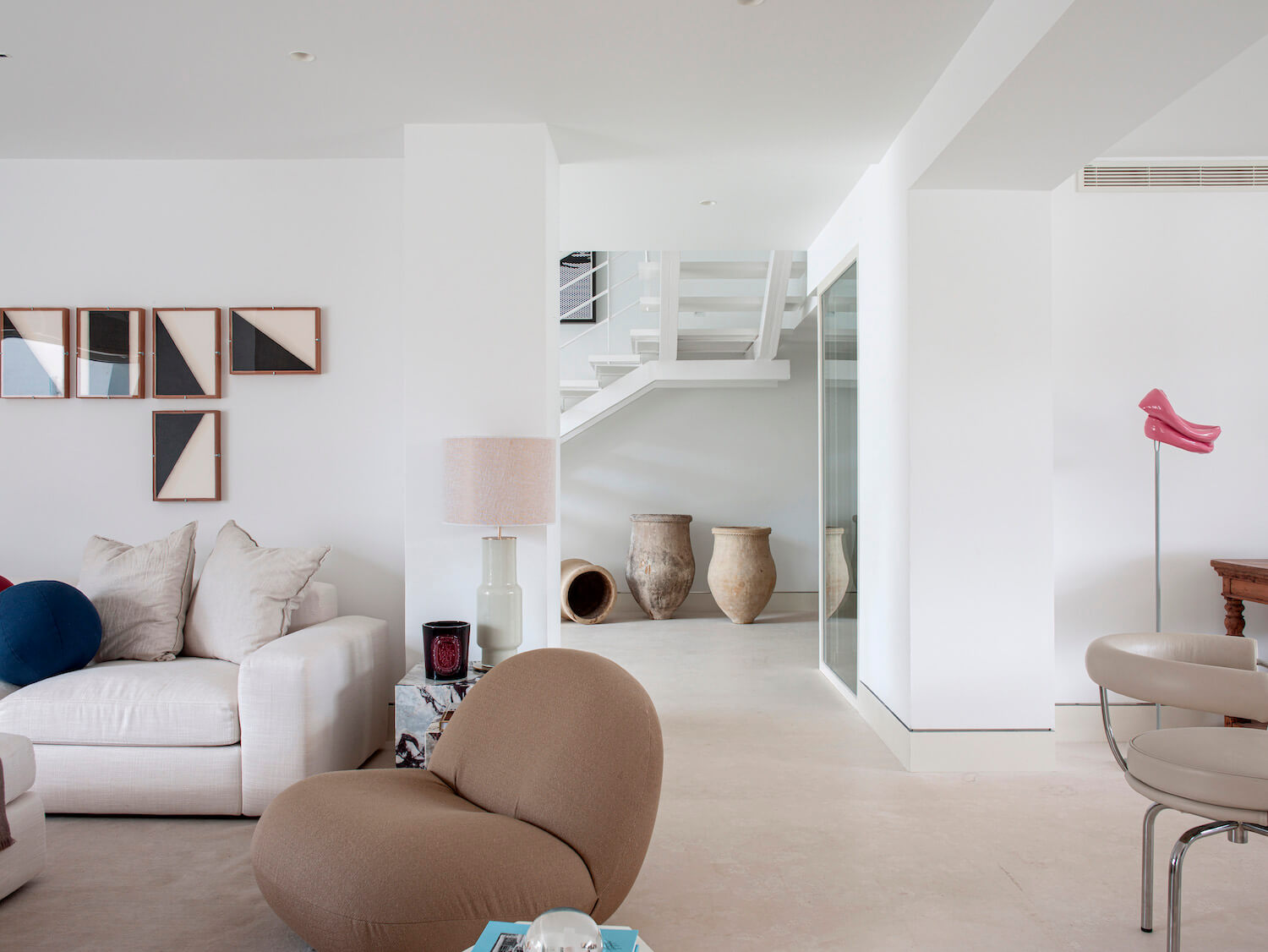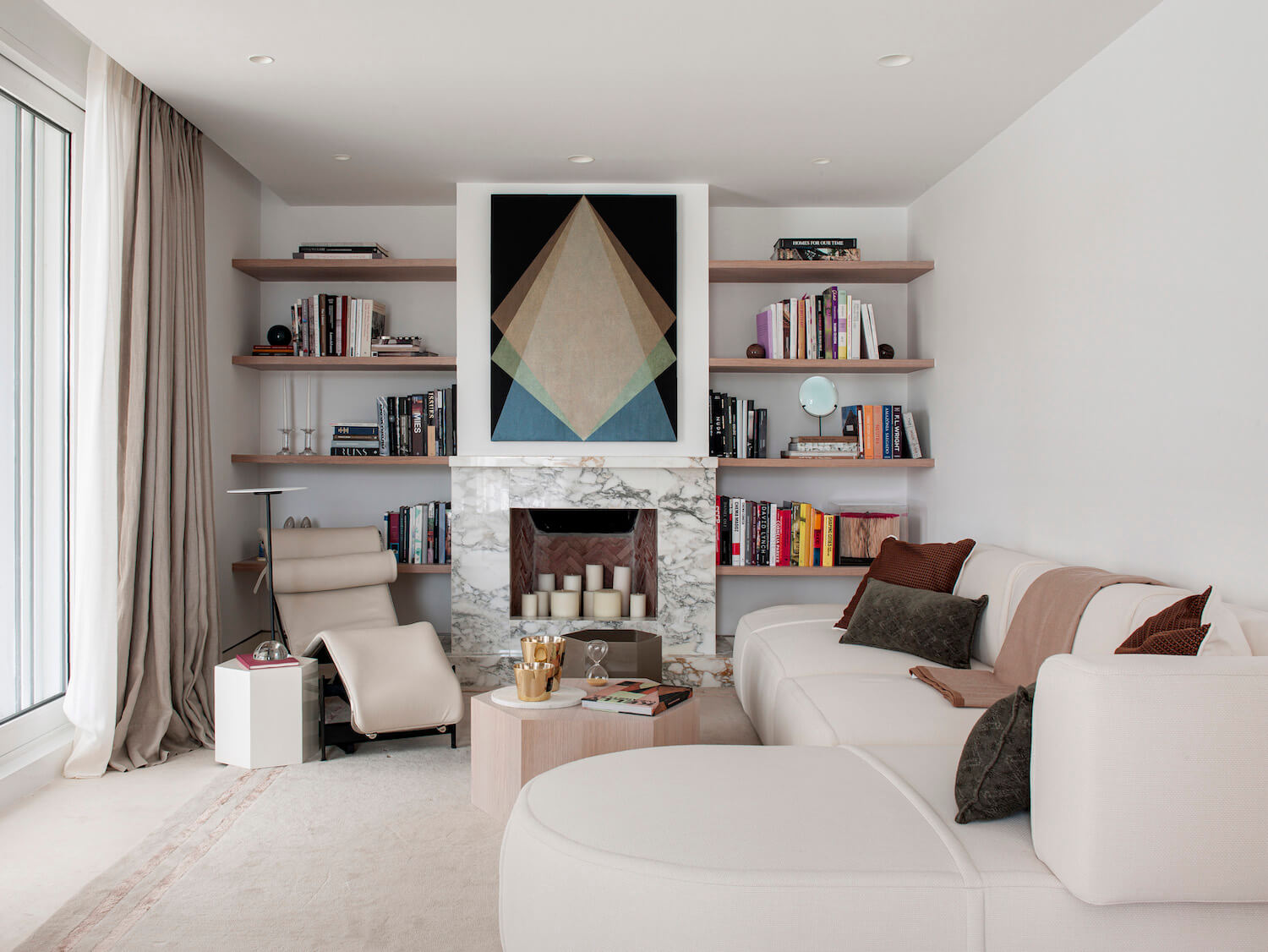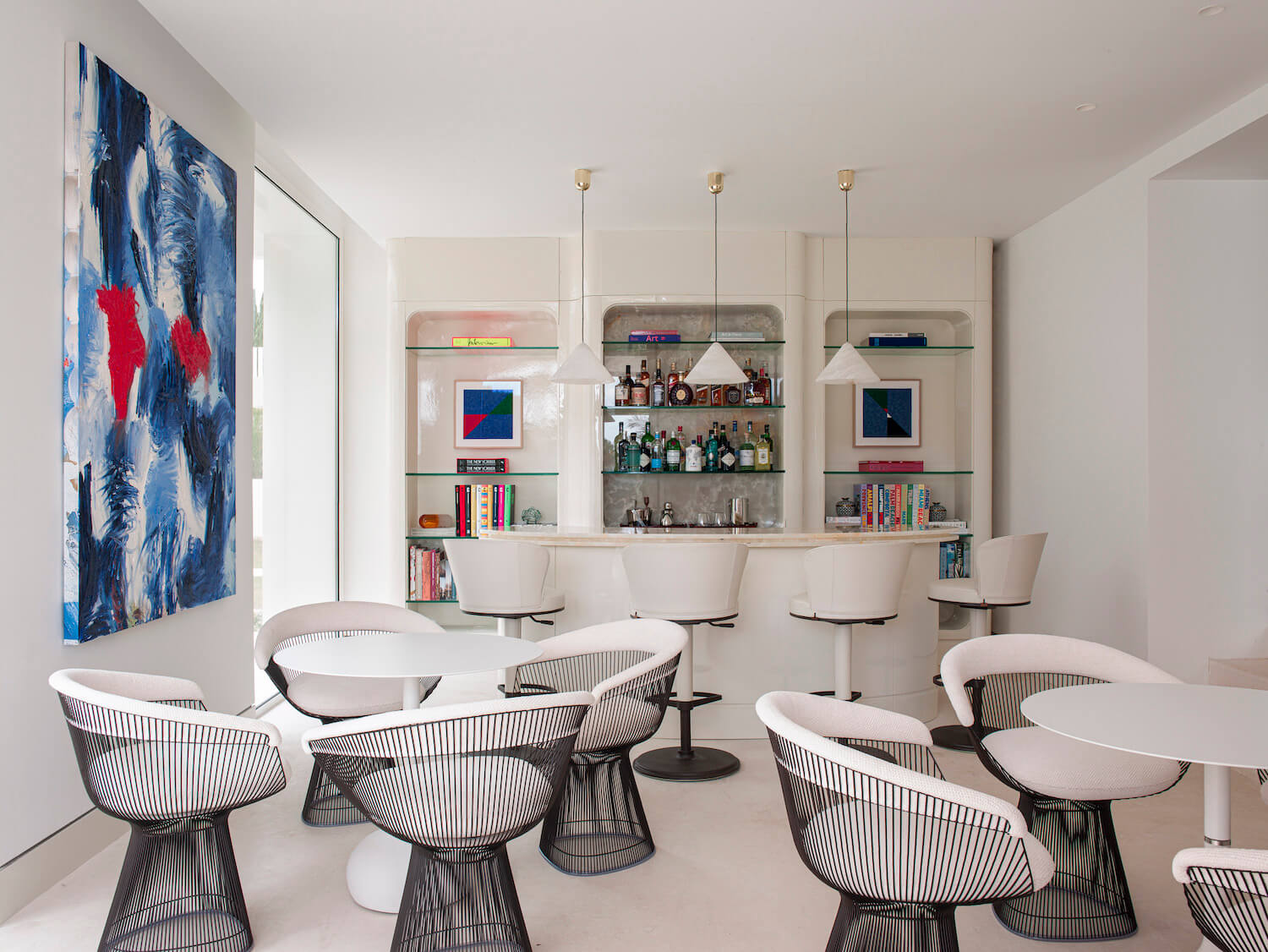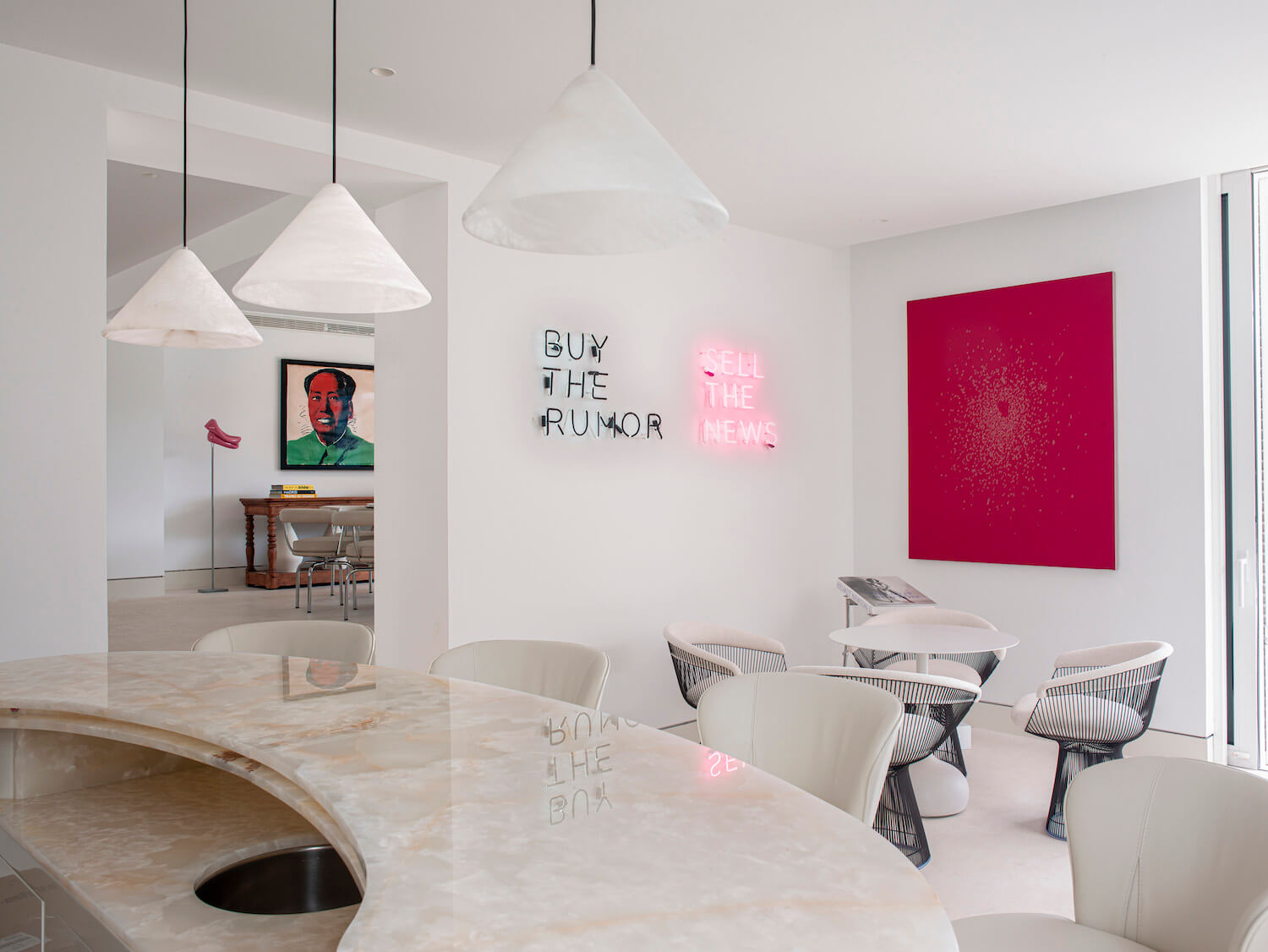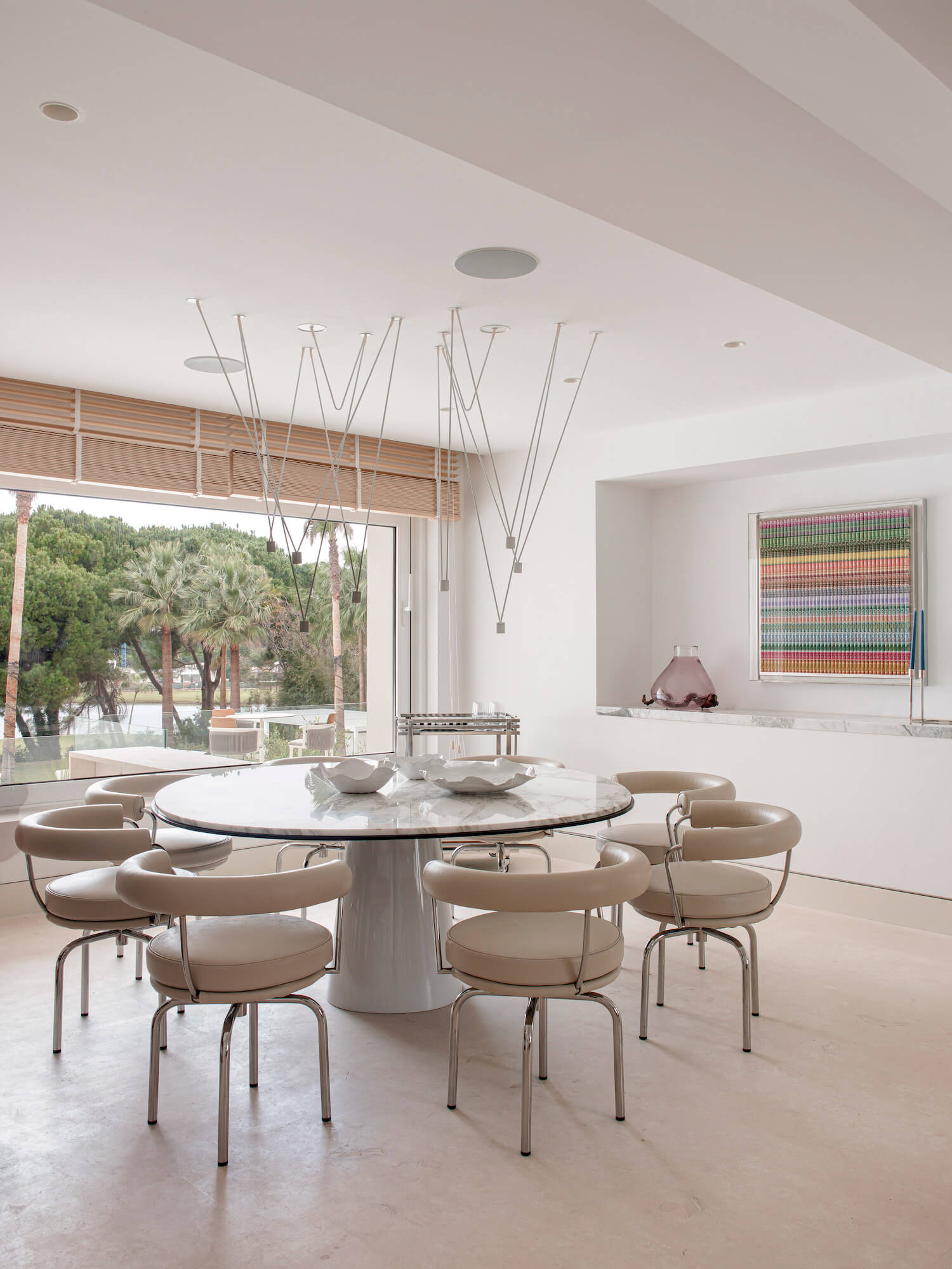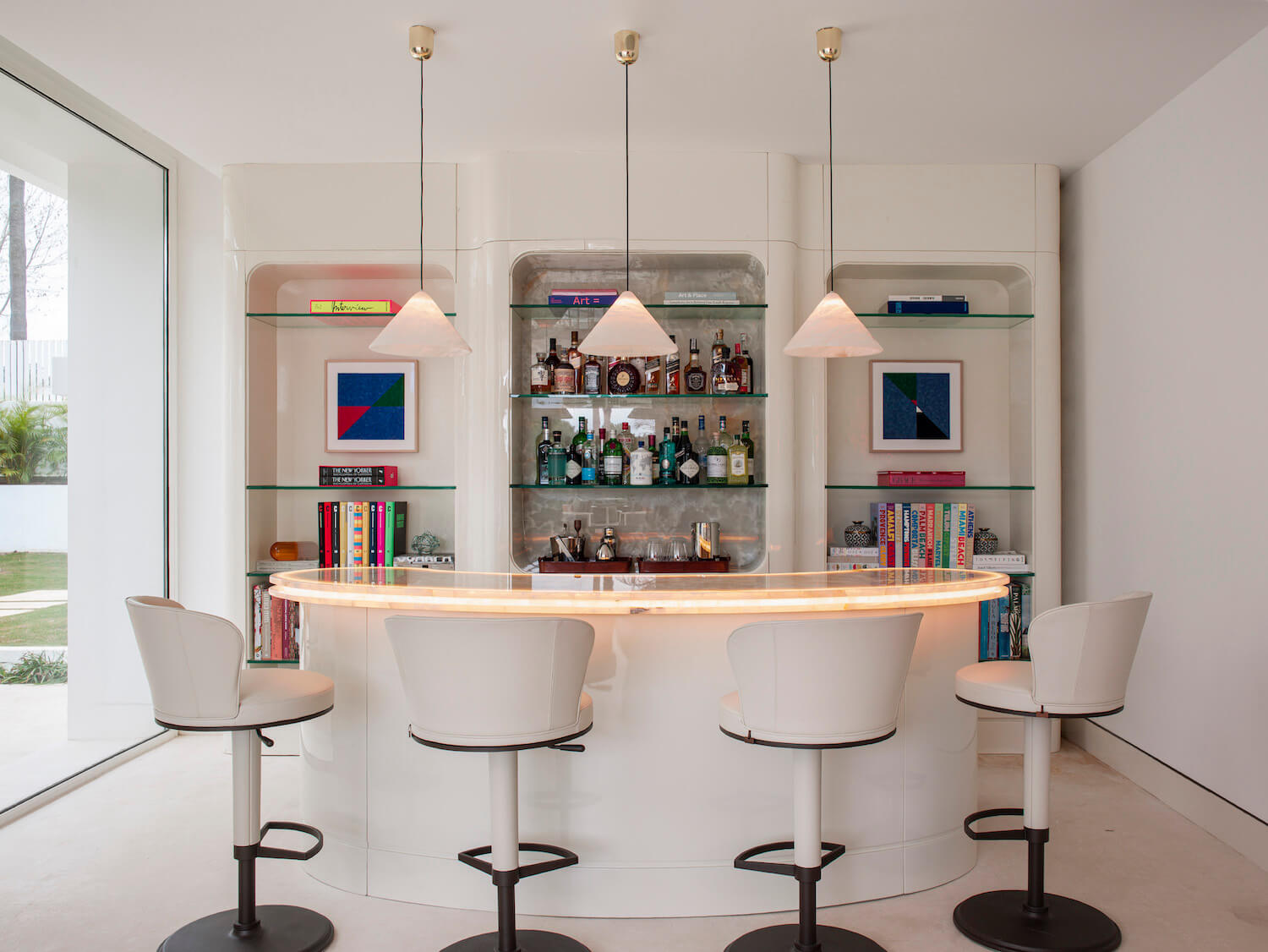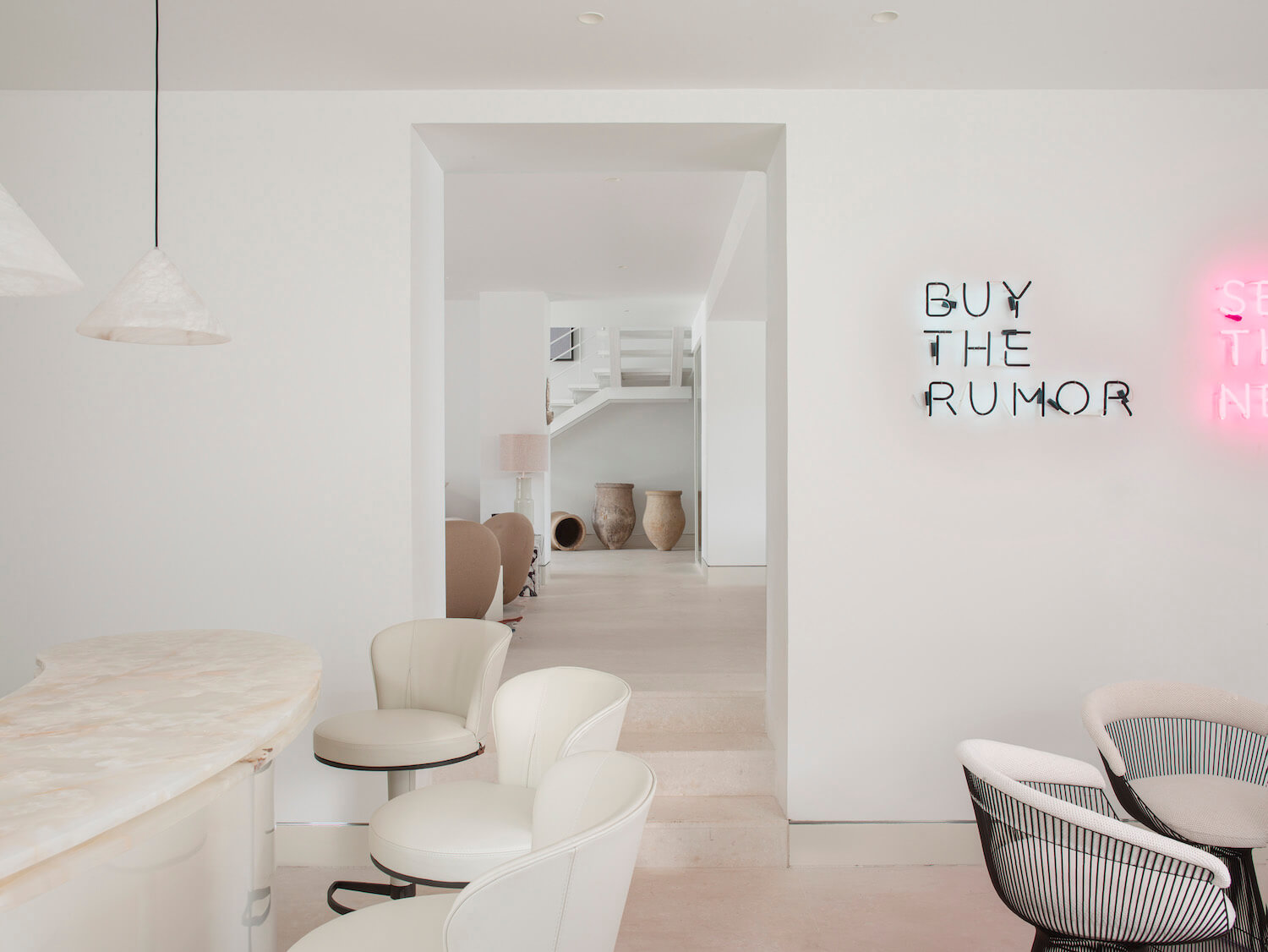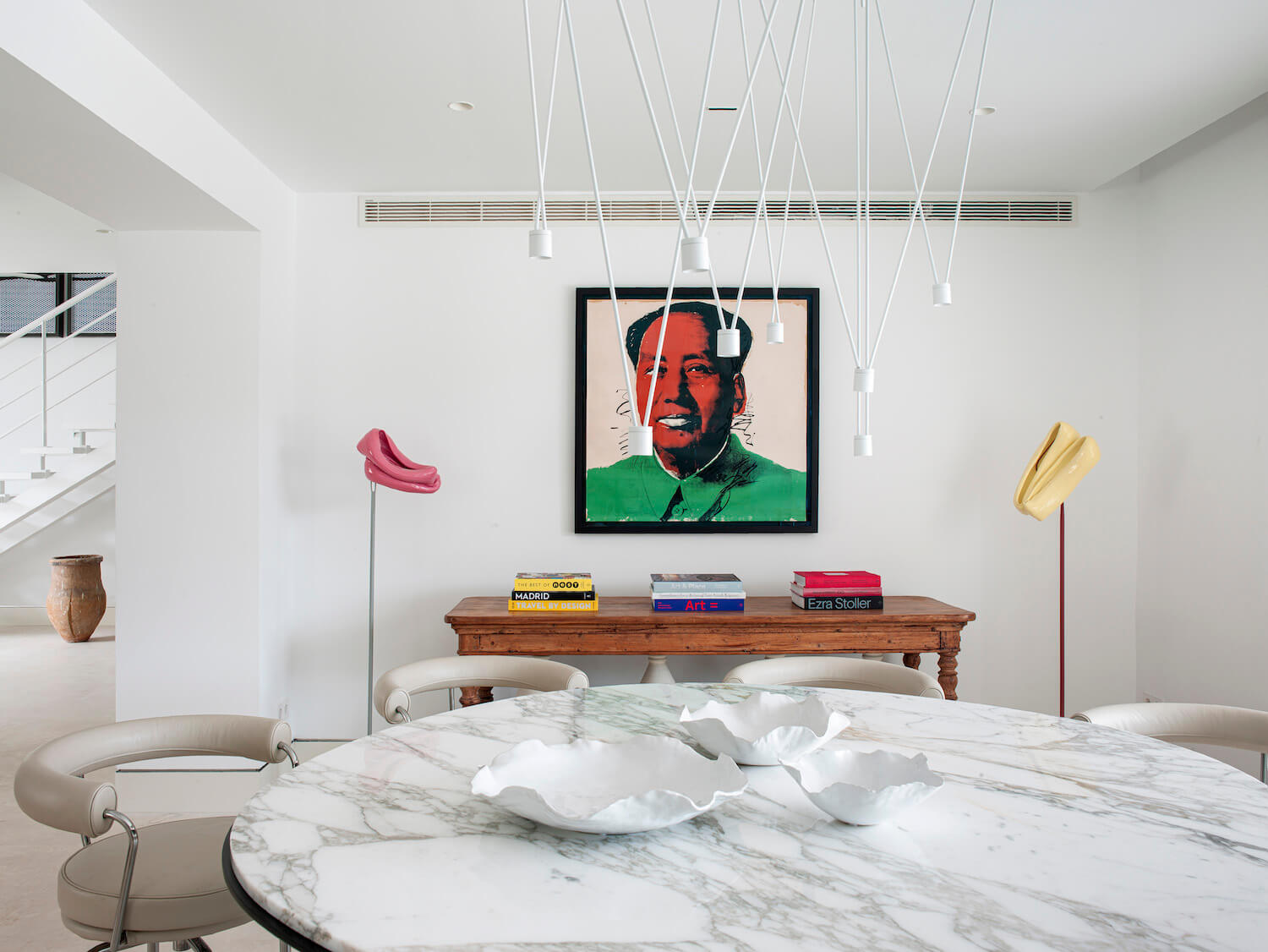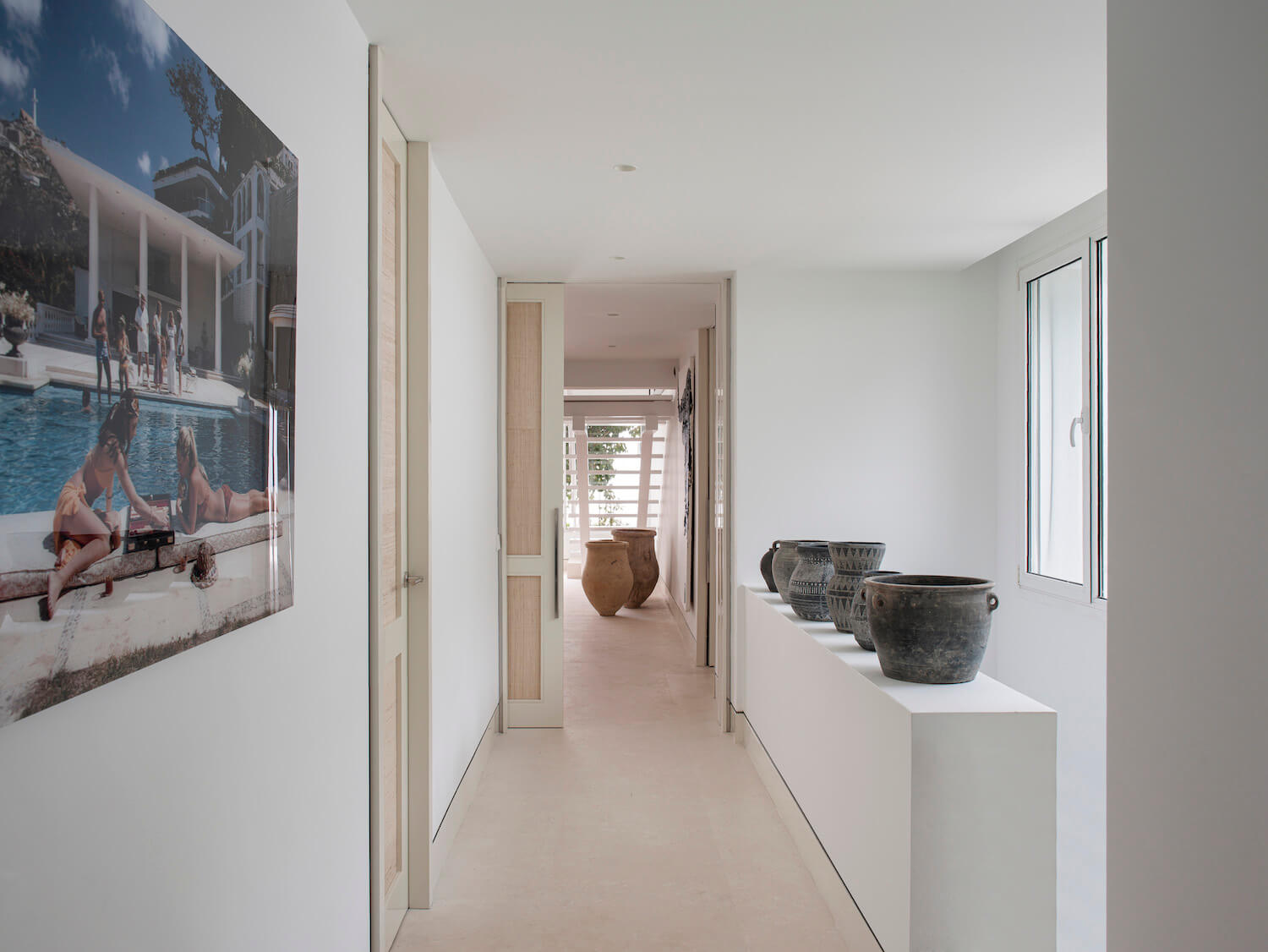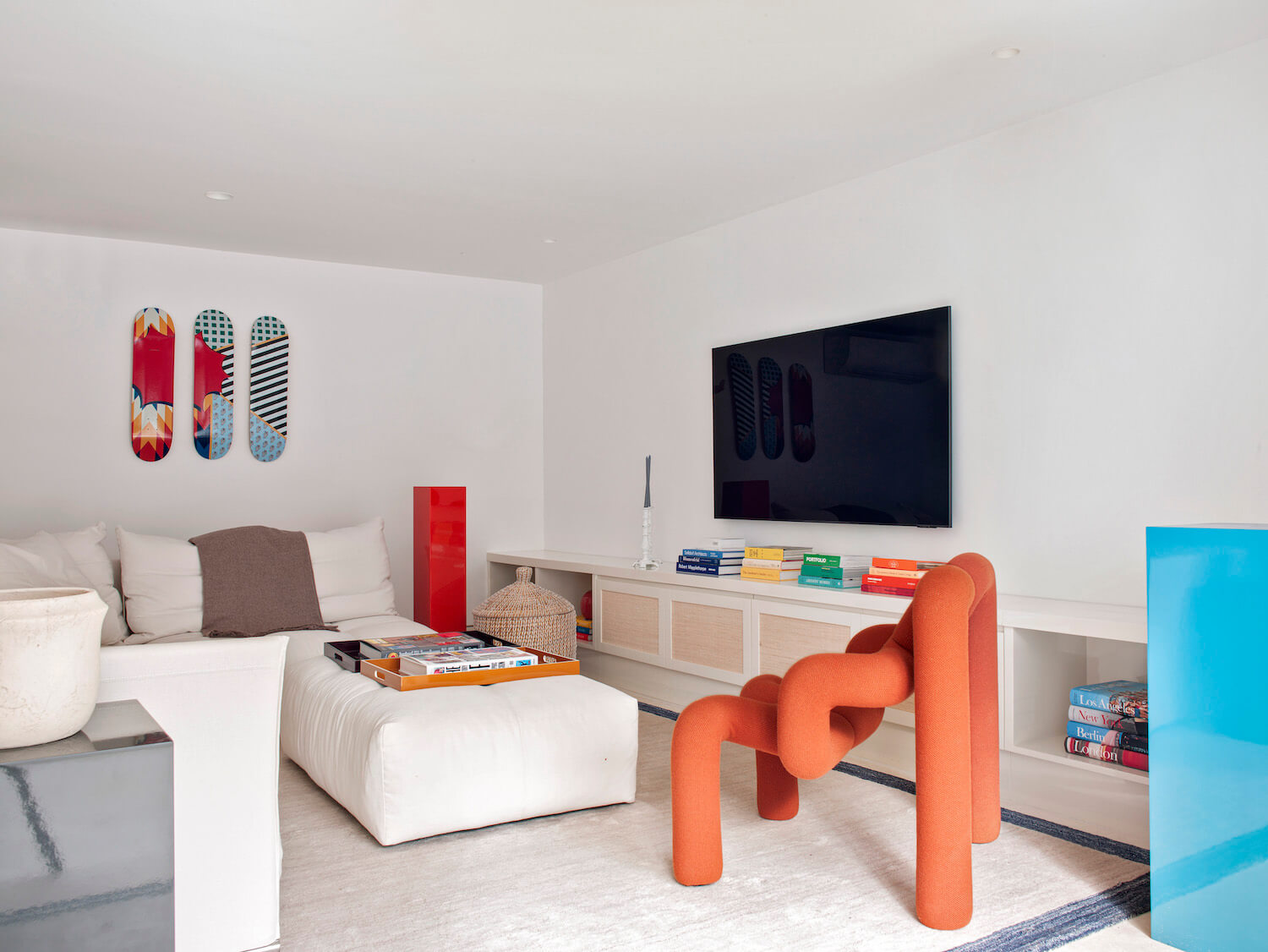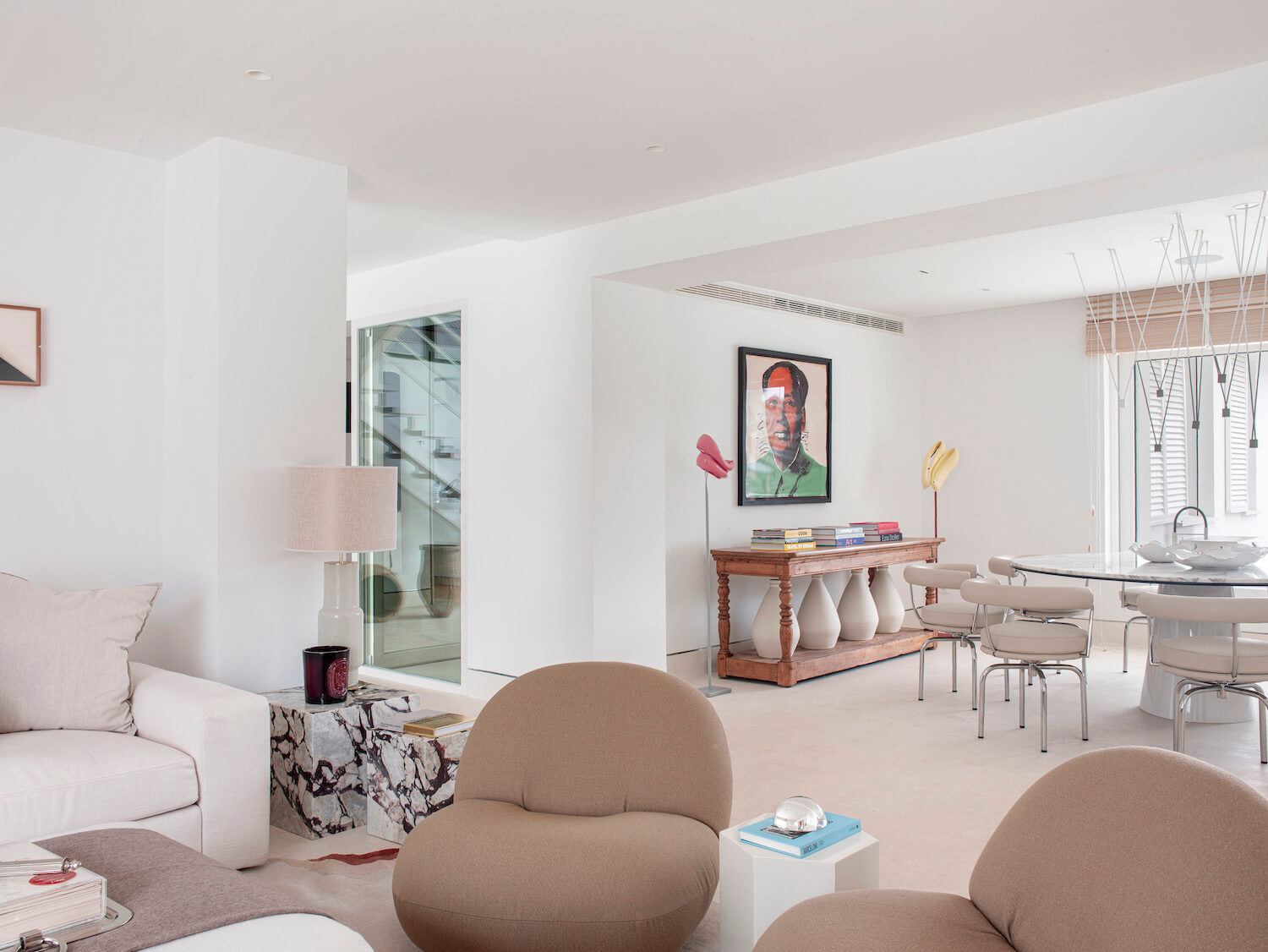 ---