Designed by Cuenca-based architecture studio INAI Arquitectura, Casa El Vergel is a single-family home that is located in Valle de Yunguilla, Azuay, Ecuador.
Project description by architect:
In this area was a country house with no major architectural value, of humble construction and in a state of disrepair; However, its location decade after decade, had turned into a mature vegetable spot at its closest perimeter, with monumental tree species that enchanted the sector. The property is extensive, but the requirement of the project owners was to build Casa El Vergel, with its new modern needs, in the exact implementation of the previous house that would have to be demolished. This situation turned out to be the challenge and main virtue of the design process, since it had to condition its location with respect for all nature. The implementation of the new architectural structure required cutting down a single mango tree, the root of which was recovered and located inside the house as a sculpture and a tribute to the vegetation.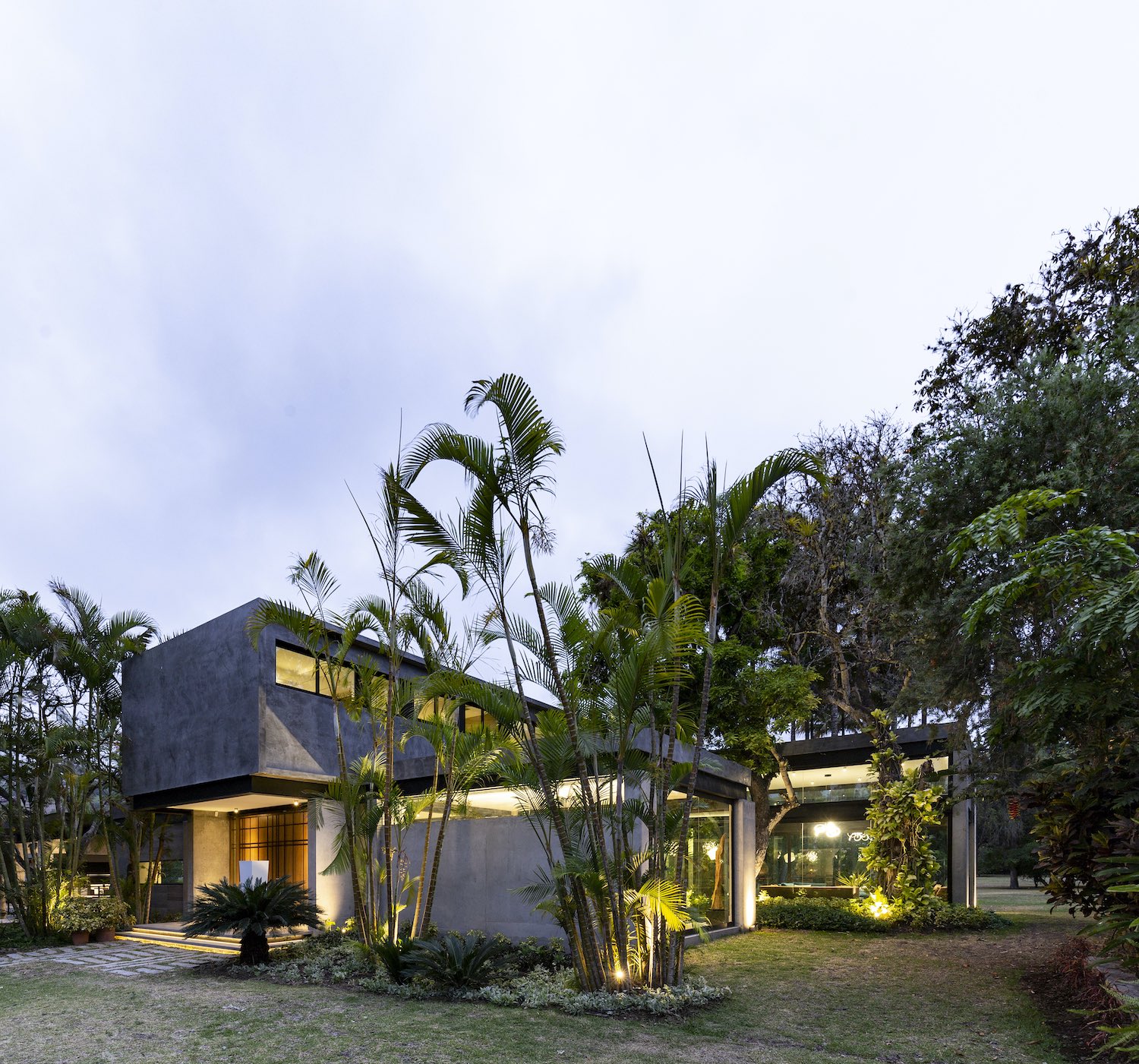 image © JAG studio
The altitude, humidity, rains, climatic conditions in general and the very close vegetation itself became a concern for the maintenance of the house, that is why the use of concrete and iron structure was adopted as a design party to structural construction and uncoated appearance on facades and interiors; This decision brings freshness to the internal climate and allows a contrast between the hardness of its composition with the presence of the delicate and extensive glass surfaces on floors, walls and covers. Glass is thus another fundamental constructive protagonist as it invites the landscape to be the star of all spaces.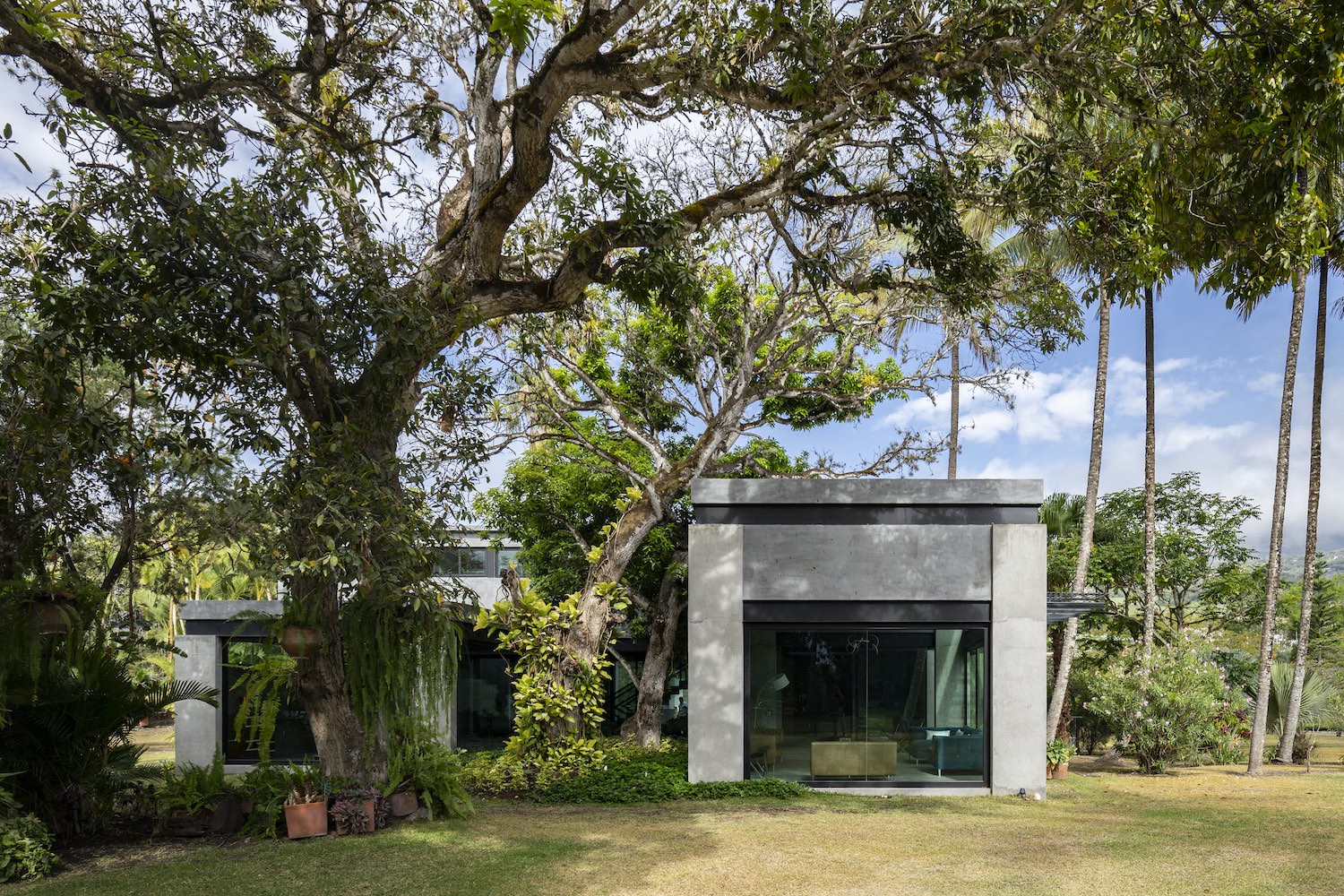 image © JAG studio
Another condition that marked a strict limit to the design, was the fact of not having hollow spaces between the floors, walls and ceilings, with concern that these can be occupied by insects or animals, there are no empty spaces even in the ceiling, the slabs they are floor and ceiling, and the walls are mostly without cladding, so all the installations had to be cast in their structure, all the metal beams had to be left visible and the lighting could never be recessed.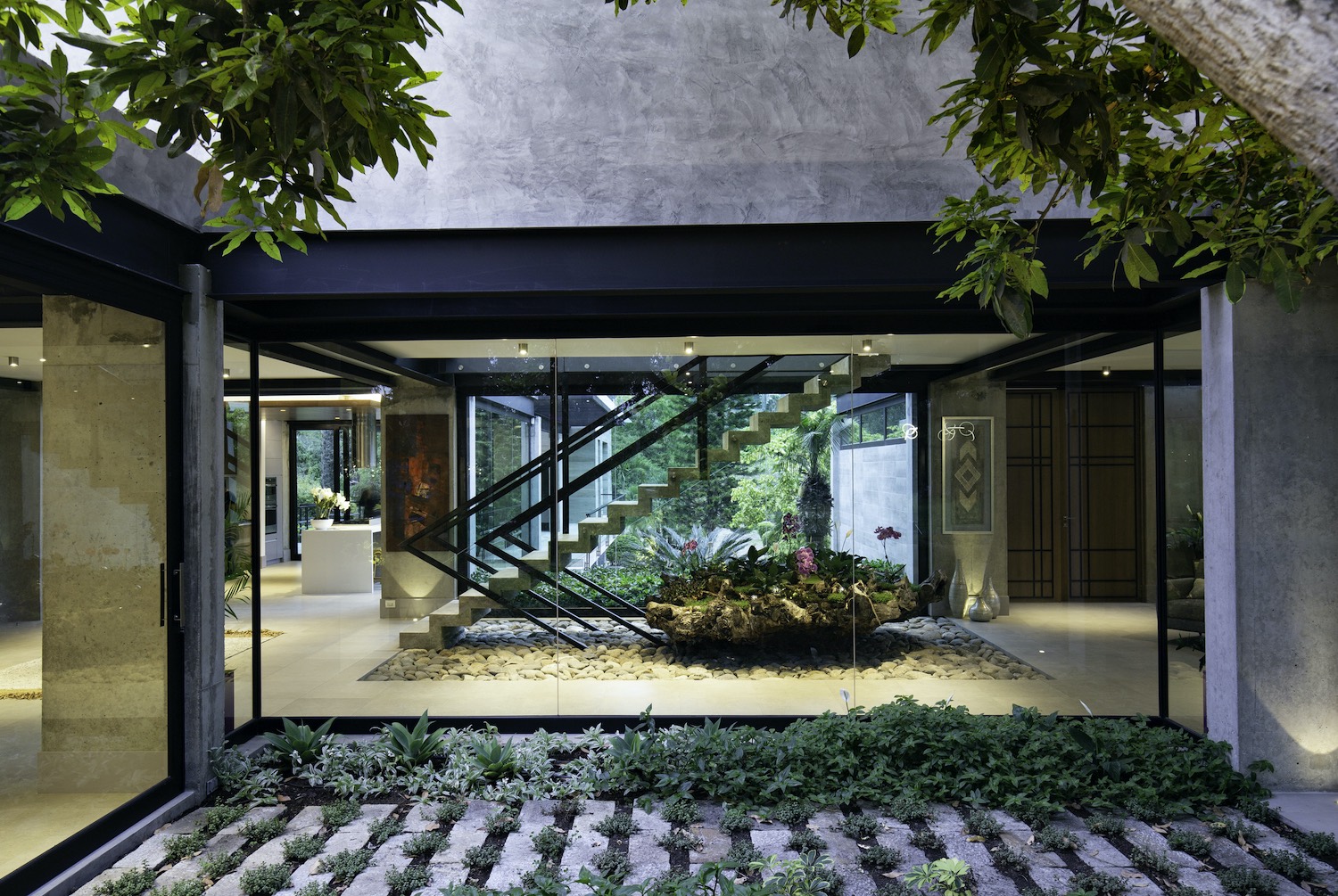 image © JAG studio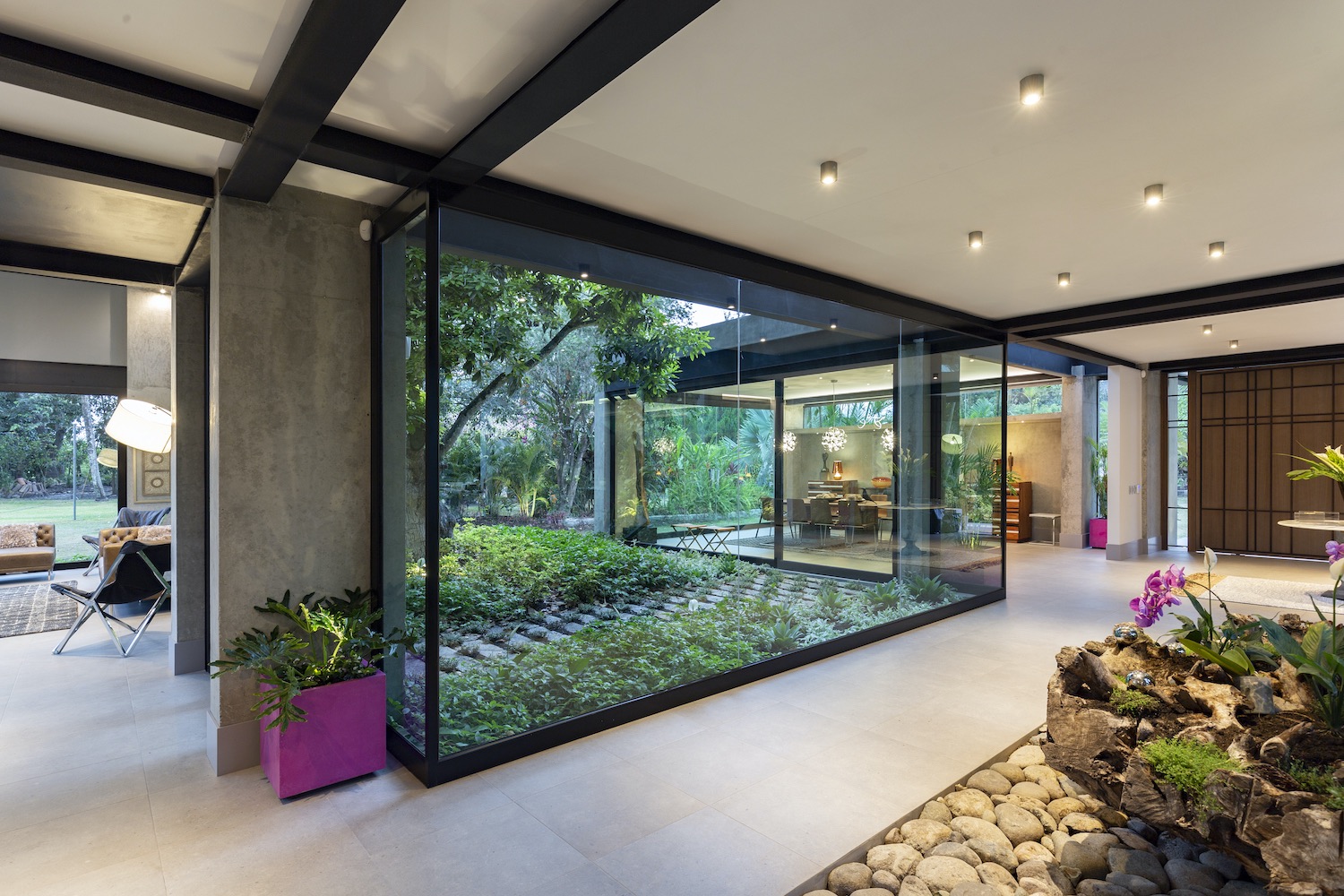 image © JAG studio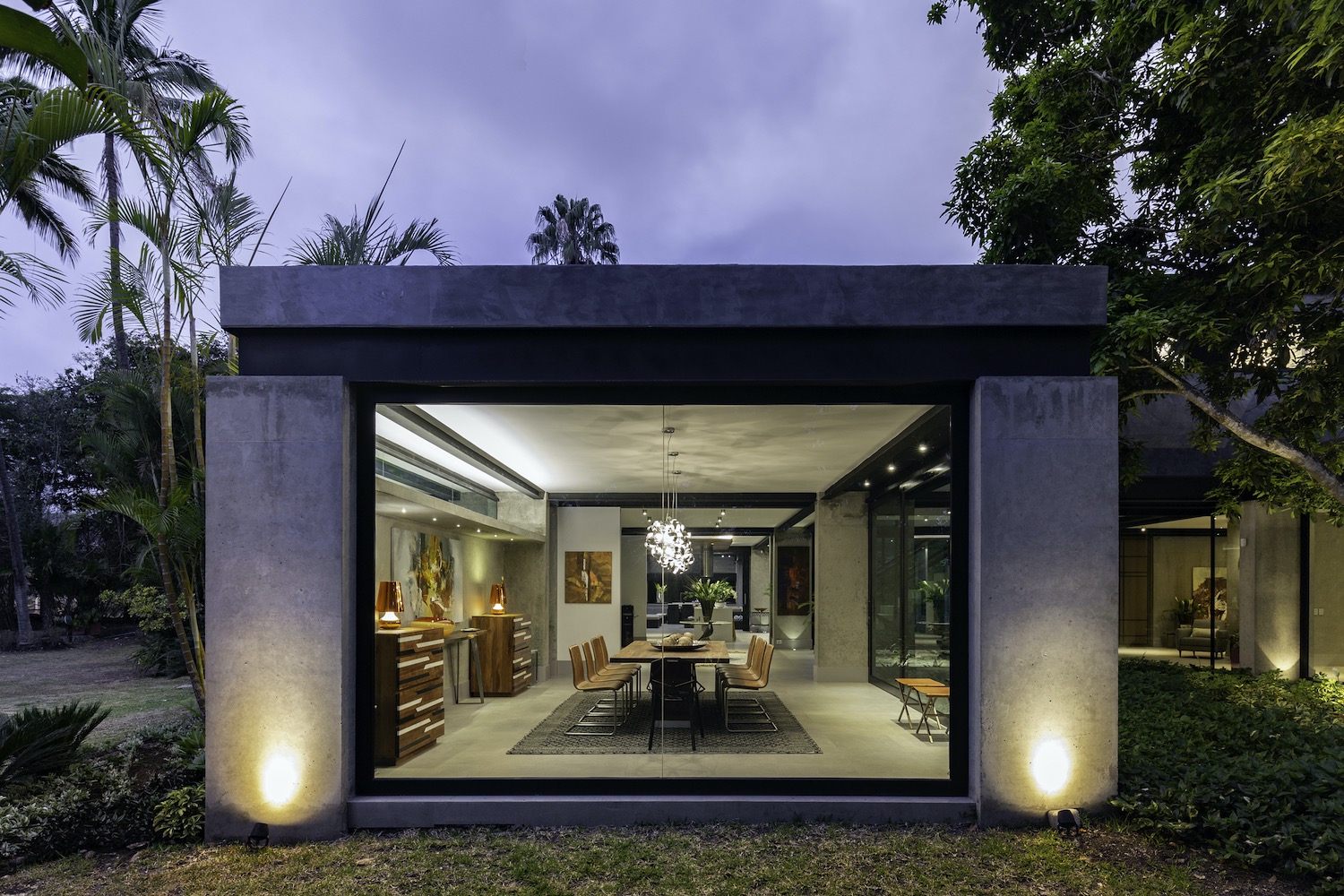 image © JAG studio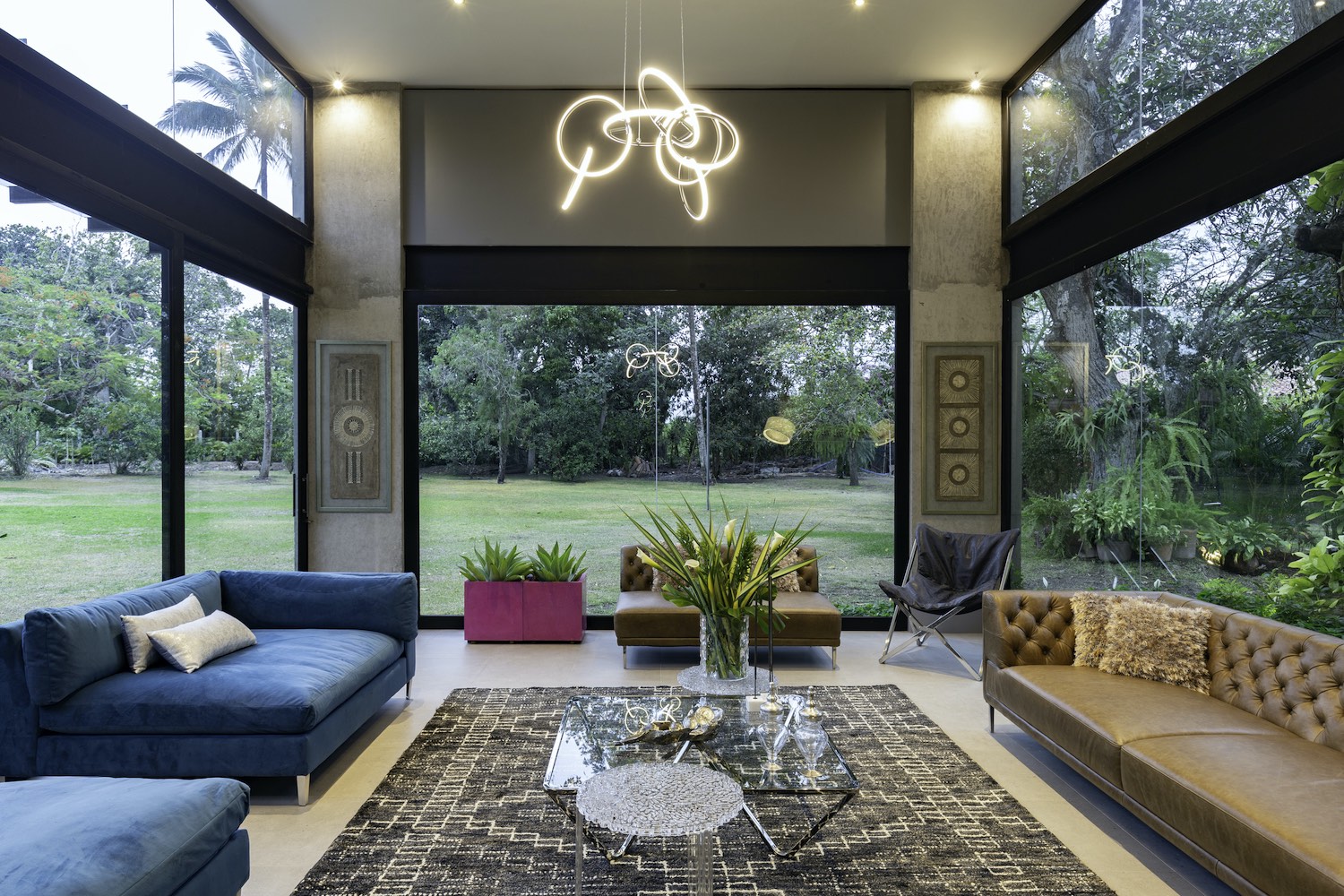 image © JAG studio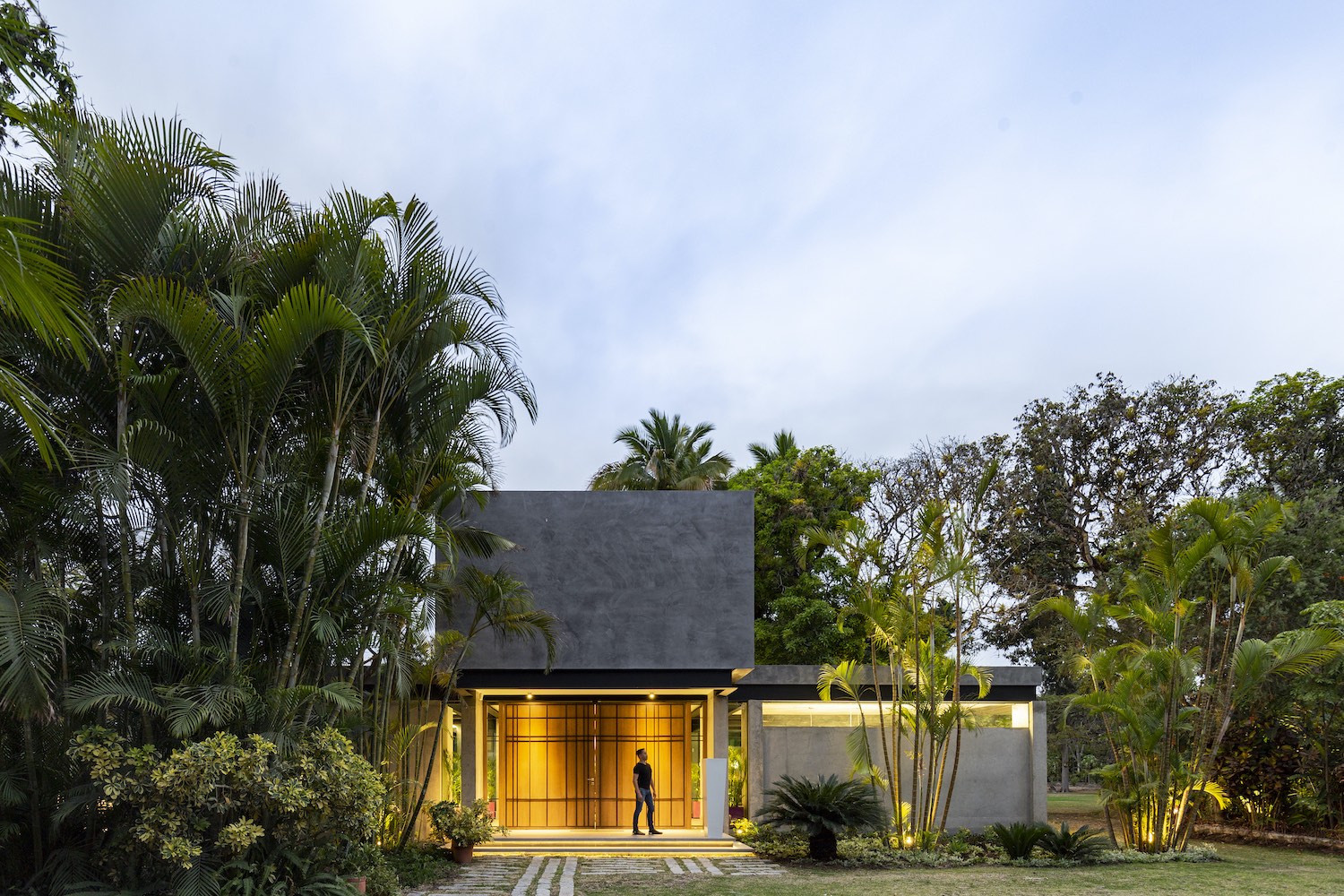 image © JAG studio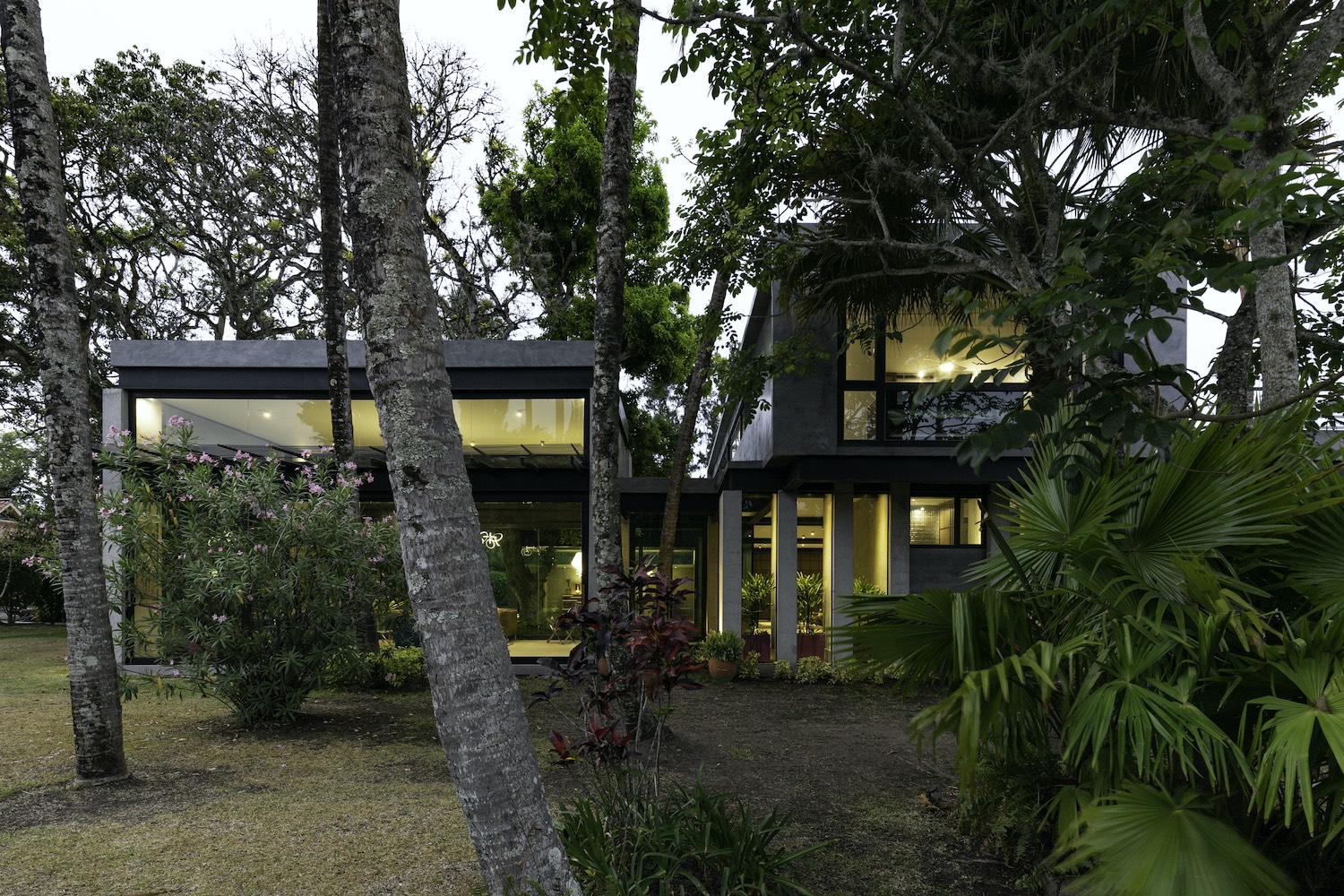 image © JAG studio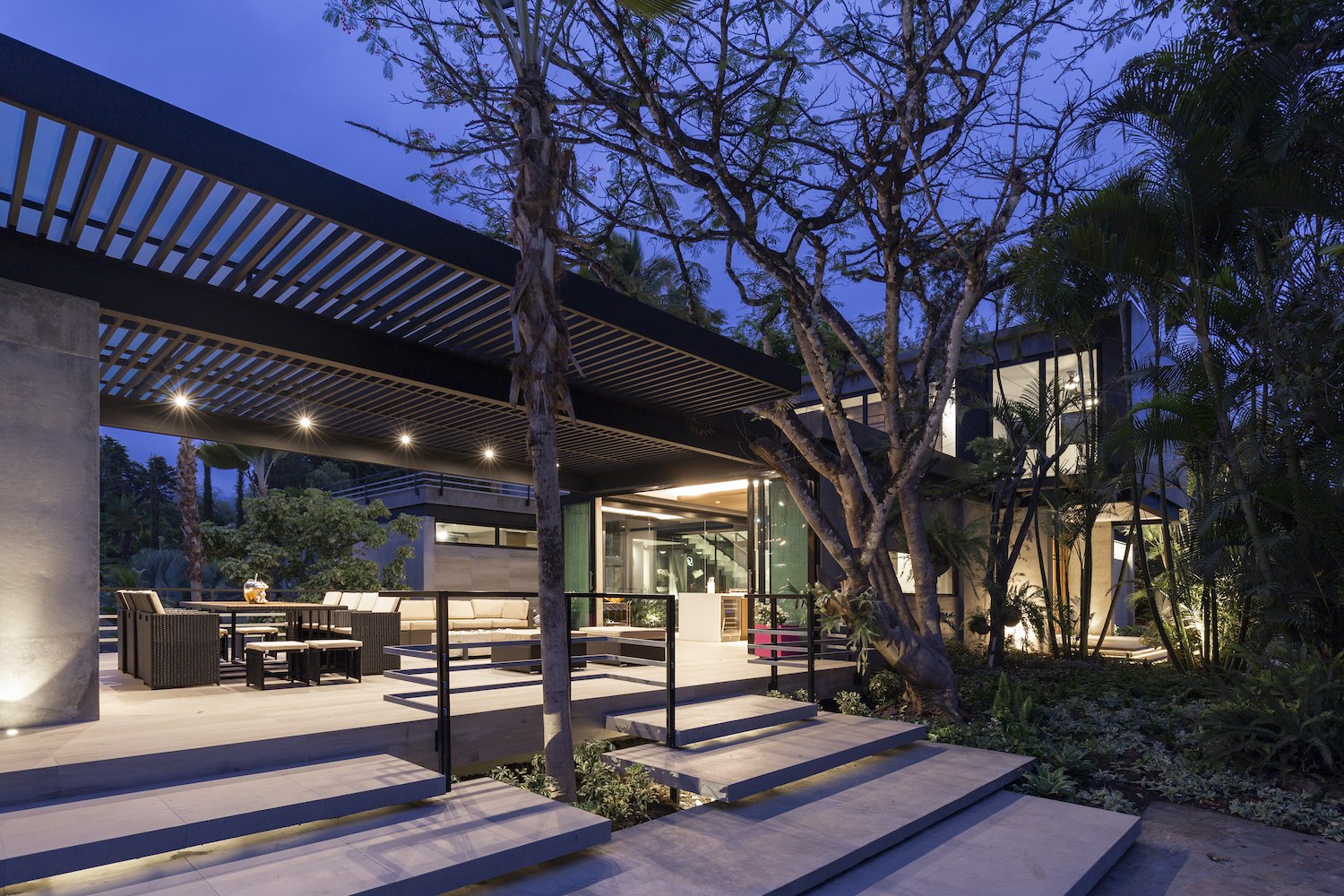 image © JAG studio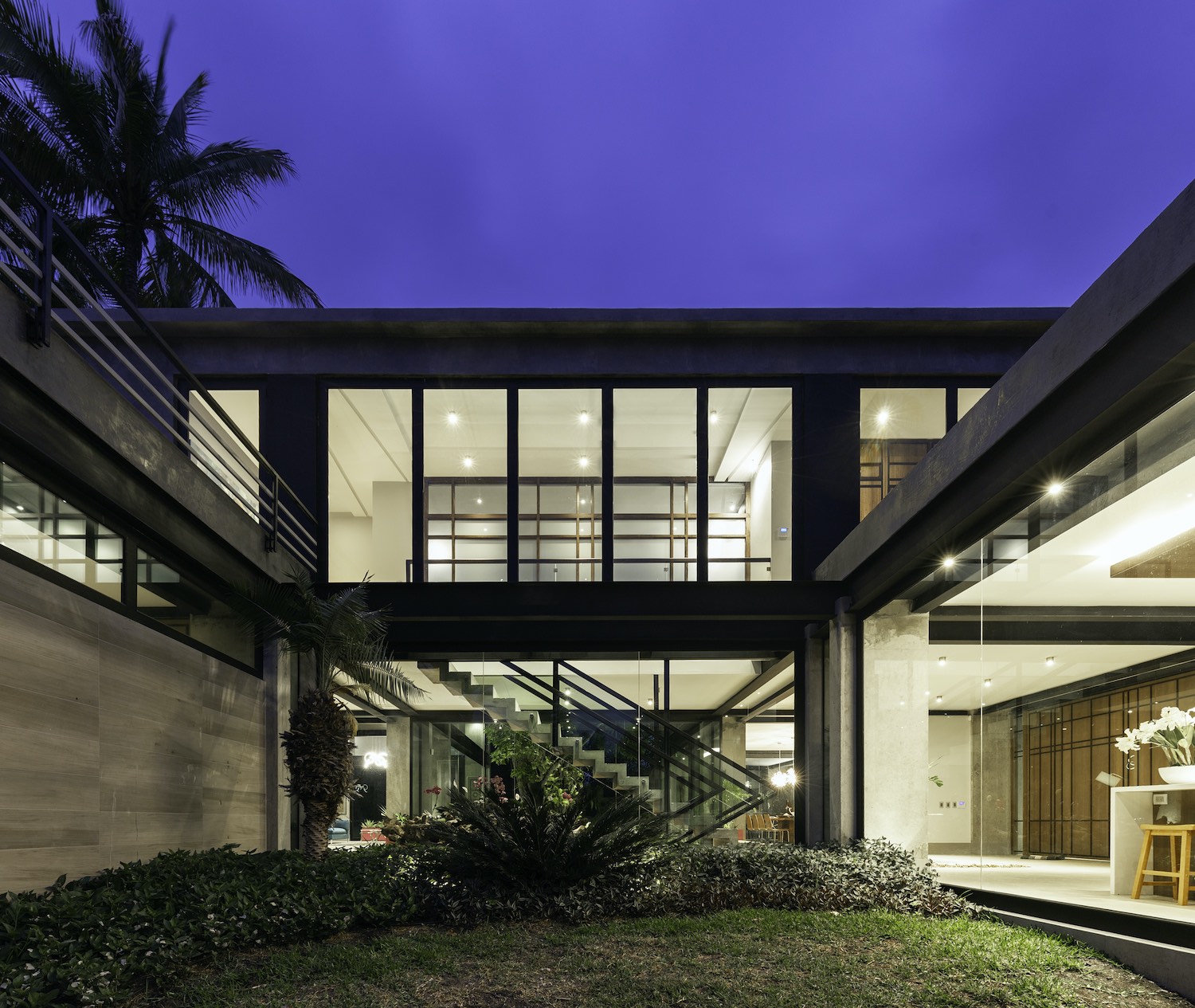 image © JAG studio
Basement Floor Plan
Ground Floor Plan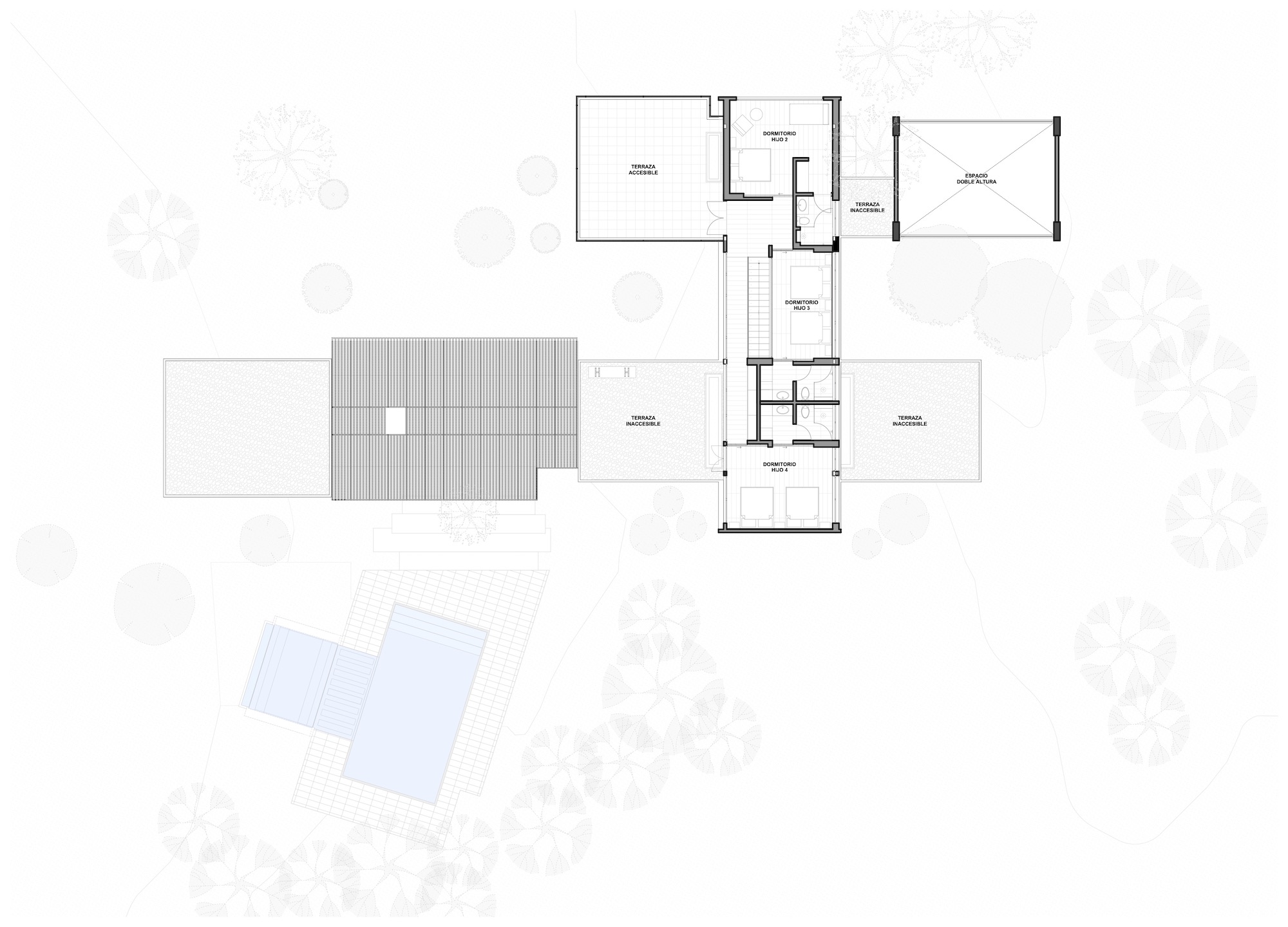 First Floor Plan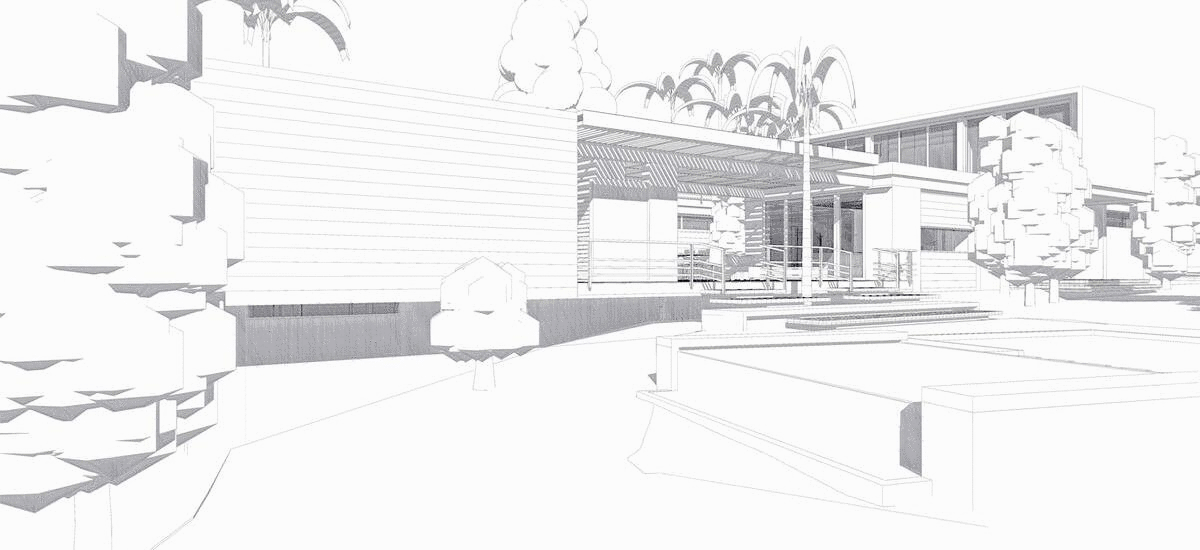 Axonometric
Architecture firm: INAI Arquitectura
Location: Valle de Yunguilla, Azuay, Ecuador
Built area: 450 m²
Site area: 4822 m²
Tools used: ArchiCAD, Autodesk 3ds Max, Vray
Project name: Casa El Vergel
Principal architect: Paul Vázquez
Interior design: INAI Arquitectura
Design year: 2015
Completion year: 2018
Landscape: Sebastián Torres (FORA Paisajismo)
Structural engineer: Tito Palacios
Construction: Sebastián León
Photography: JAG studio
---