Ezequiel Farca + Cristina Grappin Architecture and Design: This house is located on an elongated site overlooking the ocean at San Jose del Cabo. A formal scheme was established with a series of large, heavy concrete walls and a serires of patios that configure the spaces within the house accompanied by water features, creating an atmosphere of serenity.
A deep connection with nature and the adjacent ocean line is accomplished by a strong axis that runs through the entire project. The mentiones patios, terraces and program are connected to it, which allows to introduce natural light and encourage cross ventilation. The use of the selected natural materials serves to further connect the home to the site, blurring the lines between nature and architecture. The colors and texture offered by this materials function as a perfect framework for generous views to the blue of the ocean and the infinity of the sky.
The access has a blind facade where the protruding volume of the second-level bedroom serves as a roof that directs residents and guests through a private patio with a tree and basin toward the main entrance.
An untamed, organically grown garden is located on the lateral side. A small incision on one of the earth walls leads to a waterfall, making this a contemplative space. The eastern facade is completely open toward the ocean. The presence of the sun has been modulated with imposing concrete slabs over the public area on the ground floor. Upstairs, the slabs serve as terraces for bedrooms. A pool at the edge of the site marks a thin line that blends into the horizon. The main bedroom has a real connection with the ocean, which can be appreciated from two different angles, as well as a terrace, fire pit, and private Jacuzzi.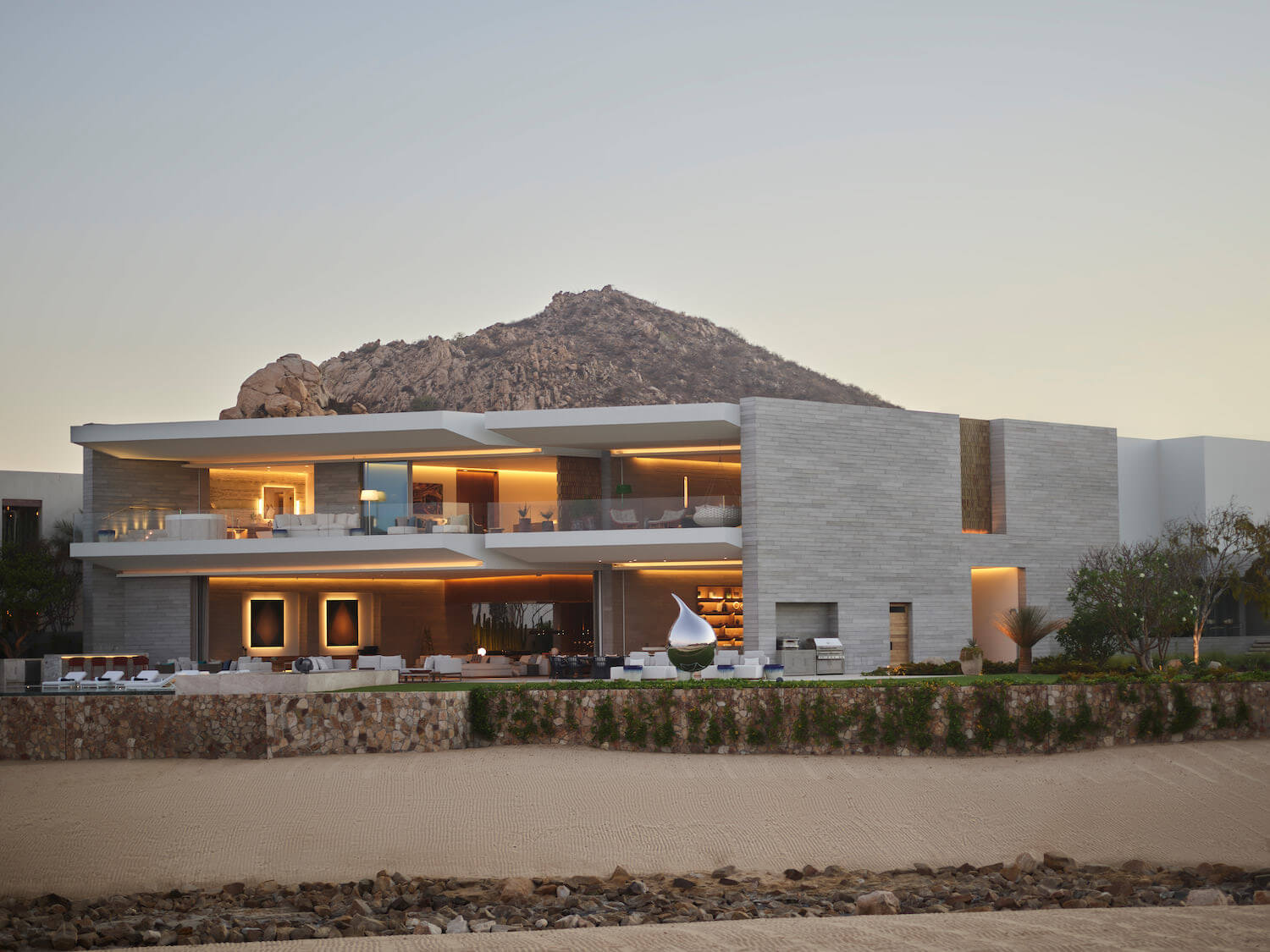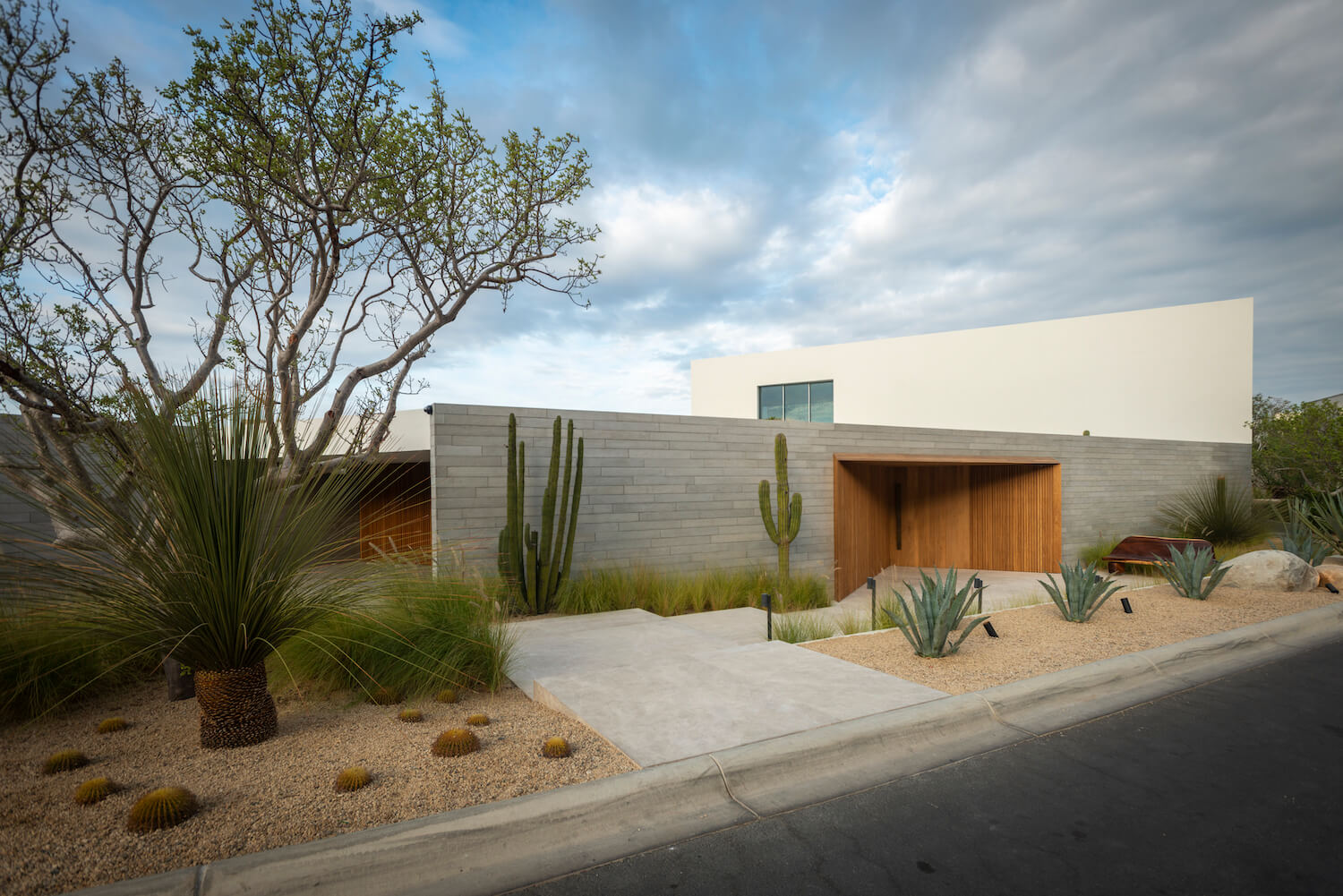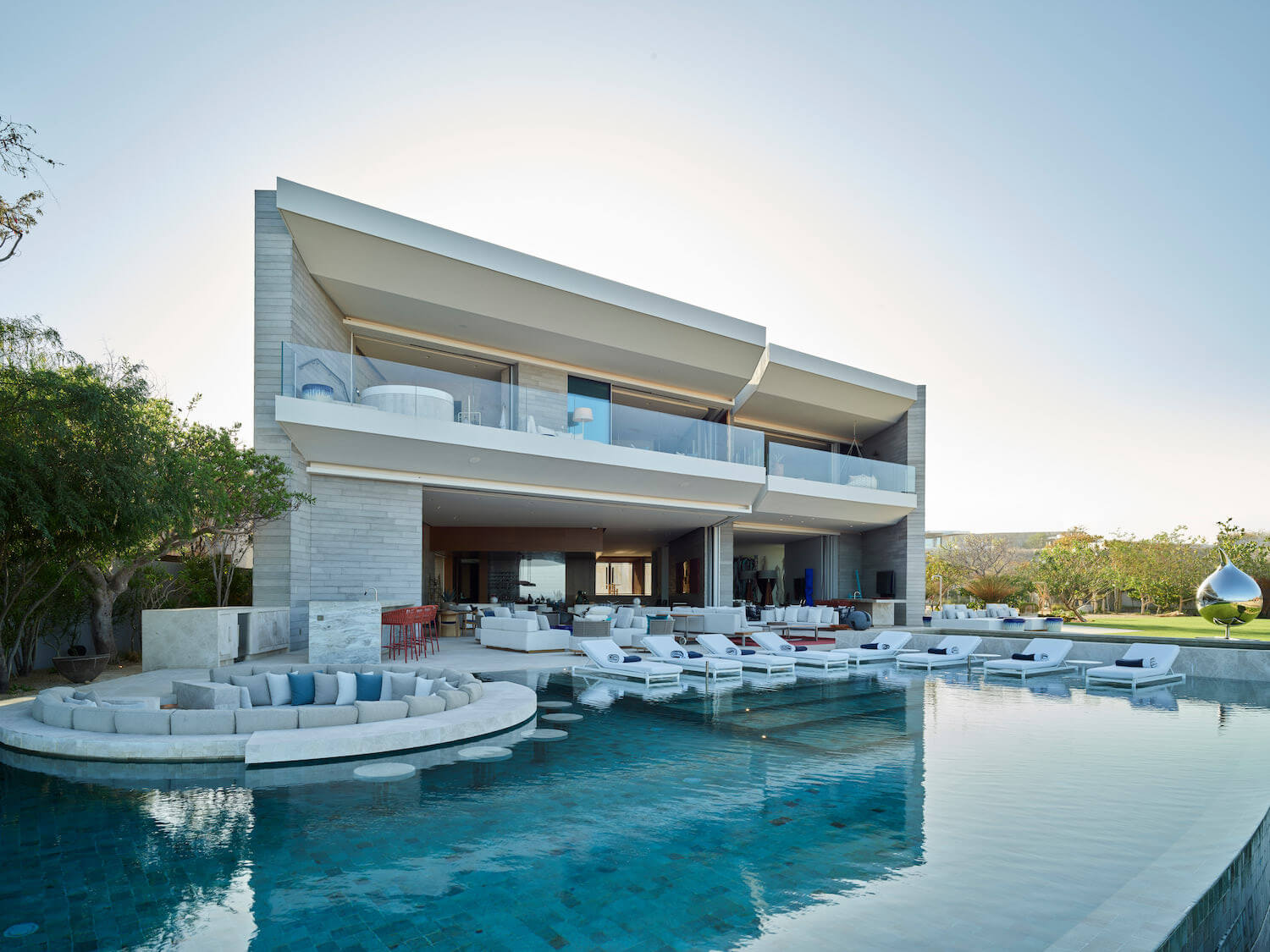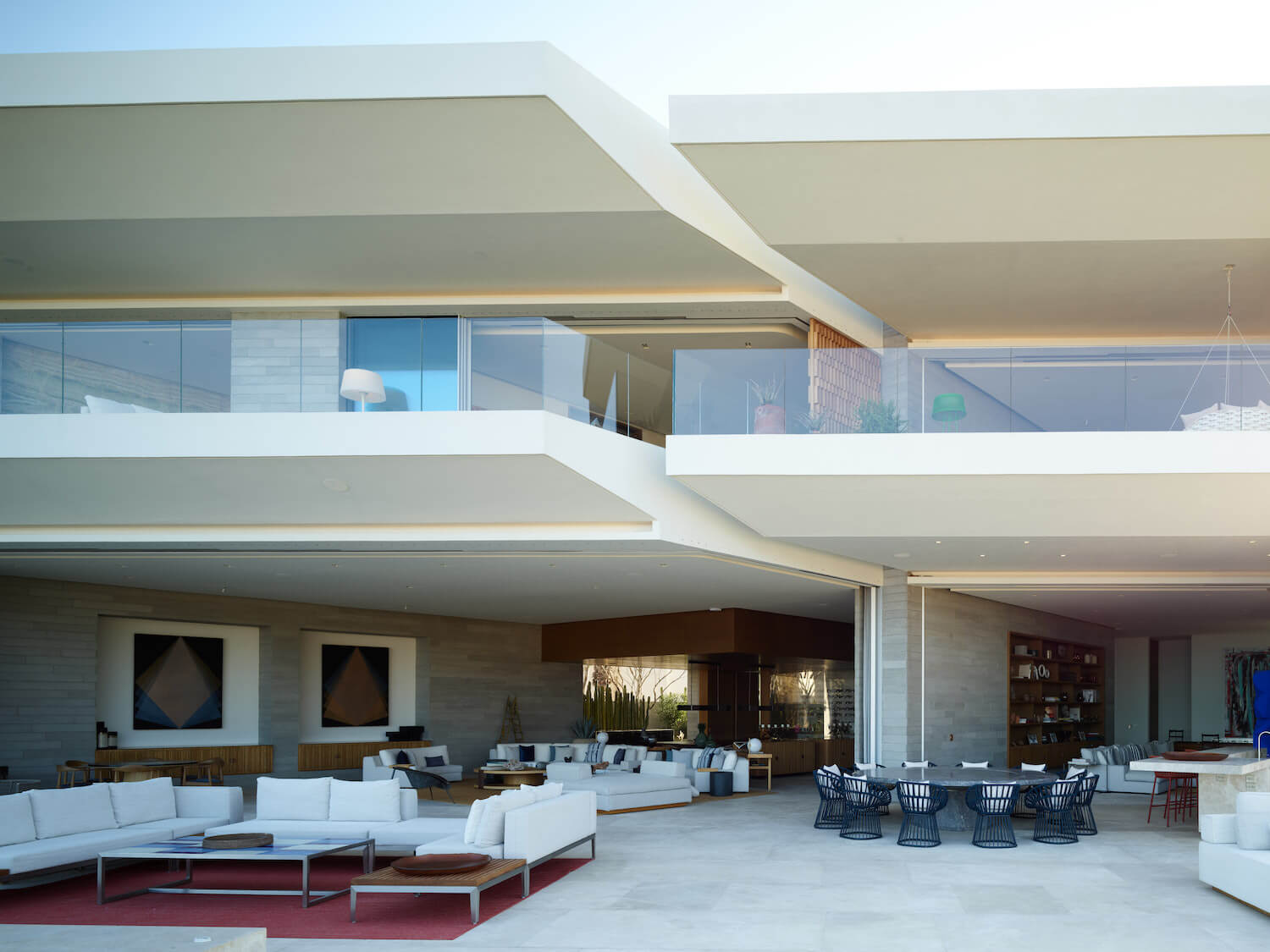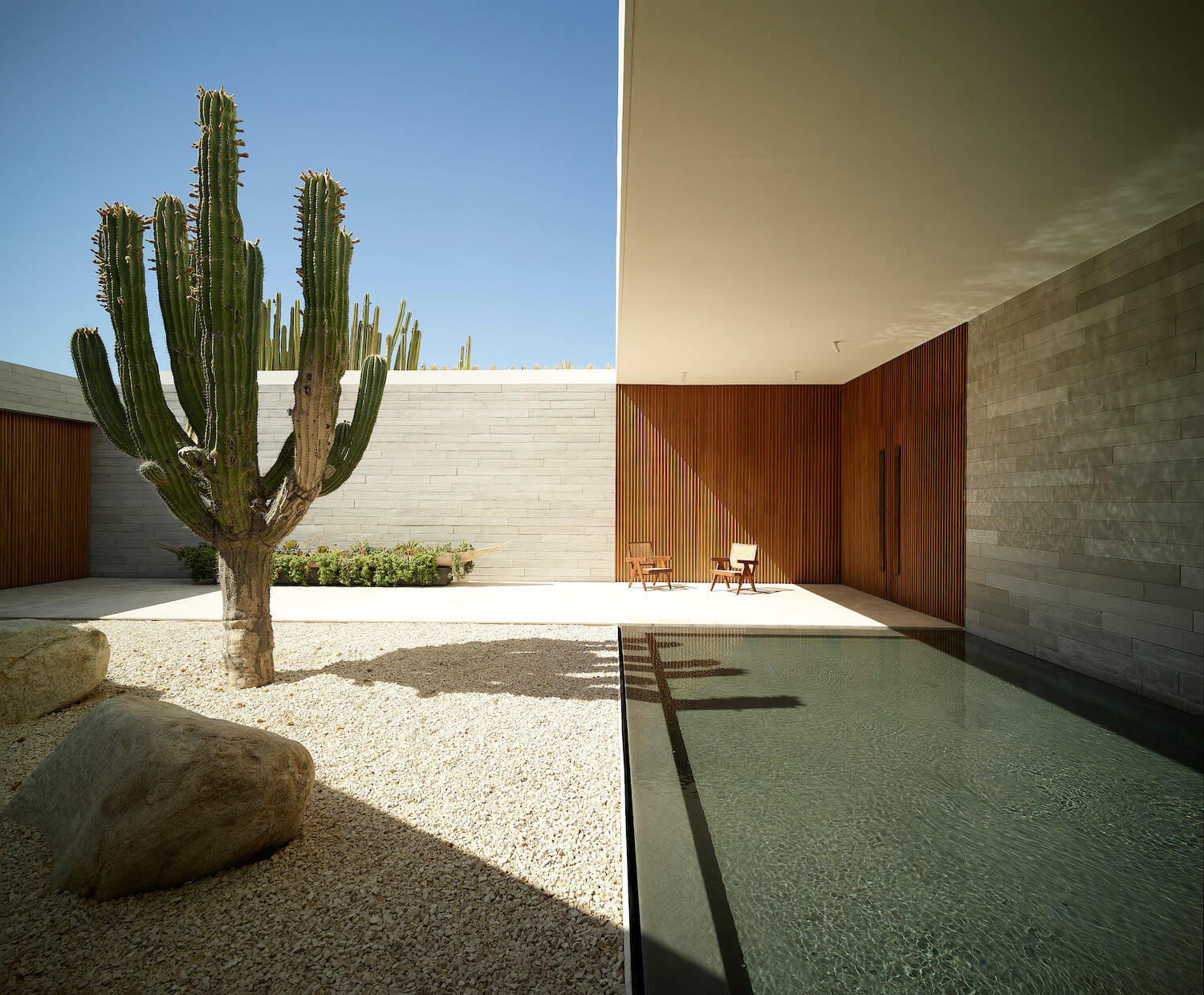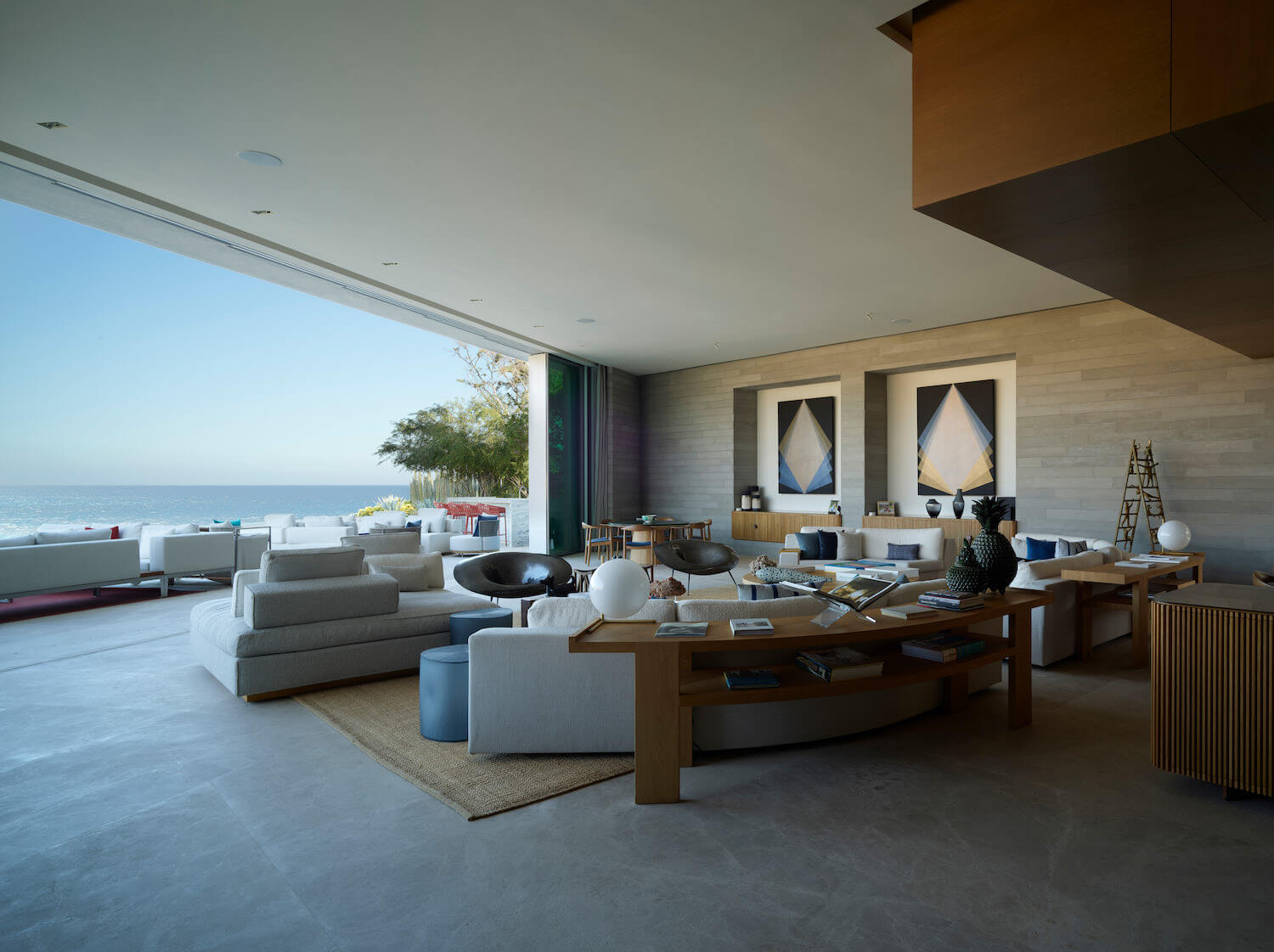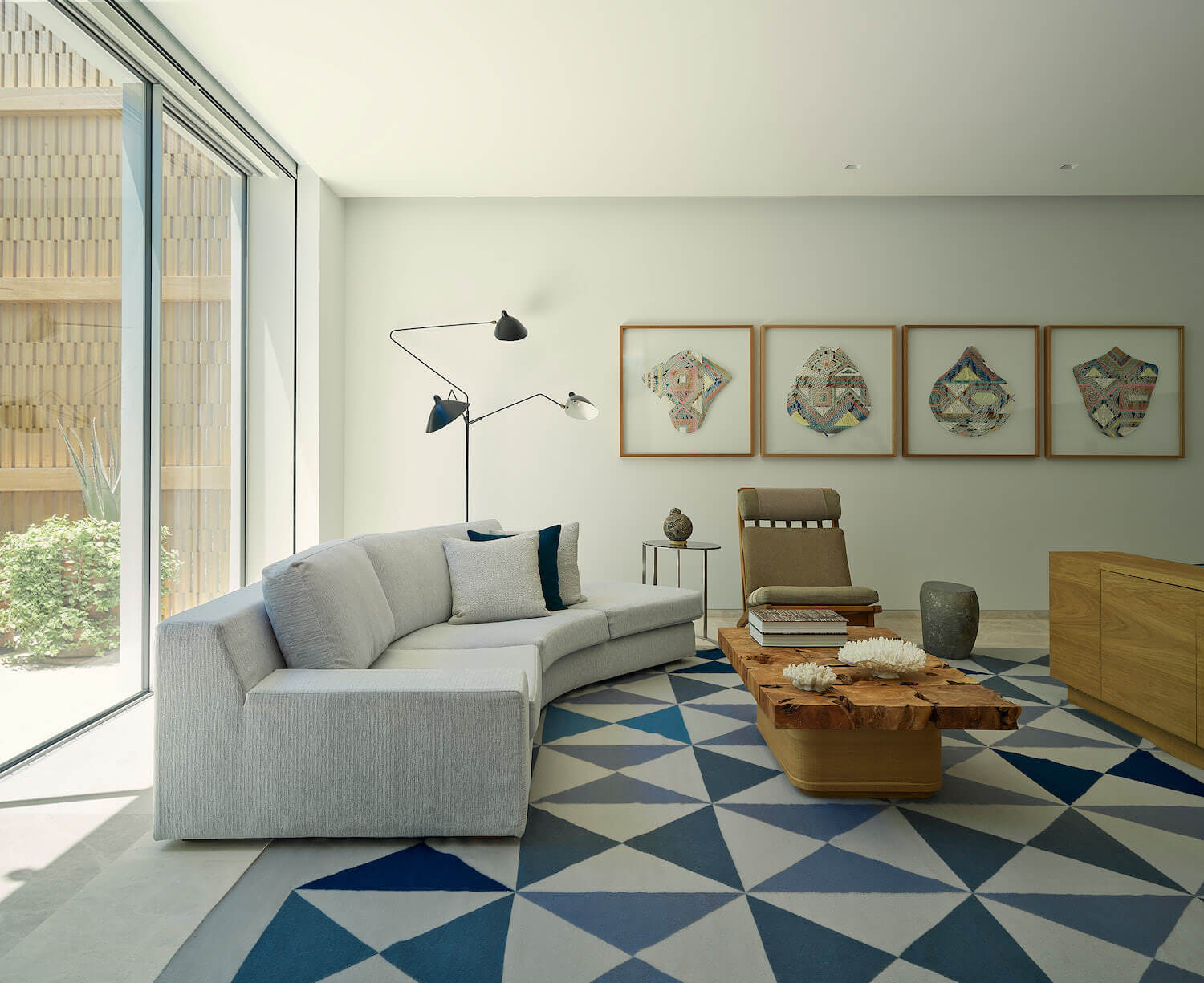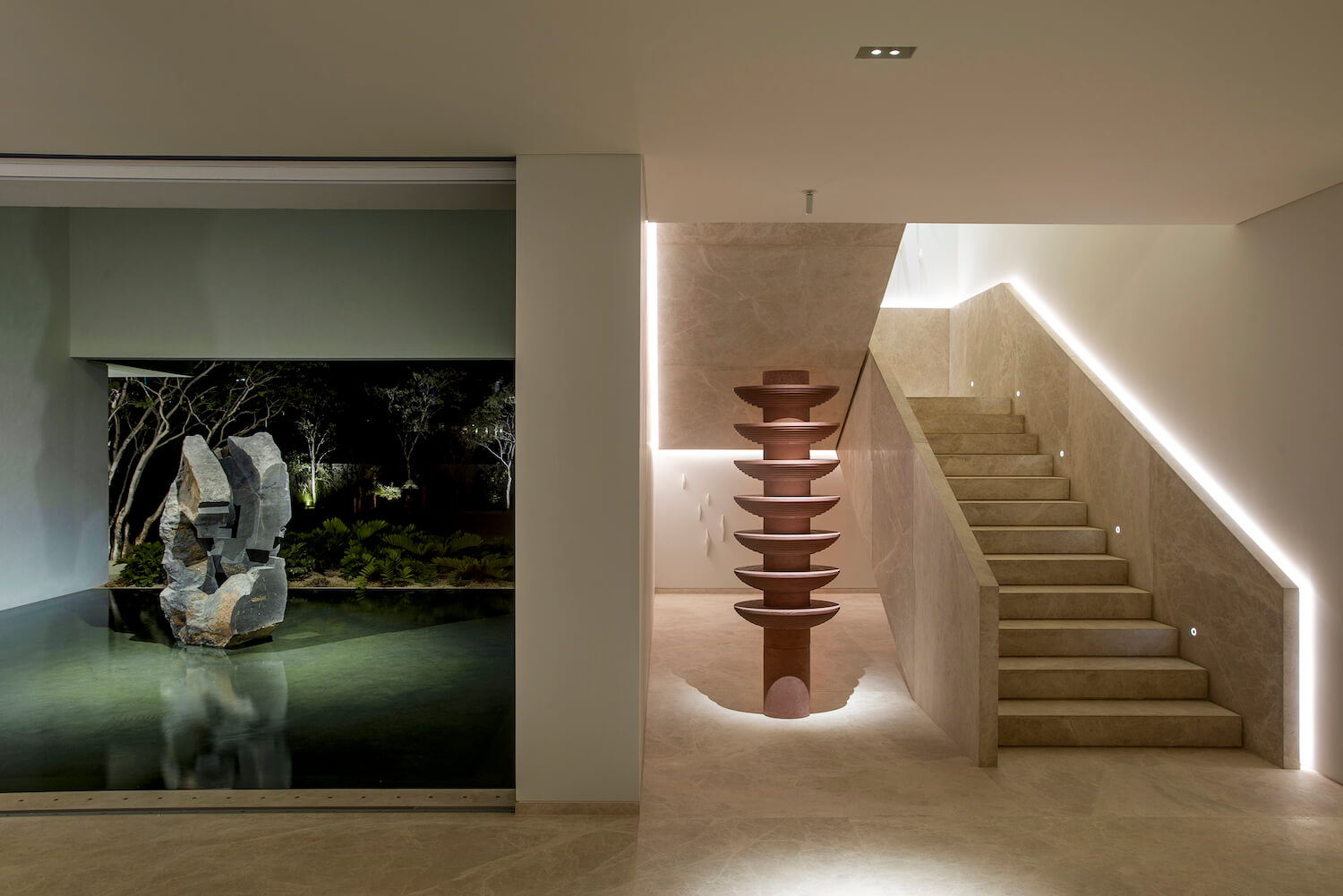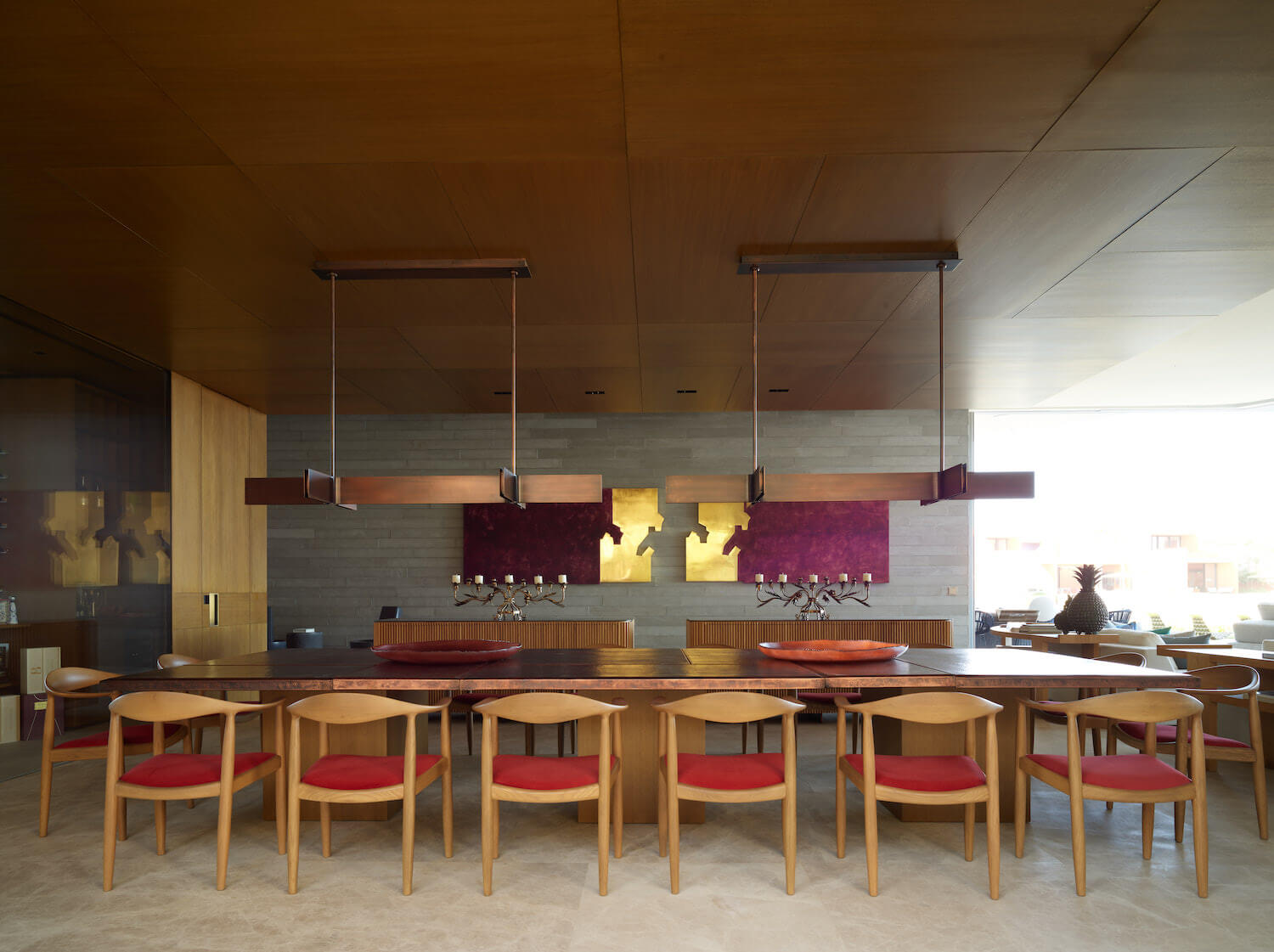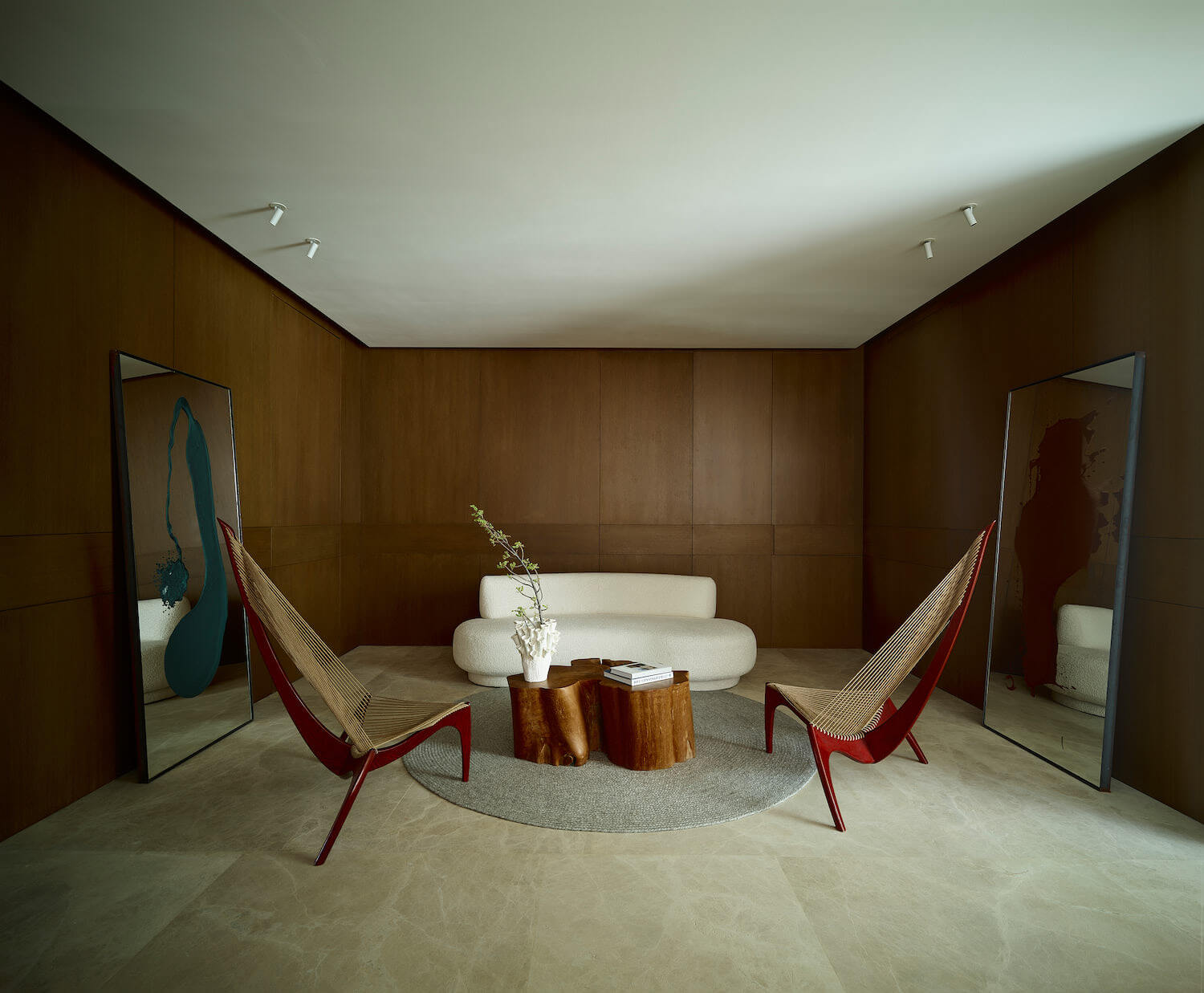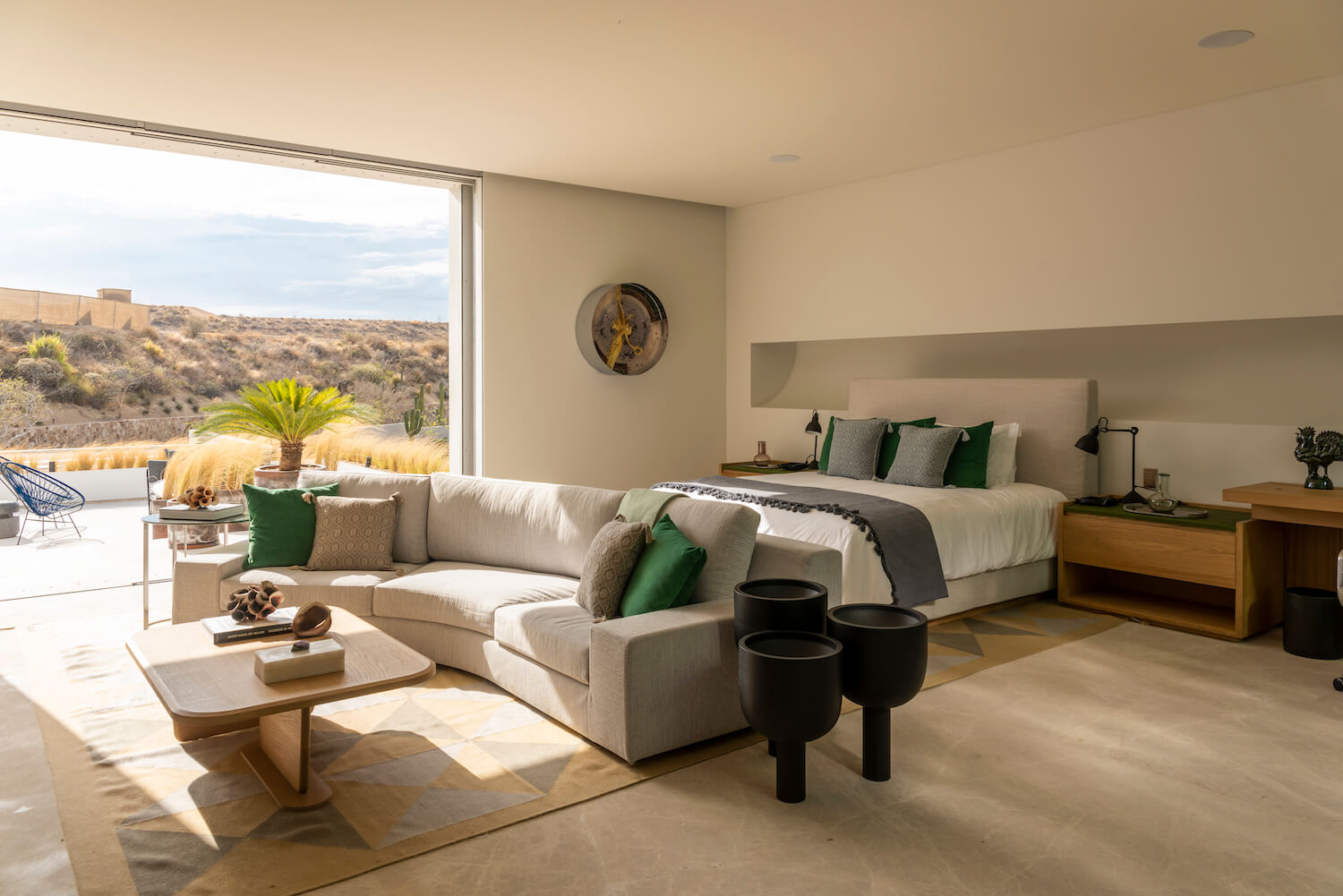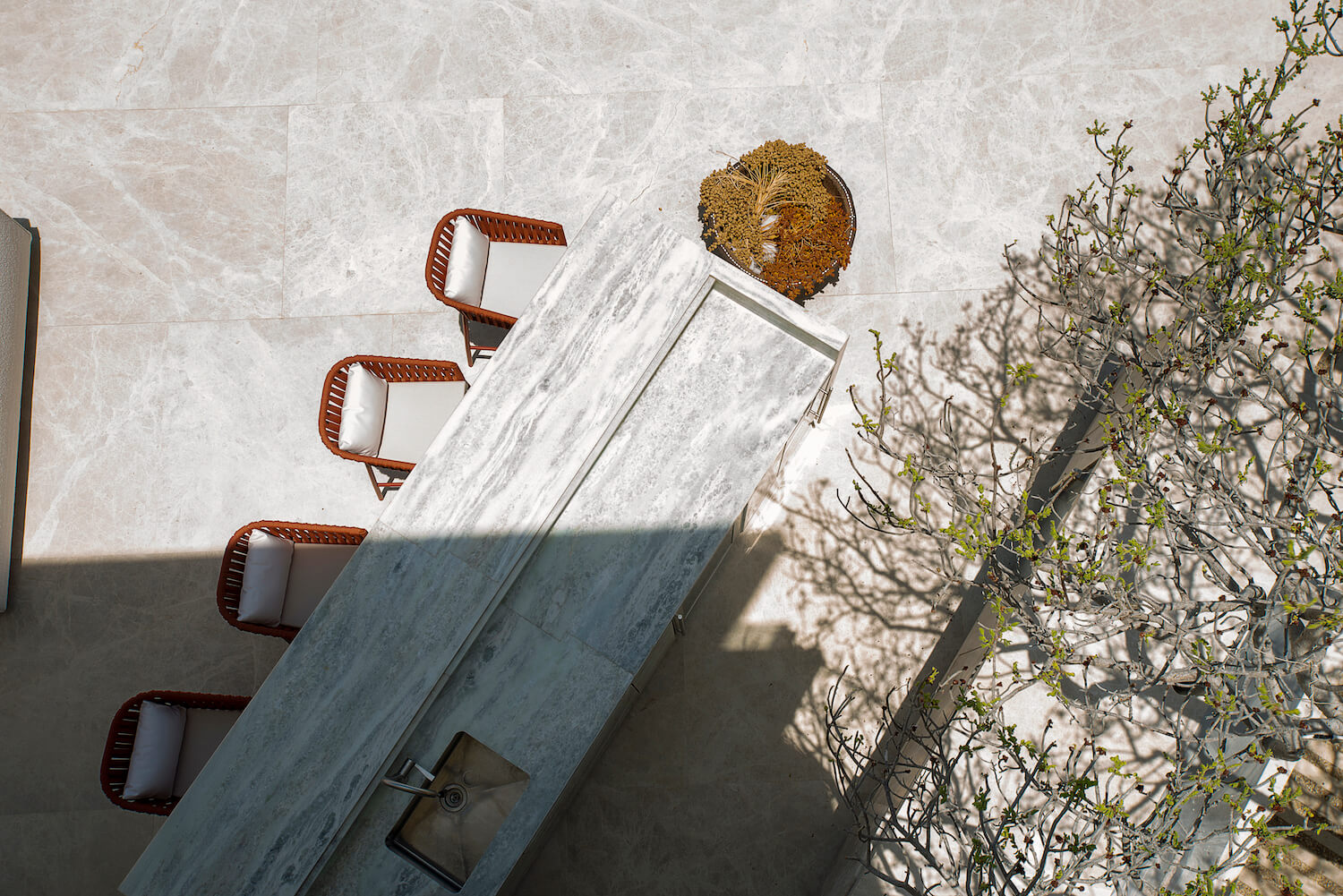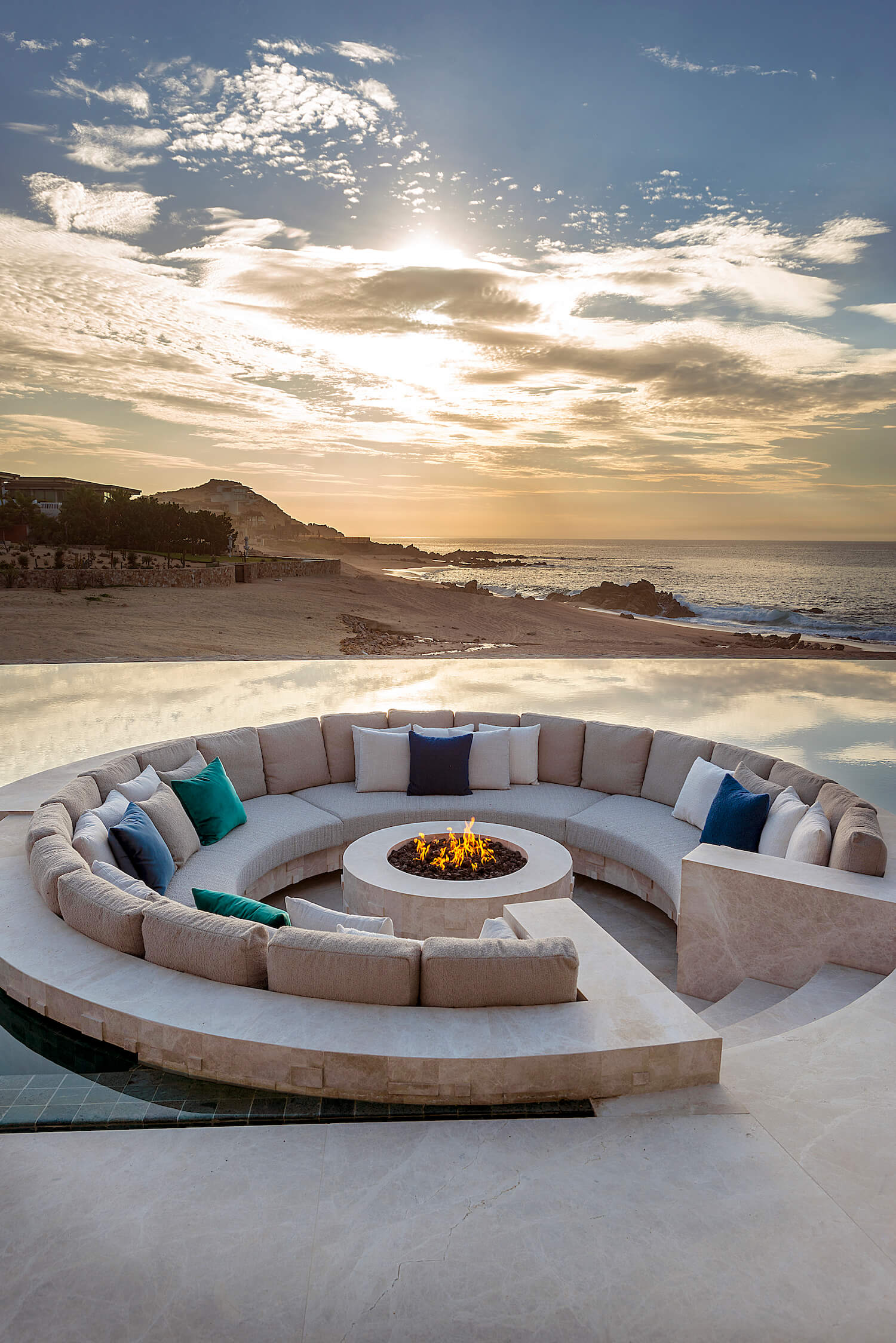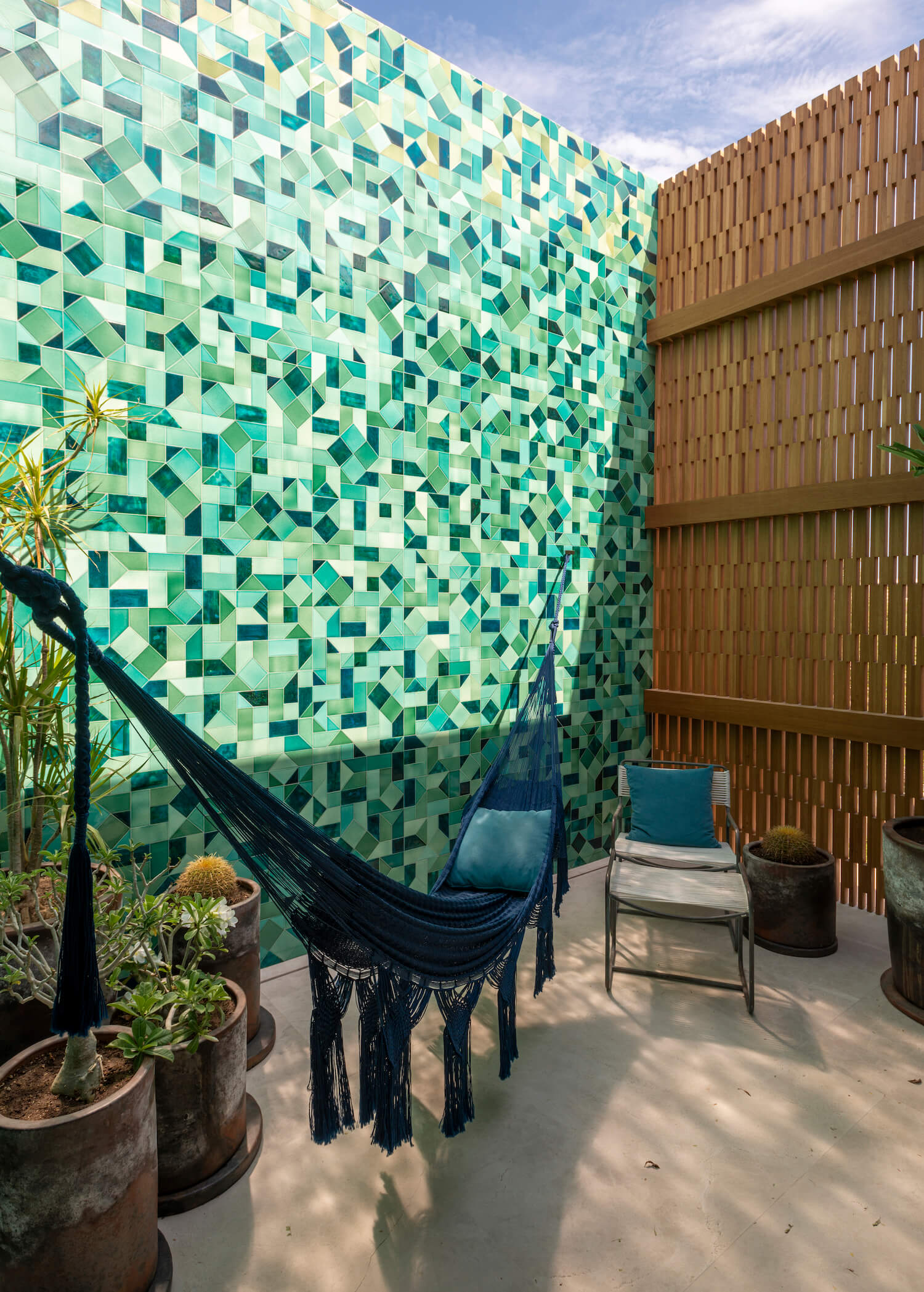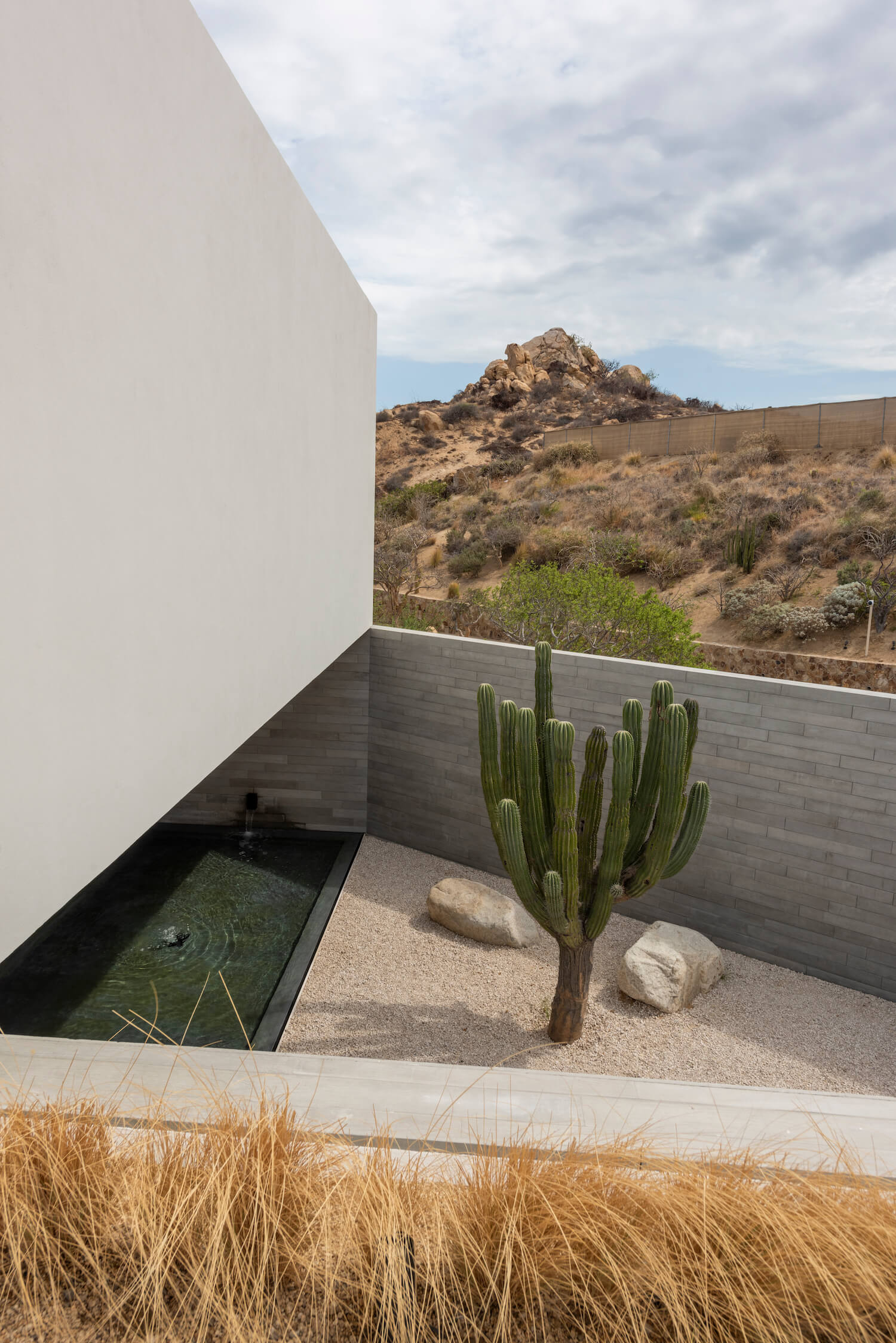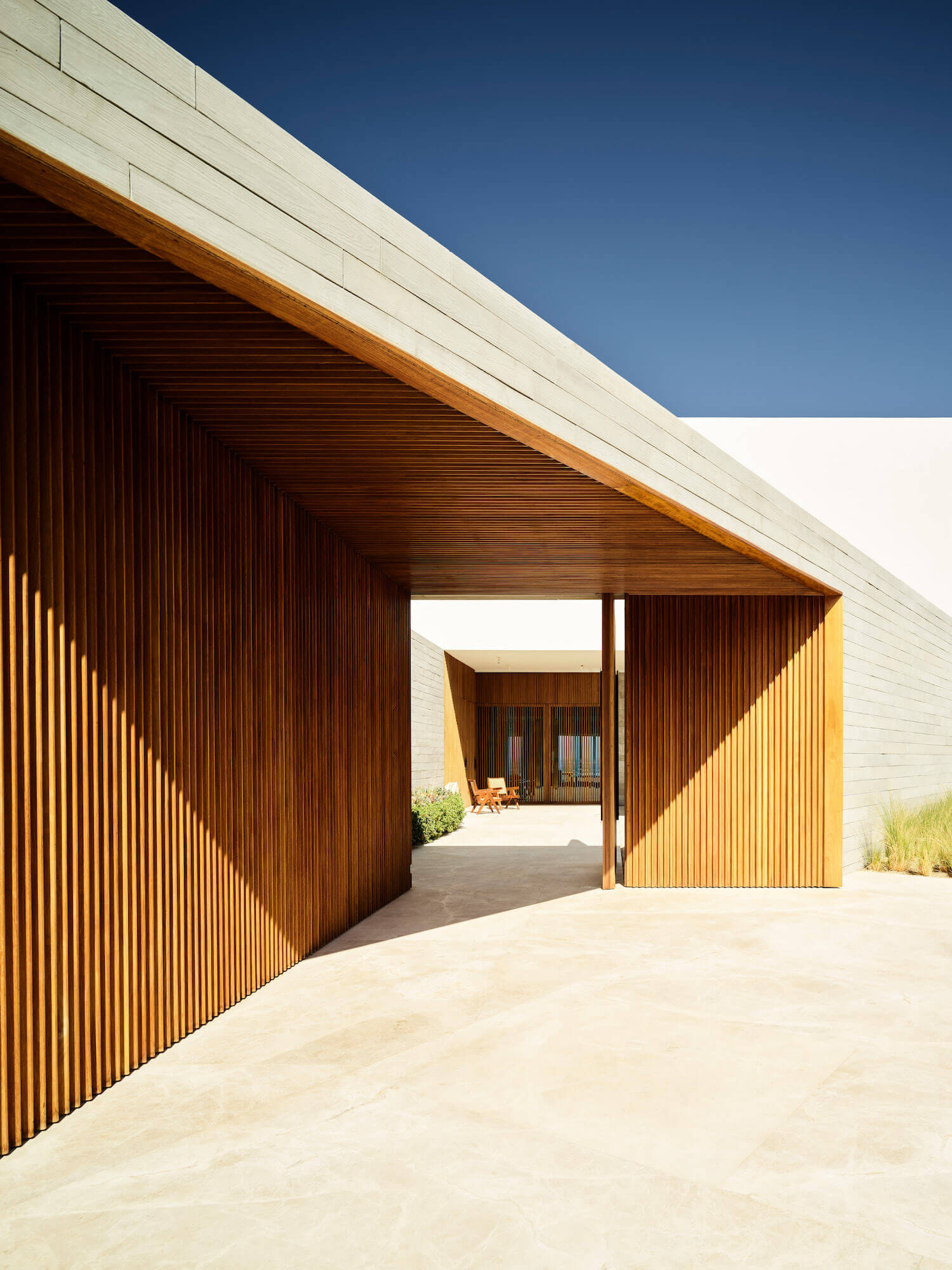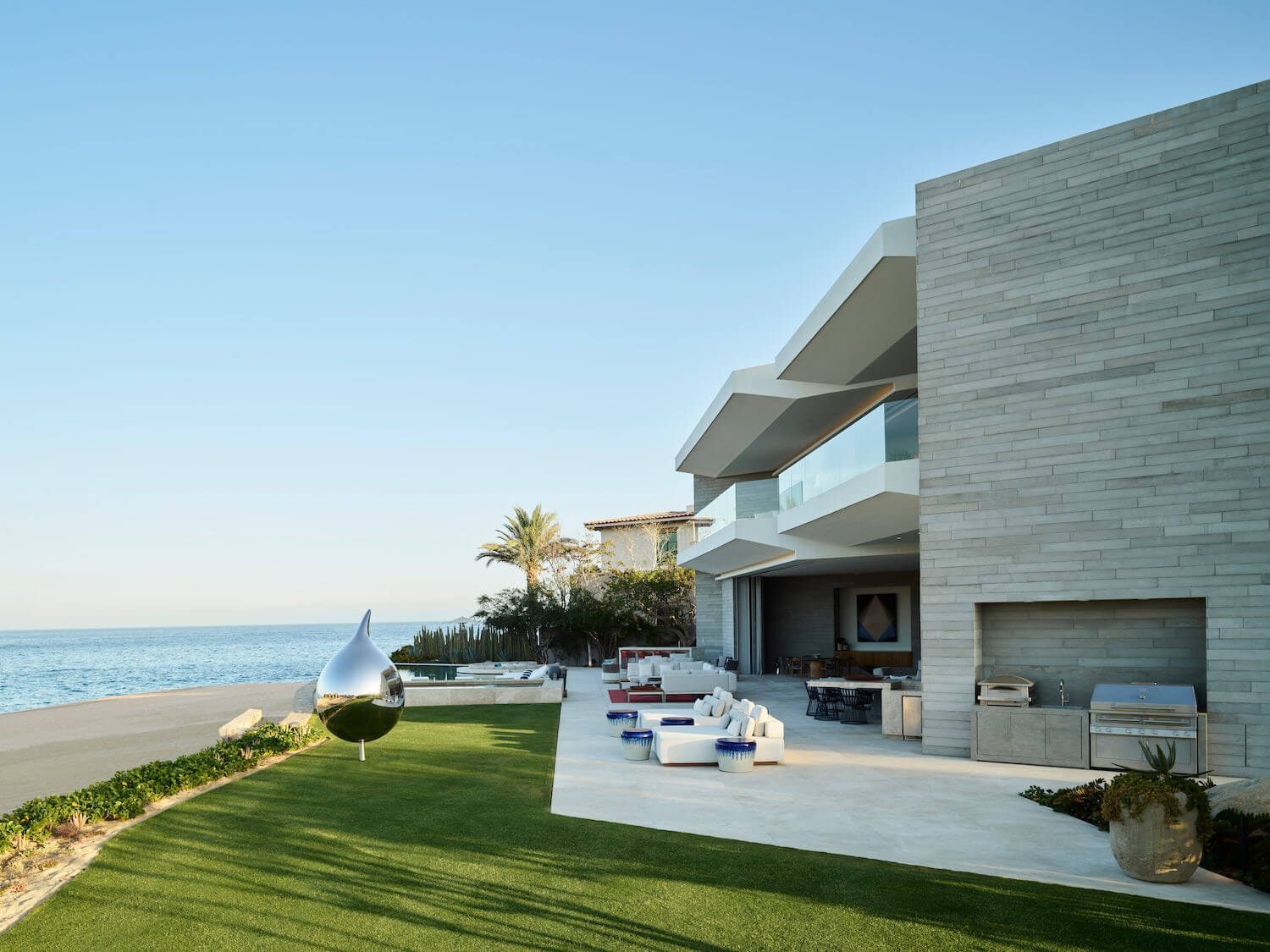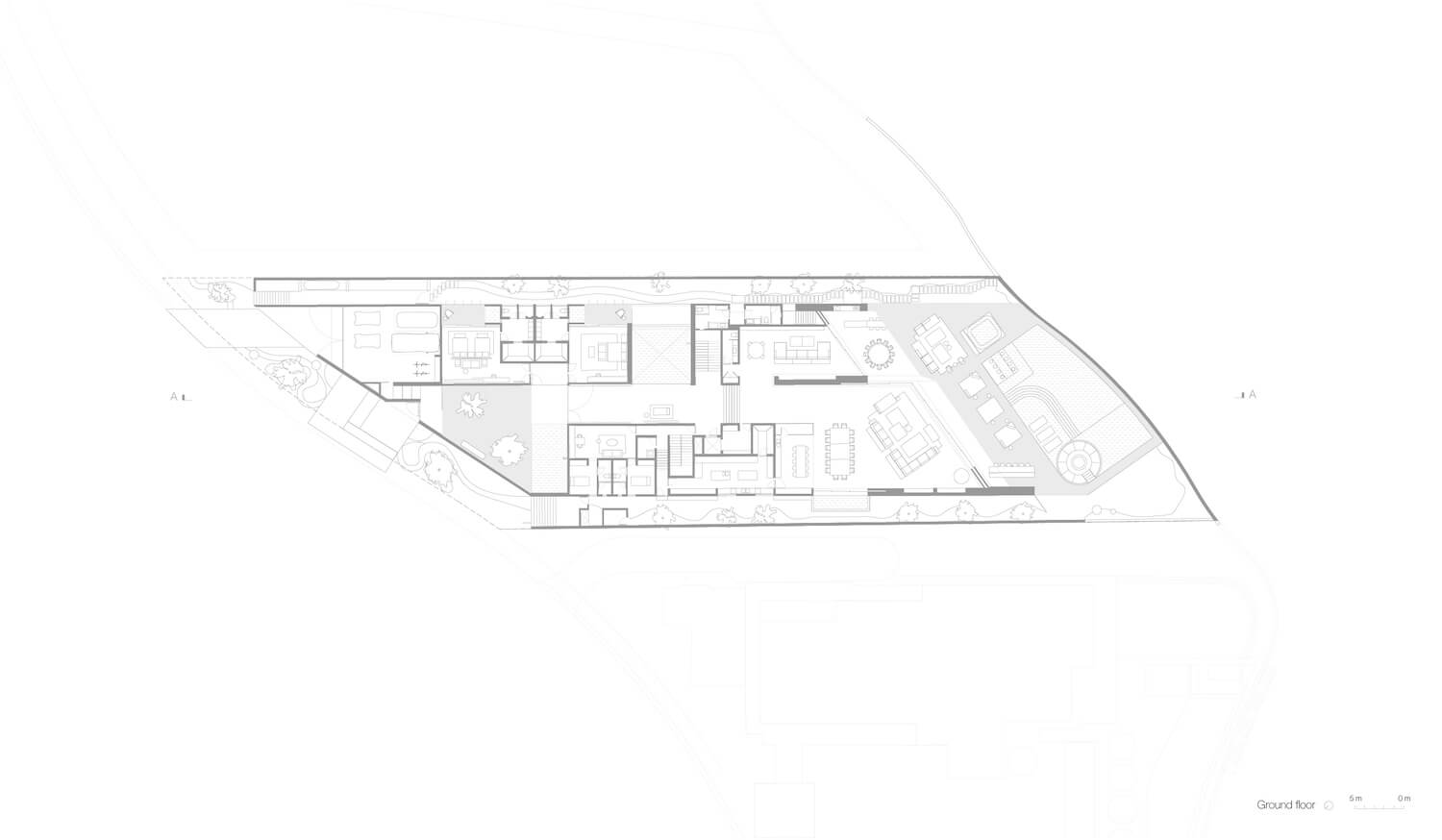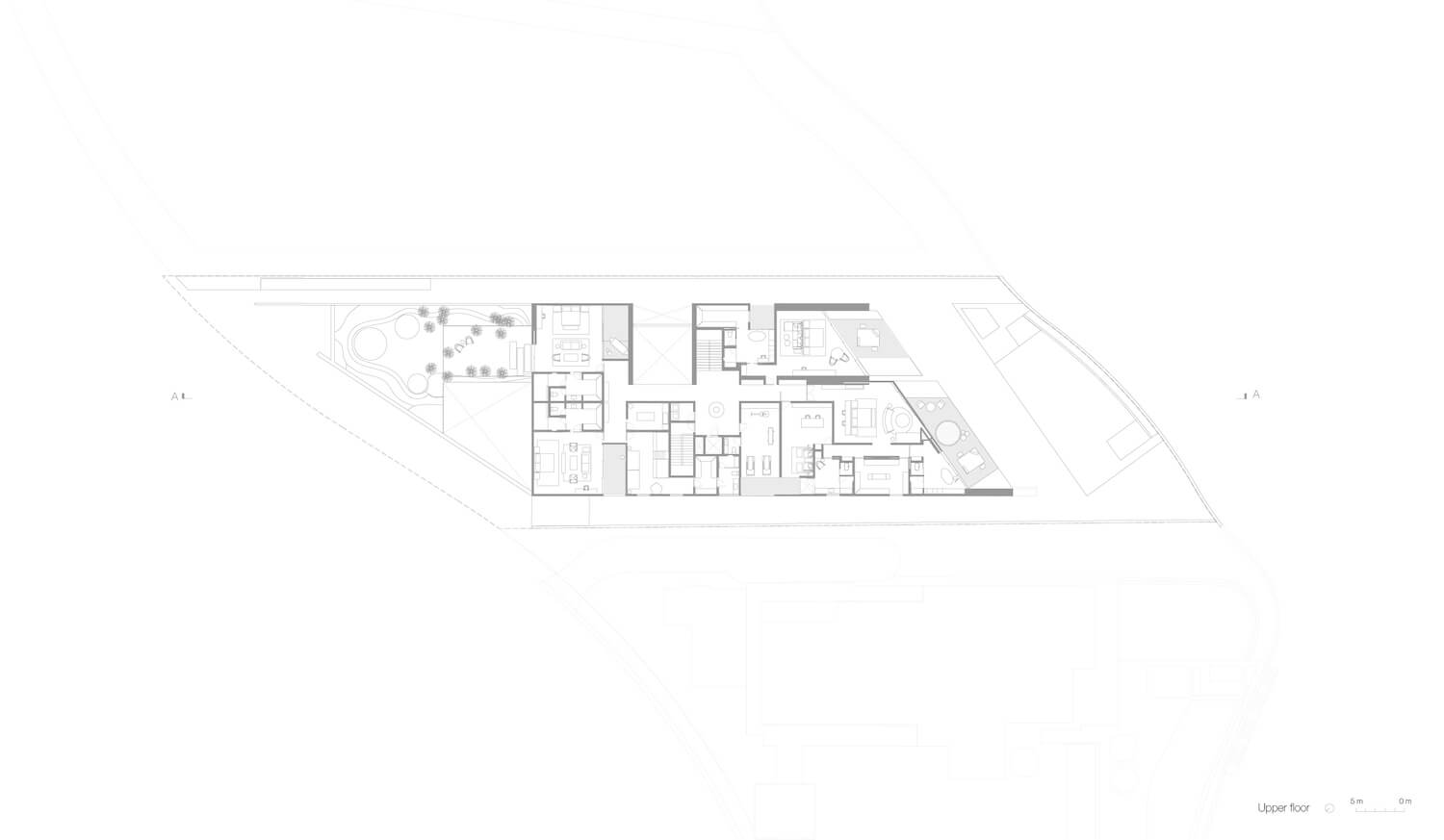 ---