RO_AR Szymon Rozwalka architects: The proposed building is located on the border of two different worlds: the urban and the natural. From the north-western side of the site is a wedge of bio-corridor stretching along the Dalejský Brook. The corridor is enhanced by the distinctive exposure of the Hlubočepské Rocks.
Urban space surrounds the site on the south and east sides. It is a chaotic and random development, often adversely affecting the value of the projected terrain. The form and spatial layout of the house are a direct response to this context.
The proposed house design seeks to extend the natural context into the interior of the site and into the interiors. On the other hand, the house is then separated from the 'urban world', for which it becomes an abstract body that, through its form and scale corresponds to the surrounding rocks in the background.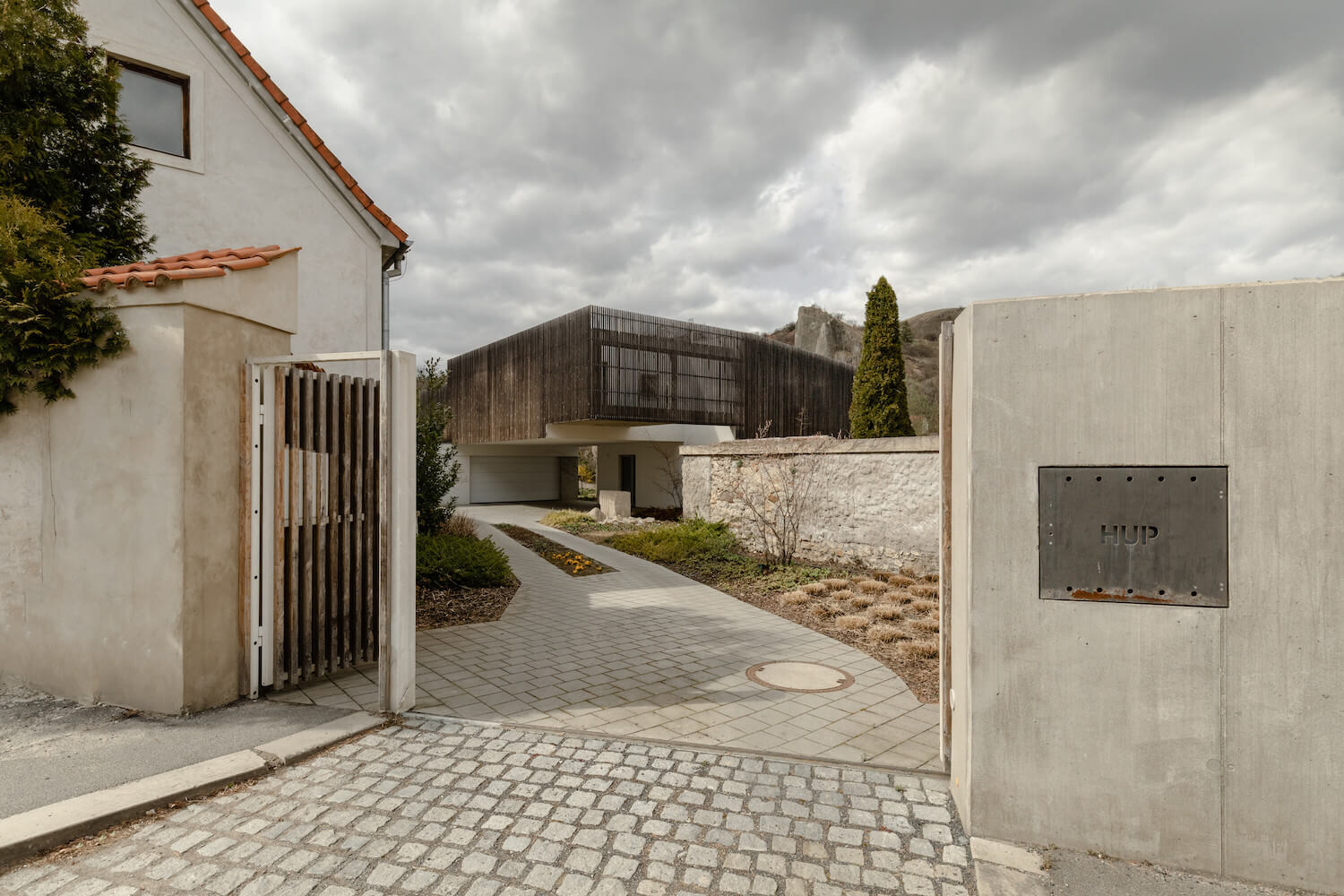 At the same time, the form of the building addresses the need for proper illumination of the rooms by natural light, the question of "the problem of the 'narrow' entrance and the problematic location of the neighbouring building on the southern boundary of the site.
In the first steps, we designed a building that was created by the method of land deformation. The terrain was to transition smoothly from the north-west side into an artificial hill into which the house was to be placed. From the southeast side, the "hill" was to be undercut, which would allow the creation of an entrance patio under the building, created in that part by a different rectangular geometry.
Due to the need to limit the budget, it was necessary to significantly reduce the previously proposed building. It was decided on the risky method of directly cutting away "unnecessary" elements, which had to significantly affect the final result. Such a deliberately primitive and direct cut-off has in places resulted in surprisingly good effects, in other places the effect was worse. The changes involved almost exclusively organic, rear part of the building and had little effect on the interior spaces that, which, according to the original concept, were created by the clash between two geometries: organic and rectangular.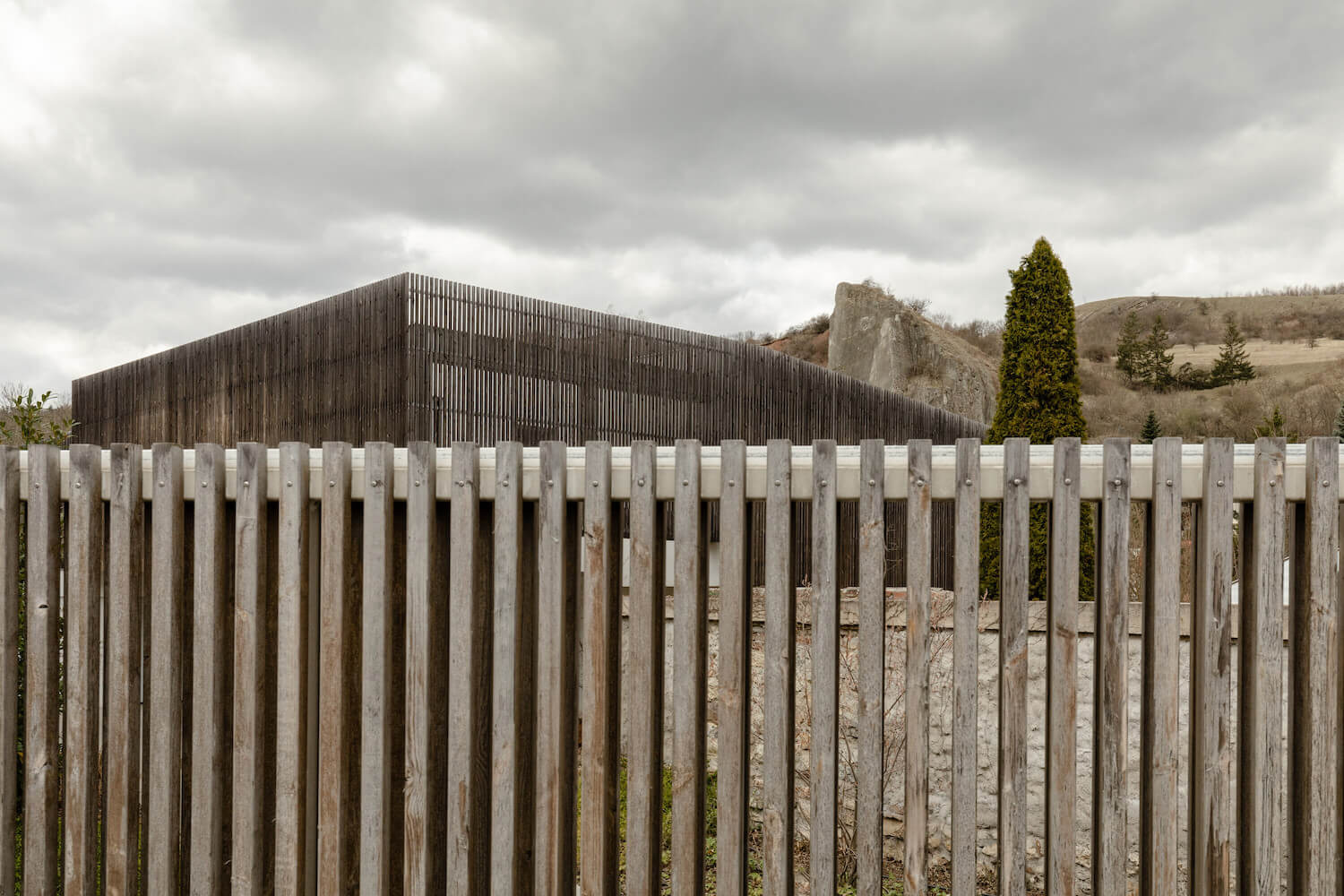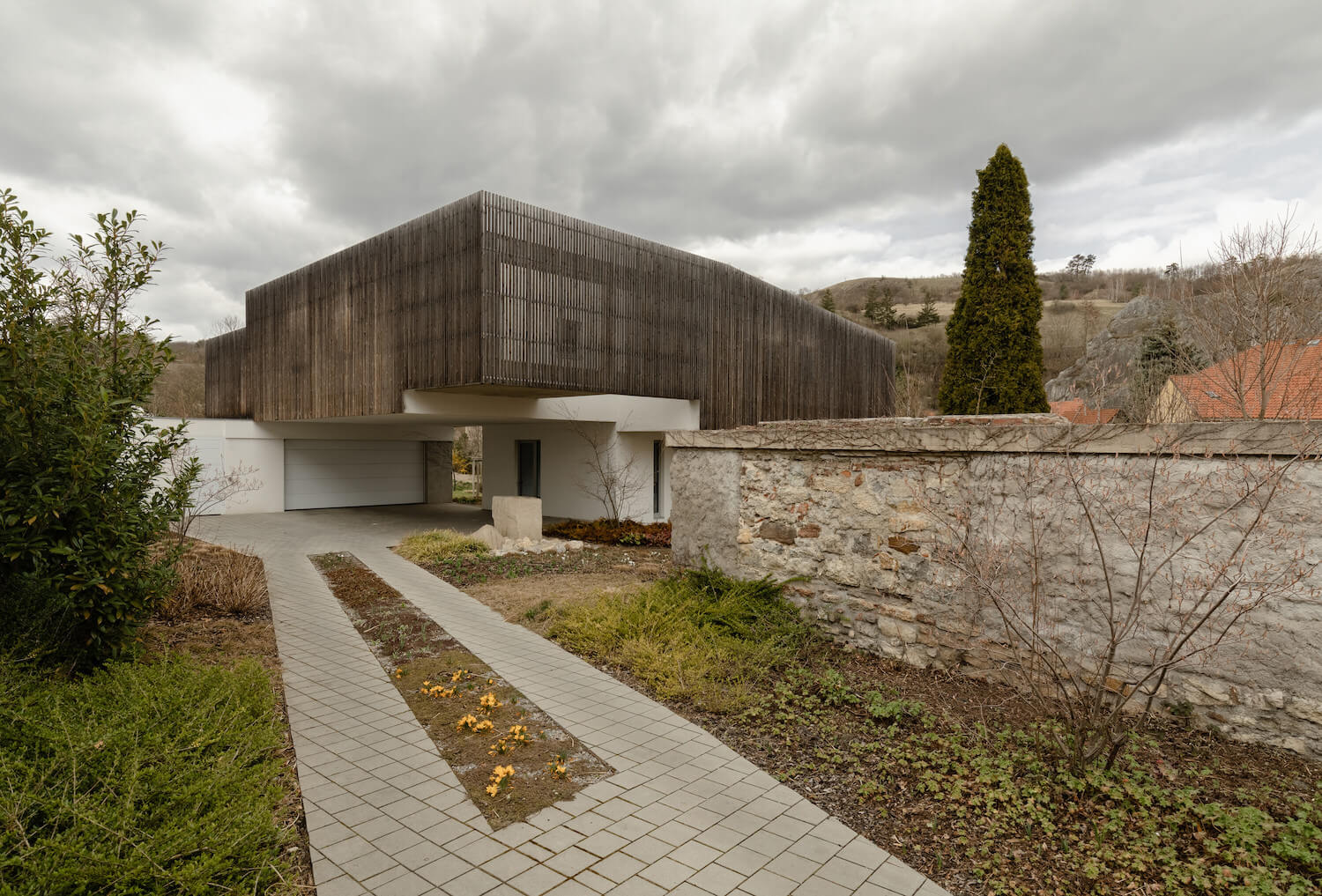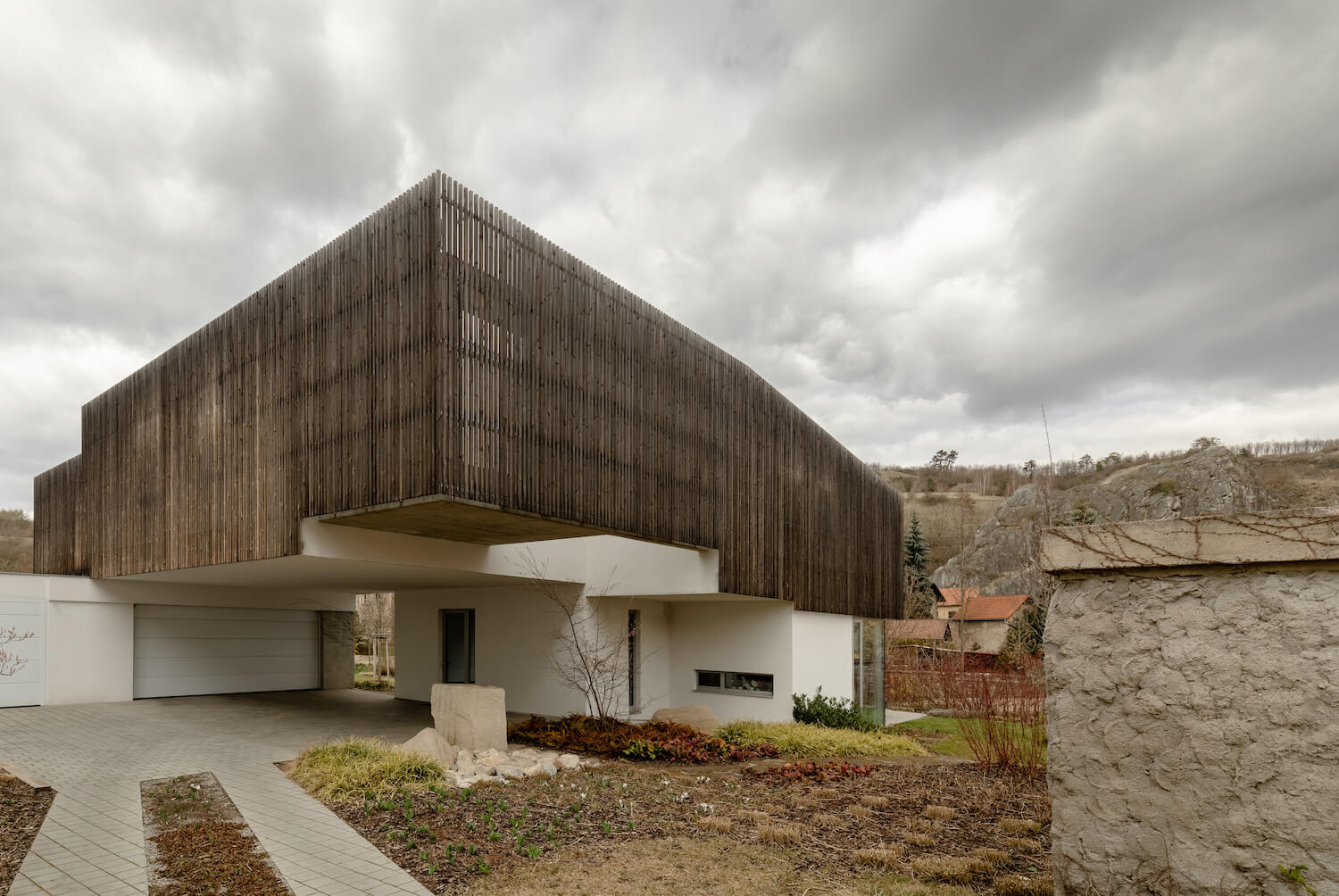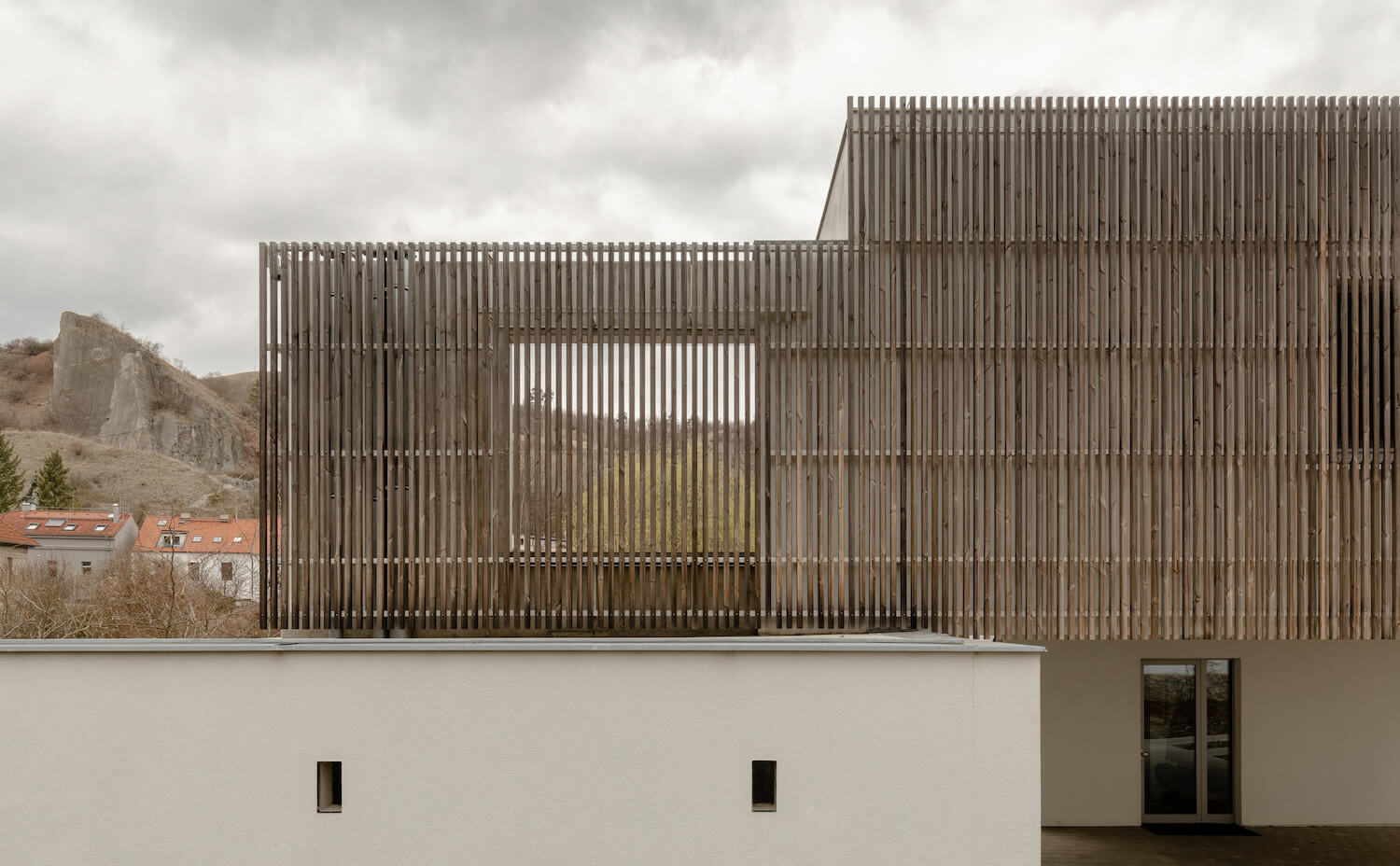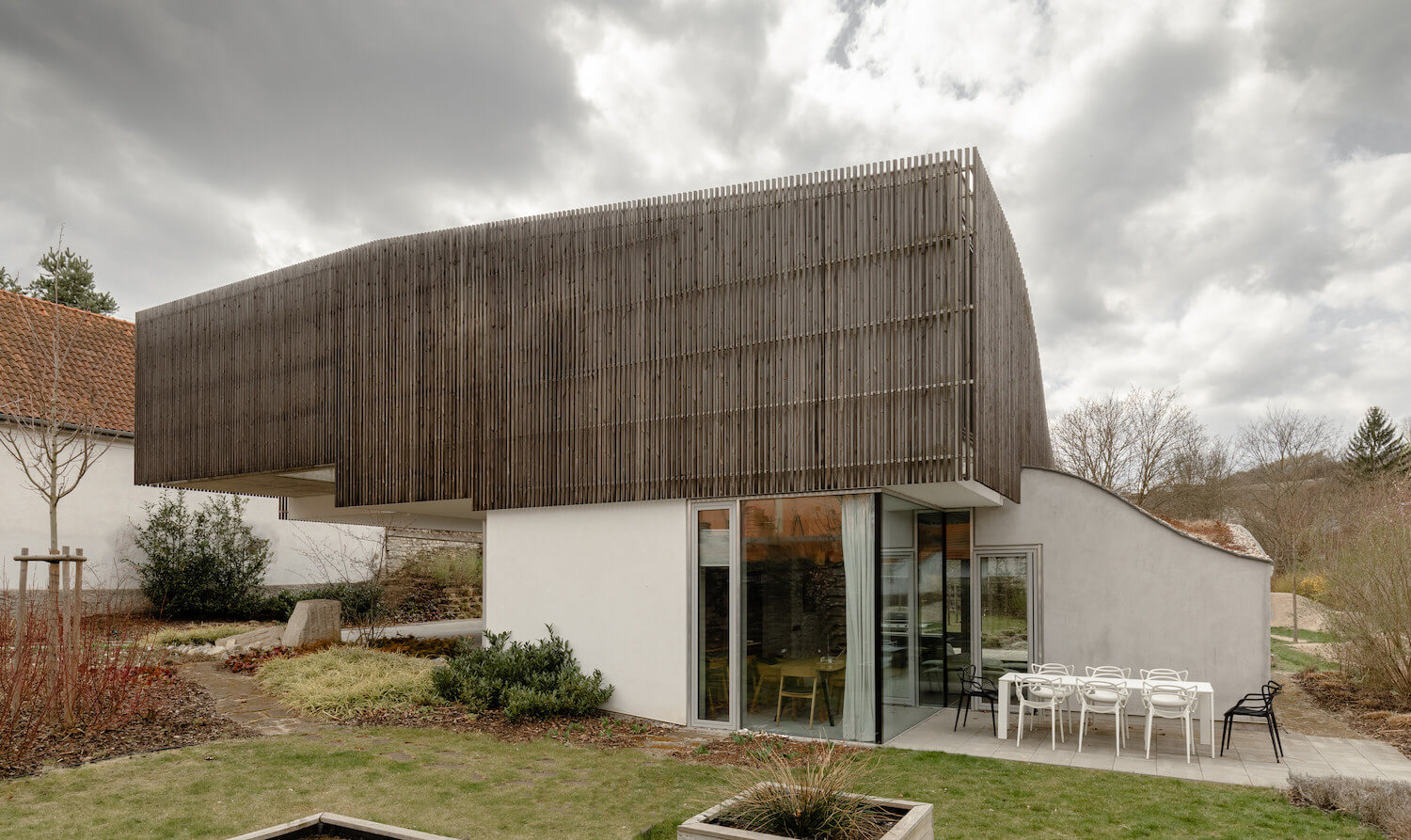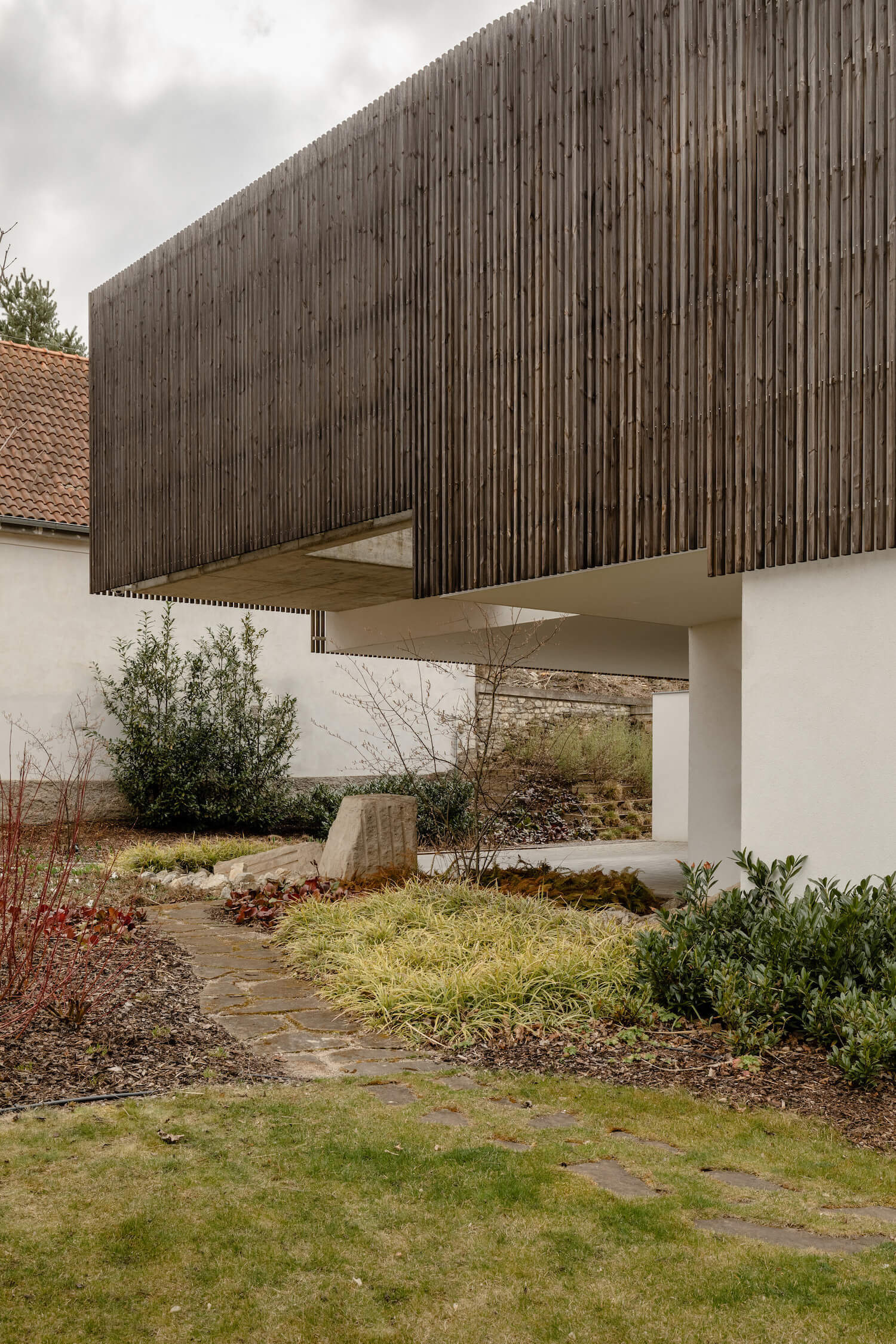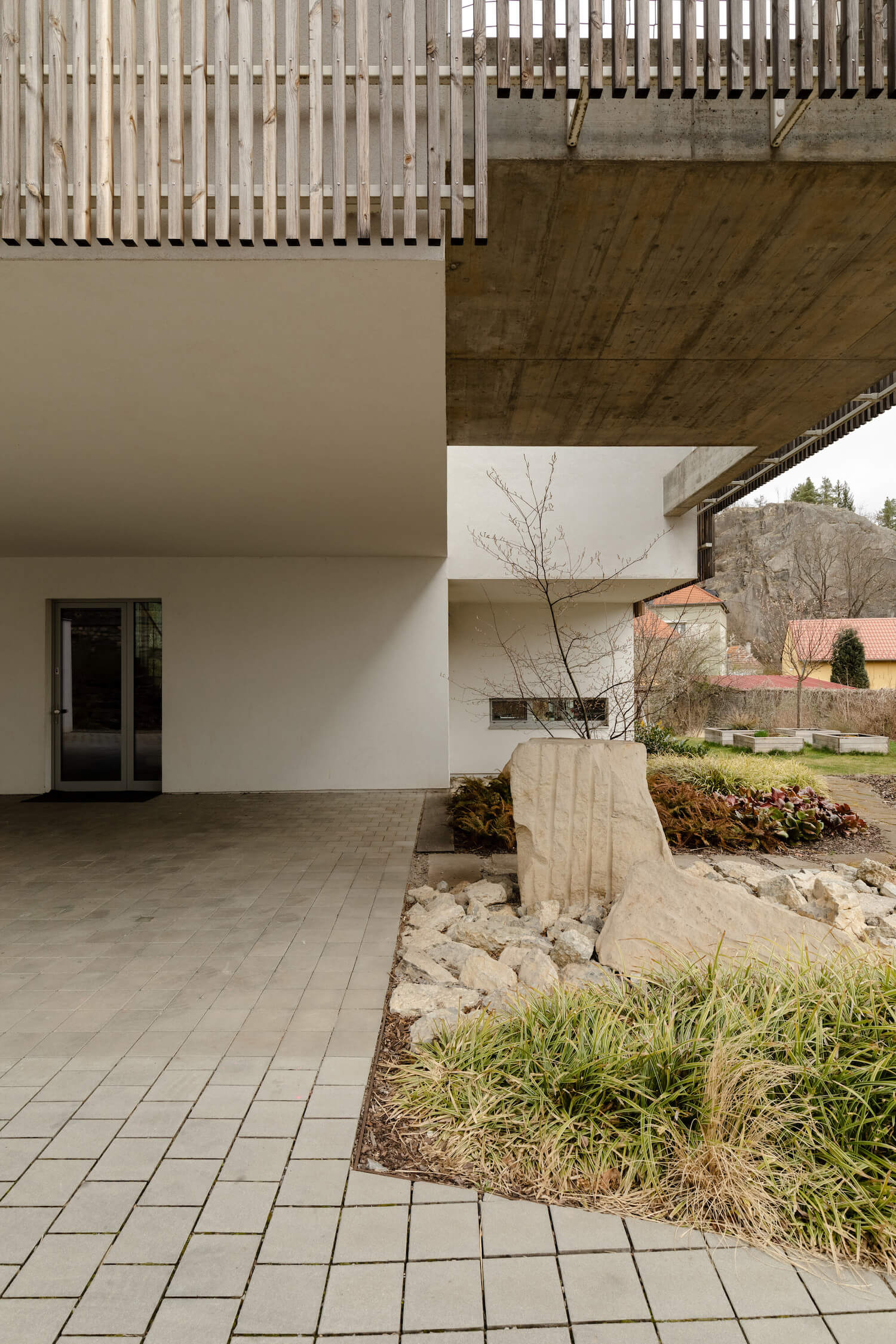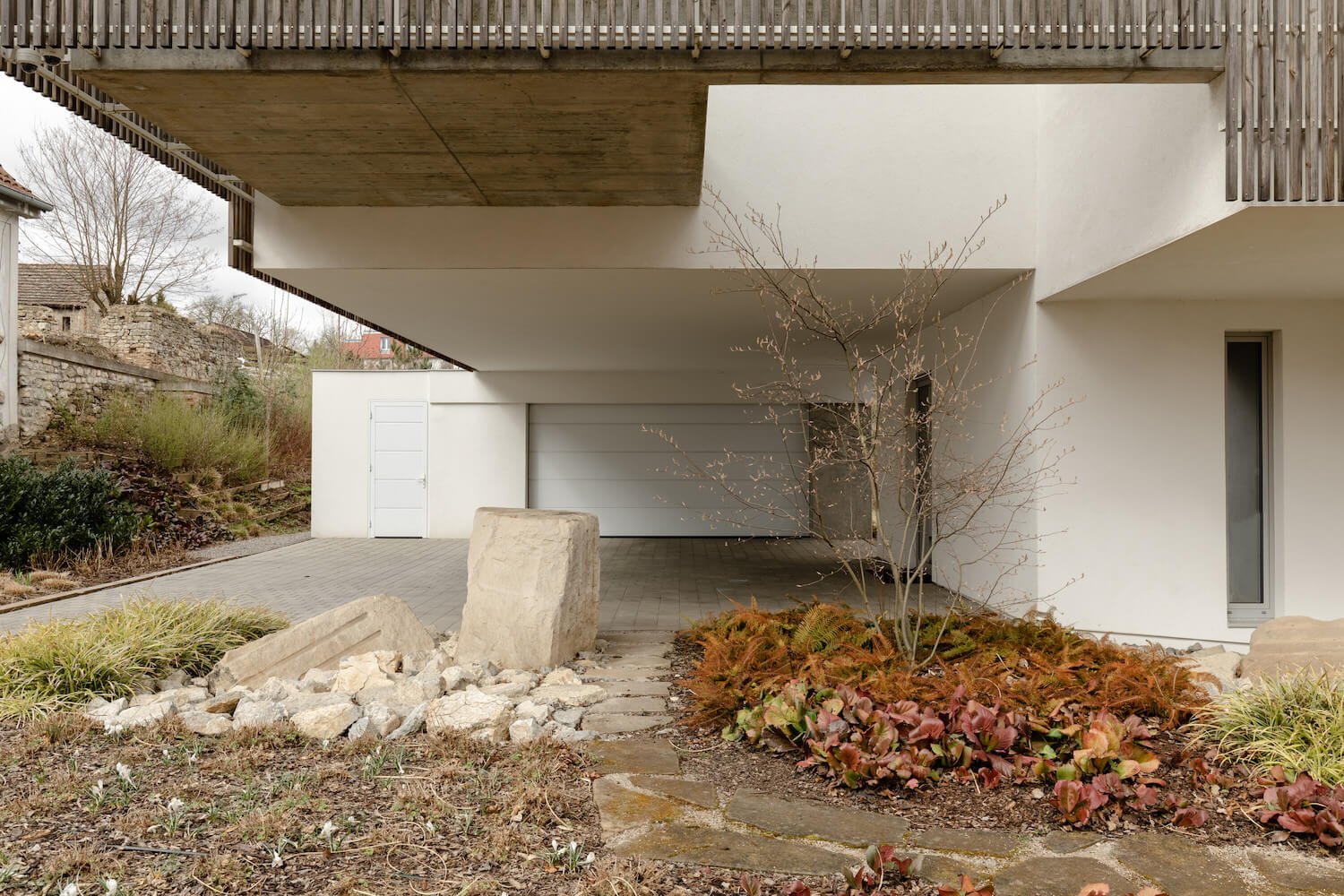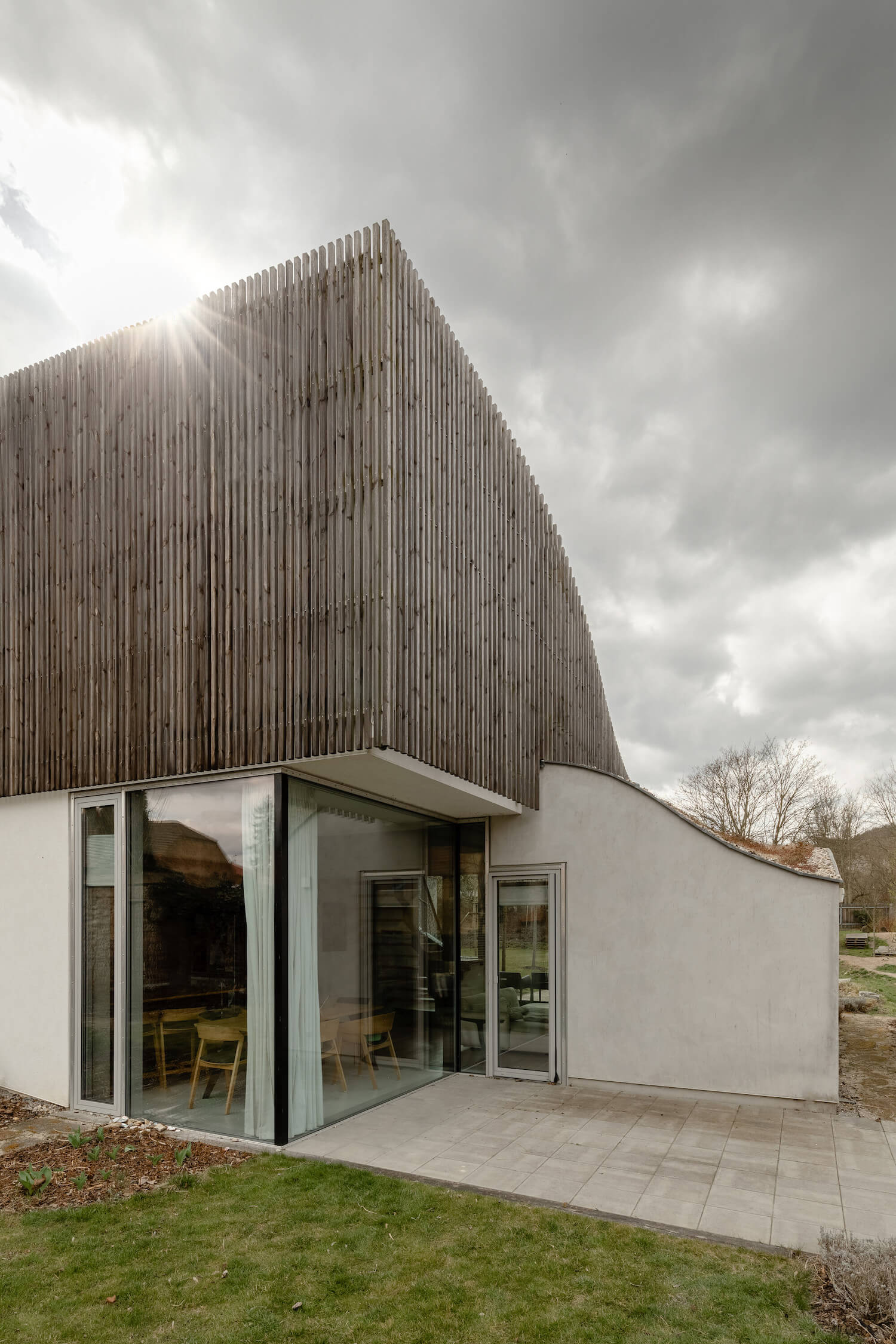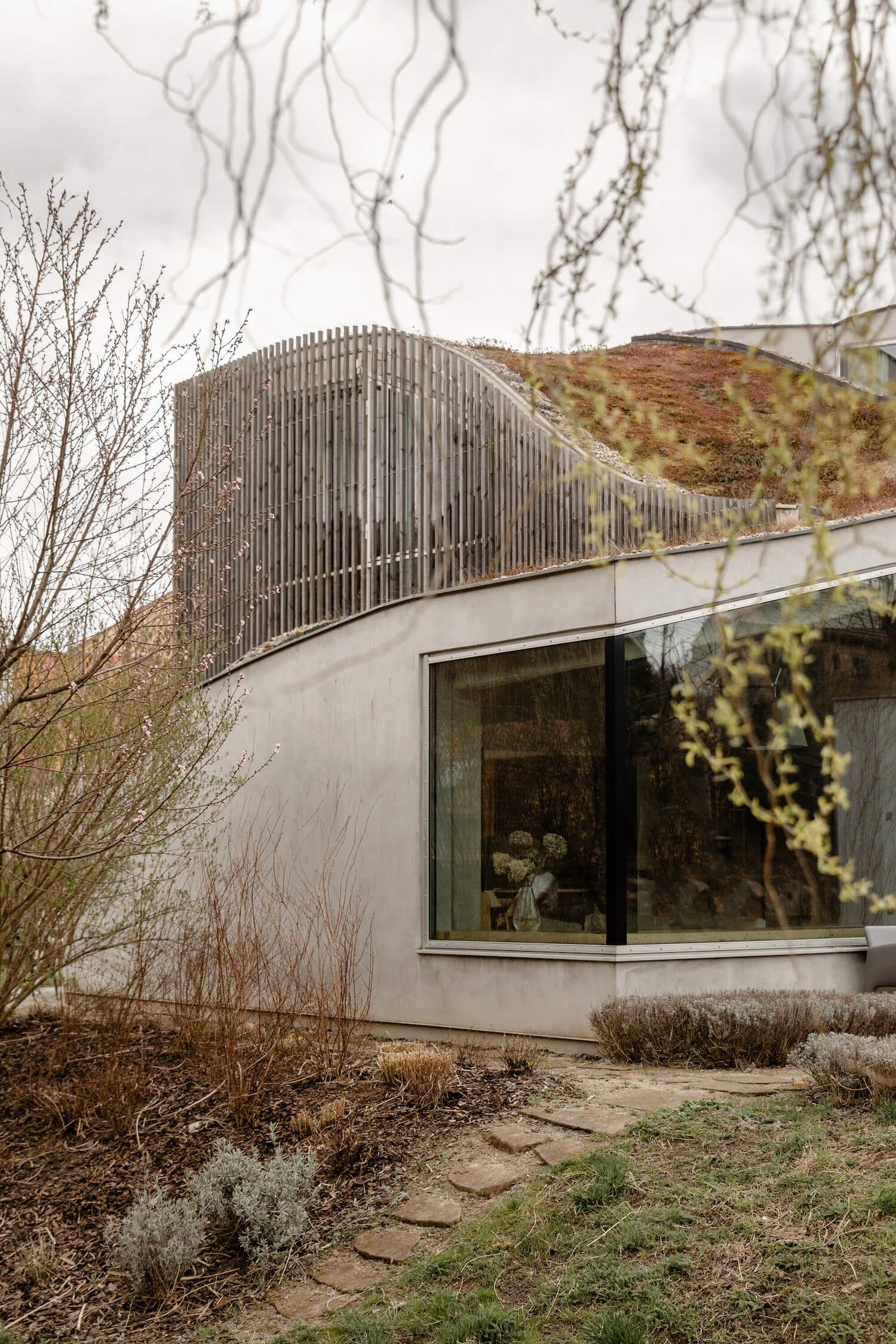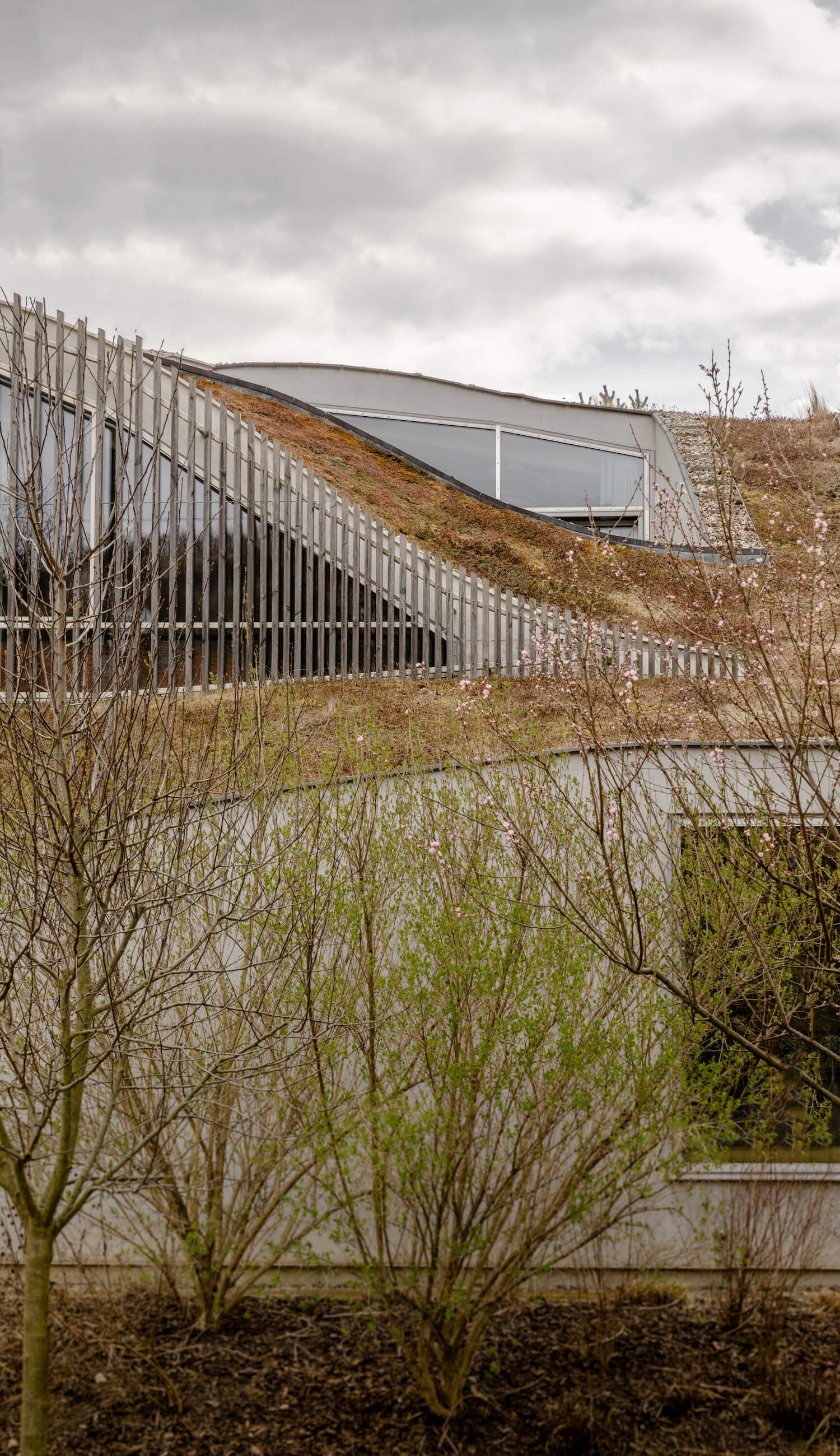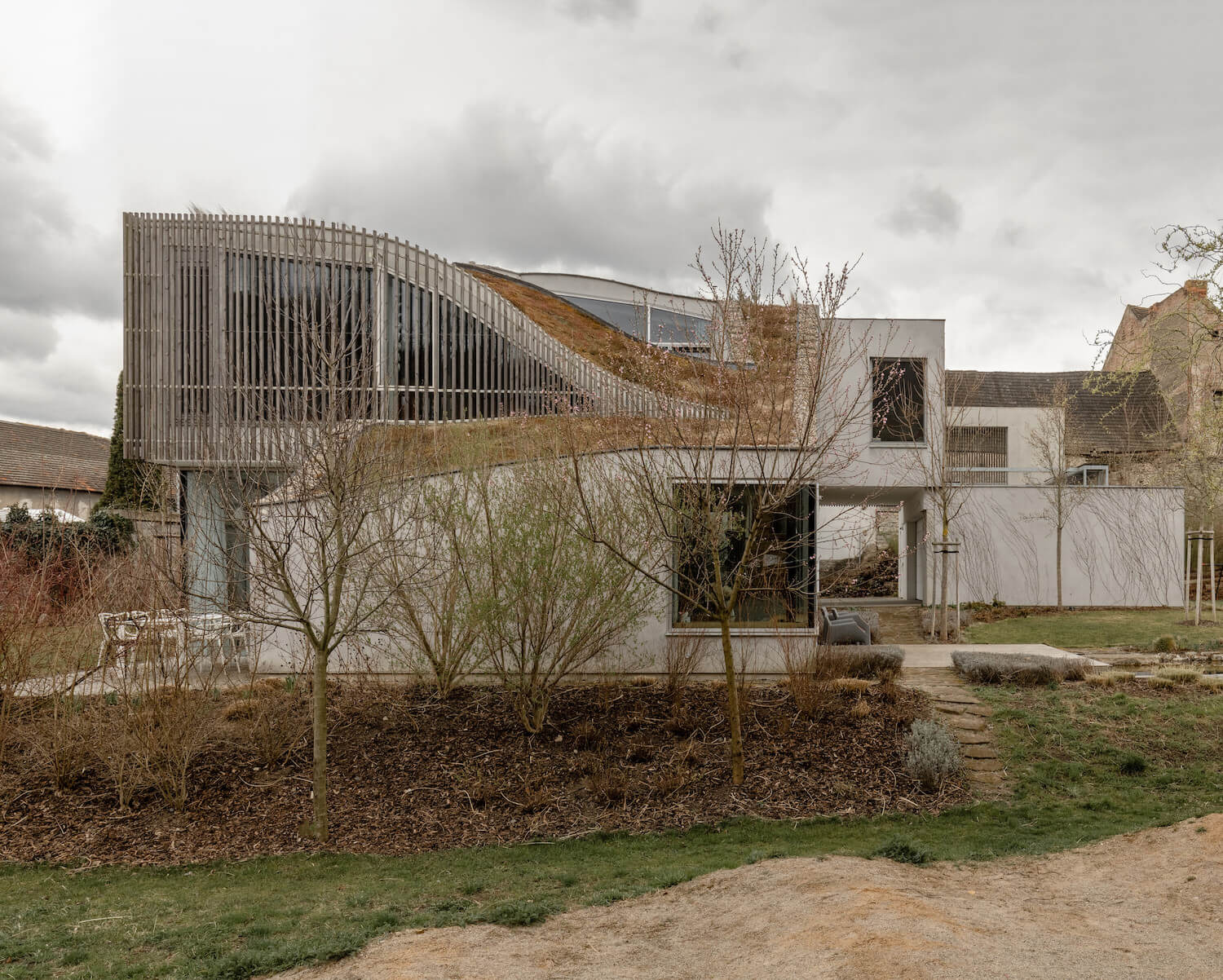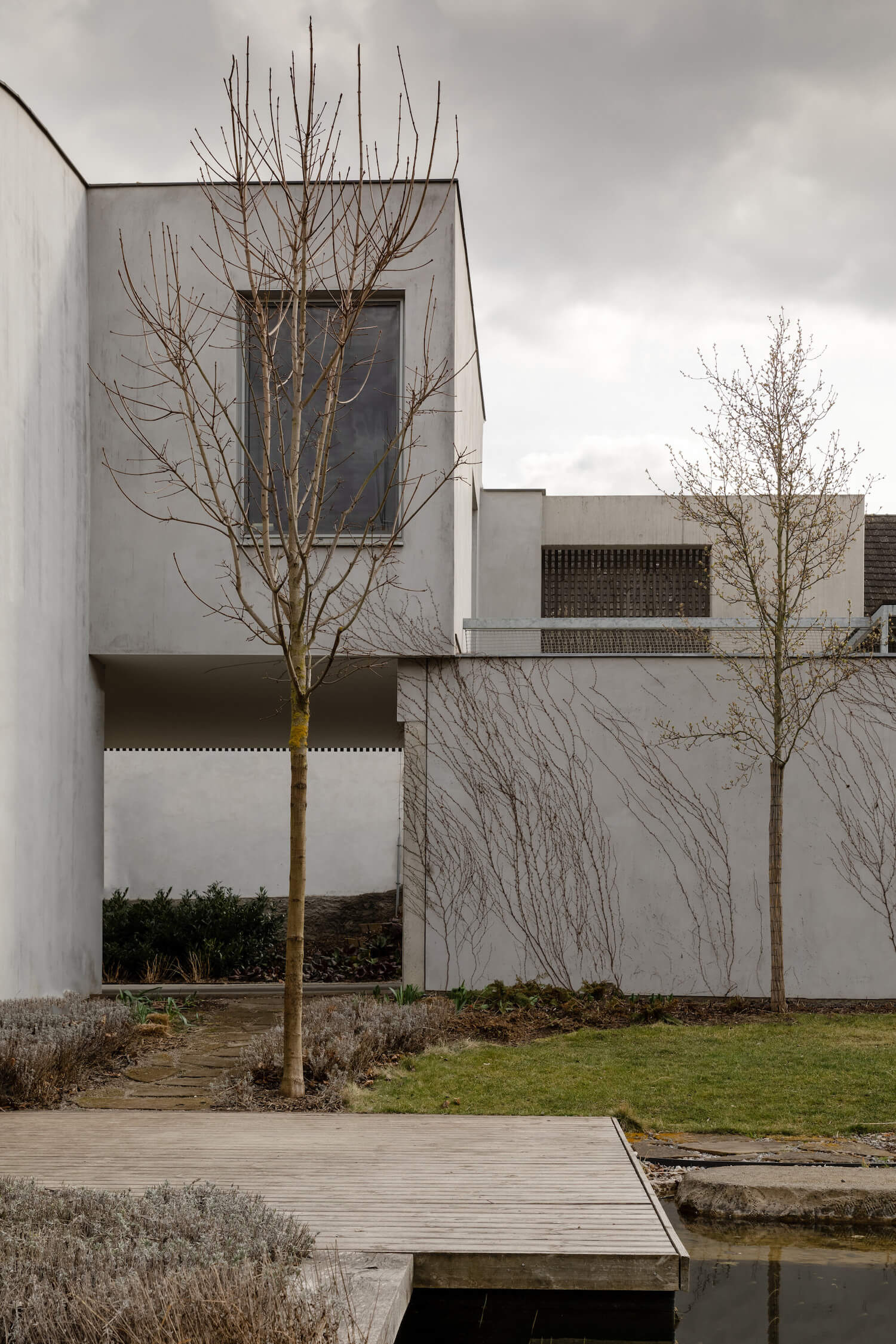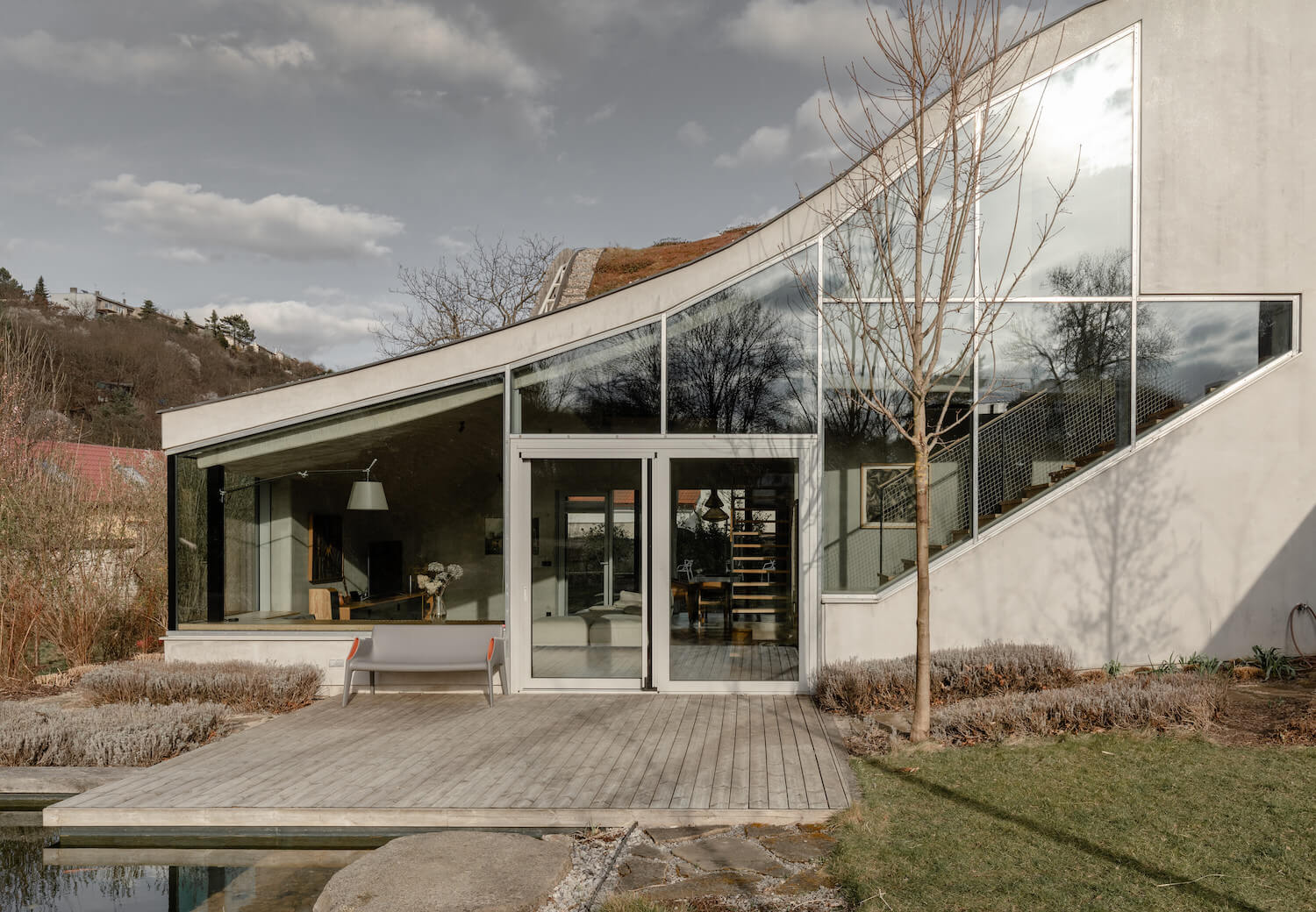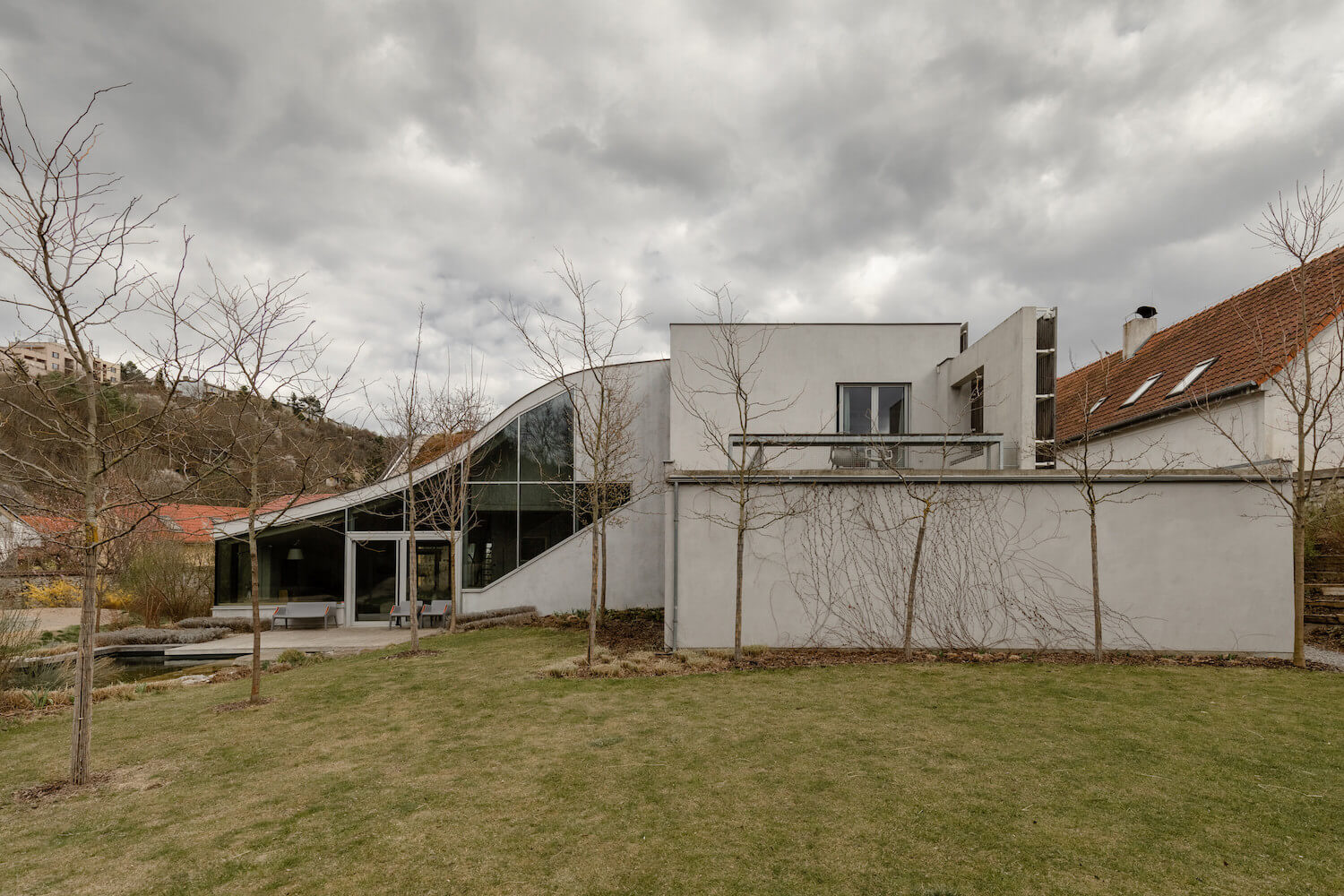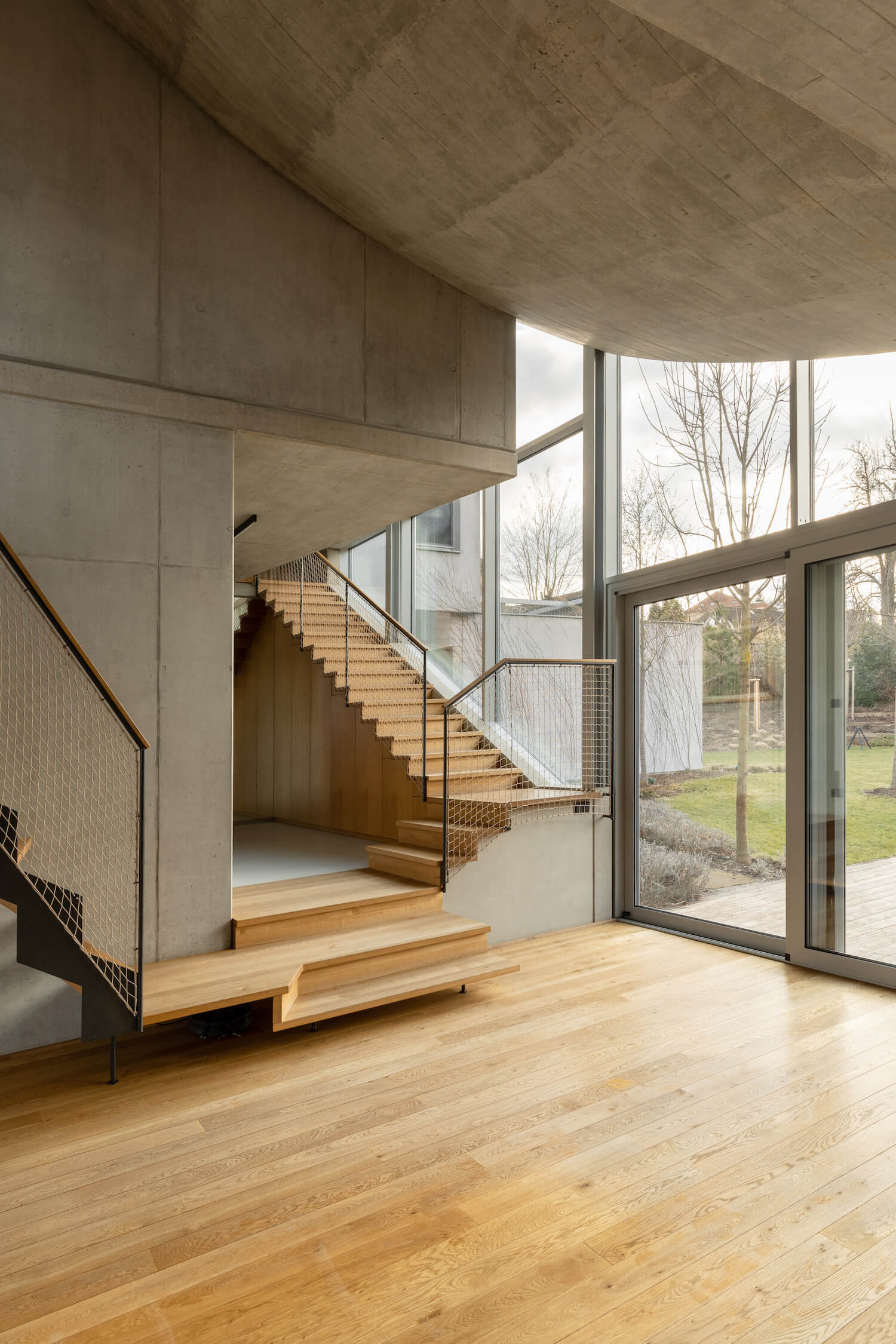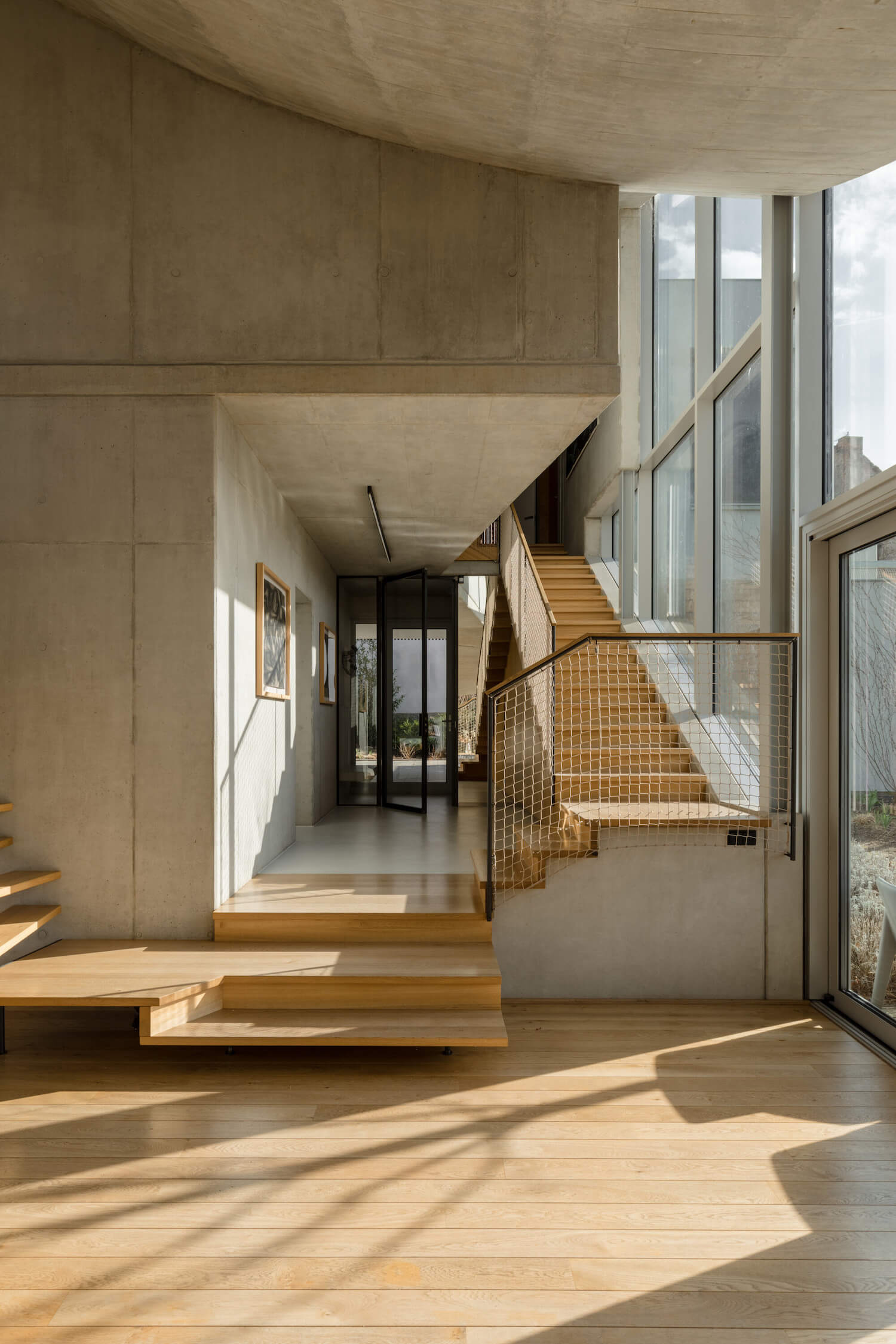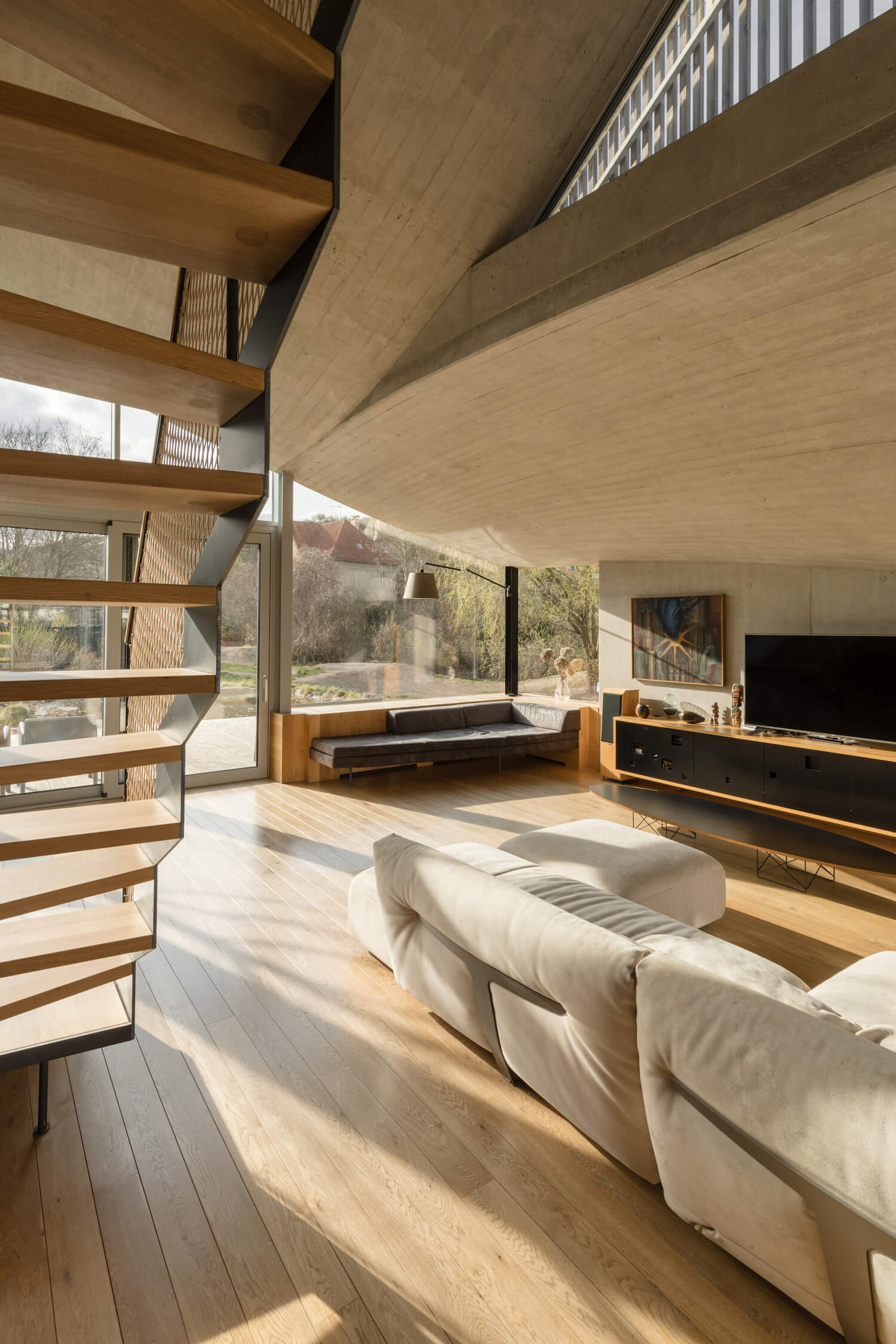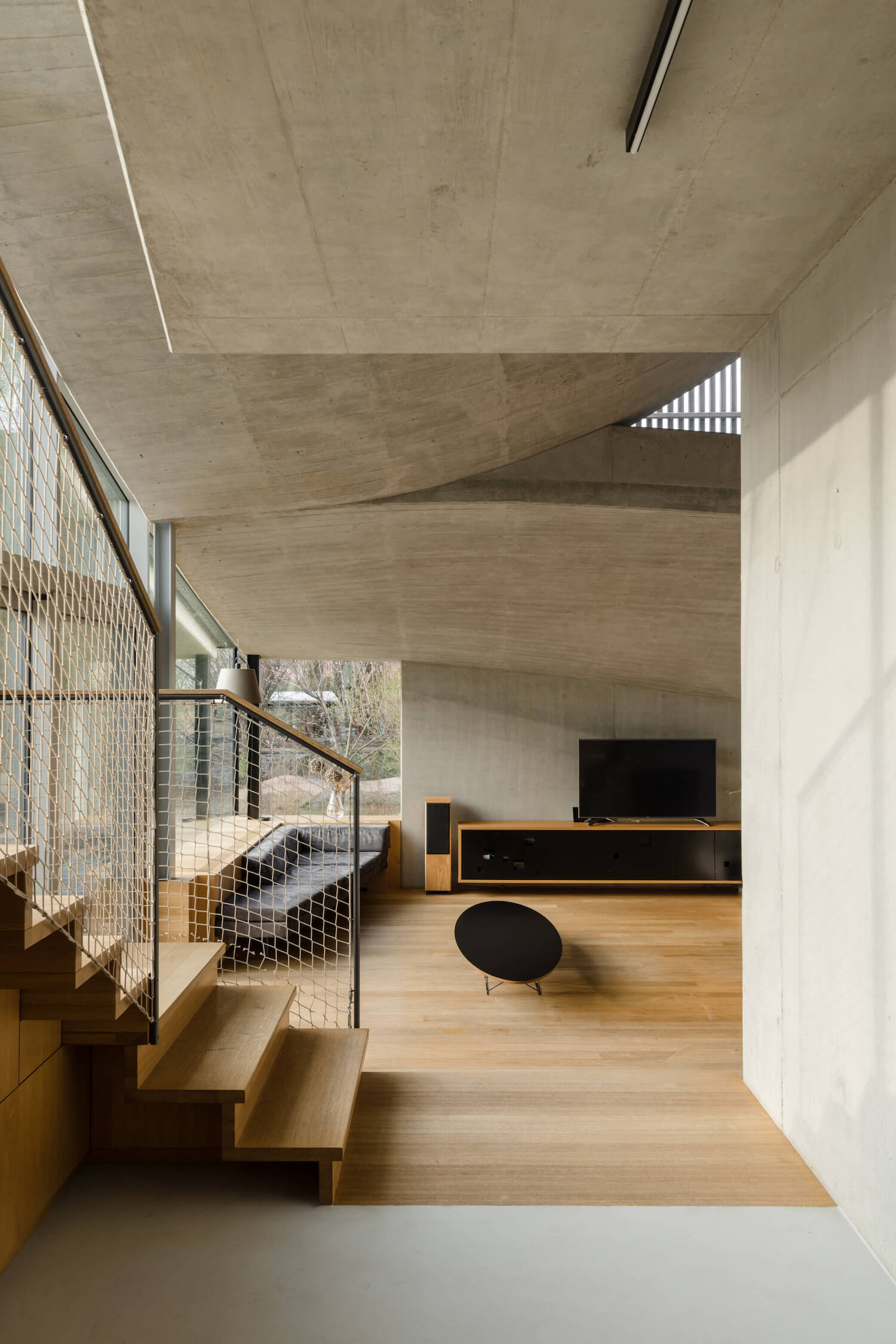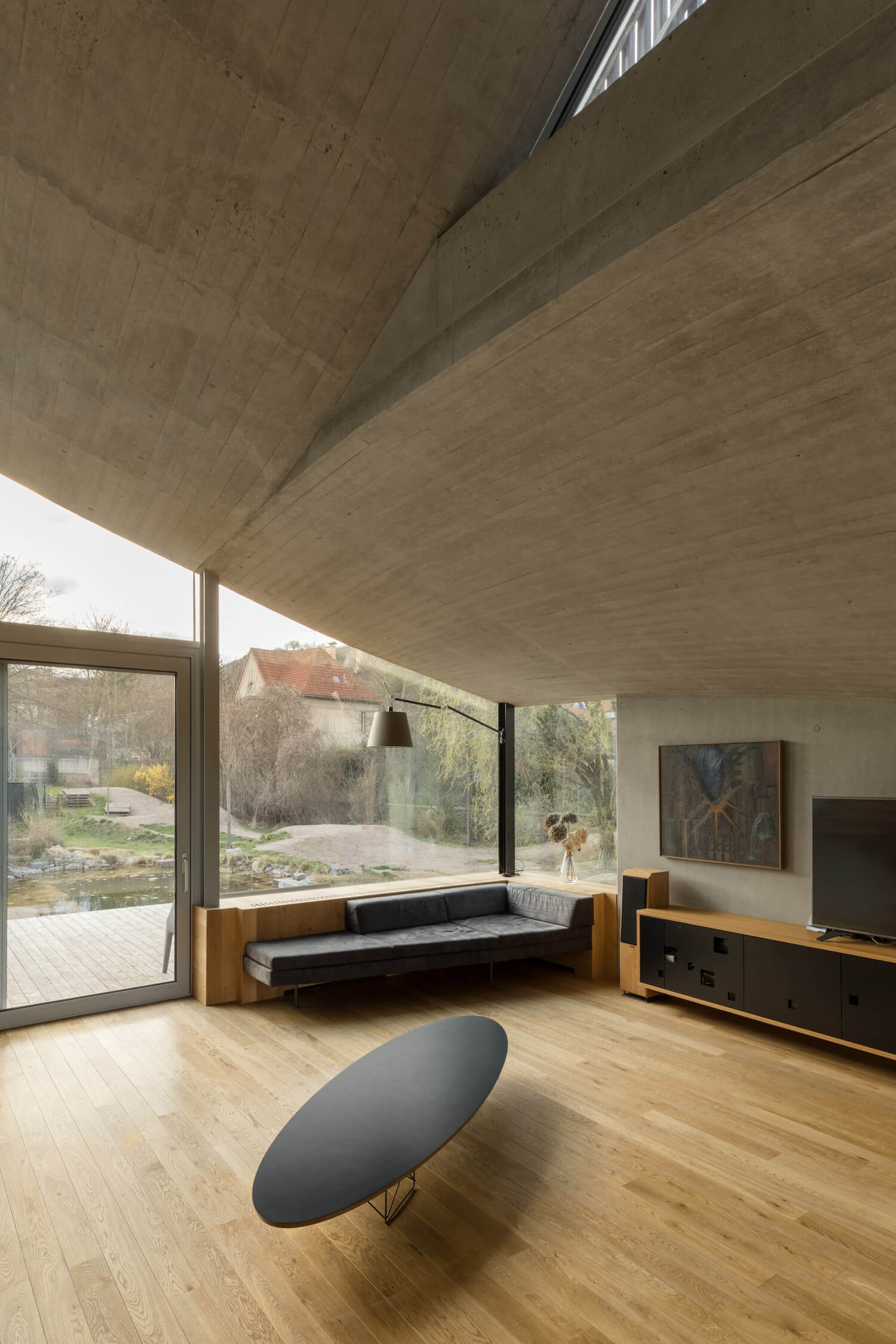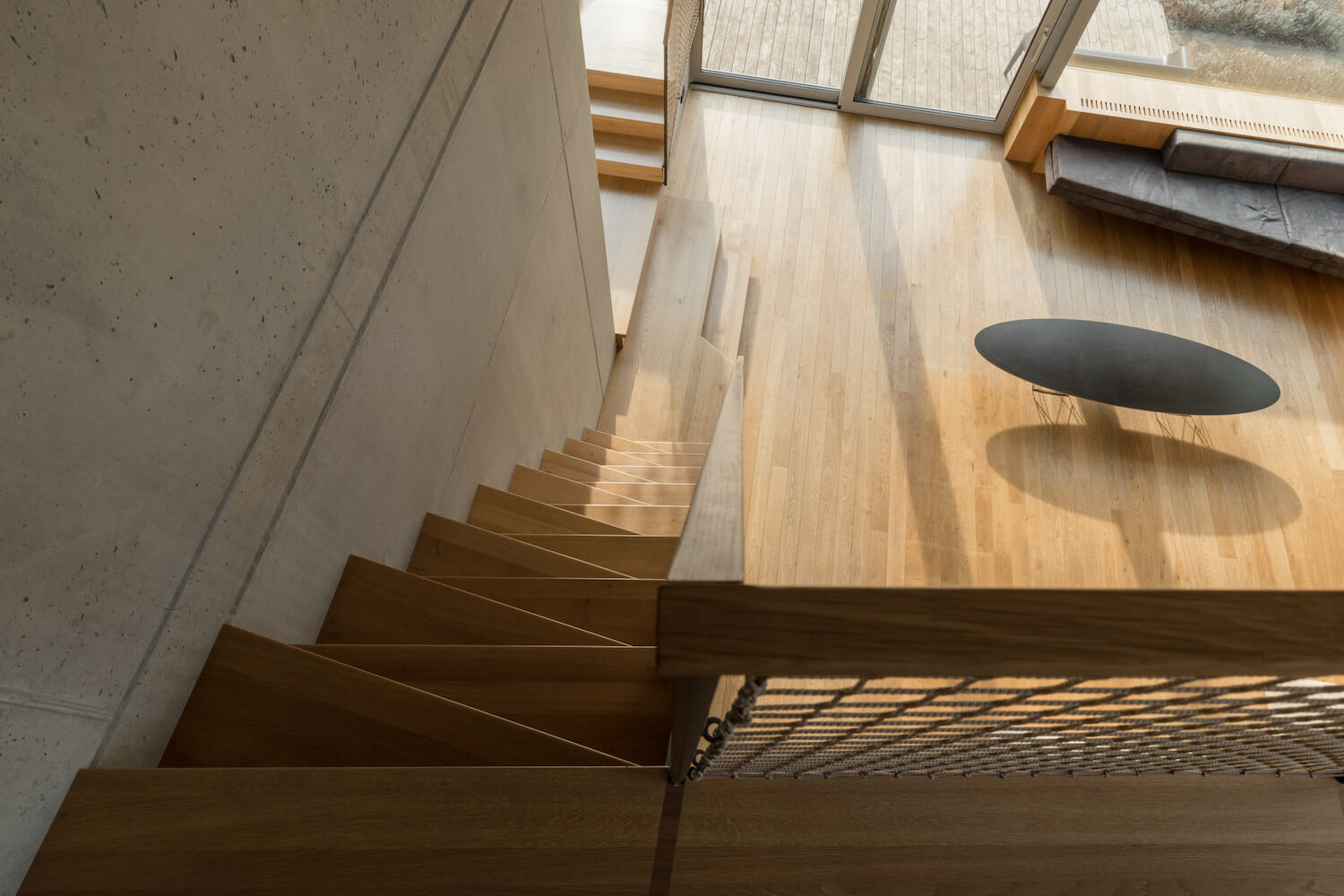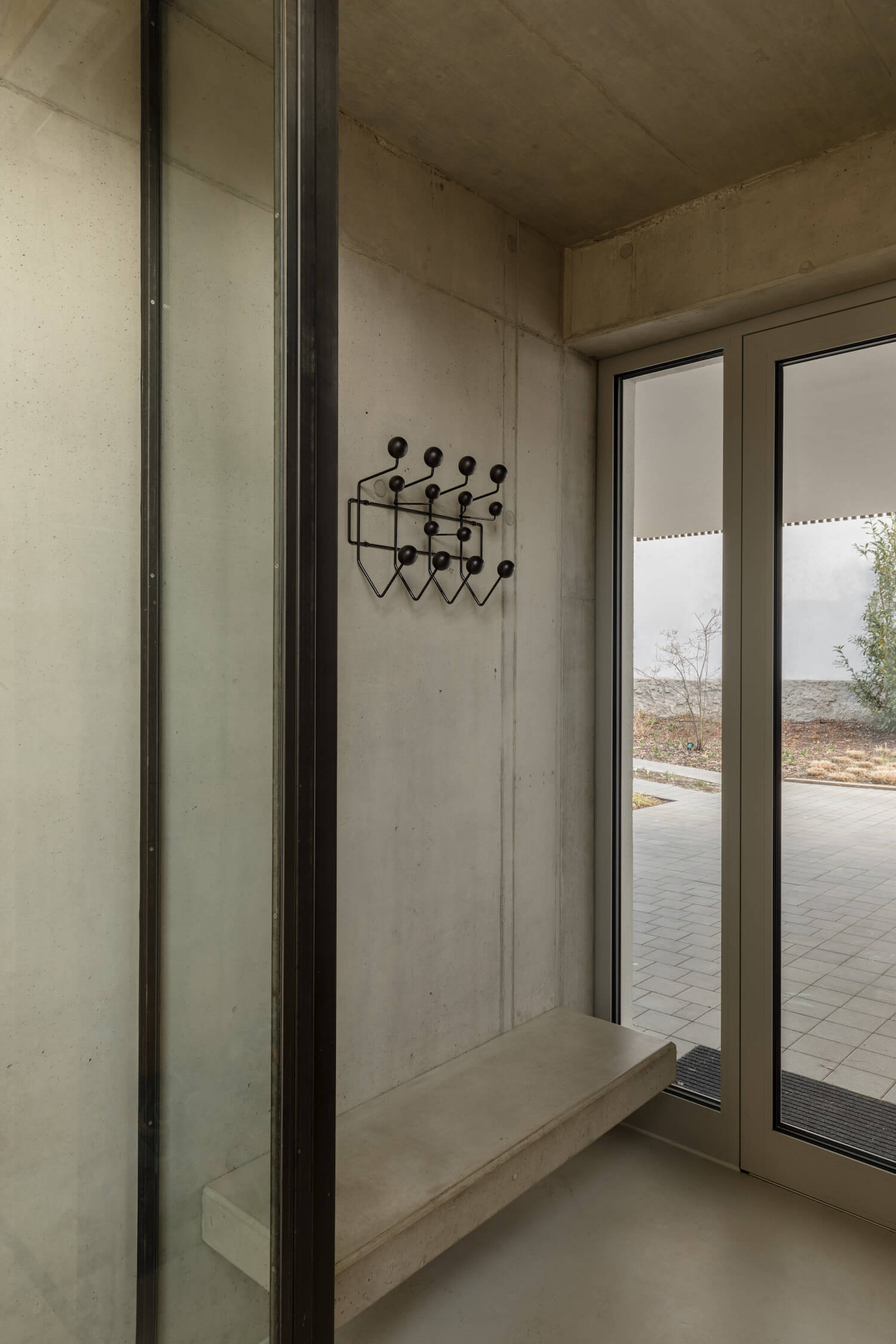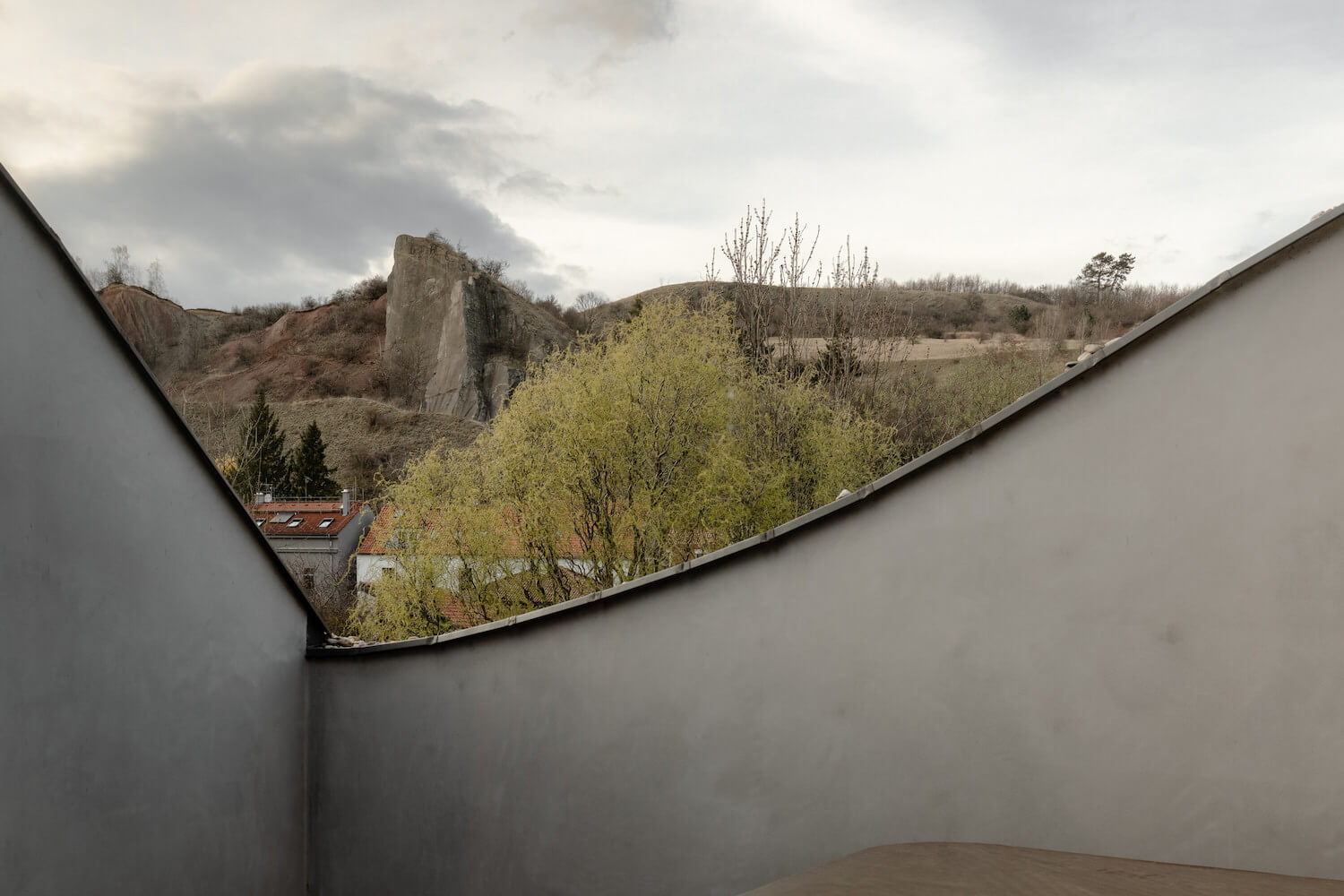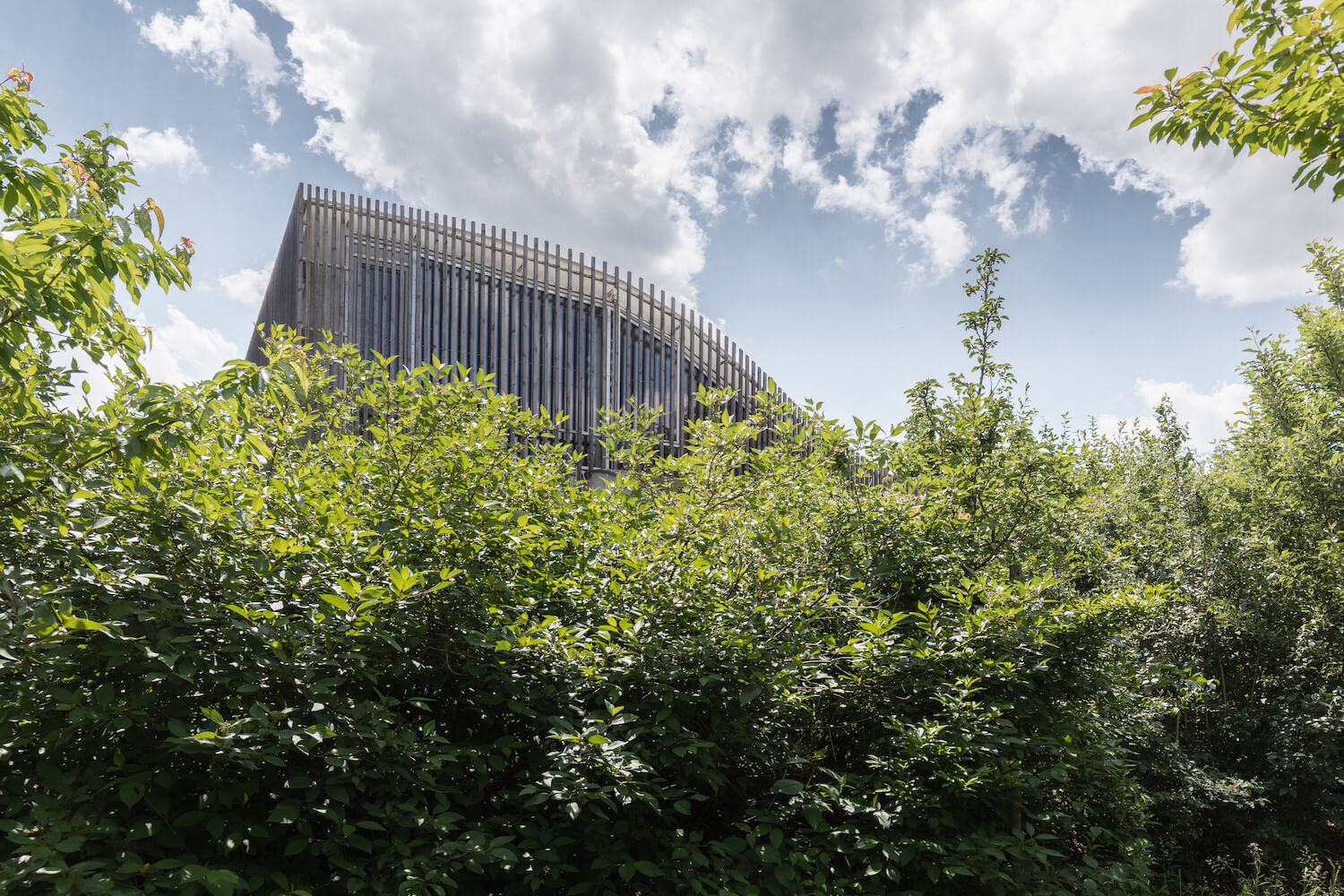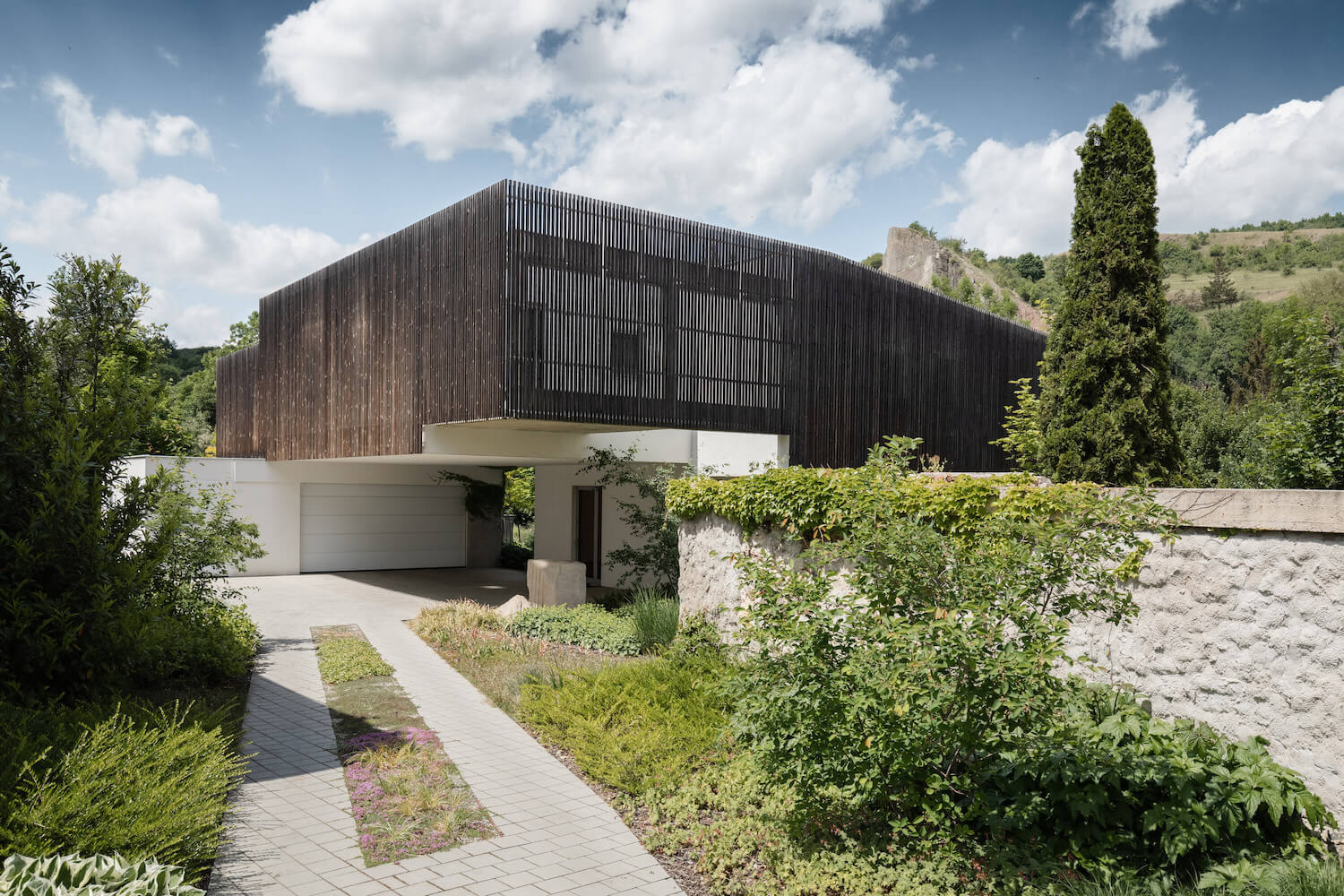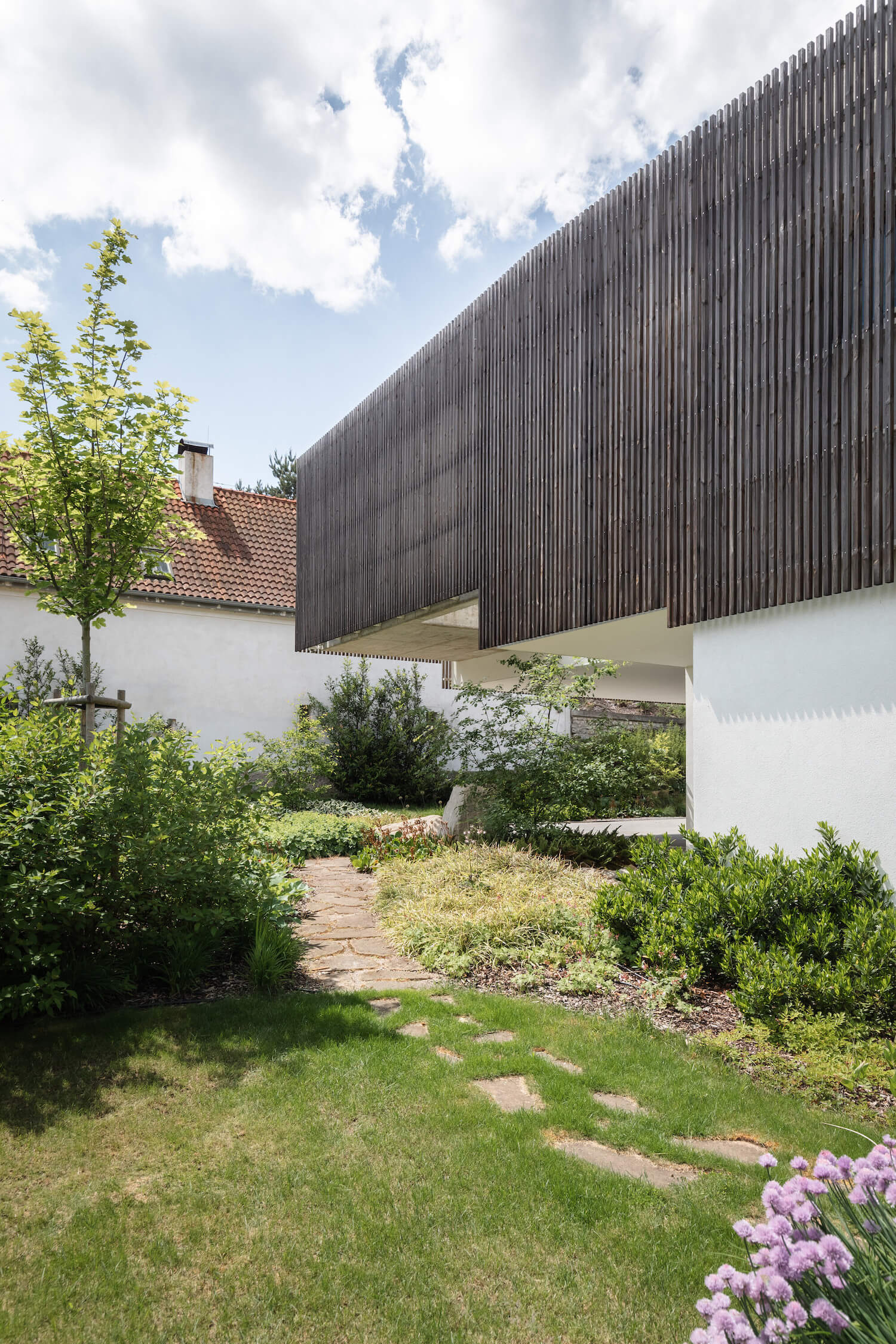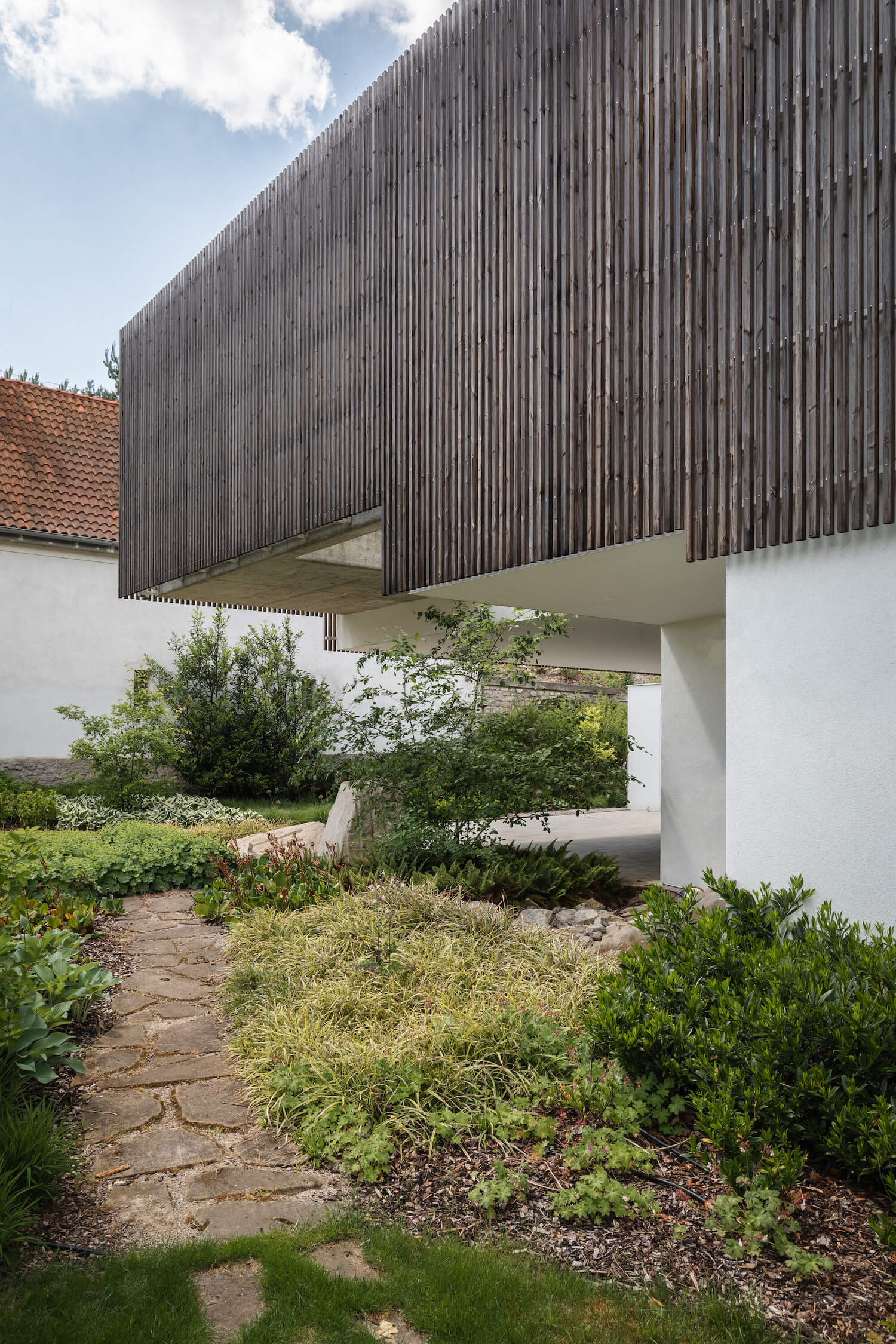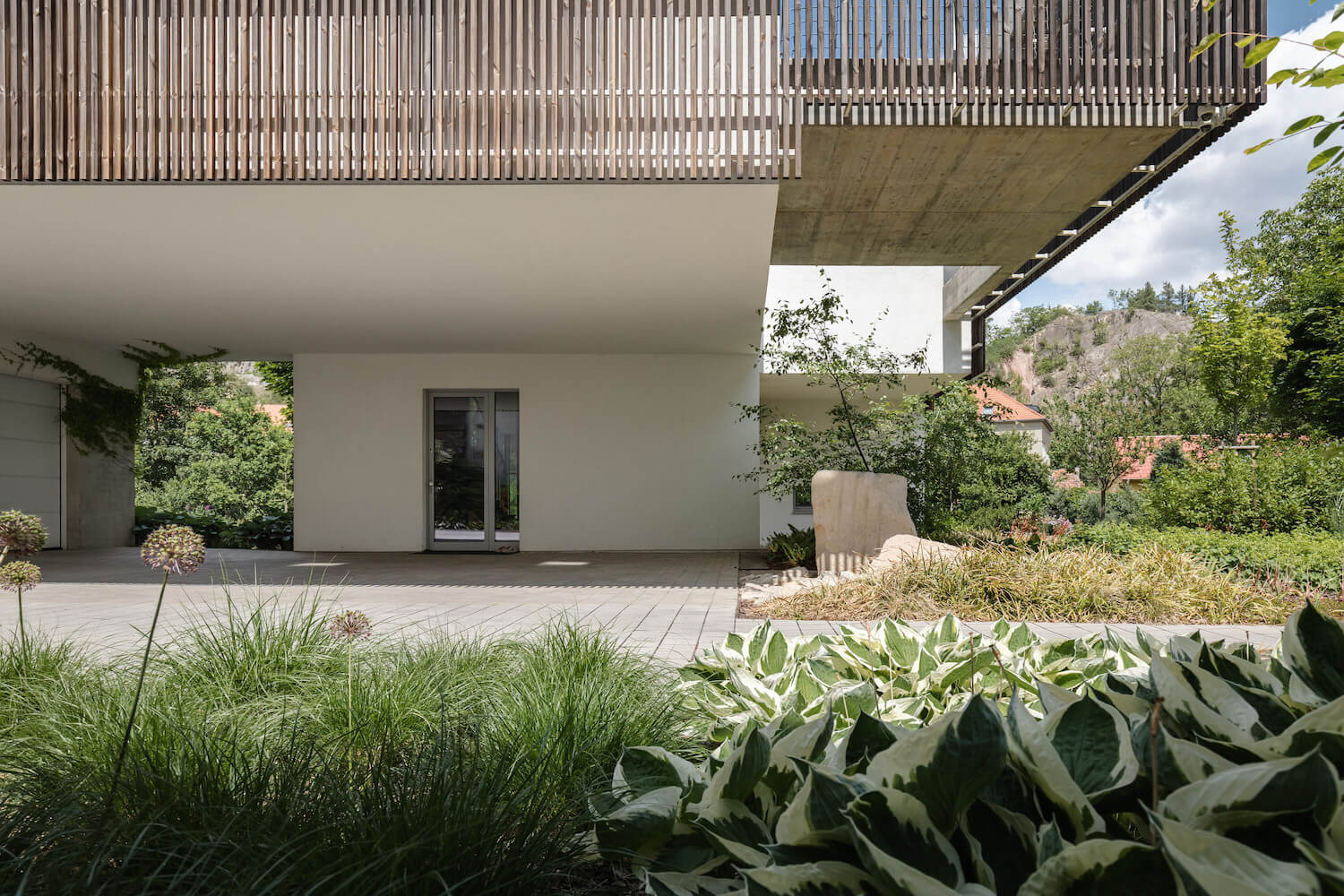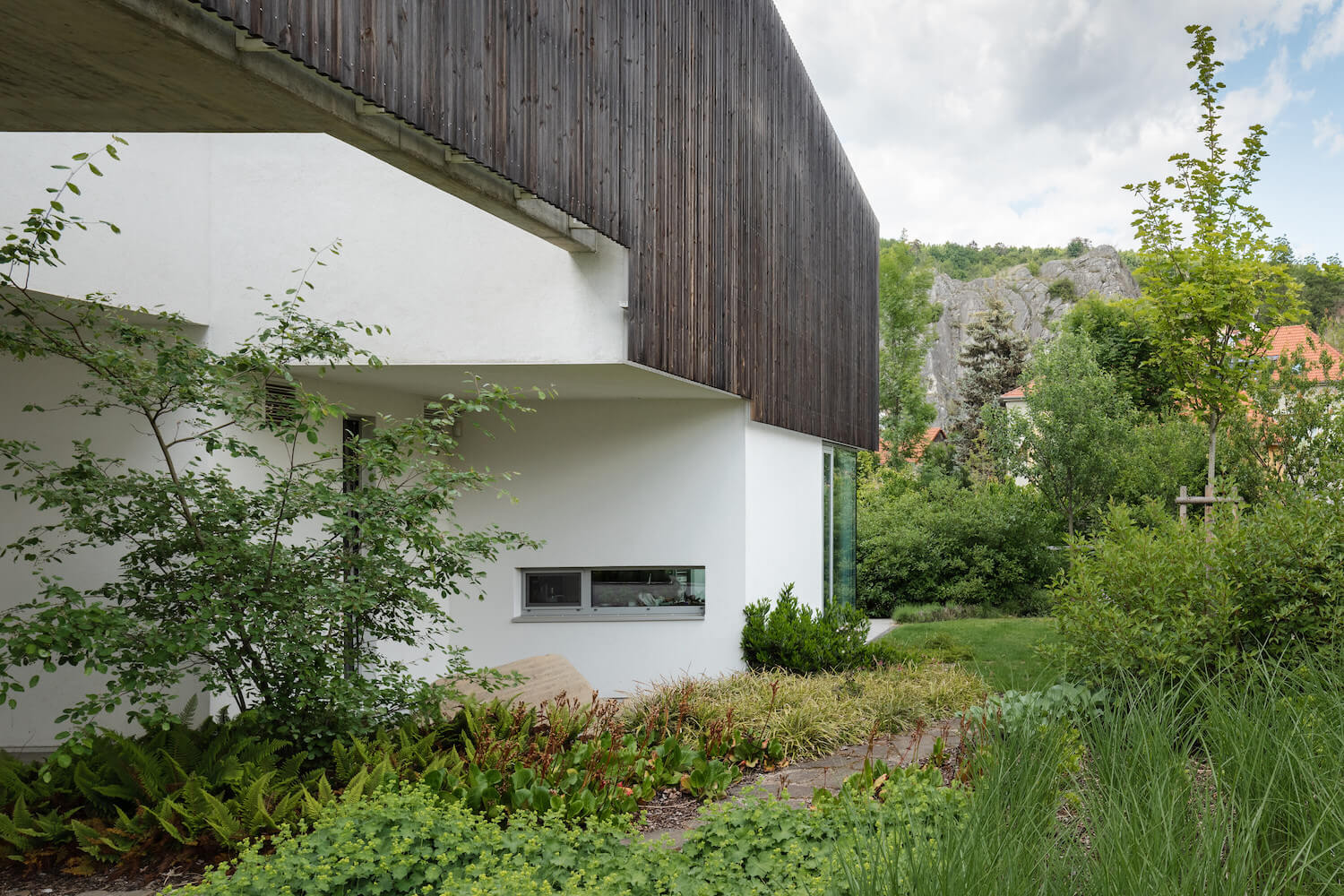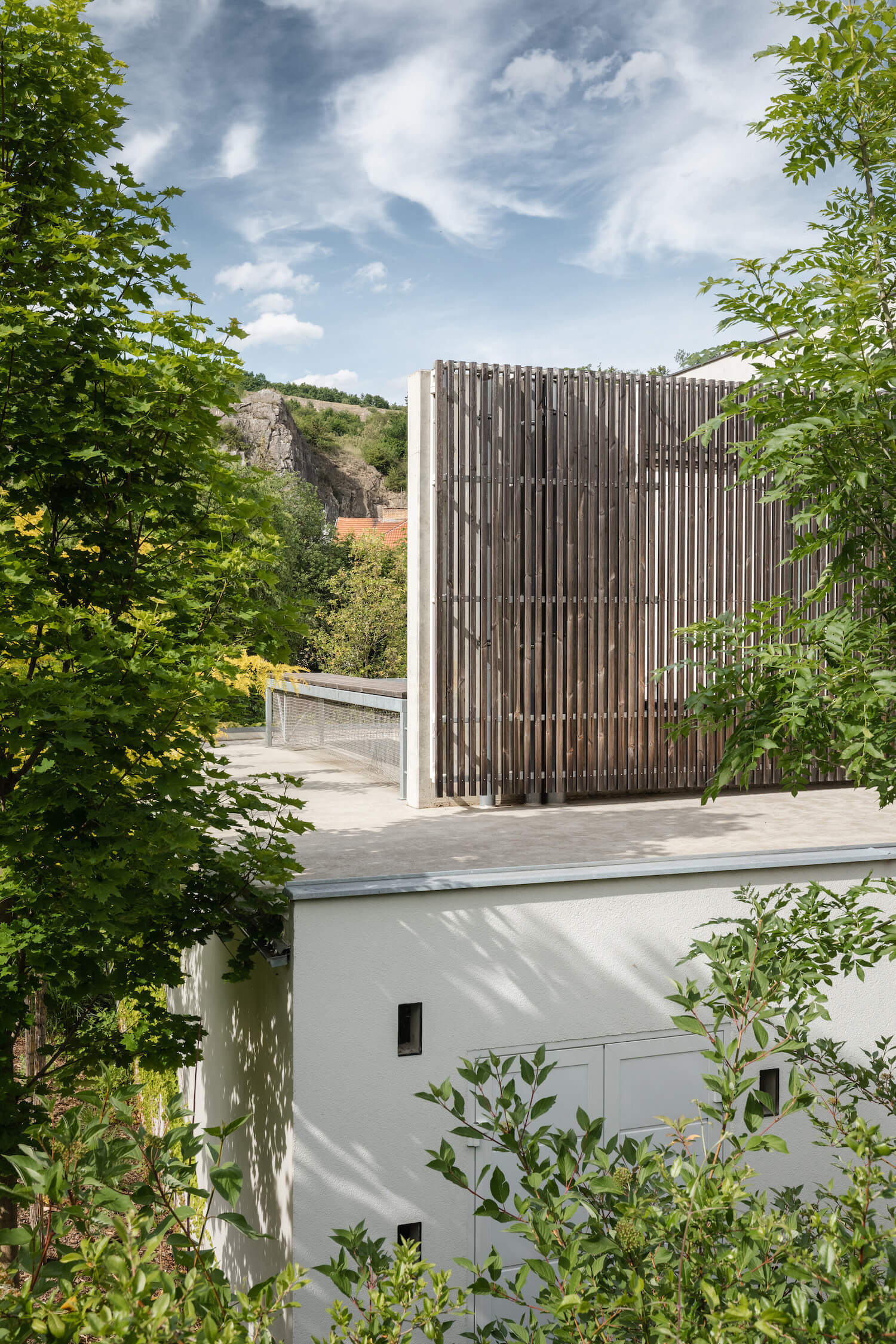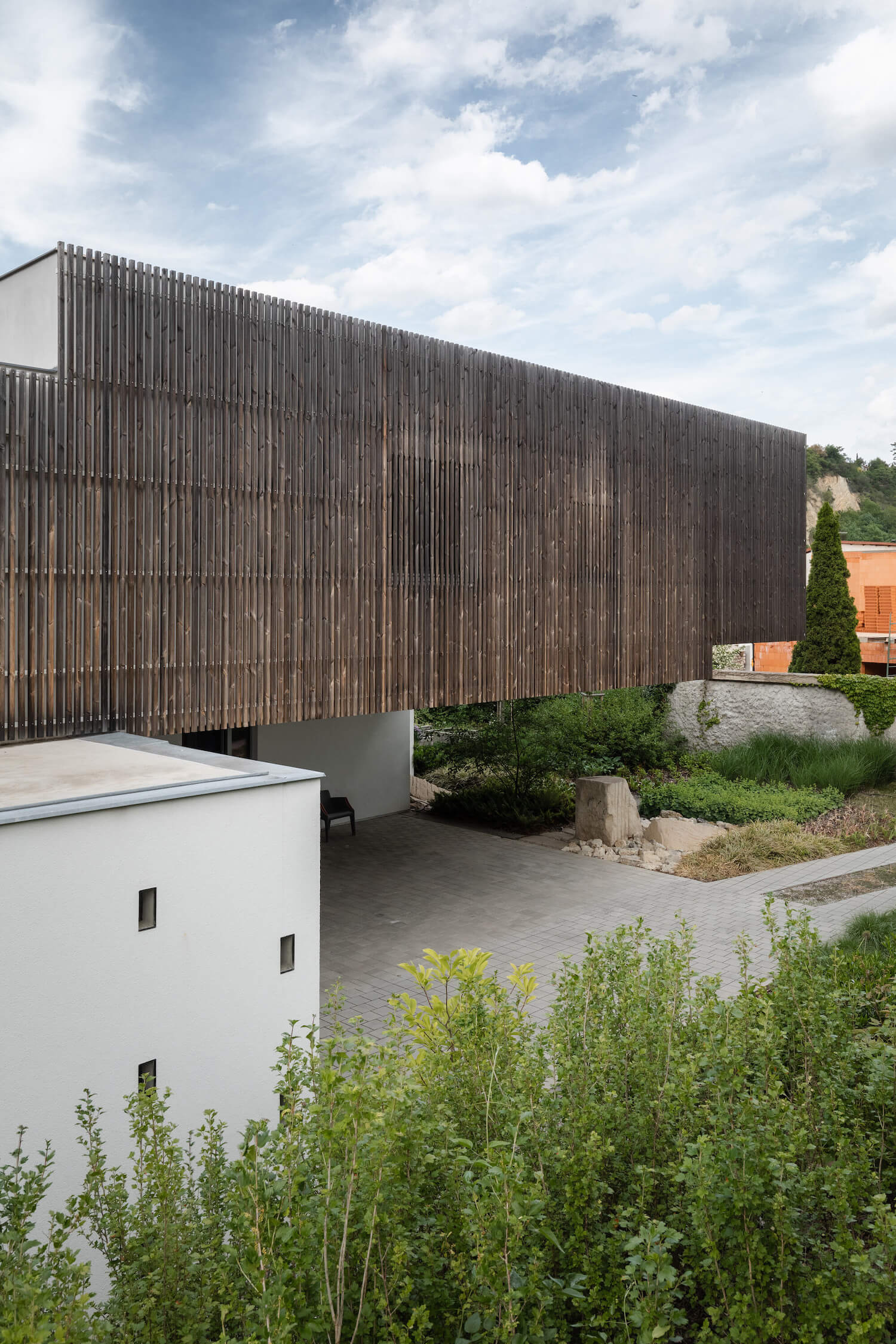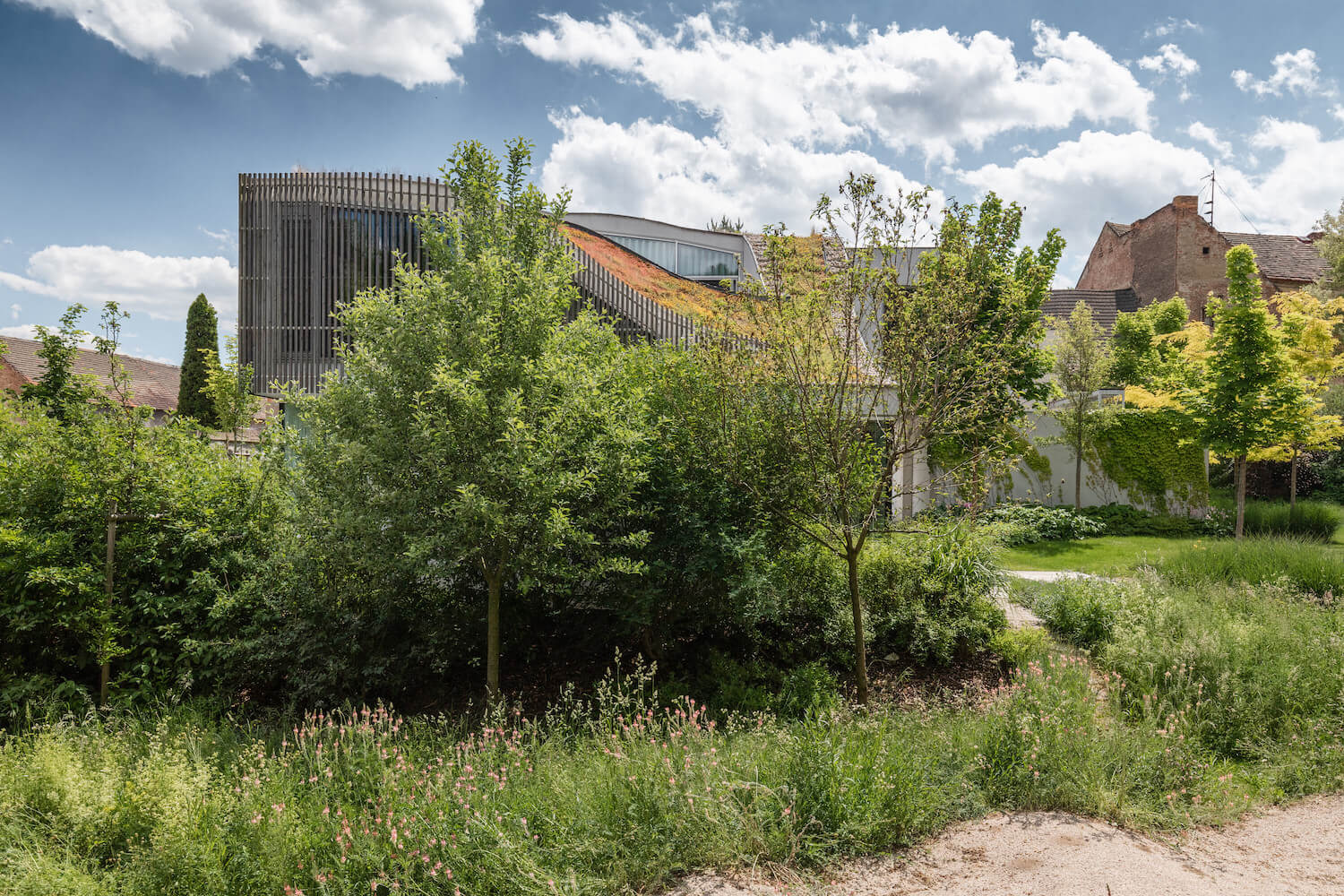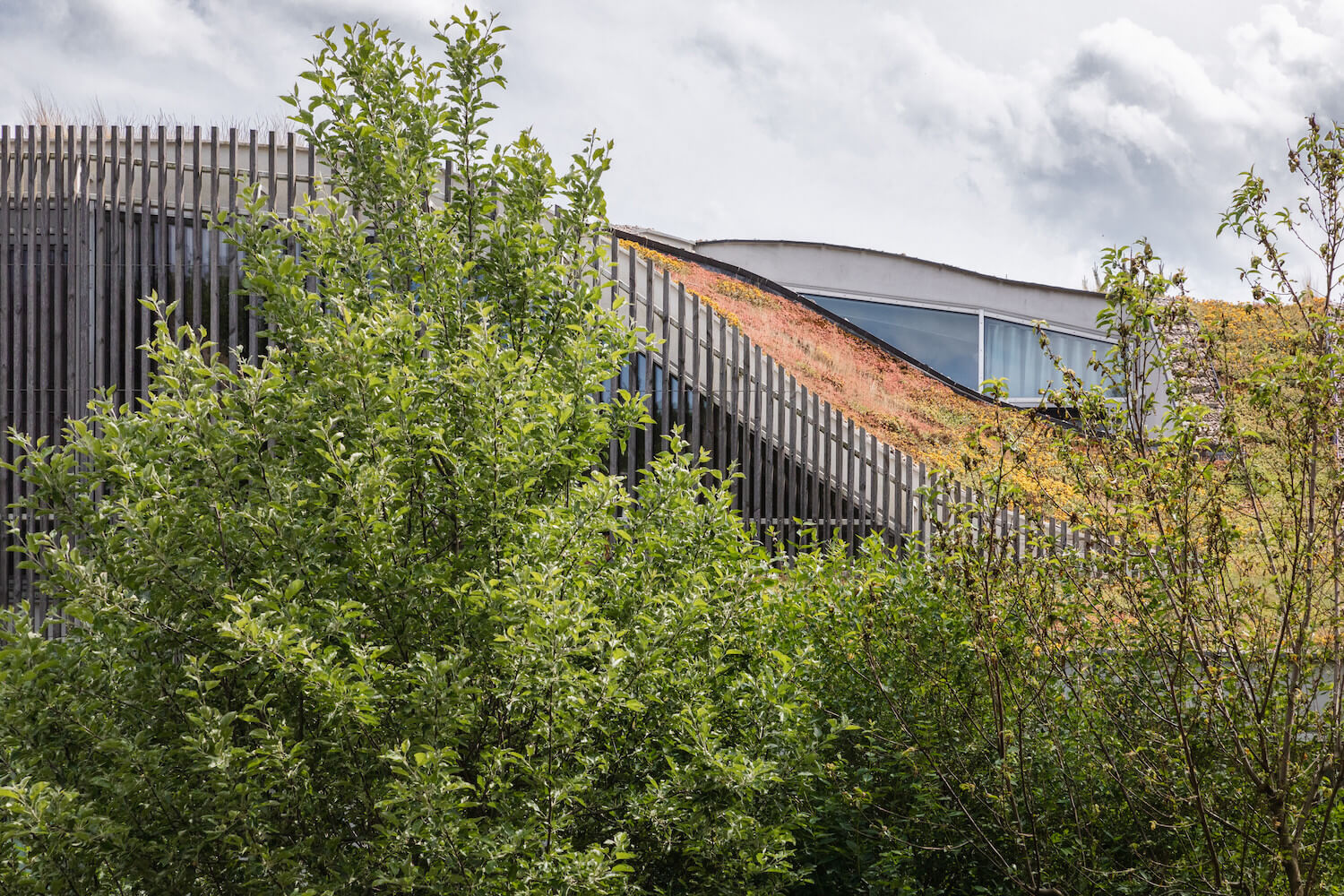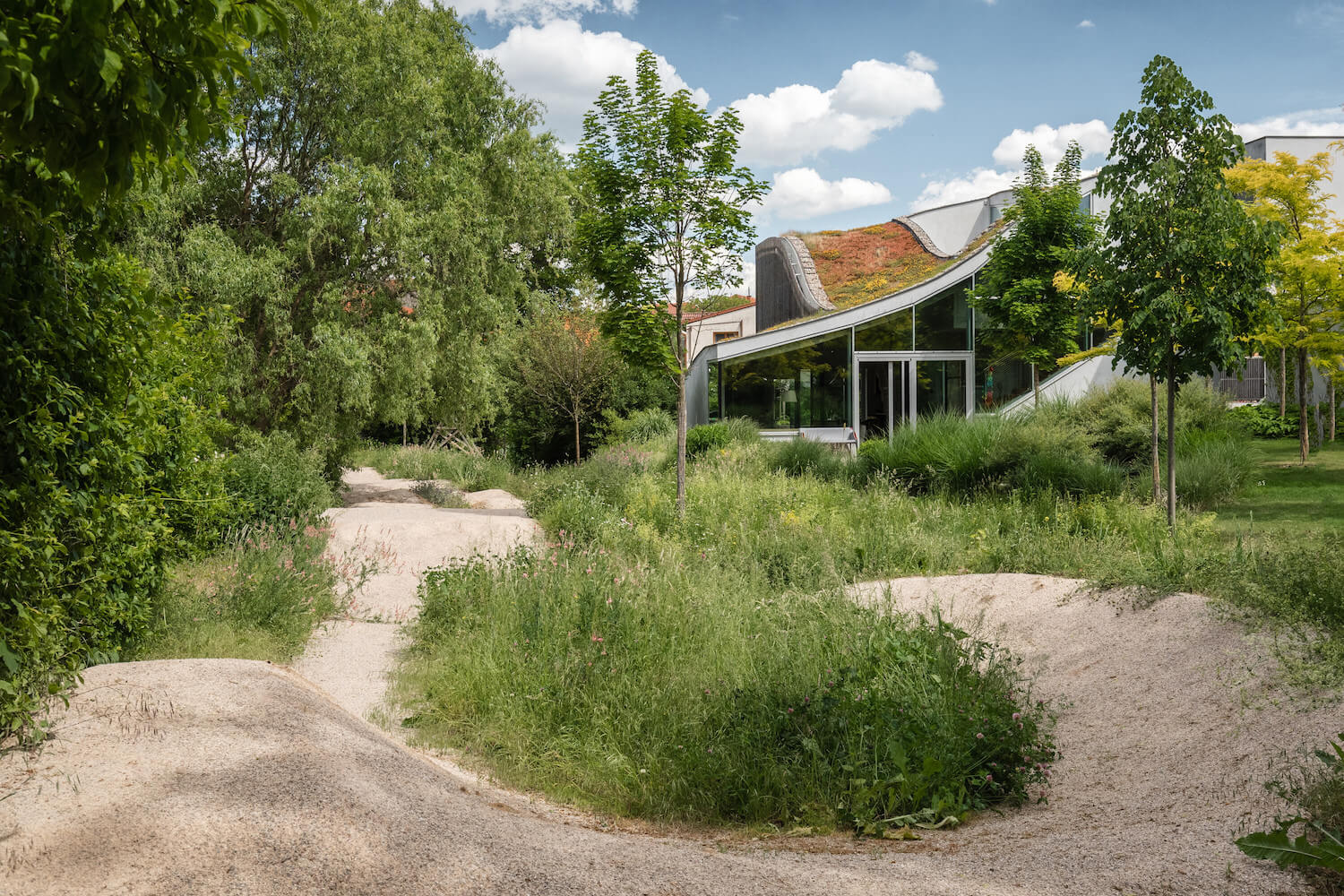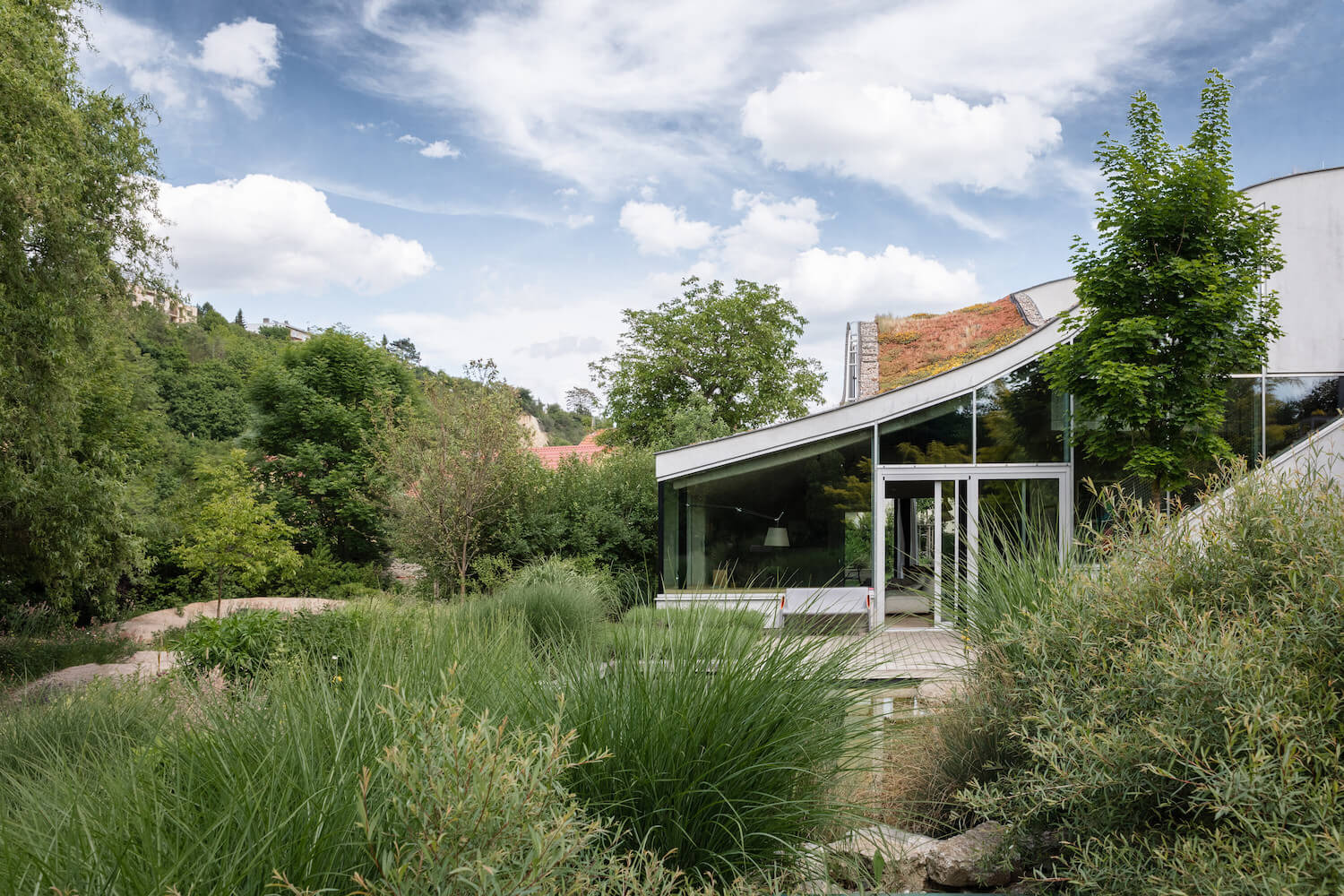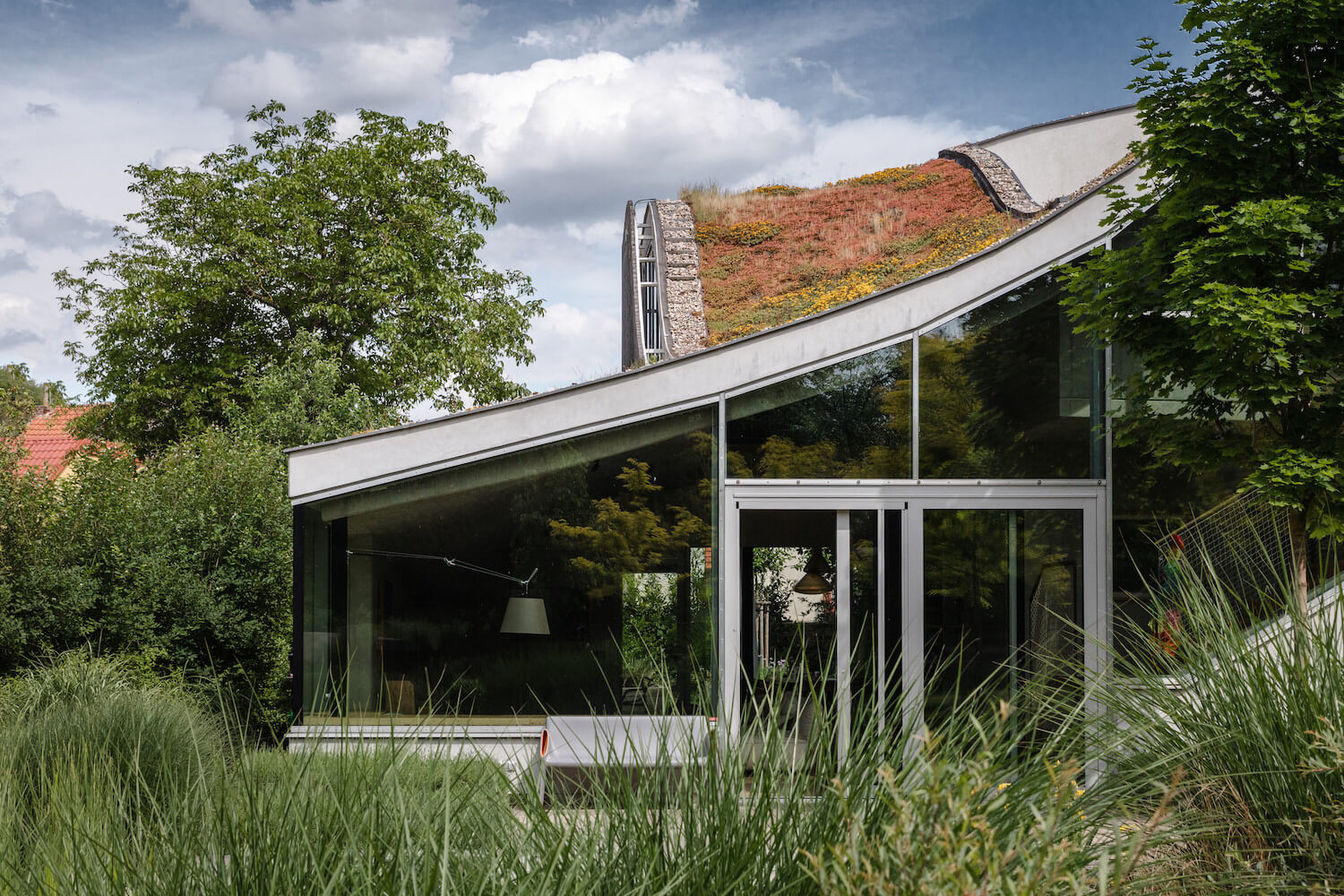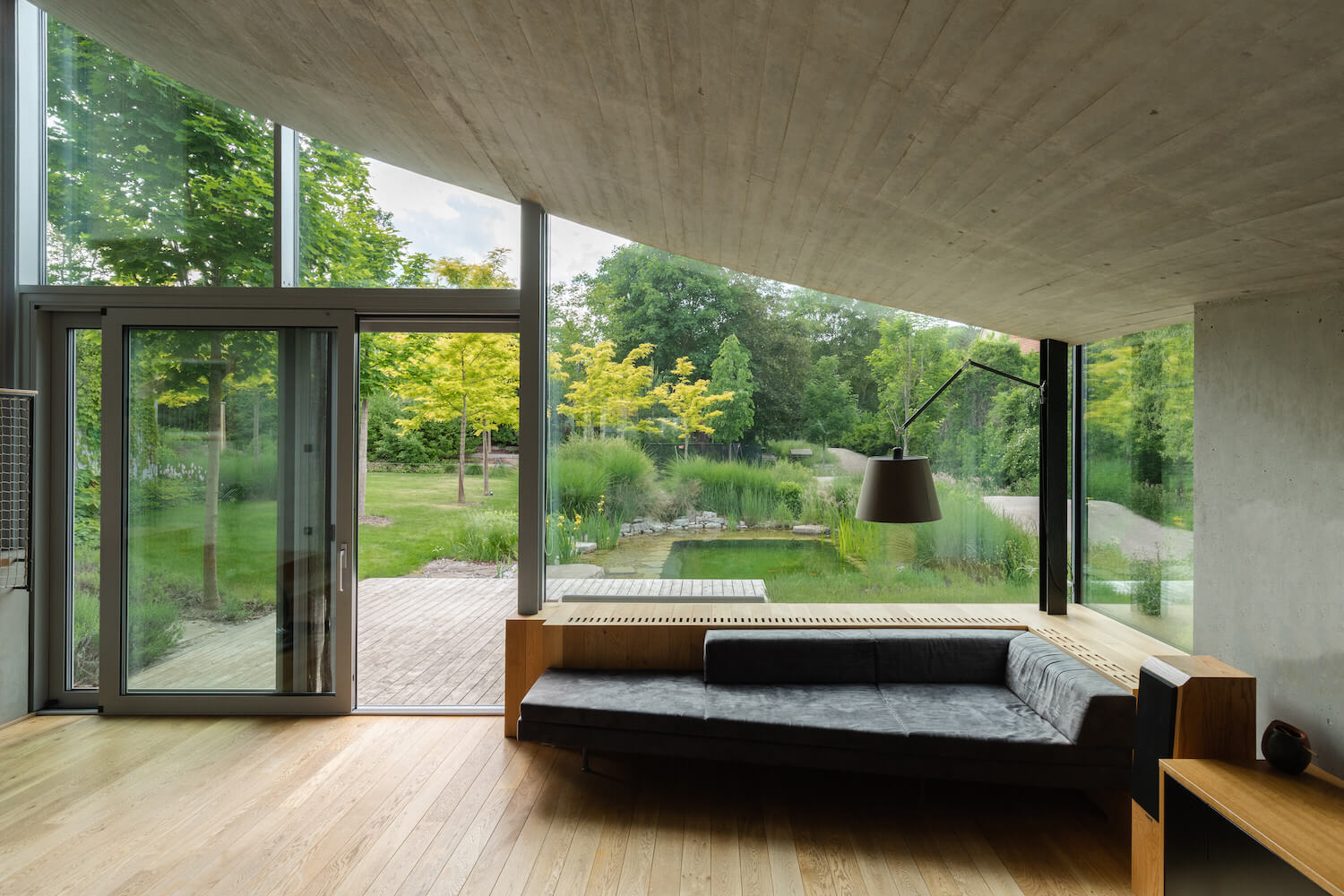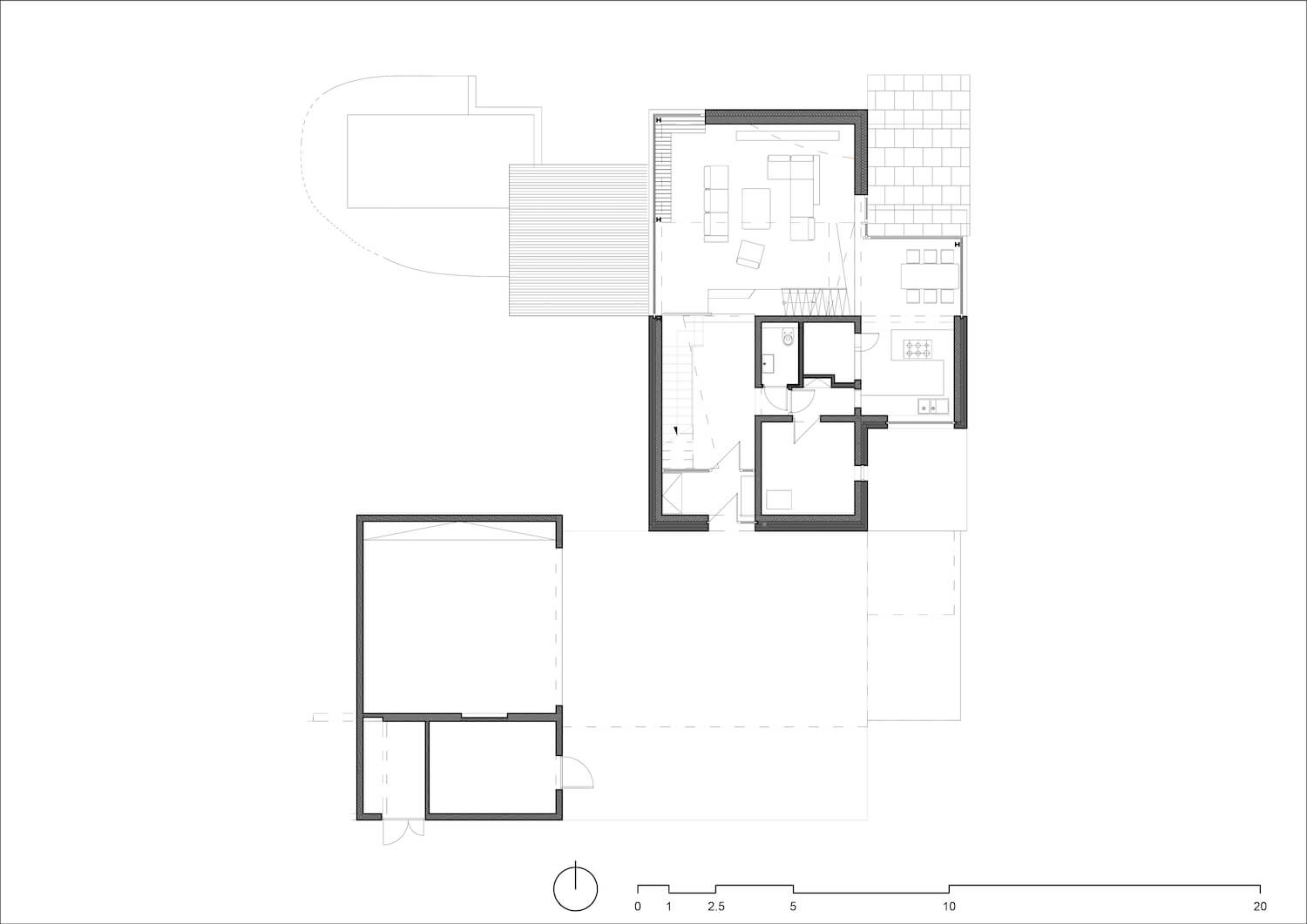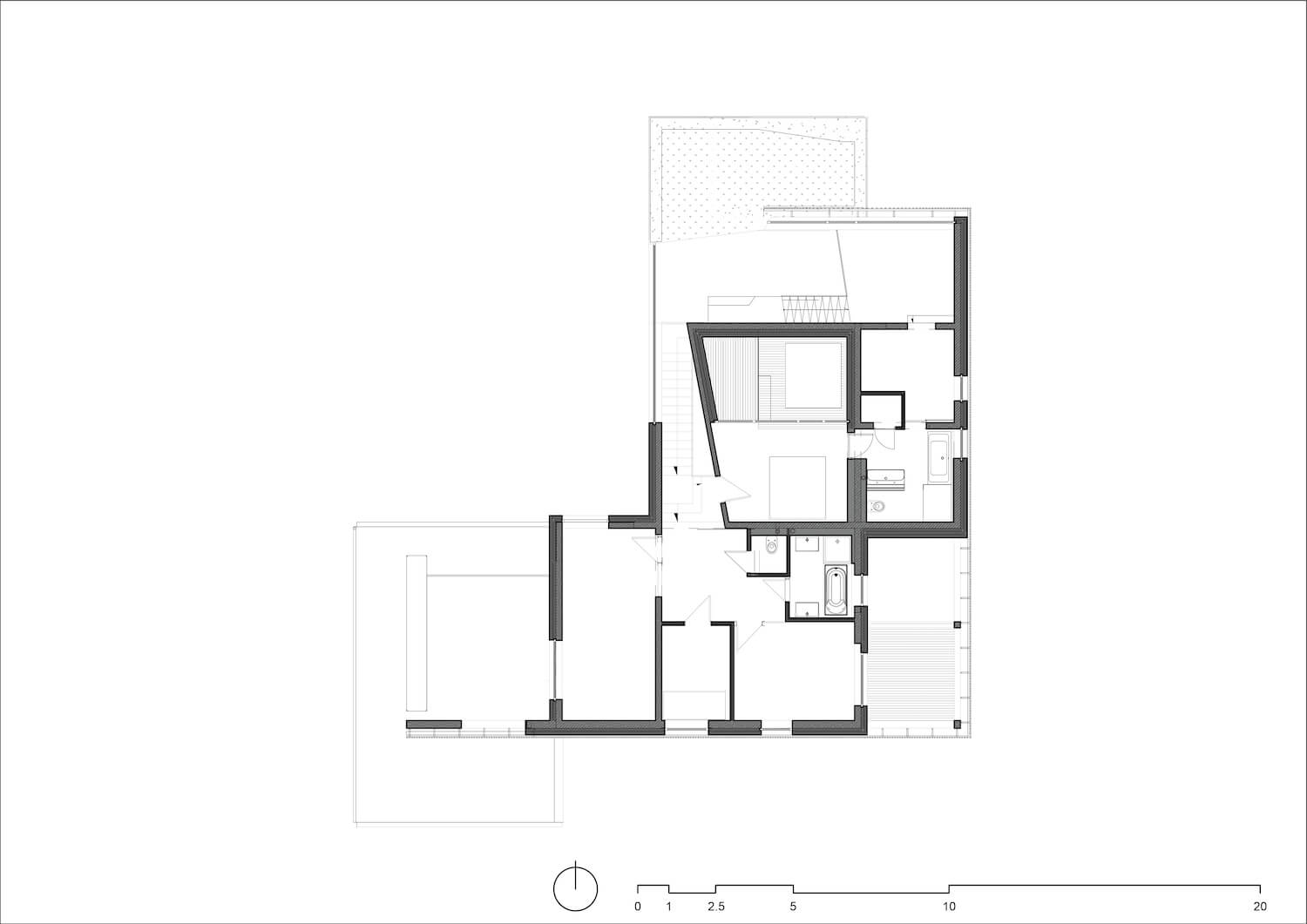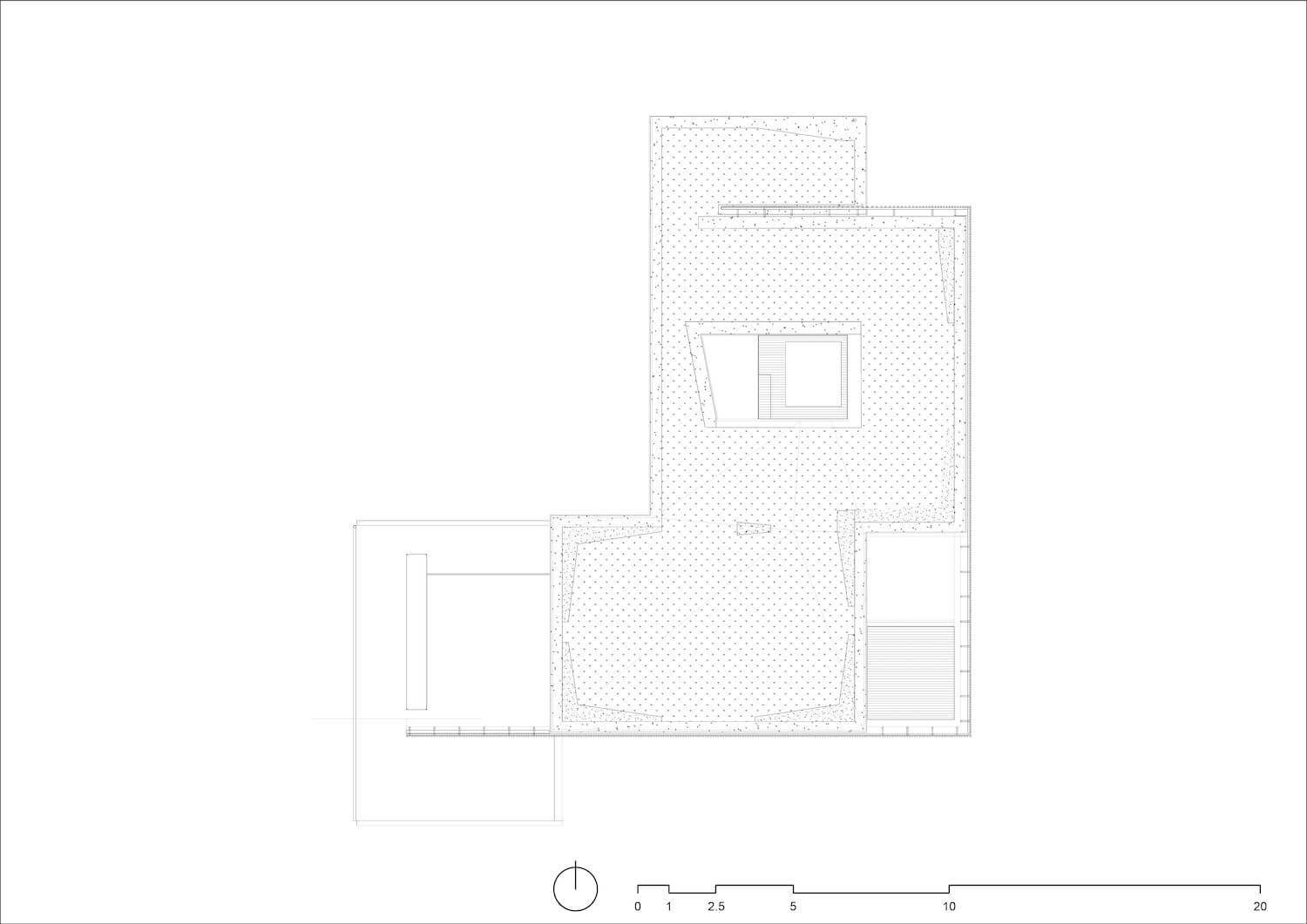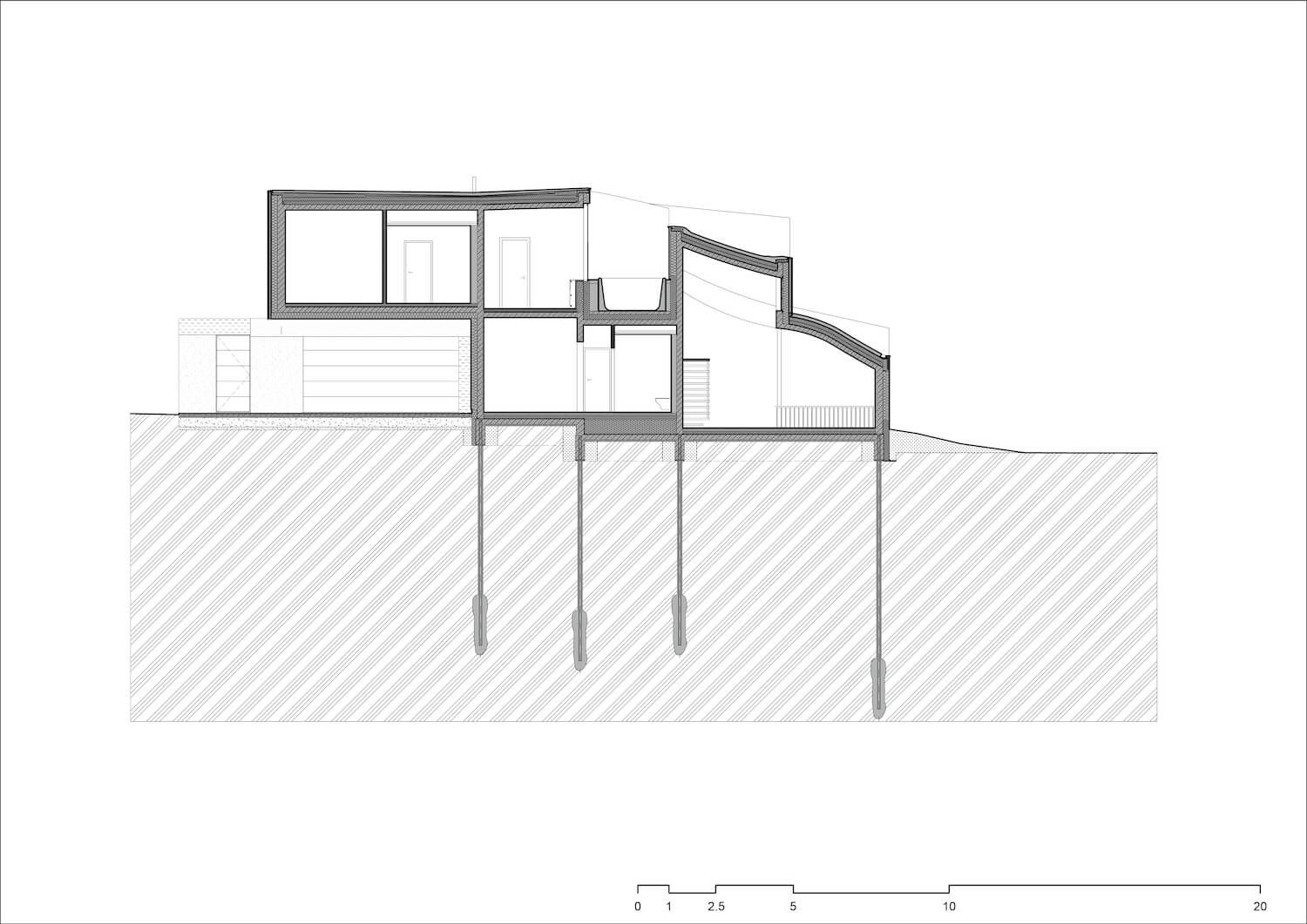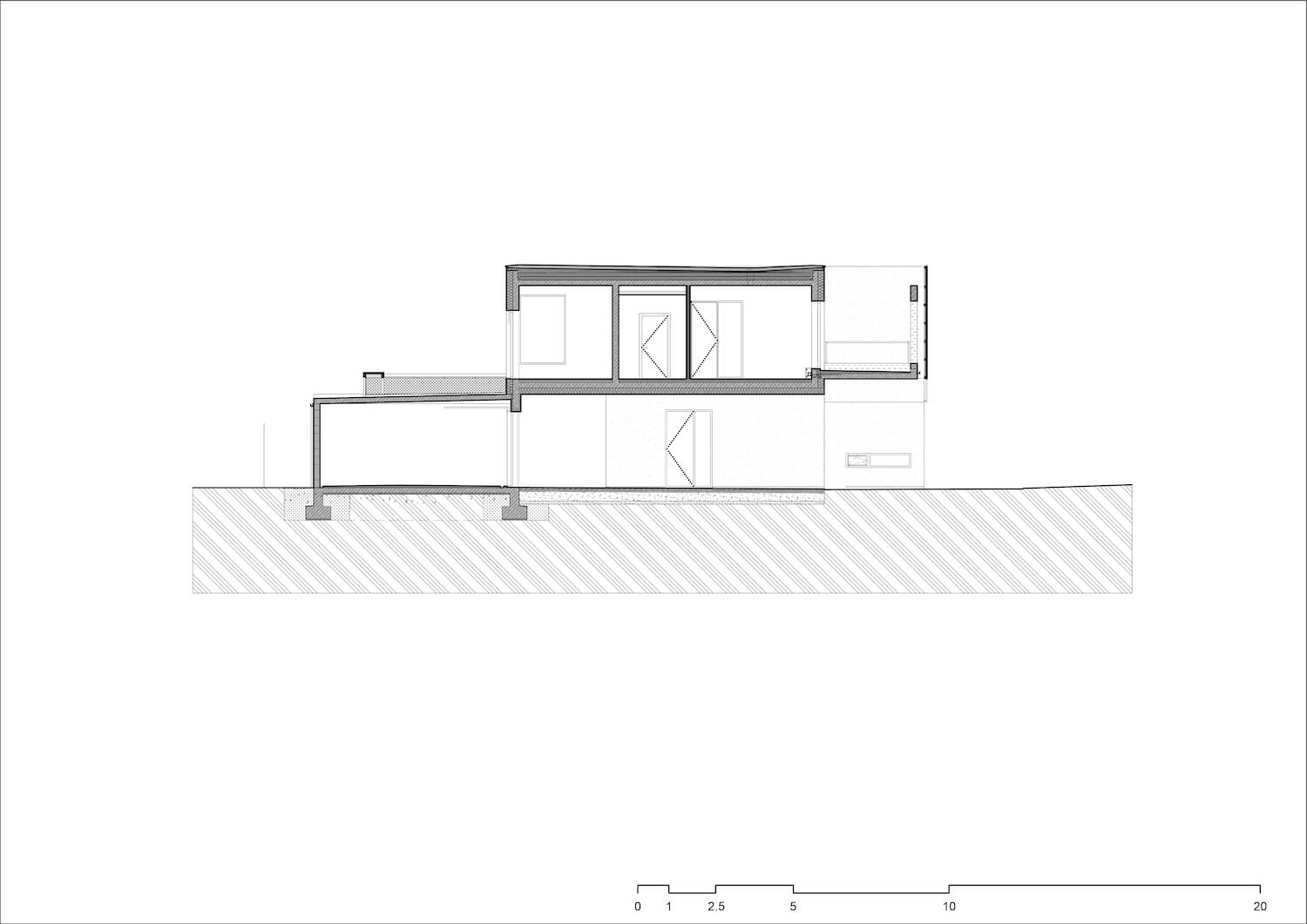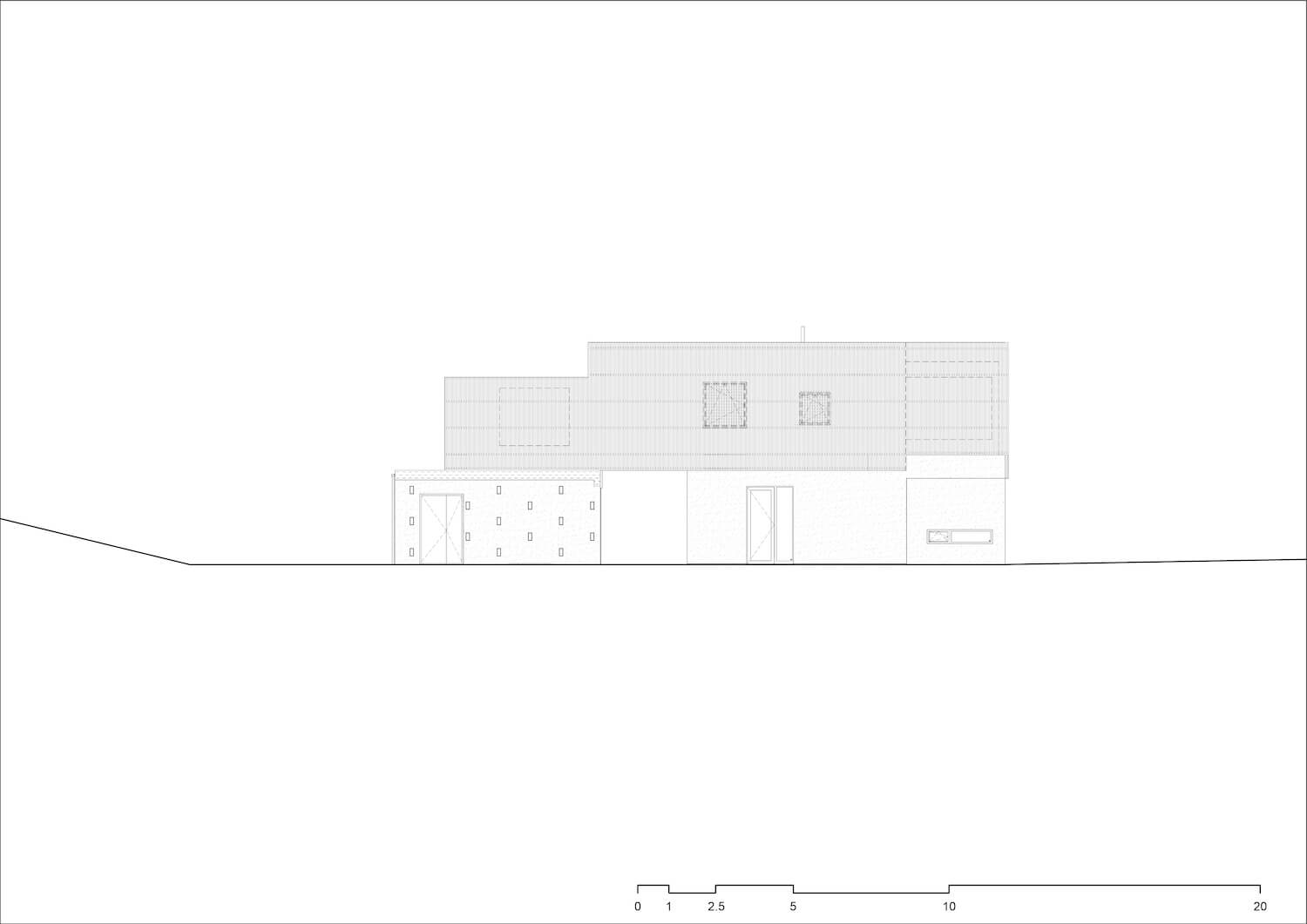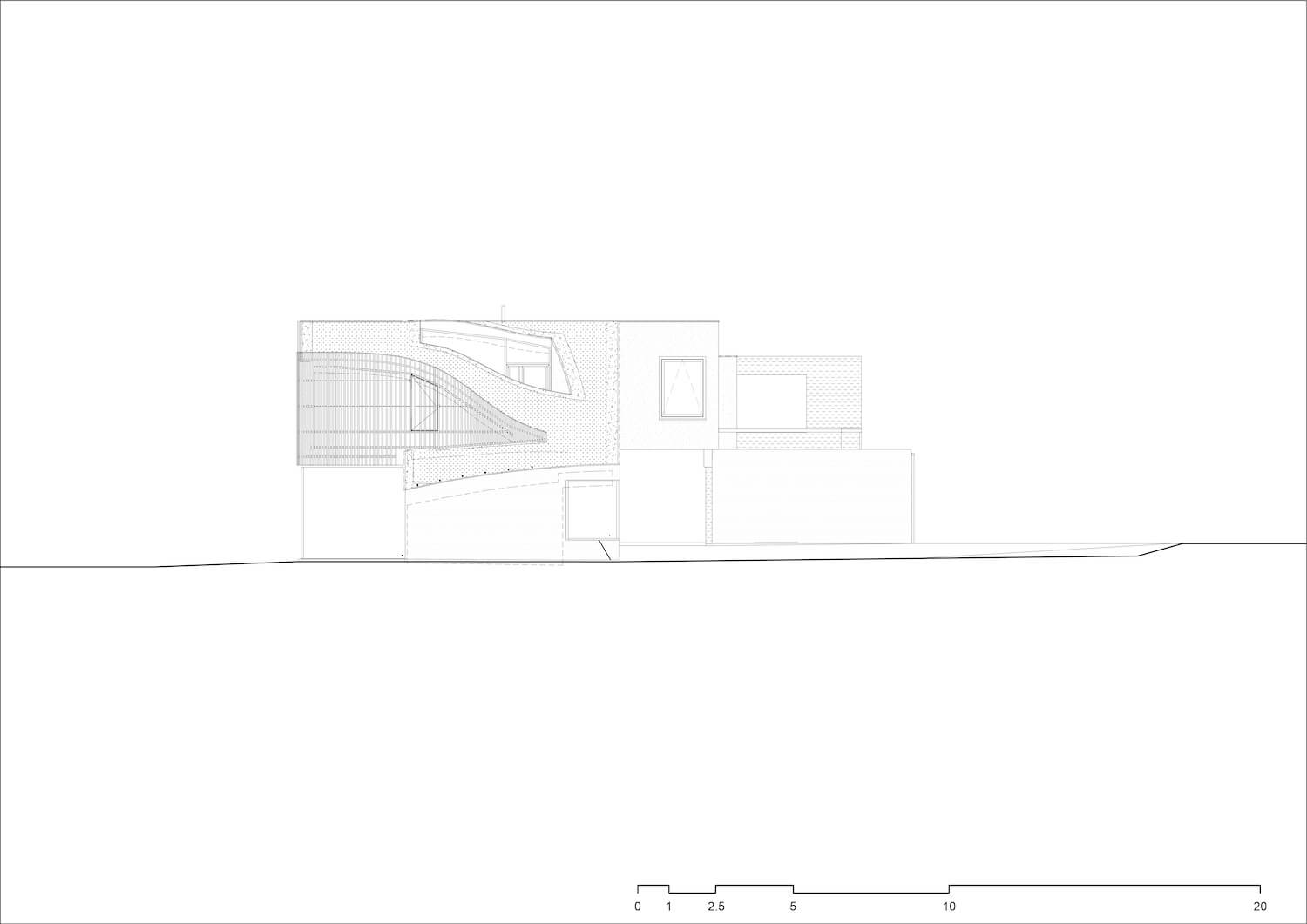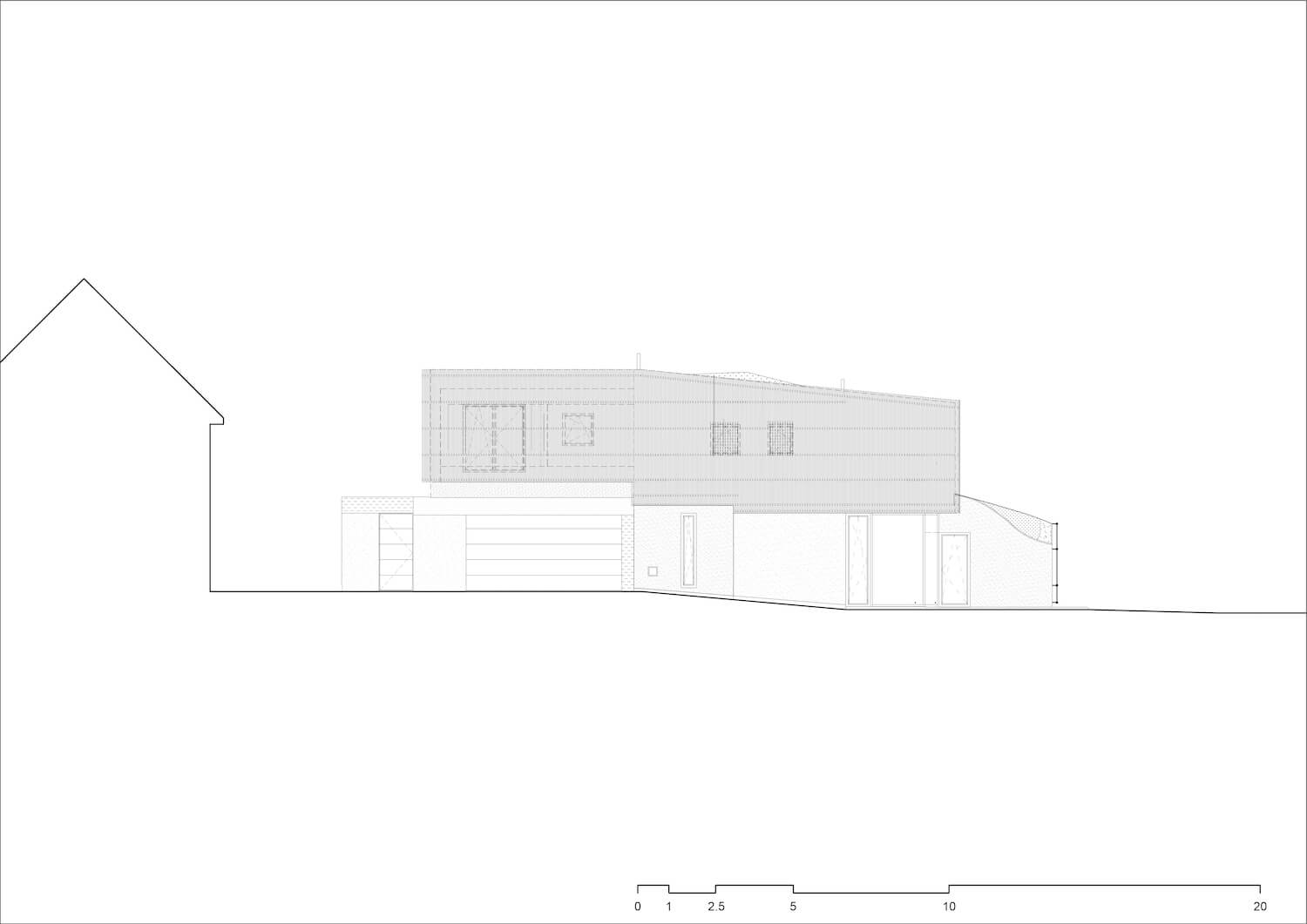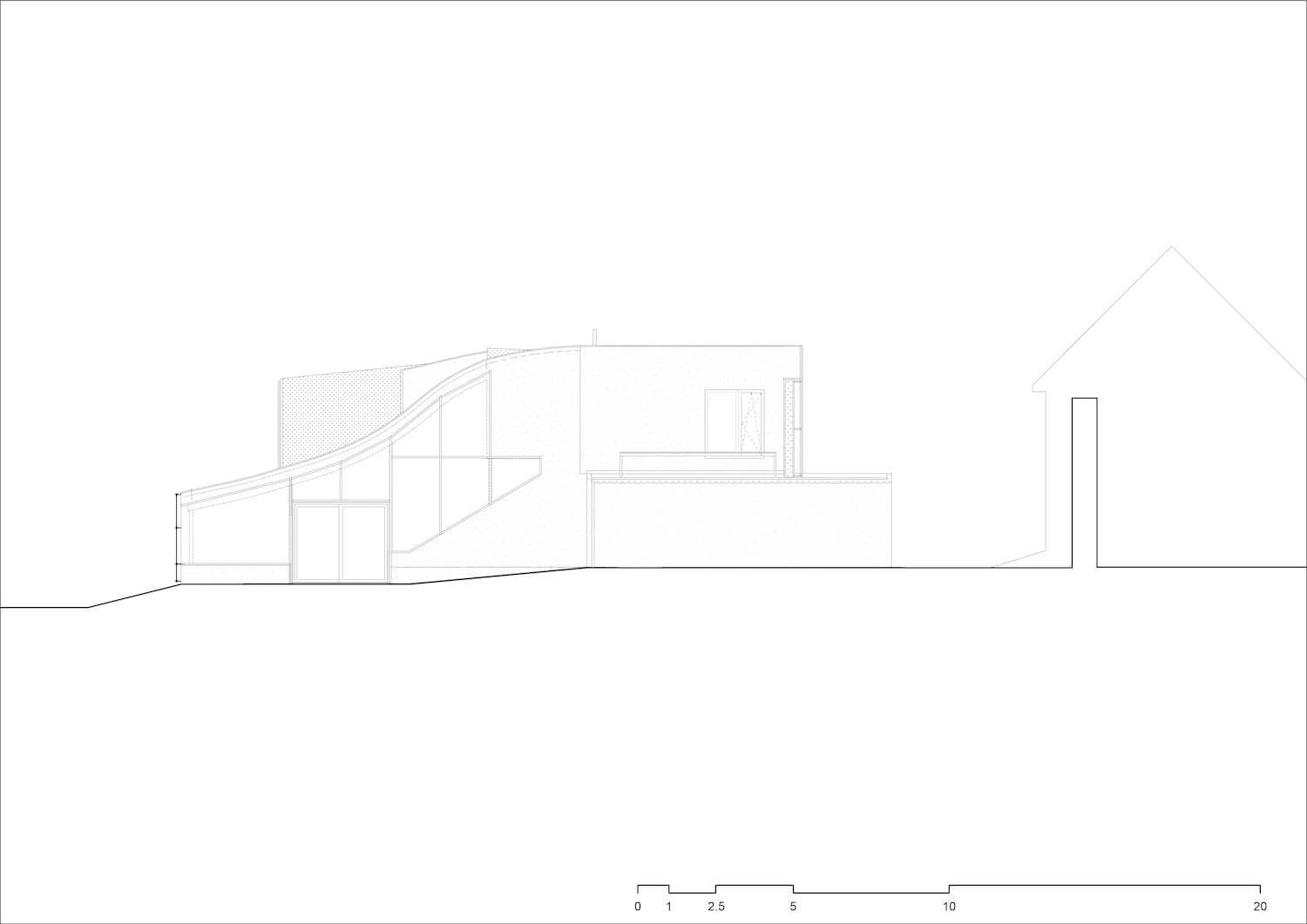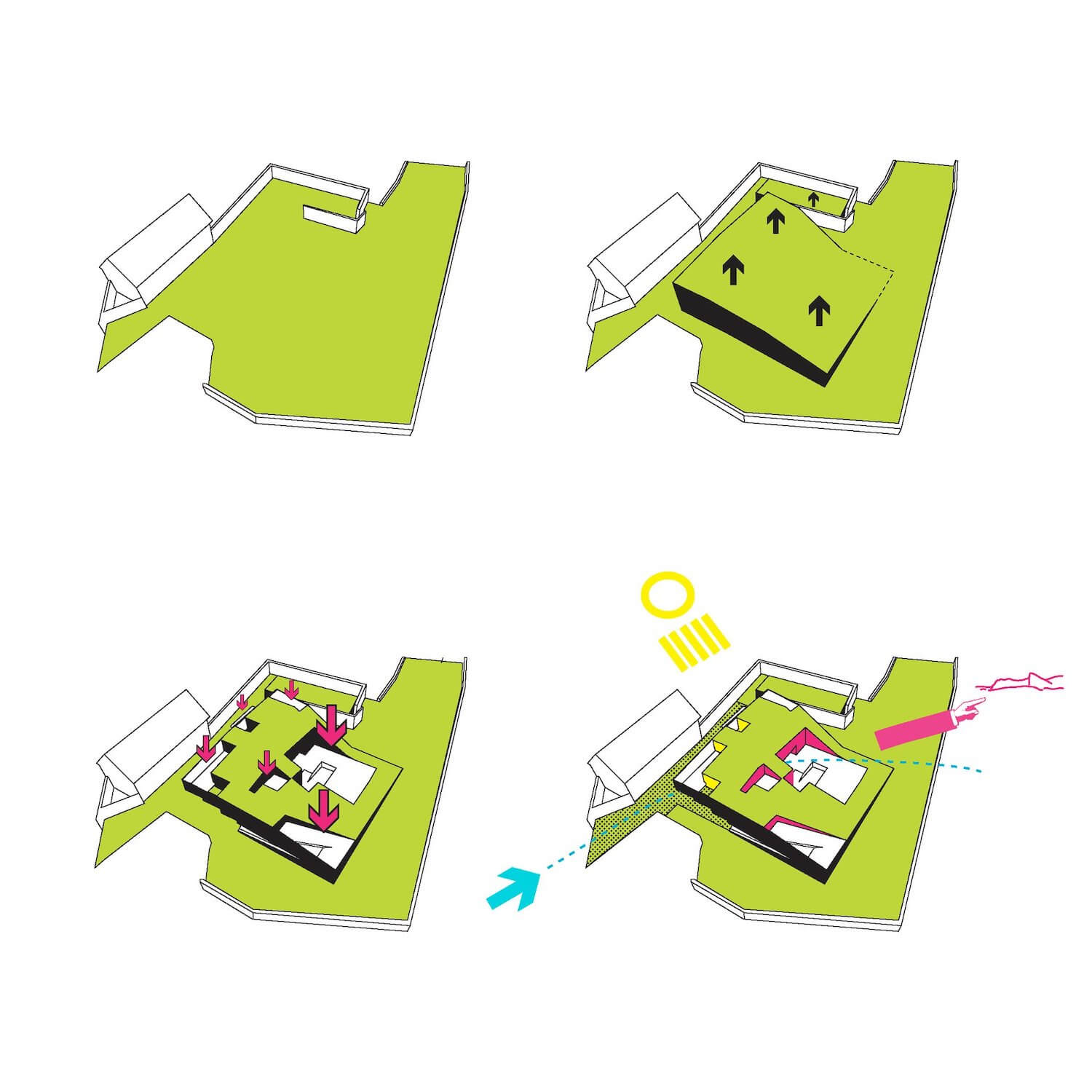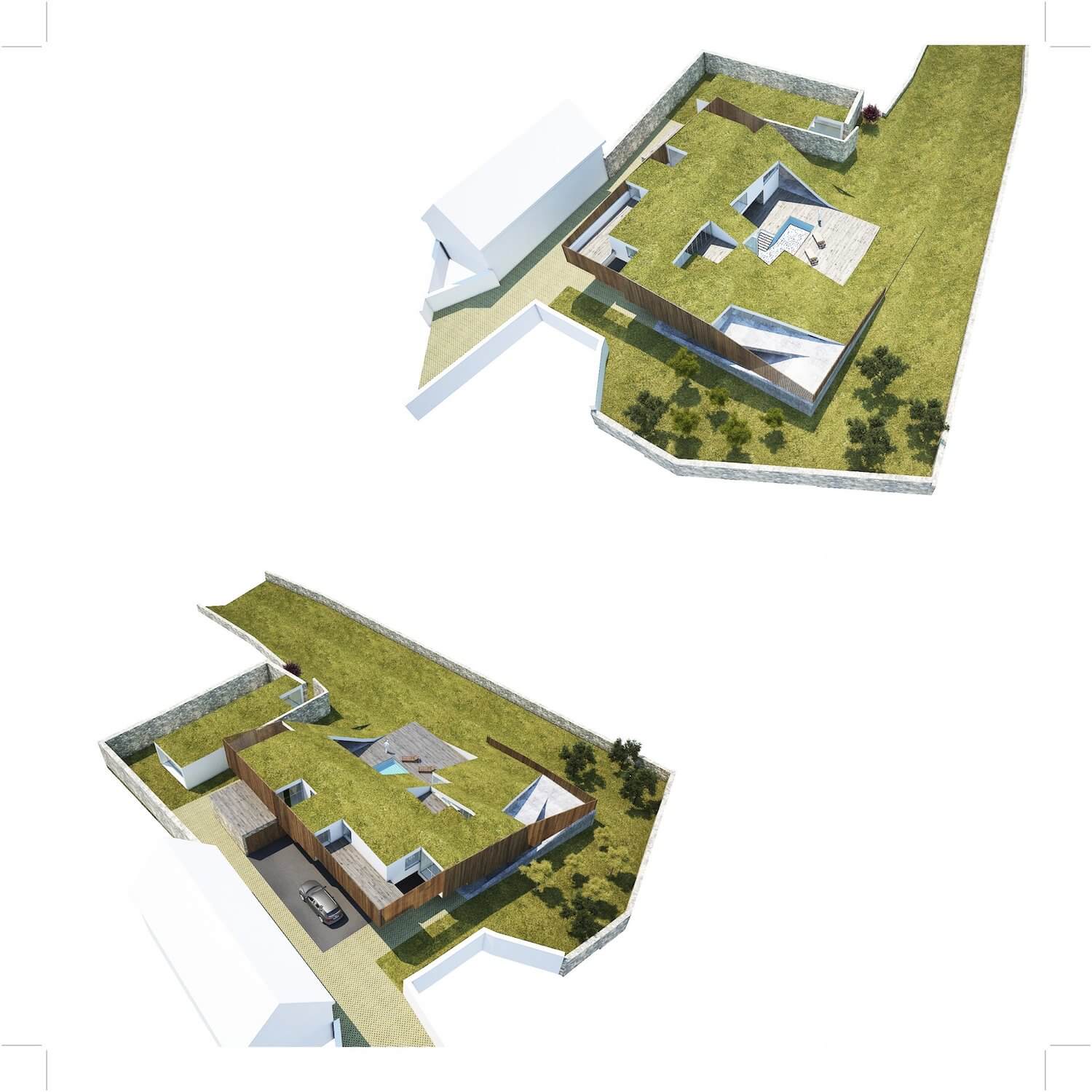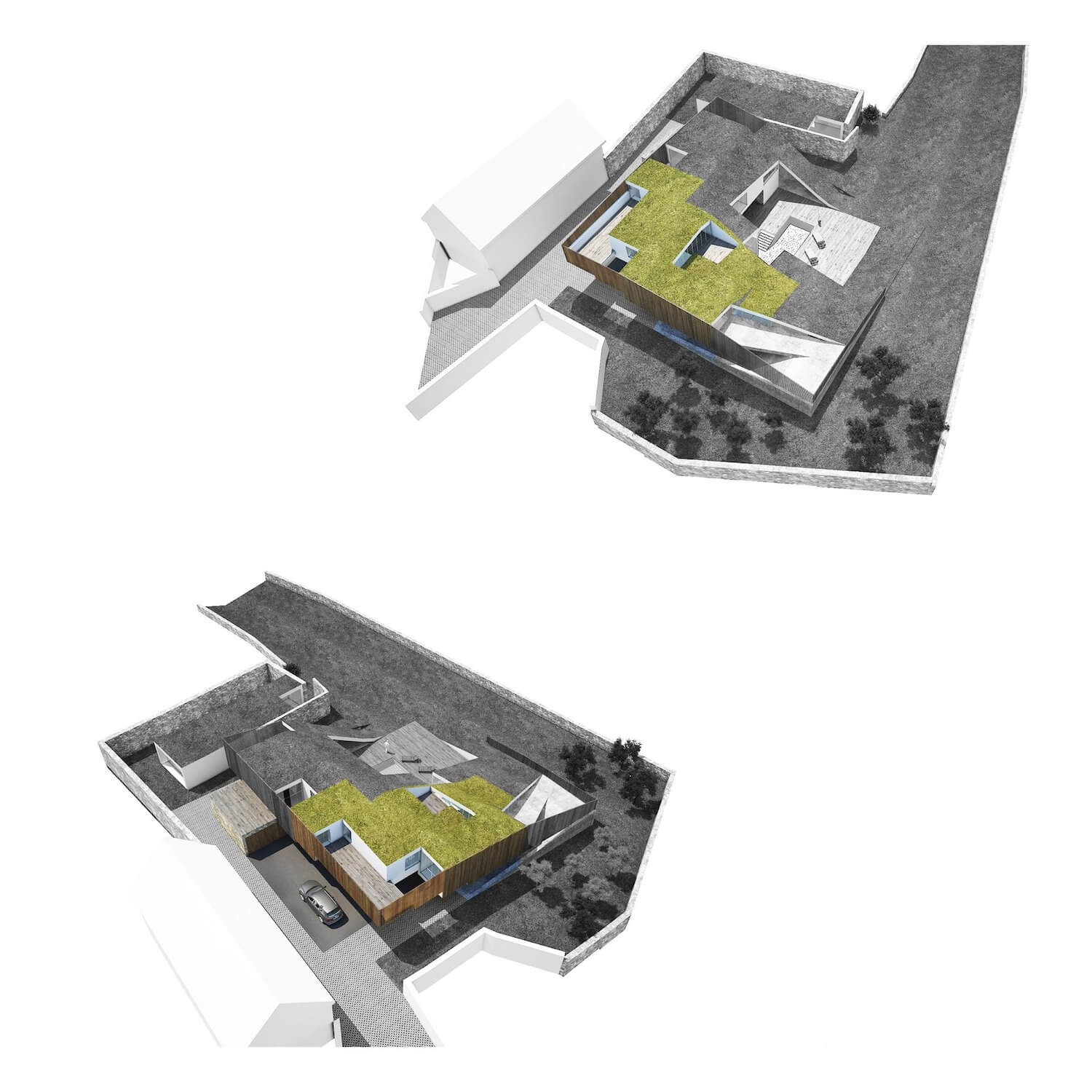 About studio
RO_AR Szymon Rozwałka architects was established in 2011. The studio operates in Poland and the Czech Republic.

A very important sphere of operation of the studio is designing "within the existing", designing "in contradiction".
On a theoretical level we are concerned with an interaction with the existing. Not in the sense of subordinating the NEW TO THE OLD or subordinating the OLD TO THE NEW, but in the sense of a clash of both.
In a clash of the NEW and EXISTING, the CONTEMPORARY and the PAST, we see immense potential for a release of the SUBCONSCIOUS and the creation of the UNEXPECTED.

Szymon Rozwałka teaches at the Department of Experimental Design, Faculty of Architecture, BUT (Brno University of Technology).
---