House One891, designed by Studio Vasaka, showcases a seamless integration of sleek, modernist aesthetic with organic elements. Its rectilinear form, distinguished by clean lines and minimalist detailing, establishes a serene dialogue with the verdant landscape that envelops the site. The house is located in the southern residential neighborhood of Panchkula, on a typical rectangular plot of 420 sqm for a family of four that consists of a couple and two sons.
The house is stacked in 2 main levels with ground floor housing all the common areas along with a master suite and the first floor housing a spacious lounge with sons' bedrooms on both sides, each with its own terrace overlooking the courtyards below. The exterior of the house is a tasteful interplay of smooth and textured surfaces creating a subtle but engaging visual complexity that enhances the building's overall aesthetic impact.
Upon approaching the main entrance of the house, one is greeted by the sound of water cascading down a clean white perpendicular wall into a small pond below. Furthermore, a grand wooden door, carved with intricate patterns and adorned by the sunlight, adds warmth and a touch of artisanal elegance to the design. As one moves from one space to the next, the flooring patterns and ceiling lines guide you on a journey through the house, creating a sense of flow and connection.
With clean lines, neutral colours and an emphasis on open spaces, the minimalist approach to the interior design is carried through to the furniture. The living room gushes with natural light coming from large sliding windows that frame the courtyard, allowing the lush plants and trees to become an integral part of the interior design. As the sun rises and sets, the light dances across the room, casting soft shadows and creating a warm and inviting atmosphere. A thin sculptural metal staircase perfectly complements the minimalist design of the space.
The metal is finished in a neutral shade that blends seamlessly with the concrete steps, creating a sense of continuity and flow. The concrete steps are extended beyond the metal structure, providing a solid datum to the whole space. The overall design is simple and understated, with a focus on the interplay between the different textures and materials. The black stone, teak wood and white colour palette create a harmonious front elevation that is both elegant and functional, and provides a welcoming entrance to this minimalist two-storey residence.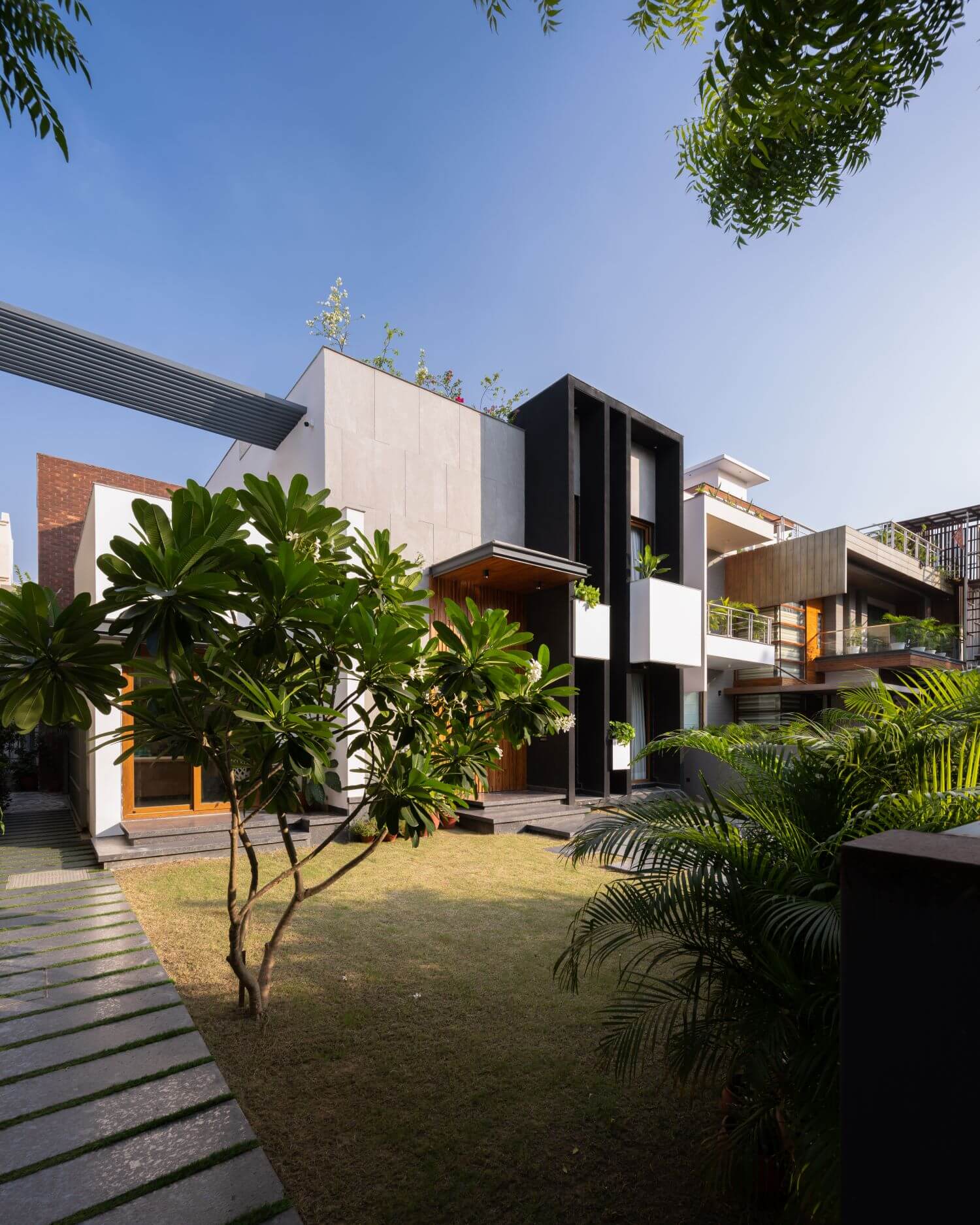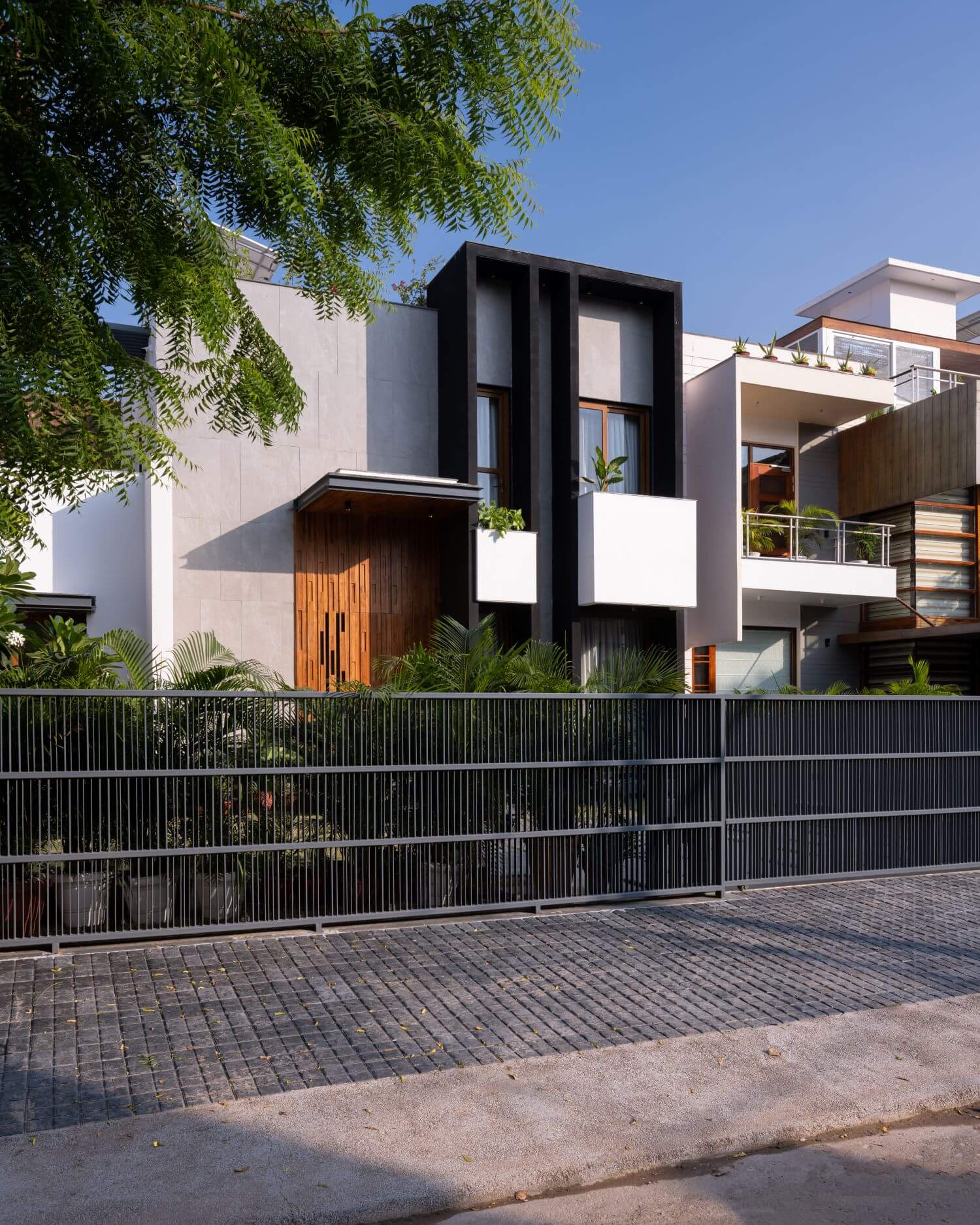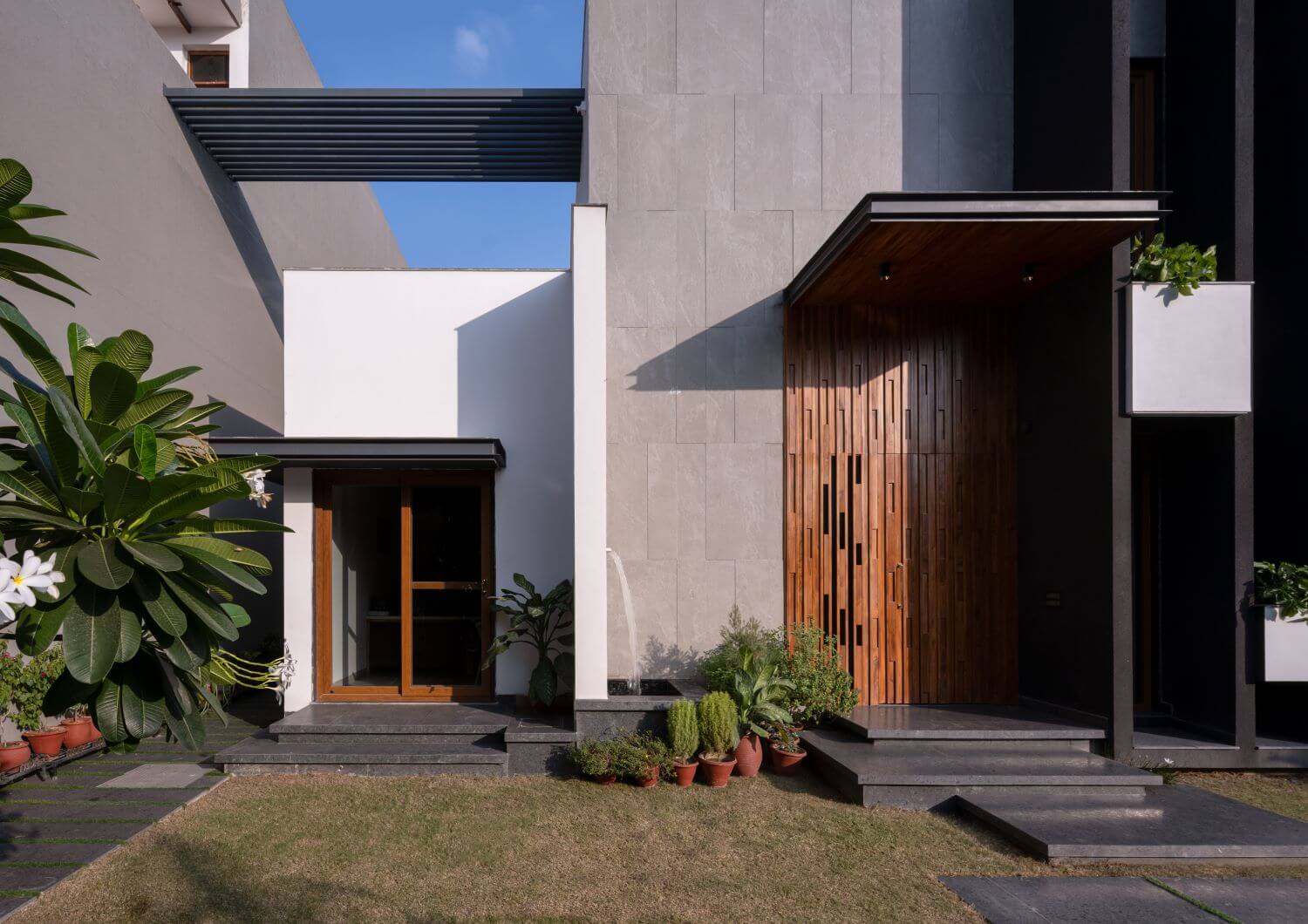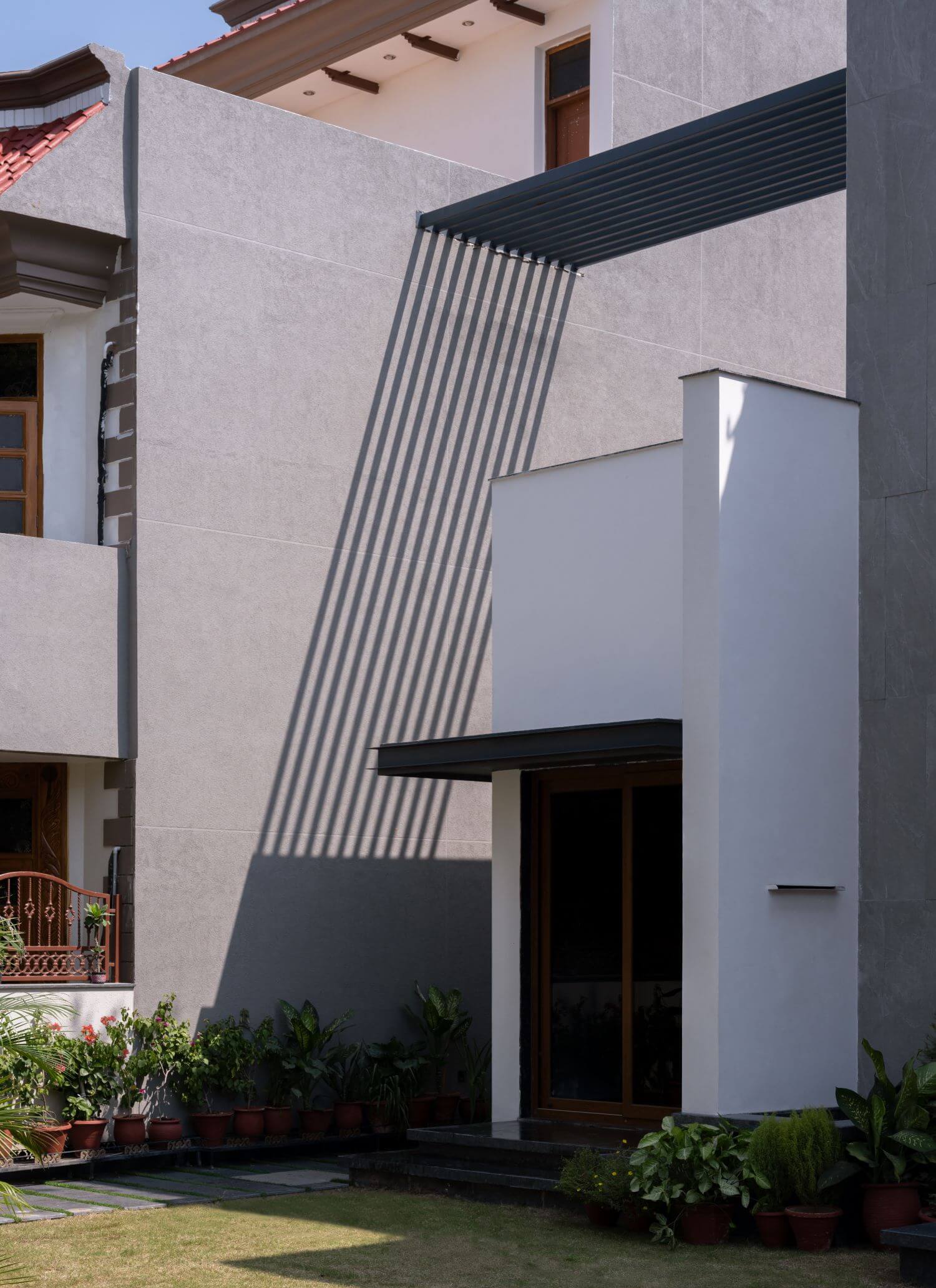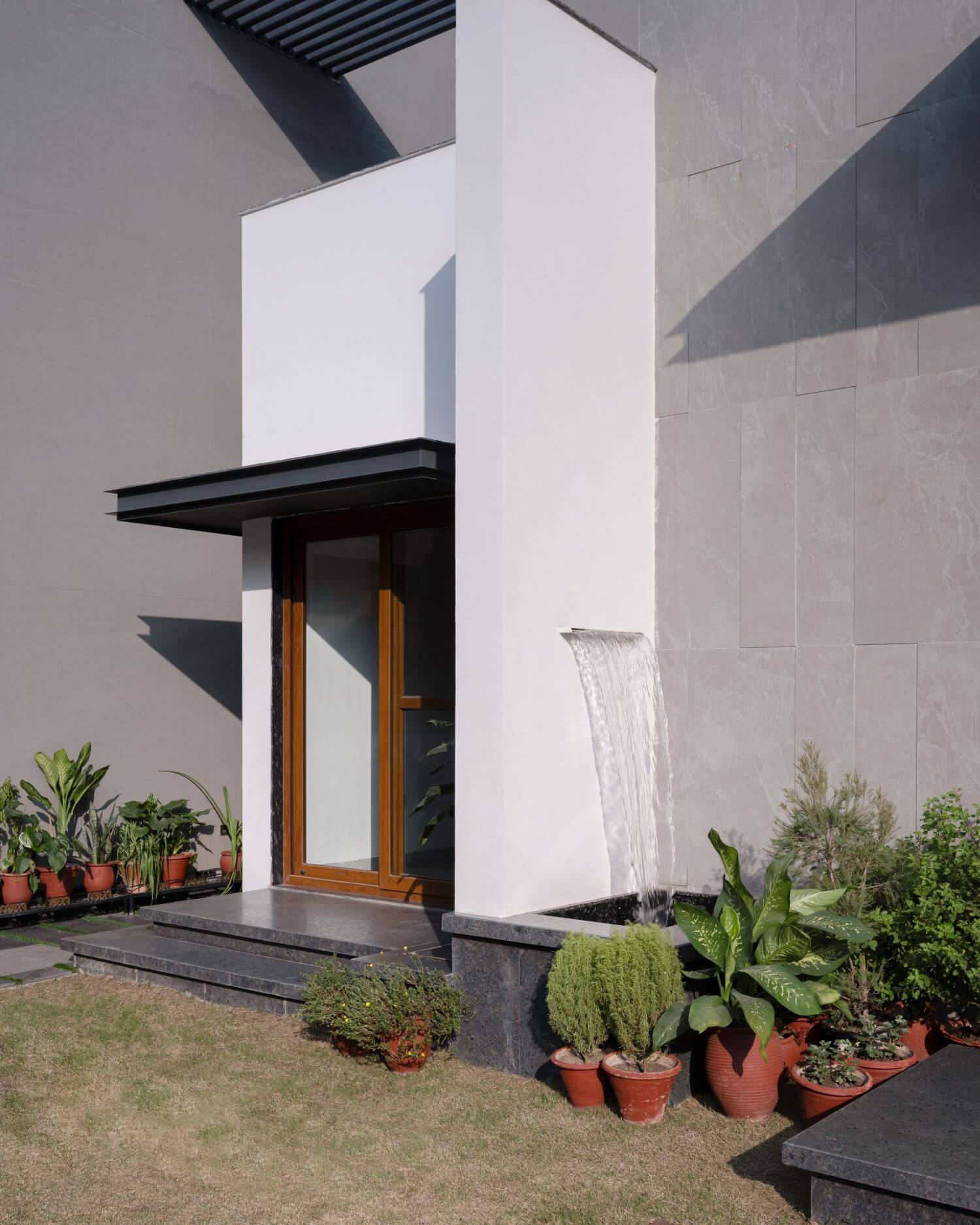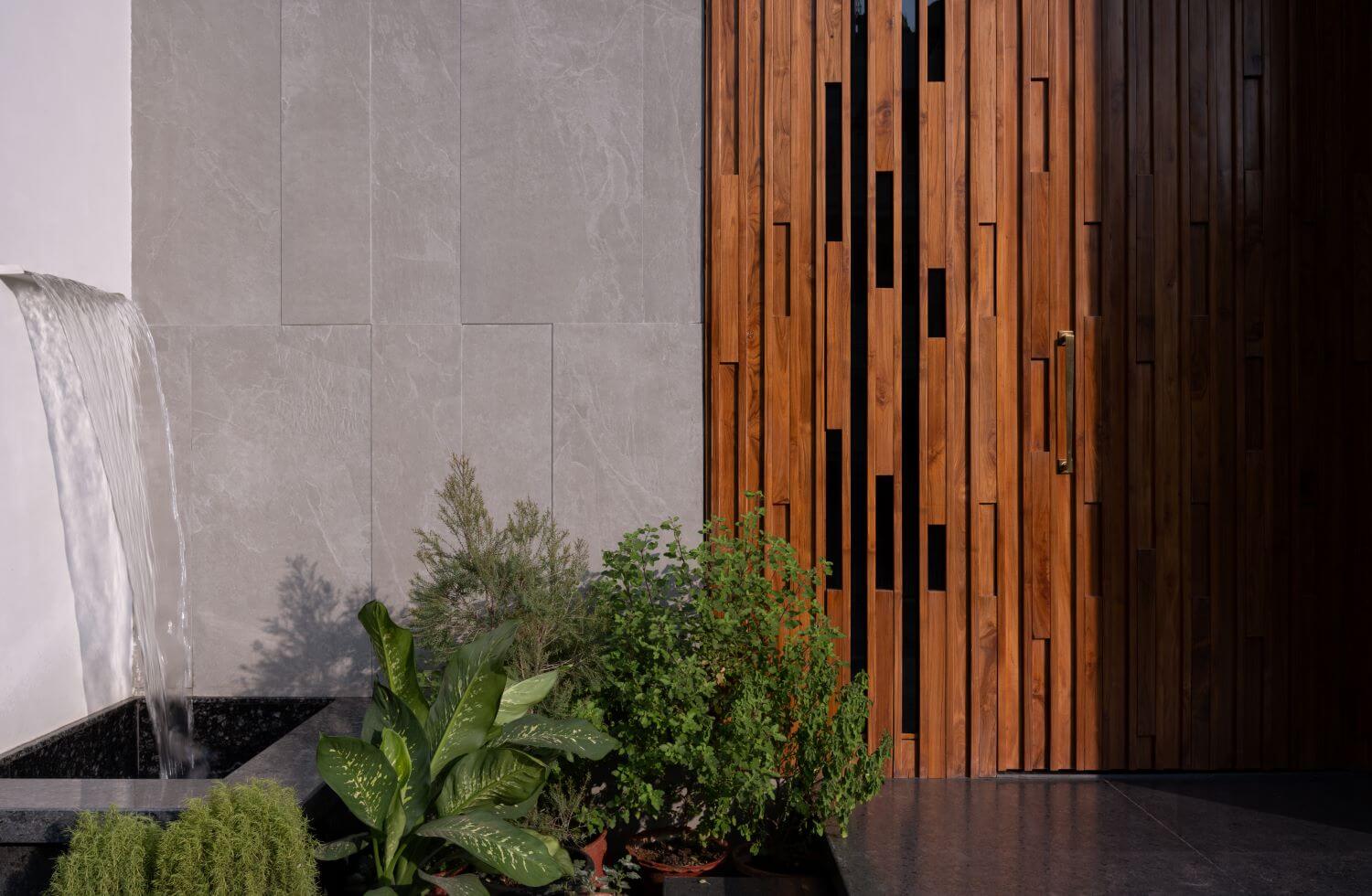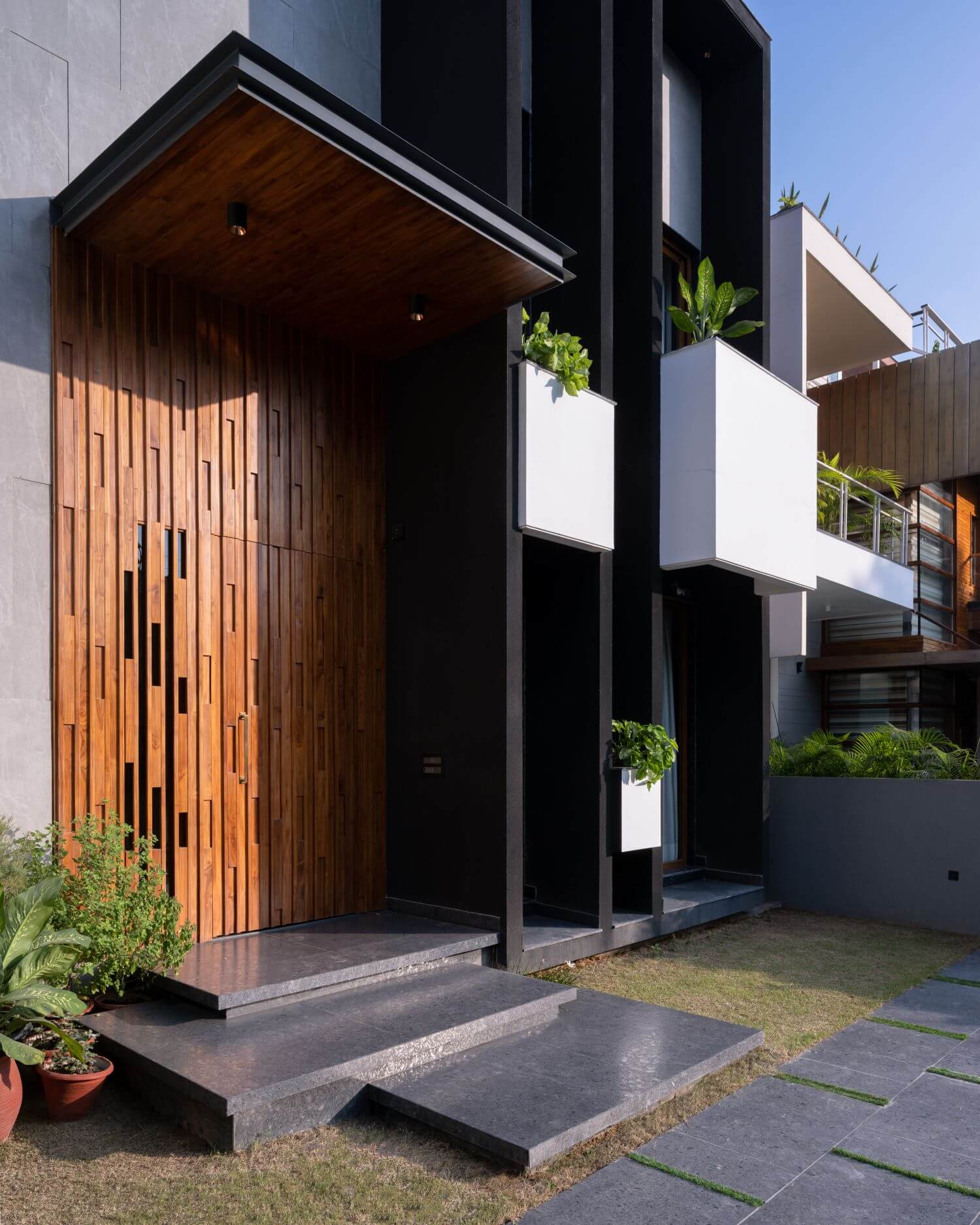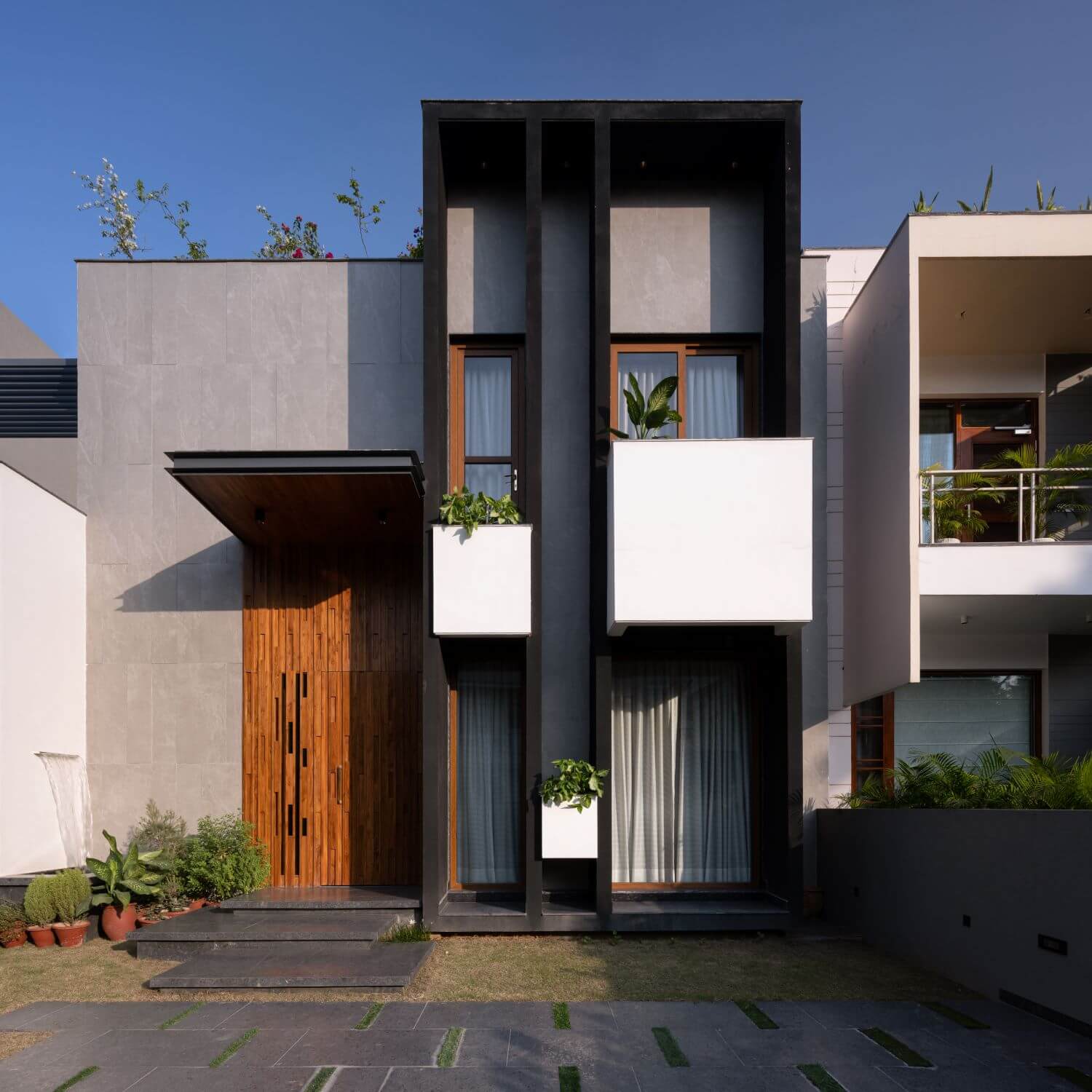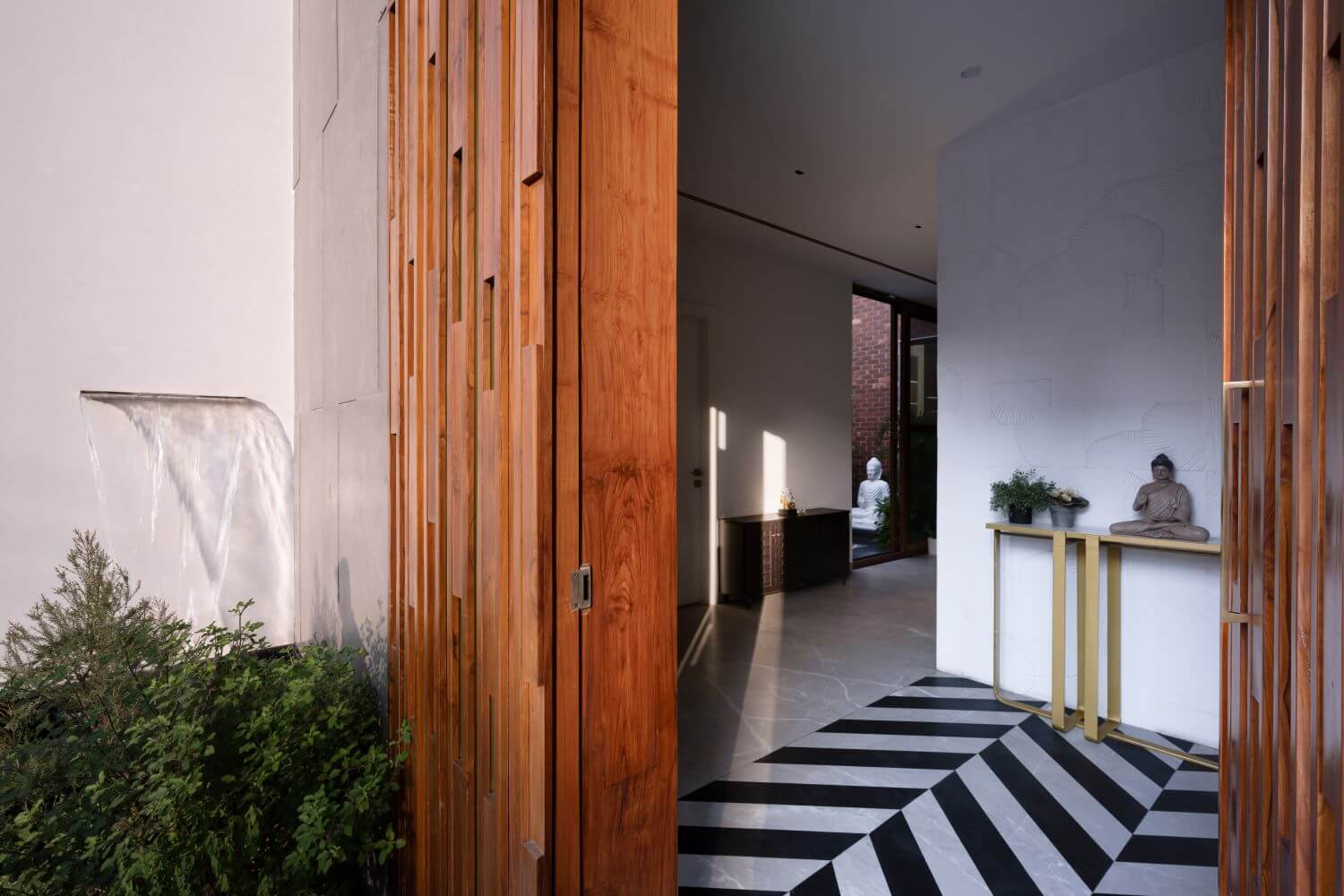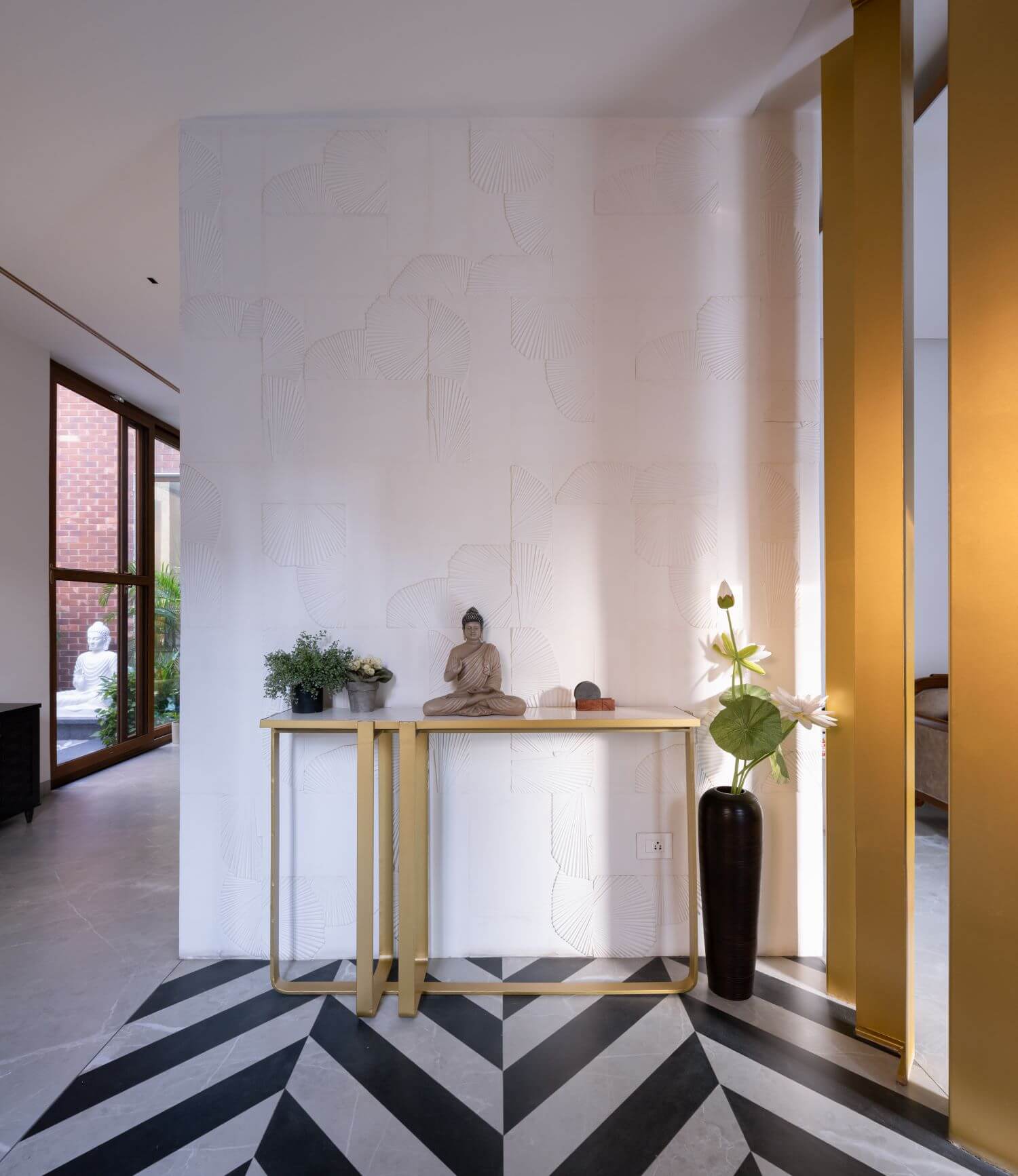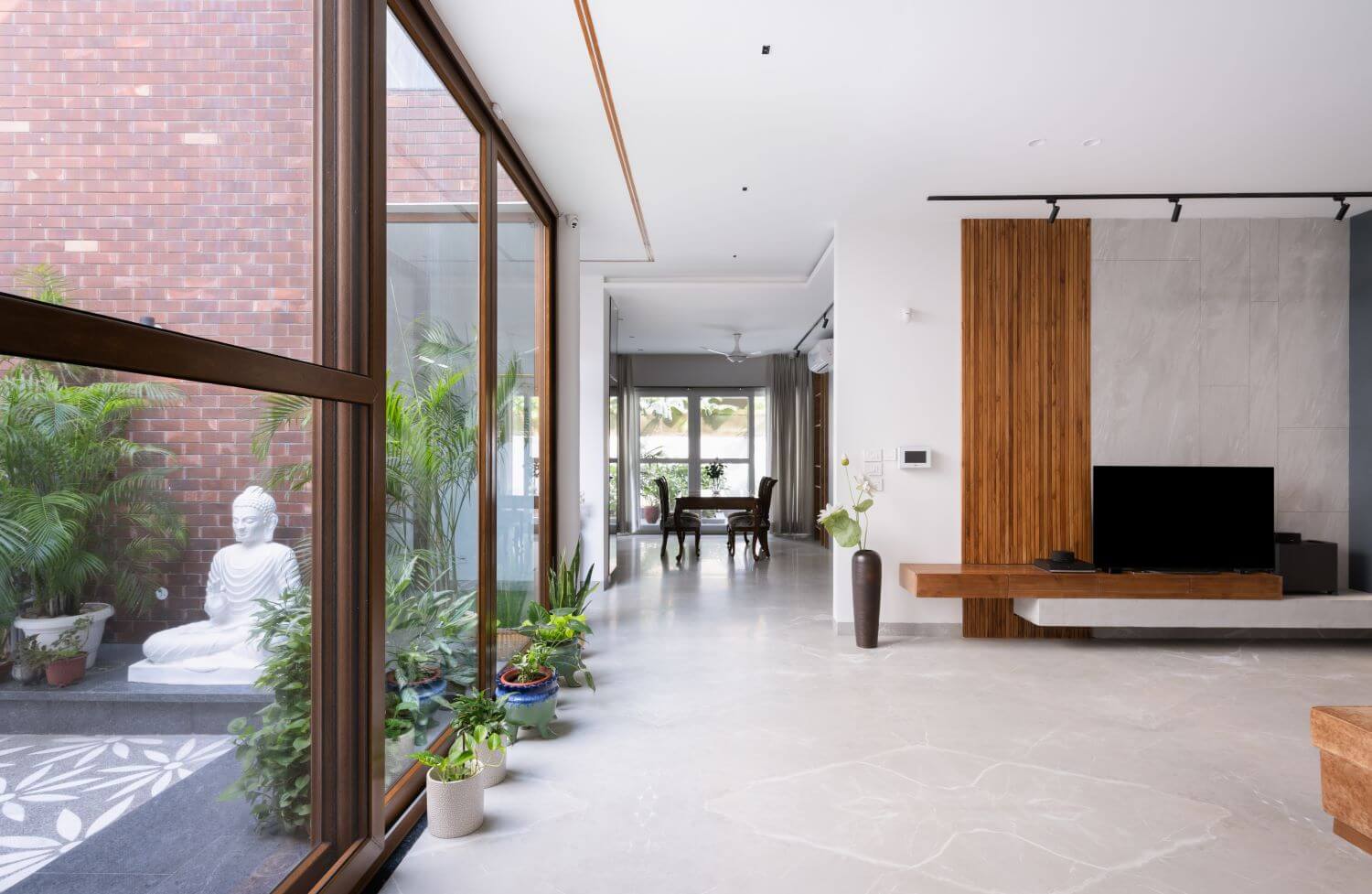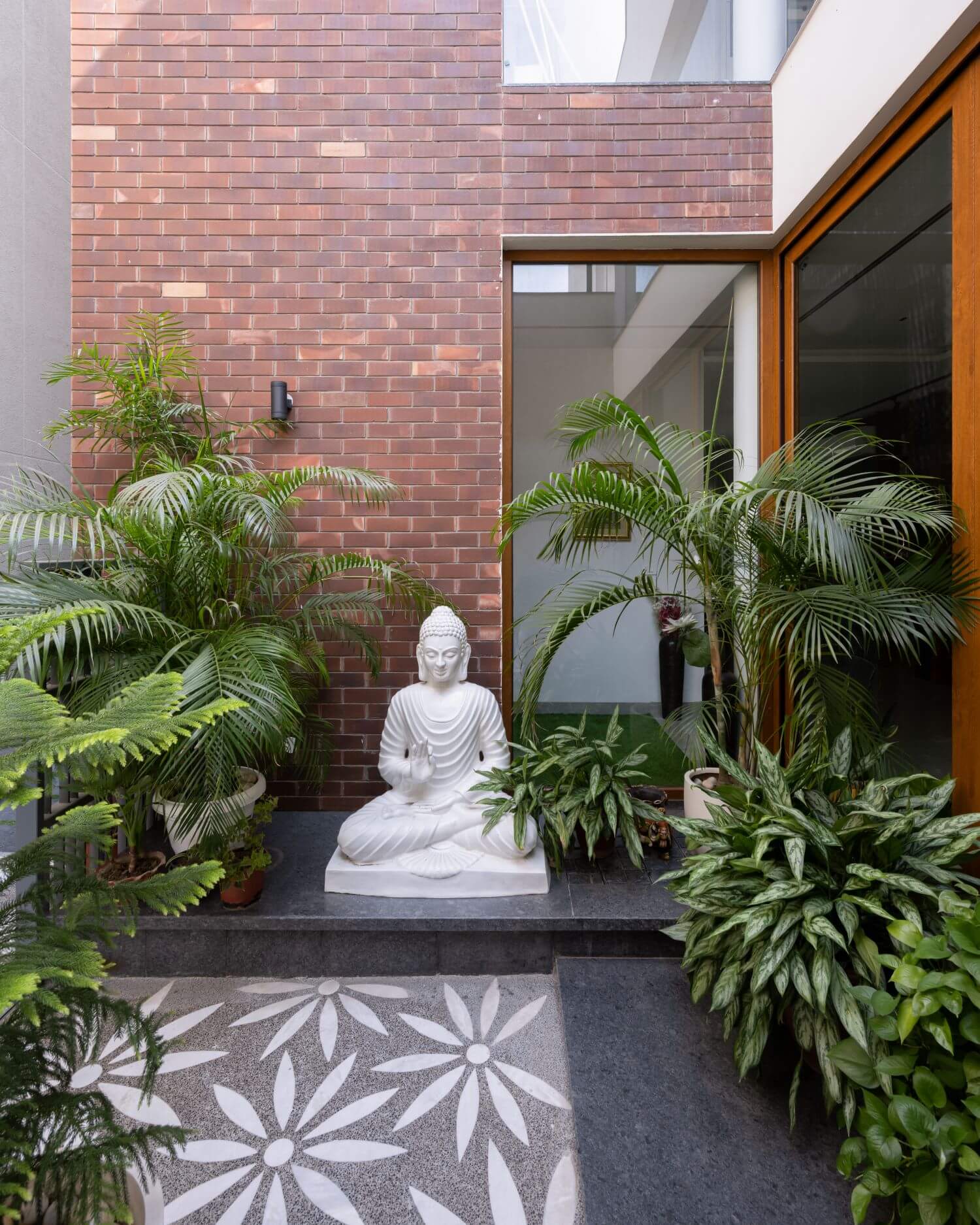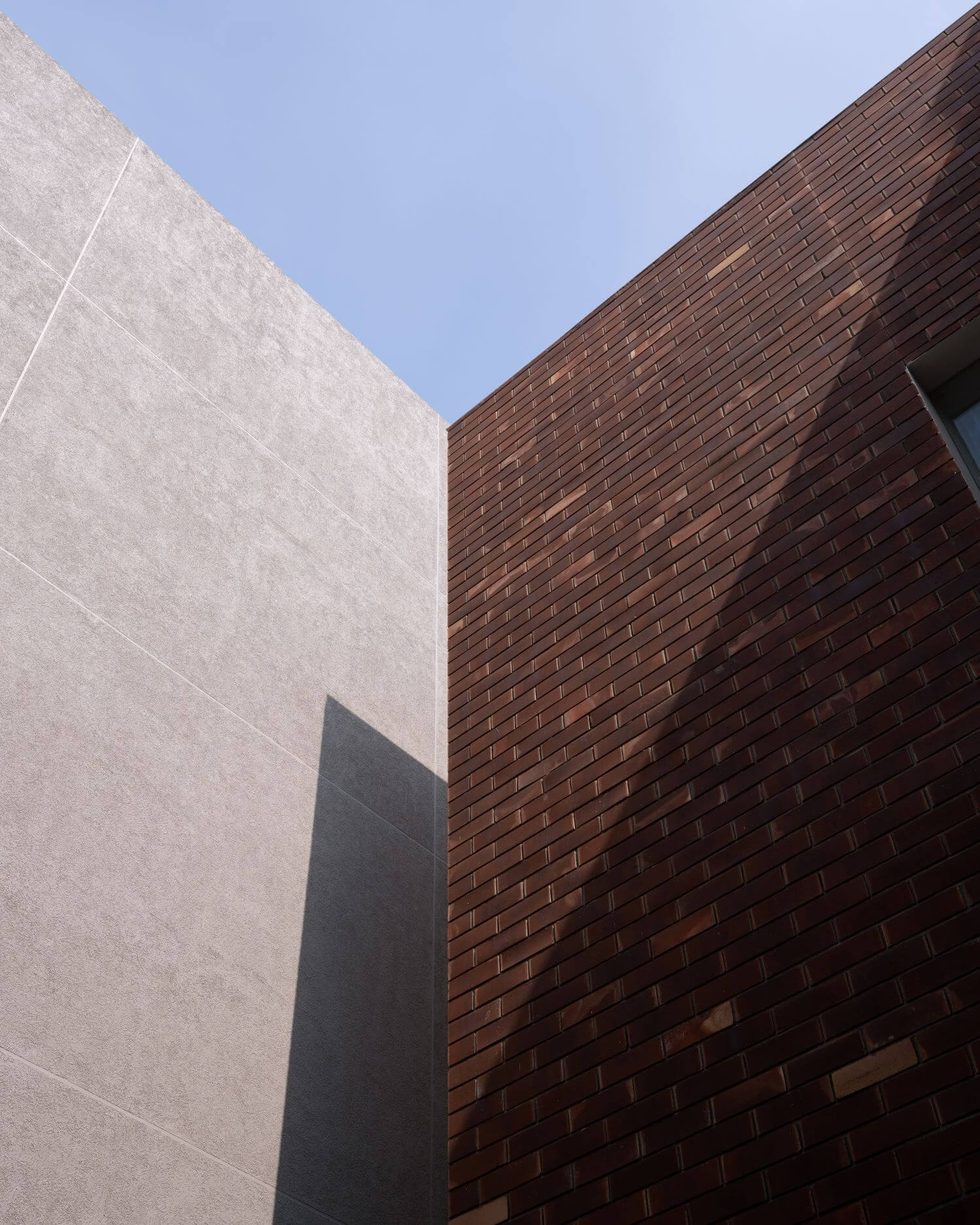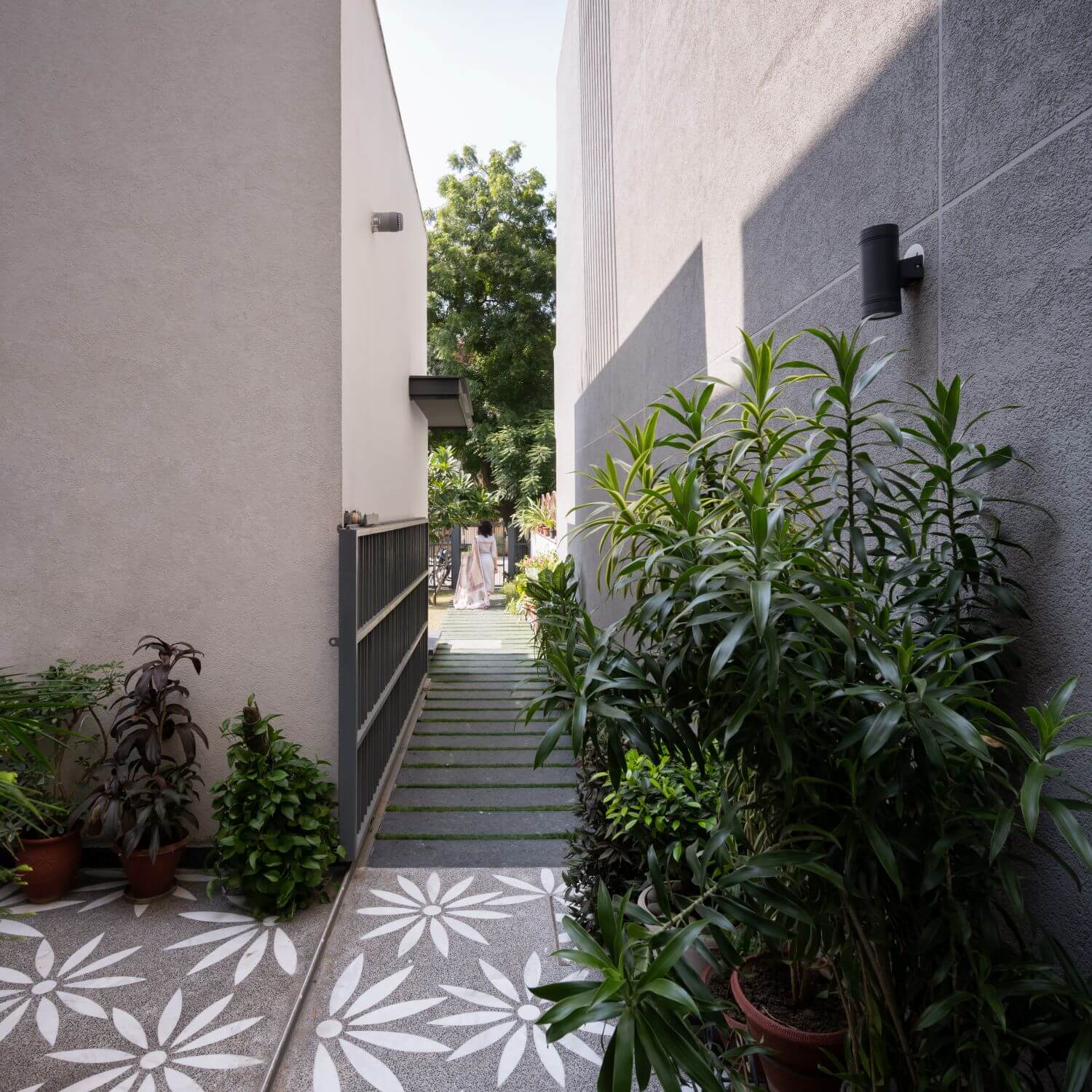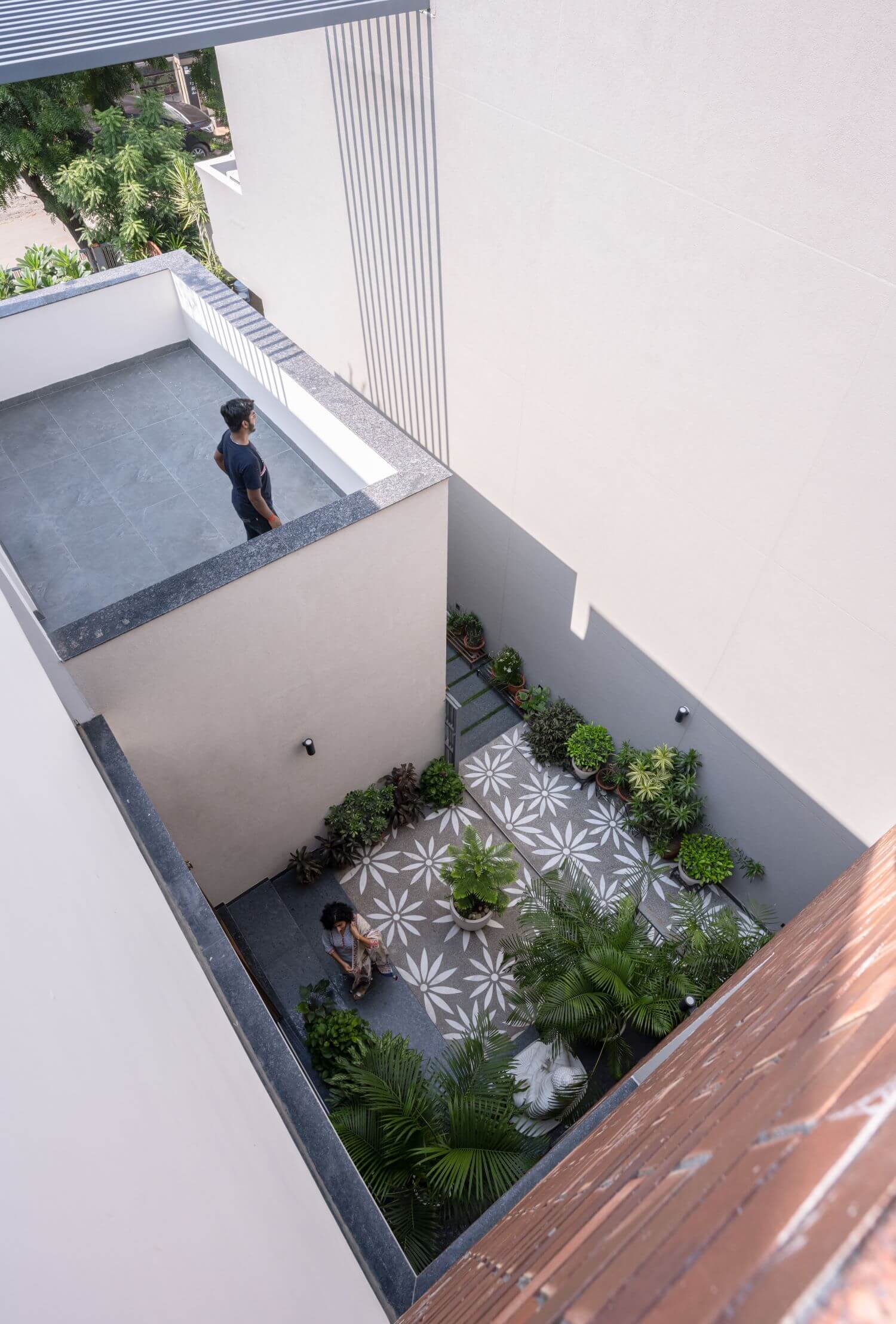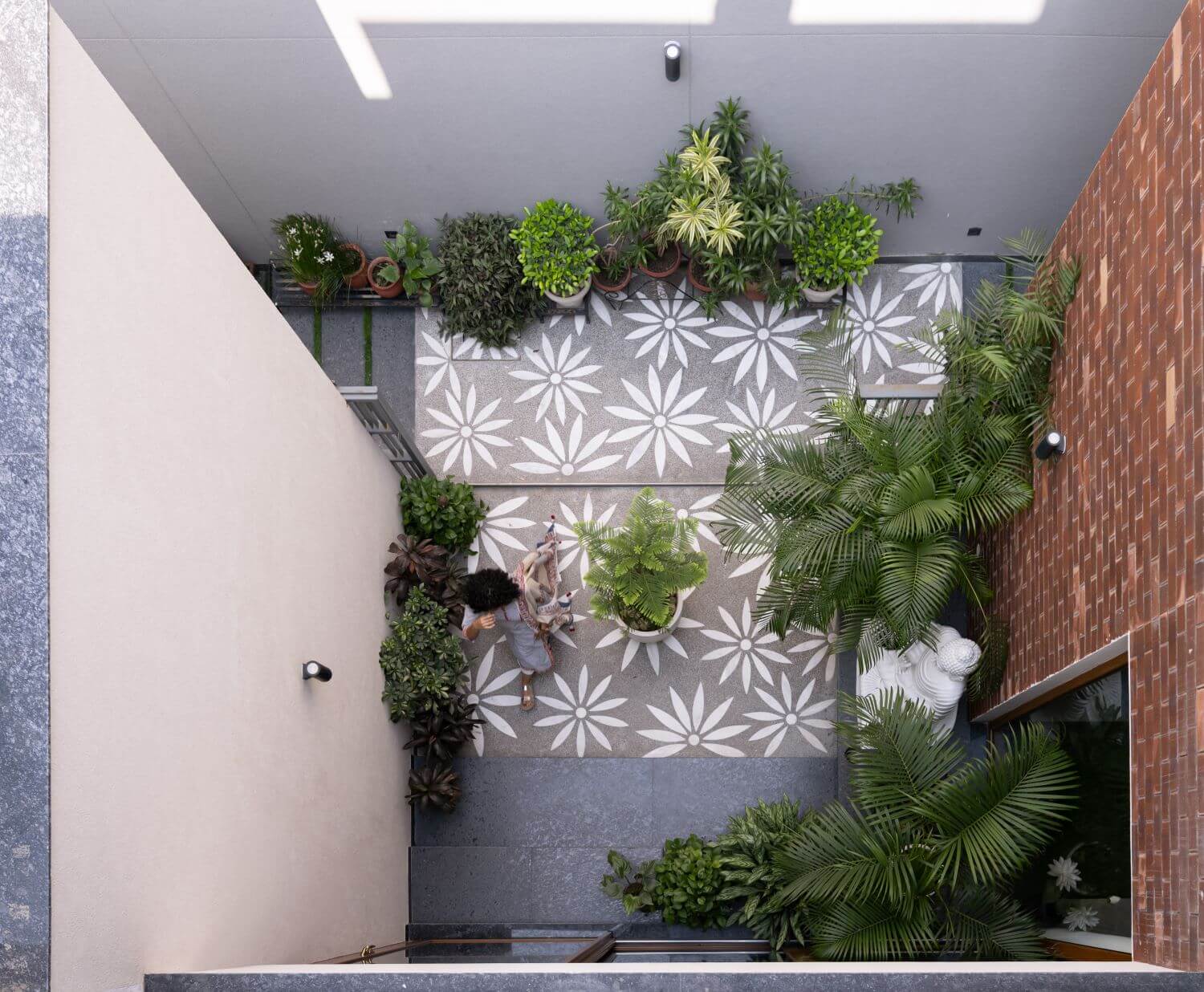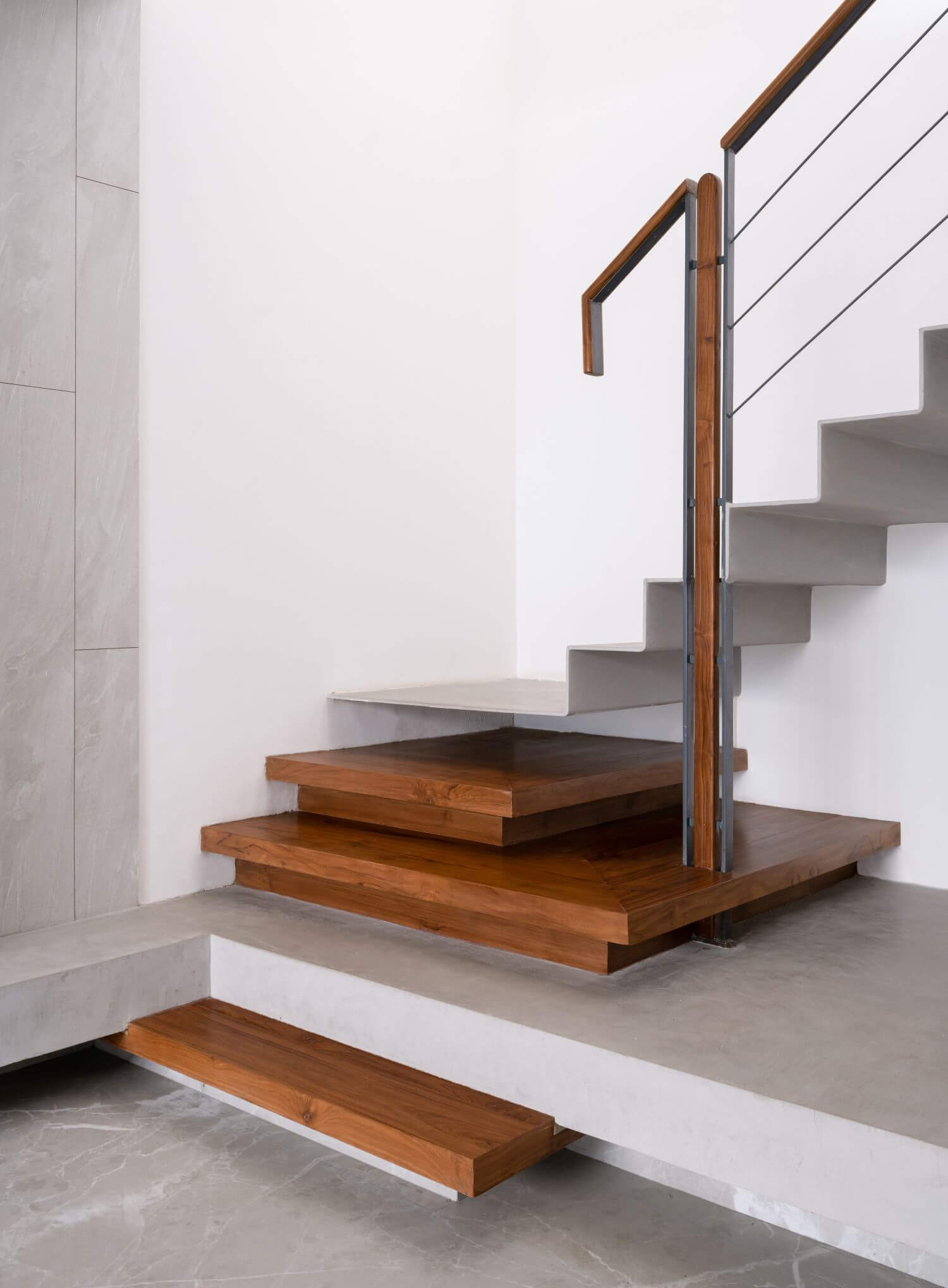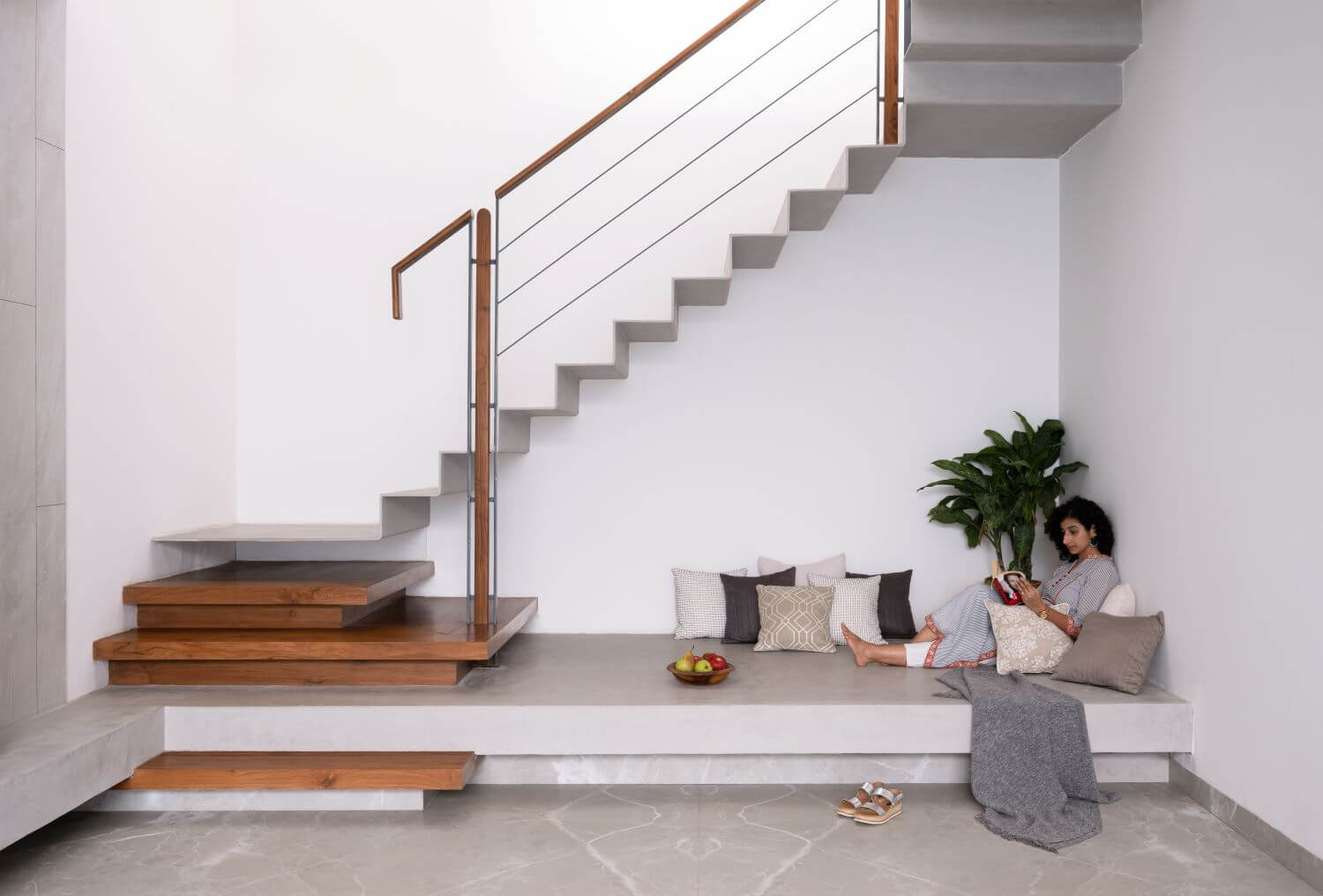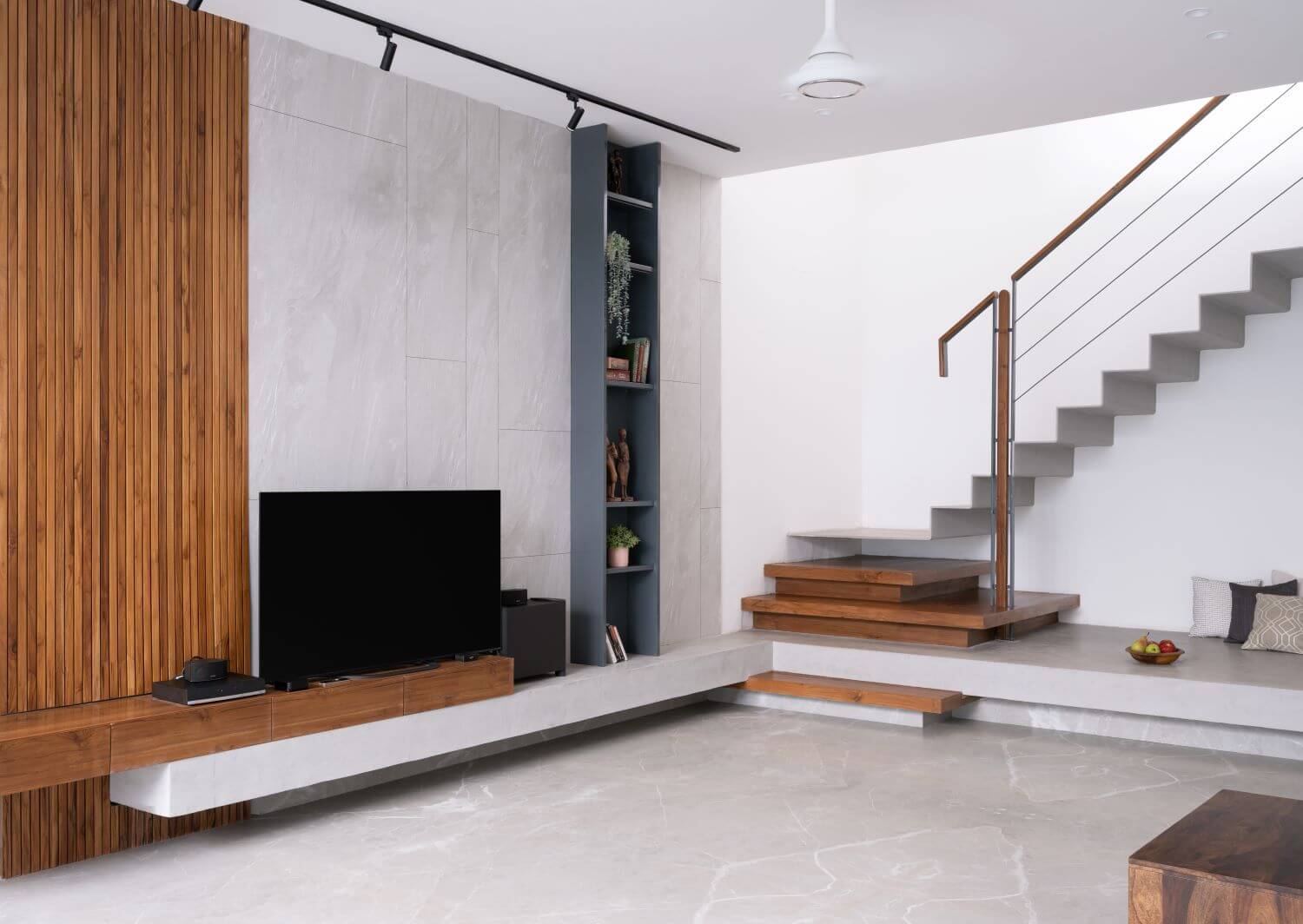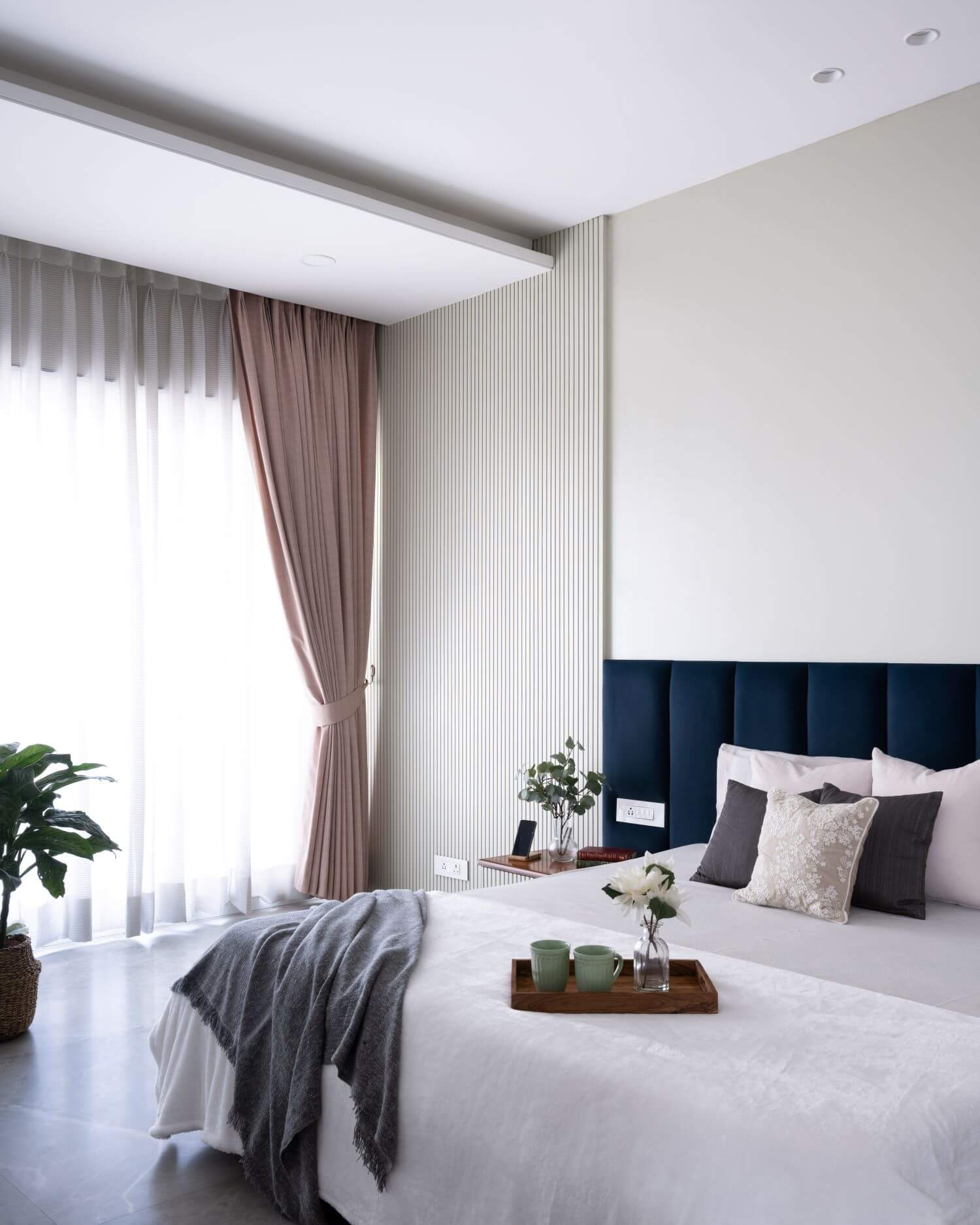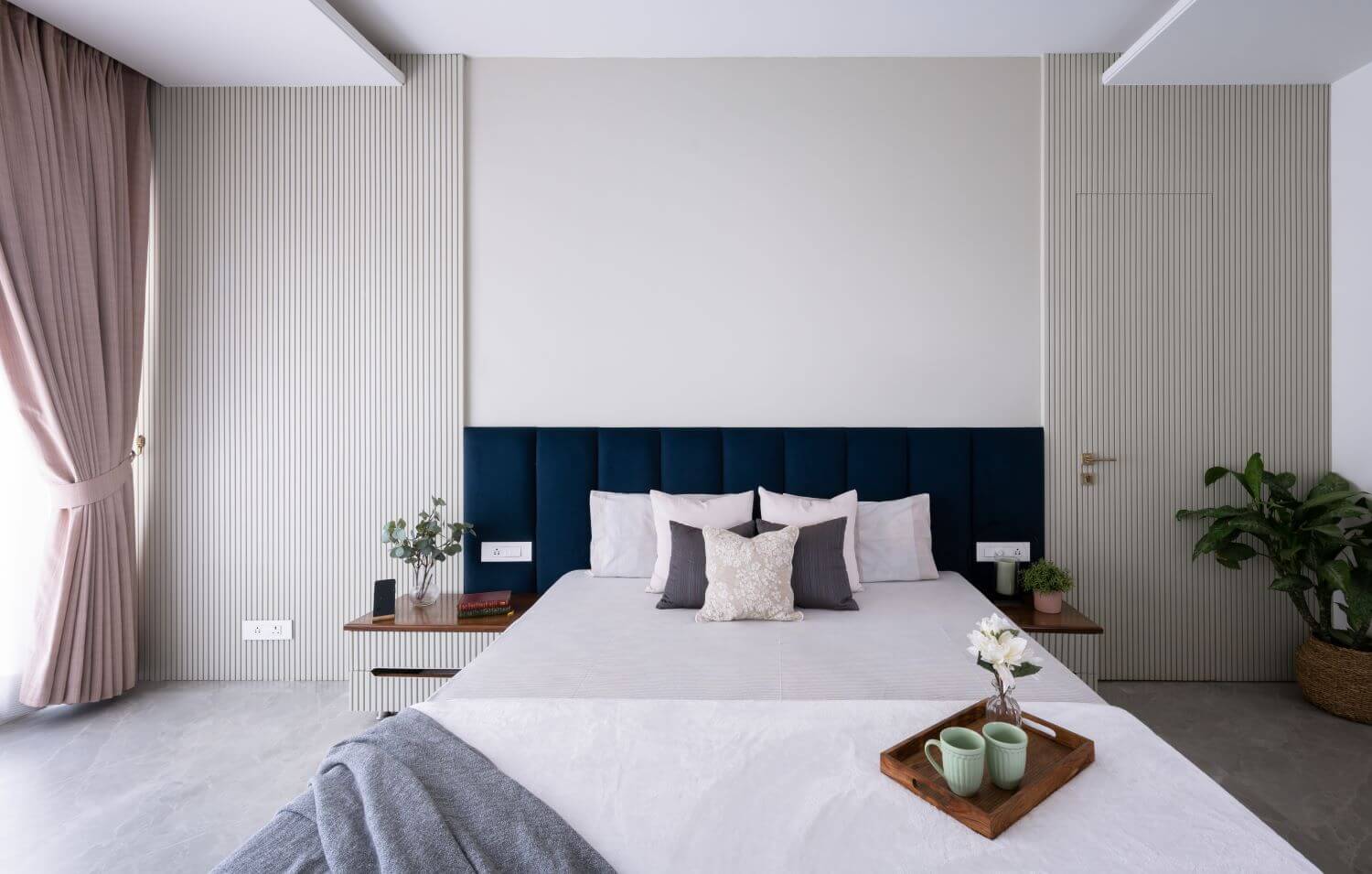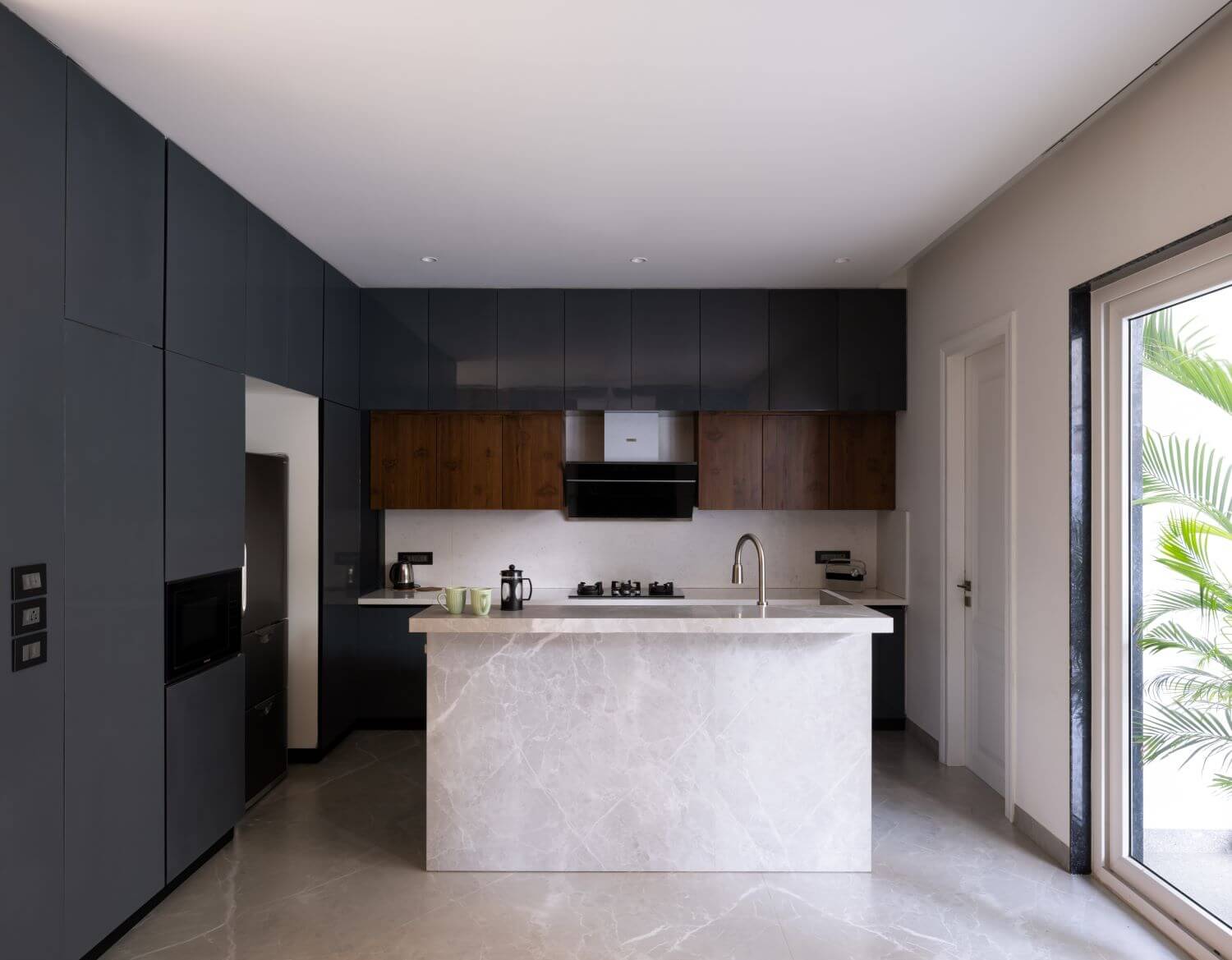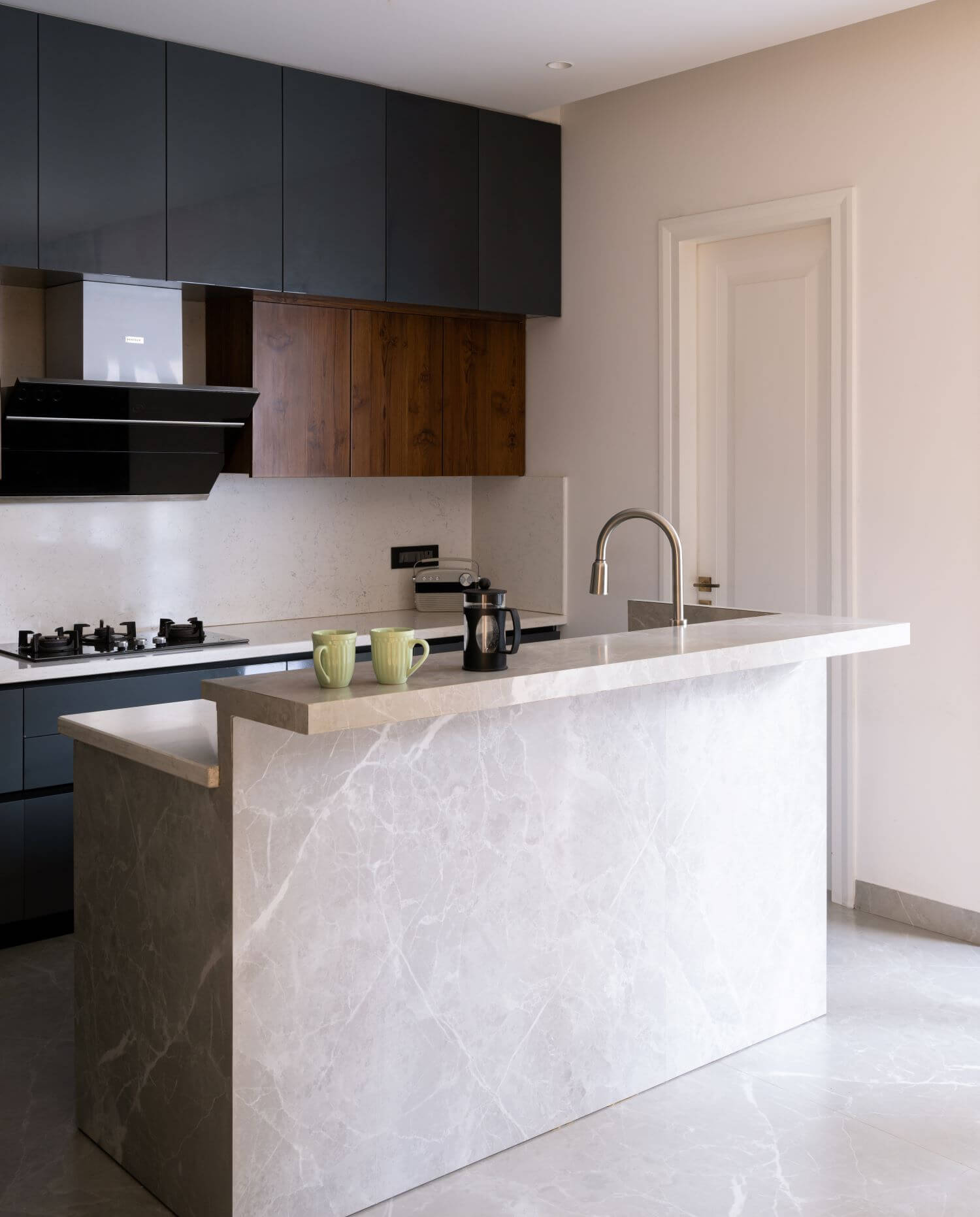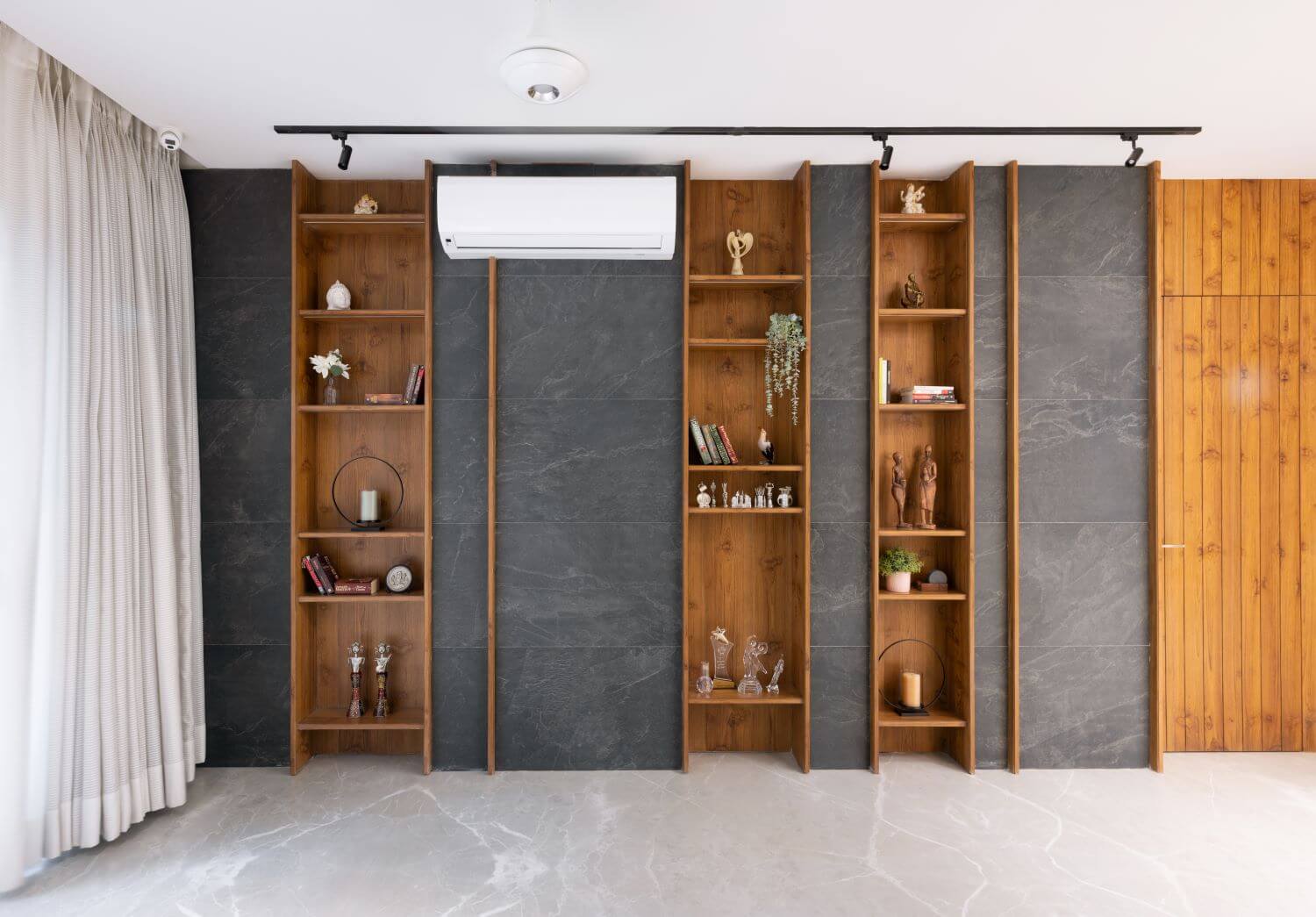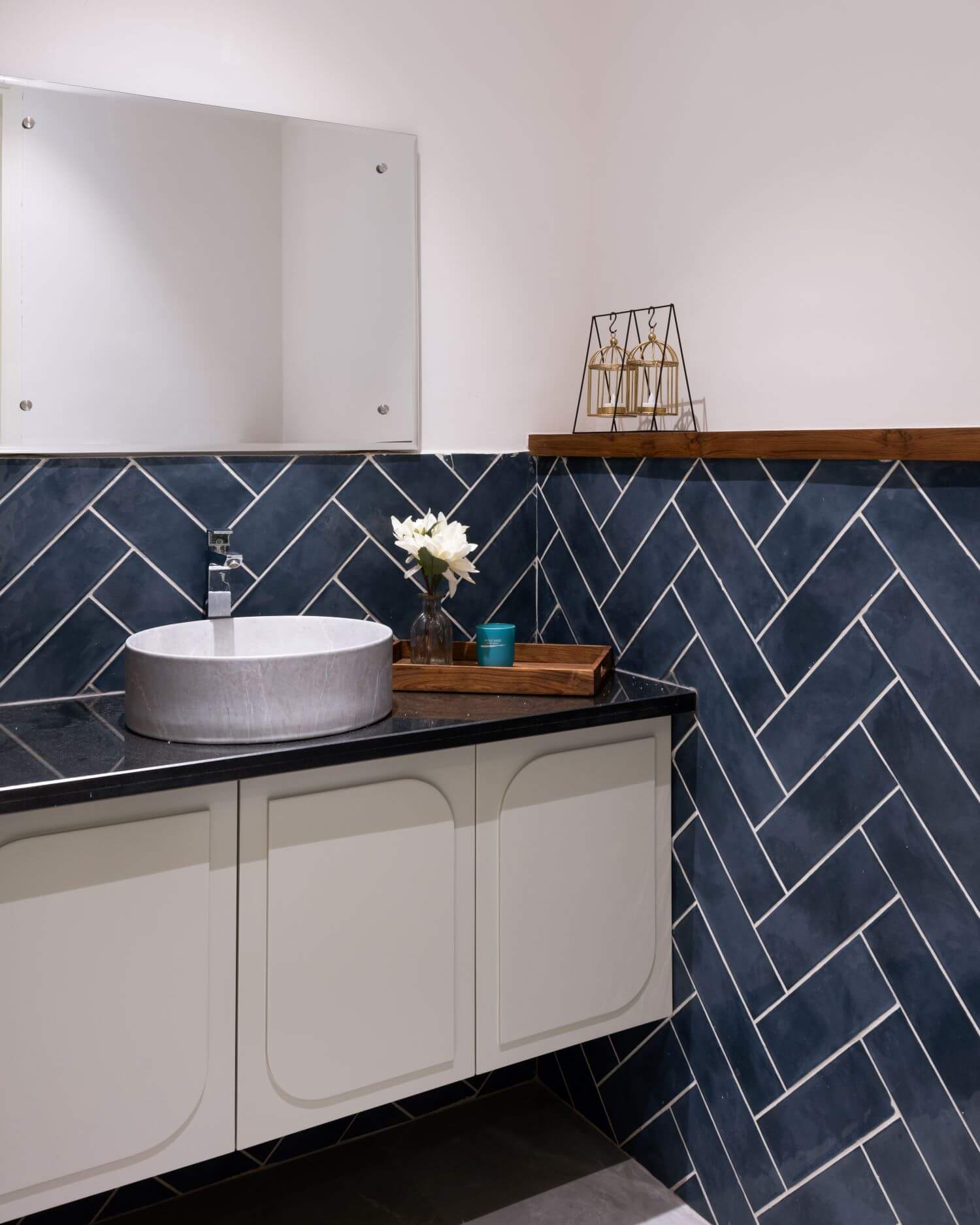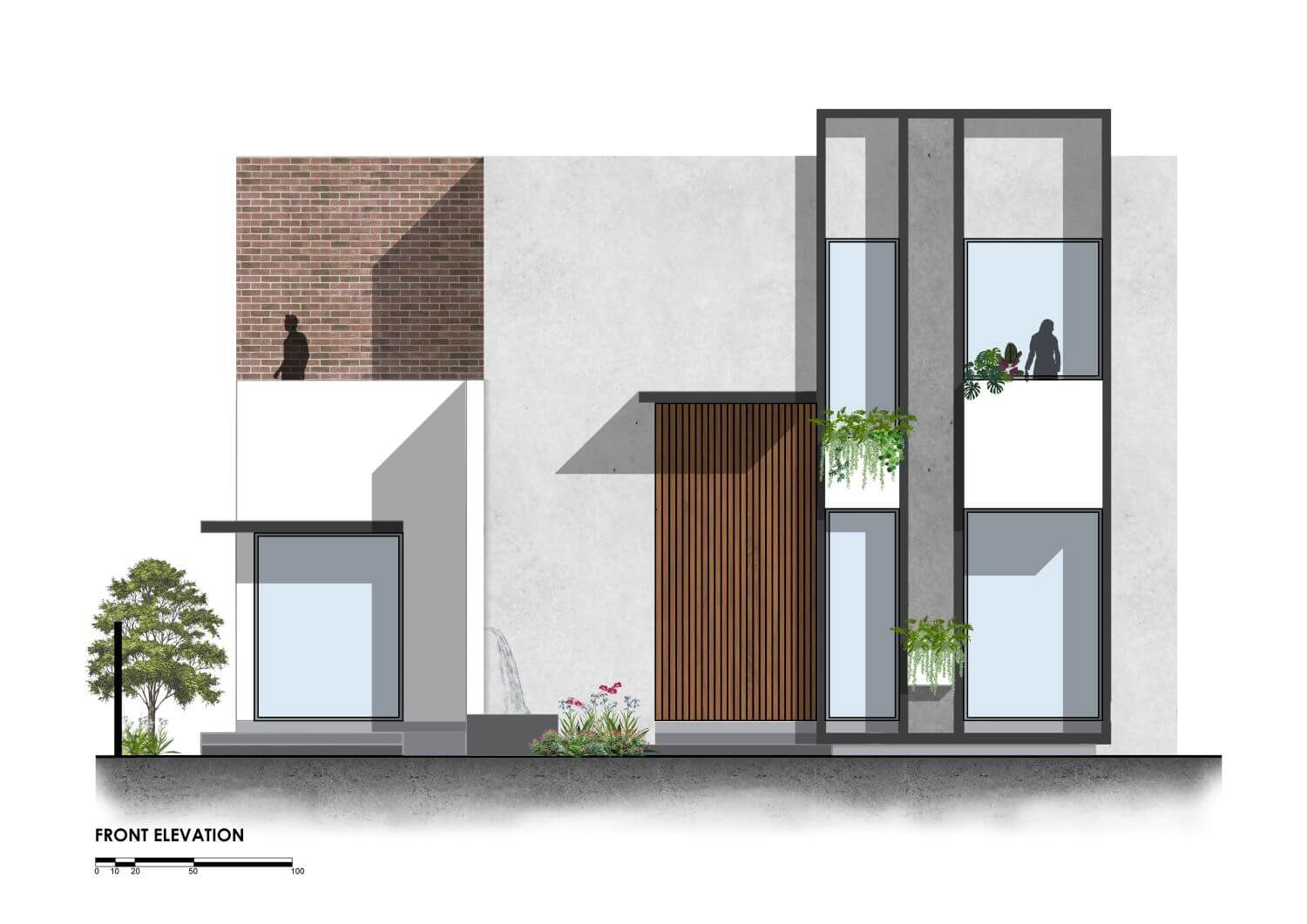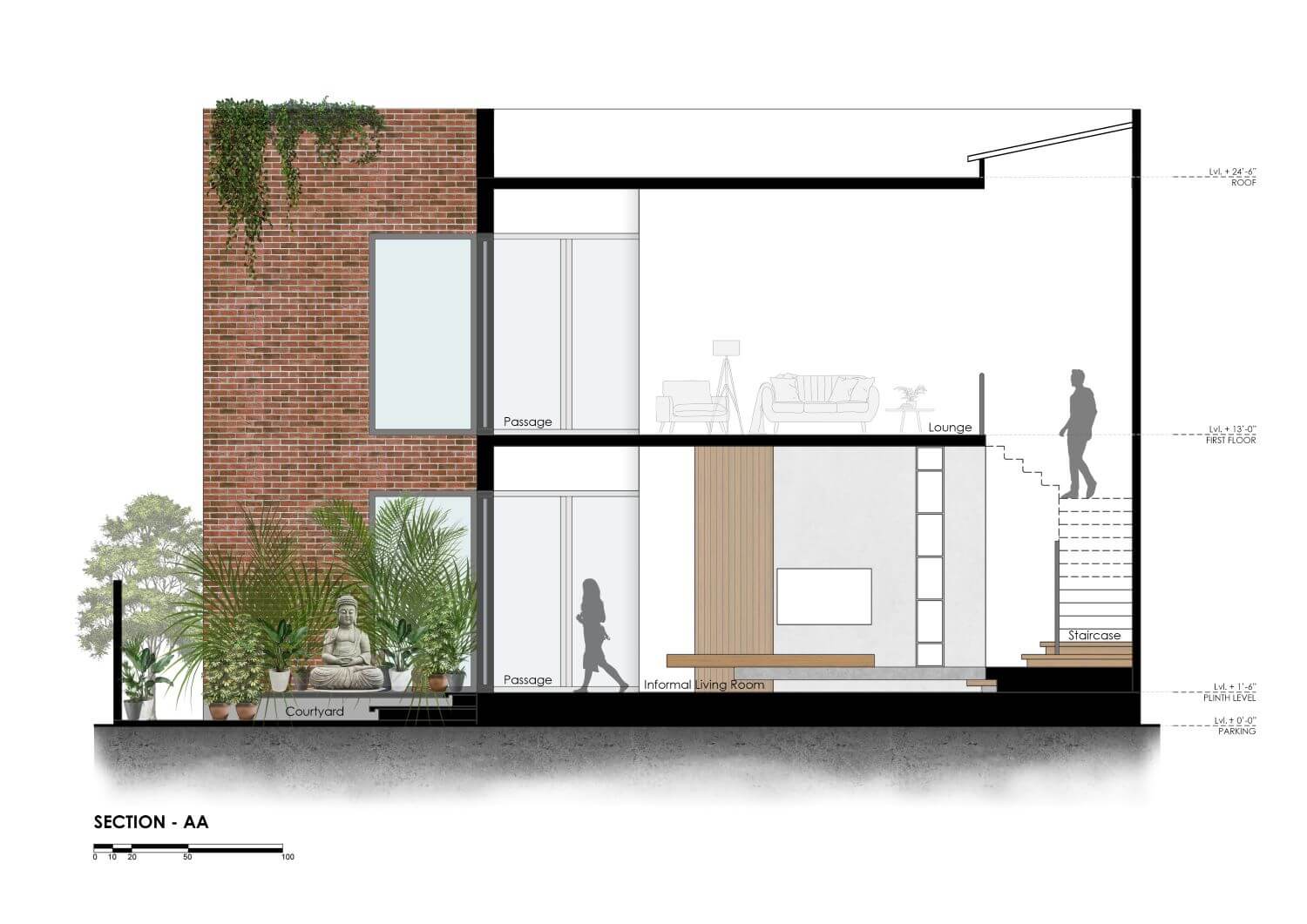 ---