GLR Arquitectos: This residential project is located in the country subdivision known as "El Jonuco", a beautiful and secluded canyon just minutes from the city of Monterrey. The property has an area of 4,000 m² and has exceptional views of "El Peñon", a spectacular rock formation towards which all areas of the house are oriented.
The project has the program of a complete residence, which includes three bedrooms, formal living room, dining room, bar and open kitchen, as well as a large terrace with a jacuzzi and a barbecue for outdoor cooking. In addition, the project is complemented by a 160 sq. m. apartment with independent access, which also includes three bedrooms, its own social areas and complete services.
In the main garden, to which the aforementioned apartment is integrated through large sliding windows, there is a fire pit, perfect for conversation and family gatherings. At the end of the garden, there are two small bungalows for guests, as well as a small outdoor chapel, designed for prayer and recollection, or even small religious celebrations. This chapel is fully integrated with the natural environment, which by its magnificence gives it an even more spiritual character.
The landscape project aims to restore the pre-existing natural vegetation with various species of grasses and shrubs common in these mountainous areas, respecting all the pines, as well as a large number of the existing cedars on the property and reforesting it with various varieties of oaks and other native trees. Finally, the bungalows are completely covered with vegetation in order to blend in with the landscape and reduce their visual impact on the surroundings.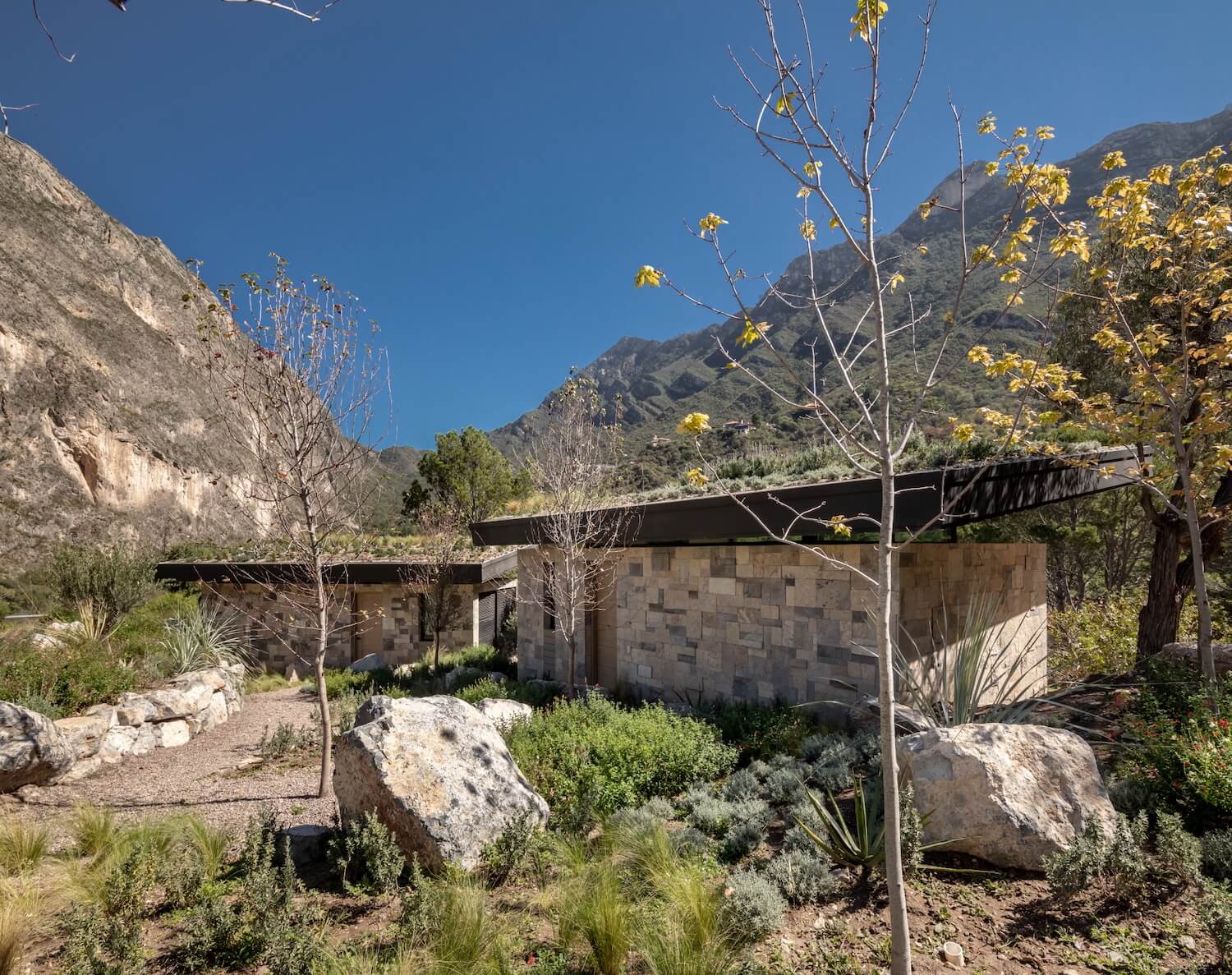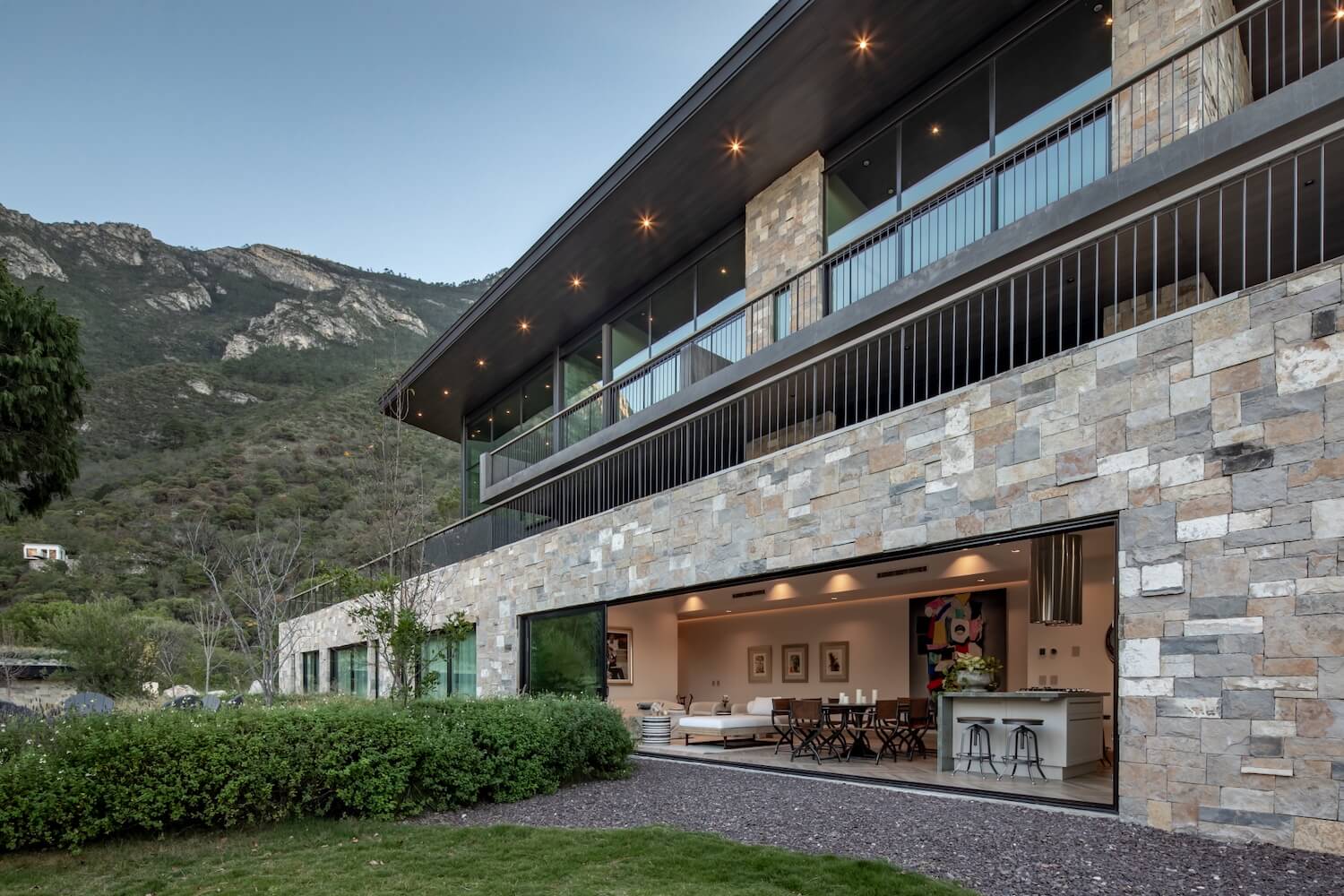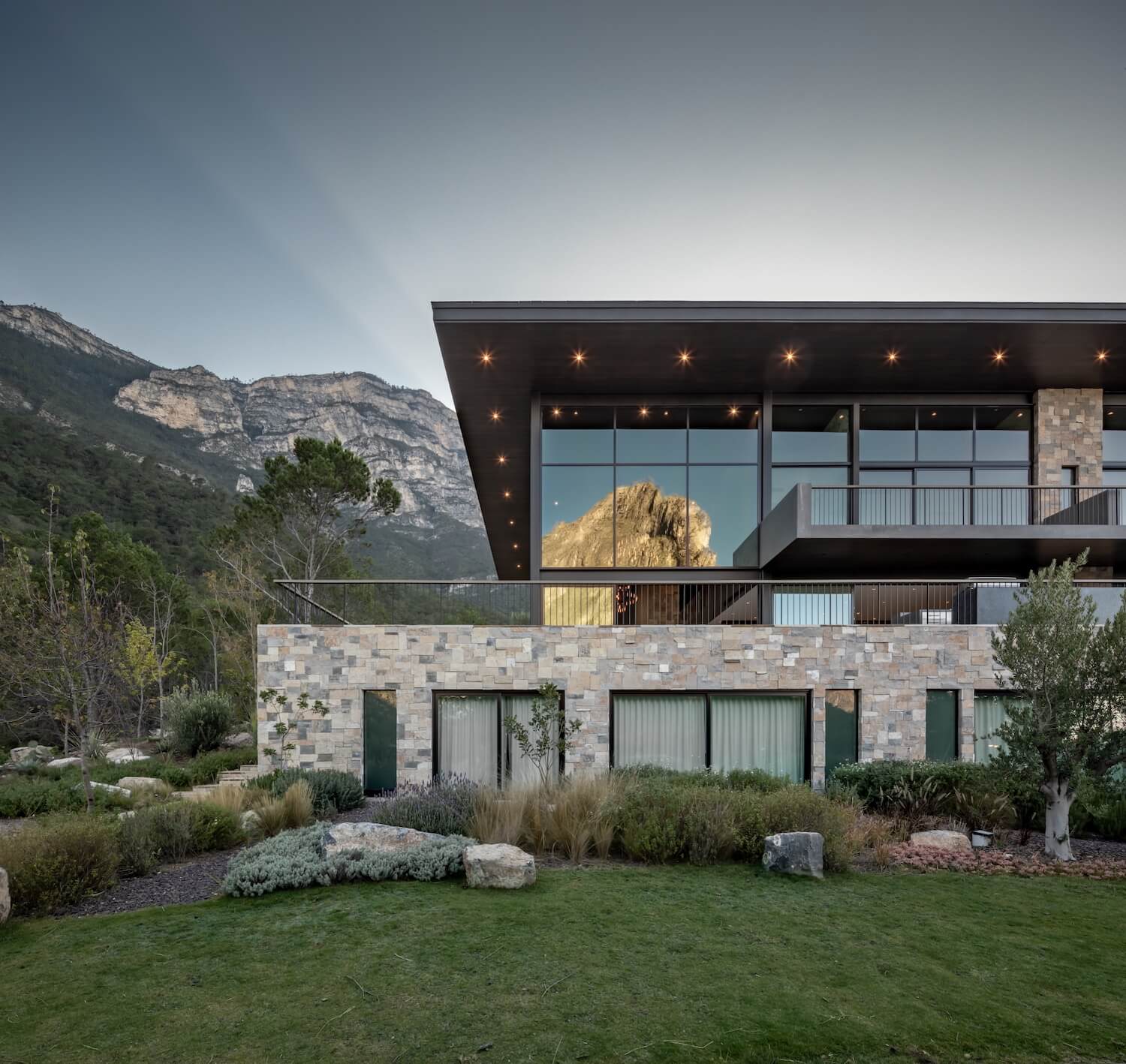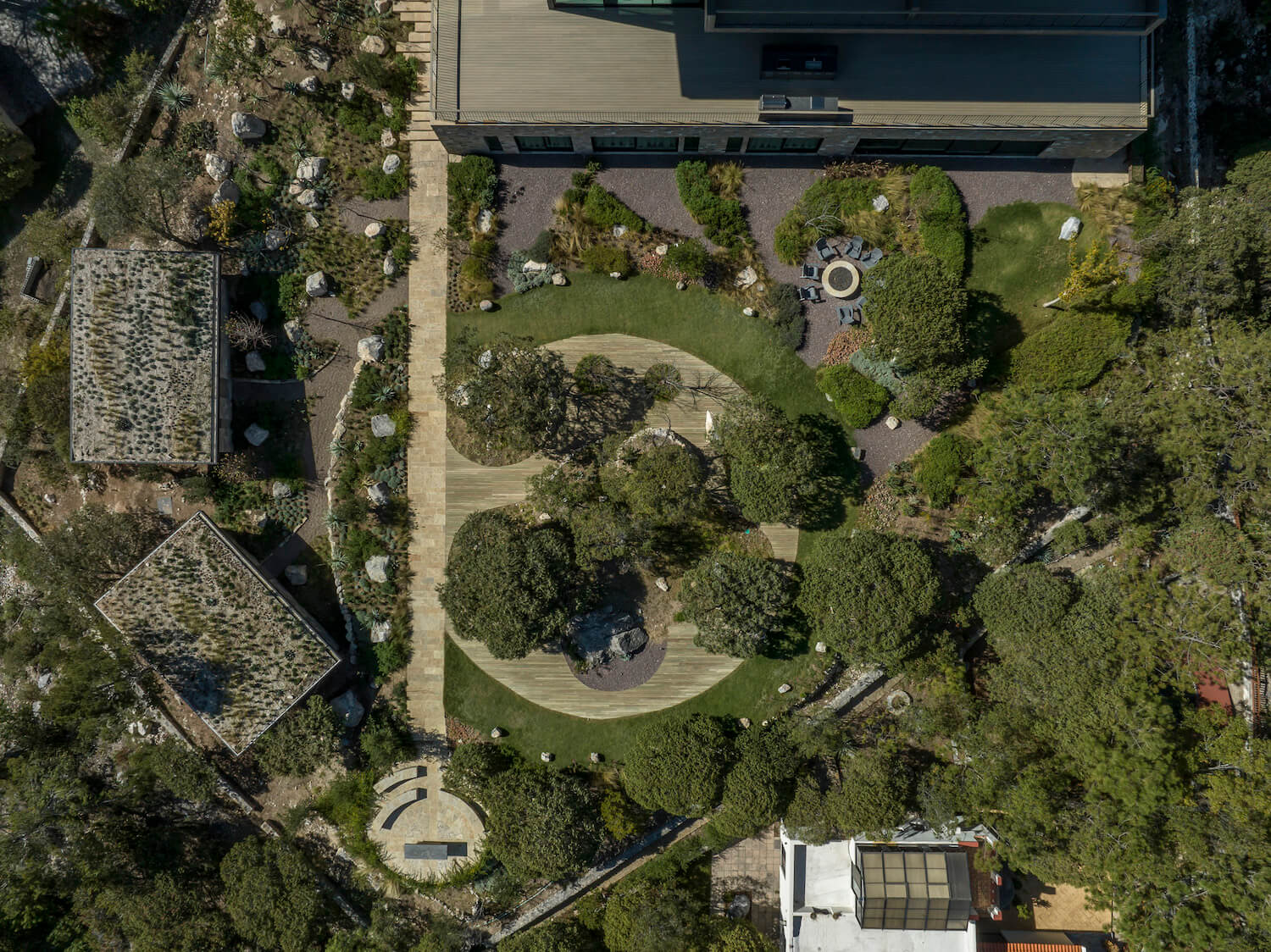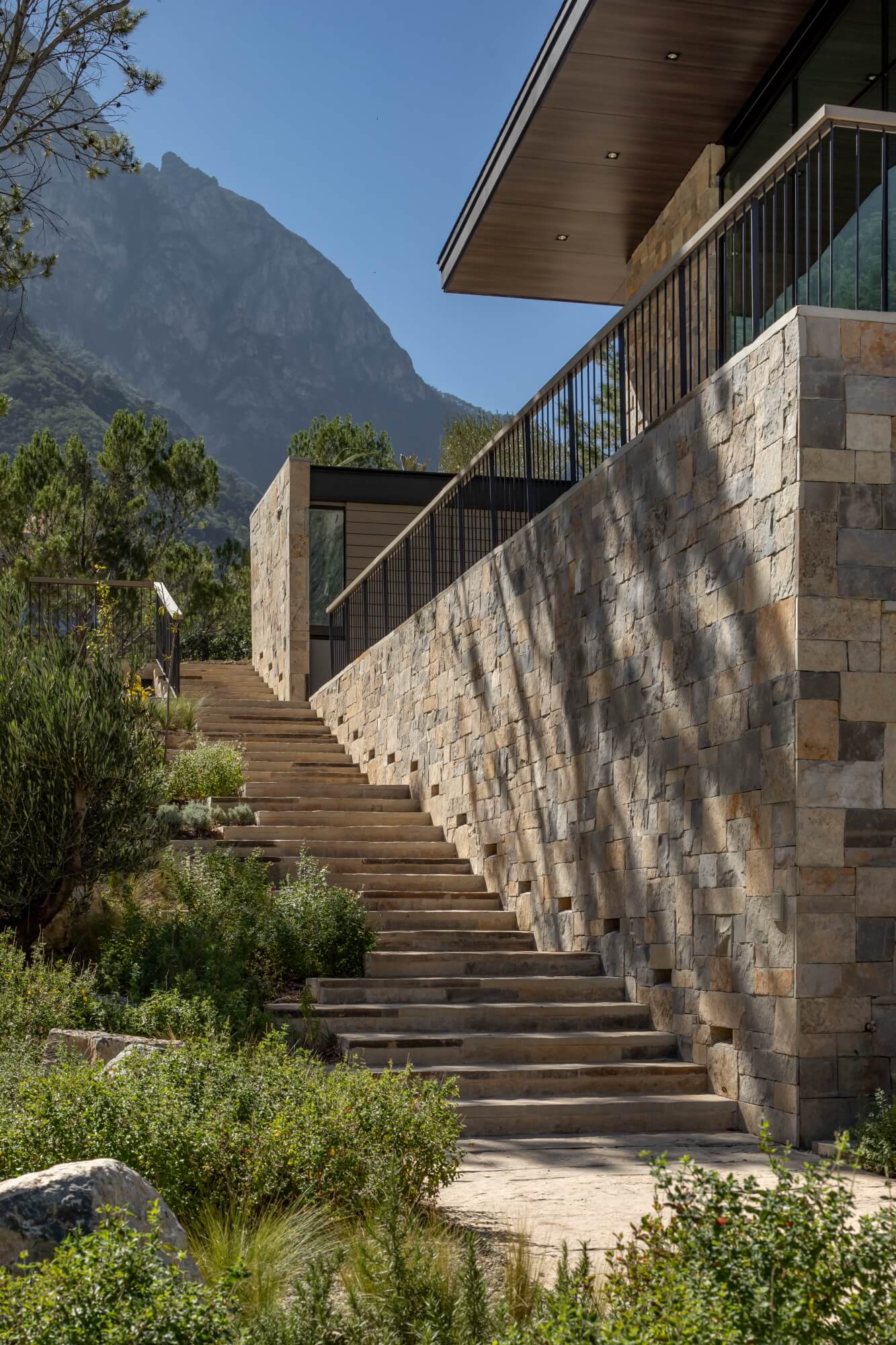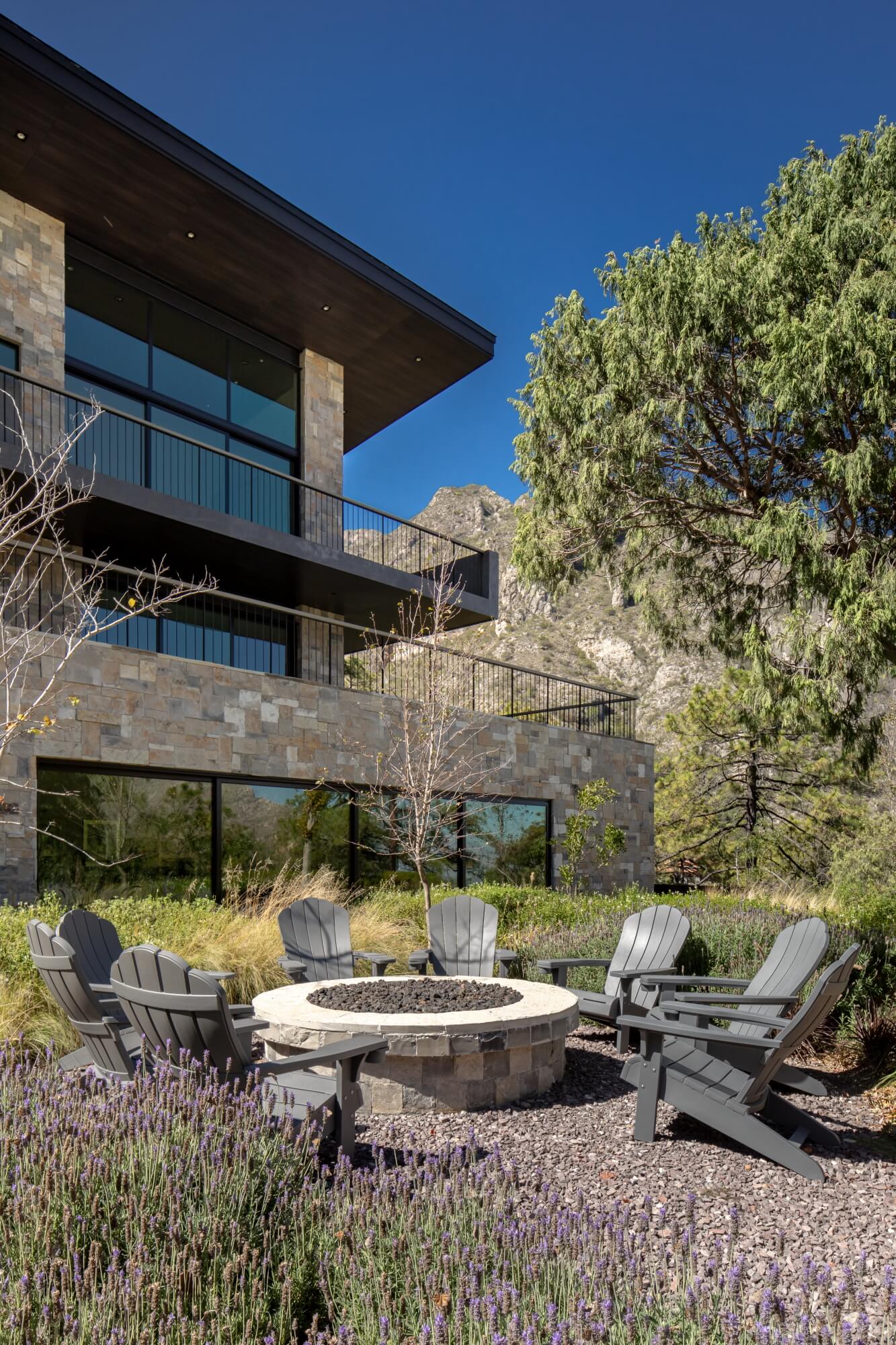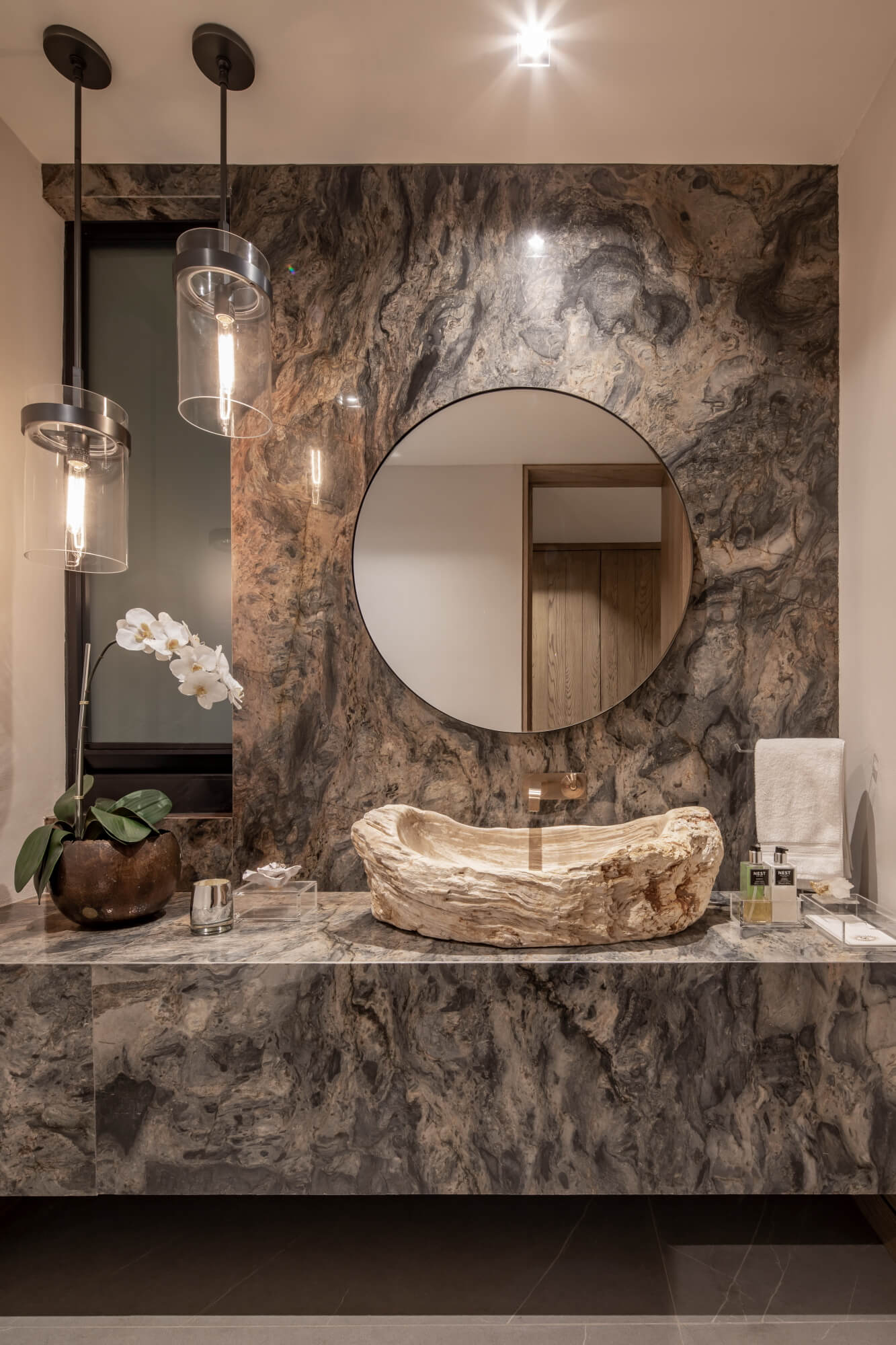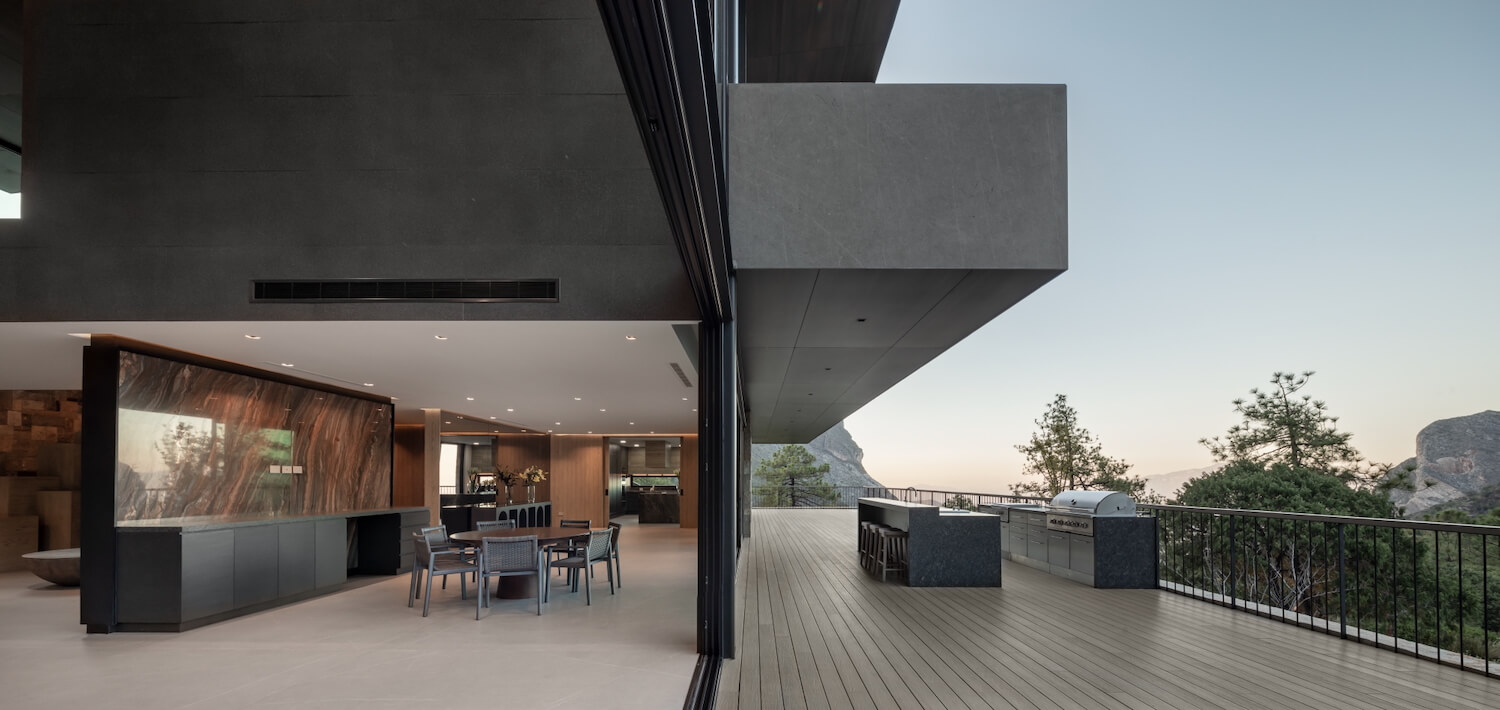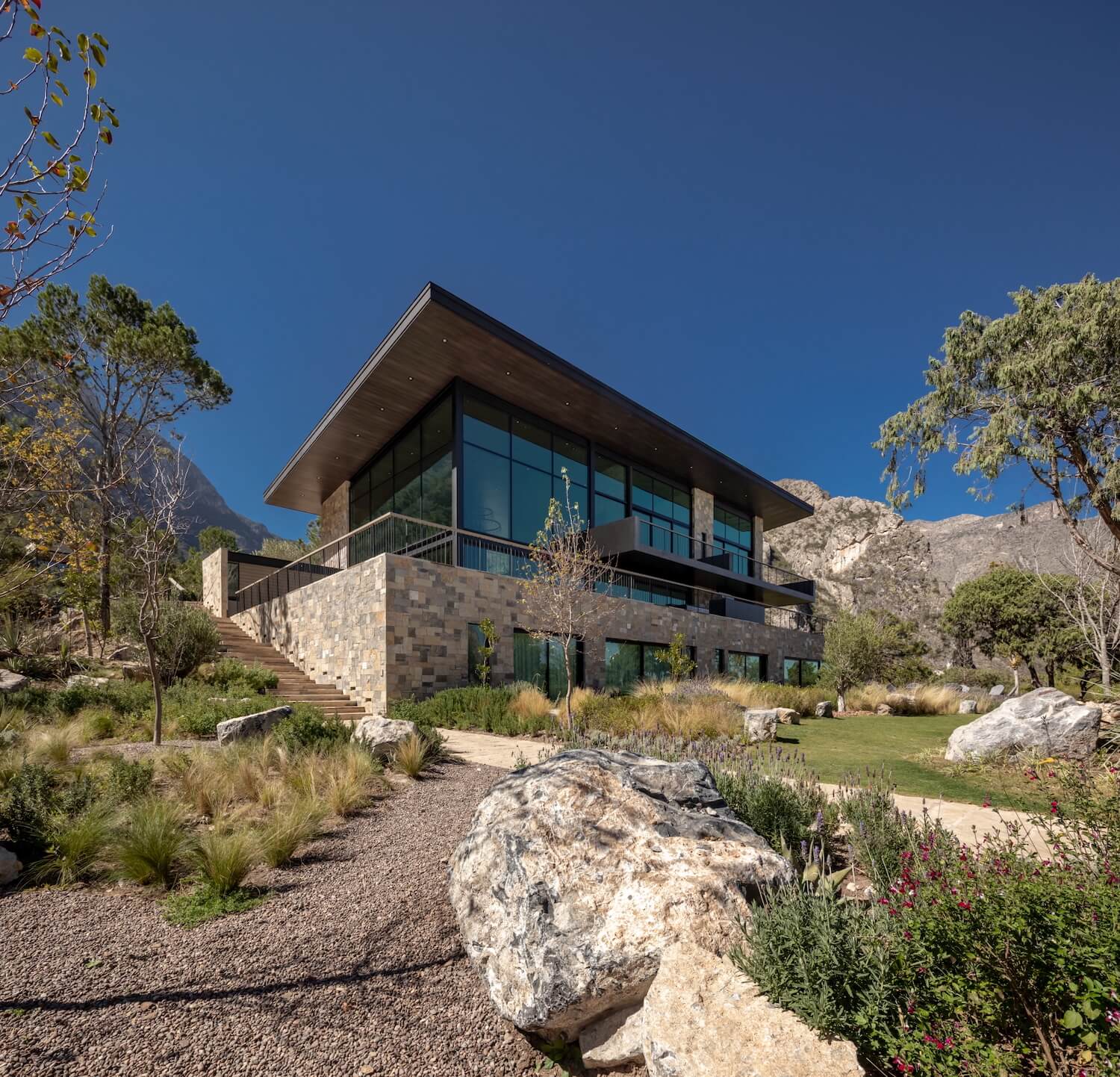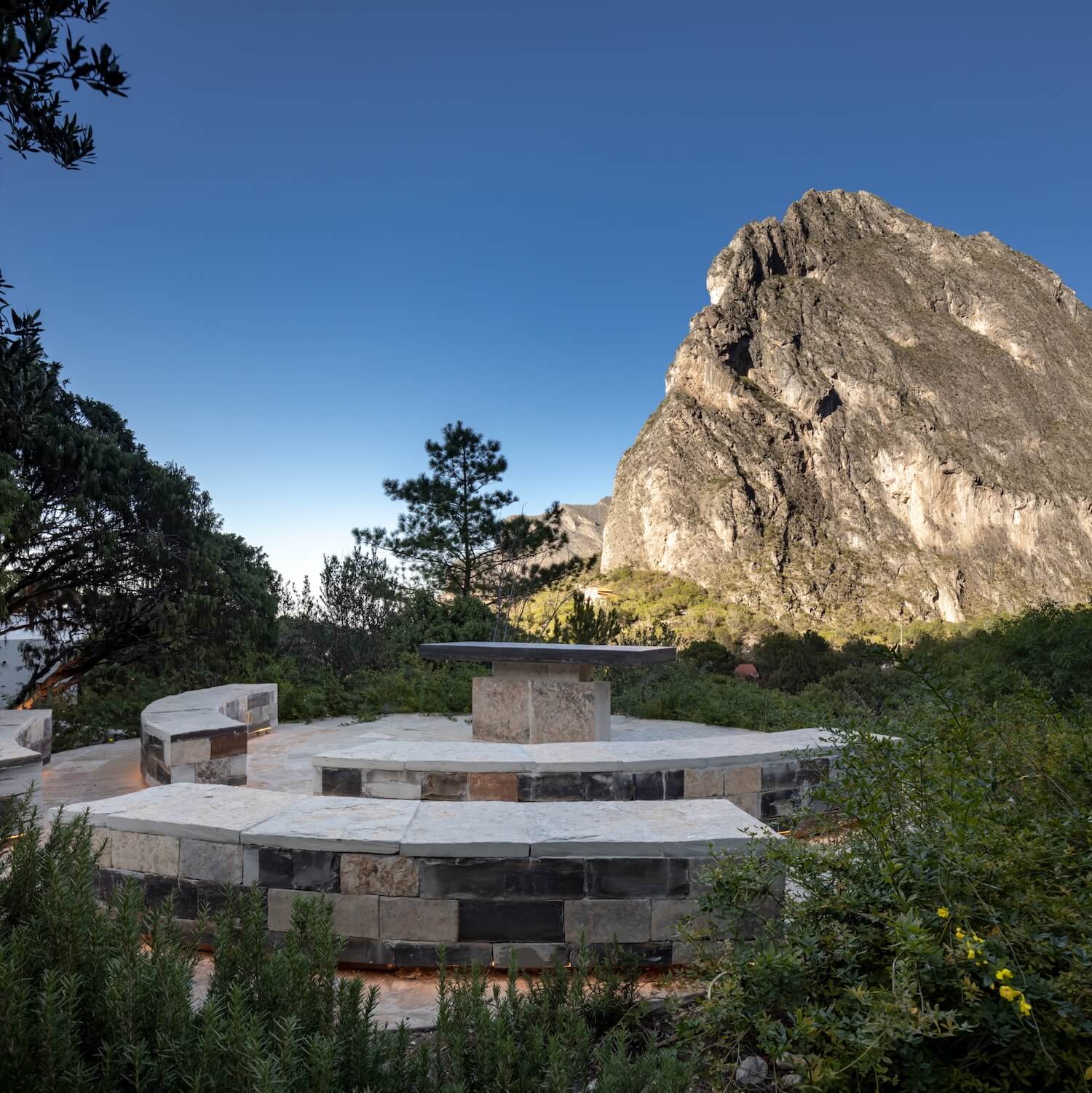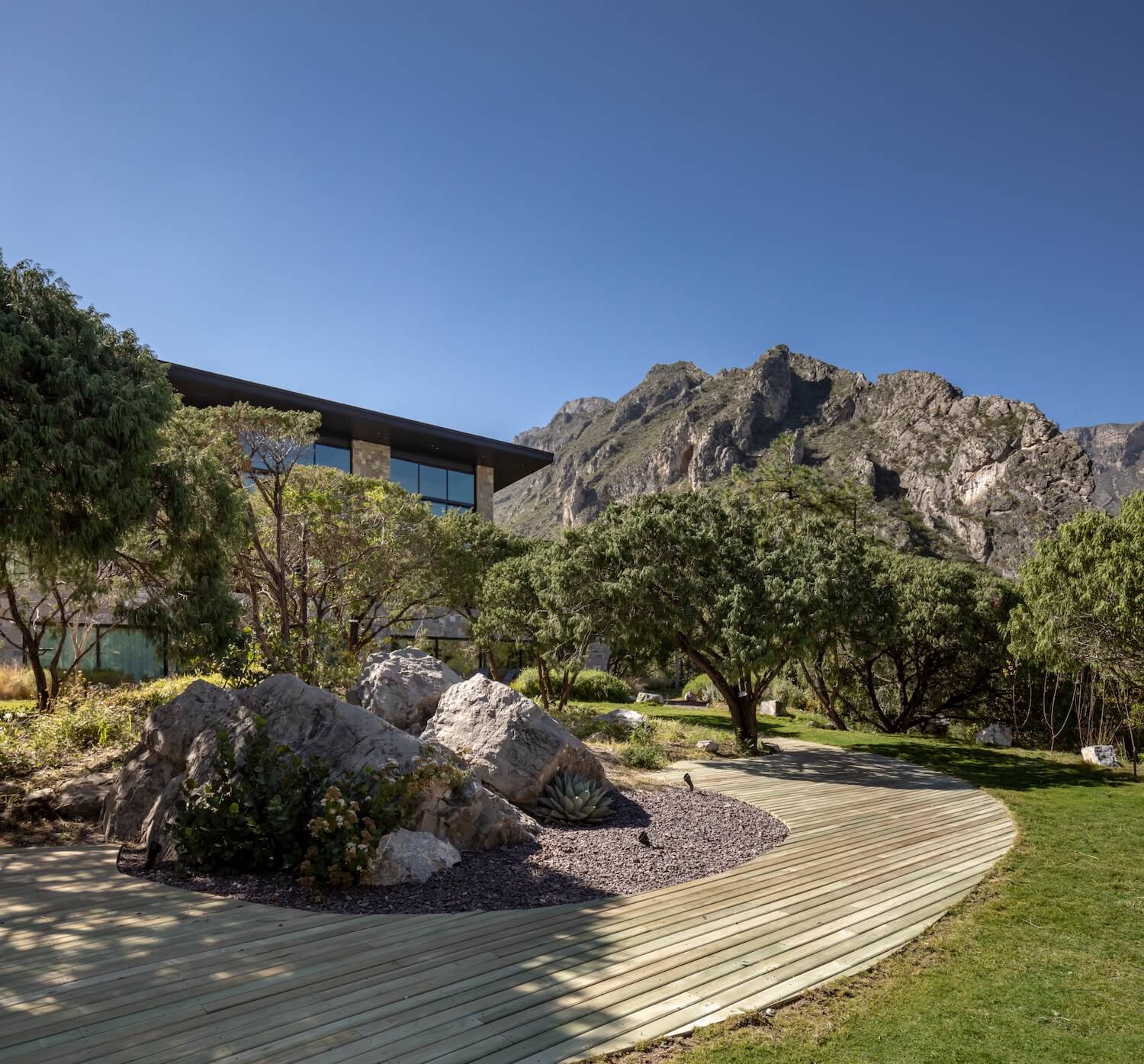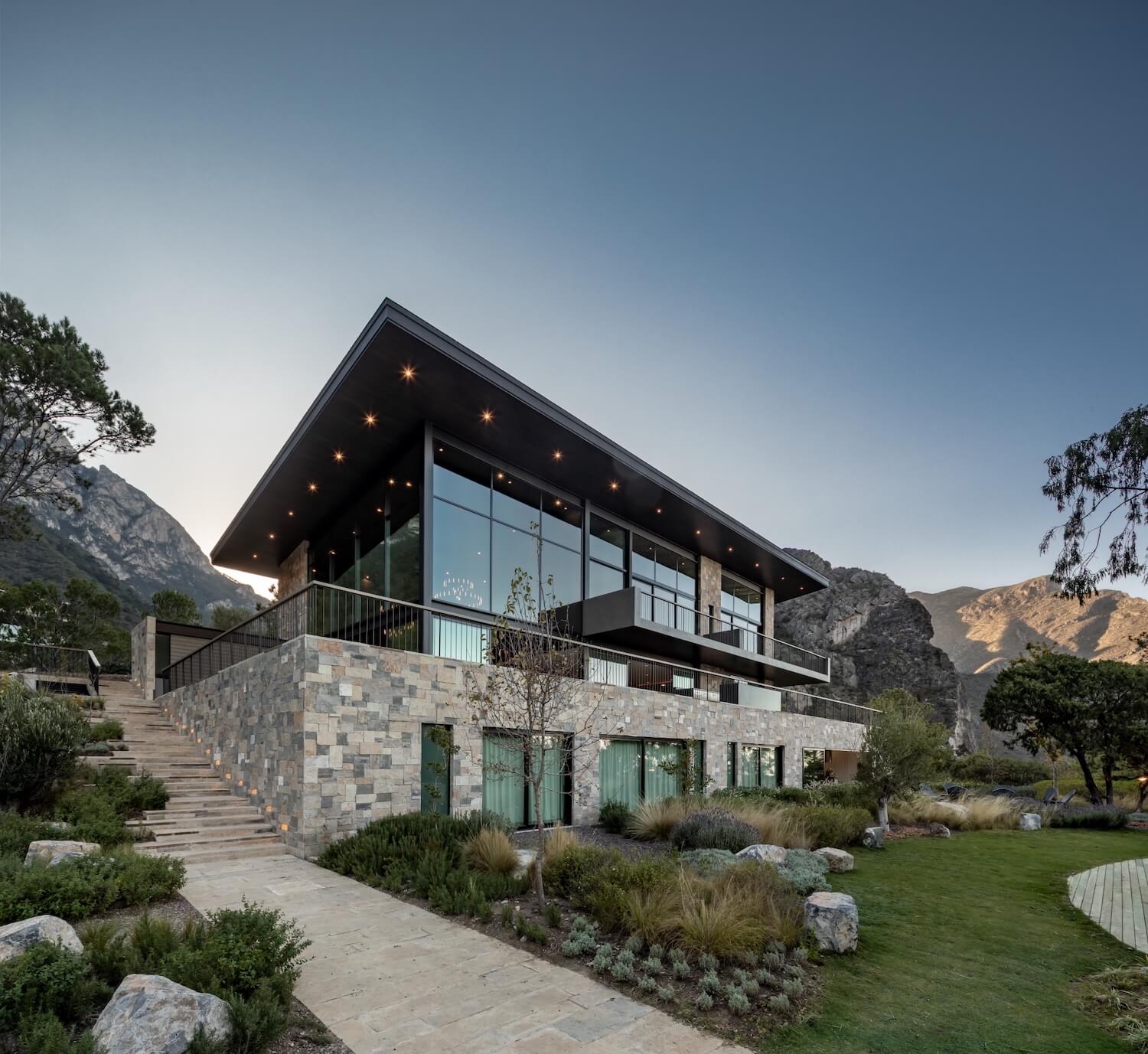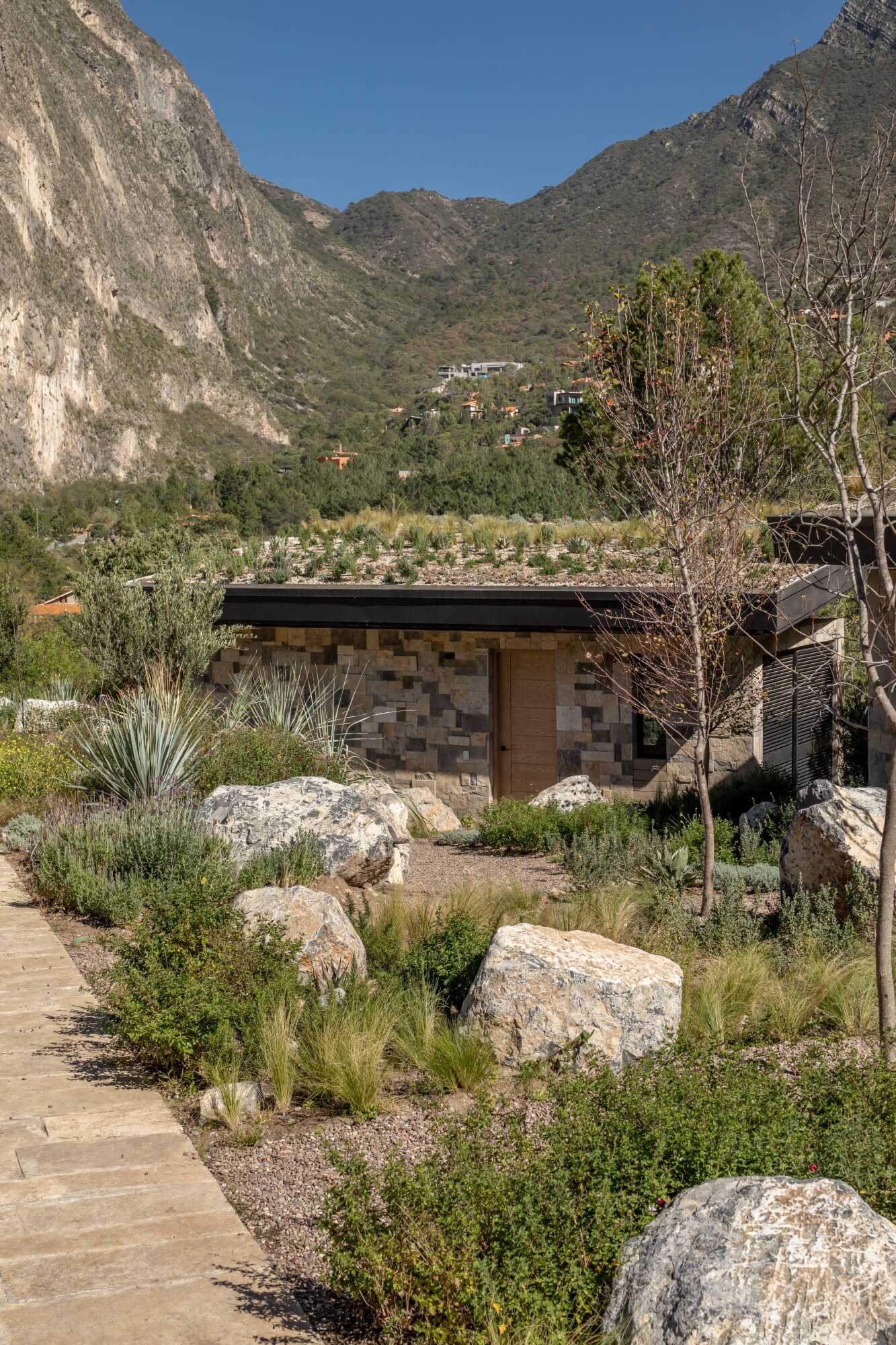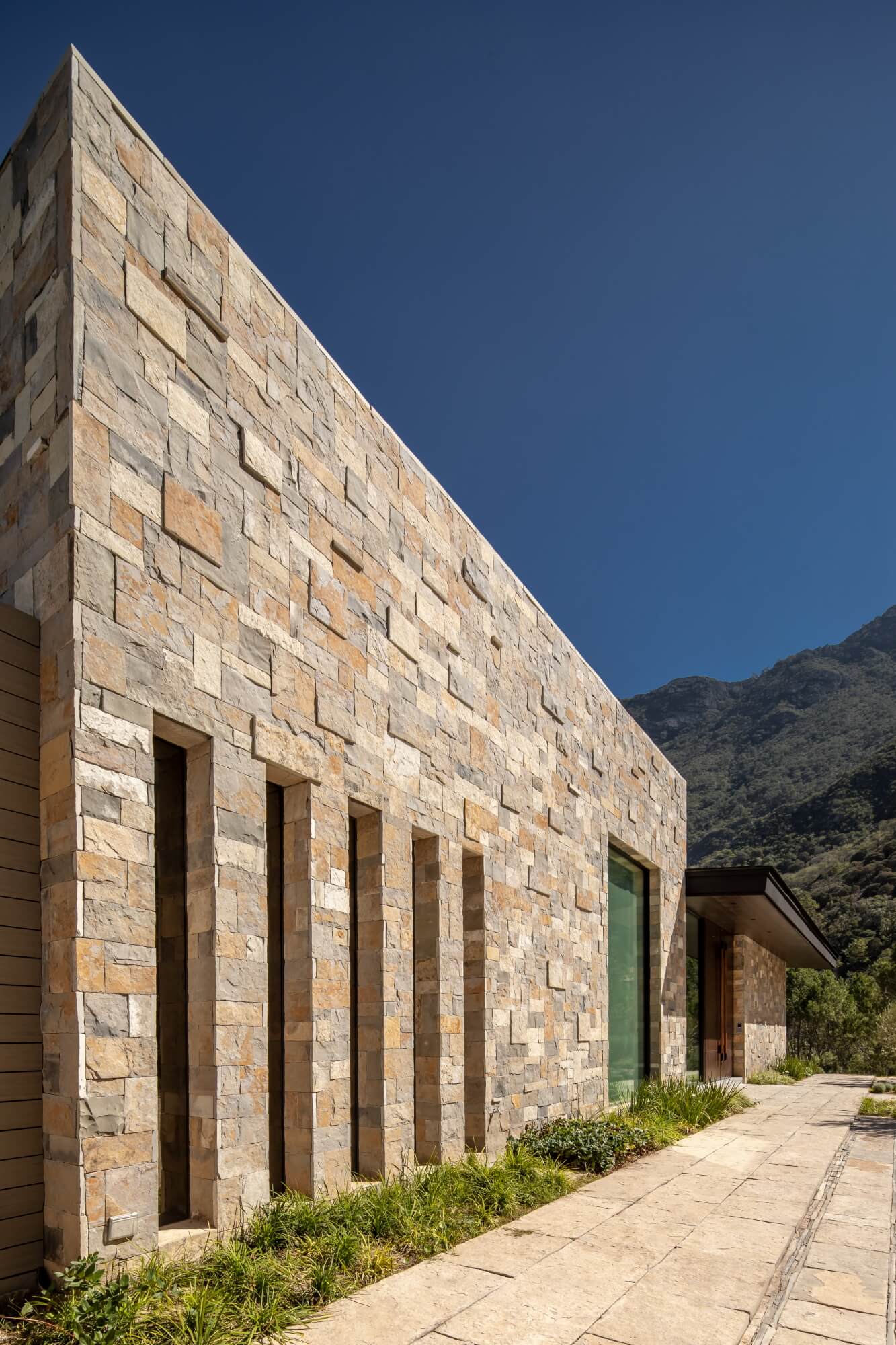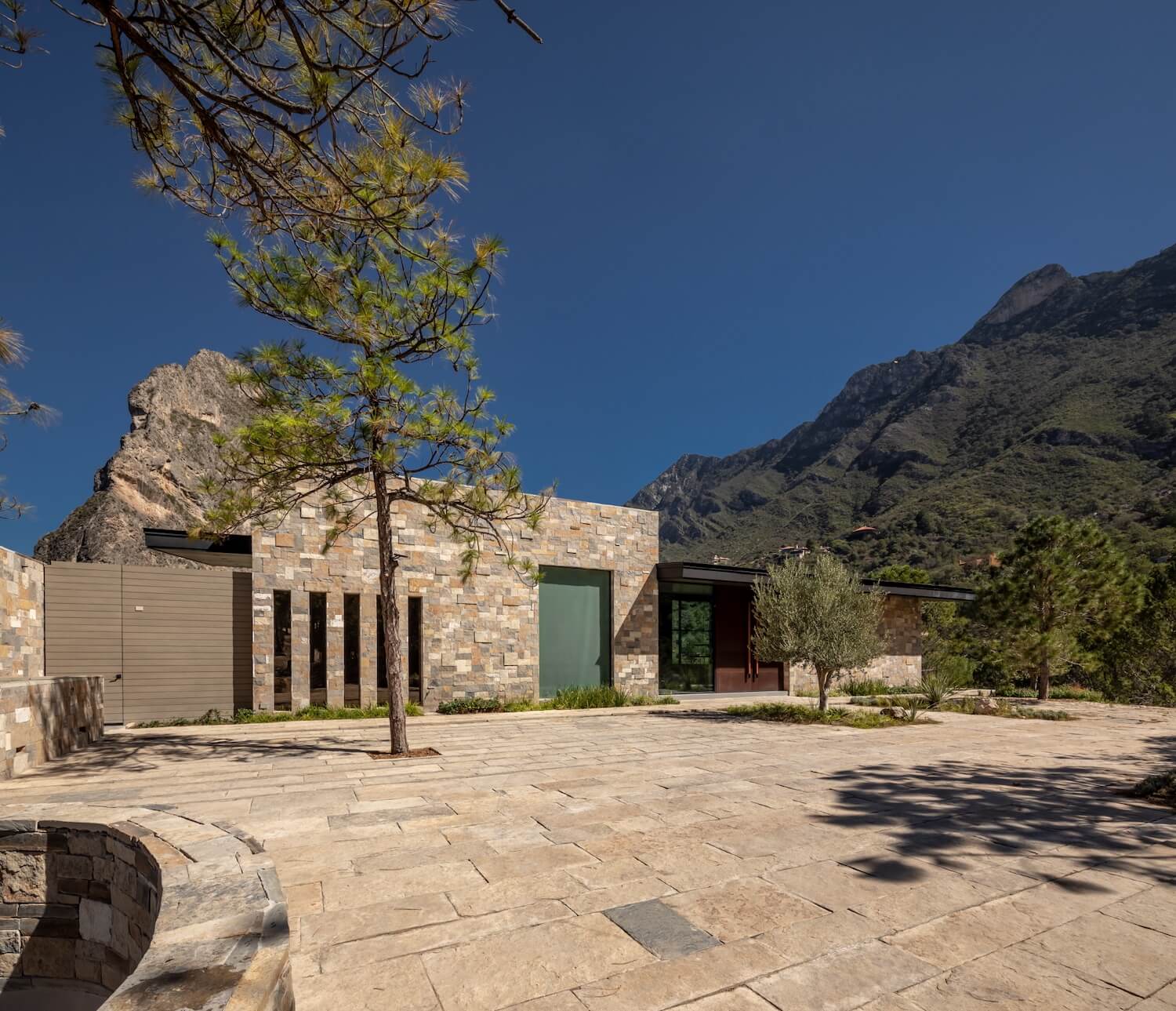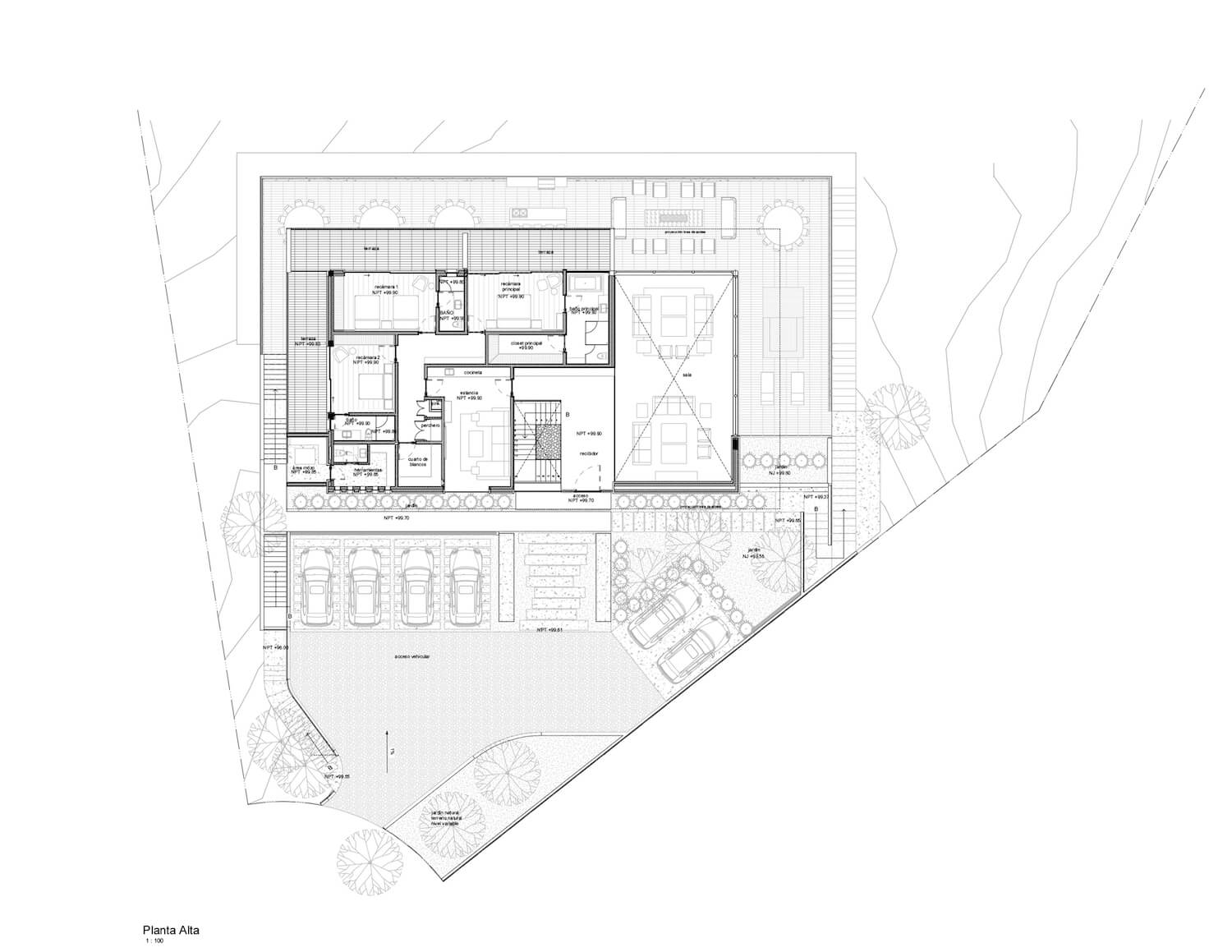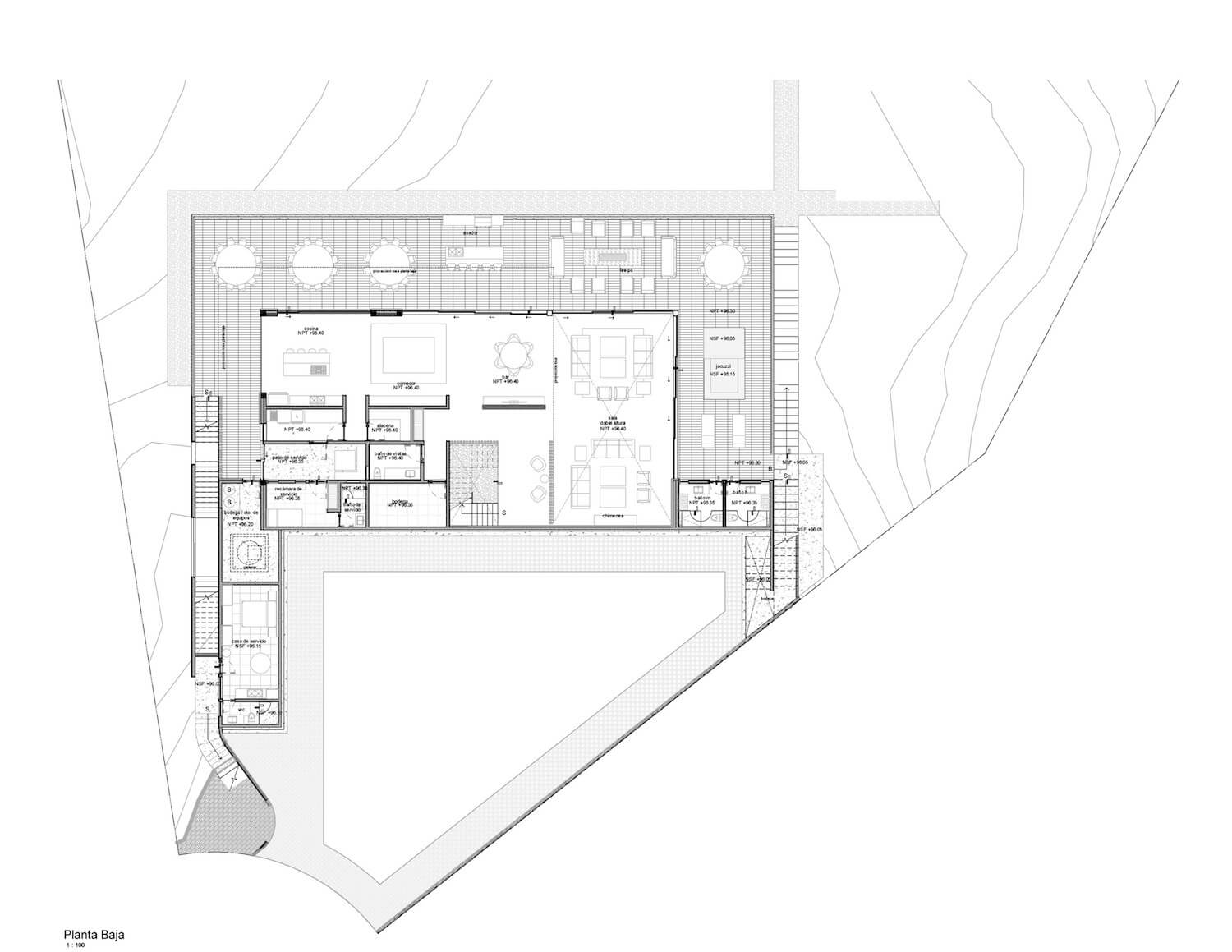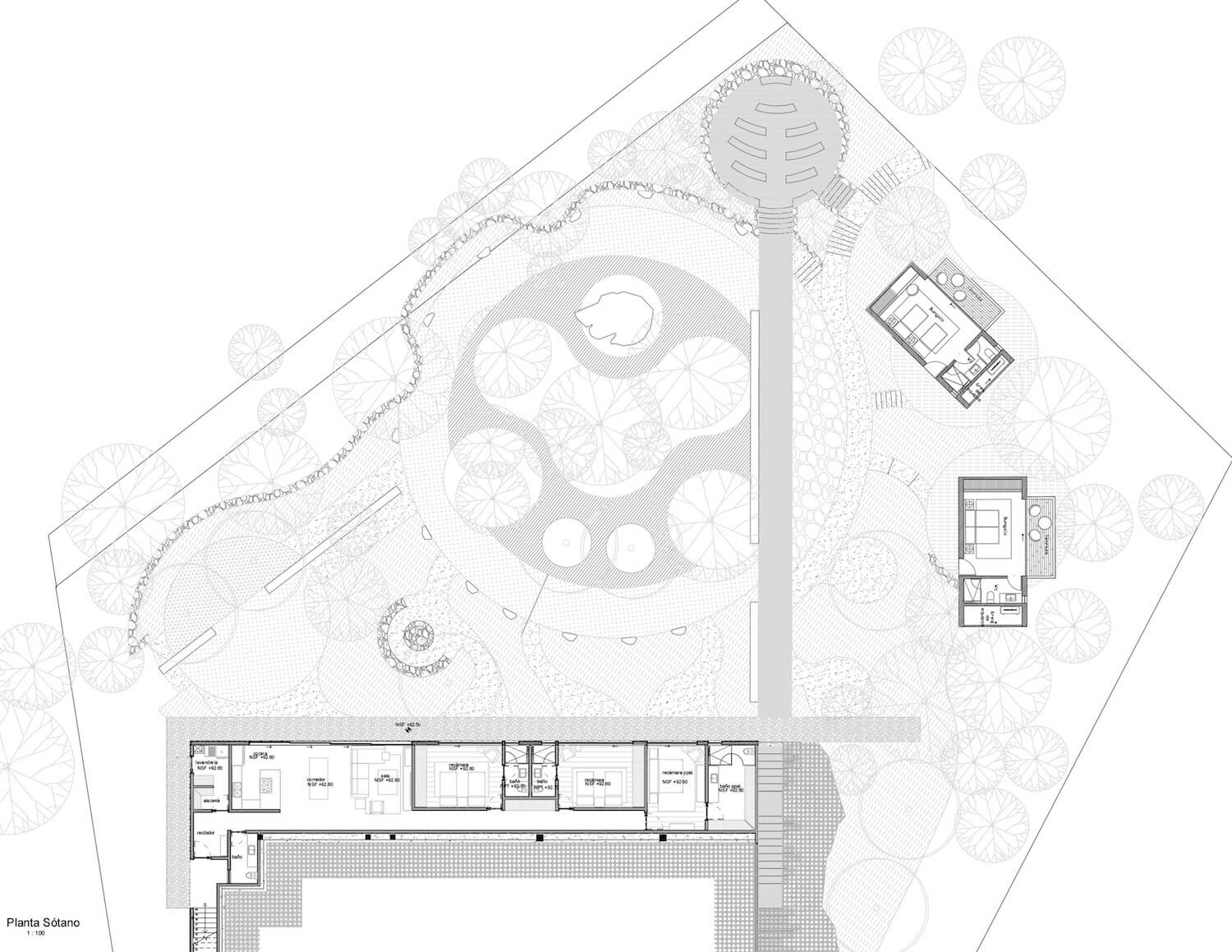 ---