Located on the waterfront of Breton Bay is an alluring Craftsman inspired home that bestows farmhouse style living on the water's edge. Designed and built by Shady Lane Construction, this 3,200 sq. foot home boasts elegant finishes, and one-of-a-kind views that create an exquisite experience for the residents. It combines character, functionality, and austere grandeur which set it apart from the neighboring developments.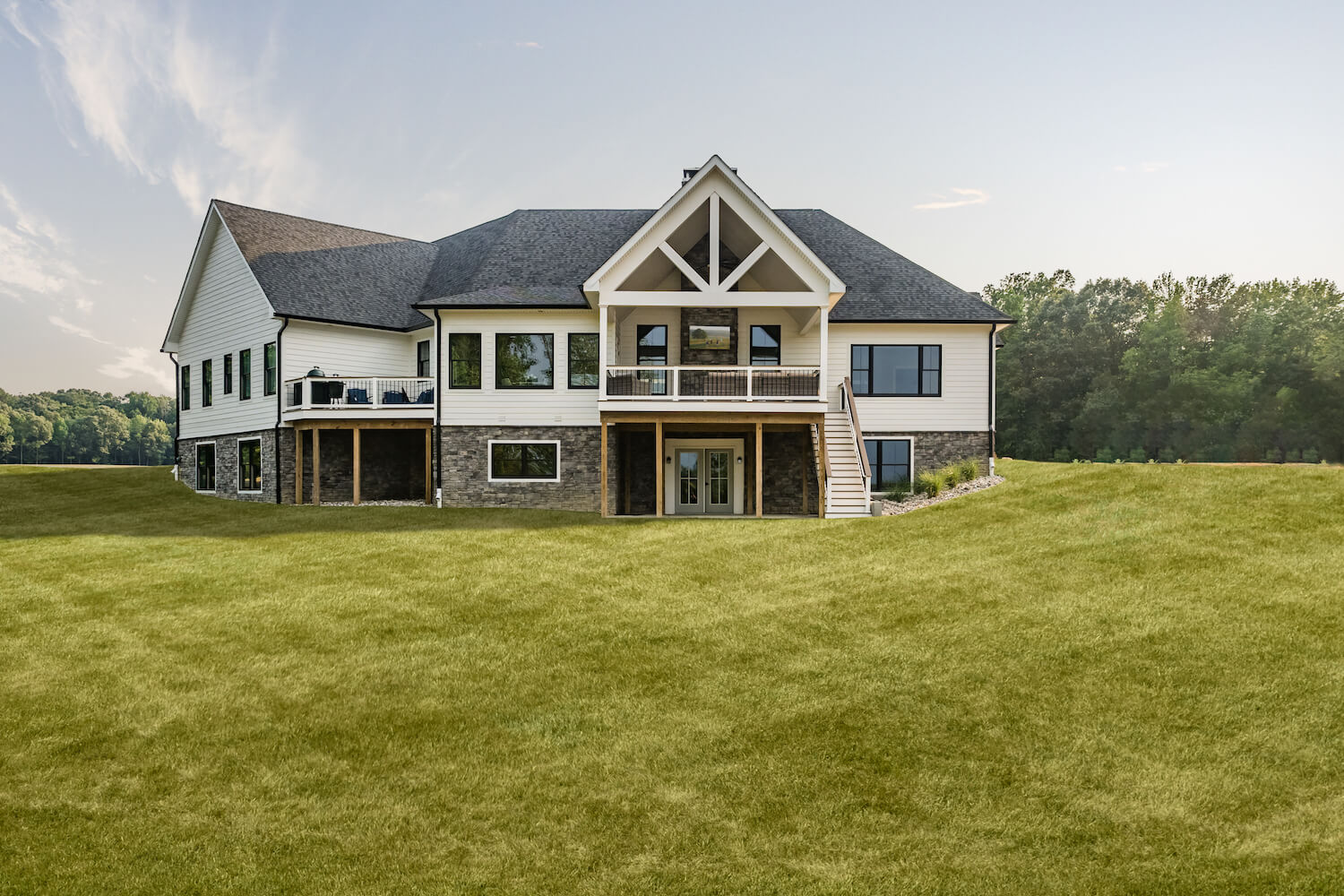 image © Peak Visuals
Built on over 255 acres of land, the exact placement of the home was carefully selected to preserve the natural elements of the environment. Thoughtful attention was paid to the arrangement of each of the rooms within the residence, taking care to ensure that an undisturbed view of the natural landscape was framed through every window, porch, and deck. The north facing covered porch and deck area invites residents and guests to admire the expansive scenery of the Bay, meanwhile the south facing porch creates a space that is perfect for lounging and watching the sunset with an extensive view of unobstructed land.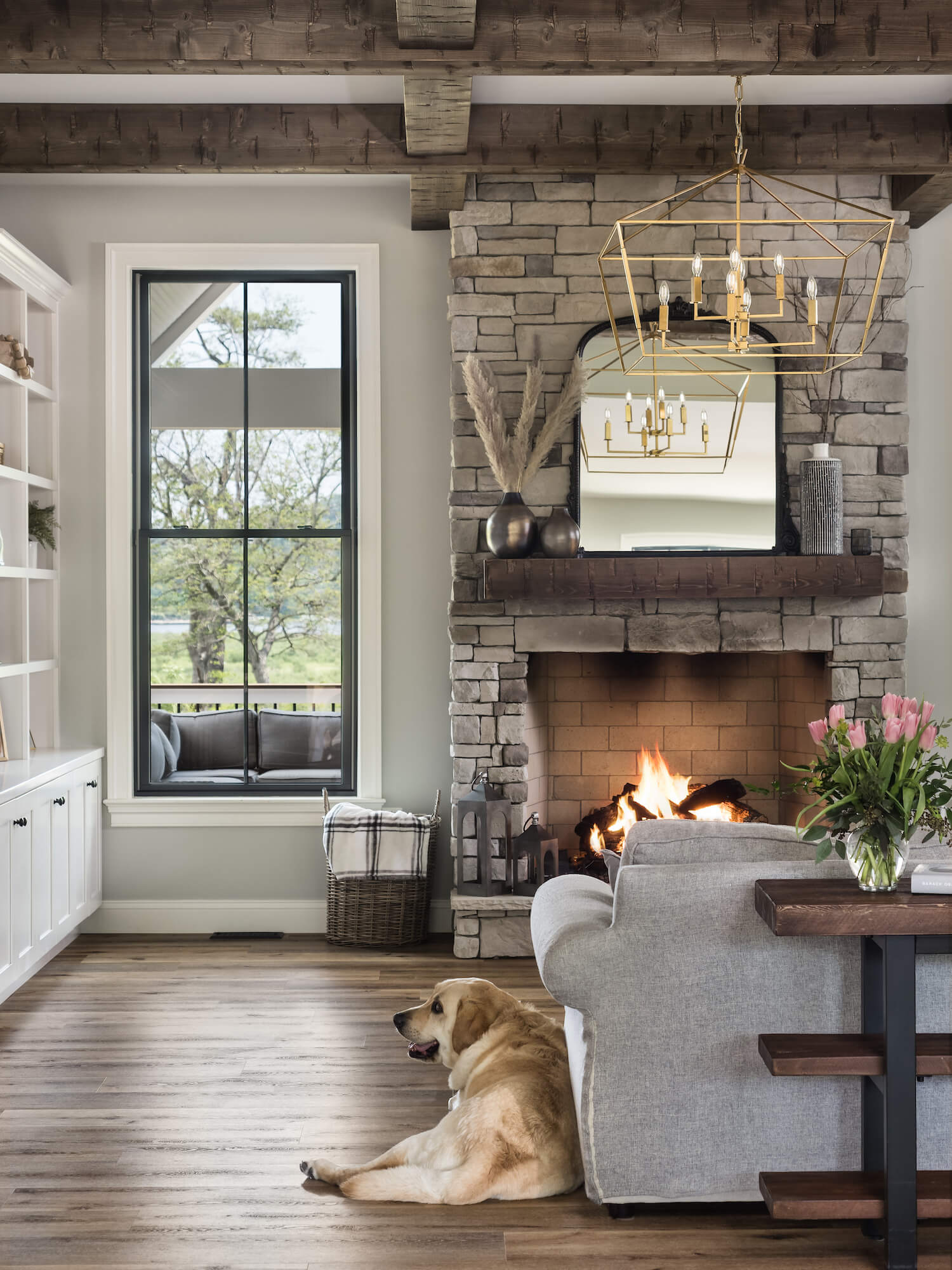 image © Peak Visuals
The interior of the home pays tribute to the stunning outdoors by replicating some of its most distinguishable elements. The flow of movement throughout the residence, like that of the nearby Potomac River, is swift and pacific. The public and private spaces within the home are interconnected through a shared corridor, with their connection further strengthened by its use of homogenous architectural and decorative elements from space to space. Natural materials were used in every part of the home, including a stone clad fireplace overmantel and hearth. Solid wood beams frame the ten-foot-high ceiling in the family room, and wood-toned floors all around evoke a sense of belonging within the natural landscape. Large windows line the facade from every angle, welcoming in natural light into the home throughout the day.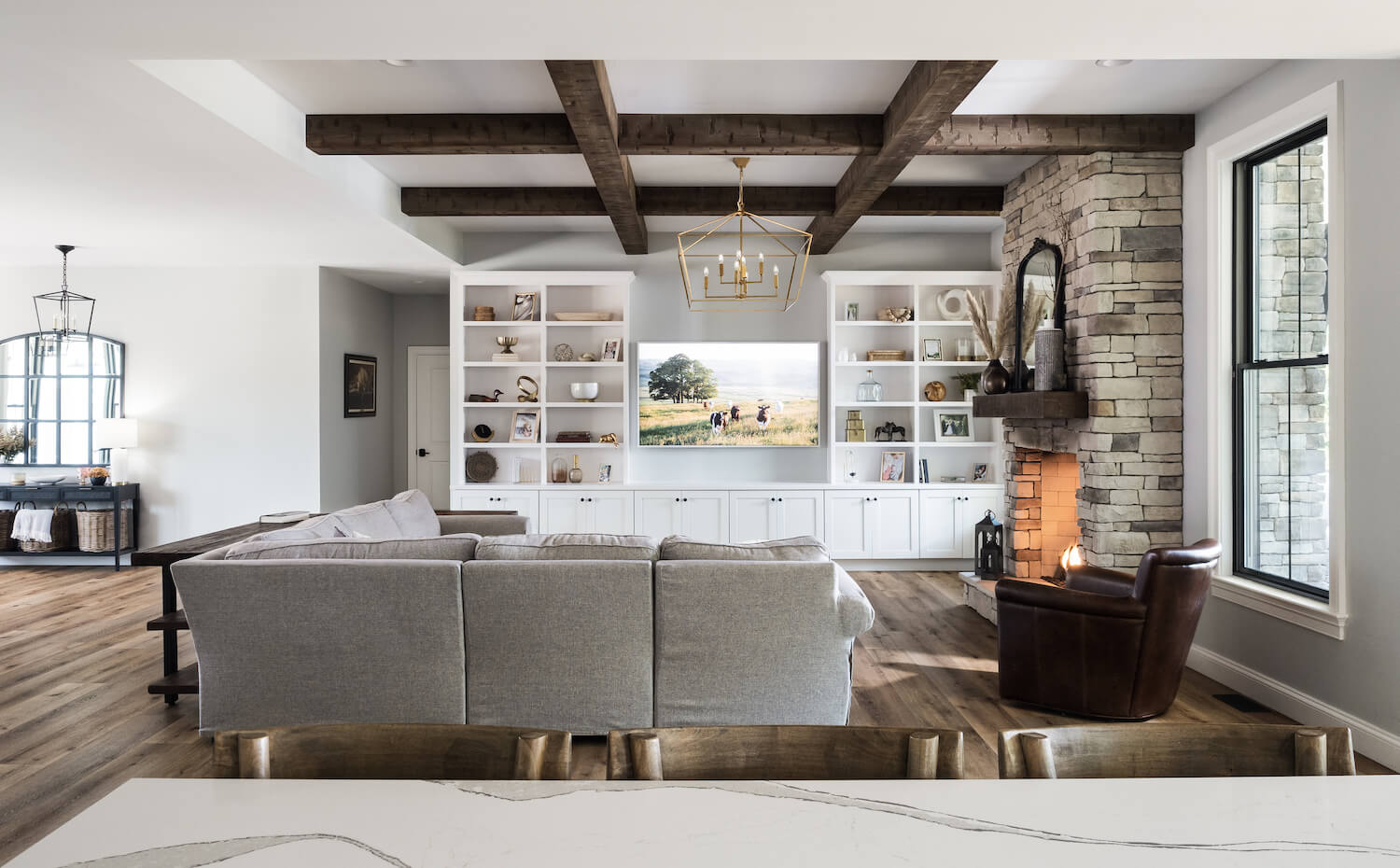 image © Peak Visuals
The kitchen made use of innovative materials and equipment, including state of the art GE appliances, quartz countertops, and a deep farmhouse sink. The overhead fixtures, designed by Alexa Hampton, light the room with warm tones that delicately reflect off the natural materials, and set the mood for entertaining. It was imperative to create functional communal spaces in the residence, resulting in an open concept floor plan that includes the family room, kitchen, and dining room, with an integrated connection to the covered porch facing the Bay.
The McElhaney Residence leaves no stone unturned when it comes to consideration of the surrounding context in which it was built. With a timeless design that is sure to impress, the residence will remain an architectural wonder in Leonardtown, Maryland.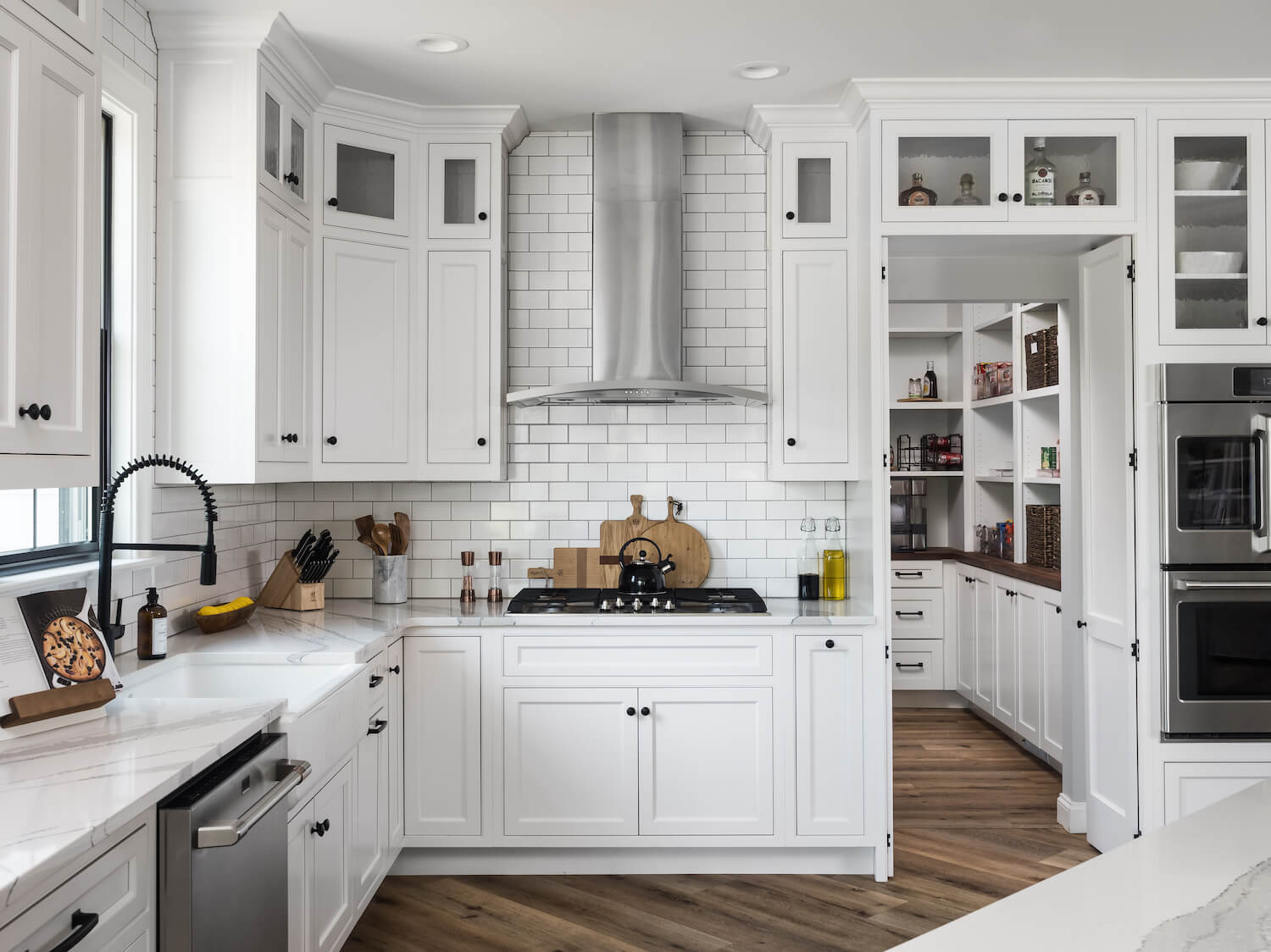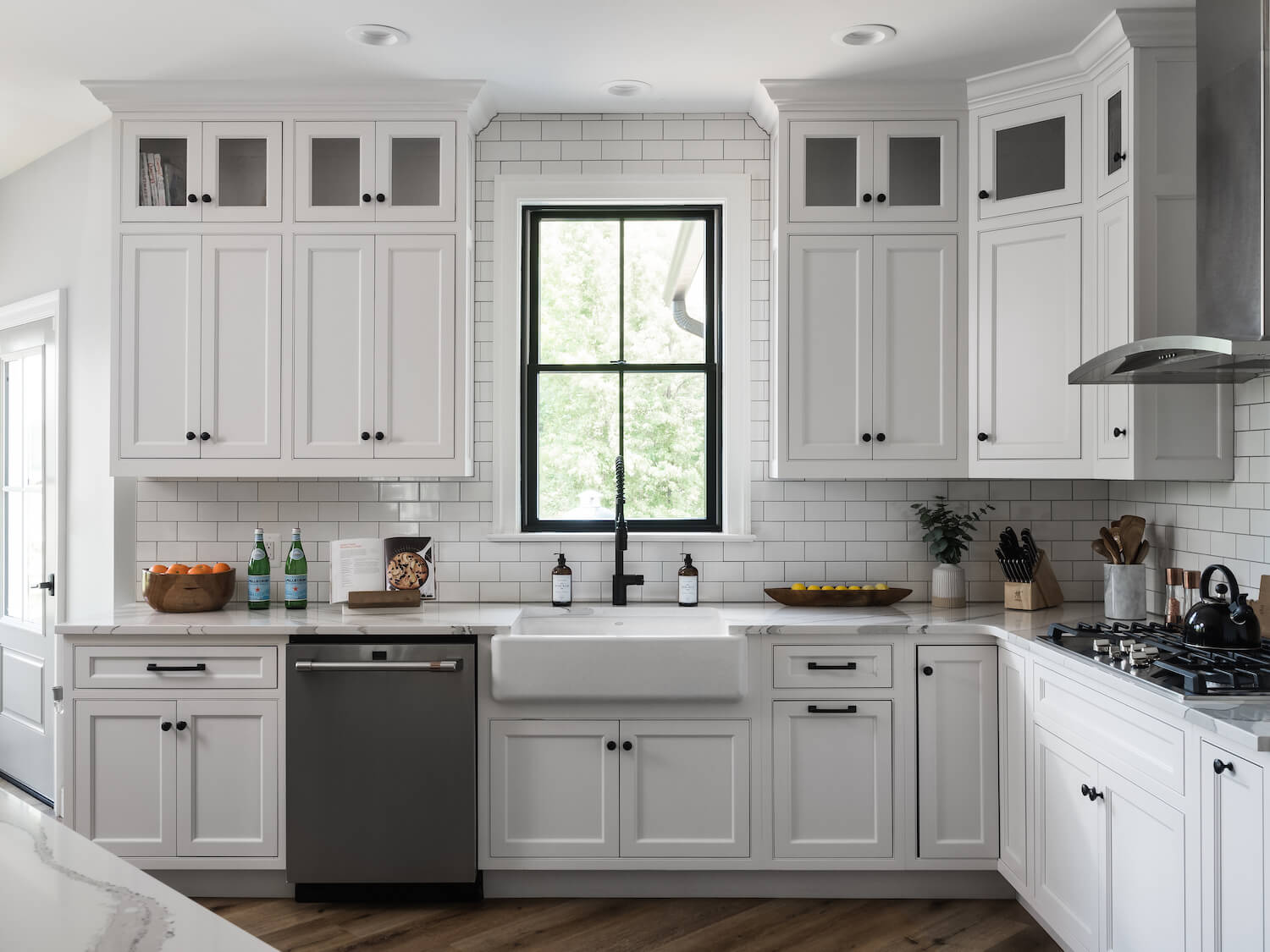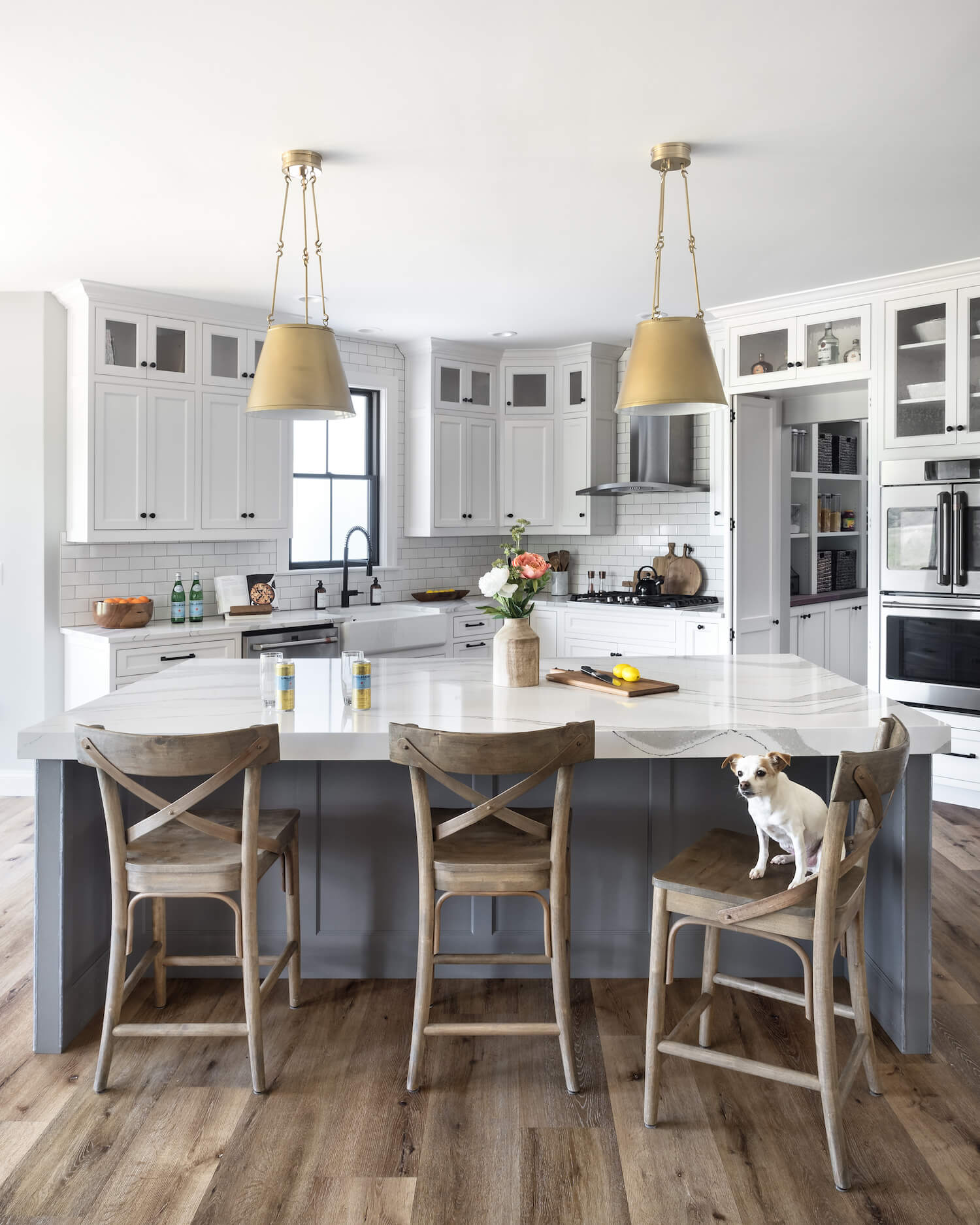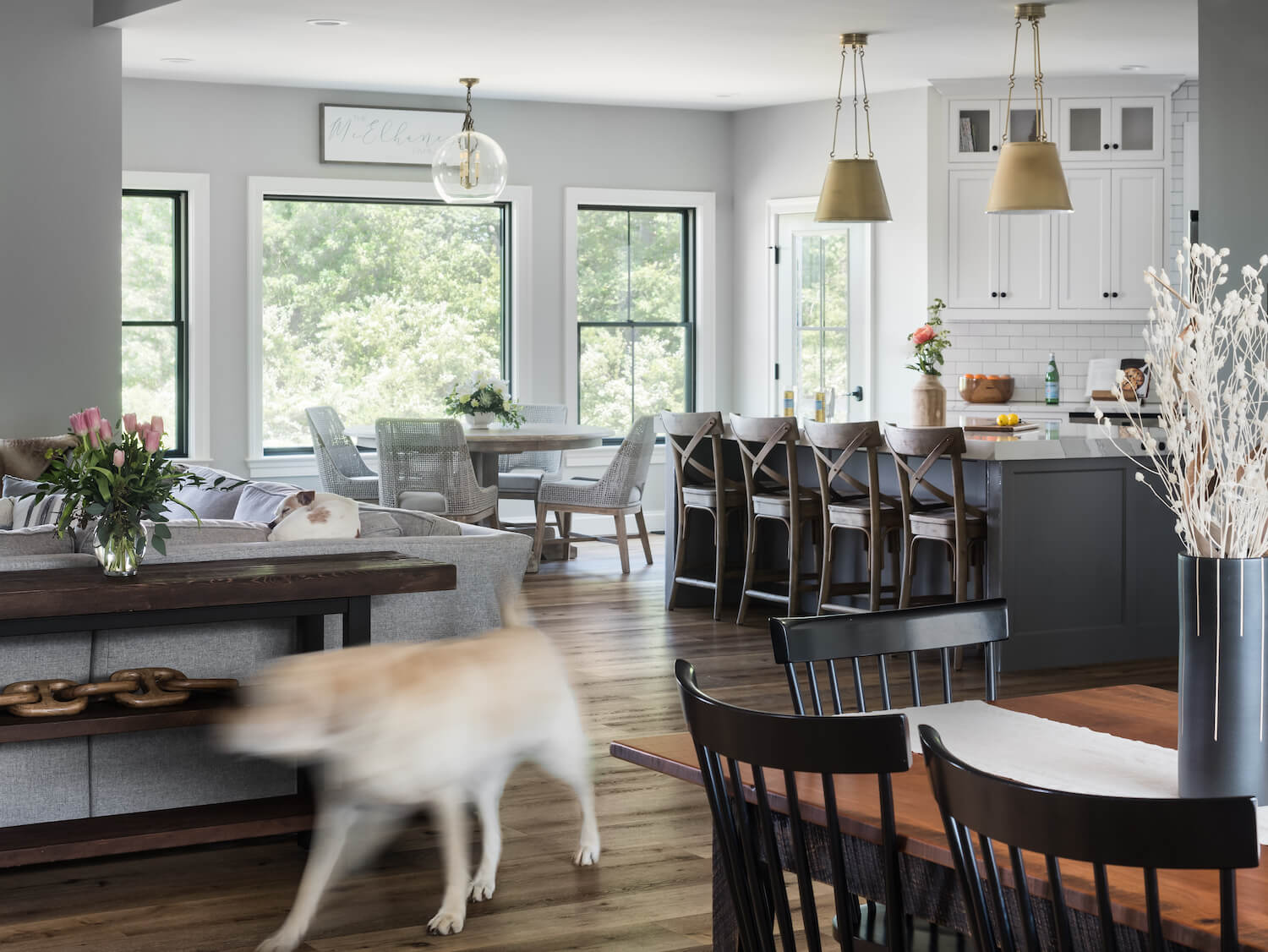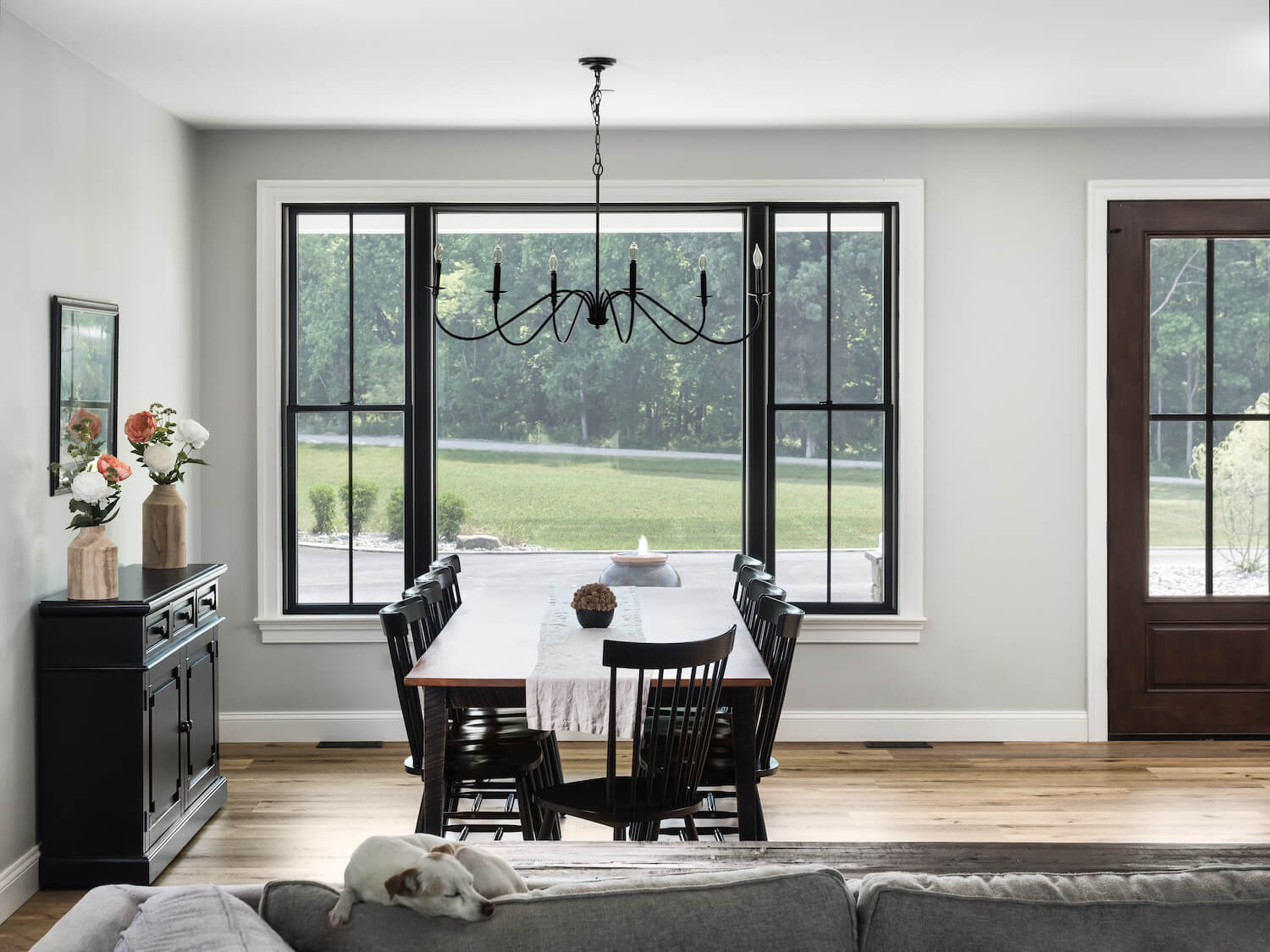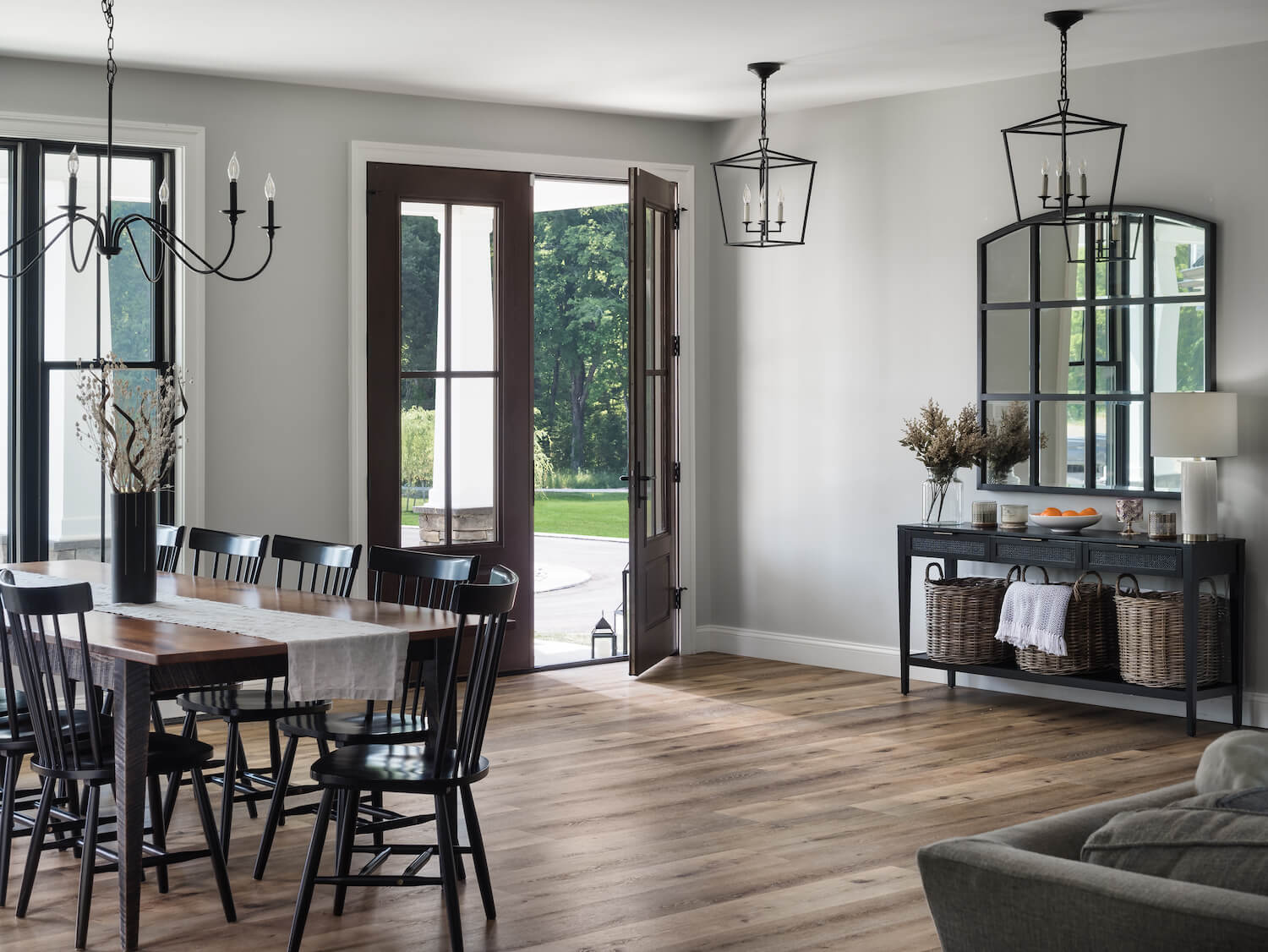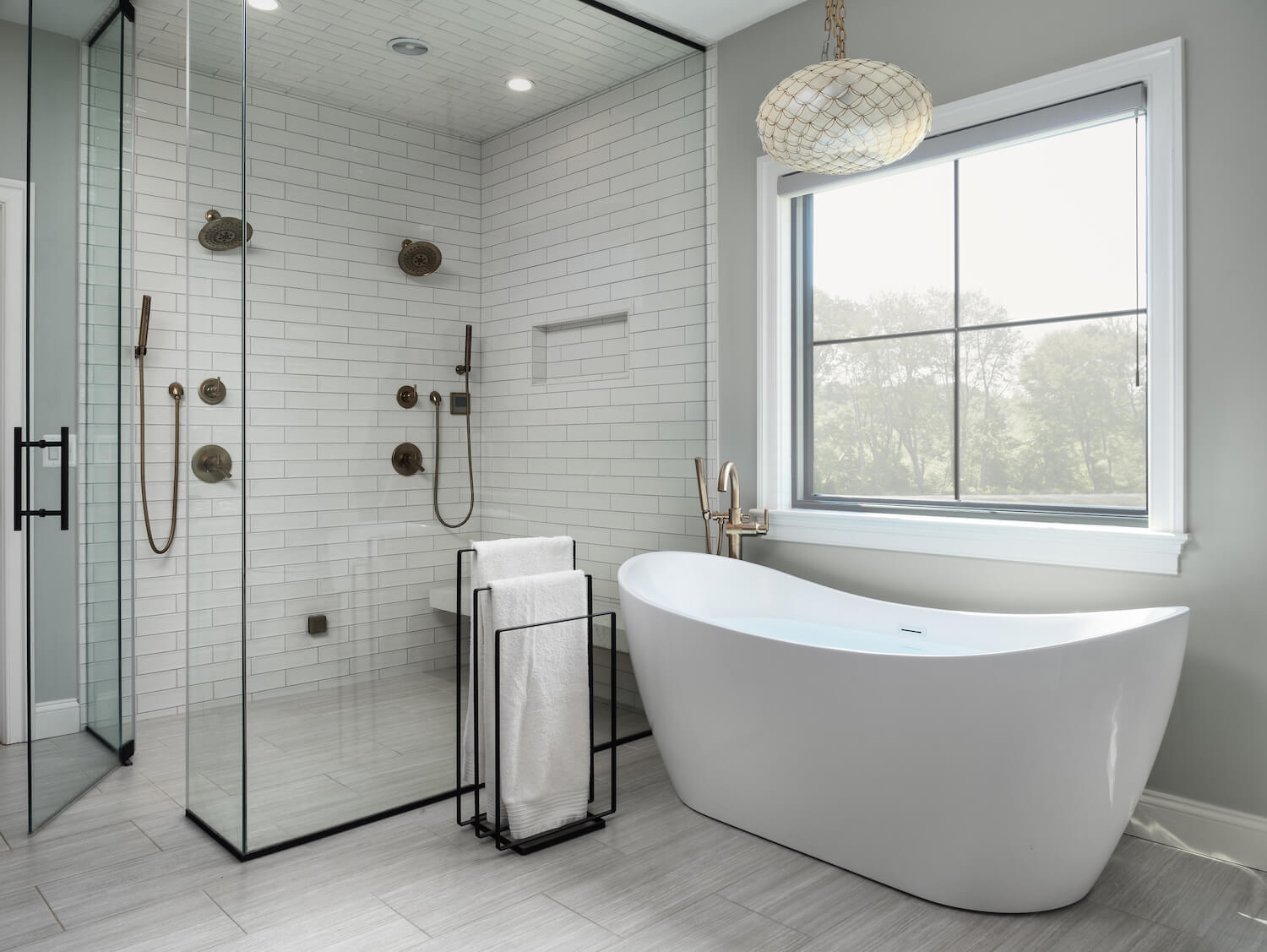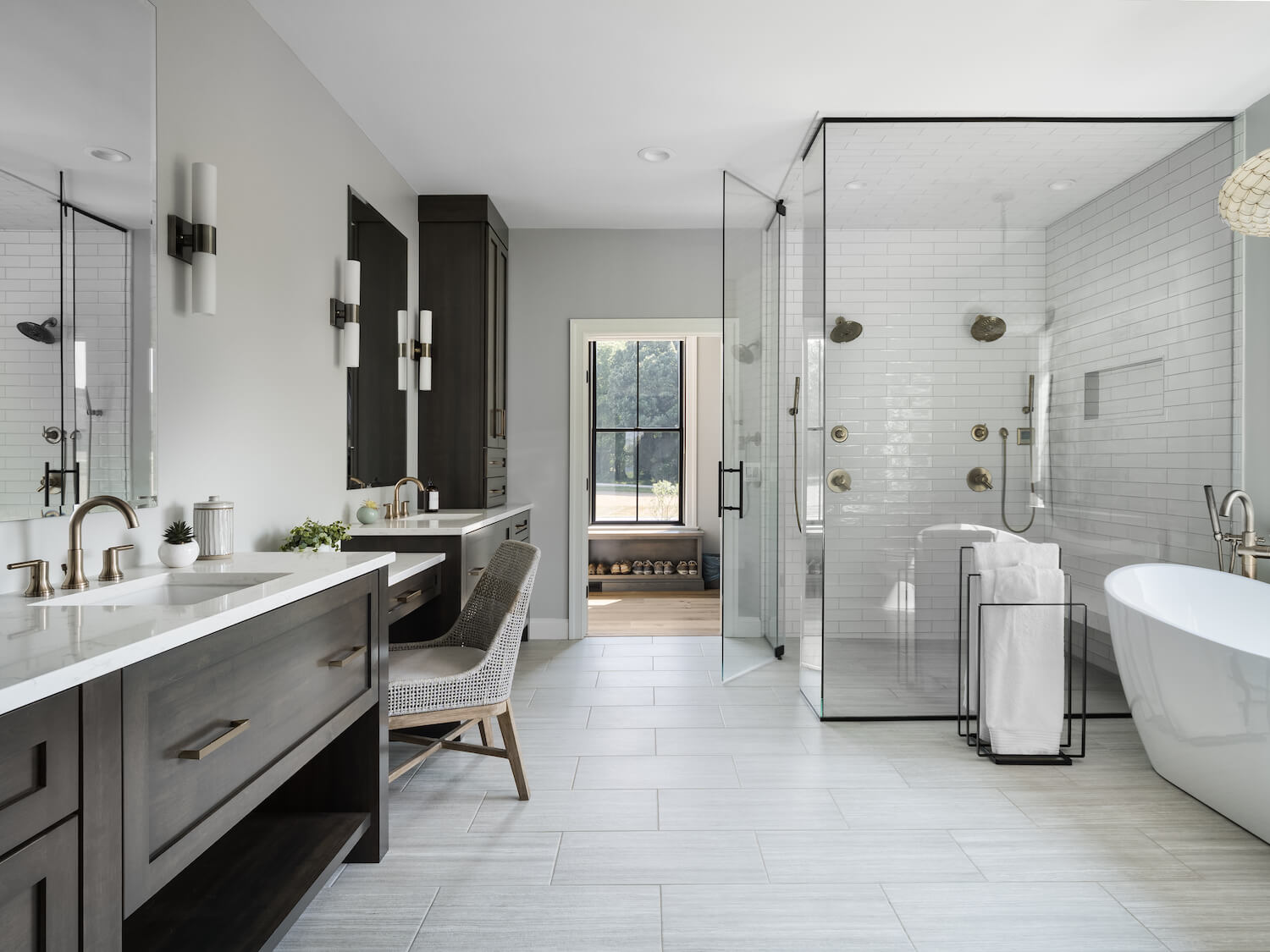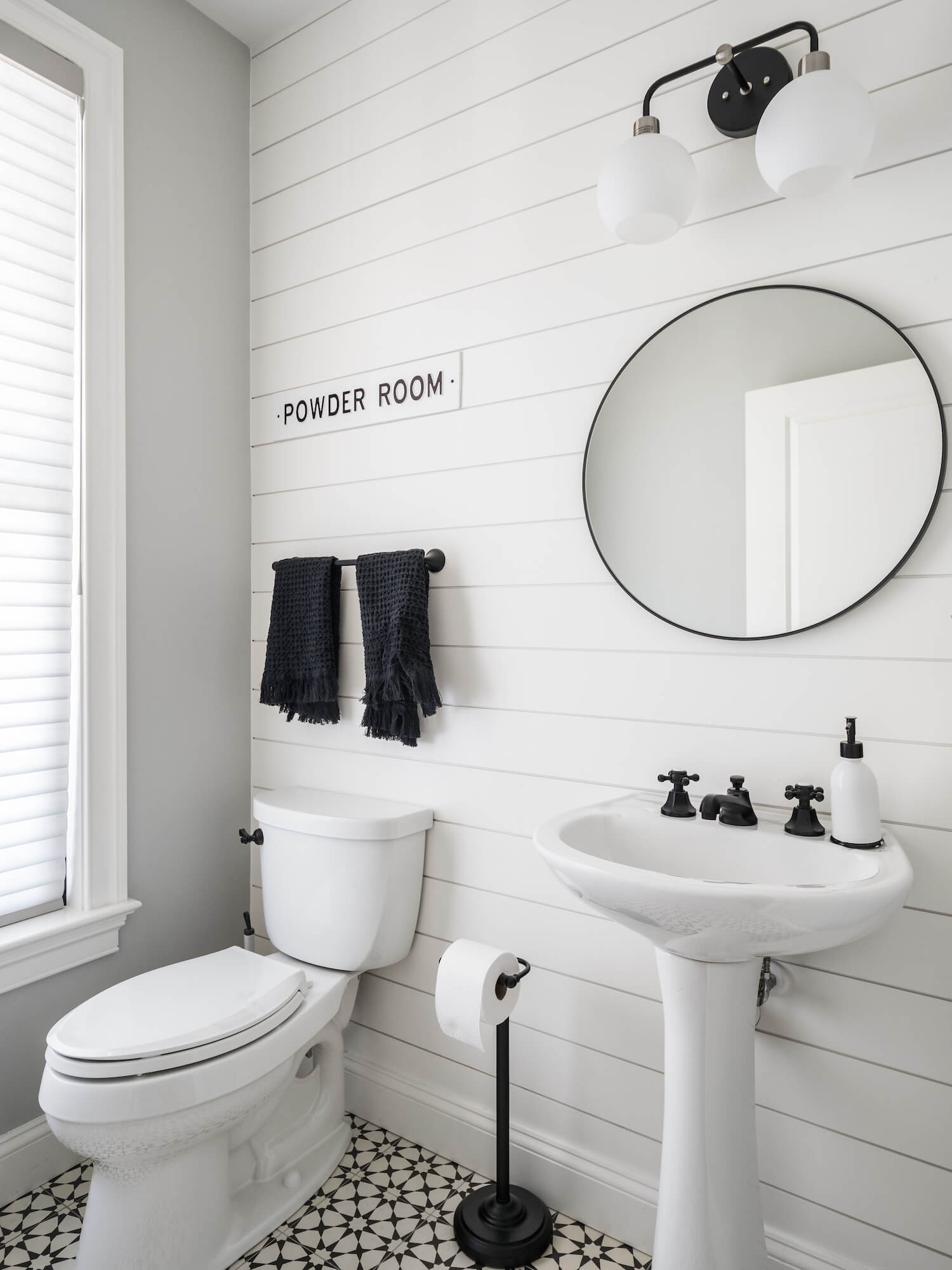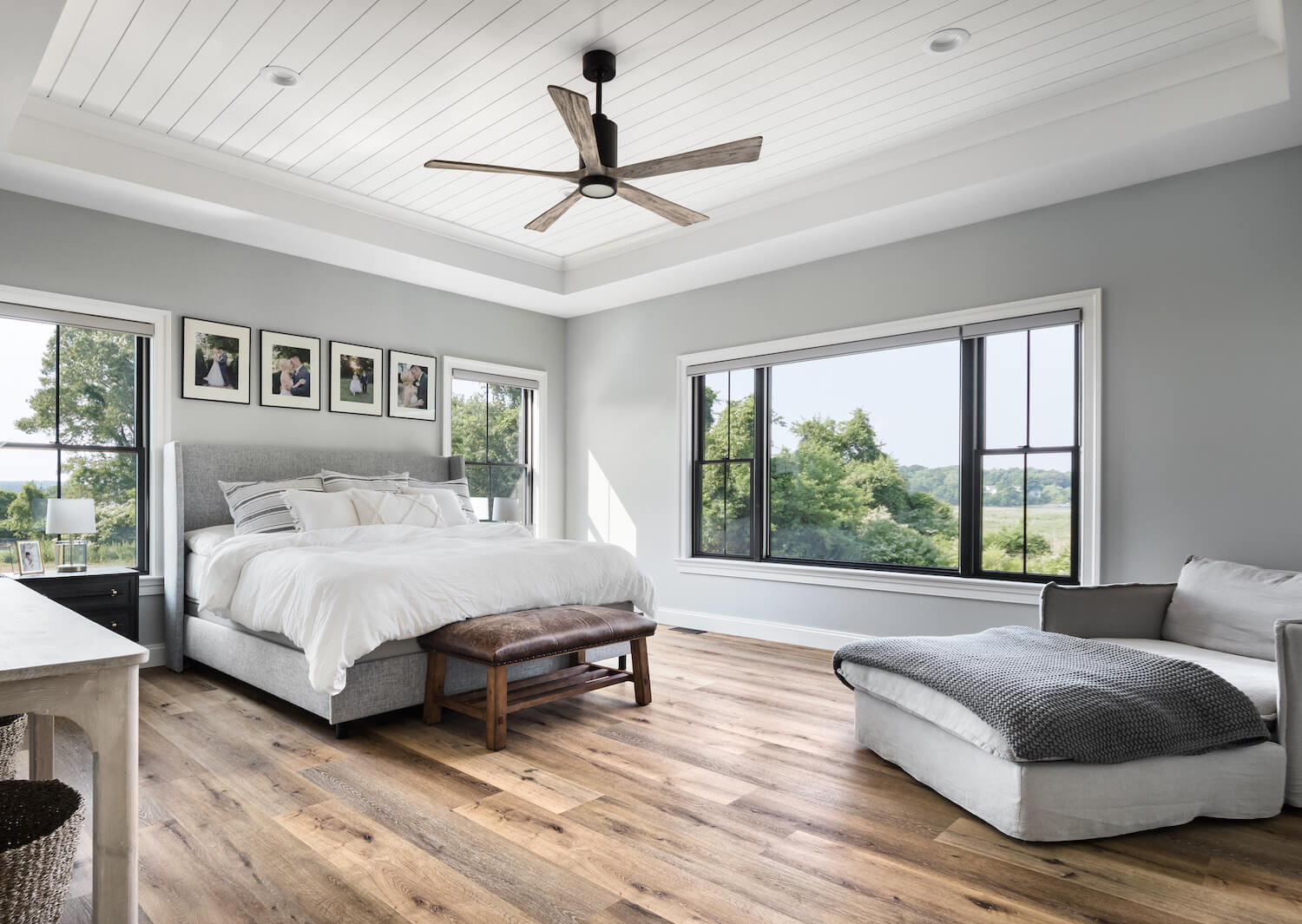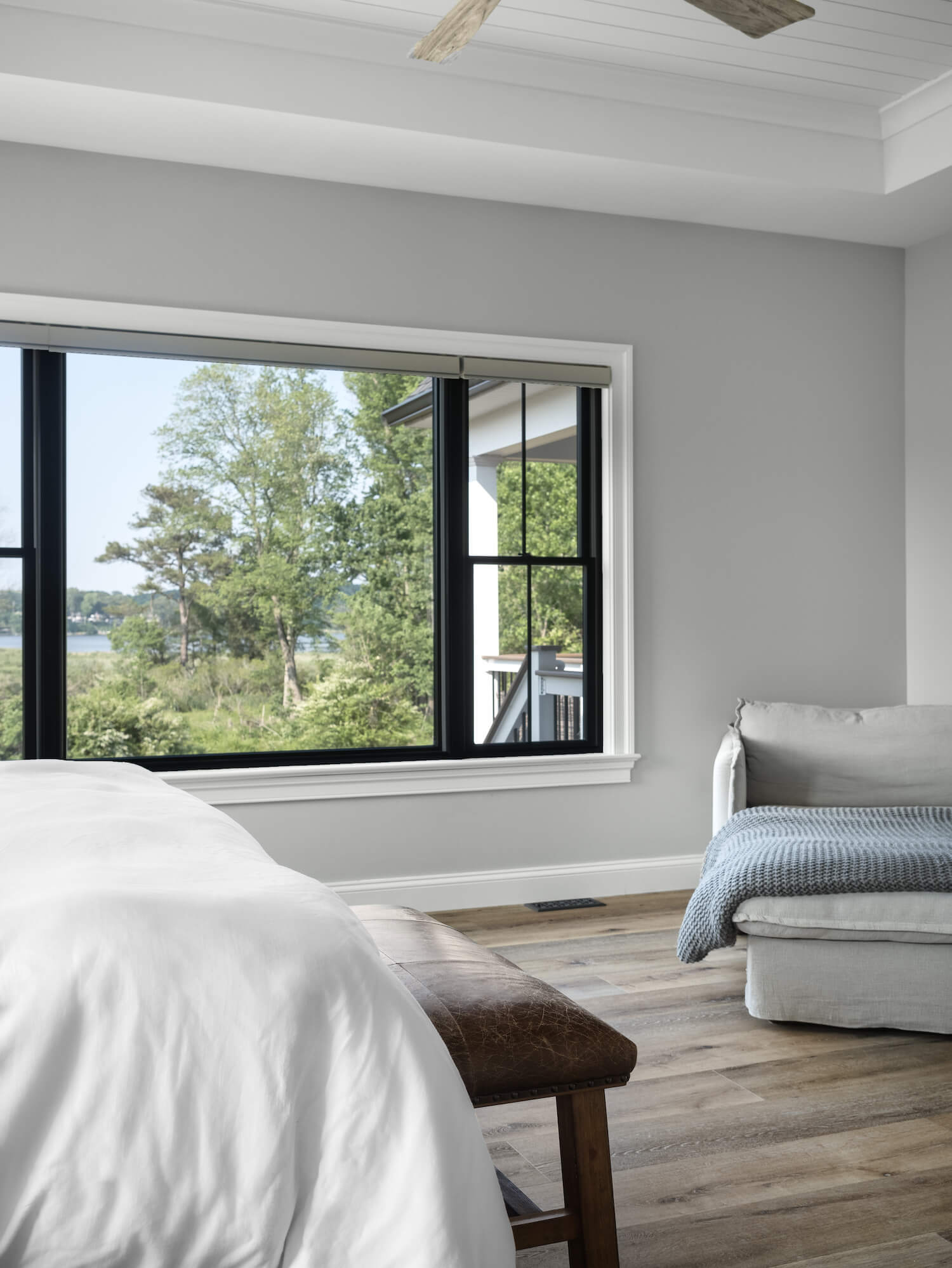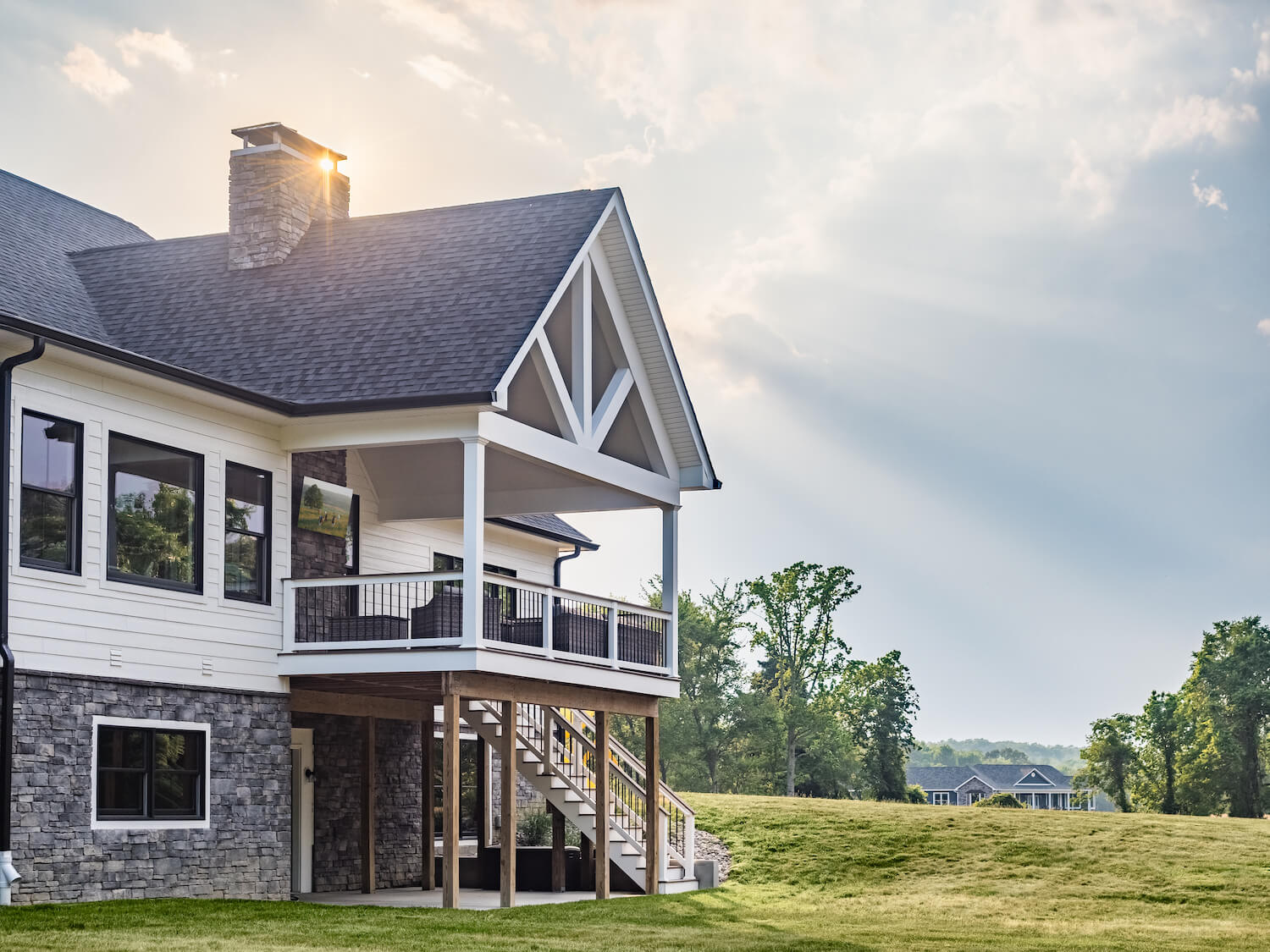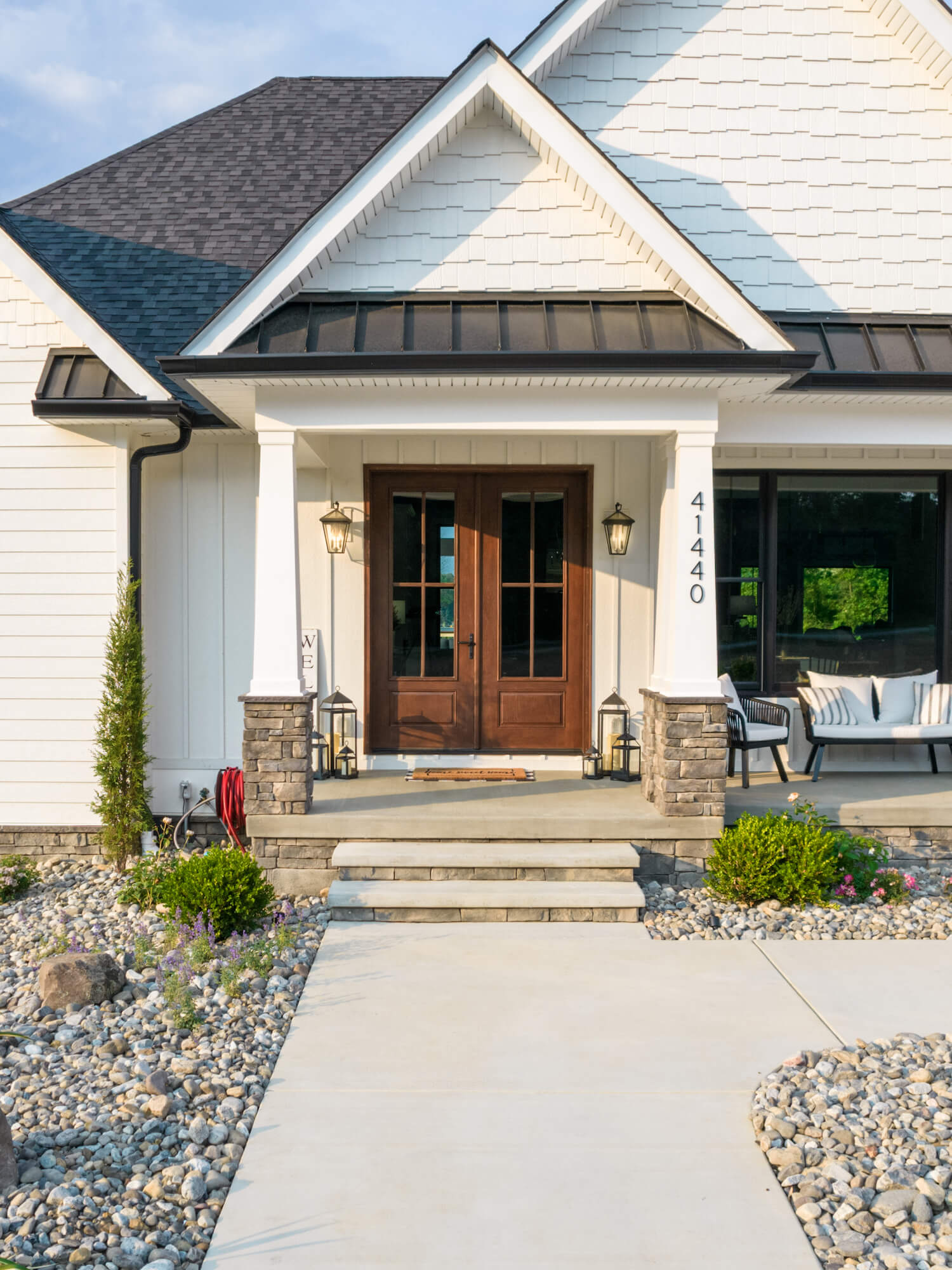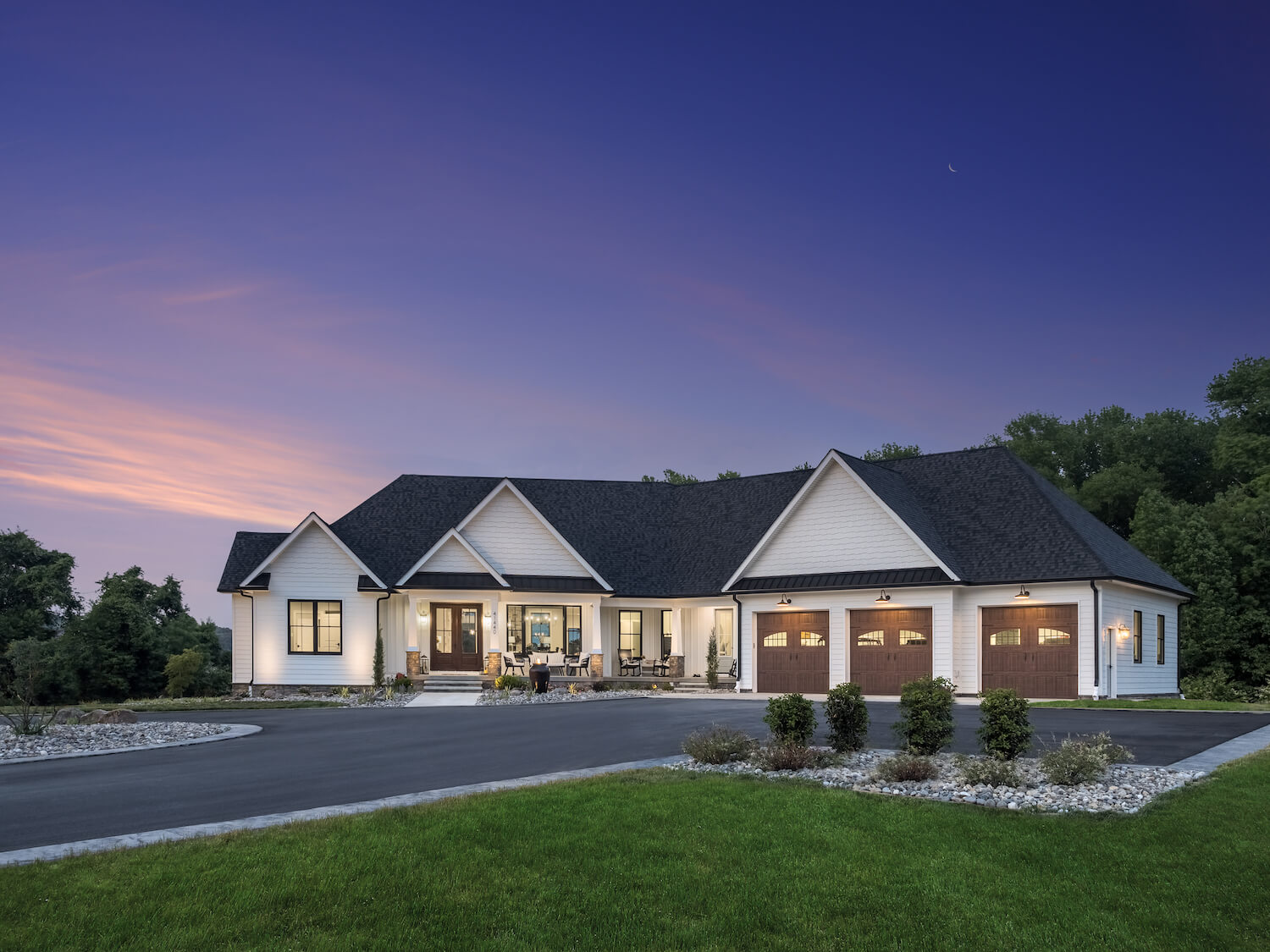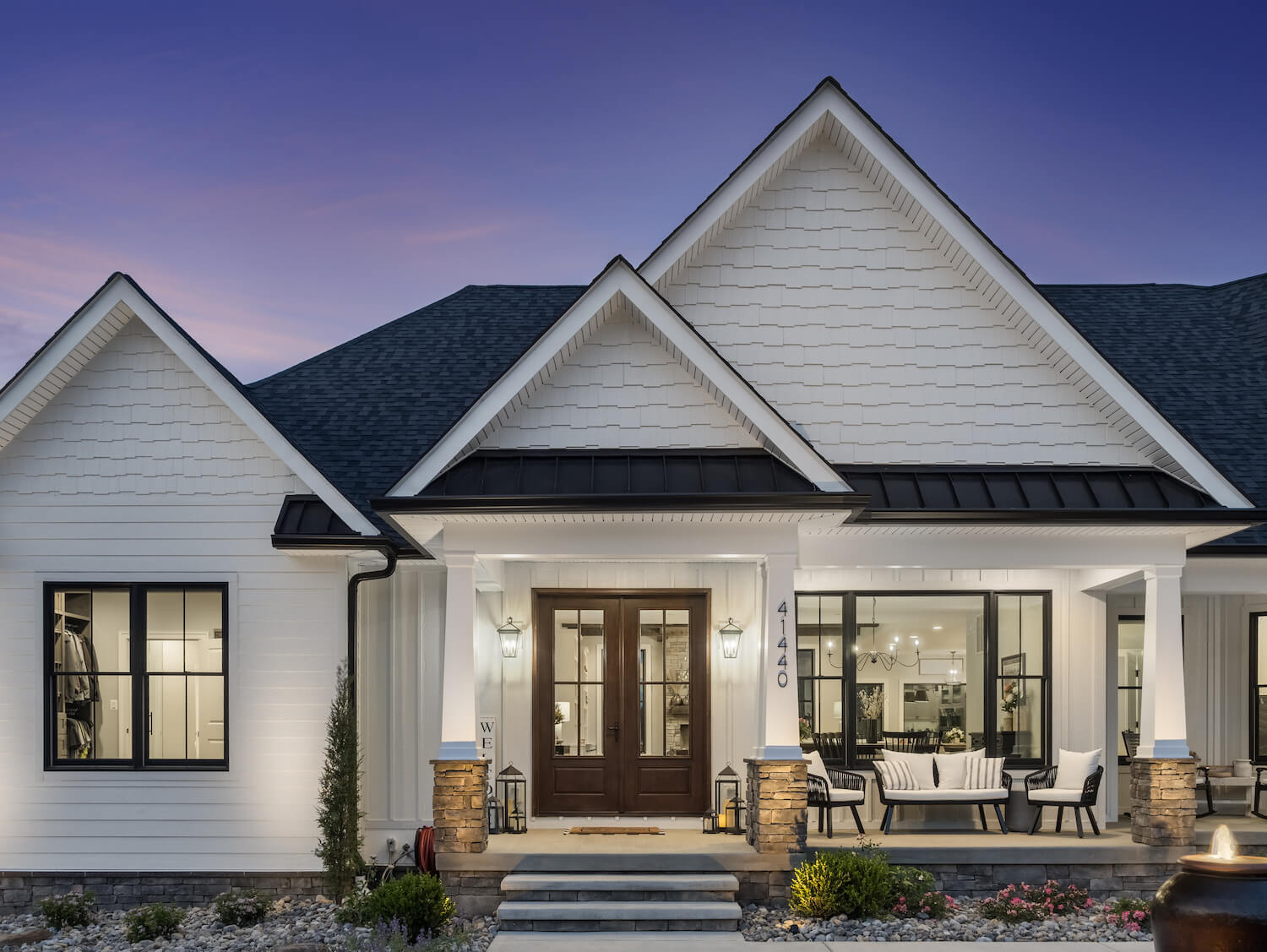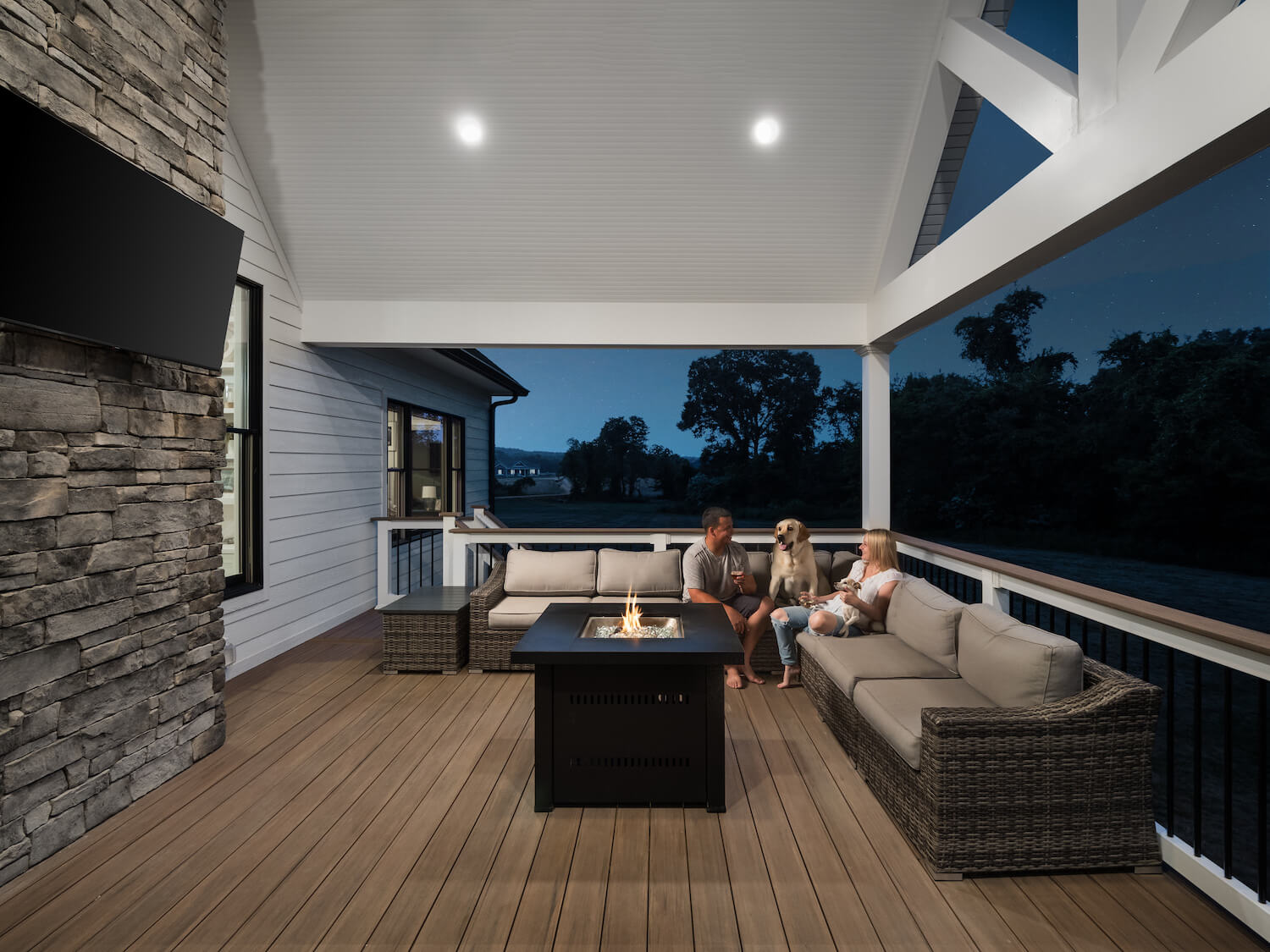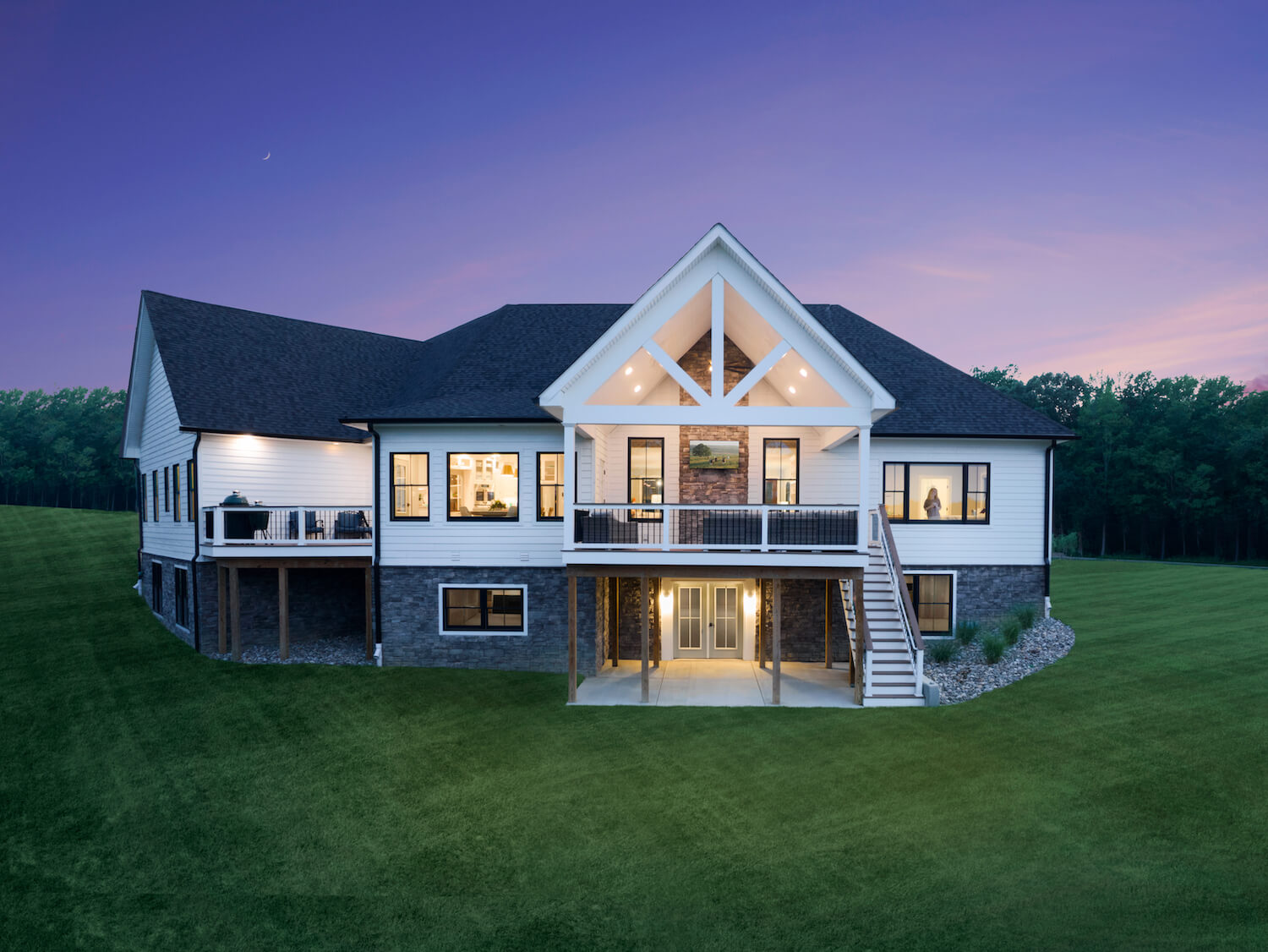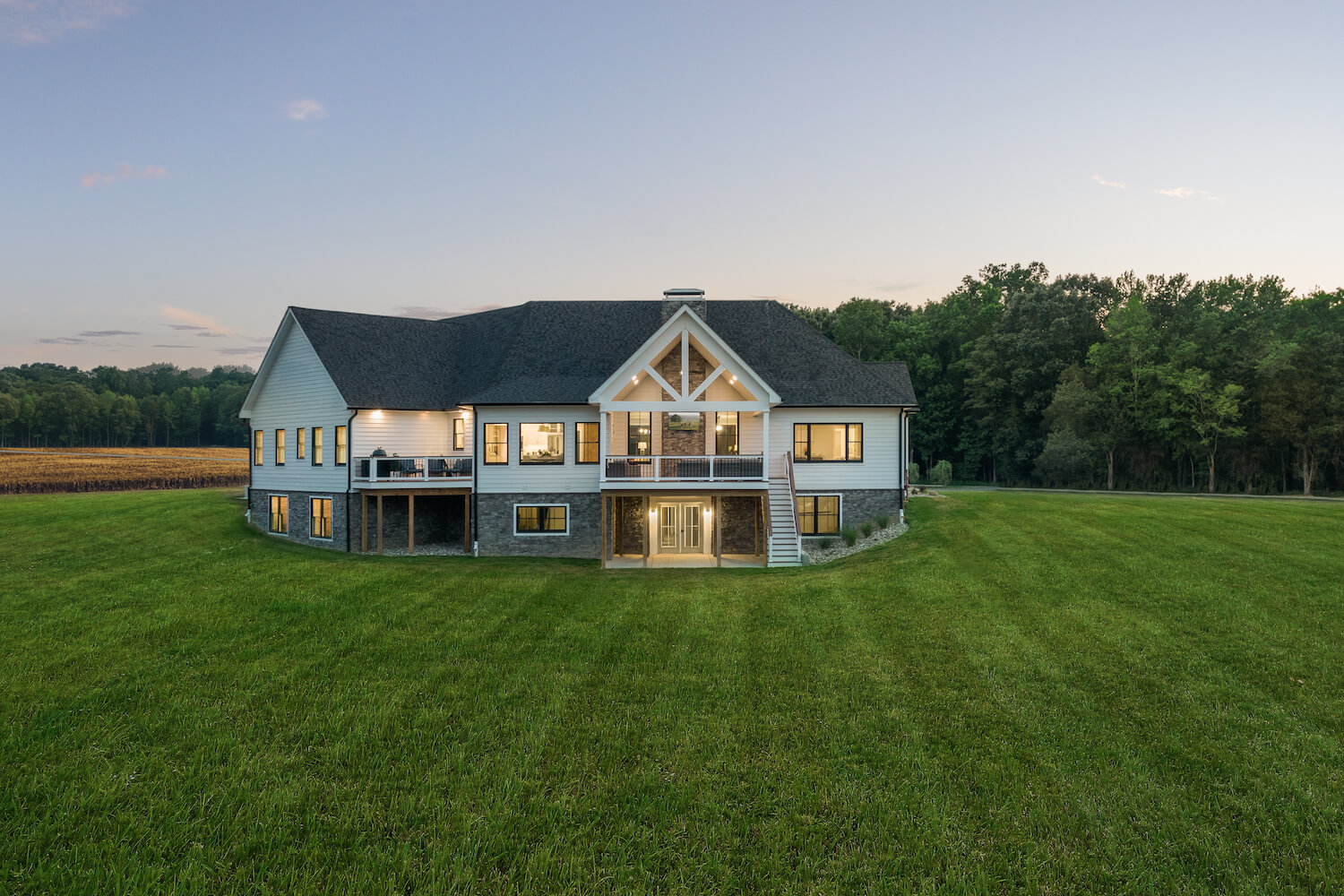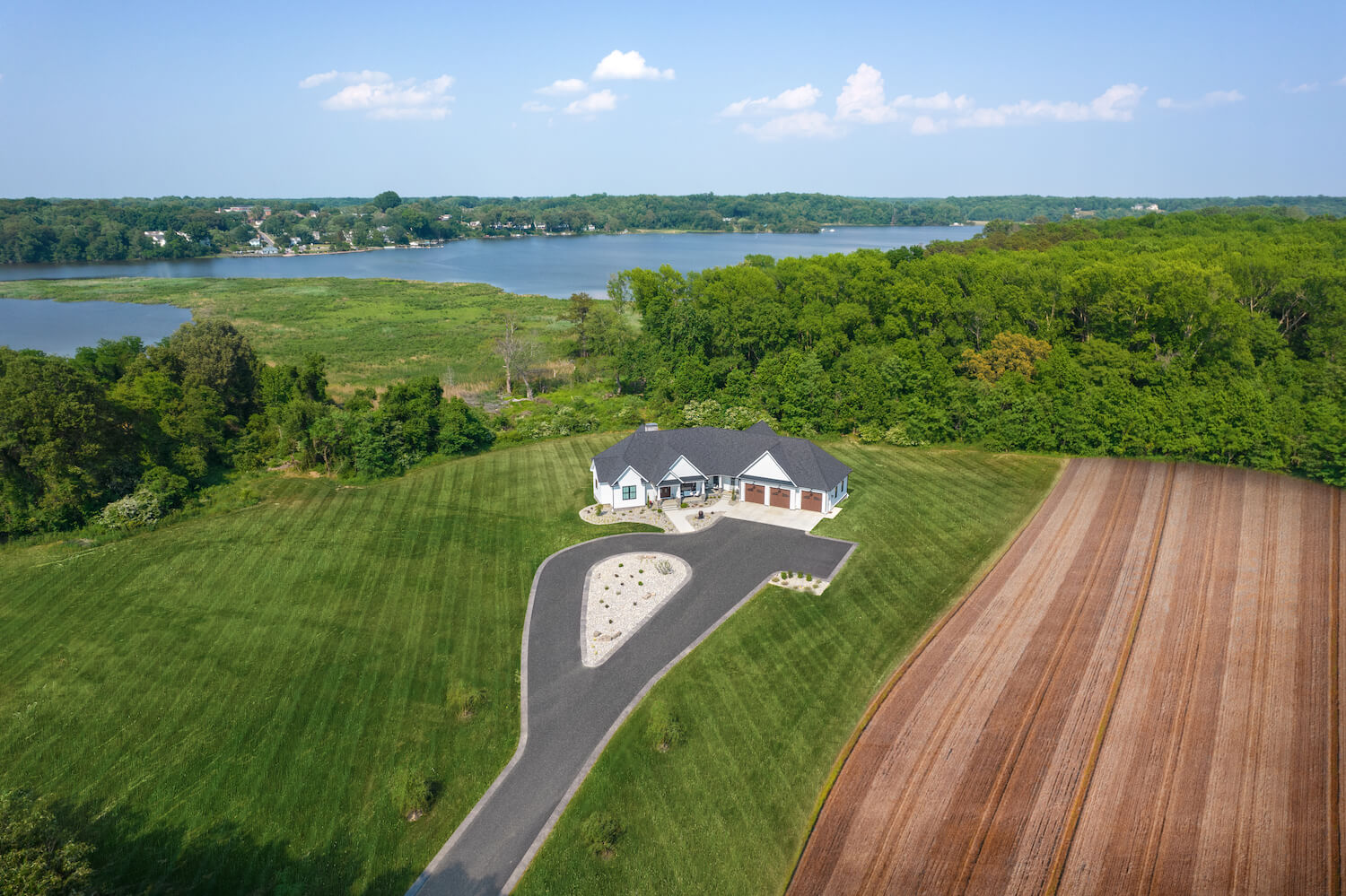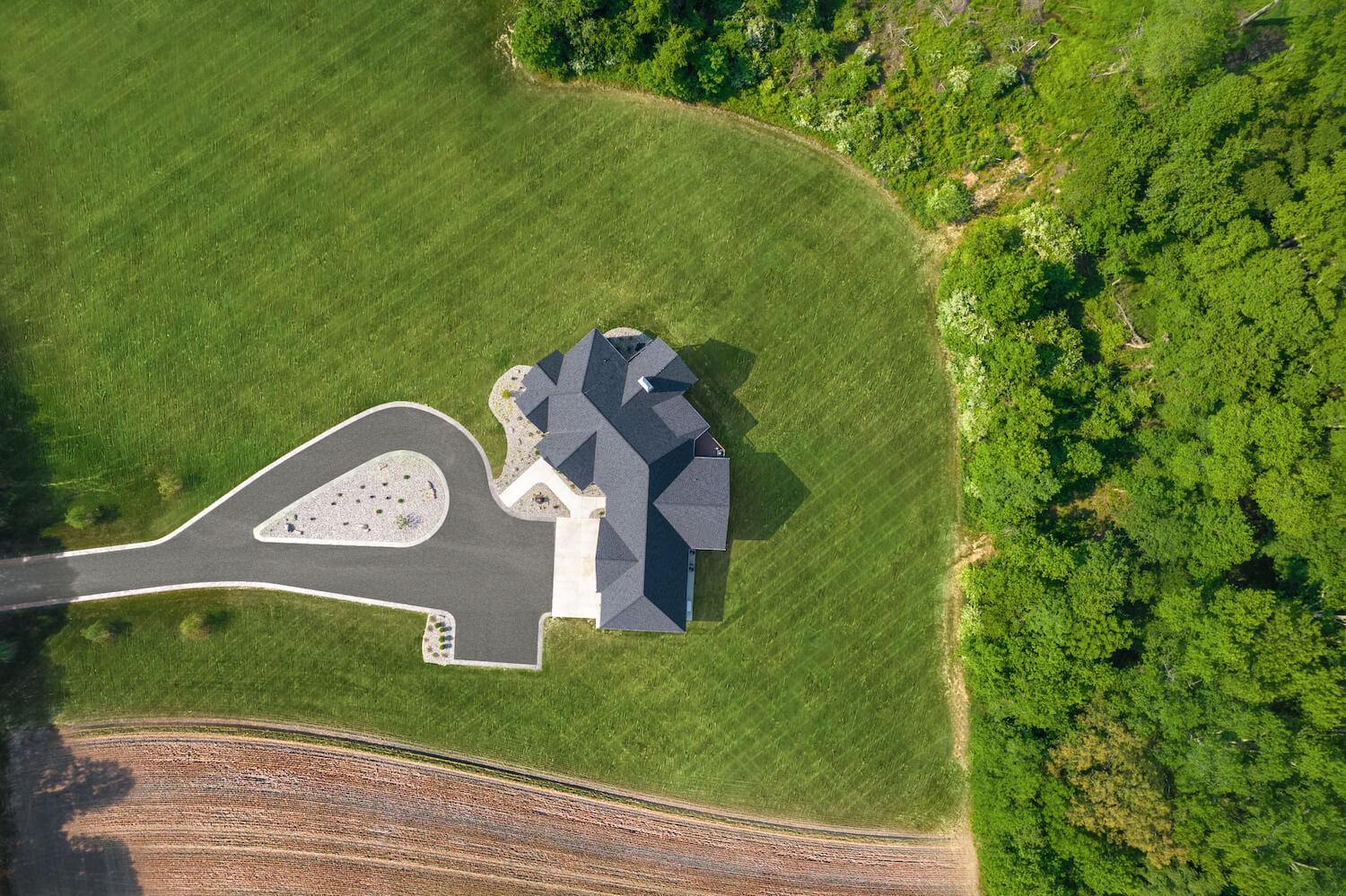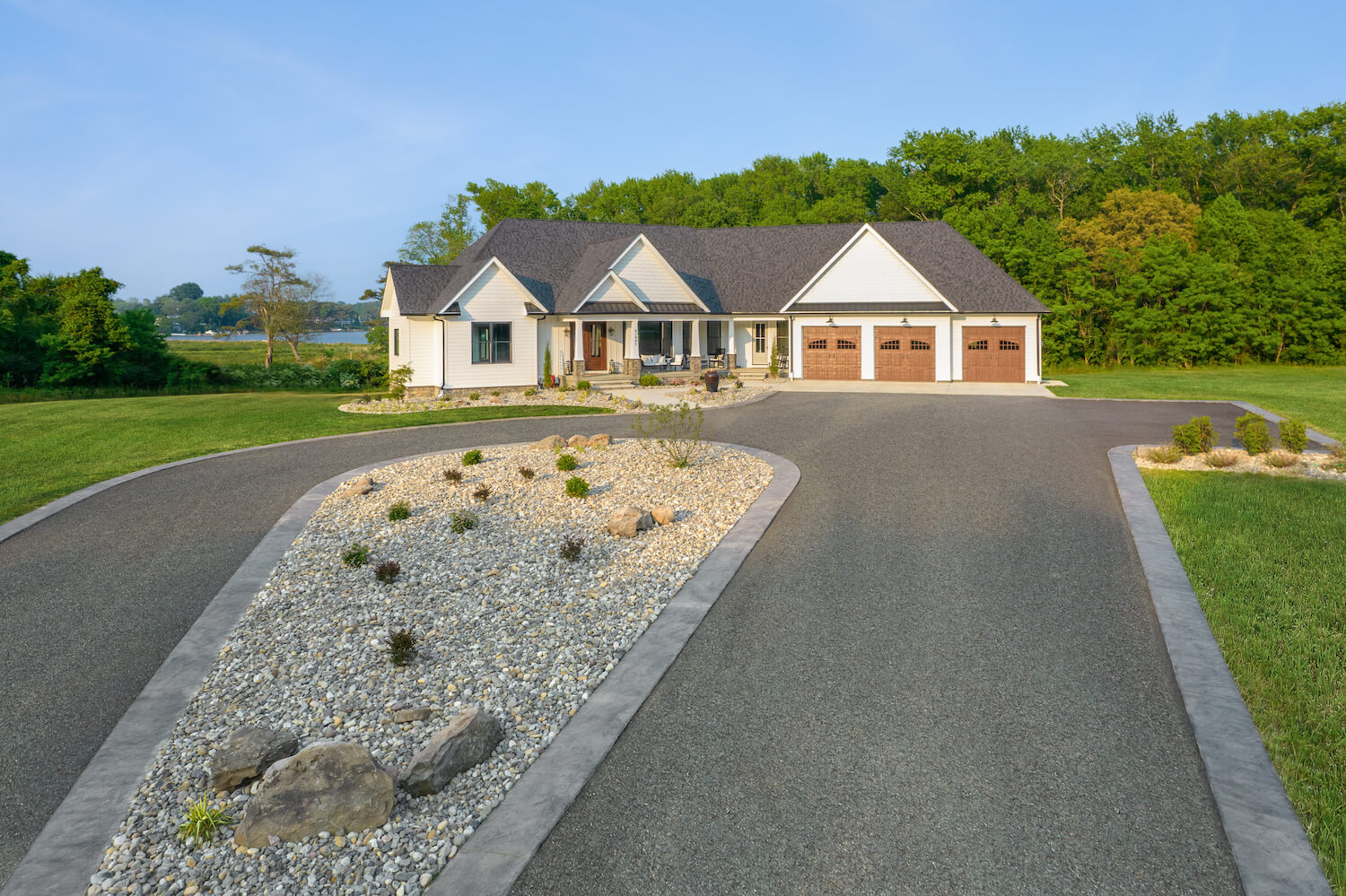 Connect with the Shady Lane Construction and Peak Visuals
---