Waechter Architecture: The Meadow House is a new, 2,000-square-foot private residence in the College Hill district of Eugene, a few miles Southwest of the University of Oregon. The house takes its name from Madison Meadow, a landscape preserve and community park which lies at the heart of a neighborhood composed of modest single-family homes.
The family sought to create a residence adjacent to the meadow while honoring its character and greater value as a resource for the entire community. At the same time, they sought to bring their ways of living into closer dialogue with the surrounding neighborhood and the simple beauty of its signature landscape.
A "Meadow Within a Meadow"—From above, the house reads as a series of frames: the perimeter of the residential block, the outer boundary of the meadow, the simple rectilinear form of the house tucked into its northeast corner, and within, a central clearing that recalls the original preserve. This courtyard retains the same natural character and vegetation as the surrounding landscape, and organizes the diverse functions and living spaces within the residence.
The single-level massing of the house is broken into four smaller pavilions. A freestanding garage and workshop volume anchors the northwest corner, and a kitchen volume is located to the northeast along the street. To the south, a bedroom suite and master suite are sited between the courtyard and the open meadow. Four terraces, two open and two enclosed in glass window walls, hold the primary living areas of the house and offer all-season connection to the landscape.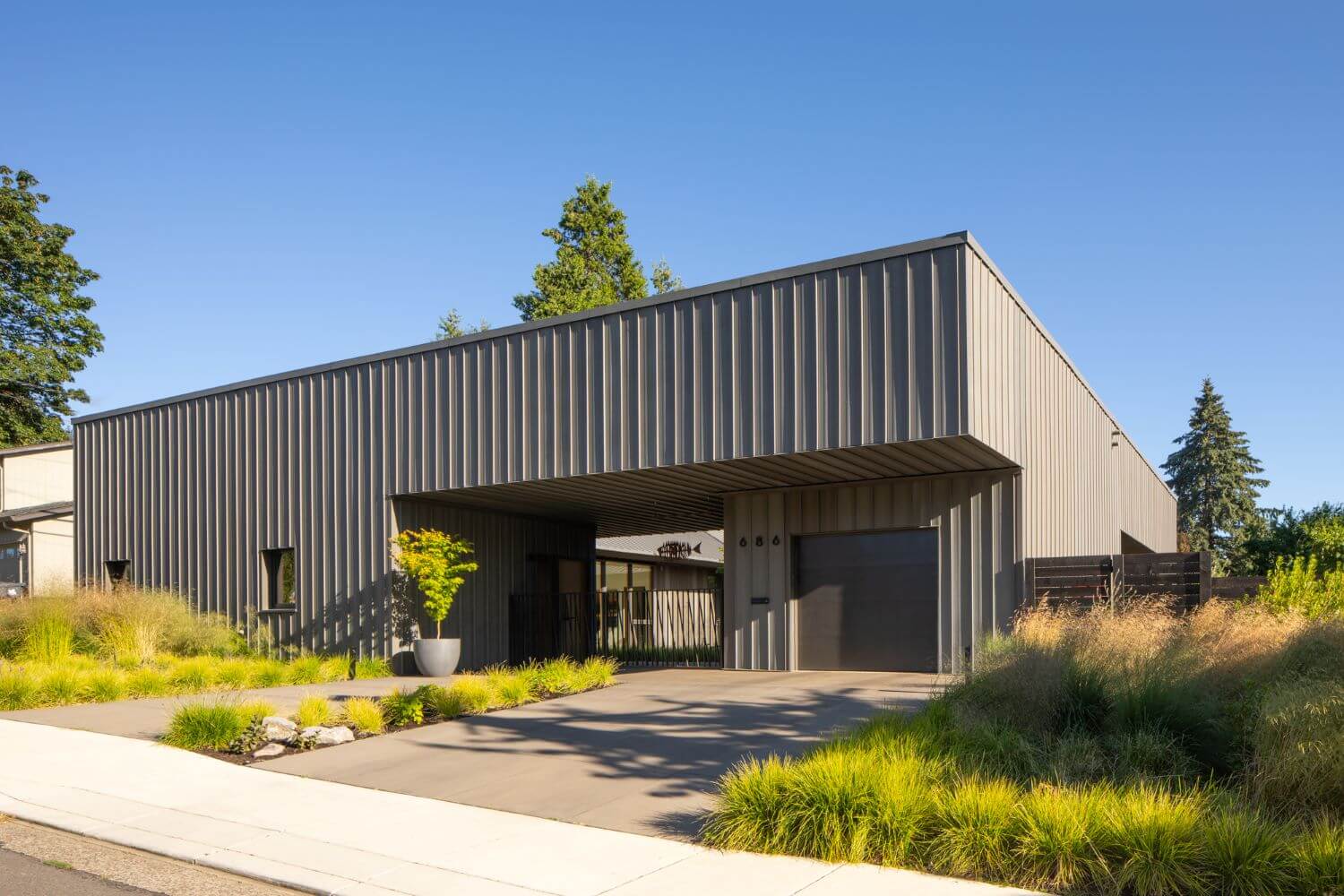 Elemental Form and Construction—The walls of the four pavilions, the sloped roof and deep-set soffits of the Meadow House are entirely clad in 'bonderized' steel, which will weather naturally without additional paints or finishes. The house reads as a single mass that has been carved and sculpted to create the covered terraces, courtyard and primary living spaces. This approach also dramatically reduces the need for additional materials or future maintenance. Its strong resistance to corrosion and water damage also allows the inward sloping roofs to collect rainwater directly into the central garden. Overall, every design decision and material selection was made with an eye for economy, durability, and conservation.
Vitality and Connection—The simple forms and palette of the house allow the wild vitality of the meadow and the change of seasons to define the primary experience of place.
Just as pathways and places of repose have found a home in the Meadow, the house seeks that same sense of connection, not as an imitation, but as a mediator that can heighten awareness and reverence for all that it offers.
Belonging both to the network of neighborhood streets and houses, and equally to the meadow itself, it is hoped that the Meadow House will be a meeting place that will help to build stronger community and stewardship of this uncommon treasure and irreplaceable resource.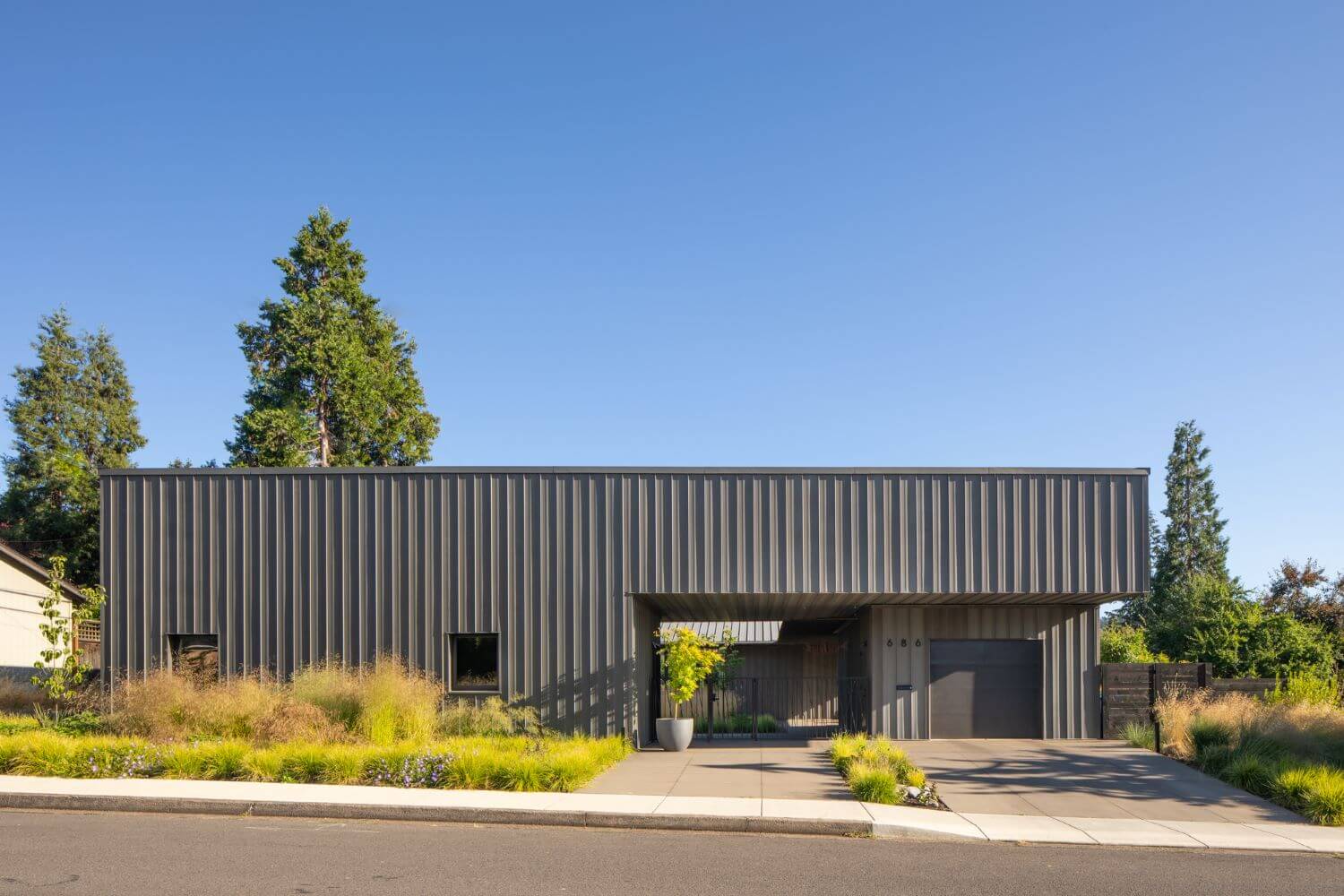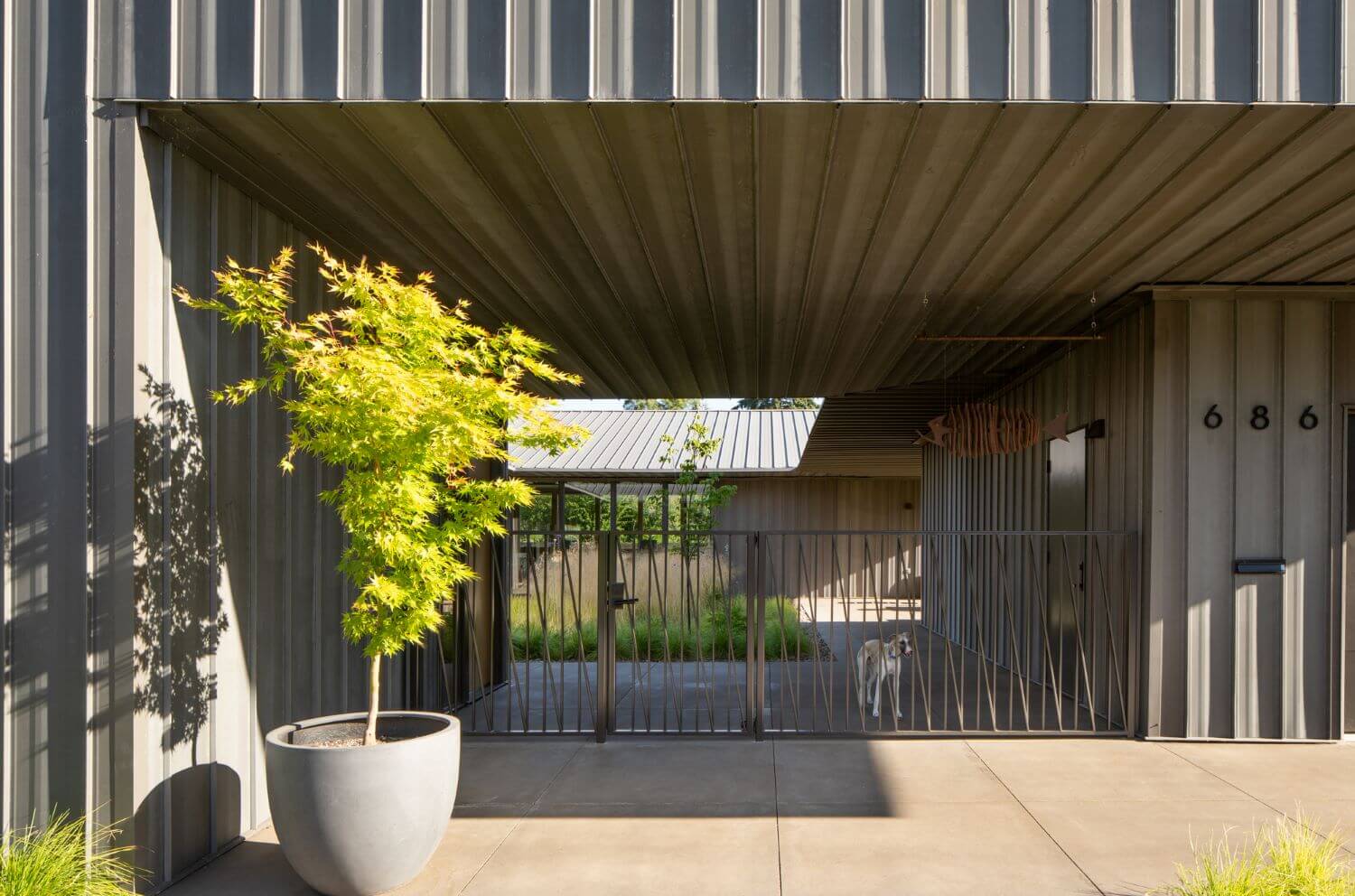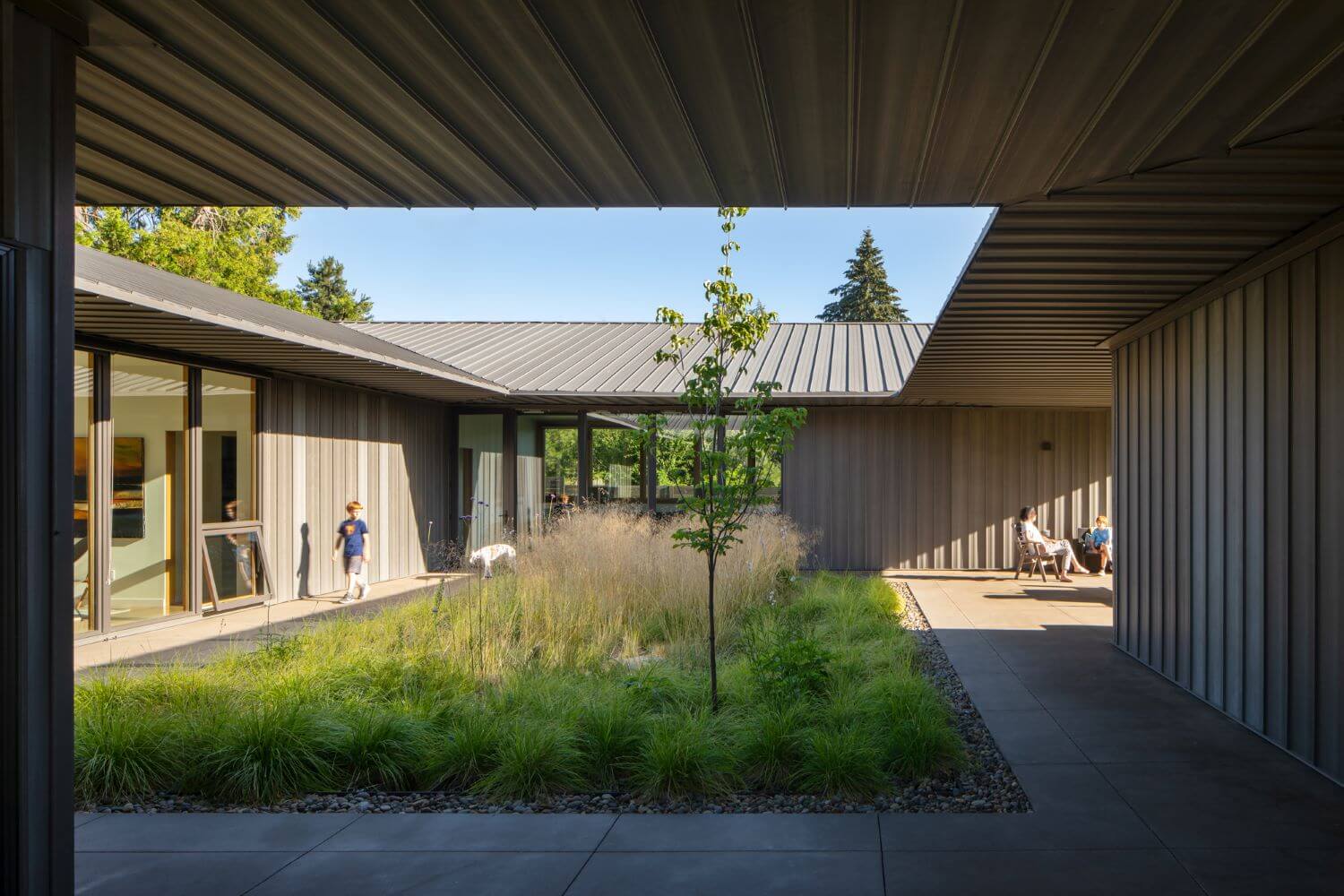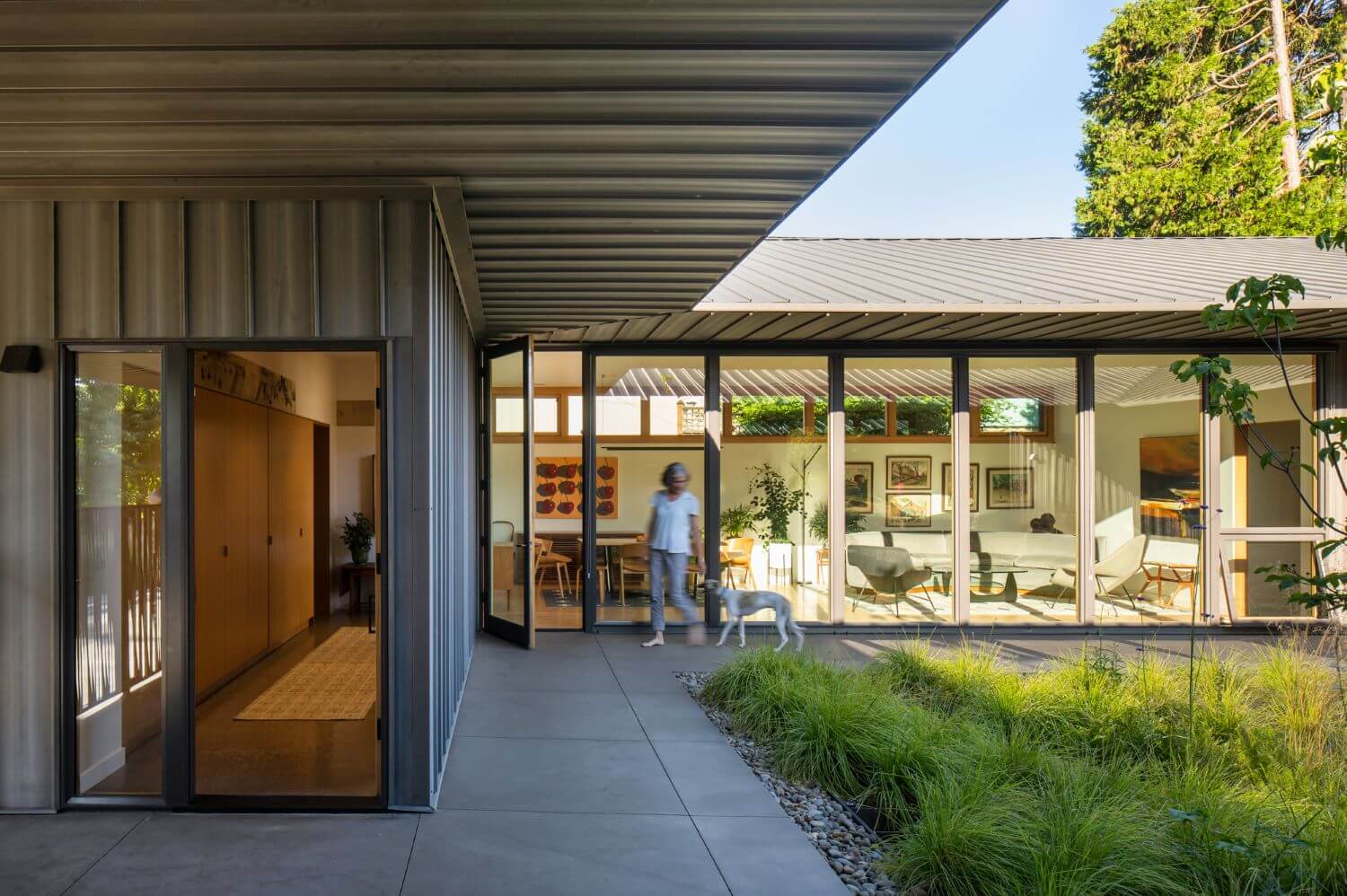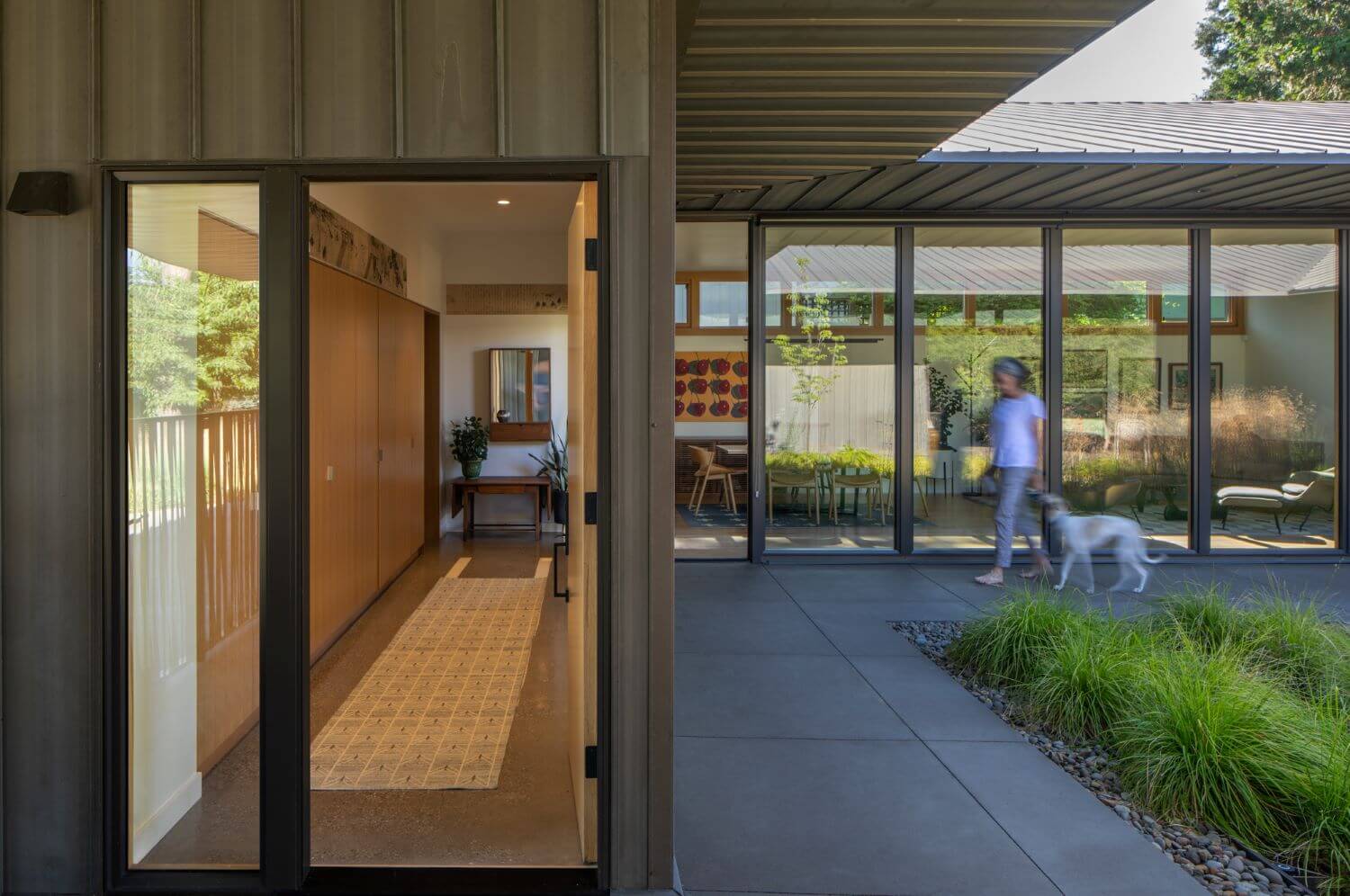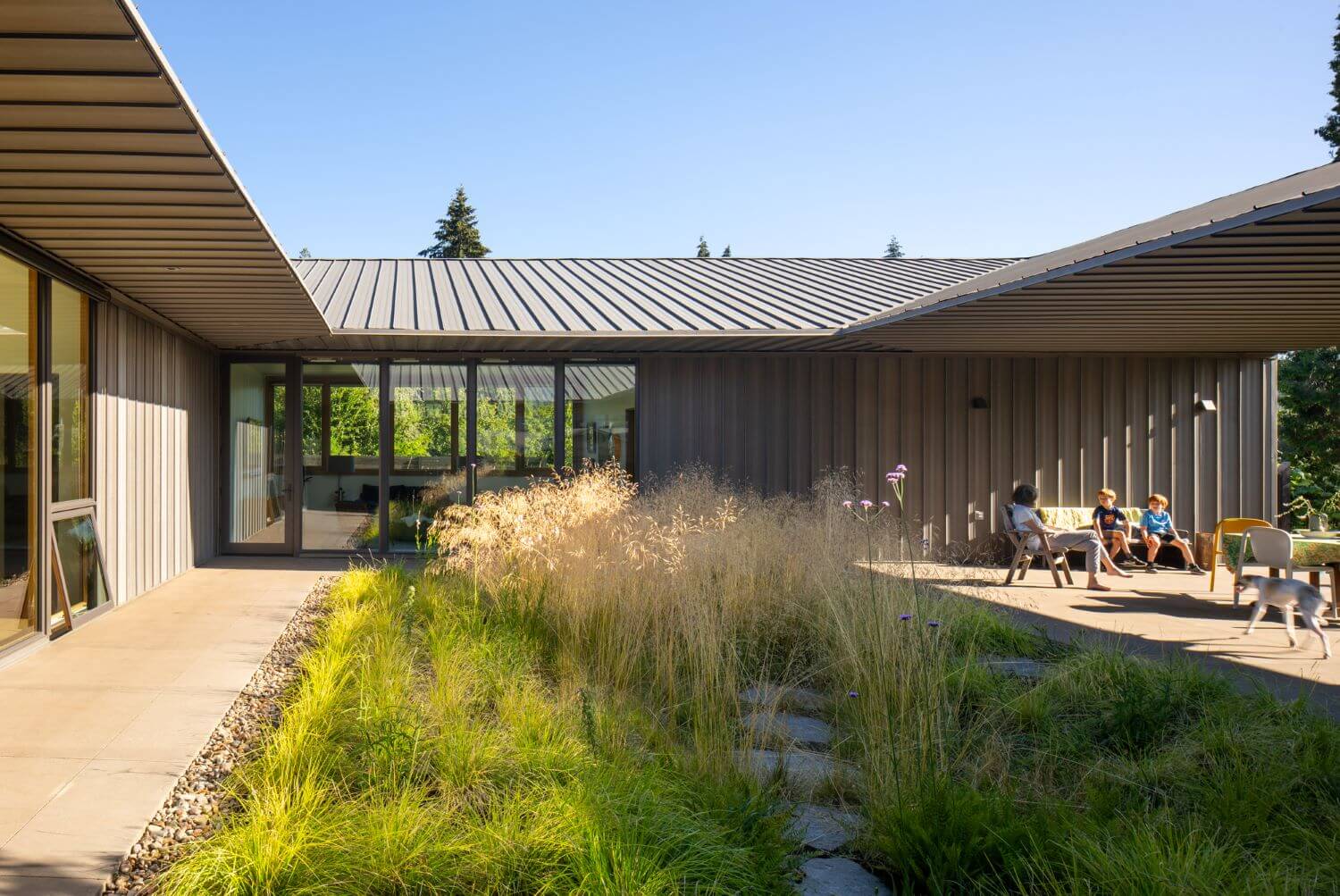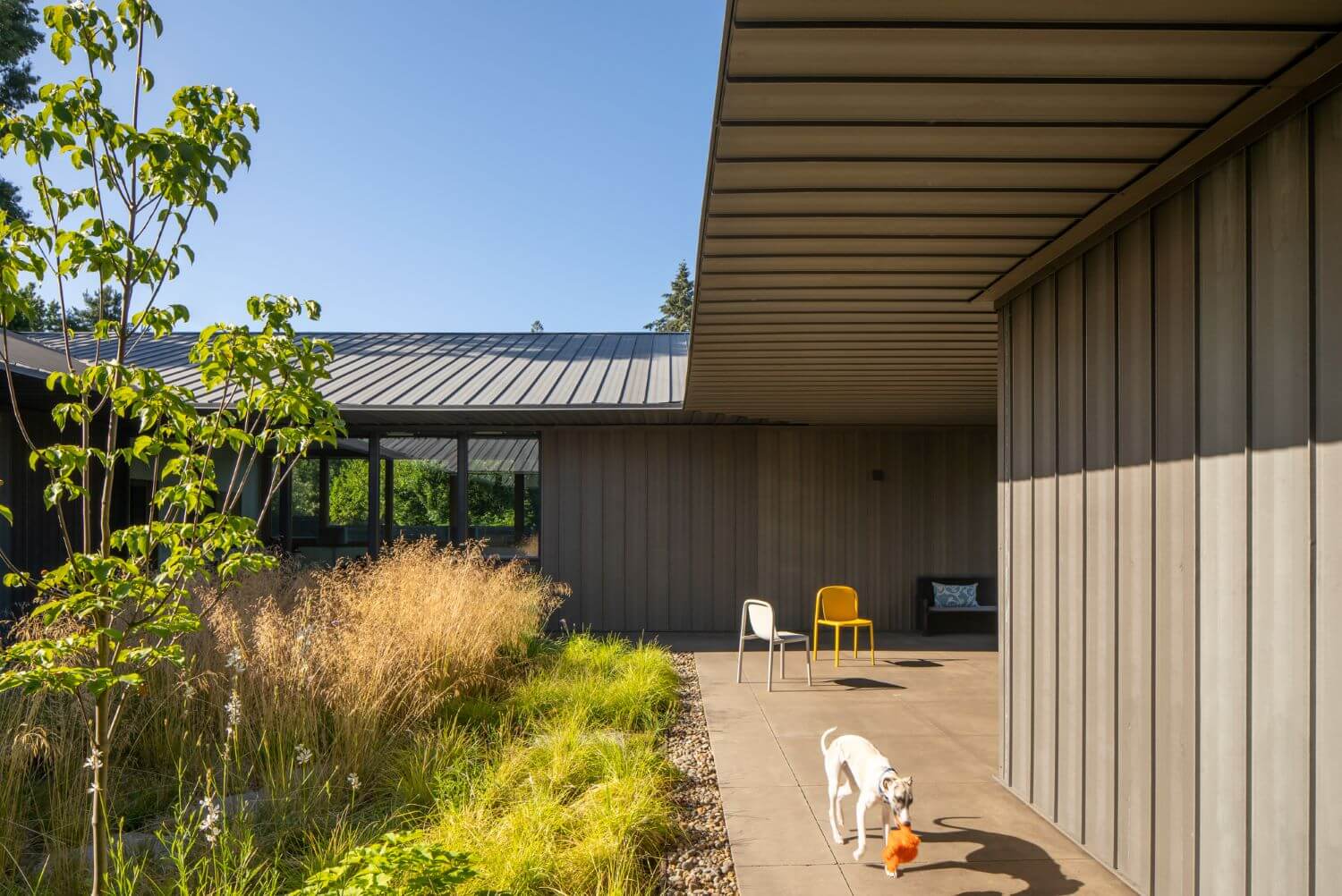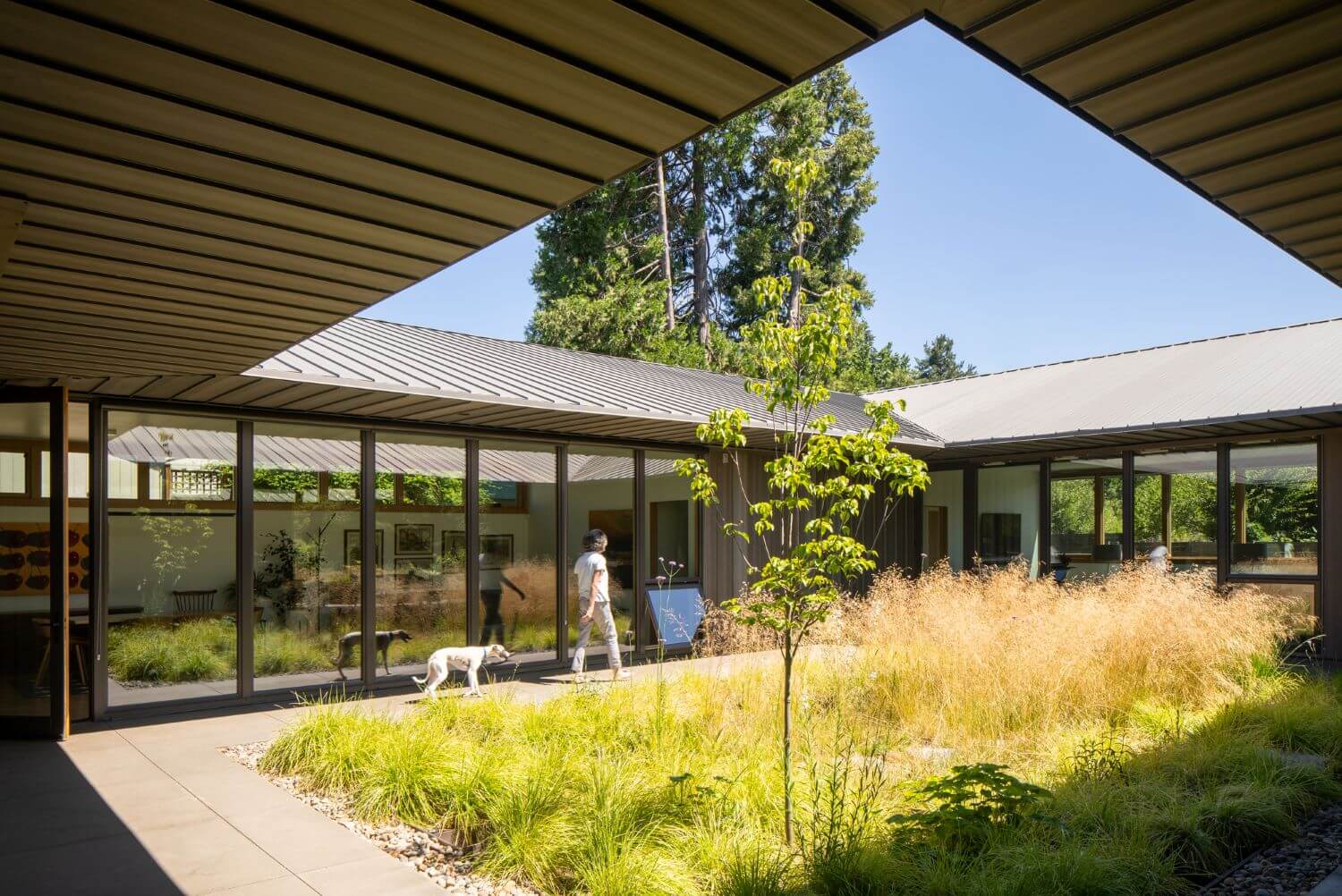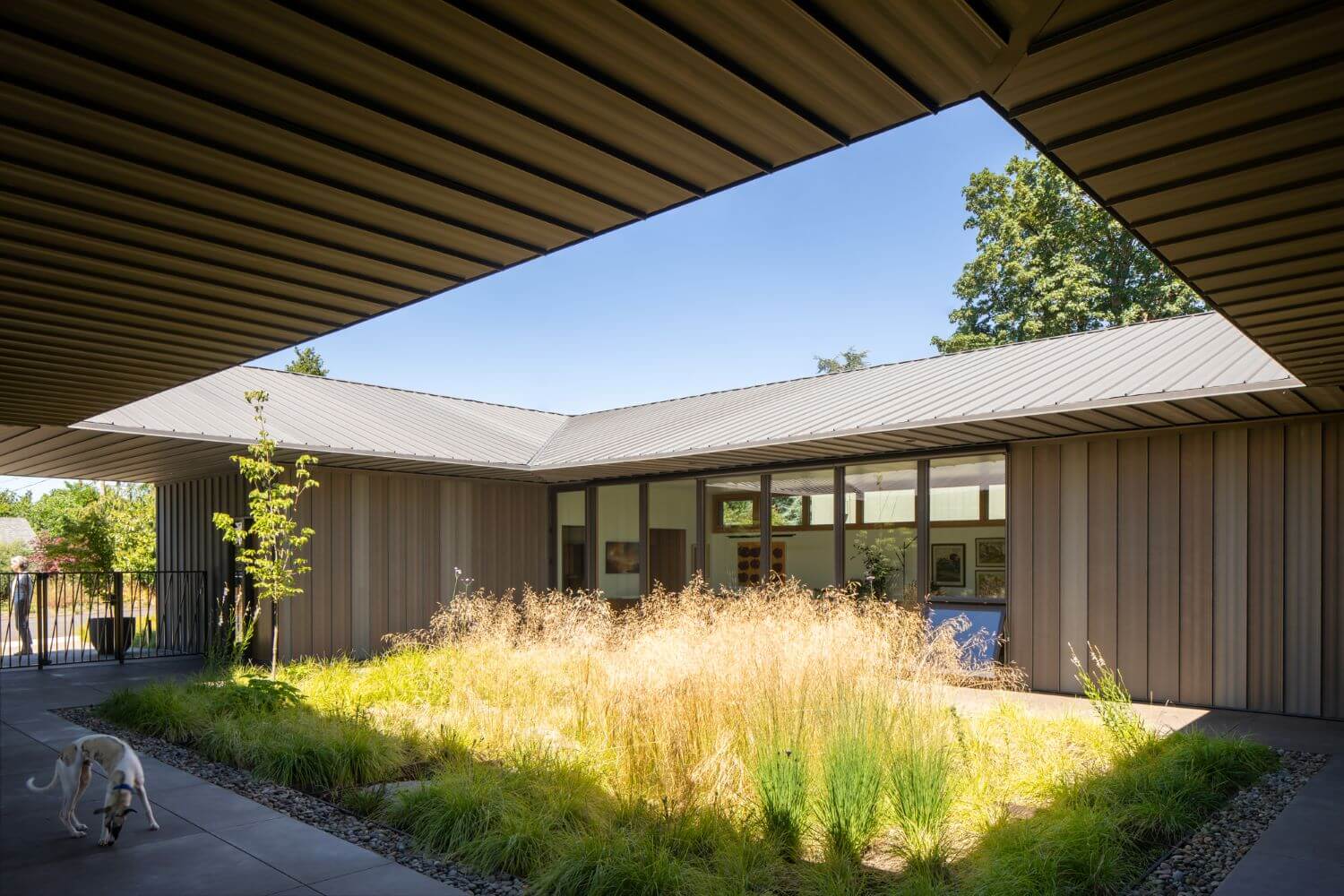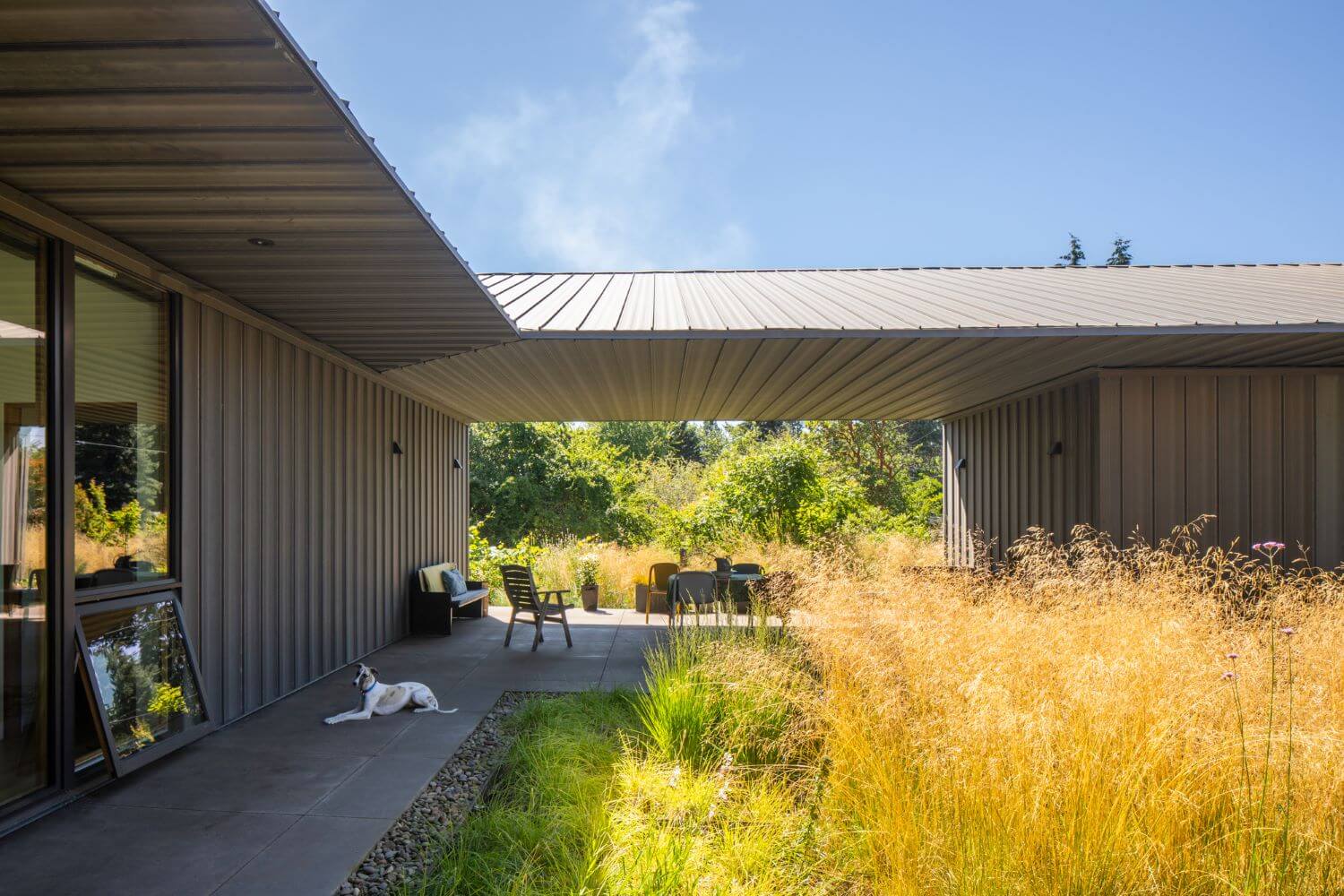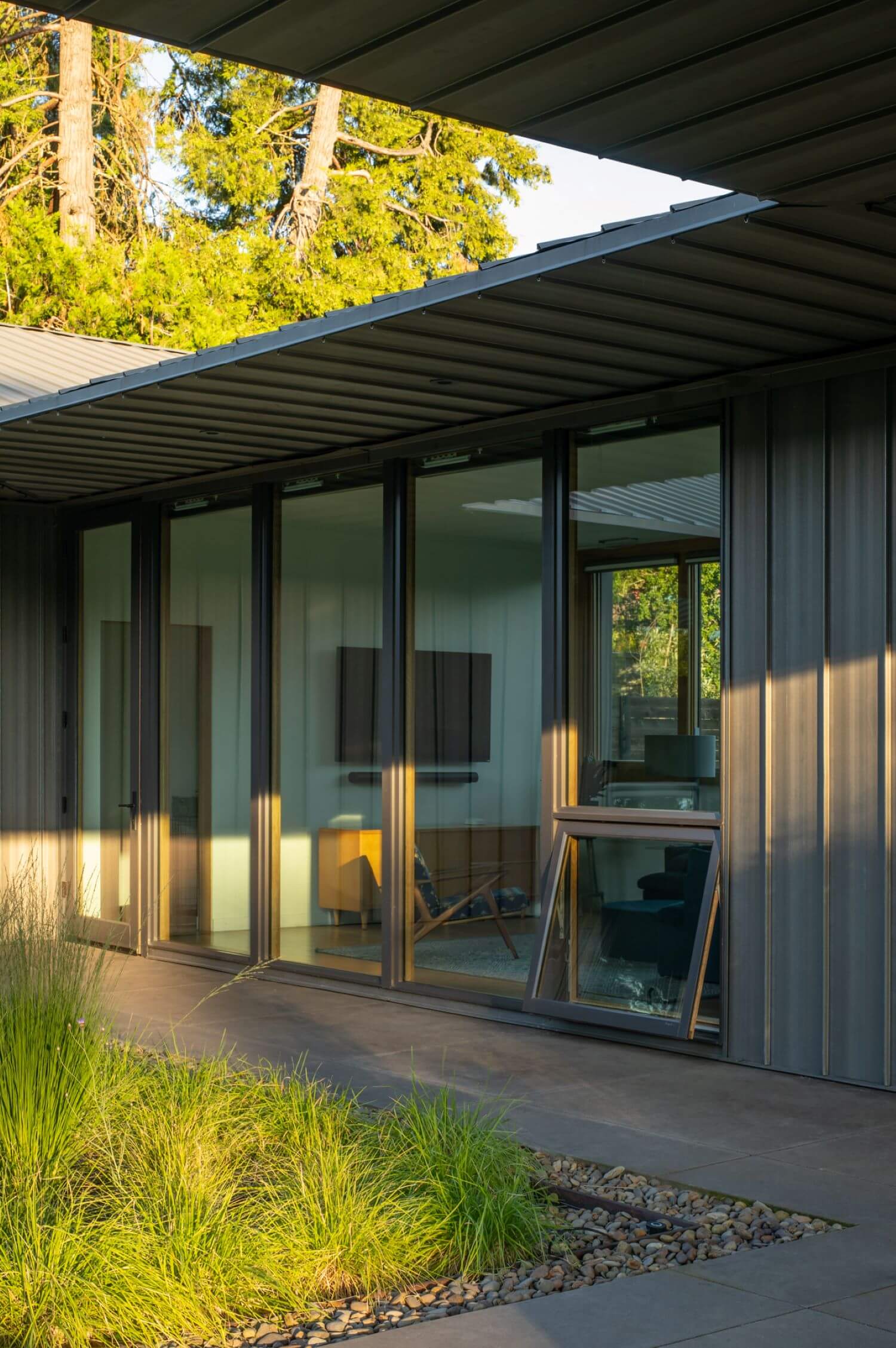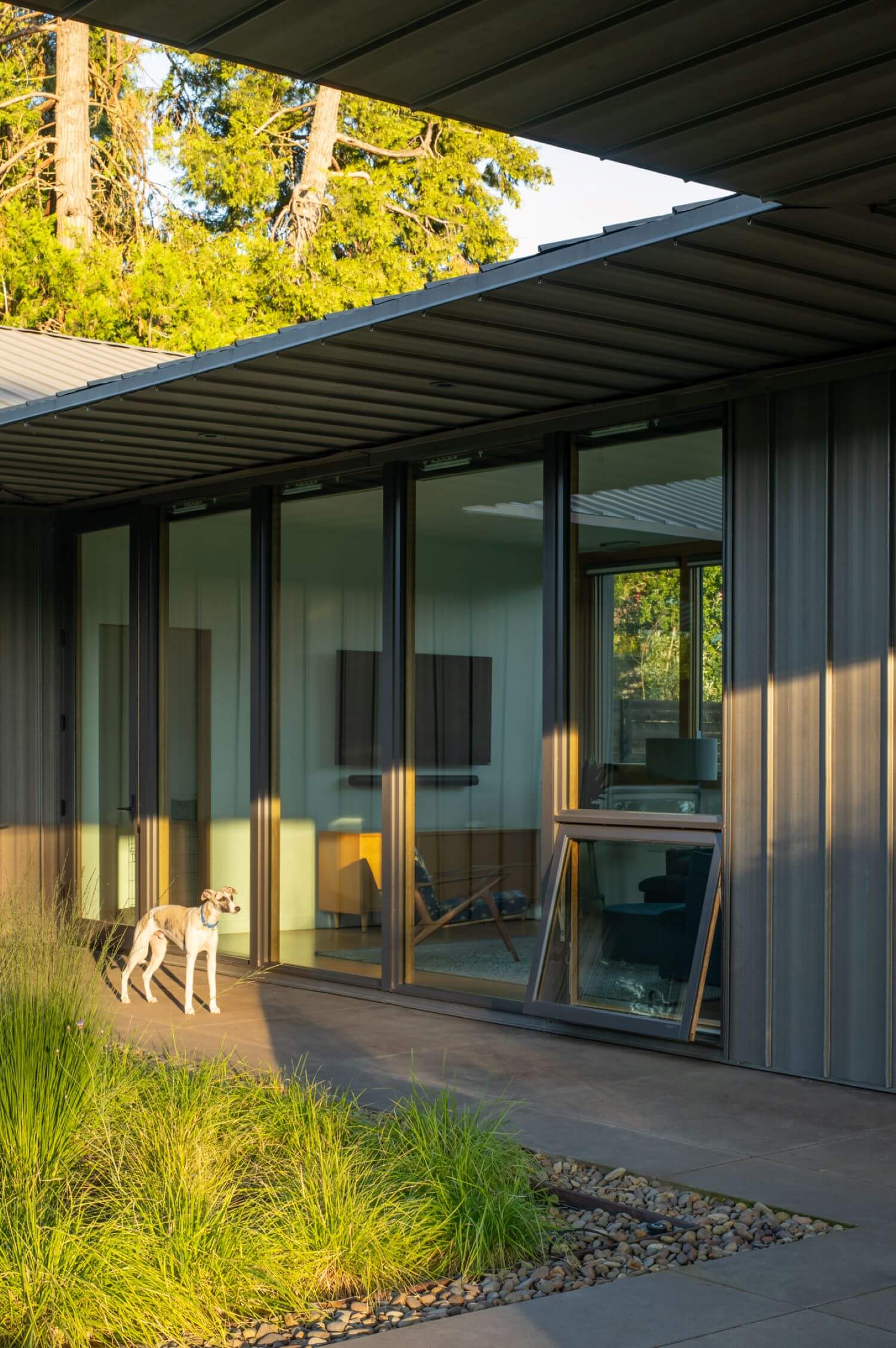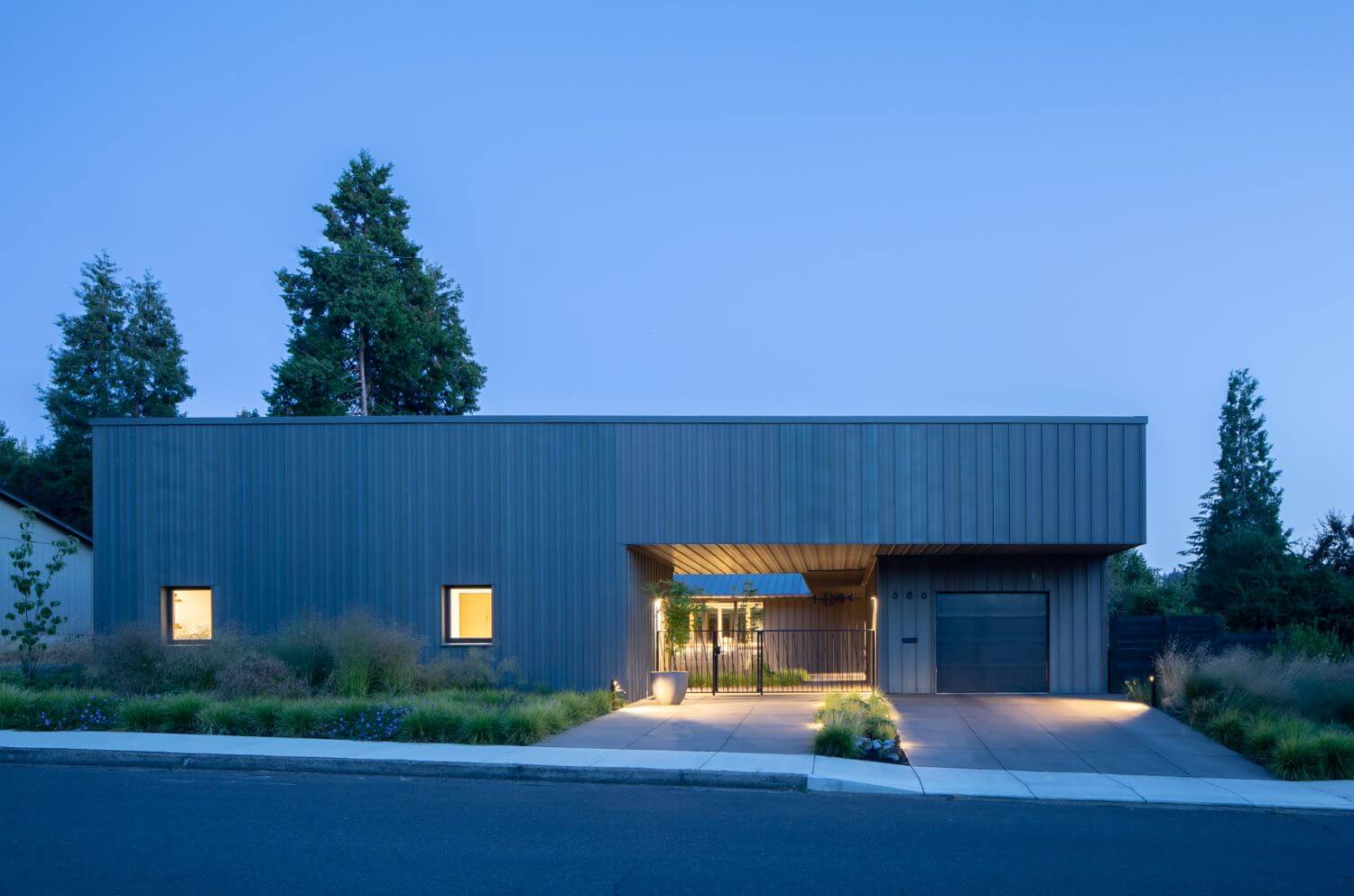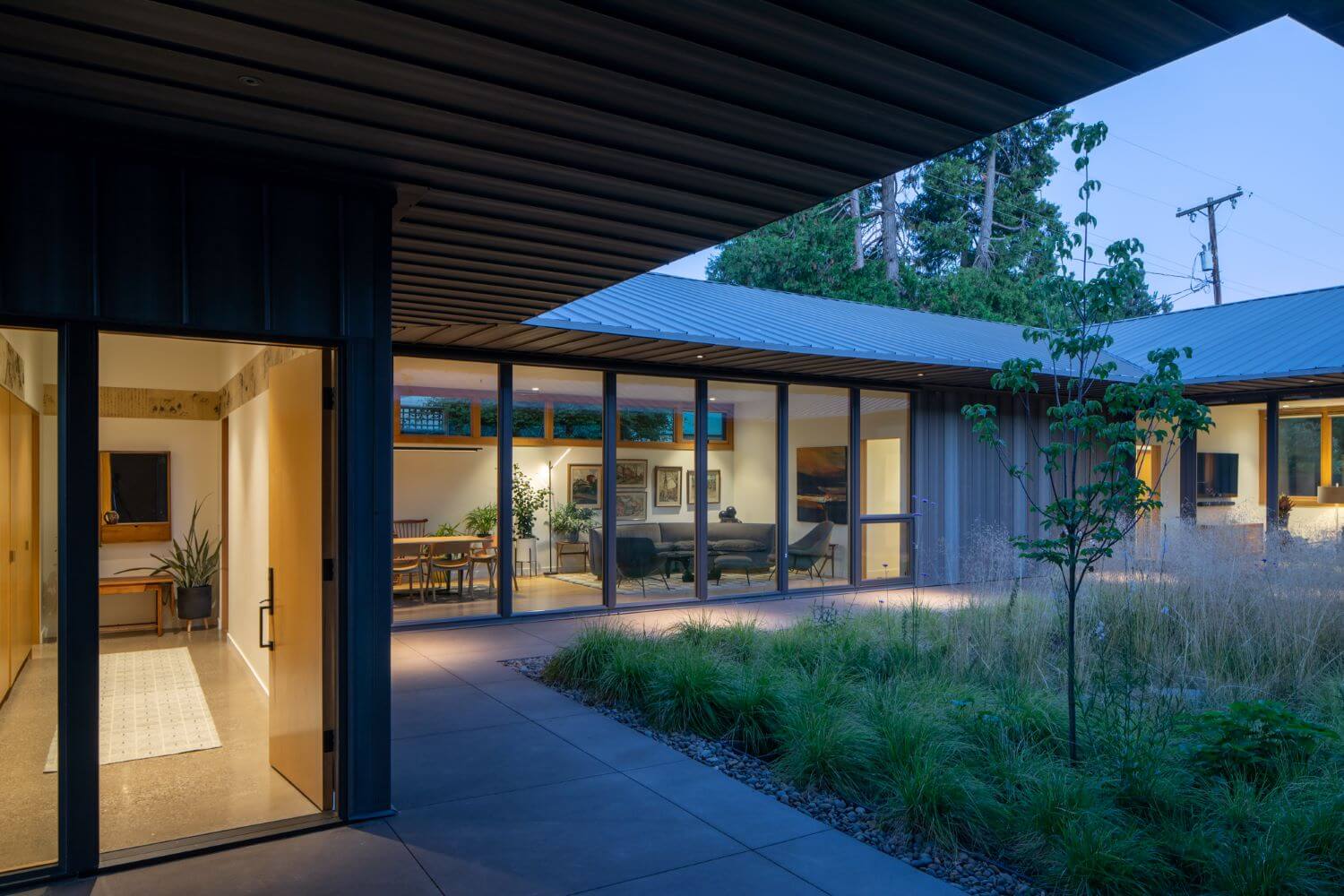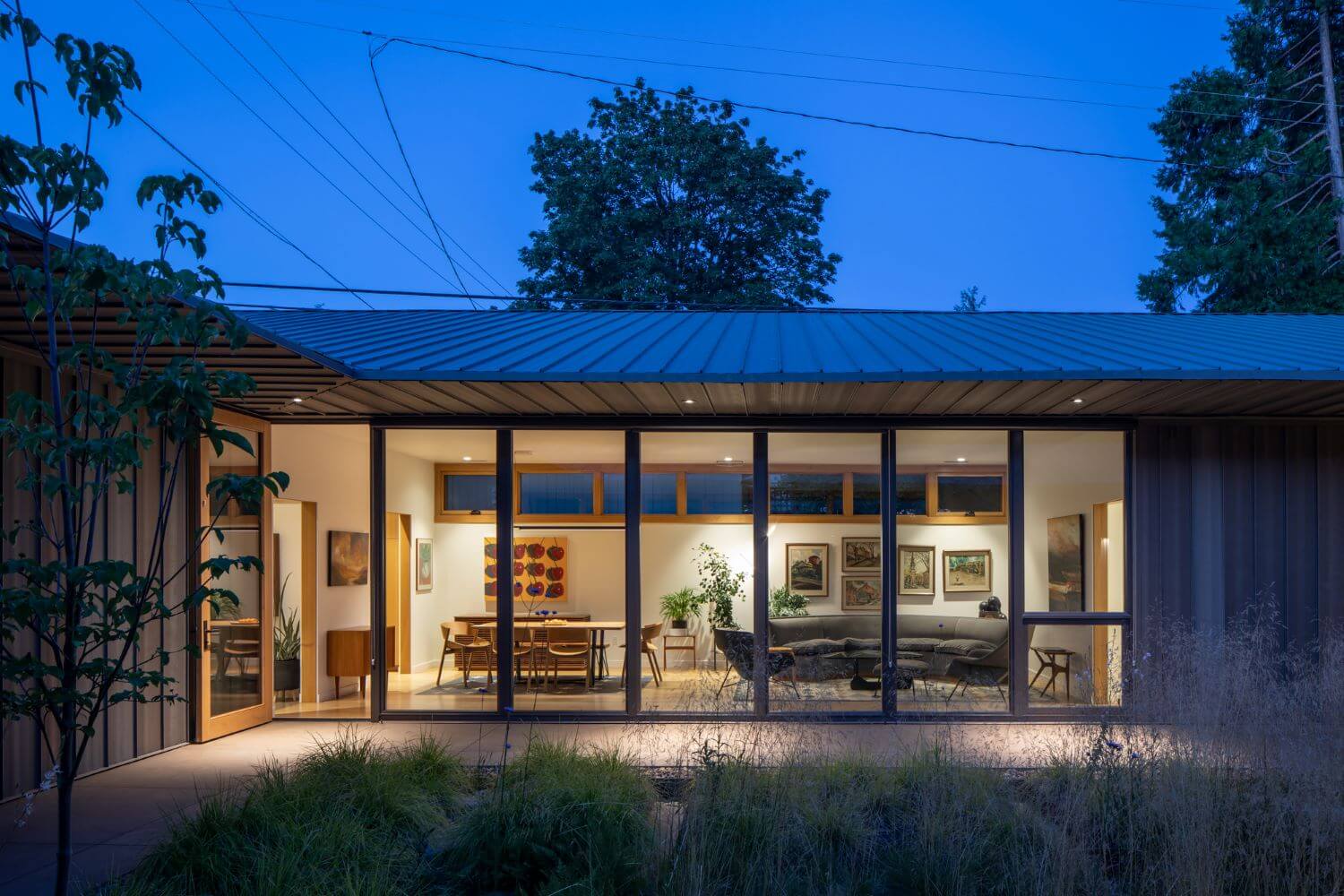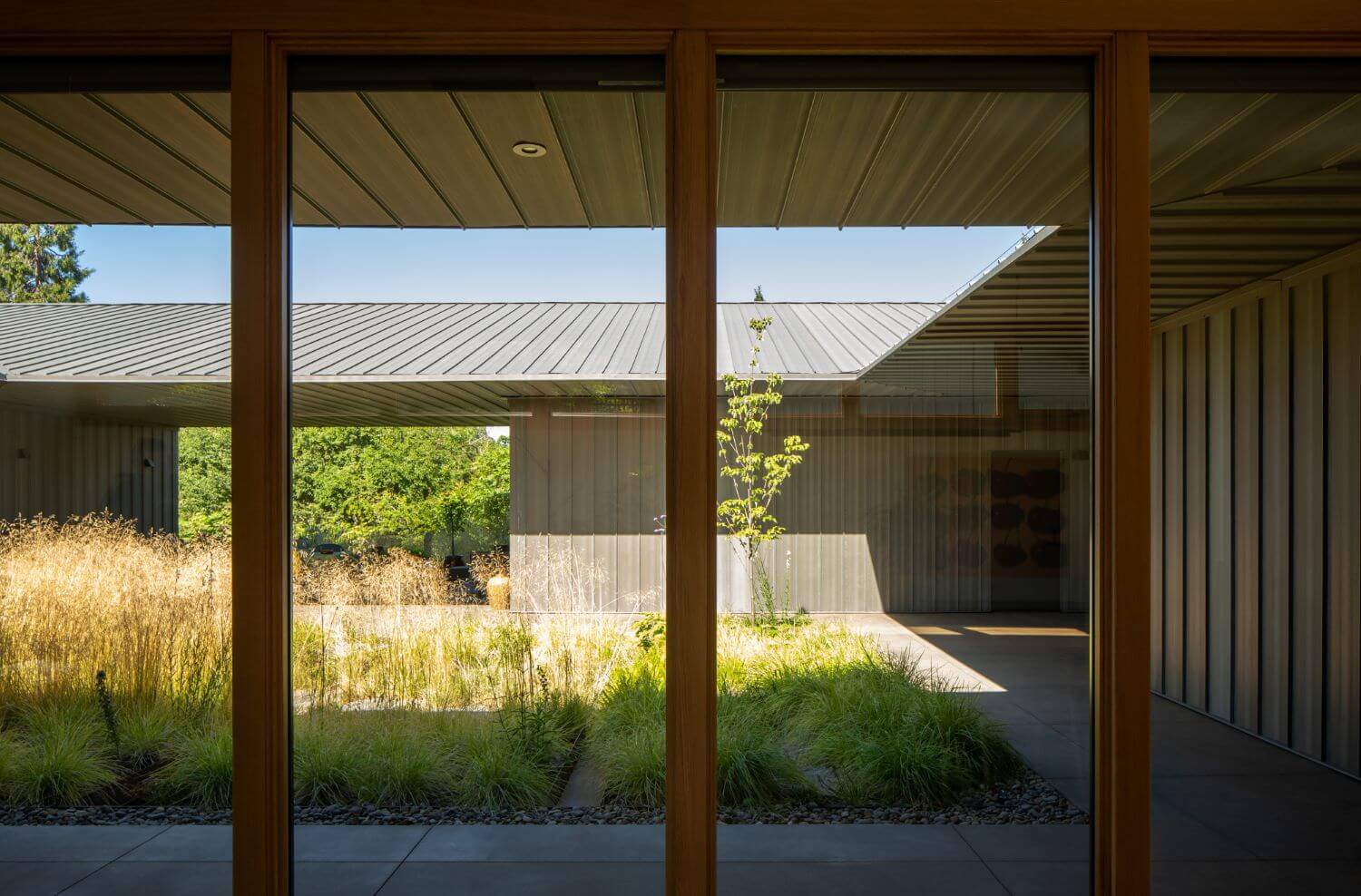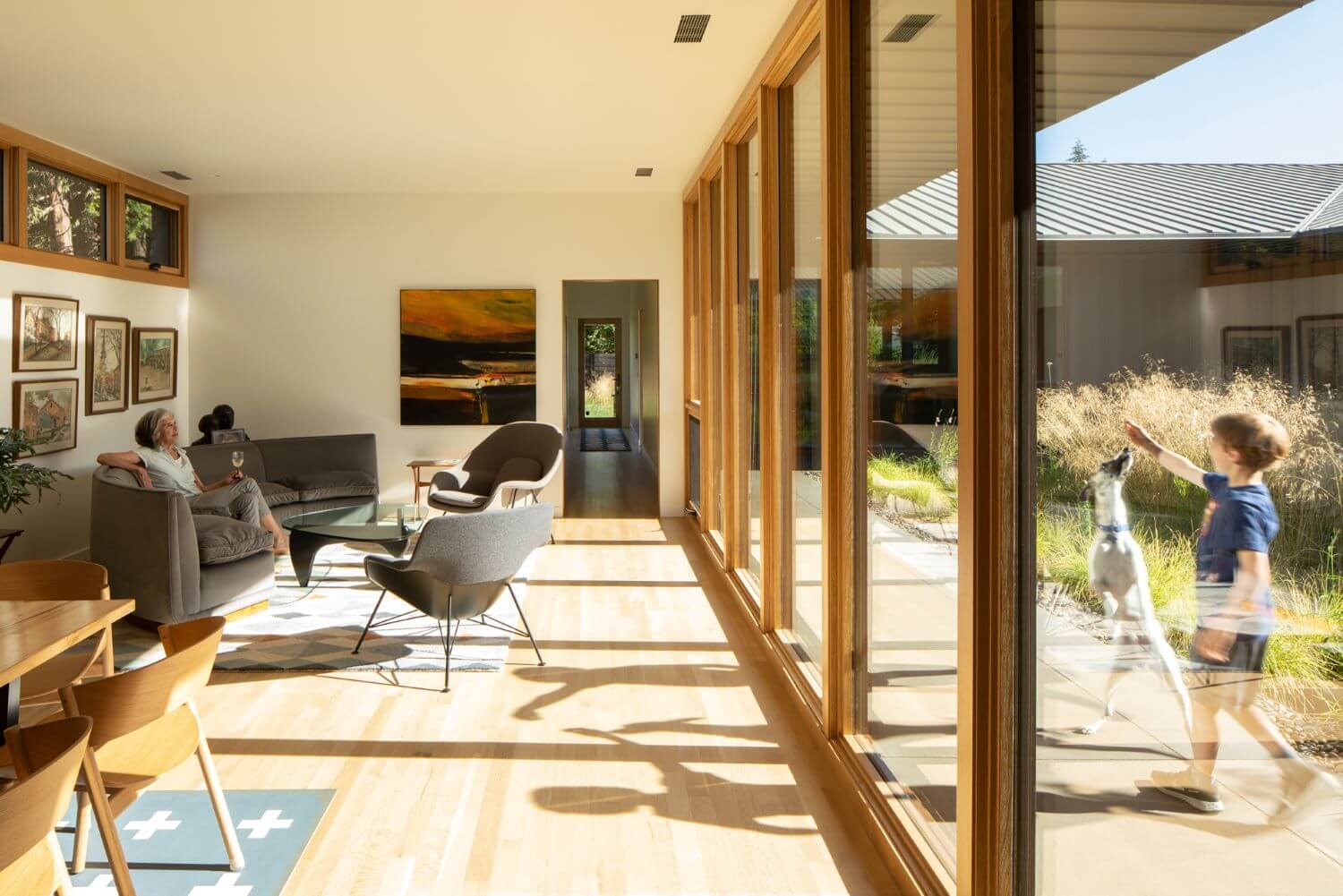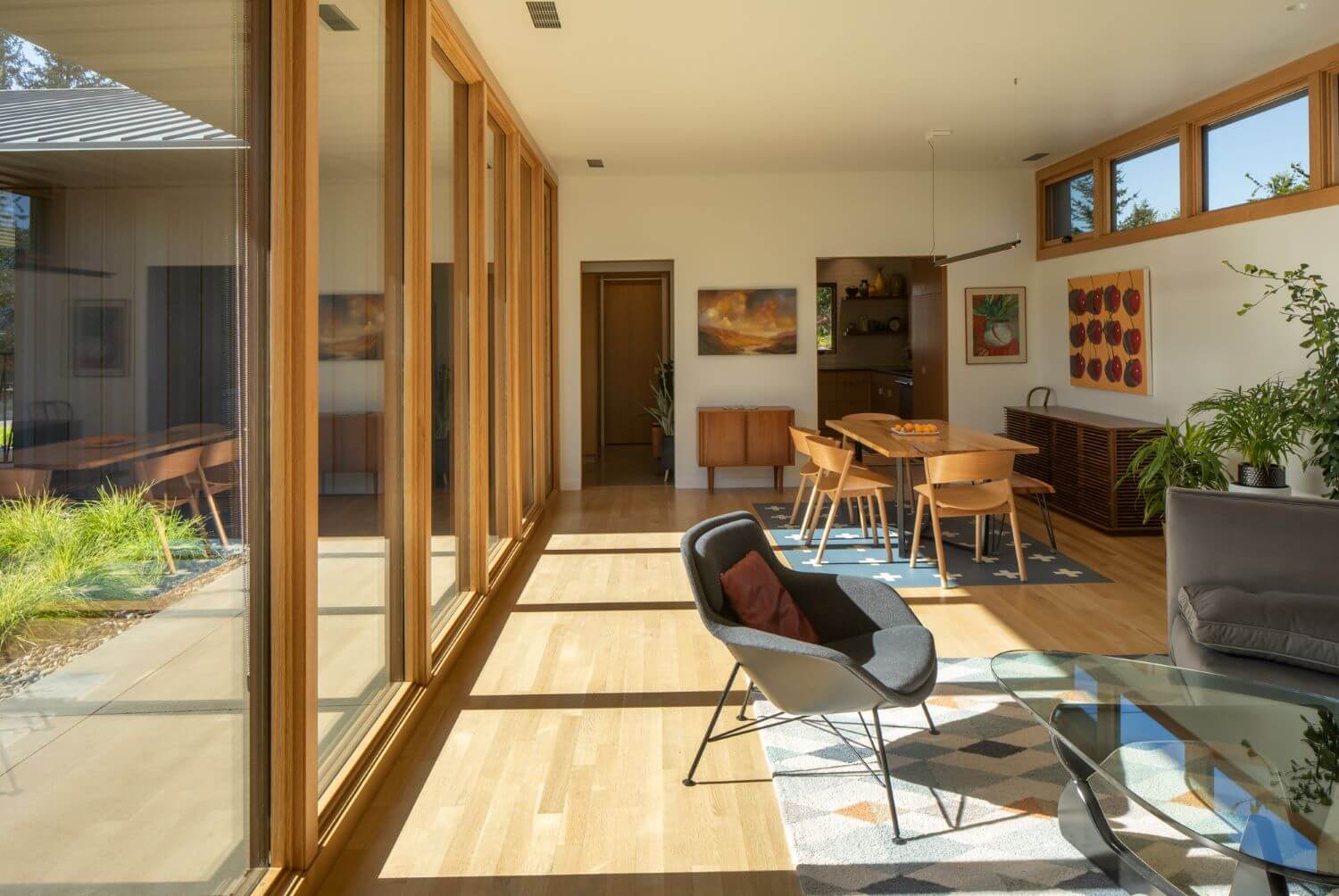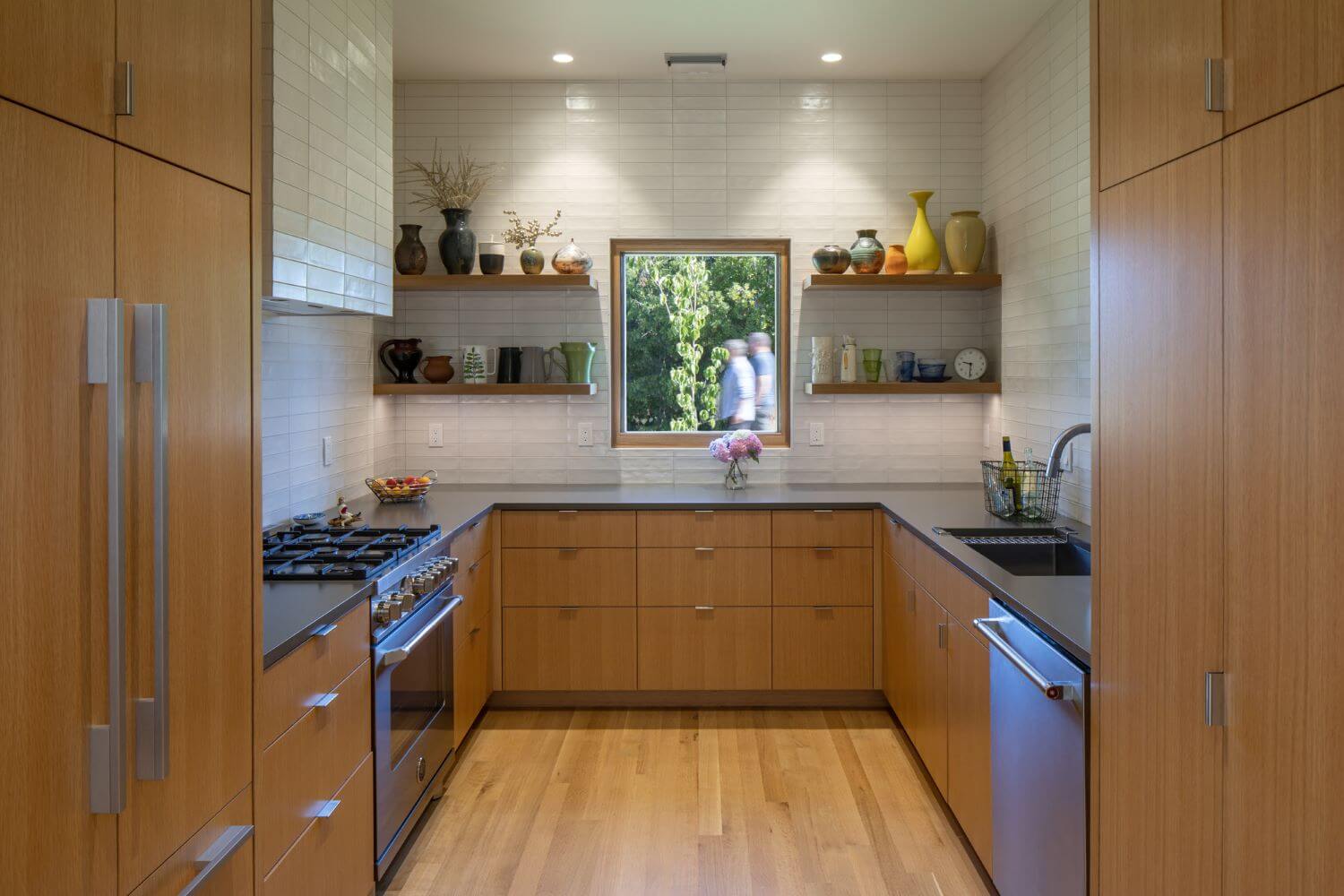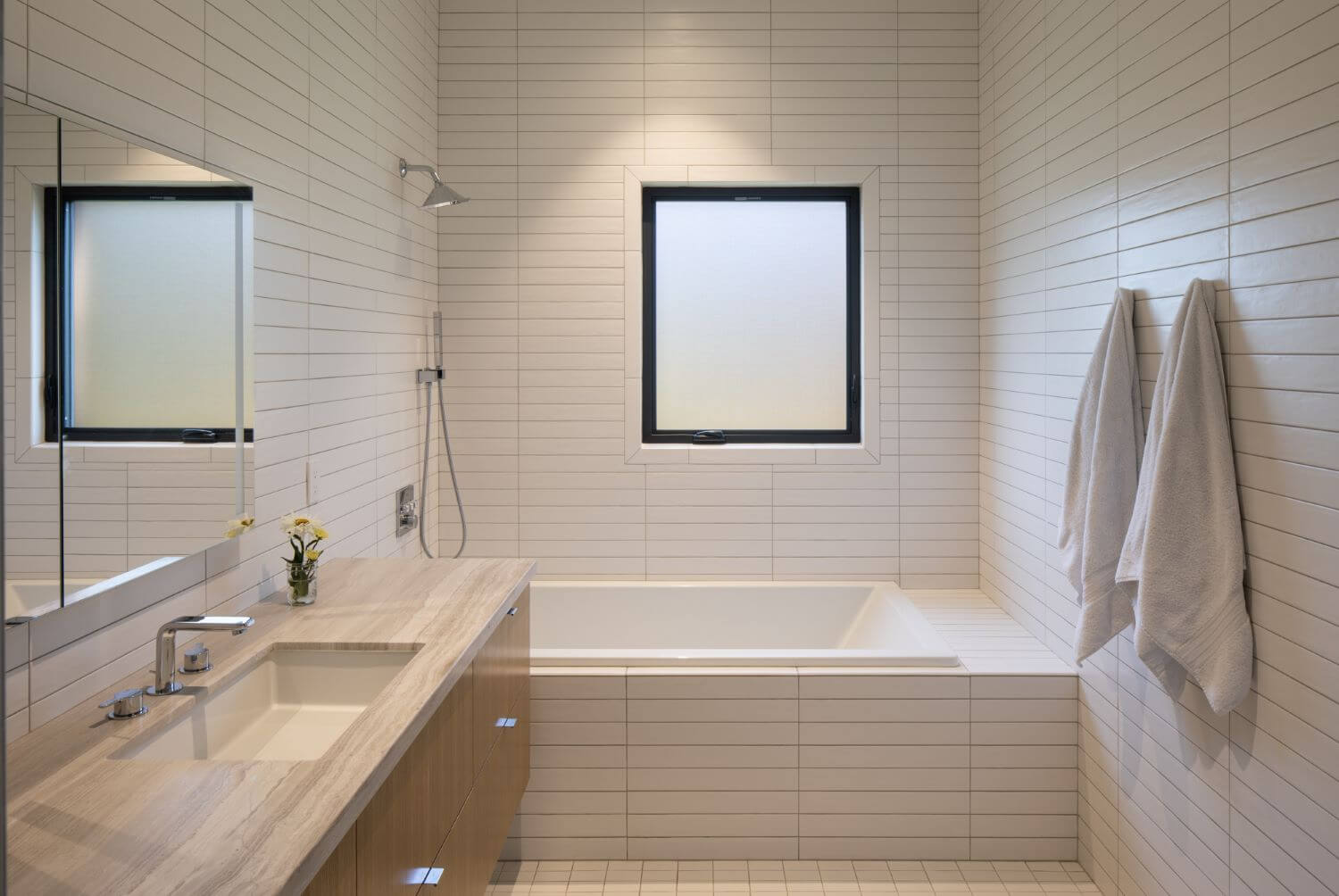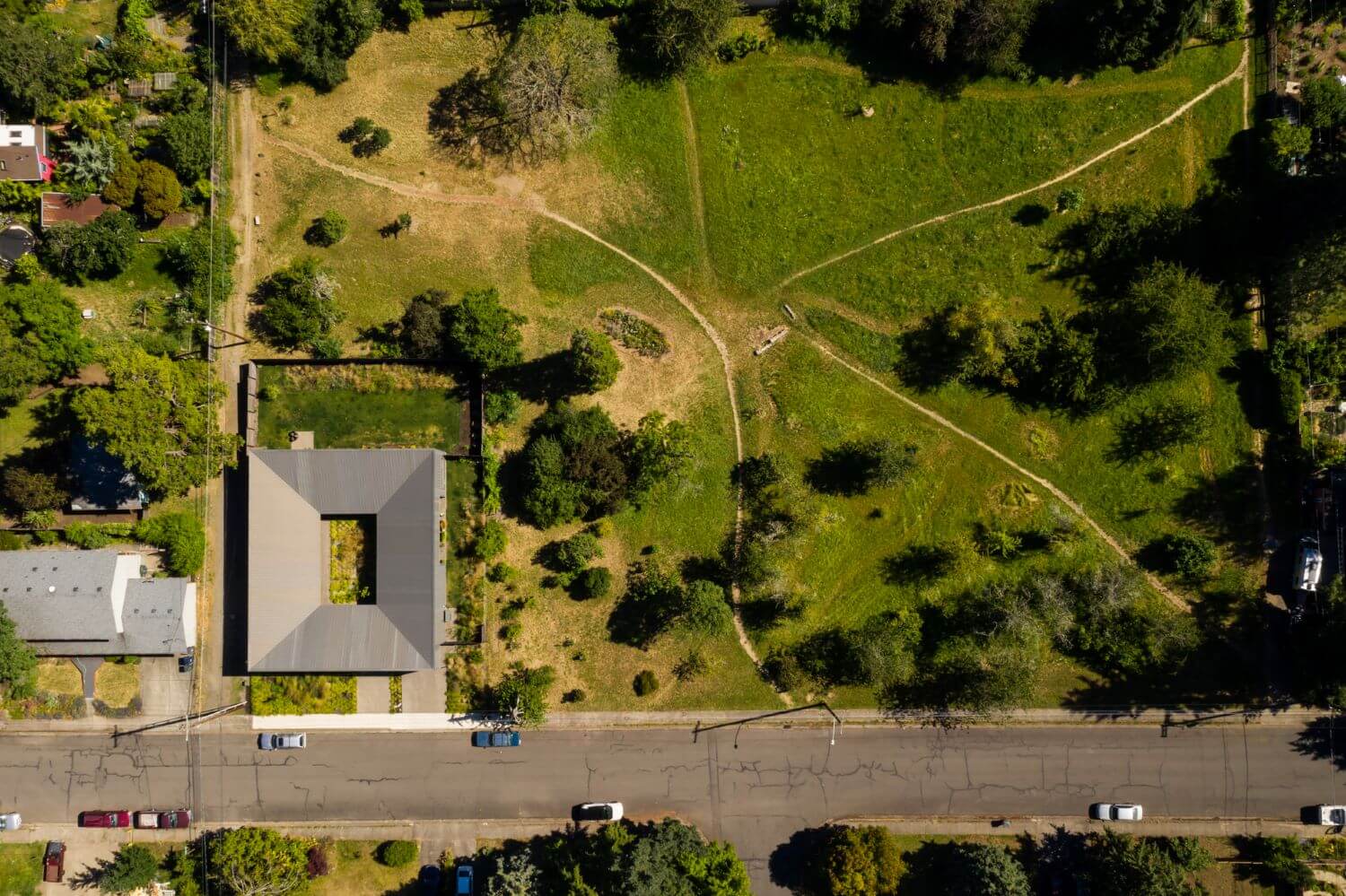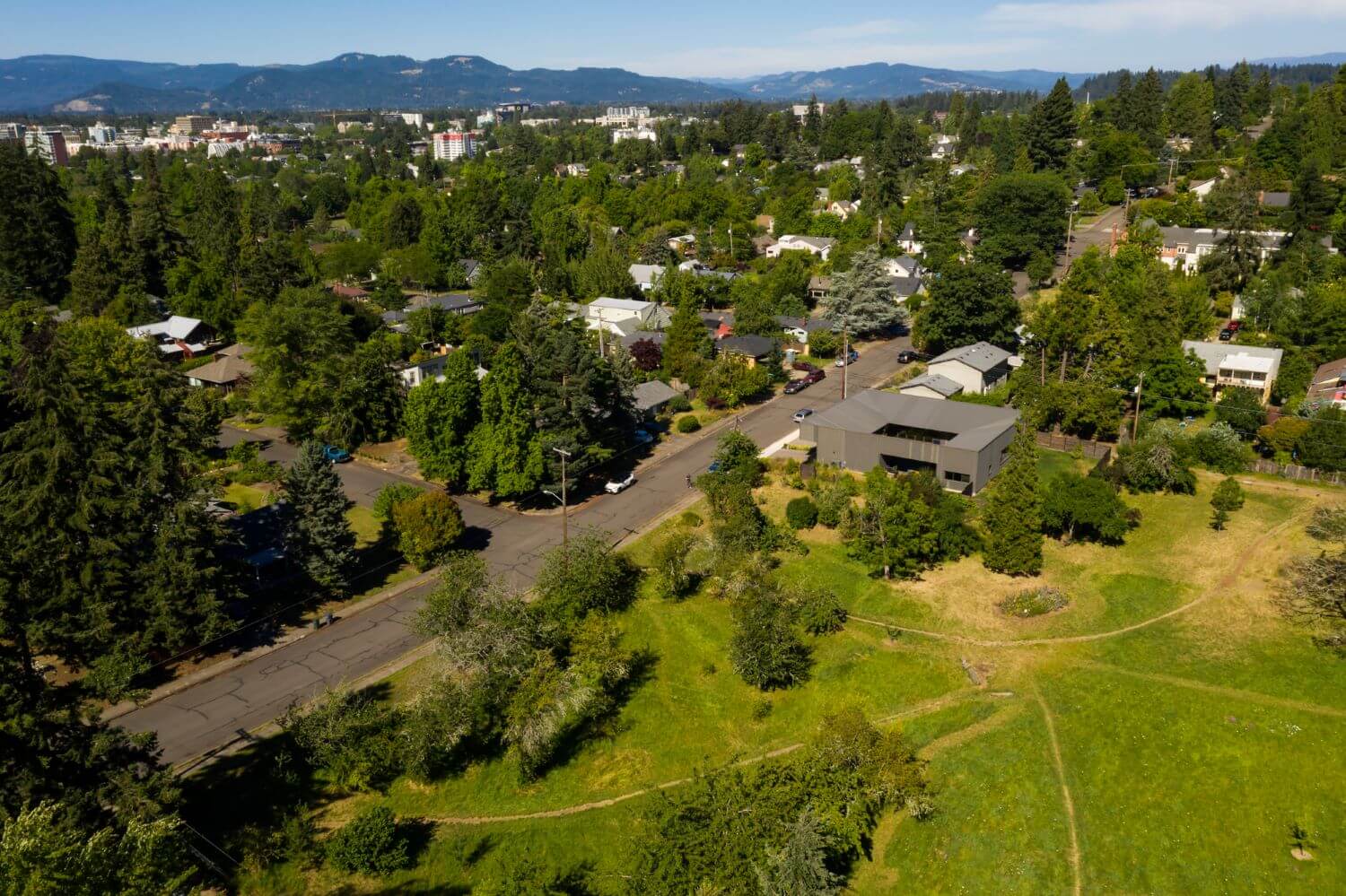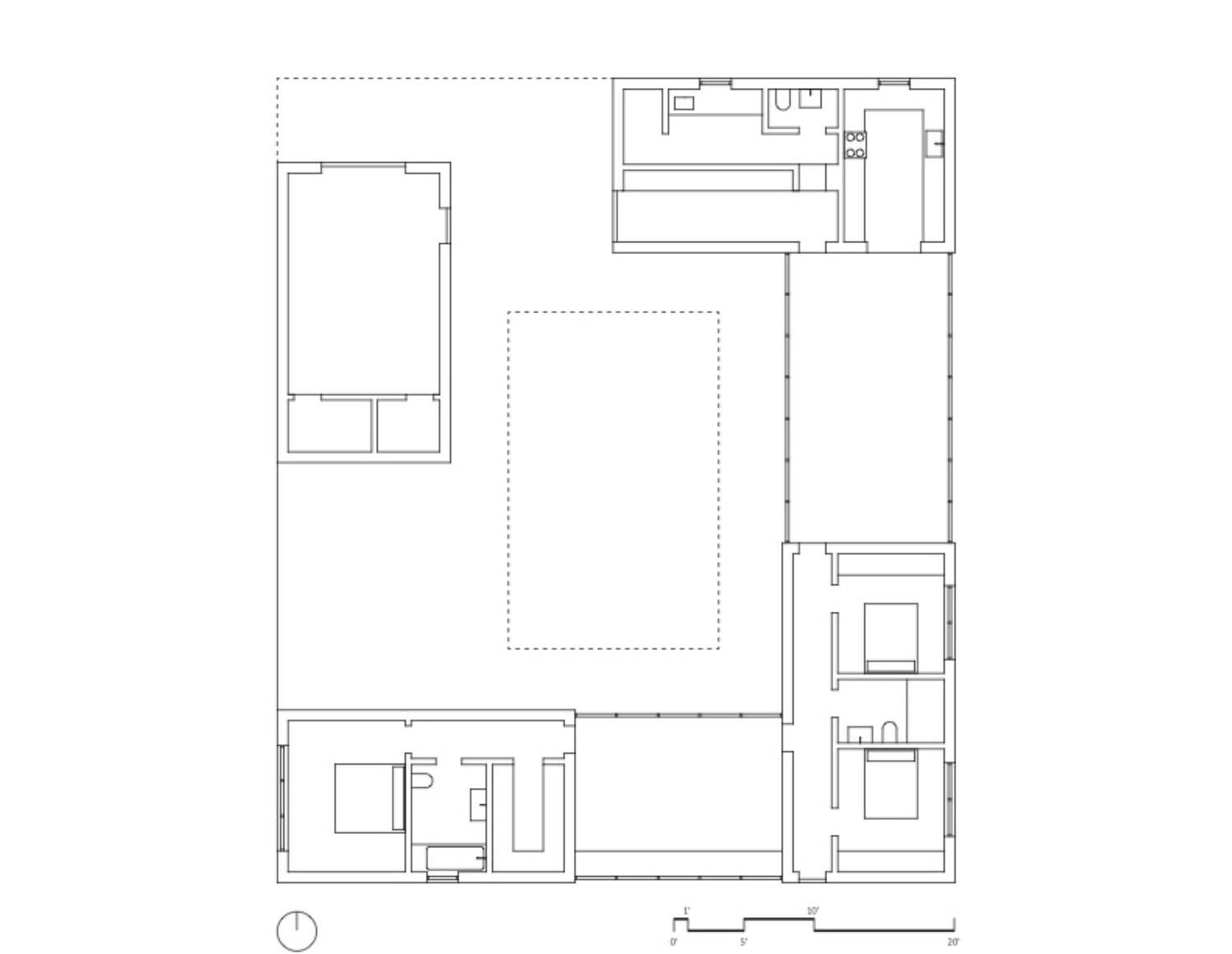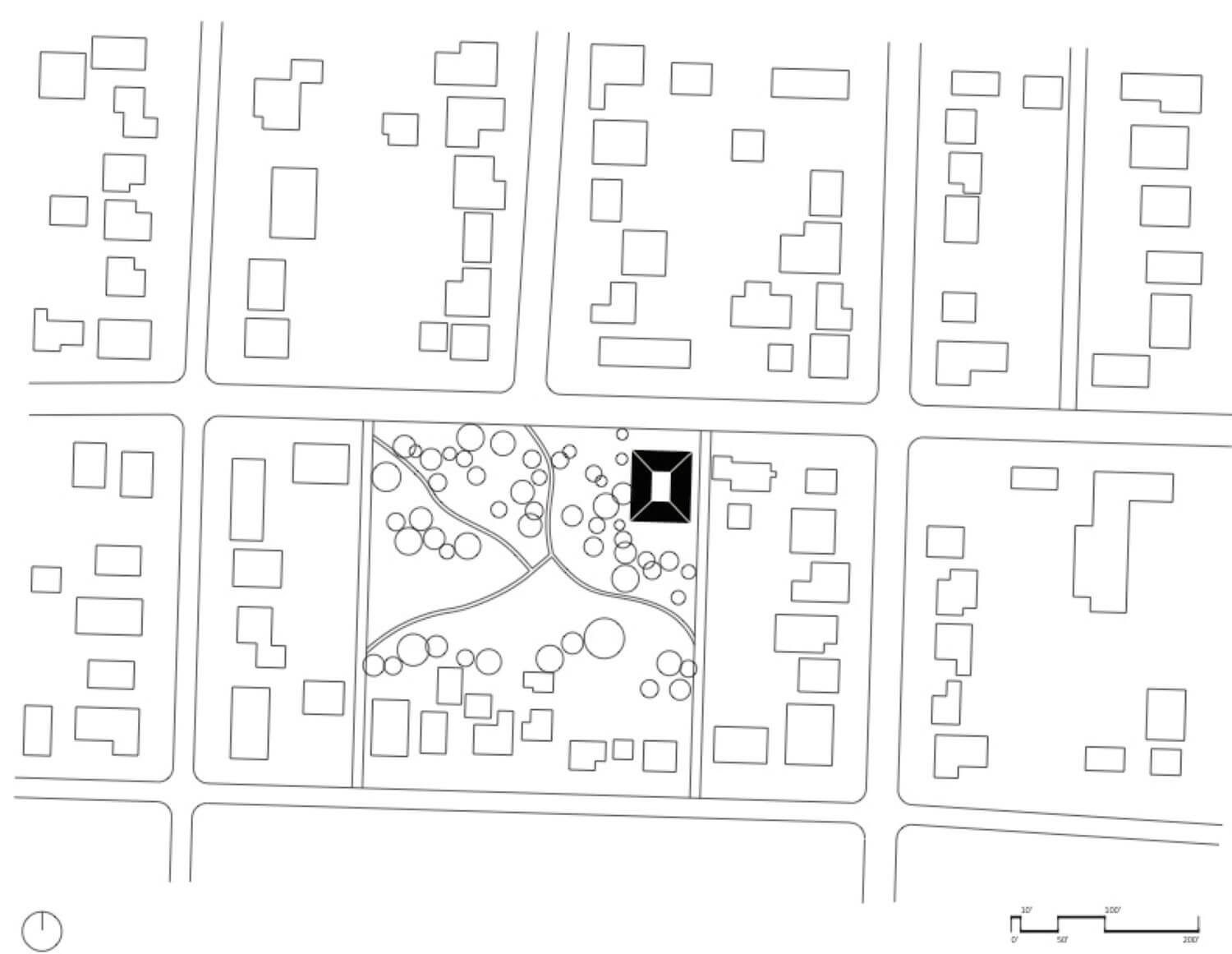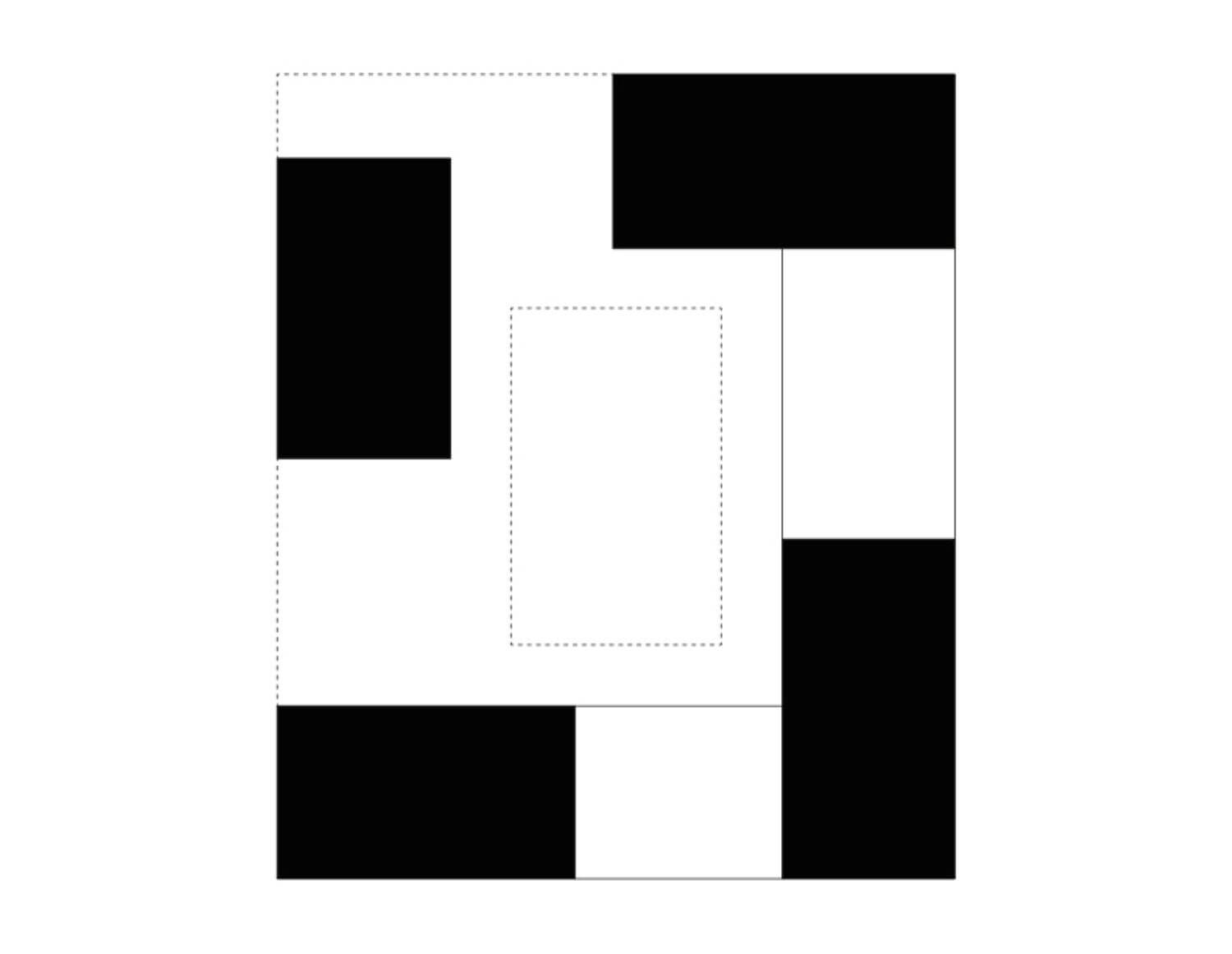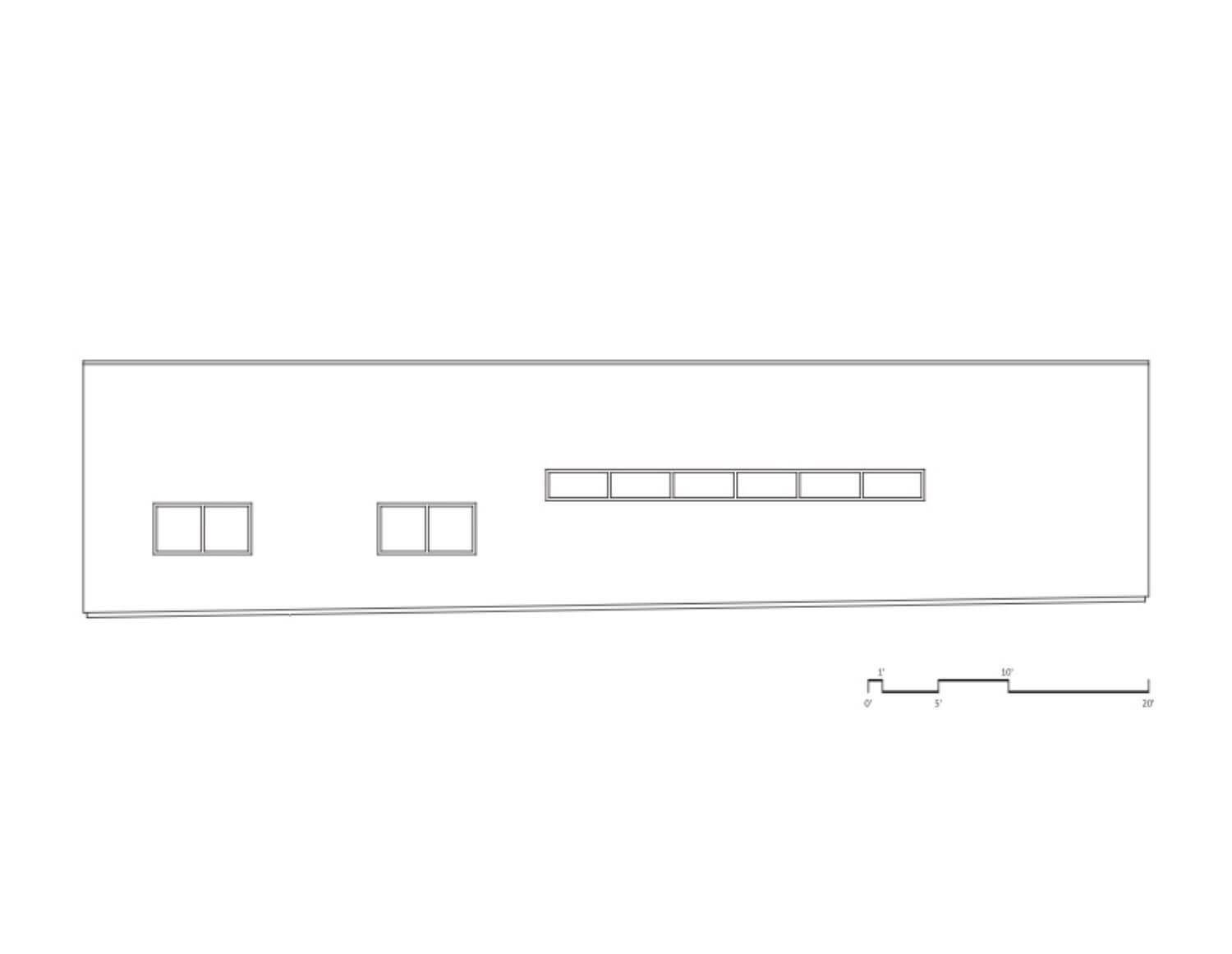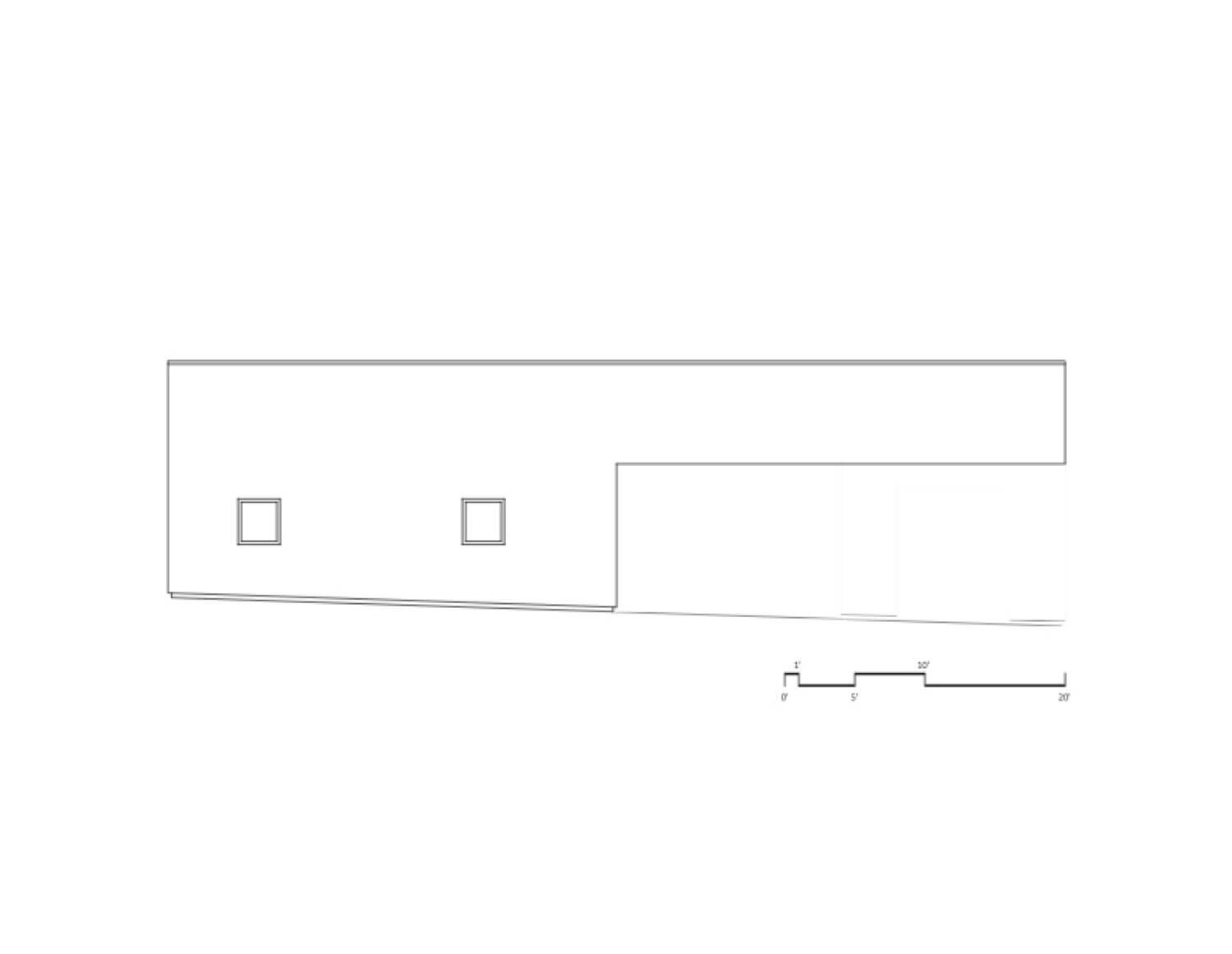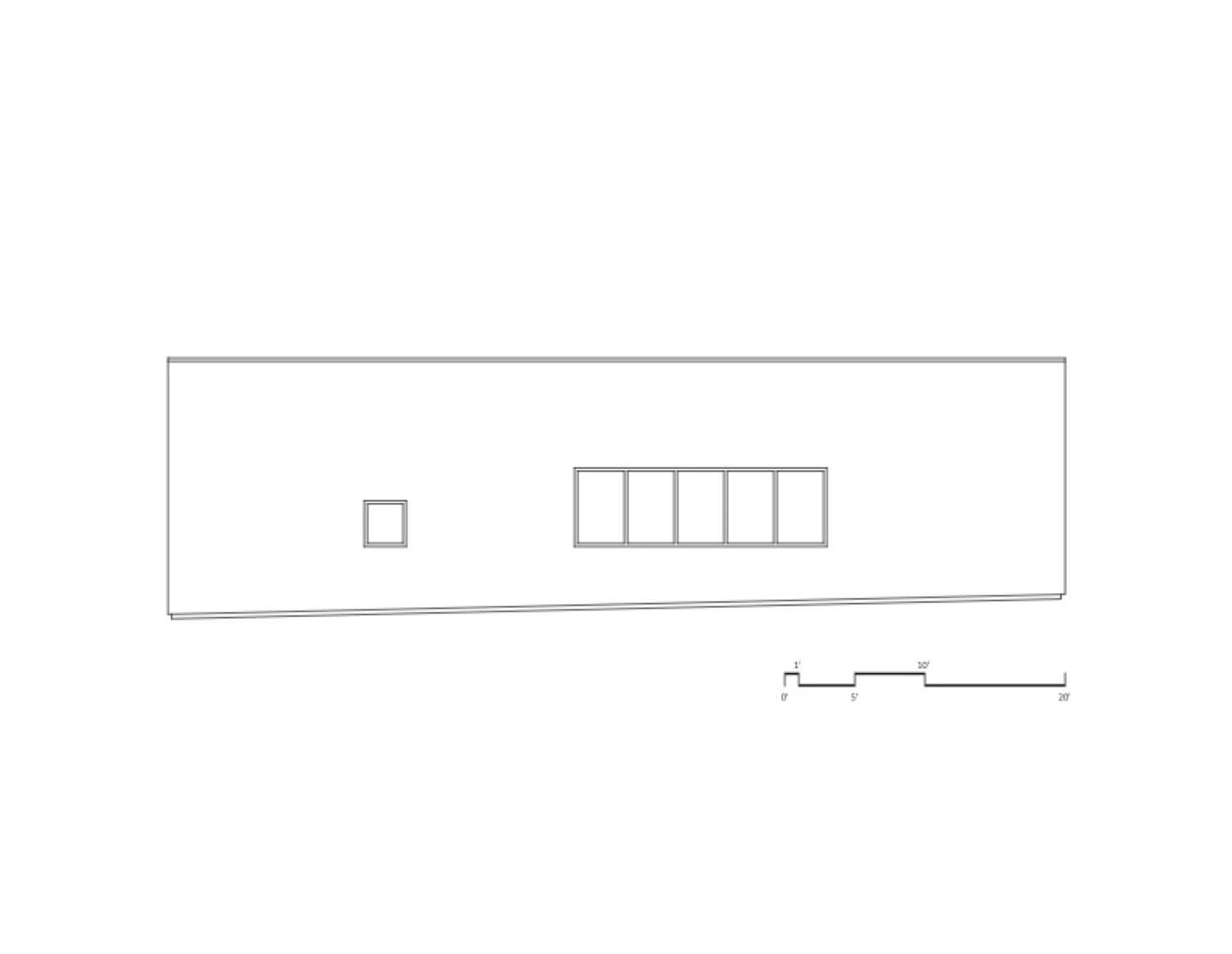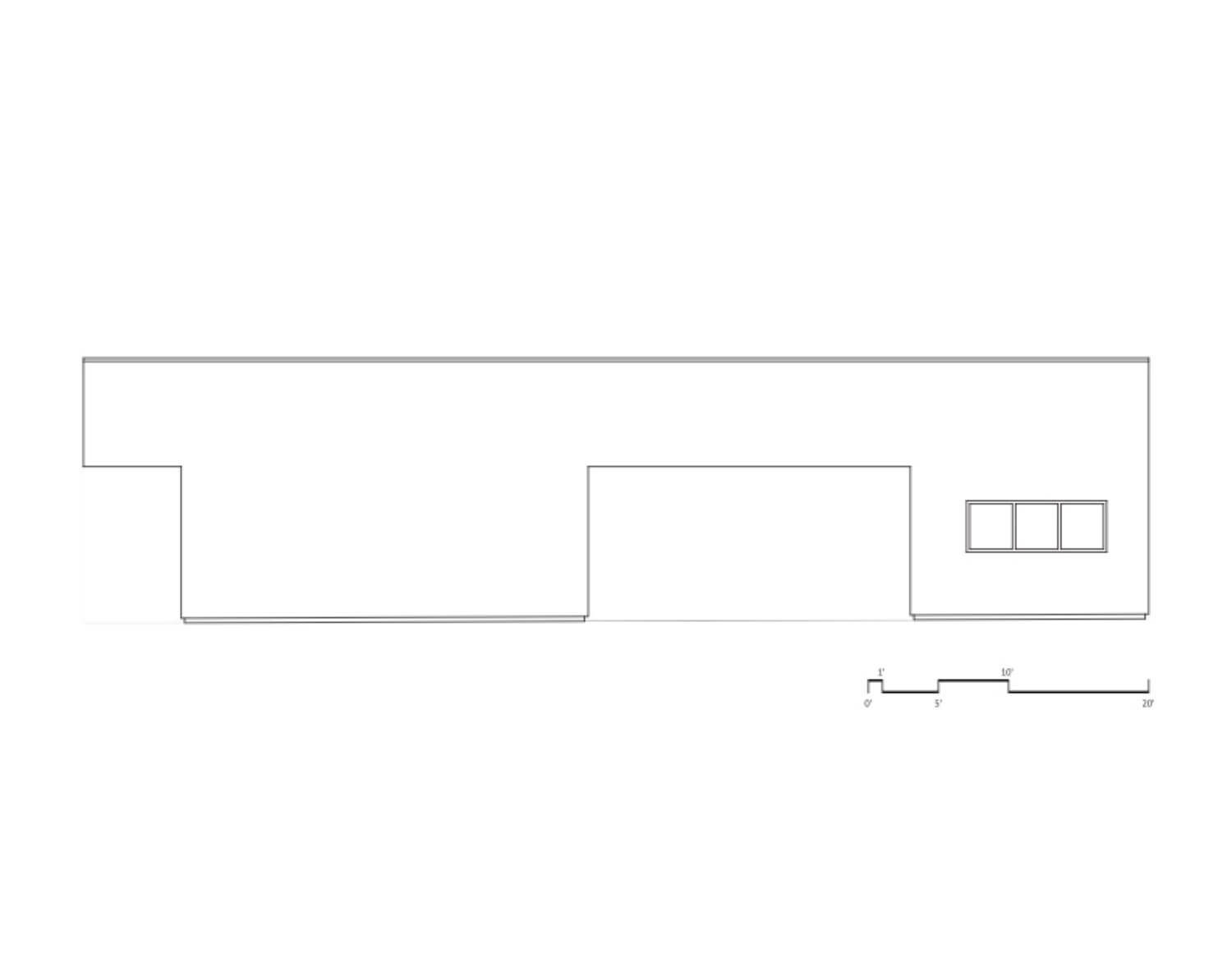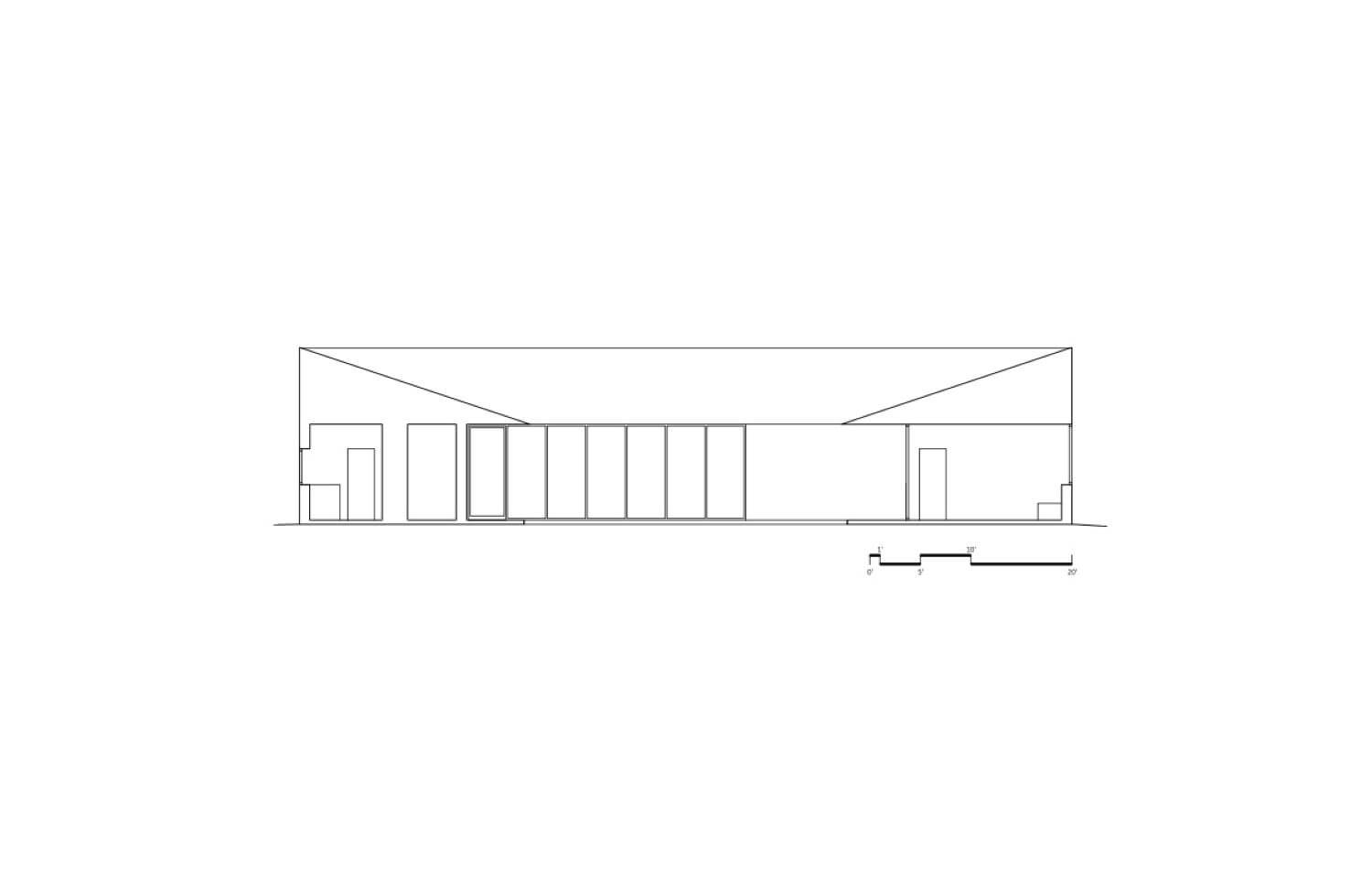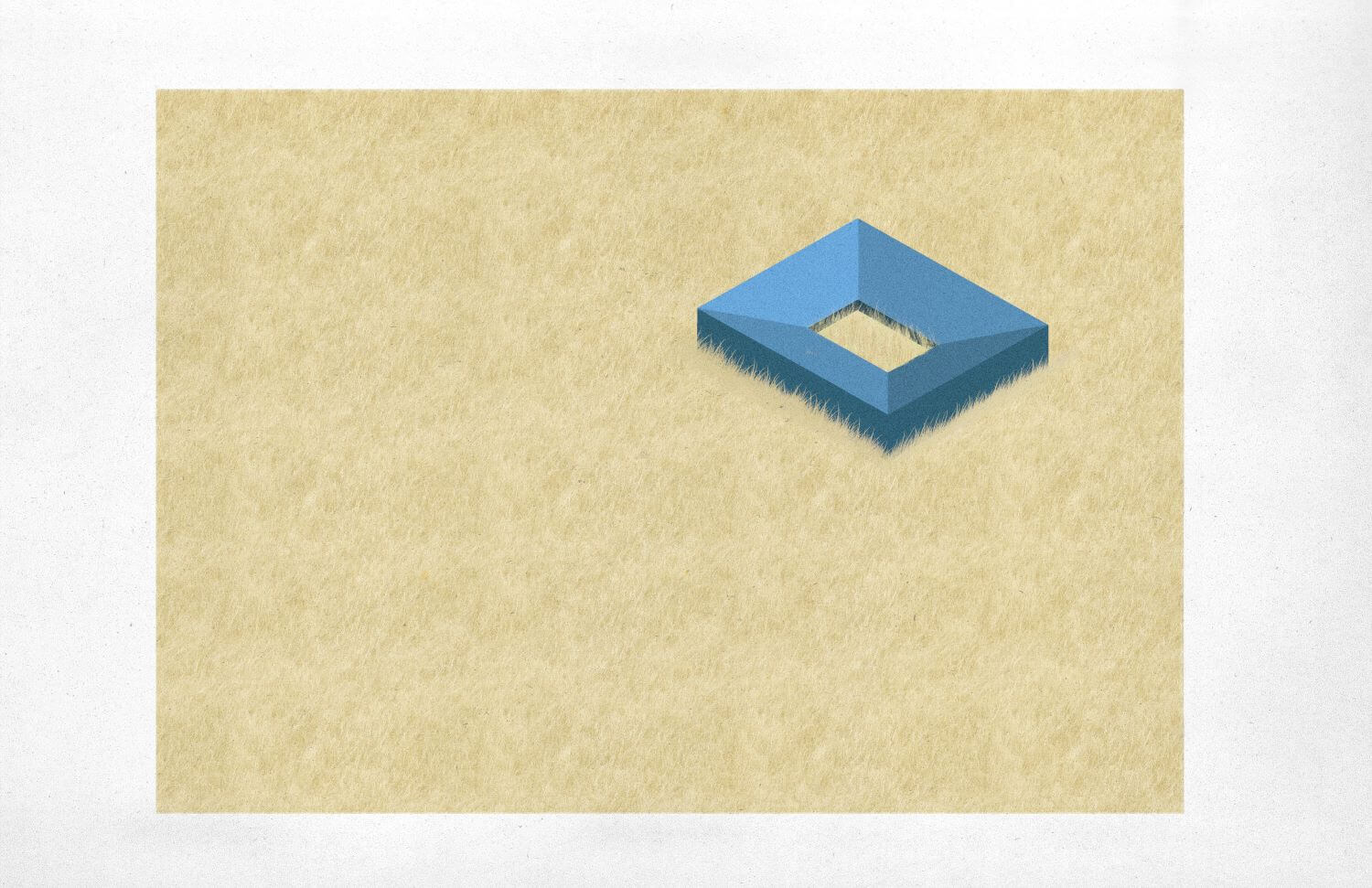 ---