Moon House "Casa de Luna" is the first collaborative project between theF*Money and KBANIA.
The house is located among the Pacific Ocean and the desert of Southern Baja California, and it includes the renovation of the house and a sculpture. Exploring the contradictions between interior and exterior, the sculpture is an outdoor living space designed by organic curves. The reed used to cover the roof filters the sunlight, generating an ideal atmosphere for the hot days of Baja California. The design seeks to minimize environmental impact and integration with the environment.
They built the sculpture without any help, using their hands and, six months later, they finished the remodeling of the house and the entire outdoor area. As a result, the house became one of Pescadero's most sought-after landmarks.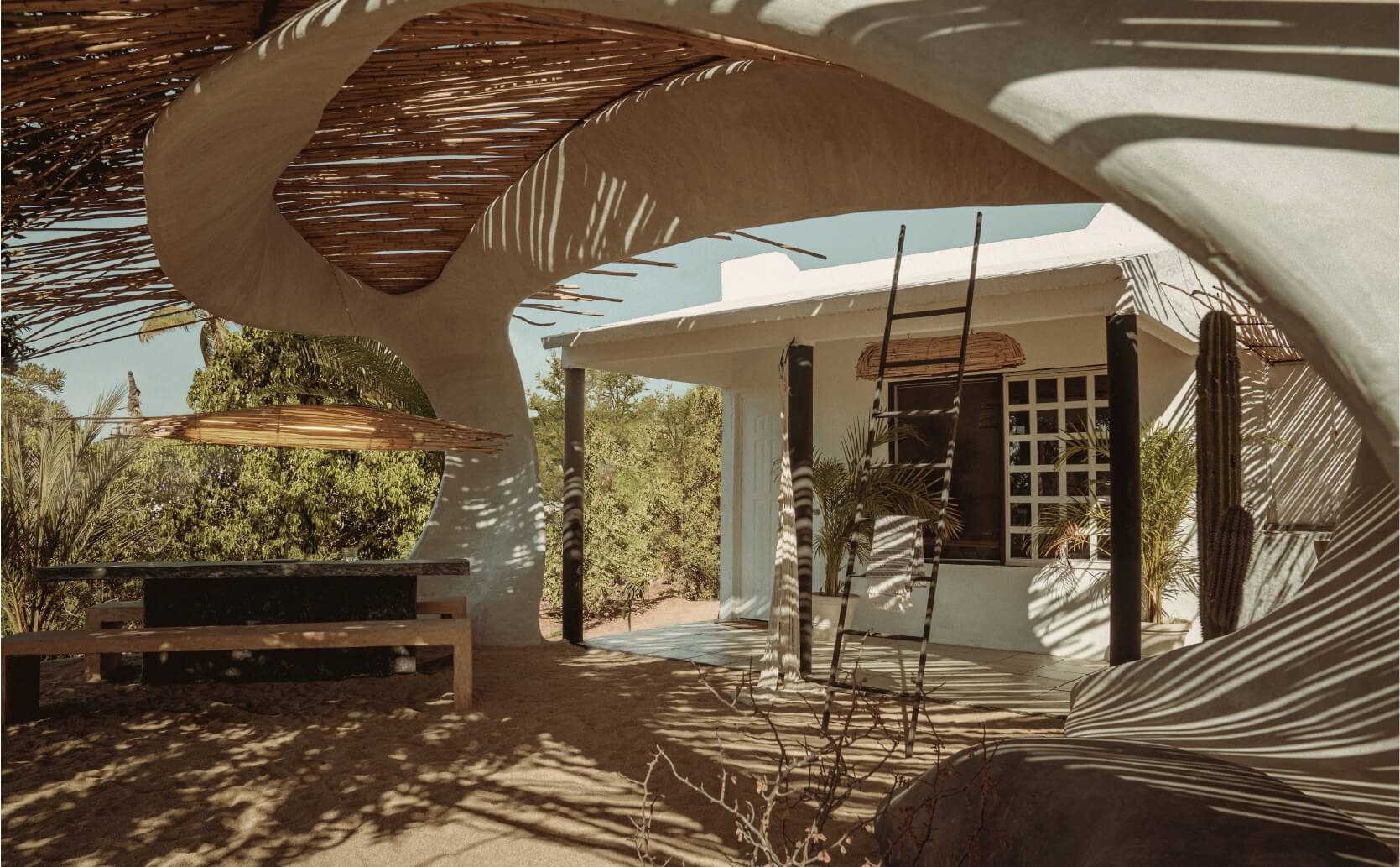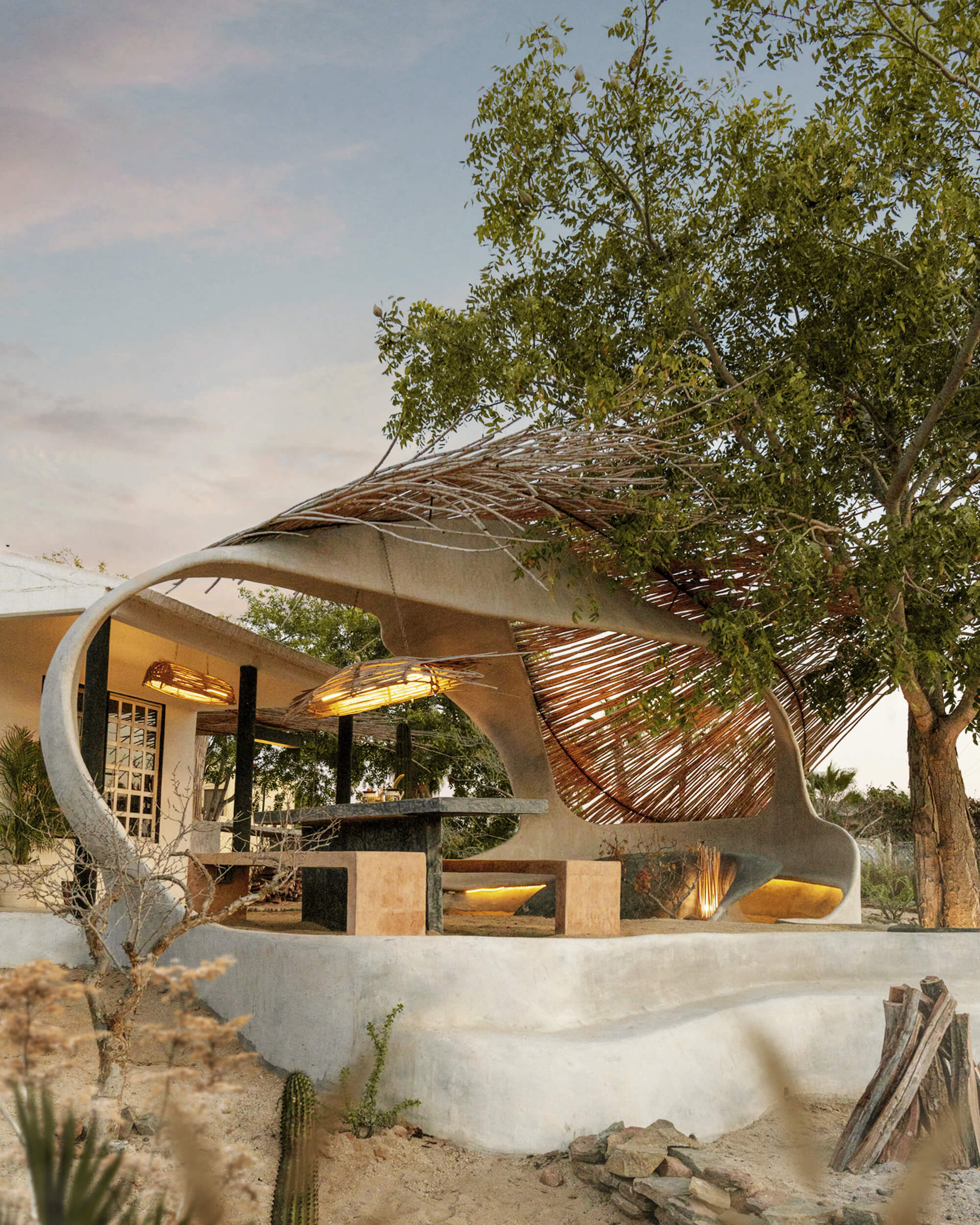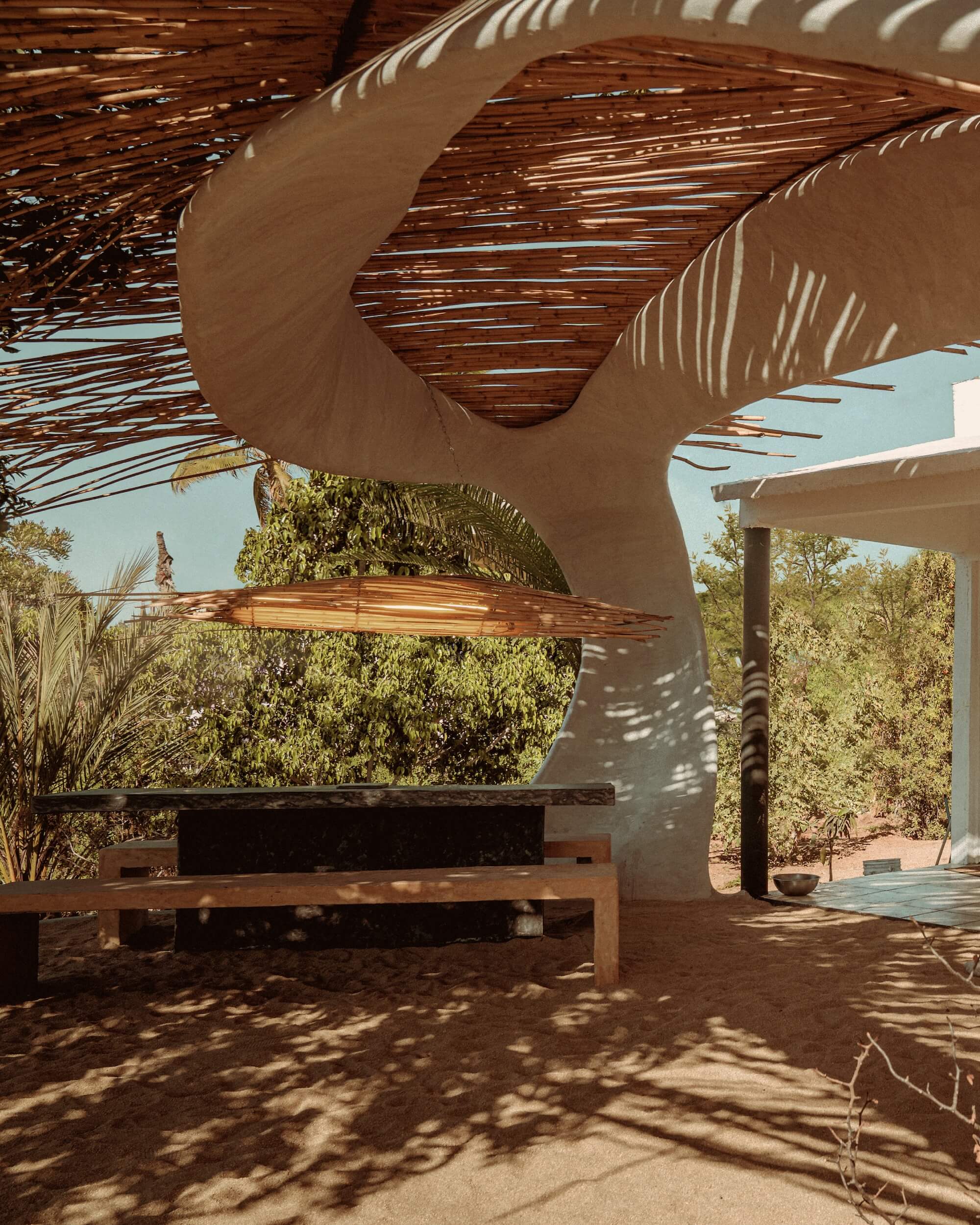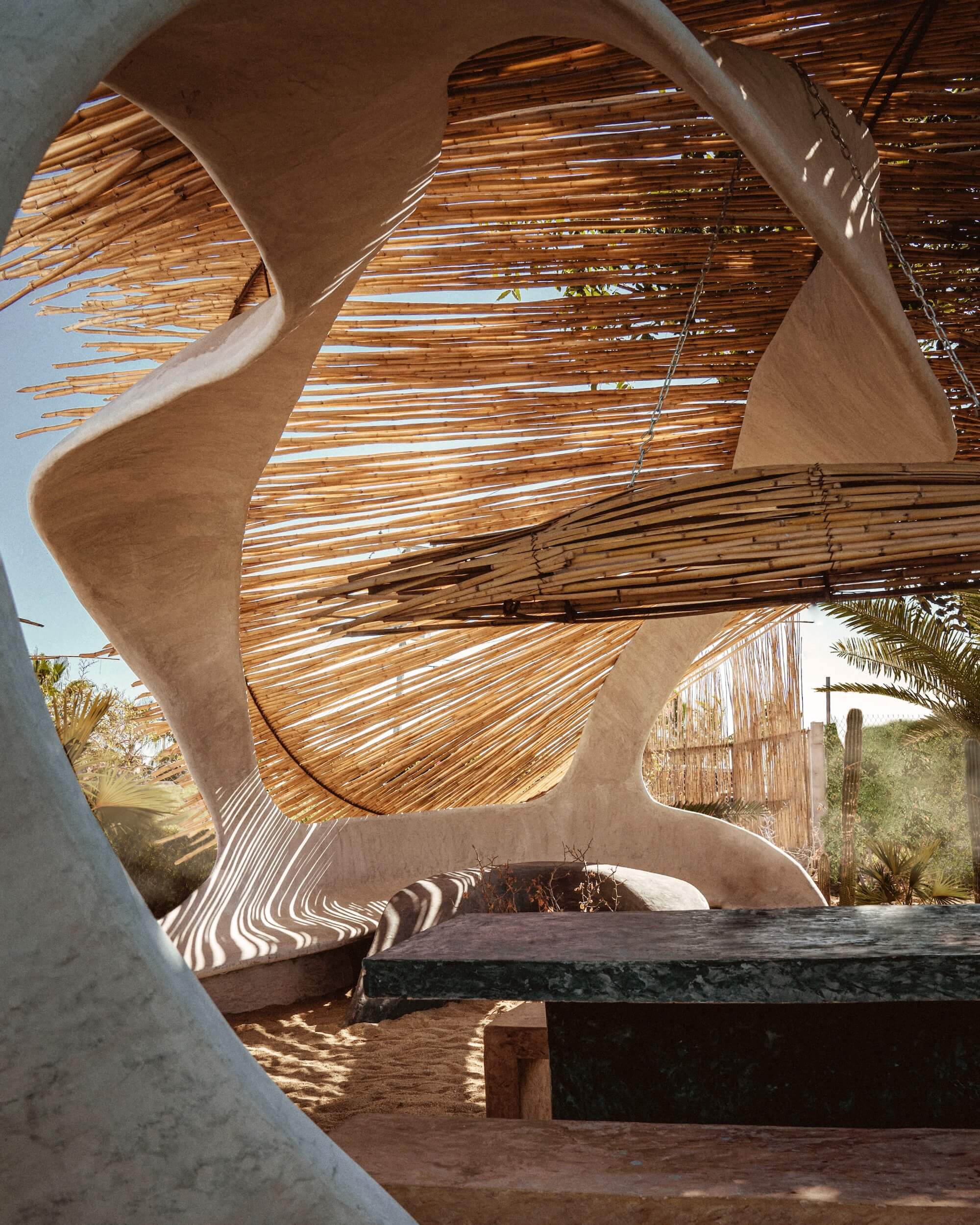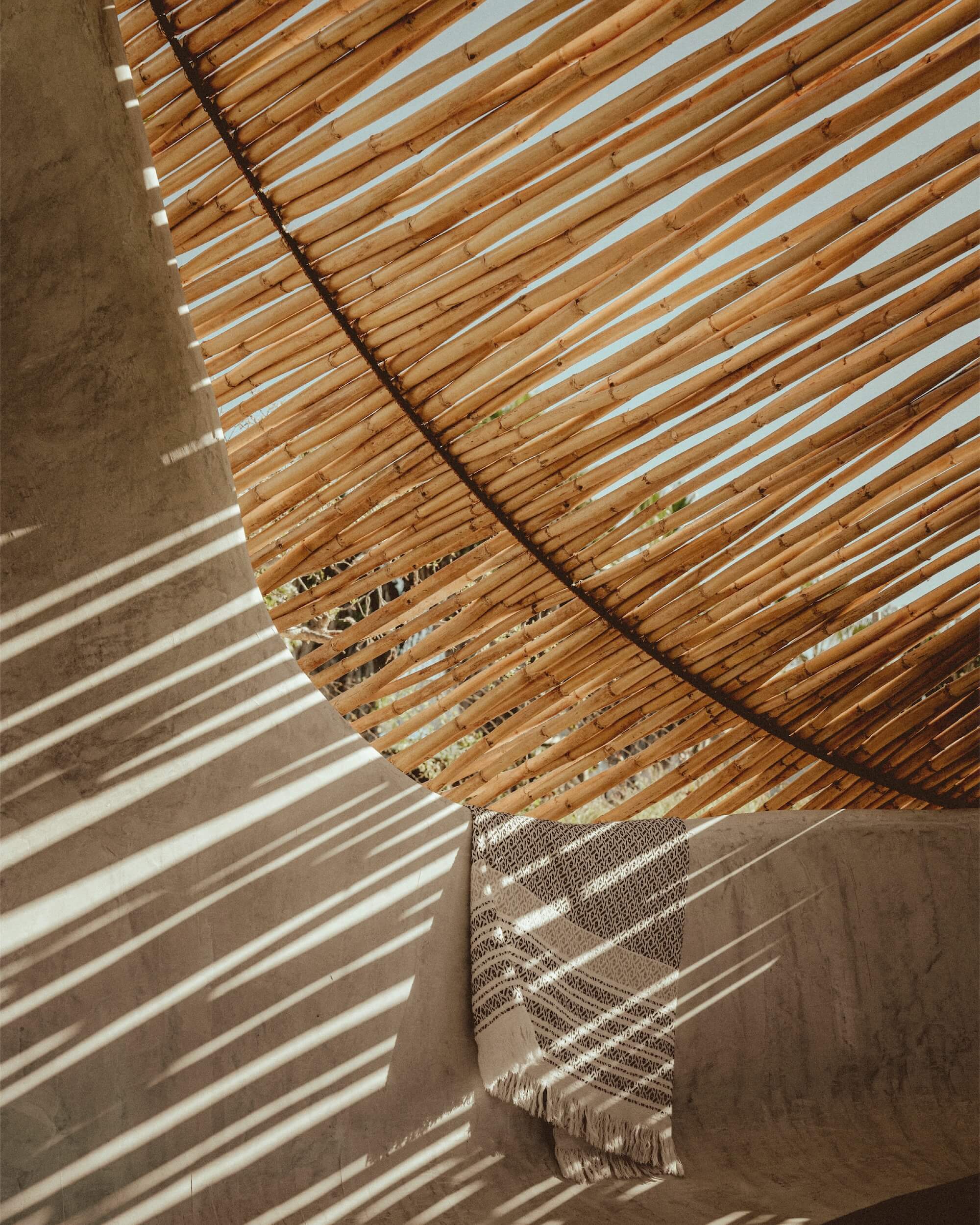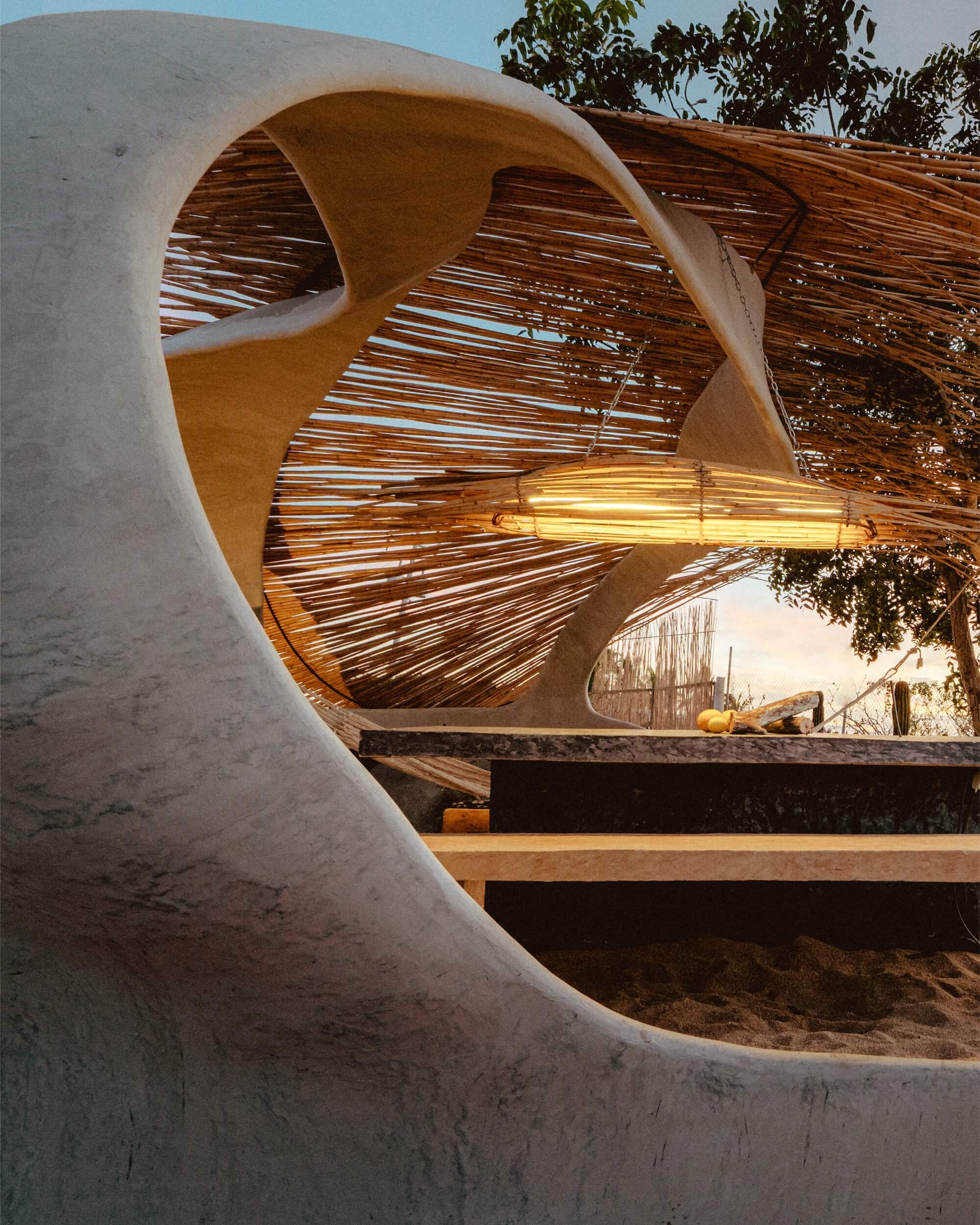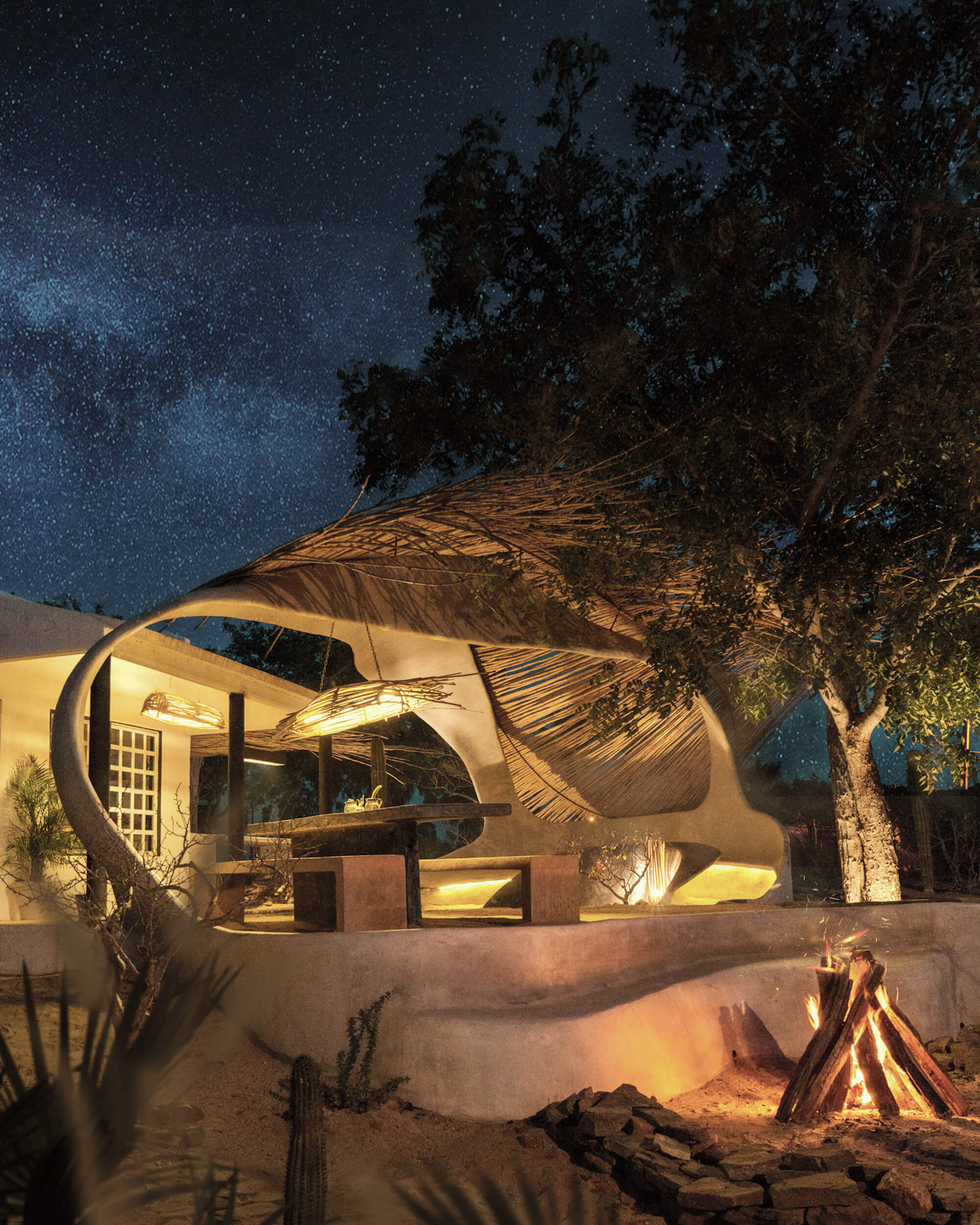 ---