Completed in 2016 by Los Angeles-based architecture and design practice Arshia Architects, Ltd, MU77 is a single-family residence located in Hollywood Hills, Los Angeles, California.
Architect's statement: The house on the cusp of a fold in the Hollywood Hills identifies the differential complexity of the steep hillside as its functional and formal generator. The stark, rigid appearance enters a dialogue with the landscape, defining itself as a real object through the process of alienating its context. This alienation is at the same time natural in the way a rock formation identifies itself through the process of unearthing. A matrix of complex parameters was identified early in the process of design as the programmatic needs, budgetary requirements, code regulations, environmental constraints and formal aspirations gradually came to being. These parameters superimposed forces on the raw massing of the project that developed the final form through an evolutionary iterative process.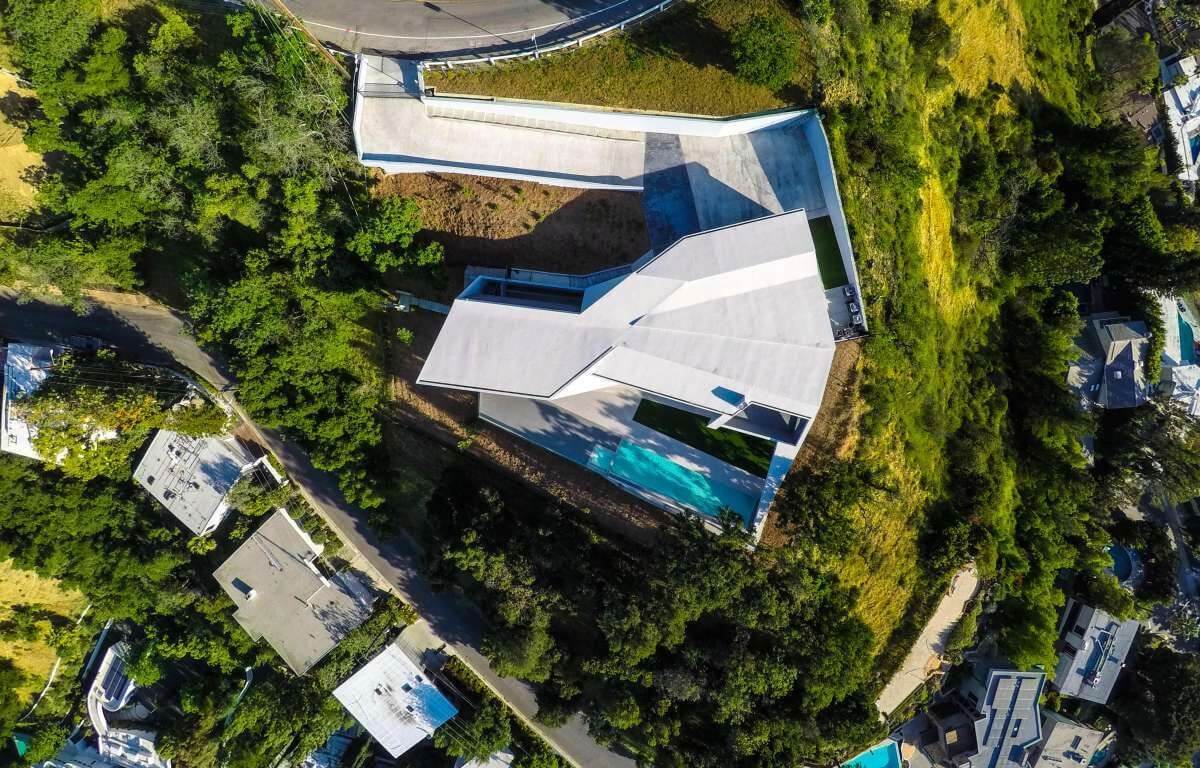 image © Paul Vu
Programmatically, the 5,000 SF building is split into two main levels, horizontally organized along a shifted east-west axis. The restrictions imposed by the planning and building regulations provided strenuous challenges to the site planning of the project as it pushed the building downhill, over the ridge. This coupled with height and view shed restrictions, provided for a narrow and steeped profile for the building, particularly on the entry façade. This, however, became a desirable aspect of the project, as the building muted itself towards the intrusion of spectators on Mulholland Drive. The project traded the lazy concept of material agglomeration in favor of simplicity, yet spatial significance to balance its budgetary goals. The project has aimed to redefine the intentions of the Mulholland Scenic Corridor Specific Plan with its fundamental principles.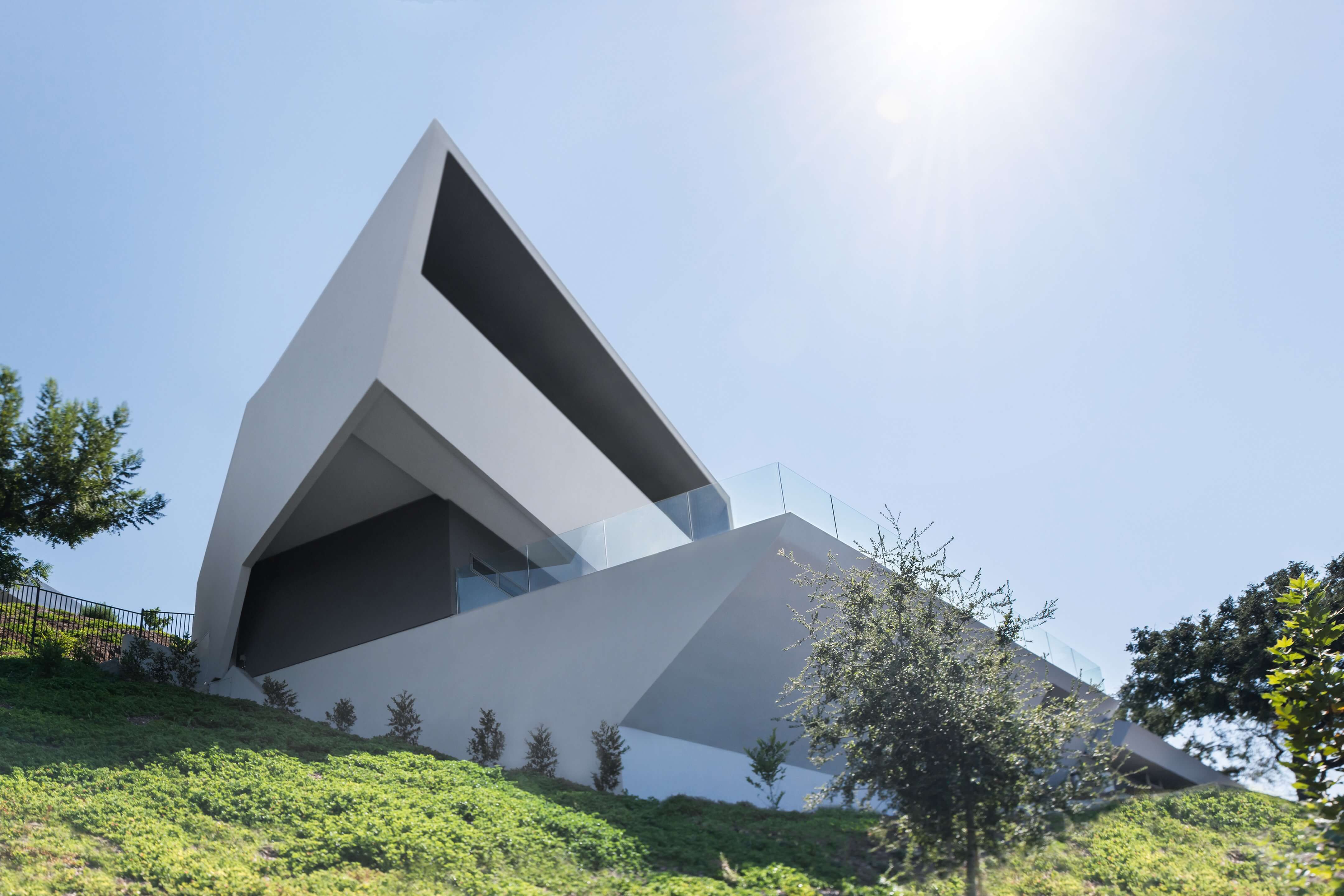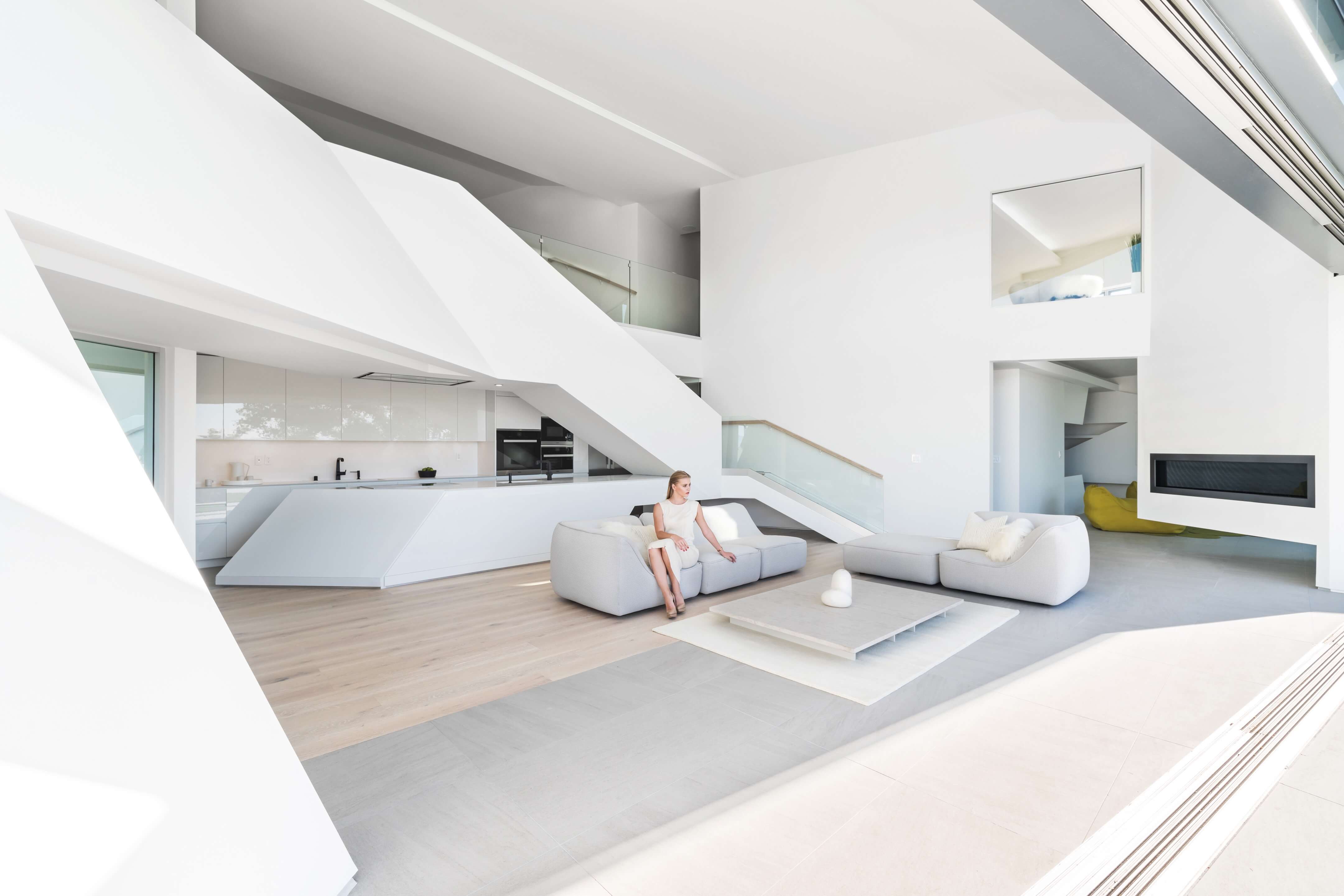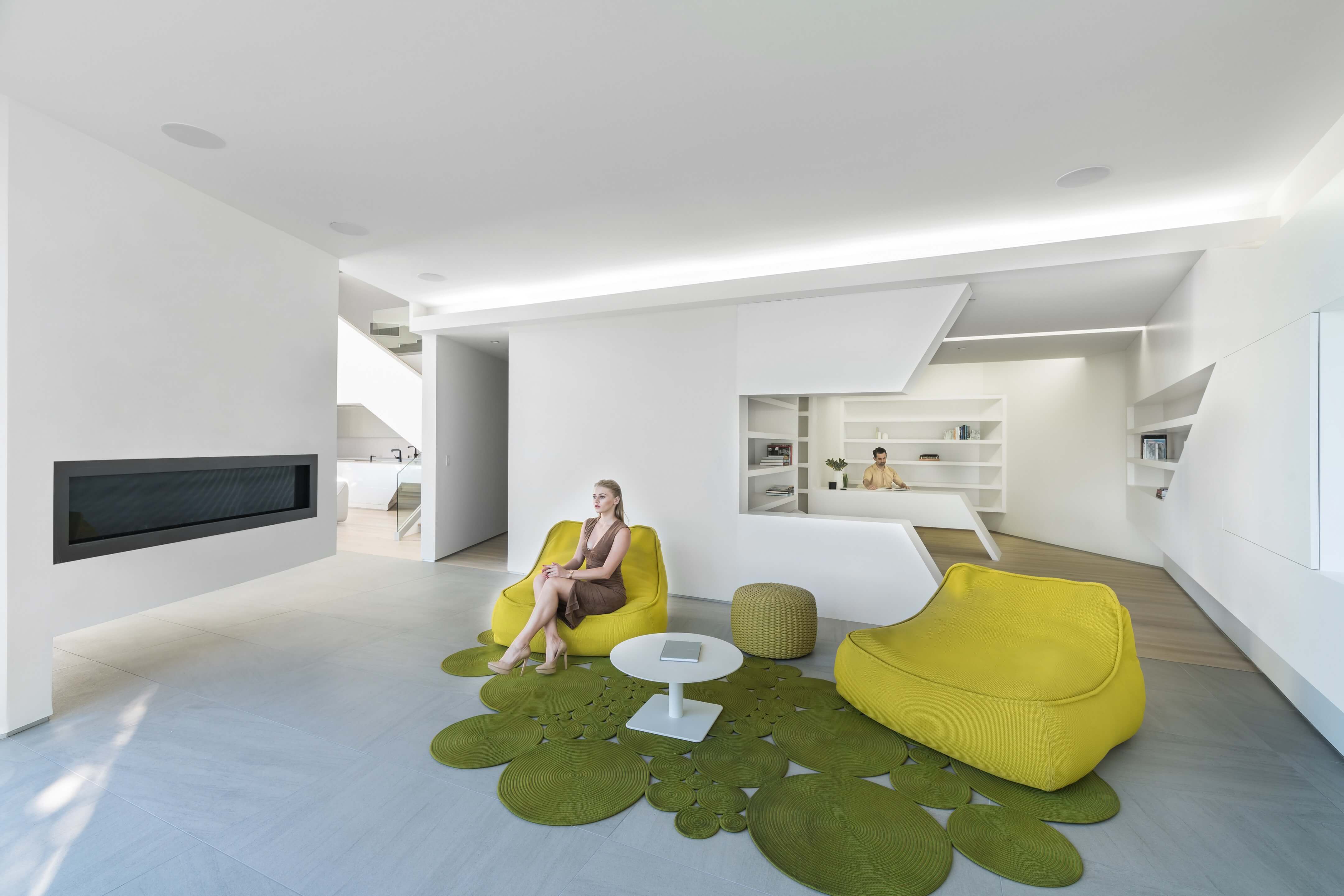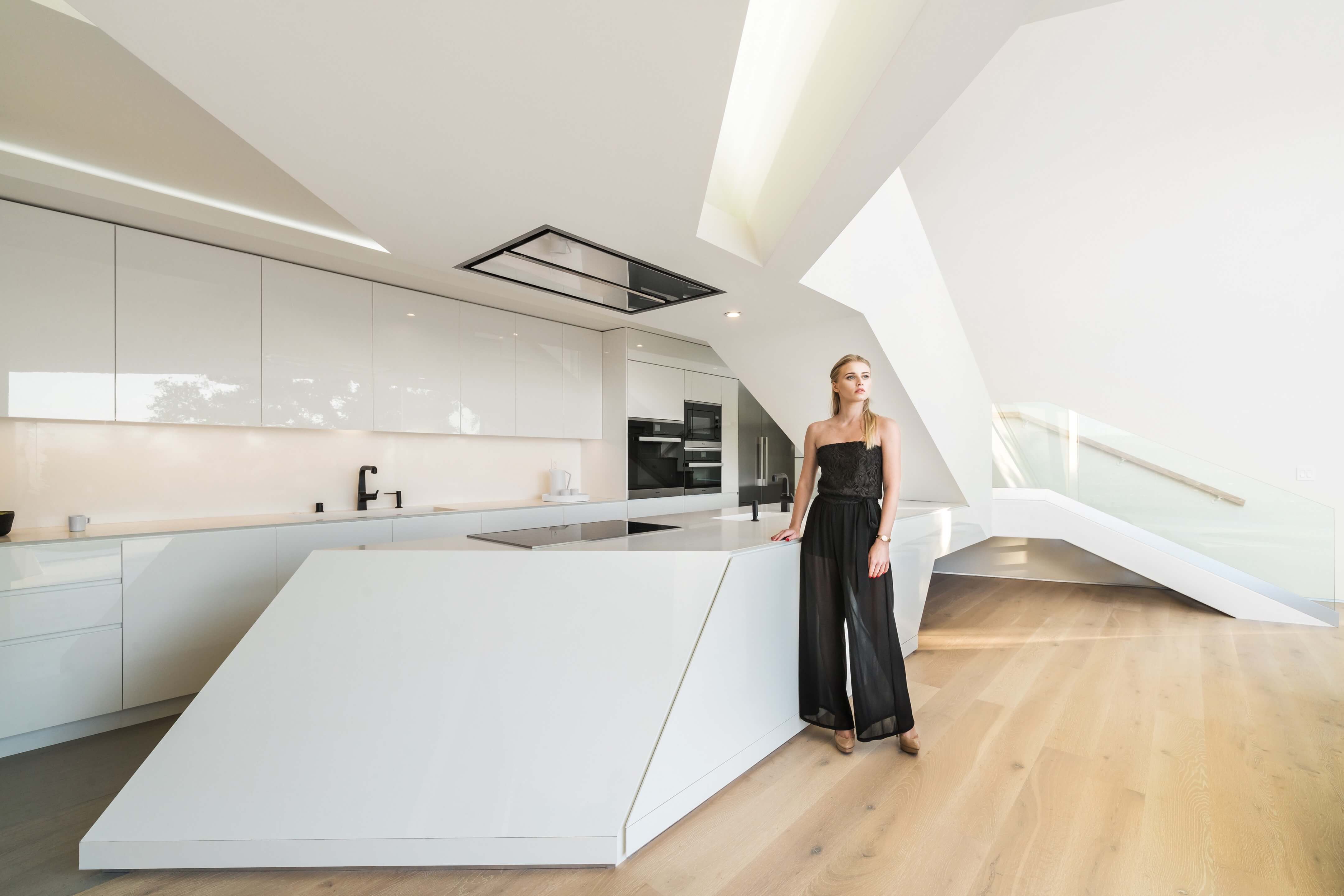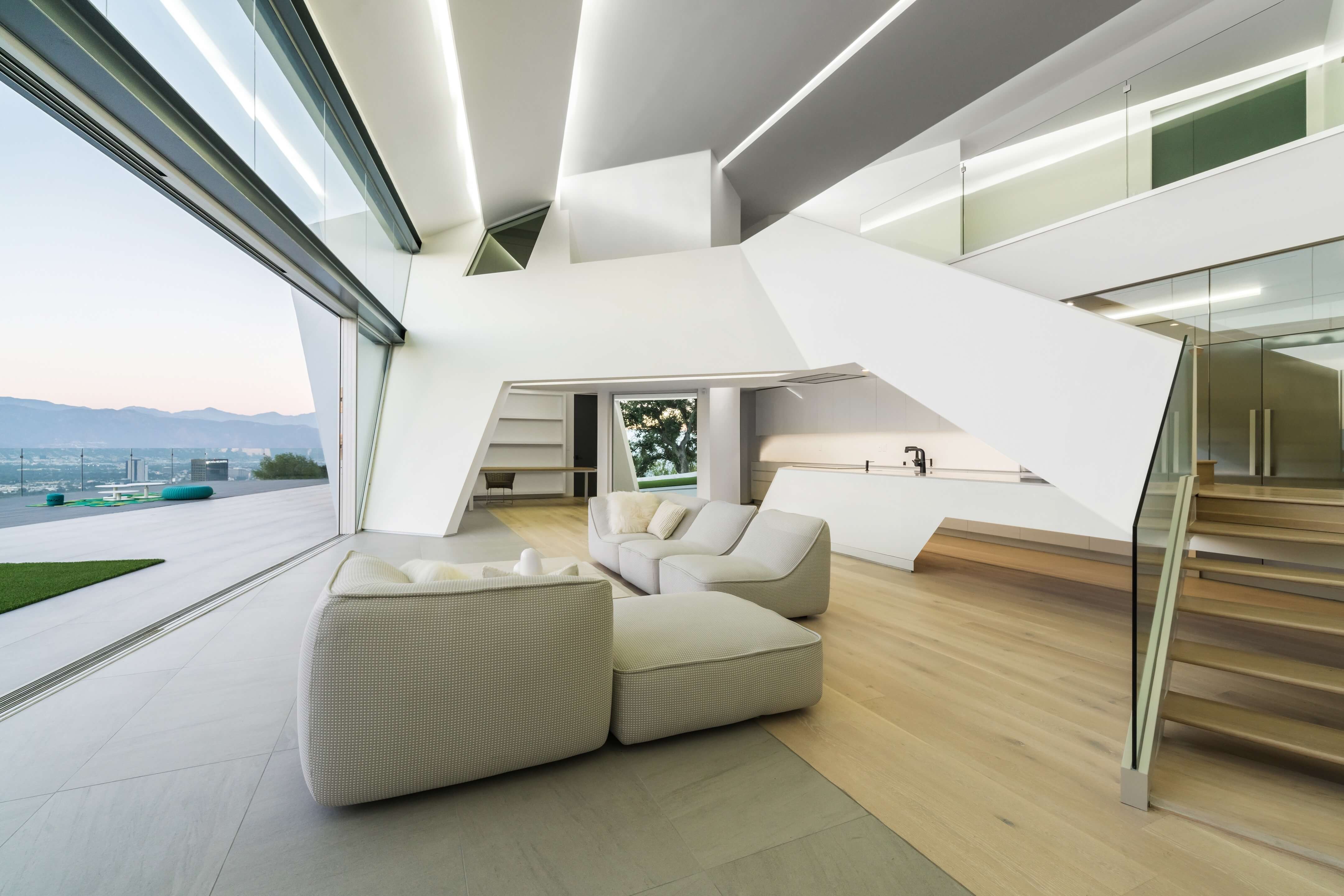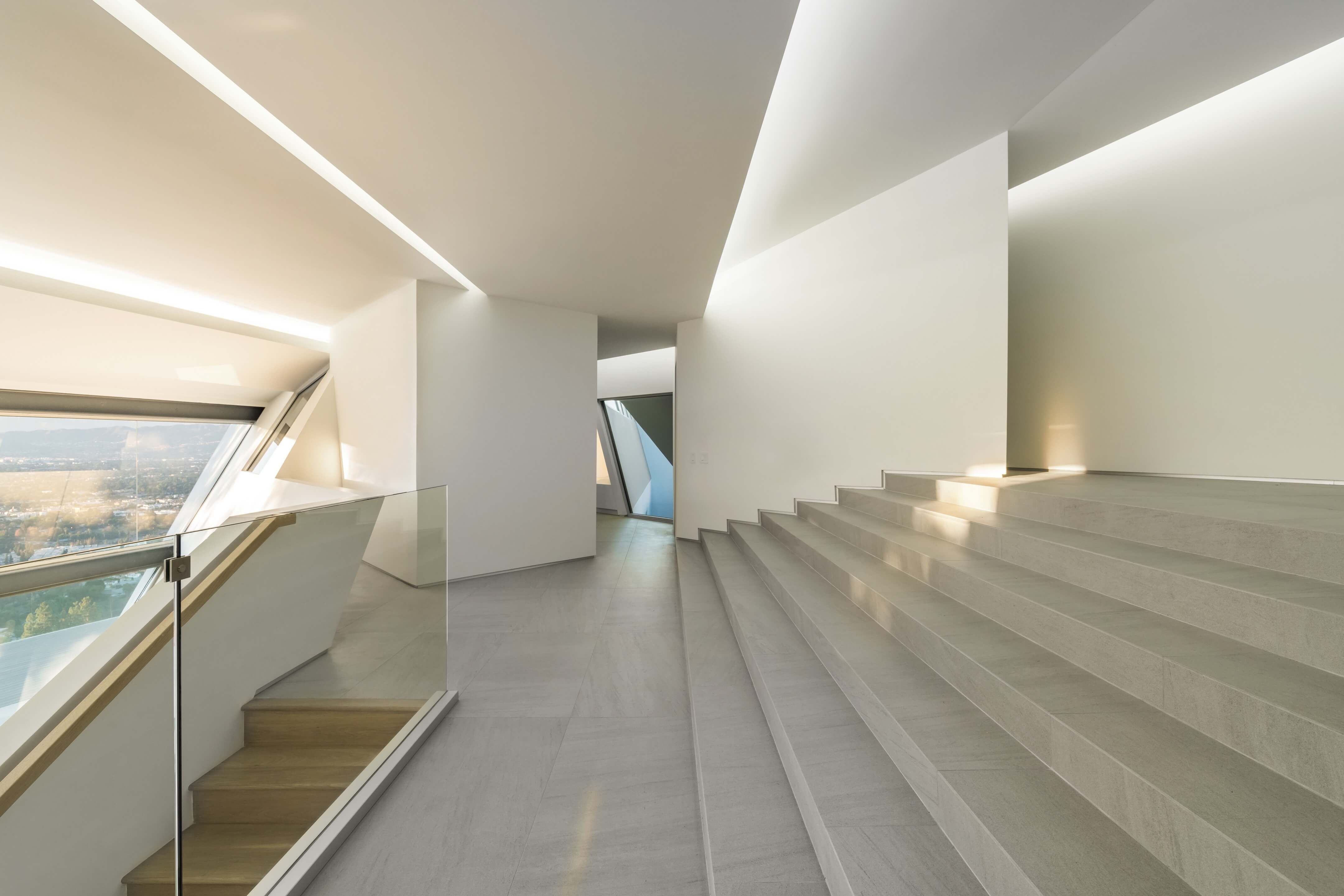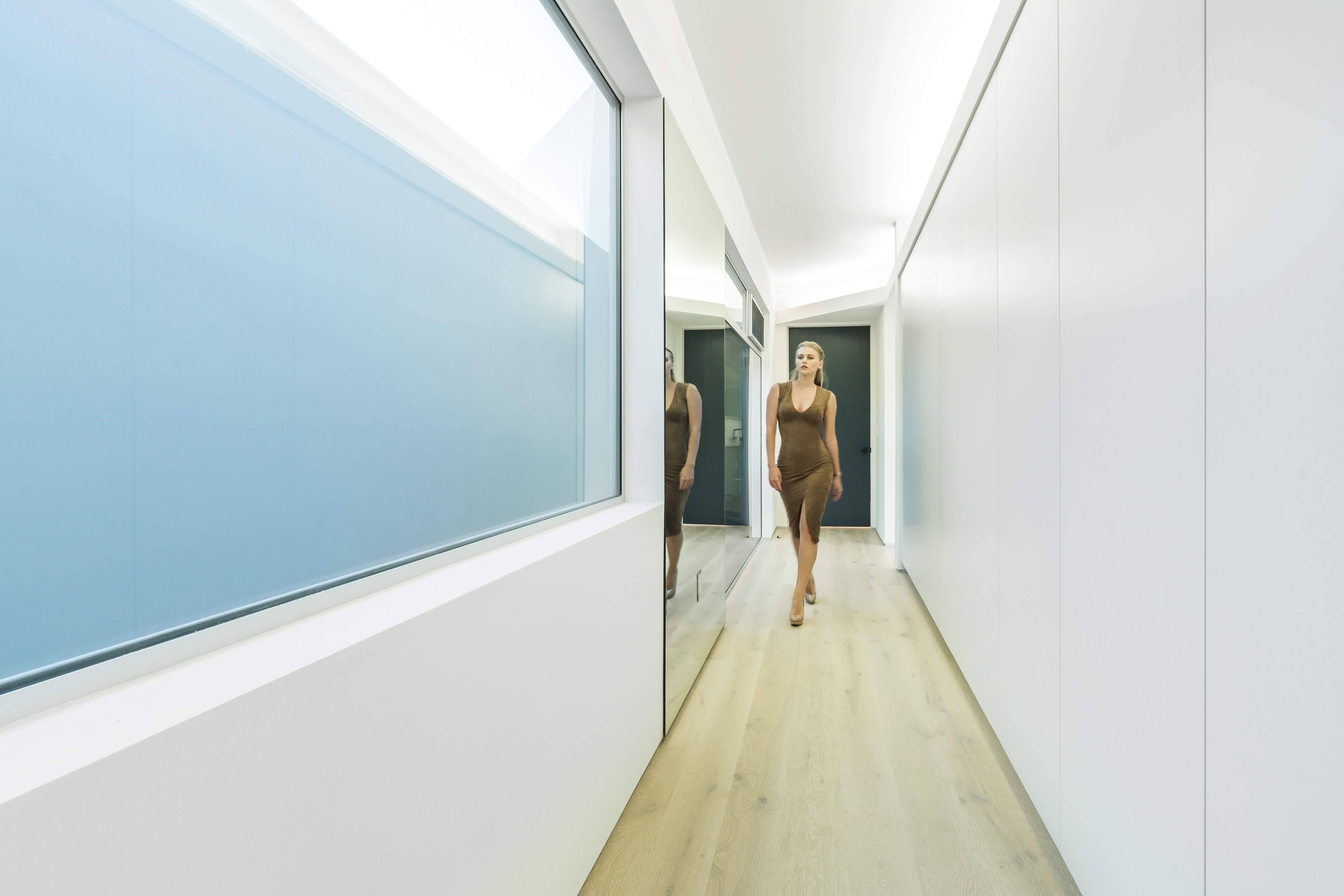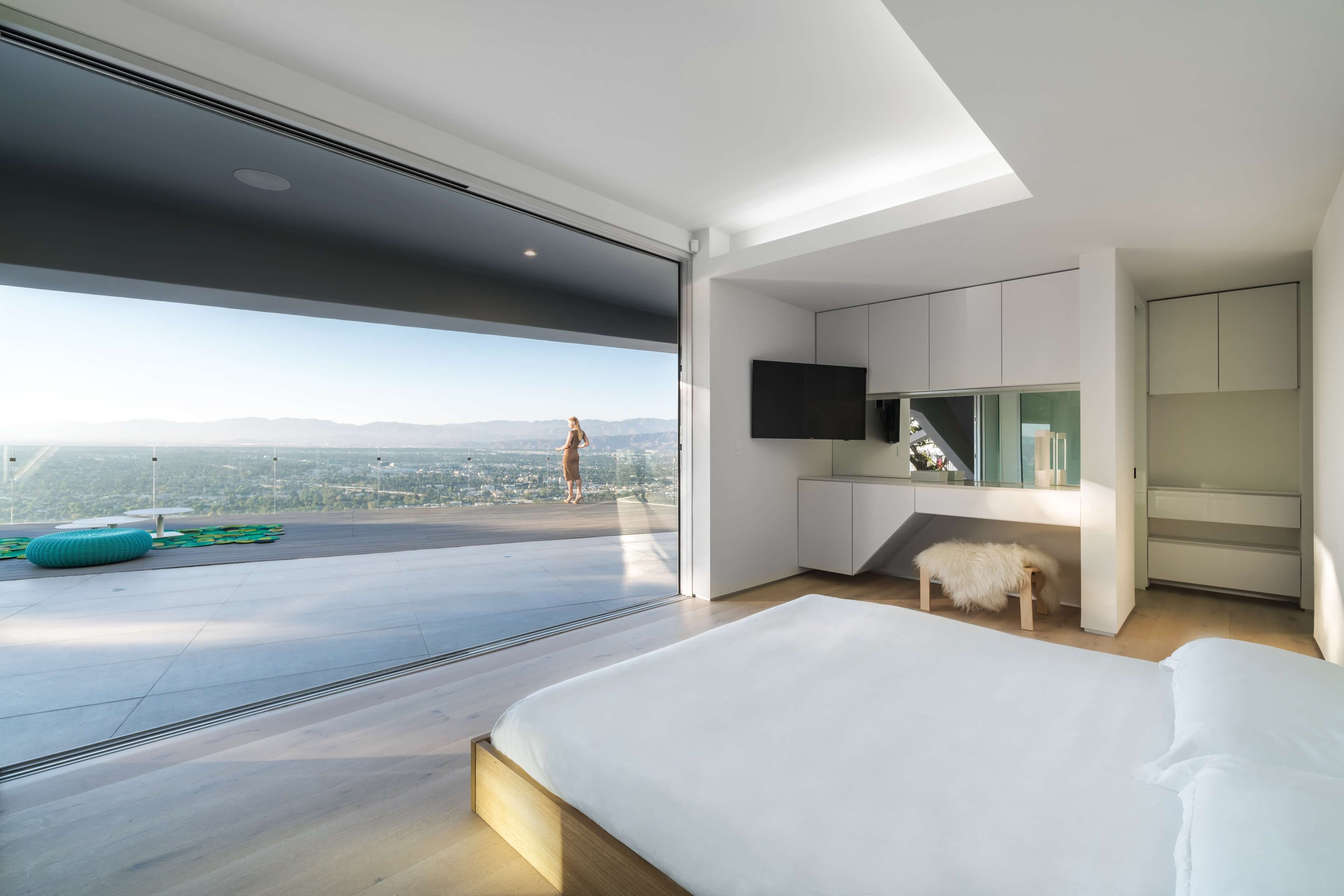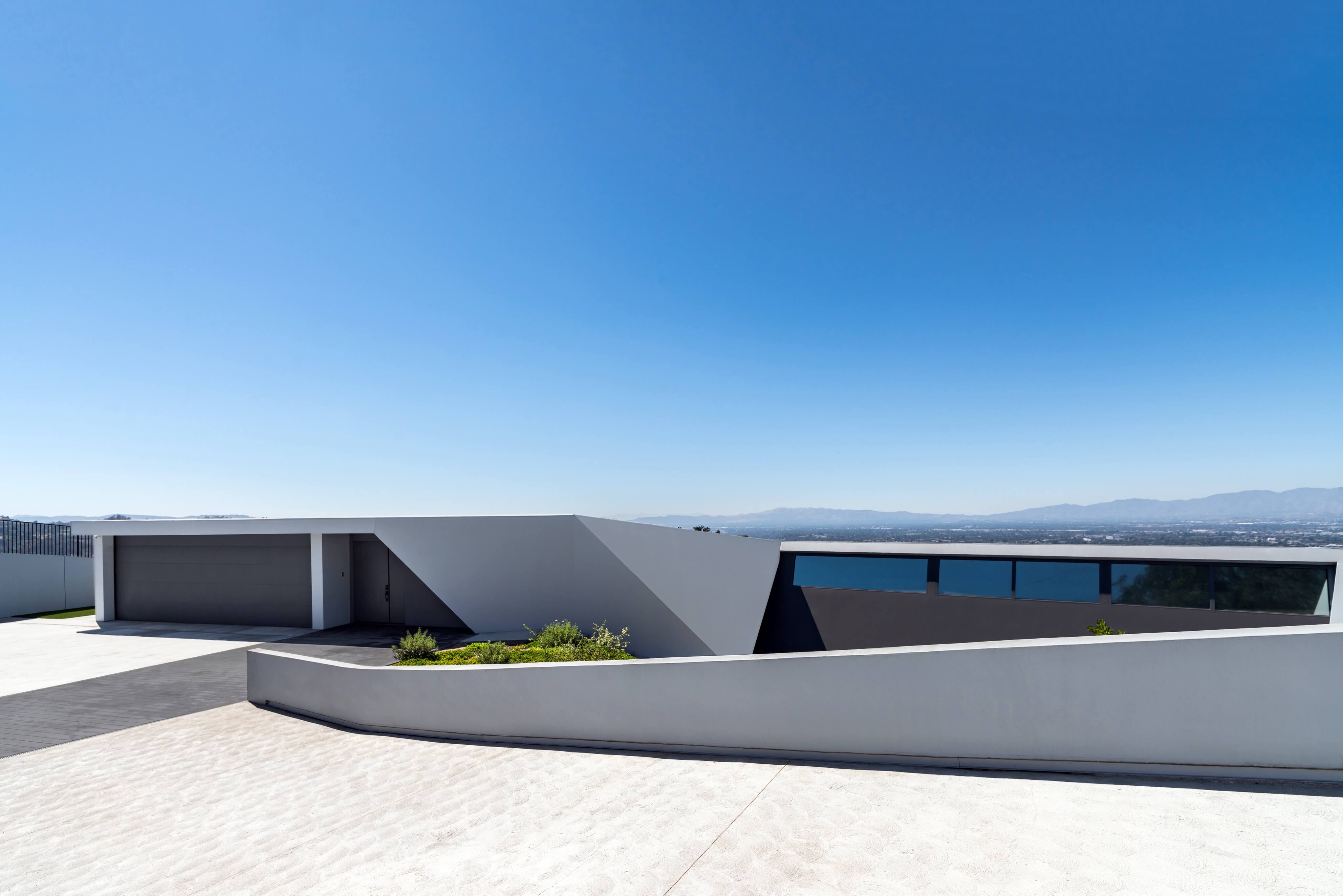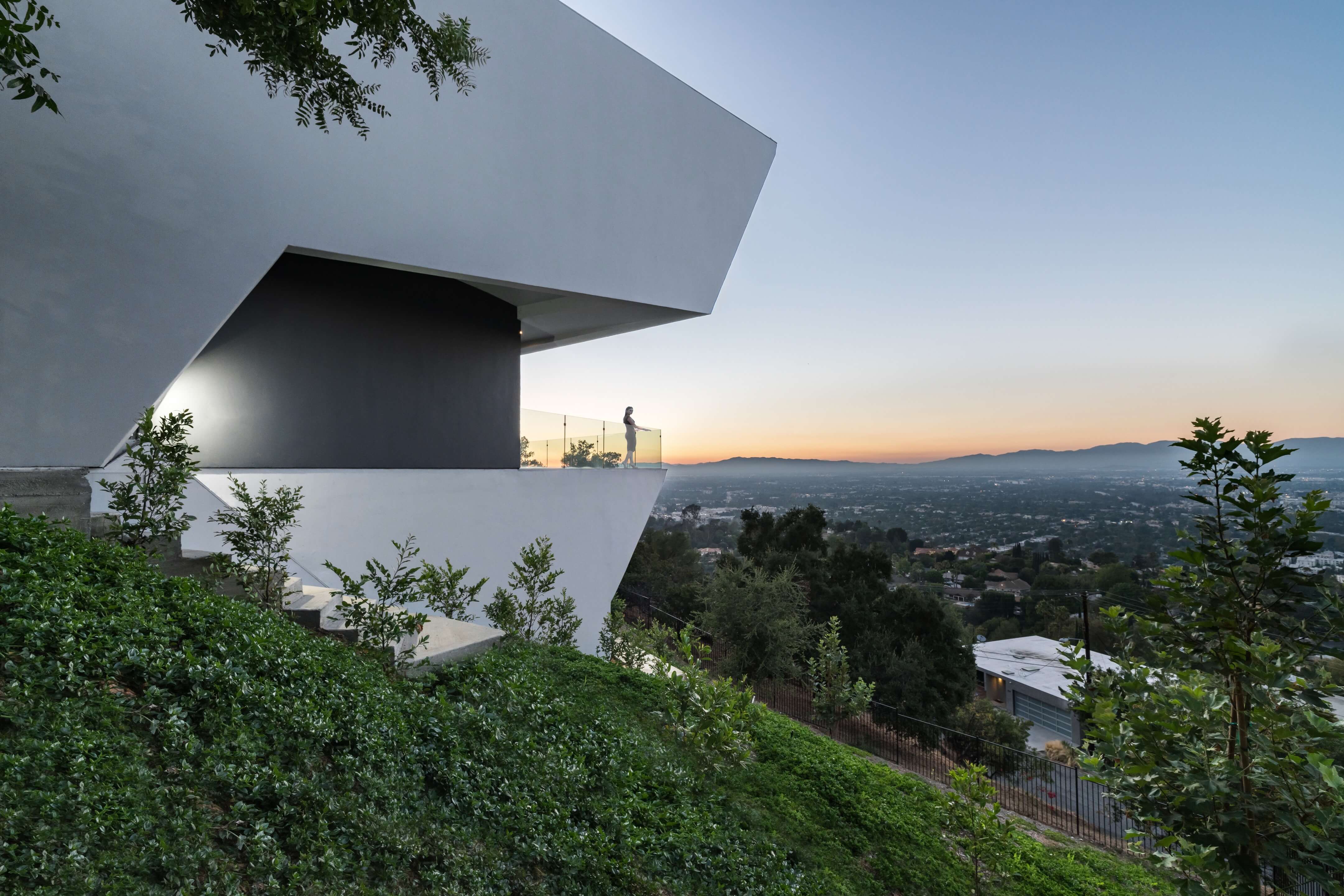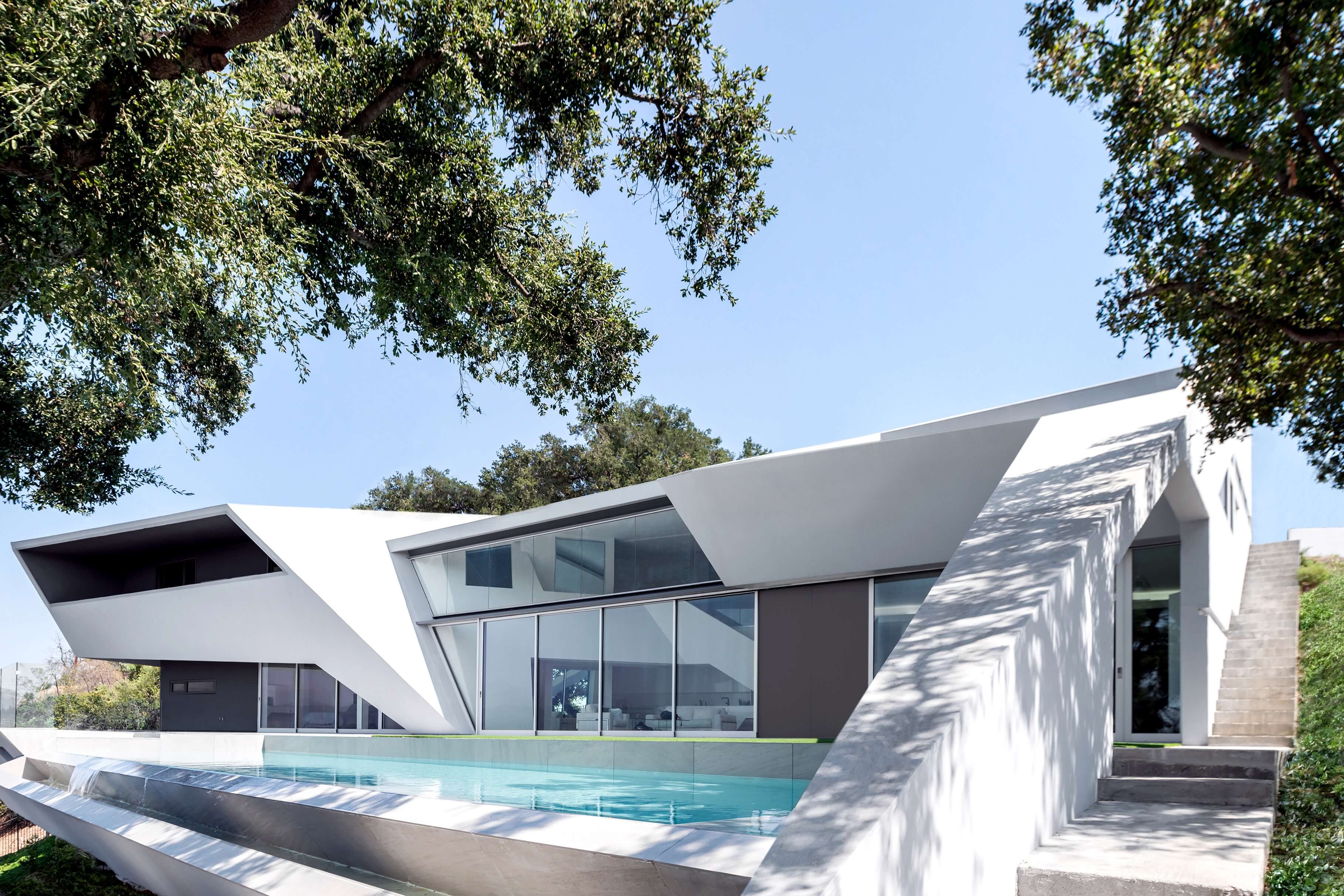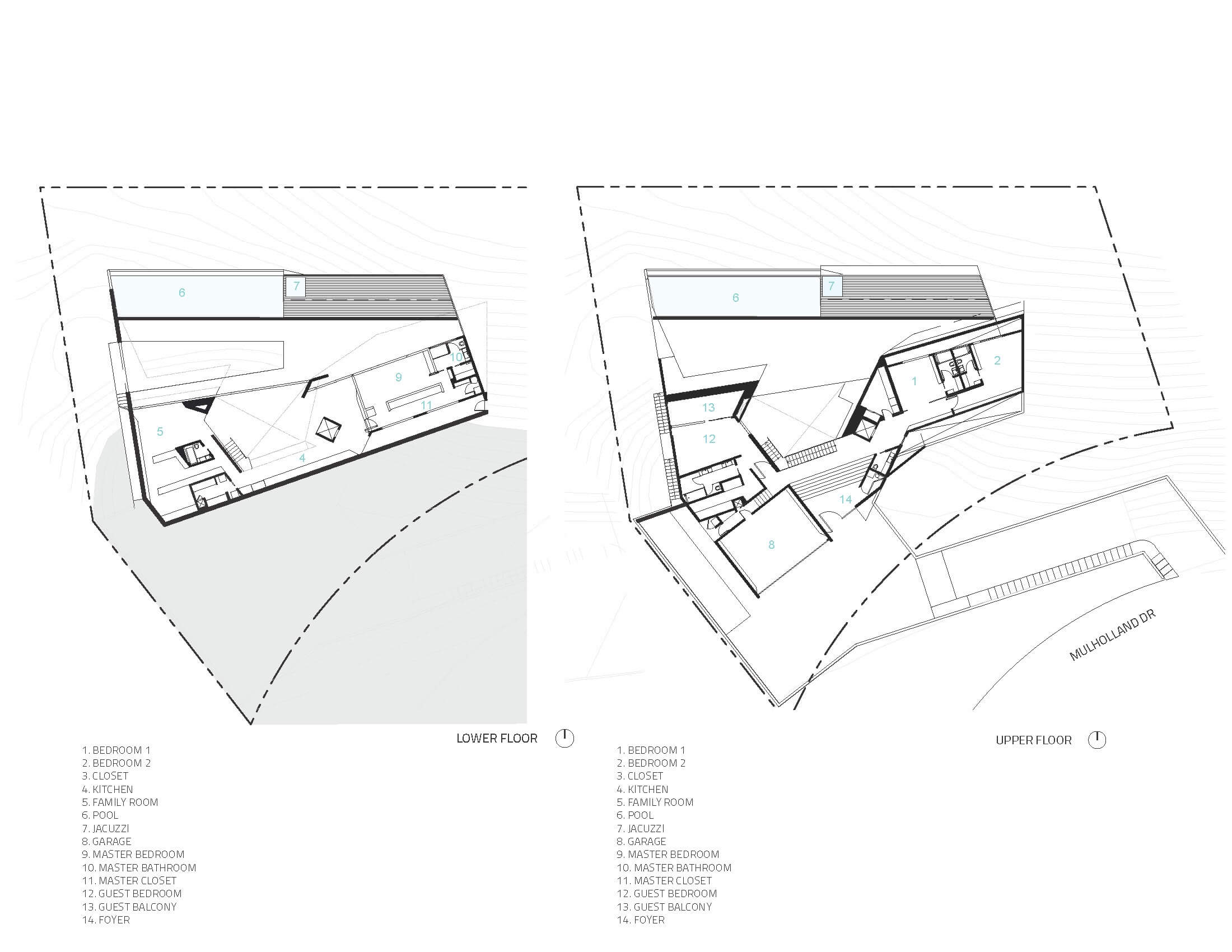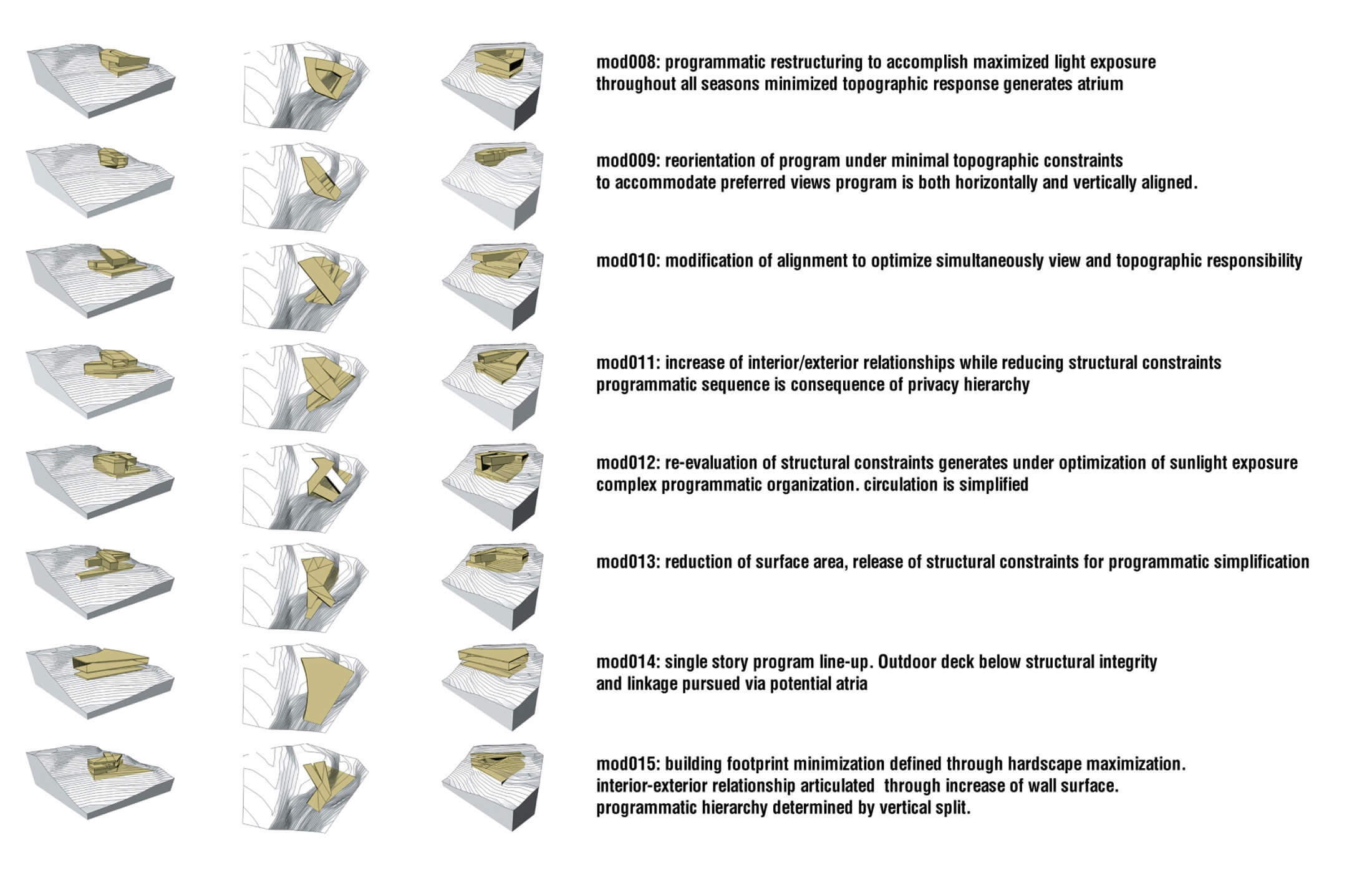 About Arshia Architects
Founded in 2006, Arshia Architects is an architecture and design practice that emerged from the tectonic breach of the aesthetic experience and the act of building - purposely fusing this gap with novel substance.
Arshia Architects' Los Angeles-based practice is dedicated to the exploration of space and the built environment. They are committed to new ways of thinking in space that provide unique solutions to the complex challenges and parameters that affect architecture. They aim to collaborate with disparate disciplines, entering a dialogue with the environment, believing that such partnerships create emergent qualities in architecture.
The practice has been recognized with citations and awards from the American Institute of Architects, the Los Angeles Architecture Award and the Japan Architect Award. This body of work has been published internationally and was selected by ACADIA and the Museum of Contemporary Art (MOCA) as one of the participants in the first retrospective exhibition on Contemporary Architecture in Southern California – focused on the top 35 radical practices to emerge within the past twenty-five years.
---