buck&simple: Our Narrabeen Relocatable Home involved the replacement of a relocatable home within Narrabeen Caravan Park, with a strong environmental focus on passive design and sustainable materials.
The build itself was mostly conducted off-site and craned in with linings and fixtures being completed in-place. It involved the re-use of windows and all metal sheet cladding including the walls and roof from two separate projects that were being demolished at the time by the contractor. A spotted gum weather screen is overlayed on the recycled metal sheet cladding to shade the exterior and allow the heat to naturally vent away from the home.
The house incorporates a scooped curve to the ceiling with highlight windows that draw in light and allow hot air to rise above floor level and naturally vent out the windows. All interiors selections have been chosen and finished with an environmental mindset that contributes to the low footprint, high-performing result.
What was the brief?
The brief was to replace a 2 bedroom residents home at the Narrabeen Caravan Park in a sustainable and environmentally conscious architectural home.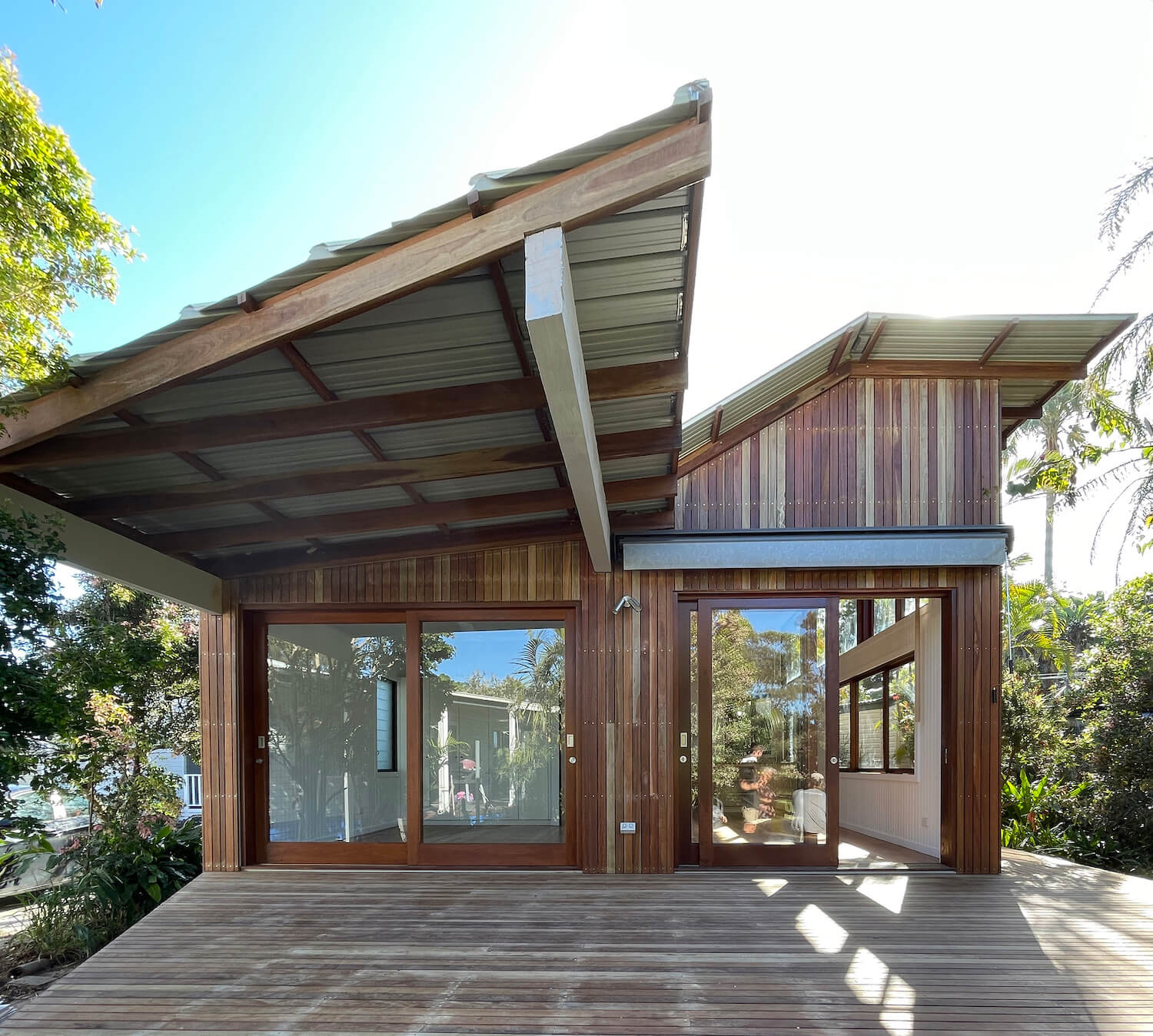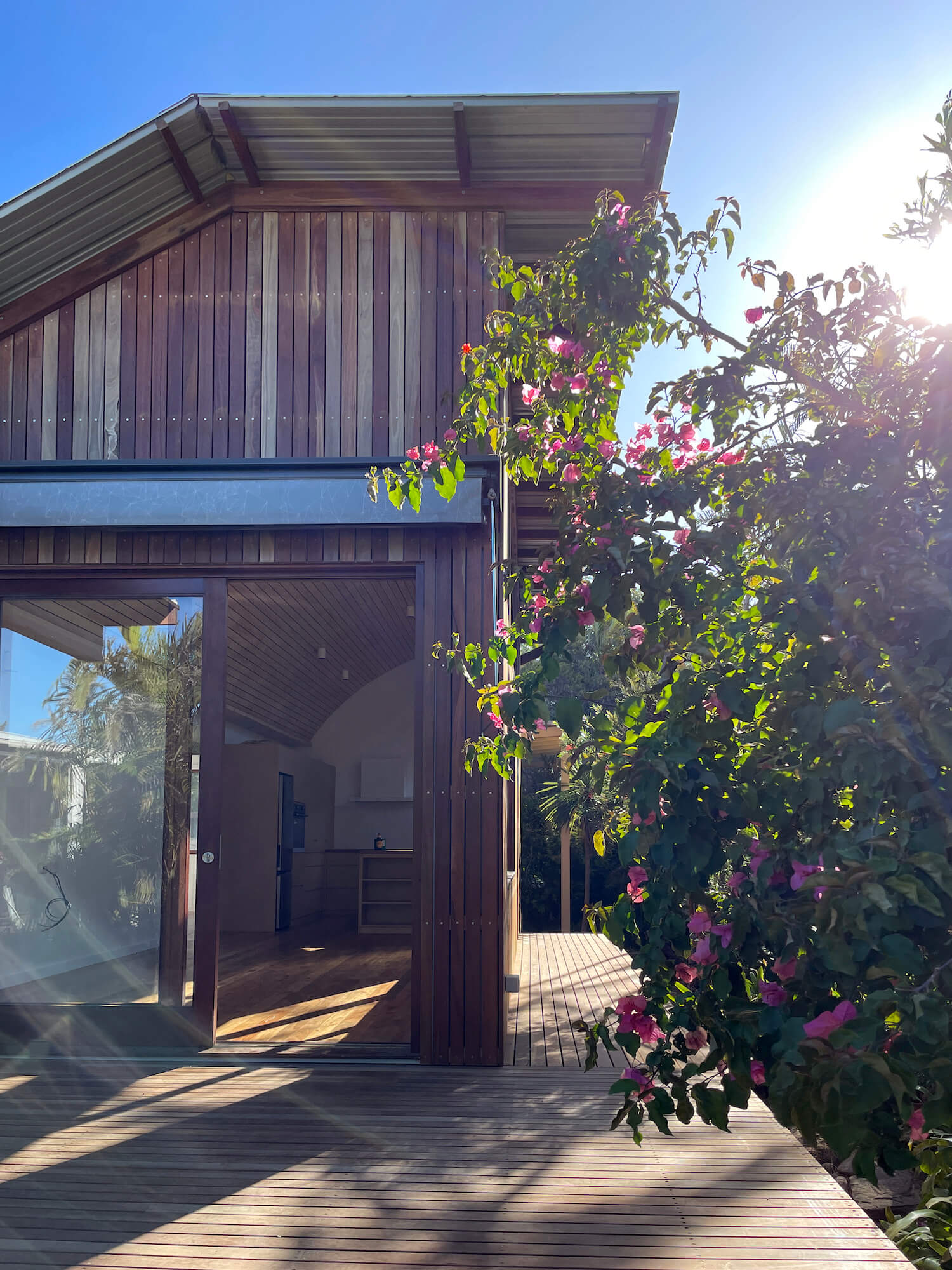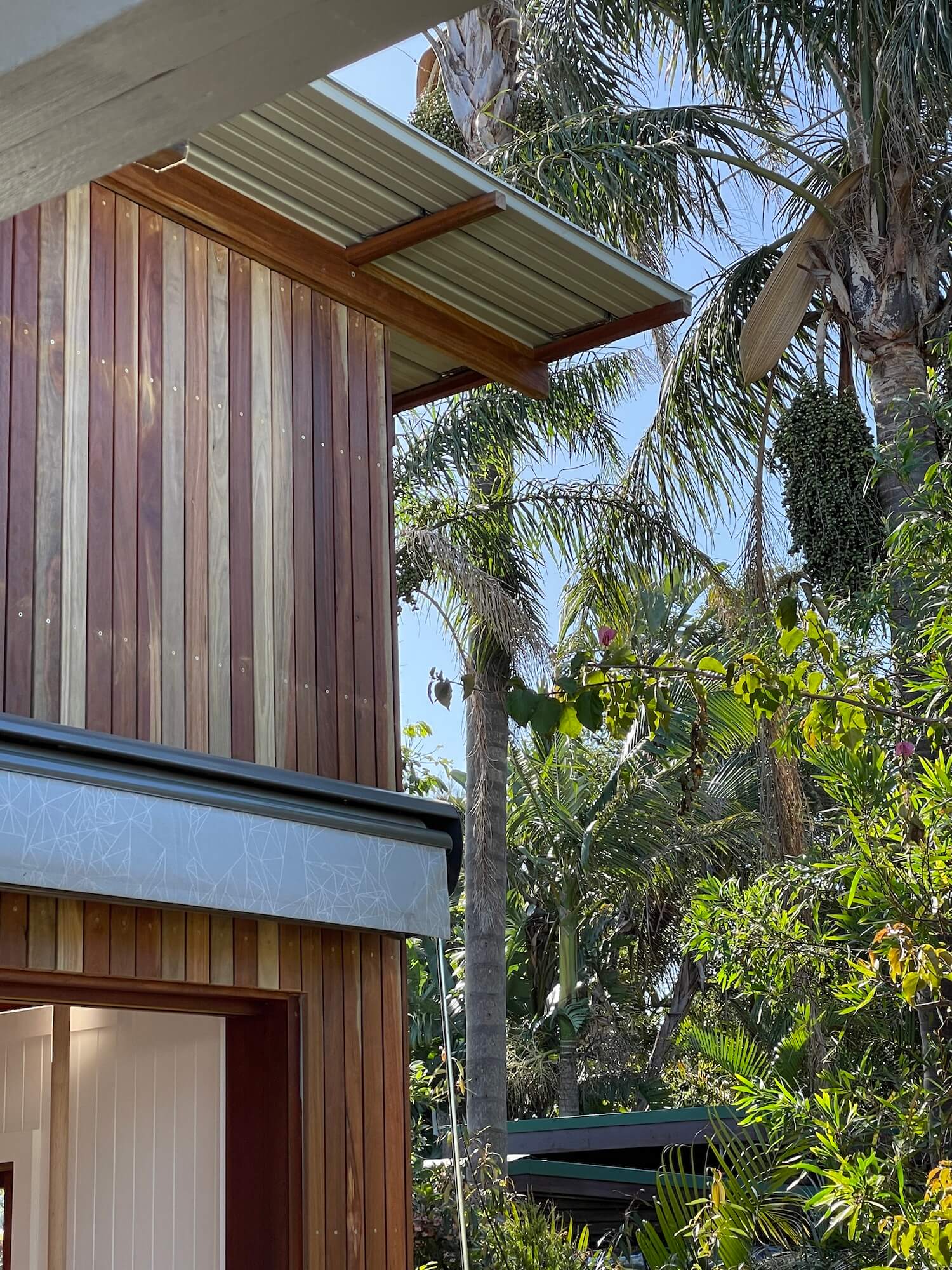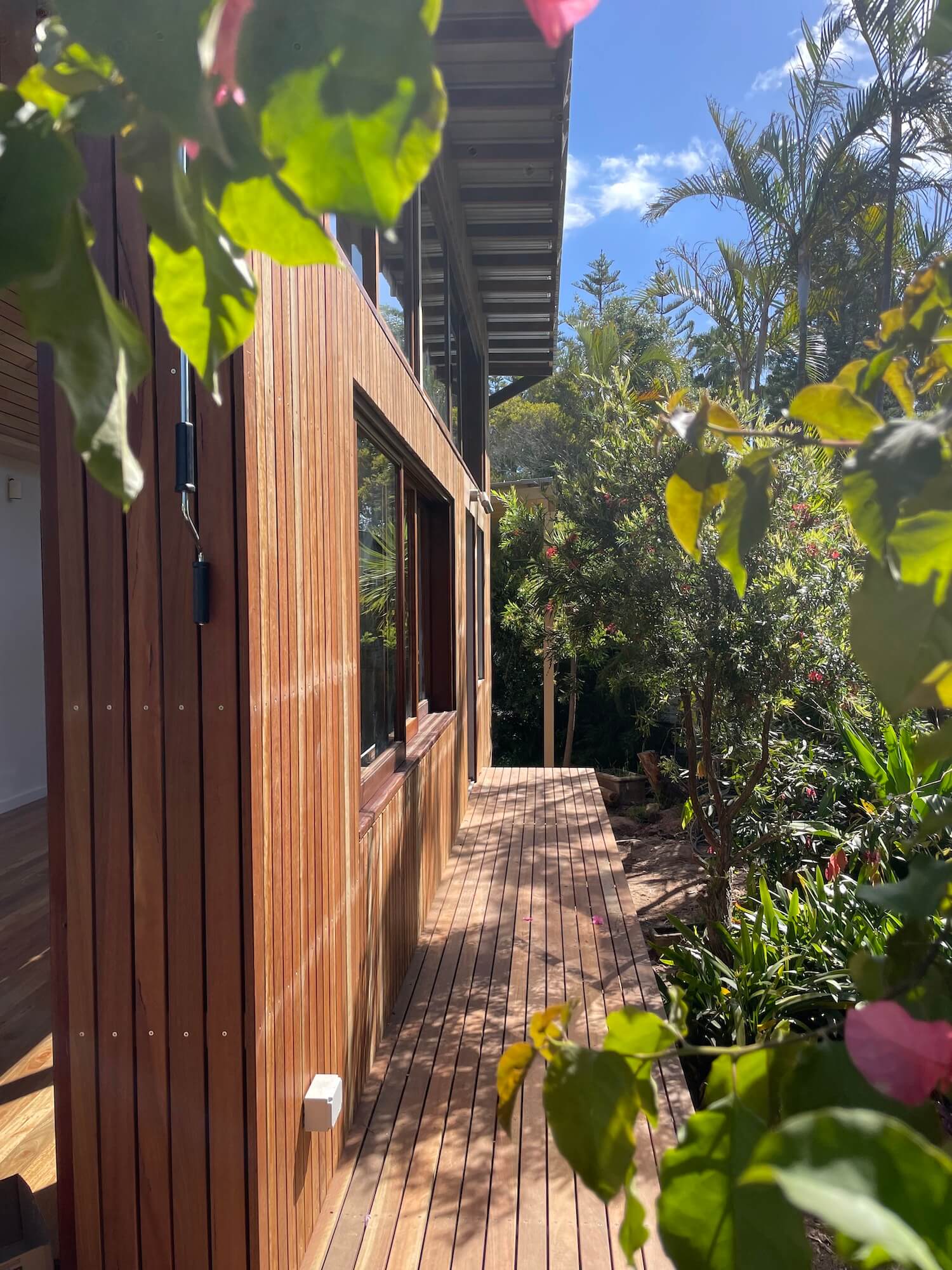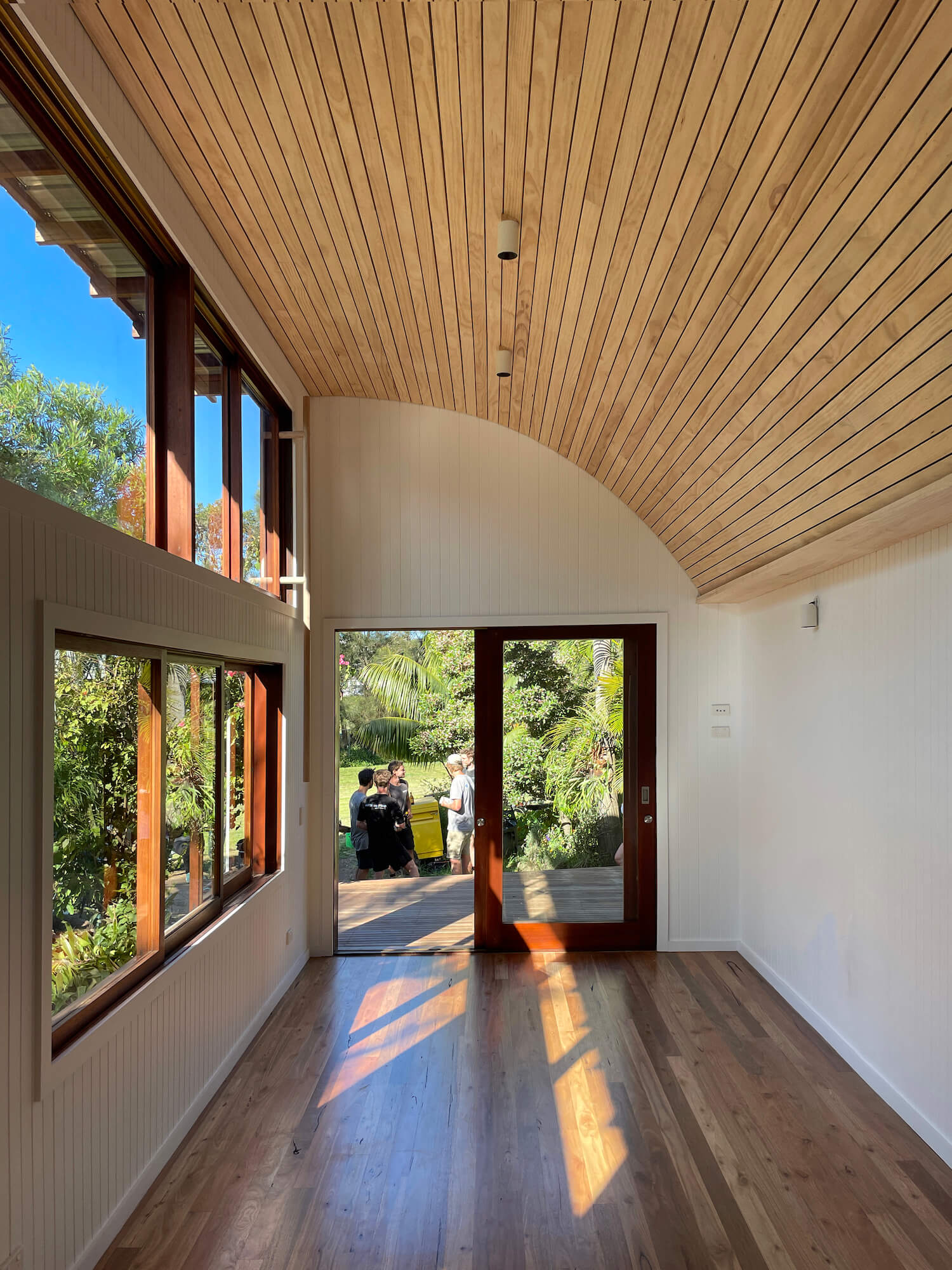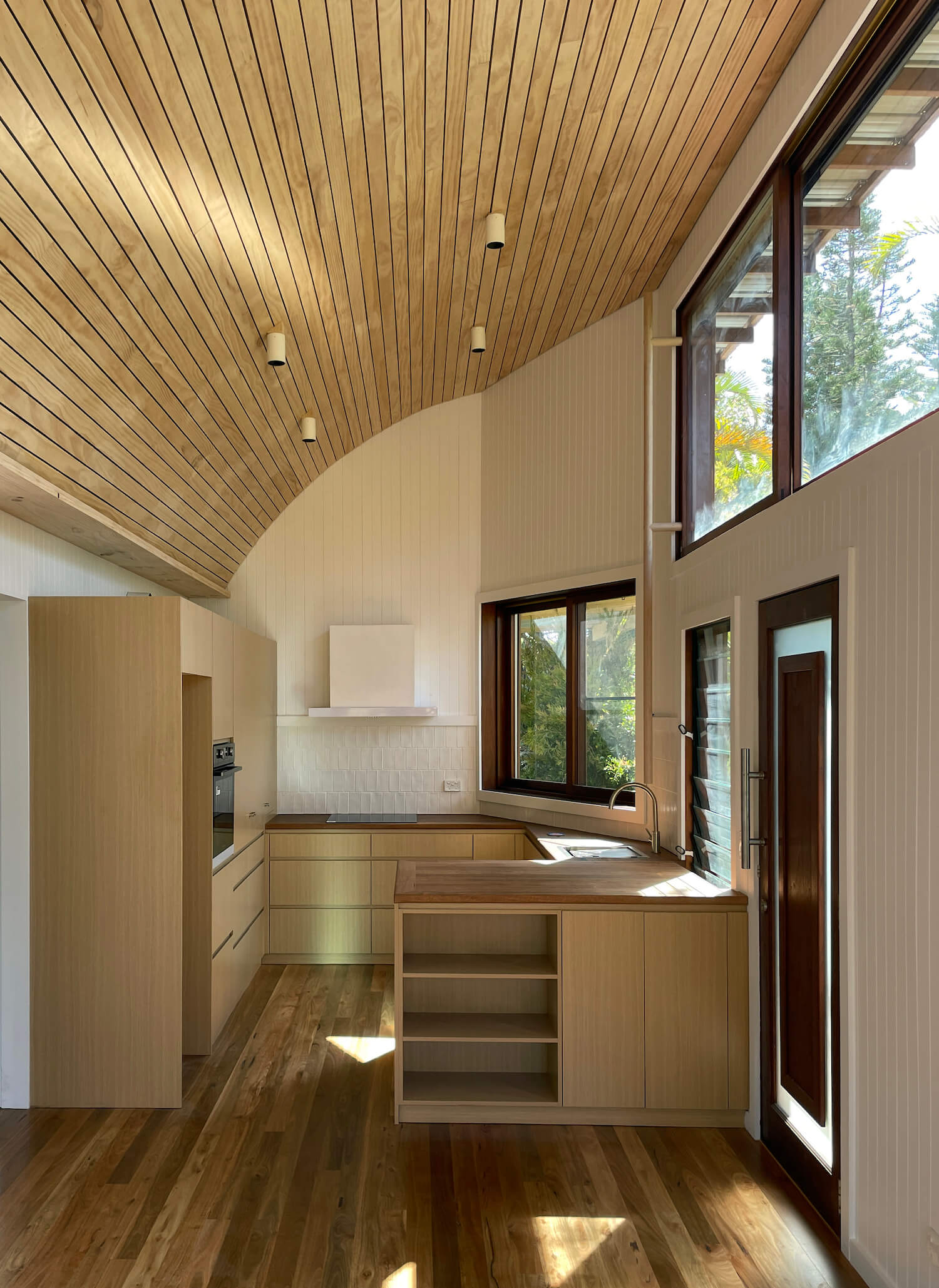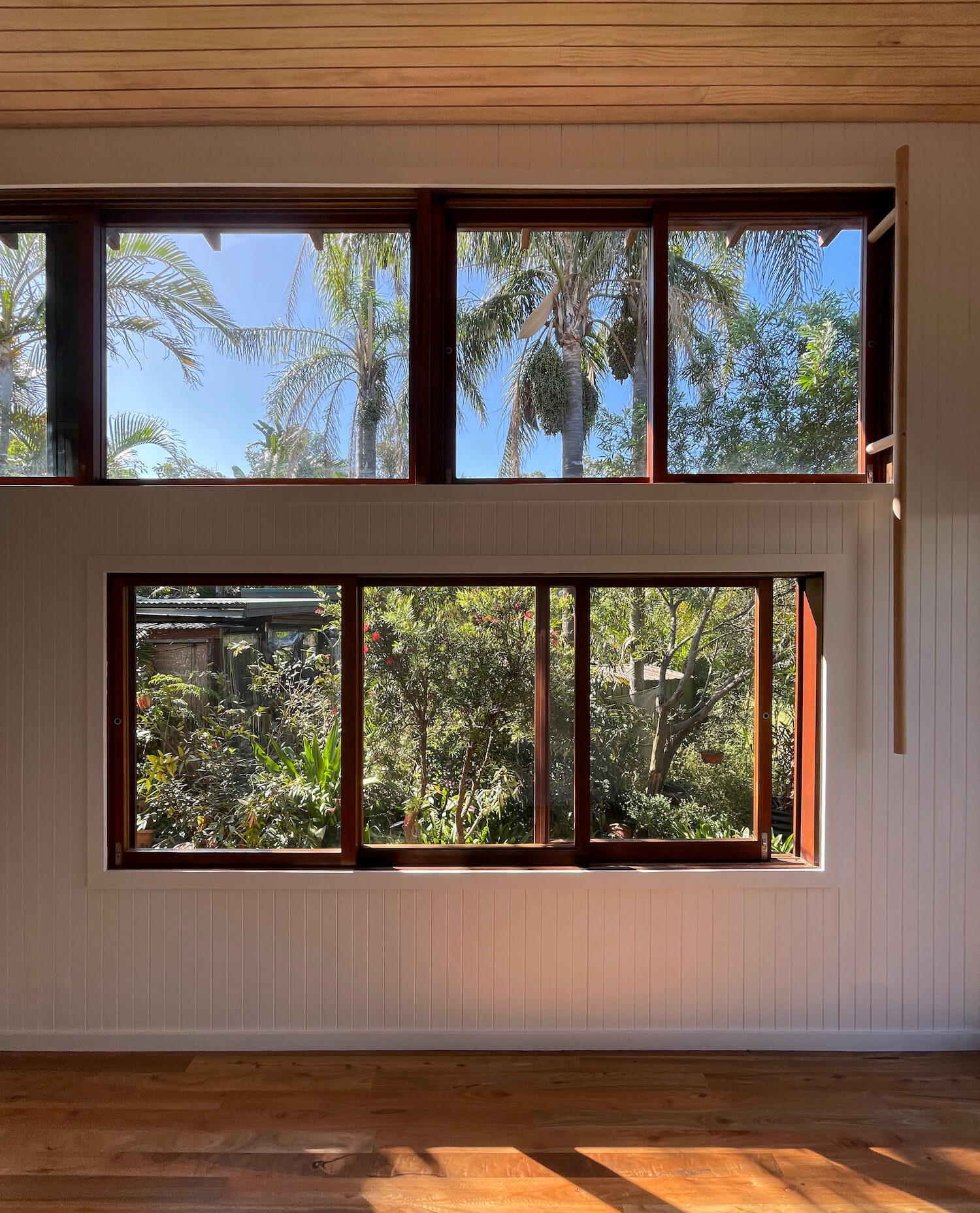 ---