Valiente Arquitectos: The chorizo house is a type of dwelling used in the past in Argentina. It is presented as a succession of rooms or enclosures that, with similar dimensions, are linked to each other along a longitudinal axis and are oriented towards a gallery or patio, from which they obtain lighting and ventilation. They are usually developed in lots between party walls and there are currently numerous projects that address the rehabilitation of this type of housing.
In this case, the project program aims to provide a solution to the new demands of a family, and to be able to make all its members independent in independent units, thus generating a horizontal property. Always having as main premise to respect the imprint of the house and its history.
It is resolved, preserving the original spatial structure on the ground floor and its central patio to enable lighting and ventilation of the units. Preserving and restoring its original materials, and incorporating those that are the least invasive to the original home. Mounting on the existing construction a new structure as light and ventilated as possible.
The spatial flexibility of the units allowed the members to plan multiple destinations in the future, a weekend house, an event venue, an architecture and design studio, among others.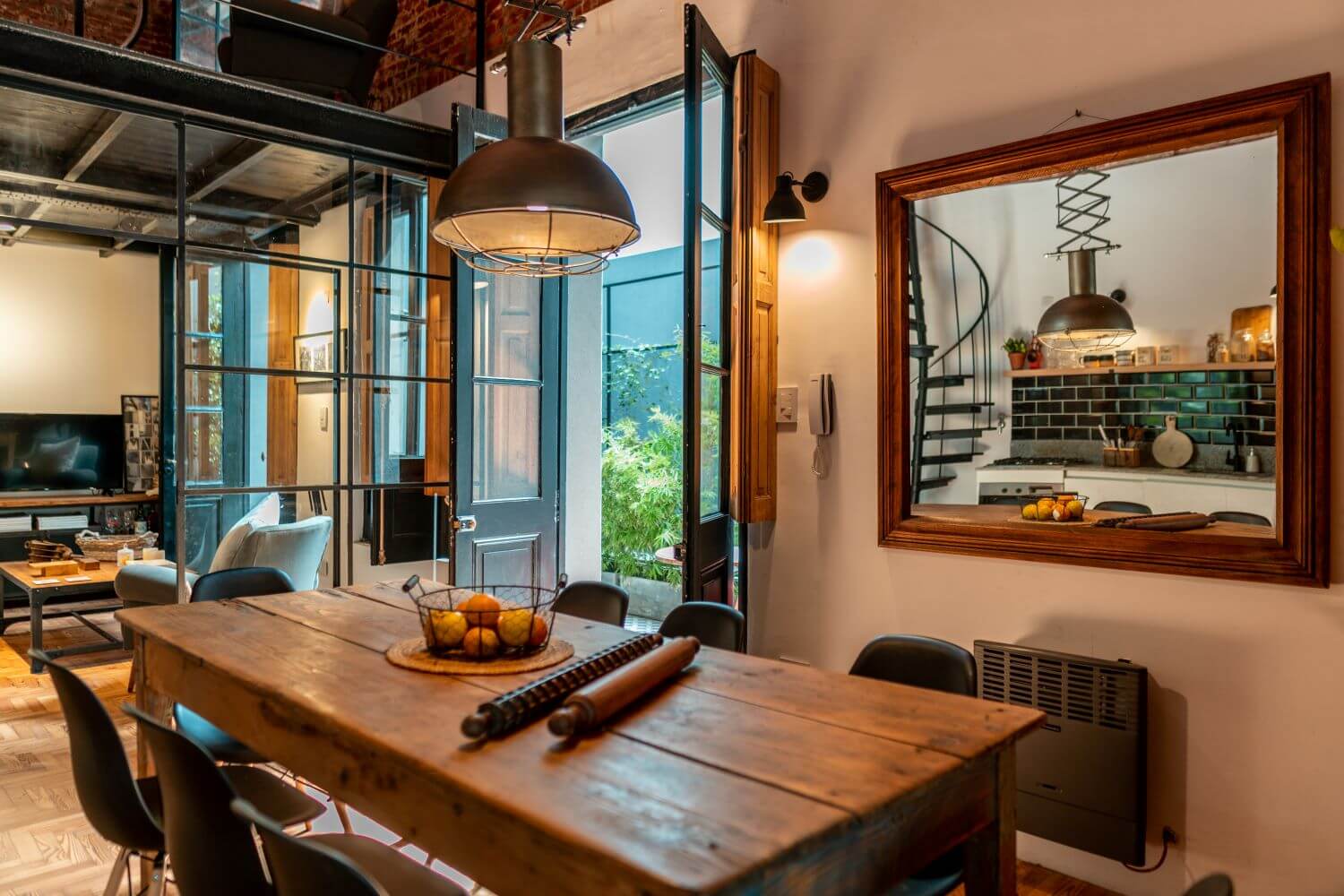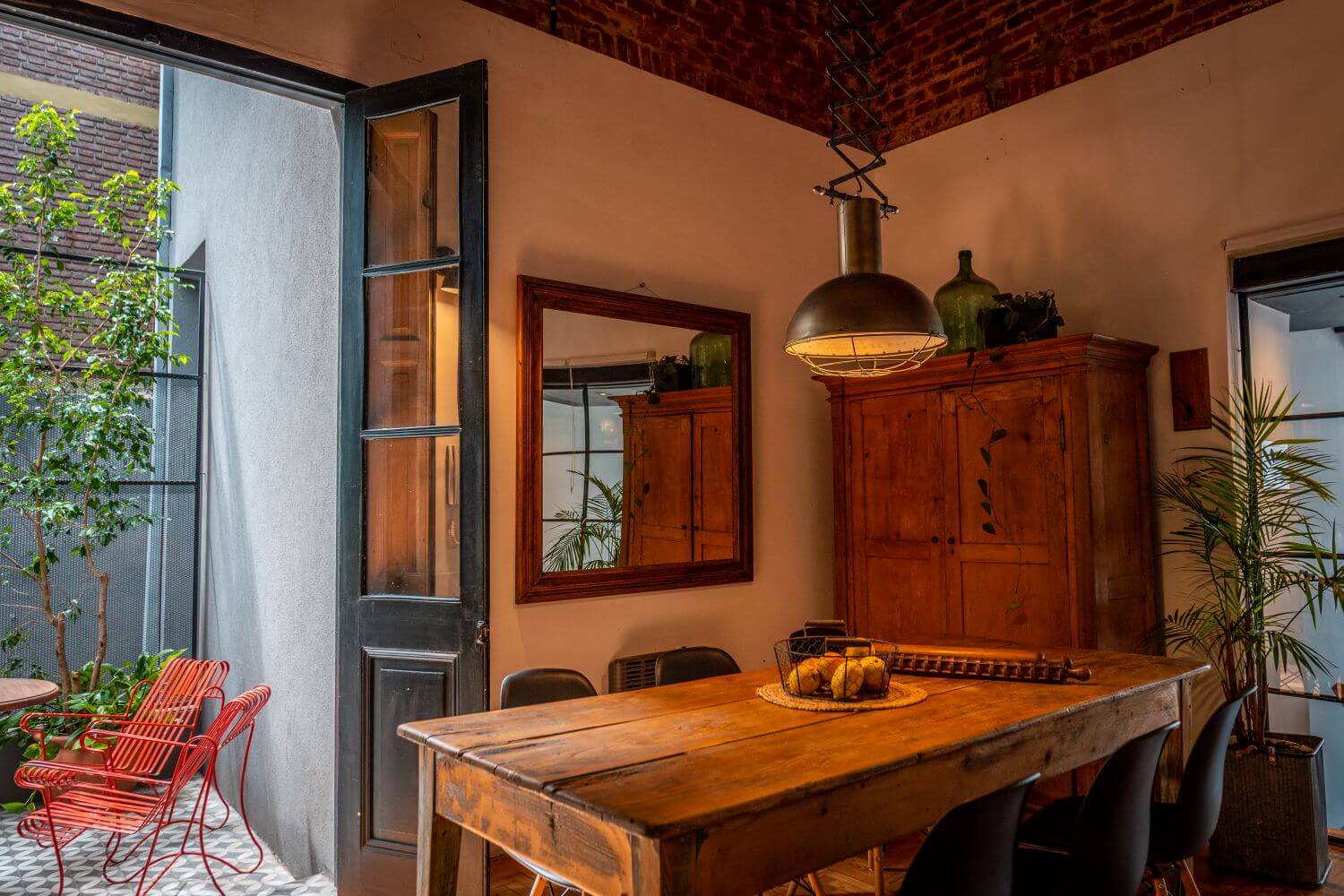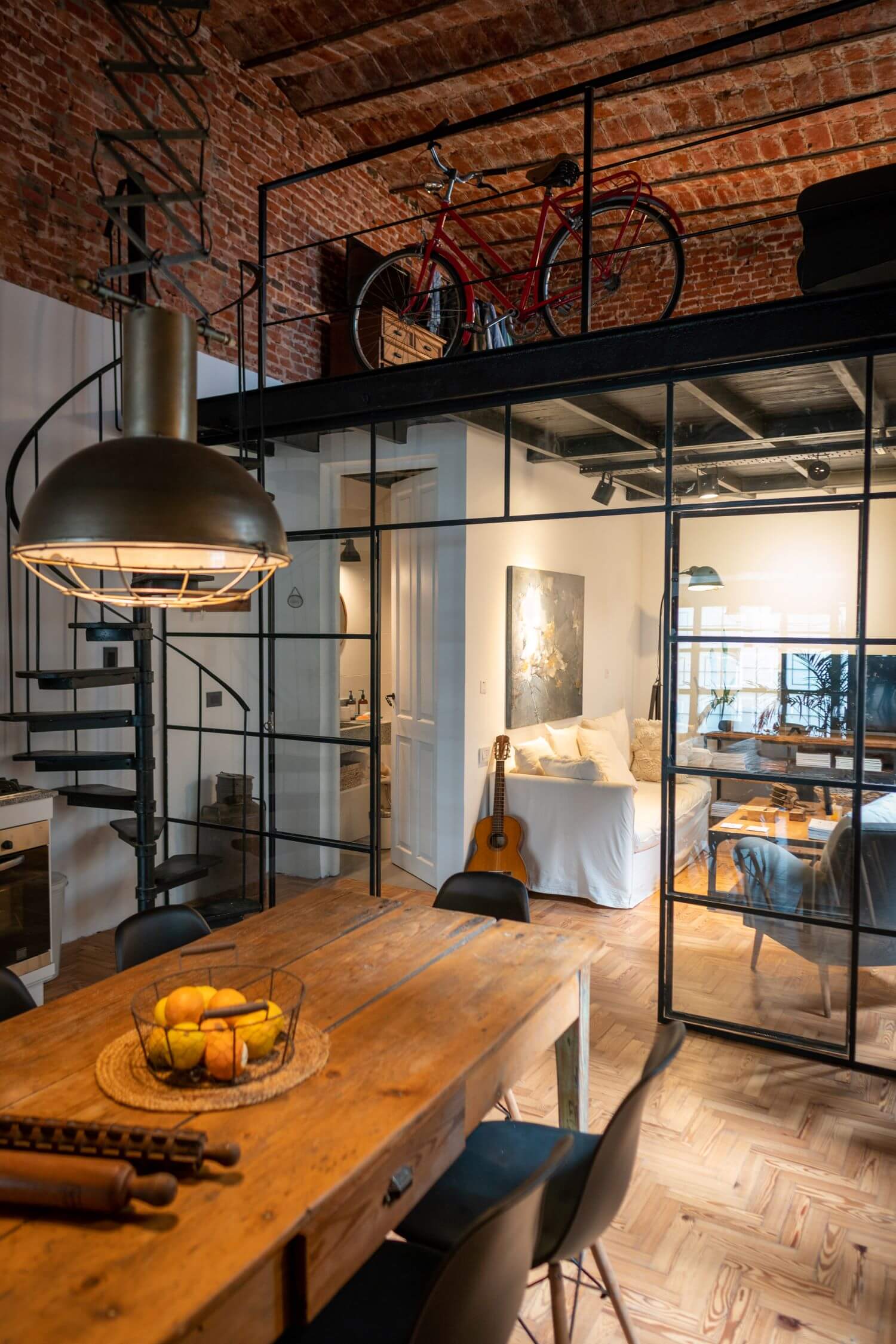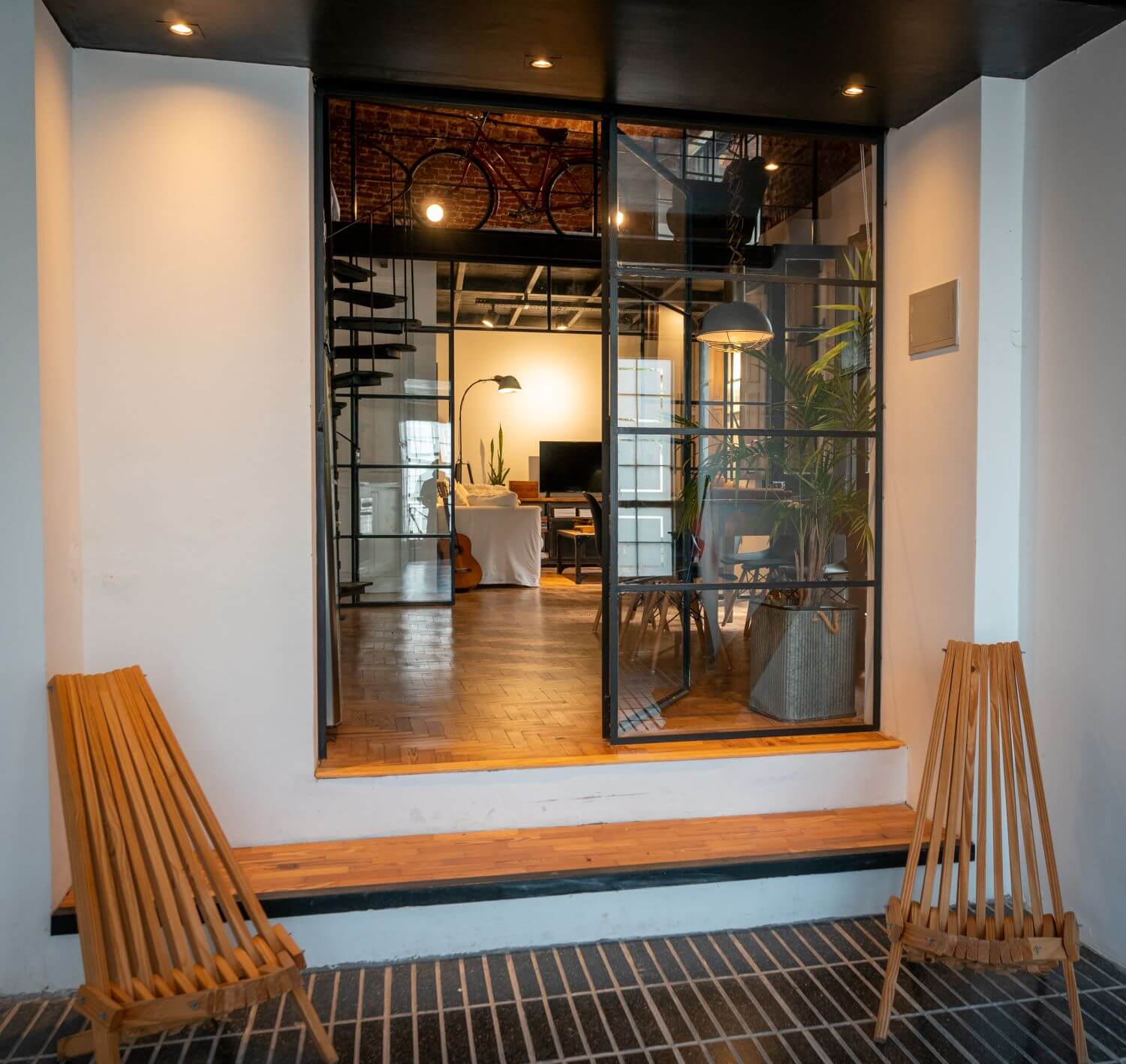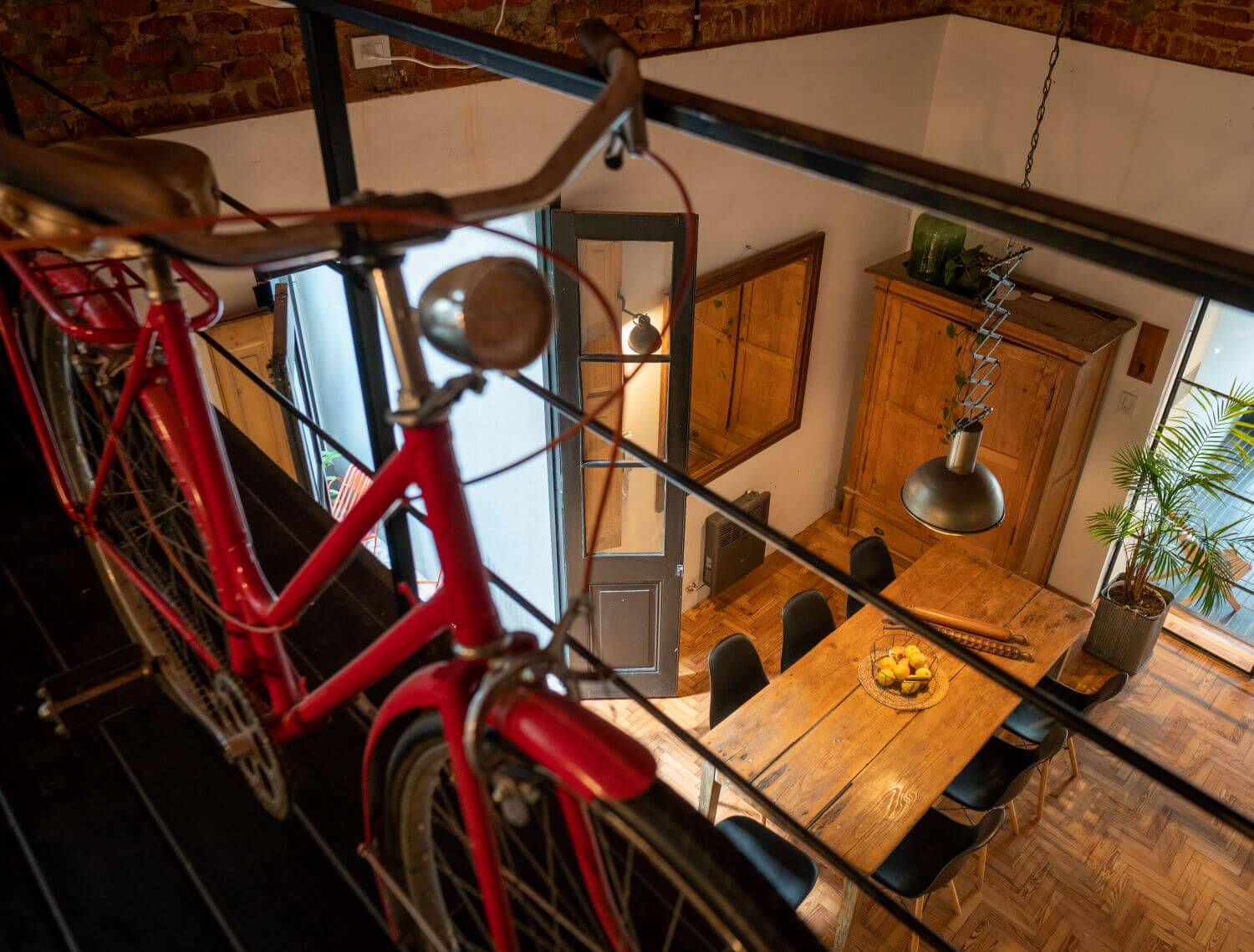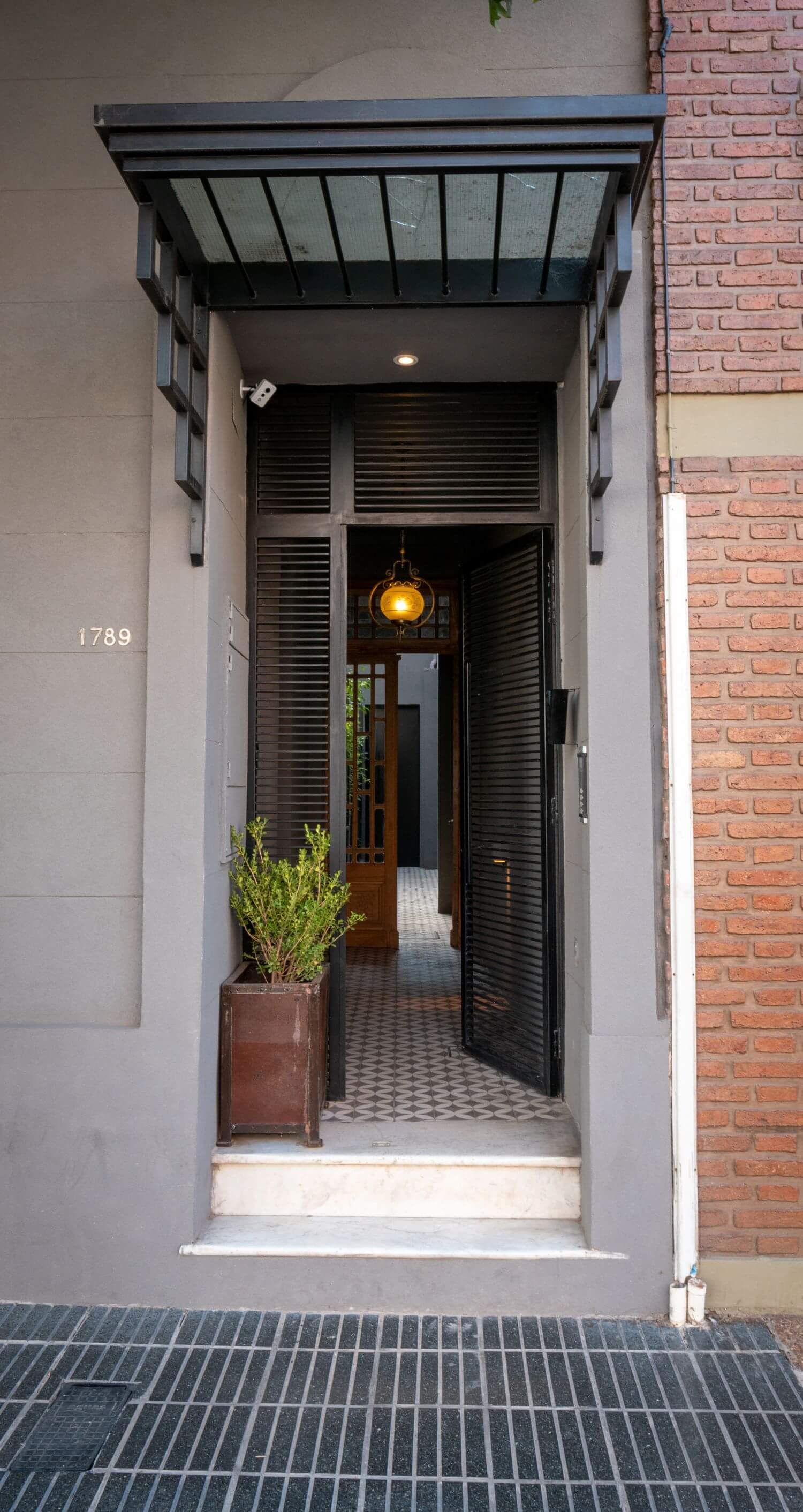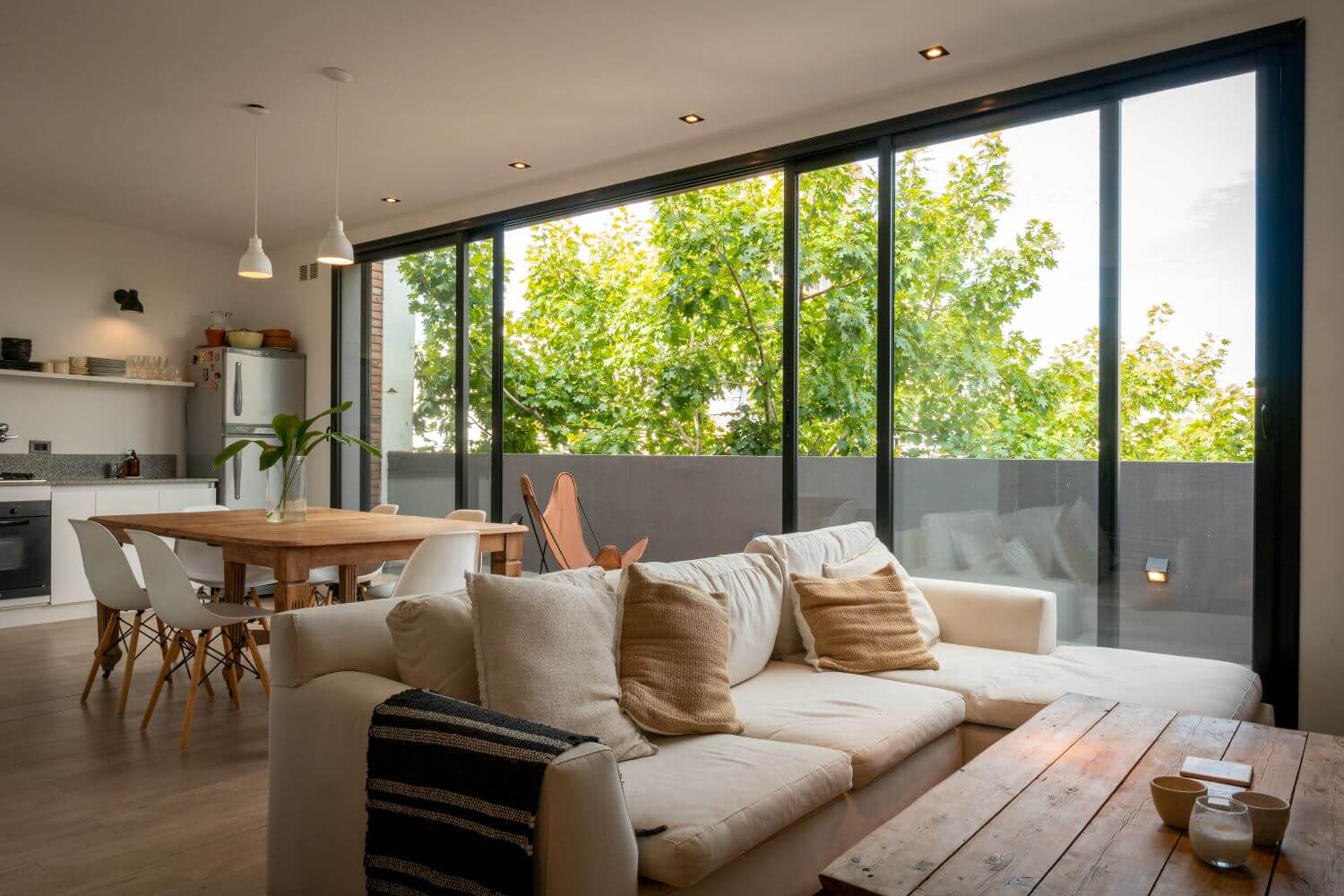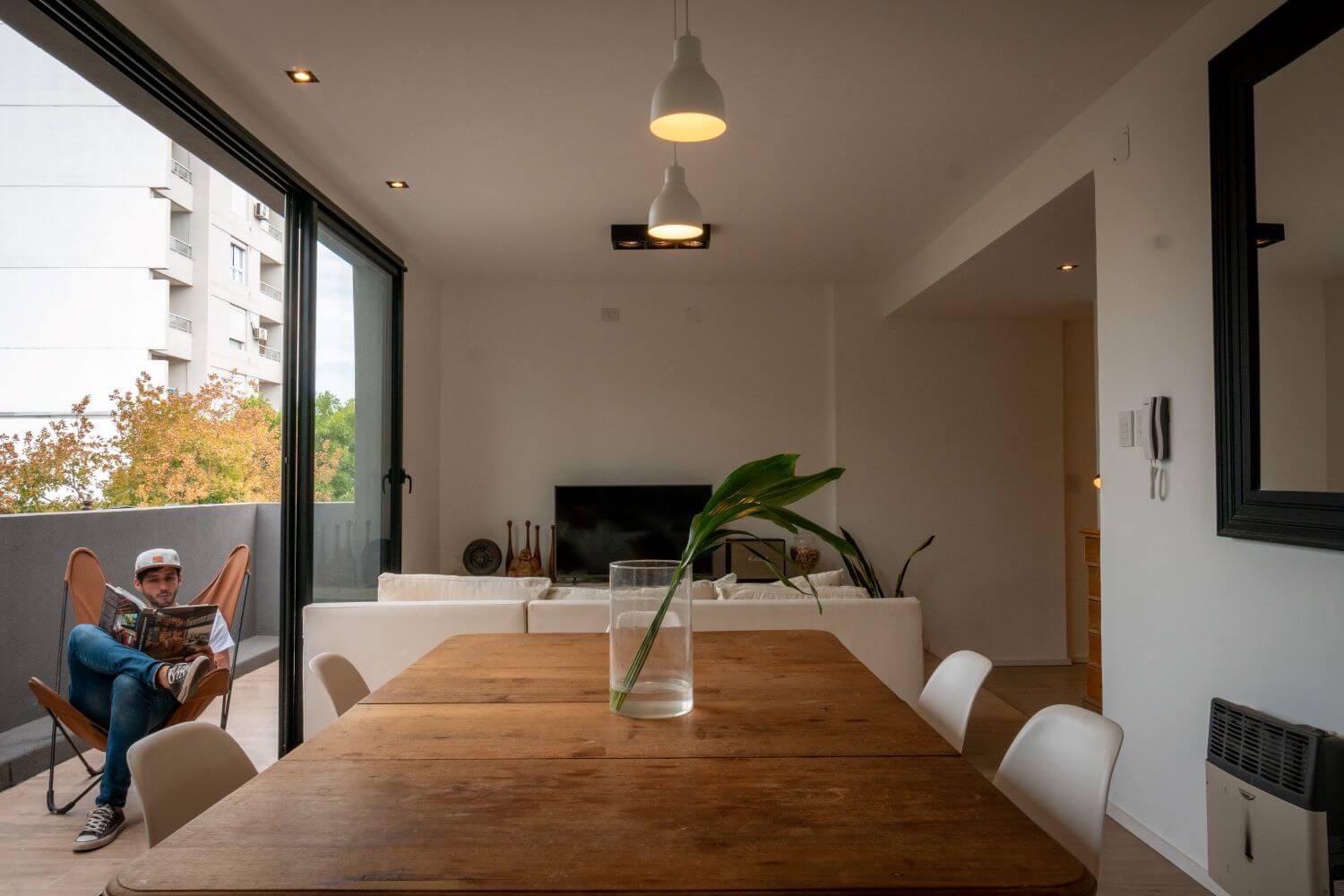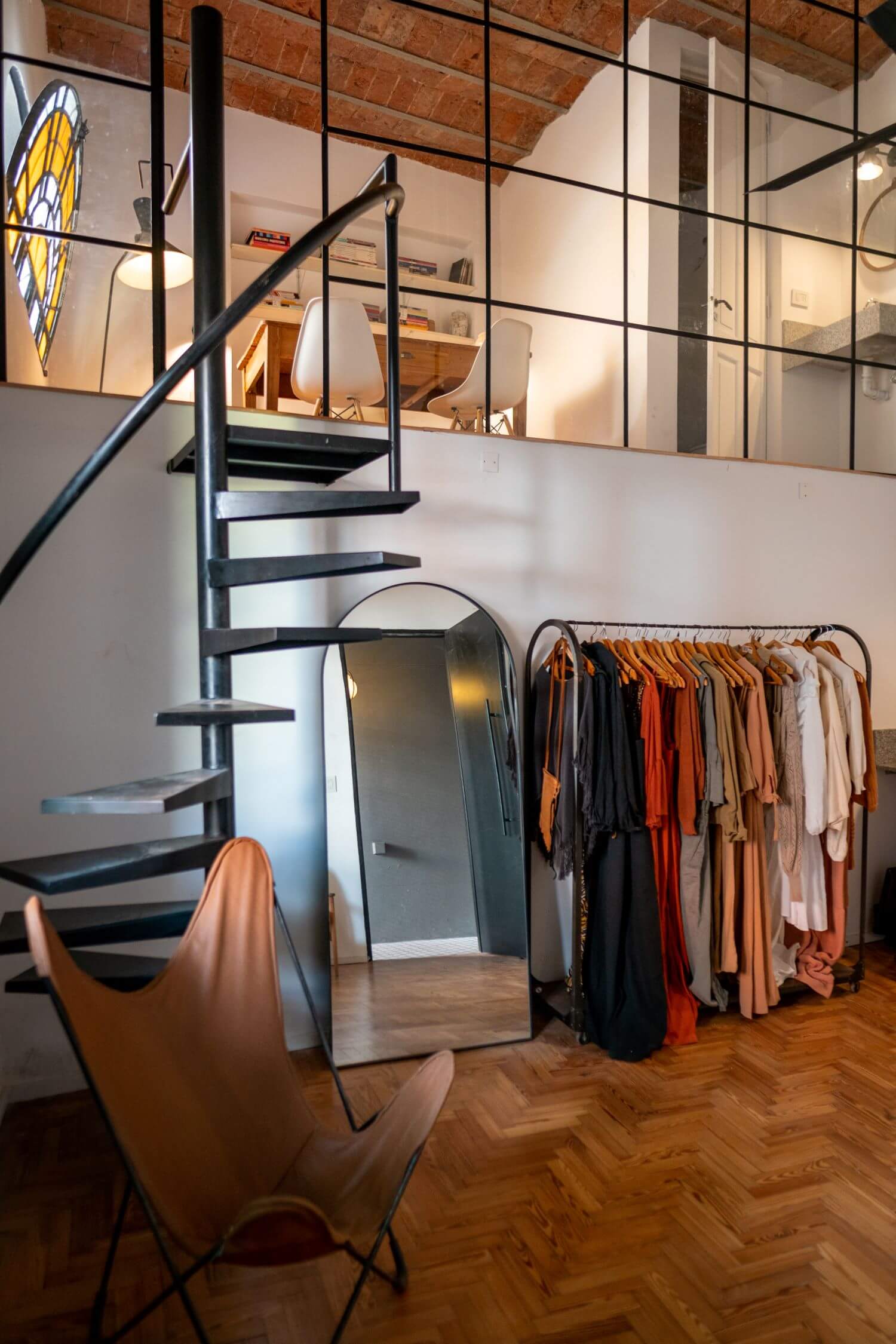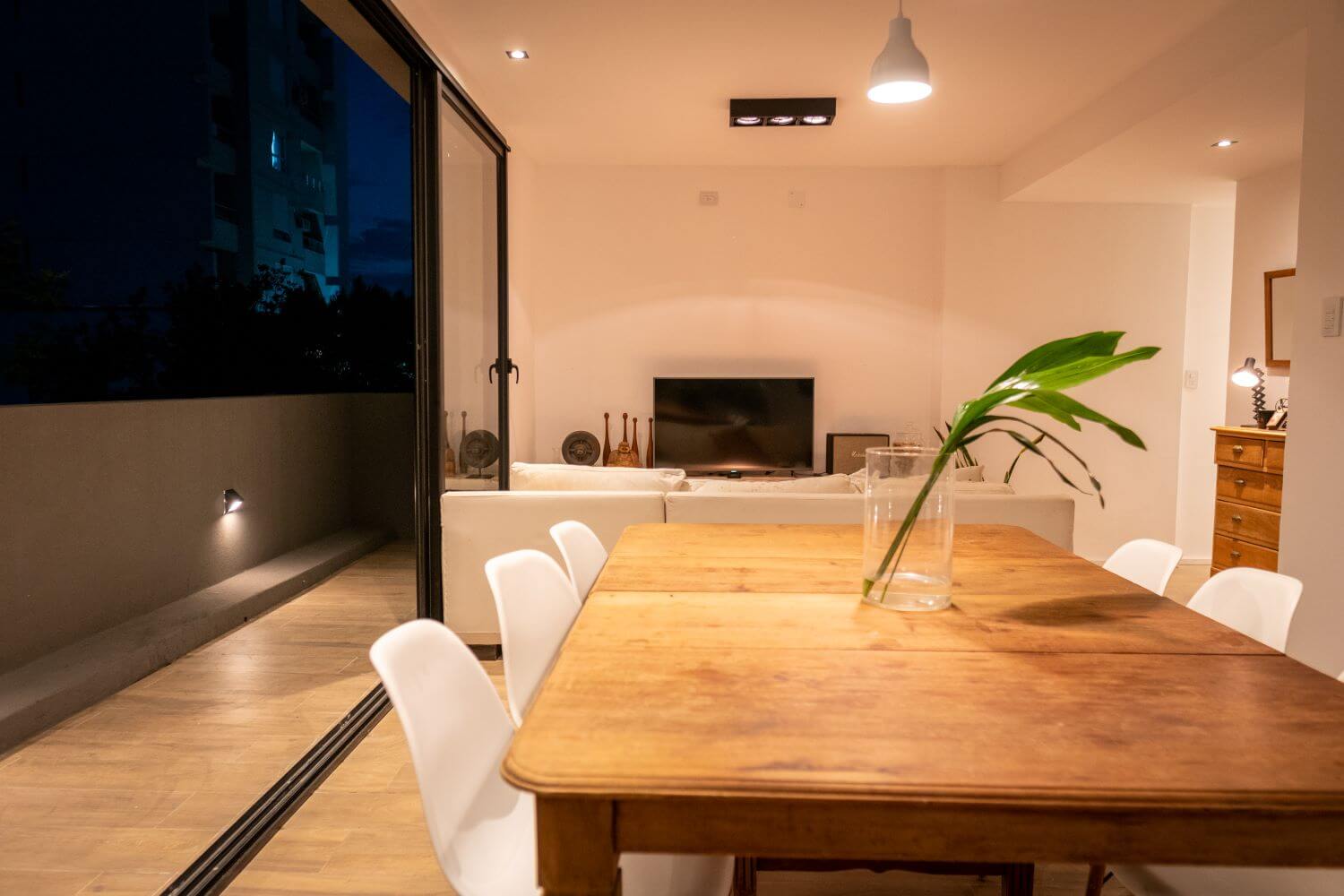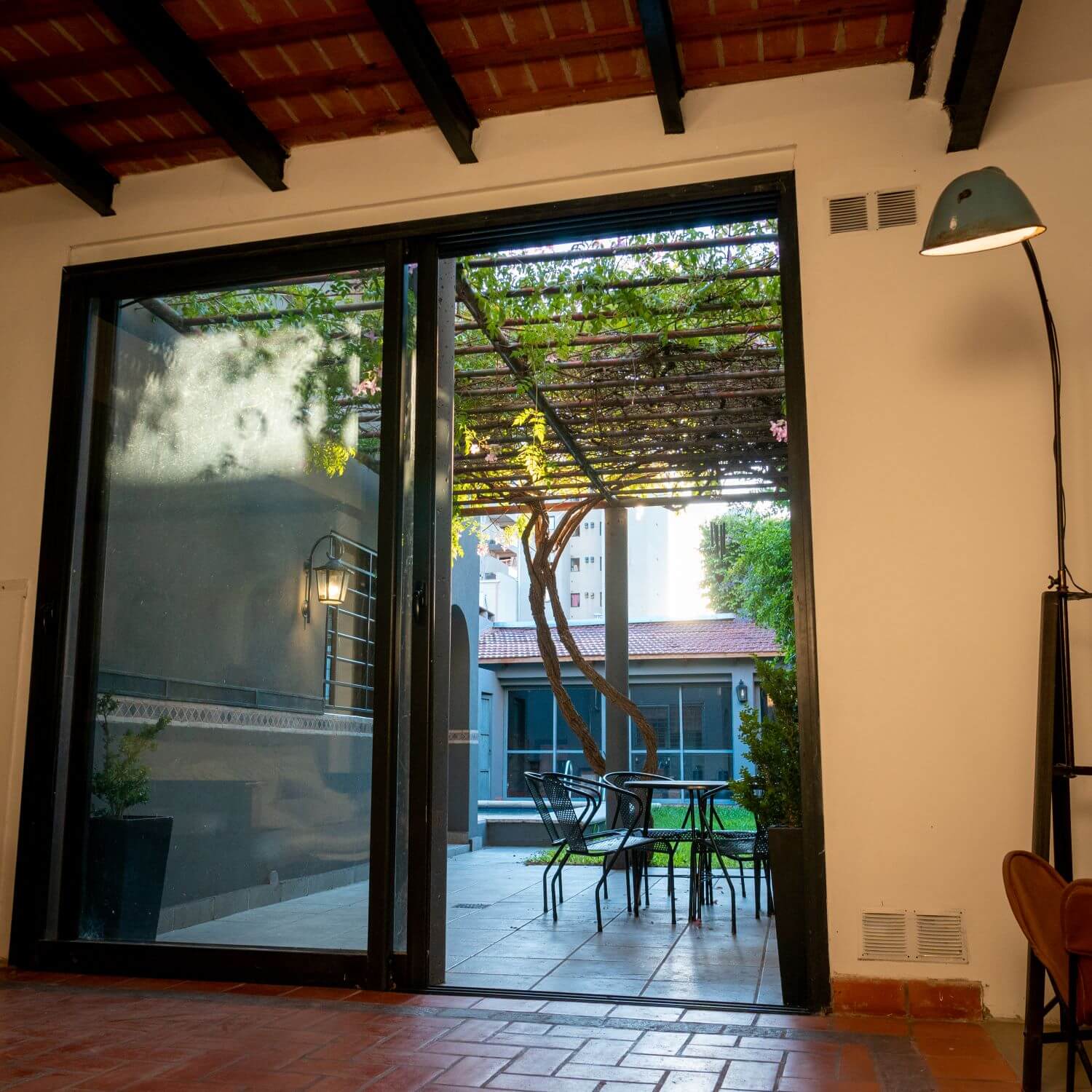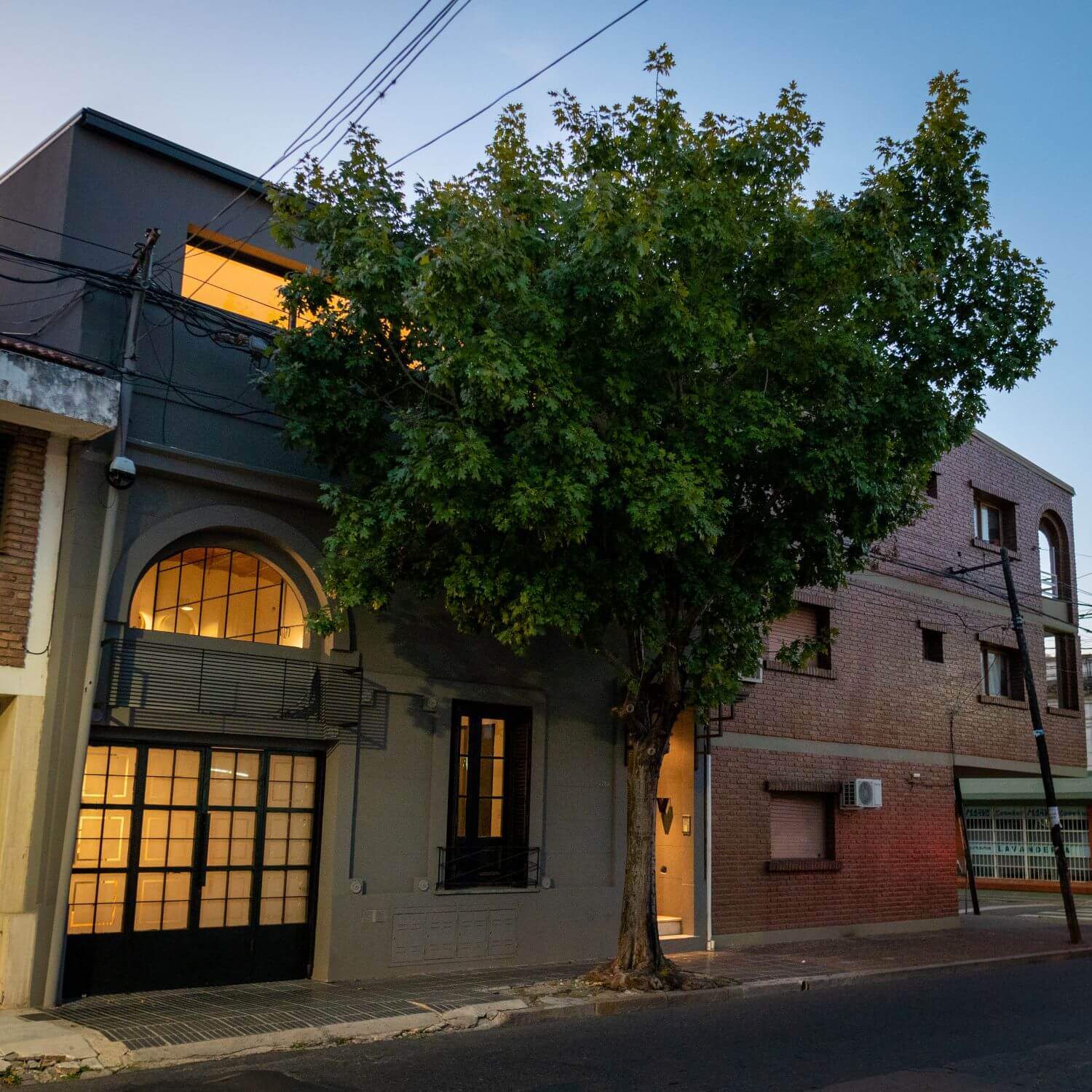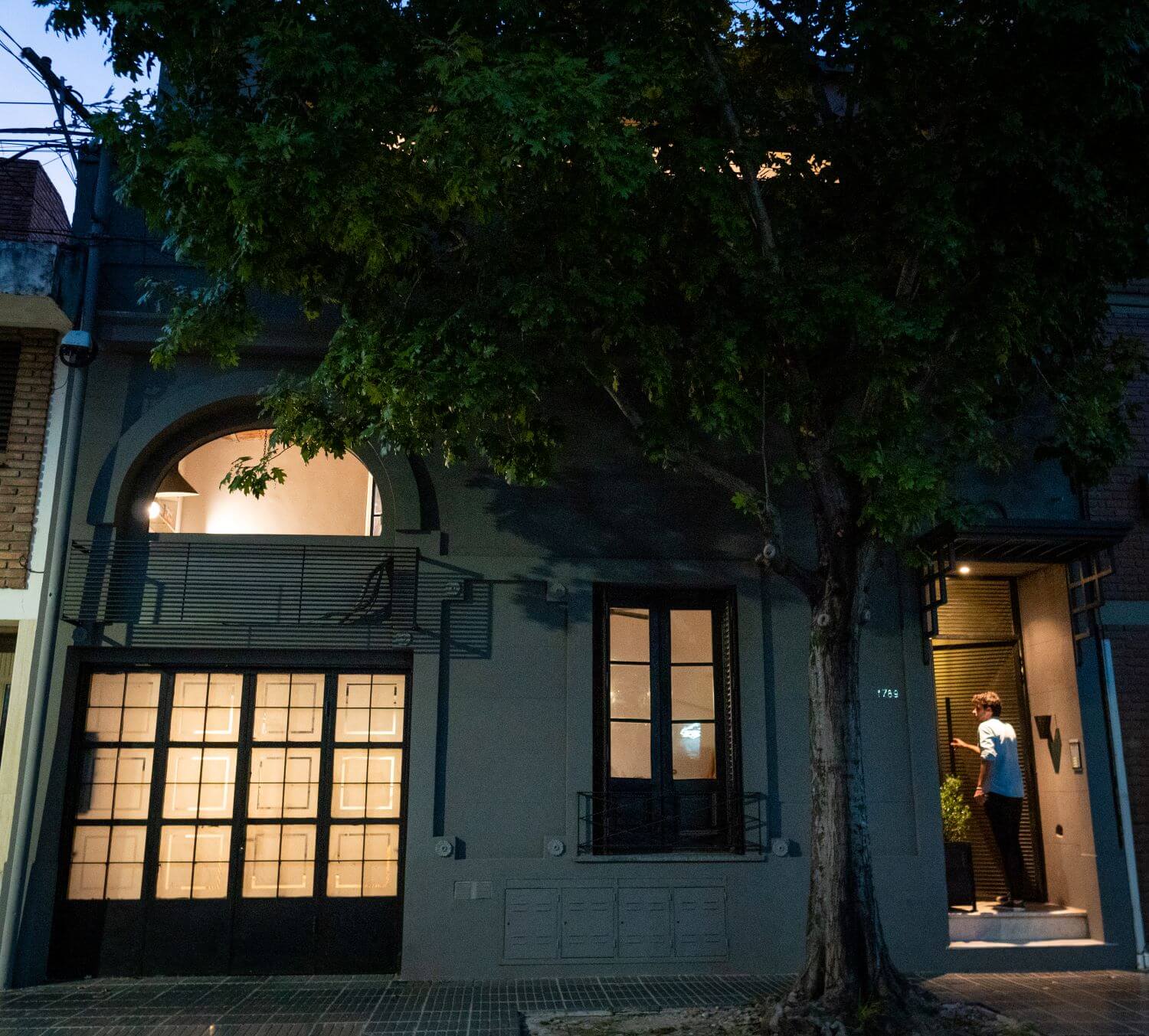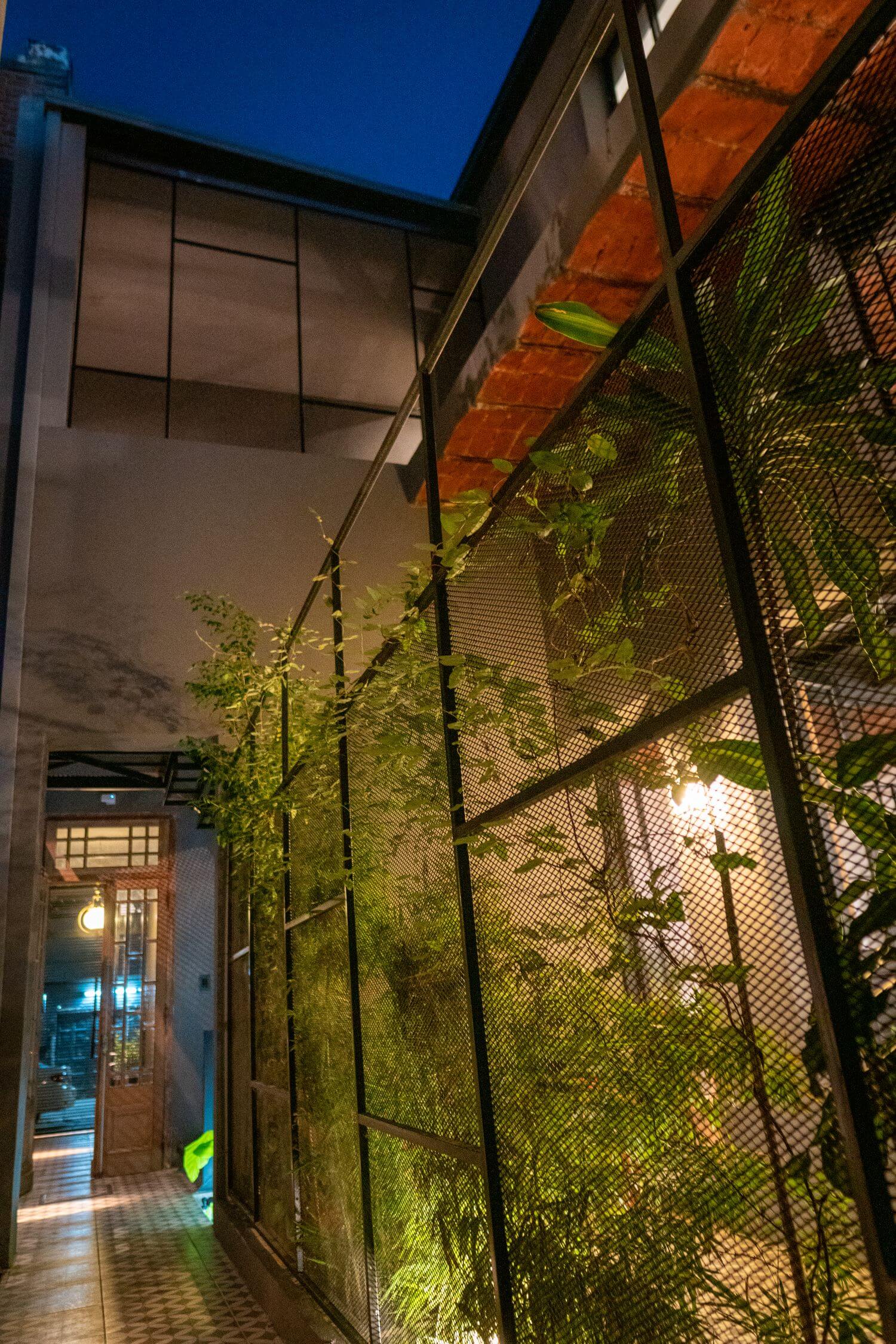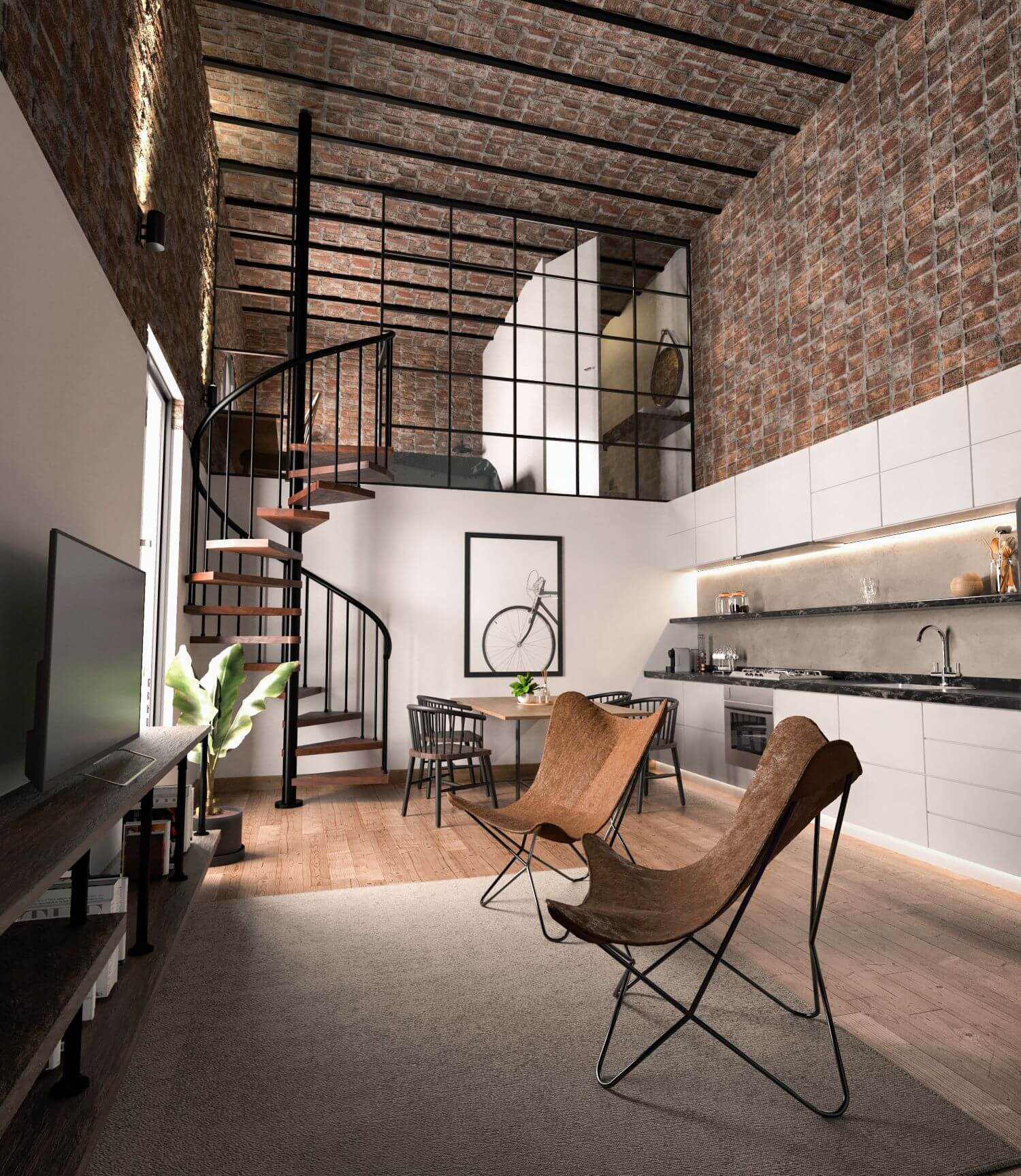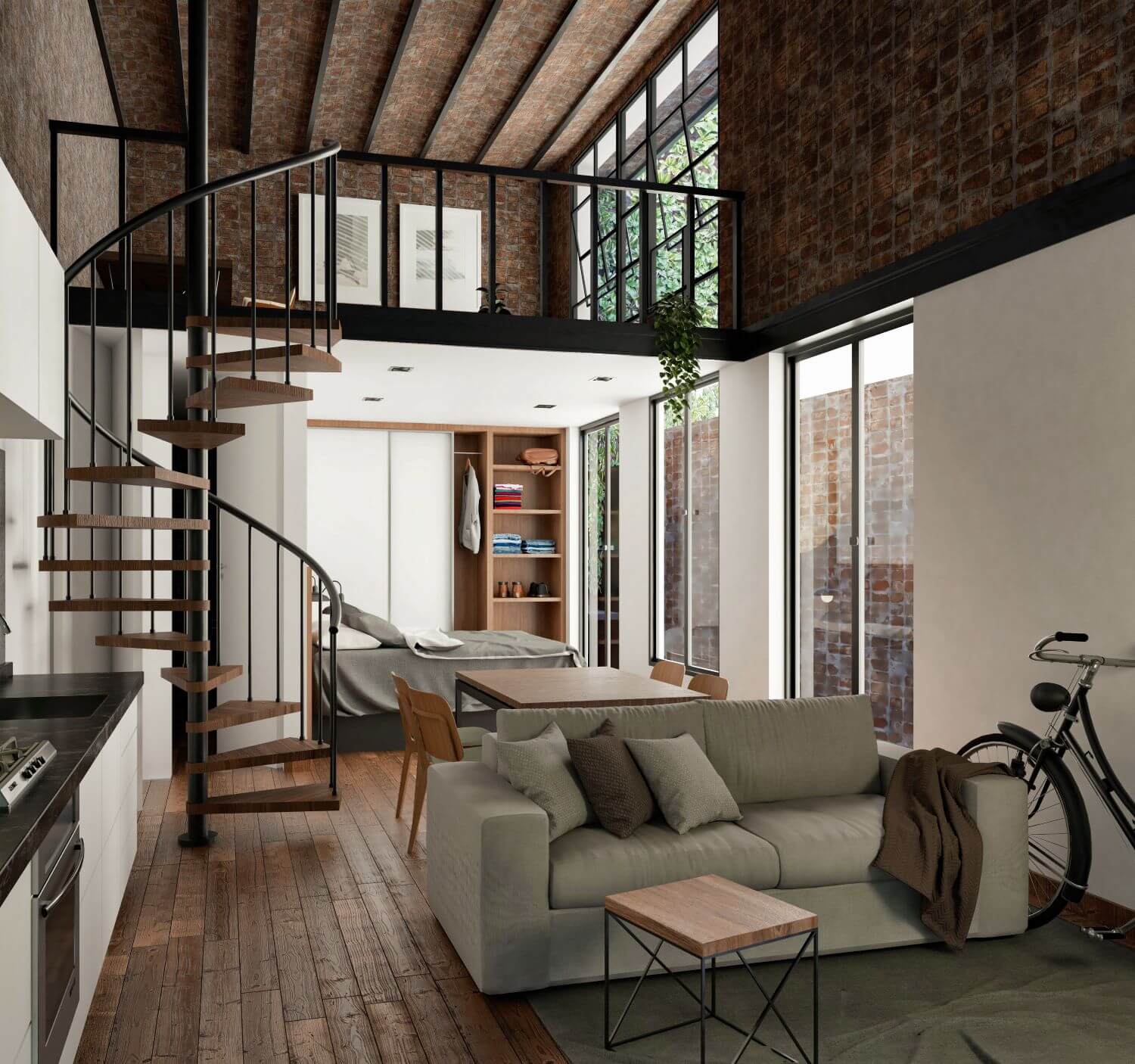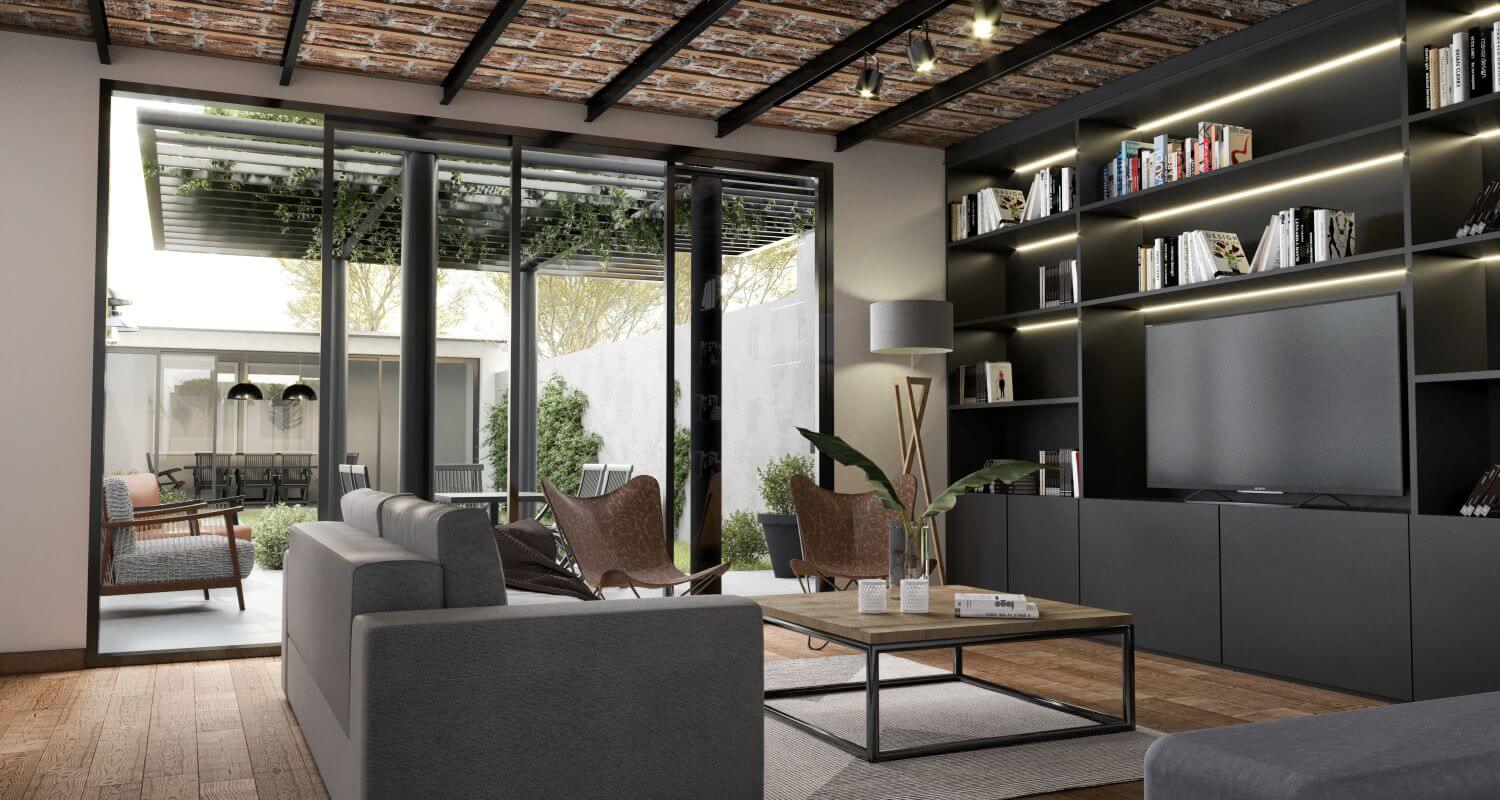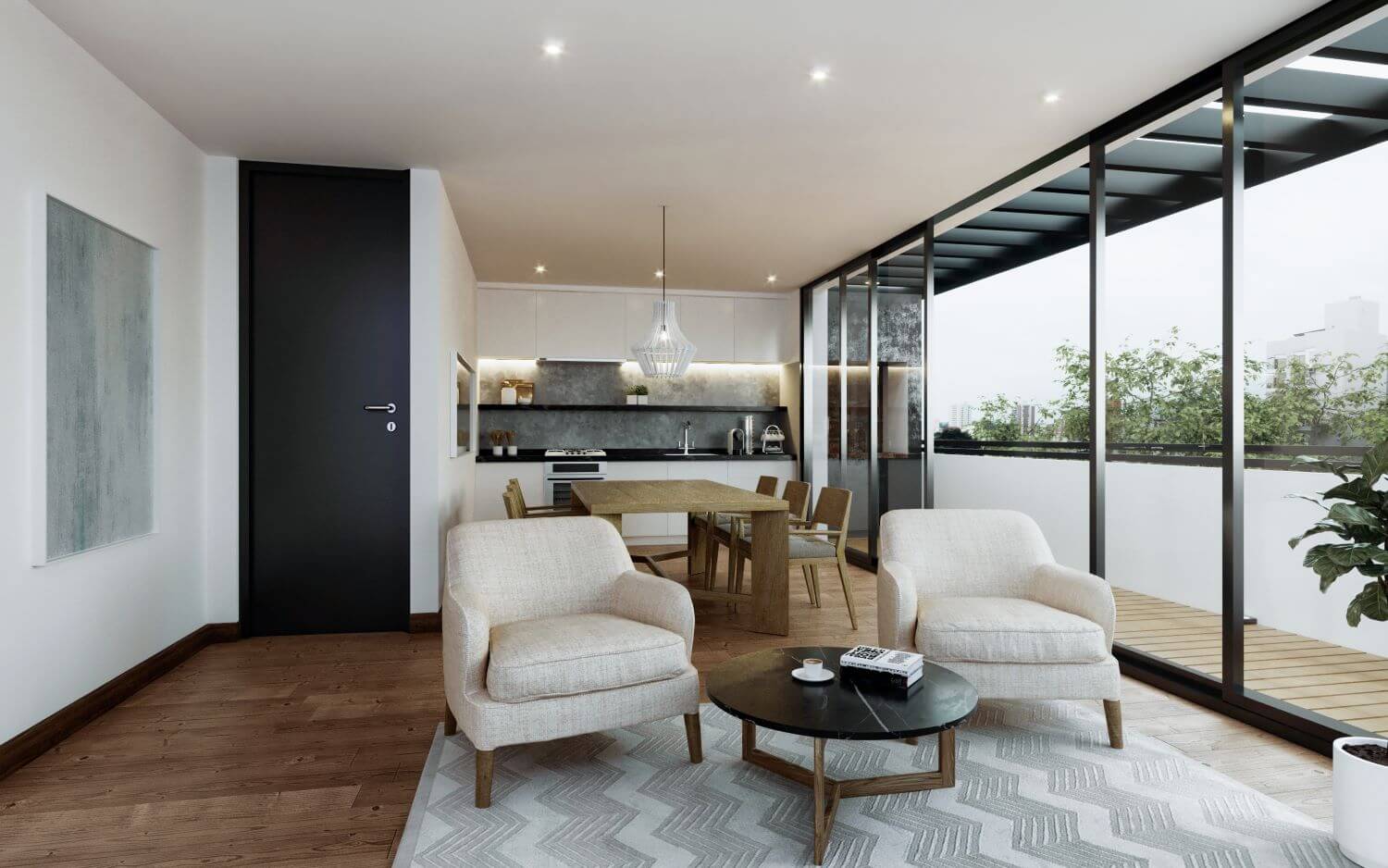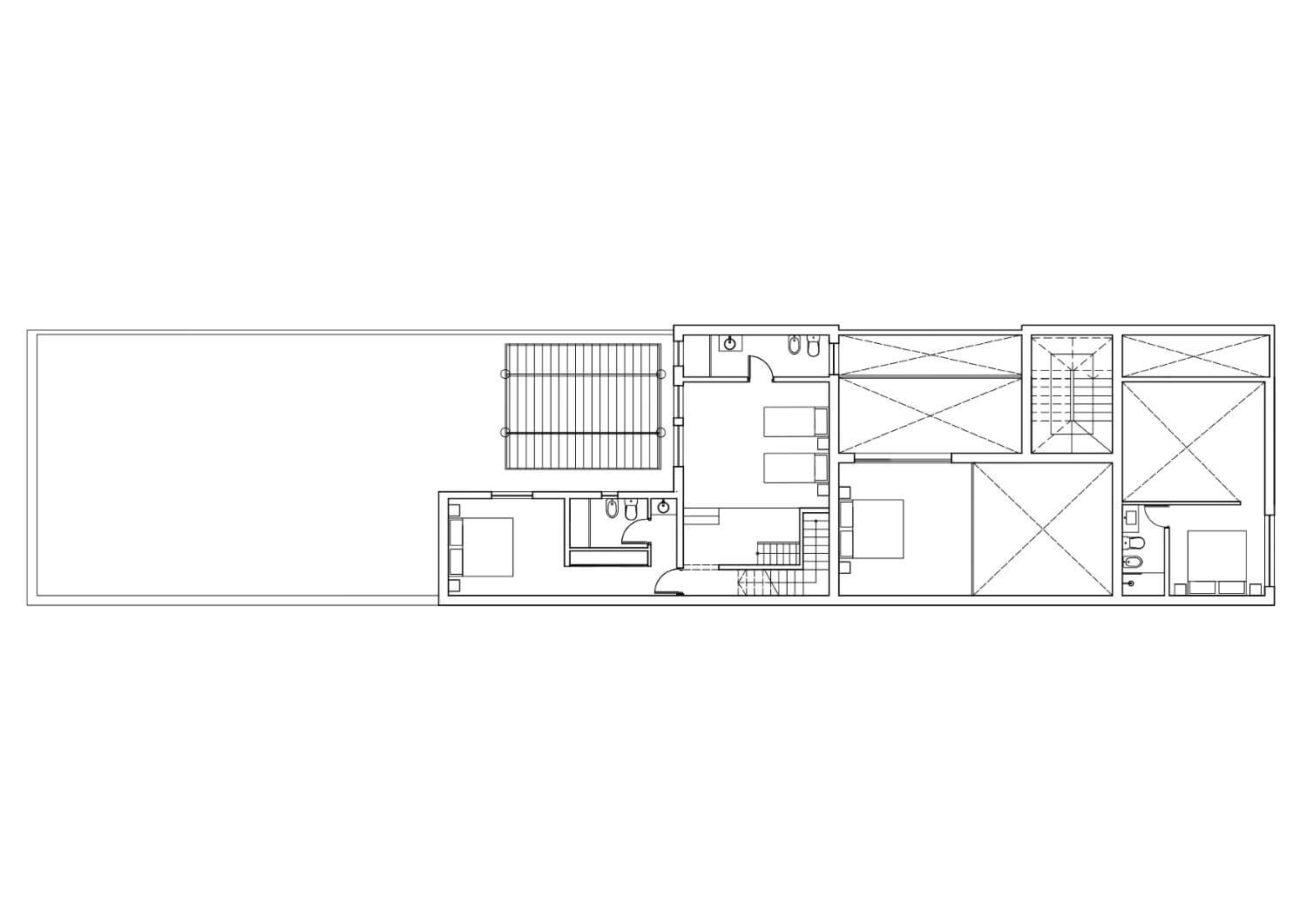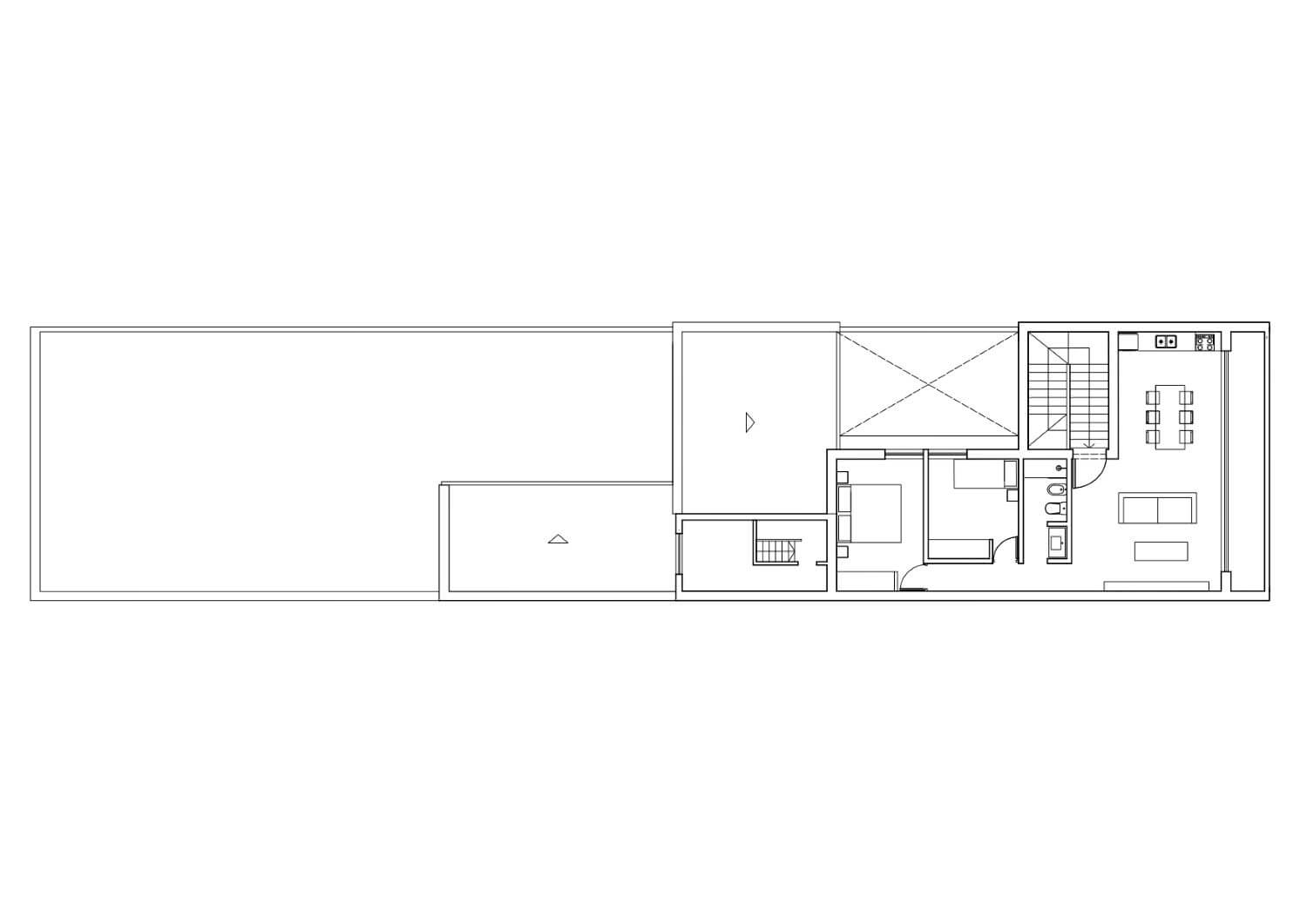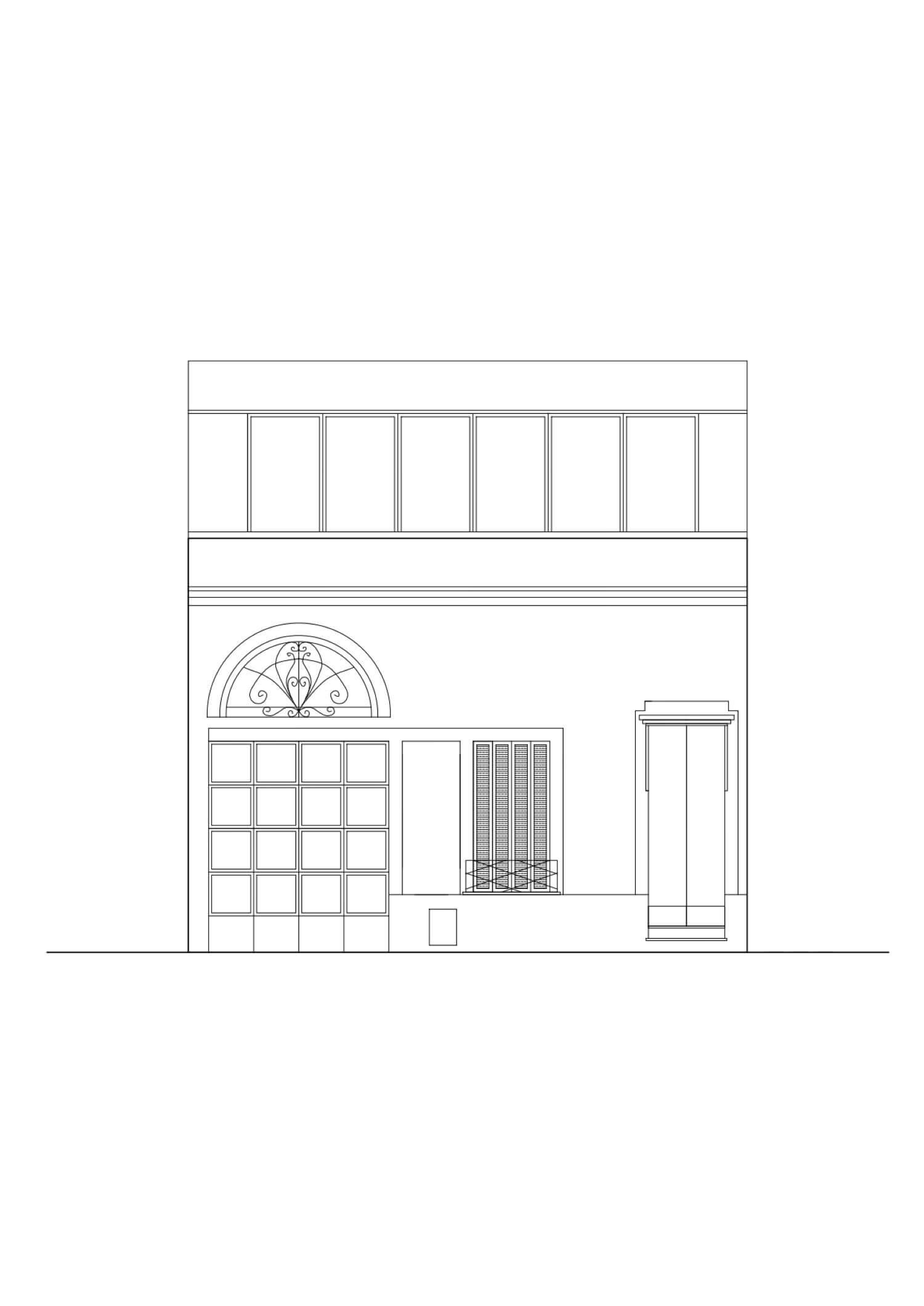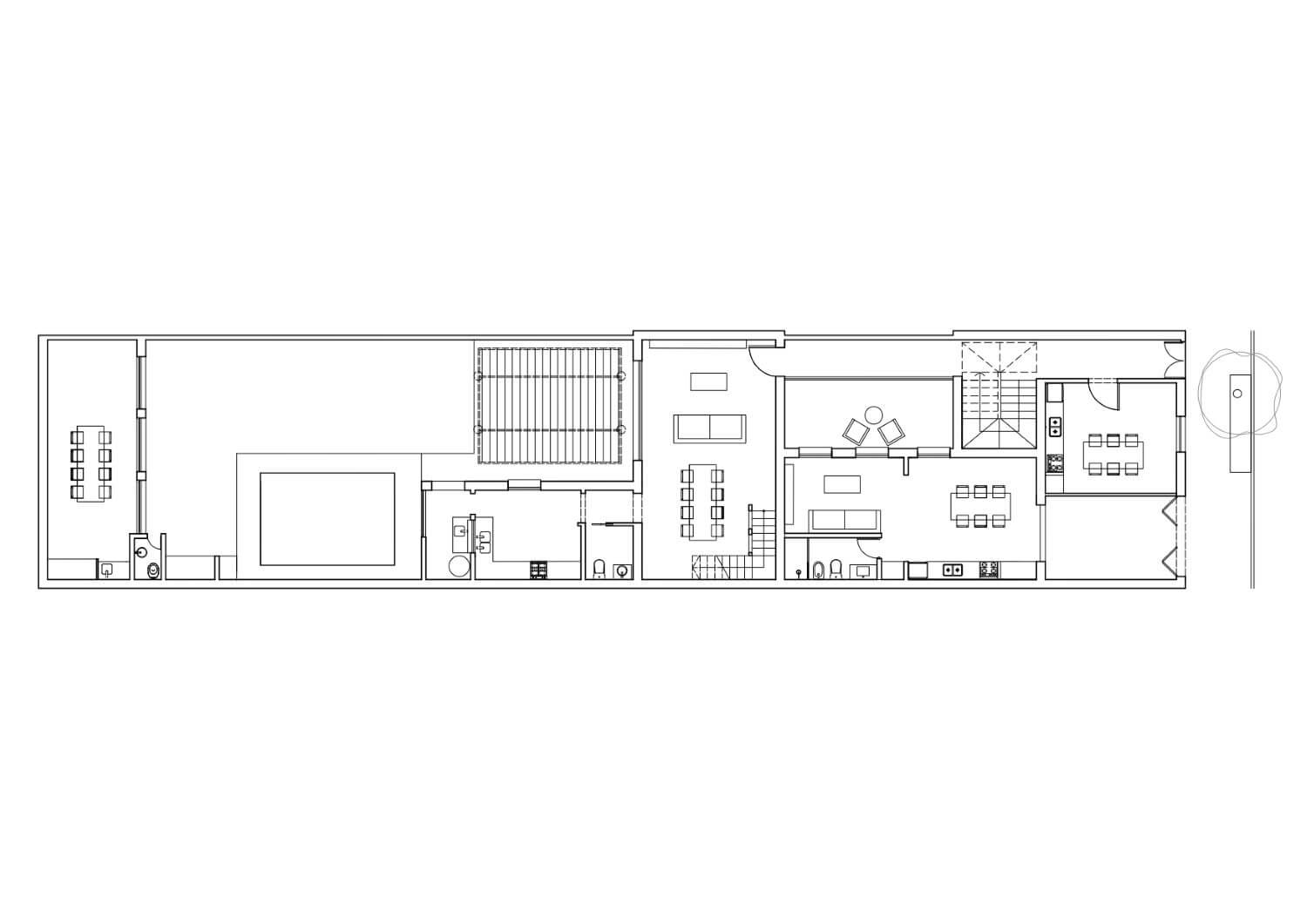 ---