Pseudónimo: This project is located by the sea, but its story begins with the search for the land, for freshness to the touch, for the feeling of being all connected, for the search for natural light and the way it would permeate the space.
It is through this search that we can guide the experience of visiting this beach house. Beginning with the stairs made of limestone which predominates in the area and which direct our view towards a weeping wall which with its curvature insinuates a turn to the left. The texture of the floor changes, the Veracruz marble covers it completely, the pore is open, with a texture similar to stepping on the sand; naturally a view opens towards the space that houses the dining room and the living room, both contained with a double height framed by a gable roof, supported by a structure of Huanacaxtle wood beams. At the back, a stackable gate allows us to contemplate the sea at sunrise. The light finds its way and is reflected on the walls finished with a handmade mixture of marble dust sealed with cactus slime, it passes through them and the space is filled with chiaroscuro.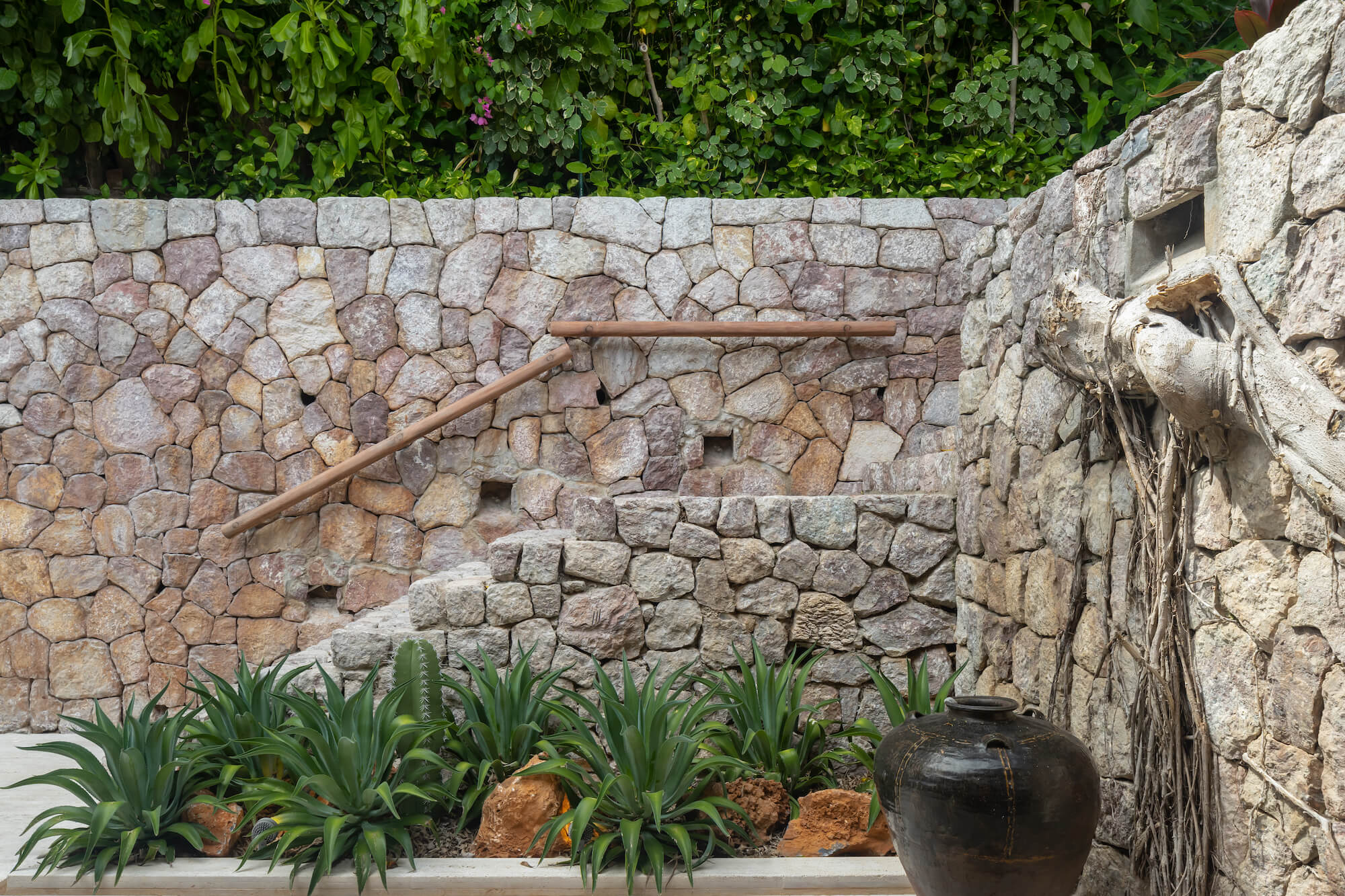 image © Zaickz Studio
Continuing with the tour, we will find the jacuzzi which gives the impression of connecting with the sea and the terrace, which guides us to the following spaces, there are 4 bedrooms, all facing east. Its interior is homogeneous, in them, the height of the space is delimited by a barrel vault, which in the case of the master bedroom, is structured using Huanacaxtle beams; the same happens with the bathrooms of the bedrooms, they are designed under the same concept where the light enters flush under the sides of the vaults, bathes the textures of the stones of the sinks, the wooden bars and the porosity of the marble.
At the end of this route we will only find a staircase, which continues down to meet the sea.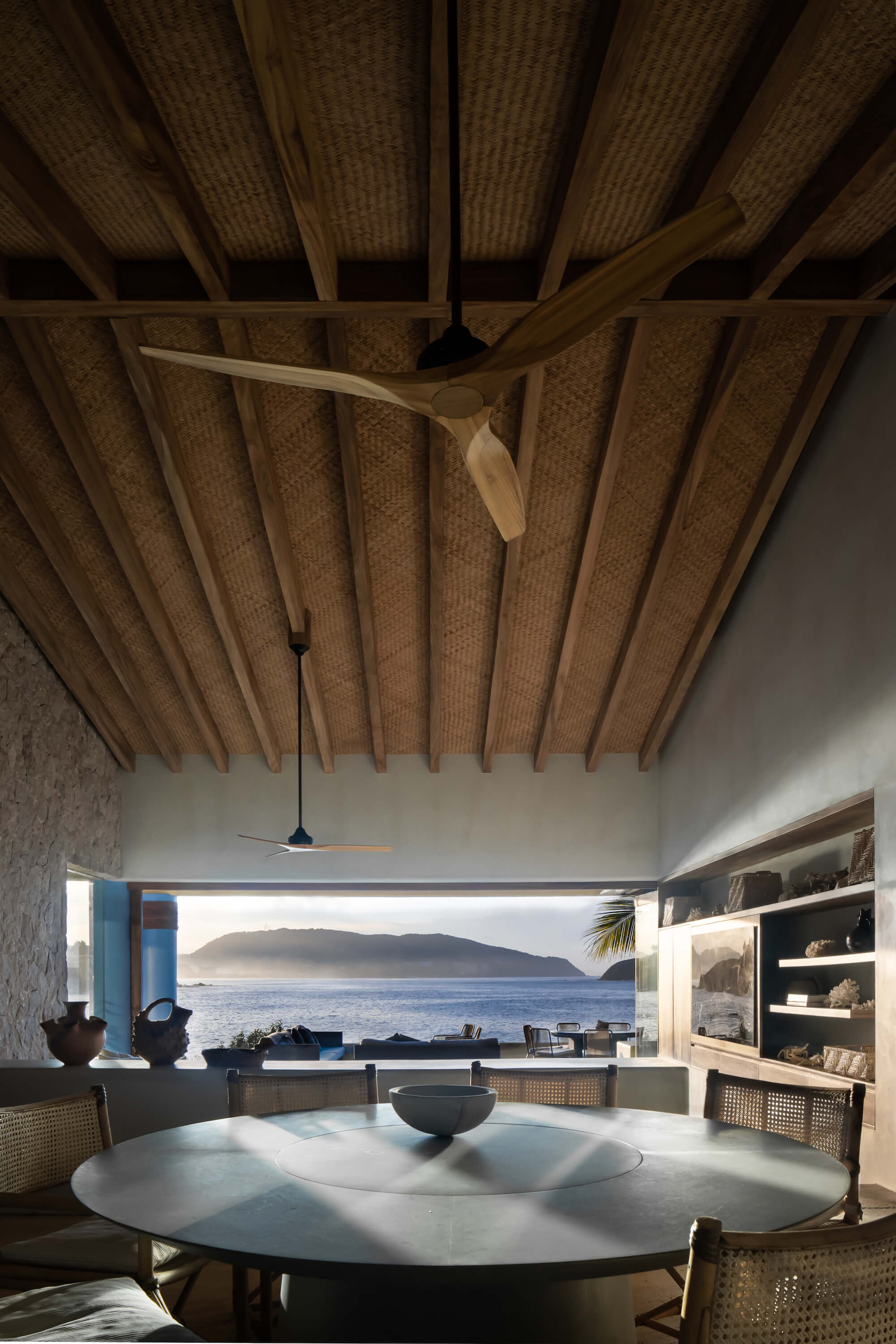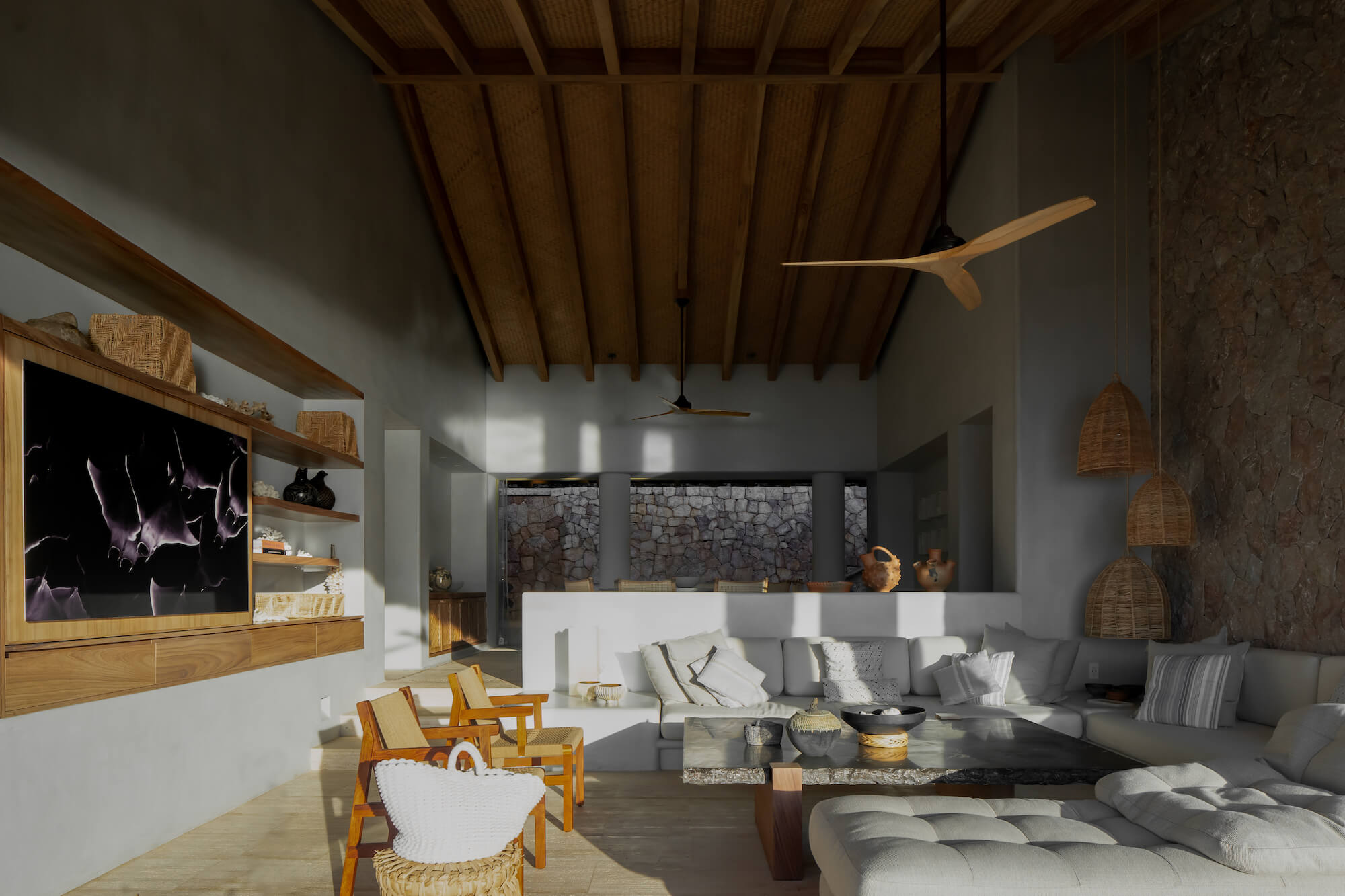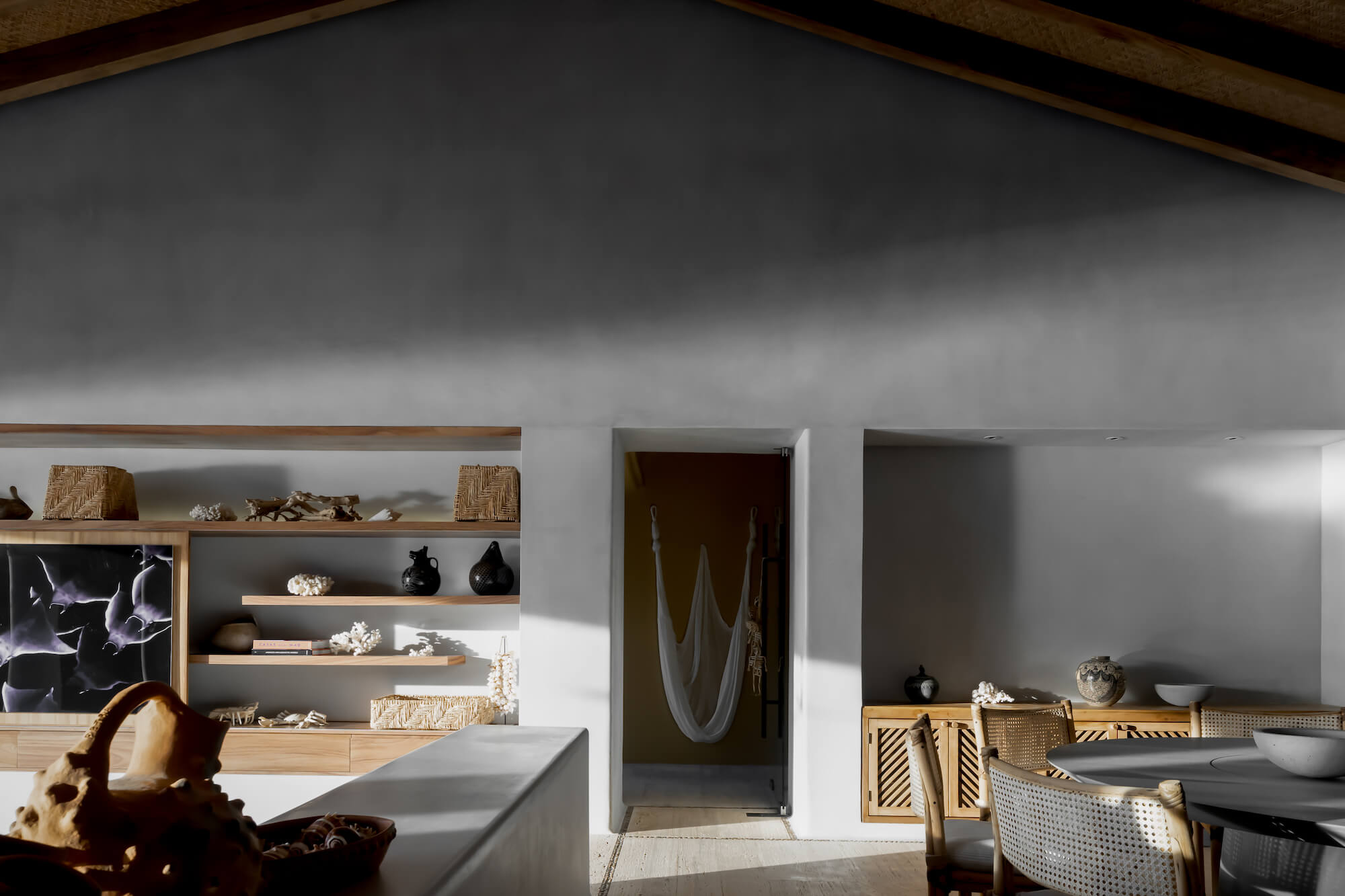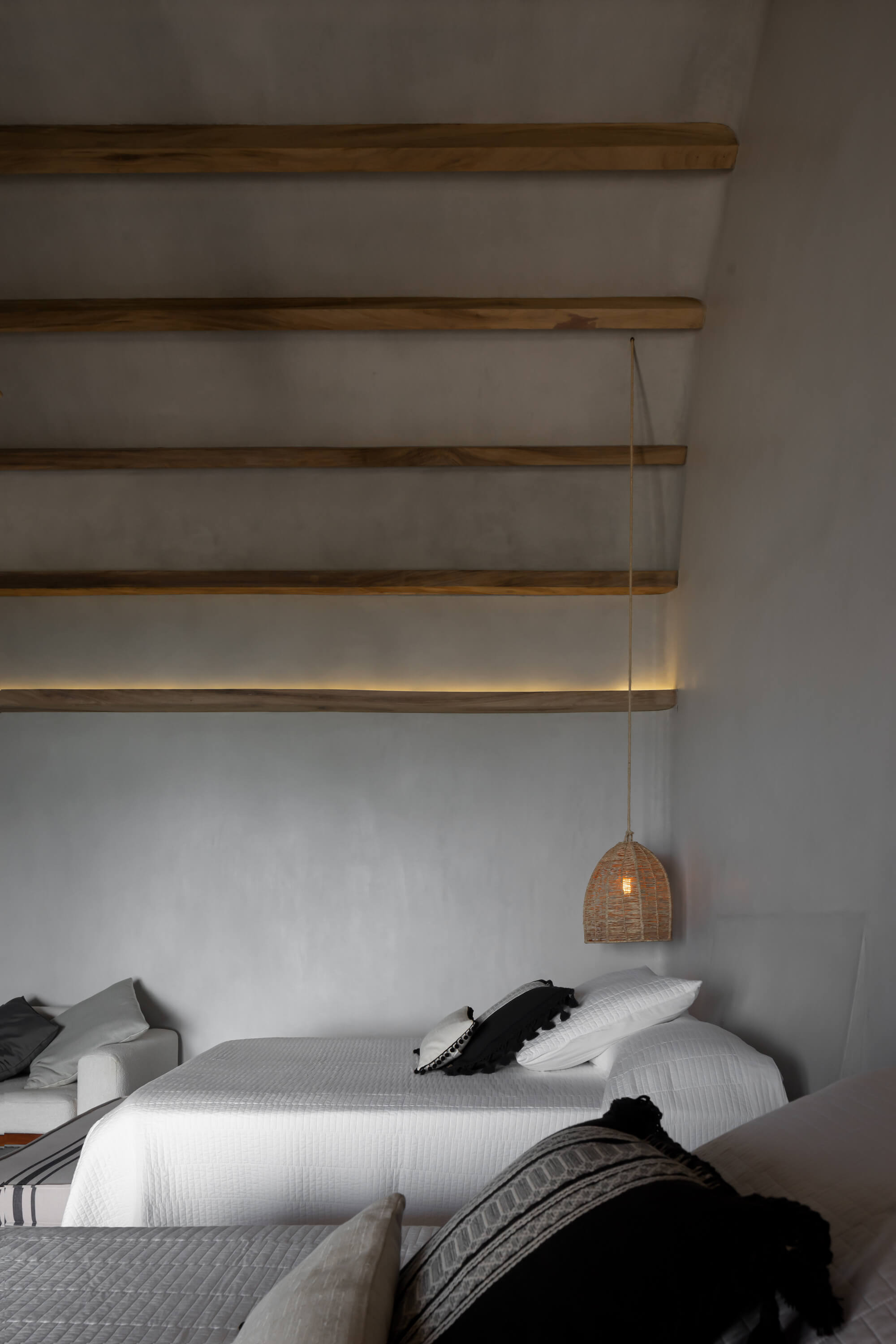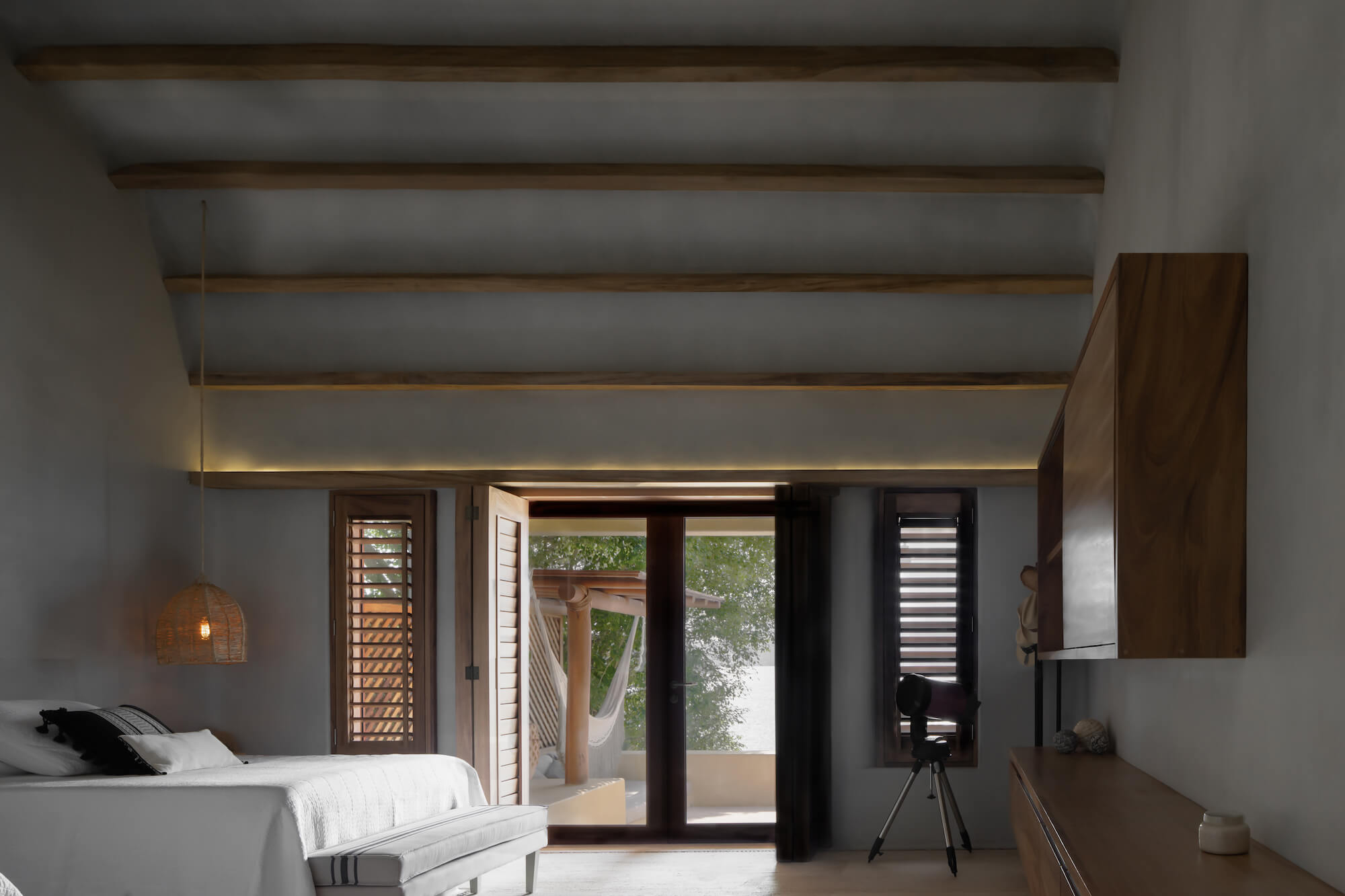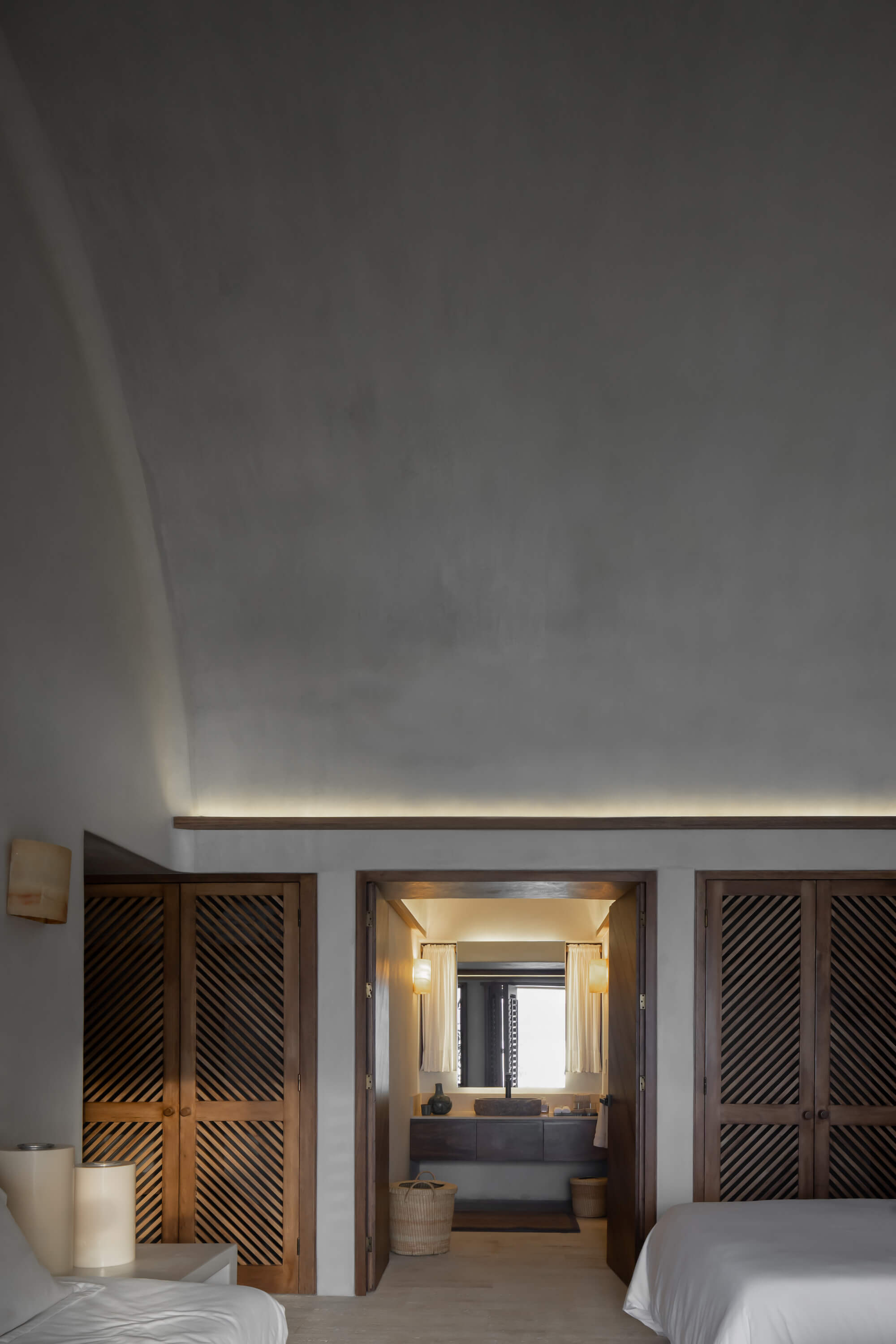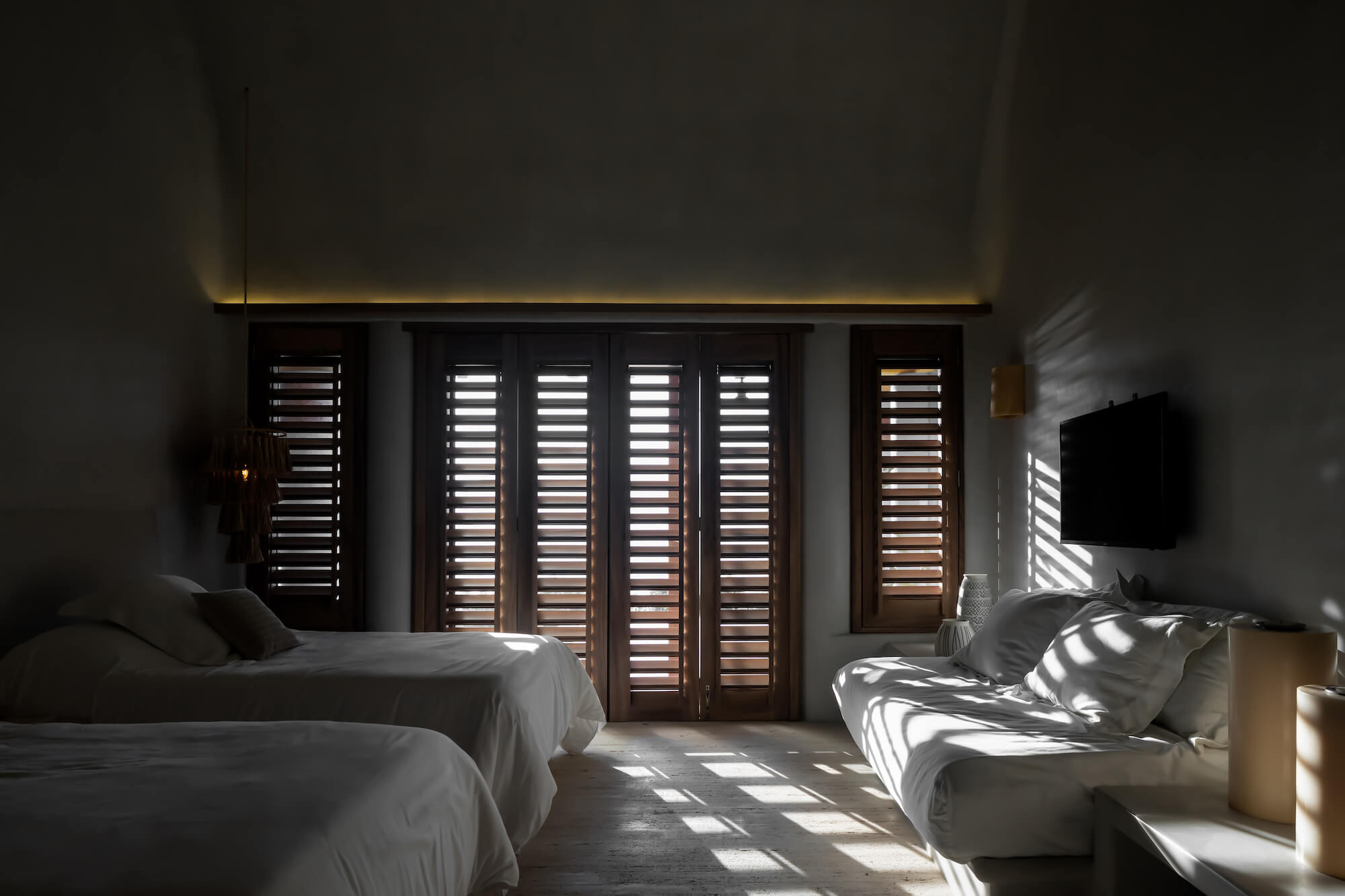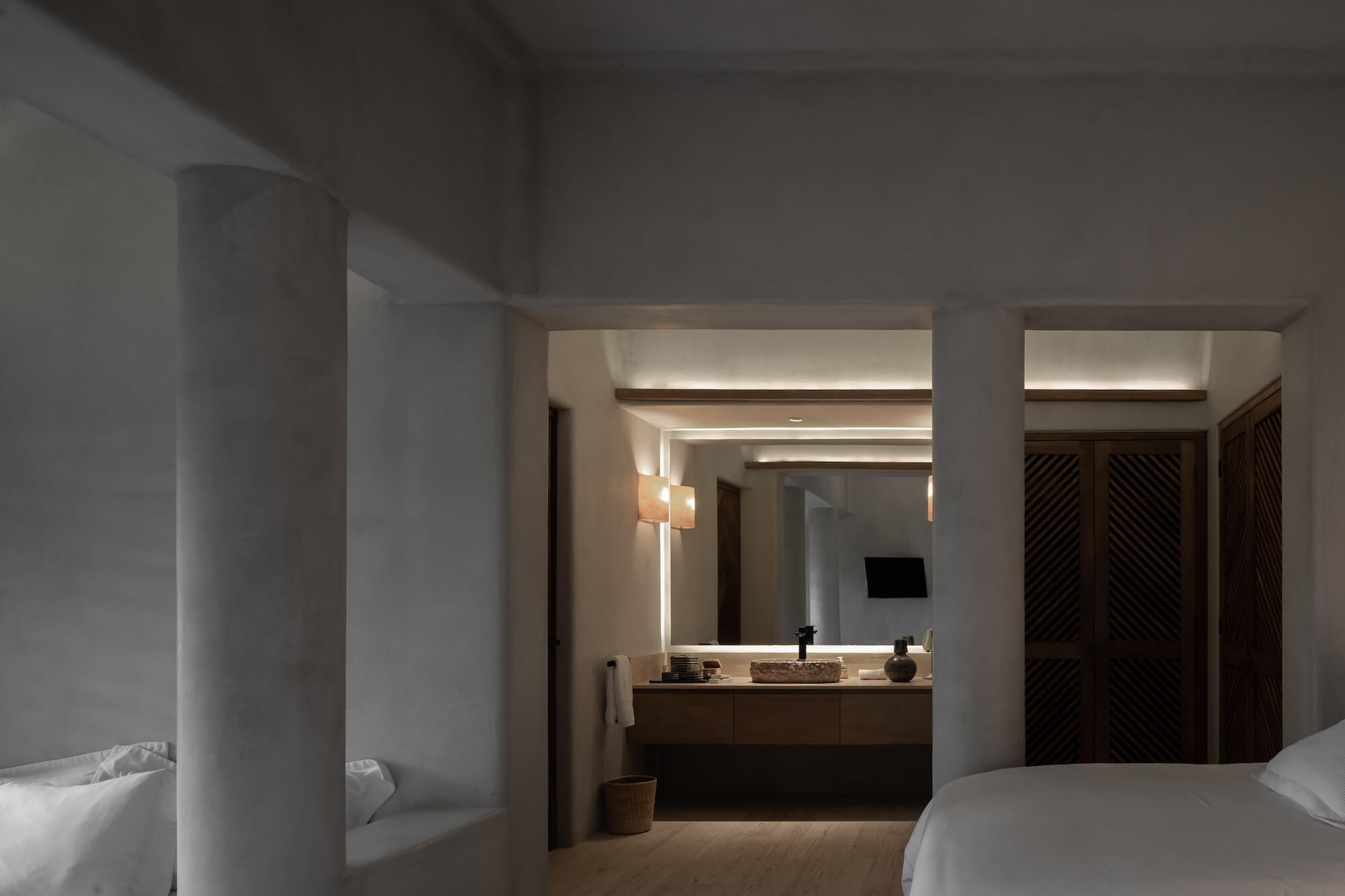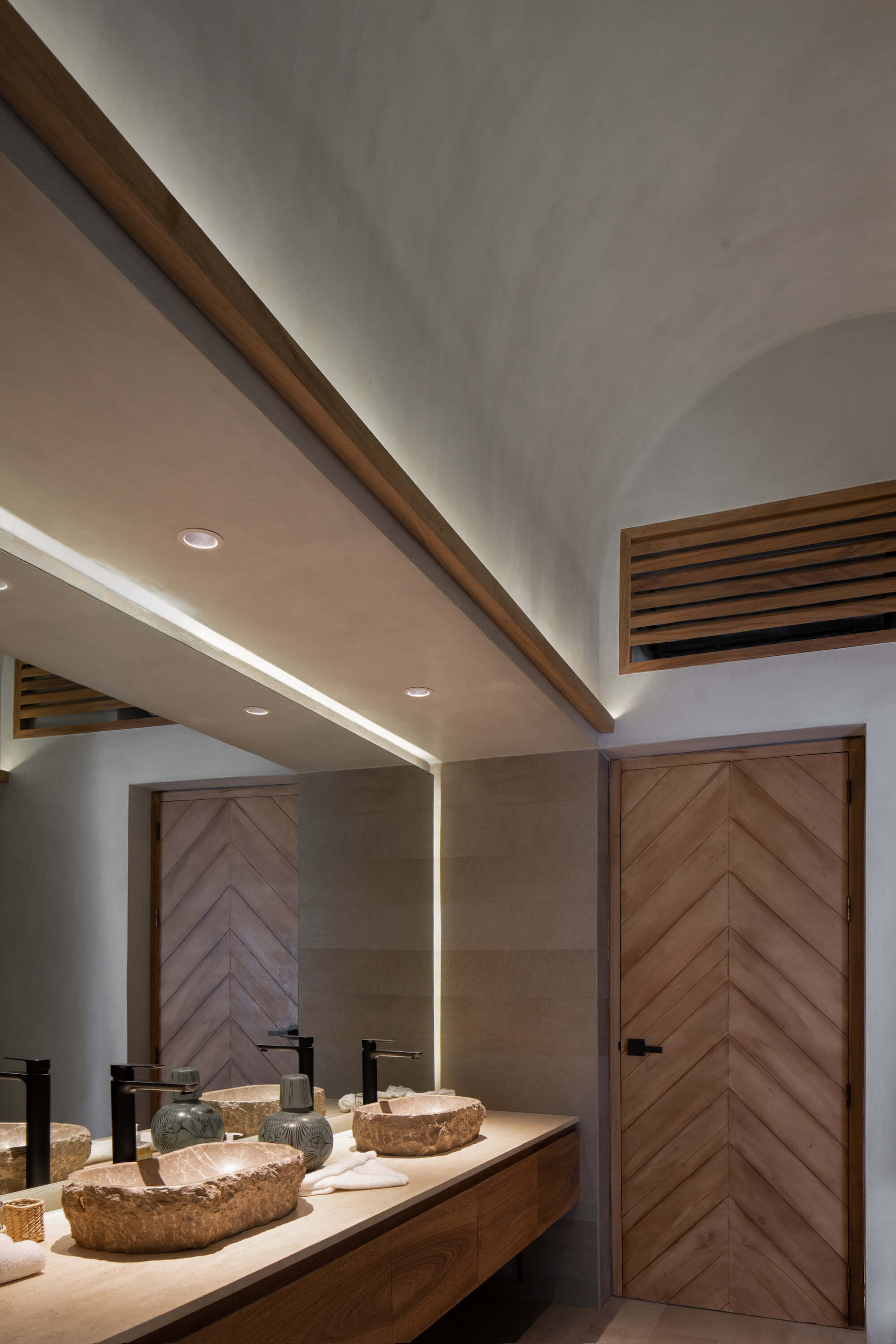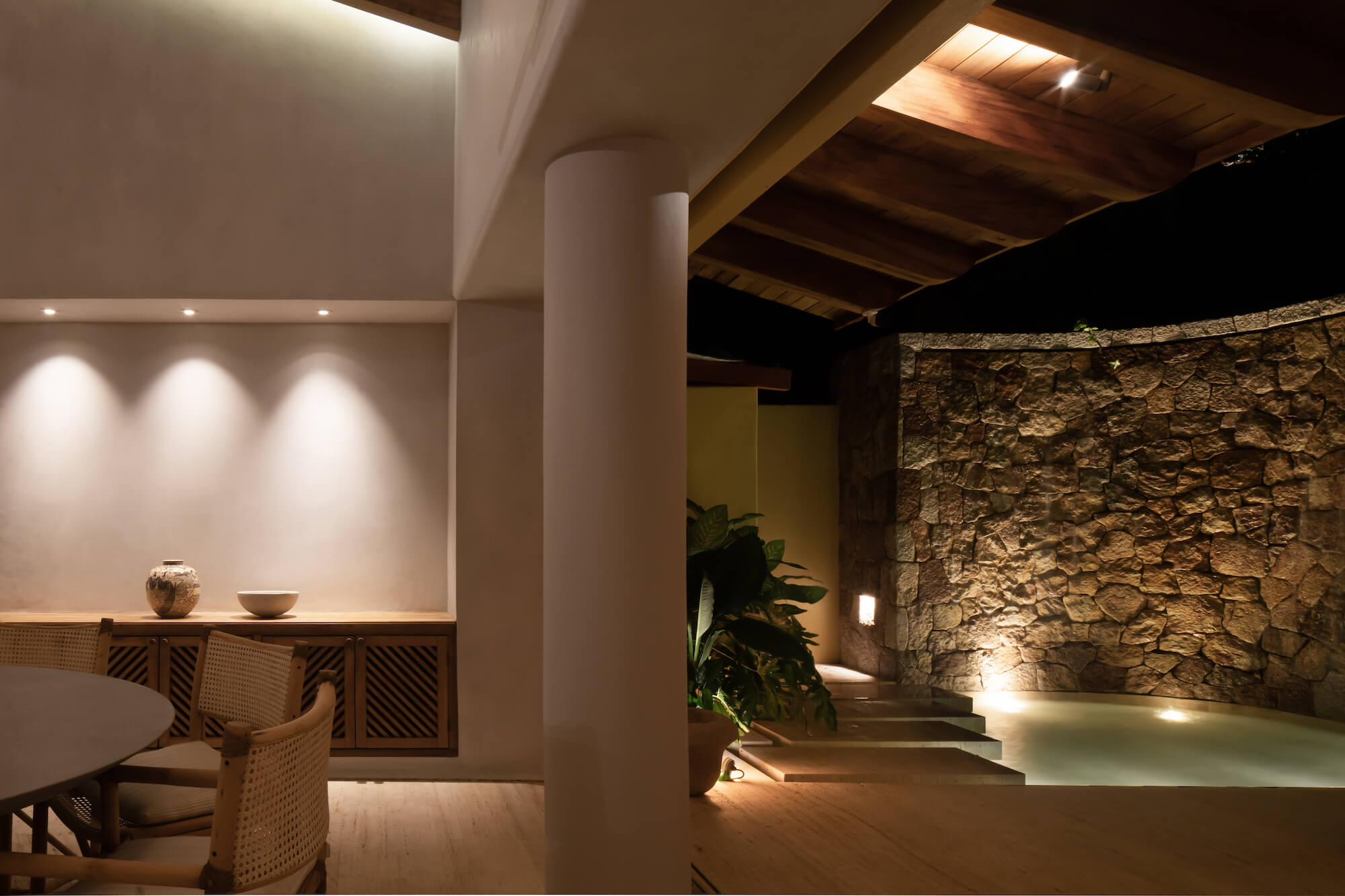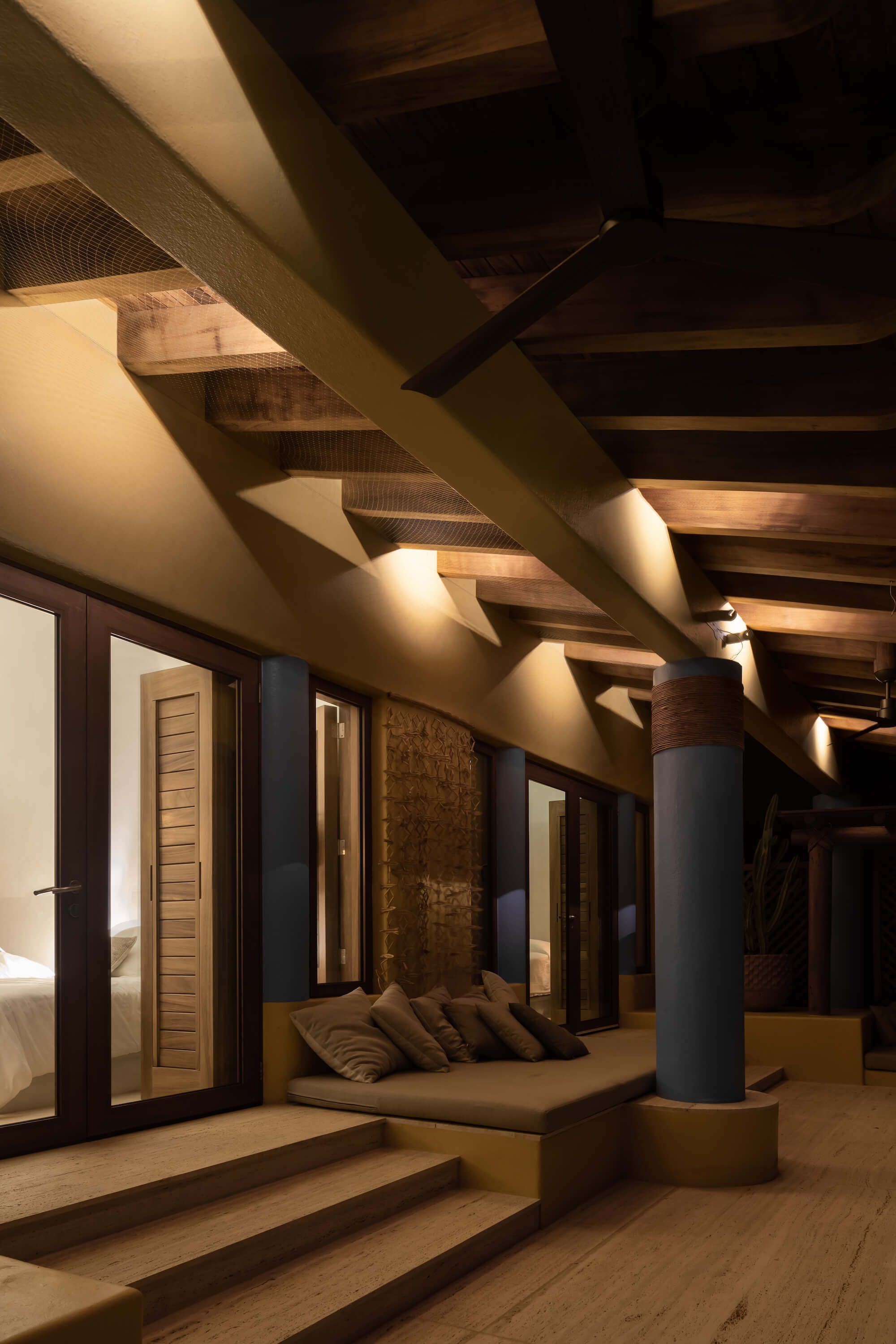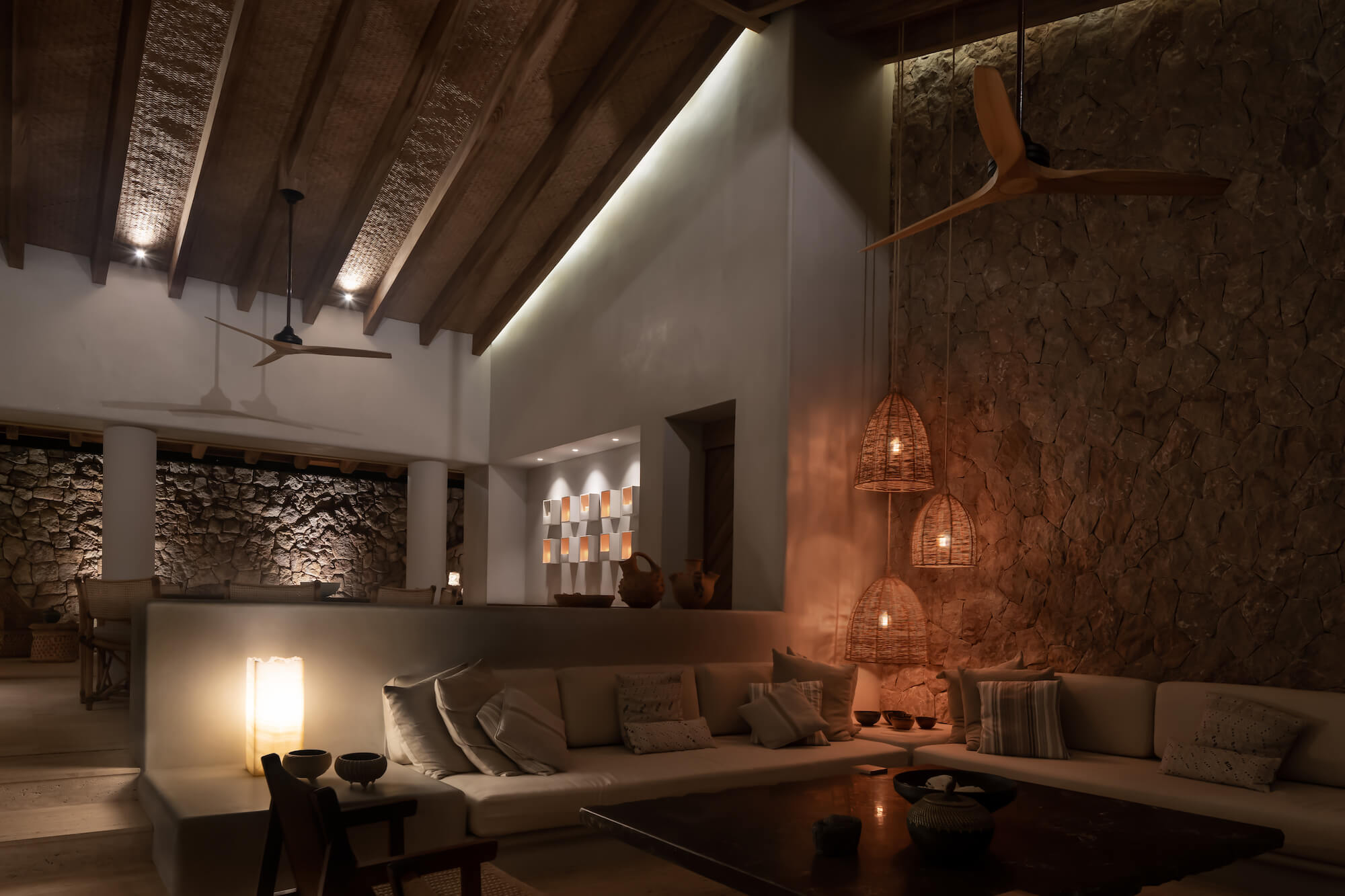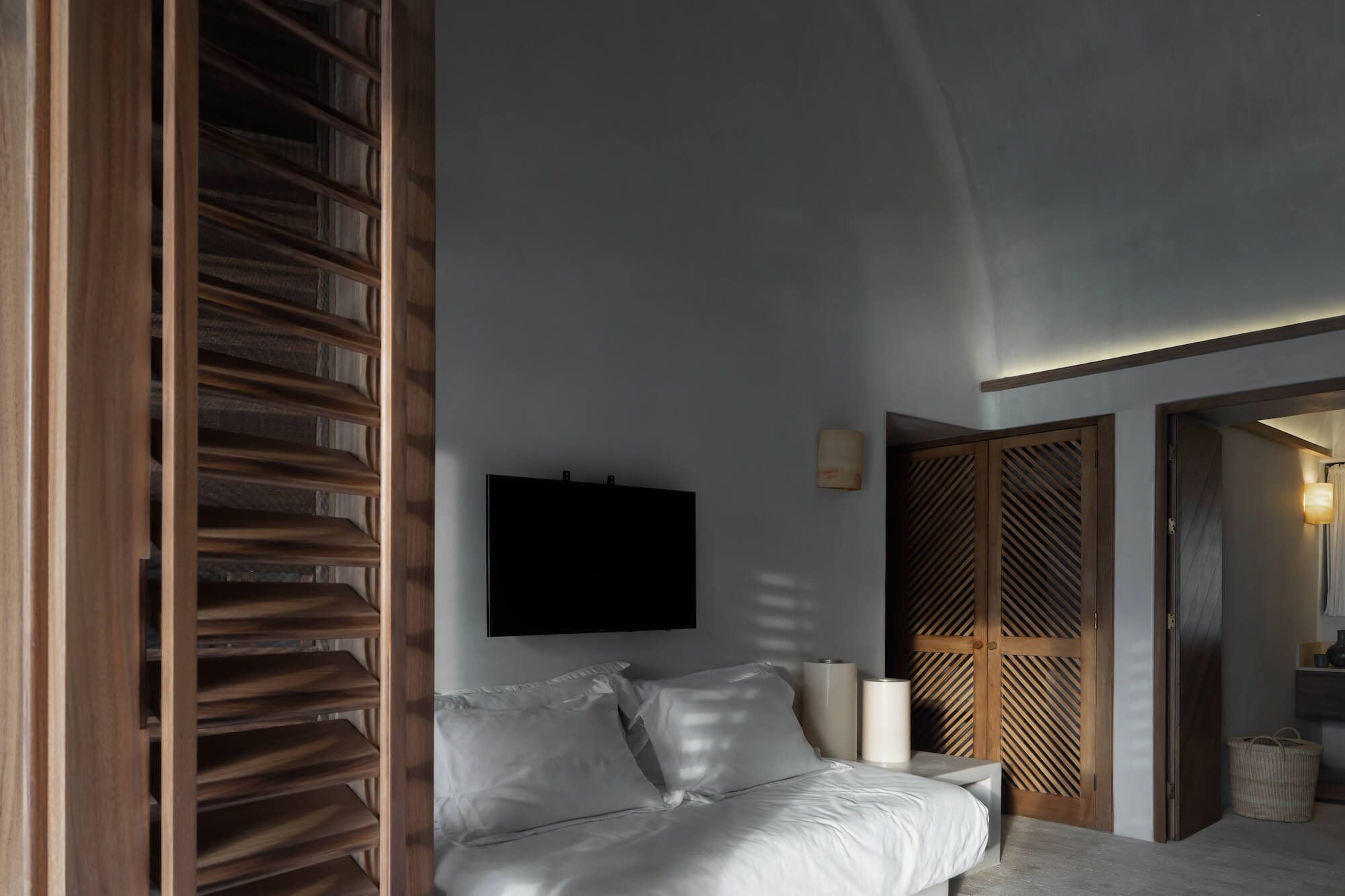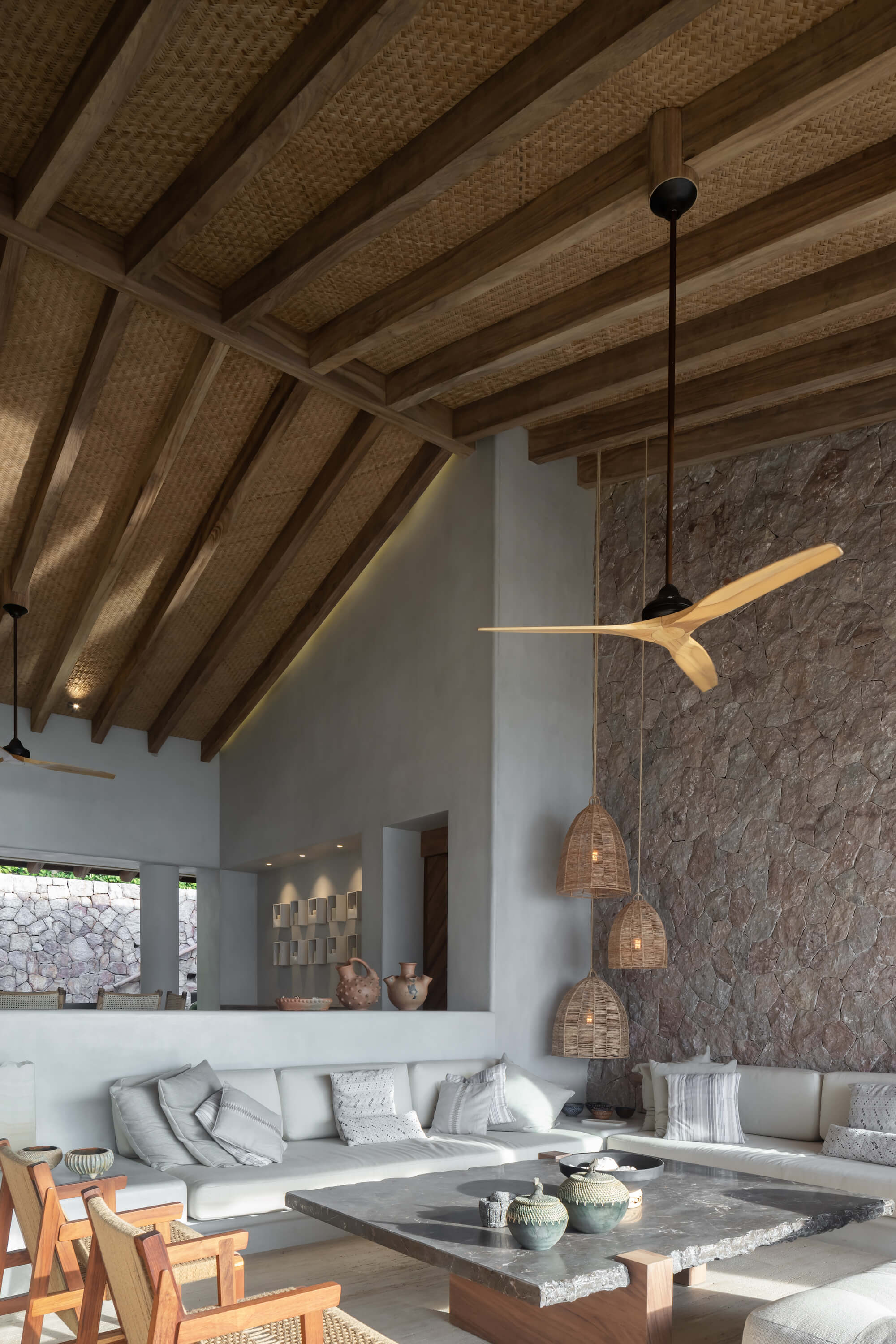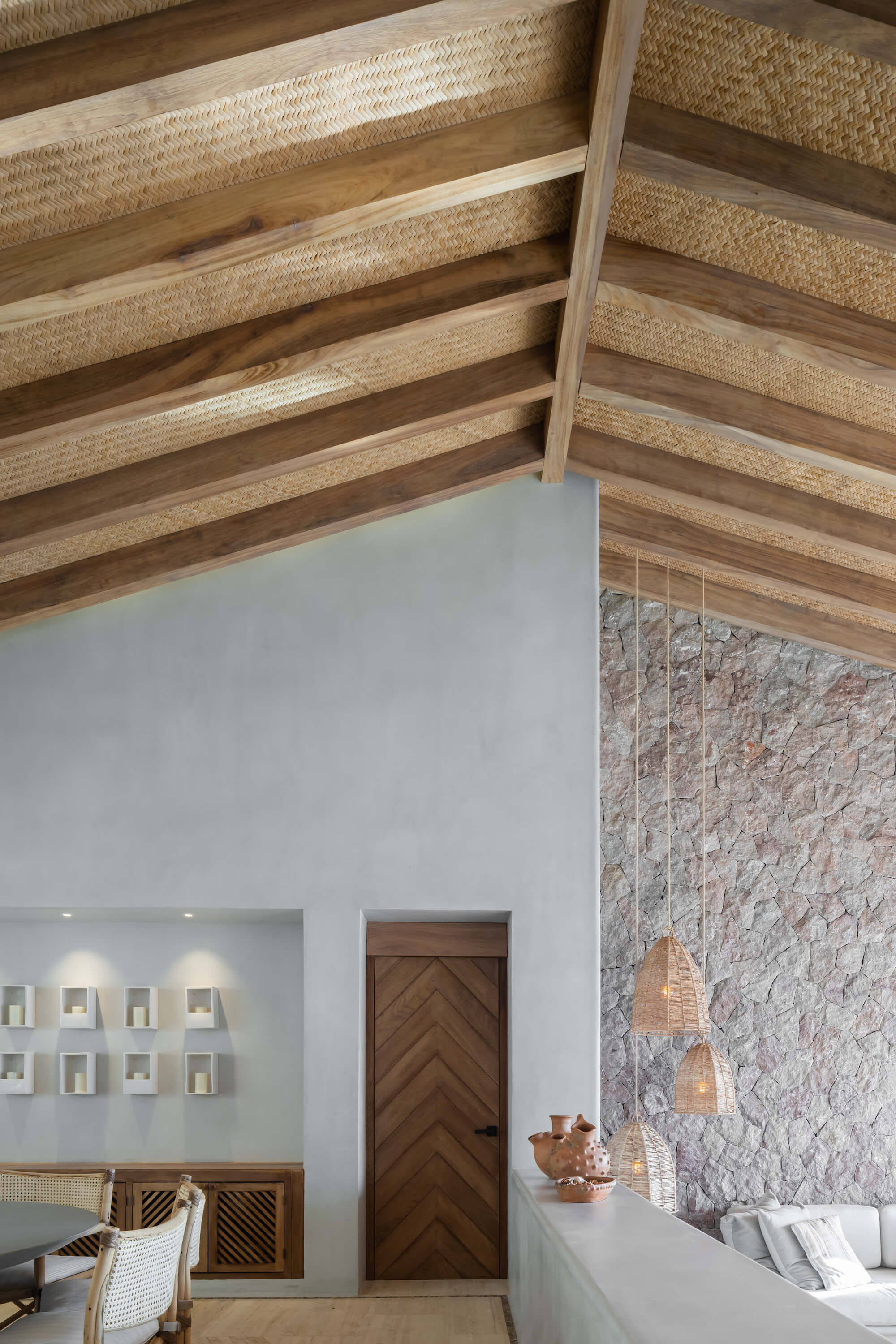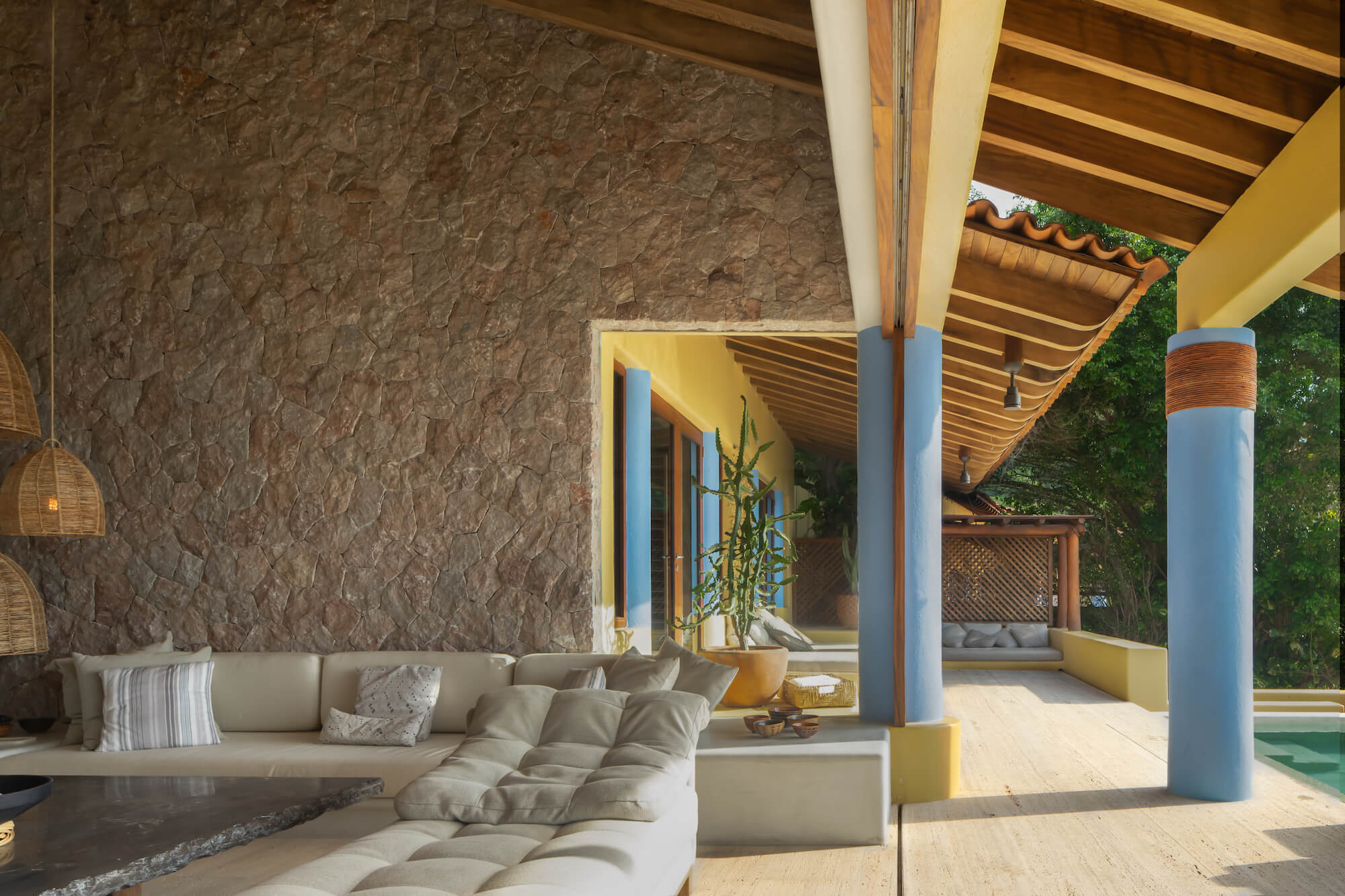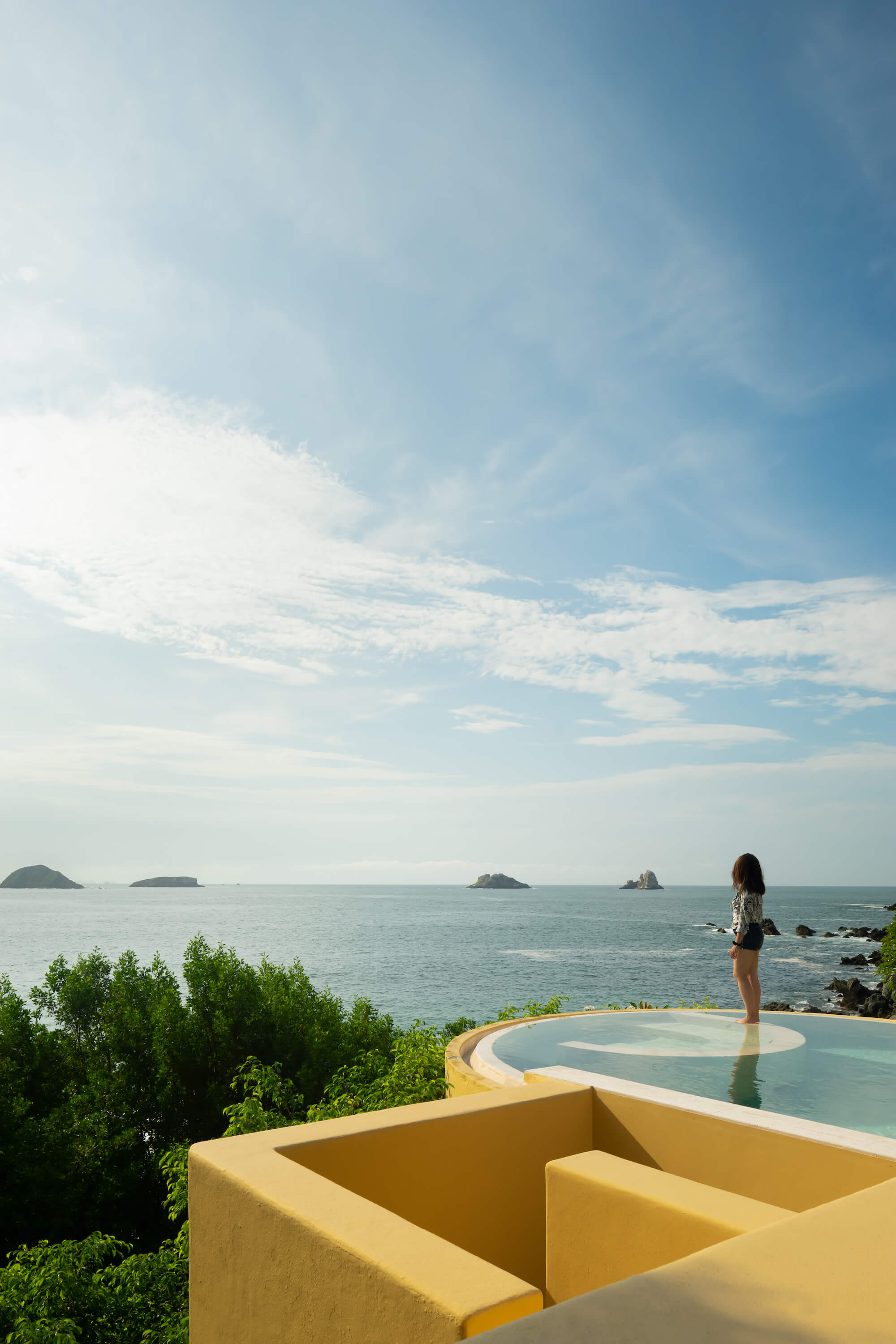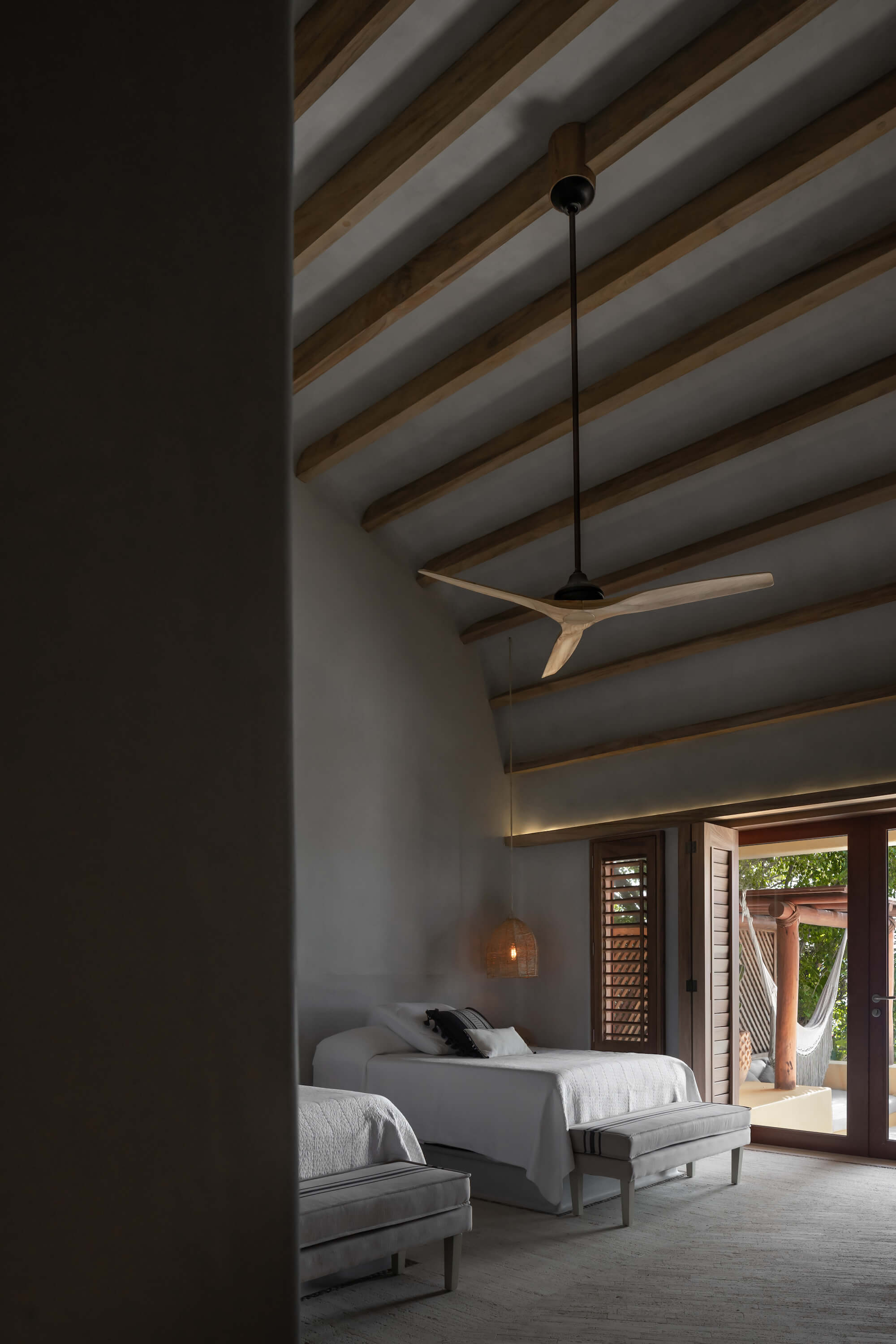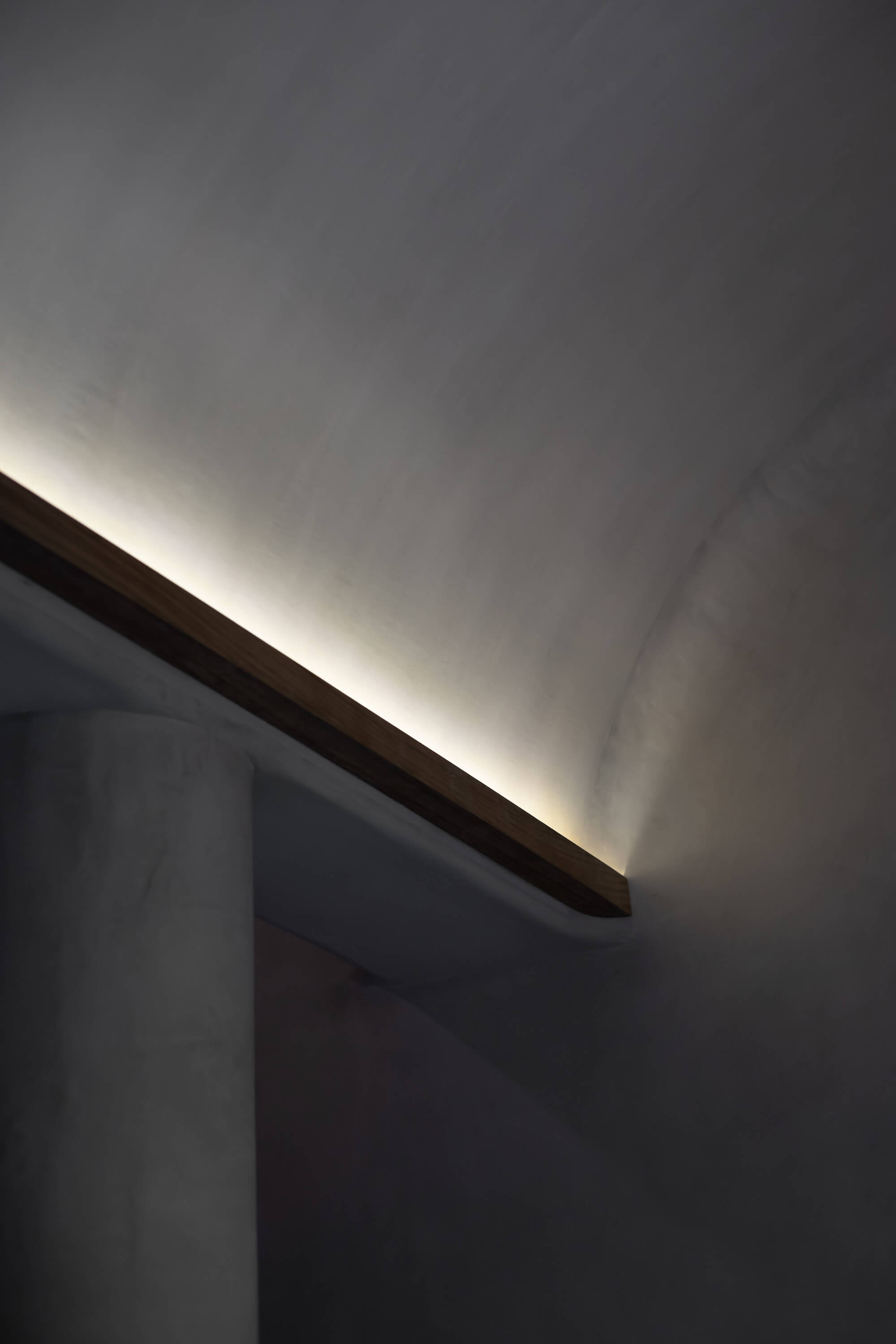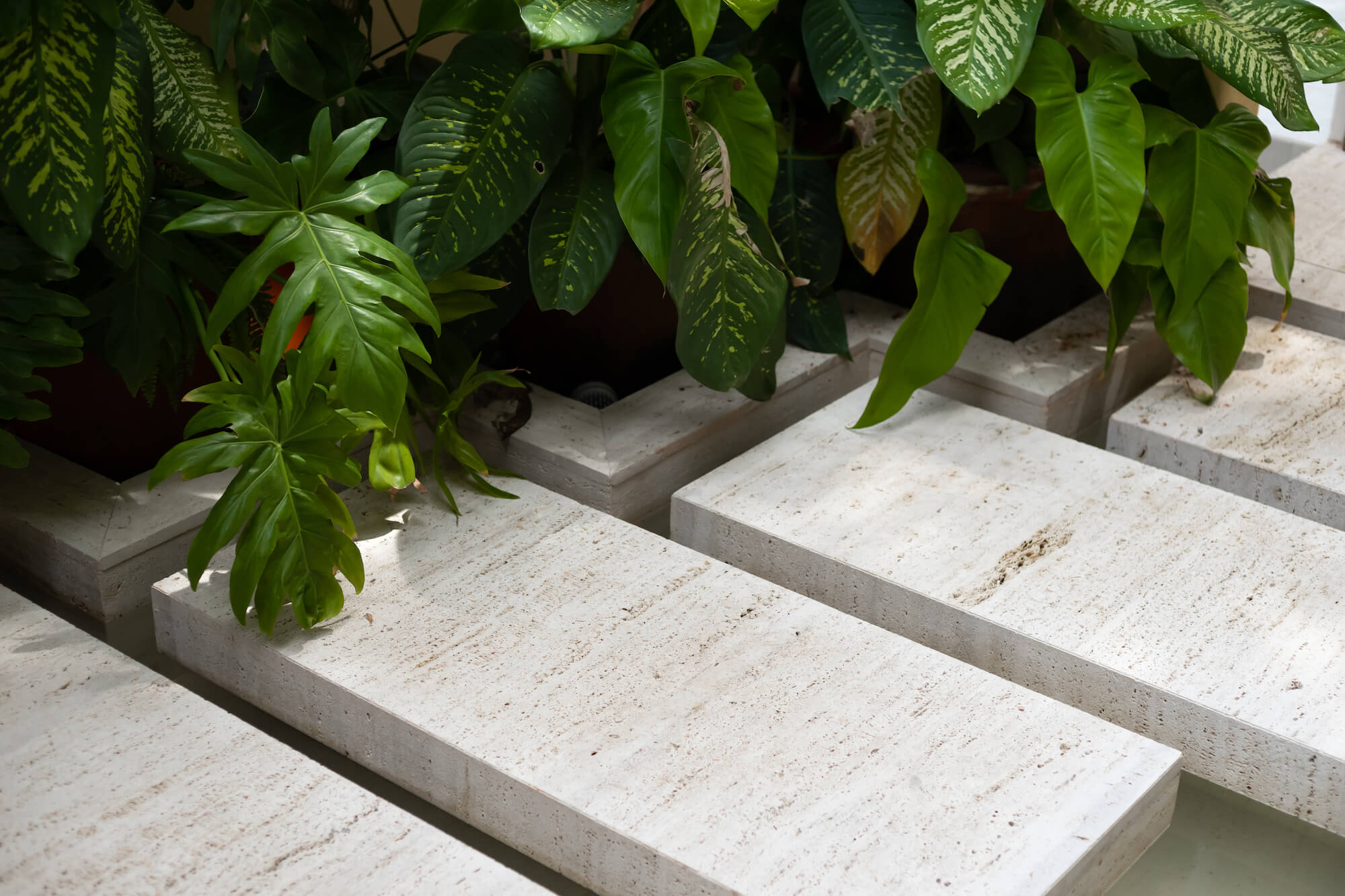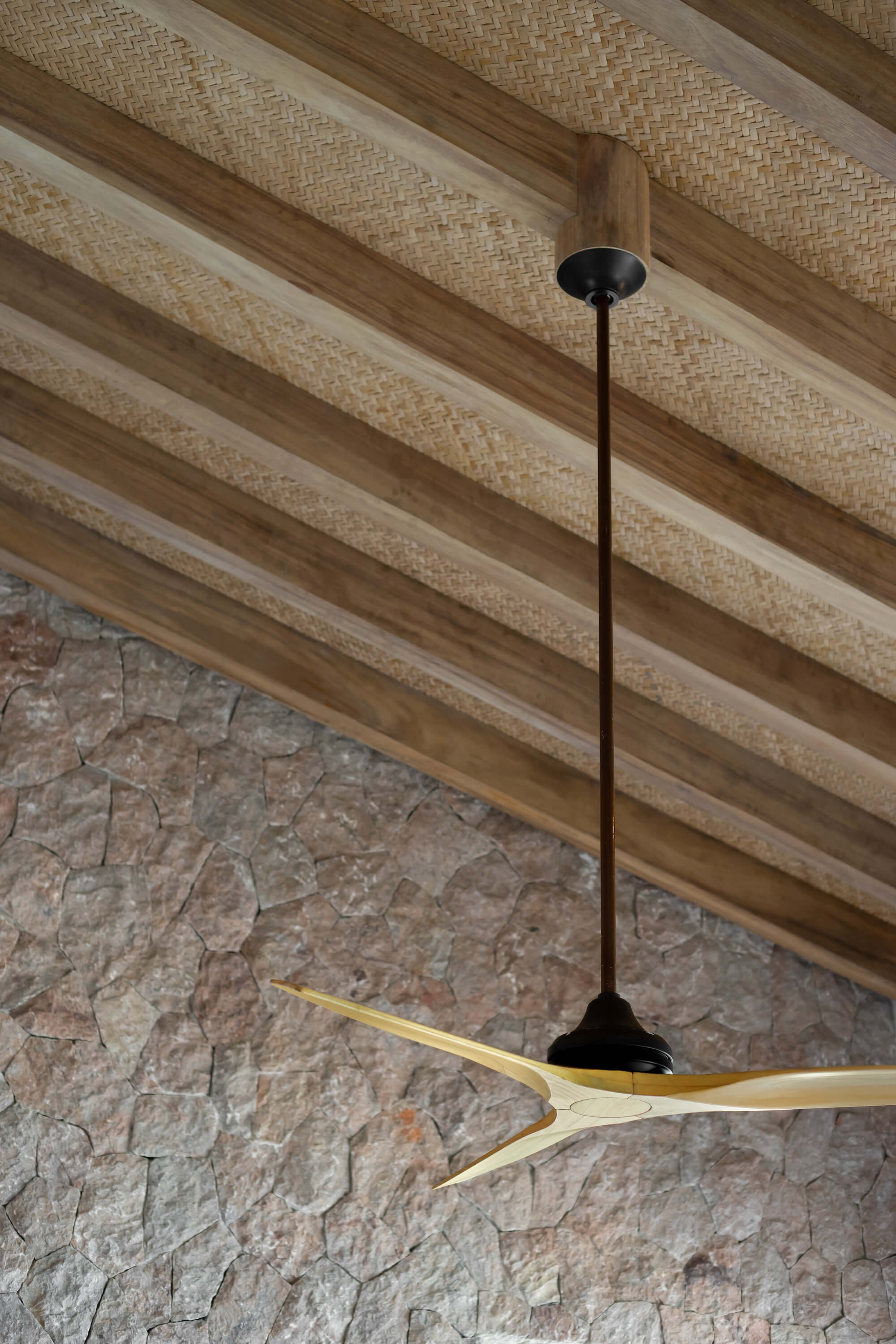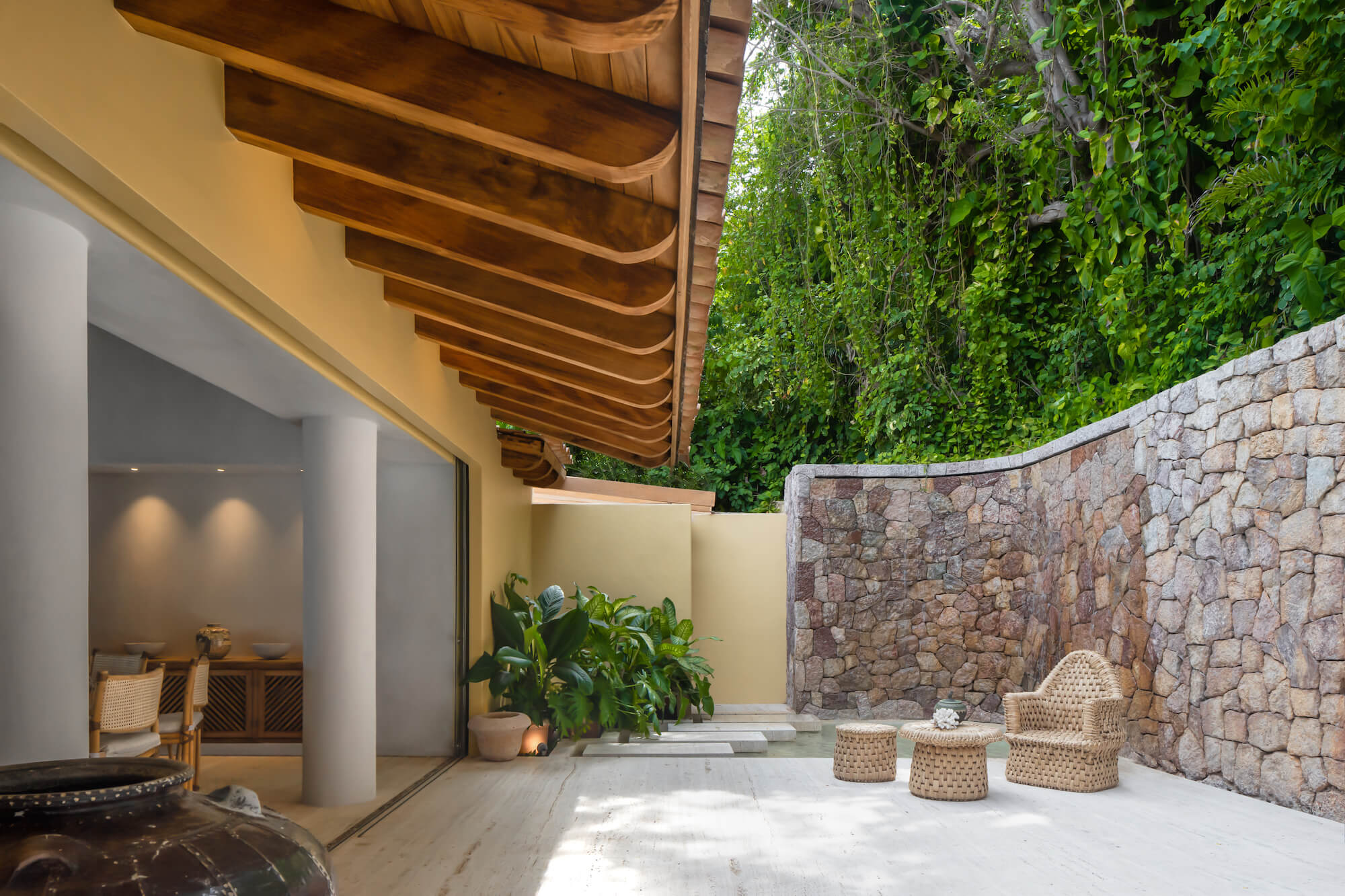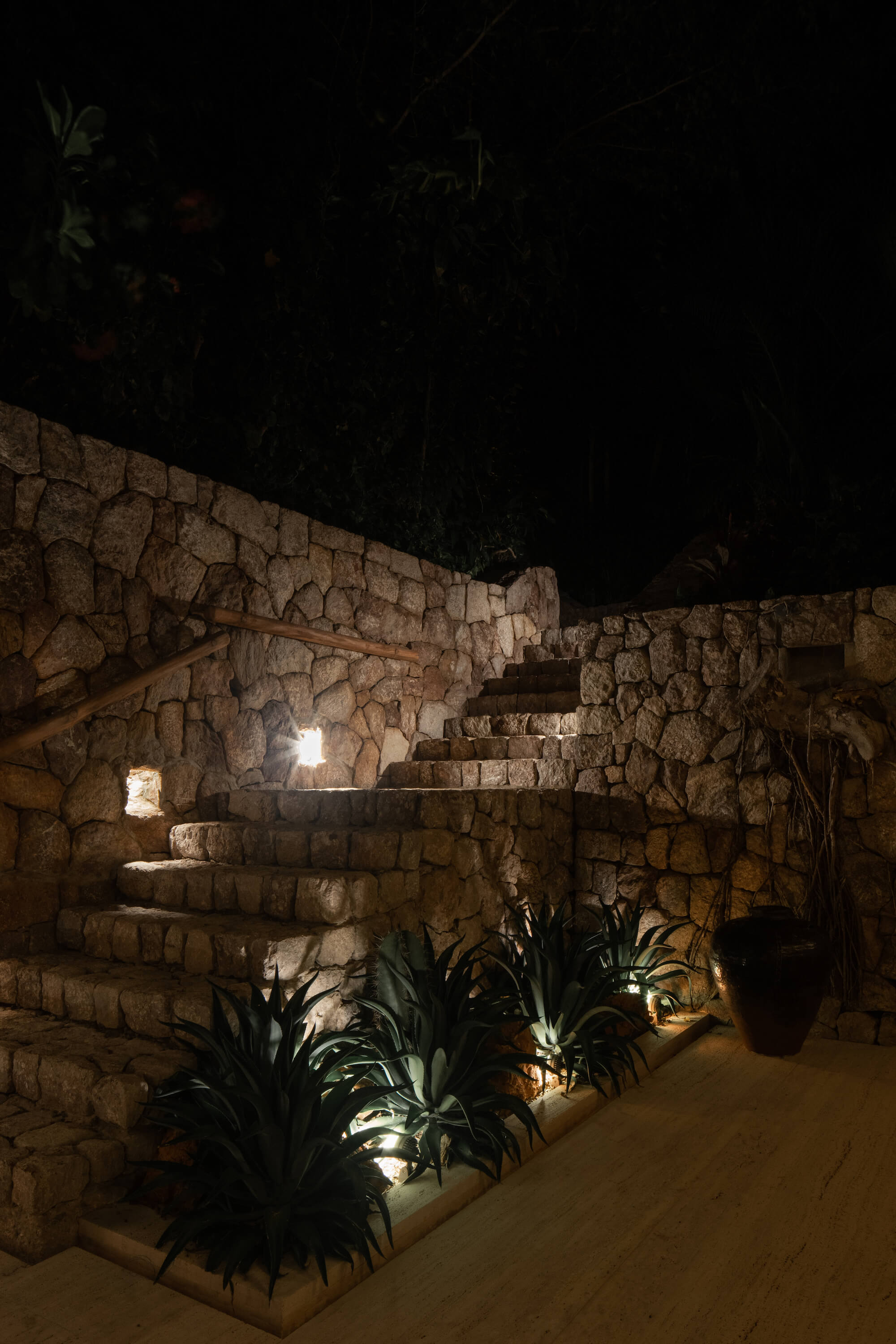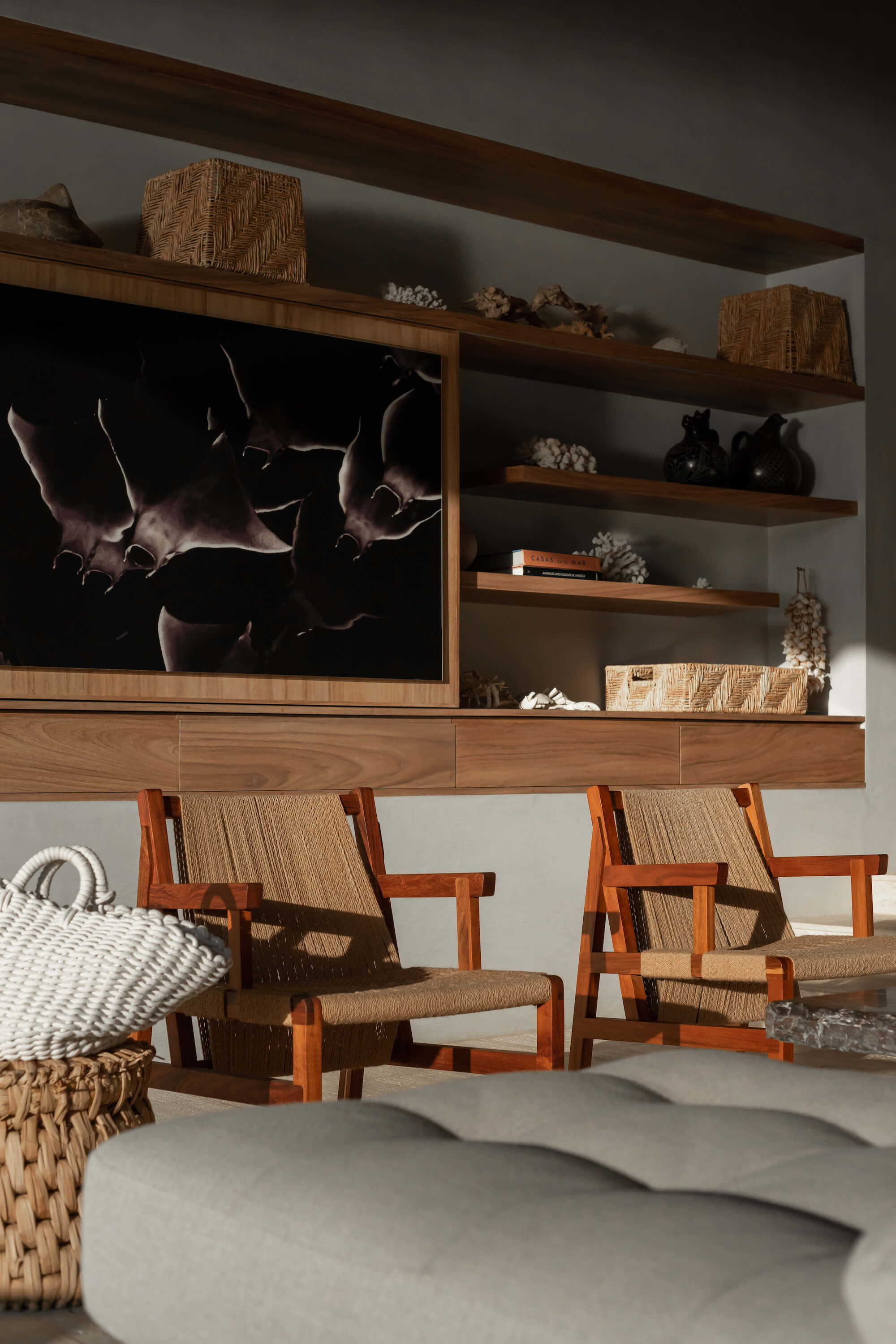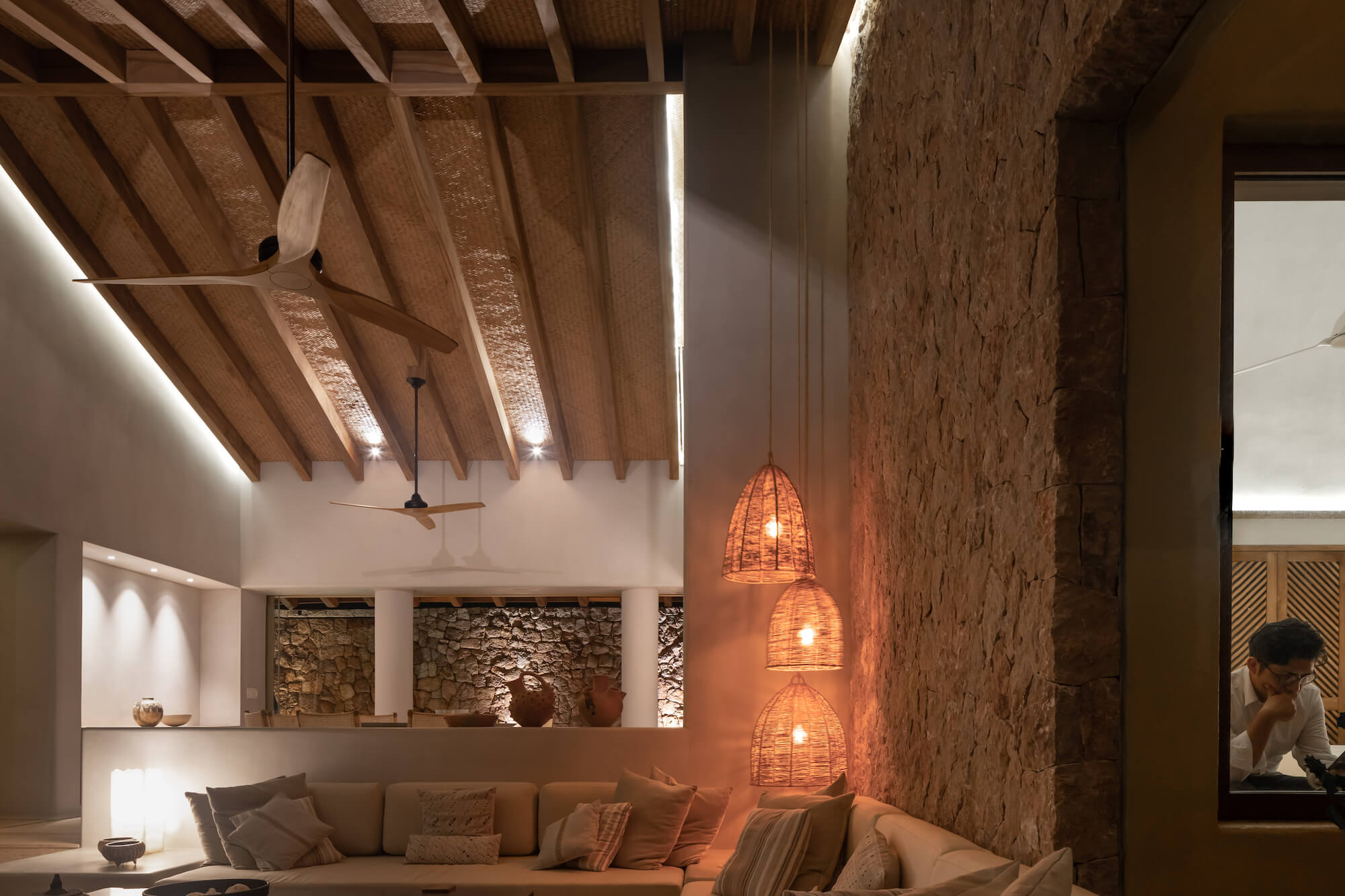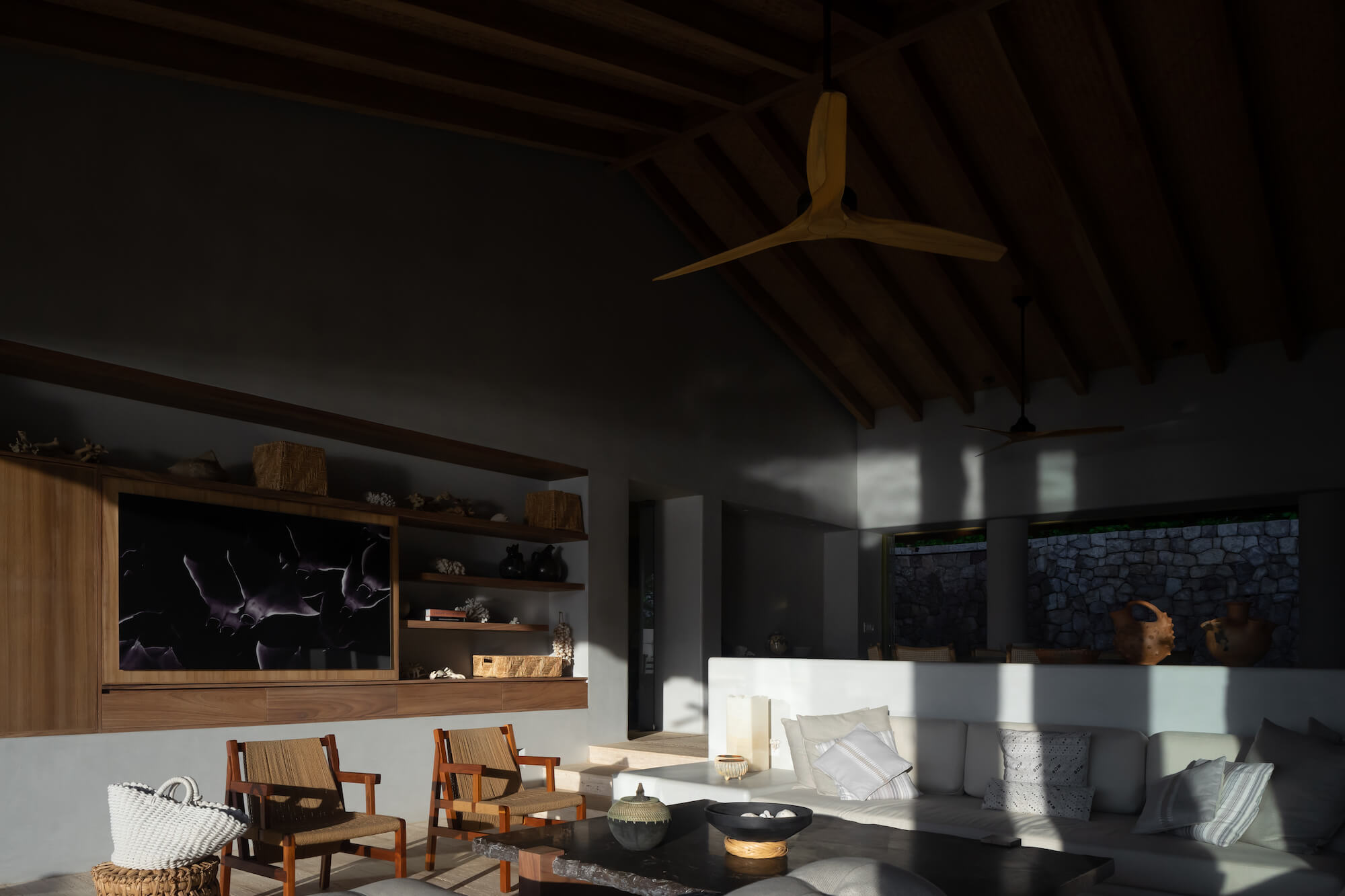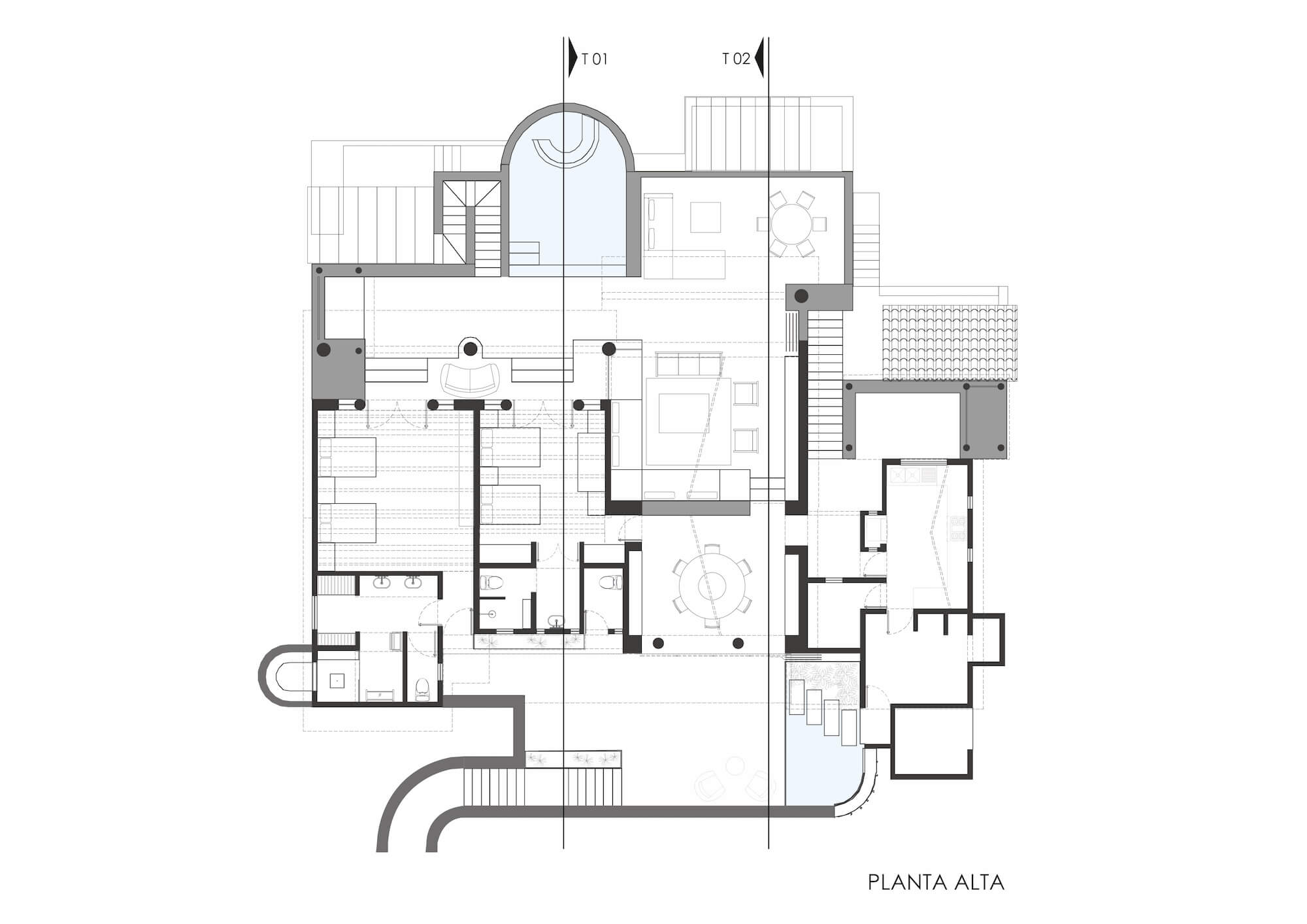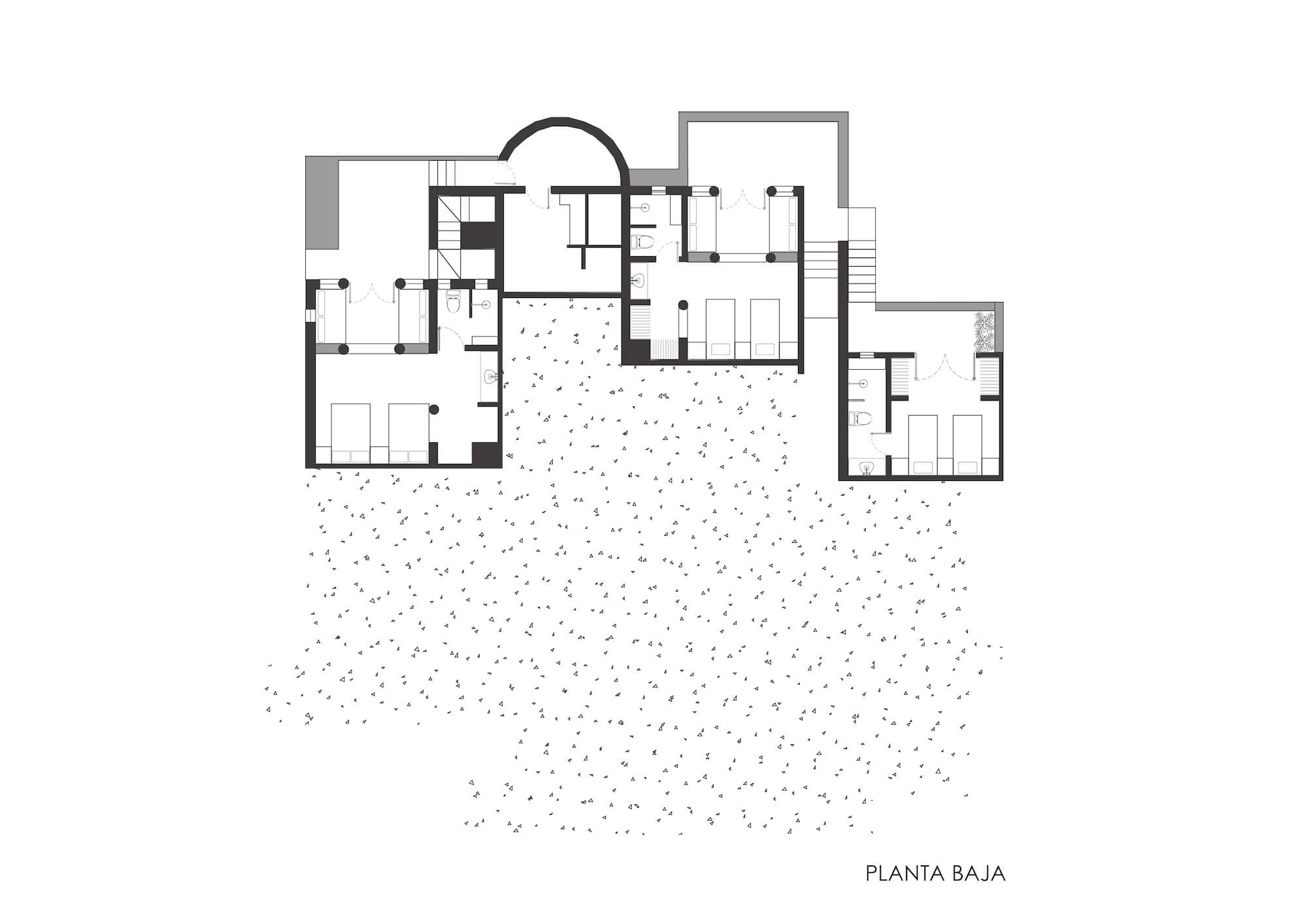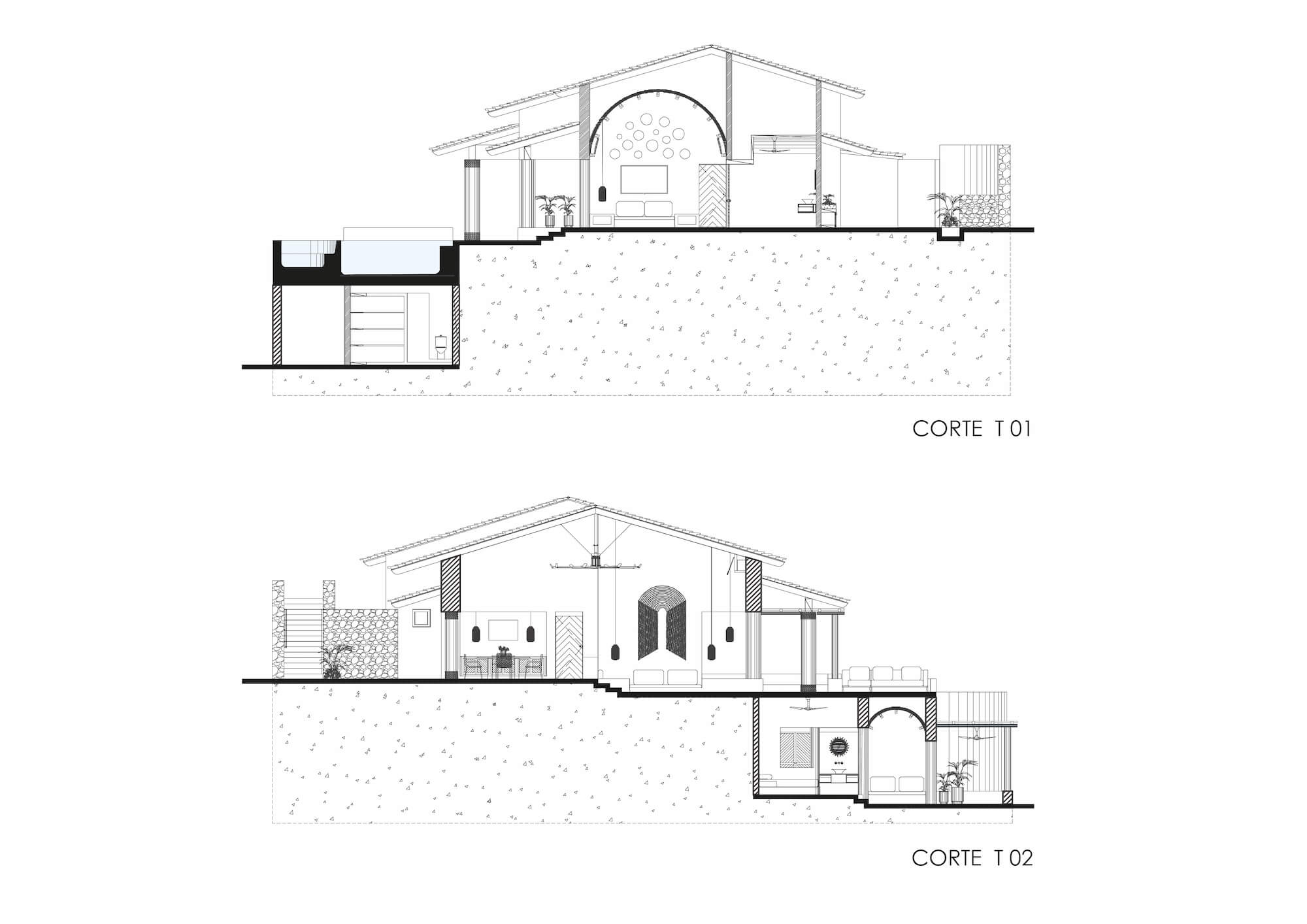 Connect with the Pseudónimo
---