Slightly rustic, yet incredibly contemporary, this residence style echoes the colors, appearance, and rich palette of the earthy shades, clean lines, and play of light. Crafted by Design 360, this residence is constructed on a 6000-square-foot plot that embraces the outdoors while welcoming abundant natural light inside.
The magnitude of the asymmetrical angular entrance is synonymous with a big-hearted welcoming feel to the house. The elegant green door provides a dash of color to the otherwise earthy tones of the façade. The foyer space opens up to an expansive layout with a floor finished with contemporary use of Jaisalmer yellow and Kota stone. The space overlooks the living areas of the house, bringing about a view of the enormous living spaces lit with natural light. The courtyard and skylight over the staircase ensure sunlight inside the house throughout the day, creating interesting skiagraphy on wall surfaces.
The nucleus of the house is a notable double-height living area that visually ascends to a beautiful chandelier. The spatial narrative is marked by a seamless flow of spaces and building elements. While the ground floor houses the common areas, the walkways on the upper-level lead to private bedrooms. The staircase connecting the two floors is flooded with natural light thanks to the skylight overhead. The design glass and concrete louvers of the stair skylight ensure the staircase and the space below do not heat up at any time of the day.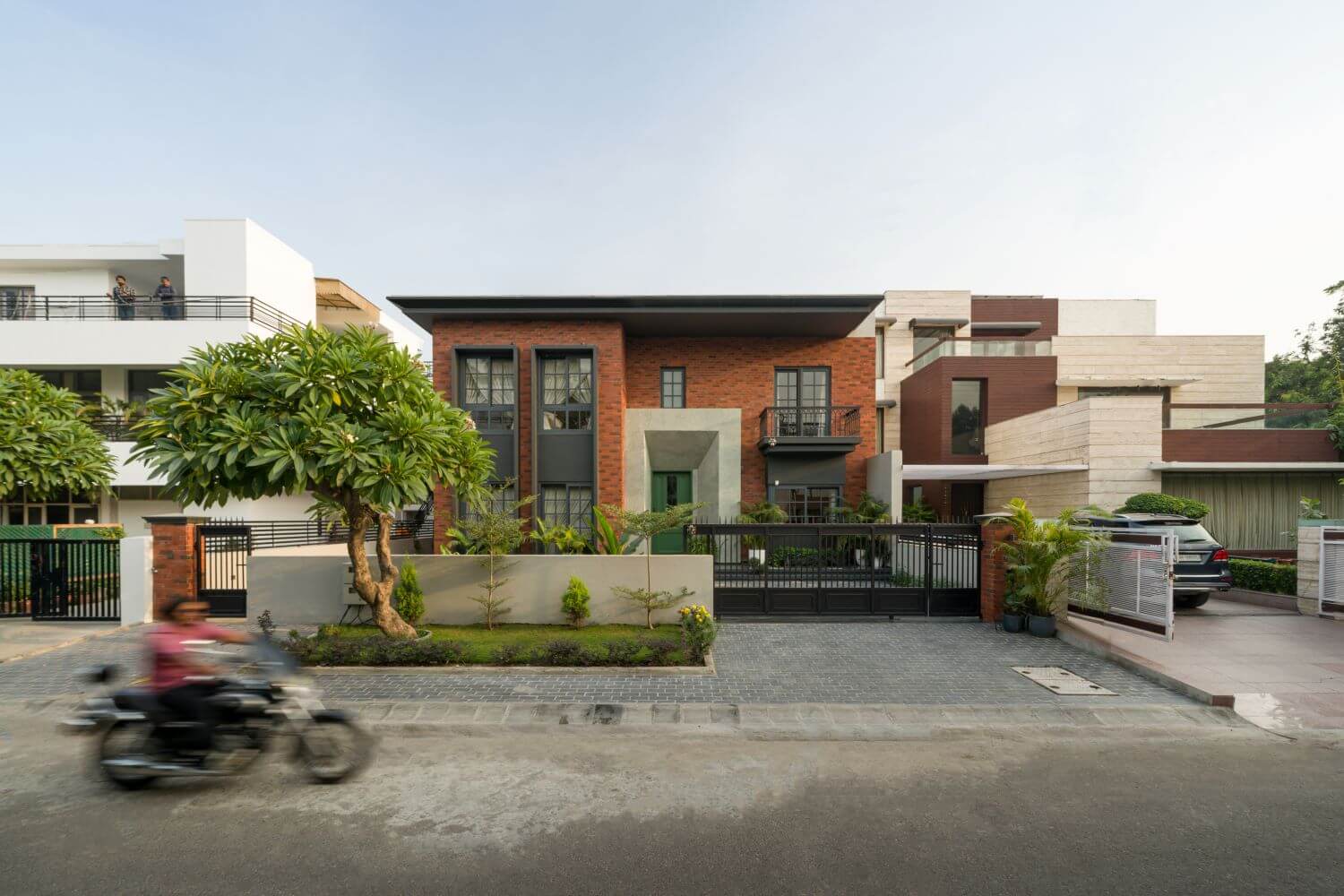 A tasteful combination of materials gives the house a beautifully layered and textured appearance. The warmth of wood, Kota stone, and exposed concrete on the ceiling surface contrast with the broad expanses of Jaisalmer yellow stone. The use of a natural material palette be it stone, wood, or brick, is the defining style of the house. All this is supported by a selection of handcrafted accessories made of wood and fabric. An amalgamation of well-thought-out pieces and the warm brown, subdued grey, and sandy tones set this design far from being seen as minimalist.
The design philosophy streamlines to define the use and purpose of living spaces very subtly alongside bringing the purpose of the bedroom to its fundamental as a place to clear the mind and a space to rest and sleep. By keeping the walls basic and the ceiling raw, the room is interspaced with elements of artwork that provide a certain comforting charm. Avoiding unnecessary clutter allows the room to reflect the raw atmosphere of nightfall or daybreak. Set amongst pieces of furniture, white bedding, and walls, this bedroom is a serene oasis.
The bathrooms are spacious and evoke a sense of calm, with an interesting play on material and textures. The overall design philosophy for the house helps in achieving a modern and understated luxurious feel for this residence, which stays true to the persona of the occupants.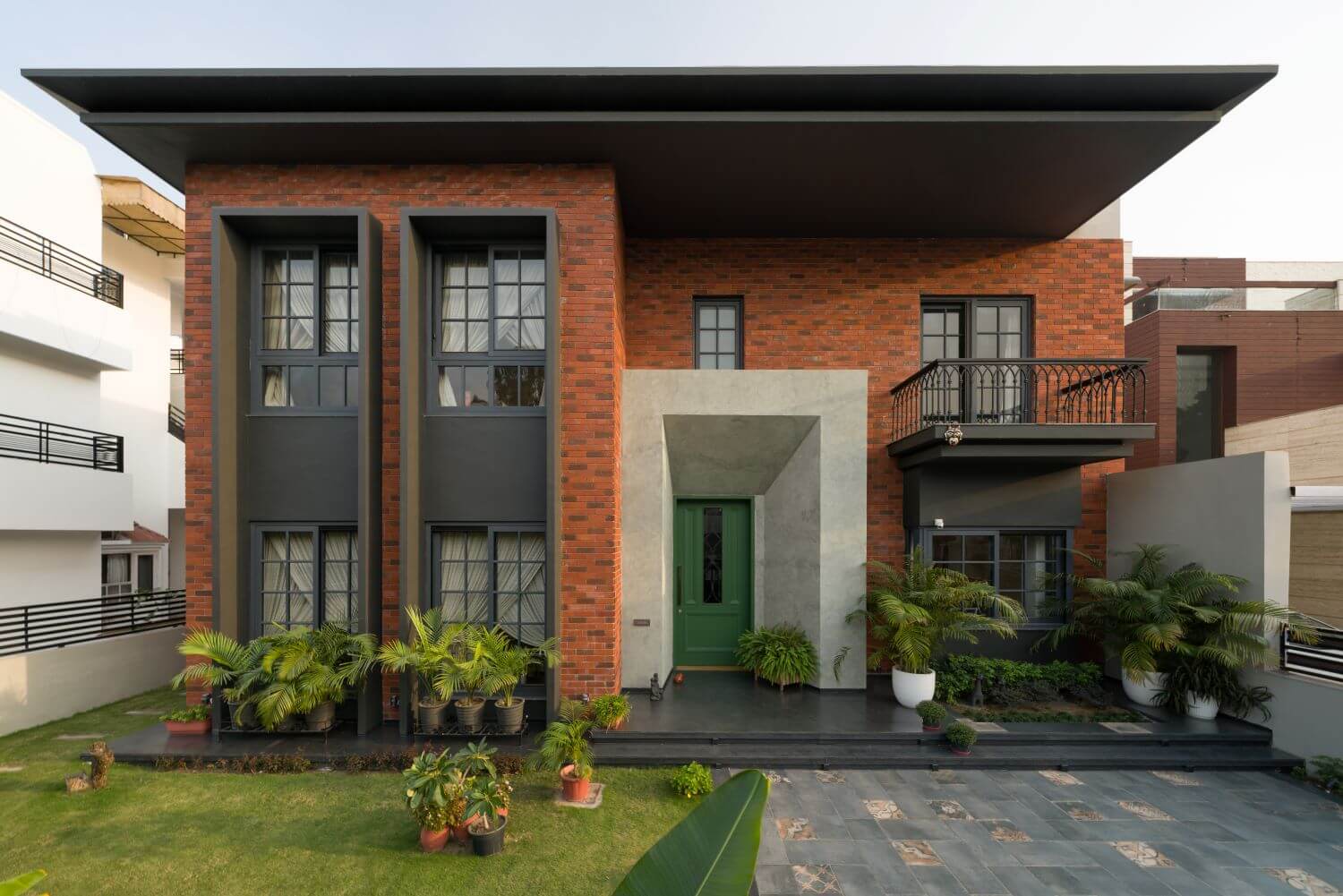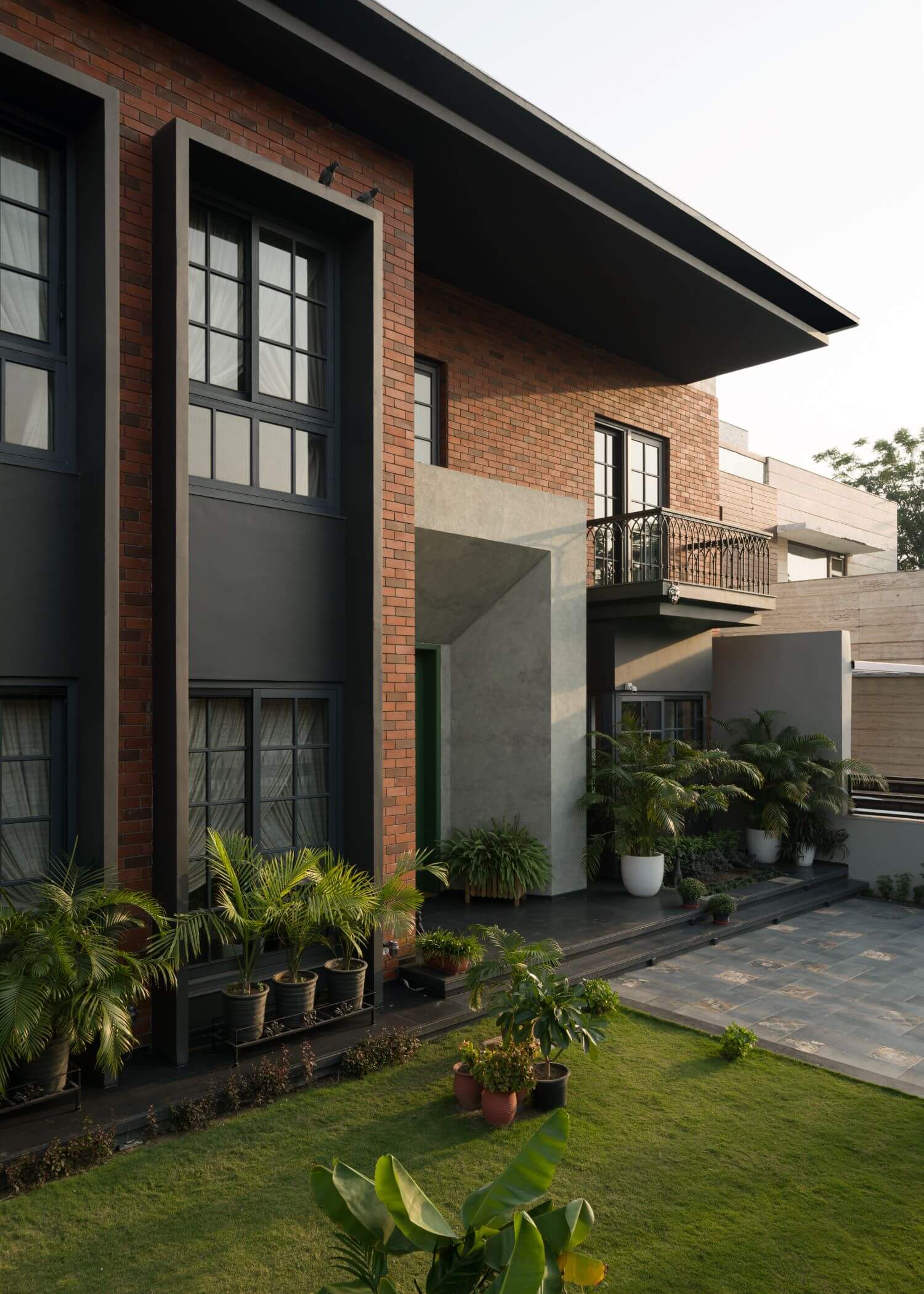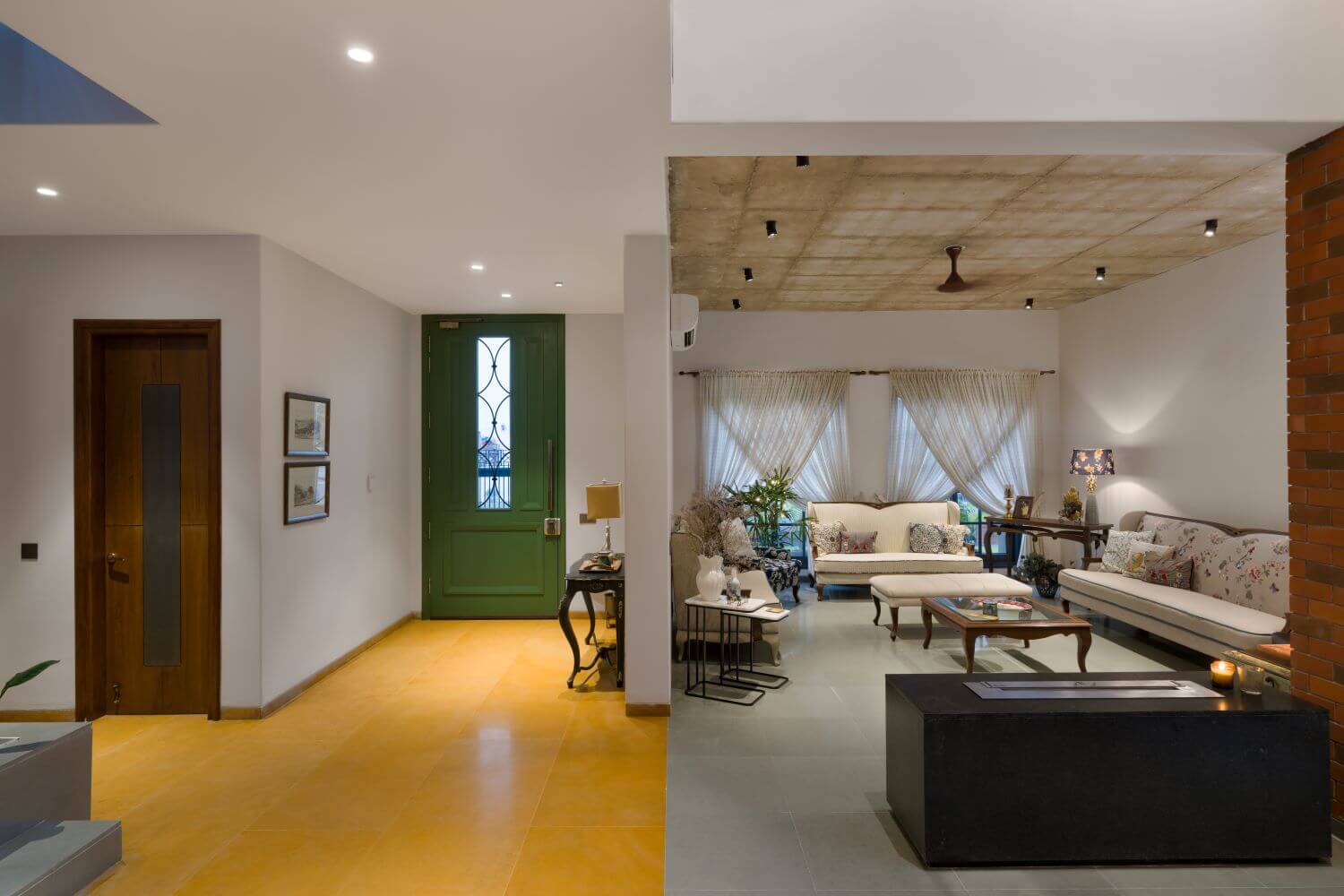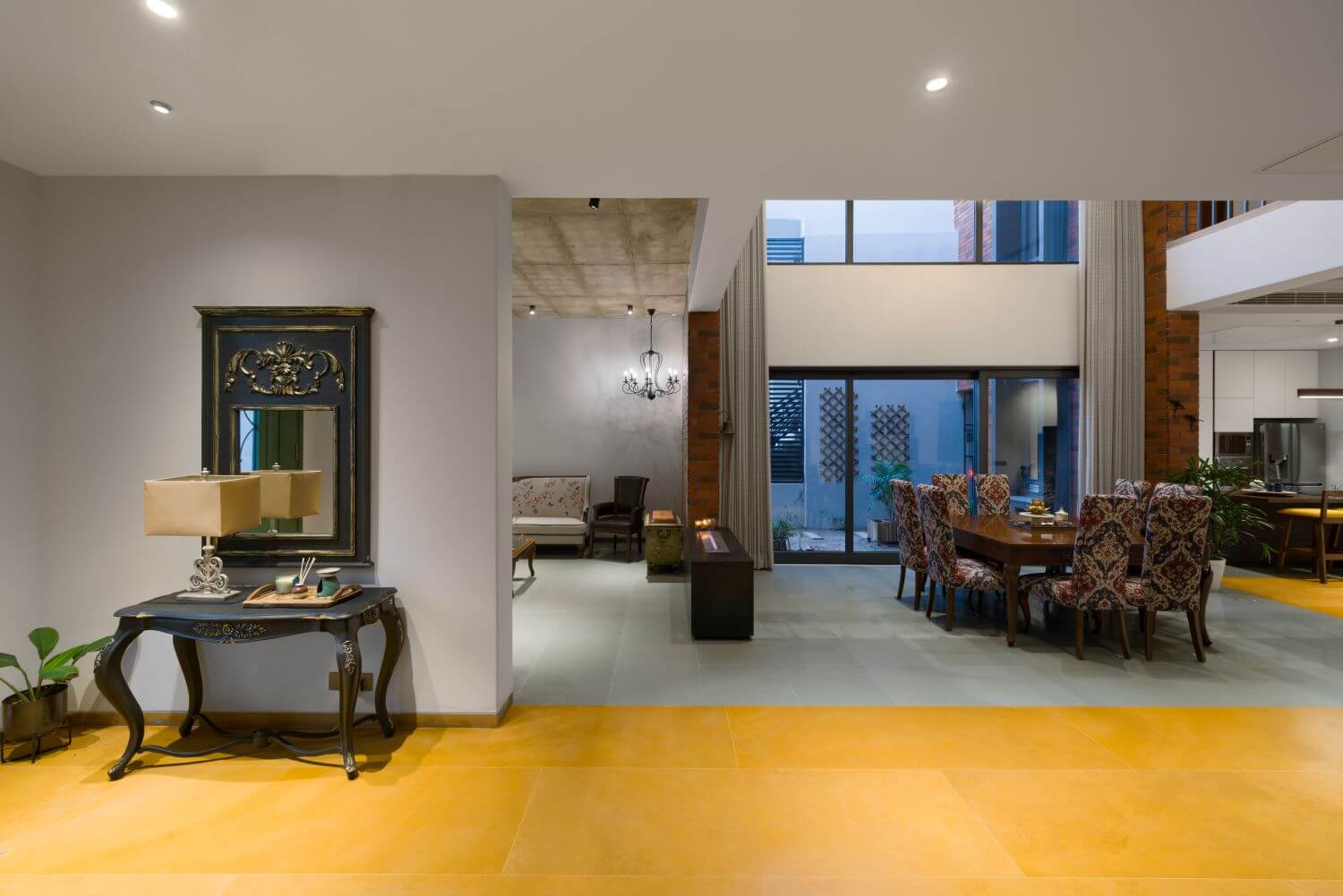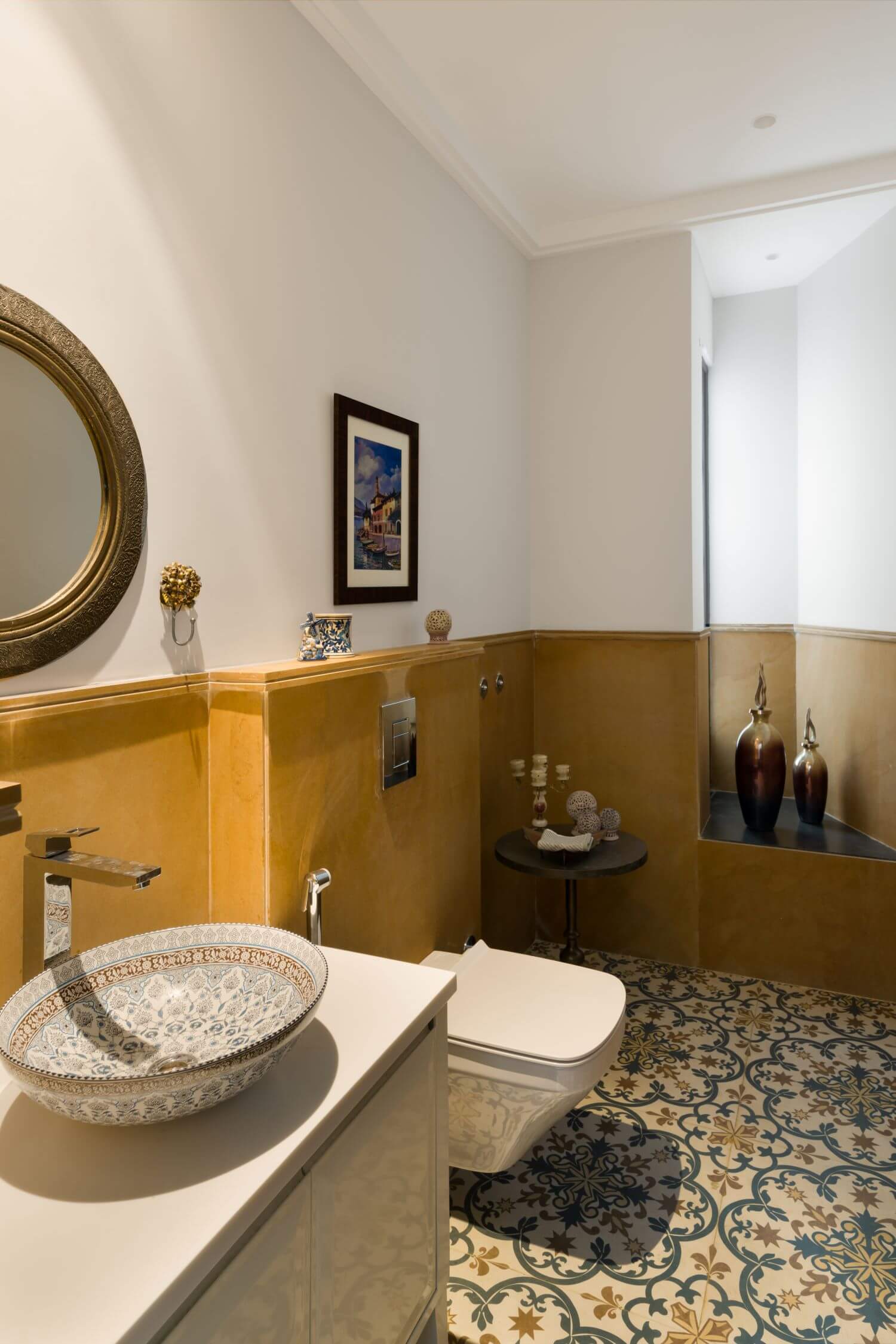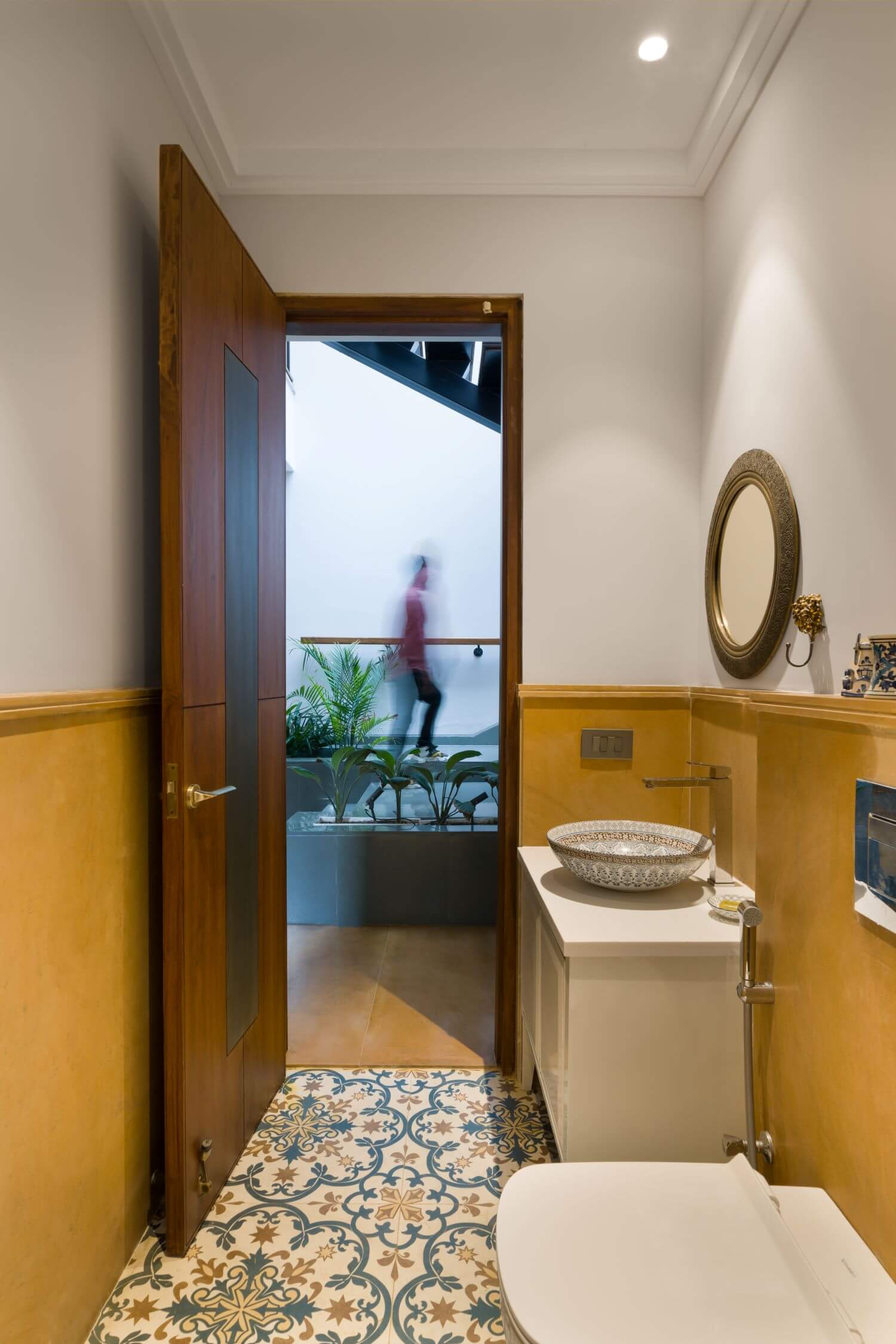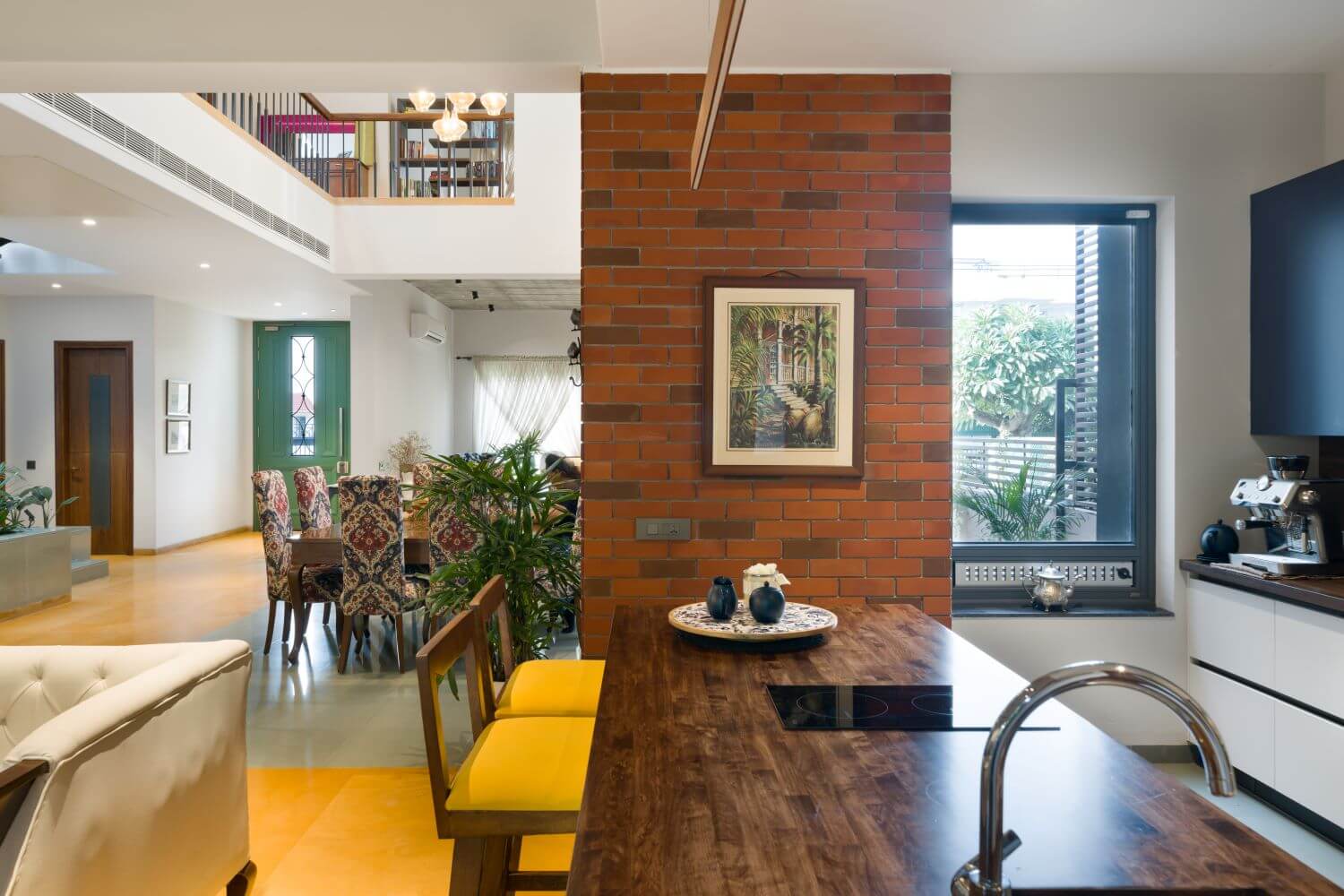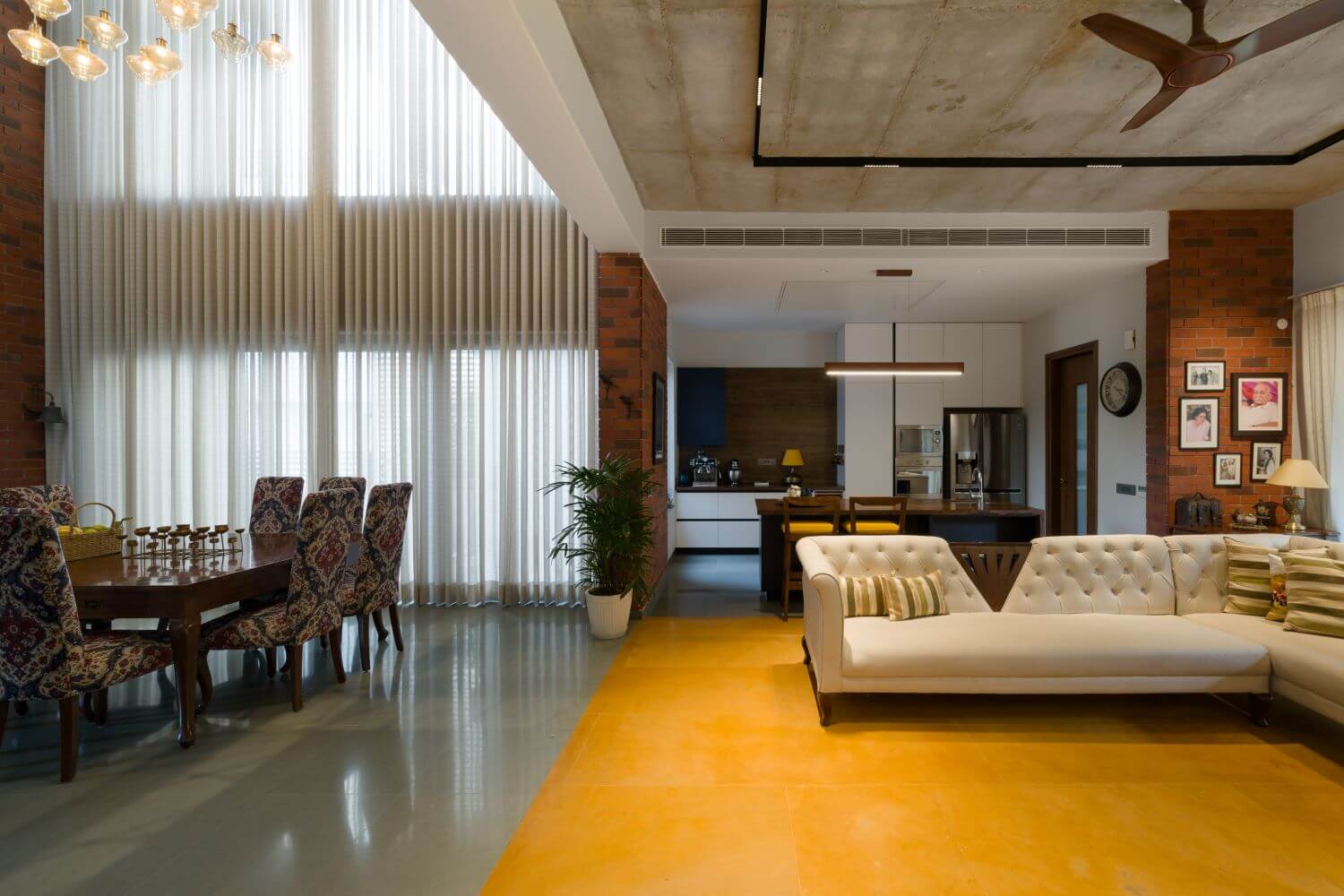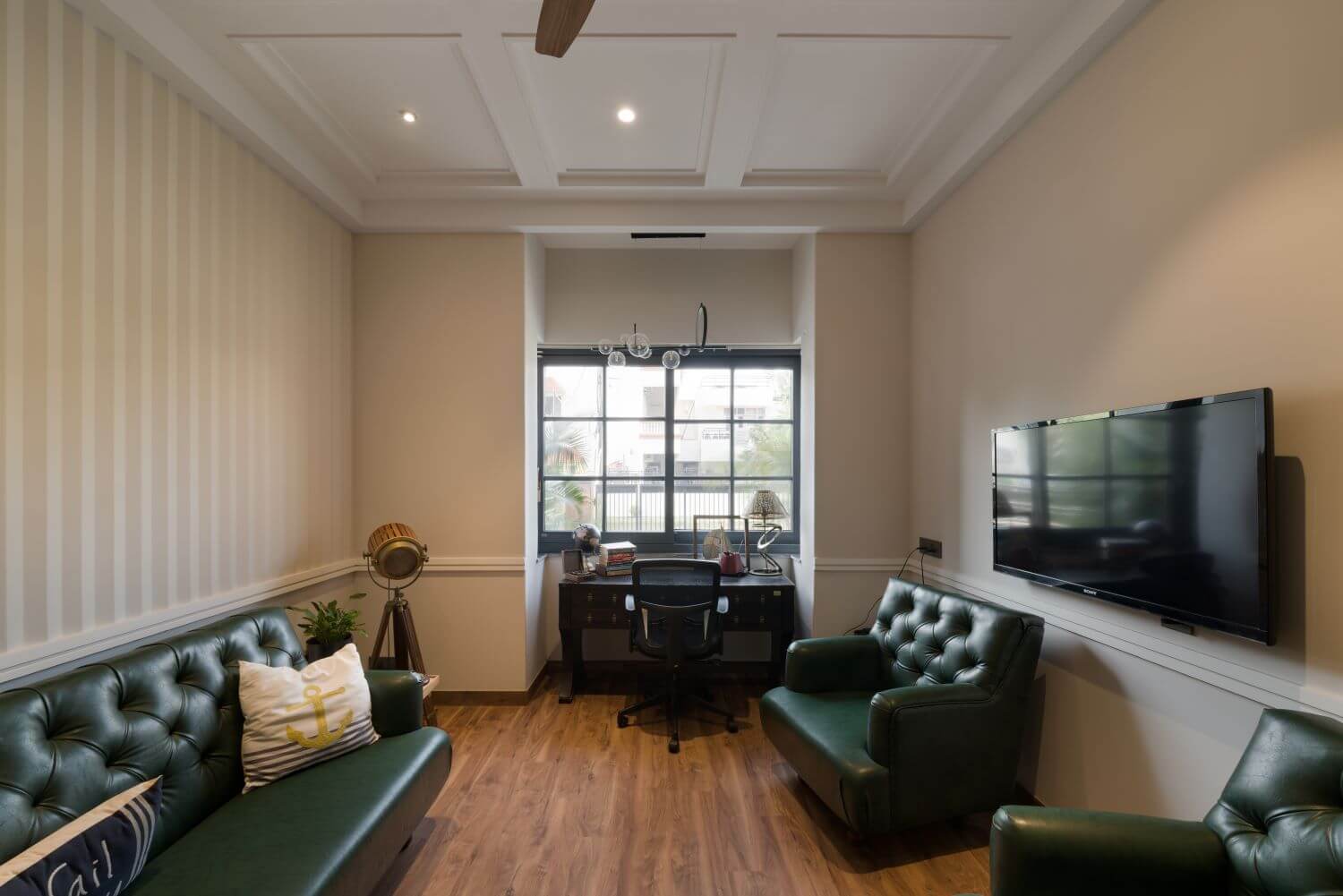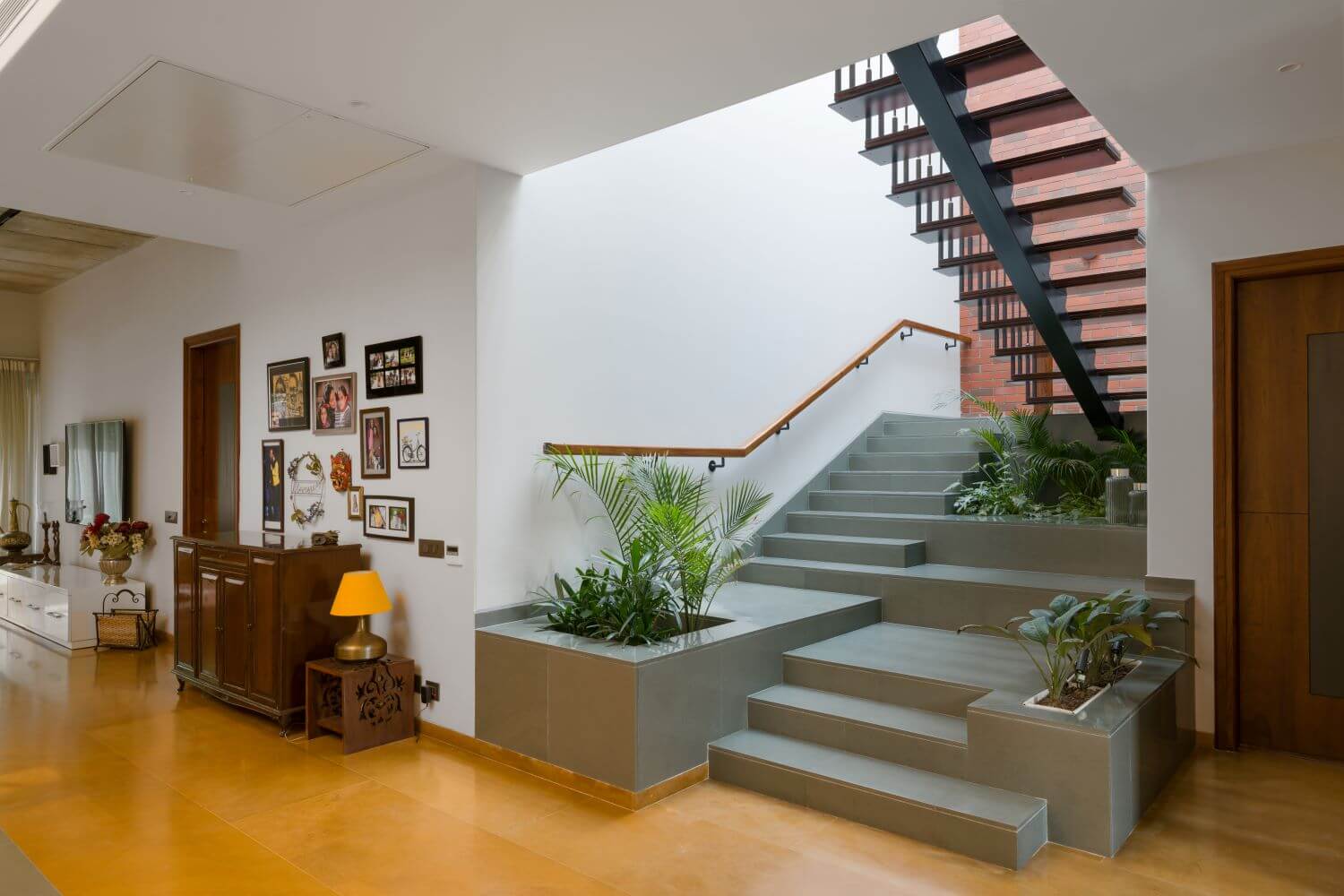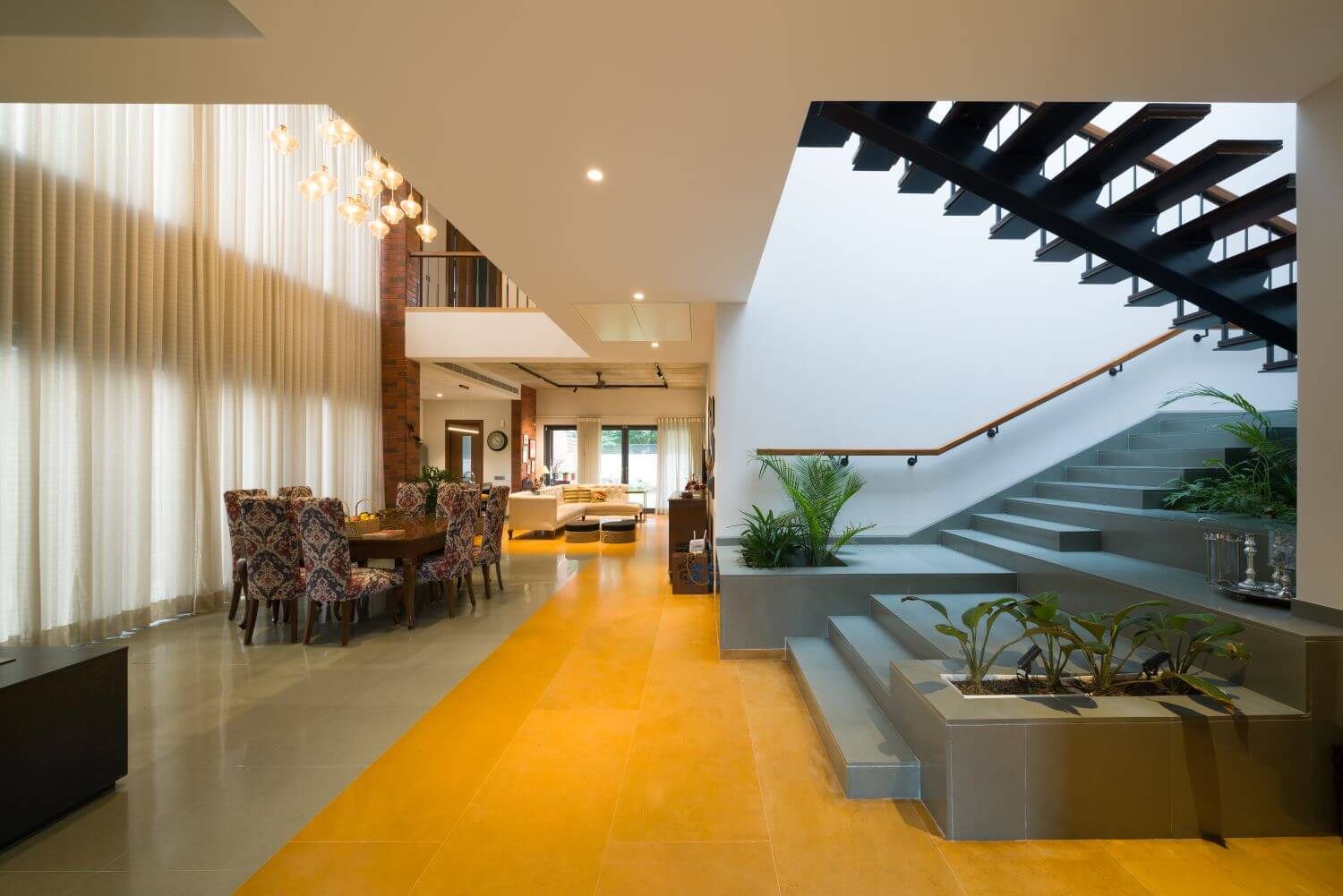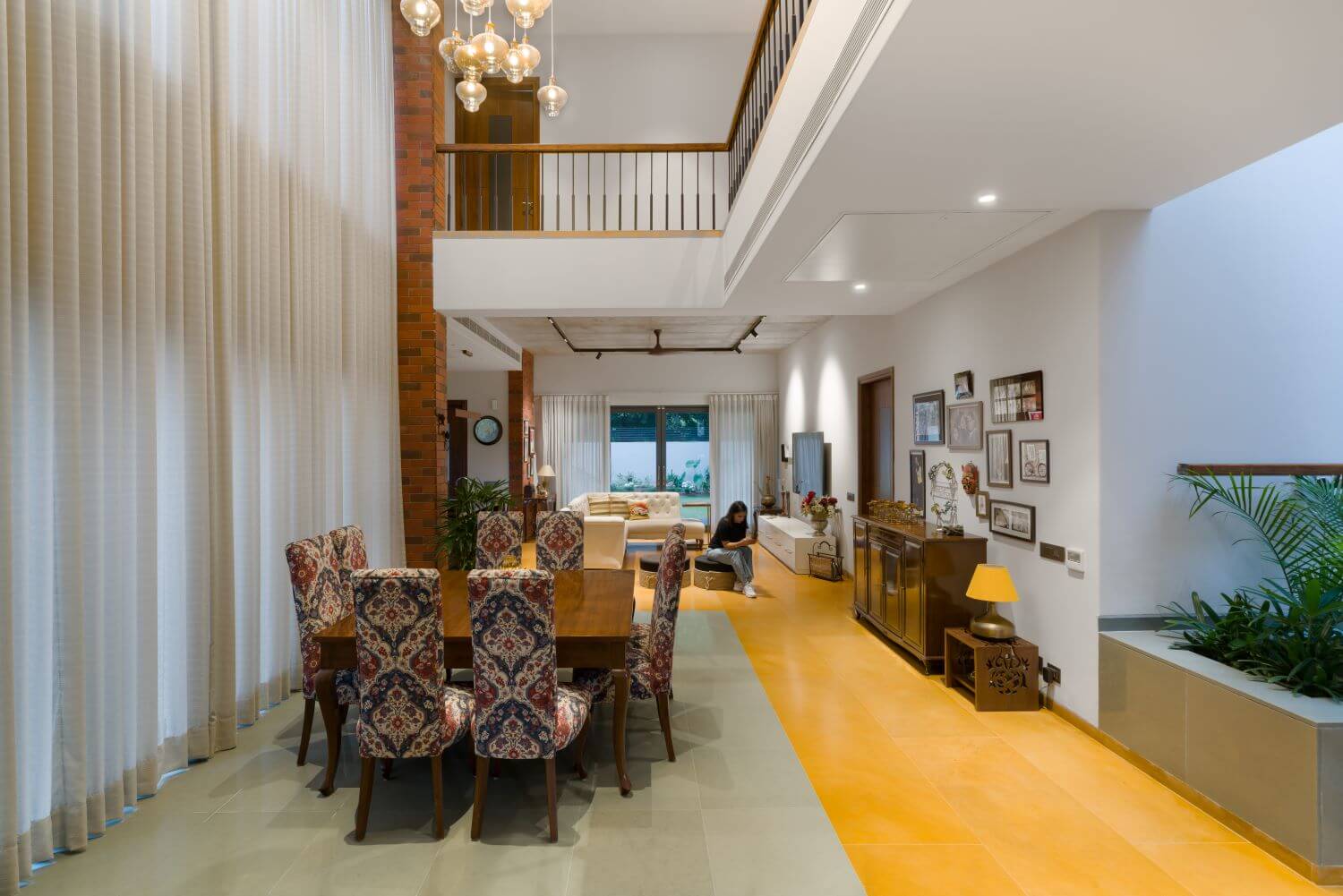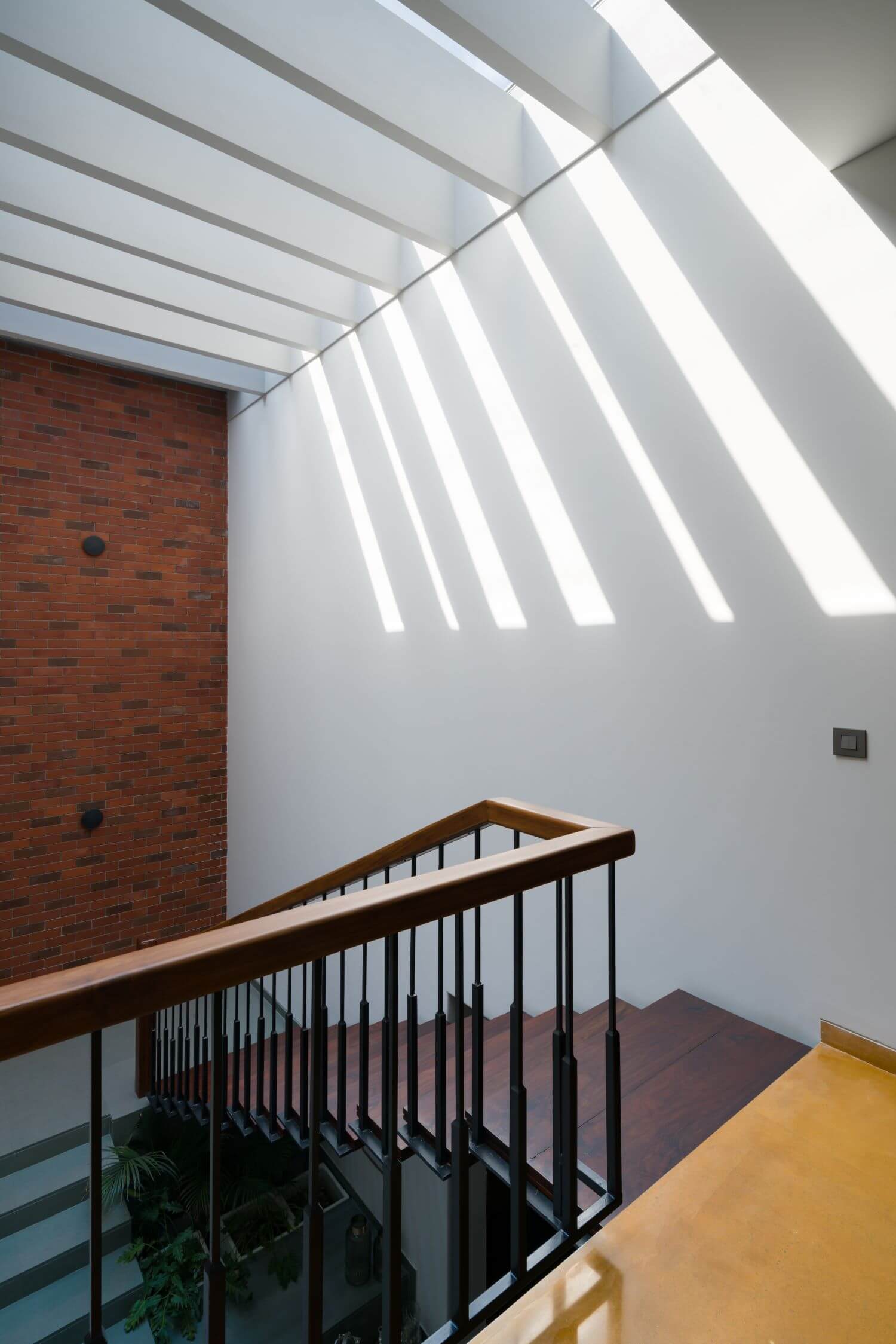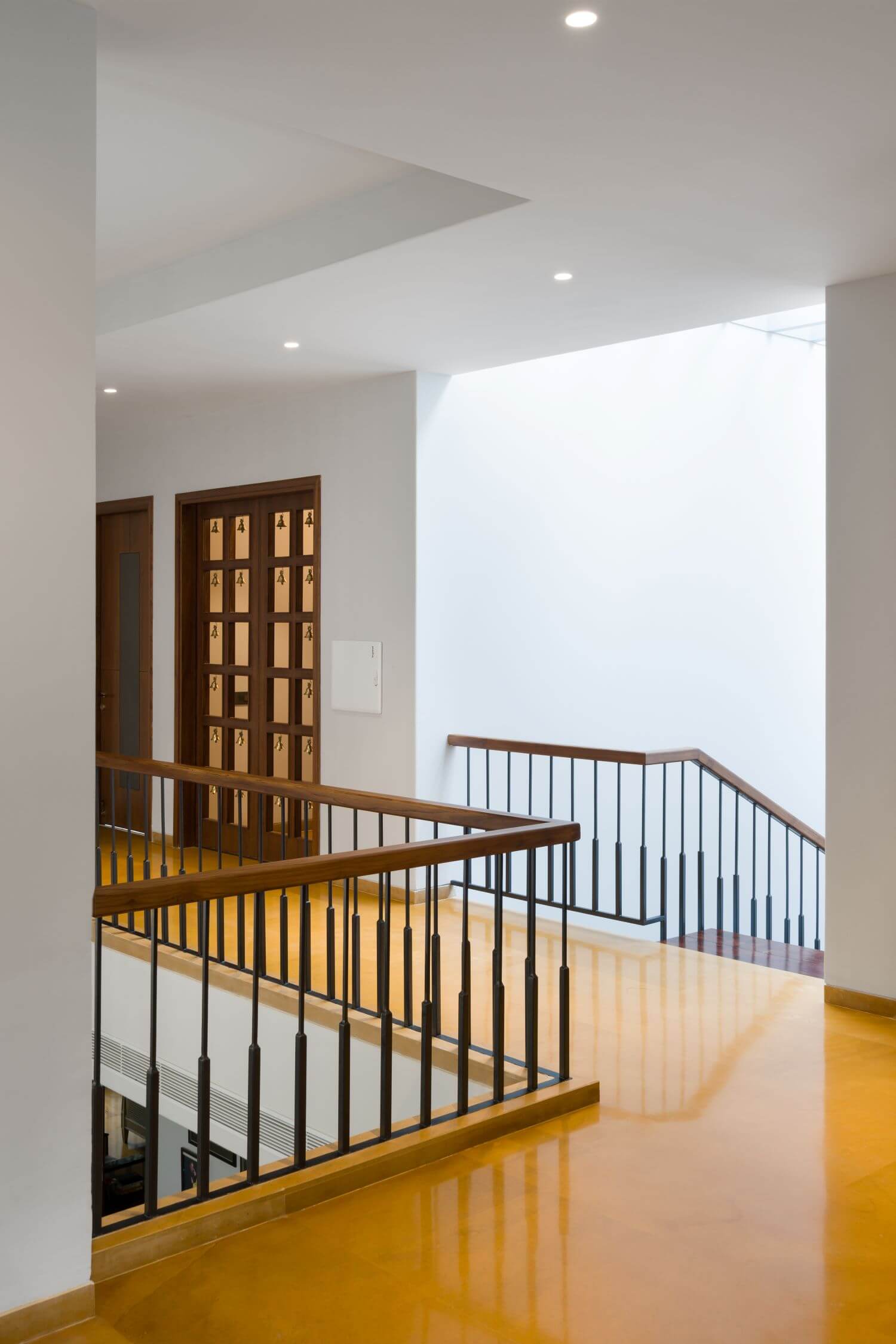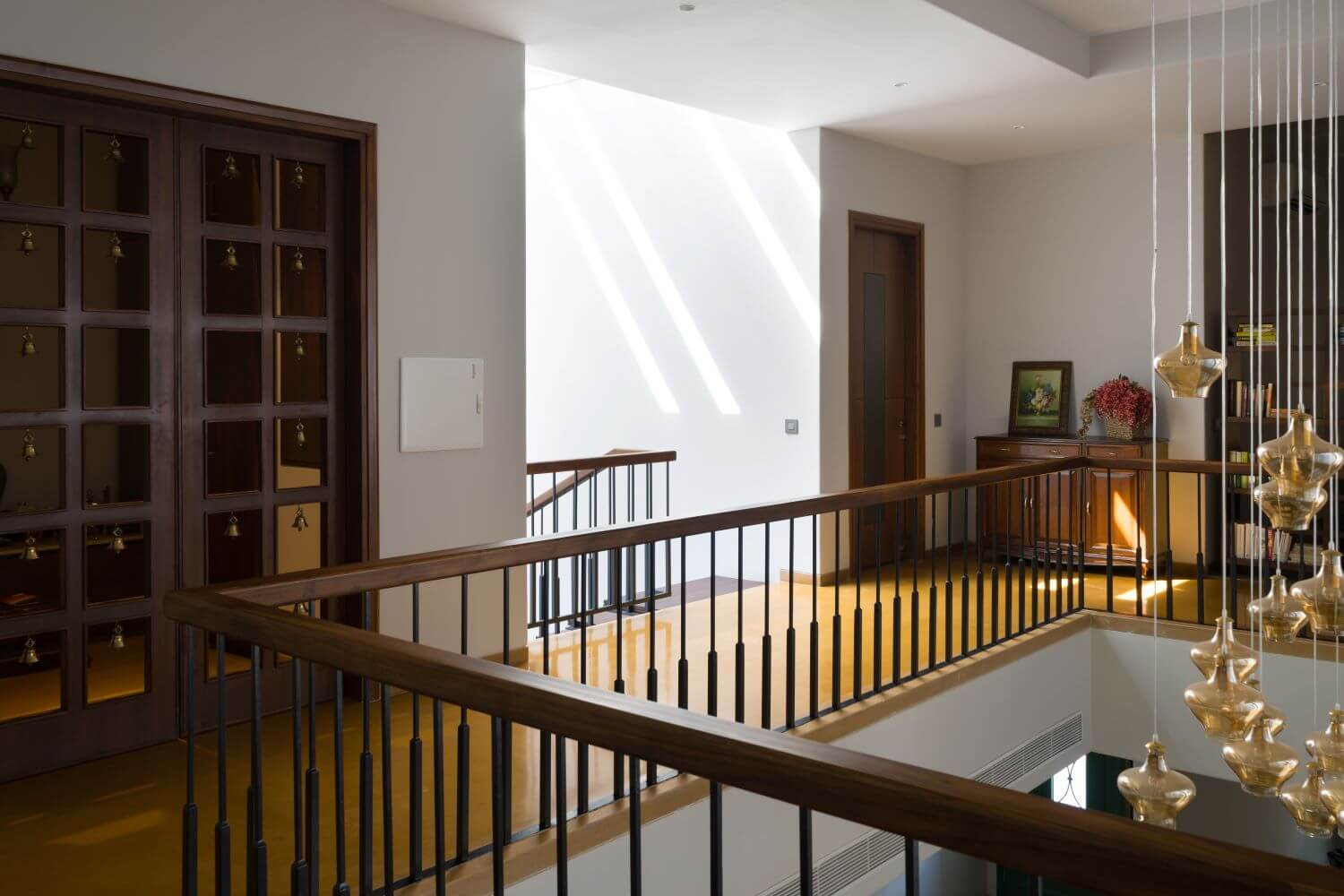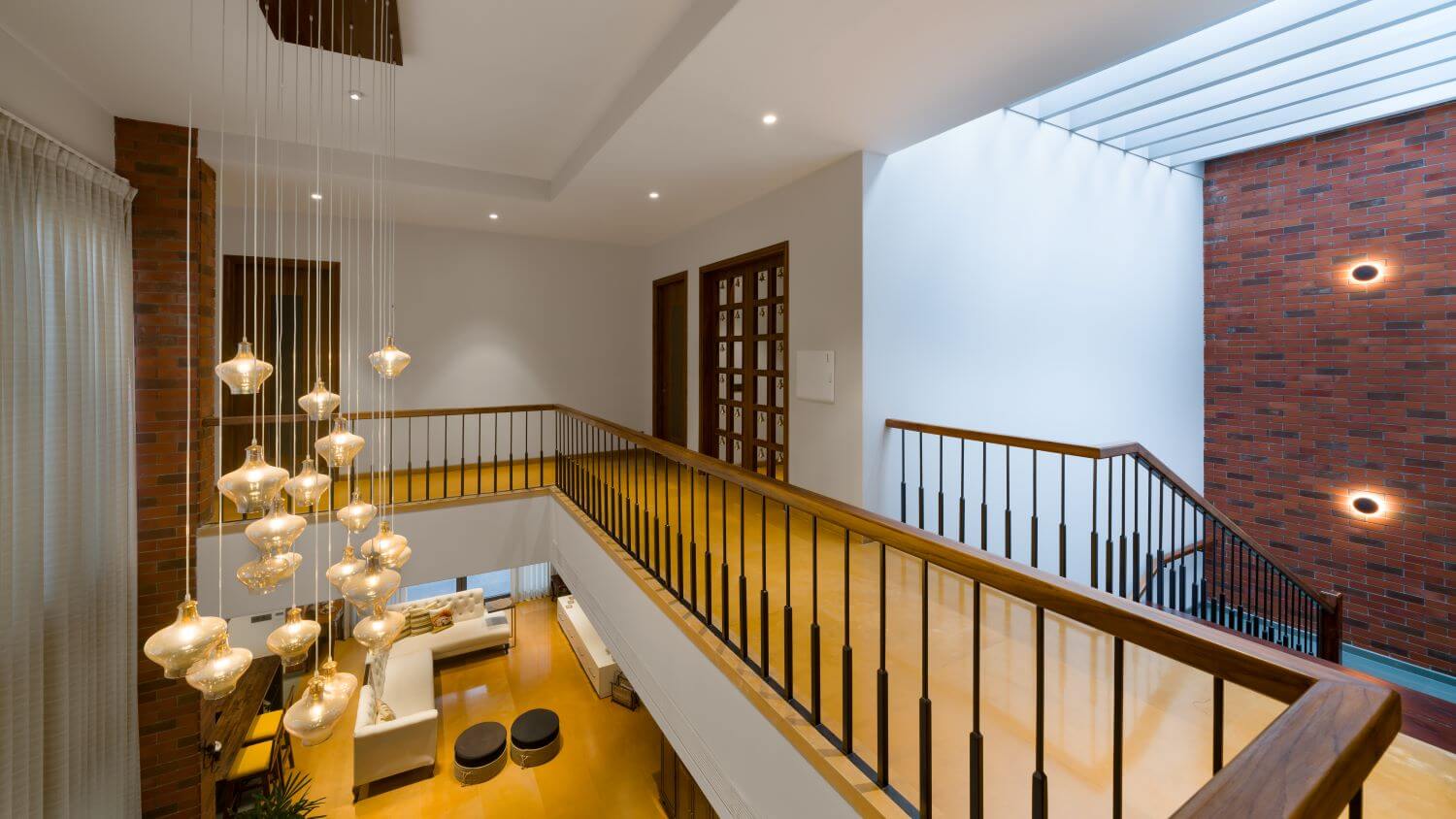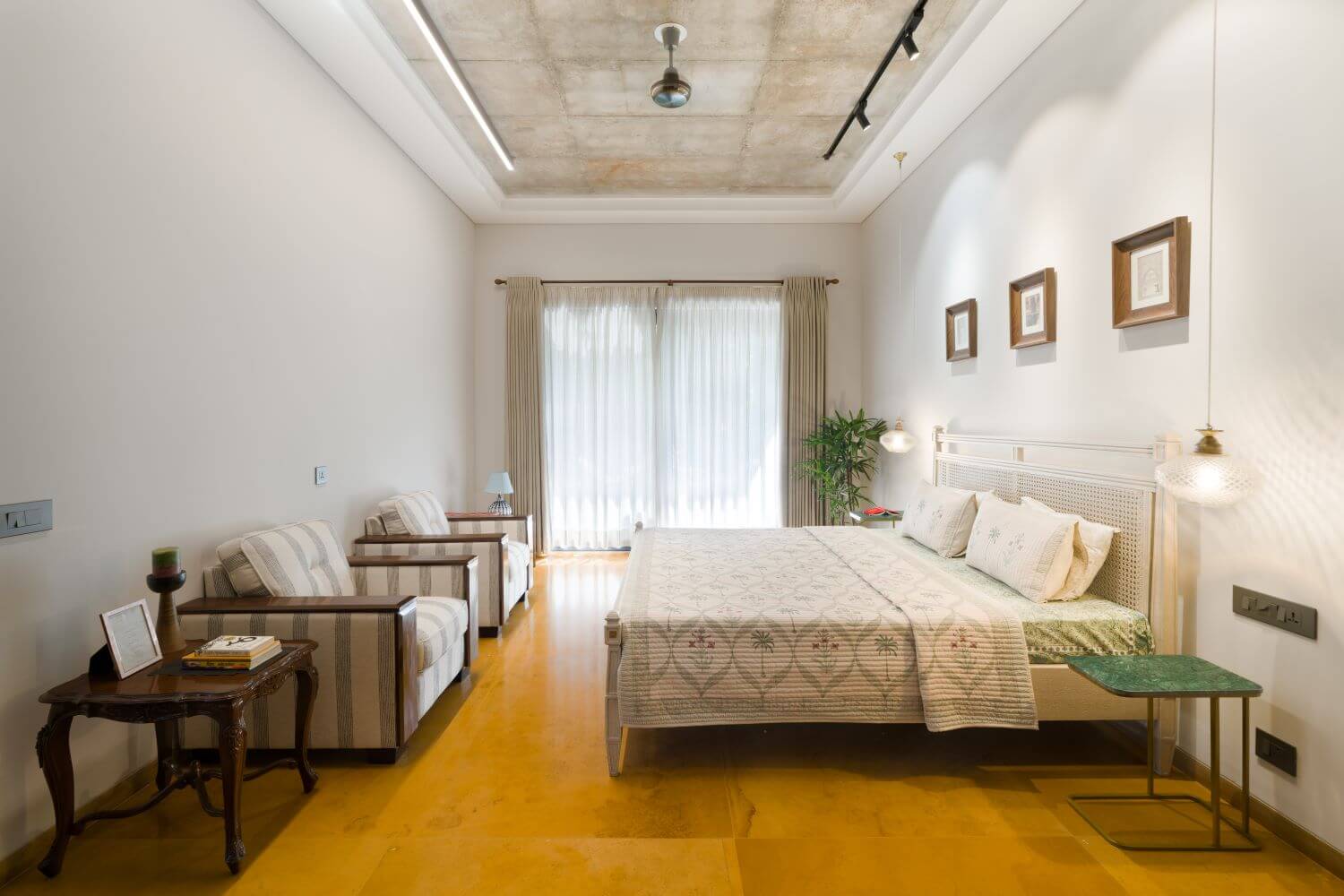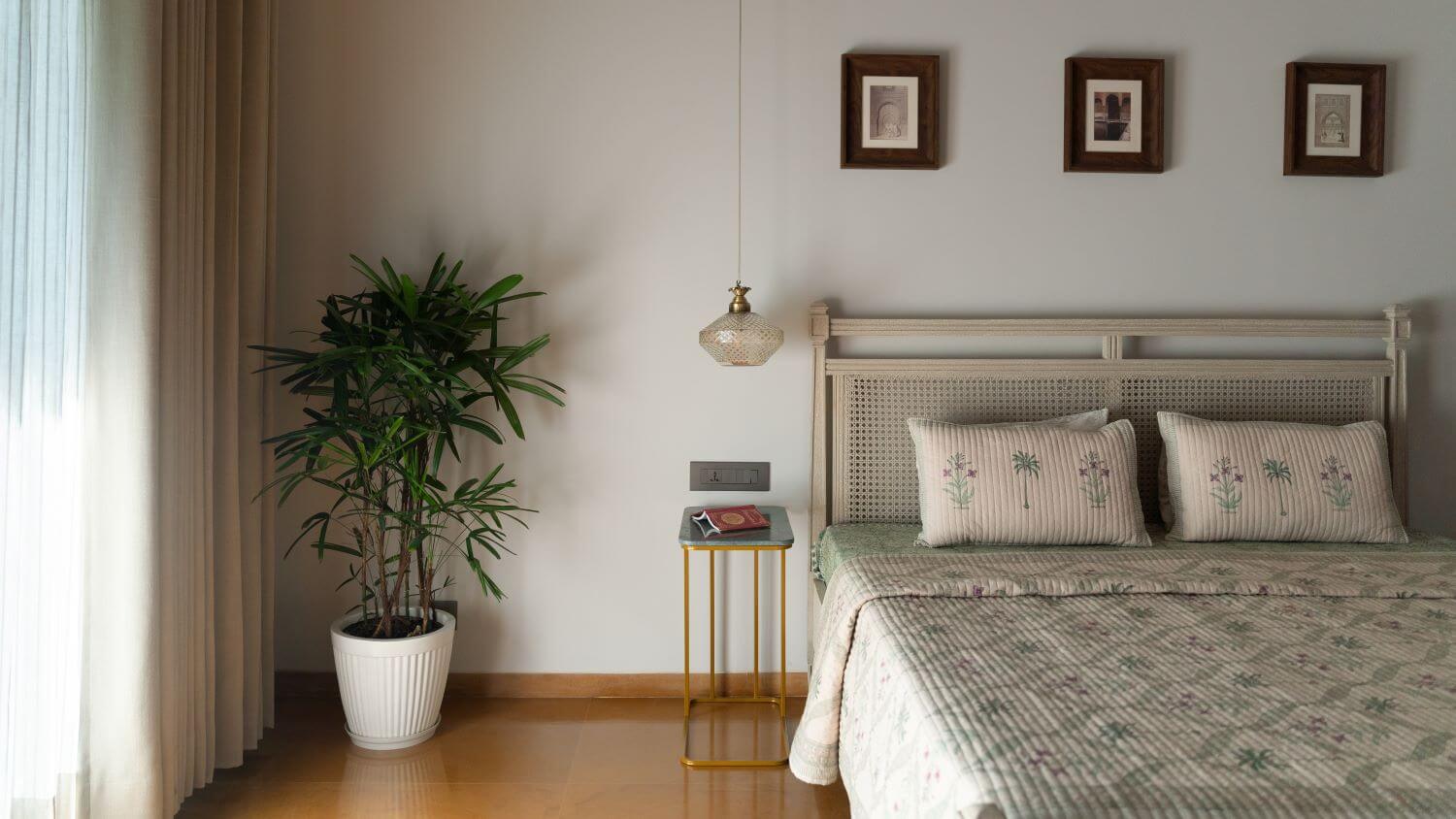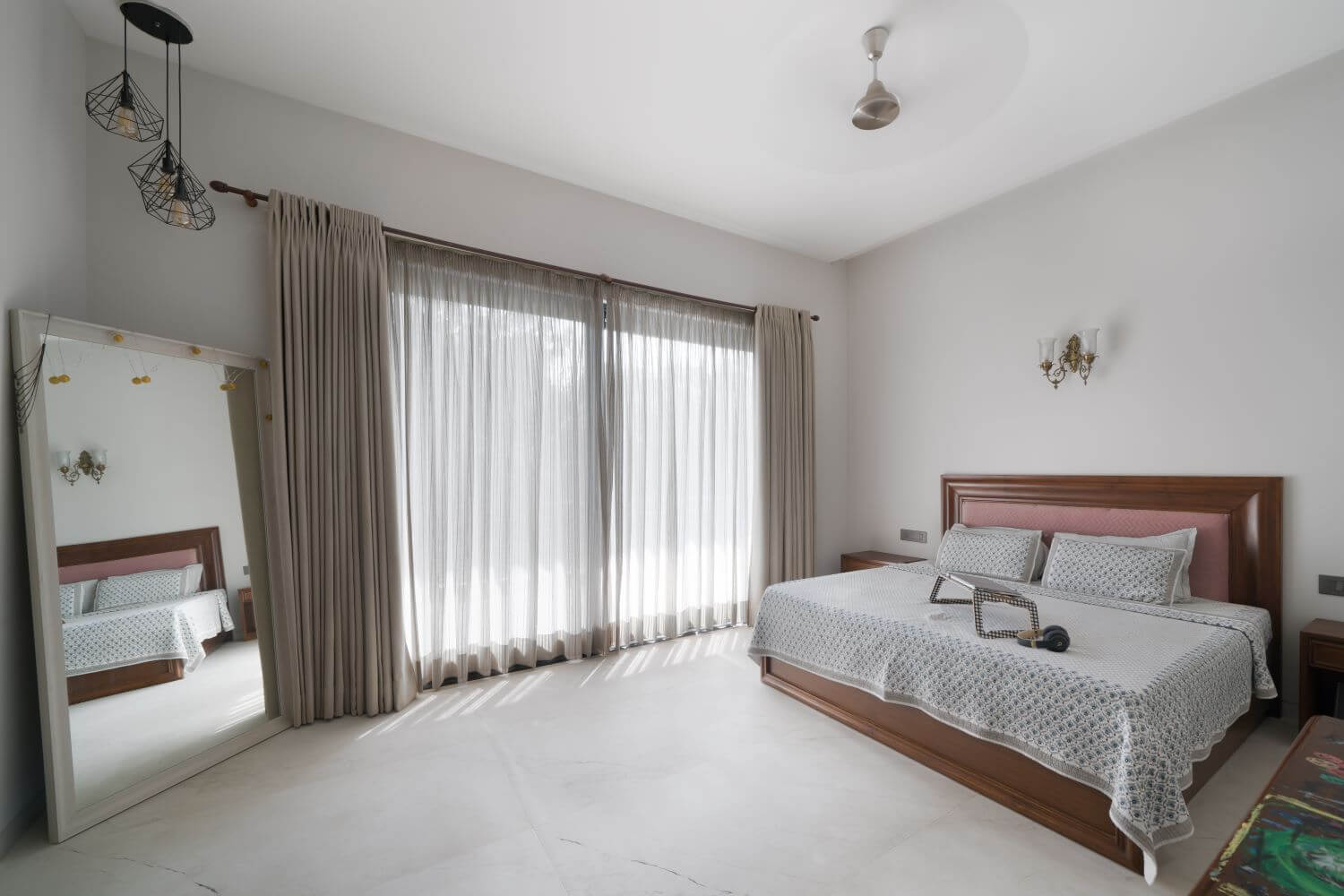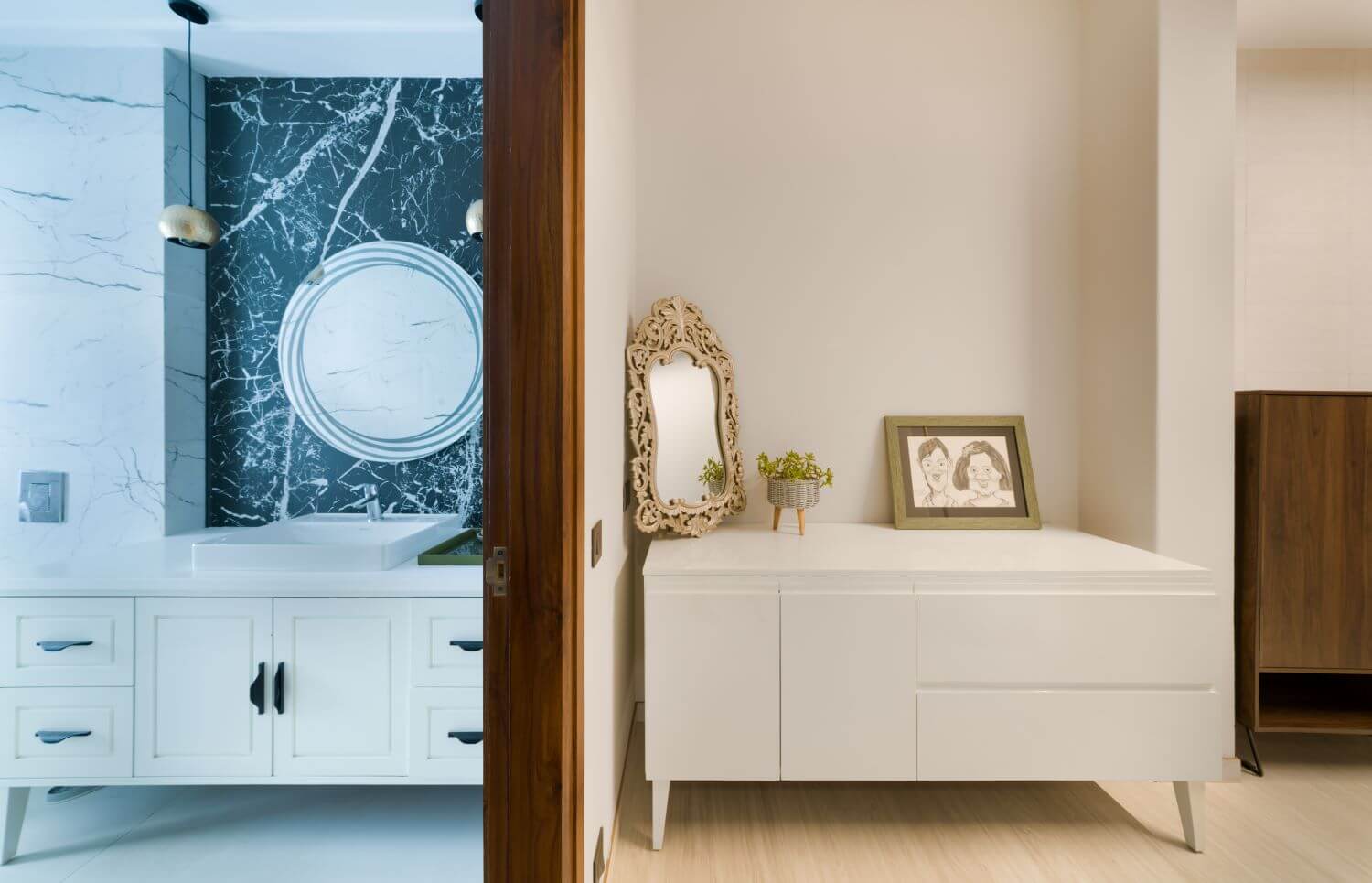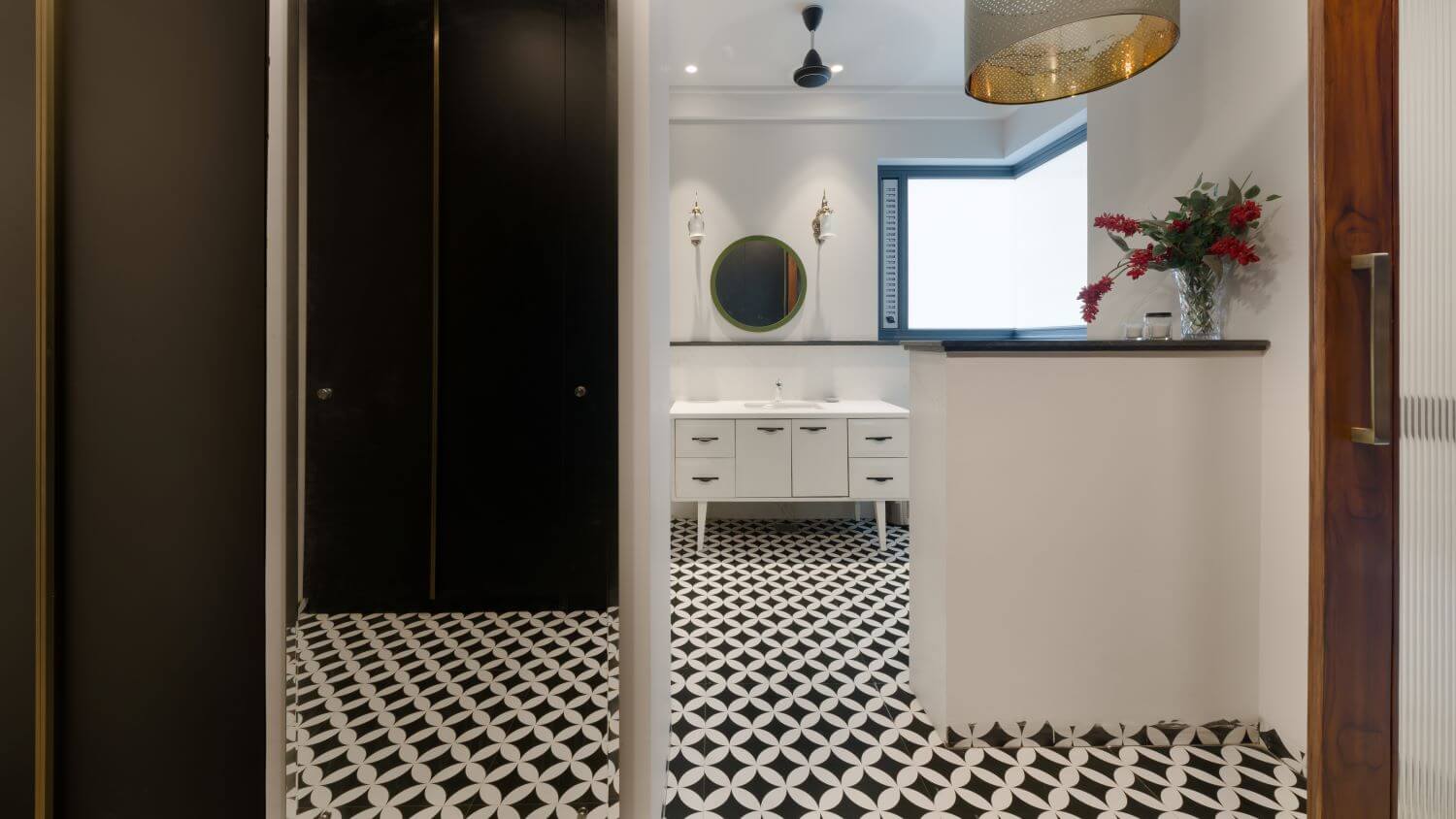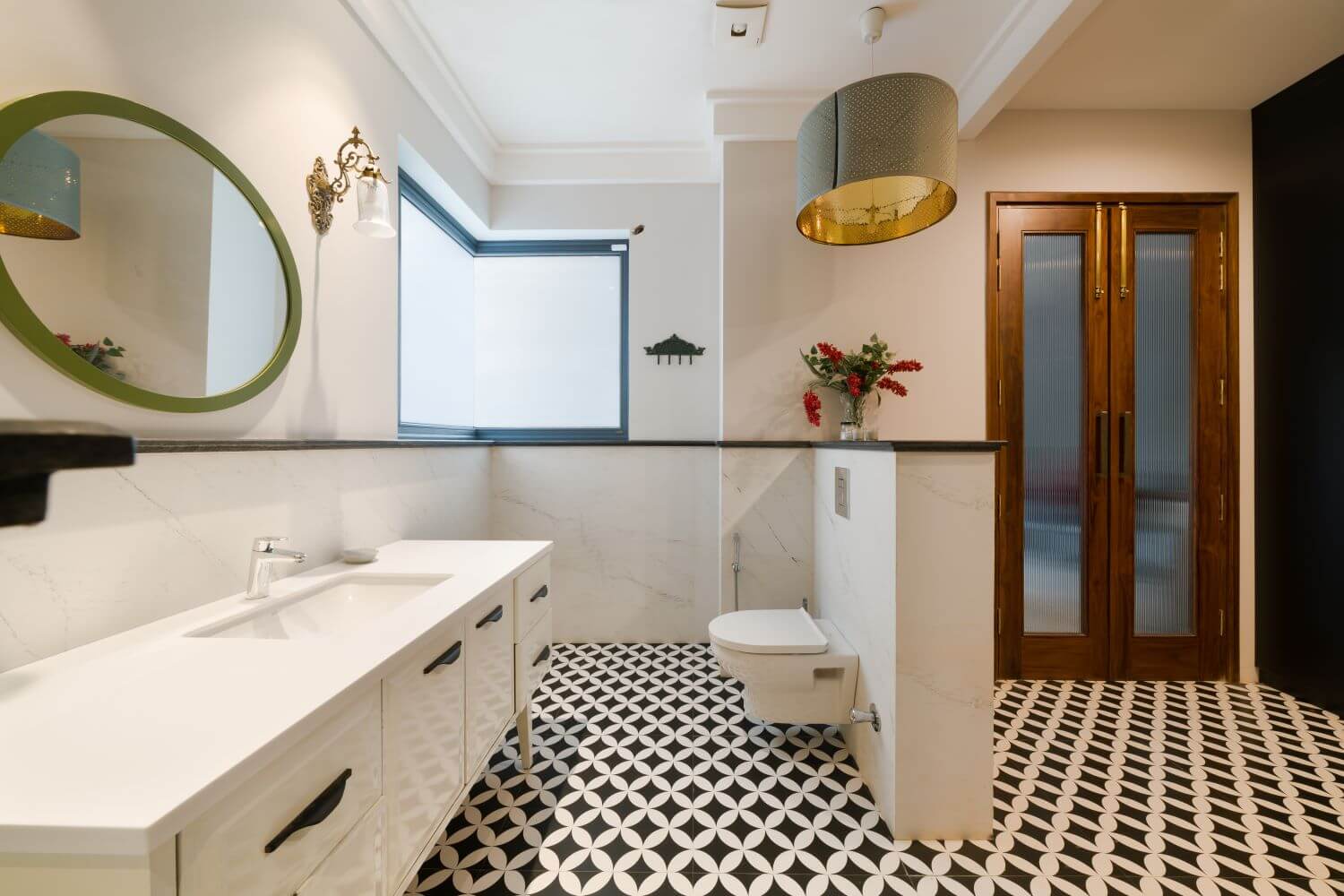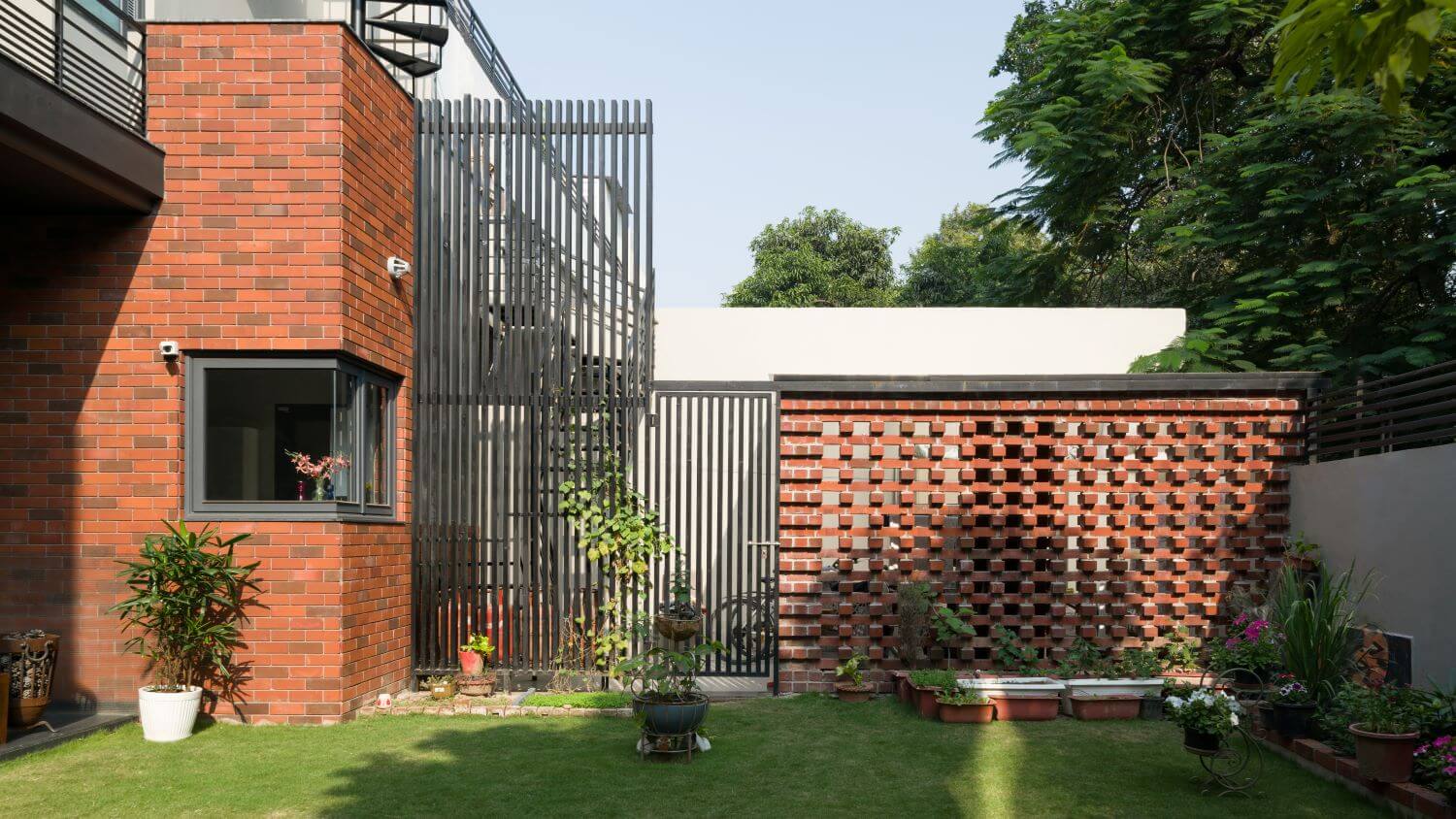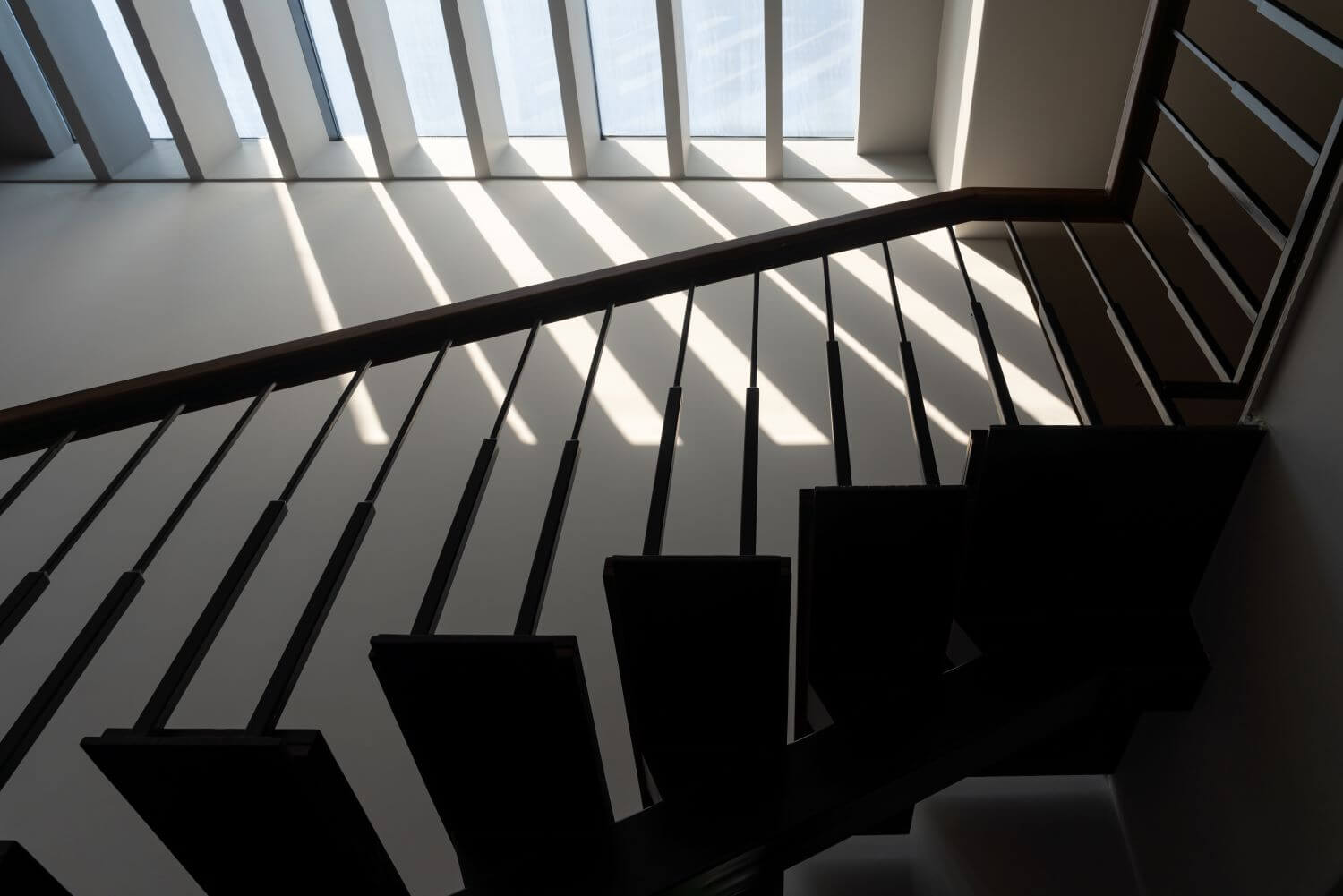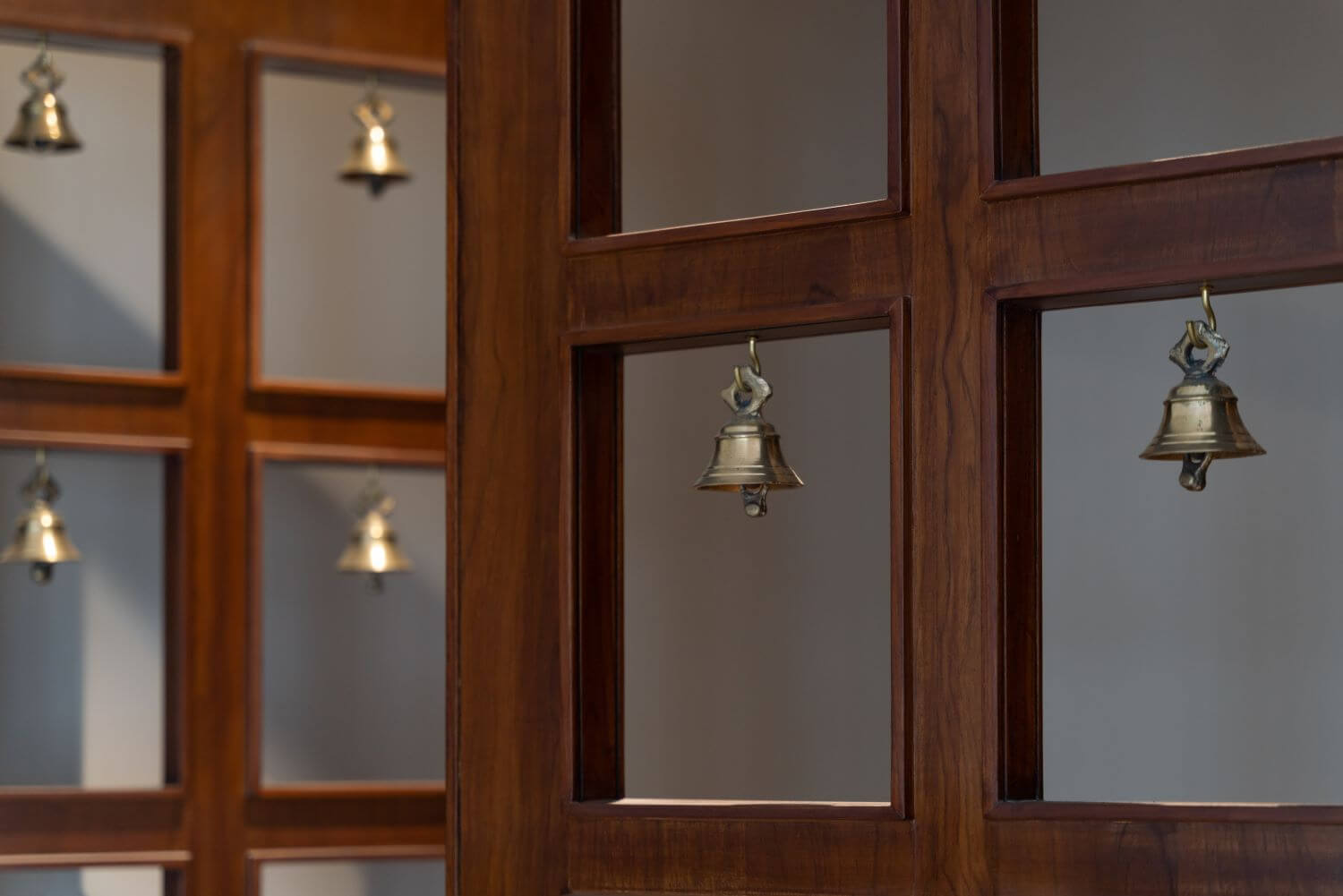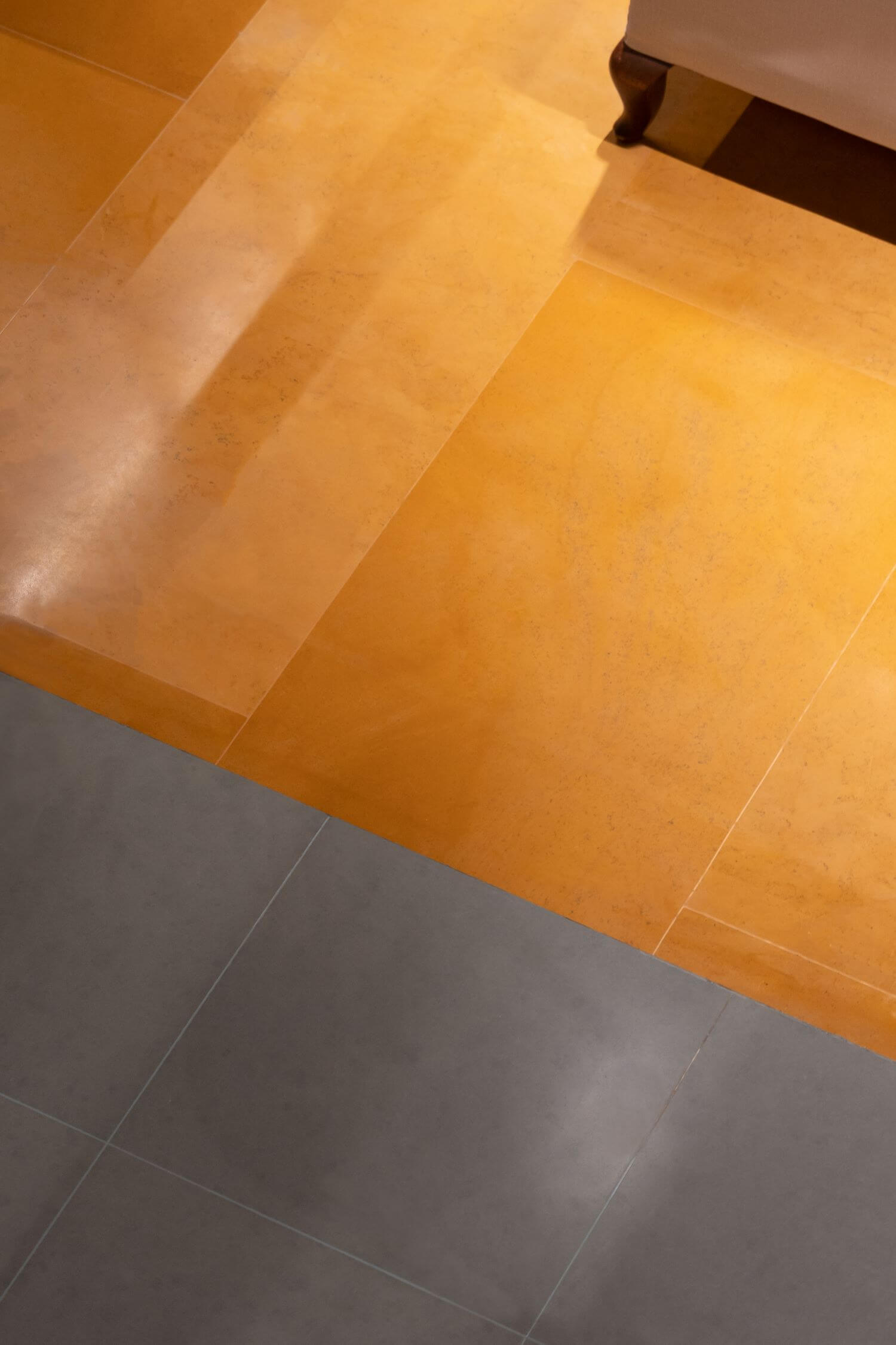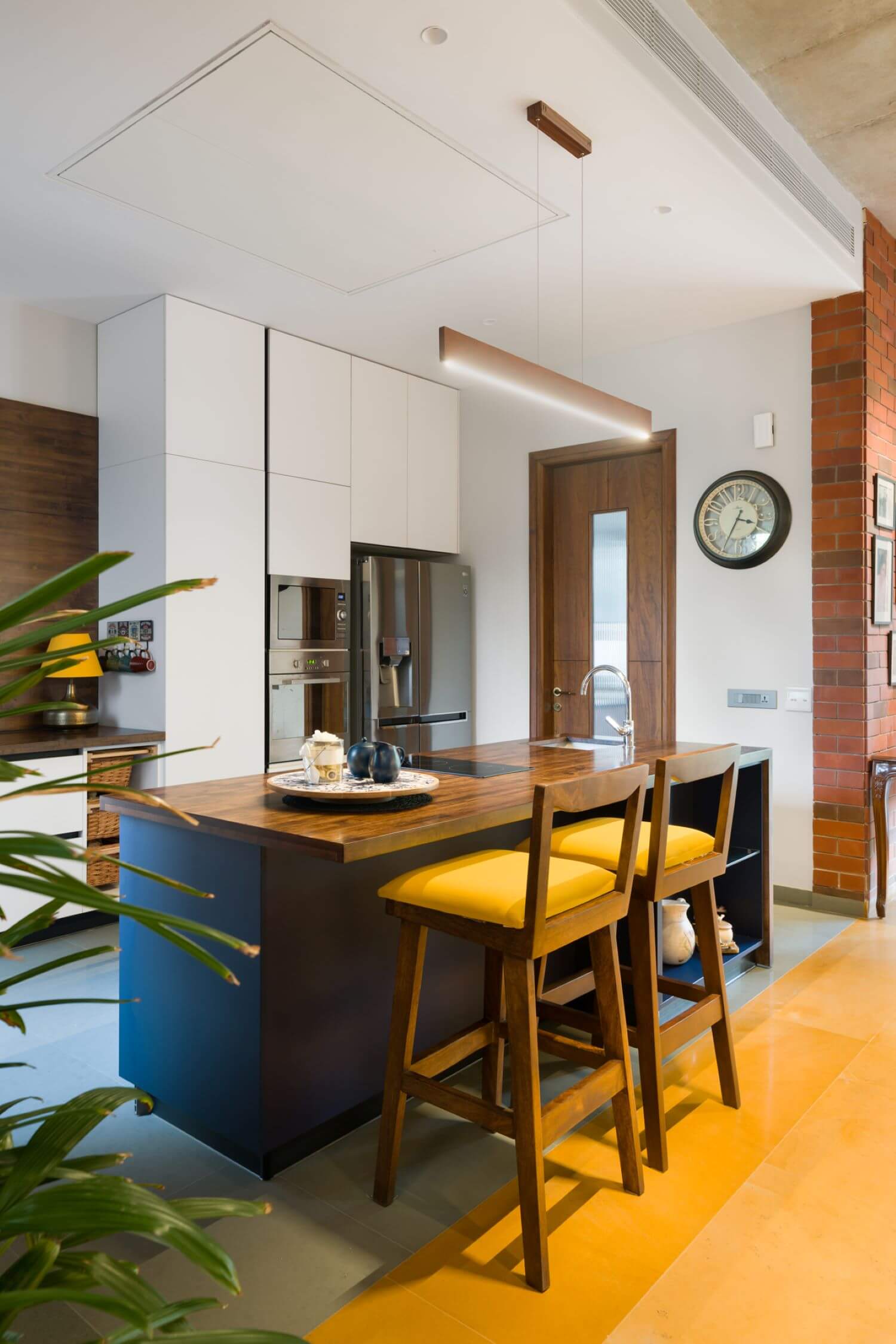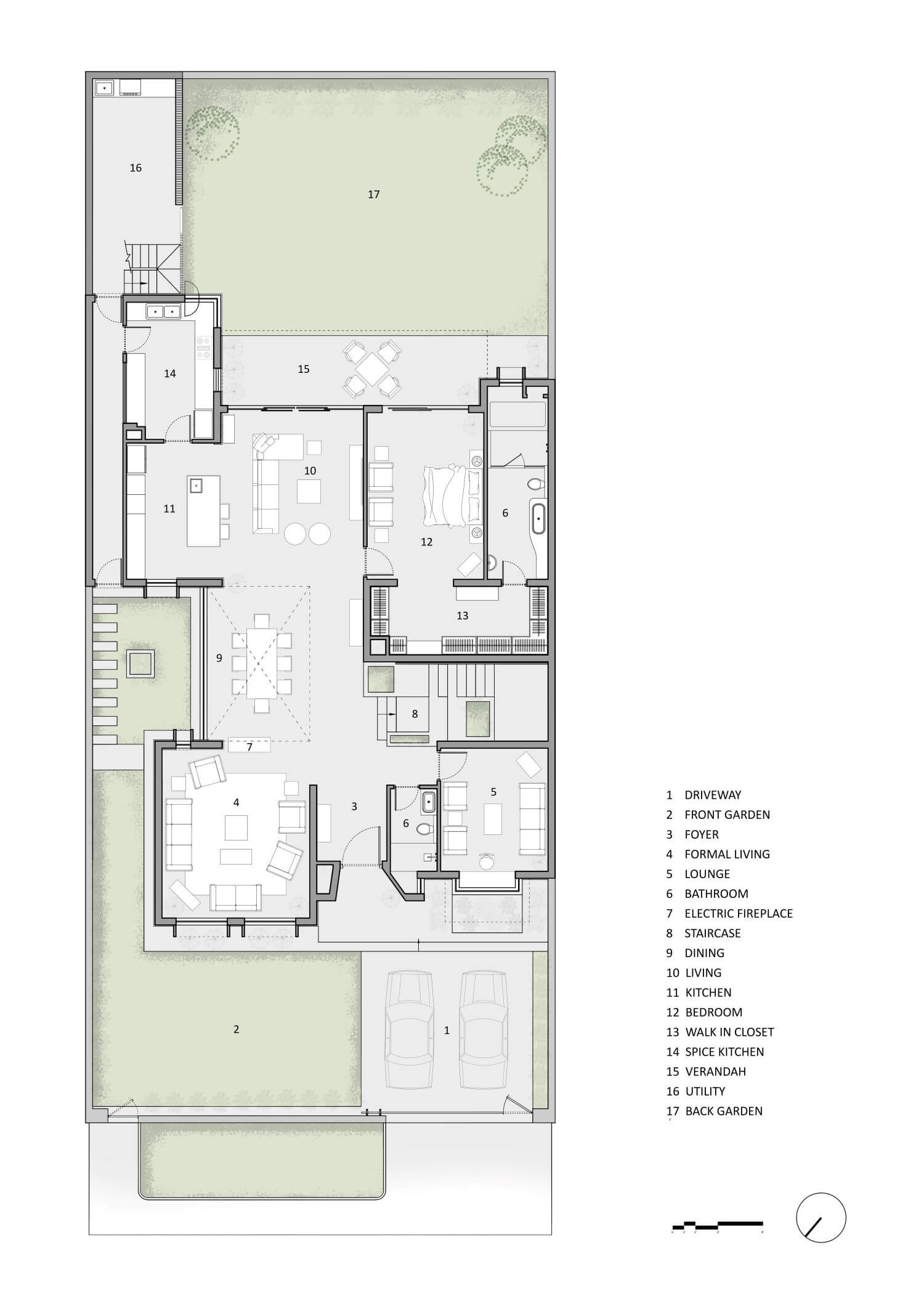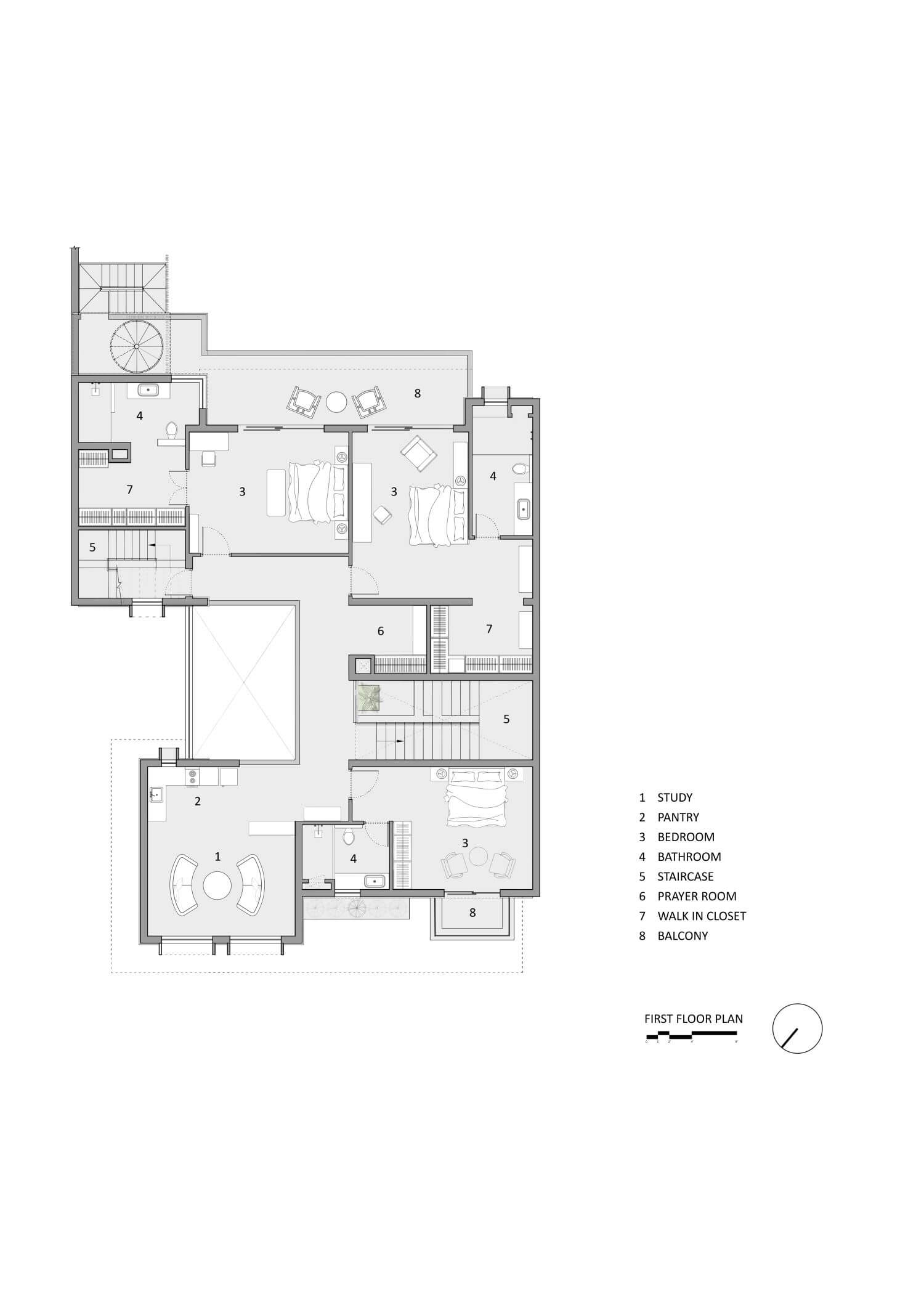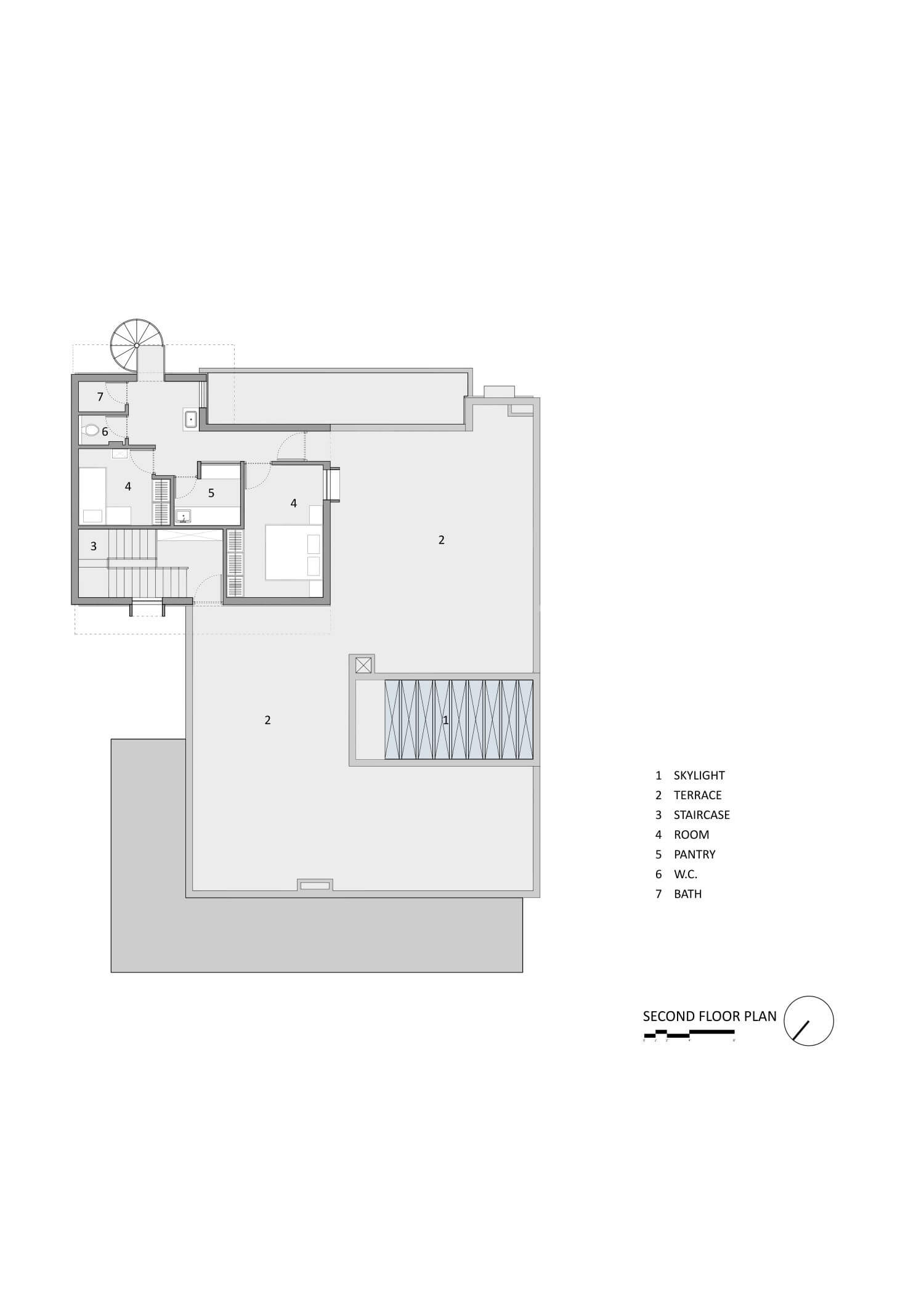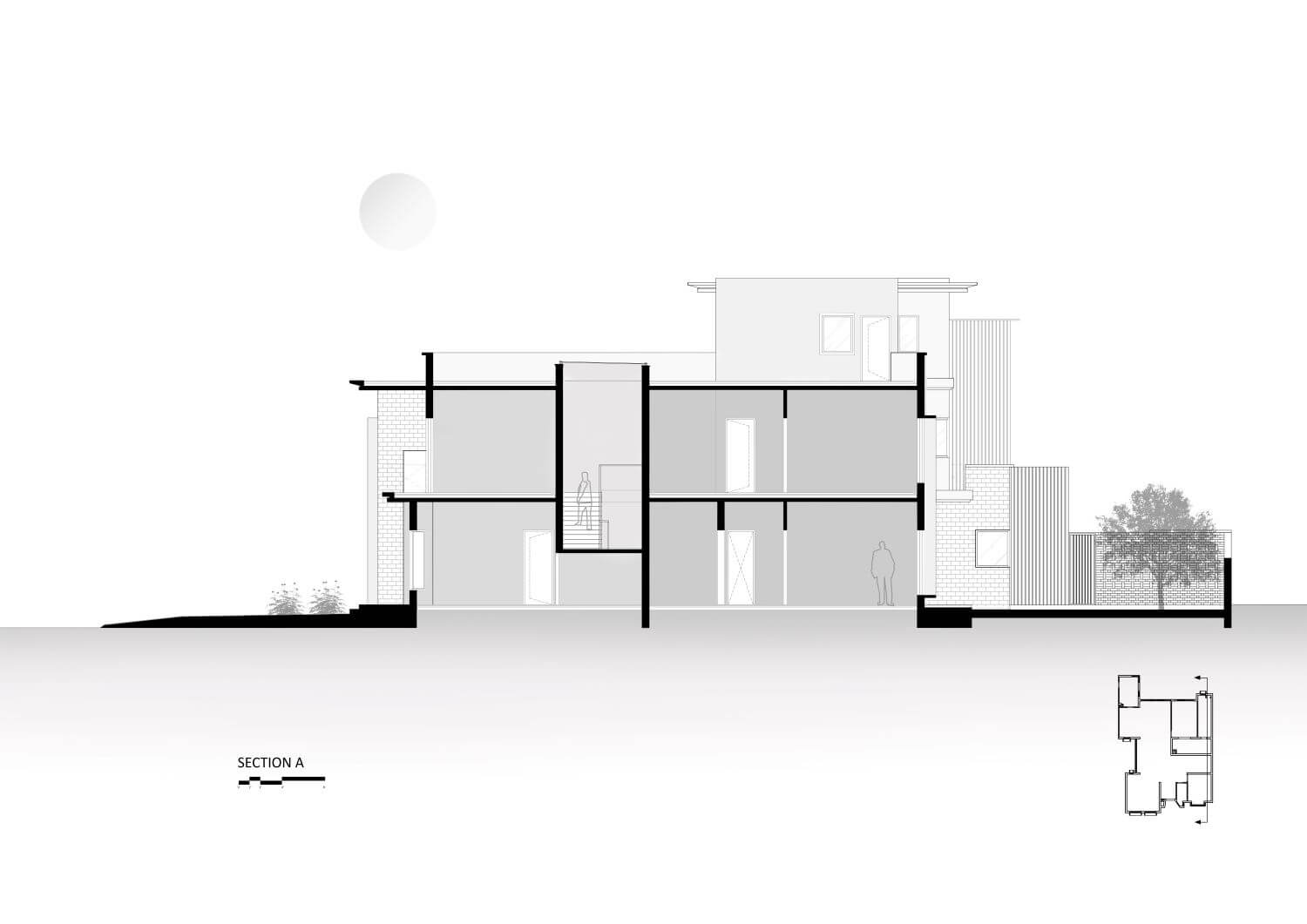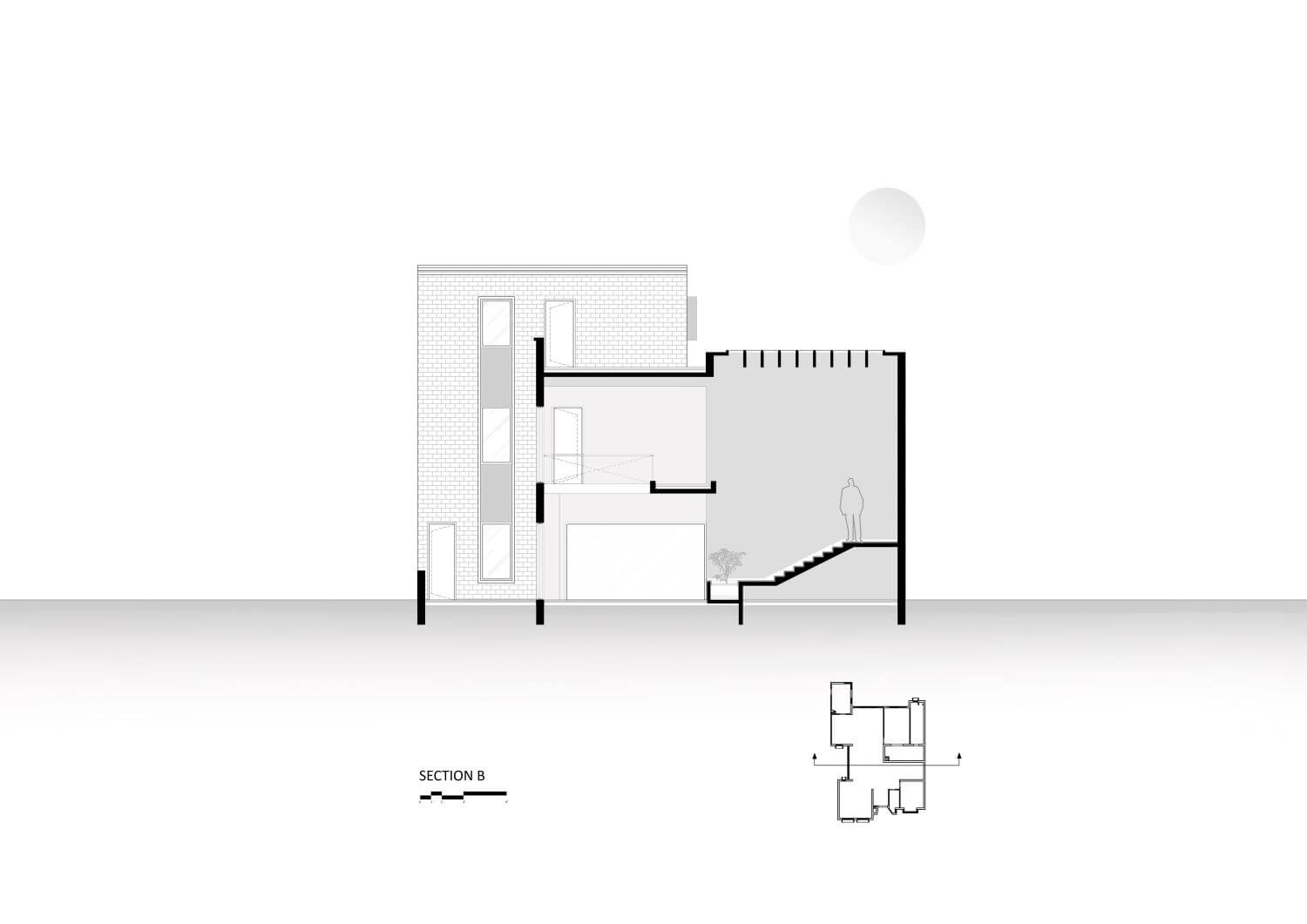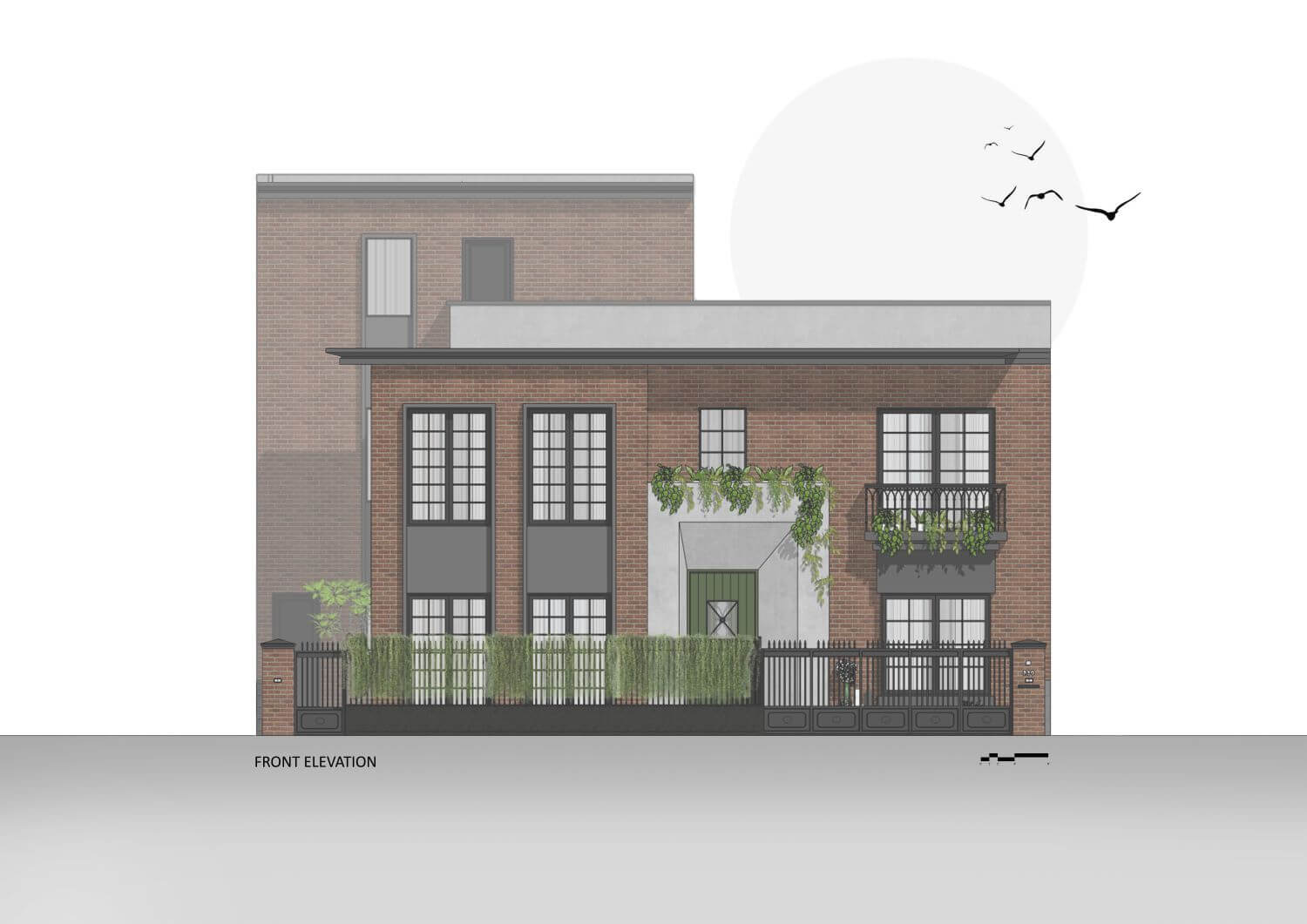 ---