FAA: The Casa Tonaya project is located in the surroundings of the town of Tonaya, Jalisco. On the slopes of the Colima volcano.
The project is planted on top of a mountain, which lends itself to have a panoramic view of the population, from there the architectural program is combined with the topography of the property, generating two bays that are joined from a terrace that serves as a volumetric connection of the whole. The first bay is the private area of ​​the house, 3 bedrooms and a master bedroom, which have access to a terrace that serves as a connection to the social area of ​​the house.
The second bay consists of the social area, which includes a living room, kitchen, study and terrace, seeking to create an environment of connection between the interior and exterior through the spaciousness of the space and the floor-to-ceiling windows, allowing the exterior landscape to be framed and fill the interior with light. In this same space, wooden beams were used that, in the rhythm of repetition, create a more interesting perspective, taking the vanishing point to the living room of the house.
Materials from the site were combined in the construction of stone walls, likewise the wood gives us an intention of warmth in the house, creating a better environment in the social and private area. The purpose of the project was that from any point of the house we would have panoramic views that would serve as a setting for herself "natural paintings".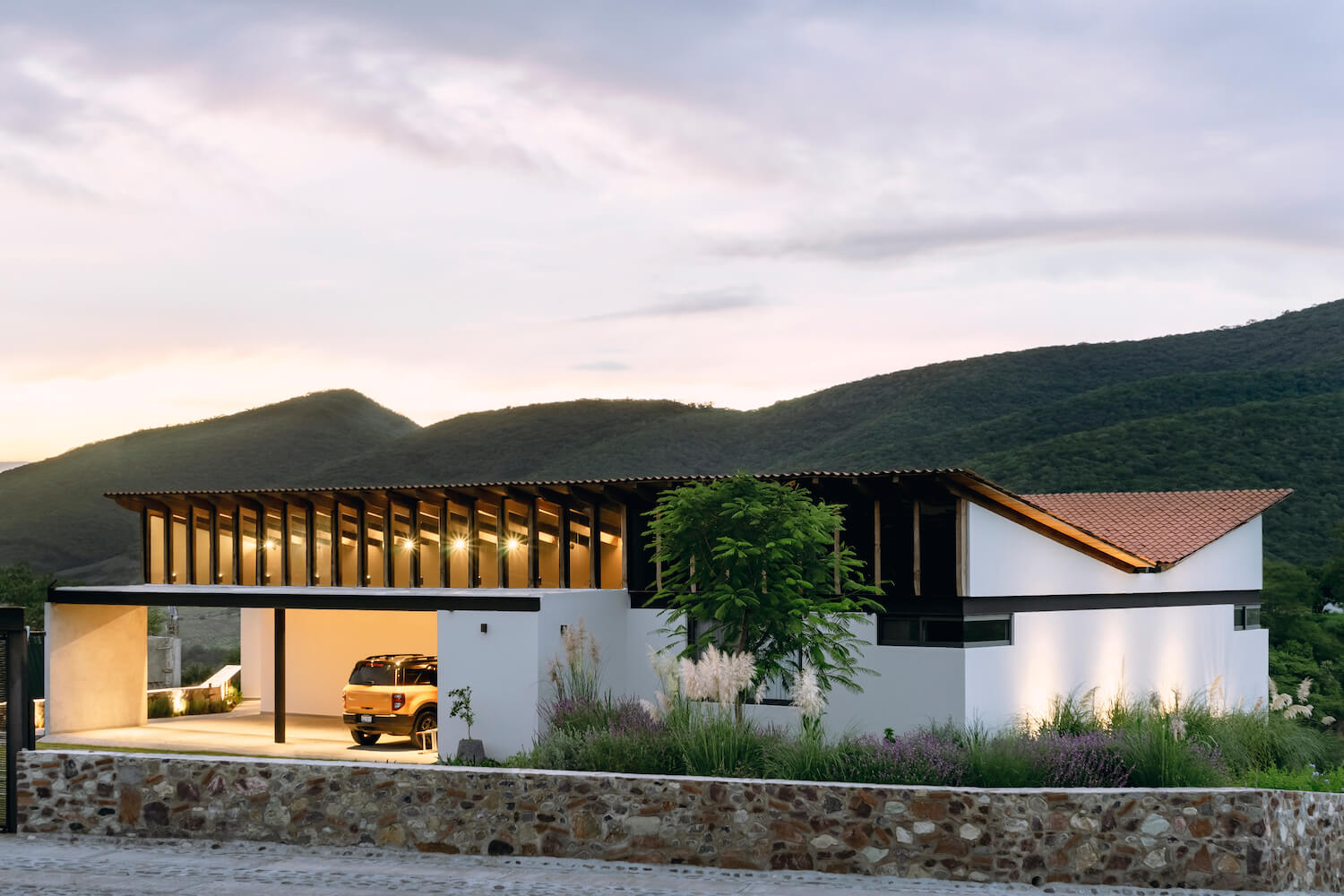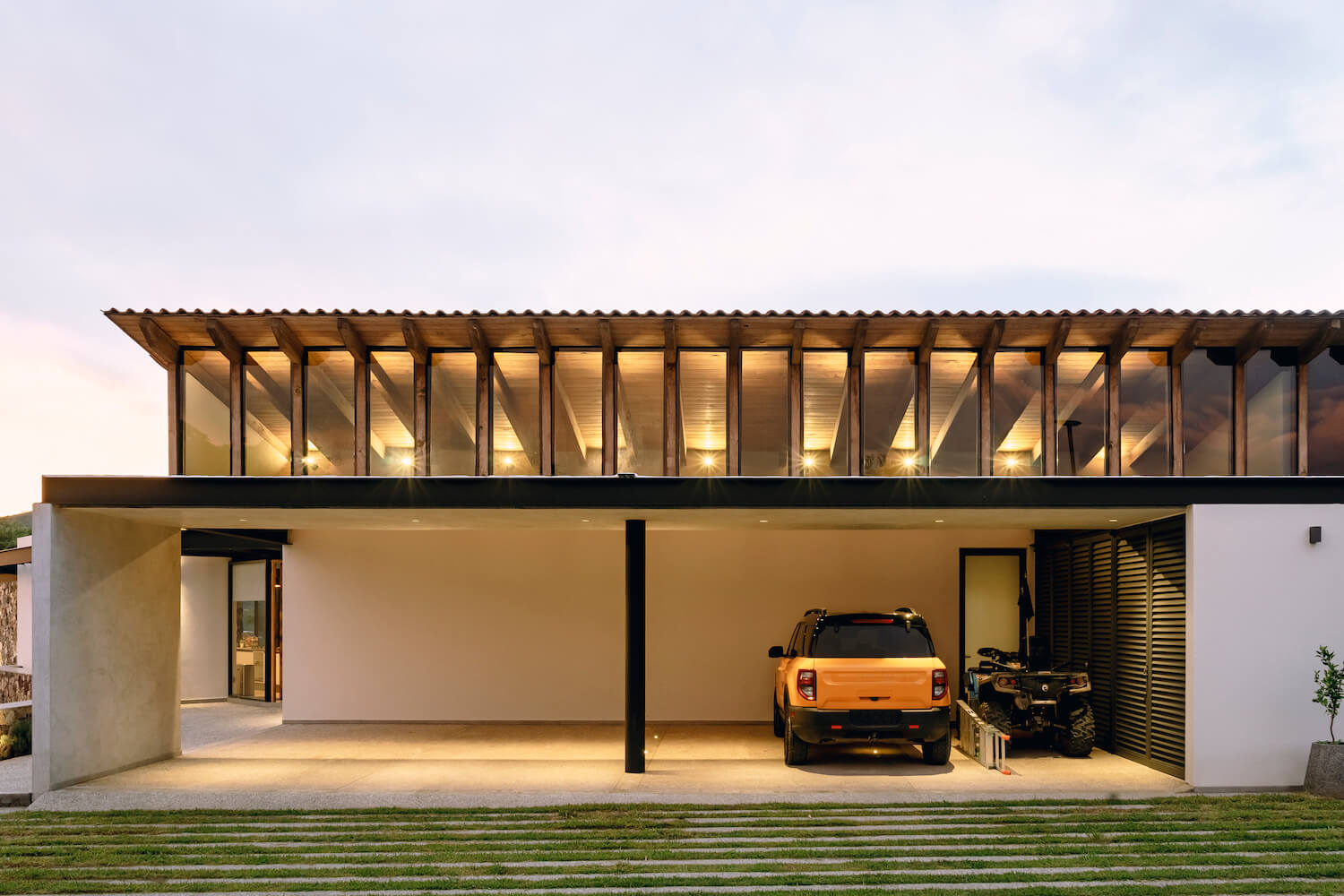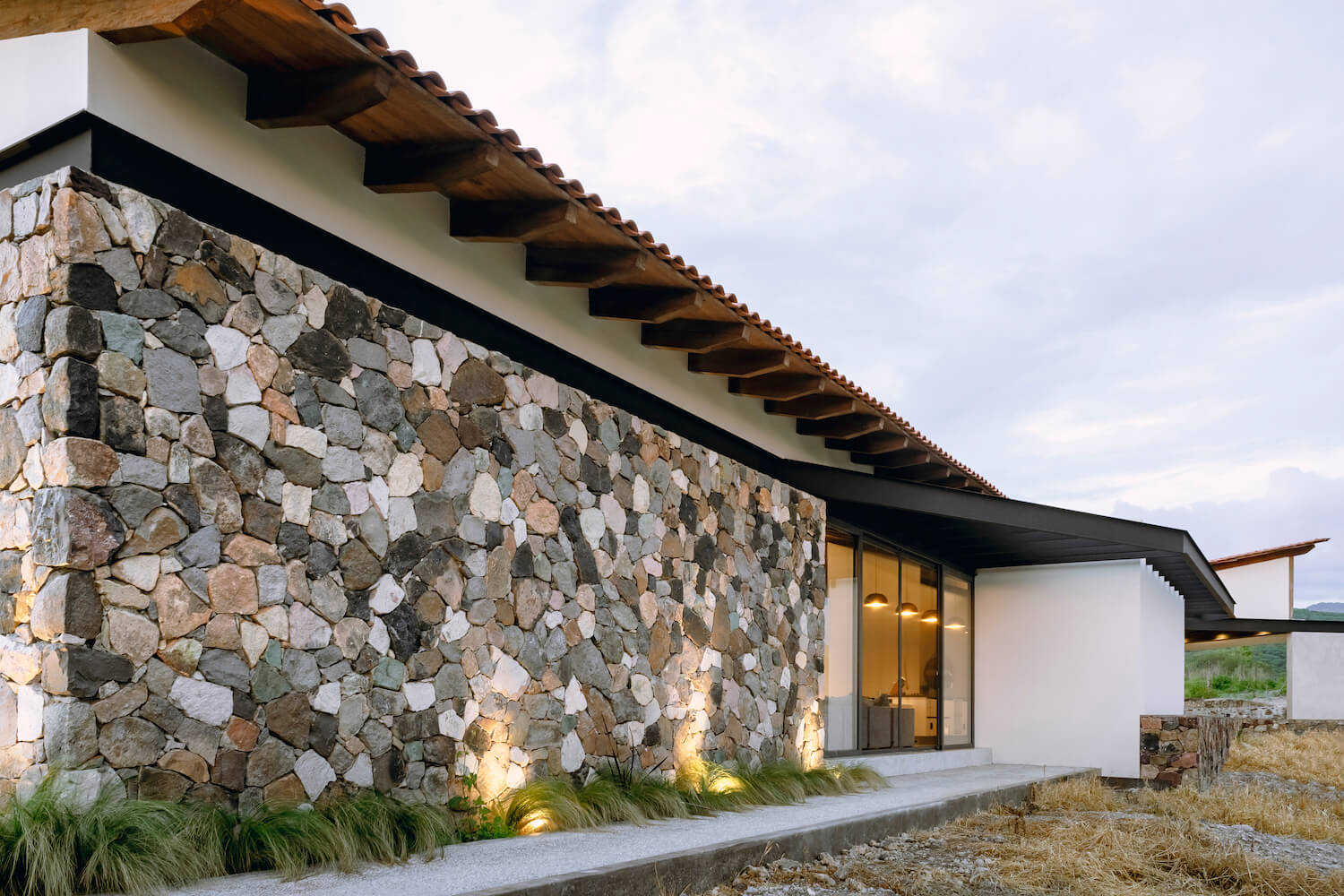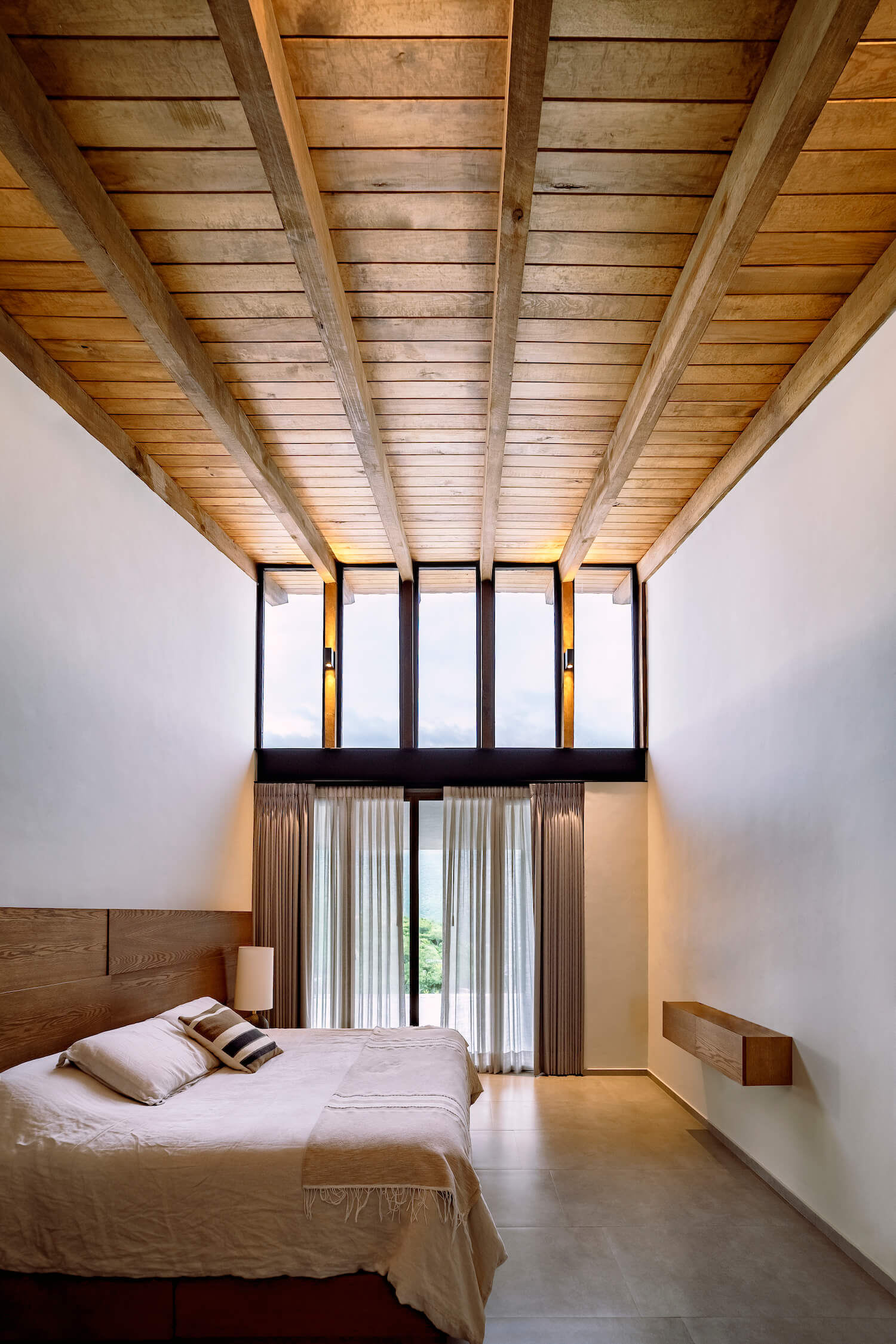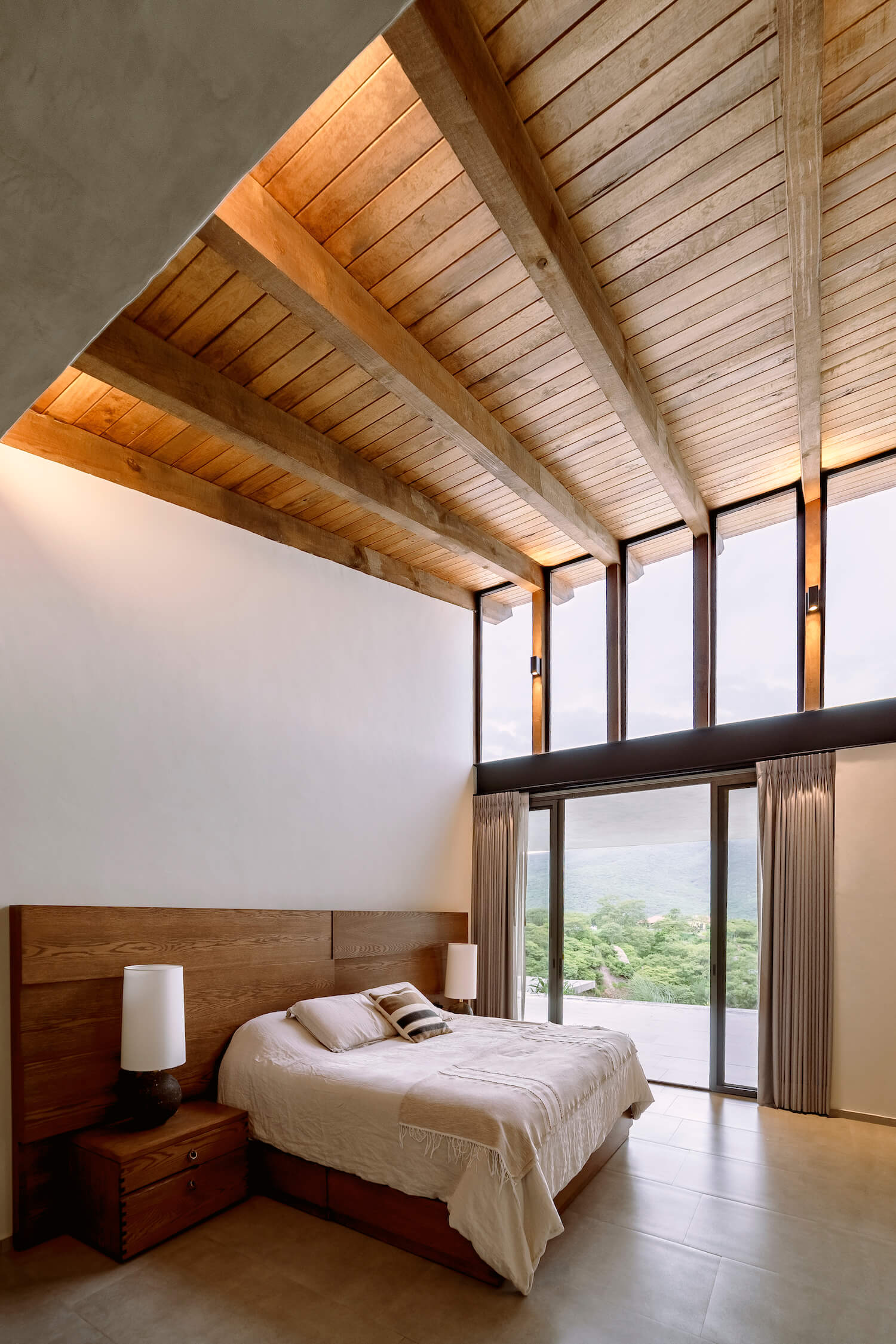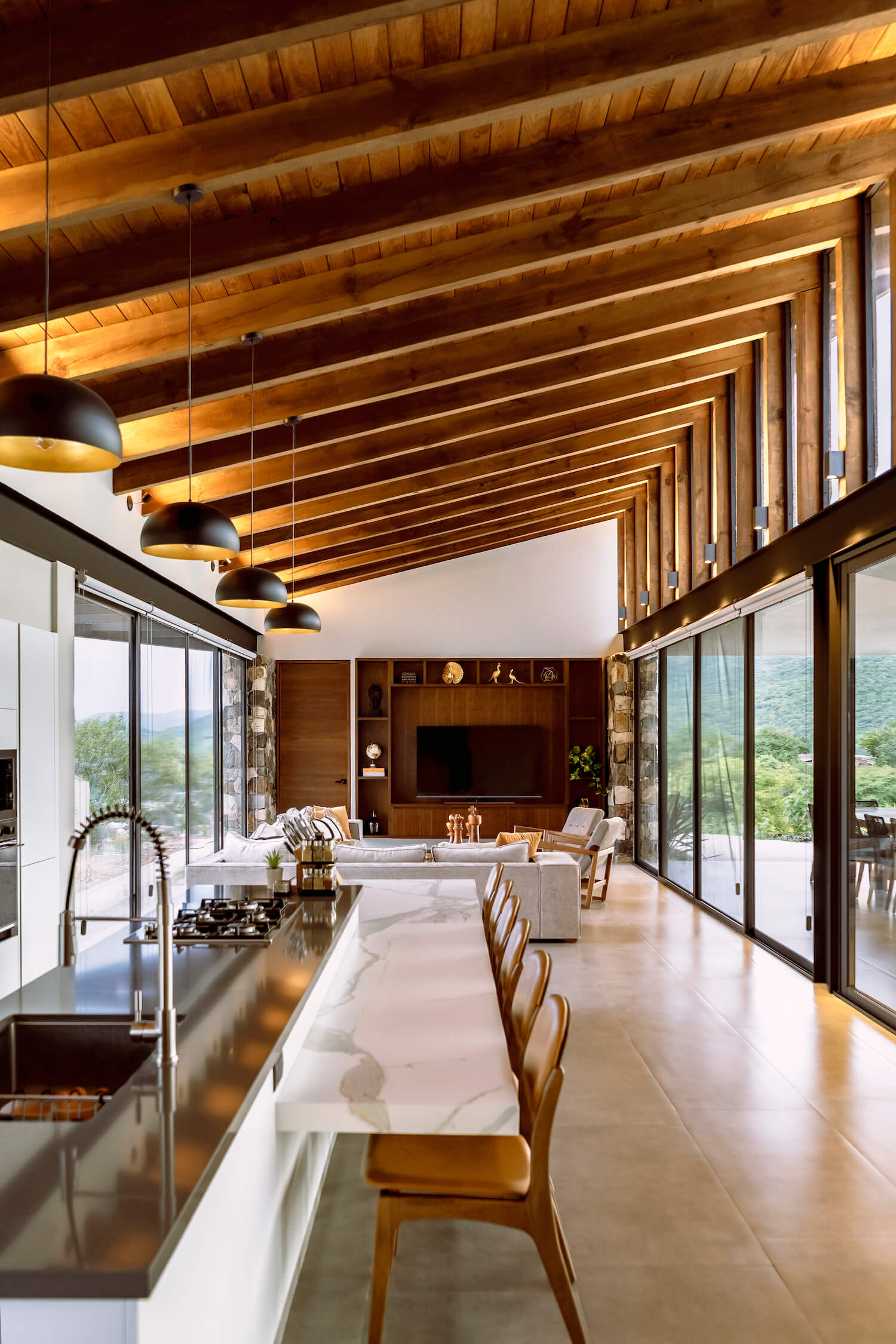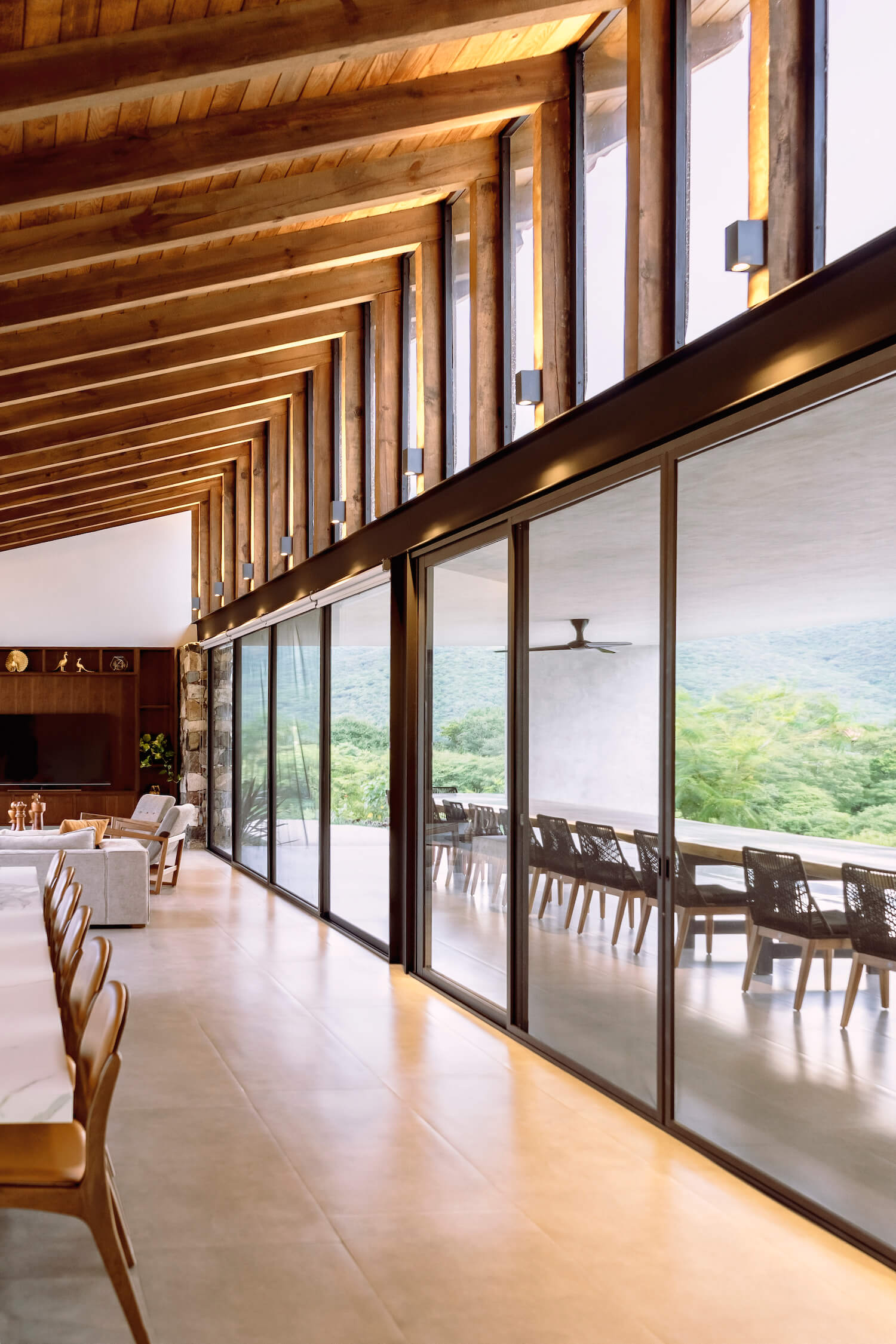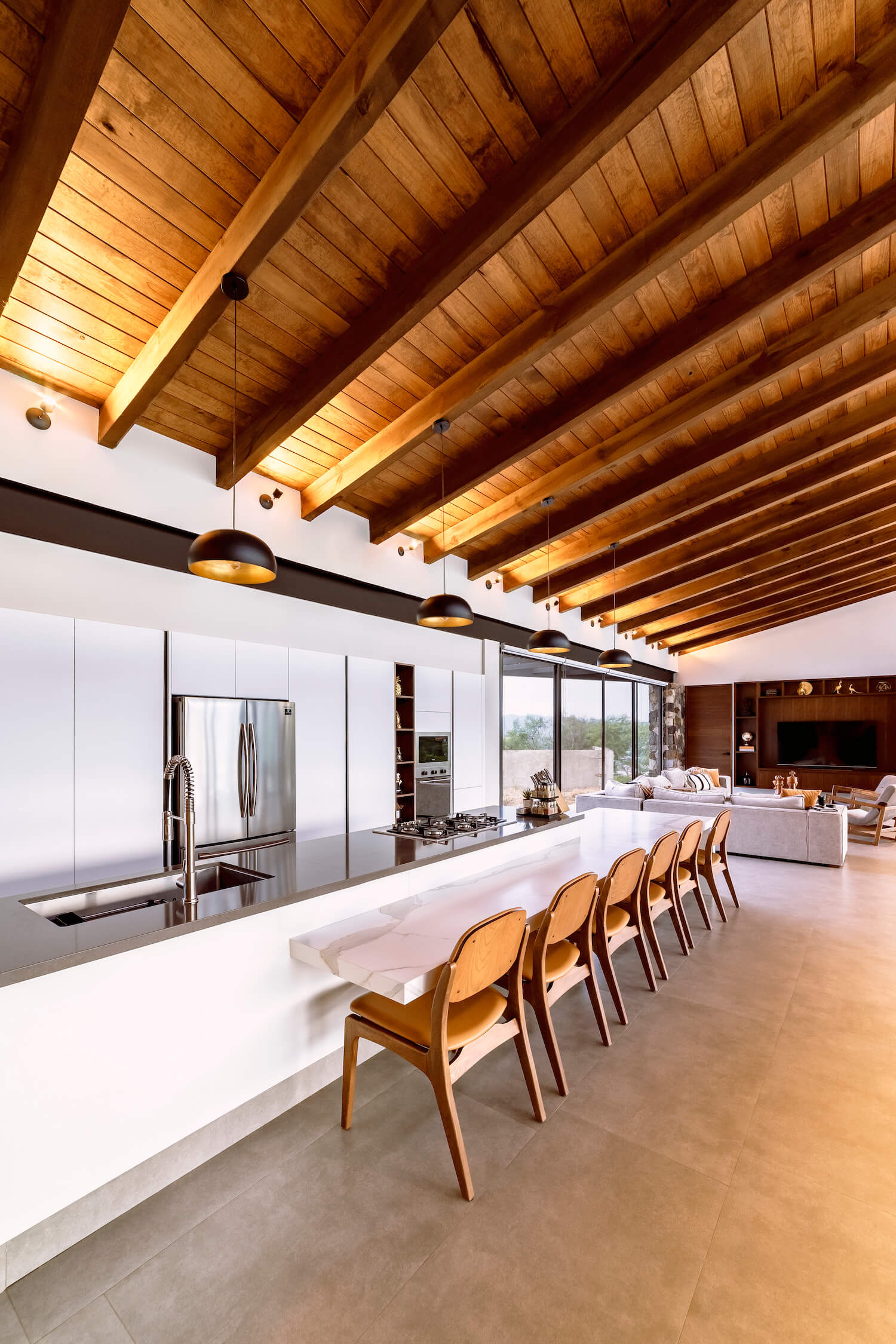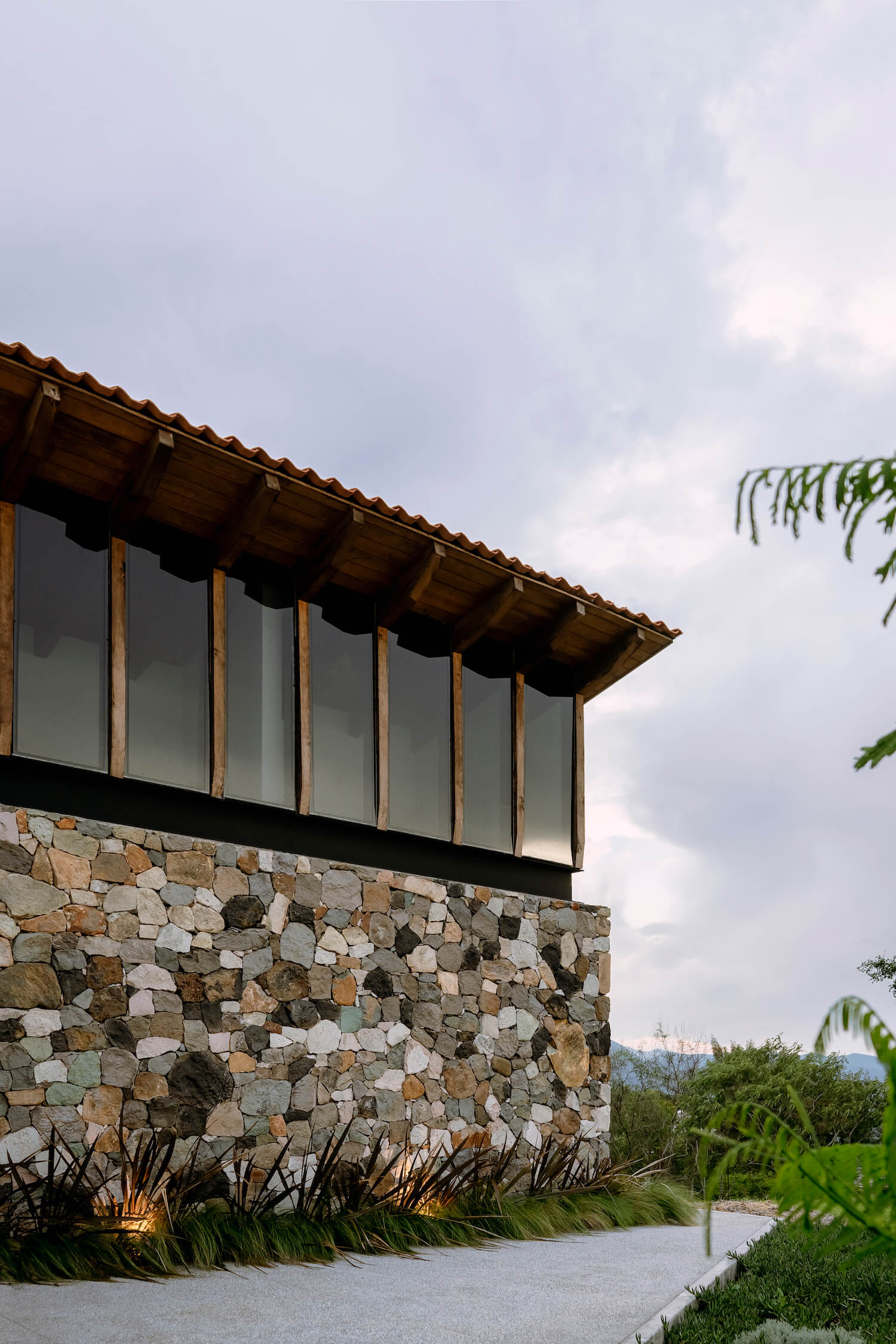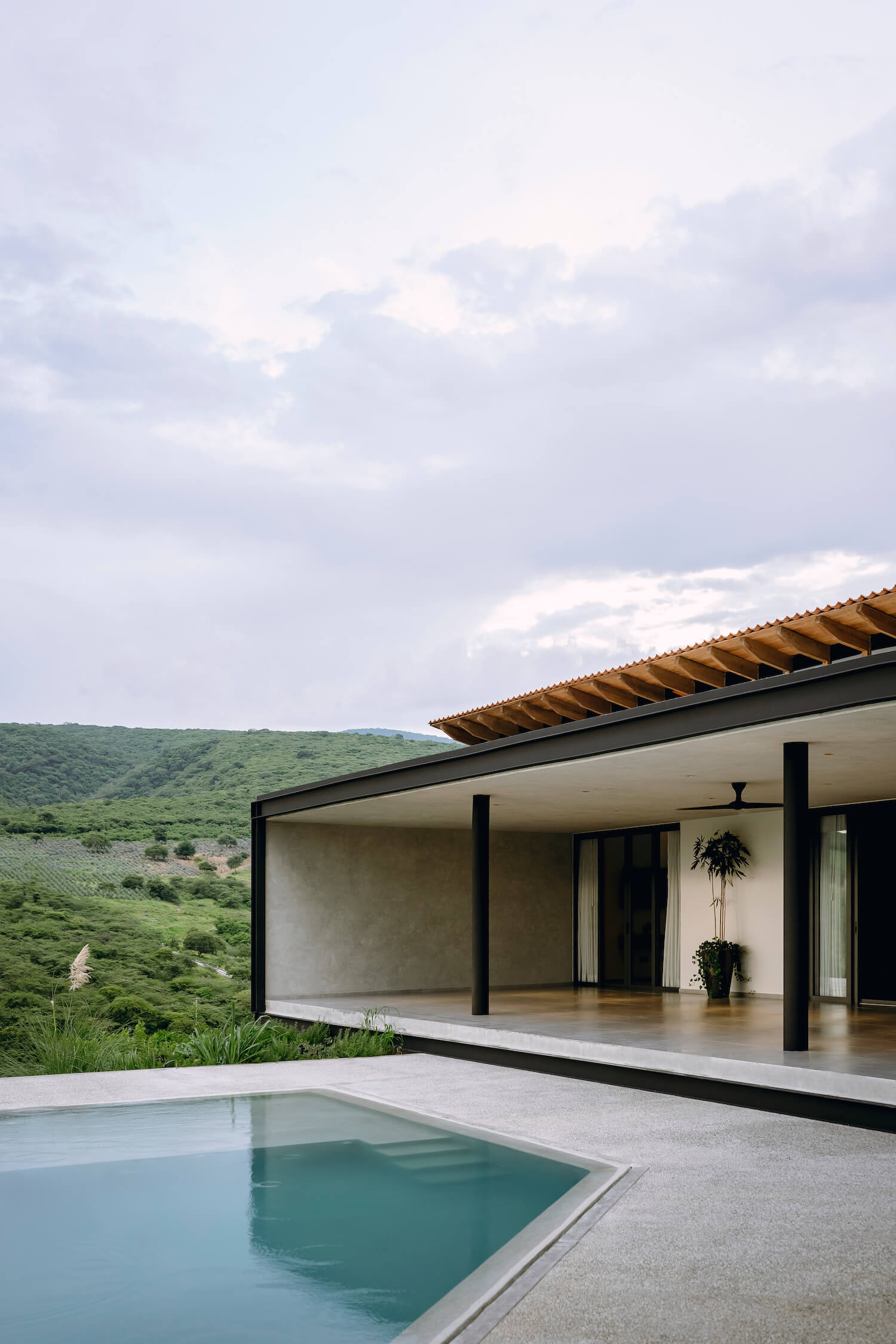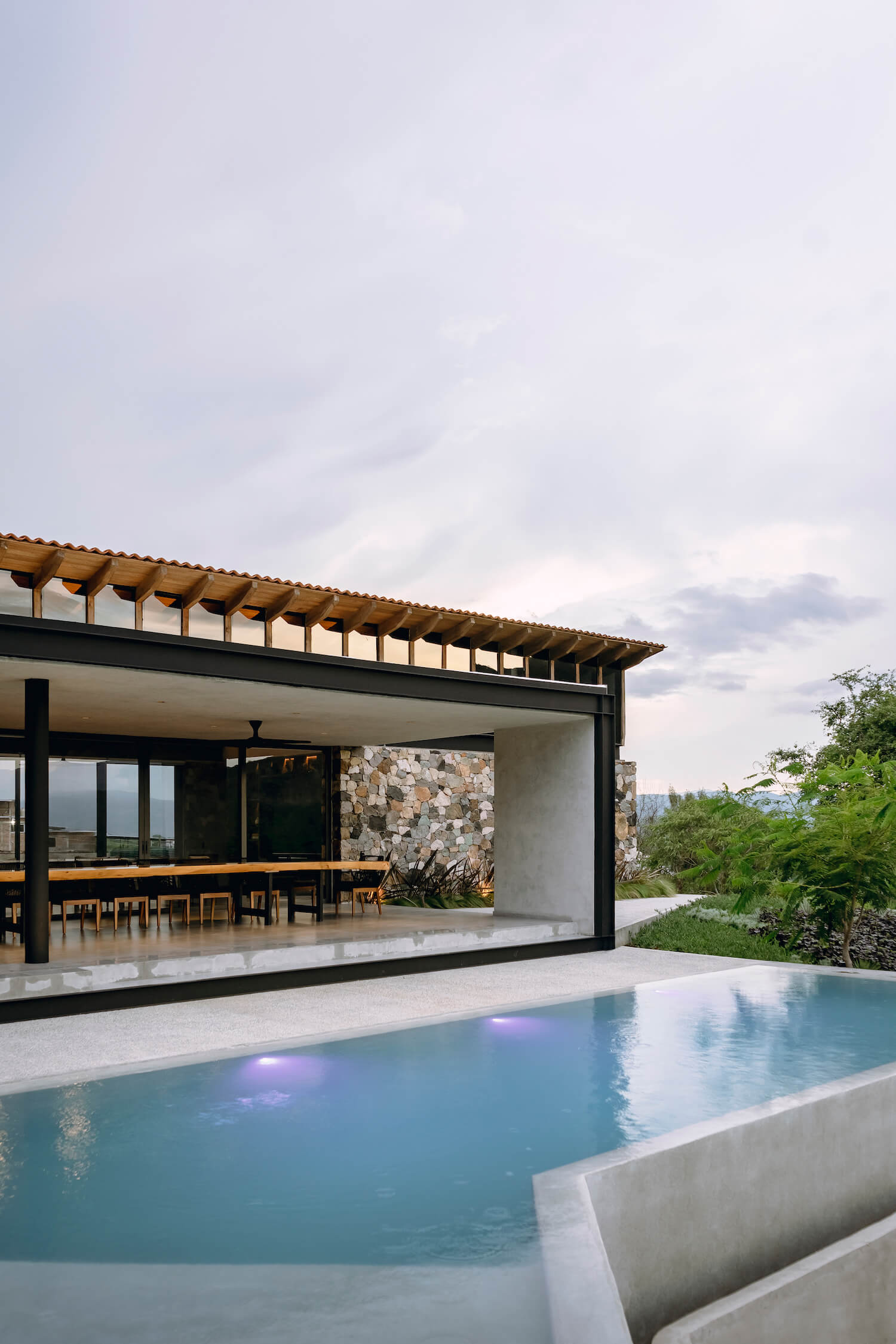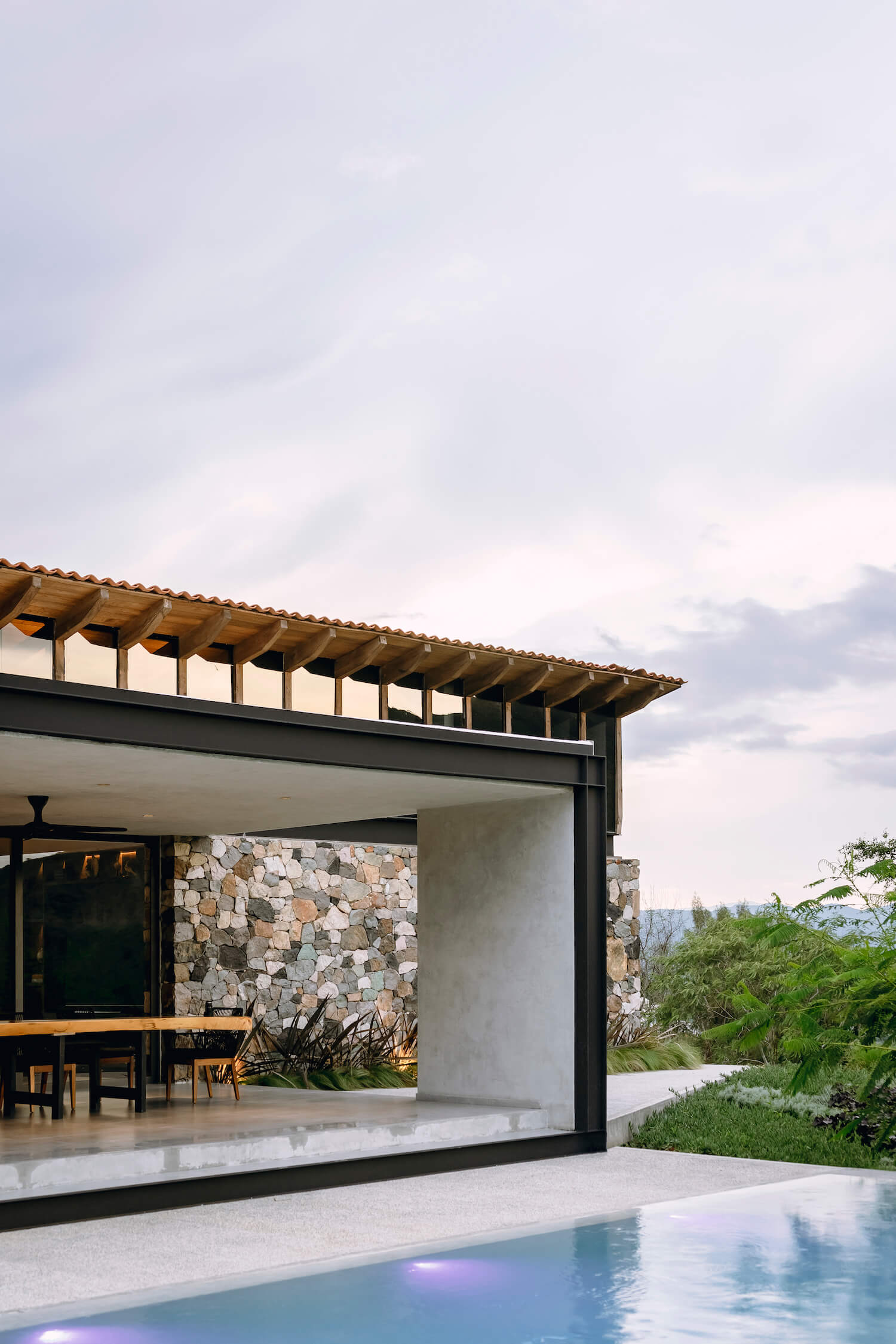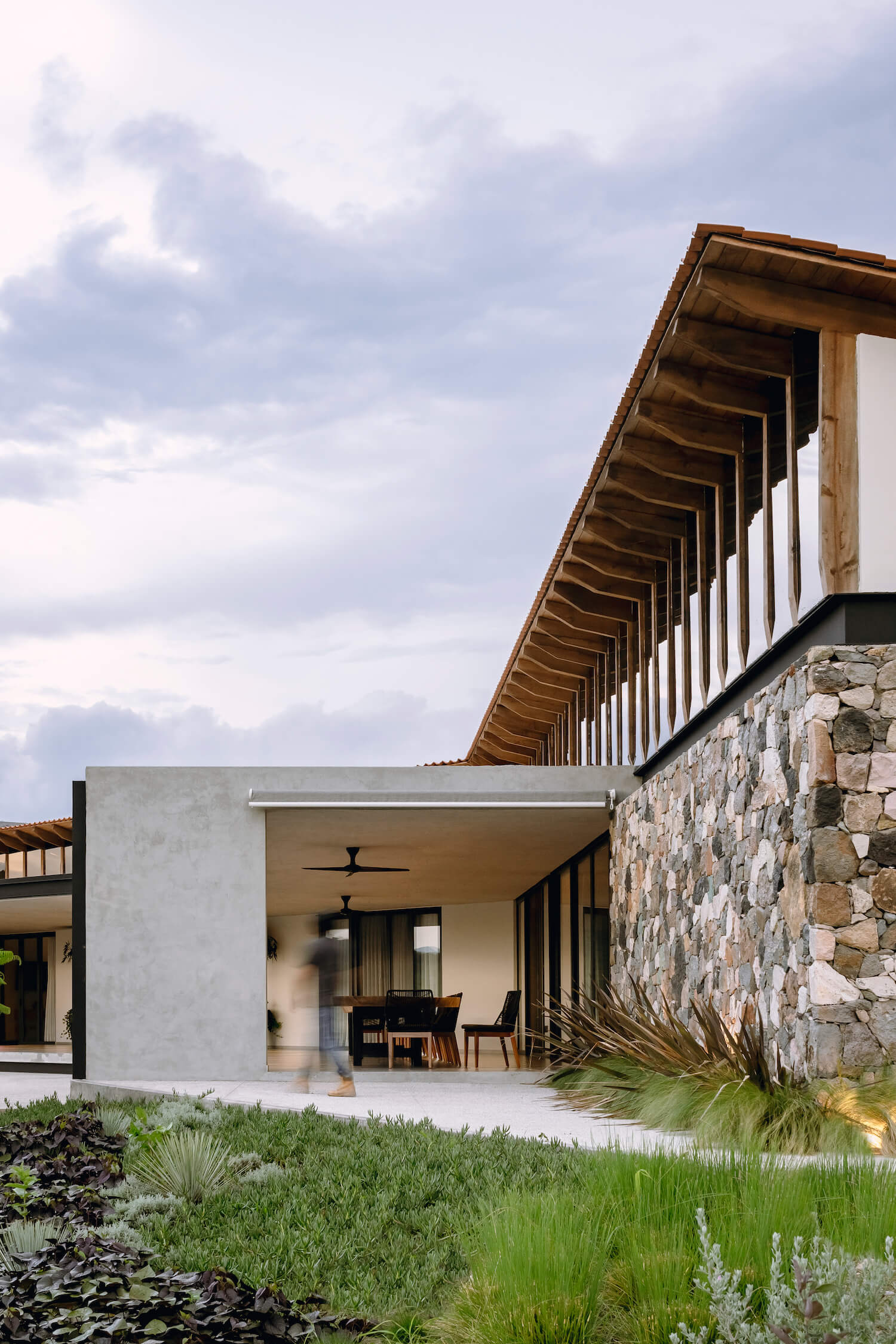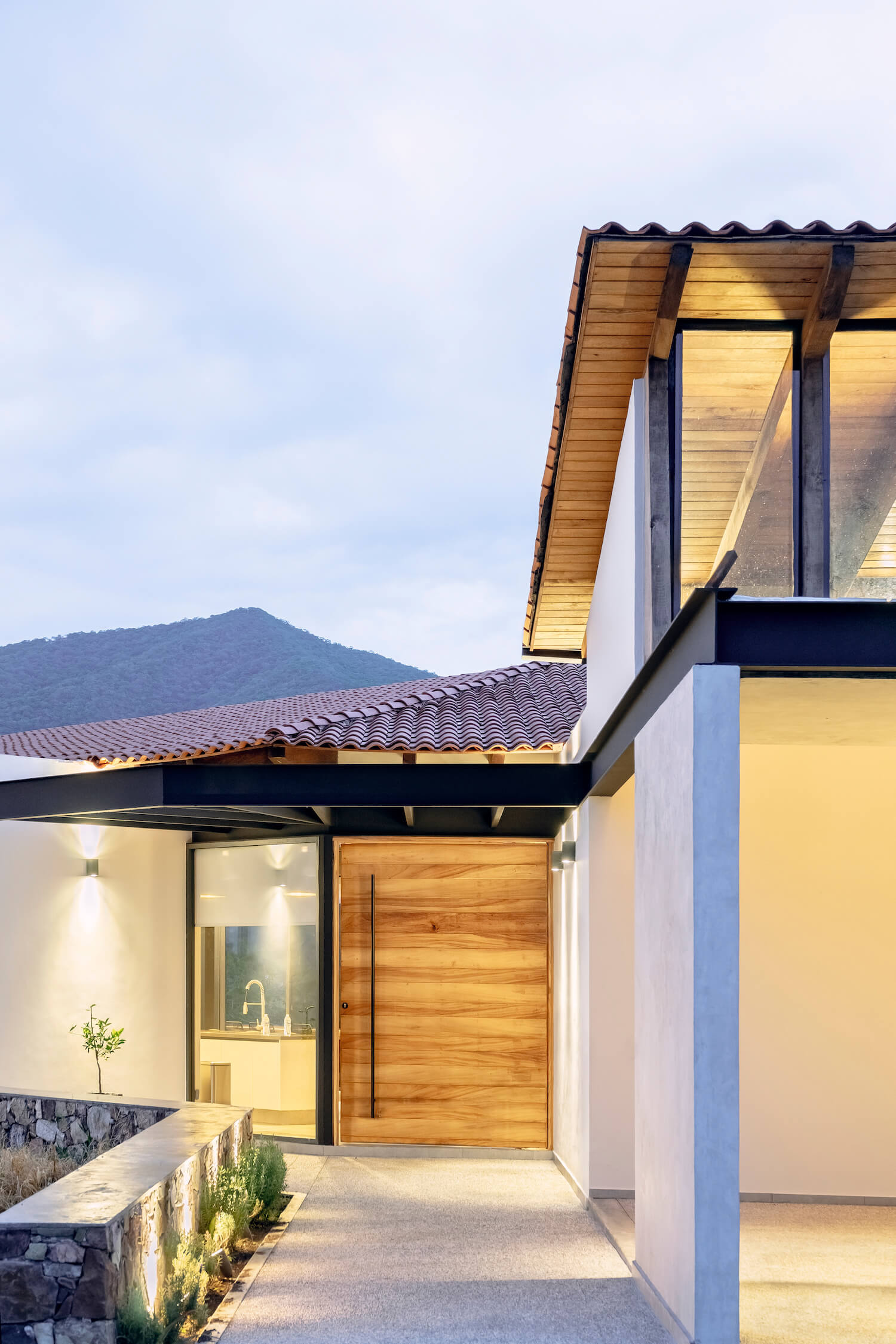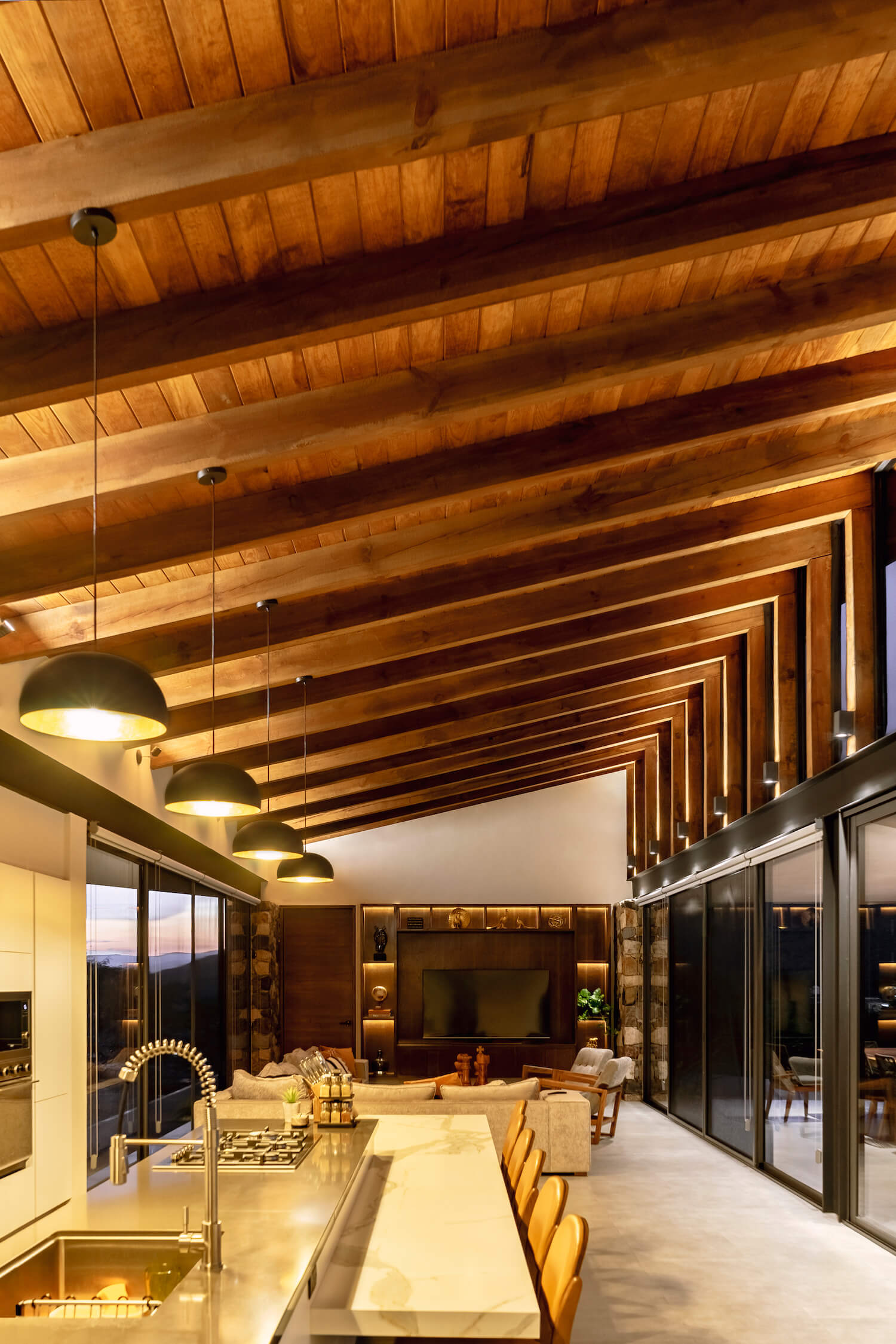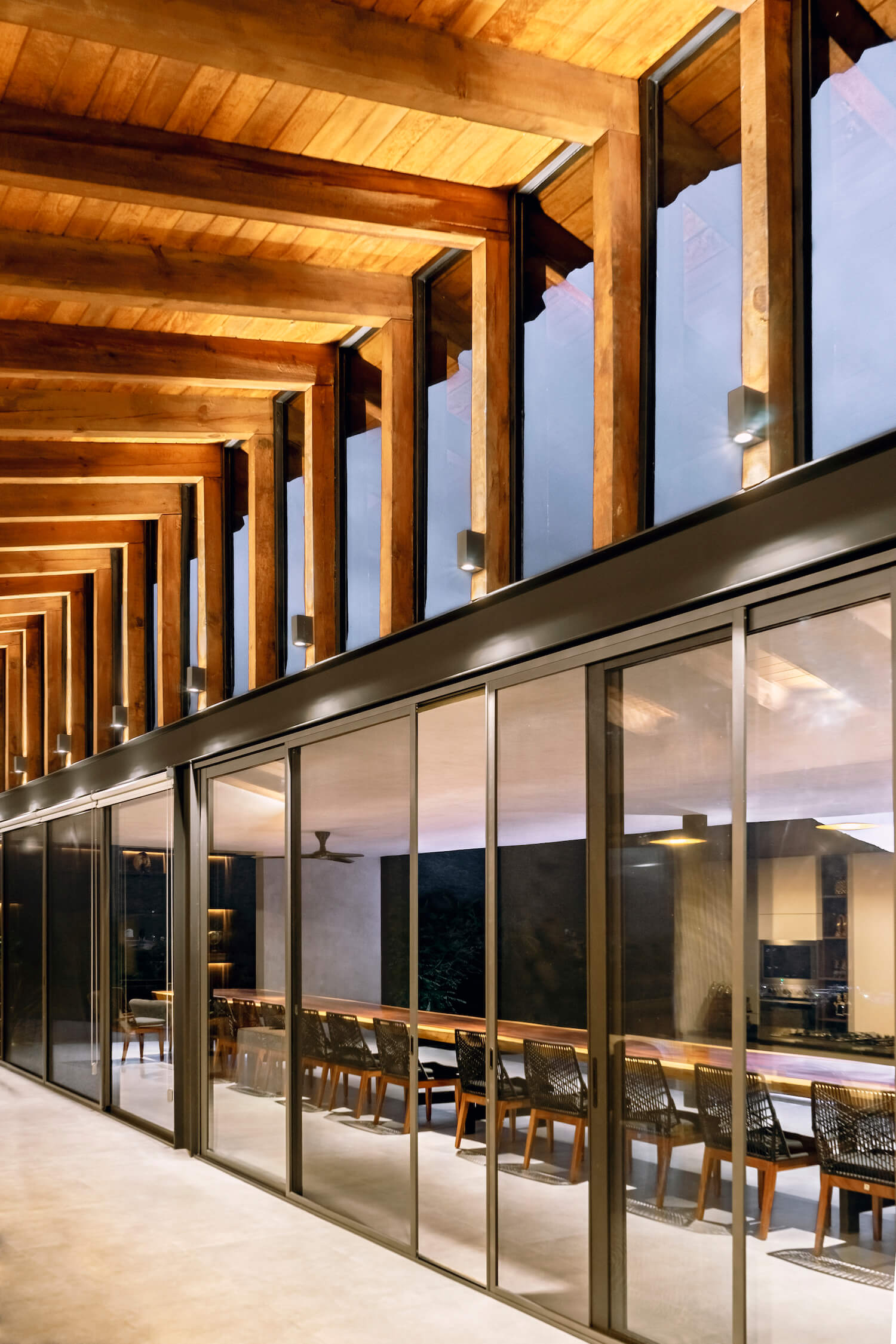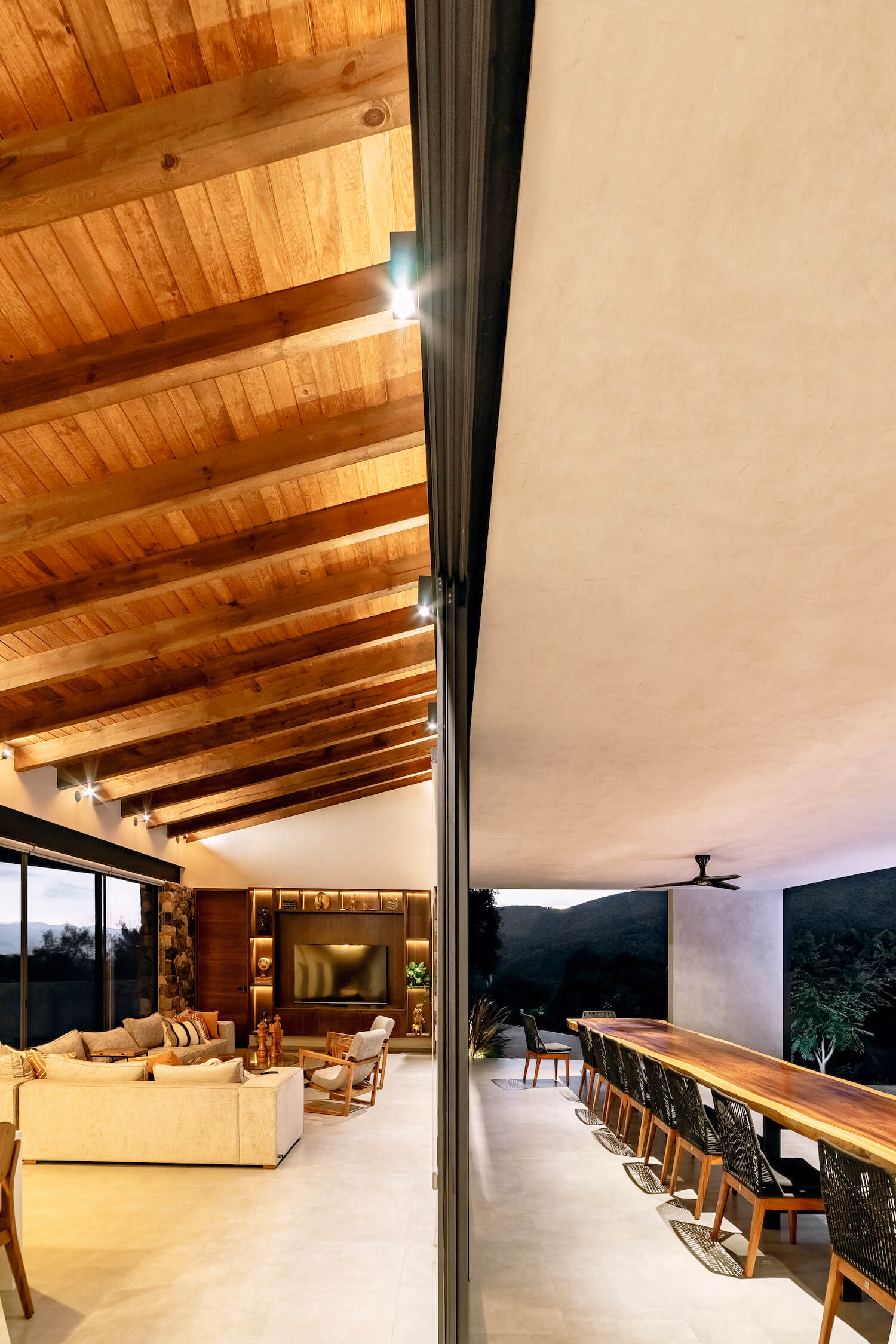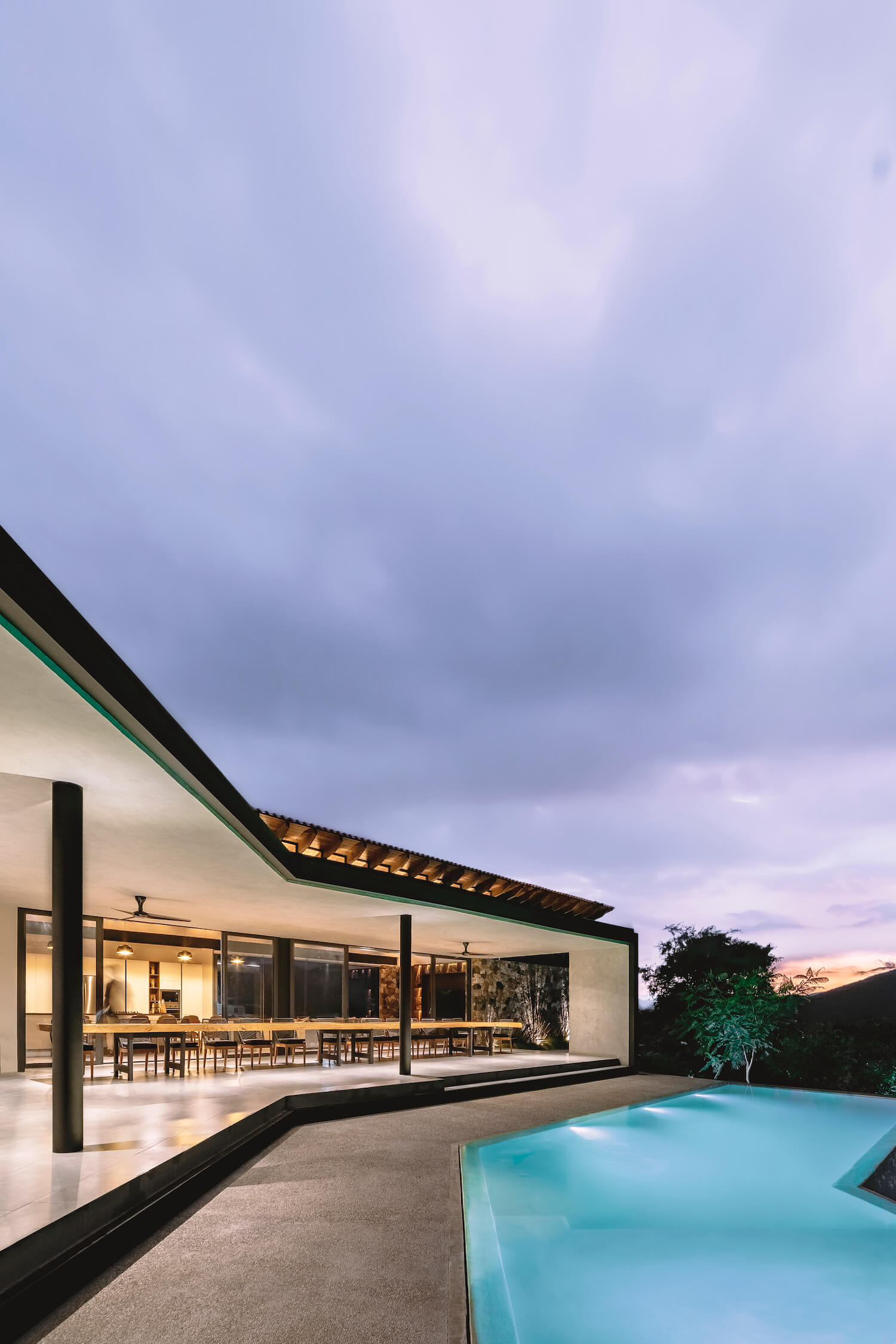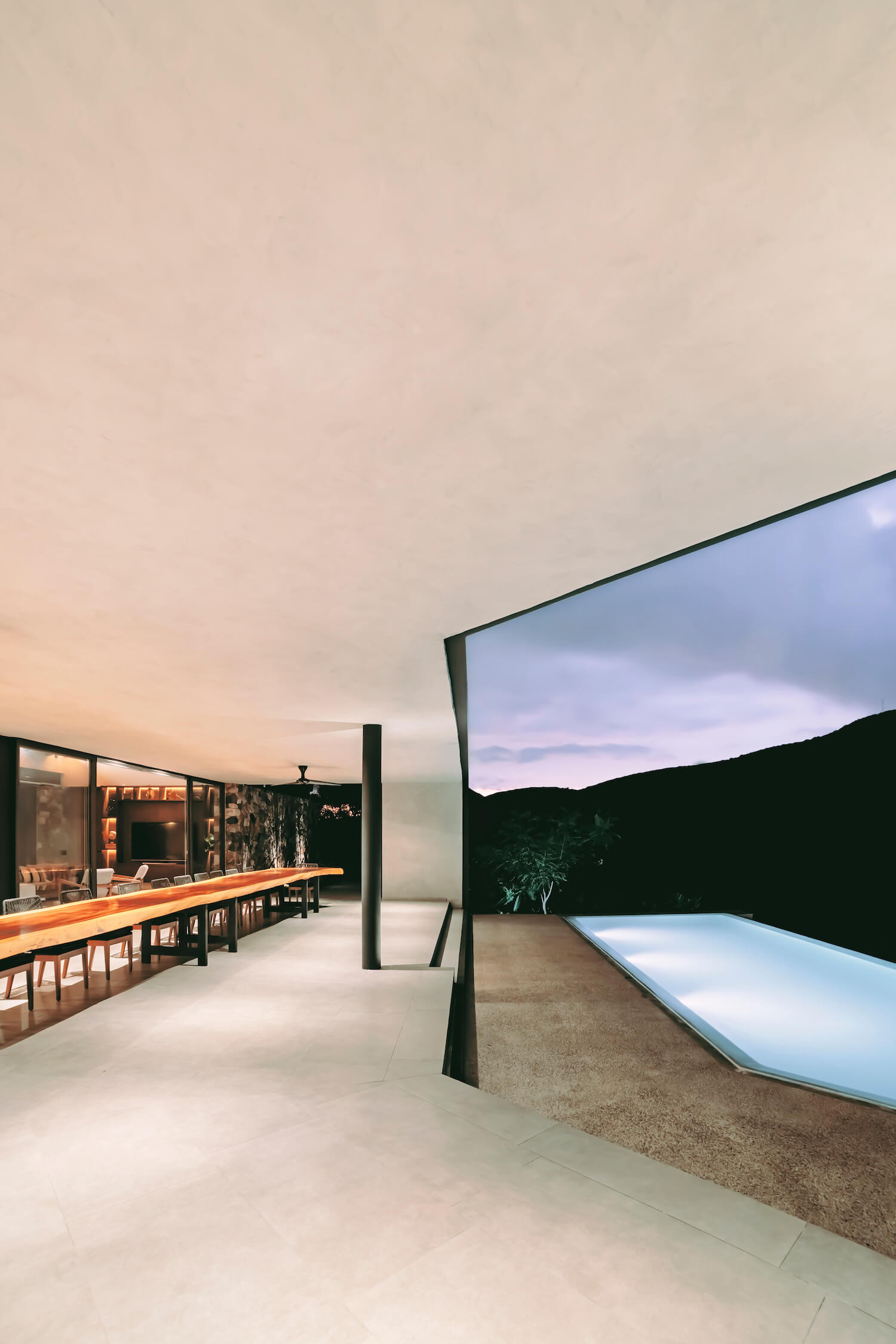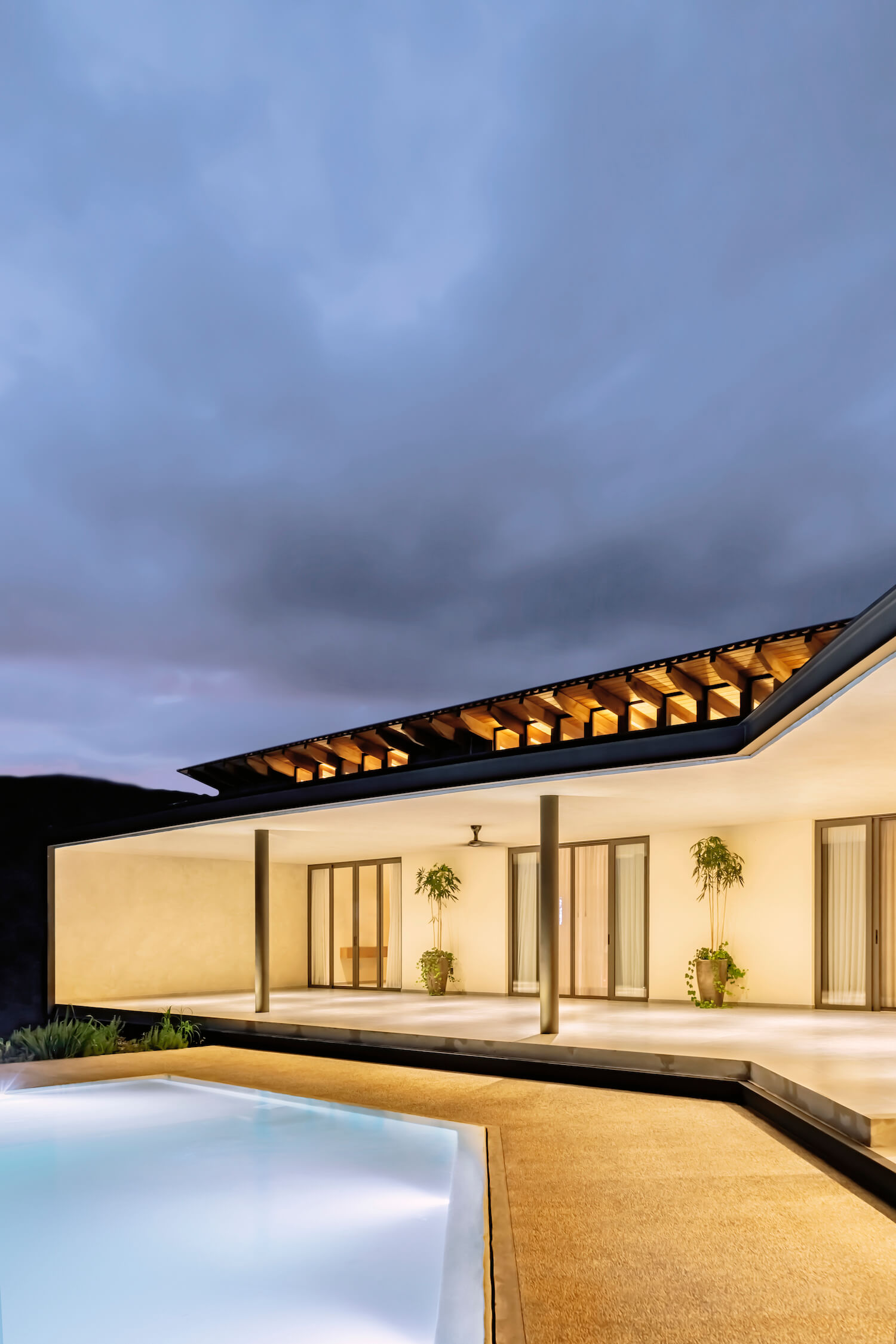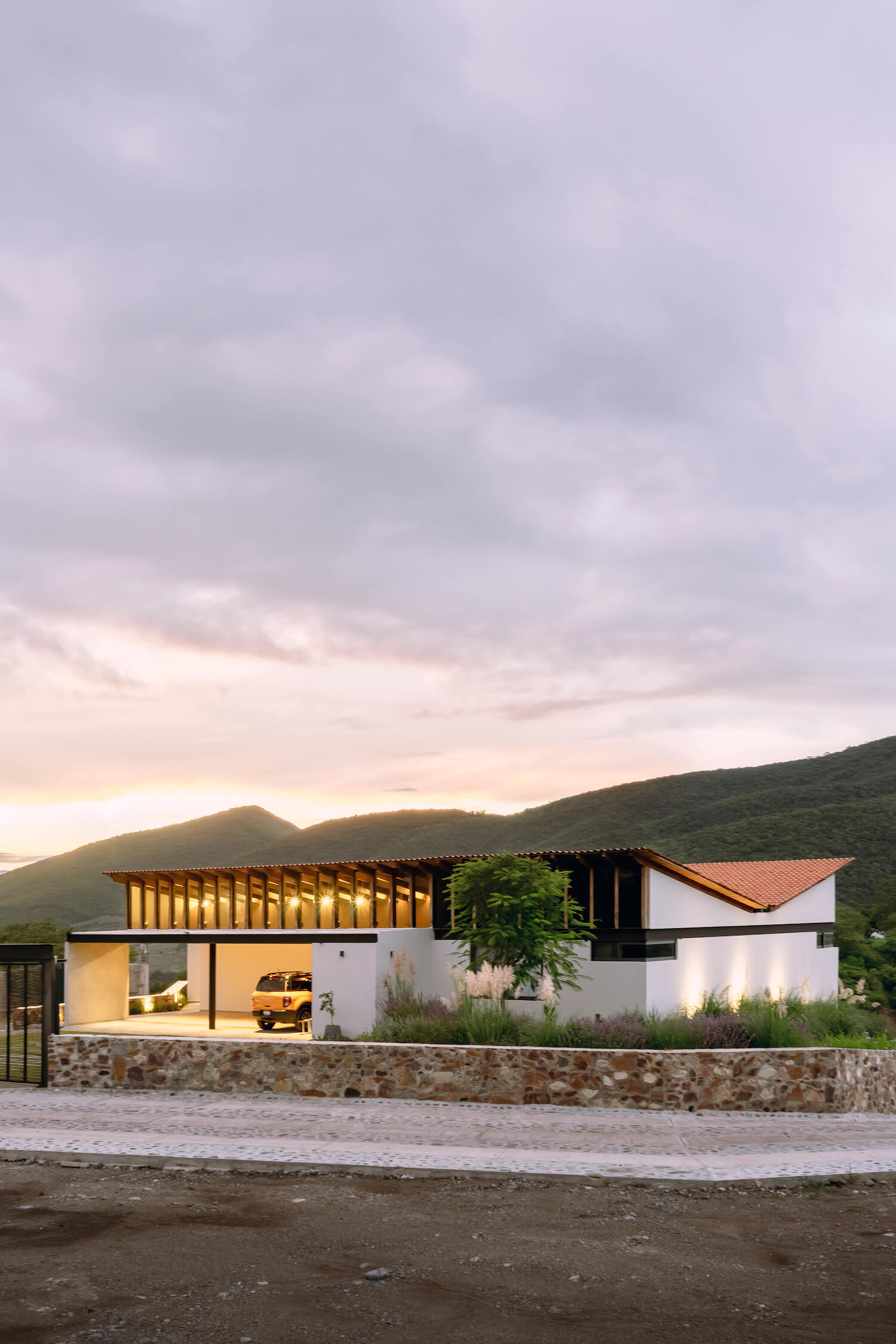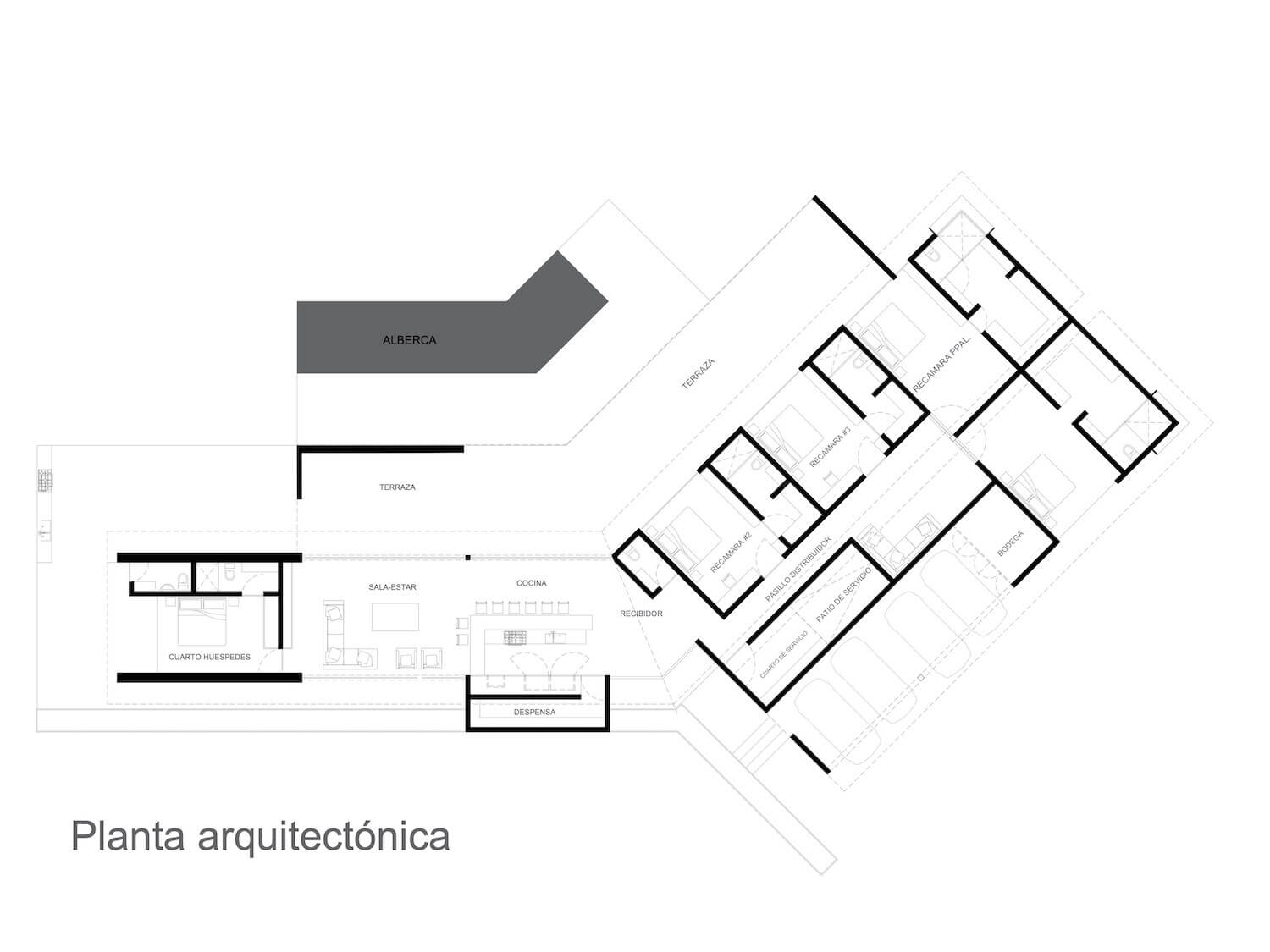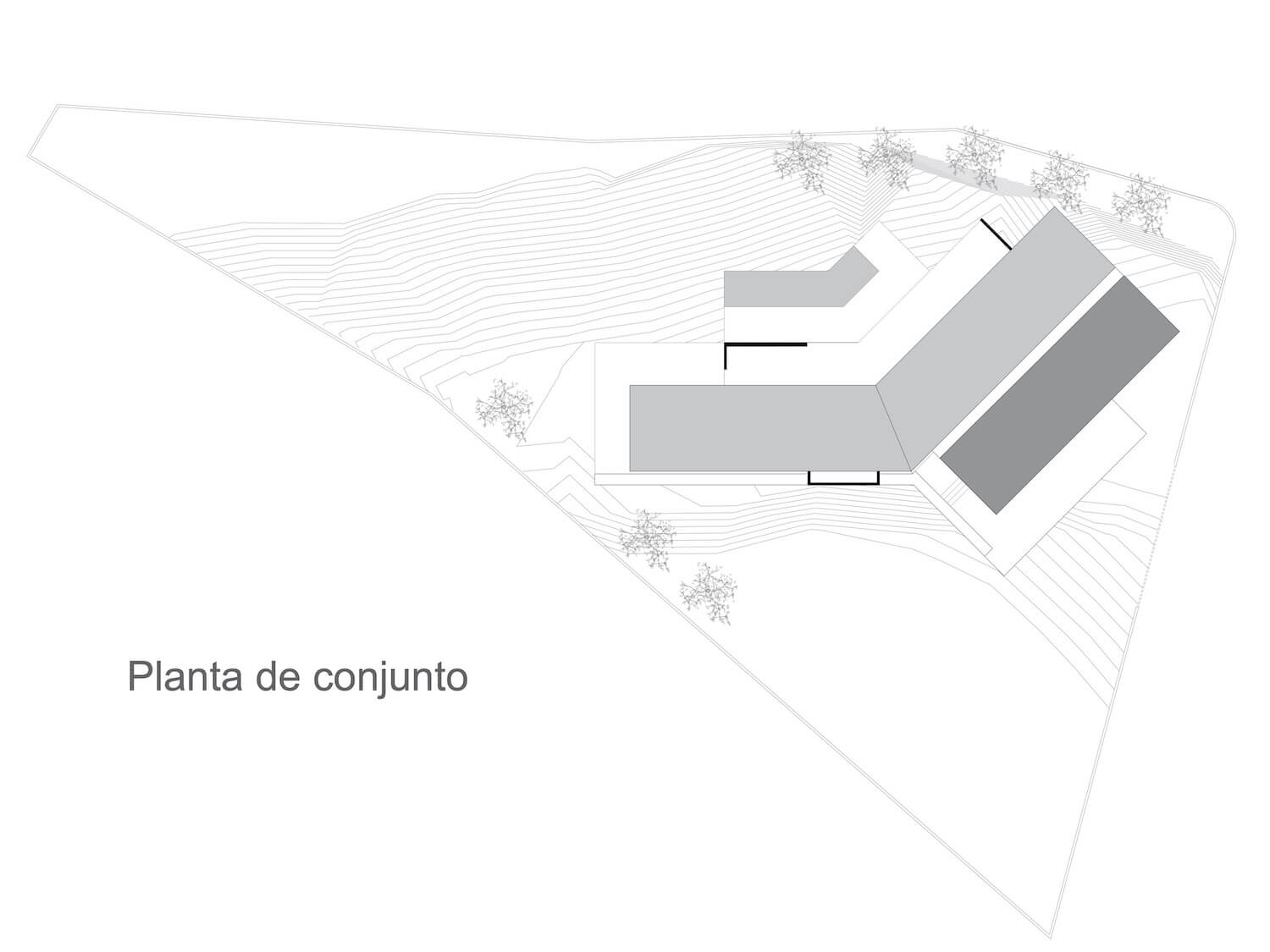 ---