RBDS: Surrounded by 80-year-old olive trees on a ½ acre site, this 2,800 square foot single-family residence is comprised of three linear volumes offset from each other and connected by light-filled corridors. The layout of each volume offers a distinct program, allowing the owners to move from public, semi-public and private spaces freely through the open-ended corridors.
The interior space of each volume is accentuated by high sloped ceilings constructed of opposing shed roofs with each volume connected by flat roofed corridors. The ends of each corridor have un-interrupted floor to ceiling windows, flooding the spaces with an abundance of natural light. The program of the center volume, PUBLIC, consists of an open kitchen and dining area that can be extended through a 14-foot bi-folding wall that opens onto a semi-enclosed rear patio perfect for entertaining family and guest. The master suite volume, PRIVATE, offers access to two distinct patios. The rear patio, an extension of the dining room, used for entertaining and a second, is a private semi-enclosed patio just off the master bedroom. The SEMI-PUBLIC volume contains the family room and two guest rooms, one of which has direct access to the rear patio area.
The exterior façade is finished in a Caviar black stucco with Cor-Ten steel roofs and facia. The flat-roofed entry and connecting corridors, with floor to ceiling windows, create channels between the high-pitched opposing shed roofs further accentuating the three linear volumes. When viewed from the frontage street, the house becomes a shadow with-in the surrounding olive trees.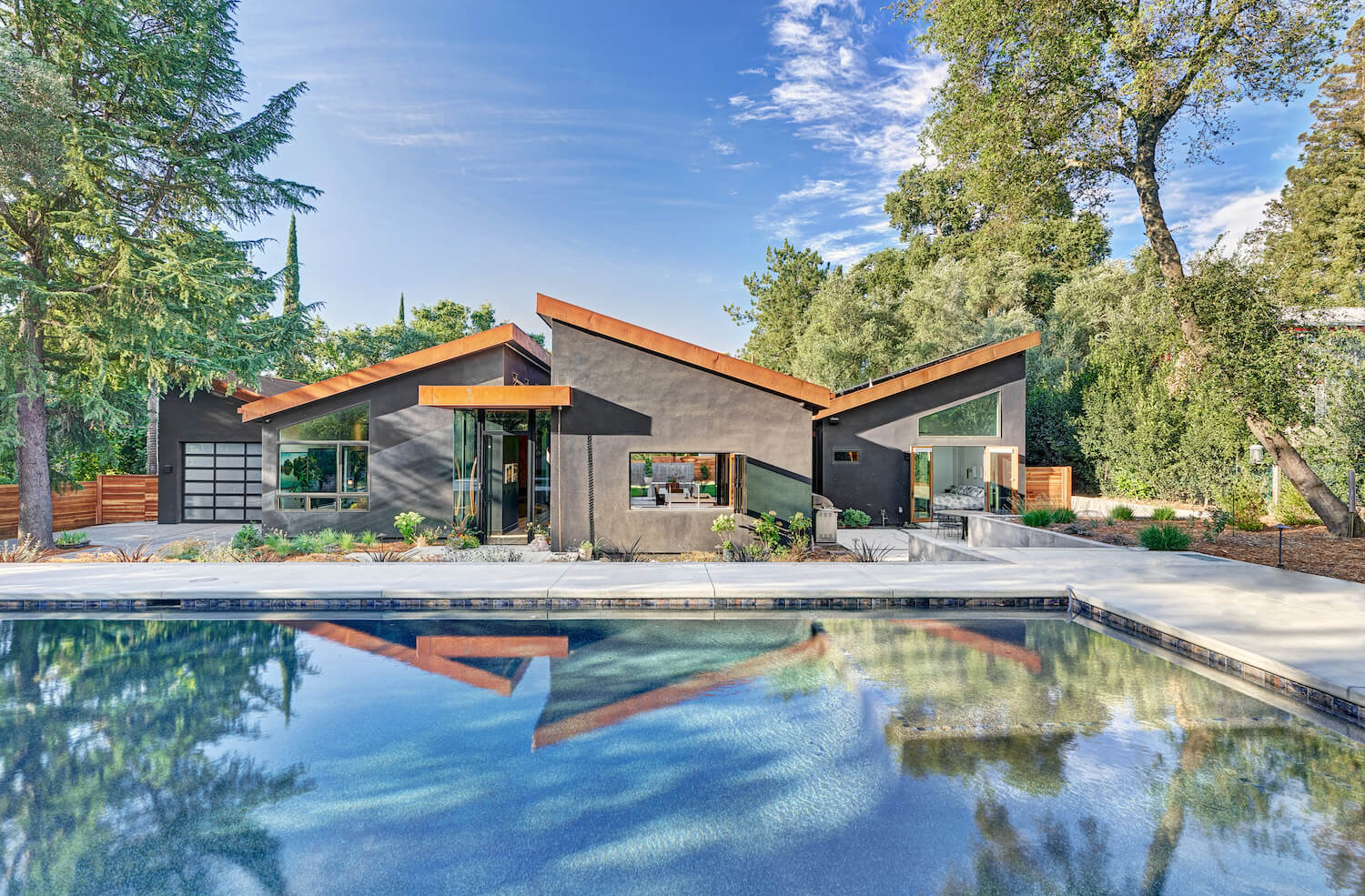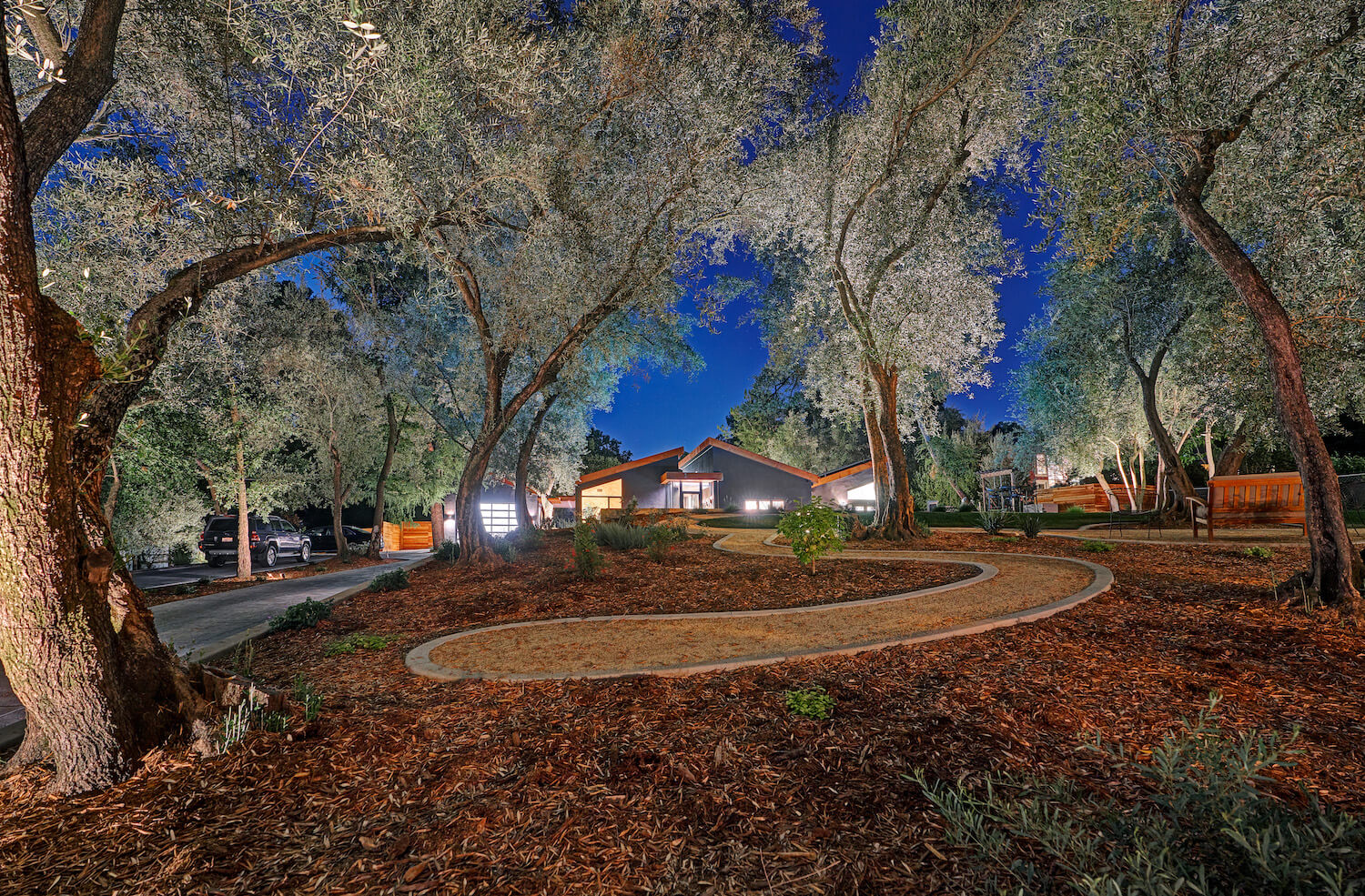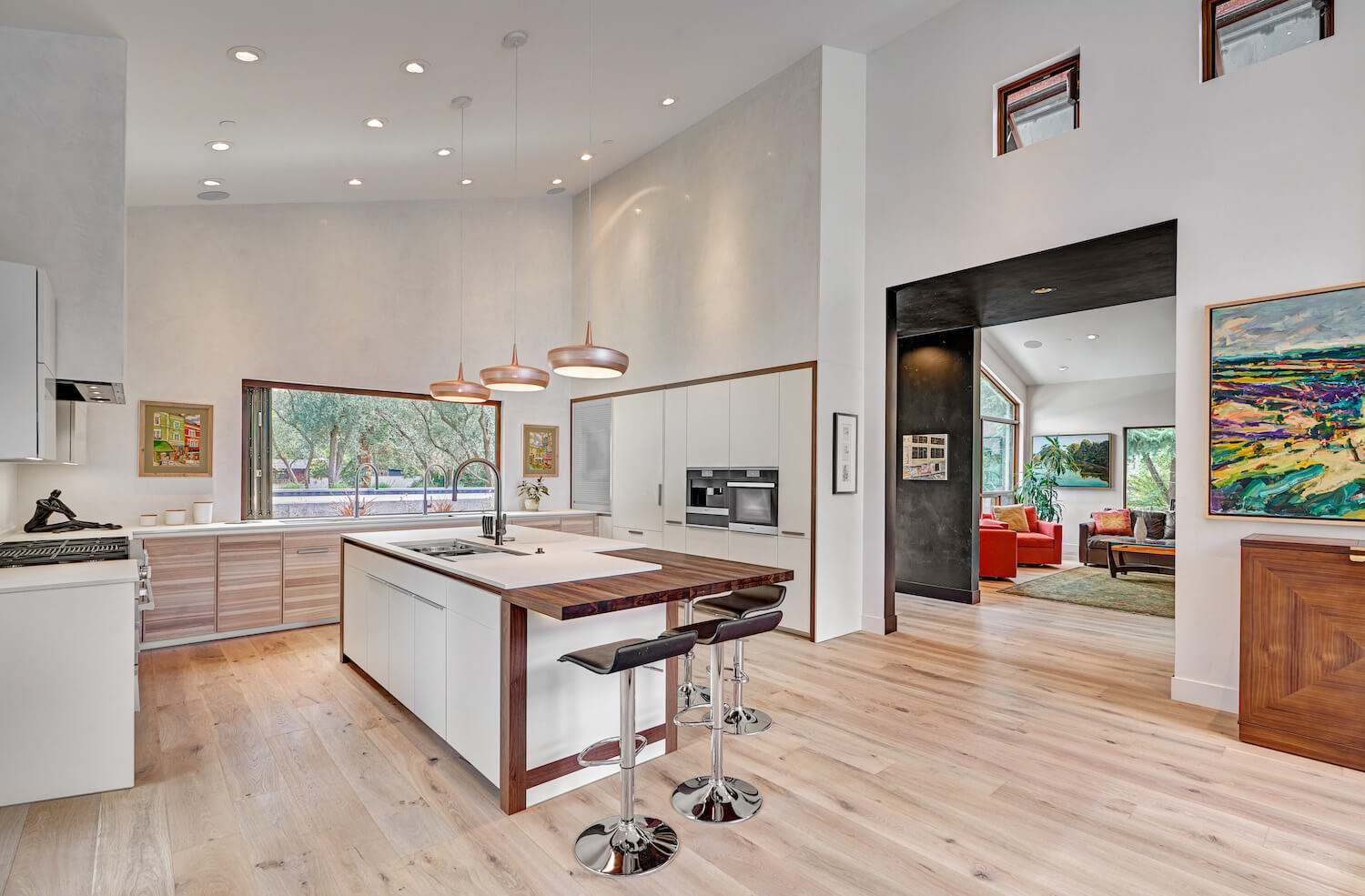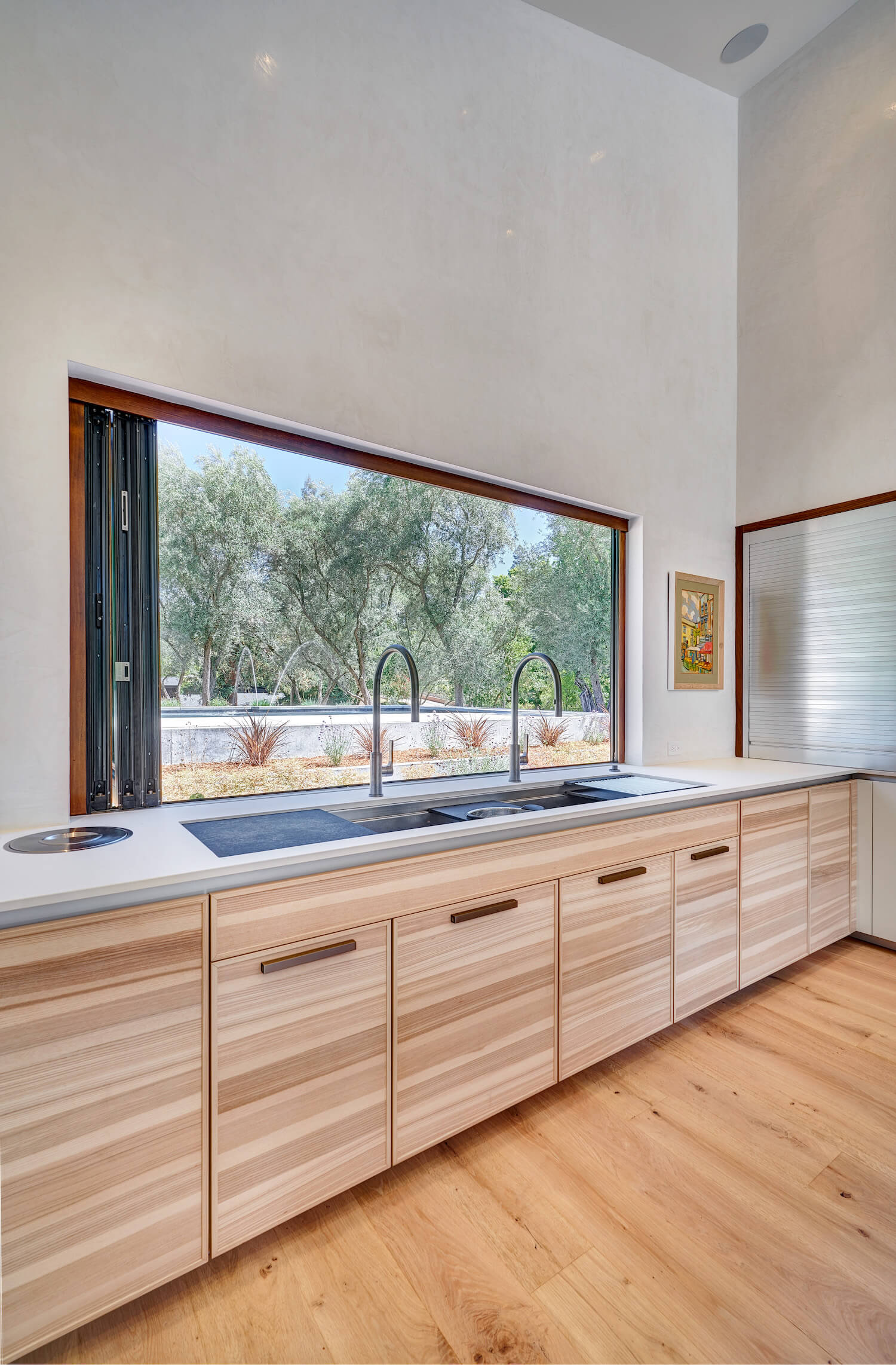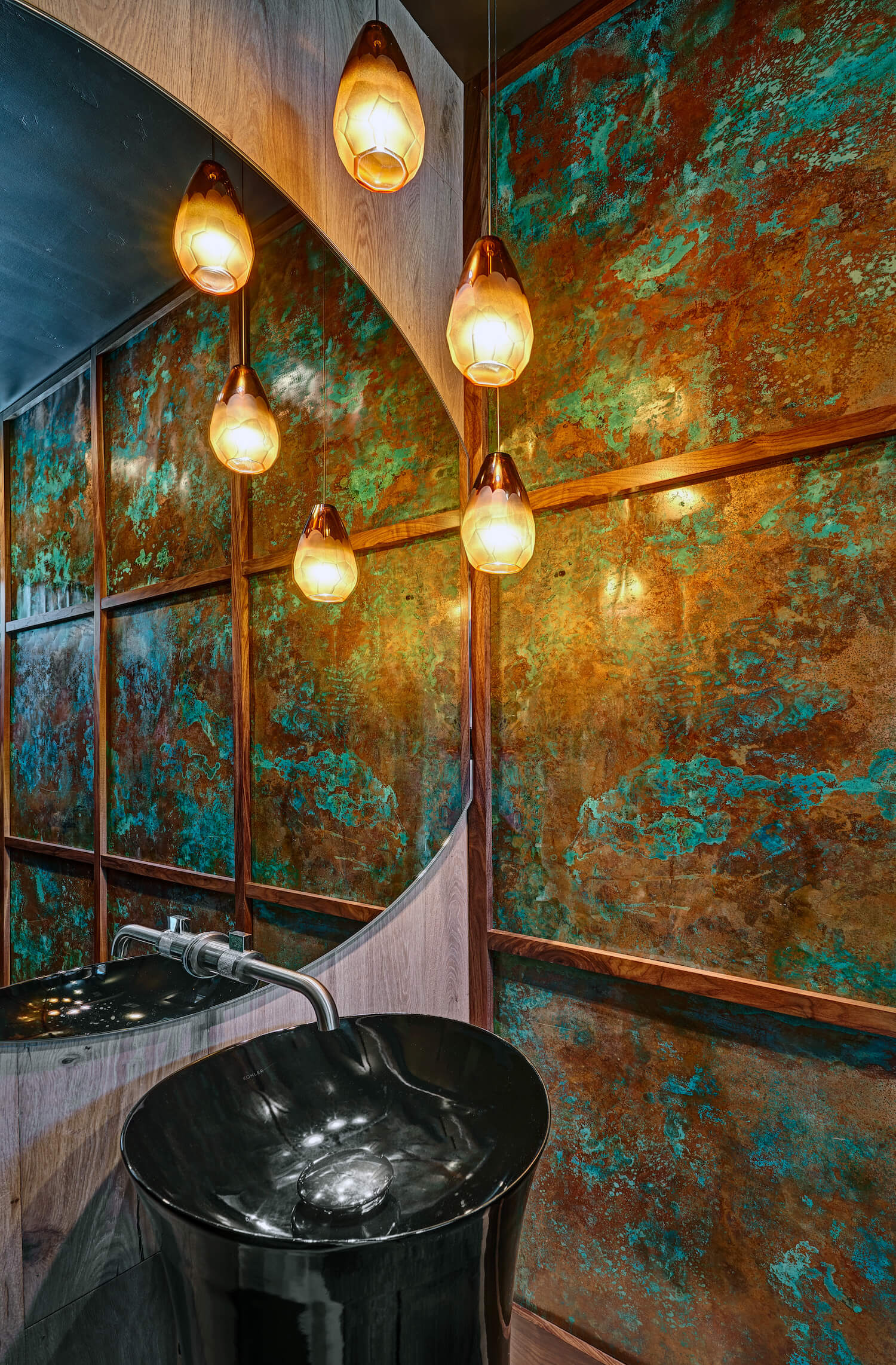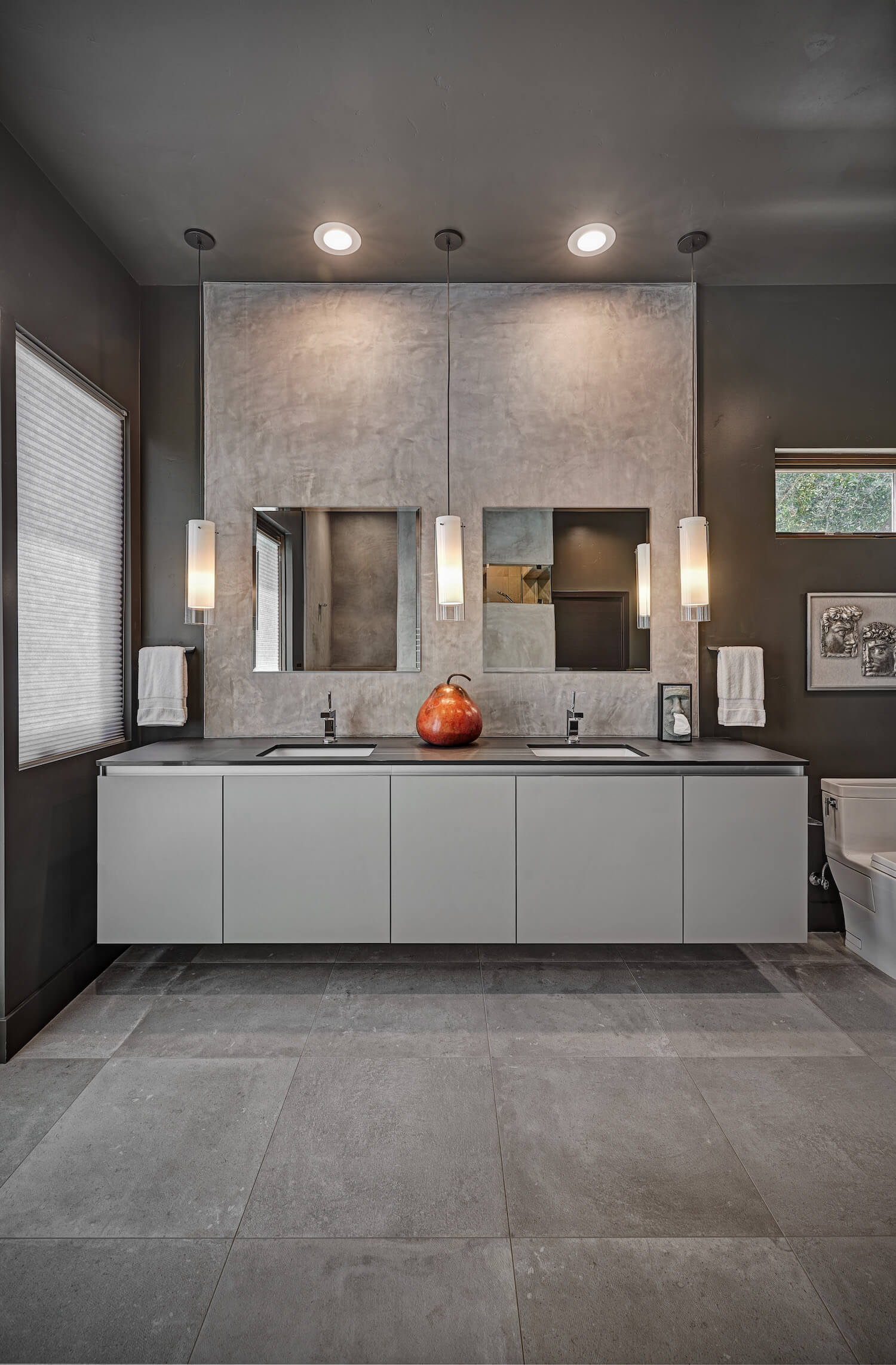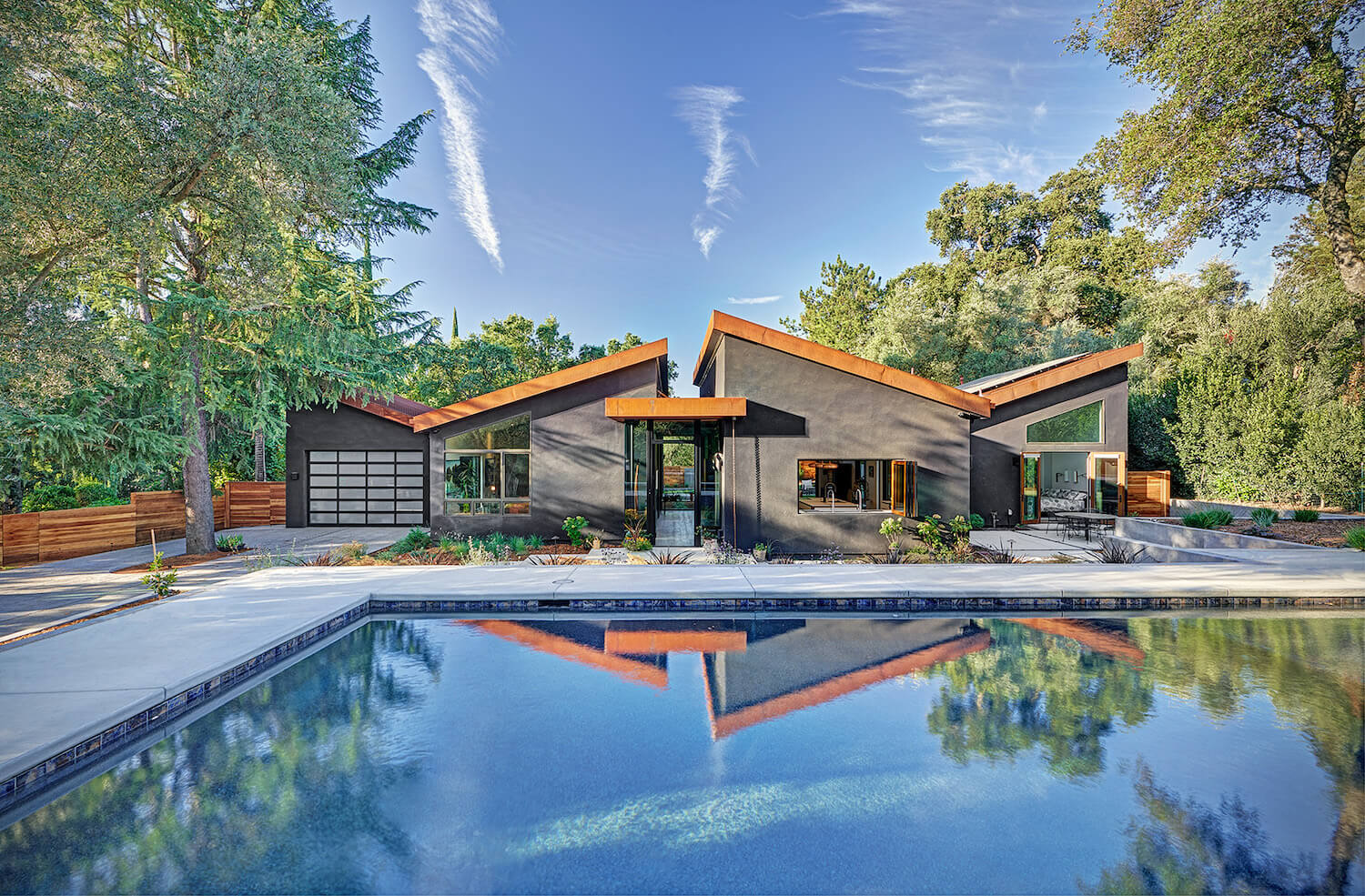 ---