Studio Bomb: The flat carries out a work of reflection and precision concomitant with the project, allowing it to find its own identity for the place. With its character and atmosphere derived from evocation, experientialism, and an incessant desire to create an escape from the outside world. A home, fitting of a liquor connoisseur, is a pièce de résistance in balancing intimacy, function and refined minimalism, envisioned with a particular emphasis on embracing and enhancing natural light, organic materials, and meticulously crafted finishes.
Fostering an approach that is based on conceptual intensity, expression and the elimination of all superfluous elements, has been essential in the development of the project; where the abstraction of volumes, the spatial richness, contrast of materials and the importance of detail are considered as the source of its poetry.
The space conveys an organic material palette of Anigre, veined marble, and metal, aided by subtle warm tones to provide an ambiance for bespoke furniture which also adds an element of order to the interior atmosphere, creating an authentic and alluring composition. Different materials, surfaces, and textures work tactile and delicate, creating a surface the eye wants to rest on. Here, objects and surfaces are thoughtfully woven together to create a unique space.
The living and dining spaces are on a linear composition while the galleria sits on an orthogonal axis around which are three bedrooms, a kitchen, and a wine cellar. The Kitchen is concealed behind a sliding door which enables the separation of spaces. The synthesis of design supported by the mindful use of materials transforms the space into timeless and true.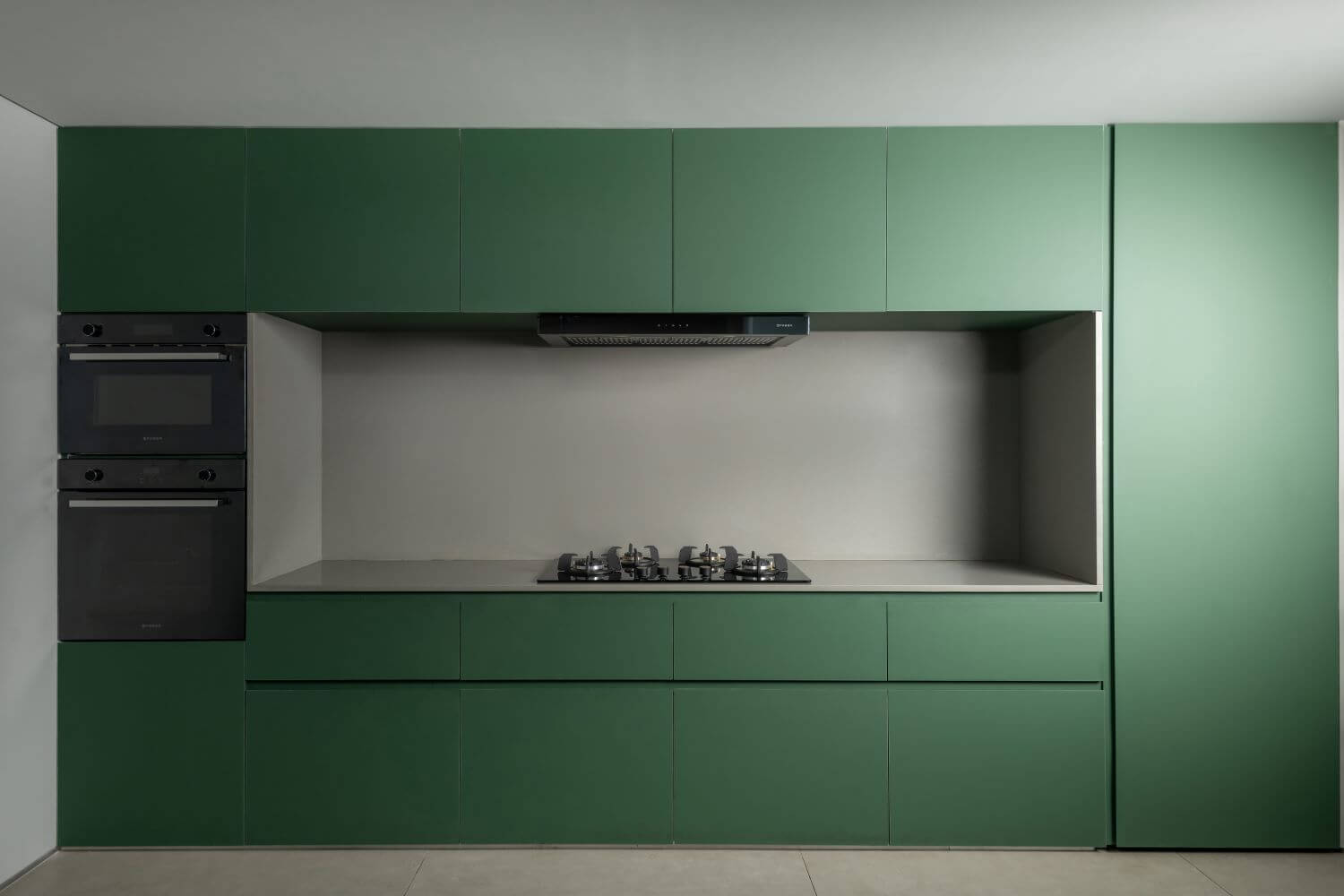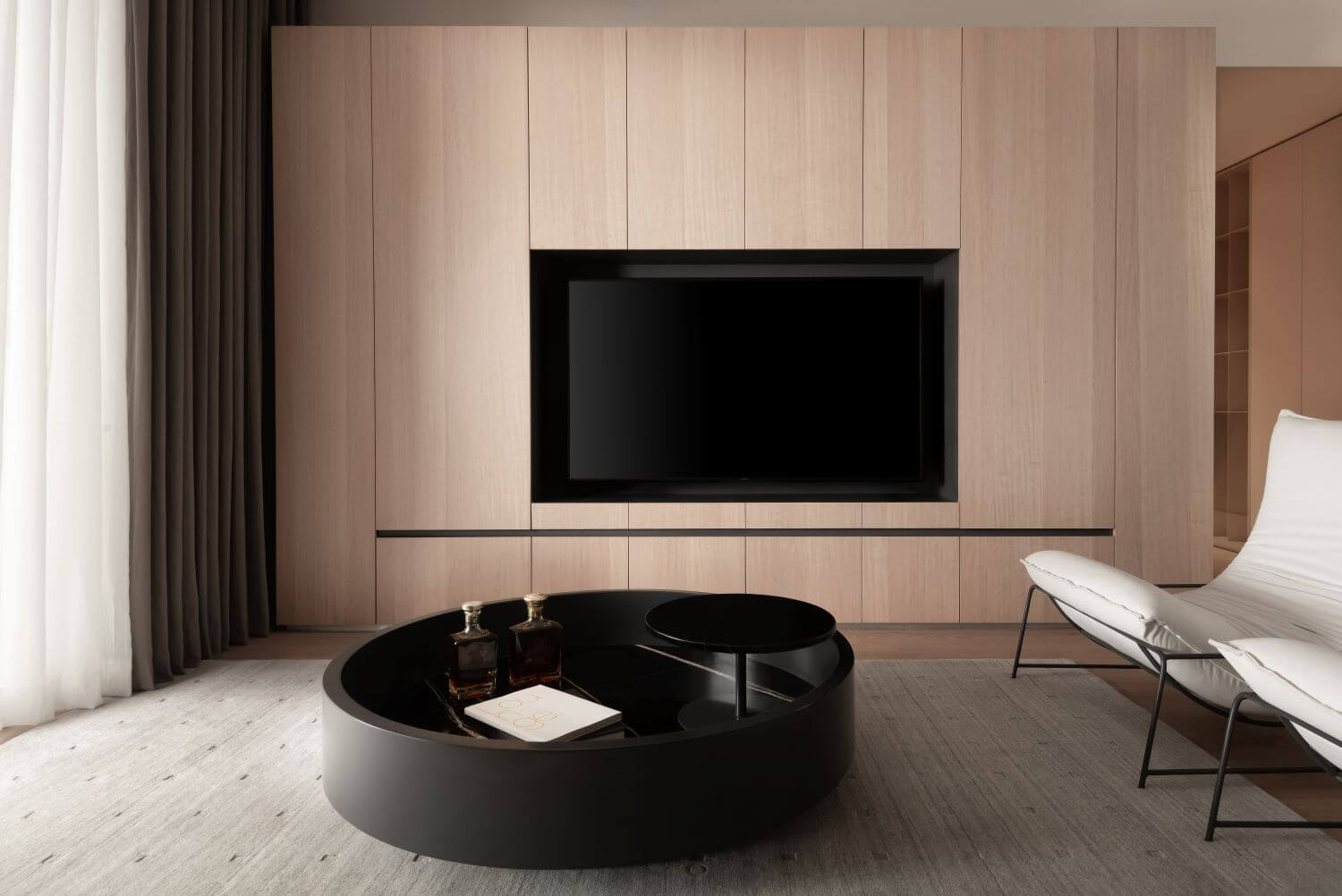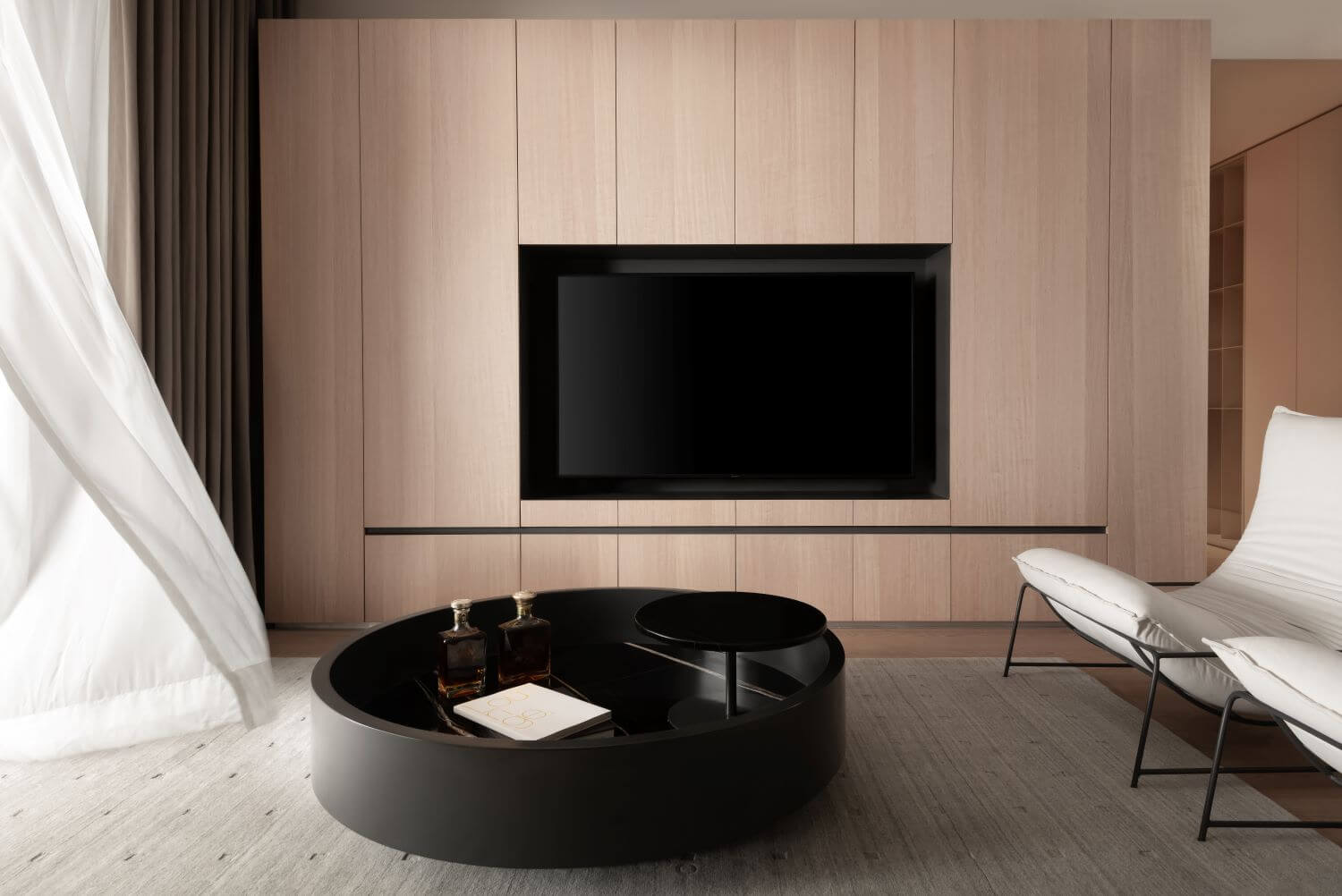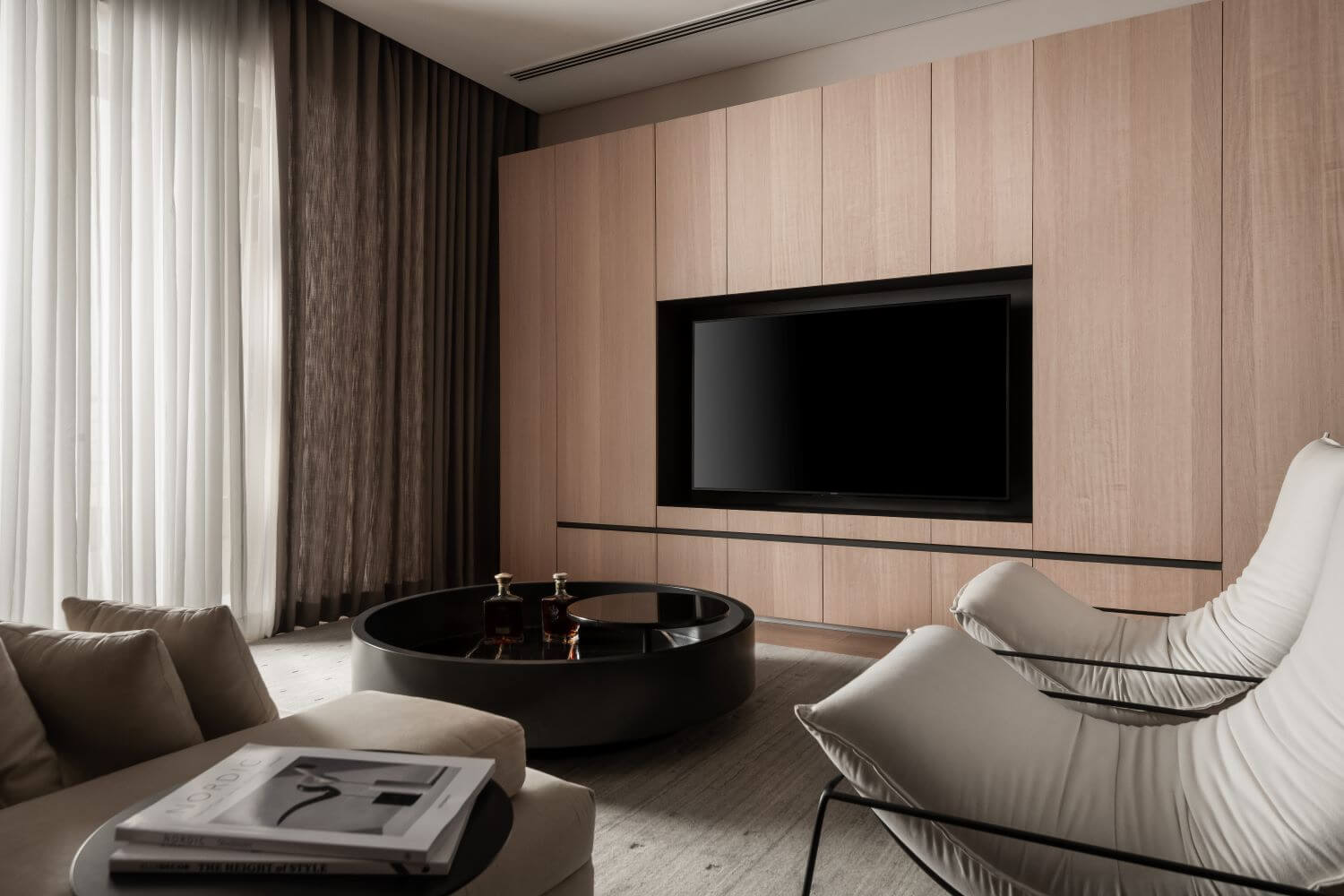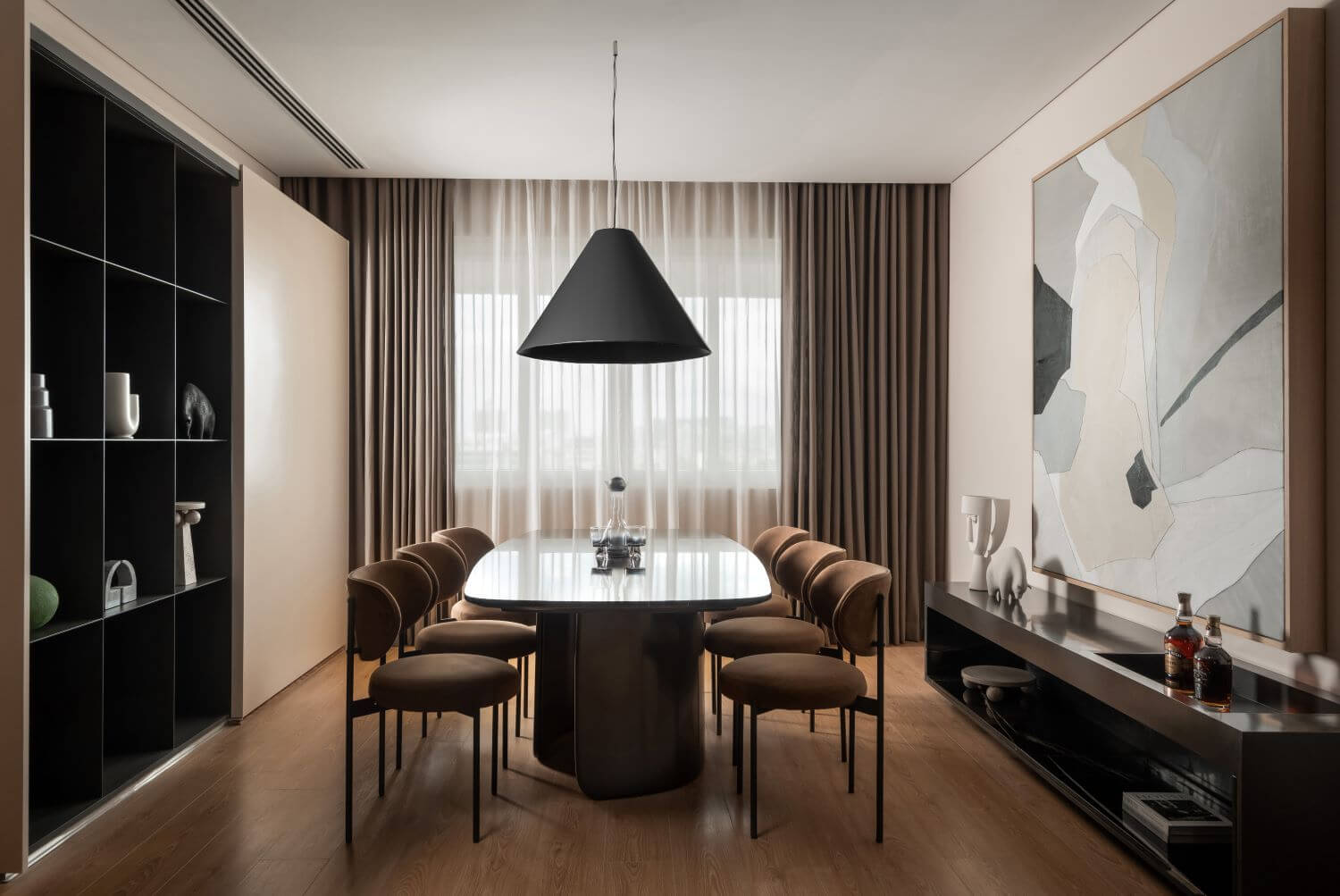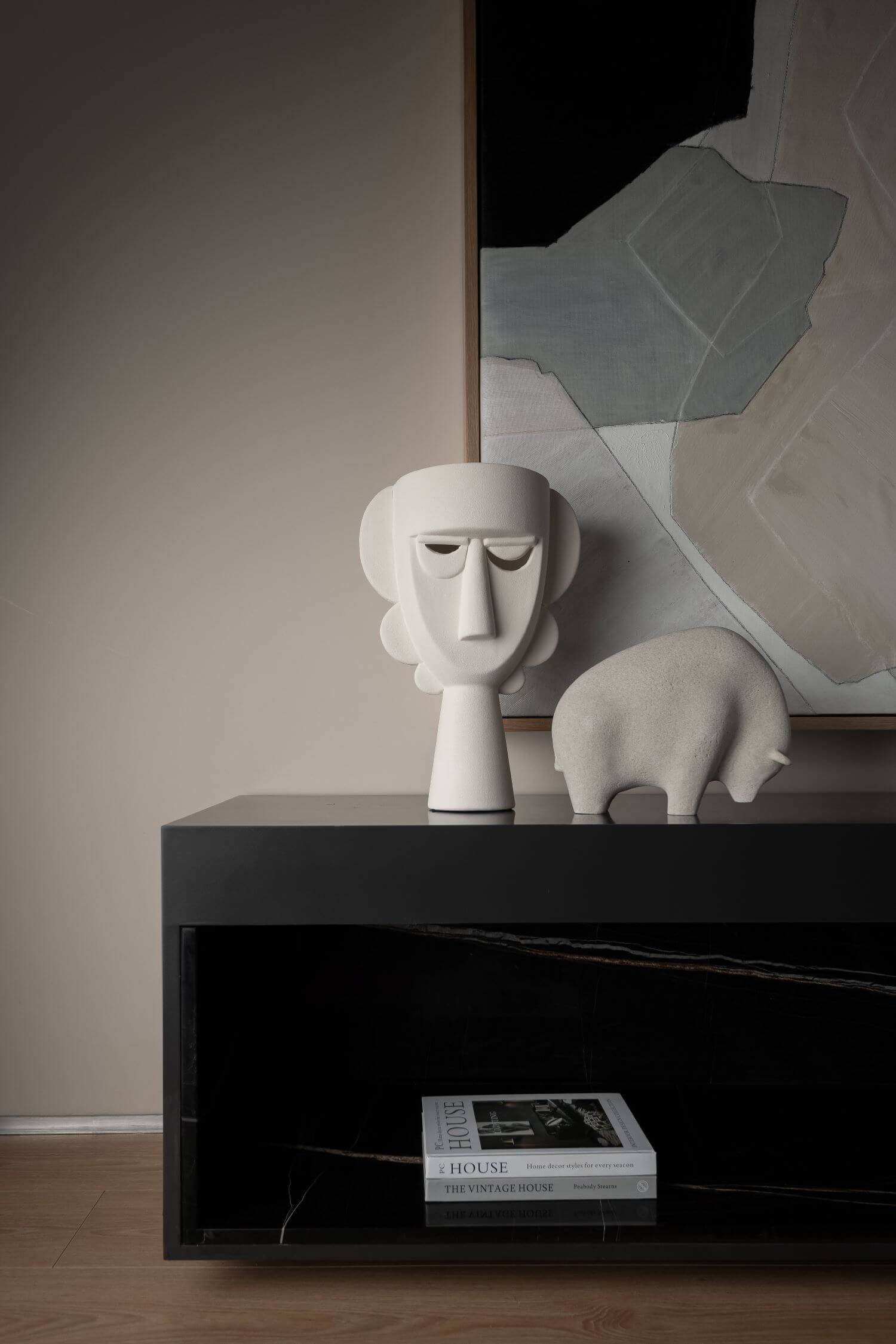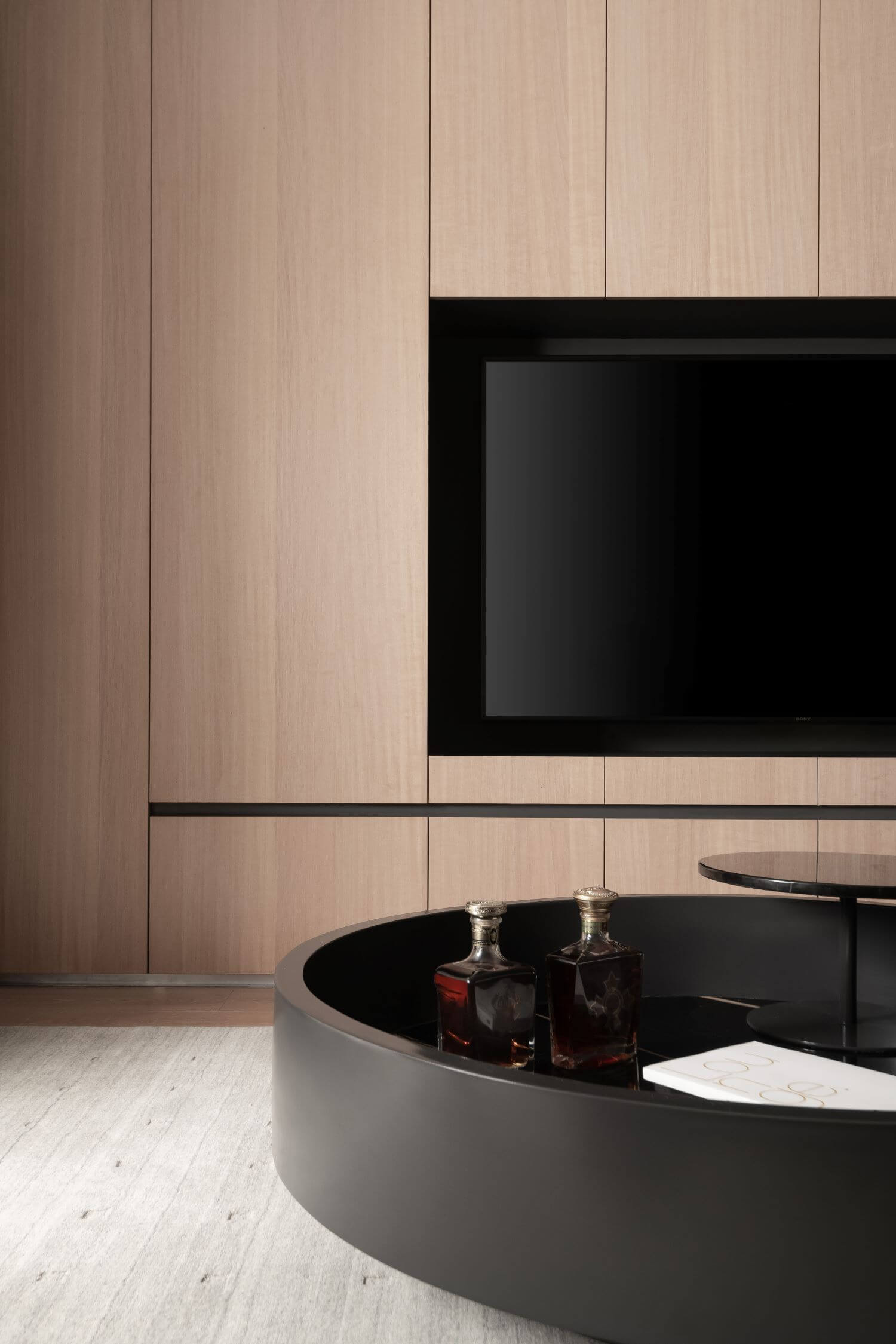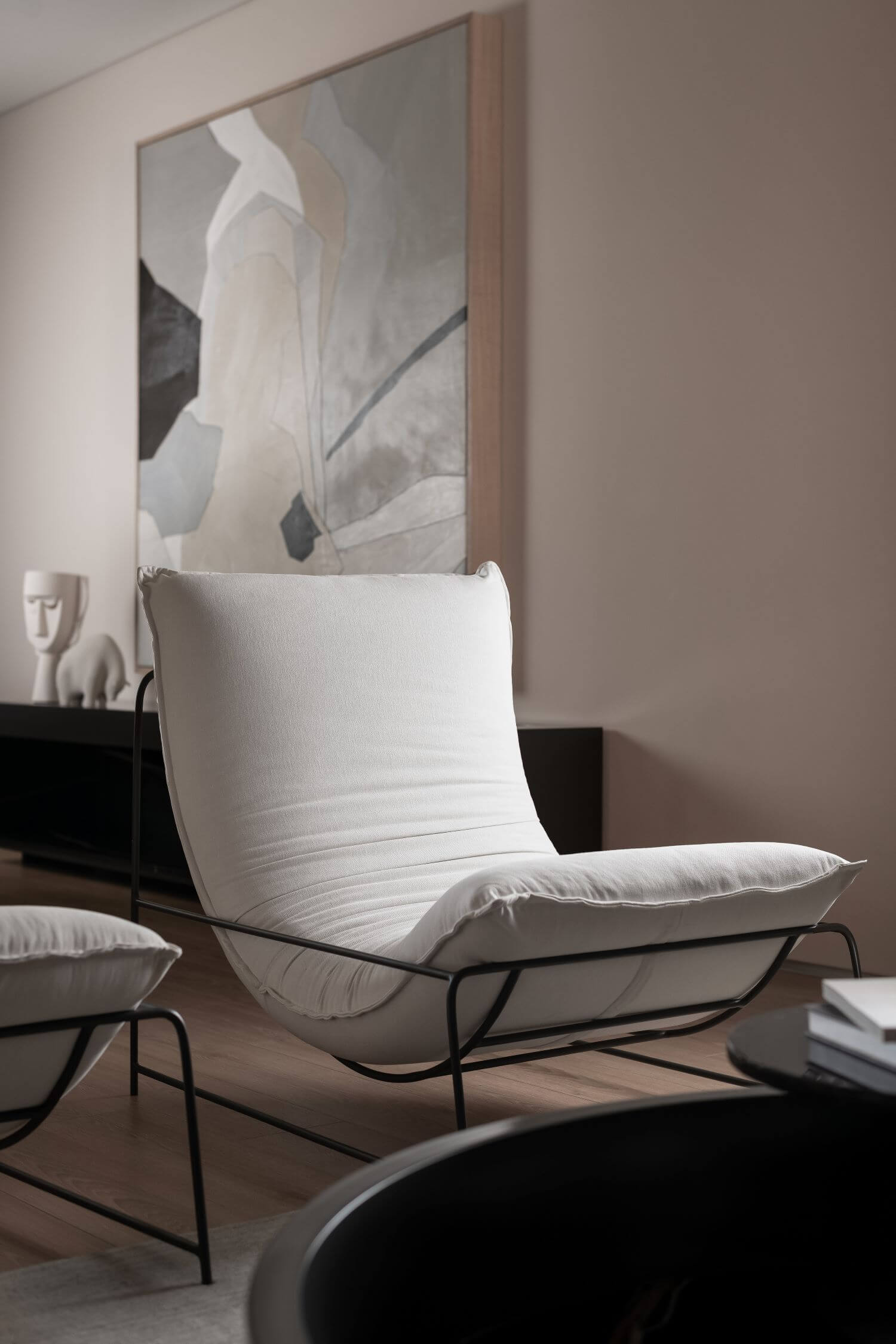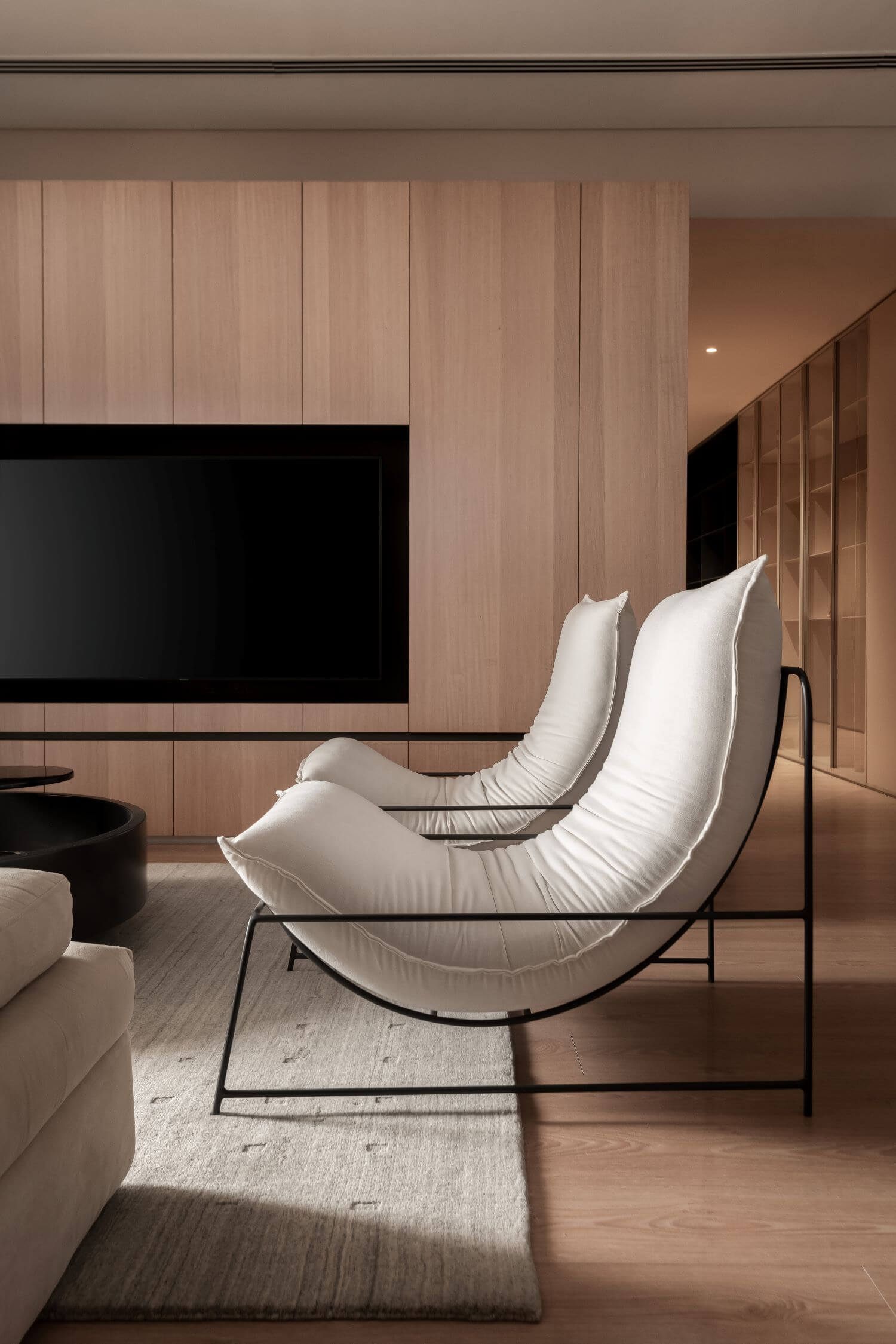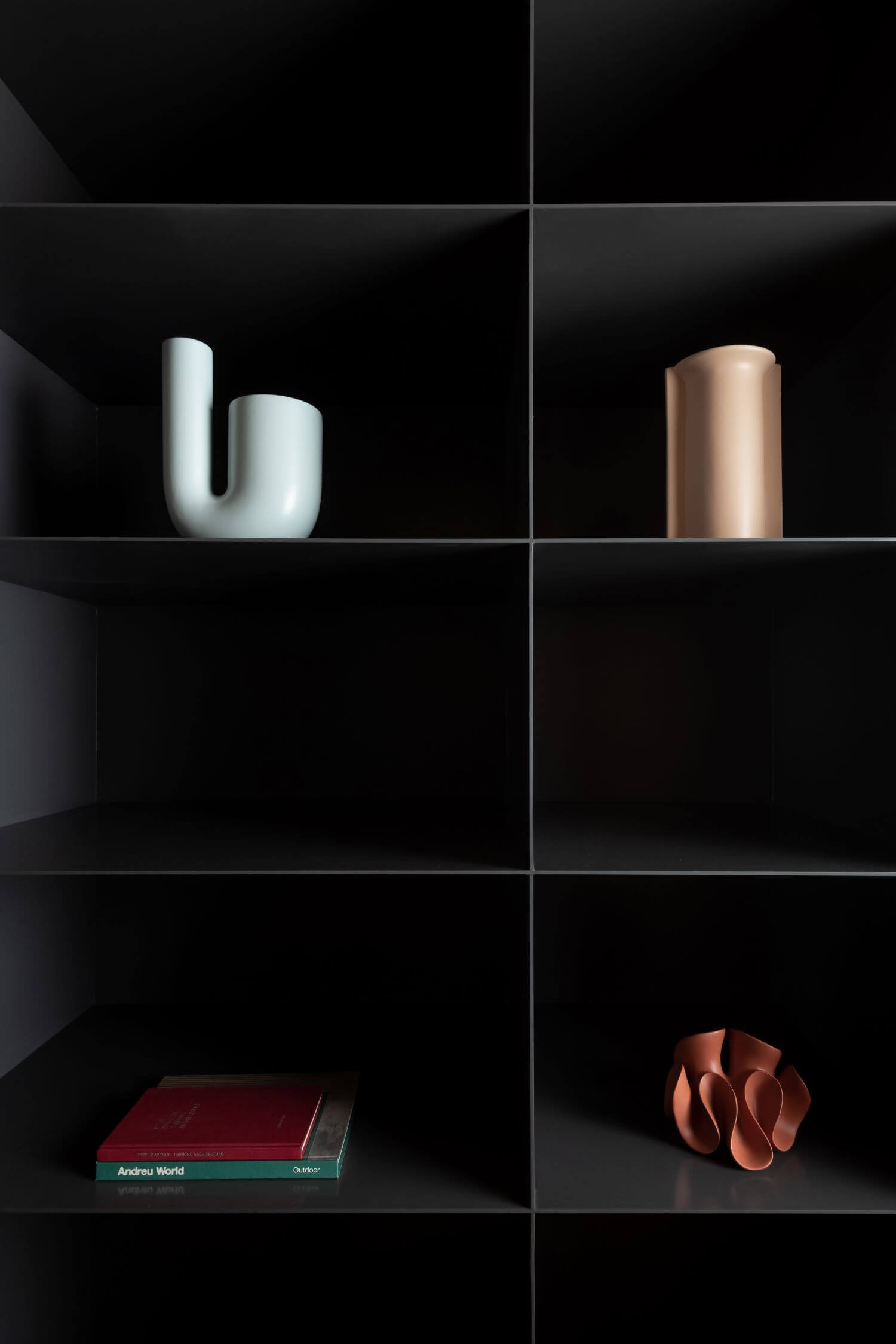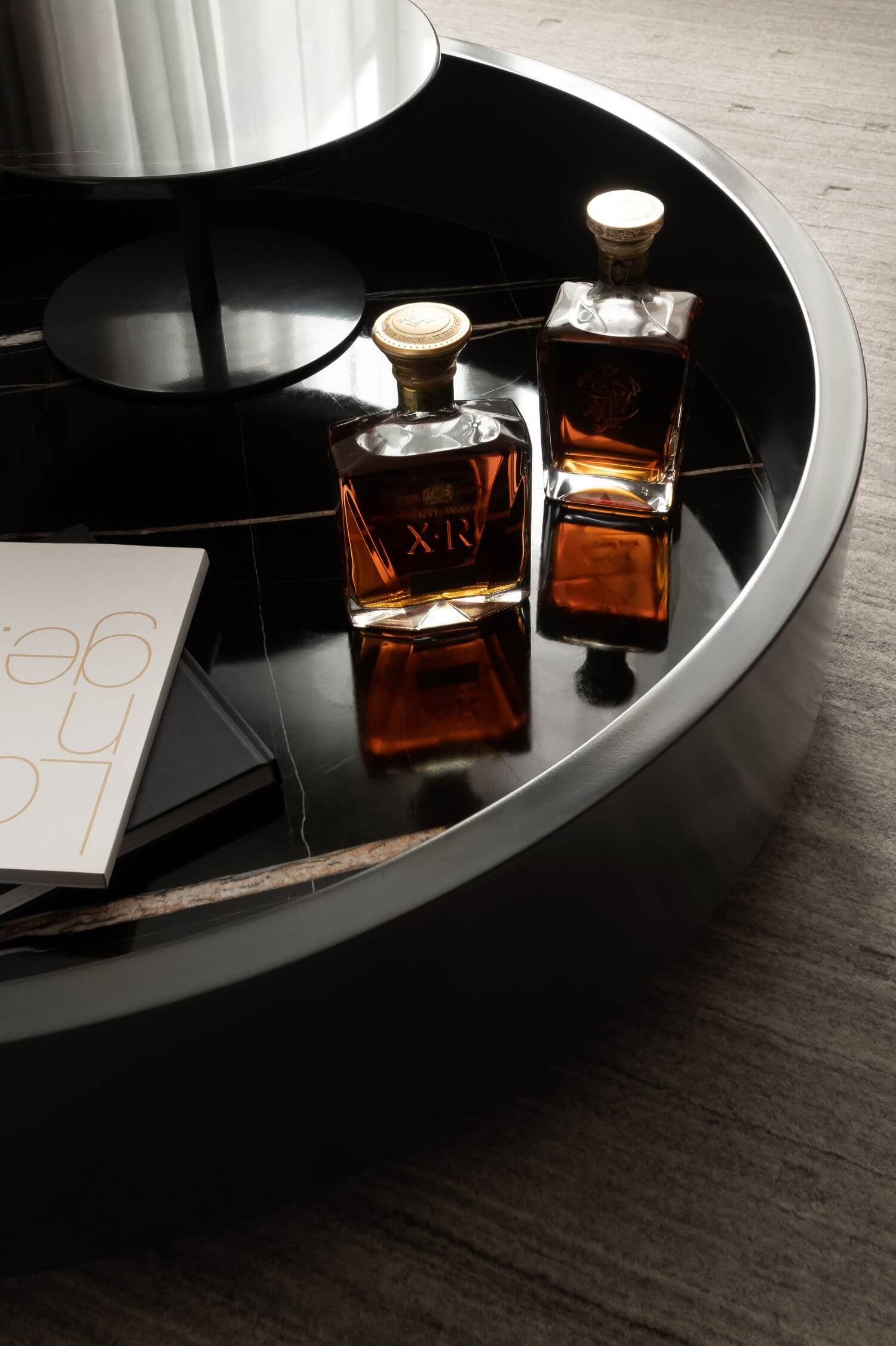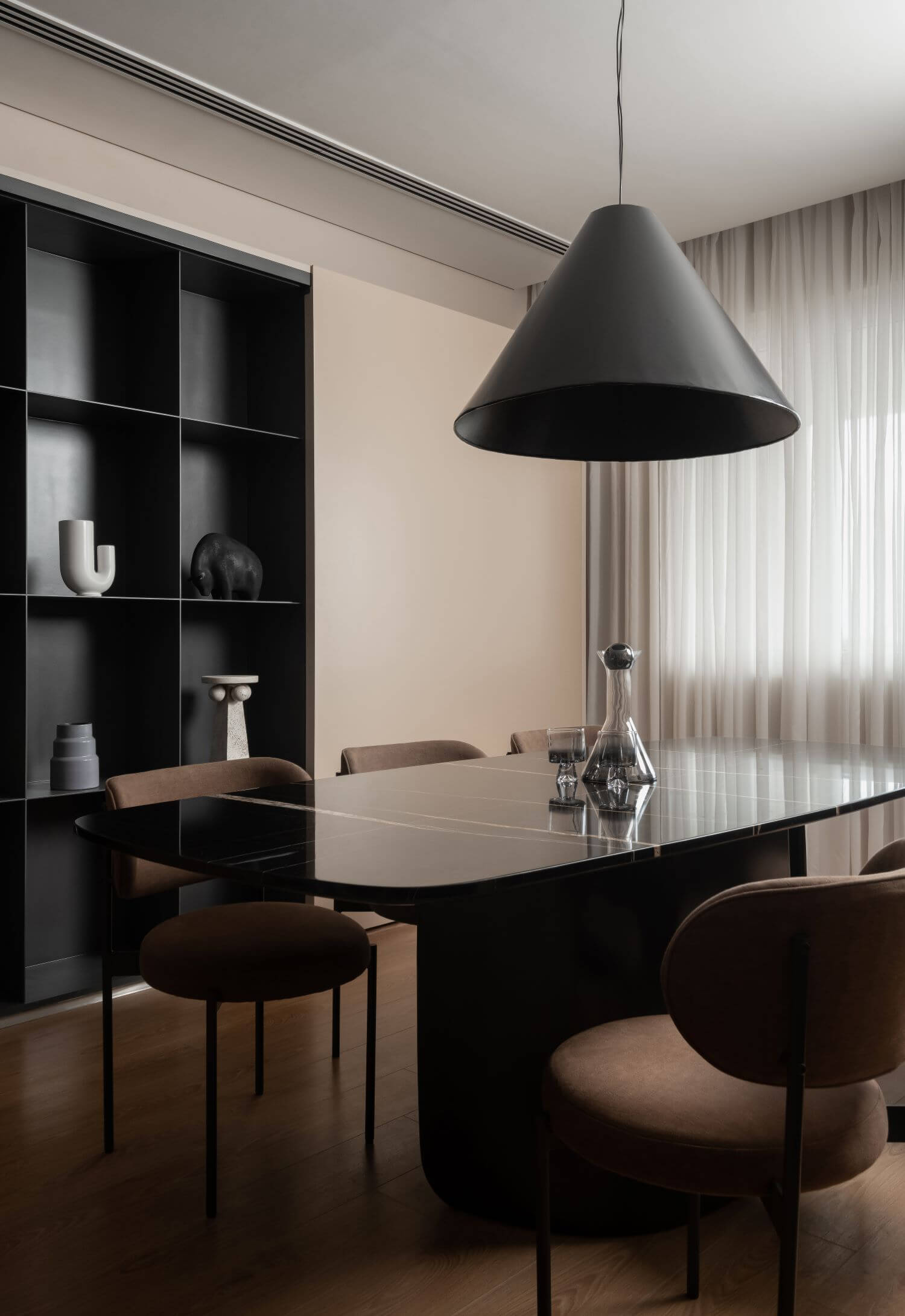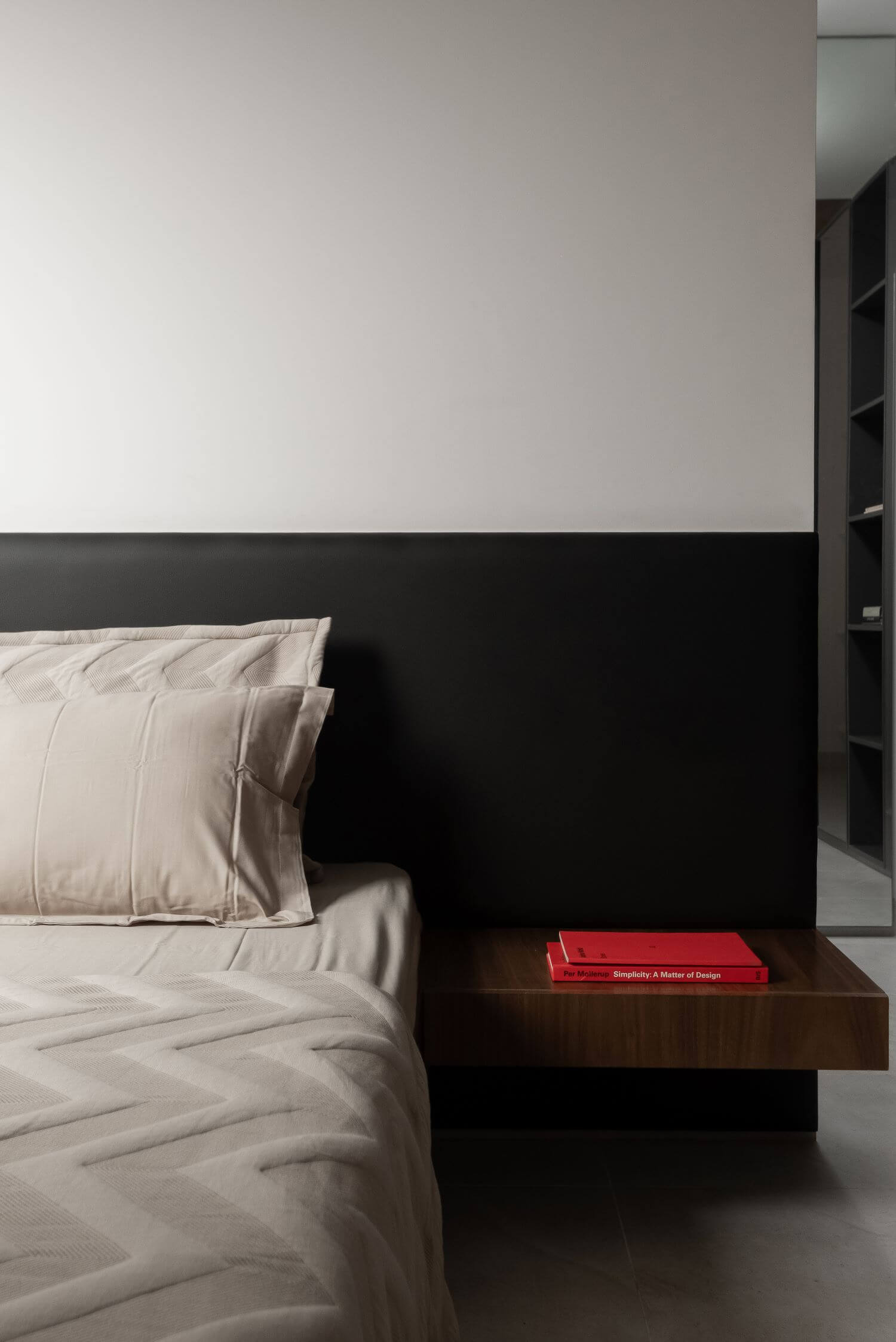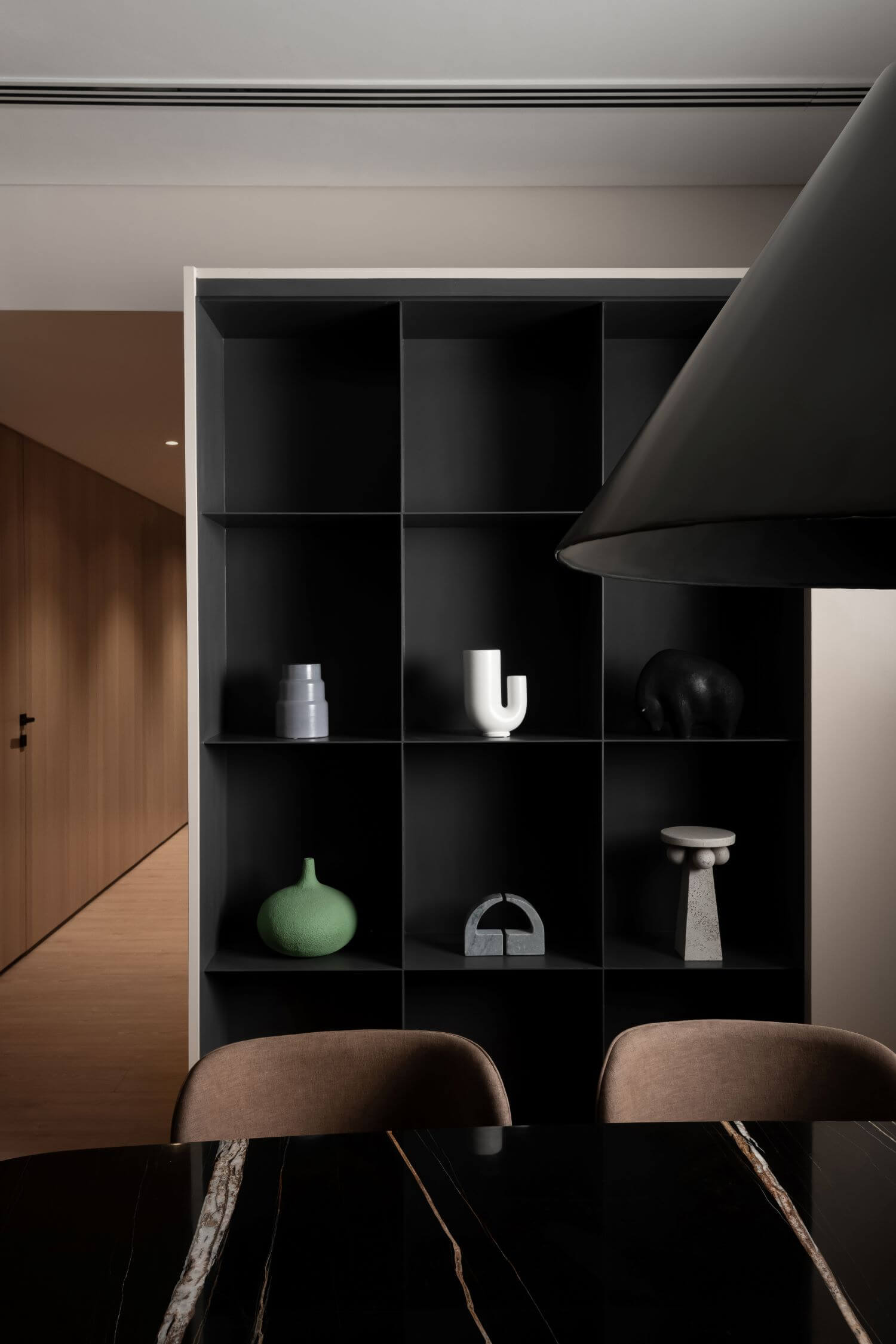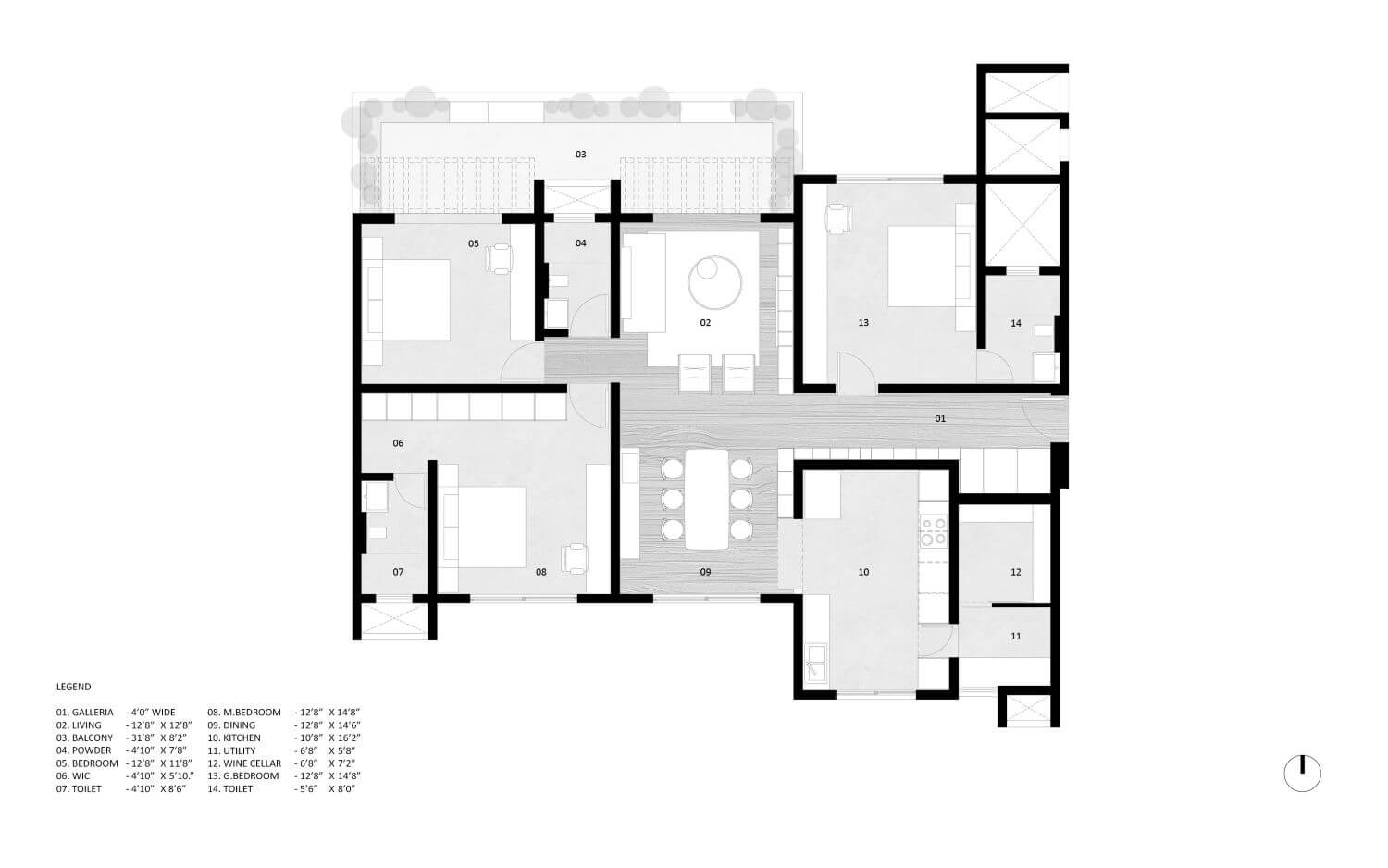 ---