No Architects: A bright apartment in a new building with large terraces and views of Prague. Where one cooks, eats, works, where children play, watch TV, read, create and sleep.
As part of the overhaul of the layout, we first separated a chunk of the living room and made it into a study, playroom and guest room in one, to settle the overly monumental apartment into a more practical area for family living. This added another layer of potential living constellations, peppered with the ability to monumentalize the space at any time by opening large sliding doors that can disappear seamlessly behind a large bookcase. Step by step, the dwelling was then equipped with furniture designed to suit the apartment and its occupants, whether it was a dining table and bench, a dressing room or valet stand with a mirror, a kitchen, a bar, work desks, a bedroom or play areas for children.
A good architectural design always includes well-coordinated technical infrastructure: heating elements, ventilation grids for recuperation, closures and switchboards under doors of all kinds, metering and controls. Media connections. In this respect, interiors in new builds are always a challenge. Among other things, it is precisely the constraints posed by the already completed technical infrastructure that must be accommodated, which usually follows some straightforward technical solutions. The observant and technically knowledgeable observer will therefore not miss the ventilated heating cowls, hidden extractor hood routes or media connections that had to be adapted to.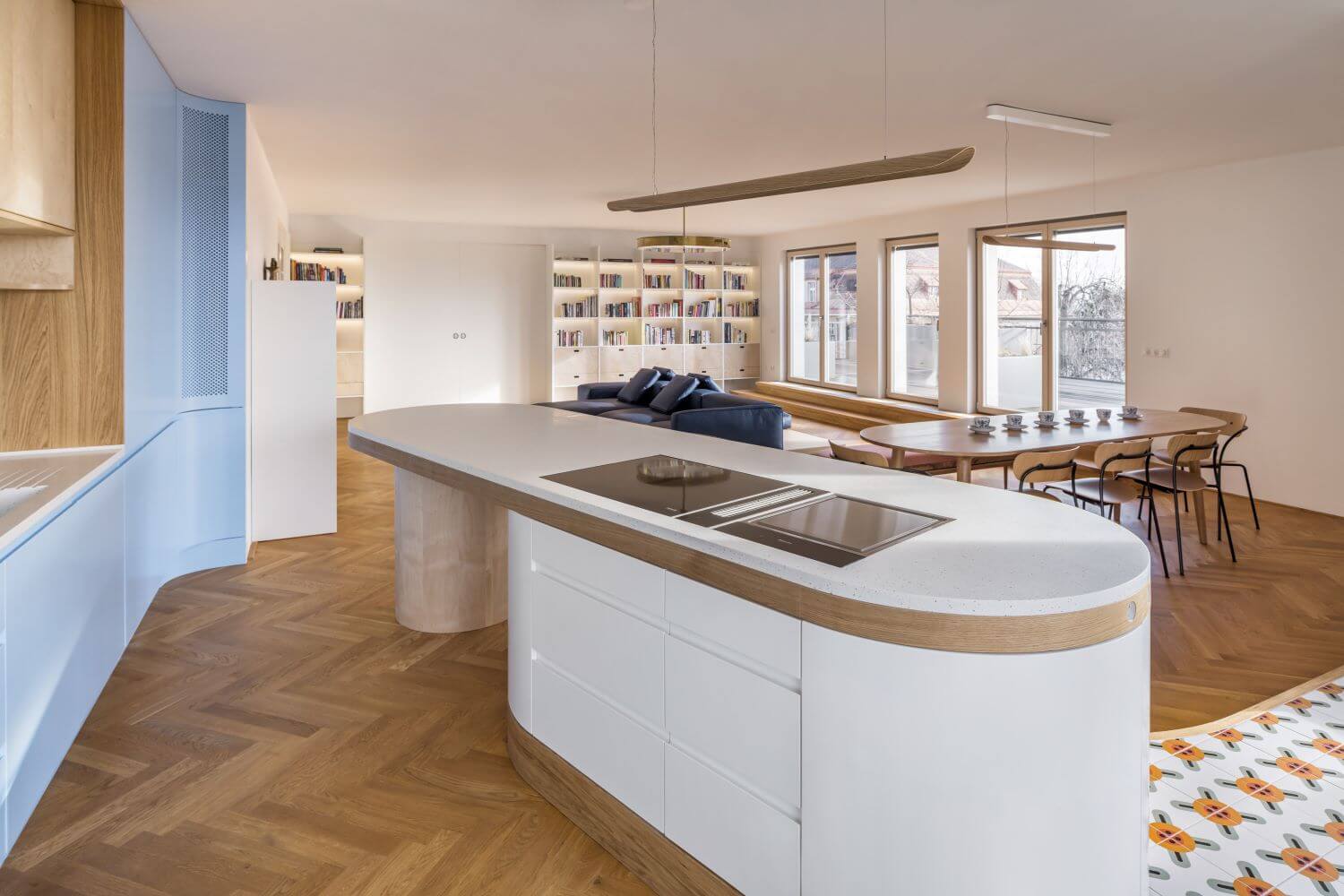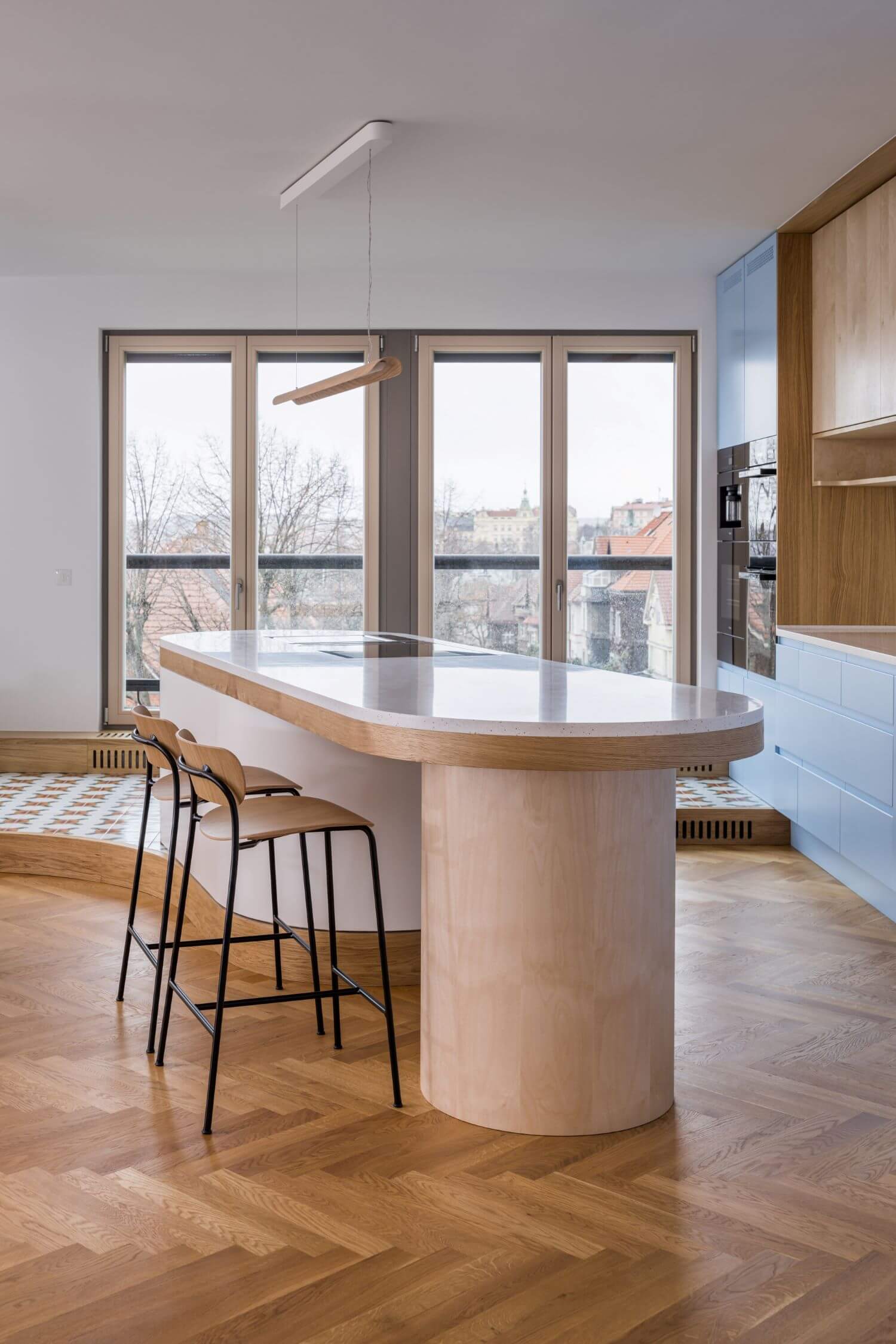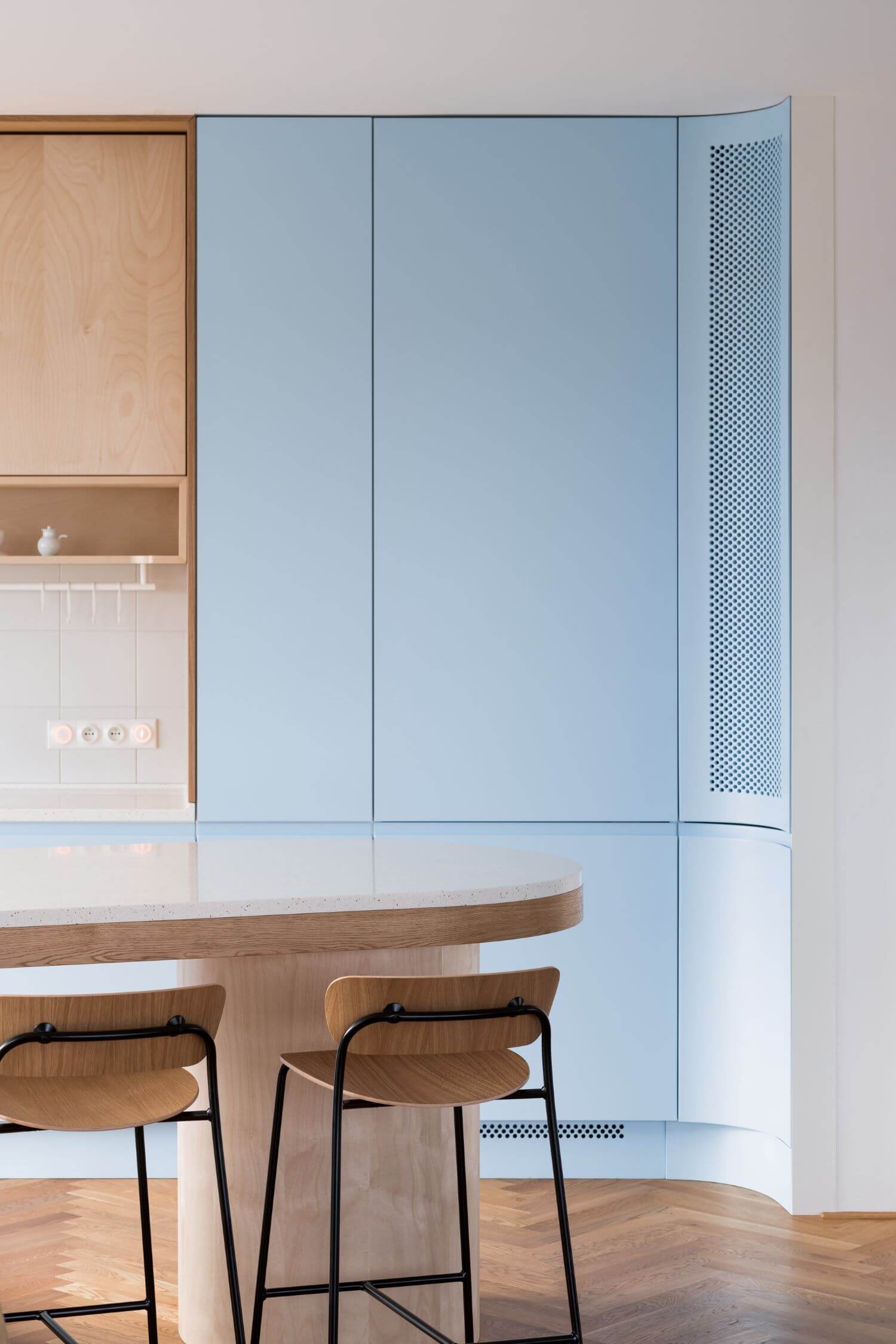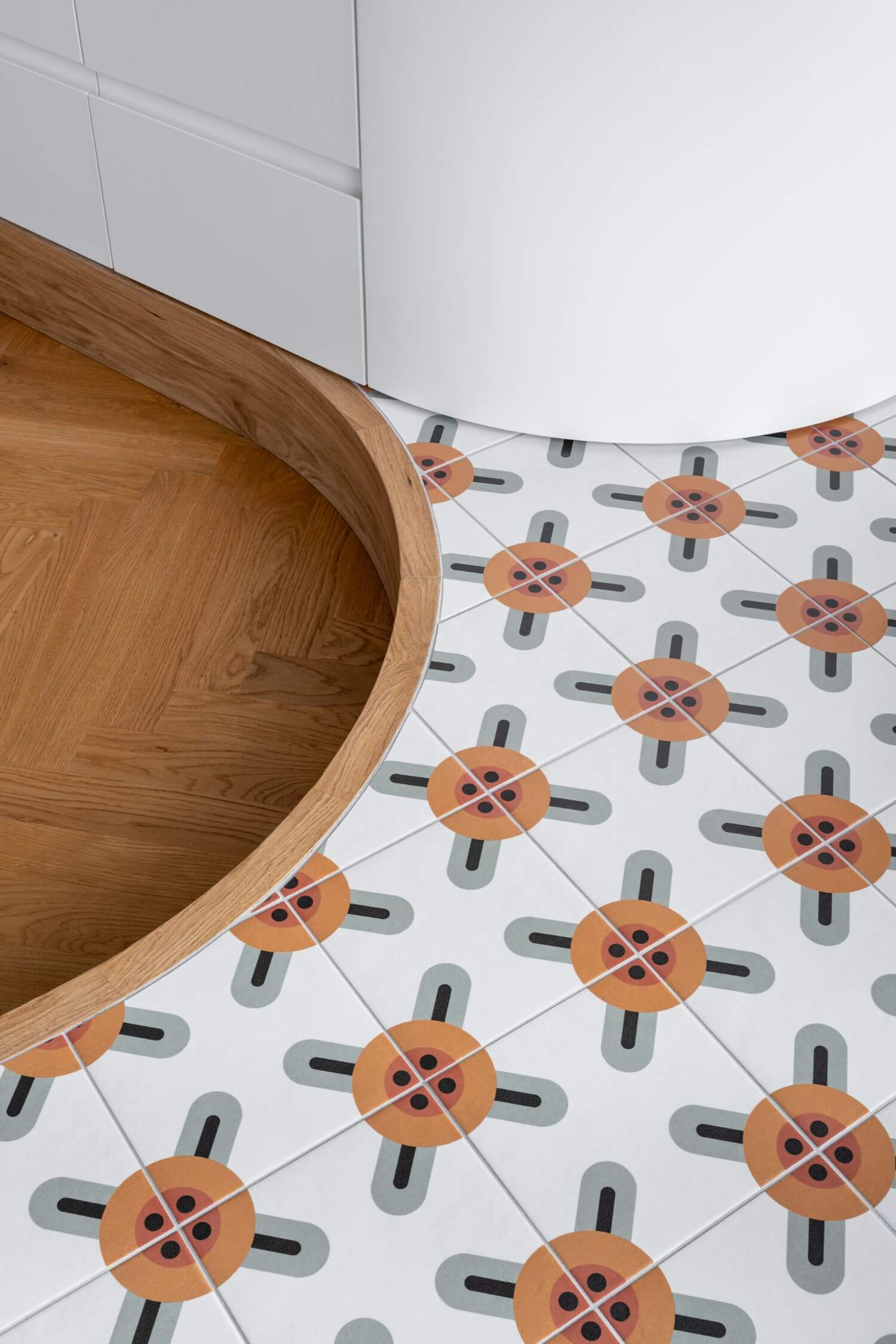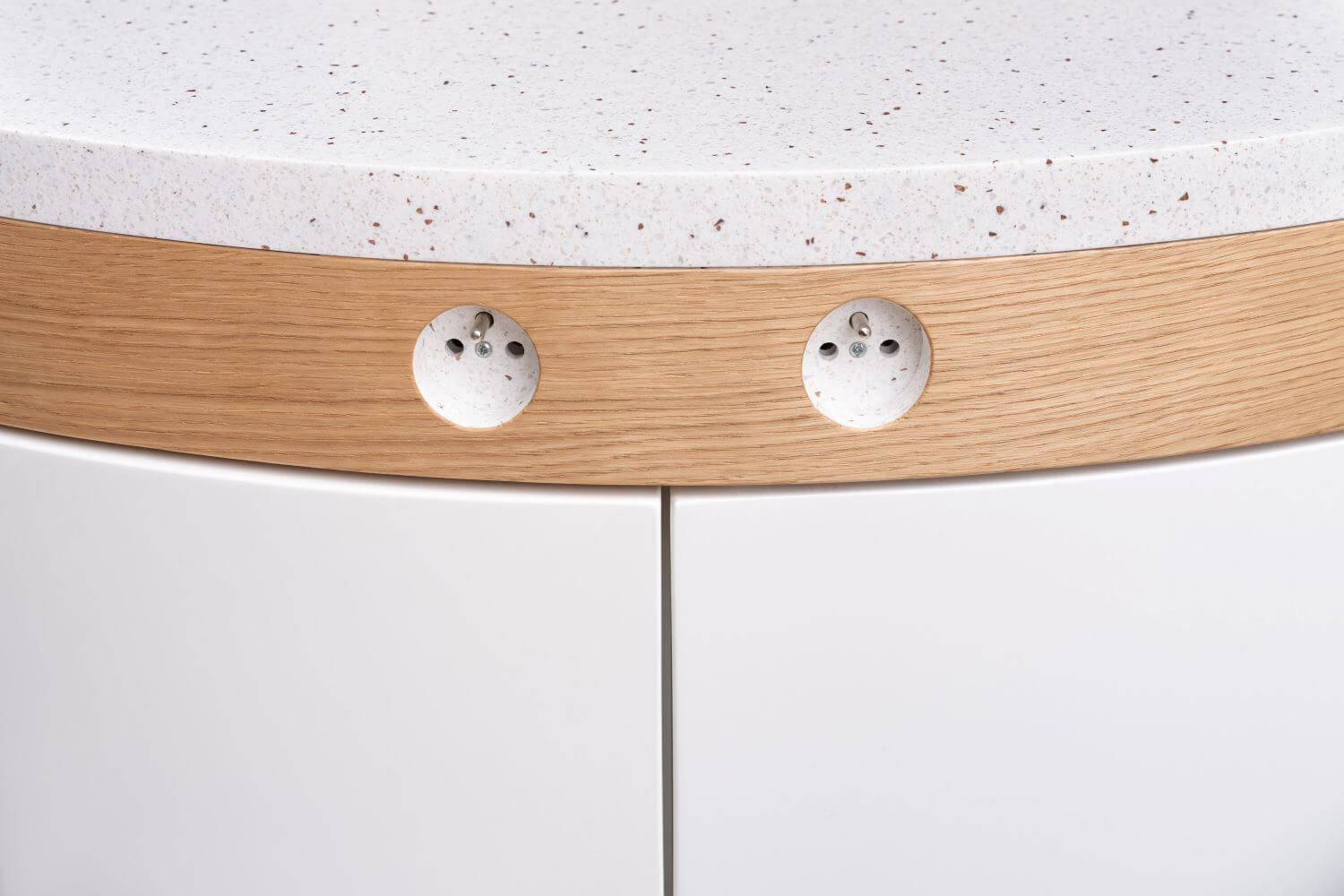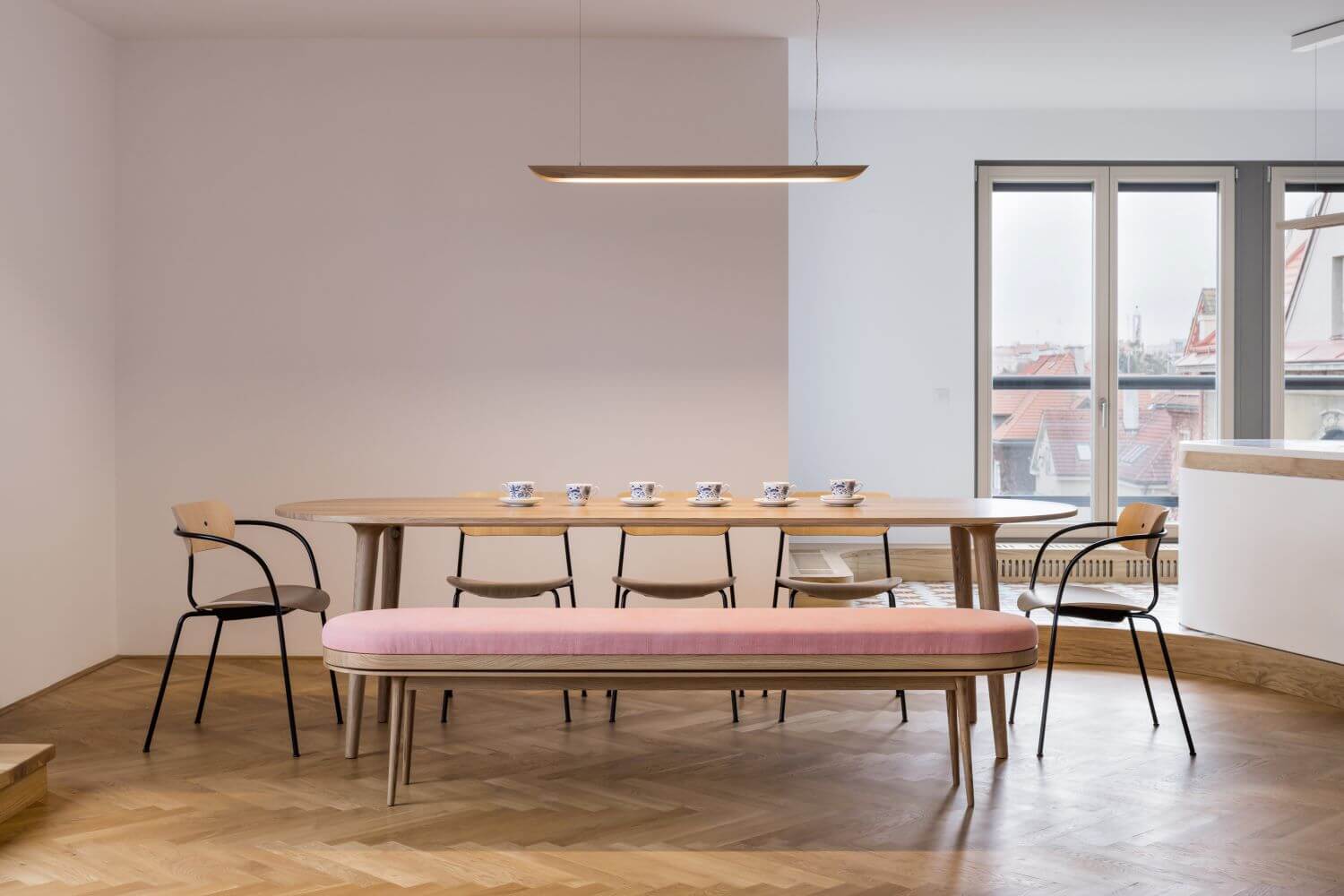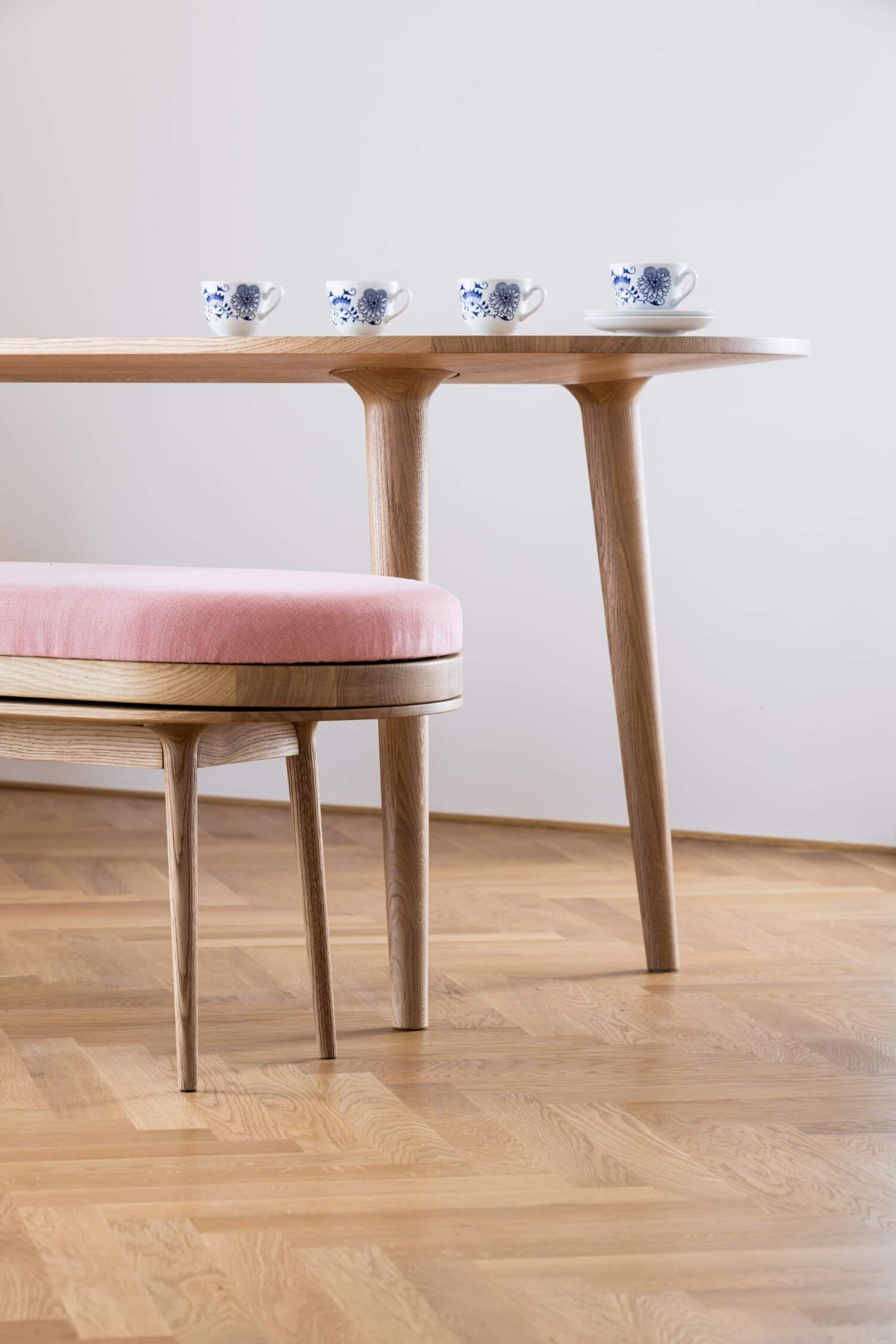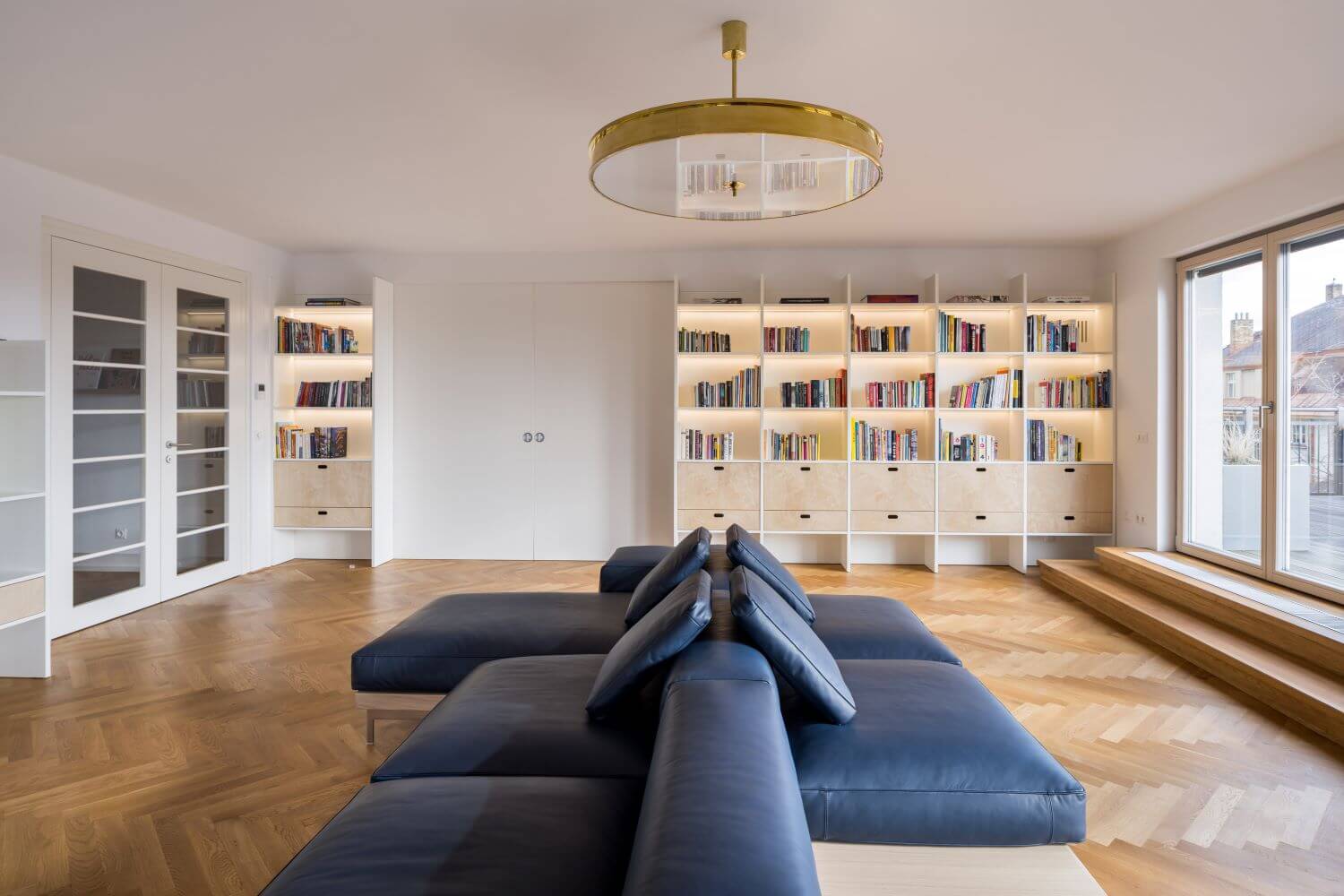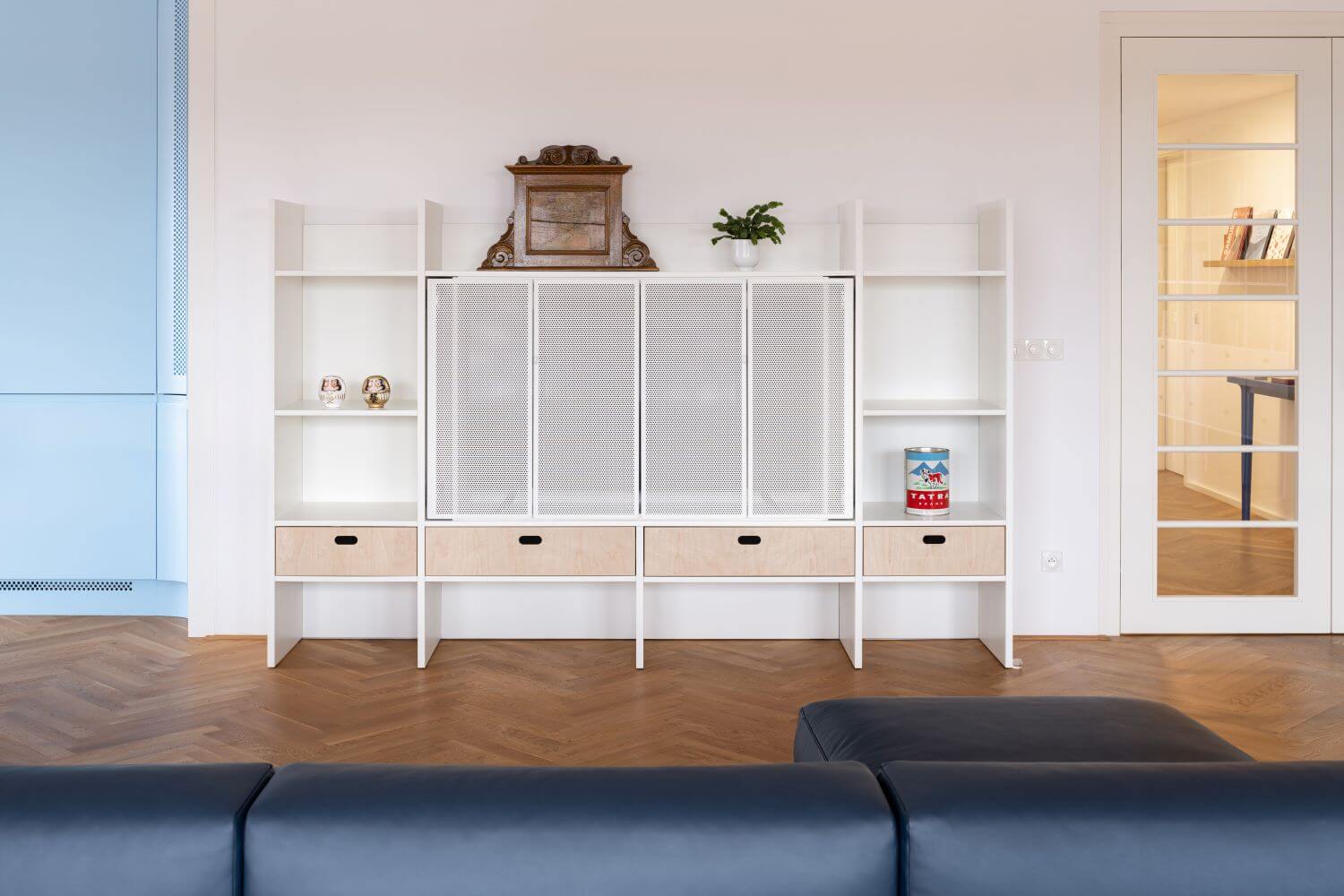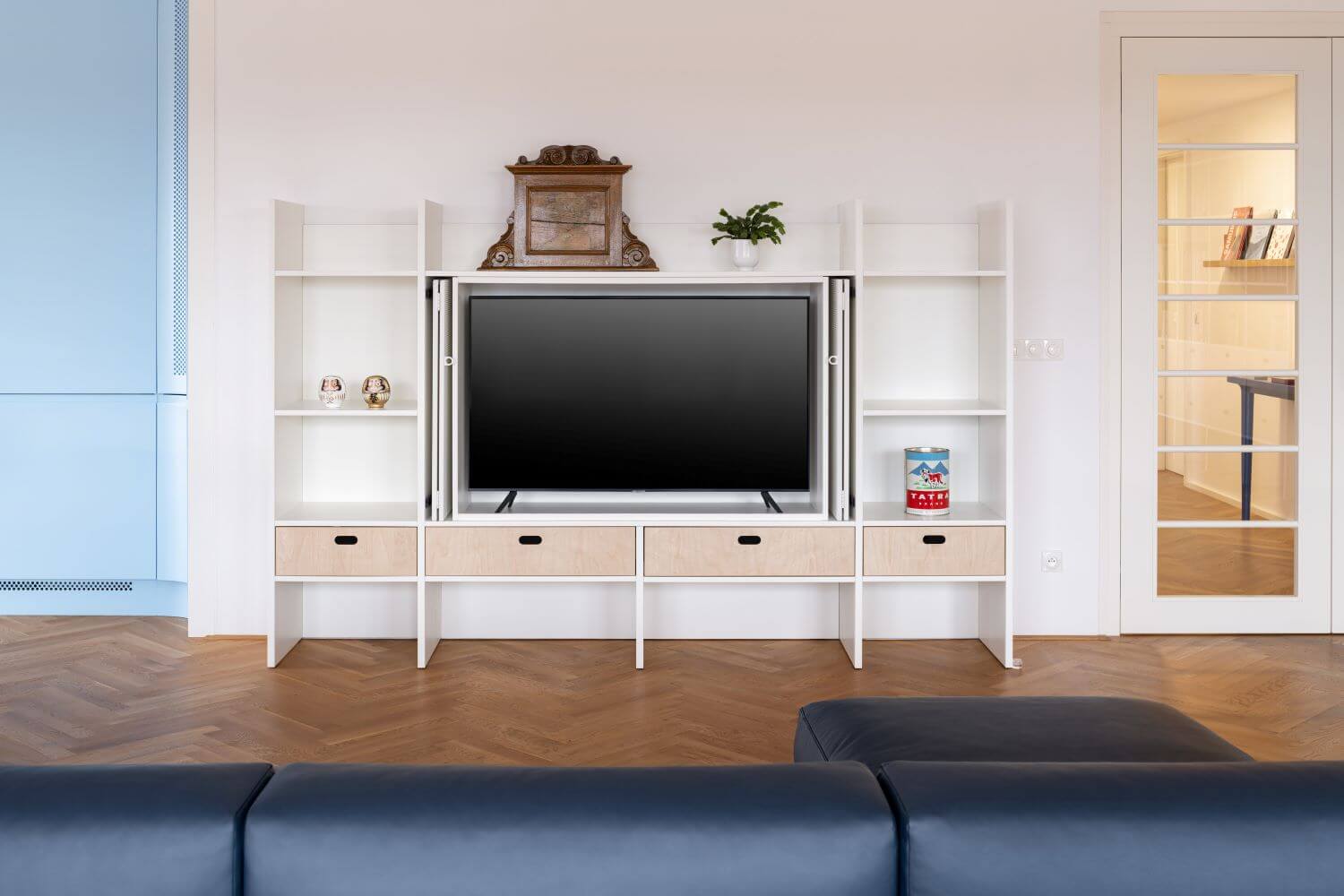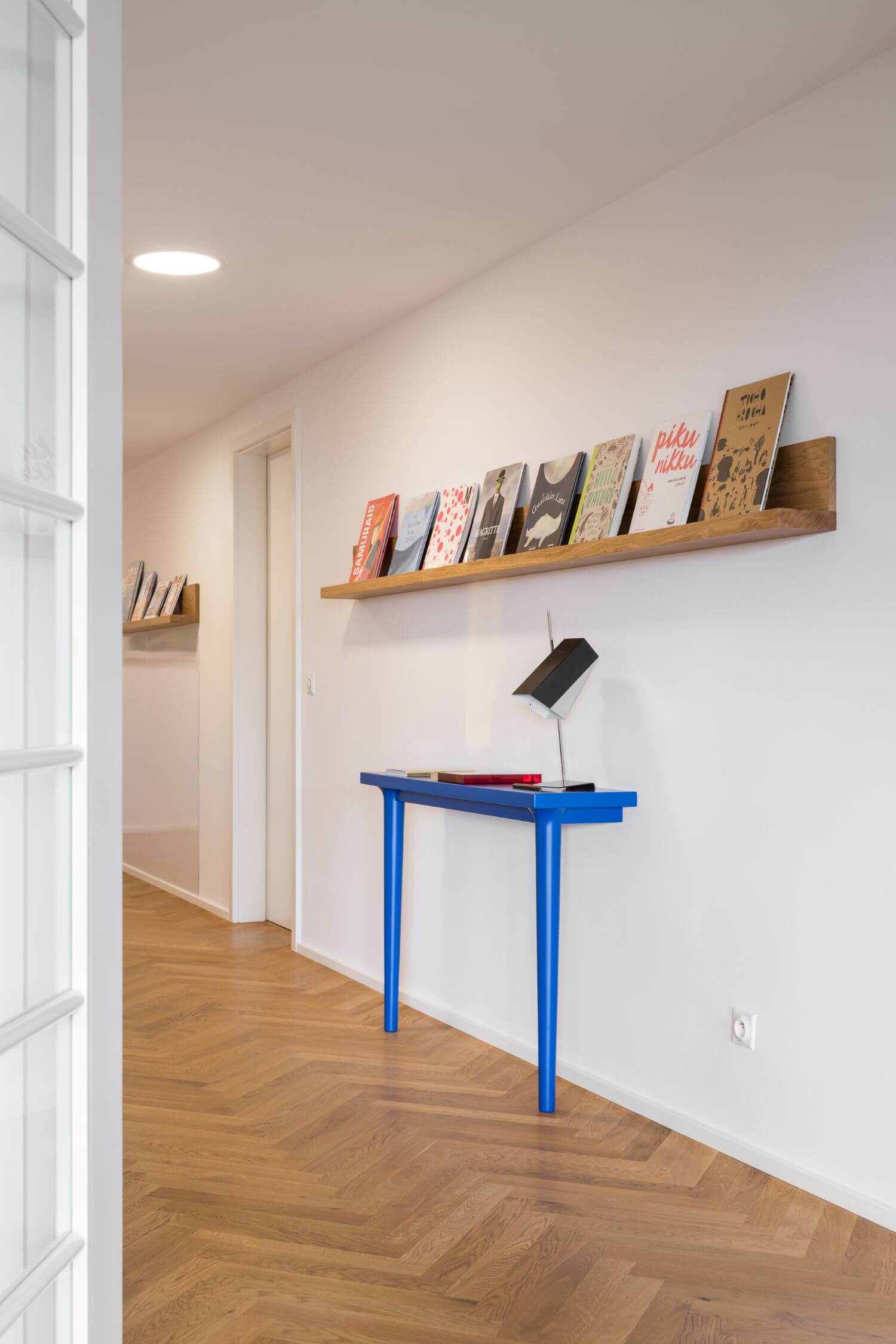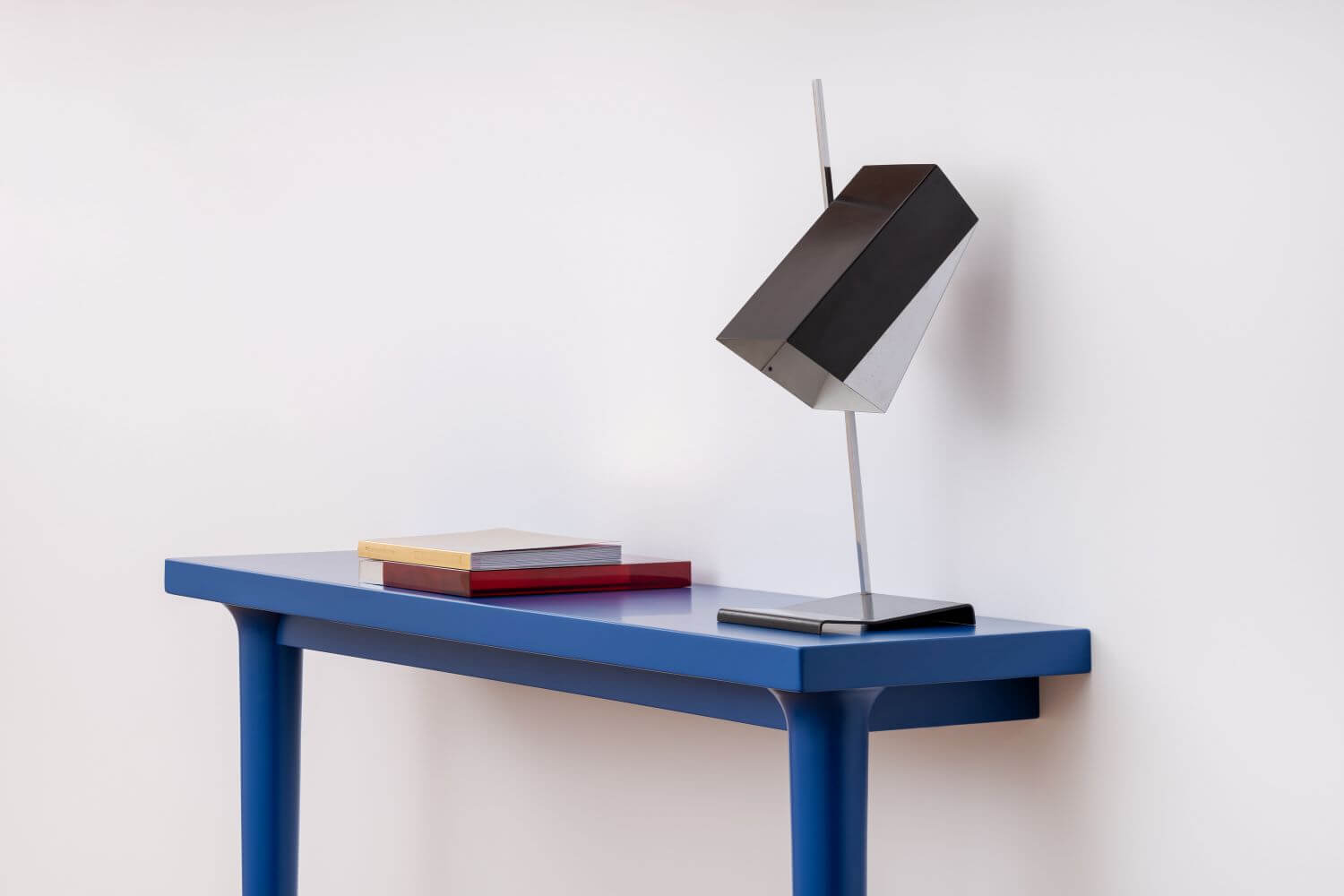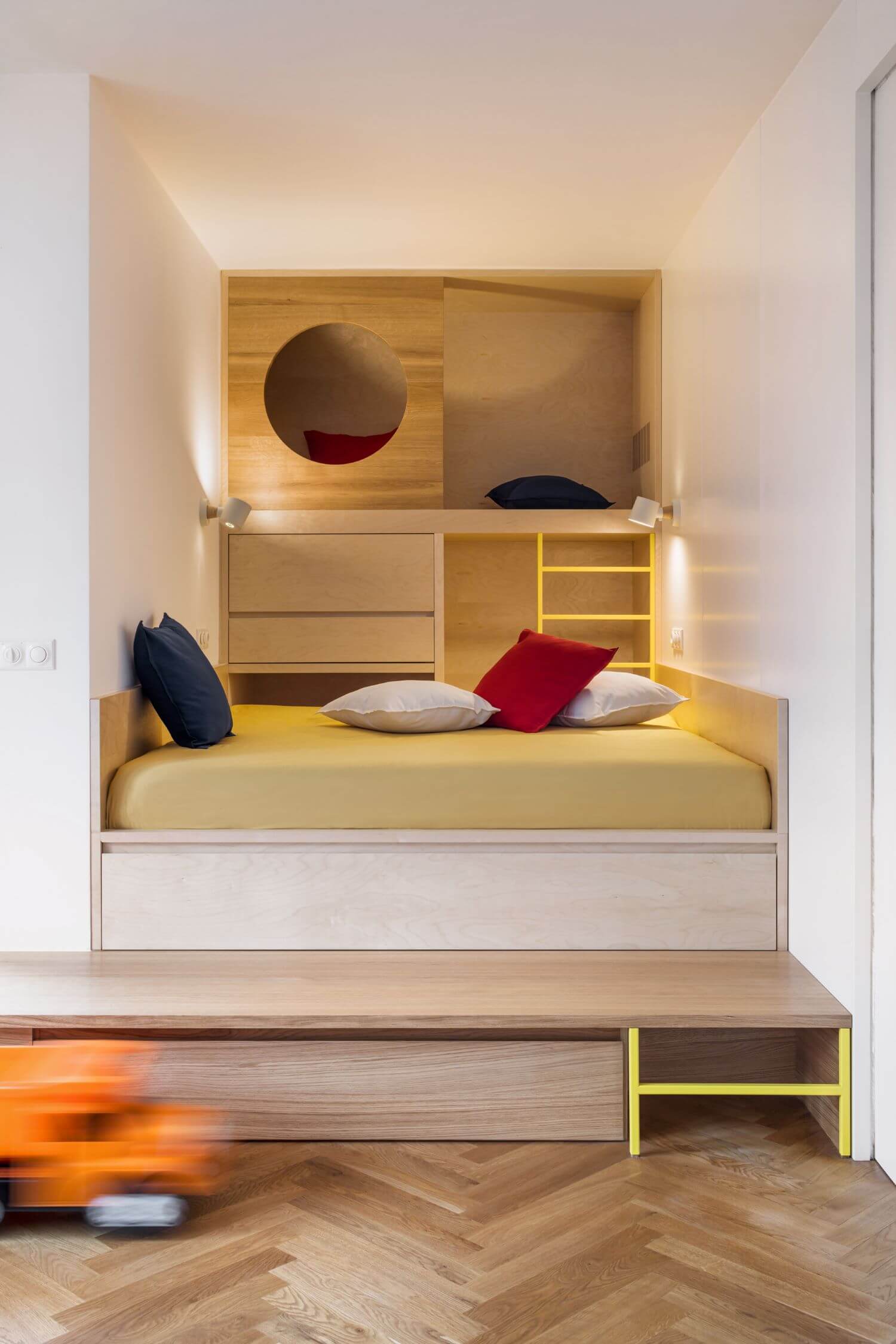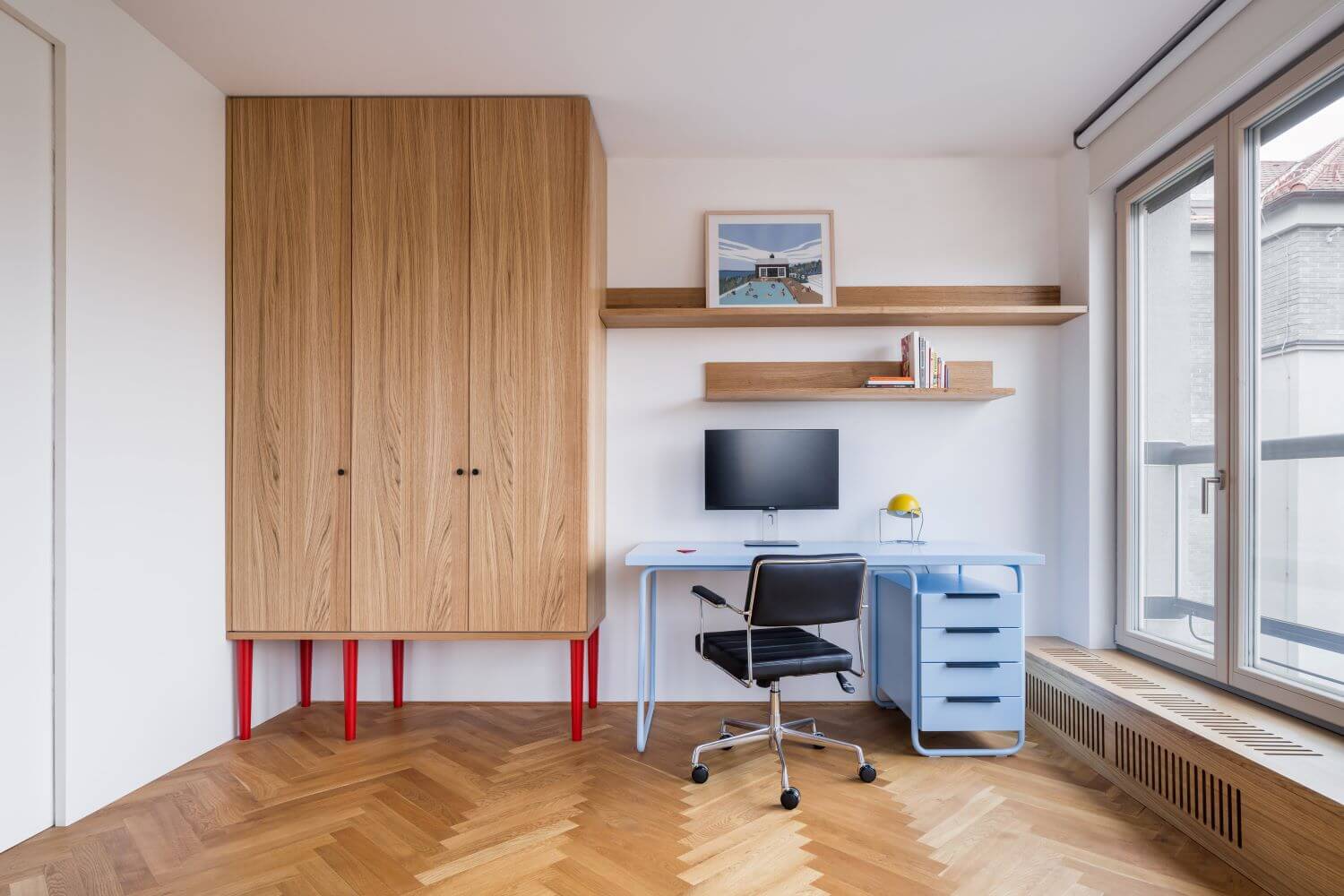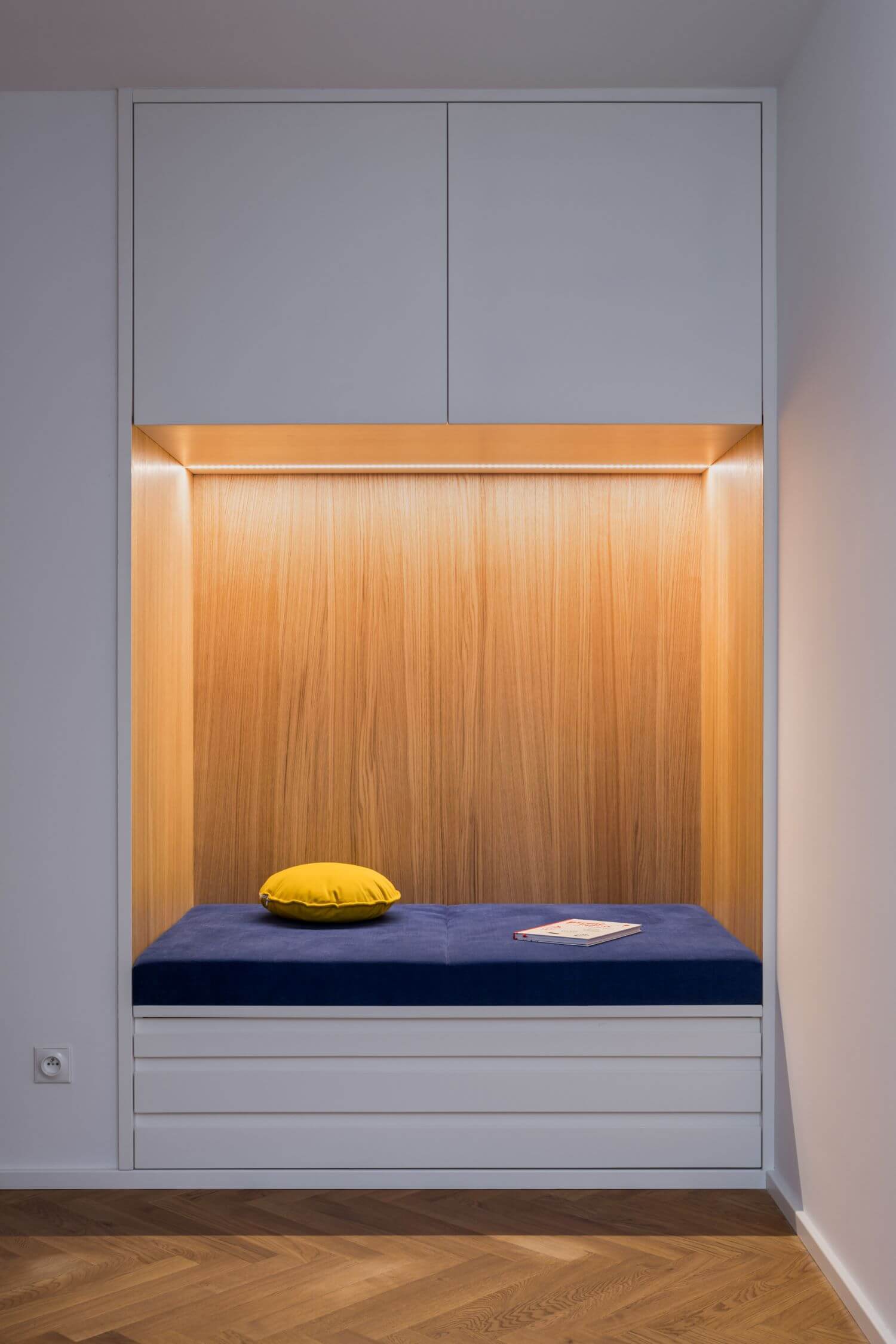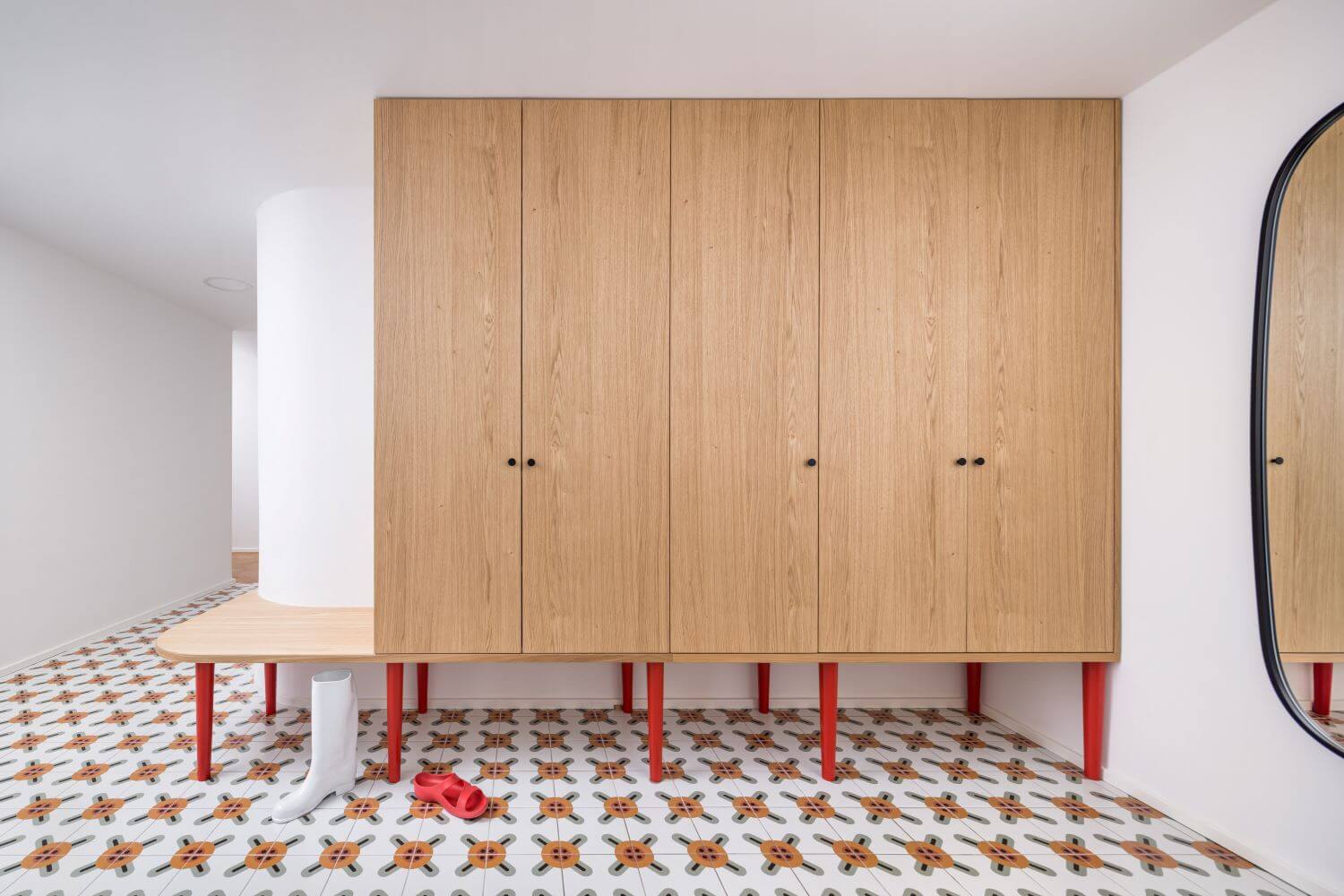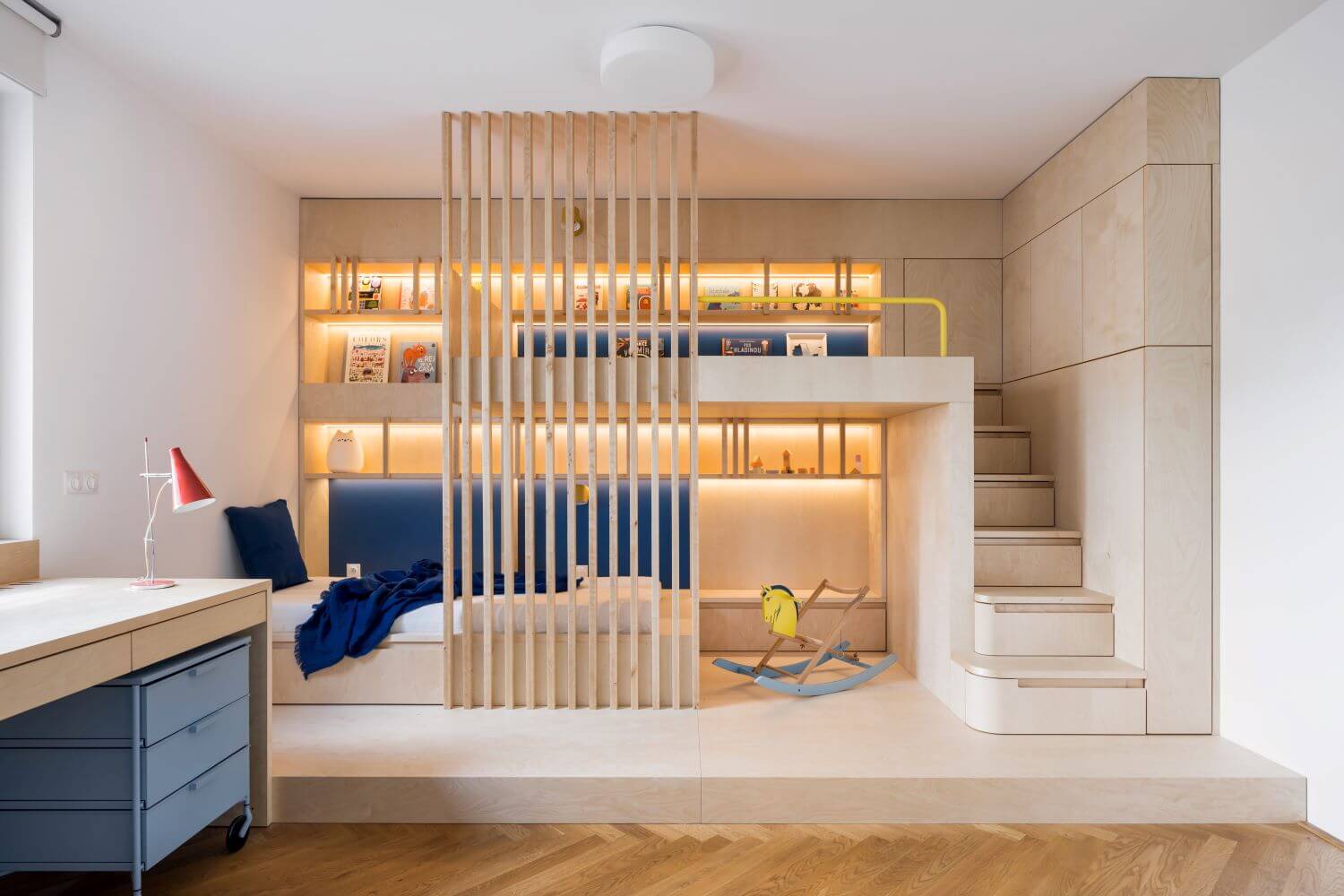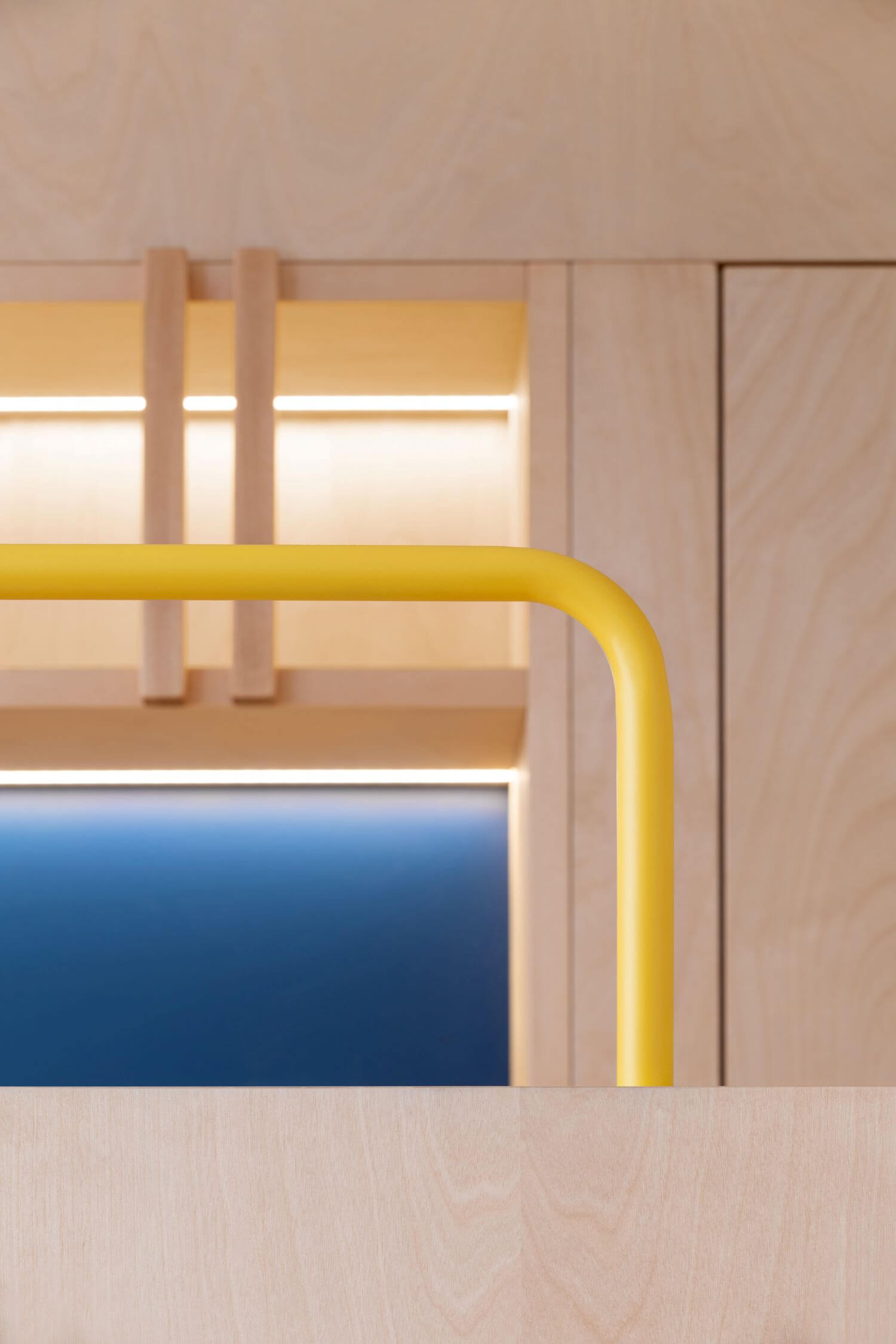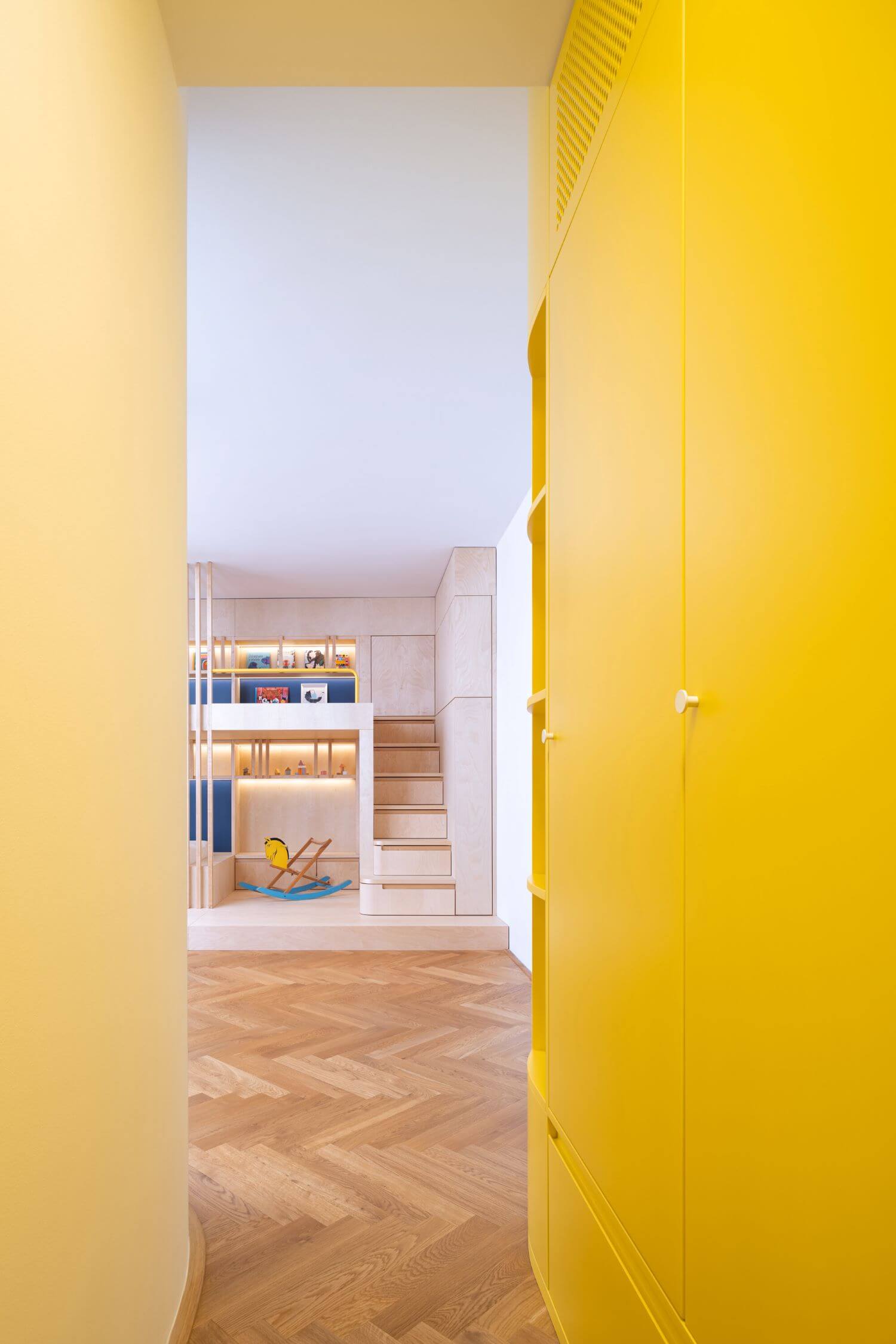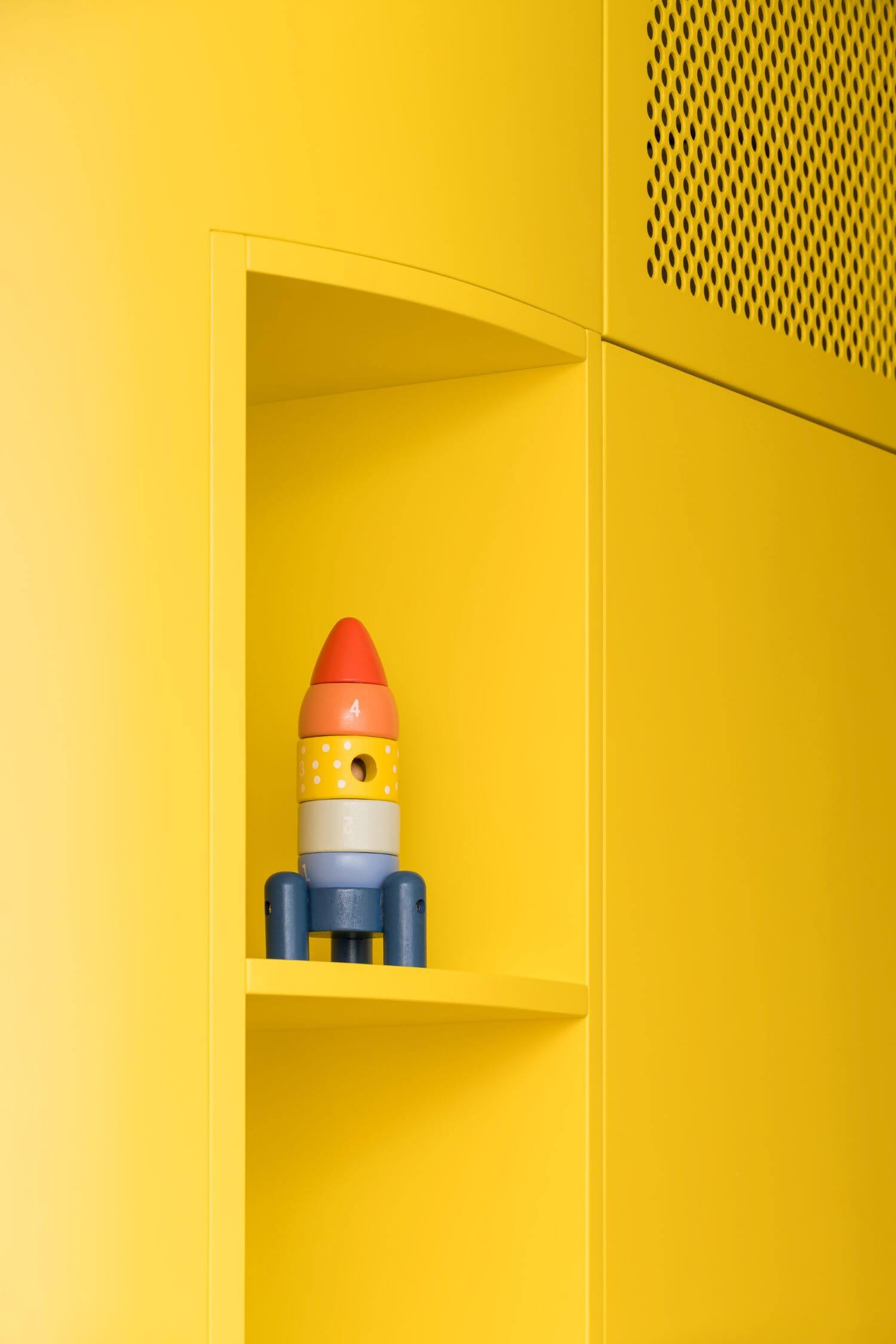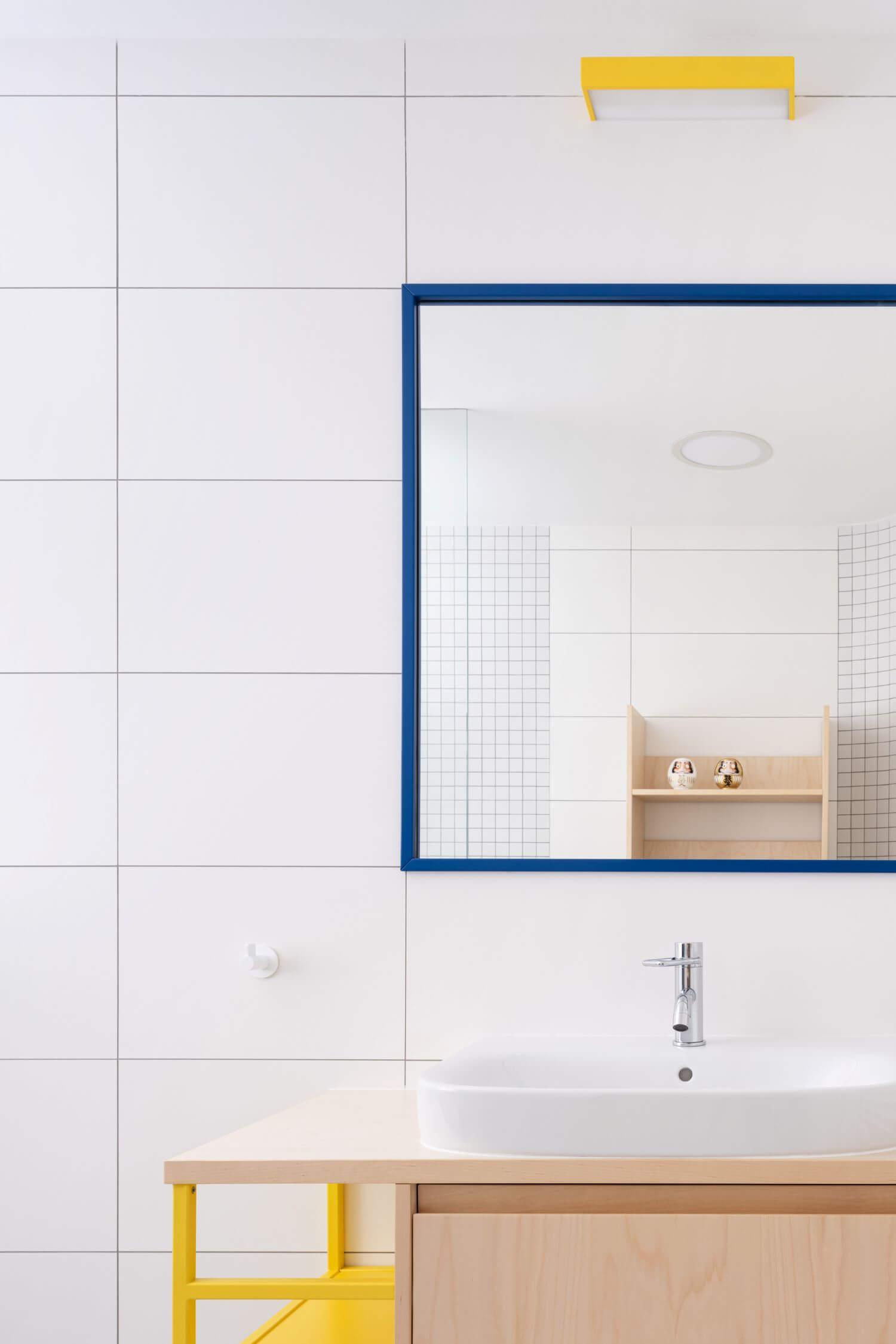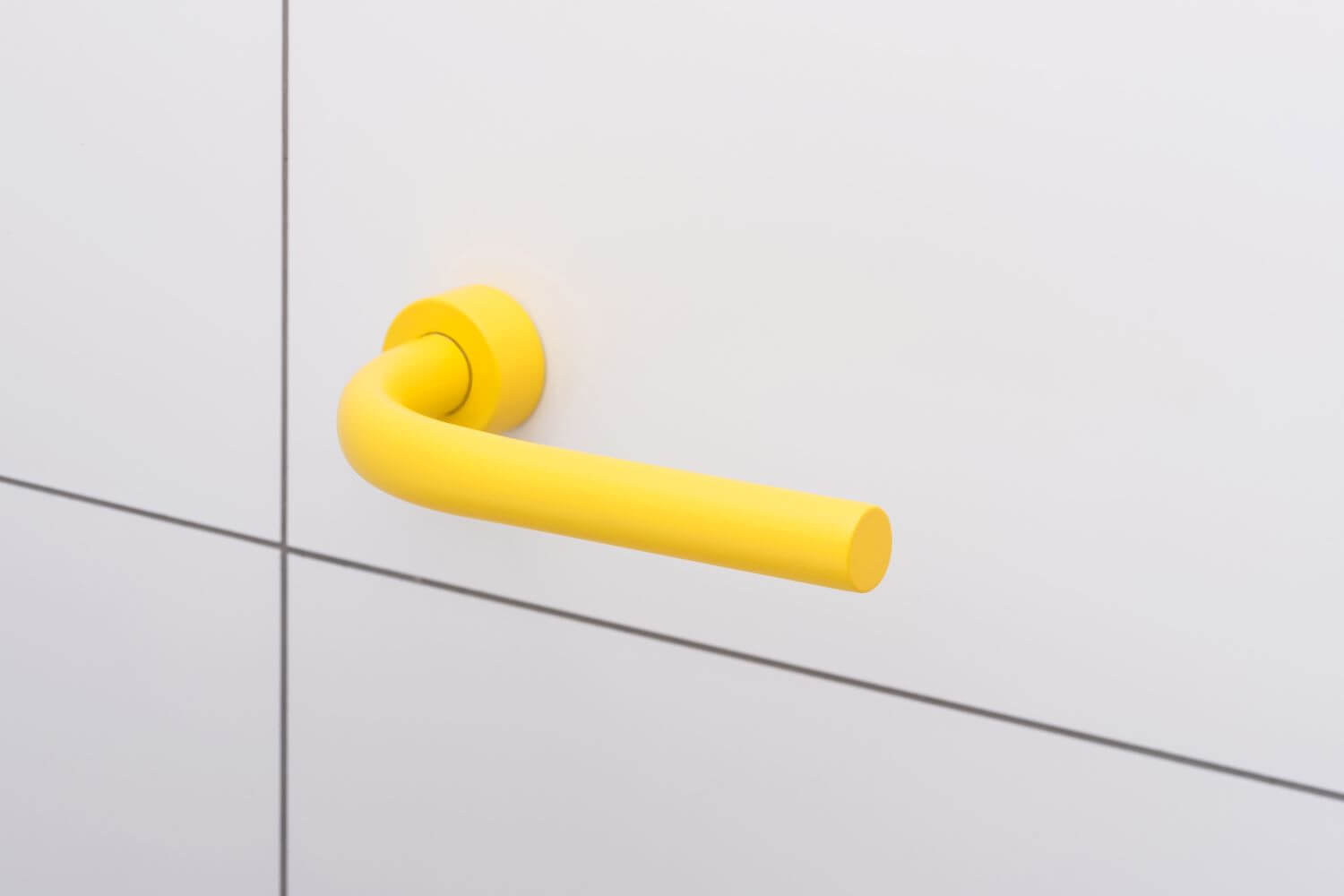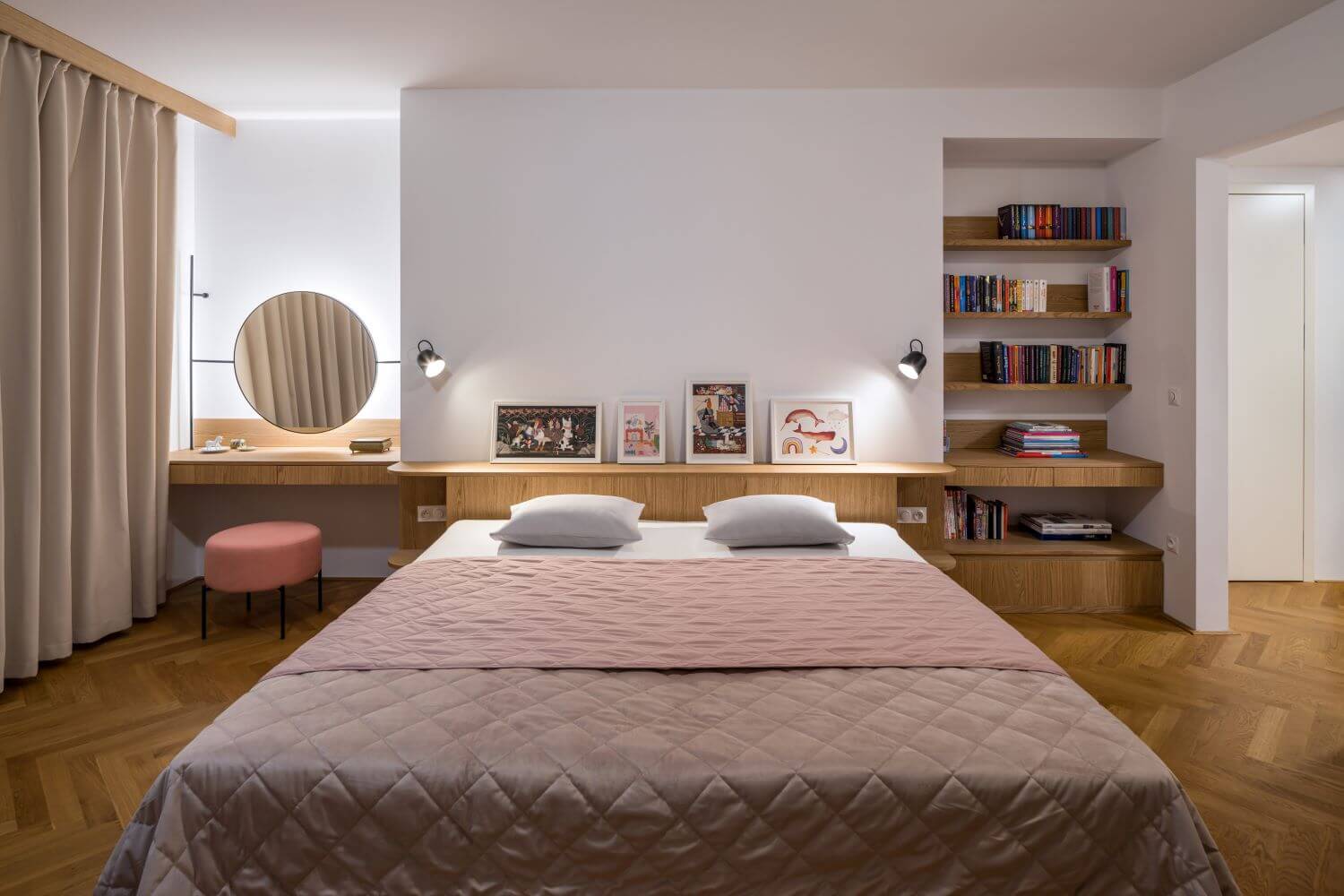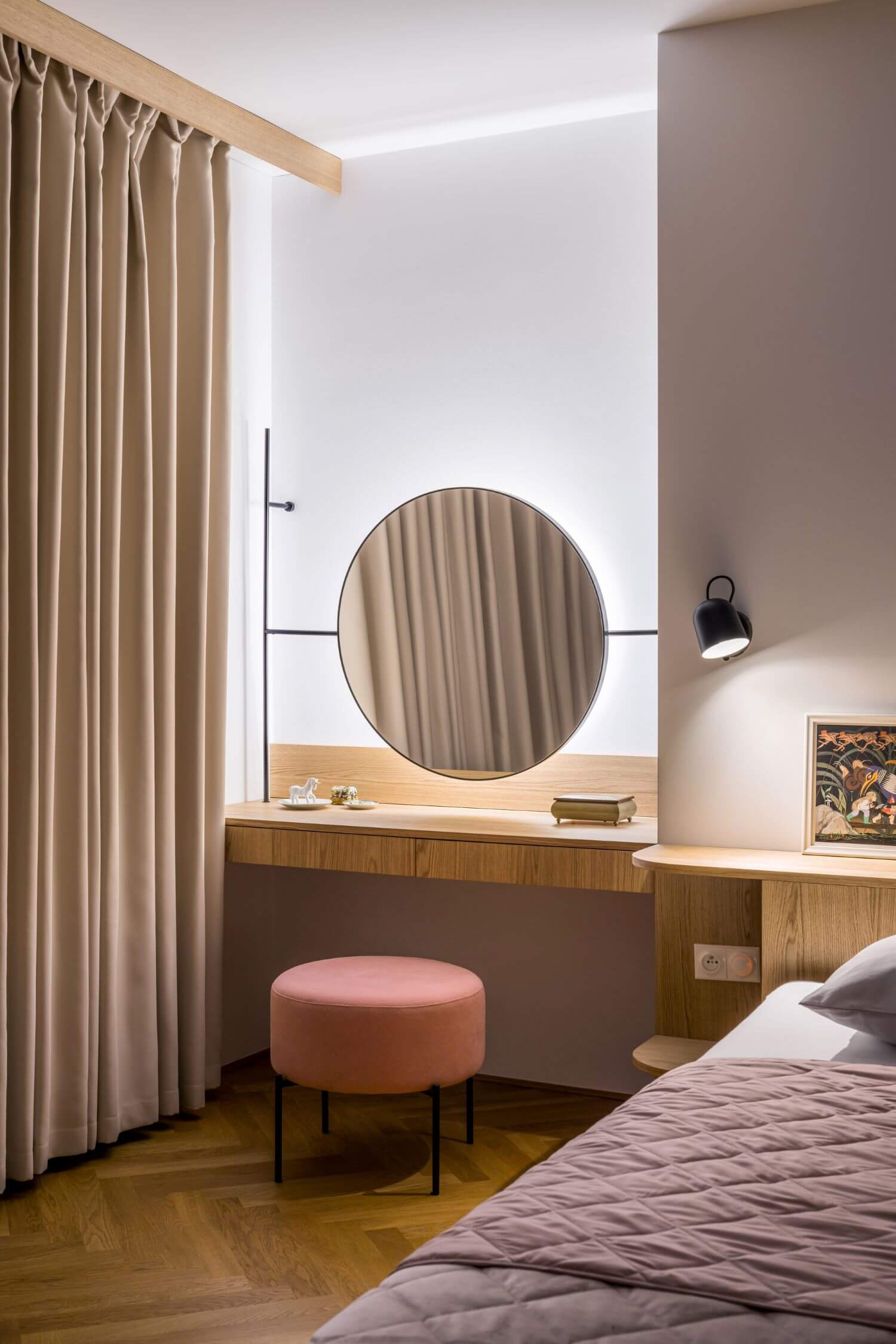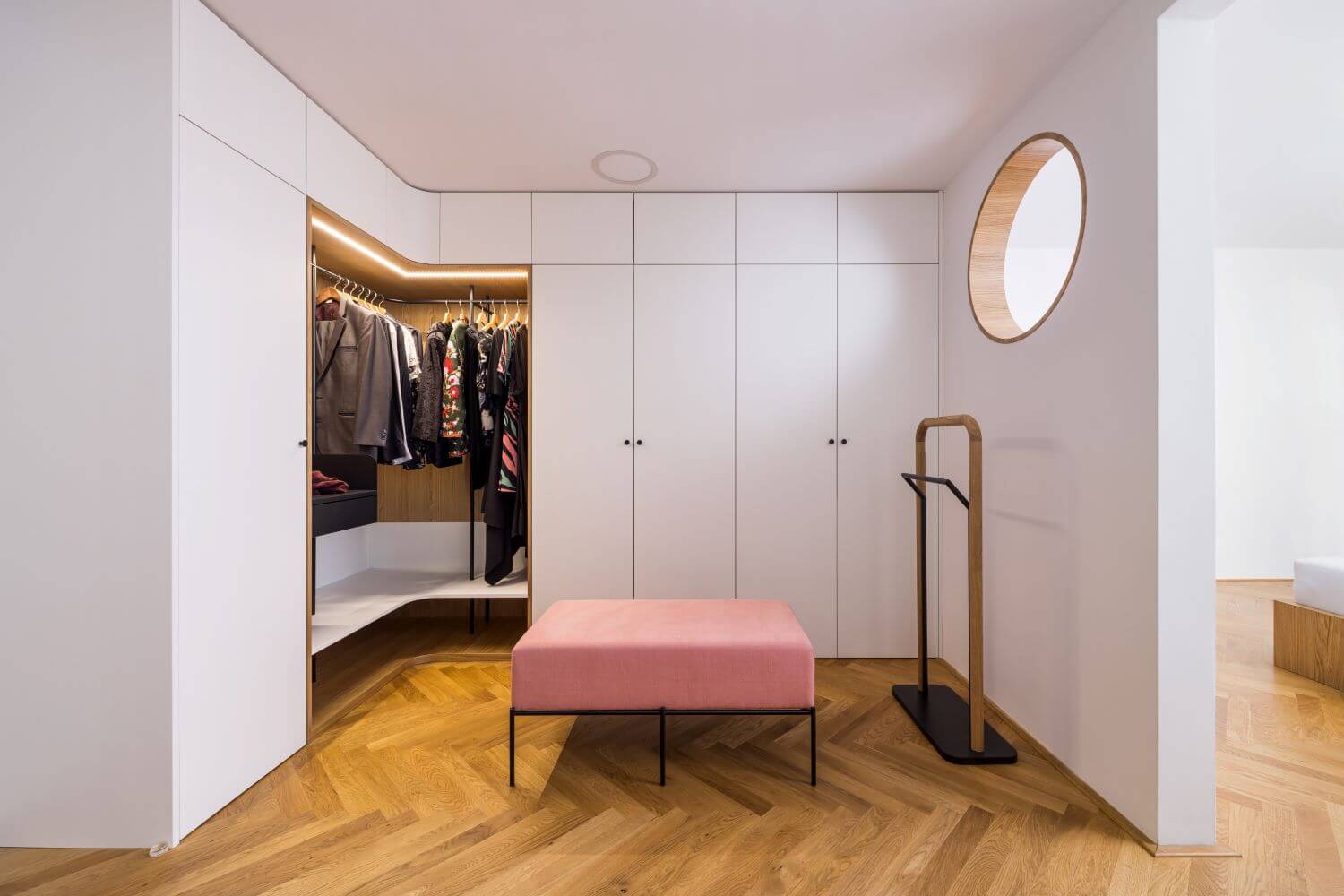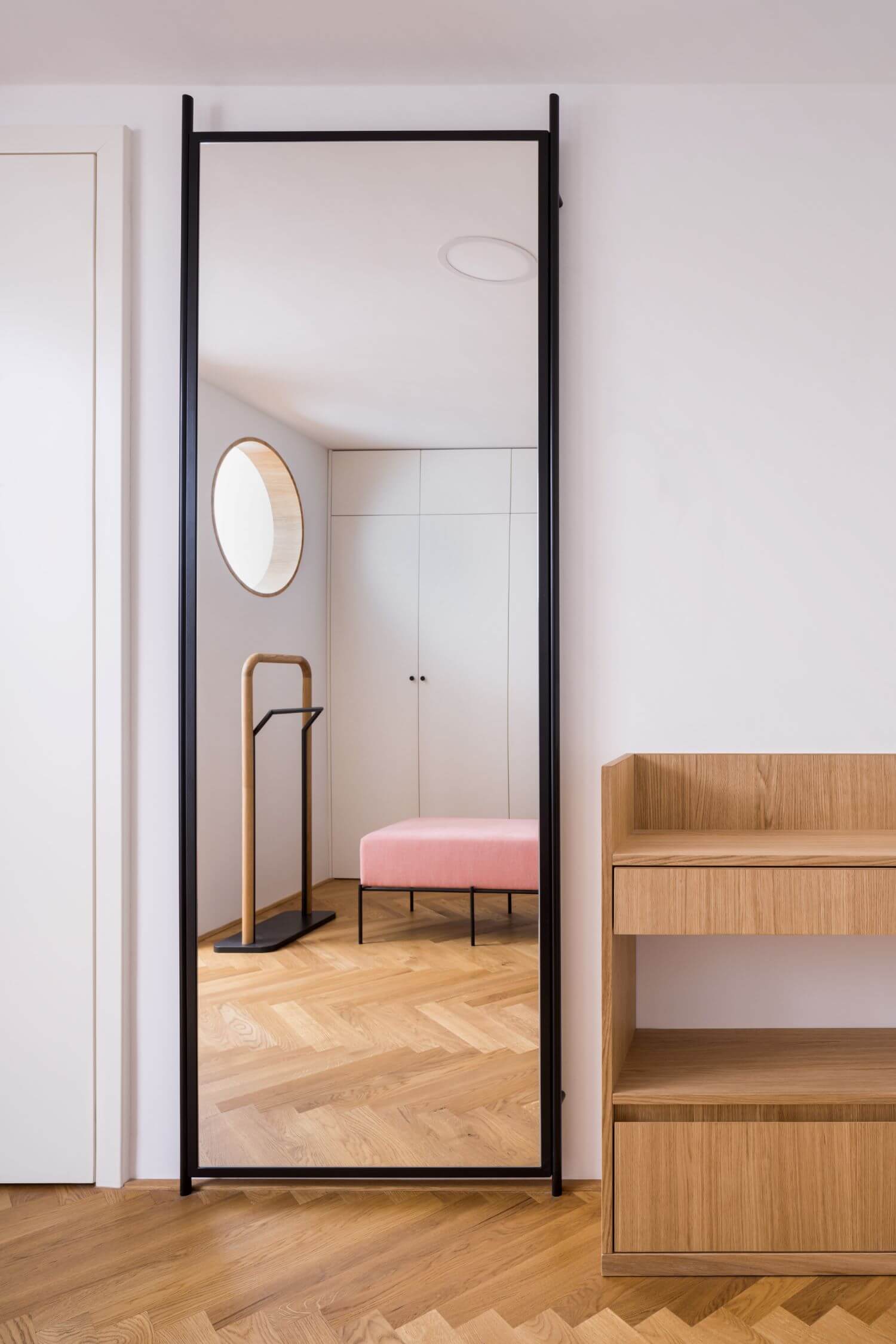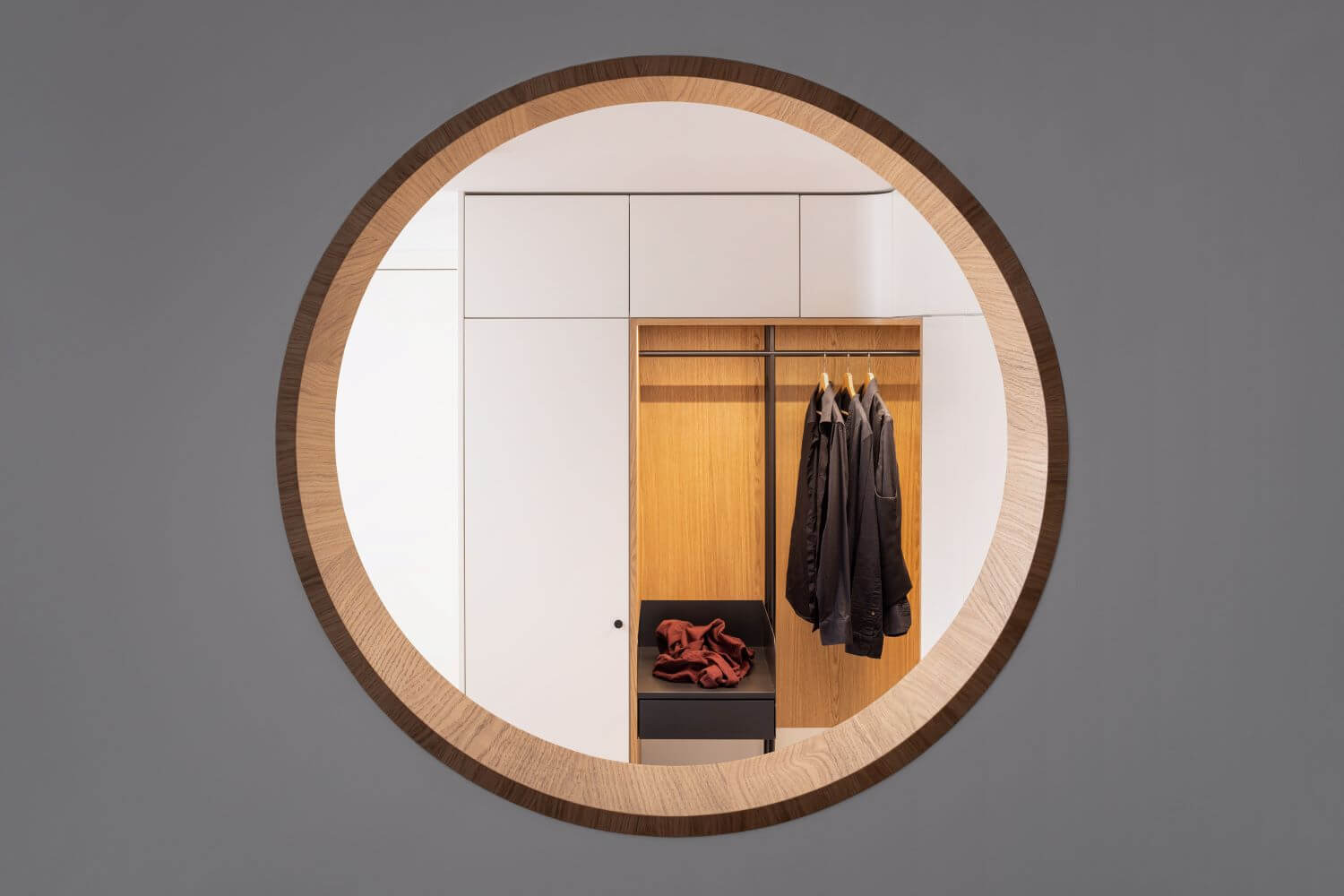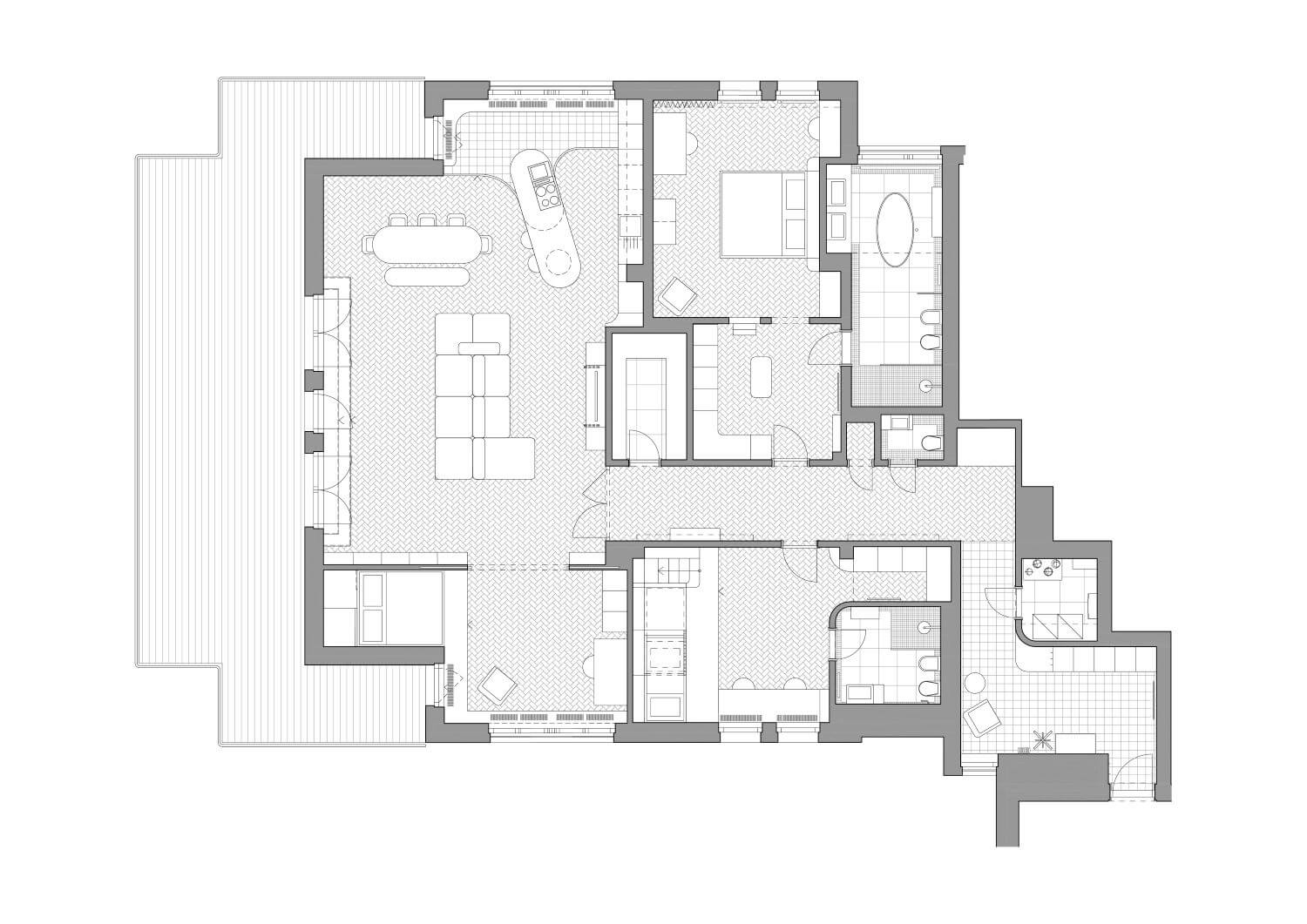 About studio
The No Architects studio has been built on the cooperation of an architect and a visual artist. A team of internal and external collaborators takes part in this collaboration. They can cover the whole range of specialised trades as necessary for good architecture.

We are interested in sensitive detailed solutions that reflect unique stories of every project and every client.
---