The Drawing Board is back again to give young architects and design students an opportunity to explore, invent and be creative with challenging architectural problems.
The Pandharpur Wari, a 21 day one way sojourn that takes place in the months of June and July(ashada), from Alandi and Dehu to Pandharpur undertaken to meet Lord Vithoba is a heritage treasure especially for Maharashtra, encompassing the spiritual ,spatial and social elevation of humankind sustained by Wari as an instrument of change since the last 700 years. This march on foot from various locations in Maharashtra to Vithoba temple, Pandharpur, attracts over a million pilgrims.
This year's design challenge is therefore, much more than an architecture contest. Immerse yourself in the study of Wari and discover the higher calling that pilgrims submit to each year.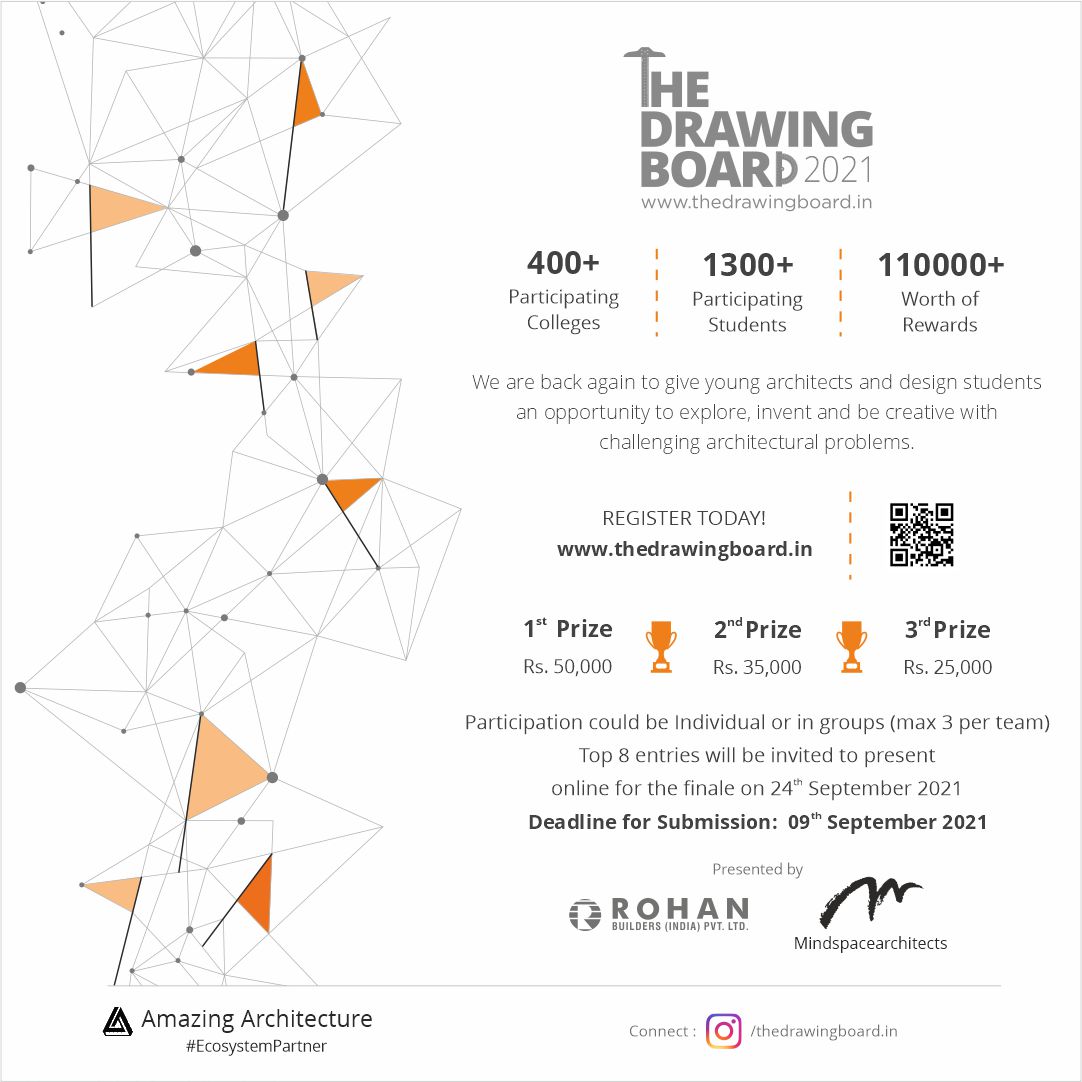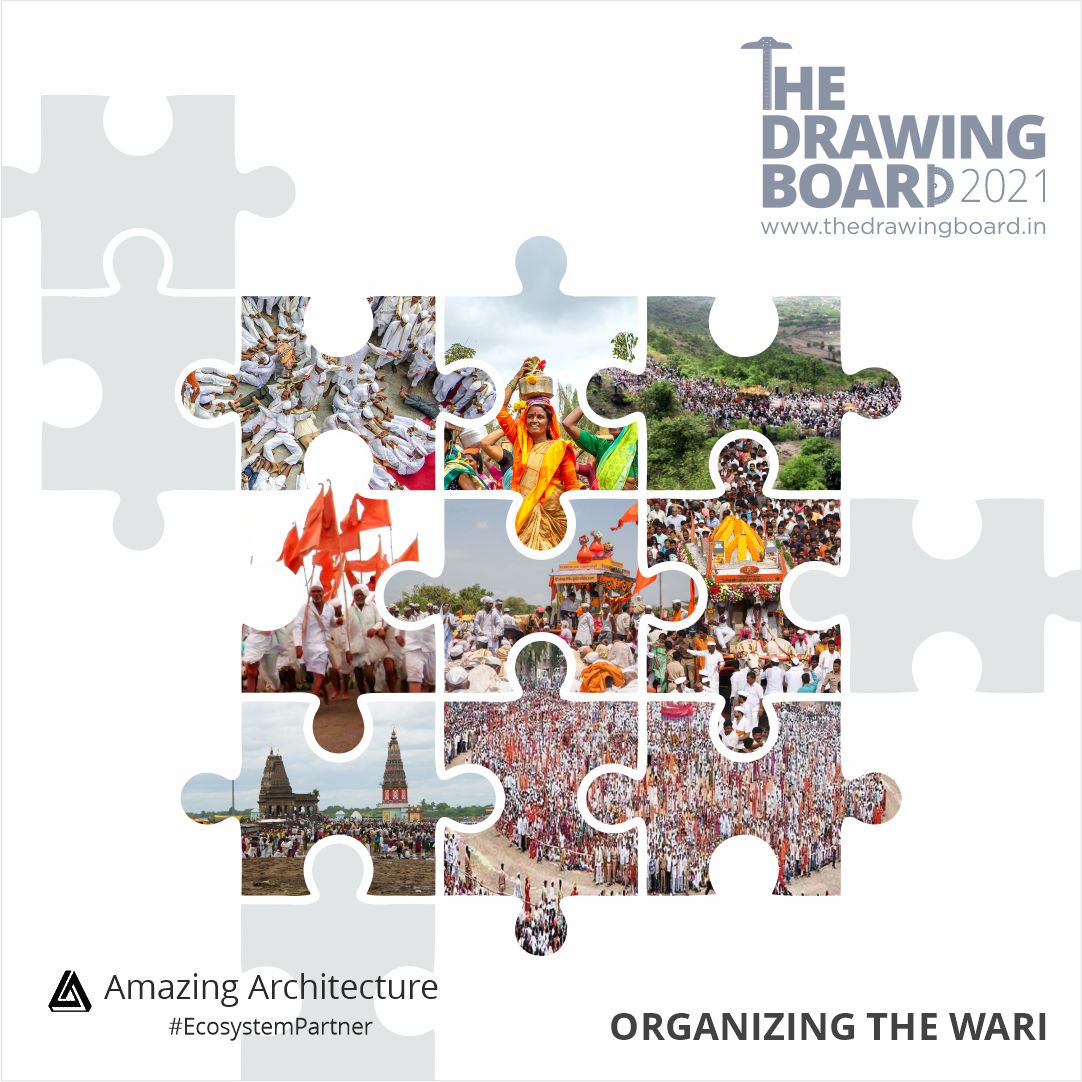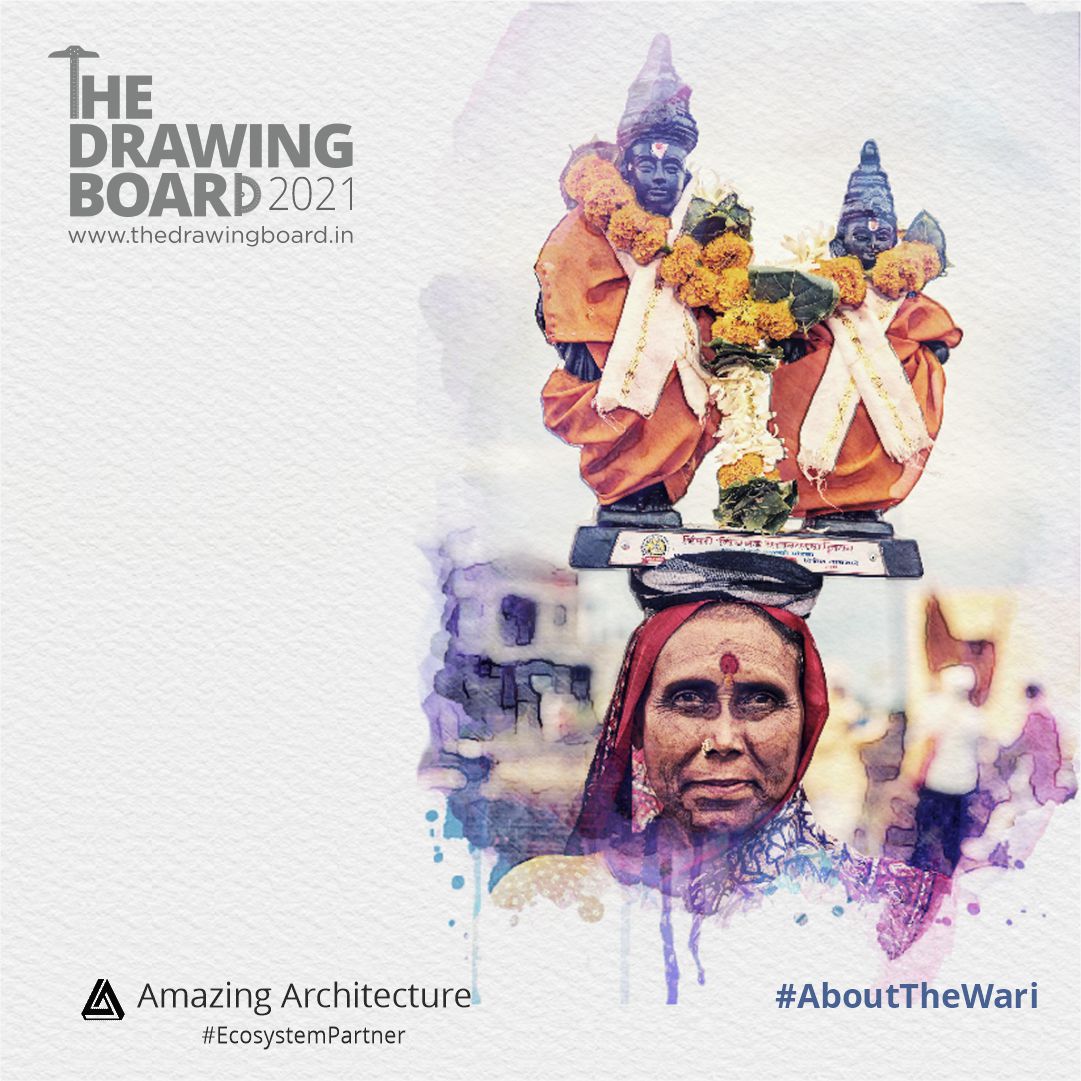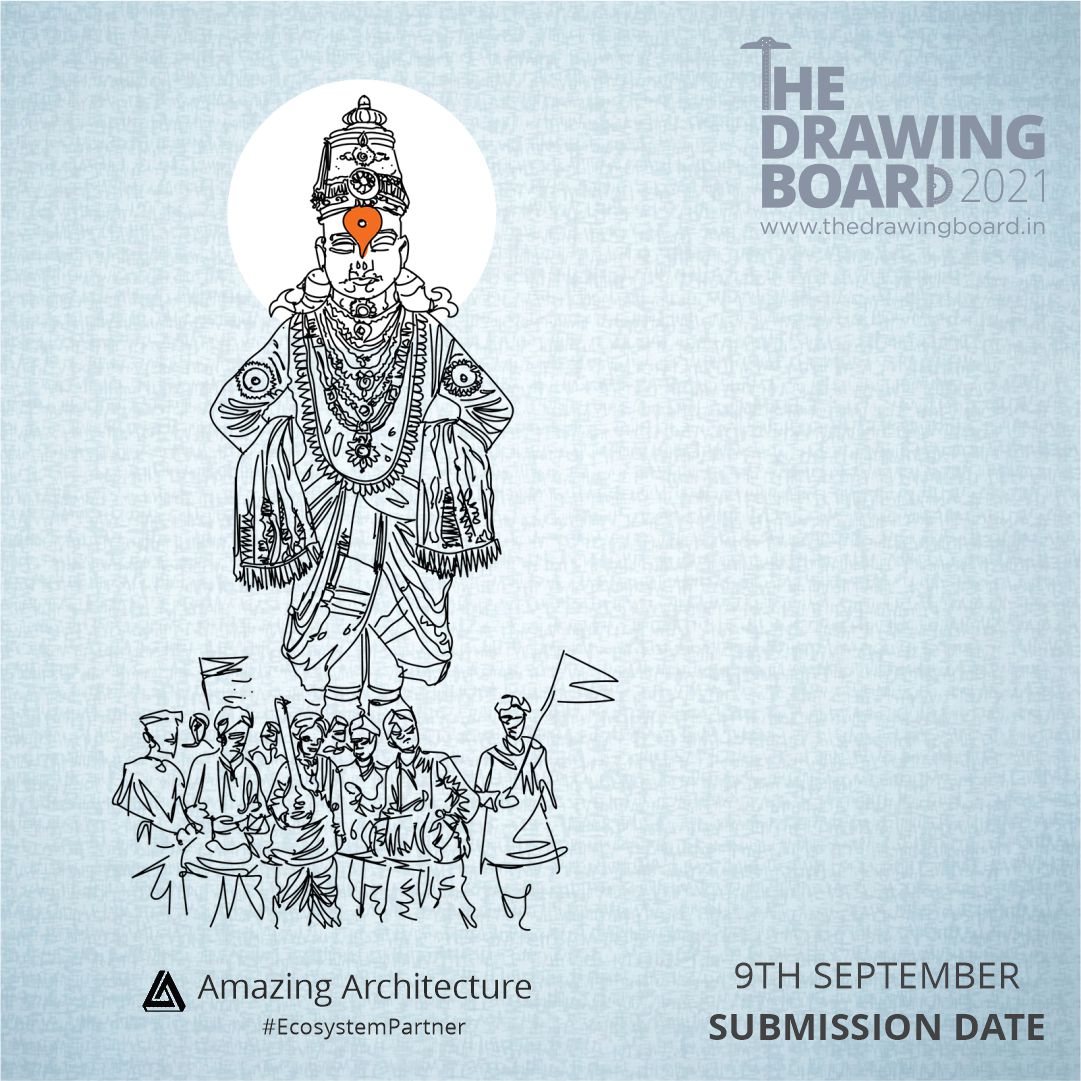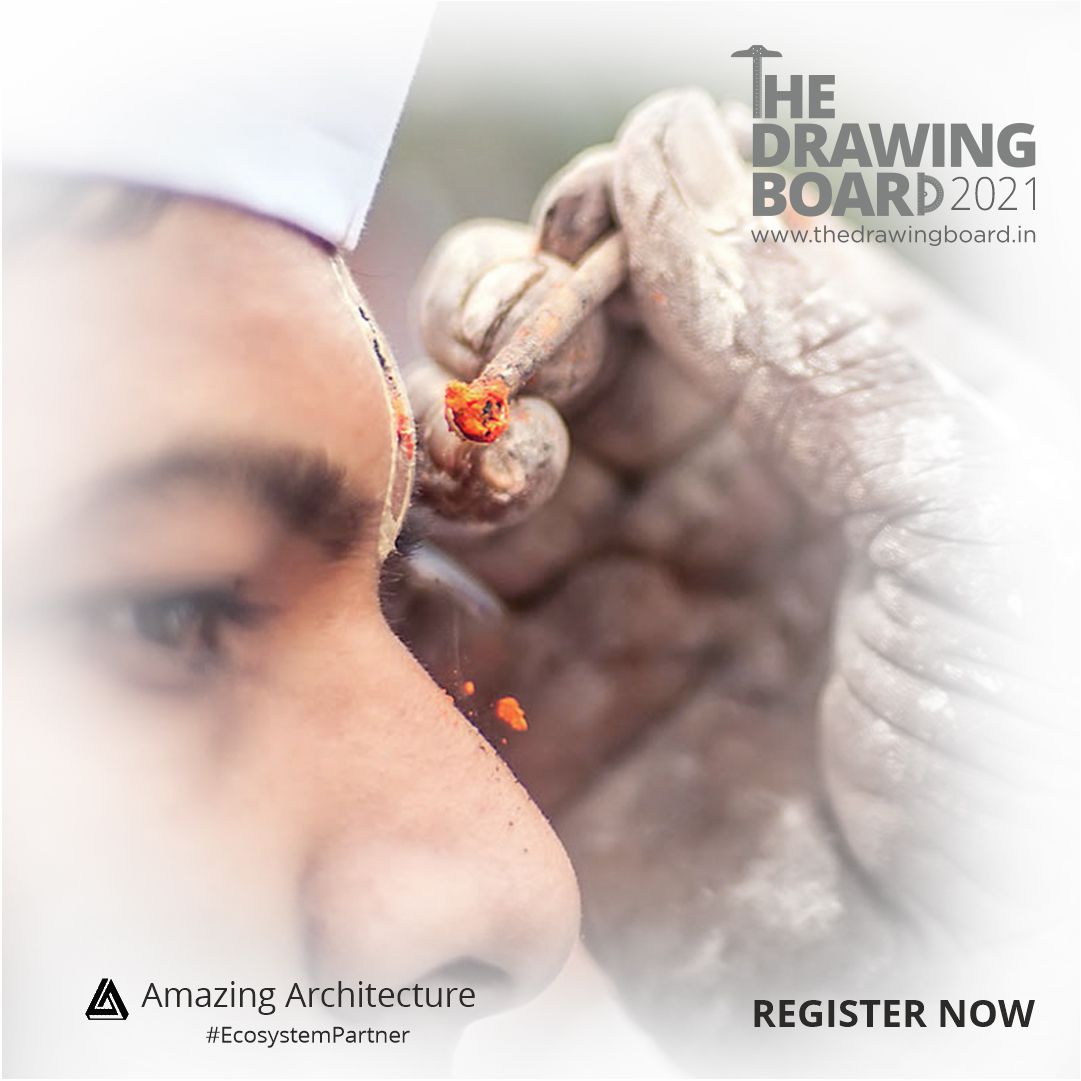 ---