The 4th edition of the Tubądzin Design Awards is an international competition for architects, designers and students.
Theme: #life #culture #human
At TDA, we make sure that the rules of the competition are transparent, the jury criteria are objective and the benefits offered to the winners are valuable. Our goal is to build a community that follows the challenges imposed by modern world and at the same time is able to meet global challenges.
For this reason, the 4th edition of the TDA competition is guided by three hashtags:
#life - Technological and urban developments and a changing climate continually present us with challenges that we want to face up to. Because life is a series of superimposed and interdependent processes, our goal is to design spaces for communities that meet these needs. The role of architects and designers is to change the world by creating everyday life - that's what #life is for us.
#culture - It is culture that makes us human. Taking care of the culture of space in people's everyday life is one of the most important needs of today's world.Human beings returning to the idea of interdependence prioritize relationships with others by surrounding themselves with culture.
#human - architecture and design are an inseparable part of human life, which is increasingly aware of its needs. Taking a long-term approach to newly created projects gives people a chance to live a better life, where the creator has taken into account how important interdependence is. Taking care of fundamental human needs.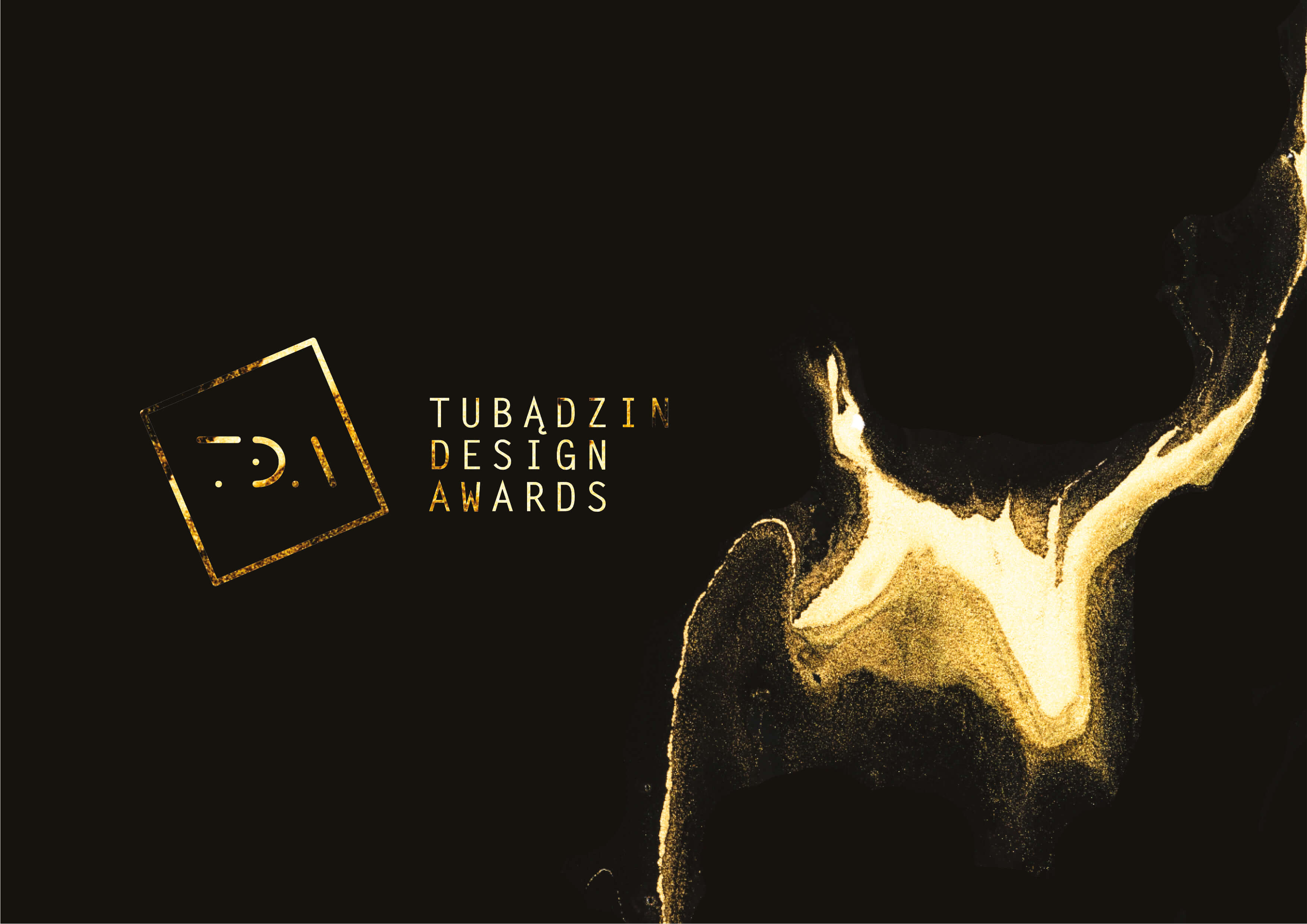 Categories:
Young Power: Category dedicated to students majoring in higher education (architecture, interior design, design). Submit your conceptual project in the areas of architecture, interior design and unusual applications of ceramic tiles!
Everyday Design: A category dedicated to architects and designers. Submit your realization (or project in progress) from the area of private or public interiors concerning kitchen, bathroom or living room.
Unlimited Architecture: Category dedicated to architects, interior designers and architectural offices. Submit your project (or a project in progress) from the field of cubature architecture, interior architecture, objects, elevations or unusual applications of tiles.
Special category - Culture Form: A category dedicated to all groups - students, architects and designers. In this category you can submit any public or private space design inspired by culture. Submit designs for public or private spaces, or even interior design elements that coexist with culture!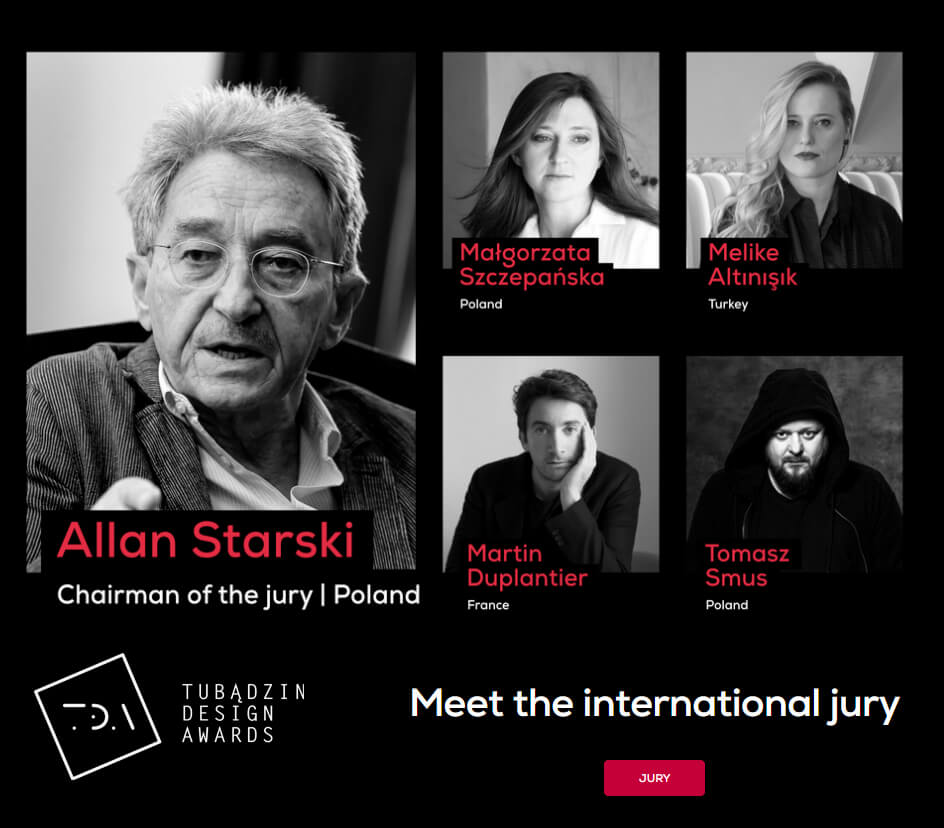 International jury:
Allan Starski, Poland, Chairman of the jury - Set designer for film and theater, Academy Award winner
Martin Duplantier, France, President of the French architectural council "Archietcture et Maitrise d'Ouvrage"
Małgorzata Szczepańska, Poland, Editor-in-Chief and Creative Director of Elle Decoration magazine
Melike Altınışık, Turkey, Architect, Founder and Principal Designer at Melike Altınışık Architects – MAA
Tomasz Smus, Poland, Architect of Tubądzin Group
Submission:
Submit at least one project in at least one of the TDA stages and become one of three stage winners in each category
Stage I - from March 1 2022 to May 31 2022
Stage II - from 1 June 2022 to 31 August 2022
Stage III - from 1 September 2022 to 30 November 2022
Regulations: https://www.tubadzin.pl/design/en/REGULAMIN.pdf
Registration deadline:
Stage I - May 31 2022
Stage II - August 31 2022
Stage III - November 30 2022
Language:
polish / english / russian
Location: everywhere, you chose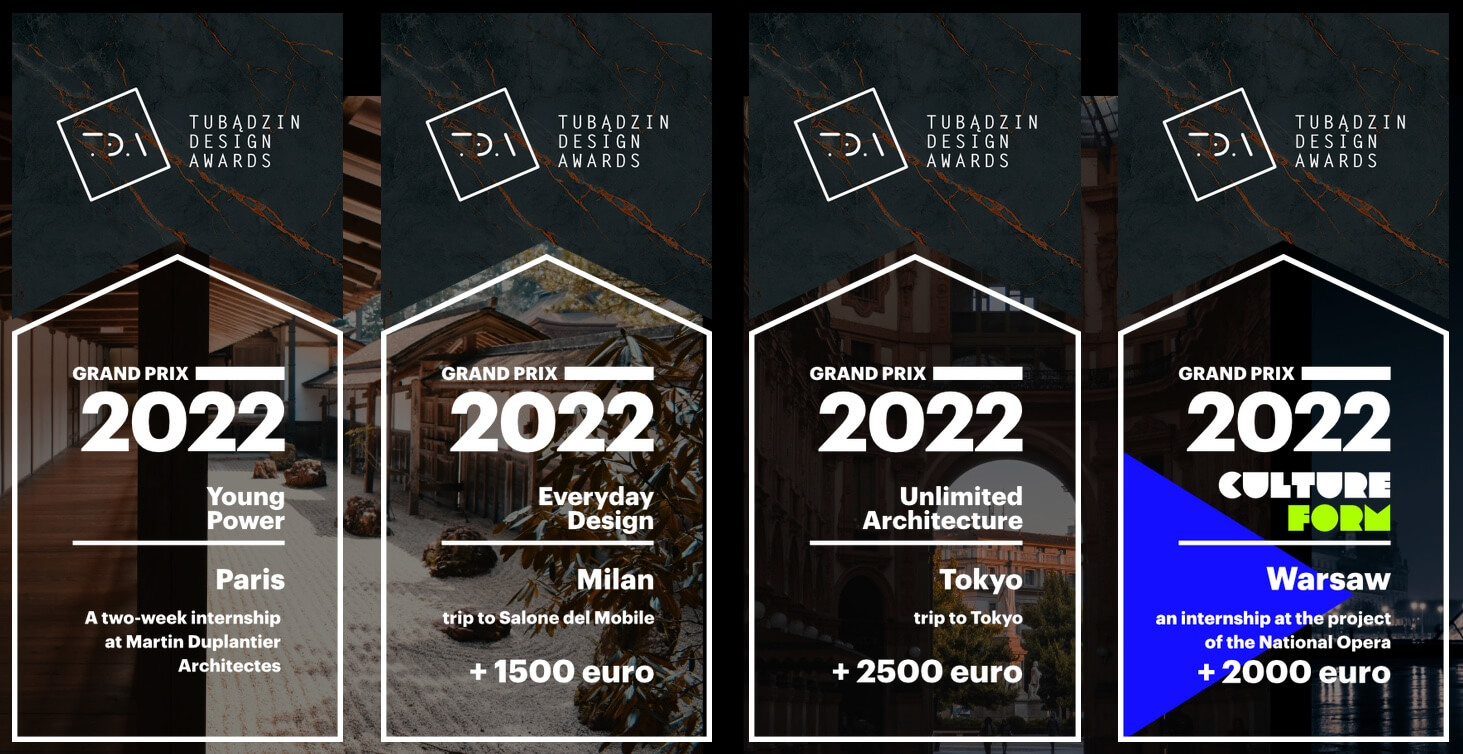 Prizes:
Prize pool : 78 000 euro
You can get: trip to Tokyo, internship in Martin Duplantier Studio in Paris and in the Teatr Wielki - Polish National Opera in Warsaw, trip to the Salone del Mobile fair in Milan, high-value software sponsored by Graphisoft / WSC Sp. z o.o and CAD Projekt K&A, publications and promotion in industry magazines and social media.
In addition, Special Awards for Project:Facade, Challenge and Investment Scale, in the form of participation in the Cersaie Industry Fair in Bologna.
Stage Prizes
Finalist status, financial prizes, prizes in kind, prizes from sponsors high-value professional design software from Graphisoft / WSC Sp. z o.o and Cad Projekt K&A. Additionally, the winners will be interviewed and promoted in the industry media, materials for digital promotion; publications and promotion on the website of TDA, Tubądzin, Tubądzin Design Community, on the company's Facebook profile, in Elle Decoration magazine, on the websites of the Competition Partners, publication in the CATALOGUE OF INSPIRATIONS of TDA, the Competition Partners and the official websites of the jurors
Final Prizes
Stage winners with the status of finalist compete for attractive prizes granted in particular categories: material and financial awards, high value software for professional designing from Graphisoft / WSC Sp. z o.o, CAD Projekt K&A, promotion in branch, social media, on the Tubądzin Design Community platform and an award granted by Teatr Wielki - Polish National Opera in Warsaw and Martin Duplantier Architectes in Paris.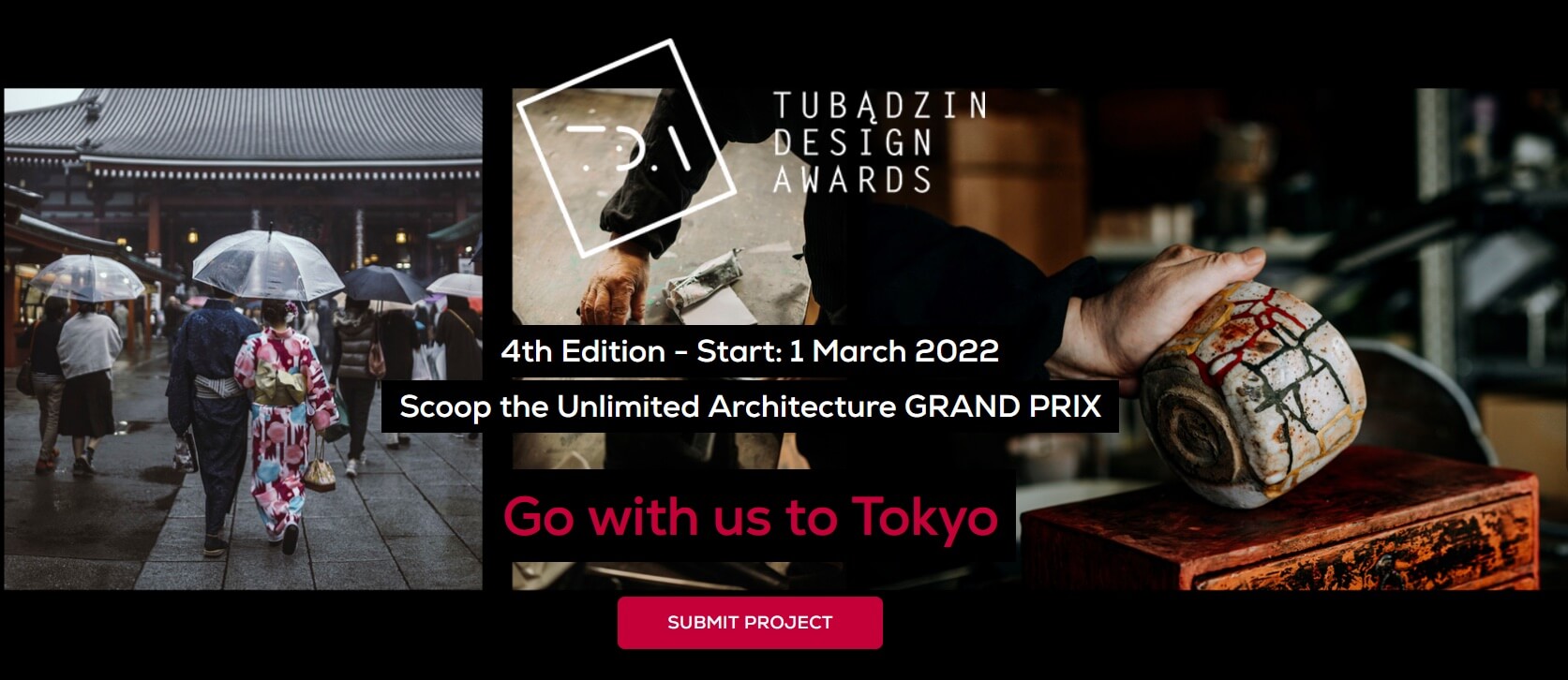 Type:
architecture, interior design, design, kitchen, bathroom, living room, objects, elevations, facades, unusual applications of tiles, public space, private space
---