Houses Tulum: Capricho is a beautiful housing project of 2712.51 ft² of construction on a lot of 4760.554 ft², the main idea of the design is to create an island-style concept within the enigmatic jungle where the construction is located.
The house has 3 bedrooms, 3 full bathrooms, dining room, double height living room, kitchen, terrace, gardens, a jacuzzi and pool. Thanks to its design designed to make the most of natural resources, Capricho has large windows on the ground floor, its sliding windows that act as doors that divide the dining room and kitchen area. During the day the use of electrical energy is unnecessary thanks to the abundant natural light they get.
With a modern architectural style fused with minimalism, Caprice is a unique residence.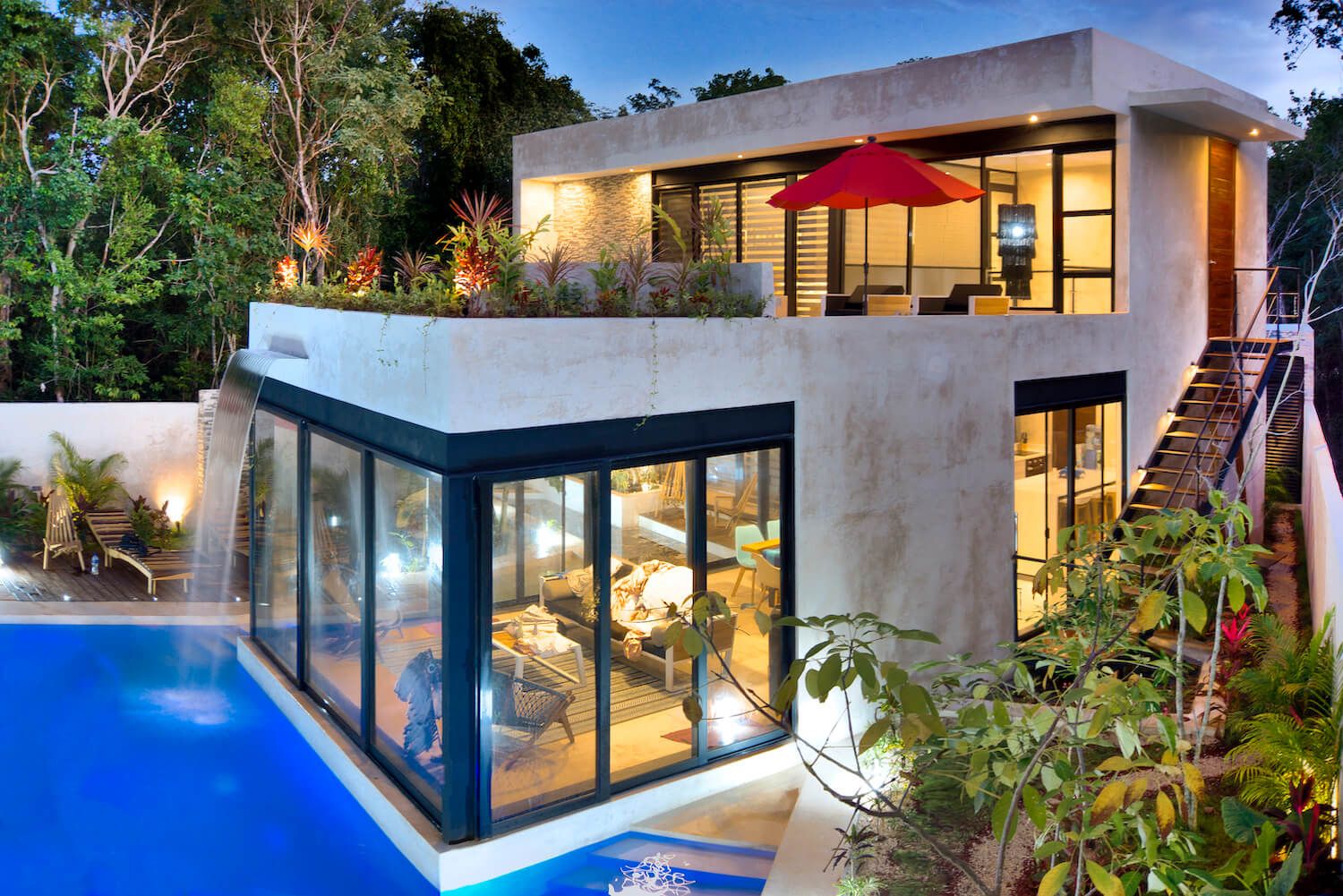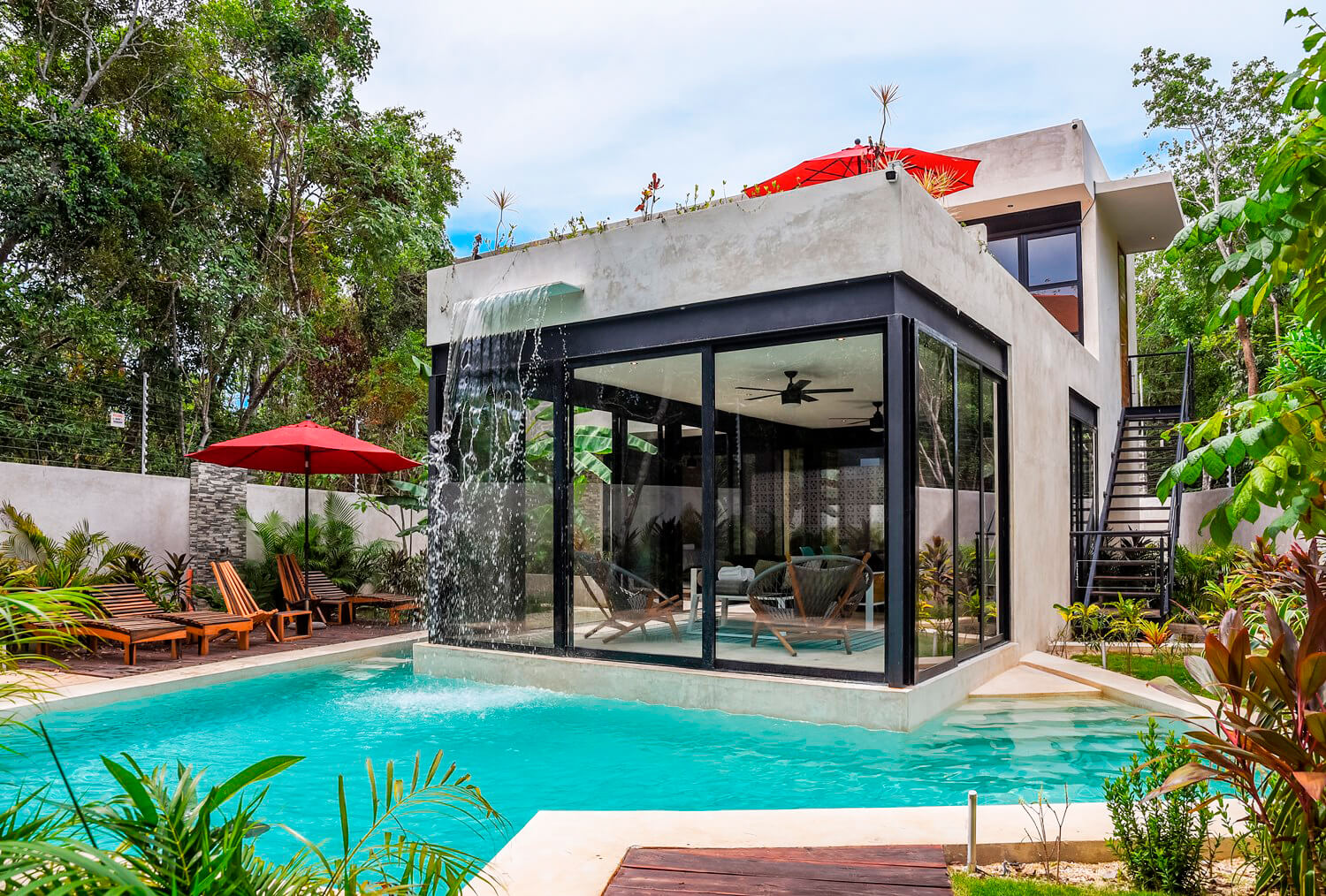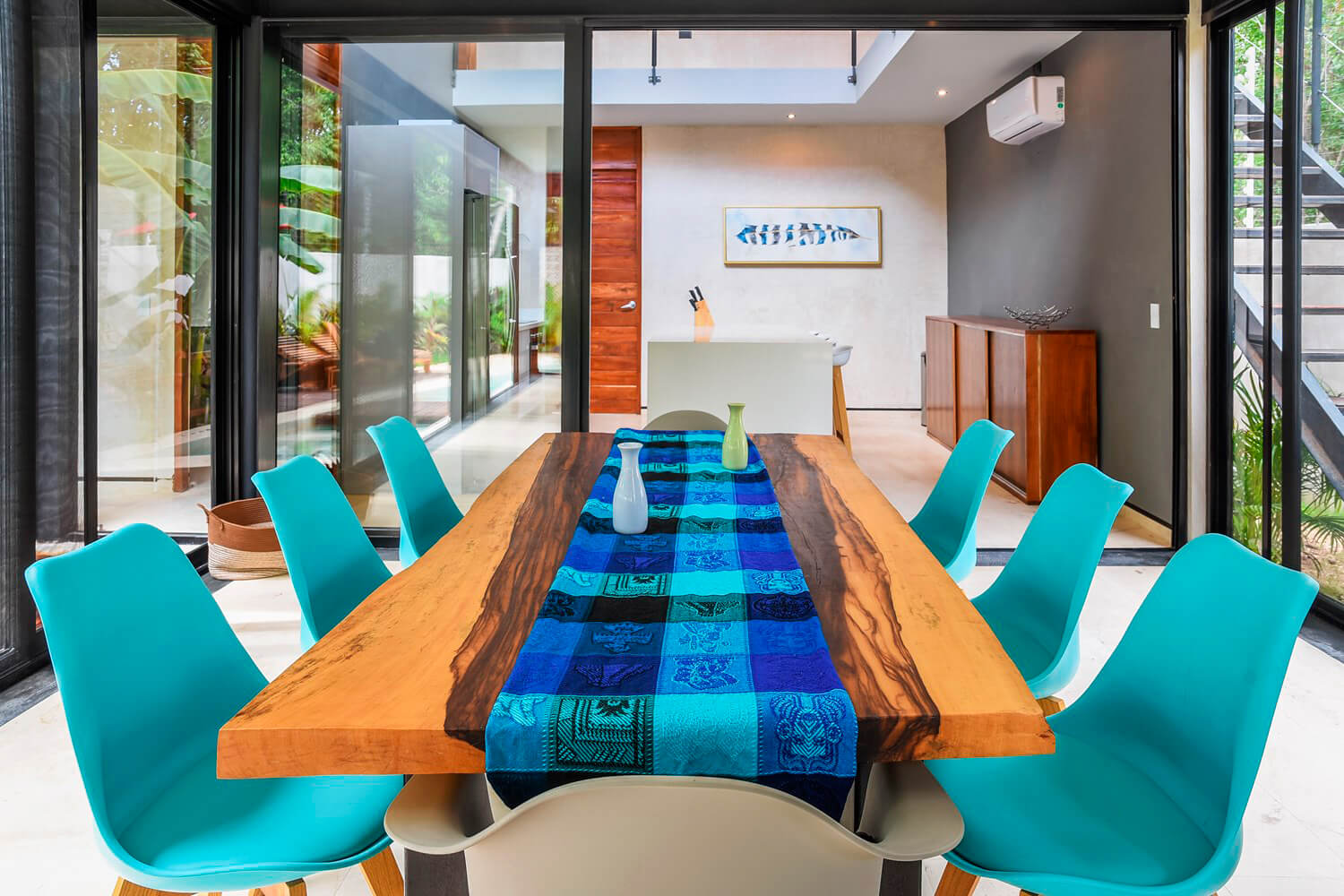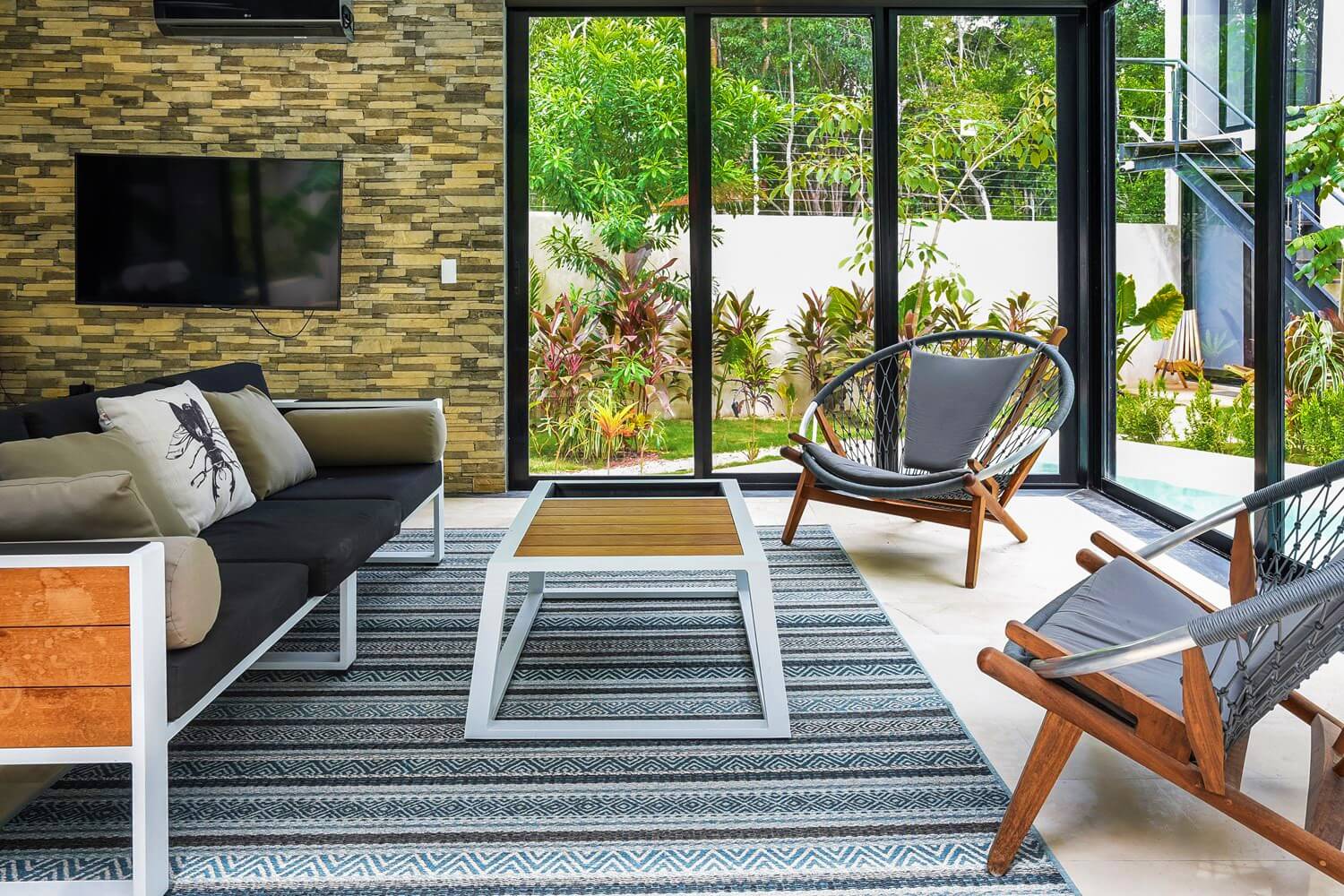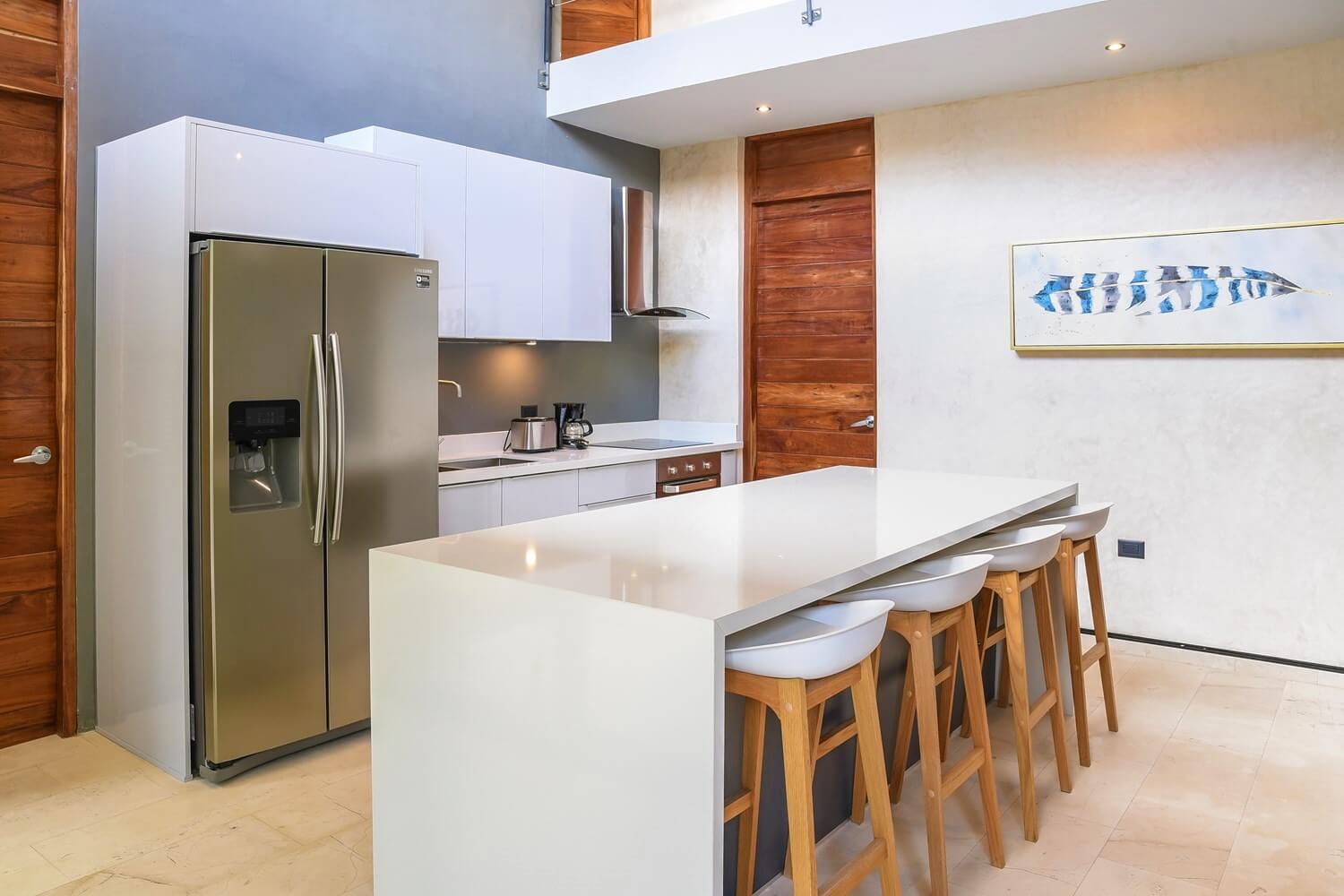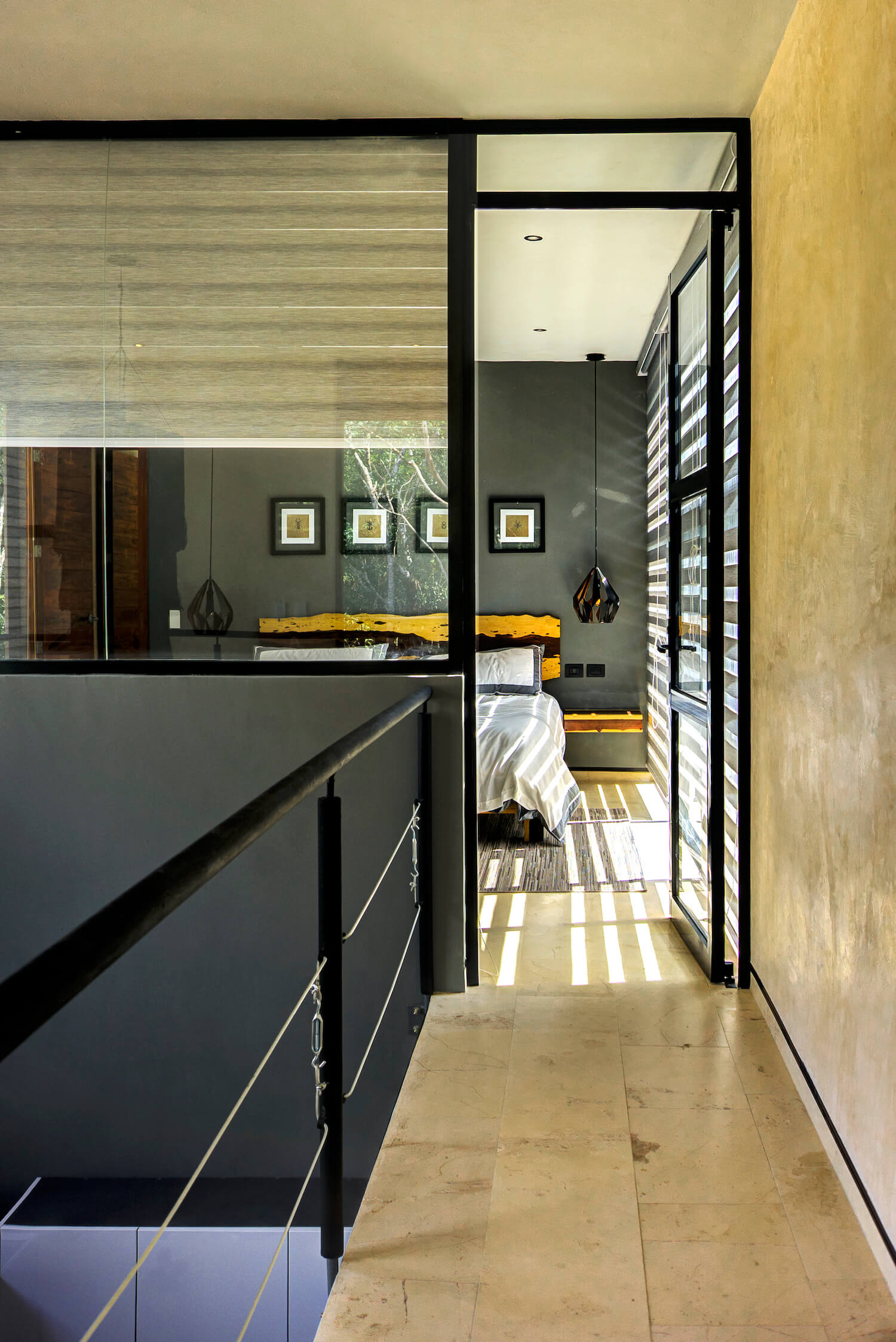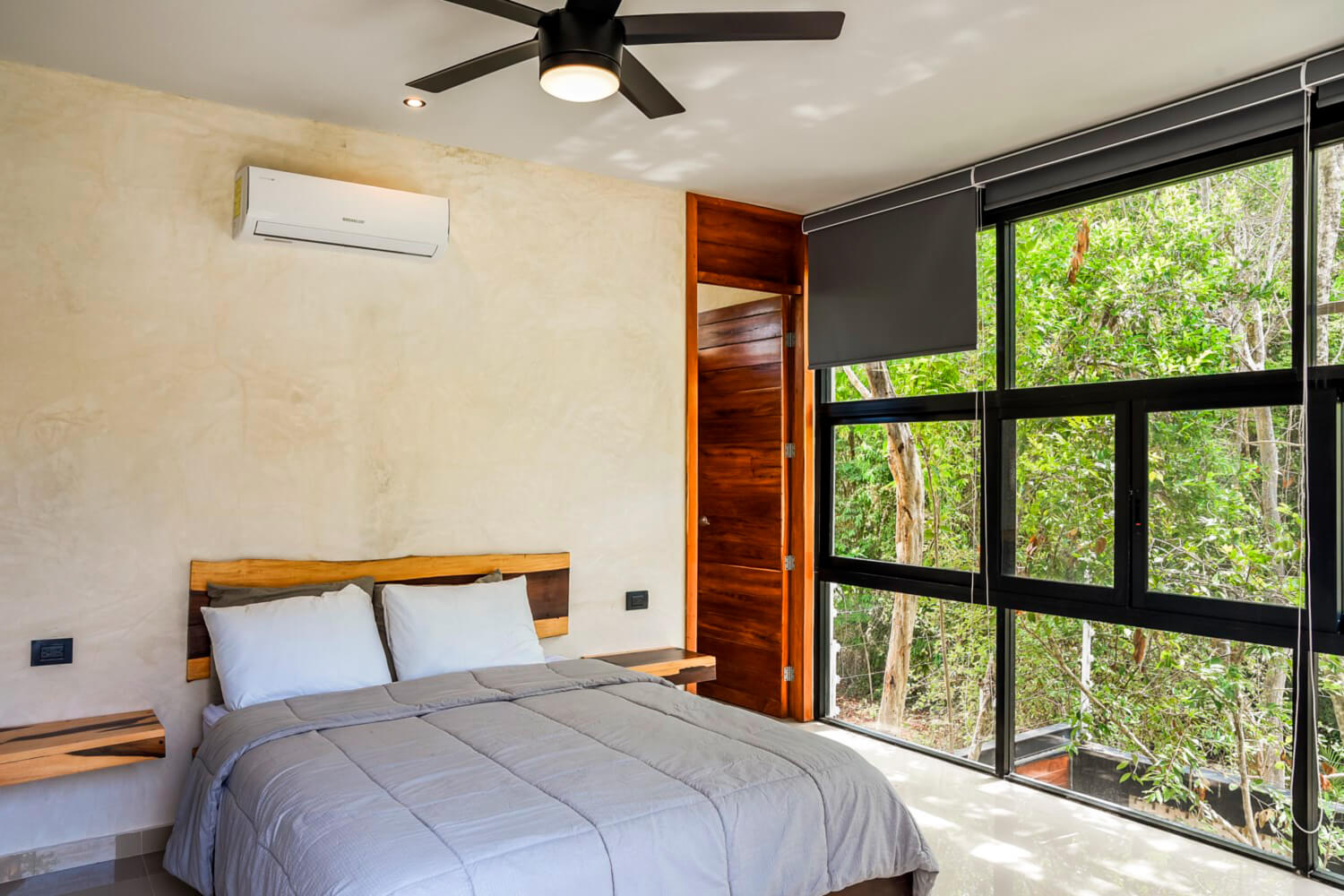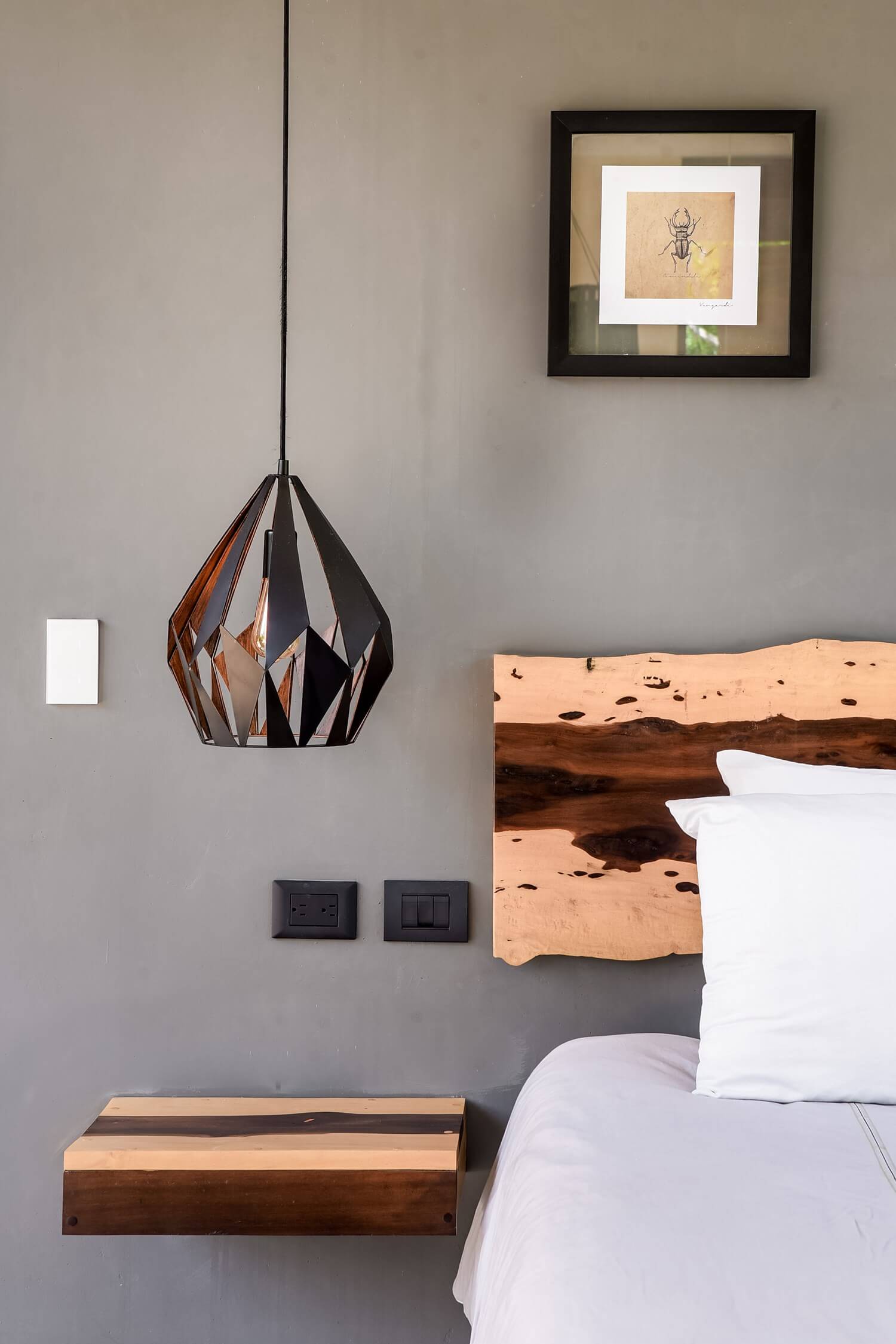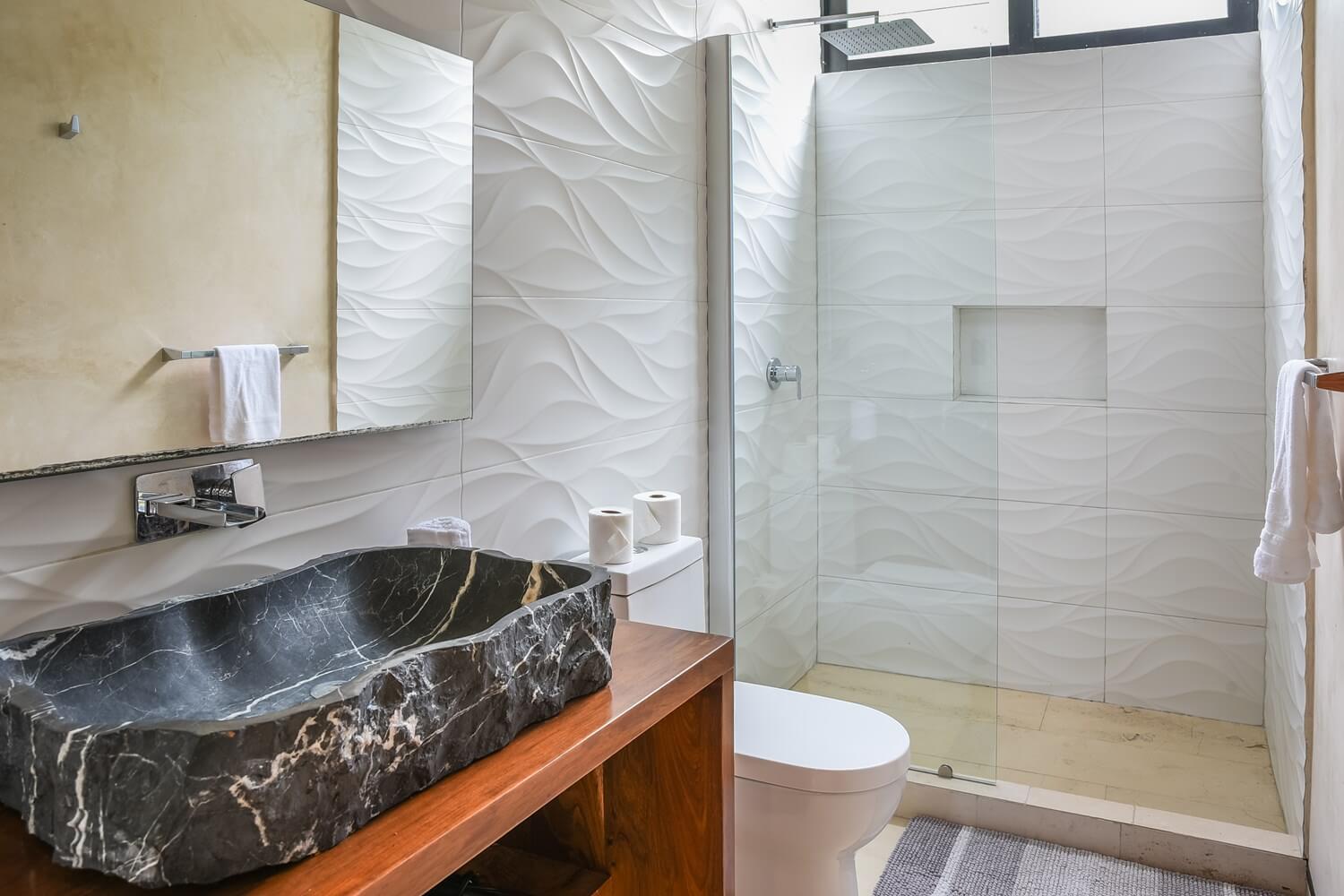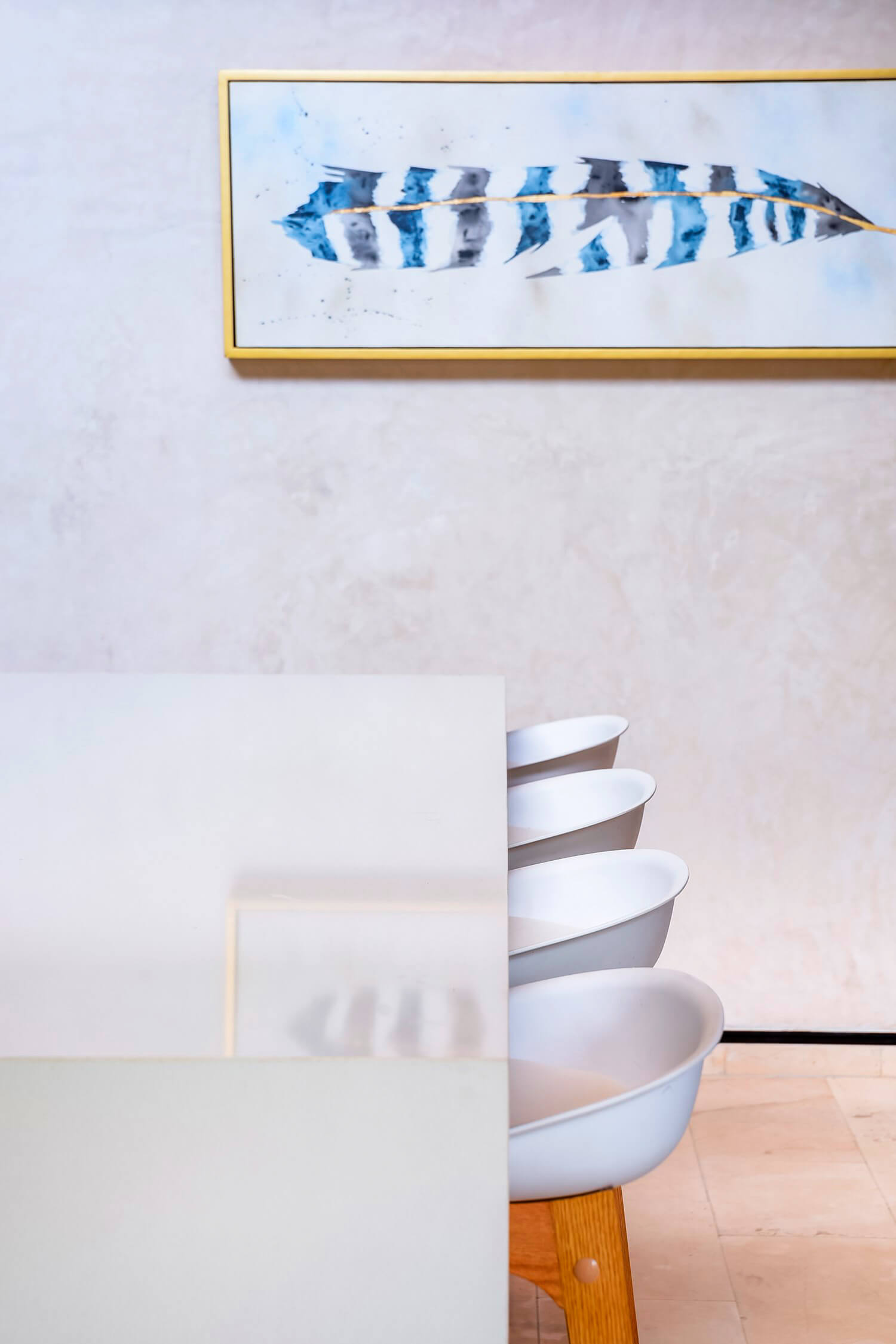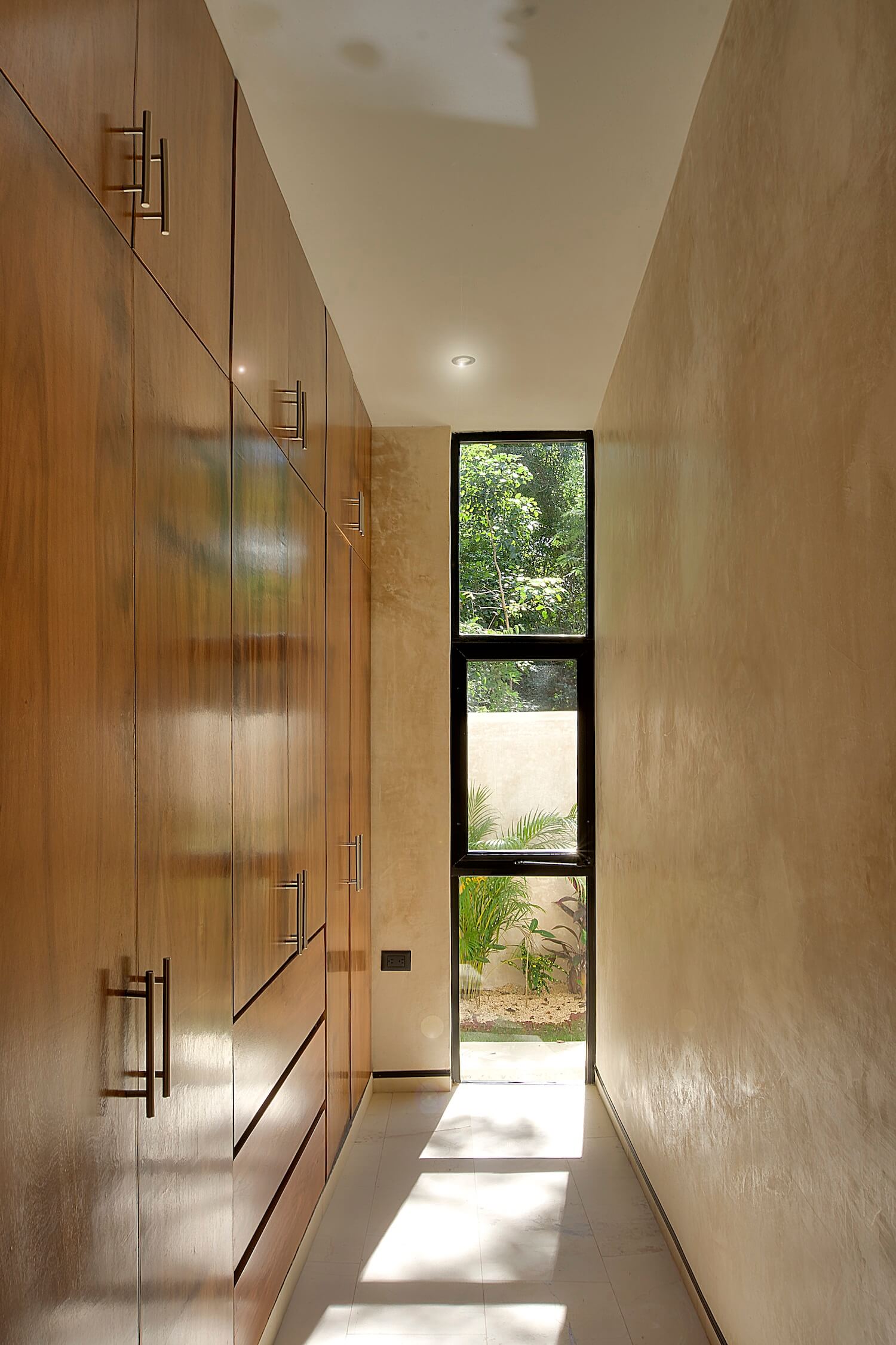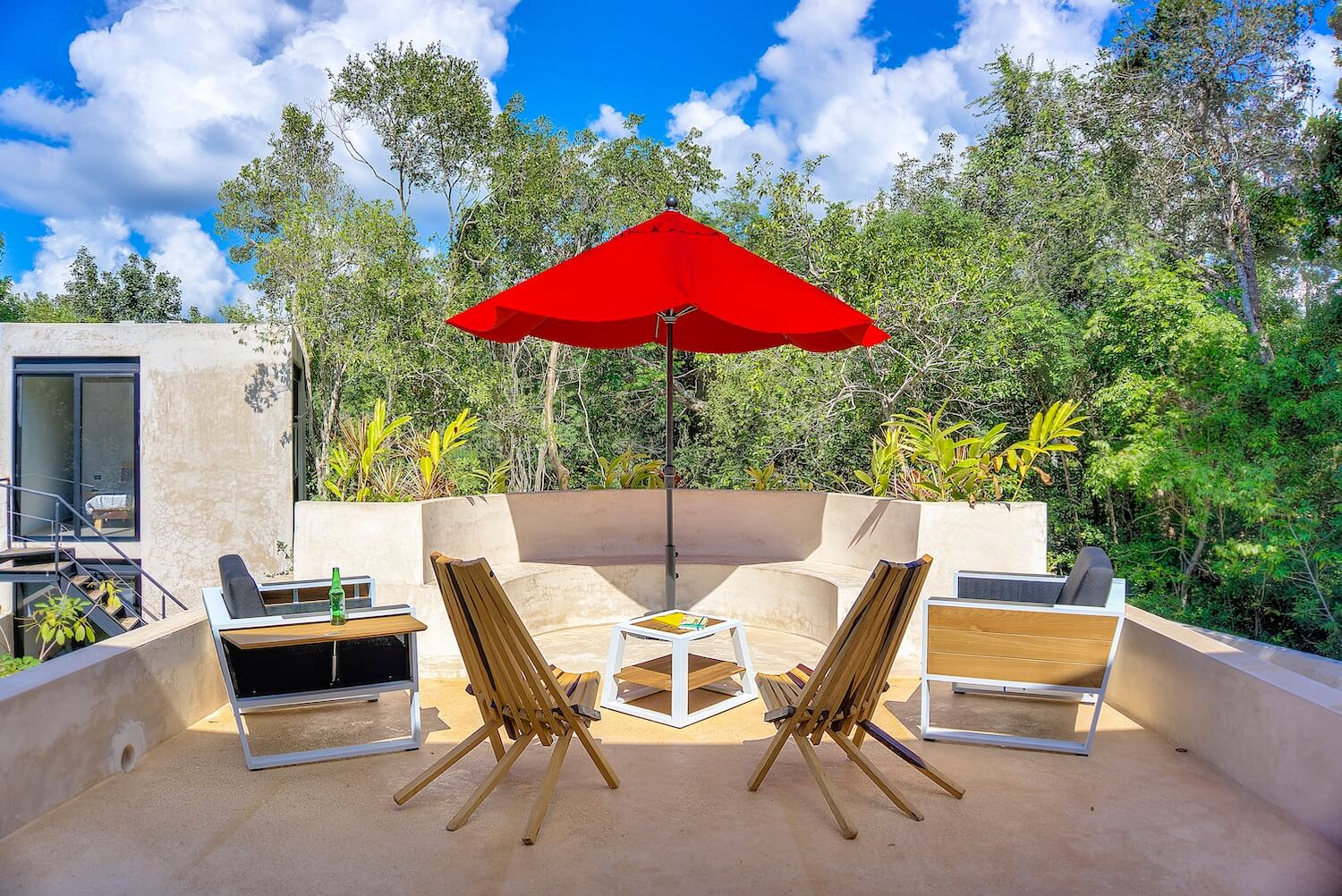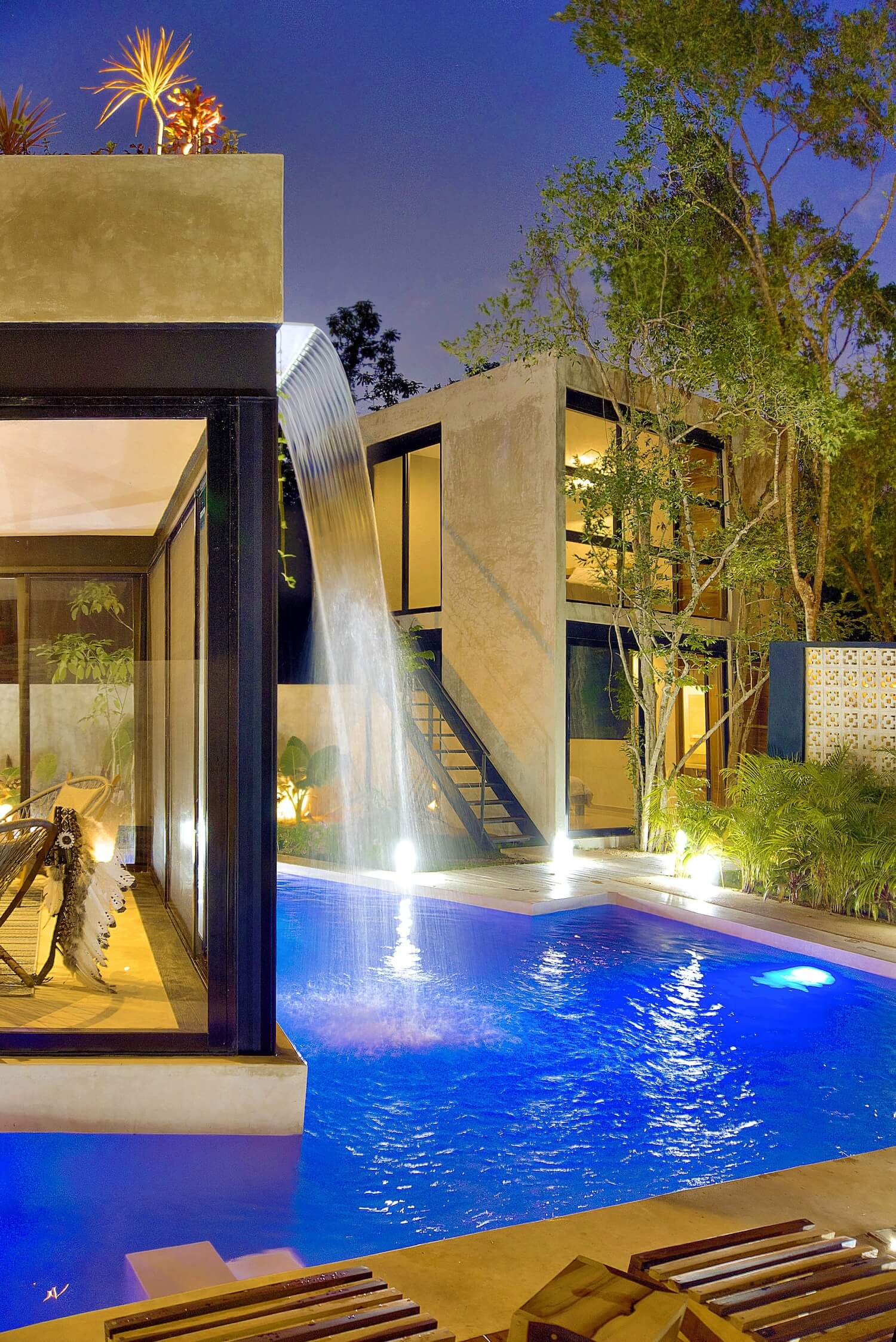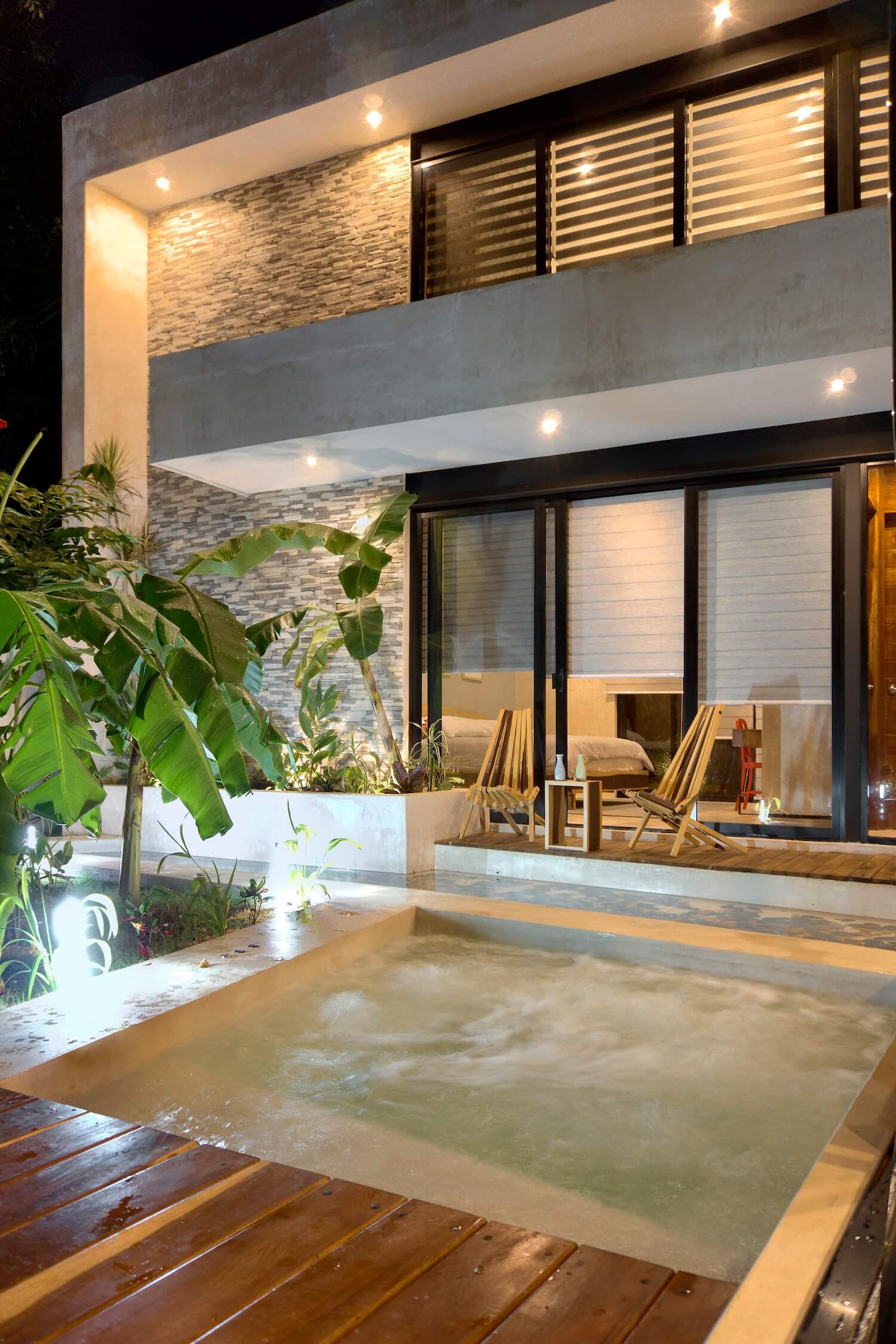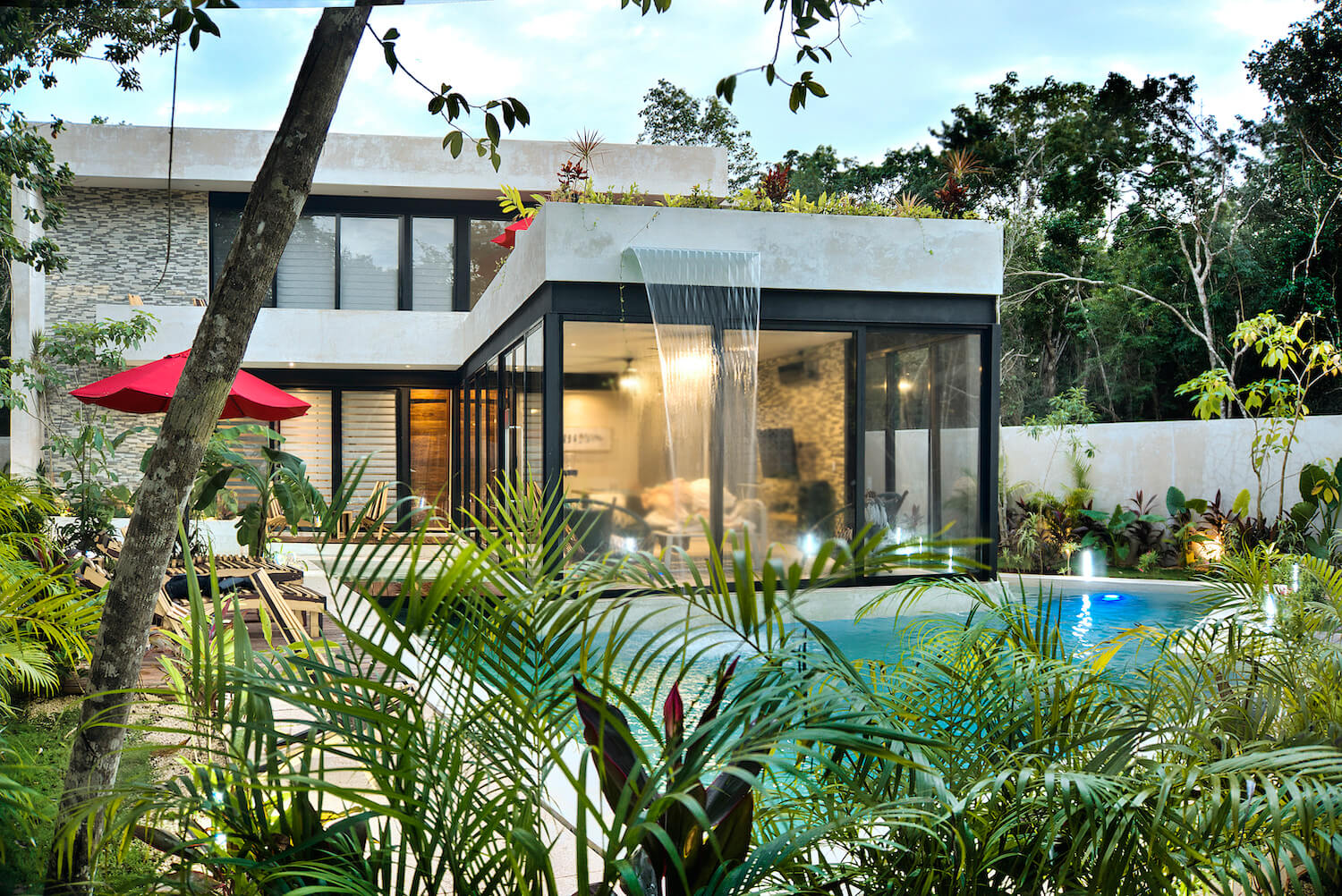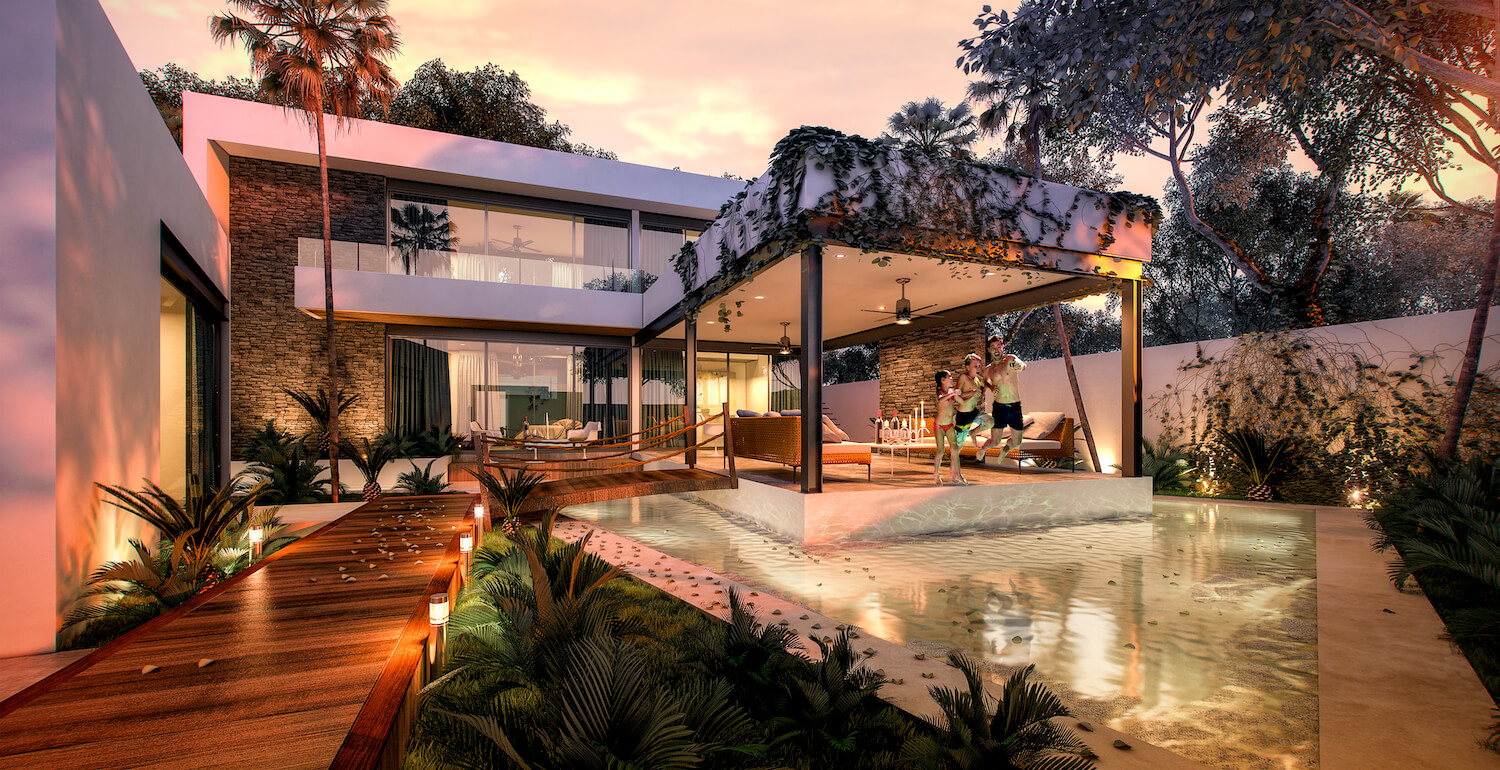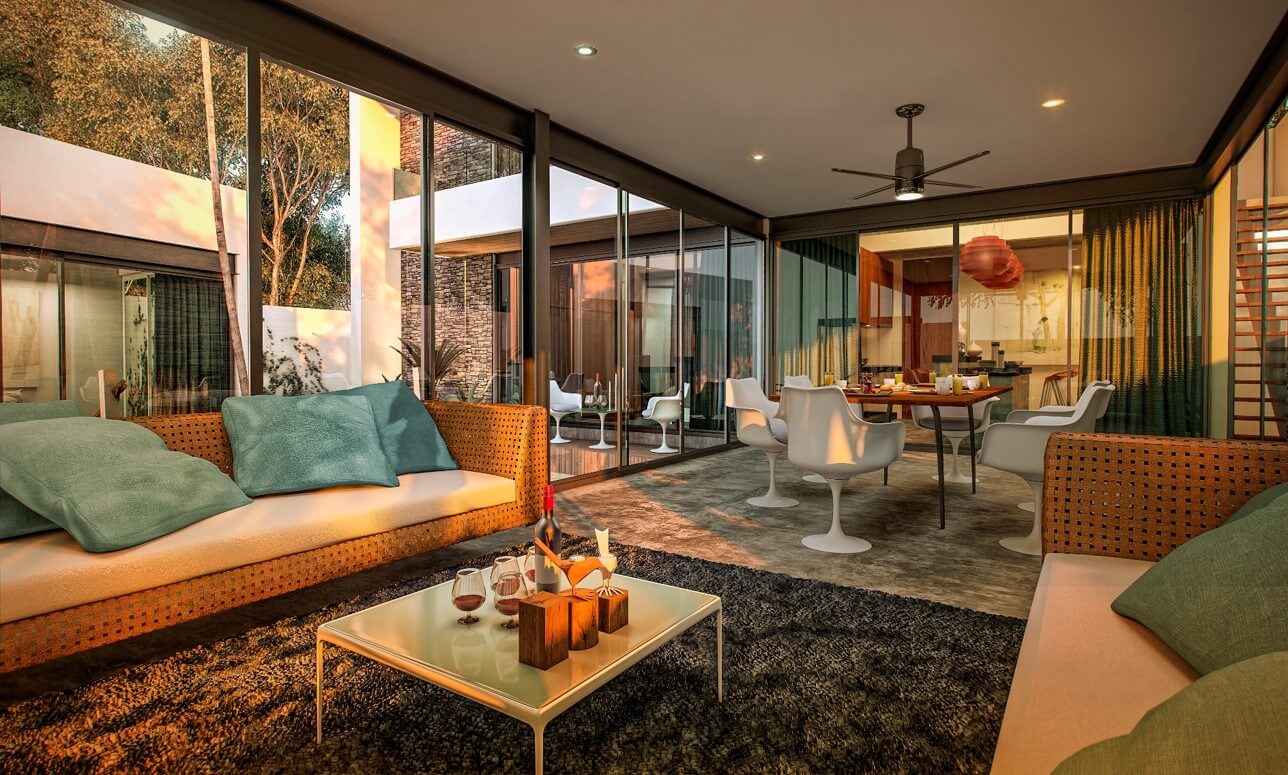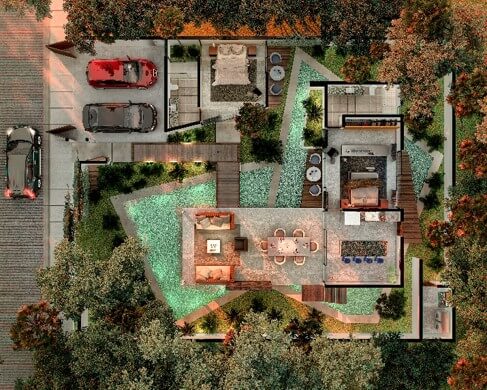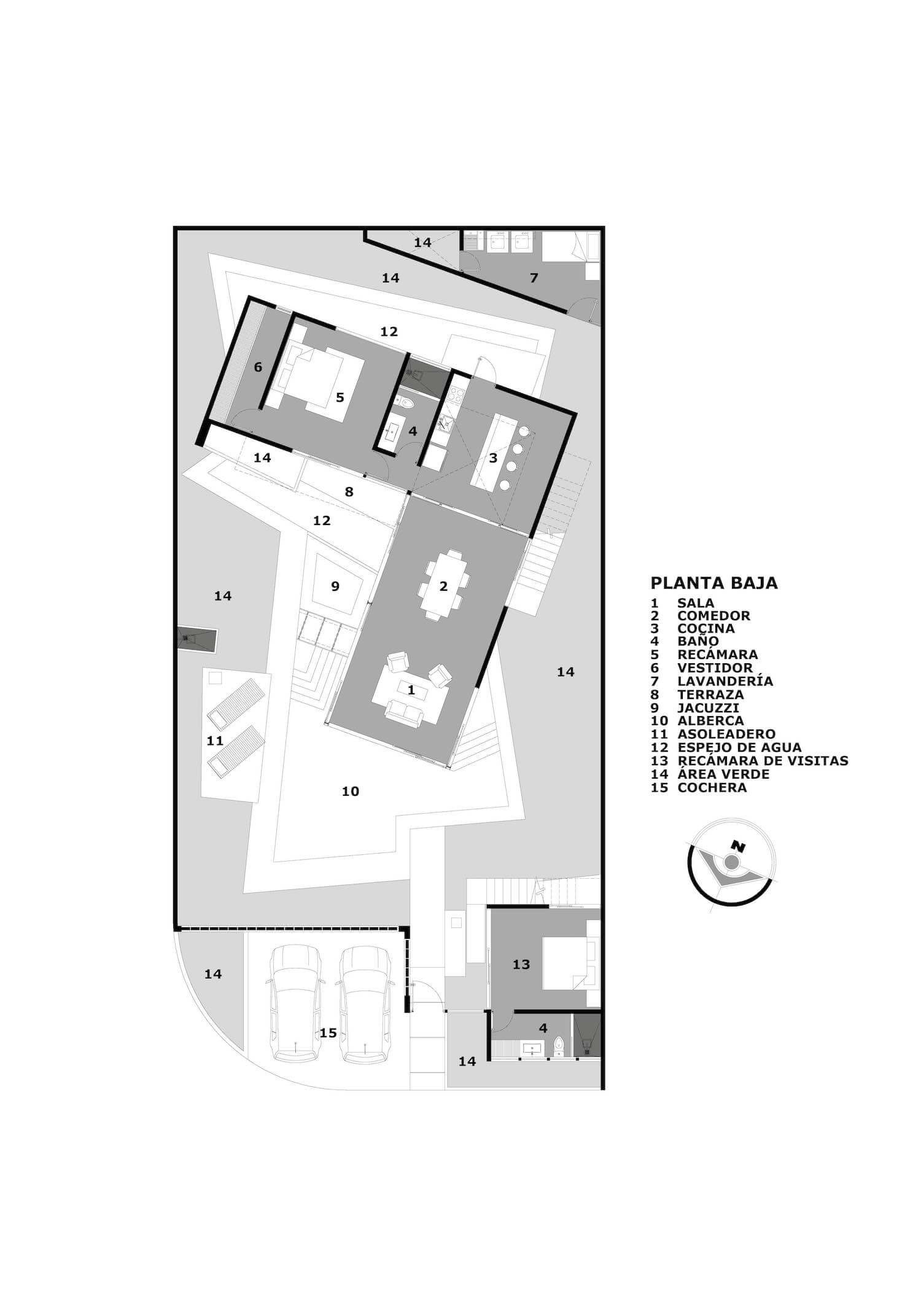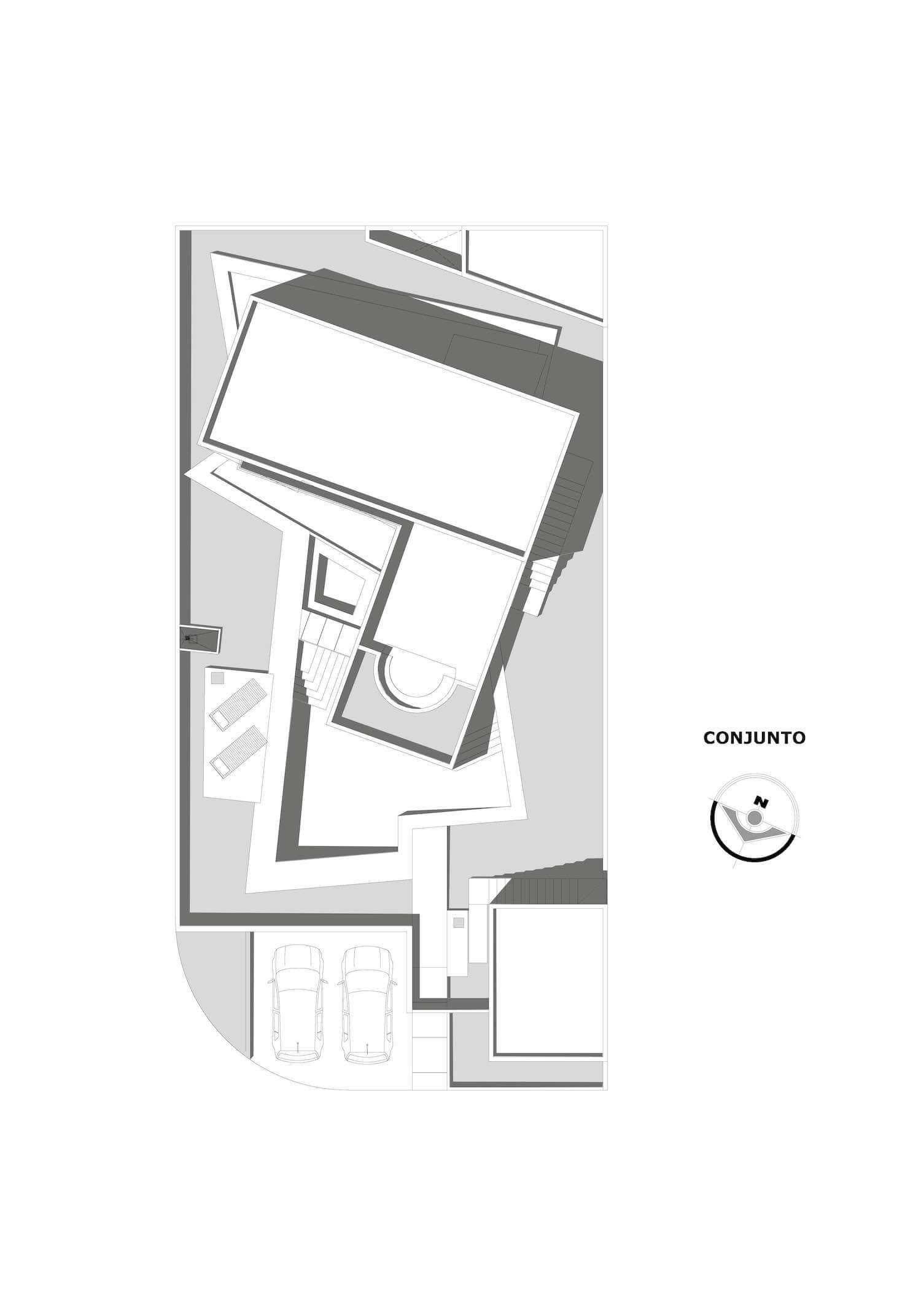 ---