LMARQ: Located in a gated community in the southern part of the Province of Buenos Aires, house AC-47 is located on a corner lot surrounded by important vegetation. Its linear development prioritizes the visuals over the park and the optimal conditions of sunlight and ventilation.
The project starts from a main volume that is ordered in relation to the direction of the bottom limits of the lot, freeing up the entire park surface in the corner, thus dissolving the limit between the private and the public. On this, a second volume rests that favors long views. The design proposes different perspectives on the landscape that surrounds the house, working on various situations of proximity and distance. The profile of the land was intervened, understanding the sectional work as a challenge of the architectural proposal, to generate a transition between nature and the built.
The first volume (ground floor) leans slightly on the ground and cantilever over the semi-buried level. It houses the social areas and a large part of the program proposed by our client: an assembled family with a teenage daughter and another small one. On this level, the living room, living-dining room and kitchen were arranged continuously, forming a large space, which receives natural lighting from the park and the central courtyard of the house. The master bedroom with bathroom and dressing room and the youngest daughter's bedroom with a playroom are also housed.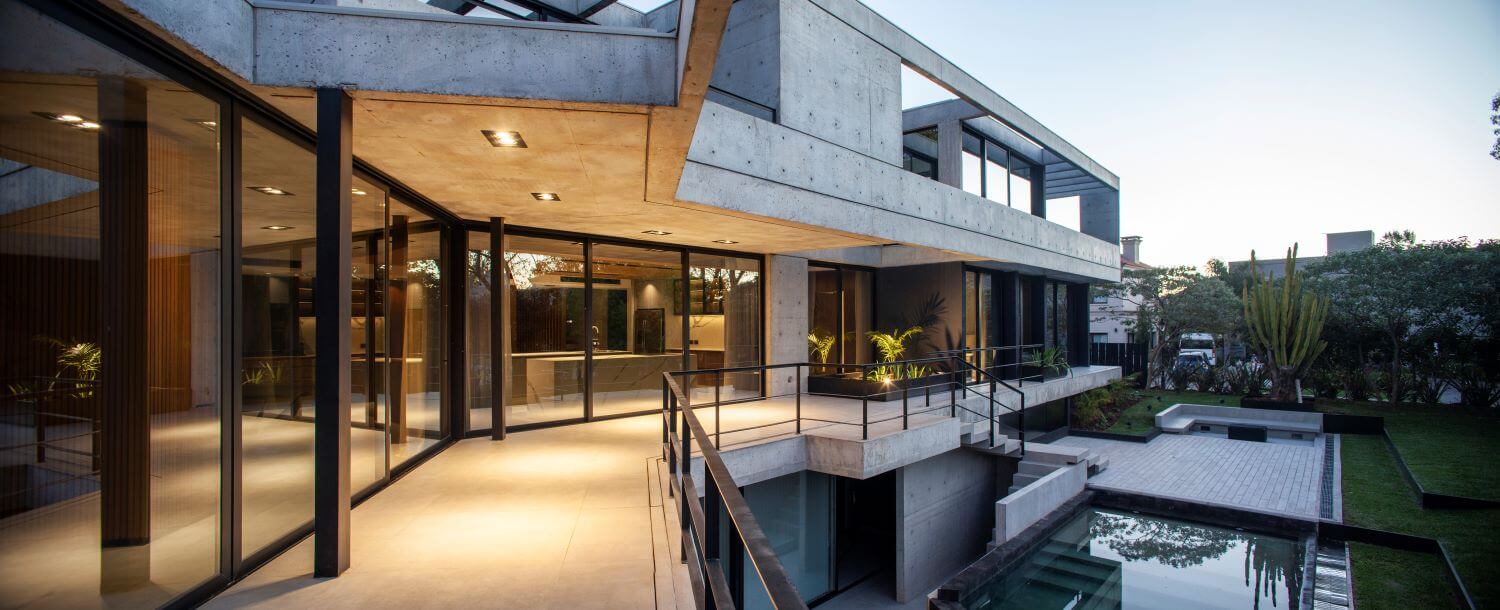 The second volume (top floor) contains the eldest daughter's room with her meeting/study space, a gym, a bathroom and the office. For this programmatic difference, an independent access is generated from a secondary street with a space for visitor parking.The pool articulates the encounter between the house and the land. Its overflow generates an interesting view of the semi-covered space, expansion of the recreation area located on the semi-buried level next to a Spa sector, changing rooms, Cava and service area: laundry room, service room and storage room.
Finally, half a level below, the parking space is housed, which is accessed from the ground floor by a forklift. This project reflects the study's interest in generating architectural routes with simple circulations in which it seeks to capture different views of the landscape.The façade on the main street was projected as a large concrete block in which the main wooden door contrasts. The access to the house ends against the central patio, the first of a series of voids that articulate the different levels, achieving fluidity between the interior and exterior space, one of the most outstanding aspects of the project.
The materiality was thought from the outset as pure concrete volumes that highlight the horizontality of the house and that structurally allow, through a slab with a grid of beams, few supports and large glazed surfaces that favor the continuity and spaciousness sought.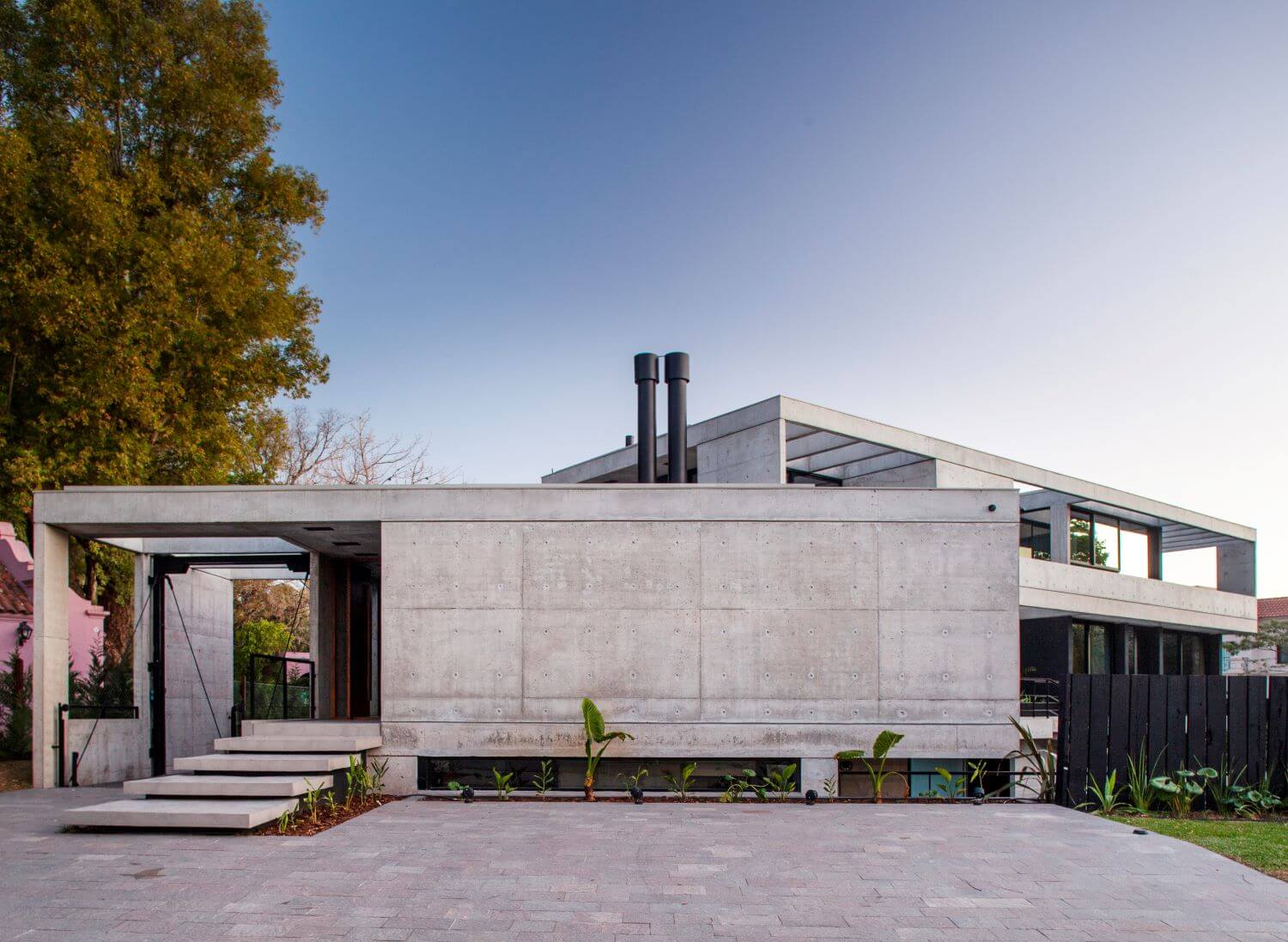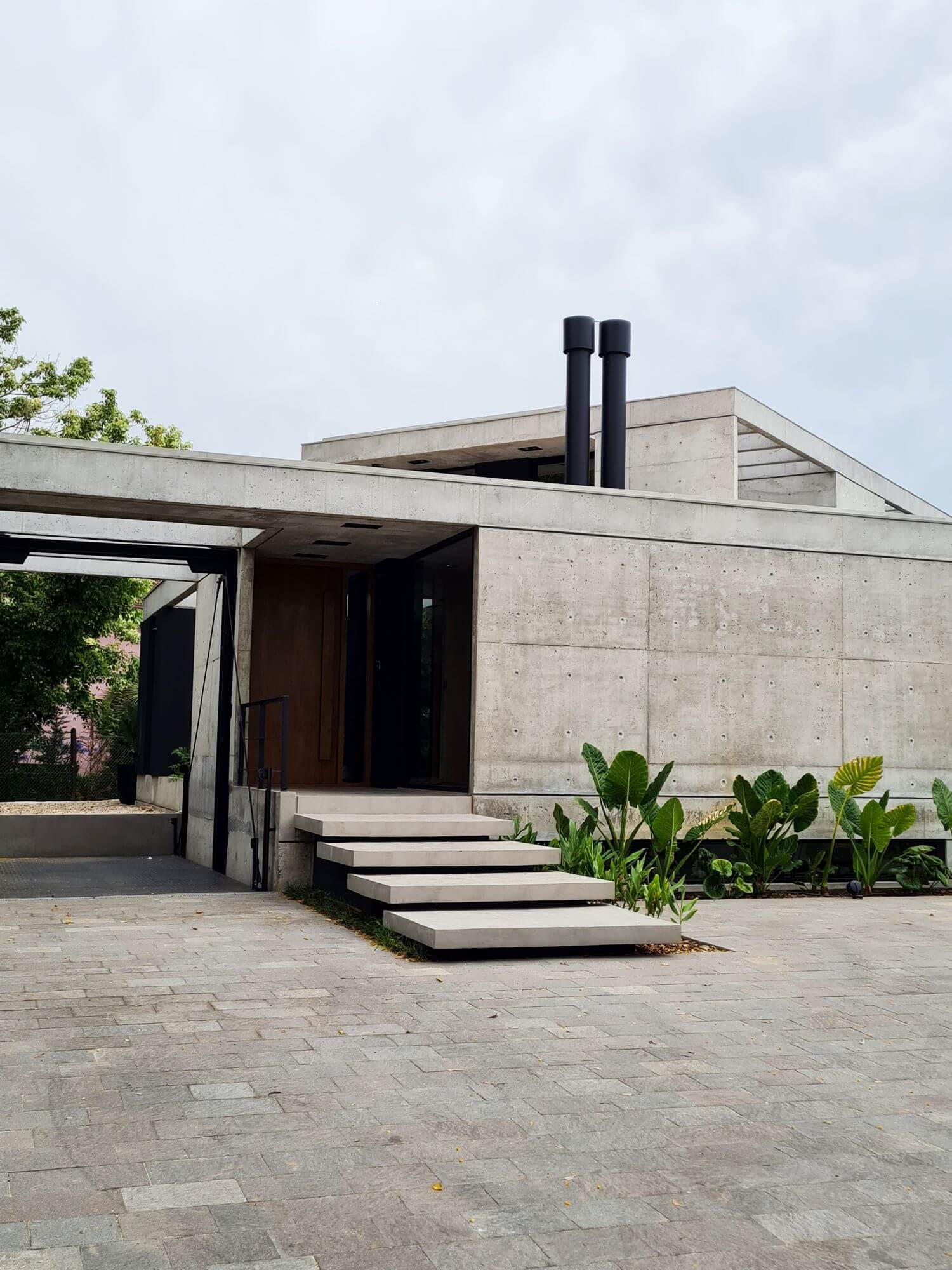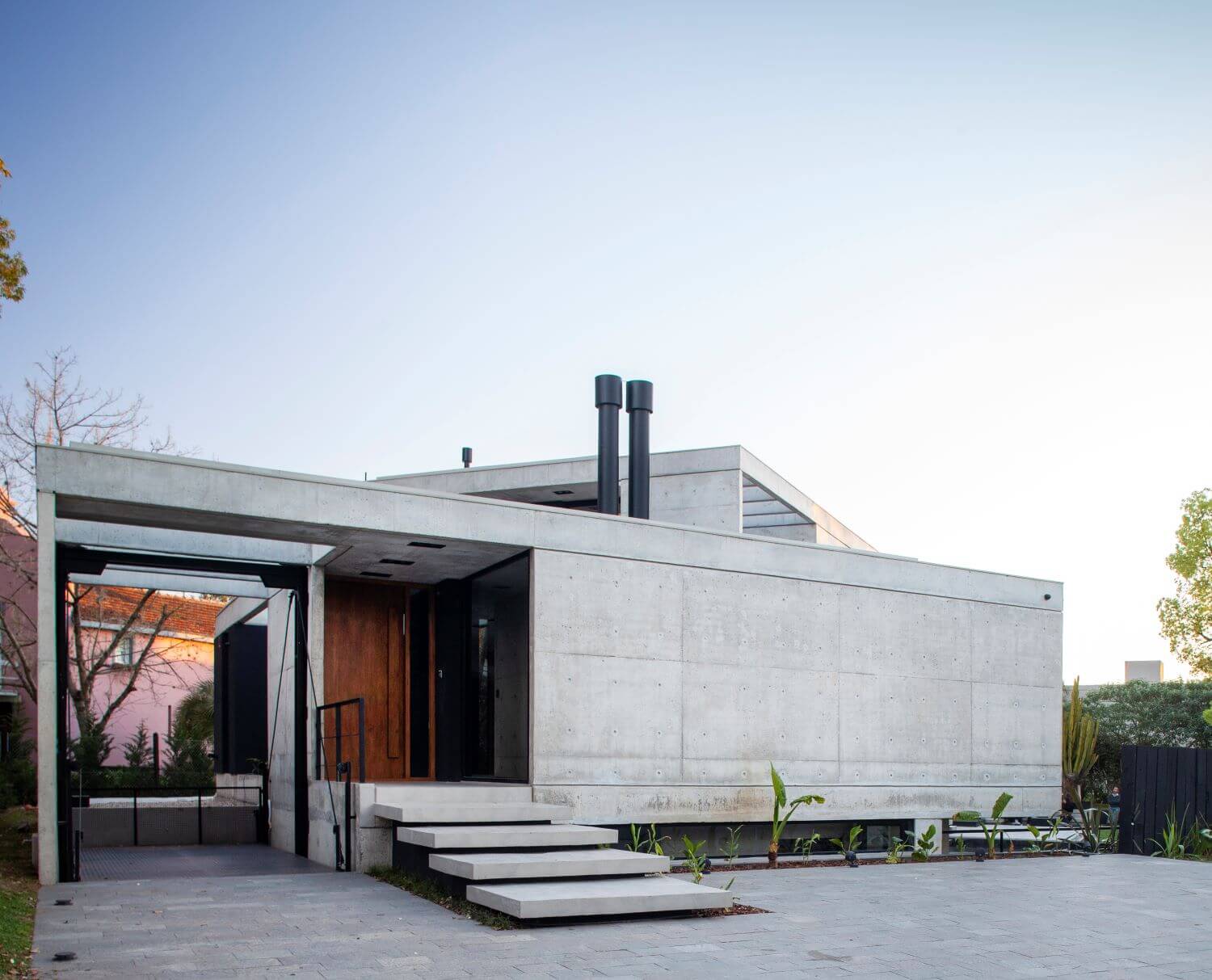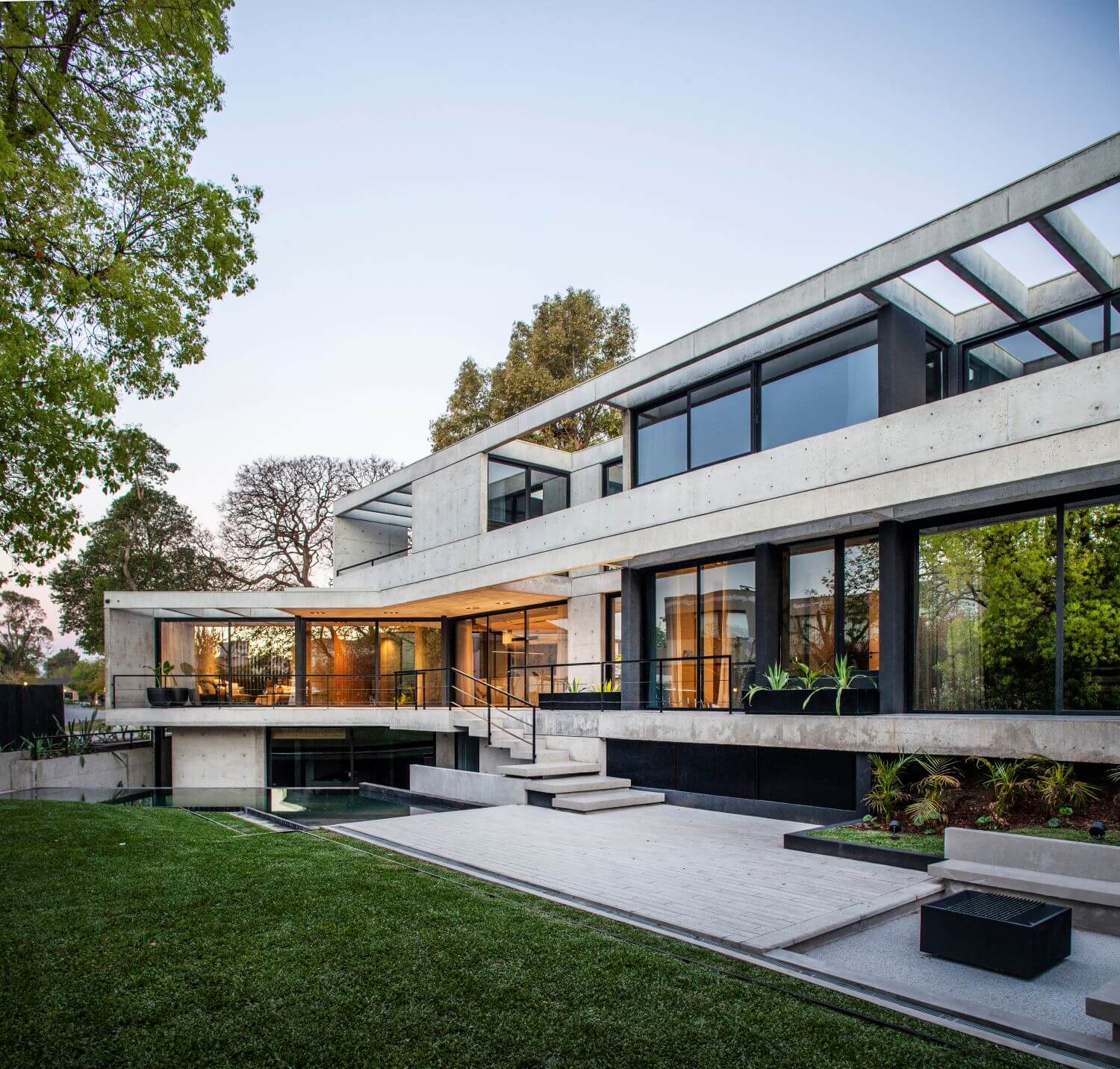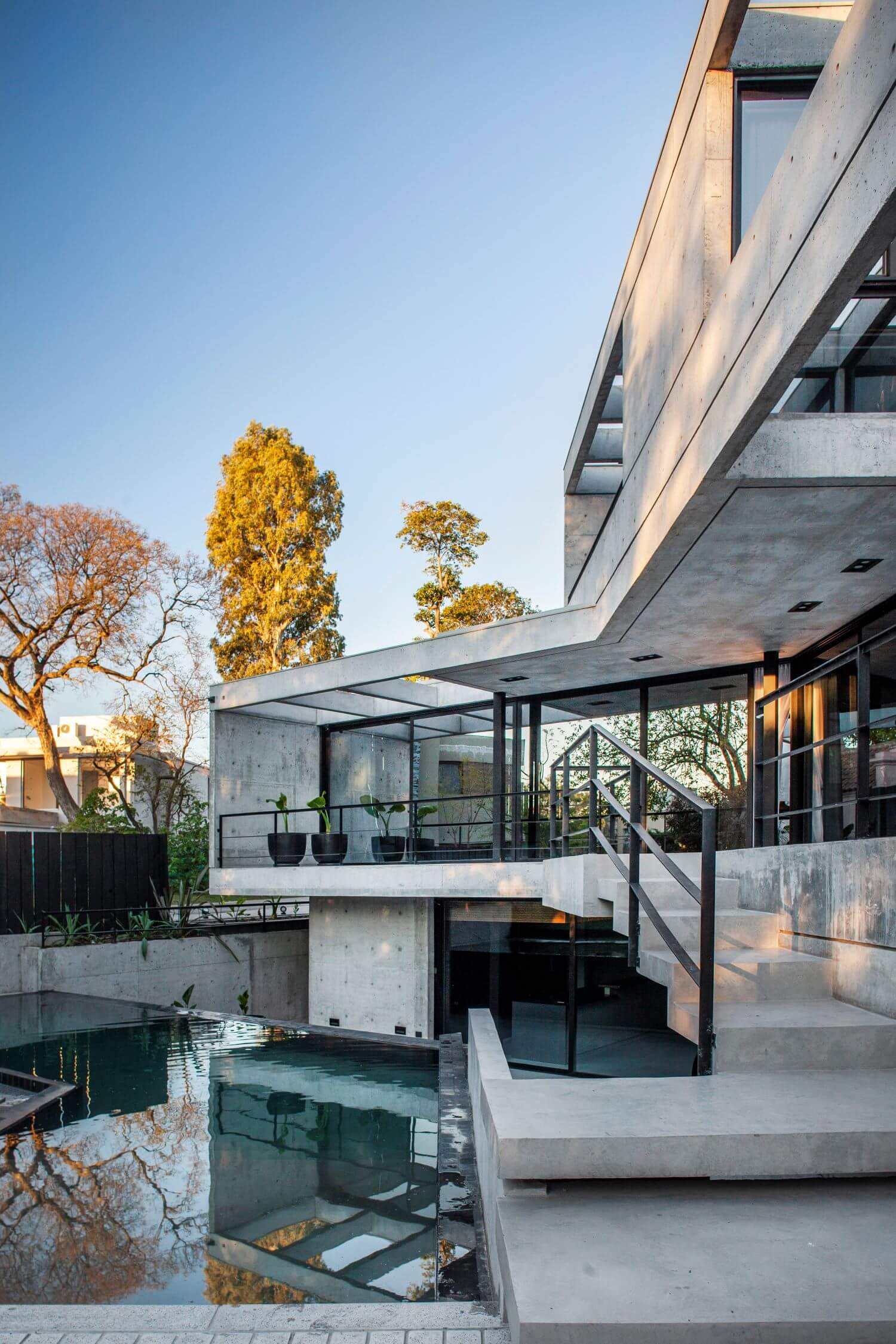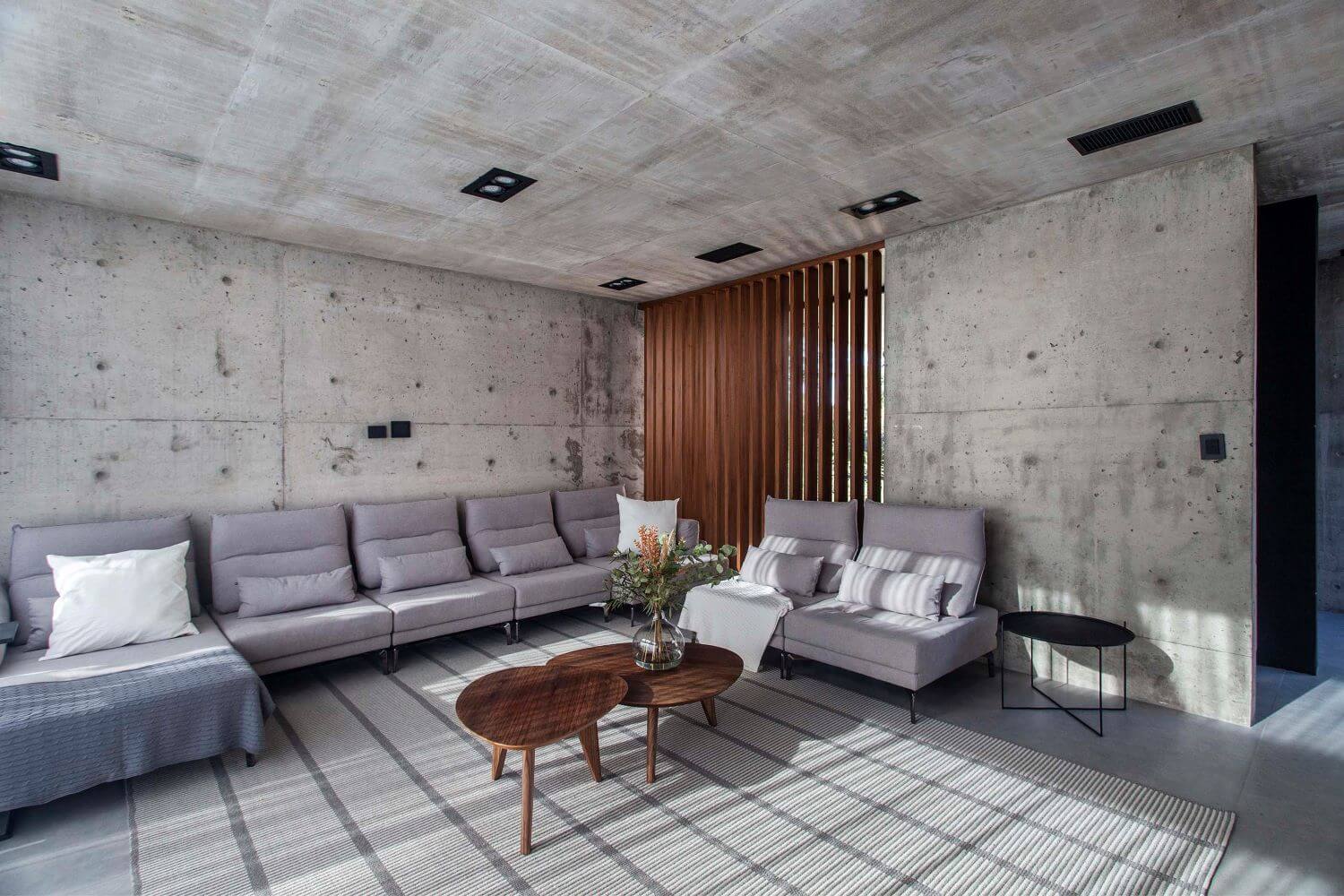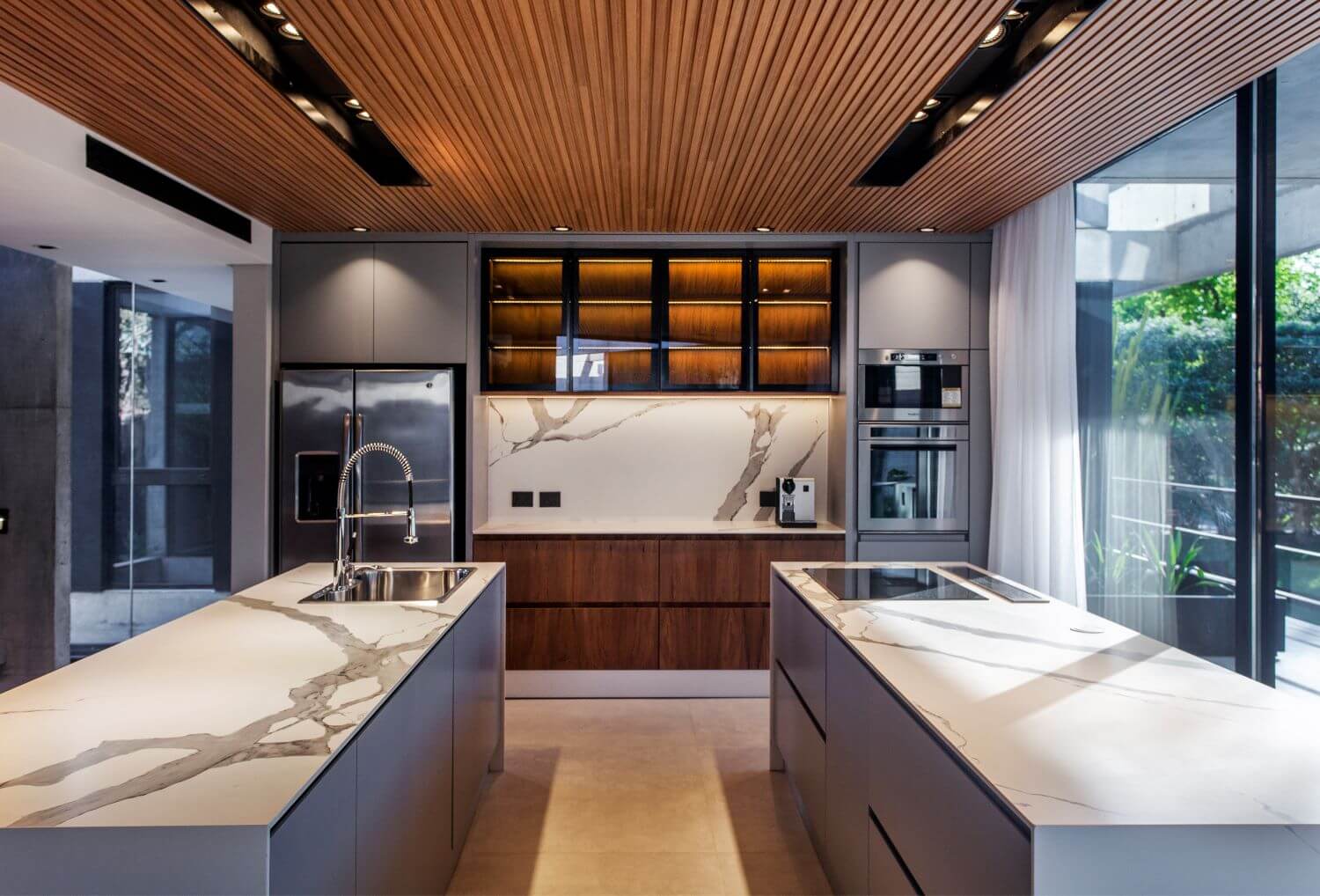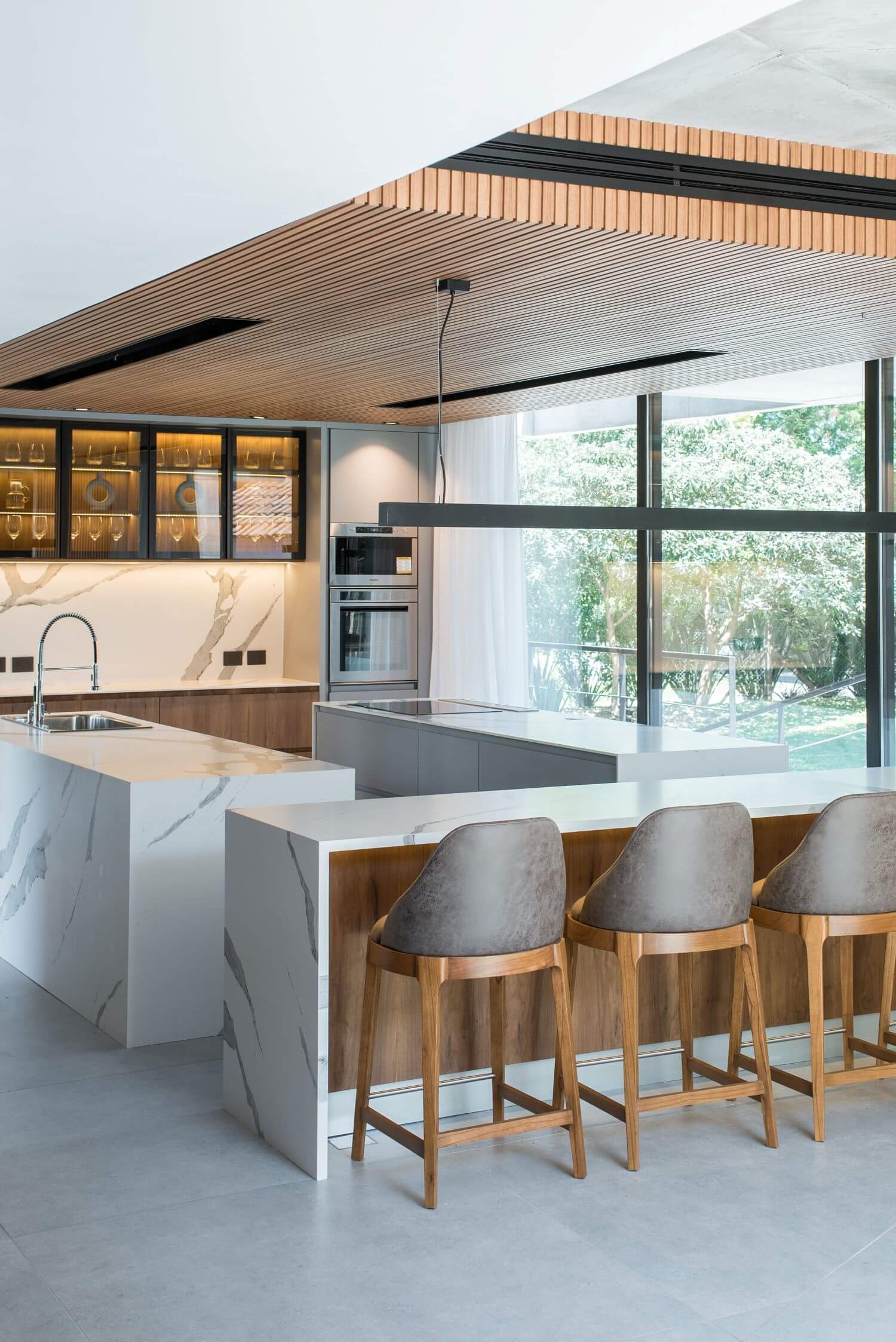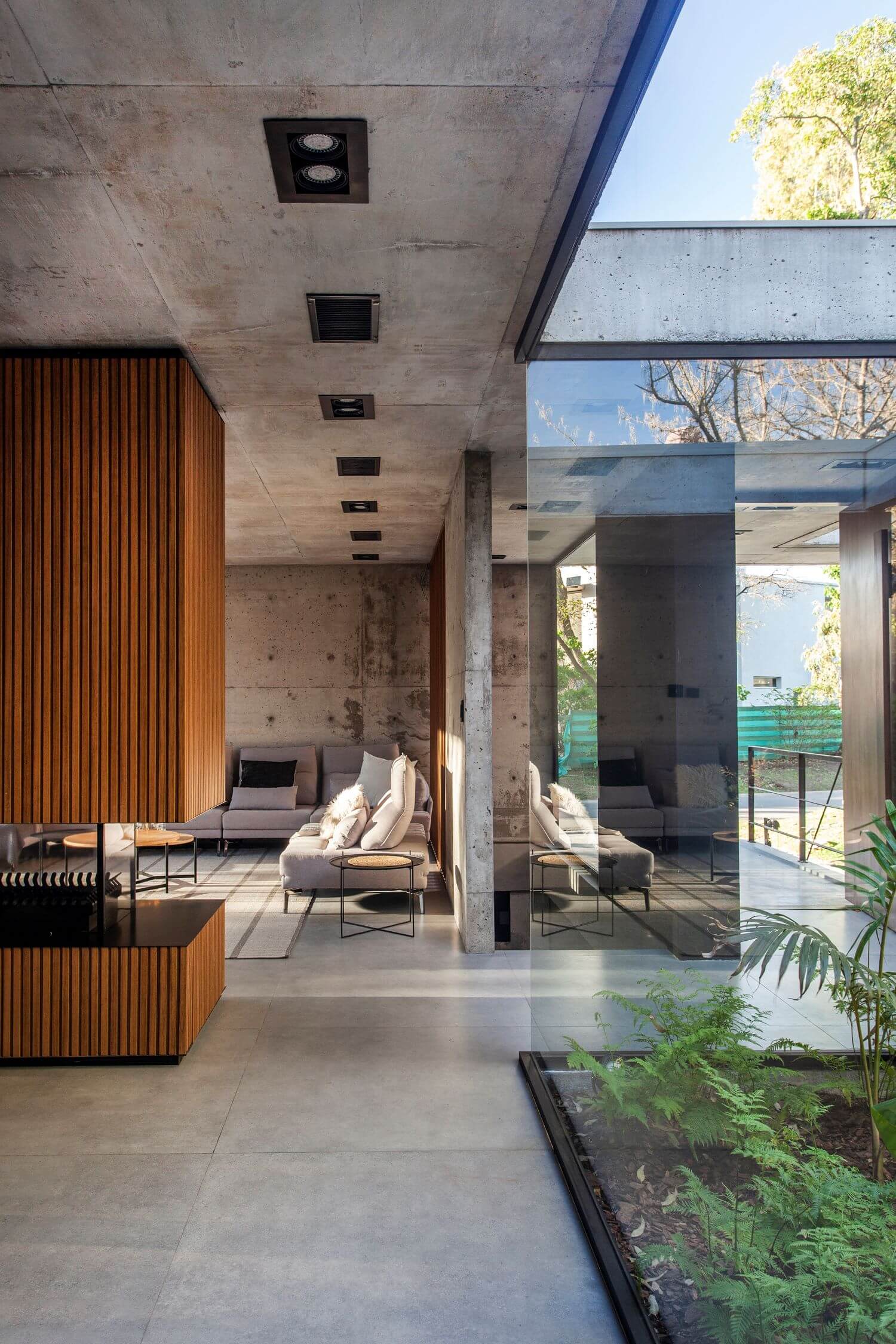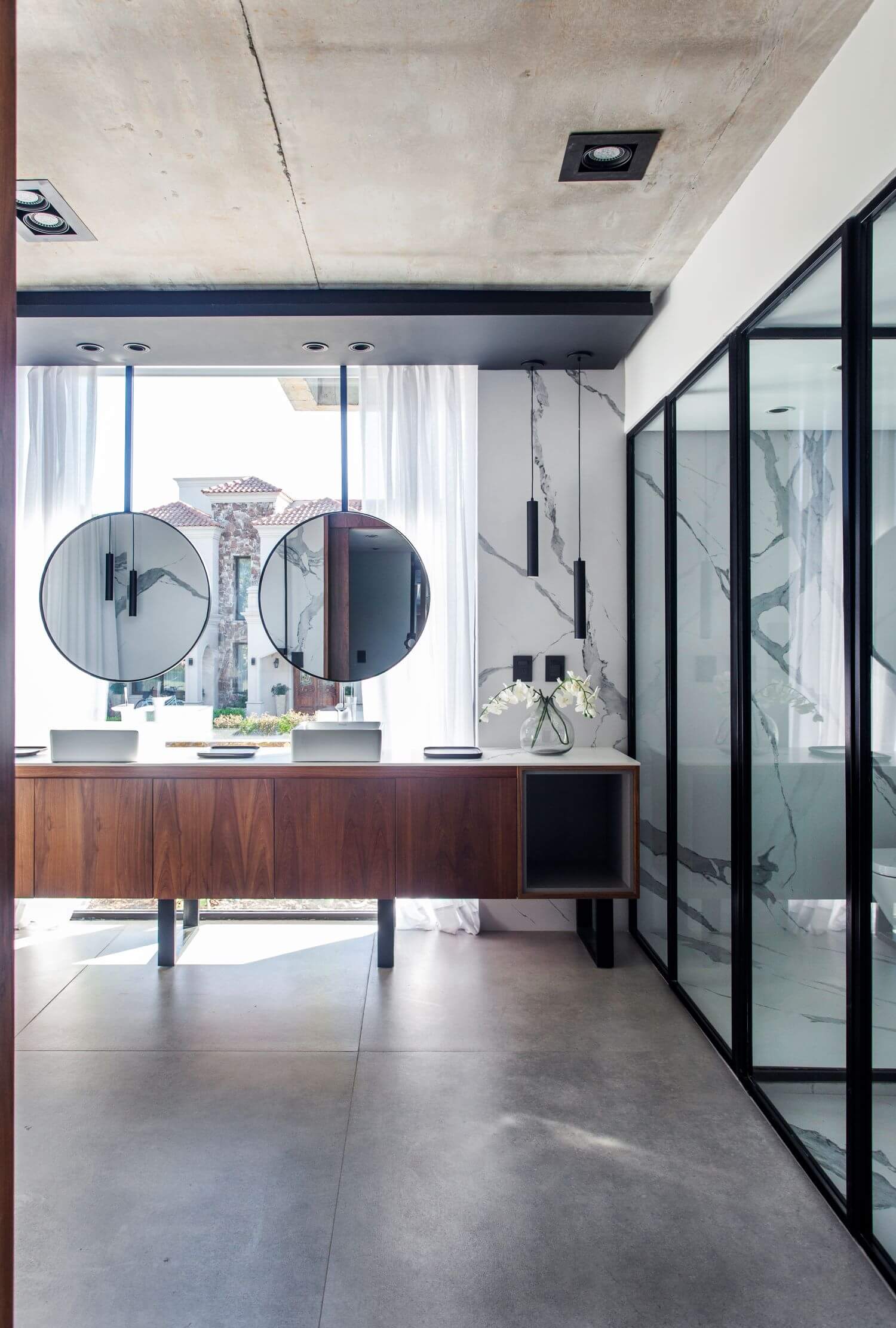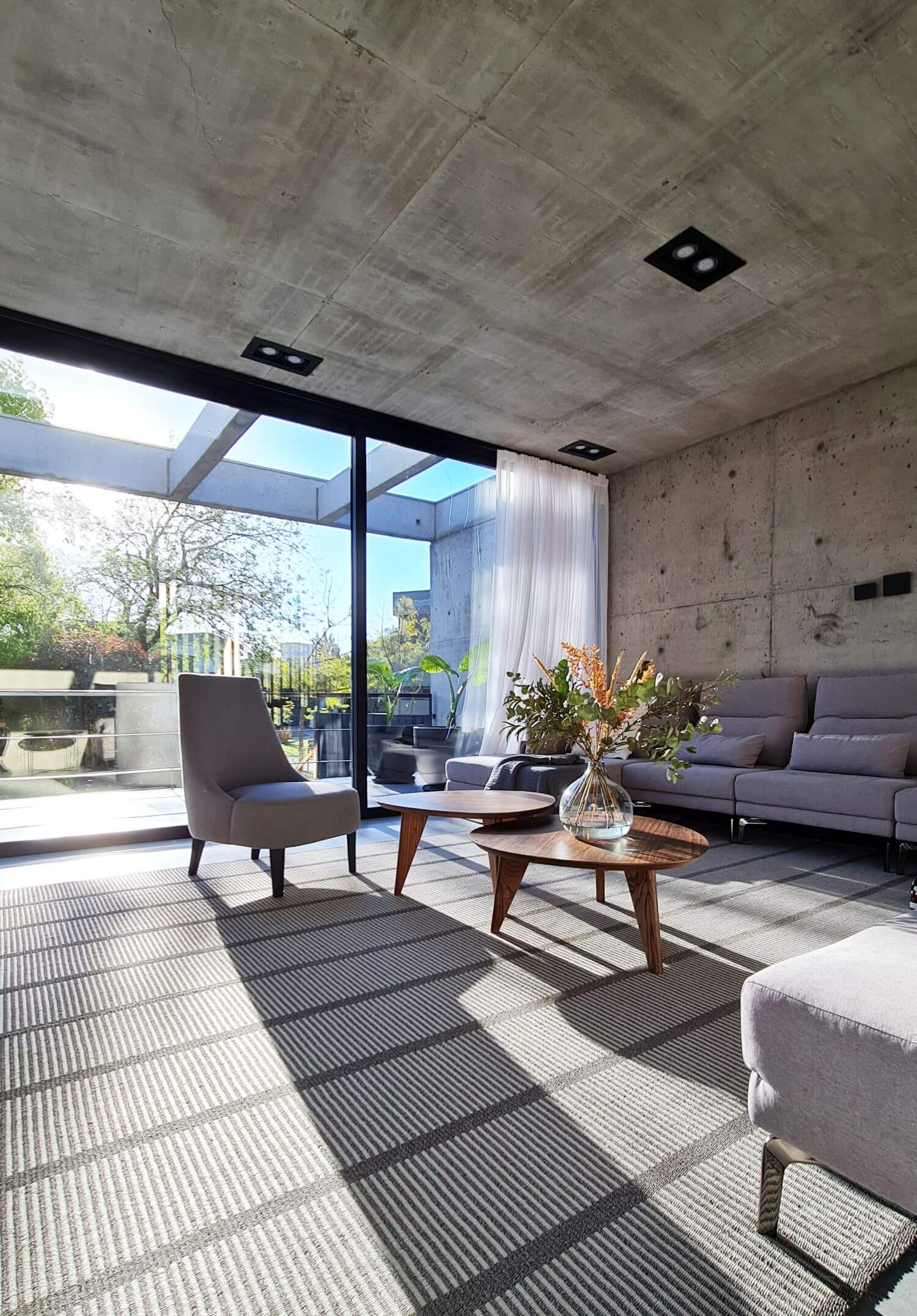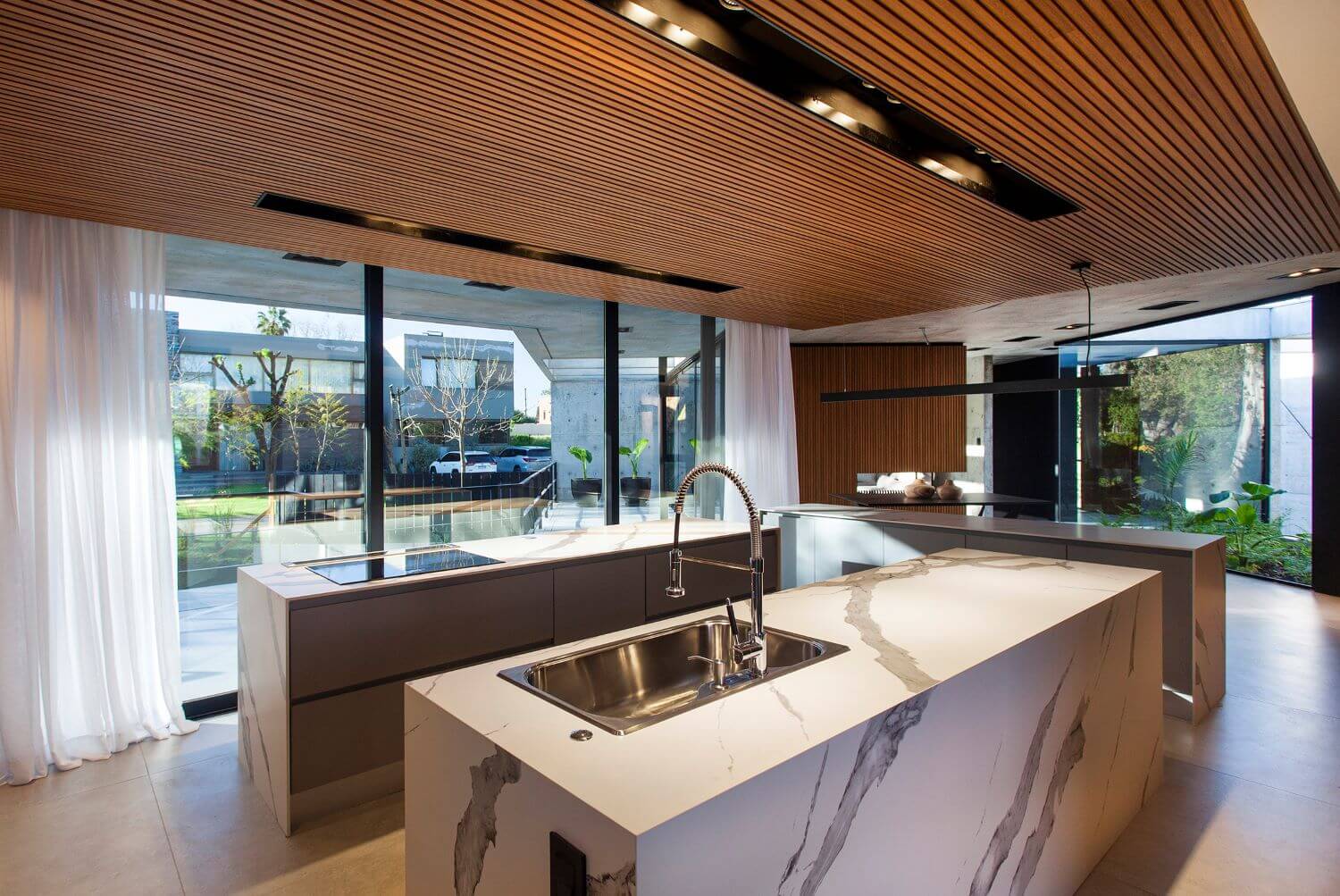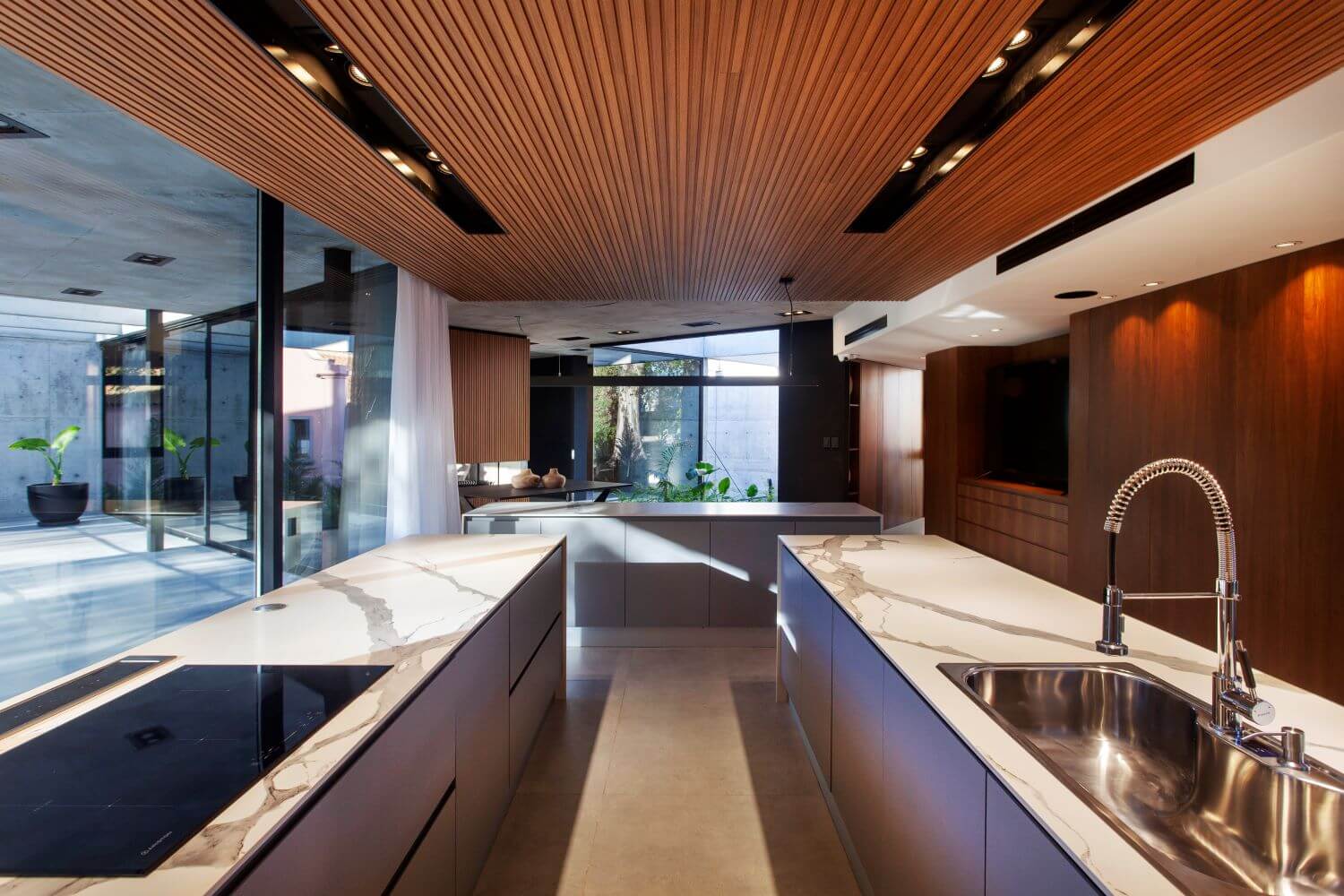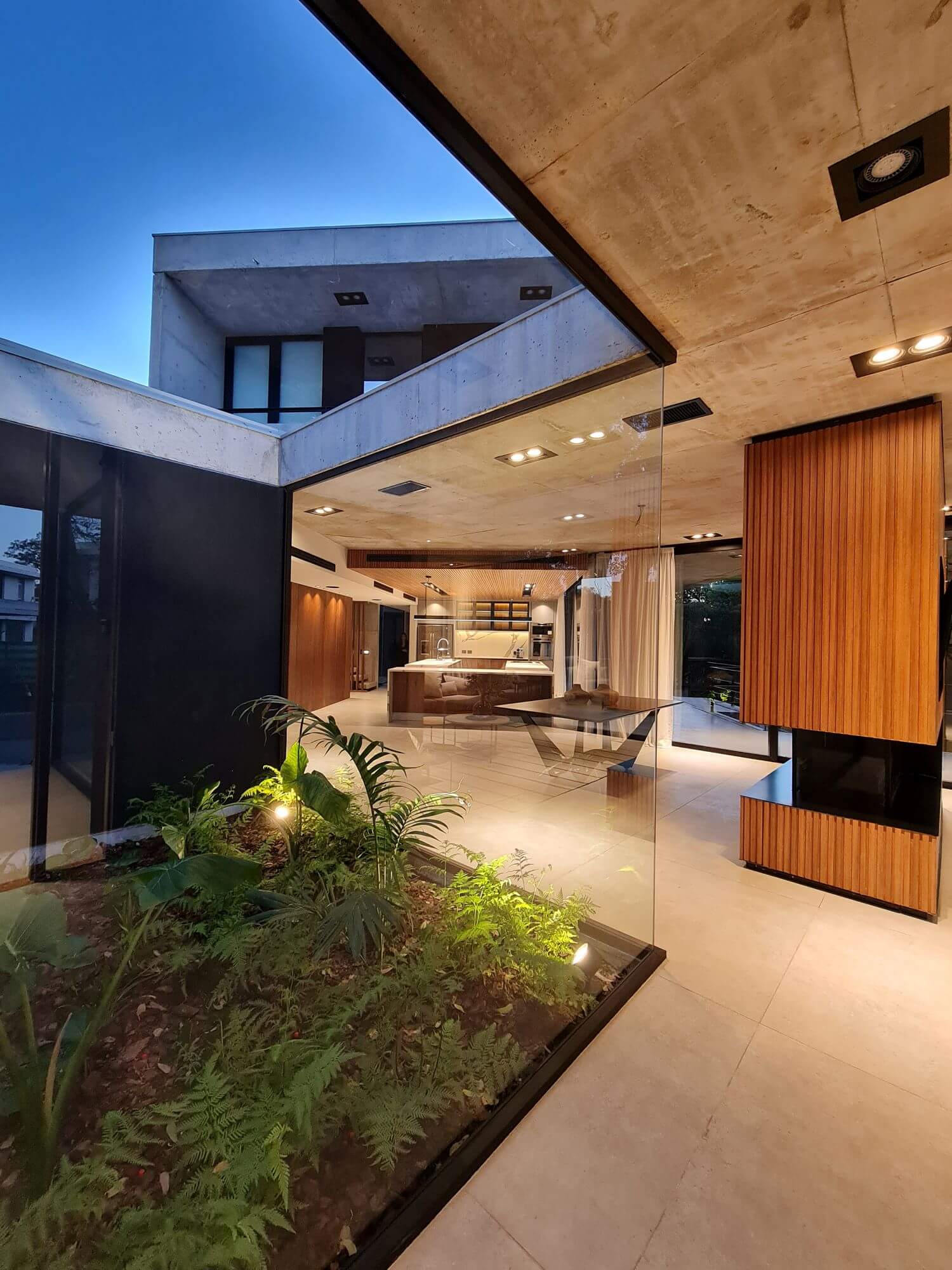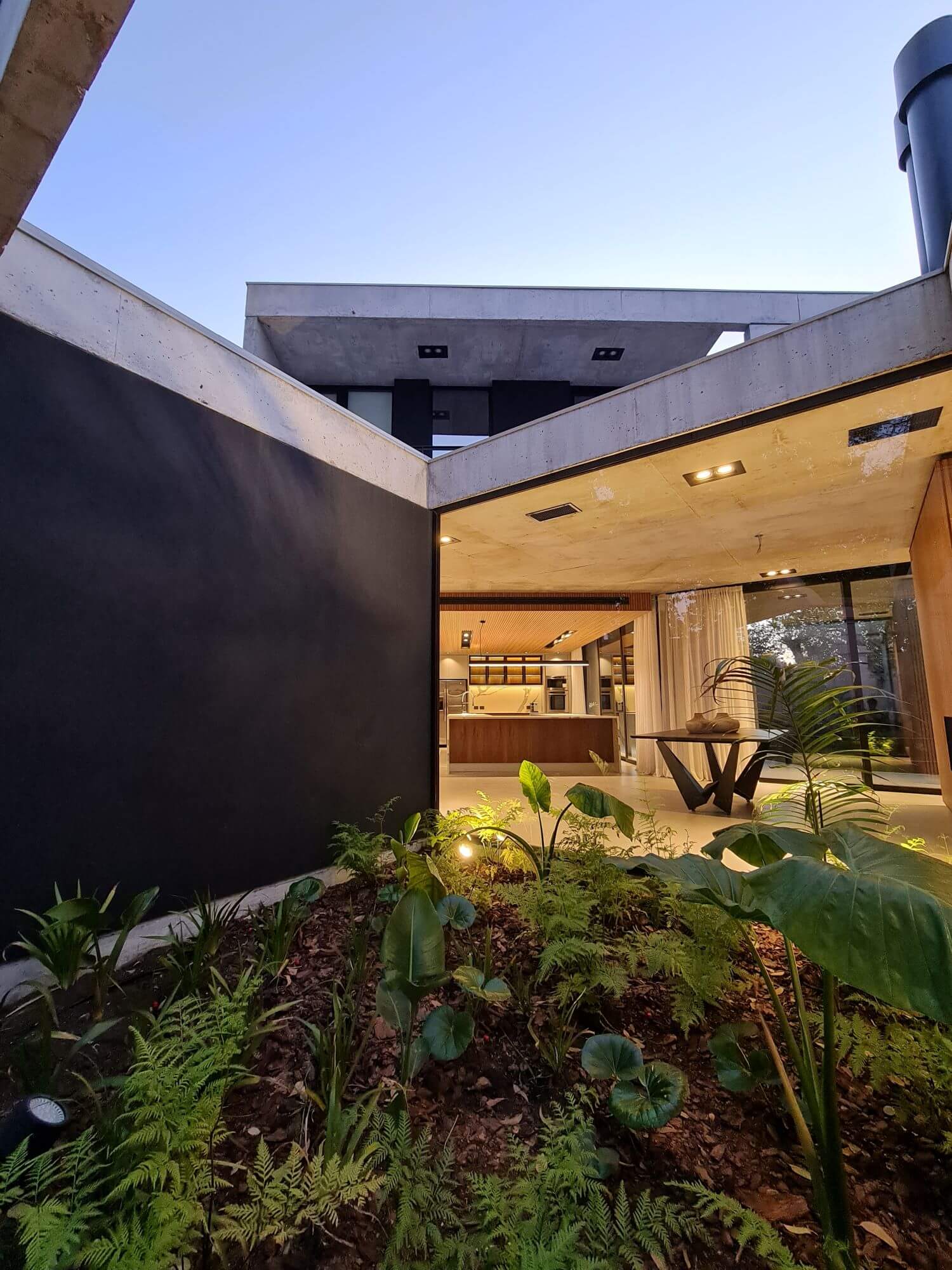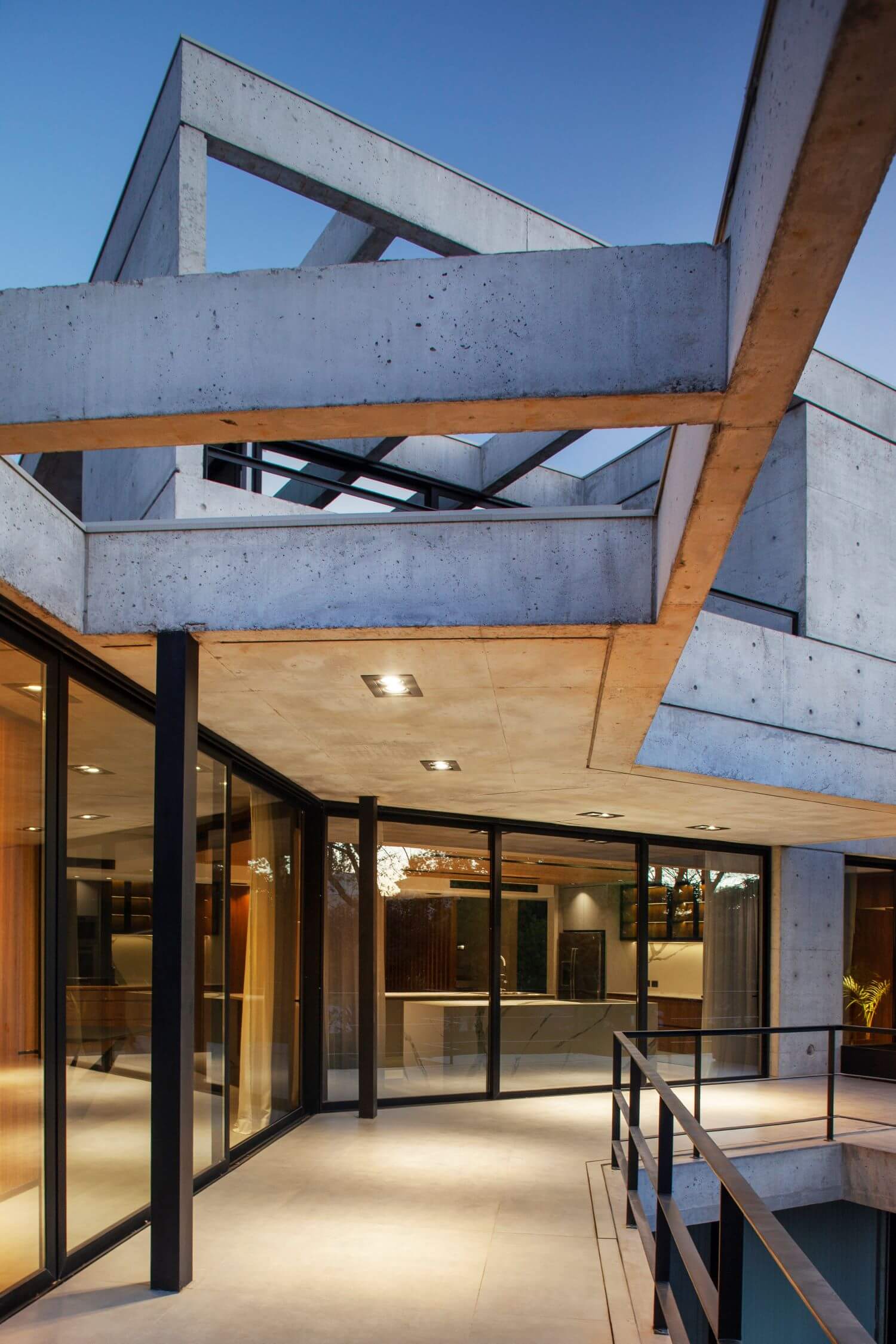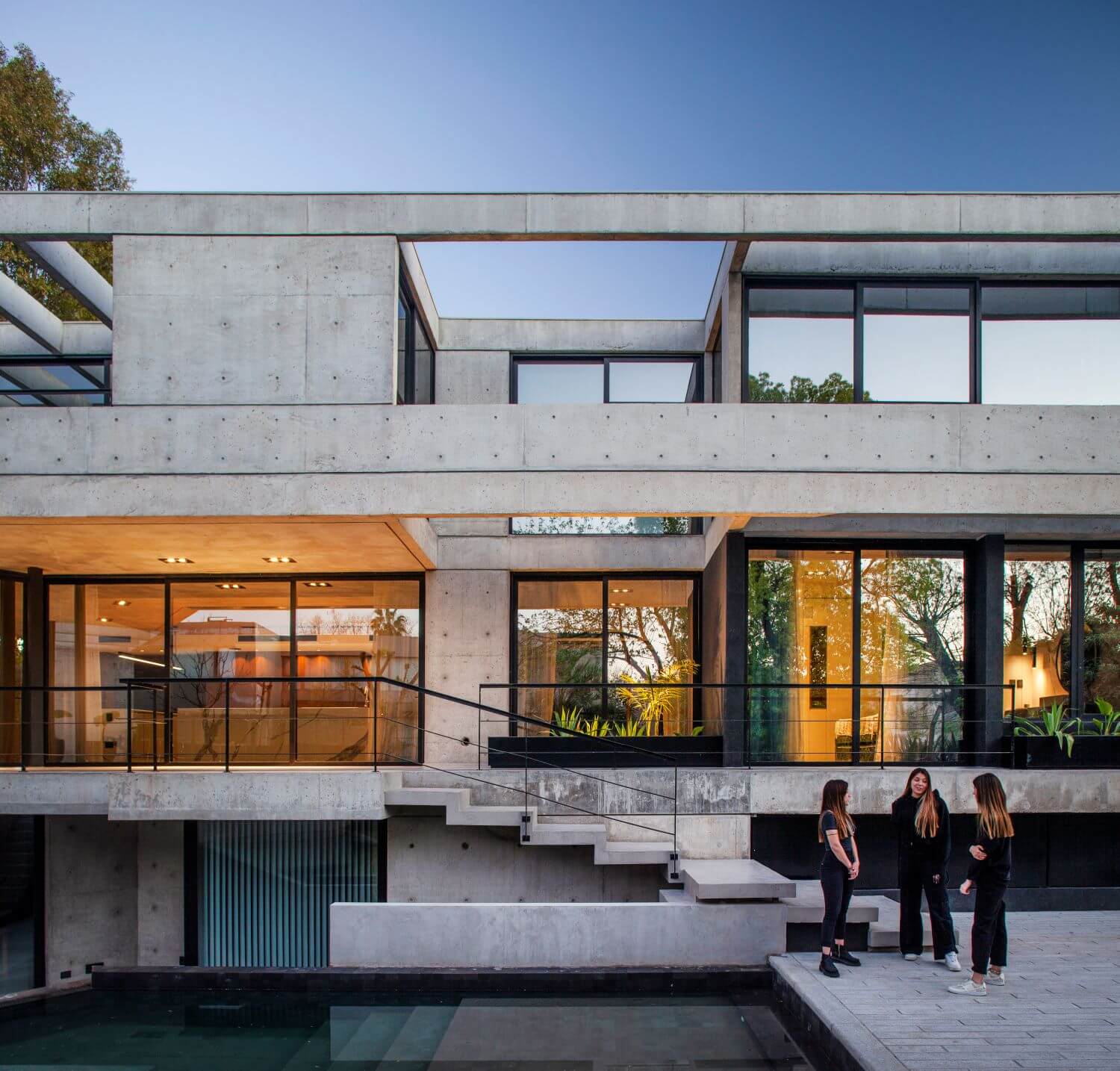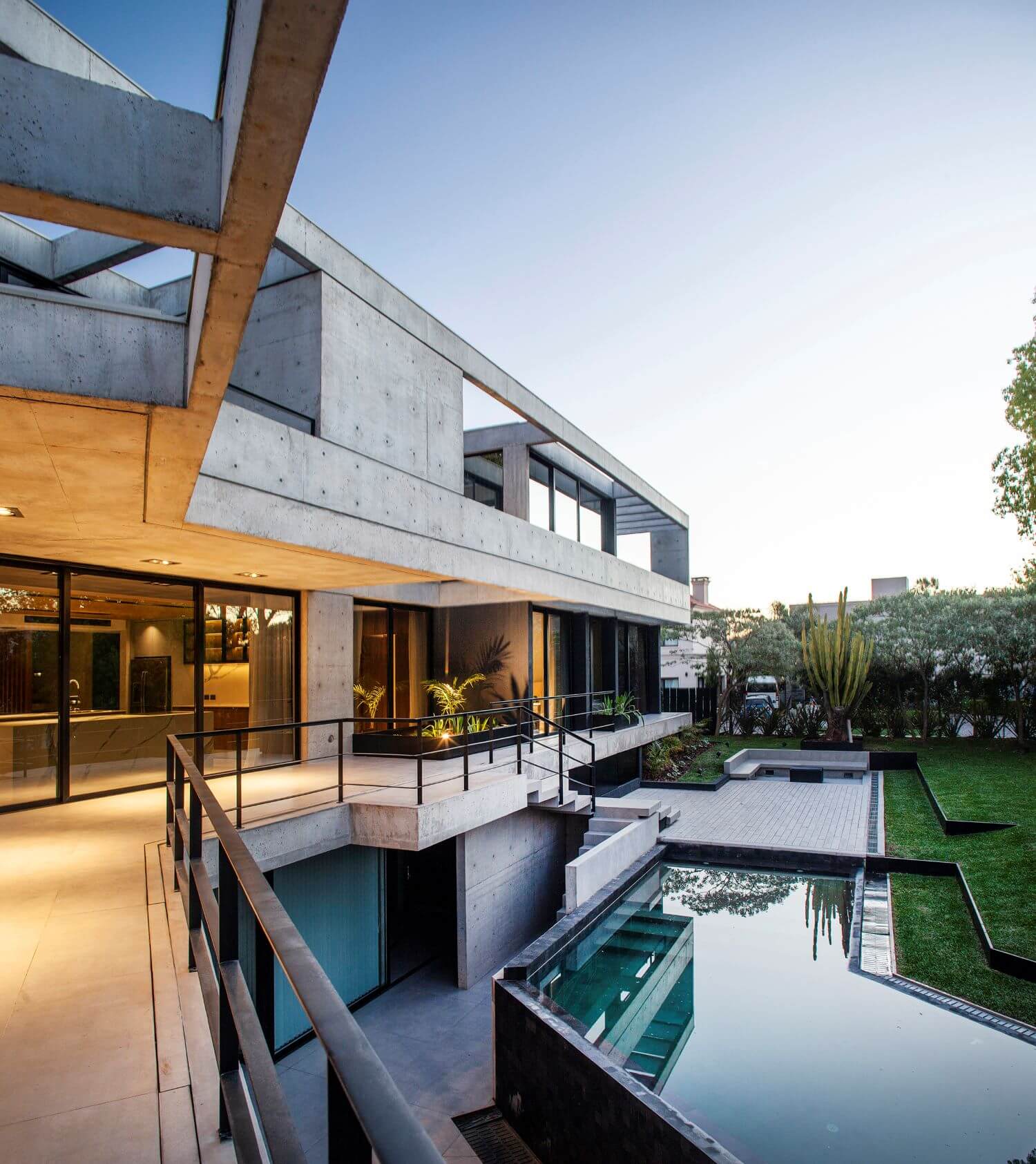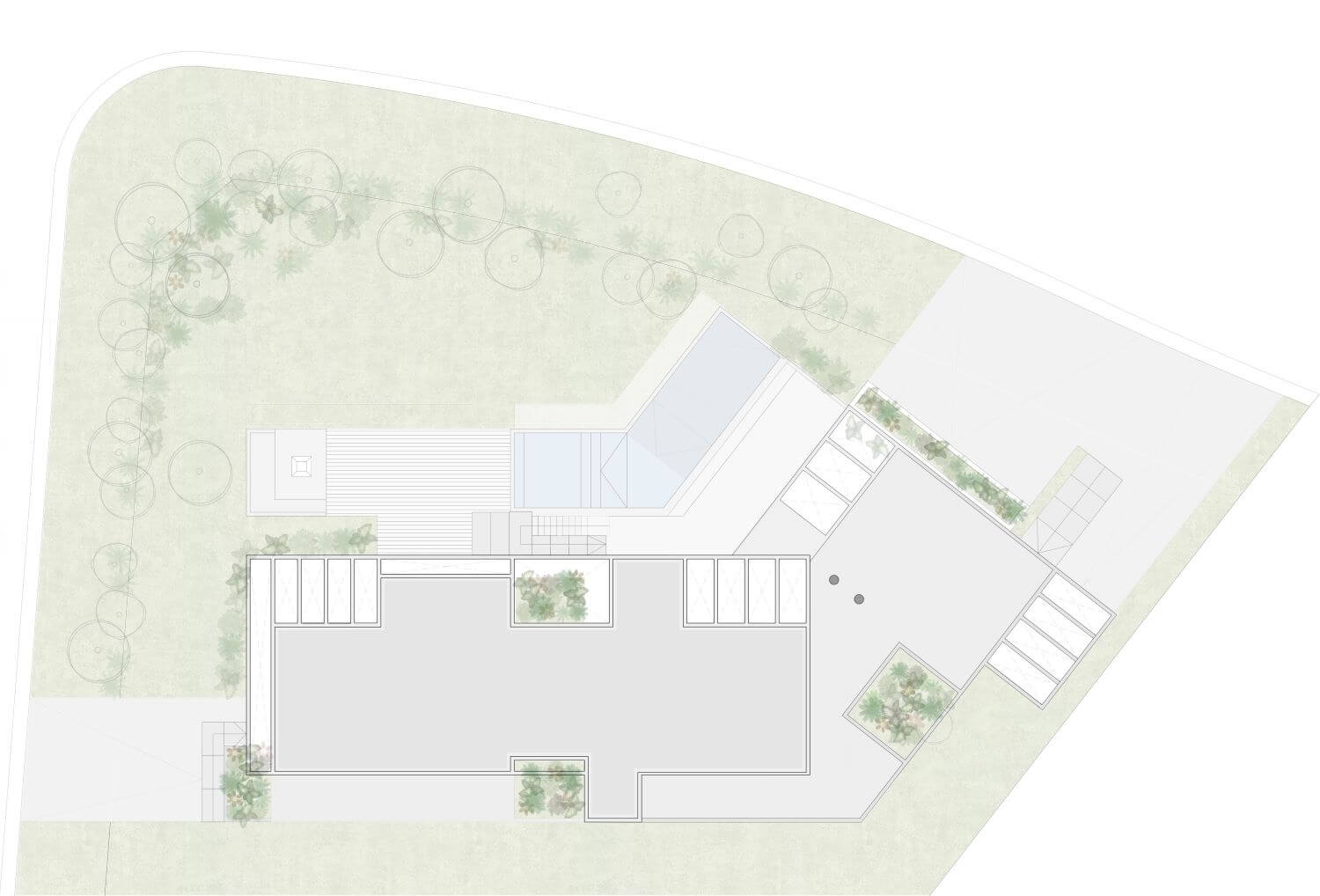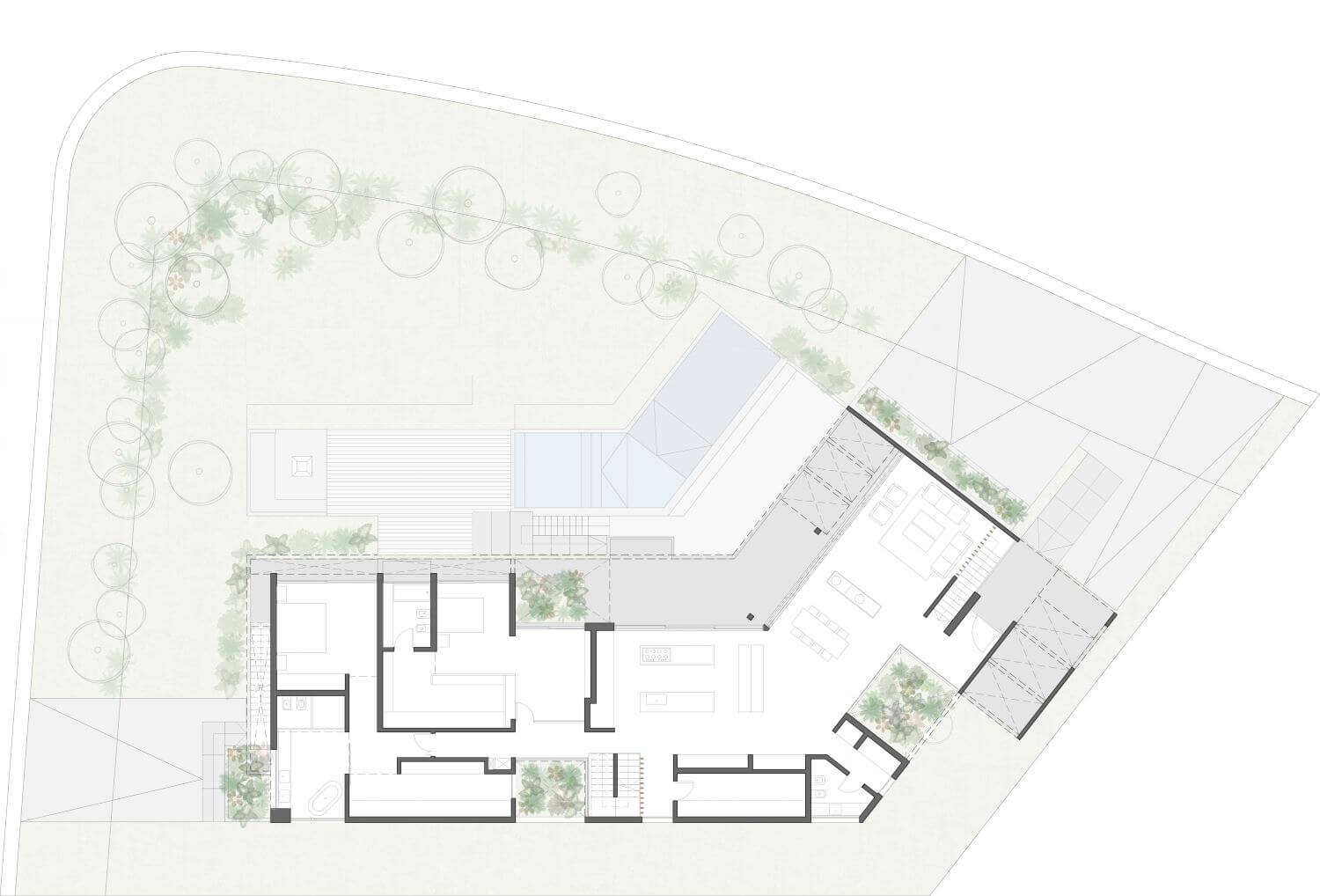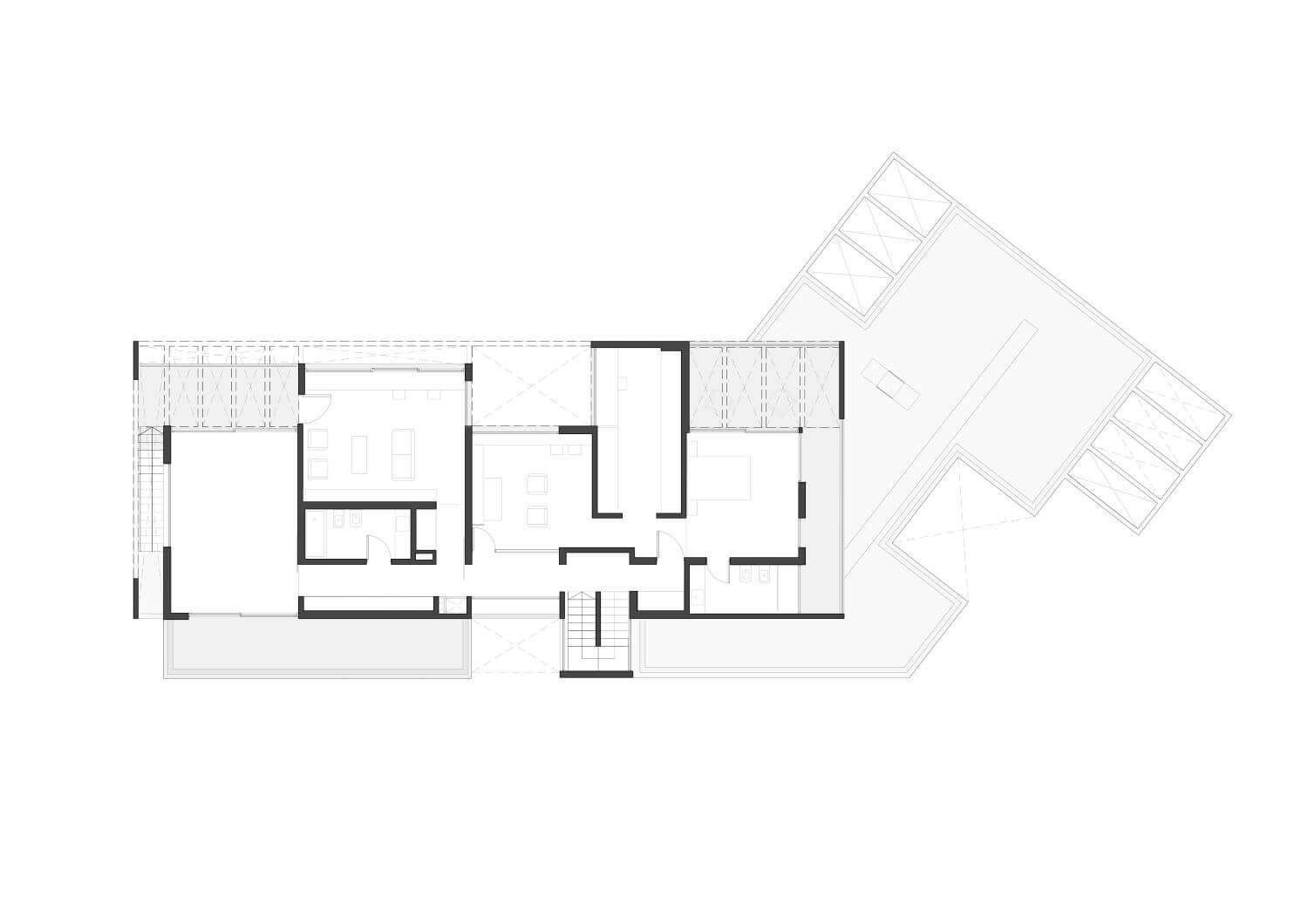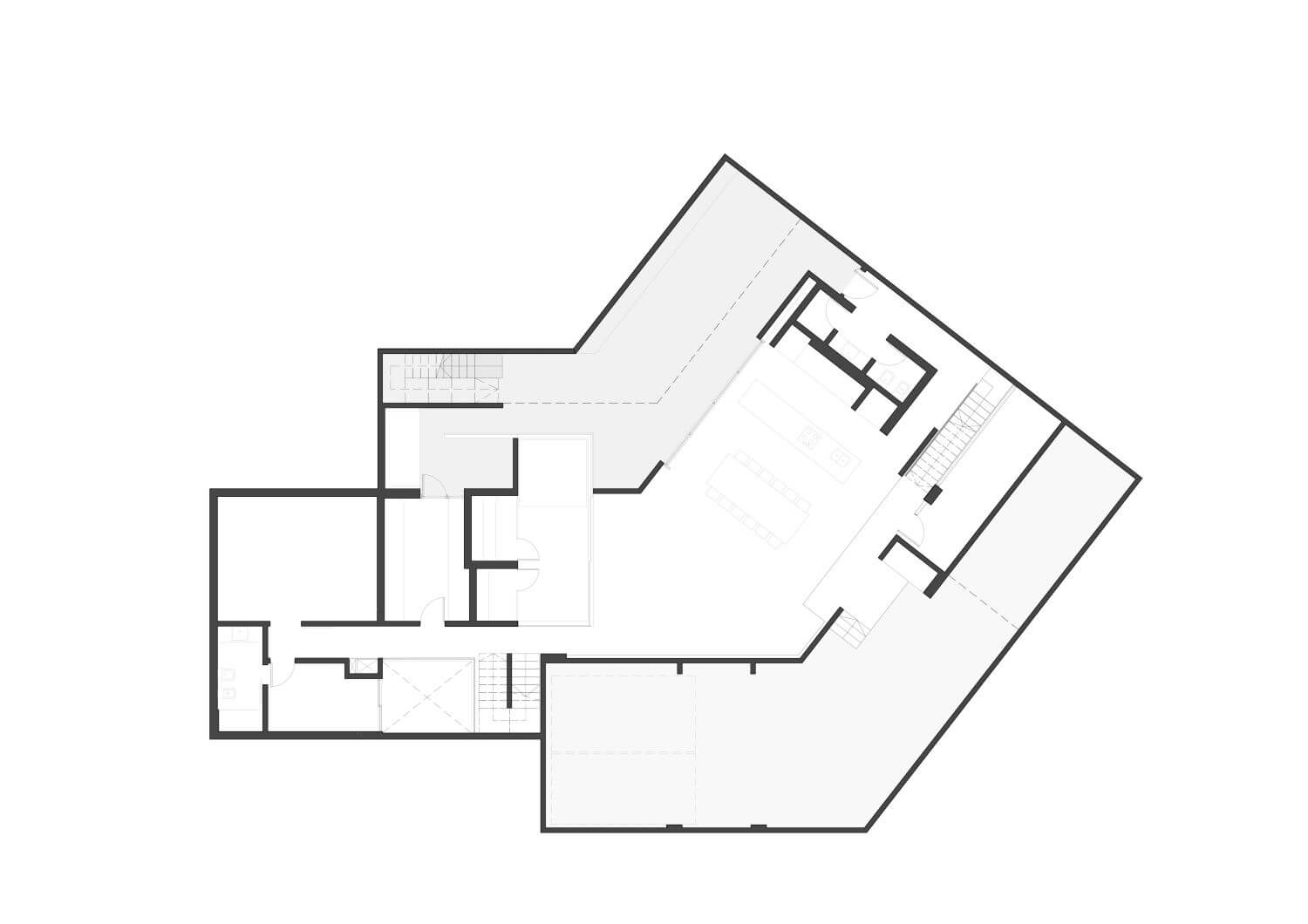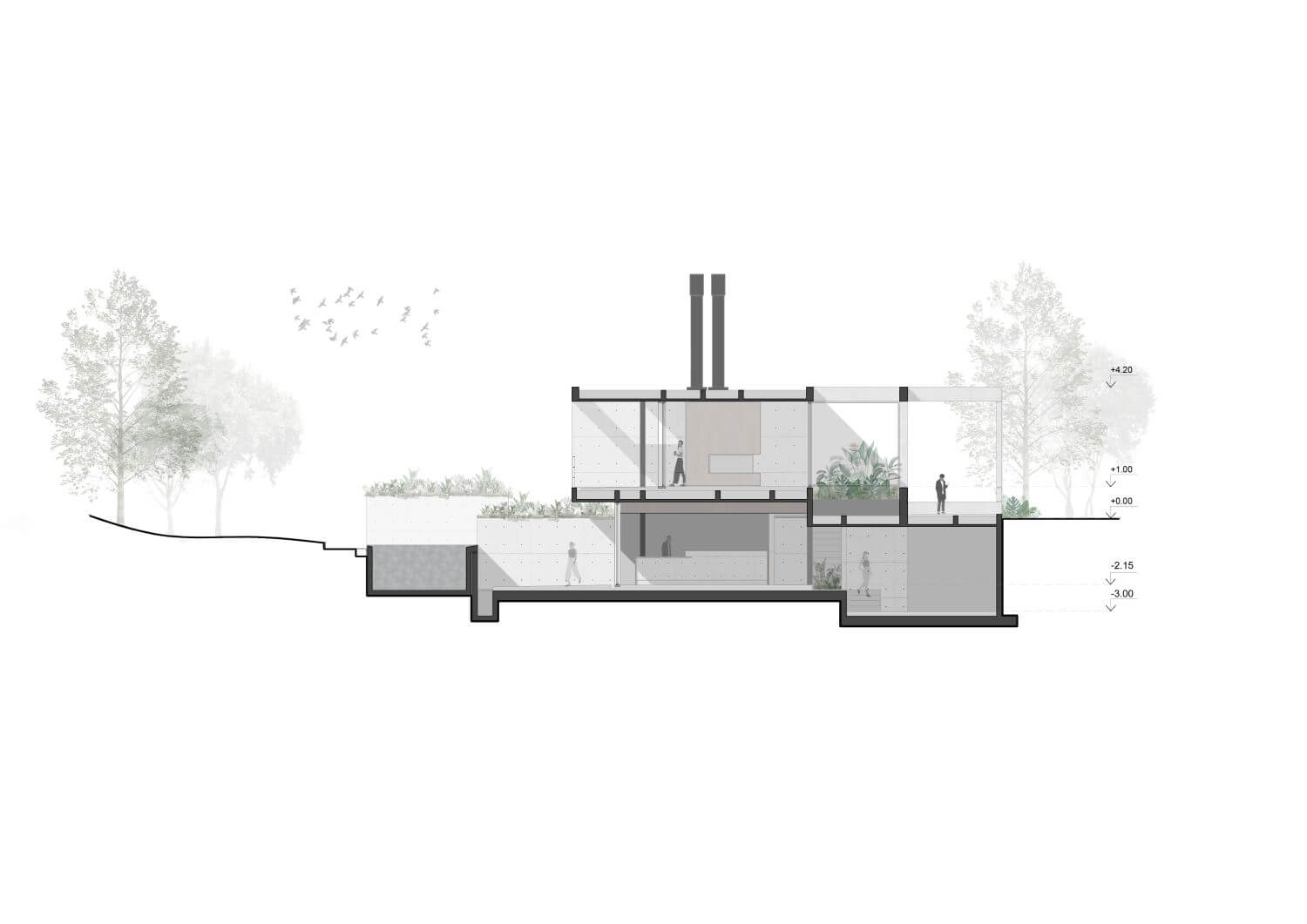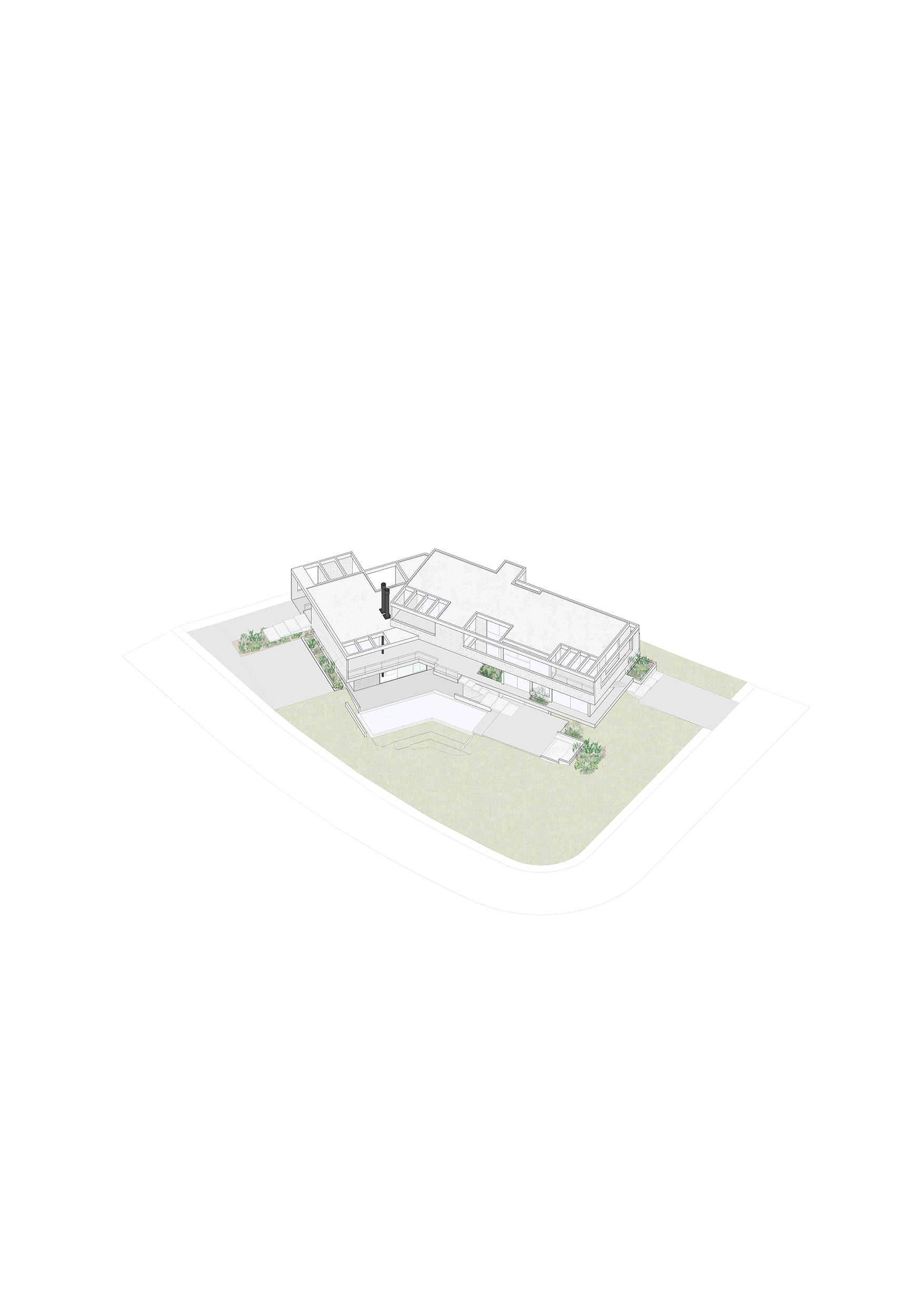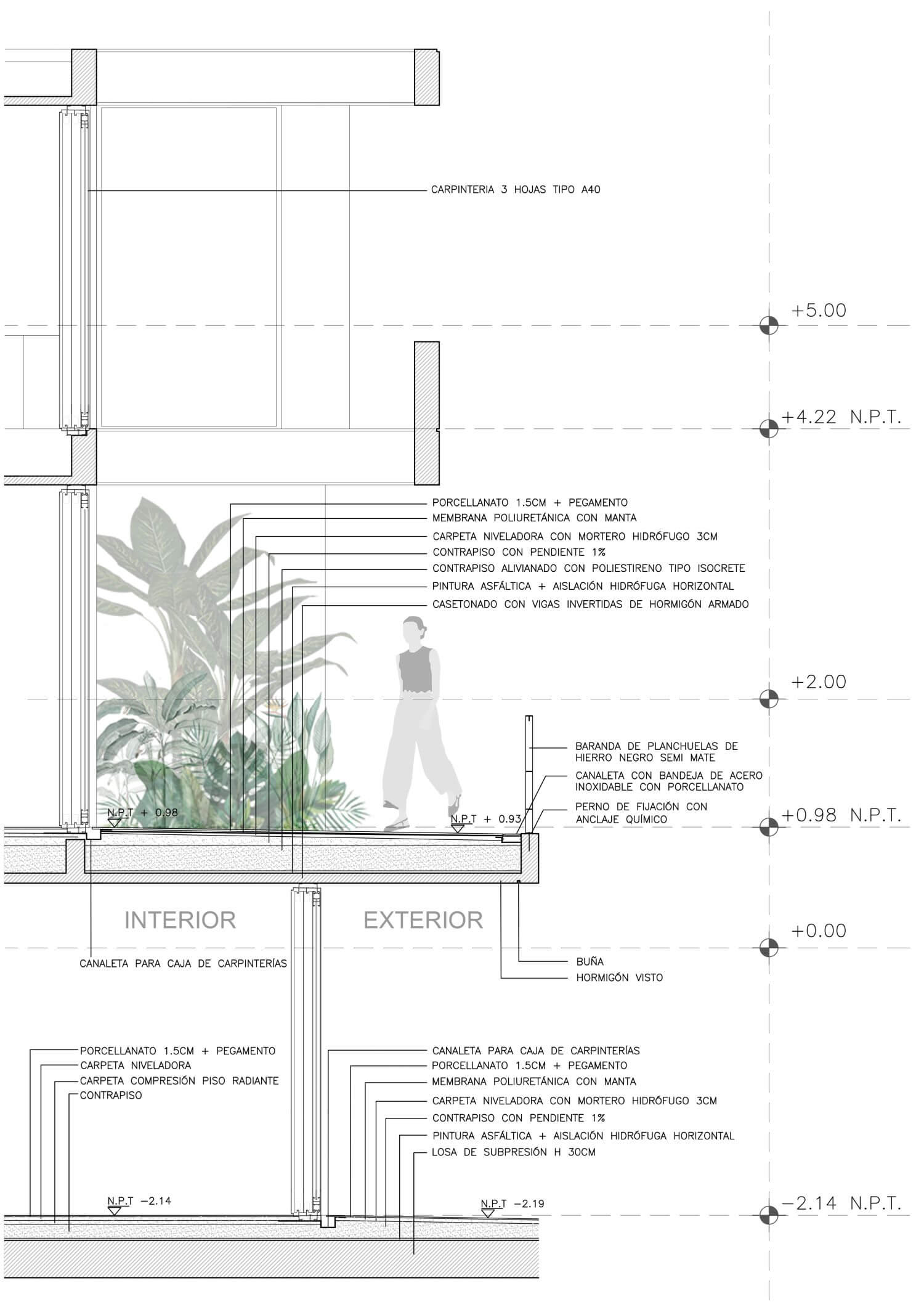 ---