MZ Arquitectos: The commission was simple. On a 2000 m² corner lot we had to design a comfortable home for a couple of respected health and law professionals in Villa Allende, Córdoba province.
The main requirement on the part of the clients was clear: A pool closely linked to the house. That requirement, added to the north orientation, ended up clarifying the party idea.
Parallel to the long side of the lot, the main rooms of the house are distributed, both to capture the sun in winter and to appreciate the best visuals (an ideal scene for designers). Separated by a single circulation that acts as an axis in the house, there are all the services, well defined from the typological to the morphological in the best style (saving the distances) Kahn.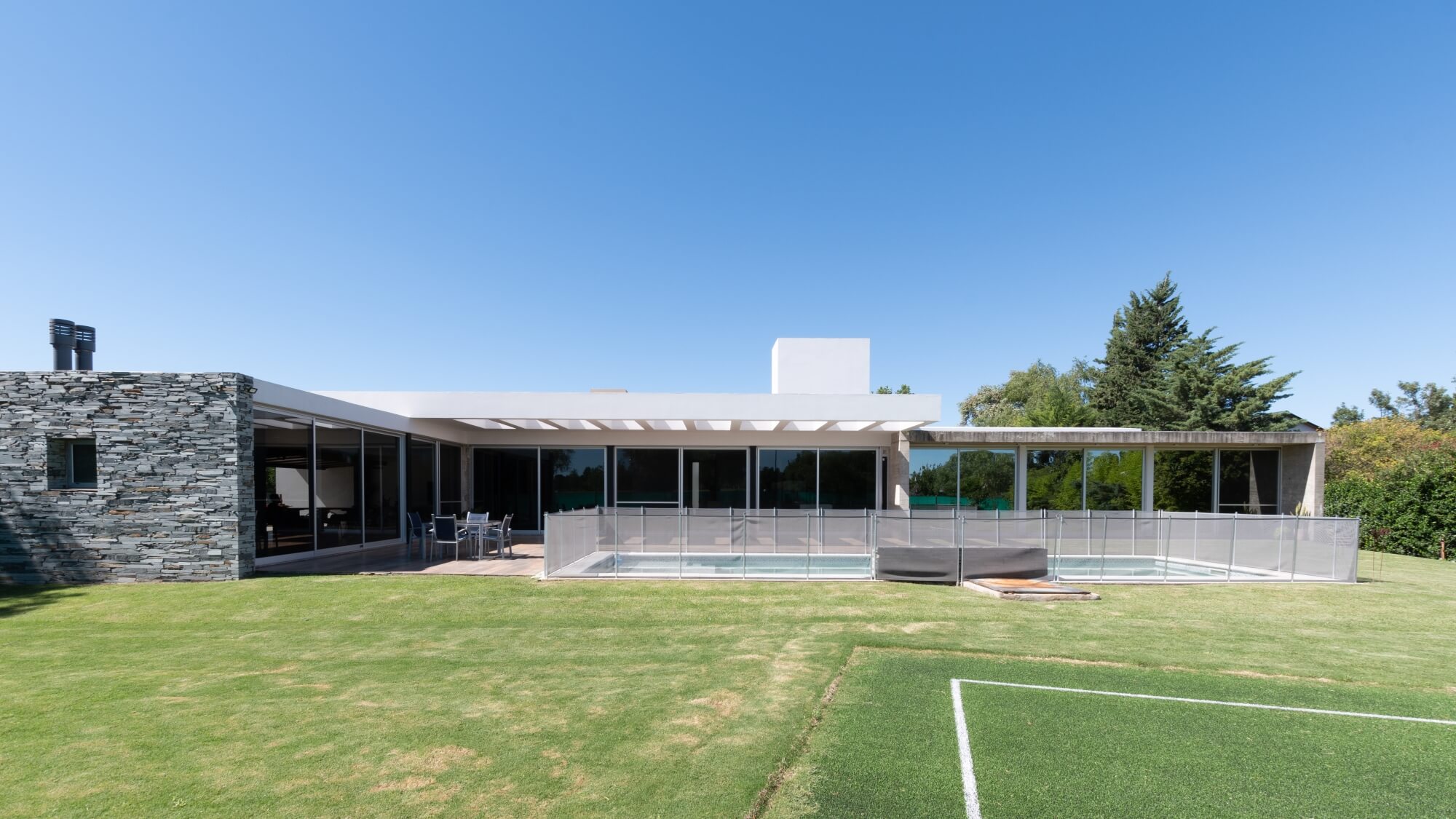 image © Gonzalo Viramonte
The barbecue area, linked to the garage, finishes forming the "L" section, resolving the pedestrian and vehicular entrance of the house on the short side of the lot.
The morphology shows a large white ceiling that begins at the entrance and ends in a pergola over the gallery, thus configuring a dreamlike space. Two smaller volumes complete the scheme: The first, made of exposed reinforced concrete, houses all the services and the three bedrooms. The other, covered in natural stone (San Luis block), the garage-barbecue.
The pool finishes setting the backdrop for the entire house. Appreciating itself from all environments, it manages to integrate and be an ideal space for enjoyment.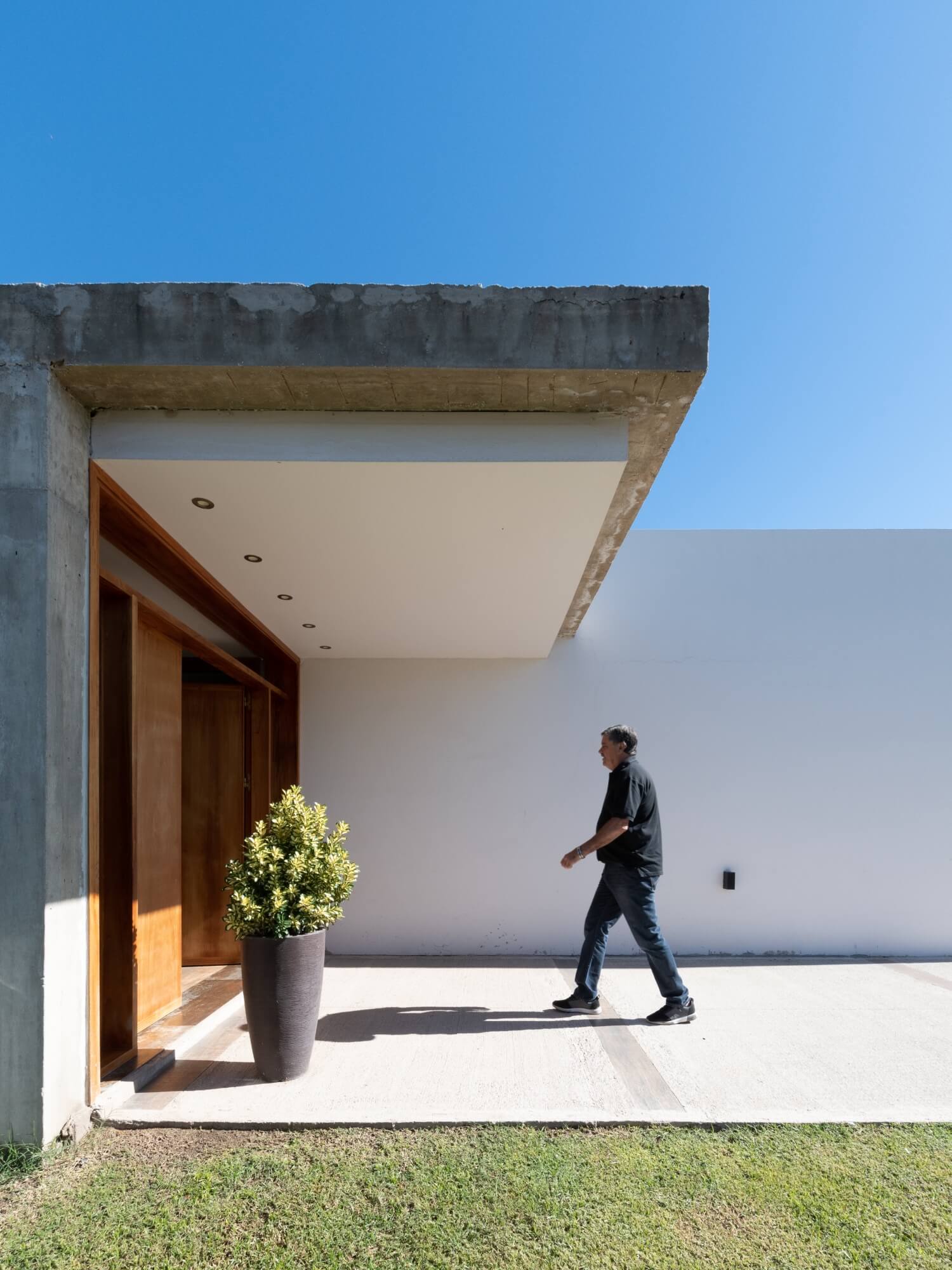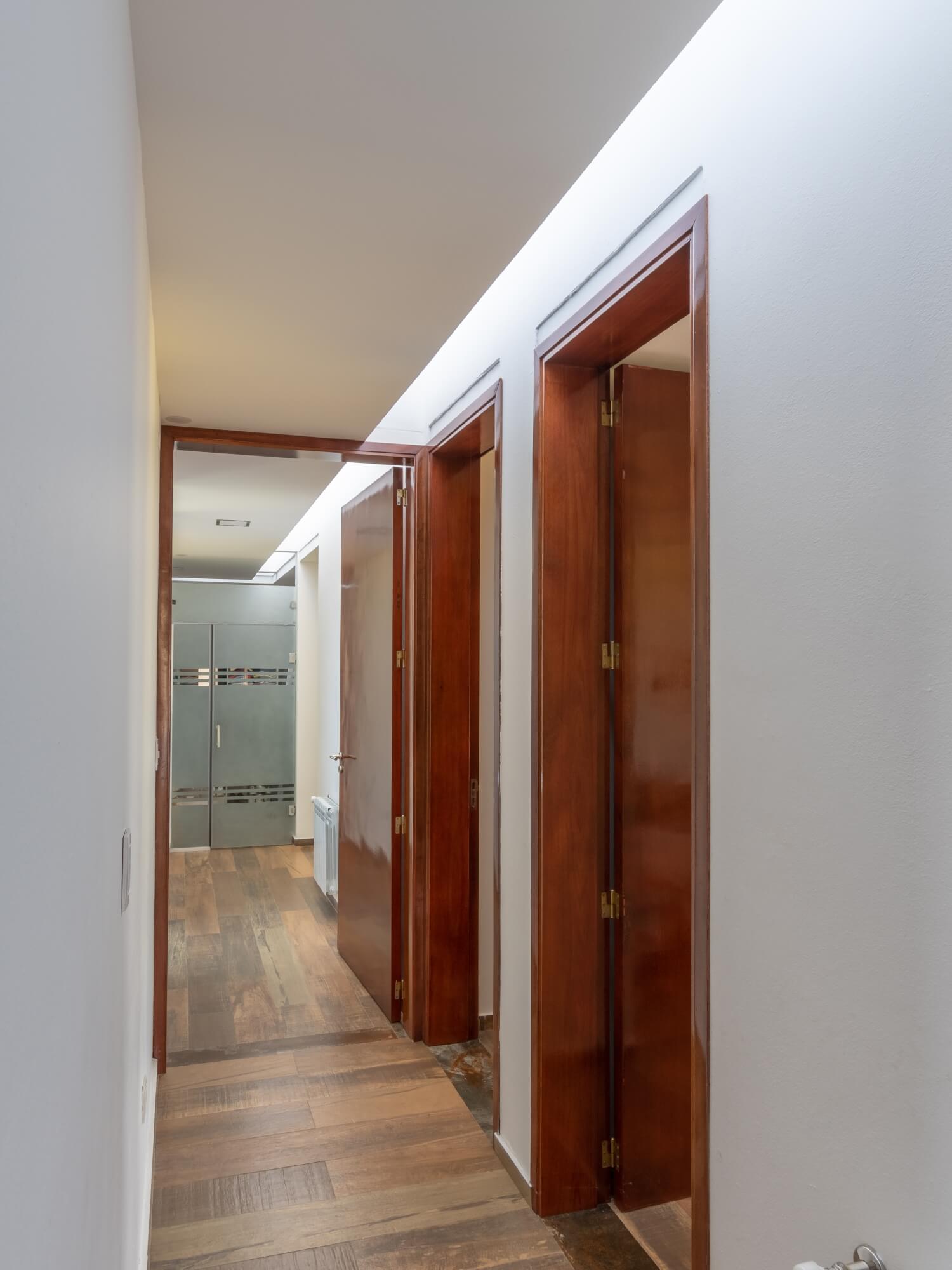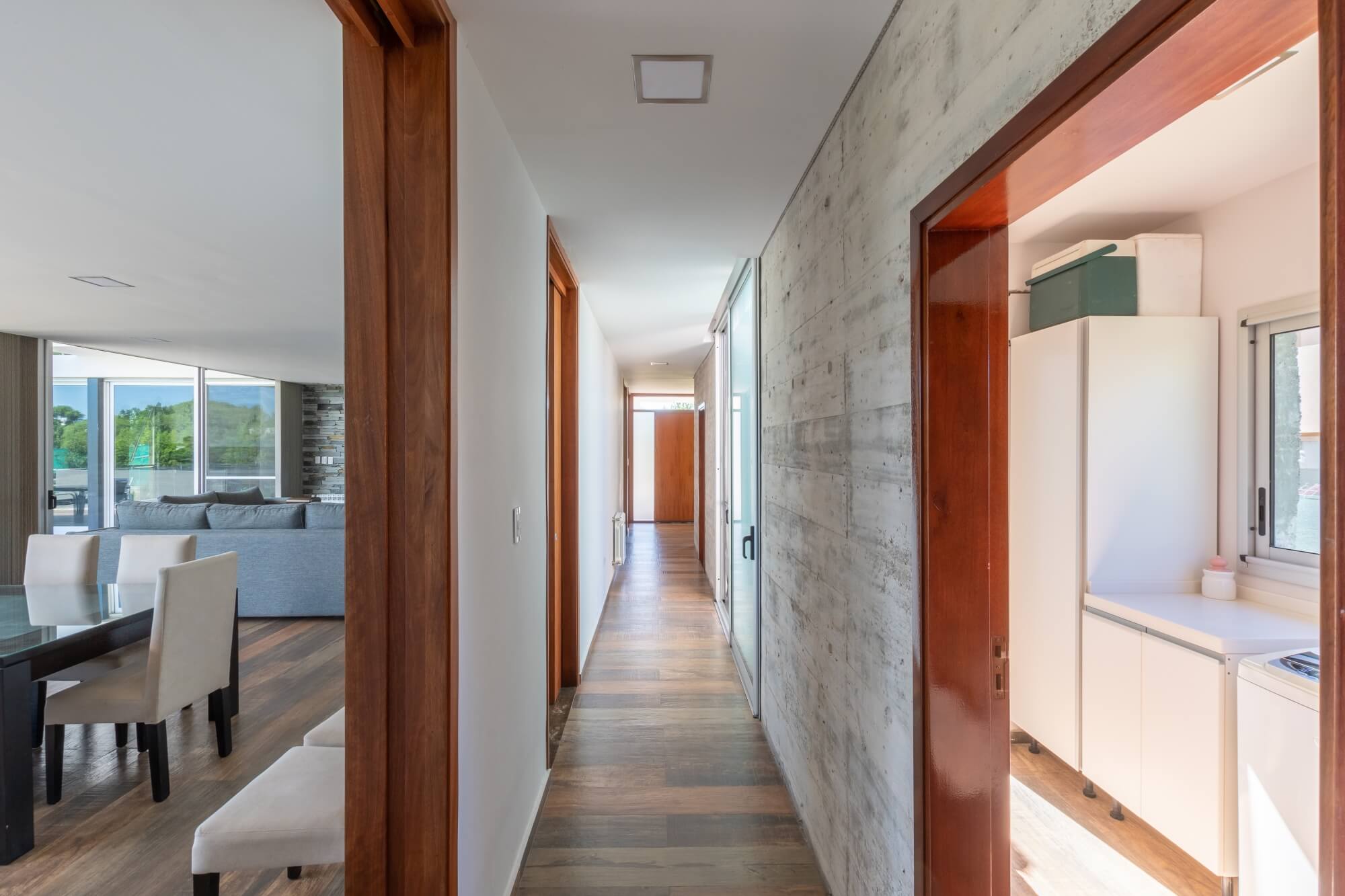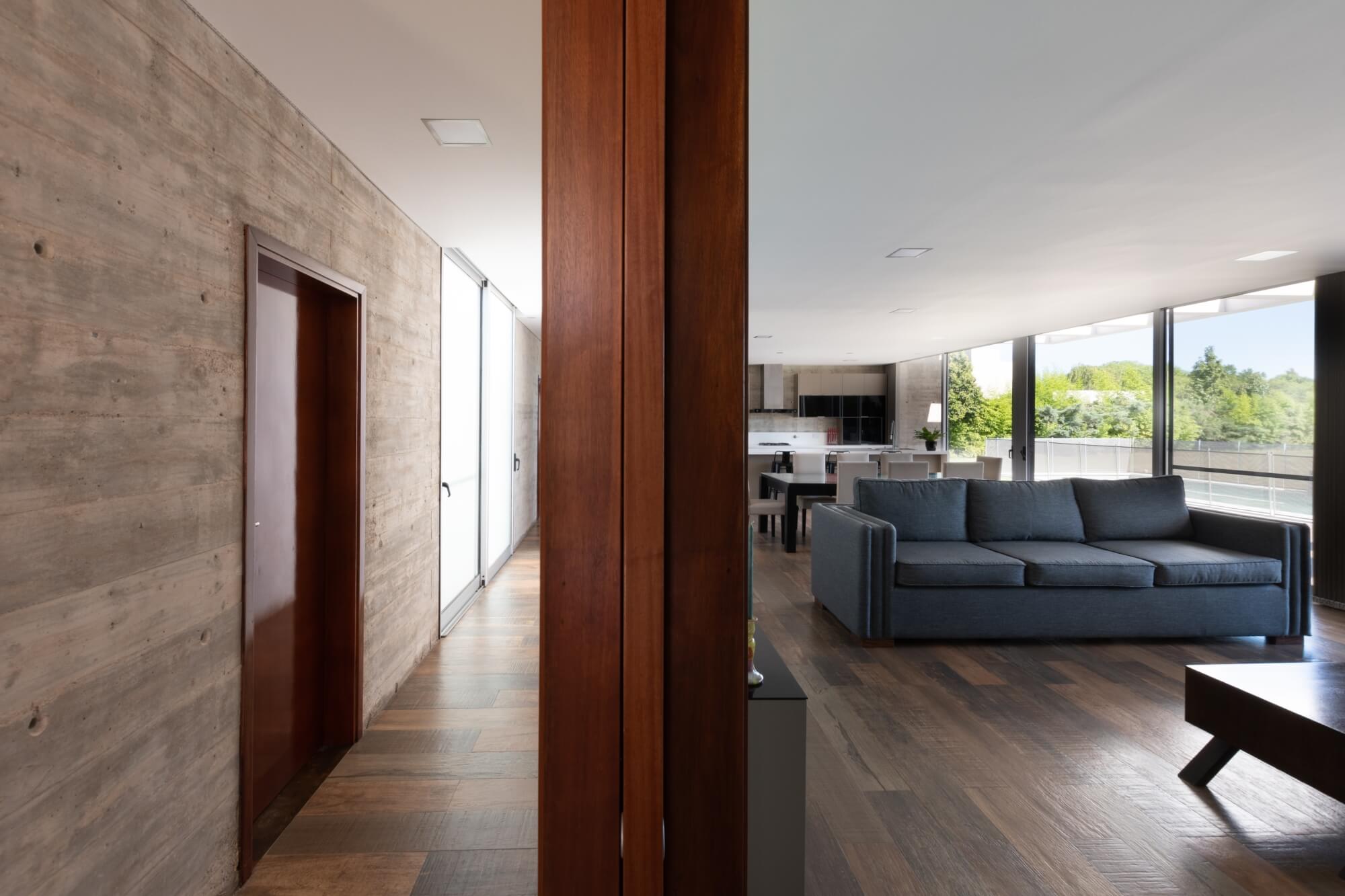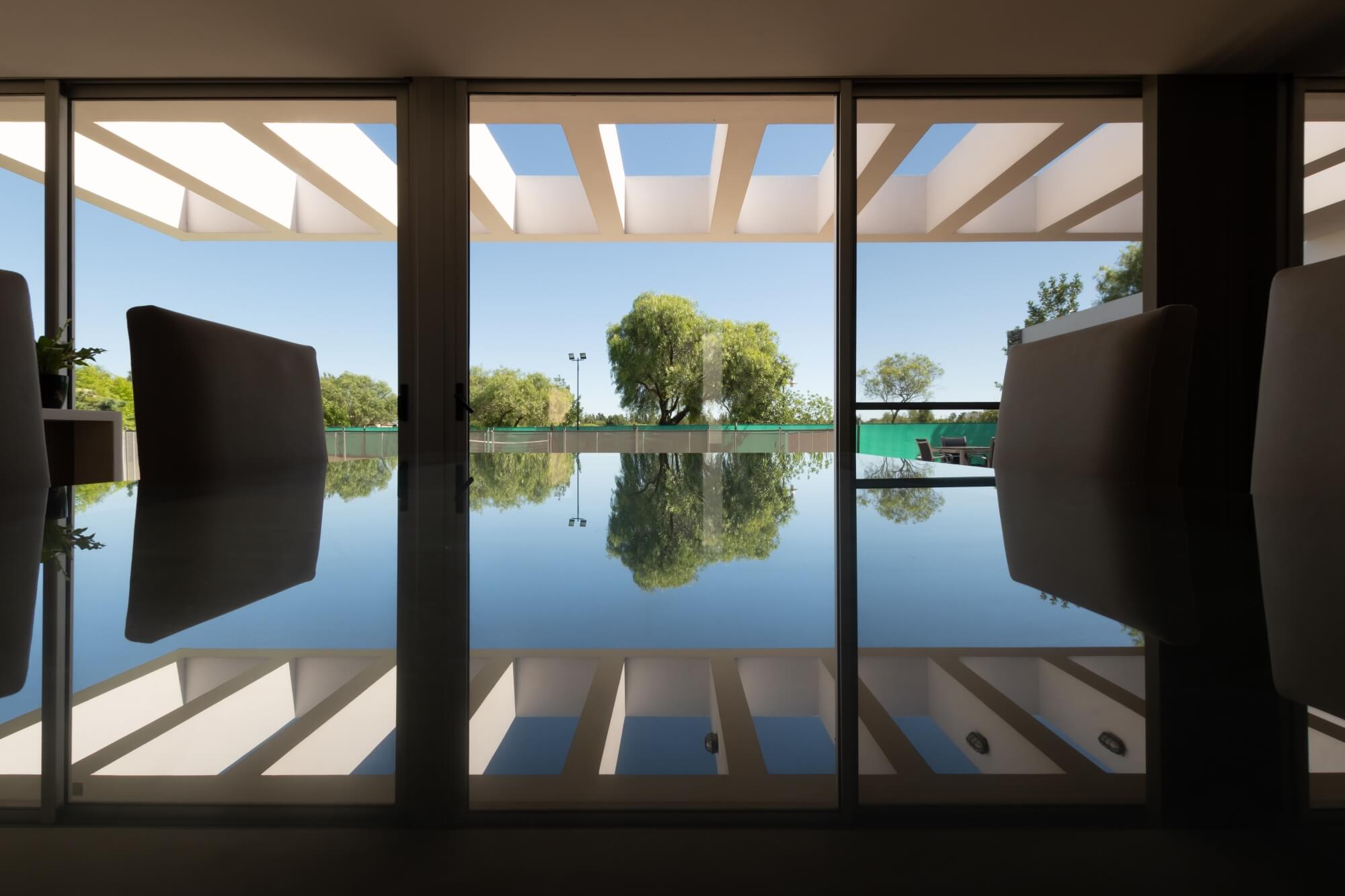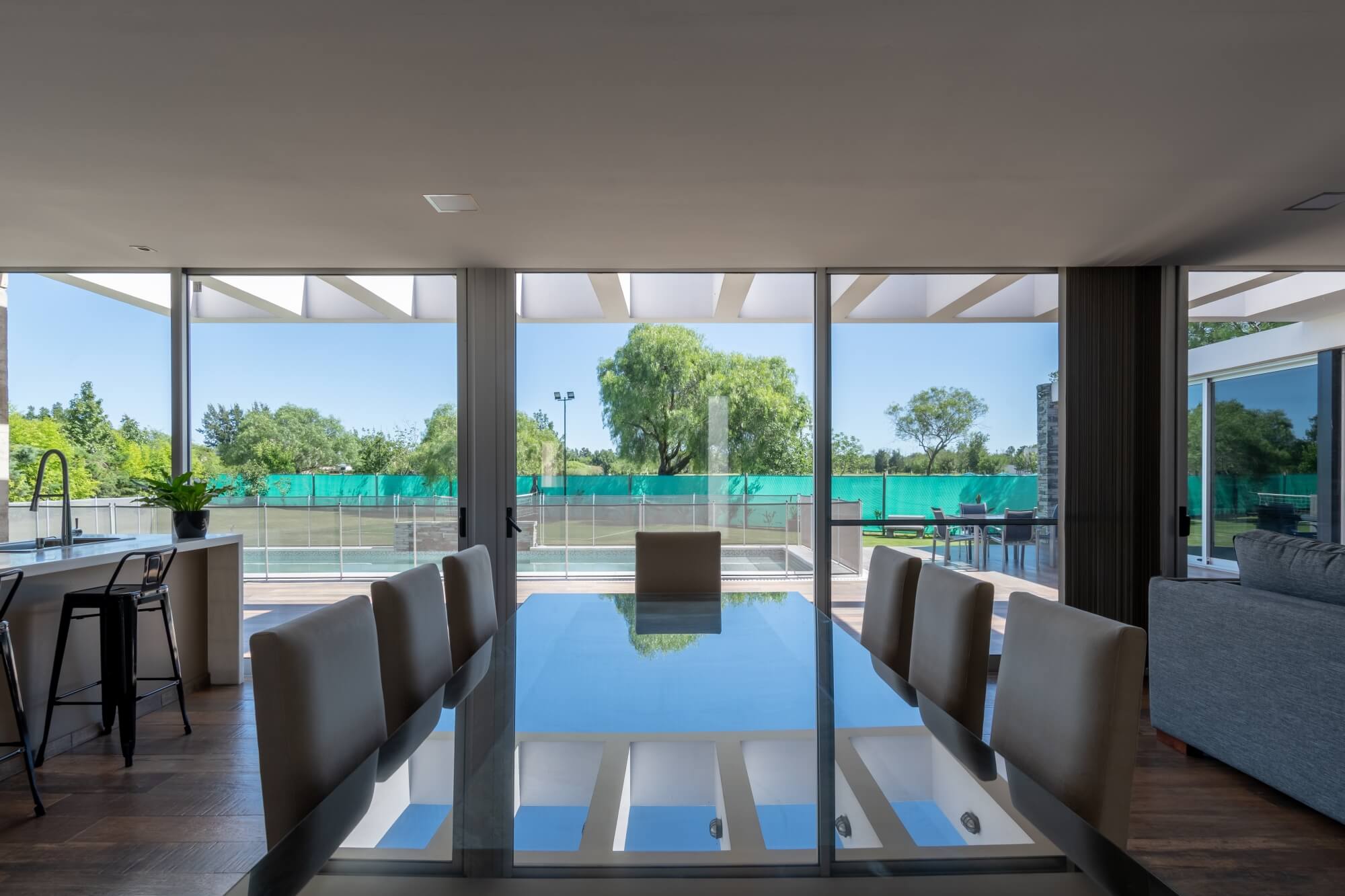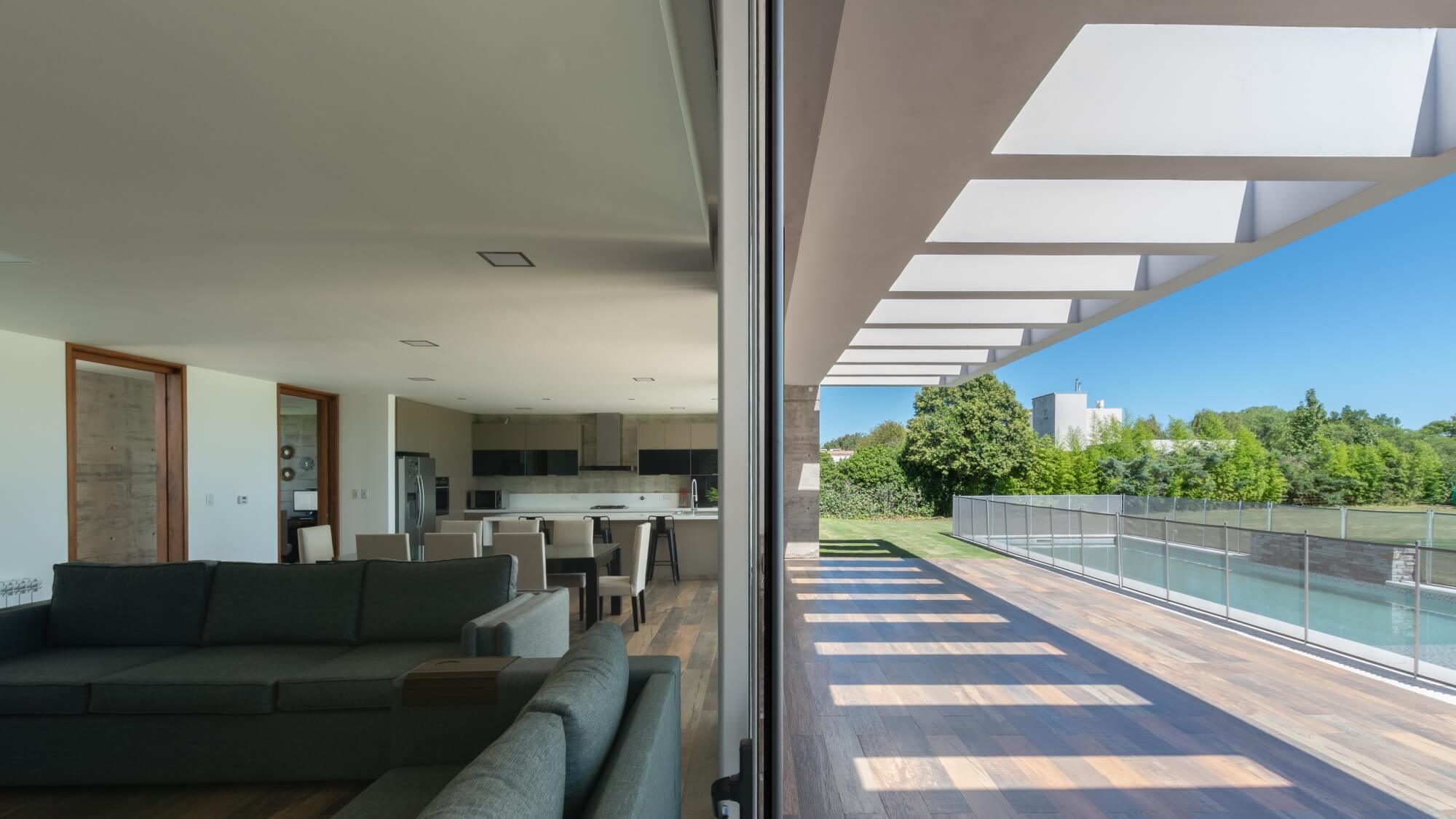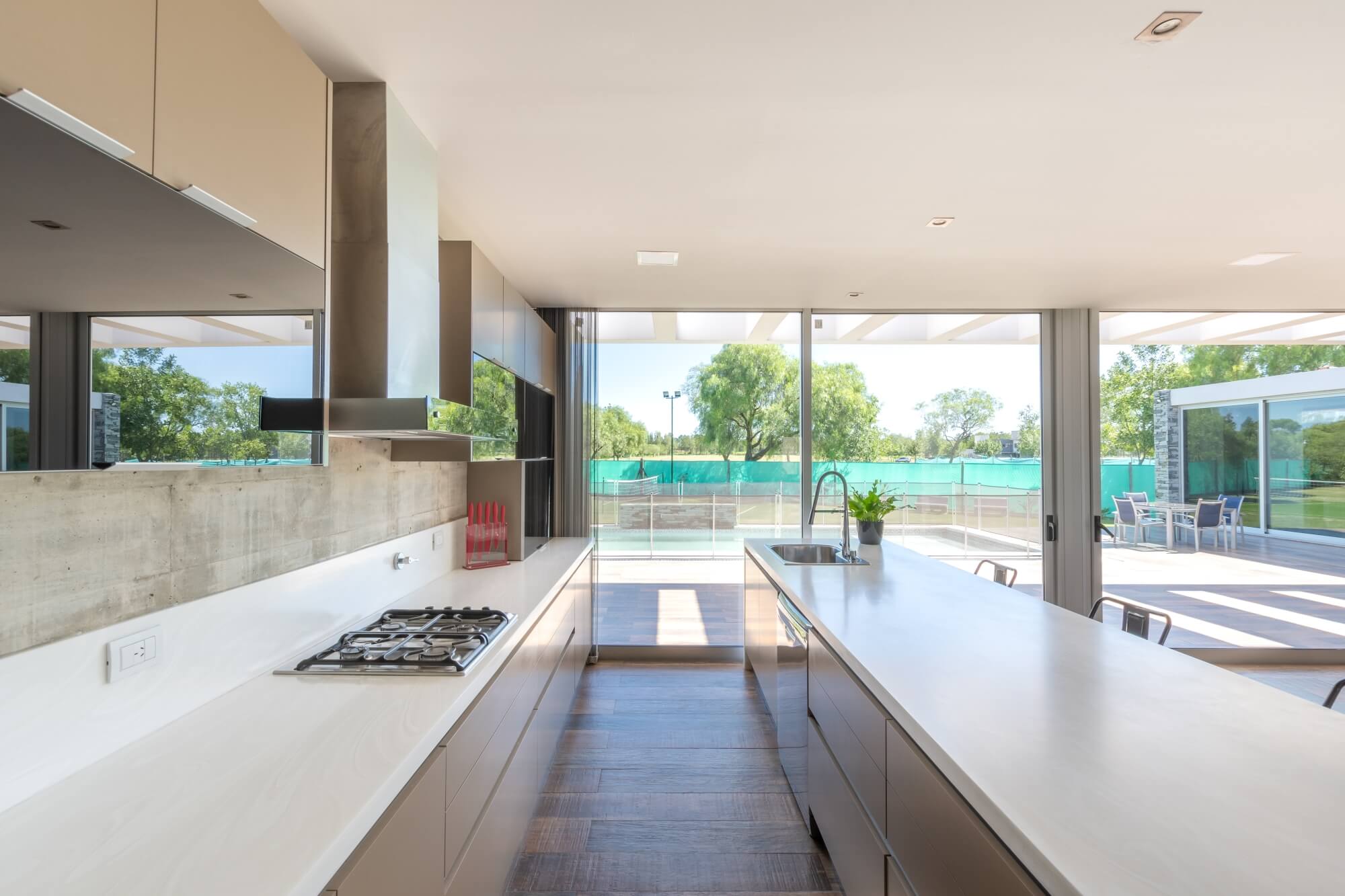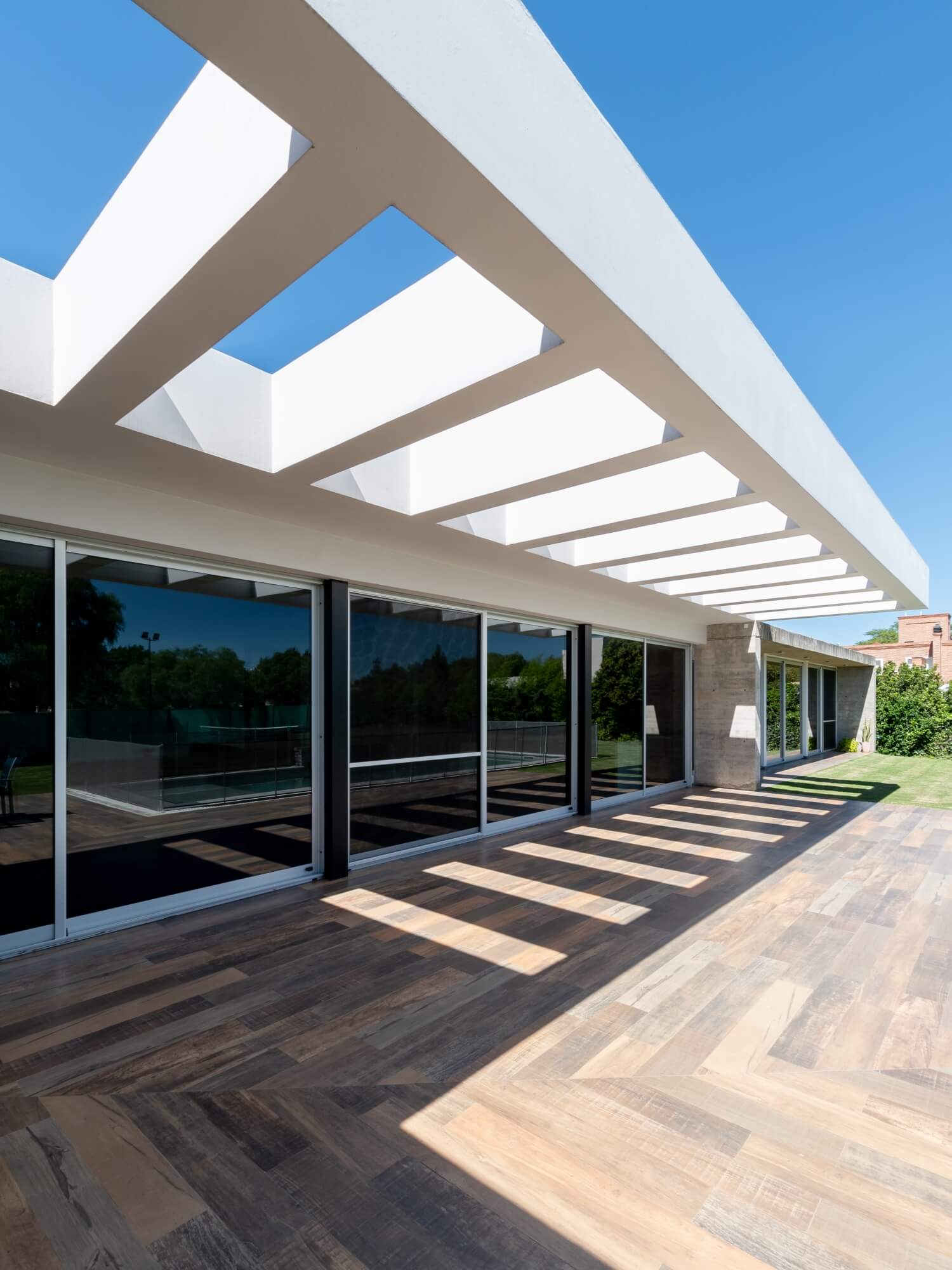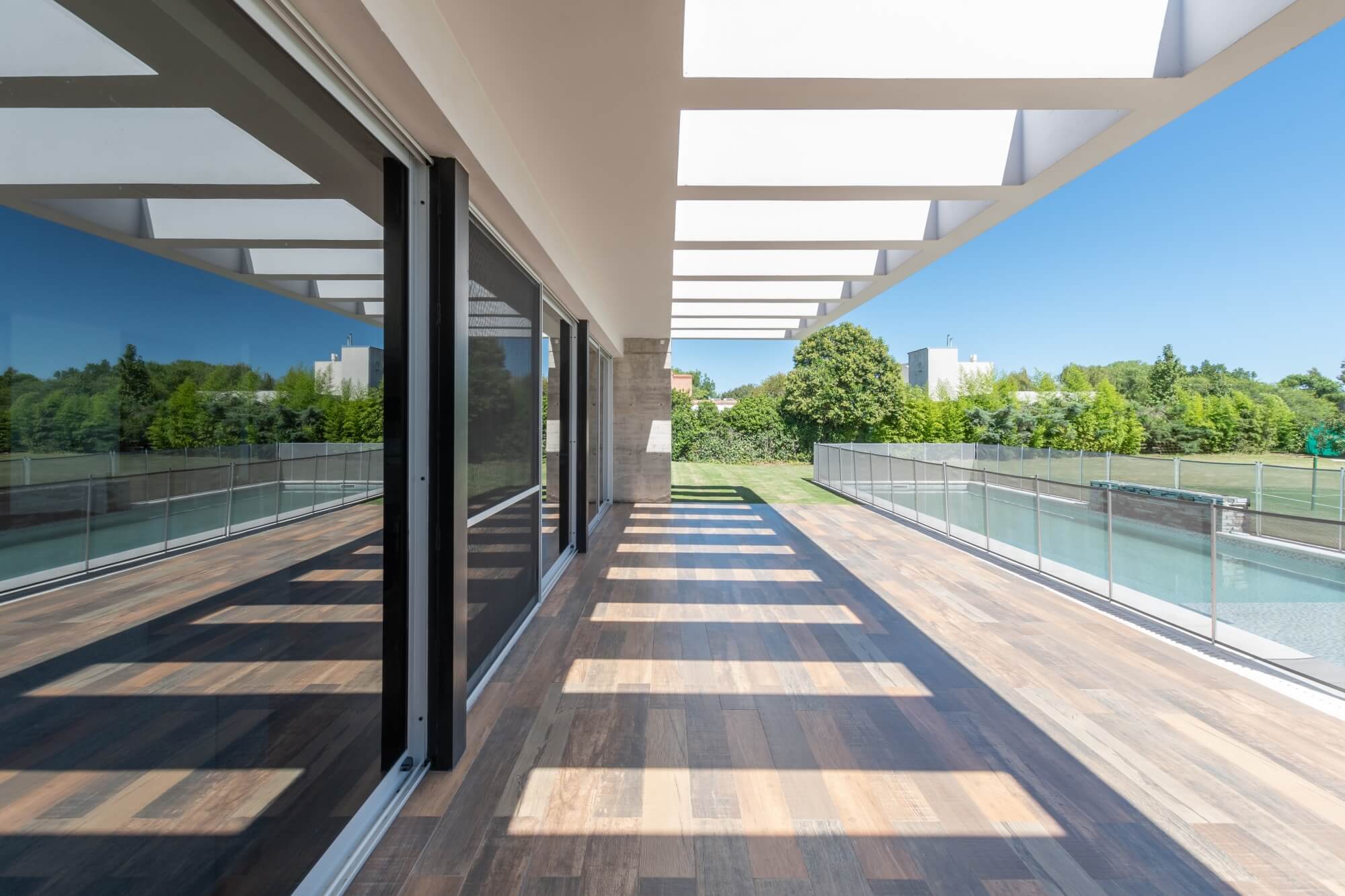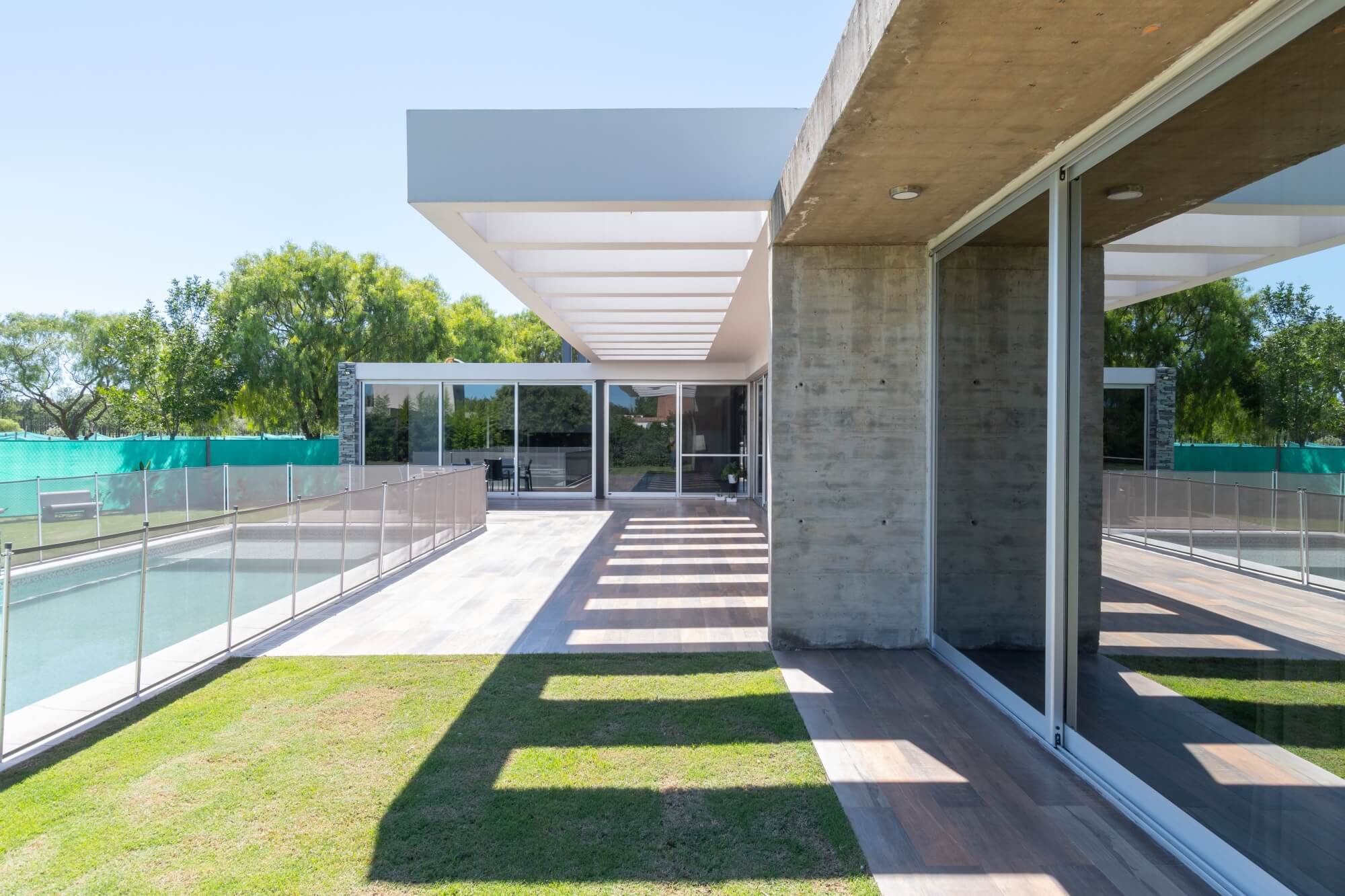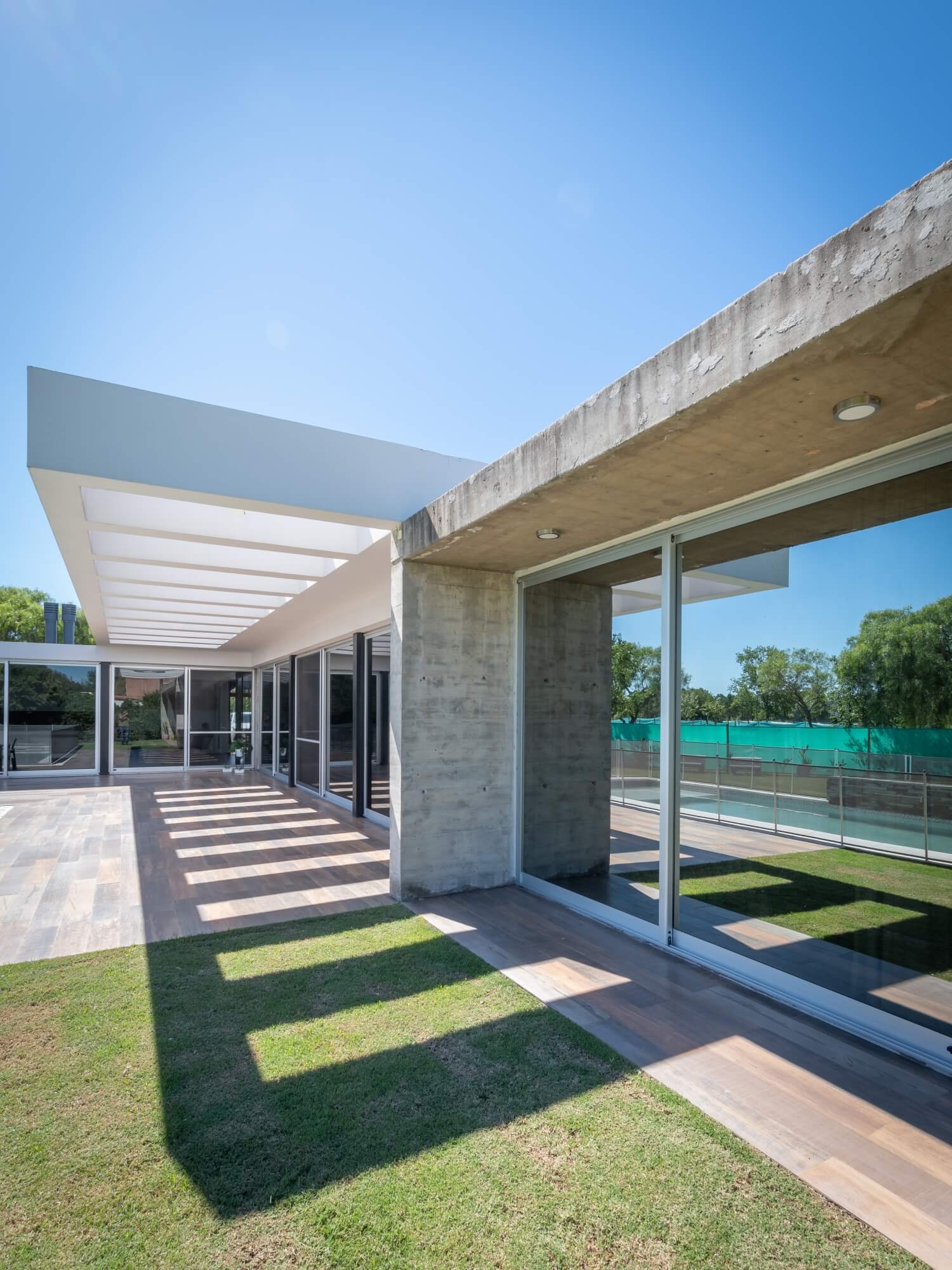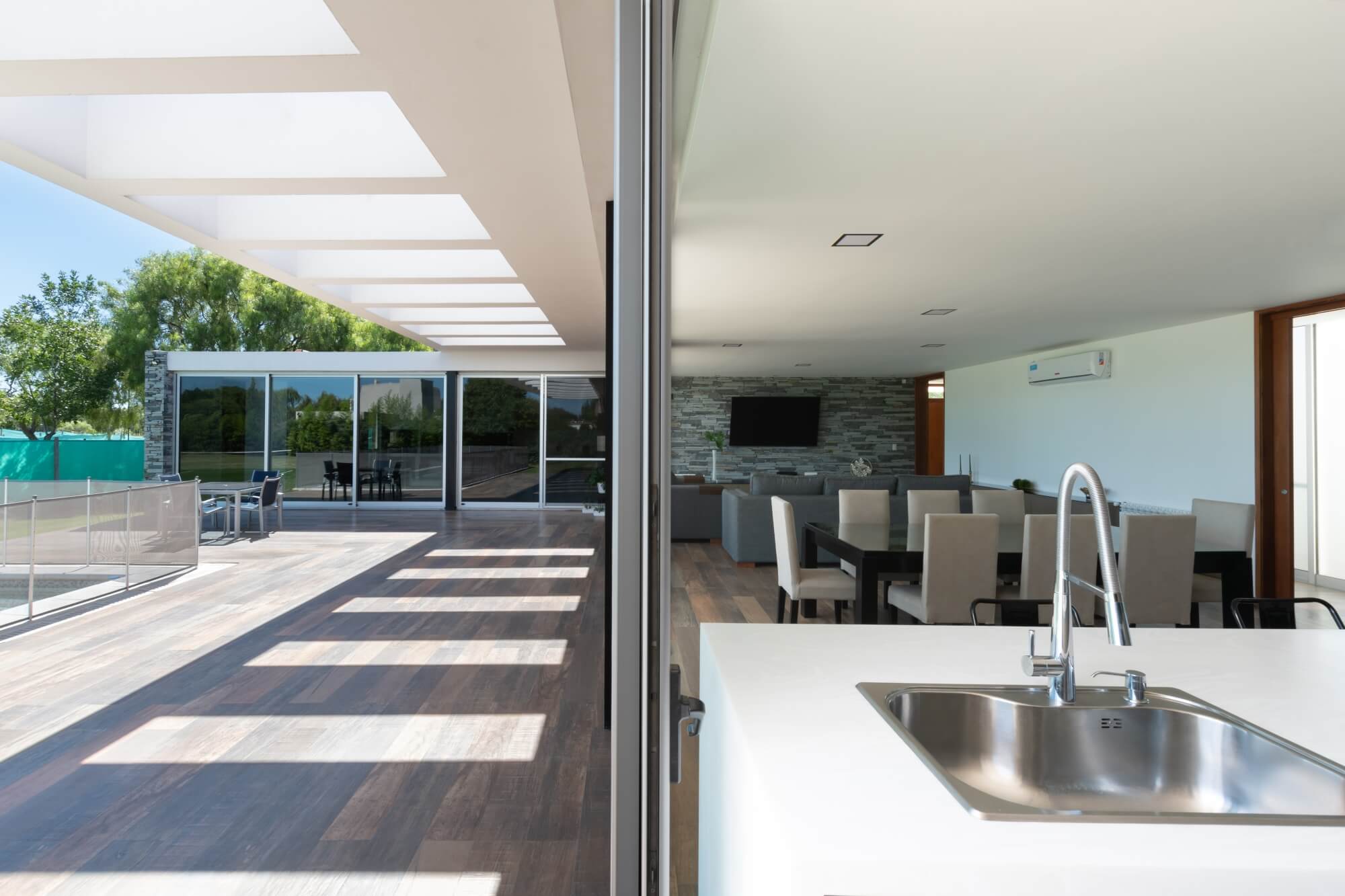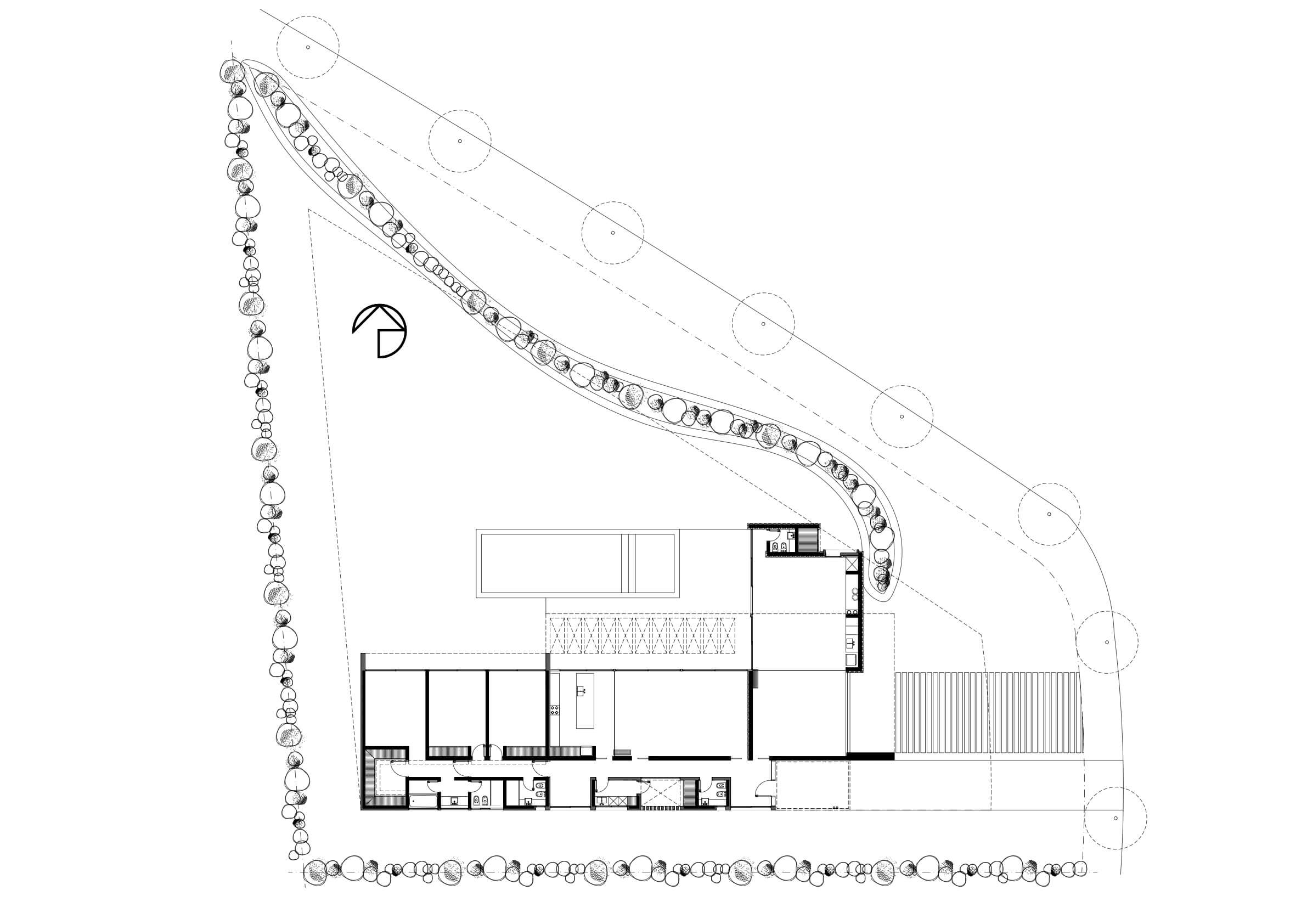 Connect with the MZ Arquitectos
---