Cubism Architects: The residence, which is defined by strong geometry and emphasizes linearity in both horizontal and vertical directions, is in perfect accord with the family's refined taste and requirements in every aspect. While sitting in a traditional neighborhood in a busy metropolis, the house in Coimbatore makes a bold identity for itself by combining a variety of design elements.
The foyer leads into the living room and then to the dining and kitchen areas. This perspective makes considerable use of materials such as granite, marble, and wood.
Due to the skylight above and expansive views surrounding it, the formal living space has a relaxing influence to it.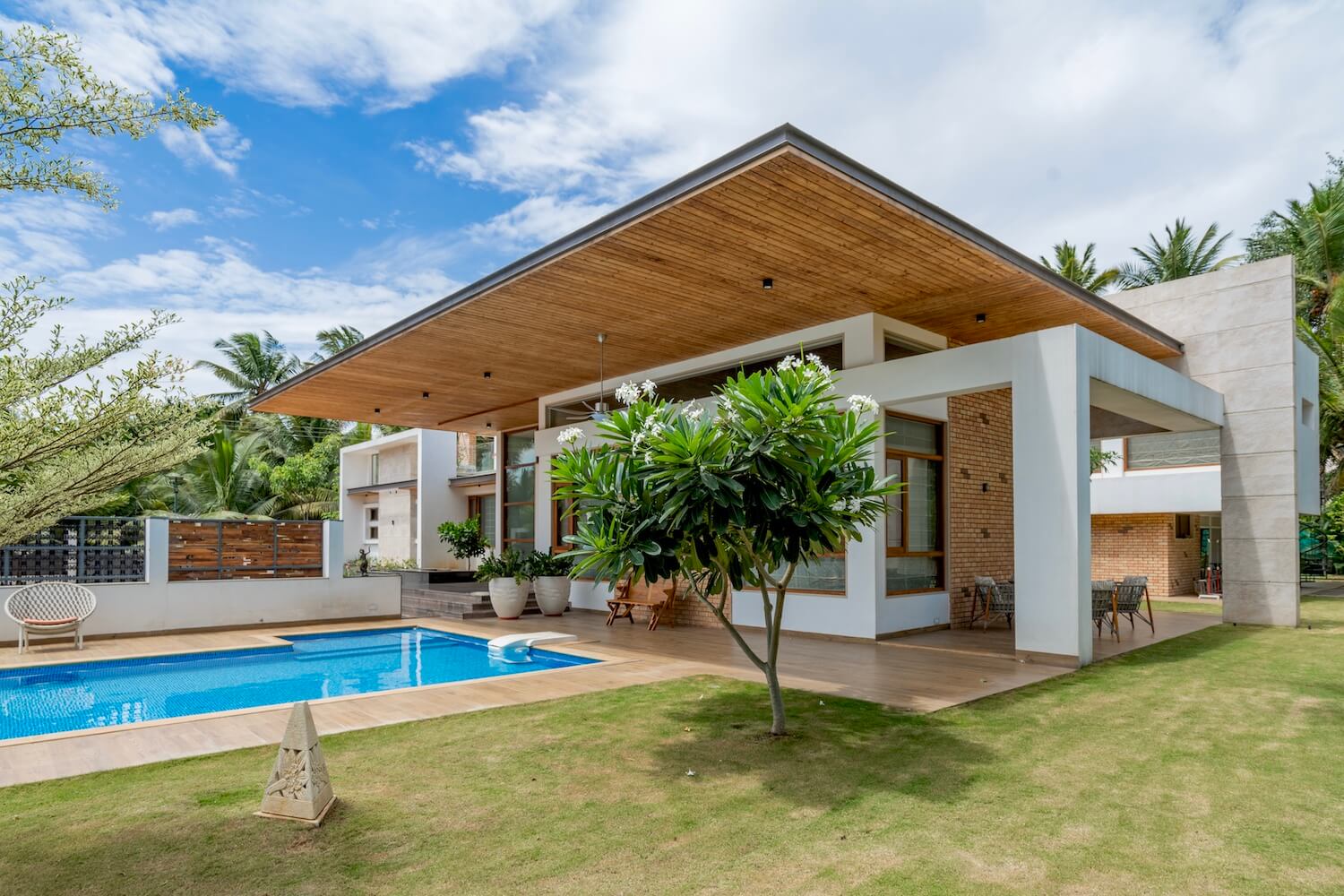 image © Inclined Studio
The use of wood louvers as a partition between the living and dining provides privacy between the spaces, yet allowing a natural visual flow. Minimal furniture and simple pendant lights hanging from the interiors adds softness to the dining space.
Outside the office space, a high elevated wall with hanging to improve the look and feel of the space for both residents and visitors. This area is distinguished by the suspended flight of stairs which is completed in wood to complement the interior language.
The stairwell leads to an area with an open layout that allows for easy circulation and visual fluidity. The entry is distinguished by a tiny flight of steps backed by plants, giving it a contemporary yet inviting feel. On the ground level, a swimming pool is included as an element that improves the space's quality. A swimming pool not only helps the plan keep faithful to its idea, but it also helps to maintain the microclimate of the location. The swimming pool is located directly front to the family living area to encourage residents to spend more time outside, enjoying the house's surroundings and landscape aspects.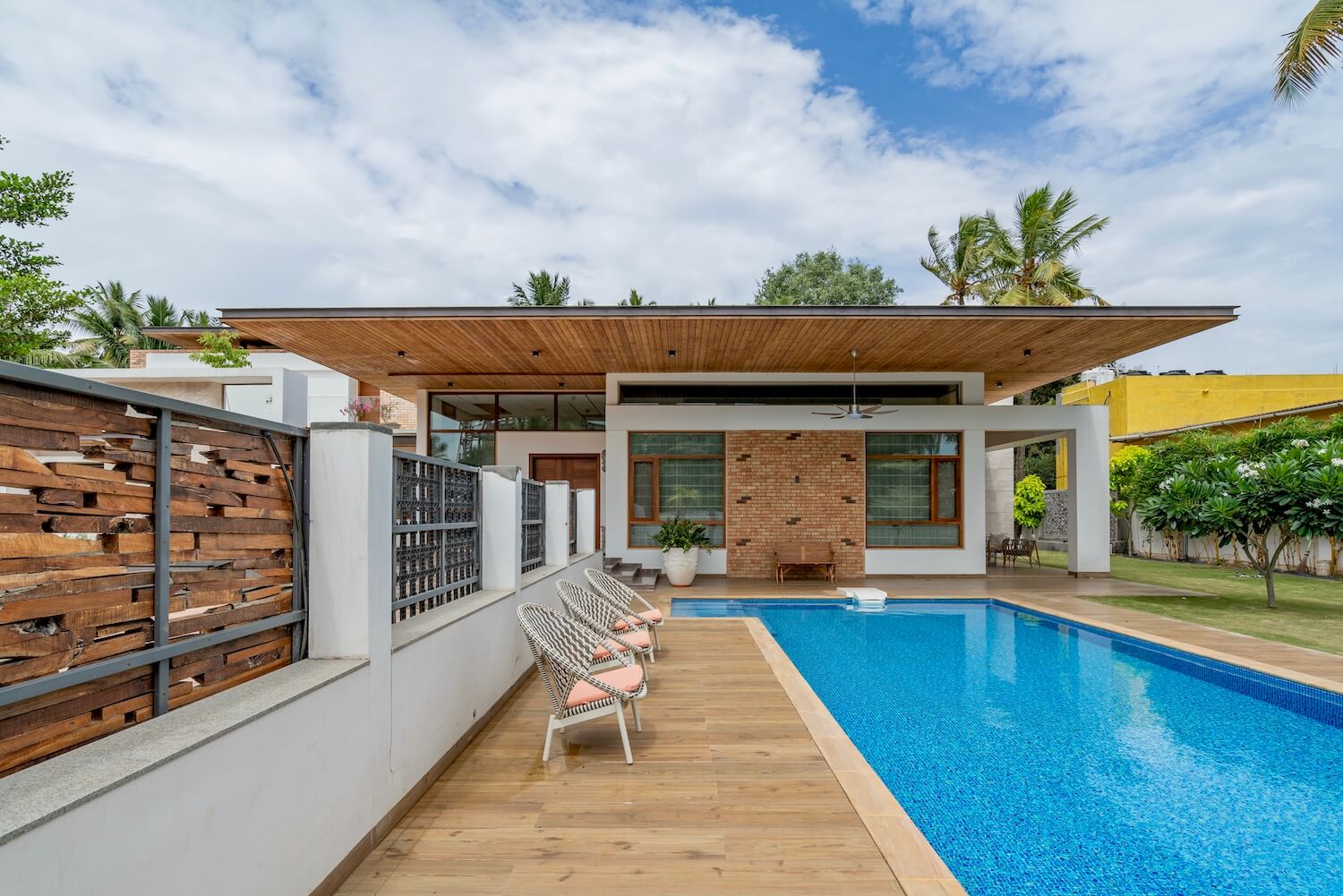 image © Inclined Studio
On the side of the house where it is difficult to bring in light and ventilation, a courtyard is created on the outside to ensure that the formal living and bedrooms are well lit and ventilated.
A small private sit out is created on the outside for the residents to enjoy the ambiance and the serenity of the landscape.
The design is attempted to separate private and public spaces and to create an ambiance in which the distinction between outdoor and indoor spaces is lost, allowing residents to enjoy an unrestricted and unhindered ambience.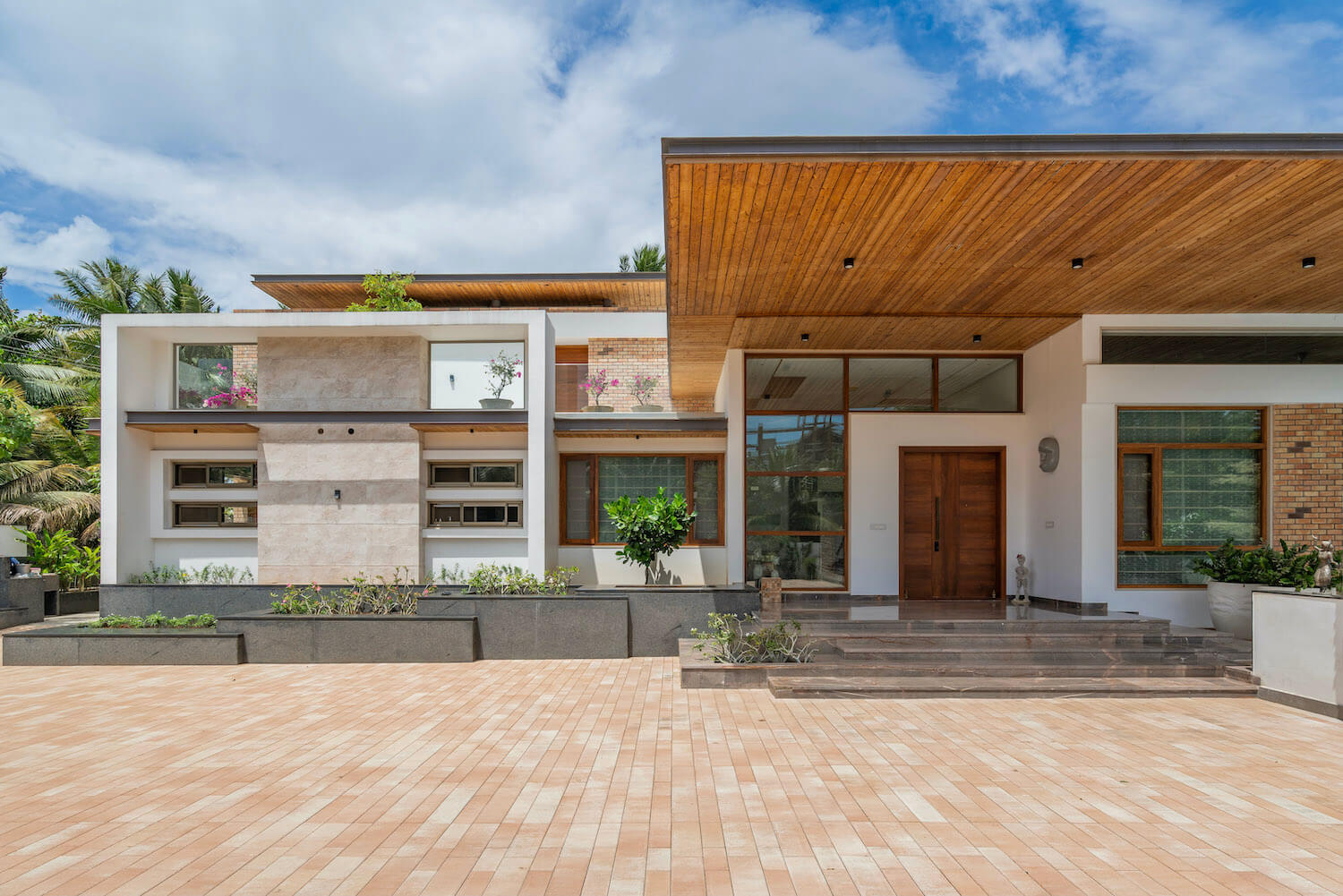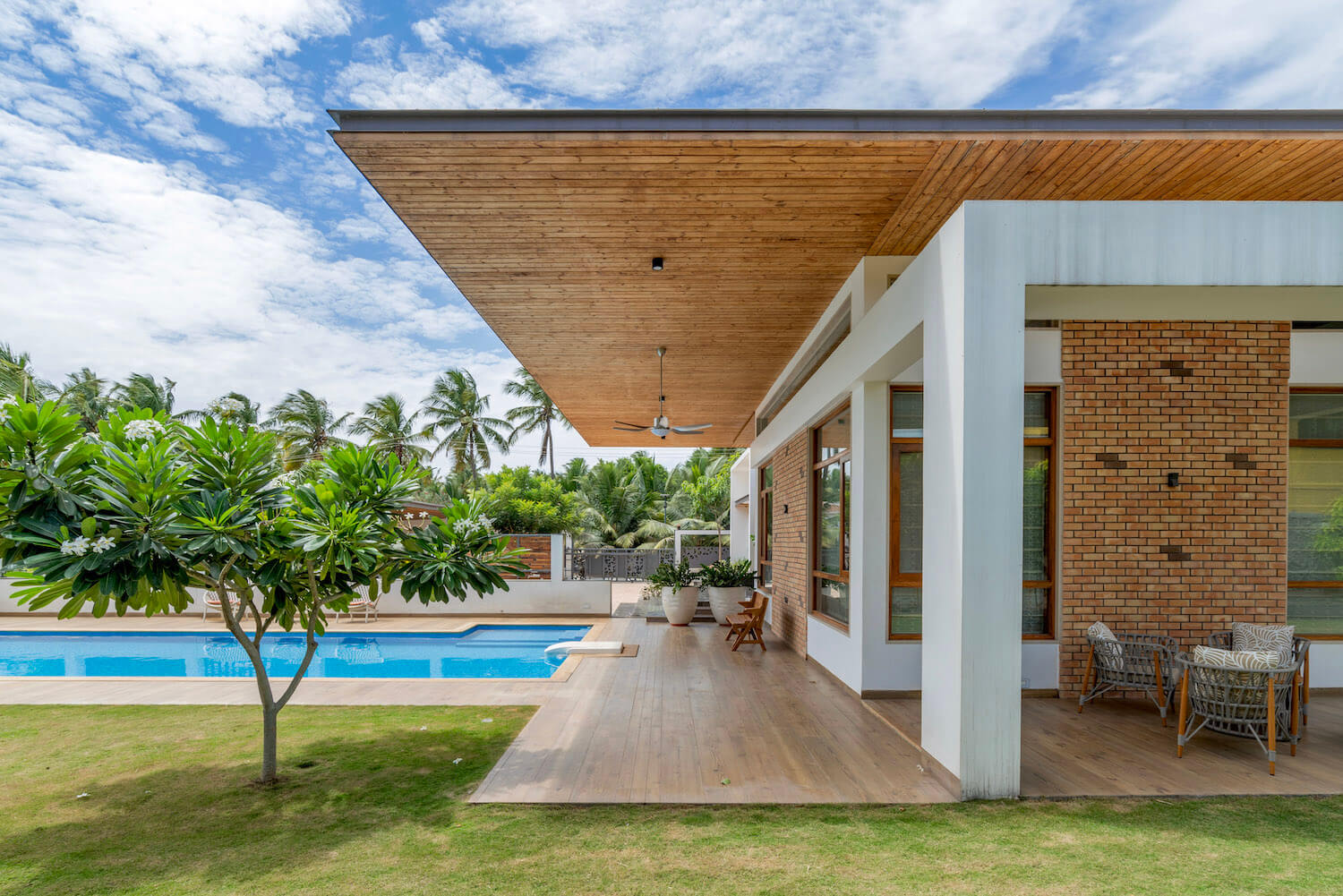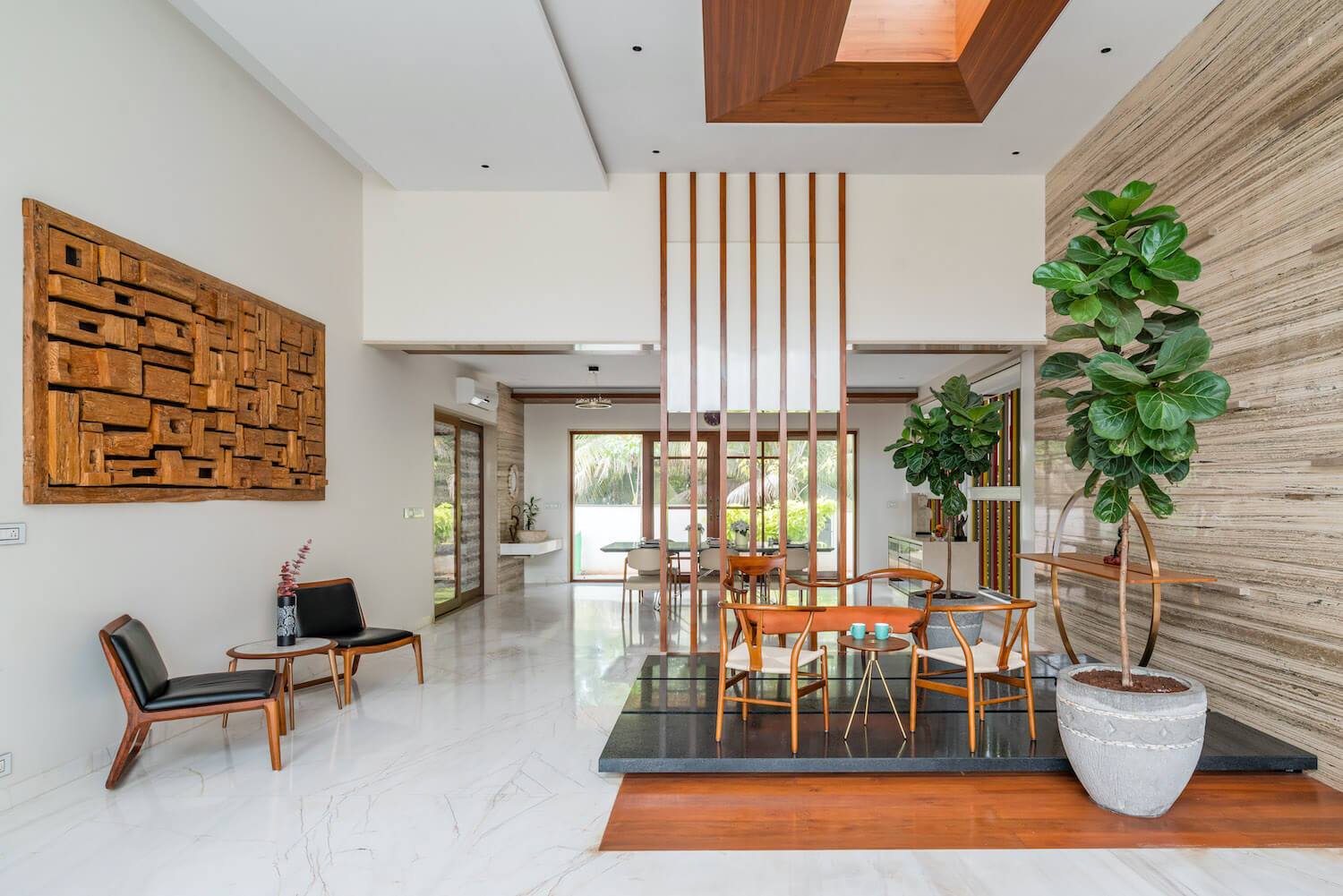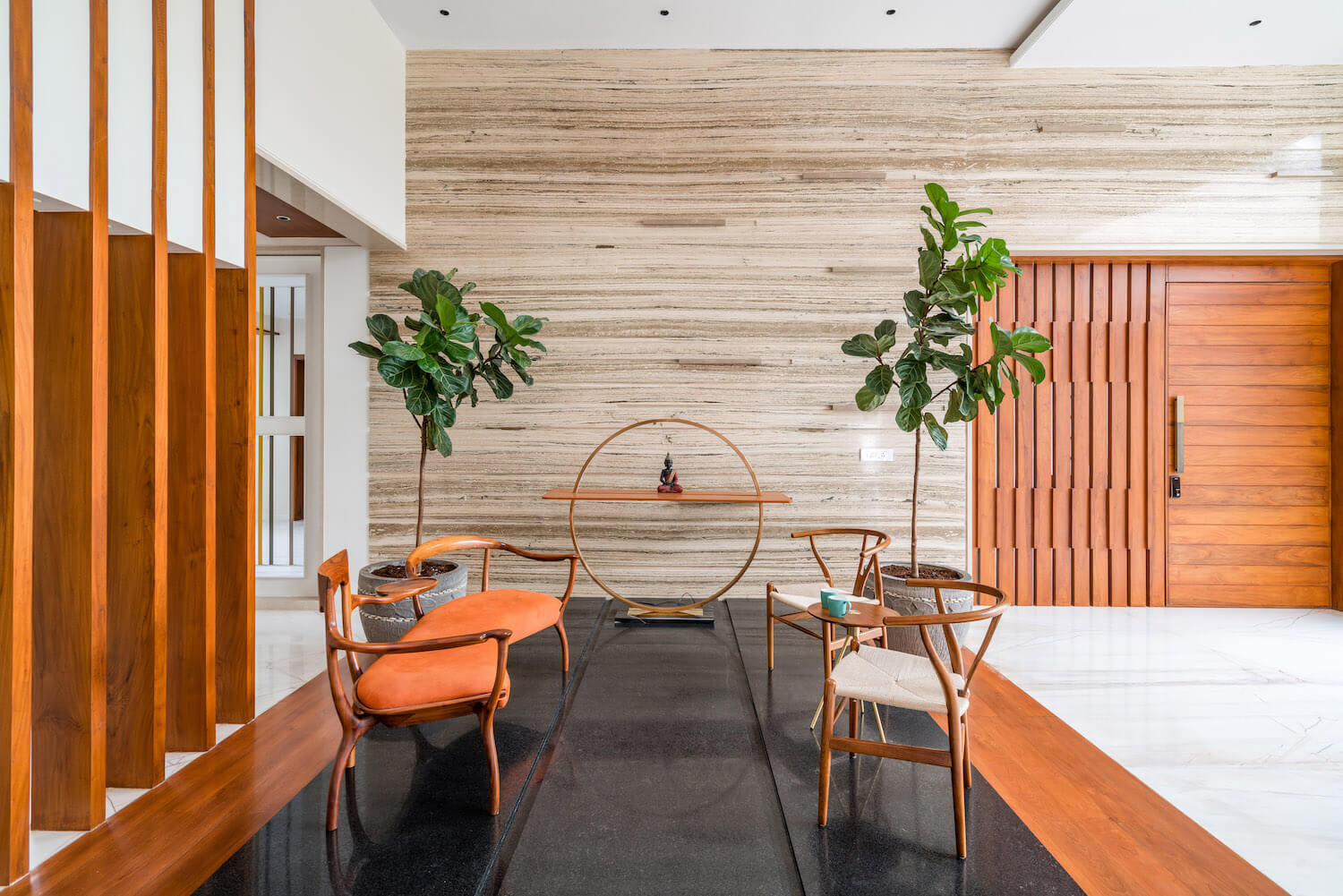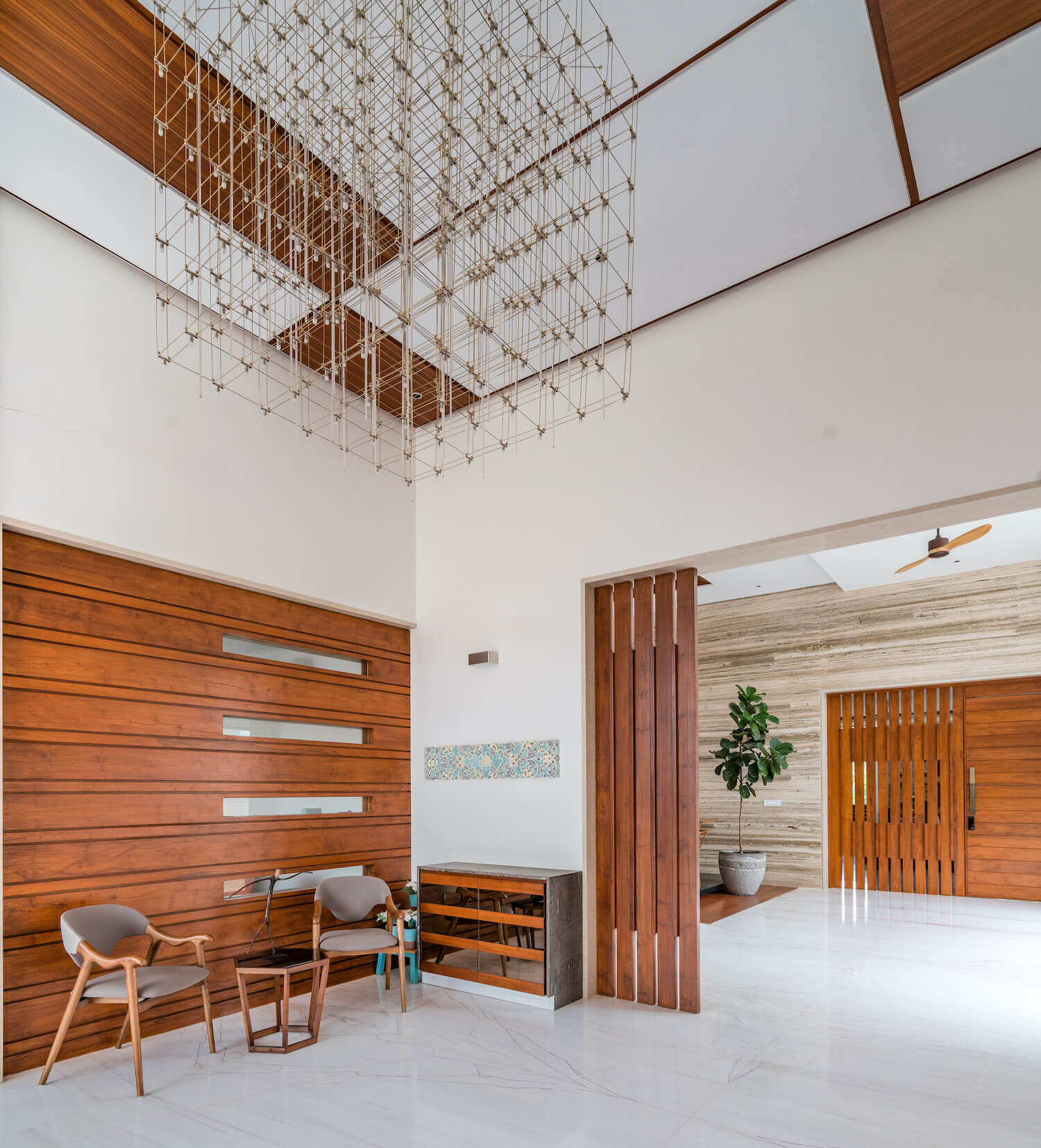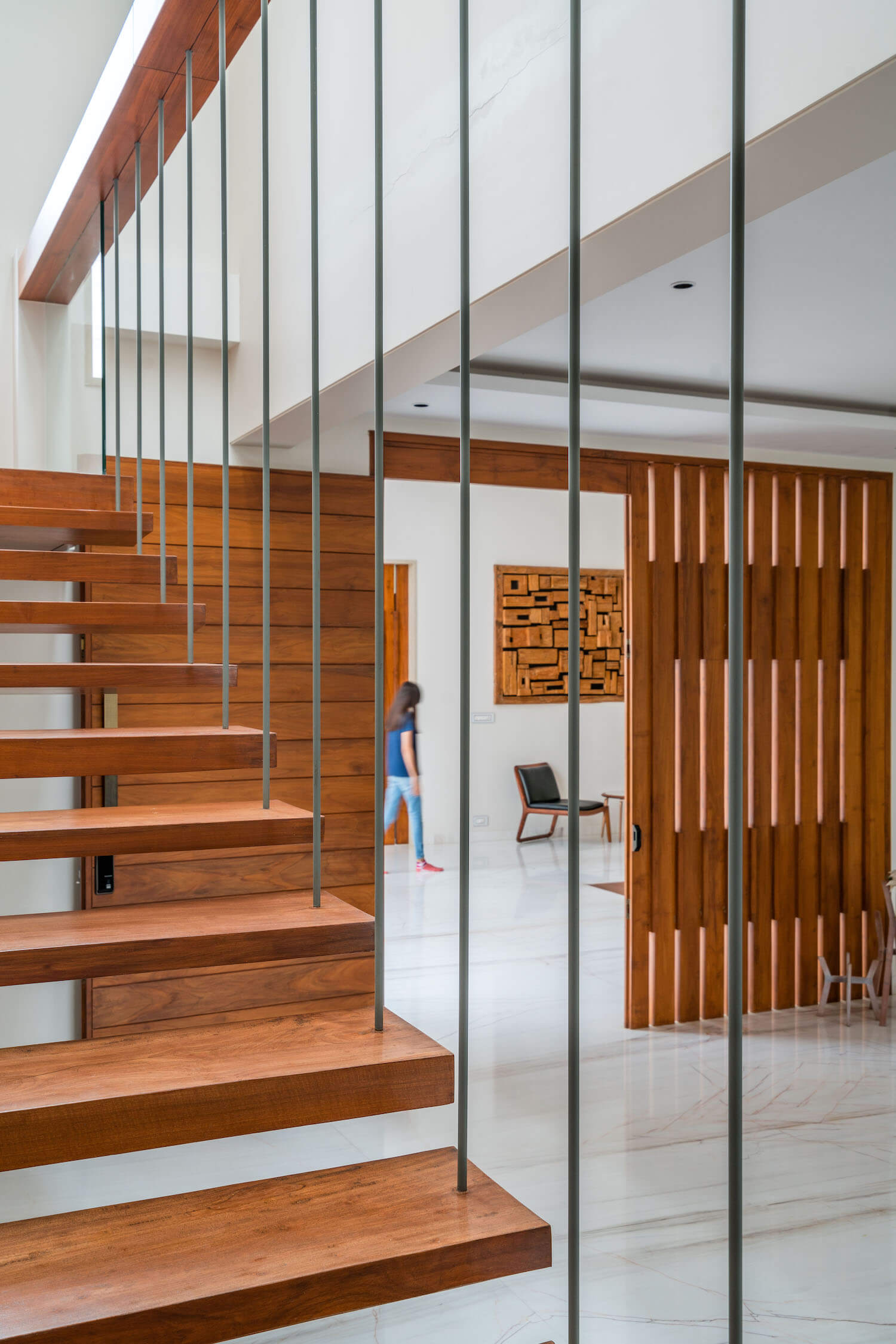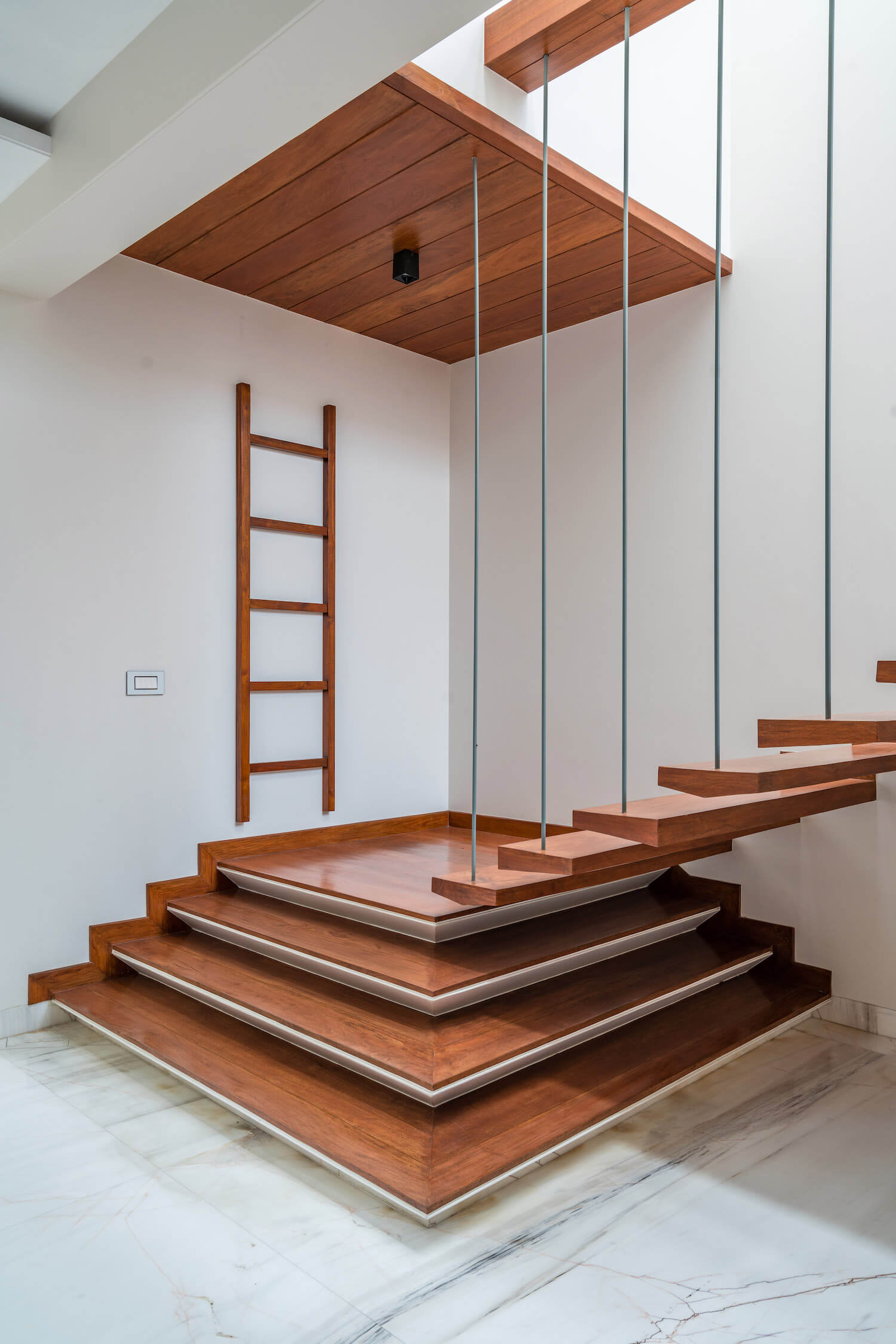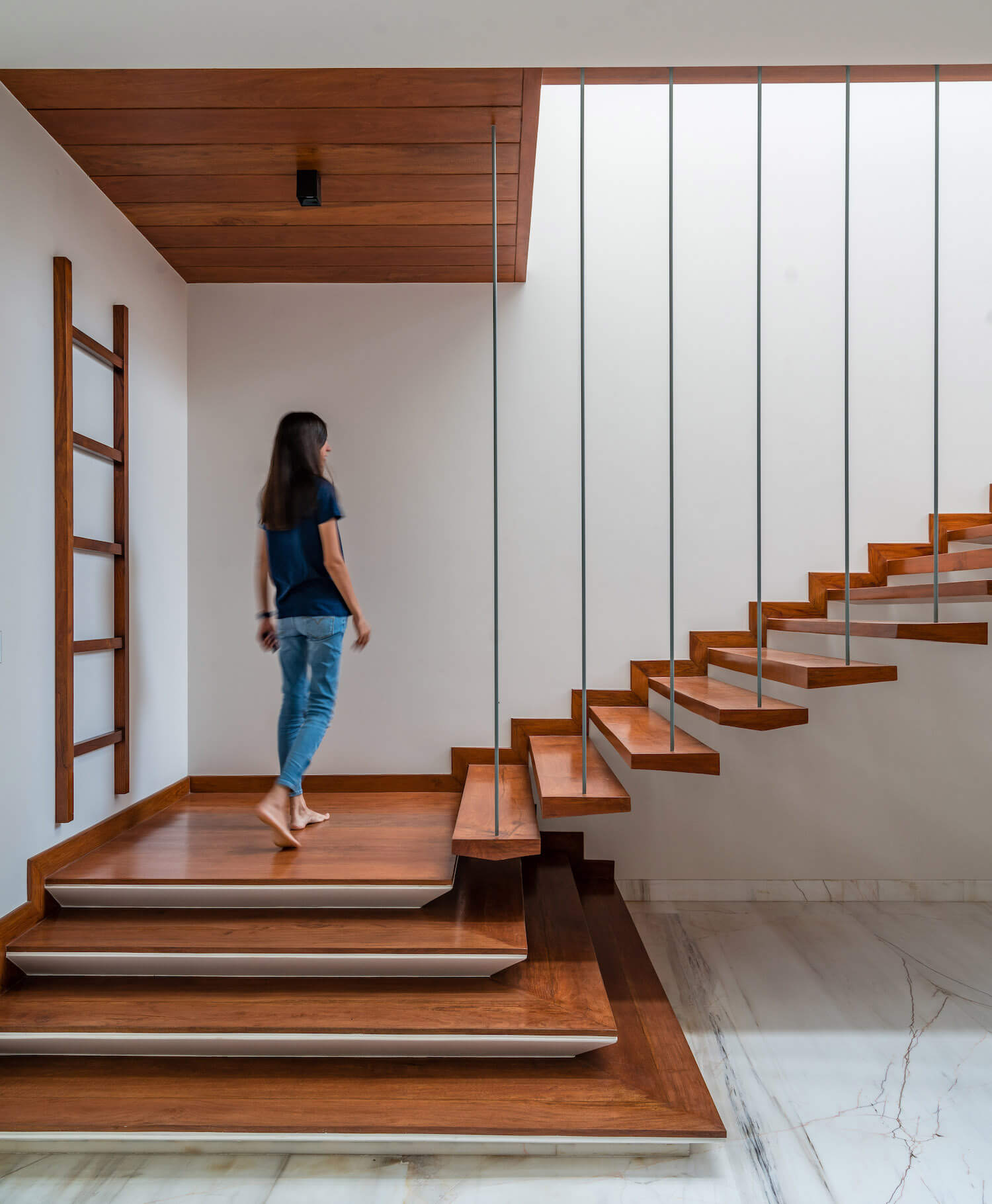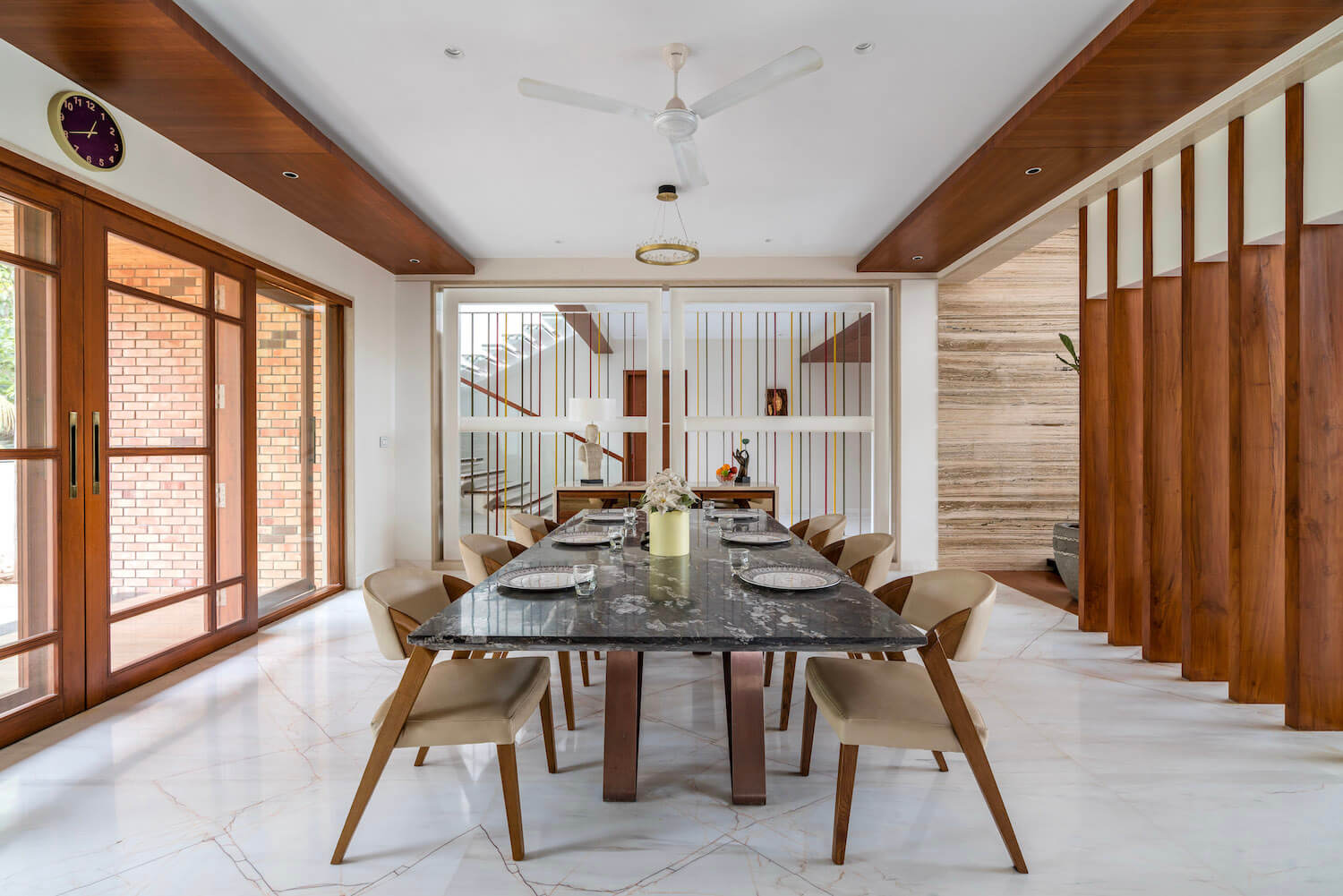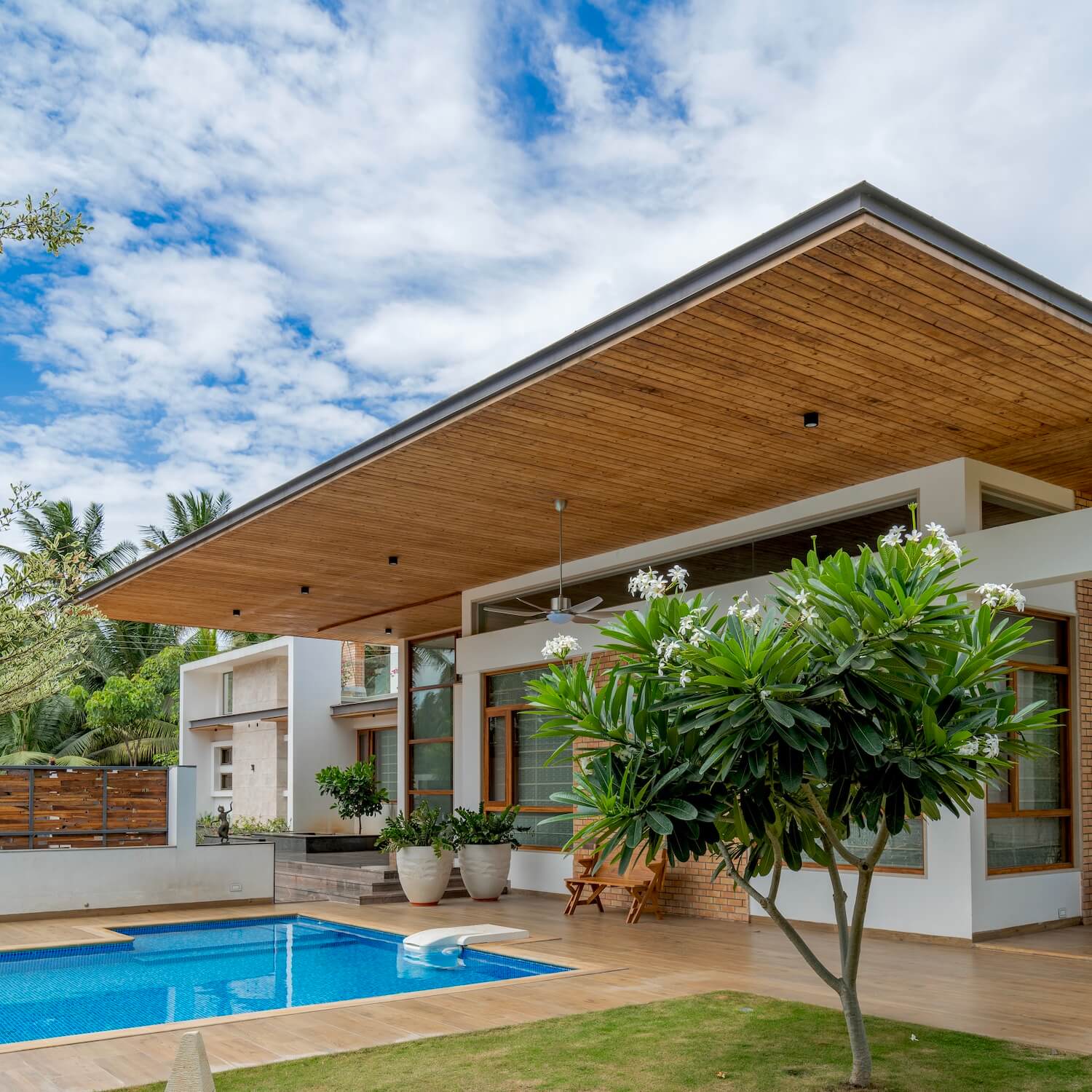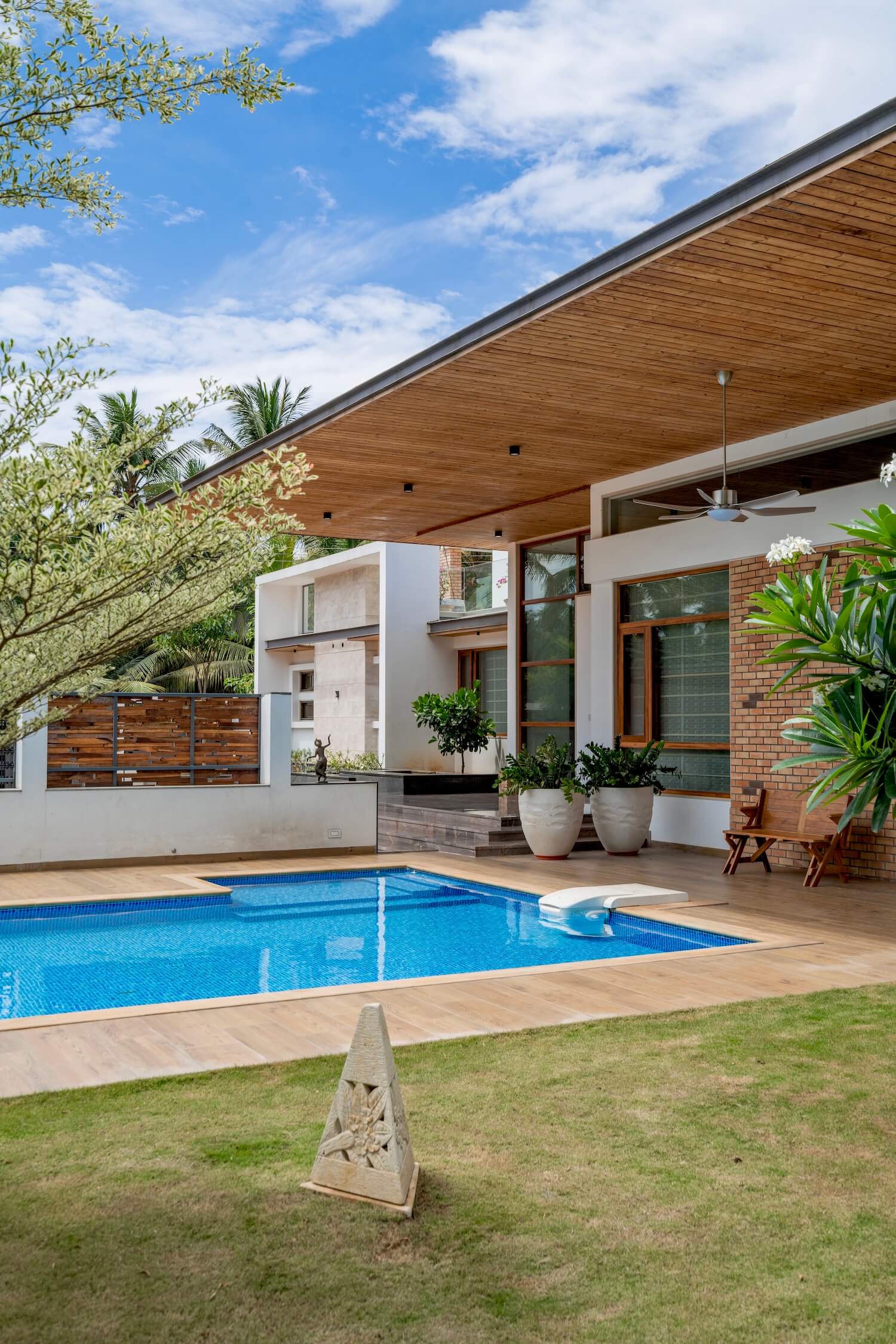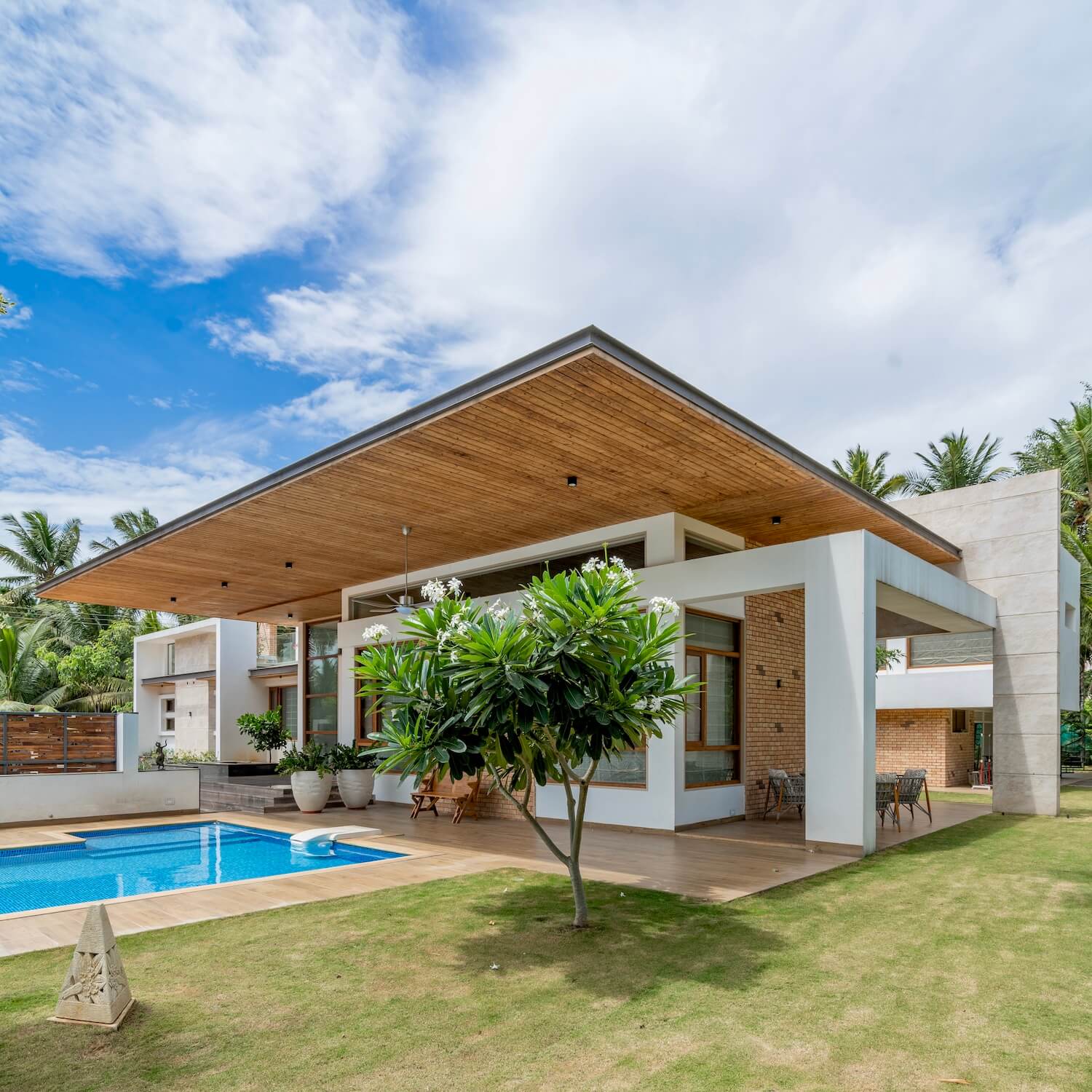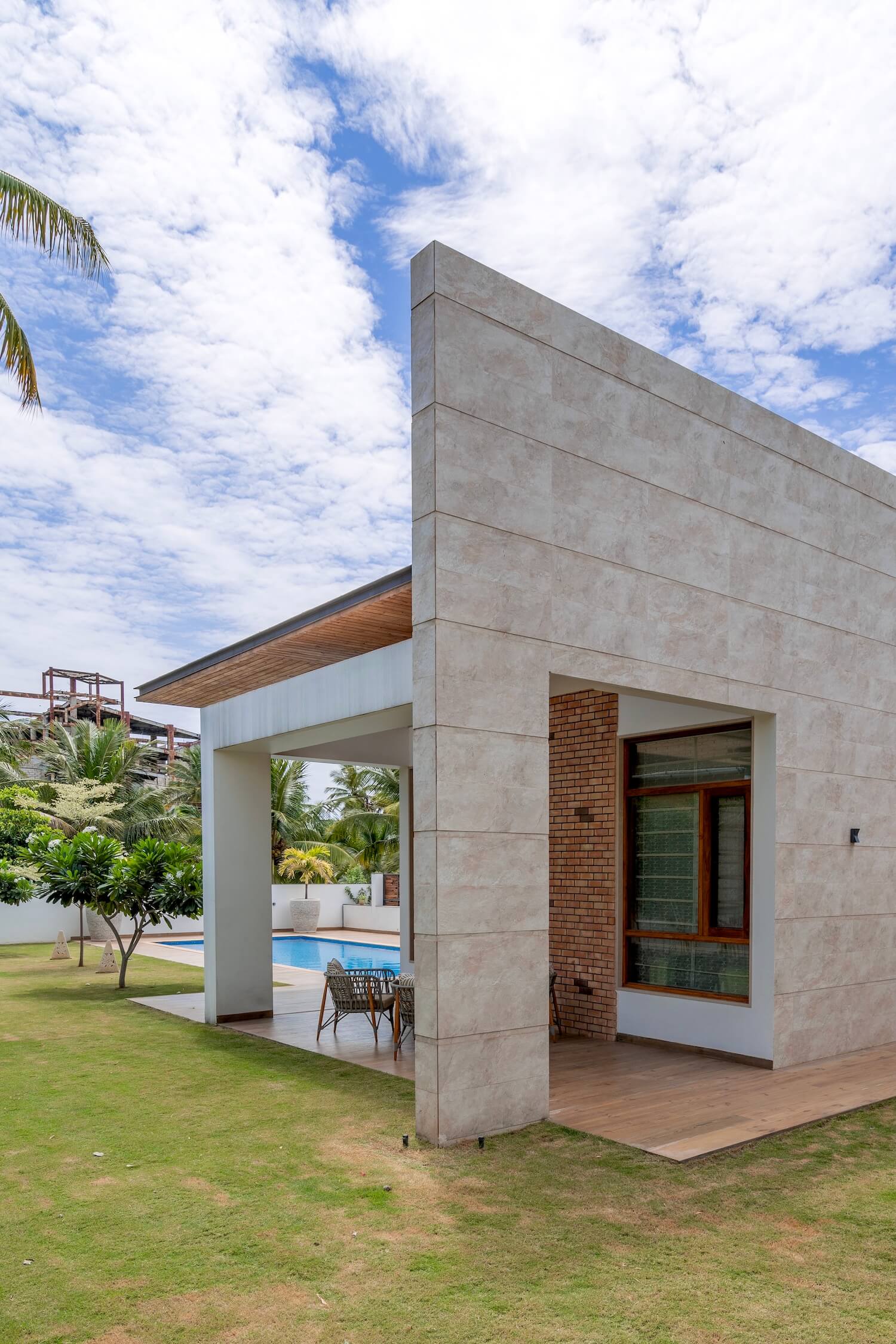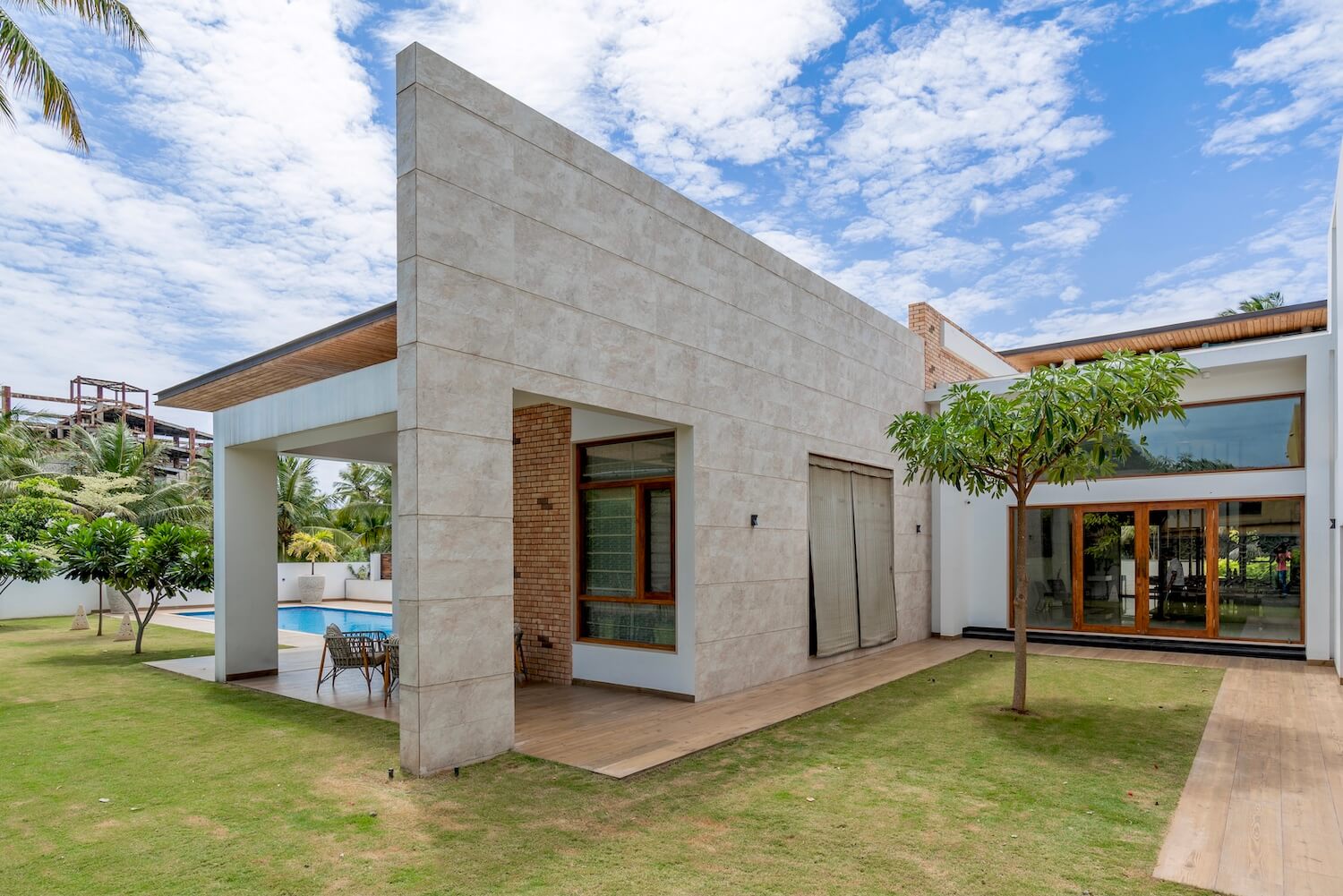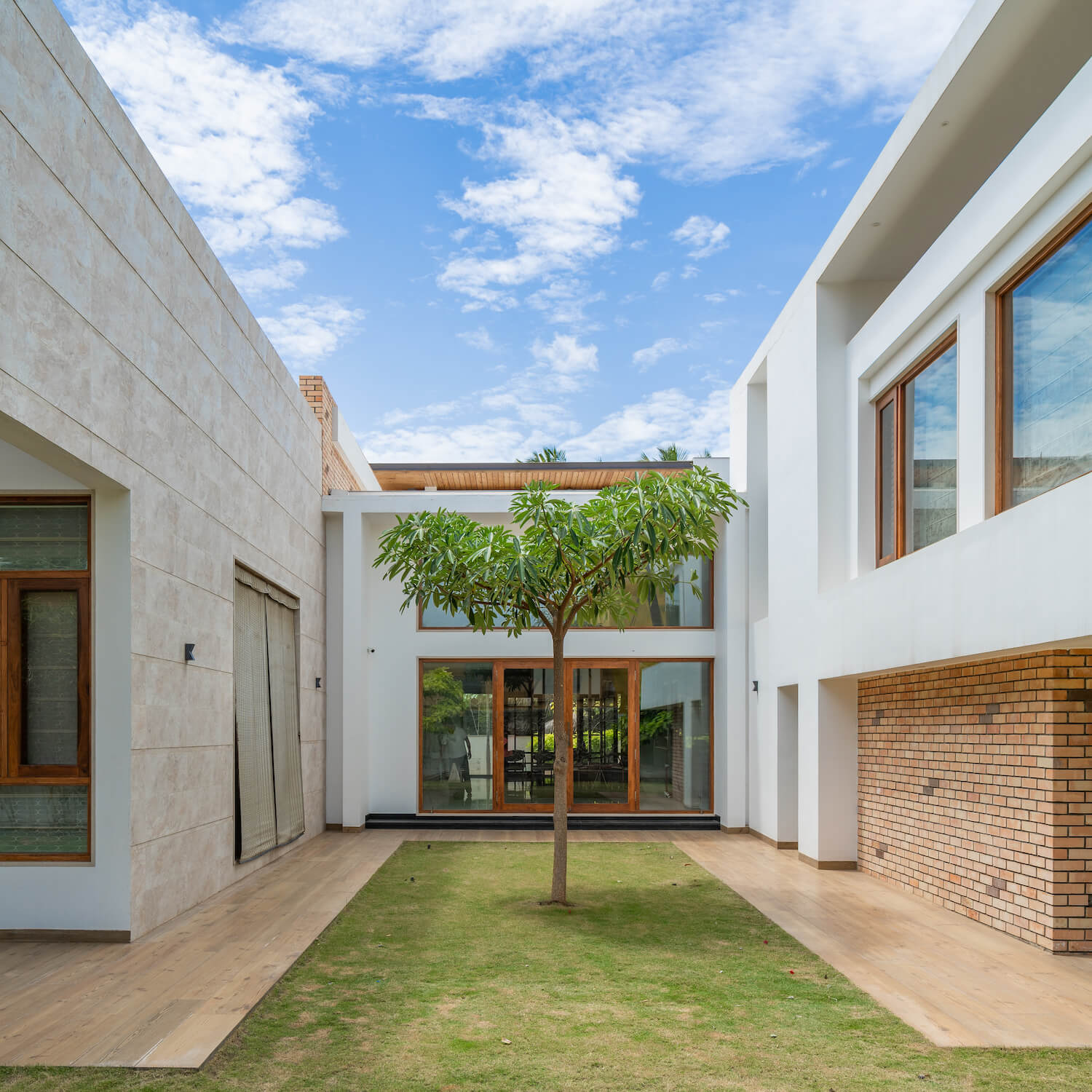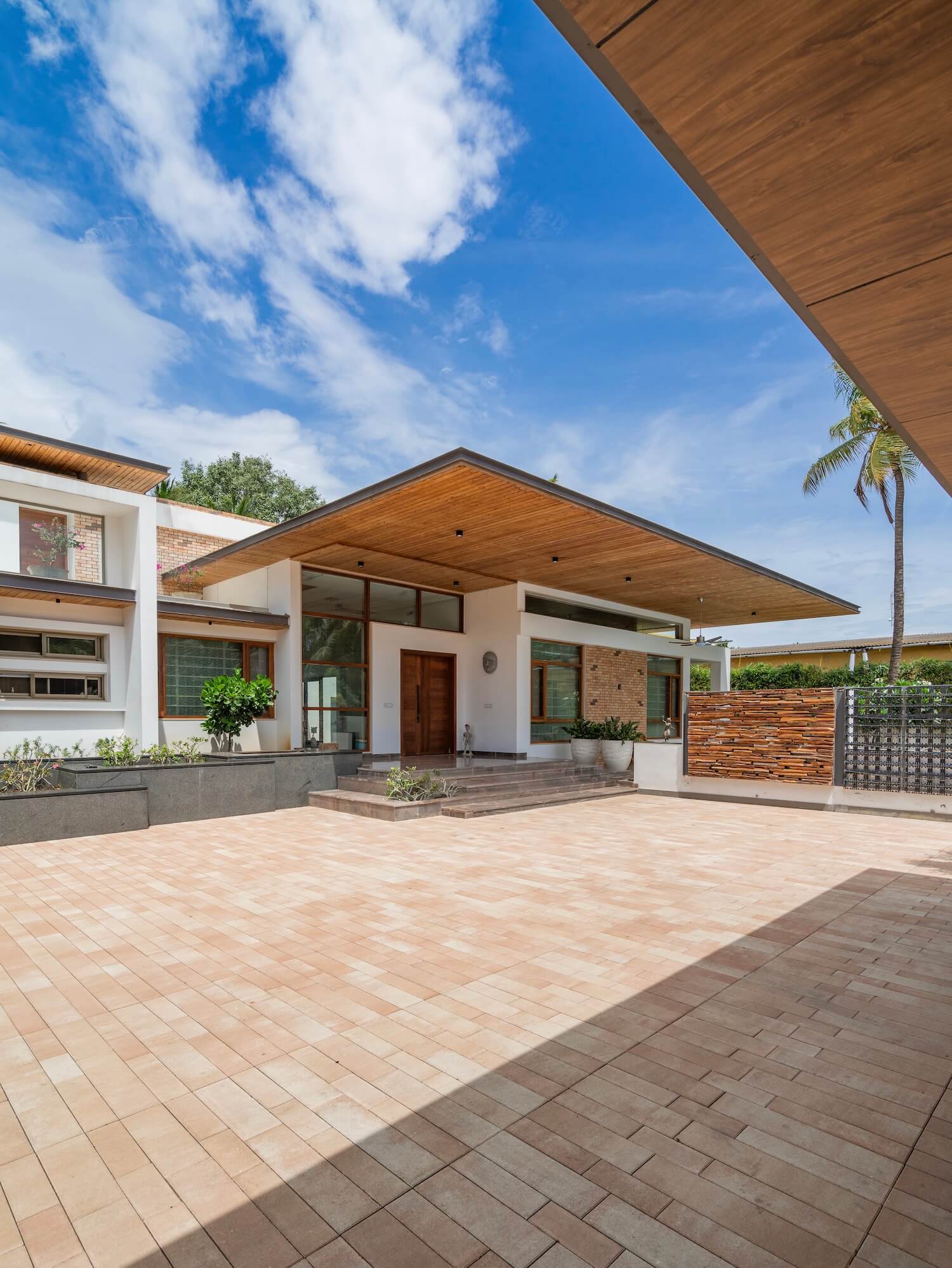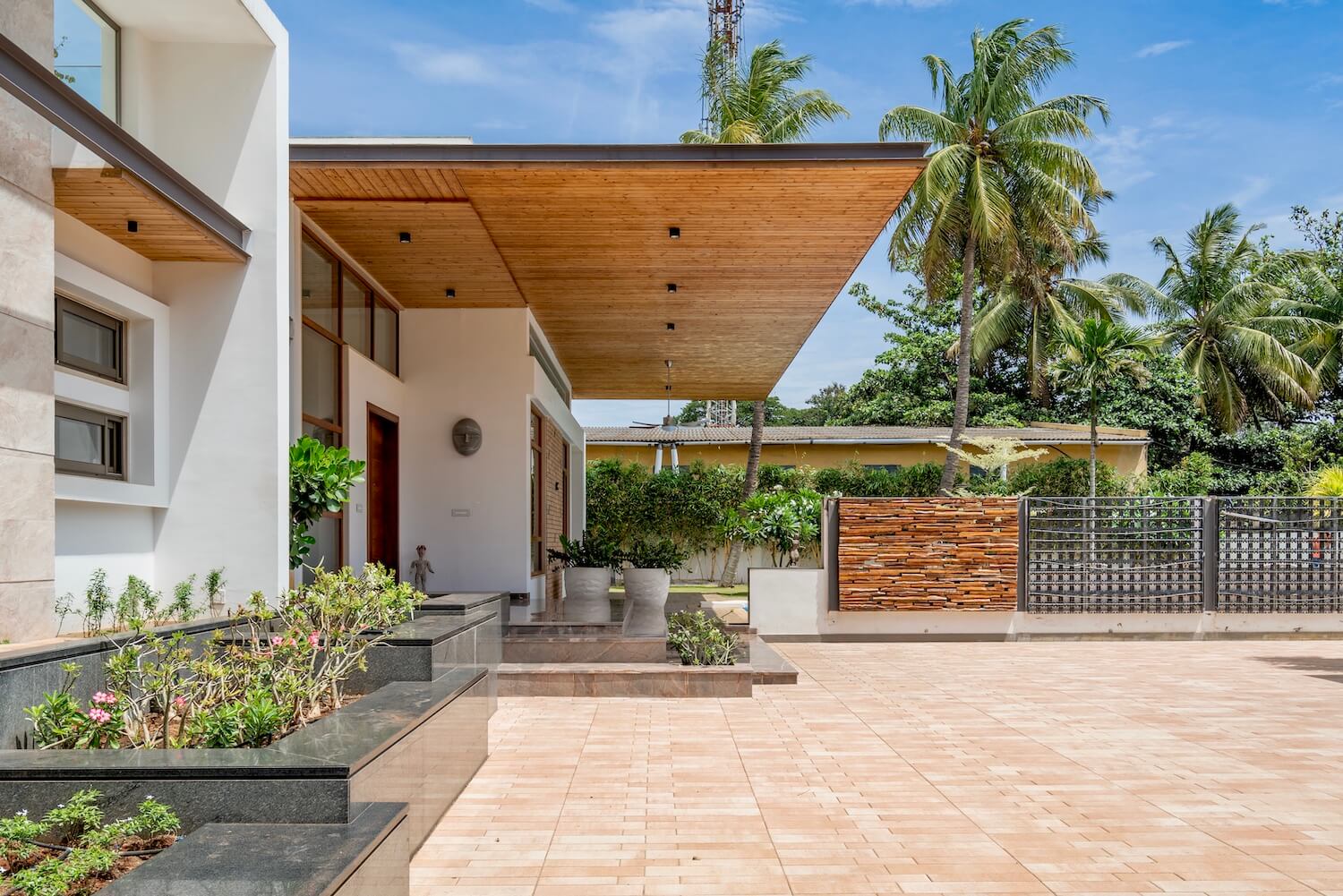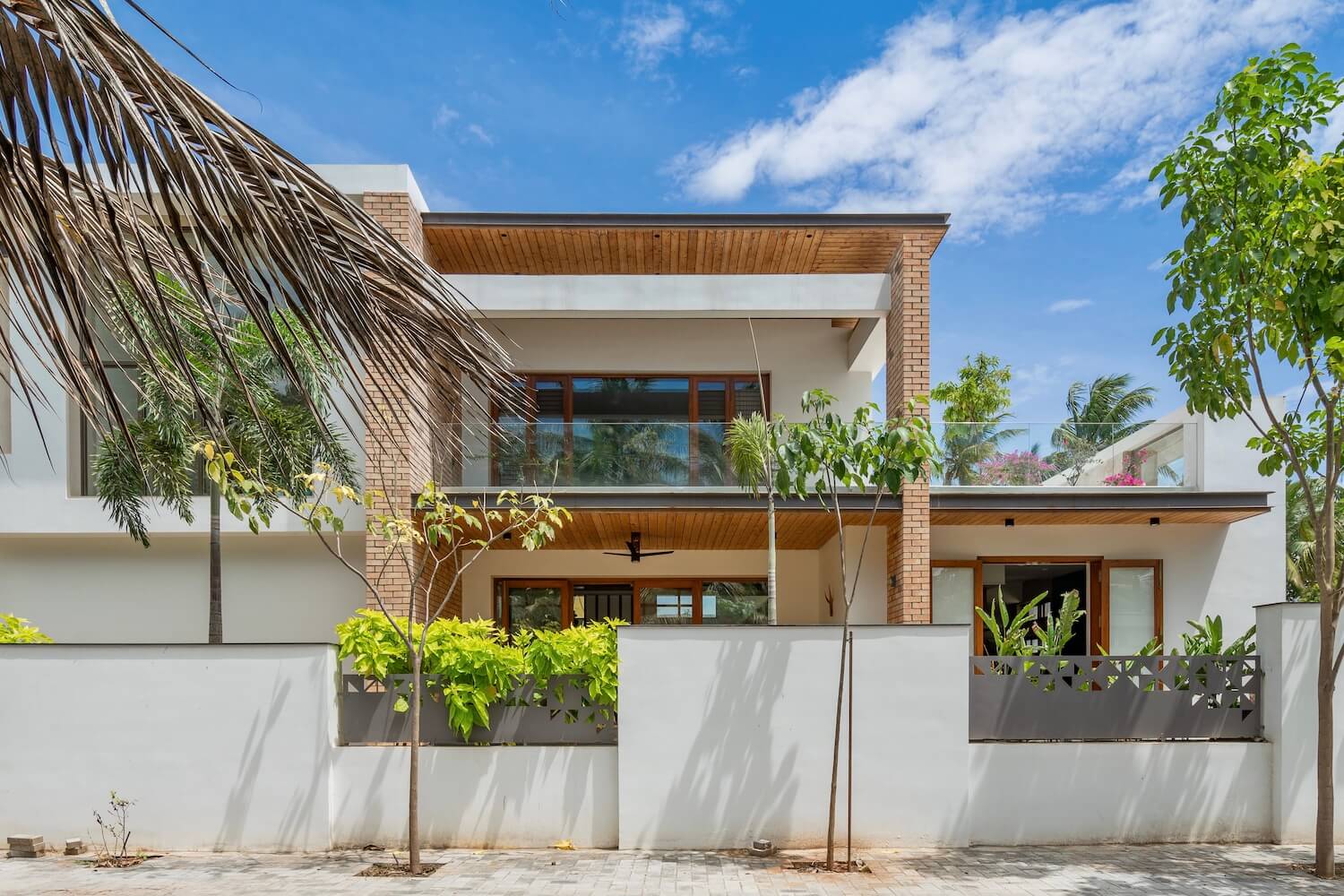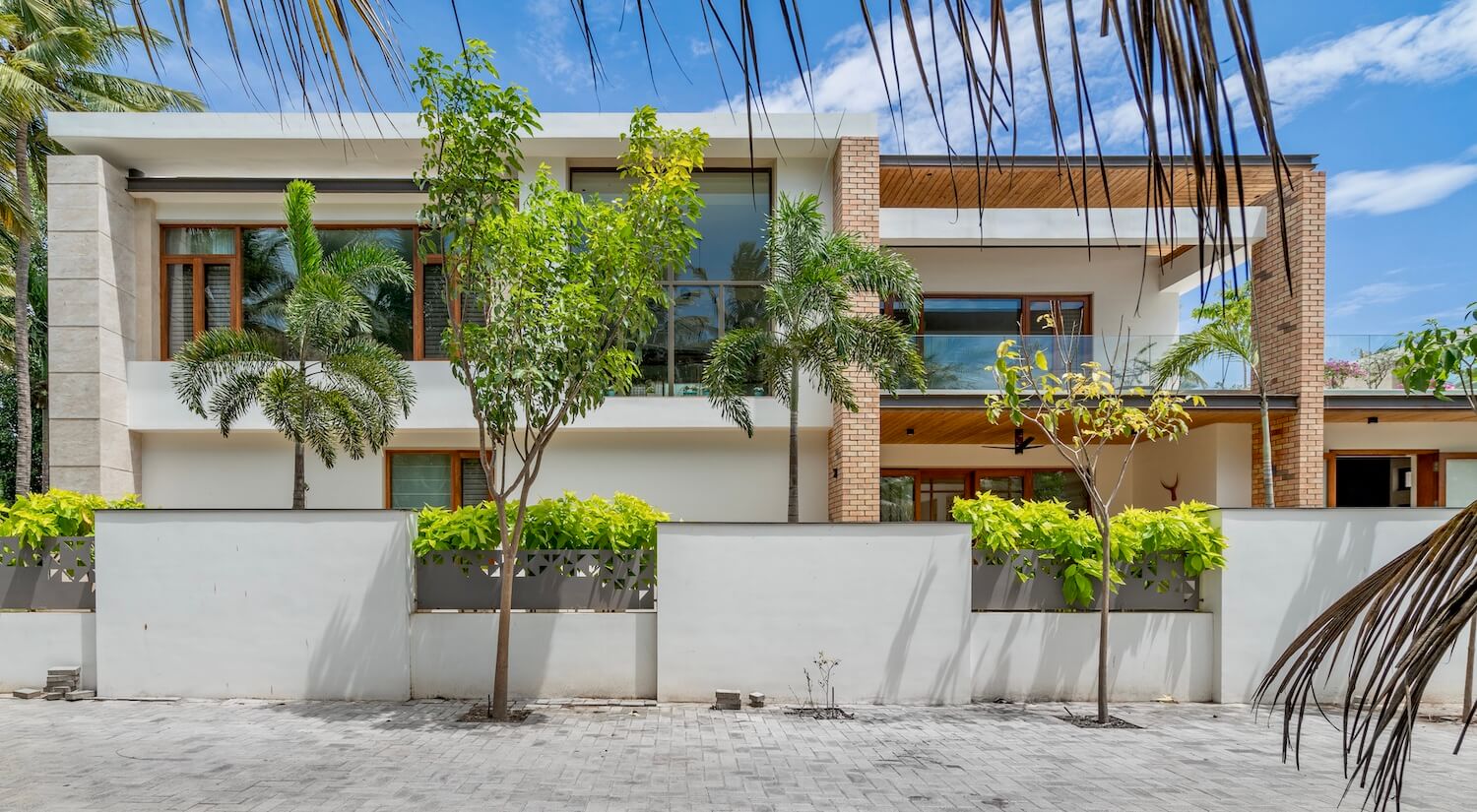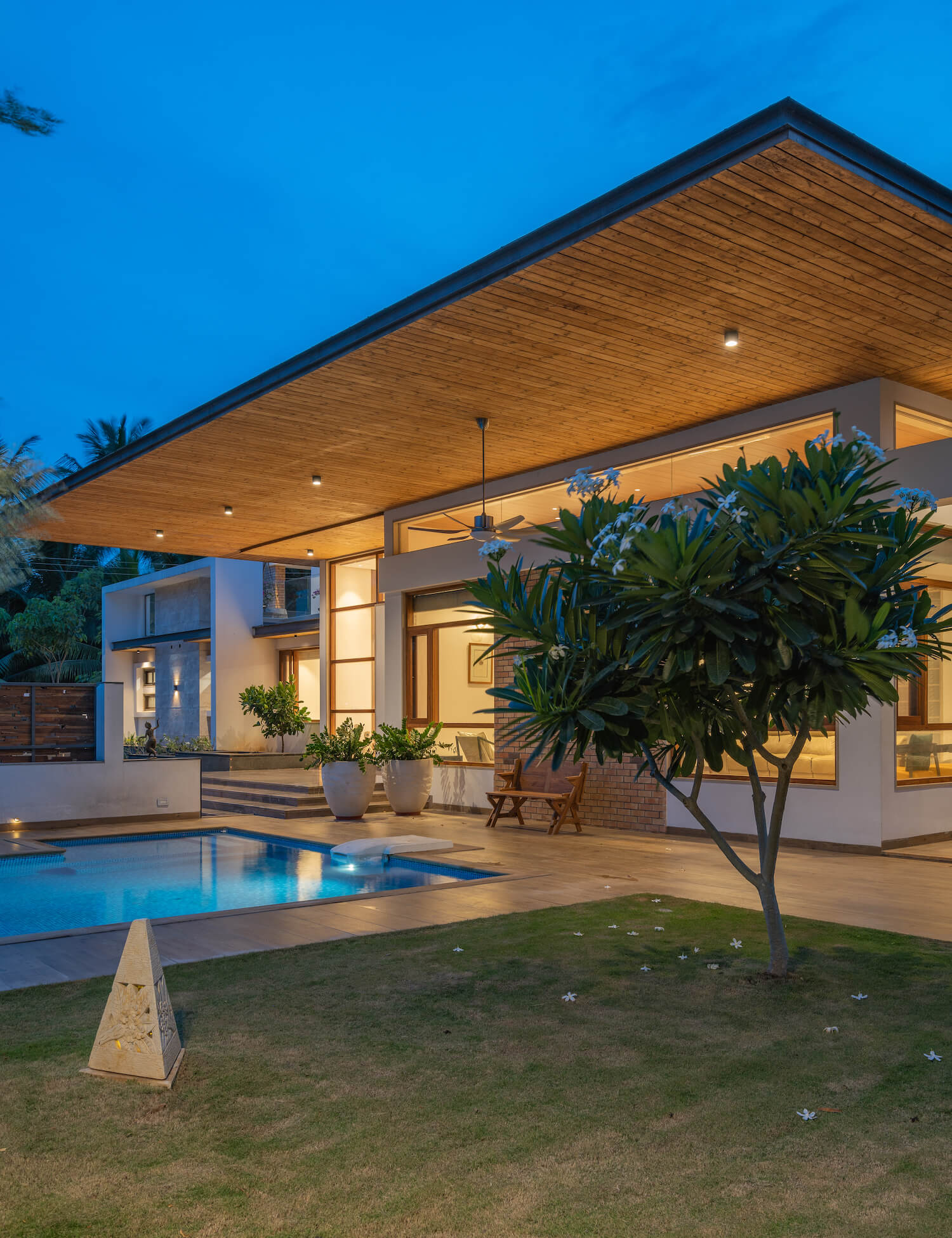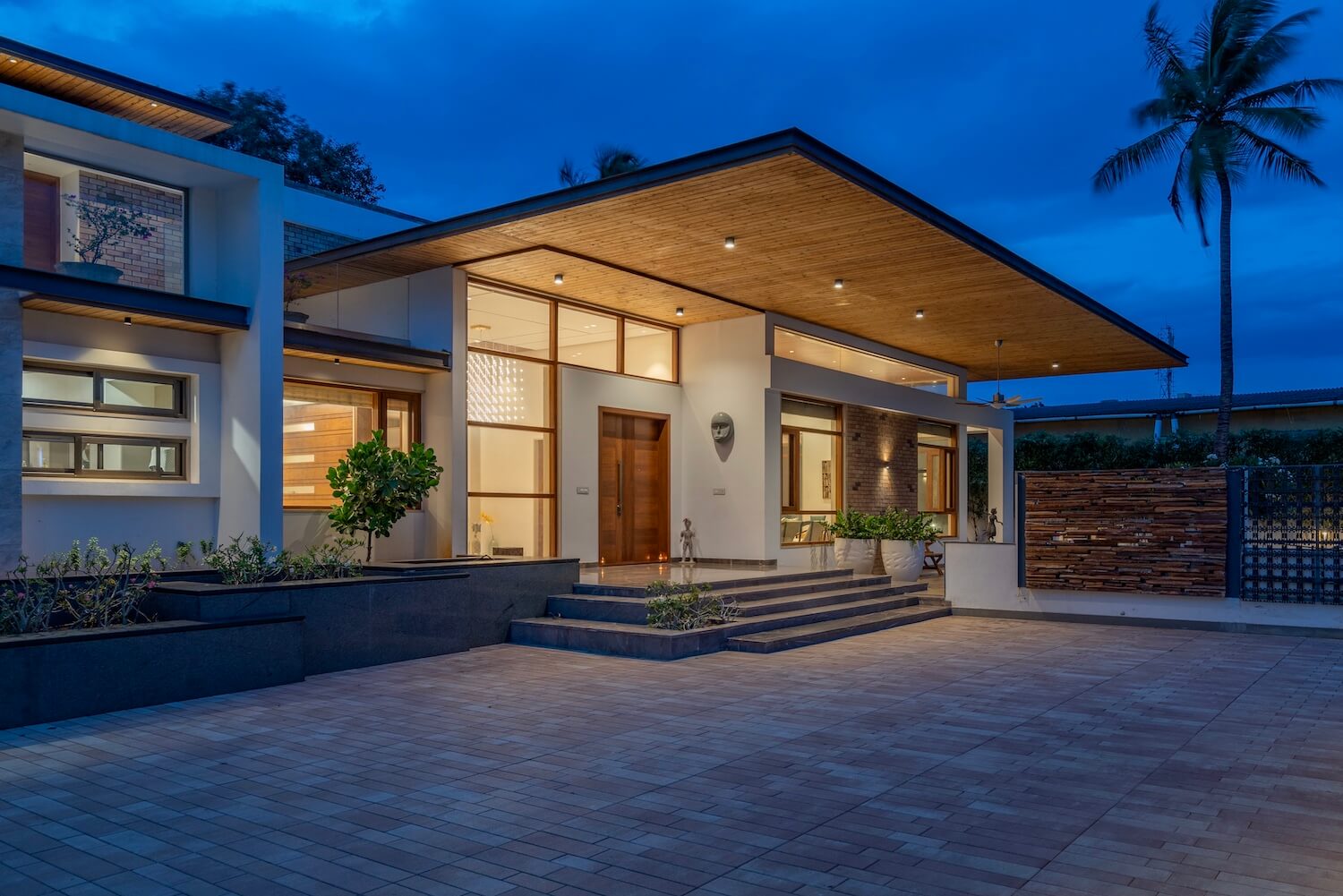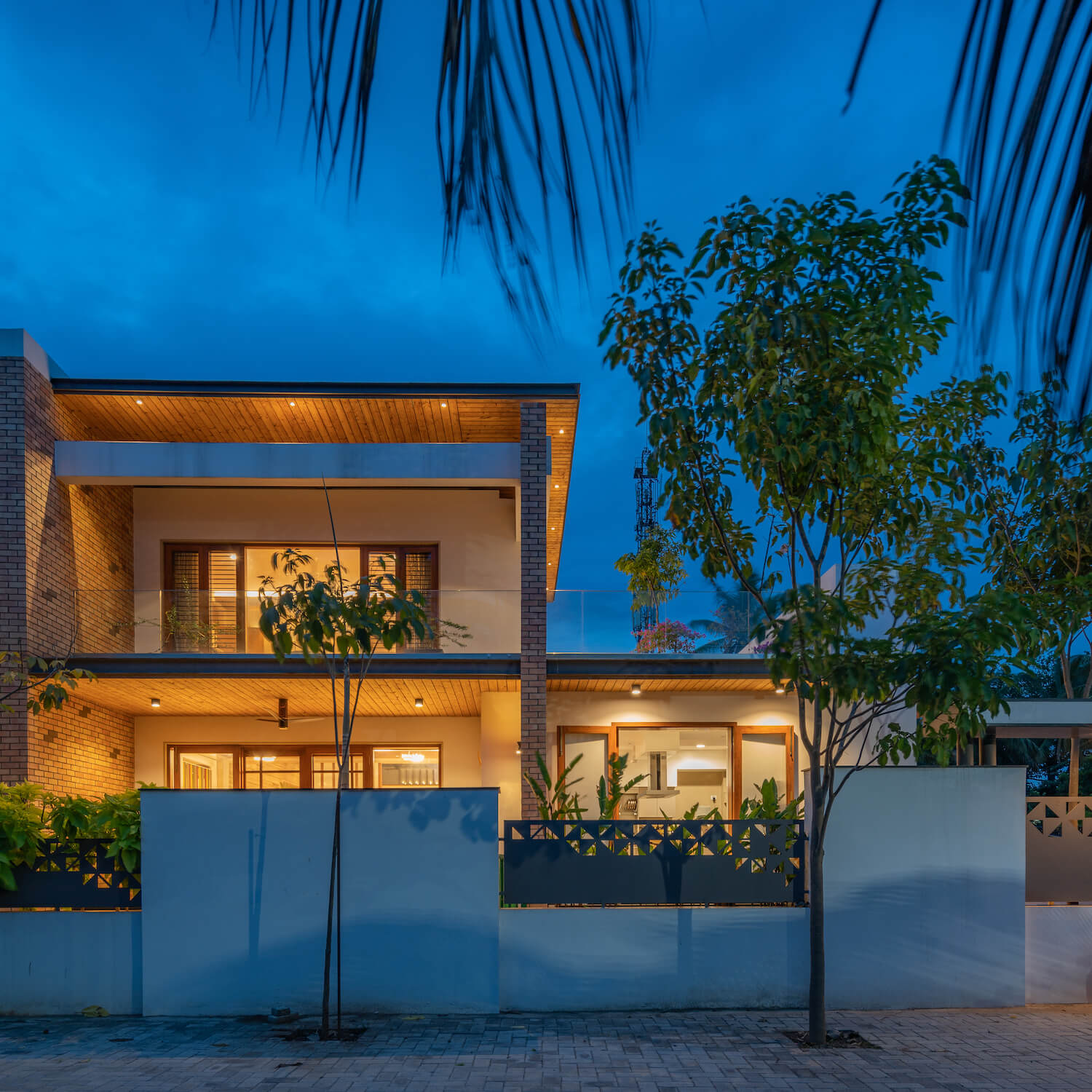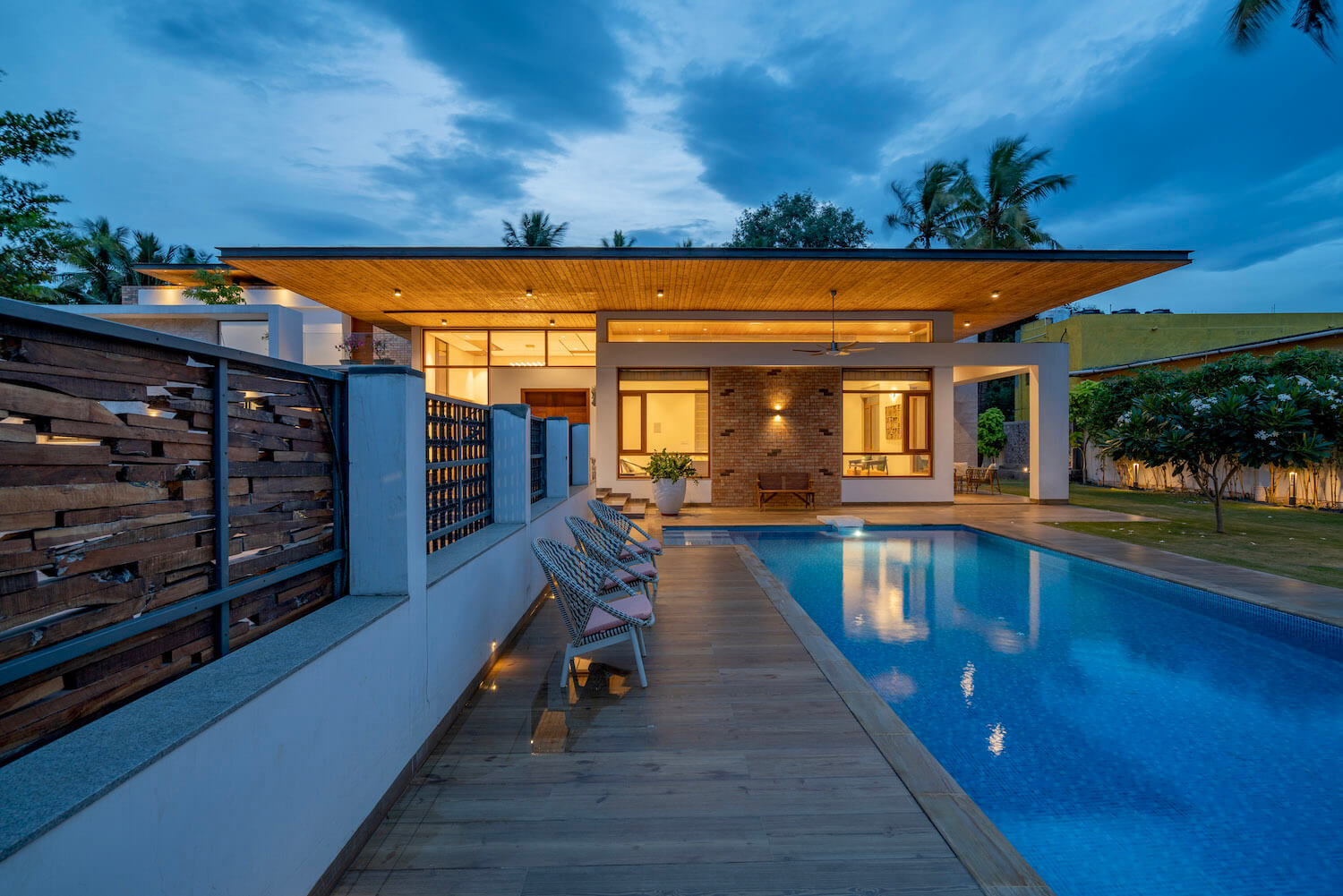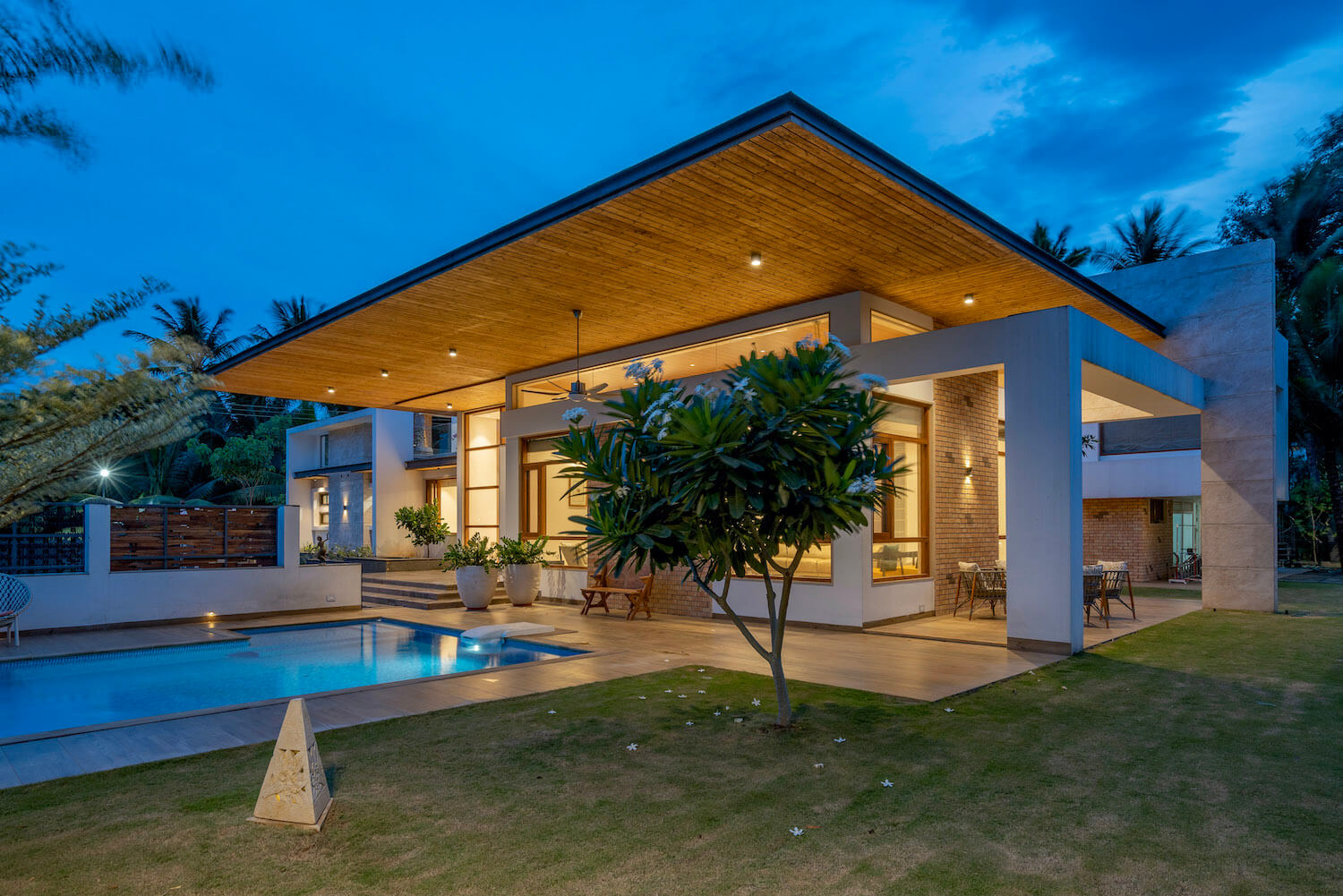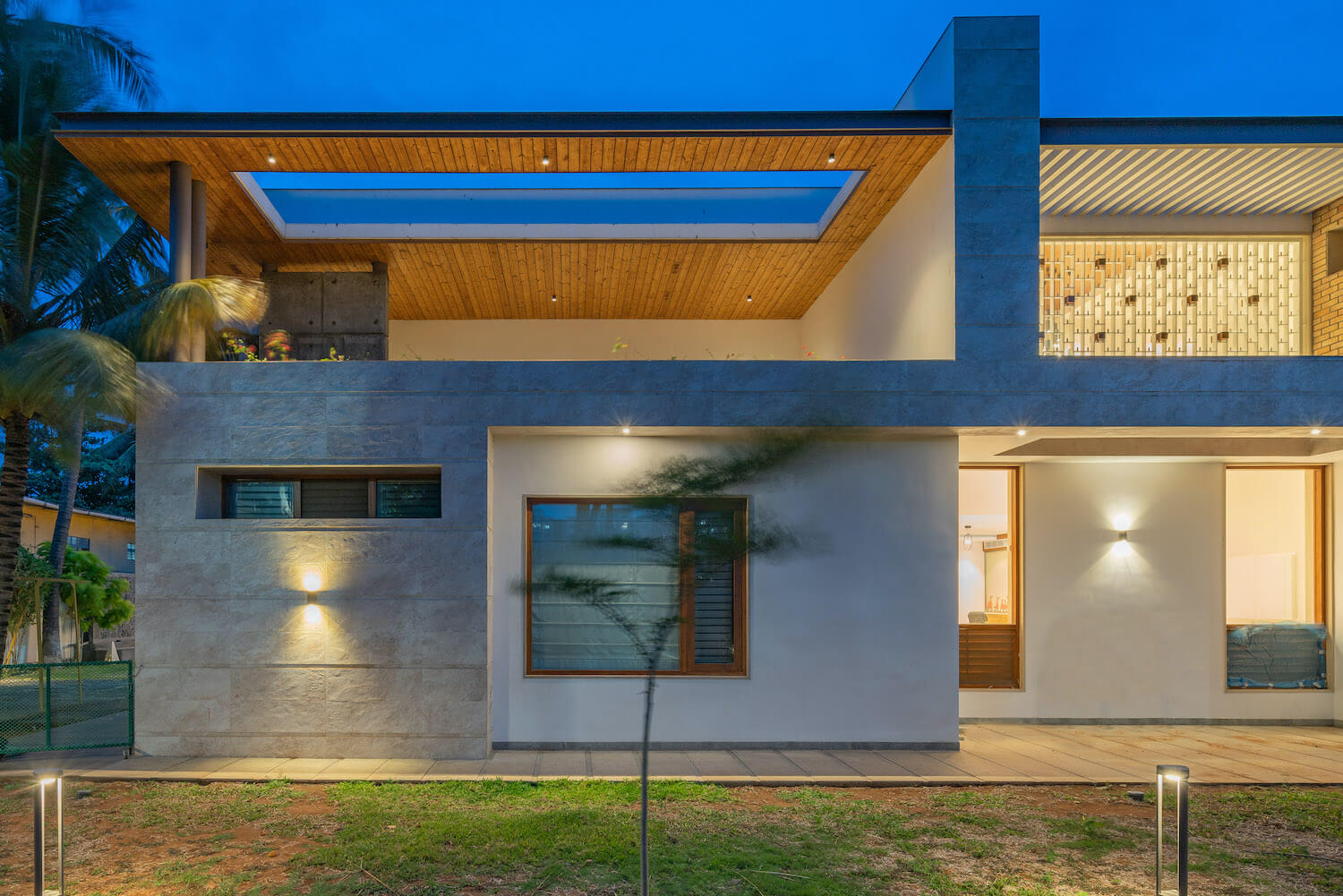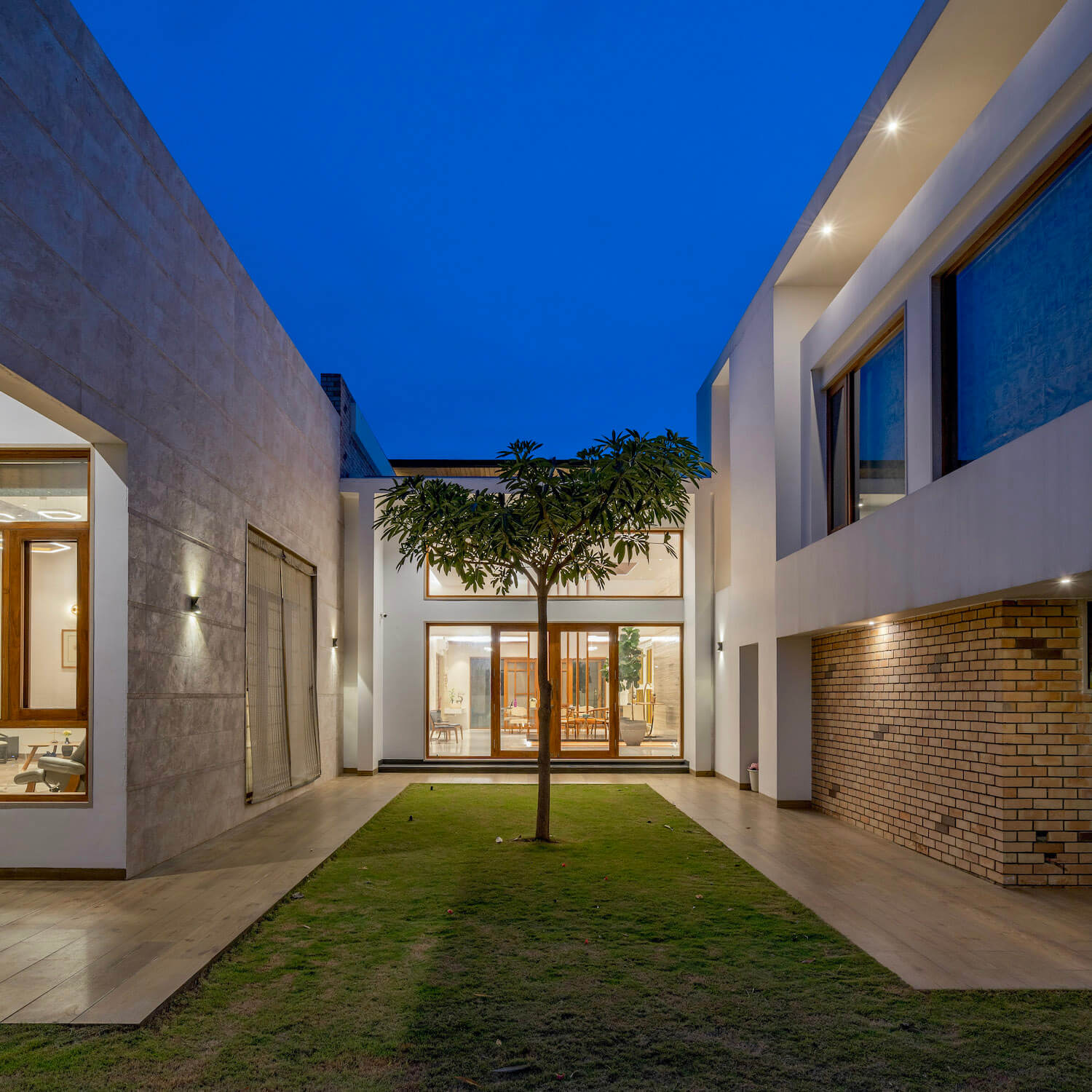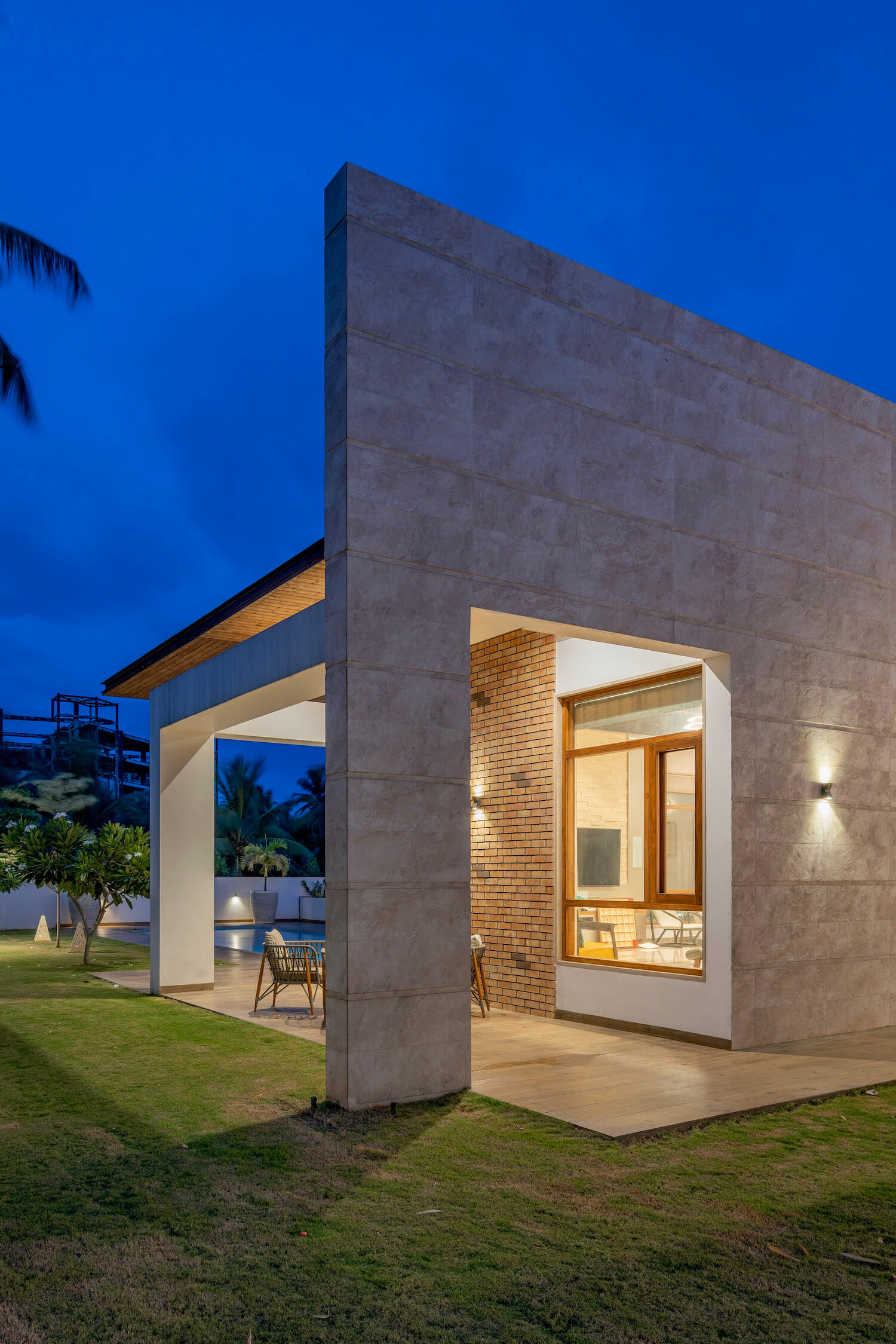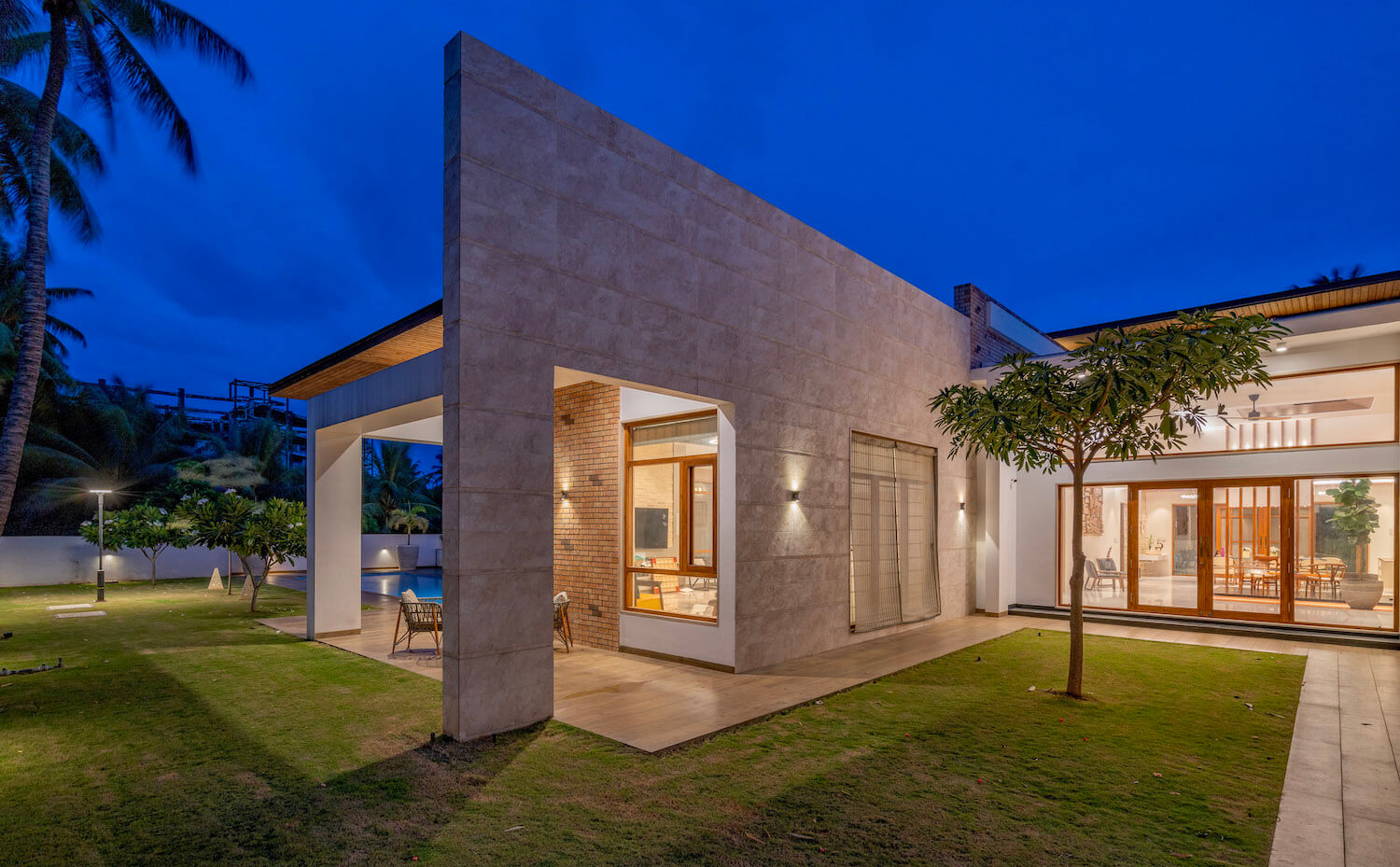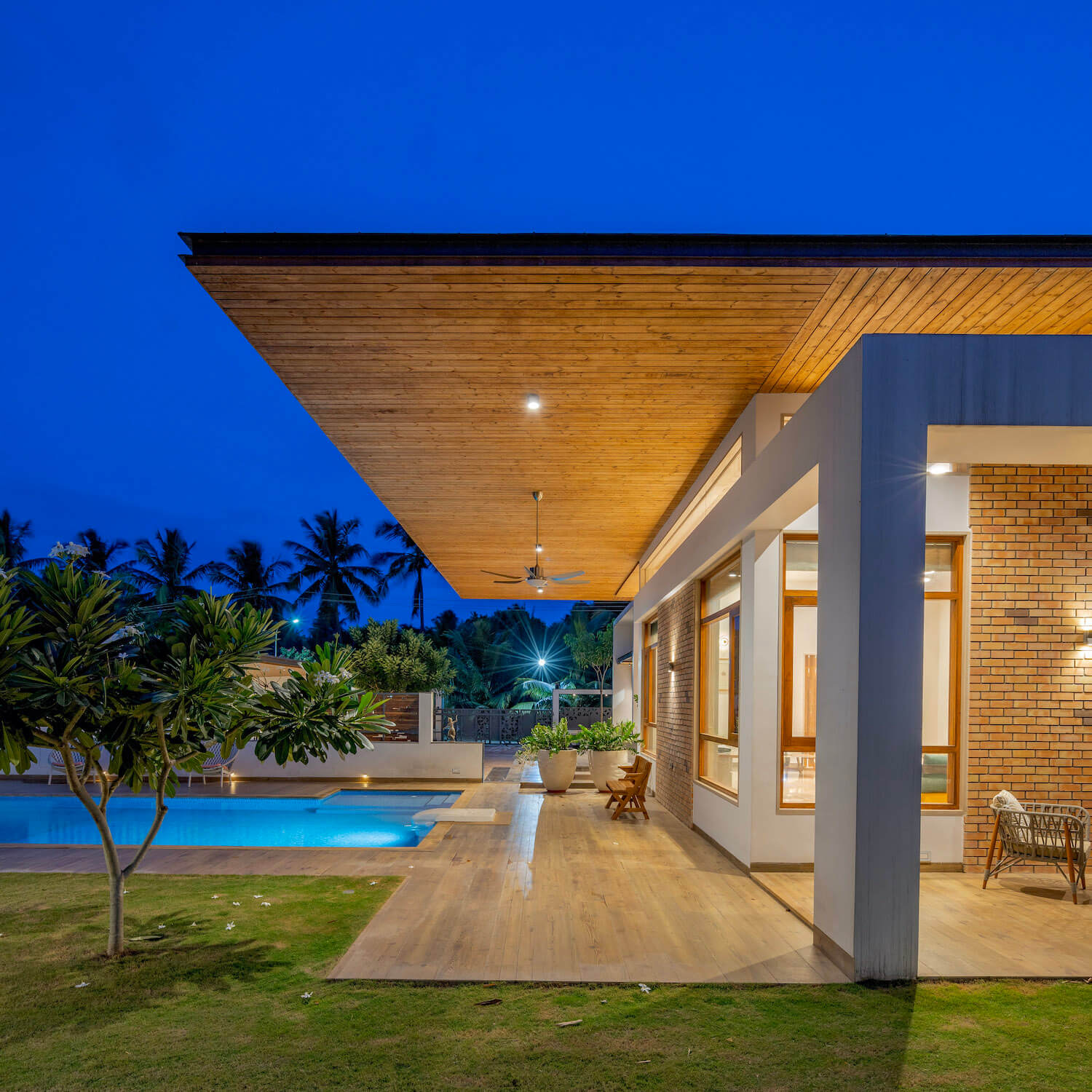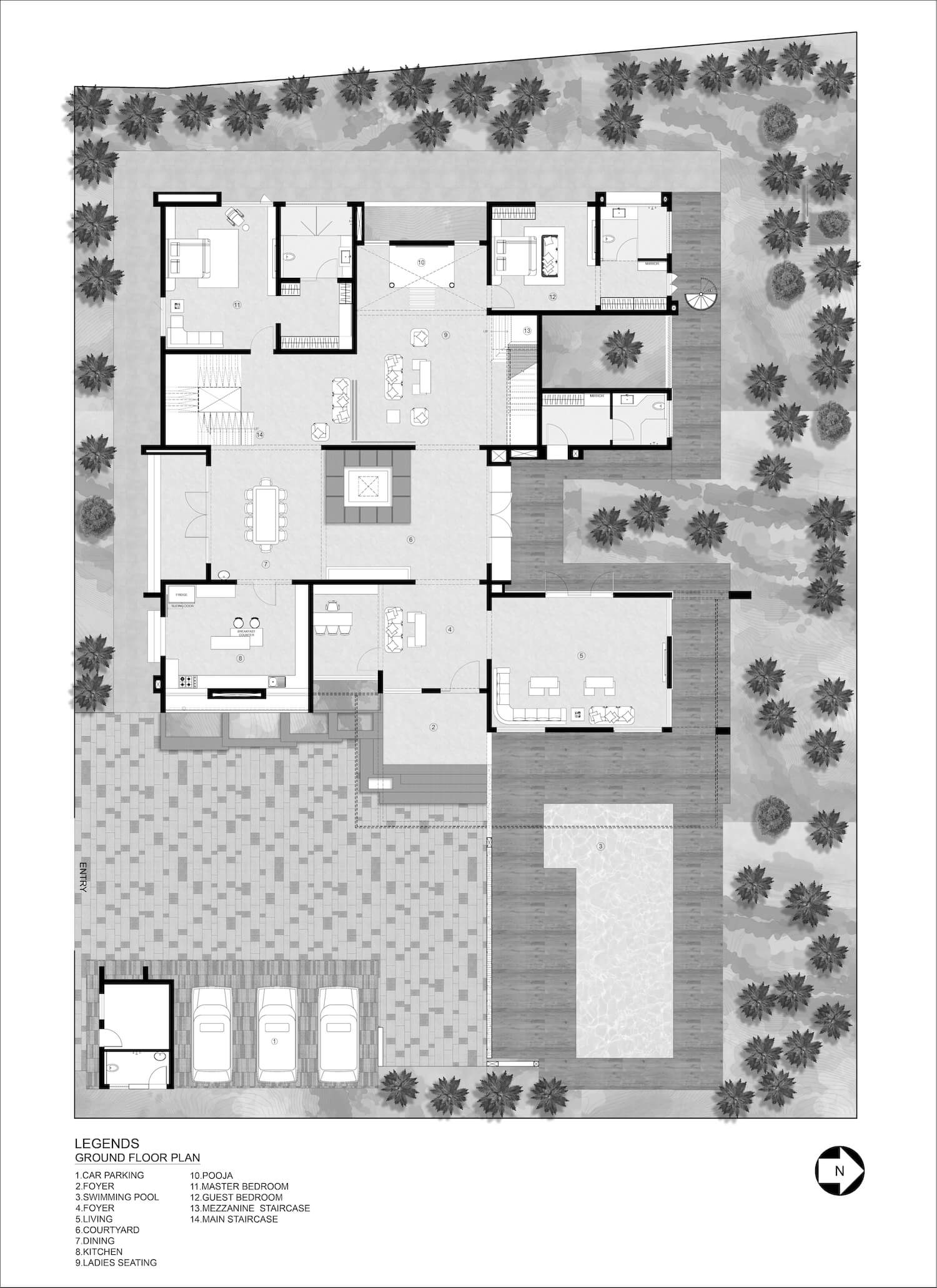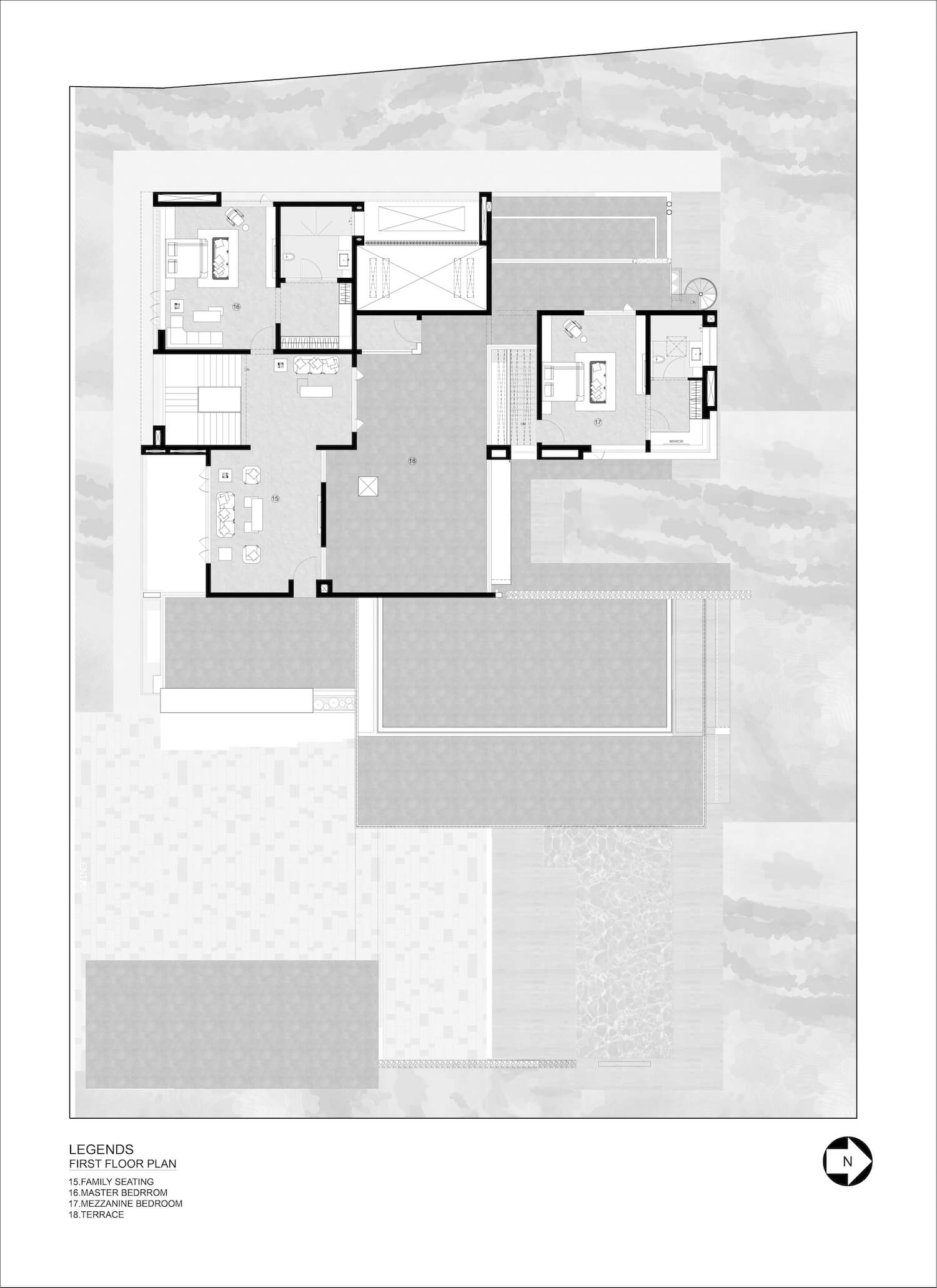 Connect with the Cubism Architects
---