System Recovery Architects: A young Prague couple decided to extend their small attic apartment to better suit the needs of a family life. The apartment is located in a semi-detached house in a small neighborhood built in the early 1920s in a unique Czech Art Deco style. The neighborhood was named Liberty to celebrate newly established Czechoslovakia. Optimism and expectations, freshness and playfulness of that era and style became an ongoing source of inspiration for our design.
The originally tiny apartment suffered from a lack of space, while the adjacent unused attic had a promising spatial potential. The attic has been completely renovated. The massive load-bearing wall dividing the lower level of the attic had to be preserved. The boarded-up space of the dormers was uncovered during the renovation process. Some load-bearing elements restricting movement through the attic were replaced by hidden steel structures, other original timber elements of the roof truss remained visible.
The motive of a distinctive dividing element - the load-bearing wall - was used in the design proposal and further emphasized. The original thick wall clearly defines a boundary between the open social part of the apartment on one side, and the quiet private zone with bedrooms on the other. Cabinets are placed along both sides of this wall, so that the rest of the space can remain free. A hidden door connects the two different parts of the apartment, or keeps them separate when needed.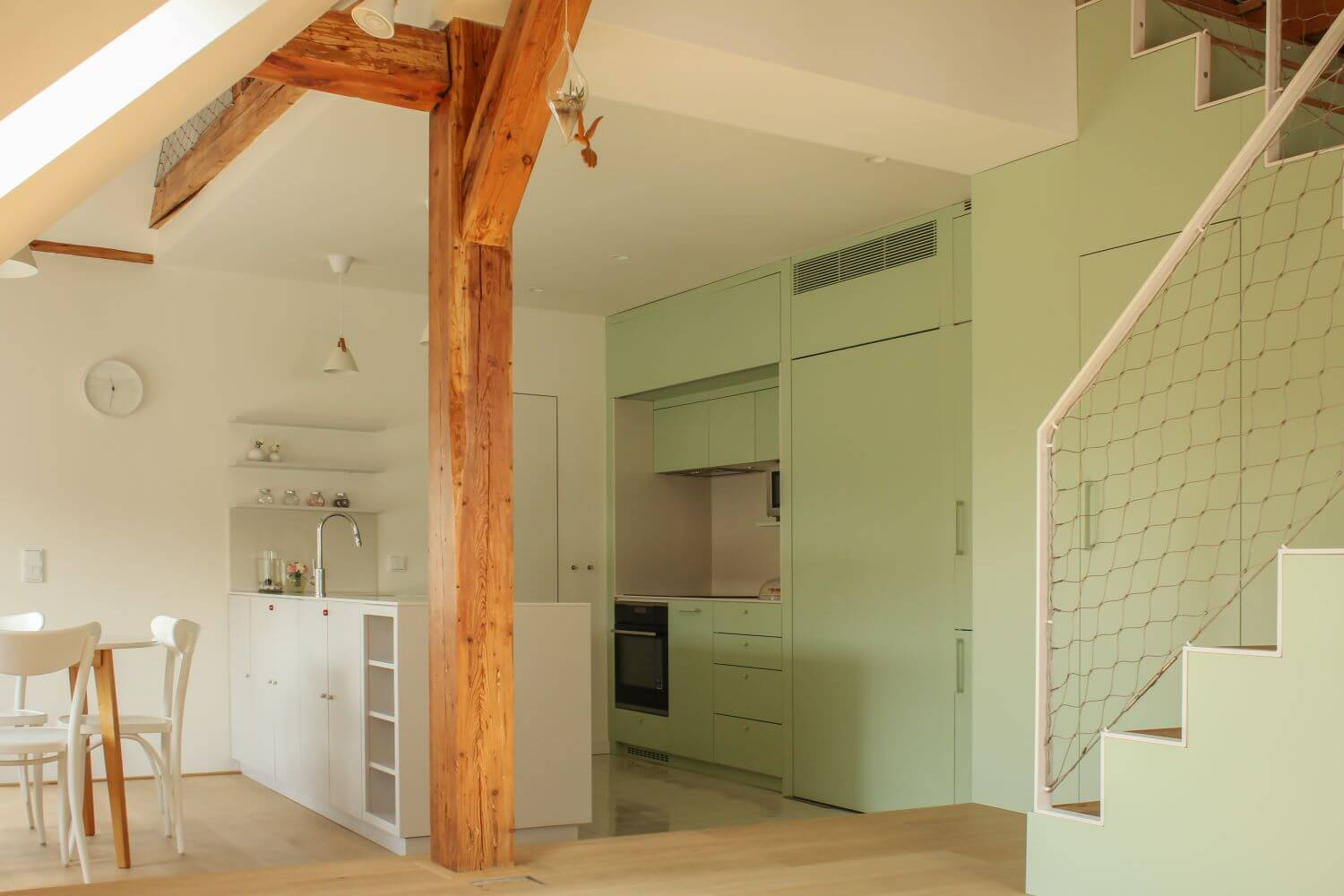 The open space of the social area freely connects an entrance, a children's play area, a dining area and a kitchen. The kitchen unit and a staircase form together a single piece, a shell of the dividing wall. The staircase connects the lower living area with a study and sitting area in the upper part of the loft.
The color of the interior is inspired by the bright color palette of Czech Art Deco style, its cheerfulness and happiness. The natural color of oiled oak floors and wooden structural elements is complemented by small size tiles in cream, warm gray and ocher pink colors. The dividing wall brightens the entire social area with a soft green color, the other custom made furniture is gray, free standing furniture and lights are white.
The interior elements, with their delicate simplicity, create a contemporary layer of an old house.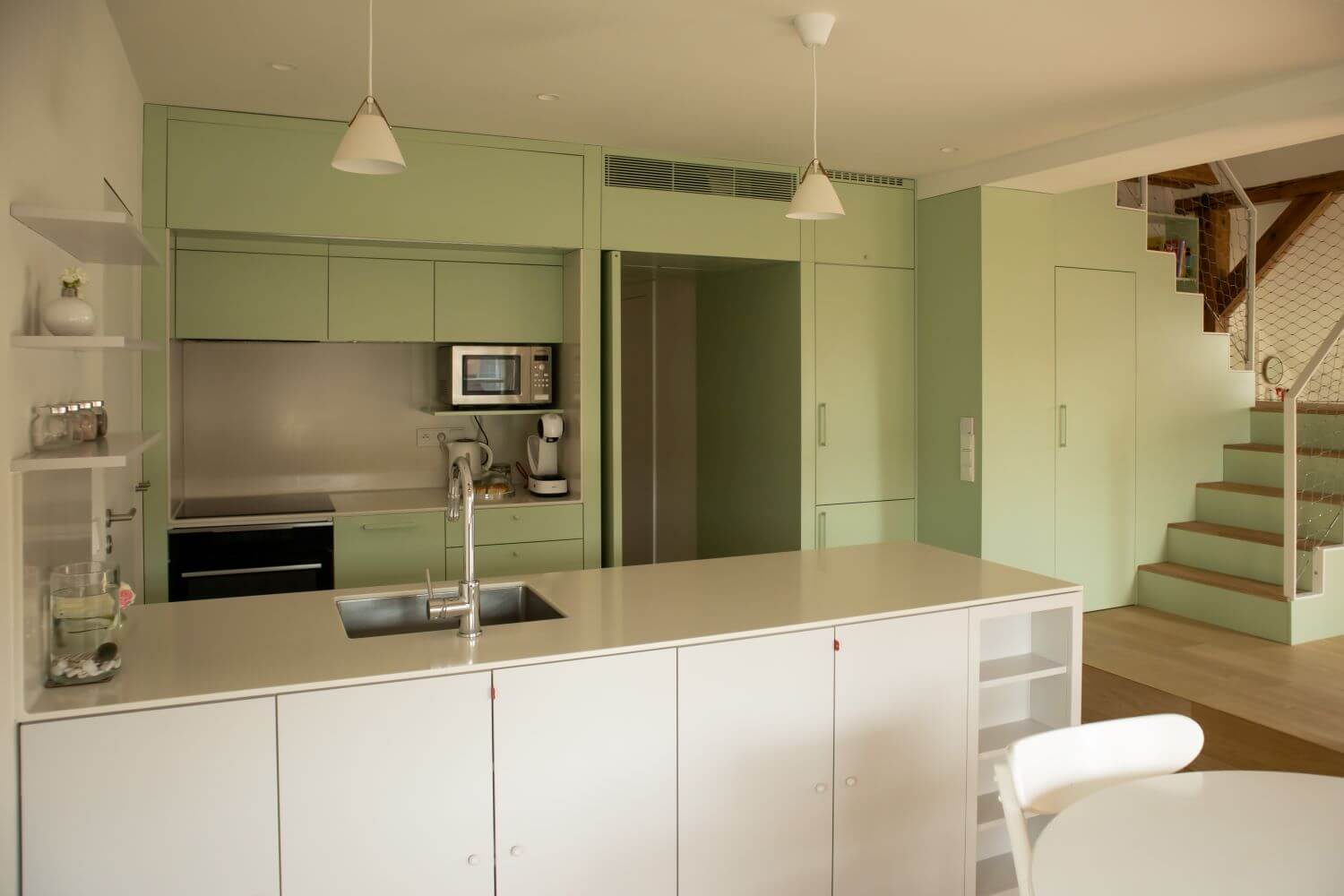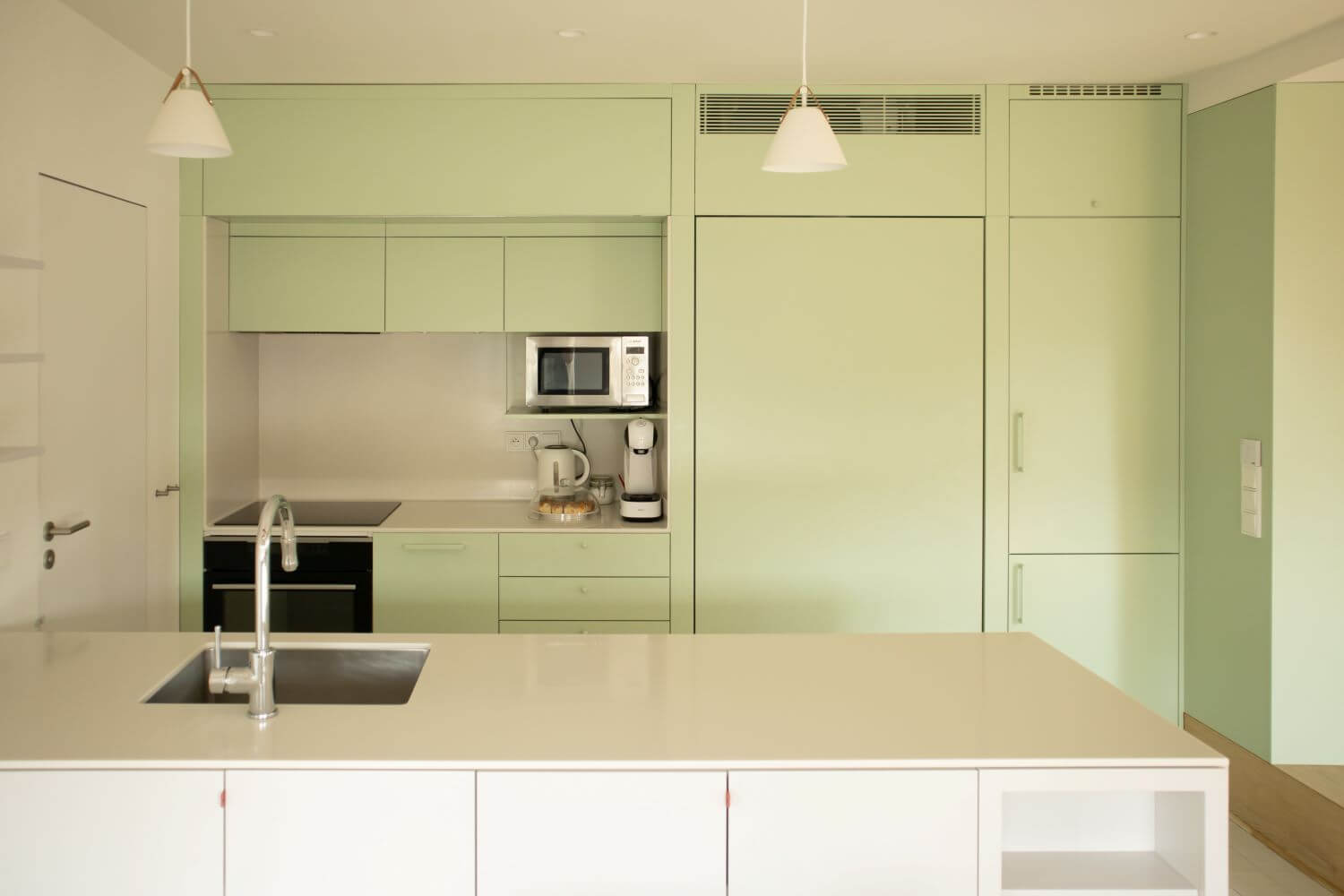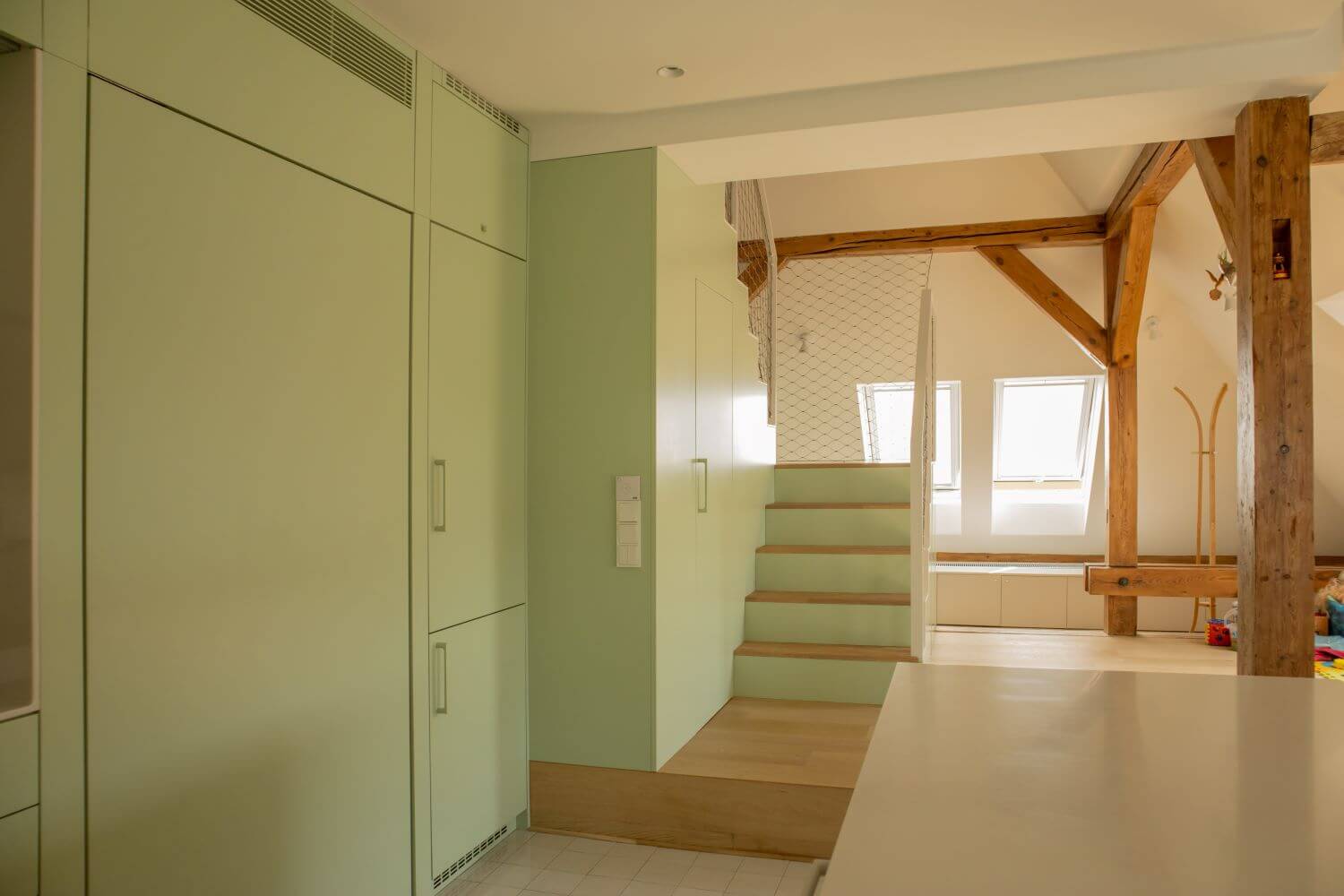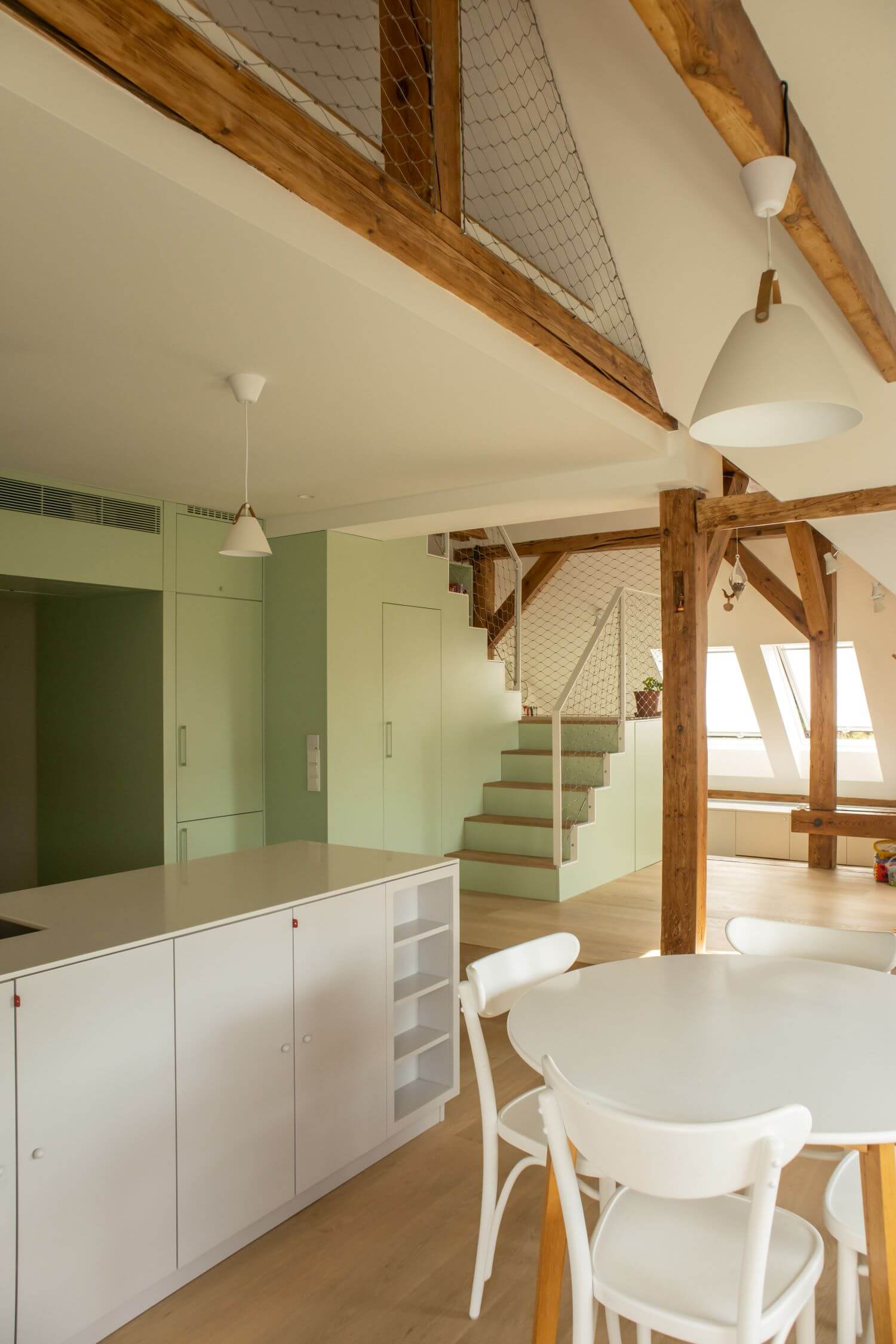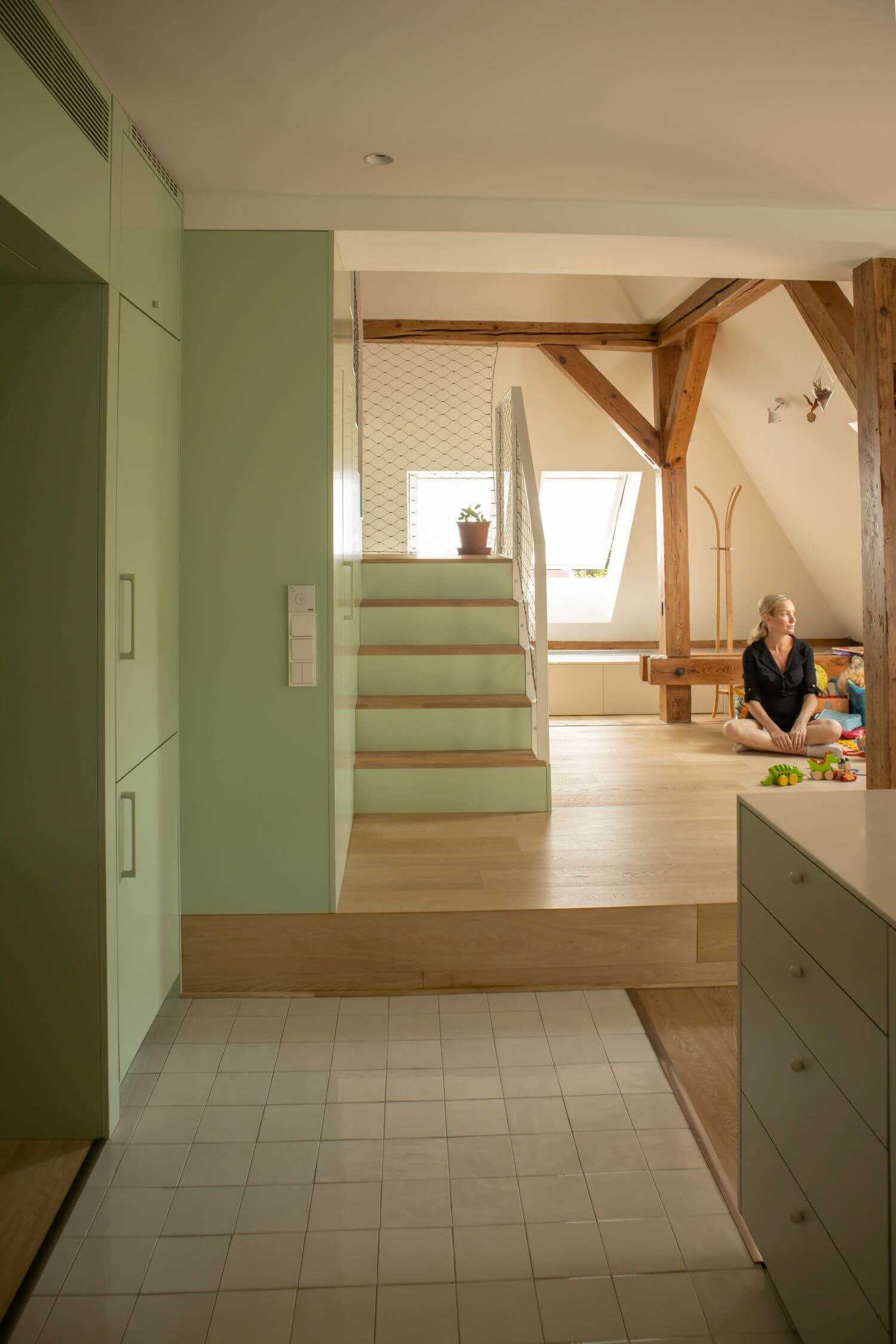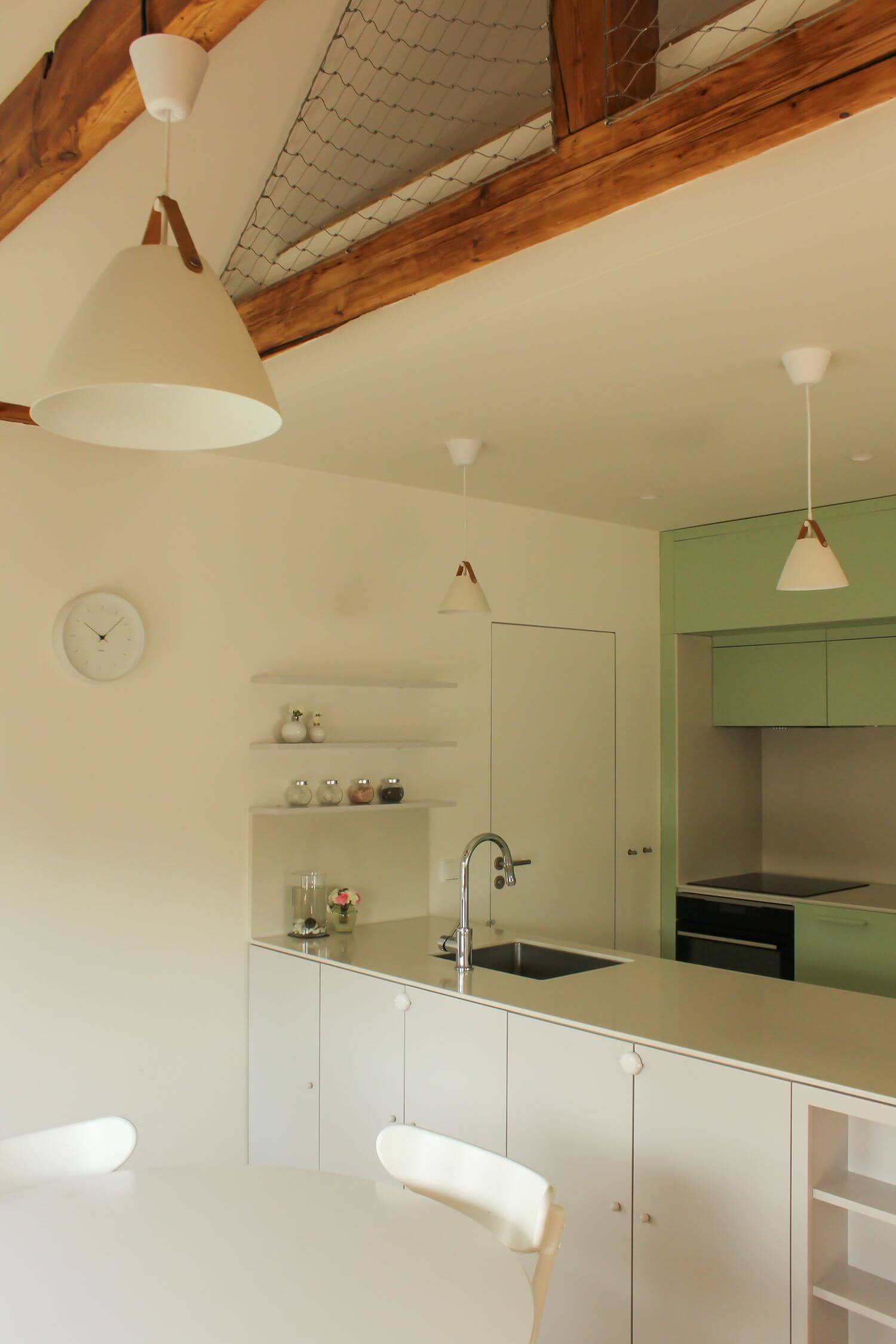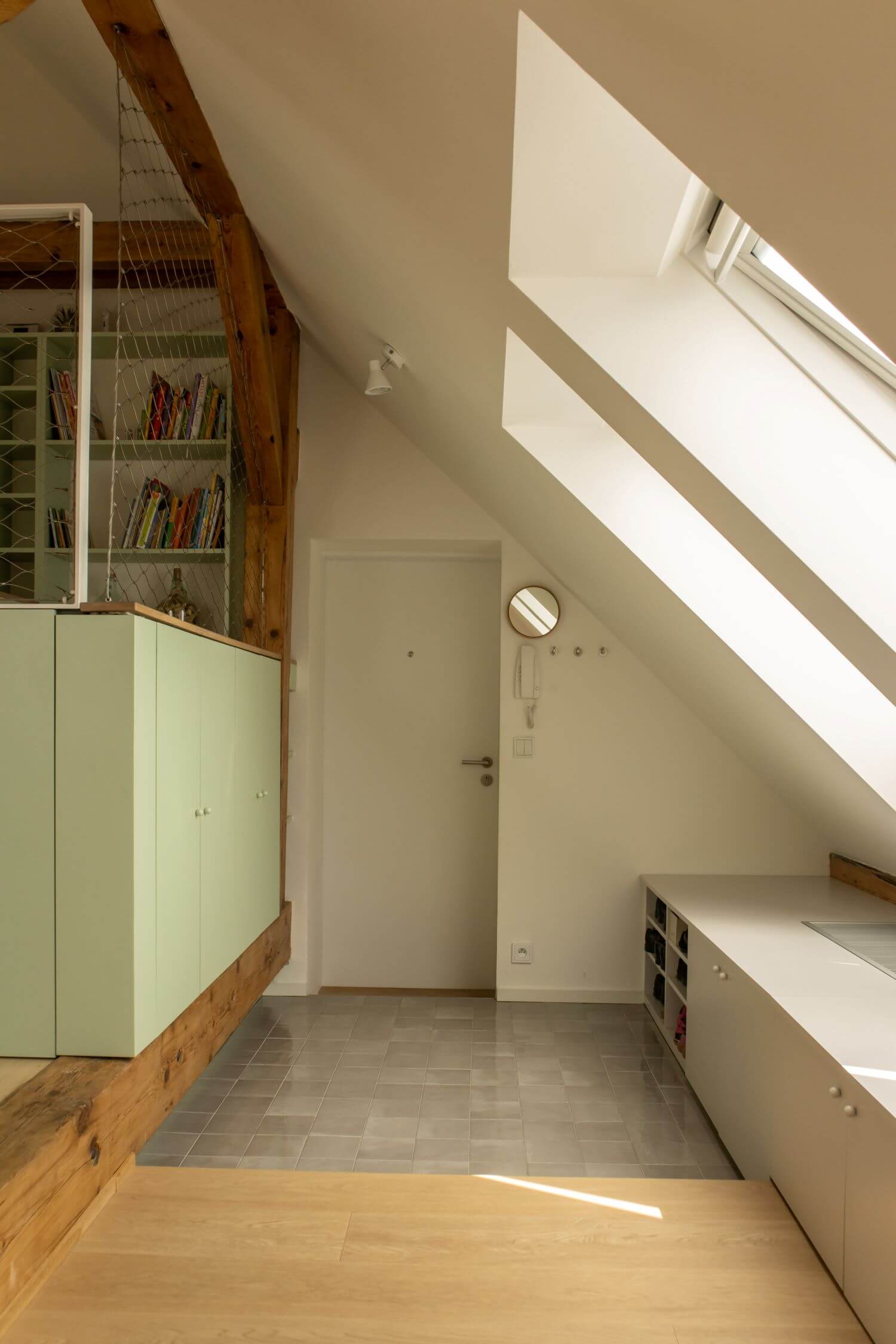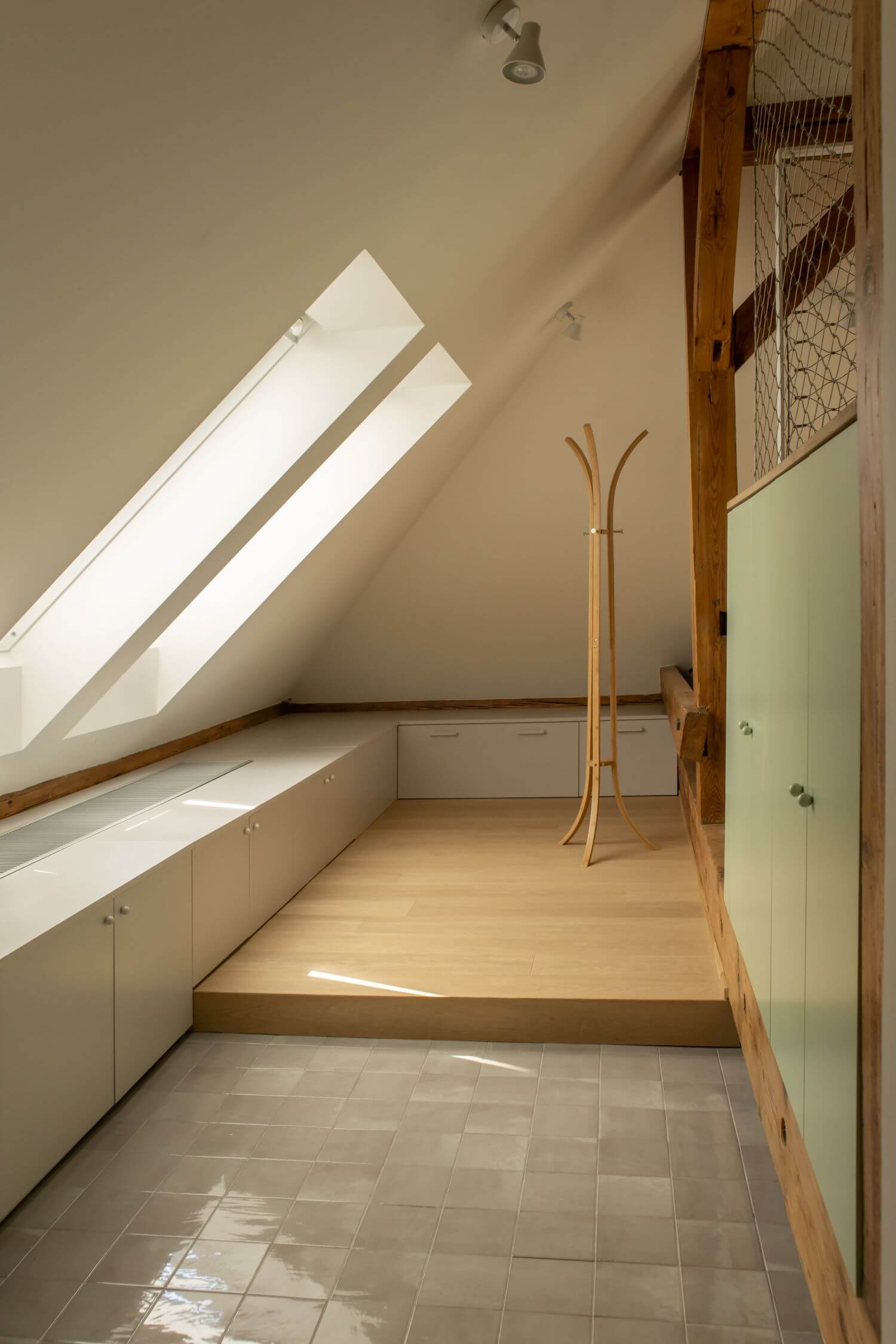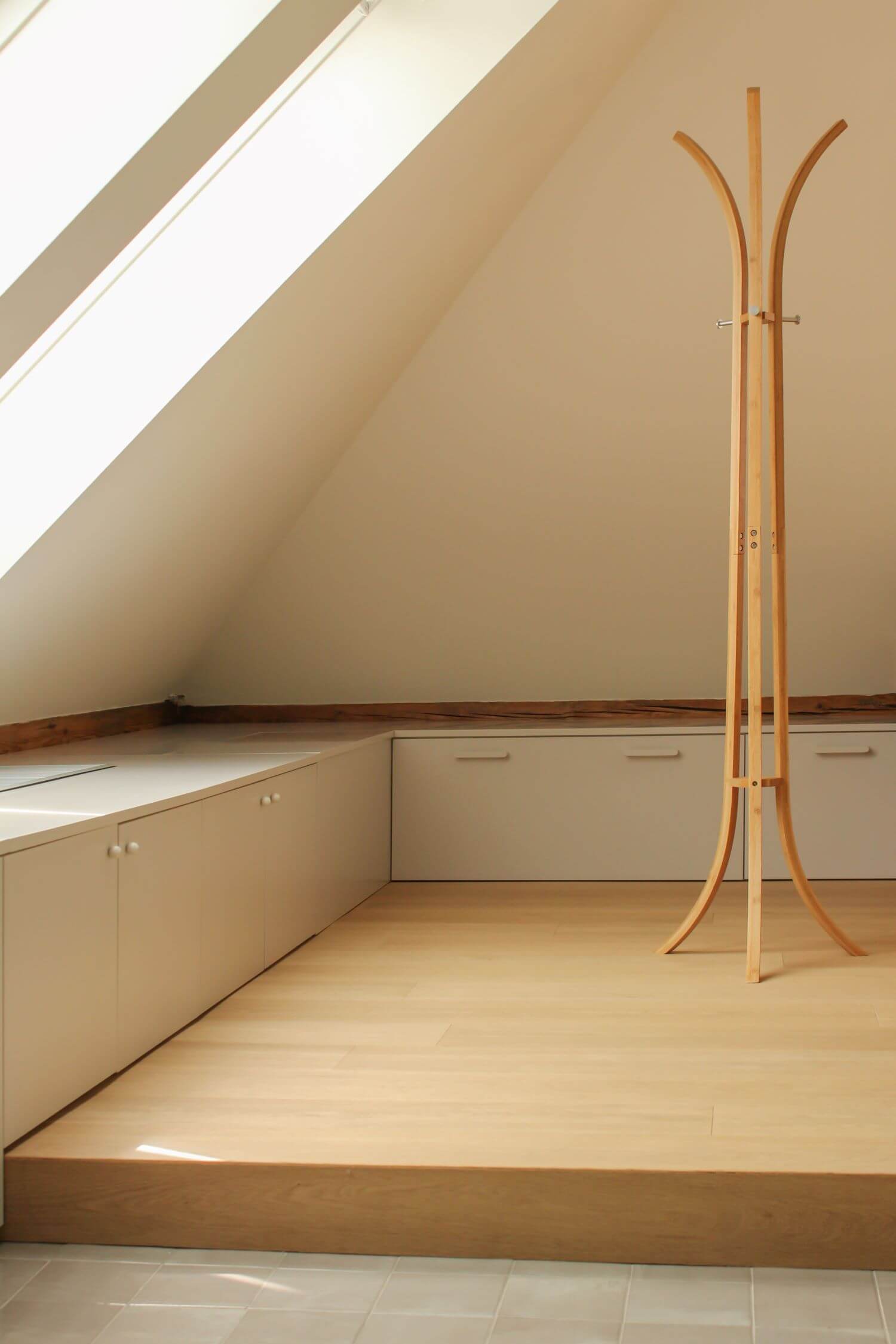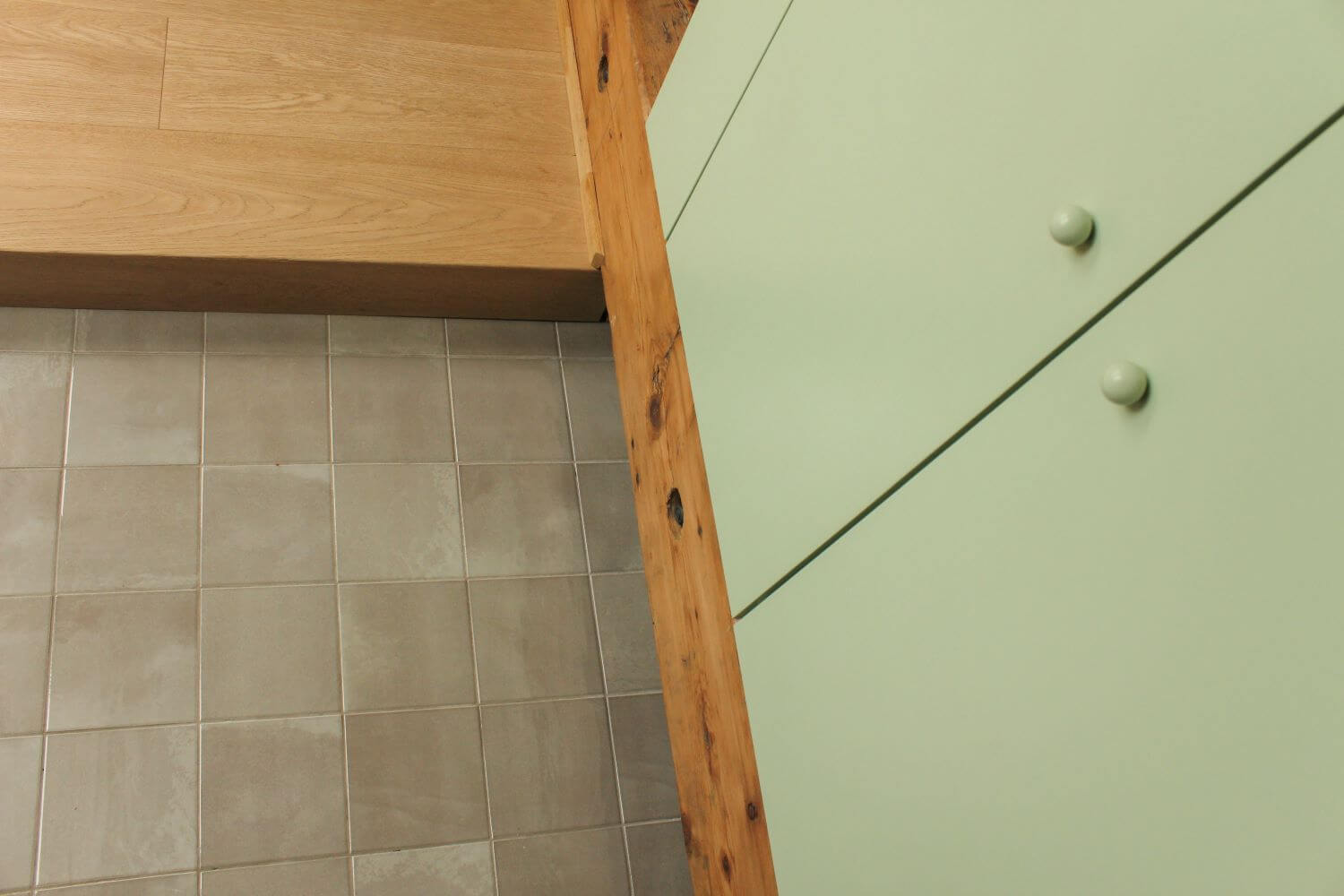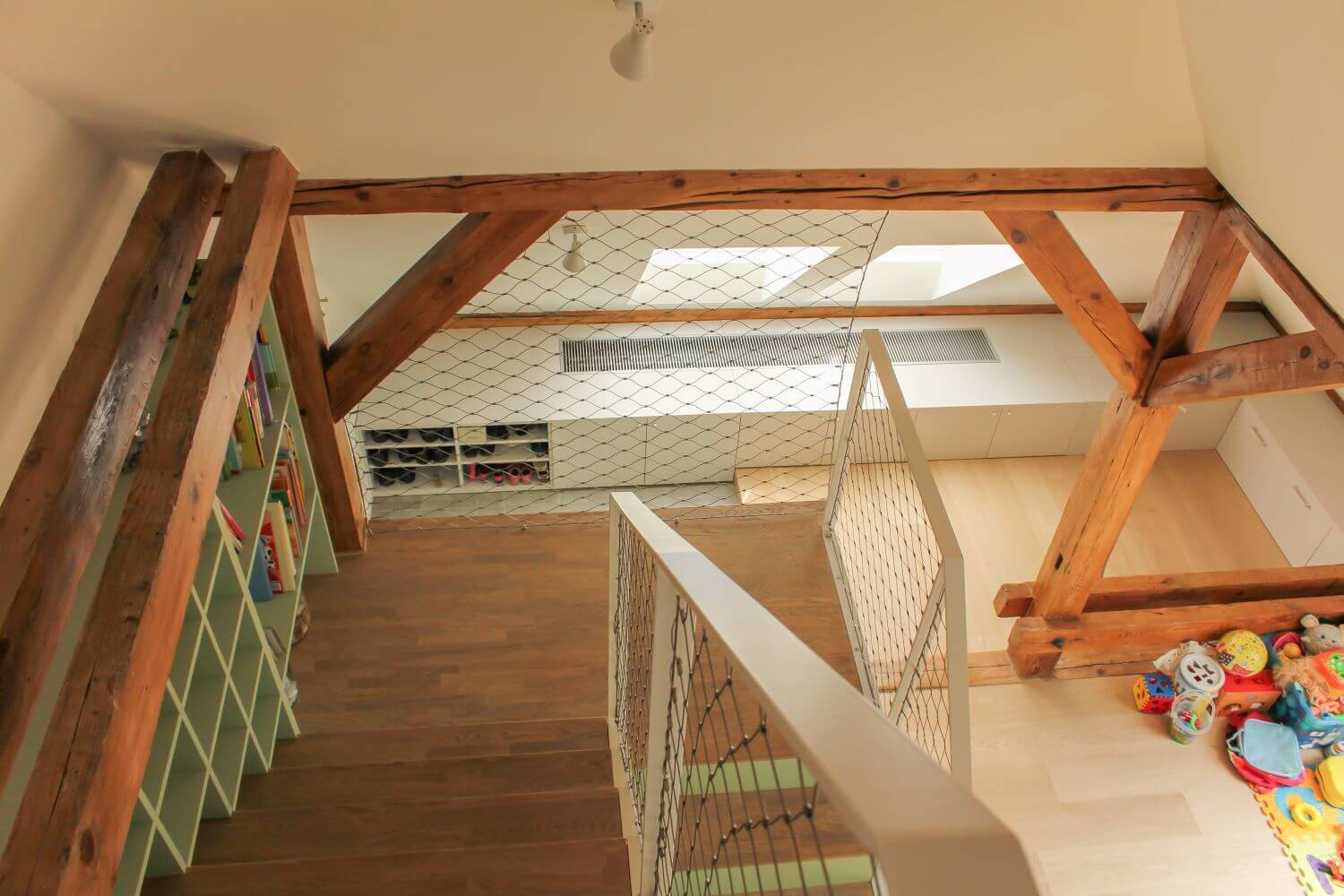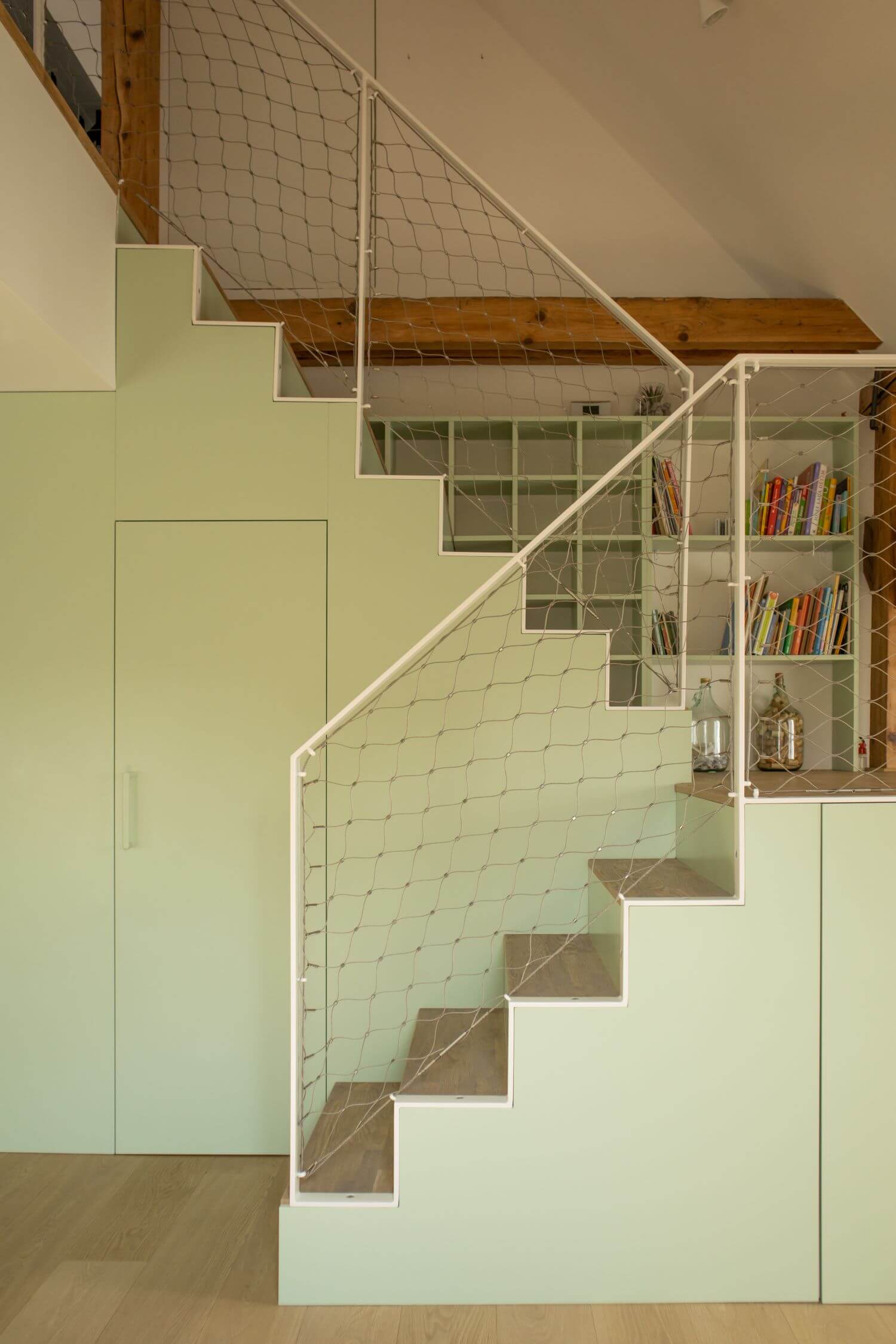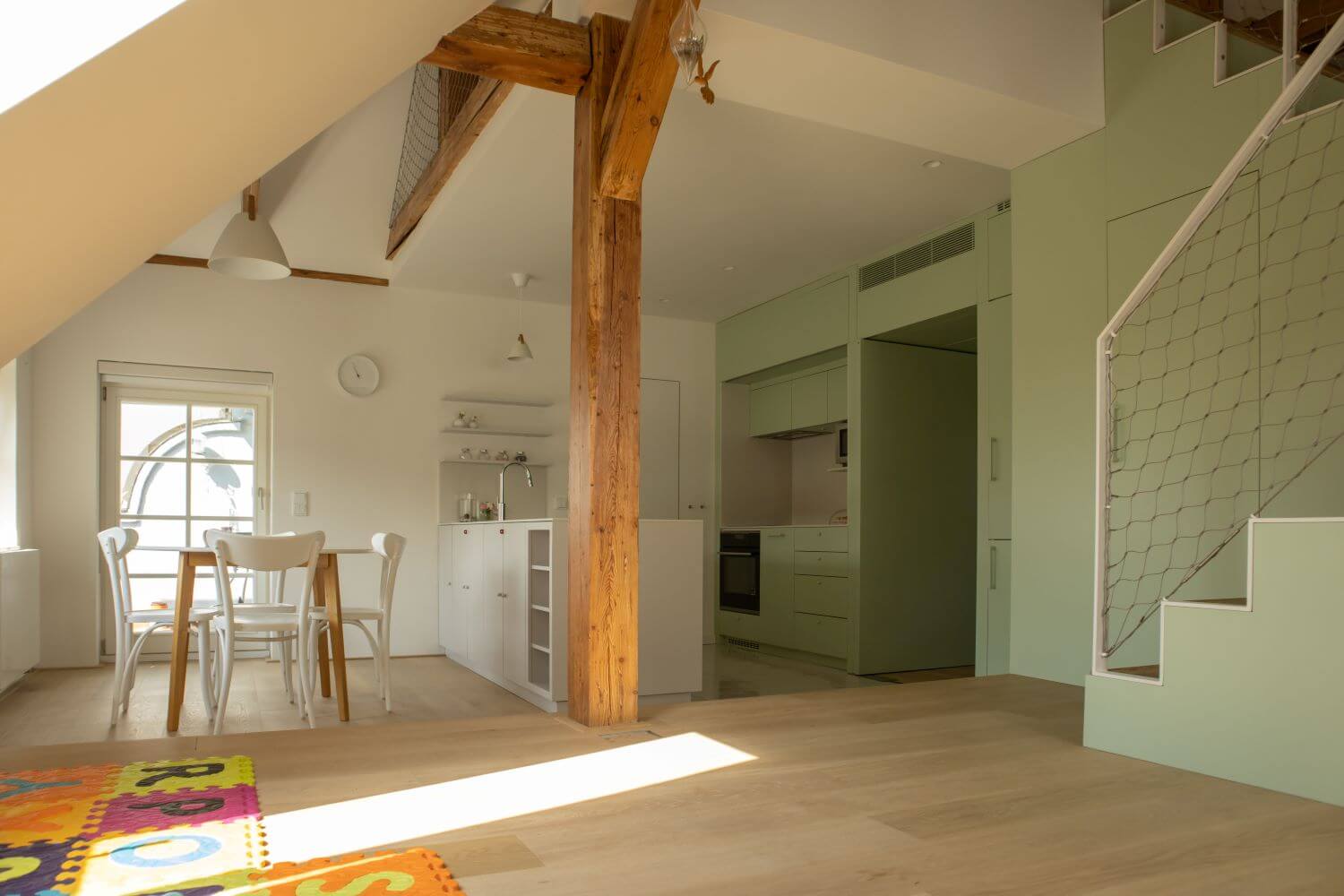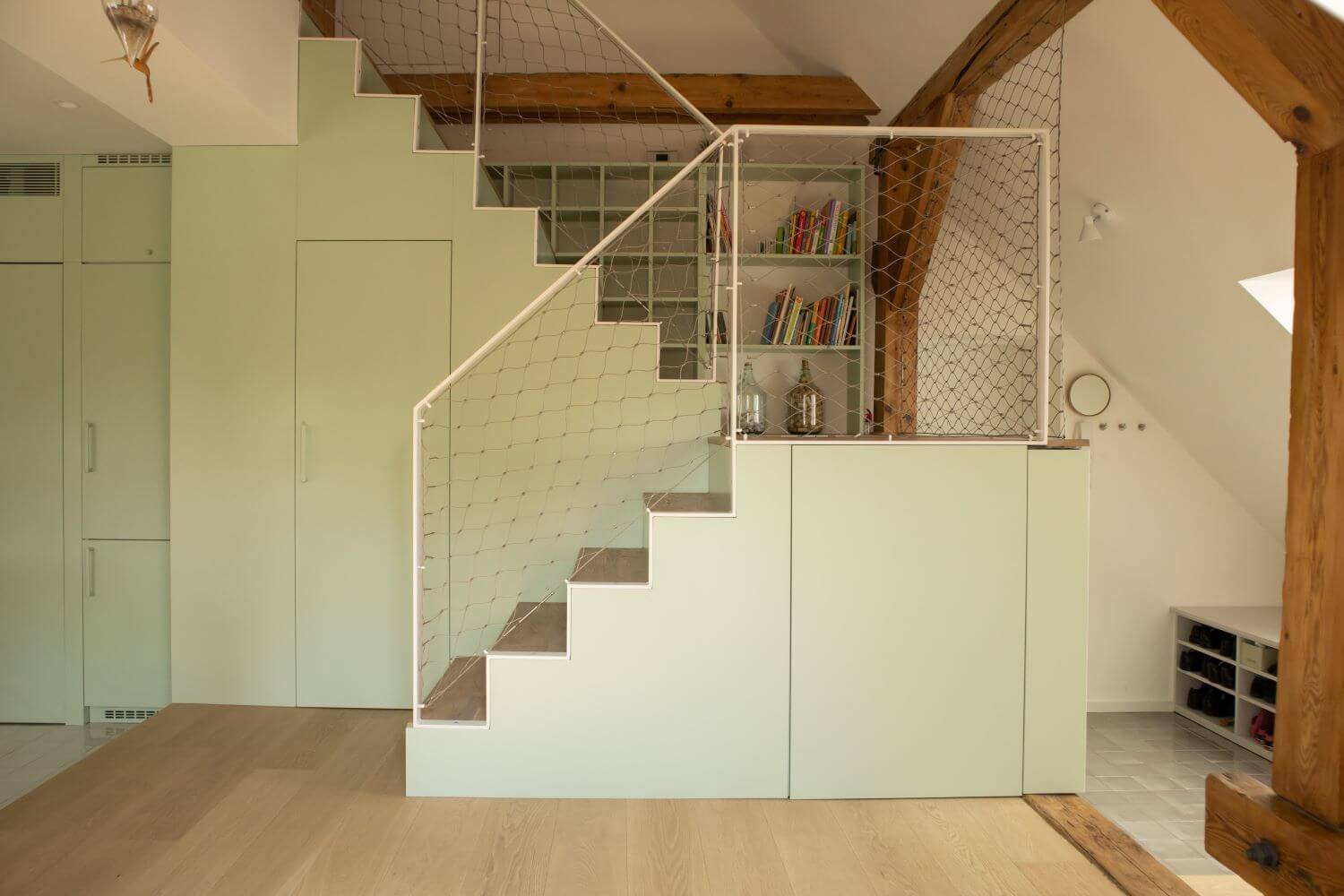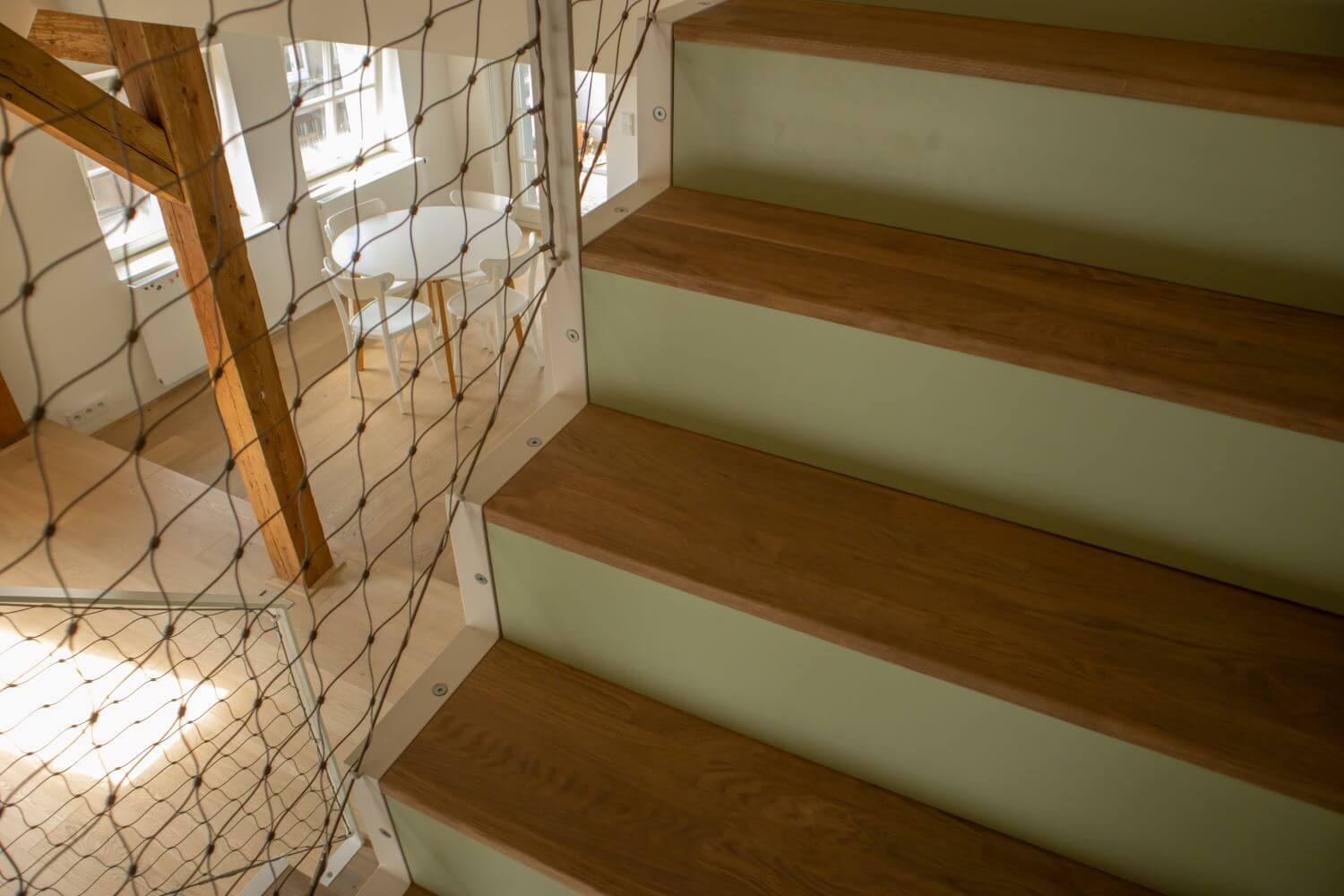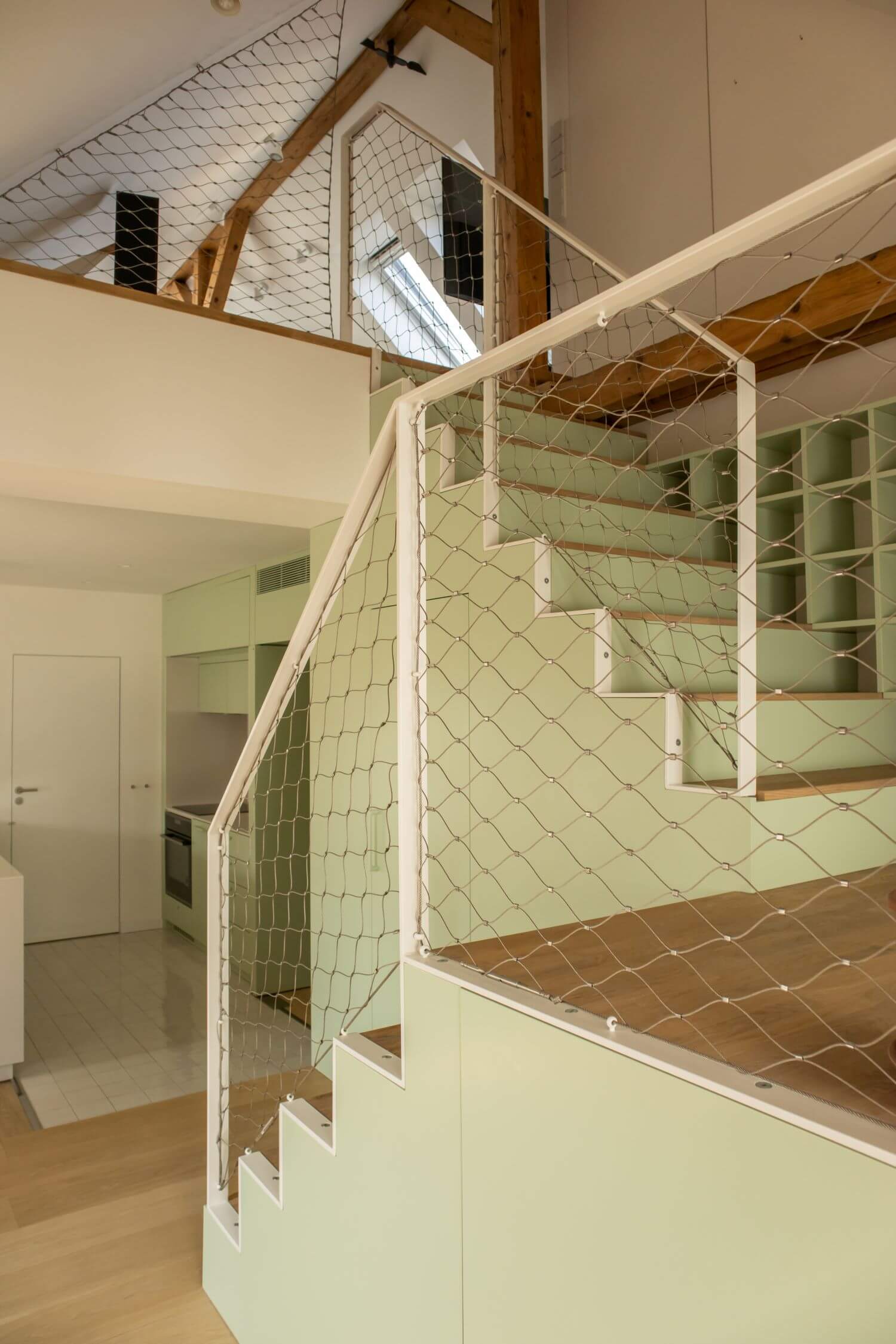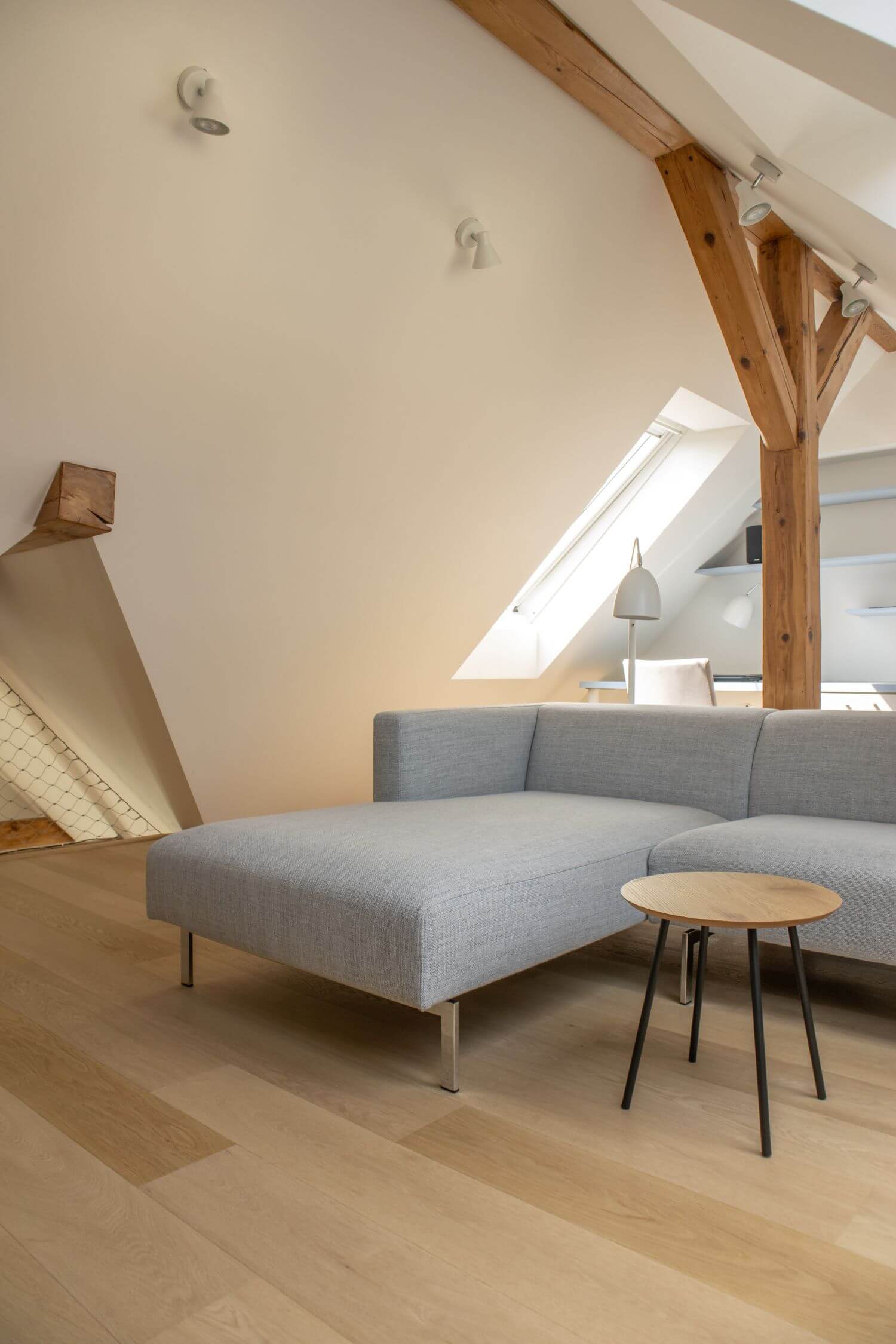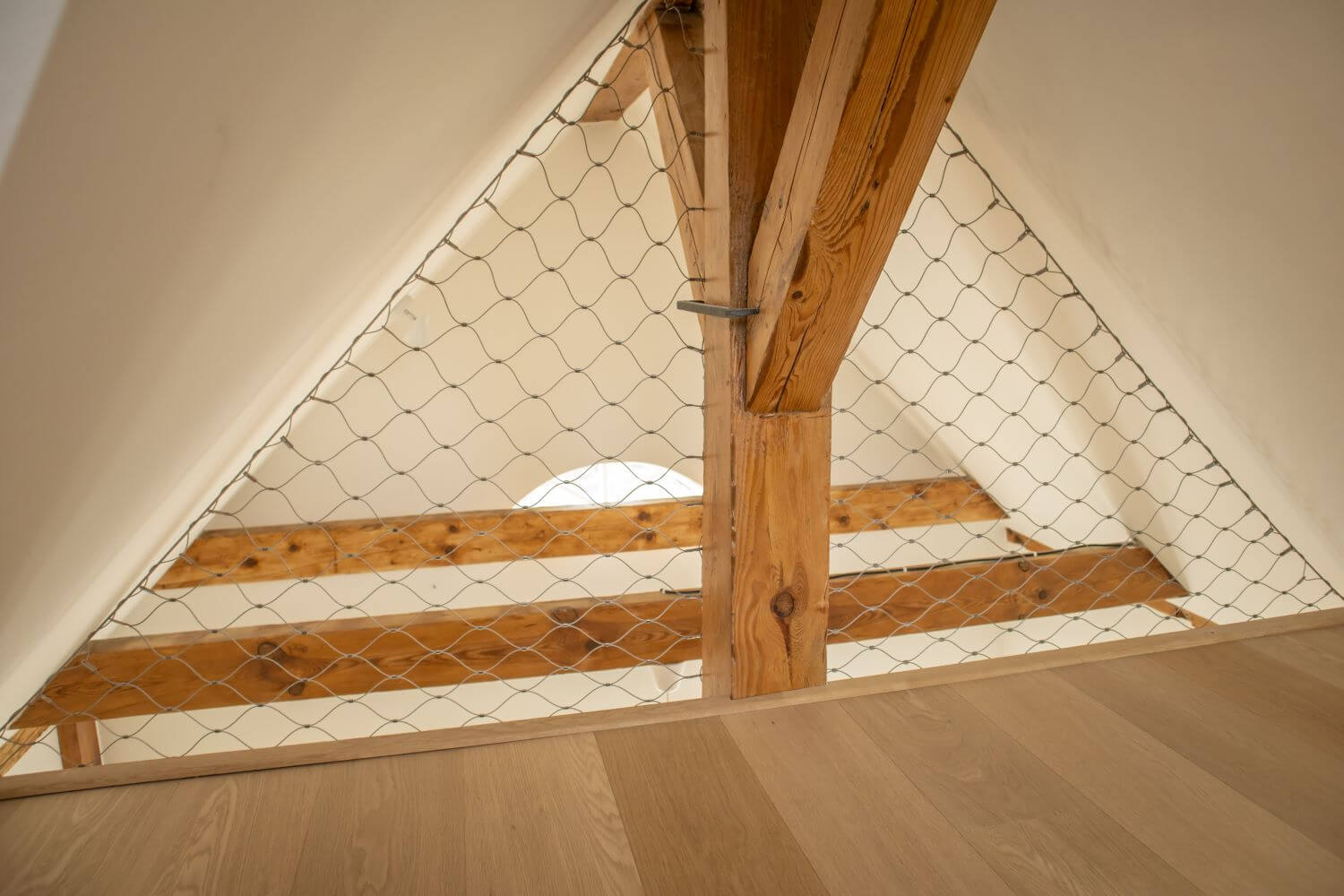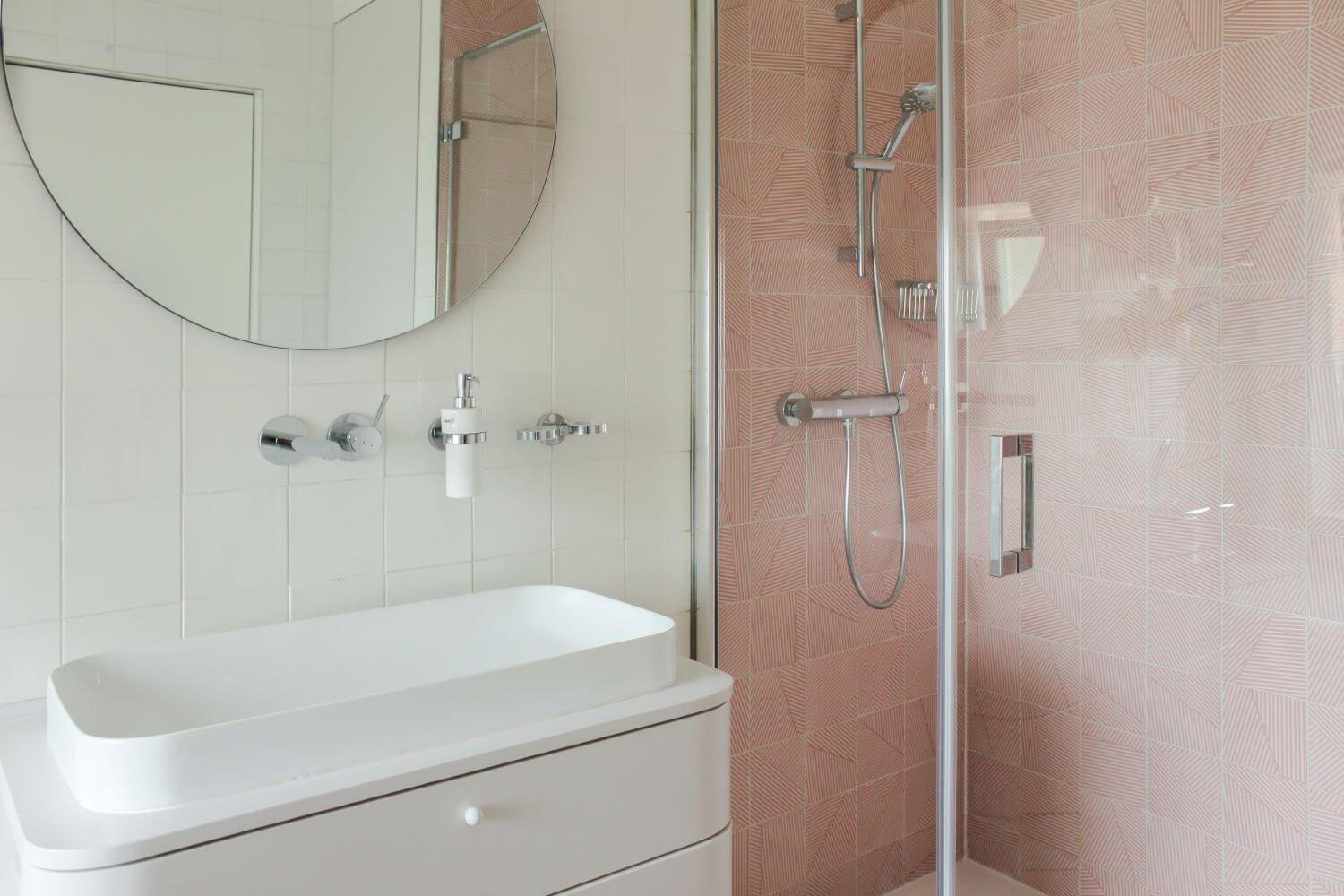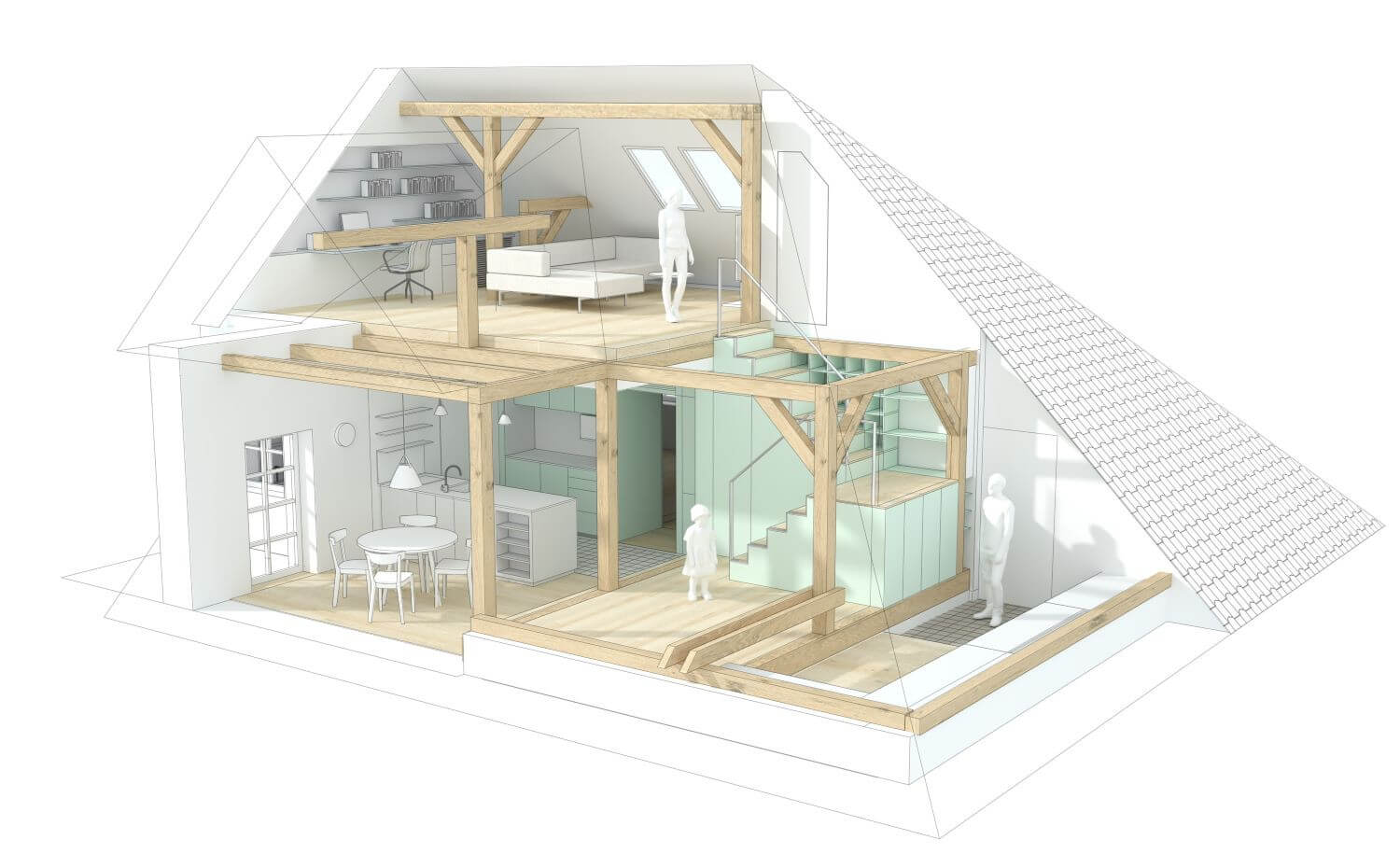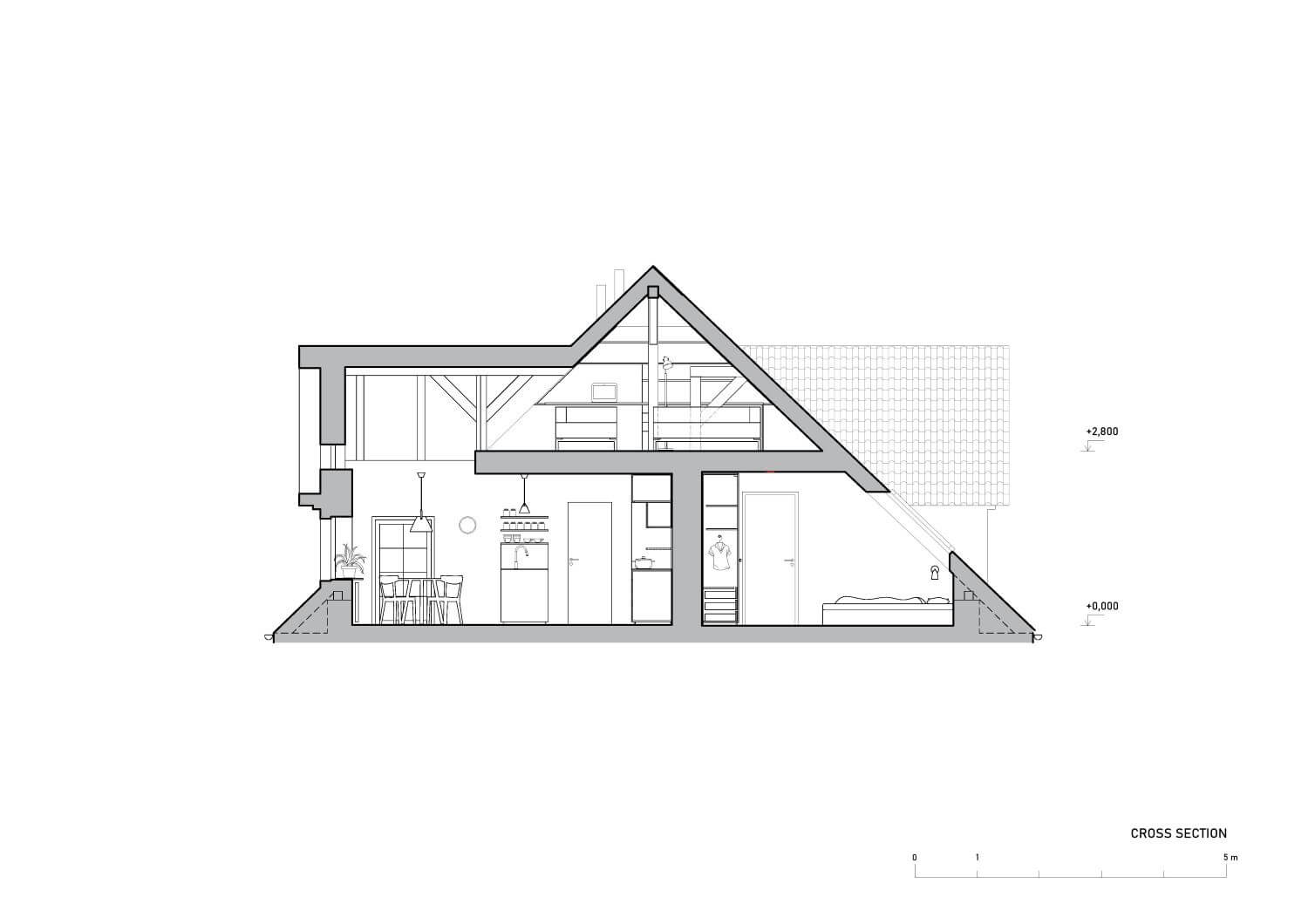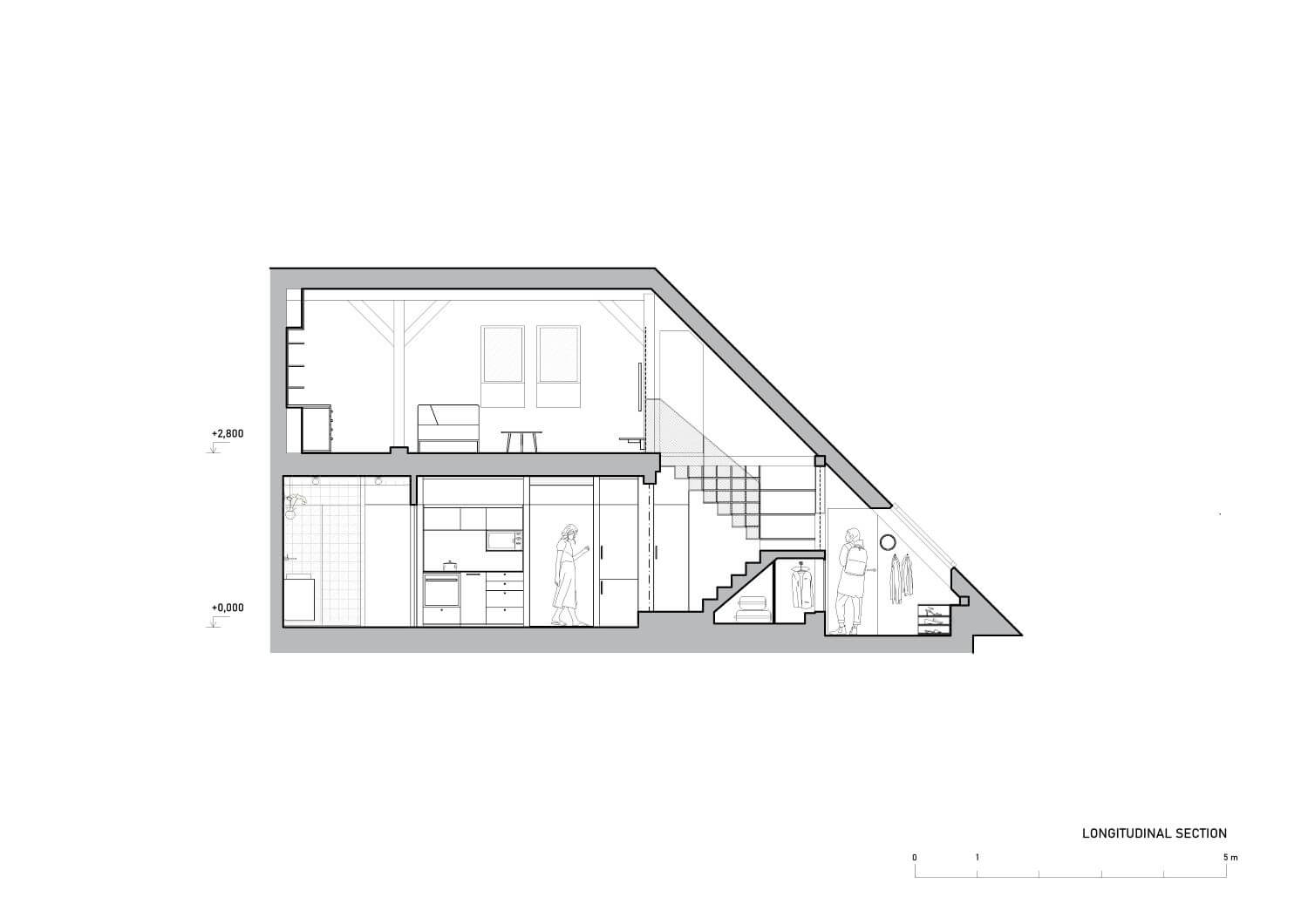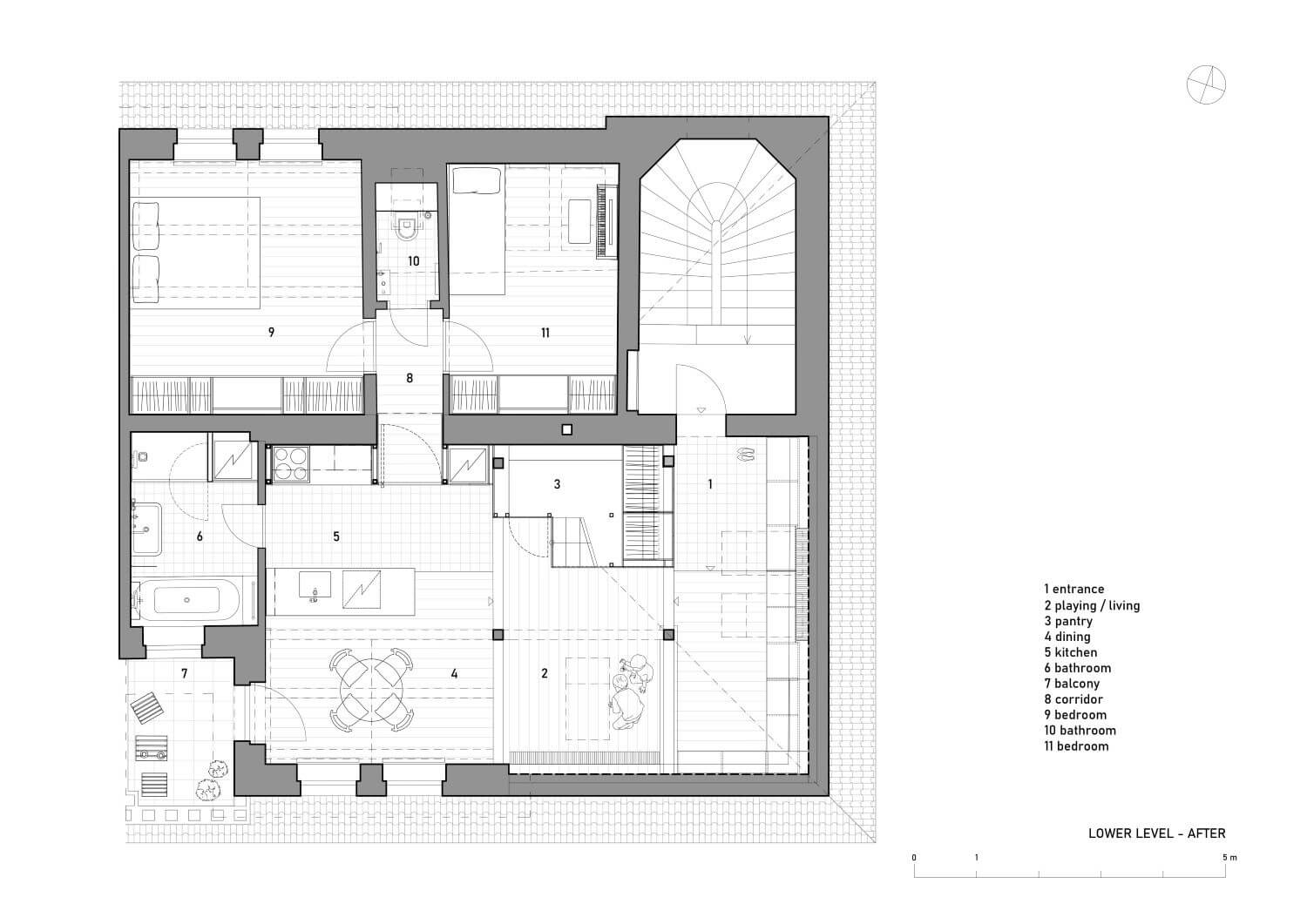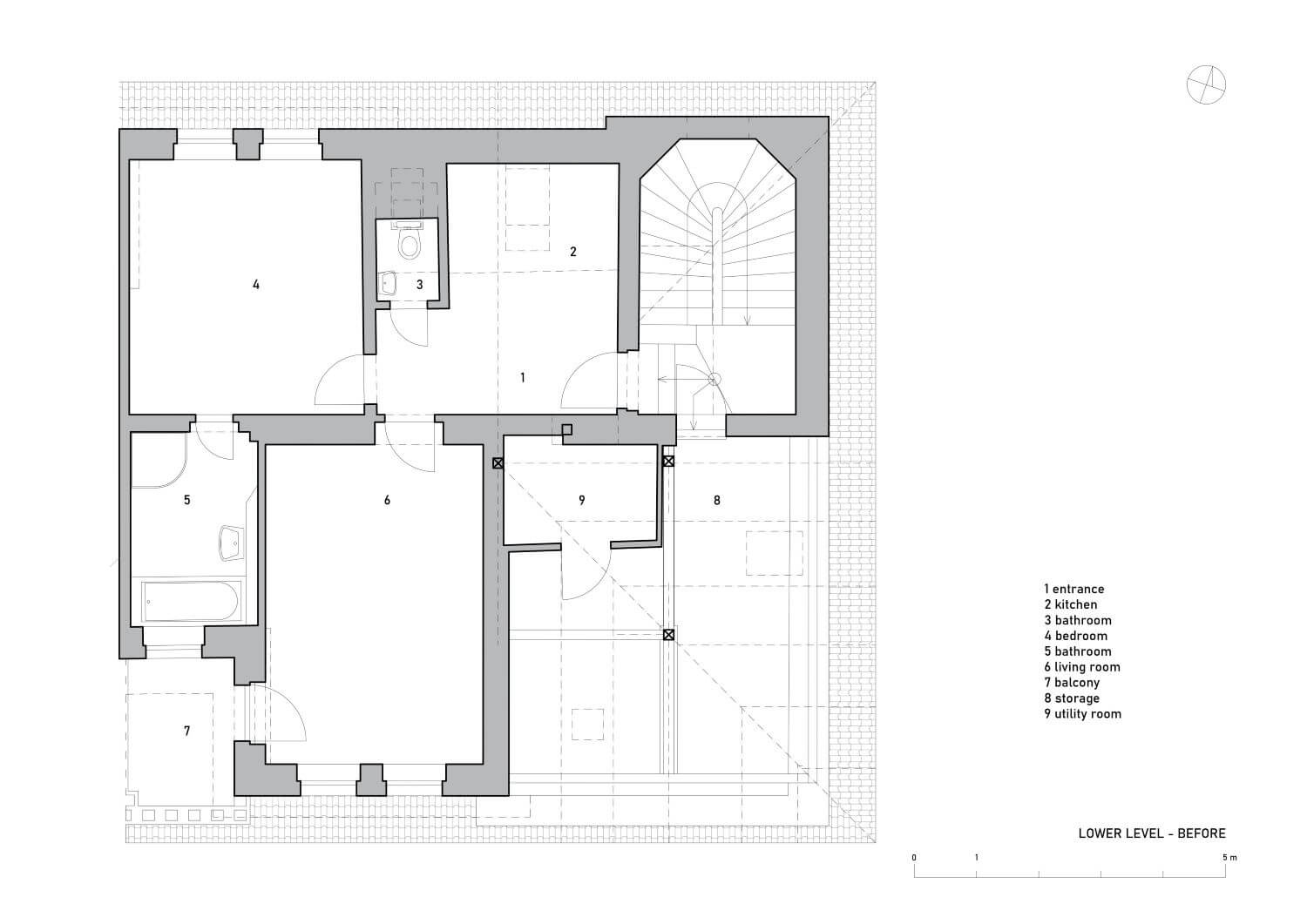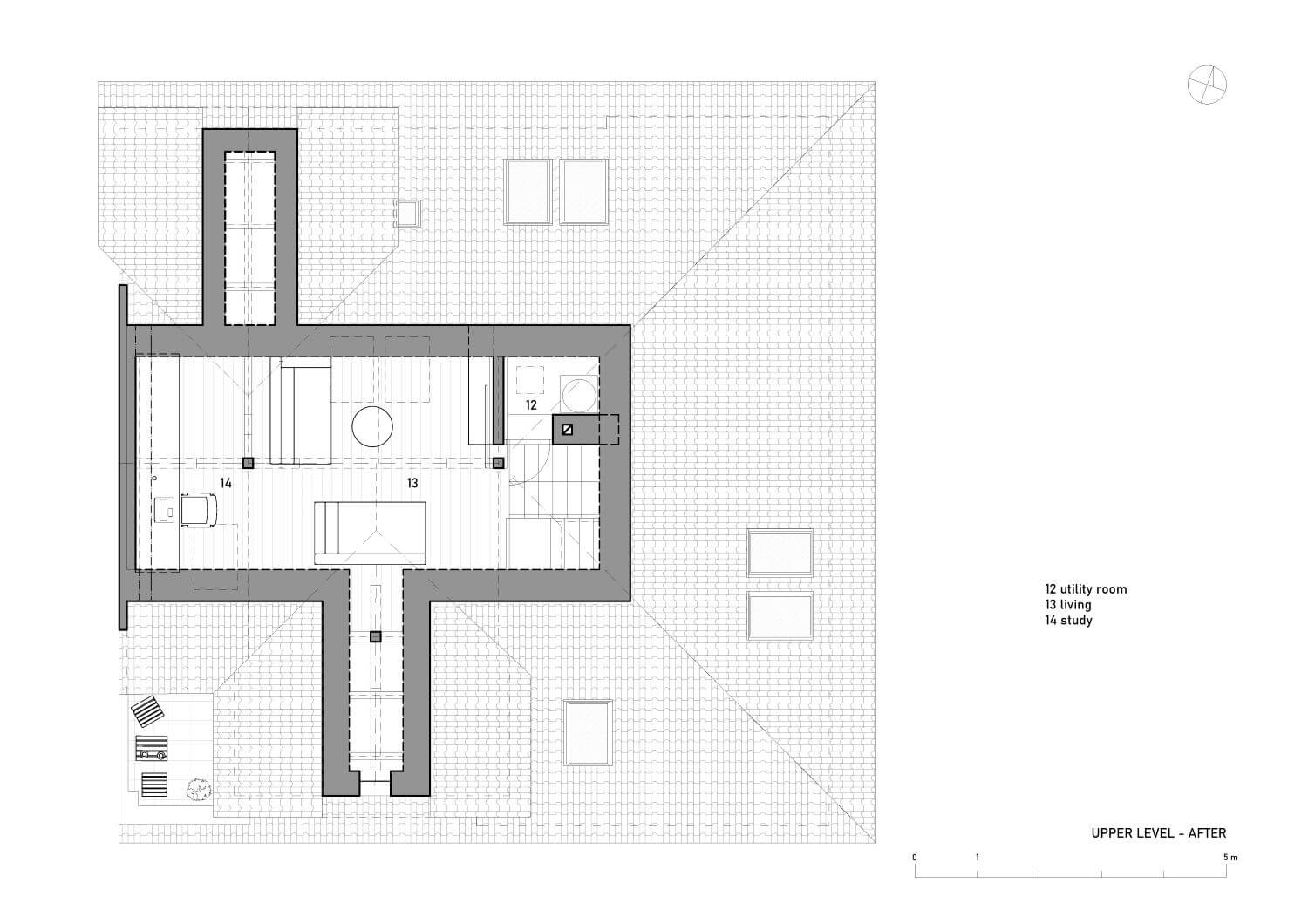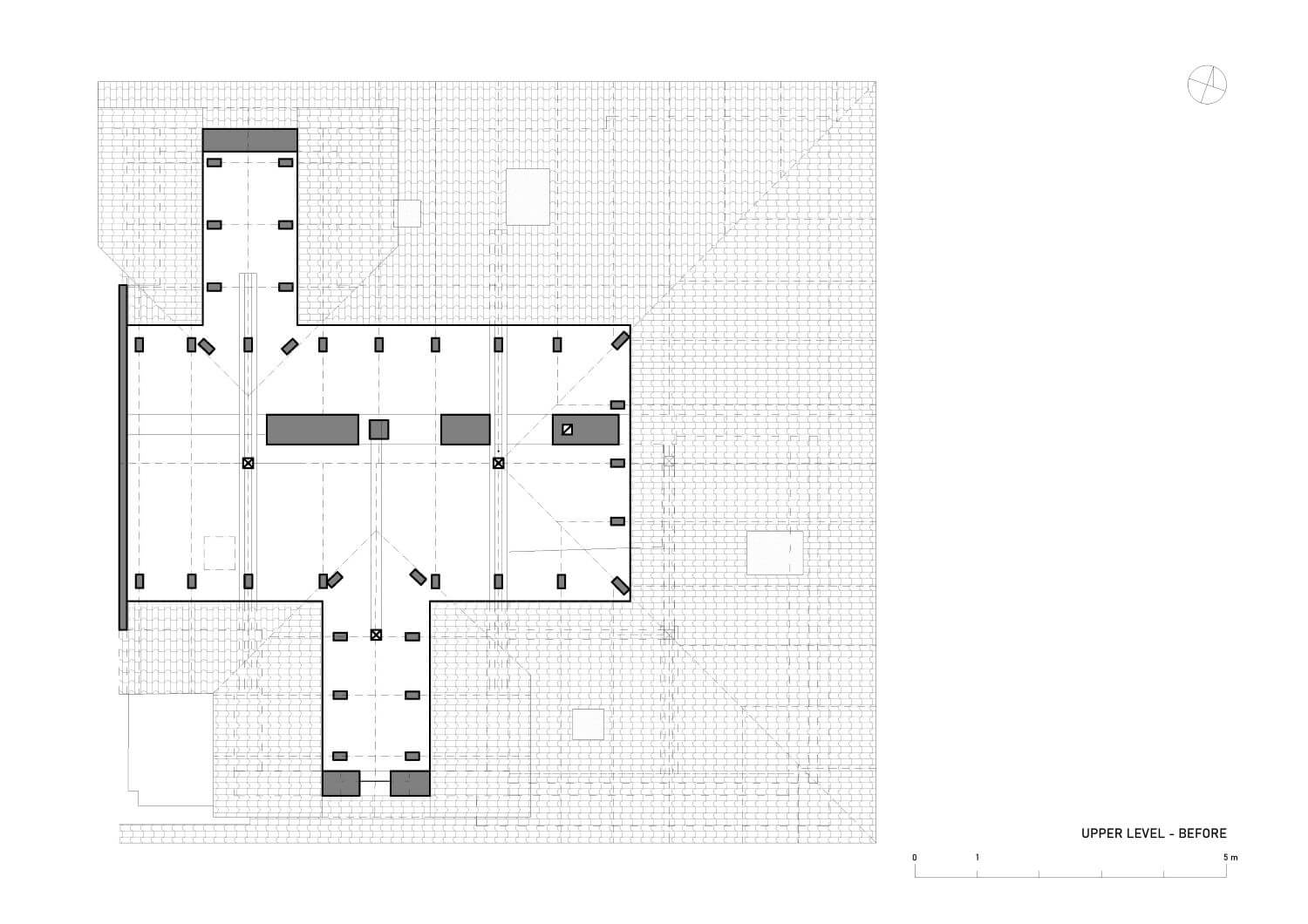 ---