DONIS Wins First Prize With Frame City. Fernando Donis' proposal to create new habitable topographies in which humanity and nature coexist has won first place in Dezeen's Redesign the World competition powered by Twinmotion.
Donis' Frame City concept aims to undo the damage to nature and people's wellbeing caused by a century of rapid urbanisation.
Each high-density city, which is designed to house a million people, is formed of mountain-like terraced structures made from cross-laminated timber, which would be built to frame natural landscapes.
Roads and private vehicles would be abandoned in favour of pedestrian and cycling infrastructure, with careful city planning to ensure that necessary services and amenities are within a 15-minute walk or cycle of people's homes.
Donis imagines that each city would be designed to integrate with and complement its natural surroundings, creating a diverse network of different urban settlements, which would lead to rich cultural exchanges and tourism.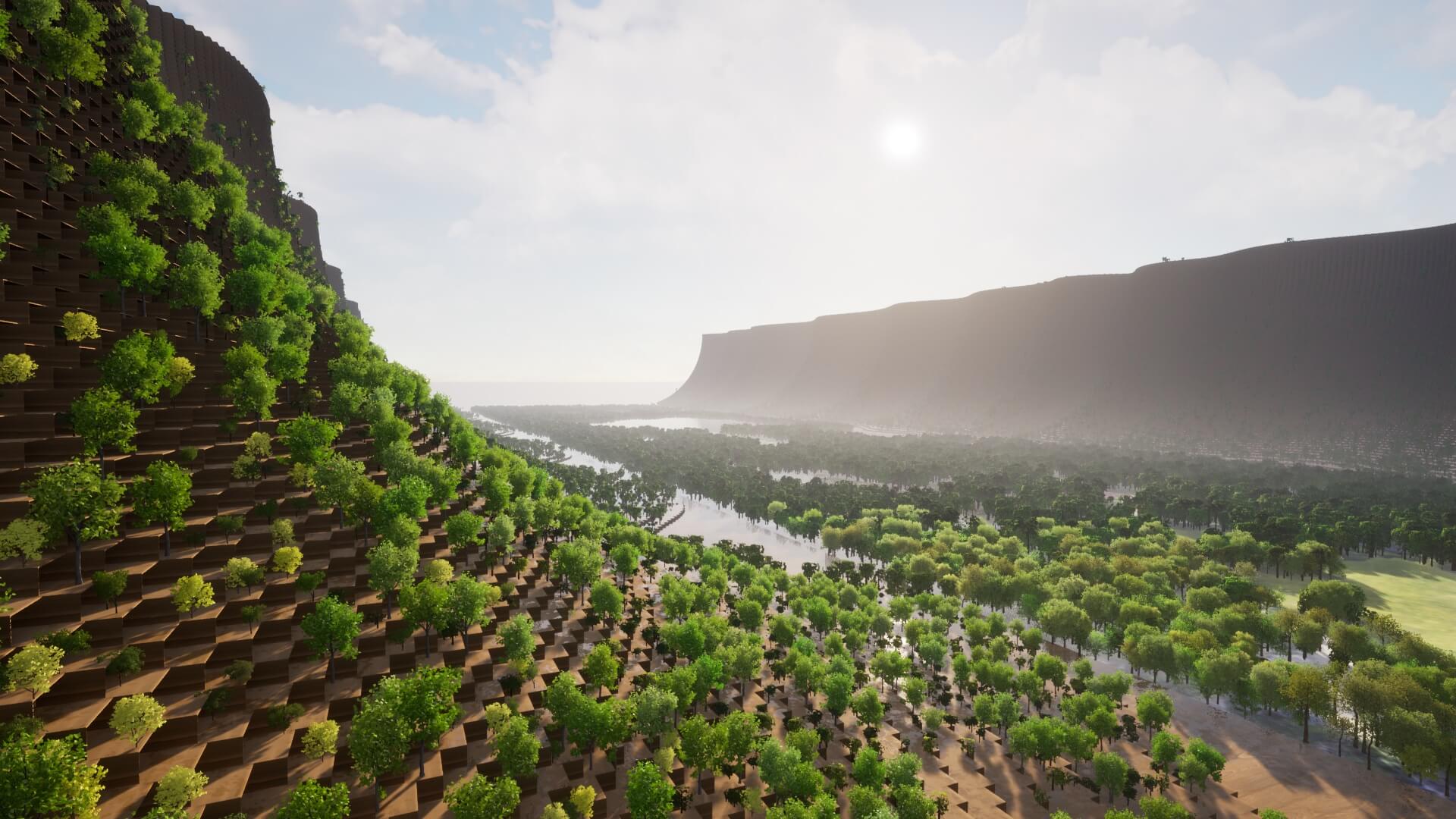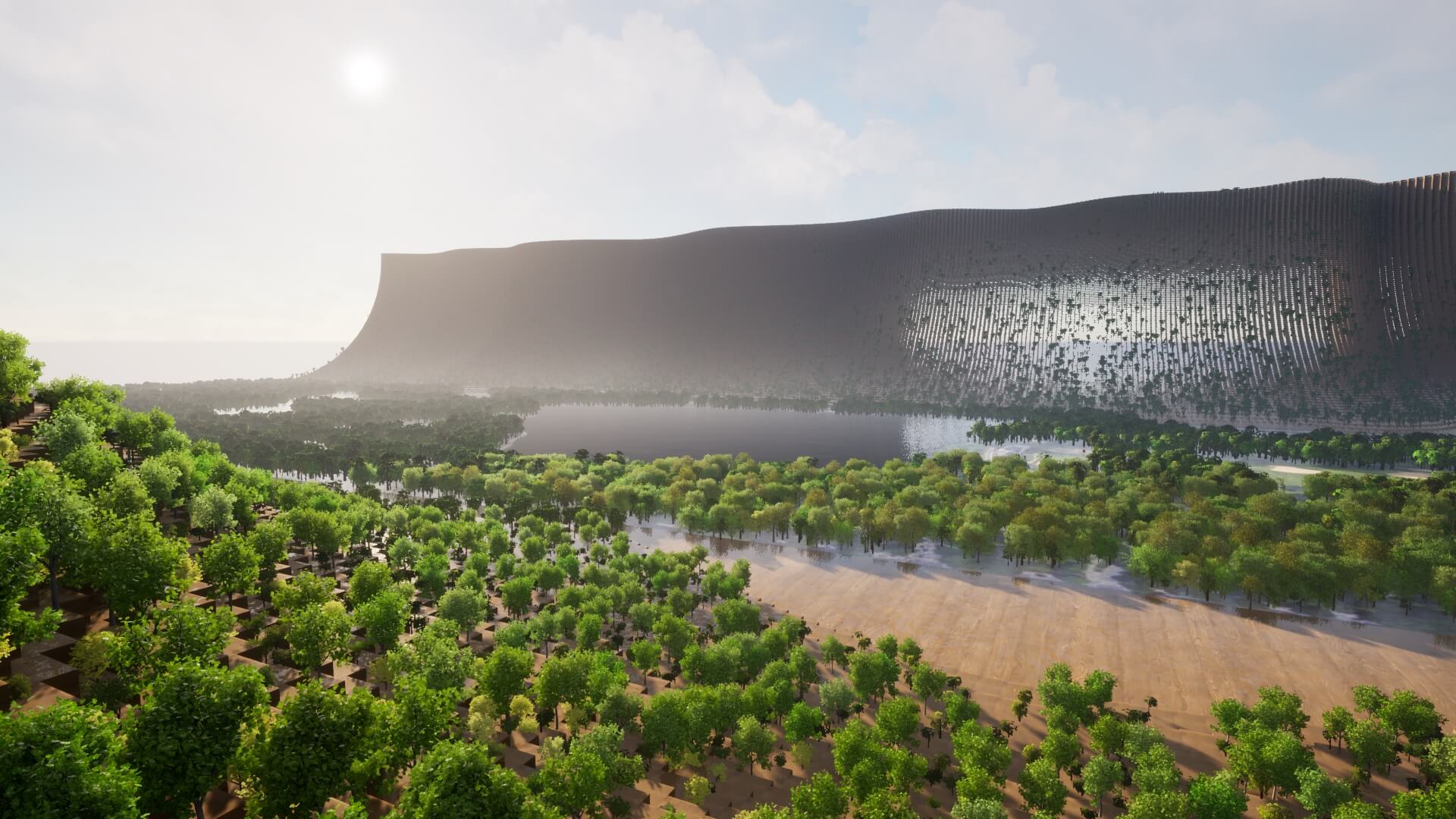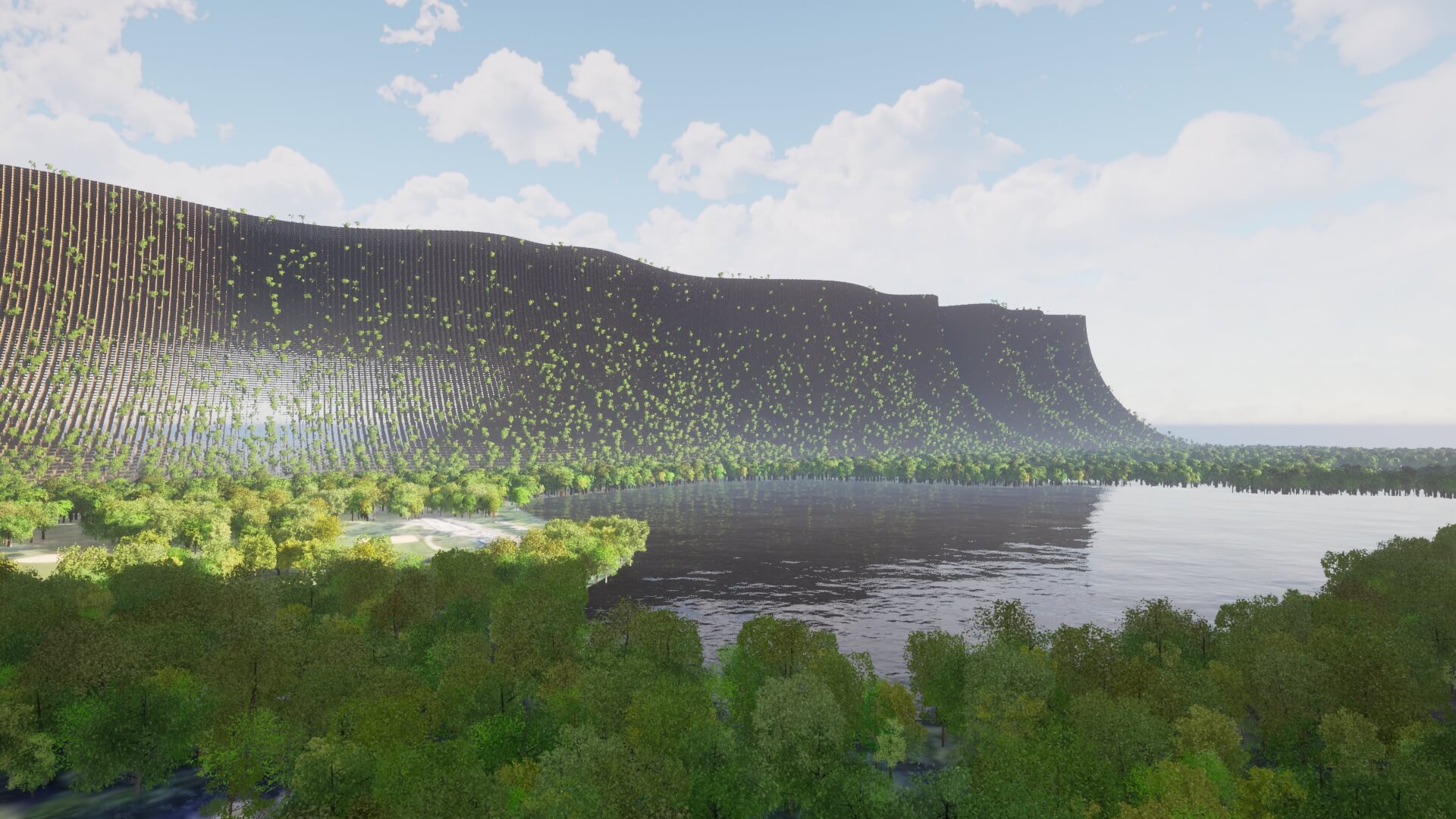 ---