Site: Corporate campus site in Palo Alto, CA, with mature trees and a large 1979 Brutalist building that had served as a headquarters for Hewlett-Packard until 2018. The primary entrance lobby is accessed on the north side of the building, while a secondary entrance is on the building's south end.
Design: Many current philosophies regarding corporate culture derive from information technology company Hewlett-Packard. Known as "the HP Way," philosophies such as the open-door policy, flex time, and "management by walking around" evolved within the walls of the company's Palo Alto headquarters. Although iconic in the tech industry, the 500,000-square-foot Brutalist building itself didn't deliver the most humane experience for visitors and occupants.
Sand Hill Property Company acquired the former HP headquarters and desired to split it for two separate commercial life-science tenants. It engaged Form4 Architecture to apply its expertise in converting drab existing conditions into graceful and functional spaces to transform an unwelcoming back entrance into a dynamic, museum-quality main entry experience for one of the building's tenants.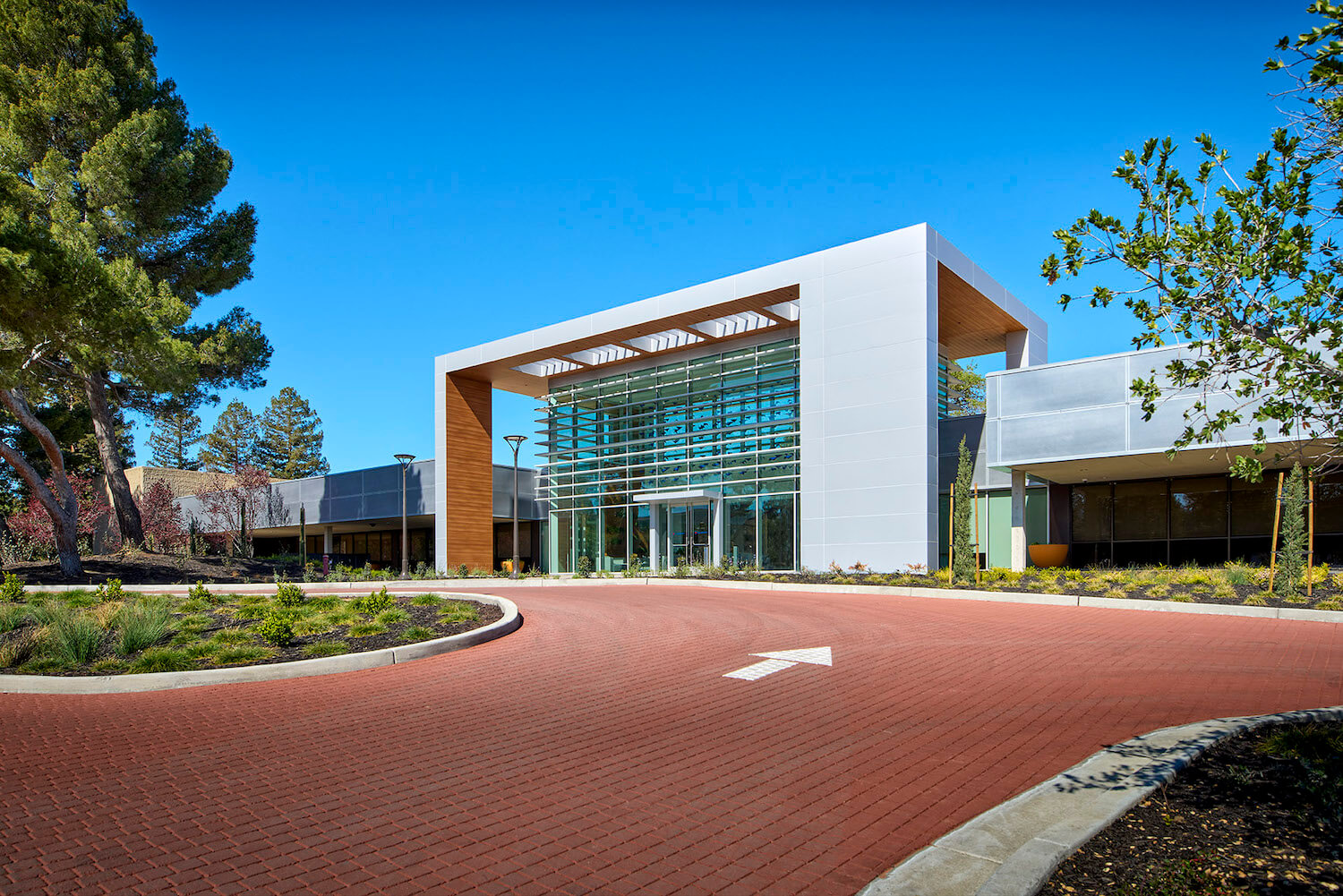 Previously, the second entrance was an unceremonial indent within a dismal, dark-brown, metal-and-glass façade. Form4 designed a colorful entry experience from the road through the parking lot, leading to a two-story glazed lobby that is elegant, light, and airy. The building is now a beacon that improves wayfinding by standing out and offering a sophisticated image for the tenants. Framing and shading the new entrance is a 35-foot-high by 80-foot-wide-open structure clad with composite aluminum panels on the outside, lined underneath with wood laminate panels that add warmth and a sense of welcome. Lantern-like clerestory windows wrap the lobby on all four sides, celebrating light and openness. Form4 added lightness to the facia flanking the updated entrance with composite aluminum panels replacing existing dark brown ones.
Deep exterior overhangs and metal louvers control the amount of sunlight entering the lobby as needed to lower HVAC energy consumption. CALGreen standards were met for the lobby's design, while the ceiling height was dictated by seismic code and metal studs were used for fire-rating compliance.
White and gray finishes for interior walls and flooring help amplify the natural light, and the same wood-look laminate paneling from the exterior is embedded behind planters to satisfy the client's request for biophilic design elements while lending texture and enhancing the indoor-outdoor connection. Wafting through the lobby amid the abundance of natural light is a tenant-provided mobile of bright-blue folded metal triangles. The lobby offers a seating area as well as a long glowing counter for impromptu meetings and receptions.
Form4 collaborated with The Guzzardo Partnership on the landscape program to create a colorful, engaging entry procession to the building from the street. A new colored-concrete drive aisle leads from the existing parking lot and, along with newly planted trees and foliage, provides a formal sense of arrival.
COVID-19 and other factors caused soaring material prices as well as procurement lead times, prompting Form4 to use locally available metal panel-solutions. Perforated aluminum panels and solid aluminum composite panels were used with the wood-appearing laminate siding for the building's interior and exterior, keeping the project on schedule and within budget.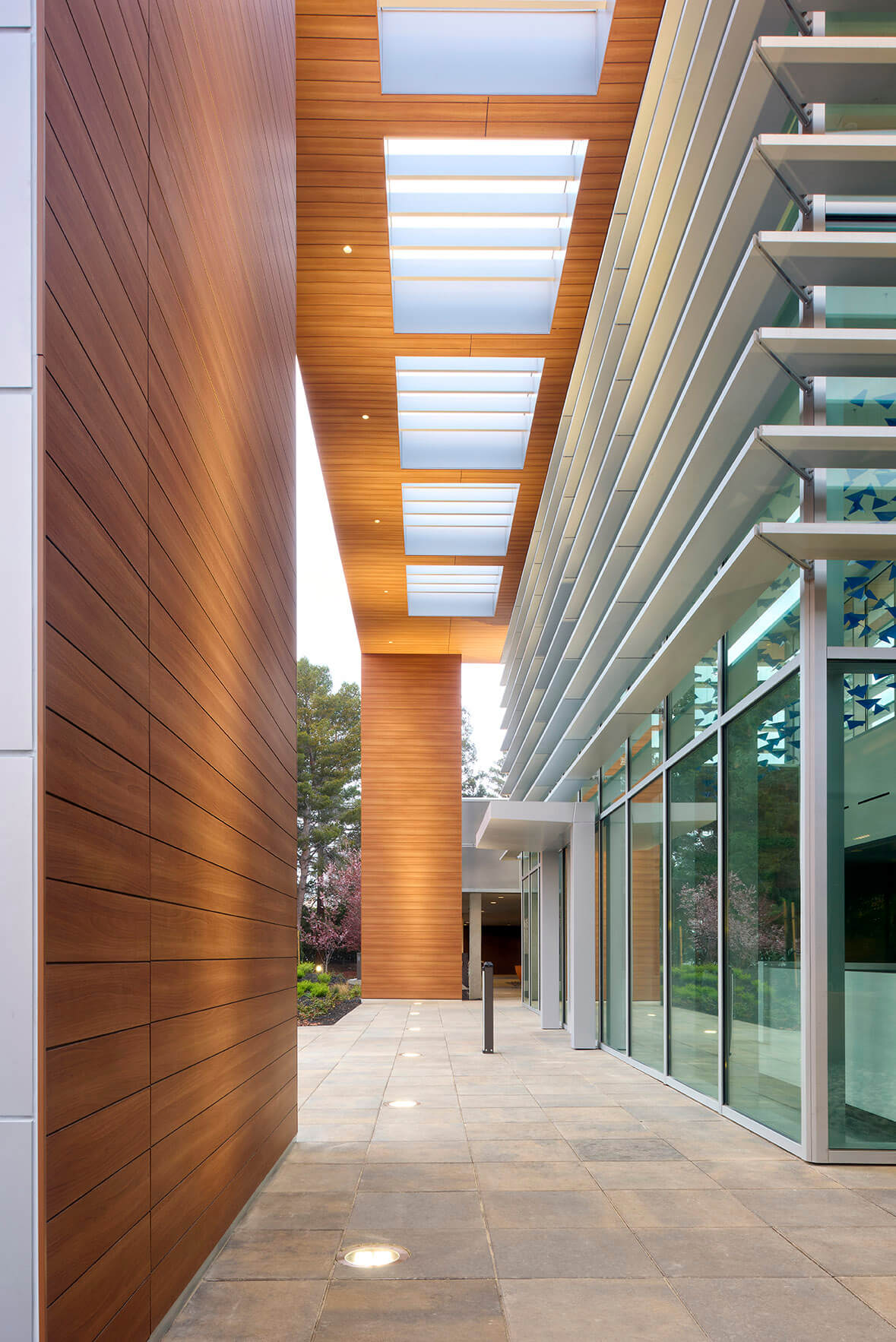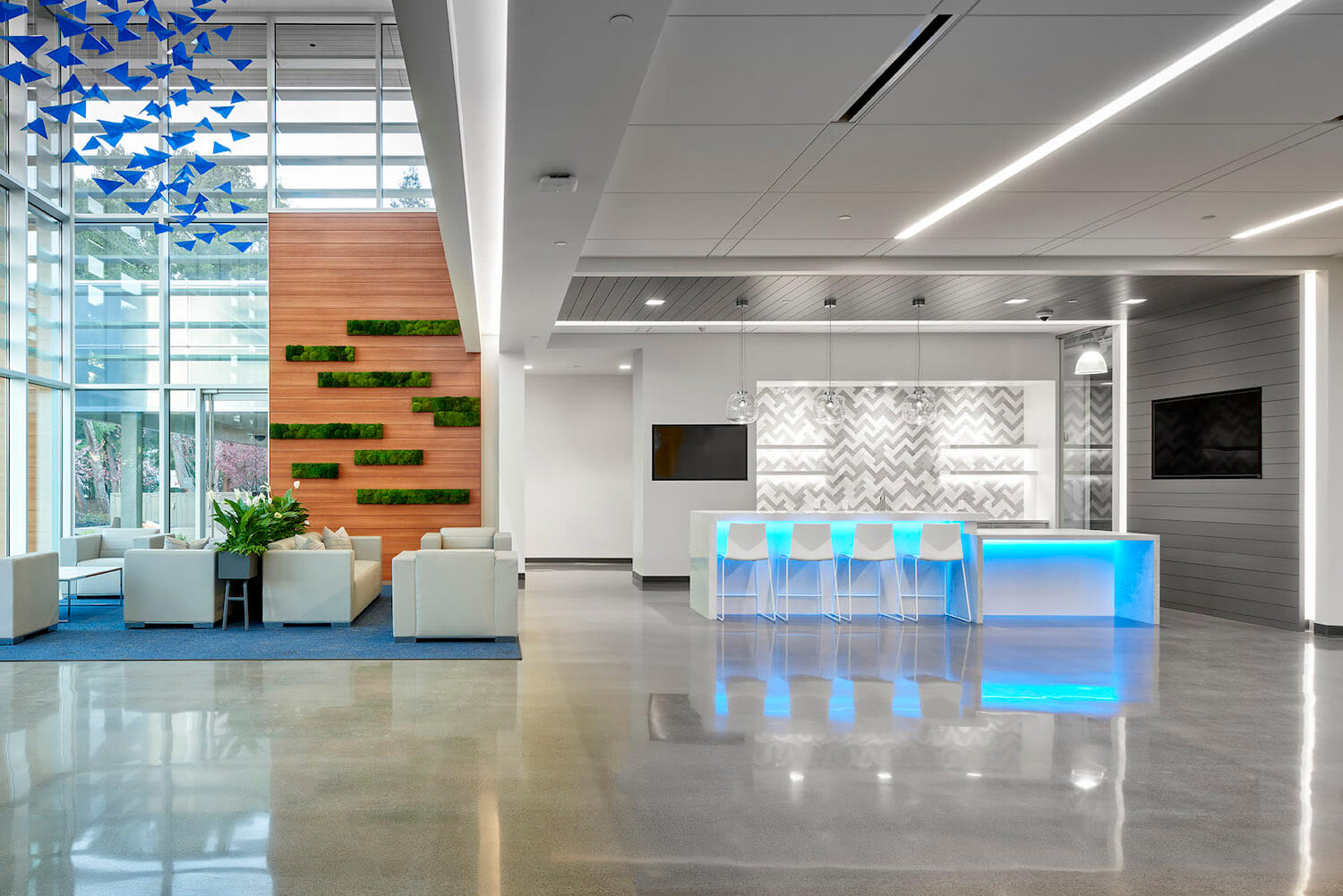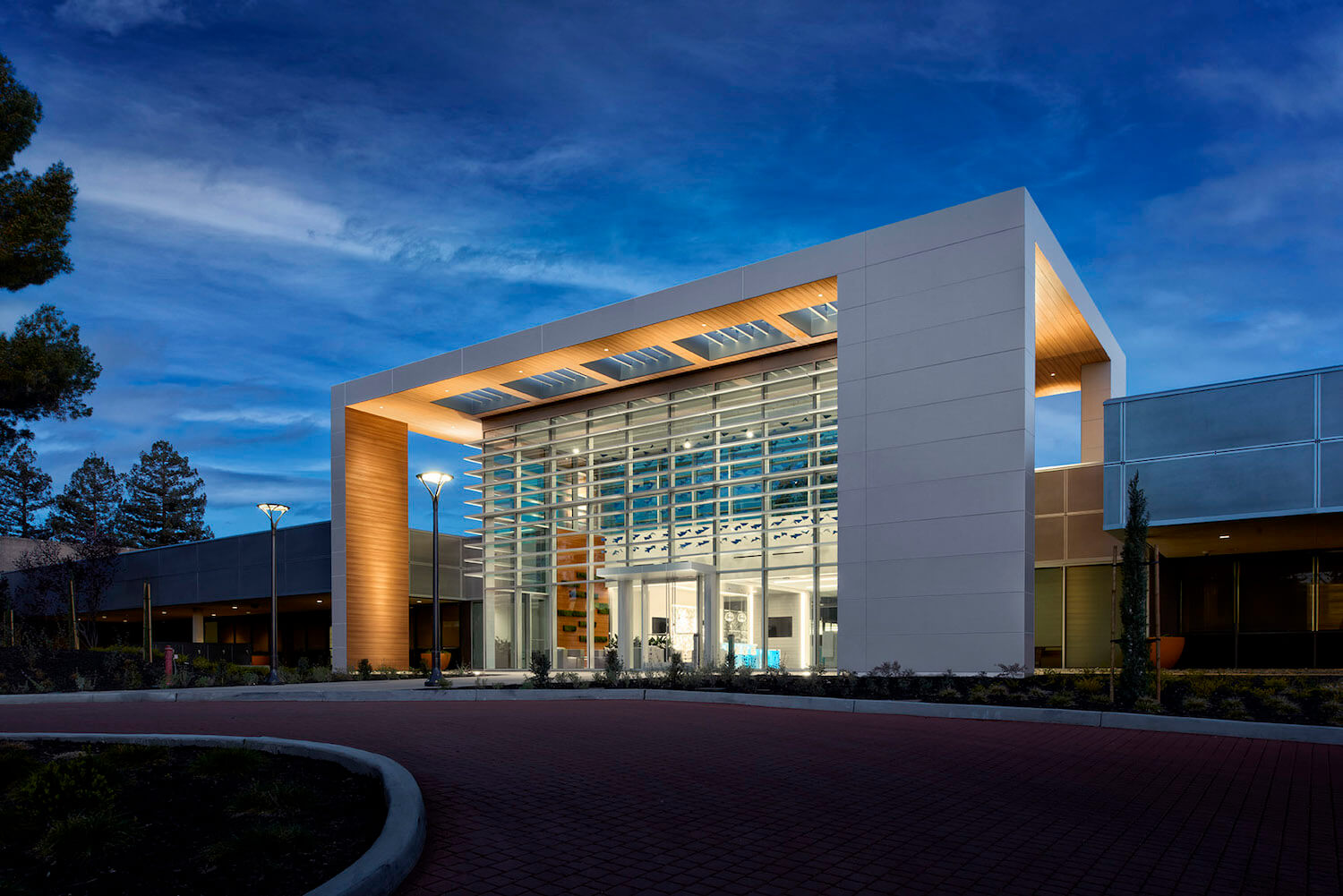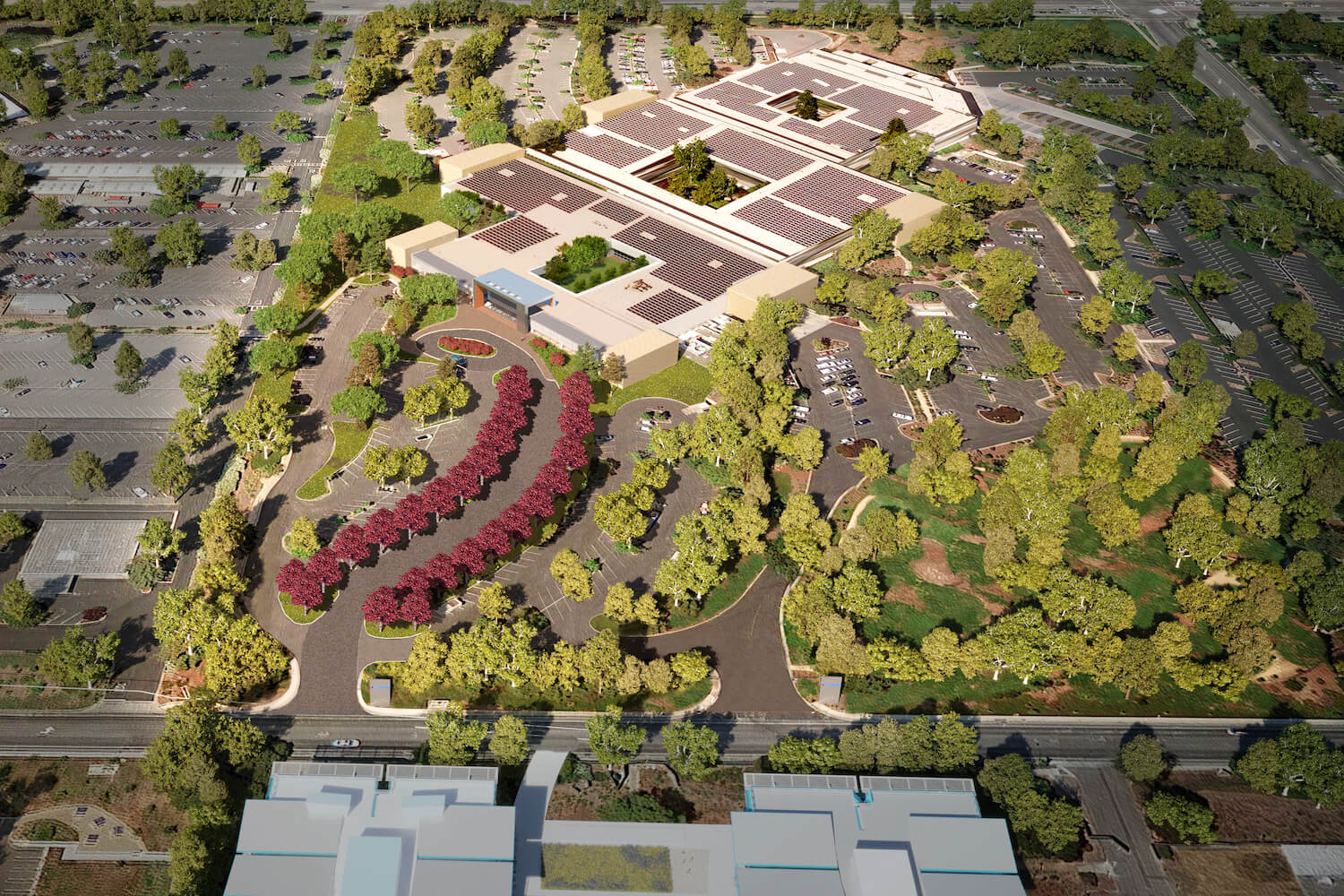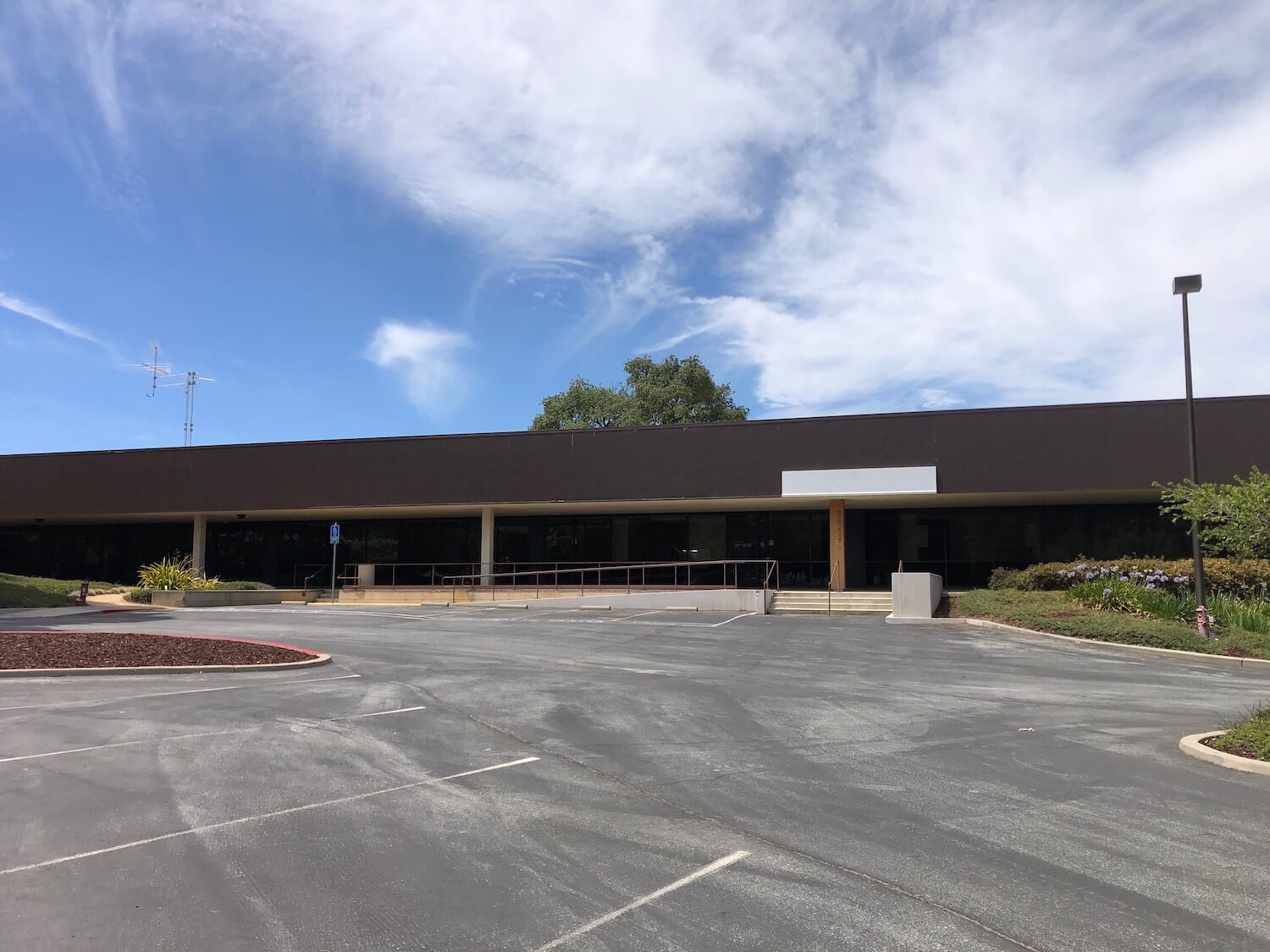 About
Form4 Architecture believes in returning a sense of humanity to Modernism through emotional meaning and poetic design. The award-winning firm specializes in creating environments—whether tech offices, mixed-use developments, educational facilities, or cultural institutions—that respond as equally to the environment of the site as they do to the people they serve. Winner of the 2017 American Prize for Architecture, Form4 creates formal expressions that are emotionally resonant and conceptually thoughtful, as well as deeply extend the client's values and goals. As collaborative partners in the building process, the principals of Form4 Architecture—Paul Ferro, John Marx, AIA, and James Tefend—are actively involved with every project from concept to completion, bringing the collective wealth of years of expertise and knowledge to each client's vision. Since 1998, the firm has built a rich portfolio of award-winning work for national and international clients within diverse market sectors.
---